4 year old stud Tennessee walking horse current Coggins broke to ride.Loads in trailer, bathes and stands for farrier with no problems. No buck or bite. No papers. Being sold for no fault of his own. Looking for someone that will also give him a good home. 700 obo

2017-03-28 05:33:51
`
4
Beautiful oldenburger premium mare 2012 out of multitalented dam line
Beautiful Oldenburger premium mare 2012 by Don Cismo/Cashman appr. 168 cm with enormous talent and top pedigree for multitalented riders who are also interested in breeding! Video Modern premium mare with long, very correct legs, lovely character and excellent, elastic movements. This is a very elegant mare with floating gaits. Look for her fantastic freedom in the shoulder and her mechanic in the leggs behind ! This young mare has a bright future

2017-03-28 03:31:07
`
1
Blue eyed Spotted saddle horse for sale
Ace is a 14.3 hh tall spotted saddle horse. He is 14 years old. He is very gentle and sweet and is not aggressive what so ever. He would make a great lesson horse but I would not recommend putting a beginner on him because he can get a bit spooked at times. He is a jumper and has won five blue ribbons in junior hunter jumper events. He needs to go to a good caring home. If you have any questions or want more pictures of him, please contact me at 4238834375. I am available most of the day s

2017-03-28 03:22:06
`
1
Pleasant Tap Broodmare - open for 2017 season
Peaceful Sea is a daughter of Champion Pleasant Tap (2,721,169), out of the stakes placed Geiger Counter (Mr. Prospector) mare Aqualung. Aqualung is also a stakes producer and has produced two winners of over 100,000. Peaceful Sea has had no breeding or foaling issues. She is the dam of a 4 year old and yearling- soon to be 2 yr old. She is easy to handle and a good mom. She has an eye opacity which minimally effects vision but has not effected her career as a mom. Her previous foals are a

2017-03-28 03:02:33
`
3
Blue Roan Rocky Mountain stallion
Chrome is a 3 yr. old outstanding blue roan Rocky Mountain stallion. He has a very calm temperament and nice smooth gait. He is certified by Rocky Mountain association to breed. He came from Classic Farm bloodlines in KY.

2017-03-28 02:36:52
`
1
Young Stallion Prospect - Bred Like Curlin
Curlin is by Smart Strike out of a Deputy Minister mare. Western Regulator is by Smart Strike out of a Deputy Minister Mare As of near year end (2016) Curlin is listed as #4 on the combined NA and EU Gerneral Sire List. Curlin is also considerably younger than the top three who are 1) Galileo (Ire) 2003, 2) Tapit (2006) and Dubawi (ire) 2007 4) Curlin (2010) (Stud fee 100,000) Curlin is ranked above such great sires as Magdaglio d'oro, Uncle Mo, Undbridleds Song, and Giants Causeway to nam

2017-03-28 01:11:49
`
1
Hermosa potranca 2 anos, registro de IALHA todo en orden, padre importado de espana.

2017-03-27 19:47:18
`
2
Barrel/Pole pony. She is a 6 year old paint pony. She is up to date on all shots, coggins, and feet. She loads, ties, baths, and stands for farrier. She can be used as a trail pony or barrel pony. She has been running barrel/poles since she was 3 yrs old. She runs in jackpots, playdays, and super shows. She consistently clocks a 23 sec. in poles without being pushed. Honey also has some jumping experience including: free jumping, and jumping 2 with a rider. She has no bad habits and loads

2017-03-27 14:24:02
`
3
Personality Galore. Cutest Little Buckskin.
This young 4 yr old is full of potential and has quickly learned to walk, trot, cantor and learning everyday. He is extremely intelligent and has a great mind and performance bound. He is a super sweet rescued gelding. He loves to learn. He wants to be loved, enjoys grooming, attention and treats. He is the class clown of the pasture and always trying to get everyone to play. He truly will be a great horse. He is a favorite of our trainers for his great attitude. He is learning quickly and

2017-03-27 13:30:47
`
7
Sweet, smart and beautiful registered Quarter Horse mare worth the price for her breeding, color and looks alone! She is a joy to ride. Very quiet and eager to learn and do well. She is far along on her reining, swaps leads and stops well. No bad vices, she ties, hauls and is good for the farrier. Would make a lovely ladies or youth horse. Please call 214-315-3980 for more information, copy of her registration, additional videos or to schedule to meet this adorable mare. Please call

2017-03-27 13:03:30
`
6
Charlie is a sweet sweet boy. He was imported from New Mexico 2 years ago and has been used for roping cattle. Since then he has been a barrel horse with a ton of speed and gymkhana. Charlie ground ties, bathes, loads, leads like a dream and stands for farrier and vets. He is sound and has been fully vetted about a month ago and he has his current coggins. He'd be perfect for anyone wanting to season barrel horse. All he needs is a little TLC, very easy keeper otherwise! More photos upon

2017-03-27 12:56:11
`
6
Loretta - Smooth as silk solid APHA mare
Loretta is a gorgeous mare with a kind, sweet personality. She is a very smooth mover and responsive to rein, leg and seat cues. She is collected in the arena, and willing on trails. We've dragged logs with her, cracked bullwhips around her, and roped a dummy with her. She's alert and watchful of her surroundings but doesn't spook or panic. She has plenty of go but only turns it on if you ask for it. We're not horse traders. We've raised her from a foal and we still own her mom and dad. We

2017-03-27 12:19:04
`
1
Top Ten Arabian Nationals Hunter Pleasure
The Olymphian (LBA Lode Star by Fame VF x Olymphia D by Desperado V) is an amazing show horse. Multiple Regional Open and Amateur Hunter Pleasure Championships and National Top Ten Amateur. Ollie is a seasoned winner in the show ring and a love to be around in the barn. Currently in training with Duane Esser at Esser Valley Arabians. This horse is the real deal, athletic, sweet natured with a great work ethic. He'll take a youth or amateur rider to the winners circle this year. He's in con

2017-03-27 12:03:43
`
1
Great DEAL!!! Meet Gilly - a shy and adorable little gal. Full of potential, and wants to be loved. Was never handled when we got her - now she halters, leads, picks up feet, blankets, loads, and loves her grain! She is almost 3 years, is registered and ready to be loved. She has the kindest eyes, never bites or kicks even though she gets frightened easy. She will be a on smaller size due to neglect in her formative years.

2017-03-27 10:35:01
`
1
Beautiful palomino mare, 12year old, good with kids, no bite, no kick, or bad habits. All shots, coggins, farrier up to date. She is sound. Very sweet girl. Not marish. Anyone will love her. I'm only selling her cause I need to down size. Only asking 1,500 or best offer. Thanks

2017-03-27 10:31:30
`
1
Shimmer is a beautiful varnish blanket appaloosa mare who is very sweet! She is rideable, just needs shoes before any real riding. Very easy keeper, just needs a little TLC. Shimmer is a rescue, so not much is known about her background. Stands for farrier, vet, loads, bathes and leads pretty well. She is fully vetted about a month ago and has current coggins. Shimmer would make a great trail horse for anyone looking, and may even excel in the show ring if trained.

2017-03-27 10:06:26
`
1
Fancy moving, well bred Arabian filly. UTD on shots and coggins, good with vet and farrier. I have video and pictures available, owned by family member getting out of horses. Please inquire if interest needs to be sold ASAP. Price negotiable

2017-03-27 10:02:41
`
1
Tennessee Walker, Spotted Saddle Horse for sale
Called King for short 10 yr old registered Tennessee walker and registered spotted saddle horse for sale. Needs some work. Good natured, friendly. Gets along well with other horses. He stands, crossties, and loads easily. Also good with farrier. He has been ridden on trails but not recently. Please call 978-846-1515 for further inquiry.

2017-03-27 09:49:52
`
1
Registered mare 15.1 , ties, load, great with farrier, wash, coming of 3 yr old.

2017-03-27 08:49:07
`
2
Champion Bred Western Pleasure Deluxe - Price Reduced
This colt is supremely bred. His grandsire is World Champion The Ultimate Fancy and his dam is Barlink Macho Man bred, a super combination and will make a super show ring prospect. He will be weaned in October, UTD on shots, worming, broke to lead and ready for a new home. Please feel free to call with more questions, you can see pictures of his sire and dam on our website

2017-03-27 08:48:54
`
3
Location: Columbia, SC (29209) Price: 12,000 negotiable! Born 5.11.2006 16.1h 2006 Dutch KWPN Mare by Flemmingh (Lacapo x Carnival...going back to Lady Killer and Cor de la Bryere,) and out of Tigris (Nicholas x Dederick) Bekkah has recently been back into work from some off time due to no fault of her own. She just successfully went to a show in late November and placed 4th out of 8 horses in a Walk Trot class with a beginner. She is being used as a lesson horse for WTC. She needs an i

2017-03-27 08:10:08
`
1
Blue Roan Cutting Prospect, Own Son to Boon A Little
Jack is a 2014 blue roan AQHA cutting prospect. He is has been in training for 9 months and will continue. He is an own son to Boon A Little (NCHA LTE: 118,405, AQHA LTE: 17,236 and Offspring LTE NCHA 313,823.26) and this colt will be a money maker just like his daddy. He has great conformation and disposition. Has a big stop and lots of cow sense. He will finish out at 14.0 hands. Find us on FB @equinetransit.

2017-03-27 07:39:47
`
1
Looking for a used youth saddle preferable a 12 but open to whatever you have, looking to stay under 100. Let me know what you have with pics! Thanks! Text or email alyssa.rickford@icloud.com 701-789-7242

2017-03-27 07:10:23
`
1
7 Year Old Thoroughbred Gelding
Fire is a 7 year old, 16hh, thoroughbred gelding. He is currently barefoot, and lives out 24/7. He came off the track as a 3 year old and had some hunter/jumper training then, he's been a trail horse since. He is fairly green, and will make someone a lovely project to bring along. Because he is green, an experienced rider will be best. He is very quiet, no spook. Well behaved on the ground. Bathes/clips/crossties. Asking 2500 neg, price to increase with training. PM for more info/video.

2017-03-27 07:04:58
`
1
Broke to ride. I have taken her through many, many, many states and all different terrains. She is extremely smart and willing. I got her as a 3 year old. She has never taken a lame step. She is the smartest horse I think I have ever owned. She has had one foal. She is an excellent mother and throws beautiful babies! She is a sensitive horse. Does not require a firm hand. Once she learns something she will remember it forever! She loads, ties, bathes, lets me clip her, stands for the farri

2017-03-27 06:40:16
`
3
2002 model AQHA registered mare. She stands around 14-14.1, I will have to check to be exact. She is the easiest keeper I have ever had! I swear she stays fat on air! She has been my daughters horse for the past several years. But she has decided she wants another horse. Mollie has done EVERYTHING! Quite literally. She has been trail ridden most. But she has had her jumping, she will run the barrels, she rides bareback, she rides double, she will ride double and bareback, she will swim, sh

2017-03-27 06:37:56
`
1
Competitive Pure Spanish Andalusian Dressage Partner
Wonderful competitive Andalusian dressage partner with 3 excellent gaits. Imported from Germany, this boy is super fun, easy, sensitive and light to ride. He has great lateral work and a beautiful trot extension! AA friendly! This horse is a true gentleman, he has excellent manners and is always eager to please. He's been shown through 3rd level, training fourth. He is also very happy to go out on the trail with or with out company. Super sweet and sound, available to a good home only. Ple

2017-03-27 06:36:54
`
1
Wolkentanz II x Ragazzi Rouletto, Akzent II Hanovarian Gelding
Location: Columbia, SC (29209) Price: 25,000 Negotiable Born: 2010 Wolkenflieger ESE, by Wolkentanz II, Out of Ragazzi, by Rouletto. Flieger finished in the top ten of the AHS Innaugural 2 Year Old Futurity, with a score of 73.26. He has dressage royalty on both sides of his pedigree but can and willingly jumps in a beautiful frame. He has a stellar temperament with a good brain. He would be a great amateur mount. Flieger is a little over 17hh but not exactly 17.1hh. Under Saddle Trai

2017-03-27 06:29:12
`
7
Phenomenal Gs of Dual Rey. Great Mind Dispostion. 5 panel N, N.
Rey is a phenomenal grandson of Dual Rey. He is a gorgeous mover huge stopping colt with natural cow sense and a great disposition. Rey is 5 panel N/N across the board, so he is free of any genetic disorders. Rey is stout, built like a tank, good bone and foot with perfect confirmation. He is 100 straight, correct and guaranteed healthy and sound. He has the athletic ability, agility, intelligence and a willing, trainable mind to make your next champion. Rey is a serious NCHA futurity pros

2017-03-27 06:17:38
`
1
LUMINARIA 2012: IALHA Registration Number16588(S) She ready to start her training. Good ground manners, she trailers well, stands tied quietly. She has an extremely athletic disposition she would excel in any discipline She has good strong long legs should finish at around 16hh. She is from imported bloodlines and will produce amazing foals. I decided not to breed her in 2016 to allow her develop further. We will be breading her to my Andalusian Stallion Bandito RSA who was regional JR an

2017-03-27 05:46:51
`
3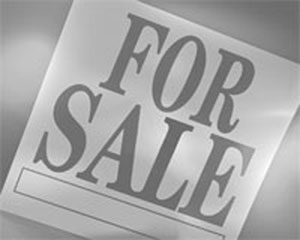 8 yr old large warmblood for sale
Cash is a 16.2 dark bay percheron/thoroughbred/QH cross from a PMU Farm in Manitoba CA. I've had him since he was 6 months old. He is beautifully built. I can't give him the time he deserves and I am getting out of English riding all together. he is too cool to just be a pet. we have not stuck to a certain discipline, he is currently in training 5x a week, mainly dressage to get back in shape for season. He has been started right, just needs the right person with the time and dedication to get

2017-03-27 05:44:47
`
1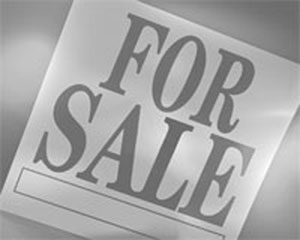 ISO OF A CLYDESDALE FOAL

2017-03-27 05:42:46
`
4
Sweet Talented Small Hunter, Jumper or Eventing Horse
Looking for a special horse? Nice little mare that rides like a bigger horse with a big stride and a big jump with excellent form nice enough for the hunters, but enough jump for jumpers or evening. Schooling 1st Level Dressage and easily jumping 2'6 with junior riders and shows potential for bigger fences. Has been a junior's project horse. Goes in a fat snaffle on soft contact. Has been to a few schooling shows. Simple changes. Puppy dog personality and good ground manners. She is sound

2017-03-27 05:40:39
`
1
Potranca de ano y medio, excelentes movimientos, padre importado de espana, registro completo de ANCCE todo en regla! informacion: 805 310 3739

2017-03-27 04:53:57
`
1
Need to sell asap. About 14.5 hands. Will stand for farrier and for bath. Will load into the trailor. She has not had much ride time recently but can be an amazing horse for someone who has time to be consistant. I have been on her bareback while I was pregnant. She is a little stubborn but really just wants someone to give her something do. Please text for any more info.

2017-03-27 04:27:59
`
5
Fancy POA 12H MareSuper Broke Gentle
Lola is a gorgeous POA mare that you will fall in love with. Her pictures don't do her justice. She was raised on a cutting horse ranch and was trained by their trainer so she's more broke than your average pony. The one kid used her to help turn back in the cutting pen and to lope around the herd to settle the cattle before daily works. She's very broke and rides around great. She has a big butt dragging stop like a cutter if your kid can sit down in the saddle. If they don't know how to

2017-03-27 04:24:05
`
7
Beautiful Buckskin Pure Spanish Andalusian Gelding
This boy is STUNNING! He glows metallic dappled gold in the summer sun! Super personality, he loves his people! With such a great calm temperament and his super athletic abilities he is going to make an amazing performance horse! I chose him to be my next FEI dressage horse but personal circumstances are forcing me to sell him now. He could excel at any sport, tons of potential. This baby has been handled a lot and is very well behaved. Three excellent gaits! Please contact Toni with any q

2017-03-27 04:14:25
`
1
Kai is a beautiful bay and white, blue eyed paint gelding (grade). Stands 15.2 and is 7 y/o. Will make an excellent all around gelding, he rides well and has been started on the barrel pattern and jumping. Rides western, English and bareback. Good for farrier and vet. Asking 3k for him. Located in Pickton Texas. Text or call 469-815-4867 or email me @ sophiedanielle329@icloud.com

2017-03-27 04:14:02
`
3
Awesome Looking 13H Kids PonyUsed Around The RanchVery Gentle
Xena is a very exotic looking POA mare that is safe and gentle for most any kid. She rides out alone and handles like a big horse. Shes been trail ridden extensively and has even been ridden in the Colorado mountains and Palo Duro canyon. Shes been ranch ridden by the kids to go along with dad to gather and pen cattle. They older boy rode her out to scout for strays. Shes been used to pony tiny kids on that dont know how to ride alone. Shell stay right beside a pony horse. The kids ride he

2017-03-27 04:13:59
`
3
Hello, my name is Rebecca Eye. I know this is a long shot. I am moving to Stratford, OK in mid-April. I am looking for a job and was curious if you needed any help at all whether it would be cleaning stalls, watering, feeding, building fence, riding colts, whatever the case may be, I can do almost anything. I have been around horses since I was 7 and I am 19 now. I have learned the correct way on training colts. I am training one of my own now. I am very reliable, I will always be able to come w

2017-03-27 03:53:44
`
2
I have a colt that is almost ready for training. His father is a chestnut (100) escalera, the mother comes from the bloodlines of Teodoro. He has really good movement, conformation , and has a really good temperament. He is ANCCE Registered. For more info text or call 909-680-5323.

2017-03-27 03:32:19
`
1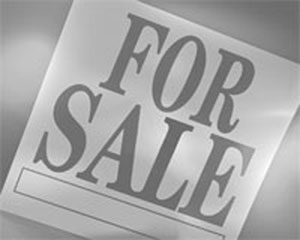 AQHA 4 year old grulla mare. She has been with us since she was 2. She is broke to ride. And a super quiet mare! She trail rides like a champ. Nothing bothers her. My 14 year old daughter has been riding her since we got her. She has been hauled all over the place. And taken to the local shows. She does not buck, rear, kick, or anything of the sort. She bathes, ties, stands for Farrier, etc. She loves to jump. And I honestly think with a little training she would make a great barrel horse. She s

2017-03-27 03:22:23
`
1
Shown in picture is my mother riding who is a complete beginner. Legacy is a beautiful dead broke bay (with Rabicano) QH mare, very easy going but would make an excellent horse for any western discipline. Legacy is 15hh, 8 y/o, stout and sound. Great for farrier, vet and loading. Located in Pickton Texas, priced for a quick sale! Call or text 469-815-4867 or email sophiedanielle329@icloud.com

2017-03-27 03:10:26
`
1
Big Brown is a 10 year old American Warmblood. Standing 16 hands and weighing 1300 lbs...just a real gentle giant. He's a super easy horse to get along with no matter what you want to do. Big Brown has enough travel to cover big country up and down over and through wherever you need to go, yet still quiet enough to brand all day. He's happy to please with just a ride down the trail or in the arena fast or slow. I got Big Brown early last summer while working on a Forest Permit in Rifle Co

2017-03-27 02:55:27
`
3
I am sadly selling my OTTB gelding, due to no fault of his own, I just don't have the time to give him the consistent riding program he needs. He is 16.3 hh and a solid build. He has a beautiful trot and his canter is gorgeous! He has started over small jumps and doesn't flinch. He has good legs, goes barefoot and sound. He would make a great dressage horse or jumper for the right rider to take him to the next level and finish him. He's very sweet, fairly easy keeper and a silly boy aro

2017-03-27 02:28:37
`
1
Badger is a 10yo 16.2h dark bay Draftx gelding. Badger is the perfect all-around horse. He trail rides, gives lessons to the University of Daytons Equestrian team, and has shown in the hunters and jumpers at both the local and A-rated level. Badger also gives beginner dressage lessons and will jump cross country. He is an extremely easy keeper and can live inside or out, is fine alone or with a friend. He is a wonderful horse that I am only selling due to situations outside of my control.

2017-03-27 02:26:05
`
1
Babes Painted Delight - Fox Trotter Mare - Palomino, White Tobiano -15 yrs.
Abby is a purebred, registered Missouri Fox Trotter. She is Western-trained. She's been a family horse, friendly, and behaves best when treated kindly. She loves to be outdoors and enjoys a good run. Bred once to a black horse, she gave birth to a handsome black and white colt. She has not been ridden consistently over the last couple of years, but we have kept up with her ground work. Responds well to voice commands, whistles and clicks.

2017-03-27 02:22:02
`
1
Flashy black mare with blue eyes!
Hera is a stunning mare. Her blue eyes and black coat really draws attention. In addition to her looks she offers a stellar temperament as well. Even when pushed to her limits she offers no attitude. She is very gentle and sweet. She is a rescue and seems to be very well trained. She is an easy loader, great for her feet, and all around unicorn! Hera is about 10 yrs old and ready and willing to learn in whichever discipline her rider wants to do. She seems to have quite a bit of Western t

2017-03-27 01:23:55
`
1
Smartly Spotted is our 2011 APHA STallion out of the Sweet Spot.He is 5 panel double negative and is the most kind and willing stallion you will find anywhere come see for yourself the horse sells himself. for more info call Robin 517-449-9630 or Lionel 989-289-1253

2017-03-27 01:16:07
`
1
I have a 2year old colt that is almost ready for training. His father is a chestnut (100) escalera, the mother comes from the bloodlines of Teodoro. He has really good movement, conformation , and has a really good temperament. He is ANCCE Registered. For more info text or call 909-680-5323.

2017-03-27 01:10:35
`
1
2d/3d gelding Registered paint named twenty one in vegas. Has a good stop, back, spin, roll back, works off legs, neck reins and more. Stands at 16.3 hands, is turning 9 in April. Can stay on barrels or move to a different sport, I've carried flags off of him, done a little pole work, is fast enough with his feet to go into multiple events. Selling because we don't click on the barrel pattern. Vet checks are more than welcome at buyers expence. I will travel up to 30 minutes away from step

2017-03-26 21:31:37
`
4
2012 mare Family Rules BM sire Unbridled Song 2nd dam is a Graded Stakes Winner Touch Love by Not for Love 15.3h 100 sound RRP eligible Last start 3/25/17 Race/breed/show Would make an excellent jumper Sweet and very in your pocket girl 2500 Credit cards accepted 540-894-3509 Located in SoCal

2017-03-26 21:05:32
`
4
This is my baby and it's breaking my heart to let him go. But I don't have the time to work with him and he deserves better. I bought him when he was 3 weeks old and have had him since. He is 10 now, 16 hands high 1100-1200 lbs. He's been started under saddle and was completely ride able at one point. He's spent more time at pasture than anything else the last few years though as we moved down here from Michigan. His name is Dante and he's a great horse. He knows his name and comes when ca

2017-03-26 20:09:55
`
3
Color me a red Sierra Sierra 15 years old About 14.2 hands Double registered Appaloosa and Colorado Ranger 30 days professional training when 4 years old Clips. Bathes. Stands well for farrier Good trail horse. Needs some refreshing and saddle time. Quick learner. Would be a great 4h prospect ! 724-504-7465

2017-03-26 19:39:33
`
7
Beautiful paint mare, beginner safe
Summer Breeze: registered paint mare, 15.1hh and thick build. Beautifully marked with spider webbing 15 years old. Has belonged to an older lady for the last few years to walk down the trails. She has an old knee injury that will prevent her from fast work, but cleared by Dr Gibbons of Hudson for trail riding. This is a very sad rehome situation UTD on all 800

2017-03-26 19:06:50
`
2
Foundation Dunalino Stallion Tee J Iceman
2003 AQHA Dunalino Stallion NFQHA 94/FQHA 95 registered. 16.1 Hands, 1480 Lbs. Iceman is a talented working cow horse with big bone, feet and muscle which he consistently passes on to his offspring. Bloodlines include Jackie Bee, Two Eyed Jack, King, Leo, Beau Bonanza among many other foundation Quarter Horses. Iceman has been our main working horse on the ranch gathering cattle, sorting, turning back and all other ranch duties. Anyone can ride him, even children with his quiet attitude.

2017-03-26 18:28:52
`
4
2 Year old 7, 8 Welsh Filly 11.0hh
Buttons has been well handled, is easy to catch and has filled out and grown since this photo was taken. She leads, loads and ties and is ready to start. She has been hugged up around her barrel and taught to move away from pressure. Could be riding or driving within the week. She is 3/4 Section A - and 1/8 Oldenburg and 1/8 large B - but will stay under 12.0hh

2017-03-26 17:39:48
`
4
6yr AQHA Race Mare and Foal, Beduino, Pie In The Sky, First Down Dash
2011 AQHA mare, 15.2H, by First Refusal SI 86 by Beduino. Dam is a daughter of Pie In The Sky SI 101. Easy Jet SI 100, Jet Deck SI 100, Masterhand, Mr Wonder Man SI 100, Go Man Go and more in her pedigree. This mare had 4 outs on the track. She is race track broke only. Nice disposition, easy to handle and quiet, great looking mare with quick feet. She is an outstanding barrel prospect after weaning baby or a very nice addition to a race or barrel broodmare band with her bloodlines. She wa

2017-03-26 13:47:05
`
7
SLK LIL MORE CHROME: LIL MORE CONCLUSIVE X SLICKS SMOKEN SPRITE... BREEDERS TRUST ELIGIBLE...... BATHS, LOADS, UP TO DATE ON WORMING, SHOTS, AND TRIMMING...... TERMS AVAILABLE WITH REFERENCES, DISCOUNT FOR CASH..... GOOD HOME IS A MUST...... HAVE MORE PICTURES AND VIDEOS..... THANK YOU...

2017-03-26 13:18:45
`
6
Xanne van het Wijnland 9 year old, 16.0hh, black Friesian mare
Looking for the perfect Friesian? Here she is! In my opinion, the breed does not get any better than this. And please remember, I used to specialize in Friesians, so I have ridden and experienced many of them! This mare is an exemplary example of the best of the breed (or any breed, for that matter!). Xanne van het Wijnland aka Zoey: 9 year old, 16.0hh, black Friesian mare Veulenboek Registered #: 840004200704754 Sire: Sjaard Dam: Fieke van de Schans Fantastic movement: If I cou

2017-03-26 13:10:02
`
13
LC CRESCENT BLUE MOON: HOT SHOT PEPTO X NEON STORM WILL START HER RIDING SOON.... ALL GROUND WORK HAS BEEN DONE, SHE SHOWS, CLIPS, BATHS, AND UP TO DATE ON EVERYTHING.... NOTHING WRONG WITH CRESCENT, WE JUST DONT RIDE OUR HORSES UNTIL THEY MATURE PHYSICALLY AND MENTALLLY..... TAKE HER IN ANY DIRECTION YOU WAN TO TAKE HER..... GOOD HOME WITH REFERENCES..... DISCOUNT FOR CASH....... NO TRUST VIOLATED HERE.... SHE WILL BE 5 PANEL TESTED.... BOTH PARENTS ARE 5 PANEL NEGATIVE..... MORE PICTURE

2017-03-26 12:54:51
`
3
Amazing filly by the amazing gunslinger
Very nice filly all the way around perferct conformation and bone shes gonna be a big one shes only 1 year and 2 months and is already 14 hands very well built has papers ....se abla espanol potranca cuarto de milla de conformation muy buena alsada y mente muy mansita able me precio negosiable

2017-03-26 12:21:09
`
8
Torinado is a sweet calm quiet walking horse gelding. He has been on many trail rides. He is 16 hands, 12 years old, and a true black. He belonged to a friend of ours who passed away, so we have not ridden him much, but our friend rode him many miles. Good gentle home is a must, where he will be well cared for and loved. So we will be asking many questions and checking references.

2017-03-26 12:03:35
`
4
Gumby May 23, 2006 Grade Quarter Horse Black Berry Dude (QH) x Small Skippy (Paint) Gumby is a gentle 16hh gelding. He's had one owner since being weaned until now when divorce caused her to have to find him a new lifetime home.

2017-03-26 12:01:29
`
1
12 yr old gelding started as a cutter, would make a great cow horse/ or ranch riding horse. Not spooky, very easy going, huge stop, also knows the barrel pattern.

2017-03-26 11:48:39
`
5
Stunning 5yo Imported KWPN Mare
5yo 16.1h Imported KWPN mare by Bon Bravor out of a Goodtimes mare. Bree has shown training level, receiving 8's on her gaits. She is a light, sensitive ride with a fantastic hind leg and just the right amount of pep! If you want to turn heads and show off in the ring this year then this fancy, beautiful girl is the one for you!

2017-03-26 11:35:29
`
2
Monte is a 16.2 handsome, sweet, in-your-pocket off track thoroughbred looking for one person to love him. Not for lessons. He will do anything and try his heart out for the person he loves and trusts. Lives out 24/7 with shed as he weaves if locked in a stall. Best suited for intermediate rider wanting to do low level dressage and eventing, hunters, and trails. Can jump up to 2'6. Has hunter paced and loves the beach. Not spooky. All around nice horse. 5,000. Contact Ingrid Snieckus at 20

2017-03-26 11:26:39
`
2
AQHA Registred Mare 16 y.o., 15h. Impressive blood lines. Professionally trained, western, finished reigning horse. Chases cows, started in pole and barrel patterns. Nice gait, sliding stops and spins well. No bite or kick. Needs work with loading. Not a beginners horse. Sweet disposition, quite intelligent, fast learner. Born and trained in Hawaii. Currently bare hooves. No hoof problems. Msg for more info please.

2017-03-26 11:16:50
`
3
Very beautiful. Trail rides perfectly. Rides double up. Has begun training on barrels and poles. 6 yrs old approx 16.1 hands

2017-03-26 11:02:50
`
2
Lower level packer and confidence builder gelding for sale
Rambo is a 15.3h 2002 OTTB gelding. He's been owned ridden by a 15 year old girl and is a packer. Would be a great first horse for someone looking to do hunters/jumpers/dressage. More of a kick ride, but not a dead head. He's schooled xc under a professional Eventing trainer and the guy just raved about him. Has focused predominantly on hunter/jumpers. The girl has jumped him 3'6-4' in the past but is currently jumping him about 2'6 as he had some time off this winter due to school, etc. H

2017-03-26 10:58:41
`
2
Sandy is a 15 year old grade mare that stands 13.2 hh. She does barrels and poles, very quick and snappy. Has a lot of forward motion with a good handle. I have videos upon request. 2,500. 318-780-1969

2017-03-26 10:44:18
`
3
Regal Regal is a beautiful grey gelding with tons of potential! Regal has been under saddle 30 days, with his training continuing until sold. These dapples are not easy to come by! Regal has a totally natural 4 beat gait, and his running walk is like riding a cloud! Although Regal does not have papers, he is by papered stock and it shows! This colt has all the flash and style to get you noticed on the trail. Regal is a young gelding with loads of potential to go any direction! Trail, field

2017-03-26 10:10:36
`
4
Beautiful, Safe 10yo Imported Oldenburg Mare
10yo 16h Imported Oldenburg Mare by Cristallo 1 This striking mare is as sweet and dependable as they come. She has had a successful career in show jumping and is now ready to win in the dressage ring. Solid third level and schooling more. She has a relaxed, easy manner of going while being responsive to the leg and light in the bridle. Lateral work comes easy and with her winning work ethic she will quickly excel up the levels with a junior, amateur, or young rider!

2017-03-26 09:56:39
`
1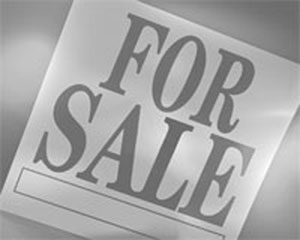 Corrallie, a beautiful little Holsteiner mare was born in 2012. She has been started under saddle and shows exceptional potential in both hunter and jumper. Corrallie is expected to top out at 16.1HH. She is a wonderful girl but needs an experienced gentle touch to continue to guide her training. Corrallie carries an impeccable bloodline, her sire, HOLST Corcovado Coriander x Koenigspark xx is highly regarded for producing some of the quietest minds in Holstein and ranked as the leading sire th

2017-03-26 09:55:36
`
1
Very flashy APHA . Stands for ferrier, no vices, easy to load, smooth quiet lope, great beginner horse. Foal Date is April 23 2007

2017-03-26 09:37:10
`
1
Dakota is a AQHA registered black mare for sale. She's a great trail horse. Laid back on the trails, will follow or lead. Will do almost anything you ask of her. Happy to mind her own business. Loads, leads, and stands. Please call (260) 820-1772 for more info.

2017-03-26 09:24:48
`
1
Rayo de Oro is a handsome two year old pure breed Andalusian colt. Registered with IALHA. Sire has P.R.E background. Ray has been handle from Birth very welling horse with no fear. Has been lounging and Driving Please email for more photos

2017-03-26 09:18:25
`
4
Calamity's Turnarouns aka Ty is a 3 year old black and white 36 inch paint stallion. Ty is definitely something special, he has a goofy in your pocket attitude. Ty would make a great showmanship prospect or stud service or shown in cart driving. I bought Ty as my SAE project for FFA, we were 1 of 2 recipients in Pennsylvania that received an FFA SAE grant. I was not planning on selling Ty and still don't want to, but due to unfortunate circumstances I have no choice but to sell him. The pr

2017-03-26 08:56:02
`
2
This is Gibbs he is a 15h 11 year old paint gelding. He is a grade bay paint. He is super gentle and sweet natured. He is easy to ride and goes where you ask him to go. He is smooth to ride and great on trails. Hauls great, easy to catch. 3800 link to videos Weatherford, TX call or text 254-433-0806

2017-03-26 08:22:42
`
1
Smarty was purchased as a barrel horse for a young girl that was riding at my barn. I've owned him for a year now and just put trail miles on him. Super sweet easy to catch all around gelding. Fancy broke, kid safe, quiet, stands, loads, ties. Smarty is the ideal all around horse. Take him on a trail ride or haul him to a barrel race.

2017-03-26 07:22:23
`
4
Trails, weekend camping trips, parades, home pastures, gravel roads, move cattle. No issues with cars, trucks, etc. Loads easily, stands for farrier, Works well on lunge line or round pen. Easy to catch. Ridden lots and is very comfortable to ride.

2017-03-26 06:27:28
`
1
Dixies Sweetheart is a 6 year old smokey black and white tobiano mare. 14.3-15hh. She has a lot of speed, and power. She a registered Missouri Fox Trotter and has she's really smooth gaits. She running walks, and foxtrots. She loves to do things, and has a lot of stamina. She has had some barrel training, and needs someone who can take her on. Sweetie loads, and trailers well. She is trained to pull a cart, and loves it. I have videos of her doing speed events. She neck reins, sidepasses,

2017-03-26 06:23:34
`
1
Super Safe, Fancy Holsteiner Mare Schooling PSG
14yo 16h Holsteiner Mare Tattletail has shown up to 4th level with an amateur, with scores in the high 60s. She was 2016 RAAC 4th level Reserve Champion, and holds many other CDS top ten placings. She is schooling tempi changes and PSG work and is an honest, sensible girl who tries her heart out. She is sensitive and light to the leg and hand. Tattles enjoys hacking out on trail and will make a junior or amateur a dependable, fun horse to show and learn on!

2017-03-26 05:46:49
`
3
FOR SALE All star in the making! If you are looking for a taller athletic Gypsy I have one available. Huckleberry has bloodlines people dream about! Including SD Blackjack, The Old Horse of Wales, UK Roadsweeper, Gypsy King, Kushti Bok and so much more!! He will mature at 15 plus hh. Huck is a very laid eager to please guy! He is halter broke good for the farrier UTD on shots and worming.. He is a coming yearling. Both his sire and dam are PSSM1 negative. Price is 7,000

2017-03-26 05:36:58
`
2
Flashy Black White Spotted Saddle Gelding, Lots of Trail Experience.
This is a very FLASHY BLACK WHITE TOBIANO SPOTTED SADDLE GELDING that has been used for trail riding. He stands 15.1 hands tall and is well built. He will walk relaxed on a loose rein when asked to do so. He has been ridden around cattle and he also has been on the main roads with heavy traffic with no issue. He is well broke and can move out when asked. He is 11 yrs old and experienced. There isn't too much this horse hasn't seen. He has been ridden in rough country and has lots of stamin

2017-03-26 05:12:19
`
2
Max is an energetic and versatile horse. We've jumped, rode on trails and played around with barrels. He's a very very fast learner and loves new challenges. Honestly the most lovable horse I've ever met. It really really hurts me to sell him but I've grown so much since I started working him and I'm in need of a bigger horse (since he's only 13.3) He needs a rider that knows what he's doing because he can be a handful. I can assure you that you will fall in love with this pony just as muc

2017-03-26 05:01:03
`
2
Beginner Safe, Quiet Black White Spotted Saddle Gelding, Slow Gaited Gentle
This is a BEGINNER FRIENDLY BLACK amp WHITE SPOTTED SADDLE GELDING that is smooth and easy to ride. This gelding has been used for trail riding, hauled to state parks, shown in the country pleasure classes and ridden through cattle on the farm to check calving cows. This gelding is gentle, honest, and easy to ride. He stands to mount and dismount, he will walk on a loose rein, he will go where he is asked and he is traffic safe. He is not spooky and he rides relaxed. He is not a super fast

2017-03-26 04:57:37
`
2
HMU If Youcan Dreamit Dream is a 10 year old Grey Arabian Mare. Registered AHA. Has had her groundwork and desensitization done. UTD on shots and worming. Price will increase with training. Pedigree:

2017-03-26 04:32:26
`
6
8 year old Canadian sport horse mare. Sired by Gringo. 16.3 hh. Two ring horse for hunters and jumpers. Huge jump for the jumpers. Nice mover. Easy changes. Lots of show experience. Shown up to a 1 m and lots of room to move up. Schooled at home 1.15. Shown by a Jr and easy away from home Looking for a keen new rider and is easy to ride with a big heart! More photos and video available. Asking 22k.

2017-03-26 04:23:11
`
2
This is Ruth a 15 year old 14 hand coal black molly mule that is as gentle as they come. She has been ridden by youth and beginners. She is easy to saddle, bridle, and isn't cinch. She loads, picks up feet, and isn't ear shy. She rides super quiet and isn't stubborn. Ruth has no foolishness about her and not a mean bone anywhere. She rides alone fine also. She is about as gentle of a mule as you will find and she rides the very best!! If you need an honest, dependable, ride thats not going

2017-03-26 04:01:36
`
2
Tess is a palamino Quarter Horse. All around great horse, good with kids or inexperienced riders. Used for trail and pleasure riding. She would make a great kids horse! Must sale due to personal health reasons. Im no longer able to ride. Need to find her a good home! AQHA #3241638

2017-03-26 03:51:36
`
1
7 yr old Chestnut QH, TB Gelding
Kenny is a 7yr old Appendix. He is a chestnut with a unique blaze and four white socks. Kenny was started two years ago and has had two summers of dressage and jumping training and loves it! Last summer he schooled pre-training with the odd training fence on cross-country and up to 3'3 in the show jump ring. He is still learning how to use his body in the dressage ring but shows potential. He has been ridden both english and western, but does not have much show experience. Kenny has t

2017-03-26 03:45:12
`
3
Harmony (Playgunsonechordsong) born 3/11/2017 is a smokey black filly by Circle JTS's Pepsis Lil Plagun out of One Lucky Mif (by Mifillena). Sire has been trained by Van Hargis and will be starting his show career this year in Ranch Versatility. Dam has won and placed reserve in AQHA world. This little girl is FLASHY and is going to make someone an EXCELLENT show prospect in the working cow, versatility, or reining classes. She was bred to be an all around horse! She will be UTD on all he

2017-03-26 03:35:13
`
3
2003 AQHA Ncha Money Earner, Cutting,Barrels, Trails VIDEOS
This is Chipolaspanish Eyes. She is a 2003 AQHA incentive Funds Chestnut mare. She stands 14.3 hands tall. Chip is a NCHA money earner. She is going well on barrels been clocking 3d times in youth classes. She is extremely cowy loves to work them. HECK of a team penning/sorting horse. She has been roped off of but we have never done it our son tried but she was just to fast for him to keep up with. She can really work a cow hunts after them. She will slow lope pole pattern as well. She is

2017-03-26 02:59:19
`
6
Black 13y, o Missouri Fox Trotter Gelding - Running Walk
Sarge is a 13 year old Missouri Fox Trotter. He is a blast to ride! I absolutely love this horse. He has so much spirit and personality. He has a fast running walk with a lot of go. He will cover some country in no time. May make a good endurance horse. I've mainly used him as a pleasure/ trail horse. He does require an experienced rider because of his go. He will never run away with you or buck. Just not everyone is use to a running walk. He will load and stand to be trimmed. I don't keep

2017-03-26 02:29:35
`
3
AQHA Firewater Flit broodmare--Make Offer!
1999 AQHA Mare, 15H, by Alive N Firen (NFR producing sire), by FIREWATER FLIT. Bugs Alive In 75, Flit Bar, Truckle Feature, Truly Truckle and Mr Bar None are all ON her papers. This mare is a 1D/Futurity producer and also was a 2D barrel horse herself several years ago. She is sound to breed or ride (its been several years since last ridden), easy to handle, no vices, easy keeper, quiet and gentle to be around. She gets along well in a herd or stalled, hauls, clips, bathes, stands for farr

2017-03-26 02:07:12
`
1
Tennessee walking horse for sale
Sunny is a 16.3 hh tall tennessee walking horse gelding. He is 13 years old and requires an experienced rider. He is very giddy up and go and he is great for endurance and trail riding. He is very fast. He is a sweet heart and loves to be pet and gets along well with other horses. If you have any more questions feel free to call or text at 4238834375.

2017-03-26 01:52:17
`
1
King: by LIL MORE CONCLUSIVE X ROBINS MIDNIGHT ANGEL: 5 panel tested , negative.... Breeders Trust paid up, and up to date on shots, worming and trimming...... baths, and trailers, Interested, have more pictures and videos...... References, with good home a must...... Thank you for looking.....

2017-03-26 01:11:54
`
5
I have a very friendly mare thats a finished barrel horse and a kids horse. She needs a lot of weight still. Very thin. I acquired her about 5 weeks ago from a nice lady that just didnt know how to feed properly and was running barrels on her daily until she was to thin to ride. Shes around 14 i believe. Stands 15 hands and will be stout once her muscles are back. Ive power packed her, given her ulcer guard, shes been on a good diet and is steadily gaining. Shes a very big horse so when

2017-03-25 19:28:39
`
4
Blue Roan Stud Colt by Blue Taris Glo X daughter of Smart Little Lena
For Sale: 9000 obo Epic Little Lena, two year old stallion by Blue Taris Glo X an own daughter of Smart Little Lena. Blue roan, 14h, well started with 6 months under saddle. Soft walk, trot, lope, beginning canter departures, cow work, simple lead changes, and more. Cow work: Arena work: A gentleman to be around and an all around super cool little dude, someone's next stud prospect. Located in Collinsv

2017-03-25 18:51:45
`
2