Promising Young Horse Ready to Go in Any Direction with Junior, Amateur
Nugget is a very promising, sweet young horse ready to take a junior or amateur rider to the next level. Nugget is safe and quiet enough to make an ideal first horse for a young rider looking to advance their skills. This horse does not spook. He recently showed in the Louisiana Tiger Classics in the 2'3 Open Hunters and placed well against some very nice, seasoned warmbloods. All day he rode around on a loose rein like an old school master- no one could believe it was his first show! Nug

2017-05-28 22:36:09
`
3
8 yr gelding, well broke un-raced thoroughbred. Selling because regular rider has left the farm. Great hunt prospect that will fit any type of rider! Can arrange to ride him at our farm. Open to reasonable offers.

2017-05-28 21:55:45
`
3
Breeding to my Half Registered Cremello Quarter Horse Stud Colt
He is only 2 but ready to go. Unregistered at the moment. Working on his pape250.Will be half registered when registered. Be the first to call and we can set up a time to meet. He's a beauty and will give you beautiful foals. Make room for Keoki's foals. Breed for only 250. Live foal guaranteened. Free breeding again if foal not born. You are responsible for transportation.

2017-05-28 21:02:20
`
4
Quiet, Calm Experienced Quarter Horse Gelding
Smoky Bird is a 12 year old, 15.2 hh registered AQHA dark buckskin gelding. Smoke can take you any direction as he has done Western, English and plenty of trails. He is extremely comfortable, quiet to ride and responds to any cues you give him with ease. Smoke can jog and lope slowly for a western rider, or trot nicely all day long depending on what you want. He would do great in pleasure shows, as he is a nice, forward mover. He gets on the bit nicely and balances himself well. He will ha

2017-05-28 20:57:09
`
4
Big and Beautiful, safe trail mount. Golden palomino gelding.
Spark is a big and stout Palomino gelding. if you are looking for a safe, seasoned trail mount, this is your guy. He loves the trails and will go out solo or with a large group with no worries. He has covered many miles and been camping many times as well. Deep mud, running streams, slippery banks and big hills are no problems for this big guy. Spark has also been over all the man made obstacles as well. He has a one handed neckrein, will sidepass and pivot. He is soft in the bridle and is

2017-05-28 20:06:46
`
3
Jenny is an 11 year old, 15hh, dark bay mare. Best trail horse you'll ever ride, started on the barrel patter. She's running consistent 16 second runs. 3/4D, would be great for all ranch classes at show. Has the stride for English pleasure. I personally used her as a barrel horse, pulling a check in 4/5 shows I went to. She has gotten tired of barrels and I don't have enough experience to take her into a different discipline. 100 sounds, grade. 1,800. Call or text (843) 599 1192

2017-05-28 19:52:48
`
2
A Well Broke Gentle Beautiful Buttermilk Buckskin Gelding
THER ARE MORE PICTURES ON OUR WEBSITE Age: 14yro Breed: Grade QH Height: 15.1hh Color: Buckskin Location: Magnolia, TX 77355 (about 40 mi NW of Houston) Price:3000.00 Cajun is a very well broke ranch gelding that absolutely anyone can ride. He will ride with a one hand neck rein, a great stop, and back up. He will also side pass, open/close gates, carry a flag, and pony another horse (see video below). He will also walk across water, down streams, up/down steep embankments, through thic

2017-05-28 13:54:47
`
4
Margarita is a 7 yr old mare that has been patterned on barrels, hauled to various rodeos for grand entries, has carried a flag multiple times, and used around the ranch for cattle work. She is NOT recommended for an inexperienced rider, as she can be spooky to new surroundings and objects. She is willing to learn and very smart. With consistent work, she has the potential to go in almost any direction you wish to take her. She leads, loads, stands for farrier, lunges, rides bareback and s

2017-05-28 13:50:29
`
1
Registered Arkansas Bred Gelding for Sale
6 yr old Arkansas registered thoroughbred gelding has been in training for 2 and a half years until last fall. Presently in the pasture at trainers facility. Has mellowed disposition and very receptive. This horse has a nice way about him, breaks at the pole naturally. Would make a beautiful dressage prospect, even a hunter-jumper prospect. He is athletic and loves to work.

2017-05-28 13:06:45
`
4
Shiner, is a 14.3 dunn gelding and beautiful as ever! He is a Kaufman kill pen rescue I got about a year ago... He was ridden few times upon first getting him.. He did Buck my friends but never myself.. (I'm only 90 pounds so I don't think he even notices me lol) I will still consider him green broke beside another rider than myself. My other friend who is just as tiny as me trail rode him no issue... My slightly heavier friends hes bucked for.. Not sure what his deal is.. It took me fore

2017-05-28 12:57:24
`
3
Cowboy look and Color with loads of Dun factor. Reg AQHA gelding.
Heza Poco Dun It is a two year old Dun AQHA Gelding. He has that cowboy look and color with his golden Buckskin coat contrasted with his vivid Dun Factor. You can easily see his tiger and dorsal stripes. Pretty neat boy. Dude has a good pedigree full of all the Foundation greats. He has lines to Hollywood Dun It, Poco Tivio, Gay Bar King and Blondys Dude. He is bred to be a using horse and it sure does show. Dude is well built and is a lovely mover. He has a free flowing trot and an uphil

2017-05-28 12:25:27
`
1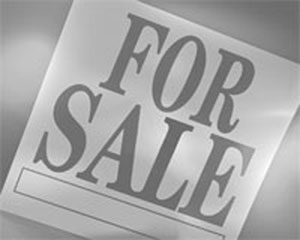 2 large red roan ponies! One mare and one stallion. stallion isn't too study. Both nicely built, would make an excellent team. Get along great together. Stout enough to carry an adult. Buy them like you see them. I sont even know if they are halter broke. I saved them from being slaughtered. They pen and load from a pen. Can get close to them, but not pet at the moment. Priced cheap in hope to have a second chance. 650 for the pair. Text for pics 979-224-4502

2017-05-28 12:08:08
`
2
Foals will sell with application of registration with APHA. This cute boy was born May 21, 2017. Sire: Dashing Magic Max. Dam: Classy Two Tone. 350.00 nonrefundable deposit will hold till weaned. I wean foals at 3-4 months of age. I update pictures often on my facebook site ETFR.

2017-05-28 11:57:33
`
2
Feather is a 15 year old sorrel mini mare. She is 32 and super sweet. Feather is double registered and up to date on shots, deworming and recently had her feet trimmed. SHe clips and bathes with no problem. She would make a great child's mini. I am cutting back on my breeding mares so Feather is available. Asking 500 OBO

2017-05-28 11:29:10
`
3
Registered Clydesdale Mare foal
2004 Purebred registered proven broodmare selling as a three in one package. Roan in color, produces black foals when bred to black. Has an April 8th black stud colt at side by Bighorn Shamus #(CAN)M34790 a direct son of 2011 World Champion Donegal Dr Pepper, and bred back to Bighorn Shamus for early spring 2018. Easy keeper, easy to breed, easy to foal out, great mother. The picture is of mare foal just hours old. More pictures available of mare, foal, and stallion she is bred to.

2017-05-28 11:15:01
`
4
Sophie is a 23 year young bay mare. We are looking for a home for her so her owner can get a horse to show. Sophie is a really nice horse to give your kids or grandkids pony rides on. Up to date on shots, dental and feet trimming. Has current coggins also. Free to good home.

2017-05-28 11:08:26
`
3
Is registered and tatted race name was work it 14 yr old bay mare Off track was used as a hunter jumper and trained in dressage. Has a lot of get up and go Super sweet loving personality Needs a forever home and more time and attention. Intermediate rider UTD on shots and coggins completely sound and no vices Easy keeper. Rides western and english

2017-05-28 11:04:09
`
3
15hands, 11yr old, gelding for sale. Great trail horse! Would make a gorgeous show horse! Not for beginners. We just don't click he was advertised as a cattle horse, he's not.

2017-05-28 10:10:50
`
2
Adorable, athletic 13.2 pony, 12 yrs old, good mover, walk/trot/canter/loves to jump, has been on trails, has been used in lessons. Needs consistent riding. This pony is very athletic, has lots of energy and will be LOTS of fun for the right rider. Please feel free to email me with any other questions.

2017-05-28 09:26:04
`
1
Shadow, is a 16h gelding I took on about 7 months ago.. I've known and been around him for 3years now since hes been boarded next to my horses during the time . He is 15 years old and had sat and the small paddock for 10years his previous owner said and only ridden maybe 3 times.. He is a in your pocket type guy! Very sweet and will come right to you in the pasture.. Hes been alone and never moved from the facility since his previous owner bought him 10 yrs ago. They said he was hard to tr

2017-05-28 09:11:58
`
2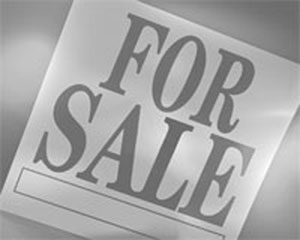 Joe Joe is a 5 yr. old app gelding stands about 15 hands he light sorrel has a blanket on his butt ,four white socks, and a blazed face. Hes had 15 days of refreshing professional training about 5 month ago because he sat for 2 yrs. He quick on his feet and has been around cows. He would be great for an experience rider that has the time to work with him, he is a quick learner he has never offered a buck after his 15 days of training , he loads great and stands tied for more info msg or call Loc

2017-05-28 08:13:28
`
1
Cutting Bred 2016 Filly Smart Little Lena
Smarty is a classy black/white yearling filly out of a black Smart Little Lena cutting bred AQHA mare. Her sire is a black snocap Appaloosa performance bred sire. She has the moves and quickness needed for cutting, reining, and roping. Solid build with a big hip and great hind leg muscling give her driving power and speed. Not only can she perform, but with her striking color she will be noticed everywhere she goes. She has a quiet, gentle disposition and thrives on attention. Should matur

2017-05-28 08:11:53
`
1
APHA bay dun overo stallion. Lots of chrome!
APHA bay dun overo stallion. Born May 22,2017. Awesome color to this colt. 4 stockings past knees and hocks plus a star. Has line back thru tail and outlines ears so possible a dun. Sire is Tuff Chance Leo and dam is Toopers Jubilee. Great prospect that can any in any direction. Roping and barrels. Will mature to 15.2-15.3. 1500 Lebanon tn 615-574-5909

2017-05-28 07:05:01
`
2
Fanta C's American Express 5/11/2017, AMHR sorrel filly Tiny tipped ears, gorgeous head. Very friendly. Rolin Acres Little Echo A/R X Express Credit SOS AMHR only Pictured at 2 weeks old. Deposit will hold until weaned.

2017-05-28 06:58:43
`
1
A Very Well Broke Well Mannered Gentle Dunskin Gelding
THERE SRE MORE PICTURES ON OUT WEBSITE Age: 14yro Breed: Grade QH Height: 15hh Color: Dunskin Location: Magnolia, TX 77355 (about 40 mi NW of Houston) Price:3000.00 Camo is the horse for anybody and everybody. He has been recently ridden by a nine-year-old boy who help his dad move cattle on the ranch, and at the cattle sale barns (in the back pens and parking lot). He has a one hand neck rein, a good back up, and stop. He has some side pass, he will let you open/close gates off of hi

2017-05-28 06:30:15
`
3
Price is negotiable to a loving home. Text for videos of him being bitted up, unsaddled, and ridden. Hondo is coming 3 on August 10th. 13.2 hands. He is a liver chestnut in summer and turns sooty buckskin in fall. Beautiful color. He has been ridden by kids of different ages and has been ridden double by kids. He rides out in the arena, on trail rides, and by traffic. Not spooky. Level headed and laid back. Not much speed. Will lope if asked but thats about as fast as he wants to go. Has

2017-05-28 06:24:49
`
2
Copper is a Super cute 11 yr old registered POA gelding that stands right at 14 hands. He is being sold at no fault of his own... we bought him as a project horse for my 10 yr old daughter to learn how to train her first horse with, but due to my recent medical issues we need to sell him. He would make an awesome project horse for anyone. He is a very cute flat, slow-legged mover so would excell in hunter or western pleasure disciplines. He has a sweet misdemeanor and good ground manners.

2017-05-28 06:21:57
`
2
Amelia Bedelia is a 9 year old registered North American Sport Pony. Standing at 14'1, this quiet pony is easy to ride with lots of jump in her. Jumping up to 1.15m at home and showing at 0.9m, she's always in the ribbons! This pony has done it all! Hunters, Jumpers, Cross-Country, Dressage, and Trail Riding. Suited best for a young rider looking for the next step in their show life. Loads wonderfully, great with her feet, and has an 'in your pocket' personality. She is UTD on everything.

2017-05-28 05:57:46
`
3
Flashy GS of Cattin Smartest Little Pep. Excellent mind and Disposition
OPEN TO OFFERS. DEPOSITS Payments accepted. Shrek, is a Fancy AQHA colt with loads of Chrome. He has all the right moves, personality and flash to make a show horse. Shrek is 5 panel N/N across the board, so he is free of any genetic disorders. As flashy as he is Shrek will stand out in any event, but will excel in cutting. He is eat up with cow, and even cuts them through the fence now. He has a huge slide stop, natural rollbacks and is such a beautiful mover. He is an exceptional stall

2017-05-28 05:53:11
`
3
9-year-old registered gray mare
Well broke, rides good. Been used for hunting in mountains, packed camp, and meat on her.

2017-05-28 05:45:05
`
1
Confirmed, 2005 Appaloosa Gelding
Confirmed, 2005 Appaloosa Gelding by Always Dignified x A String of Dreams. HYPP tested N/N, UTD on shots, worming, shoes and has current coggins. Big fella with a beautiful head, shoulder and hip. This horse could go any direction with the right experienced rider. He hasn't been ridden in 2 years and will need a tune up. Stands for farrier and vet, loves to be bathed, good with a group of horses or by himself. Located in Butler, Pennsylvania. 2,500.00

2017-05-28 05:41:22
`
2
Registered Spanish Mustang Mare for sale. 13.3hh, 15yo. WTC in the ring. Has done small jumps. Color is Bay Sabine but she looks grey. Pretty and sweet.

2017-05-28 05:28:20
`
2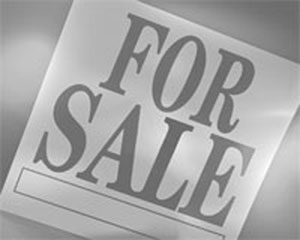 Yearling Pennsylvania Bred Colt
Providence Square

2017-05-28 05:26:20
`
1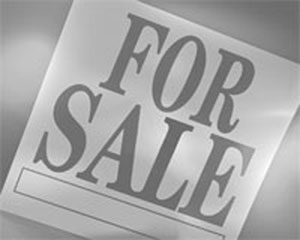 Blaze, right partial eye, white on lower lip, socks on fore legs, left hind pastern, right hind stocking

2017-05-28 05:18:36
`
2
Maryland bred and foaled Racing Filly
From the first crop of Super Ninety Nine filly out of an Artie Schiller mare. Jockey Club registered, Maryland registered and Maryland Million registered. Up to date on all shots farrier done on a regular schedule. Nice body well balanced, listens well when handling, but does have a attitude. Can be seen in Virginia. e-mail teaberryfizz@gmail.com Must race in Maryland!

2017-05-28 03:37:31
`
2
Been used for hunting in mountains. Packs and rides good but experienced rider only.

2017-05-28 03:22:29
`
2
Double registered AQHA, PBHA gelding
6 yo palomino gelding by Zipped in Time. Bart is an all around wester horse. 16 hh. Started the trail a month ago and already had a win at his first go last weekend! Has potential to be a great novice all around horse! Very sweet and willing-Call or text 404-434-1832 or PM for more info! Priced to sell! Located in Georgia- Ansley Pritchett

2017-05-28 03:15:56
`
2
Smooth moving thoroughbred gelding. Came off the track last year and its time that he finds a new occupation. Dressage/Hunter/Jumper prospect. This picture was taken with him a little wet, he was just rinsed off for the picture.

2017-05-28 03:13:45
`
2
Colonel is a 4 year old fresian,morgan,paint. He has been started under saddle and is progressing quickly. He is a fast learner. He is a in your pocket horses, he is always interested in what you are doing and not many things scare him. He would make a great horse and cloud go in any direction. He is very flashy under saddle and out. He has nice movements. He bathes, stands for farrier, loads, etc. For more videos and pictures please contact (254) 205 1995 .

2017-05-28 03:13:35
`
2
Big Girl is a 16 hand Draft Belgian Mare that is built like a Tank. She will get the job done in whatever you put her in. Not afraid on noise or what is behind her. I have also worked her Double in the wagon. Plowed and disked with her. Have more pictures I can send. (423) 579-2736

2017-05-28 02:44:50
`
3
Gorgeous Black and White Paint Horse for Sale
River is a stunning 13 year old black and white paint horse who stands a stocky 15hh. This beautifully marked girl has picture perfect conformation and some strong, sturdy hooves. River has a very willing attitude and a quiet disposition. She stands well tied or cross tied to be groomed and tacked up. River is well broke to ride walk, trot, canter. She has been ridden English, western and bareback as well as successfully shown in 4H. This girl has extremely smooth gaits. She easily transit

2017-05-28 02:42:40
`
3
Diamondback is a 5 year old registered TWH gelding. He stands just under 16 hands. He has completed all of the Fundamentals and Intermediate levels of Clinton Andersons Downunder Horsemanship Method! He has a consistent super smooth gait and a nice slow lope. Diamondback is like a big old puppy dog. He loves people and loves attention and will be first meet you at the gate every morning. He is super soft, supple and willing to do whatever is asked of him. Hes been exposed to all different

2017-05-28 02:36:50
`
2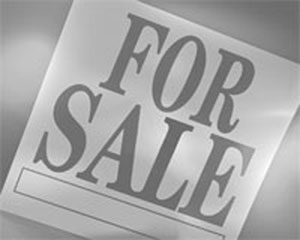 Price is negotiable to a loving home. Hondo is coming 3 on August 10th. 13.2 hands. He is a liver chestnut in summer and turns sooty buckskin in fall. Beautiful color. He has been ridden by kids of different ages and has been ridden double by kids. He rides out in the arena, on trail rides, and by traffic. Not spooky. Level headed and laid back. Not much speed. Will lope if asked but thats about as fast as he wants to go. Has never bucked, reared, kicked out, offered to bite or kick. First time

2017-05-28 02:20:19
`
5
Stunning Beginner Safe Paint Horse
Misha is not only a gorgeous, beginner safe horse but she is extremely friendly and sweet. Misha is a stout 15.1hh registered 14 yr old paint horse. There's no need to keep a halter on this horse as her curious demeanor and ultra sweet personality will have her following you all around her pasture. She is a very quiet, gentle horse that has taught many children and adults how to ride. Misha has been ridden English, western and bareback. She is a kick and go ride who enjoys to take her time

2017-05-28 02:15:29
`
2
6yr old Bay Gelding, 17 hands, well broke, extremely athletic, excellent hunt prospect! Winner of a race at 4 yrs old, been off the track for 2 yrs. Will fit any type of rider. Can arrange to ride at our farm.

2017-05-28 01:56:35
`
2
3 year old bay roan stallion started under saddle , tracking cattle and pasture riding . We had are first foal out of him this year a big stout right kind of made colt , bread 3 outside mares this year easy breader and quiet in the barn. He has been started slow and right , he is ready to take in any direction that you would want . We are only offering him because is such a nice bread horse that would make a nice stallion for someone that would want to stand one . We will be gelding and ta

2017-05-28 01:41:26
`
2
Cienna VDL super 10 year old mare, clean and fast. Got her in trade so right now you can get her for a steal. She's placed in Low AOs at wef has scope for the mediums and probably can do the 1.40s. She is mare ish on the ground but great while riding.

2017-05-27 22:47:01
`
4
ISO a great home for my sweet 7 year old gelding he is a total in your pocket horse rides in a bit or hack. He will make someone a great horse for 2000. He is a quick learner and can go anywhere you want him to go. I just don't have the experience to train him and I want a dead broke hop on and go horse. He is 14.2 hands and ready to go he is sound barefoot with great hard feet, no medical issues He's located in Tucson az please text if you would like to see him 5209047976

2017-05-27 21:30:42
`
5
2003 Black And White Paint Mare, Gentle and Kid Safe!
Bella is a 14 year old black and white paint mare that is gentle and kid safe! She has been used for many things throughout her life pasture pet, brood mare, trusty trail mount, and a kid packer. She is very easy to get along with. No vices or health issues. UTD on vaccines, worming, feet. She is beginner safe, but does like to go. She just isn't a plogger or a dead head. Husband, grandma safe. She trail rides with no spook. Ridden western but could go English. Would make a great 4-h/playd

2017-05-27 20:57:07
`
4
Beautiful 13year old Tennessee Walking Horse
Boots is a 13 year old bay roan mare. She is an excellent riding horse with a natural, smooth gait. She stands for saddling and for the farrier. She will make somebody an excellent trail horse. She has a brand on her left shoulder, a cowboy boot with a B in it. Call soon, this beautiful mare won't last long.

2017-05-27 20:30:50
`
5
Gorgeous well broke mare. Kid safe. No bad habits. Finished barrel mare. Has navicular change in the right front foot, so trail sound unless nerved.

2017-05-27 16:27:08
`
3
AKR Shays Princess (Faar) is a coming 2 Flashy Bay Arabian Filly. She has excellent conformation and will be an excellent show or endurance prospect. Faar is in your pocket, easy to handle and a fast learner. Call, text, or email with any questions. A good home is a must!

2017-05-27 15:58:53
`
2
Bravo 8 Year Old Buckskin, Dun Quarter Horse Mare
Bravo stands approximately 14.3 hands and is level headed with the potential to be a great pleasure or trails horse. She has been started under saddle, and is moving confidently in the round pen. She is working on her forward movement and she is progressing quickly. She is comfortable and easy at the walk and trot. Bravo appears to have an old hip injury which does not prevent her from picking up her left lead. She would make a great family horse. Longmeadow holds open house every Friday

2017-05-27 15:53:26
`
3
Flashy Bay Tobiano Tennessee Walking Horse
Josie is a 12 yr old 15.2HH Tobiano Tennessee Walking Mare. She has nice gaits and an all day running walk. Currently ridden by my husband who is a beginner. She stands for farrier, loads, clips(even her ears), ties all day. Has no buck, bite, kick, or rear. Recent hoof trim, coggins, vaccinations, and Power Pac deworming. Josie is a trail horse deluxe! Please call, text or email with any questions.

2017-05-27 14:47:04
`
3
Well started large pony, 14h. Born in 2010. Jumping 2'3 consistently, and started on lead changes. Would make a great Pony Club prospect! Very affectionate mare for an advanced beginner to intermediate rider. Enjoys going to horse shows, and could go in any direction (hunter, jumpers, eventing) with the right training. 4000, but accepting reasonable offers to the right home!

2017-05-27 14:14:12
`
4
Nez GrayEagle 2015 AQHA Black gelding
Nez GrayEagle is a 2015 AQHA black gelding. Registered as a gray but is still black. Nez Gray Eagle is halter broke, gentle, and ready to start under saddle. He is a full brother to top reining horse. Grayeagle is going to be very athletic and will make a nice ranch gelding or reining prospect. He will be tall and pretty. For more information please call Joann at 208-993-0841.

2017-05-27 13:26:36
`
6
3yr old lightly started project horse
3yr old lightly started 14.2 gelding. He is very gentle and very willing. He is not a broke horse. He needs an experienced hand. He could make a nice cutting roping ranch or barrel playday prospect. He will get a little bigger.

2017-05-27 13:24:18
`
7
Brumby is a Holsteiner cross gelding. He is 11 years old. He has done some jumping and dressage, and would make a good hunter. He has alot of riding experience and needs a gentle, confident rider. He is sound, in good health and an easy keeper.

2017-05-27 13:21:05
`
4
Amazing 7 year old Thoroughbred, Irish Sport Horse Eventer
Believe was foaled 8/4/2009. Sire was Boulderwood a TB. Dam was Matchless an Irish Sport Horse. This is an awesome young Mare who was bred to Event. In 2010 she won the Maryland Horse Trails for future event horses. Believe had the highest score of both fillies and colts. She is sweet, elegant, athletic and lionhearted. She loves to gallop and is race horse fast. She is fearless on the XC course. Water, banks, ditches, rolltops it doesn't matter. Believe has been brought along slowly. I bo

2017-05-27 13:19:55
`
5
Bomb proof-trail-ranch-all around Mare.
Amazing Bomb proof Mare! AGE: 7yrs old HEIGHT: 15.2 hh TEMPERAMENT: 0- 10 (1) RIDING LEVEL: beginner to very advanced HEALTH, HOOVE PROBLEMS, OR ANY VICES: none TRADES: part trade. Example (hay, tack, green broke horse. Miniature horse. Mower) or just email, Commentor or PM me pictures and info of what you've got! EMAIL: horsegirllayna@gmail.com PHONE: 517-652-5103 I would rather calls, but I don't really care (if I don't answer, leave a message with your phone number and name) PRICE

2017-05-27 13:06:46
`
2
Abe (barn name because he was born on Presidents' Day) is a tall, well-built and rather uncommon classic (black) champagne yearling colt with plenty of athletic ability and a pleasant disposition. He is a good-sized horse with a gentle disposition who has been handled since birth. Abe's sire is our National Top-10 and ApHC point earner Sarkes Brio Frost. His dam is our beautiful champagne/dun mare Champagne N Moonlite. Bloodlines include the appaloosa hall of fame horses Prince Plaudit, Ma

2017-05-27 11:18:16
`
4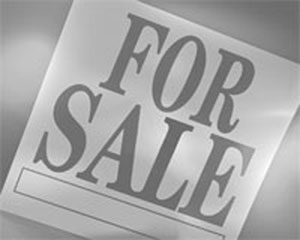 Pinto ovaro sorrel horse. Few inches away from POA. Excellent ground manners. Ex barrel horse.

2017-05-27 11:02:49
`
4
The Silver Weasel-2016 AQHA Gray Stud Cold
The Silver Weasel is a 2016 AQHA Gray Stud Colt that is halter broke and gentle. Photo taken at 2 weeks old. This colt is very athletic. Could be a good reining project. He has a keen and is fancy. For more information please call or text Joann at 208-993-0841. Dam is Docs Jetta Lynx and Sire is Black Weasel.

2017-05-27 10:45:37
`
2
Lola Roanhorse-5 yr. old AQHA Red Roan mare
Lola is a 5 year old AQHA red roan mare with 90 days of professional training. She has been ridden in the mountains. Lola has a pretty head and is heavy muscled. She is big and stout. Lola will make a nice trail horse or rope horse. She is easy going. Should mature at 15 hands and 1200-1300#'s. Foundation bred King Fritz and Two Eyed Jack. Lola is a full sister to my junior sire. For more information please call or text Joann at 208-993-0841. To see video

2017-05-27 10:44:35
`
2
Yearling Dual Pep, Color Me Smart filly
Yearling APHA sorrel filly sired by an own son of Dual Pep (NCHA LTE 313,000) x Boon Bar (NCHA LTE 12,325) daughter, and out of an own daughter of 3.5 Million Dollar sire Color Me Smart (LTE 9,717) and out of a daughter of FRECKLES PLAYBOY (NCHA LTE 59,975.95 and producer of 24.5 Million in National Cutting Horse Association earnings, 285,000 in National Reined Cow Horse Association earnings, 125,000 in National Reining Horse Association earnings and nearly 177,000 at the AQHA World Champi

2017-05-27 09:23:06
`
2
Head-turning gaited gelding loves to trail ride!
Beautiful inside and out, this fox trotting 12yo gelding never tires as long as there is a trail to explore. Rides English or Western, no vices, stands to clip, wash, farrier. vet, etc. Loads and trailers well. One owner for all but one year. Needs intermediate rider that gives him direction, but as soon as he trusts you he will to anything you ask. This could be the trail partner you have been looking for!

2017-05-27 08:50:41
`
3
Rebecca's lucky star (AKA) Pip . He is out of GS CHARLIE BROWN AND DAM IS J C'S SOCKS SPOT'S really good show blood line's, is not proven .He and I have never done the breeding thing, so he will need to be helped but with some one that know's what their doing he should be fine. He is a Arab type Shetland and has that personality . Cute sweet little guy. Would make some one a great show pony and barn Daddy. Not sure if he's Homozygoused for like I said he's not proven . So not selling him a

2017-05-27 07:27:53
`
3
Show Stopped Tennessee Walking Horse Geldin VIDEO
This handsome boy is Ace! He is a 4yr old unregistered Tennessee Walking Horse gelding that stands 15.1 hands on a flat shoe. Talk about a show stopper! He is a beautiful red roan with a long flaxen mane and tail. Ace will stretch out like a limousine and stand for mounting and dismounting. He has been trail ridden and shown! Lots of miles for a boy his age. Ace is sweet as pie and is definitely an in your pocket type of horse. Typical gelding full of personality and gets along with everyo

2017-05-27 07:12:01
`
3
Gaited, Kid friendly, 10 yo, Amazing Temperament!
She is a rescue from the Department of Ag, we bought her last year in October. We believe she is 10 years old. She is a mix of Arabian and Quarter Horse, also we believe she has Fox trotter. She is good with her feet being messed with. She has an amazing temperment, I have rode her by moving cars, other horses, and while the wind was blowing. She is extreamly well with Childern, my 2 year old sister rides her. She mainly rides western, and bareback. I just started her last week on English.

2017-05-27 05:31:31
`
1
2016 APHA filly, great cow bloodlines, all around prospect
Yearling filly by a double homozygous son of apha champion roping horse Summerschicobandito (over 1028 Lifetime Points as of December 2008, multiple World Championships in steer stopping, with multiple Grand and Reserve Champion titles and Superiors in Heading, Healing, Steer Stopping, and Tiedown Roping) x ZEZE GUNSMOKE (LTE 81,000, 2x World Champion Working Cow, Superiors in Working Cow and Reining) daughter, and out of a red dun Freckles Playboy (LTE 59,975.95)/Mr Sun O Lena (NCHA LTE 3

2017-05-27 05:28:17
`
2
Bo- 7 yr old registered quarter horse
Bo is a 7 yr old registered quarter horse. He's been trained using Natural Horsemanship techniques, he's been trail ridden, used on a cattle farm roping cattle, he can pull a buggy, and rides alongside the highway with no issues. Bo is a sweet boy who's eager to please but would be better fit for an experienced rider. Call for more information!

2017-05-27 05:08:35
`
1
2 Male Donkeys Gambit is 25 Mammoth and 75 standard he was born 3/9/2014 Darby is 100 standard he was born 3/17/2014 They are brothers same Dad different mom's. Both must go together. They are very well mannered and very loving.

2017-05-27 04:57:08
`
1
5 year old tri colored grade paint mare. Patch is 15.3 and very stocky. She is green broke, and is in training, safe on trails. No buck, rear, bite, or kick. Very kind and smart. 1300, price will increase with training.

2017-05-27 04:31:48
`
5
Very sweet and quiet 6yo Molly mule. Trail rides great. Excellent manners.

2017-05-27 04:31:43
`
3
2014 Friesian, Appaloosa Warmblood Filly
Juneau is a 2014 filly by FHHSI (Appaloosa/Friesian) stallion Star Lord. Juneau's dam was a dual registered Oldenburg/Holsteiner mare, branded and inspected by the ISH with a score of 96. Both of Juneau's parents were over 16HH, and she is trying to reach 16HH this year as a 3 year old. She currently stands about 15.2HH. She still has a lot filling out to do, however. She inherited some of the Friesian bone, and also has feathering on her fetlocks. She has a big, beautiful kind eye. She is

2017-05-27 04:01:14
`
4
Georgeous Well Built Palomino Kentucky Mountain Gelding
This is a very muscular georgeous PALOMINO KY MOUNTAIN GELDING that has many trail miles under his belt. This gelding has been hauled on trail rides in KY and Tennessee. He has been camped out with and ties to an overhead picket line as well as to the side of a trailer. He stands 15.3 hands tall and is well built. He has been ridden on the main roads and is traffic safe. He gets along well with other horses and will ride out alone with confidence. He is sound and has negative coggins paper

2017-05-27 03:49:47
`
6
Medium Pony for Onsite Partial or Full Lease in Gainesville, Cumming Area
Hershey is an 18yo, 13.1H Welsh/Cross gelding. Show experience w/ year end championships in Hunter/Eq/Jumpers has been the barn favorite in multiple lesson programs. Very patient. Great personality. Great on trails. Advanced beginner up for on farm lease only. Farm is located 5 mi off 400 at Exit 17. Approved outside trainer welcome for lessons. 250/mo for half lease 3 days per week or 500/mo for full lease 6 days per week. See website link for more photos. 404-550-9355

2017-05-27 03:08:12
`
1
Isobel, or Izzy is a beautiful 9 year old 15.1HH Oldenburg/TB dressage prospect mare. Her sire is Sagnol, out of Sandro Hit. Solid w/t/c leg yields. Schooling First Level, safe and smart. This girl has had inconsistent training, but has the ability and intelligence to excel through the levels.

2017-05-27 03:05:52
`
1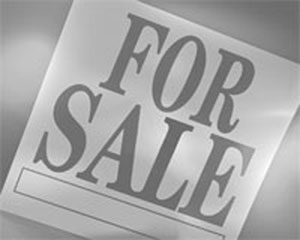 Text or call 701-721-0898 for more information or to set up a visit. This ad is for the unborn foal coming in 2018. The foal will either be Chestnut or Sorrel and registered to AQHA. The sire is Hickota, a son of Docs Hickory with AQHA points as a cowhorse. The dam is Dooleys Frosty Edition with breeding of Impressive, Boston Mac, Docs Jack Frost, Leo, Hepalena and many more. The mare's sire has ND State Fair titles to his name in halter. This cross is a great way to get an athletic horse that s

2017-05-27 02:57:23
`
2
Andalusian lady , tall and strong
A beautiful Amazon!

2017-05-27 02:36:19
`
4
Beautiful flaxen mane chestnut color 11 year old 15 hand Arabian gelding. Would make a good endurance horse. Plenty of go and has been trail ridden all over Kentucky. He has been on Wilderness rides in Wyoming carrying full packs and rider. We have started riding gaited horses. This is why we are selling him. He has a nice slow canter. He has been ridden by inexperienced riders but I would not consider him a beginners horse. Sound and has current negative coggins. Email, Text or call 502-3

2017-05-27 02:18:30
`
3
Maximus- 7 year old 14.1 grade gelding. Sound and UTD on everything. Ready to go in any direction. He has been ridden English with a snaffle and western in a hackamore. Has been trained with Clinton Anderson's methods. Rides out on the trail nicely alone or in a group. Very cute mover, beautiful markings and funny personality. Not spooky. Loads, ties, bathes, picks up all 4. Great for the farrier and is barefoot. He is great in the arena and doesn't get hot when he trailers to new places.

2017-05-27 02:16:41
`
3
Grade ah mare 14.3 around 1000lbs. She was kicked out as a broodmare. Was started and trained at one time. She needs a refresher. She needs an experienced rider. She is not for begginer or inexperienced rider. She is very gentle and easy to catch. She is not marish at all. Nice prospect or summer project.

2017-05-27 01:33:43
`
0
Bynx- Thoroughbred X Welsh Cob Mare
Bynx is a Thoroughbred mare crossed with a welsh cob. She stands 15.3hh, and is 10 years old. She has a trailering problem which is reflected in her price. She is more whoa then go but is very responsive to leg. She is light in the mouth so she is very easy to bring back and uses a loose ring happy mouth bit. She is an amazing eventer, dressage horse,hunter or jumper. I was eventing her entry level but we were training at the pre-training and training levels. When not ridden often in the c

2017-05-27 01:03:04
`
1
Text or call 701-721-0898 for more information or to set up a visit. This ad is for the unborn foal coming in 2018. The foal will either be Chestnut or Sorrel and registered to AQHA. The sire is Hickota, a son of Docs Hickory with AQHA points as a cowhorse. The dam is Dooleys Sparky Gal with breeding of Impressive and Boston Mac. The mare sports a classic halter horse build as her sire has ND State Fair titles to his name in halter. This cross is a great way to get an athletic horse with some si

2017-05-27 01:01:57
`
2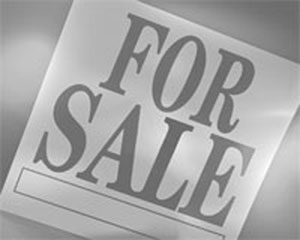 14 Year Old Well-Trained Tennessee Walker Mare for sale. Horse has papers and is gated. Also have for sale: 1978 Miley 2-horse trailer. It is a double-axle with approx. 3,000 lbs./axle approx. 6,000 lbs. Tongue weight is less than 1,000 lbs. Has: new tires new paint floor decking is fairly new lights and wiring are new The trailer is in good condition. - 1500 Saddles and tack - 1500 Package deal available for 5,500. Tack and trailer are not available without the purchase of the horse.

2017-05-26 20:58:10
`
6
Stunning Double Registered Kmsh Rmh Silver Dapple Filly
Talk about a good calm horse! This beautiful filly does it all, she's broke to the saddle, bridle, flank cinch, will stand next to the mounting block, park out, picks up all four feet, does all natural horsemanship, ponied since she was a yearling, trail savvy, doesn't trip, buck, bite, kick, rear or spook, very mellow minded. She drives on the ground and has a good grasp of turning stoping and going she is soft and supple and will accept me laying across her back and putting weight in the

2017-05-26 20:01:19
`
7
Registered Black Arabian Stallion
BADI BB (RHR Safar X Ebony El Kahira BG) Affectionally called Buddy, this magnificent stallion would bring your herd dreams to reality. He is gentle and loving to his mares and has only been used for hand live cover. He is very willing to please and is obedient. He has some under saddle work. He is an Egyptian/Polish Registered Arabian with exceptional pedigree. eg. Thee Desperado, Thee Minstril, Haziz Halim, Ebony Baserr, Lady Baske and Ansata Ibn Halima to mention a few. Buddy's Sire: R

2017-05-26 17:42:19
`
5
50 European Brabant, 50 Percheron, 17 hh, beautiful blue roan in summer, broke to pull anything, gentle, gentle, anyone can harness and drive, easy to bridle, have hooked anything next to him and he will show them how its done. More photos available upon request. Has done parades, all kinds of farm equipment, traffic safe, travel anywhere!

2017-05-26 15:24:59
`
4
Offering this beautiful bay paint mare for sale. She was a kill lot horse that was rescued a year ago. Gets along great with other horses. She is about 5 years old. She has been in training for 90 day's has done a complete turn around. She is now ready for her new forever home!

2017-05-26 14:47:01
`
7
Born: May 4, 2016 Rigel ESE is by Roustabout ESE (Rubignon x EM Lucia ESE/Liberty Gold/Donnerschall) and out of Wilhelmina ESE (Weltmeyer x Rouletto x Akzent II). Rigel has bloodlines dating back to: 1) Rubignon 2) Liberty Gold 3) Donnerschall 4) Weltmeyer 5) World Cup I 6) Rouletto 7) Akzent II He has recently been registered Dutch KWPN. He is bred for Dressage, and has the movement to go all the way. He is sweet and friendly. Could really move forward in any discipline. Already clos

2017-05-26 14:46:55
`
2
Gorgeous Blonde Dun Quarter Horse 10 years old
Super nice Quarter horse. Beautifully marked. Has been trained in natural horsemanship. Loves to go on trail and be worked. Not a dominant horse at all with a really nice, curious personality. Needs to find his forever home and someone who has the time he so deserves. Due to the constraints of my job, I do not have the time for him anymore.

2017-05-26 13:55:02
`
4
Selling my 13 year old paint cross. He is a great all around English horse. Has jumped up to 3 feet and could go higher. He is an honest jumper. Does excellent in the dressage jump ring, as well as in the cross country field. He stands at 16.5 hands. Intermediate rider preferred.

2017-05-26 13:54:49
`
3
Hunter Jumper and Eventing prospect
7 year old 16.1 hand Bay TB mare for sale. JC registered. Built like a warmblood. Jumping 3' courses and schooled up to 3'6-3'9 with ease and plenty of scope to go higher. Beautiful mover. Lower level dressage training on her. Has schooled bn/n cross country and has potential for the upper levels. Very brave and honest over fences. Has been ridden bare back with a halter and lead. Has had beginners ride her. She would excel in either ring or as a 3 day eventer. Sound and sane with clean le

2017-05-26 12:25:29
`
3
Paint Gelding 2D, 3D Youth Barrel Horse
Curious George, aka Storm is only 13.3 hands but don't let that fool you! Storm is a quick footed boy that loves to run. He's grade and 15 years old. He runs right in the 2D/3D youth locally in NBHA. He runs about 3D/4D open. He runs in only a little S hack. He is very quick and because of that he needs at least an intermediate rider. He has been apart of my family since he was 7 and I'm extremely attached. I never thought I would ever sell him but I feel very guilty keeping him when he lo

2017-05-26 12:15:48
`
2
Two mini horses (palomino is a gelding and paint is a mare). They must go together as they are very bonded. Our kids and their friends have a blast riding them and having them pull a cart, but I need to get a pony and can't keep them all! 500 for the pair. Would consider trade for child safe pony. Cart and tack available for 350 If you're on instagram, you can see more pics and video of them on @mini.madness

2017-05-26 11:55:28
`
2
Beautiful Black Quarter Horse for Sale
Beautiful 4 Year Old Black Quarter Horse Gelding for sale. Puppy Dog gentle and fully trained for Trail and some events. Spins on both sides, Backs up and is an excellent Reigning, Barrel racing or cutting prospect. Has had 9 months of training. Excellent with other horses and mares. Trailers really well and is good at events with other horses. Bombproof on the trail and awesome with kids. He is a total sweetheart and calm. 15hh, de-wormed and very well taken care of. Call Fred for an appo

2017-05-26 11:13:39
`
4
Beautiful 17 y.o Chestnut Mare
Daisy is a beautiful 17 year old registered Thoroughbred mare who stands 15.3 hands. Her Jockey Club name is GirlsRock. Daisy has tons of life left but needs a home that she can retire and be a pasture pet or if she is to be ridden, she needs hock injections. She has a very comfortable rocking horse canter and a smooth trot. She has plodded along with a beginner before but enjoys being ridden correctly. She is UTD on worming, shots, teeth, and feet trimmings (she is currently barefoot but

2017-05-26 10:35:42
`
6
Gaited Rocky Mountain saddle horse registered with the KMSHA he's 16yrs old and stands at about 15.2hh would be a great trail,pleasure or even an experienced kids horse. he's got a little pep to his step but has a laid back personality doesn't bolt, buck or rear. will work off your leg. a point and go kind of horse I can ride him with just a rope around his neck. hate to sell him but he has to have daily medicine (pergolide) for his Cushings (which hasn't really affected him he's ridden mu

2017-05-26 09:29:41
`
1
2015 Bay Overo APHA Gelding This gelding is an amazing mover. He is slow legged and has a lot of drive. He is eligible for the California SSA Futurity. This guy has A LOOK! He's very unique and eye catching. This a great prospect for someone on a budget. His sire is a son of Zippos Sensation and a grandson of Zippos Old Gold. His dam is a proven show mare who brought home checks and showed at rated B shows. Zippos Sensation - All Time Leading APHA Sire Zippos Old Gold - Top Ten Performa

2017-05-26 08:54:31
`
4