Vixon is an 8 year old, 15.2 hand tall, Paint gelding. Built like a tank, with quiet the personality! Vixon is quiet in the barn with no bad stall habits. He stands on the crossties to be groomed, tacked, bathed, etc. On the trail, Vixon is a brave guy, and will go all day long. He is not lazy, and enjoys having a job. He crosses water, bridges, logs, roots, rocks, etc. Vixon is traffic safe, safe with dogs, bikes, deer, etc. He will ride on a loose rein, or collected. With three solid

2017-11-17 19:02:23
`
0
Casper - offered for your consideration!
Casper is a 13 year old, 15.1 hand tall Quarter Horse Gelding. A patient, kind, and caring horse with quiet the unique color to top it all! In the barn, Casper will stay in the stall all day and you will never hear him complain. On the crossties, he will stand to be groomed, braided, tacked, and loves to be spoiled. He has great ground manners, and can be led around with just a rope around his neck. Casper will go out in a mixed herd, with cows, ponies, sheep, etc. Comes when called, ea

2017-11-17 19:02:23
`
0
Appaloosa Gelding for Quick Sale or Lease
Cherokee's Apprehension (aka Appie) is a 14 year old, 15.2 varnish appaloosa with 9 years of lesson program experience. He aims to please and rides really well with consistent working. He would do well in a lesson or 4-H program. Moves well, collects, leg-yields, and has simple lead changes. Loads easy! He loves pasture pals and really likes kids. He's available for sale or lease. Currently showing 2'9 or .085m. Contact 717.309.6036 for Sale or Lease inquiries.

2017-11-17 15:56:24
`
0
9 years old, 14 hh

2017-11-17 13:14:18
`
0
Splash- All around fun horse for half lease
Splash is 12yo 14.3 Curly/Sporthorse pinto mare. Requires an intermediate rider, but may be fine with a confident advanced beginner. She is quiet, but can be forward. Absolutely LOVES to jump! Has schooled up to 2'9 She is a lot of fun for the right rider. I have used her in intermediate lessons. Needs a quiet and patient rider. She's available for two half leases at 185 (3 days a week.) Lease is on farm only. Tack is available and leasee is welcomed to use their own, as long as it fits he

2017-11-17 13:07:21
`
0
Beautiful 2 Year Old Black Filly
Dolly is our two-year-old black filly. She has a great disposition, is extremely gentle and is very willing to please!! She has a very light mouth and responds quickly. I have already been able to use Dolly in my lesson program because of how quiet she is and well she is doing in her training with me. She is definitely a favorite amongst our students and is ridden during lessons each week. She has no spook, buck, rear or bite! Dolly has zero vices. She is a very fast and eager learner. She

2017-11-17 13:06:53
`
0
Irish Draught Sport Horse Colt, Bellwether Ambition For Sale
This is a great opportunity to purchase your future riding horse for eventing, dressage or fox hunting. Earlie is well conformed and has loads of presence. He is a straight mover and has a spunky disposition. He is already being handled several times a day. He is friendly and sweet. Earlie should make 16.2 and will be grey. This lovely colt is by Heathercombe Calico, an RID stallion imported from England and out of race winning Throughbred mare, Bet on Grace. Earlie is eligible for regis

2017-11-17 11:34:05
`
0
Reserve a 2018 foalBanned By Trouble X Doc Bar Smooth!Payments OKTopLines
(Mare is NOT for sale at this time. The filly in the picture is sold. You can RESERVE or Purchase her 2018 foal. Stallion is NOT for sale at this time. You can RESERVE or Purchase their 2018 foal) Get a good one you can afford and make payments! Reserve a foal by our resident stallion is Doc Bar Smooth. He traces to 17 Hall of Fame legends with AQHA Hall of Fame cutting horse icon, Doc Bar and AQHA Champions Jet Smooth (racing) and Docs Hotrodder (money earner of over 300,000 and grand sir

2017-11-17 10:44:56
`
0
Everyone loves a little stardustBlazing Hot,Invitation OnlyShes Stunning
This stunning appendix filly has World Champion Blazing Hot, Invitation Only, Zippo Pine Bar and A Dream Remembered and Barpassers Image ALL On Her Papers! Put her in LL, THEN enjoy the ride and THEN have a bred in the purple broodmare! A Dream Horse DELUXE! Dam is Stayin Blazed, appendix AQHA! Dam is a daughter of World Champion Blazing Hot, granddaughter of Zippo Pine Bar! Sire is a son of the #1 point producing get of sire, Invitation Only. Sire's name is A Dream Remembered,in the AQHA

2017-11-17 10:44:05
`
0
Reserve a 2018 foal! Leo Les Olena X Doc Bar SmoothPedigreePayments ok
Our resident stallion is Doc Bar Smooth. He traces to 17 Hall of Fame legends with AQHA cutting horse icon, Doc Bar and AQHA Champions Jet Smooth (racing) and Docs Hotrodder (money earner of over 300,000 and grand sire of World Champions Blazing Hot and Radical Rodder) ON HIS PAPERS! This mare is Leo Les Olena. She has Hall of Fame and American Quarter Horse foundation sire, Leo (Registration #1335!!!!) and Doc Bars' #1 son Doc Olena ON HER PAPERS! She is bred for an upcoming foal that is

2017-11-17 10:43:25
`
0
Fantastic Cutting and Reining Bloodlines! Mare in foal, 3 in 1 deal
You don't see this every day, and they wont last long at this price either! Beautiful Palomino Mare CD Playgirl Jewel in foal to Top Sailin Jack for a mid January foal. How do you go wrong with Doc Olena, Freckles Playboy, Topsail Whiz , Hollywood Dun It, kind of breeding! Jewel has last years Stud Colt at her side as well, Lena's New Dually (name Pending). He is a Sorrel with 4 flashy white socks

2017-11-17 09:25:48
`
0
This is serious performance horse prospect for any disapline, we have been raising these horses for nearly 20 years and this has been one of the most successful crosses for us, full siblings have excelled as, barrel horses , rope horses , reiners and cow horses Will mature to be 15 hh and 1100 lbs. Loads, trims, ties, rides, no vises or bad habits, very well started rode out in pasture as well as arena takes everything in stride ! Easy to train, gentle, loads of talent and drive !!

2017-11-17 09:24:05
`
0
Pines Frosted War Very easy going, been used on the ranch to move cattle and also rode in the arena. This filly is a very easy moving horse with tons of size and substance. She will mature around 15.2 Proven cowhorse pedigree with tons of speed. Siblings have excelled as cowhorses, barrel horses and ranch horses. Complete pedigree on our website at www.foreverpine.com Lines such as Docs Jack Frost, Barry Pine, War Leo, Doc Bar, Bulls Eye

2017-11-17 09:23:44
`
0
Palomino gelding with tons of performances pedigree, If your looking for your next Reiner, Cow Horse, or all around performance horse here is your chance. These colts are going to mature around 15 to 15.2 hh, they have exceptional minds, straight legs and great confrontation!! Sire and siblings are NRHA money earners, barrel horses and rope horses

2017-11-17 09:23:24
`
0
American Saddlebred -Pleasure, Gaited
easy to work in stall, comfortable to ride inside and outside, Beautiful handsome easy to love FUN horse.

2017-11-17 09:16:34
`
0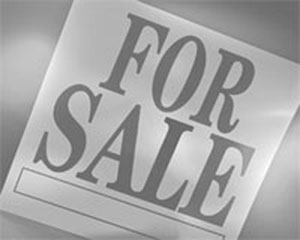 Lots of promise to a great future!! Blonde mane and tail will be a looker, Lunges and leads very well. Very teachable. Prospect for the FUTURE!!

2017-11-17 09:16:22
`
0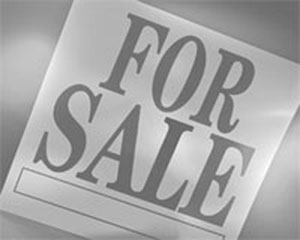 American Saddlebred 2 year old
2 year old with a neck that keep on growing. Has positive energy for a future star in showing. Great with working around. Cross ties, lunges, longe lines. We have been letting him grow up.

2017-11-17 09:16:09
`
0
Every step your on the edge of excitement. Loves his job of being a SHOW horse. Pleasure/ Mane Tail Park Classes.

2017-11-17 09:15:56
`
0
All around useful pleasure horse. Beautiful inside and out with a stylish trot and the tea cup canter. Been shown in park pleasure and in top ribbons in the Midwest shows. Loves to Show!!!

2017-11-17 09:15:44
`
0
Aren Voughn is a 2012 Thoroughbred bay 16.2 hand gelding. He is currently in basic dressage and western horsemanship training. Aren is quite the barn clown , he LOVES attention !!! This boy is super fun to work with. He could go in any direction, maybe even a hunter potential. 951-444-5991

2017-11-17 08:53:40
`
0
Payday is an awesome 19 year old gelding he doesn't look or act his age he is very gentle he does barrels, goat tying and heeling!! He is so automatic on the barrels! Asking 3000 for more information call 337-718-6679

2017-11-17 08:46:21
`
0
Signy is a gorgeous brown pinto mare, friendly , easy to handle.Absolutely no vices. Downsizing is the reason she is for sale.

2017-11-17 06:49:35
`
0
10 year old, 16.2hh Thoroughbred gelding. Hunter Type, cute mover with an auto lead change. Amateur friendly, packer type. Schooled cross country and trail ridden off property. 3' capability. Located in Manor, Tx Please call/text 512-423-5505 if interested. Video available at https://youtu.be/XjAJeiSEu2I

2017-11-17 06:47:59
`
0
post several pics of this young filly she doesn't take a bad pics easy to handle and willing to learn. old foundation bred the sire is 93 foundation and the dam is 92 she will mature about 14.3. she is 5 panel tested n/n and up to date shots and wormer the sire blended whiz berries and grandsire berry sweet whizard has world class pedigree pymts would be excepted if that would help

2017-11-17 04:51:23
`
0
Levi is looking for his next riding partner or family. He is a 6 year old 14 hand unregistered paso fino gelding. He has a smooth gait and a gentle temperament. Excellent trail mount, not reactive, will lead or follow, or ride out alone. Rides bareback or with tack. Crosses logs, water, ditches etc. Loads, ties, picks up feet. Doesn't mind ponying another horse, you can open gates while mounted. Traffic safe, we ride him mainly on local roads (including the busy highway we live on), fields

2017-11-17 00:00:00
`
0
This is Herman he is a 2 year old 30 blue roan mini stud. He is super super gentle. This little guy knows tricks and will follow you like a dog. Gets along with herd, hauls, stands tied, easy to catch. He is a fun pony!! Dont miss out!! 1500 Weatherford, TX call or text 254-433-0806 Videos at this link

2017-11-17 00:00:00
`
0
8yo 15hh big grey quarter horse gelding
Smokey is a 8yo 15.1hh grey Quarter horse gelding. He trail rides great and is very easy to get along with. He's good minded and well mannered. Hes been ridden English and western. He doesnt get buddy/ barn sour. Hes been to mule days and did great. He doesn't have any vices. He's easy to load, tie/crosstie, shoe, bathe, saddle, bridle, mount, etc. There are 2 videos on my Facebook and more pictures. Serious inquires only. 2700 no trades. Please contact 919 264 2395

2017-11-17 00:00:00
`
0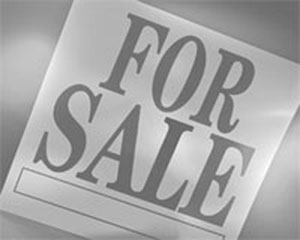 Wanted: middle aged, safe, small...14HH Trail gelding close to the Mississippi Gulf Coast for older injured woman.

2017-11-17 00:00:00
`
0
Dixie is a 11 year old stout but shorter mare. She is broke to ride but is a bit rusty going out on her own. She has mainly been used for trail and following along. She also packs. She is a sweet mare loads, leads, ties, good for farrier. She just needs a bit of time to get back in the swing of things. No buck or rear.

2017-11-17 00:00:00
`
0
Finished heel and breakawayhorse!
5 year old grade gelding finished on the calf and heel side. Will make a great horse for a low number roper. Have videos upon request and cattle to try him on call or text anytime.

2017-11-17 00:00:00
`
0
Fast Appy Mare cows, ranch, barrels, gaming, well trained,
Jazzy is a coming 12 year old 14.3 hand appy mare. This girl is a POWERHOUSE! She is fast, and has energy to go all day. She will leave the group with no issues, has a smooth lope, NO BUCK! not for beginners. This mare is ready to go the moment you step into the stirrup. She has been gamed on and is FAST. Also great for general ranch work, checking fences, trail, packs, pulls the pack string, drag anything. Good handle, NOT SPOOKY. just a go get er done type of horse. Sorting, penning, tra

2017-11-17 00:00:00
`
0
This is for the Morgan lover that feels passionately about Morgans. Addie(Attractive Options)is a 5 year old 15.3 hand pure-bred Morgan with excellent pedigree. This beautiful mare was started lightly under saddle at age 4. She has had all the basic ground work and handling a horse her age would be expected to have and has done very well. Addie free lunges at the W, T, and C, inside or out. Addie has a gorgeous extended trot. Addie stands perfect to the mount, is good for the farrier, worm

2017-11-17 00:00:00
`
0
Listing for a client: JE Badger Dually or Levi is a 2012 AQHA gelding. He stands 15.1 hands but is stout as a tank. He is a pleasure to be around and work with. Loads, stands tied and good for a farrier including shoes. He is a working horse who needs a job. He side passes and pivots. He gets bored easily on lazy day trail rides and will start to act spooky but if given a job Levi stays focused and relaxed even in tight situations. He just had a month's tune-up and was used around the ranc

2017-11-17 00:00:00
`
0
Back up for sale due to buyer failing to make payments! NEW VIDEOS!!! TufferNHell Dunnit is a 6 year old APHA Gelding. He is a FINISHED reiner. Stands at 14.3. Ready for someone to hit the show pen with him. Only shown once due to personal reasons. Anyone including kids can ride him! Doesn't require maintenance. Is a light cribber but easily controlled with a cribbing strap. For sale due to us getting out of the reining. Reduced to 15000. Will consider all reasonable offers http://www.al

2017-11-16 20:22:31
`
0
Hi! Ill be short and sweet! I got this mule from my good friend who got him from the Amish in PA when he was young. Owned him for 2 years and then I bought him. Integrated him into my cattle recently, and he ran them out of my fence, almost killing one, and I lost two in another farm. He does great with horses and other miles, but doesnt like my cows, which is a problem. Hes broke to halter, lead, stands great for the farrier, or to have his mane trimmed. Is not spooky, has been saddle

2017-11-16 19:18:54
`
0
National Champion Arabian Hunter Pleasure Prospect - All-Star Pedigree
Bella is beautiful, great moving filly, who is sure to follow in her family's national champion footsteps. Her sire, KM Bugatti is not only a National Champion in his own right, but has sired many National Champions. Her dam, Adelaida V/// has not only earned National Championships in Hunter Pleasure AAOTR, but has also produced National Champions. Of her four foals, three are under saddle--Arsenal BV, Jullyanna/, and Jagger Jullyen BV. These siblings have already garnered 10 National an

2017-11-16 19:10:29
`
0
Concho is a big stout Missouri Fox Trotter gelding. He is 15.3 hands tall. Concho has been used on the ranch as well as on back country trail rides and remote hunting trips. I have packed elk and deer on Concho. He has an excellent handle and a great one hand neck rein. He is super gaited and covers the country nicely. He is traffic safe. Concho is 12 years old. Anyone can ride him he has a very gentle nature. Concho crosses water and downfall with ease. Concho loads, bathes, clips and is

2017-11-16 18:32:44
`
0
510-364-2224. Potro bayo. Un ao y cuatro meses. Con carta de AANCE. Hijo de perlino doble crema. Y nieto de revoltoso PM.

2017-11-16 17:41:11
`
0
Darwin I.H.E. by A Fine Romance
Introducing Darwin IHE by A Fine Romance out of Uzita (by Emilion). Darwin is now a CSHA APPROVED STALLION!!! This 4 yr old colt is currently standing at 17.0 HH and is looking for some mares to test his reproducibility. Stud fee includes first collection. Cost of box and shipping extra. Watch for him in the show ring this year!! He is a sweet tempered boy, very eager to learn, loves to play and is showing us great gaits at walk, trot and canter. His pedigree boasts his sire A Fine Rom

2017-11-16 17:07:30
`
0
Its All About that Gait! ChaCha is an outstanding trail horse and riding partner! 14.1 hh registered Paso Fino 10 years old. She has been ridden in several horsemanship clinics and parades, played horse soccer and traveled miles and miles of trails and neighborhood rides. She doesnt mind dogs, traffic or farm equipment. She is safe and has a sound mind, she uses the thinking side of her brain instead of the reactive side. She wont spin or bolt, stands in place when unsure. She yields to so

2017-11-16 16:51:56
`
0
16.2h 2003 Half Andalusian Gelding IALHA reg. Showing 2nd Level Schooling 3rd and picking up changes very quickly. Super sweet, gentle, bombproof and always the same no matter where you take him. Definitely suited for an amateur. He scores in the high 60s at every show, winning his classes. This is a super opportunity and is only for sale because the owner has had hip surgery and can no longer ride him.. Tag is in professional training in Sarasota, FL with a bronze and silver medal trainer

2017-11-16 14:35:46
`
0
Tucker is a big paint gelding. He needs someone with experience and would make a nice trail horse. He loves attention and has a big personality. My daughter used him for SHOT for a couple of years but has moved on to barrel racing and I feel that Tucker needs to go to a home where he can have a job.

2017-11-16 13:09:09
`
0
Tall and Beautiful Jet Black Freisian Colt Sired by Jasper 366 and Out of the Ster mare Debby v Bemmer by ONNE 376, You cant find better lines than these two, Jasper 366 ONNE 376, this Colt is Out of the mother line #50 that is well known for producing only Champions!! He is a real machine, stunning movement, conformation and attitude, original Kfps registration passport and microchip for info Special Black Horses 818-621-4485. 818-869-4477

2017-11-16 11:33:24
`
0
FLASHY! Alwin 469 Colt, Full paper, 3rd Premium
Gorgeous Freisian Colt, unbelievable movements Sired by The Great Alwin 469, Out of The Ster mare Nynke Ut Yndyk Andries 415, lots of Hair on the Crin, tail and feathers, very big for his young age, we expect him to grow up to 17 hh, a Real Grand Prix Candidate a show stopper!! With all Ster Pref4, Full paper and 3 rd Premie. Imported from The Netherlands original KFPS registration, passport and microchip 818-621-4485 828-869-4677

2017-11-16 11:33:24
`
0
Many Safe Beginner and Ranch Horses
Here at our Facility we have many safe beginner horse. Check Us Out . WWW.ARANCHHORSE.COM

2017-11-16 09:12:53
`
0
Clyde, TB cross, great on trails, trained third level dressage
Clydesdale/TB cross, Blue preferred registered Through the American Warmblood Society. Trained in classical dressage, but is ring soured because he never got a break from it. Since he has been home, we have been riding him in the mountains and he loves it. He also loves to jump. So approved home must provide a well around venue. To see more photos of Thor, you can look up Leanne Marie Bennet on Face Book. There is an album called , Life of Thor.

2017-11-16 08:42:05
`
1
Yr Old Mare by Guaranteed Good Out of Jd Concluded Mare5
5 yr old mare by guaranteed good own son of good asset who sired congress junior western pleasure champion,nsba high point champions and congress jr working hunter res champion.good asset is aqha top 15 leading sire of performance roms.her damn is by jd concluded superior western pleasure,high point senior western pleasure horse and scotch bar time aqha hall of fame horse.she is slow legged and flat up front and flat behind with a go no where attitude.video's on you tube under markowitzqh.

2017-11-16 06:24:03
`
0
Palomino Performance Perfection
We call him Jack-He has an identical sister we call Jill Siblings have are running stakes races and playing polo back east. Check farm page or email for pics of Sire Bea show Joe. Call Doug 520-507-5001 Save a trip and bring trailer when you come.

2017-11-16 05:06:42
`
0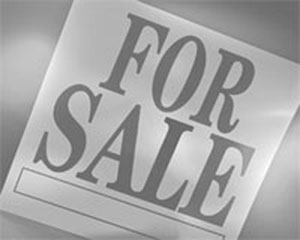 Quality Well Bred Tennessee Walking Horse
This guy is a people pleaser Spud is EXCEPTIONALLY well gaited Super Quiet Excellent ground manners Pictures do not do him justice !!!

2017-11-16 04:02:49
`
0
Duke is a trail horse delux! He stands 15.1 hands. He is calm and easy going. Great on the trail, he rides in front of the group or behind. Gets along great with the other horses. His gait is smooth, and he is barefoot with good solid feet. He loads easily. Duke is very willing and wants to bond with his human. He is registered TWHBEA and certified with International Heritage Walking Horse Society. Price is firm. To the right home only. Video on request. Phone 678-790-1966

2017-11-16 02:52:55
`
12
Timid rider approved, Lineback dun mare, trails or hunters
Bitsy is a neat combination of a unique color, quiet way of going and sweet disposition. She is a 6 year old, 14.1 hand, peachy dun mare with flaxen pieces in her mane and tail. Bitsy's background is in trail riding, mostly with children, and she is fun and easy for any level rider on the trail. She ties patiently to the trailer, stands to be mounted, will lead or follow in a group, crosses water and navigates trappy territory with the best of them. She does not have to tailgate the horse

2017-11-16 00:00:00
`
3
Johnny Cash Tennessee Walking Horse
Johnny Cash 15 hands he is jet black great for the farrier great on the trails. We do a lot of trail riding camping. He just turned 7 he has worked with cattle and livestock. You can ride him in front or in back or by himself. Just had his teeth floated.

2017-11-16 00:00:00
`
0
If you are looking for for a family horse this is your girl! Toss the kids on her- throw the hubby up there- sling your sister that cant ride - or enjoy a day with the girls on the trail! This girl wont miss a beat!!! She is registered!

2017-11-16 00:00:00
`
0
Flashy spotted experienced gaited spotted trail horse
Jackpot is a coming 4 year old reg. Spotted saddle horse that is such an incredible sweet loving boy and believe it or not a great little trail horse. I know he is young but the hard stuff is already done. He will go anywhere you ask him to go and has the confidence to do it right. If you are an advanced beginner and up you will love this boy and have many, many years with your new trail companion. Lots and lots of compliments which doesnt hurt anybodys feelings! Although he will always be

2017-11-16 00:00:00
`
1
Lovely dapple grey mare, easy and quiet, trails or hunters!
Athena is a 12 year old, 14.3 hand, dapple grey QH-type mare who will win you over with her sweet disposition and then blow you away when she starts trotting and pointing her fancy little toes! Really nice mover, uncomplicated to ride and keeps herself nicely balanced. She is right in the sweet spot between having her own motor so her rider doesnt have to kick every step, but still has great brakes and isnt TOO forward. Athena has lots of trail miles and is being introduced to jumping, ap

2017-11-16 00:00:00
`
2
Zavhira. Thoroughbred Black? mare with Chrome.
Kentucky: Zavhira 2013 Beautiful Thoroughbred mare 16 hands. (Her balanced build makes her not look that tall, I would have guessed 15.3 but the stick says 16 and 1/4) For sale with a few off the track riding experiences including once over cross rails. Huge muscled hip, great shoulder and balanced well sprung build. Kind mare with no vices we have seen/encountered. Sabino markings that look likely to be W20. Appears to still be RRP 2018 eligible if the rules remain the same. By Zavata out

2017-11-16 00:00:00
`
0
Gentle, safe, quiet experienced gaited trail mare
Hope is an 8 year old 14.2 reg. Spotted saddle mare. I can't imagine anyone that can not ride her. Super easy to ride, and will take the best care of you. She is very smooth, just soon to be walking but not lazy, she will go in her incredibly smooth gait easy enough. She is also VERY sweet, easy to catch, great ground manners and never mareish. However, everything she does is slow, never quick to scare anyone. She is excellent on the trails and will go wherever you want her to go without a

2017-11-16 00:00:00
`
0
Very quiet calm safe experienced gaited trail mare
Duchess is a 5 year old 14.1 Ky Mountain mare. This gal is about as quiet as they come, great little trail mare and sweet as she can be. She gets along well with others and is ready to take you on a nice quiet safe ride and take the best of care of you in the process. Miss Duchess is as close to I call a babysitting horse (they all have a brain :) This gal has color, very smart, sweet disposition and super quiet, what a great combination for nearly anyone!

2017-11-16 00:00:00
`
0
Heavy built beautiful Appaloosa gelding
Morse: Just beautiful coming 4 year old leapord Appaloosa, chocolate stockings and ears 15hh Loves the trails, will ride through any terrain,water, roads. He is a good heavy build with good bone, has a nice jog and canter and a nice soft headset, he is learning to neck rein, lovely boy with good personality and excellent ground manners, good for farrier, bathes, ties, loads and tacks up easily.has been started very sensibly Finish him your way he's going to be spectacular Very nice gelding

2017-11-16 00:00:00
`
0
2017 AQHA Dunskin colt, 5 panel N, N, carrying 12.5 Driftwood blood lines
EPIC TR FINTRY EPIC DRIFT AQHA REG# 5809604 DUNSKIN (MAY GO GRAY OR ROAN) STUD COLT, BORN APRIL 12, 2017 SIRE: SOULMAN HUDSON WOOD AQHA (Ee/Aa/CrCr) 5 panel N/N 15.1 HH DAM: FINTRY CHULAWOOD ANN AQHA Gray Dun Roan 15.0 HH 5 panel N/N Epic carries 12.5 Driftwood blood tracing back to him 8 times. 8.5 Joe Hancock blood tracing to him 19 times and traces to King 6 times as well. I am fairly positive his name sums it all up! Epic will be the full package lots of leg good bone and a great head

2017-11-16 00:00:00
`
0
Flashy Tobiano Paint Mare 9 Y, O QH, Paint Mare
Meet Diamond, a stunning little QH mare. Diamond is a finished barrel racer 3D to 4D times, that has had some time off. Diamond has been turned out and occasionally ridden for the past 3 years. She was briefly leased out to a young girl who loved and rode her 3-4 times a week however I think Diamond would be best suited for a seasoned rider who has experience in barrel racing. Diamond was also started as a roping horse (head side) but I am not 100 sure the extent of her training in roping

2017-11-16 00:00:00
`
0
15.2 hand 14 year old mare! Come take her for a ride and she will change you option about mares

2017-11-16 00:00:00
`
1
Cajun is a 15.2 four year oldbeautiful buckskin quarter horse gelding. Cajun is a been there done that type of horse. Has been used for most forms of ranch work from checking fence, moving cattle, sorting, and dragging calves to the fire, Cajun has done it . He is a sound horse that likes to have a job and can go all day, with a nice stop and smooth lope. Cajun is gentle enough for kids that can ride, he is super handy. Has never offered to buck , kick or bite. Rides out alone, I use him a

2017-11-16 00:00:00
`
0
Gala is a 4-year-old bay filly who just ran her final race last week and is ready for her second career. She is completely sound, having shown no interest in racing she hasn't strained herself in the slightest lol. On the track, she was ridden by primarily the same rider (me) and though she's nervous and a little goofy she's not mean-spirited. She will need an experienced, competent and patient rider to re-train her. She stands quietly for both farrier and vet, does not bite or kick when b

2017-11-16 00:00:00
`
0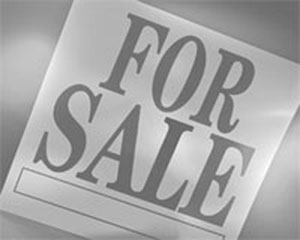 Charlie is a 12 year old halfinger gelding who can do it all! If you are looking for you next show pony for the jumpers or even eventing this is your man. He loves to jump and would make the perfect child or small adults horse for the task. He has NEVER refused anything I put in front of him. Will jump ditches go through water over tarps and past balloons with screaming children. He is BOMB PROOF. He would be best for an intermediate rider he can have a lot of go if not worked alteast twice a

2017-11-16 00:00:00
`
0
Training level packer event gelding
Texas Two Step is a 2004 16.1 TB/Paint gelding. He is a training level packer who has also completed one event at prelim. XC machine, very brave, solid in dressage he would also do well in the hunt field. 2017 Results Grandview- Junior Training 6th Caledon- Junior Training 4th Bronte Creek- Open Training A 4th Lane's End- Junior Training 2nd Bronte Creek- Junior Training 4th Grandview - Open Prelim 6th Only for sale as owner is looking for an UL horse. 20k neg to the right home. Co

2017-11-16 00:00:00
`
0
Tall medicine Hat paint, TB gelding. Tons of trial experience
Bubby.. awesome just under 16 hand gelding. He has done parades, camping over night trails etc. He was mostly used as a friend, kid and hubby type trail horse. He is out of a TB dam and by a paint stud. He has a lovely big shoulder and nice way of going. Could be introduced to pony club and eventing. He is a go anywhere type. May occasionally try to go out in the in gate if you don't give a kick on that side. We got him to start training along for a lesson horse/pony club type. He is so ha

2017-11-16 00:00:00
`
2
Classy great on the trails spotted gaited trail horse
Regal is a 15.1 coming 4 year old that is one special dude. This guy looks like he is in a show rink all the time but super easy to ride. He is a great trail horse regardless of his age, and such a sweet boy you will fall in love with this one quickly! If you are an advanced beginner he will be perfect for you. You dont even have to know anything about the gaits, he is so natural he can teach you all you need to know. Well we have covered gaits, easy to ride, great personality, super trail

2017-11-16 00:00:00
`
0
Sharp classy exprienced spotted gaited trail horse
Dakota is a 5 year old 16 hands reg. Spotted saddle horse. This guy has that hey look at me look to him, but is very easy to ride and is a perfect example of that ride to die for smooth gait. He is so classy that he always turns heads wherever he goes which doesn't hurt your feelings for sure and is just a pet on the ground. He is one sharp dude, great personality, big stout made horse and if you are an advanced beginner and up you will adore this boy and get all kinds of compliments in th

2017-11-16 00:00:00
`
0
Gentle quiet calm experienced gaited trail mare
Liberty is a 13 year old 15.1 stout made reg. SSH black and white mare. This gal has been trail ridden all of her life and you will look hard to find one that is this smooth naturally. Very good on the trails and if you know the basics of riding at all, this gal will be perfect for you. She will take you on a ride that will not only make your rear smile but take the best of care of you in the process. This gal has the experience nice attitude, never acts like a mare, so there is nothing th

2017-11-16 00:00:00
`
0
Davinci has had a perfect start to life! He has been handled daily since he came to this world and enjoys people very much. He has a puppy dog personality, he will follow us around everywhere and loves attention. He picks up all feet when asked and stands tied. He leads well on and off the lead. We will start working on loading in a trailer this week. He is available with a deposit to hold and remainder due at weaning. He is ready to wean for Christmas! Please contact me with any questions

2017-11-16 00:00:00
`
0
5 coming 6 year old imported Friesian for sale. Great on trail. Good on the flat. The sweetest horse. Perfect project horse. Around 16.1 hands havent sticked him. Asking 25,000 OBO Imported 4/5/17 Last vet check 4/3/17

2017-11-16 00:00:00
`
0
AQHA Weanling colt. Cutting, ranch horse breeding like Peppy San Badger
Hard-to-find breeding in 2017 quarter horse stud colt. Doc O'Lena, Son Ofa Doc, Peppy San Badger and Lauro Chiquito all on registration papers. Old enough to be weaned and taken to his new home. Sugar Bars, Leo, Mr San Peppy and Doc Bar are one generation off of his registration certificate. He should have cow, speed, quickness and intelligence. Cash only.

2017-11-16 00:00:00
`
0
Gorgeous gentle mare- kids, roping, pasture work
7 year old AQHA mare, 14.2 hands tall. Gentle. Pasture work started on the heel side. Then used as a kids lesson horse. 3500. No buck, rear or bad habits.

2017-11-16 00:00:00
`
0
Cisco 2 yr old Thoroughbred colt
Must sell. Race bred. By It's No Joke out of Molly McFast. Reg. FTBOA. Eligible for JC registration. Also check out my ad for yr old Thoroughbred filly. JC and FTBOA REG. Approximately 15.3 hands. Getyourpistolannie by TJ Jackson (Marquetry/Coplans Piano) out of No Hastle (Affirmed/Galway Song). Her dam's last filly, Affirmed Precision was Stakes Placed with earnings over 120,000. They are looking for new home due to financially I am no longer afford to continue with their race training. T

2017-11-16 00:00:00
`
0
Ready to start 2 yr old Thoroughbred filly
2 yr old Thoroughbred filly. JC and FTBOA REG. Approximately 15.3 hands. Getyourpistolannie by TJ Jackson (Marquetry/Coplans Piano) out of No Hastle (Affirmed/Galway Song). Her dam's last filly, Affirmed Precision was Stakes Placed with earnings over 120,000. Also see my add for Cisco - 2 yr old colt. Reg. FTBOA. Eligible to be registered with JC. They are looking for new home due to financially I am no longer afford to continue with her race training. They are sound and ready to be put in

2017-11-16 00:00:00
`
0
Ready to start 2 yr old Thoroughbred filly
2 yr old Thoroughbred filly. JC and FTBOA REG. Approximately 15.3 hands. Getyourpistolannie by TJ Jackson (Marquetry/Coplans Piano) out of No Hastle (Affirmed/Galway Song). Her dam's last filly, Affirmed Precision was Stakes Placed with earnings over 120,000. Also see my add for Cisco - 2 yr old colt. Reg. FTBOA. Eligible to be registered with JC. They are looking for new home due to financially I am no longer afford to continue with her race training. They are sound and ready to be put in

2017-11-16 00:00:00
`
0
Does It All No Fuss Rolls Royce Dream Ride
Hes A Big 16 Hds Stunning Stylish 10 yr Old Classic Gelding With A lot of Present. Hes Very Smooth Has A Locked In Gait With Anyone. Hes Sweet Fun To Ride Gentle, Will Go Anywhere With No Fuss. Hes Trained Desensitized Like All Our Other Horses. Hes A Supreme Pleasure Trail Horse That Has Been Ridden All Over The USA On Many Difficult Terrains, As Well As Horse Camping. He Doesnt Spook At Strange Flying Objects, Great w/ Traffic Bikes. He Rides Solo or In A Group. Hes Good For Anyone Who C

2017-11-15 20:37:36
`
2
Beautiful Buckskin AQHA Gelding Trail Horse Deluxe!
Kody is the opposite... he takes extra special care of his rider, especially if they are a bit nervous. He is a perfect gentleman in every way and calm and quiet around other horses and perfectly mannered for loading, clipping, bathing and anything you could ask of him. His gorgeous buckskin coat and excellent conformation are simply the icing on the cake, because Kody's true beauty comes from the sheer enjoyment he brings to his rider. We specialize in horses and ponies for kids, beginne

2017-11-15 19:42:44
`
3
Dandy is a 14 year old 15.3 hand draft cross john mule. He is a finished trail mule. Anyone can ride him he has a great handle. Dandy has excellent ground manners and loves attention. Dandy will pack elk and deer with no problem. He has been used in our family outfitting business. He has been used on many remote back country trips. Dandy is a big stout mule that will go all day with no hesitation. You can lay him off for any amount of time and he is the same great mule every day. Dandy is

2017-11-15 19:21:04
`
2
Great breeding stallion KFPS pedigree trained in English under saddle and drives beautiful long thick mane stunning stallion show stopper

2017-11-15 18:03:31
`
4
Great bloodlines both parents have KFPS pedigree nice thick mane easy to train good temperament would make an excellent show horse in foal with a stallion imported from Europe KFPS pedigree

2017-11-15 18:03:31
`
5
Standing AQHA Stud for Service,APHA certified
This Stallion is from NCHA money earner Docs Triple Bar and has the Great Leo on top and bottom. Also from the Great Doc Bar, Triples Image, Go Man Go, Maddons Bright Eyes and Three Bars. 5 panel test NEGATIVE on everything, he is also APHA certified The offspring are just Wonderful and exciting to train, Great Minds, and are so willing to learn. Talk about performance horses, youll smile all the way down which ever event you want to take, with a foal from this stud. Most all his foals ha

2017-11-15 17:17:46
`
2
2017 Quarter Horse Filly by Watch Raisin Zan , out of Mexicali Miranda sending registration in October 23, 2017

2017-11-15 17:17:27
`
3
BANKS FULL PACKAGE aka MONTY BLACK/WHITE TOBIANO PINTO COLT AMHA

2017-11-15 14:19:17
`
3
UPDATED!!! New Video Price!!! Divinity or Diva is a super FEI Dressage prospect. 6 year old beautiful black mare with 4 white socks and large blaze. By Don De Marco (Donnerwetter) out of a Grande Sabre (Grundstein I) mare. Currently around 16 hands but still growing, should end up around 16.1hh. Diva has the mind, talent and trainability to make it to the upper levels. with a nice over track at the walk, lovely suspension in her trot and wonderful uphill canter with a super hind leg. She

2017-11-15 14:00:48
`
3
Tiger Leo, Leos Question, Chick An Tari, Lonsum Tiger
Sire: Taris Question 045 Dam: Lonsum Chex 045 Great versatility with the trainability and cow sense to match. She is one of kind. She is the last foal by Taris Question 045.

2017-11-15 13:45:40
`
3
Pleasure , All-Round Prospect APHC NAERIC 2yo
Patsy is a bay with a frosty blanket. Super minded, willing, hauled and shown as yearling, has had 2016 off to grow. Pretty headed filly with potential to be an all-round competitor. Her dam, gr-dam, gr-gr-dam were all show horses and her maternal brother is siring some great show horses too. Her grandsire on the top is the great QH Invitation Only so she is bred to perform. She is ApHC, ApHCC and NAERIC registered - NAERIC pays out for showing and she has the potential to earn her purchas

2017-11-15 10:12:52
`
3
LER Long Tall Sally by Eye Rock is a very typey hunter filly - great mover, should reach 16H and excel as a hunt seat horse. Siblings are being shown, ridden, 4 generations of show horses. Excellent temperment. Siblings are world qualifiers, national champions, high point show and regional and national high point earners in ranch, trail, western pleasure, hunter under saddle and all-round events. She is ApHC, ApHCC and NAERIC registered and should pay for herself in the show ring. Her brot

2017-11-15 10:12:08
`
4
Beautiful, APHA reg. mare. Family Safe !
Meet Sassy - This beautiful APHA Reg. 10yo. mare is a phenomenal mare. She has been there done that, and is very well trained. This mare would excel in ranch horse shows. She is light off your leg, soft in the bridle, and responsive to your seat. She has a very smooth and collected walk, trot, and lope. She could go english very easily as well. She has a beautiful stride and can move out with ease. This horse has been over miles of trails, with beginners on her I might add. She takes ca

2017-11-15 10:04:54
`
3
This grade, solid black (sun bleached), tank of a mare has been sitting for a few years and needs a job. She's got a great, charismatic personality that would make a good, gritty working mount. She is broke to ride, however, she is green. She rides in a smooth snaffle. She's been barefoot her whole life, and is a very easy keeper. With consistent work she would likely become a phenomenal horse. I think a good cowboy would be very happy with her, she's stout enough to rope off of and learns

2017-11-15 09:26:59
`
4
15 year old pinto Arabian cross, very sturdy and gorgeous fluid movement. Recently started back under saddle after long pasture life. Going nicely, needs a strong leader.

2017-11-15 08:57:18
`
4
Seriously black Lusitano cross
2009 black Lusitano x quarter horse cross, lightly started, old high outer knee injury may limit her athletic endeavors, but would be fantastic trail or light showing. Not visibly lame. Wil so be a great bonus to any azteca breeding program! Sire is Lusitano stallion Crescendo De Magico, dam is foundation type quarter horse Little Magic. If you love black shiny horses that turn heads, this is your horse!

2017-11-15 08:56:33
`
3
Sire is Palomino Lusitano stallion Crescendo De Magico! Dam is super nice foundation type Quarter horse Little Magic. This is a correct, well bred for work and sport. Many possibilities for this guys future will be medium height 15 hands plus 1 or so. Nice blaze!

2017-11-15 08:55:41
`
2
Great Grandson of Poco Bueno and Peppy San
Mister has been with us for about 7 years and has sired 9 foals so far with 2 more due this coming Spring. He has been a wonderful addition to our herd bringing his quiet and easy going manner that he passes on to his progeny. He is cow bred and every one of his babies has shown great interest in cattle. We trail ride, ranch rope, work cows, and pack with our animals so they grow up with a well rounded education. We have several of his colts/fillies for sale. If your interested in breeding

2017-11-15 08:22:43
`
5
Outstanding pedigree, ready to breed or start in 2018
Jazzy is a beautiful honey bay PRE mare that will mature to 16h. Solid build with good bone. Basic groundwork in place and ready to start or breed in 2018. Jazzy is sired by GP PRE Stallion Dominante XXIX who has produced several national champions and movement winners. His dam Dulcinea LXXXVIII is schooling 3 level and continues to move up the levels. Jazzy will be an excellent addition to any breeding program and is ready to be revised. ANCCE carta inhand.

2017-11-15 08:15:52
`
2
Mare out of a dau of Tari Catalyst excellent broodmare
Tari is a gorgeous mare out of a daughter of Taris Catalyst, World Champion who has winnings of 181k offspring earnings of 778k NRHA/NCHA. She produces beautiful athletic ,versatile foals and they all are sooo good minded. She's crossed well with Smart Shiner, Shining Spark etc. She will be an excellent addition to your broodmare band.

2017-11-15 07:41:05
`
2
11 year cow bred gelding. Soft in the bridle, collects, very responsive to seat and leg, beautiful lead departures and turn arounds. Previously shown in trail/obstacle classes. Has been extensively ridden on trails and pasture. Lightly started on heel side roping. Would make an excellent Ranch Riding prospect. Owned,trained and ridden by professional until I purchased him. Needs experienced rider due to responsiveness and training. Videos upon request. 225-921-8460

2017-11-15 07:07:13
`
5
Well built, pretty, grey filly with working bloodlines!
Stella goes back to Peppy San Badger, Doc O' Lena to name a couple. She should be quick and caddy and do well at most anything athletic. She has a super disposition loves attention. Nice big hip, muscled and that pretty grey color! Email for more pictures and pedigree!

2017-11-15 06:58:08
`
2
Big Beautiful Red Dun BS Paint mare exposed to Grey stallion for 2018!
Jill has a good temperament conformation! She is not broke to ride due to injured front foot. She is a broodmare only or companion horse. She is exposed to AQHA Grey stallion for 2018. Stallion report will be filed so colt will be able to be registered. Looking for a good loving home.

2017-11-15 06:57:42
`
3