This Chestnut Azteca Gelding is a Superstar!
RADIANTE was born a star. He continues to delight and impress us as he matures with plenty of wow factor to spare. This elegant youngster is eager to learn and extremely friendly. He has beautiful self carriage and all the makings of a super athlete. He is confident and tall for his age, with tons of presence and exuberance for the show ring. He has a great mind and is completely docile and easy to handle. Very correct legs, his feet wear evenly. Abundant mane and tail. Not yet 2 yrs old a

2017-09-20 14:04:32
`
0
Quarter horse cross,12 year old 15.1h mare. Super honest and willing. Good mover with a great personality. Would make a great event horse as she is very brave over fences.

2017-09-20 12:10:17
`
0
Classic's Cashmere is a 7 year old Rocky Mountain Mare, double registered KMHA. She is an outstanding endurance and trail horse. She is a foundation mare with grandparents Maple Squirrel and Doc. She has been ridden in mountain and stream terrain and is great with other horses. She is 14.3 hands with a good disposition and loads like a dream. She doesn't kick, bite, rear or buck and stands great for the farrier. She is flashy, has a beautiful conformation, natural gait and was shown in the

2017-09-20 07:05:01
`
0
Amigo works single double and triple rides very well also and only 2 years old nice deal at 16 hands already

2017-09-20 05:46:22
`
0
Maggie is a registered APHA tobiano mare standing 15.1h. She is 9 years old and was jist broke last year to ride. Maggie was bought originally as a cow horse but has decided she would much rather jump! She has free jumped 3ft and would probanly make a beautiful hunter type horse. She has comfortable gaits and goes walk trot canter but still needs some finishing. She clips, bathes, trailers, ties, goes out with a herd or alone and is a very easy keeper. She does prefer to have front shoes a

2017-09-20 05:45:34
`
1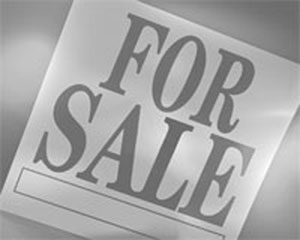 Stretchy Friesian Cross Sport Horse Filly Dressage Prospect
Kia is an awesome Filly with a great temperament and Disposition. She has an almost perfect conformation !!! She would make an Excellent Dressage horse !! She is well trained in Harness and is started under Saddle !!! Once she is saddle broke she will only get better and better !!!

2017-09-20 05:26:07
`
0
Winning Mare Sweepstakes Nom 2007 Mare 16 Hands
FA MISS LILLY Registered 2007 Half Arabian Mare, Sweepstakes Nominated, 16 hands If you are tired of training and want an honest, kind Arabian with talent to burn then Miss Lily is your girl. Truly, there is no kinder, sweeter horse on the market. She adores attention and she will when your heart with her kind ways. Everything about this mare is effortless. She is one of those rare finds that I have nothing negative to say. She exudes talent in the show ring she is a strong level trotti

2017-09-20 05:18:27
`
0
Registered Appendix Quarter Horse
Beautiful grey appendix, 4 years old, gelding, 15'3. 5000 obo Sweet disposition, eager to please, would be suitable for western pleasure, barrel racing or dressage

2017-09-20 05:06:35
`
0
Miniature Therapy HorseTherapy Horse
Pearls Amazing Grace is just that.........Amazing. Pear was born at 19.5 in and will mature around 29 to 30 inches tall. She is very elegant with beautiful markings. When doing therapy events she likes to be right next to you. She goes up and down stairs, lets any one handle her and has a super laid back personality. She is 3/4 of the way through her therapy training and will be ready to begin a therapy program of her own at the end of October. Please watch her video to see Pearl in action

2017-09-20 05:04:20
`
0
Very nice team well broke and very gentle used on Amish farm for the spring and driven on mine my 12 year old can drive them down the highway and through the woods also these horses already stand 17 and 17.5 hands.

2017-09-20 04:35:18
`
1
Oodles Of Noodles or Noodle is a 16 yr old, Morgan cross mare standing 15.1h. She is dark bay and has been uses as a school horse for the past few months after rescueing her but it is now time to find her a more permanent home. Noodle walks, trots, canters, and will jump a small crossrail but jumping is not her forte. We think she may have been a saddleseat or driving horse in another life. She would do best in a home where she is ridden or worked with more than what we are able to do for

2017-09-20 04:07:54
`
1
Quiet Reined Cow , Ranch Horse Prospect - w, NRCHA Hall of Fame Trainer
VIDEO! Phone Calls, Only. Golden Badger Gal is a 2 year old 15.0 HH AQHA Mare, bred/raised at the Muleshoe Ranch in Texas. LickitySplit (a nickname earned for her unique ear) has been in training for the past 5 months with NRCHA Hall of Fame Trainer, Kenny Pugh, Sr. Kenny, now 79, has been training horses for over 55 years, winning the Snaffle Bit Futurity (among many other top 10 finishes, finalists, and reserve champion), won the California Cutting Horse Futurity, has judged in 22 states

2017-09-20 01:35:48
`
0
Flashy Bay Friesian Cross Gelding Sunset Ranger
Ranger is a beautiful 3 Year old Friesian, Saddlebred, DHH, Cross Gelding, he is well made and has a great conformation !! He is currently trained under saddle, and is being trained in Harness.. He is an easy going fellow that keeps getting better !! He would make a great Dressage Horse with his easy trot and refined Conformation.

2017-09-20 01:27:05
`
0
Froggy is a grey, 11 year old Welsh/QH cross. He stands 14.2h and is stocky. Froggy will go english and western, does cow sorting, barrels, dressage, jumps crossrails to 2' and will take a joke. Not spooky, push ride but does have a go button if you ask. Has shown at several local shows and placed with an adult amateur and a junior in multiple disciplines. Will even cart a confident kid around walk trot canter and over jumps! Good for farrier, trailers, clips and bathes. Had a scare with a

2017-09-20 01:04:49
`
0
VIDEOCowy Athletic 8 yr old Ranch Gelding
If you are looking for a good using horse, one that is tough, cowy, and strong to the horn, that you can go do a days work on, then check out Dillon. For the price, you wont find a nicer one! If you are looking for a kids horse, beginner riders horse, family horse or weekend warrior horse, then this is NOT the horse for you. Dillon is a cowboys using horse, and really good at his job. He is 8 years old and 15.1hh, extremely well built with a big hip, wide chest, plenty of bone and a big fo

2017-09-19 22:29:31
`
1
Dark, tall and Handsome. We mean TALL!
Doeke, Age 8, 17.1 hands! This beautiful 8 year old STER gelding is part of the prestigious group acclaimed to be STER! Meaning he was rated top 25 of the population in confirmation and movement! Doeke is by the incredible Beart 411 arguably the best line for champions in all of history! Doeke got his Star as a 3 year old at the keuring and was day champion! He is very sweet, tall at 17.1 hands and easy to ride for everyone. We have been using Doeke for everything from lessons for amate

2017-09-19 21:38:25
`
1
AQHA Colt - Black Jack Charm , Jet Blue Valentine Breeding
Dam: LL Gallant Valentine - AQHA Reg# 5276947 Sire: Black Jack Charm - AQHA Reg# 4304396 Stunning, correct, well muscled colt, which will excel in any discipline. Curious, friendly personality. This colt will be a big boy, at least 15.3hh. Black Jack Charm (Dinero) is a proven roping and barrel horse, Gallant Valentine is speed bred with NAERIC Regsitration papers. Will be registered with AQHA Ready to go, loves his grain and hay

2017-09-19 19:19:03
`
1
Seven-year old Dutch Warmblood gelding. He was donated to our ministry for our equine bonding program, but he is far too curious, animated, and friendly to suit that purpose. He needs to be worked and enjoyed at a faster pace. Chestnut, 16.3hh. Current on Coggins. Full disclosure: Finnegan's previous owner informed us he had been diagnosed with OCD, though we have no vet records of such and he has no indication of any current or ongoing medical issues, nor has he evidenced such in the th

2017-09-19 18:53:58
`
0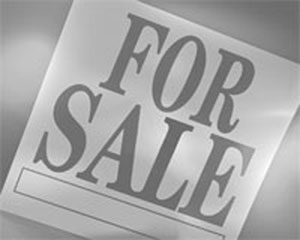 Sweet, kid safe, seasoned Bay gelding!
This has to be the sweetest horse I've ever known. Remington is a complete gentleman. He has a huge personality and loves to get out and work. The only reason for selling is that with all our extra training horses in, I simply cannot dedicate the time to him that he deserves. He has been shown in trail and western pleasure. I've used him in rodeo demos and mustang presentations. He has been ridden by kids 8 years old and younger and is a very seasoned, well rounded horse. What makes Remi so s

2017-09-19 17:47:44
`
0
For Sale! Registered 15 yo mare. Stands at 15 hands. Big boned, suitable for any size rider. 'Aneera' is an easy going, wanting to please kind of horse, but would do best with an experienced rider. She is very smooth at all gaits. Has been used as a barrel racing horse and has been out on trails. Ride her all you want or turn her out and a month later she will ride just the same. Was previously a hunter jumper, great play day prospect. Asking 3000. Feel free to share. Please contact for ph

2017-09-19 17:36:43
`
0
Registered Haflinger Mare For Sale
Super quiet 11 year old, registered/papered Haflinger mare for sale. Very calm and gentle on the ground, great on trail rides, super smooth trot. Goes through water and up and down banks, loads herself, stands tied for hours, bathes, clips (I only clipped her bridle path but she didn't care). No bite or kick. Is fine with chickens, cats and sheep under her belly, shares hay and grain with another pony and two sheep. Great for the farrier, doesn't mind beginners or kids. Goes English, weste

2017-09-19 15:28:23
`
0
13 yr old appaloosa mare. 500 or best offer. Rides Nice. Currently being ridden by 15 yr old. Ties and loads and easy to handle. Would do well with experienced rider. Very smooth and very smart. Txt or call 740-541-3905 or 740-856-1299 very sweet personality. Will meet you at the gate.

2017-09-19 14:19:39
`
1
This beautiful boy is what I call the whole package! He's had a year of trail riding and is great and not spooky at all. He's very obedient and level headed and has a smooth trail gait. He does great riding out alone or big groups, stands for mount/dismount, Farrier, bathing, leads and loads. Crosses water and goes over logs like a pro, traffic safe and doesn't mind dogs, 4 wheelers or golf carts. To see his video go to kytrailhorsefinders.com or his YouTube site at https://youtu.be/pC-a18

2017-09-19 14:05:25
`
1
Best Trail Horse Ever! Available for in-barn lease
Come and enjoy the beautiful rolling hills and trail system of the largest equestrian facility in Oakland Co. Michigan!! Proudly being offered for your consideration to lease is Saritas Bright Secret who is a 14.3hh, 16 y/o, bay, registered Paso Fino mare. She is broke to ride anywhere and with anyone. Sarita is the best trail horse on the property and she loves to ride out with friends or all by herself. She is an easy going girl who is eager to please. All of her gaits are super super sm

2017-09-19 13:40:45
`
1
Gunner stands 16.1-16.2 hands and is 10 years old. I've owned this gelding for four years or more and have done everything with him. I use him for jumping and basic dressage, but have used him as a lesson and trail horse. He rides english or western, but I mostly ride him english. He is a fantastic trail horse and can go for weeks at a time. Gunner is a great beginner horse and would be a great hunter jumper horse/4h horse as someones first horse or just for someone wanting to take the nex

2017-09-19 13:08:01
`
1
Comet is a 15 hand, 14 year old gelding that is broke to ride or drive for anyone. He is a great broke horse and would make a great kids horse. He has an offset cannon on his front right leg and is not 100 sound. It looks like something he was born with and is still good for light riding. He'd be a great horse for grandkids to ride around the yard or just a good horse to get someones confidence up. I have more pics. Call or text me at 812-390-5717

2017-09-19 12:42:09
`
1
Mauve is a bay roan poa filly that is broke to ride on trail walk, trot, still needs canter work as she is young. Totally bombproof for being so young. Exposed to large trucks, motorcycles, bikes, atv's and zero spook. Will be a great kids ponyclub or trail horse. Used on trail tour almost daily. Max weight she should carry is 150lbs.

2017-09-19 09:12:05
`
0
Safe For Anyone To Ride - See Videos !!
Braveheart is one Big Beautiful Boy ! He is Very Safe and Gentle for Anyone to Ride ! He has a Super Calm and relaxed disposition.He would be a excellent horse for someone wanting to learn how to ride on.He has such a kind and laid back nature.He does not get in a hurry or exited,just a nice easy going personality.He is a pleasure to take out on the trail ,you can just walk along as slow as you want or just click to him and he will get into a very smooth gait that you can ride for hours an

2017-09-19 08:14:09
`
0
Percheron, QH Cross Well Broke for Riding and Driving
Winn is a 16 year old 1/4 Percheron/ 3/4 QH cross very well broke with no buck or spook. She was born, raised, and trained on the farm (In her younger years spent three months with Dale Clearwater). She is broke for riding and in harness (she will drive on the left or right side). She has been on countless trail rides, wagon treks, sleigh rides, and spent four years with the kids in 4H. She has hundreds and hundreds of miles put on her over the years. She is the first to greet you, easy to

2017-09-19 07:55:49
`
0
Allure Ranch Eagles White Lightning
Foaled March 26, 2017 Blue Eyed, Medicine Hat - Frame - Colt AMHA/AMHR Eligible Sire: Allure Ranch Spirits Ultimate Eagle Dam: Seahorse Bint Rebels Regency This fabulous colt has all you could want for a potential show prospect and future herd sire. He's ULTRA refined with a beautiful head and exquisite LONG neck. He's linage/pedigree is filled with champions. His Great Grandsire is RFM Boogerman's Ultimate Warrior who's a champion producer that resides in Australia and his Grandsir

2017-09-19 07:27:52
`
0
Mr. Spats Half Zipped (Spats) is a 10 year old, 15.2 high registered Appaloosa gelding. As you can see in the photos, he has a lot of quarter horse in his bloodline. Our daughter rode him during high school in county fairs, the Iowa State Fair, a cowgirl queen contest, and drill team, plus many fun shows and trail rides. She showed him in all types of western pleasure classes, ranch classes, plus English riding, poles and barrel races. He excelled in Hunter Hack, English pleasure, and ranc

2017-09-19 07:18:38
`
0
Stargazeys Royal Romance Black Purebred Irish Draught Colt Imported Lines
This colt is currently offered to a knowledgeable breeding home as a stallion prospect only via private treaty with agreed terms. Call 740-286-5533 to discuss him further.

2017-09-19 07:10:32
`
0
Stunning, and flashy palomino mare. Great conformation, sweet, calm, and loves attention. Brandy ties, clips, loads, bathes and is great for the farrier She is calm, fun, and nice to ride. She is a great lesson and trail horse. Good with traffic, dogs, and variety of animals. gets along well with other horses and is not aggressive. Loves kids! Can be ridden bareback and in a halter and does whatever you ask, rides out alone, or in groups. Moves off of leg cues well, very responsive. Have h

2017-09-19 05:45:16
`
1
Marten: Birthday 5/6/2012 Andries 415 Sport x Teewis 389 Sport Marten is Line 50, arguably the most acclaimed line in the History of the Friesian! Such a handsome, well bred, pitch black beauty! This 5 year old gelding is 16.1 and still growing making him an excellent amateur size. Marten is SAFE in the arena and SAFE on the trail! This sweetheart is sired by the impeccable Andries 415 Sport! His sire is known to throw super BEAUTIFUL offspring and Marten is a great example of his sires

2017-09-19 05:41:51
`
0
Living the Fairytale...Friesian Gelding
Norris M. 5/28/2012 Aan 416 x Jasper 366 Incredible Pedigree: Dam Line is Model x Pref 4 x Ster Pref 5 x Ster Pref 6! It can not get any better than that! Are you looking to live in a fairytale? Then you are looking for this exceptionally handsome gelding with tons of MANE, FEATHERS and the biggest TAIL we have ever seen! Norris is a fabulous built BIG horse at 17 hands making him very IMPRESSIVE! He will catch eyes wherever he goes! Norris is the perfect age at 5 years and has a lifeti

2017-09-19 05:27:38
`
0
This beautiful Silver TWH Gelding is your all around horse. He can go from TRAIL TO RAIL with no issues. He will park out, clip, bath, and stand for farrier. He has been shown in lite shod classes (saddle classes) and taken home many blues. He carries a keg shoe but can go heavier if needed he is extremely smooth. This horse has a big motor but controls it well he stands 16hh. He is out of Olympic Generator and a Silver Dollar Mare. We have had him since he was 18 months old young children

2017-09-19 05:10:09
`
0
All Around Cutting, Reining, Ranching, 4-H Mare
4000.00- Cash, Bank Wires, or Cashiers Check. Personal checks if the payment clears before shipping. Jackson, MN Vet checks are welcome (see the closest vets to our facility on our website), nationwide delivery available (contact us with your zipcode for a quote) ALL sales are final, no trades, no payment plans, no leases Chica may be basic colored as her registered name suggests but this girl is all class under saddle! She is a 14.2 hand powerhouse that commands attention in the are

2017-09-19 04:49:12
`
1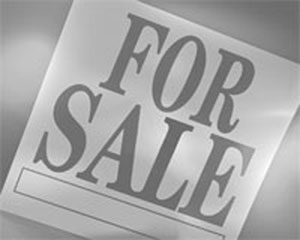 CANDY IS A DROP DEAD GORGEOUS 10 YR BLACK TOBIANO PAINT MARE TAHT STANDS 14.3 HANDS TALL.

2017-09-19 04:39:34
`
0
Coconut loves his family but he will protect the herd from any outside threat. He is current with everything: vaccines, worming, farrier, coggins and teeth. He has never been trained to ride and is not for sale as a riding donkey. Currently he eats, poops and protects everyone else from coyotes. Coconut is gentle and will stand to be groomed all day long.

2017-09-19 03:32:10
`
0
Stargazeys Bonnie Blue Badger - Wonderful Blue Eyed Purebred Reg. Gelding
Badger is our purebred miniature Colt out of our flagship therapy mare Stargazey's Sugar Cube by our driving stallion Stargazey's Sparkle Motion. Badger was born in spring of 2014, and gelded within his first year. He has attended public events, participated in our equine therapy program, and has been ground driven. He has a wonderful personalty, and is one of the barn favourites. He is easy to catch, halter, lead, loads well, good with farrier and vet, never had any health issues. Badg

2017-09-19 03:09:19
`
0
SR Three Feather is her name 5 panel neg. She is black base. sold halter broke stand tied UTI shot worming, She is a very nice filly to handle

2017-09-19 03:08:32
`
0
Awesome gelding who needs a job. Has been at trainers for months and ready to go. Owner no longer rides and he needs a good home. Has gone trail riding, stands for his bathes, farrier and trailers well.

2017-09-19 02:54:18
`
1
SR Ivory Rose Reg name. She is 5 panel tested. halter broke leads ties UTI shots worming. This filly will get to be 16 hands with no prob. Very fast to learn

2017-09-19 02:44:55
`
0
Gypsy Vanner, Lottery Colorado
Colorado ( Hustler x Anchor Mare) (Lottery/Nobby Grand-daughter - 13.3h) PSSM1 clear/negative Colorado is breed back to Silver Dapple Sir Royal Silver(see photo ) Dam:The Anchor Mare (Lottery's Nobby x Paleface Daughter)The Anchor Mare(dam) is 2012 GHRA World Show Supreme Chanpion Mare. SIRE: Well known Hustler. A fabulous addition to any Gypsy Barn! Only for sale due to move.

2017-09-19 01:47:53
`
0
Super fun 15 Yr. Old Dressage Prospect for lease
Mystery, Mysti, a 15 y/o Canadian Mare looking for an experienced rider. Mysti is very sweet and loves to work, she is talented and has lots of room to grow! She is a super fun ride, very responsive and learns quickly. She knows her voice commands and lunges well. She is confident on the trails, alone or with other horses, and is well behaved on and off-property! Mysti has done a lot of parelli in the past and is very laterally talented. Mysti is best suited for a confident rider, as she i

2017-09-19 01:41:19
`
0
Daughter of Spots Hot NCHA Earner Pretty Hot Kitty
Pretty Hot Kitty is an own daughter of Spots Hot from the direct maternal family of High Brow Cat. Her dam, Pretty Smart Kitty, is half sister to earners of 143,491. She has just under 1000 in earnings with limited NCHA showing. She has an awesome stop and is extremely cowy with a huge heart. Cut or sort with her now, and later on breed her to any High Brow Cat stud of choice.

2017-09-19 01:31:26
`
0
Sweet Buttermilk Buckskin Filly
Belle is a true sweetheart, easy to catch, halter broke, ties, and great with the farrier. Priced for a quick sale.

2017-09-18 18:49:39
`
1
Flashy Sorrel Paint Filly Priced to Sell
3 Year old paint filly priced for a quick sale. Kahlua was packed as a two year old, is halter broke and ties. She has rare Medicine hat markings, flashy, and ready to in which ever direction.

2017-09-18 18:03:47
`
1
Flashy Black Leopard Appaloosa
Zeppelin is a 3 year old black leopard appaloosa gelding. He was packed as a two year old. Halter broke and ties. He is ready to take in any direction.

2017-09-18 17:55:19
`
1
Colorful 2-in-1 pony broodmare
Desdemona is a 7 year old Shetland mare. She was my best party pony and behaved wonderfully before her early retirement due to vision loss in her right eye. She is calm by nature and endured bounce houses, fireworks and kids hugging her legs. She is now very watchy, especially on the right side. She stands for shoer, flyspray, clipping, baths, sunscreen, etc, but I am not a beginner or a kid. THIS MARE IS NOT A RIDING PONY FOR YOUR GRANDKID. SHE IS A QUALITY PONY 2-IN-1 DEAL FOR AN APPROVE

2017-09-18 16:03:08
`
1
Large QH pony available for sale or lease at private barn in Parkland. 9 year old Gelding has Beautiful movement along with a great personality. This pony has successfully shown from leadline to jumper division. Has lead changes, loads, great ground manners, loves people and very willing to please. No vices or spook. This pony loves to jump and is doing amazing. Show season is here. Videos available upon request

2017-09-18 14:58:55
`
3
Beautiful Friesian, Percheron Gelding
Tucker is a beautiful 9 yr old gelding with loads of personality. He is a well-rounded horse that had a good start in dressage and now has transitioned to saddle seat. He has been shown, in a double bridle, and is suitable for all levels of riders. He would be an amazing horse to use in a lesson program of any discipline - he is also a wonderful driving horse! Don't miss the opportunity to own this versatile boy!

2017-09-18 14:35:54
`
8
Helios, 7yo Warmblood x Morgan, endurance racer and potential eventer
Helios is a talented and athletic young gelding with a huge career ahead in endurance, or potentially also eventing and field hunting. He is brave and competitive, smart, focused on his job and willing to work. Helios has a competitive drive that I've not seen in many horses he has the heart of a lion and really gives his all during a ride. He loads and trailers to venues like a seasoned pro, he is well-behaved and is happy to camp out quietly overnight, and is very respectful of the trave

2017-09-18 13:04:45
`
6
Here are 2 of the finest New York Bred colts available! One is by BIG BROWN and the other is by HOLD ME BACK !!! True Racehorse quality . . . email Frank soon at Homestretchstables@gmail.com for more pics and their pedigrees.

2017-09-18 12:28:53
`
2
Stallions of foals include: Dancin Rooster( son of Gallo Del Cielo), Id Watch Two Eye( son of Id Watch), West River Blue Blue Stars Fire( sons of McKeag).

2017-09-18 11:38:55
`
2
Fancy Show Quality Quarter Pony Video
I've raised Millie from a foal, owned her parents whom I was very fond of. If your wanting an affectionate, flashy, smart pony to compete on , look no further. Every one of my stud's babies have been so willing to please, smart, athletic and very versatile to say the least. I've started every one of them under saddle in just a halter lead rope. With in 10 min of working with them on the ground, I'm up in the saddle and they are walking trotting around on a loose rein! Guaranteed NO buck!

2017-09-18 10:32:44
`
2
Beautiful Dun colt by Tee J Iceman and out of Lea Bar Reed. This colt will be big, strong, athletic and smart. Very friendly already. Dam and sire are very athletic working cattle horses. Bloodlines include Jackie Bee, Watch Joe Jack, Leo, Joe Reed Poco Tivio and more old foundation blood. Will be suited for many disciplines. Please see more pictures of him and others like him on our website www.flyinghranch.com

2017-09-18 08:20:05
`
2
BEAUTIFUL AQHA MARE. SHOWN IN AQHA, ARHA AND NRHA EVENTS WITH A PROFESSIONAL RIDER AND AN AMATEUR . SCORE IN THE RIBBONS WITH EACH. HAS 11 MONTHS OF PROFESSIONAL REINING TRAINING AND STARTED ON COWS. SHE IS GOING TO HAVE A LOT OF NATURAL ABILITY WITH CATTLE. SHE HAS SHOWN IN OPEN TRAIL, PLEASURE, RANCH HORSE CLASSES AND ALWAYS GETS A RIBBON. SHE HAS NO BAD HABBITS OR VICES, SHE TIES, LOADS, GREAT FOR VET AND FARRIER. HER REGISTERED NAME IS CANDY FROST HANCOCK. Video available.

2017-09-18 08:11:18
`
2
Gorgeous AQHA mare located in Silver City
Very responsive, quick, 8 yr old mare bred for cutting. She stands for farrier, good ground manners, no bite or kick but has bucked twice in the year I've had her. Previous owner competed in arena and I have done trails and some ranch sorting on her but her potential is being wasted with me. Excellent conformation, rides in a snaffle, hard black feet and easy to catch. An experienced rider with a light touch will love this horse. Also likely an excellent brood mare. Pedigree speaks for its

2017-09-18 07:48:06
`
1
Wooden Cactus is an AQHA gelding that is 14 years old and 16 hands. He is easy to load, great for the farrier and can stand tied calm all day. Cactus has had several jobs in his life. He has done ranch work and been used for drill team. He has fox hunted and done a bit of jumping. But his favorite sport is barrel racing. We were told he had been patterned on barrels but he has had several years off doing a different job. However his owner has decided to sell Cactus and we decided to put hi

2017-09-18 06:53:32
`
10
AQHA Gray Foundation Bred Yearling Filly
2016 Red Dun Filly (turning Gray). Super sweet, easy going and another of Flying H Ranch's quality offspring. Should mature around 15.3 hands with big bone, feet and muscle. She is well halter broken, loads in the trailer, been trimmed easily, wormed and vaccinated. Bloodlines include Jackie Bee, Watch Joe Jack, Bueno Chex, Doc Tom Tucker along with other foundation Quarter Horse lines. Please see more pictures of her and more like her on our website www.flyinghranch.com

2017-09-18 06:40:13
`
2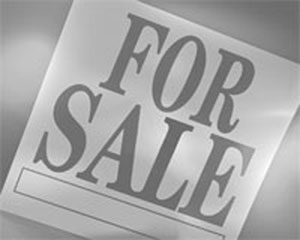 I have a 9 year old gaited saddlebred who is 15'3 hh and FAST at full run I've had him at 40mph! I want to trade him for a calmer horse. I may take 1500 for him. I am wanting to trade him due to NO FAULT OF HIS OWN. He is just more than I am wanting at this time. I will send video and pics upon request. any other questions text or call 405-7zero6-3325

2017-09-18 06:21:46
`
9
Great all around 9 year old QH Gelding
Super sweet 9 year old gelding for sale. Steele would make an excellent pleasure mount for an amateur rider who is looking for a horse to enjoy for trail riding, light arena riding and obstacle work. He has been ridden both english and western and by juniors and adults of different levels and would suite a confident, soft amateur adult or an intermediate junior. He is excellent on the ground and is great to trailer and adjusts very well to new herds and new places. Steele has been around c

2017-09-18 06:07:56
`
10
Lovely AQHA colt offered for sale. Red dun. Been handled since birth. Good with both halter, foot trims and other horses. Great conformation and temperament. Please email for more information, pictures or video.

2017-09-18 06:03:18
`
12
I would love to lease my 5 year old mare to an experienced rider in the Calgary area. She has been ridden and trained in a western saddle, has a beautiful disposition, and is a joy to ride. I unfortunately don't have enough time to spend with her as I would like and hope someone else is able to enjoy her. There are absolutely no restrictions in what you dream to do with her. I am offering her for 400/month and am planning to board her at Twin Valley Stables (244083 Range Road 31), however

2017-09-18 05:50:40
`
4
Barn Favorite, Ammy Friendly OTTB gelding
JC name: SW Jaybird Foaled: May 16, 2012 16h chestnut gelding This wonderful fellow has been let down from racing and lightly restarted. He is a super quiet push ride with a great brain and good looks to boot. He would be perfect for a teen or adult amateur working with a trainer to bring along. Super sweet and easy to work with on the ground and under saddle. No issues, vices, or limitations. 4500 Located in Stokesdale, NC

2017-09-18 04:56:01
`
3
Fearless Faith RS Faith is a NASPR Branded liver chestnut mare with a super sweet attitude, that has three lovely gaits. She passed her NASPR Inspection with a 7.6 Score! She walks, trots, and canters under saddle, and jumps courses. She has been shown at USDF shows serious upper-level dressage potential for a petite adult or kid that wants to do the USDF pony classes. Currently being ridden by a 10yo. No vices and no lameness issues. This mare is ready for rider to take her to shows and w

2017-09-18 04:26:26
`
2
Team Of Show Winning Halflingers
Well matched team of registered Halflinger Geldings ages 12 and 13. Mavrik and Magnum are trained to ride and drive, traffic safe, gentle, willing to pull, sound and good feet. They have been together all their lives, great with farrier, load well, easy keepers. They have been used in parades, as well as a working team. We would prefer they stay together.

2017-09-18 03:57:12
`
2
Bambi has successfully competed through training level. He is currently competing at training level but is easily ready to go preliminary tomorrow! Has no vices, is sound and fully vetted! Perfect horse for a young rider or professional. Video is available at request!

2017-09-18 03:49:04
`
2
Big and correct NY Bred Colt for sale - o, o a Lemon Drop Kid dam !
Here is an Outstanding colt by a leading New York Stallion. email Homestretchstables@gmail.com for more pics and Catalog Style Pedigree Page. Xrays and Scope will be provided . . .

2017-09-18 03:36:31
`
5
Percheron, Quarter Horse cross stud
Coming 2 year old percheron/quarter horse cross stallion. He was hand raised from three months old and is as friendly as they come. Easy to catch, halter broke, ties, great with the farrier, and will take an occasional nap in your lap. Will be getting gelded asap.

2017-09-18 02:58:45
`
4
Big and beautiful gelding. Great mind and enough strength to do any ranch job. He is easy to work with and is the same every ride. MAVERICK has a good foundation done by profesfsional reining trainer. He has the fundamentals of reining and is ready to start a career. He has excellent manners, great with vet and farrier, loads, clips, etc. Would make an excellent ranch horse. Grandson of Smart Chick Olena. Video available on YouTube. Coggins and vaccines current for 12 months no lapse from

2017-09-18 02:57:29
`
4
Kds Maya Bee Blue aka Maya. Maya is a sweet in your pocket type of filly. She will mature to around 15'1 or 15'2. She loves attention, always one of the first horses to the gate. She is ready to be started in your preferred style of ridding. Maya is being sold due to no fault of her own, I do not have to time to put into her to make her the horse I know she can be. Maya stands for the farrier and baths. She absolutely loves to be groomed. She loads in a trailer, does showmanship and lounge

2017-09-18 02:43:25
`
2
Super Sweet Mare due to have Foal
Brownie is 8 year old 15 hands tall 7 months bred mare. She is a very gentle laid back horse that anyone can ride. She has been rode in playdays/ horse shows, used to push cows up out of the pasture, and rode on many miles on trails. She one hand neck reins, backs, will do anything that the rider ask her to do. She is very respectful and kind. She will not buck, will not kick up, will not toss her head, she is not spooky and will not shy at anything when you are riding her down the road. S

2017-09-17 22:40:31
`
5
HUGE World, Congres Caliber HUS or Over Fences Prospect
Gorgeous, huge moving, slow-legged, warmblood-bodied, gelding by These Irons Are Hot. AQHA Incentive Fund and NSBA SIF/BCF enrolled. Bred by Seaside Farms (owner of TIAH) and trained/personally owned by the 2016 ALQHA Professional Horseman of the Year at Future Performance Horses. Big has been spoiled with top of the line care - prophylactic chiropractic adjustments, dac joint supplements, thermal imaging (photographs perfectly), x-rays to monitor growth - this talented gelding also deserv

2017-09-17 22:36:05
`
4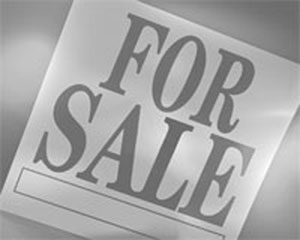 Blue roan gelding, 9 years old , 32 inches tall . This boy rides and drives. Good on road , can tie any where . Awesome to load into horse trailer , been used for pony rides. Plus kids can ride him off by them self . Sweet boy Asking 1500 OBO Pattonsburg MO 816-385-7761

2017-09-17 22:17:29
`
4
Registered Appaloosa Gelding: 900 B/O For sale, 3 year old registered Appaloosa gelding, with race horse bloodlines. He stands approximately 15.1 HH. Halter broke but hasnt had much handling. He wants to be friendly but is sometimes afraid, started with ground manners only. He is a very sensitive horse, which is going to take extra time to gain his confidence. With time and proper handling this horse should get real nice! Good project horse! Call Coiner Equine Center, Kevin 208-993-0277.

2017-09-17 21:29:34
`
5
Two Eyed Peppy ( we call her Pepper ) is very appropriately named. For a 17 year old mare she has the same amount of pep she had 10 years ago. She is not showing much sign of slowing down and therefore I would only consider her for sale to an experienced rider and that said, she seems to work better with a male rider for whatever reason, at least not as well for me. She just had some natural horsemanship training a month ago and she did very well overall and I noticed how she remembered he

2017-09-17 19:15:44
`
3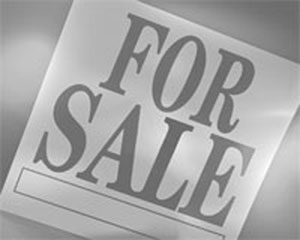 I have raised cassi from day one. She will lead load lunge has taken a bit and saddle no issue not been weighted but I have ponied her all over the place and on mountain trails she crossed water fine and never protested even on her first time. call me with offer or for more info I do answer email also. kaylyn.pownall@outlook.com 5017330930

2017-09-17 18:25:39
`
4
Excels Spotlight 16h National Show Horse Gelding
Excels Spotlight 16h National Show Horse Gelding Registered both Half-Arabian and National Show Horse Spot has been show many times and has over 685 lifetime points as well as almost 10,000 in earnings. He is in listed in the NSH Ring of Fame. He has MANY first places and championships. He is a great boy and very sweet. He gets along with everyone and is low in the pecking order. He is best buddies with my stallion and is very gentle around foals. I got him on a trade. Our horses general

2017-09-17 17:23:39
`
2
Registered Stock Paint Gelding- Shorty
Tru Short (Stable name Shorty) is worth his weight in gold. He is a registered stock paint but solid bay in colour. He is 19 but has many years left on his life. He has been used as a lesson horse for the past few years and everyone loves him. I am downsizing though and of all my schoolies I would like to see him have a family of his own! He's big, incredibly gentle, and just gives off that sweetheart personality who wouldn't hurt a fly. He will stand in the crossties for hours being groom

2017-09-17 14:48:13
`
2
Flashy Bay Gelding Registered 9yr Old MFTHBA
Stand out with this flashy bay 9 yr old gelding. CHROME!!! 2 socks, 2 stockings, very matched, Blaze face!!! 14'2 hands!!! Perfect size for trail riding. Very Broke, will side pass, back, neck rein, roll back, works cattle, team sorts, obstacles, trail ride. Wife has used him in team sorting, 13 yr of daughter has ridden the hair off of him. This horse will foxtrot, Has a smooth flat foot walk, will trail walk, shoes good, loads good, no vises. Easy to handle. Black Mane and Tail, dark poi

2017-09-17 14:31:42
`
2
Tired of your back bothering you while you ride? Have you ever tried the smooth gait of a Paso Fino? Here is your chance to have fun with all your friends and not be sore the next day. Registered bay Paso Fino mare. 14H, 16 years young, and super easy to get along with. You can pony her or pony another horse on her. She swims in water like a pro, goes through any obstacle including hanging ropes, raised bridges, teeter totter and much more. She will lead or follow on trails and is also a s

2017-09-17 13:46:10
`
5
Well Broke Register Quarter Horse
You will not find a prettier horse, this little mare is a tri-colored paint with dun stripe! She has been there and done that she's been riden in the Rockie Mountains, Smokie Mountains the ozarks. She will cross anything asked of her, water, bridges, she's been road in parades and has team pinned a little. She side passes, backs, loads stand for farrier without hesitation! If you're an experienced rider looking for a horse that is full of energy, will lead the pack and look great doing it

2017-09-17 13:03:30
`
4
Wrangler, Friendly, Missouri Fox Trotter
Ten year old blue papered Missouri Fox Trotter. (Missouri Wrangler's Twigg C.) Has been used for trail riding. Would also be a great show horse as he has excellent confirmation. Although we have never shown him. Is excellent to ride with groups of horses. He was in the Fox Trot America program and was high point fox trotter for region 2 for the past 2 years. Logging 1000 miles each year. His recorded hours stay with him in the Missouri Fox Trotter Association. He has been high lined on ove

2017-09-17 12:48:34
`
2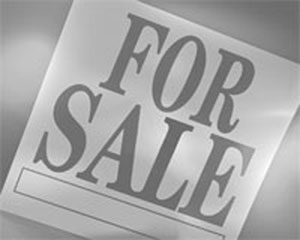 Doc OLena Freckles Playboy Poco Buen Colonel Freckles
Chestnut colt LuLus Playboy Doc AQHA #5811615 out of AQHA stallion Poco Gandy Dandy @ 94.53 FQHA registered and AQHA mare Docs Freckles LuLu @ 90.63 FQHA registered. He is already qualified for FQHA registration. He is bred to do anything that you want. Sire is out of Poco Bueno and Colonel Freckles. Dam is out of Doc O'Lena, Freckles Playboy and Two Eyed Jack. Call or text for more information. 214-336-2633 picture will be posted tomorrow.

2017-09-17 12:33:23
`
5
Additional Comments Super cute and gentle miniature donkey. He is 32 inches tall. Will make a perfect companion animal or pet. He has been around sheep and goats. He is a very good protector.

2017-09-17 12:17:45
`
1
Catty Jay is a phenomenal six year old mare, She has been shown and won in the reining and cutting. She is excelling on the trail course at home, opening and closing gates, side passing 90 degree rails, walking over poles and tarps, carrying flags, walking through flags and pool noodles, carrying pop up barrels, pulling a dummy or barrel behind her and she's doing it all BRIDLELESS!!!!!rnI also started SHOOTING off of her!!!!!rnShe has been roped on (heeled) been rode out on the ranch gath

2017-09-17 12:08:01
`
1
18 month old appendix bred colt. Halter broke. No papers. 250. 337 371 0075

2017-09-17 11:21:27
`
2
Gorgeous Bay White Colt- Priced to Sell!
Gorgeous Gypsy Vanner bay and white colt with half blue eye. Big and lofty mover by Imported RGR Shameless Multiple Champion Stallion. Out of Pot Of Gold Molly out of imported mare from Ireland. His sire is 14.3 hds and the dam is 15.0 hds so he would mature about 15.0 hd size. Serious inquires must pick up a phone and dial 540-668-9095 to inquire about this colt. Please serious inquiries only! He is a give away price so please if he is not in the budget, don't waste your time or mine, the

2017-09-17 10:14:06
`
1
Bosco Mini Treasure Valentina and Bosco Mini Treasure Mia ( Toyland Dark Design X Arties Tiny Treasures Star Shadow) Mia and Tina This bonded pair of miniature horse mares will be sold as a team Mia and Tina were foaled in 2010 and 2011 and are FULL SISTERS. They stand at 33 high and are AMHA registered. Tina is a true blue roan and Mia is an appaloosa. Both have been driven single for 3 years and currently driving as a pair pulling a small wagon.They work lovely as singles and also togeth

2017-09-17 09:25:10
`
1
Approximately 3 - 4 yr old, 12.1 hands gelding that I purchased last year without seeing him in person. He spent the first month boarded at the Vets to get his hooves healthy and to put on weight. He is lead line broke, bathes, and loads in the trailer. Has no issues. He is a pretty mover and would make a good little pony for cart pulling or youth riding. I am selling him because he was younger and less trained than I expected. I was looking for a pony for the grandchildren, and dont hav

2017-09-17 09:18:36
`
1
Blue Paper Registered Super Flashy Cremello with Beautiful Marbled Blue Eyes. Very Dependable Mare. She has been ridden several times with no rare or buck. She is not a finished Mare but won't take much to finish. Carries saddle bags, great with other horses, loves people and easy to catch. We just had her teeth floated, rabies and tetanus. For any information on her please call 817-247-3111.

2017-09-17 09:13:54
`
1
Miss Molly Mule - Molly is a 2011 35 female mule. She has a dorsal stripe that runs from her head to her tail as well as the signature cross across her shoulders. Molly is very smart, very friendly, and gets along well with other horses. Molly Loves Toys! She can be a bit pushy sometimes so we do not recommend her for a small child. She would be a great pet, companion, or pasture guard for other animals.

2017-09-17 08:57:08
`
1
Fantasia is a tall, feminine, well-built grulla filly with a beautiful profile and proven pedigree. She is a good-sized horse with a gentle disposition and all appaloosa characteristics. Her sire is our National Top-10 and ApHC point earner Sarkes Brio Frost. Herdam is our beautiful champagne/dun mare Champagne N Moonlite. Bloodlines include the appaloosa hall of fame horses Prince Plaudit, Mansfields Comanche and Red Eagle and the AQHA greats Major Bonanza, Coys Bonanza, Docs Dee Bar, My

2017-09-17 08:46:15
`
1
Duffs Silver Lining - Grulla overo stud
Nice, quiet, grulla overo stud looking for his next home to make someone some beautiful babies. Please call Frank at 605-437-2940 for more info. link to pedigree visit mitzelquarterhorses.com for sale tab for more pictures of Duffs Silver Lining

2017-09-17 08:40:48
`
1
Lightning is anadorable bay snowcap/fewspot colt who is already as friendly as he is noticable. He will make an awesome, good-minded horse for the show ring or riding trails, and could also be considered as a stud prospect. Onething is certain he is homozygous for LP and will produce 100 percent appaloosa coat pattern/characteristics if left intact. Bloodlines include the appaloosa greats and hall of fame horses Dreamfinder, Goer, Prince Plaudit, Freckles Bandit,Abdulls Pok A Son, Go Meyer

2017-09-17 08:16:38
`
1
Perfect for the beginner young rider! He stands 13.2hh and is 18 years old. He has been there and done that!!! He has been ridden by my 10 year old daughter for the past 3 years in county fairs and he just received Reserve Grand Champion in Pony Pleasure at the Kansas State Fair. He can side pass, pivot, back, and be your all around show horse or take a nice walk out on trail rides. He has been shown in halter, showmanship, western pleasure, horsemanship, trail, barrels, poles, and flags.

2017-09-17 08:05:49
`
1
Katelands Mardi Gras (LSM Dandelime X Katelands Stars and Stripes) - Nola is a 2006 35 AMHR registered sorrel mare. Nola was destined to be a driving horse, but a pasture accident she suffered as a youngster left her blind in her left eye. Regardless of this, she has a light and refined build and a beautiful ground covering trot, and is an excellent mother. She also was taught to perform tricks and can shake hands and stand up on her hind legs when asked. Nola is not suited for a novice ha

2017-09-17 07:34:30
`
2
2007 Irish sport horse gelding. Solid 2'6 hunter, has shown at the 3' level with a confident rider in hunter/equitation and has schooled up to 3'6. Been to the Kentucky Horse Park and showed in B C rated eq and medal classes as well as qualified for medal finals. Beautifully schooled on the flat with lateral movements, nice lead change, and counter canter. Great prospect with lots of potential. More pictures/videos available on request. Contact trainer Amie Wolfinger 570-336-7019 for infor

2017-09-17 07:27:55
`
1