MISS MY INVITATION, 2008 Bay mare, 15 hands. Gabby is a 2D barrel horse. She lopes perfect circles and knows her leads both ways. Has been hauled and shown for the last 5 years. Super sweet mare, great ground manners, not hot going in the gate, free runner. This mare will put you in the money. She also trail rides, crosses water, walls over tarps, has been around chickens, geese and tractors. Quiet and gentle mare. Cross ties, stands quiet, fly sprays, easy to shoe, bath and clip. 100 soun


Gorgeous Thoroughbred Horses available to you first
Please fill out our Buyer Inquiry Form: Pre-Purchase Option - #1 as Worlds Largest successful Thoroughbred Re-Homing Company Have you missed out on a gorgeous horse(s) we have posted? Join our Pre-Purchase Program. A wonderful option TBSH offers. TBSHs horses are purchased immediately after being posted. This progrmam is a solution for all of you who have missed out on your favorite horses. By entering into the Pre-Purchase program


Friesian at stud, sired by Anton 343
Friesian at Stud. D.F. Anton Jeltje has double registeration, he is registered with both FHANA/KFPS(dutch) and FHH(American). D.F. Anton Jeltje is son of approved sire Anton 343 and a Ster mare! D.F. Anton Jeltje has a luxurious long mane, thick wavy tail, and lots of thick feathering on his feet. He unlike most friesians, has a relatively small and pretty head with a big, thick, and powerful neck. He is very intelligent with a kind and noble character. Excellent conformation with beautifu


9 year old John mule 15.1. Great trail mule, been there done that. Smooth ride, nice running walk, rocking chair lope. This is one fantastic mule. Sure footed in the mountains. Call for more information.


Beautiful Arab mare Gold Star Futurity Nominated
Chestnut mare #0641519 Going well under saddle and ready for more specific training. Breeders Sweepstakes and Gold Star Futurity Nominated. Great Halter or Huntseat, Dressage, hunter, or Western prospect. Sells with her 2017 filly by PVA Sahir (Gold Star Futurity). She is bred back to him for 2018 also. Incredible disposition, super sweet and does her best to please!!!!


KA Odysseus - Call Now for Breeding Specials!
We are very excited that you are interested in breeding to our extraordinary stallion, and want to take this opportunity to tell you a little bit about Stranger Creek Ranch Investment Group. Stranger Creek Ranch Investment Group has gathered a set of investors who are horsemen first and investors second. By working together, we are able to help encourage new interest in the Arabian horse industry and promote breeding for the highest quality horses. We help to make showing and promoting a


Beautiful Big QH Palomino Mare
THIS MARE IS LOCATED IN WISCONSIN i am listing for my friend. 6 yr old gentle quarter horse mare standing 15.3 hands tall has been used as a trail horse and has given hundreds of people rides. Used at a riding stable in the wisconsin Dells this girl is gentle!! For more info and pics call or text me at 701-371-4470 and i will be glad to assist.


Registered X-bred Connemara Mare
Currently located at Mystic Meadows in Leduc Alberta Canada. Price has Increased due to full time training. Registered Black 14.3 hh Connemara x QH mare, 7 years old. She has come along so nicely. Good with all fours to be picked up, stands quietly alone in the barn, quiet to tack up, ground driven, bridling, ridden walk/Trot currently, leads and lunges well. Can send her through obstacles and over bridges. She can still be shy at moments but she is a bold working type-A mare who's goi


Handsome Dressage horse for sale
SOLD - MORE FOR SALE AT HTTP://WWW.FIVEPHASESFARM.COM 2015 KWPN registered gelding. Bonfire is a handsome boy with a lot of character along with a very sweet personality. As of May he already stands at 16h and we expect him to finish 16.2h. He a 3 very nice gaits that should make him a competitive partner. Located in PA 17529, reasonably priced for quality of horse 7,500 others available


Bomb Proof Eventing Horse, 10 years old, TB Gelding
Edwin is a 10 year old, TB Gelding Eventing horse. He is a very experienced horse with many achievements such as competing at the preliminary level. He is extremely careful when jumping and is the perfect horse for someone who is looking for a safe and experienced horse.


Solid Black Miniature Filly For Sale
Beautiful tiny solid black miniature filly born 2017 and is ready to go to her forever home. Visit our web site at www.checkmateminiaturehorses.com for more horses for sale


Dandy Little Coin 2004 AQHA, 15h gelding. Copper is a super sweet, gentle gelding. Safe for any beginner, this boy necks reins, has super smooth gaits. Trail rides alone, no spook, as been exposed to tarps, tractors, trucks, chickens and geese. Total gentleman on the ground, stands quiet on cross ties, fly sprays, good for farrier. Sold sound with 30 day exchange policy.


Beautiful Dutch Dressage Horse For Sale
Leona is a very special filly with pedigree that goes back to the well known DHH Stallion Patijn. This filly has great conformation as well as 3 very correct gaits. Leona will be a great show horse or a phenomenal asset as a broodmare.


Beautiful Athletic Sorrel Gelding
This is Cruz, a 13 yr old very well bred sorrel gelding. Was broke trained by Jeff Avaritte many years ago and has for the past several years been used mainly as a trail horse in the mountains, w/some packing of elk deer. Cruz is gentled mouthed, stops good, very athletic, loads hauls well. This beautiful gelding needs a good home where he will see more riding time w/a moderate to experienced rider. His breeding goes back to Doc Bar, Watch Joe Jack, Zans Last Light more. Call Brian @ 970-


One if a Kind Blue Roan Percheron Team
THIS TEAM IS LOCATED IN WISCONSIN Up for your consideration is this phenomenal Percheron gelding team, MATT AND MAJOR, very seasoned and very safe. This team can do it all!! They are blue roan geldings age 5 yrs old they are extremely broke to ride and drive and have no spook to them. They are used daily at the Wisconsin Dells on the canyon rides and pull hundreds of people a day through very narrow canyon walls, trails and wood including busy downtown streets. They are 16 hands and 1600


Pretty Dressage Prospect For Sale
Lavina is a quality dutch harness filly for sale and will make a great horse in various disciplines such as driving, dressage, coaching or possibly a jumper prospect. You definitely wont go unnoticed in the show ring regardless of discipline. Lavina has nice straight legs, good feet and her conformation enables her to have very good reach and strong hind leg.


Handsome, Well built, produced many stakes winner at the race track, produces beautiful good size foals many 17 hands, calm and great breeder, good pedigree, we are selling because we bred for racing and no more racing in Massachusetts, race track closed for good, contact (508)285-7473


Lila is by DHH Stallion Dondersteen. She has beautiful gaits and her trot is very expressive with a lot of reach. Her conformation is very good: straight legs, nice neck and head and good feet. This filly should have a great show career if thats what you choose to do with her. Very sweet temperament.


Paris is a 10 year old registered Saddlebred. She is 3 gaited and has miles and miles of trail experience. She enjoys jumping and has been started over cross rails and verticals. I have jumped her 2'6. She is good for the vet and is current on all shots/coggins. She loads well on my trailer and we have taken trips to Mount Rogers, Hitchcock Woods, Southern Eighths Farm and Blowing Rock to name a few. Paris would be great for an intermediate rider and up. She is great around other horses an


Harley- big black trail riding mountain climbing gelding
Harley is a nice muscled 15.2 hands tall and 12 years old TWH solid black grade gelding. He's been ridden threw various types of terrain from the hill n boulders to the waterfalls, creeks, fallen trees to walk over or go under. To the tops of cliffs to see several valleys below. Very sure footed can be ridden without shoes on back feet on rocky terrain. He is very energetic and would be good for an intermediate to experienced rider that's into endurance, competition, sport, field an trails


Beautiful black and white tobiano paint mare. 5 years old, 14.3 hh. Grade. Broke to ride, extensive work in the round pen, started on barrels and knows the pattern. Has done trails, crossties, loads, easy to handle. More go than whoa, very responsive and forward. Located in Mammoth Cave, KY. Shipping available. 1100. Video available.


Dutch warmblood filly for dressage, driving or jumping for sale
This fancy young dressage horse for sale has extravagant movement and very well built. She is a fabulous filly with the attitude that will enable her to excel in dressage. She will get you noticed in the show ring in dressage and/or driving. Paulena was born in 2015 by Dutch Stallion Dondersteen.


Flashy Dressage Horse For Sale
Kirato has tons of chrome that will get you noticed everywhere you go! She will make a great addition as a show horse for an amateur or a professional. She is a very sweet filly that should be easy to train and be good at dressage, driving or even jumping. Straight legs, good feet and great mind!


Antar DMR Straight Egyptian Al Khamsa Stallion
2001( TC Moniets Legacy X SA Mali Habiib) Homozygous Black Straight Egyptian Al Khamsa Stallion. Saqlawiyah Jidraniyah Strain, with SAKLAWI JEDRAN IBN SUDAN as his sire's strain. Very sweet disposition-PLAYFUL and loves attention. Sweepstakes Nominated Sire, and he is SCID Clear. He is really sun bleached in these photos. His black foals are born an interesting golden grulla color-almost looking like a buckskin!! TC Moniet's Legacy was Top 30 Junior Stallion for three years. The Mins


14 year old palomino mare. 15.1 Gentle and loving. Perfect ground manners. Stands to mount, rides out alone. Fast fun rack, or nice canter. Loads right up. Stands for farrier. Patient and good with goats, sheep, dogs, cats and other horses. Pretty good with traffic (ridden on roads). Crosses creeks and logs. Great trail horse. Loves people. Comes when called. Easy to catch. Must go to good home. Needs intermediate/advance beginner rider if not ridden for months. When ridden regularly she i


Amazing Registered Buckskin Mare for sale
Amazing Registered Buckskin Mare, 14.3HH, 10 yo, she is what everyone is looking for. Not only is Faith a beautiful girl on the outside with all her dapples and fowing mane and forelock, She is just as lovely on the inside. With her sweet, kind, patient, calm personality, along with a great work ethic. She has done a number of different things, show western and english, playdays, trail rides and loves to play with the cows. She will work calmly pushing up and moving cows, load right up on


Sundance is a in your pocket fun ride!
Sundance is a beautiful sorrel with conformation and personality that you will surely love. He is 6 years old and 15.2 hands tall, easy n light with hands, loves attention, grooming, feet, good manners in his stall. He's one of those kind of guys that if you haven't rode him in a month. That's ok he rides like it was yesterday. Come on out and bring your saddle to meet Sundance. I don't think he'll disappoint you. For more information give us a call jim 254-625-2711 or Karen 409-750-1295.


Gentle, kind 17 hands TB Gelding, sound and very clean, never raced, no bad vices, good conformation, great disposition will make a great pleasure horse.


Beautiful Baske Afire daughter. Proven producer. Great pedigree.
CGR Errosa In Motion is a beautiful 2007 Purebred Arabian Mare. This lovely lady is sired by the great Baske Afire and is out of A Major Fire daughter. She has lines to all the greats, Afire Bey V, Barbary, Bey El Bay and Bask. Her sire has proven his prowess as a stallion with his get winning over 279 National Champion and Reserve Titles in everything from English to Halter. With her Eight crosses to Bask and Five crosses to Bey El Bey, this mare has an amazing pedigree! She is pretty eno


Riley I owned for 4 yrs is without a doubt the nicest gelding I had.He does have points on the circuit. He is very quiet,super gentle crawl all over. Literally not a vice, comes when called,loads,clips.tie never a spook. He has trained and leased for show always in top 3 even in very big classes.Im getting older, no longer show and rarely ride. You can leave him for 6 monthes get back on him and ride the same all the time.I do have a video e-mail me.


Mitos Smoky Doc aka Poet is a well seasoned all around show horse. He is retired now and is being used as a beginner lesson horse, but still has lots of ride time available! We would love to negotiate an on site half lease (2-3 rides a week). I have tons of pictures and videos available upon request, and more than willing for someone to come take a test ride to see if it's a good fit!


Cowgirl Heat, AKA Fenix, is a 9 year old registered quarter horse mare. She stands at 15 hands tall. She has been used at the sale barn, moved cattle, had a rope swung off of her, and will go through an obstacle course. She is soft but has a lot of power. She stands tied, stands for grooming, saddling, and mounting. She is best suited for an experienced rider. Asking 2500 or best offer. Located in Indiahoma, OK. Please contact me for more information, pictures, and videos.


Meet Reckless! She is a Quarter Horse/ Peruvian Paso cross. She is 5 years old and stands 15.2hh. She is broke to ride for an intermediate- experienced rider. She would do best with a confident rider. This big pretty girl rides down the road, has had a rope swung off of her, and has gone through an obstacle course. She walk, trot, lopes, and moves off of leg pressure. She has the ability and talent to go in any direction. Reckless will gait in experienced hands. She is located in Indiahoma


PRICE REDUCED from 5,000She is a Shire/Percheron mix, 14years old and is very laid back! She rides with a hackamore or a halter and lead ropes. She has been in a parade and did amazing.we ride her on a highway night and day with no issues and on dirt roads. Our 11yr old rode her and she listened to every command! She does not spook,buck or rare.cash, cashier check, money orders only


7 Year old- 1/4 Belgian, 3/4 paint Gelding. He is a big stout boy standing at 15.1 hh. He is not for beginners as he has a big motor and loves to work, He is safe for intermediate riders and that can handle a horse with speed and power, he's fast and athletic! Here's your new roping/ranch/gaming prospect! Has been ridden and used on ranches his whole life. Exposed to all types of livestock. He can last a long hard day of work. He's UTD on deworming, farrier and current negative coggins. Lo


I am in college and now that classes have started back up Murphy is not getting the amount of ride time he needs! We would love to negotiate an on site, half lease (2-3 rides per week). He has been showing jumpers this summer up to 2'9, but schooling over 3ft at home. He has showing training level dressage this summer, but is schooling first level maneuvers at home. Lightly started in cross country, but very green. Would be best suited for a confidant intermediate or advanced rider because


2017 AQHA dunalino colt Shining Spark, Hollywood Dun It bred
Shining Jubalee (Jubal) - 2017 AQHA dunalino colt. This colt is very well bred. His sire is a son of Rawhides Slvr Bullet, AQHA's leading reining record point holder (grandson of Hollywood Dun It). His dam has Shining Spark, Doc O Lena and Dry Doc on her papers. He is very sweet and responsive and athletic. Handled since birth. 2000. A deposit will hold him for you until you pick him up. See his pedigree and pictures of him and his parents on our website bigvalleyranchva.com and a video an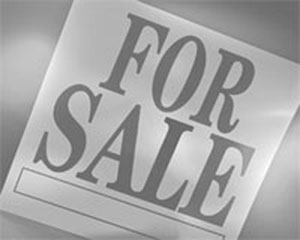 2016 WV Bred Thoroughbred Filly
2016 Filly by Albert the Great out of Quick N Fancy By Annouce-WV Bred Located in Mount Airy, MD 21771 Please call or text 240-674-six eight three one


Kid Kodiak is a very handsome silver dapple colt that sure does favor his sire, our homozygous stallion. He is out of a former show mare by A Specialist, multi-world champion. Great breeding, great looks, and gaited the best. There are not many silver dapple Tennessee Walking Horses and this colt has the breeding and the looks to become a leading silver dapple sire. If breeding is not your goal, you will be noticed in the show ring or on the trail. Priced to sell at 2500 and he is complete


Reining , Roping, all around prospect ,World Ch pedigree
2016 gelding super athletic and outstanding conformation ,Sired by Severance Chex , 3X World Ch Champion 6 X Res World Ch PBHA - Heading, Heeling, Steer Stopping,Working Cow. 2X AQHA world qualifier in Tie Down Roping, Heading, Heeling, Working Cow Horse. 228 AQHA points 2007-AQHA High pt Sr Dally team Roping Heeling -7th in the nation ! AQHA Superiors in Heading Heeling Earned : 5,991.62 AQHA incentive Fund ! Total points earned 353 points The dam :Spot of Heat is a money earning


13 yr grade QH gelding, 14.1 hand flea bit gray, SUPER cute, easy to handle, tough hooves, good teeth, strong n healthy. Peppy working walk/trot, smooth lope and sticks the Whoa! UTD on shots n Coggins. Loads himself, stands well for farrier or vet, stands to mount, NO bad habits. Great on trail, good in Herd, fun horse.


Martini tini is a beautiful bay Azteca gelding. 6 years old and stands 15.2h. He's kind, charming, in your pocket kind of guy. Great ground, barn manners. Stands good for vet and farrier. Clips, cross ties, leads with no problems. Sound. 3 nice gaits. Great temperament. Solid in arena, trails, traffic by himself or in groups. Several months of English training, loves to work. Fantastic mind, talent and train ability. Ready to go any direction. All all he's a joy to be around, absolute love


Pushers Get Er Done, triple registered trail gelding
Pusher's Get Er Done, or Spirit, as we call him, is a 2003 model triple registered gelding. Tennessee Walking horse papers, Spotted Saddle horse papers and Spotted Mountain horse association papers. Stands around 14.3 hands. Very smooth gaited and fun to ride. Great ground manners. Clean legs. Good feet. Has been extensively shown. In 2009 he was WGC in Spotted Saddle Horse Association, heavy shod 14.3 and under. Trail rides very well, alert but not spooky. Goes where he is pointed, thr


Alta escuela trained dancing stallion piaffe passage
This 3 year old Andalusian stallion, is very well behaved, intelligent and easy to work with, does Spanish walk, piaffe passage,, trail rides parades, great exhibition horse, call for information, partial trade for a diesel 44 pick up truck https://youtu.be/Iz8hWSOpkHk


More info here. Message through this FB site please: www.facebook.com/CrimsonRoseFarm This sweet 1998 mare is out of Beautiful Prospect (Mr. Prospector) and by Sword Dance. (This mare is the great grand daughter of Secretariat). She has had some under saddle training mostly on the flat. Her movement and form over fences is excellent. She has lovely gaits, and a beautiful extended trot she gets simple lead changes. Flat work has focused on doing things slow, ie. slow jog, transitions, stopp


Outstanding Palomino Half Arabian Gelding. Great minded western and halter.
El Dorado Cruz is an outstanding 2017 Half Arabian Palomino Gelding. What a fancy guy. Long legs, well shaped neck and such a pretty head. This boy looks like a purebred Arab, all wrapped up in a pretty Palomino coat. The boy is surely beautiful but his best asset is his mind. He is such a soft minded and willing boy. Never get rattled about anything. Go with the flow kind of guy. He has already been to a show, just after weaning. He won a 2nd place against all the Adult horses in In Hand


She is a Beautiful Buckskin Spotted, 14.2H, 8yr Smooth 4 beat saddle gait
Dixie is one of the nicest mares, she is not marish and has a real good temperment. She is turned out to pasture with other mares and geldings and gets along well with them. She is good on the trails and will ride in front, middle, back with no issues. Her gait is smooth and surefooted. Please give me a call for more information 860-459-9451


Absolutely amazing 2016 DHH stallion - mature in the 16.3-17hh range
La De Da is a spectacular Dutch Harness Horse stallion that can also be dual registered KWPN. He currently stands 16hh and should mature in the 16.3-17hh range. He is so special in every way - from his incredible conformation and huge, expansive movement to his elegant neck that goes on forever. He is substantially built and will cross very well with a wide variety of mares and should add some really interesting and noticeable chrome to his offspring. He will excel in future years in the


Alta escuela trained dancing stallion
Theseus, is a young stallion with exceptional conformation,and temperament, sweet and inviting personality, very fast learner, started in highschool training. (Alta escuela trained) very athletic, natural collection for piaffe, (dancing horse) call for more info https://youtu.be/uDptWRy6B5k


Breeding quality filly for sale
Bint Tammens Ana is a beautiful exotic filly that is the definition of the straight Egyptian breed. With her graceful flowing movement high tail carriage and open friendly personality she is sure to impress. She is sired by Kamal Ibn Addeed a great sire and out of Tammens Ana Lone star Arabians best producing broodmare. She is a 2 year old chestnut filly with a long flaxen main and she has just started working under saddle. For video, pictures or information e mail or call at 2818812579


Desensitized Gentle Smooth Fun Anyone Can Ride Dream Horse
Gorgeous, Big, Loud, Rare, Black White Kentucky Mt. Sabino Mare. Shes Simply Phenomenal An Amazing Confidence Builder A True Babysitter. Shes So Gentle, Sweet Will Do Anything You Ask. Extremely Forgiving of Human Errors, Tries So Hard To Please Loves People. Plus, Shes A Real Love Bug Would Make Anyone An Incredible Safe Trail Partner. If You Can Sit On A Horse You Can Ride Celese. She Can Be Ridden In A Halter or w/ A Bridle-less Bit. Just Sit, Enjoy, Ride Ask /Sh


15 year old registered Morgan. He's fast and fun. He needs an experienced rider. Very lovable and easy keeper. He's my pleasure horse. He's very durable. Stands for farrier, doesn't bite or kick. I've changed careers and just don't have time for him anymore.


2017 Son of Kit Dual. 5 Panel NN.
MAKE OFFER Kritter is a 2017 colt by Kit Dual o/o daughter of Sanolena Pep. Perfect all the way around. Pedigree, Confirmation, Athletic Ability, Disposition and has a Great Mind. He is extremely athletic and should make a top competitor in any arena but will excel in cutting, cowhorse and reining. Dam of this colt is a young mare, he is her first foal, she was never shown. We believe in the mare so much, we are careful to breed to top stallions, and will only be offering Kritter for sale


Maggie is an awesome trail horse who will go all day with you out on the trails. She has a very sound mind and body. She has no bad habits. Does not spook, kick, buck or rear. She has been trained in the Clinton Fundamentals and knows them well. She is a very sweet horse and loves everybody. She is not a beginner horse because she has a very soft mouth and get up and go, but not a super fast horse. She is very safe and reliable. She is up to date on vaccines and had her teeth floated last


Cee Otwo Sparks - 15.0, 2005, Sorrel AQHA Gelding
Hobbs is a sweet, been-there, done-that gelding, who is so easy and simple to ride. He has had thousands of miles! Hobbs has been used for kids and beginner riders, church playdays and sortings, for turn back, outside cattle work, has been roped off of and has been trail ridden extensively!! Hobbs is very easy to handle, not going to come out from under anybody! He is a blast to ride, awesome little short gaits, little pitter patter jog and easy short lope. He is the type you can leave off


CR Ima Cougar - AKA Cougar - 14.3H, 2008, Palomino AQHA Mare
Beauty, Brains and Cow!!! Cougar is a drop dead gorgeous Daughter of High Brow Cougar! She is incredibly broke, with easy-to-sit gaits, big stop and a soft mouth. Goes around on a loose rein, backs up soft, sidepasses, and works a gate with or without a bridle! Light and easy to ride, Cougar is really cowy and handy, a money earning cutter and a great sorting and penning horse!! Cougar is quiet outside to trail ride on, alert but relaxed. We used her to put the cattle away straight out of


NRHA Nominated AQHA Filly. 5 Panel NN. Wonderful Disposition
Vanna, is a Fancy Stylish filly with a wonderful personality. She is one of the Smartest foals we have raised, show her once and she has it. Great minded filly. Her dam was showing real promise as an OPEN caliber NCHA futurity prospect when she suffered an injury as a 3 year old. Vanna has all the right moves, personality and flash to follow in her dams footsteps. She is extremely athletic and should make a top competitor in any arena. Vanna sells AQHA registered and 5 panel N/N across the


Thoroughbred Farm Herd Reduction
American Star Farm is looking to reduce its herd. Broodmare, 2 year old and yearling fillies that is ready to start training are available. All are located in Mount Airy, MD. Please contact by email americanstarfarm@gmail.com or 240-674-6831 call/text. 2015 Filly by Great Notion out of Twointhelowglow by Not For Love-MD Bred, Maryland Million 2016 Filly by Albert the Great out of Quick N Fancy By Annouce-WV Bred


NRHA Nominated AQHA Filly. 5 Panel NN. Wonderful Disposit
Vanna, is a Fancy Stylish filly with a wonderful personality. She is one of the Smartest foals we have raised, show her once and she has it. Great minded filly. Her dam was showing real promise as an OPEN caliber NCHA futurity prospect when she suffered an injury as a 3 year old. Vanna has all the right moves, personality and flash to follow in her dams footsteps. She is extremely athletic and should make a top competitor in any arena. Vanna sells AQHA rgeistered and 5 panel N/N across the


Finished Penning, Sorting Gelding
Finished Penner/Sorter - Gorgeous 2007 Gelding by Dual Rey out of Smart Bonnie Lena, NCHA earning daughter of Smart Little Lena. Super nice Open caliber gelding that was won a lot of in USTPA, RSNC and other local sortings. Earned 5 registrations of merit in 2016 from the AQHA in Ranch Sorting Team Penning, finished 7th in 2016 as AQHA High Point Open Ranch Sorting Gelding He has earned 30 AQHA Open pts and 19 AQHA Amateur pts. 14.2 hds, broke, awesome personality, gentle, but needs a conf


Sooty Buckskin Tobiano Gypsy Filly
Price reduced to 11k Sooty buckskin tobiano Gypsy Vanner filly EE Aa nCr (Showing sabino like her dam, but not tested for it) Foaled 06/13/2017 Dam: Excalibur Elites Equine Enamour (aka Kahlua). Silver bay Bullet daughter. 14.2 h Sire: Guthrie Hershey. Perlino tobiano Falcon son, owned by Hope of Glory. 14 h GVHS Registerable with name chosen by buyer Pssm1 n/n by parentage Est mature height 13.2-14.1h Weaned in Dec '17 and ready to go. They really dont come any flashier than this littl


Quick, catty performance prospect
FOR SALE: Here is our Full moon, Friday the 13th colt. 05/13/16 AQHA colt (CC Boston Cruiser x RBE One Little Texan)Here is a colt that is smart and fierce, he is out of a 14h reiner/ cowhorse/ ranch mare, by a 15h speed performance bred all around producer. Check out his pedigree, this colt is going to succeed in any performance direction. He is already showing great hustle with his maneuvers and stops on his haunches. Tons of natural ability and quickness. Ranch horse/ pleasure / obstacl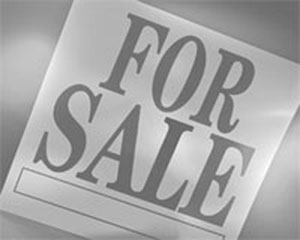 SUPER FLASHY GREY 5yr old 16.1H Thoroughbred gelding by Discreet Cat x Smokinatthefinish (Smoke Glacken) He has a great attitude, quiet, gentle, fun to work with and wants to please. He has been handled on the ground by a timid beginner. Has been let down and slowly restarted . Silver has both lead changes and has just started over fences is bold and seems to really enjoy it. He has been great out on the trails no spook in him Sound and Sane! He could go in any direction a great prospect as a Hu


8 Month Old Bay Roan Colt Tennessee Walking Horse
Stark is an 8 month old Bay Roan TWH with all black points and no white! Should mature to 15 - 15.1 hands or bigger if he takes after his sire (15.3 hands). He is a quick learner and aims to please. He comes to you in the pasture, leads, loads (and backs off for those with a straight-load 2 horse). I've pretty much covered the basics with him, and now it's your turn to direct him the way you want him. He also goes in and out of the stall/barn easily to eat or can eat outside, and is traine


Super Adorable Blue eyed, 28 gelding. He has no issues, leads, loads, stands for the farrier. He has just been a pasture pet here. His best friend is also for sale, she is a 28 3 y/o filly, she is also 1500. I will make a better deal for the pair. Shipping is available at the buyers expense. Neither are registered.


Broke AQHA Gelding! Great in arena and on trail
Sale video: Obstacle clinic: More Pics: Registered AQHA Well broke gelding. Turns 4 in March and has a great start. Soft in the bridle, body control, side passes, hip control, turn on the hunches. Steps into the lope nicely. Breaks down to the walk or trot by saying the word. Wants to please. Been hauled all over for exposure. Showed English and Western last Su


3 yo bay tobiano RPSI, German Sport Horse mare
Power of Love LS is a filly born on july 30th 2014. She is by Pallido Blu CF (Palladio x Rainbow) and out of a RPSI/Westfalen Popeye K mare. She has been bred, educated, broke and trained by ourself at Lover Sporthorses. She has approximately 40 rides under saddle: walk, trot, canter, small jumps and does her changes over poles. She has been really easy to start since she loves to learn and work. She is very well balanced with an incredible hind end. For now she is still push type, but i


2004 Registered Half-Arabian Gelding For Sale or Lease
2004 registered Half-Arabian for sale or lease RR Majik Knight (Magic) Marble Falls, Texas Magic is a stunning red dun gelding by the Arabian stallion MSA Magic Evening and out of a Thoroughbred mare. He had a late start in life (due to no fault of his own), but has been lightly used as a trail and pleasure horse and is ready to finish in any direction you choose. He is a beautiful mover with an easy-going temperament and would be suitable for Western or English riding with potential for


Lilly is a beautiful, well built, energetic purebred Arabian mare. She has been ridden in the arena and on the trail. She was the Scottsdale's 2013 Champion sporthorse Mare. She has gorgeous large motion and would make an excellent dressage or endurance mount, or a perfect addition to any breading program. Pure polish breeding with lots of Comet. Sire: Paladinn MA Dam: Chovella She is the granddaughter to Carawella- Tail female line to Canaria. COMES WITH A FREE BREEDING TO RED SKY DUB


Stunning,Homozygous Black Silver Grulla,NV Beau Bey Desperado V Filly
Jewel HAHR Silver Jewel Beylea DOB June 22, 2016 Jewel is a superb Half Arabian grulla filly. She has loads of charisma and athleticism and talk about strikingly beautiful just stunning!! With her impressive pedigree, amazing color, conformation, and natural talent she is sure to rival many purebreds out there and she will get noticed. This is truly a magical cross. Talk about a sweetheart too, thrives on human attention, is easy to handle


Gorgeous 2017 ASPC, AMHR Top show prospect!
Chase is a gorgeous 2017 Bay Pinto ASPC/AMHR top show prospect! He's out of great bloodlines! He will be a taller B and will make a excellent show prospect! He will do very well in the show pen! Asking 3500. Please contact me for more photos.


Lace is a super nice mollie mule that stands 16.2 and is 10 years old. She has been used in every aspect of the outfitting business. Lace is a big sure footed mule that will go all day. She has an exellent handle, Lace neck reins with one hand. Lace also stops on command when you say whoa she parks it with out the use of reins. Lace is a super broke mule. She has been used mostly in the rough back country of New Mexico. Anyone can ride Lace she is very gentle. Lace has no bad habits. Lace


Gorgeous 2017 Bay Pinto ASPC, AMHR Show Prospect!
Andy is a gorgeous 2017 bay pinto ASPC/AMHR colt. Andy is double registered double futurity nominated. This colt will do very well in halter performance. He's out of great bloodlines.. sire is a buckskin stallion that's a National Champion! Please contact me for more photos information.


Sky is a sweet and gorgeous imported Shire mare. Double registered in the UK and the US. Sky rides and drives. We have used her with beginners on the trails and she does great about just following along with the herd. Tends to be more lazy than fast- she will canter but getting her there is a bit of a workout! We have driven her single and double and she is an easygoing girl. Sky has had foals in the past (most recently in the summer of 2016) and would love to be a mother again. We belie


Alcazar is a 12-year-old dutch warmblood for sale. If you are an adult amateur looking to get your silver medal, or a junior/ young rider looking to compete at NAJYRC, this is the horse for you. Alcazar is an incredibly safe and experienced FEI schoolmaster. In 2014, he was ranked #1 in the United States with an average of 71 in the FEI Junior Division. That same year, he went on to place in the top 15 at NAJYRC, won the FEI Junior Division at Dressage at Devon, and won the FEI Junior Divi


First level Dressage, Deluxe Trail horse
Sweet quarter horse looking for her partner! Quiet and easy going chestnut mare, she is an excellent trail horse and does equally well in the arena! 'Fiest' is an 11 year old who is truly an old soul. This girl is an affectionate, in your pocket type horse who can take a joke. She's happy to stand all day or get down and work. Currently Fiest is schooling first level with potential to dominate the lower levels. She leg yields and is started in shoulder in. She has also jumped 2 feet with e


Dinero - Smart and Athletic 2012 AQHA Gelding
Dinero - Smart and athletic 2012 AQHA gelding - Super light and smooth mover with a naturally low headset. He is soft in the mouth and breaks well at the poll. He works off limited leg pressure and is beginning to travel out nicely on a loose rein. He has the potential to go any direction, he is an extremely personable horse with a willing attitude and beautiful disposition. I have too many on my rodeo roster, otherwise he would not be for sale. Please contact me for further information. M


Super adorable, in your pocket friendly, 3 y/o filly. She follows me all over, loves attention. She stands for grooming and the farrier. She leads, loads, and has no issues. She gets along great with goats, sheep, mini pigs, cows, chickens. Her price is 1500. Her best friend, a 28 blue eyed gelding, also 3 y/o is for sale for 1500 also. I will make a better deal for the pair. Shipping is available at the buyers expense. She is not registered, she was just a pasture pet here.


Unlimited potential! Dutch WB, TB mare, eventing prospect, in pro training
Match is a 7 year old mare who sticks in a little over 16 hands. She is out of an Oldenburg show jumper and boasts Hamar in her pedigree. Match was started by trainers at the Chapot farm, and as such she has an excellent foundation over fences and shows outstanding potential as a show jumper or eventing partner. She has a lead change and is very adjustable and confident over fences. Match did great at her first horse show and LOVES to trail ride--she has been out with big groups, will lead


Price negotiable. Karma is a 12 year old, 16hh mare. AQHA papers and BROKE. She will do anything you ask, not marish at all. Loads, ties, stands for vet, farrier, deworming, you name it she does it. Big and pretty body on her with sweet eyes. Not pushy in the pasture, gets along with everyone. 4D barrels and all push style. She really waits on her rider to see what they can handle. When I say kid safe this mare is so patient and has had 4 year olds and husbands on her back! You will fall i


17 hand percheron mare. Best of the best.
Jaeger's night shade aka BLACK can do it all. Against all the odds this mare proves that drafts have what it takes. Not only is she amazing with children, ground manners, bathing, grooming, farrier etc... She has unbelievable movement and temperament. This mare is a once in a life time girl. Whether you want to show her or just have a safe trail horse or family pet, she is the perfect girl. She did her very first training level dressage test in March and scored a 61.591 Black is registere


Sporty Athletic Arabian Gelding - Potential for many disciplines
Sparky is a Baske Afire son by an El Ghazi / Barbary dam. A true sports car of the horse world, he could excel in many disciplines but has shown through training level dressage and is schooling first / second level movements. He would be a top horse on the Arabian circuit or be very successful against the warmbloods with consistent work at the rated dressage shows. He enjoys jumping, hacking out, and hanging out with his people. I have not ridden many arabians with the quality of canter an


Once-in-a-lifetime guy! PaintX gelding with an unbeatable personality
Henry is a 4 yr old, 15h, Paint cross gelding with a once-in-a-lifetime personality and professional-quality education. Henry has a laid-back, sweet and willing attitude that make him easier to ride and handle than most horses three times his age. Henry is doing an outstanding job this season in the hunt field. Currently hunting (barefoot) with the Rockbridge Hunt, Henry stands at checks, is great around hounds, does not have to tailgate the horse in front of him and hunts on the buckle i


Dreamboat draftX gelding! Sweet, pro trained, started in the hunt field
Bilbo Baggins is a handsome, 5 year old, 16.2 draft cross gelding. He has an in-your-pocket, puppy-dog-type temperament, with an adorable baby face and as much chrome as you can fit on a horse. Bilbo is brave on the trails, spent the summer hound walking, and is currently hunting in second flight with the Bedford Hunt. Bilbos owner/trainer says he is good with hounds and is the most surefooted horse she has ever sat onand she is a professional so has sat on a lot! He is a green but confide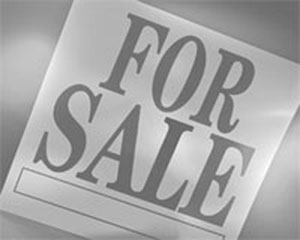 Looking for a safe and healthy pony for two toddlers


Gorgeous Black Gypsy Vanner Gelding!
Location: Southern CA. Price: 6500 Foaled: 6/1/15 Registered: GVHS Sire: Ruby Sky Bogeyman Dam: Ruby Sky Crystal Expected height: 14.2 hh Obsidian is sweet and well behaved. He bathes, ties, and stands for the farrier. He has gorgeous floating movement, a soft eye and tons of hair. This boy is a stunner! He's current on all his vaccinations and care! Don't miss out! call or text me for more information! Thank you


Beautiful Purebred Peruvian Paso Mare
This mare is absolutely stunning, long mane and tail and nice build. She has been used a trail horse most of her life, and just recently has started training in the arena to learn more advanced maneuvers. She is learning how to neck rein and give to leg pressure and side pass which she is picking up on quickly. She has a super smooth gait that she picks up effortlessly, no special cues, just a bit of leg pressure and a click and she goes right into her gait. This mare need to go to a confi


Six year old, 15.2H, Very Gentle and Smooth Gaited Gelding
Pride is a very talented six year old that has been trail ridden extensively. He does fine in a group of horses and will ride in the middle, front, or back with no problem. His gait is exceptionally smooth and will canter as well. He is a very flashy moving horse with the sense to go with it. He stands still for mounting, dismounting, farrier, baths, and clipping. He will cross ditches, logs, water, and bridges with ease. This horse does fine around traffic, dogs, four wheelers, etc so any


8 yo Dunalino mare, broke to ride, pack and shot off of, had 2017 Palomino foal and exposed to same stud a First Moonflash son. Sells for 6000 with Breeders Certificate or 5000 with out. Sound good boned. 575) 9938257


Gorgeous grulla buckskin mare was used for trail riding
Big beautiful grade mare. Owner can no longer keep and is looking for a good home. Has been siting in a field for 2 years but was used for trail riding previously. I have sat on her a few times this week doesnt buck rear or bolt but gets nervious and spooky Needs an experienced rider to get her going again. Sound and no health issues. Up to date on shots farrier coggins worming contact for more info 434-962-7439 nbhorses@yahoo.com


Easy maintainer, easy to catch, loads perfect, stands for farrier, while saddling. Works of leg pressure, neck reins, sound, needs a job.


2012 model Quarter horse, registered through the APHA Grulla gelding Loads, bathes, stands for farrier Great mannered and incredibly smart, this horse will pick up anything that you lay down Green broke, was started well and was moving forward significantly, but then I had to leave and months have past without him being ridden. I just don't have the time for this amazing horse anymore and I am only selling for his benefit because he was never intended to be a pasture horse.


Smart and Sweet Appaloosa x Arab Loves Eventing, Jumping, and Trails!
For lease or sale 15-16yo Note: Confident/Quiet Intermediate to Advanced Rider Needed. NOT a husband/lesson horse A sporty, smart, athletic ride with a sensitive seat and mouth. Willing to please! He has been Cross Country and BN Dressage schooling, as well as competed in Paper Chase, Casual Gaming, and Show Jumping. He also has had exposure to Western tack/riding, and will ride bareback. Has jumped up to 3', been exposed to water and ditch elements, and gone trail riding. Currently wal


Gorgeous 2016 AQHA Buckskin Filly
Josey Peppy Chex Zan Dunit is an amazing mover and a quick learner. She will hop on a trailer, let's you throw a tarp on her, and loves attention. She will be 2 in May and has a set of papers with Hollywood Dun It, Peppy San Badger, and Nu Chex To Cash right on them. She is going to make on heck of a performance horse and will finish out around 15.1hh and stocky. Feel free to ask any questions and thanks for looking.


4 month old stud colt.very eager to learn,smart,very friendy,leads,loads ties,can pick up all four feet.parntes are over 16hands.he will be big and stocky.


Sage is a 9 yr old grulla paint mare that's 14.3 H. She's an excellent trail horse and will go and do whatever is asked of her but she has a little too much energy for a beginner. She's not hot though. You can canter her and then stop and she'll walk. She'll walk trot and canter willingly and stops good. She has a light mouth. She has a fast walk that would probably keep up with the gaited horses. She'll lead or follow and go alone or with a group. She'll tie, load, and stand for the farri