Projecting Payrolls: Chicago Cubs
Although substantial time has passed since the last installment in this series, only the reliever market has moved in a significant way. As such, we move on to the 12th piece while the biggest fish remain unhooked. Below find the links to the earlier posts in this series. Philadelphia Phillies Los Angeles Dodgers Los Angeles…


DeWitt: Cardinals Interested In Long-Term Deal With Paul Goldschmidt
Though the Cardinals may not have many further additions to make to their 2019 roster, that doesn't mean the club's offeason business is complete. In comments today, as MLB.com's Jenifer Langosch was among those to report, owner Bill DeWitt Jr. made clear that the organization has serious interest in keeping newly acquired first baseman Paul…


The Tigers have agreed to a minor-league deal with backstop Hector Sanchez, according to Venezuelan journalist Ignacio Serrano (Twitter link). The contract comes with an invitation to MLB Spring Training. Now 29 years of age, Sanchez had appeared in seven consecutive major-league campaigns before failing to earn a nod last year. Though he showed early…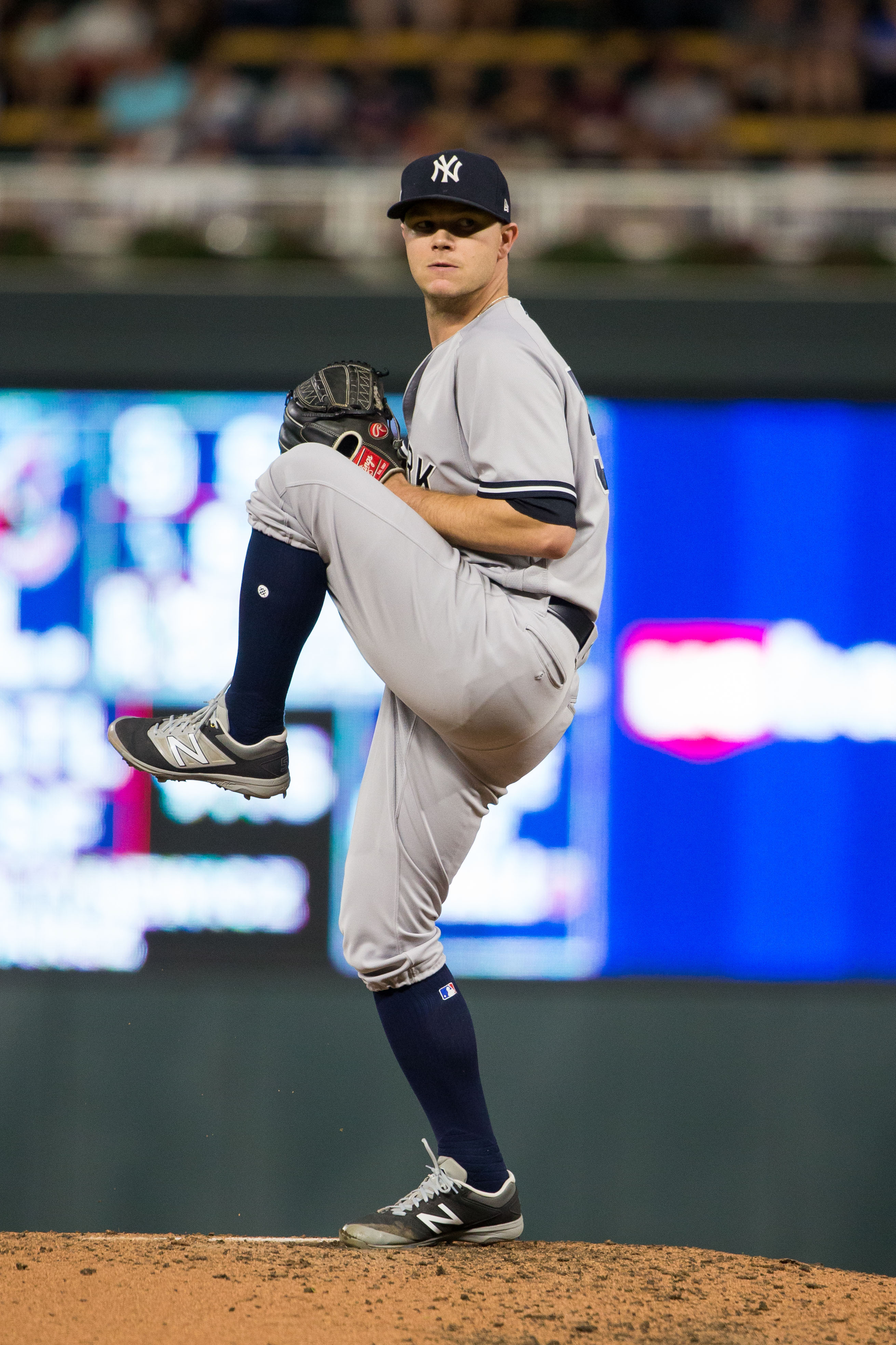 Reds Acquire, Extend Sonny Gray As Part Of Three-Team Trade
4:15pm: The Mariners have now announced their portion of the trade as well: they've acquired Long from the Yankees in exchange for Stowers. 4:12pm: The Reds and Yankees have announced their portion of the trade: Gray and Sanmartin have been dealt to the Reds in exchange for Sanmartin and a Competitive Balance Round A selection.…


Yankees To Sign Danny Farquhar
The Yankees have agreed to a minor-league deal with right-hander Danny Farquhar, according to Jon Heyman of Fancred (via Twitter). It is not known whether he'll receive an invitation to MLB camp. It's yet another bit of good news for Farquhar, who has been firmly on the upswing since a terrifying medical episode last year.…


Mariners Designate Kaleb Cowart
The Mariners announced that they have designated Kaleb Cowart for assignment. His roster spot was needed to accommodate today's acquisition of infield prospect Shed Long. When the M's claimed Cowart in December, the club announced that he'd come to camp not only as an infielder, but also as a pitcher. That could still be the…


Diamondbacks Designate Jared Miller For Assignment
The Diamondbacks announced Monday that they've designated left-hander Jared Miller for assignment. His roster spot will go to infielder Wilmer Flores, whose previously reported one-year deal with the team has now been officially announced. Miller, 25, hasn't yet cracked the big leagues but was added to the 40-man roster last winter. At the time, he…


Cardinals Notes: Additional Moves, Martinez, Wainwright
There may not be another significant move on the horizon for the Cardinals this offseason, president of baseball operations John Mozeliak suggested over the weekend (link via Jenifer Langosch of MLB.com). "We don't feel like there's that one player out there that if we could target we'd go after if we're patient enough," Mozeliak said. The team…


Padres Sign Carlos Torres To Minors Deal
The Padres have signed right-hander Carlos Torres to a minor league contract, Jeff Sanders of the San Diego Union-Tribune reports.  The deal includes an invitation to the Padres' big league Spring Training camp. Torres, 36, posted a 6.52 ERA over just 9 2/3 innings out of the Nationals' bullpen in 2018, his lowest innings total…


NL Notes: Cubs, Reds, Pederson, Bourgeois
The Cubs have struggled to develop homegrown pitchers during Theo Epstein's regime, though senior VP of player development and amateur scouting Jason McLeod told Gordon Wittenmyer of the Chicago Sun-Times that "this is probably the first year I can confidently sit here and feel like we have the guys that can help this team in…


Rangers Have Been In Contact With Clay Buchholz
The Rangers have dramatically revamped their rotation this offseason by adding Drew Smyly, Lance Lynn and Shelby Miller (in addition to selecting Edinson Volquez to the 40-man roster), but Fancred's Jon Heyman tweets that the Texas organization has also "been in contact" with free-agent righty Clay Buchholz. He further qualifies that there's "no word" whether…


Rosenthal's Latest: Santana, Marlins, Happ, Gray, Reds, Perez, Boras
Carlos Santana in a Marlins uniform?  Surprising at it may seem, The Athletic's Ken Rosenthal (subscription required) reports that Miami was in talks with the Mariners about the veteran first baseman before Seattle flipped Santana to the Indians as part of a three-team deal with the Rays.  It's been a quiet offseason for the Marlins…


Angels Designate Miguel Almonte For Assignment
The Angels have designated right-hander Miguel Almonte for assignment, the club announced.  The move creates a 40-man roster space for reliever Cody Allen, whose signing is now official. Almonte tossed seven relief innings for the Halos last season, posting a 10.29 ERA with seven strikeouts and three walks.  The 25-year-old joined the organization after an…


Austin Bibens-Dirkx Signs With Taiwan's Uni-President Lions
The Uni-President Lions of the Taiwan-based Chinese Professional Baseball League have signed right-hander Austin Bibens-Dirkx to a contract for the 2019 season.  NOWnews reported the signing last week (hat tip to CPBLStats.com) and Bibens-Dirkx confirmed the deal himself on his Instagram page (while also announcing that he and his wife Leah are expecting a baby…


Baseball Blogs Weigh In: Realmuto, Manny, Bucs, Zaidi, Angels, Keuchel
This week in baseball blogs… Chin Music Baseball ranks potential landing spots for J.T. Realmuto. The Point of Pittsburgh ponders whether signing Manny Machado would make economic sense for the Pirates. Sox On 35th reacts to the potential seven- and eight-year offers on the table for Machado. Around the Foghorn looks back at Farhan Zaidi's…


Latest On Josh Harrison's Market
The Dodgers, Giants, Angels, Phillies and Rays are all in on free agent Josh Harrison at the moment, according to Jon Heyman of Fancred. Reported interest from the Giants and Angels isn't anything new for Harrison, but this is the first time the Dodgers, Phillies and Rays have been connected to him in any major…


Dodgers, White Sox Discussing Joc Pederson
The Dodgers are discussing outfielder Joc Pederson in potential deals, and the White Sox are among the teams they're talking to, Ken Rosenthal of The Athletic reports. It's unclear, though, whether the two sides are making progress in those conversations. Speculatively, trading Pederson could further open up room in LA for free-agent center fielder A.J.…


Poll: How Much Money For Manny?
As an elite, in-his-prime player, Manny Machado isn't the type of free agent who comes along very often in Major League Baseball. With that in mind, Machado (and fellow 26-year-old superstar free agent Bryce Harper) no doubt came into the offseason with designs on signing one of the richest contracts in the history of the…


Red Sox, Reds Among Teams Interested In Shawn Kelley
12:20pm: Kelley is drawing interest from roughly 10 teams, including the Reds, per Jon Heyman of Fancred. 11:32am: The Red Sox and free-agent reliever Shawn Kelley "have been in contact," Chris Cotillo of MassLive.com reports. Meanwhile, Boston is unlikely to sign either Sergio Romo or Adam Warren in free agency, Cotillo hears. With Joe Kelly…


Cubs Have Considered Trading Ben Zobrist
With the bullpen-needy Cubs facing a budget crunch, acquiring even a mid-tier reliever would require removing payroll from elsewhere on their roster, per Sahadev Sharma of The Athletic (subscription required). Thus, as the Cubs look for ways to improve this offseason with little to no spending space, the club has "bandied about the idea of…


Cardinals, Miles Mikolas Interested in Extension
Right-hander Miles Mikolas is scheduled for free agency after the 2019 season, though both he and the Cardinals have interest in negotiating a contract extension.  Derrick Goold of the St. Louis Post-Dispatch reports that the team has already been in touch with Mikolas' agent "about what the framework would look like for an extension," while…


Trade Rumblings: Giants, Longoria, Gray, Yankees, Arenado
The latest from the trade market… Giants third baseman Evan Longoria lamented the slow-moving free-agent process in an Instagram post Friday, criticizing the advent of new metrics which he believes devalue players. Regardless of whether you agree with Longoria's stance, one doesn't need analytics to figure out he disappointed in 2018, his first year with…


East Notes: Rays, LeMahieu, Realmuto, Braves, Mets
Count the Rays among the teams that chased second baseman DJ LeMahieu during his trip to the open market, according to Marc Topkin of the Tampa Bay Times. Before LeMahieu joined the division-rival Yankees on a two-year, $24MM guarantee, Tampa Bay was "very much in on" him, Topkin writes. Now, with spring training approaching, it's…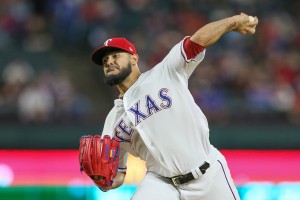 5:04pm: Perez's deal is worth approximately $3.5MM, Jon Heyman of Fancred tweets. 3:01pm: Per The Athletic's Ken Rosenthal, the Twins have agreed to a one-year deal with free agent lefty Martin Perez.  The deal reportedly includes a club option for 2020. Perez, 27, appeared in parts of seven seasons with the Rangers, posting a career 4.63 ERA/4.44…


Quick Hits: Padres, Red Sox, Cubs
The Padres have done a tremendous job in recent years growing the top farm system in the game, but the organization underwent a financial reshaping that was just as important to long-term stability, per Kevin Acee of the San Diego Union-Tribune. Mired in the debt inherited from previous owner John Moores, Executive Chairman Ron Fowler…


Dodgers Interested In A.J. Pollock
Free agent outfielder A.J. Pollock is a "target" for the Dodgers, tweets Ken Rosenthal of The Athletic, who adds the two sides are "in discussions." Los Angeles, which values balance, flexibility, and the platoon advantage perhaps as much as any team in baseball, currently finds itself with a dearth of right-handed options at play. There's Justin…


NL Notes: Rockies, Cardinals, Ozuna, Gregerson, Braves
The latest from the National League . . . Following Thursday's departure of reliever Adam Ottavino to New York, the Denver Post's Patrick Saunders spoke with GM Jeff Bridich about the state of affairs in the team's bullpen. On the heels of last offseason's months-long reliever binge, which saw the club devote nearly a third…


Cubs Notes: TV Network, Maddon, Harper, Russell
The Cubs' 15-year deal with NBC Sports Chicago is set to expire at the end of 2019, so they plan to launch their own regional sports network in time for the 2020 season, president of business operations Crane Kenney told Jordan Bastian of MLB.com and other reporters Saturday. "We are going to have our own…


Ricky Romero Announces Retirement
Left-handed hurler Ricky Romero recently announced his retirement in an Instagram post that flew under our radar at the time. He hangs up his spikes at 34 years of age. At one point, the former sixth-overall draft pick looked to be among the game's better young pitchers — a quality rotation piece who could handle…


NL Central Notes: Cubs, Miley, Reyes
Cubs president of baseball operations Theo Epstein held an interesting chat today with Waddle and Silvy of ESPN Chicago (audio link). He likened his desire to acquire a premium free agent to a second helping of dessert — of course, he wants it, but he just can't have it — and says the organization still…


MLBTR Poll: The State Of The Indians Bullpen
Cody Allen will be closing games for the Los Angeles Angels next season, but the long-time fixture of the Cleveland bullpen may still add some value to the Indians' 2019 bullpen: as a scout. It was Allen who first brought Jon Edwards to the attention of the Cleveland front office after working out at the…


Red Sox Notes: Bogaerts, Betts, Sale, Porcello, Bullpen, Catchers
Evan Drellich of NBC Sports Boston reported earlier this month that the world champion Red Sox had been discussing a contract extension with an unnamed player. It turns out that player was shortstop Xander Bogaerts, according to Drellich, though he adds that the two sides never came close to an agreement during their talks. The…


Mystery Teams Reportedly Pursuing Manny Machado
The presence or absence of so-called "mystery teams" — unidentified but active pursuers of a given player — has long been a subplot of the market for Manny Machado this winter. With the Phillies, White Sox, and (to a lesser extent) Yankees known to be involved in the hunt, the question is whether other organizations…


Reds "Making Progress" Toward Potential Acquisition Of Sonny Gray
4:55pm: There are other teams still involved, per Andy Martino of SNY.tv (Twitter link), including at least the Padres and Giants. There have been some discussions of three-team arrangements, Martino also notes. 2:33pm: The Reds are "making progress" in their talks with the Yankees regarding veteran righty Sonny Gray, according to Ken Rosenthal of The Athletic…


Reds Pitcher Michael Lorenzen Preparing For Possible Outfield Role
Reds right-hander Michael Lorenzen is working out extensively as an outfielder this offseason in hopes of finding his way into an expanded, hybrid role in 2019, writes Bobby Nightengale of the Cincinnati Enquirer. The organization appears to be open to the possibility of utilizing Lorenzen on the grass, though it's as yet unclear how likely…


Minor MLB Transactions: 1/18/19
Here are the day's minor moves from around the league… Per a team announcement, catcher Andrew Susac cleared waivers and has been assigned outright to Triple-A Norfolk after being designated for assignment by the Orioles. Set to turn 29 in March, Susac was once one of baseball's premier catching prospects but has only managed a…


The Cubs have agreed to a minors deal with righty Rob Scahill, according to Mark Gonzales of the Chicago Tribune (via Twitter). It is not yet known whether Scahill will receive a spring invite, though it stands to reason that he would. Scahill, who'll turn 32 right as camp opens, has appeared in each of…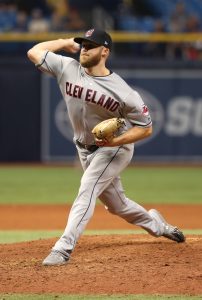 The Angels have reportedly secured a one-year deal with veteran reliever Cody Allen. Ken Rosenthal of The Athletic (Twitter link) first indicated that something may be in place, while ESPN.com's Jeff Passan and Alden Gonzalez (Twitter links) reported that terms had indeed been agreed to. The Meister Sports Management client will need to pass a physical…


Relief Market Notes: Kimbrel, Brach, Axford
With Adam Ottavino leaving the board today, only one of the top nine relievers on MLBTR's top 50 free agent list — the top member of that group, of course — remains unsigned. That seems to set the stage for the next tier of the relief market to kick into action. Cody Allen, Bud Norris, and Brad…


NL East Notes: McNeil, Marlins, Braves
The Mets' additions of Robinson Cano and Jed Lowrie have eaten up most of the infield at-bats that would've otherwise gone to breakout 2018 rookie Jeff McNeil, writes Anthony DiComo in his latest inbox column. As such, McNeil now looks outfield bound in 2019 — a role he's only played in a total of nine…


Rays Designate Oliver Drake, Announce Signing Of Avisail Garcia
The Rays have designated righty Oliver Drake for assignment, Marc Topkin of the Tampa Bay Times reports on Twitter. His roster spot will go to outfielder Avisail Garcia, whose previously reported signing is now official. It's not terribly surprising to see Drake again dropped from a 40-man roster, as it seems his fate to end…


Yankees Close To Dealing Sonny Gray
5:13pm: "A few teams" remain in talks with the Yanks, per Jack Curry of  the YES Network (via Twitter). 3:49pm: The Athletics and Padres are involved, while the Reds do not appear to be, according to SNY.tv's Andy Martino (Twitter link). Heyman hears that the Giants have entered the picture (Twitter link). Contrary to Martino, he…


Cubs Owner Discusses Lack Of Offseason Activity
Cubs owner Tom Ricketts went on the Mully & Haugh Show on 670 The Score this morning, making an attempt to defend the Cubs' quiet offseason.  (Hat tip to Gordon Wittenmyer of the Chicago Sun-Times, who wrote an article here). Ricketts began, "First of all, we have spent money this offseason. We signed Cole Hamels,…


The Nationals have agreed to a minor-league deal with southpaw Vidal Nuno, according to Jon Heyman of Fancred (via Twitter). He'll receive an invitation to participate in MLB Spring Training as well as opt-out opportunities if he doesn't earn a roster spot. Nuno would earn at a $1.3MM rate in the big leagues. Nuno, 31,…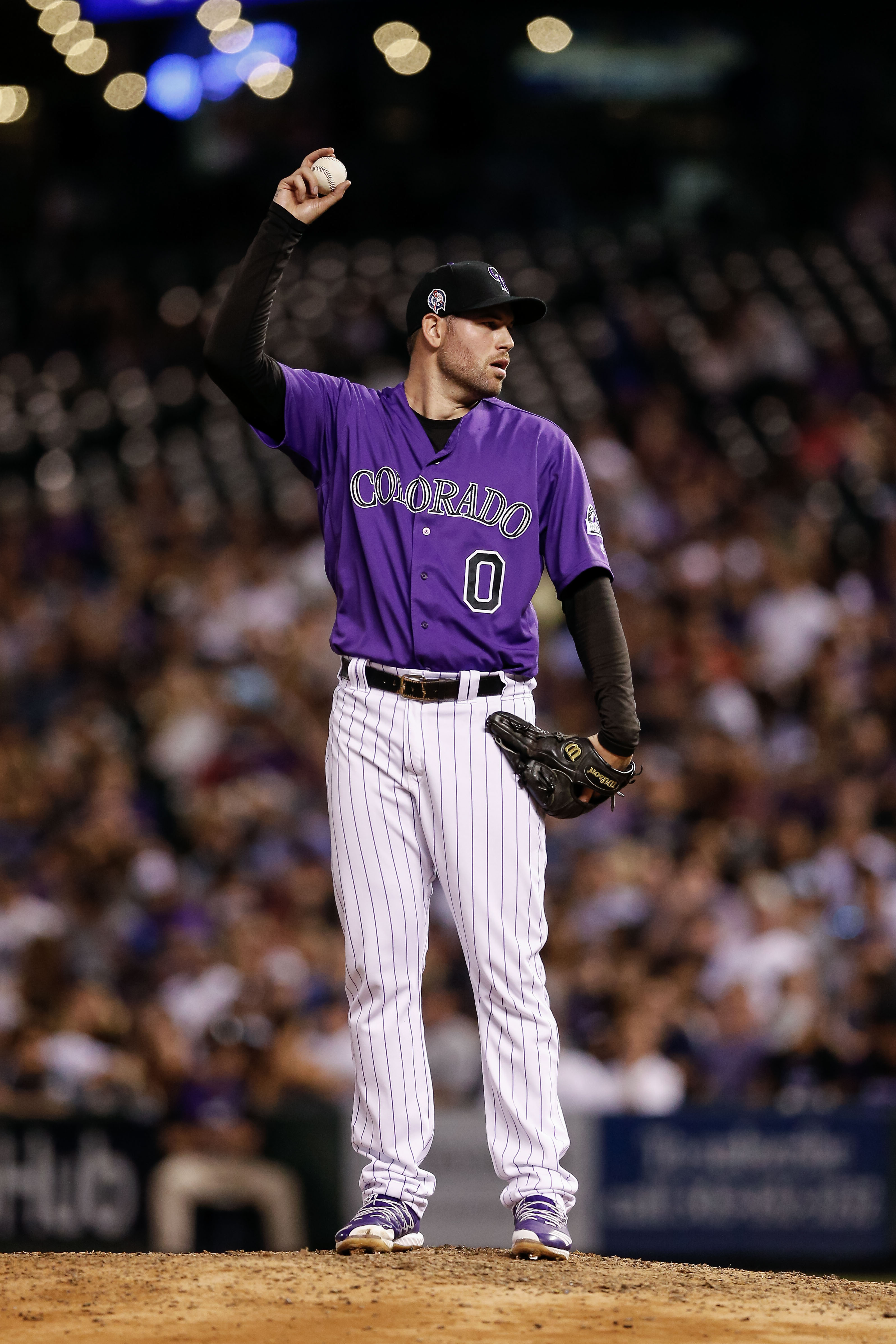 12:47pm: Fancred's Jon Heyman tweets that Ottavino will be guaranteed $27MM over the three-year term. 12:42pm :The Yankees have agreed to terms on a contract with free-agent reliever Adam Ottavino, ESPN's Jeff Passan tweets. Robert Murray and Ken Rosenthal of The Athletic had reported seconds prior that the two sides were closing in on an…


MLBTR Poll: Who'll Land Sonny Gray?
Often, when reports emerge that a particular player is about to be traded, it isn't long thereafter that the landing spot is reported. Today, there's indication that the Yankees are closing in on a deal involving righty Sonny Gray, but it's still not yet clear where he could be heading. That leaves an opening to…


NL West Notes: Arenado, Rockies, Flores, D-backs, Giants
Rockies GM Jeff Bridich largely declined an opportunity to discuss the state of the team's contract talks with star third baseman Nolan Arenado, as MLB.com's Thomas Harding writes. Bridich says the club is content to "keep things under wraps, under our hat for now" as it continues to try to work out a 2019 salary…


The Rays have a minor-league deal with righty Luis Santos, according to Marc Topkin of the Tampa Bay Times (via Twitter). It seems he'll receive an invitation to MLB camp. Soon to turn 28, Santos has thrown 36 2/3 major league innings over the past two seasons. He has allowed 21 earned runs in that…


Minor MLB Transactions: 1/17/19
We'll track the latest minor moves throughout the league here… Outfielder Charlie Tilson cleared waivers after being designated for assignment by the White Sox and has been sent outright to Triple-A Charlotte, the team announced to reporters (Twitter link via Daryl Van Schouwen of the Sun Times). Chicago will now be able to hang onto…


East Notes: Mets, Phils, Harper, Yanks Pitching, Dozier
"Come get us." That's the message that Mets GM Brodie Van Wagenen had today for the rest of baseball, and particularly the club's division rivals, as MLB.com's Anthony DiComo reports. While other organizations in the NL East surely also feel optimistic about their own recent roster improvements, that created an opening for the hard-charging rookie exec to…


The Marlins have inked a deal with righty Hector Noesi, Jon Heyman of Fancred tweets. It's not clear whether the minor-league accord includes a spring invite, but Noesi can earn $800K if he cracks the MLB roster. It has been some time since Noesi, who'll soon turn 32, has appeared at the game's highest level.…


Angels Notes: Payroll, Trout, Stadium
In the course of a lengthy discussion of Mike Trout's status with the Angels, Fabian Ardaya of The Athletic (subscription link) drops a note regarding the team's immediate payroll situation. The Halos, he says, "could top" last year's team-record payroll, which checked in right around $165MM for the third-straight campaign. Whether that suggests there's significant room…


Diamondbacks Acquire Tim Locastro
The Yankees announced Wednesday that they've traded infielder/outfielder Tim Locastro to the Diamondbacks in exchange for minor league lefty Ronald Roman and cash. Locastro was designated for assignment earlier this week in order to open a spot on the Yankees' roster for DJ LeMahieu. Arizona's acquisition of Locastro fills the team's 40-man roster. Locastro, 26,…


The Cubs announced today that for the second time this offseason, they've claimed lefty Ian Clarkin off waivers from the White Sox. The South Siders designated Clarkin for assignment last week after signing Kelvin Herrera. It's the second time this winter that the ChiSox designated Clarkin for assignment. The crosstown Cubs claimed him from their…


Agent Dan Lozano Issues Statement On Latest Manny Machado Reports
In the wake of this morning's reports from ESPN's Buster Olney (Twitter link) and USA Today's Bob Nightengale (Twitter link), in which both suggested that the White Sox' current offer to Manny Machado stands at $175MM over seven years, Machado's agent, Dan Lozano of the MVP Sports Group, issued the following statement to MLBTR and…


Shawn Tolleson Announces Retirement
Former Rangers closer Shawn Tolleson announced his retirement from baseball on Wednesday. The right-hander had previously signed a minor league contract with Texas and planned to head to Major League Spring Training and compete for a job. However, the Rangers' release today revealed that he's experienced a setback in his rehab from Tommy John surgery.…


Royals' Eric Skoglund Suspended 80 Games
Royals left-hander Eric Skoglund has been suspended for 80 games after testing positive for "Selective Androgen Receptor Modulators S-22 (Ostarine) and LGD-4033 (Ligandrol)," the league announced Wednesday. Skoglund, 26, would presumably have been in the mix for a rotation spot with the Royals this spring but will instead sit out the first half of the…


Braves Notes: Anthopoulos, Catching, Markakis, Relief Pitching, Pollock, Gray
The Braves burst out of the gates this winter with the signings of Josh Donaldson and Brian McCann, but it has been crickets in Atlanta ever since. Here's the latest … Appearing at a team-sponsored event, GM Alex Anthopoulos discussed the status of the team's roster-building efforts, as attendee and SB Nation contributor Stacy Marlow…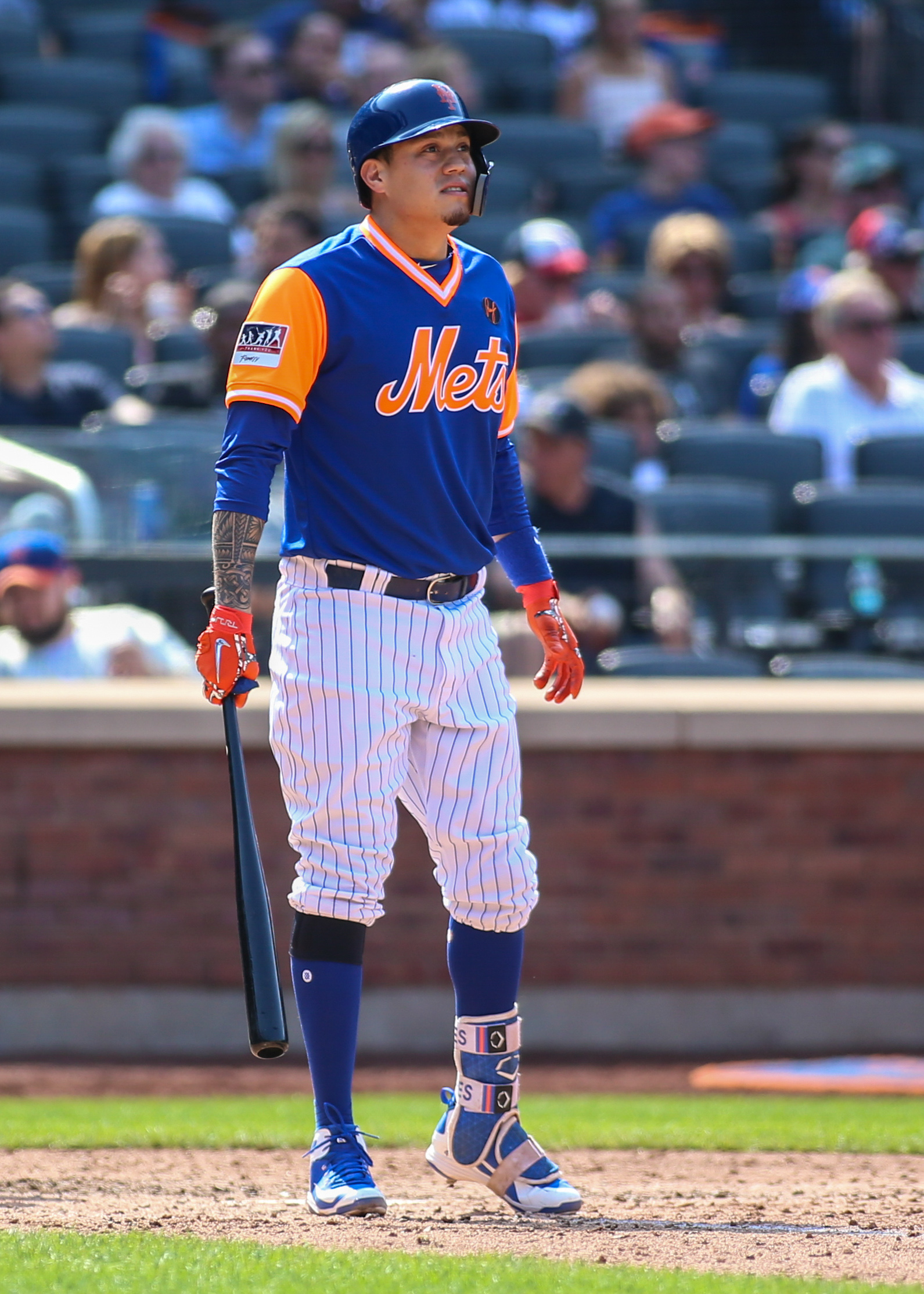 Diamondbacks, Wilmer Flores Agree To Terms
3:00pm: Flores' contract guarantees him $4.25MM, Passan tweets. He'll earn a $3.75MM base salary in 2019 and have a $500K buyout on a $6MM option for the 2020 season. 2:22pm: The Diamondbacks are in agreement on a one-year contract with free-agent infielder Wilmer Flores, reports Jeff Passan of ESPN (via Twitter). The contract also contains…


Central Notes: Brennaman, Harper, Twins, Grandal
Legendary Reds broadcaster Marty Brennaman announced today that he'll hang up his mic after the 2019 campaign, as John Fay of the Cincinnati Enquirer was among those to cover. It'll be his 46th year in the booth, a remarkable run by any standard. Brennaman already received the Hall of Fame's Ford C. Frick Award way back…


Reds Sign Buddy Boshers, Felix Jorge
The Reds have landed some additional pitching depth, signing lefty Buddy Boshers and righty Felix Jorge to minors deals, according to Bobby Nightengale of the Cincinnati Enquirer (Twitter link) and MLB.com's Mark Sheldon (Twitter link). Both receive invitations to participate on the major-league side of spring camp. Boshers, 30, has thrown 86 1/3 total MLB…


White Sox' Offer To Machado Reportedly Seven Years, $175 Million
In the weeks since the White Sox made a reported seven-year offer to Machado, several followup reports have pegged the offer's value as closer to $200MM than to $300MM. Now, ESPN's Buster Olney reports (via Twitter) that the exact value of Chicago's offer to Machado is $175MM over seven years — a $25MM annual value.…


Minor MLB Transactions: 1/15/19
Here are Tuesday's minor moves from around baseball… Former Yankees top prospect Slade Heathcott is retiring from the game, Heathcott himself announced this week (hat tip: Mark W. Sanchez of the New York Post). Now 28 years of age, Heathcott was the No. 29 selection in the 2009 draft and rated as the game's No. 63…


Click here to read a transcript of Tuesday's chat with MLBTR's Steve Adams.


Angels Acquire John Curtiss, Designate Parker Bridwell
The Angels announced Tuesday evening that they've acquired right-handed reliever John Curtiss from the Twins in exchange for minor league infielder Daniel Ozoria. Minnesota designated Curtiss for assignment yesterday upon signing former Angels righty Blake Parker. In order to open space on the roster for Curtiss, the Halos have designated righty Parker Bridwell for assignment.…


Doug Brocail "In Line" To Become Orioles Pitching Coach
As they begin to build out a coaching staff, the Orioles appear to be nearing an agreement with Doug Brocail that would make him the team's next pitching coach. Dan Connolly of The Athletic tweets that Brocail is "in line" to land in Baltimore. If the sides do indeed put pen to paper, Brocail would…


Curtis Granderson Intends To Play In 2019
Curtis Granderson is hardly alone as a veteran free agent about whom there have been very few rumors this winter, but Ken Rosenthal of The Athletic tweets that Granderson "fully intends to play another year." It's been a year to the date since Granderson, 38 in March, agreed to a one-year contract with the Blue…


In the final installment of our 3 Remaining Needs series, let's take a look at the division that boasted the best and worst teams of the 2018 season. The AL East perfectly reflects the class warfare plaguing the American League, as the gap between the competitive upper class and, well, the Orioles could not be…


International Signings: Dodgers, Cardinals
Here are the latest reported deals on the international circuit … The Dodgers appear to have a deal in place with Taiwanese right-hander Lin Hui-Sheng, with Liberty Sports reporting the news and CPBL Stats tweeting it along. It's believed the youngster will secure a $300K to $350K bonus if and when he passes a physical. You can read…


Japan's Orix Buffaloes Purchase Contract Of Tyler Eppler
Japan's Orix Buffaloes have announced that they have purchased the contract of righty Tyler Eppler from the Pirates. The 26-year-old appears to have an agreement for an estimated $600K in 2019 salary, per a Kyodo News report. Though Eppler would have had a shot at making his MLB debut in the near future, he was…


MLBTR Poll: Best Value On A High-AAV, Two-Year Deal
Scanning down the board of MLBTR's top fifty free agents, it's easy to identify the large group of players who were good enough to command annual salaries approaching or exceeding ten million dollars, but as to whom contract length was in question entering the winter. Many of those players, in fact, have already agreed to…


The Rangers have claimed outfielder John Andreoli off waivers from the Mariners, according to club announcements. He had been designated for assignment recently. Whether this'll be the final landing spot for Andreoli remains to be seen. He was bumped from the Orioles' 40-man at the end of October, landing back in Seattle — where he…


Minor MLB Transactions: 1/14/19
It was a quiet day on the minor moves front, but there is one to catch up on … Lefty Daniel Schlereth has landed with the Red Sox on a minors deal, per Chris Cotillo of MassLive.com (via Twitter). He'll have to earn his way into MLB camp, as the deal doesn't include an invite. The…


Market Notes: Machado, White Sox, Mystery Team, Kipnis, Marwin
Despite recent reports that the White Sox have made an eight-year offer to Manny Machado, a parade of others are reporting that the team has not moved off of its previous seven-year offer. Bob Nightengale of USA Today tweeted that the ChiSox have not made any alterations to their original seven-year offer, which was put on the…


Phillies "Expected" To Make Offer To Bryce Harper Soon
4:45pm: Machado was the Phils' primary target at one point, per Fancred's Jon Heyman (Twitter links), but it's now much more even between him and Harper — if not slightly tilted in Harper's favor. The Phillies, according to Heyman, are expected to make a formal offer to Harper in the near future. Even if the…


Twins Designate John Curtiss For Assignment
The Twins announced Monday that they've designated right-handed reliever John Curtiss for assignment. His spot on the 40-man roster will go to Blake Parker, whose one-year contract is now official. A sixth-round pick by the Twins back in 2014, Curtiss was considered one of the organization's more promising relief prospects for much of the past…


MLBTR Chat: Harper And Machado Edition
As you might expect, today's live chat with MLBTR owner Tim Dierkes included many questions involving Bryce Harper and Manny Machado.  Click here to read the transcript.  You can catch Tim's chats every Monday at 2pm central time.


Yankees Designate Tim Locastro For Assignment
The Yankees announced Monday that they have designated infielder/outfielder Tim Locastro for assignment. His spot on the 40-man roster will to to veteran DJ LeMahieu, whose previously reported two-year deal is now official. New York acquired the 26-year-old Locastro from the Dodgers earlier this season, sending minor league righty Drew Finley to Los Angeles in…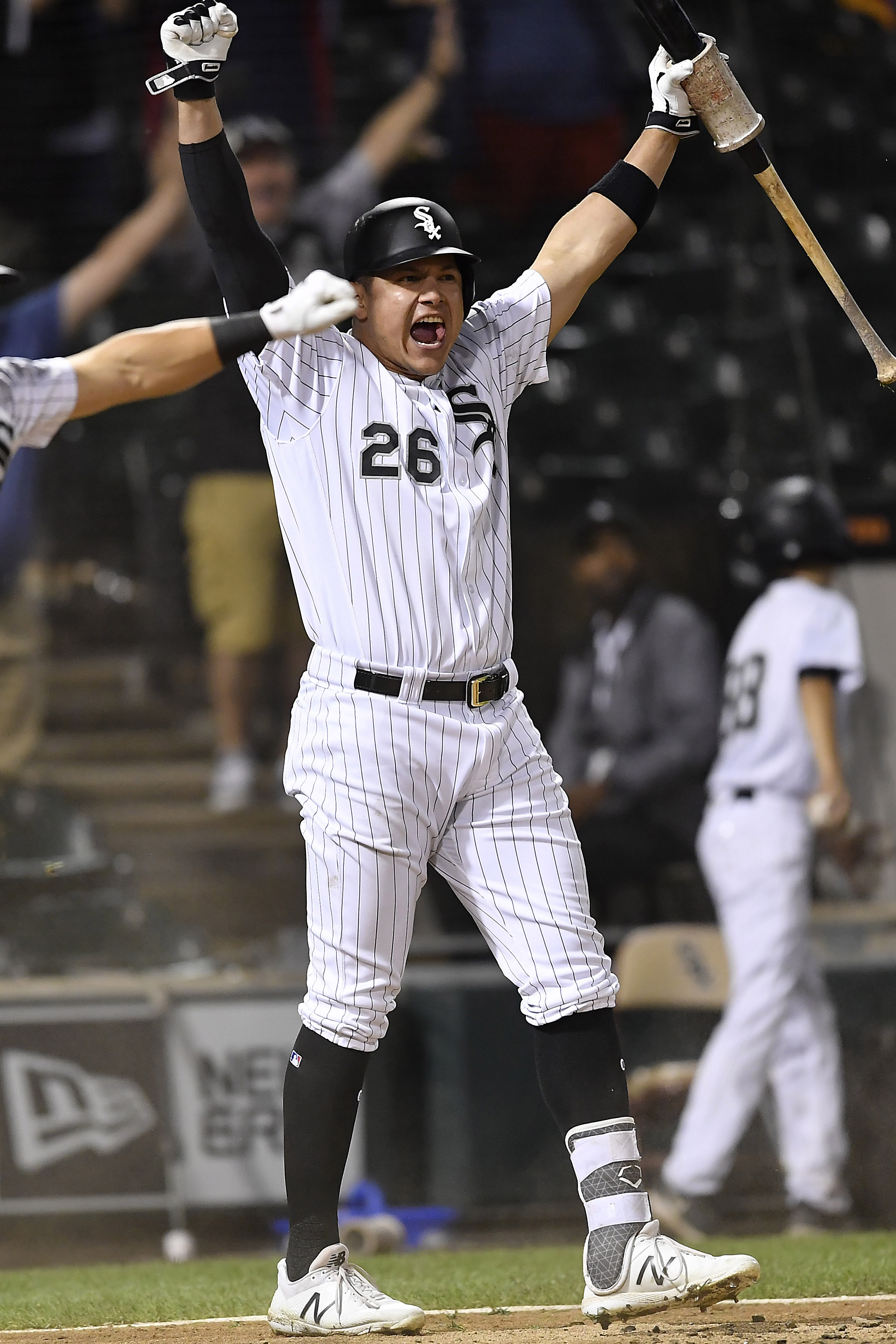 3:50pm: The two sides have an agreement, pending the completion of a physical, tweets Heyman. 3:31pm: The Athletic's Jim Bowden tweets that Garcia will earn $3.5MM guaranteed on the deal, indicating that there are roughly $2.5MM worth of incentives available to him. 3:28pm: Fancred's Jon Heyman tweets that Garcia is indeed finalizing a deal with…


Pitching Market Rumors: Giants, Gray, Rangers, Allen, Scrabble
The pitching market continues to proceed at a steady but unhurried pace, with today's reunion between the Giants and Derek Holland marking the latest signing of note. Henry Schulman of the San Francisco Chronicle was among those to cover the news from the team's perspective. While the organization has undergone front office changes since Holland wrapped…


Kyler Murray Declares For NFL Draft
Athletics outfield prospect and Oklahoma quarterback Kyler Murray announced today that he has formally declared for the NFL Draft. While this is a largely procedural move that was widely anticipated and does not preclude him from opting to continue as a professional baseball player, ESPN's Adam Schefter reports that Murray "has informed the Oakland A's…


Phillies Sign Lane Adams To Minor League Deal
The Phillies announced Monday that they've signed outfielder Lane Adams to a minor league contract and invited him to Major League Spring Training. Obviously, it's not the free-agent outfield addition that Phils fans were hoping they'd hear about today, but Adams will give the club a useful depth piece and a potential bench option for…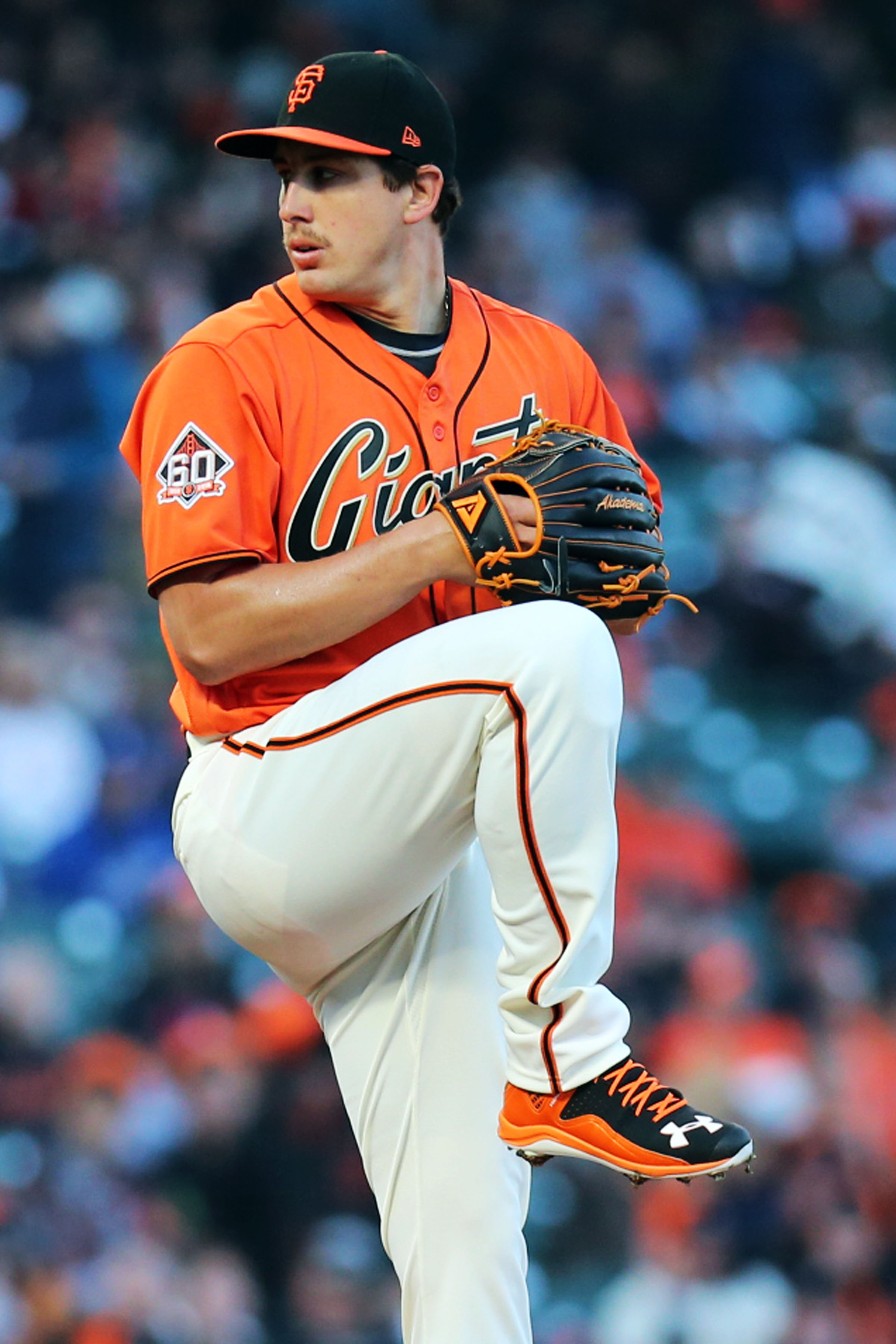 The Giants have made the first addition to their rotation under new president of baseball operations Farhan Zaidi, announcing on Monday that they've re-signed left-hander Derek Holland to a one-year deal with a club option for the 2020 season. Holland's contract reportedly comes with a $7MM guarantee in the form of a $6.5MM base salary…


NL East Rumors: Rendon, deGrom, Straily
It's well known that the Nationals hope to work out a long-term deal with third baseman Anthony Rendon before he reaches free agency next winter, and Ken Rosenthal of The Athletic wrote over the weekend (subscription required) that Rendon and agent Scott Boras have been eyeing something in the vicinity of Jose Altuve's extension from…


White Sox Have Made Eight-Year Offer To Manny Machado?
11:53pm: In a contrasting report, USA Today's Bob Nightengale reports (Twitter link) that the White Sox haven't increased their original seven-year offer to Machado. 11:25pm: The eight-year offer is worth $250MM, as per Z101Digital's Hector Gomez (hat tip to MLB.com's Scott Merkin). 9:58pm: The White Sox have offered an eight-year contract to free agent infielder…


Padres, Reds, Indians Have Discussed 3-Team Scenario Involving Corey Kluber
The Padres, Reds, and Indians have engaged in discussions regarding a possible three-team trade scenario, according to Dennis Lin and Ken Rosenthal of The Athletic (Twitter links). Precise permutations aren't known, but the concept at play appears to be one that would send Cleveland ace Corey Kluber to Cincinnati via San Diego. Neither is it…


NL Notes: LeMahieu, Marlins, Straily, Hill
Some items from around the Senior Circuit… The Marlins had some interest in free agent second baseman DJ LeMahieu, The Athletic's Ken Rosenthal reports (via Twitter), though talks "never got close" between the two sides.  It's surprising to see the rebuilding Marlins make a play in any sort of veteran this offseason, though as Rosenthal…


Farhan Zaidi On Giants' Offseason, Bumgarner
In a Friday appearance on the Murph & Mac podcast (audio link and partial transcript here), Giants president of baseball operations Farhan Zaidi discussed the relatively slow pace of the offseason, his personal takes on some Giants players, and several other subjects over the course of the interview.  From a hot-stove perspective, Zaidi noted that…


Minor MLB Transactions: 1/13/19
Catching up on some recent minor league moves from around the baseball world…. The Cubs signed catcher Francisco Arcia to a minor league deal, as originally reported by the Cubs Prospects Twitter feed.  Originally signed as a teenager by the Yankees in 2006, the 29-year-old Arcia finally cracked the big leagues last season, appearing 40…


Latest On Kyler Murray, Athletics
8:30pm: Murray and his camp haven't made any salary demands in talks with the Athletics, Slusser reports (Twitter link). 5:35pm: Kyler Murray has until tomorrow to declare his eligibility for the NFL Draft, and a contingent from the A's front office (including Billy Beane and David Forst) is meeting with the two-sport star and his…


Central Notes: Machado, Cardinals, Reds, Zimmer
Could the White Sox now be the favorites to land Manny Machado?  Despite whispers of a mystery team being involved in Machado's market, the Sox, Yankees, and Phillies were known to be the three clubs most heavily pursuing the free agent infielder.  However, with the Yankees addressing their infield needs elsewhere and the Phillies perhaps…


NL East Notes: Harper, Phillies, Braves, Pollock, Nationals
After meeting with free-agent outfielder Bryce Harper on Saturday, the Phillies are reportedly the No. 1 contenders to sign the six-time All-Star. On the heels of the Phillies' summit with Harper, owner John Middleton and general manager Matt Klentak shed some light on what the team accomplished by meeting with him and Scott Boras. "I…


Baseball Blogs Weigh In: Slow Offseason, Grandal, Brewers, Bumgarner, Phillies
This week in baseball blogs… The Point of Pittsburgh wonders whether the slow offseason is good business or corporate greed. Mets Daddy finds it "troubling" that Yasmani Grandal had to settle for a one-year deal. Reviewing The Brew believes acquiring Madison Bumgarner would be a mistake for the Brewers. Call to the Pen (links: 1,…


Orioles Will Reportedly Hire Don Long As Hitting Coach
Rookie Orioles manager Brandon Hyde's staff is starting to come together. Hyde will hire Don Long to work as the Orioles' hitting coach, Roch Kubatko of MASNsports.com reports. Additionally, the Orioles will tab Arnie Beyeler to coach first base, while Jose Flores – whom the O's hired in December – is "expected" to serve as…


AL Notes: Yanks, Andujar, Rangers, Harrison, Solarte, Ottavino, Jays, Angels
In the wake of the Yankees' agreement with infielder DJ LeMahieu, their talks with free agent Manny Machado "are either dormant or completely dead," ESPN's Buster Olney writes (subscription required). Although Machado would greatly improve the Yankees' infield, they haven't been willing to approach his exorbitant asking price, and there's no obvious free spot in…


Nationals Designate Matt Reynolds
The Nationals have designated infielder Matt Reynolds for assignment, per Dan Kolko of MASN. His 40-man spot will go to just-signed second baseman Brian Dozier. Reynolds joined the Nationals last February in a minor trade with the division-rival Mets, though he only went on to accrue 14 major league plate appearances in 2018. The 28-year-old…


Report: Phillies "Optimistic" They'll Sign Bryce Harper Or Manny Machado
After conducting a face-to-face meeting in Las Vegas with free-agent outfielder Bryce Harper on Saturday, the Phillies "remain optimistic" they'll emerge from the offseason having signed him or free-agent infielder Manny Machado, Matt Breen of Philly.com reports. At the very least, the Phillies will be finalists for both Harper and Machado, Breen adds. The Phillies…