JBJ's mad dash home all part of the plan
Moments before Jackie Bradley Jr. was off to the races to complete Wednesday's wild 5-4 victory over the Cardinals, his mind started racing with anticipation.

2017-08-17 04:14:35
`
0
Rizzo's slam, walk-off WP send Cubs past Reds
Anthony Rizzo smacked a grand slam in the first inning and Javier Baez scored the game-winning run on a wild pitch with two outs in a wild ninth on Wednesday night to lift the Cubs to a 7-6 victory over the Reds.

2017-08-17 04:06:36
`
0
Reds mourn passing of longtime scout Bennett
Gene Bennett, a longtime Reds scout who was beloved throughout baseball, passed away on Wednesday in his hometown of Portsmouth, Ohio, at the age of 89.

2017-08-17 04:05:50
`
2
Anibal exits early due to hamstring tightness
One of the toughest challenges during Anibal Sanchez's Triple-A stint before returning to the Tigers' rotation was a left hamstring strain that forced him out of a start. It flared up again Wednesday night, forcing him out in the third inning of the Tigers' 12-6 loss to the Rangers.

2017-08-17 03:21:59
`
0
Yas! LA adds walk-off rally to dream season
Yasiel Puig's two-run double in the ninth capped a three-run rally as the Dodgers added another chapter to their magical season with a dramatic 5-4 walk-off victory over the White Sox on Wednesday night at Dodger Stadium, completing a four-game season sweep of the Interleague set.

2017-08-17 03:14:02
`
0
Astros hold off D-backs after Morton's gem
Charlie Morton pitched a gem and the Astros held off a late power surge by the D-backs to win consecutive games for the first time this month with a 9-5 victory on Wednesday night at Minute Maid Park.

2017-08-17 03:06:38
`
2
Loud 9th: Sox hit Cards with their Betts shot
The Red Sox pulled out a wild comeback at Fenway Park, as Mookie Betts delivered a two-out, two-run double in the bottom of the ninth inning for a 5-4 victory over the Cardinals.

2017-08-17 02:28:29
`
0
Frustrating frame includes early Rosenthal exit
A place that has haunted the Cardinals repeatedly over the past 13 years served as the setting for yet another heartbreaking finish on Wednesday, when over the course of the final half-inning that extended nearly 30 minutes, the Cardinals watched their closer leave injured, their manager be ejected and their catcher unable to handle a relay throw that could have pushed the game into extra innings.

2017-08-17 02:24:38
`
1
MLB.TV hosts MVP threats in D-backs-Astros
The Astros and D-backs wrap a four-game series Thursday with a finale featuring two of this year's leading Most Valuable Player candidates in Houston's Jose Altuve and Arizona's Paul Goldschmidt.

2017-08-17 02:09:56
`
0
Leader Watch: Red Sox walk-offs proving key
The Red Sox and Yankees, who haven't finished 1-2 in the American League East since 2009, are back at the top of the division standings -- Boston first, New York second and in the first AL Wild Card spot. With every game important as the two longstanding rivals jockey for playoff position in the season's final two months, the Red Sox got a big win on Wednesday.

2017-08-17 02:05:15
`
1
Judge hits 117-mph rocket into 3rd deck at Citi
In his first career game at Citi Field, Aaron Judge visited a seating area where few players have been able to reach, crushing his American League-leading 37th homer into the upper deck in left field.

2017-08-17 01:38:08
`
1
Correa happy with his progress after surgery
Four weeks removed from surgery to repair a ligament in his left thumb, Carlos Correa has made so much progress that he's performing nearly all of his usual baseball activities. "No discomfort at all," Correa said. "I'm really happy about that."

2017-08-17 01:35:56
`
1
MLB's past, future displayed in Votto's game
The Cubs held Joey Votto to a first-inning single on Wednesday night, ending the Reds' sluggers' streak of reaching base at least twice in a game at 20, one short of the record Williams set in 1948. But at age 33, with his status as one of the best (and smartest) hitters of his generation secure, time remains on Votto's side

2017-08-17 01:30:45
`
0
Rox rout Braves, take lead for NL Wild Card
After scoring three or fewer runs in eight straight games, the Rockies jumped all over opposing starter Mike Foltynewicz for eight runs in 3 1/3 innings and beat the Braves, 17-2. Every Rockies' starting position player scored, Trevor Story homered twice and drove in a career-high six runs, DJ LeMahieu tallied four hits and four runs, and Gerardo Parra and Mark Reynolds each had four RBIs.

2017-08-17 01:22:22
`
0
Gordon hustles for unassisted putout at 1st
Speed, they say, never takes a day off. It's a good thing it didn't for the Marlins in the third inning of Wednesday's 8-1 win, when the Giants were mounting a rally at Marlins Park.

2017-08-16 20:04:17
`
0
Calhoun's HR keeps Angels in WC lead
Ricky Nolasco looked like his recent self in the first inning, giving up a two-run homer to Ryan Zimmerman. But the righty then settled down, not allowing another run over 5 2/3, and the Angels offense took advantage.

2017-08-16 18:32:59
`
2
Steinbrenner: Yanks have sights on postseason
To Yankees managing general partner Hal Steinbrenner, the criteria are pretty clear cut. In a 2017 season in which expectations rose considerably after a strong start -- and especially after an active Trade Deadline period -- there is more emphasis on what was, going into Wednesday, a 6-8 record in August than there would have been otherwise.

2017-08-16 17:43:11
`
2
Chapman to remain closer, hopes to avoid DL
The Yankees offered two votes of confidence for Aroldis Chapman on Wednesday afternoon, with manager Joe Girardi stating that "he will continue to be my closer" and that he believes the left-hander will be able to avoid a stint on the disabled list.

2017-08-16 15:39:09
`
1
Don't rule out Stanton, Verlander trades
Giancarlo Stanton, the Marlins' 27-year-old All-Star outfielder, is on pace to become the youngest player to hit 60 home runs in a season since Roger Maris in 1961. Justin Verlander, runner-up in last year's American League Cy Young Award voting, has a 2.55 ERA over his past eight starts. And both the Marlins and Tigers, respectively, are willing to engage in trade discussions involving the superstars after they cleared trade waivers this month, sources say.

2017-08-16 15:23:46
`
0
Yaz, 'Impossible Dream' team feted at Fenway
It has been 50 years since the Red Sox captivated their city with the "Impossible Dream" season. But the memories haven't faded away. In fact, they seem to get richer through time. Seventeen members of the 1967 Sox -- led by Triple Crown winner Carl Yastrzemski and American League Cy Young Award winner Jim Lonborg -- were celebrated in an on-field ceremony prior to Wednesday's game against the Cardinals.

2017-08-16 15:13:56
`
0
Votto's influence seen among Reds, beyond
Joey Votto doesn't get a ton of extra attention as one of the best hitters in baseball, but the Reds' first baseman isn't working in a vacuum. Votto's teammates are watching, listening and, most importantly, learning.

2017-08-16 15:11:44
`
1
Eaton ahead of schedule, not ruling out return
Nationals outfielder Adam Eaton was sitting in the dugout watching when Bryce Harper slipped over the first-base bag and fell violently to the ground, and like so many Nationals fans, he was sick to his stomach.

2017-08-16 14:13:05
`
1
LL alum Mozeliak embraces Williamsport event
As a former Little League player and advocate for using Major League Baseball's platform to grow the game, Cardinals president of baseball operations John Mozeliak was one of the first within the organization to embrace the idea of having the Redbirds play in a game tied to the Little League World Series in Williamsport, Pa.

2017-08-16 13:44:54
`
1
Blue Jays DFA Howell; Montero activated
J.P. Howell's time with the Blue Jays is all but officially over, after the veteran lefty was designated for assignment on Wednesday.

2017-08-16 11:42:51
`
1
HR streak halted, but Stanton eyes 62
His pursuit to homer in seven straight games ended on Wednesday afternoon, but Giancarlo Stanton ultimately has a bigger number in his sights -- 62.

2017-08-16 11:28:45
`
0
Gordon's RBI keeps Royals close in WC race
Alex Gordon hit his second RBI single of the game in the ninth to lead the Royals to a 7-6 series-winning victory over the A's on Wednesday afternoon at the Coliseum and keep Kansas City 1/2 game back of the second American League Wild Card spot.

2017-08-16 09:46:38
`
1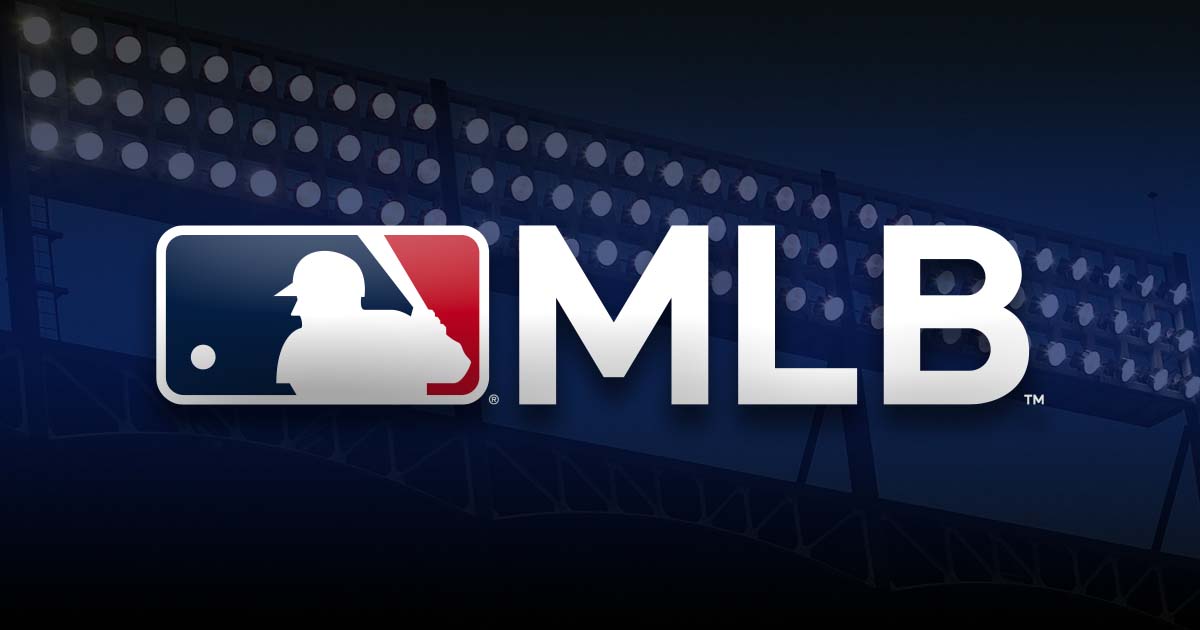 MLB.TV, 10 ET: Darvish makes LA debut
Yu Darvish will make his highly anticipated Dodger Stadium debut Wednesday as he looks to continue his sizzling start with his new club in the finale of a two-game set against the White Sox.

2017-08-16 09:36:57
`
2
'Impossible Dream' team to be honored tonight
Boston is commemorating the 50th anniversary of the "Impossible Dream" Red Sox team that won the 1967 American League pennant with ceremonies set to take place prior to tonight's 7:10 p.m. ET contest vs. the Cardinals at Fenway Park.

2017-08-16 09:16:15
`
2
Hot-and-cold Broxton back in power groove
Some players might have crossed their fingers behind their backs and said no. Keon Broxton looked straight ahead and said yes. Did seeing a teammate start out of position in Broxton's regular spot light a fire under the second-year center fielder?

2017-08-16 07:47:03
`
1
16 teams vying for LLWS championship
Here's your first look at the 16 teams that hope to play for the Little League World Series championship on Sunday, Aug. 27.

2017-08-16 07:41:27
`
0
Brewers belt 5 homers to rally past Bucs
It was as if the Pirates and Brewers decided to settle the small ball vs. long ball debate, once and for all. On Wednesday at Miller Park, the home runs ruled. The Pirates collected six run-scoring singles, five with two outs, to account for all of their runs, but the Brewers struck back with a barrage of homers for a 7-6 win, their fourth straight.

2017-08-16 06:47:05
`
1
Mariners outlast O's after thrilling 9th inning
Leonys Martin provided a game-saving catch in the bottom of the ninth to preserve a 7-6 win over the Orioles on Wednesday at Safeco Field as the Mariners finished off a tough homestand with their second straight win before heading out on a rugged 12-game East Coast road trip.

2017-08-16 05:43:58
`
1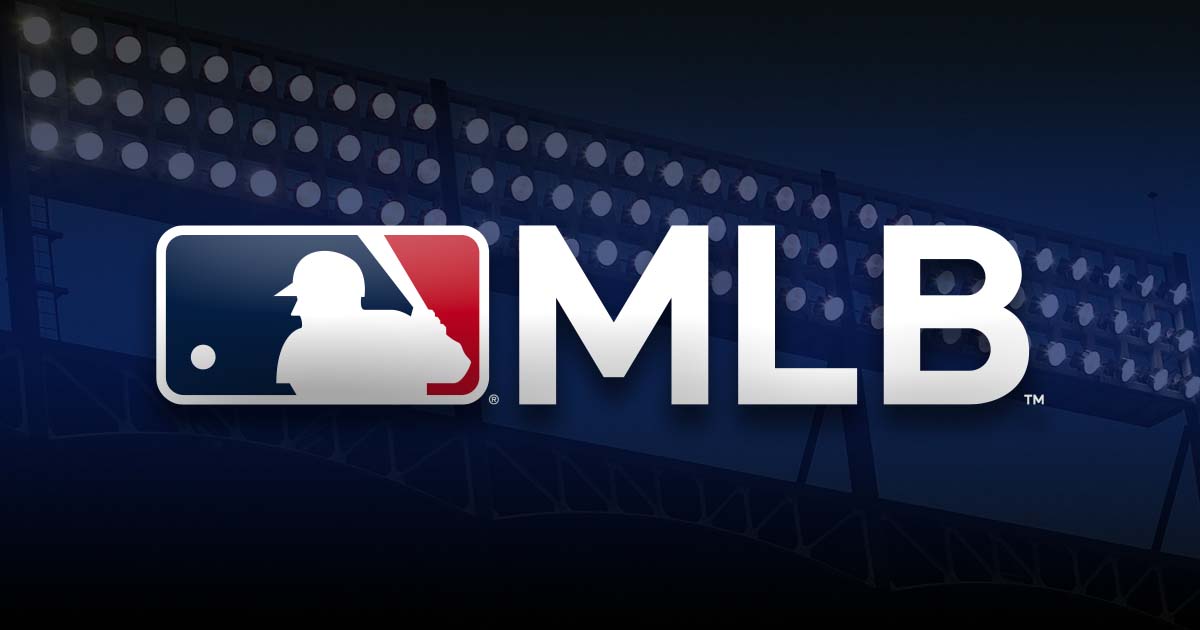 Braves top Rockies on Arenado's costly error in 8th
The Rockies and Braves played a close game Tuesday night at Coors Field, but an uncommon sight was the difference -- a Nolan Arenado error.

2017-08-16 04:57:19
`
3
Twin thrillings: Sano, Buxton dazzle on D
It's a play that Twins third baseman Miguel Sano has practiced routinely throughout the season. At last, during an 8-1 loss to the Indians on Tuesday night, Sano got a chance to pull it off in game action.

2017-08-16 04:48:42
`
1
Despite back injury, Miggy will keep plugging
Miguel Cabrera played through everything from a groin tear to a fractured ankle over the years when the Tigers were winning division titles and needed him down the stretch. He's taking a similar approach down the stretch this year, with a playoff spot pretty well out of sight and a cantankerous back acting up again in a different spot than before.

2017-08-16 04:38:42
`
1
Weaver calls it a career after 12 MLB seasons
Padres right-hander Jered Weaver has announced his retirement from baseball, following a 12-year career in which he racked up 150 wins, a 3.63 ERA and three All-Star berths.

2017-08-16 04:25:28
`
1
Kendrick's HRs, Gio help stop Angels' streak
The Nationals and Angels entered Tuesday night as two of the hottest teams in baseball, with a combined 13 wins over 16 games between the clubs. But Washington snapped the Halos' six-game win streak with a 3-1 victory, using two home runs from Howie Kendrick, who spent his first nine seasons with the Angels.

2017-08-16 04:20:22
`
2
A's score 6 runs to erase Royals' 5-run rally
The A's responded to Kansas City's five-run, eighth-inning rally with six runs in the bottom half of the frame, getting a bases-clearing double from Matt Joyce in an eventful 10-8 victory at the Coliseum on Tuesday night and preventing the Royals from claiming sole possession of the second American League Wild Card spot.

2017-08-16 03:38:58
`
2
The Dodgers are 50 games over .500. Fifty!
The Dodgers continued their historic 2017 run, using a five-run eighth inning to beat the White Sox, 6-1, on Tuesday night at Dodger Stadium, becoming the first team since the 2004 Cardinals to be 50 games over .500.

2017-08-16 03:32:35
`
2
30 possible future retired numbers
Ivan Rodriguez and Edgar Martinez had their numbers retired by the Rangers and Mariners, respectively, over the weekend. That got us wondering what active players might eventually have their numbers retired.

2017-08-16 03:09:51
`
3
Swihart back with Sox? Sept. callup possible
Blake Swihart was once the catcher of the future for the Red Sox. Now he is just trying to get back on the radar. Swihart, who has spent all of this season in the Minor Leagues, could get that chance in a couple of weeks as a September callup.

2017-08-16 03:09:24
`
0
Sonny gets 1st NY W, but Chapman wobbly
Sonny Gray hurled six-plus solid innings to pick up his first win in pinstripes and Aroldis Chapman survived a bumpy ninth inning as the Yankees defeated the Mets, 5-4, on Tuesday evening, concluding the Yankee Stadium portion of the Subway Series.

2017-08-16 03:01:17
`
3
Grichuk excited for return to Williamsport
The Cardinals' Sunday stop in Williamsport, Pa., where they'll visit the Little League World Series Complex before facing the Pirates in a nationally televised game from nearby Bowman Field, will be a return visit for outfielder Randal Grichuk, who, along with pitcher Lance Lynn, appeared in the LLWS on his way to the Major Leagues.

2017-08-16 02:53:26
`
2
White Sox closer role is a 'fluid proposition'
Tyler Clippard's brief stint as White Sox closer came to an end Sunday after being traded to the Astros for a player to be named or cash. Clippard had been acquired from the Yankees on July 19, but his departure once again opens the closer's role. Manager Rick Renteria hasn't pinpointed one reliever to take over the job, though.

2017-08-16 02:46:22
`
2
Cincinnati Teds? Votto one game shy of legend
With two walks in three plate appearances vs. the Cubs on Tuesday, Reds first baseman Joey Votto extended his streak of reaching safely at least twice to 20 games.

2017-08-16 02:43:42
`
2
Streaking Stanton highlights MLB.TV slate
Giancarlo Stanton will try to make it seven straight games with a home run -- one shy of the MLB record -- today when his Marlins wrap a three-game series against the Giants on MLB.TV.

2017-08-16 02:32:38
`
1
Sanchez on roll since lunch with J-Lo, A-Rod
Are Alex Rodriguez and Jennifer Lopez partially to thank for Gary Sanchez's offensive surge? The catcher homered for the fourth time in seven games on Tuesday, helping the Yankees to a 5-4 win over the Mets, and said that a recent power lunch in midtown Manhattan with the superstar couple helped to clear his mind.

2017-08-16 02:15:46
`
3
Leader Watch: Altuve's average up to .363
Another day, another multi-hit game for Jose Altuve. Through 119 team games, the Astros' second baseman is batting .363 after going 2-for-4 with a double against the D-backs on Tuesday. Altuve is leading the race for the American League batting title, sparking the team with the best record in the AL on a daily basis.

2017-08-16 02:11:05
`
2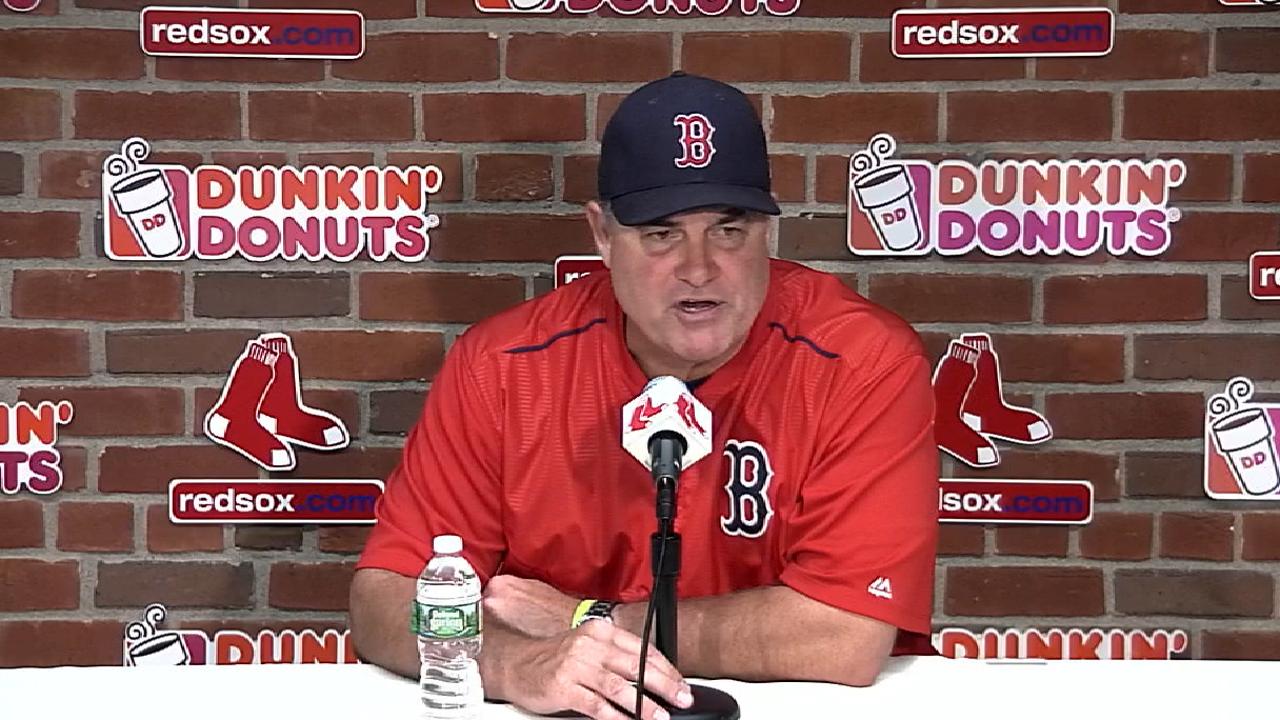 Managers Postgame: Farrell on triple play
Red Sox manager John Farrell discusses the triple play turned by his club in the 4th inning and Rick Porcello's sharp performance.

2017-08-16 01:53:24
`
1
Lupica: Cardinals rediscover their Way
You play the Cards you're dealt. Now the Cards are in play. Matters as much as it ever has, in St. Louis, Williamsport, anywhere and always. Whether it's a full-house year or not.

2017-08-16 01:48:58
`
1
Nolasco stifles Nats before exiting with cramps
Wednesday seemed like it was going to be another typical outing for Ricky Nolasco. But the righty settled in, not allowing another run after the first, and the Angels rallied for a 3-2 win.

2017-08-16 01:45:41
`
1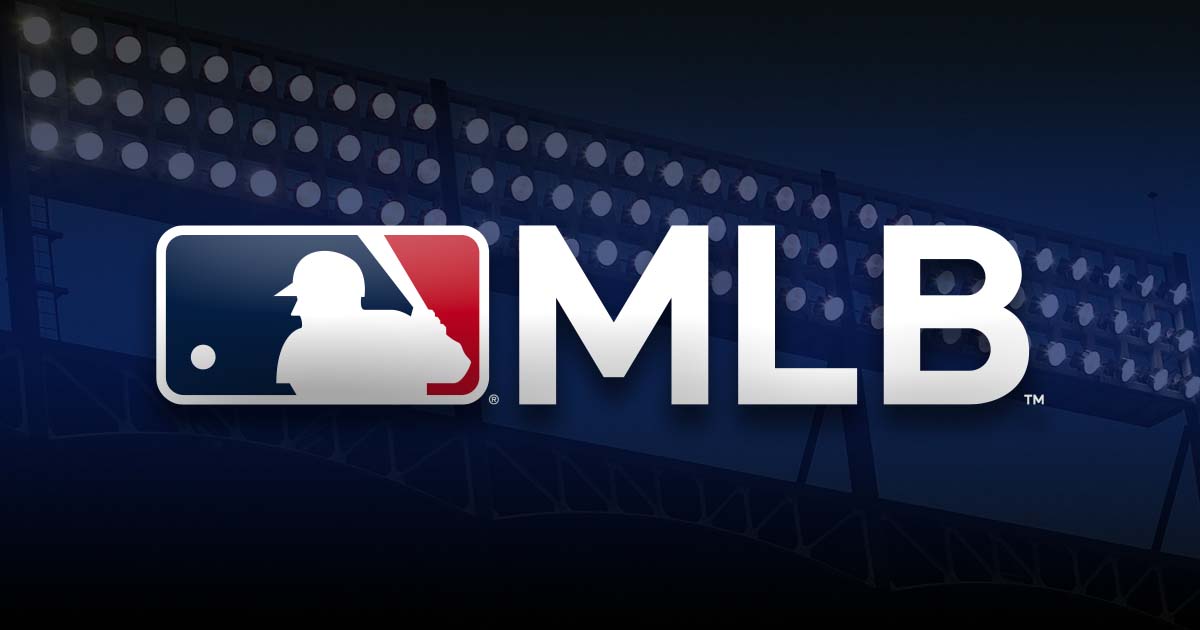 Tribe's 5 jacks, Salazar's 10 K's slow Twins
Danny Salazar continued his second-half resurgence, and Carlos Santana led a five-homer attack with a pair of blasts to power the Indians to an 8-1 victory over the Twins on Tuesday night in the opener of a key series between American League Central contenders.

2017-08-16 01:28:59
`
0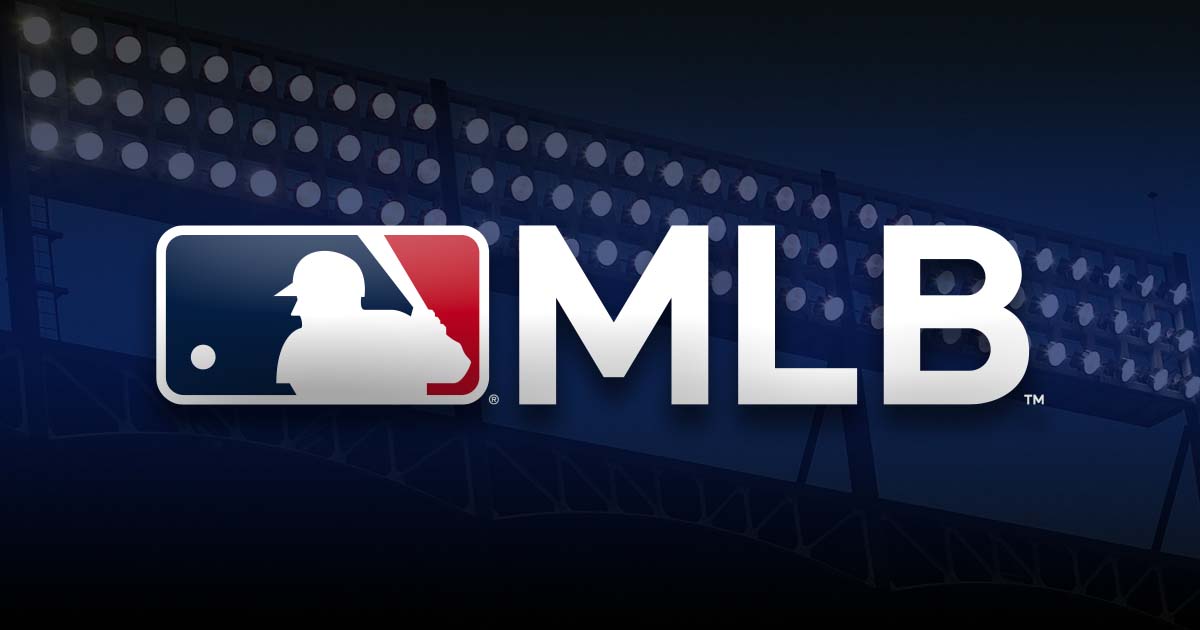 Davies deals Brewers past Nova and Pirates
The Pirates arrived at Miller Park with a chance to climb up the division standings, but it was the Brewers on the move instead.

2017-08-16 01:19:53
`
1
Red Sox turn triple play, rough up Redbirds
A triple play, an eight-run rally and a strong pitching performance by Rick Porcello made for a satisfying Tuesday night for the Fenway faithful, as the Red Sox rolled to a 10-4 victory over the the Cardinals in the opener of a two-game series between two of the game's most historic franchises.

2017-08-16 01:14:51
`
1
Podcast: Top pick Royce Lewis talks shop
The following is an excerpt from this week's Pipeline Podcast, in which Tim McMaster, Jim Callis and Jonathan Mayo talk with Royce Lewis, the No. 1 pick from the 2017 Draft. To listen to the show in its entirety, go to the MLB Pipeline Podcast page.

2017-08-16 01:04:07
`
1
Thor throws first bullpen session since injury
Noah Syndergaard took his time between throws, concentrating on his target, periodically glancing back at pitching coach Dan Warthen. Syndergaard threw just 20 pitches at less than 100 percent Tuesday in his first bullpen session since tearing his right lat muscle April 30 in Washington. He wanted to be sure to fire each one with conviction.

2017-08-15 20:15:17
`
7
Contenders should be all over Granderson
Curtis Granderson has been crushing the ball for months and he's already cleared waivers, so why hasn't he been traded yet? With the Mets in full sell mode, there's no shortage of contenders who could use a valuable veteran piece.

2017-08-15 19:54:48
`
6
Pedroia better, but no timetable for return
Dustin Pedroia, who was activated from the 10-day disabled list on Aug. 8 but played just one game before going back on the DL with recurring inflammation in his problematic left knee, is feeling "better by the day," said Red Sox manager John Farrell.

2017-08-15 17:58:27
`
5
Scouts dish on Perfect Game All-American standouts
For years, the Perfect Game All-American Classic has been the exclamation point on the long summer showcase circuit for high school prospects for the following year's Draft class. This year was no different, with many of the top prepsters on hand at PETCO Park on Sunday to put a bow on what has been a very busy summer.

2017-08-15 15:44:33
`
5
Mets acquire Snider from Rangers
Travis Snider, a former Blue Jays top prospect who made one of the most memorable catches in Citi Field history, is now a member of the Mets' organization. The club acquired Snider from the Rangers on Tuesday for cash, sending him to Triple-A Las Vegas.

2017-08-15 15:17:17
`
4
Stanton hits No. 44, homers in 6th straight
With the franchise record now under his belt, Marlins right fielder Giancarlo Stanton is taking aim on another MLB mark -- most home runs in consecutive games.

2017-08-15 14:56:40
`
6
Red Sox turn 5-4-3 triple play vs. Cards
The Red Sox provided a thrill in the top of the fourth inning on Tuesday night at Fenway Park by turning a 5-4-3 triple play against the Cardinals.

2017-08-15 11:35:23
`
8
Wrigley event champions 'lifestyle of activity'
Wrigley Field was taken over late Tuesday morning by a group of about 75 players from local high schools and other youngsters as the Cubs organization hosted a 2017 National PLAY Campaign event.

2017-08-15 11:24:25
`
5
Bird set to begin rehab assignment with Triple-A
In the hours immediately following right ankle surgery, Greg Bird defiantly vowed that his season was not over, a promise that he will aim to keep when he begins a Minor League rehabilitation assignment on Wednesday with Triple-A Scranton/Wilkes-Barre.

2017-08-15 11:01:29
`
6
Cano goes way back for Players Weekend
When Robinson Cano needed to come up with a nickname to wear on the back of his Mariners jersey for the inaugural Players Weekend celebration at the end of August, he dug into his Yankees past.

2017-08-15 10:20:17
`
7
Heaney back from TJ rehab this weekend?
Injuries have plagued the Angels' rotation this season, but the unit took another step toward regrouping when Andrew Heaney was back practicing with the team on Tuesday. Heaney, who underwent Tommy John surgery in July 2016, threw a bullpen session Tuesday before the Angels' game at Nationals Park. If Heaney feels good after that, manager Mike Scioscia said the left-hander could pitch this weekend against the Orioles.

2017-08-15 09:54:14
`
7
Stanton clears waivers; August trade unlikely
Even though Giancarlo Stanton indeed has cleared revocable waivers, the chances are extremely remote that the slugger will be dealt before the Aug. 31 postseason-roster deadline.

2017-08-15 09:16:13
`
6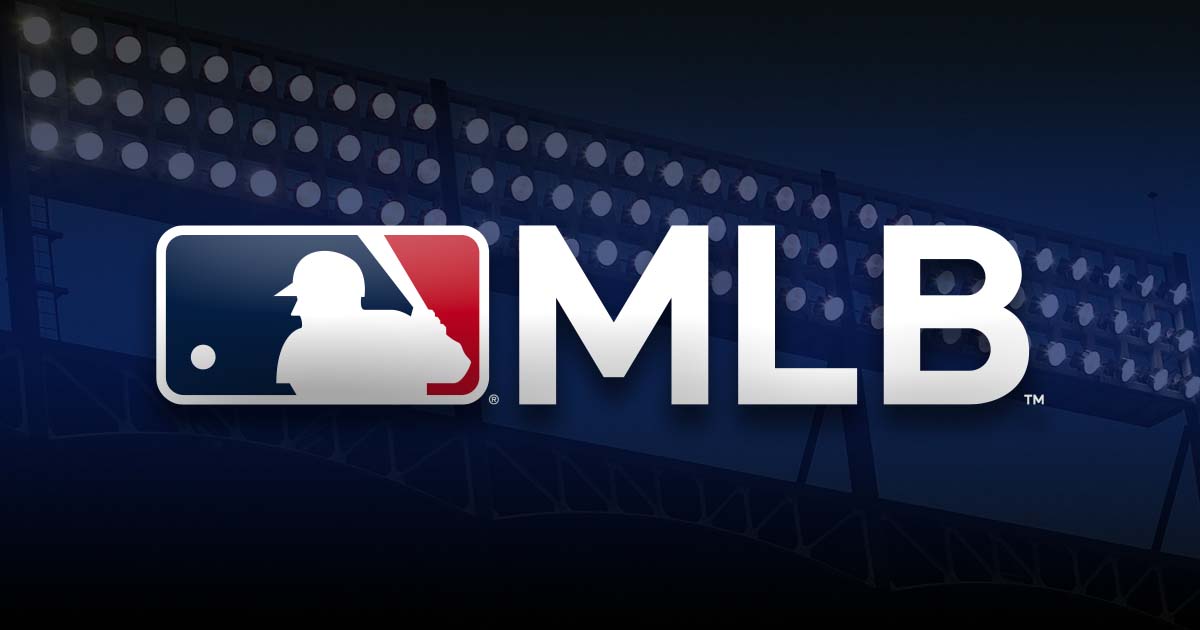 deGrom, Gray take stage in Subway Series
Two weeks after joining the Yankees, right-hander Sonny Gray will make his Yankee Stadium debut against Jacob deGrom and the Mets on Tuesday at 7:05 pm. ET.

2017-08-15 09:12:43
`
6
Gurriel continuing to adjust in first full season
Astros first baseman Yuli Gurriel won nearly every baseball award a player in Cuba's Serie Nacional could win. He was an international star there and is a star-in-the-making here.

2017-08-15 08:25:59
`
6
Lugo hits DL as Gsellman returns to rotation
Mets starter Seth Lugo, who spent much of the season on the disabled list and has been pitching with a partially torn elbow ligament when active, is back on the DL. The Mets placed him there Tuesday, scratching him from his scheduled Subway Series start Wednesday against the Yankees due to a right shoulder impingement. Right-hander Robert Gsellman, who has been on the DL since June 28 due to a strained left hamstring, will take Lugo's place Wednesday at Citi Field.

2017-08-15 07:33:44
`
6
10 players whose late arrivals made impact
Let's call them fashionably late. When all is said and done, who'll even remember they started the season in the Minor Leagues? One of them might even be the National League's Most Valuable Player Award winner.

2017-08-15 07:16:18
`
5
As early as '05, Stanton's potential was clear
It was the summer of 2005 when Tom McDonnell, an assistant coach at Long Beach State at the time, got a glimpse of Giancarlo Stanton. He was built like a tight end, ran like a wide receiver and could hit a baseball with power that brought back memories of Mark McGwire in his USC days.

2017-08-15 05:56:38
`
5
Returns bring additions without subtractions
As the season grinds into its final quarter, one thing you'll occasionally hear is that getting a key player back is "like making a trade." Sure, it can be -- but it's not always a great trade. With the help of Statcast, here's a look at some of those "trades." All of these players spent time on the disabled list, then returned at some point in July.

2017-08-15 05:29:46
`
8
Judging by results, slugger turning corner
Aaron Judge has been spending many of his afternoons in the batting cage and in the video room, searching for solutions to the mechanical flaws that are believed to be responsible for a midseason swoon. He may be about to solve this puzzle in front of the entire city.

2017-08-15 04:52:26
`
9
Votto foils shifty Cubs with remarkable double
Maybe Cubs manager Joe Maddon thought he had the right amount of kryptonite to make Joey Votto look more mortal at the plate. During one of Votto's plate appearances in the Reds' 15-5 loss on Monday night at Wrigley Field, Maddon resorted to a recreation softball-type of alignment by using four outfielders to try and keep the Reds' first baseman off the bases.

2017-08-15 04:51:22
`
11
And he can pitch to boot: Scooter lends arm
A bullpen short on long relievers and a big deficit put Reds manager Bryan Price in a dreaded but inevitable position vs. the Cubs in Monday's four-game series opener. Price summoned second baseman Scooter Gennett to pitch the bottom of the eighth inning during a 15-5 loss at Wrigley Field.

2017-08-15 04:44:49
`
9
Kiermaier could return to Rays this weekend
Kevin Kiermaier will play center field for the Class A Advanced Charlotte Stone Crabs on Tuesday night in Jupiter and could be just a few days away from returning to the Rays' lineup.

2017-08-15 04:17:48
`
4
Vieira impresses in adventurous MLB debut
Hard-throwing rookie right-hander Thyago Vieira, the Mariners' No. 9 prospect per MLBPipeline.com, was recalled from Triple-A Tacoma on Monday in his first Major League callup.

2017-08-15 04:17:29
`
13
Yankees win Subway opener with trio of HRs
Aaron Judge, Aaron Hicks and Gary Sanchez all connected for the 40th home runs of their Major League careers on Monday evening, powering the Yankees to a much-needed 4-2 victory over the Mets in the opening game of this year's Subway Series.

2017-08-15 04:12:40
`
13
Bumgarner aims to slow down Stanton on MLB.TV
Much of the spotlight Tuesday will be centered on baseball's Giancarlo Stanton, currently baseball's hottest hitter. The Marlins slugger established a new franchise record Monday with his 43rd home run of the season and enters Tuesday's matchup against Madison Bumgarner and the Giants having homered in five consecutive games.

2017-08-15 03:55:29
`
10
Simmons, Maldy highlight Halos' stellar gloves
Like most pitchers, rookie Parker Bridwell tends to turn around whenever a batted ball sails over his head. His reason for doing, though: to watch the Angels' defense behind him.

2017-08-15 03:54:32
`
11
Red-hot Cardinals move up Power Rankings
In a season where the National League Central race is one of the most interesting in baseball, it would be a bit strange, given their history, if the Cardinals weren't one of the teams vying for the division title.

2017-08-15 03:50:12
`
10
Leitch: Angels enjoying divine run
Led by Mike Trout and Andrelton Simmons, the red-hot Angels are in the thick of the AL Wild Card race.

2017-08-15 03:45:12
`
12