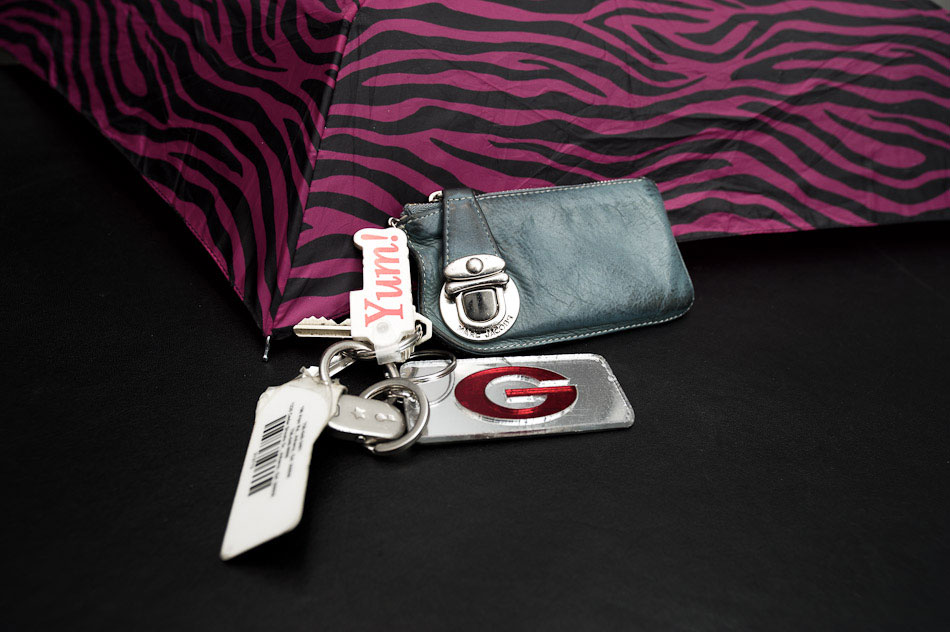 PurseBlog Asks: What Single Accessory Do You Always Have to Have in Your Bag?
When I went away to college at the University of Georgia (Go Dawgs) in 2004, I needed something very specific: a keychain for my brand new dorm key that would hold my new student ID, which I needed to swipe before scanning my hand in order to gain access to the building. The mid-aughts were a big time for wristlets, pouches and small leather goods, and one such accessory was perfect for my needs and widely beloved among my contemporaries: the Coach Mini Skinny. Except I bought a cloth one in a l

2017-11-17 20:00:31
`
2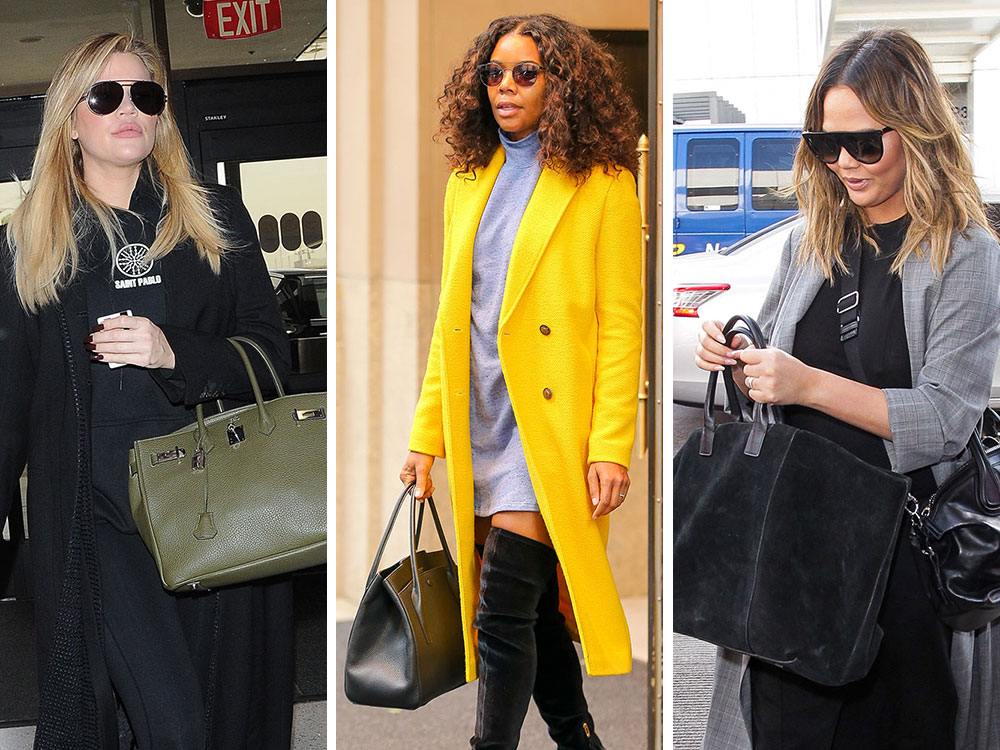 This Week, Celebs Flew with Sizable Carryalls from Aerin, Givenchy and Louis Vuitton
Suitcases are a hassle. They're bulky, they're square, and they are, by and large, interchangeable. Designers mostly aren't interested in reinventing the wheel (except Louis Vuitton—travel is kind of its thing, and some celebs seem to be opting out of suitcases altogether. (Alternatively, some sad assistant is quietly moving their luggage cart of Louis Vuitton through the airport 30 paces behind the paparazzi fracas. One never knows.) This week, several of our favorite jet-se...

2017-11-17 17:07:46
`
1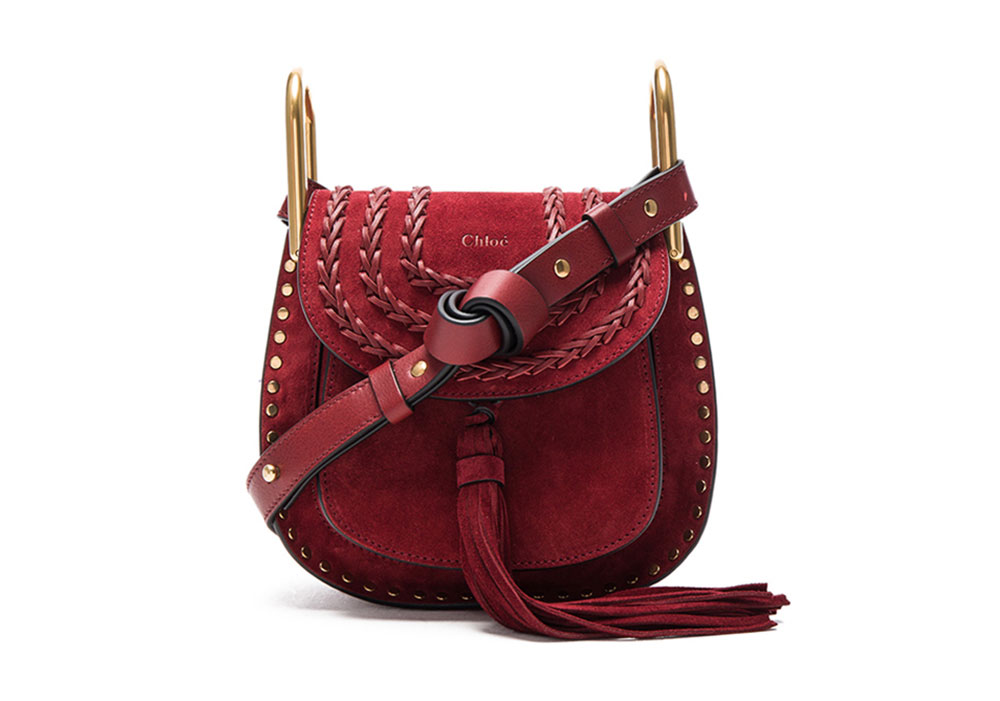 The 12 Best Bag Deals for the Weekend of November 17
First, let's address the reality of the calendar: Thanksgiving is next week, which means there's about to be a ton of bags (and everything else) on sale. And that's fine, but first cuts are usually around 30%, and although that's a great discount for the huge number of things that will come down in price next week, we can do better on the discount right now. Sure, there are fewer bags available at the moment, but that doesn't mean there aren't absolute gems.

2017-11-17 14:00:32
`
2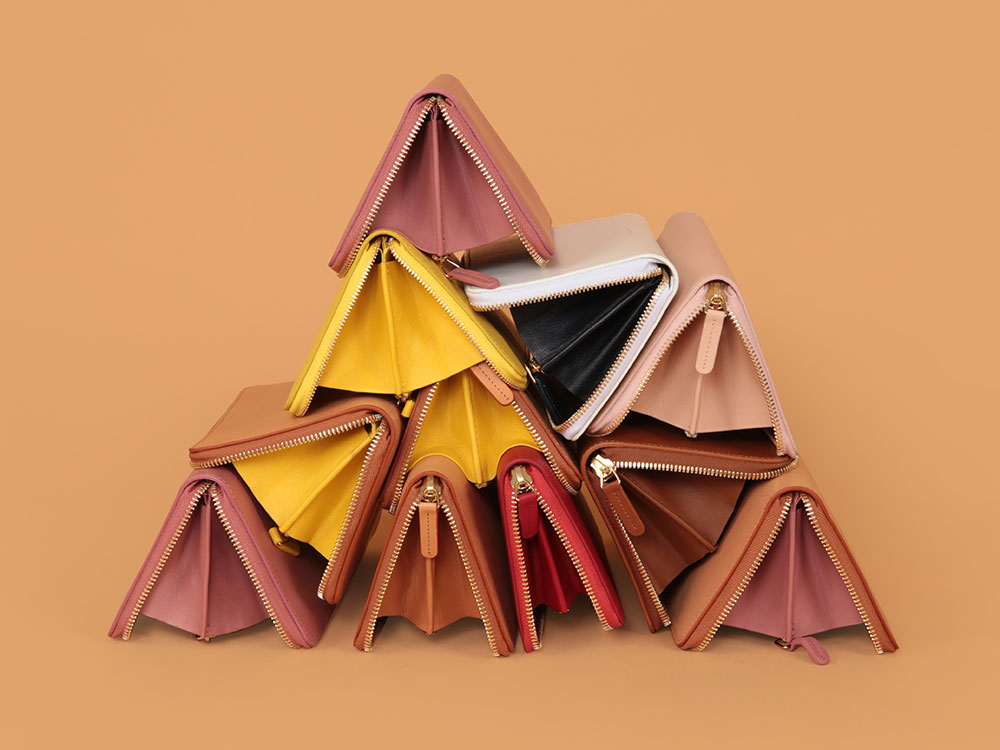 PurseBlog Exclusive: Mansur Gavriel Launches First Line of Wallets and Small Leather Goods
Handbag brands almost always start making wallets and small leather goods once the company starts to expand—it's a natural extension of the product category, after all—but some brands' aesthetics work better for accessories than others. After all, if your look is all about embellishment, what does that really add to pieces that are more functional than ornamental? The opposite is also true—brands who tend to make thoughtful, well-edited, simple bags tend to make the best wallet...

2017-11-16 20:07:30
`
1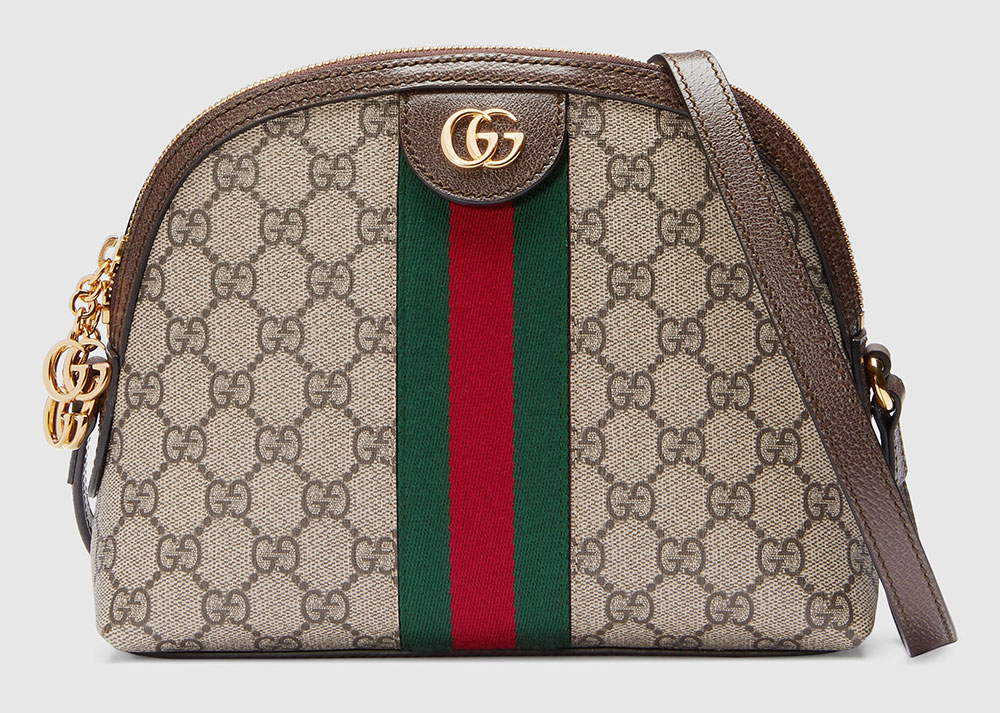 22 Versatile Gifts to Get Your Holiday Shopping Off to the Right Start
If you haven't looked at your monthly calendar recently, it might be time to do what I did yesterday and find out just how close we are to Thanksgiving and the official beginning of the holiday shopping season: it's a week from today! Crazy, right? We should have at least another week, but we don't, and that means that for many of us, it's time to start thinking subsequent holidays and what we'll be giving friends and loved ones. Online shopping is a huge part of o

2017-11-16 17:00:07
`
0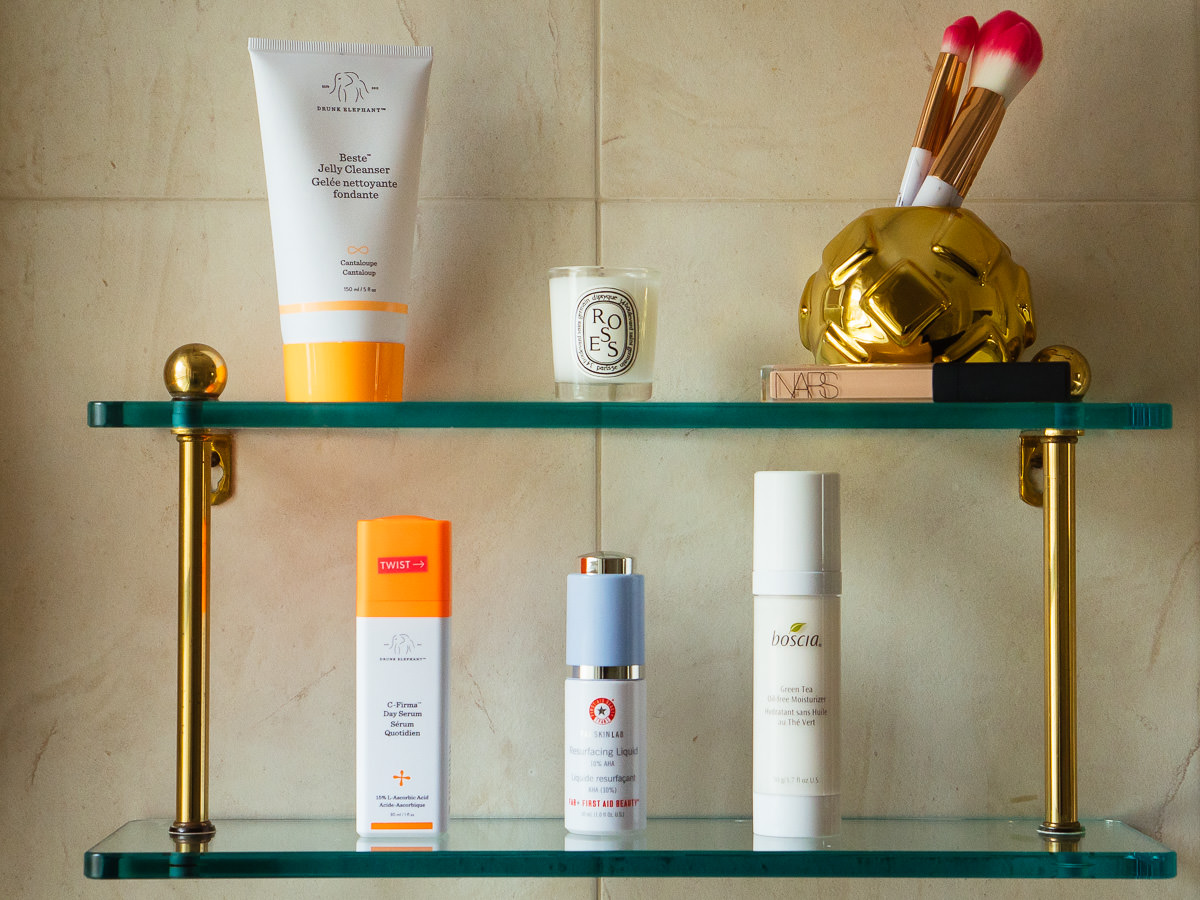 PurseBlog Beauty: 5 Skin Savers Kaitlin Tried—and Loved—This Fall
If you love our PurseBlog Beauty series than you probably remember reading about how, up until recently, I didn't take care of my skin—at all! All of that changed when I started noticing that I was getting more clogged pores and blemishes than usual. My skin has always been pretty good. Sure, I got the occasional pimple here and there as a teen, and I even went through a rough patch in my early twenties, but as I got older, my skin got better, and I expected that it would continue to do ...

2017-11-16 14:00:53
`
0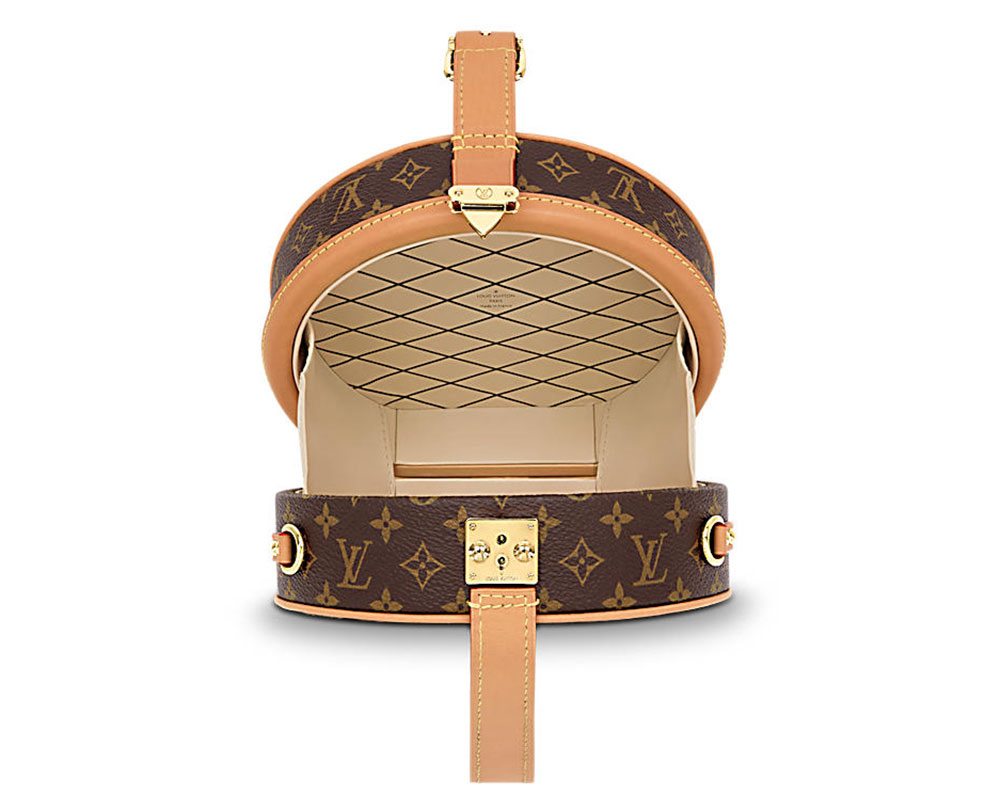 Everything We Know About the New Louis Vuitton Petite Boite Chapeau Bag
Since I first noticed the Louis Vuitton Petite Boite Chapeau Bag pop up on the Cruise 2018 runway (and then again on the Spring 2018 runway, and then even more times at the brand's parties), I've been calling it the Circle Bag. That seemed like the most reasonable route to go; there was no information about the bag anywhere, but there were photos of the bag everywhere, and you have to have, like, a word for a thing if you're going to talk about that thing in writing, and the br

2017-11-15 20:00:27
`
4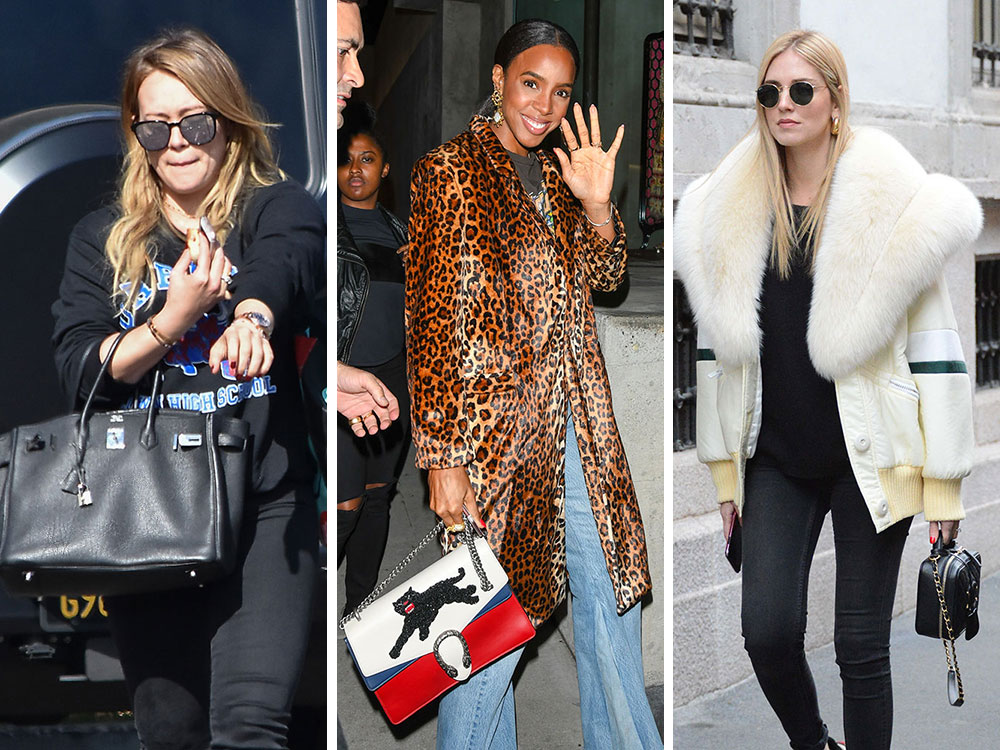 This Week, Celebs Go (Almost) All Black with Bags from Gucci, MCM and Chloé
Blackest black is always in, but at certain times of year, it's more in than usual. This is certainly one of those times. We recently spotlighted Jasmine Tookes and her extremely versatile black Chanel Flap, which pairs well with practically anything. The same can be said for most of these black bag picks. It could maybe even be said for a Gucci Dionysus with a big flashy embroidered panther on it. Panthers are for all occasions.

2017-11-15 17:02:51
`
3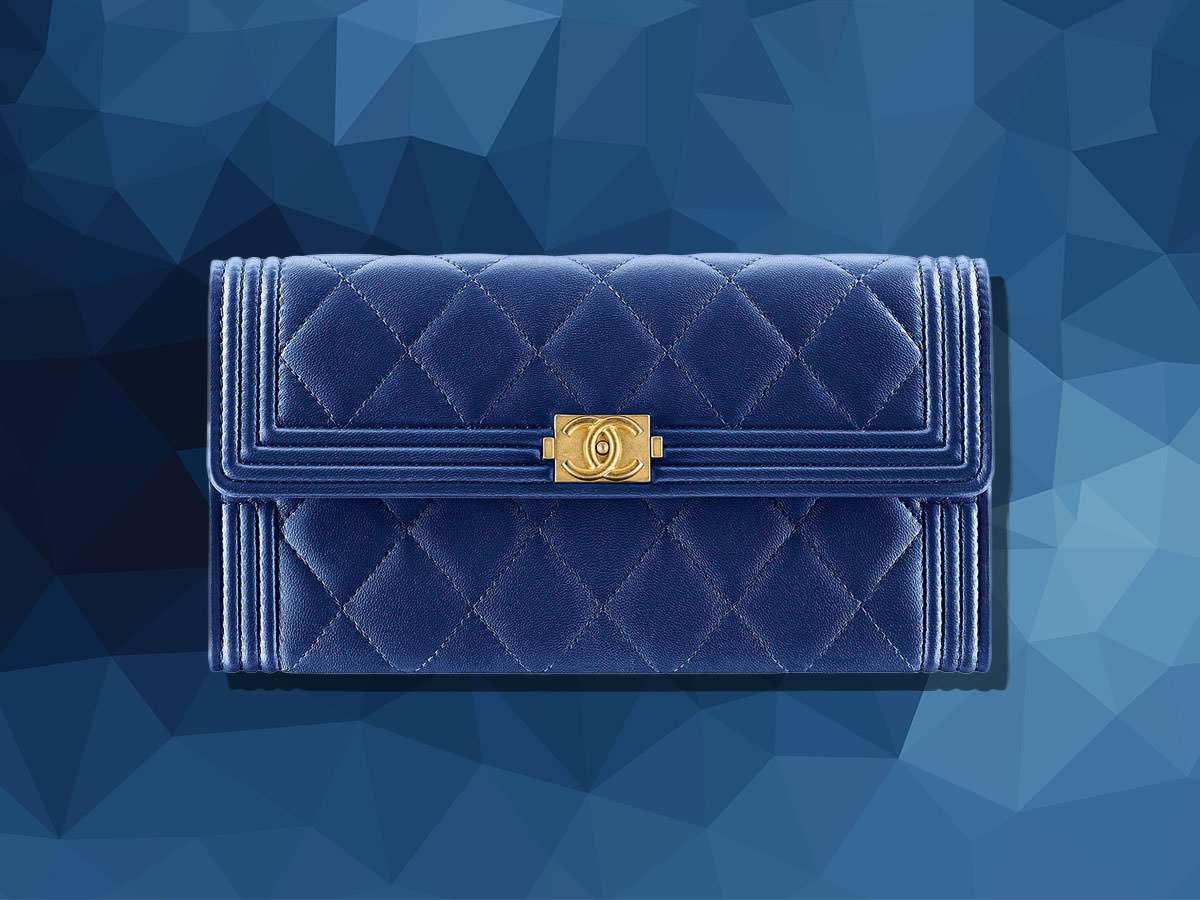 70+ Wallets, WOCs, Accessories from Chanel's Cruise 2018 Collection, All with Pics and Prices
We're always excited to see a new Chanel collection because the brand takes its seasonal themes and details much further than just the usual run of day bags. Each season also gets its own special wallets, coin purses, card cases, pouches and wallets on chain (WOCs), and we've collected the photos and prices from the Chanel Cruise 2018 lookbook to give you all the info. Like the bags from the collection that we showed you last week, these accessories have a loosely Greek-themed look,

2017-11-15 14:00:42
`
3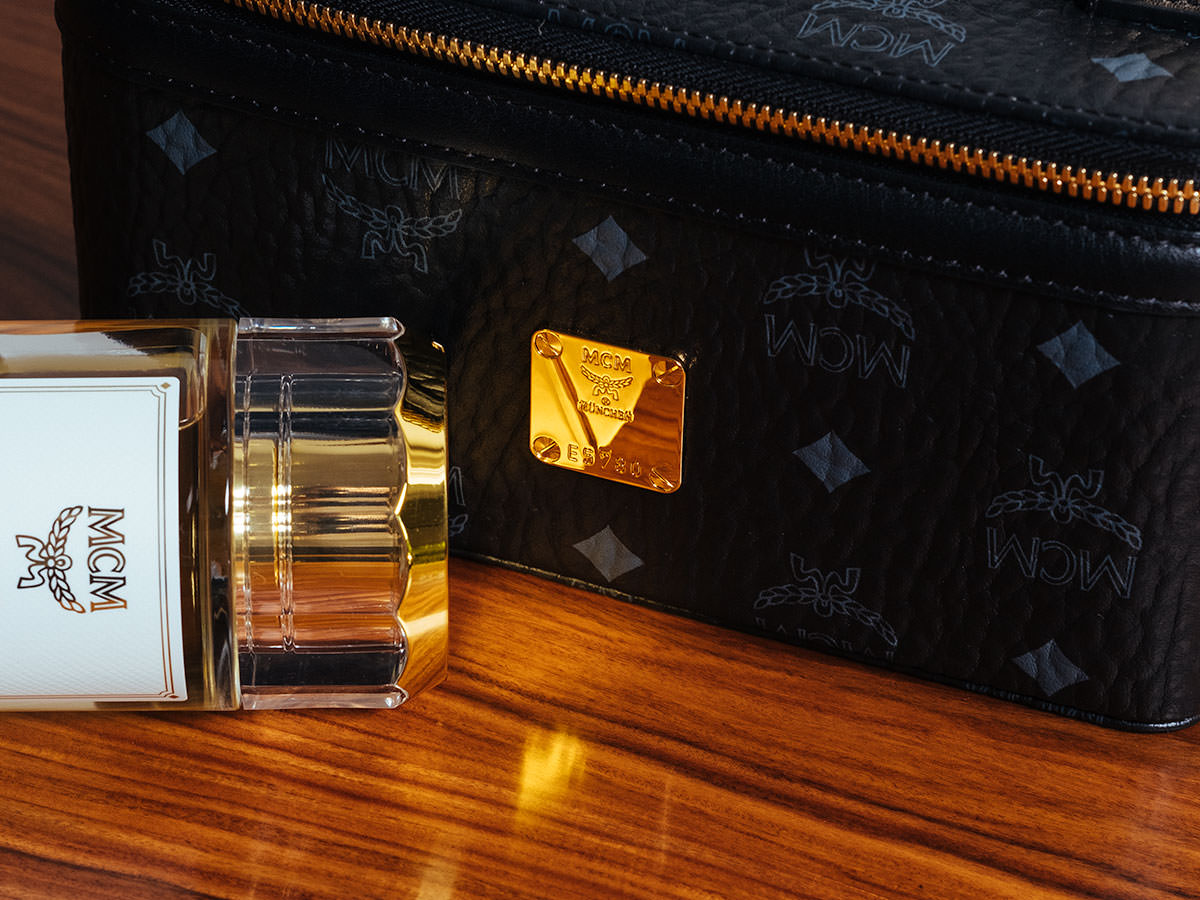 Real Talk: How We Deal With Free Bags, PR Gifts, Editorial Samples and Everything in Between
Whether it's food, tech or fashion, writing about an industry that exists to serve a consumer base is ethically tricky. It's impossible to cover products without access to products, and it's impossible, budget-wise, to buy all the products you need in order to do a comprehensive job of serving her readers. Brands are often willing to provide products in various ways, but being too buddy-buddy with the brands you cover also does readers a disservice, and everything from sketchy

2017-11-14 18:31:29
`
4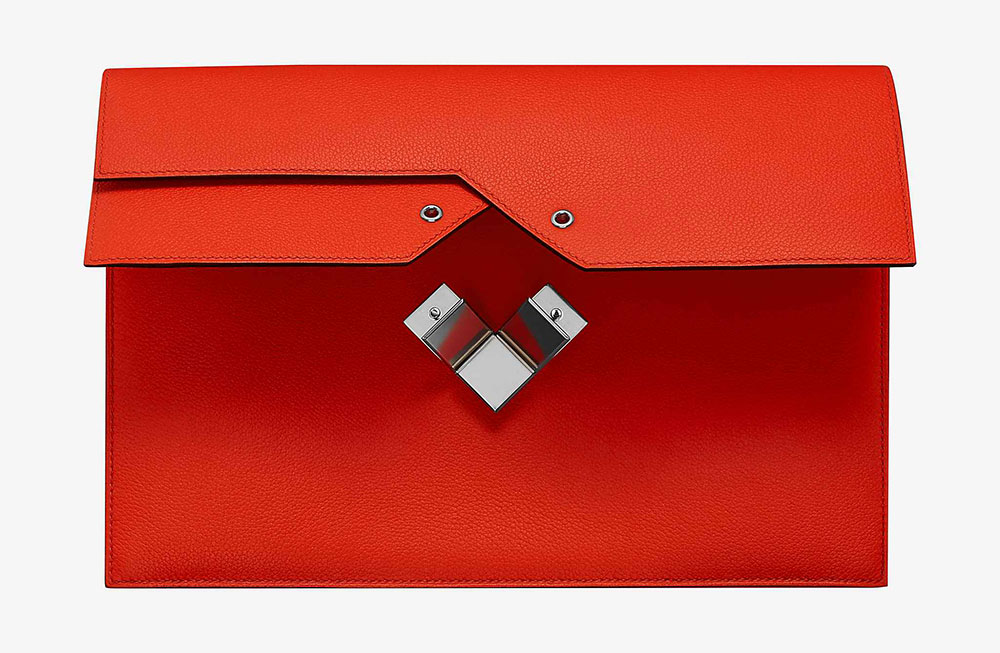 Hermès Re-Releases Fortunio Bag, and You Can Buy It Now
There are a lot of special things about Hermès bags, but I've always been intrigued by their closures. The Birkin, Medor, Lindy, Toolbox—Hermès often manages to incorporate interesting mechanical closures that then find themselves recreated on other bags, by other brands whose designers are less inclined or able to flesh out such interesting intersections of metal and leather. Hardware isn't usually the first thing that springs to mind when Hermès comes into conversation, but th...

2017-11-14 14:00:33
`
3
Dear Millie, Whenever people ask me how old you are, I always say something far younger than what you actually are. "Oh, she's 3 months!" It's not purposeful, it's just that I can't believe how old you are already. We are nearing your first birthday, and right now I keep remembering you being in my belly a year ago while I anxiously anticipated your arrival. Millie, the end of my pregnancy with you was scary for a few weeks—we had an ultrasound scan to che...

2017-11-14 02:30:47
`
2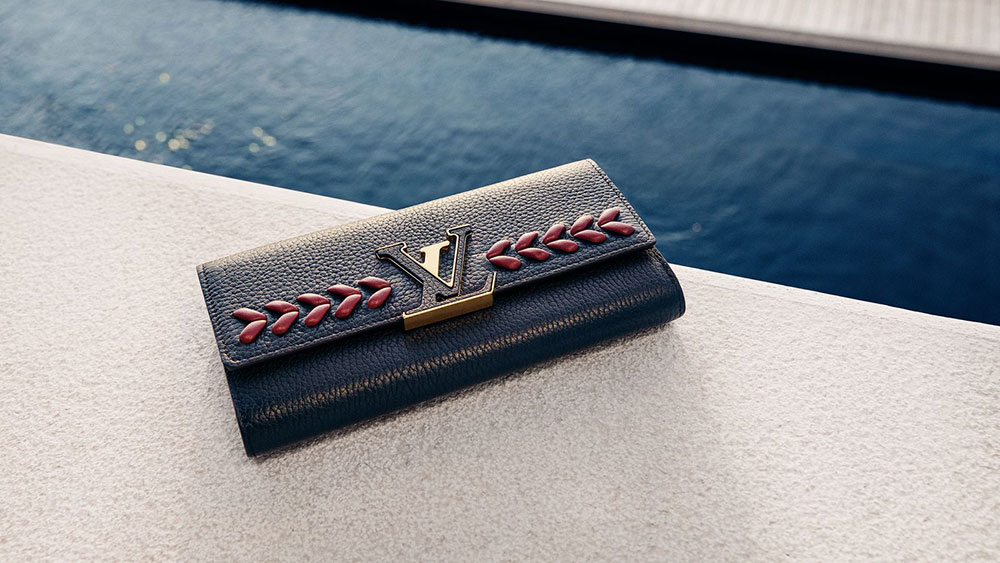 Check Out Louis Vuitton's Cruise 2018 Bags in the Brand's New Ad Campaign
This weekend in New York City was cold and blustery and today is gray and rainy, so I've chosen to spend my morning thought-experimenting my way into Louis Vuitton's Cruise 2018 ad campaign. The photos star actress Alicia Vikander and a bunch of beautiful leather bags against a warm, sunny backdrop, and if I concentrate hard enough, I'm hopeful I'll be able to teleport myself to inside of them. While I try to do that, you may want to peruse them for the beautiful bag sh

2017-11-13 17:00:57
`
9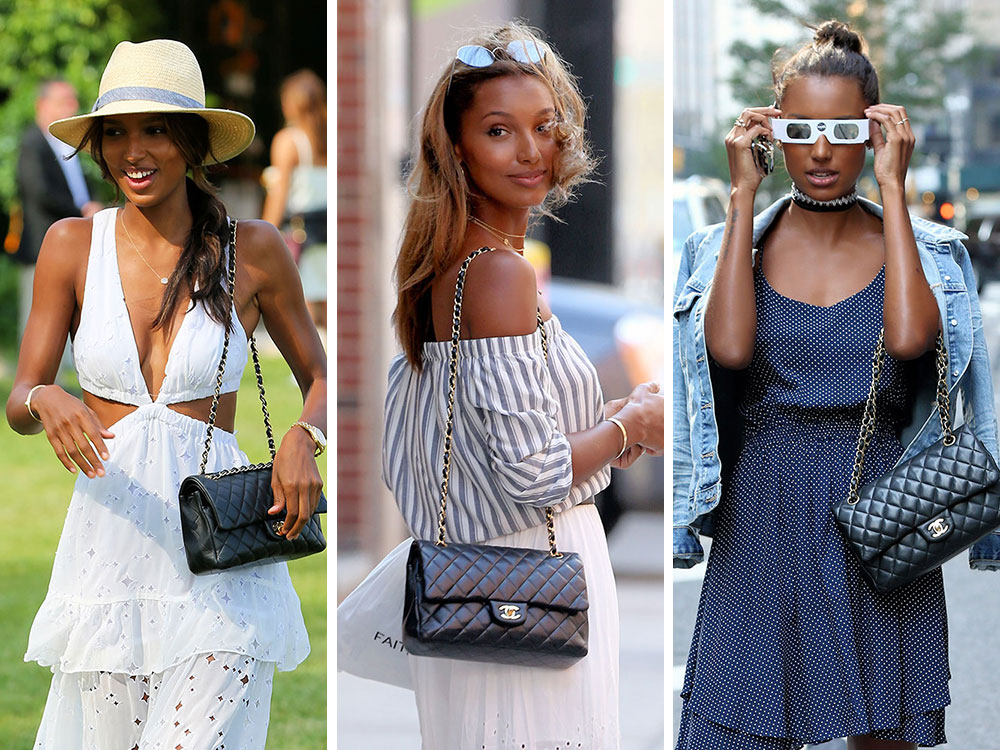 Just Can't Get Enough: Jasmine Tookes and Her Chanel Classic Flap Bag
Apparently, Jasmine Tookes has been carrying the same black leather Chanel Classic Flap Bag for months, and I probably would never have noticed if Amanda hadn't pointed it out. Why? It's quite ingenious, really: keeping track of all the celebs who carry black Flap Bags is impossible. It's essentially their default color. I could probably safely assume most of the women (and a few of the men) who grace our virtual pages all have one. Had she been carrying a pink Chanel Classic

2017-11-13 14:00:26
`
2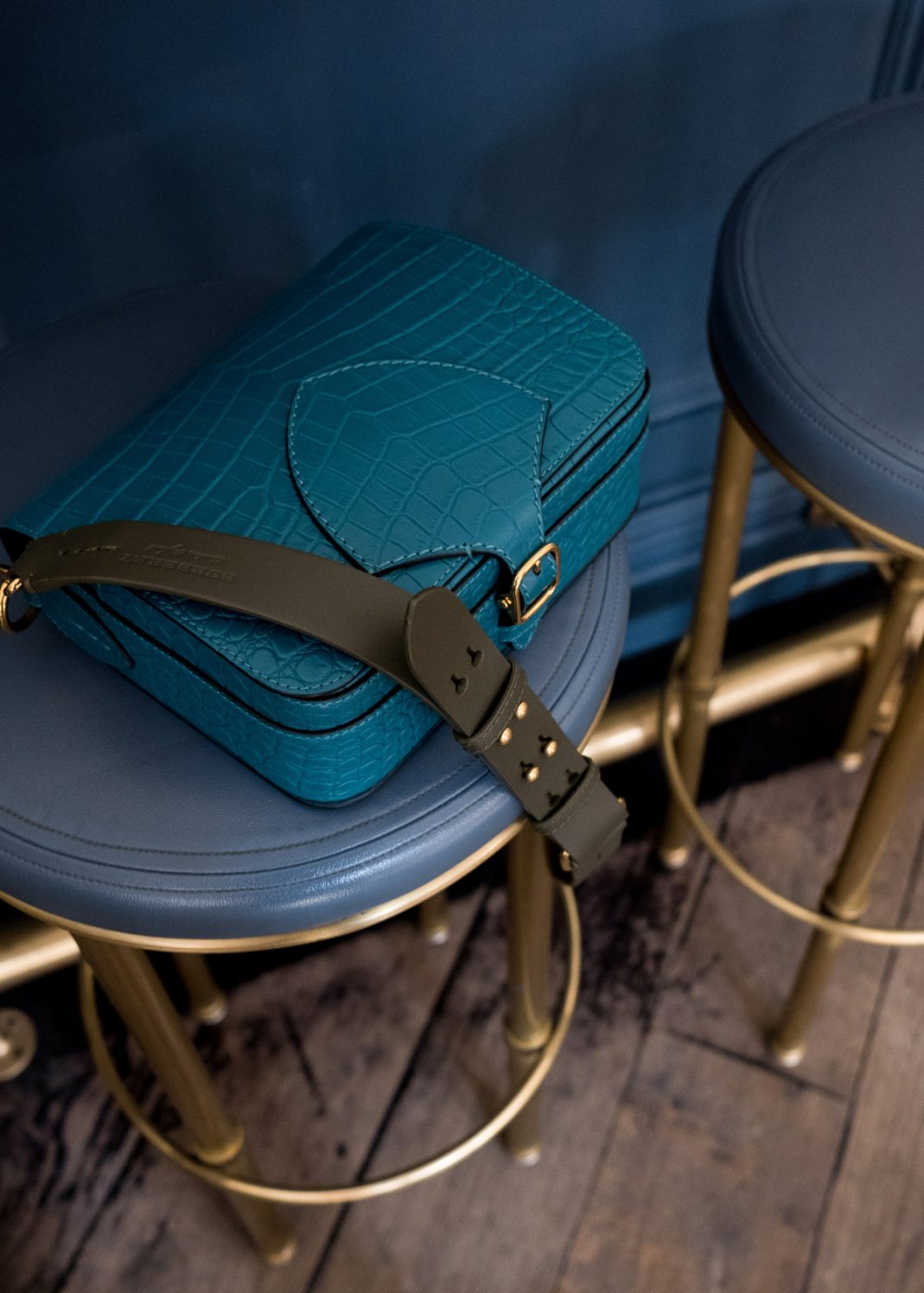 A Closer Look at the Burberry Square Satchel
Last month, we took a couple of bags from Burberry's Fall 2017 collection out for beautiful brunch. Megs and I both fell hard for the Burberry Square Satchel, so we wanted to give you all a more in-depth review of this seriously stunning bag. Artisanally crafted in Italy, this structured satchel is made of exotic alligator and is a true showstopper. Not only beautifully made and bright in color, but this bag is extremely functional as well. With an adjustable calf leather crossbody/should

2017-11-10 20:00:24
`
30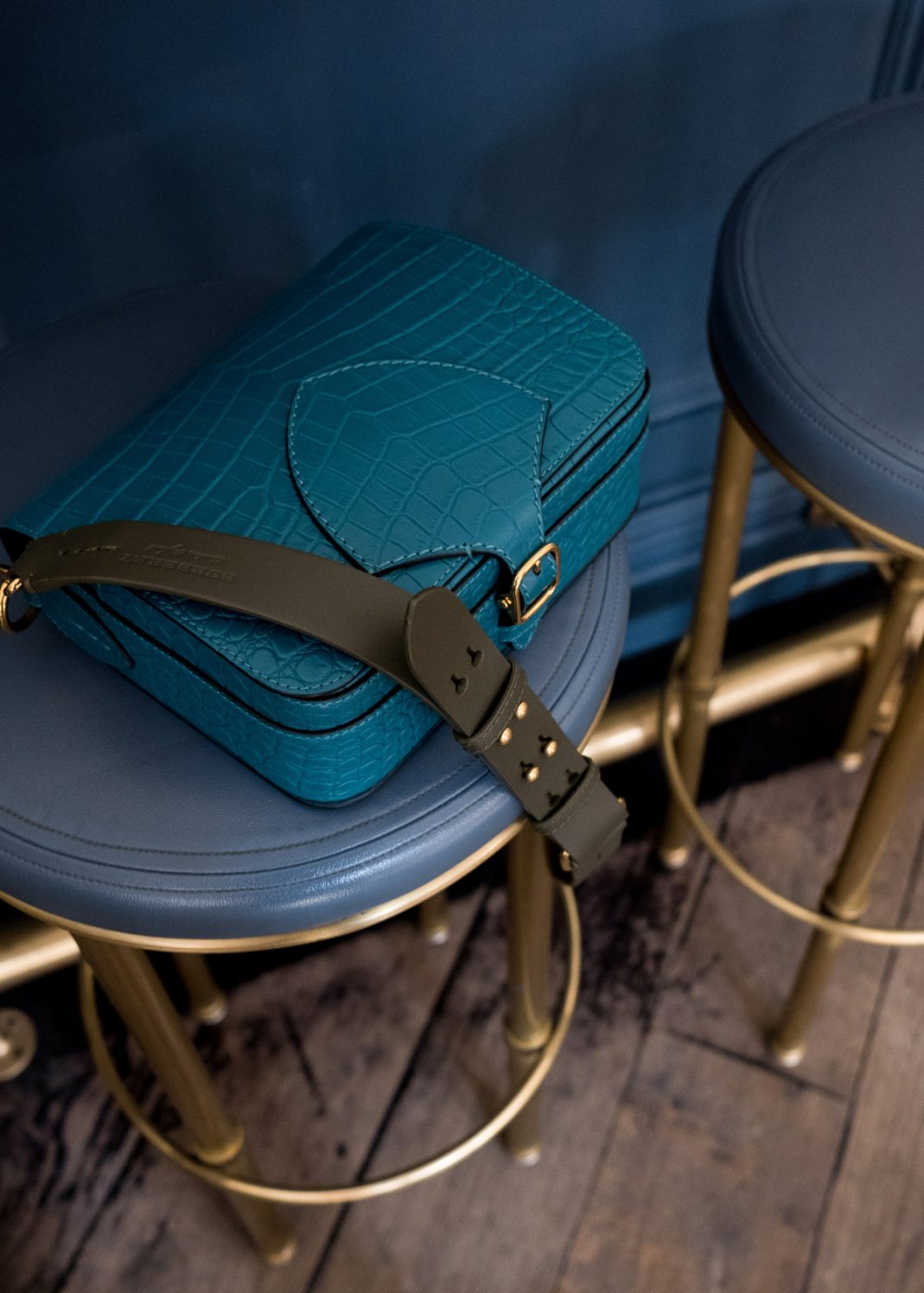 A Closer Look at the Burberry Square Satchel
Last month, we took a couple of bags from Burberry's Fall 2017 collection out for beautiful brunch. Megs and I both fell hard for the Burberry Square Satchel, so we wanted to give you all a more in-depth review of this seriously stunning bag. Artisanally crafted in Italy, this structured satchel is made of exotic alligator and is a true showstopper. Not only beautifully made and bright in color, but this bag is extremely functional as well. With an adjustable calf leather crossbody/should

2017-11-10 20:00:24
`
1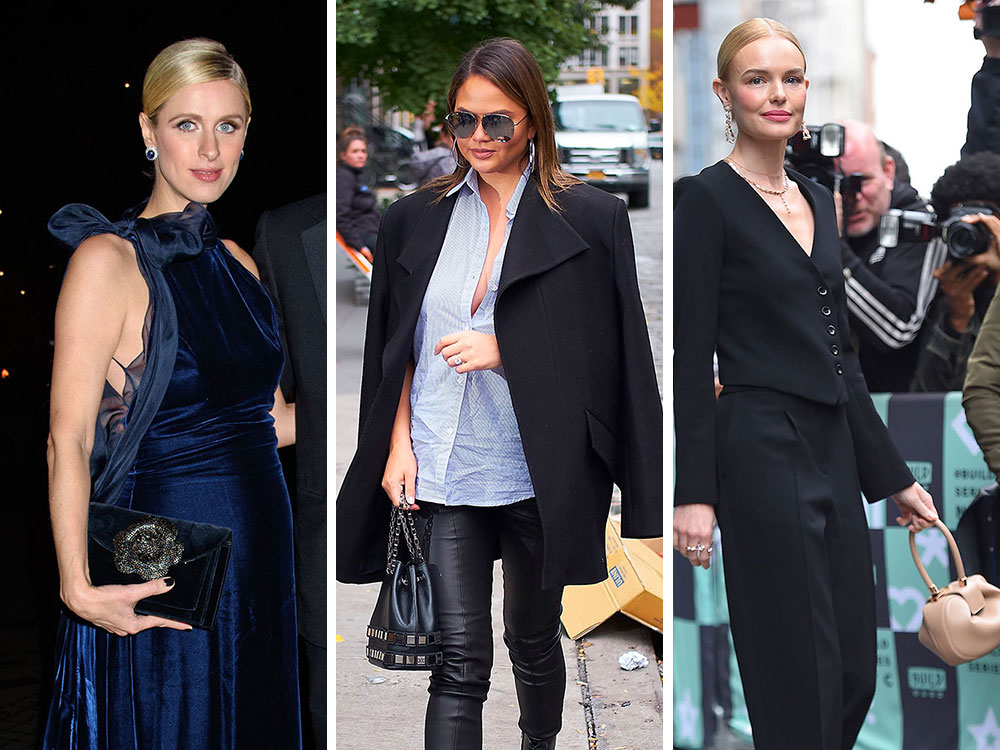 Celebs Ooze Elegance with Luxe Bags from Alexander Wang, Oscar de la Renta, & Tomasini
This week was heavy on formal galas and fashion events, so we were by no means pressed for choice when it came to celebrity bag pics/picks. And we have some interesting picks this week: There's a lot of Alexander Wang in play, the Michael Kors Bancroft is finally making its way into celeb hands, and Chrissy Teigen is carrying something from the up-and-coming French label Tomasini. Also, pale pinks are trending again. Color me intrigued.

2017-11-10 17:00:15
`
18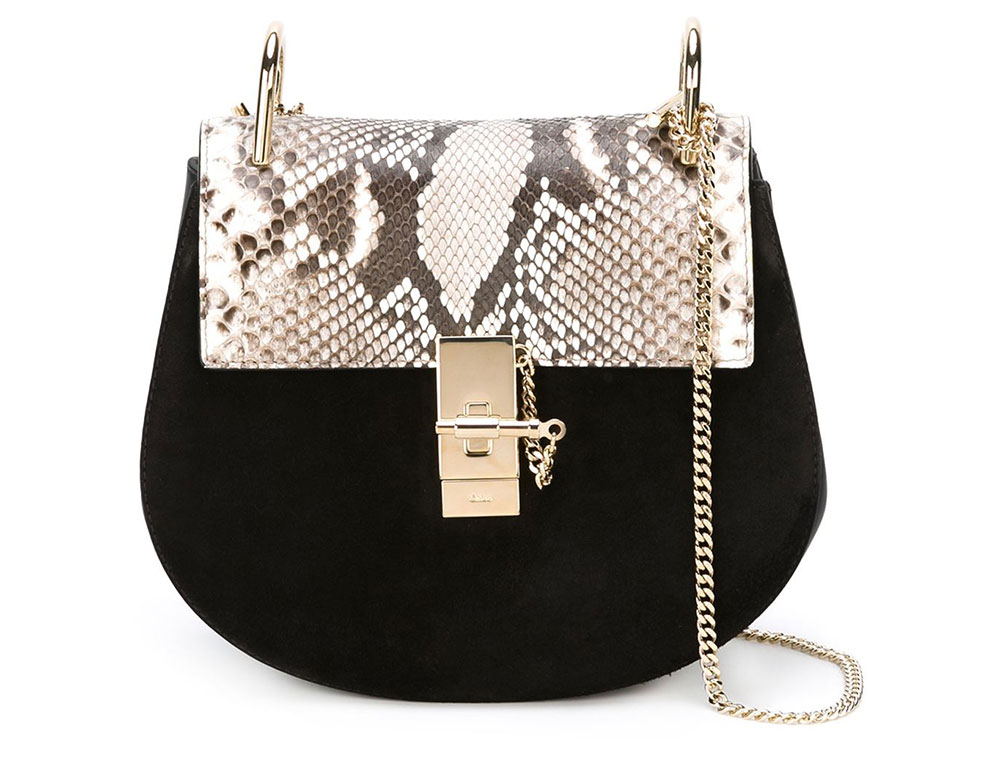 The 15 Best Bag Deals for the Weekend of November 10
Hello, friends! It's finally felt like really, truly fall for a couple days straight in New York now, which is making me dig into my closet and reevaluate what I have. That, in turn, makes me want to shop. Luckily, that's part of my job, and especially on Fridays. Today, as we do at the culmination of every week, we've sussed out over a dozen of the web's best discount designer bags, and you can shop them all below.

2017-11-10 14:00:44
`
11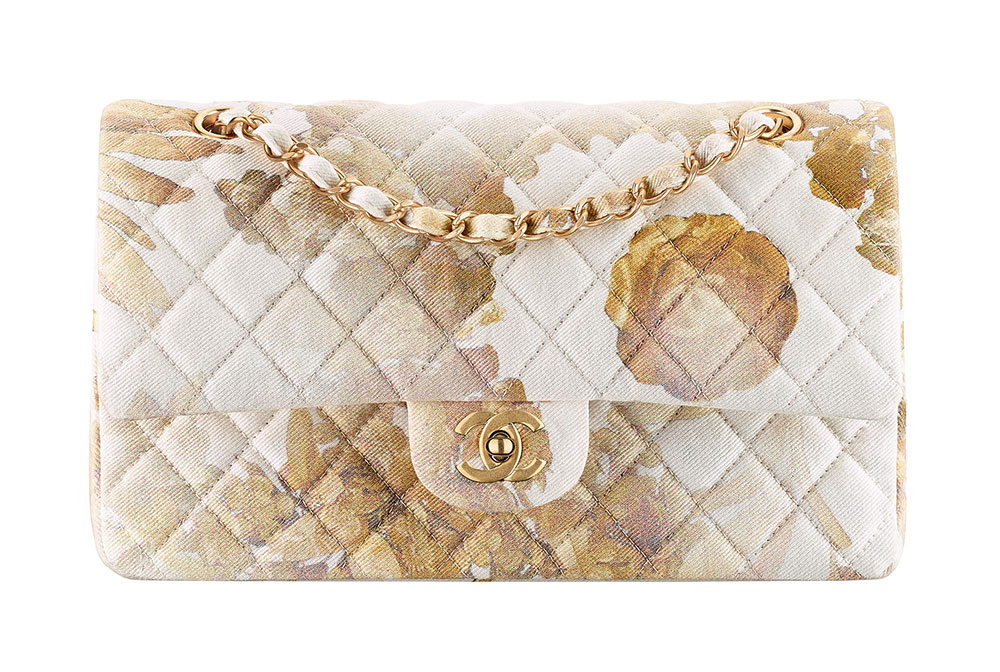 Check Out 100 of Chanel's Ancient Greece-Inspired Cruise 2018 Bags, Along With Their Prices
Ancient Greece is something most people in the West start learning about as kids, and in those early days, a lot of learning is visual. That means the stereotypical aesthetics of that particular corner of history are well-known: togas, sandals, crowns of golden leaves, woven and braided fabrics, and the colors white, ivory and gold all play big roles. When Karl Lagerfeld set out to theme Chanel's Cruise 2018 collection around ancient Greece, he didn't stray far from those tropes—in...

2017-11-09 17:00:10
`
4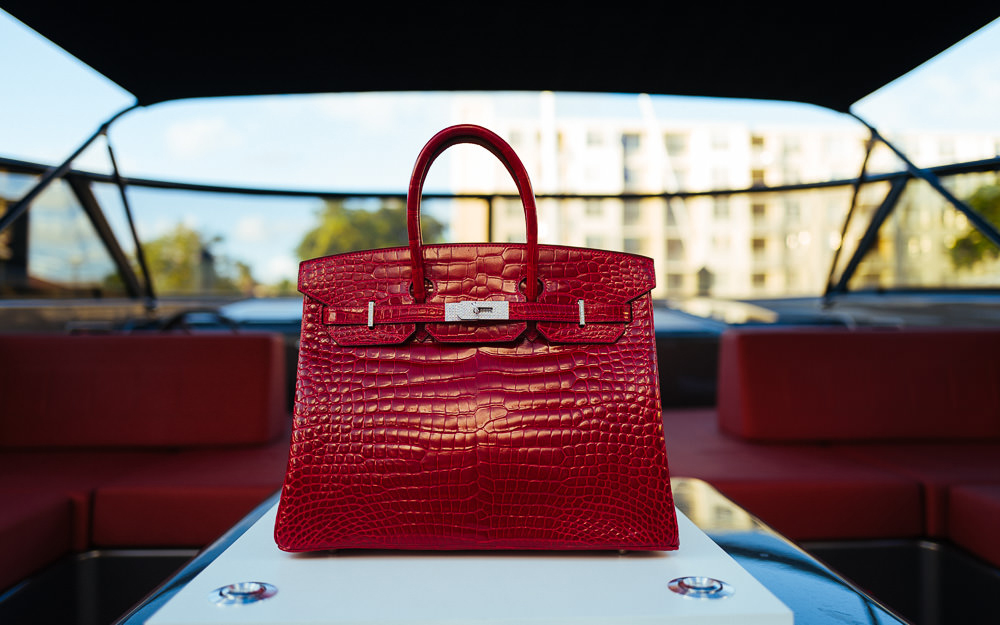 Winning Drake's Heart Will Also Win You a Stockpile of Hermès Birkins, Apparently
First, before we start, I have to say: I'm kind of fascinated by Drake. He's always either bragging about how much he doesn't care about the women he dates or whining about how much the women he dates don't care about him, and I find that persistent lack of self-awareness relatable. Also, More Life? It's great background music for, like, a chill-but-not-too-chill house party. Anyway, that's sort of beside the point, because the point is Drake has been collecti

2017-11-09 14:00:30
`
9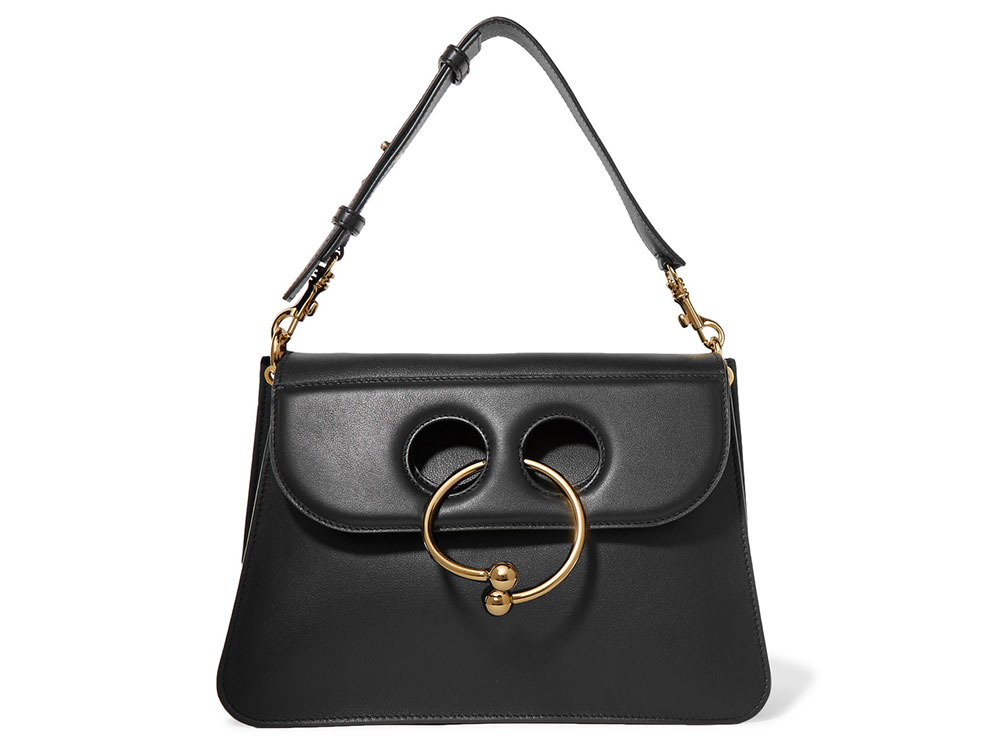 PurseBlog Asks: Do You Have a Favorite Strap Length?
Some trends, like studs or neon leather, are easy to spot from a mile away. They represent an obvious departure from what had been happening a previous season, and they usually only last six months or a year before they're replaced by something else. Structural trends, on the other hand, are a little trickier, and usually arrive little by little and stay for several years, which makes it harder to spot exactly when they start to shift. Which is to say: have you noticed shoulder straps gett

2017-11-08 20:00:11
`
32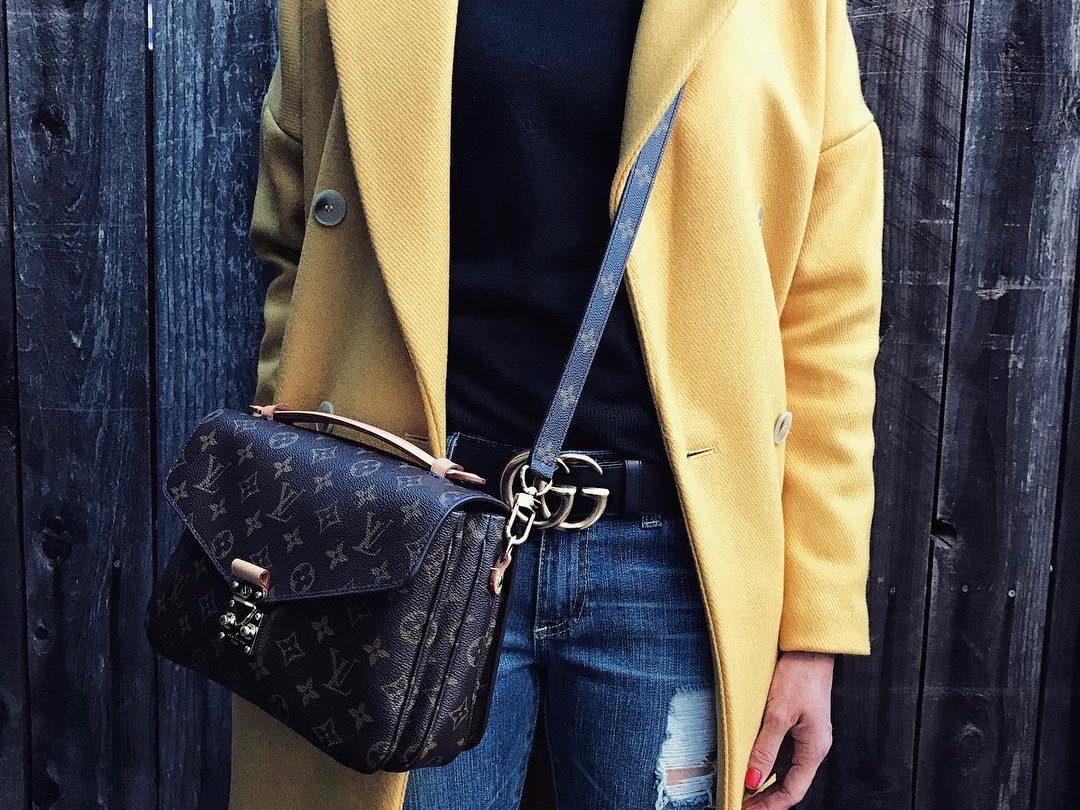 Louis Vuitton Monogram is Back and Better Than Ever, and Our Favorite Instagrammers Agree
Between fashion month, National Handbag Day and endless fall fashion inspiration, it's been awhile since we checked into what's going down on Instagram. Truth be told though, I always know what's going down on the 'gram. Instagram, for me, is a creative outlet. It's not only a way for me to keep up with friends both new and old, but it's a way for me to express myself and gather inspiration. These days, it's no secret that Louis Vuitton Monogram is back

2017-11-08 17:00:36
`
23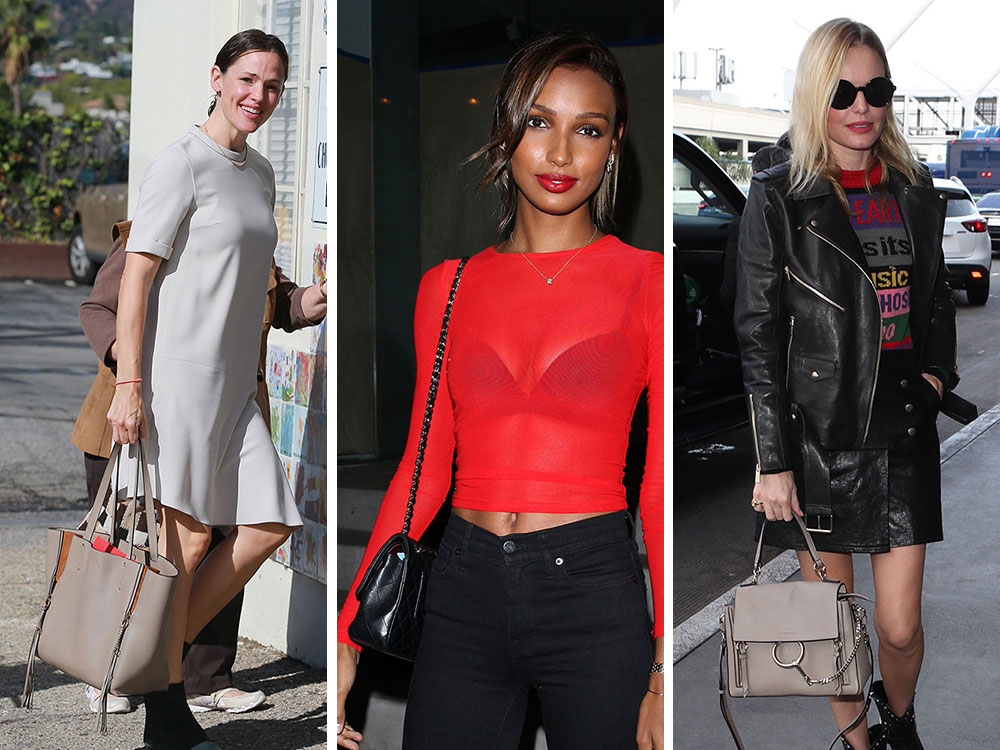 Models, Actresse, and Model/Actresses Show Us Their Best Bags from Gabriela Hearst, Gucci and Chloé
Models are on the move this week, and I suspect they've all been deployed as part of a not-so-subtle campaign to remind everyone about the Victoria's Secret Fashion Show that always airs after Thanksgiving. (Black Friday is coming up fast, by the way. Budget accordingly.) Not all of the following models are Angels, of course, but a goodly few are on the VS payroll in one way or another.

2017-11-08 14:00:41
`
23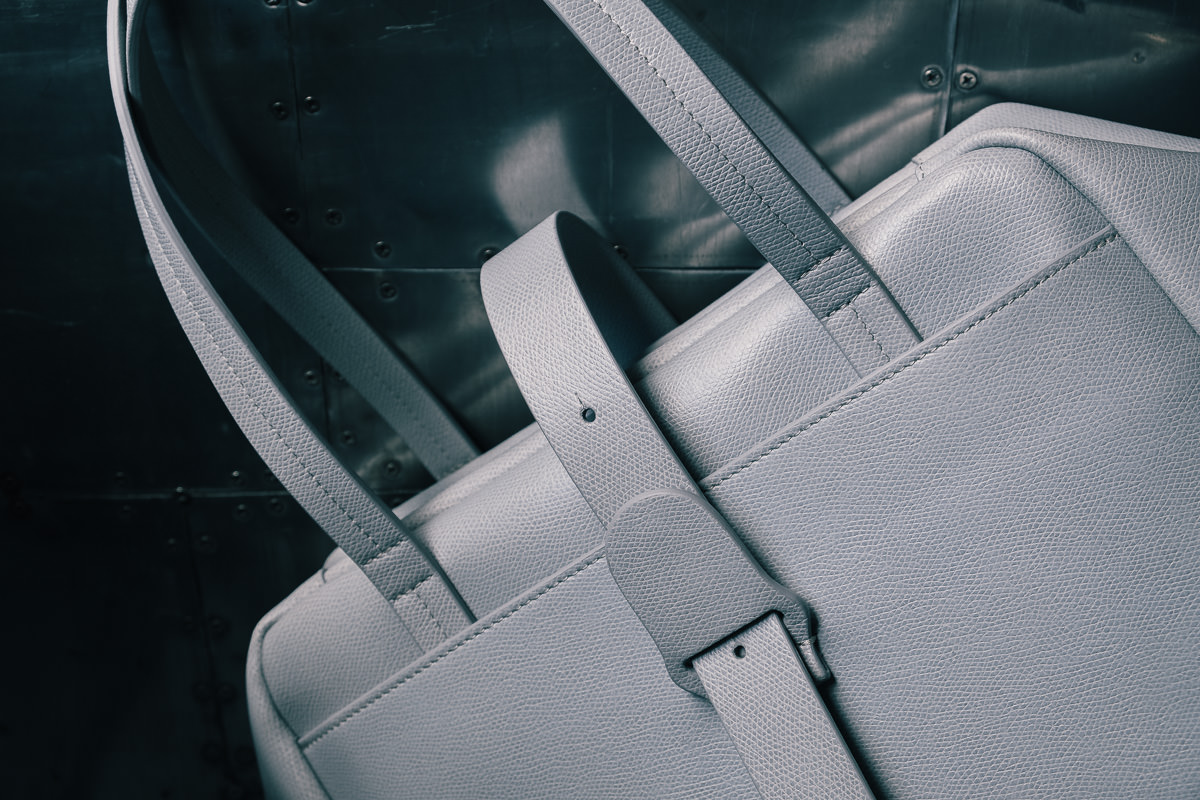 A Closer Look at the Senreve Doctor Bag
When I discovered Senreve a few months ago, I immediately found a few styles that intrigued me. I love my well-established designer bag brands as much as the next girl, but I also frequently crave something new and different. I love the detail that goes into creating each Senreve bag, love the thought-out design elements, and love the sleek, understated style. This was a brand I was craving without even knowing it, so I am so happy I found it. I reviewed the Senreve Maestra Bag over the summer (

2017-11-08 02:41:33
`
14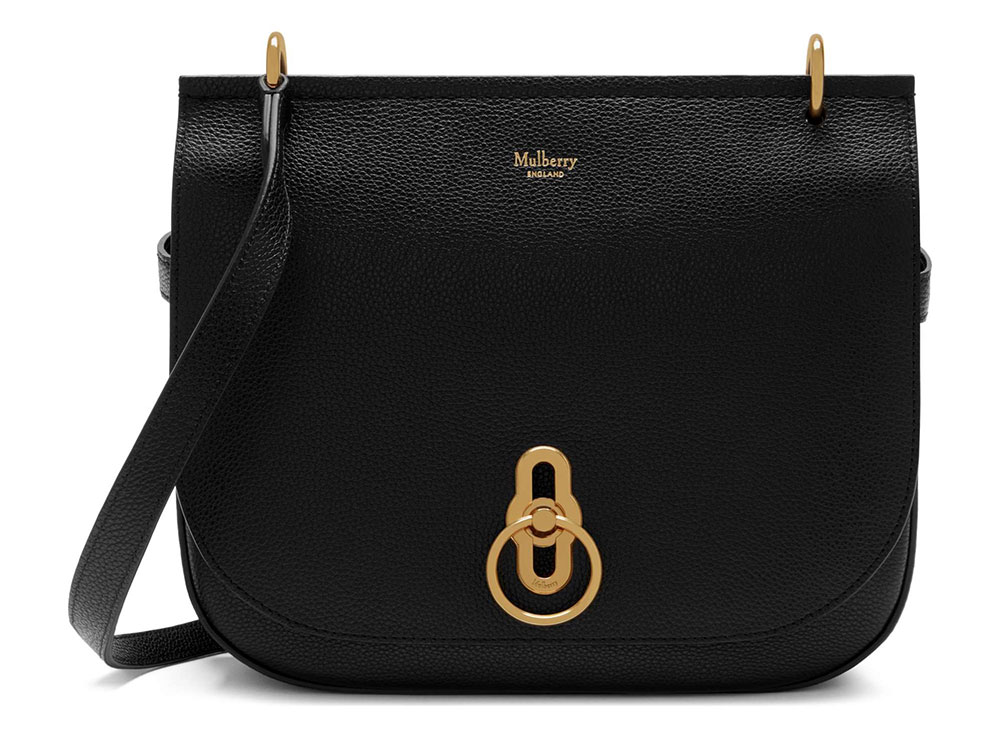 20 Under-the-Radar Black Bags Perfect for Shoppers Who Want Some Subtlety
Like any devoted fashion lovers, we love a little bit of flash. Logos, sequins, studs, embroidery, embellishment of all kinds: incorporating those things here and there is one of the things that makes getting dressed so fun. It's not always appropriate, though, and besides, it's not what we want in every situation. That's also true of bags; sometimes you just want something neutral and quiet, that does its duty while looking great but not calling too much attention to itself.

2017-11-07 17:00:26
`
31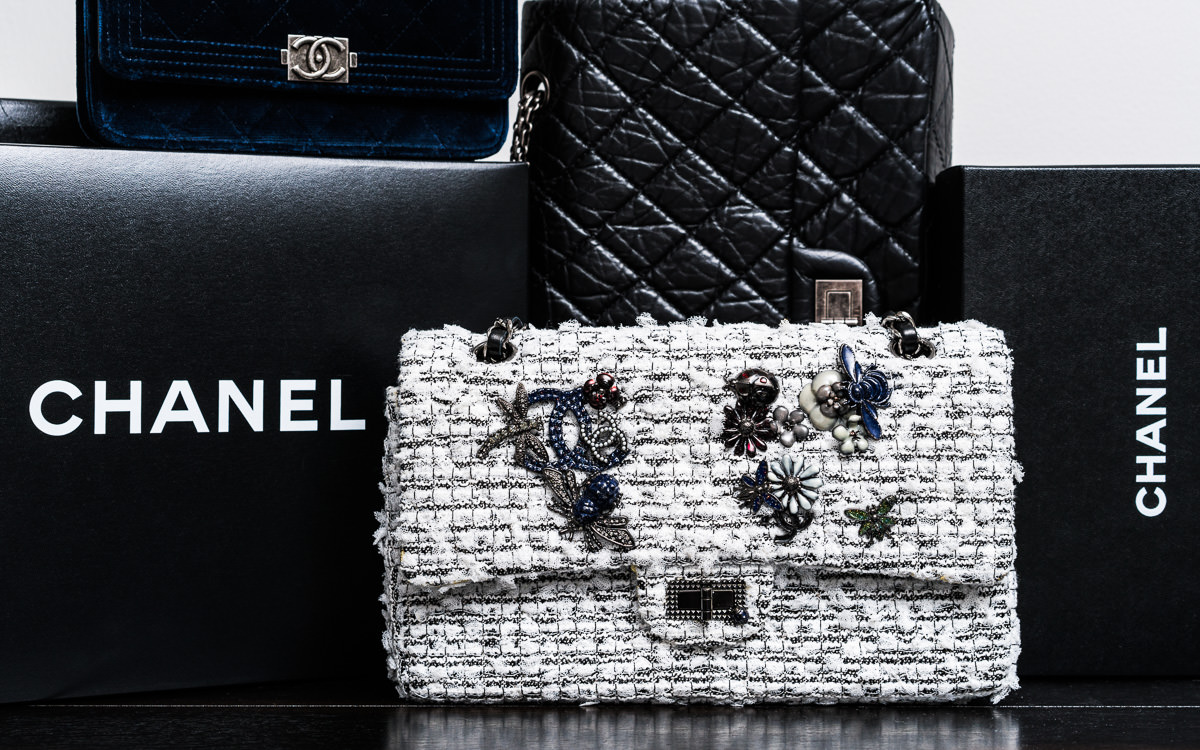 The Ultimate Guide to Buying Chanel Bags Online
There aren't many fashion brands who won't let you buy their bags online at this point—even Hermès has answered the siren song of online retail—but Chanel remains one of the lone holdouts. Although the French handbag powerhouse has taken to releasing increasingly long and elaborate handbag lookbooks each season, you still have to march yourself into one of the company's relatively scarce boutiques in order to obtain a brand new bag. If "brand new" isn't t...

2017-11-07 14:00:18
`
32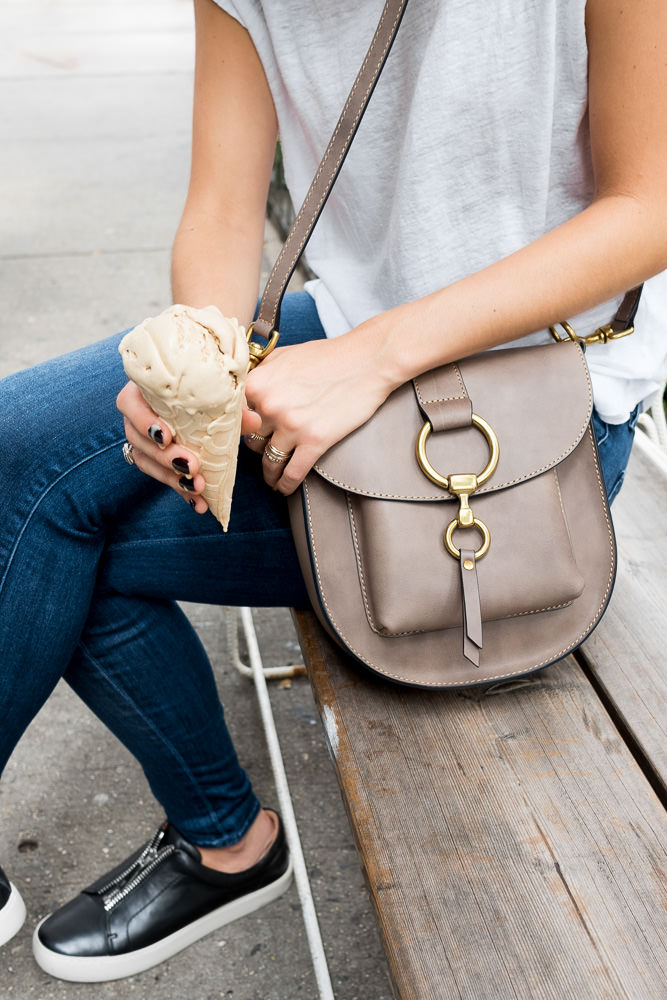 The Best Pieces from Frye That are Perfect for Fall and Beyond
Over the past decade, I've spent a lot of time thinking about bags, and because of that, I know what I want, what works for me, and what's good. Frye has long been a go-to brand for shoes, but it's their bags that intrigue me, and after sharing some of my favorite bags and shoes from Frye for spring, I'm back to share the brand's bags that have my attention for fall. Frye knows how to work leather—the brand has been in the leather business since 1863—so itR...

2017-11-06 17:00:57
`
31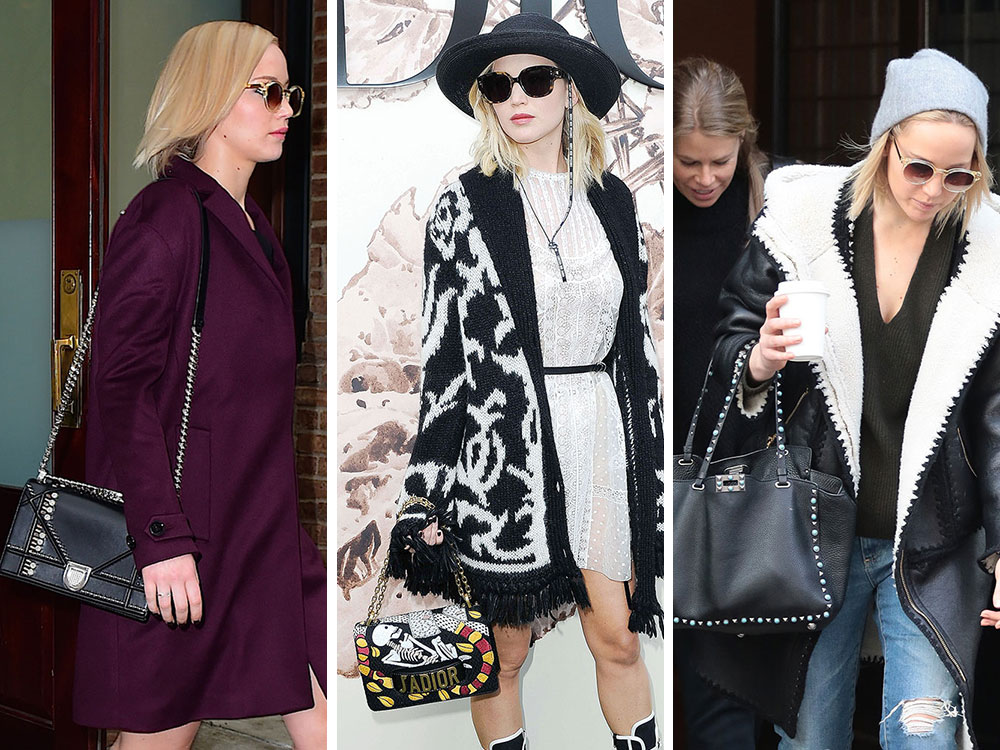 In Review: The Year in Bags Carried by Jennifer Lawrence
When she wasn't doing press for one of her two films that came out in the last year, Jennifer Lawrence kept a surprisingly (and disappointingly) low profile. This list represents all the identifiable bags she's carried publicly in the last year, during her press tours for Joy (which came out last Christmas) and Mother! (which ruined everyone's lives back in September).

2017-11-06 14:08:54
`
24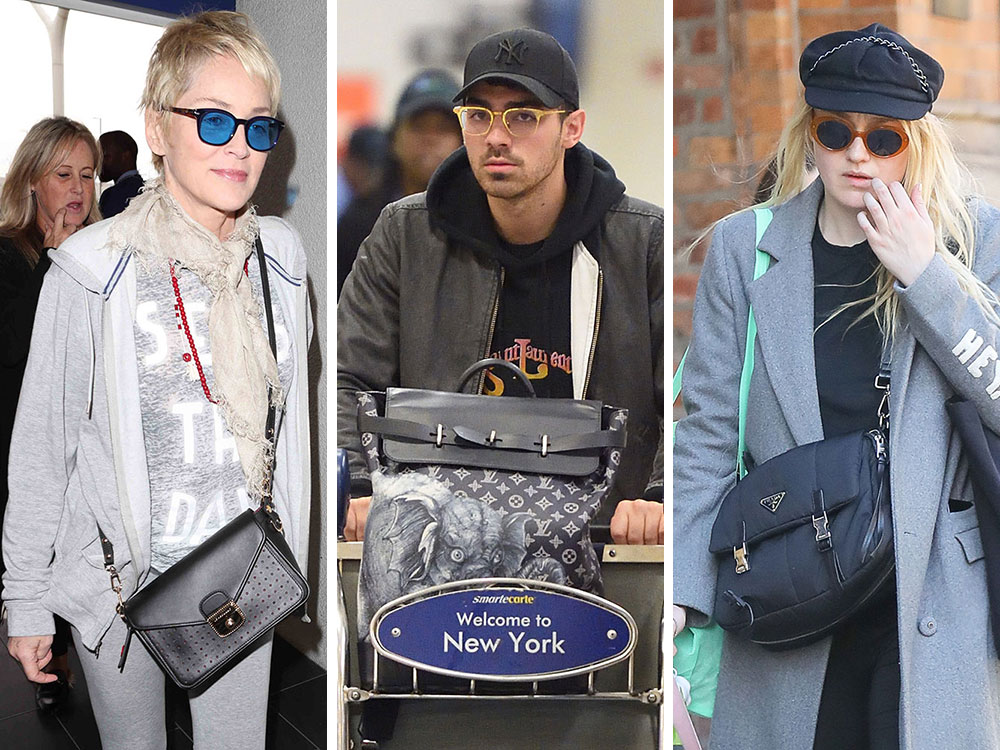 This Week, Celeb Bag Picks from Saint Laurent and Dior are Really Keeping Me on My Toes
Celebs never disappoint me: just when I think they have become as predictable as is humanly possible, they pull some coup like whatever this is that leaves me questioning everything I know about celeb bag-carrying trends. (Oh, have you never had to speculate about such things? Welcome to PurseBlog!) This week, they took a break from whatever I said they were all about two weeks ago (Louis Vuitton and Chanel, lest we forget) and went ALL over the place, in a way that I found most enjoyable.

2017-11-03 16:00:48
`
6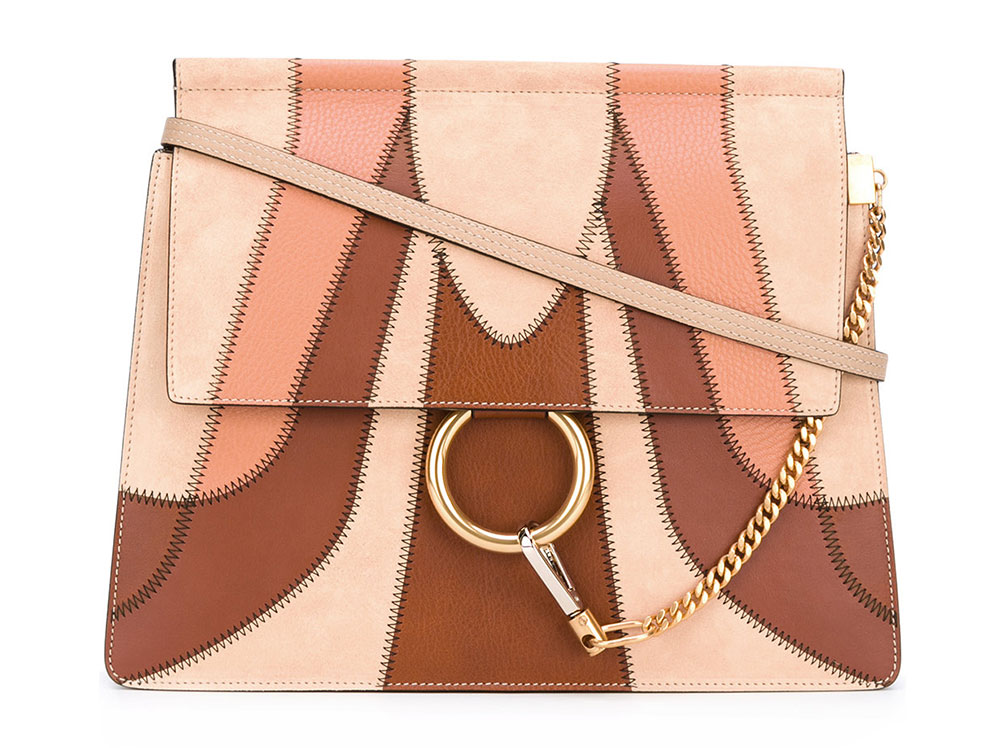 The 15 Best Bag Deals for the Weekend of November 3
Top o' the morn to you, PurseBloggers! I'm on vacation at the moment, but that cannot stop me from checking in to file our weekly edition of bag deals; that's just how passionate I feel about not paying full price. We're inching closer to the next sale season, but it's still weeks away. As always, though, that doesn't mean there are no good deals to be found—we just had to do some digging on your behalf. Check out the results below!

2017-11-03 13:00:47
`
13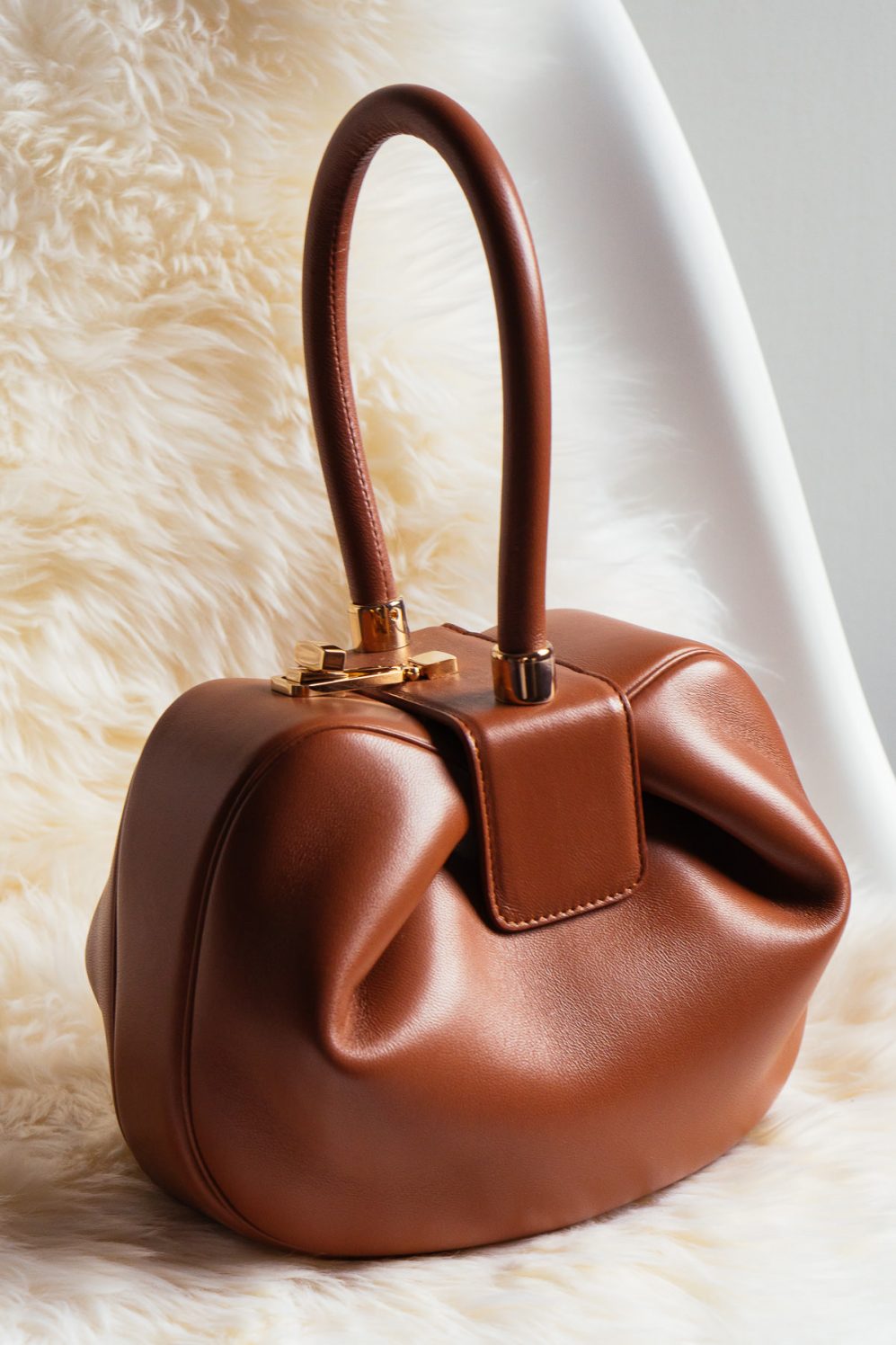 Loving Lately: The Gabriela Hearst Nina Bag
The Gabriela Hearst Nina Bag first sprung up on the style star circuit back in 2016, and it has continued to pick up steam and gain traction ever since, often carried by your favorite celebs and fashion influencers. For me, this bag didn't generate an immediate "need it, want it, now" reaction, as bags so often do, but slowly I gained an appreciation for this little lady. It's part of my job to look at, carry, photograph and critique handbags on a daily basis, so when I

2017-11-02 16:00:47
`
13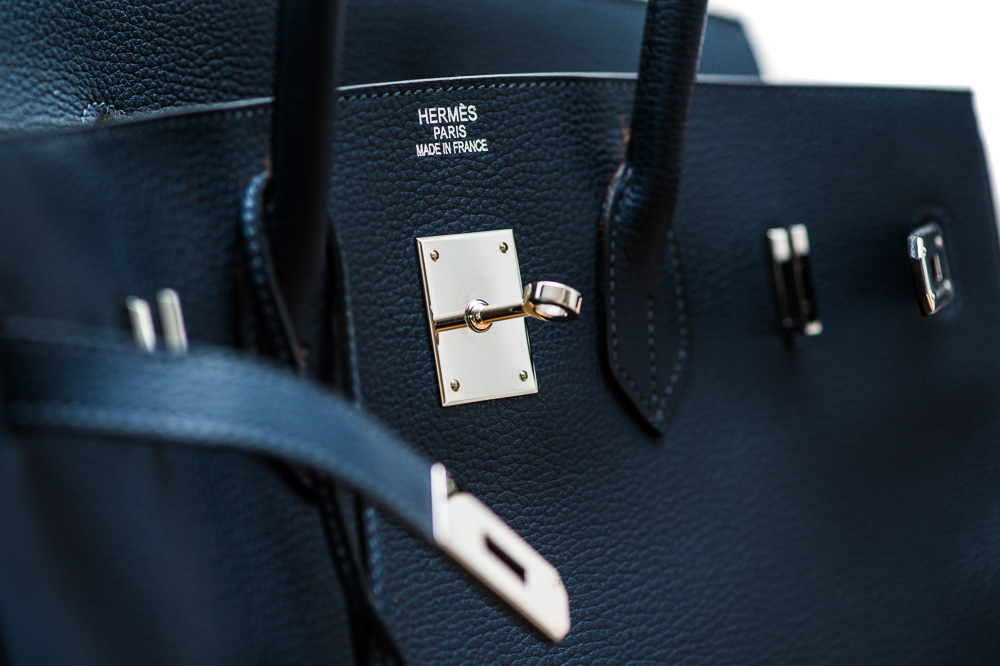 10 Reasons Hermès Bags are Totally Worth the Money
Even in a particularly crowded luxury handbag market, Hermès occupies a spot unto itself. The bags are scarce, sought-after a simply the best, and they have the price tags that go along with all that exclusivity. Making the leap from being a designer handbag consumer to being an Hermes consumer is a daunting prospect, but we know that, at this very moment, untold numbers of you are contemplating whether or not now's the right time to do just that. We're here to help, of course; if y...

2017-11-02 13:00:15
`
11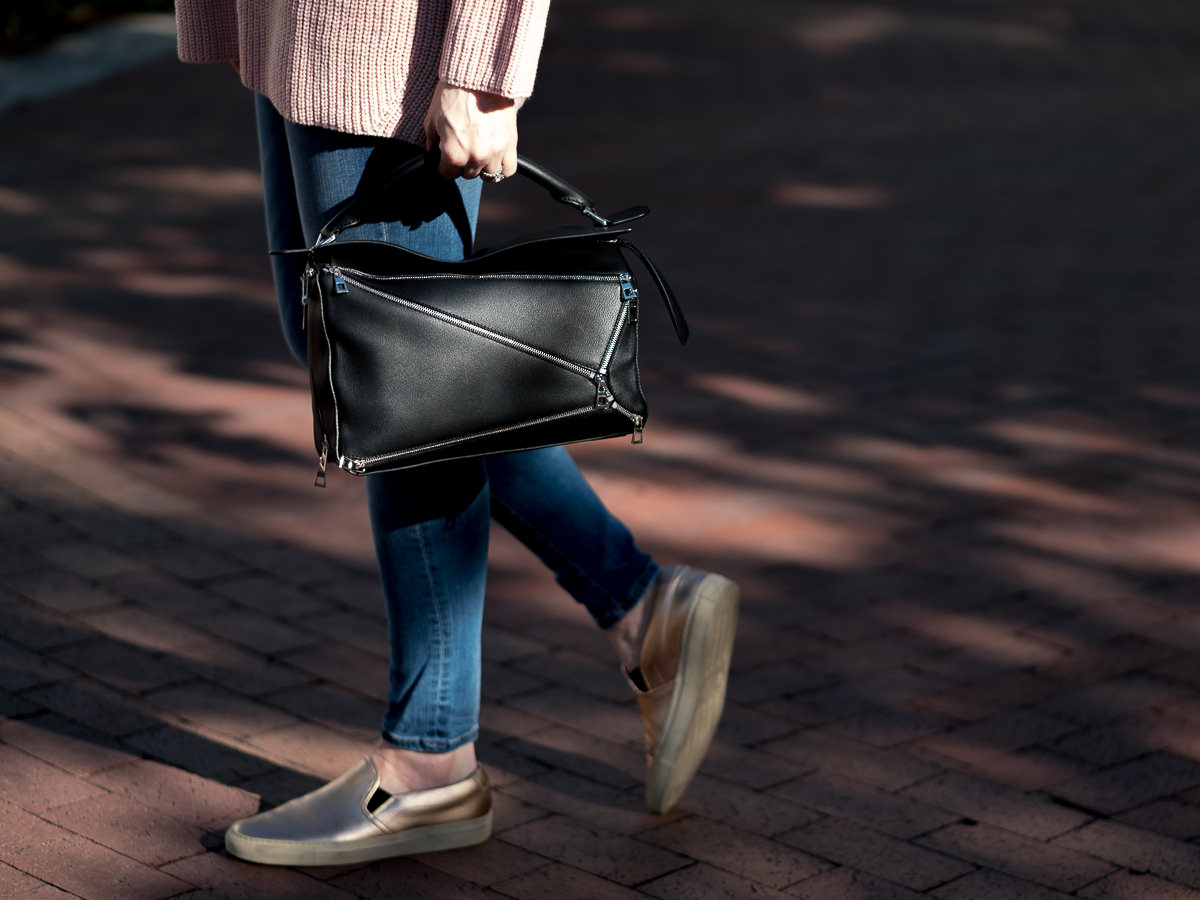 Last October we partnered with Neiman Marcus for National Handbag Day and I got myself a Loewe Puzzle Bag. I had been obsessing over this bag for a while and was never sure if it was for me, but I couldn't stop thinking about it. The more I saw it on others, the more I decided I needed to have it for myself. There are so many color options, and I always liked the idea of the baby blue or soft pink hue, but wound up opting for classic black with added zipper details. This bag is high fash

2017-11-02 00:12:47
`
58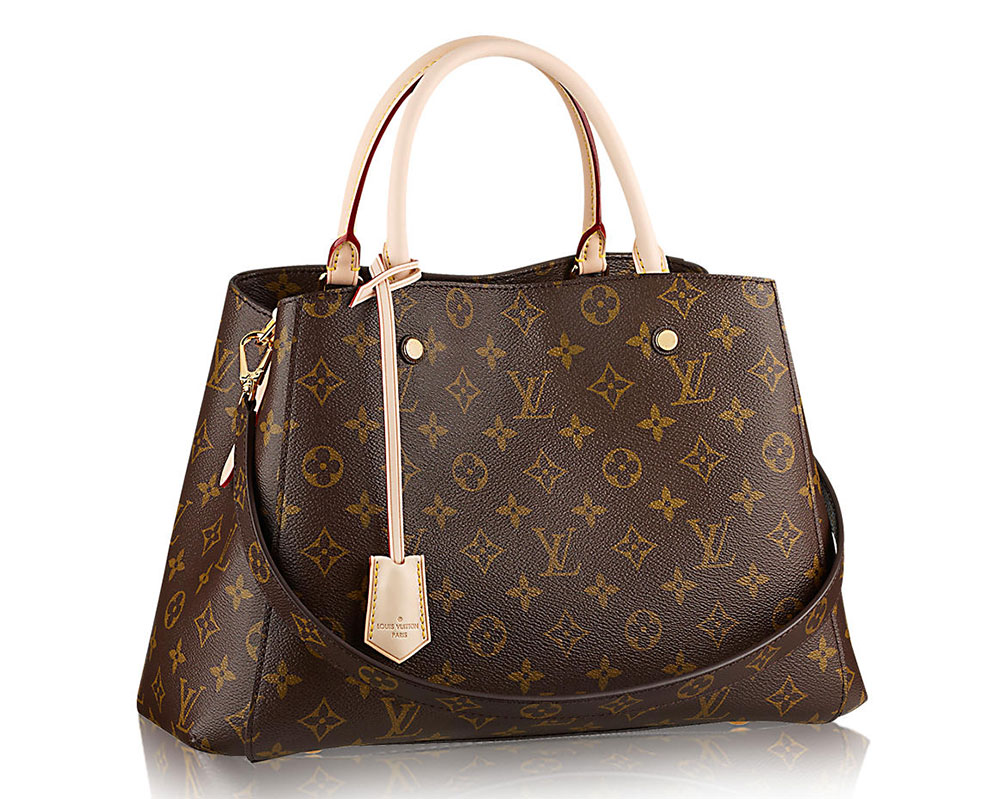 The 8 New Louis Vuitton Classic Monogram Bags Everyone Should Know
Have you noticed that in the past year, you see a lot more Louis Vuitton bags than you did before? If you have, it's not just you: we've noticed a definite uptick in celebrities carrying them in our twice-weekly roundups, and not just the handful of celebs who are friends of the brand and get them for free. There are two reasons for that: First, logos as a whole are experiencing an extended resurgence, which benefits Louis Vuitton enormously. Second, though—and equally important—...

2017-11-01 16:00:31
`
44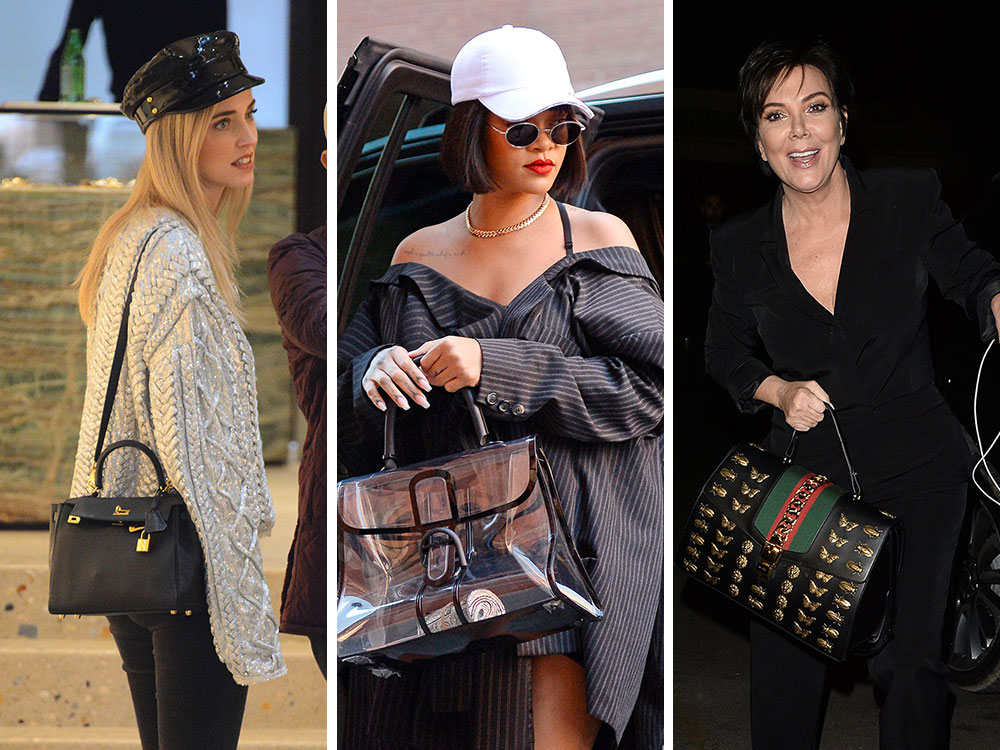 Celebs Are Pretty Transparent About Their Love for New Gucci, Givenchy and Louis Vuitton Bags
New temptations from a wide swathe of designers are finally attracting celeb attentions this season. Or, alternatively, they are finally making their way into celebrity hands, compliments of the house. One never knows, but I actually quite like this batch of new bags from Givenchy, Louis Vuitton, et al. Also, Rihanna is double-bagging it this week, and her picks are very cheeky.

2017-11-01 13:00:43
`
19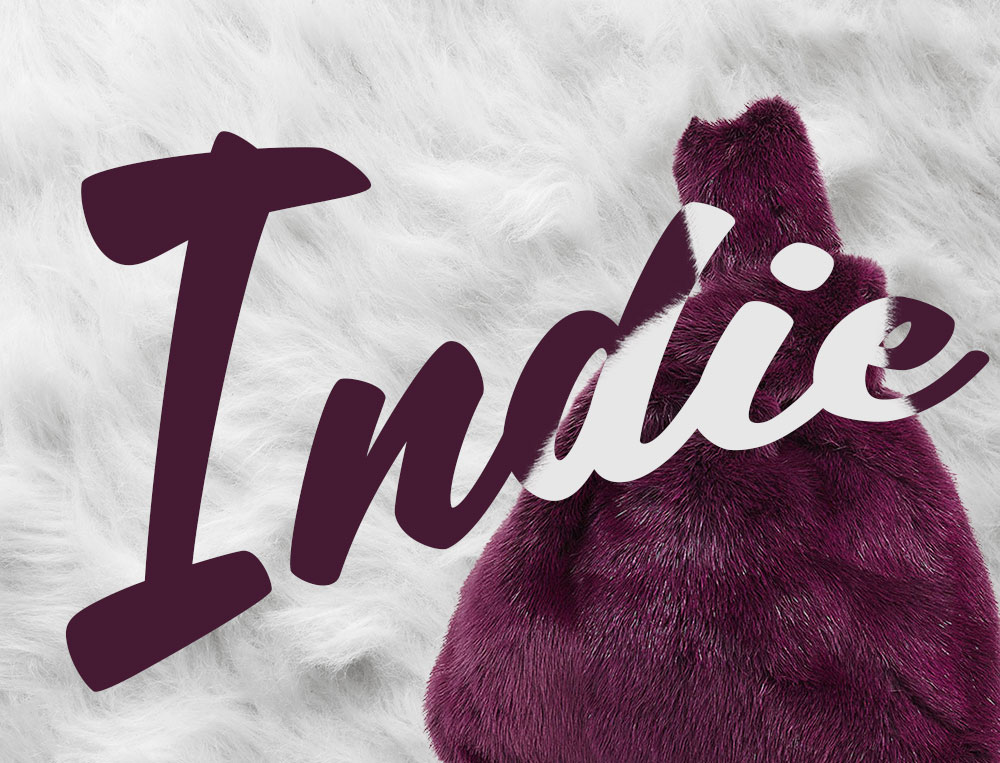 The Up-And-Comers: 6 Indie Bag Brands to Watch Right Now
Getting noticed in the luxury bag market is hard. Shoppers are generally more comfortable spending big money with a name they recognize and that has a history behind its products, which sets a big obstacle for upstarts out of the gate. On top of that, most large-scale designer brands are owned by one of a few luxury conglomerates, which have vast resources for talent acquisition, leather sourcing, celebrity seeding, marketing and advertising. If a brand hits exactly the right note that its large

2017-10-31 16:00:05
`
37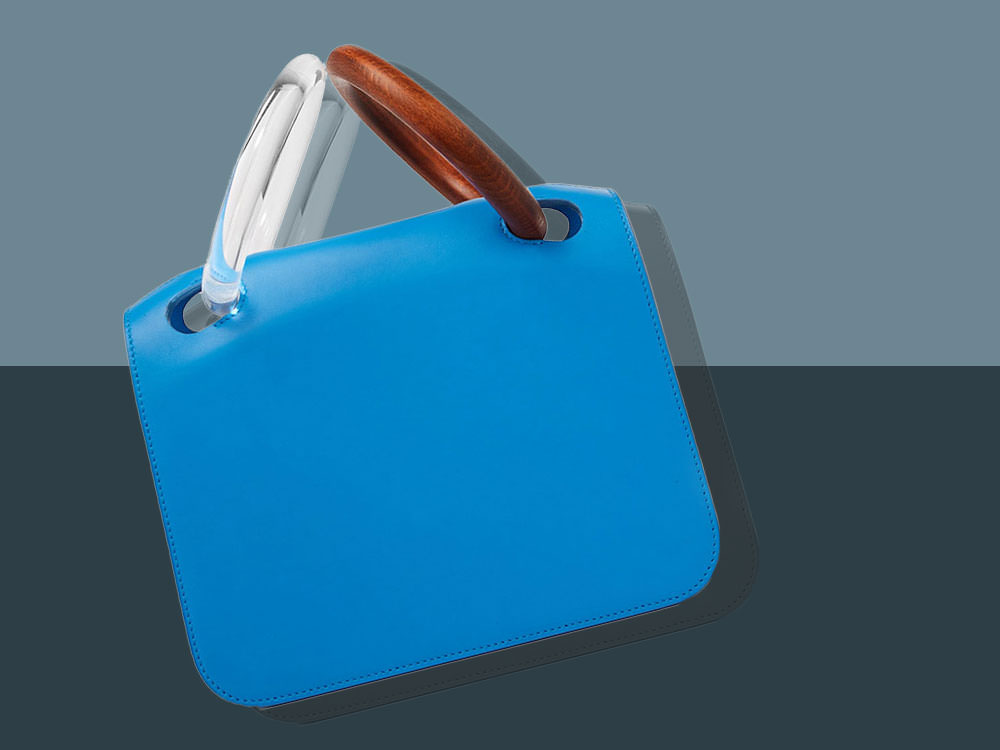 PurseBlog Asks: Would You Buy a Day Bag That Had to be Hand-Carried?
It wasn't all that long ago that extra crossbody straps were pretty rare to find on designer bags. In the mid-to-late 2000s, it was somewhat rare that top handles and satchels had extra straps of any kind, and I remember bemoaning their appearance when they did—back then, I felt they looked cluttered. Then, two things happened simultaneously: I moved to New York and started using public transportation, and handbag trends started swinging toward crossbodies and long shoulder straps. Sudde...

2017-10-31 13:00:43
`
47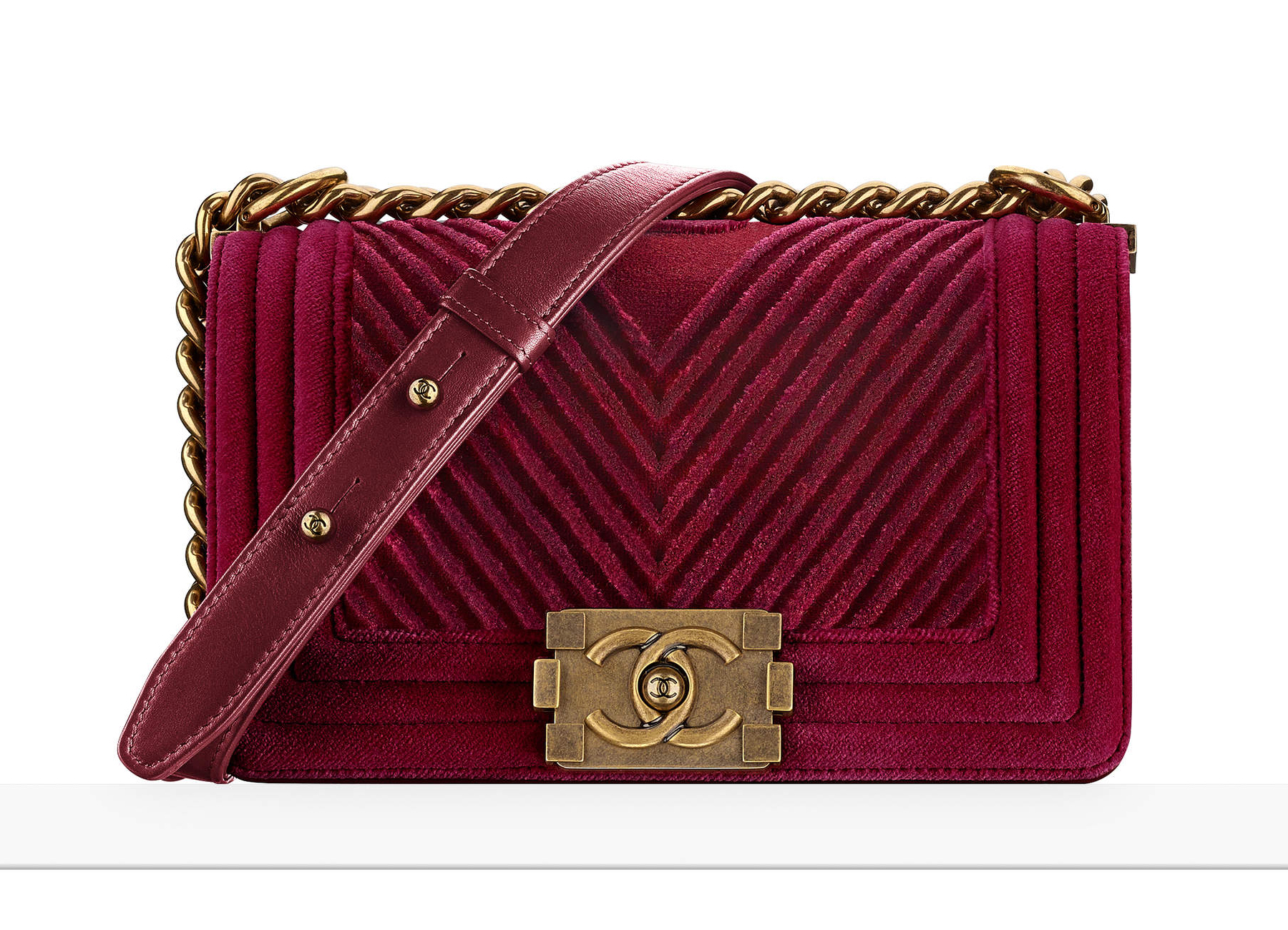 I Really Want This Velvet Chanel Boy Bag
I, like many of you, love a good Chanel Bag. However, I am also a bit put off by the ever rising price tag on Chanel bags (really, it's been insane). I then find myself looking at other brands because the design and quality are just as good as Chanel without the hefty price tag. But, sometimes you stumble upon a bag that just speaks to you and makes you want to grab your keys, hop in your car, and drive to the store and buy it (I'd order online but Chanel hasn't joined 2014 yet

2017-10-31 01:27:27
`
67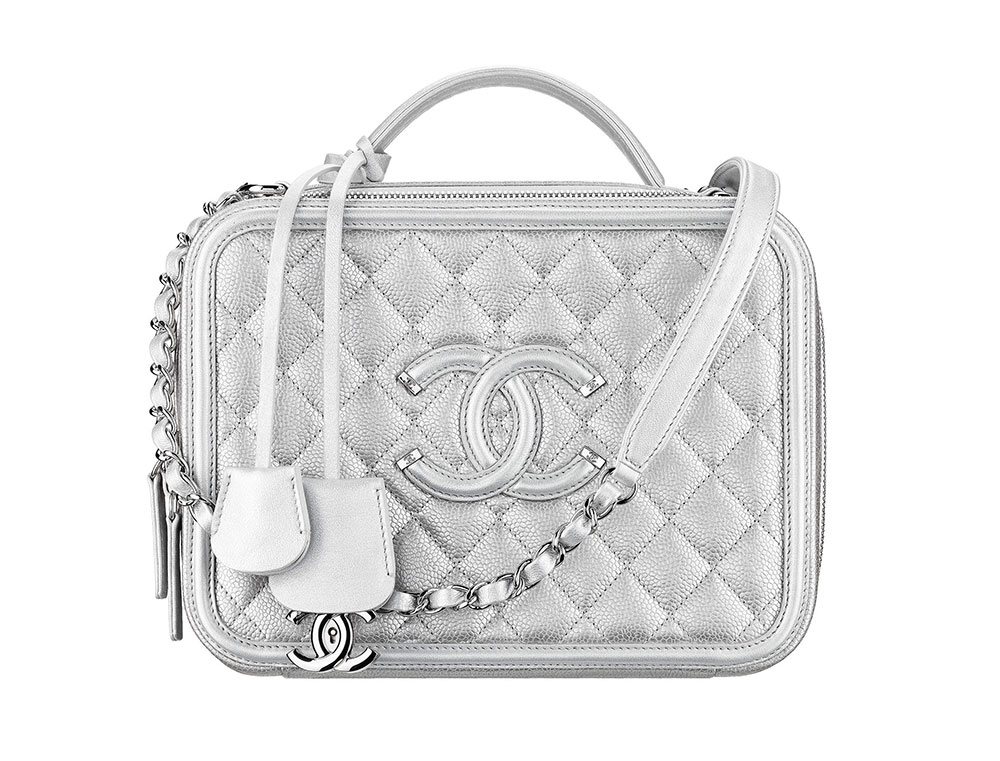 Metallic Silver Bags are Fall 2017's Most Versatile Color Trend
In my mind, most people are decisively either a silver or gold person. The subject comes up most in jewelry, but when bags are your focus (and they're ours, of course), the question of metallic preferences also comes into play when shifting color trends push metallics in the limelight. My color, you've probably guessed by now, is silver. Truthfully, I hadn't really noticed just how many silver bags are on the market right now until last week. I had noticed a handful of iridesc

2017-10-30 16:00:45
`
25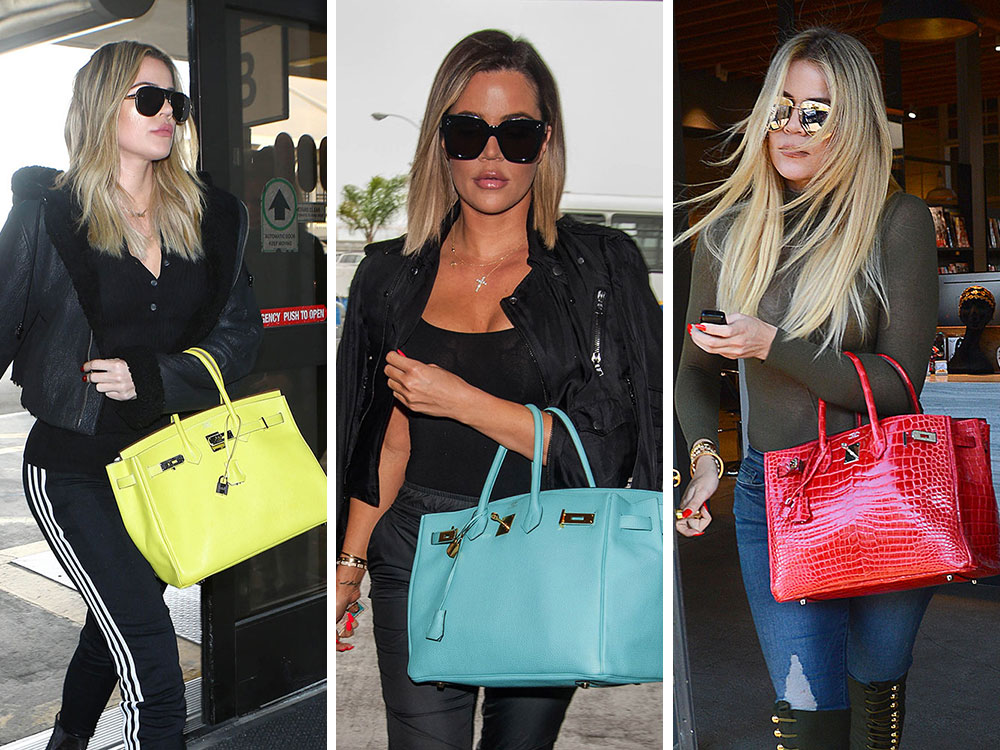 Just Can't Get Enough: Khloé Kardashian Loves Her Colorful Hermès Birkins
Once upon a time, Khloe Kardashian used to carry bags other than Birkins. But those days may be over. Khloe has assembled a rainbow-colored collection of Hermès Birkins, and we've gathered them all together here for your viewing pleasure. We did a brief profile on her Birkins last summer, but even since then, her collection has expanded to include seemingly all the available colors. You're welcome to guesstimate the net worth of this collection, as we did the hard math on Kris J...

2017-10-30 13:00:42
`
74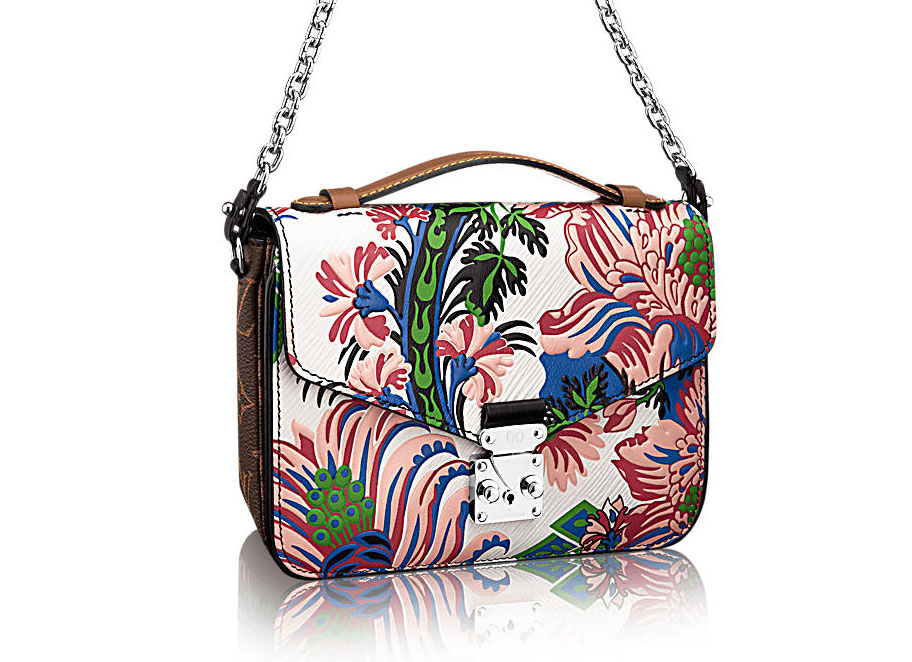 Louis Vuitton Launches New Pochette Métis Versions in Epi Leather for Fall 2017
The case of the Louis Vuitton Pochette Metis Bag is a bit of an odd one. LV has never gone out of its way to promote or advertise the style, which originally just came in the brand's classic monogram and didn't benefit from a ton of very public celebrity appreciation, like many popular bags do at the outset. Instead, it seems to have caught on organically among the brand's customers at a time when the brand is experiencing renewed interest from shoppers as a whole, which has s...

2017-10-27 19:35:38
`
34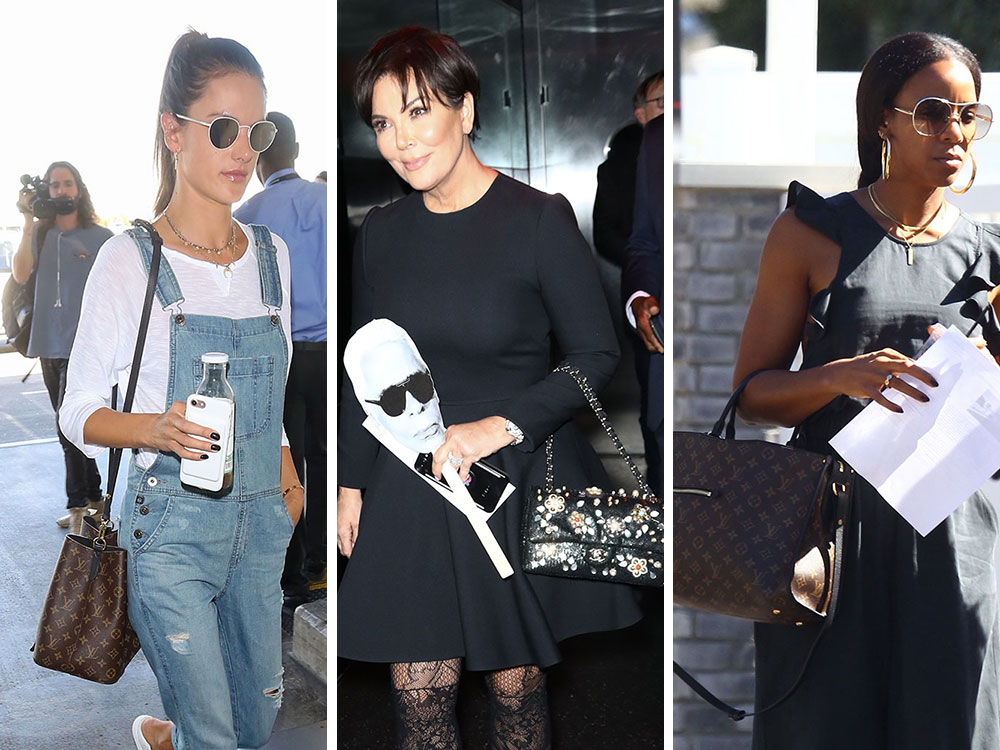 Celebs Remain Single-Minded, Return to Their Favorite Bag Brands This Week
This is just getting weird, frankly. On the one hand, one obviously must carry Chanel to a party honoring Karl Lagerfeld, but on the other hand, no one carried any Fendi? Louis Vuitton and Chanel are dominating celeb tastes this week/month/year. It's LV logos and Chanel WOCs all the way. This week, however, a new LV style does join the ranks of the Palm Springs and the Neonoe, and we want your hot take on it.

2017-10-27 16:00:05
`
64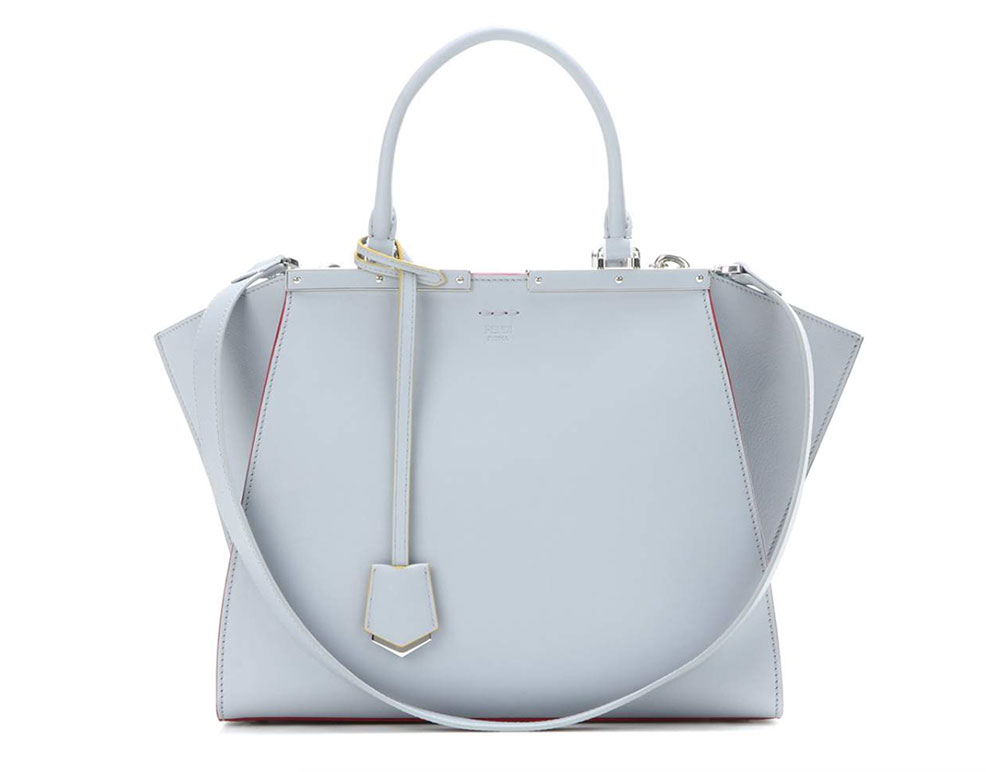 The 12 Best Bag Deals for the Week of October 27
This week, it's like the internet collectively found a box of Fendi bags sitting in some unobserved corner of its mutual stockroom and decided to put them out on the floor at discounted prices. I'm not sure why all these bags arrived at the same time—it's not sale season, and even when it is, Fendi bags are few and far between. I'm not here to look a gift horse in the mouth, though, so I suggest you hold your questions until later and get to shopping the bags (both Fend...

2017-10-27 13:00:43
`
39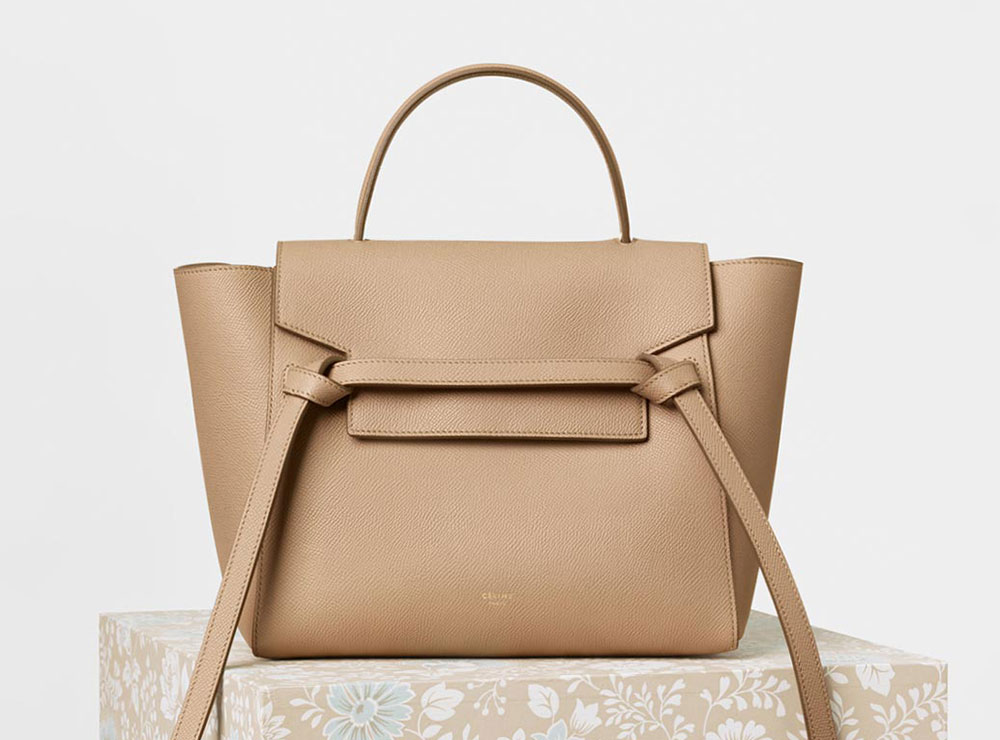 What Your Fall 2017 Handbag Says About You
No one buys a handbag for no reason. There has to be something about the bag that speaks to you, something that reflects back at you something you like about yourself, or something you're hoping to project to others. That's why we choose all of the things we wear, to a certain extent, but it's definitely true of a constant companion like a handbag. Every season, we take a look at some of the market's most popular bags and make a conjecture or two about the people who cho

2017-10-26 16:00:08
`
7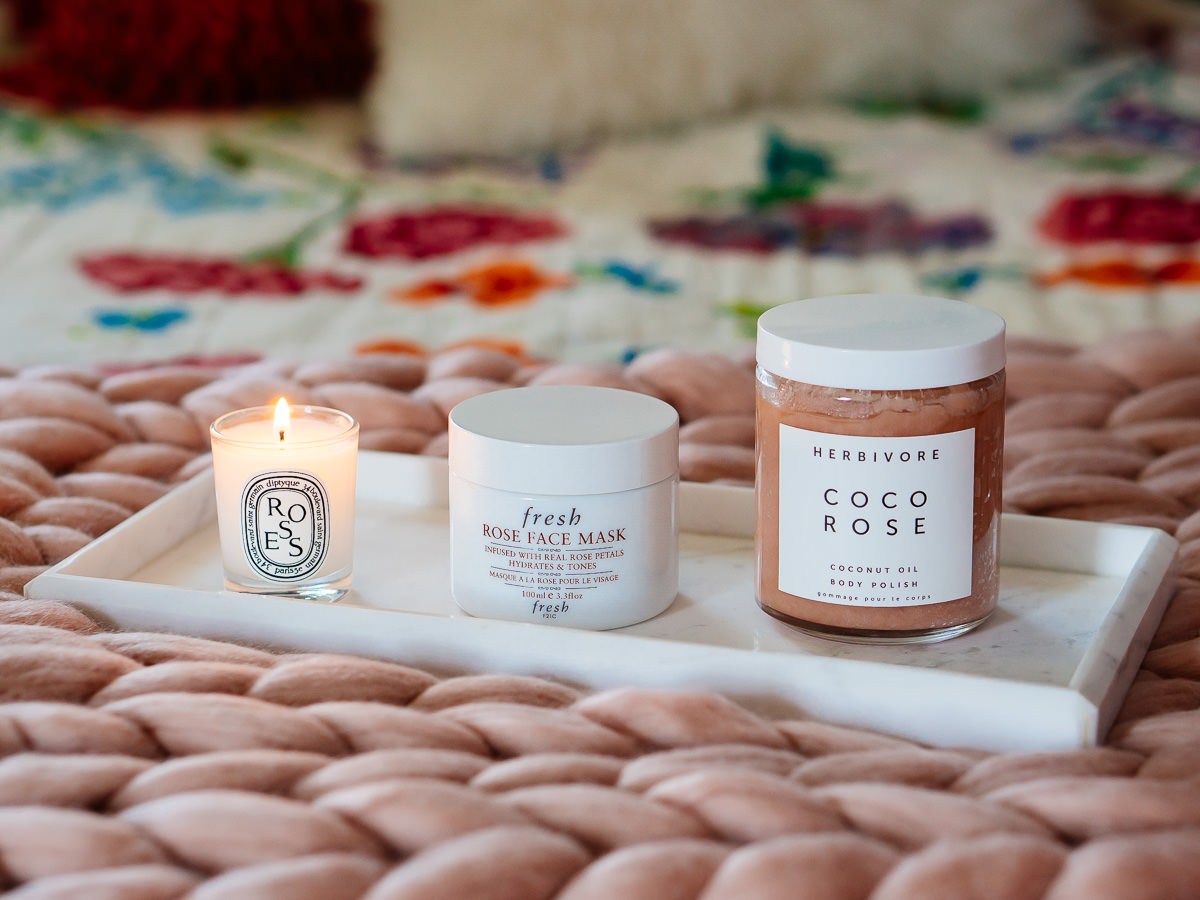 PurseBlog Beauty: Five Rose-Inspired Products We Can't Get Enough Of
These days, with millennial pink being a thing and rose wine basically a lifestyle in and of itself, rose-colored things, rose-printed things and rose-scented things are seemingly everywhere. The beauty department is no exception, and I started noticing a trend among the products in my current rotation. Check out my favorite rose-inspired beauty products below, and tell me, my beauty-loving PurseBloggers, are you obsessing over all things rose (and rose) too?

2017-10-26 13:00:06
`
8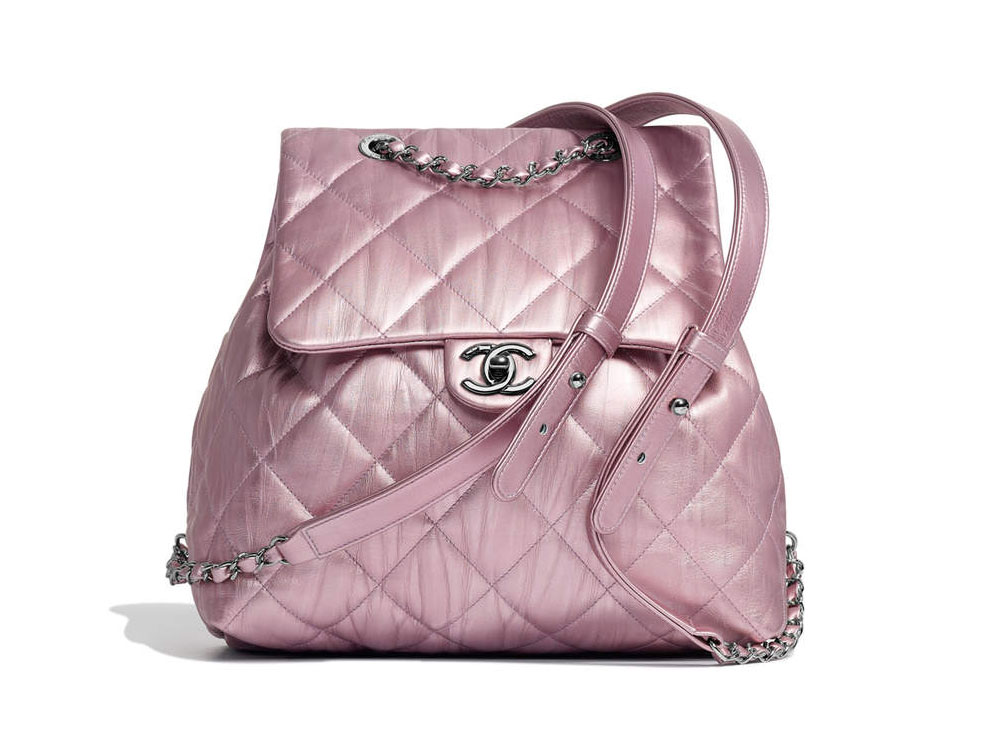 Fashion Backpacks Aren't a Trend, They're a Wardrobe Staple—Here are 25 of the Best
I've been doing this long enough that my instincts are usually pretty good. No one trying to predict how a wide market will react to any particular thing has 100% accuracy, but talking with our readers every day for almost a decade gives me a better shot than most. I don't mind admitting when I'm wrong, though, and I was wrong about backpacks. I thought they were a flash in the pan when they started flooding into stores in 2014, but here we are, watching early 2018 collections

2017-10-25 16:00:56
`
18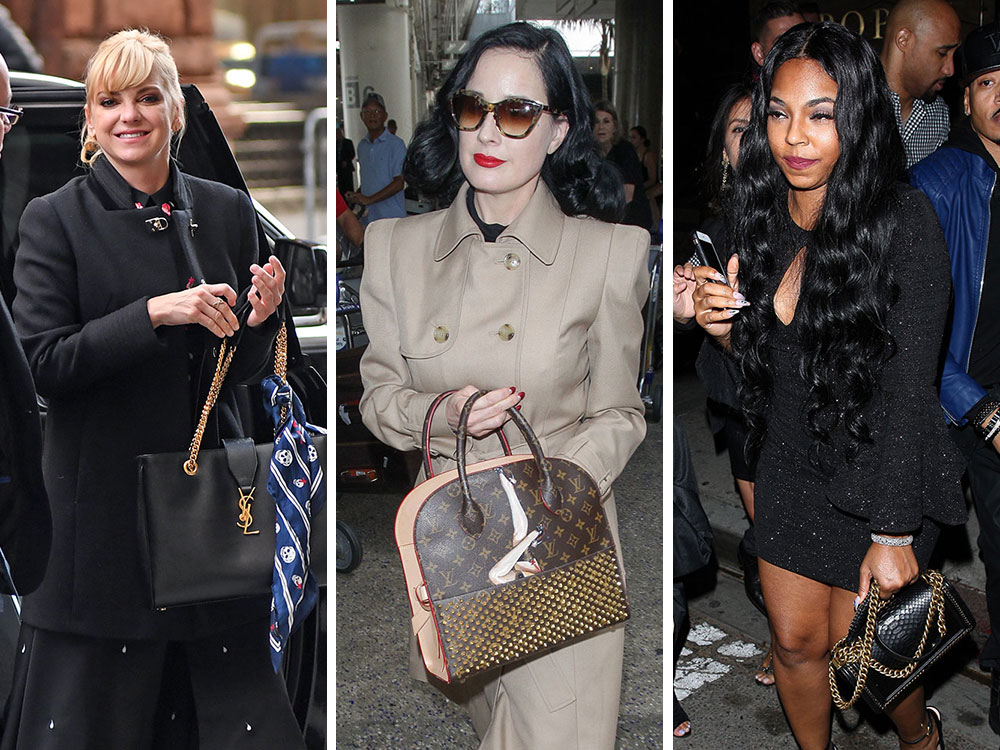 This Week, Celebs Don't Stray Far from Chanel and Louis Vuitton Bags
Celebs were on the move this week, and frankly we're probably lucky to get any decent snaps of their bags at all, because they all seem a bit frenzied. I'm not going to tell a bunch of A-listers how to live their lives, but please, for the love of designer handbags: slow down. Also, we have a mystery bag on our hands, and one of you is definitely going to be able to ID it for us. We just know it.

2017-10-25 13:00:17
`
31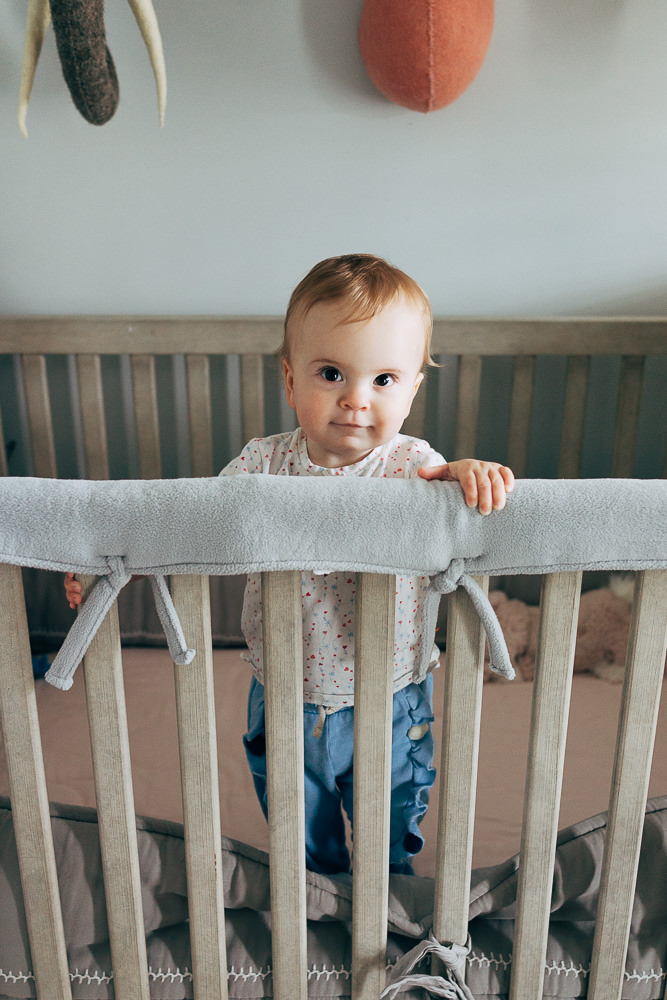 Dear Millie, I am attempting to catch back up to make these letters more timely, but that didn't happen, and you'll learn that I march to the beat of my own drum. I told you last month that month ten was a doozy, and it was! We were only home from our Cincinnati Children's Hospital trip with you for one week before we had to pack up and evacuate for Hurricane Irma. When you're older, I'll tell you more about what I went through when I was a little girl with Hurr

2017-10-24 19:00:50
`
28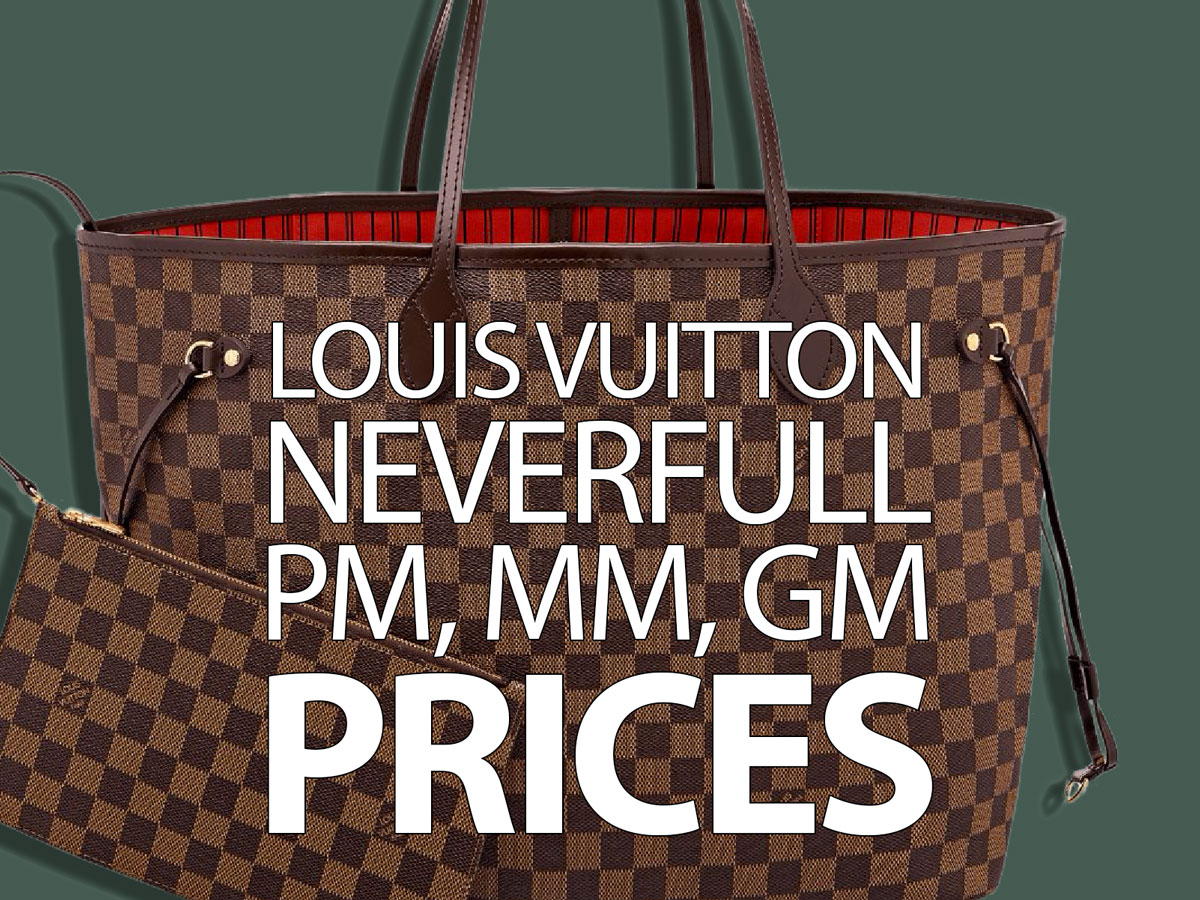 The International Louis Vuitton Neverfull Price Guide
It's not a stretch to say that the Louis Vuitton Neverfull Tote is one of the most popular handbags in the known universe. It's not one of Louis Vuitton's oldest designs (it debuted in 2007, as opposed to bags like the Alma and Speedy, which have been around for generations), but it filled a huge market demand: a lightweight, durable, versatile shoulder tote that works as everything from a laptop bag for the office to a carry-on for vacation. As with any designer bag, compreh

2017-10-24 16:45:29
`
35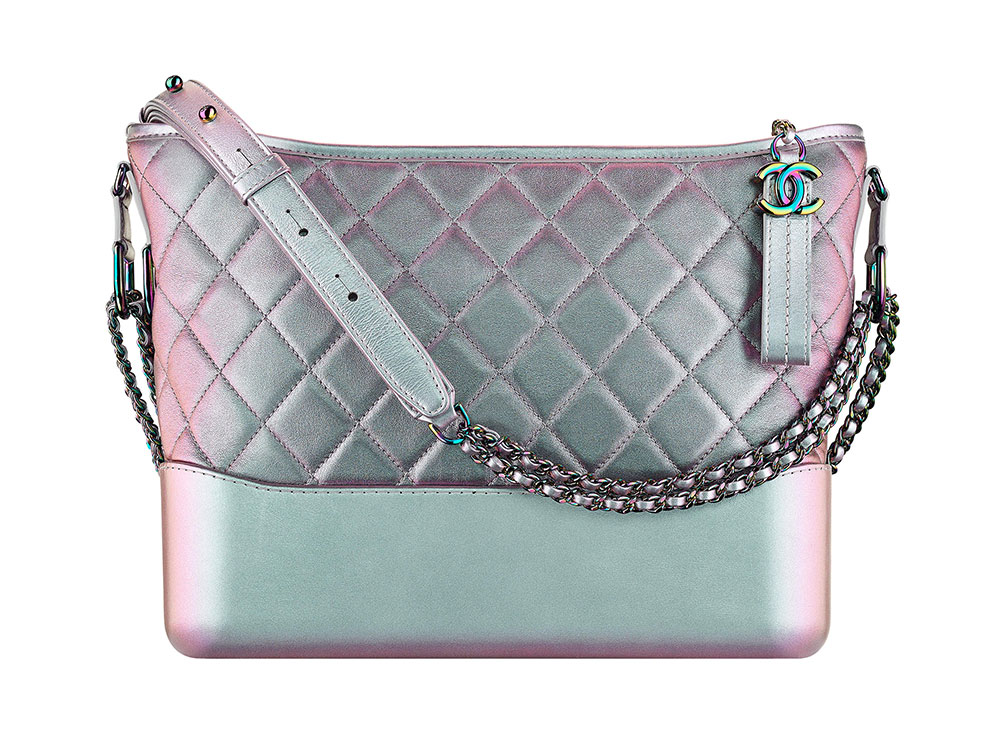 Love It or Leave It: Iridescent Bags Might Be Making a Comeback
Making a metallic bag look expensive and luxurious can be a tough needle to thread. If you get the tone, texture, color or shine off, even by a little bit, things start to look really cheap, really fast. And that's just a regular metallic, like silver or gold—when you add in a color-shifting iridescent or holographic quality, that's even more difficult. Since holographic bags peaked as a trend in 2012, though, plenty of brands have given the finishes a try here or there to hone the...

2017-10-24 13:00:55
`
48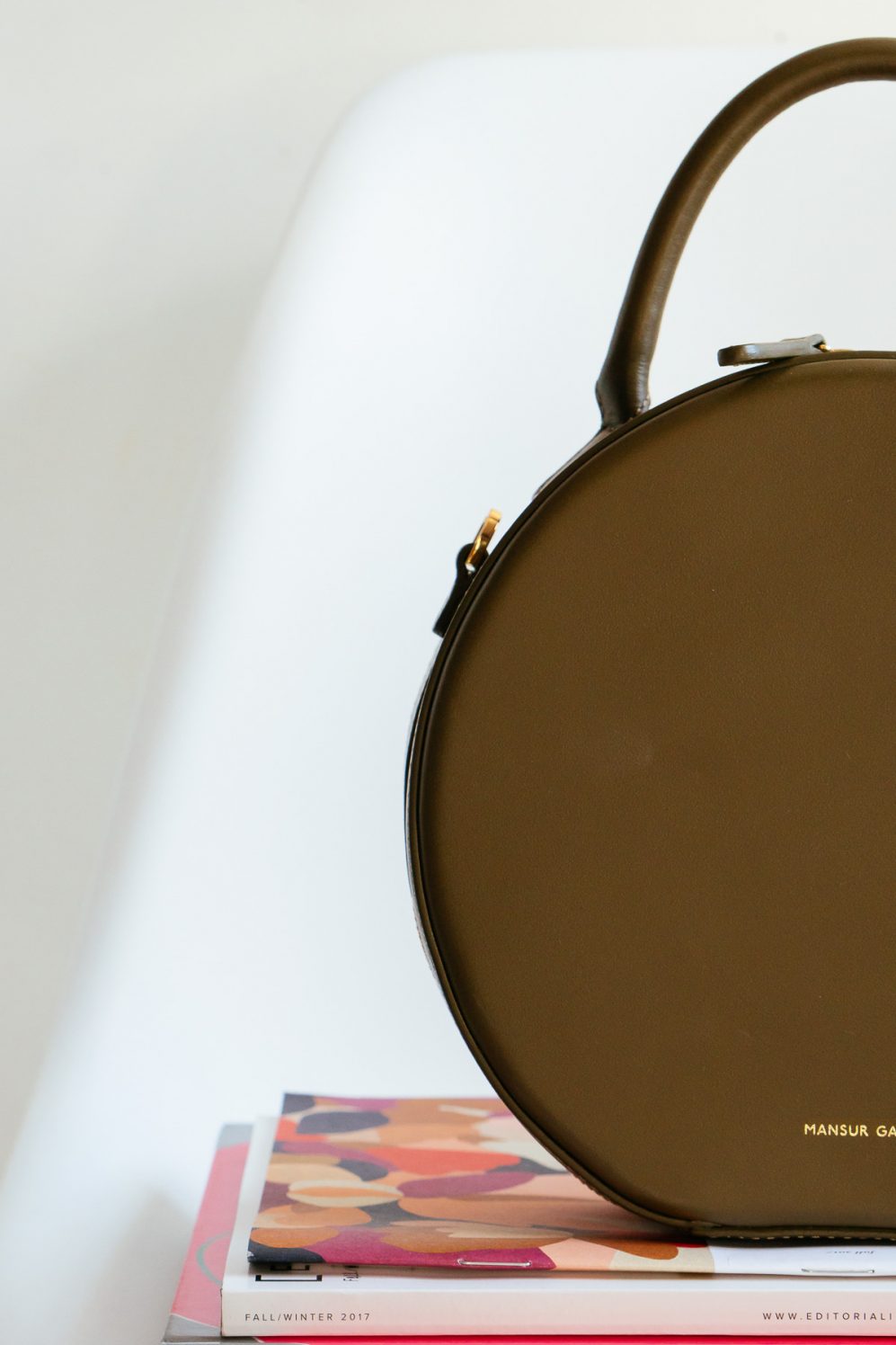 Loving Lately: The Mansur Gavriel Circle Crossbody Bag
You all already know by now how much I love Mansur Gavriel. If I could have one of everything, I would. I might have to build a second closet to house it all, but I totally, one-hundred-percent would take it. I love the modern, minimalistic feel to the bags, the myriad color choices, the craftsmanship and the beautiful leather. The bags certainly age and show wear—I've talked about this before, but I love how much character they have, even after a few carries. I still religiously carry...

2017-10-23 19:00:49
`
29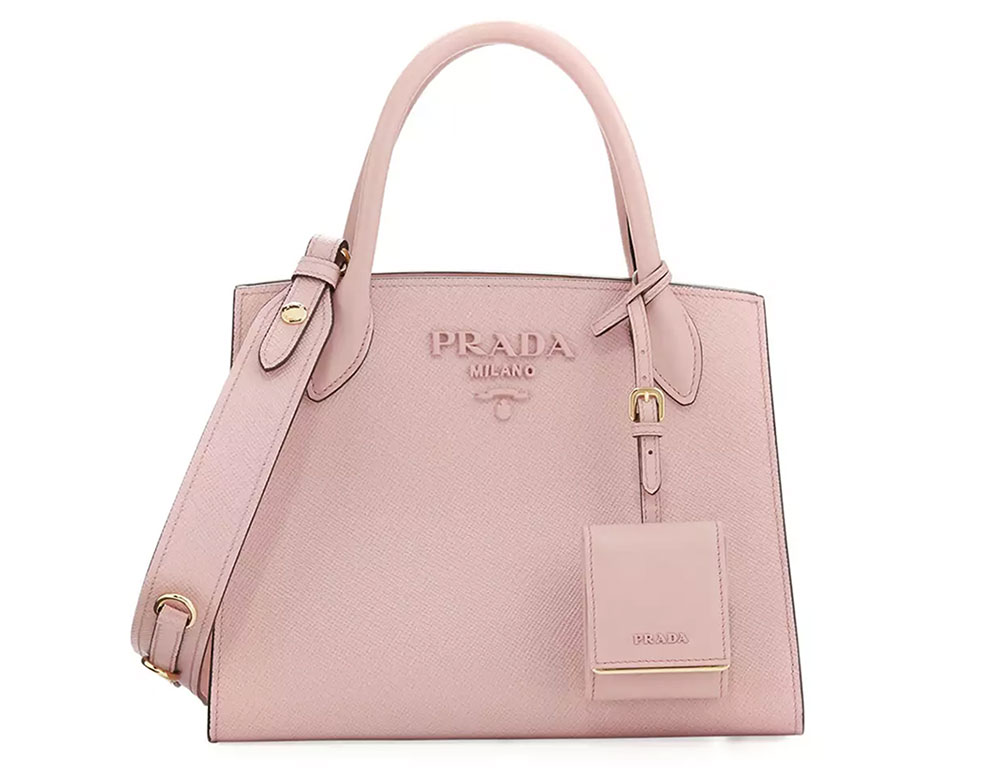 The First Resort 2018 Bag Pre-Orders Have Arrived at Neiman Marcus and Bergdorf Goodman, Including Prada, Fendi and More
It's unequivocally true that the older you get, the faster time moves, but it still seems to me like we've arrived to Resort 2018 pre-order season a little early. We haven't, though—last year, my post about resort pre-orders actually came five days earlier than this one! And either way, here we are again, with a fresh round of bags to peruse and evaluate. My favorite. This season, the bags are a pretty even mix of debut designs and new versions of old favorites. I'm pa...

2017-10-23 16:00:30
`
7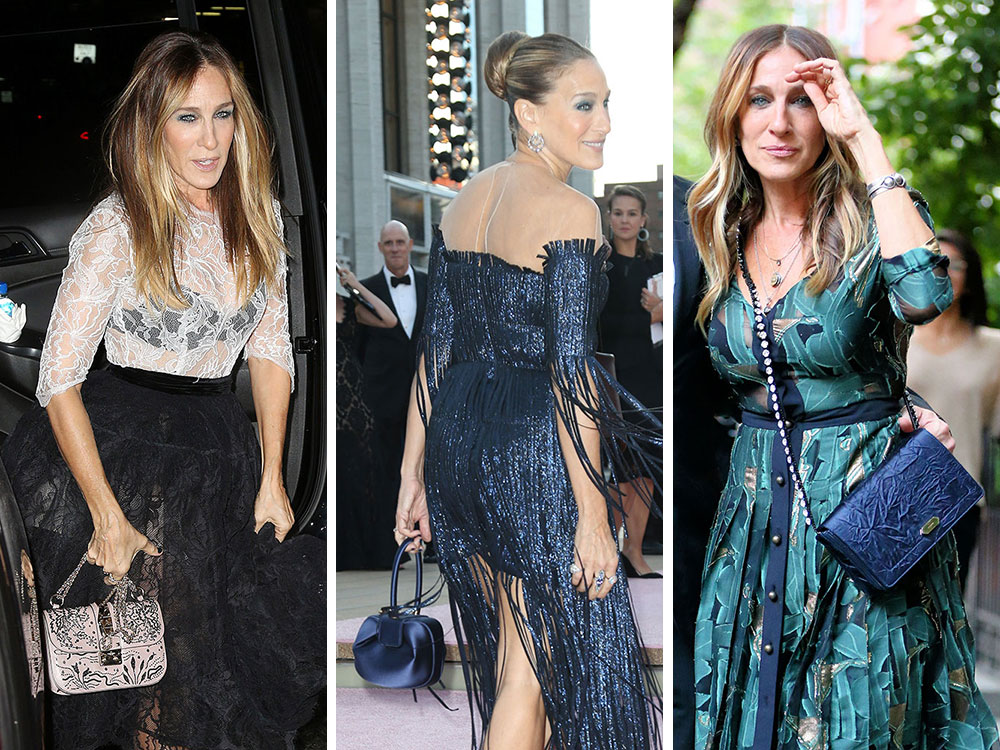 In Review: A Year's Worth of Sarah Jessica Parker's Bags
We're not sure what kind of truce SJP has struck with her (literal) neighborhood paparazzi, but the pics of her leaving her West Village home in NYC have really slowed down this year. But while we can't depend on a constant influx of pics of Sarah Jessica Parker at her front door any more, her social calendar is actually extremely full. Here's a sampling of the bags she carried in the last year or so while promoting her new show Divorce on HBO or her designer shoe line, or whil

2017-10-23 13:05:49
`
23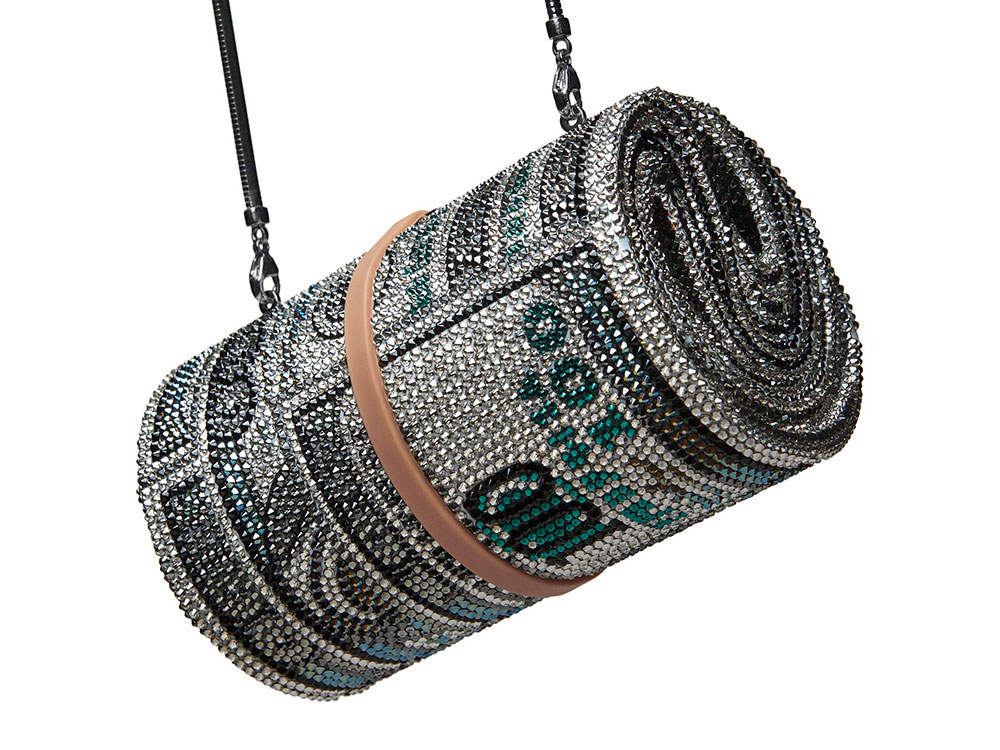 Love It or Leave It: Alexander Wang and Judith Leiber's Unlikely, Beyoncé-Approved Collaboration Clutch
When I first saw the money roll minaudiere come down the runway at Alexander Wang during the brand's Spring 2018 show last month, I thought to myself, "Oh, that's clever. Like an ironic Judith Leiber clutch for millennials." As it turns out, that's exactly what it was: society matron favorite Judith Leiber, the pioneer of Swarovski-encrusted evening bags in the shape of everything from ducks to bundles of asparagus, had joined Wang to create the limited edition Alex

2017-10-20 19:00:24
`
60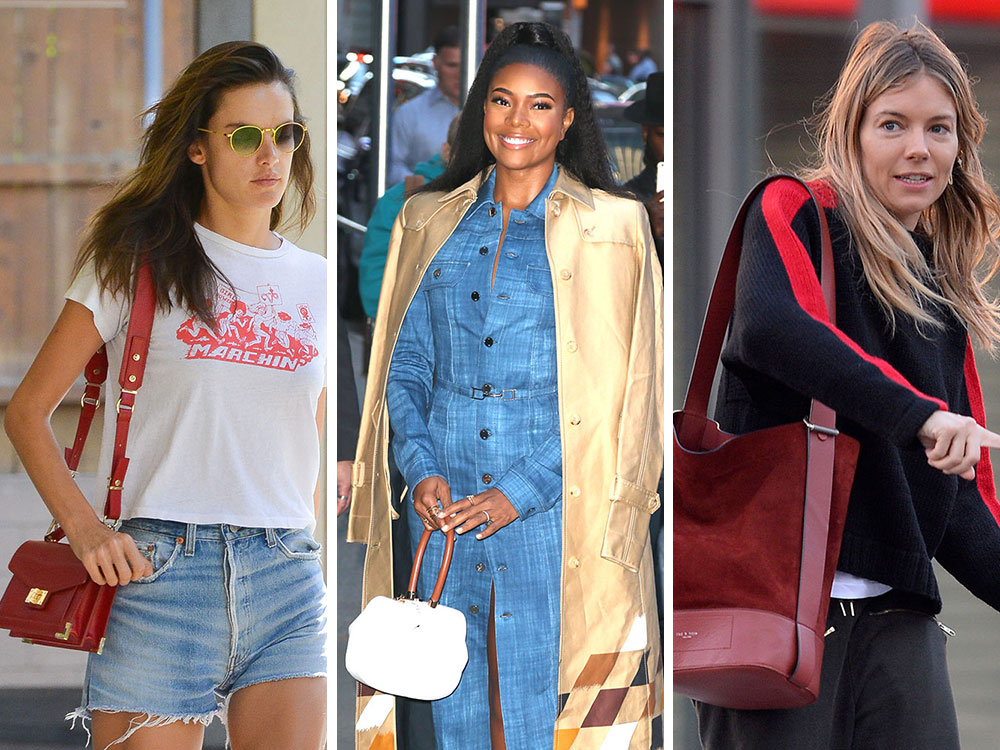 This Week, Celebs Chose Bags from Gabriela Hearst, Chanel and Many Up-and-Coming Designers
We're a bit dazzled by the diverse selection of new bags celebs carried this week. This is practically a harvest-time cornucopia of luxe and surprisingly affordable designer styles, and a good portion of it is (comparatively) wallet-friendly. It is a fact universally acknowledged that not everyone who visits this blog is sitting comfortably in the Chanel bag-buying bracket. We love finding things that are more budget-appropriate for those who can't or won't justify spending fou

2017-10-20 16:00:43
`
55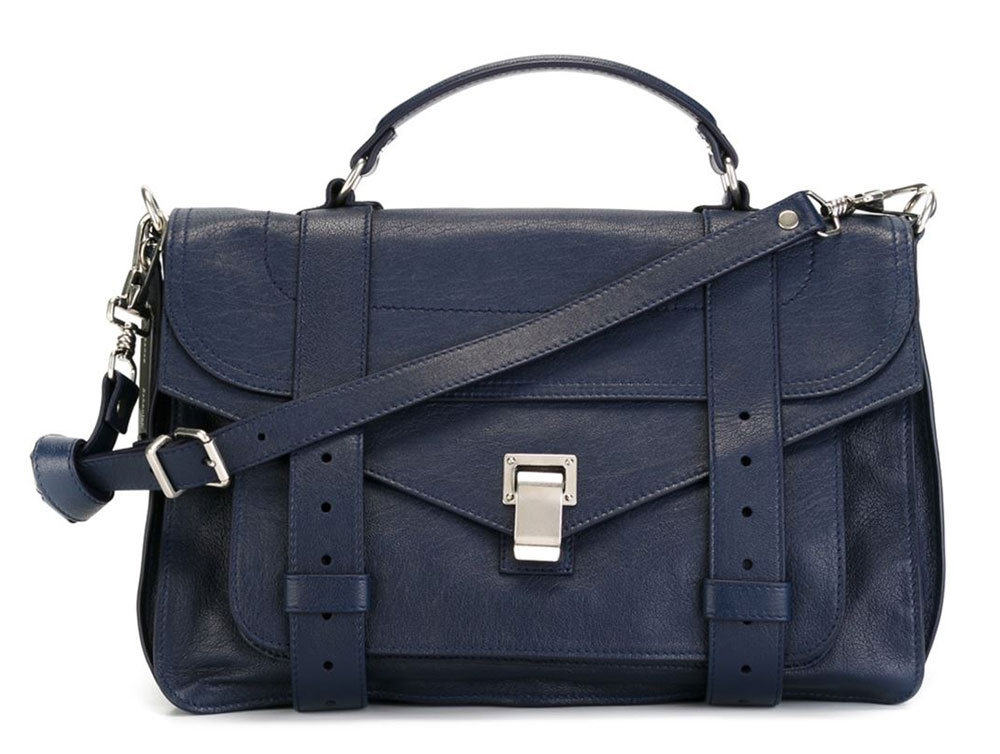 The 15 Best Bag Deals for the Weekend of October 20
Welcome to late October, somehow! I'm not sure how we've ended up this deep into both the month and the year, but I do know that it's Friday morning, and I also know what that means: another round of over a dozen of the best sale bags from around the internet. Since we're far from sale season, we really had to dig, but the results were worth it. Check them all out below.

2017-10-20 13:00:15
`
19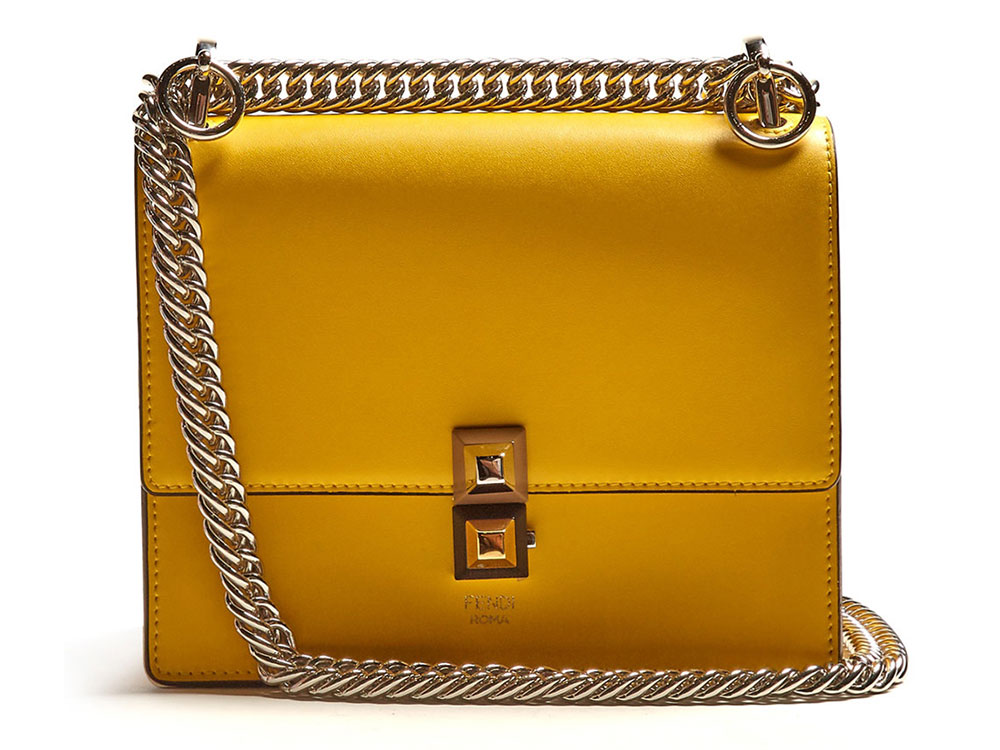 Loving Lately: Marigold Bags, Shoes and Beyond
I'm not one to wear color. Ok, maybe that's a bit of stretch—in the spring and summer, I branch out a little bit, but once the temp drops it's back to black. It's likely the New Yorker in me, and if I've said it once, I've said it a thousand times: I just love black! I can't get enough. If I want something and it comes in black you better bet which color I'm going to get. I'm going on vacation to Mexico in a couple of weeks, and so far most...

2017-10-19 20:34:35
`
47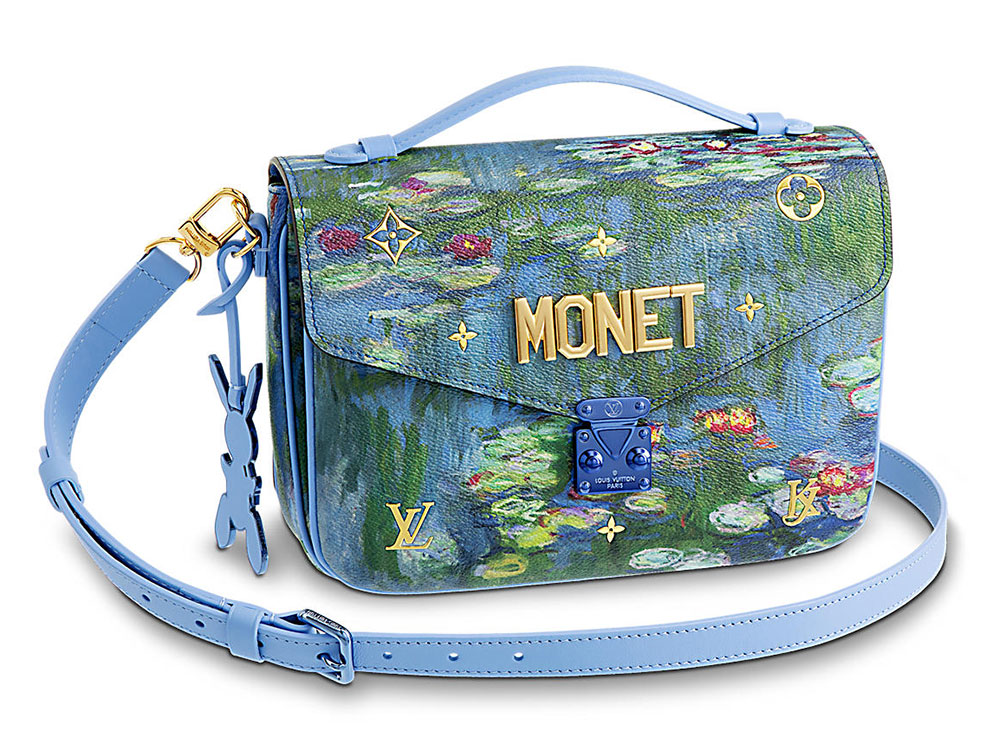 Louis Vuitton Has Released More Bags in Its Jeff Koons "Masters" Collaboration, For Some Reason
I don't think I've ever reacted to the announcement of a new handbag collection by saying "you've got to be kidding me" out loud to my laptop, but that's exactly what happened when I realized artist Jeff Koons and his Masters collection of Louis Vuitton bags were back for more. I felt existentially terrorized by the collaboration's results when the first group debuted several months ago, especially since I've been such a vocal supporter of the dire

2017-10-19 16:00:57
`
14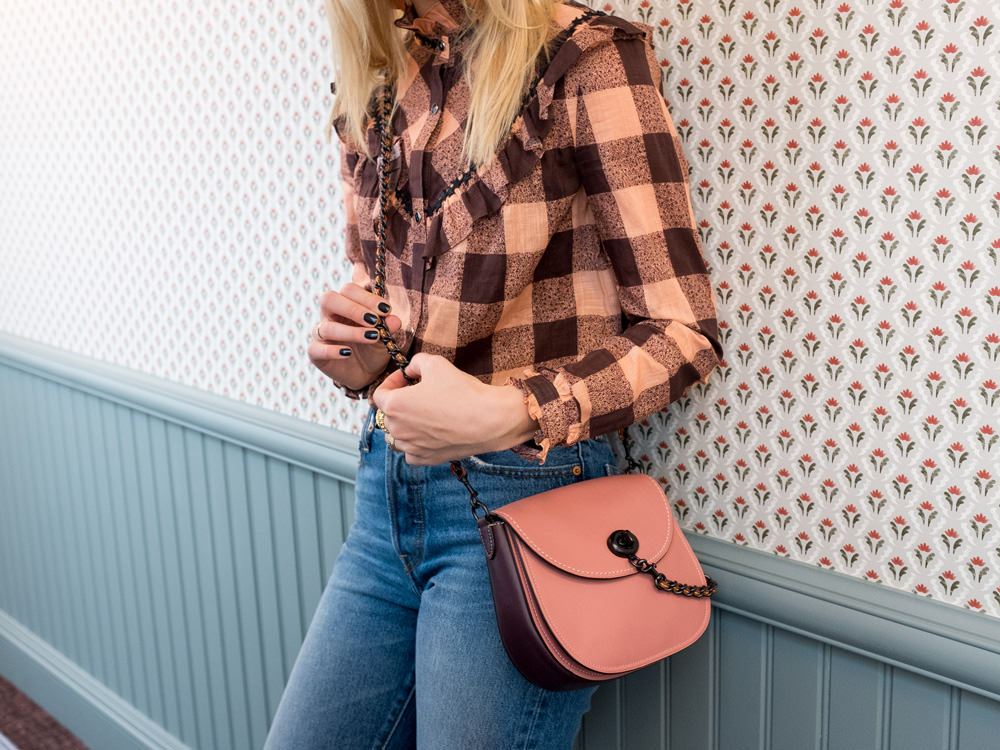 Five Things From Coach We Are Obsessing Over This Fall
I was in middle school when Coach became the Big Thing. I remember my first Coach piece: a classic 'C' wristlet in baby blue. It was enough to carry my middle school ID, lunch money and not much else. Later that year, for Christmas, my older brother gave me a small, bright pink Coach bag with a belt-buckle closure. The upgrade was enough to fit some lip glosses, as well as the cell phone I got for Christmas that year too. Can you say "best big brother ever?" A couple of

2017-10-19 13:00:10
`
13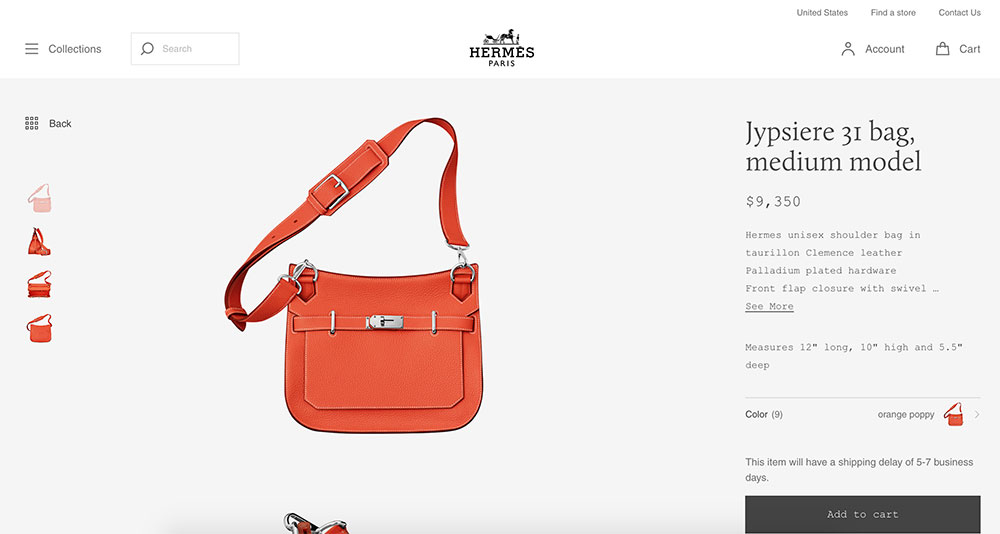 Hermès Has Totally Overhauled Its Website, Adding More Pics, Prices and Bags for Sale Than Ever Before
Even though Hermès is known for its hard-to-buy handbags, that's not the full story on how the brand interacts with its shoppers. Yes, Birkins and Kellys can be difficult to source (but it's not impossible), along with most exotics. In recent years, though, Hermès has made an ever-growing number of its bags available to purchase on its website, even if the site itself wasn't conducive to browsing. Now, though, Hermes.com has pulled itself into the 2010s, and the new site incl...

2017-10-18 20:15:24
`
21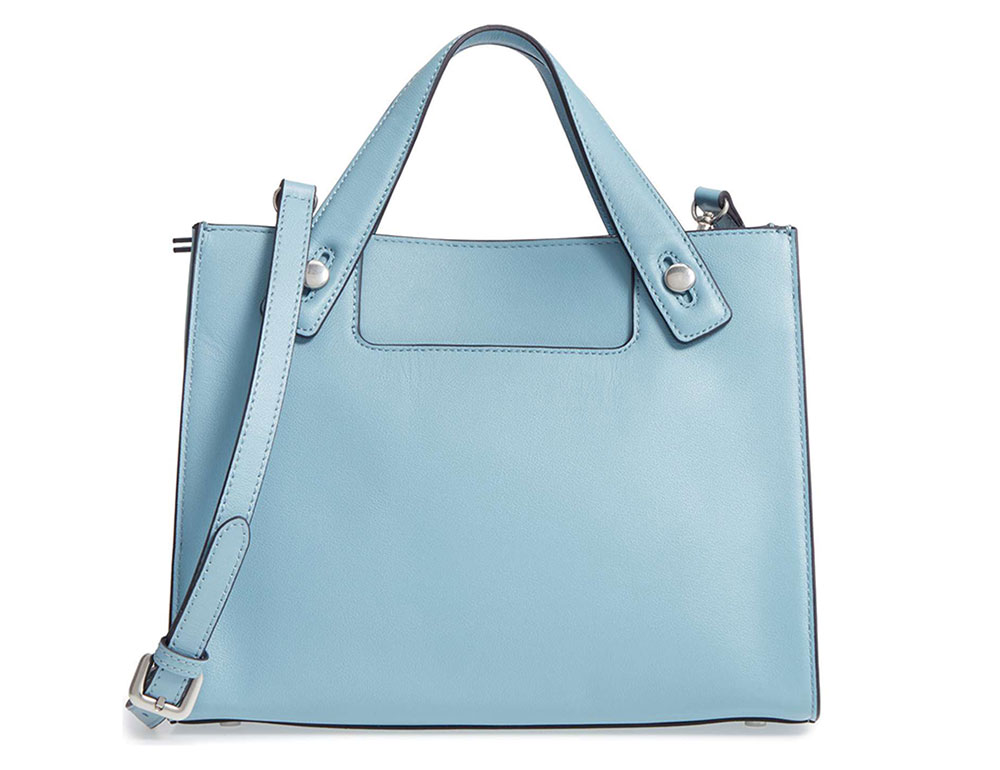 The 24 Best Bags Under $600 of Fall 2017
We're living in a golden age up contemporary bags. It wasn't that long ago that wanting to stay in the three figures meant slim pickings unless you wanted something casual, slouchy and adorned in studs, fringe, zippers or something else to distract from the bag's drab design. Things have gotten steadily better since Mansur Gavriel took off, though; retailers seemingly realized that there's a huge market for sleek, modern bags that don't cost four figures, and plenty

2017-10-18 16:00:57
`
14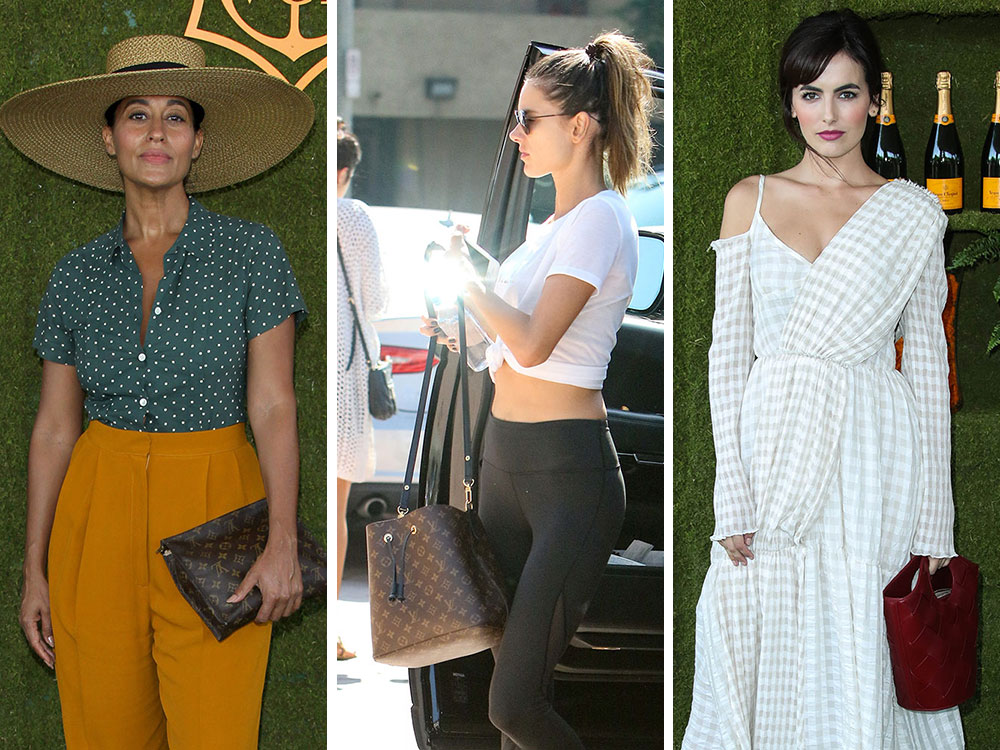 LA's Veuve Clicquot Polo Classic Delivers the Bags, Plus More Celeb Picks
I always look forward to shots from the Veuve Clicquot Polo Classic, which happens annually on both coasts. This weekend, thousands of guests and scores of celebs flocked to LA to get tipsy on champagne and try their hand at British polo fashion for a day (except for the ones who were actually British, of course). The Polo Classic event carpets are basically my Met Ball. If you feel the same way, you can see what East Coast celebs brought to the New Jersey event back in June, and Vlad took some

2017-10-18 13:00:48
`
10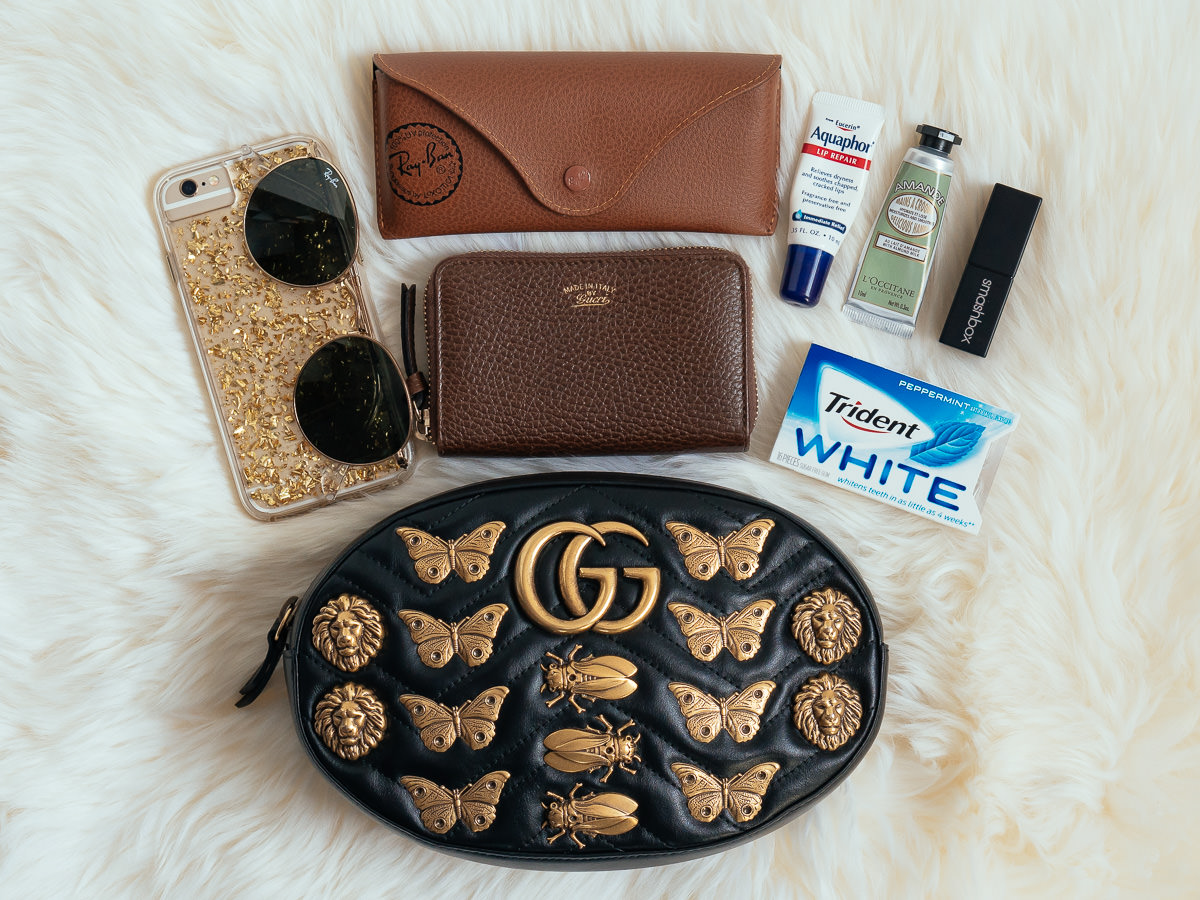 PurseBlog Asks: Would You Wear a Gucci Fanny Pack?
Something weird has happened, my purse-loving friends. From Prada and Gucci to contemporary designers, it seems like everyone has gone in hard on belt bags this season. Designers are still having at it and trying to make belt bags a thing, but let's be honest: it's really just a fancy name for a fanny pack. Because it's perhaps the most in-demand member of the genre at moment, I was intrigued to get my hands on The Gucci Marmont Belt Bag. While I think the idea in and of itse

2017-10-17 19:58:17
`
38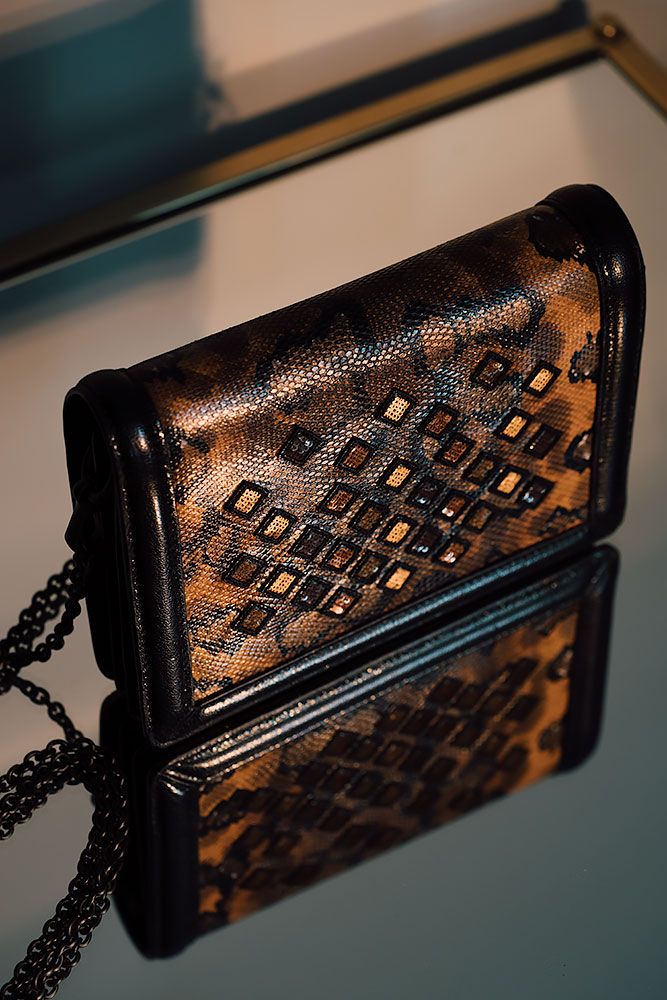 The Compact Bottega Veneta Bag I Can't Get Enough Of
Over ten years ago, I bought my first Bottega Veneta bag in Venice, Italy. I still remember what I was wearing that spring day and how enamored I was with the store. I had only been to Europe a couple times before that and finally had some money to spend on a great designer bag, and I knew I wanted a Bottega Veneta. The brand works leather so meticulously and beautifully that many fans of the brand will never be satisfied with anything else, and it's easy to see why. My first bag got me ho

2017-10-17 16:00:04
`
150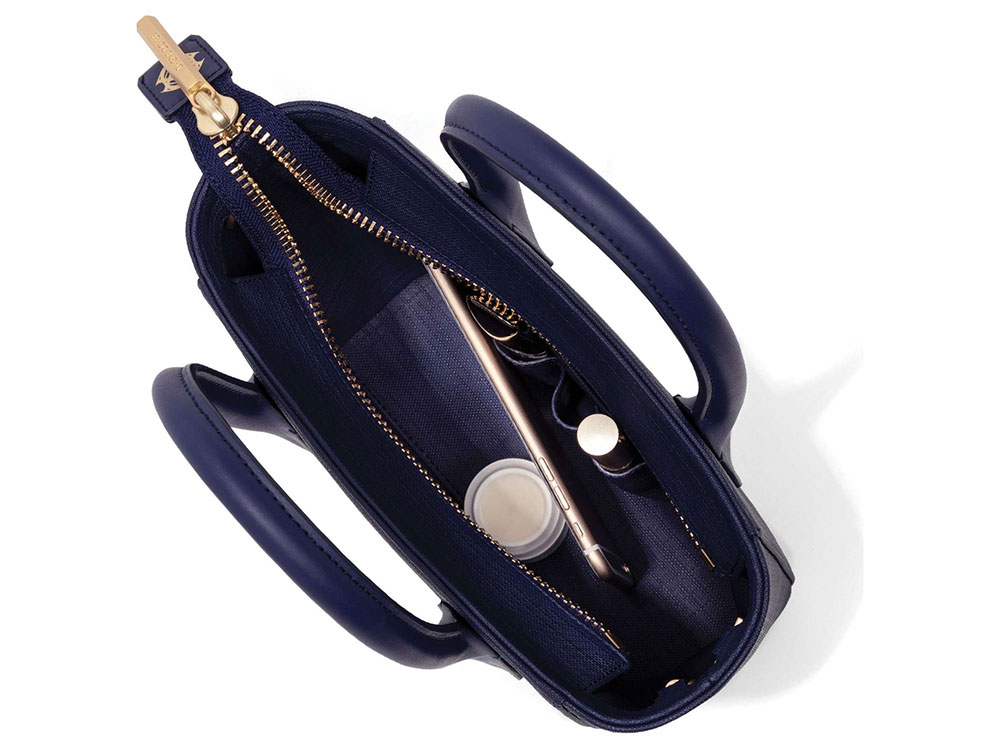 The $145 Bag Amanda's Been Carrying Like Crazy for Almost 2 Years
Hear me out on this: getting offered free stuff has diminishing returns when you cover a product-based industry for a living. At first, of course, it's exciting: being alive is expensive, and being in the position to get freebies of basically any kind totally rules. We're lucky to have the opportunity, and also lucky that any of this is our job. Like any good thing, though, you eventually hit a ceiling where it stops being so fun. You start running out of space to store things, fir

2017-10-17 13:00:04
`
66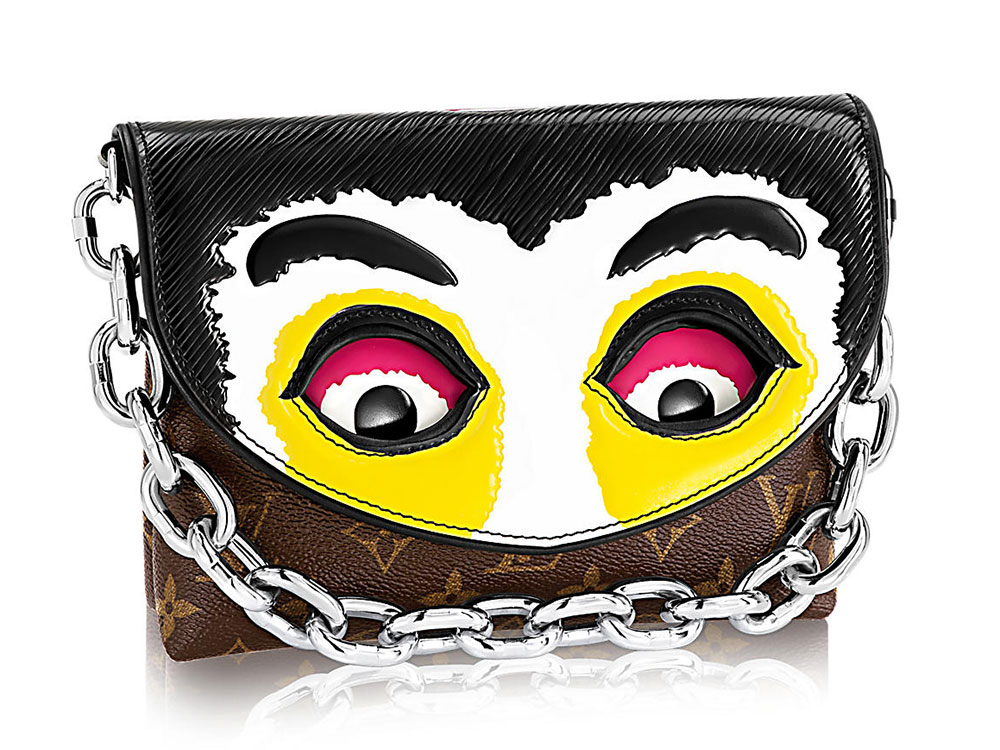 Louis Vuitton's Kabuki-Themed Cruise 2018 Bags are Already In Stores; We Have Pics + Prices
If you saw any photos from Louis Vuitton's stunning Cruise 2018 show at the Miho Museum outside of Kyoto, Japan, you probably remember them. The setting was extraordinary, and the collection befit the dramatic surroundings. Of particular interest to LV fans and bag lovers alike were the super-bold bags that graced the runway, many of which were designed in collaboration with famed Japanese designer Kansai Yamamoto. Even though these pieces are part of the Cruise 2018 collection, Yamamoto

2017-10-16 16:00:44
`
43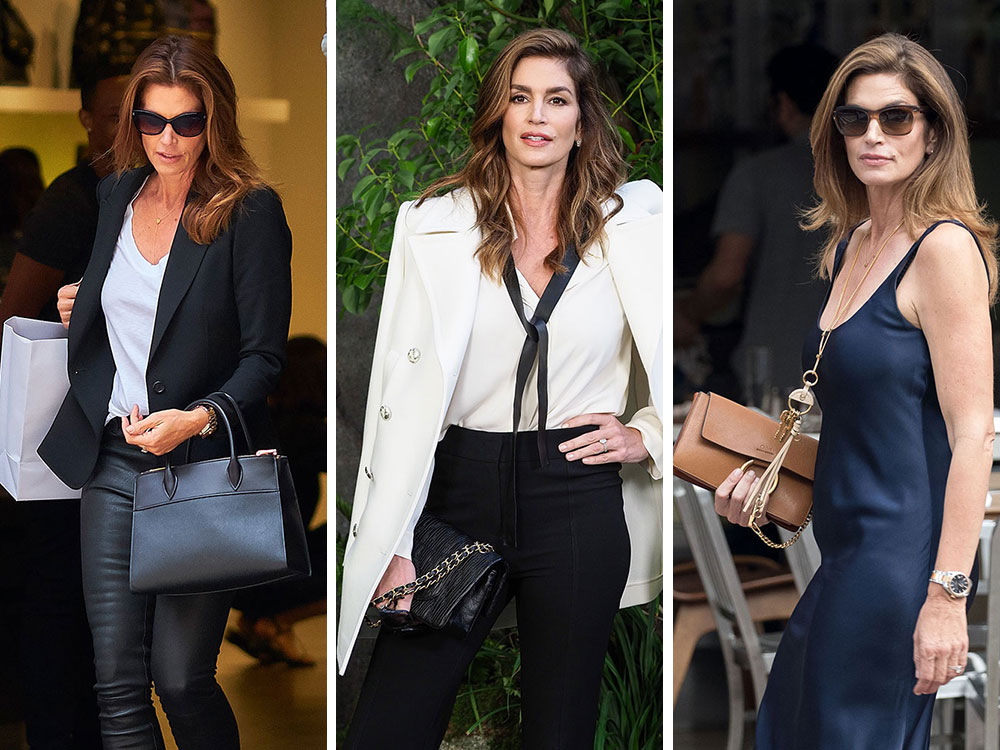 You Haven't Been Paying Enough Attention to Cindy Crawford's Bags
Despite a well-publicized recent stroll on the Versace runway during Milan Fashion Week with other supermodel legends, Cindy Crawford doesn't actually model any more. She spends far more time repping for her (literal) model children, Kaia and Presley. Of course, as a fashion legend, Cindy still finds herself in front of paparazzi cameras quite frequently. This year, she's been invited to sit front row at runway shows the world over, regardless of whether her kids are walking in them

2017-10-16 13:05:06
`
33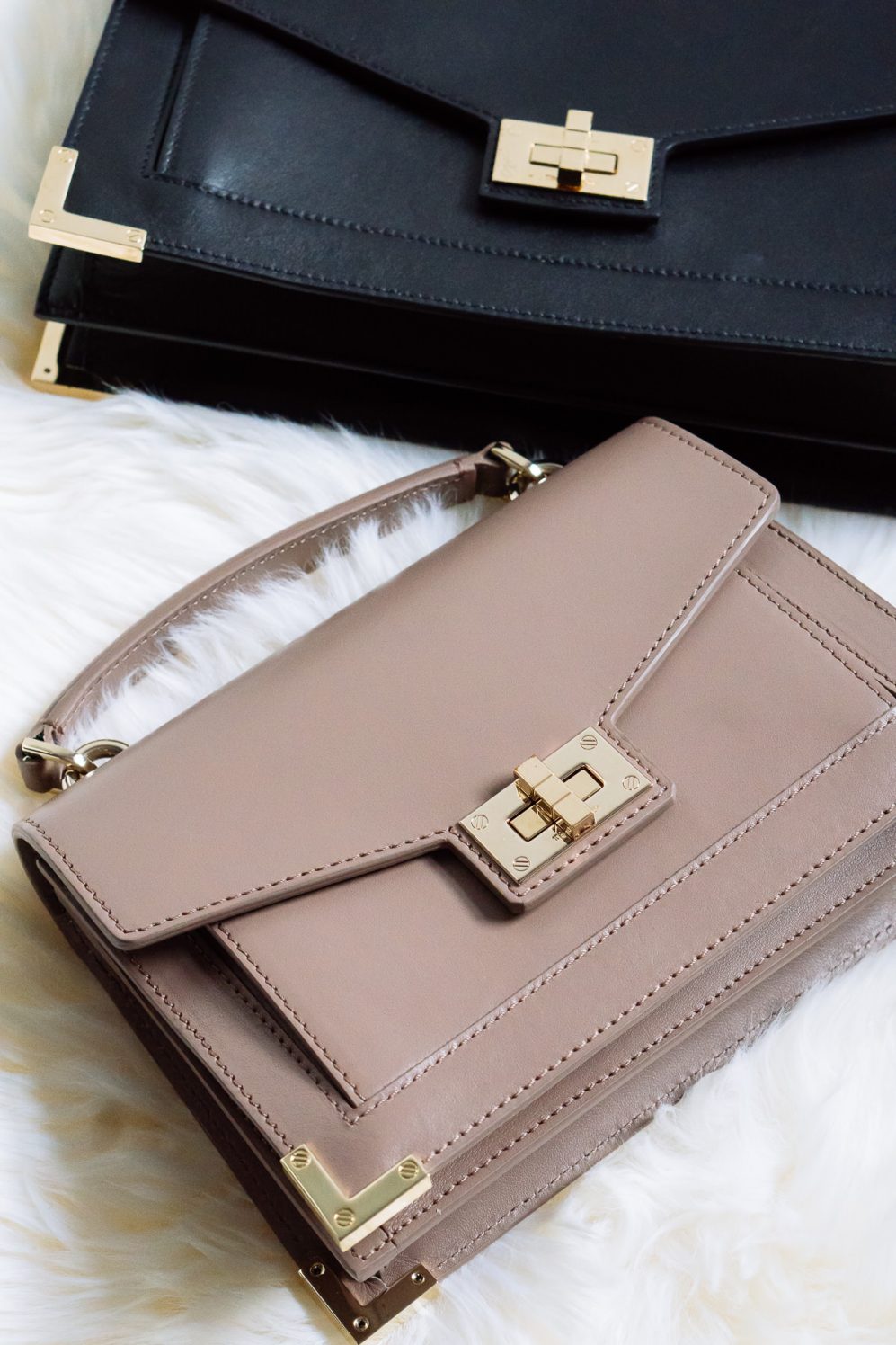 Introducing: The Emily Bag By The Kooples
Over the summer, I heard that The Kooples was releasing a line of handbags designed by model and social media superstar Emily Ratajowski, or @emrata, as you may know her on Instagram. I've always loved The Kooples for their effortlessly cool pieces and downtown vibe, and if you're looking for a person who fits the same mold, model/muse Emily Ratajowski is your girl. The French label approached Emily to collaborate on a handbag collection, and here we have it: the result. The Emily Ba

2017-10-13 19:00:17
`
50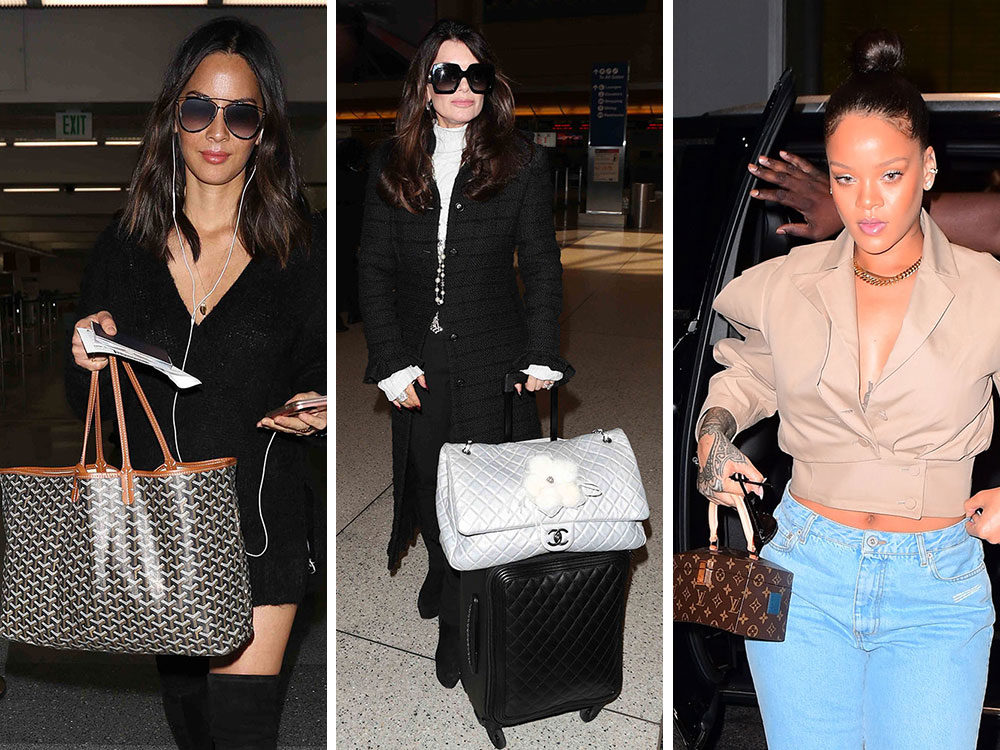 Celebs are Launching Fashion Lines and Hanging Out Without You with Bags from The Row, Chanel and Gucci
You were probably not invited to grab a green juice/be a plus one/jet off to a scenic locale on behalf of a Bravo reality series with your favorite celeb this week, but don't worry: We still have the intel on their handbag picks. And they're quite good. So let these gorgeous designer bags soften the blow of being looked over for celeb friendship duty for the umpteenth year in a row, as it does for me. You may not be with them in person, but you're their forever hype man (or wom

2017-10-13 15:56:55
`
112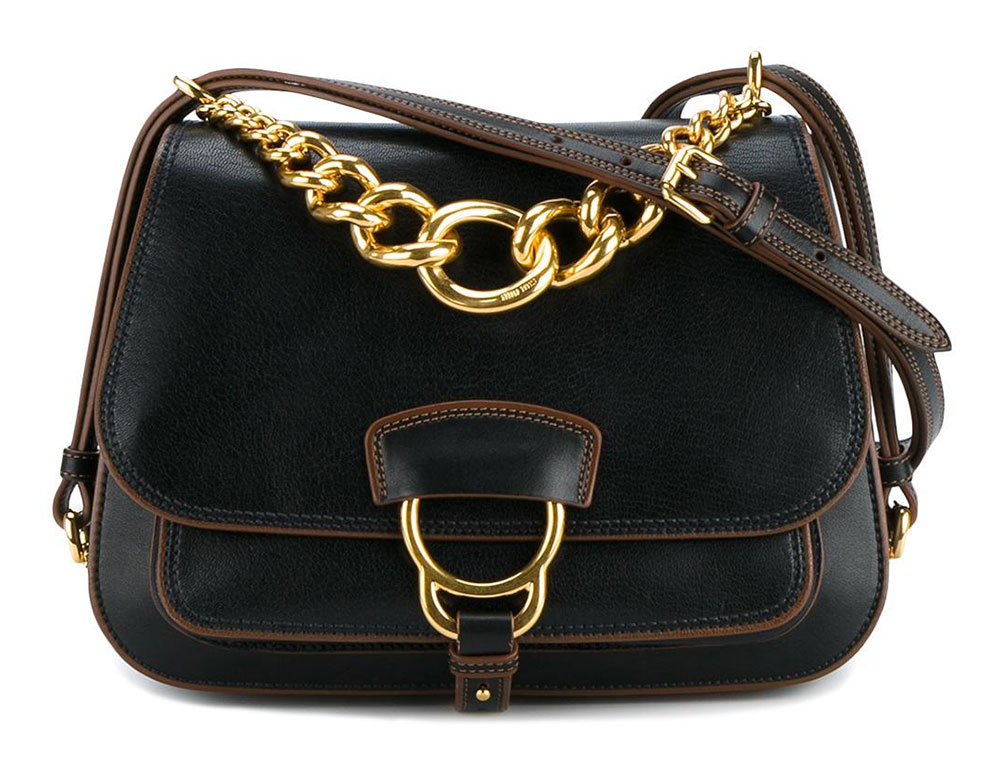 The 15 Best Bag Deals for the Weekend of October 13
Readers, hello. We have reached the end of yet another long, strange week of 2017, and it's time to ease into a couple days of leisure with our customary round of the best discounted designer bags on this here internet we call home. We've got a fine group this week, including some Miu Miu bags we don't frequently see in sale sections any time of year, so we encourage you to check out what's happening below.

2017-10-13 13:00:52
`
75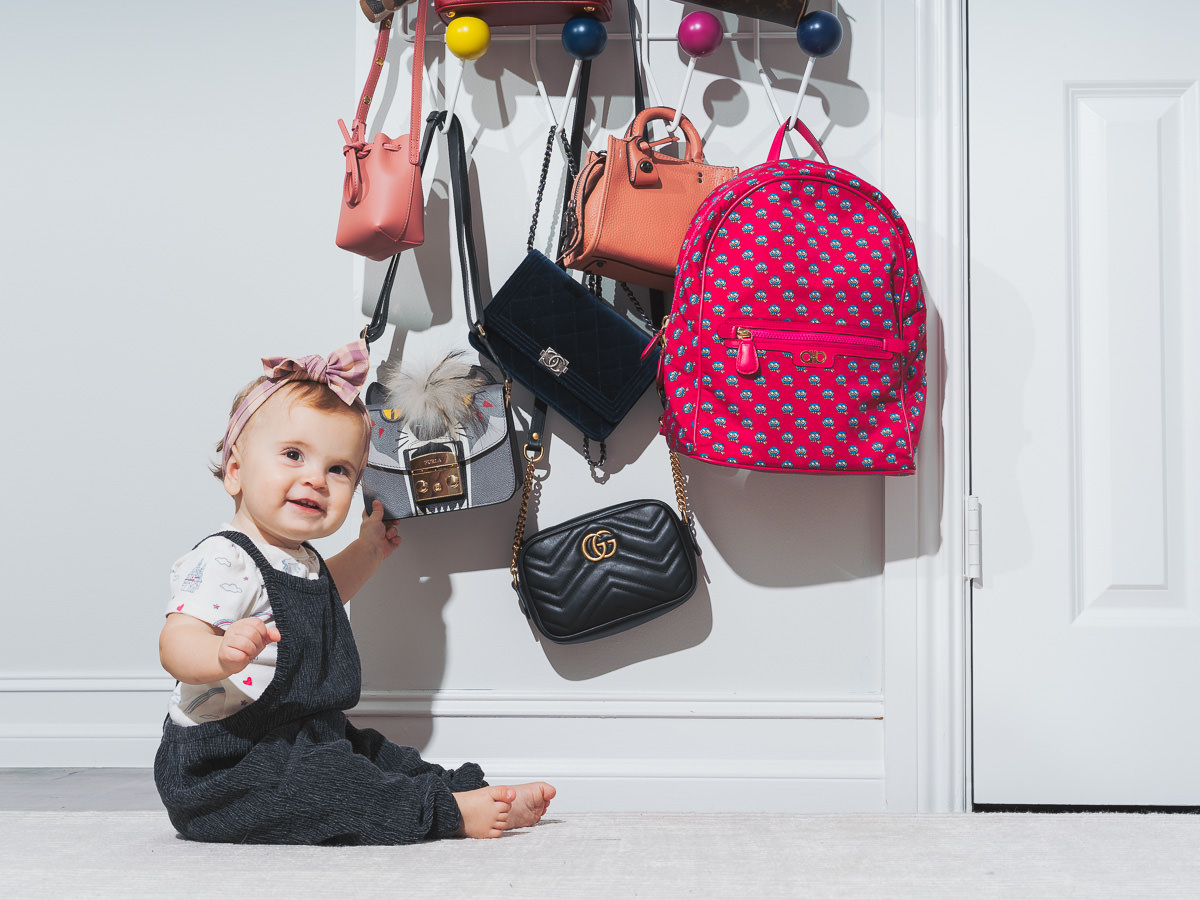 When I announced that I was pregnant with Millie, I did so with a mini Louis Vuitton bag. In fact, I bought that bag for Millie long before I was pregnant with her and without knowing if I'd ever have a little girl. I love having a daughter, I love being able to watch her personality show, and I look forward to sharing my love for bags with her. It's important to me that Millie knows that handbags hold such a special place in her mama and dada's life. After all, we started a bu

2017-10-12 19:49:02
`
33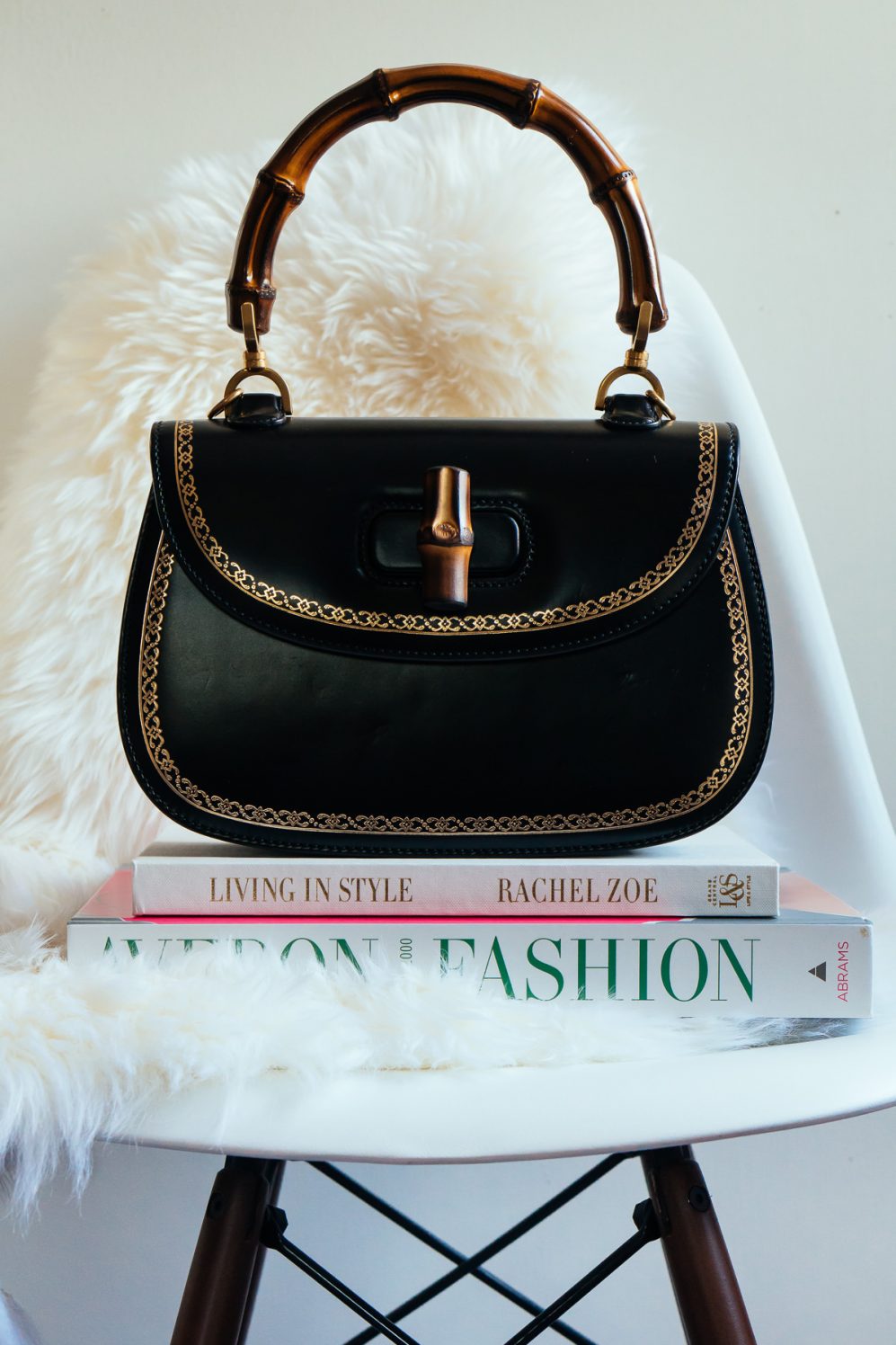 Loving Lately: Gucci's Bamboo Classic Frame Top Handle Bag
Way back in February, we brought you a first look at Gucci's Fall 2017 bags. Alessandro Michele dipped into the Gucci archives and relied heavily on the brand's signature bamboo detailing for this collection. While I would have never seen myself loving one of these bags, when I got my hands on this little black beauty, I fell hard. Gucci's Bamboo Classic Frame Top Handle Bag is a show-stopper. Crafted in glossy black leather with stunning gold-printed detailing and the brand

2017-10-12 17:58:24
`
14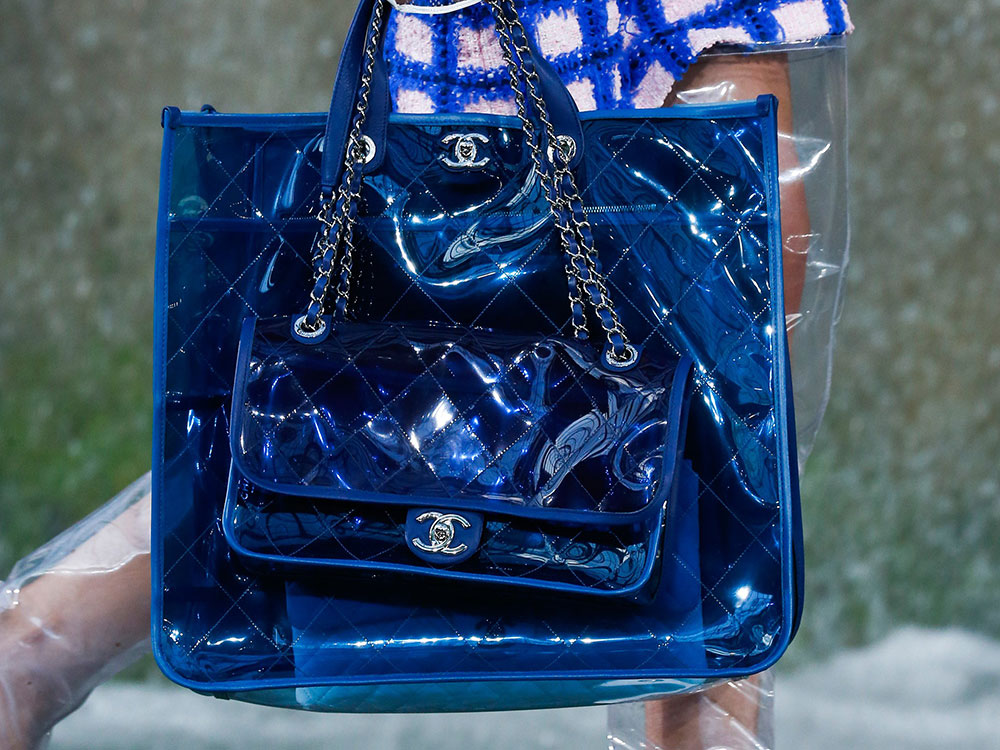 There Sure Were a Lot of See-Through Bags on the Spring 2018 Runways
The central function of a handbag is to hold a bunch of stuff you generally don't want to be seen at all times in a neat, easily accessible, stylish bundle. In its own way, bags provide their carriers with a little bit of cover: with a good bag, it's still possible to look poised and polished, even if opening your purse would reveal a yawning pit of loose receipts, peppermints and maybe a stray tampon. Bags are plausible deniability in accessory form, or at least they are until you t

2017-10-12 13:00:47
`
65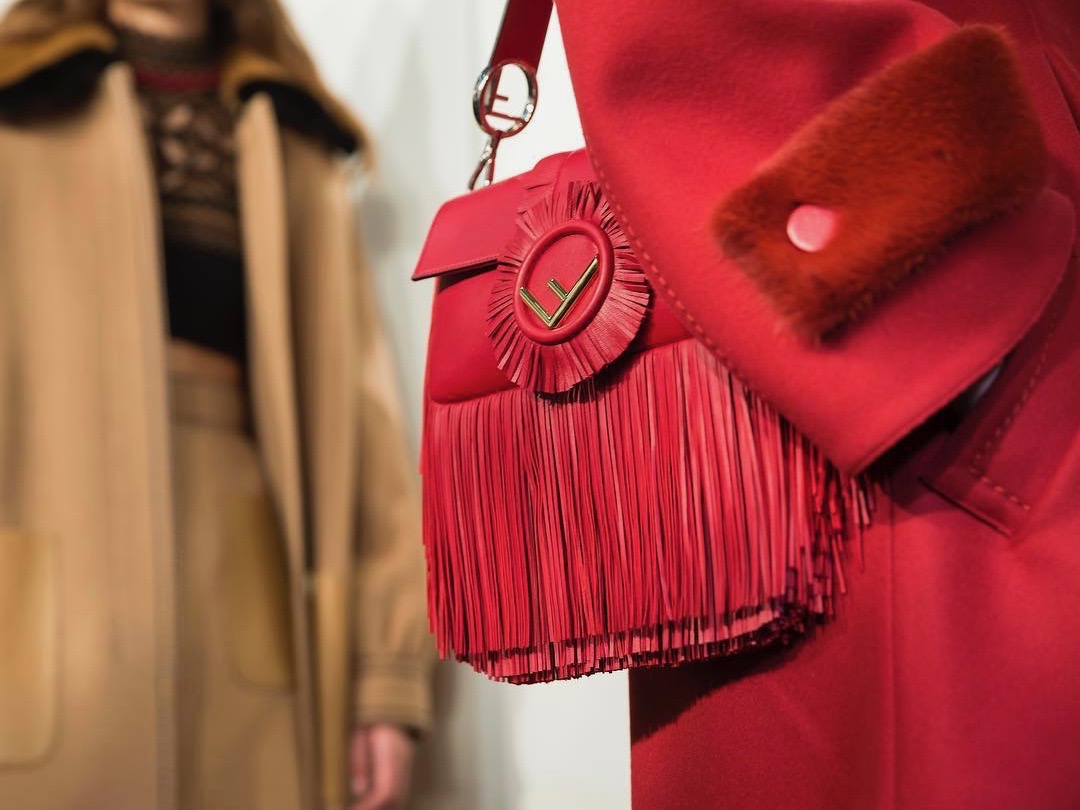 Check Out the Best National Handbag Day 2017 Instagram Bag Pics!
National Handbag Day 2017: you came, you saw and you conquered! This was my very first NHD as part of the PurseBlog team, and while this holiday has naturally been on my radar since its inception (PurseBlog founded NHD back in 2013!), it was really cool to watch everything happening in real time as part of PurseBlog! You guys celebrated with us all day, and with #nationalhandbagday trending on Instagram, there was just so much to see. I spent the day perusing our hashtag and taking it all in.

2017-10-11 19:13:11
`
71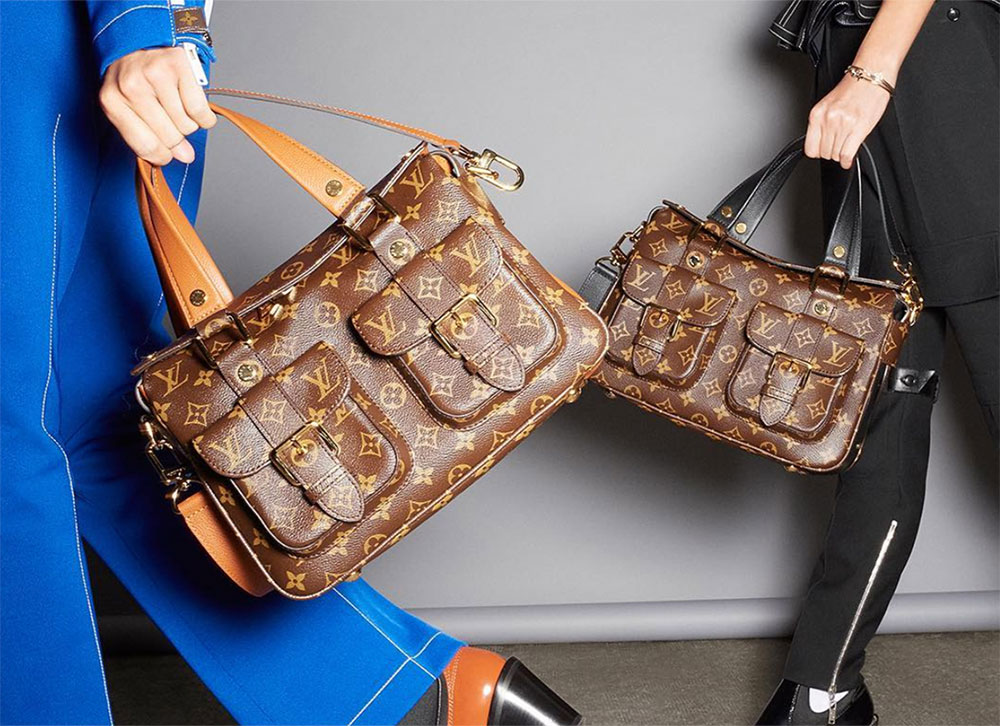 Louis Vuitton Has Relaunched the Manhattan Bag with a Whole New Look
I remember the original Louis Vuitton Manhattan Bag very distinctly. It came out in 2005 to much fanfare (it was carried by Uma Thurman in the brand's ad campaign) and consumer interest and reigned atop the Louis Vuitton monogram empire for years thereafter. 2006 was the year that I started putting away enough money to treat myself to an occasional fancy bag from the profits of my college job, and if you were an accessories shopper back then, there's no way you didn't see and a

2017-10-11 16:00:49
`
80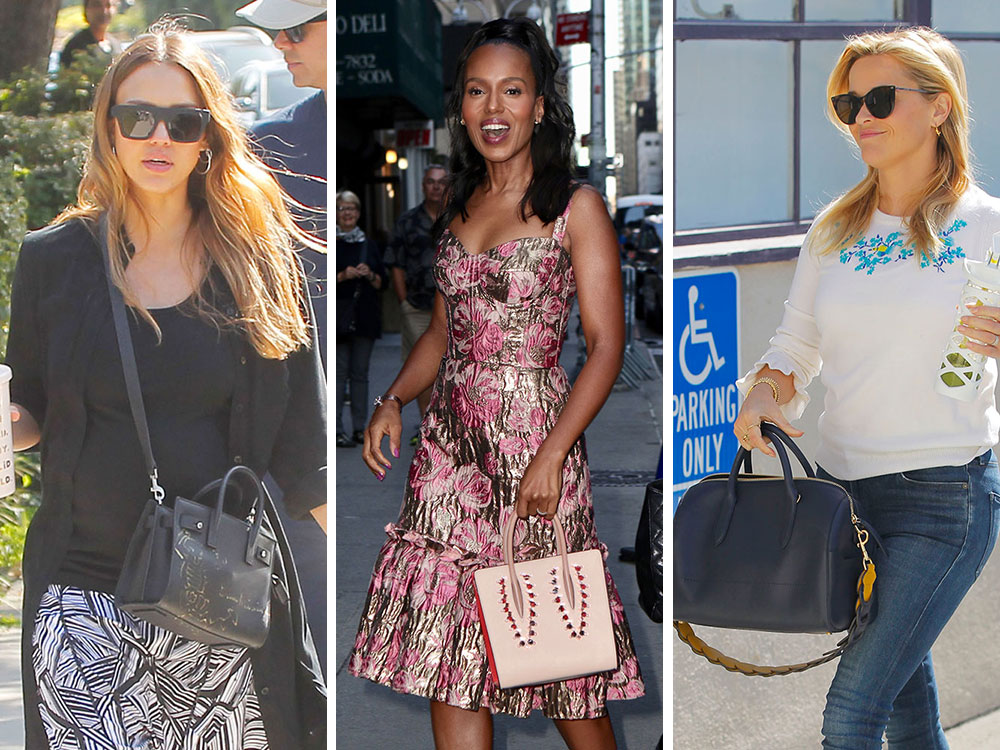 Kerry Washington and Reese Witherspoon Have New Bags, Need We Say More?
We're about two weeks into the new onslaught of fall television programming, which definitely accounts for the multiple appearances Kerry Washington makes in this week's celebrity handbag round-up. As for all the other stars from film, music, television, and whatever: Well, we're just so glad they wandered through. As promised, Kerry and Reese have new handbags to show off this week, and I'm confident you can't even begin to guess what they are.

2017-10-11 13:20:48
`
74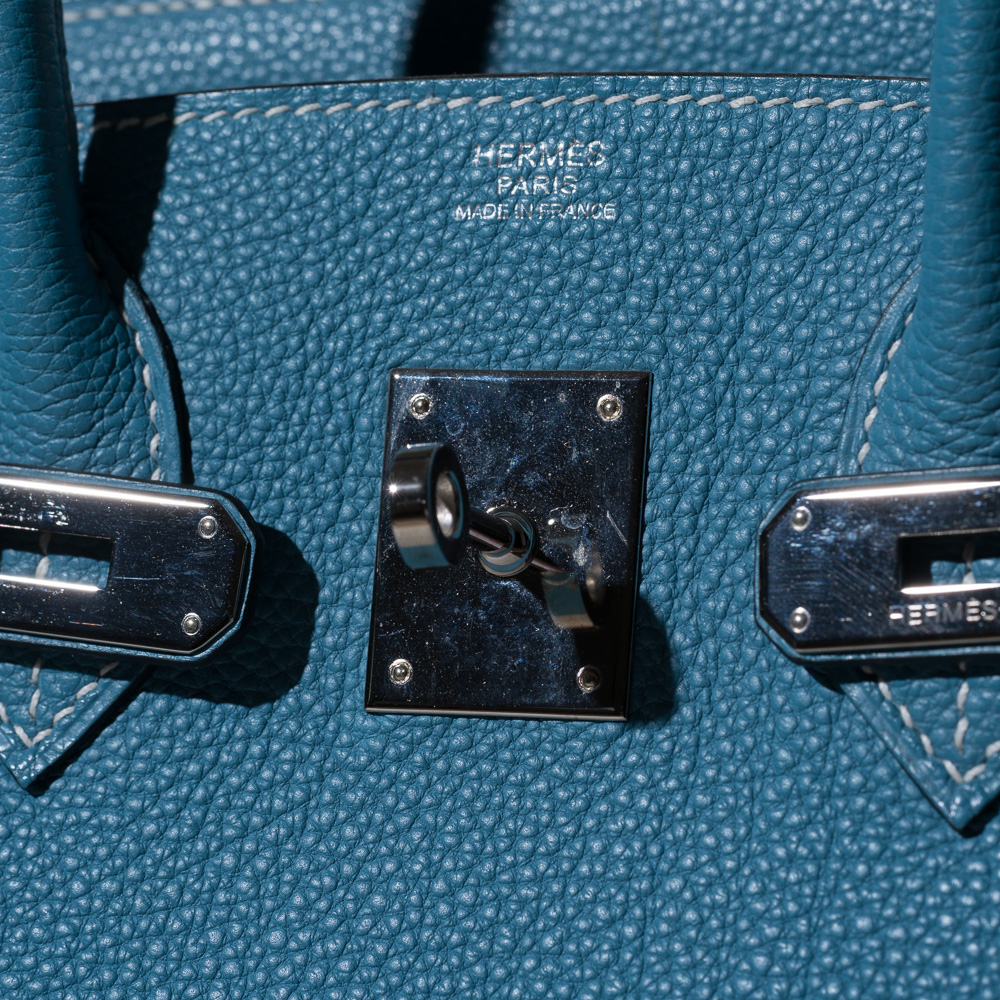 Buying a Bag Doesn't Always Bring Joy; One Time, It Made Me Sick
When I started to love handbags, I was young—probably around ten—and that's when I first remember noticing them on moms. I would study the moms at school drop-off and pick-up and began recognizing different bags, but this wasn't something I learned from my own mom. She had four young kids and a crazy schedule as she took us everywhere and anywhere (a feat that, to this day, I do not understand), and she wasn't a huge fashion fanatic. I found it easy to learn about brands at...

2017-10-11 00:16:27
`
64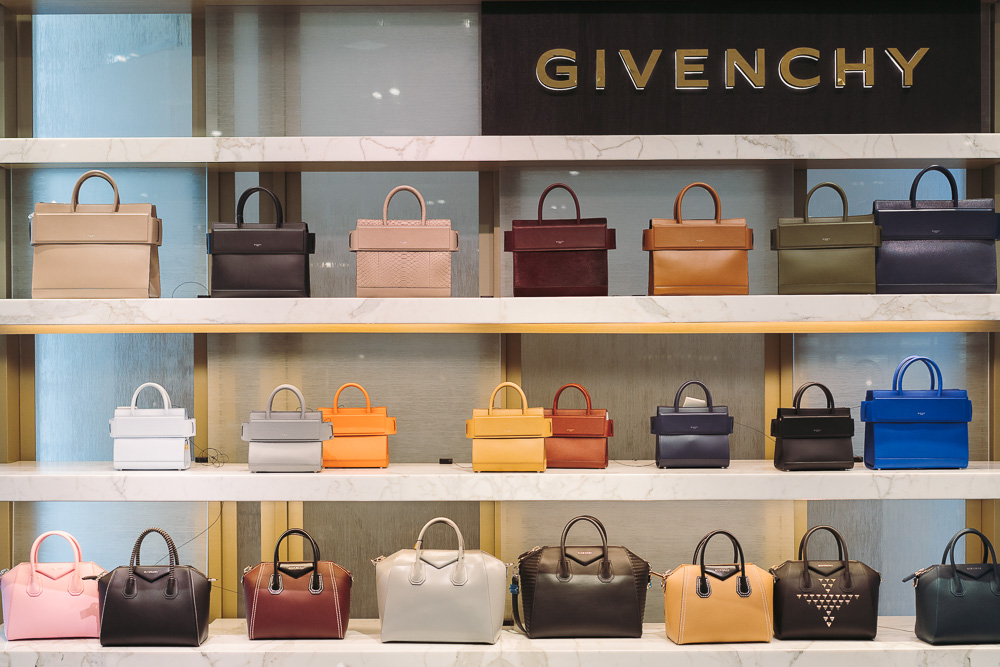 Giveaway: Win a $1,000 Neiman Marcus Gift Card for National Handbag Day
It's hard to believe that it's been five years since we founded National Handbag Day, but let's be honest, when you run sites like PurseBlog and PurseForum, every day is National Handbag Day! My love of bags started when I was really young, both noticing bags on people I saw while out with my parents, as well as spending my weekends in the mall perusing stores like Neiman Marcus. I'm a Neiman Marcus girl. There's a store a few miles from my house that I run into oft

2017-10-10 19:09:40
`
45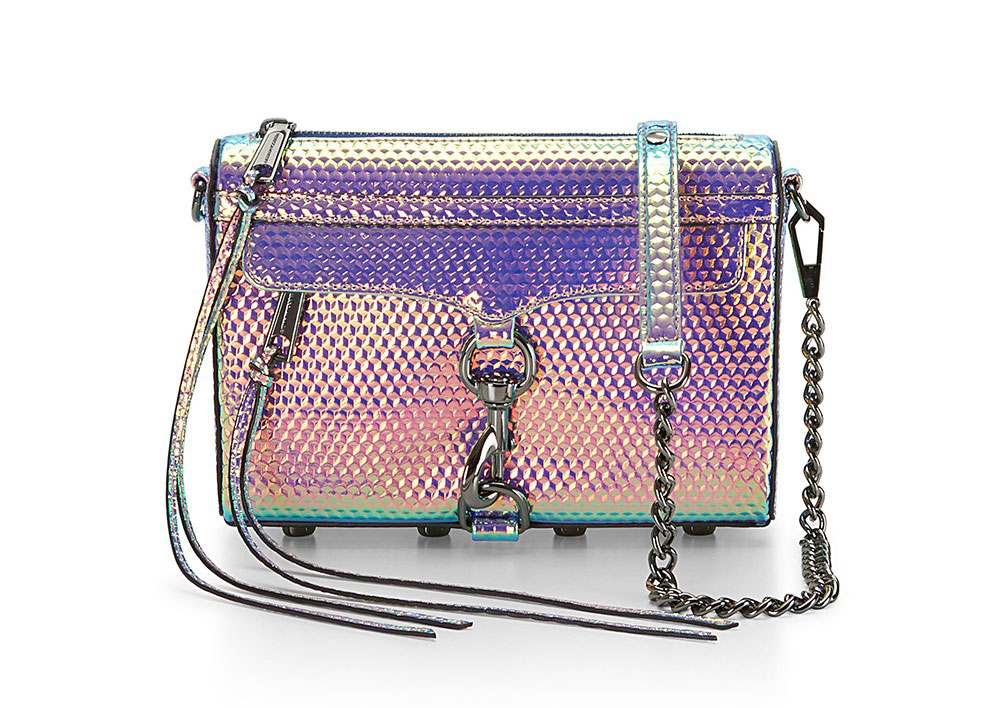 Celebrate National Handbag Day with 10 Rebecca Minkoff Bags for Any Occasion + 25% Off!
Today is our 5th Annual National Handbag Day, and you know what that means: it's time to celebrate the special place our daily carries have in our lives! One of our favorite things about bags is that, no matter what we're doing or where we're going, we've always got at least one with us. They're our constant companions, and that's why leading designers like Rebecca Minkoff think about how to outfit us with the best bags for all parts of our lives. Our story wi

2017-10-10 17:09:39
`
54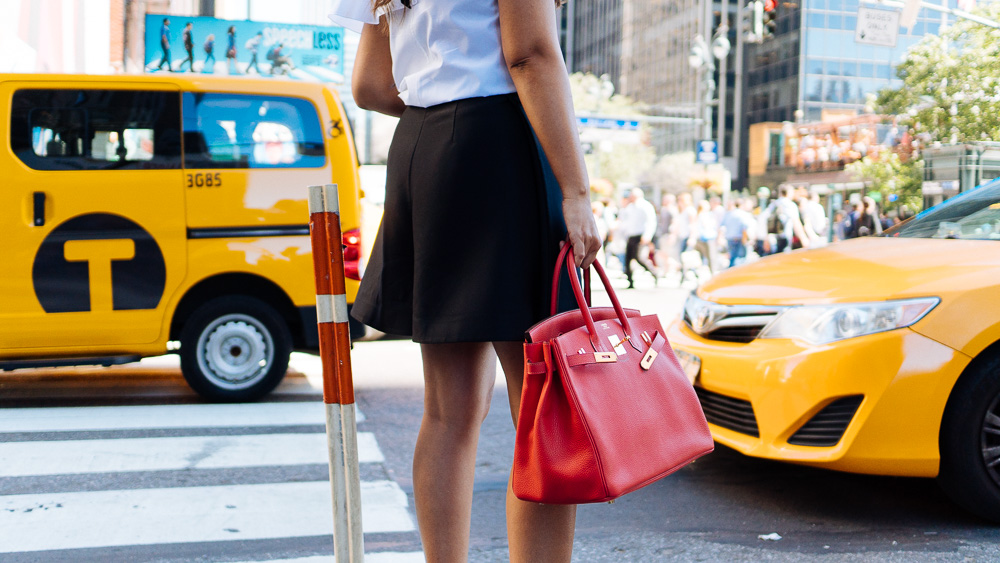 National Handbag Day: True Stories of How Real Shoppers Scored Their Very First Hermès Birkins
In general, it's not hard to buy designer bags as long as you have some way to pay for them. Fashion goes to great lengths to put on airs of exclusivity and rarity, but in reality, most of them have to sell a lot of consumer-friendly products in order to stay profitable. For almost all of them, actual clothes don't cut it, so bags, shoes and other accessories are incredibly important, and that means they have to be available to buy in large quantities. The most famous exception to th

2017-10-10 14:30:12
`
25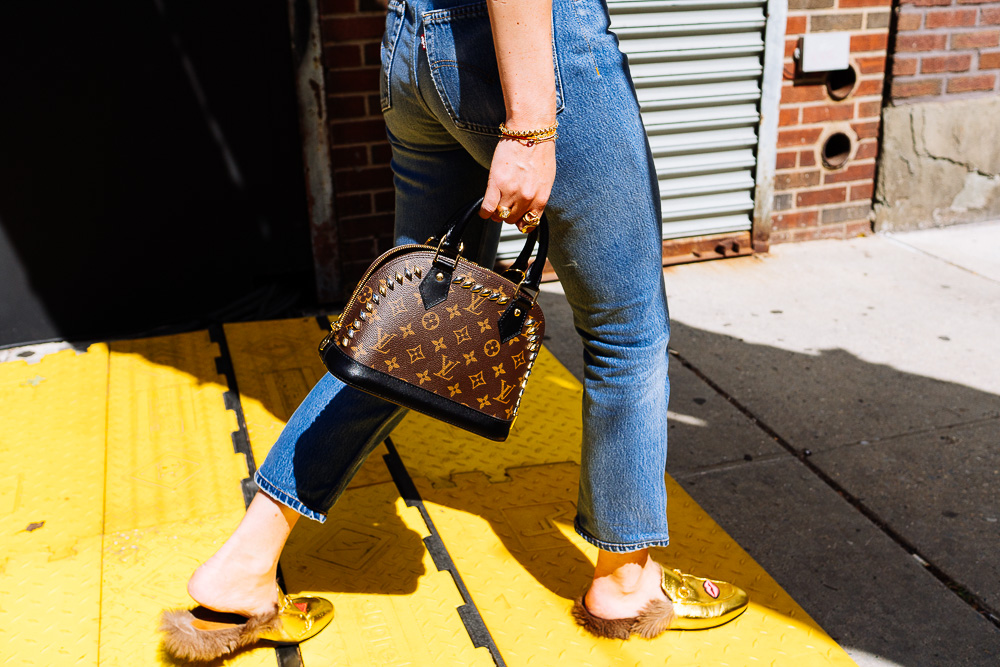 Celebrate the 5th Annual National Handbag Day With Us!
Today is the day! We've finally made it to our very own National Handbag Day 2017. Back in 2013, we founded this holiday in order to give us and our faithful readers an opportunity to celebrate our love of bags and the central roles they play in our daily lives. Handbags are fun accessories to carry and collect, sure, but they're also more than that: bags carry our most precious things, make our lives easier, and provide a little comfort when our days take a turn. We hope you'

2017-10-10 13:27:59
`
38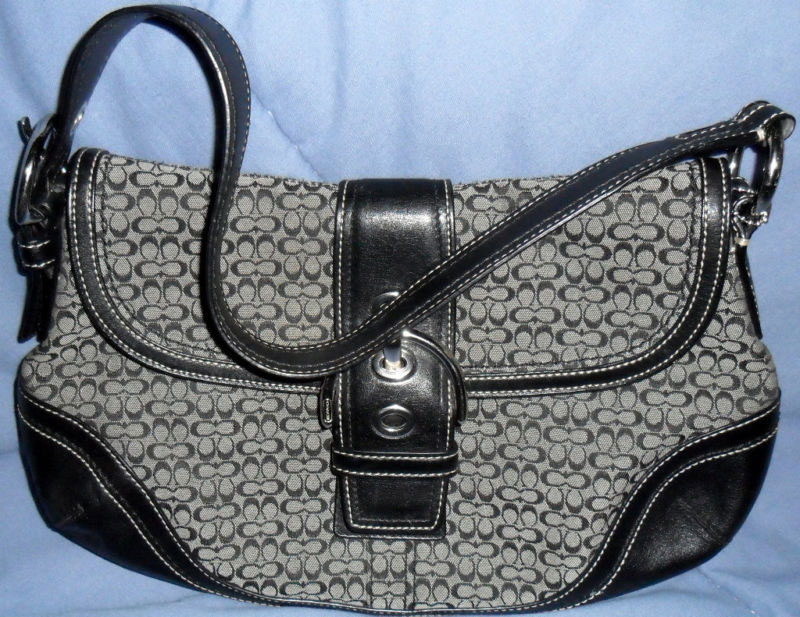 National Handbag Day: How'd You Get Your First Designer Bag?
As most of you are likely well aware by now, we're celebrating our 5th Annual National Handbag Day tomorrow, October 10, and that means several things: some special treats for you guys, some special stuff from us, and a whole lot of celebrating the central role that our bags and the things we carry in them have in our wardrobes and our lives. For most of us, there was a turning point at which we became Bag People who are inclined to read (and work for!) a website dedicated to a love of acc

2017-10-09 19:00:59
`
112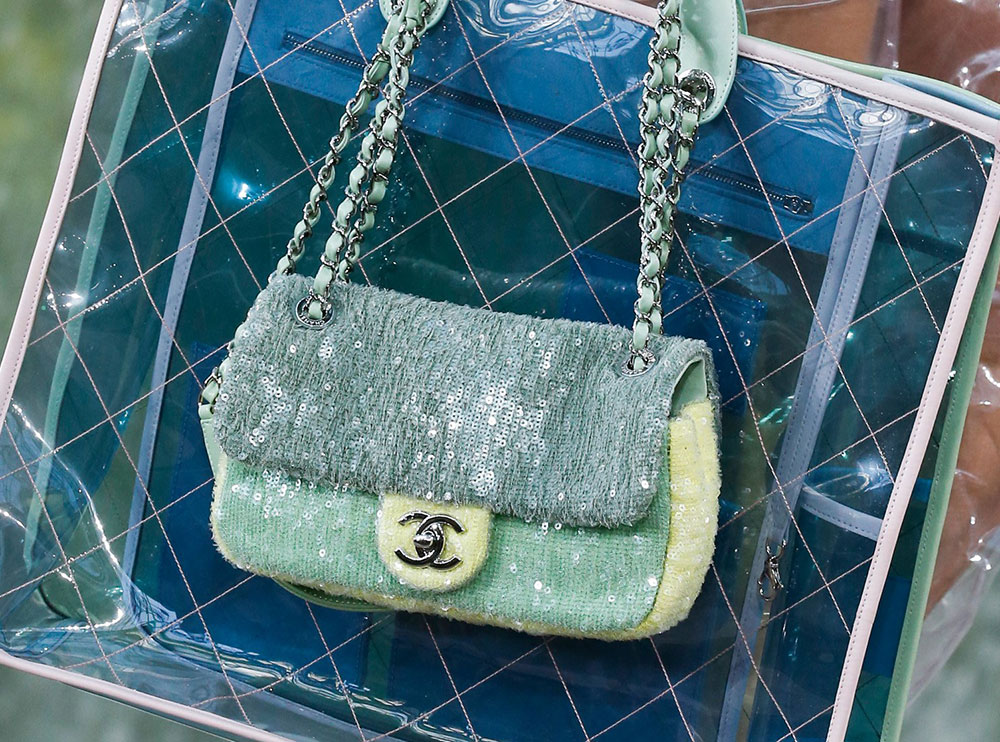 The 20 Best Runway Bags of Paris Fashion Week Spring 2018
There's no logical reason that New York, London and Milan can't turn out leather goods as impressive as those that we consistently find on the runways of Paris. Several brands in Milan equal what comes out of the French capital, but the field there just isn't as deep; everywhere you turned at Paris Fashion Week Spring 2018, there was another show with another run of obsession-worthy accessories. We only got to cover a couple of the season's collections in depth, but belo

2017-10-09 16:00:52
`
67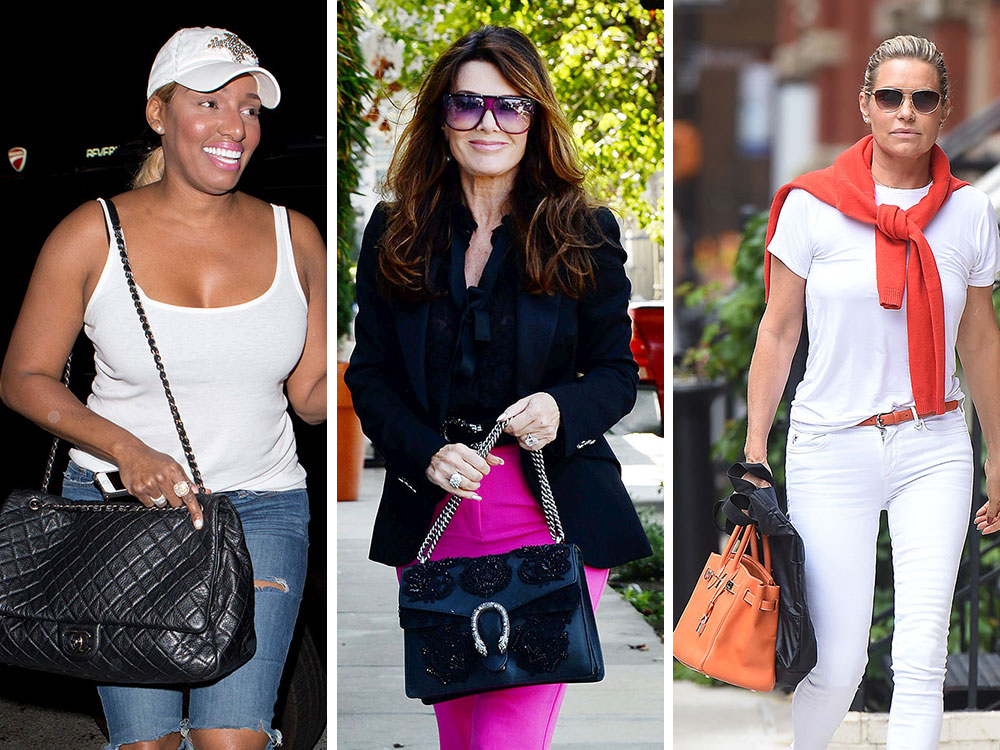 It's Time to Catch Up on What the Real Housewives are Carrying
The Real Housewives have been in the news a lot lately, and mostly for positive, not-at-all salacious reasons! And while people should absolutely be given props for using their means and influence to get much-needed supplies to hurricane victims (kudos, ladies!), this is still a blog about handbags. And to that end, here are some of our recent Real Housewives bag pick faves.

2017-10-09 13:13:19
`
115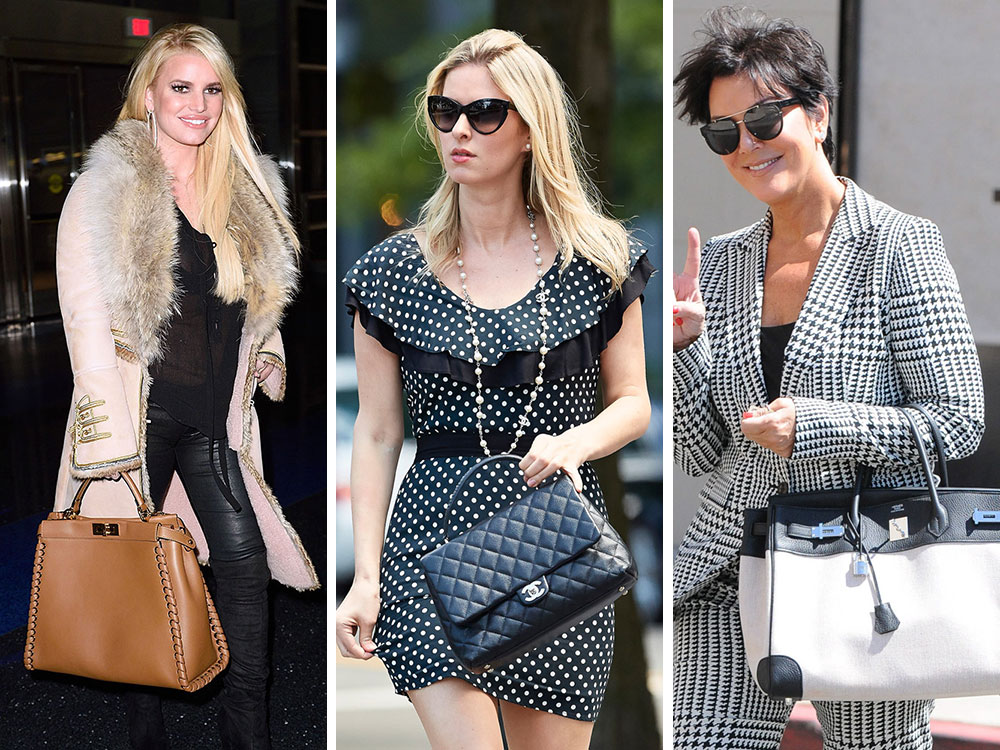 National Handbag Day 2017: Counting Down the 10 Best Celebrity Bag Collections We've Ever Seen
This coming Tuesday, October 10, is our 6th Annual National Handbag Day, and you know what that means: we're celebrating and preparing a lot of fun things for you! Today, that means taking a deep dive into the world of jaw-dropping celebrity handbag collections. We love looking at celebrity bags because, believe it or not, they're often pretty relatable. Most of the bagspotting we do is through paparazzi photos, which means that often we're seeing what celebs are carrying in t

2017-10-06 19:36:11
`
68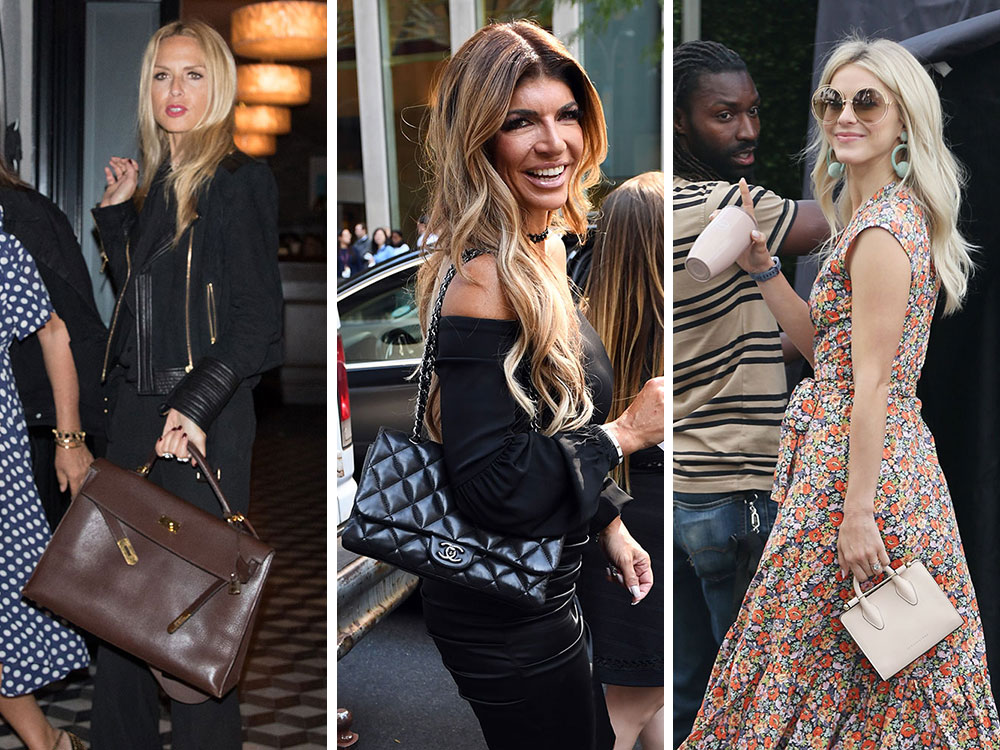 Celebs Hit the Press Circuit with Salvatore Ferragamo, Dior and Chanel
The stars have a lot to promote this week: new films, new books, even bags of their own design! They turned to a wide net of designers to fulfill their handbag needs while making the press rounds, including one that is brand new to PB. There are, of course, plenty of Hermès and Chanel bags, per usual (and maybe even a little more than usual), but wee little minis were equally popular. We're always interested in hearing your take on bags you've never seen before, so pay particular at...

2017-10-06 16:12:09
`
72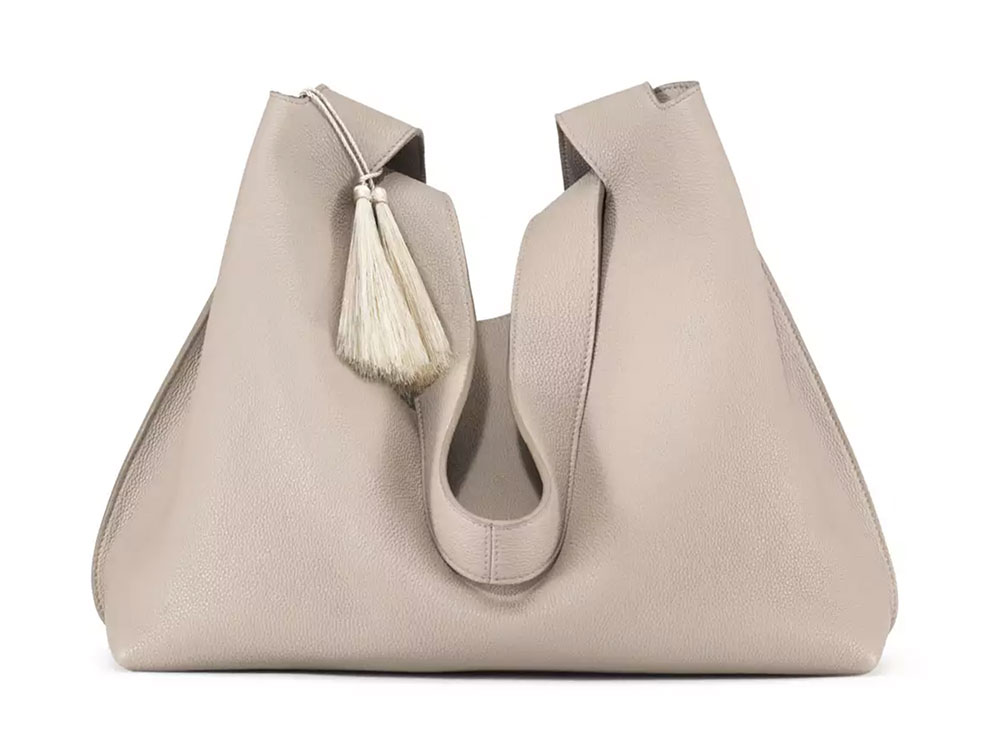 The 12 Best Bag Deals for the Weekend of October 6
Happy Friday, one and all. We've made it to the other side of the Spring 2018 shows, and we're celebrating how we do every Friday: with a fresh round of bag deals for your discount shopping pleasure. As is customary this time of year, we had to dig deep to find the good bags, but digging is our job. Check out our finds below.

2017-10-06 13:00:36
`
48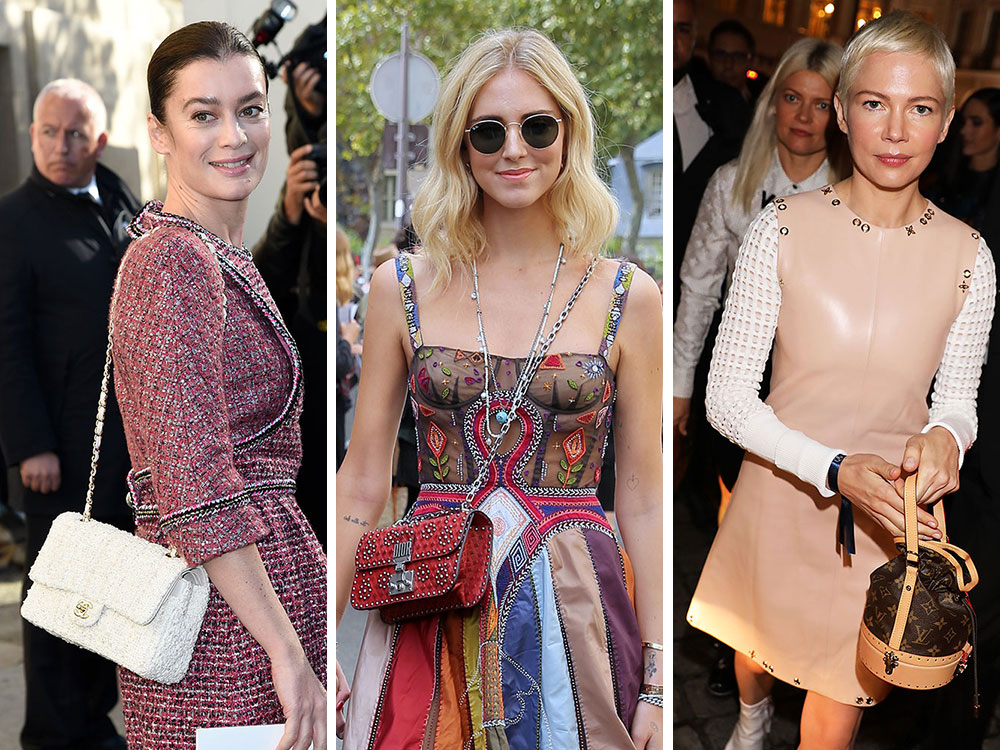 The Many Bags of Paris Fashion Week Spring 2018's Celebrity Attendees
That's a wrap, folks! Another season of shows is in the books, and we've got but two things to do before we wrap up: count down Paris Fashion Week's best runway bags (that's coming Monday) and take a look at which bags the week's most notable attendees carried to the shows (that's right now). Paris Fashion Week is always the best time of the season for street style, and from top-tier Instagram stars to A-list actresses, showgoers didn't disappoint.

2017-10-05 16:21:38
`
22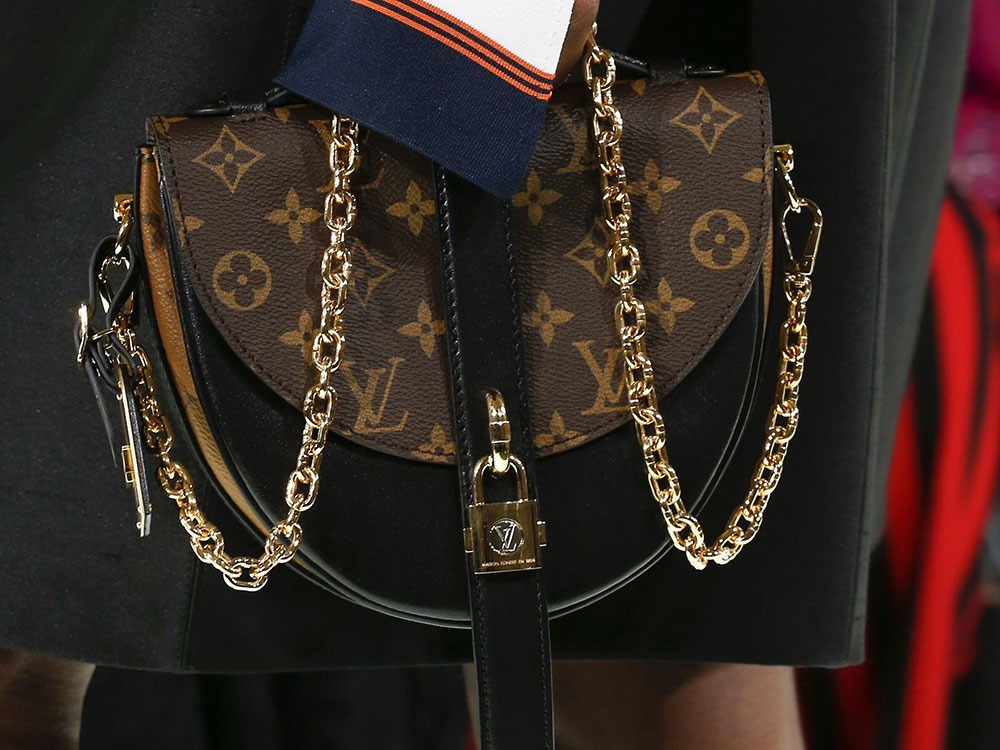 Louis Vuitton's Spring 2018 Runway Bags Went in an Angular, Minimal Direction
It's probably not accurate, on a definitional level, to call any Louis Vuitton collection "minimal." That kind of aesthetic cleanliness is simply not within the brand's visual vocabulary, even if designer Nicolas Ghesquiere has done a lot to pare down some of the more baroque impulses of predecessor Marc Jacobs. The result, which was in full display on the Louis Vuitton Spring 2018 runway in Paris, is a sort of neo-minimalism that lends itself well to modern-looking acces

2017-10-05 13:00:32
`
74
The Best Street Style Bags As Seen On Instagram, Paris Fashion Week Spring 2018 Edition
If you've been following along in the last month, you've seen the very best street style bags from both NYFW and MFW. Sadly, fashion month has come to its inevitable end, but not before our favorite fashion ladies took to the streets of Paris for shows, fittings, parties and more, all with their best bags in tow. Paris Fashion Week, to me, is just so magical, more so than any of the other fashion weeks. I'm not quite sure why. Maybe it's the exclusivity of it all, or may

2017-10-04 19:00:04
`
95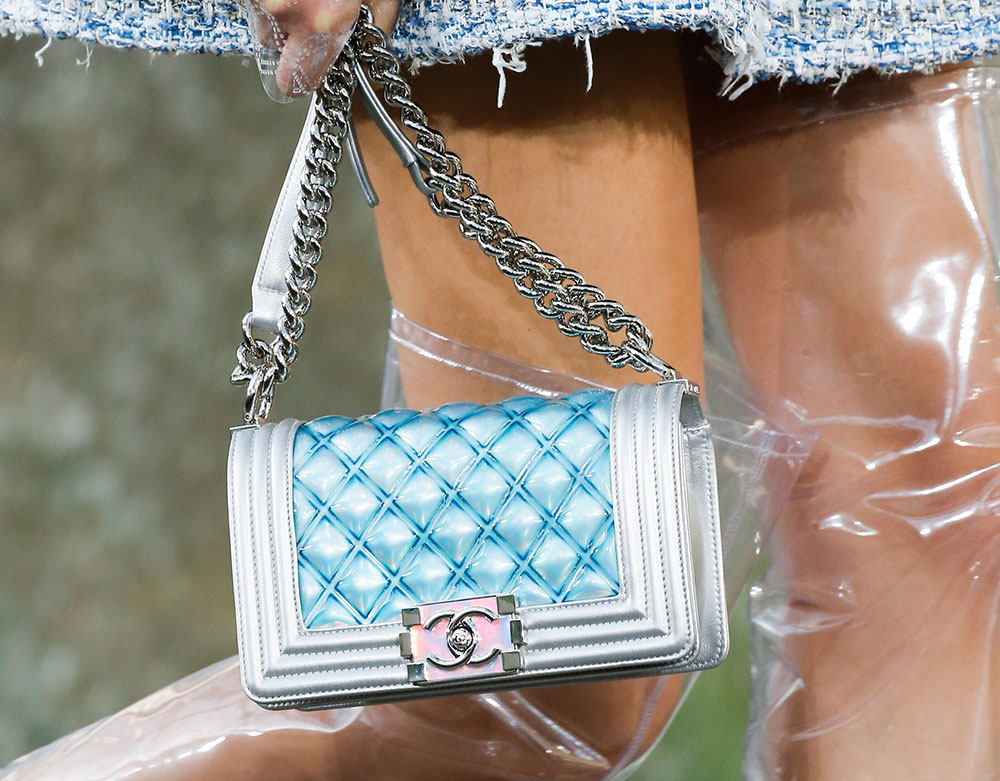 59 Brand New Chanel Bags, Straight From the Brand's Mermaid Blue Spring 2018 Runway in Paris
The most important clue to what you're going to find in any particular Chanel collection is what's happening with the set. Over the years, Chanel has transformed Paris's Grand Palais into everything from a supermarket to a data center to an iceberg, none of which was done to tease out subtle references in the clothing. Karl Lagerfeld hits things right on the nose, aesthetically, and if the set looks like a grocery store, then he's going to give you a handbag wrapped up li

2017-10-04 16:00:33
`
83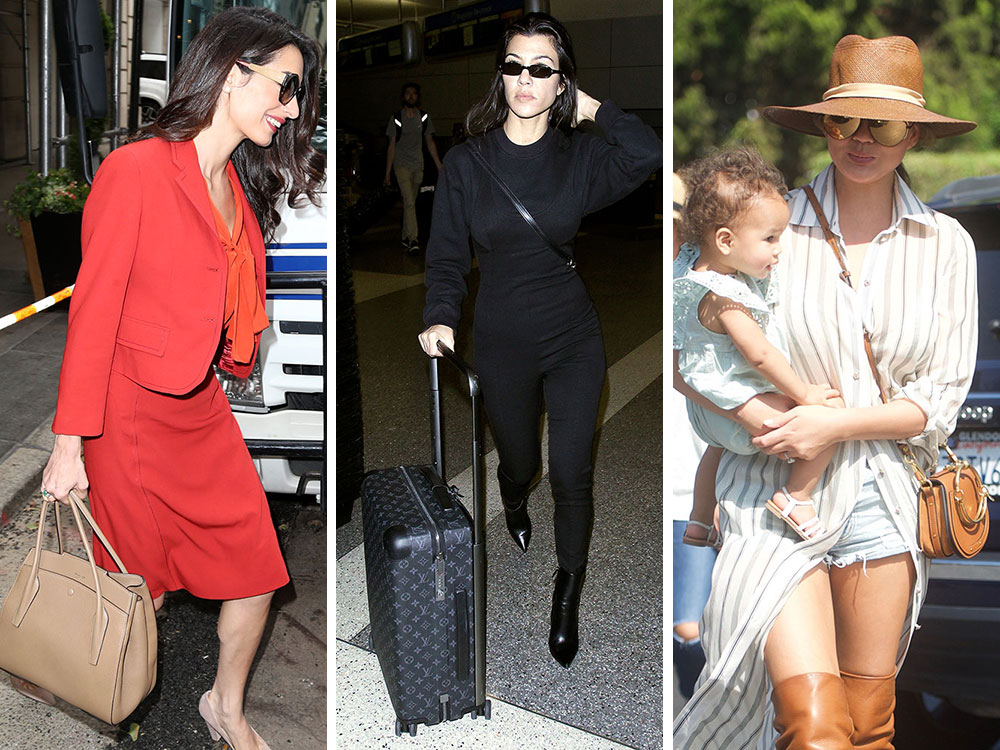 This Week, More New Fall Bags Make Their Way to Celebrity Arms
There's a most pleasing new mix of designers and celebs this week, and practically something for every taste: from boxy, textural totes to fuzzy, slouchy saddle bags and even nylon fanny packs. This first bag pick is one of the more sophisticated picks of the lot, and it could represent something big for Michael Kors. (It certainly has our endorsement.) It's been a while since celebs latched on to any of his new styles, but the tides may have finally turned.

2017-10-04 13:00:02
`
68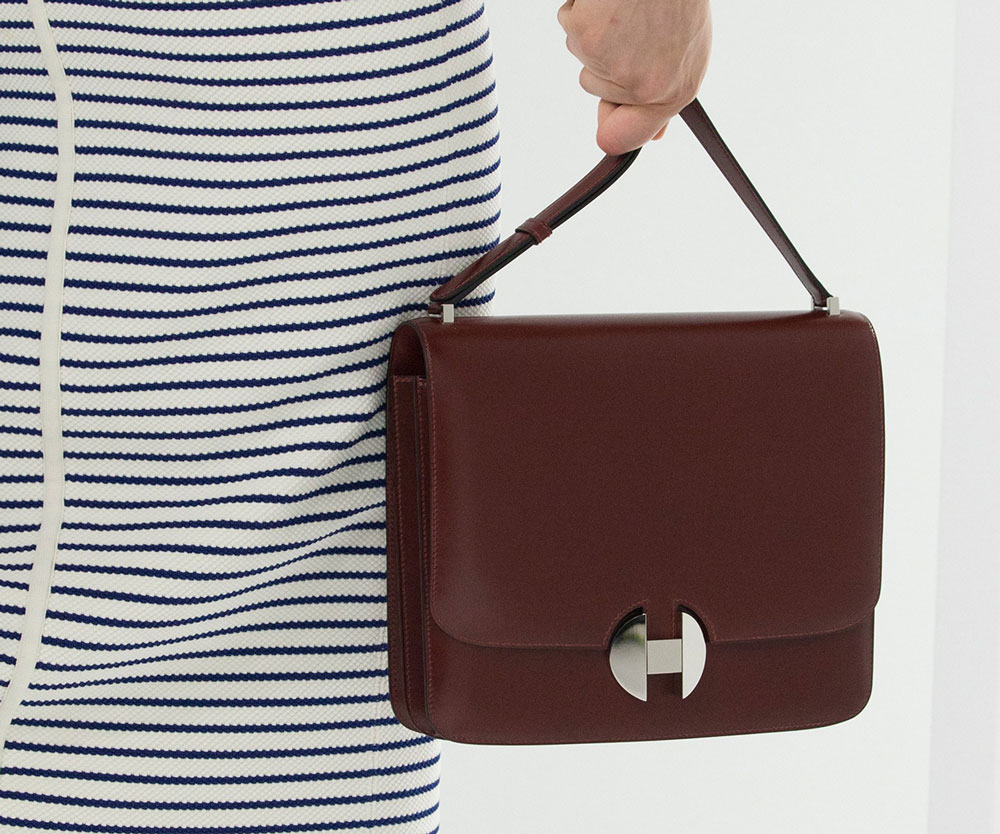 Hermès Focuses on Its Newest Shoulder Bag on the Spring 2018 Runway
At this juncture, Hermès doesn't really need to market its Birkin or Kelly bags. Every consumer of designer fashion in the world is already aware of them and their appeal, and the brand can sell literally as many as it can make. That means they don't appear on the runway that frequently, although some inventive versions did for Resort 2018. In their places, Hermès can focus on gaining traction with its other bags, including occasional debuts, which is what it did on the Hermès Spr...

2017-10-03 16:00:45
`
16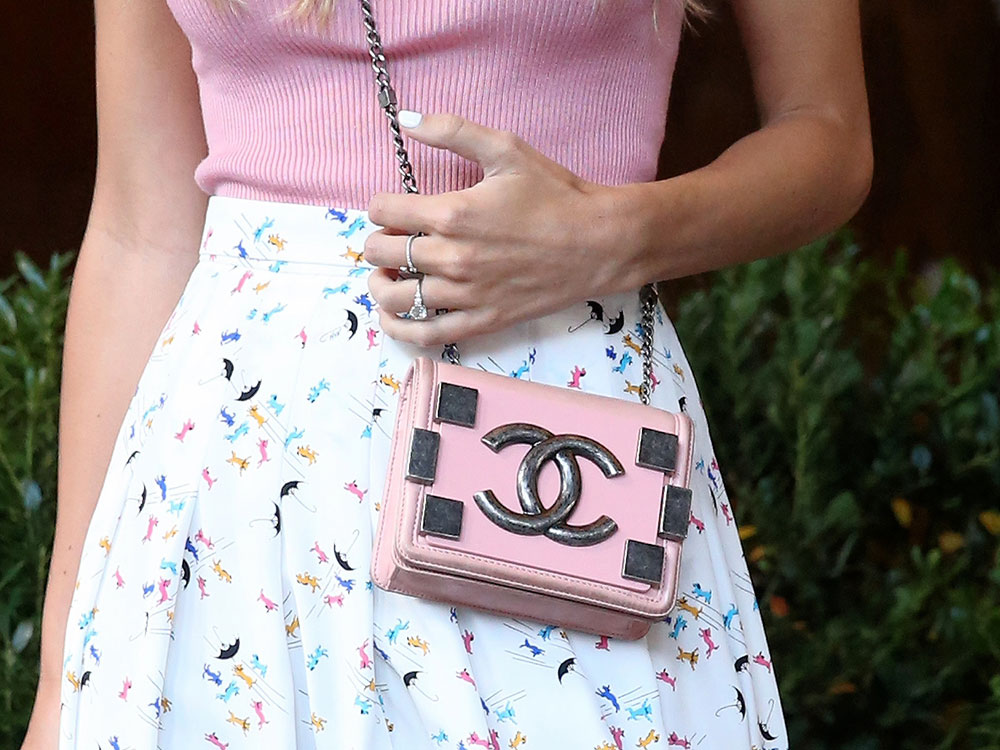 National Handbag Day 2017: The Only Piece of Bag-Shopping Advice You'll Ever Really Need
Both in professional and personal capacities, I'm often asked for shopping advice, particularly when a longtime reader or real-life friend is looking to make a particularly fraught decision about a handbag purchase. I'm always happy to oblige, because giving advice involves two of my main joys in life: passing judgment and the tacit admission that someone thinks I'm often right. Also, I have a very specific pool of knowledge after ten years spent covering the accessories indust

2017-10-03 13:00:21
`
53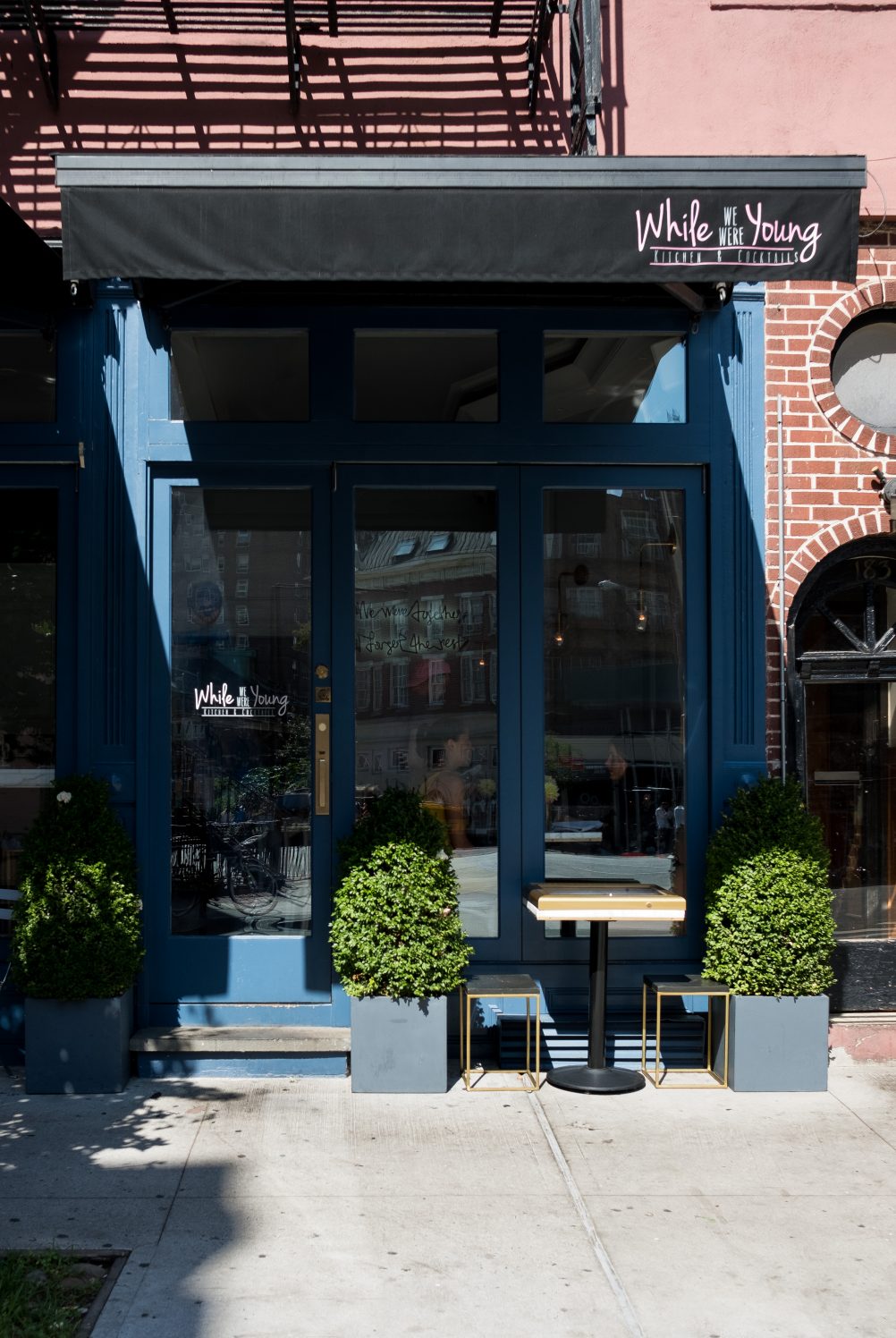 PurseBlog Eats: Brunch Bites With Burberry at While We Were Young
I'll start off by saying that I don't think I've ever been more obsessed with a place before in my life. When I spotted NYC's newest hot spot, While We Were Young, on Instagram a few months back, I was immediately infatuated with the restaurant's stunningly cozy interior and adorably charming facade. I couldn't wait to check it out, so a friend and I stopped by one afternoon back in the spring for a couple of glasses of rose. Looking around, I knew I had to g...

2017-10-02 19:42:25
`
90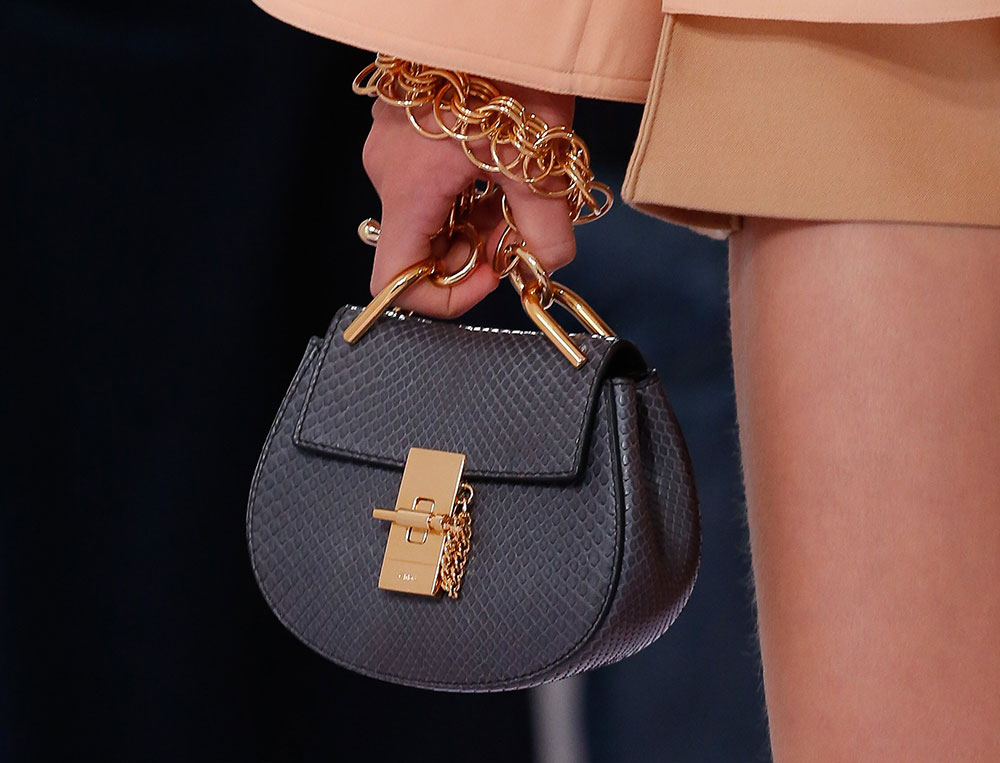 Chloé's New Designer Debuts By Embracing Some Old Favorite Bags on the Runway for Spring 2018
If it ain't broke, don't fix it. That advice is a cliche for a reason: tinkering with something that already works quite well rarely yields improvement, but when you're dealing with a creative enterprise like fashion, it's harder to follow such a practical edict. That's particularly true when a brand changes designers unexpectedly, which was the case for Chloe when celebrated creative director Clare Waight Keller announced she was decamping for Givenchy earlier th...

2017-10-02 16:00:46
`
91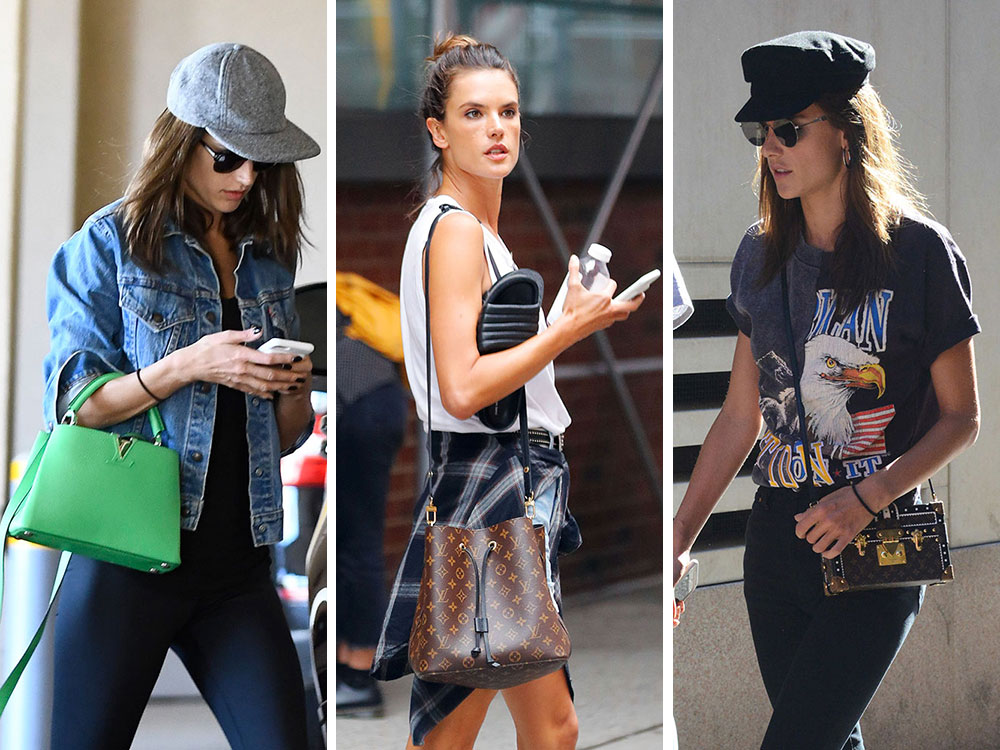 Just Can't Get Enough: Alessandra Ambrosio Loves Her Louis Vuitton Bags
Alessandra Ambrosio is one of our go-to celebrities for great bag pics. She makes our jobs so much easier: she has fantastic taste in handbags, and she's always highly available to paps. We've devoted plenty of blogspace to her in the past, but today we're honing in on her most recent Louis Vuitton purchases. Alessandra has been favoring LV's new Neonoe quite heavily in recent weeks, and when we did a little digging, we found that her last few LV acquisitions have all bee

2017-10-02 13:10:40
`
51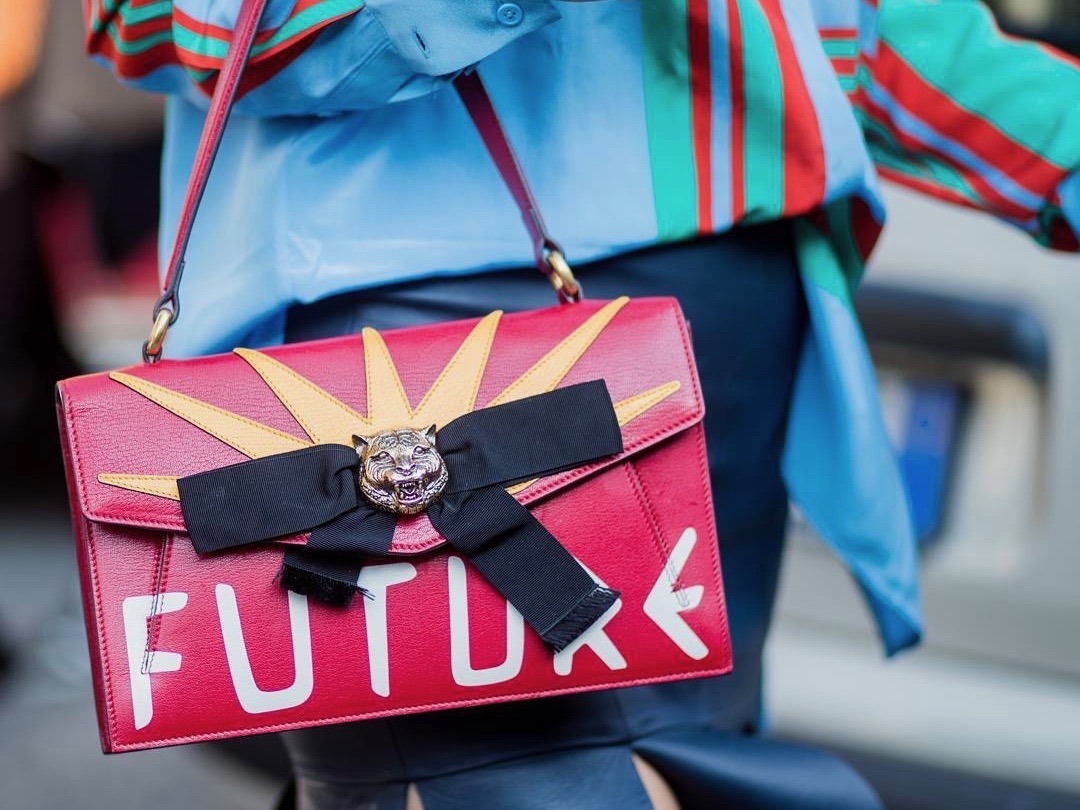 The Best Street Style Bags of Milan Fashion Week Spring 2018, As Seen On Instagram
Fashion month continued this week over in Italy with Milan Fashion Week, and while #MFW might be over, we are still marveling at the endless street style inspiration we saw on our Instagram feeds. The fun thing about fashion month is that each city brings out different style stars, editors and bloggers, and that means a whole new set of street style. We've scrolled and searched the endless snaps and shares from across the pond to bring you the very best street style bags. As promised, we

2017-09-29 19:00:13
`
52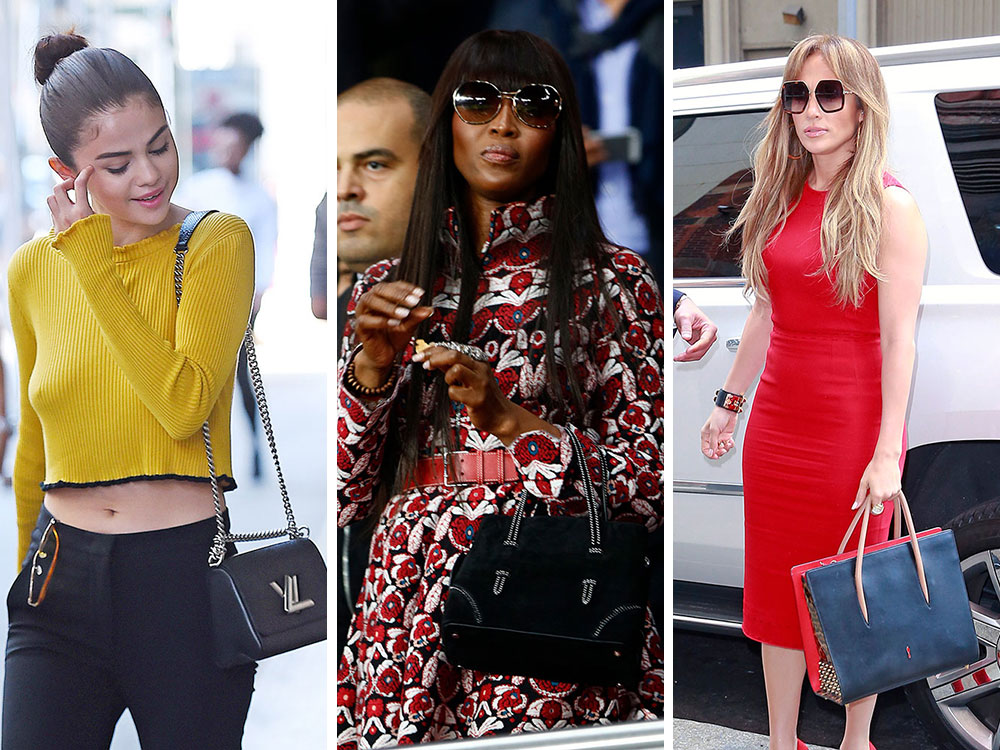 Celebs Flock Through LAX and Rep Their Teams with Bags from Louis Vuitton, Dior and Alaïa
Celebs have clearly had a busy week jet-setting back from Milan after MFW, eating their way around LA's best restaurants, and watching high-profile sporting events in Paris. And they reliably brought fantastic bags along to every venue. Louis Vuitton is the clear favorite once again this week, but there are both some extra affordable and extra opulent bag picks in play. See which one you prefer.

2017-09-29 16:00:38
`
9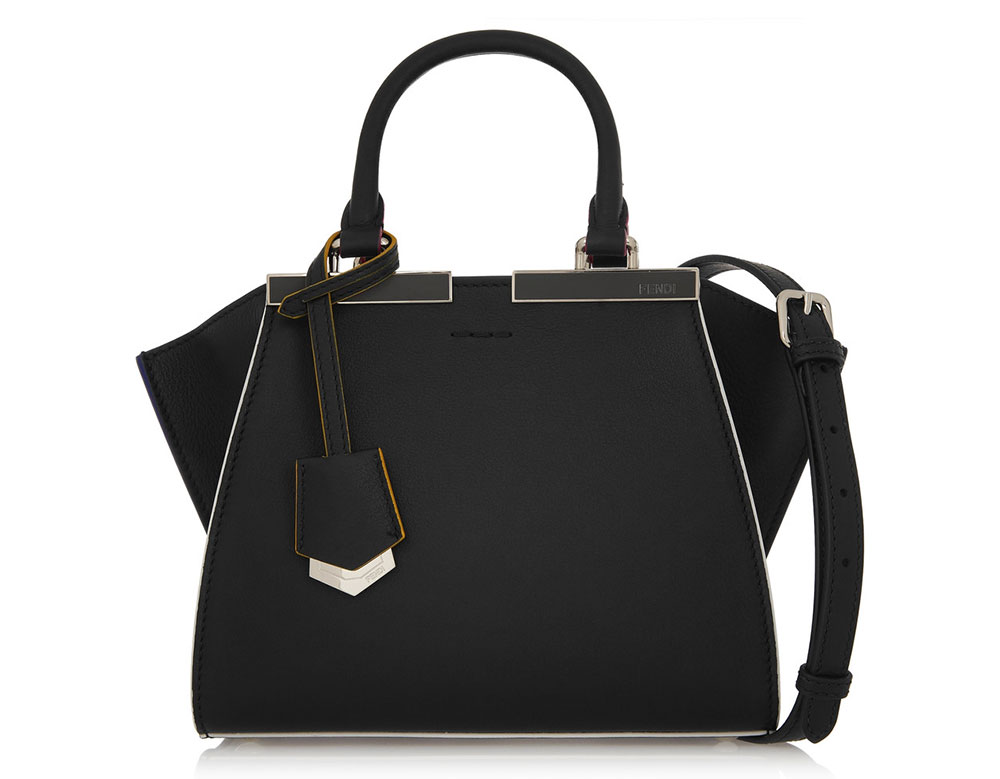 The 12 Best Bag Deals for the Weekend of September 29
I'm going to level with you guys: I'm battling a head cold right now that has been trying to take me down all week, and I'm very glad it's Friday. Luckily, my Friday duties involve me doing something in which I am well-versed: poking around the internet for promising discounts on designer bags. And folks, I've found some. This is traditionally not the best time for markdowns on designer goods, which is why something in particular struck me about this week's c

2017-09-29 13:00:28
`
28