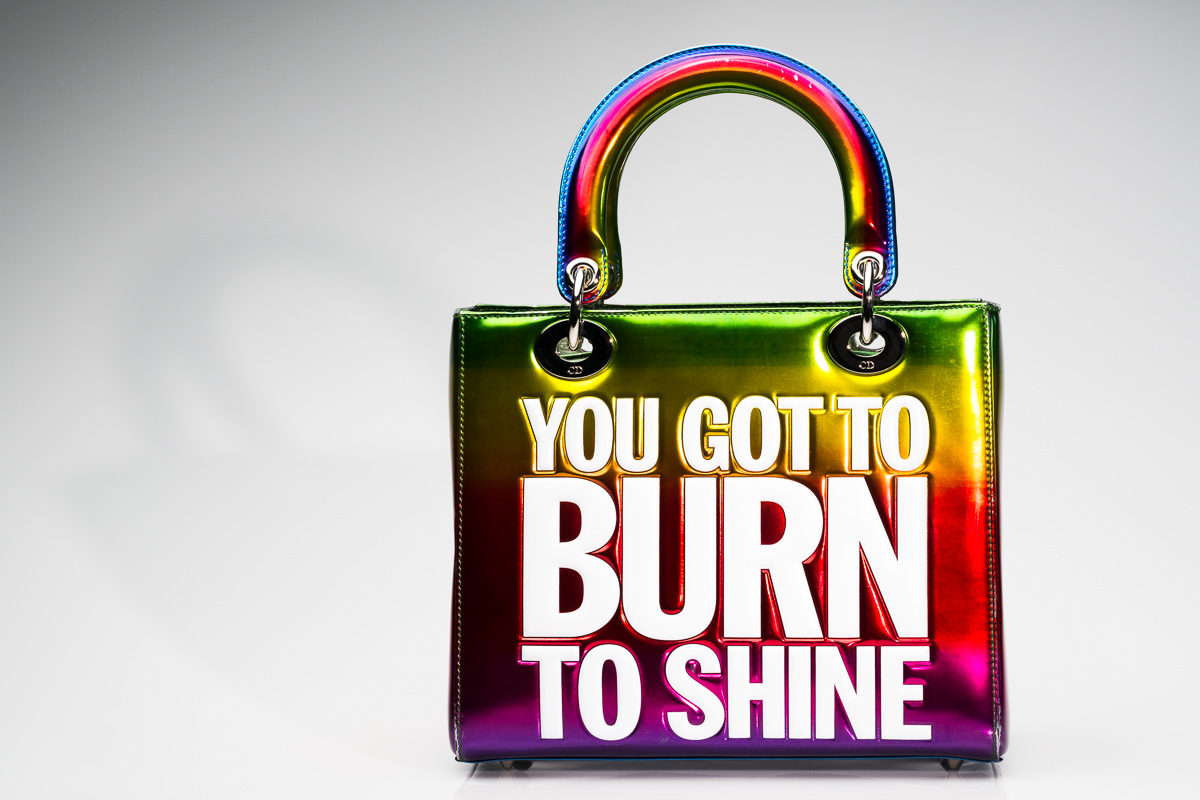 A Closer Look at a Few of the Dior Lady Art #2 Bags
Many brands partner with artists to reinterpret its designs by adding art to a bag in order to pair the two seamlessly. Some brands have a lot of success (think Gucci with Unskilled Worker and Gucci Ghost) and others have a specific following but are not as widely lauded. At the start of December, Dior launched Dior Lady Art #2, which followed the first Lady Art collaboration from the year prior. Artists were chosen to redesign the iconic Lady Dior bag, applying their unique style to the house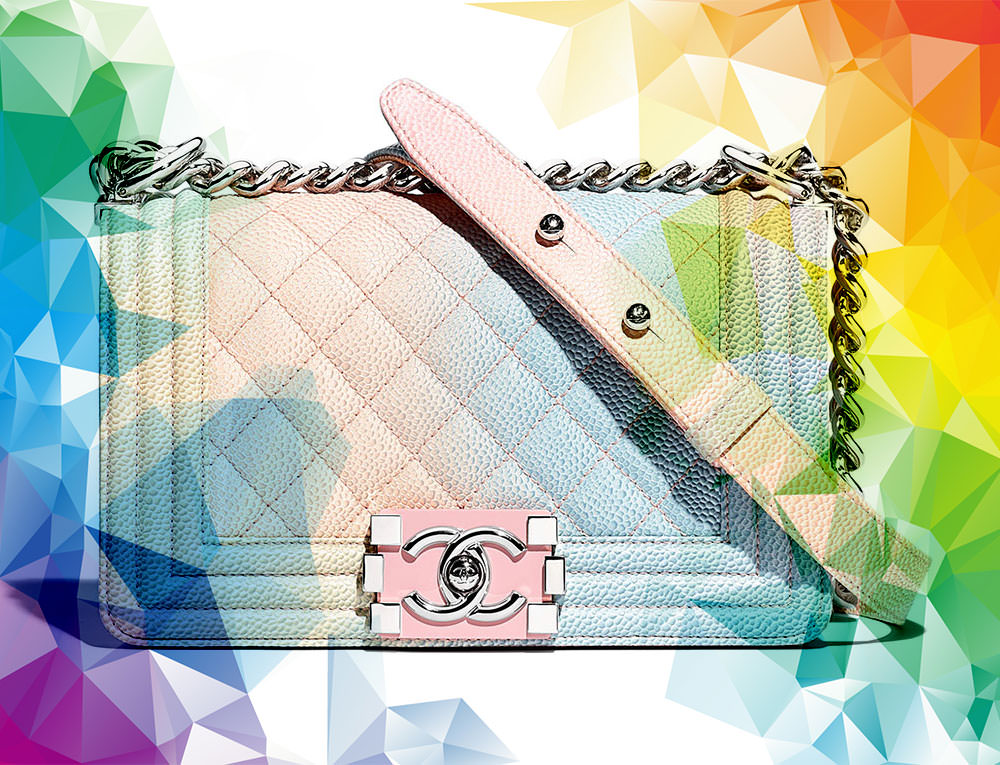 Rainbow Chanel Boy Bags are Back for Pre-Collection Spring 2018, Along With a New Mini Size
Chanel just dropped its Pre-Collection Spring 2018 lineup, which we'll be covering in complete detail early next week, but while thumbing through it, we noticed two things we needed to tell you about immediately. First, Chanel has revisited one of its most popular Boy Bag colorways of recent seasons, the dreamy rainbows of Chanel Cuba Cruise 2017. Second, there's a new size of Boy Bag available: the Mini, which is the smallest available in the lineup so far. We covered the original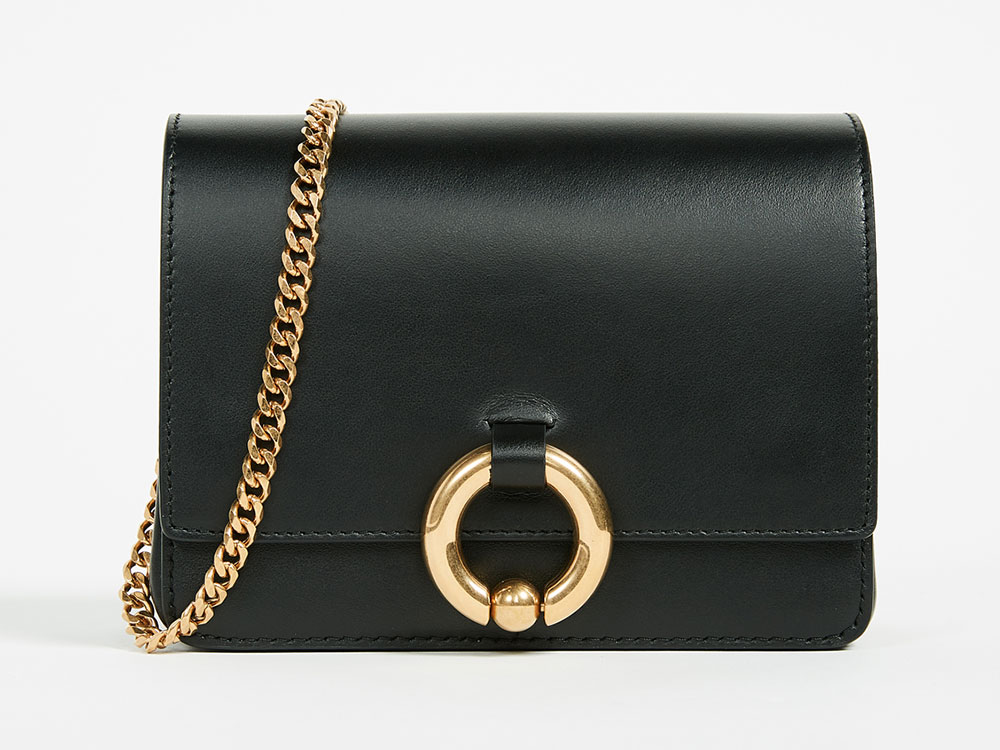 Start the New Year on the Right Note With These 20 Subtle, Neutral Everyday Bags
As you are all well aware, the internet is a visual place. That guides what people look at, so it also guides what we show you, which are often fun, seasonal pieces that look great on a high-definition screen. In real life, though, those aren't always the bags we want or need to carry, especially since most of us have daily lives that involve jobs, kids, errands and the other vagaries of the human experience. For that stuff, the best route is often a neutral bag you can carry for days at a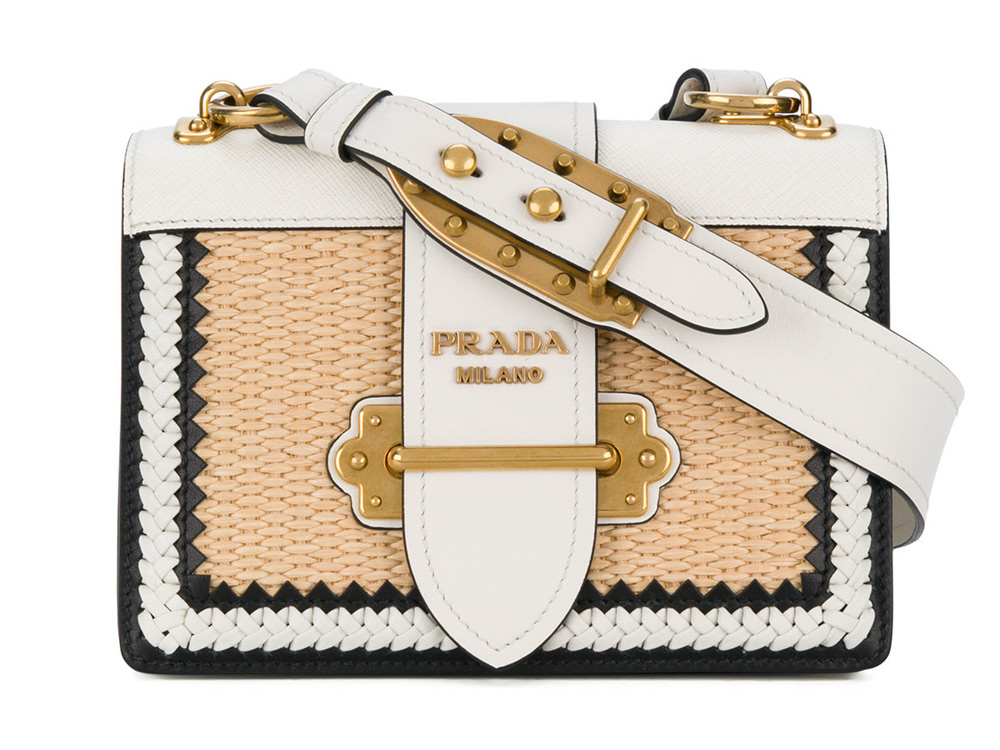 Love It or Leave It: Straw Bags and Accessories
Last year it became apparent that straw bags were going to be the thing for Spring 2017. As reported, they were EVERYWHERE, but I have to say that I didn't pay them any mind. I was sure they were going to come and go just like a lot of super-season accessories fads. Well, here I am admitting that I was wrong. Straw bags and other accessories are back with a bang for Spring 2018, but would you wear this trend? While I'm here admitting that I was wrong when I thought straw bags were l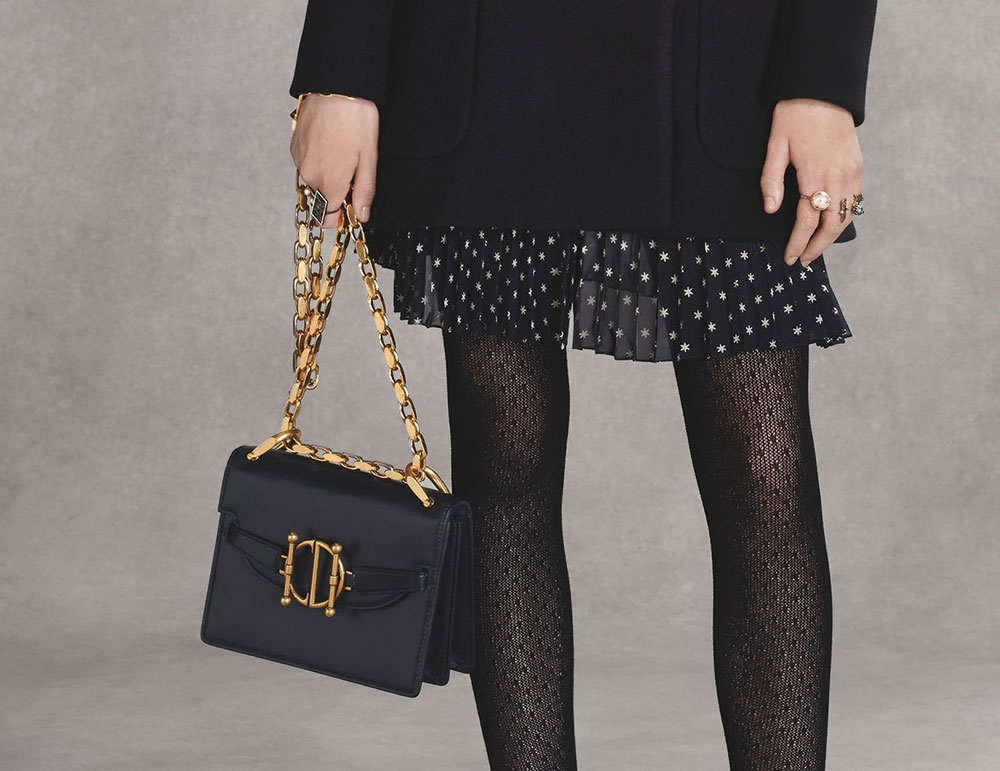 Dior Settles Down and Gets Sophisticated With Its Pre-Fall 2018 Bags
A lot has been happening on the aesthetic front at Dior in the past several seasons. Celebrated designer Raf Simons left unexpectedly and took his sleek, feminine futurism with him, after which the brand appointed Maria Grazia Chiuri, half of the duo responsible for Valentino's gangbusters success over the last decade. It was immediately clear that Chiuri's vision for Dior was different from Simons' in many ways: it was far more casual, it had a decidedly more vintage feel, eve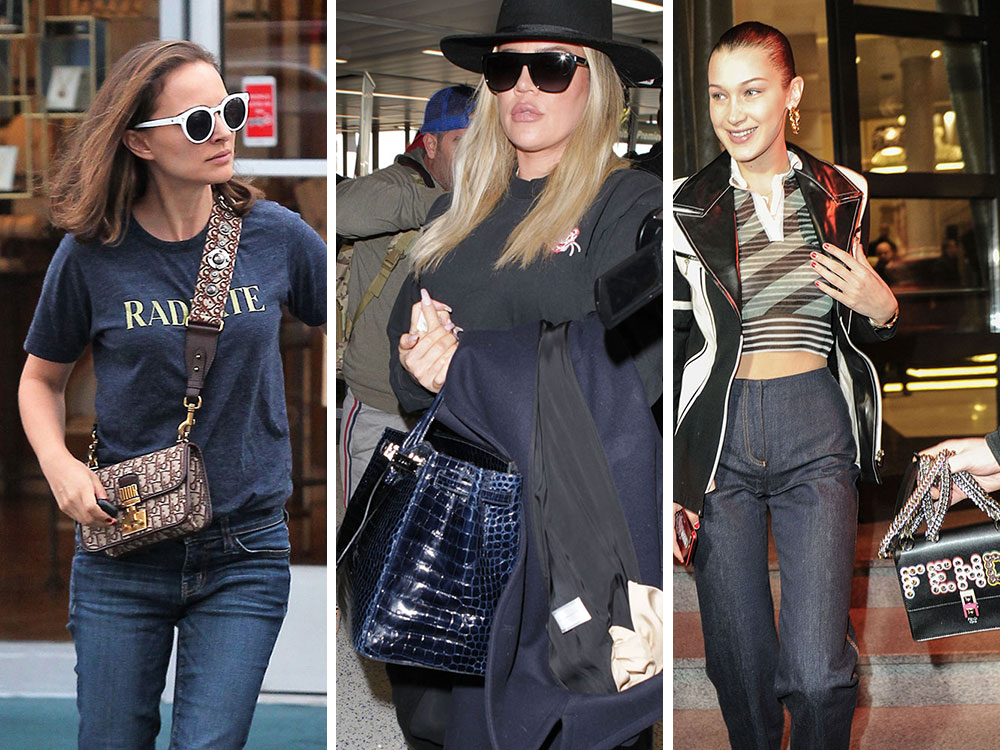 Celebs Sail Through Life with Bags From Dior, The Row and Coach
Celebs are in go mode this week and hardly have the time to pause for a snapshot or even hold their own handbags (at times). But, fortunately for us, the bags are all in full focus. There are new bags to ogle from Coach, The Row, Dior and Fendi, as well as plenty of celeb gossip to speculate about. Pop quiz: Which Kardashians and/or Jenners are supposed to be pregnant right now?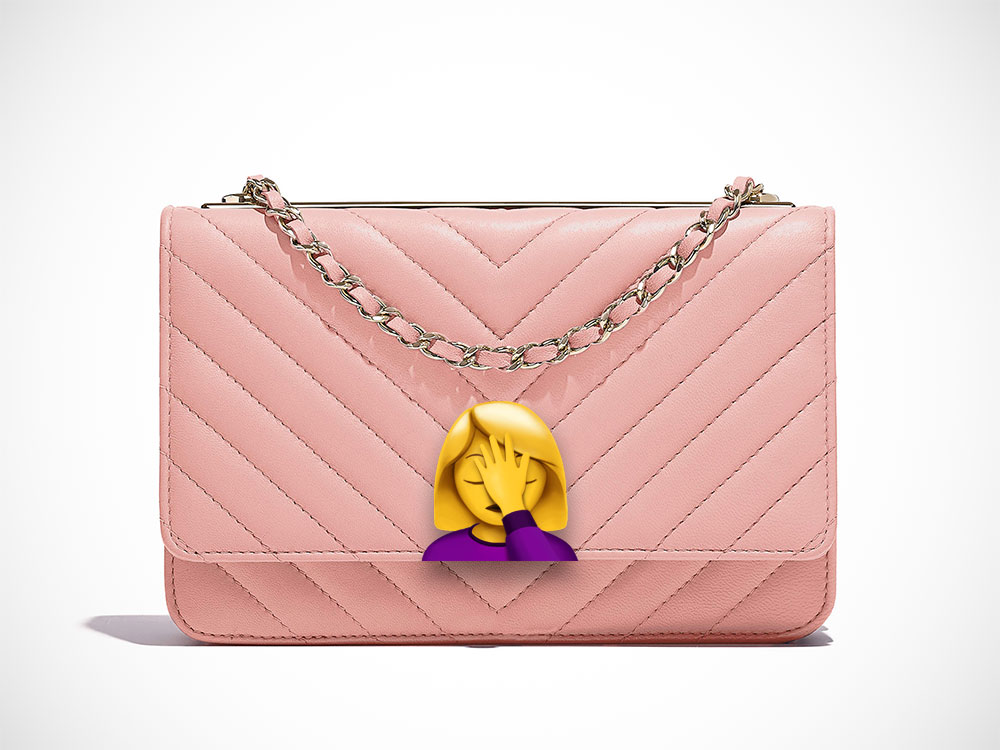 Chanel Price Increases Continue into 2018, Now Affecting the WOC and Small Leather Goods
Last week, we brought you the news that Chanel raised prices on its Classic Flap bags, ranging from 6.5% to 8.2%. Most people knew that meant additional price increases would follow, so they asked their local sale associates in hopes of getting additional information or purchased bags on their wishlist before the price went up again. I have bad news for you if you were looking to buy a Chanel WOC (Wallet on Chain Bag) or Chanel small leather goods: the prices on those pieces went up last week,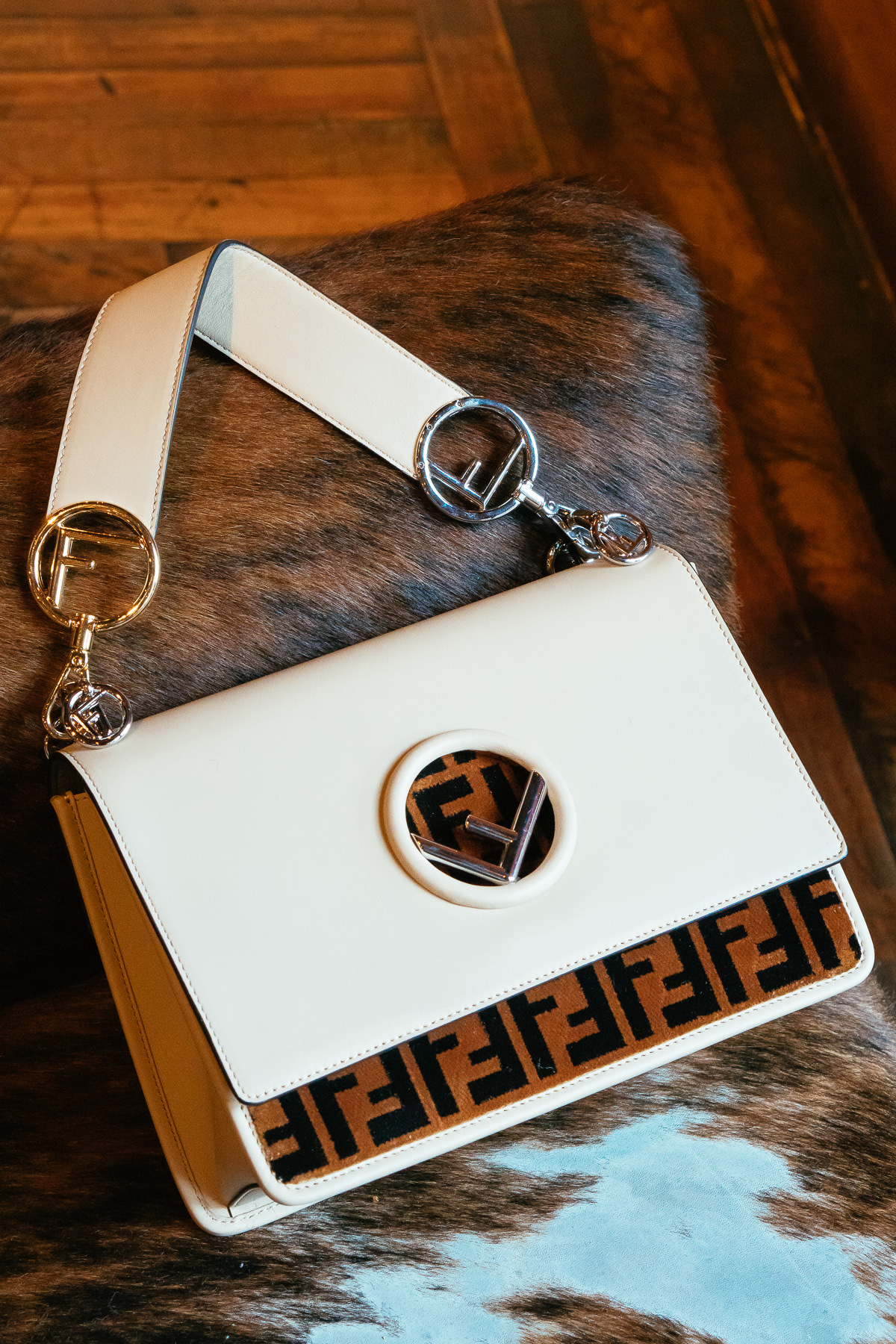 Loving Lately: The Fendi Kan I F Bag
Back in August, we asked your thoughts on Fendi's new logo. When it comes to my thoughts, I've got major logo love. I've always loved the way Fendi offers classic bags and shapes with a twist, and the new 'F' logo hardware is the perfect example of Fendi reinventing the wheel. The Fendi Kan I has been on my radar for a bit now, and currently I am obsessing over Fendi's newest iteration, the Kan I F Bag. I love the whole line of Kan I F Bags, but I've par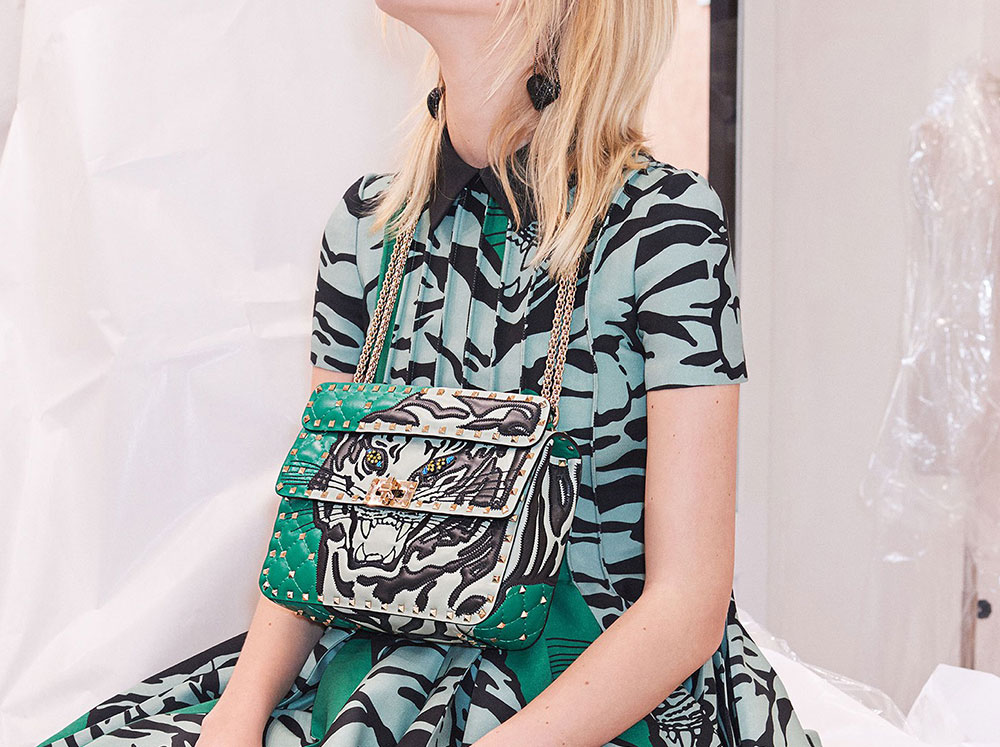 Valentino Relies on Rockstud Spikes for Its Pre-Fall 2018 Bags
When Valentino debuted the Rockstud Spikes bags several seasons ago, I wasn't so sure they were going to work. I also doubted the original Rockstuds when they debuted in 2011, which is maybe the wrongest I've been about anything. Three seasons on, I've come around to the Rockstud Spikes in a big way, and it seems as though so have a lot of shoppers—I rarely found any of the line's many bags discounted during fall sales, and looking forward to Pre-Fall 2018, Valentino ha...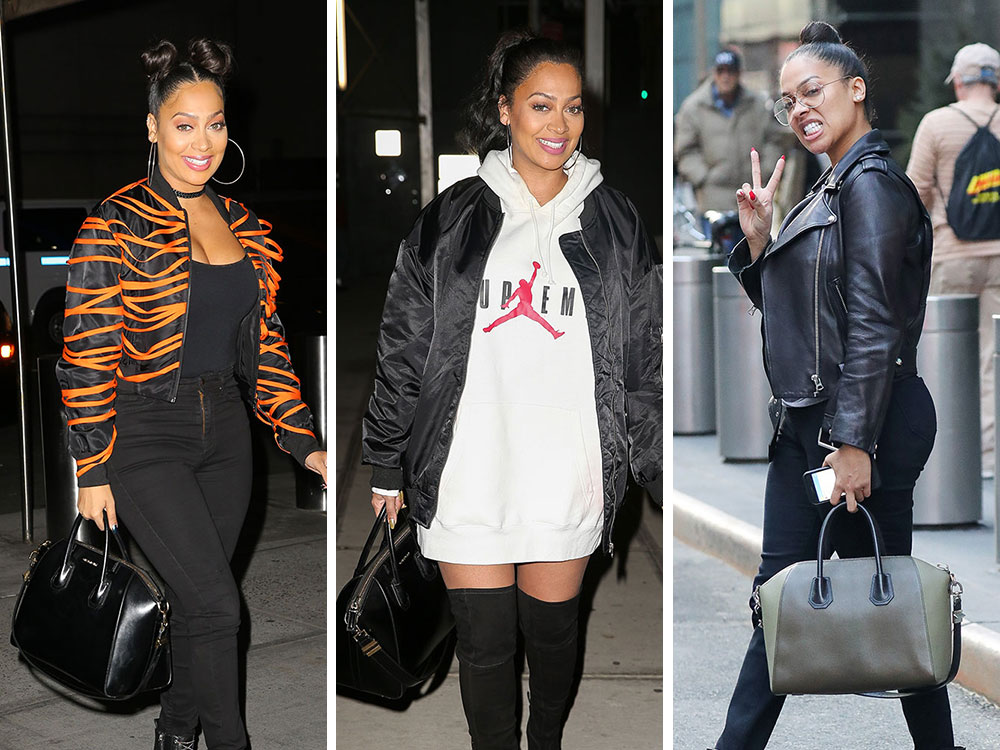 Just Can't Get Enough: La La Anthony and Her Givenchy Antigona Bags
She's married to Carmelo Anthony (for now—the couple has been mum lately about the status of their split), but did you also know that La La Anthony is also totally married to her Givenchy Antigona bags? The Antigona has been La La's go-to style since time immemorial (or at least the last five years), and her collection is frequently refreshed with the latest Antigonas that Givenchy has to offer. On any given game day, you can see her carrying a Givenchy Antigona. Let's explor...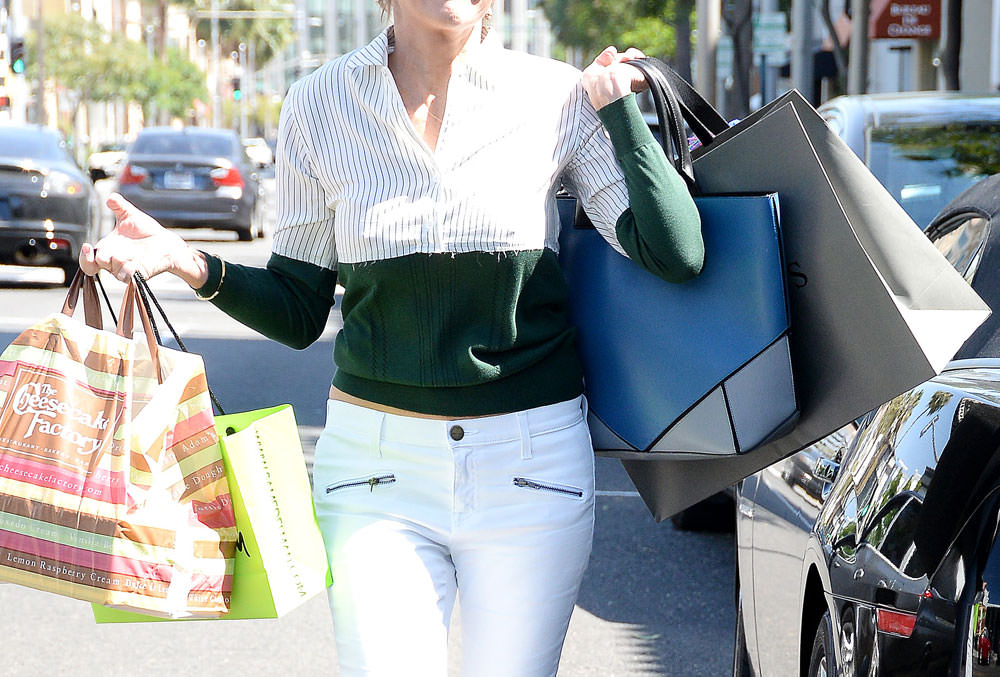 An Ode to The Shoppies, That Random Emotion During Which You Must Buy Something
As I'm writing this, it's a little past noon on Friday. Today was both PurseBlog payday and direct deposit day for some freelance work I did in December, and I spent much of the last several weeks visiting my parents, so I haven't spent all that much money recently. I've got a three day weekend ahead and me, I'm in a good mood, and I'm feeling flush with cash. If I don't buy something, I may explode. I've got The Shoppies. If you've never he


This Week, A-Listers' Lives are Full of Mystery Bags
We're leading this roundup with a a double dose of mystery bags! We're not even gonna make you scroll for it. These mystery bags are just too good (and too strangely similar to each other) to just bury somewhere way down by Hailey Baldwin. While we hate not being on the bleeding edge of designer handbag news at any given time, we're hoping one of our intrepid readers has some hot bag intel that we don't.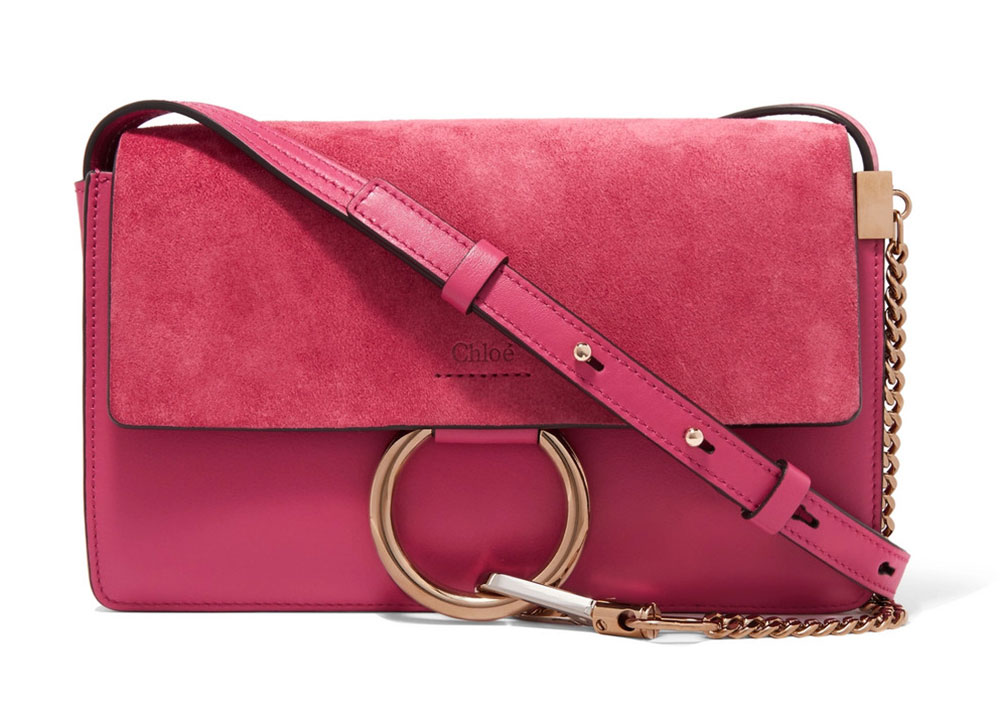 The 15 Best Bag Deals for the Weekend of January 12
Sale season has nearly drawn to its official close, but on Friday mornings at PurseBlog, it's sale season all year. Not only do we have a selection of deep discounts to share with you today on specific bags, but we have one overall deal in particular you should know about: at farfetch.com, you can take an extra 20% off sale prices with code 20jan at checkout! A bunch of the sale bags we've selected below qualify for that discount, but we've selected some others, too.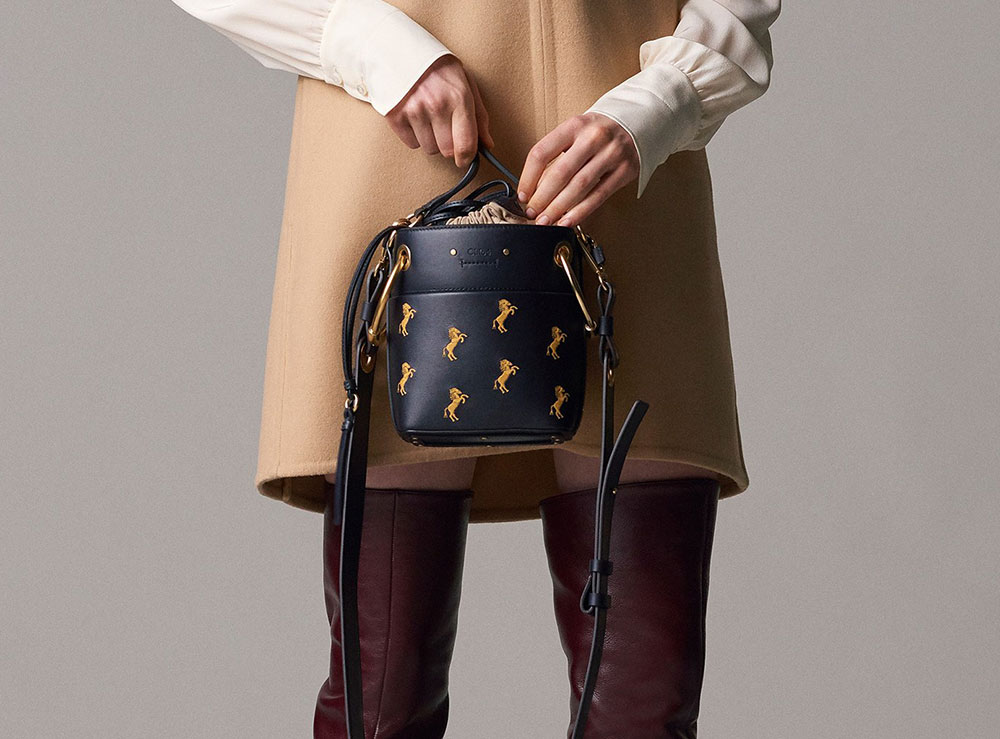 Chloé's Just-Unveiled Pre-Fall 2018 Bags Give Us a Closer Look at the Line Under Its New Designer
How flexible a brand's aesthetic is depends on the brand and its history. Louis Vuitton, for example, has some fixed signatures—like its monogram and coated canvases—but has taken cues from an enormous range of different artists, icons and aesthetic genres. Chloe, on the other hand, is at the other end of the spectrum: through endless industry trends and shifting creative leadership, the brand has remained a reliable source of ultra-luxe boho Parisian femininity since its founding. ...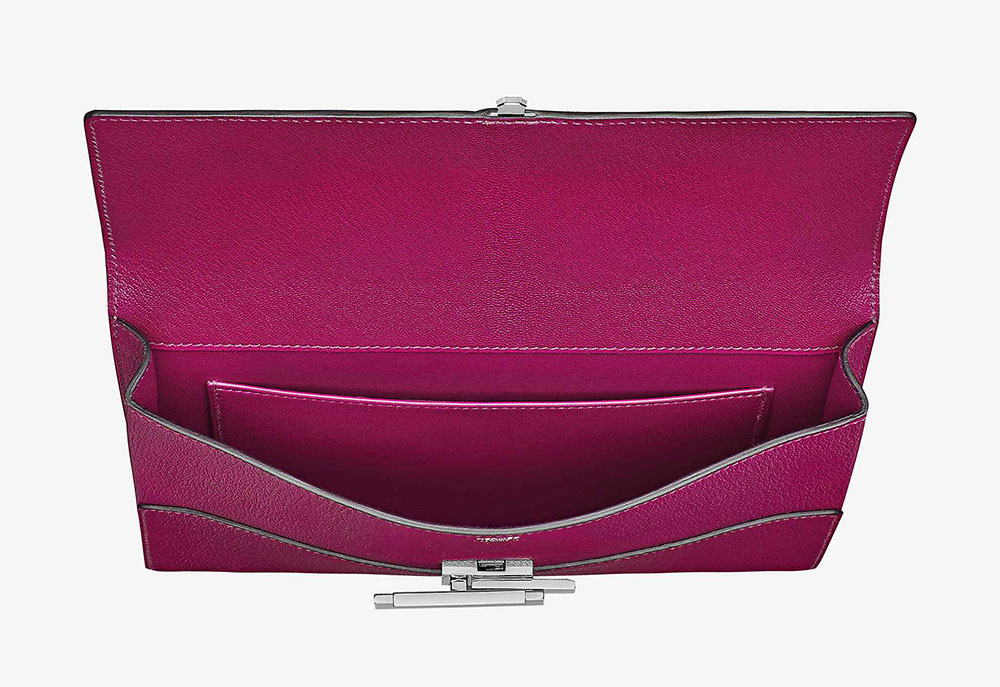 The Hermès Cinhetic Bag is Now Available Online for the First Time
When Hermès re-released the Fortunio clutch several months ago, we discussed an essential element of the brand's appeal that often goes overlooked when people talk about that particular brand of Hermès magic: hardware. Now, a new bag is here to prove our point: the Hermès Cinhetic Clutch is now available online for the first time, and like the Fortunio, it has a special clasp that lends and otherwise simple bag a special touch. The Cinhetic Clutch is part of a larger line of bags, all ...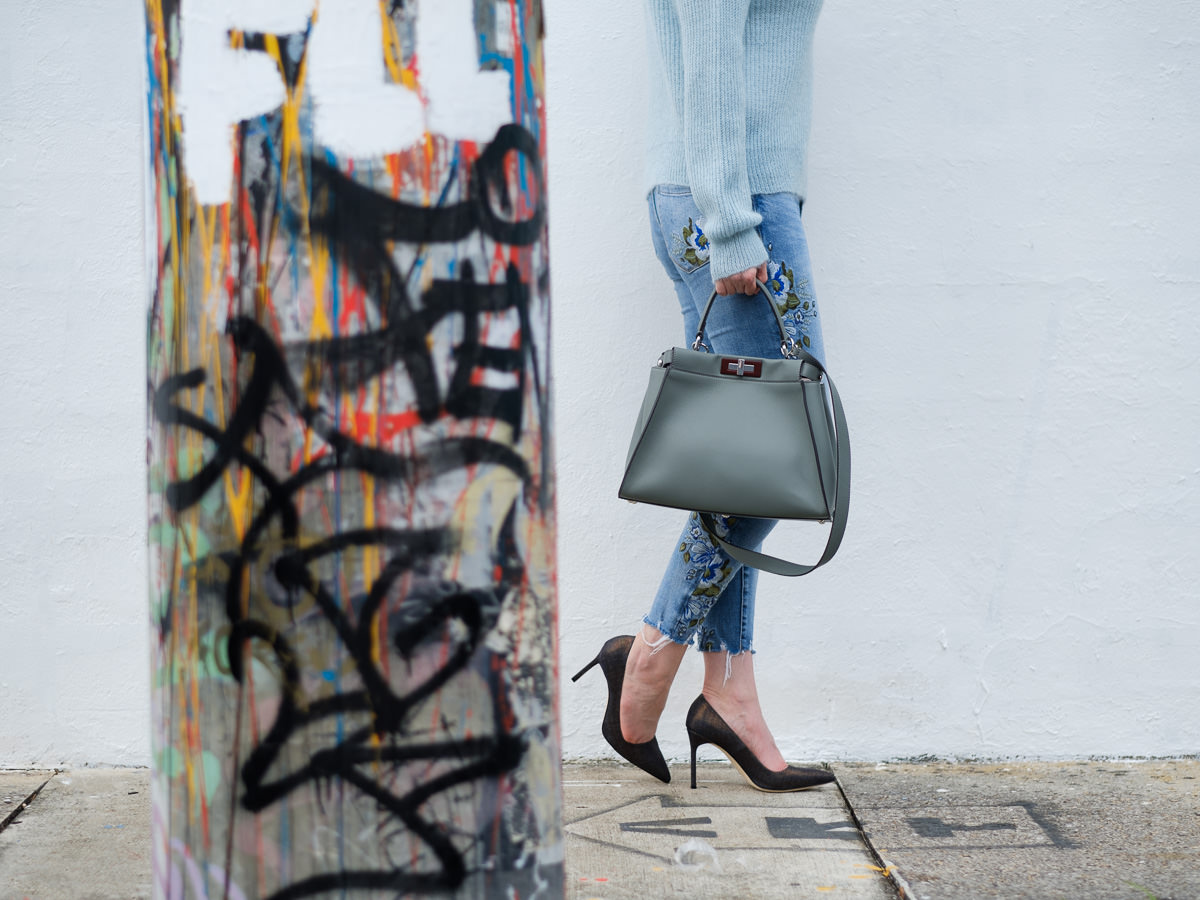 Purseonals: The Fendi Peekaboo Bag
I'm not great at keeping any sort of New Year's resolutions, so I didn't set any personal ones. But it's easier for me to set them when it comes to bags (obviously I'm a true bag girl at heart), and one of my professional resolutions for 2018 is to bring you more Purseonals and overall bag reviews. What better way to kick off the New Year than with a new bag and an in-depth review? Here's your first look at my new Fendi Peekaboo, a bag I have lusted after for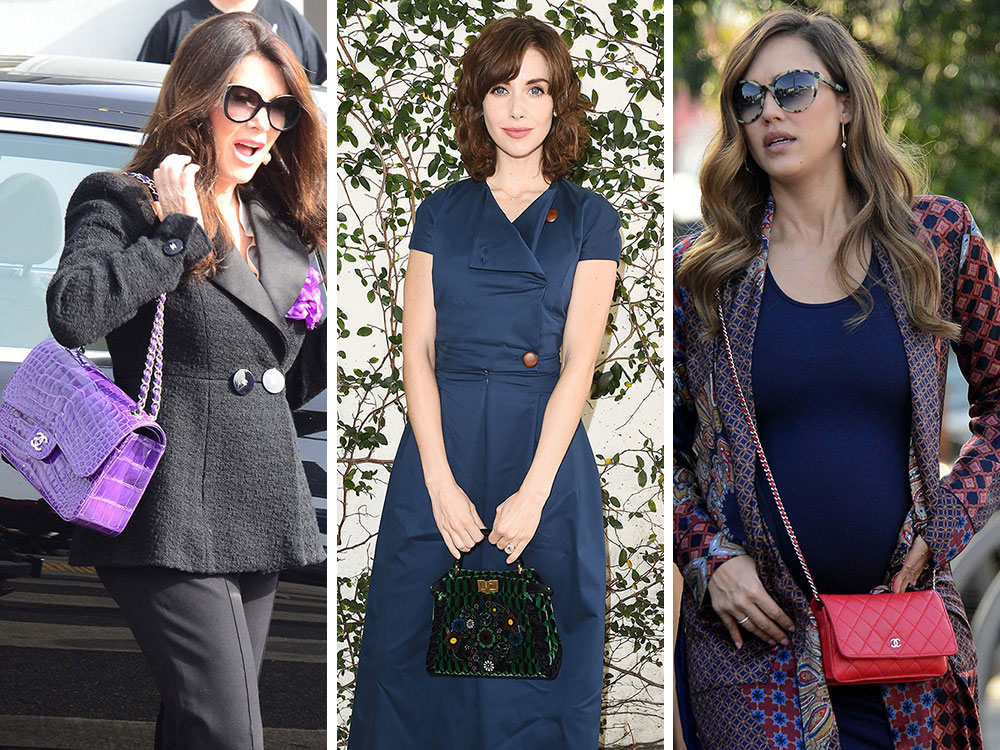 This Week, Celebrities Fled Los Angeles Post-Golden Globes with a Ton of Chanel Bags
Earlier this week, celebs flocked to Los Angeles for the Golden Globes, and then, just as quickly as many of them had arrived, they scattered back to wherever they came from, bags (and often Chanel bags) in tow. Elsewhere in LA, other celebs were doing other things and going to other events, and many of them were carrying Chanel as well. It's like they all got on the group text to coordinate beforehand.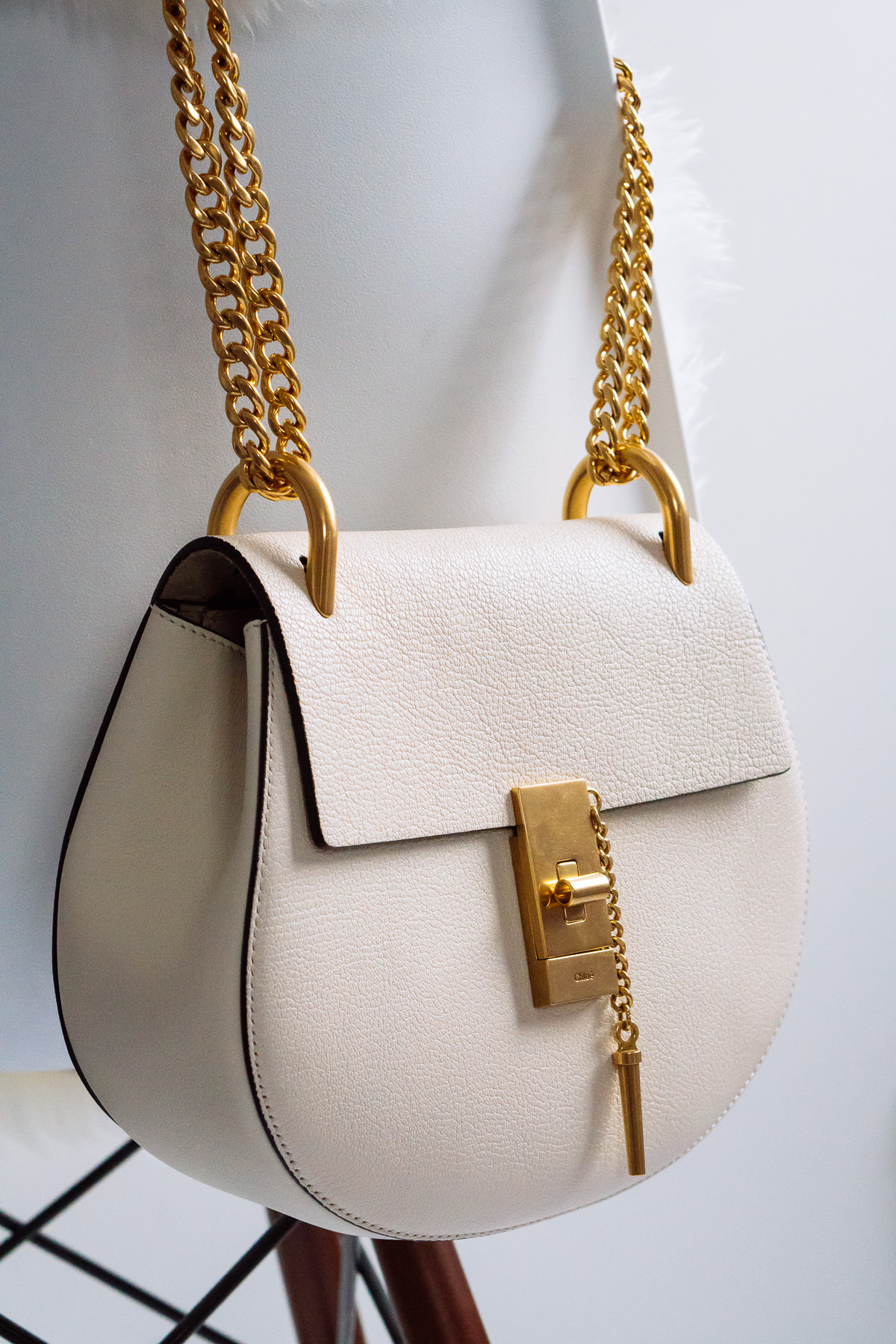 An In-Depth Review of Kaitlin's Newest Bag Buy: The Chloé Drew Bag
I've loved the Chloe Drew Bag since its release nearly four years ago. At the time, I was just beginning my career and was interning at Chloe's NYC office. The Drew was just making its big debut, and it's truly thrilling to see how much momentum it has gained and what a staple it is now among the Chloe line-up. Sadly, I finished up my time there without snagging a Drew bag, and I regretted it until the very day I finally got a Small Chloe Drew of my own! A couple of weeks ...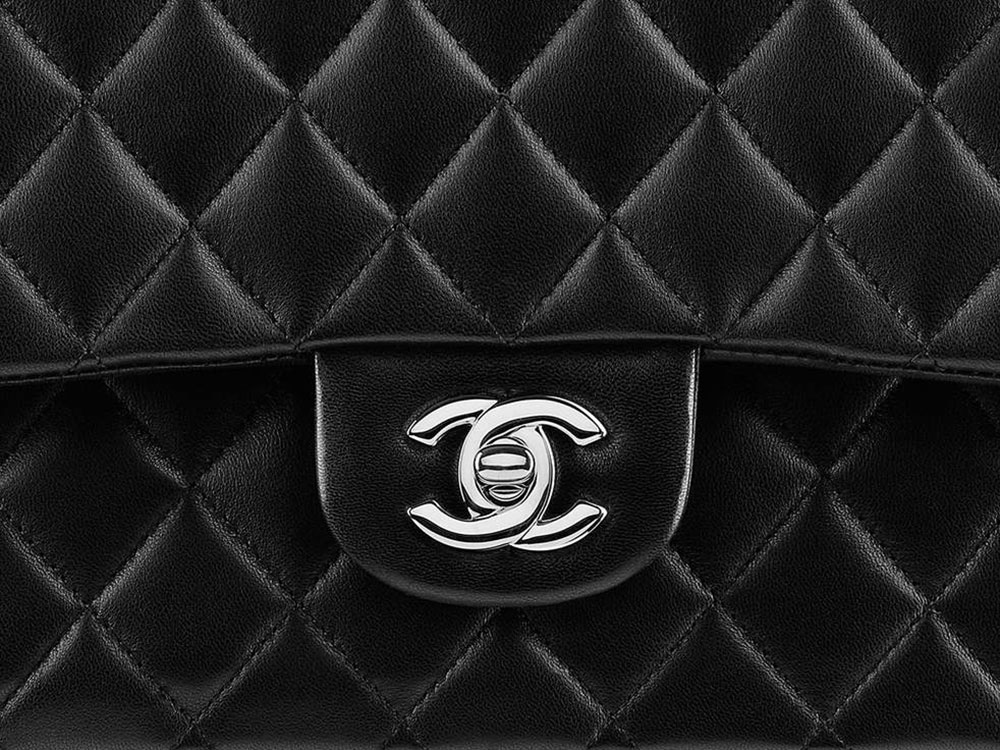 Chanel Snuck in a Price Increase For Its Classic Bags at the End of 2017
Often, price increases happen at the beginning of a new year, so when we set about investigating whether or not any of the biggest brands had one coming this month, we found something curious: Chanel had slipped one in for some of its most popular bags in November, while everyone was busy with the holidays. This is the first increase for these bags since early 2014. Chanel doesn't formally announce price increases to the public, but from what we've been able to gather, the increase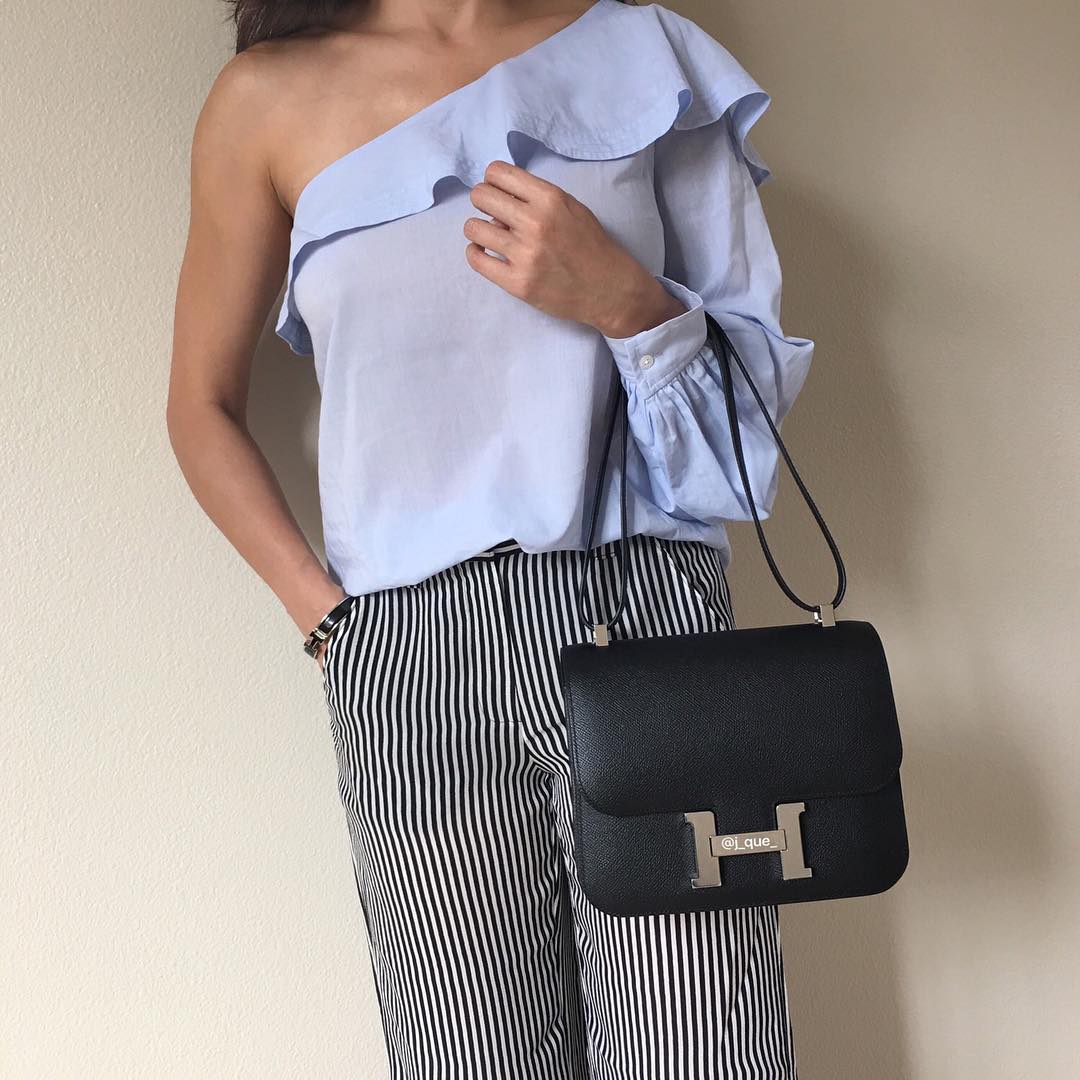 #BagsofTPF: So Much Hermès, So Little Time
Last month, you saw the resurgence of the @PurseForum account on Instagram, and we asked YOU to share your snaps with us. We've loved scrolling through your #BagsofTPF tags and seeing all of your stunning collections, so keep it at. You just might see your photos on @PurseForum or here on PurseBlog! Jacqueline, better known as @j_que_, on the 'gram, caught our eye with her many Hermès Constance bags. A self-described fashion-loving mom, Jacqueline loves sharing her daily outfits wi...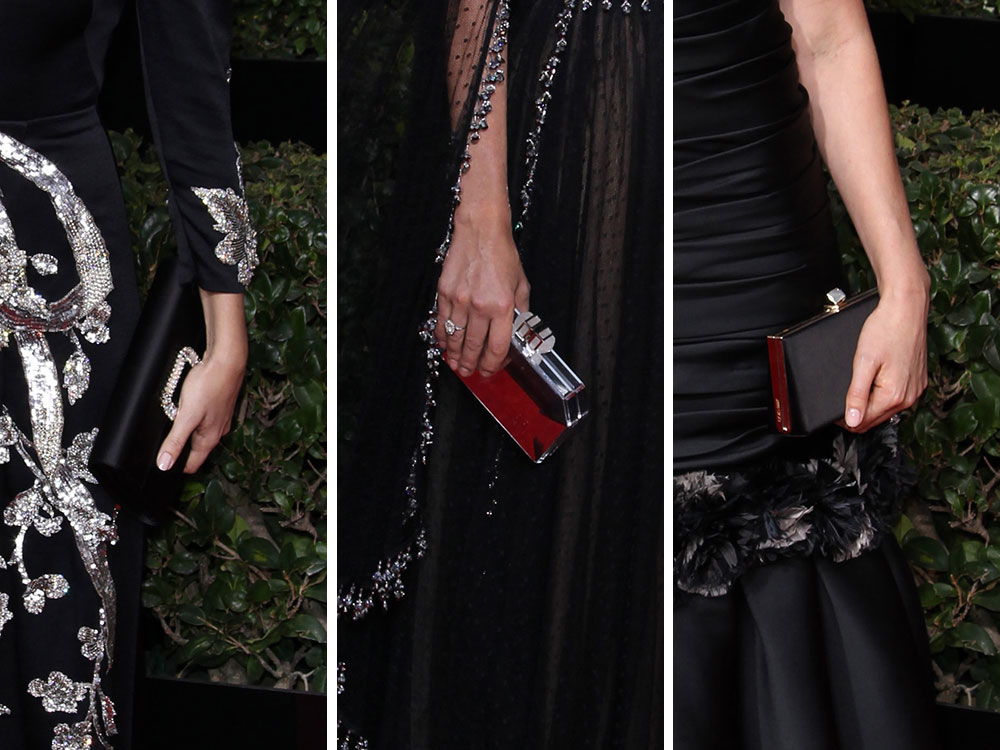 The Best Bags From the 2018 Golden Globes Red Carpet
As you are likely well aware, the red carpet at last night's 2018 Golden Globes wasn't a run-of-the-mill affair with the usual ball gowns and baubles. In solidarity with victims of sexual assault and harassment, almost all of the attendees wore black, and many of the most high-profile actresses took the opportunity to call attention to Time's Up, a new, $13 million legal defense fund designed to support low-income women fighting against mistreatment in their workplaces. This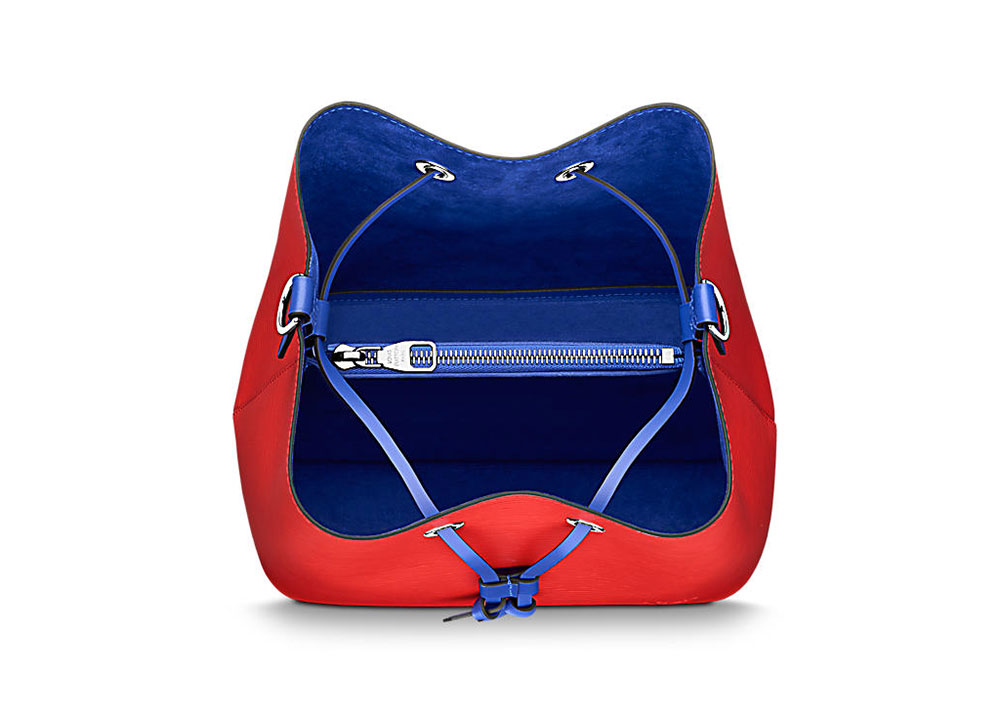 The Louis Vuitton Neonoe Bag Now Comes in 6 Colors of Epi Leather
A new year always means new things on the handbag front, and a couple days ago we spotted one that really excited us: the Louis Vuitton Neonoe Bag, one of the brand's most popular new designs and a perfect illustration of the strong direction in which the brand is headed, now comes in leather. Epi leather, to be exact, and six colors of it. The Neonoe has always been geared toward a couple trends that Mansur Gavriel started: first, the trend for minimalist bucket bags, and second, the tre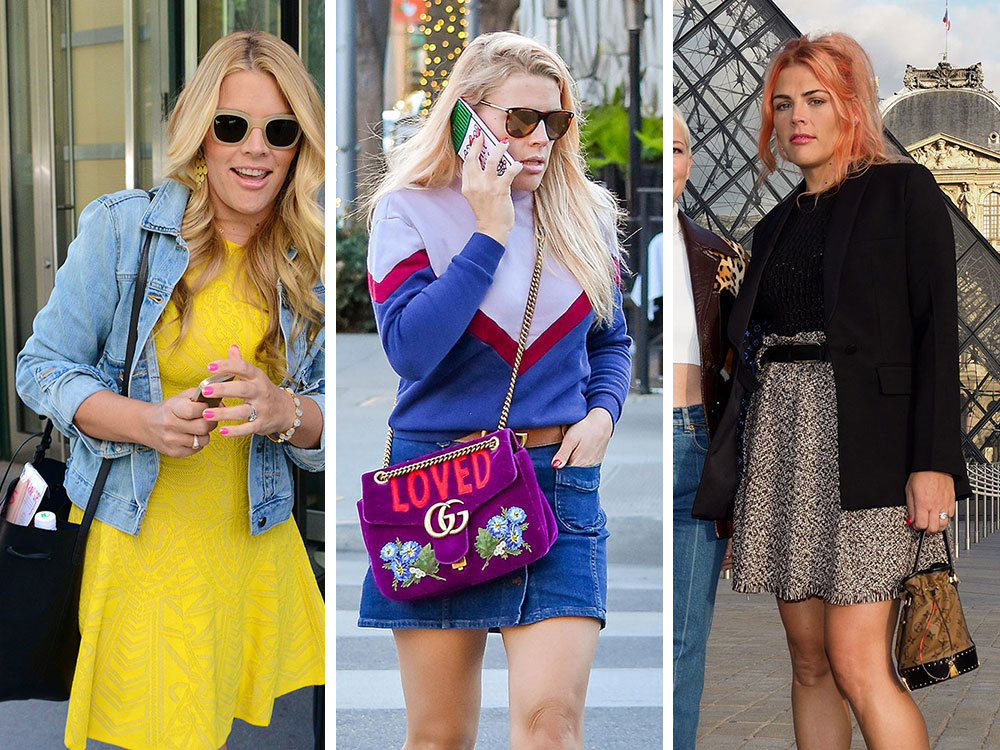 Let's Take a Gander at Busy Philipps' Bag Collection
I completely meant to start writing this piece, but then I just read Busy Phillips' Twitter page for half an hour, and I have no regrets. Busy Phillips is clearly beloved by our photo service and most of social media, and she's actually a really fun and relatable celeb personality, and we all know and love her from shows that are/were hyper-relevant to our teenage years/problems with wine-drinking. So let's take a deep dive into her handbag collection, shall we? You will regret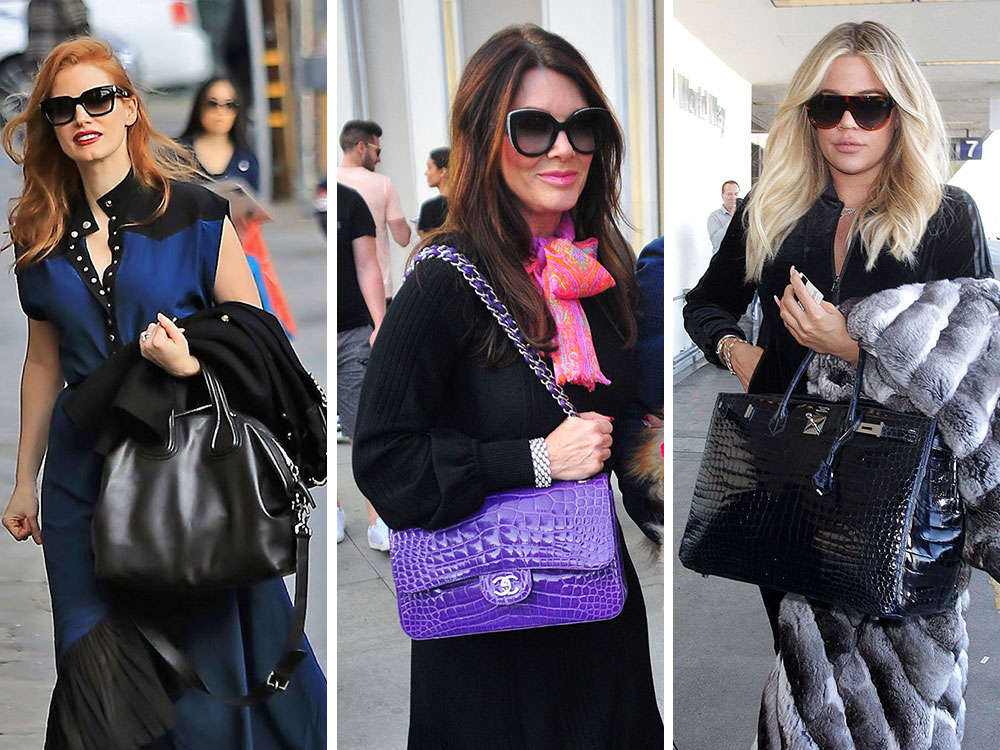 Celebs Shop in Perpetuity with Bags from Givenchy, Chanel and Dior
The holidays are behind us, so now we can return to one of our treasured cultural pastimes: speculating about the pregnancy status of random celebrities! I was shocked to find out that Khloe Kardashian is expecting because I have seen way too much of KUWTK and I was all too aware of her fertility struggles (which admittedly, might've been played up for ratings), but I'm probably more shocked that the press still jumps the gun on reporting other celebrity pregnancies well before they...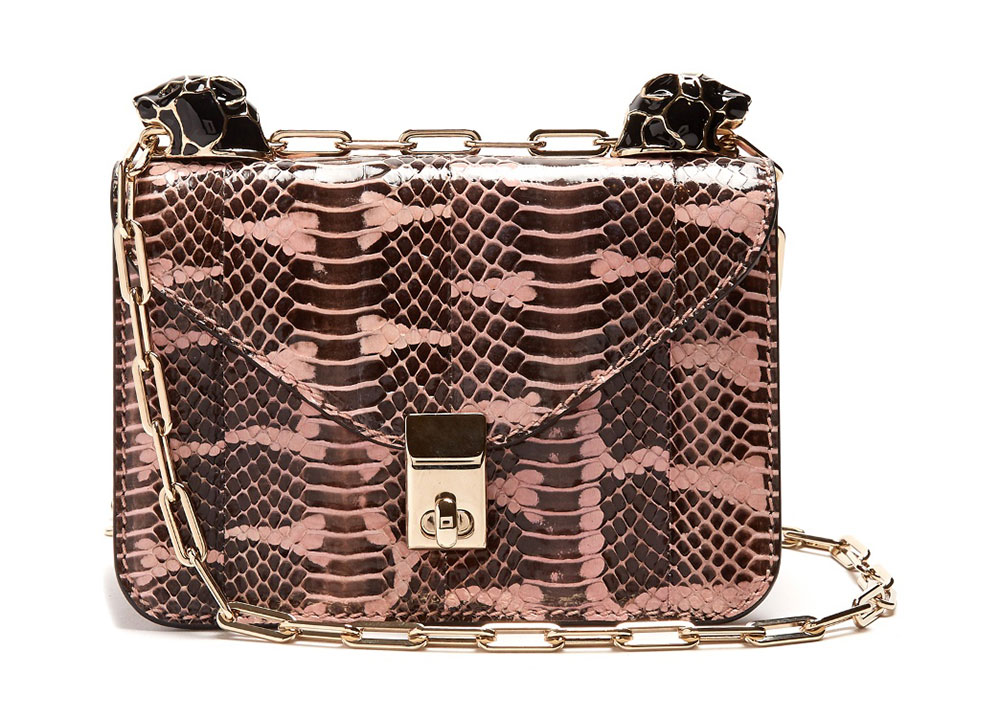 The 17 Best Bag Deals for the Weekend of January 5
Now that the holidays are over, so is the biggest period of new discounts on designer fashion. While that means new pieces won't be going on sale for a little while, which is a bummer, it also means something great: existing discounts are deepening to help retailers move through their remaining stock while new, full-price arrivals come in. That's great for dedicated bargain hunters, because there are some great finds among those deep discounts. As we do every Friday, we've list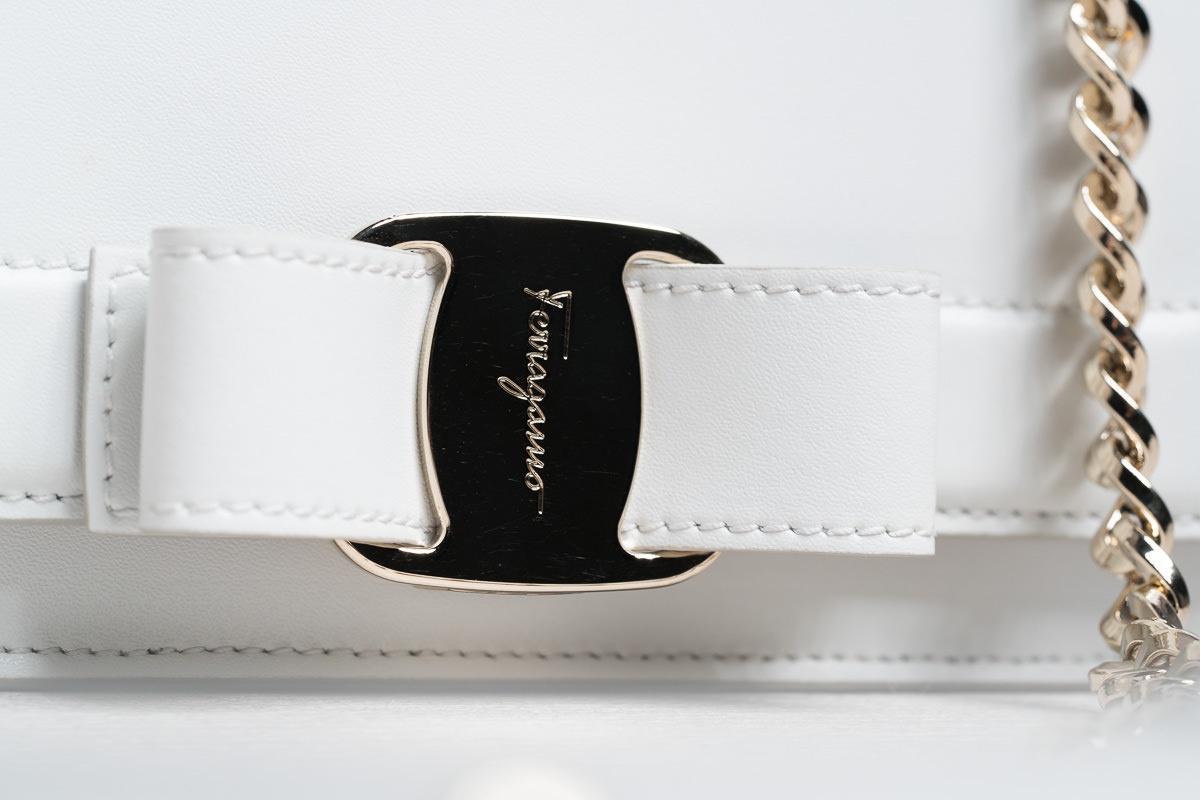 The Ferragamo Vara Rainbow Is One of the Most Beautiful and Functional Bags Out There
A lot of things change when you have kids. I have changed in more ways than I can count, and it would take endless blog posts to share all of that, but as this is a fashion and accessory website, I can confidently say that my handbag choices since having Millie have changed. I need my bag to be incredibly functional at all times. I've learned to appreciate and value a bag that I can really use, and it's probably become the top priority when looking for a bag. A compact bag isn̵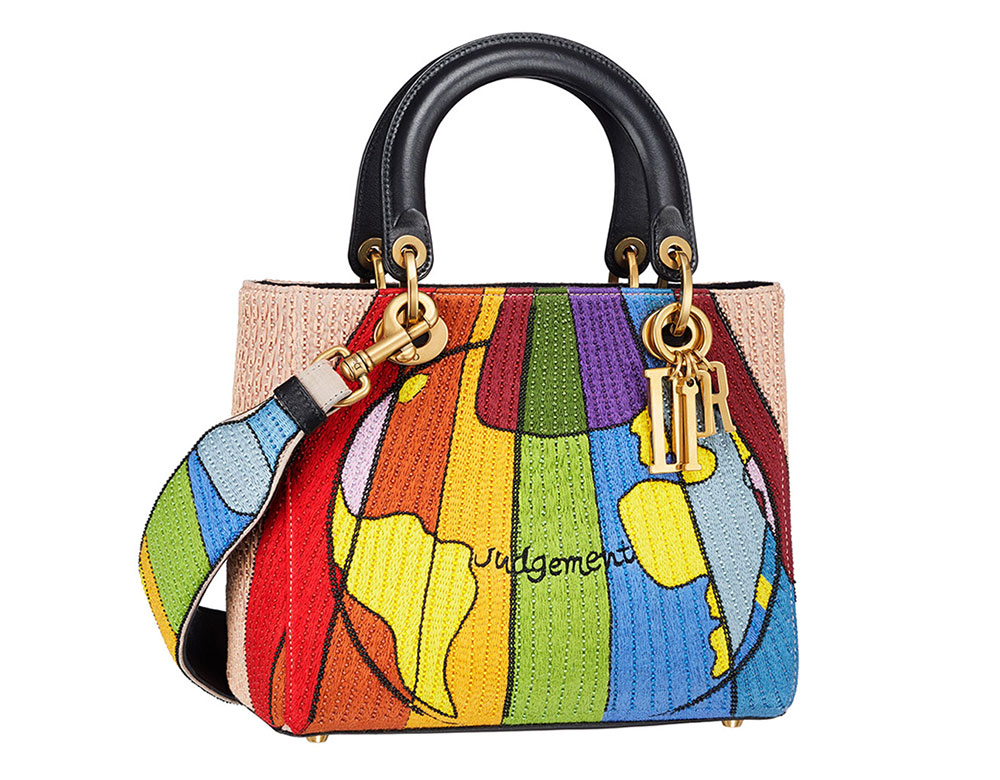 Dior's New Tarot Bags and More Have Arrived on Bergdorf Goodman's Website
It seems as though it's becoming quite trendy for brands that refuse to allow their bags to be sold online to nonetheless display them on third-party retailers to whet the appetites of potential shoppers. Chanel has done it for a couple seasons in a row at Neiman Marcus and Bergdorf Goodman, and now for Resort 2018, a selection of tarot-themed bags, as well as ready-to-wear, shoes and accessories, has landed on the Bergdorf Goodman website for your window-shopping pleasure. The pieces on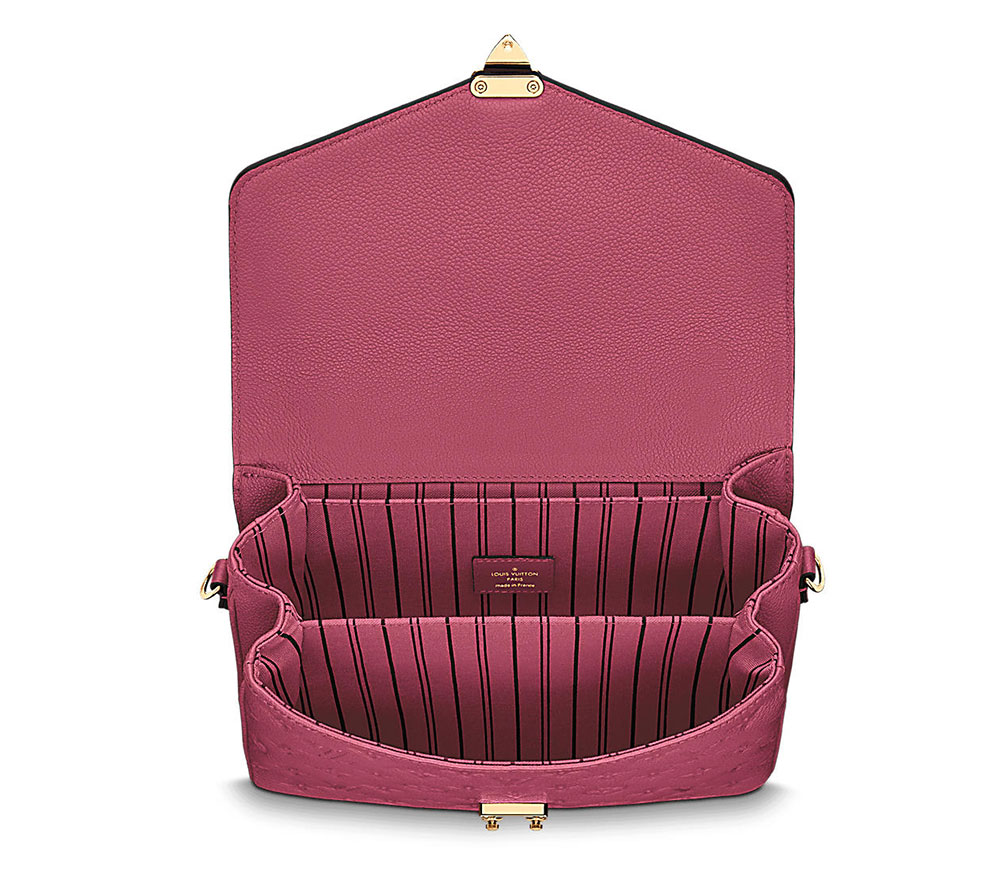 The Ultra Popular Louis Vuitton Pochette Metis Bag Now Comes in Three More Colors
We normally don't devote full posts to things as picayune as new colors being added to an existing bag's lineup, but not every bag is as popular as the Louis Vuitton Pochette Metis. Although the style wasn't launched as a big public push by LV, shoppers love it so much that the original monogram version can be difficult to pick up in stores, and as a result, the brand now releases a few new versions every season. The first all-leather version of the bag, in monogram empreinte,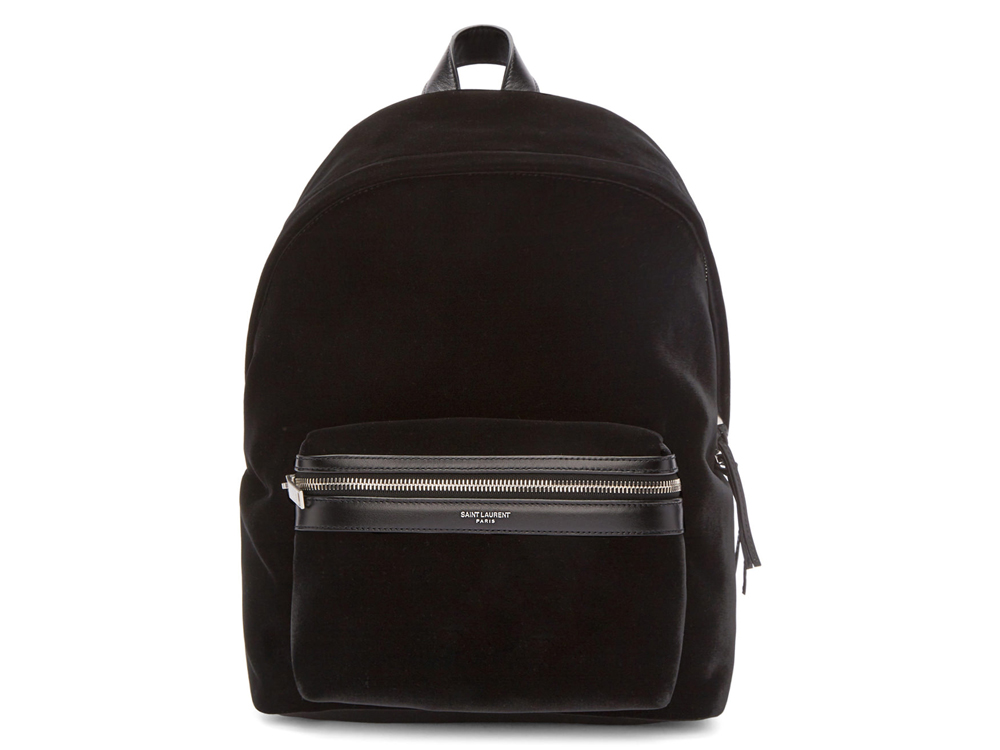 12 Things Kaitlin Wants to Snag With Her Christmas Money
As I've gotten older, I've also gotten a little bit more practical with money. Not as practical as I should be, but practical nonetheless. I tend to save some of my Christmas money, or use it for adult things like groceries or train tickets, which 21-year-old me would never believe, but I also do use some of it to treat myself. After a holiday season of running around from stores to holiday parties and giving gifts, a little treat to yourself is the perfect way to start the year! Wha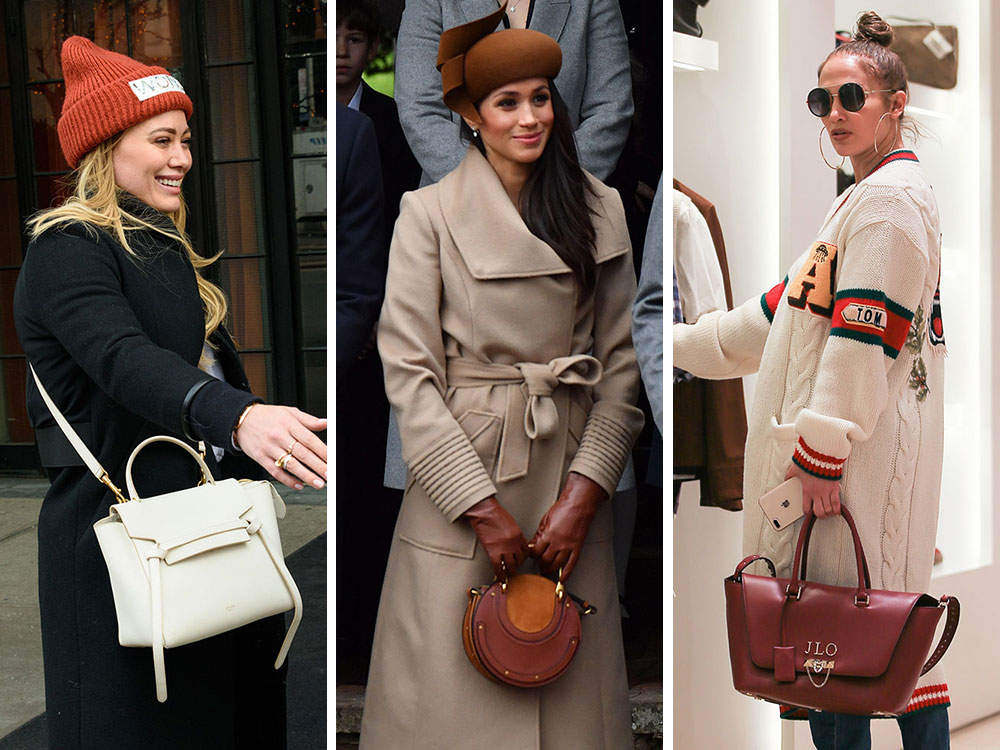 Celebs Put a Bow on the Holidays with Bags from Gucci, Valentino and Chloé
While you were out trying to snag last-minute gifts for all of those relatives that you forget exist until Christmas every year, and maybe pondering buying yourself a little something, celebrities were doing the same. Stars flooded retail stores in the days before and after Christmas, and one has to wonder: which of these bags are brand spanking new? Did someone get a little Hermès for the holidays?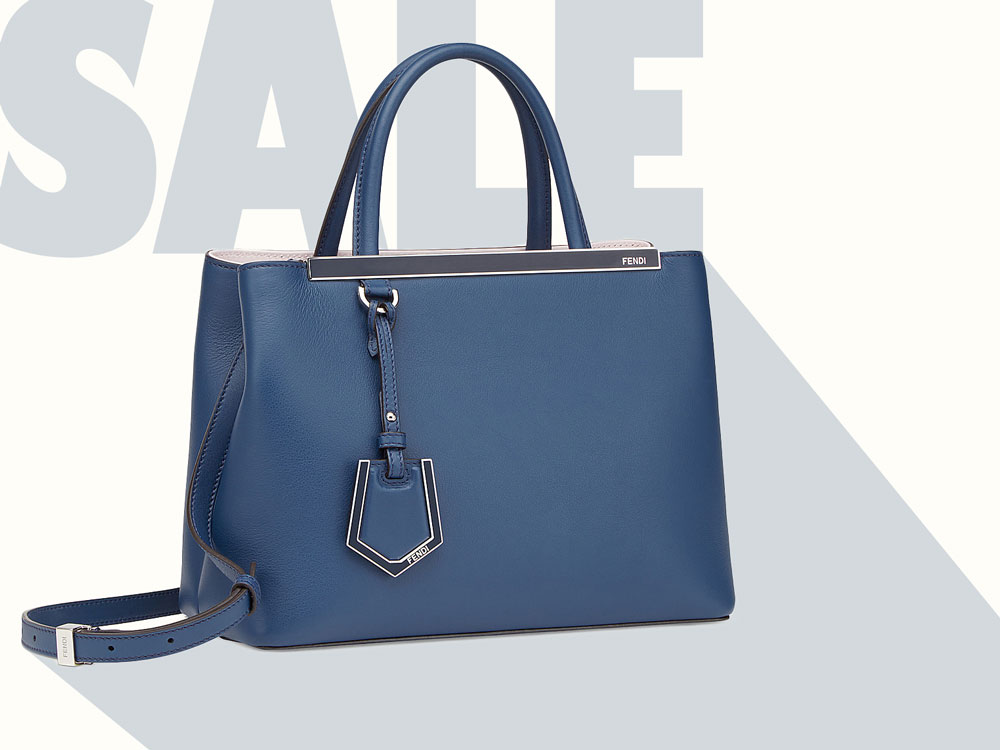 5 Fendi Bags I Love are On Sale
I hope you all are recovering from the holidays and New Year and getting back into the swing of life ok today. Personally, I keep thinking today is a Friday and feel incredibly overwhelmed to get my house de-Christmas-ed, return presents that didn't work, and just make sense of life—all while trying to start 2018 on the right foot (we all try to do this, right?). As I get older, Vlad and I tend to give less gifts to one another and really just focus on spending the holidays together. T...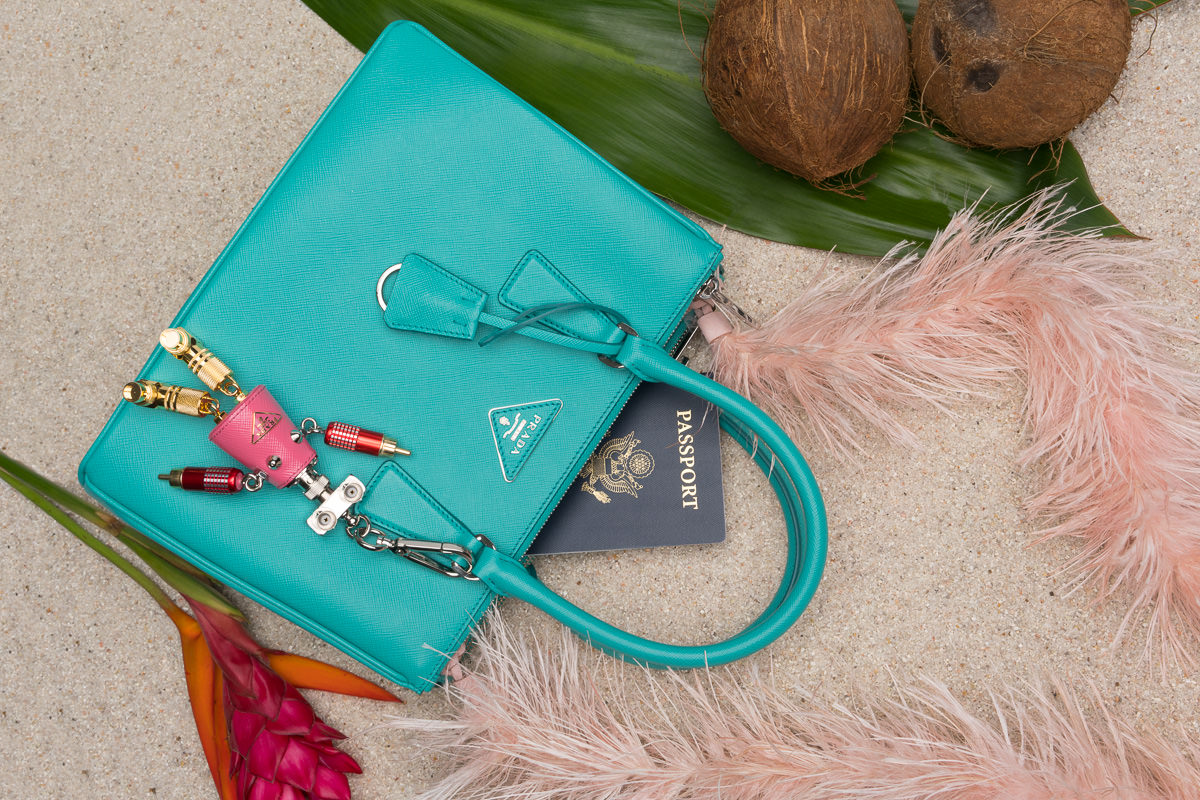 5 Handbag Wishes Amanda Hopes Come True in 2018
The beginning of a new year is always a great opportunity to look forward and be optimistic about the months to come, and since this is our first day back to work of 2018, that's exactly what I'm here to do. We follow the accessories market closely and from multiple angles, and although that doesn't make us psychics, it does give us a lot of information with which to guess how the year might go, and sometimes to hope for particular things. Below, I've put together a hand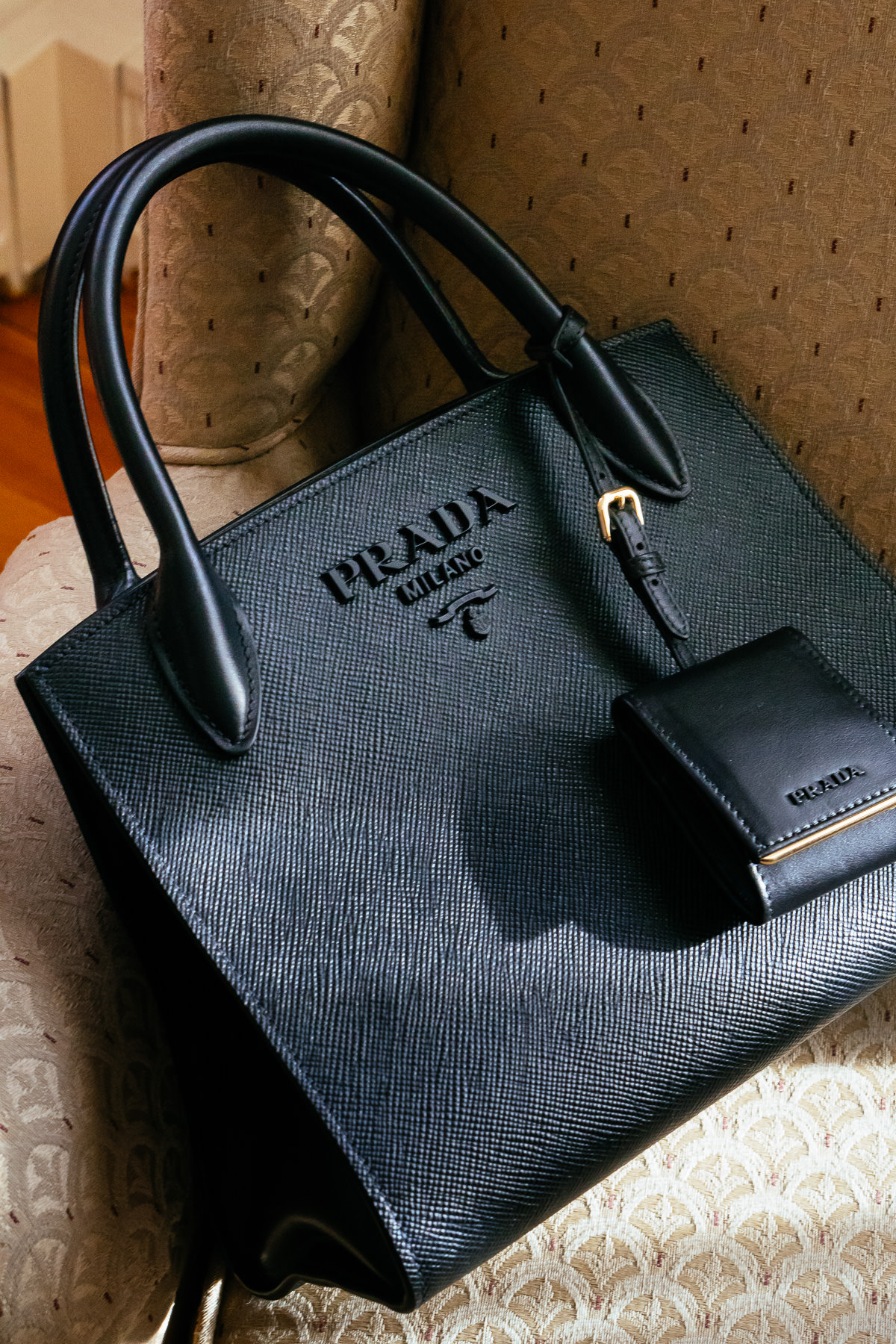 Loving Lately: Functional and Incredibly Chic, the Prada Monochrome Bag Stole My Heart
For as far back as I can remember, I have loved and lusted after Prada bags. I can even pinpoint when my love started: it goes all the way back to 2002. Every girl in my grade was carrying some variation of either a Prada Backpack, a Louis Vuitton Monogram Pochette or a Coach bag. I wanted one of each, but I knew I would be lucky to get one, so I settled on the one that was most attainable and was excited when I got a Coach bag for Christmas in 7th grade. Though I felt cool carrying it around, I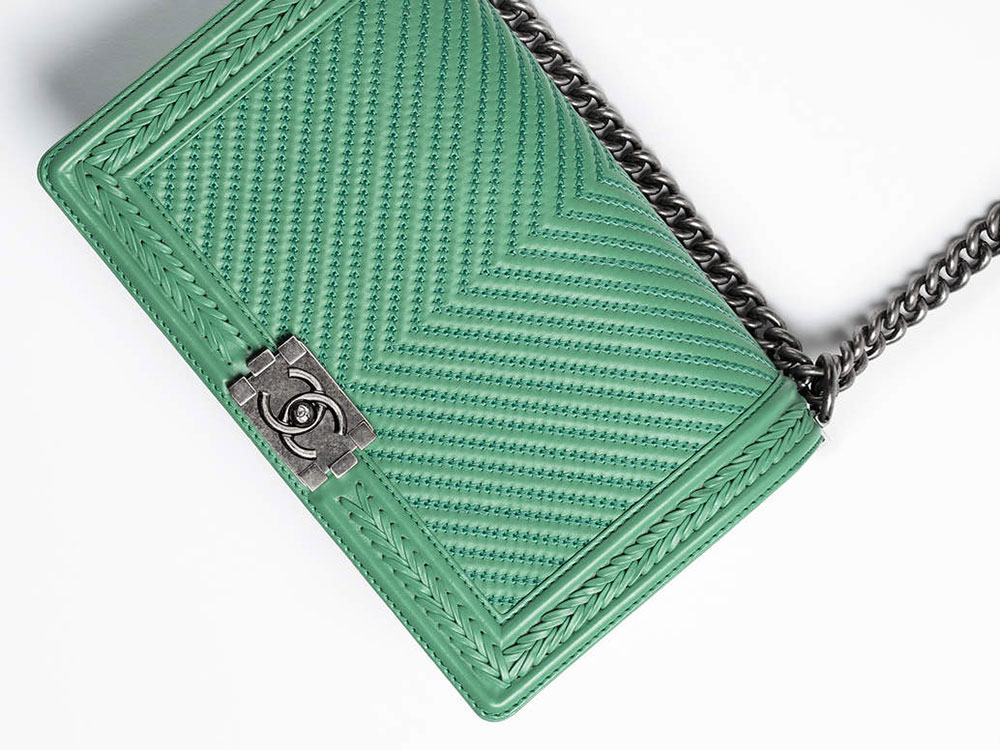 The Most Popular PurseBlog Posts We Published in 2017
We always keep track of how popular our new posts are because we want to know what you guys like and want to see more of, and although by now we know basically what will be a hit or a miss, there are always surprises, or posts that gain reader interest over time because of Google results or social media shares. My inner nerd loves looking at how things shape up over time, and the end of the year is a great opportunity to look back and see what the biggest bag stories of the year were, and we wan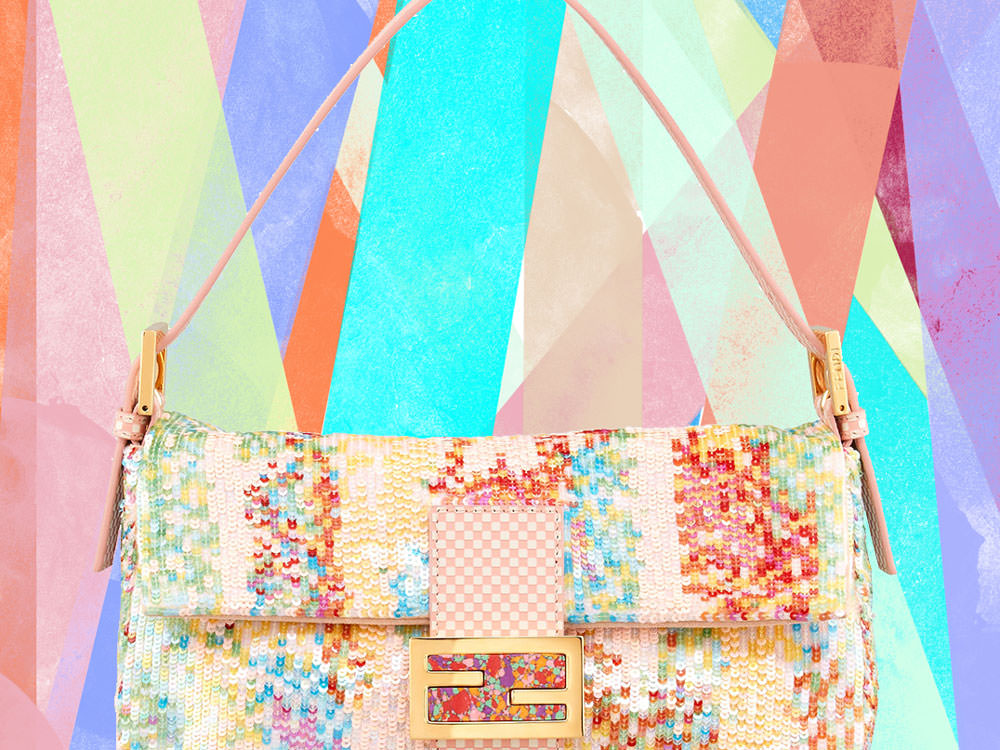 The 10 Most Important Bags in Modern Handbag History
It's become trendy for designer brands to emphasize their histories and heritages in an attempt to add value to their products and convince consumers that their prices are worth it, but when you look back at fashion history, there are a few modern handbags that stand out for the ways that their existences have shaped the accessories industry and how women (and men!) perceive, carry and shop for bags. As part of our continuing countdown to National Handbag Day, we've made a case for t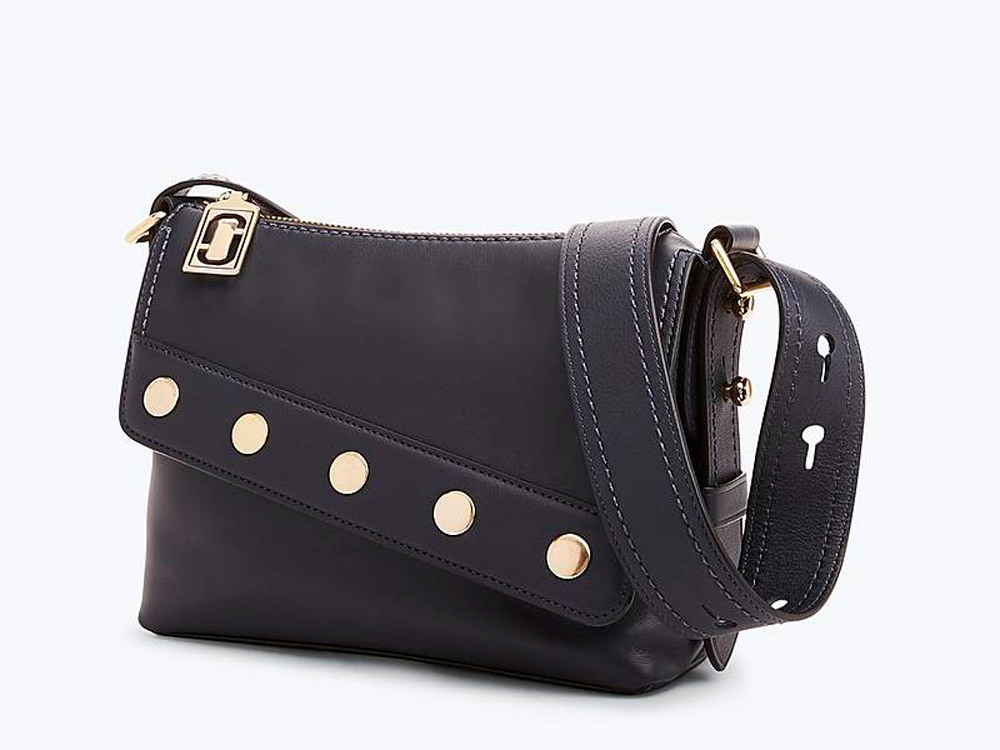 The Marc Jacobs Mini Dwntwn Shoulder Bag is a Perfectly Stylish Choice for the Girl On the Go
When it comes to handbags, I love to ooh and ahh at fantasy bags as much as the next girl—and I guess you could say that it goes along with the territory—but there's something to be said about an understated, stylish, affordable bag that is both luxurious and attainable. The Marc Jacobs Mini Dwntwn Shoulder Bag is just that. With an asymmetrical front detailing and golden hardware, this bag is the perfect example of fashion meets function. Crafted in soft leather but retailing for just...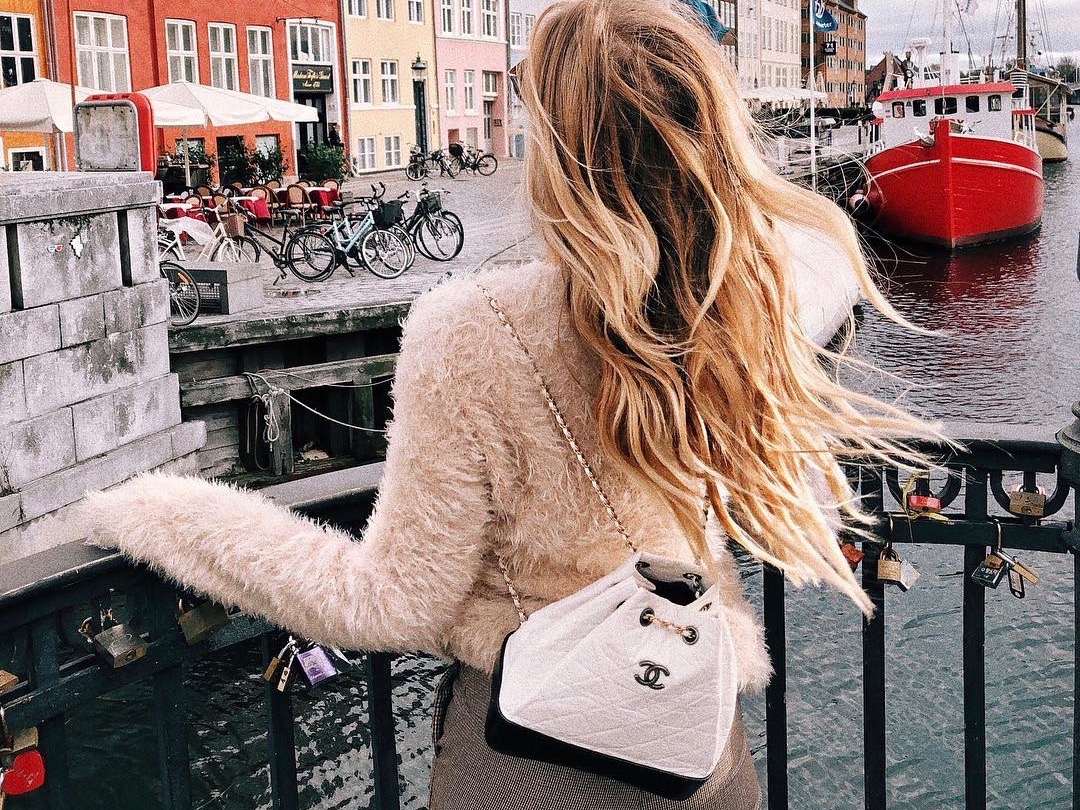 The Most Iconic Bags of 2017, As Seen On Instagram
I have a love-hate relationship with Instagram. It used to be a love-love relationship, but if I'm being honest, that has changed over time. I love that Instagram allows me to stay connected to my family and friends, even when we are miles apart, but I don't like how posed and curated Instagram can be. It so often seems that Instagram has ruined our sense of reality, and on my personal page, you'll find me joking about this all of the time. Those candids are never really all th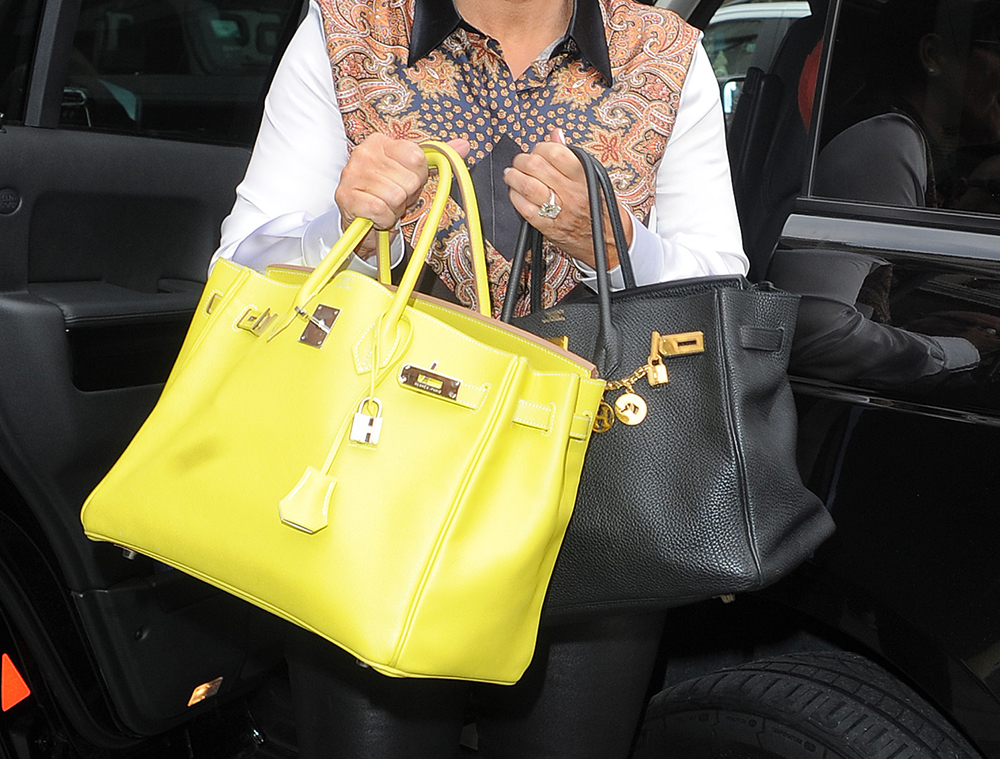 10 Things You Might Not Know About the Hermès Birkin
The Hermès Birkin is the most iconic and sought-after handbag in the world (even if you don't like it, it'd be hard to argue otherwise), and that means most fashion lovers have already absorbed a lot of information about how it was conceived, how it's made and how hard it is to get one. There's always more to the story, though, even for those of us who spend many of our waking hours thinking, talking, reading and writing about luxury bags. Below, we've unearthed s...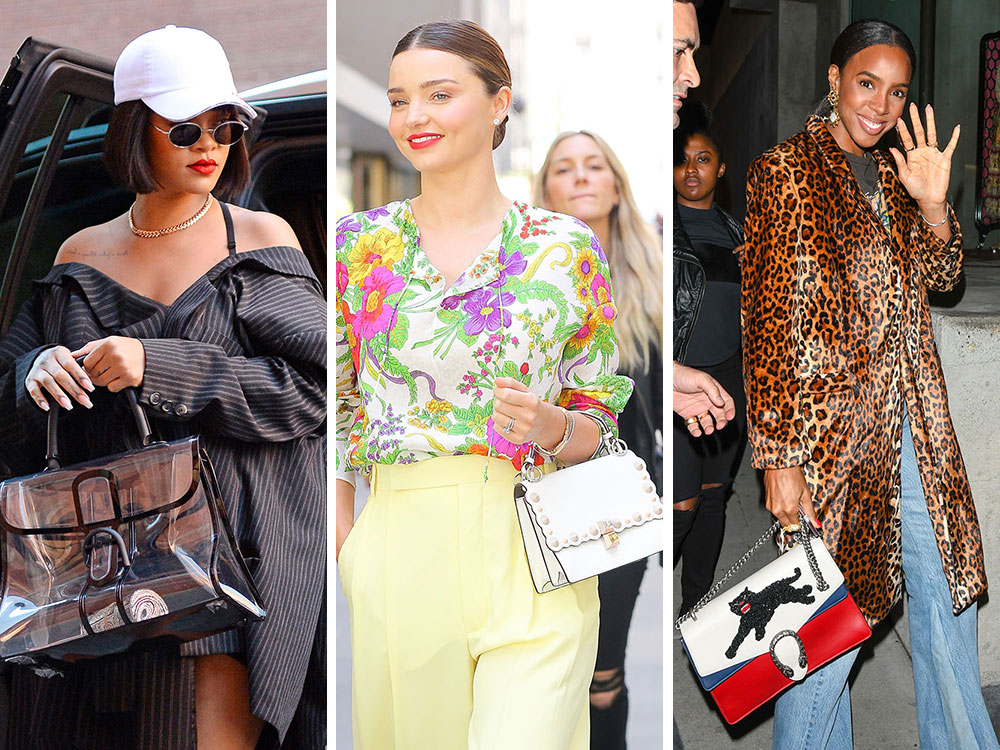 The Best Celebrity Bag Looks of 2017
It's the most wonderful time of the year: the time when we get to look back on the 2017 in review and ruminate about our favorite music, movies, beauty products, cultural snafus and, of course, celebrity handbag picks. There has been a lot of hand-wringing on my part over some of these…were they bold and new enough to make the cut? Were there other bags I was forgetting that should rightfully fill their place? Could we find one decent shot of someone carrying an Alexander McQueen Box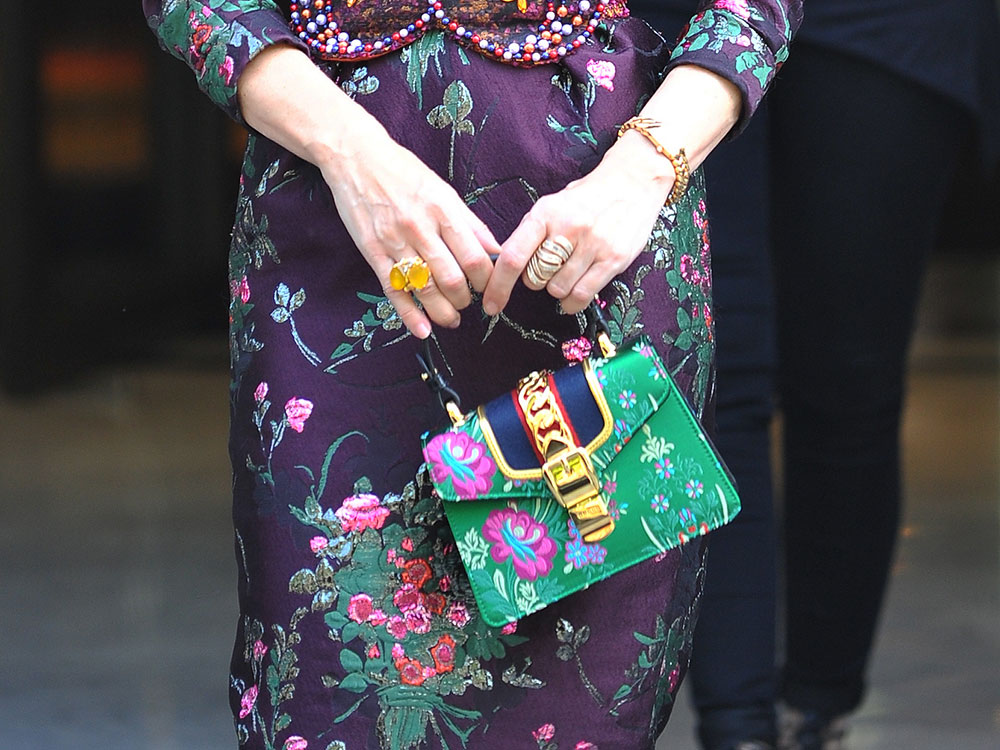 Are Your Treated Differently When Carrying Your Best Bags?
[Editor's Note: While we take it a easy this week between the holidays, we'll be bringing you a mix of both new, year-end posts and some classics from our archive. This one's a little social experiment we conducted back in 2011.] One should never underestimate the power of accessories. Not only can the right bag change an outfit, but it can make you sit up a little straighter, smile a little brighter and have a better day. I'm good enough, I'm smart enough, and dog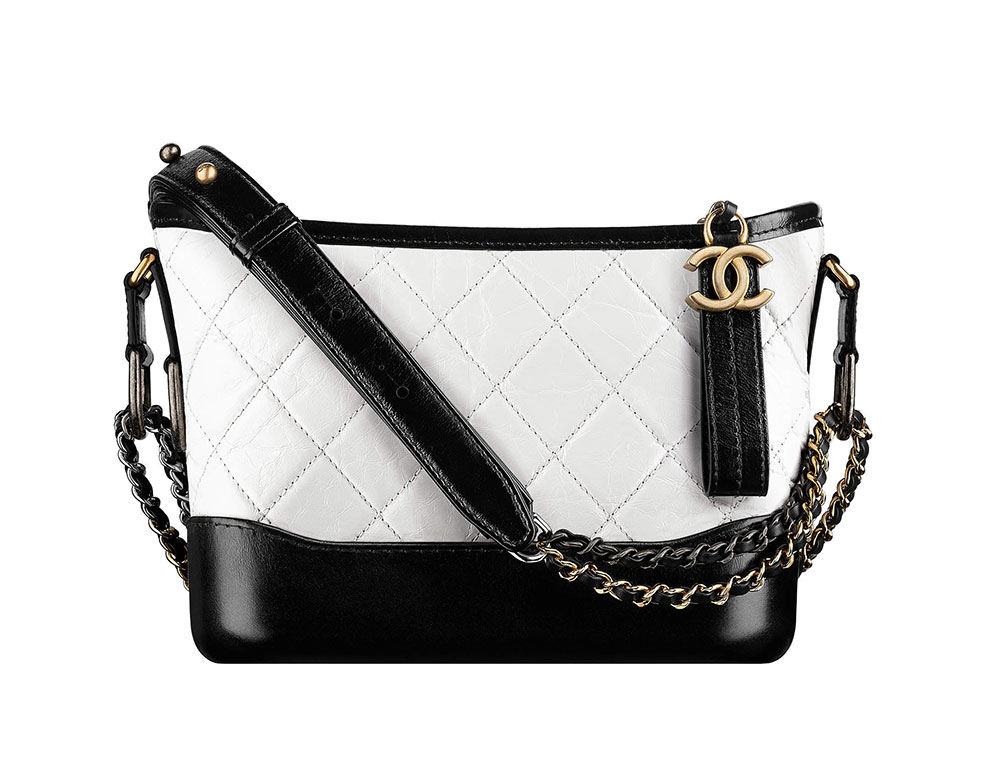 The 10 Most Important Bags of 2017
Welcome back to the internet, and we hope you had a happy holiday! We've now arrived in that weird week between Christmas and New Year's when nothing happens, which means it's high time for that sweet, sweet end-of-year content. As we do every year, we'd like to take the opportunity to look back at the year in bags. In any time where there's a period with a lot of fairly new debuts and no one reigning It Bag, designs become important for a lot of different reasons.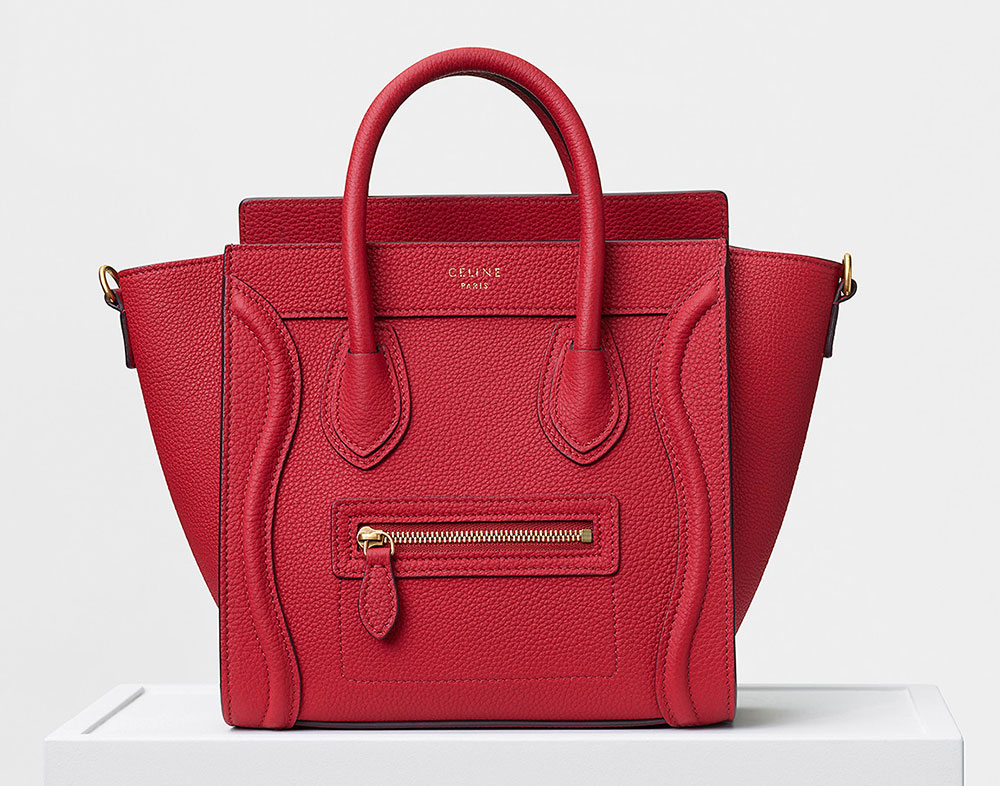 Phoebe Philo is Leaving Céline After Nearly a Decade
While many of us were traveling, cooking or enjoying family time, LVMH dropped some bombshell news: Phoebe Philo is leaving Celine, where she has been creative director for nearly a decade. The move had been rumored for months, if not years, but not it's finally official. According to Vogue, her last Celine collection will be Pre-Fall 2018, which will be presented to press in Paris in January. It's difficult to overstate how important Philo's tenure at Celine has been to th...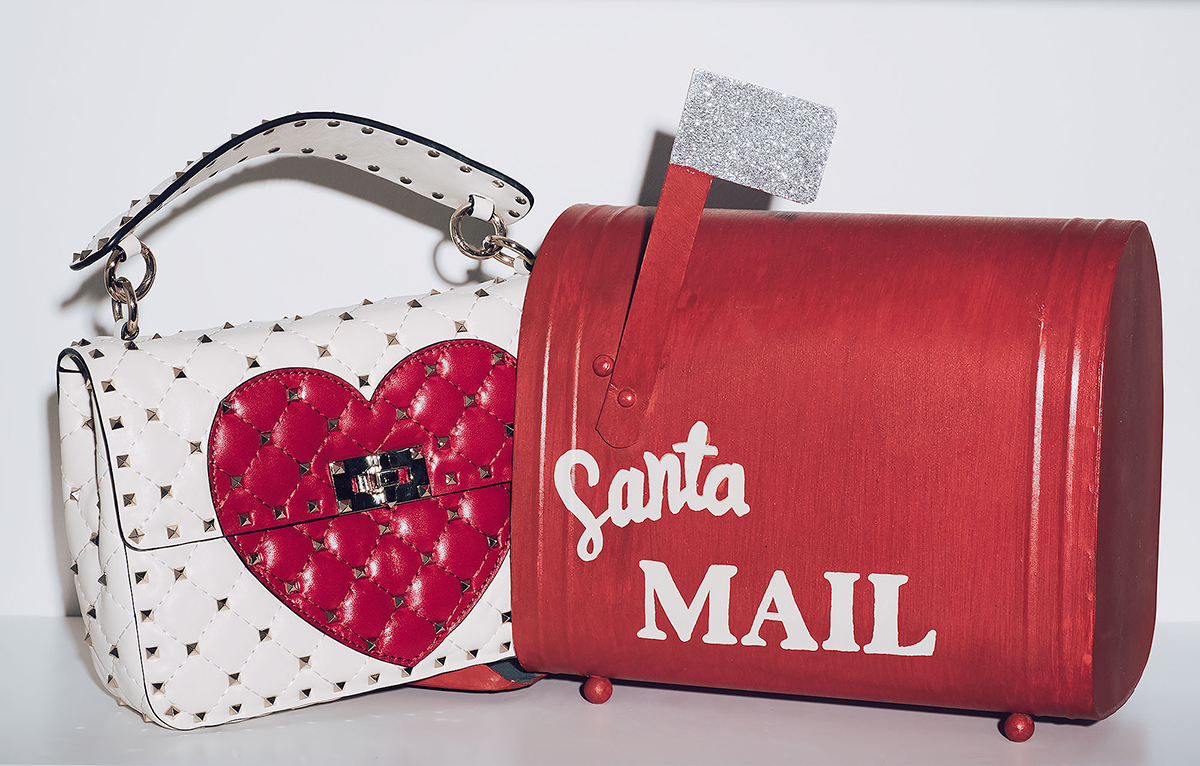 Merry Christmas from Our Team to You
Though our Christmas day is coming to a close, Vlad and I and the entire PurseBlog team wanted to wish you all a Merry Christmas and Happy Holidays! This time of year always reminds me how much we have to be thankful for and everyday I feel so lucky to be able to share my passion with you. What started as a random side project out of my college dorm room where I used to dream of finding designer bags under the Christmas tree has turned into one of the best presents I could imagine. We spent ou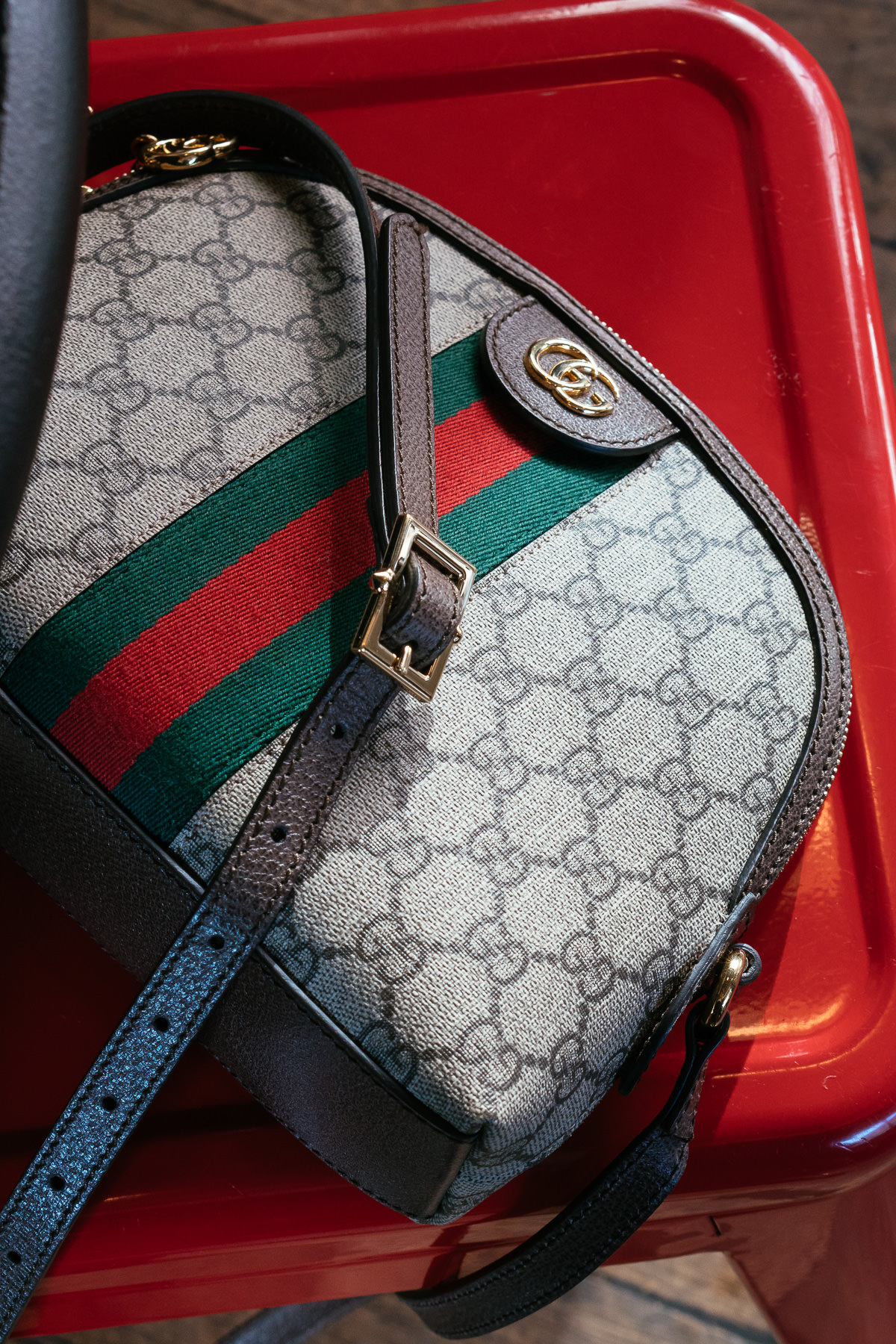 The Gucci Bag Kaitlin is Gifting Herself This Christmas
If you've been reading my posts you know I've said I wanted everything from the Gucci Marmont Shoulder Bag to the Valentino Rockstud Spike Chain Bag and a few others in between. While I've always been a bit of an indecisive shopper, especially when I'm purchasing a bigger ticket item, working in the industry has made my indecisiveness so much worse. One of the perks of this job is that not only do I get to see and feel the bags I'm lusting for outside of a store env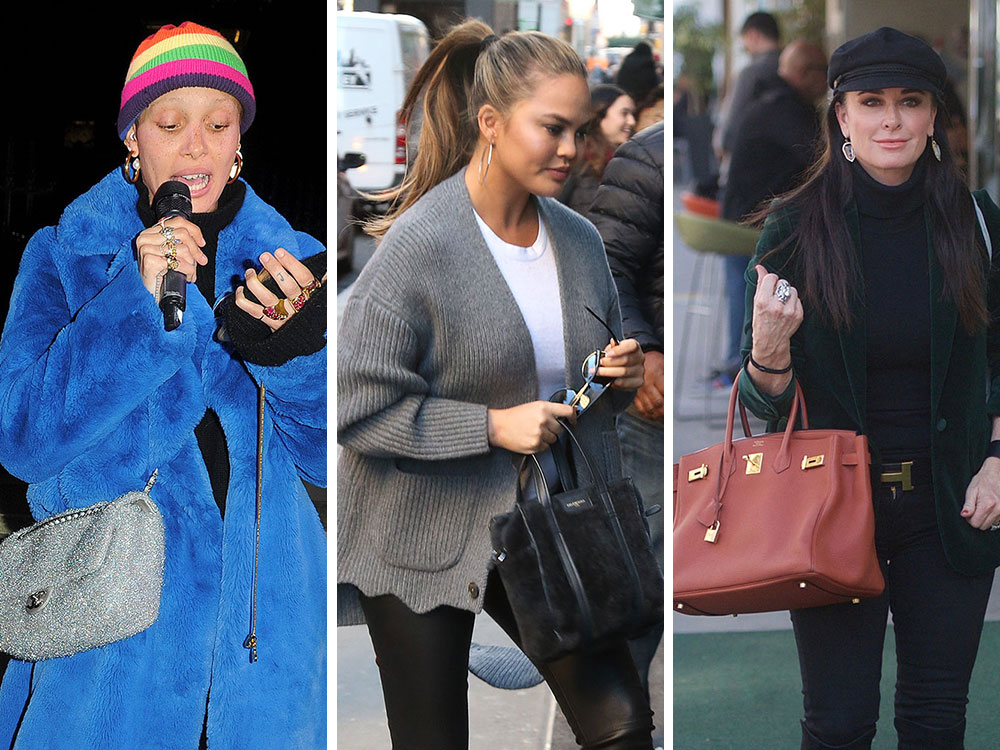 This Week, Celebs Kept It Simple and High-End with Chanel Flaps, Birkins and Givenchy Antigonas
It's back to the basics for celebs this week, and when I say "the basics," I really mean the opposite of that. Unless there is a secret cult of the uber-rich who consider all of your traditional benchmarks of wealth to be "basic" in the more recent, more derogatory sense. (Granola-hermit rich people , where are you? Let's hang!) You won't find them here of course. These are people who make sure their Birkins and their sports cars are the same color. But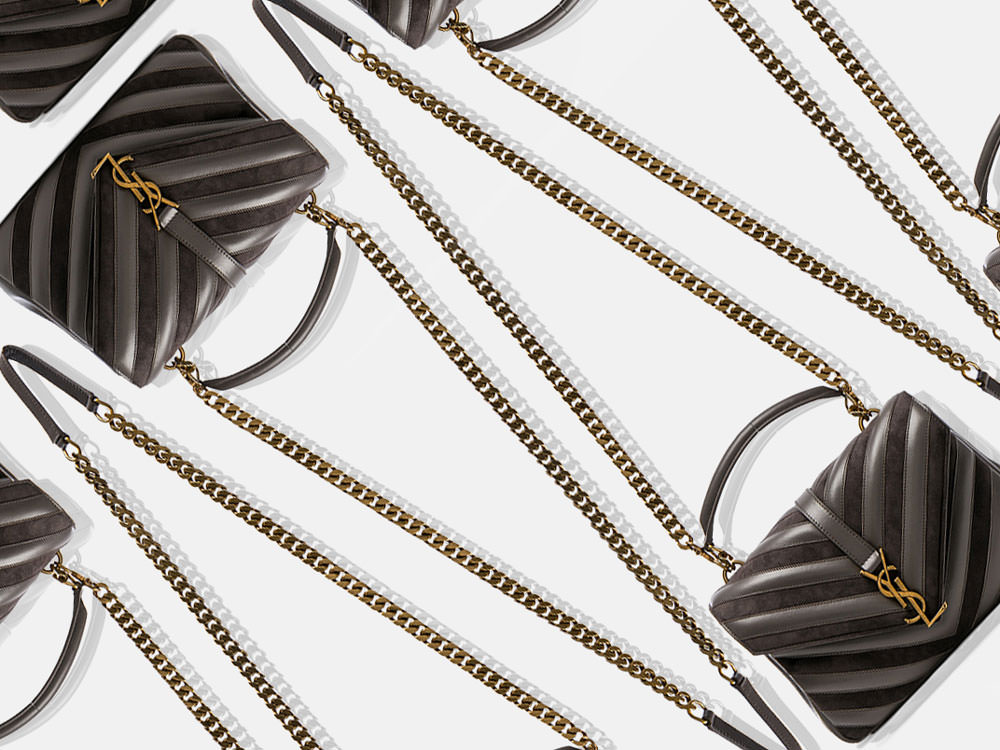 The 17 Best Bag Deals for the Weekend of December 22
It's almost Christmas, and today, as on all Friday mornings, we're here to give you the gift that keeps on giving: a roadmap to the best discounted designer bags on the internet right now. Whether you're looking to treat yourself or snag a great price on a belated gift for a loved one, these bags are the best of the best if you don't want to pay retail. (And who does?)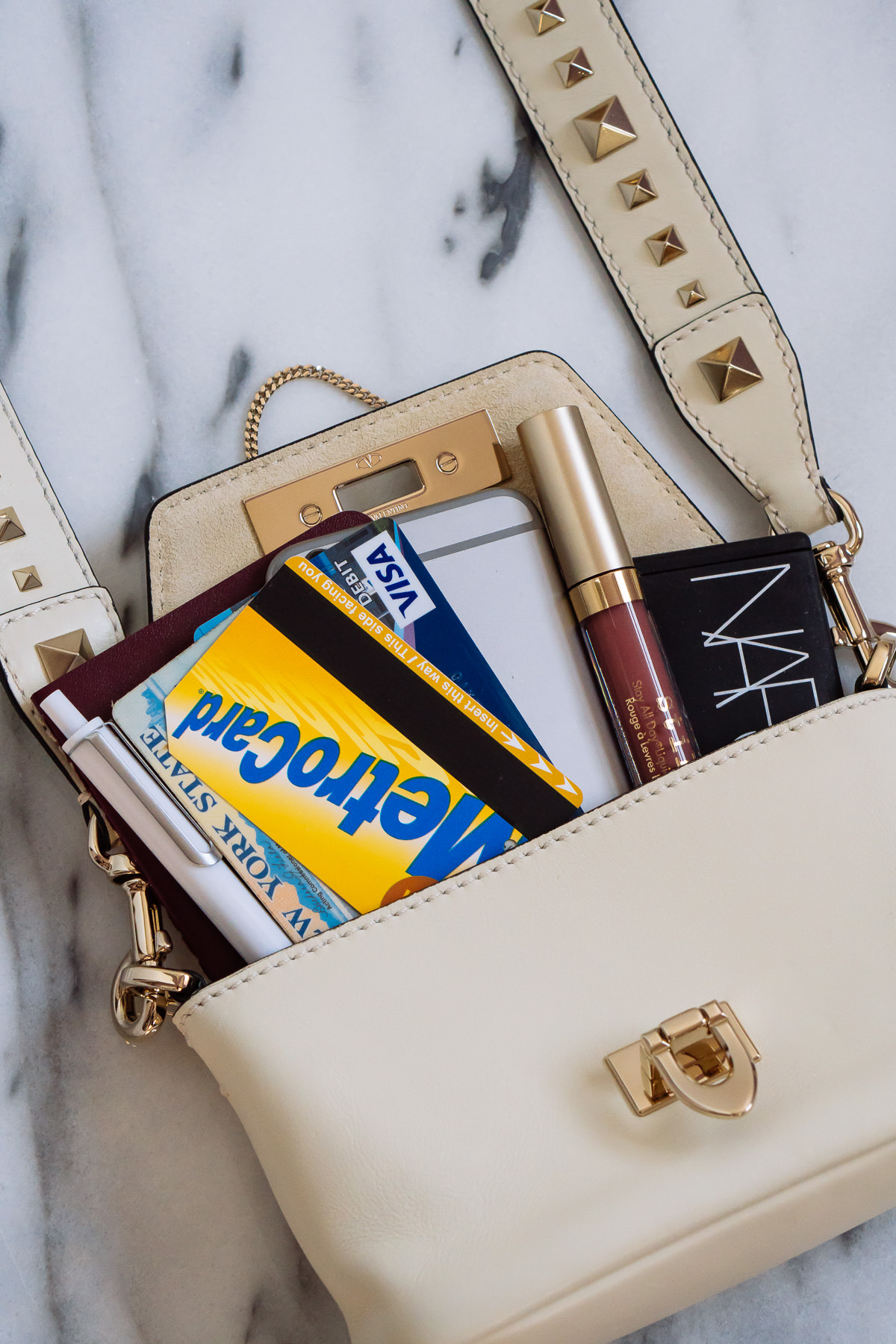 Loving Lately: The Valentino Demilune in Winter White
If you had asked me a year ago—or even a few months ago—if I would ever consider buying a white bag, I would have said no, absolutely not. I always thought that white bags, though chic and classic, were super impractical. I take good care of my bags, I make sure they stay in great condition by storing them away in dust bags when not in use, and when they are in use I don't throw them around. I treat them like they are my babies, and well I guess they are—for now. Recently, the Gucci...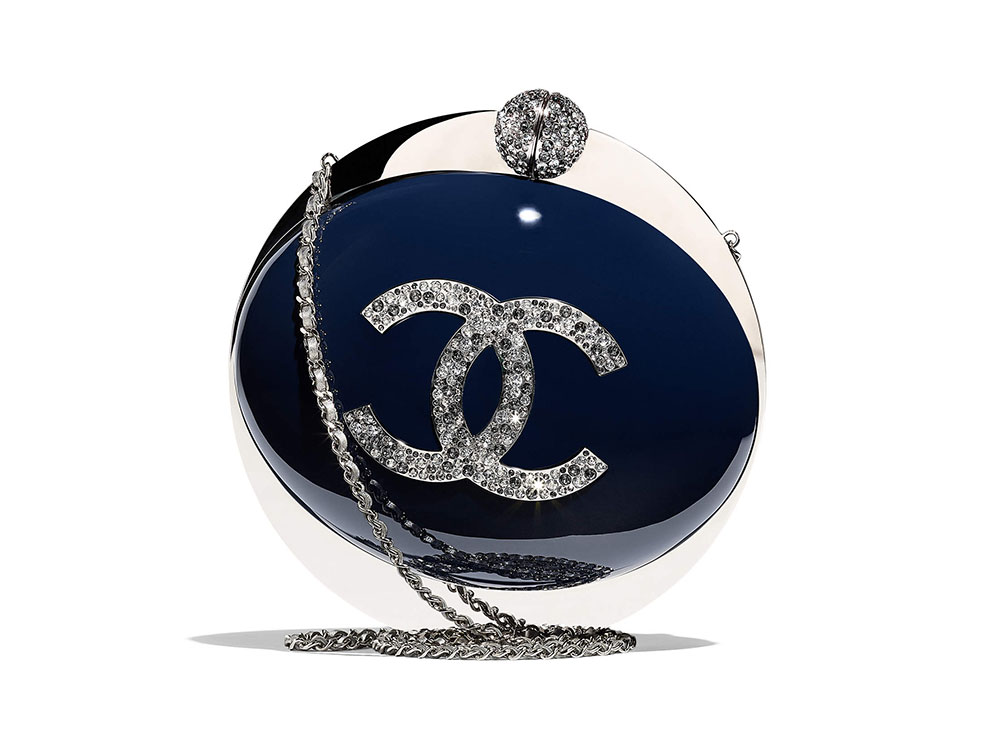 Chanel Reverses Course, Says Online Sales Aren't Coming Anytime Soon
In 2015, we reported some exciting news: Chanel had publicly declared its intention to launch online sales of some of its fashion pieces. At the time, Chanel's president of fashion Bruno Pavlovsky said that the brand was testing methods to launch e-commerce on its website (beyond the cosmetics, fragrance and sunglasses it already sells there), and that shoppers could look forward to it as early as Fall 2016. Obviously that has yet to happen, and now the same Chanel executive has reversed c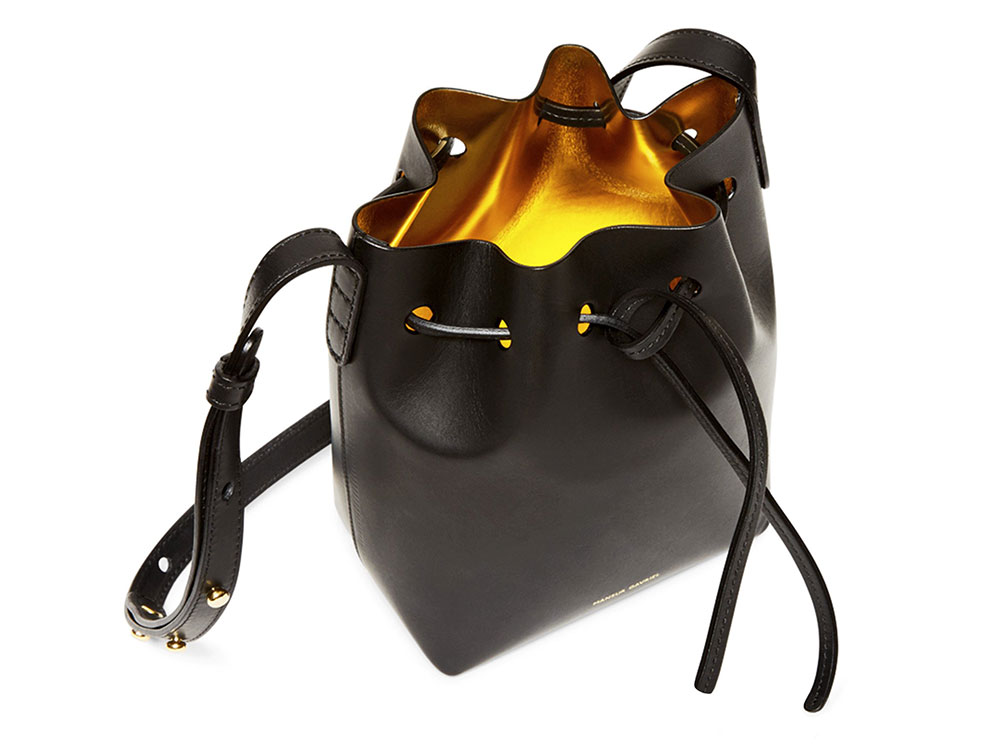 PurseBlog Asks: What's Your Go-To Party Bag?
I'm not a big clutch person. First of all, I have the giant version of the iPhone, and it doesn't fit in most of the really dainty, jewelry-like evening bags out there. Second, that dumb phone is usually in my hand anyway, and holding it and a hand-held bag is just a hassle—I'll inevitably drop one of them, and if I'm at a party, I'm likely also juggling a drink or some kind of snack on a tiny napkin, if not both. The logistics of the whole enterprise just donR...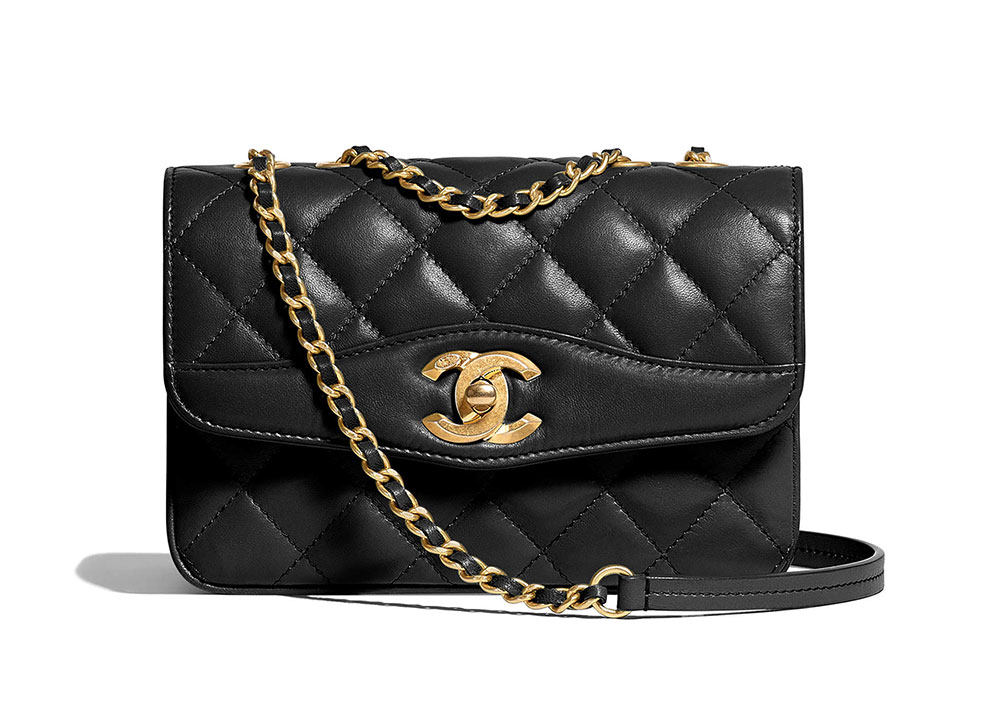 While No One Was Watching Them, Quilted Bags Took Over the Accessories Market
Some trends you notice immediately, like when a season's new arrivals start to come in and everything is velvet or neon or covered in embroidery. Other trends sneak up on you, usually because they're something that doesn't ever go away entirely, like studs or, in this case, quilted leather. Quilting is most commonly associated with Chanel bags, but when paging through new Resort 2018 pre-orders this week, I realized just how much the look has spread. Although much credit goes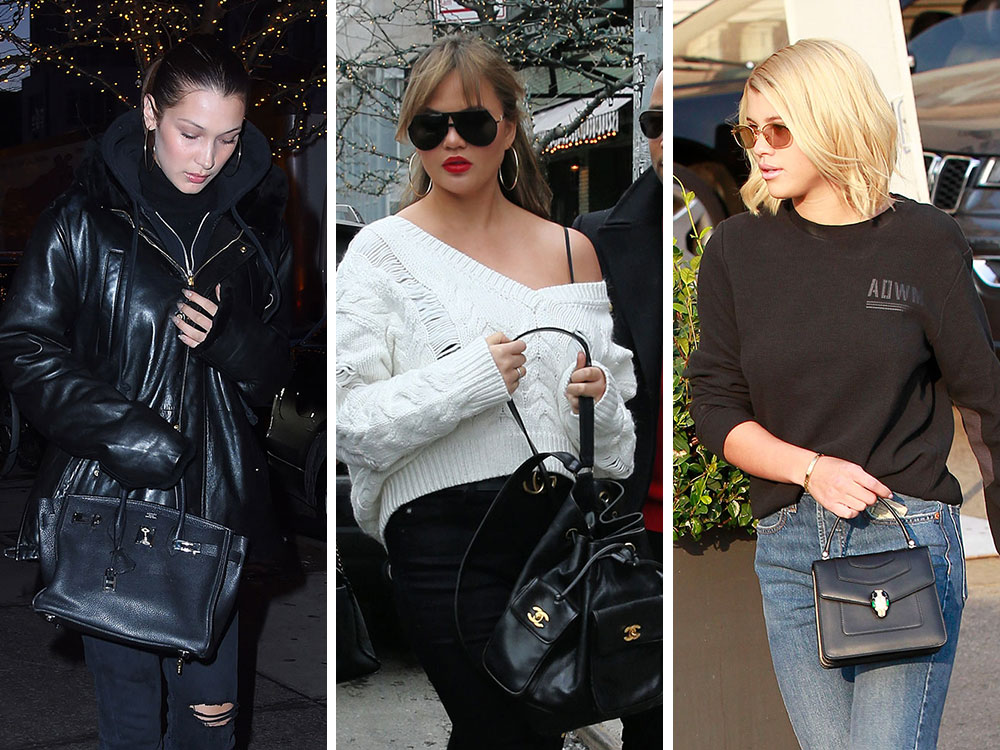 Celebs Bust Out Opulent Bags from Bulgari, Chanel and Victoria Beckham
If you believe in getting your money's worth out of something (especially something you cough up four figures for), pay special attention to what celebrities are carrying this week. A lot of these are great options for near-continuous holiday party use. There are luxe clutches, bright reds, and lots of eye-popping, sparkly detailing. And while bags are definitely starting to look a bit more festive this week, none of these will look out of place in July.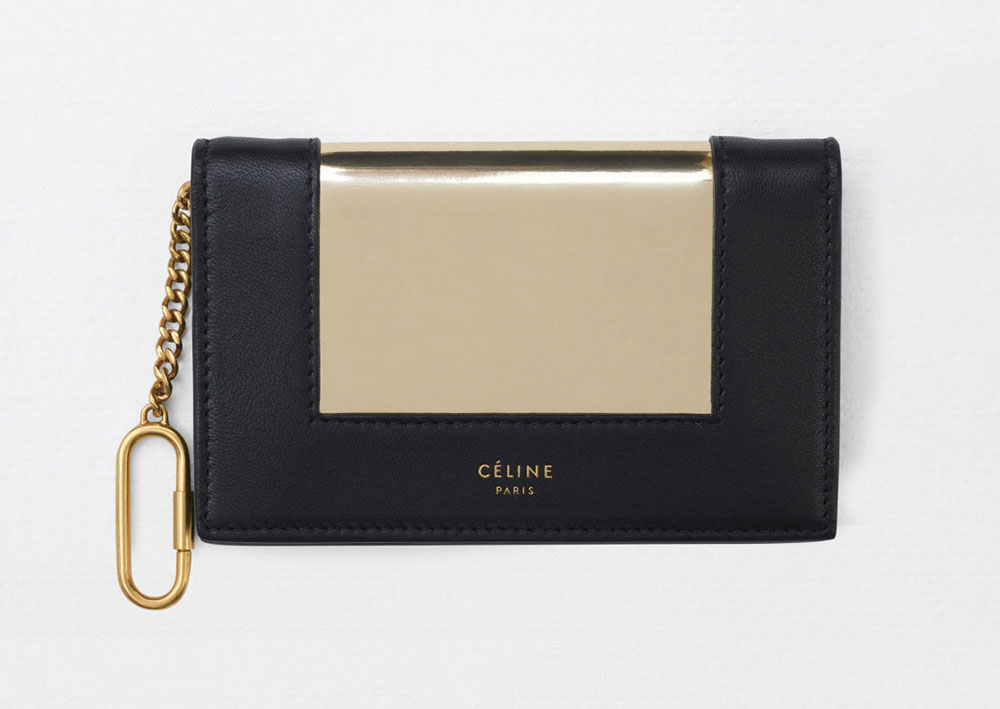 Check Out 35+ Wallets, Card Cases and Other Small Leather Goods from Céline's Spring 2018 Collection
Two things: First, you're probably sick of seeing all the same stuff in stores that you've seen for months, most of which is now included in picked-over sales. Second, small leather goods make great gifts, because who couldn't use a new wallet or coin purse? To kill those two birds with one stone, we bring you the Celine Spring 2018 accessories collection, which has just arrived in boutiques. There are no big surprises here in the way of new lines, but the popular Frame Bags ...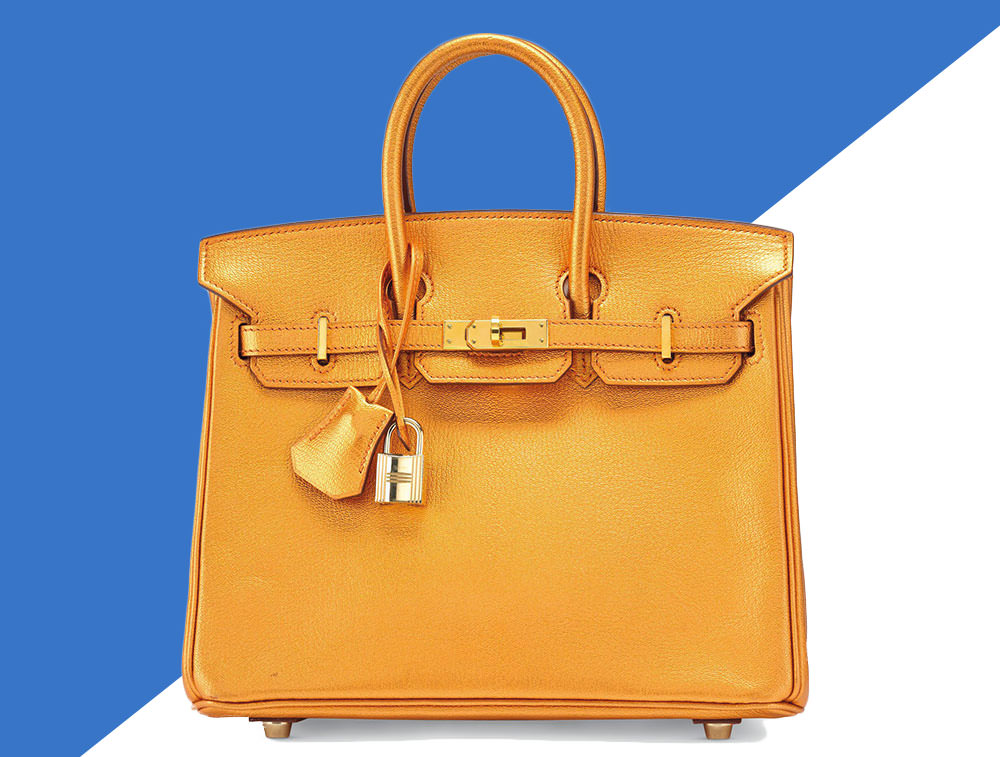 At Auction, Christie's Sets a New Price Record for a Leather Hermès Birkin
By now, we're all used to seeing six-figure price tags for particularly rare versions of exotic Hermès Birkins at auction. Himalayan Crocodile Birkins are especially popular, as are particular shades of bright pink and red in glossy crocodile or alligator; of course, pave diamond hardware always helps. At Christie's most recent auction in Paris, though, a never-before-seen thing happened: a non-exotic Birkin broken the three-figure price ceiling. According to the New York Times, t...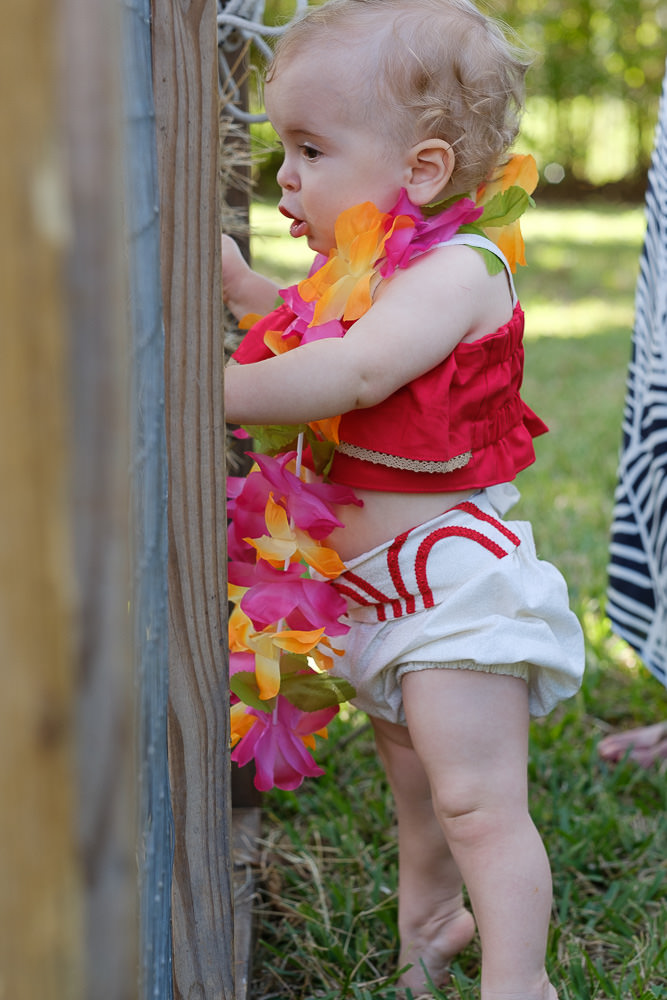 Dear Millie, A little over a year ago, you came into my life and have forever changed me—I will and can never be the same person I was before I had you. I've started your one-year-old letter in my head for months, and sometimes it keeps me from falling asleep at night as I plan what I want to say to you. (You'll learn this about me: I'm an overthinker and sometimes it keeps me awake for hours at night thinking, re-thinking, over-thinking, and thinking once more.) Usually in...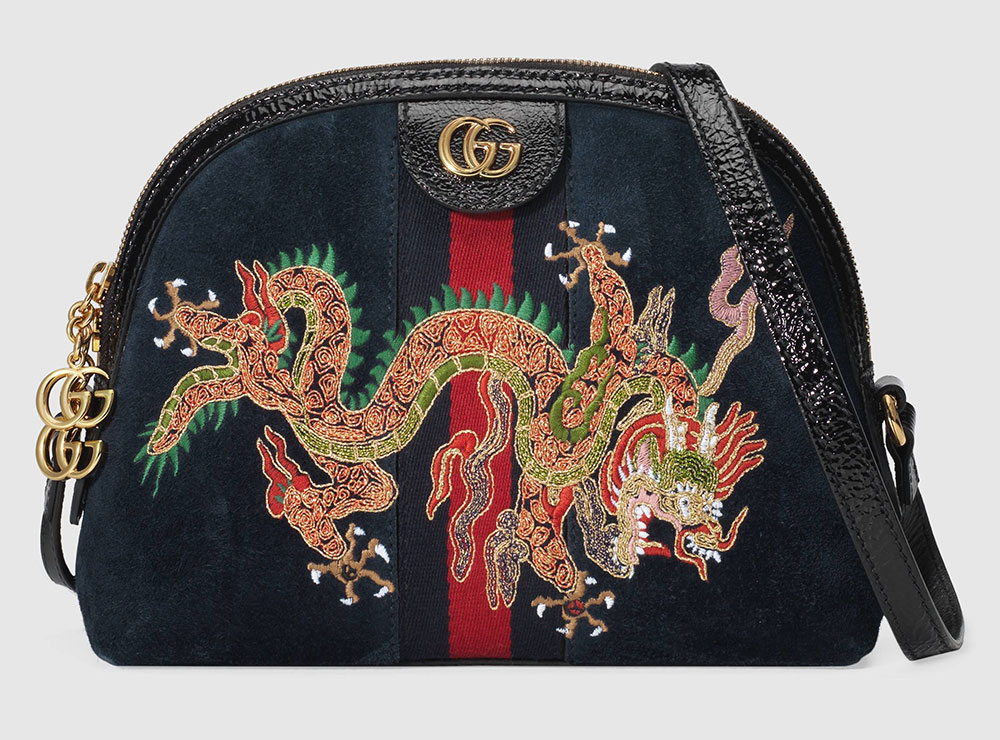 10 Things Amanda Would Love to See Under the Tree This Christmas
The past few months have been a whirlwind for me in like five different ways, so much so that yesterday, I had Delta switch my flight home to see my parents from this morning to Thursday—Christmas has come at me way too quickly, and I am not ready. I need more time! What I'm always ready to do, though, is pick out some stuff that I'd like to see under the tree next week, in a perfect world. (In the real world, my Christmas present is a trip to the Rose Bowl. Which is also pretty pe...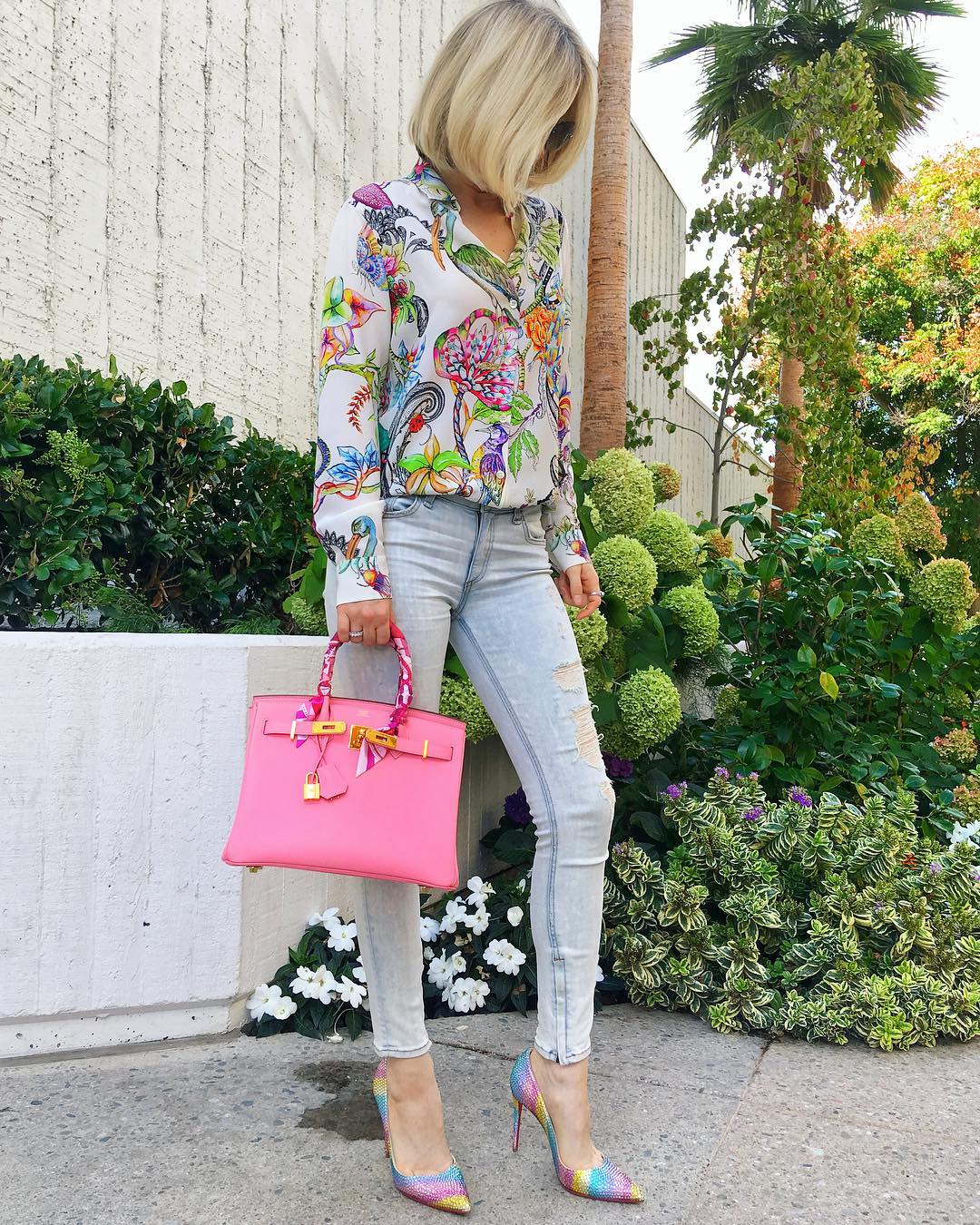 #BagsofTPF: Hold on to Your Hats, Because This Reader's Collection Will Give You Some Serious Bag Envy
@panthere_instyle is a handbag celebrity in her own right, and with over 90,000 Instagram followers and a collection that rivals any we've ever seen, so we couldn't think of a better collection to share with you guys. We're celebrating that the @PurseForum Instagram is back up and running strictly because we want to feature you and your bags! We've already been at it, scoping out your pages and posts and reposting, so make sure you're following us there. Plus, when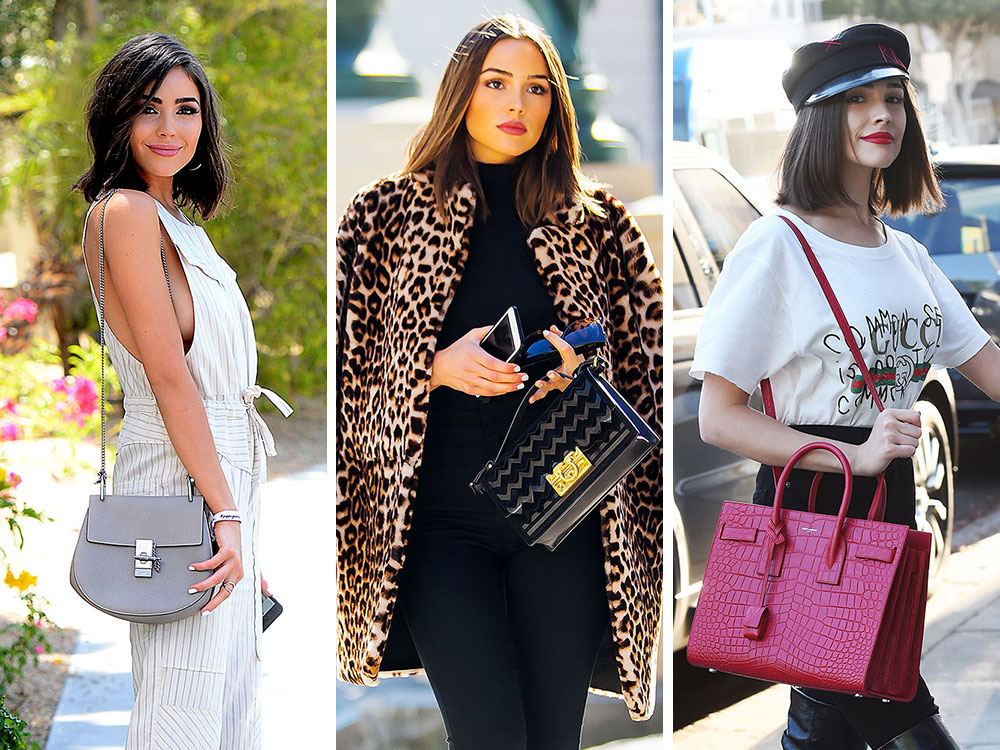 Maybe We Haven't Been Paying Enough Attention to Olivia Culpo's Bags
Olivia Culpo keeps popping up on our bag radar this month, and it inspired us to take a deep dive into her collection. Olivia is a former Miss Universe, and current actress and television personality who does not miss an opportunity to talk about her exercise regimen, diet or any other celeb-friendly topic when pressed. She's also a certified bag fiend, which we know from her Instagram. To our knowledge she has never once been seen leaving the house in sweats, or anything approximating swe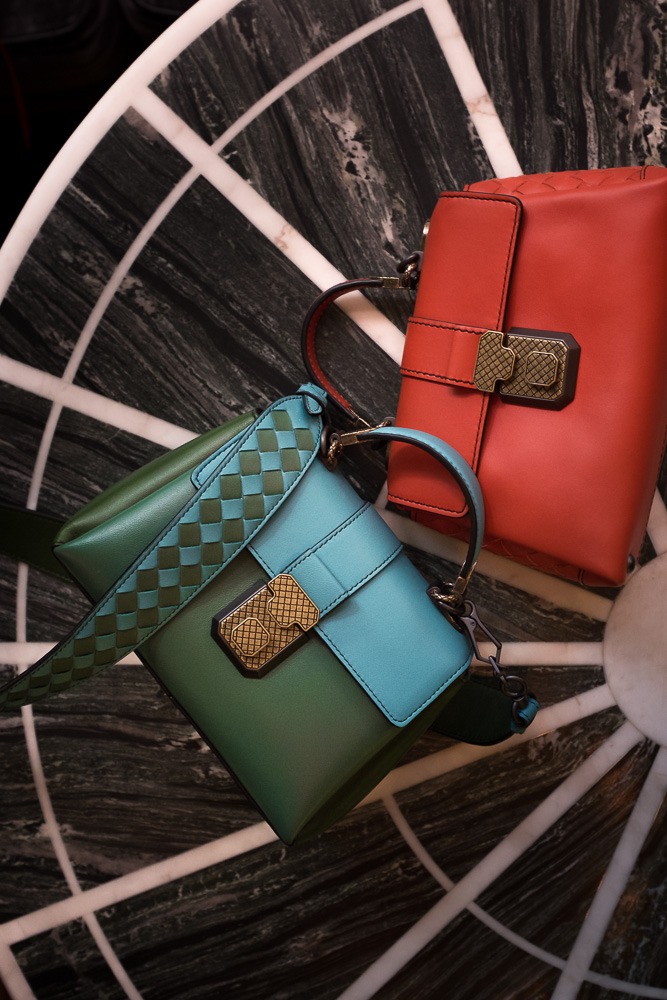 Bottega Veneta's Piazza is the Perfect Everyday Bag
Bottega Veneta is a brand that deserves all the praise and accolades it receives. The bags exude understated elegance, and some of the recent collections are the most exciting for me from the brand in a while. Bottega Veneta continues to design bags that are modern and eye-catching while also being instant classics. No Bottega Veneta bag I own ever feels outdated or past its prime, as the brand has found a way to design bags that I will gladly carry season after season and year after year. When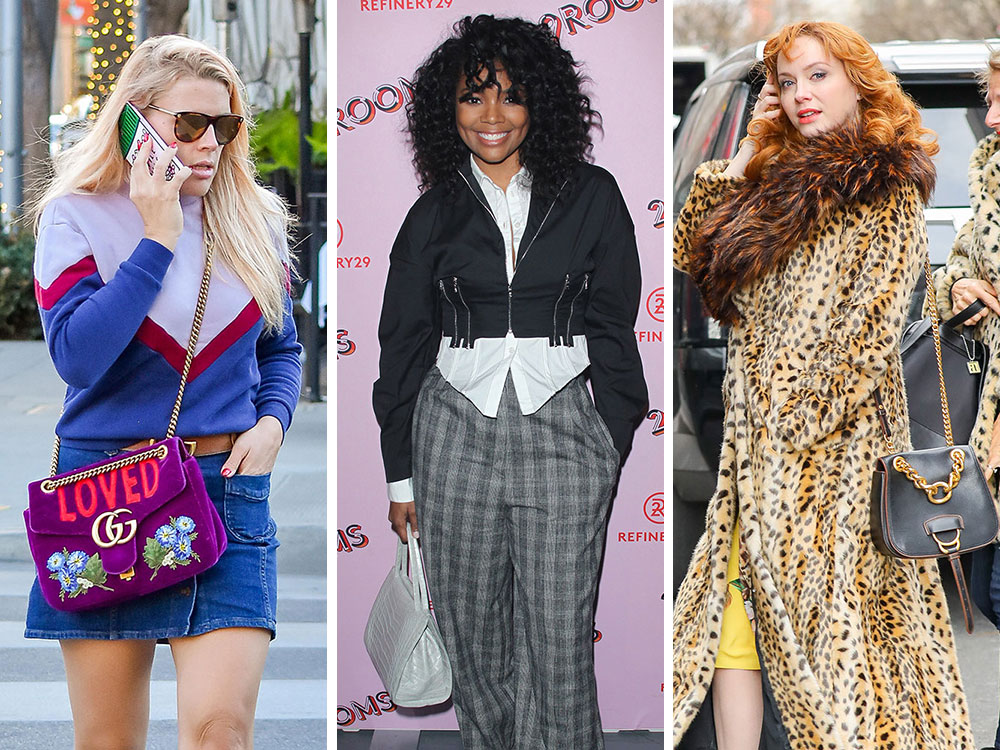 This Week, Celebs Outfitted Themselves with Croc, Clutches and Box Bags
If you can tear your attention away from our gorgeous Ultimate Holiday Handbag Gift Guide for just one moment, you may notice that celebrities had some decent bags to show off this week. I mean, I doubt any of them put half the forethought into their bag selections that we put into that aforementioned Ultimate Holiday Handbag Gift Guide, but some of these picks are definitely worthy of at least three handclap emojis.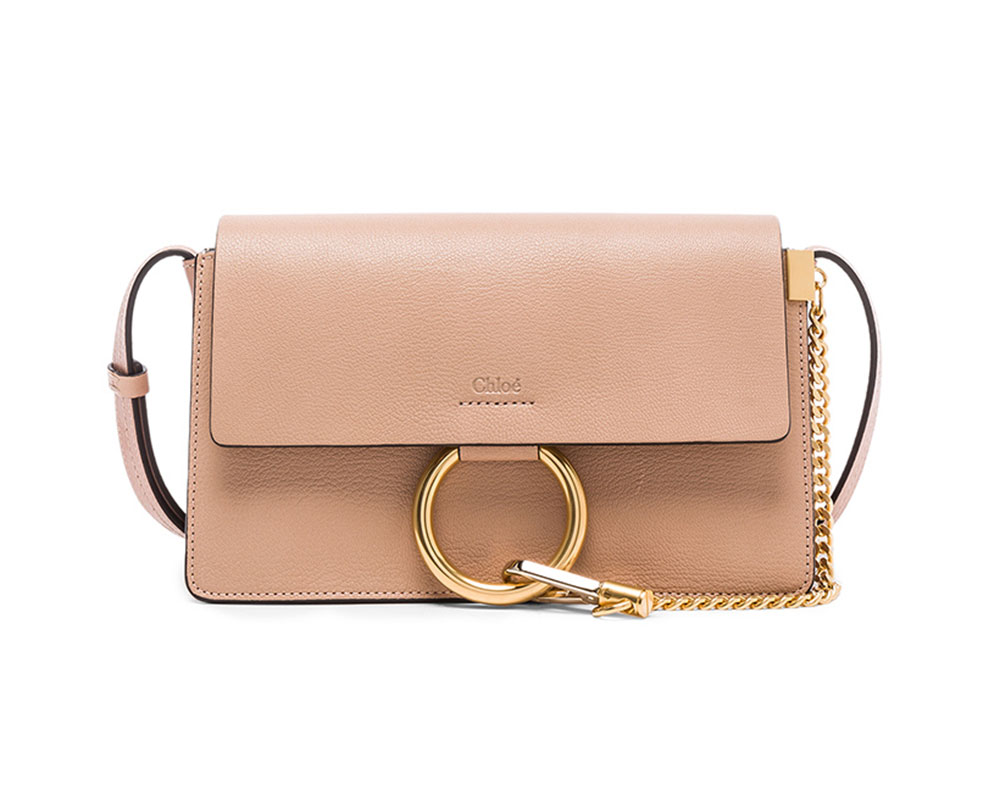 The 17 Best Bag Deals for the Weekend of December 15
First, before we get down to the business of the best designer bag discounts and sales I found this week, a have an extra note of good news: Net-a-Porter's twice-annual sale is not only still happening, but tons of additional discounts have now been taken, with the selection now up to 70% off. You know what to do. Now that we've covered that crucial bit of intel, on to the main event: well over a dozen of the best sale bags from around the web, including some deep discounts on fan f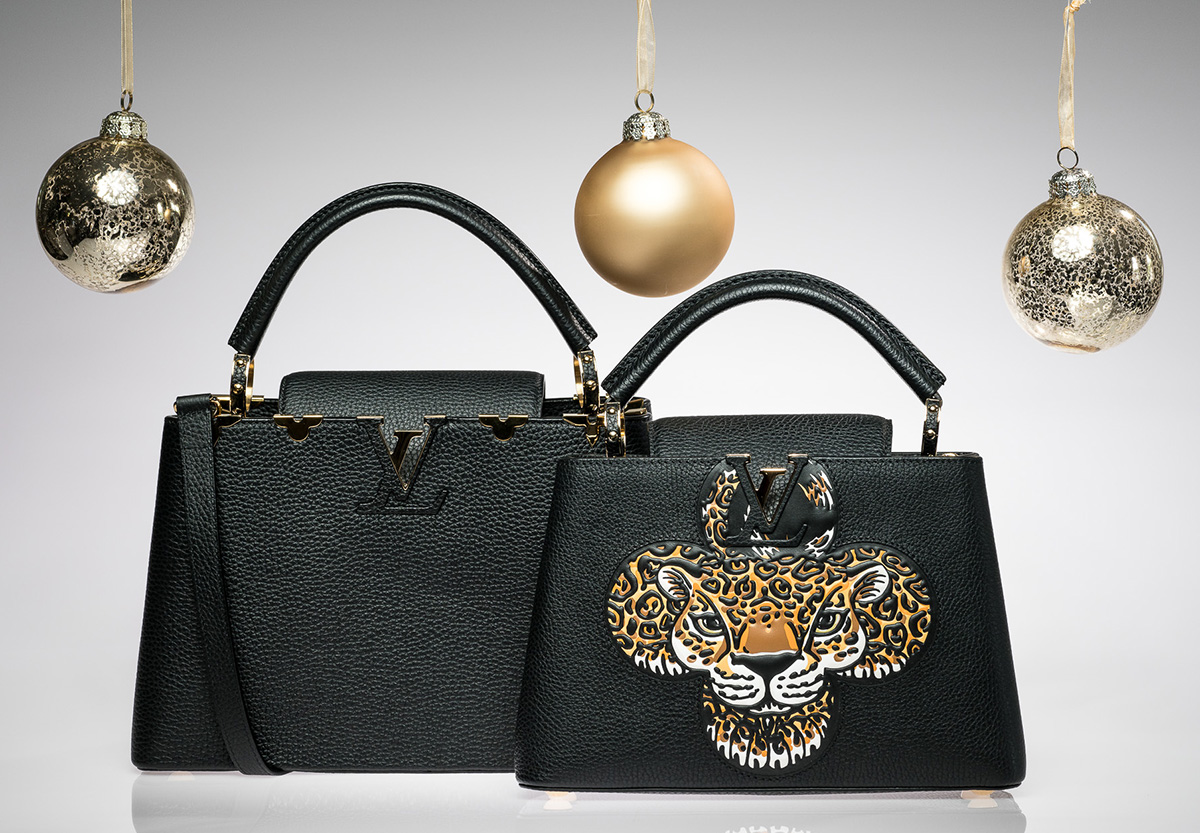 Introducing Our 2017 Ultimate Holiday Handbag Gift Guide
Each year we spent quite a bit of time putting together holiday gift guides. For a while we created so many gift guides that we wound up hating gifts, and then it was so few gift guides that you all asked for more, and this year we think we found the perfect way to share our favorite bags for the holiday season with you: in our 2017 Ultimate Holiday Handbag Gift Guide. Each year we put together a bag-focused gift guide—because of course we do—and this year we took it to the next level. Eve...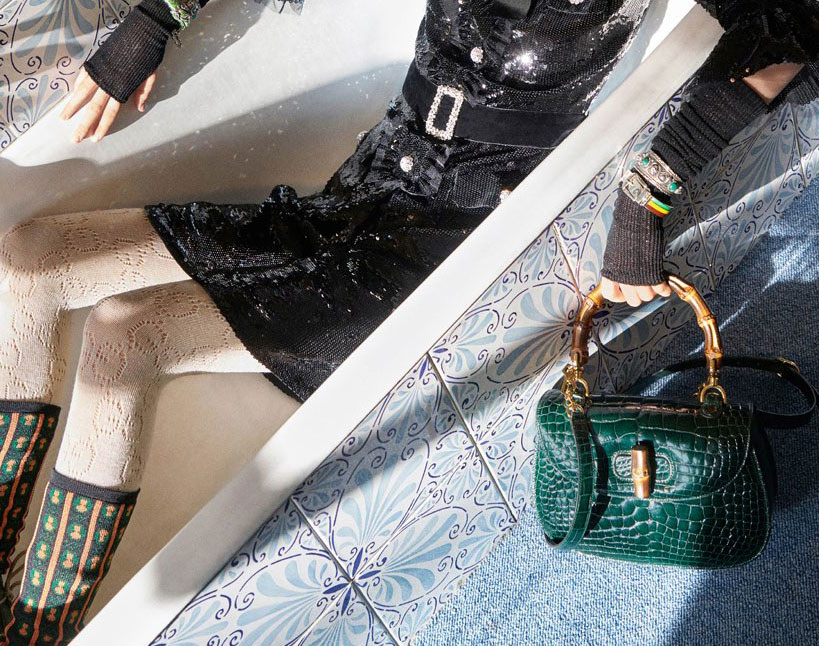 Check Out Gucci's Brand New Bags in the Brand's Just-Released Fall 2018 Lookbook
If you need a break from thinking about, planning, and shopping for the holidays, we have just the fantasy land to escape into: the Gucci Pre-Fall 2018 lookbook, which is chock full of the company's signature, ultra-detailed handbags and accessories. Like all of Alessandro Michele's Gucci work before it, this one isn't a separate set of ideas than his previous collections, but rather a near-seamless expansion of those ideas. The collection and lookbook were inspired by the wor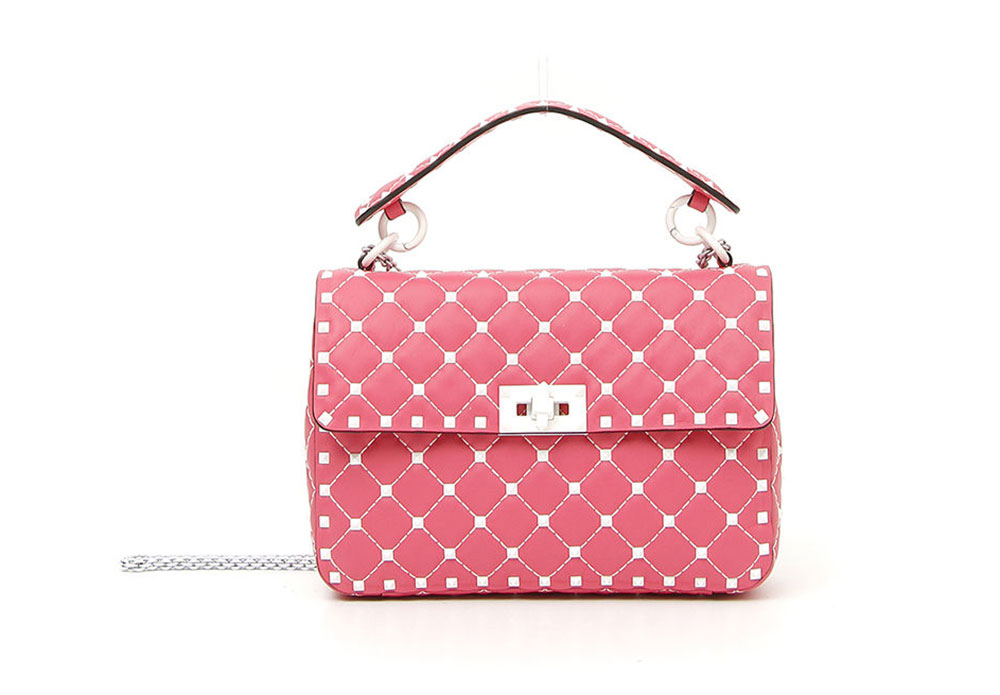 Love It or Leave It: Valentino's White Rockstuds
The Valentino Rockstud has come in many forms in the years since it's debuted. The famous studs have been black, red, color-matching with the leather they sit on, replaced partially with turquoise, and, most frequently, shiny silver metal. For Resort 2018, Valentino has come up with yet another version: the Free Rockstud, which is pure, graphic white. This version of the Rockstud first surfaced on the runway six months ago, and I've been waiting for the bags to hit stores so I could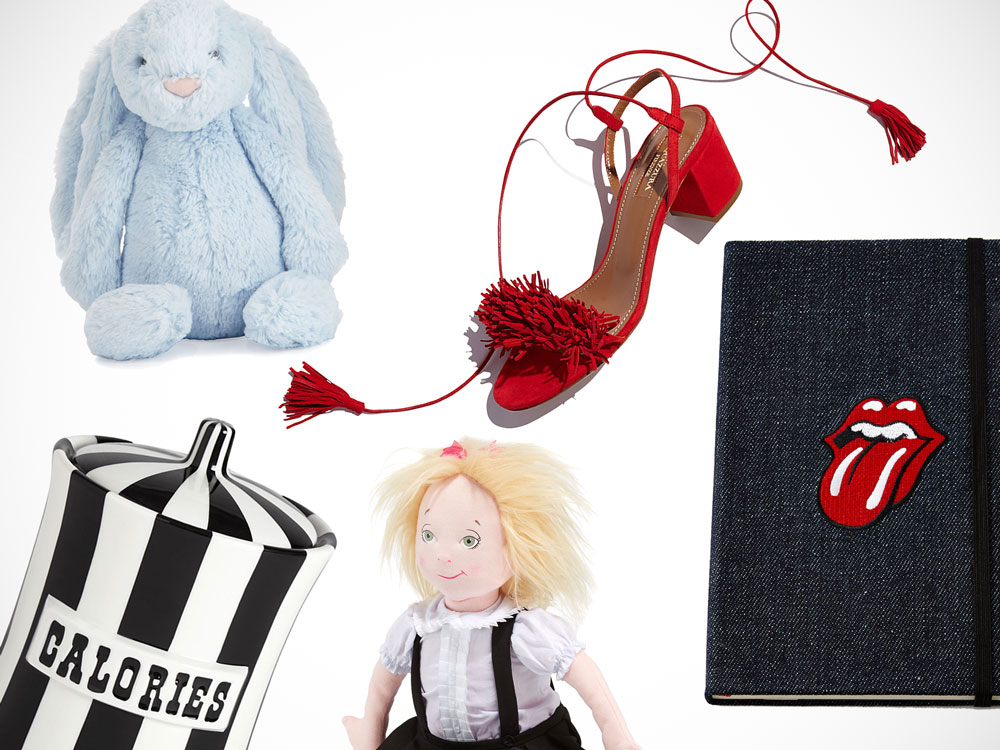 Nab 20% Off at the Neiman Marcus Friends & Family Sale
Just because PurseBlog is a handbag-centric site doesn't mean that we only buy bags. I am an avid shopper of all kinds of things; bags are my first love, but of course I check everything out, from other accessories, to clothing, to home decor, and of course kid's clothing! Neiman Marcus is one of the very first websites I visit daily, and its sales are some of my favorite, leaving me with more purchases than I intended, at deals that are hard to pass up. Just in time for your last-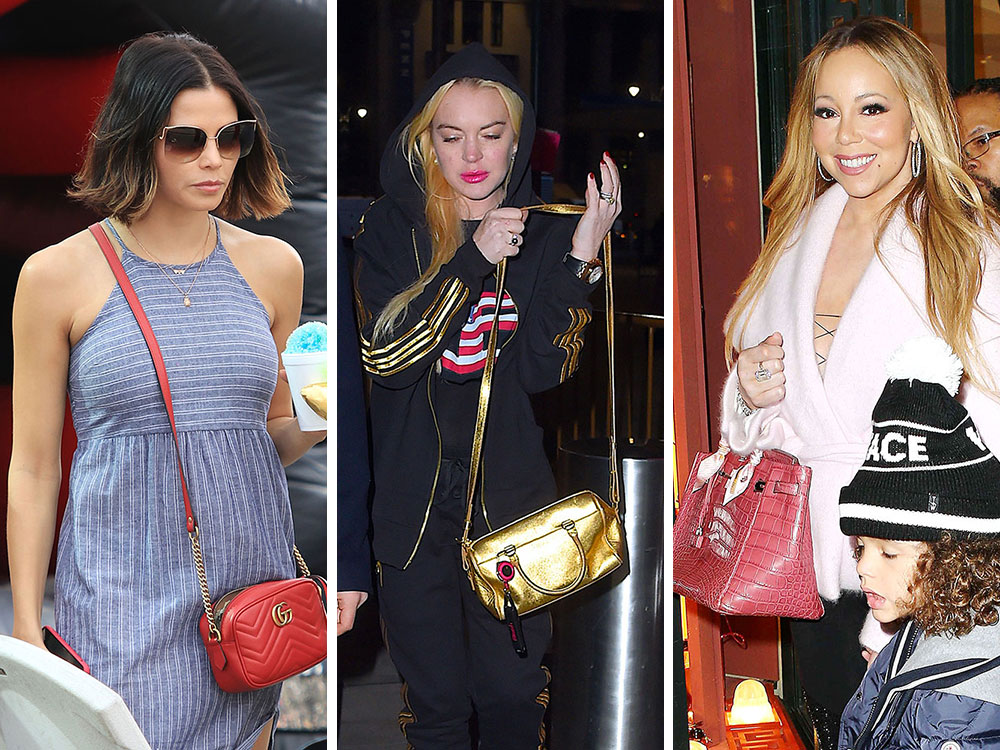 Baby Showers, Bowling and Jingle Balls Bring Out Celeb Bags from Gucci, Chanel and Dior
Before we hop straight down the holiday rabbit hole, celebs are tying up some loose ends and/or enjoying a little family time before the next few weeks turn into an haze of shopping at The Grove and doing the celebrity holiday party circuit. Jessica Alba's baby shower was not at all holiday-themed, but you can guess that the revelers at the annual NYC Jingle Ball were getting into the holiday spirit. Gucci was the overwhelming celebrity handbag favorite this week, and I don't imagine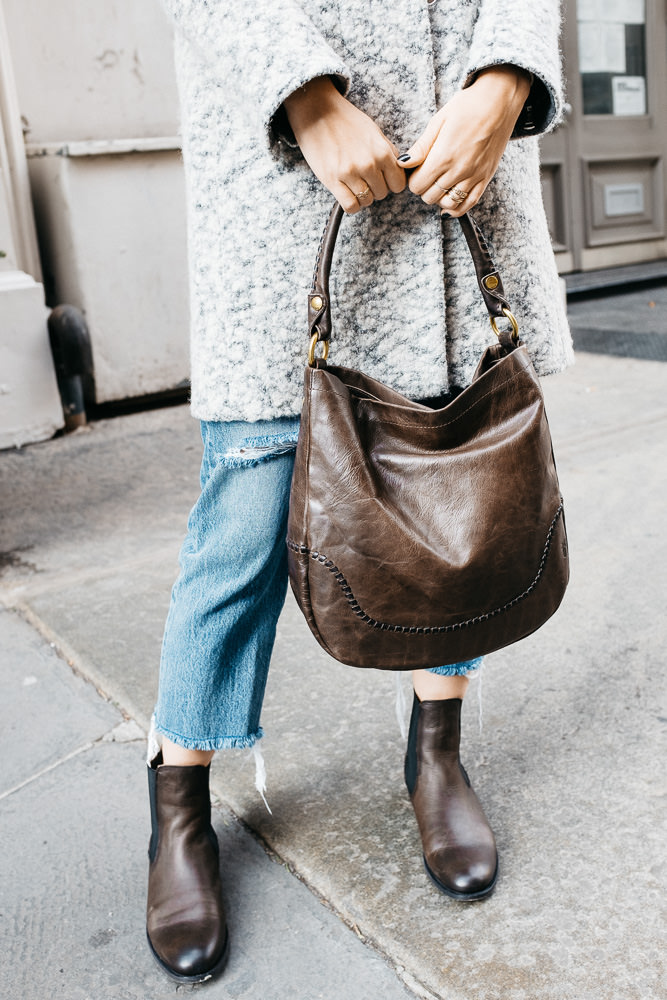 The Pieces I Love From Frye's Melissa Collection
Ever since I was a kid, handbags have been my thing, so it's no surprise that here I am, all these years later, doing what I do. Because of my age-old obsession, I know what I like and I know a good bag when I see one. Frye has been on my radar for its incredible collection of shoes, but these days, Frye's handbags have taken center stage. Frye is known for its unrivaled craftsmanship and meticulous attention to deal, which is particularly evident in the details of the brand's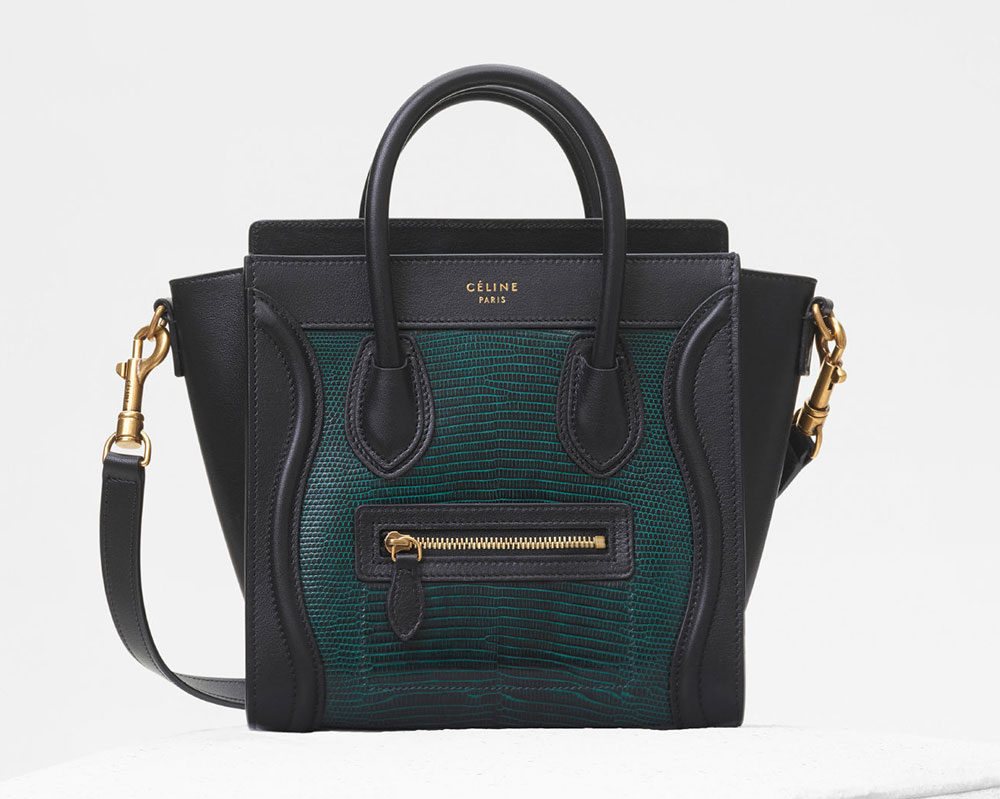 Check Out 79 of Céline's Spring 2018 Bags and Prices, Now Available In Stores
As we told you last week, Celine's website just got a redesign that readies it for e-commerce for US customers in 2018, and with that update came with the lookbook for the brand's Spring 2018 bags, which is actually the Resort 2018 collection, in normal industry terms. Perhaps because the site is set up with an eye toward future sales, the bags now all include their prices, even the ultra-expensive crocodile options. Also as we previously reported, the Trapeze Bag is missing from t...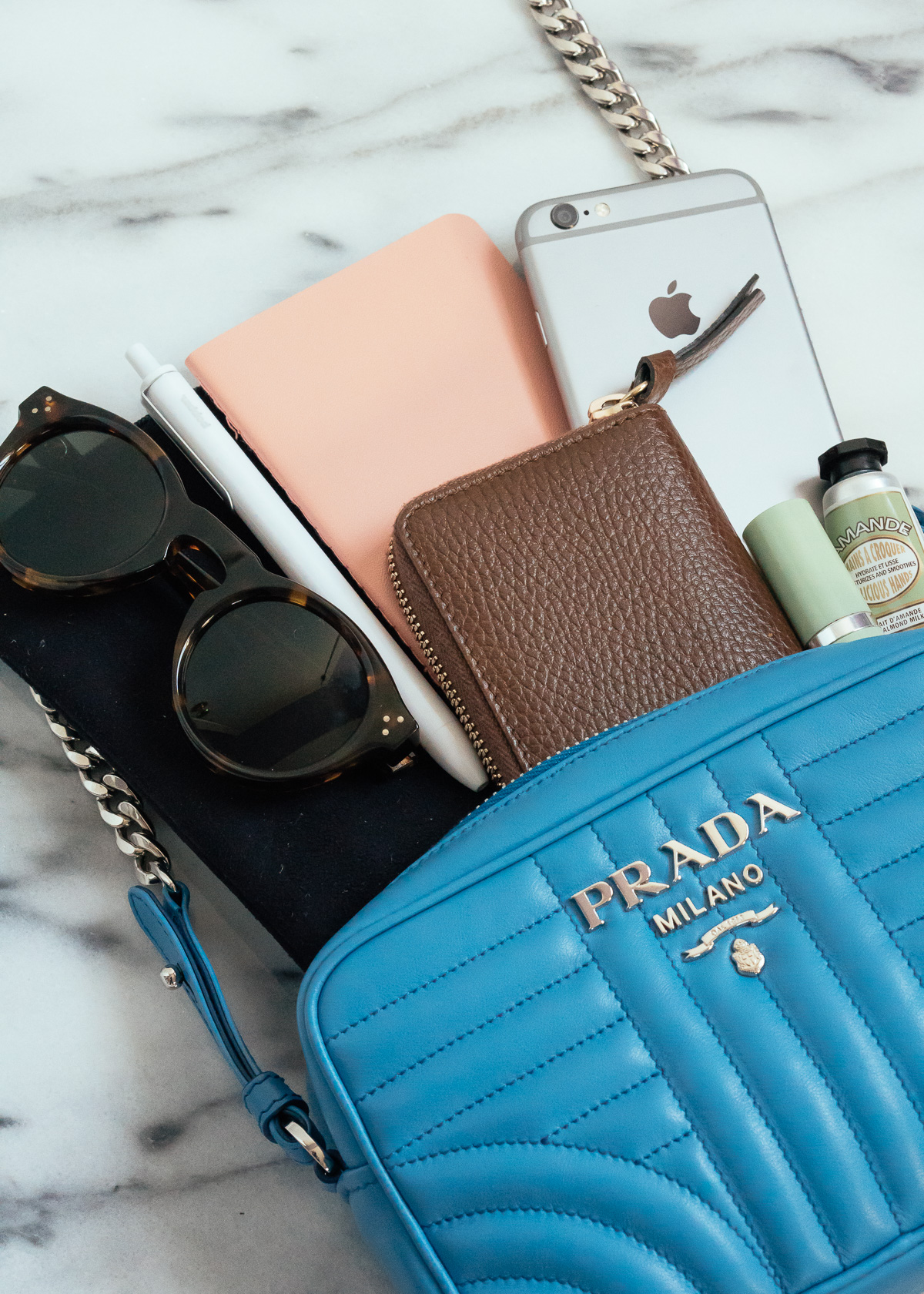 The Prada Crossbody That's On the Top of My Wishlist This Christmas
These days, it seems like every designer offers some version of a camera bag in their lineup, but what separates some from others? For starters, I like a camera bag that keeps it's shape when it's not totally full, but also when it is packed up. I hate that overstuffed look you sometimes get when you jam all your things into a small bag. I also love when a camera bag is casual enough to be worn during the day but isn't too casual that it looks silly when you're heading ou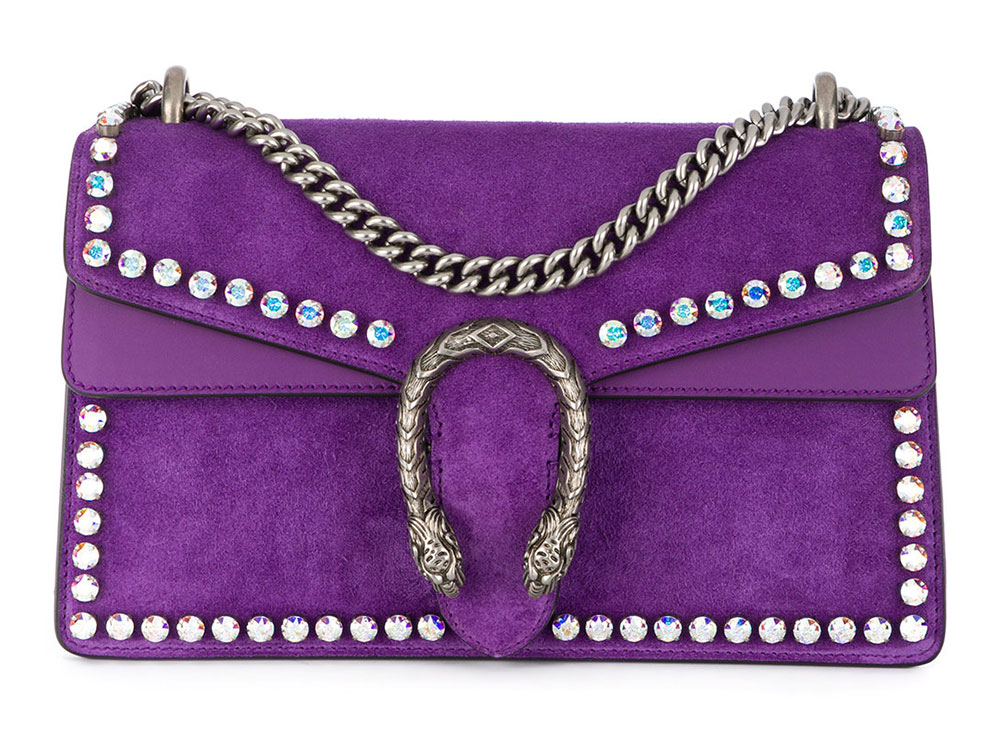 Pantone Unveils Its 2018 Color of the Year, and Bag Brands Have Some Catching Up to Do
Every year in December, color cataloging service Pantone pick a shade from its vast archives that it thinks best represents the aesthetic mood of the upcoming year. Not only do you often find Pantone's pick already showing up in fashion collections by the time it's announced, but also, the pick often hints at some other, larger cultural trend. (The company did a pretty good job calling its shot on Millennial Pink, for example.) For 2018, Pantone has announced the color will be Ultra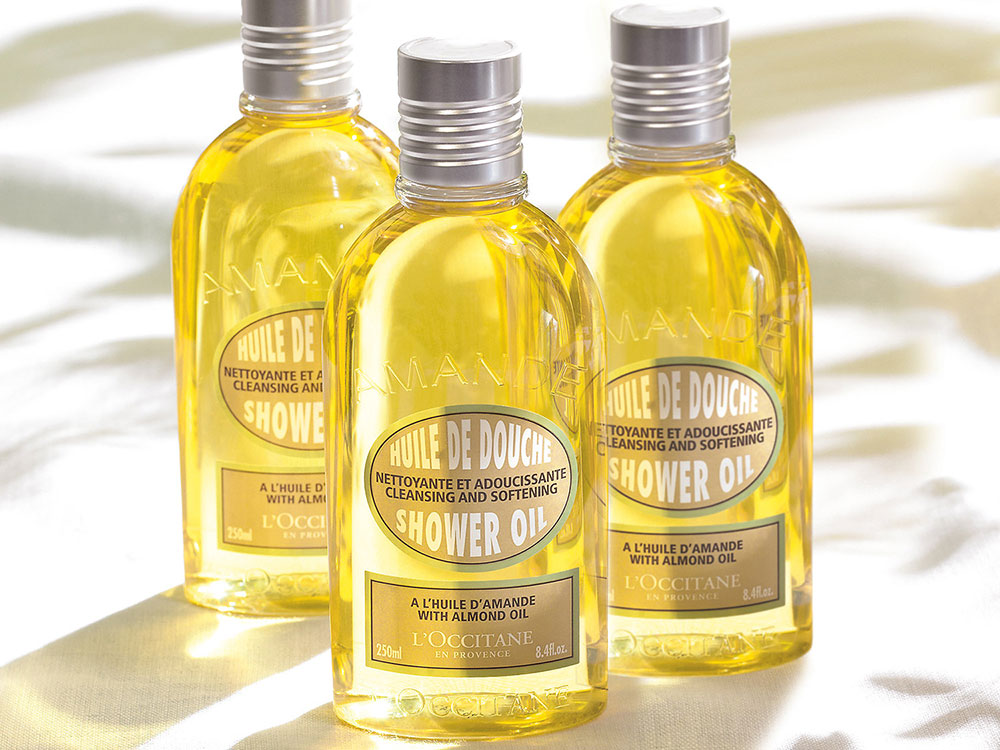 PurseBlog Beauty: The 7 New Products Amanda Tried This Year That Actually Worked
If you're a regular PurseBlog reader, you know I'm a total beauty junky, especially when it comes to skincare. Now that we're nearing the end of the year and I've once again secured my Sephora VIB Rouge status, it's clear to me that there were some obvious winners from the things I've tried for the first time this year. Finding something that really works can take some trial and error, but I've got some personal recommendations below that can take some g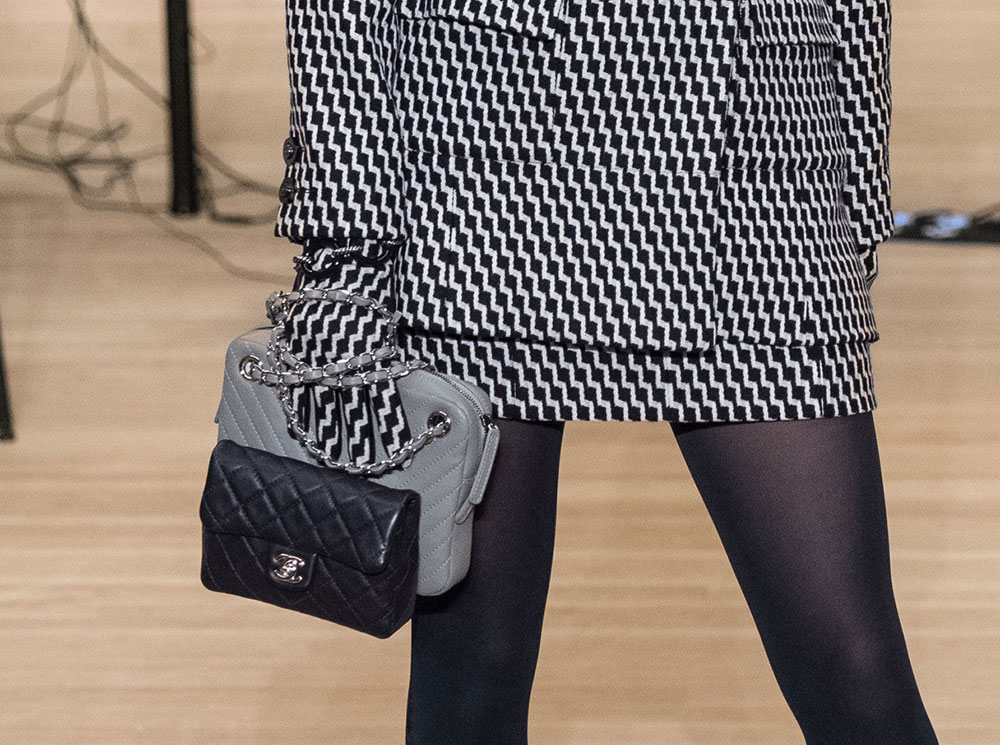 Chanel Debuts German-Inspired Metiers d'Art 2018 Handbags
If you've seen Chanel handbag collections before, I'm not about to show you anything that will stun you, but if you like Chanel bags, then you'll probably be pretty happy with what designer Karl Lagerfeld has whipped up this time. That's an accurate summation of most Chanel shows, probably, but it seems especially apt for Chanel Metiers d'Art 2018, which features the brand's bags interpreted through the lens of their designer's hometown. The collection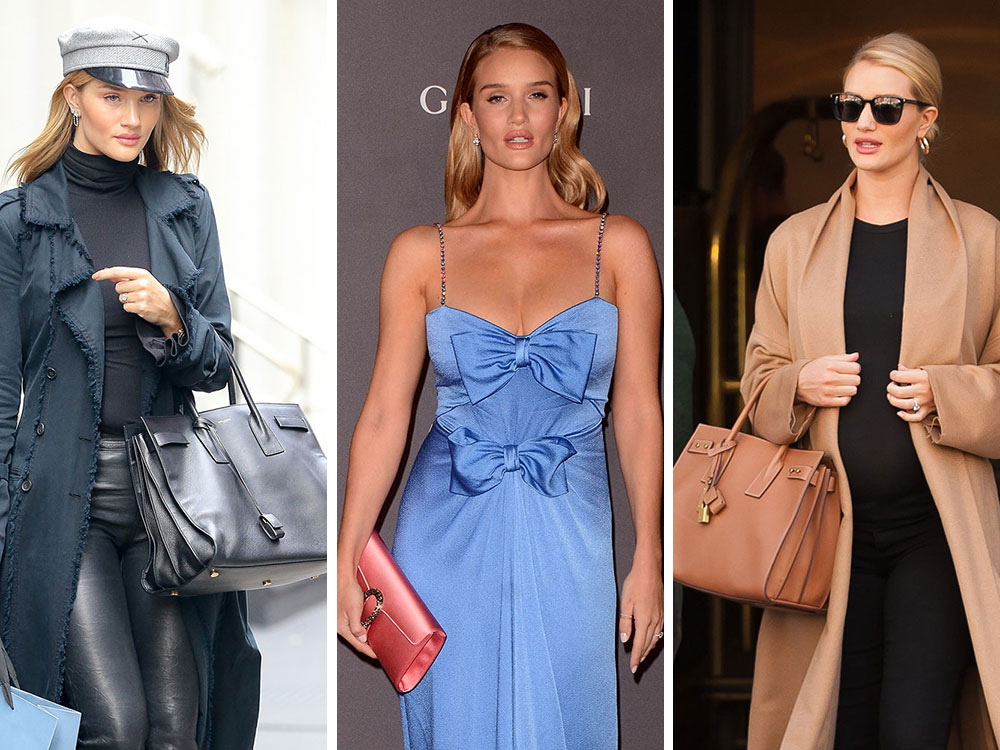 Rosie Huntington-Whiteley and Her Handbags are Back on the Paparazzi Radar, Post-Baby
Rosie Huntington-Whiteley and Jason Statham welcomed a baby boy (their first) this past July, and roughly six months later, Rosie is back in front of the cameras once again. I'm embarrassed to say I had no idea she was even pregnant, but I did notice a steep dip in the availability of her photos on our photo service last year, and now it all makes sense. Pictures of pregnant Rosie were few and far between, and she was very selective in sharing her own pregnancy pics. So to make up for lost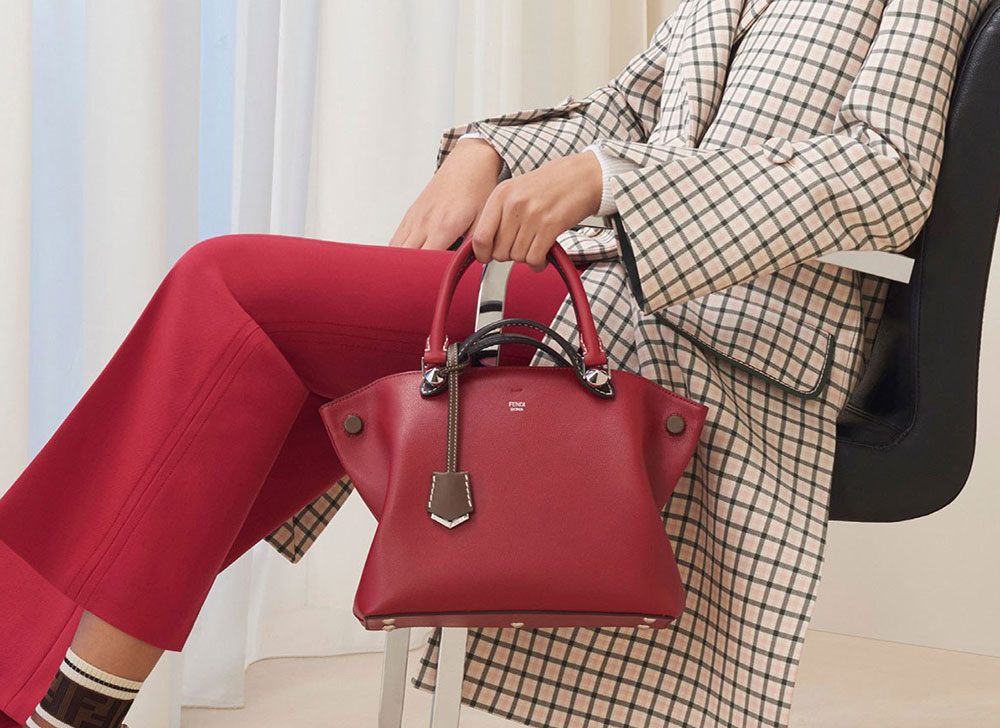 Get Your First Look at Fendi's Brand New Pre-Fall 2018 Bags
December may be best known to bag lovers as a time to get great deals on bags you've been stalking for months, but it's also a great time to look toward the future, because pre-fall collections are dropping left and right. Today we've nabbed some photos of Fendi Pre-Fall 2018, and if you're a fan of the brand's signature mix of fine materials and idiosyncrasy, then you'll want to check them out for sure. The collection is themed around the Queen of Hearts, bu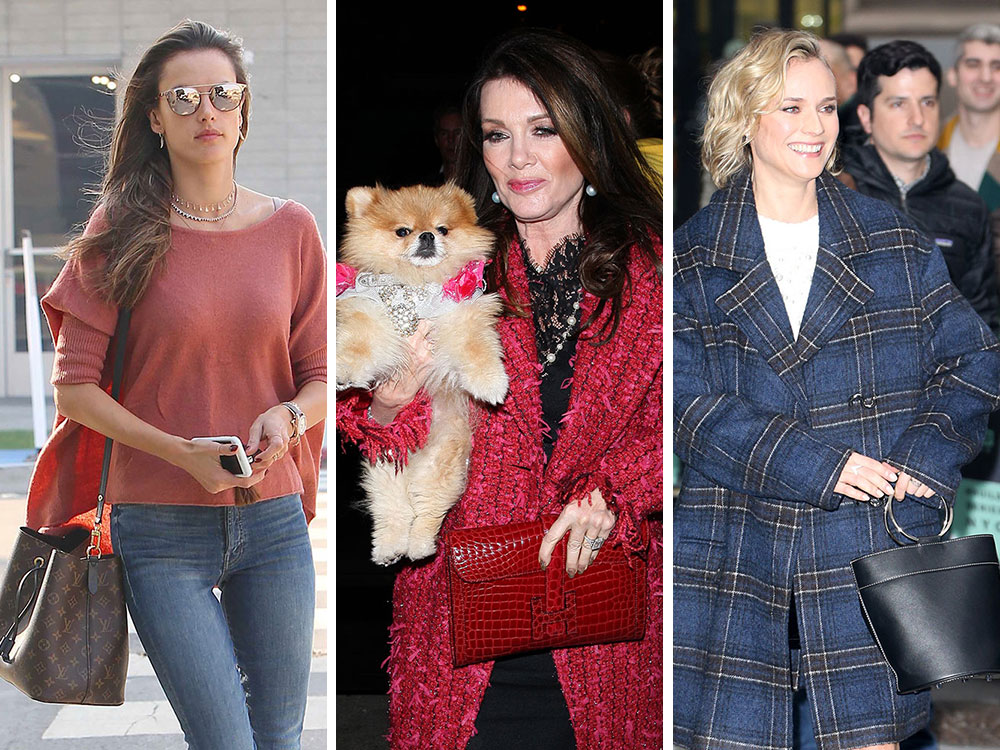 Seasons Change, and So Do the Silhouettes of Celebs' Fave Bags from Givenchy, Alexander McQueen and Simon Miller.
I'm noticing a surplus of bucket bags on celeb arms for the first week of December. Of course, I guess this is the only place bucket bags have left to go: winter. Then they'll transition to being a year-round option forever, or disappear completely next season, as I have been expecting them to do for nigh on three years now. But still, they persist. I suppose they've earned their place in handbagdom and I should just accept that they'll be around indefinitely. Or at least


10 Great Holiday Gifts Under $500
From the stylish boots and bags its known for to super-fashionable accessories like shawls, hats and embellished bag straps, Frye is one of the year's best sources for holiday gifts for everyone on your list (even the kids!). The holidays are a great time to add a little style to your loved ones' wardrobes, and maybe also a little bit to your own. Melissa Whipstich Saddle - $278 Veronica Satchel - $458 Graphic Stud Strap - $178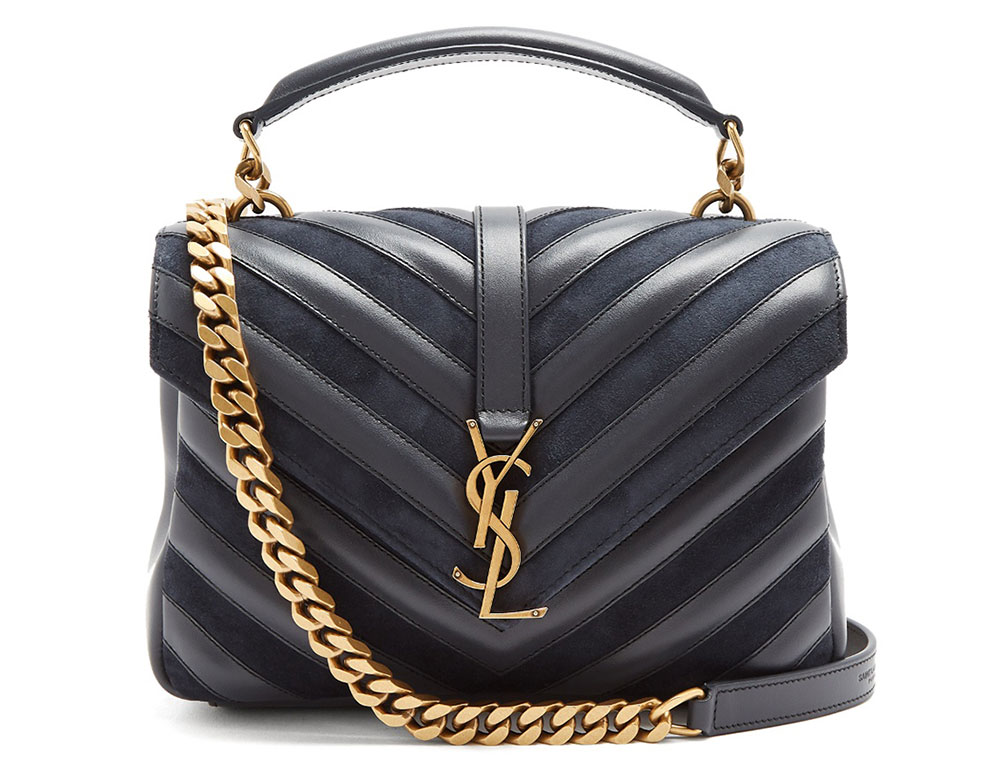 The 20 Best Bag Deals for the Weekend of December 8
Welcome to the [checks calendar] third week of sale season! It's all rushing by, but the good news is that this is a great time to be shopping for good deals on designer bags. Retailers have started to add more stock and take second cuts in their sale sections, so there are lots of bags left at great prices. Check out a bunch of our favorites below.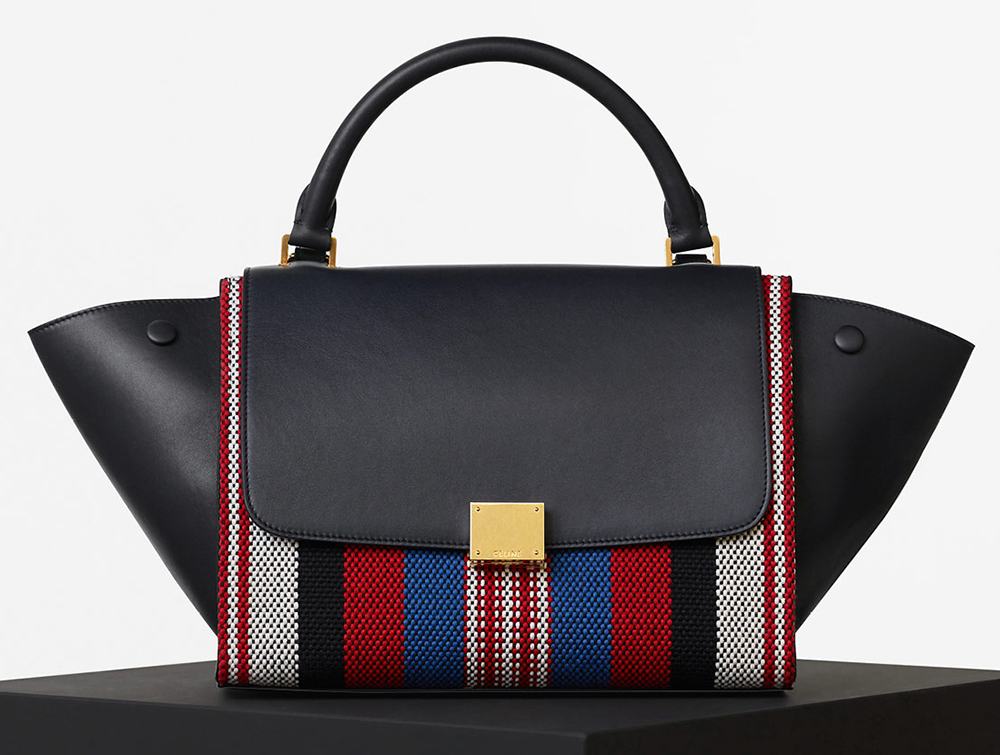 The Céline Trapeze Bag Will Soon Be Discontinued
When I was rooting through Celine's brand new, e-commerce-ready website earlier this week to suss out all its details and features, I noticed something that surprised me: there weren't any of the company's Trapeze Bags, a longtime Celine favorite, listed anywhere in the handbags section. Not even under the "more" category, which houses the styles that aren't among the handful Celine is hoping to capitalize on the most at the moment. Suspicious. I had notic...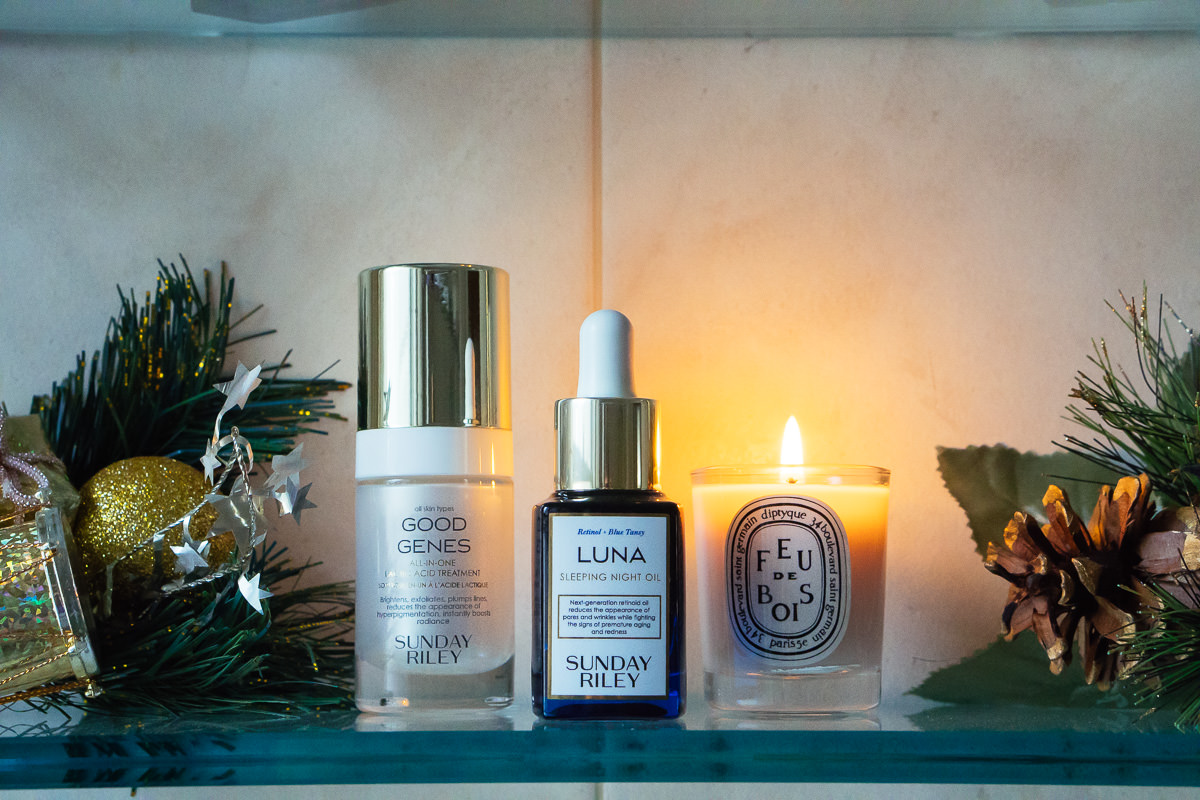 PurseBlog Beauty: 15 Perfect Products to Give the Beauty Guru on Your List—or Yourself—This Holiday Season
I love giving gifts, and I always have. I'm one of those people that really likes my gifts to have meaning, or I want them to be something I know my recipient really wants and will really love. Unfortunately, finding that special, meaningful gift isn't always as easy as I'd like it to be. Sometimes I myself get stuck, but when I'm struggling to come up with something to give any of the ladies in my life, I almost always resort to beauty products. It's also true tha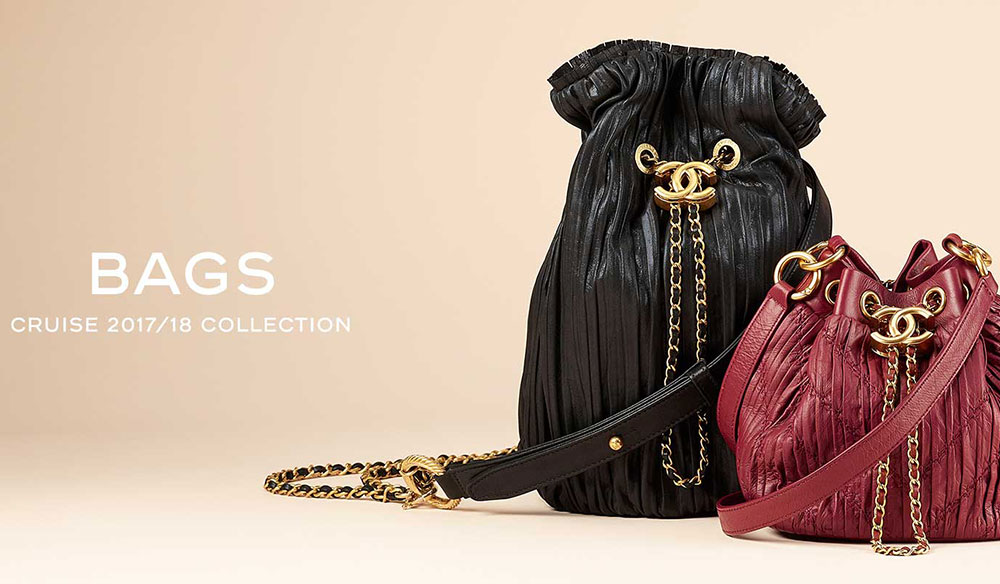 Chanel is Listing a Bunch of Cruise 2018 Bags on Bergdorf Goodman and Neiman Marcus
Before I get your hopes up too much: no, you still can't buy Chanel bags online. The company has been talking about the possibility for years and making small moves to make it possible in recent seasons, but you still can't. For the second season in a row, though, Chanel has chosen to list some of its new bags at Bergdorf Goodman and Neiman Marcus, teasing the possibility of clicking "add to bag" without actually letting you do it. The two retailers, which share a corpor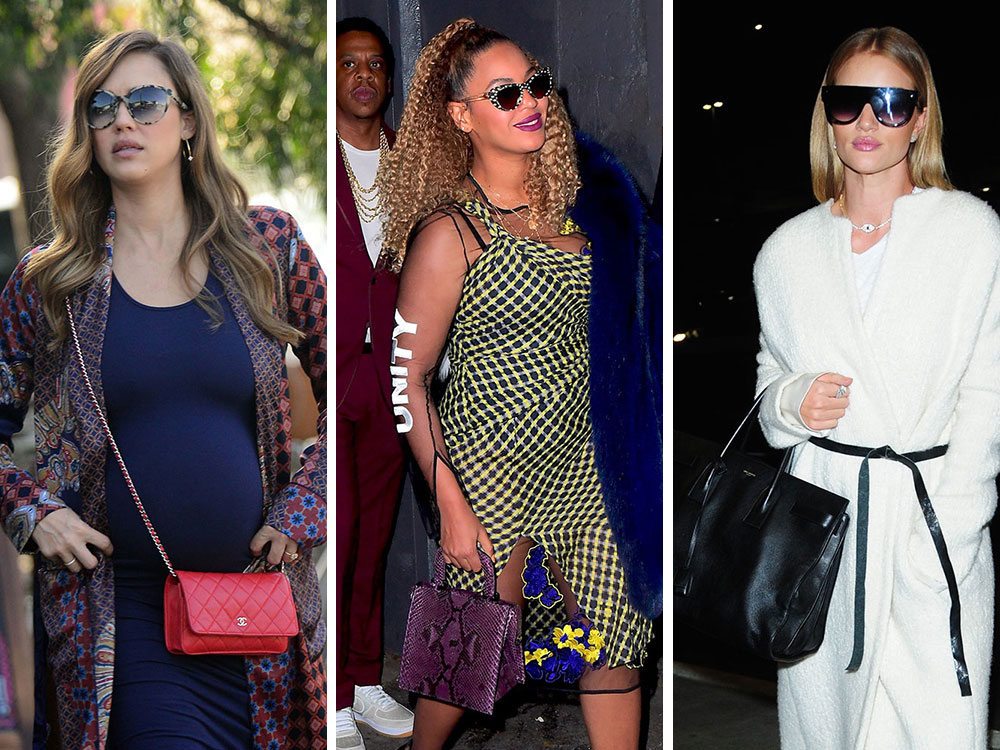 Celebrity Birthdays, Fashion Awards and Fetes Bring Out Great Bags from Valentino, Louis Vuitton and Coach
This week in celebrity news: everyone is aging! But unlike the rest of us, they're doing it with birthday parties that have event carpets and a dozen corporate sponsors, alongside a hundred of their celebrity BFFs (and acquaintances) in attendance. All of that frankly sounds exhausting, but I am grateful for the excess of great designer bags these events have brought us this week. Especially since birthday celebrations propelled Beyonce onto our bag radar once more.


Exclusive Look at Prada's New Miami Design District Store
When we moved to Florida from NYC a few years ago, I was worried I'd miss out. And the truth is, there is plenty I miss from NYC, and much of that does involve really great shopping and events with the brands we work with in the city. What I don't miss is the cold weather, and each December for the first week of the month, Art Basel takes over Miami and all of our NYC fashion friends come down. The weather is amazing in Miami this time of year, and there's no better place to be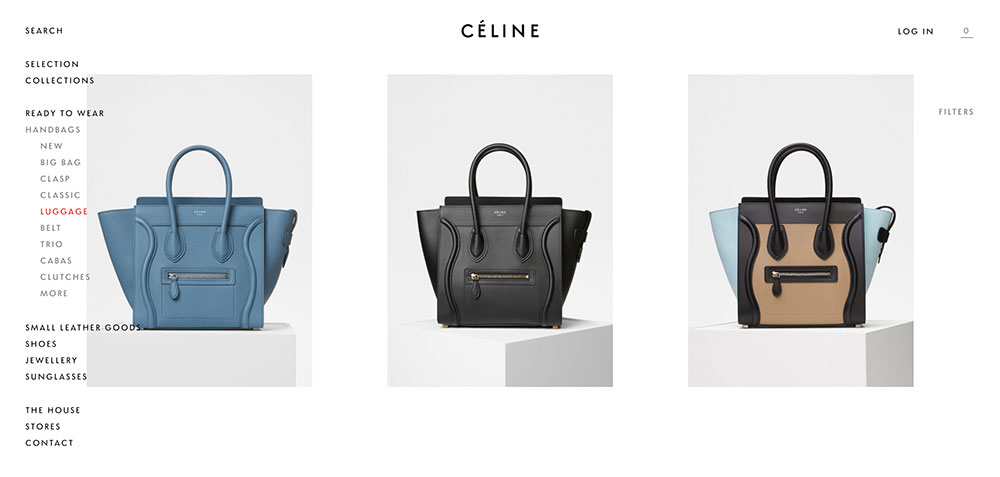 Is Céline Gearing Up to Launch E-Commerce? [UPDATED]
[UPDATE:: Women's Wear Daily has confirmed the Celine's new web design is indeed in preparation for e-commerce. The ability to shop is now live on the brand's French-market site, with more European markets and the US coming online in 2018.] There are very few holdout brands that don't allow their bags to be sold online. Chanel is the one that comes to most people's minds first, although the company has acknowledged that some day in the probably-not-distant future,...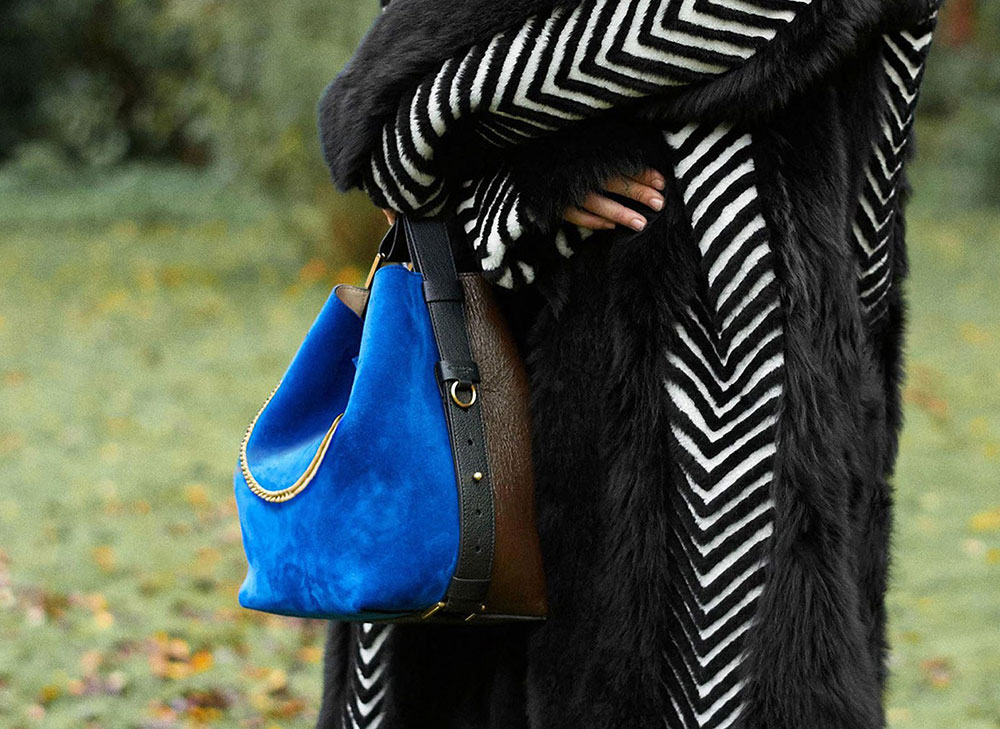 Your First Look at Givenchy's Pre-Fall 2018 Bags, Some of Designer Clare Waight Keller's First for the Brand
For a designer who came from a handbag-heavy brand (Chloe) and arrived at another handbag-heavy brand (Givenchy), Clare Waight Keller seems determined to set the tone at her new position without relying too heavily on her accessories department. Her first collection was on the Spring 2018 runway, and it featured only a couple versions of a boxy little flap shoulder bag. Now that bag is back for a bit of a closer look in the brand's just-released Pre-Fall 2018 lookbook, along with some oth...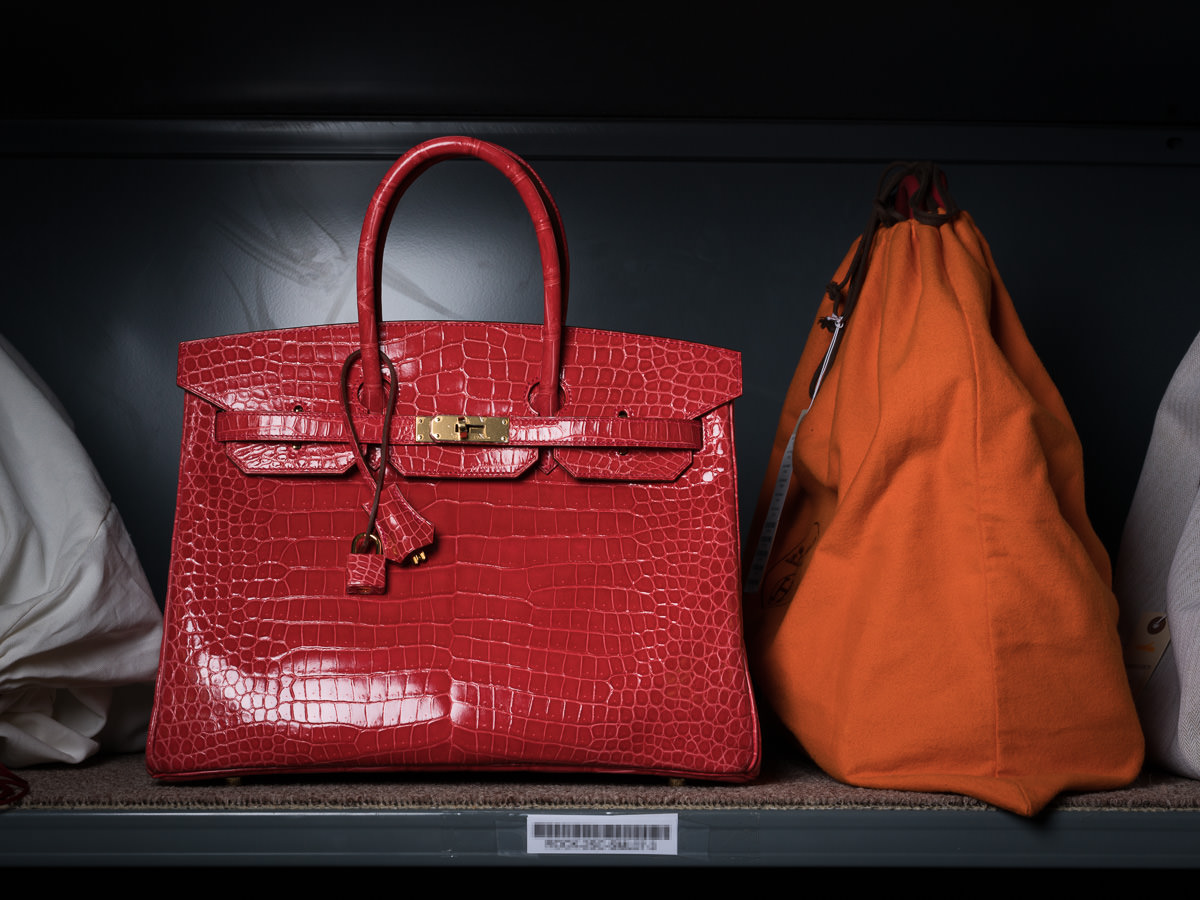 Birkin or Kelly: Which Red Hermès Bag Would You Choose?
When Christie's has one of its handbags and accessories auctions, I tend to visit their site multiple times a day and watch the bids on each unique piece rise. One of the problems I face is there are so many extraordinary pieces I can never pick just one – so I visit and revisit the site. I always used to consider myself an Hermès Birkin girl, but over the past few years the Kelly has become just as coveted by myself and many, if not even more coveted than its iconic sister. The d...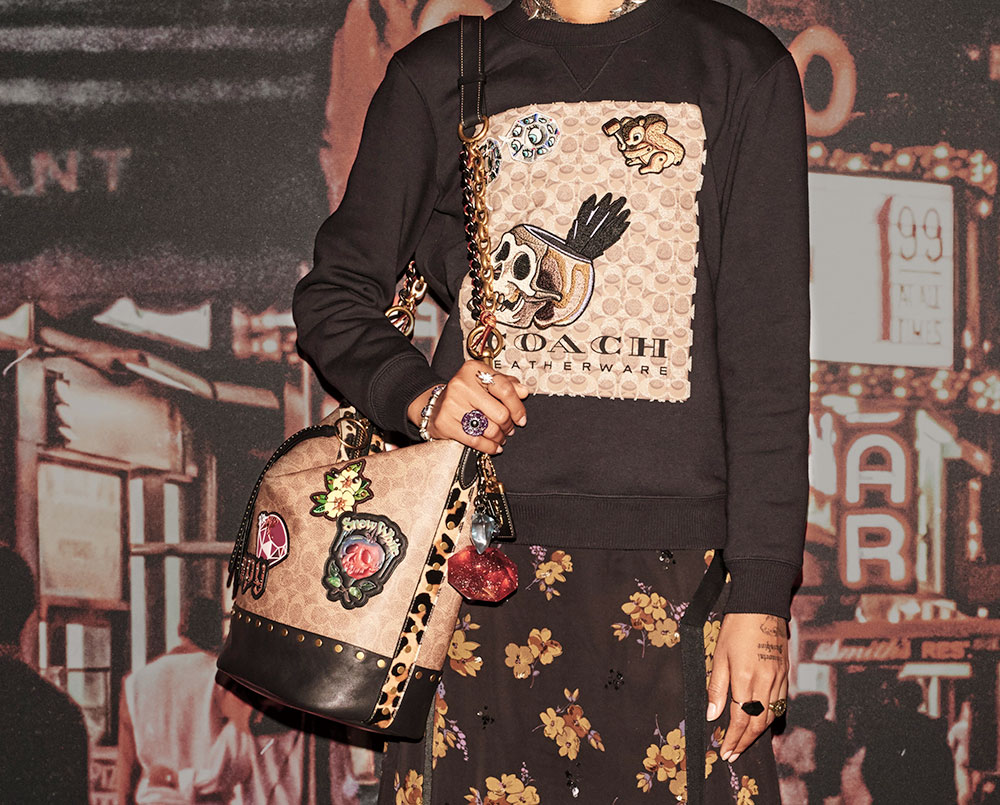 Get Your Very First Look at Coach's Pre-Fall 2018 Bags in These Just-Released Images
By now, we know the visual cues we can expect from Stuart Vevers at Coach. His fascination with the American West has been increasingly interwoven with Coach's long New York lineage, resulting in an ode to the gritty glamor of 1980s New York, lightened up with some cowboy details. That's exactly what you'll find in the just-released lookbook for Coach 1941's Pre-Fall 2018 collection, plus some references to Coach's recently super-popularity in the mid-2000s. All of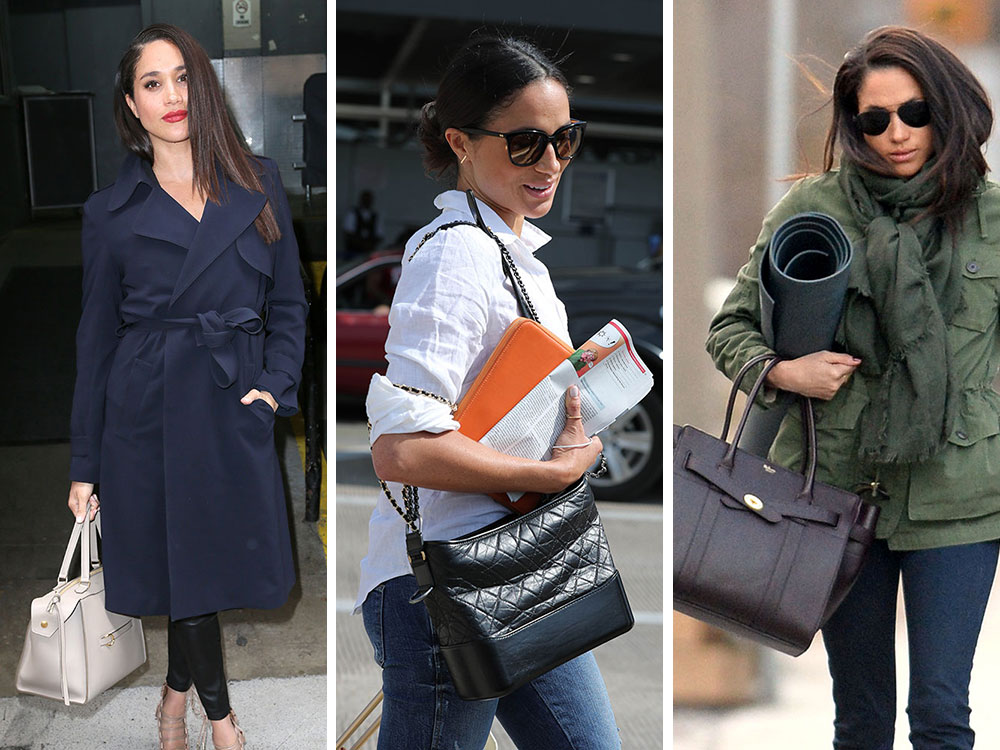 Take a Look at Future Royal Meghan Markle's Handbag History
People are understandably freaking out about Meghan Markle, the first American woman to snag a British royal (who did not then immediately abdicate the throne). As you might expect, we're very interested in her handbag collection, which we've only paid a scant amount of attention to over the course of the past year. Kate Middleton always made an effort not to go overboard with pricey designer fashions, partially for the mental health of British taxpayers. But since Meghan is alread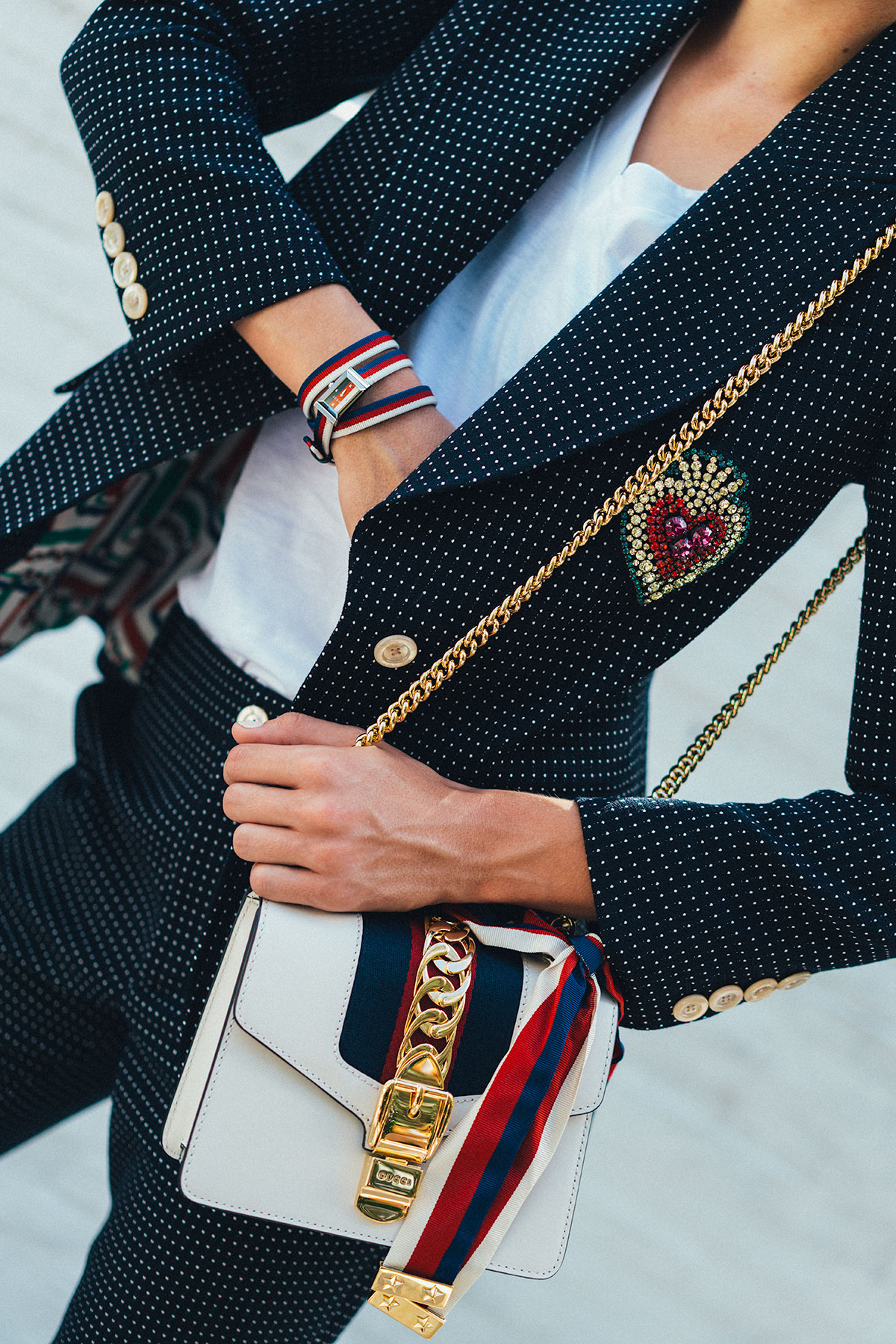 A Close Look at the Amazing Details of Gucci Handbags and Timepieces
The devil is in the details. That well-worn cliche applies to a lot of things, but it's especially appropriate in luxury fashion: the way a designer chooses to finish his or her pieces says everything about the quality, craftsmanship and care with which they are envisioned and rendered. At Alessandro Michele's Gucci, the details are abundant and dazzling, spinning out in seemingly endless directions with hardware, embroidery, beading, exotic inlays, and beyond. One of the best thing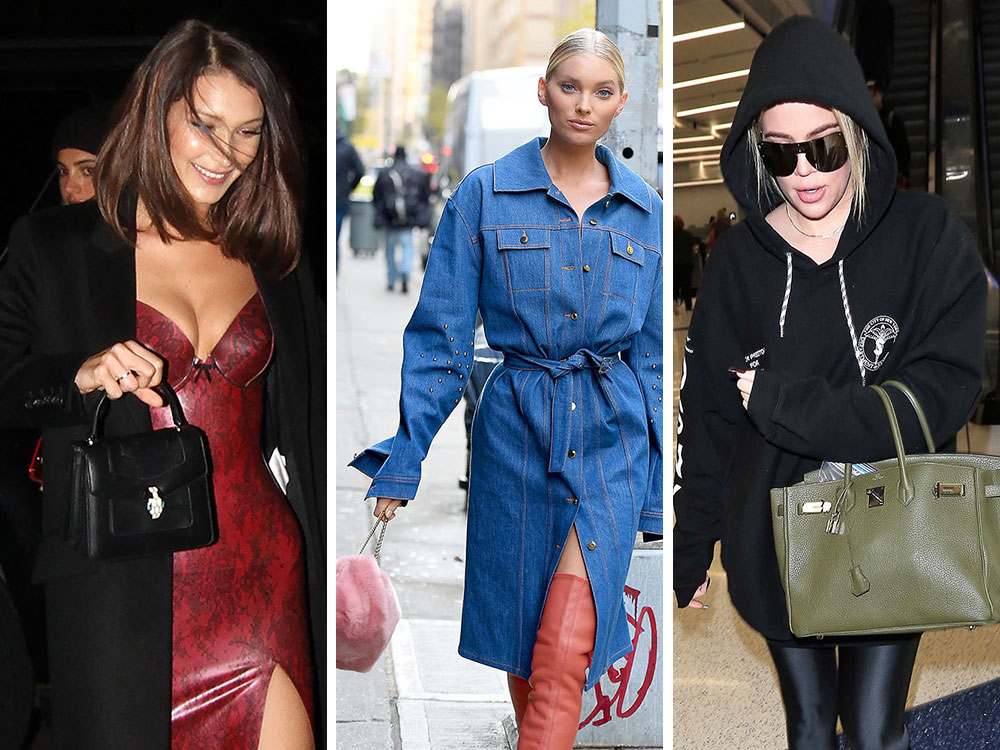 For This Week's Bags, Celebs Are Thinking Furry, Fuzzy, Fendi and Furla
We're experiencing an infestation of hairy poufs, and celebs are among the most afflicted. Perhaps Karl Lagerfeld bestowed X-mas gifts upon his celeb favorites a little early this year. Fendi Bag Bugs are suddenly everywhere, and there's also a fair amount of Bag Bug-esque accents making their way into bag designs all of a sudden. None of this is a coincidence, certainly, but it did very much take me by surprise this week.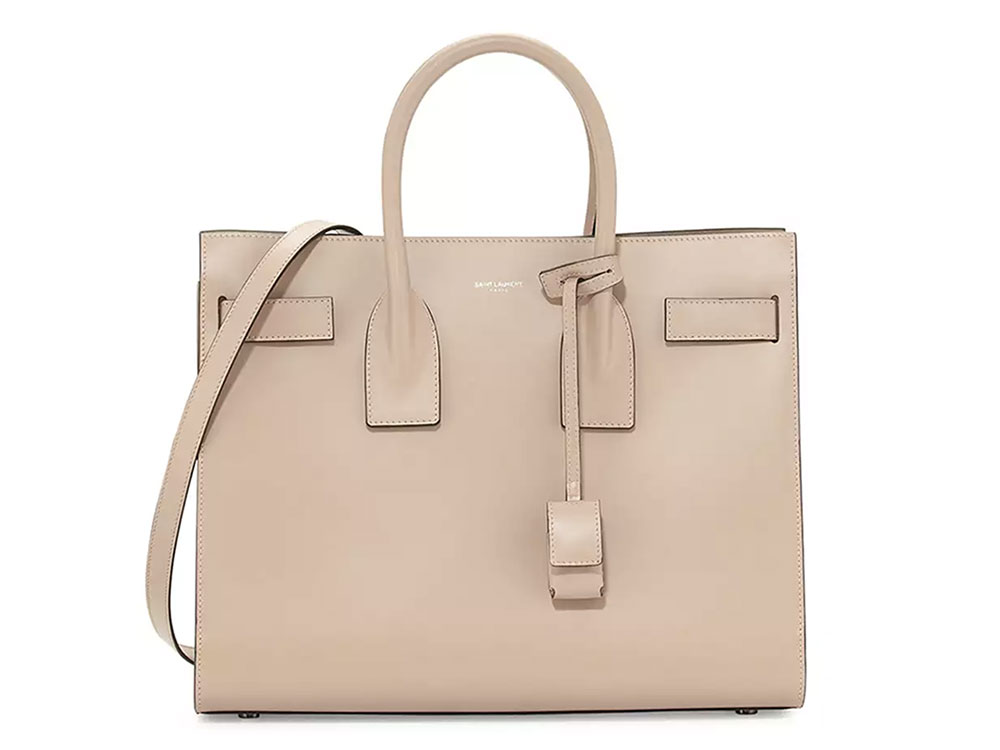 The 20 Best Bag Deals for the Weekend of December 1
We normally only do one installment of Bag Deals per week, on Friday mornings, but since this week was the first full one of sale season, this is our second tour through the internet's best discount designer bags. Some of the deals we brought you on Tuesday are still available, so you should check those out if you haven't, and once you're caught up, we have a brand new round below. This time, we found even more of the must-have, rarely-on-sale bags we know you guys love most.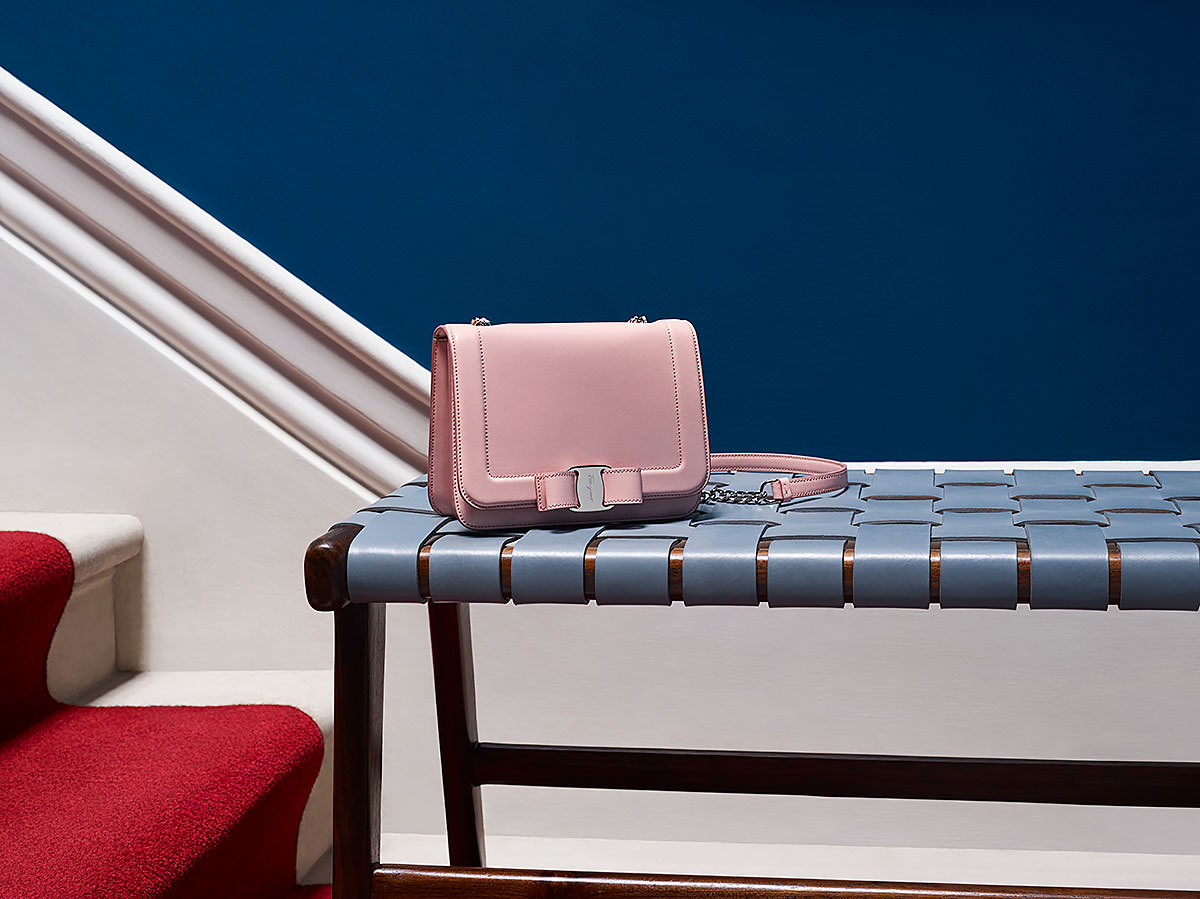 Salvatore Ferragamo Strikes Gold with its Colorful Vara Rainbow Bags
When we previewed the Salvatore Ferragamo Pre-Spring 2018 bags, many of you were as excited as I was about the colorful rainbow of new Ferragamo designs. We chatted together about the price of the bags, when they'd come out, and sharing our mutual love for the new look. I'm here with great news: not only are the bags even more beautiful than I anticipated, but the prices are really good, too! This means that just in time for the holidays, there's a great new Ferragamo bag ready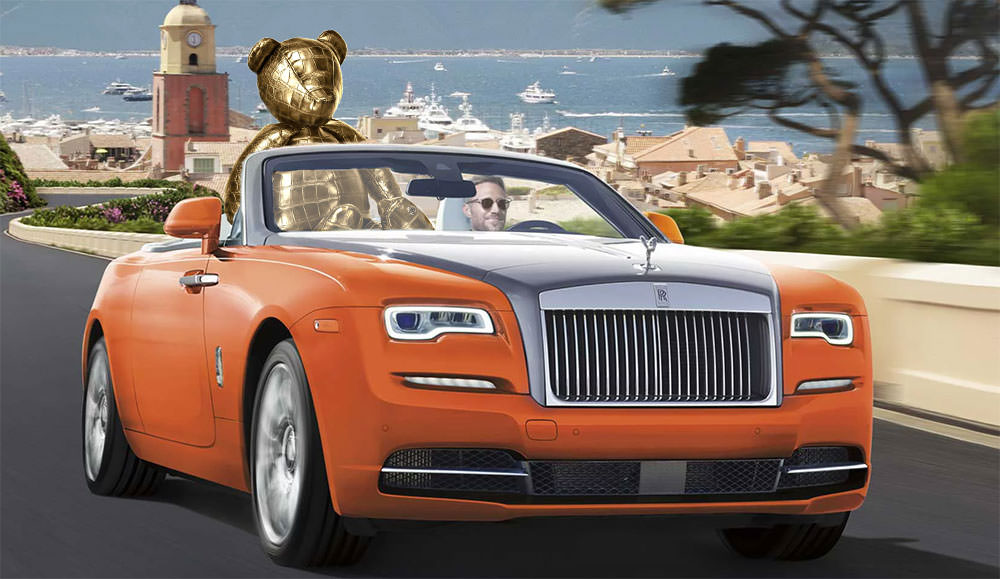 The 12 Most Crazy-Extravagant 2017 Holiday Gifts From the Internet's Wildest Gift Guides for the Wealthy
In some ways, the extravagantly wealthy are just like us: we all celebrate holidays and give gifts to our loved ones, after all. In other ways, they're completely different: for instance, did you know you can spend hundreds of dollars on a tape measure? I didn't until yesterday, and now I'm here to share that information with you, as part of the dozen most ridiculous other gift ideas I could track down on this here internet. Enjoy them (or, in some cases, cringe along with me)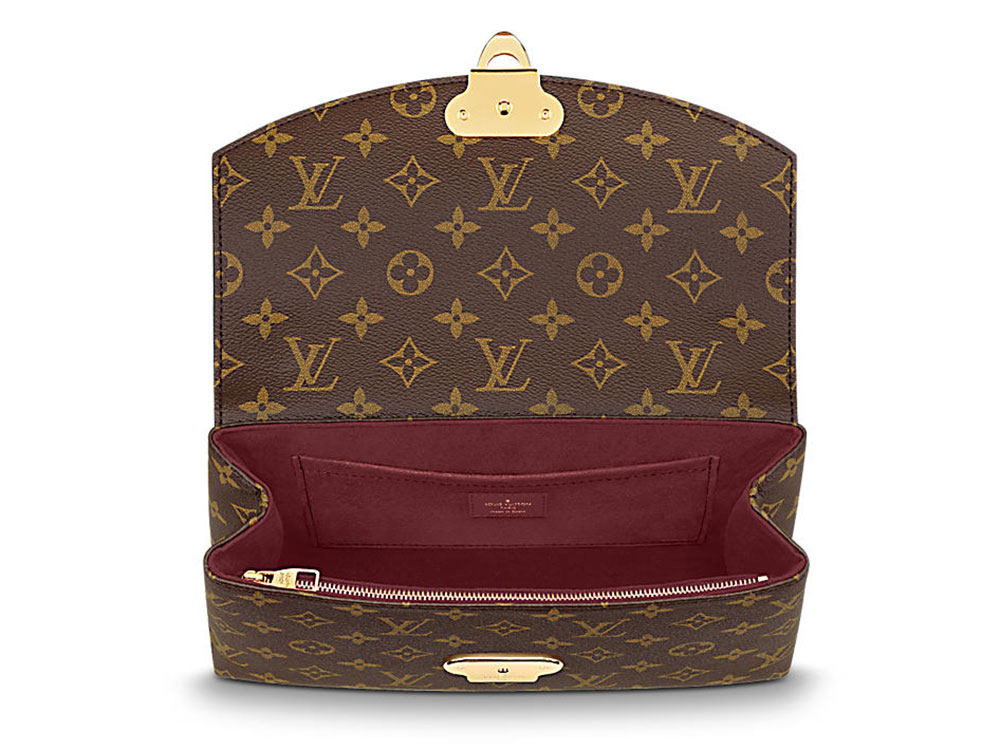 Introducing the Louis Vuitton Saint Placide Bag
It struck me as a bit of a surprise to find out a couple months ago that the Louis Vuitton Pallas Chain Bag was being discontinued. Not only was it popular and not very old, but it exemplified Louis Vuitton's most successful recent strategy: mixing traditional monogram and colored leather to make one of the brand's most longstanding signatures feel fresh and modern. Also, the Pallas tote wasn't going anywhere, so why abandon the shoulder bag variant? When the Louis Vuitton Sain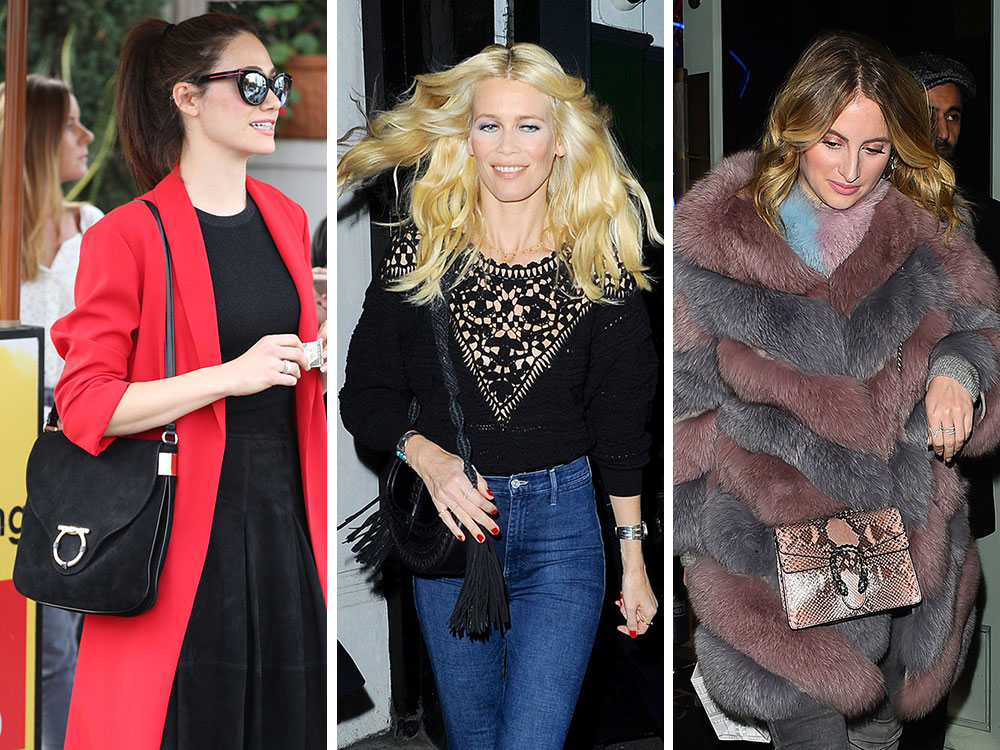 Celebs Step Up Their Game with Black Suede Bags from Altuzarra, Salvatore Ferragamo
The full color spectrum of celebrity bag picks this week is black and more black. (And python, if you consider that a color, but this is PurseBlog not Pantone.) Celebs have books to promote and valet tickets to turn in and family to wrangle through a Paris vacay. When you need to be taken as seriously as possible as a human being, there's only one color to turn to: black. And if you really don't want to be trifled with, make it black suede.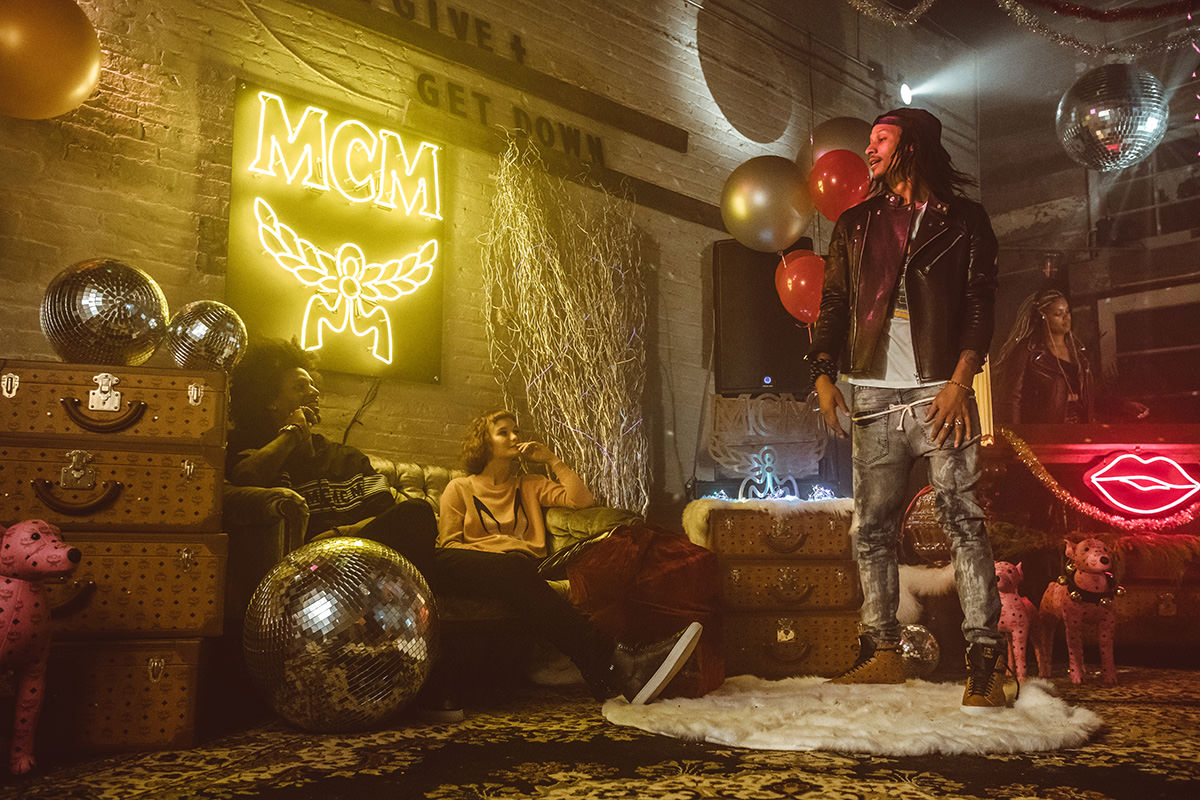 MCM Gets Festive for the Holidays with a New Campaign
The day after Thanksgiving starts serious shopping season for many, leaving all of us going from online shop to brick and mortar store trying to find the best gifts for the ones we love (and ourselves obviously). With all of the gift guides out there and brands creating holiday collections, it can be hard to wade through what you are seeing. Right now we are working on a seriously good handbag gift guide for you, but in the mean time, I found myself really digging the new MCM campaign that lande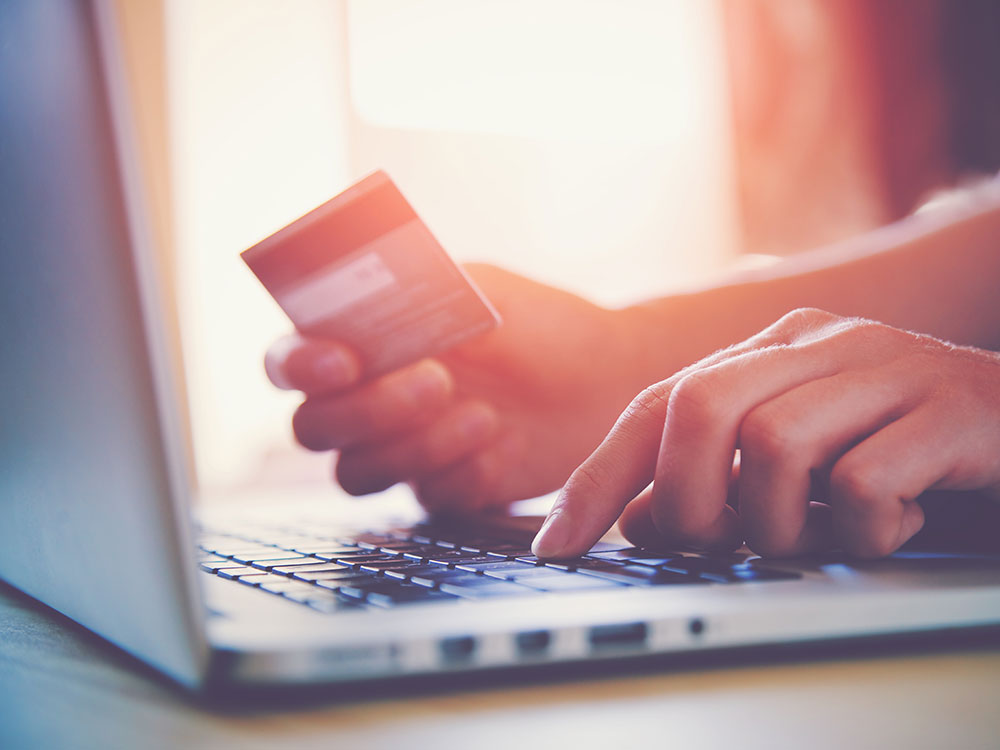 PurseBlog Asks: What Did You Snap Up at the Weekend Sales?
I've bought a lot of stuff in the last six months. I moved into my first New York apartment of my very own in August, and although I was lucky to already own much of the basic furniture I needed in order to live comfortably, I still ended up buying plenty since then: a kitchen table and island, a big bookcase, chairs of several varieties, a rug. And then, of course, there was the couple hundred bucks in food and booze for the housewarming, plus stocking the pantry with dry goods and cleani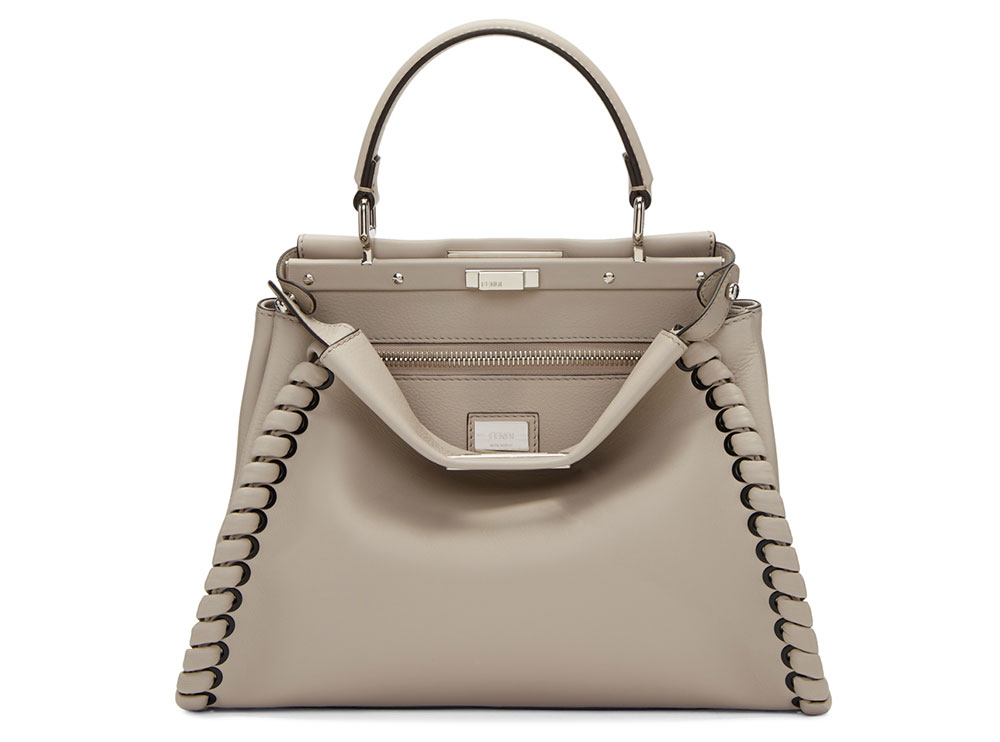 The 24 Best Bags Discounted at the Seasonal Sales Right Now
Welcome to the other side of Black Friday and Cyber Monday! We made it. And because high-end designer sales are structured differently than those at lower price points, we basically get to roll around in the best deals of the year until January. Because of that, we've taken a look at all of our favorite retailers, from big department stores to niche online boutiques, to find the best discounts on the most rarely discounted bags around. We focused on the biggest names and most widely belove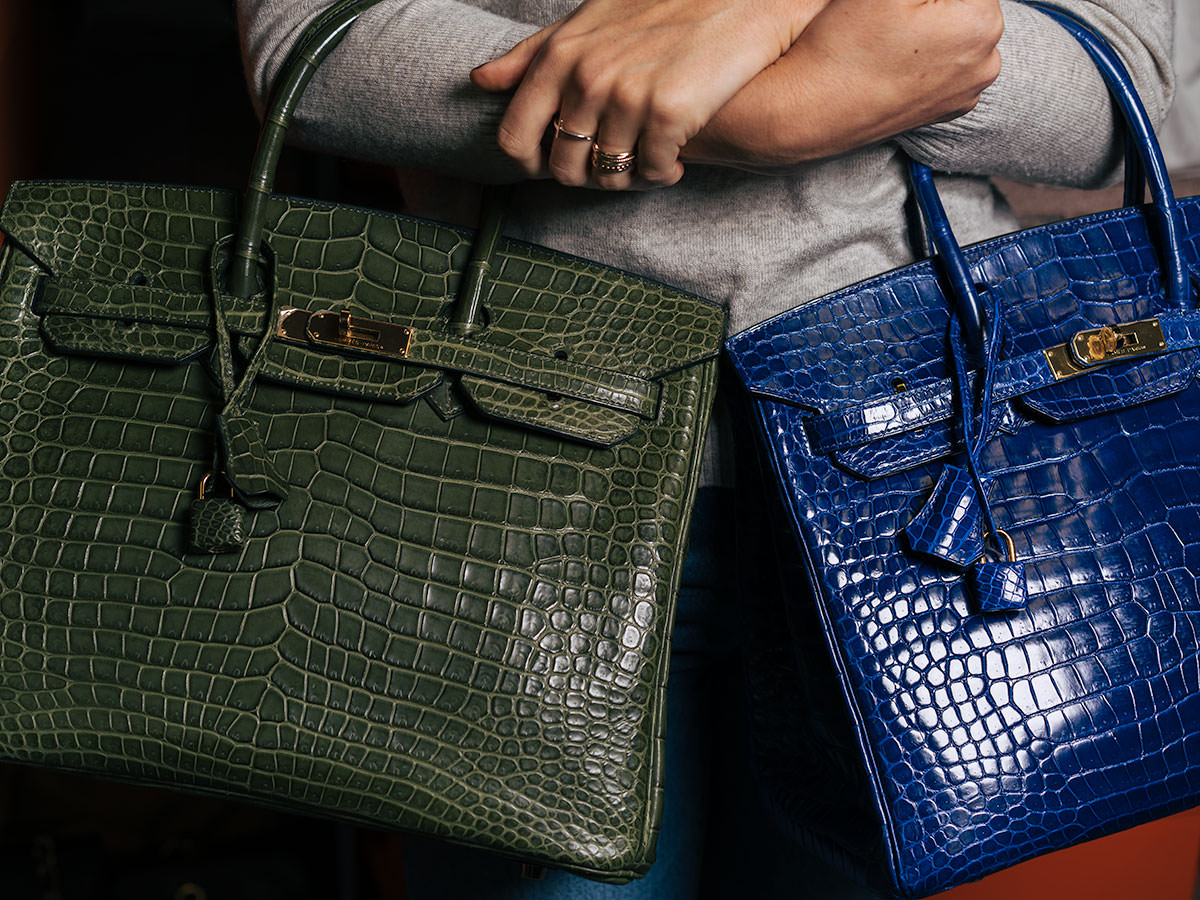 The Most Breathtaking Holiday Handbag Gifts, Straight From Our Trip Inside the Christie's Vault
It's funny—as you get older, the things on your wishlist change. Often the practical home item tops your list, versus the more fun and extravagant things. As much as fresh kitchen towels and a new vacuum are necessities, they will never thrill or delight me like a luxury gift. The heart wants what it wants, you know? I am a luxury accessory girl, and I am guessing you are too since you've found your way here, so it should come as no surprise that designer bags top my holiday lust l...



Cyber Monday 2017: All the Best Designer Fashion Sales to Shop Now
We've reached the last day of the year's most frantic shopping jaunt, and we've got some good news: the deals retailers and brands are offering on designer fashion right now are easily as good as the ones you may have missed in a turkey coma on Friday, and in many cases, they're better. We've pulled all of the available sales, deals and discounts from our most-loved online shops below, including all salient coupon codes, all for your Cyber Monday 2017 shopping ease.



Black Friday 2017: All the Best Designer Sales to Shop Now
Good morning! We know that you don't need Black Friday explained to you as, like, a concept, so we'll get right to the meat of the situation here: we've looked through all of our favorite brands and retailers to find out what they've got going on today, and below, we've distilled that into a listing of the best designer fashion deals, sales and markdowns for you to peruse, including any necessary sale codes. Happy shopping! SSENSE Shop the Sale Now! Up to 50% o