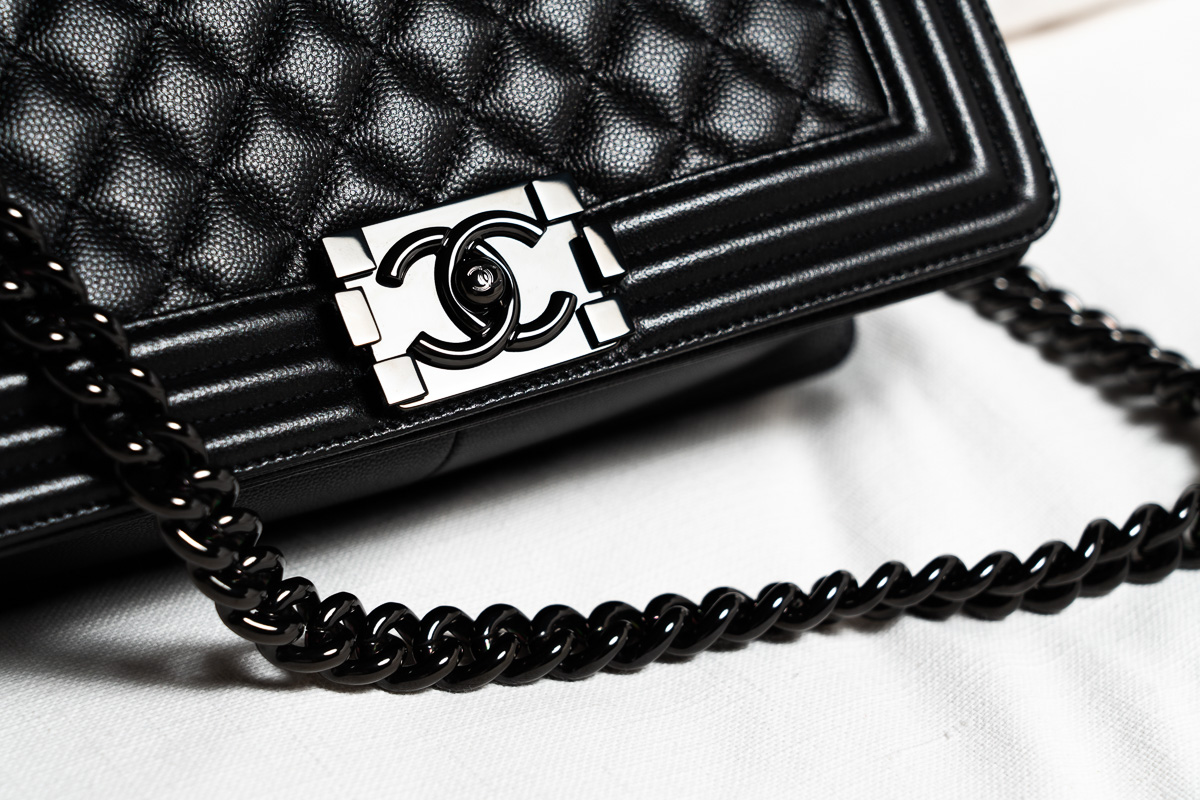 The Resale Market for Luxury Bags Just Got A Makeover
If you don't have a sneaker obsession to go along with your handbags, you might not be familiar with StockX yet. The company started as a spot for sneakerheads and streetwear fanatics to buy and sell the best rare, new-condition Jordans, Supreme releases, and beyond, but as the lines between high fashion and streetwear start to blur (and as the same shoppers find themselves with intense interests in both), StockX has similarly expanded to facilitate the easy, trustworthy buying and selling


5 of the Best Bags On Sale Now at Luisa Via Roma
Here we are again, another week has come and gone, but don't get me wrong I'm not mad about it, I am so ready for the weekend! The temps have been soaring well into the high 80s and low 90s this week, so there's not much I want to be doing outside other then the necessary walking from place to place. When cooped up inside my little NYC apartment I constantly find myself mindlessly scrolling through my favorite shopping sites, and with sale season (still!) going strong there is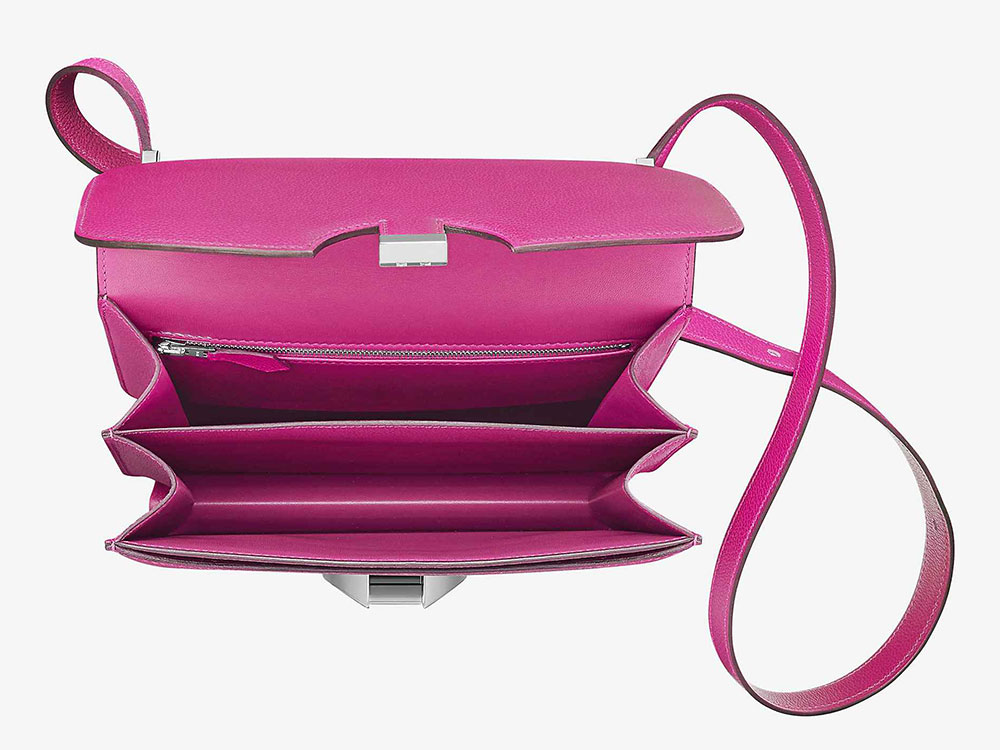 Introducing the Hermès 2002 Bag, Available to Buy Online for the First Time
For a brand with as wide a selection as Hermès, the brand debuts totally new designs somewhat infrequently, compared to its aspiring competitors. For much of the luxury bag market, novelty is a must—shoppers want something new, and especially from brands not lucky enough to have one of the all-time classics in their lineups. For Hermès, novelty is merely an added bonus, at least in the form of new bags—the brand is stacked so deep in high-demand classics that new day bags are a smaller par...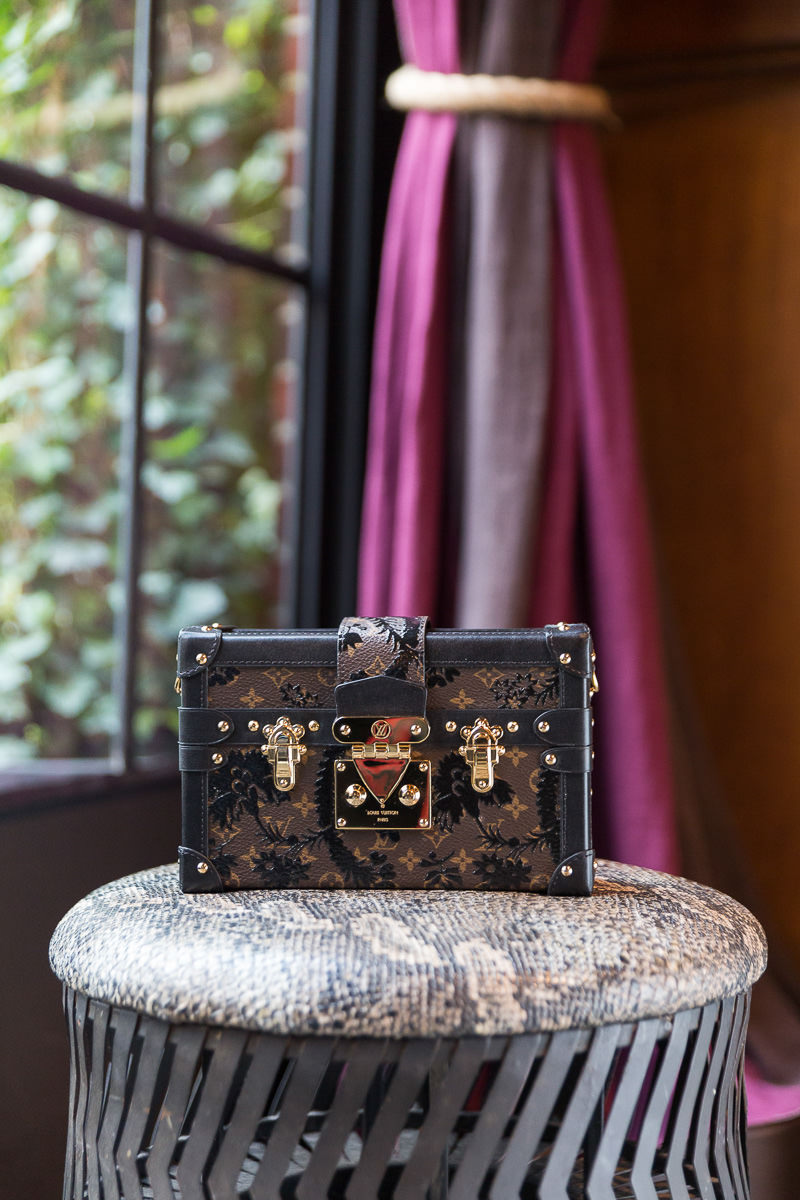 A Closer Look at the Louis Vuitton Petite Malle Bag
I'm not sure when super tiny—borderline impractical, really—bags became a thing, but these days it seems like Louis Vuitton's most popular bags start with word "petite." And from a price standpoint, these bags also happen to be among the most extravagant bags of Louis Vuitton's current lineup. While I certainly have a lust for almost all of these adorable designs, speaking from a budget perspective, I can't even truly consider adding them to my collection....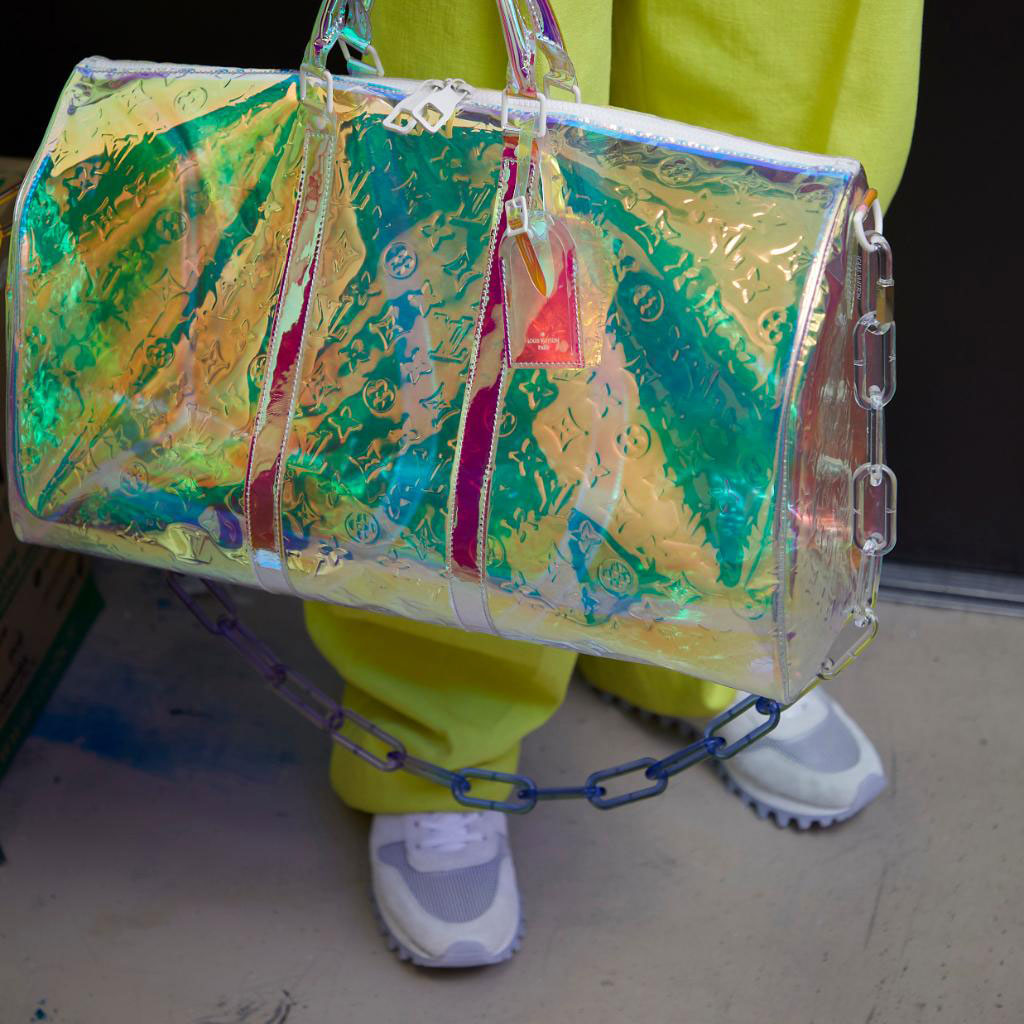 Louis Vuitton's First Collection Under Designer Virgil Abloh Will Apparently Include Holographic Bags
As we reported when it was announced, Off-White designer Virgil Abloh is the new creative director of Louis Vuitton's men's division, and his first collection will debut tomorrow, June 21, at Paris Men's Fashion Week Spring 2019. Abloh was a buzzy name in fashion long before he was appointed to the position at Vuitton because of his trend-perfect blend of streetwear ideas with designer fashion, and many in the industry are curious to see exactly how those tendencies will meld w


Take an Extra 15% Off Sale Prices at Moda Operandi, Including Great Bags, Shoes, Accessories and More
There's only one thing we love more than a sale on designer bags, shoes, accessories and ready-to-wear, and that's when an opportunity springs up for an extra discount on an already great sale. That's exactly what Moda Operandi has for you right now: you can take an extra 15% off existing markdowns, resulting in total discounts of over 70% in many cases. All you have to do is enter our code, TAKE15, at checkout! In addition to the discount, what makes the Moda Operandi sale so


This Week in Celebrity Bags: Milan Fashion Week Men's Keeps Fashion Bloggers Busy
All of the most storied Italian fashion houses invited Europe's most notorious fashion bloggers to sit runway-side during Milan Fashion Week Men's. Suffice it to say, they did not squander the opportunity. As you might expect, American celebs are a bit more scarce at Men's. Watching male models walk the runway in pants and bucket hats requires a commitment to fashion that a lot of them just can't fake, I suspect. But fashion bloggers are always game! We'll see what


Our Top Picks From Coach's Insane Summer Sale
As you guys are all probably well aware, sale season is here and it's in full swing. Coach is currently having an unbelievable summer sale, and many of our favorite goodies are now discounted up to 50% off! Now is the time to snag that Rogue Bag you've been eyeing, or you can use this as the perfect excuse to treat that special someone in your life. There's nothing better than a "just because" gift, and I'm eyeing many of these things to give my mom, just beca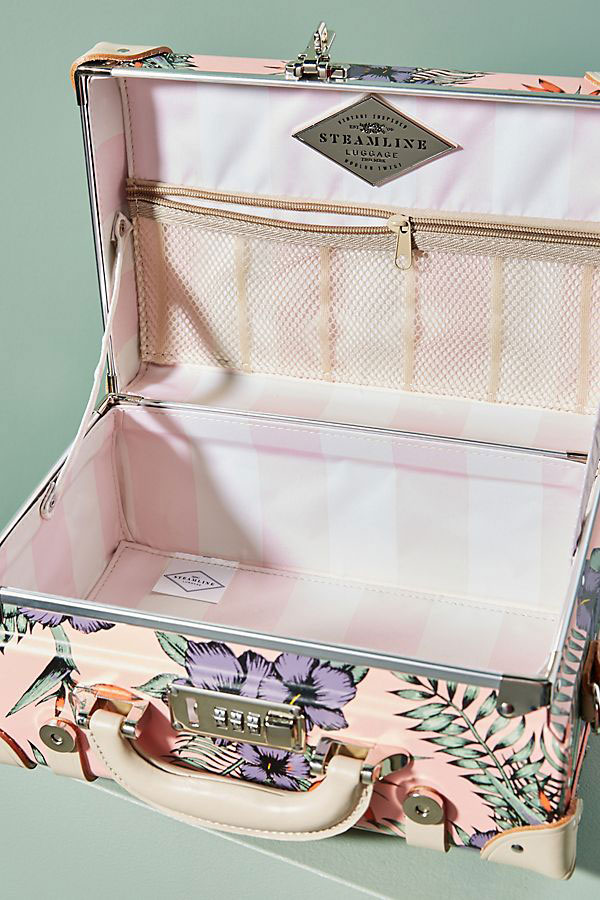 I'm Totally Obsessed With This Tiny Suitcase Bag
I'm a sucker for a good floral. My usual wardrobe tends to be dark, solid-colored and not particularly feminine, but a well-executed floral in just the right color combination always catches my attention. Maybe it's because of my upbringing in Georgia—the South loves a bright print, after all. Just ask Lilly Pulitzer! And when I saw the SteamLine Starlet Vanity Case, I was immediately in love, too. The fact that it's not really a handbag seems negotiable, at least in my imagi...


The 14 Best Totes to Look More Like a Beach Babe Than a Beach Bum
Beach bags, especially in the era of social media (and especially Instagram), present a certain problem. It's fun to look cute at the beach, especially if you're going to take a few photos, and it's fun to shop for beach stuff because much of it is so adorable and colorful. Going to the beach is an often-intense outdoor activity, though, and sun, wind and water can make it feel unwise to spend too much money on anything that's making a trip out to the sand with you. My gu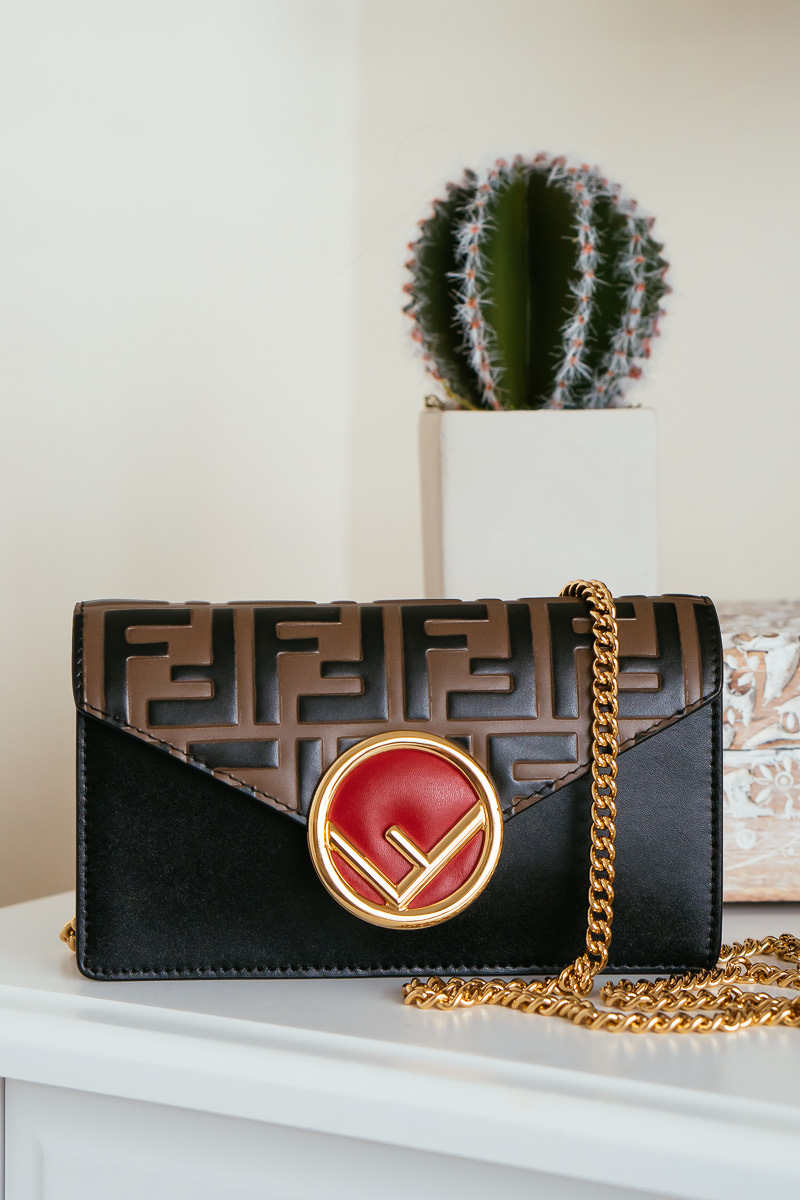 Logo Love: Fendi is At It Again, This Time With a Cool New Belt Bag
Back when belt bags began popping up here and there, I don't think I really believed that they would ever actually be a thing again, but here we are. There's no denying they are here to stay, at least for a little while, as not only have belt bags been a big part of designers' Spring 2018 collections, but they've continued to pop up among many of our favorite bag brands' lineups for Pre-Fall 2018 as well. I finally caved and jumped on the belt bag bandwagon, and wit


Longtime Designer Tomas Maier Out at Bottega Veneta, Will Be Replaced by Céline Alum Daniel Lee
Upheaval at big design houses has been the new normal for at least the past five years, and now another long-tenured creative director has left his post in favor of a young upstart. Thomas Maier, who has led Bottega Veneta for the better part of two decades, has designed his last collection for the house. In the position going forward will be Daniel Lee, a 32-year-old Central Saint Martens alum who worked at brands like Balenciaga and Maison Margiela before becoming director of ready-to-wear at


The World Cup is Here, and So is Louis Vuitton's World Cup Capsule Collection
Luxury goods and team sports usually only interact in one way: star athletes using their considerable wealth to buy cool stuff and flex it on Instagram. With sports that double as leisure activities of the wealthy—golf, tennis and yachting, mostly—luxury brands often dabble in direct sponsorships, but globally popular team sports tend to be reserved for sports-centric, mass-market companies like Nike or Adidas. The World Cup is a tournament unlike any other, though, which means everyone want...


Just Can't Get Enough: Celebrities and Their Tod's Sella Bags
Tod's has enjoyed a resurgence in popularity with celebs over the last few years, and celeb affections clearly aren't waning any time soon. The Tod's Sella Bag has made its way into the arms of many an A-lister recently, even though it's not a terribly new design. Many of these women are die-hard Tod's enthusiasts. Katie Holmes, for example, was an "early adapter" of the Tod's Wave Bag, and her endorsement was a big driver of the bag's popula


Celebs Celebrate Accessories with Judith Leiber Clutches and Shop in Paris with Chanel
If this week is feeling a bit lackluster, you might draw inspiration from this week's batch of bag-carrying celebs. They are treating themselves to Parisian shopping excursions and jetting off to Miami on private planes left and right. Or you might just ogle their bags and continue to slurp down that iced coffee while you scroll. If you, like me, can't afford the 24/7 celeb lifestyle, just buy everyone in your cubicle fancy coffee drinks and bask in their good will for the rest of th


The 15 Best Bag Deals for the Weekend of June 15
Happy Friday my PurseBloggers! Can you believe we are already halfway through June?! I certainly cannot, and it feels like just yesterday, literally wasn't it yesterday, that sale season kicked off with everyone's favorite Memorial Day Weekend sales. As the sales forge on fresh deals are popping up all over the place and deeper markdowns are being taken on some of our favorite bags. One of my vacation plans for this summer has fallen through and I'm seriously tempted to take th


Spotlight: Caitlin Donovan of Christie's
Name Caitlin Donovan Occupation Vice President/ Head of Sale, Handbags & Accessories Instagram @christieshandbags & @raisindonovan Tell us about your bag: Hermès Black Vache Liegee Birkin 30 with Gold Hardware from 1997. Bought on secondary market. Describe your Job and Responsibilities: As a Christie's specialist my job entails working with private clients across the US who are looking to curate their collections, buying and selling. A...


15 Designer Bags I'd Snag in 2018 If I Was Buying My First
A few weeks back, we brought you a handy dandy guide for choosing your first designer handbag. While there's no one size fits all approach to picking out your very first premium designer bag our insider tips and tricks should make things a little bit easier! Back when I was picking out my first big bag buy, I had my eyes set on one bag and one bag alone, and I wish I had given it a bit more thought, though I still have that bag to this day, I often day dream about which bag I would choose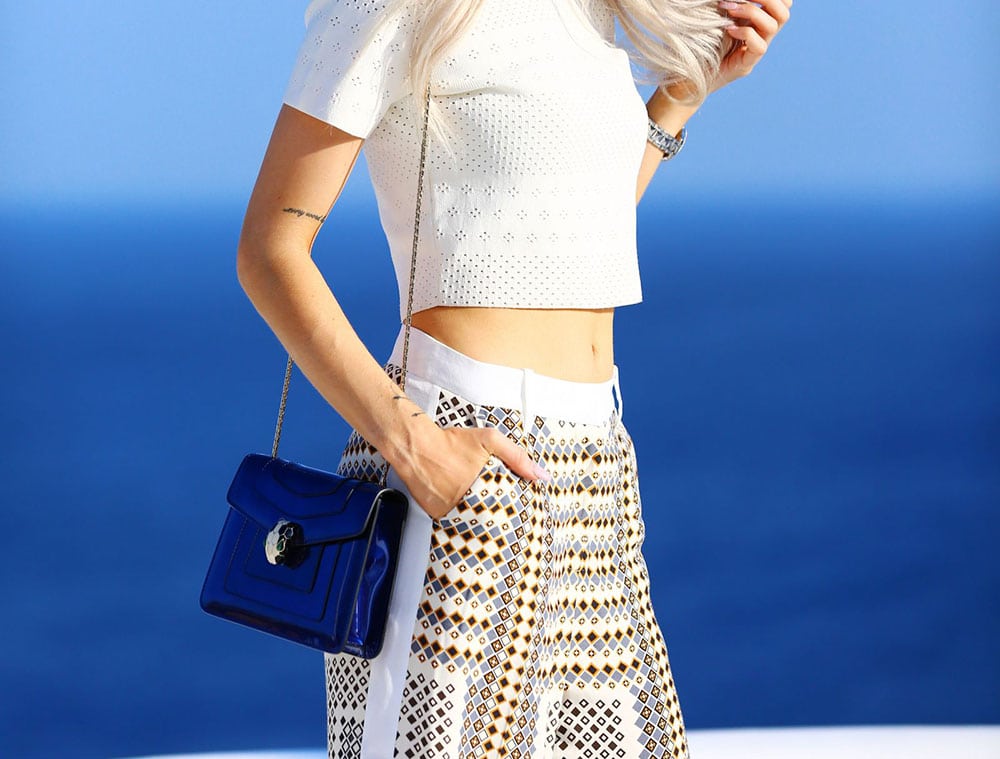 Why Do Instagram Influencers Get Designer Freebies, and Where Do the Free Bags Go When They're Done?
In luxury fashion, there are pockets of time when seemingly every influencer suddenly becomes enamored with a specific "it" item. In late 2017 and early 2018, it was the Bulgari Serpenti Bag. Popular influencers like Victoria Magrath (@inthefrow), Tamara Kalinic (@tamara) and Lydia Elise Millen (@lydiaemillen) all sang its praises in posts that popped up within a few months of one another. Magrath featured her electric blue patent Bulgari bag in a blog post, writing, "I have seen this bag ...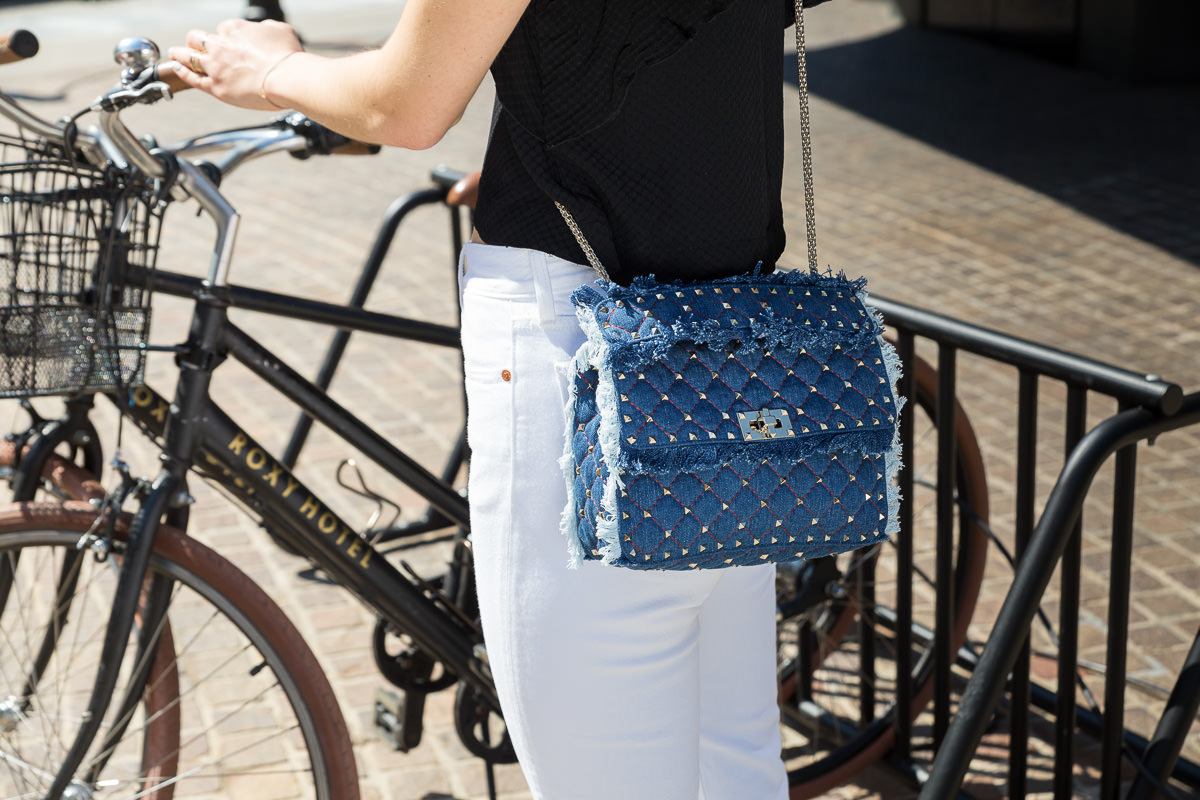 Daring in Denim: We Can't Get Enough of the Valentino Rockstud Chain Bag
If you were a fan of Louis Vuitton in the early 2000s, then it's likely you either had, or desperately wanted, a Louis Vuitton Monogram Denim Bag. Back then I was in my pre-teen and early teen years, and I had no business dreaming of one because there was no shot that one would ever be mine. I did set my sights on a more attainable denim bag from Coach, though I never did get that one, either. Season after season, denim bags pop up here and there among designers collections, though I can


Check Our More 65 New Chanel Wallets, WOCs and Accessories from Metiers d'Art 2018, Including Pics and Prices
When you get bitten by the luxury leather bug, it usually doesn't stop with bags. Some people delve into shoes, but in general, the obsession extends to a more obvious spot first: wallets, card cases, and other small leather goods. Because Chanel makes a wide selection of accessories, on top of its bags, we always check in on the brand's lookbook every season to see what's new, and today, we have Chanel Metiers d'Art 2018 to share with you. (If you missed the collection


Celebs are Making Grand Tours with Gucci, Mark Cross and Tod's Bags
I learned so much in the course of writing this post: who's pregnant, who's dating Nick Jonas, and who can rock an amazing jumpsuit. It was highly educational, and the bags are actually top-notch this week. (They don't explicitly pay me to say that.) The bag choices were thoughtful, yet unexpected. While the post is peppered with Gucci bags, per usual, no one carried anything that bored or annoyed me, which is always the dream. The post Celebs are Making Grand Tours with Gucc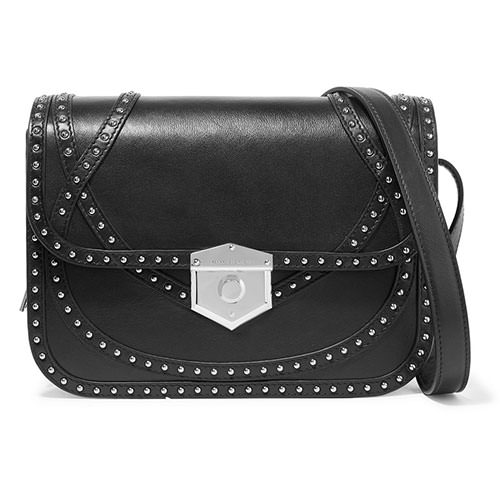 Real Talk with Amanda: Can Designers Chill Out with the $3,000 Handbags, Please?
With bags that have been around for a while, like classic Chanel or Louis Vuitton pieces, it's easy to notice prices going up because we have previous numbers for comparison. That's why prices on those bags go up relatively rarely—raising them is an easy way to irritate existing customers. Those increases aren't the only way that general price levels in the luxury bag market creep up, though — new designs help pave the way for overall increased price levels, and it seems li...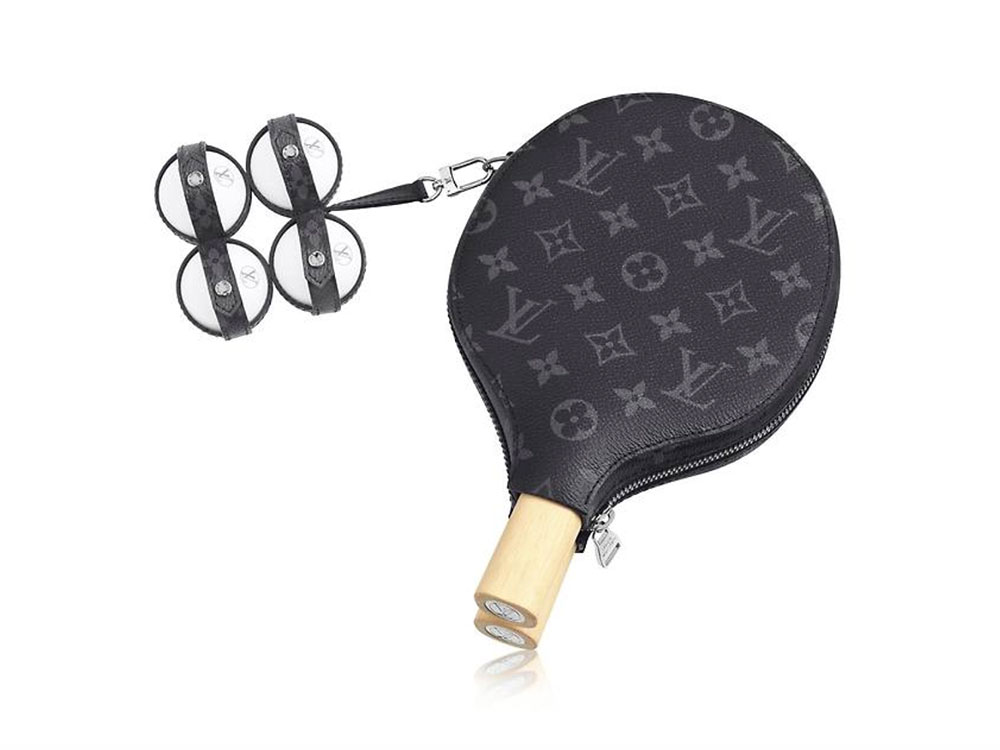 Louis Vuitton Now Makes a $2,000 Ping Pong Set
I'm upper middle class and have been my whole life, but on most days, I feel like I can thought experiment my way into what it might be like to be wealthy. I live in New York City, after all, so I'm face to face with wealth all the time, and I've covered an industry that serves high earners for my whole career — I have a great deal of context to use when imagining. And then I come across something like the Louis Vuitton Ping Pong Set James, and I'm back to square one, b...


The 35 Best Bags of the Resort 2019 Collections
Resort of pre-fall are always a little more difficult to overview than spring and fall because the shows and lookbooks surface haphazardly, instead of in organized, dedicated global fashion weeks with definite beginnings and endings. Finally, though, it seems like we've assembled all the Resort 2019 collections we were looking out for (except for Hermès, which we'll keep you updated on), so now it's time to see what's what with the season's best upcoming bags. Bey...


Just Can't Get Enough: Eva Longoria and Her Chanel WOC Bags
Eva Longoria is due any day now, but for the duration of her pregnancy, she has mostly relied on one tiny bag: a black Chanel WOC. Eva and her husband Jose Baston are currently expecting their first child together (still expecting, as of this posting, but liable to change at any moment). The WOC is an ideal bag for minimalists: It's light and svelte, and fits just enough to get through you an afternoon or evening off the couch. Don't demand too much more from it though — it is lite...


Louis Vuitton Leads the Pack of Celebrity Bag Picks This Week
Between the LVMH awards in Paris and the CFDAs in NYC this week, we were not hard-pressed for celebrity bag picks, by any means, but they are overwhelmingly Louis Vuitton. I suspect there will be few complaints. Other celeb summer favorites are cropping up quickly: The STAUD Bissett Bag and the Tod's Sella Bag have both seen a steady uptick in celeb endorsement in recent weeks. And, of course, we can always depend on a strong resurgence of white bags (and bare legs) from now through Labor


The 20 Best Bag Deals for the Weekend of June 8
Good morning, and welcome to another week of sale season. Discounts have been deepened at many retailers, and as original discounted stock sells out, more styles and colors have been added. That means the selection is at a particularly prime spot this week, and we took a deep dive into the sale sections at some of our favorite online retailers to give you a look at some of the most sought-after bags you can now pick up for below retail. Happy Friday. The post The 20 Best Bag Deals for the Weeke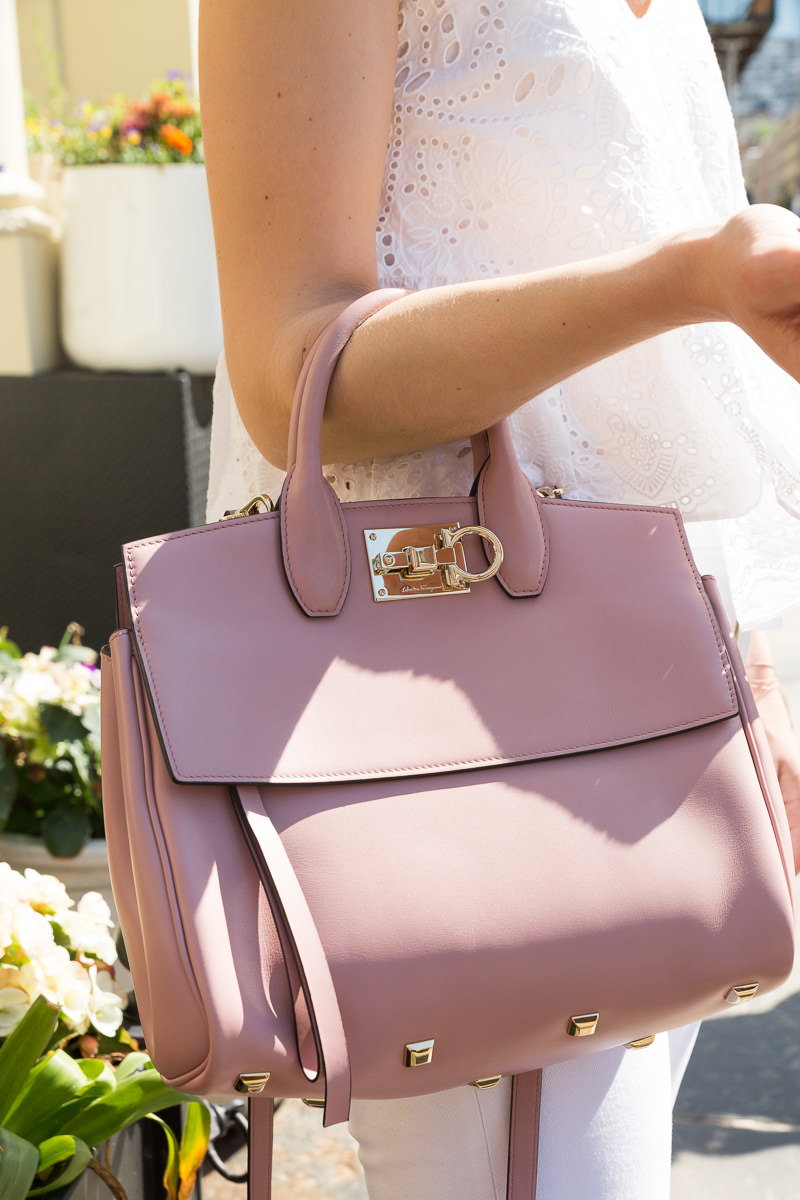 Introducing The Ferragamo Studio Bag
With mini and micro bags being all the rage these days, I am used to carrying my handbag as well as a canvas tote with the rest of my life in it. In NYC, it's almost unheard of to see a girl on the go carrying one bag, unless it's the weekend, so the mini bag trend doesn't bother me much—ever since my college days studying at the Fashion Institute of Technology here in NYC, I've been a bag lady. I'm so used to it that I don't really ever consider looking for...


See Photos and Prices of 95 Brand New Chanel Bags from Metiers d'Art 2018, in Boutiques Now
I had to go back and check the theme of Chanel's newly released Metiers d'Art 2018 collection several times when I sat down to write about it just now because, frankly, the Chanel collections are starting to run together for me. I suspect that's true for everyone, and I also suspect it doesn't matter. This line, which has just hit stores, is centered around designer Karl Lagerfeld's hometown of Hamburg, Germany, but like every collection from the brand, the real the


Coach's Resort 2019 Collection Focuses on Mixed Media and Lots of New Shoulder Bag Styles
I can't think of another bag brand with as many broadly recognizable bag shapes as Coach, except for Louis Vuitton. While brands like Hermès may have many designs beloved by the bag-interested public, knowledge of them isn't as widespread because of their high prices and scarcity. Coach, meanwhile, has long made itself accessible to people outside the world's fashion capitals and top tax brackets, and its broad range of bags can be found on an even broader range of people. Whi...


In Memoriam: Kate Spade, 1962-2018
In general, we try to keep things light around here. That's not just because we're a site focused on a topic that should be fun and indulgent, although that's part of it, but the bigger reason is because the world can be a dark, difficult place, and we believe that everyone deserves a break, even if it's just to look at some beautiful things for a few minutes. It seems like there are fewer and fewer of these places left, so we try out best to be one, at least for people o


Check Out the New Fendi Flip Bag and More in the Brand's Brand New Resort 2019 Collection
Bags that try to make being "multifunction" part of their look can go wrong so easily, and almost always do. Handbags aren't gadgetry, and cleverness isn't necessarily an asset—get too cute about how to incorporate extra top handles or how to make a bag both a tote and a hobo, and suddenly it's more Rubik's cube than luxury accessory. The Fendi Flip Bag, part of Fendi's Resort 2019 collection, manages to make extreme versatility work on both functional...


The Favorite Celebrity Bags of Summer 2018 So Far Clash with the Bags of Last Summer
As the Resort 2019 and Pre-Fall 2018 lines continue to roll out simultaneously—in lookbook and actual product form, respectively—a triangular style from Balenciaga that's already made it into celeb hands has me wondering: Why now? What do we gain from a bag with fewer corners? Can the novelty alone propel this to "it" bag status? And if you're already nostalgic for the soft, square bags of yesteryear (and most years, throughout the history of time), well, those are in...


Get Ready for Chloé Logo Bags of Several Types for Resort 2019
Does every brand need to make logo bags because logo bags are a big trend? That's not necessarily the question that Chloe's recently debuted Resort 2019 lookbook asks, but it's one I found myself asking myself while flipping through the images. We're at a point of significant logo saturation in fashion, and this point in the arc of a trend that's become widely popular, all sorts of brands feel compelled to find a way to appease consumer expectations without losing ...


Dior's Cruise 2019 Bags are the Brand's Best So Far Under Maria Grazia Chiuri
At Dior, the switch from popular creative director Raf Simons to Maria Grazia Chiuri, the (also quite popular) co-creative director at Valentino, was a stark one. No one expected Raf to split after three critically acclaimed years, and because of that, there was no wind down in consumer interest and no expectation that a change would be coming. And boy, did things change—Grazia Chiuri brought with her a version of womanhood much different than Simons's ultra-feminine futurism. Her Dior i...


A Close Look At the Louis Vuitton Chantilly Lock Bag
Way back when I was barely old enough to walk to the drugstore by myself, I started obsessing over designer handbags and fashion as a whole. Like many bag lovers, my first premium designer bag crush was on the Louis Vuitton Speedy. When I finally got a Speedy of my own, it felt as if my bag-loving world was complete. Little did I know that one bag acquisition would start a whole other obsession that would one day turn into making fashion, and now handbags, my career. As I got older, my tastes be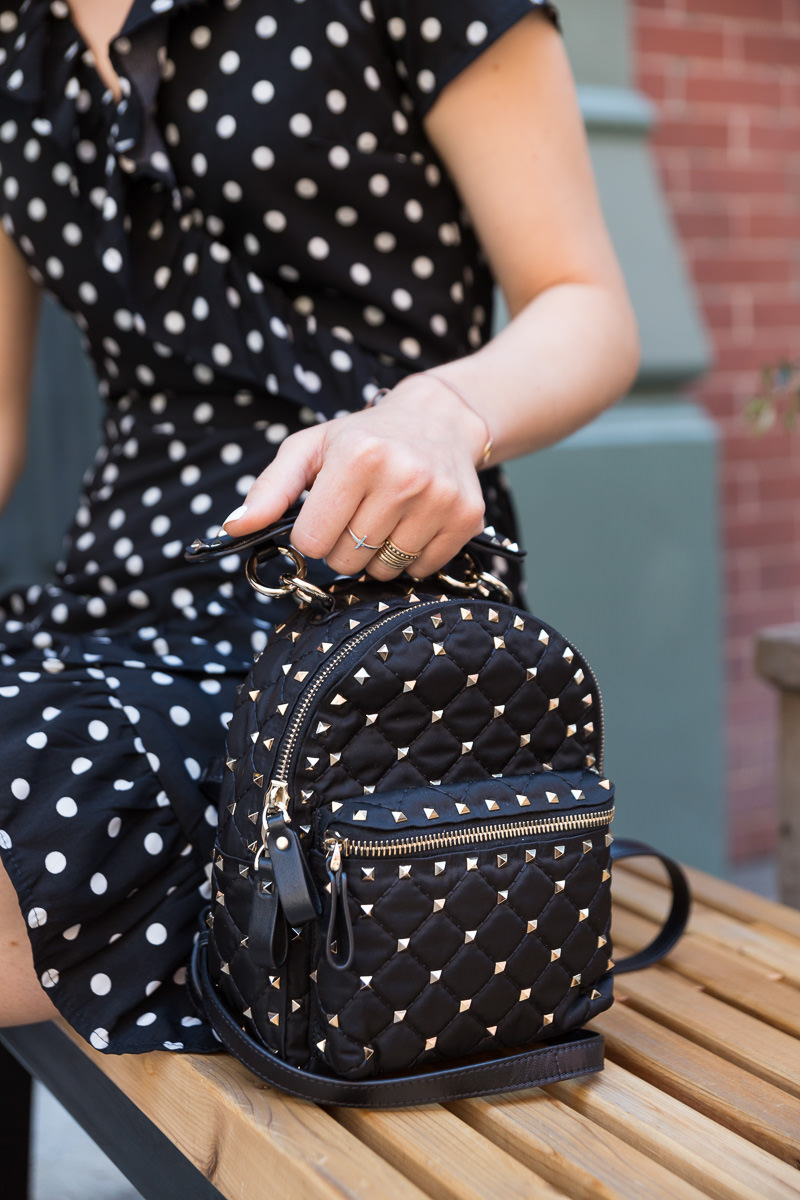 Loving Lately: The Valentino Rockstud Mini Backpack
Way back when Valentino first debuted the Rockstuds, I had my doubts at their staying power. Sure, I thought they were cool, edgy, and fun, but I also thought they were far too trendy to last more than a season or two. I lusted for—and seriously considered getting—a rockstud bag back then, but I couldn't bring myself to splurge on what I thought was sure to be a passing trend. Well, here we are 8 years and multiple seasons later and Valentino continues to find ways to reinvent Rockstud...


Chanel Hosted a Swanky Malibu Party, and All the Celebs Carried—You Guessed It—Chanel Bags
Chanel hosts lots of parties all over the world, and their dinners always have such a specific aesthetic, at least where arrivals are concerned. The guest lists are always people—but mostly women—of various ages and professional backgrounds, from artists to movie stars. They're always all impeccably draped in Chanel, and the step and repeat is always in front of a wall solid with greenery—after all, since the brand ensures there are plenty of logos on the attendees, there's no ...


Ultra-Luxe Bags and Vintage Rarities Abound at Christie's Next Auctions, Both in New York and in London
Good bags are hard to find. Creating real luxury takes time and investment, both for the sourcing and processing of the finest materials and for the careful, detail-perfect construction that goes into making luxury leather goods with them. The best designers choose to take that time, which means that fewer of those pieces are made, and seasonal pieces, limited editions, and rare, exotic leathers can be gone in a flash—like all luxuries, more people want them than can have them. At the Christie...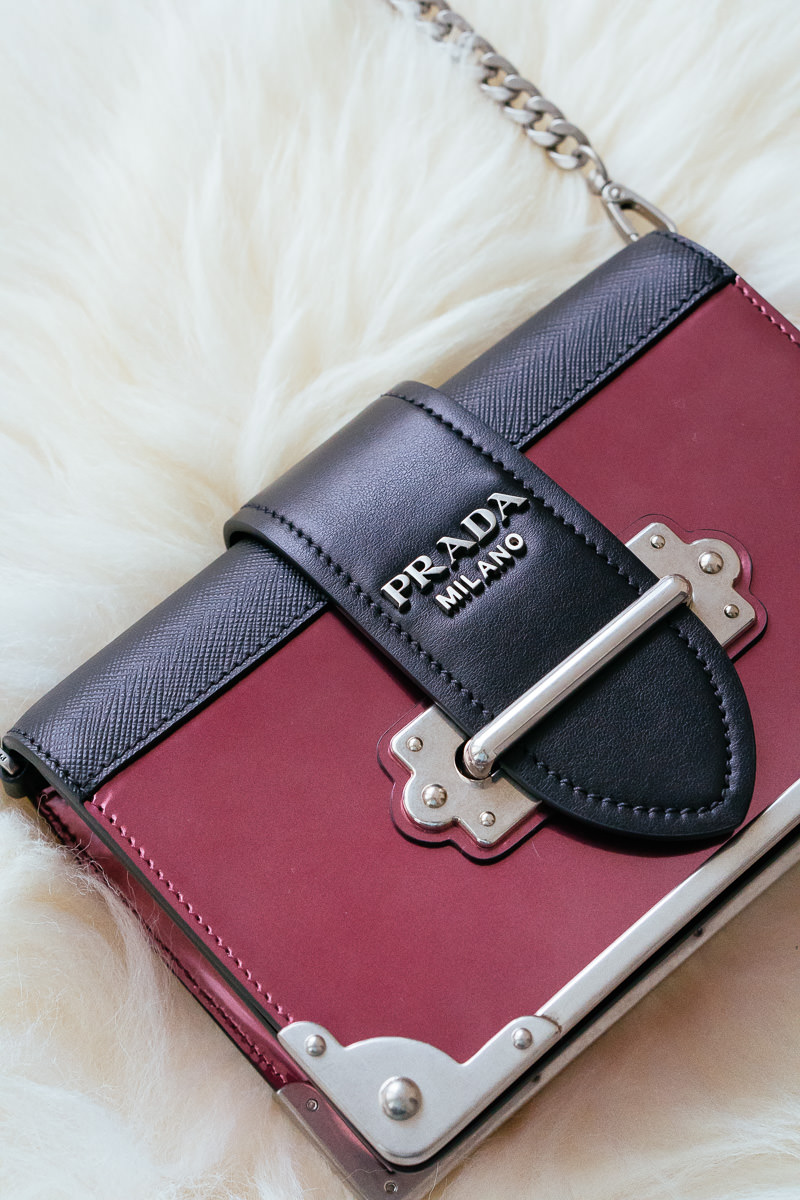 What Fits: Prada Cahier Small Crossbody Bag
We've written about Prada's beloved Cahier Bag a bunch of times since its debut. Prada has introduced new iterations of the Cahier over the last couple of seasons, and it's a bag that I still truly adore, and if I could have it all, I would love to add a Cahier to my collection. Bags these days have gotten smaller and smaller, and like many of you, I often sacrifice what I'm carrying in my bag to make a mini bag work. Well…as long as the situation is appropriate, I


Gucci's Cruise 2019 Show Mixed 15th Century Aesthetics and Los Angeles Dirtbags in a Way Only Gucci Could Pull Off
When you look up "eclectic" in the dictionary, what you get is actually just a Wikipedia entry detailing Alessandro Michele's tenure thus far at Gucci. In a relatively short period of time, Michele threw out the staid aesthetic of his predecessor and threw in everything from Medieval art to 80s video game nostalgia to Major League Baseball logos. It shouldn't work, but it generally does, all because it's done so exuberantly and with such rich detail. For Cruise 2019


The 15 Best Bag Deals for the Weekend of June 1
I wrote the title for this post sans the date and immediately started digging for deals, when suddenly I realized that June is already here. What? When? HOW? I swear the older I get, the faster time goes. I apparently not-so-recently moved into an apartment in March, and I can't believe I've been in here for three full months already. With the MDW summer kickoff behind us, before we know it, summer will be in full swing. Unlike this fickle weather we've been having—hot one da...


Céline's Pre-Fall 2018 Bags are Here—Check Out the Brand's Last Collection Before Hedi Slimane Takes Over
Phoebe Philo's world at Celine will end not with a bang, but with a whimper—or, really, more of a whisper, as handbags go. Which makes perfect sense; while runway clothes might come and go seasonally, handbags usually last over an arc of at least several seasons, which means that when a designer knows that she and her deputies will be departing, it doesn't make much sense from either a creative or logistical perspective to launch something new and then immediately hand the reins t...


Louis Vuitton's New Bags are Covered in Illustrations of Watches, Lighters and Other Random Objects
Sometimes I have to think on a new bag or collection for a while. That's the case with this particular set of Louis Vuitton Pre-Fall 2018 bags, which arrived on the brand's website about a week ago and which I have been visiting in a tab since then, contemplating exactly what's going on with them. I'm still not sure, but it's time to talk about them anyway. Handbags exist on all kinds of continuums, and one of them is a continuum of consumer friendliness. On one en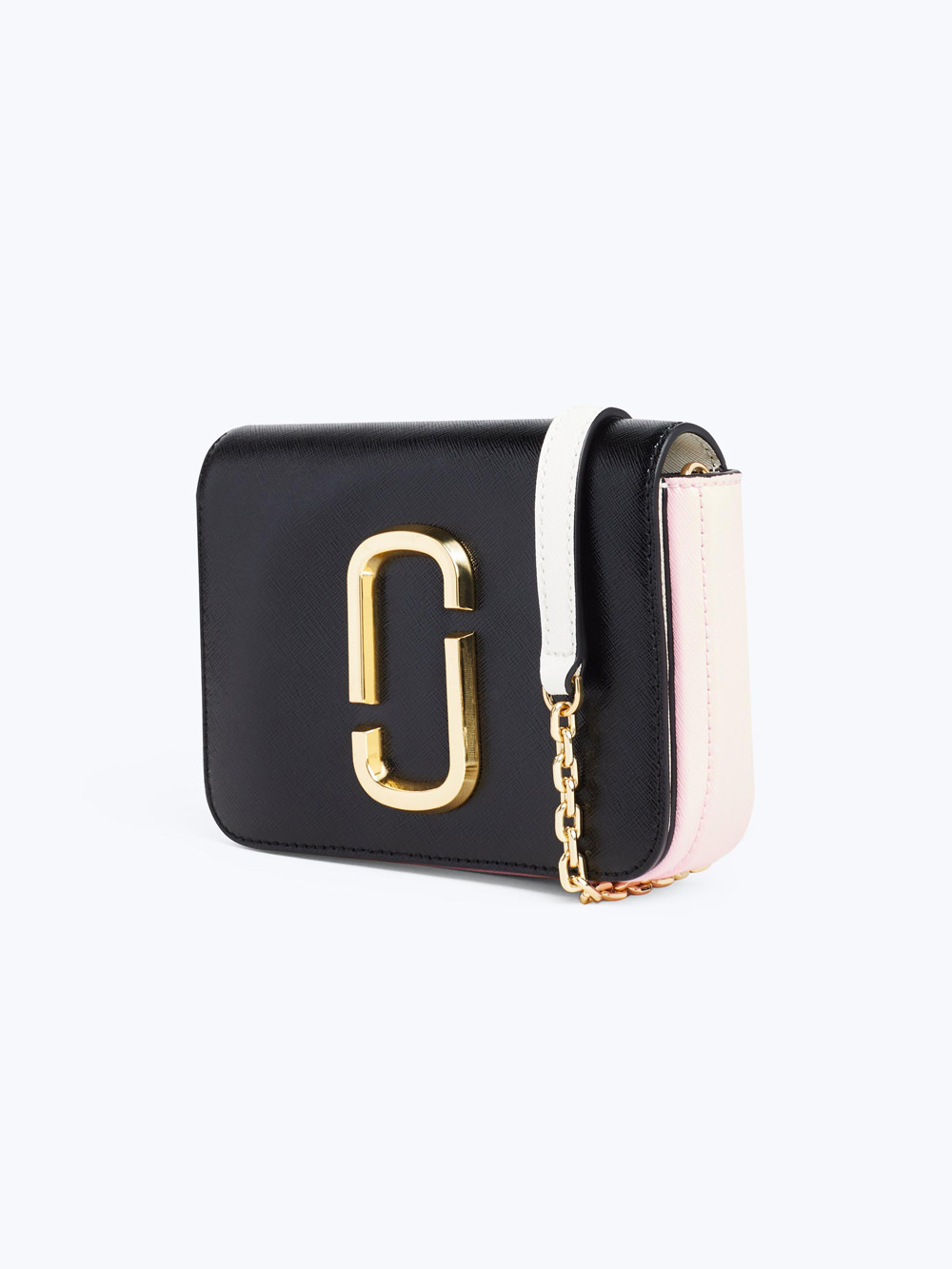 Marc Jacobs Puts Its Own Twist on the Belt Bag Trend with the Hip Shot Bag
While we've explored the fanny pack phenomenon quite a bit here on PurseBlog—and I myself have even gotten behind the trend—I haven't quite pulled the trigger on actually purchasing a belt bag for my own personal collection. Obviously I'm obsessed with every single one of Gucci's fanny packs, at this point, they're not exactly in my current budget, especially given my most recent acquisition. Additionally, when dipping into a trend that may or may not stick arou...


Louis Vuitton's Cruise 2019 Runway Bags Include a Cute Collab with Grace Coddington
Like any fabulous eccentric, former Vogue creative director Grace Coddington has particular areas of intense interest, and one of them is cats. Unlike many fabulous eccentrics, Grace Coddington also has the fashion industry stature to see her interests transformed into luxury handbags, and that's exactly what's happening for Louis Vuitton Cruise 2019: illustrations of the designer's two cats, plus one of LV designer Nicolas Ghesquiere's dog, will be turned into vernis lea


Fendi, Dior and Delvaux Are the Bonafide Celeb Favorites This Week
Did your long holiday weekend include any of the following: domestic airline travel, designer handbags, trips to Whole Foods, or signing autographs (most likely on Whole Foods receipts)? Well then congrats, my friends, because you and jet-setting international celebrities have everything in common! I mean, maybe you just went to a cookout or the movies instead of a Dior runway show in Paris that featured ACTUAL horses, but otherwise, your lives are basically the same. The post Fendi, Dior and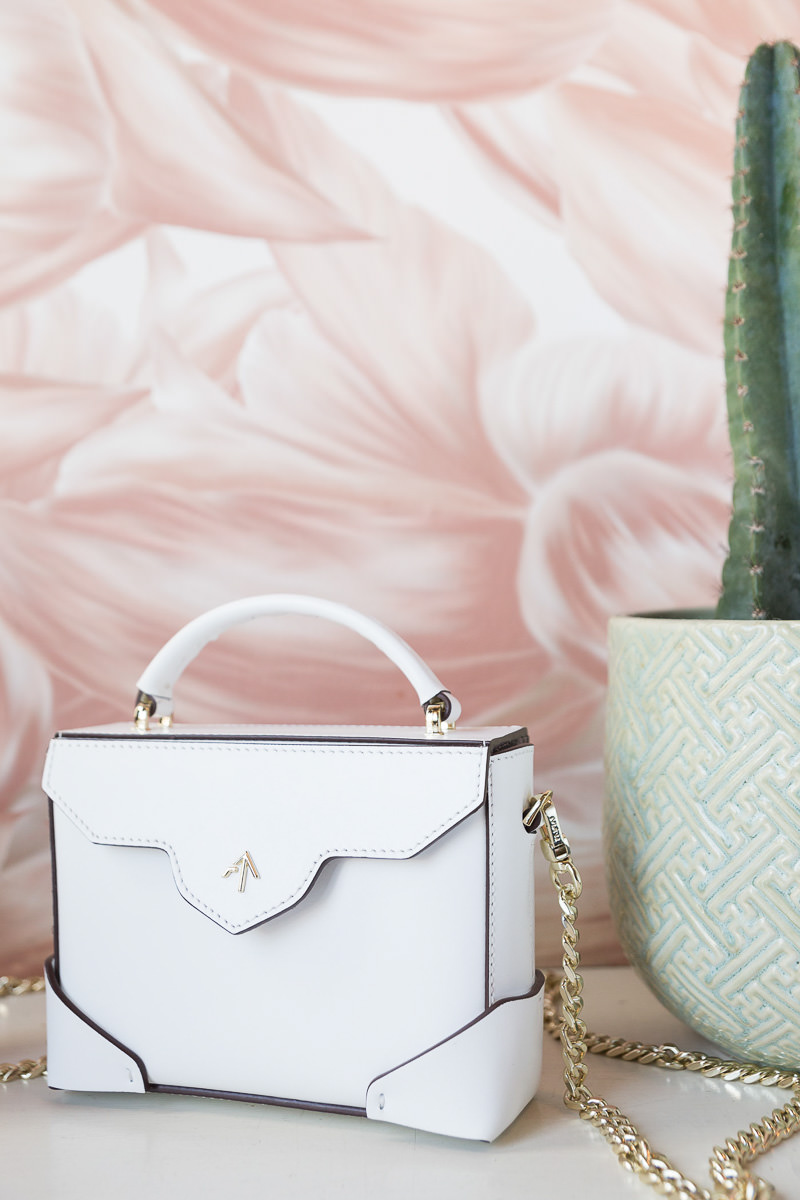 A Closer Look at the MANU Atelier Micro Bold
A couple of weeks ago, we introduced you all to MANU Atelier, an up-and-coming brand from Turkey that has since stolen our hearts. The more I saw from MANU Atelier, the more I loved it, and so I finally reached out to the brand to see if we could pull some bags to get a better look at the collection and what the brand has to offer before introducing them to you. The bags were shipped to us as samples, and while I love what the brand is doing overall, there was one adorable little mini bag that s


For Resort 2019, Valentino Tries Some Totally New Things with Its Bags
For the past few years, whenever I look at a new Valentino collection, there's been an elephant in the room for me: eventually, the brand is going to have to find a way to do something that feels distinct from its long-popular Rockstud bags. Although Valentino's signature studs aren't going anywhere—and there's no reason for them to—being too loyal to a specific signature can be aesthetically limiting, and after a while, the smart money is in branching out while still...


Let's Reconnect with Olivia Munn's Luxe Bag Collection
If you're suddenly seeing Oliva Munn's face everywhere (the Met Ball, late-night TV, Bravo, PurseBlog), it's not just you. She has a new film coming out (Ocean's 8) and her PR people are really turning it up to eleven. We've been admiring Olivia's bags for years—in fact, we gave her her own edition of The Many Bags of… five years ago. But it's high time to reassess the state of Olivia's bag collection. Here are a few of our favorite bag pic...


This Week, the Ocean's 8 Press Tour Provided Plenty of Bag-Spotting Opportunities
Are you excited about Ocean's 8? Are you confused as to why they couldn't populate the film with 11 female stars, so it would at least be parallel with the original? Are you perplexed as to why it needs to be an Ocean's reboot at all, when it could just be its own awesome all-female jewel heist movie? Me too, but let's just push those questions aside for now and focus on the amazing event carpet fashion moments that this press tour will undoubtedly generate over the cours


The 20 Best Bag Deals for the Weekend of May 25
Welcome to both Memorial Day Weekend and sale season! Over the last day or two, fresh discounts have been taken at nearly all our favorite retailers, and that means that there's a huge selection of new bags that can be snatched of for under retail, including some super-popular styles in classic colors. We've got an overview of what all the different retailers are doing if you want to shop on your own, but below, we've selected 20 awesome discounted designer bags to get you star


All the Best Memorial Day Weekend 2018 Designer Sales to Shop Right Now
Megs and I keep thinking it's Friday, but unfortunately, we're not quite there yet. Our confusion might be because all of the weekend's sales have already launched, though, and these are the big ones: seasonal discounts on bags that you'll only see on sale twice a year, with the best selection you'll find during this cycle. Since everything launched at once, we looked around to sort out which deals are which, and we've got a guide to what's good for the


The PurseBlog Guide to Choosing Your First Designer Bag
No matter your age or budget, buying something fancy for the first time can be a daunting experience, especially if that thing is for nothing other than your own enjoyment. There are a lot of emotions wrapped up in money and how it's used, and even for seasoned shoppers, breaking a certain spending threshold for the first time can be a roller coaster of anxiety—just ask Megs, whose own experience with her first Birkin made her feel physically ill! That being said, the heart wants what i...


A Closer Look at the Louis Vuitton Petite Boîte Chapeau
Way back in November, we finally were able to place a name to a face—er, a bag—when Louis Vuitton released information on one of its most anticipated new styles. We saw the Petite Boîte Chapeau in the hands of celebs and Instagram style stars for months, but the public wasn't privy to any of its details until the bag appeared on Louis Vuitton's website. You guys certainly had a lot to say about this little bag, from the functionality of it to the price; many of you thought this ...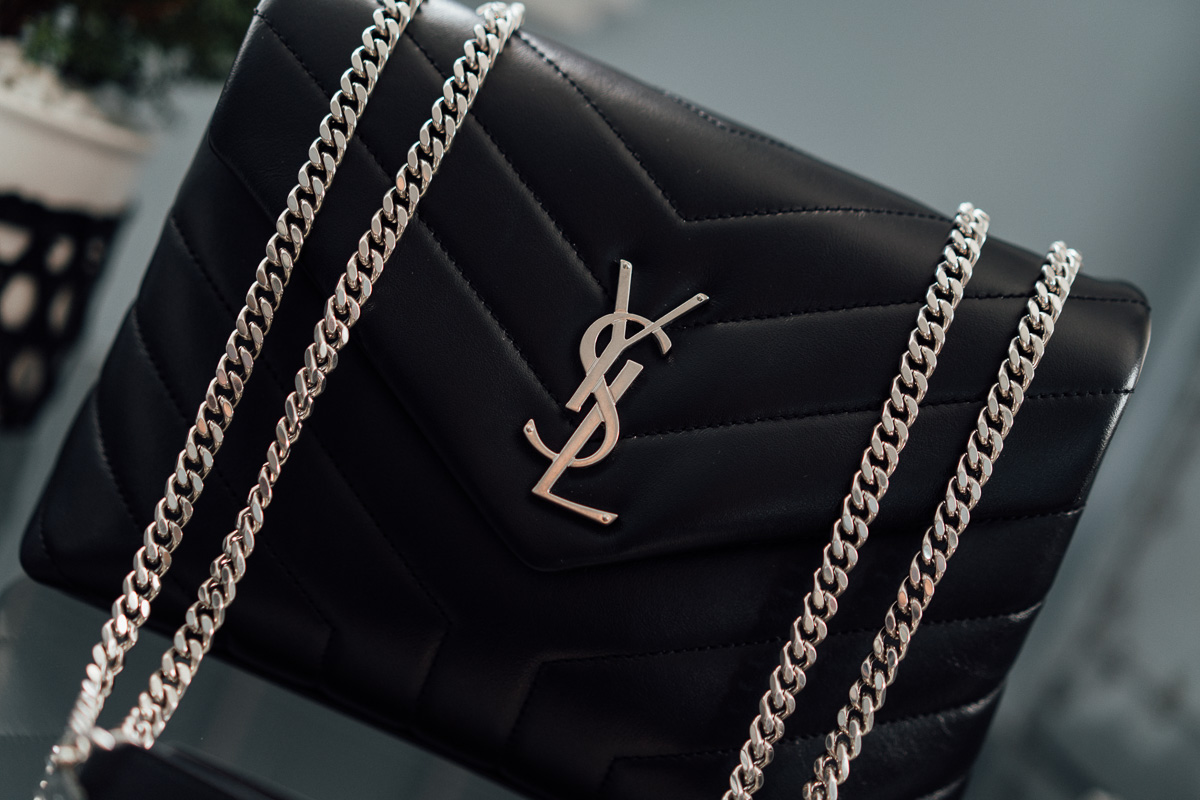 A Look at My New Saint Laurent Loulou Bag
Years ago, I wanted to get a Saint Laurent Sac de Jour Bag. I always liked the bag and was intrigued when the brand introduced a slouchier version of the popular classic. But as much as I liked it, I never fell in love with it enough to purchase one. The shape was a little too similar to other structured bags I own, and even though I found versions I adored, it never sent me into buying mode. Then came the Saint Laurent Loulou Bag, and that bag I fell in love with. There's something abou


Bottega Veneta Continues to Explore Fun New Territory with New Shapes and Structures for Resort 2019
Traditionally, when I think of Bottega Veneta, I think of two types of bags: work bags and evening bags. That's not to say that the brand hasn't long made plenty of casual options, of course, but Bottega's target customer has always been a woman with a place to be, whether it's the office or a swanky event. As the fashion industry has started to become a more casual place, though, the brand has started to follow suit in small ways, some of which are on display in the new


All the Stars Have Returned from Cannes, Carrying Chanel Bags and More
Do they put a little Chanel in the swag bags at Cannes, do you think? Because everyone is on a Chanel kick once again this week. Chanel backpacks, weekenders, Boy Bags, vintage Chanel–it's all in here. But so is Nicky Hilton x 2, as promised, as well as a smattering of other celebs NOT carrying Chanel this week (it's a very small minority). In any case, Cannes has concluded, and we're getting decent domestic bag pics once again! Rejoice! The post All the Stars Have Retu


Prada Bets Big on Little Shoulder Bags for Resort 2019
I didn't think fanny packs or tiny sunglasses would ever be a big thing again. Even I, a person who watches trends swing back and forth for a living, thought those two were too far beyond the pale to return, and the past year of internet aesthetics has roundly disproved my instincts. Before all that happened, I would have said that petite shoulder bags with short shoulder straps, a la the Fendi Baguette, wouldn't be returning, either. Now, and with Prada's Resort 2019 bag colle


Net-a-Porter's Seasonal Sale is Here—Shop Our Bag Picks!
Not only has sale season finally kicked off, but one of the most anticipated sales of the whole year has begun: the Net-a-Porter designer sale. Net-a-Porter only does discounts twice a year and carries some of the most sought-after brands (big designers and indie newcomers alike), so this sale is a perfect first stop to stock up on in-season finds you'll be able to wear until the weather turns back to cold in the fall. Discounts just started this morning and run up to 50%, so we won'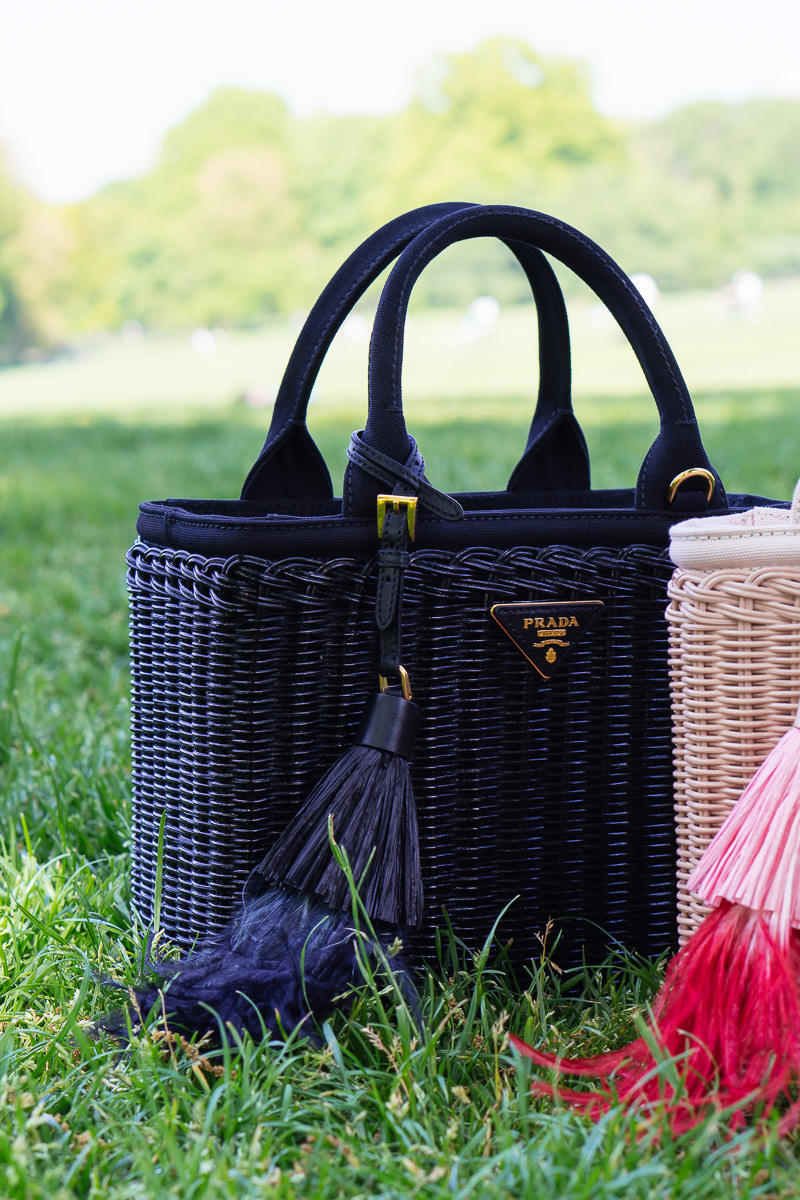 A Walk in the Park With Prada's Pretty and Perfect Wicker Bags
I don't exactly know why, but until this year, I never considered the idea of using or purchasing a wicker or straw bag. While I can't pinpoint the exact reason behind my anti-wicker attitude, what I can tell you is that my style isn't overly girly or super feminine, and in the past, most bags in this category turned me off for that reason alone. I just never found a wicker bag that fit my style. Until now—enter The Prada Midollino Tote. I first saw this canvas and wicker tot...


Balenciaga's Resort 2019 Bag Collections Lets Everyone Know Exactly Who Made It
It should go without saying at this point that a big part of carrying designer bags is their ability to signal status to others, and usually the only people who dispute this are those who don't want to talk about the fact that they're doing something so self-conscious and class-conscious. In reality, though, it makes perfect sense to want to find an appropriate way to project an image that reflects what others value—which often includes success and wealth—because it can make a me...


Take a Peek at Some Recent Picks from Sienna Miller's Colorful Designer Bag Collection
When Sienna Miller and her family relocated to New York City a couple years ago, she was instantly a New York paparazzi favorite. Like many of our very reliable NYC celebs, she spends a lot of time making her way around the city on foot, so she's not all too hard to track down. She's quickly become one of our regularly featured bag lovers. So after two years, it's probably time we took a studied look at her bag collection. Sienna loves bold color, she shows a high amount of bra


Your Exclusive, Early-Access Pass to Fendi's Semi-Annual Sale
Nothing gives me a case of the shoppies quite like a change of seasons. The temps are finally warming up here in NYC, which means I'm finally able to start breaking out my old favorites like my go-to flow-y dresses, sleeveless tops and lived-in denim shorts. I rely on my accessories—but mainly my handbag—to spruce up my outfit, and today I'm in luck, but so are you, because Fendi is having a major sale. Yes, you heard me correctly: many of my favorite Fendi bags are now up for gr...


This Week, Celebs Loved Prada Belt Bags, Getting Their Hair Done, and Craig's
Basically, everyone is at Cannes this week (including a lot of photogs who generally populate our photo service, apparently). But here are some people who skipped Cannes this year (and most years) and were probably just really excited that it was so much easier to get a table at Craig's this week, or snag an appointment at their favorite Beverly Hills salon. LA fam: Is it still hard to get a table at Craig's? I thought we'd moved on to something else for a minute, but this mont


The 12 Best Bag Deals for the Weekend of May 18
Although the broadest price cuts won't come until circa Memorial Day, we've got some strong options to offer early birds in this weekly roundup of the best sale bags on the internet. Farfetch.com in particular seems to have expanded their sale selection this week, and we've got the finest options from that assortment and more for your shopping pleasure below. The post The 12 Best Bag Deals for the Weekend of May 18 appeared first on PurseBlog.


Our Favorite Pieces From the Disney x Coach Collection
I have so many happy childhood memories that involve Disney. Whether it's the many trips I took to Disney as a kid with my family, the hundred-and-one times I watched Beauty and the Beast, or the one-too-many times I begged my mom for a stuffed animal from the Disney store, Disney always makes me nostalgic for my childhood. For those out there who never outgrew their Disney phase, we have a nice surprise for you. With the release of the brand new Disney x Coach collaboration, you can now w


The 36 Best Bags Carried By Celebs at the 2018 Cannes Film Festival
Can you imagine waiting all winter for an event as chic and luxurious as the Cannes Film Festival, and then getting to the South of France and half the time it's cold and rainy? Cannes seems to last for like a month and a half now, so there were still some sunny days to be had, but if I spent all that time stuffing my suitcase full of loaned designer sundresses, I'd be pissed! Luckily, handbags are more weather-proof than frilly blouses and cute little sandals, so we still found th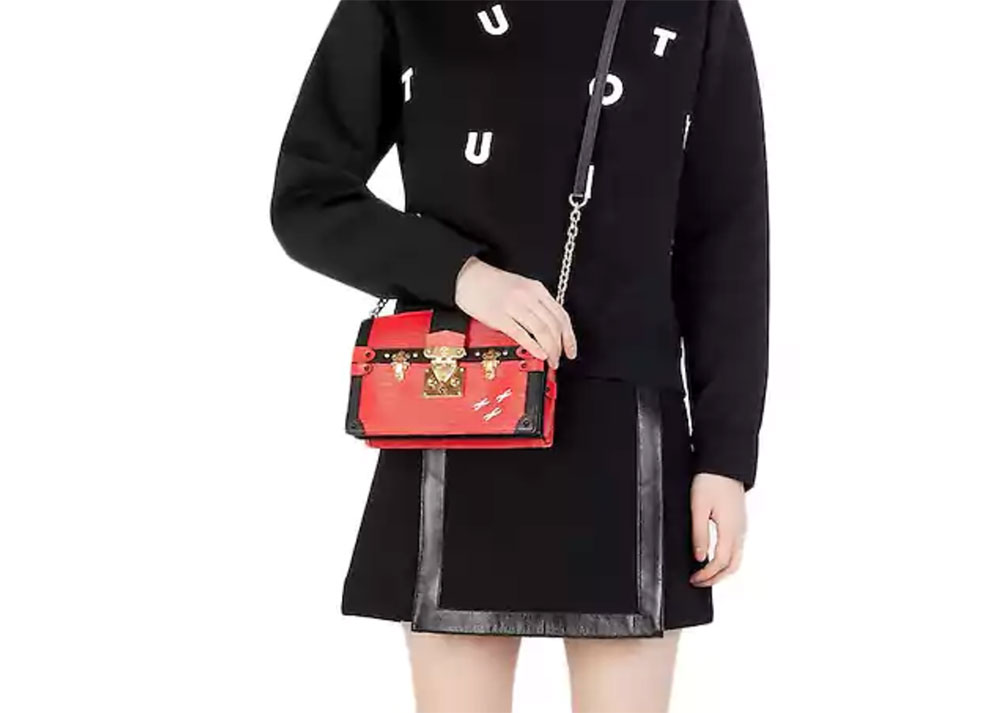 The New Louis Vuitton Trunk Clutch Tries to Make a Popular Clutch a Little More Wearable
When Nicolas Ghesquiere made the Louis Vuitton Petite Malle Clutch his first big runway bag debut after taking over the brand's top creative spot from longtime designer Marc Jacobs, I was a little worried. Although the Petite Malle makes good use of Vuitton's long history with fine trunks, a clutch is a risky proposition for a big bet in an increasingly casual fashion world. It was a statement, for sure, but I figured it was just that—a bag that would hang around for a couple seaso...


21 Straw and Wicker Bags Sophisticated Enough to Use Away From the Pool
Just because something's a trend doesn't mean it's something that can be widely adopted into the lives and wardrobes of actual women. Lots of trends are nonfunctional, too formal, too juvenile, too prohibitively expensive—fashion has whims, and they don't always line up with reality. At first, that was my thought with the basket bag trend. Last year, the stylish and unencumbered were carrying literal baskets as handbags, which seemed both a little silly and completely i...


Celeb Bag Picks from Louis Vuitton, Valentino and The Row are Decidedly Not Fake This Week
We rarely feature bags that are questionably authentic, but we're a bit stumped by our first celeb bag pick. (If you've laid eyes on more vintage Hermès than most, please feel free to weigh in.) Celebs can usually be counted upon to carry the real deal (except when they freely and openly admit that they don't), but this bag-carrying celeb isn't one of our usuals. It's certainly not unusual to be fooled by a good fake in the secondhand marketplace, in fact, it̵...


Many of Saint Laurent's Different Bags are Actually Just the Same Bag, and Honestly I Respect It
Bags don't make me get philosophical every day, but sometimes when I'm flipping through a lookbook or some product listings, something about the activity feels relevant beyond just the experience of shopping. At the end of last week, while pulling photos for a post about Julianne Moore, I came across a photo of her carrying what was both a new and very much not new Saint Laurent bag. I knew it was Saint Laurent because it had all the markers: the brand's iconic tri-letter initi


Introducing Fendi Reloaded, the Capsule Collection That Takes the Iconic Logo Print to Its Logical Extreme
As you've likely noticed (and as we've mentioned), logos—and logo bags in particular—are a huge trend right now. One of the brands leading the logo nostalgia is Fendi, with its iconic double F print in brown and black. Like all good logos, the FF print is both neutral and bold, which makes designs bearing it surprisingly versatile as statement pieces. Which is great, because Fendi just dropped a brand new capsule collection that's all about taking its logo print to extremes...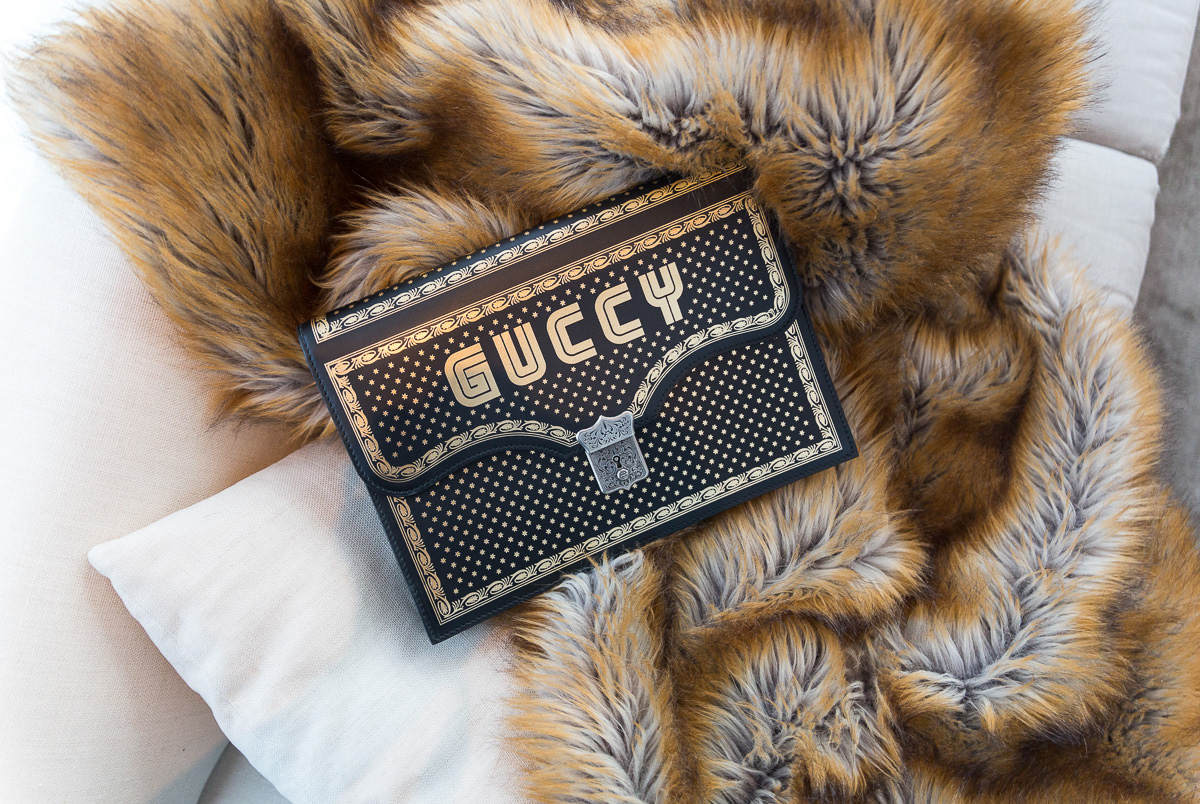 GUCCIFY Yourself With GUCCY(i)'s Newest Bags
It's not often that I find myself speechless when trying to describe a collection of bags, but with Gucci's newest bags, that's exactly what I am. I'm at a loss for words with these bags, other than that they're just so, well…cool. They're super fun and super 80s, and if you're feeling nostalgic, there's a reason why—the graphic print on these play-on-words bags was inspired by the SEGA logo. I'm not going to sit here and pretend like...


The 22 Best New Bag Designs of the Pre-Fall 2018 Pre-Orders So Far
It just became reliably spring-feeling in New York City, and for fashion lovers, that means one thing: brands and retailers are already trying to get us interested in fall. The most effective way to do that is with product listings for things we can't have quite yet, and that's where pre-orders come in. Just this week, Pre-Fall 2018 pre-orders have gone live for tons of new bags, and we combed through all of them to find the best. A lot of pre-orders are simply for new colorways or


Julianne Moore is Better Than All of Us, So Let's Take a Moment to Admire Her Bags
Julianne Moore occupies a very covetable spot in the biz: She is beloved and respected by all, scandal-proof, and still totally on top of her game at 57, an age when Hollywood usually prefers to pretend an actress has suddenly morphed into a pile of smoldering trash. There's no need to shower her with accolades for her acting body of work, because obviously she is a boss actress and everyone knows it. But I do want to draw special attention to what I respect most about Julianne Moore: When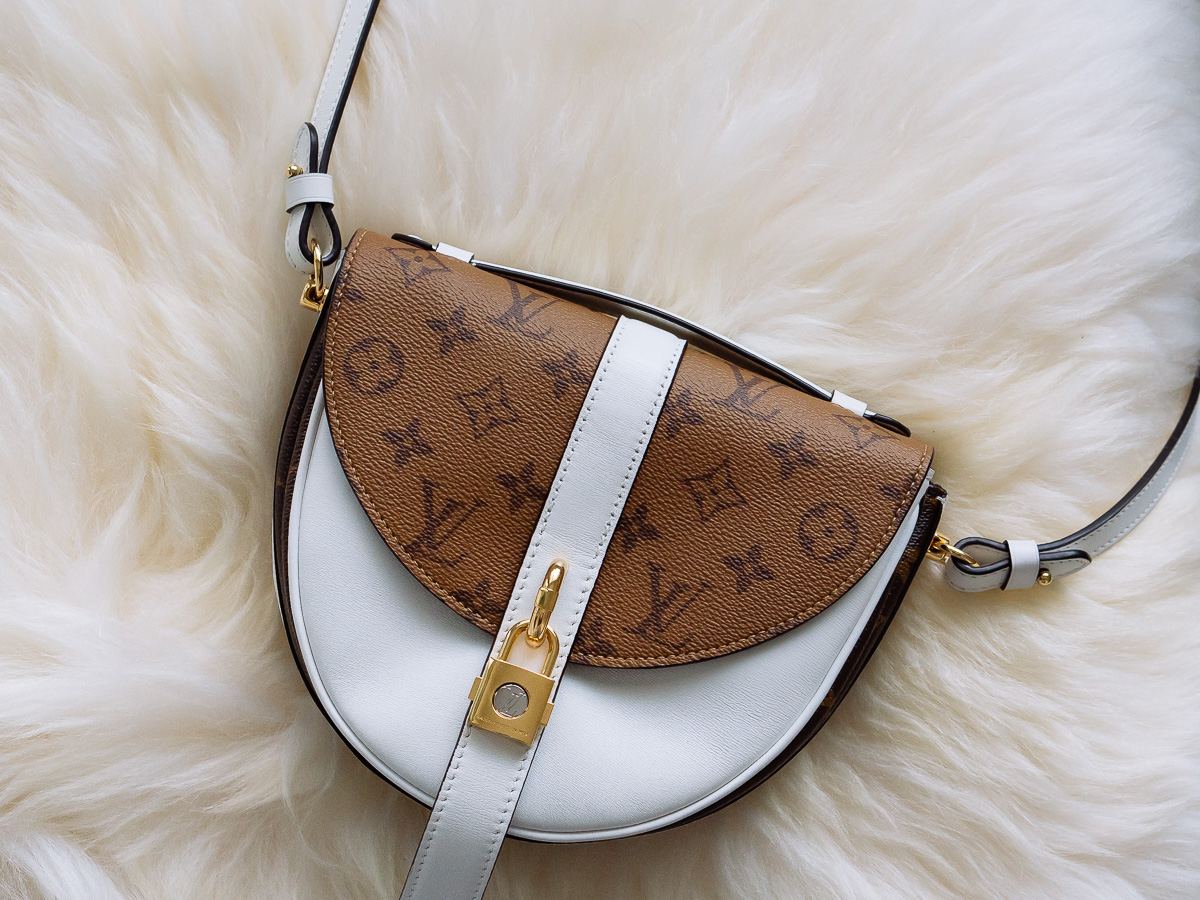 The Best Mother's Day Gifts, Coming from a New Mom
This will be my second Mother's Day as a mom with Millie and now I feel like I have a better grasp on what most moms want for Mother's Day. Sure, a new handbag will definitely be welcomed, I would never turn down a bag, but there's a bit more to Mother's Day than what I used to even think. My mom always asked for a day for us to spend as a family and for all of us to be nice to one another, which sounds hilarious right now, but I totally get it. We don't have multip


Celebs Fall Back on Louis Vuitton, Hermès and Stella McCartney Post-Met Gala
Now that the grandeur and the glory of the 2018 Met Gala has swept by, celebrities are packing their bags and returning from whence they came. Or they're re-packing their bags and heading to Cannes, because it's that time a year. I forget how exciting May really is every year. You'd think flowering trees and my birthday would be excitement enough for one month? Also, Kate Bosworth has a cheeky, Met-themed mystery bag for us. The post Celebs Fall Back on Louis Vuitton, Hermès...


The 12 Best Bag Deals for the Weekend of May 11
Today is May 11, which I didn't fully realize until I wrote it in the headline of this post, and today being May 11 seems impossible. Anything past May 10 seems like mid-May, and then it's almost Memorial Day, and then it's summer, but it's not even warm in New York, really? I'm 32, why does the linear passage of time still confuse me so profoundly? Anyway, creeping toward Memorial Day means creeping toward sale season, but we're not quite there yet either. T


Loeffler Randall is the Cool Girl Bag Brand That Launched Them All
We've written a lot recently about how contemporary designers have an opportunity to upend the designer handbag market as we know it and which ones are leading the charge, and there's one contemporary indie that predated them all that we'd be remiss not to mention: Loeffler Randall. If Mansur Gavriel was the tipping point in the current market shift, then Loeffler was the brand's most crucial predecessor, and its look today is more relevant than ever while remaining very


Introducing Gucci DIY: You Can Now Customize A Gucci Bag
When Alessandro Michele took the helm at Gucci, the house's direction changed drastically. At first, no one was sure what to expect, but before we knew it, Gucci was at the top of everyone's list, and now the brand is the one to watch and emulate for an industry trying to keep up. Gucci has expanded use of its iconic logo fabric across its offerings, and in doing so, helped create the logo-mania we've seen return across the entire accessories market. For years, everyone said lo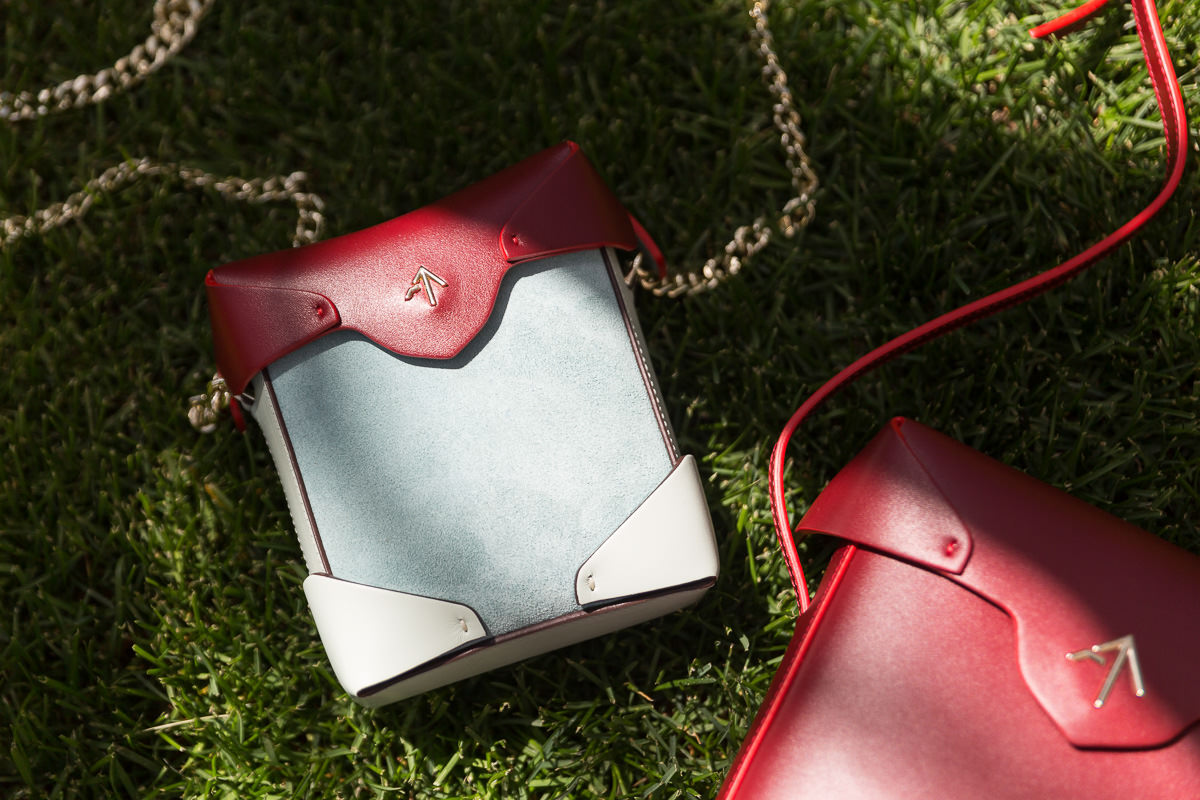 Introducing the Turkish Bag Brand We Can't Get Enough of: MANU Atelier
One of the things I love most about working here at PurseBlog is our small—but mighty—team. Individually, we all get along great and have our own commonalities that allow us to work so well together, but as a whole, there is always one thing we all share—a love of handbags. When I first started here over a year and a half ago, I immediately fell in love with how collaborative our team is. We are constantly discussing what is new and hot, and while oftentimes that is new styles from our fav...


Which Came First, the Hermès Bolide Bag or the Louis Vuitton Alma Bag?
If fashion lovers love anything as much as they love clothes and accessories, it's fighting about which maker of clothes and accessories ripped off which other maker of clothes and accessories. Look no further than super-popular Instagram account Diet Prada, which anonymously but thoroughly catalogs any perceived ripoffs, missteps or faux pas on the part of designers. When inter-brand beef is historical, though, modern shoppers can sometimes lose the plot on what, if anything, came first.


This Week, Met Gala Prep and Cannes Travel Put Celebs (and Their Bags) in a Tizzy
Independent of our Met Gala coverage, we also proudly present: frazzled celebrities trying to have it all in the waning hours before the Met Gala! No one looks like they are having a great time getting ready for the Met Gala, fashion's biggest celebrity pageant, but nevertheless, they persist, because the tickets are very expensive and a successful ensemble will earn you fashion clout for days, if not months. At the same time, designers are still rolling out their resort lines, and the Can


The Best Bags of the 2018 Met Gala Red Carpet
As you're likely aware, a pretty fancy party took place in NYC last night. The 2018 Met Gala was themed around the historical aesthetic of the Catholic church and the ways its iconography has seeped into secular culture, and yes, Madonna was there, why do you ask? Madonna didn't carry a bag, though, which means she's beside the point for us. Instead, we zoomed in super-close on as many event images as we could find, spotting as many bags as possible. If you're familiar w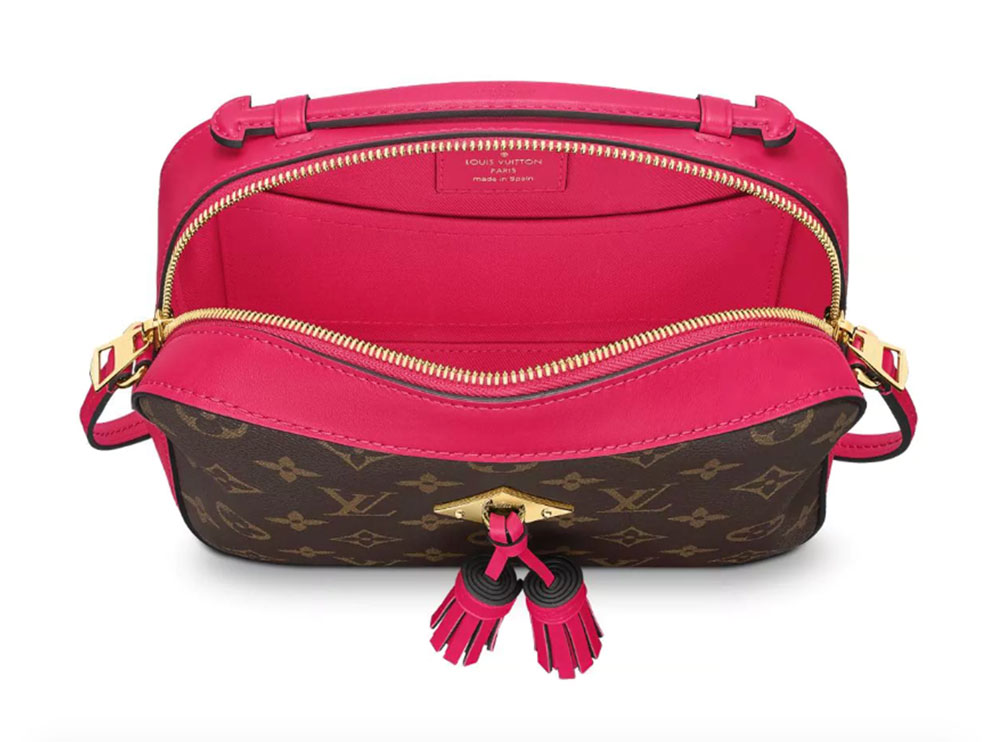 The Louis Vuitton Saintonge Bag is the Brand's Latest Monogram Hit
Under the creative direction of Nicolas Ghesquiere, Louis Vuitton has reacquired a facility for a certain kind of bag that didn't seem like much of a priority in the last seasons of Marc Jacobs's storied tenure at the brand: the simple, functional monogram day bag. With bags like the Popincourt and Neonoe, the brand is putting a modern Louis Vuitton twist on classic bag structures: instead of the plain vachetta leather that has long served as an accent to monogram canvas, Vuitton is


Coach Has Launched Its Hopeful Logo Bag Comeback
Over the weekend, a friend asked if I ever thought a particular aesthetic would ever come back in style, and I gave him the schpiel I always give when that topic comes up: as soon as a look is as unpopular as you think it can ever get, it has already started its journey back to trendiness. Not every tired trend completes the full journey, but enough of them do that it's a recognizable process for even casual observers: flare-leg jeans, peasant tops, pussy bows, saddle bags and, lately, log


Chanel's Cruise 2019 Collection Takes to the High Seas with Plenty of Nautical-Themed Bags
If you have a firm grasp on what "nautical" implies, when applied to fashion, then you already have a pretty good idea of what you'll find in the Chanel Cruise 2018 collection, which debuted late last week at the Grand Palais in Paris, complete with a steam ship docked on the set. There were tones of ivory, red and navy, rope detailing, accessories in the shape of life preservers, and, of course, a ton of bags. It wouldn't be Chanel if there weren't a ton of bags.


Kendall Jenner Sure Has Been Carrying Some Weird Bags Recently
Kendall Jenner has been getting experimental with her bag choices lately. While the rest of her clan cavorts around LA with their usual picks from Hermès, Louis Vuitton, and Prada, Kendall is branching out. (Though to be fair, she still loves Louis Vuitton and Prada. She's just wearing them a lot differently than her sisters are.) Kendall has taken a deep dive into high fashion in the past few years, and she's come back up for air looking a bit like someone from the Blade Runner seq...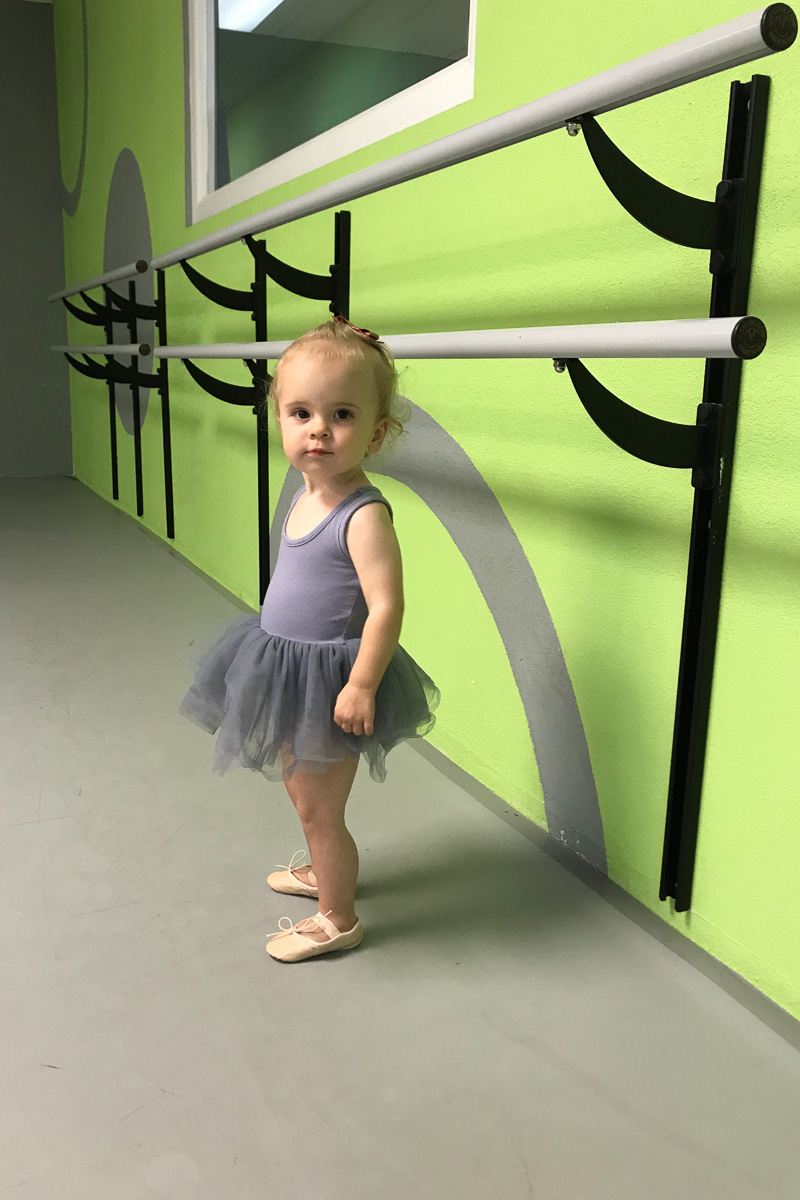 Dear Millie: Months 15, 16 & 17
Dear Millie, I found myself spending more and more time trying to remember every little thing that makes you, you these past three months. I feel the days passing at a rate far too fast for my liking, and with each day you not only learn more, you change so much! I remember the first few months with you, how the time went by really slowly and you were so quiet and peaceful; though you required so much, you also didn't require much. Now you're considered a toddler, and each day brin


Celebs Flaunt Céline, Prada and Saint Laurent Bags All Over Known Fashion Universe
The Hadids are in Paris for the Chanel Cruise 2019 runway show (which we'll have a full review of on Monday), so we can anticipate a small surge of celeb bag pics coming from Paris sometime soon. Meanwhile, all of our usual suspects are bustling around NY and LA with bags from the top fashion houses in Paris, naturally. And so the cycle of handbag life continues… And also, before we get started: No, Paris, LA, and NYC do not constitute the entire known fashion universe. I'm ju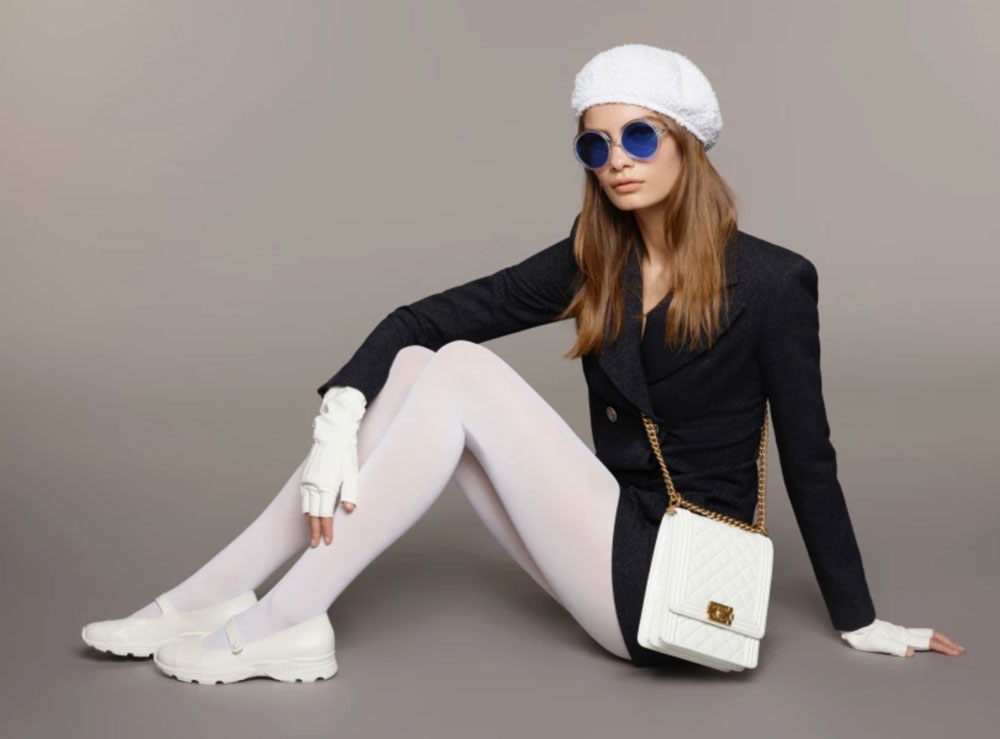 Love It or Leave It: The Chanel Boy Bag's New Shape
Proportionally, bags usually come in two types: north-south or east-west. Those terms refer to the directions in which the bags stretch; a north-south bag is taller than it is wide, and an east-west bag is wider than it is tall. Longtime bag fans are well familiar with these terms, but if you're fairly new to the game, that's what people mean when they talk about a design that way. In general, I'd say that east-west bags are a little more common than their north-south counterpa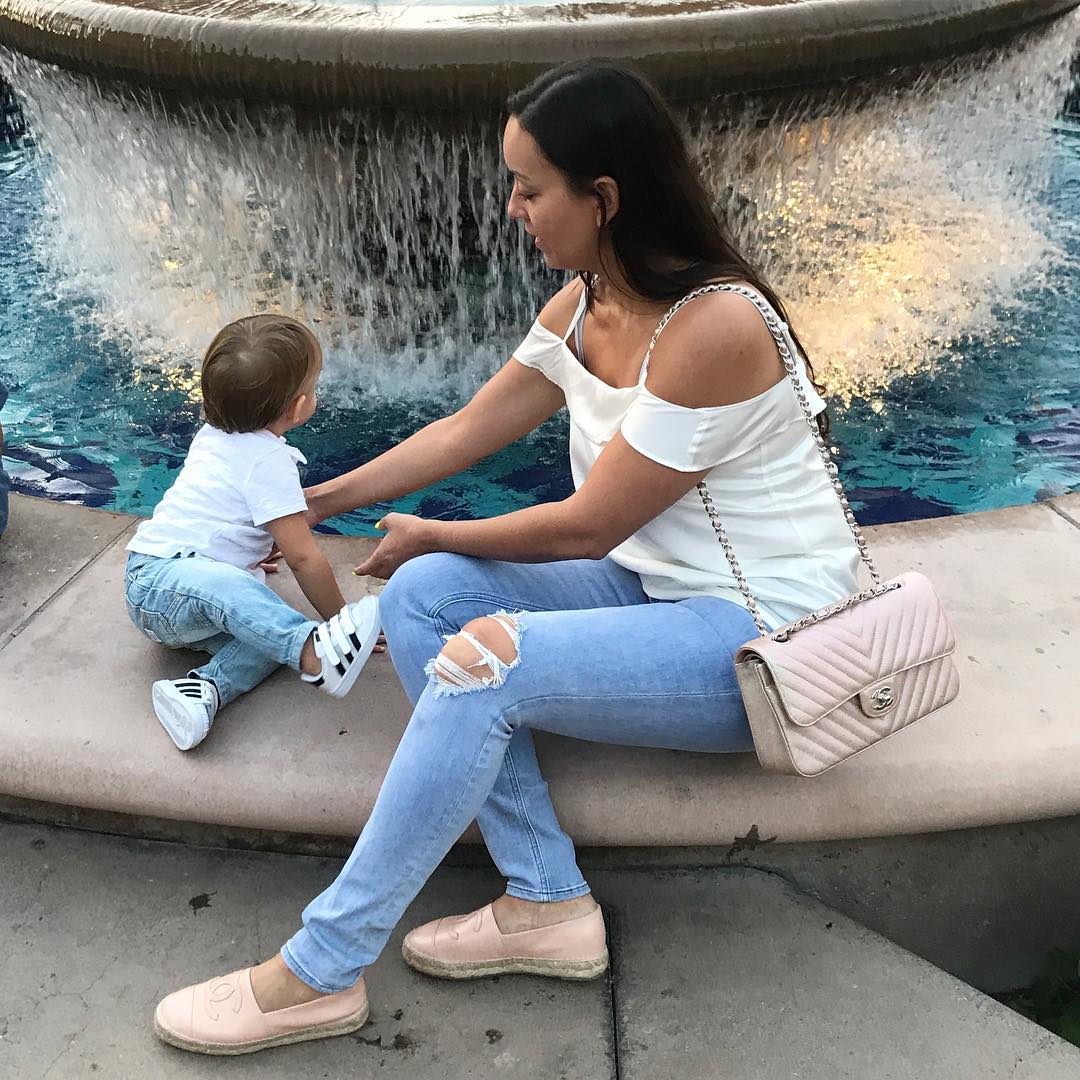 BagsOfTPF: One of the Most Insane Collections of Hermès and Chanel We've Ever Seen
Ever since we brought back the @PurseForum account on Instagram, we've been amazed at how fast it's grown! Not to mention, we can't get over how much you guys share with us! Each new day brings about a fresh new crop of beautiful bags for us to see. It's so much fun seeing all of your collections, and not only that, but also exploring your pages and seeing all of your unique points of view helps me get to know you all a little bit better! No two collections are the same,


Are Indie Contemporary Brands Beating the Big Bag Designers at Their Own Game?
It's been ten years since I started writing about the handbag market at PurseBlog, and in that time, I've seen innumerable trends, brands, creative directors and market fluctuations come and go. In modern fashion, the only guarantee is upheaval, but for most of my time in the industry, there's been at least one other thing you could rely on: the brands with the biggest reaches and the most resources will do the coolest stuff in a consumer-focused market like accessories. Lately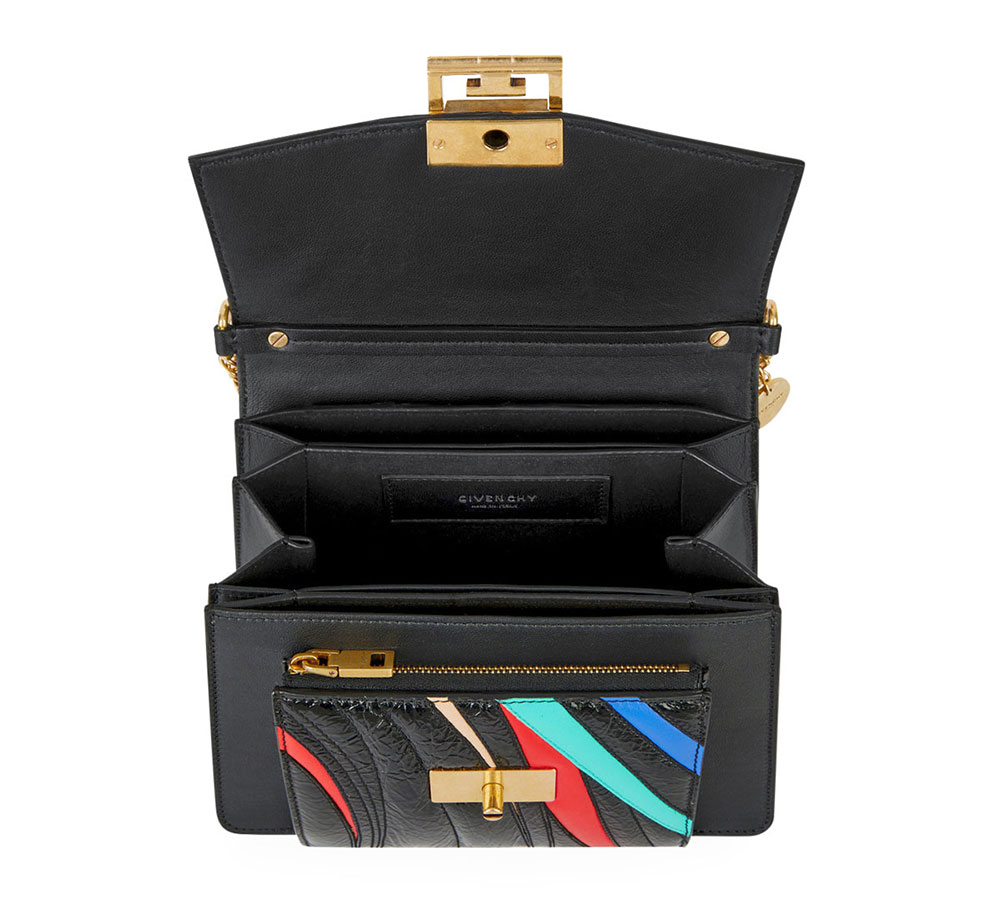 Introducing the Givenchy GV3 Bag, Clare Waight Keller's First Major Bag Design for the Brand
When the creative director of a big, successful bag brand leaves, I'm always curious to see how the brand's bags will change once their successor takes over aesthetic control of the house. When that successor is herself departing a brand that's done incredibly strong accessories work under her guidance, I'm doubly curious. Such is the case at Givenchy, where Riccardo Tisci—whose tenure included uber-successful bags like the Antigona, Nightingale and Pandora—left and w...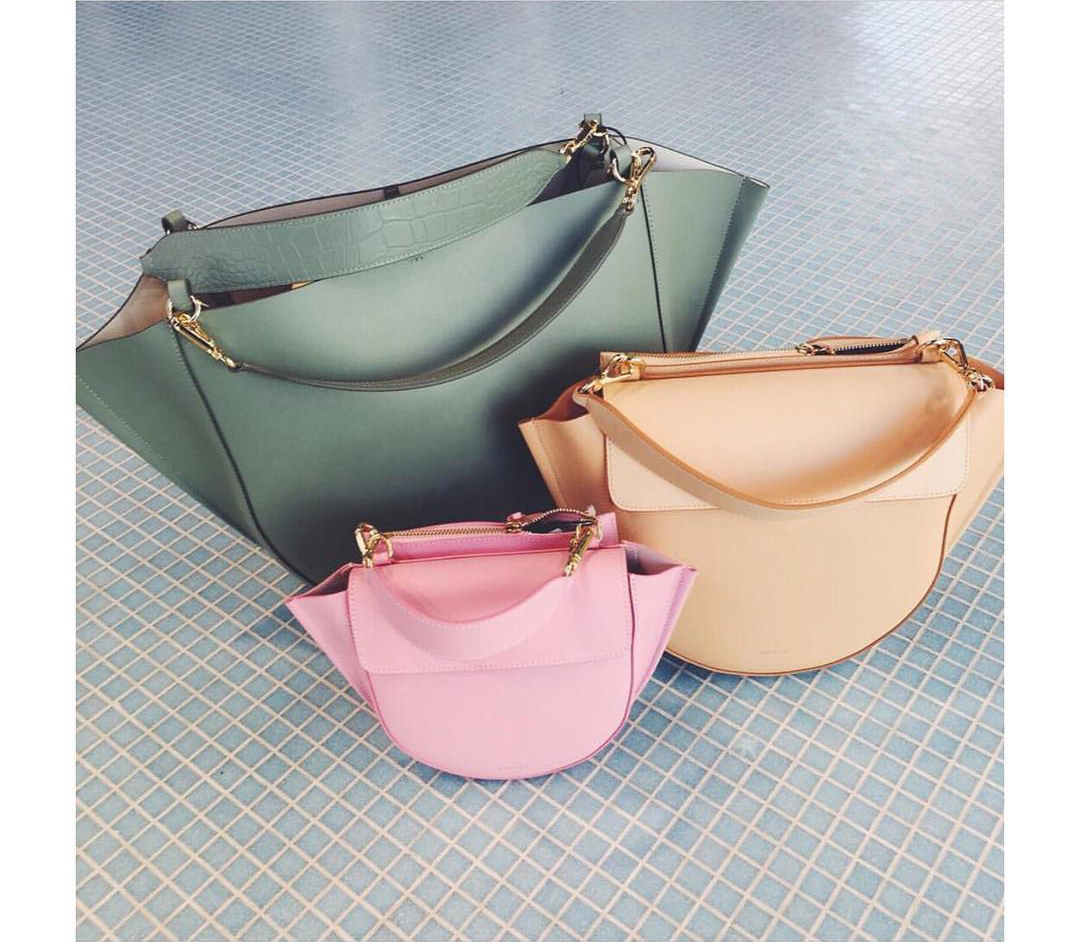 New Bag I Am Obsessing Over: Wandler Hortensia Bag
Amanda and I have been talking about it quite a bit, but right now is such an exciting time for new bag brands in the under-$1,000 range. There are so many brands that are creating innovative designs, and I have become obsessive about finding them. I already covered some of my favorite brands to watch for this year, and one of the brands I included, I've become quite enamored with. Enter Wandler, the Amsterdam-based brand that is now carried at Net-A-Porter and making waves in the handbag


Just Because It's Warm Outside Doesn't Mean You Can't Carry a Black Bag for Spring and Summer
It's lovely to think of all the pretty, bright hues we'll wear during warm weather, especially when we're waiting out the doldrums of winter, but in reality, that's not how a lot of women dress. I'm among that group; I'd put my collection of black sundresses up against anyone's, and warm weather rarely has a significant impact on the colors that appear on my clothing or accessories. While I can appreciate brights or pastels for others, my spring and summ


The Tribeca Film Fest Brought Out the Bags, Plus More Celebrity Bag Picks
The annual Tribeca Film Festival is bringing celebs out of the woodwork once again to wine and dine (and watch the occasional indie film, as required). Chanel hosts an "Artist's Dinner" every year, and their event carpet always provides us with ample material. Also, in other neighborhoods of NYC, Katie Holmes carries a curious mystery bag, and some of our favorite bag lovers carry their most dependable favorites. The post The Tribeca Film Fest Brought Out the Bags, Plus More


It's Not Typically Me, But I Adore This Pink Fendi Kan I Bag
I appreciate when a brand hones in on a set number of bag designs that are working and reinvents them in new colorways, materials and sizes every season. Fendi is one of the brands that is best at doing this; the brand has a set number of big designs for the house and instead of churning out countless new designs, they stick with their bread and butter and every few seasons will bring a new, big design in. The minute Fendi introduced the Kan I, I loved it. The design did so well upon it's