Are You Ready For a New York Adventure?


2017-03-27 18:41:05
`
3
The Clothes on Big Little Lies Are Also Full of Secrets
Aside from an unbeatable soundtrack, here's one more thing the Big Little Lies HBO series has that the book doesn't: a very talented costume designer, Alix Friedberg, who's behind the wardrobe of every character on the show. Friedberg depicts so much about the women of Monterey, CA through their outfits alone. Inspired by her own life as a mother as well as the story she's helping to tell, Friedberg understands the importance of her role: "My job is to give an actor the secon

2017-03-27 18:35:31
`
3
Bring on the Bags: 50+ Styles, Every Trend, and Every Price
Fashion girls know it doesn't feel like Spring till you've got an iced latte in one hand and a new tote on your arm. This season, the bag options are seemingly endless, with both fresh iterations on the bodies you've long loved (bucket bags, anyone?) and bold new styles to add to your collection. With an eye on the seven biggest trends of the season, we've pulled 60 styles at every price. It's all inside - all that's left to do is shop. Basket Case Crossbody Carry

2017-03-27 16:47:49
`
2
Hailey Baldwin Has a Thing For These 18K Gold Earrings
Hailey Baldwin is undoubtedly the queen of swimsuits and the model knows how to post a good Instagram pic like it's nobody's business. But rather than talking about her overall laid-back style (which is chock-full of bomber jackets and high-waisted jeans), we're zooming on a pair of earrings that have been making an appearance in a lot of her 'grams recently. Hailey seems to love her 18K Ippolita Classico Medium Hoop Earrings ($1,295) so much that we've spotted them in f

2017-03-27 14:07:38
`
9
12 Pared-Down Dresses Every Minimalist Needs For Spring
Minimalists often hit a roadblock when it comes to buying dresses in the Spring. Usually, this time of year represents an array of flowery motifs and other bold prints that just don't seem to fit your style aesthetic, especially if you're a self-described minimalist. As a minimalist, you're looking for clean lines, simple cuts, and flattering silhouettes. You want each piece of clothing in your closet to effortlessly stand out without it screaming "look at me". From maxi length d

2017-03-27 11:05:55
`
4
Your Festival Season Starts and Ends With These Essentials
Festival season's here, and you want to make sure your outfit feels unique. You're not just another boho babe in a '70s maxi dress, you're stylish and cool. You pair your flouncy striped set with sporty sandals or slides, and you strap a fanny pack around your waist in the most updated style. Here we've gathered a wide range of essentials for you that you can keep in rotation all season long, from Coachella to Bonnaroo and beyond. You won't regret investing in a sin

2017-03-27 08:59:55
`
3
Emily Ratajkowski Pulled This Smart Swimsuit Trick Right Out of Her Hat
Emily Ratajkowski has proved she knows how to mix and match bikinis. But in 2017, she's already flaunted four suits that are decidedly more uniform. These designs, from a simple black bandeau to a cheeky bodysuit, boast neutral shades and standard silhouettes, allowing Emily to jazz up her beach looks with accessories. From body chains to straw hats, and even trendy cover-ups, Emily's working all sorts of add-ons this year. Shopping for clean suits seems to be the way to go, so scroll

2017-03-27 04:46:03
`
3
This New Supermodel Will Be as Big as Gigi Hadid Before You Know It
Delilah Belle Hamlin and Gigi Hadid both made appearances on The Real Housewives series (their moms, Lisa Rinna and Yolanda Hadid, star on the show). But the similarities between the two girls don't end there, nor with their gorgeous blond hair or affinity for sneakers. Delilah Belle has signed with Elite NYC, and is reportedly talking about a contract with IMG. This all means she's the newest model to watch, and she's even walked down the same runway as Gigi. But like Gigi, Delil

2017-03-27 02:02:49
`
3
Samira Wiley Pulled a Wedding Dress Move Few Would Dare to Make
Rather than opting for looks that contrast on their wedding day, Samira Wiley and her wife Lauren Morelli went for matchy-matchy outfits. The duo, who met on the set of Orange Is the New Black - Morelli is a writer for the series - tied the knot in Palm Springs at a festive celebration that began outdoors. Samira and Lauren tapped Christian Siriano for bridal ensembles worthy of two princesses. While Samira's silhouette took the form of a ballgown with an empire waist and off-the-shoulder

2017-03-26 05:38:05
`
7
Here's What Makes Keira Knightley's Dress Different From the Rest
Award season and movie premieres bring many red carpets and plenty of standout looks we can't stop buzzing about. One thing we can always be sure of is that Keira Knightley will show up in a feminine, voluminous dress. The actress consistently taps her favorite fashion houses for unmissable pieces. She chooses Valentino when she's in the mood for embroidery and British label Erdem for romantic florals. In fact, Canadian designer Erdem Moralioglu spoke to Porter magazine about working w

2017-03-26 04:59:16
`
10
Even Diamond Experts Are Excited by the Size of Kirsten Dunst's Engagement Ring
Kirsten Dunst proudly showed off her engagement ring from Fargo costar Jesse Plemons, sitting front row at Couture Week, no less. It's no wonder she's excited, given the jewel's unique traits. The oval-shaped diamond is mounted in flashing yellow gold, and it's played up by complementing stones on each side of the band. Some editors and diamond experts estimate the piece to be a full three carats, ringing in around $80,000. There's really no better place to compare notes

2017-03-25 18:27:50
`
11
43 Style Lessons We Learned From Carrie Bradshaw
If there's one woman who taught us everything we know about fashion, it's Carrie Bradshaw. The headstrong fashionista at the center of the Sex and the City franchise has broken more style rules than we can count and has inspired us to do the same. From her tulle skirts to her masterful print-mixing, Carrie spent six seasons as the best dressed woman on television, and let's not forgot the epic movie looks too, all thanks to the show's stylist Patricia Field. Sure, years have

2017-03-25 13:21:58
`
9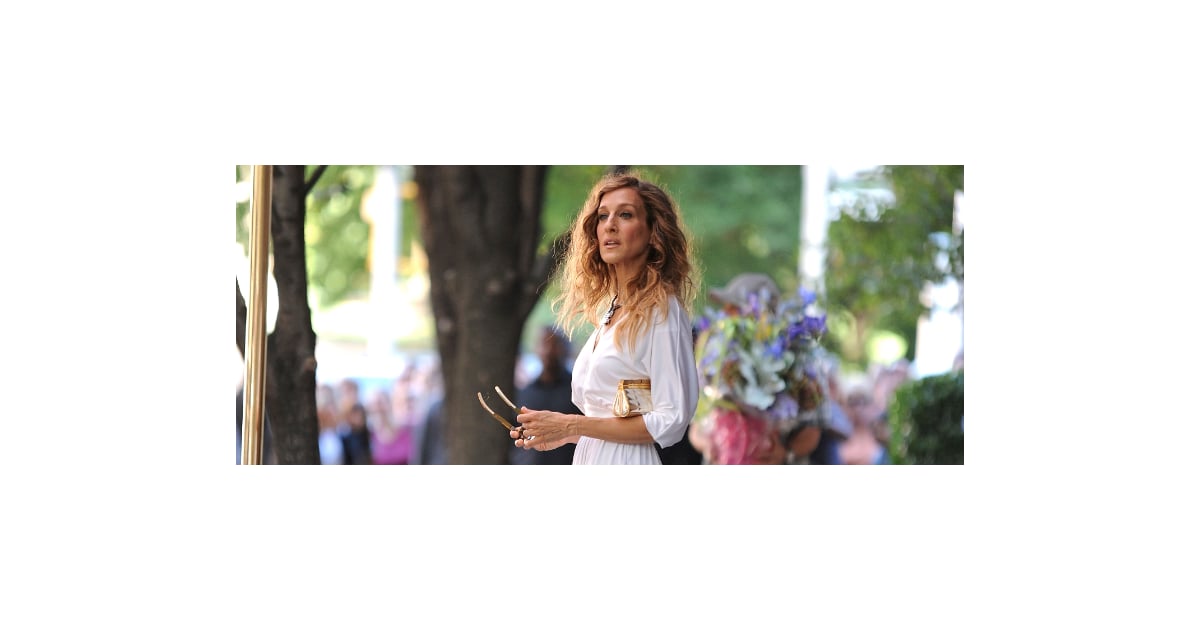 11 Fashion Quotes to Live by, Courtesy of Carrie Bradshaw
If it can be said that most anything you need to know about modern love you can learn from an episode of Sex and the City, then it's most certainly true that for everything you need to know about fashion, you should turn to Carrie Bradshaw. Although industry legends like Coco Chanel, Kate Moss, and Diane von Fürstenberg have had some good things to say on the subject, it doesn't get more real than what comes out of the fictional mouth of the Manolo Blahnik-loving New Yorker. We could...

2017-03-25 03:46:41
`
8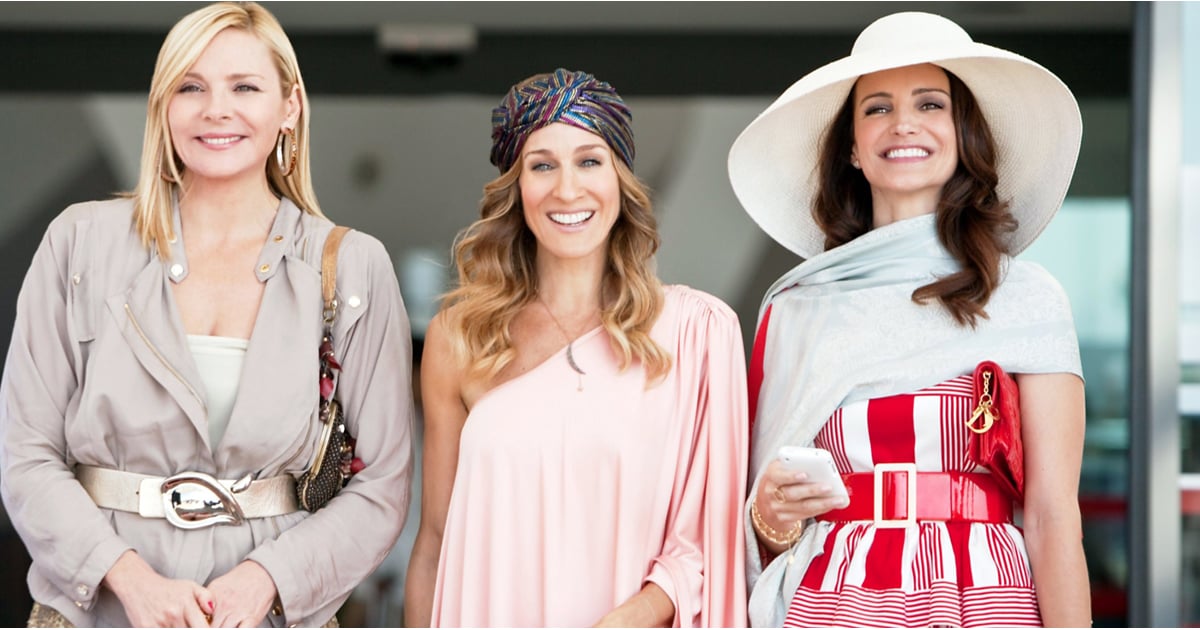 How to Dress Like Your Favorite Sex and the City Character For Life
You've played the game with your friends before: which Sex and the City character would you be? While some base the question on personality, we prefer to focus on fashion. While Carrie Bradshaw has eclectic flair all her own and a wardrobe comprising ballooning skirts and striped knee socks, some ladies lean toward sophistication and are likely inspired by Miranda or Charlotte. Then of course there's Samantha, who's got a rack full of skin-baring dresses fit for the party. But no

2017-03-25 01:56:37
`
3
Amanda Seyfried's 2 Bold Maternity Looks Are Something to Remember
There's no better way to say, "Hey, by the way, I'm pregnant," than by stepping out in a sheer dress that hugs your new bump. We give credit to Amanda Seyfried, who first announced she was expecting with her husband Thomas Sadoski in Givenchy. Fast forward to Amanda welcoming her baby girl, and we realized Amanda didn't make too many red carpet appearances baring her bump. But when she did, it was in style. Scroll to see Amanda's latest - a mini dress by Chloe - along with h...

2017-03-25 01:25:05
`
4
15 Little-Known Swimsuit Labels You're Going to Love
Instead of reaching for the trusty triangle bikini you've been wearing for ages, this season, refresh your swimsuit drawer. You don't have to shop at the typical spots to update your collection. Instead, allow us to introduce you to 15 brands you might not know about, all of which you're bound to obsess over. These labels decorate their designs with unexpected details and they're refreshing silhouettes in ways we never imagined. You'll probably be excited to find that f

2017-03-24 16:02:57
`
5
12 Brands You Need to Know For High-Waisted Swimsuits
"Are high-waisted swimsuits still a thing?" We get this question a lot and the simple answer is yes, they most definitely are. People often write them off as just another trend that only celebrities like Taylor Swift can rock, but they're actually one of the most flattering swimsuit styles out there. Not only do they elongate your legs, but they enhance your curves. Who wouldn't want that? But because not all swimsuits are made the same, we came up with a list of 12 brands that make th

2017-03-24 14:49:20
`
12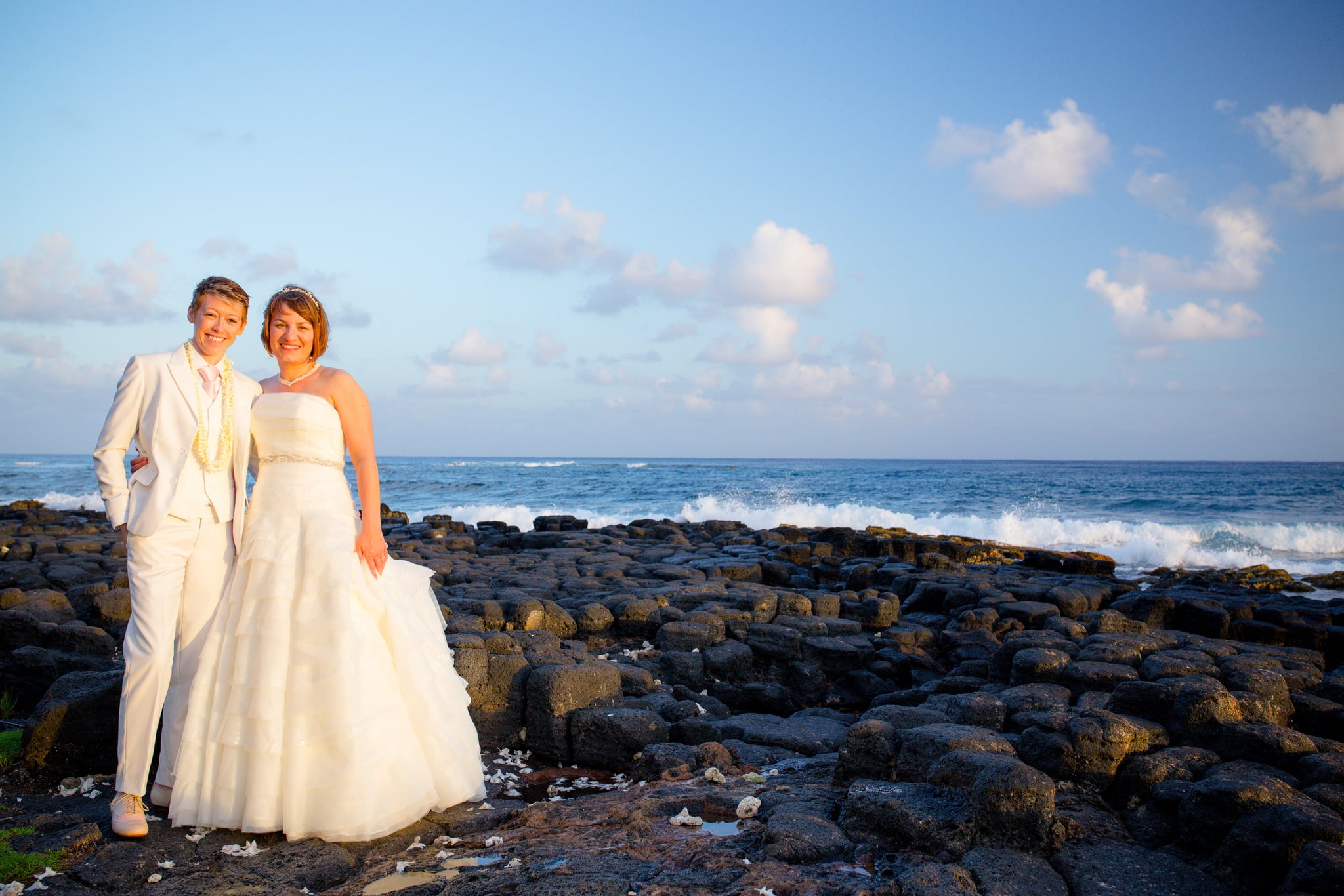 How I Finally Embraced My Androgynous Style
Image Source: Elaine Oyzon-Mast First let me preface this story with one cold, hard fact: I just turned 38. I am not and never was a supercool, 20-something lesbian with an awesome sense of style and an even more awesome wardrobe (think Ruby Rose - I sure do, A LOT). The truth is, when I was in my 20s, I was far too afraid to be who I wanted to be, to dress how I wanted to dress, and to quit giving a sh*t what other people thought. The older I got and the more confident I became with the person

2017-03-24 12:48:28
`
2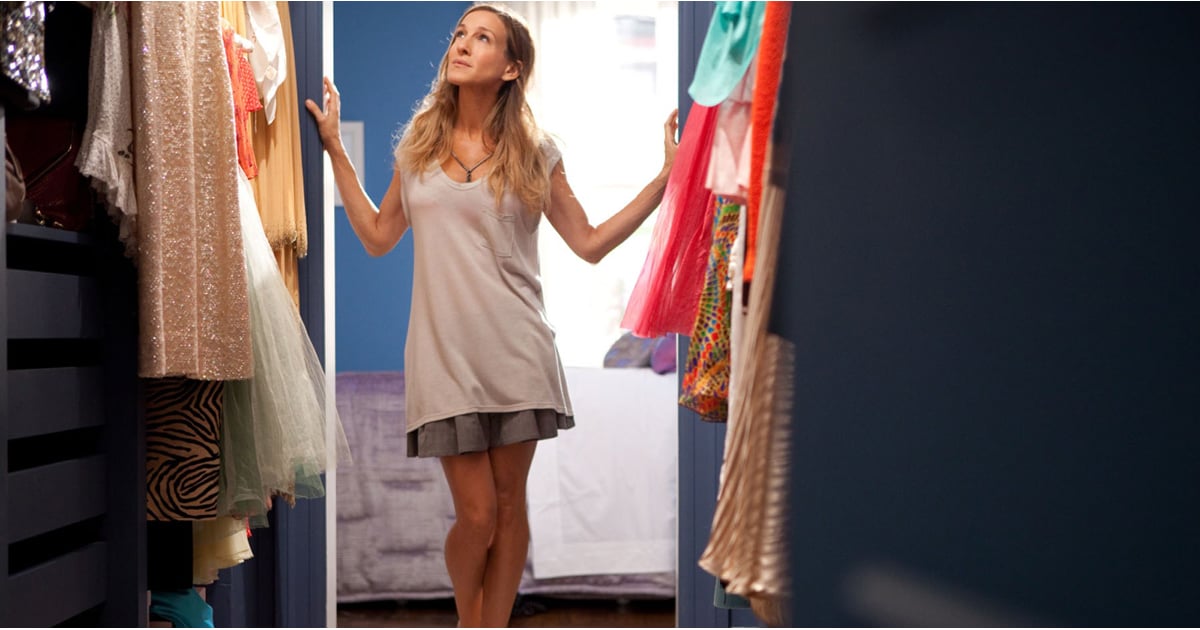 10 Facts About Sex and the City That Will Blow Every Fashion Girl's Mind
You think you know every Sex and the City episode like the back of your hand, but when it comes to the little style notes, you're out of the loop. So much goes into nailing every shot and creating the perfect look - just ask costume designer Patricia Field, who made sure no outfit was repeated throughout the entire series! Except for that one . . . Now, we know you're itching to find out more about the show you rerun every weekend. Read on for 10 crazy-cool tidbits about all things fa

2017-03-24 11:46:22
`
2
Topshop's Debut Bridal Collection Is Beyond Your Greatest Expectations
Topshop is going to the chapel! The popular retailer with a youthful skew just announced it would be launching a modern bridal collection featuring wedding dresses, bridesmaid dresses, lingerie, and accessories. The collection primarily revolves around its core five bridal dresses, which come in varying lengths and colors. There are two vintage-looking midi dresses, two floor-length gowns, and a shorter tulle dress. In addition, there are a whopping 25 bridesmaid dresses in a variety of both tre

2017-03-24 09:30:36
`
3
Kendall Jenner Is Pushing Her Wardrobe Into Full Throttle
It's time to rev your engines, because Instagram's favorite It girls are putting the pedal to the metal with their outfits. We've been noticing what we like to call the race-car effect with celebs like Sofia Richie, Hailey Baldwin, and Kendall Jenner giving this trend a test drive. Kendall Jenner posted a picture of herself in a pair of striped moto pants from designer Unravel Project while gal pal Hailey Baldwin followed suit in a bright red Ferrari jacket from the sustainable

2017-03-24 08:54:32
`
2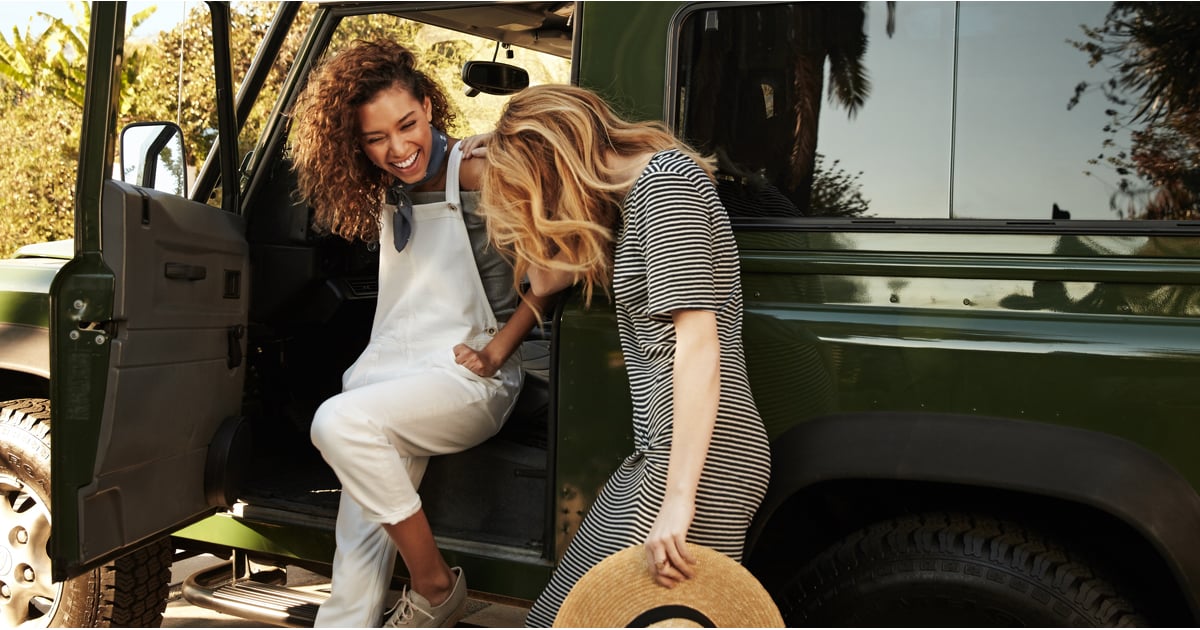 13 Chic Yet Effortless Outfits to Pack For Your Vacation
Packing for vacation can be kinda tricky, especially if you've waited until the last minute to get all your stuff together. But the best way to start? By planning out - or at least getting an idea of - the outfits you'll want to rock during your trip. And that's where our favorite fashion bloggers come in. Considering many of these ladies are jet-setting pros, it's likely you'll find tons of on-trend, elevated, and easy vacation-ready looks on their feeds. Scroll through

2017-03-24 08:47:22
`
3
Selena Gomez's Coach Jacket Does a Fancy Trick
As the brand ambassador for Coach, Selena Gomez seems to be having a blast dressing up in the label's cult favorite items. She styled the classic dinosaur sweater impeccably, finishing her look with a complementing patchwork handle bag. And later, when Selena teamed up with Coach and the label's charity partner Step Up to visit LA high schools, she stuck to her new signature uniform. Selena started the day in Coach's camo rose jacket and eventually switched into the sporty reversi

2017-03-24 06:29:13
`
5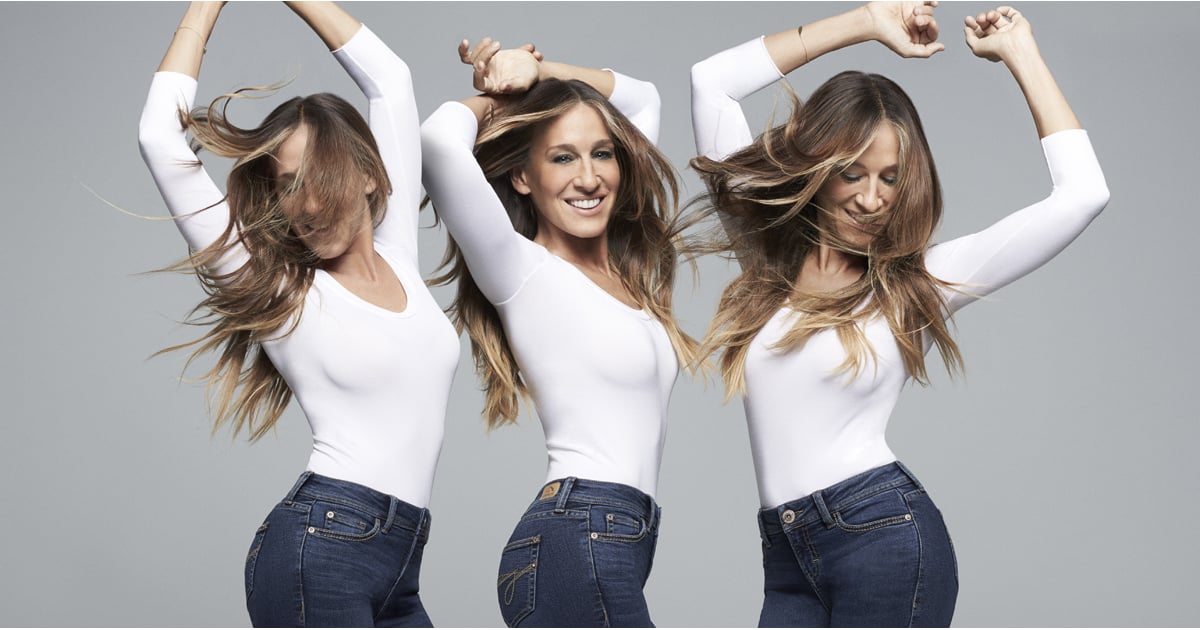 Sarah Jessica Parker Names Her Favorite Pair of Jeans
When we talked to Sarah Jessica Parker about her Jordache Denim campaign, we couldn't help but ask her for a few tips. SJP has a knack for making any outfit look effortless, and we've seen her steal the spotlight before in just high-waisted skinnies, a crop top, and a pair of pumps. Whether she's starring in an ad, playing Carrie Bradshaw, or making a statement on the red carpet, Sarah Jessica never loses touch of her personal style - and her strong opinions about denim are proof.

2017-03-24 06:27:32
`
3
16 Black-Tie Dresses at Every Price Point
A black-tie wedding, fancy dinner, or romantic evening at a five-star hotel restaurant may at first bring on the nerves. But think of this as an opportunity to get all dressed up rather than indulging in a "what should I wear?!" freak out. Invest in a quality design you'll want to show off at future events, not just because the gown is special, but because it invites so many compliments. The 16 labels below will help you get there. You might be familiar with a few - namely Reformation, Sel

2017-03-24 04:35:10
`
3
8 Snaps of Hailey Baldwin That Prove She's the Swimsuit Queen
It seems like Hailey Baldwin owns every style of swimsuit known to mankind. Or at least she knows an Instagram-worthy swimsuit when she sees one. Either way, it seems she hoards swimsuits by the drawer full, and we can't blame her when they look this good. The 20-year-old constantly posts Instagram shots of herself in various styles, causing thousands of followers to hit that "like" button. She loves swimsuits so much, she's been known to play favorites and even double up on certain d

2017-03-24 03:14:38
`
3
Huma Abedin Wore a Vacation Print Dress From Your Favorite Store
Political staffer and fashion maven Huma Abedin was seen wearing what might be the print of the season during the Hollywood Walk of Fame ceremony honoring the television producer Haim Saban. Huma was spotted wearing a palm-tree print midi dress that's belted at the waist. The dress featured long sleeves and she finished her look with a pair of stylish gray stilettos. This vacation print has been slowly replacing the usual floral patterns we see this time of year. The best part about this d

2017-03-24 02:50:54
`
4
13 Looks Pippa Middleton Actually Wore Before Kate
Since Kate Middleton became the Duchess of Cambridge, she has won numerous accolades for her style choices, and everything she wears immediately sells out - so much so that it's even been given a name: the Kate Effect. However, close to home is another glossy brunette beauty who has often worn something very similar - her little sister, Pippa. It seems that more often than not, it's the younger Middleton who wore the look first, and sometimes long before Kate put her spin on it . . .

2017-03-23 18:19:11
`
4
These Fairidescent Nike Sneakers Are the Stuff of Dreams
We're calling it: the color you're going to see everywhere from your nails to your accessories is fairidescent. Yes, fairidescent. Think of this magical color as a mix between iridescent and the mystical creatures otherwise known as fairies. The most recent place we spotted this magical hue? Nike's latest Air Max 1 iD sneakers ($150). If a fairy wore sneakers, we're betting it would be this pair. These kaleidoscope kicks are literally the stuff of dreams. With Nike Air Max D

2017-03-23 17:05:06
`
5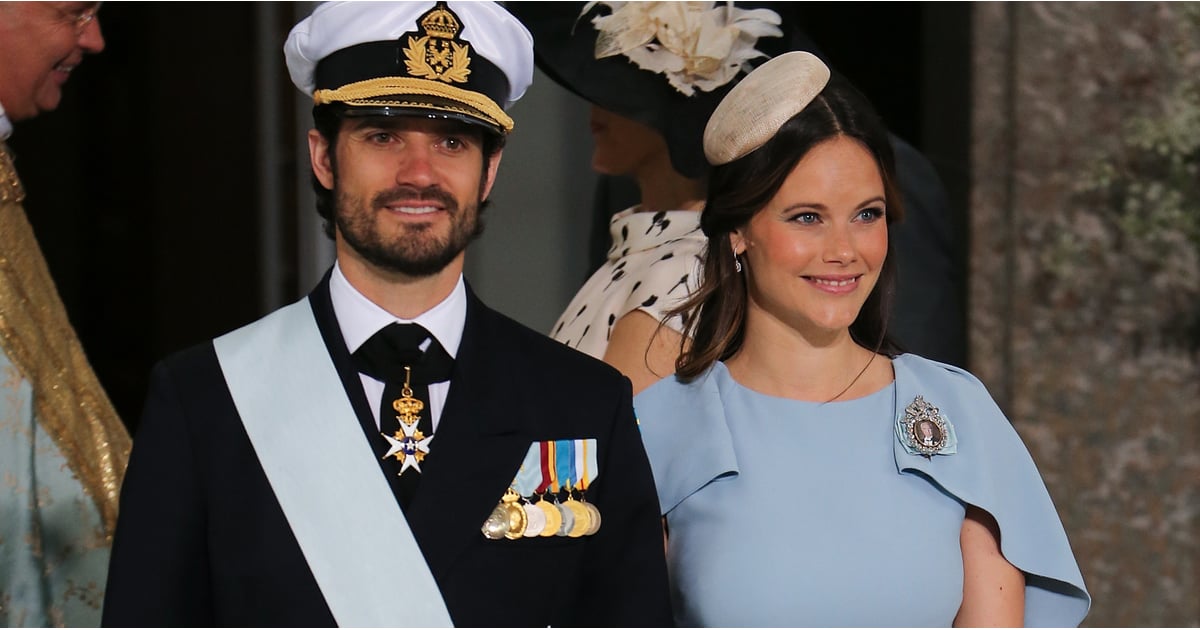 Princess Sofia Is About to Become Your Maternity Style Icon
Sweden's Princess Sofia, Duchess of Värmland, has become one of Europe's best dressed royals. After marrying Prince Carl Philip in a breathtaking Stockholm ceremony, Sofia grabbed the world's attention. She's stepped before the cameras with ease, which is no surprise when you learn that Sofia is a former model and television personality. No matter the occasion, Sofia has shown a knack for picking the perfect pastel or embellished gown for formal occasions or more playful se...

2017-03-23 15:50:16
`
8
Your Ultimate Guide to Spring's Biggest Denim Trends
Without a doubt, jeans are the one pair of pants we rely on the most. They're just so damn easy to style and your most worn-in pair is probably super comfortable, too. That's why every season, instead of tossing our denim aside, we continue to add to our collection with new washes and cuts. For Spring, it's all about the hem with finishing touches like fringe and frills. Whether you choose a pair of cropped or high-waisted jeans, you'll find that a special embroidery or hem d

2017-03-23 12:28:46
`
8
Gigi Hadid and Selena Gomez Wear the Pants We All Need This Spring
Other than maintaining their busy careers in the spotlight, what do Selena Gomez and Gigi Hadid have in common? A pair of amazing pants by the New York City-based brand Miaou. Both of these fashion It girls have been spotted wearing these Spring-friendly pants. Gigi was the first to rock a pair in an edgy plaid design that featured zipper pockets on each side. She styled the pants with a fuzzy motorcycle jacket and mesh sweater that revealed a halter bra peeking out from underneath. Gigi finishe

2017-03-23 10:47:50
`
4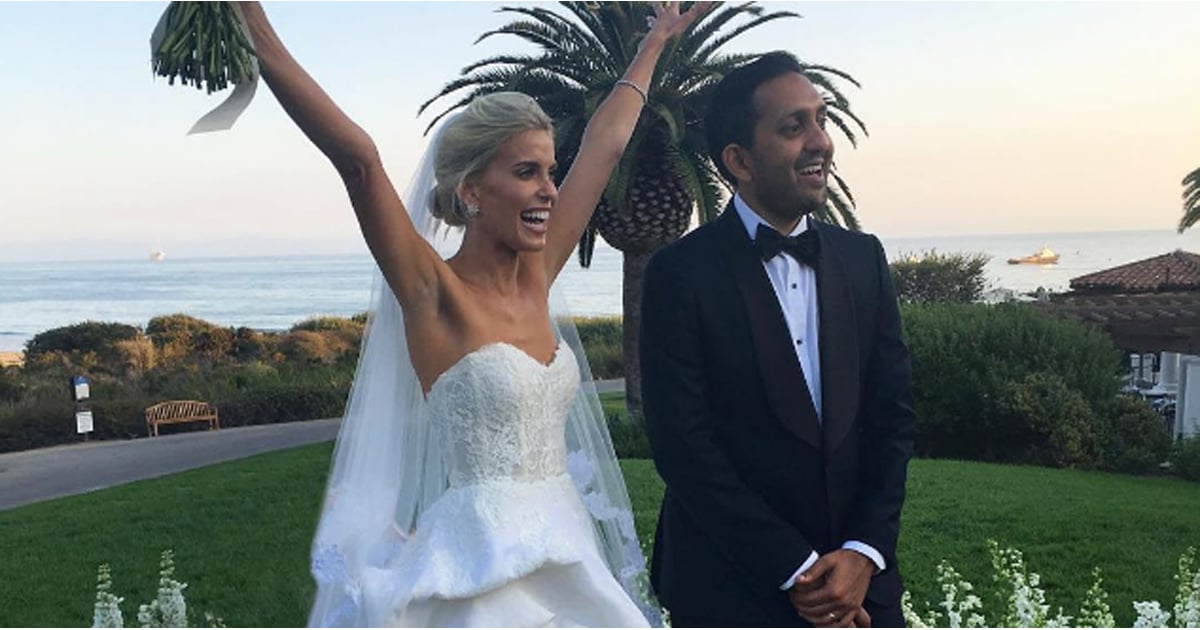 This Bride Wore So Many Dresses at Her Indian-American Wedding, It's Hard to Keep Track
When your buddies NAS and Jay Sean perform at your wedding, you know you can expect a good playlist. But stylish party outfits? Well, that was up to the bride, Hayley Murthy, to master. Hayley and Dee held a gorgeous ceremony at Bacara Resort & Spa, gathering all their friends for the occasion. But that was after the pair headed to India for their engagement party, where Hayley slipped into a beautiful blue embroidered gown. Later, she celebrated her bachelorette in a white monogrammed swims

2017-03-23 09:23:05
`
6
14 Gorgeous Dresses Under $100 to Get You Through Spring
After you've finished your annual Spring cleaning session and packed away all of your Winter jackets and puffers, you're probably left wondering what to do with all of that empty space? Go shopping and fill it back up with the latest trends and Spring essentials, of course. Dresses are the perfect way to update your wardrobe for the Spring weather. They're easy to slip on when you're crunched for time and they're a breeze to wear. From a slinky slip dress to a pom-pom-l

2017-03-23 07:58:26
`
5
Chrissy Teigen's Leopard Swimsuit Offers an Amazing Vacation Styling Hack
Chrissy Teigen and John Legend's trip to Morocco has been an enviable one. From the picturesque scenery to Chrissy's on-point vacation ensembles, it's definitely a trip to remember. On the last day of the couple's trip, Chrissy posted a picture of herself and daughter Luna soaking up some rays by the pool. The Sports Illustrated supermodel wore a leopard-print bathing suit with denim cutoff shorts. The way she styled her swimsuit got us thinking: just like a bodysuit, this co

2017-03-23 07:40:53
`
7
Show Off Your Free Spirit In These 15 Spring Bohemian Essentials
Being a true bohemian means you have a laid-back personality and your clothing probably reflects that. You go for comfort and ease over super trendy items and you like to take things as they come. You've probably been described as a free-spirit far too many times to count and you don't mind it one bit. When it comes to your clothes you'd rather be in a wide-brimmed hat and an airy maxi dresses rather than a minimalist's favorite of a crisp, white button-downs and trousers. F

2017-03-23 07:24:35
`
5
Have the Ultimate VIP Experience in Palm Springs


2017-03-23 05:35:01
`
6
The Definitive List of Fashion's Biggest Stars, Game Changers, and Innovators Is Here
The annual list of CFDA Award nominees was released on Thursday evening, following a reception in NYC. It's the rundown of the industry's biggest stars and rising talents. Some names have appeared for seasons, like Marc Jacobs and Mary-Kate and Ashley Olsen; but that doesn't mean newcomers don't stand a chance. In fact, the 2016 womenswear designer of the year spotlighted the husband and wife duo behind Brock Collection, who quickly became the brand to watch at Fall 2017 Fas

2017-03-23 05:04:47
`
3
The 7 Shoes You Need For Spring at Every Style and Price Point
We like to think of Spring as the most appropriate time to invest in new shoes. You've got your pick of both open-toed styles and boots you'll probably end up wearing year round. Not to mention, there's a feel-good vibe in the warm air that should inspire you to create outfits with a little more flavor. And we happen to believe the foundation of an eye-catching look starts with solid footwear. To encourage a closet refresh, we curated a list of the season's seven biggest shoe

2017-03-23 04:59:07
`
6
H&M's New Conscious Collection Includes a Gown Made Out of Recycled Plastic
H&M is in the business of defying expectations on the regular with its affordable fashion, but it's the work the brand is doing with its latest Conscious Collection that will blow you away. Take for instance this dreamy, blush-pink gown that seems to float on air, modeled here by supermodel Natalia Vodianova, the face of the label's 2017 collection. You'd never guess that it was manufactured from recycled plastic collected from the shoreline. The very same plastic that's

2017-03-23 03:43:02
`
3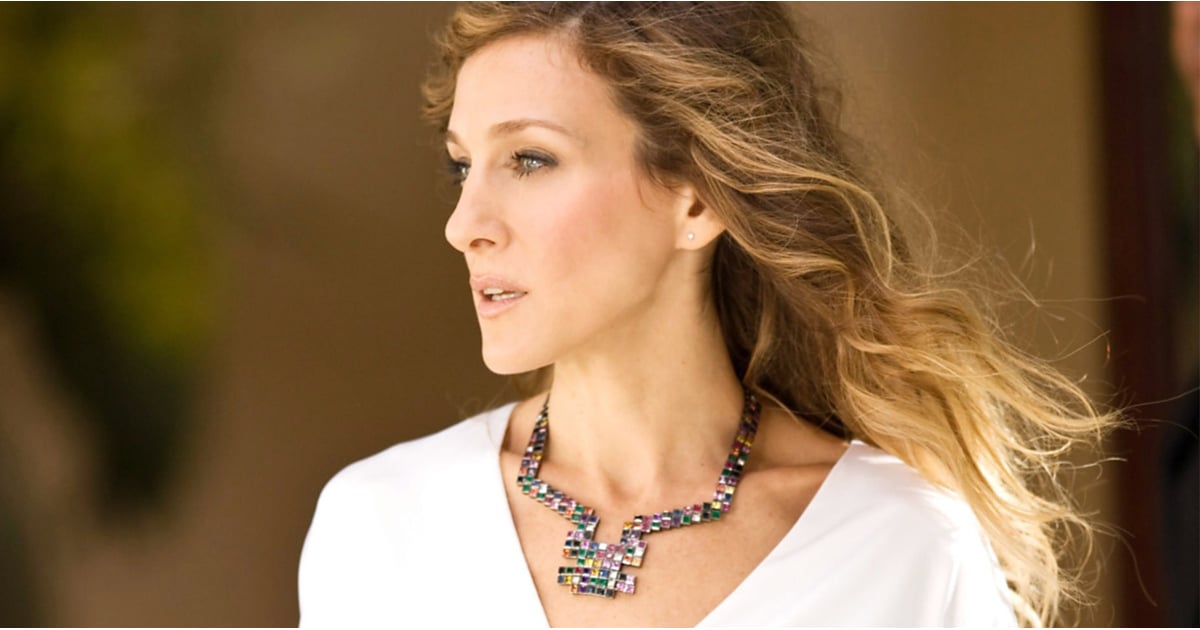 14 Signs You're a Real-Life Carrie Bradshaw
More than a decade after Sex and the City aired its final episode, we're still all obsessed with Carrie Bradshaw. Why? The fashion-loving "single girl" at the center of it all was our guiding light, not to mention our style muse. Years later, we craft outfits inspired by the ones we loved on the show and we embrace dressing up (even for the errand run) or just putzing around the house, flipping through Vogue. If any of this sounds like you, then you've surely identified with the charac

2017-03-23 03:27:01
`
5
The Best Type of Bikini, According to a Victoria's Secret Angel
I first spotted my favorite bikini bottom on a friend of mine. She's got awesome curves and stands at 5'5" tall. But me? I've got short legs and a petite, slightly athletic frame. I never imagined her suit, complete with ruching at the back, would look good on me. But that's the thing about Victoria's Secret's ruched bikini bottom: it flatters every booty on earth - I swear. Victoria's Secret Angel Romee Strijd - a supermodel who's tried on and posed in

2017-03-23 02:47:41
`
6
You're About to See This Swimsuit Collaboration All Over Instagram
Just looking at Ban.do's swimsuit collaboration with Private Party is enough to set the Instagram "likes" in motion. Just insert yourself into any one of the collection's five brightly hued suits ($99 each), branded with bold, positive messaging, perched on your choice of 'grammable pool floats (flamingo, unicorn, pizza slice, etc.). If you're doing the fashion math in your head, then you know the theoretical "likes" are already in the hundreds (if not thousands). We can

2017-03-22 18:43:09
`
7
The Best Outfits to Wear on a Date - Tried and Tested
Have you ever wondered what your SO actually thinks about your new overalls? And what about when you're getting ready for a dinner date, but you're just not sure what dress will really bring the wow factor? It can be tough to create a look your partner loves and you're into, too - and frankly, sometimes we don't really care about appearing "sexy" or getting approval from the guy or gal sitting across the table. But for the days you do want to make a good impression, we tappe

2017-03-22 14:04:21
`
6
An Exclusive First Look at H&M's Occasion Dressing Collection
Fact: we turn to H&M anytime we need to shop for basics or special events. H&M clearly caught on, because the retailer's launching its own "Occasion Dressing Collection" online. Available tomorrow, the fun line offers a mix of dresses, tops, and shoes that cater to all your springtime needs. The goods run the gamut from a green slip for weddings to silky trousers perfect for pairing with heels for the office. Whatever you have planned on your social calendar, the brand has a piece r

2017-03-22 13:04:35
`
10
Elizabeth Olsen Proves Fabulous Style Is Just in Her Family's DNA
There's no doubt the Olsen twins are known for their success in fashion, wearing and designing their own covetable labels like The Row and Elizabeth and James. When the duo steps out, we always take note of their outfits and lately, we've counted one more Olsen sister, Elizabeth, into the mix. The youngest the trio has appeared in editorial spreads for Nylon and blockbuster hits like Captain America: Civil War. Like Mary-Kate and Ashley, Elizabeth not only has acting chops, but she

2017-03-22 11:52:10
`
5
Chrissy Teigen Just Nailed the Perfect Vacation Look
Hollywood's favorite couple, Chrissy Teigen and John Legend, found themselves in the magical land of Morocco this week. The duo (and of course, their adorable baby Luna) were seen on vacation with celeb hairstylist Jen Atkin and husband Mike Rosenthal. While the scenery of never-ending dunes was breathtaking, the couple served up another dose of #relationshipgoals in matching black ensembles. Chrissy wore a wide-legged black jumpsuit with a plunging neckline and ankle-strap flats. She acc

2017-03-22 11:08:17
`
3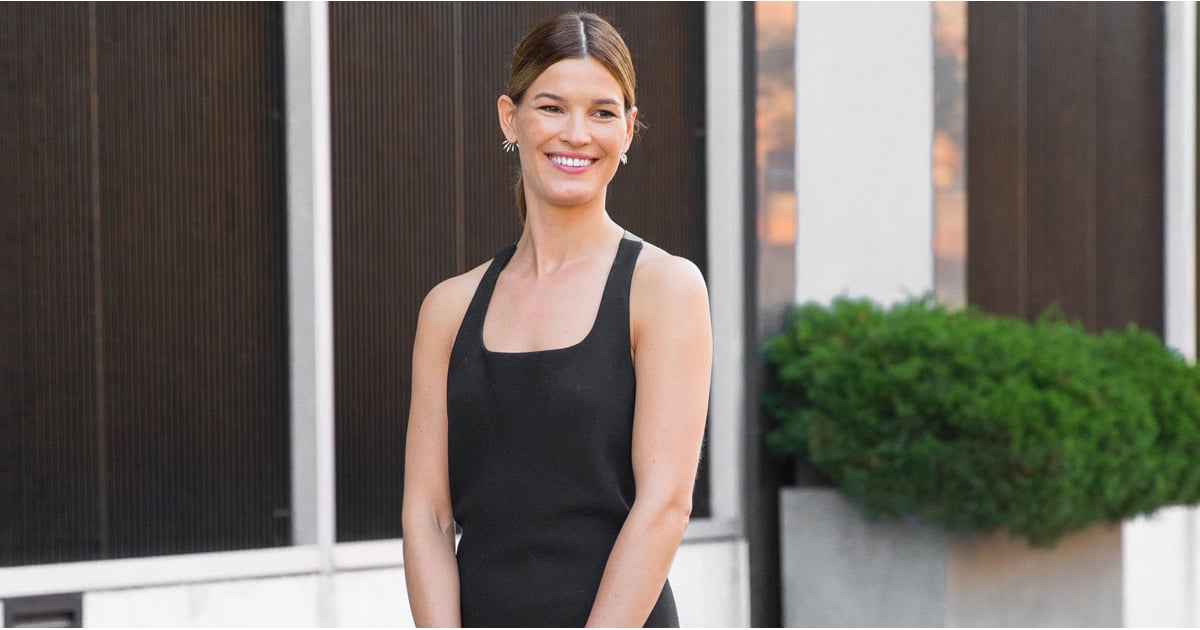 9 Outfits That Never Go Out of Style
With every runway and every new trend, I'm less enthused with what's in my own closet. It's more than an occupational hazard, and a common sentiment many women share: how to make our wardrobes functional and stylish each day so that we're never the victims of "I have nothing to wear" syndrome again. The answer I'm finding isn't always in stocking your closet with new stuff but in remembering the value of great essentials - and how to work them time and time again. S

2017-03-22 10:09:27
`
3
You Won't Have to Look at Shay Mitchell's Swimsuit Long to Notice This Detail
Once the temperature dips below a certain degree, we get the urge to travel - preferably to a warm, sunny location, where we can rock a swimsuit instead of a puffed-up parka. Shay Mitchell is likely feeling the same, as the star 'grammed a throwback pic of herself in a Positino, Italy, shower, showing off white shades and a stylish green one-piece. The photo made us feel a tad emotional - oh, how we miss those beach-ready days! - but we still "oohed" and "ahhed" over Shay's sexy swimwe

2017-03-22 09:24:14
`
6
These Jaw-Dropping Jewels Are About to Replace Your Choker Obsession
This time last year, you'd be hard-pressed to find a style blogger or celebrity who wasn't wearing a choker with just about everything she owns. Now, there's another jewelry obsession; trendsetters are swapping necklaces for the bold earrings we saw on the Spring '17 runways. Armed with jeweled florals, pom-poms, beaded fringe, and high-octane color, these earrings have a special-occasion feel, but don't be fooled - they're meant to be worn every day. The beautiful

2017-03-22 08:10:05
`
3
Gigi Hadid's Mom Is About to Mentor a Bunch of Models on Reality TV
If you've missed watching Yolanda Hadid on The Real Housewives of Beverly Hills, not to worry because the power mama is back. The star is set to host Lifetime's new show Model Moms, where she will coach aspiring teen models to succeed in the industry. "Yolanda, along with her trusted team of experts, will put the girls and their 'momagers' through an intensive eight-week training program, focused on the physical, mental, and emotional wellness that it takes to build a sustai

2017-03-22 07:41:02
`
9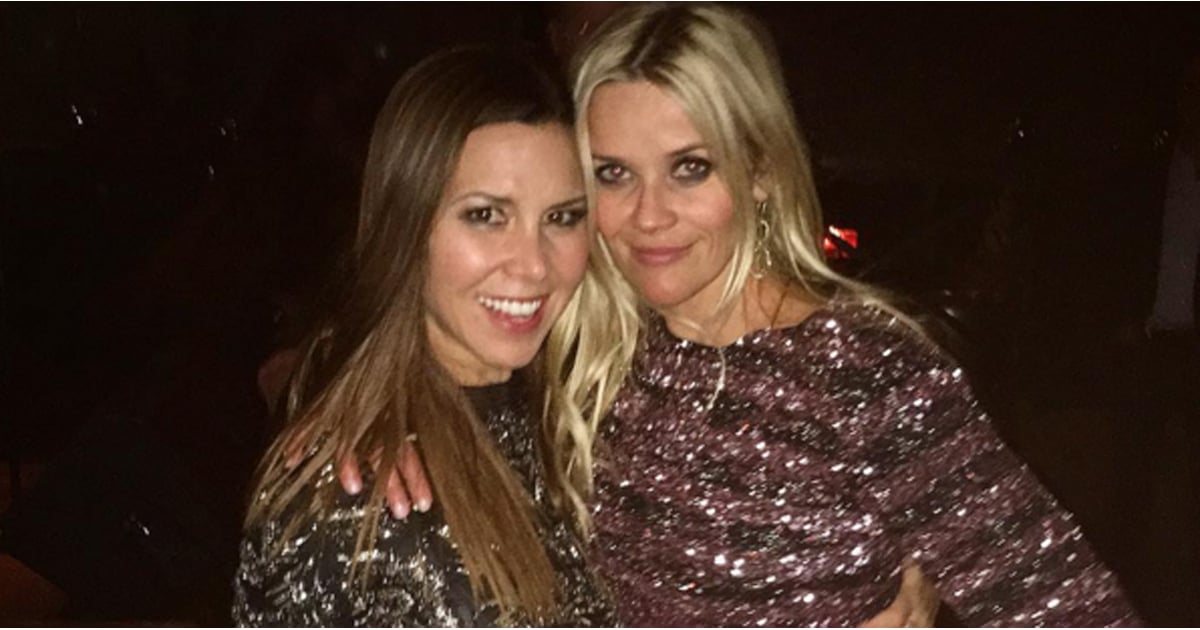 Reese Witherspoon's Sexy Minidress Screams "Birthday Girl"
While Reese Witherspoon's street style strays on the preppy side, the actress, who's turning 41 this year, switches up her look when the sun goes down. Reese threw herself a memorable birthday bash in 2016 and danced the night away in a hot pink sequined minidress. Her look was girlie and fun, and when paired with dangling gold earrings and tall metallic heels, it helped Reese stand out in her party shots. Of course, we'd expect no less from the girl who's still got a little

2017-03-22 07:39:56
`
6
Emily Ratajkowski's Bikini Is the Type Every Girl Packs For Vacation
While on vacation in Mexico, Emily Ratajkowski wore an olive string two-piece, a cheeky nude suit, and, well, nothing at all when she bared her bum in a rock pool. But Emily did not forget her basics. The supermodel showed off a simple black bandeau style - the type that matches with all your cover-ups and makes a clean foundation for some body chains. Really, it's the one suit no girl should go without if she's sophisticated at her core. Scroll for a look at Emily's bikini, then

2017-03-22 06:24:49
`
9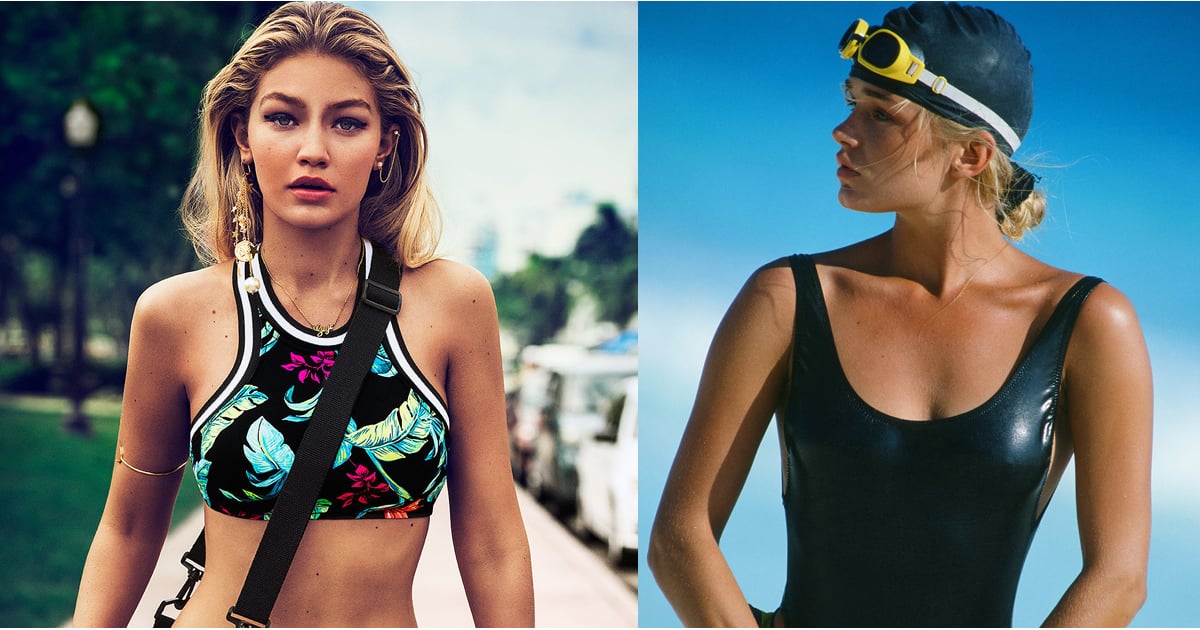 3 Photos of Yolanda Hadid in a Swimsuit That Look Just Like Gigi
You don't need us to tell you that Gigi Hadid looks good in a bikini. Countless Seafolly campaigns, spots in Sports Illustrated's annual Swimsuit Issue, and oh, maybe those Victoria's Secret runways she walked down confirm she can rock a two-piece. But what you may not know is that Gigi's modeling prowess can be traced back to her mama, Yolanda. Yolanda began a 15-year stint in the industry when she signed with Ford Models at 16, and, needless to say, she looked just as hot i

2017-03-22 05:50:14
`
2
Exclusive: Sneak Peek H&M's New Arrivals, So You Know What to Shop (Before Anyone Else)
Fact: we turn to H&M anytime we need to shop for basics or special events. H&M clearly caught on, because the retailer's launching "Occasion Dressing" online. Available tomorrow, the new arrivals offers a mix of dresses, tops, and shoes that cater to all your springtime needs. The goods run the gamut from a green slip for weddings to silky trousers perfect for pairing with heels for the office. Whatever you have planned on your social calendar, the brand has a piece ready for you. T

2017-03-22 03:28:56
`
6
This Bride Married a Walking Dead Star in a Wedding Dress Few Would Dare to Wear
Purple isn't a color we come to expect from a wedding dress, which is why our eyes landed on bride Joana Pak who married The Walking Dead's Steven Yeun. As the couple posed for a wedding snapshot, our eyes immediately zoomed in on the soft lavender hue of Joana's strapless gown. In a simple and minimalist move, she chose to forgo accessories and kept her hair pulled back in a loose fishtail braid. This isn't the first time a bride has ditched the traditional white wedding go

2017-03-22 03:21:17
`
5
Gigi Hadid's Sneakers Had a 10,000 Person Wait List
Gigi Hadid keeps a handful of sneakers in rotation, from Reebok trainers to Vans high-tops, but her sleekest style might be the Everlane Street Shoe. At launch in May 2015, the Italian leather design, shaped with a pointed toe just like the brand's modern loafer, had over 10,000 people on the wait list. Now Everlane can hardly keep it in stock. We talked to the company's merchandising team about the special make of the most sophisticated-looking sneaker on the block, and we even got d

2017-03-22 02:53:07
`
7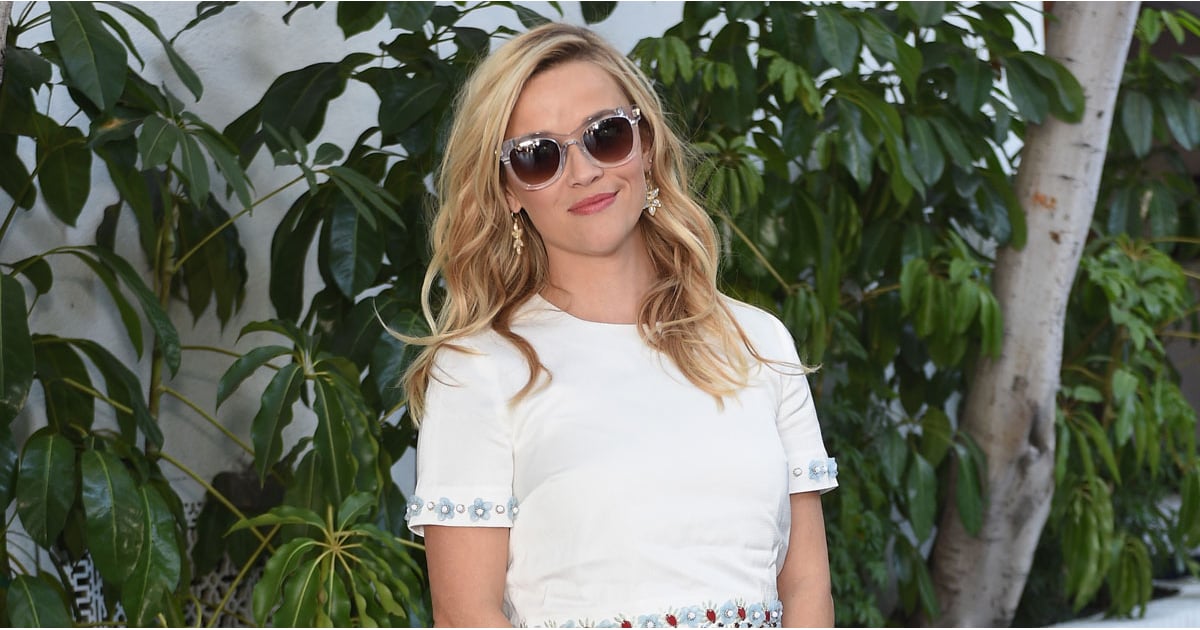 The Ultimate Guide to Reese Witherspoon's Sweet Style
Whether she's ravishing on the red carpet or running errands in LA's Brentwood neighborhood, Reese Witherspoon is always true to her classic, all-American style - and we can't get enough of it. She has knack for creating chic, effortless ensembles that are both inspirational and attainable. From her signature Rag & Bone ankle boots to her own Draper James collection, Witherspoon's everyday style is envied by just about everyone. Get ready to gather major inspiration from

2017-03-22 02:23:35
`
7
The Best Designer Brands to Shop For on eBay
Frequent eBay users know you can buy and sell almost anything online. But fashion girls are concerned with one topic: designer goods. The e-commerce site offers a range of new and vintage luxury items from bags to clothes and more accessories. We discovered a system for scouting out the best pieces. It mainly involves doing your research on the jacket or handbag you seek and stalking your item on eBay for the best quality and price before closing the deal. To help you even further, we narrowed

2017-03-21 20:33:04
`
7
8 Statement-Making Sneakers Every Girl Needs This Spring
You could say sneakers have replaced high heels. Just have a look at street style images from Fashion Month and you'll notice more Adidas Stan Smiths than stilettos. Sneakers are having such a moment that even fashion brands like Opening Ceremony are teaming up with cult favorite sneaker companies like Vans to create capsule collections. If that doesn't convince you to invest, we're counting down eight styles that will turn you into a major sneakerhead. From glitter embellishments

2017-03-21 20:21:59
`
10
Princess Belle's New Outfit Comes With a Modern Piece of Jewelry
For Disney's live-action Beauty and the Beast movie, costume designer Jacqueline Durran modernized Belle's iconic yellow gown to feel and look lighter. In her reimagining of the look, Jacqueline got rid of the corset to match the princess's active and individualistic personality. In addition, Jacqueline gave Belle an accessory that totally piqued our interest. While we spotted it early on, now we know the truth; it's an ear cuff. In an interview with The Hollywood Reporter,

2017-03-21 14:14:23
`
9
How to Get Away With Wearing Activewear to Work
Listen, we've all thought about how we could wear yoga pants to work without looking like a slob. In fact, we've all probably worn them when we definitely had no intention of going to the gym in the first place. With the athleisure trend getting stronger than ever, we thought it was about time we answered this age-old question on how to make these off-the-clock staples work-appropriate. Plus, we're listing the key sportswear pieces you need to make this happen. From a full track

2017-03-21 14:01:14
`
6
Gigi Hadid Serves Up a Dose of Nostalgia With This '90s TV Show T-Shirt
Leave it to Gigi Hadid to make a t-shirt featuring a cartoon from the '90s street style worthy (I mean, the girl is a supermodel for a reason). With the Power Rangers reboot hitting theaters this weekend, fashion It girls like Gigi have been seen wearing t-shirts from the classic TV show. Hadid was seen wearing a black version of the Mighty Morphin Power Rangers t-shirt while out and about NYC. The 21-year-old model tucked the shirt into leather pants and threw a long nylon anorak over it.

2017-03-21 11:35:44
`
8
When You Shop Kendall and Kylie's Drop One, Your Clothes Will Be One-of-a-Kind
The coolest aspect of Kendall and Kylie's new Drop One collection isn't that it only consists of seven limited-edition styles. It's not even the fact that these exciting drops will happen seasonally, always offering fans a little something extra. What's really awesome is that every time you get your hands on one of the key pieces, it will be numbered, making your garment one-of-a-kind. And get this: only 100 versions of each design are set to be produced. Scroll to see the J

2017-03-21 11:10:28
`
9
24 Things to Know About Kate Moss's Stylish Little Sister
When you first lay eyes on 19-year-old Lottie Moss, you might expect that she's related to The Great Kate. But they're only half-sisters. Here are the facts: Lottie's real name is Charlotte, and though it might be easy to see how Kate's offered her guidance throughout her career, given the iconic supermodel's own success, Lottie has scored her own campaigns and formed relationships with plenty of industry icons. These days, Lottie isn't just enjoying herself in the

2017-03-21 11:04:04
`
9
British Prime Minster Theresa May Has a Style Mantra For All Power Women
British Prime Minister Theresa May is not reserved when it comes to style. As the second woman to hold the post in Parliament, her bold wardrobe helps her distinguish pride and confidence, and she doesn't shy away from statement heels or designer pieces that make her happy. "I like clothes and I like shoes. One of the challenges for women in the workplace is to be ourselves, and I say you can be clever and like clothes. You can have a career and like clothes," she said when she spoke at the

2017-03-21 09:26:22
`
7
Finally - the Best Jeans For Short Girls
The short-girls club is not a bad place to be. While there have been moments I've been frustrated by my 5'2" frame - like when I recently paid a visit to the tailor, only to find I have to return yet again thanks to a new purchase - plenty of jeans look good on me. These days, so many of our favorite retailers like J.Crew and ASOS offer petite sections, and the range of denim available feels endless. Not to mention, cropped fits are right on trend, especially when you can let your fish

2017-03-21 08:39:10
`
4
Selena Gomez Says This 1 Fashion Trend Never Lets Her Down
Selena Gomez was featured on Vogue's April cover which means she also went on to star in the magazine's rapid-fire video series, "73 Questions". In the video, the "It Ain't Me" songstress wore a bright red cut-out sweater by Victor Glemaud and a chic pair of Edun denim culottes. The video was full of interesting tidbits, and we were hanging on to every word. Selena gave a tour of her house while answering some burning style questions like "Who's the most fashionable woman th

2017-03-21 06:41:16
`
5
Emily Ratajkowski's Swimsuit Gets Sexier Right Before Your Eyes
Whether it's a bikini or monokini, Emily Ratajkowski often favors low-cut styles that reveal some skin. For her latest getaway, the star wore a brown one-piece halter that fits this exact description. The bottom rode up to show off her legs while the sides dipped low to give a hint of sideboob. When Emily turned around, we got an even sexier glimpse of the very cheeky swimsuit and it briefly reminded us of her diaper bikini moment. The star accessorized with necklaces (as she's done be

2017-03-21 04:24:16
`
13
Why Penélope Cruz Was Destined to Play Donatella Versace
It was recently announced that Penelope Cruz will play Donatella Versace in the upcoming season of American Crime Story centered on the tragic death of Gianni Versace. Despite initial reports that Lady Gaga would play the late designer's beloved sister, this new casting announcement actually makes a lot of sense. Why exactly? For over a decade now, Penelope has shown her love for the iconic Italian fashion brand at numerous red carpet appearances. She's worn Versace to the Academy Aw...

2017-03-21 03:59:26
`
4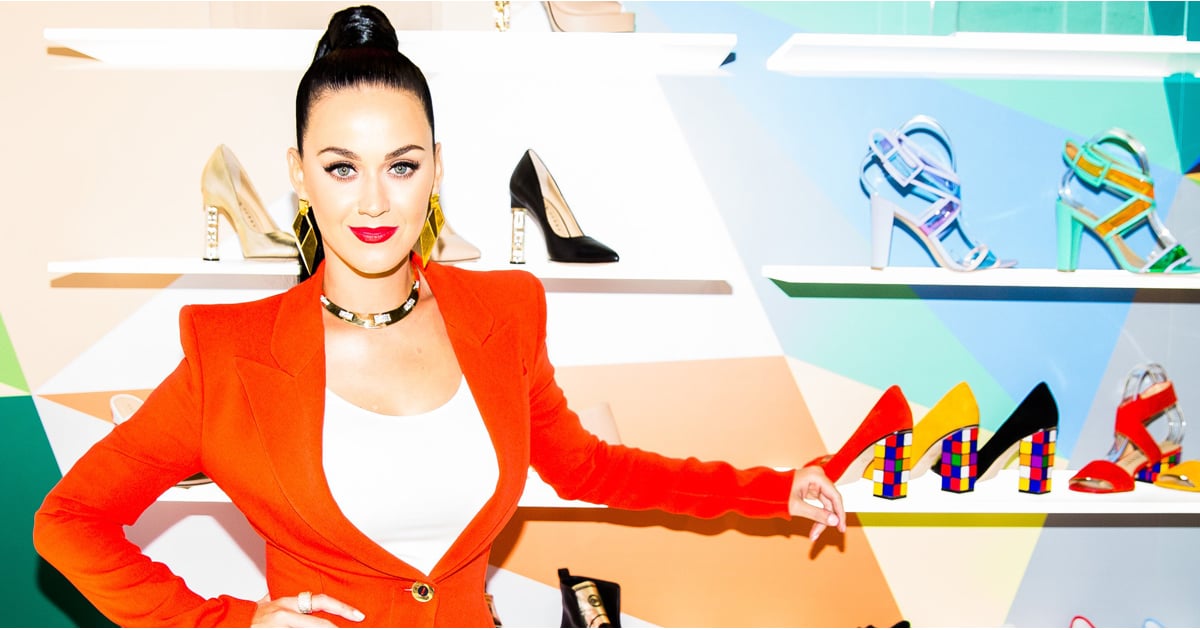 Katy Perry's Back With More Technicolor Shoes For Her Second Drop
After launching her footwear collection with Global Brands Group, Katy Perry is back for a second release. The star gave fans a sneak peek of her Katy Perry Collection on her Instagram, and the shoes are even quirkier and more colorful than her current selections. There's a shoe with an "XO" design, checkered prints, a floral embellished combat boot, and tuxedo-printed slides. You can definitely tell Katy incorporated her personality into her creations and these new selections are a fun add

2017-03-21 03:08:02
`
12
14 Springtime Flats That Are Simply Irresistible
Although I wear flats year round - yes, even in Winter - springtime styles remain my favorite. The colors are brighter, the styles are fresher, and the backless silhouettes and espadrille platforms bring promises of sunny, warm days at the beach. When you peruse the selection of flats ahead, I think you'll agree. Whether it be a slip-on or slingback style, these bold options will take you through the rest of the season. Related:15 Pairs of Blogger-Approved Shoes That Won't Make Your F

2017-03-20 21:50:21
`
9
How to Wear a Sheer Outfit Once and For All
So you finally decided to give the naked dress a try, or you picked up a fishnet bodysuit on your latest shopping trip. Hopefully you've got the right underthings to complete the ensemble. With a high-waisted brief, a nude slip, or a supportive bra, see-through styles can appear sophisticated - modest, even - and not at all skimpy. Since it can be tricky to navigate the world of lace and floaty chiffon, we've rounded up the latest sheer trends and suggested the appropriate lingerie t

2017-03-20 20:13:23
`
12
9 White Button-Downs That Are Anything but Boring
Crisp, clean, and classic are just some of the adjectives people use when describing a white button-down shirt. When it comes to wardrobe essentials, a white button-down is always somewhere toward the top of the list, right next to the little black dress and a tailored blazer. A button-down is one of the most versatile pieces of clothing you can own because it's easy to dress up or down. But not all button-downs have to look the same. There are so many variations of the classic silhouette,

2017-03-20 11:24:38
`
11
Behati Prinsloo and Her Daughter Wear Matching Anklets You Need to See
Matching outfits are a rite of passage for a kid, but when your mother is a Victoria's Secret Angel and your dad is the lead singer for Maroon 5, you better believe that coordination gets a whole lot cooler. Behati Prinsloo posted a sweet Instagram of herself and her daughter, Dusty, and while the picture only shows their feet, it was what was hanging around their ankles that made us melt. Behati and Dusty wore matching gold anklets by Jacquie Aiche and it was by far the most adorable snap

2017-03-20 11:21:34
`
14
Beyoncé Can't Stop Dressing Her Baby Bump in Gucci
Lest you forgot, Beyonce is the star who popped open her sequined Dolce & Gabbana blazer on stage at the MTV VMAs, revealing her baby bump to the world. That was 2011, and after posting a sexy lingerie snap to announce twins six years later, it's safe to say there's no maternity look Queen Bey won't try. Since breaking the news about her second pregnancy, Beyonce has sat courtside in a luxurious Gucci robe and twirled for the camera in a kelly green princess gown, also by G...

2017-03-20 11:08:22
`
16
14 Spring Essentials Every Minimalist Needs in Her Wardrobe
People often get this wrong, but being a minimalist doesn't mean you've got a boring taste in fashion. It just means you're a fan of clean, structured looks that require little to no fuss at all. In a way, shouldn't that appeal to everyone? The quote "less is more" is probably your style motto when you're choosing your outfit in the morning. A simple white button-down and a delicate gold chain are more your speed than a bold printed blouse paired with an extravagant neck

2017-03-20 10:53:13
`
9
Lena Dunham Had the Best Response to Red Carpet Criticism
On March 18, Lena Dunham attended the Human Rights Campaign Gala in Los Angeles to give a speech and celebrate her friend and honoree America Ferrera. Following the event, Lena was the target of some subtle shade when Coco Perez, Perez Hilton's fashion platform, posted a picture of her red carpet look with the caption, "Nice to see her trying!" In true fashion, Lena promptly responded with an eloquent comment, which was later shared by Coco Perez. Lena said, "I try at a lot of things. Most

2017-03-20 10:44:38
`
11
Bella Hadid Found Her Happy Place While Wearing This Barely-There 1-Piece
When you're an in-demand model working non-stop, there comes a time when you need to hit pause and take some time to unwind. Bella Hadid did just that by jetting off to Jamaica with a couple of friends and, of course, posting plenty of Instagrams along the way making us wish we were there too. The trip started off in style with the model whisking away her friends to the Caribbean island in a private jet. Then Bella enjoyed what the island had to offer in a beige, barely-there one-piece, wh

2017-03-20 10:23:46
`
14
Get in Line Because Everyone Will Be After Selena Gomez's New Merch
Dressing like Selena Gomez is about to get easier. Not only does the singer have a Coach collab underway, but rumor has it she's set her sights on a jewelry line next. Selena just filed paperwork to trademark her name and even requested control over "fan-club services." Though we don't know what her jewelry collection will look like yet, we hope it'll feature a few chokers, stud earrings, and delicate bracelets. The singer is on her way to expand her designer resume and we fully...

2017-03-20 09:55:53
`
13
Taylor Hill's Wearing the Sexy Swimsuit You're About to See Everywhere
As you're shopping for swimsuits this season, you might want to consider a red one-piece. The classic style has become iconic thanks to Baywatch, but it's also a modern-day celebrity favorite among stars like Hailey Baldwin, Emily Ratajkowski, and Diane Kruger. The bright, colorful option is versatile - it can be styled with denim shorts, a snapback, or even a pair of red sneakers - so it's about time you own one, too. If you want variations of the red one-piece, try a scalloped

2017-03-20 08:05:24
`
9
You'll Want this Saudi Arabian Princess to Take Off Her Cloak So You Can See Her Gown
In a room full of princes and princesses, how does one stand out? We'd suggest wearing a cloak, since that's how Princess Deena Aljuhani Abdulaziz stole the spotlight. The Saudi Arabian royal and Vogue editor attended the Rose Ball in Monaco in a champagne-colored ball gown and velvet cloak. While royals like Beatrice Borromeo and Charlotte Casiraghi stuck to dark hues like navy and black, no other guest wore a piece as lavish as Deena's. Her fancy cloak draped to the ground and

2017-03-20 06:54:21
`
15
The Secret to Nailing Reese Witherspoon's Style
Reese Witherspoon's street style outfits are so bright, they'll put a smile on your face. So it's no surprise that the star refuses to sell any bit of black on her lifestyle site, Draper James. "People wear black to funerals. I didn't wear black at all when I was young and was only allowed to buy my first pair of black pants when I was 15. . . . We don't do black. Our black is navy," Reese told Washington Square Journal. So, what's the key to the star's sweet S

2017-03-20 06:34:41
`
15
No Star Has Ever Pulled a Style Switch-Up Like Selena Gomez
It takes a lot of confidence to completely revamp your look, especially when you're in the public eye. Selena Gomez knows a thing or two about that. The performer has managed to successfully define her style from the street to the red carpet to the stage, but as they say, "it takes a village." Selena credits much of her transformation to stylist Kate Young, who she began working with in 2015 while promoting her Revival tour. Before that, she developed a relationship with Louis Vuitton desi

2017-03-20 06:17:17
`
14
Beatrice Borromeo Casiraghi Is the 1 Stylish Royal You Need on Your Radar
Beatrice Borromeo, 31, is the type of woman who looks like she belongs in the front row at Fashion Week. Her sophisticated yet inventive outfits rival those of the biggest street style stars. While she has frequented quite a few runway shows, Beatrice is better known for her royal duties and ties to the Casiraghis of Monaco. Pierre, Princess Caroline of Hanover's son, is her husband, the couple having tied the knot in 2015 on Isola Bella, an island the Borromeo family owns. Beatrice wore a

2017-03-19 12:44:59
`
10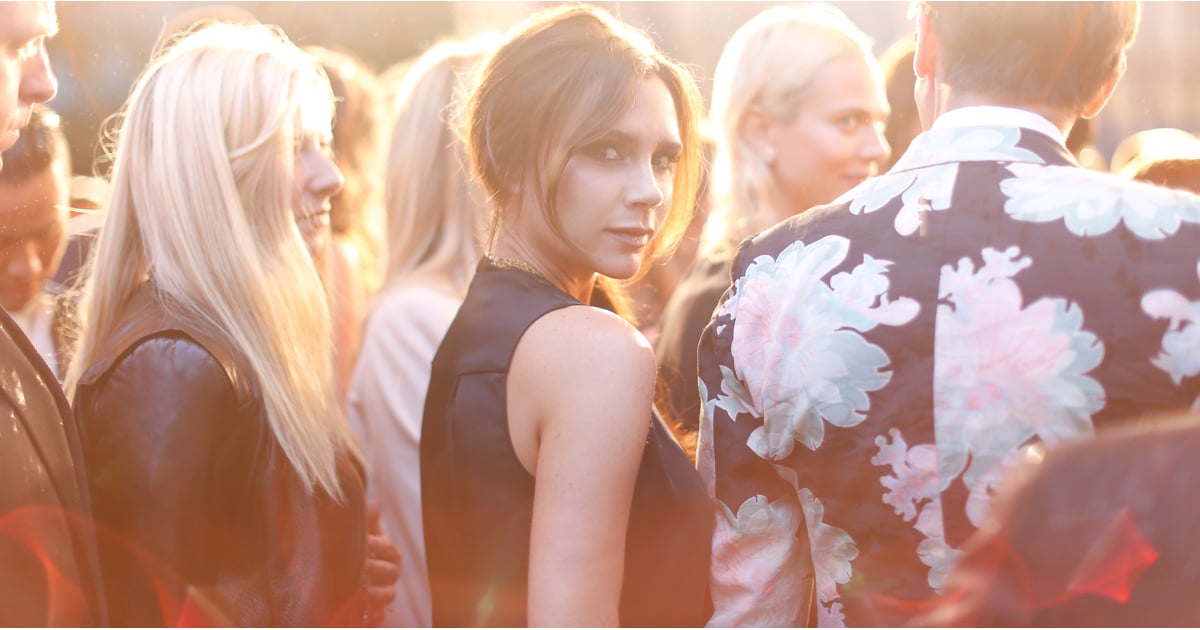 28 Fashion Facts About Victoria Beckham That Just Might Blow Your Mind
My first and fondest memory of Victoria Beckham is from Spice World. The then-pop star, who went by the name of Posh, stood in front of the mirror on the Spice Girls tour bus, admiring herself in "the little Gucci dress," as Emma, Mel B, Mel C, and Geri looked on in amusement. Posh was trying to figure out what to wear, which always culminated in her go-to uniform. Not much has changed. While Victoria has recently defined her style as rather relaxed with a pair of sneakers, there's no deny

2017-03-19 10:27:55
`
2
One Look at This Snap and You'll Agree Emily Ratajkowski Is Like a Bikini Styling Wizard
Posing in the sand in some picture perfect setting has become almost routine for Emily Ratajkowski, which means this girl knows her way around a bikini (and we've seen most of them on Instagram). This time the supermodel popped up on the beach in Mexico, with a skimpy triangle bikini that's subtly on-trend, thanks to the khaki green hue. Instead of bold prints and cutouts, Emily's signature swimsuit style, like this one, relies on a sexy fit and one eye-catching add-on. Even whe

2017-03-19 10:19:12
`
11
15 Travel Outfits Every Power Woman Owns
Whether you're traveling for business or pleasure, you're a go-getter lady with a sophisticated sense of fashion. Even when your next stop is the hotel front desk, you prefer to appear fresh and polished the moment you step off the plane. And if you've got a work event to attend right away, well, then that's a necessity. Just look to some of the most stylish power women for outfit inspiration. From royals like Kate Middleton and Queen Rania to activists like Angelina Jolie an

2017-03-19 06:37:17
`
3
I Cleaned Out 100+ Items From My Closet by Asking This 1 Question
You would have never known that I organize and overhaul the wardrobes of clients for a living, let alone write books on the subject, if you had seen the state of my closet last week. Standing in my closet last Sunday while trying desperately to find something to wear to brunch led to the realization that my closet was leading a double life. It's not that it was a "hot mess," organizationally speaking. It was, however, glaringly obvious that everything in there represented my previous life,

2017-03-19 01:40:16
`
3
How These 3 Very Different POPSUGAR Editors Interpret Athleisure
Everywhere you look, fashion girls are wearing activewear. Whether these stylish women on the go are headed to sweat it up at boot camp or wind down over brunch, their signature go-to look - workout tights with contemporary canvas sneakers - is worth copying. Inspired by this perfect mix of fashion and function, we tapped three POPSUGAR editors to see how they put their own spin on athleisure.

2017-03-18 19:39:39
`
13
This Bag Is Quite Possibly the Most Fashion-Girl Thing Kate Middleton's Ever Worn
For every royal tour, Kate Middleton is impeccably dressed - marrying the culture of her destination with her personal style in exemplary fashion diplomacy. So, when she touched down in Paris on Friday to kick off a two-day visit with Prince William, she hit the ground running with a wardrobe befitting the fashion capitol of the world. So far the duchess showed off a chic Alexander McQueen sheath and a silvery Jenny Packham gown; but the outfit that's sure to strike a chord with fashion gir

2017-03-18 12:19:03
`
21
15 Pairs of Blogger-Approved Shoes That Won't Make Your Feet Ache
When we first spot a heel we love on the foot of an It girl or fashion blogger, our first thought is that we want - no, need - it in our own closets. But soon, that lustful feeling fades, and in its place? The reality that those shoes are probably painful and most definitely hard to walk in. However, there is a silver lining: comfy-cute pairs of sneakers, loafers, and ballet flats that the fashion crowd enjoys just as much. So which styles should you shop in order to dress just like the blogger

2017-03-18 09:49:13
`
8
23 Wedding Dress Pictures You'll Regret Not Taking
If you're like most of the brides we know, searching for the perfect dress was (or is) time-consuming, wonderful, and just a tad stressful. Since you're only going to be wearing it once, make the most of your big day by taking all kinds of photos. While you're working on a shot list to hand over to your photographer, be sure to spend time drafting up scenarios and events that'll show your dress from the best angles possible. To help, we've rounded up some gorgeous pics t

2017-03-18 03:31:04
`
8
18 Hijabi Brides Who Have Mastered the Art of Modesty, Elegance, and Everything in Between
If we could look at photos of hijabi brides all day, we would. The ladies have shown that the headpiece is not merely an accessory, but an integral part of their culture, especially on their wedding day. No two brides wear the hijab alike with their wedding gowns. Some wear it under a veil, while others simply wear the hijab. What all the brides have in common, however, is their ability to pull off modesty with refined elegance at their nuptials. Scroll ahead to see how 18 brides wore their hi

2017-03-18 03:22:31
`
3
Eva Mendes Missed the Oscars, but Just Popped Up All Over This New Campaign
If, like us, you were hoping to catch Eva Mendes at the Oscars alongside Ryan Gosling, you were probably disappointed the actress was a no-show. No glamorous gown or jewels to fulfill our dreams of the Hollywood couple all glammed up together. Not to worry. The consolation prize comes in the form of Eva Mendes's brand-new New York & Co. campaign. The Spring images for her collaboration with the brand feature the actress and mom herself, looking every bit as enchanting as you'd imag

2017-03-17 16:55:32
`
4
You Guys, Gucci Memed Itself and the Results Are Straight-Up Hilarious
It looks like Gucci - and more specifically, its marketing department - is going down a rather unexpected road. Don't worry; the brand isn't breaking into fast fashion. Rather, the fashion house has started dipping its toes into the internet meme culture. Gucci just launched a project called #TFWGucci (the acronym translates to "That Feeling When," for anyone not up to speed with how the youths speak these days). This collaborative venture invites artists and creatives to design or pro

2017-03-17 16:46:40
`
3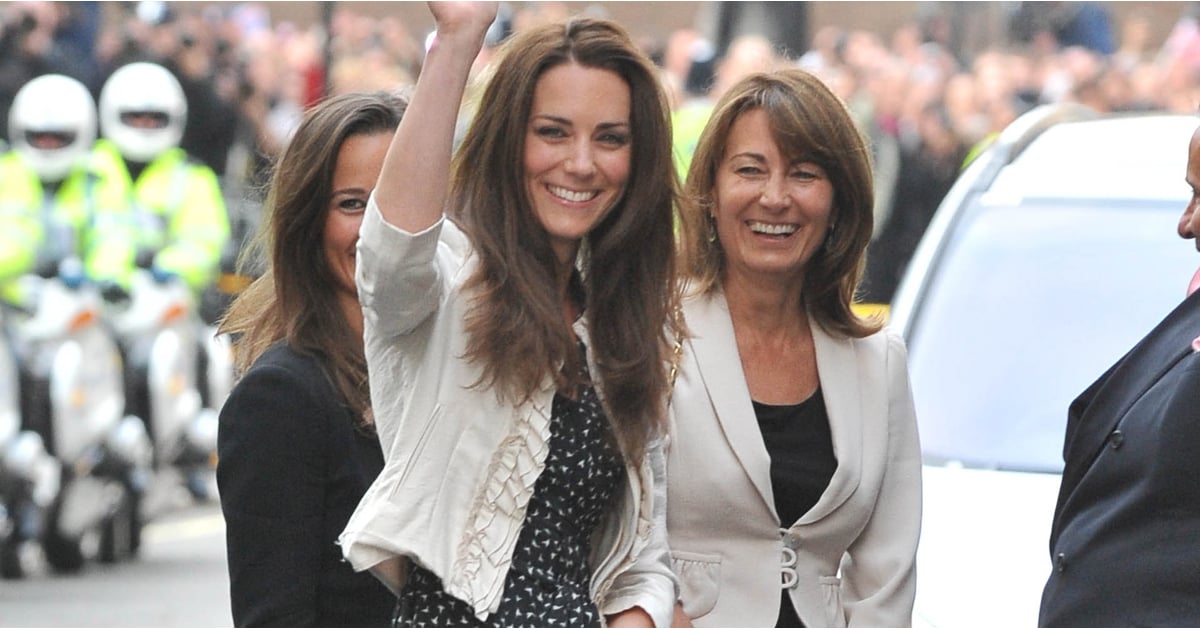 10 Stylish Photos of Kate Middleton and Her Mom That Will Have You Seeing Double
Gigi Hadid and Yolanda Foster. Kate Hudson and Goldie Hawn. Kaia Gerber and Cindy Crawford. Our list of look-alike mother-daughter style duos feels pretty endless. But one thing it's missing? The royal touch. Enter Carole Middleton, Duchess Kate's mom, from, well, right behind her. The 62-year-old stunner, who's a has a sophisticated fashion sense and is perfectly capable of pulling off a matching coat and fascinator. In fact, we're pre

2017-03-17 16:34:48
`
7
According to Victoria's Secret Pink Models, This Is the Best Bikini
Our search for the best bra or bikini never stops. (As proof, we've even curated list of the best bras to own and the best swimsuits to get you started.) Every season though, we also like to refresh our stash with new colors and designs. "But where to start looking?" you may ask. For some insider insight, we turned to the ladies of Victoria's Secret. Ask any of the models what her favorite intimates or swimsuits are and she'll likely have a recommendation for you in seconds. It

2017-03-17 14:49:15
`
6
Kate Middleton Added This 1 Festive Accessory For St. Patrick's Day
At this point, we know at least two things about Kate Middleton: she can rock the hell out of a structured coat, and she loves to support her favorite brands. To celebrate London's St. Patrick's Day parade, Kate did both of those things by wearing a bespoke dark green Catherine Walker coat. It's no secret that Kate's had more than a couple of green coats in her closet, but this one stands apart with the black velvet collar and cuffs. The dark green coat fit her like a glove

2017-03-17 14:46:54
`
16
If You Think You've Seen Gigi Hadid's Pants Before, Wait Till She Turns to the Side
Our first thought when we saw Gigi Hadid walking down the streets of NYC earlier this week was, "Gigi, aren't you cold?!" Instead of covering up with a coat, the model wore a white Stephanie Rad turtleneck, pants, and knee-high python boots. The Winter white ensemble was on trend for the season and we were so distracted by the overall look, we almost missed the coolest part about her pants. Gigi's trousers have thigh-high slits, a sexy detail that gives her pants a unique look. The sta

2017-03-17 14:42:40
`
24