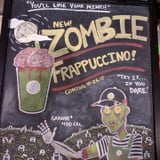 OMG, Starbucks Is Reportedly Releasing a Zombie Frappuccino!
A post shared by Hannah Murrow (@technobookworm) on Oct 19, 2017 at 10:04pm PDT It's been a while since Starbucks has dropped an official new Frappuccino a la the Unicorn Frappuccino (never forget), but there's exciting news brewing just in time for Halloween. A Zombie Frappuccino is reportedly on its way and will arrive on menus in late October - hell yes! A Starbucks barista shared a sneak peek on Instagram, writing, "New chalk sign for work!" Based on even more photos leaked

2017-10-20 09:15:13
`
0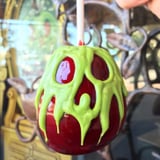 You Don't Need a Park Ticket to Try Disney's Tastiest Halloweentime Treat
Disney always offers insanely decadent foods, but the parks' culinary team really steps up its game during Halloween. Both Disneyland and Walt Disney World offer spectacularly spooky treats for park guests, but perhaps our favorite scary-good Disney dessert is available even for those without a park ticket. Snow White-themed "poison" candy apples are yours for the snacking in an area that's open to the public, Disney World's Disney Springs. If you want an iconic poison-green and

2017-10-19 10:47:03
`
2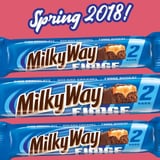 Milky Way Fudge Is on Its Way to Satisfy Your Chocolate-Loving Hearts!
Coming Spring 2018! Milky Way Fudge! #thejunkfoodaisle A post shared by The Junk Food Aisle (@thejunkfoodaisle) on Oct 18, 2017 at 11:40am PDT Milky Way fans, we've got good news for you! One of our favorite (and trusted) new-snack hunters, also known as The Junk Food Aisle on Instagram, announced that we'll be able to enjoy Milky Way's newest fudge-flavored candy bar in Spring 2018. According to the leaked packaging, the ingredients of Milky Way Fudge include rich chocol

2017-10-18 15:30:15
`
5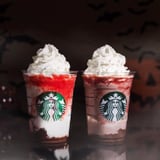 Starbucks Released TWO Vampire Frappuccinos For You to Sink Your Fangs Into
Take a seat, Pumpkin Spice Latte, because the Vampire Frappuccino is coming out to play. The seasonal barista gods at Starbucks have released not one but two Vampire Frappuccinos for Halloween, and they're filled with all the bloody possibilities strawberry puree has to offer. From now until Oct. 31, Starbucks locations in the UK, Singapore, Norway, and Sweden have added the fang-friendly drinks to the menu. According to Starbucks Singapore, the Vampire Frappuccino is made with a layer of

2017-10-18 15:00:07
`
6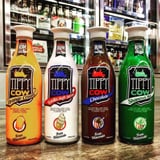 Screw Milk - Your Coffee Is Begging For This Flavored, Rum-Infused Cream
A post shared by Sodie's Wine & Spirits (@sodiesfortsmith) on Nov 18, 2016 at 7:14pm PST Step aside, RumChata - there's a new creamy alcohol-infused drink in town, and it comes in the yummiest flavors ever. Wisconsin-based Tippy Cow makes its own line of "rum creams" that we're itching to add to our morning cup o' joe for that added pick-me-up . . . because sometimes just plain ol' two-percent milk just doesn't cut it. (No offense, Starbucks.) Tippy Cow c

2017-10-17 20:37:04
`
4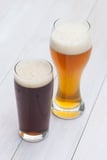 50 States of Beer: The Best Brew in Every Single State
While some days call for whatever is cold and on tap, there's something exhilarating about seeking out the best beer an area has to offer. Luckily, BeerAdvocate.com broke down the top-rated beer in each state to make the chase even easier. We took it a step further: what makes each of these beers unique, worth trying, and so darn delicious that you'll be craving another. Get ready to plan the most thirst-quenching road trip yet!

2017-10-17 15:20:00
`
11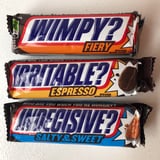 Snickers Is Debuting 3 New Flavors Next Year - and 1 Is a Clear Favorite
Get out your calendars, candy fans, because Snickers is going to have three new flavor options next Summer! As part of Snickers's Hunger Bar collection (you know - the bars with sayings on the wrappers about who you are when you're hungry), the new flavors include Fiery, Espresso, and Salty & Sweet. RelatedOur Favorite Candy Bars Just Got Filled With Protein, and We're on a Sugar High The new candy bars will be everything you love about a Snickers - chocolate, peanuts, and c

2017-10-17 07:30:23
`
3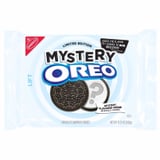 We Tried Oreo's Secret Mystery Flavor, and We Think We Know What It Is
Oreo is never shy about announcing its wild and unexpected flavors like Hot and Spicy and Peanut Butter and Jelly, but this time around, it's keeping things under wraps. The new Mystery Oreos were announced in August and have finally arrived on shelves, and Oreo wants you to guess the flavor for a chance to win $50,000. Whether you're in it for the money or not, it's still fun to try a mystery-flavored cookie and let your taste buds do the thinking for you! Being the extreme Or

2017-10-16 16:00:24
`
7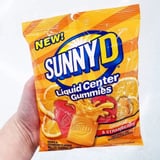 Sunny D Gummies Have Arrived, and We Can Practically Taste the Nostalgia
A post shared by @candyhunting on Oct 15, 2017 at 10:54am PDT We just received word that our tangy, sugar-packed drink of choice from childhood - Sunny D, obviously - has officially been reimagined as a candy, and just thinking about it is taking us on a much-needed trip down memory lane. Instagram user candyhunting recently teased a picture of brand-new Sunny D gummies that just hit store shelves, thus sending our nostalgia into full-on overdrive. The chewy gummies have a liquid center t

2017-10-16 10:10:04
`
7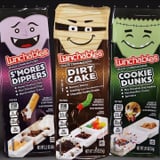 These Adorable Halloween Lunchables Will Have You Feeling Like a Kid Again
A post shared by The Junk Food Aisle (@thejunkfoodaisle) on Oct 11, 2017 at 8:56am PDT As excited as we are about all the new Halloween candy to try this year, we're highly considering swapping candy for Lunchables on Halloween night. Hear us out - we're not talking about pizza Lunchables, although that wouldn't be a bad idea either. We're talking about the Halloween-themed dunkable dessert snack packs! Our hearts are currently exploding at the sheer cuteness and nosta

2017-10-15 12:25:02
`
13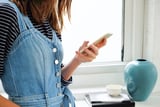 You Can Now Order Food While Scrolling Through Facebook, and It's Almost TOO Easy
There's a new way to order food from your phone, but you won't have to download a new app this time around because it's through an app you already use: Facebook. Yes, really - Facebook has just added the ability to order food for pickup and delivery on the app. So the next time you're scrolling through Facebook on the couch and you decide you're in the mood for pizza, you just have to move your thumb a little bit, and a few taps later, pizza will be on its way. Welcome t

2017-10-13 13:36:03
`
97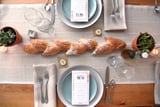 Not Sure What to Serve at Thanksgiving? These Recipe Ideas Will Get Your Creative Juices Flowing
Whether you'll be hosting Thanksgiving this year or showing up to dinner as a guest, we've come up with an extensive holiday menu that will help you navigate through the stress and guesswork that are synonymous with holiday cooking. From savory apps and side dishes like root beer meatballs and baked goat cheese to decadent desserts like red velvet brownies and pumpkin pie thumbprint cookies, we've got you covered. Related10 Fall Cocktails to Toast to This Thanksgiving

2017-10-13 13:15:14
`
13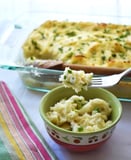 15 Thanksgiving Recipes That Taste Just Like Grandma's Cooking
Ah, nostalgia. There's nothing like Mom's (or Grandma's) signature dishes on Thanksgiving, and when you're craving the classics like green bean casserole, turkey, cranberry sauce, pecan pie, and 70 kinds of stuffing, you want to turn to trusted instructions. These savory and sweet go-tos are exactly what you need to pull off the home-cooked Thanksgiving of your childhood. RelatedA Classic Thanksgiving10 Fall Cocktails to Toast to This Thanksgiving

2017-10-13 13:01:58
`
9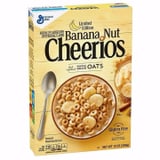 Get Your Spoons Ready! Formerly Discontinued Banana Nut Cheerios Are Coming Back
A post shared by JunkBanter.com

2017-10-13 10:21:04
`
17
This Viral Tweet Confirms You've Been Draining Pasta Wrong Your Entire Life
Source: POPSUGAR Photography / Anna Monette Roberts If pasta is a staple in your diet, you know that it's not exactly difficult to cook. Arguably the easiest part of all is draining the pasta in a colander once you've decided that it's al dente - or so we thought. Typically, draining your pasta involves placing a colander in the sink, carefully pouring the steaming-hot pot of water and pasta into the colander, and then transferring the pasta back into the pot (after saving some of

2017-10-12 18:13:03
`
90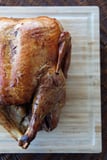 10 Thanksgiving Recipes Ree Drummond Swears By
Ahh, Thanksgiving - the one day a year that you leave the dinner table being two sizes larger than you were before you started. Ree Drummond, aka the woman behind The Pioneer Woman on Food Network, knows how to bring friends and family together with food, especially on this holiday. We caught up with Ree to find out what Thanksgiving dishes end up on her table! "One tradition I have is watching The Godfather as I cook, the day before," Ree said. "The Godfather is always on AFC. I like to have th

2017-10-12 14:04:03
`
29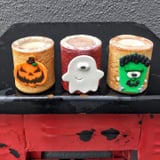 Halloween Milk and Cookie Shots Exist, and We'll Take a Dozen, Please!
It wouldn't truly feel October without embracing all of the spooky foods and drinks the world has to offer, and we officially have another treat to add to our list: Halloween cookie shots! An amazing place called The Dirty Cookie in Southern California is the mastermind behind this Instagram-worthy dessert that Halloween-lovers are obsessing over. The Dirty Cookie is known for offering the quintessential milk and cookie shot in a variety of unique flavors and shapes, like red velvet, matcha

2017-10-12 13:20:08
`
7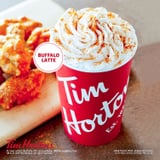 If You REALLY Love Buffalo Wings, We Found Your Next Coffee Obsession
The temperatures are dropping, footballs are flying, and Fall is absolutely upon us. The epitome of Fall is making the transition from iced coffee to hot beverages, and while some people may go all-out with pumpkin-flavored hot drinks, Tim Hortons has unveiled a jaw-dropping new menu item to welcome the cooler months - a Buffalo Latte. Yes, you read that correctly. The Canada-based fast food company has introduced a spicy buffalo sauce-flavored latte to wake you up, and get your stomach rumblin

2017-10-12 10:00:50
`
30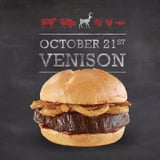 Arby's Is Shaking Things Up With a Deer Meat Sandwich - Would You Try It?
Sometimes you're not in the mood for a fast-food burger and you instead want to order the . . . deer? Arby's is making that possible with the relaunch of its Venison Sandwich. Arby's launched the menu item in five "hunting-centric states" last year, but this time around, it'll be available nationwide. If the thought of a thick-cut venison steak topped with crispy onions and a juniper berry sauce on a toasted roll excites you, you'll have to act fast - it's only on

2017-10-11 15:10:11
`
6
20 Quick and Easy Thanksgiving Sides the Whole Table Will Love
Chances are, you have a lot on your plate on Thanksgiving - literally and figuratively. With gravy bubbling on the stove, pie baking in the oven, and dozens of people milling about the kitchen, there's a ton to do before dinner makes it to the table. Here's an array of fast, simple, and delicious Thanksgiving sides that don't skimp on flavor or fun - because you deserve to enjoy a feast that's both restaurant-worthy and stress-free. Related31 Totally Unexpected Thanksgiving

2017-10-11 15:00:35
`
29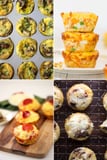 10 Eggy Breakfasts Meal Planners Will Love
Here's a very serious dilemma: you're both a breakfast person and a night owl. (Waking up 20 minutes earlier to make, and eat, a quick scramble is not an option.) Thankfully, all hope is not lost: instead of suffering through a grumbling stomach all morning, make one of these mini frittata (aka egg muffin) recipes when you have the time; on busy mornings, just grab one or two and head out the door.

2017-10-11 13:25:02
`
29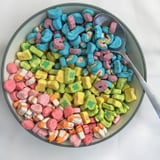 This Company Is Giving the People What They Want: Lucky Charms Marshmallows Only
A photo posted by Sara Lee Alane DeSonier (@saraleealane) on Jun 10, 2016 at 6:36am PDT For as long as Lucky Charms cereal has existed (since 1964, to be exact), people have coveted the multicolored marshmallows that complement the shaped little oat pieces. While General Mills has created a marshmallows-only box in the past, it's typically only been done as a specialty item - once as a sweepstakes prize, and once for Kylie Jenner. Recently, one candy and sweets manufacturer, Medley Hi

2017-10-11 06:00:05
`
5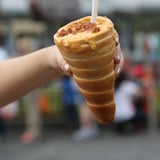 The Tastiest On-the-Go Dish at Disneyland That Will Fill You Up
The Bacon Mac & Cheese Cone ($8) at Cozy Cone Motel inside Disneyland's California Adventure is an Instagram sensation. So much so, we re-created the recipe at home. I had drooled over these cones for years before getting to try them for the first time a few weeks back. However, being the Texas girl that I am, I couldn't resist also ordering a Chili Cone Queso (50 cents cheaper than the mac) too. BTW, it's essentially a Frito pie inside a bread cone. My colleague Nicole and I

2017-10-11 05:10:03
`
27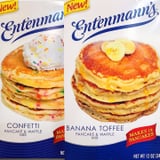 OMG, Entenmann's Confetti Pancake Mix Makes Every Day Your Birthday
A post shared by The Junk Food Aisle (@thejunkfoodaisle) on Oct 10, 2017 at 2:34pm PDT It's not that we wouldn't condone eating Funfetti cake for breakfast, but Entenmann's has a new pancake mix that's a little more appropriate. The Entenmann's Confetti Pancake & Waffle Mix allows you to make fluffy pancakes or waffles filled with plenty of colorful sprinkles, and we're suddenly feeling like treating every morning like it's our birthday! You might ha

2017-10-10 18:05:05
`
57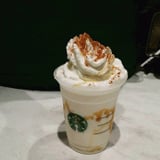 Starbucks's Secret Menu Apple Pie Frappuccino Is Better Than Dessert!
"Fall" is basically synonymous with "Starbucks Pumpkin Spice Latte," but there's a lesser-known secret menu drink that just might become your new favorite this year. Bonus: it's not even pumpkin spice! It's the Apple Pie Frappuccino, which is not on the menu but which can easily be ordered, according to fan site Starbucks Secret Menu. The frothy Frappuccino apparently tastes exactly like apple pie, thanks to the combination of apple juice, cinnamon syrup, caramel syrup, and a crea

2017-10-10 16:23:03
`
103
Oreo Beer Is Taking Over the Texas State Fair Because of Course It Is
Everything is undoubtedly bigger in Texas, so when it came to this year's outrageous lineup of foods at the State Fair of Texas, we had some pretty high expectations. We're obviously drooling over Deep Fried Froot Loops, Funnel Cake Bacon Queso Burgers, and just about everything else on the menu, but those things lack a very important ingredient: alcohol. And that's why we're here to talk about Oreo Beer. This isn't the first time these two special items have been comb

2017-10-10 15:23:03
`
72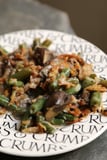 15 Thanksgiving Green Bean Recipes That Will Make You Want Seconds
Love 'em or hate 'em, green beans basically own Turkey Day. I mean, when else can you give zero f*cks while eating veggies smothered in heavy sauces with fried onions on top? If casseroles are your favorite Thanksgiving side dish, we rounded up a bevy of modern takes on the traditional Campbell's favorite that feature fresh, not frozen, and crunchy in lieu of soggy ingredients. Plus, we have a few healthy and unique alternatives if you just can't with green bean casseroles. G

2017-10-10 14:50:10
`
20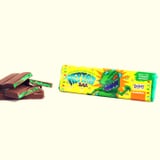 '90s Kids, Cue the Rugrats Nostalgia: Reptar Bars Are Coming to Stores!
Ready for a blast from the past, '90s kids? Reptar Bars, the greatest fictional candy in all the land on Rugrats, have arrived in real life! The store FYE, or For Your Entertainment, announced in an exciting Facebook post that it will start carrying the Rugrats-inspired candy bar the week of Oct. 4. Described as "green-frosting-filled milk chocolate," the Reptar Bar comes in Nickelodeon-themed packaging, and yes, it will most definitely turn your tongue green. Otherwise, it wouldn't b

2017-10-10 14:26:03
`
5
Watch Gordon Ramsay Spit Out Sushi Pizza: "That Is an Insult to Pizza and Japanese Food"
It looks like we can add sushi pizza to the list of things Gordon Ramsay would never eat - at least, if it's from a particular restaurant featured on Kitchen Nightmares. In a recent episode of the show, Gordon visits a failing Japanese restaurant called Sushi Ko, and, as usual, orders a few things from the menu. The chef tries the miso soup, the "green tower" appetizer (served with a surprise gray hair), the salmon sashimi (which he discovers is frozen instead of fresh), and the sushi pizz

2017-10-10 12:50:03
`
5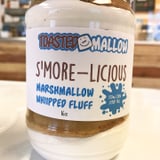 Cookie Dough Marshmallow Fluff Exists, and We'll Take 100 Jars, Please
If eating marshmallow fluff straight from the jar sounds like your idea of a good time, you're going to freak out over this life-changing discovery. A company called Toasted Mallow makes gourmet, handcrafted marshmallows and 'mallow fluff in the most amazing flavors . . . including cookie dough! Fluffy marshmallows and (edible) chocolate chip cookie dough are truly a match made in heaven, and Toasted Mallow has mastered the art of combining the two desserts. The best - and potentially

2017-10-10 11:46:04
`
4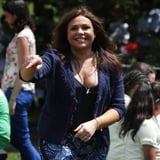 The 1 Crazy Thing You Should Put in Pancakes, According to Rachael Ray
Rachael Ray Every Day posted this recipe for Macaroni n Cheese Pancakes, and it walks the fine line between genius and outrageous. The recipe starts out like a normal pancake recipe, but then cooked macaroni noodles and shredded cheddar cheese are folded into the batter. When cooked on a stovetop, the cheese melts into the pancakes and the noodles crisp up slightly. The only thing I personally can't get behind is the maple syrup drizzle - in my dreams, the pancakes would be topped with a

2017-10-09 18:45:12
`
139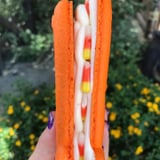 People Are Losing It Over Disneyland's Spooky Macarons Stuffed With Candy Corn
Is there actually anything better than Disneyland during Halloween? We're firm believers that no, there isn't, and Disneyland's lineup of Halloween food is really supporting our case this year. Next up on the list of things we must find immediately are the new Spoke-y Cone Macarons from the Cozy Cone Motel at Disney's Cars Land. The bright-orange confections are not your average Disney macarons. The Spoke-y Cone Macarons are meant to look like the traffic cones in Cars Land

2017-10-09 17:55:05
`
86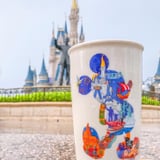 These Are All of the Disney-Exclusive Starbucks Cups Out There - So Far
We love Starbucks on any given day, but throw some Disney into the mix and we become downright maniacal about the coffee brand. We (and the rest of the Disney fandom) have been following closely as park-exclusive tumblers and mugs make their way into Instagram snaps from Disney influencers, resulting in a frenzy to snatch up adorable drink paraphernalia designed specifically for Disney fanatics. Between Disneyland and Walt Disney World, there have been so many new cups inspired by specific theme

2017-10-09 17:05:21
`
66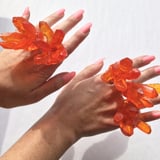 A Campari Cocktail Ring Exists, and It's Like the Boozy Ring Pop We Never Knew We Needed
Image Source: Kelsey Fain for Campari Ready for a blast from the past with a cool, adult-approved spin? Campari, your favorite bright-red liqueur, has just been transformed into edible "cocktail rings," and they're basically like Ring Pops for grown-ups! We never realized we needed such a thing in our lives, but now that we've been introduced to them, we need to try one for ourselves ASAP. To make these crystallized candy rings a reality, Campari teamed up with Sweet Saba, a designer

2017-10-09 14:20:04
`
34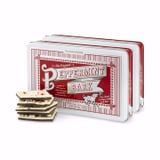 Your Favorite Williams Sonoma Peppermint Bark Is Available Way Sooner Than You Think
There are certain hallmarks of the holiday season, and enjoying the tasty treat that is Williams Sonoma's Peppermint Bark is near the top of the list. For anyone wondering when they can score this delicious seasonal treat, the answer is right now! Original Peppermint Bark is already back. Our favorite seasonal treat is available right now online and in stores for $29 a tin. If you don't live near a Williams Sonoma and can't wait until you find yourself near one, an online order w

2017-10-09 14:00:34
`
36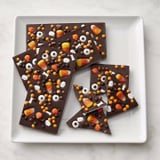 Your Halloween Candy Stash Isn't Complete Without Williams Sonoma's Spooky Bark
Williams Sonoma's iconic peppermint bark is a staple during the holidays, but a bark covered in skulls and candy corn has our attention at the moment. In case you missed it, a Williams Sonoma Halloween Bark ($40) exists, and now we're convinced our stash of Halloween candy this year won't be complete without this spooky sweet treat! The bark is made with semisweet Belgian chocolate and is sprinkled with lots of edible skulls, bones, eyeballs, and jack-o'-lanterns, crispy pea

2017-10-09 13:54:00
`
27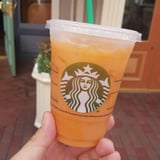 Calling All Potterheads! You Can Get Pumpkin Juice at Starbucks Thanks to This Hack
A post shared by Jason Sasaki (@sasakitime) on Sep 6, 2017 at 9:11am PDT Wizard wannabes, you can finally satisfy your ever-present hankerings for pumpkin juice without having to fly your Nimbus 2000 all the way to the Wizarding World of Harry Potter. All you have to do is head to your nearest Starbucks because the bright-orange beverage is actually part of the coffeehouse's secret menu - yes, really! If you ask the barista for straight-up "pumpkin juice," they may look at you like

2017-10-09 12:48:03
`
36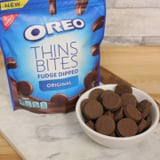 Fudge-Dipped Oreo Bites Are the New Snack You'll Want to Try ASAP!
A post shared by Foodland Hawaii (@foodlandhi) on Oct 8, 2017 at 3:09pm PDT Oreo-lovers, rejoice! Your favorite cookie brand is not shying away from exciting new product releases lately, and the latest snack coming your way is Oreo Thins Fudge-Dipped Bites. The chocolaty bites are miniature versions of Oreo Thins in the Original flavor that have been dipped in fudge. In other words, they sound like pure heaven in a bag. This new version of Oreos was found at the grocery store Foodland in

2017-10-09 12:04:03
`
6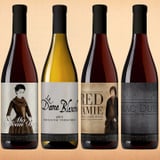 Outlander Fans Will Say "Je Suis Prest" For This New Wine Collection
Catching up on season three of Outlander just got even more exciting thanks to a brand-new wine collection inspired by the series. The limited-edition Outlander Wine Collection has arrived, with six hand-crafted bottles of wine meant to honor Claire and Jamie. Available online exclusively from Lot18, the red, white, and Rose wines range from $20 for some of the individual bottles to $224 for the full case. If you're a diehard fan of the show, you'll appreciate the meticulous details ...

2017-10-09 11:08:03
`
17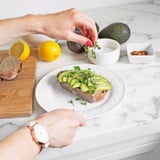 Can This Ridiculous-Looking $4 Contraption Actually Make Your Avocados Last Longer?
I did not realize it was possible to feel secondhand embarrassment for an inanimate object. Not until someone sent me an Avo Saver. What in god's name is this thing? I asked myself as I unwrapped the green plastic orb, replete with a tiny harness, from a cardboard box. A car seat for my uneaten halves of fruit? An S&M accoutrement meant to spice up my refrigerator's sex life? It turns out, the Avo Saver is a remarkably inexpensive kitchen tool meant to prolong the life of your l

2017-10-09 10:15:00
`
43
The 1 Thing I Always Buy at Whole Foods
I wish I could buy all of my groceries at Whole Foods, but as a 20-something on a budget, that just doesn't happen. However, there is one thing that I will always buy at Whole Foods and nowhere else: the organic rotisserie chicken. It's the best store-bought rotisserie chicken I've had, and it's the most convenient way to have perfectly cooked chicken for the whole week - it's basically my meal planning secret weapon. Prices may vary, but I pay $15 for an organic rotiss

2017-10-09 08:45:03
`
44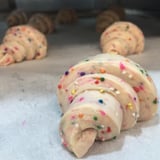 If You Love Croissants and Funfetti Cake, You'll Definitely Want This Hybrid Treat
Testing out birthday cake croissant #birthdaycakecroissant #croissants A photo posted by Thiago Silva (@chef_thiago) on Jun 1, 2016 at 5:27am PDT After unveiling the cinnamon roll doughnut from New York City's Catch Restaurant, pastry chef Thiago Silva is back at it again with another drool-worthy food hybrid. Introducing: the birthday cake croissant. #Repost @cheatdayeats ・・・ Can't stop the feeling of excitement for this funfetti birthday cake stuffed croissant @ch...

2017-10-09 07:45:04
`
12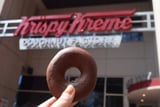 These Are the Best Doughnut Shops in the US - No Arguments, Please
Sure, you can bake your own doughnuts, but why do that when there are so many good doughnut shops out there in the world? Everyone will always have their small-town favorites, but this mix of giant chains and smaller shops is what I believe to be the absolute best doughnut selection the United States has to offer. They're in no particular order, because they're all just that damn good. RelatedThis Glorious Marriott Will Deliver a 10-Pound Doughnut to Your Door

2017-10-09 07:10:00
`
54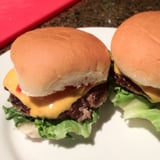 According to Pinterest, This Is the Most Pinned Burger of ALL TIME
This is the most popular burger recipe on Pinterest, called the Best Burger Recipe Ever With Secret Sauce. The burger patty itself is seasoned with barbecue sauce and shredded monterey cheese, which sounds incredible, but there's the only catch: it has to be cooked on a grill pan (not an outdoor grill). If that's enough to deter you, check out Alton Brown's simple burger, Gordon Ramsay's burger tips, or these burger recipes.

2017-10-08 14:45:06
`
132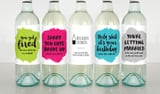 These Hilariously Honest Wine Labels Are About to Become Your Favorite Thing
There's a reason behind every wine purchase you make, whether that's "because it's Monday and I deserve it" or "it's my best friend's birthday and I'm broke, so cheap wine it is." What if you were able to communicate the intention without saying a word and letting the wine bottle do all the talking? Enter Delicate Estates, a company that makes laugh-out-loud hilarious and honest wine labels that have a cheeky comment on the front and a lengthier message on the back.

2017-10-08 09:45:04
`
13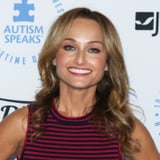 This Adorable Throwback Photo Proves Giada Hasn't Changed Since Elementary School
Giada De Laurentiis recently shared an old classroom photo from first grade, and it didn't take long for us to scope her out in the crowd. Hint: her smile totally gives it away! The photo was taken at Kenter Canyon Elementary School in Los Angeles, where the chef lived after moving from her birthplace of Rome. Clearly the name of her first-grade teacher was a sign of her culinary-focused future. Find her in the photo below, and then check out Giada's best cooking tips and even more th

2017-10-08 06:45:26
`
12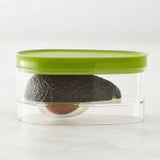 This Is the Latest Eyebrow-Raising Way to Save Your Avocado Halves From Going Bad
I was browsing the new products on Williams-Sonoma and came across this unitasker that made me burst out laughing: an Avocado Storage Container ($8). I immediately sent the link to a co-worker and asked, "Is this the most awesome or awful unitasker in the world?" Admittedly, we struggled to decide! On one hand, I think back at all the poor avocado halves that have turned black overnight in my fridge from my refusal to use plastic wrap. And I think about the ridiculous things I've done to a

2017-10-07 16:45:13
`
100
The Scary Truth Behind the 7 Staple Foods You Eat Every Day
I hate to be the bearer of bad news, but the sushi you had for dinner last week might have been just as fake as Cheez Whiz. A lot of the foods you're eating might not be as wholesome as you think they are, actually. That's exactly what writer Larry Olmsted spends nearly 300 pages discussing in his new book, Real Food/Fake Food: Why You Don't Know What You're Eating and What You Can Do About It. Without going into too many spoilers (I'll leave some disappointment for you

2017-10-07 14:45:09
`
9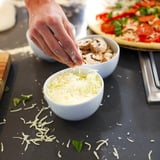 The Truth Behind Boxed Delivery Meal Kits: Are They Worth It?
Image Source: POPSUGAR Photography / Sheila Gim Have you ever wondered if the boxed delivery meal kits you've been ordering are actually worth it? Well, Dr. Oz investigated Blue Apron, Plated, and more to determine if the cost, cooking time, level of difficulty, nutrition, and taste actually outweigh simply grocery shopping and meal prepping the old-school way. Here's the quick recap. Cost It actually costs more to grocery shop than to invest in meal kits. Jenna Wolfe, a reporter for D

2017-10-07 13:20:08
`
51
Never Buy Bottled Water at Disneyland Again With These 3 Hacks
Since bottled water will cost you $3 at Disneyland, I scoured both Disneyland and California Adventures to find the spots where you can beat the system and hydrate yourself for free. Check them all out, and prepare to never suffer from heat exhaustion in the parks again! Starbucks: The coffee chain has set up shop on Main Street in Disneyland, and they have two huge iced water coolers (with cups) on both sides of the store. You don't even have to be a paying customer to enjoy the water as

2017-10-07 12:46:14
`
27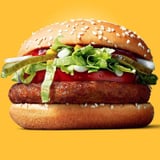 McDonald's Is Going Meatless With the McVegan Burger - Are You Lovin' It?
100% vegaaninen McVegan vain 3 €, saatavana Tampereen McDonald's-ravintoloista huomenna 4.10. klo 10.00 alkaen! Mättö kuuluu kaikille. #mcvegan #vegan #whatveganseat A post shared by McDonald's Suomi (@mcdonaldssuomi) on Oct 3, 2017 at 6:16am PDT When you think of McDonald's, you think of salty fries and oozing burgers, but its latest menu item could pave the way for more health-conscious fast food options. Meet the McVegan, a meatless burger made with a single soy pat...

2017-10-07 08:16:05
`
70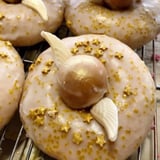 These Harry Potter Doughnuts Taste Like Butterbeer and Have Their Own Golden Snitch!
A post shared by Sugar Shack Donuts & Coffee VB (@vbdonuts) on Oct 5, 2017 at 9:13am PDT You can finally catch the ever-elusive golden snitch without having to mount your broomstick for a game of Quidditch. How is this sorcery possible? Because Sugar Shack Donuts is selling its very own edible version of the fluttering orb on top of its newest dessert creation: Harry Potter-inspired doughnuts. These doughy masterpieces are covered in white glaze and gold, starry sprinkles and featur

2017-10-06 15:40:03
`
86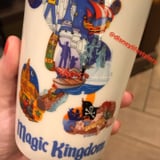 There's Yet Another Disney-Exclusive Starbucks Tumbler, This Time in Magic Kingdom!
And here it is guys, the new Starbucks Magic Kingdom tumbler! So adorable! Think this one is my fave! Thanks to @disneystylevibes for pic #disneystarbucks #disneymug #disneymugs #mugsofdisney #starbucksmug #disneytumbler #magickingdom #splashmountain #hauntedmansion #piratesofthecaribbean A post shared by Corinne Andersson (@disneylifestylers) on Oct 6, 2017 at 9:04am PDT It's getting a little hard to keep up with all of Disney's new Starbucks mugs, but we have no complaints wh

2017-10-06 15:30:05
`
101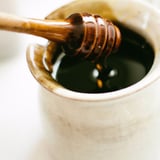 New Honey Research Suggests a Grim Outcome For Bees Worldwide
Just when we thought things were finally looking up for the bee population, researchers have delivered some disheartening - and frightening - news. Swiss researchers recently published a study indicating that a large majority of the world's bee population is affected by a common (yet controversial) pesticide, which has contributed to the alarming decline in honeybee populations. After collecting honey from all around the world, researchers from University of Neuchatel discovered that 75

2017-10-06 14:41:00
`
57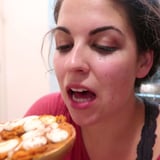 This Pumpkin Spice Latte-Lover Ate PS-Flavored Foods For 48 Hours
Candace Lowry is a self-proclaimed pumpkin spice latte fanatic, but even she couldn't prepare herself for the pumpkin spice challenge. Only pumpkin-spice-flavored foods for 48 hours? Should be easy, right?

2017-10-06 14:30:18
`
41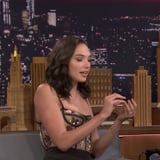 Watch Gal Gadot Try a Reese's Peanut Butter Cup For the First Time Ever
You've probably eaten more Reese's Peanut Butter Cups in your lifetime than you can count, but Gal Gadot can't say the same. When the Wonder Woman star and upcoming SNL host stopped by The Tonight Show Starring Jimmy Fallon, the two got to talking about a very important topic: Halloween candy. "I heard a rumor that you've never tried Reese's Peanut Butter Cups," Jimmy said. "I never," she admitted as the audience gasped. "Well, today is a great day for you," Jimmy said.

2017-10-06 12:18:23
`
32
Whole Foods's Rotisserie Chicken Just Got Upgraded With a Hot Buffalo Flavor
There's so much to love about Whole Foods's rotisserie chicken, and now there's even more of a reason to grab one for dinner. The store has just added a new rotisserie chicken in one of the best possible flavors: buffalo! The Buffalo Hot Rotisserie Chicken has a tangy rub and a kick that will remind you of buffalo wings. If you're one of the many believers that buffalo chicken is one of the best foods ever, this ready-made chicken will make meal prep and tailgating so much e

2017-10-06 10:37:03
`
50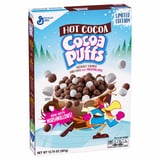 Hot Cocoa Cocoa Puffs Are About to Be Your New Favorite Cold-Weather Treat
In what is possibly the greatest idea that took far too long to happen, General Mills appears to be releasing a hot-cocoa-flavored Cocoa Puffs cereal. A photo shared by Instagram user JunkFoodAisle shows a mock-up of the new limited-edition cereal box with not much more info beyond the fact that the breakfast option is coming soon. However, after a little more searching, we found the cereal on Target's website, which means it's a very real and delicious treat that we'll be able t

2017-10-06 08:50:14
`
58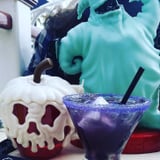 This Goth Halloween Cocktail at Disneyland Comes With an Eyeball Inside
Of all the delightfully spooky treats we've seen from Disneyland this Halloween season - and there are many - the seasonal cocktail from California Adventure's Cove Bar is our favorite for more than just its flavor. First because there's alcohol; a day at a theme park is even better when you can unwind with a drink and watch the World of Color show! But secondly because of the drink's aesthetic: a dark purple hue with a glowing ice cube and a lychee fruit "eyeball" floating i

2017-10-05 15:51:02
`
93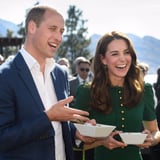 The Classic Recipe Giada De Laurentiis Helped Prince William Cook For Kate
Giada De Laurentiis has had many career highlights. Among her favorites, however, is her experience cooking for Prince William and Kate Middleton in 2011. The celebrity chef was chosen over her many esteemed peers to cook for the visiting royal couple at the Foundation Polo Challenge in Santa Barbara, CA. In a phone interview with POPSUGAR, Giada said, "I was floored when they gave it to me. There's been a lot of things that I've done, and in my work life, it's probably one of my

2017-10-05 15:10:10
`
58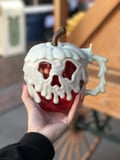 People Are Losing Their Snow White-Loving Minds Over Disneyland's Poison Apple Mugs
The Disney parks most definitely don't hold back when it comes to Halloween, as each location is flooded with more spooky decorations, snacks, and merchandise than we can even keep track of. This year, one piece of merchandise in particular is practically breaking the damn internet: the Snow White-inspired poison apple mugs. These skull-adorned vessels look just like the witch's cursed apple from the classic Disney movie, and people are beyond psyched about them. The glow-in-the-dark

2017-10-05 13:50:27
`
56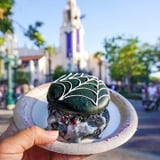 Disney's Spooky Macaron Dessert Is Oozing With Charcoal-Cherry Ice Cream
We've been saying it for weeks now, but Disney is really upping its Halloween menu this year. In addition to many eye-catching snacks and those viral Oogie Boogie popcorn buckets, a new offering is becoming increasingly more popular on Instagram: the "Spider Silk" macaron ice cream sandwich. Available at Clarabelle's Hand Scooped Ice Cream in Disney's California Adventure, the dessert consists of two massive black macarons, charcoal-cherry ice cream, raspberry sauce, and popping

2017-10-05 13:10:04
`
36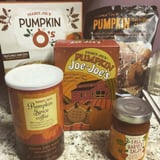 You'll Want to Run to Trader Joe's When You See This Fall Lineup
I don't know if I've mentioned that Fall is my favorite time of year, but . . . Fall is my favorite time of year, mostly because of the pumpkin food that is legitimately everywhere. Trader Joe's is one grocery store that really goes full on with its pumpkin products every season, including everything from frozen treats to pumpkin pasta. We've already seen (and honestly tried) TJ's options from top to bottom, but we can't stop thinking about it all, which is why we w

2017-10-05 11:28:04
`
13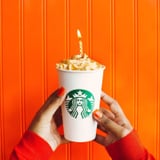 Starbucks Is Bringing Back Pumpkin Spice Whipped Cream, but Not For Long!
A post shared by Starbucks Coffee ☕ (@starbucks) on Oct 5, 2017 at 6:46am PDT It's the Starbucks Pumpkin Spice Latte's birthday (HBD!), and the store is celebrating by bringing back pumpkin spice whipped cream for a limited time. First released last year in celebration of the same event, Starbucks's pumpkin spice whipped cream proved to be a much-appreciated addition, and the best part is you don't have to pay extra to top your latte with it. To mark the monumental o...

2017-10-05 10:52:03
`
55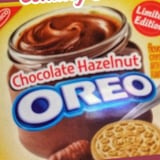 Nutella-Lovers Will Lose Their Sh*t Over the New Chocolate Hazelnut Oreos!
A post shared by The Junk Food Aisle (@thejunkfoodaisle) on Oct 4, 2017 at 5:10pm PDT Calling all Nutella-lovers! Oreo is reportedly releasing a Chocolate Hazelnut flavor, which is basically your dream cookie. We first heard about this limited-edition flavor from Instagram user The Junk Food Aisle, who shared an image of the packaging. From the looks of it, these cookies will have a golden Oreo with a chocolate-hazelnut creme filling, and we're drooling just thinking about that perfe

2017-10-05 10:04:03
`
55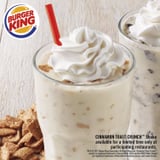 Burger King's New Cinnamon Toast Crunch Milkshake Has Cinnamon Swirls in Every Sip
Burger King is at it again, bringing back our favorite childhood cereals in drinkable form, and it's got us drooling everywhere. The Cinnamon Toast Crunch milkshake is the latest addition to the menu, and yes, you can taste the cinnamon sugar swirls in every sip. POPSUGAR can exclusively confirm that starting Oct. 5, Burger King locations will warm the hearts and stomachs of '90s kids everywhere with this tasty treat. There's no denying that the best part of a bowl of Cinnamon To

2017-10-05 06:00:10
`
53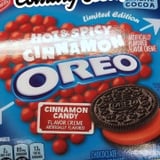 OMG, Hot and Spicy Cinnamon Oreos Are Coming Soon!
A post shared by The Junk Food Aisle (@thejunkfoodaisle) on Oct 4, 2017 at 2:37pm PDT Happy Oreo announcement day! OK, that's not really a thing, but that's what we like to call it when Oreo blesses us with yet another unexpected flavor. This time around, it's Hot and Spicy Cinnamon Oreos, which are reportedly coming soon, according to trusty Instagram user The Junk Food Aisle. We're honestly still not over the perfection of Cookie Butter Oreos, the most recent flavor w

2017-10-04 16:17:03
`
141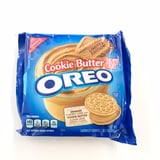 Here's How the New Cookie Butter Oreos REALLY Taste
We nearly fell out of our chairs when the news of Cookie Butter Oreos broke, and the day has finally come: the new flavor is out! We don't always have high expectations for Oreo's wacky inventions (ahem, remember Swedish Fish Oreos?), but we can't say the same for these - we needed them to be as delicious as they sound. After all, what could be bad about combining two of the best sweets on earth, Oreo cookies and smooth, spiced cookie butter? The Oreo-creating gods must have he

2017-10-04 14:35:13
`
62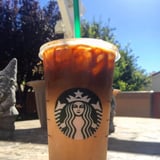 Starbucks's Secret Pumpkin Caramel Macchiato Is About to Be Your New Favorite Fall Drink
In case you missed it, Starbucks's pumpkin-spice-flavored syrup is capable of a WHOLE lot more than just your basic PSL. Thanks to a handful of crafty coffee addicts out there, we have a wealth of secret menu drinks revolving around the Fall-approved flavor, and it's time we publicly profess our love for one in particular: the Caramel Pumpkin Macchiato. Just seeing those three words in succession has us drooling with anticipation. Though this drink, which we'll just go ahead and

2017-10-04 13:08:03
`
5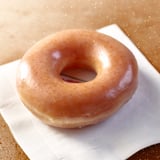 Surprise! Krispy Kreme Is Bringing Back the Pumpkin Spice Doughnut!
Remember when we thought Krispy Kreme's pumpkin spice glazed doughnut was only going to be around for one day? Well, surprise! Krispy Kreme is bringing it back again for October, but only on a few select days! You can get the Pumpkin Spice Original Glazed after 6 p.m. on Oct. 6, 13, and 20 - in a promotion Krispy Kreme is calling Friday Night Spice - and also all day on National Pumpkin Day, Oct. 26. Related8 Things You Never Knew About Krispy Kreme, Straight From an Insider Employee Th

2017-10-04 13:05:03
`
60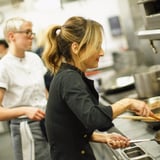 Giada De Laurentiis Might Love All Pasta, but These Are Her 2 Favorites
As you can imagine, Giada De Laurentiis doesn't discriminate when it comes to pasta - she loves any and all varieties. The celebrity chef does, however, have a few favorite shapes. When forced to pick, Giada told POPSUGAR in a phone interview, "I happen to love, love, love fusilli or orecchiette." She's got her reasons, too. With fusilli, Giada prefers its corkscrew shape because "in the ridges of the corkscrew, the sauce sort of sticks to it." She said, "That's why I like to d

2017-10-04 12:56:03
`
50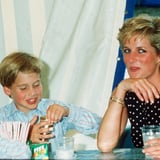 A Former Royal Chef Reveals the Eating Habits of Princess Diana, Prince Harry, and More
Out of all the fun facts about the British royal family, what they eat is undeniably one of the most interesting. We already know that Prince George's school lunch menu is as fancy as a five-star restaurant's, so what about the royals' eating habits at home? It's safe to say there are no instant ramen noodles in the Buckingham Palace pantry. Marie Claire spoke to Darren McGrady, a former royal chef who cooked for everyone from the queen to Princess Diana and Princes Willi

2017-10-04 12:47:03
`
47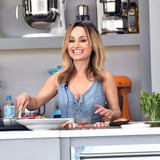 Giada De Laurentiis Is Cooking Up Something Big: A Nationwide Pasta Chain
Giada De Laurentiis's culinary empire keeps on expanding. She's got cookbooks, a gig on Food Network Star, and her own Food Network show, Giada at Home. That's in addition to her eponymous fine dining restaurant in Las Vegas. Now, the celebrity chef is interested in developing a chain of fast-casual restaurants - although that's admittedly in its "very, very early stages." "I've been wanting to do a fast-casual for forever," Giada said in a phone interview with POPSUGA

2017-10-04 10:04:03
`
44
55 Irresistible Recipes to Satisfy Your Taco Cravings
Warning: these recipes will make you wish every day was Taco Tuesday. From chicken to carnitas and plenty of vegetarian options, there's a taco recipe for every craving out there, and you're sure to find at least a few that you'll want to make (along with plenty of guac, of course). Bust out the homemade margaritas and get ready for the best taco night ever. RelatedSlow-Cook Your Way to Succulent Carnitas Tacos

2017-10-04 09:39:03
`
54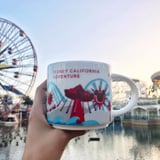 Hurry and Snatch Up 1 of These Starbucks California Adventure Mugs From Disney
Welp. @disneyland & @starbucks just continue to RULE at the coffee mug game and we are OKAY with it! NEW "You Are Here" collection mugs have hit the Starbucks in "Fiddler, Fifer and Practical Cafe" on Buena Vista Street in California Adventure and we are freaking out (check our story to see the other side). Go get yours for $16.99 before they sell out! Also, the California Adventure travel mugs we shared a couple days ago were sold out when we checked tonight! They should be back soon!

2017-10-04 09:03:00
`
39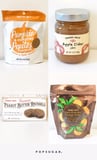 7 Things You Need to Pick Up at Trader Joe's This October
A new month means new Trader Joe's items to stash in your cart, and now that it's October, it's looking a lot like Fall in each aisle! We've scouted out all the best new foods available this month and have reported back on all the ones you've got to try, including an Apple Cider Jam that will instantly transport you to a crisp Autumn afternoon. The next time you plan on making a trip to your closest TJ's, here's what you should pick up - along with all of Trade

2017-10-03 17:50:09
`
8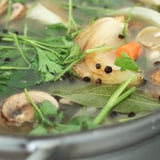 This Recipe Is the Culinary Equivalent to Your Favorite Pair of Jeans
Simmering up a batch of homemade chicken stock may just be the kitchen task most closely tied to feeling like you have your sh*t together. Not only is it a great way to imbue your apartment - no matter how cramped or cluttered - with a homey, motherly vibe, but it also means that you'll soon be the proud owner of a couple quarts of the culinary equivalent to a great pair of jeans. Unassuming, yes, but a vital building block to many recipes, and, similar to how pulling on your favorite pair

2017-10-03 17:45:09
`
102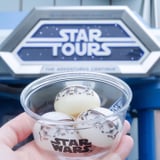 Tokyo Disney Has Stormtrooper Mochi, and Star Wars Fans Need It ASAP!
A post shared by Chris Nilghe (@tdrexplorer) on Oct 2, 2017 at 7:22am PDT Disneyland in California may have lightsaber churros, but Star Wars fans have a whole new reason to visit Disneyland in Tokyo instead: Stormtrooper mochi! Much like the adorable Toy Story alien mochi that's popular at the Japanese theme park, this newer mochi is Instagram worthy, almost too cute to eat, and just as tasty as you'd hope. A park-goer named Chris Nilghe, who shared a photo of the Stormtrooper

2017-10-03 15:40:08
`
54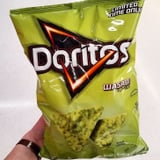 This Is Not a Drill - There Are Wasabi-Flavored Doritos, and You Can Try Them Now
Limited Time Only Wasabi Doritos are out now at Walmart! A post shared by @candyhunting on Oct 2, 2017 at 3:56pm PDT Wasabi isn't for wimps, so neither is the latest limited-edition flavor from Doritos. Instagram snack expert CandyHunting discovered wasabi-flavored Doritos for sale at Walmart, so naturally we started drooling while imagining all sorts of tasty possibilities. Wasabi chips as a vessel for poke? Crushed wasabi Doritos as a fun addition to sushi? Wasabi-spiced teriyaki n

2017-10-03 13:25:28
`
56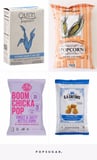 The 12 Best Store-Bought Popcorns in the World
Popcorn and I are in a pretty serious long-term relationship. It has always been and will always be my favorite snack, and I have consumed more bags of the stuff (in flavors of all kinds) than I'd like to admit. But that officially qualifies me - along with a few other popcorn-loving coworkers - to declare the absolute best store-bought popcorns in the world, so that you know what's worth picking up the next time you're looking for a movie-night snack. While I do have a strong pre

2017-10-03 11:33:03
`
62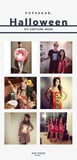 Bite Me: 40+ Halloween Costumes Inspired by Your Favorite Foods
Halloween is the only time of the year when you can dress up as anything you want, so why not let it be your favorite food? It's time to add a little flavor to the season, so whether you're a total foodie with a sophisticated palate or a candy fiend, you're going to obsess over these costume ideas. Check out all of the edible inspiration for yourself.

2017-10-03 10:30:29
`
59
Dunkin' Donuts Unveils This Year's Halloween Treats (and the Dancing Pumpkin Man!)
We're not sure which is better - Dunkin' Donuts' Halloween doughnuts or the brand's ever-popular Dancing Pumpkin Man. The Halloween mascot has returned this year to celebrate Dunkin's Halloween-themed treats, including a new Spider Donut, which is a classic doughnut frosted with orange icing with an eight-legged doughnut creature on top made out of a glazed chocolate Munchkin. Related8 Things You Never Knew About Dunkin' Donuts, Straight From an Insider Employee

2017-10-03 10:00:20
`
47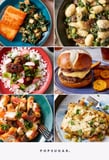 These Are the Top 15 Fan-Favorite Recipes From Blue Apron
How often do you actually keep the recipe cards for the meals you make through food delivery services like Blue Apron? Yes, the dishes are good, but the best of the best are worth replicating. For the month of October, Blue Apron is actually bringing back fan favorites, so you can make them again or discover a new dinner that you'll make on a weekly rotation. Take a look at what you can expect in your boxes or simply allow these recipes to inspire your meal prep for the month. However, if y

2017-10-03 08:46:22
`
57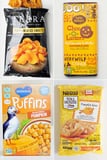 124 Pumpkin Spice Offerings, Ranked From Worst to Best
Last year we tried everything and anything pumpkin spice - all told, 83 pumpkin-spice-flavored foods - to find the winners and the losers. This year, we're back at it: here's everything you can find on shelves now, ranked from worst to best. - Additional reporting by Anna Monette Roberts

2017-10-03 08:25:04
`
5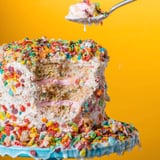 This Fruity Pebbles Cake Is a Whole New Way to Eat Cereal and Milk
If Fruity Pebbles and birthday cake had a baby, it would look a little something like this. This colorful dessert (or breakfast?) is a fluffy vanilla cake speckled with Fruity Pebbles, slathered in cereal-infused vanilla icing, topped with even more Fruity Pebbles, and drizzled with a sugary vanilla glaze that gives it all a milk-and-cookies feel. This ridiculously beautiful and over-the-top cake recipe is courtesy of Cakes by Melissa: Life Is What You Bake It, the first cookbook by Melissa Ben

2017-10-03 06:30:12
`
47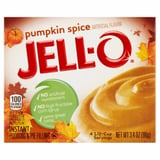 Pumpkin Spice Jell-O Pudding Is Back, Because Nothing Is Off Limits This Fall
Just in case you had the burning question, "Can I still buy Pumpkin Spice Jell-O Pudding Mix?", the answer is yes! The seasonal Jell-O pudding mix is back this year and was recently spotted at WinCo Foods, according to food blogger The Impulsive Buy, and it will likely be available at other retailers. Out of all the pumpkin spice foods to hit shelves this year, orange pudding might not top your list of must-try products - but hey, it's made with no artificial sweeteners or high-fructose co

2017-10-02 16:20:18
`
160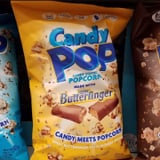 Butterfinger Popcorn Has Arrived to Fulfill Your Candy-Fueled Cravings!
A post shared by The Impulsive Buy (@theimpulsivebuy) on Oct 1, 2017 at 5:38pm PDT Normally you'd find butter as the main topping on popcorn, but things have taken a very exciting turn with the launch of Butterfinger popcorn! The Candy Pop Candy Coated Popcorn Made With Butterfinger was spotted at WinCo Foods, according to food blogger The Impulsive Buy. The glorious mix of sweet and salty offers the best of both worlds when you can't decide if you want to snack on candy or some

2017-10-02 15:41:03
`
102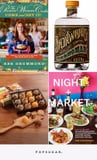 10 New Food Products to Make You Feel All the Fall-ish Things
Is it just me or did the second it turned Oct. 1, a Fall-ish crisp hung in the air? Along with the sweater weather, a handful of cozy food products have been released that we're particularly clinging onto, from comforting cookbooks to warming spirits. Ready to round them up for yourself?

2017-10-02 15:15:05
`
64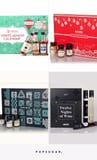 Cheers to the Christmas Countdown With These 5 Boozy Advent Calendars!
I know I'm not the only one who grew up marking the countdown to Christmas with an Advent calendar or an Advent tree. But now that we're all adults, it's time to call attention to the new and improved way to celebrate the daily countdown: with boozy Advent calendars that allow you to sip your way to the holiday. While I'm not sure who deserves credit for the very first alcohol-focused Advent calendar, I do know that there are options aplenty for every type of booze your heart

2017-10-02 13:51:03
`
58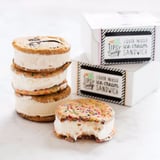 You Can Get Boozy Ice Cream Sandwiches Delivered to Your Doorstep, and I'm Screaming
Boozy ice cream has spent some well-deserved time in the spotlight this year, as frozen treats made with wine, vodka, and even whiskey have found their way onto the food scene. As the dessert trend continues to gain traction, we've begun to wonder, "What on earth could possibly beat this?" And it looks like we've just found the answer, because alcoholic ice cream sandwiches exist, you guys. They're like the adult-approved version of our favorite childhood snack, and I'm hone

2017-10-02 11:03:02
`
51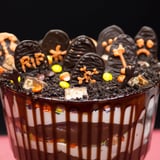 This Halloween Candy Graveyard Is Worth Saving Your Leftover Sweets For
Are you looking for a way to spruce up your Halloween candy? This candy graveyard will do the trick! Who can resist layers of brownies, creamy chocolate pudding, whipped topping, and every Halloween candy imaginable? This makes for the perfect party dessert, or you can grab a spoon and dig in by yourself if you're feeling brave. Happy Halloween!

2017-10-02 07:00:00
`
64
Ree and Ladd Drummond's Love Story Is Straight Out of a Western Romance
A post shared by Ree Drummond - Pioneer Woman (@thepioneerwoman) on Sep 16, 2016 at 3:09pm PDT If you're like us, you have a short encyclopedia of Pioneer Woman trivia stored in your brain, like the fact that a steak recipe launched her career or that she's a natural redhead. Yet with all of the random Ree Drummond knowledge we've come to learn, nothing comes close to the poignant love story she shares with her Marlboro Man, Ladd Drummond. In the very first issue of The Pion

2017-10-02 06:40:11
`
65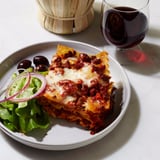 The Most Convenient Way to Make Lasagna, According to Martha Stewart
You can always count on lasagna to be cheesy, bubbly, and perfect for potlucks and dinner parties. One way to make it better? A few hours in the slow cooker. A sausage-rich tomato sauce, textured with onions, garlic, and carrots, comes together quickly on the stovetop but is transformed in flavor when layered with pasta and mozzarella and finished in the slow cooker. Expect a wonderfully tasty, easy, and hearty dish you'll want to cook up for years to come, along with many more recipes of

2017-10-02 04:55:00
`
68
It's Easy to See Why Thousands of People Are Making This Cheesecake Recipe
Your seemingly endless search for the perfect cheesecake recipe might stop here, thanks to Pinterest. The number one classic cheesecake recipe on Pinterest is Perfect Cheesecake from the blog Simply Recipes. It's been saved 146,000 times and has been met with the approval of hundreds of commenters, including one who wrote, "This cheesecake is ridiculously delicious! The best I have ever made and probably ever had." What makes this recipe so special? It's a perfect example of a classic

2017-10-02 04:45:03
`
3
Go Ahead and Buy That Vitamix From Costco - Its Return Policy Is the Actual Best
If you aren't currently buying everything you possibly can at Costco, you should really get yourself a membership and get on it. The big-box store sells a little bit of everything, from groceries to automotive care to all your kitchen appliances. Yes, Costco has an amazing selection of kitchen appliances, and it's the place I shopped to outfit my entire kitchen in my last apartment, and the best part about it was the ability to swap out items when I changed my mind. On one of my first

2017-10-02 04:15:05
`
66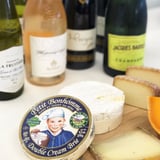 Transport Yourself to Paris With Whole Foods' French Wine and Cheeses
On the off chance that you don't have a trip to Paris in the books, you can still head to Whole Foods to get a little taste of the cuisine. Everyone knows that France has some of the best wines and cheeses in the world, and Whole Foods has teamed up with The French Ministry of Agriculture for a special "Wine and Cheeses From France" promotion lasting through Oct. 31. If your nearest Whole Foods location offers wine, it's one of the stores that will highlight these select French produc

2017-10-01 16:15:08
`
87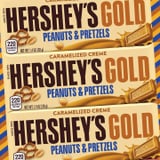 Hershey's Ditches the Chocolate For Its New Peanuts and Pretzels Gold Bar
A post shared by The Junk Food Aisle (@thejunkfoodaisle) on Sep 26, 2017 at 3:43pm PDT If your favorite candy involves sweet, salty, and crunchy, you're going to need to pick up the new Hershey's Gold Peanuts & Pretzels. This exciting new discovery from the candy department was reported by Instagram user thejunkfoodaisle, who claims the Hershey's bar is coming soon. The golden-colored bar features "caramelized creme" instead of chocolate, which is an intriguing new twis

2017-10-01 12:45:04
`
164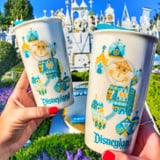 This New Disneyland-Exclusive Starbucks Mug Has Its Very Own Hidden Mickey


2017-10-01 08:45:07
`
160
This Is How All Your Favorite Chefs Make Gravy
A perfectly cooked Thanksgiving turkey is nothing without gravy, but somehow the sauce is always the hardest to master. If you have suffered from runny or lumpy gravy far too long and are determined to make this your year of a standout gravy, look no further than these foolproof recipes. We've turned to some of your favorite celebrity chefs and Food Network personalities for their tried-and-true gravy recipes, and we promise they'll turn you into a total pro. Alton Brown: With a Secr

2017-10-01 03:35:11
`
108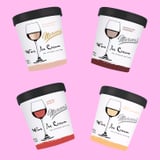 This Company's Wine Ice Cream Flavors Go Way Beyond Basic Chardonnay
Wine? Ice cream? Say no more - we're all in. And Mercer's, a New York ice creamery, has perfected the art of boozy ice cream, offering a variety of wine-infused flavors that go way beyond basic Chardonnay. You're covered whether you want fruity notes, chocolate undertones, or just straight-up wine-flavored ice cream. With 10 different types of the alcoholic dessert, there's definitely one you'll love. Check out each flavor, then find out where to pick up Mercer's wi

2017-09-28 16:06:20
`
38