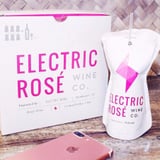 These Rosé Pouches Are Basically Like Adult Capri Suns, and OMG, We Need Them Now
Canned wine may have enjoyed some well-deserved time in the spotlight this Summer, but we just discovered an even better way to sip our favorite light pink beverage, and it comes with a major side of nostalgia. Meet Electric Rose, a new company that packages its wine in convenient, single-serving pouches with a straw. Yes, they're pretty much like the adult-approved version of Capri Sun that we've been waiting for our entire lives. I may have been a die-hard advocate of the Mountain C...

2017-08-18 21:23:59
`
2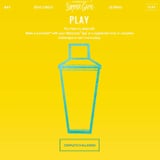 Obsessed With Starbucks? Then You Need to Check Out Its Summer Game
A post shared by John Greer (@johngreernj) on Aug 6, 2017 at 9:31am PDT If your Summer mornings just don't feel right without a Starbucks iced beverage in hand, then it's time to put all those hard-earned points to use. With over 1 million prizes up for grabs for rewards program members, Starbucks's Summer Game contest - running through September 10 - is definitely something you do not want to miss out on. RelatedStarbucks Just Dropped 7 New Menu Items You Need to Try Imme

2017-08-18 21:08:44
`
1
There Are Even MORE New Hello Kitty Wines You'll Want to Order ASAP
It's easier than ever to get your hands on a bottle of Hello Kitty wine, and as it turns out, Hello Kitty just released more bottles with new sleek designs. Italian winery Torti imports the wines to the States weekly, and they can be bought online through Mission Wine Company or through its distributor, SW Vino (please note its website is currently down due to heavy traffic). If the varietal you want appears sold out online, don't despair! I called SW Vino (1-714-658-8866), and they co

2017-08-18 21:08:41
`
2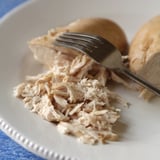 The Easiest Way to Shred Chicken
While you can always shred chicken with your hands, this tends to give you chicken chunks rather than fluffy shreds. Instead, shred the chicken with a fork. It's easier to tear the meat with a metal utensil, plus it's a cleaner, more sanitary process. Start with poached chicken that is cooled slightly but still warm. What's pictured is a skinless, boneless chicken breast, poached in chicken broth for flavor and saltiness. Use one hand or a fork to hold the chicken steady. Wi

2017-08-18 20:17:36
`
0
8 Delizioso Riffs on Marcella Hazan's Famous Tomato Sauce
Famed Italian cook Marcella Hazan is quite possibly most famous for her three-ingredient pasta sauce. Butter, canned tomatoes, and onion simmer together for the most comforting tomato sauce you can possibly imagine. Houses around the world have relied on this easy sauce for decades, and bloggers are not shy about inserting it into other recipes like pizza. Once you've made the basic recipe and seen the other ways it can be done, you'll be inspired to come up with your own unique riffs

2017-08-18 14:30:30
`
0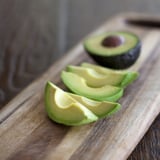 An Unexpected Way to Prevent Avocados From Browning
This information might change your life. To prevent an avocado from browning, spray it with a little bit of cooking spray. When I first heard of this concept, I wasn't sure if it was true. But I tried it myself. I ate half an avocado and sprayed the remaining half with Pam. Then, I covered it with foil and refrigerated it. Days later, I pulled the avocado from the fridge and was shocked it see it was not brown at all. Seriously, try this; it's amazing!

2017-08-18 13:50:25
`
2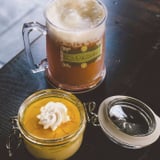 Controversial Opinion, but This Butterbeer Dessert Might Be Better Than the Drink
Butterbeer in its many liquid forms - original, frozen, or hot - is undoubtedly the Wizarding World of Harry Potter's most popular offering. Despite its popularity, however, it's a supersweet and sugary drink that honestly just isn't for everyone. As an alternative, the magical Universal Studios theme park zone offers a few other treats. The Butterbeer Potted Cream is a particularly popular dessert that can be preferred over the drink. The Butterbeer Potted Cream is essentially a

2017-08-18 11:55:09
`
1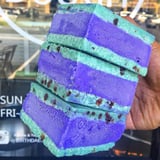 Trust Us, These Cookie-Dough Bars Will Give You Literal Heart Eyes
Every now and then a genius dessert hybrid comes around that makes us just want to shout. That's exactly how we feel about the gorgeous cookie-dough bars from Birthdae Cake, an experimental dessert shop in Orange County, CA, that serves over-the-top ice cream and drinks. These vibrant cookie-dough treats have colorful ice cream spread in between the middle of two layers of edible cookie dough, which makes it the perfect dessert to share on your Instagram feeds. This wouldn't be the fi

2017-08-18 09:46:01
`
0
Unicorn Oreo Candy Bars Might Never Exist, but Damn, Do They Taste Good
Oreo does a pretty amazing job of coming up with the wackiest possible flavors, and it even turns to its own fans for inspiration. The 2017 My Oreo Creation contest allowed anyone to submit Oreo cookie flavor ideas, most of which will likely never exist but many of which Oreo created prototypes of anyway. Among some of the never-before-seen creations Oreo dreamed up are chocolate candy bars just like the Milka Oreo Candy Bar, but in creative flavors like Unicorn, Millennial Pink, and Mermaid (su

2017-08-18 09:43:23
`
2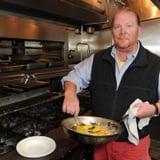 14 Interesting Facts About Mario Batali That Will Make You Love Him Even More
If you've ever been to Eataly in New York City, you can thank Mario Batali. The chef and restauranteur wears many hats (and many Crocs), and he's been gracing TV screens for years with his charm and unparalleled Italian-food knowledge - but could you ever have guessed what he would have been if he wasn't a chef? Keep reading for that plus more fun facts about the world-renowned culinary guru that will make you love him even more. He was born in Seattle but went to high school i

2017-08-18 08:31:34
`
0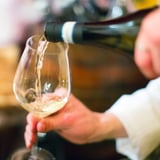 Expensive Wine Does Taste Better, but It's All in Your Head
When it comes down to it, how much you spend on a bottle of wine affects how much you enjoy it. But don't feel duped; it seems our brains might be predisposed to be swayed by the "marketing placebo effect." A recent study found that the same wine tastes better with a higher price tag. Essentially, the the higher the price creates an increased expectation of better flavor; we tell ourselves that the more expensive stuff tastes better. And then it does. This European study was small, with

2017-08-18 06:10:01
`
1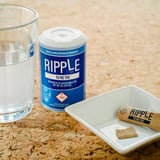 This THC Powder Literally Turns Any Dish Into an Edible - Seriously
If you're someone who wants a dish that will give you a good high without having to make the classic brownies or deal with marijuana directly, there's a new option for you. Stillwater Ripple is a dissolvable THC that's completely colorless and odorless, so you can literally add it into any food and not taste it at all. It comes in two options, Ripple Pure 10, which contains 10 mg of purified THC distillate, and Ripple Balanced 5, which contains 5 mg THC and 5 mg CBD distillate.

2017-08-18 05:52:18
`
1
The Smartest Whole Foods Shoppers Take Advantage of This Hack
We reached out to a Whole Foods employee to learn insider tips, and the best secret she shared is that you can taste anything before you buy it. Seriously - there's a company-wide Try Before You Buy policy. This includes but is not limited to anything fresh from the produce section or any packaged foods within the center aisles of the store. She told POPSUGAR, "This is super handy when you head into the produce section. I've used it for things like a new apple variety - I'm very

2017-08-18 05:46:16
`
0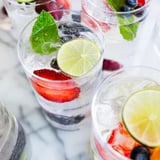 Sparkling, Seltzer, Soda: A Primer on Carbonated Water
Soda water, seltzer, club soda, sparkling water, mineral water: there are so many different fizzy waters out there. Are they all the same thing? Carbonated water - water into which carbon dioxide has been dissolved - is a broad term that encompasses all fizzy waters; it's used interchangeably with sparkling water and soda water (a prewar term for the same thing). Within this category, there are several distinctions: seltzer, club soda, and mineral water. Seltzer and club soda have both b

2017-08-18 04:02:35
`
1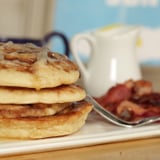 Cinnamon Roll Pancakes: The Best of Both Worlds
It's a tough decision: should you start a lazy Sunday with a plate of fluffy pancakes or ooey-gooey cinnamon rolls? Luckily, you don't need to pick favorites anymore - we're combining the two into one epic breakfast bite. Watch the video to see how these beauties get their cinnamon swirl. Cinnamon Roll Pancakes Adapted from Recipe Girl Ingredients For the pancakes: 1 cup all-purpose flour 2 teaspoons baking powder 1/2 teaspoon salt 1 cup milk 1 large egg 1 tab

2017-08-18 03:58:33
`
1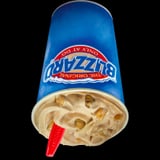 Get Your Wallets Ready For DQ's BOGO Blizzards - You Can Get 1 For 99 Cents!
To celebrate this Summer's solar eclipse, Dairy Queen is offering a supersweet deal for Blizzard fans. Starting on eclipse day, Aug. 21, and running through Sept. 3, DQ Blizzards will be available as part of a buy one, get one for $.99 deal. You heard correctly: a Blizzard for under a dollar! Participating Dairy Queen and DQ Grill & Chill locations nationwide will be offering all Blizzards - including the Triple Truffle - as part of this deal to not only celebrate the eclipse but to se

2017-08-17 21:31:47
`
5
30+ Cheesy Vegetarian Appetizers, Because Cheese Makes Everything Better
When it comes to appetizers, we'll take everything with extra cheese, please. These 32 recipes are so good, you'd never guess they're all vegetarian (because what else do you need when you have copious amounts of cheese?). Whether you're looking for something to serve at your next girls' night in or you want to keep your favorite cheesy appetizer all to yourself, you'll find what you're looking for in this gloriously cheese-filled list of recipes. RelatedAll

2017-08-17 19:43:05
`
3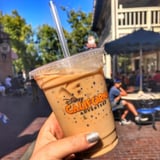 Here's the Secret Way to Get Your Pumpkin Spice Latte Fix at Disneyland!
A post shared by KT

2017-08-17 18:40:56
`
1
6 Breakfast Staples I Always Have as a 20-Something on a Budget
It's taken me a while to get used to the many requirements of "adulting," especially eating a good breakfast without blowing money. After a few years as a working 20-something, I've finally learned that waking up just a little earlier to feed myself in the morning before heading out for a long day really does make a huge difference in my productivity - and my bank account. If I follow my own advice and stock up on these six breakfast staples every week, I'm guaranteed to skip the

2017-08-17 17:52:09
`
2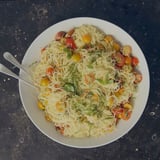 Ina Garten Swears by This 6-Ingredient Summer Pasta Recipe
A post shared by Ina Garten (@inagarten) on Aug 17, 2017 at 10:10am PDT When Ina Garten says she's found the "easiest, freshest Summer dinner ever," you know it's going to be good. The Food Network host and all-around culinary goddess shared an Instagram video of her recipe for Summer Garden Pasta, and we know what we're having for dinner. The light and seasonal pasta recipe only calls for a few ingredients besides staples like olive oil and salt: angel hair pasta, cherry to

2017-08-17 17:35:41
`
1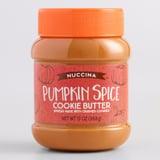 This Cookie Butter Will Make You Forget You Ever Said, "F*ck Pumpkin Spice"
We're only halfway into August and Cost Plus World Market's pumpkin products are filling store shelves quickly. Its newest release is German-imported Nuccina Pumpkin Spice Cookie Butter Spread ($8 for two jars). The spread consists of European speculoos cookies ground up with real pumpkin and spices - not to mention caramel sauce, because more is more, my friends. Remember that time when we were all so over pumpkin spice? No? Yeah, me either. Now, let's grab some spoons and go to

2017-08-17 16:49:56
`
1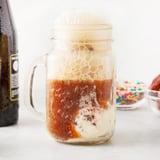 What Genius Do You Have to Thank For the Root Beer Float?
The root beer float, a simultaneously sweet and refreshing dessert beverage made of fizzy root beer and thick vanilla ice cream, is a dessert people have enjoyed for decades. Whom do you have to thank for the blissful invention? His name was Frank Wisner, the owner of Cripple Creek Cow Mountain Gold Mining Company in Colorado. It's said that on an August night in 1893, Wisner gazed out of a window as he thought about the root beer sodas he was inventing. When he noticed the full moon shin

2017-08-17 15:11:56
`
2
A Current Taco Bell Employee Just Dished Out 5 Secrets You Need to Know
Taco Bell will always be our ultimate cure for on-the-go burrito hankerings. But there's no denying that we're supercurious what actually goes on behind the counter, even if the truth may make us lose our appetite a bit. We already learned a few juicy secrets about the hangover-solving establishment (see: is the cheese actually real?), and now we have a handful of more intriguing details to add to our list. A current Taco Bell employee recently started a Reddit AMA ("Ask Me Anything"

2017-08-17 14:57:55
`
1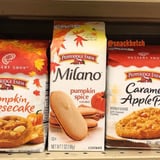 Friendly PSA: Milano Pumpkin Spice Cookies Are Now Back on Store Shelves!
A post shared by Snack Betch (@snackbetch) on Aug 16, 2017 at 5:07pm PDT A whole two months before Halloween, the floodgates have been opened, and pumpkin spice season is upon us! *Cue excessive tears of joy.* Hot on the heels of the mouthwatering pumpkin pie-flavored M&M's release, we've just learned that not one but three of our favorite Fall-themed cookies are officially back on store shelves. According to Instagram user snackbetch, Pepperidge Farm's Pumpkin Cheesecak

2017-08-17 12:19:48
`
2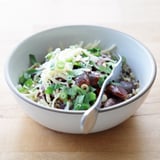 We've Been Making This Mason Jar Lunch Week After Week and Aren't Sick of It Yet
Beans and quinoa doesn't sound like the most exciting lunch, but when done right and sprinkled with a few simple yet flavorful toppings, it's a combination that's absolutely craveable. Like many great recipes, this one was created out of necessity: namely, an empty fridge (well, as empty as any food writer's fridge ever is) and a deep-seated desire to avoid leaving the house on a lazy Sunday. A bit of fridge and pantry scrounging produced a knob of sharp cheddar cheese,

2017-08-17 06:31:48
`
0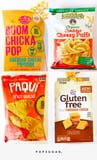 Proof That 2017 Has Been the BEST Year For New Cheesy Snacks
Cheese puffs, cheesy popcorn, cheesy chips: you name it, this year has it. As serious snack connoisseurs, we at POPSUGAR Food have found all of the best new snacks of 2017 (so far), and thankfully many of those star the best ingredient of all: cheese. If you'd rather be eating cheesy snacks or no snacks at all, read on to discover all the best grocery-store products you'll want to pick up ASAP. RelatedThe Absolute Best New Chips of 2017 . . . So Far

2017-08-17 05:52:22
`
1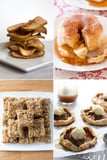 All the Apple Recipes You'll Need This Fall
Whether you want something savory, sweet, or boozy, check out these apple recipes we've pulled to make great use of one of our favorite fruits. Related14 Healthy Apple Recipes That You'll Make All Fall Long11 Spiked and Spiced Apple Cider Recipes7 Quick Apple Snacks

2017-08-17 05:20:04
`
1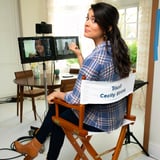 Cecily Strong's 20-Second, 2-Ingredient Nachos Will Make You LOL
I'm reminiscing with SNL's Cecily Strong about our earliest Triscuit memories. "When I grew up, my mom would put Triscuits with shredded cheddar cheese in the microwave for 20 seconds. It was our version of nachos," she tells me. What a thrifty hack, especially for those all-too-often days when we must be extra resourceful in the kitchen. However, she's refined her Triscuit snack-making as of late. Cecily explains, "I've moved on to goat cheese." She's referring to her

2017-08-17 04:57:22
`
0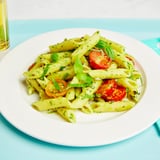 Quick Avocado Pasta Your Whole Family Will Love
Preparing a family dinner that even the pickiest eaters in your household will adore is an ambitious undertaking. However, the key to creating a dish that kids and parents can agree on is a union of sophisticated flavors with kid-friendly elements. This flavorful and vegetable-packed recipe made with pasta is something your family can prepare together and savor. Read on for the tasty recipe that will encourage your family to linger over dinner. Avocado and Cherry Tomato Pasta Original

2017-08-17 03:22:32
`
1
Grilled Cheese Dippers Will Delight Your Inner Child
There's a time and a place for a fancy grilled cheese, but more often than not I prefer a diner-style sandwich made with American cheese and squishy white bread. Maybe it's nostalgia, maybe it's the occasional thrill of eating a piece of sh*tty "cheese product" - either way, this type of grilled cheese is delicious, and I'm not apologizing for my preference. (Side note: I challenge you to find a better hangover cure.) These roll-ups take the diner-style sandwich to th

2017-08-17 02:59:43
`
1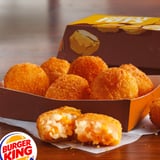 Cheesy Tots Are Finally Back at Burger King, and We'll Take 100
Burger King's newest menu item reasserts the fact that cheese makes everything better. Now throw it in a deep fryer and you've got yourself the perfect snack. Starting Aug. 17, Cheesy Tots are back at Burger King restaurants, and they are oozing with deliciousness. Unlike the last time the snack was served (in November 2016), now the tots are also available for breakfast. "We know our guests love Cheesy Tots, and we heard they want them for breakfast too," Alex Macedo, president of Bu

2017-08-17 02:21:28
`
3
78 Easy Dinners That Won't Break the Bank
The act of cooking dinner from scratch rather than turning to takeout or microwave meals is a money-saving strategy in itself, so if you're reading this, you're already off to a great start! Beyond that, consider making vegetarian meals out of staples like beans and other legumes, rice, quinoa, pasta, and eggs. (While less meat-centric recipes are typically more affordable, inexpensive cuts like ground beef and turkey, chicken thighs, and bacon have a place in budget-friendly meal plan

2017-08-17 01:50:50
`
1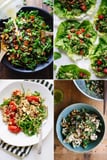 50+ Gorgeous Grain Salads You'll Want to Pack For Lunch
Few salads are as filling and tasty as grain salads like those made with bulgur, farro, wild rice, and quinoa (while technically a seed, quinoa shares many qualities with whole grains, so we're counting it). These whole grains provide an ideal base for a variety of flavors, and are easily translated into meal-worthy salads, perfect for brown bag lunches, dinner parties, and more. Keep reading for more than 50 ideas.

2017-08-17 01:14:06
`
2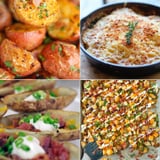 36 Insanely Delicious Things You Can Make With Potatoes
When you have potatoes on hand, your first thought is probably mashed potatoes. While a perfectly creamy mash is a solid go-to side dish, it's not the only thing you could be making. Here's your reminder that this root veggie is incredibly versatile; from cheesy bacon ranch potatoes to crispy baked fries and loaded baked potato gnocchi (yep), there are plenty of options. RelatedTyler Florence's Hack Will Forever Change the Way You Make Mashed Potatoes

2017-08-16 21:16:22
`
7
The 15 Best Trader Joe's Staples For Fast and Easy Dinners
Dilemma: you're too tired to cook dinner and too short on money to order out. Solution: a trip to Trader Joe's. We've shopped at Trader Joe's a time or two (thousand), so we've compiled a list of the absolute best 15 products that allow for incredibly fast and easy dinners. When you come home hungry, you'll want to turn to these affordable staples, from frozen salmon to flavorful tomato soup and restaurant-quality mandarin orange chicken. Keep reading for our tried-

2017-08-16 20:01:16
`
4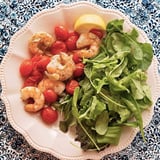 10 Fast, Cheap, and Easy Recipes From The Pioneer Woman
Perhaps you've tried some of The Pioneer Woman's easy recipes from her Food Network show or cookbooks, but have you ever attempted the recipes Ree Drummond posts on her Instagram account? We're talking, superduper easy. Thank goodness, because who isn't hungry three times a day and looking for a quick fix? To quote the ranch cook queen, "lip-licking lusciousness" awaits you ahead.

2017-08-16 19:31:54
`
2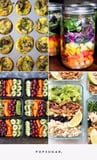 30 Breakfasts, Lunches, and Dinners You Can Meal Prep
Beyond a great meal hack, meal prepping - aka assembling ready-made meals in Tupperware, mason jars, or resealable bags - results in eating home-cooked meals for breakfast, lunch, and dinner, minus the laborious process each day. Get all those meals prepped on a Sunday, reheat them as needed, and feed yourself (or your family) all week long. - Additional reporting by Emilia Benton, Erin Cullum, and Alicia Lu

2017-08-16 19:20:03
`
4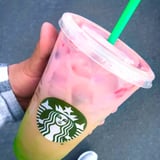 These Are the Best Starbucks Secret Menu Drinks of the Year - So Far
I don't know about you, but I feel like Starbucks just keeps upping its game with its drinks. But what's even better than that is the baristas and fans who are coming up with better and more off-the-wall drinks every day. Some of them have been spinoffs of on-the-menu items (like the Unicorn Frappuccino) and some of them have just been brilliant ideas born out of an affinity for the brand. This year's best creations - so far - all have a couple things in common. For one, they

2017-08-16 16:55:23
`
6
The Completely Addictive Method of Making Pasta Sauce
The idea of making homemade pasta sauce might sound intimidating, but it's a lot less complicated than you'd think. And I'm not talking about a more involved project like a beef bolognese. My go-to way to prepare pasta is with a lemony, garlicky, buttery sauce that comes together in minutes - and practically out of nothing. The truth is that a "sauce" for pasta can be as simple as butter and parmesan cheese (cacio e pepe, anyone?), and a few simple staples, like lemon and red pepp

2017-08-16 15:52:18
`
1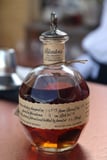 A Comparative Tasting of the Country's Best Bourbons
During a previous Food & Wine Classic in Aspen, CO, I spotted a bourbon bar filled with many fine bourbons of which I had never had the opportunity to try. Without hesitation, I plopped myself down and made friends with the bartender. The conditions were a little rough: the sun was in my eyes; I drank out of a wine glass; I kept falling out of my bar stool trying to capture the perfect angle of each bottle with my cumbersome camera. Ultimately, though, the liquid gold was worth it. Keep read

2017-08-16 14:23:59
`
1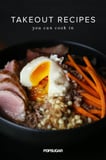 10 Things to Cook at Home Rather Than Eat Out
A simple way to start the New Year right is by cooking in more and eating out less. Pizza, pasta, stir-fry, and burritos are foods that you probably associate with takeout, eating out, or buying premade, but it's time to kick those habits aside and start cooking more at home.

2017-08-16 14:17:27
`
3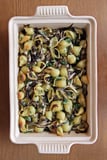 25 Easy and Comforting Fall Dinners For the Busiest of Weekdays
Chilly nights call for creamy butternut squash and pumpkin, sweet apples and figs, and crispy autumnal greens like kale and brussels sprouts. Fall produce makes for cozy meals you'll want to curl up with every evening after work. Here are 25 simple recipes that will help you get a hearty, comforting dinner on the table in no time (or with little effort) - just what you want on a busy weeknight. Related14 Fall Soups, Because Salads Are So Last Season

2017-08-16 11:56:14
`
3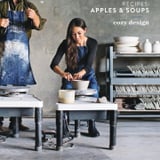 Joanna Gaines's Latest Message May Inspire You to Get Back in the Kitchen
Chip and Joanna Gaines's fourth issue of Magnolia Journal centers around the theme of gratitude. In "a note from Jo," Joanna expresses her thankfulness for cooking. A small change in attitude enabled her to find joy in cooking, a chore she used to feel apprehensive about. If you can relate to avoiding your kitchen, Joanna's mealtime ritual may inspire you to cook: "I used to dread meal planning, grocery shopping, and then cooking just to have to clean up the mess right after the meal.

2017-08-16 11:52:06
`
10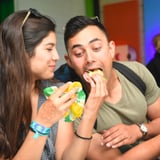 How You Can Hack Avocado Toast at Subway
I sought out Subway's Executive Chef Chris Martone while trying his new sandwiches at The Green Room during Outside Lands. I had to get the scoop on little known facts about Subway's latest offerings and see if he could share a few secrets from the test kitchen. It turns out, there's a LOT going on at Subway and many reasons why you'll want to hit one up in each region of America. 1) Subway's introducing salsas. One of Subway's newest sandwich prototypes is a Pico

2017-08-16 11:22:36
`
2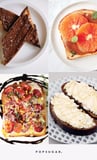 20 Toast Topping "Recipes" to Slather on Liberally
Toast has blown up on the culinary scene with the rise of artisanal breads. If the thought of throwing down upwards of 10 bucks for a piece of bread and a few slices of avocado makes you feel like the Man is ripping you off, yeah, you're right. Fortunately, making homemade toast is definitely cheaper and easier to master than scrambled eggs. First, you must learn the art of perfect toast. From there, the toppings are limitless. Here's our technique for perfect ("ten-dollar") toast, ev

2017-08-16 08:34:40
`
3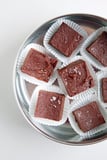 50+ Homemade Edible Gift Ideas For Any Time of Year
We all gotta eat, right? Rather than giving your friends or family stuff they don't need when holidays or birthdays roll around, why not make them something yummy that won't take up a bunch of space in their home? Ahead, we have more than 50 homemade gift ideas that are all edible, and many of them don't even require much skill in the kitchen. Whether your bestie loves cookies or vodka, we have ideas in here that include a little bit of everything. Related40+ Homemade Candies Tha

2017-08-16 07:57:23
`
3
Start Prepping For Fall With These Vegetable Gardening Tips
While there are plenty of options for Fall flowers, one of the best ways to make the most of the cooler weather outdoors is to create a vegetable garden. Fresh veggies like salad greens, cabbage, and beets are just some of the Fall staples you can grow and enjoy at home. Come harvest time, you'll have loads of delicious veggies just steps away to use in your favorite Fall recipes. Start planning your Fall vegetable garden with these tips! Related12 Intriguing Facts All Beginner Gardeners S

2017-08-16 07:51:21
`
2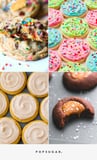 All the Cookie Recipes You Could Ever Want (116, to Be Exact)
Craving a cookie? Good news: you've come to the right place! Because there's no such thing as too many cookies, we've rounded up every single cookie recipe you could ever need for any craving - 116, to be exact. Whether you're a chocolate chip-lover at heart, an oatmeal cookie aficionado, or a Fall cookie enthusiast all year round, you're guaranteed to find a recipe that speaks to your soul. Prepare to find your next weekend baking project (or your next 50) by bookmarkin

2017-08-16 06:49:20
`
4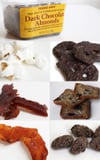 12 of the Best Snacks at Trader Joe's
Whether you're plopping down on the couch and need something to munch on or you're road-tripping, the moment calls for something sweet, salty, crunchy, or maybe even gummy. We consulted POPSUGAR editors to pull together the best snacks at Trader Joe's. RelatedThe Best New Trader Joe's Products From 2017 - So Far

2017-08-16 06:28:08
`
2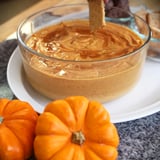 No Fall Party Is Complete Without Pumpkin Pie Dip
Pumpkin spice lattes may herald the onset of Fall, but there are so many other ways to incorporate the same autumnal flavors. Case in point: this easy dessert recipe that features pureed pumpkin and cozy spices in a luscious, creamy dip. Watch the video to see this pull together in under 10 minutes - plus, learn a marbling technique that adds a gorgeous finishing touch! Pumpkin Pie Dip Adapted from Cooking Classy Notes Make this recipe ahead of time and store it, refrigerated, in a

2017-08-16 06:17:34
`
6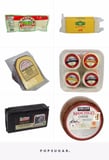 17 Cheeses You Have to Get From Costco
Costco's cheese section never fails to make my eyes bigger than my stomach. While it may not be the best place to stock up on cheese if you live alone, it's an excellent place to shop for parties, including bridal showers, birthday celebrations, book clubs, or whatever shindig you're hosting that involves a crowd. Having done the legwork of trying all these cheeses for you, be assured, you're about to pick up a crowd-pleaser. Prices and products reflect what is available vi

2017-08-16 06:06:36
`
5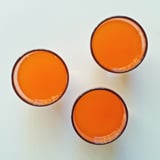 Get in the Spooky Spirit With Candy Corn Vodka
Is candy corn vodka the most sophisticated drink we've ever tasted? Absolutely not, but that doesn't necessarily mean you should turn your nose up at the neon-orange infusion. Let's face it, Halloween is the perfect time to embrace your kitschy side, and few things will get you in the seasonal spirit faster than throwing back a shot of this extremely easy-to-make liqueur. Admittedly, watching the candy corn near-completely dissolve in a matter of hours is slightly scary (er .

2017-08-16 05:13:53
`
13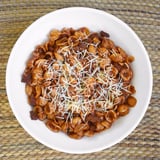 The 1-Pot Pasta Recipe You'll Make on Repeat From Ina Garten
Ina Garten, aka The Barefoot Contessa, can do no wrong. Any time I see a recipe of hers that looks promising for dinner, I pounce. Such was the case when I spotted her weeknight bolognese, a recipe that gives you al dente orecchiette topped with homemade tomato sauce in fewer than 45 minutes. This version requires just one pot (for the sauce) and a few staple Italian ingredients. Red pepper flakes, oregano, and nutmeg bring out the flavors of tangy San Marzano tomatoes and lean ground sirloin.

2017-08-16 05:09:50
`
4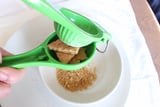 10 of the Most Life-Changing Products We've Used in the Kitchen
It takes a lot of trial and error to find the perfect kitchen tools. Thankfully, we food editors have tested our way through plenty of pots, pans, and gadgets, and we finally have a handful that we swear by and that we'll never live without. If you're in the market for a new (and affordable) set of knives, a nonstick skillet that lives up to its name, or a time-saving tool you maybe never knew you needed, take a look at 10 of our absolute favorite picks that won't ever gather dust

2017-08-16 05:01:20
`
2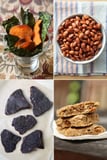 20 Homemade Snacks to Ward Off Between-Meal Hunger
Trying to survive between breakfast and lunch (and lunch and dinner) can be a near-impossible feat for many. But rather than turning to your office's supply of free chips and cookies, pack one of these 20 homemade snacks. Munching on these various veggie chips, beef jerky strips, and power bars will keep your belly full and your mind alert, so what are you waiting for?

2017-08-16 04:51:46
`
2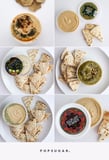 10 Trader Joe's Hummus Dips, Ranked From Best to Worst
As a versatile, simple, and healthy dip, hummus has taken the world by storm, and Trader Joe's does not disappoint in its inventory of different flavors. Aside from a classic dip, there are so many great ways to use hummus, like as a dressing or even added into soup. When searching for all the bean dips in the store, I found nine different hummus flavors and one other black bean dip, so I've ranked all 10 from best to worst. If you're feeling inspired to make your own, check out t

2017-08-16 04:45:17
`
1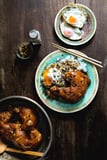 8 Chicken Leg Recipes That Put the Rest of the Bird to Shame
Why opt for a basic chicken breast when you can go for the best section - the leg? Poultry parts can be prepared a variety of ways, but hindquarters (aka legs that are made up of one thigh and one drumstick joined together) bring the flavor, the juice, and the meat so you're not facing a dried-out disaster come dinnertime. RelatedA Fantastically Fast and Easy Chicken Recipe

2017-08-16 03:51:50
`
1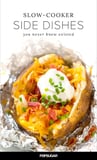 20 Slow-Cooker Side Dishes You Never Knew Existed
We often think a slow cooker's job is to cook the main event of a meal, but did you know you could make all of these marvelous side dishes in a slow cooker - "baked" potatoes, stuffed peppers, and macaroni and cheese included? These 20 recipes will inspire you to use your slow cooker in a whole new way.

2017-08-16 03:33:18
`
5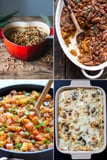 Whether you call them casseroles or hot dishes, there's no argument about the merits of these cozy, crowd-friendly recipes. We've rounded up the best options out there ranging from ultraclassic (think tuna noodle casserole) to creative spins (breakfast pancake lasagna). Source: My Name is Yeh, Half Baked Harvest, Damn Delicious, How Sweet It Is

2017-08-16 03:01:48
`
8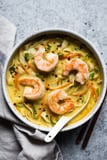 12 Yellow Curry Recipes That Beat Takeout Any Night of the Week
Green and red curry might get all the love, but you're seriously missing out if you forget about yellow. Sauces, stews, stocks - no matter what you create with this delicious (and addictive) ingredient, your palate is in a good position to be pleased. It's also highly versatile, given that it works brilliantly with fish, poultry, and meat. Peruse our favorite recipes and get ready to dig in. Related16 Indian Chicken Recipes That Are Better Than Takeout

2017-08-16 01:56:39
`
2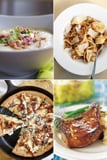 21 Dishes That'll Have You Freaking Out Over Fall
We don't know about you, but it takes us a long time to deal with the Summer to Fall transition. It's sad to let go of warm nights, succulent barbecue, and plump berries. However, it's important to remember that the chillier months have plenty of fabulous fun to offer as well! Think slow-cooked soups, hearty pasta dishes, and decadent desserts. Keep reading for those plus many more dishes that'll have you looking forward to the season ahead. - Additional reporting by Lisette

2017-08-16 01:38:08
`
3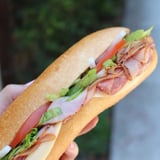 A Hoagie Is Not a Hero! Here's What It Takes to Make This Sandwich
I have been visiting the Philly area regularly for a couple of decades now. I travel there with my husband, a native of the area, and the first thing he often wants to do is to get a hoagie. His affinity for Wawa (a gas station/convenient store/sandwich shop), where he likes to get this sandwich, is something I will never understand, but his love of the hoagie I've come to respect. He is, at least in my impartial opinion, a veritable hoagie expert, and I've learned a few things from hi

2017-08-15 18:37:42
`
5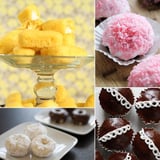 8 Hostess Treats to Make at Home
You could pick up a package of nostalgia-inducing Hostess desserts from the store, but we have a different approach: making our own! These re-creations of iconic bites like Sno Balls and Chocodiles look even better than the originals. And an added bonus? Those preservatives that will keep those Hostess treats (and possibly your gastrointestinal tract) fresh through the next nuclear event aren't a concern when the Twinkies and Ho Hos come from your oven. - Additional reporting by Nicole Perr

2017-08-15 16:28:12
`
4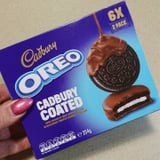 These Cadbury Coated Oreos Are an Extravagant Chocolate Clusterf*ck
Cadbury and Oreo have teamed up yet again to create an over-the-top and indulgent dessert. In Australia, the two beloved brands have released Cadbury Coated Oreos. Though the name is pretty self-explanatory, the new product is composed of regular Oreo cookies that have been dipped in smooth chocolate. Through the years, Cadbury and Oreo have released several hybrid products, including candy bars, creme eggs, and more. The latest creation, however, is particularly exciting because it uses an Ore

2017-08-15 13:52:37
`
3
9 Top Chef Insider Tips and Secrets, Straight From Judge Tom Colicchio
Top Chef has filmed a whopping 14 seasons so far, and the challenges keep getting tougher and the chefs keep getting better. On each show, host Padma Lakshmi and regular judges Gail Simmons and Tom Colicchio carefully judge the chefs on what food they've created and simultaneously crown a winner and educate the world on the beauty of cooking. I recently sat down with Colicchio at an event for Naked Juice's Drink Good Do Good campaign, and while he remained mum on a lot surrounding the

2017-08-15 13:13:25
`
3
Chocolate-Covered Strawberries in No Time at All
If there's one thing I could eat every day, it's chocolate and fruit. Chocolate-covered strawberries are one of those decadent desserts that people save for special, romantic occasions, but I don't really understand that. This technique for dipping your strawberries in melted chocolate is so simple, it can and should be enjoyed regularly. While many recipes tell you to melt chocolate and butter together, I find that the chocolate chips melt perfectly on their own, and I like to ke

2017-08-15 11:34:24
`
3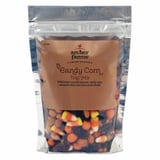 Target Launches a Candy Corn Trail Mix to Keep the Sugar High Fueled
In addition to limited-edition pumpkin foods hitting shelves Sept. 3, Target will stock a new Candy Corn Trail Mix ($3) under its Archer Farms brand. The snack tosses together honey-roasted peanuts, candy corn, raisins, and white chocolate pretzel balls. It sounds like a sweet-tooth's paradise. If you can't wait for its release, you can always create your own trail mix and mix up salty and sweet ingredients, like roasted peanuts, peanut butter pretzels, white chocolate chips, and Chex

2017-08-15 10:56:29
`
2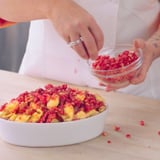 If You're Missing the Pop-Up, Don't Worry - the Cheetos Cookbook Is Here
The Spotted Cheetah, a New York City pop-up restaurant featuring an entire menu of Cheetos dishes, exists thanks to Chester the Cheetah - just kidding! The chef behind the dangerously cheesy recipes is Anne Burrell, a beloved Food Network star who has given us even more reason to be a fan. She spoke to me on the phone about the recipes she developed, which dishes she anticipates will be big hits, and where you can get all of the recipes so you can re-create them at home. Anne jumped at the opp

2017-08-15 09:50:02
`
1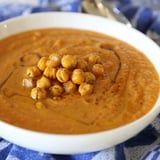 Pumpkin and Chickpeas Combine For the Creamiest Vegan Soup Ever
Around here, we make pureed chickpea soups a lot. They are filling, creamy, and usually can be made in a flash with a handful of pantry staples. One of my favorites during the Summer time is a pint of cherry tomatoes, a can of chickpeas, and a few cloves of garlic whirled up in the blender and heated through on the stovetop. But during the Fall, I'm craving cozier ingredients like caramelized onion and pumpkin. This recipe requires little-to-no effort and appeals to almost every dietary pr

2017-08-15 08:54:27
`
4
These Trendy Light Bulb Drinks in Asia Actually Glow in the Dark, and We're Obsessed
Sipping your beverage of choice out of a plain ol' plastic cup is, like, so three years ago, guys. The latest drink vessel of choice that has virtually taken over Instagram? Hollowed-out light bulbs! We're not entirely sure if Thomas Edison is rolling over in his grave or posthumously delighted at the thought of this, but we can attest to the fact that we're pretty into it. To be clear, this beverage trend isn't technically brand-new, as various restaurants in the States (se

2017-08-15 08:27:09
`
2
Chick-fil-A Has Guacamole, and 6 Other Things You Never Knew You Could Get
You're probably used to ordering an Original Chicken Sandwich and waffle fries from Chick-fil-A, but there are plenty of menu items you never knew existed. We got the scoop from a Chick-fil-A representative who let us in on the fact that Chick-fil-A offers a variety of unexpected menu items across the country that a handful of locations are lucky enough to offer, like guacamole. I know - who knew?! Suddenly our side of kale salad is sounding a little less exciting. Ahead, see a list of all

2017-08-15 07:16:26
`
2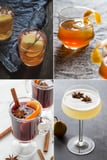 Long, Brisk Nights Call For This Roster of Fun Fall Cocktails
The nights are longer and a chill hangs in the air, but on the upside there's more time for nighttime festivities to play out. Whether you're looking for something to sip while sitting by the fireplace or planning to host a dinner party, there are plenty of fun Fall cocktails to choose from. These 33 recipes make the most of seasonal fruits and flavors and are sure to help you embrace Autumn.

2017-08-15 06:27:30
`
1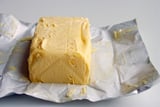 10 Food Facts That Will Make You Question Everything You Believe In
Are you sitting down? Because you might need to take a breather after learning these 10 random food facts that will have you questioning everything you believe in. For example, do you know that butter doesn't always need to be refrigerated? How about the real way figs are grown? And when it comes to olive oil, do you really know what the labeling means? Prepare to be enlightened - and maybe a little shocked - by these weird and interesting facts every food-lover needs to know. RelatedLet

2017-08-15 03:23:33
`
1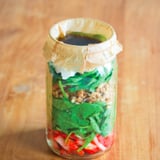 No Soggy Salad Here! How to Perfectly Layer Your Dressing in a Mason Jar
So you decided to make good life choices and packed a salad for lunch, and then you dig in and discover the worst: it's soggy. Ugh. Thankfully, there's an easy way to avoid that tragedy altogether when you pack your salad in a mason jar. The trendy jars aren't just cute; they're incredibly helpful for layering the perfect salad, too. Thanks to Mason Jar Salads and More: 50 Layered Lunches to Grab and Go by Julia Mirabella, we've learned two ways to ensure your salad st

2017-08-15 03:05:05
`
2
Sick of Waiting in Lines? Aldi Is Now Offering Delivery in These 3 Cities!
There are plenty of reasons to be obsessed with Aldi from its ridiculously affordable prices to its crave-inducing snacks. But the latest announcement from the German grocery chain has officially supercharged our infatuation. Aldi will begin offering delivery service for the first time in three lucky cities: Atlanta, Dallas, and Los Angeles. Starting on Aug. 31, Aldi customers in those three cities can have groceries delivered straight to their doorsteps, thanks to the store's partnership

2017-08-15 01:14:02
`
5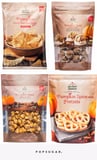 7 Pumpkin-Flavored Products Soon to Hit Target Shelves
Cheerios, M&M's, and Starbucks have released pumpkin-spice-flavored goodies early, and Target's Archer Farms line is next up. Target shared some of the products that are soon to hit store shelves. From pumpkin tortilla chips to pumpkin caramel corn, there are savory and sweet Fall snacks for every craving. Prepare to turn into a pumpkin!

2017-08-14 22:49:13
`
10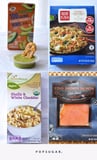 17 Life-Saving Aldi Food Staples For Busy People
Aldi stores are full of basic necessities like produce and meat, plus wildly underrated snacks, but the best part? It's cheaper than Walmart, studies show. That means that for the best prices, you can find prepackaged, healthy meals and sides that will make your busy life easier, because sometimes, lunch and dinner just need to cook themselves. Start with these 17 Aldi staples, and you'll be back for more in no time.

2017-08-14 22:25:06
`
10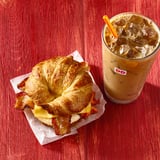 Dunkin' Donuts' Fall Menu Is Here - and It Includes Pumpkin AND Maple!
Very, very soon, it might start feeling like Fall, and Dunkin' Donuts is ready for that moment. Coming to a Dunkin' Donuts near you by the end of this month are your favorite pumpkin products from years past and a brand new line of maple goodies. Pumpkin-lovers will be able to enjoy pumpkin coffees, doughnuts, Munchkins, muffins, and a brand-new Pumpkin Cream Cheese Spread made with real pumpkin, but what's even more exciting is the debut of the maple line. Related8 Things You N

2017-08-14 16:48:57
`
6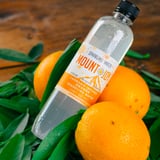 Cannabis-Laced Sparkling Water Will Give You a Delightfully Fizzy High
Cold-brew coffee has gone cannabis-infused, so it just makes sense that sparkling water would be the next beverage to be spiked with THC. Mountjoy Sparkling ($5 each) combines "the finest, full-spectrum cannabis oils containing 12 milligrams of hybrid THC and water sourced from a pristine aquifer on a Sonoma County ranch." RelatedCedella Marley's 13 Tips For Safely Cooking With Marijuana The zero-calorie unsweetened sparkling waters come in peach, orange, or unflavored and are sold at dis

2017-08-14 10:06:10
`
13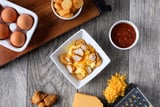 How Chick-fil-A Makes It Fully Acceptable to Eat Nuggets For Breakfast
Thanks to the explosive popularity of breakfast bowls, Chick-fil-A is adding one to its menu nationwide. The new Hash Brown Scramble ($5) comes in your choice of bowl or burrito and layers tot-style hash browns, scrambled eggs, a Monterey Jack and cheddar cheese blend, and either Chick-fil-A chicken nuggets or sausage. Each is served with a side of jalapeño salsa to spice things up. It's now fully acceptable to eat chicken nuggets for breakfast. This adulting thing is turning out to be ea...

2017-08-14 09:41:27
`
6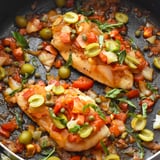 I Tried Gordon Ramsay's Famous Chicken Cacciatore, and It's Wildly Easy
Next on your list of basic dishes to master should be Gordon Ramsay's chicken cacciatore, a visually stunning entree of chicken breast in a light tomato sauce with onions, olives, and capers, finished with lemon and basil. A light coating of flour totally transforms the chicken. Notorious for being dry and bland, the chicken breast in this dish is instead moist and perfectly browned, its seared exterior giving way to impeccably tender meat. The chicken is sauteed in olive oil and a touch

2017-08-14 06:02:20
`
8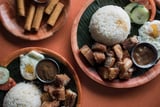 10 Filipino Foods You Should Know About
Filipinos are the second largest Asian American demographic in the country, yet Filipino food has only just begun receiving mainstream recognition. Maybe it's because the first time you saw Filipino food, it was on an episode of Fear Factor or Bizarre Foods. I was certain that by now, everyone in America must have been invited to a Filipino pot luck, complete with a roasted suckling pig, mountains of lumpia, and plastic take-home containers for all guests to make sure they have baon (leftov

2017-08-14 03:51:53
`
7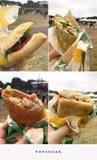 3 New Subway Sandwiches That Could End Up at Your Nearest Location
Subway previewed four new sandwiches at San Francisco's Outside Lands music festival - three of which are still prototypes - to discover what the millennial youths are hungering to chomp on. Take note: these aren't your ordinary subs, as Subway is stepping up its culinary game. "This is seriously a Subway sandwich?" I overheard boggled minds shout as they peered down at their sandos. I sampled them all and seriously hope they bring at least one of the new sandwiches to stores soon (hin

2017-08-14 02:40:14
`
6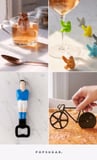 10 Random but Amazing Kitchen Gadgets From Urban Outfitters
Beyond the cool cooking gadgets from Urban Outfitters, the store has a host of other random goods you may need to stock in your kitchen. Sloth wine charms? Check. Hedgehog tea diffuser? Check check. Treat yourself or get inspired to give one of these silly but thoughtful items to a friend.

2017-08-14 02:35:40
`
7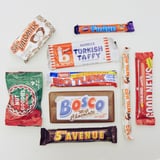 20 Old-Time Confections That Should Never Be Forgotten
Skittles, Snickers, and Starburst may dominate the candy aisle today, but that wasn't always the case; an entirely different subset of confections was popular in the first half of the 20th century. Although many of them have faded into oblivion, a few old favorites can still be found on shelves today. Here's a handful we can't resist reminiscing about. - Additional reporting by Nicole Perry

2017-08-13 12:40:33
`
16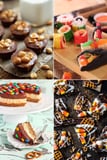 23 Brilliant Ways to Use Up Your Candy Stash
We scoured the web looking for enticing and novel uses of drugstore candy bars, perfect for using up your leftover Halloween candy stash. Be warned: these treats aren't messing around. Side effects of flipping through this roundup may include hunger pangs, nostalgia, and an overwhelming impulse to get baking.

2017-08-13 11:42:04
`
41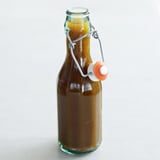 Pumpkin Spice Syrup Made With Actual Pumpkin
You'd think it'd be a given that pumpkin spice lattes (and many other seasonal treats) are made with actual pumpkin, but alas, that's not always the case. That syrup being pumped into a mug of steaming milk and espresso? Sure, it brings the sugar and spice, but not an ounce of pumpkin. RelatedA Homemade Pumpkin Spice Latte That Rivals Starbucks's Remedy the situation with this smooth, spiced, pumpkin-puree-based syrup that's simple to make. Add a glug or two to your c

2017-08-13 07:55:07
`
38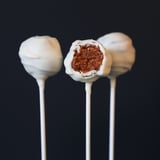 Pumpkin Cake Pops Are the Tastiest Way to Savor the Season
I'm going to go ahead and get real with you upfront: I have absolutely no idea how all those stunning cake pop pins could possibly exist, because cake pop making, even at its most basic, is tough and labor-intensive. I've taken on some challenging baking projects, and cake balls take the cake. But don't worry! This recipe isn't about creating some magnificent work of edible art, although I won't try to stop you if you want to turn yours into jack-o'-lantern cake p

2017-08-13 07:40:53
`
28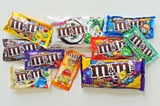 Ranking M&M's: Which Comes in at No. 1?
It's 3-o'clock and your stomach's grumbling. The solution: a quick trip to the corner store for a pack of M&M's, but which flavor will satisfy best? We tasted every variety of M&M's we could get our hands on (except for raspberry which we remains elusive, and crispy which won't be back on shelves until January) to find out which of these candy-coated chocolates trumps all. Keep reading to find out the results, ranked worst to best.

2017-08-13 05:35:51
`
13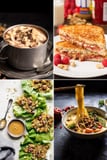 20 Surprising Ways to Cook With Peanut Butter
There's no shame in eating peanut butter straight from the jar, but these recipes will convince you to actually cook with the magical spread. From grilled PB&J to spicy peanut butter salad dressing, these surprising uses for peanut butter will become staples for anyone who's obsessed.

2017-08-13 02:55:24
`
10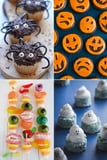 26 Halloween Treats That Are Cute, Not Creepy
Whether you're hosting a Halloween party, sharing treats with your officemates, or looking for a fun Fall activity, you'll want to pin a few of these festive recipes. Cute, not creepy, these treats range from ghost marshmallow treats to jack-o'-lantern cake pops and are sure to captivate your imagination.

2017-08-13 02:26:40
`
8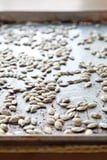 The Best Way to Roast Pumpkin Seeds
One of the highlights of Halloween is carving a pumpkin, both because it's a perfectly festive Fall activity, and because there's a delicious snack hidden inside these gourds. Instead of tossing out the seeds as you carve, reserve and then roast them; it's an incredibly easy process. All you need are the seeds, an oven, a half-sheet pan, some olive oil, and salt.

2017-08-12 18:18:05
`
14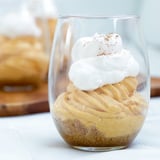 Pumpkin Cheesecake - No Baking Required!
It's a little tricky to not get burnt out on all the pumpkin spice lattes, pies, and cookies; thankfully we have an easy, no-bake dessert that is a totally different take on our favorite Fall flavor. Better yet, these are easy to prepare in advance, so it leaves more time to enjoy yourself at family gatherings or dinner parties. No-Bake Pumpkin Cheesecake Adapted from Kraft IngredientsFor the crumble: 9-10 graham crackers 4 tablespoons butter, melted 2 tablespoons sugar 2 tabl

2017-08-12 18:10:12
`
18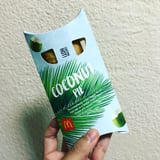 McDonald's New Coconut Pie Is the Best Dessert We Never Knew Existed!
McDonald's is no stranger to releasing some of the best desserts we've ever laid eyes on, but its newest coconut pie just might take the cake. The coconut-flavored pies, which are only sold in Singapore as part of the McDonald's National Day menu, reportedly have nata de coco bits inside of each bite. One Instagram user who was lucky enough to taste the hot cakes gave them a thumbs up and even noted that they went back for seconds. RelatedDeep-Fried Apple Pies Inspired by McDona

2017-08-12 09:29:16
`
10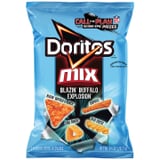 Doritos Just Launched a New Flavor That Combines Buffalo and Cool Ranch!
If you have a hard time deciding on which Doritos flavor to choose, you'll be thrilled by the launch of Doritos Blazin' Buffalo Mix. This brand-new product from Doritos combines four different flavors and shapes in one bag: Blazin' Buffalo & Ranch, Chipotle, Cool Ranch, and Blue Cheese. Doritos has partnered with the NFL's Matthew Stafford, quarterback for the Detroit Lions, to get both football fans and Doritos fans excited about the new snack. If you purchase a special

2017-08-12 05:28:12
`
5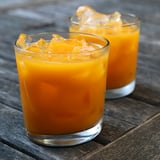 Pumpkin Juice Is a Wizard's OJ
I've juiced just about every fruit and veggie under the sun . . . save for pumpkins. But after years of reading Harry Potter, I had to know what true, freshly squeezed pumpkins taste like. It's a known fact that muggles drink OJ, but wizards grow up on pumpkin juice, a bright orange beverage made of pumpkins. However, PJ isn't exclusive to mornings. It's a staple for lunch, supper, and parties. According to the books, London Pumpkins & Sons have manufactured the juice s

2017-08-12 04:39:36
`
5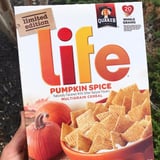 Life, Your Favorite Childhood Cereal, Now Comes in Pumpkin Spice!
Just over here living my best Life.

2017-08-12 02:32:32
`
8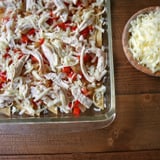 Taste Nostalgia Itself With This Freezable, Texas-Inspired King Ranch Chicken Casserole
Growing up in Texas, almost every mom-and-pop restaurant has a fridge full of takeaway casseroles, and king ranch chicken is one of the most popular. It's a hearty meal that spans the seasons, especially during crazy holiday weekends. Plus, it's always good to have a casserole in the freezer for a homemade yet simple dinner option. For those unfamiliar with king ranch chicken, it's essentially a Tex-Mex casserole filled with cheese, chicken, aromatic vegetables, and corn tortil

2017-08-12 02:11:35
`
12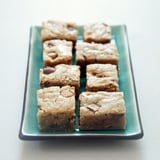 Reese's Peanut Butter Cup Blondies - Enough Said
If you haven't yet gobbled up every last peanut butter cup from your Halloween candy stash, listen up. Normally we wouldn't bother fussing with perfection - eaten out of hand, Reese's iconic candy is near-unbeatable - but, here it's worth making an exception. First, chop them up into little nuggets of peanut butter-chocolate bliss. (Be kind to yourself and chop one extra for snacking.) Next, fold the whole lot into salty, butter-rich blondie batter, and let it all marry und

2017-08-12 01:05:22
`
3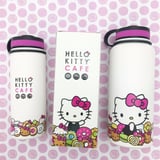 How Purr-fect Are These New Hello Kitty Thermos Bottles?!
A post shared by Hello Kitty Cafe Truck (@hellokittycafetruck) on Aug 11, 2017 at 12:36pm PDT We've always adored the delicious Hello Kitty-themed desserts at the Hello Kitty Cafe and its traveling food truck. The cafe is keeping our love growing with its recent announcement of these brand-new, cafe-exclusive Stainless Thermal Bottles. Available in two sizes (12 and 18 ounces), the bottles feature Hello Kitty sitting upon a stack of colorful confections. The limited edition will be av

2017-08-11 19:03:31
`
71