msn.foxsports.com/nfl in your list

NFL News, Videos, Scores, Teams, Standings, Stats | FOX Sports

Find live NFL scores, pro football player team news, NFL videos, rumors, stats, standings, team schedules fantasy football games on FOX Sports.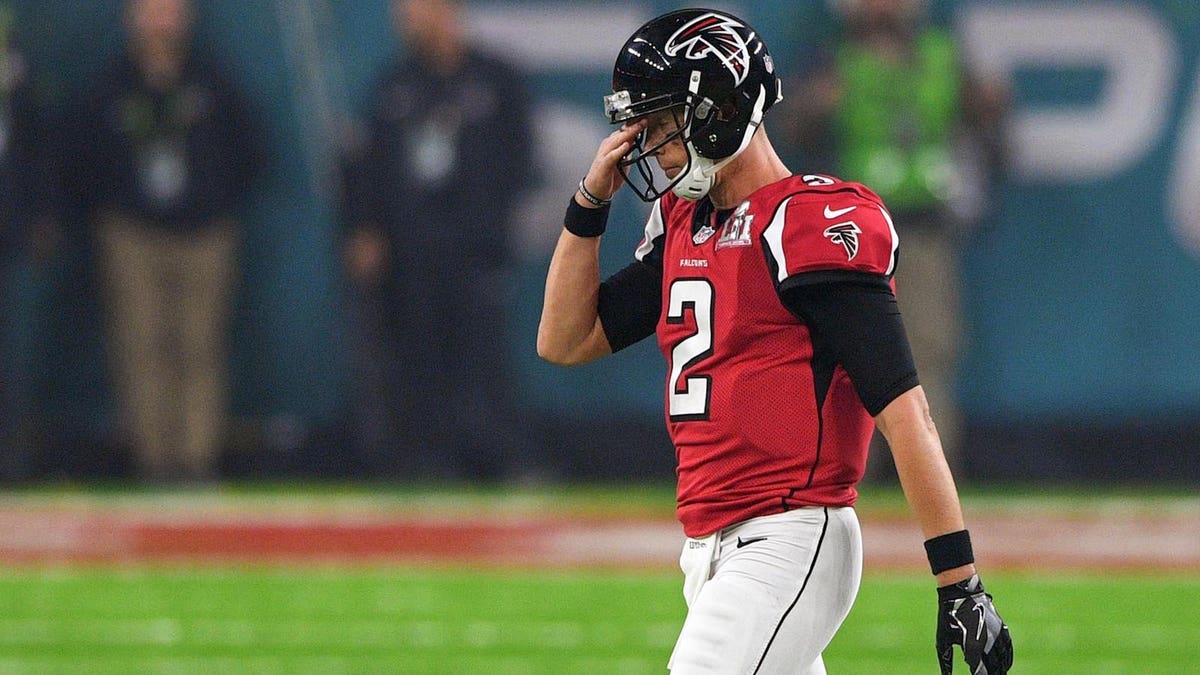 These 10 teams have the longest current Super Bowl droughts
The Lombardi Trophy has eluded these franchises.

2017-06-23 19:59:31
`
1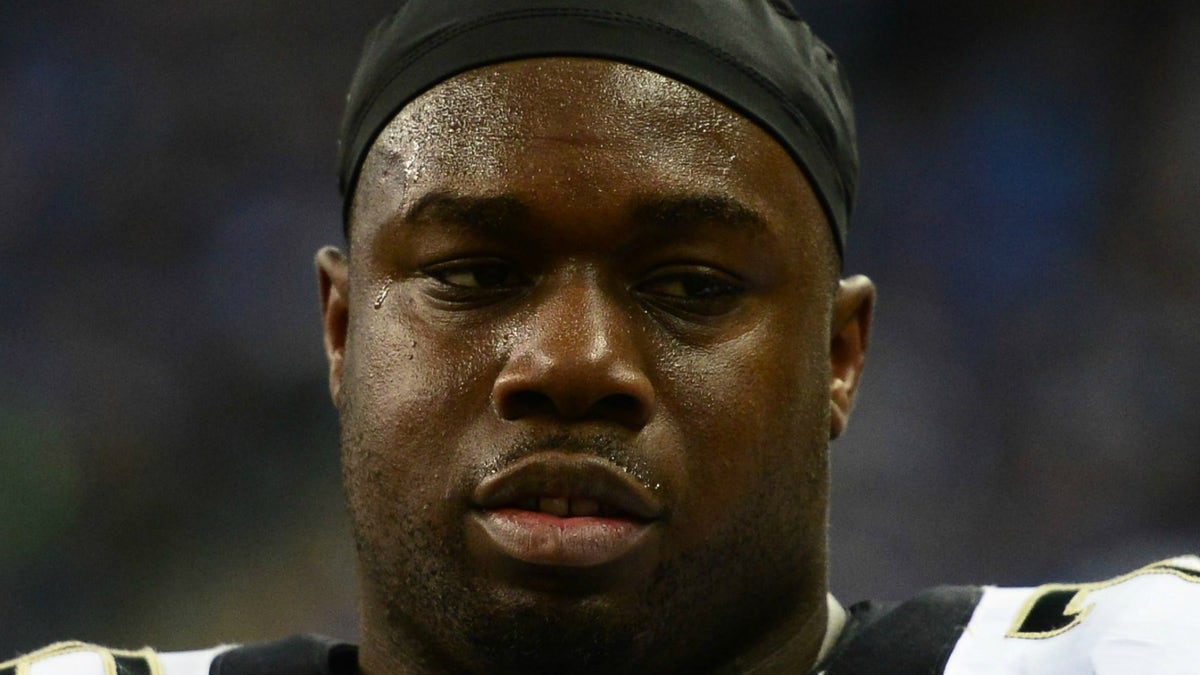 Rams release DT Tyrunn Walker as he faces sexual assault allegations
Walker started eight games for the Lions last season.

2017-06-23 19:49:44
`
2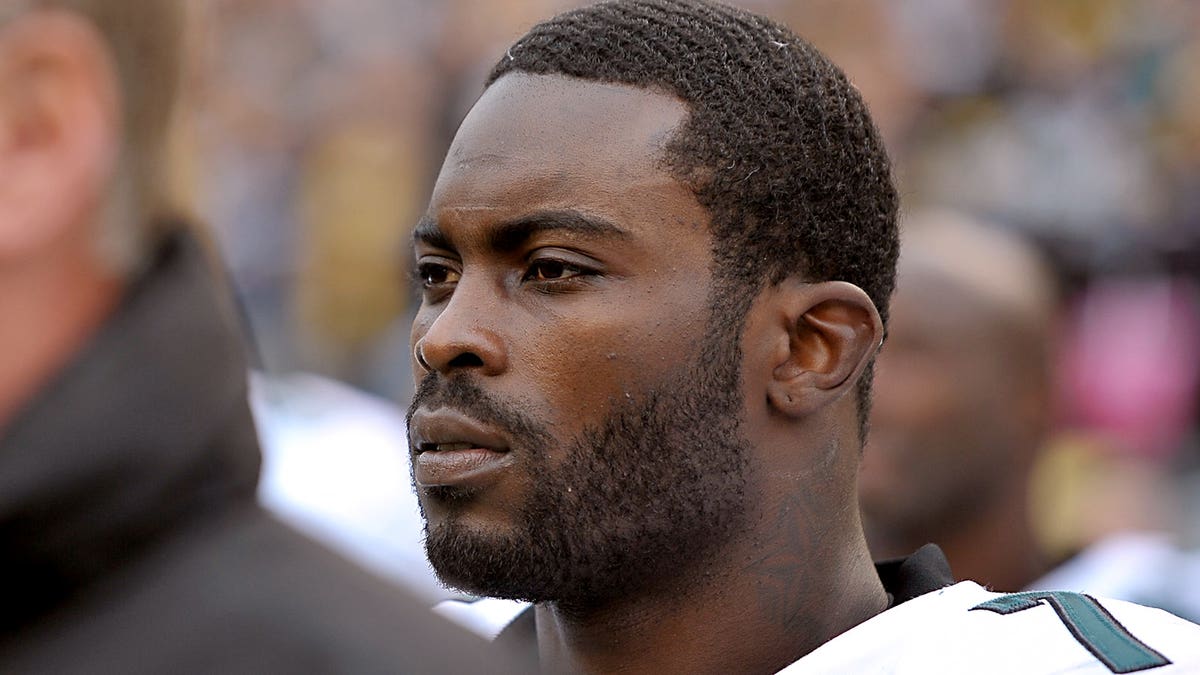 Michael Vick's father reportedly arrested, charged with being part of drug ring
Michael Dwayne Boddie, 55, is charged with conspiring to sell heroin with 11 others.

2017-06-23 16:42:32
`
0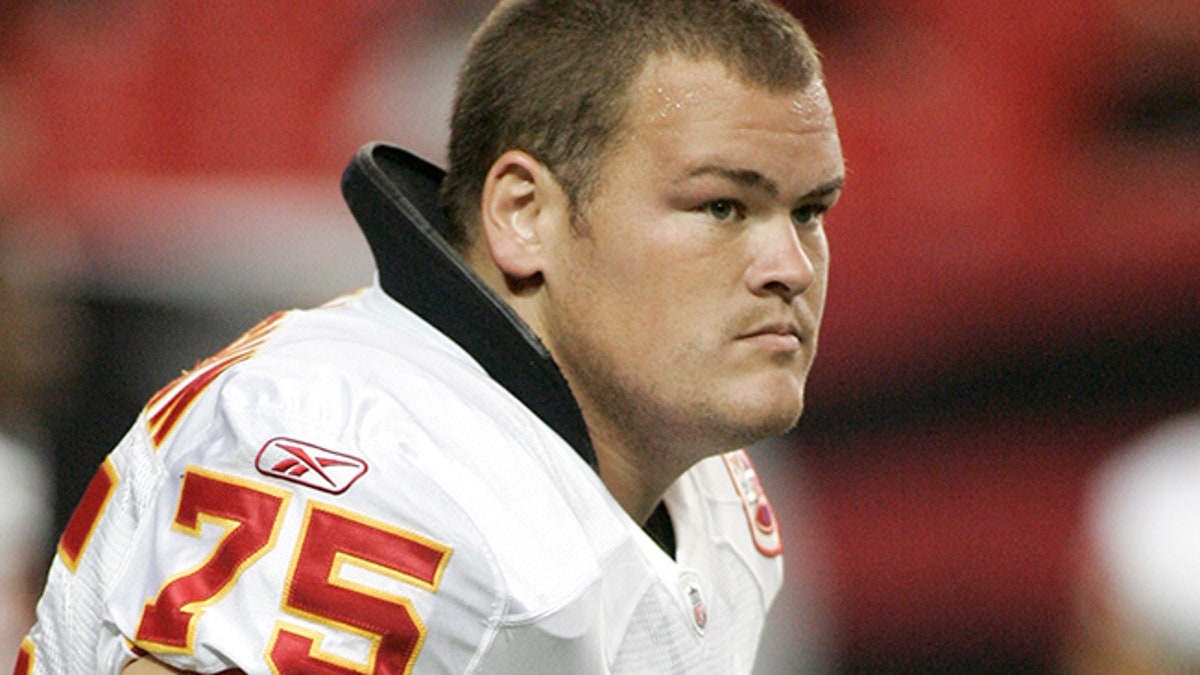 O'Callaghan's Story of Coming Out Is a Must-Read
Plus, the Chiefs' shocking front-office shake up, David Carr's little bro gets paid, Winston vs. Mariota, and a thought experiment about the Falcons' Super Bowl LI play-calling

2017-06-23 16:31:36
`
2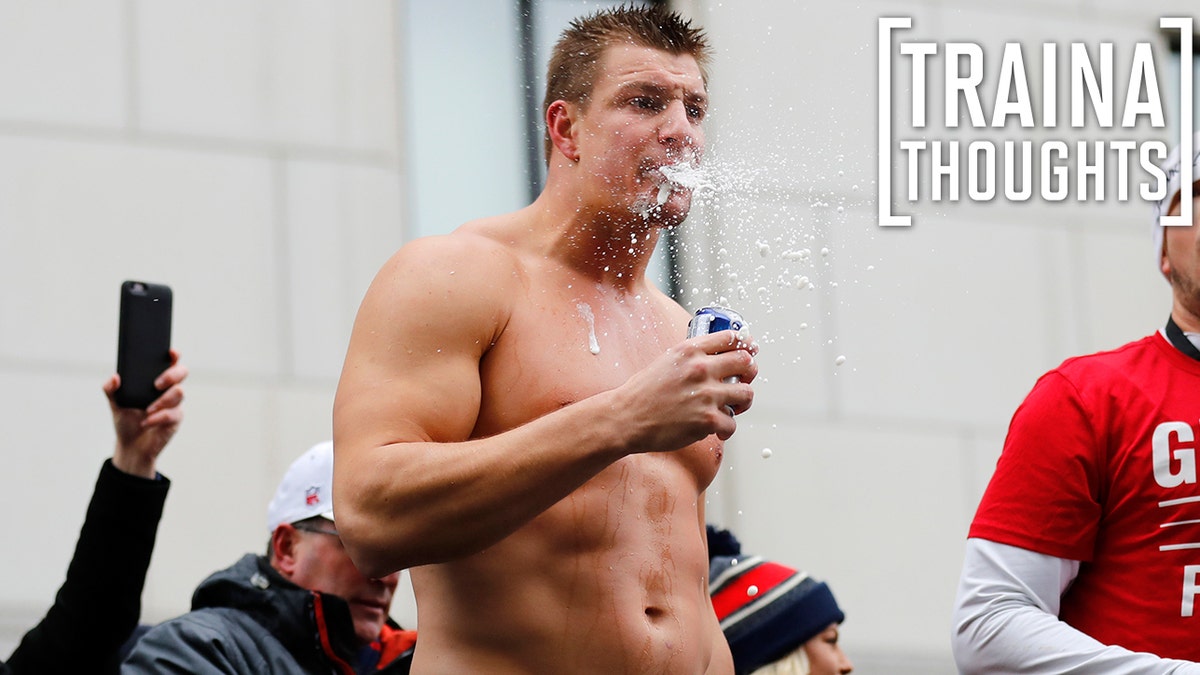 Traina Thoughts: Gronk gets X-rated with jokes at roast for David Ortiz
Rob Gronkowski worked blue (f-bombs and all) at event for David Ortiz.

2017-06-23 16:28:18
`
0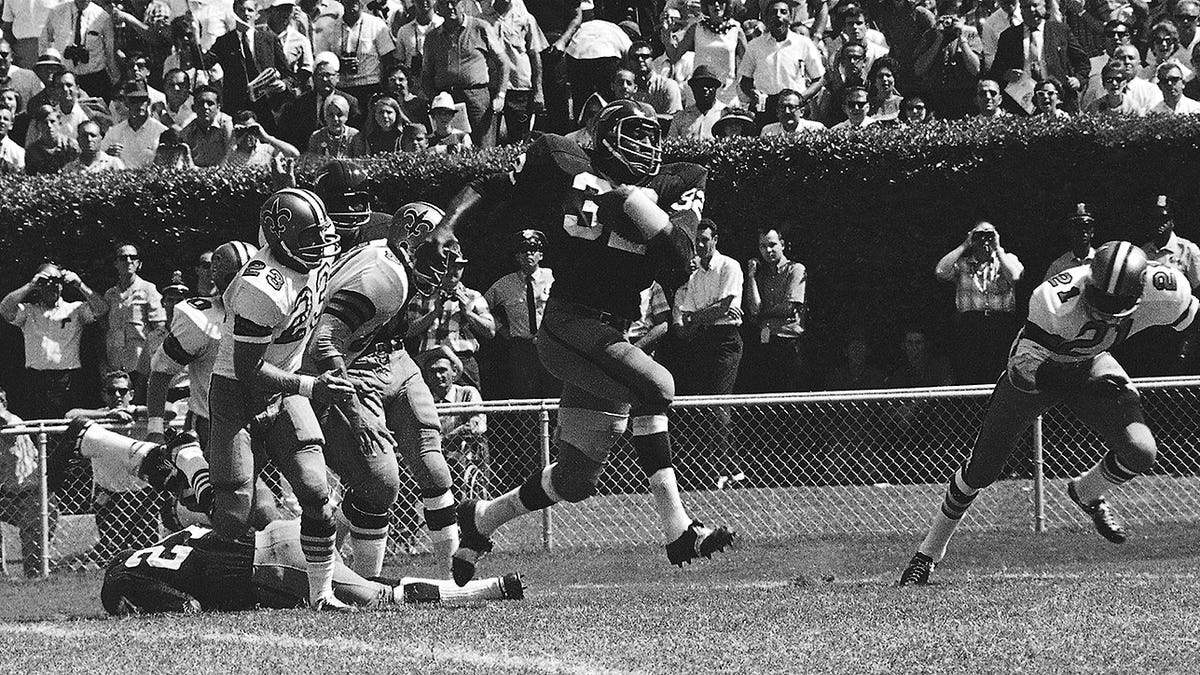 What Happened To Washington's Ray McDonald?
Washington's first-round pick in the 1967 NFL draft had loads of potential, but showing up late to a player meeting cost him his job at the beginning of his third season in the league. A flurry of factors—a long-time Achilles' tendon injury and the fact that he was gay—prevented him from ever playing in the NFL again.

2017-06-23 14:24:16
`
0
Lions manager shoved, heckled at Auckland restaurant
WELLINGTON, New Zealand (AP) British and Irish Lions assistant coach Rob Howley has confirmed tour manager John Spencer was shoved and verbally abused by a drunken patron at an Auckland restaurant on Thursday but said it was ''an isolated incident.''

2017-06-23 10:22:33
`
0
Carolina Panthers: Greg Olsen deserves to push for a new deal
Carolina Panthers tight end Greg Olsen has been a stalwart in the offense, and now he wants to be paid like such.If the NFL awarded championship belts, there's a chance that Cam Newton and Greg Olsen would be in the running for tag team champions. Since joining the Carolina Panthers back in ...

2017-06-23 08:47:03
`
0
New York Jets: Assessing the quarterback position entering training camp
Assessing the quarterback position of the New York Jets entering their 2017 training camp.The New York Jets open their 2017 training camp on July 28 and without a doubt the most interesting story line will be who will win the starting quarterback job. No one is expecting a Joe Montana vs. Steve Yo...

2017-06-23 05:51:39
`
0
Parting Thoughts
Emily Kaplan is leaving SI and joining ESPN to cover hockey. Before she turns in her playbook, she shares her favorite MMQB moments

2017-06-23 02:36:47
`
1
Houston Texans: Bill O'Brien climbing up the coaching ranks
If anything, Houston Texans head coach Bill O'Brien has been consistent, and that brings its own value in the NFL world.After two-straight AFC South division titles and three straight seasons at 9-7, Bill O'Brien has helped turn the Houston Texans into the top dog in the division. It may...

2017-06-23 02:25:54
`
1
Green Bay Packers: Defense still belongs to Clay Matthews
The Green Bay Packers defense has gotten more star power over the years, but Clay Matthews is still the top dog — for how long, though?Clay Matthews has been the star of the Green Bay Packers for years now. The emergence of Nick Perry and Ha Ha Clinton-Dix have made it so he's not alone...

2017-06-22 22:13:11
`
3
Pittsburgh Steelers: Embracing Jesse James at tight end
For years, the Pittsburgh Steelers have searched for their tight end replacement following the loss of a franchise legend. It's 2017, and Jesse James is the man.After the retirement of Heath Miller following the 2015 season, the once secured position of tight had question marks lurking around...

2017-06-22 21:39:34
`
4
Green Bay Packers: Can defensive line produce pressure?
The Green Bay Packers have an incredibly young secondary, but can the defensive front help the cause by getting pressure on opposing offenses?The Green Bay Packers boast one of the youngest secondaries in football. In fact, at 28, Morgan Burnett and Demetri Goodson are the resident old guys. The y...

2017-06-22 18:15:56
`
4
Dallas Cowboys: Ezekiel Elliott wants to be like Marshall Faulk
Dallas Cowboys running back Ezekiel Elliott sets some lofty goals as he wants to be like Hall of Famer Marshall Faulk, but is that attainable?After a great rookie season, Dallas Cowboys running back Ezekiel Elliott isn't satisfied. He lead the league in rushing with 1,631 yards despite being ...

2017-06-22 17:54:20
`
5
NFL 2017: 20 Quarterbacks with best chance at 5,000 yards passing
With plenty of pass-happy quarterbacks to choose from, let's take a look at which players have the best chance at 5,000 yards passing for the 2017 NFL season.Not long ago, it was rare for an NFL quarterback to break 5,000 passing yards in a single season when considering up until the 2008 sea...

2017-06-22 16:57:46
`
3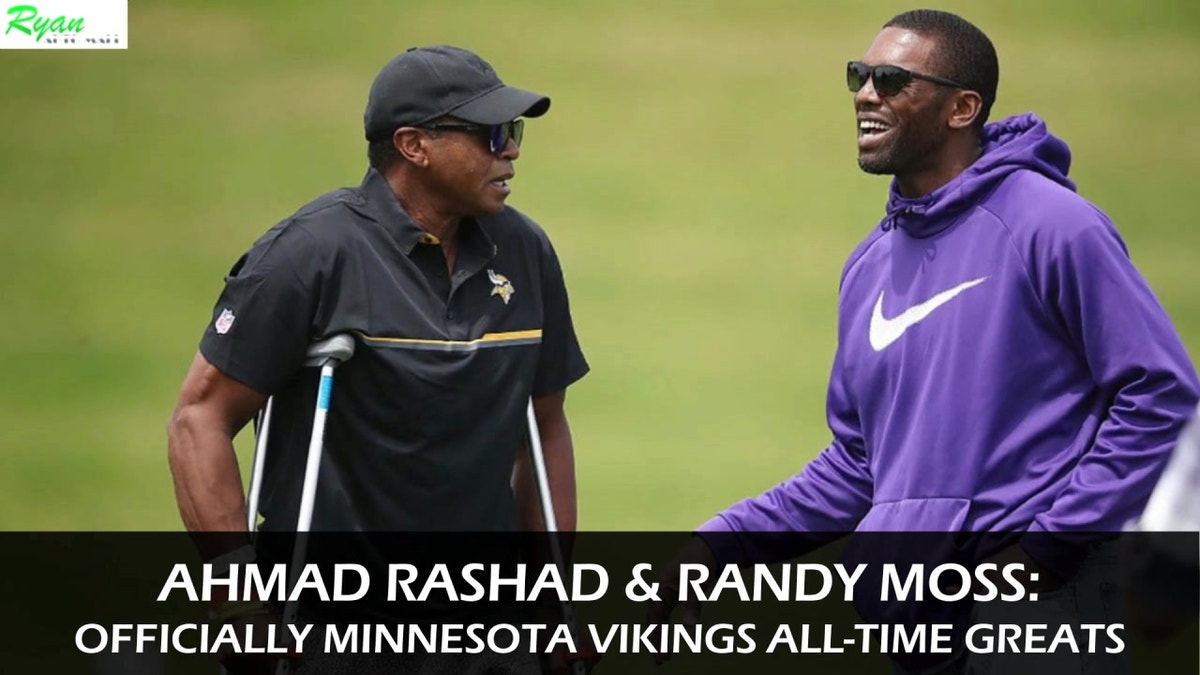 Digital Extra: A look back at the careers of Vikings' receivers Moss, Rashad
Randy Moss and Ahmad Rashad are the two newest members of the Minnesota Vikings' ring of honor.

2017-06-22 15:51:27
`
2
2017 NFL rookie projections: Tennessee Titans WR Corey Davis
Corey Daviswas the No. 5 pick in the 2017 NFL Draft by the Tennessee Titans, and in Part 5 of a 32-part series, a look at his projections as a rookie.The Tennessee Titans emerged last year as a team to look out for in the future. They improved from 3-13 in 2015 to 9-7 in 2016 and were in playoff c...

2017-06-22 15:28:24
`
4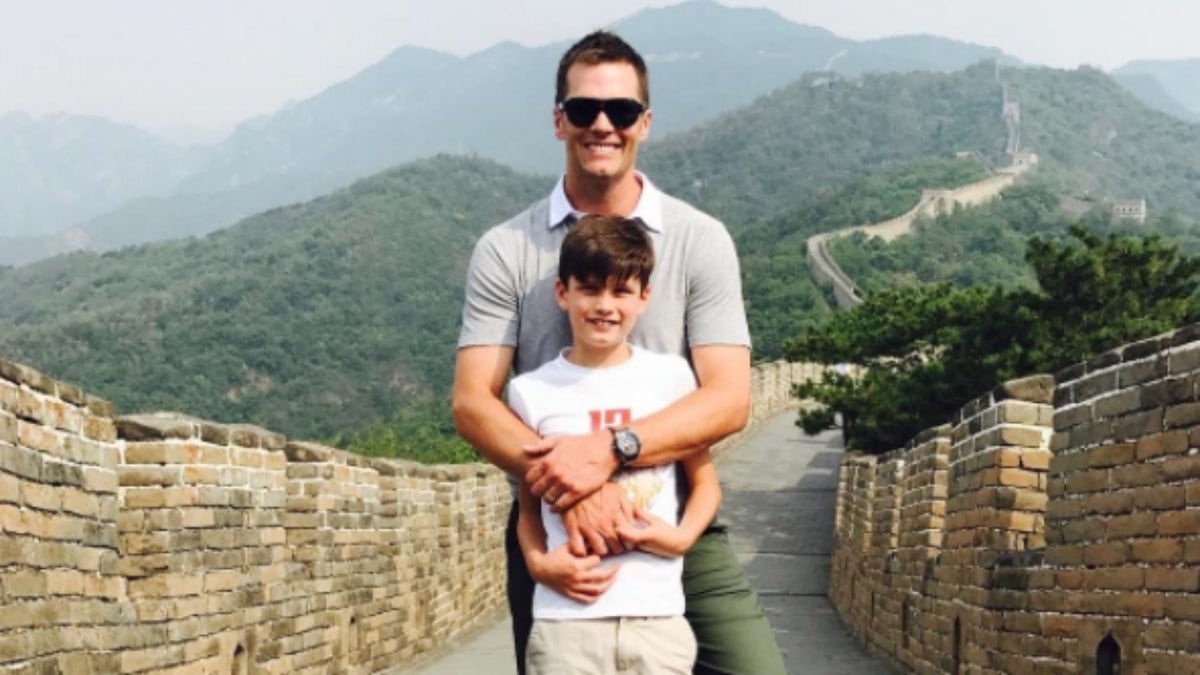 Tom Brady went on a tour of Asia with his son
Check out the highlights from Tom Brady's trip to China and Japan.

2017-06-22 13:18:54
`
5
Philadelphia Eagles: Trey Burton will be a breakout player in 2017
Philadelphia Eagles tight end Trey Burton will bea breakout playerin 2017.It hasn't been a secret that the Philadelphia Eagles added new weapons for the 2017 season. It also wasn't a secret that they needed to add those weapons. The additions of wide receivers Alshon Jeffery and Torrey S...

2017-06-22 12:09:10
`
2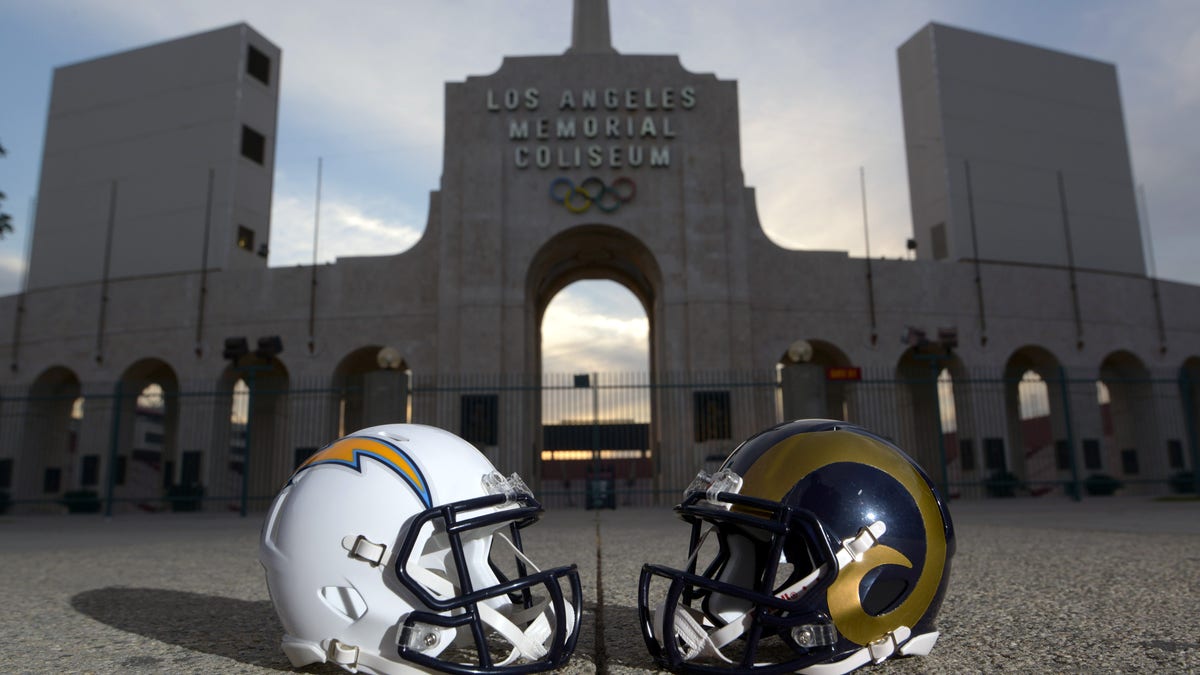 Rams, Chargers announce Training Camp practice info
Rams will hold first 2017 practice on July 29; Chargers set for July 30

2017-06-22 11:57:29
`
3
5 NFL quarterbacks on the rise who may top Derek Carr's contract
After the Oakland Raiders made Derek Carr the highest-paid players in NFL history, let's take a look at which young NFL quarterbacks could be next in line to receiver a heftier contract.The future is bright for quarterback Derek Carr when looking at the progress he's made since coming to...

2017-06-22 10:30:17
`
2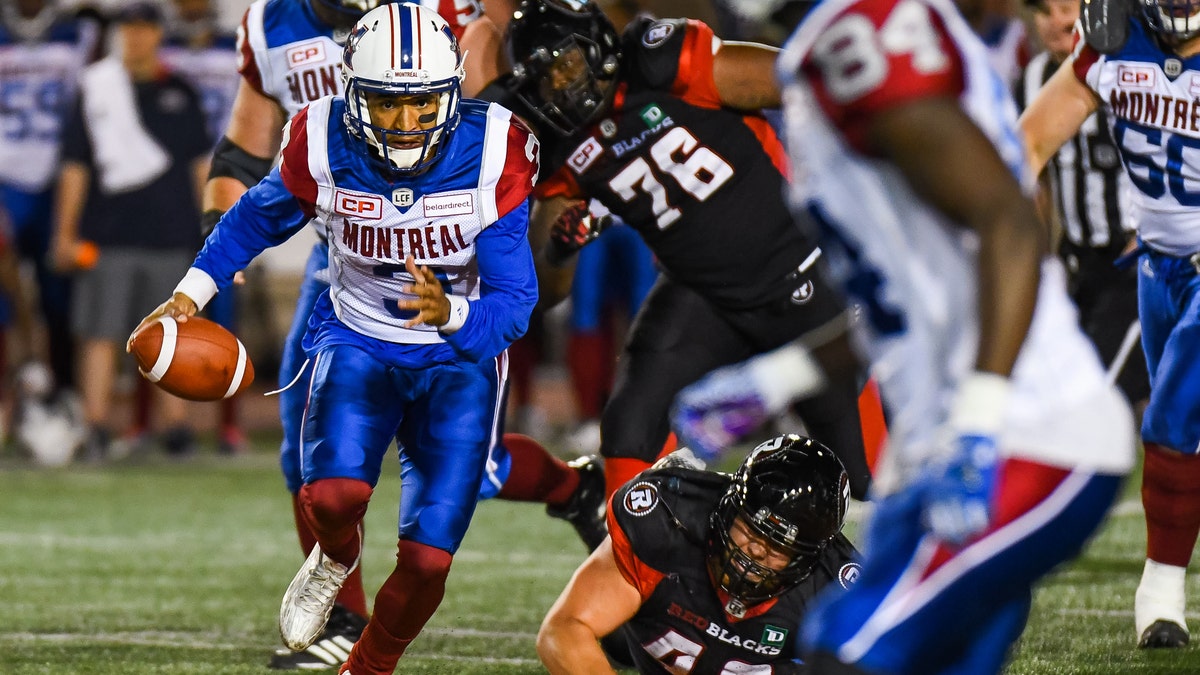 CFL 101: An NFL fan's guide to falling in love with a new league this summer
Why wait until August for football when Canada kicks off tonight? Here are the answers to all of your questions about the CFL, from Redblacks to rouges.

2017-06-22 07:58:55
`
4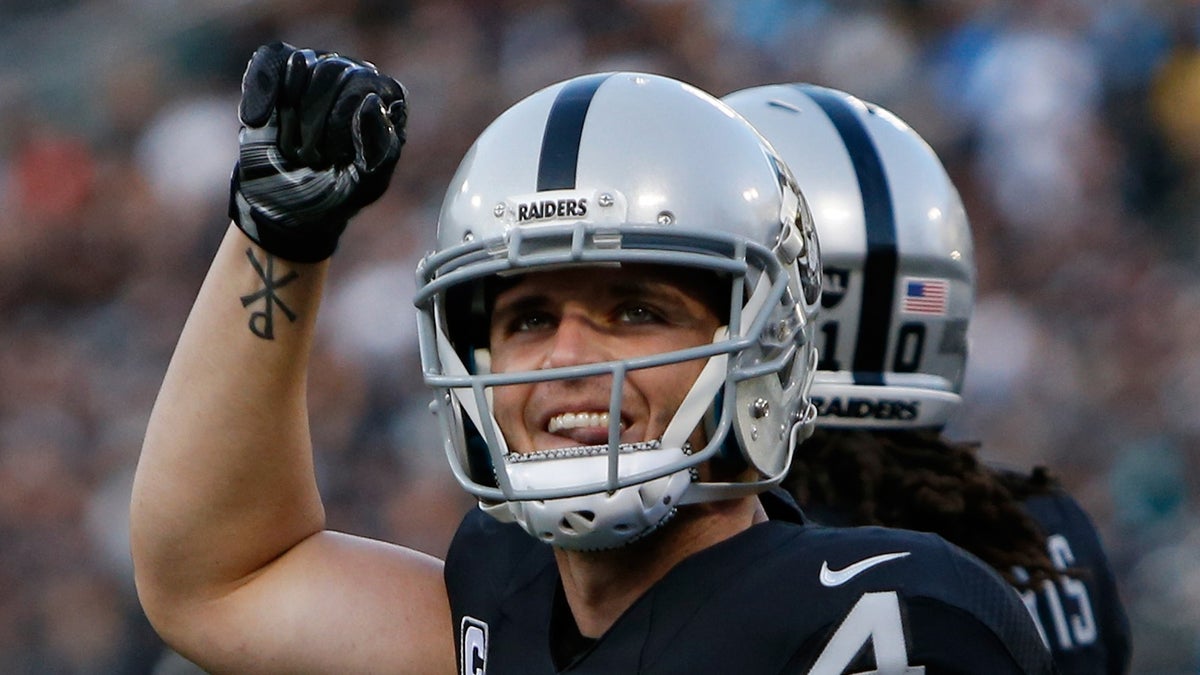 Derek Carr wants to be 'Raider 4 life' after reportedly becoming NFL's highest-paid player
Carr's annual salary is expected to be around $25 million.

2017-06-22 07:52:31
`
3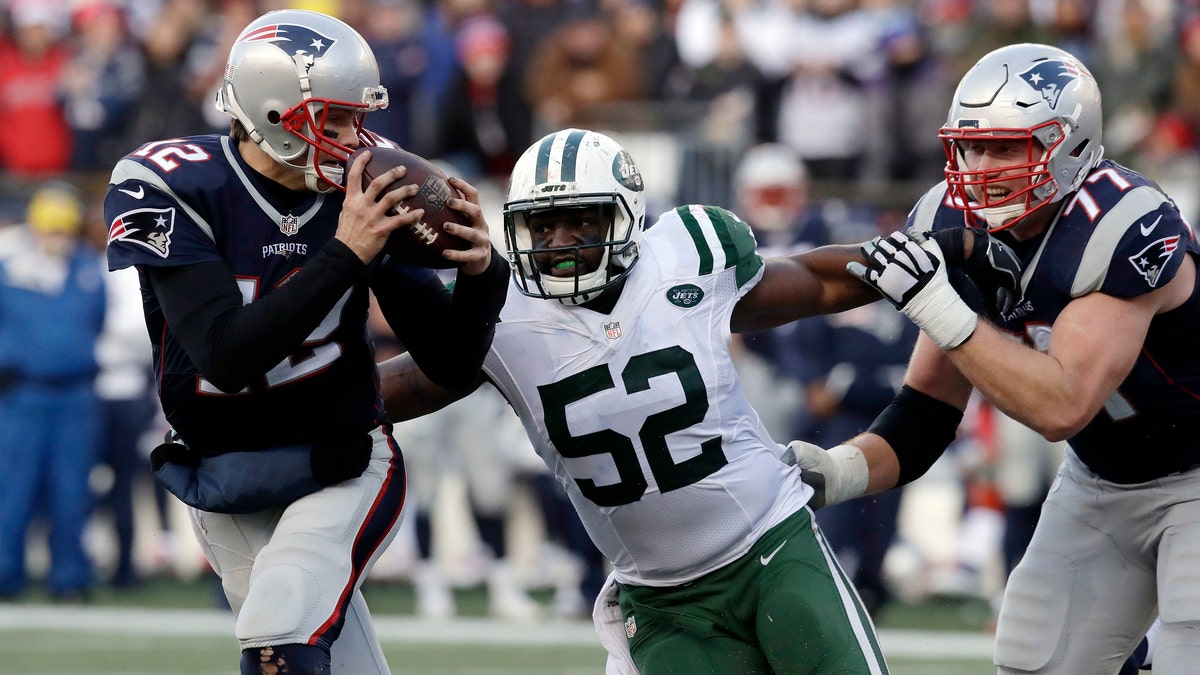 Report: Former Jets linebacker David Harris signs with Patriots
David Harris will join the Patriots on a two-year deal, according to multiple reports.

2017-06-21 21:39:34
`
5
Ioane fulfills dream with test start against Lions
WELLINGTON, New Zealand (AP) Success in international rugby has come quickly to winger Rieko Ioane who will make his first test start for the All Blacks in Saturday's first test against the British and Irish Lions.

2017-06-21 21:07:53
`
8
Queensland beats New South Wales 18-16 in State of Origin
SYDNEY (AP) Winger Dane Gagai's second try of the match in the 77th minute capped a stirring second-half Queensland comeback as the Maroons beat New South Wales 18-16 to level the three-match State of Origin rugby league series 1-1 on Wednesday.

2017-06-21 20:38:36
`
3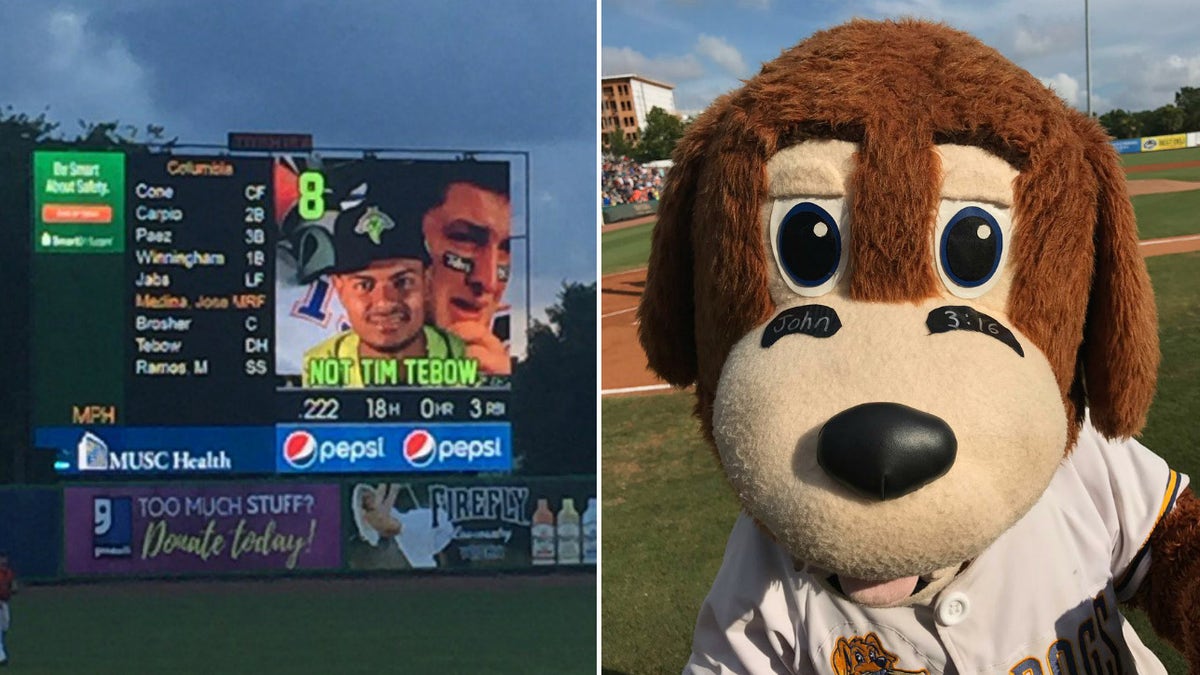 Minor league team apologizes for poking fun at Tim Tebow
The team apologized after fans and the Mets' GM complained.

2017-06-21 18:07:19
`
4
Oakland Raiders: Derek Carr's big contract, more responsibility on the way
The Oakland Raiders are moving closer to extending quarterback Derek Carr, and the payout could reach $25 million per year.Move over Andrew Luck, the Oakland Raiders could make Derek Carr the highest-paid player in the NFL.According to ESPN's Adam Schefter, the Silver and Black may hand o...

2017-06-21 14:37:20
`
1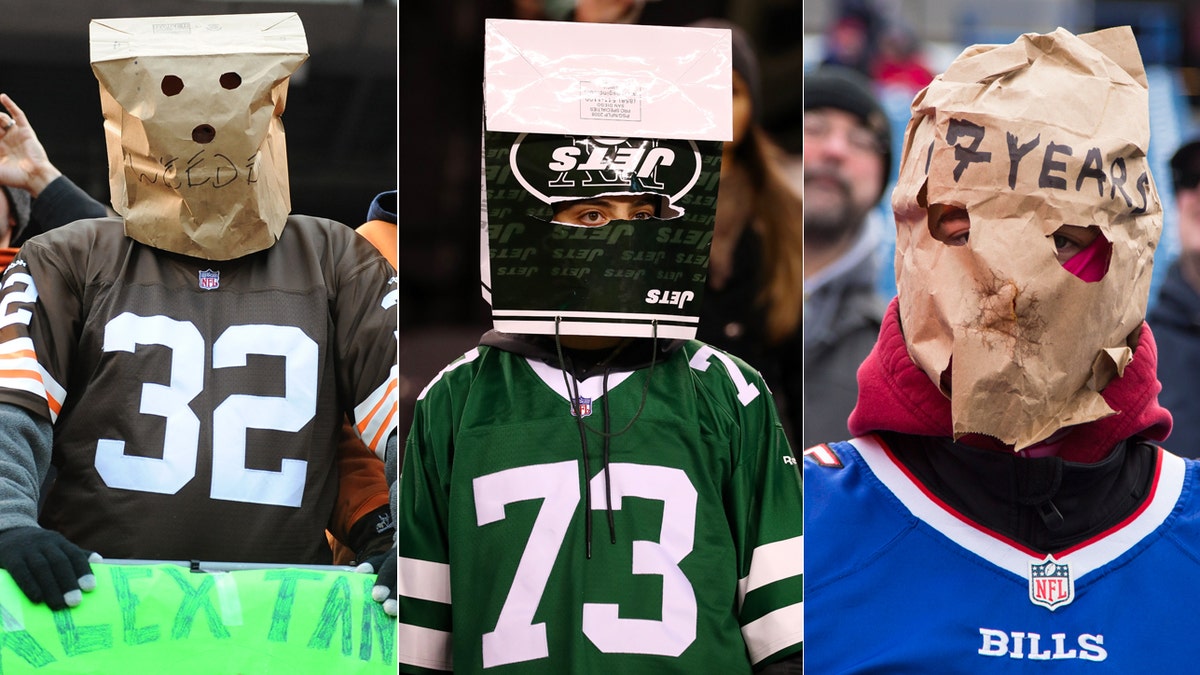 On NFL Relegation, Mail and the Story That Won't Go Away
A reader presents a smart solution to stop teams from tanking. Plus more items on the Hall of Fame, contracts and a certain unsigned quarterback

2017-06-21 13:52:46
`
4
San Francisco 49ers: Who will win the tight end battle?
This offseason, San Francisco 49ers fans will have veteran and rookie tight ends battling out to see who will get the most snaps come game day.The San Francisco 49ers have a position battle on their hands. As the team ended minicamp, they entered a month-long break before they enter the ever impor...

2017-06-21 13:01:27
`
1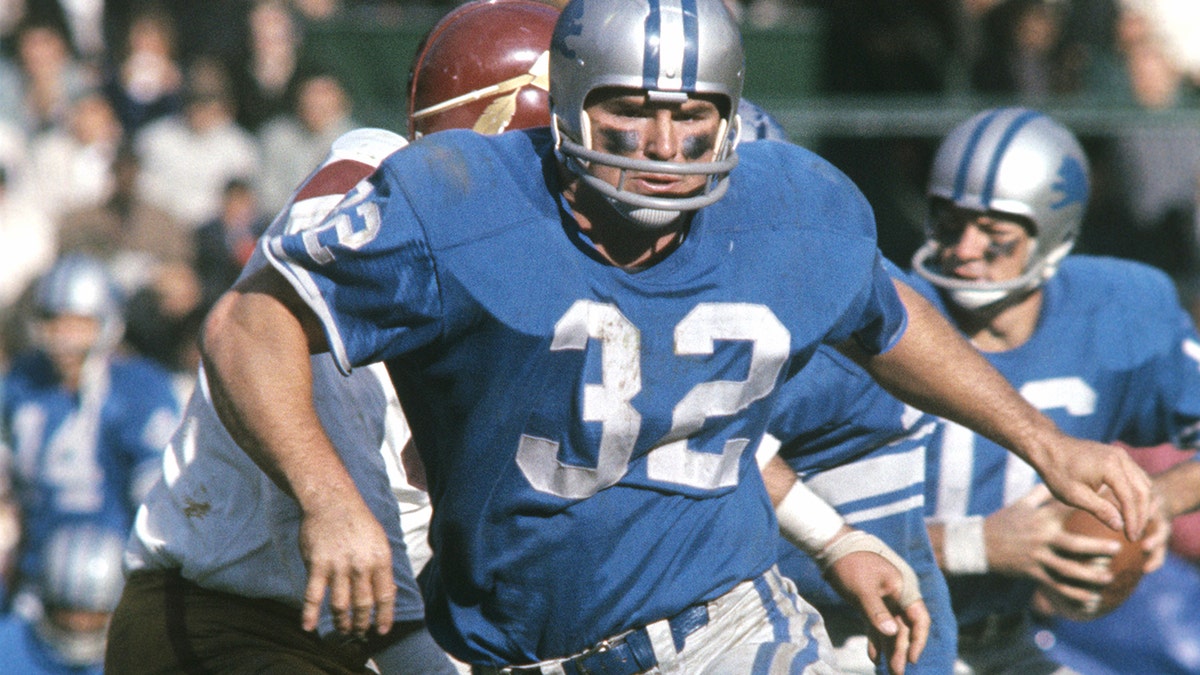 The Greatest Player Who Never Was
Joe Don Looney came to the NFL as a generational talent, a first-round pick despite being dismissed from his college team. He left a legacy of frustrated coaches, barroom brawls and constant disappointment. And when it was over, he embarked on a post-football life like no other

2017-06-21 12:32:11
`
7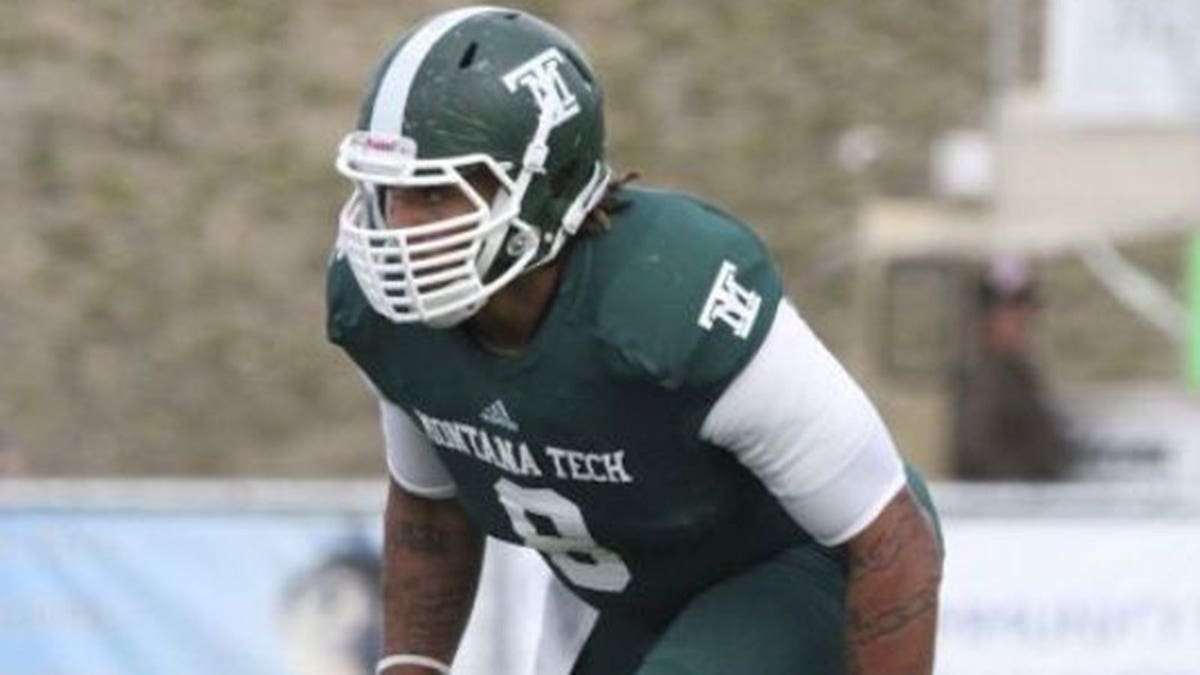 Former NFL linebacker and aspiring MMA fighter Ryan Jones shot and killed
Jones was the first Montana Tech football player to sign an NFL contract.

2017-06-21 10:45:34
`
1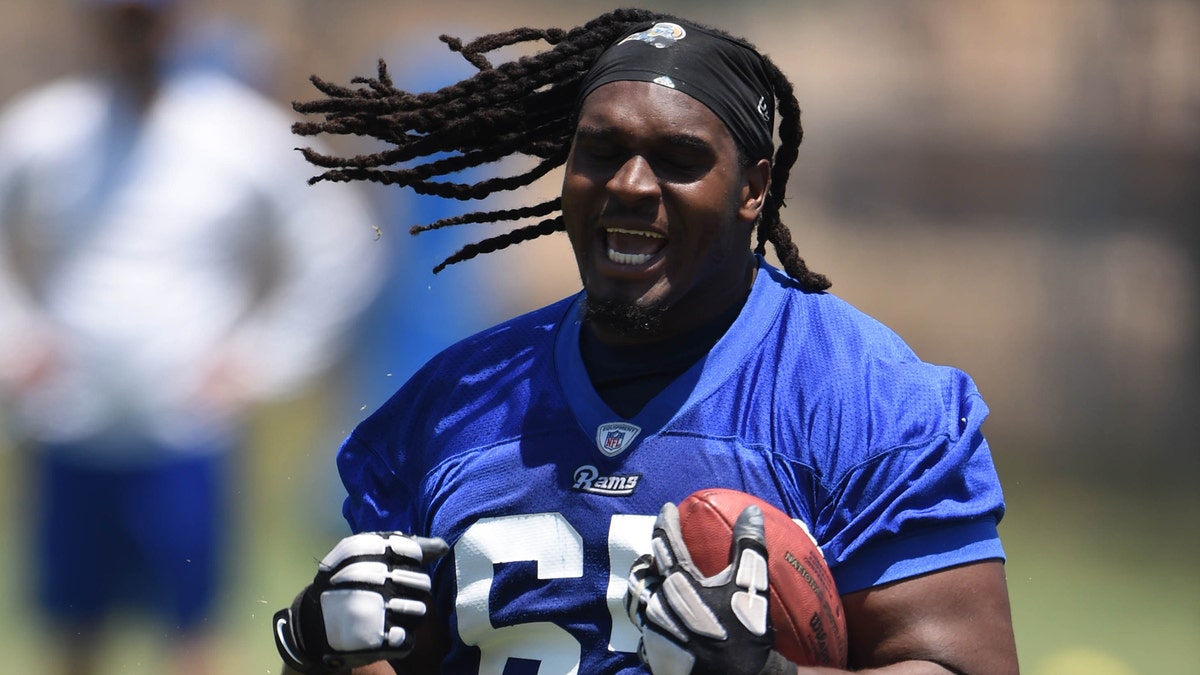 Jaguars claim OL Demetrius Rhaney off waivers from L.A. Rams
The Jacksonville Jaguars also released rookie lineman Parker Collins.

2017-06-21 10:13:48
`
1
Pittsburgh Steelers: Assessing the running back position entering summer
The Pittsburgh Steelers OTAs and minicamps are done. Next up is training camp. We're looking at the team's various positions and next is running back.Welcome to our newest series forNFL Spin Zone. As the moment, the Pittsburgh Steelers have a little "down time" for now with...

2017-06-21 09:27:06
`
1
Fantasy Football 2017: 4 Sleepers that can help you win your league
Here are four underrated players that can help you win your fantasy football leaguethis season.You snooze, you lose. And with potentially thousands of dollars on the line in some fantasy football leagues — or even just pride — ain't nobody got time for that.We do, however, hav...

2017-06-21 08:58:57
`
4
O'Mahony to captain Lions in 1st test vs. New Zealand
WELLINGTON, New Zealand (AP) Ireland flanker Peter O'Mahony will captain the British and Irish Lions in the first test against New Zealand on Saturday, assuming the leadership from tour captain Sam Warburton who starts on the bench.

2017-06-21 08:31:35
`
0
Cleveland Browns may need to tap the brakes on DeShone Kizer Hype
Rookie quarterback DeShone Kizer has reportedly closed the gap in the Cleveland Browns quarterback competition, but the team has to be careful not to rush him.The Cleveland Browns didn't draft former Notre Dame quarterback DeShone Kizer until the second round. However, this doesn't mean ...

2017-06-21 07:57:57
`
0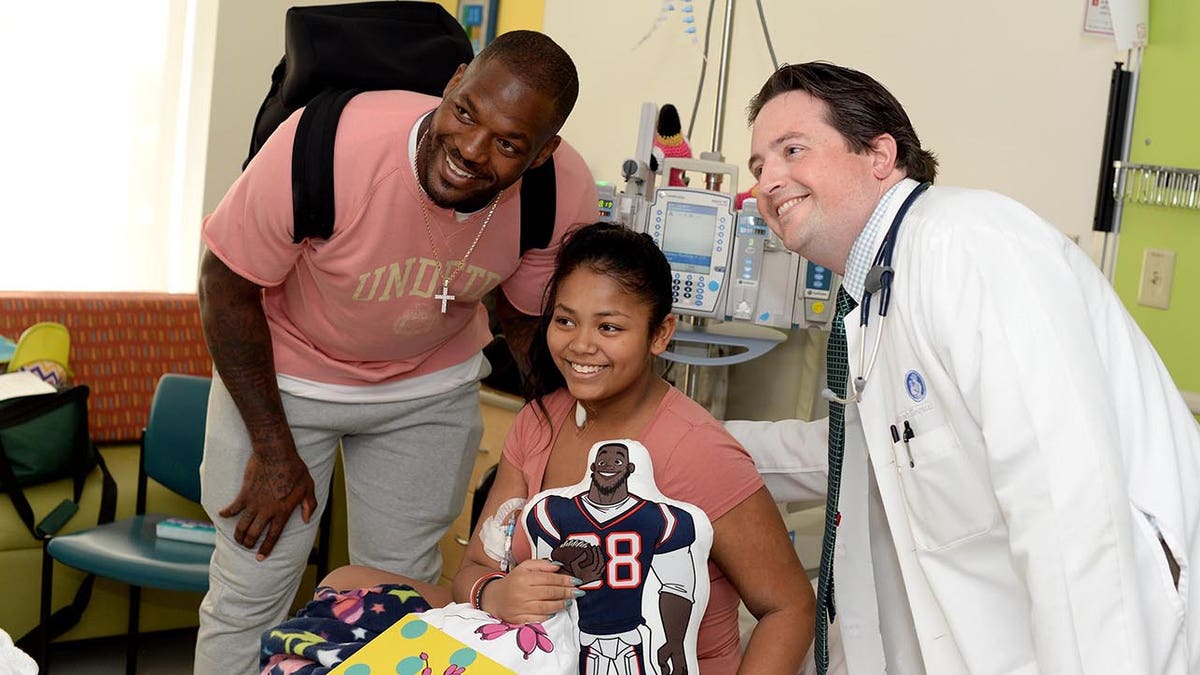 Green Bay Packers TE Martellus Bennett partners with YouTube Kids
Martellus Bennett has partnered with YouTube Kids for #ReadAlong month.

2017-06-21 07:25:15
`
0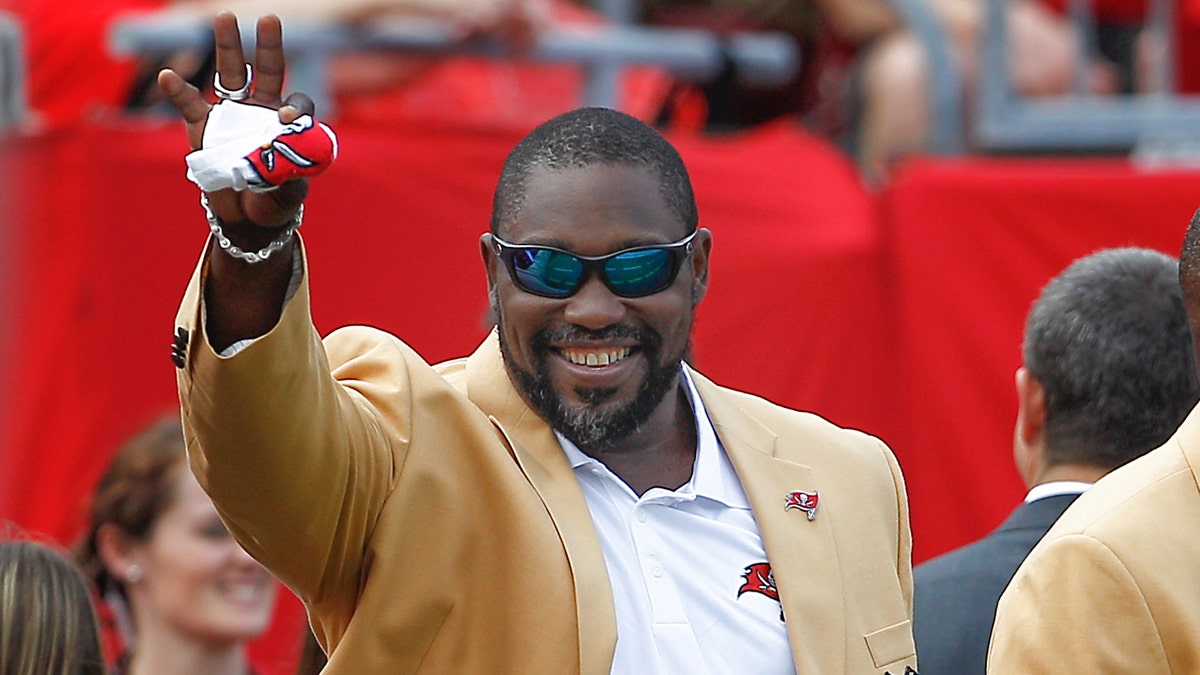 Hall of Famer Warren Sapp planning to donate brain for medical research
Legendary defensive tackle Warren Sapp played in college for Miami and then in the NFL for the Buccaneers.

2017-06-21 06:51:35
`
6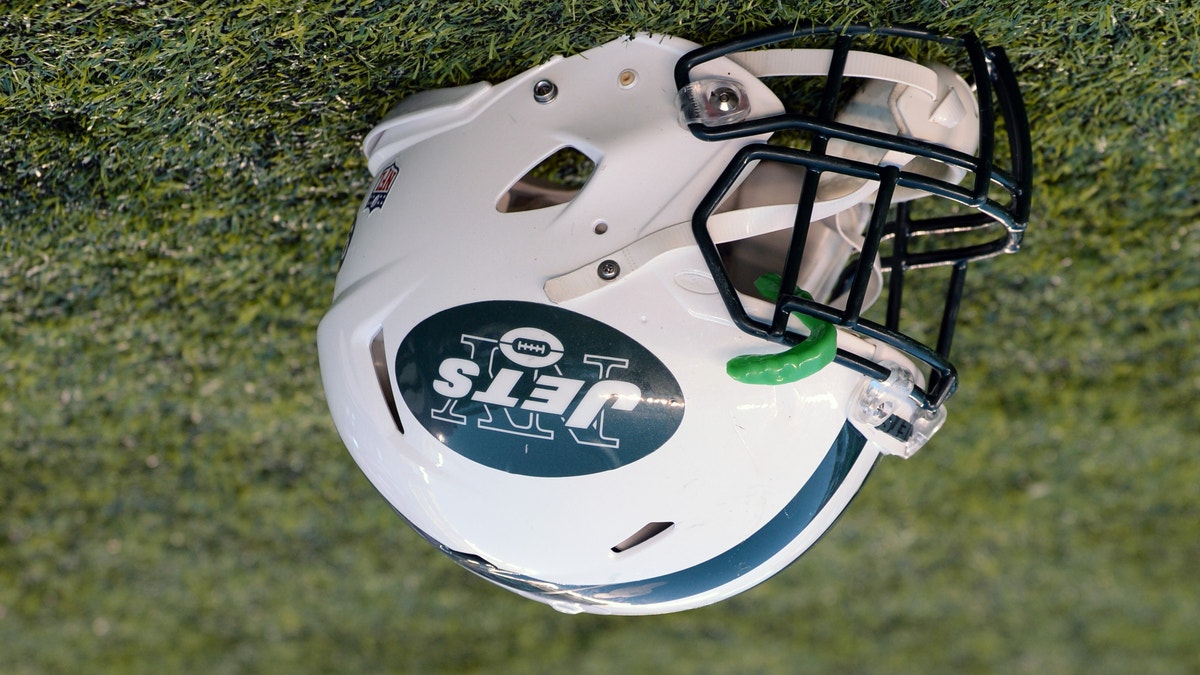 The New York Jets aren't tanking (it's impossible in the NFL). They're just terrible.
Their front office may *try* to facilitate failure, but that's out of its hands.

2017-06-21 04:31:06
`
1
Pope meets with NFL delegation, urges 'culture of encounter'
VATICAN CITY (AP) Pope Francis has met with an NFL Hall of Fame delegation and urged them to translate values of teamwork and fair play from the football field to the broader community and help build a ''culture of encounter.''

2017-06-21 02:27:09
`
0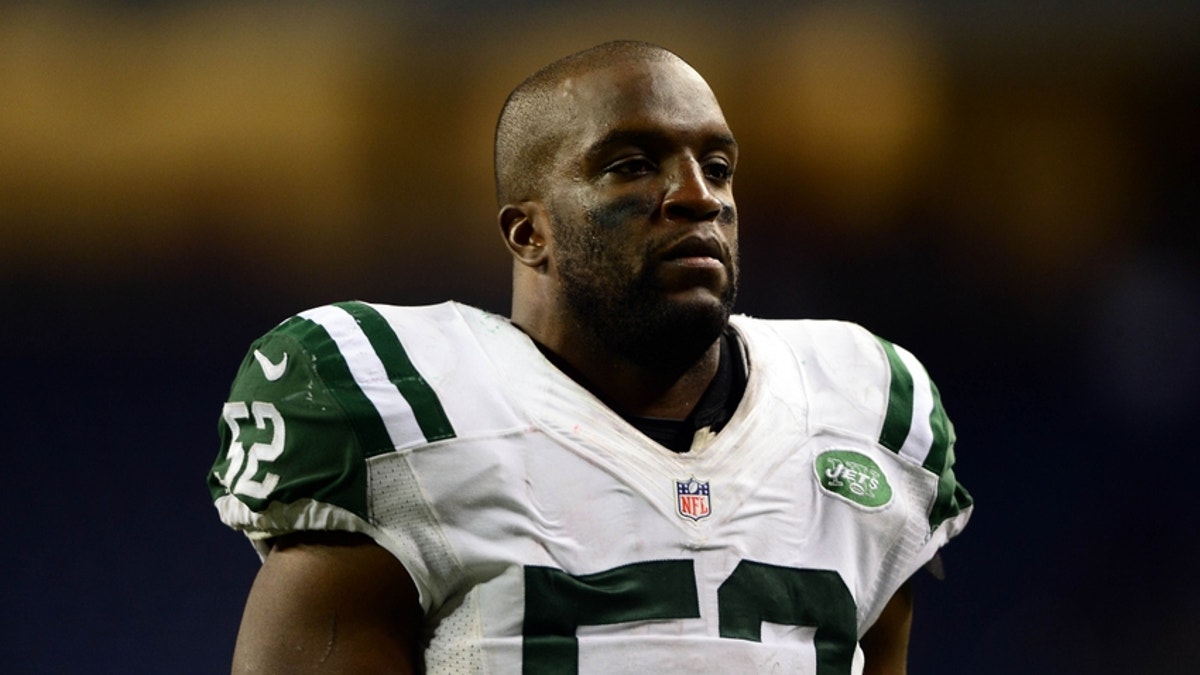 Patriots reportedly will sign recently released former Jets LB David Harris
Harris has found a new home in the AFC East.

2017-06-21 02:07:19
`
1
NFL 2017: 5 Quarterbacks that can be 2017's Matt Ryan
Atlanta Falcons quarterback Matt Ryan went from a good player to league MVP with no warning, which five guys can do the same thing in the NFL 2017 season?Every season in the NFL it appears that the big names will be the ones to get crowned with the illustrious title of MVP. Big name quarterbacks l...

2017-06-21 01:19:32
`
1
Supreme Court pushes Redskins' name fight back to society
WASHINGTON (AP) The Washington Redskins aren't in the clear with their team name just yet, even after the Supreme Court ruled Monday that the government can't block trademarks on the basis that they're offensive.

2017-06-20 20:38:33
`
8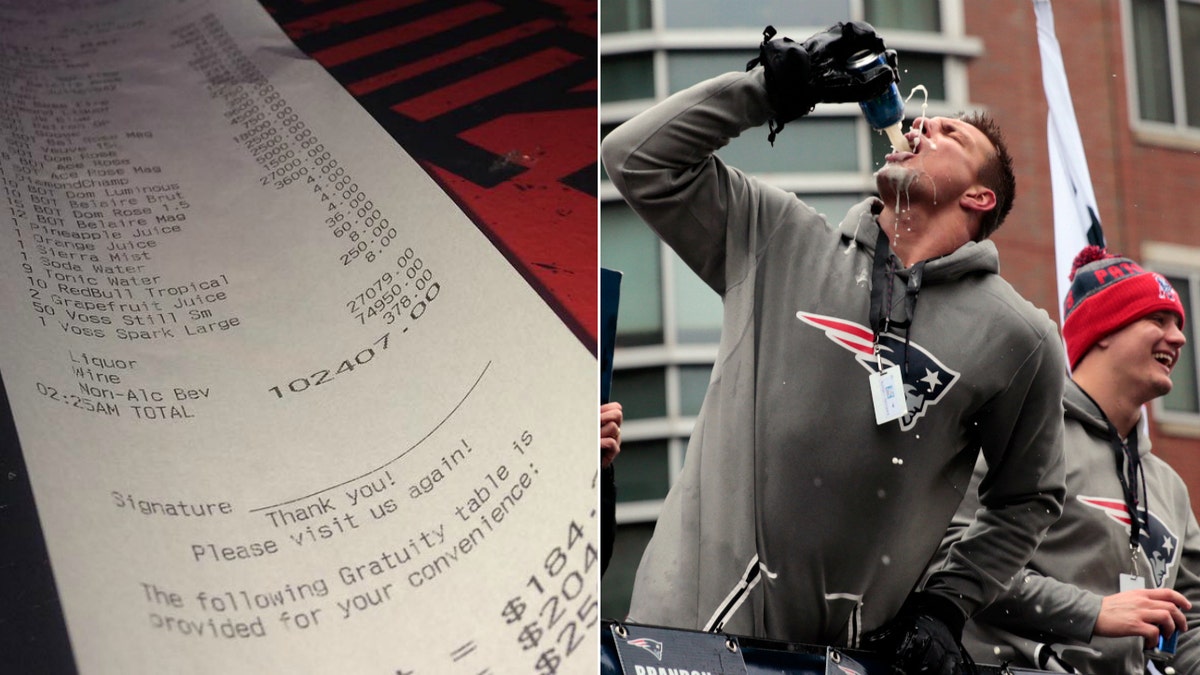 Gronk runs up $102,000 bar tab at Connecticut nightclub
Is this a normal Saturday night for Gronk?

2017-06-20 20:16:51
`
6
Philadelphia Eagles: Creating an NBA lineup from current roster
Which current Philadelphia Eagles make the cut in our mock NBA lineup?The city of Philadelphia has not had much to cheer about over the past couple of years. It has been since 2008 since one of their sports teams has even won a championship, but that looks to be changing shortly. It all started wi...

2017-06-20 20:09:14
`
3
OJ Simpson gets July 20 parole hearing date in Nevada
LAS VEGAS (AP) Imprisoned former football star O.J. Simpson has a July 20 parole hearing that could have him released from a Nevada prison on Oct. 1, a state parole official said Tuesday.

2017-06-20 19:10:28
`
5
Lions' Thornton suspended 6 games for 2017 season
ALLEN PARK, Mich. (AP) Detroit Lions defensive tackle Khyri Thornton has been suspended for the first six games of the 2017 season for violating the NFL's substance-abuse policy.

2017-06-20 17:49:58
`
3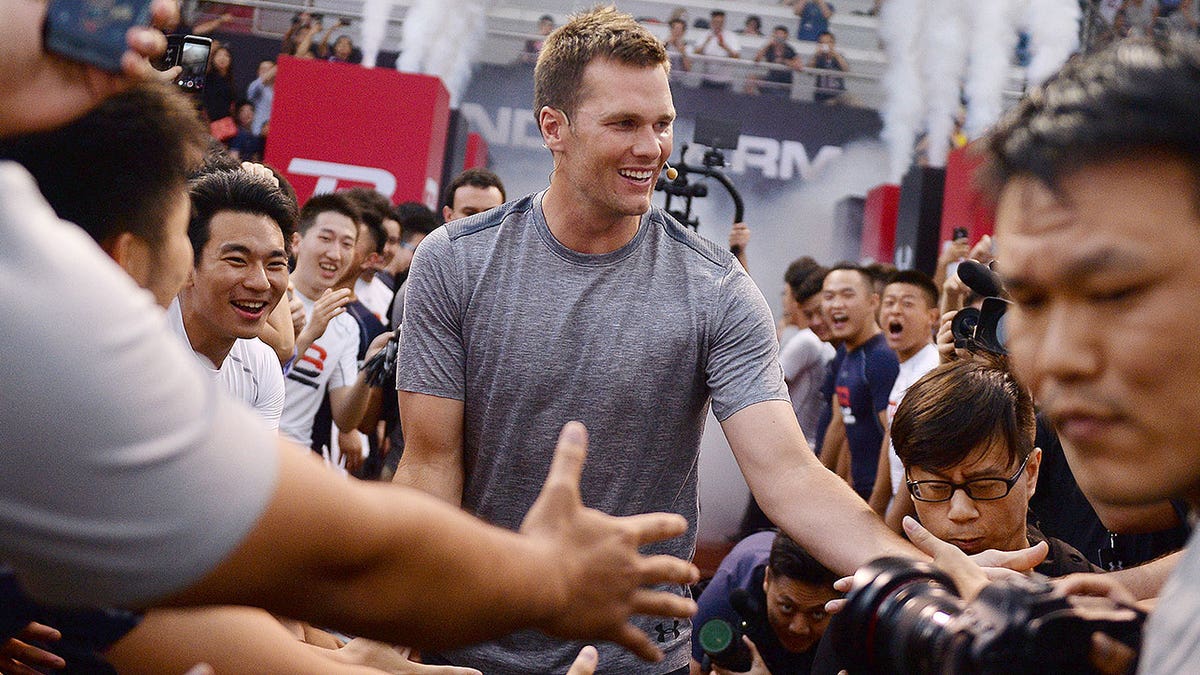 Could Tom Brady play a regular-season NFL game in China? Examining the logistics
While in China on a promotional tour, Patriots QB Tom Brady mentioned that he hopes to play an NFL game there before he retires. The logistics would be tough, but it's not an impossible ask.

2017-06-20 16:08:36
`
7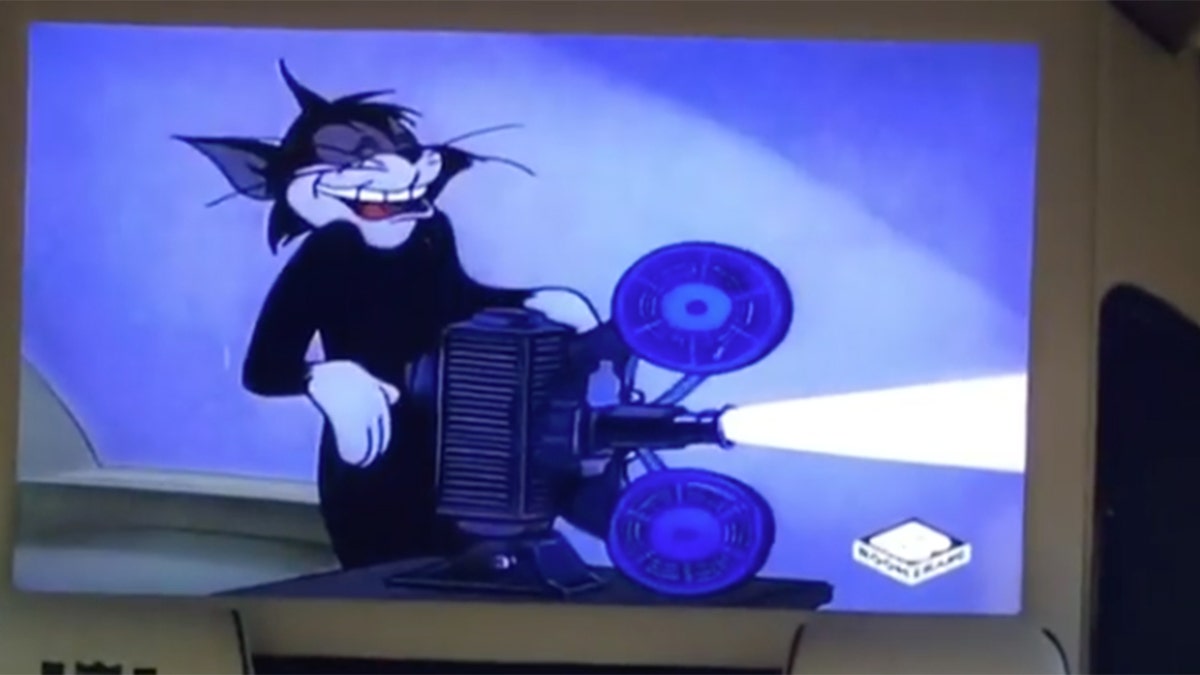 Traina Thoughts: Does LeBron James have good taste in cartoons?
LeBron James takes a break from front office drama to watch 'Tom & Jerry'.

2017-06-20 14:12:10
`
8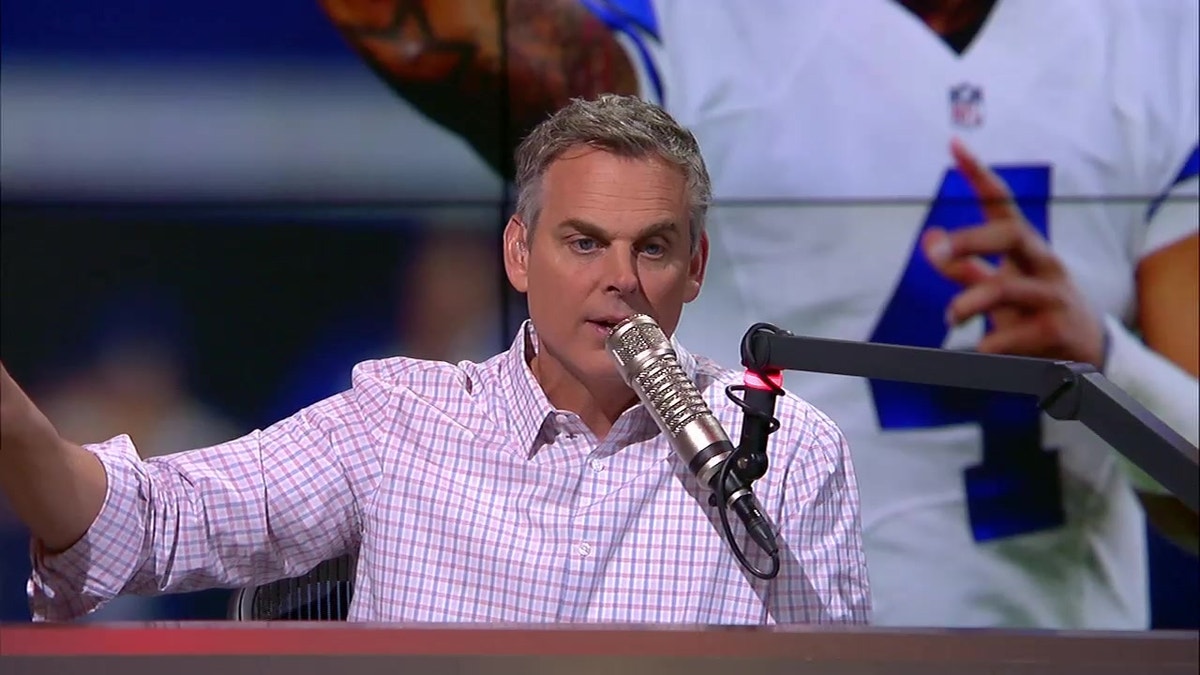 Colin on why NFL players like Dak Prescott: 'The cool factor' | THE HERD
Colin Cowherd discusses the NFL Network's Top 100 NFL Players list and why Dak Prescott is liked by NFL Players.

2017-06-20 13:38:29
`
3
Washington Redskins: Can Jim Tomsula help turn defense around?
The Washington Redskins hired Jim Tomsula this offseason to help fix a struggling defensive line, but can he get the job done?The Washington Redskins have struggled to stop the run in recent seasons. A big reason for Washington's ineptitude in stopping the opposition's running game was a...

2017-06-20 13:27:39
`
7
San Francisco 49ers: Linebackers showing early promise in coverage
There are doubts over NaVorro Bowman and Malcolm Smith's play in coverage, but both have impressed for the San Francisco 49ers in OTAs and minicamp.The San Francisco 49ers' front seven has the talent to become one of the better units in the league, but there are legitimate concerns over ...

2017-06-20 13:27:35
`
6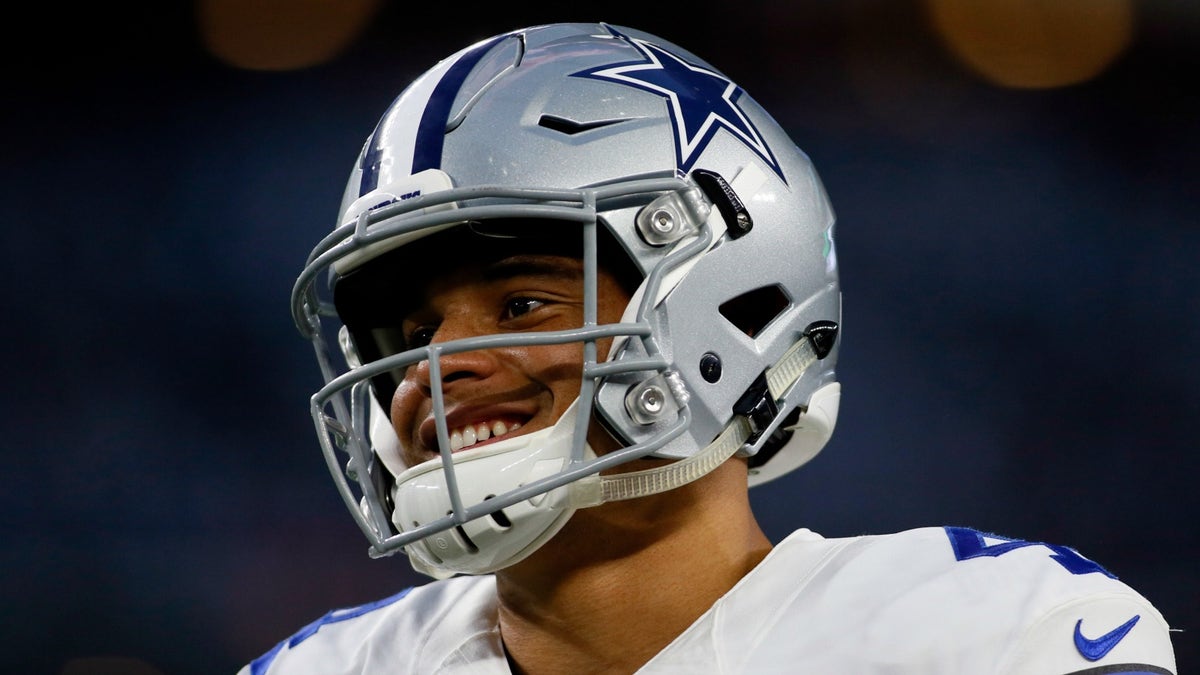 Colin Cowherd explains why Dak Prescott is grossly overrated by fellow players
Colin Cowherd reacts to an NFL player poll that ranked Dak Prescott as the 14th best player in the league.

2017-06-20 13:10:16
`
3
Cincinnati Bengals: Analyzing the specialists
Going in-depth and breaking down the Cincinnati Bengals' specialists.We are inthe heart of the offseason; that means it's time for overall evaluation and projection when it comes to the Cincinnati Bengals heading into the 2017 season.Thus, we've been going through the Bengals o...

2017-06-20 11:05:01
`
3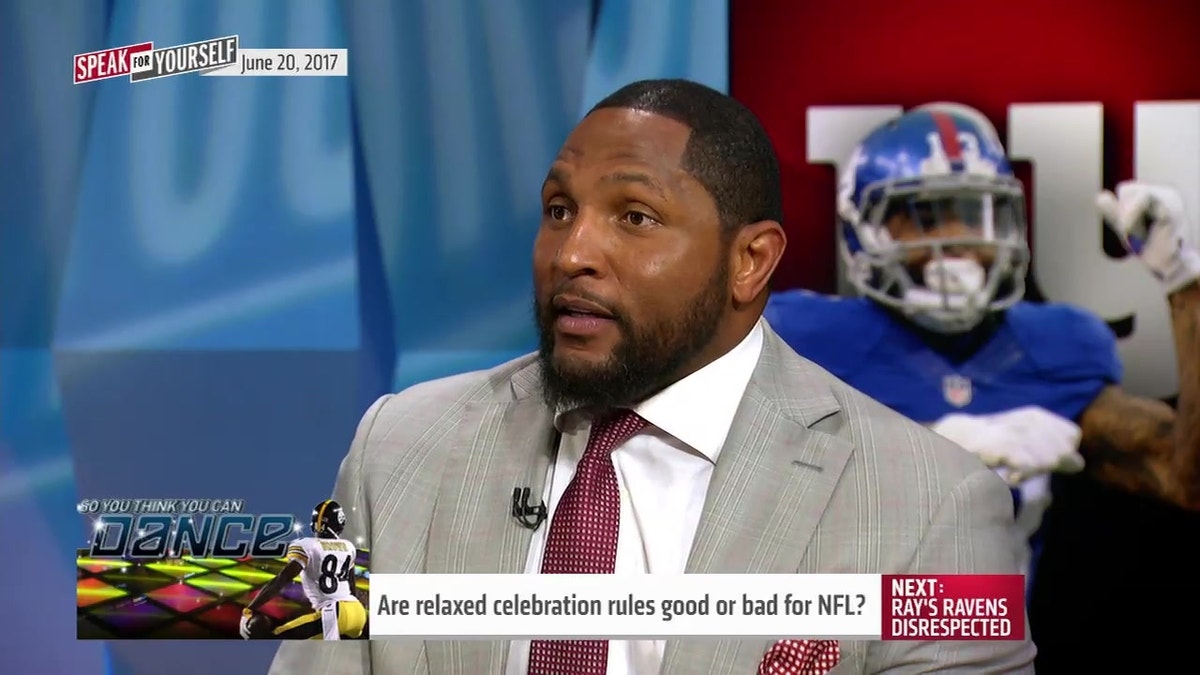 Dance Celebrations - Good or Bad for the NFL? | SPEAK FOR YOURSELF
Ray Lewis and Jason McIntyre joined Jason Whitlock and Colin Cowherd to debate if dance celebrations are good or bad for the NFL.

2017-06-20 10:13:44
`
2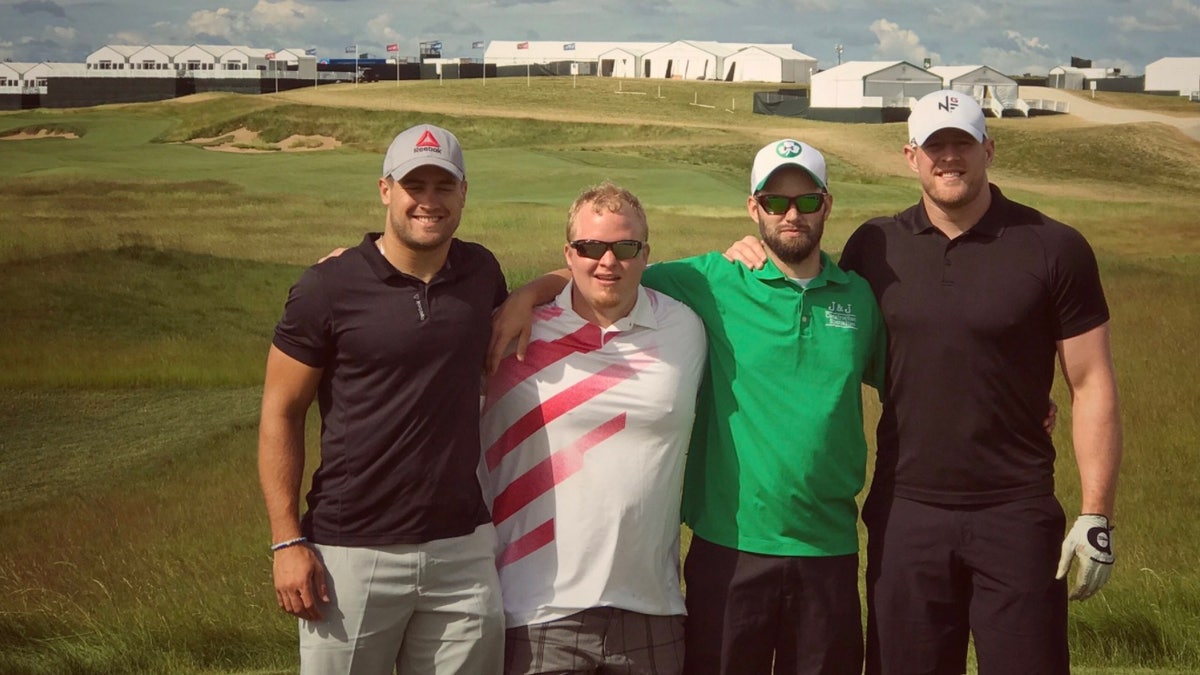 J.J. Watt played Erin Hills one day after the U.S. Open, and it didn't go so well
It's not called the toughest test in golf for nothing.

2017-06-20 09:38:06
`
5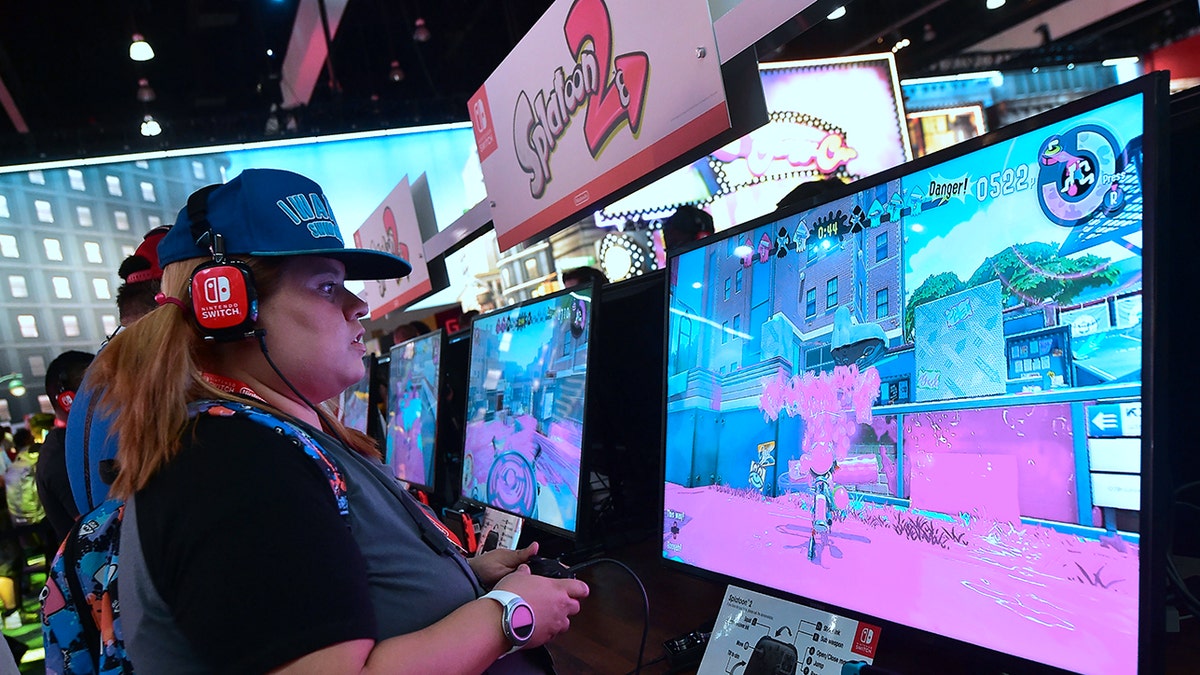 Former NFL player Jordan Kent does esports broadcasting at E3 2017
Former NFL player Jordan Kent is involved in esports in a way unlike any other athlete—as a broadcaster.

2017-06-20 06:43:52
`
5
NFL 2017: 20 Players with best chance at 2,000 receiving yards
With the 2017 NFL season right around the corner, let's take a look at ranking of 20 players with the best chance of reaching 2,000 receiving yards.Over the years, the NFL has made the transition of becoming a pass-happy league, and rightfully so when looking at all of the elite quarterbacks ...

2017-06-20 06:41:45
`
5
New Orleans Saints: Ryan Ramczyk could solve lingering problem
Drafting Ryan Ramczyk 32nd overall might not have seemed smart for the New Orleans Saints at the time, but it might solve a lingering problem now.The New Orleans Saints are one of the best offensive teams in the league and most of it is due to their quarterback, Drew Brees. Their defense has surel...

2017-06-20 05:20:07
`
5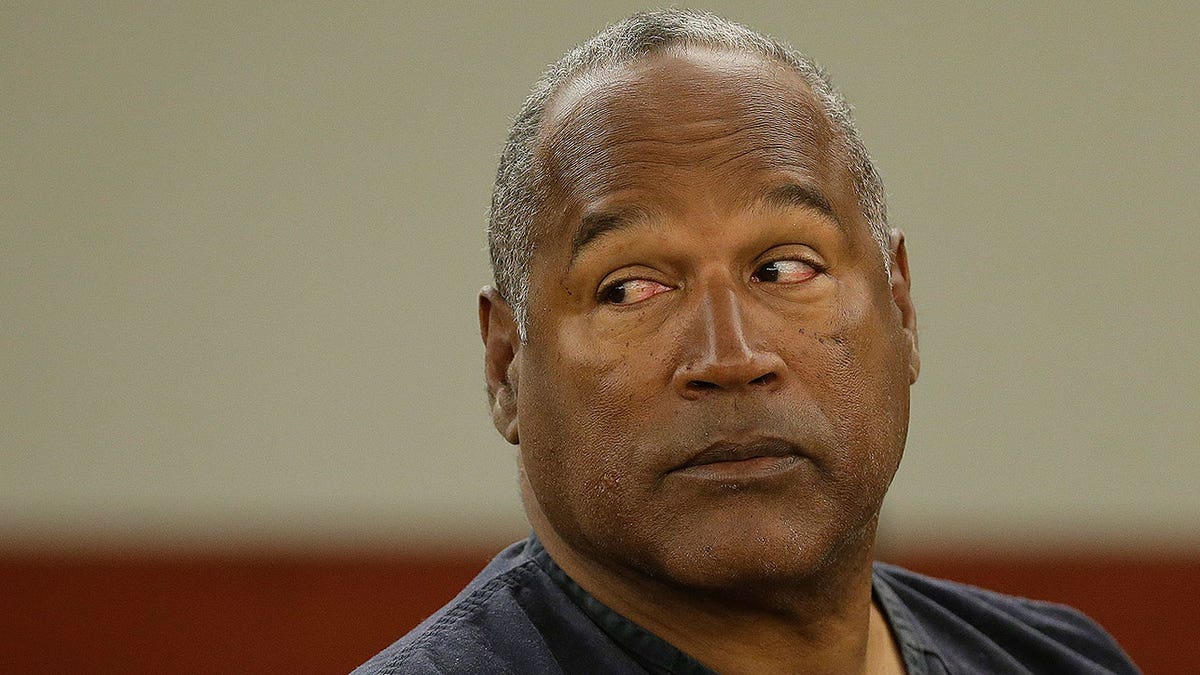 O.J. Simpson's parole hearing date set in Nevada
The former football star has served more than eight years.

2017-06-20 03:16:02
`
2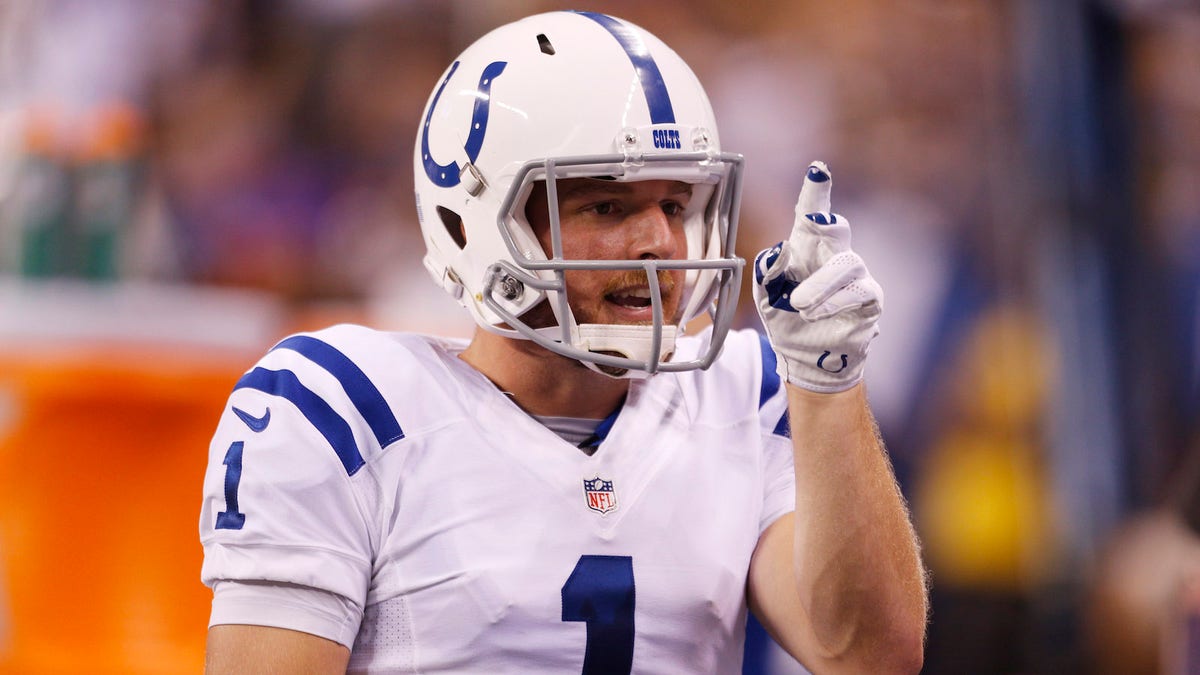 Pat McAfee describes his shocking first conversation with former Colts GM Ryan Grigson
Not the best way to start a new relationship.

2017-06-19 23:19:43
`
6
Cleveland Browns: Utilizing the Y and U
The Cleveland Browns appear poised to utilize an offense this year that will feature formations with multiple tight ends.For reasons that aren't all that clear, a lot of fans and some in the media have this preconceived notion that a football team needs a pile of talented wide receivers, but ...

2017-06-19 22:40:32
`
8
Justices say law on offensive trademarks is unconstitutional
WASHINGTON (AP) The Supreme Court on Monday struck down part of a law that bans offensive trademarks, ruling in favor of an Asian-American rock band called the Slants and giving a major boost to the Washington Redskins in their separate legal fight over the team name.

2017-06-19 22:21:54
`
6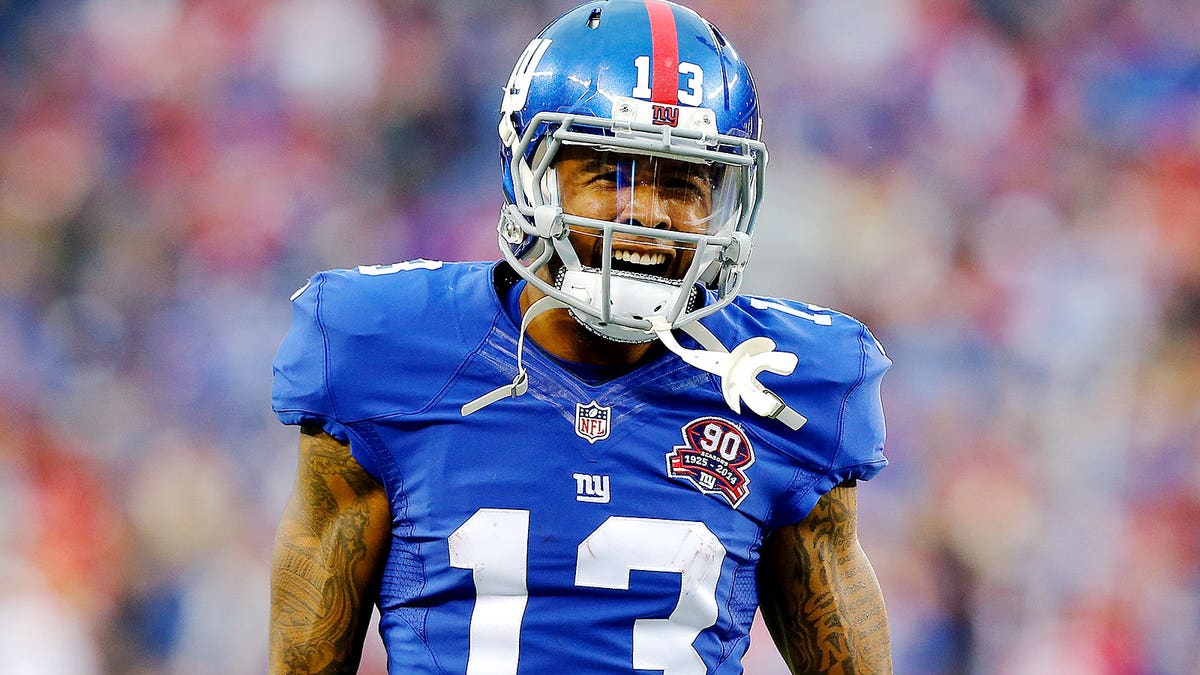 The top 15 players in the NFC East, ranked
The Giants and Cowboys are well-represented on this list, unsurprisingly.

2017-06-19 21:33:07
`
5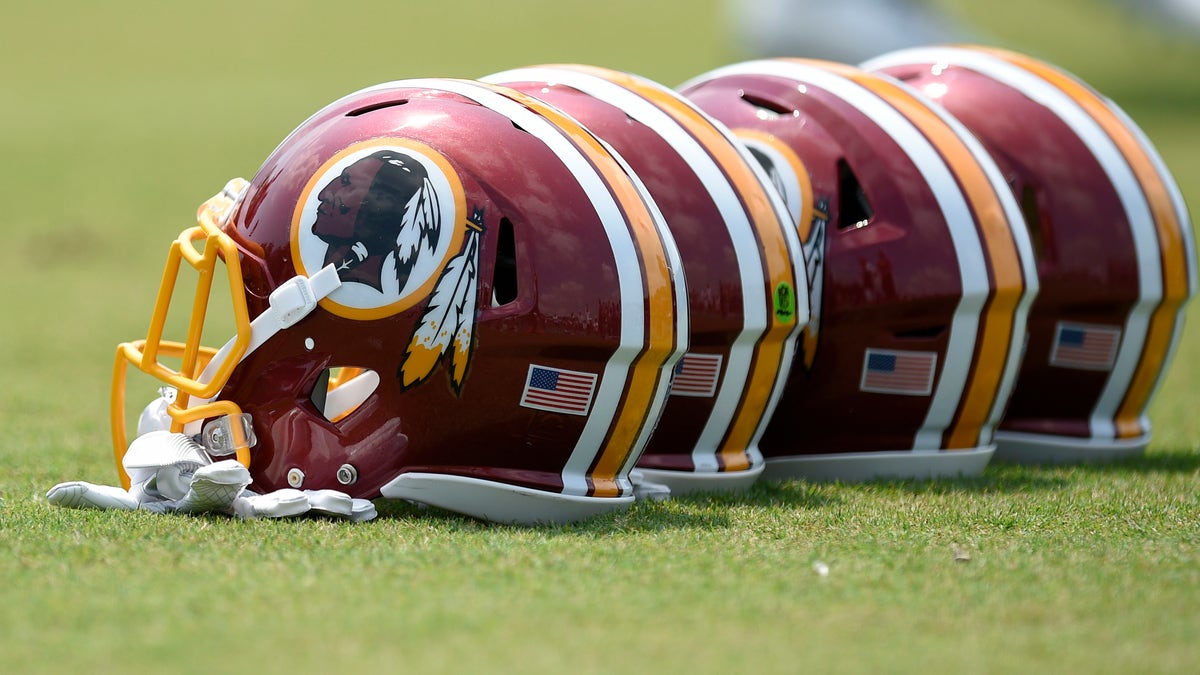 Supreme Court ruling of band's name could impact Redskins trademark case
Supreme Court says law that barred Redskins from registering their name as a trademark is unconstitutional.

2017-06-19 18:26:52
`
14
Fantasy Football Rankings 2017, Top 101 PPR Players: No. 32-30
As we continue our list of fantasy football's top 101 PPR players of 2017 we get a couple of running backs on the fringe of RB1 status.If an owner can draft a RB1 outside of rounds 1-2, her/his team will typically be in excellent shape. Finding that type of value can instantly make a team int...

2017-06-19 16:06:31
`
5
Defensive coaching wizard Bud Carson wins PFWA award
NEW YORK (AP) Innovative defensive coach Bud Carson, the coordinator for the Steel Curtain who was part of two Super Bowl-winning teams, has won the Dr. Z Award from the Professional Football Writers of America.

2017-06-19 15:37:10
`
4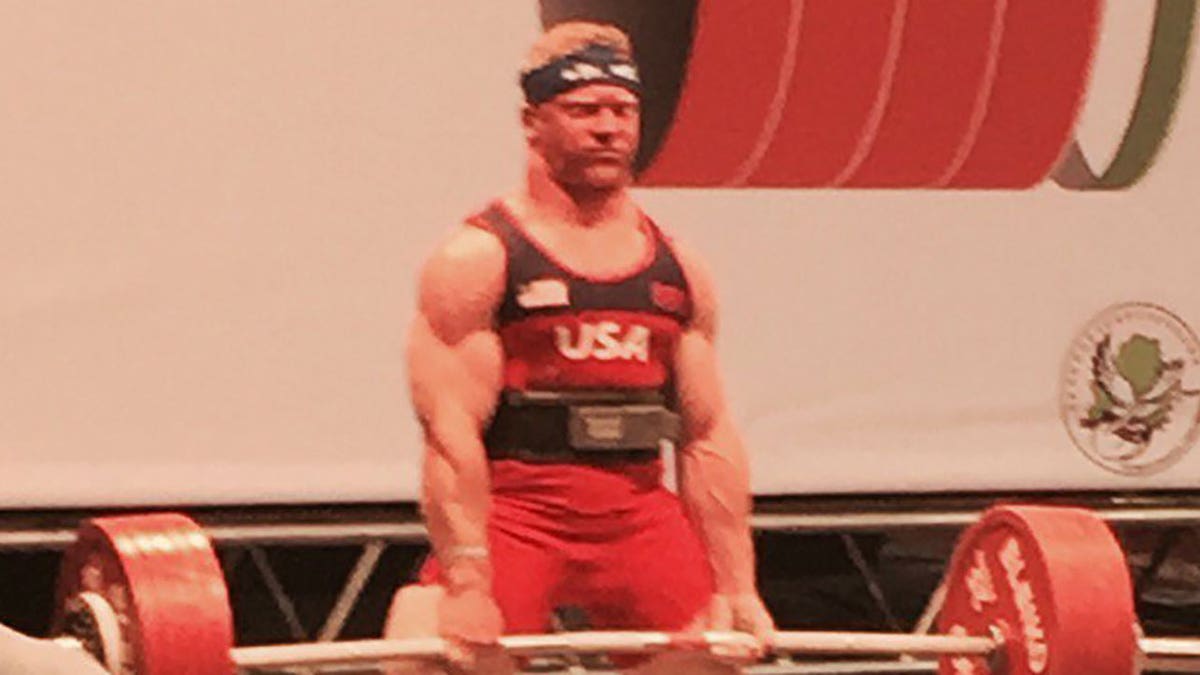 Jon Guden's son wins gold at IPF World Classic Powerlifing Championships
Jon Gruden's son is now a gold medalist competitive powerlifter.

2017-06-19 15:36:07
`
5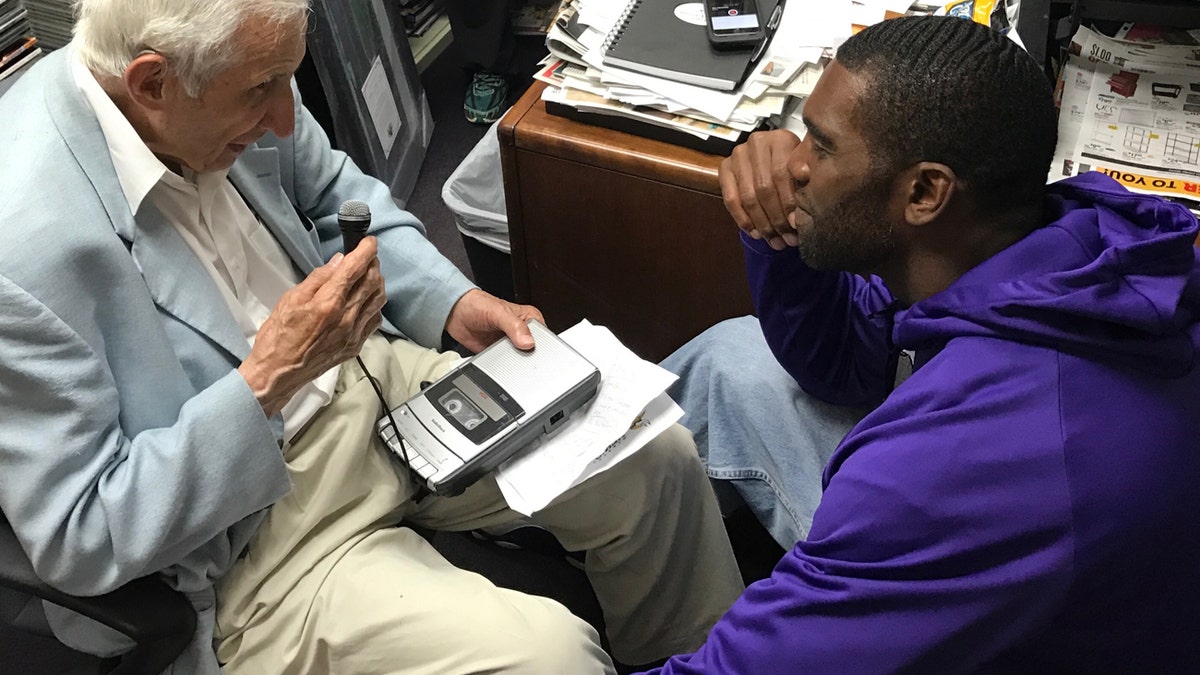 On Randy Moss, Equality and Commencement Speeches
How the Vikings went from 'the biggest mistake they ever made' to now honoring their former mercurial receiver, with the help of an old friend. Plus more on NFL team leadership progress, a stunning Colin Kaepernick stat and the wise words heard at college graduation ceremonies this year

2017-06-19 14:06:43
`
9
San Francisco 49ers: George Kittle pushing to be starting tight end
Having impressed both staff and teammates during minicamp, rookie tight end George Kittle is making a push to start for the San Francisco 49ers.Rookie tight ends rarely make an immediate impact in the NFL, but coming out of OTAs and minicamp, it looks as if the San Francisco 49ers may need to rely...

2017-06-19 13:11:17
`
6
Chicago Bears: Eddie Goldman entering critical 2017 season
The 2017 season is time for Chicago Bears' defensive tackle Eddie Goldman to live up to his high potential.Defensive tackle Eddie Goldman isentering his third season with the Chicago Bears, and it's arguably his most critical. After being drafted 39thoverall in the 2015 NFL Draft, Goldm...

2017-06-19 13:02:30
`
3
Minnesota Vikings: 5 Reasons why team could win Super Bowl 52
Despite coming off a frustrating 2016 campaign that started strong and ended miserably, the Minnesota Vikings appear in position to make a serious run at Super Bowl 52.The 2016 season was a roller-coaster ride for the Minnesota Vikings. They were the only undefeated team through five weeks, but ma...

2017-06-19 12:41:59
`
3