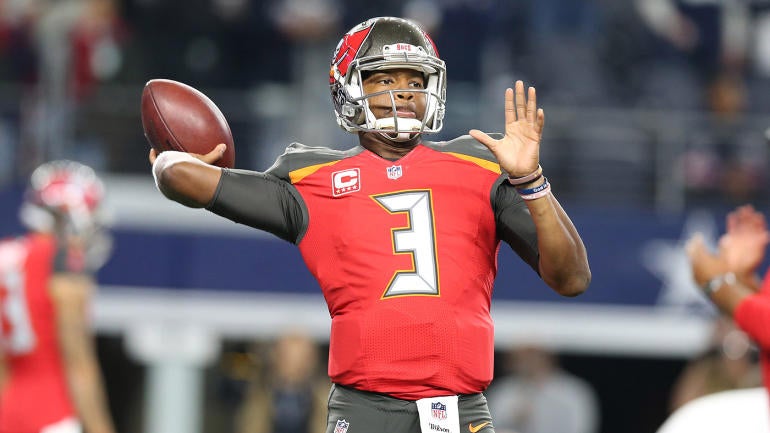 2017 Fantasy Football Draft Prep: Could Jameis Winston be this year's Blake Bortles?
Jameis Winston is a favorite breakout pick for many, but Heath Cummings says there are warning signs you shouldn't ignore.

2017-08-17 23:54:39
`
0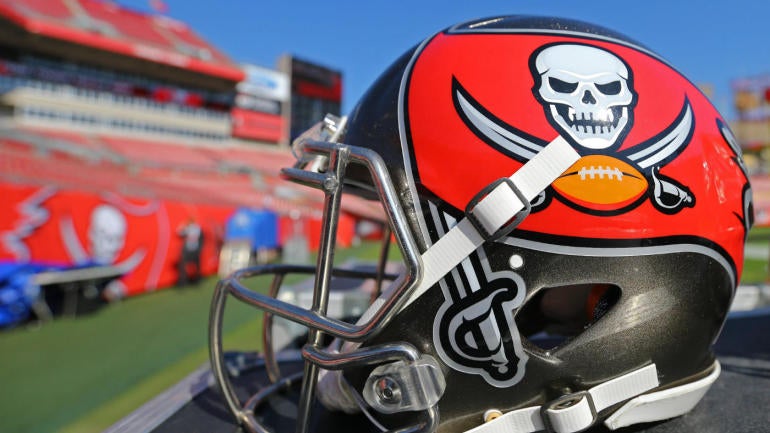 LOOK: Buccaneers offensive linemen pull cruel dinner prank on two rookies
This is why being a rookie in the NFL isn't fun

2017-08-17 23:37:06
`
0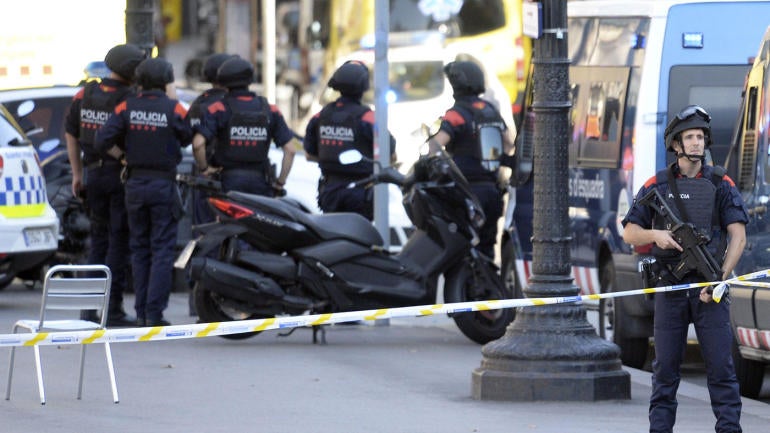 Clemson, Oregon State teams safe after Barcelona terrorist attack near team hotel
Arizona, Grand Canyon and Tulane are also in Barcelona and have reported to be accounted for and safe

2017-08-17 23:16:19
`
0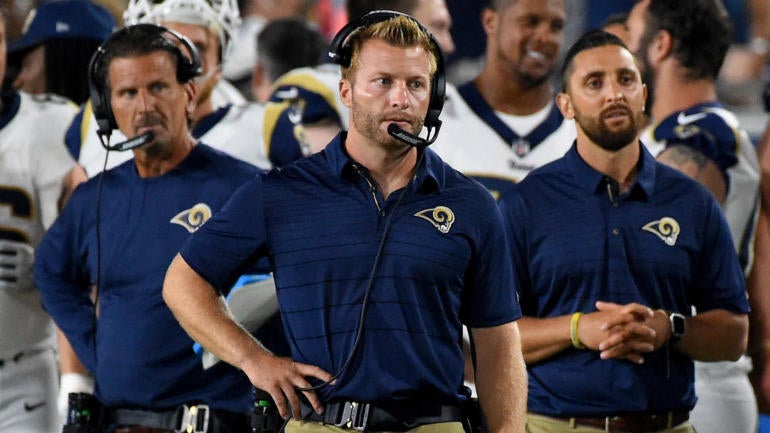 While others focus on age, Sean McVay is winning over Rams players and rivals alike
The youngest coach in NFL history isn't coming off as someone out of his depth -- just the opposite

2017-08-17 22:52:33
`
1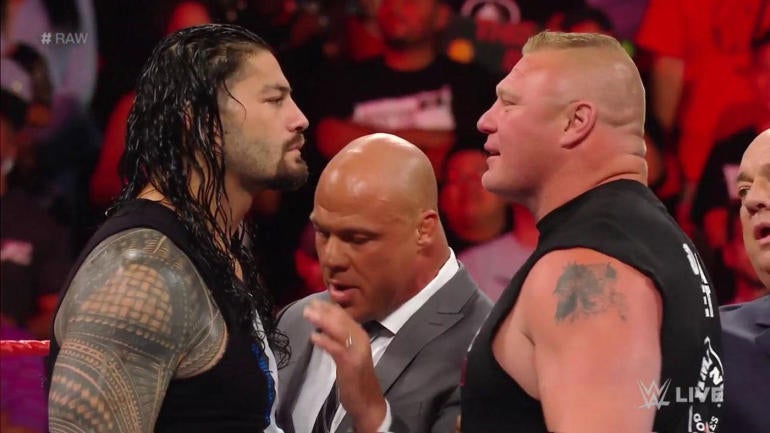 WWE SummerSlam 2017 matches, card, start time, date, rumors, kickoff show
The build to SummerSlam, WWE's second-biggest pay-per-view of the year, is nearly over

2017-08-17 21:27:35
`
4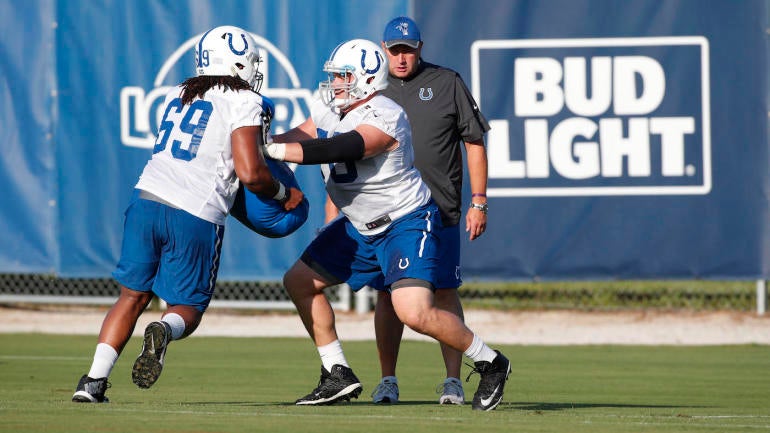 Colts bitten by injury bug again, lose center Ryan Kelly (foot) for 6-8 weeks
Another day, another costly injury to a Colts starter

2017-08-17 21:25:20
`
0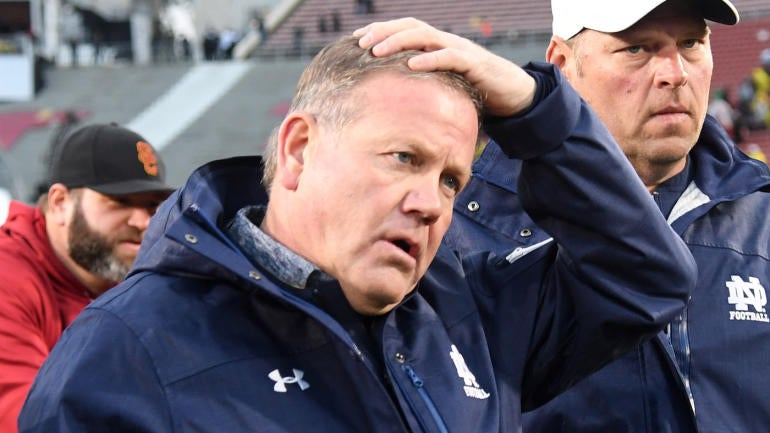 More than ever, it appears Brian Kelly and Notre Dame is a marriage destined to fail
Kelly is running out of people to blame at Notre Dame, and you know what that means

2017-08-17 21:19:57
`
0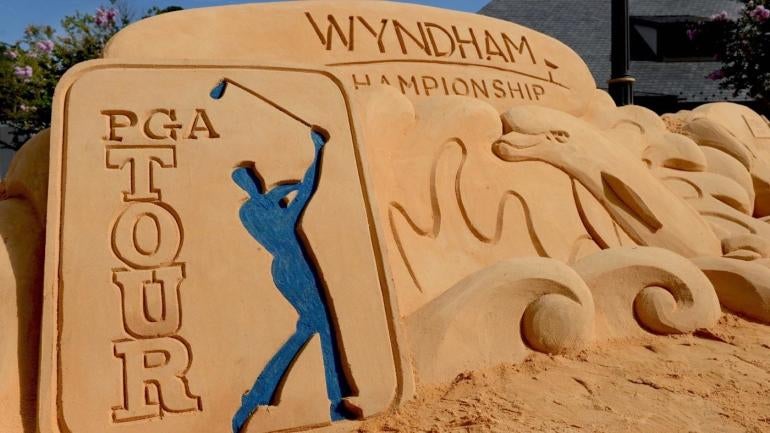 Watch Wyndham Championship 2017: Live stream online, TV channel, start time
Find out when and how to watch the 2017 Wyndham Championship live this week

2017-08-17 20:10:17
`
0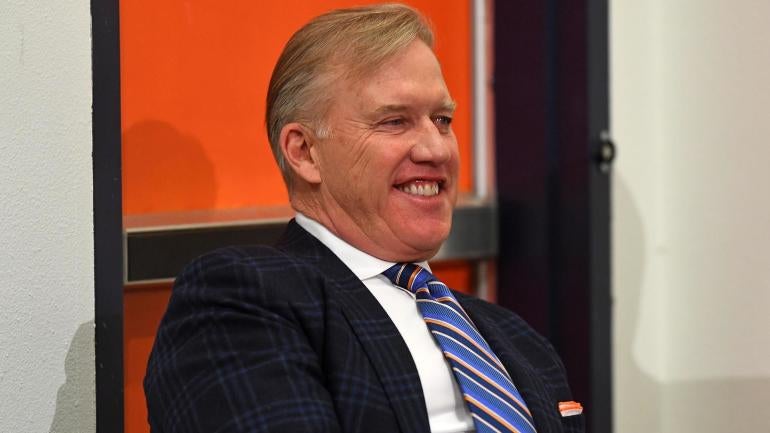 Broncos GM John Elway breaks silence, gives his stance on player protests
Elway tried his best to emphasize how complicated the situation is

2017-08-17 19:32:19
`
0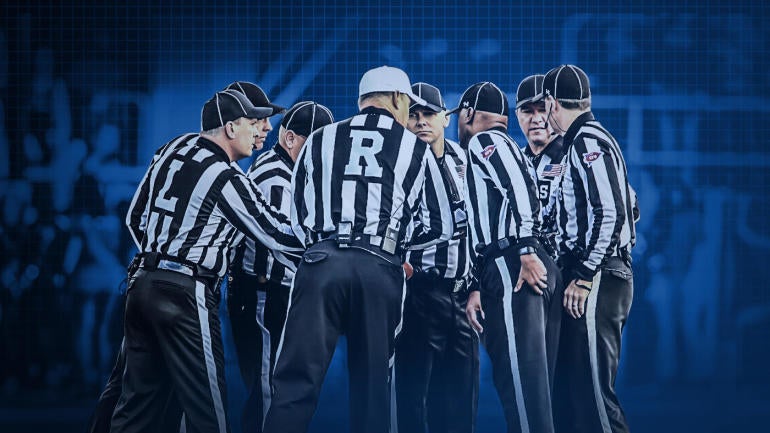 Candid Coaches: Real talk on referees, college football rules that need changing
What's a bigger problem in college football -- referees or the rules themselves?

2017-08-17 19:14:45
`
1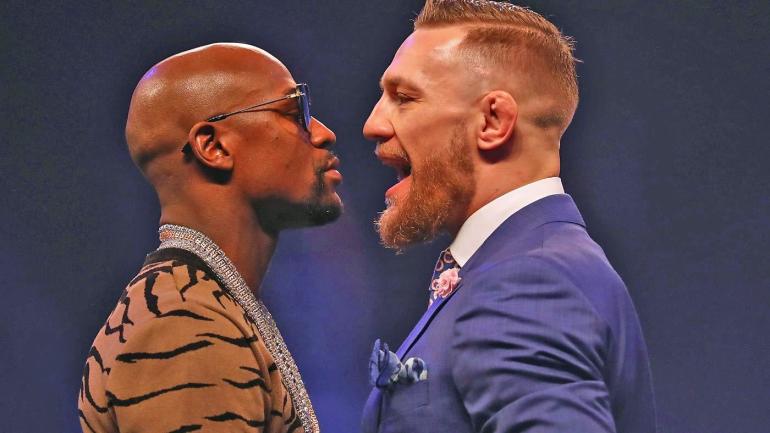 Mayweather vs. McGregor fight: Date, time, full details for Showtime PPV
Everything you need to know ahead of the Floyd Mayweather vs. Conor McGregor fight on Showtime PPV

2017-08-17 19:09:20
`
0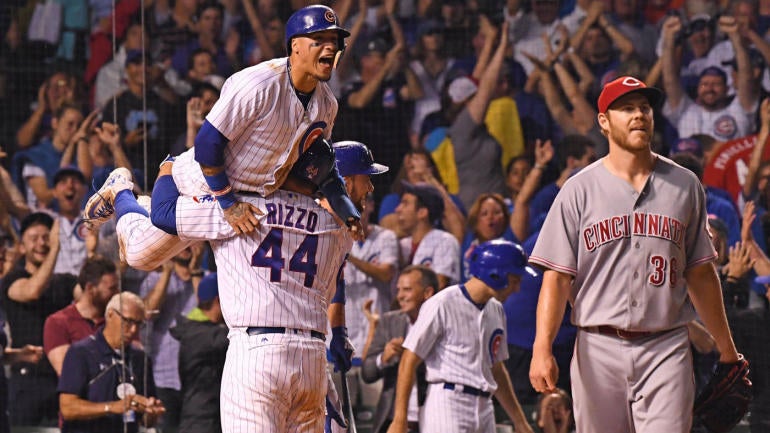 Huge home runs, ejections and walk-offs: What to know about a wild NL Central night
Baseball's best divisional race saw some crazy stuff Wednesday, here's what you should know

2017-08-17 19:08:14
`
1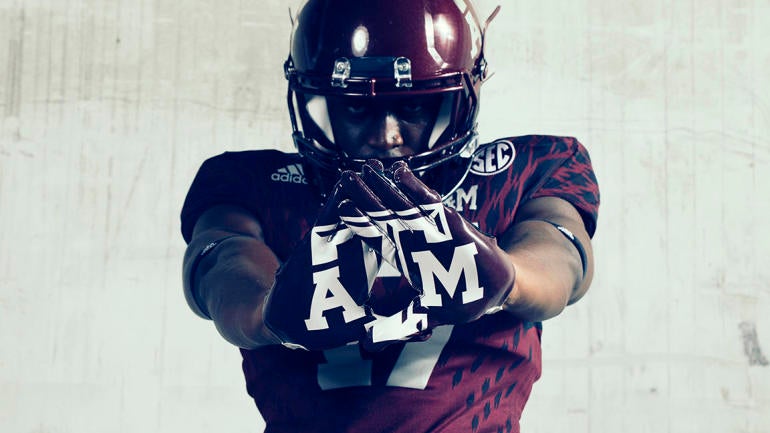 LOOK: Texas A&M shows off "Bright Lights" alternates for Mississippi State game
The new uniforms will be worn on Oct. 28 at Kyle Field vs. the Bulldogs

2017-08-17 19:06:03
`
0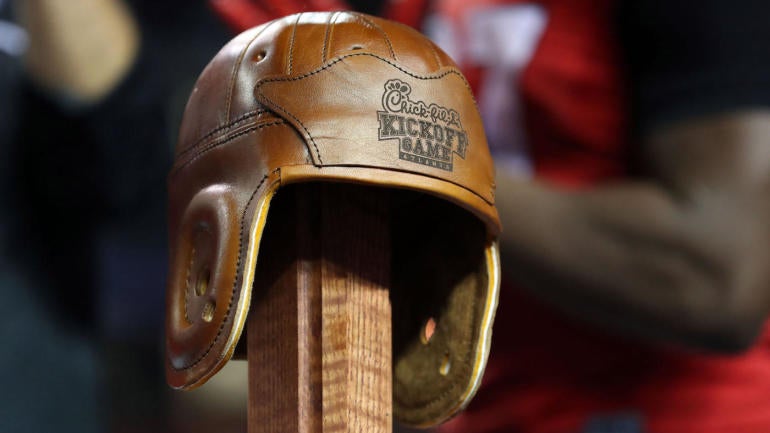 Report: Alabama and Miami in negotiations to open the 2021 season in Atlanta
The Crimson Tide and Hurricanes have not met since the 1993 Sugar Bowl

2017-08-17 19:06:02
`
1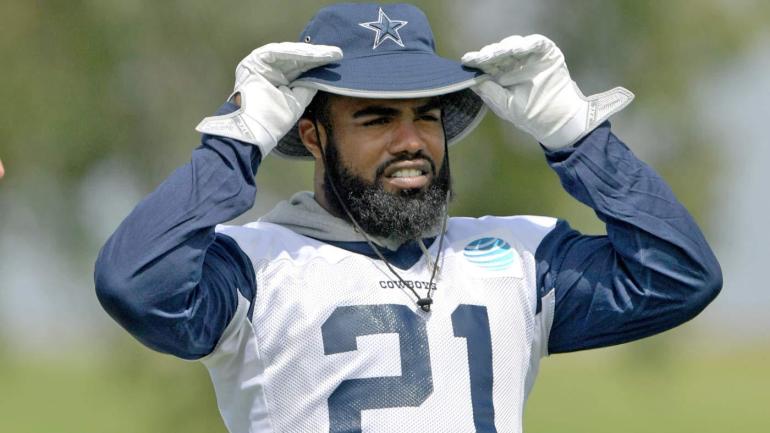 2017 Fantasy Football Draft Prep: Still want to draft Cowboys star Ezekiel Elliott? Here's your championship plan
A six-game suspension shouldn't stop you from drafting Ezekiel Elliott in 2017. You just have to know when to go for it and who to draft later on to make it a success.

2017-08-17 15:48:11
`
0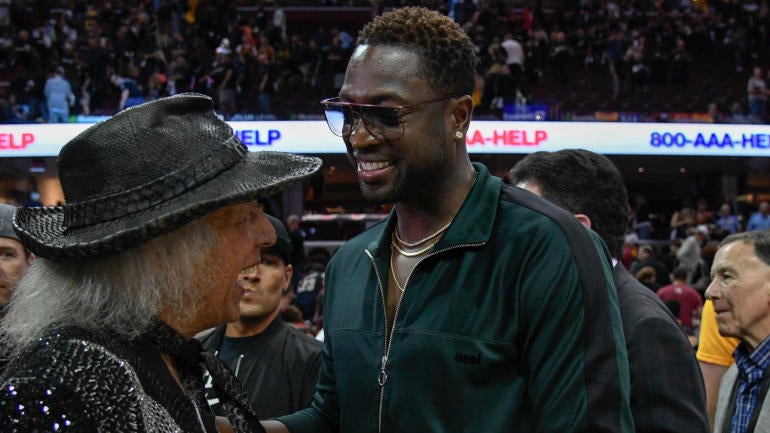 Heat, Cavs among potential destinations if Bulls' Dwyane Wade receives buyout
Evaluating where the future Hall of Famer might land up if he is freed from Chicago's rebuilding project

2017-08-17 15:24:08
`
0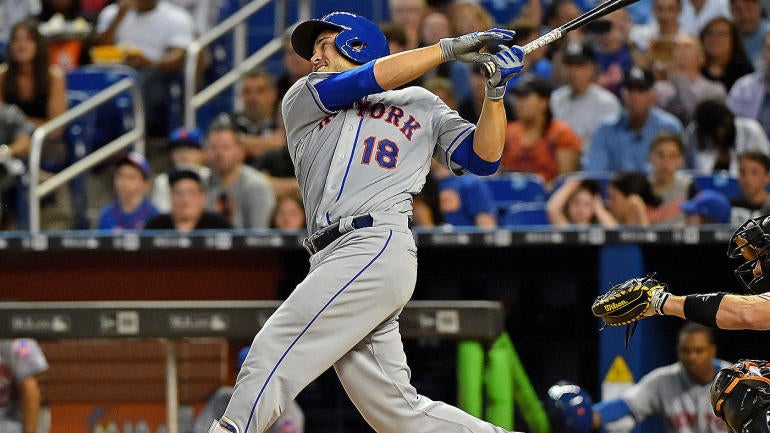 Mets start a catcher at third, go to extreme measures to keep the ball away from him
Travis d'Arnaud racked up plenty of frequent flyer miles changing positions on Wednesday

2017-08-17 14:42:44
`
3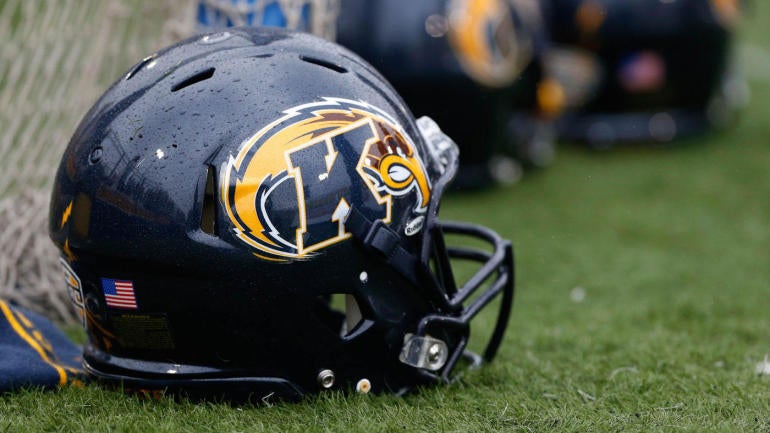 Kent State strength coach in charge during player death defends himself
Ross Bowsher claims KSU was well aware of his certification status during his employment

2017-08-17 14:16:29
`
3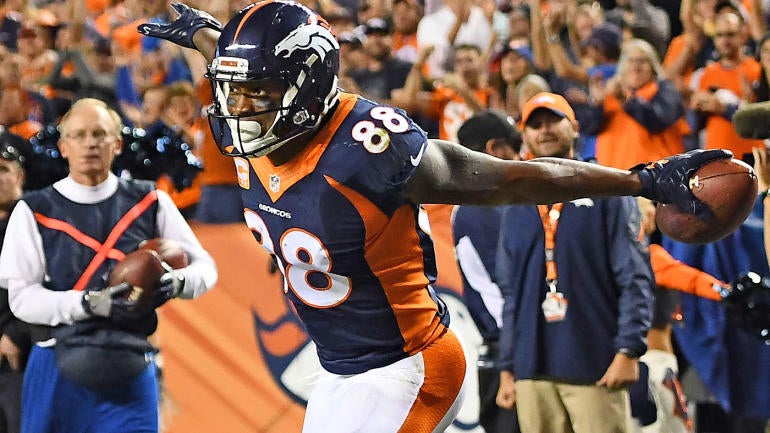 Fantasy Football Today Podcast: Wide receivers preview; do you need to grab top one early?
Is wide receiver a deep position this year or is it one you need to prioritize early in your drafts?

2017-08-17 13:48:20
`
0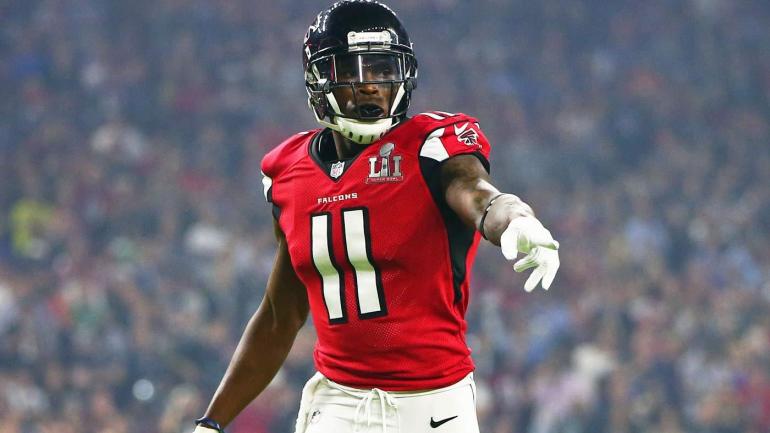 2017 Fantasy Football Draft Prep: Follow our 12-team 0.5 PPR mock draft 1 p.m. ET
Our CBS Sports staff is taking part in a 12-team 0.5 PPR mock draft at 1 p.m. ET today, and you can follow each pick LIVE as it happens right here.

2017-08-17 13:45:07
`
0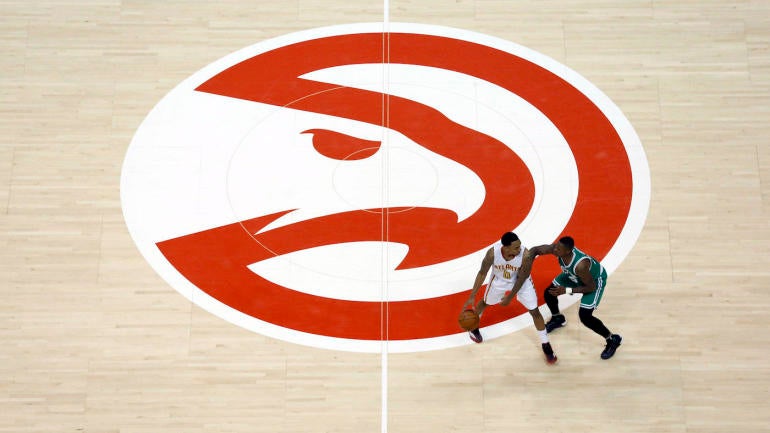 Hawks land jersey sponsorship with Atlanta-based health company led by Dr. Oz
The Hawks and Sharecare reportedly agreed to terms on a five-year deal

2017-08-17 13:45:05
`
1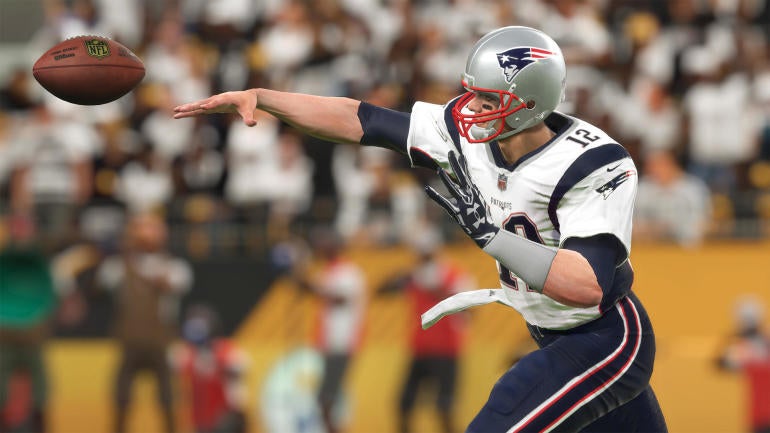 'Madden NFL 18' review, simulation: Dak wins MVP without Zeke, Patriots don't win AFC East
Our annual Madden sim is all kinds of crazy, from the Pats not winning the division to a wild Super Bowl

2017-08-17 13:27:34
`
1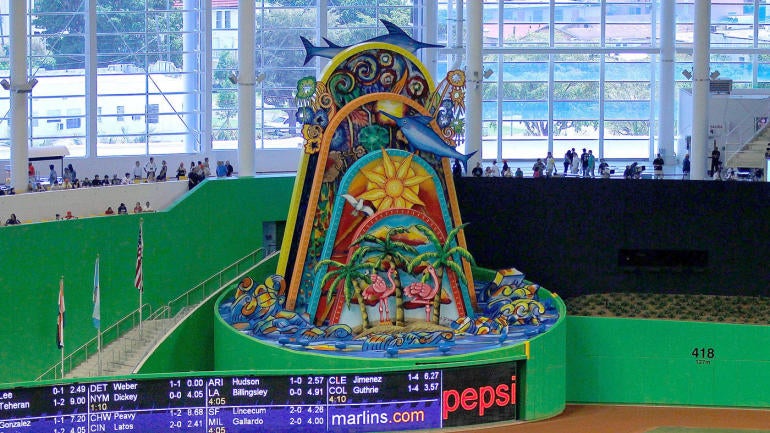 Miami-Dade County to new ownership, Jeter: Hands off Marlins home-run sculpture
Maybe incoming minority owner Derek Jeter won't be getting rid of that thing after all

2017-08-17 12:53:01
`
0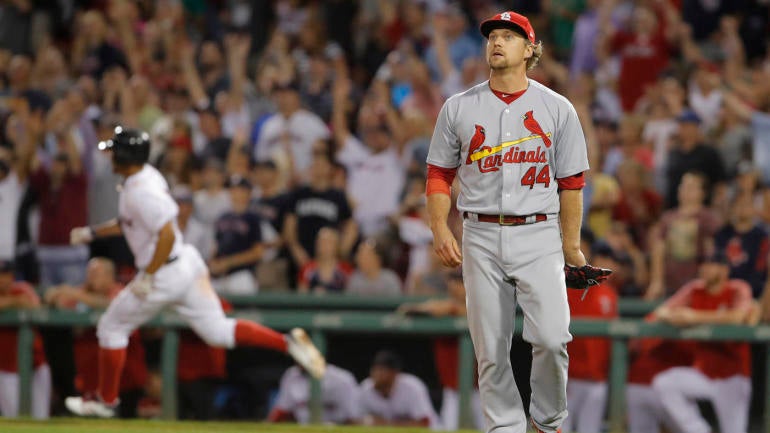 Cardinals lose closer to injury and it could impact the NL Central playoff race
Trevor Rosenthal hits the disabled list with posterior elbow irritation

2017-08-17 12:45:18
`
0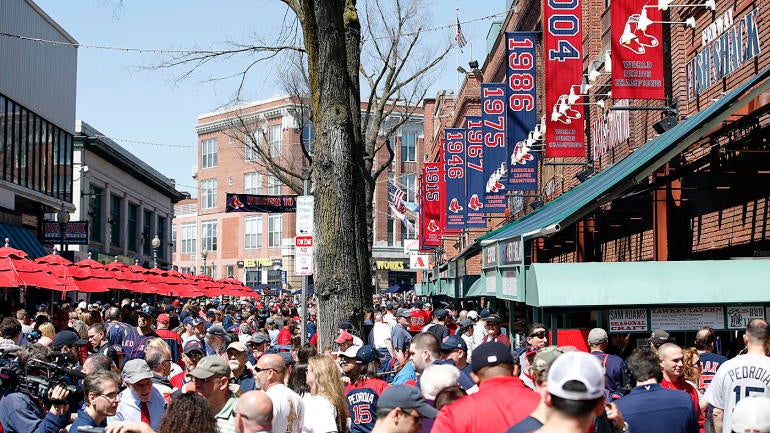 'Big Papi Way' next to Fenway? 'Haunted' Red Sox want to rename Yawkey Way
Red Sox owner John Henry wants to distance his team from former owner Tom Yawkey's legacy

2017-08-17 11:48:43
`
0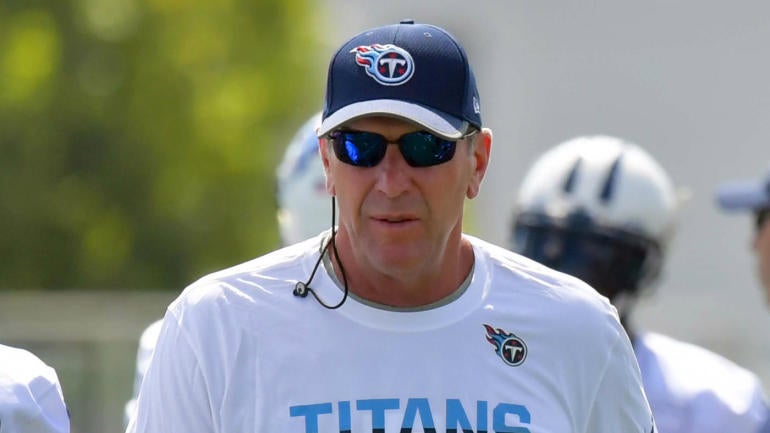 The Titans are so stoked to watch the solar eclipse, they rescheduled practice
Instead of practicing, Titans players and coaches will be hanging out with their eclipse glasses

2017-08-17 11:40:53
`
0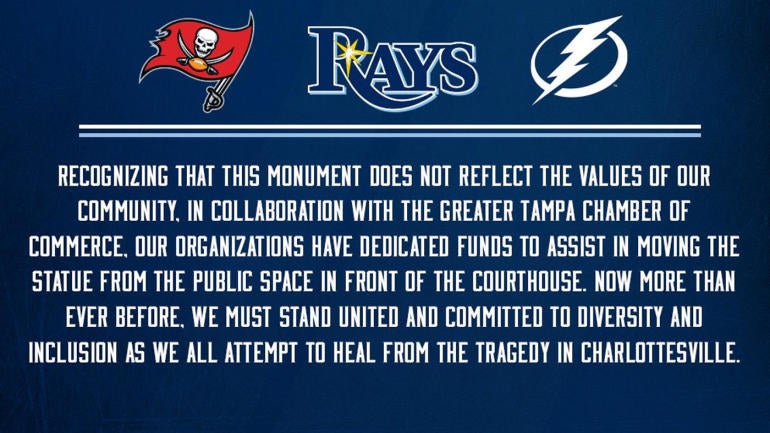 Rays, Buccaneers and Lightning join effort to move Tampa Confederate monument
Ex-Buccaneers head coach Tony Dungy has also pledged money toward the effort

2017-08-17 11:33:22
`
0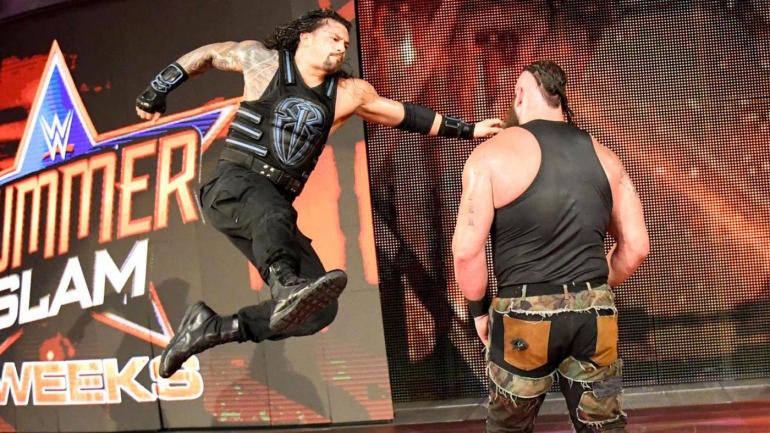 2017 WWE SummerSlam predictions: Picks for all 12 matches on the card, kickoff show
Breaking down the entire WWE SummerSlam card ahead of the second-biggest show of the year

2017-08-17 11:17:01
`
0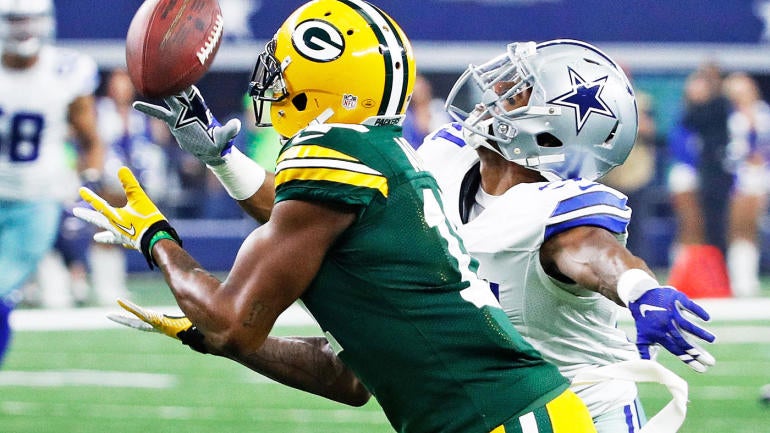 2017 Fantasy Football Draft Prep: Julio Jones, Davante Adams lead candidates for touchdown regression
Heath Cummings looks at eight wide receivers who look like they have touchdown regression coming in 2017.

2017-08-17 11:12:36
`
0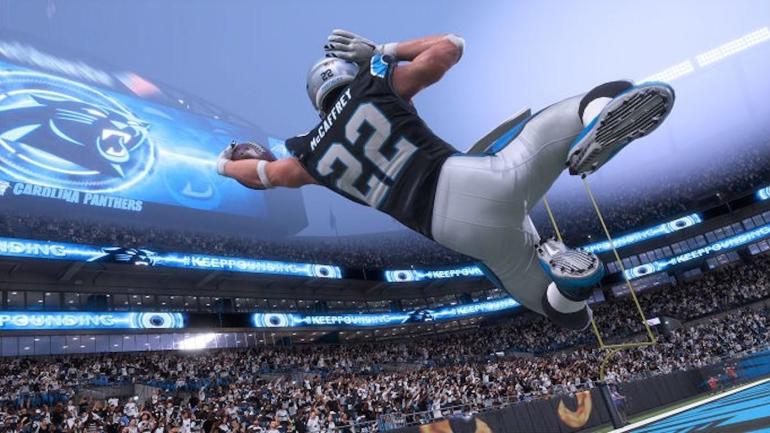 'Madden 18' release date: New Longshot mode, player ratings, price, game modes and ways to play early
Madden season is almost here again. Here's everything you need to know.

2017-08-17 11:04:01
`
1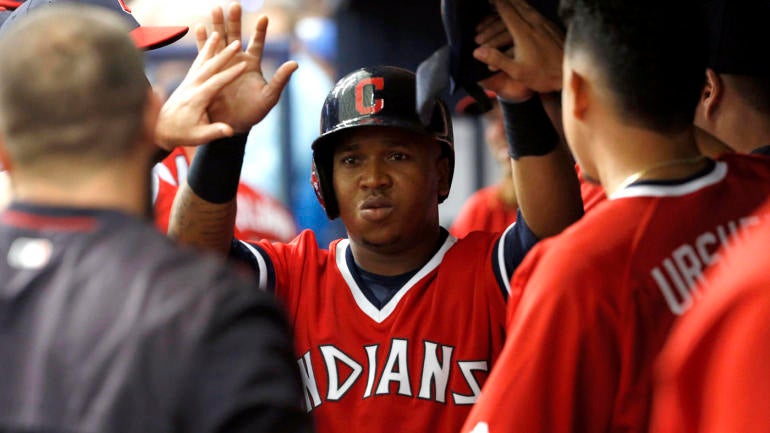 X-rays negative for Indians MVP candidate Jose Ramirez after pitch hits his forearm
Fortunately for Indians fans, Ramirez appears to be fine

2017-08-17 10:49:56
`
0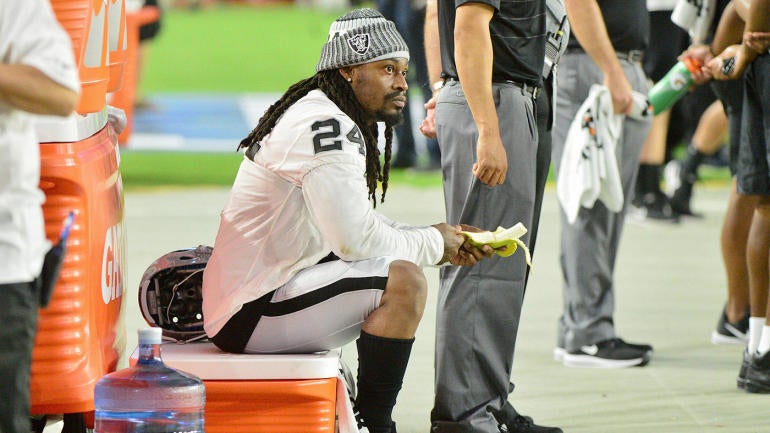 Marshawn Lynch gives first interview since starting protest and doesn't disappoint
The Raiders running back went Beast Mode on reporters

2017-08-17 08:37:08
`
0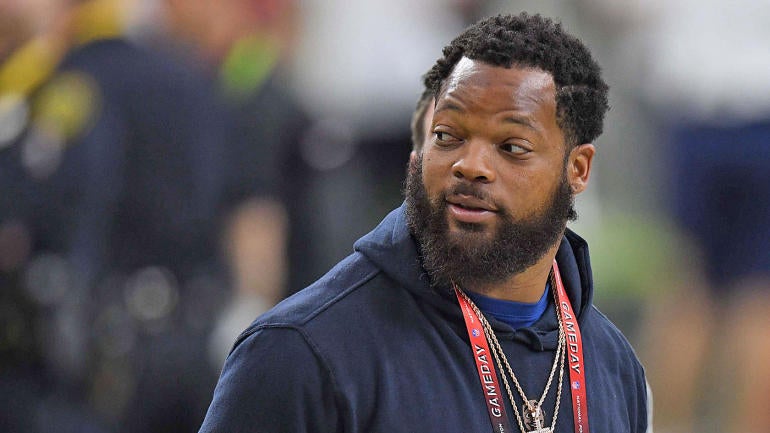 Michael Bennett calls for white players to join anthem protest to spark change
The Seahawks defensive end believes someone from 'the other side' needs to step up

2017-08-17 08:16:19
`
0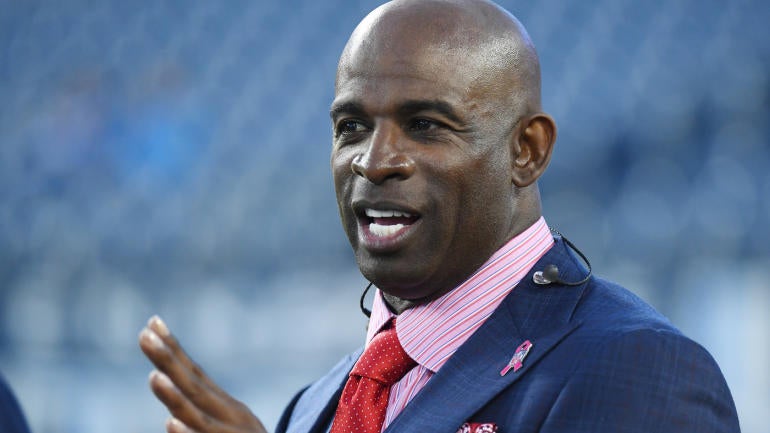 Deion Sanders is switching to offense to coach his sons in high school
Coming soon to a Dallas-area high school this fall: Prime Time as offensive coordinator

2017-08-17 08:13:01
`
0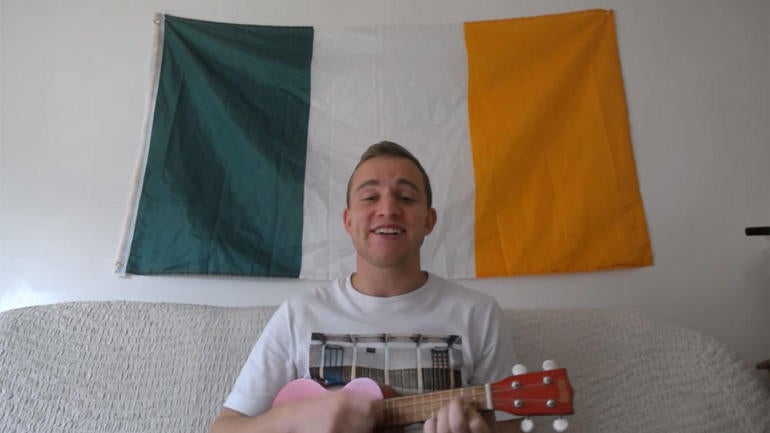 Conor McGregor invites singer from viral music video to Vegas for Mayweather fight
Mick Konstantin's song about McGregor has racked up 3 million views on Facebook

2017-08-17 06:49:25
`
4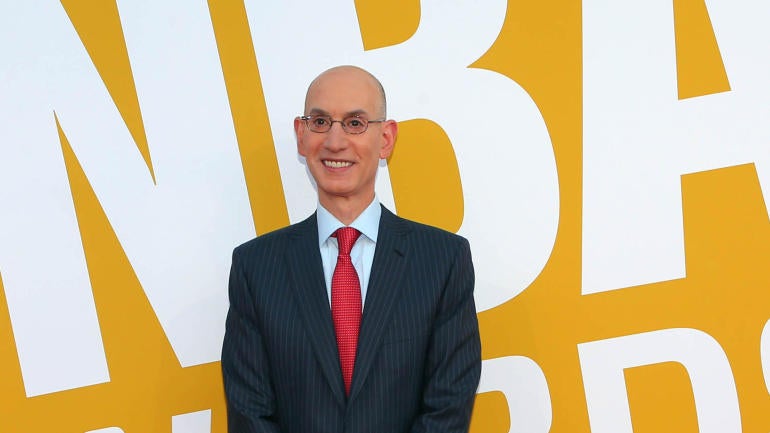 Three-Man Weave: Resting players is NBA's biggest issue? Nope, these issues are bigger
Adam Silver said his piece with the schedule out; we address that and what the slate looks like to us

2017-08-17 06:24:14
`
0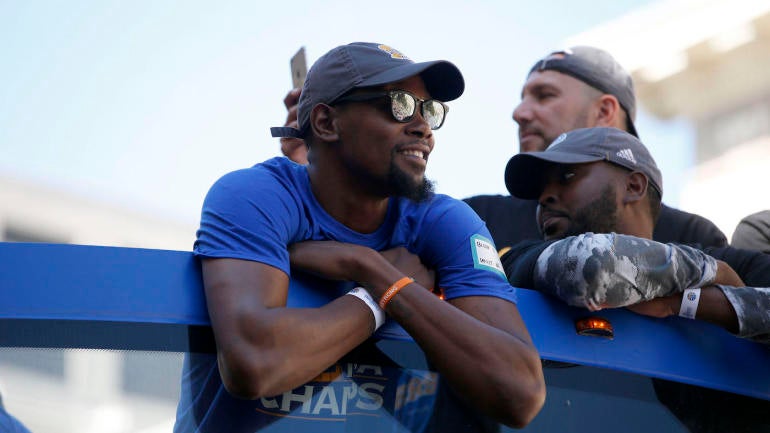 Durant to skip Warriors White House visit: 'I don't respect who's in office right now'
Kevin Durant says he doesn't agree with what President Donald Trump agrees with

2017-08-17 06:12:14
`
0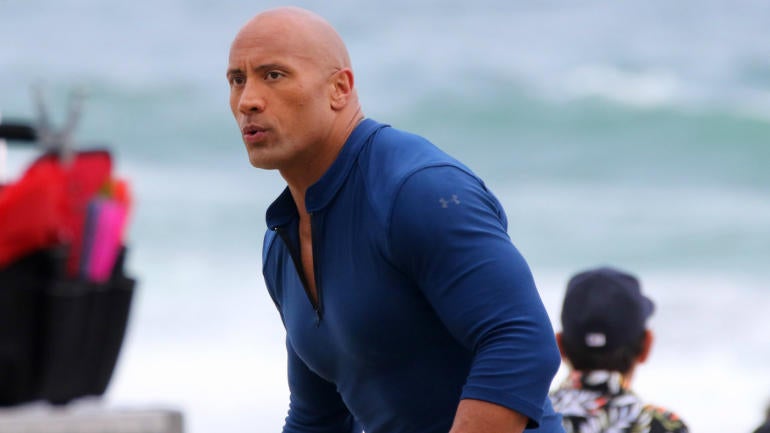 People's Elbow goal celebration catches The Rock's attention and gets his respect
This was a great celebration and the People's Champ digs it. Where would he fit on the soccer field?

2017-08-17 05:35:22
`
0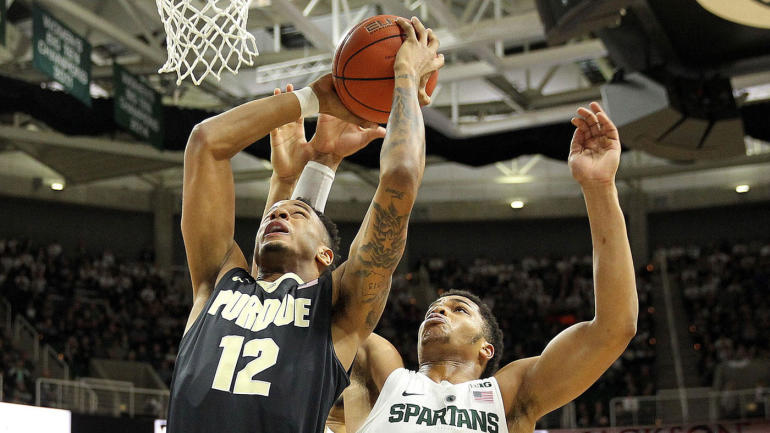 Here are the top 10 games on the Big Ten's weird 2017-18 conference schedule
The Big Ten Tournament is a week earlier than usual, so the regular-season schedule may look strange

2017-08-17 05:26:37
`
0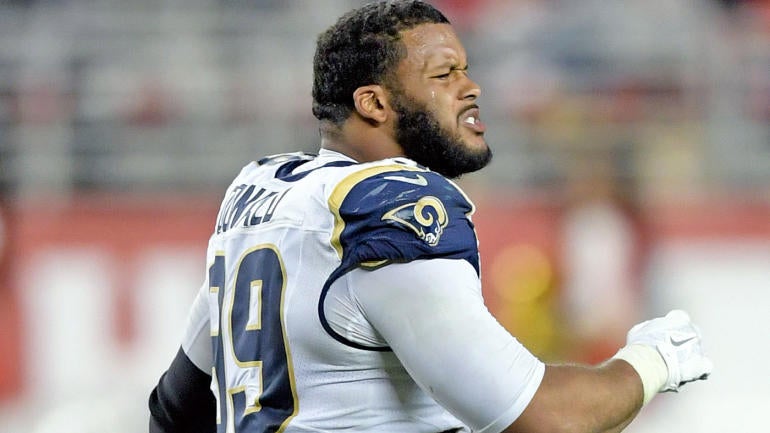 Aaron Donald could reportedly extend Rams holdout into the regular season
The defensive tackle might not be ready to play in Week 1

2017-08-17 05:10:10
`
0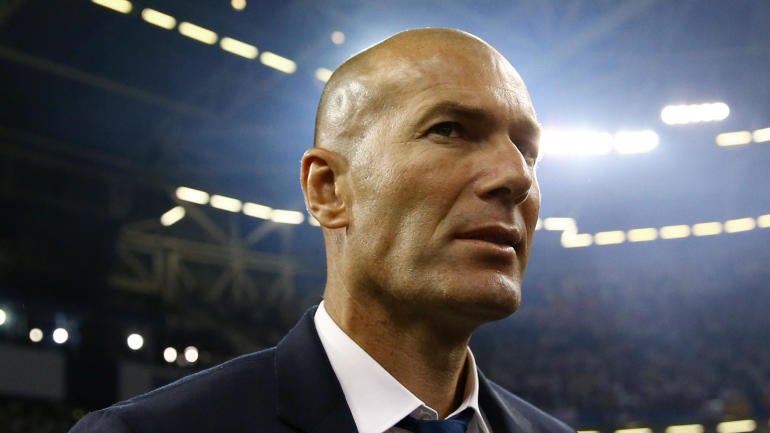 What to know about Real Madrid, Barcelona and La Liga, which starts this week
The league kicks off on Friday and here is your cheatsheet guide

2017-08-17 05:05:43
`
0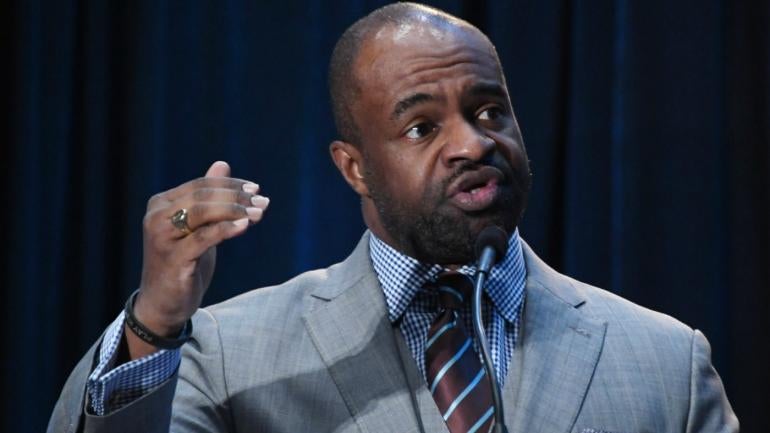 NFLPA director says strike or lockout will 'almost certainly' hit NFL in near future
The executive director NFLPA has an ugly prediction for the future of the NFL

2017-08-17 04:41:54
`
0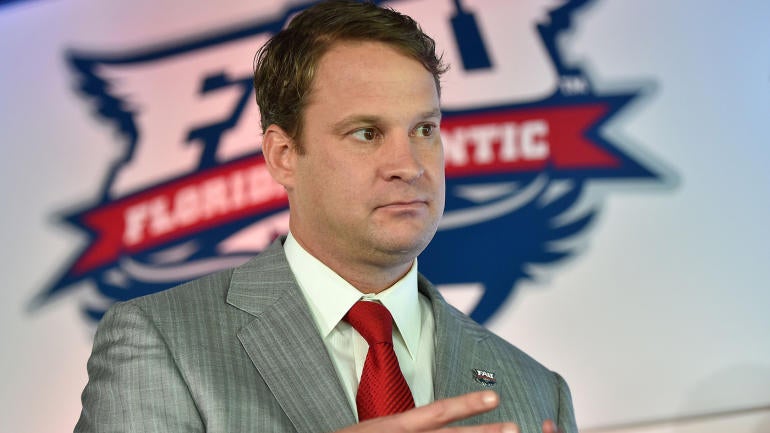 Second Chance U: Lane Kiffin explains his risky roster churn at Florida Atlantic
Kiffin's Owls have added myriad troubled players since he took over in Boca Raton

2017-08-17 04:29:01
`
0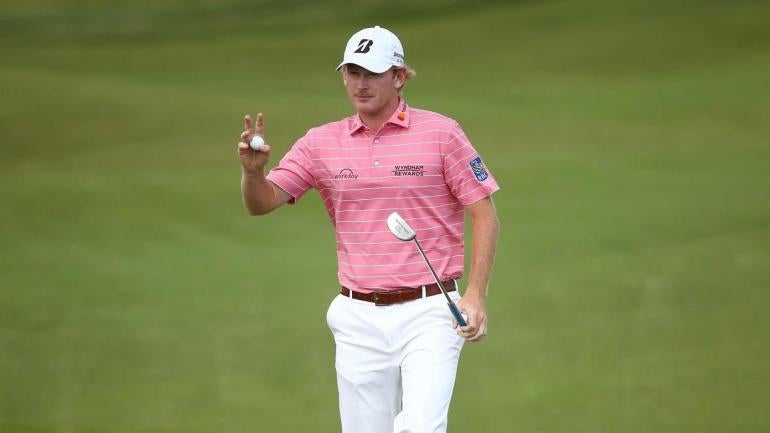 After missing two majors, Brandt Snedeker now out indefinitely with sternum injury
The former FedEx Cup champion won't be participating this season

2017-08-17 04:27:46
`
0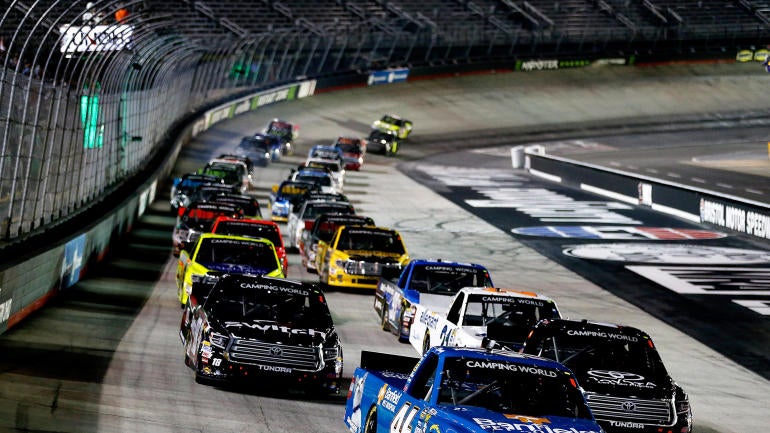 Kyle Busch wins 2017 NASCAR Truck Series race at Bristol in overtime
Rowdy swept all three stages en route to his eighth NASCAR National Series victory of the season

2017-08-17 04:08:10
`
3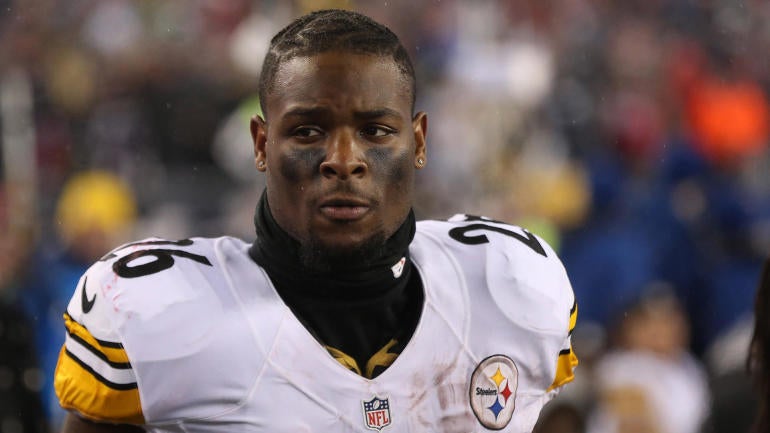 Camp holdout Le'Veon Bell reportedly might not join the Steelers until September
The Steelers might not be getting their star running back anytime soon

2017-08-17 03:30:09
`
0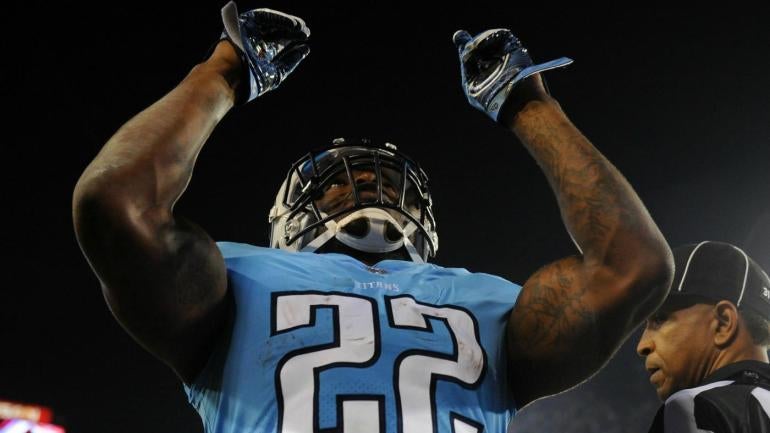 It's time for Titans to lean on Derrick Henry and give DeMarco Murray a break
Henry is ready to take on a more substantial role in the Titans' run-heavy offense

2017-08-17 02:48:45
`
0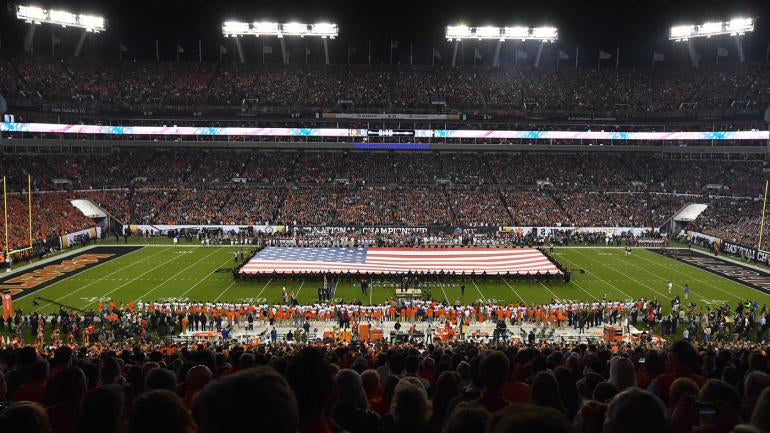 Ranking 2017 college football nonconference strength of schedule
Our bowls expert looks at the toughest -- and weakest -- nonconference schedules in the nation

2017-08-17 01:58:49
`
0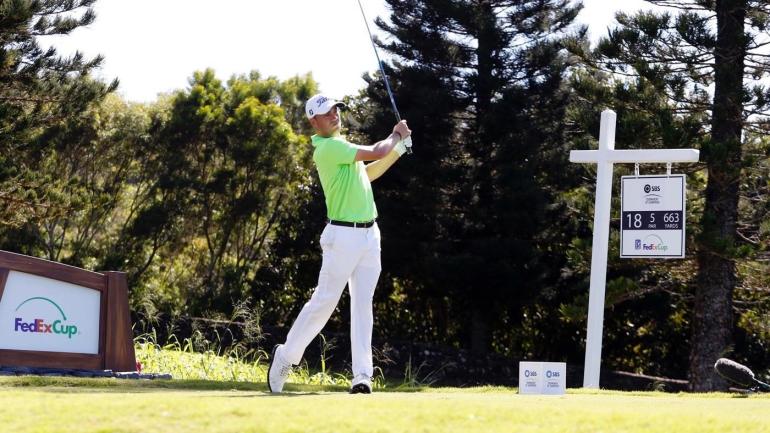 Tournament of Champions getting a new sponsor for 2018 event
The year's opening tournament has a new Wisconsin-based backer

2017-08-16 23:41:31
`
0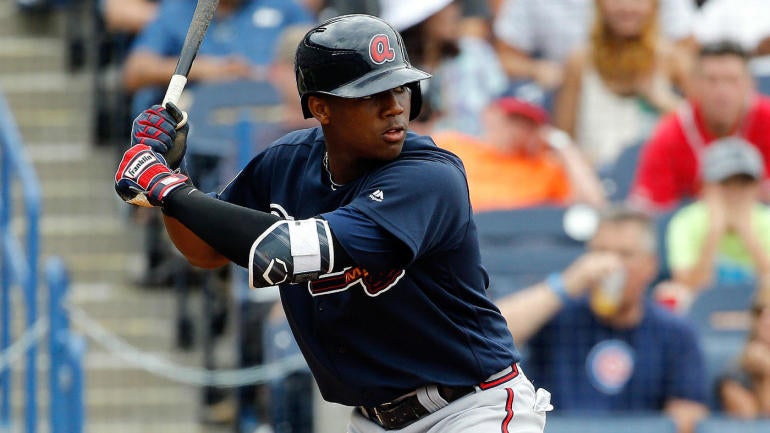 Fantasy Baseball Prospects Report: Best of what's left includes Ronald Acuna, Brent Honeywell, J.P. Crawford
Are there any potential call-ups still worth stashing in 2017? Maybe not, but Scott White looks at the best of what's available, led by a Braves 19-year-old outfielder.

2017-08-16 22:54:39
`
1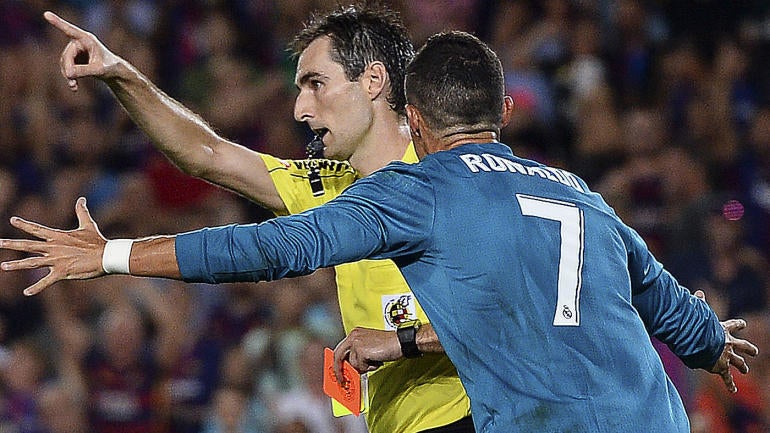 LOOK: Real Madrid's Ronaldo sounds off on five-match ban, says he's being 'persecuted'
Ronaldo isn't happy with the decision at all

2017-08-16 22:03:20
`
1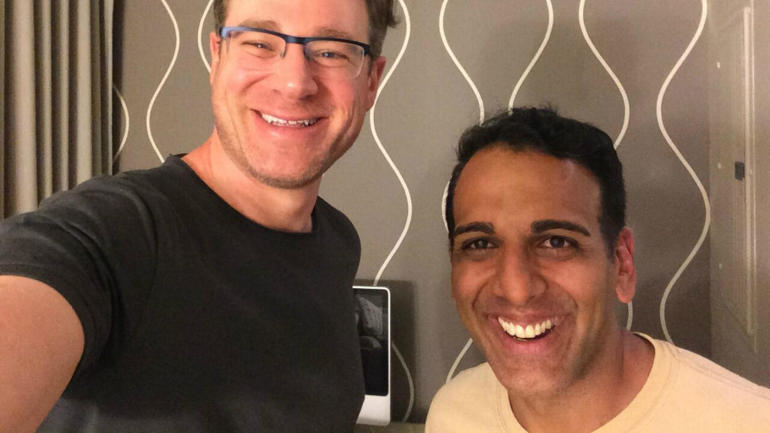 The Jonah Keri Podcast: Adnan Virk
Jonah Keri talks to ESPN sports anchor Adnan Virk

2017-08-16 21:43:58
`
1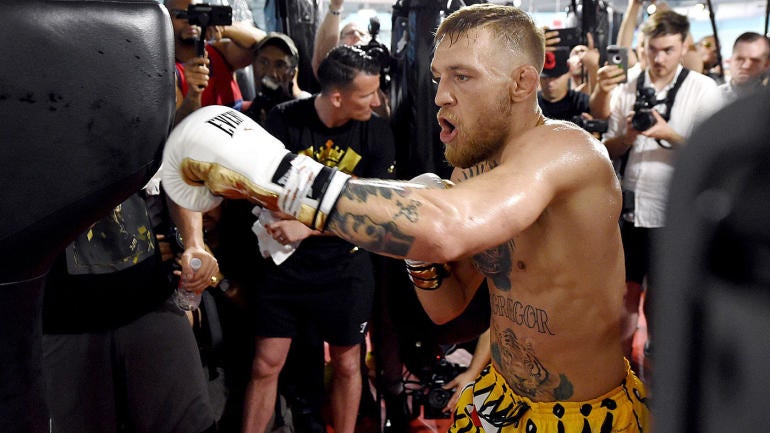 Conor McGregor's warm-up routine gets mocked by boxers around the world
Terence Crawford took notice of McGregor's rather eccentric warm-up

2017-08-16 19:41:02
`
1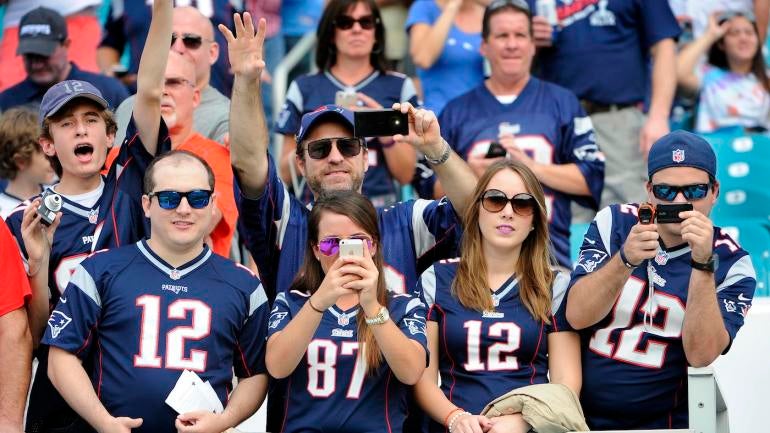 Study: NFL fans are swiping left on Patriots faithful more than any other fan base
More than 17 percent of fans say they would never consider dating a Pats fan

2017-08-16 19:27:49
`
0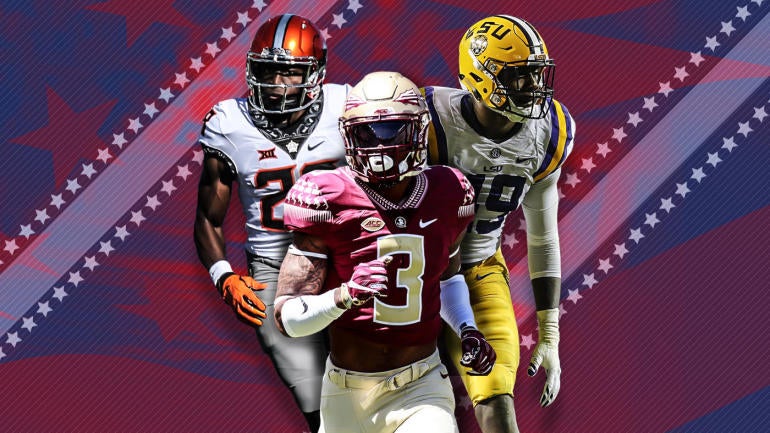 2017 CBS Sports Preseason All-America team: College football's best and brightest
Find out which of your favorite team's players are among the nation's best entering the 2017 season

2017-08-16 18:20:24
`
0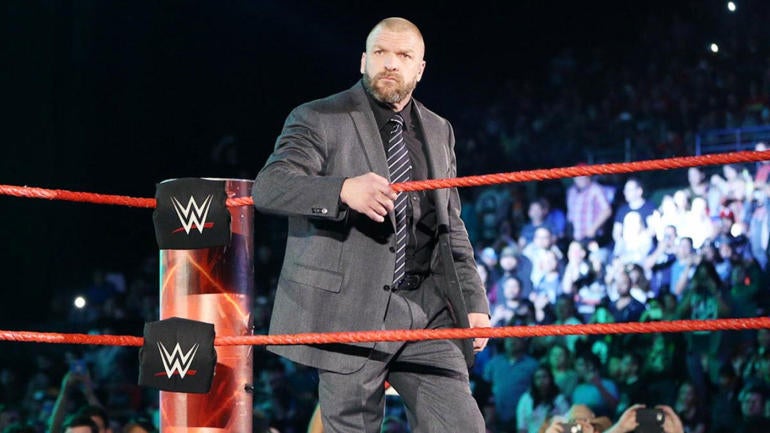 In This Corner Podcast: Special edition with Triple H, G1 Climax, WWE SummerSlam
A special edition of ITC features a one-on-one interview with Triple H and some deep dives

2017-08-16 17:42:20
`
0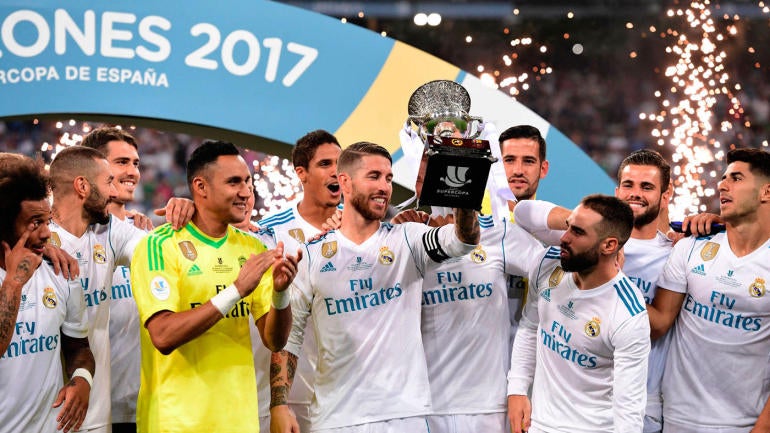 Real Madrid vs. Barcelona in Spanish Super Cup: No CR7, no problem for Los Blancos
Real Madrid made easy work of Barcelona, securing a 5-1 aggregate win in the Spanish Super Cup

2017-08-16 17:13:58
`
0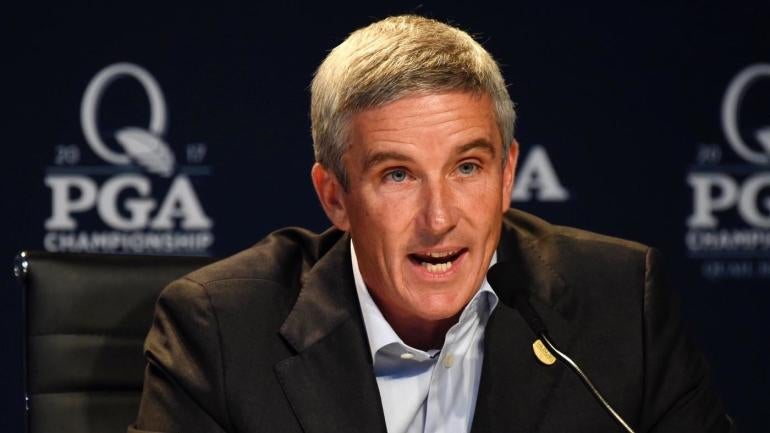 PGA Tour announces 2017-18 fall lineup with Asia swing as the highlight
Get ready for eight events in seven weeks

2017-08-16 17:03:04
`
0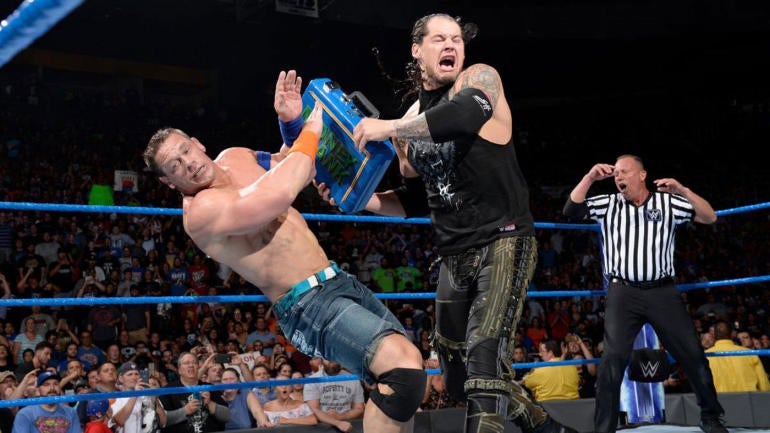 WWE SmackDown results, recap: Corbin surprisingly cashes in before SummerSlam
Did Baron Corbin capture the WWE championship via his Money in the Bank briefcase five days early?

2017-08-16 15:41:30
`
6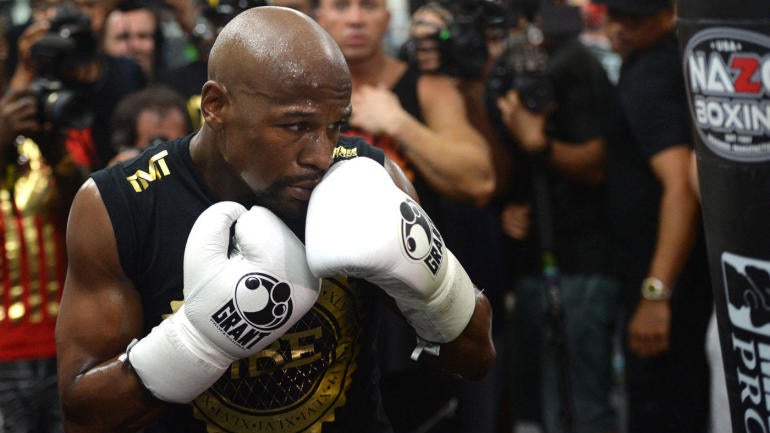 Floyd Mayweather betting odds continue to fall as Conor McGregor picks up steam
Despite critics giving him no chance, bets continue to come in for McGregor on Aug. 26

2017-08-16 15:27:19
`
0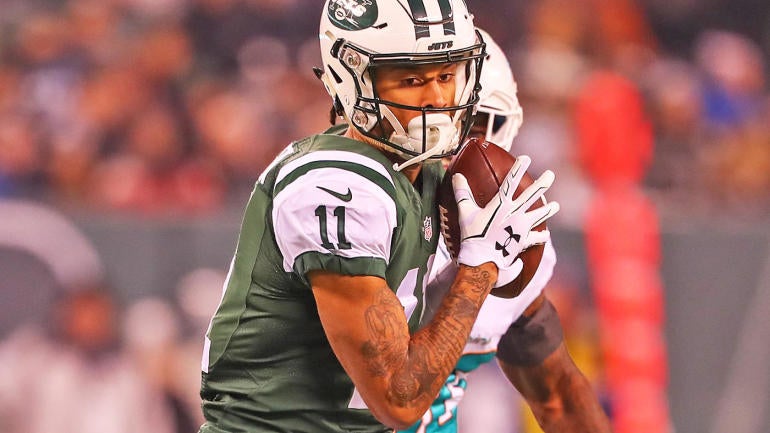 2017 Fantasy Football Draft Prep: Wide Receiver Tiers 3.0
Sammie Watkins is the new No. 1 receiver in L.A., opening the door for a surprising new No. 1 guy in Buffalo. Plus Robby Anderson and Kenny Golladay stake claims to new spots in the tiers.

2017-08-16 15:07:44
`
0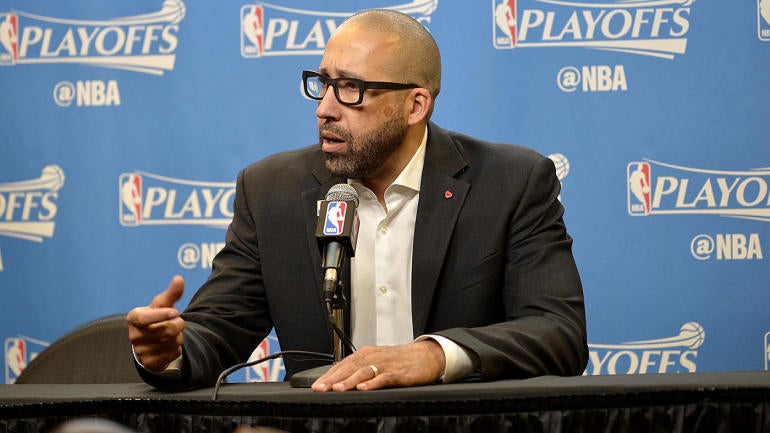 Grizzlies' Fizdale speaks out on Trump, Charlottesville, confederate monuments
Known for his 'take that for data' rant, the Grizzlies coach touched on a number of important topics

2017-08-16 14:58:06
`
0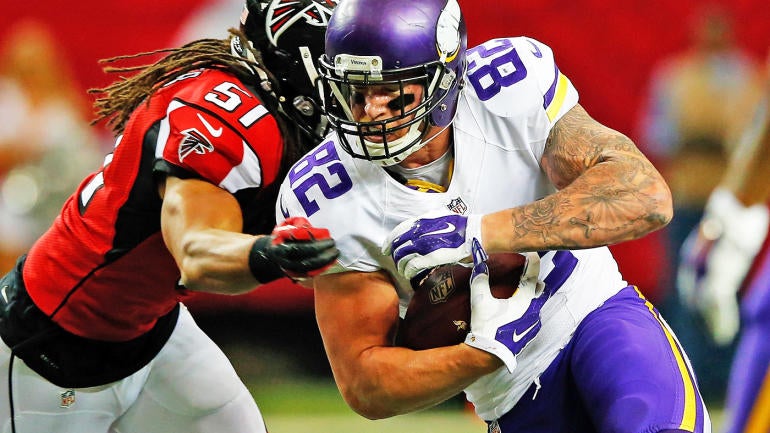 2017 Fantasy Football Draft Prep: Tight End Tiers 3.0
A Draft Day plan revolving around tight ends?! It might seem a little crazy, but if you pinpoint the tight ends you like and ignore the ones you don't, you can put it together

2017-08-16 14:52:39
`
0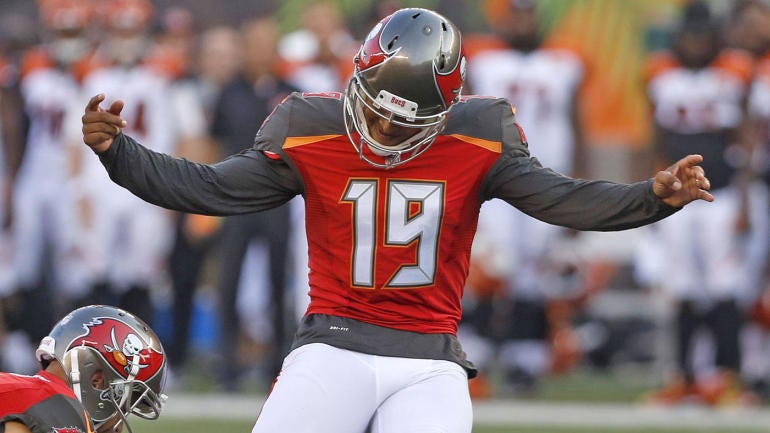 WATCH: Roberto Aguayo gets the boot on 'Hard Knocks' from Bucs GM Licht
The former second-round pick lasted one season in Tampa Bay before he was released

2017-08-16 13:33:09
`
5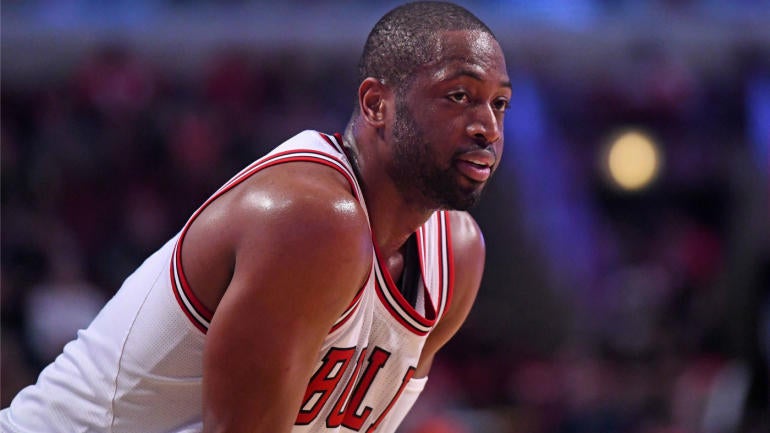 Report: Dwyane Wade, Bulls expected to reach buyout agreement in coming months
Wade's days with the Chicago Bulls appear to be numbered

2017-08-16 13:33:06
`
0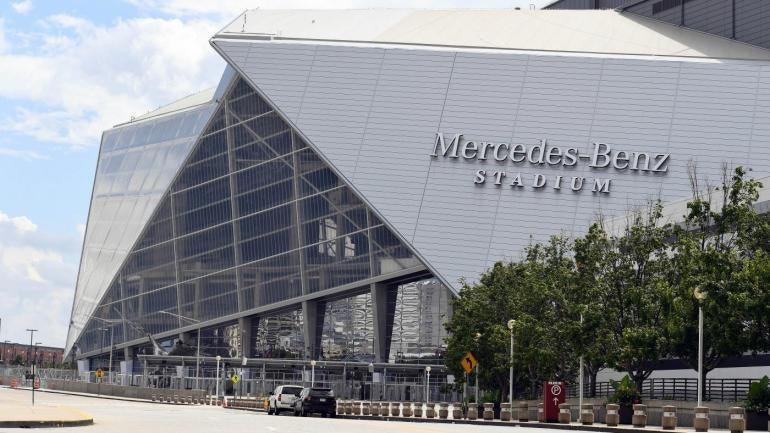 The Falcons' billion-dollar stadium will have a Chick-fil-A that's almost never open
As expected, the internet had jokes about the Chick-fil-A at Mercedes-Benz being closed on Sundays

2017-08-16 13:31:54
`
1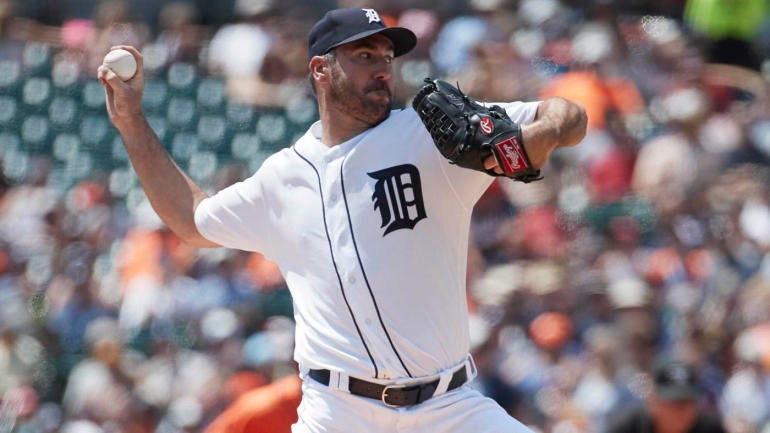 Tigers, Astros still talking Justin Verlander trade and here's what that means
According to multiple reports, a trade that could land Justin Verlander in Houston is still possible

2017-08-16 13:10:08
`
0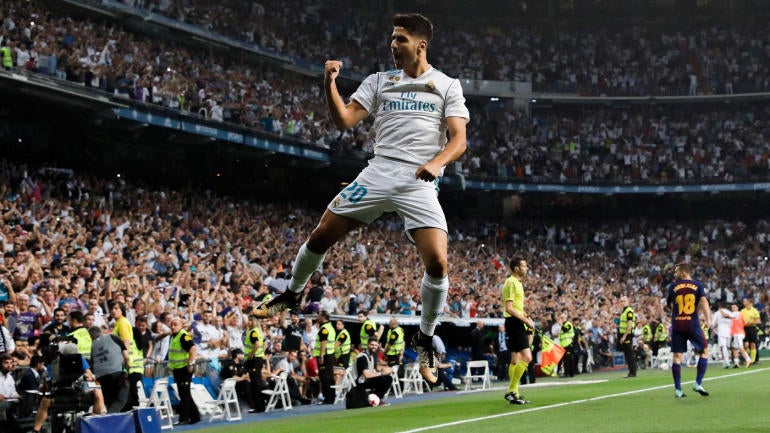 Real Madrid's next big star is Asensio and he's scoring amazing goals vs. Barcelona
He's the next big thing in world soccer for many and here's what you should know about him

2017-08-16 13:03:37
`
0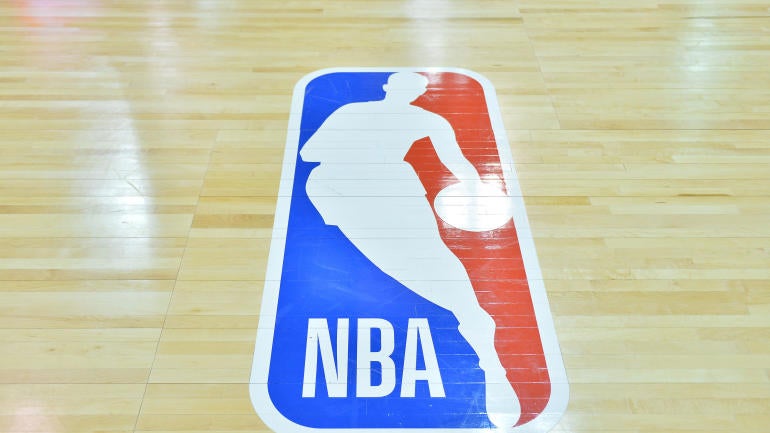 NBA schedule: Examining trips, back-to-backs, tough stretches for all 30 teams
A look at the context of the schedule and who plays who when, and how far they travel during the season

2017-08-16 12:35:26
`
0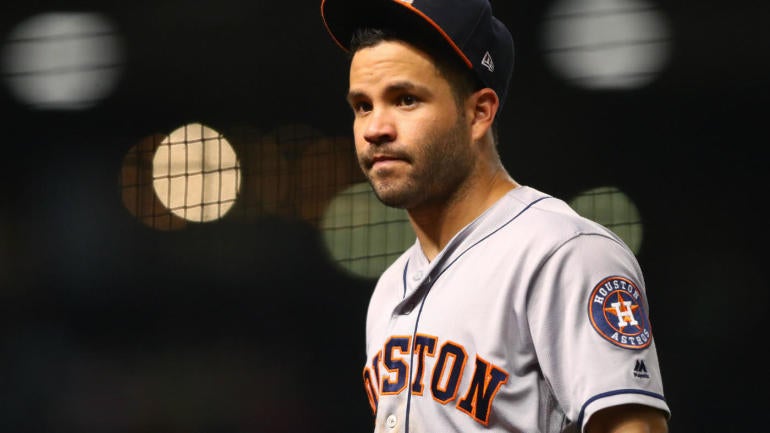 MLB Power Rankings: Astros' tumble from the top a wake up call during dream season
The Astros remain very highly ranked, but they've been treading water for a while

2017-08-16 11:53:06
`
2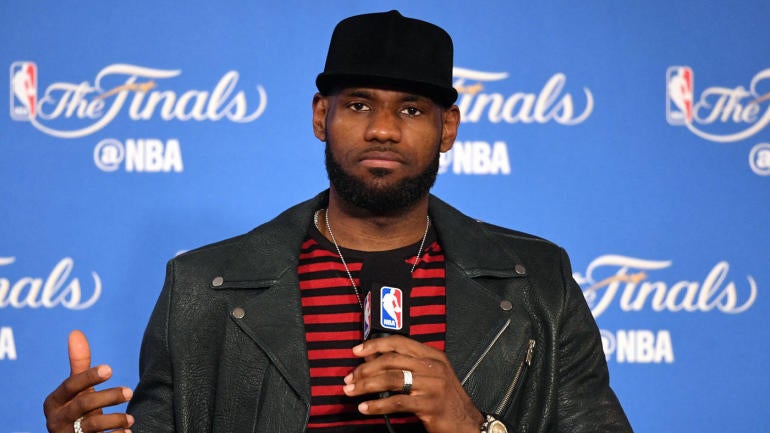 LeBron James calls Donald Trump the 'so-called President' at charity event
He speaks out at a LeBron James Family Foundation event; he tweeted about Charlottesville on Saturday

2017-08-16 11:47:32
`
3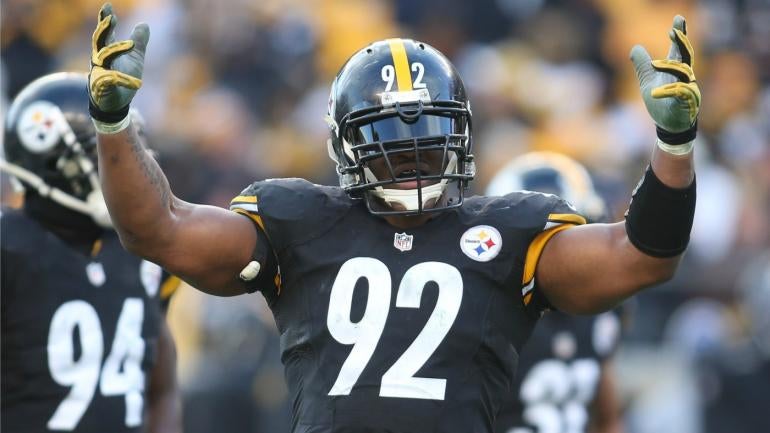 James Harrison on Steelers' plans for 'relief' role: 'Whatever they want me to do'
Harrison is the franchise's all-time leading sacker, but J.J. Watt's brother will get the starting nod

2017-08-16 11:18:06
`
0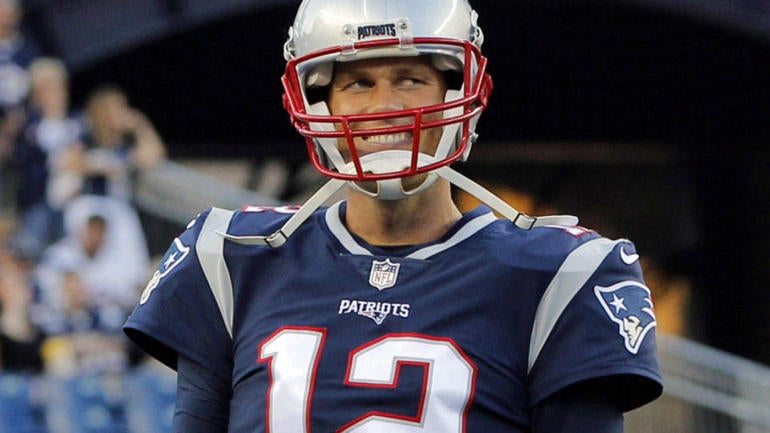 Tom Brady praises Deshaun Watson's mobility, says he has a bright future
Brady said that his lack of speed is why he fell so far in the draft in the first place

2017-08-16 10:46:36
`
0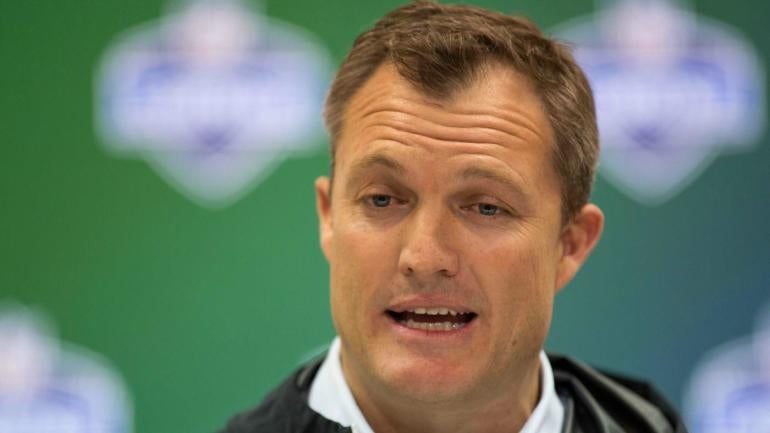 49ers GM John Lynch: Anthem protests are 'divisive,' but players 'have that right'
In the past week, Marshawn Lynch and Michael Bennett have both sat during the national anthem

2017-08-16 09:46:44
`
1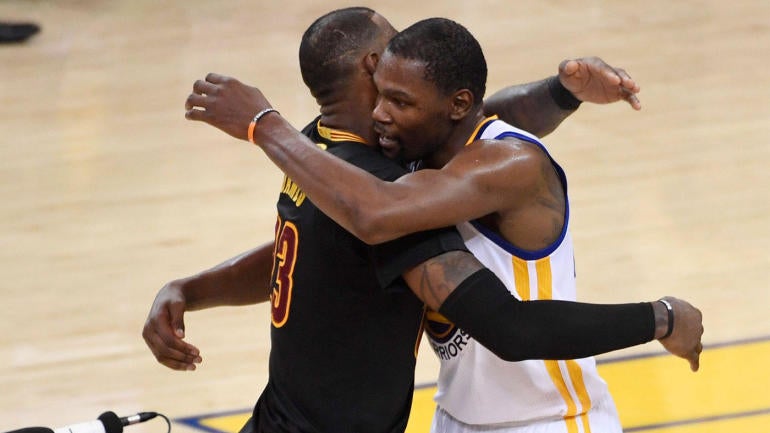 Kevin Durant gets into Twitter debate with rapper about Cavs trading LeBron James
Durant took on rapper Lil Dicky and actually might have lost

2017-08-16 09:40:13
`
0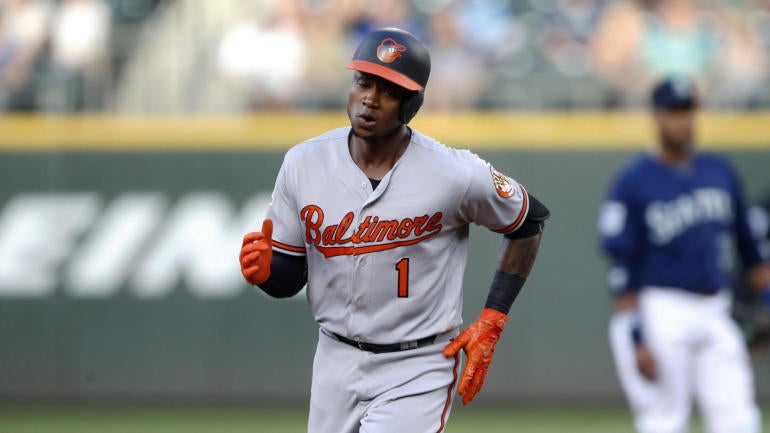 Three explanations for Tim Beckham's red-hot performance since being traded
No, the former No. 1 overall pick is not really this good, but he's already improved from his Rays days

2017-08-16 09:29:22
`
0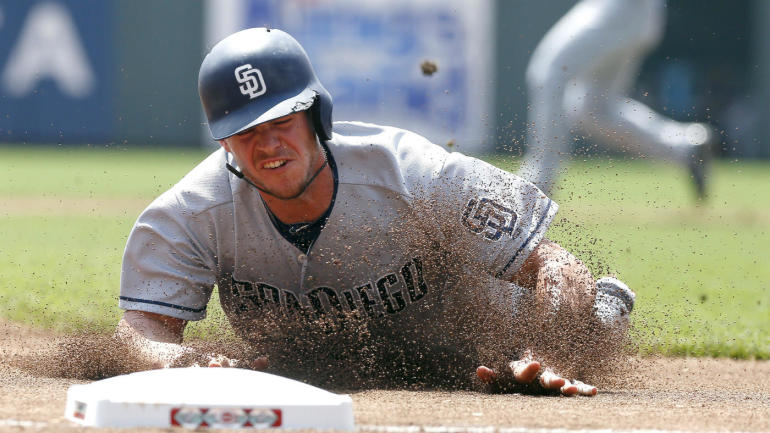 MLB Wednesday scores, highlights, news, updates: Myers steals every base after hit
Plus the Angels stay clutch, the Mets make things interesting at third base and more from Wednesday

2017-08-16 09:05:13
`
0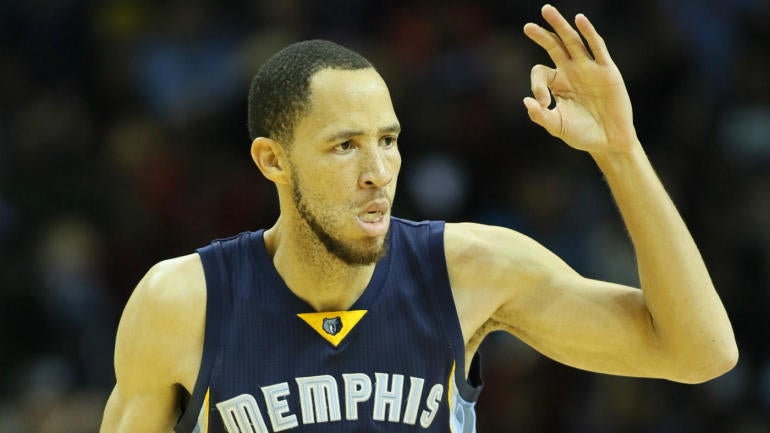 Report: Tayshaun Prince going back to Memphis to join Grizzlies' front office
Prince will be a special assistant to Memphis GM Chris Wallace

2017-08-16 08:20:39
`
0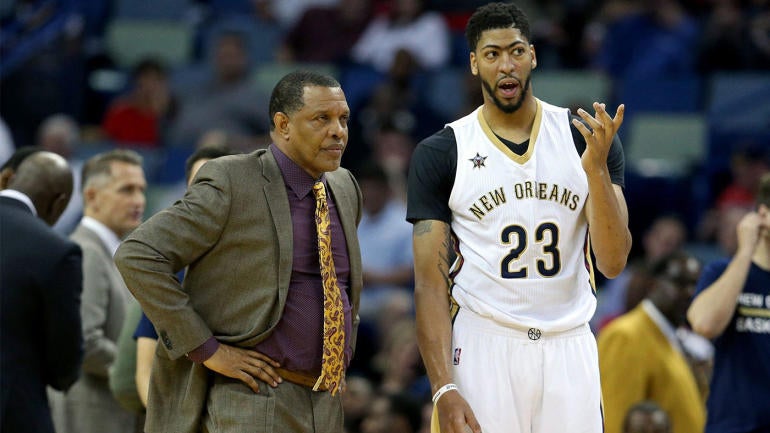 Report: Pelicans keeping doctor fired by Saints for misdiagnosing player's broken leg
Misty Suri will reportedly keep his job with the New Orleans Pelicans

2017-08-16 08:11:52
`
0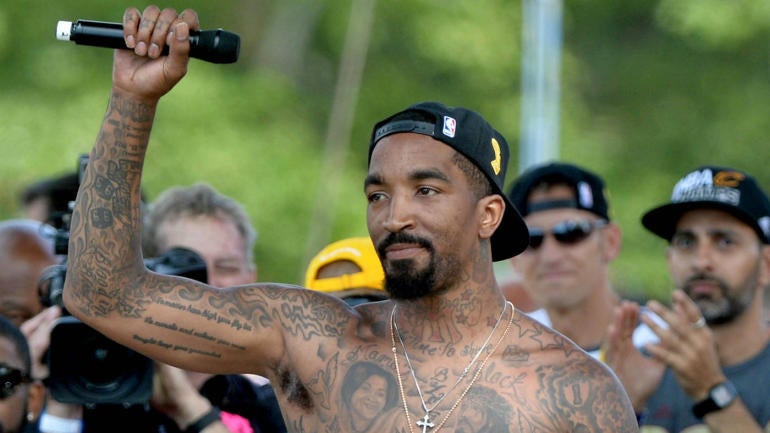 Shirtless J.R. Smith is back, shows up at LeBron James Family Foundation event
Smith was at the event to support his Cavaliers teammate

2017-08-16 08:04:17
`
1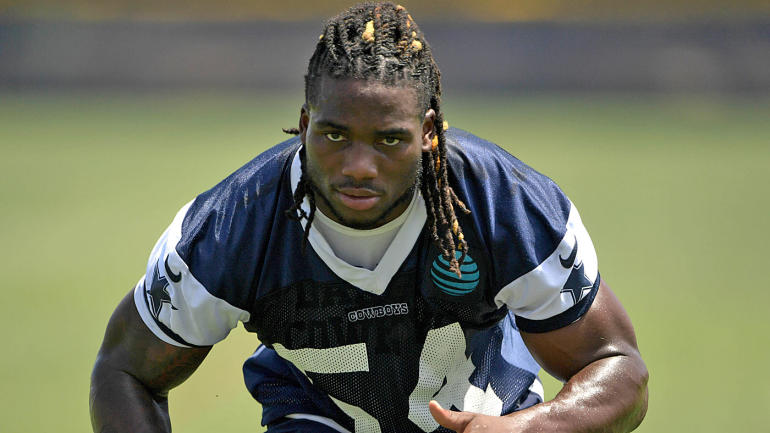 Jaylon Smith to make his long-awaited Cowboys debut on Saturday vs. Colts
Smith was drafted in 2016 with a nerve injury, and he's finally getting a chance to play

2017-08-16 07:27:23
`
0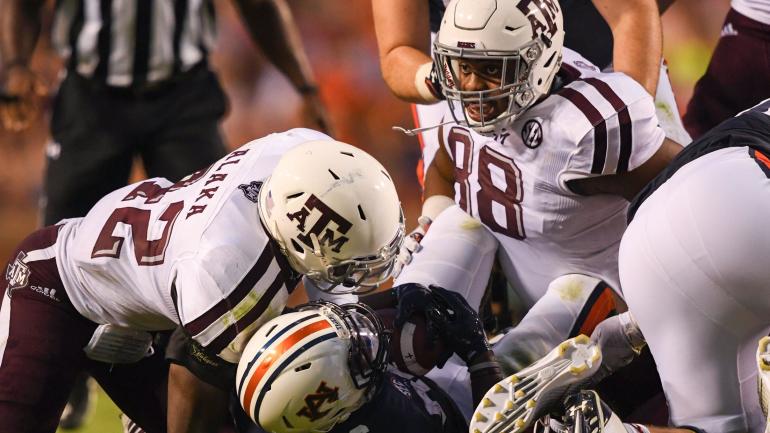 Defense, not quarterback, will determine Kevin Sumlin's fate at Texas A&M
Texas A&M has to be better defensively to stand a chance in the SEC West

2017-08-16 07:17:36
`
0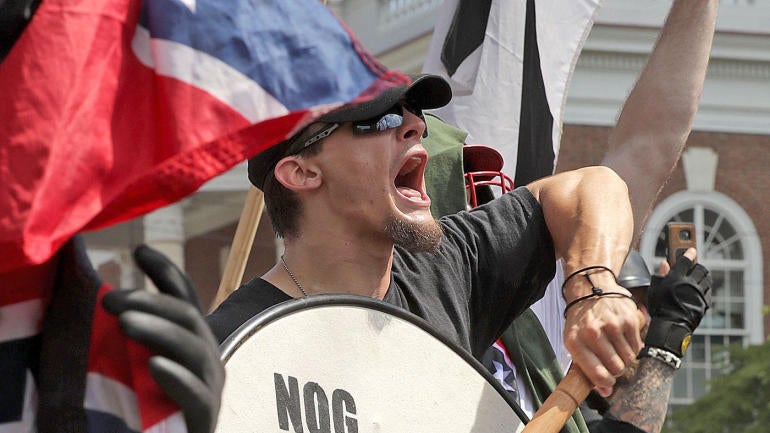 Detroit Lions disavow use of their logo during violent rally in Charlottesville
The Lions are the latest Detroit team to have their logo co-opted by right-wing protesters

2017-08-16 06:23:07
`
0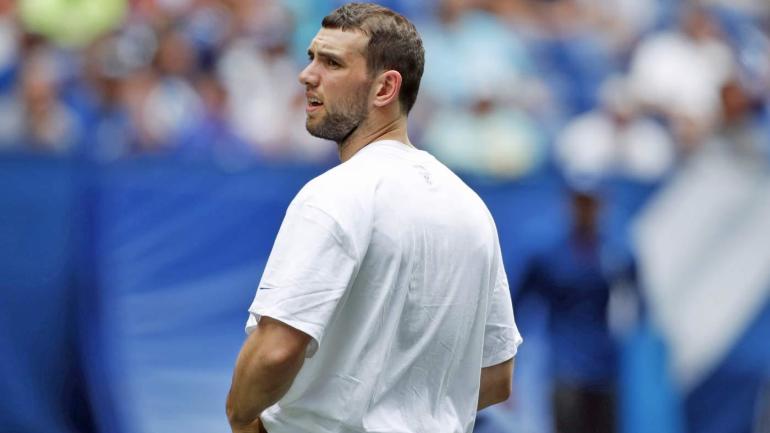 2017 Fantasy Football Draft Prep: Quarterback Tiers 3.0
Andrew Luck's not practicing and his Fantasy Football stock keeps sliding. See how he measures up in the latest version of Dave Richard's Quarterback Tiers.

2017-08-16 06:17:39
`
0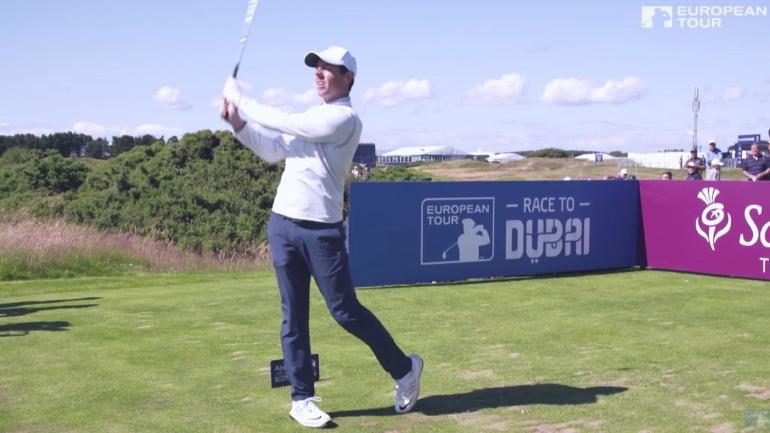 WATCH: European Tour golfers play a par-3 left-handed in Scotland
Rory McIlroy, Rickie Fowler and Henrik Stenson tee it up from the wrong side

2017-08-16 05:37:27
`
0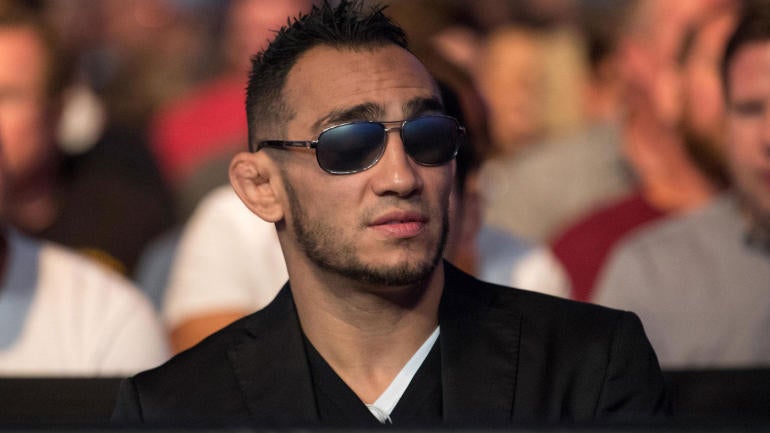 Dana White reveals plans for interim UFC title bout in Conor McGregor's absence
The UFC president plans to pair Tony Ferguson and Kevin Lee on Oct. 7 at UFC 216

2017-08-16 04:52:52
`
0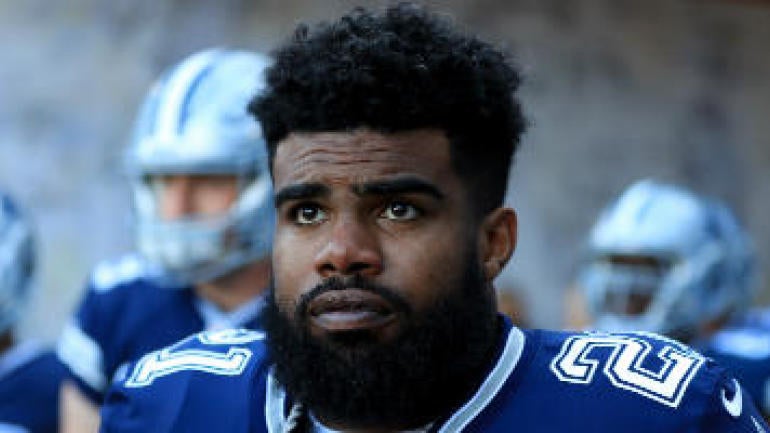 Report: Ezekiel Elliott's accuser suggested blackmailing Cowboys RB with sex tapes
Text exchanges in the NFL's report show Tiffany Thompson contemplating how to get money from Elliott

2017-08-16 03:58:27
`
0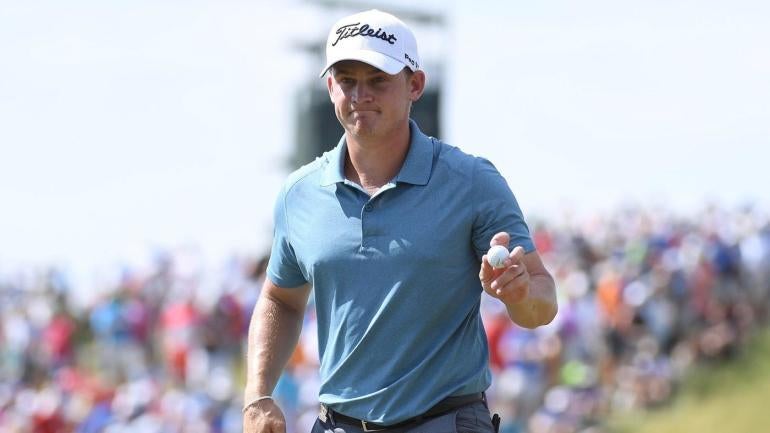 Wyndham Championship field, odds, picks: Regular season ends with players on bubble
The final event of the year is all about keeping your card for 2018

2017-08-16 03:25:42
`
0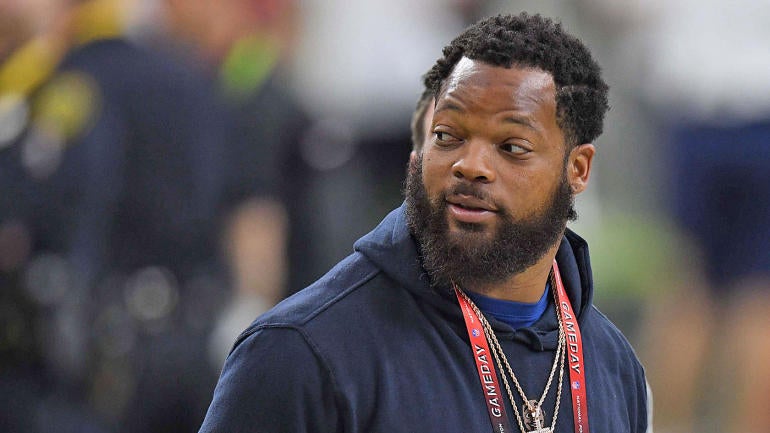 Michael Bennett wants you to listen closely to his message, America
The son of a military veteran isn't backing down from his anthem protest, and the Seahawks have his back

2017-08-16 02:58:38
`
0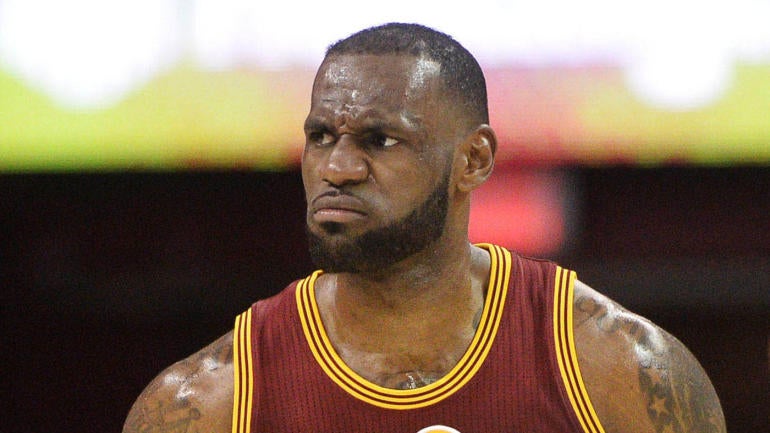 Report: LeBron's camp denies rumor that 2017-18 will be his final season in Cleveland
A report that James would once again be leaving Cleveland made the rounds on Wednesday

2017-08-16 02:36:52
`
0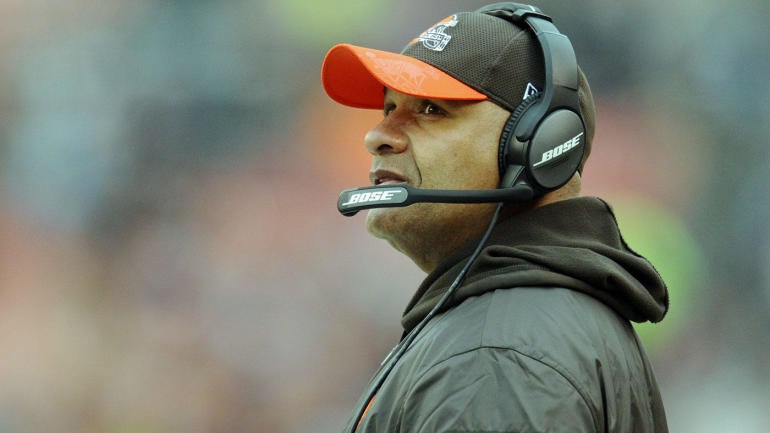 Hue Jackson does not want to see Browns players protest during anthem
The Browns coach respects the right to protest but would prefer that his players don't do it

2017-08-15 23:56:49
`
14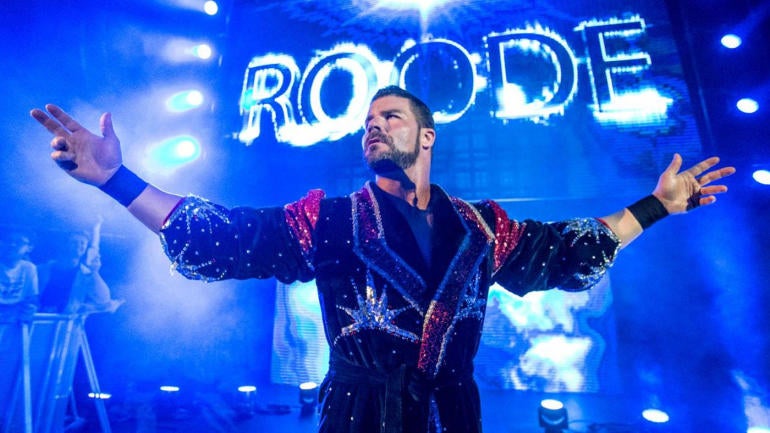 NXT TakeOver Brooklyn 3 card, matches, predictions, start time, date, rumors
The day before SummerSlam, the developmental talent in NXT will take center stage for WWE

2017-08-15 23:45:50
`
15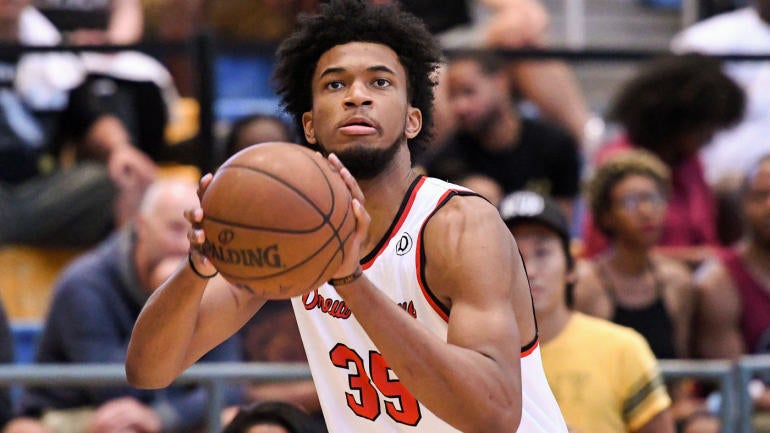 Duke gets Bagley, but NCAA has last word on when future NBA lottery pick plays
Commitment to Duke is the first step, but the next one is the biggest; here's what you need to know

2017-08-15 23:15:20
`
12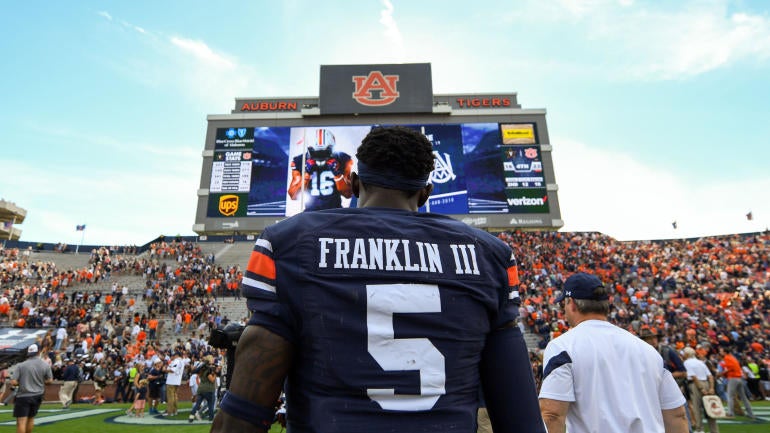 'Last Chance U' star John Franklin III, 4-star QB Chris Robison transferring to FAU
Lane Kiffin got two big commitments Tuesday afternoon

2017-08-15 23:03:22
`
5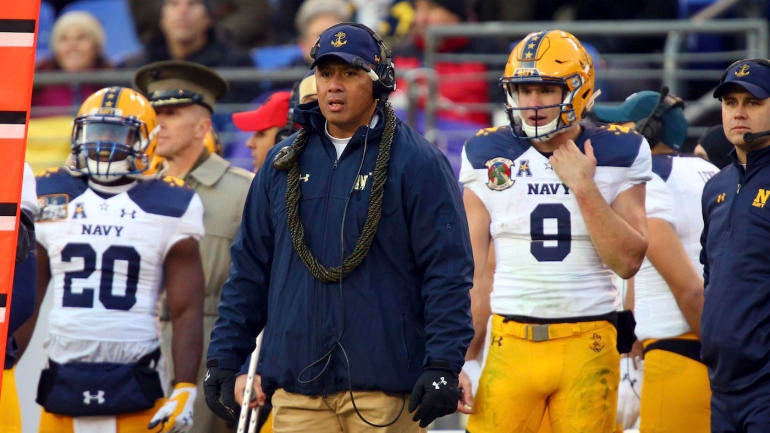 Showtime's 'A Season with Navy Football' will debut in September
The series will follow the Navy football program throughout the 2017 season

2017-08-15 22:43:48
`
4