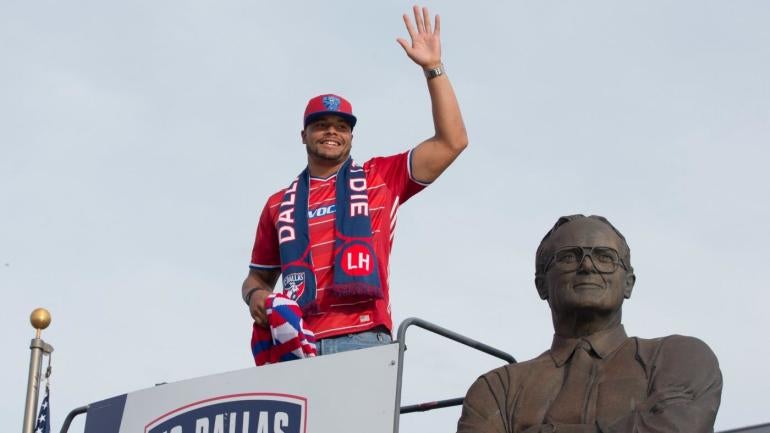 Dak Prescott commends former Cowboys QB Tony Romo's 'amazing job' helping him
One of 2016's breakout rookie stars says he and Romo have a strong relationship

2017-06-28 23:49:10
`
0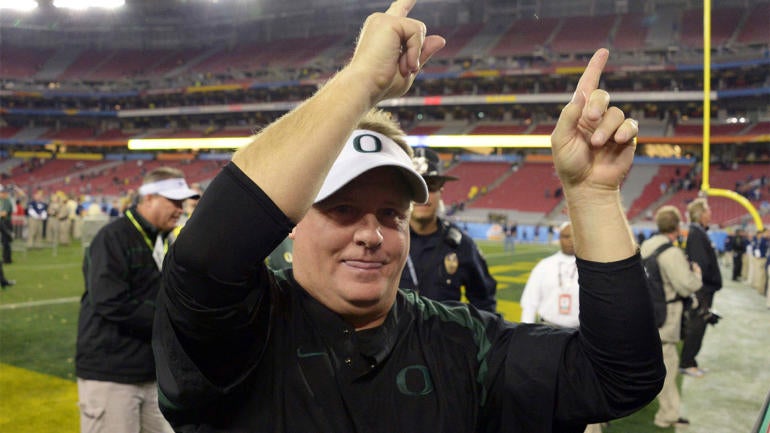 Chip Kelly sets the record straight about Eagles trying to trade for Marcus Mariota
Finally, the former Eagles coach reveals how close he was to getting his college quarterback

2017-06-28 23:48:10
`
1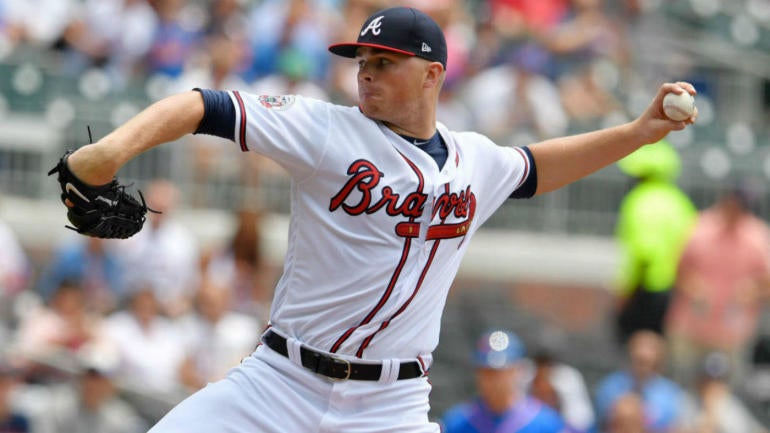 Fantasy Baseball Waiver Wire: Sean Newcomb delivers a gem
Sean Newcomb is making good on his potential and he's still available in far too many leagues. Let's change that right now.

2017-06-28 23:35:57
`
2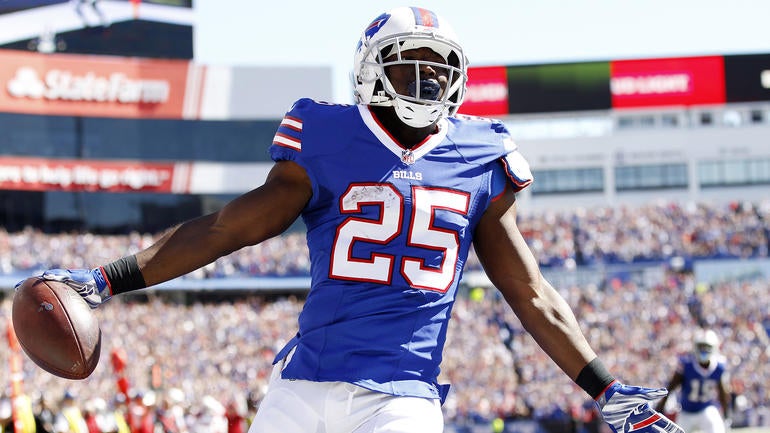 2017 Fantasy Football Draft Prep: Picking at No. 12 overall in PPR leagues
When you're picking at the end of the draft, you're either reaching or hoping someone falls. Heath Cummings says you need a little bit of both.

2017-06-28 23:15:21
`
0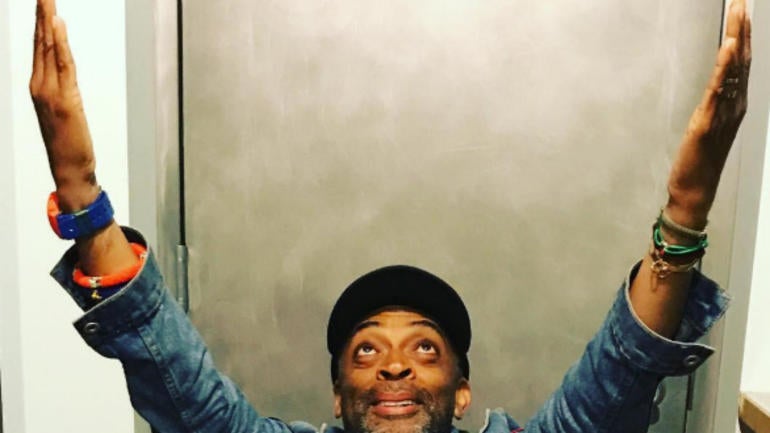 LOOK: Knicks super fan Spike Lee praises decision to get rid of Phil Jackson
Spike Lee couldn't be happier after learning the Phil Jackson era is over in New York

2017-06-28 23:14:19
`
3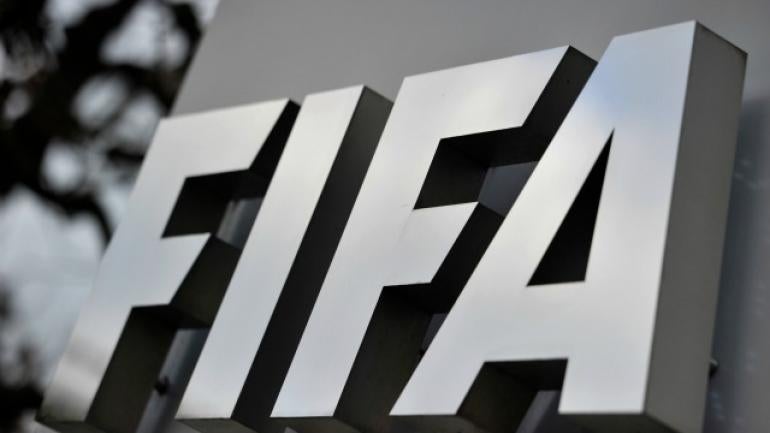 What to know about the Garcia Report: Not damning of FIFA, but others not so lucky
Although the report did not include a smoking gun, some committee members did not come out well

2017-06-28 22:57:58
`
5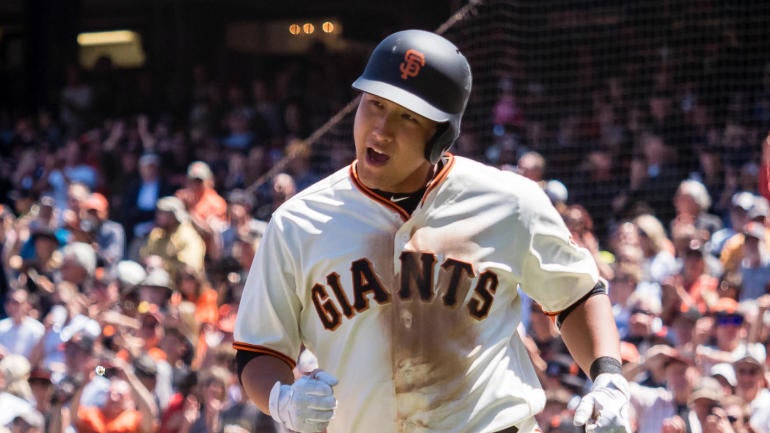 WATCH: Giants' Hwang crushes home run for first MLB hit, doesn't flip his bat
Jae-Gyun Hwang made his major-league debut Wednesday afternoon against Colorado

2017-06-28 22:55:48
`
1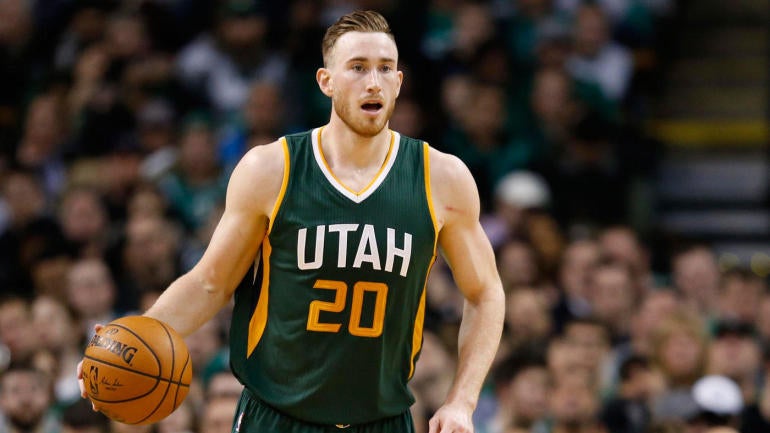 Gordon Hayward to the Celtics, Paul George to the Cavs? Evaluating NBA's big rumors
Free agency is around the corner, which means there could be a ton of significant moves coming up

2017-06-28 22:09:56
`
0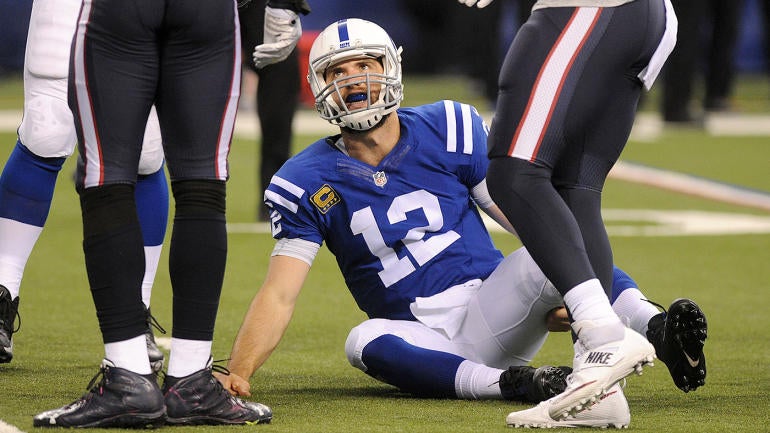 Andrew Luck still isn't throwing but says it's not a big concern, rehab going 'really well'
The Colts quarterback says everything is fine, nothing to see here, folks, move along now

2017-06-28 21:37:28
`
3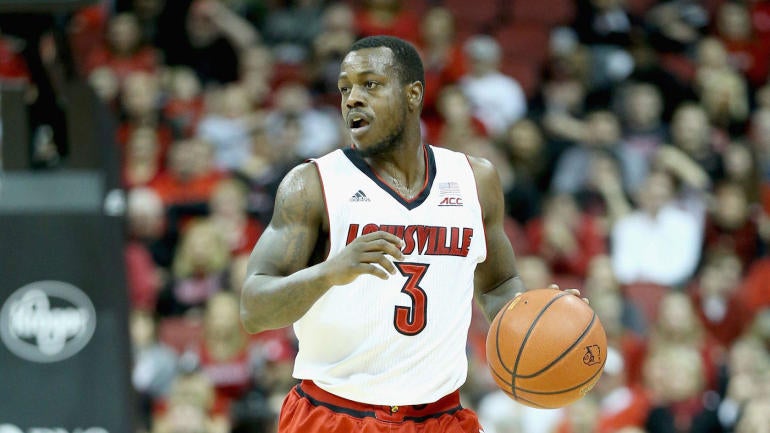 Former Louisville point guard Chris Jones shot on basketball court in Memphis
The former Cardinal's injuries are not considered life-threatening

2017-06-28 21:19:57
`
2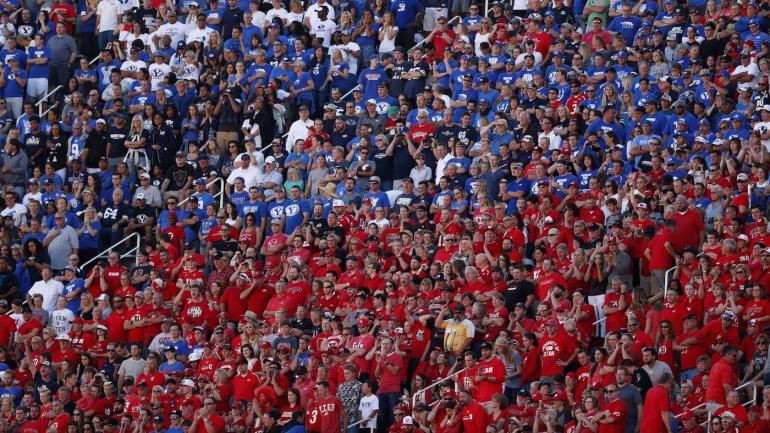 Pepsi challenge: New Utah sponsor trying to curb its use of BYU blue around campus
Pepsi will limit its usage of blue -- outside of its logo -- on Utah's campus for Holy War reasons

2017-06-28 21:06:51
`
3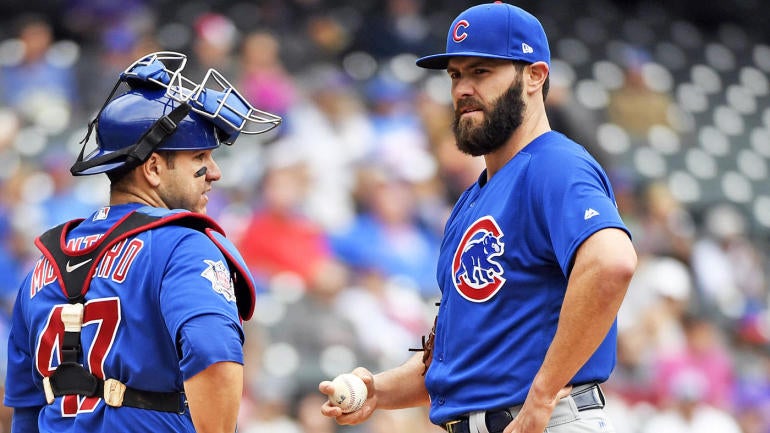 Cubs' Montero blames 'slow' Jake Arrieta after Nationals steal seven bases on him
Trouble in the Cubs clubhouse? Montero doesn't want to get blamed for the situation

2017-06-28 20:13:37
`
0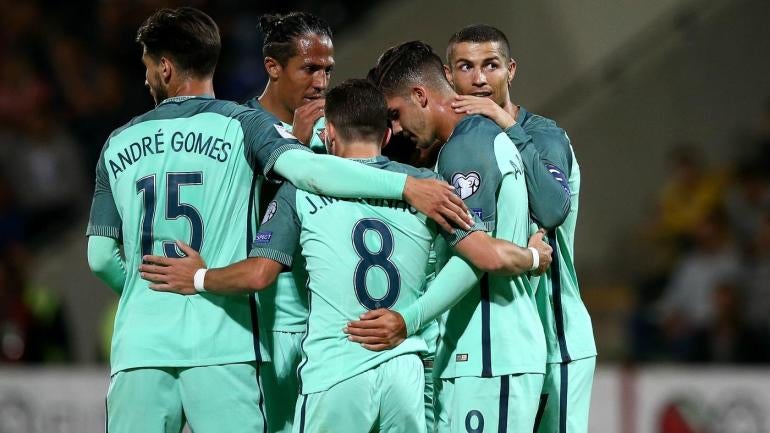 Portugal vs. Chile score, highlights, live updates: Watch Confederations Cup 2017 on TV, stream online
Two of the strongest teams remaining meet in the semis

2017-06-28 19:41:04
`
1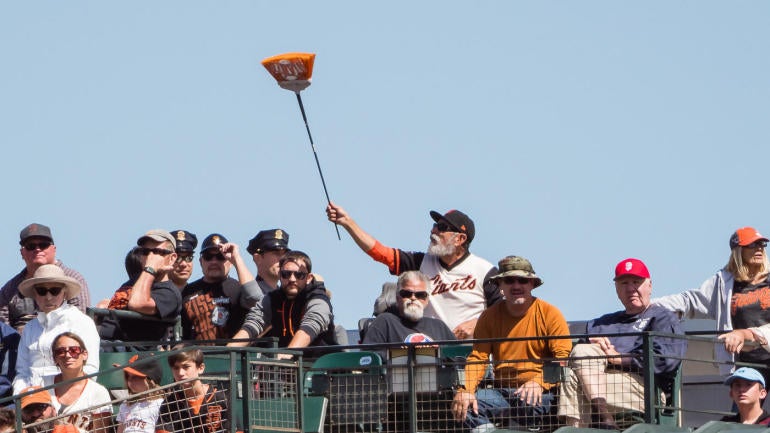 Wednesday MLB scores, highlights, news, updates: Rockies lose eighth straight
Plus Edwin Diaz's struggles continue, Jae-Gyun Hwang hits his first homer and more from Wednesday baseball

2017-06-28 19:39:55
`
0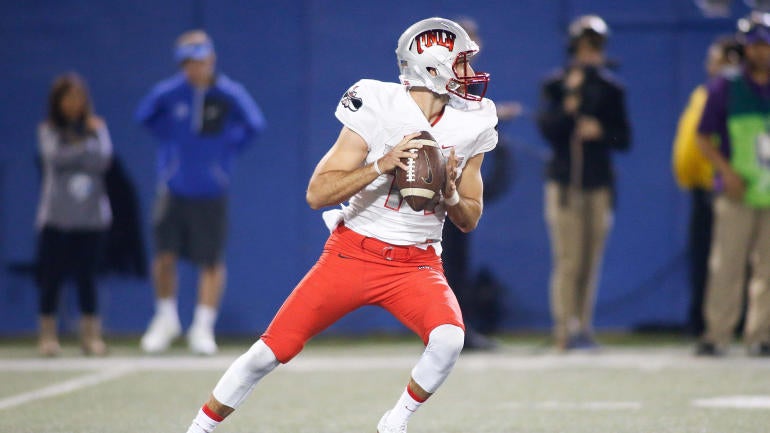 LOOK: UNLV unveils a new logo, but is it actually an improvement?
It's not great, but it isn't necessarily bad, either

2017-06-28 19:25:35
`
0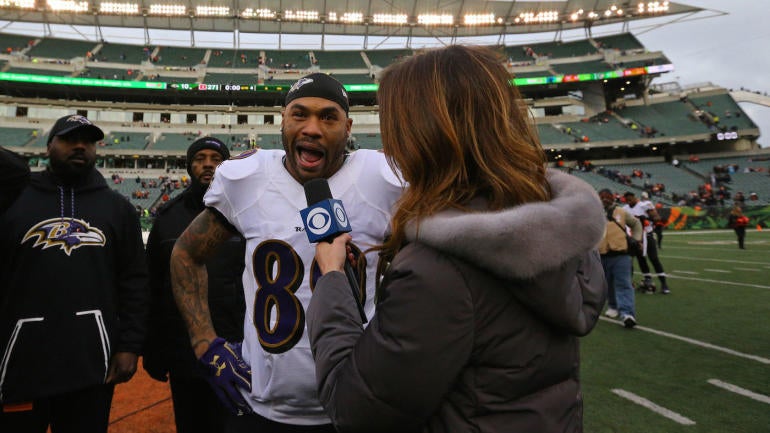 Steve Smith faces suspension if he comes back, retiring as Panther 'not on my radar'
The former NFL wide receiver is not worried about retiring as a member of the Panthers

2017-06-28 19:16:49
`
1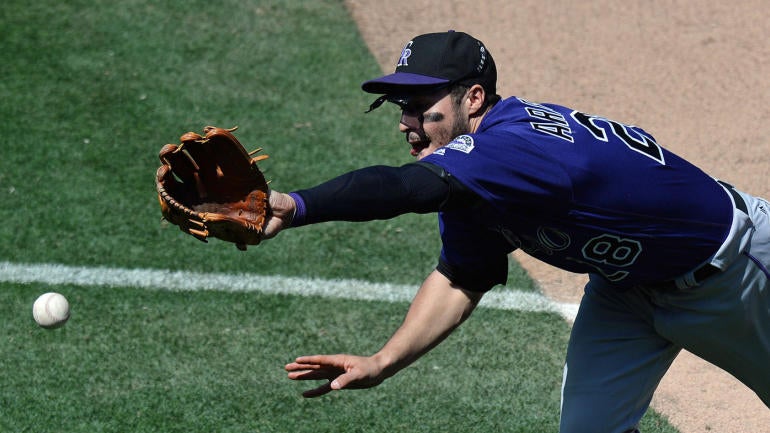 WATCH: Nolan Arenado might've just made the defensive play of the MLB season
Arenado is very good at defense and he may have made the top play of 2017

2017-06-28 19:01:34
`
0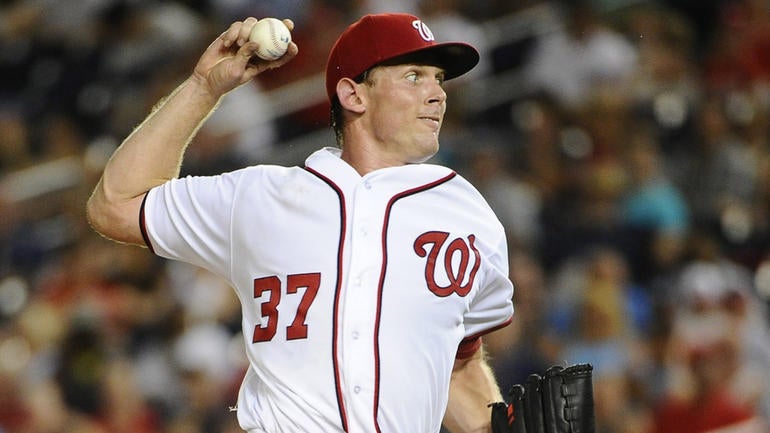 LOOK: Nationals' Class-A affiliate is giving away Tommy John surgery statues
This is one way to honor modern medicine

2017-06-28 17:47:47
`
0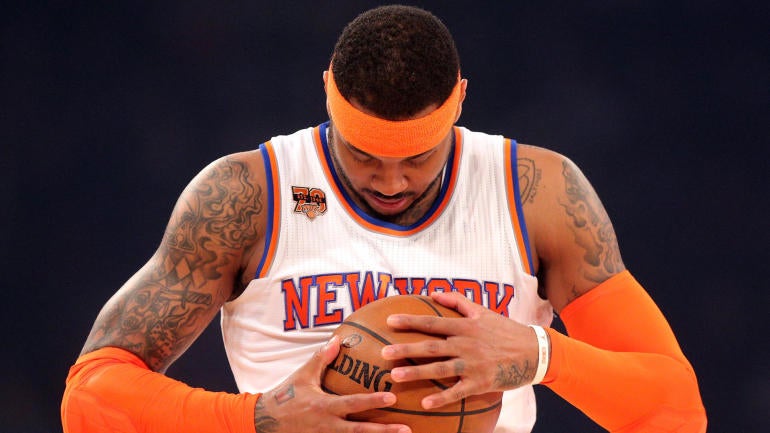 Report: Even with Phil gone, Knicks prefer to trade, not buy out, Carmelo Anthony
The Knicks still intend to trade Carmelo Anthony even with Phil Jackson gone

2017-06-28 17:47:46
`
0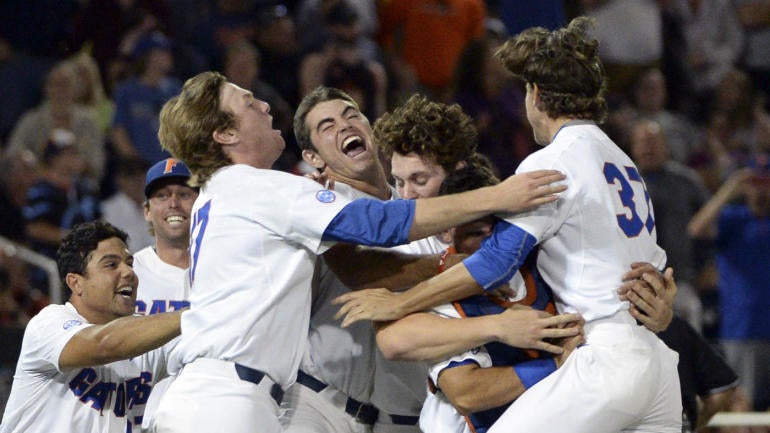 Florida wins 2017 College World Series vs. LSU in a game not without controversy
The Gators win their first-ever college baseball championship

2017-06-28 17:31:29
`
0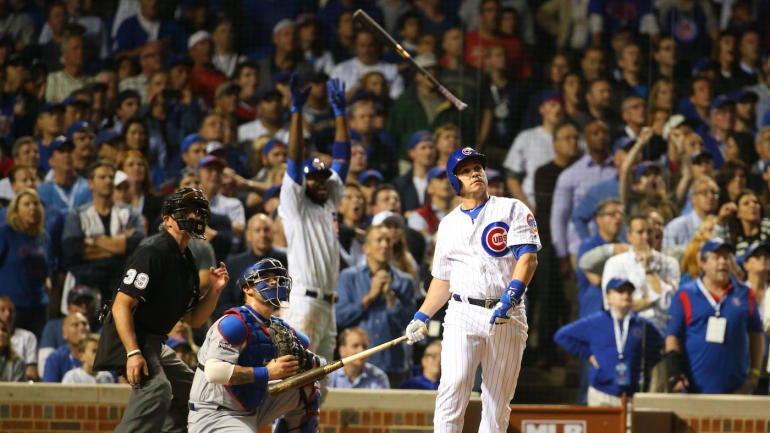 Kangaroo Court: Passing judgment on the Miguel Montero-Cubs drama
Was the catcher right to pass the blame? Were the Cubs right to cut him loose?

2017-06-28 15:53:31
`
0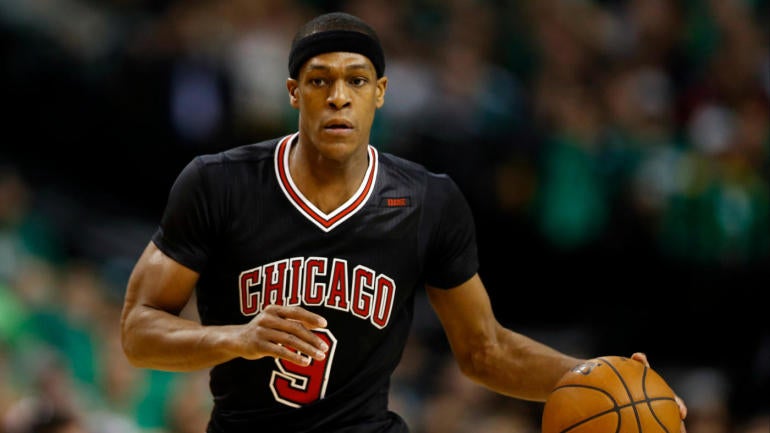 Bulls' decision on Rajon Rondo 'still to be determined' as buyout deadline nears
Chicago needs to decide whether to pay Rondo $13.4M next season or buy him out for $3M

2017-06-28 14:47:12
`
1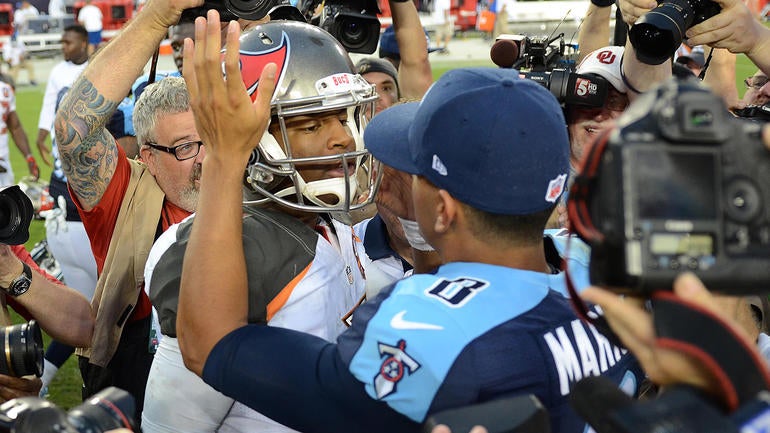 Jameis Winston vs. Marcus Mariota: Here's who is best set up for success in 2017
The leaders of the quarterback class of 2015 are heading into the back half of their rookie contracts

2017-06-28 14:40:33
`
2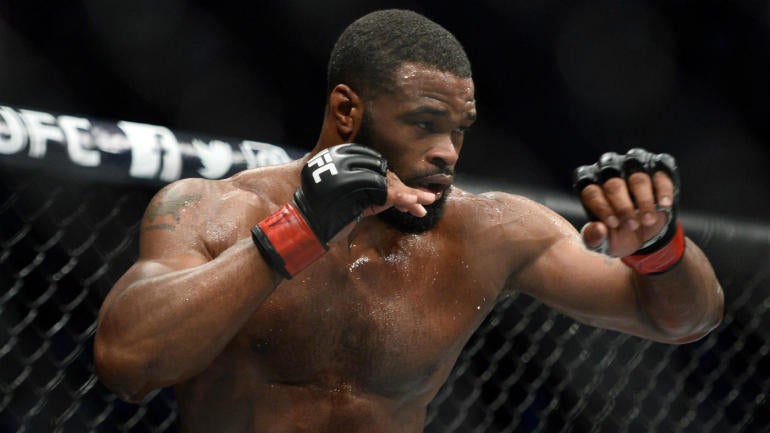 UFC 214 fight card: Welterweight champ Tyron Woodley to face off vs. Demian Maia
This will be the third title fight added to the already loaded card in Anaheim, California

2017-06-28 14:17:35
`
0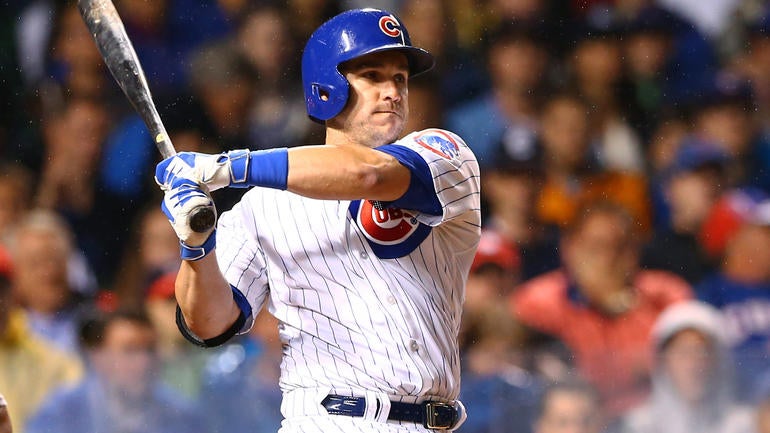 The Cubs will reportedly cut Miguel Montero after he blasted Jake Arrieta
Montero's Cubs tenure is ending abruptly as he is expected to be designated for assignment

2017-06-28 14:11:13
`
2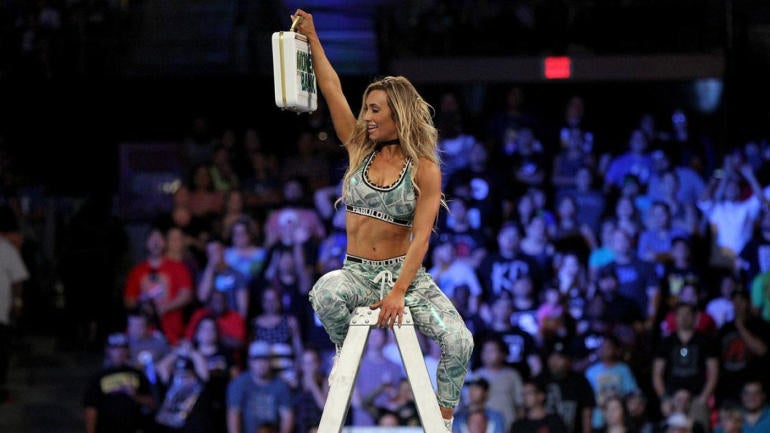 WWE SmackDown results, recap: Carmella wins, major stipulation for Mahal-Orton
The second women's Money in the Bank ladder match was held to a predictable end Tuesday

2017-06-28 13:52:40
`
1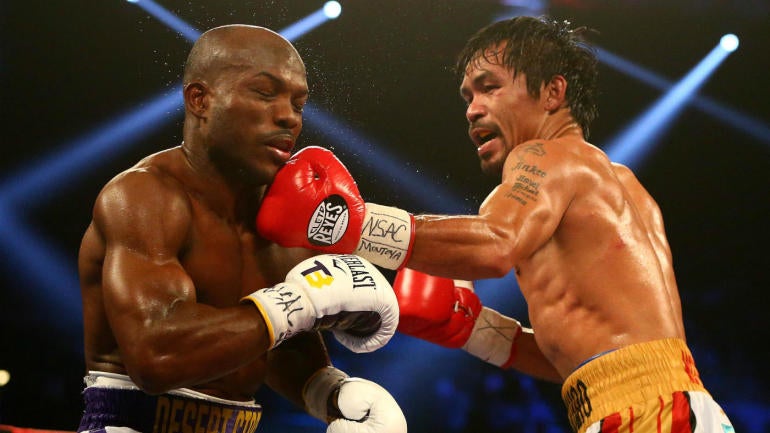 Manny Pacquiao-Jeff Horn could play a key role in PacMan's future in boxing
With large TV audience expected, Pacquiao's brand could get the refurbishing it needs

2017-06-28 13:28:40
`
0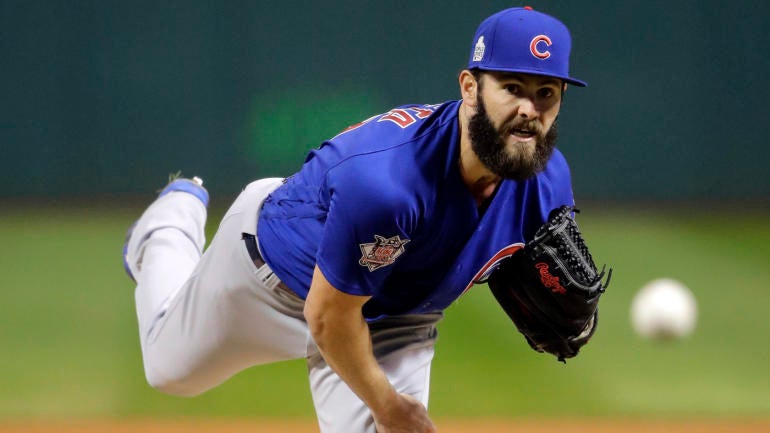 Fantasy Baseball Today Podcast: Sean Newcomb, strategy talk, SPs to add, grading your trades, Worryometer
As we reach the halfway point of the season, we're assessing our preseason pitching strategies on today's show, while also reviewing Tuesday's standouts and starting pitchers to add.

2017-06-28 13:11:13
`
0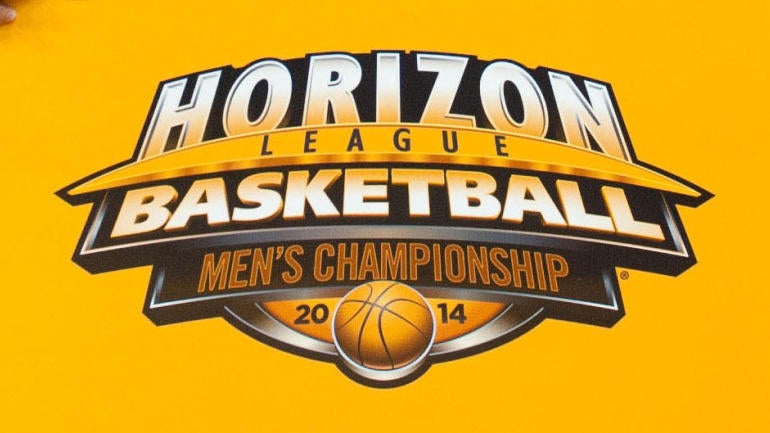 The Horizon League picks IUPUI to replace Valpo and might add more teams in future
IUPUI is leaving the Summit League to begin play in the Horizon this season

2017-06-28 13:09:10
`
0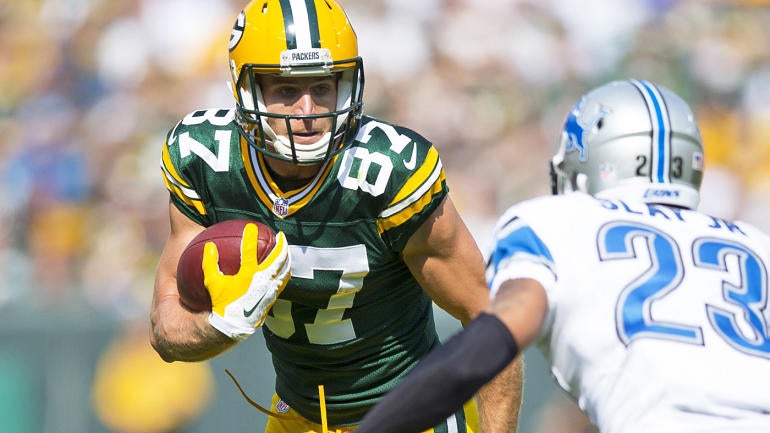 2017 Fantasy Football Draft Prep: Picking at No. 10 overall in PPR leagues
It's never a bad idea to load up at receiver, tight end and quarterback in a PPR league, which is what Jamey Eisenberg did here at No. 10 overall. If his running backs deliver, this team should be in great shape.

2017-06-28 12:56:14
`
0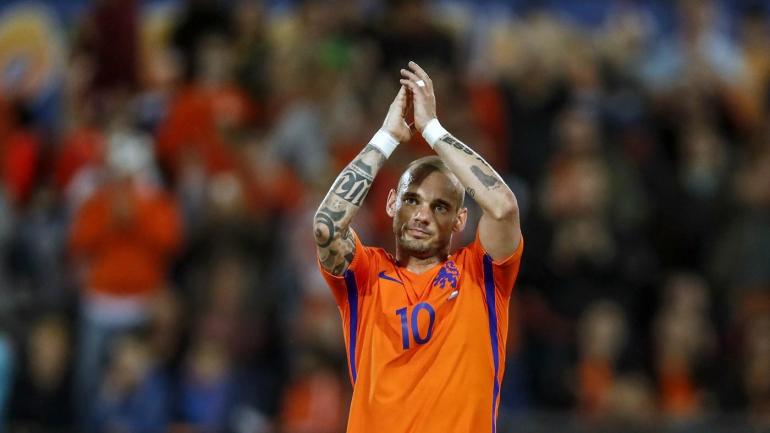 Transfer news, rumors: LAFC close to Sneijder deal, Martial could leave United
The rumor mill continues to spin like crazy during the transfer window

2017-06-28 12:09:09
`
0
Cowboys' troubling trend of suspensions continues after David Irving's ban upheld
Eight members of the Cowboys' defensive front-seven have been suspended since 2015

2017-06-28 11:05:55
`
0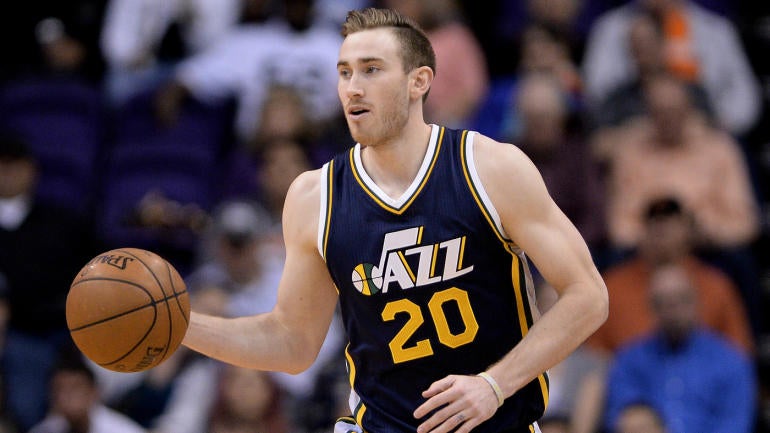 What to watch for in NBA free agency, trade frenzy: What's next after Paul to Rockets?
Paul George could also end up dictating a lot of summer plans

2017-06-28 10:48:52
`
0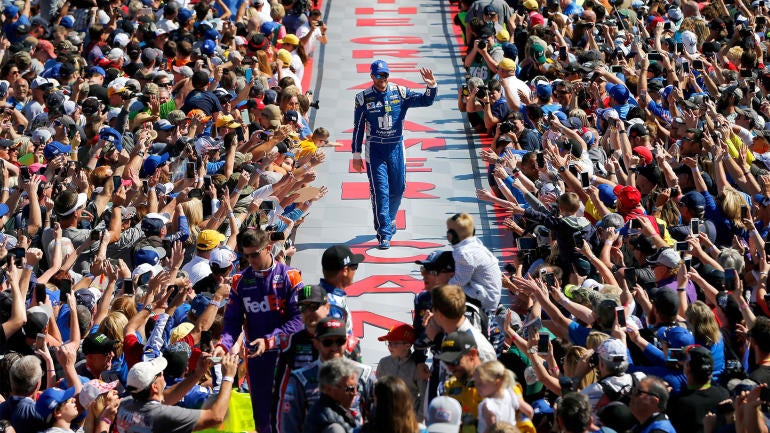 NASCAR at Daytona: Start time, TV schedule, live stream, standings, drivers
All of the information you'll need for both the Coke Zero 400 and Coca-Cola Firecracker 250 this weekend

2017-06-28 10:28:08
`
0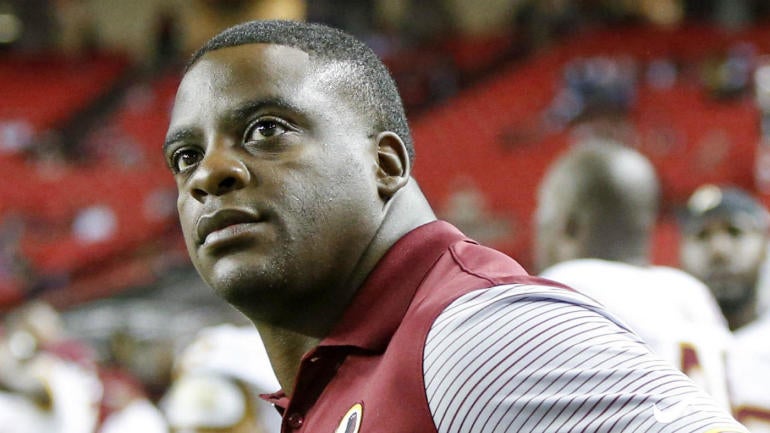 Ex-NFL star Clinton Portis recounts nearly being driven to murder after bankruptcy
After being scammed, Portis contemplated murder until his friend dissuaded him

2017-06-28 10:14:55
`
0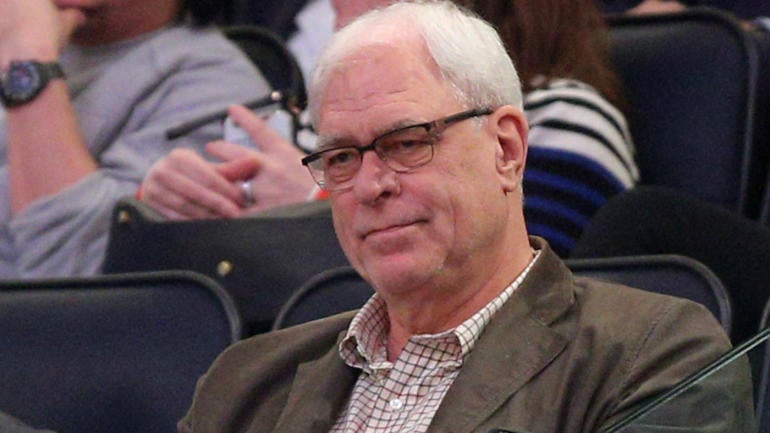 Knicks and Phil Jackson part ways; James Dolan reportedly targets Raptors' Ujiri
Reports came late Tuesday night that Jackson's job in New York was not secure

2017-06-28 10:14:54
`
1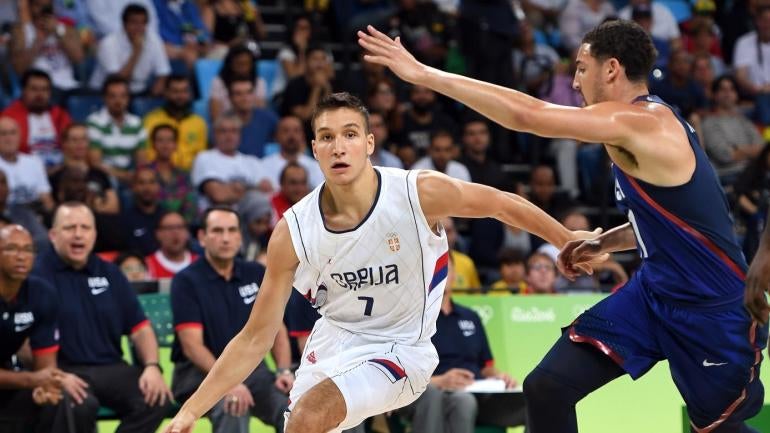 European import Bogdan Bogdanovic scores record rookie contract from Kings
Sacramento signs Serbian to 3-year, $36 million contract while passing on Ben McLemore

2017-06-28 10:08:26
`
0
Report: Chris Paul, Doc Rivers feuded over potential Carmelo Anthony-Clippers trade
According to one league executive, Chris Paul 'despised' Clippers coach Doc Rivers

2017-06-28 09:22:41
`
0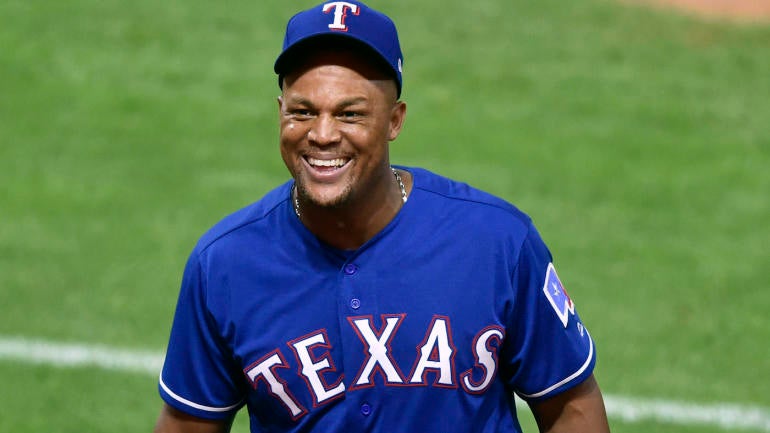 Tuesday MLB scores, highlights, updates, news: Beltre reaches home run milestone
Plus Montero can't throw out anyone, Grandy stays hot and more from Tuesday around baseball

2017-06-28 09:19:31
`
0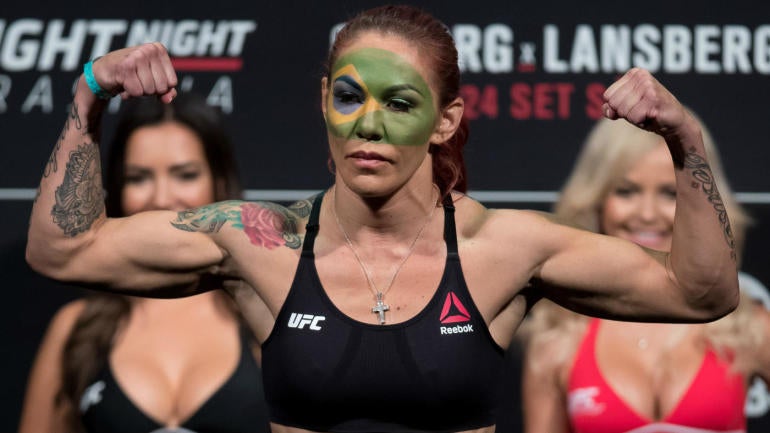 UFC 214: Megan Anderson withdraws from fight with Cyborg, Tonya Evinger steps in
The Invicta champ won't make her UFC debut in July after all

2017-06-28 09:10:42
`
0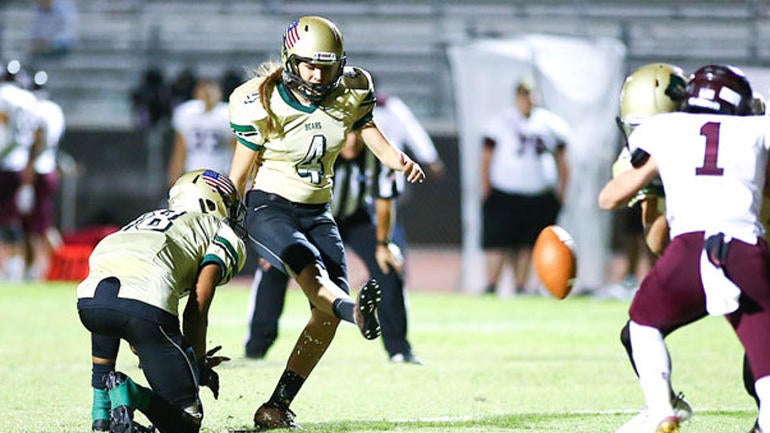 Pro flag football league founder: There's 'tremendous' potential for women to play
Two months after a woman earned a football scholarship, the AFFL says 'everything is on the table'

2017-06-28 08:54:36
`
0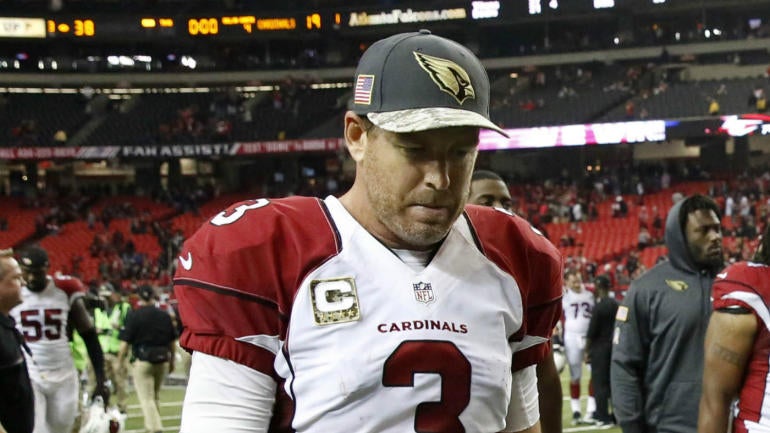 Cardinals' Carson Palmer says he'll make retirement decision after the 2017 season
The quarterback nearly retired this offseason but opted to return for his 15th NFL season

2017-06-28 08:51:23
`
0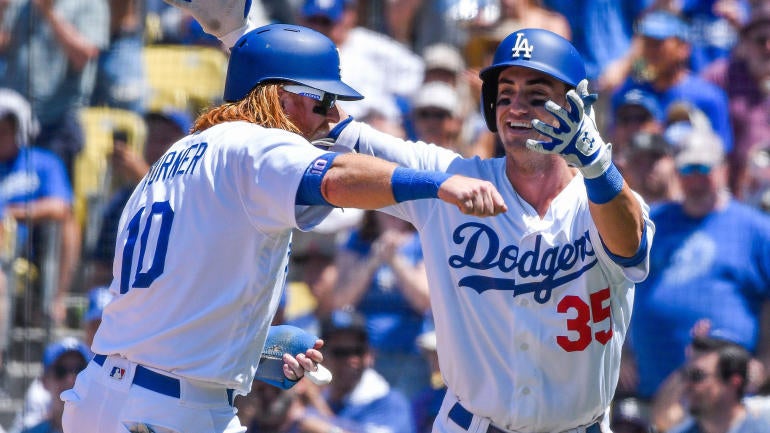 MLB Power Rankings: The Dodgers are coming for the Astros' No. 1 spot
Who should be ranked No. 1? There are two very good choices

2017-06-28 08:15:14
`
0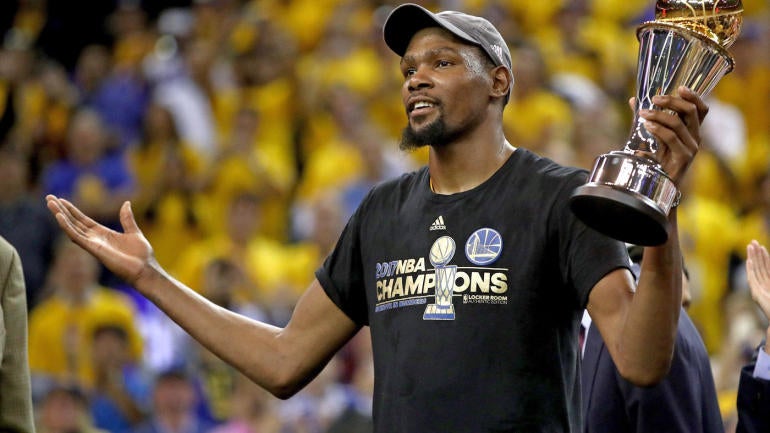 Report: Kevin Durant will wait to re-sign until Warriors finish their other business
The Warriors have other key squad members to retain, including Andre Iguodala and Shaun Livingston

2017-06-28 08:14:06
`
0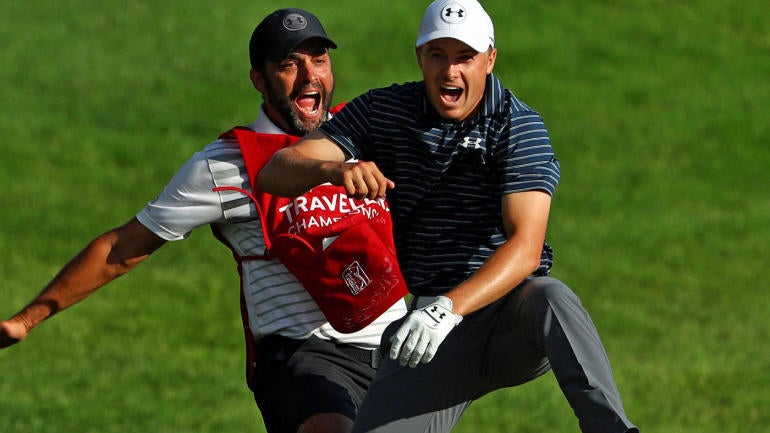 Podcast: Spieth's epic victory a 'shot in the arm' for 2017 PGA Tour season
Kyle Porter discusses the much-needed electric finish after some drama-free weeks in golf

2017-06-28 08:13:05
`
0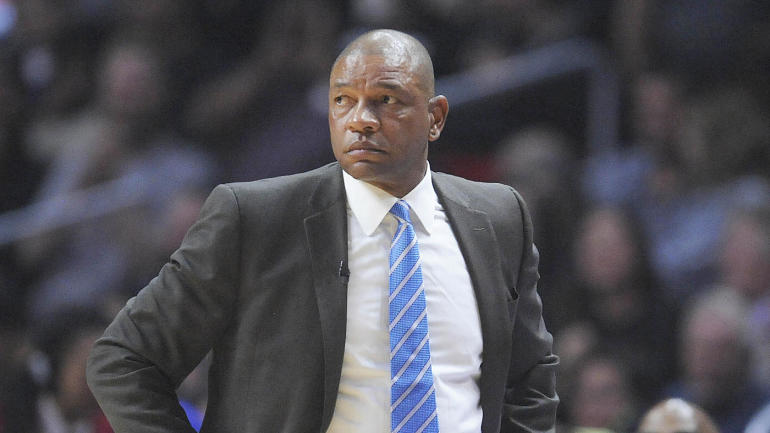 Fallout from Chris Paul trade: Blake Griffin, Lakers, NBA win; Doc Rivers, DeAndre lose
CP3, the Point God, is headed to Clutch City, and the NBA landscape has again flipped on its axis

2017-06-28 07:59:07
`
0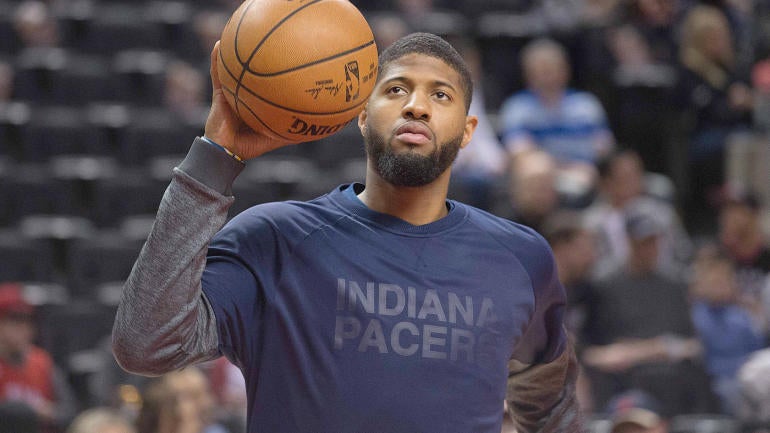 Report: Paul George still recruiting despite his intent on signing with Lakers
Paul George is a college football coach at heart

2017-06-28 07:41:30
`
0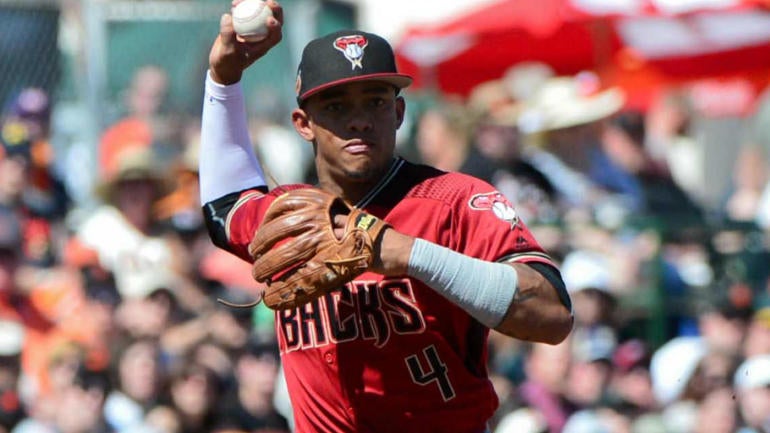 Fantasy Baseball Prospects Report: Ketel Marte gets new chance and Amed Rosario some new hope
The Diamondbacks have an opening for Ketel Marte, but how long will it last? And are Amed Rosario and Yoan Moncada any closer to getting the call? Scott White gives his top five prospects to stash.

2017-06-28 07:37:13
`
0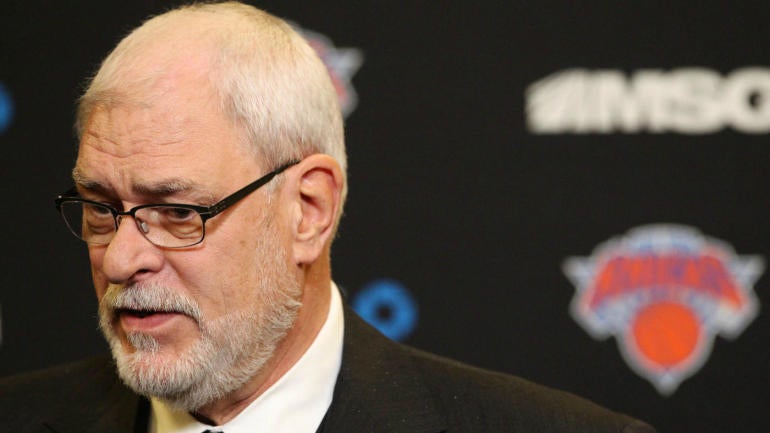 Knicks part ways with president Phil Jackson: Six things to know
Knicks are looking for new leadership after a shameful run defined by arrogance and chasing big names

2017-06-28 07:22:03
`
1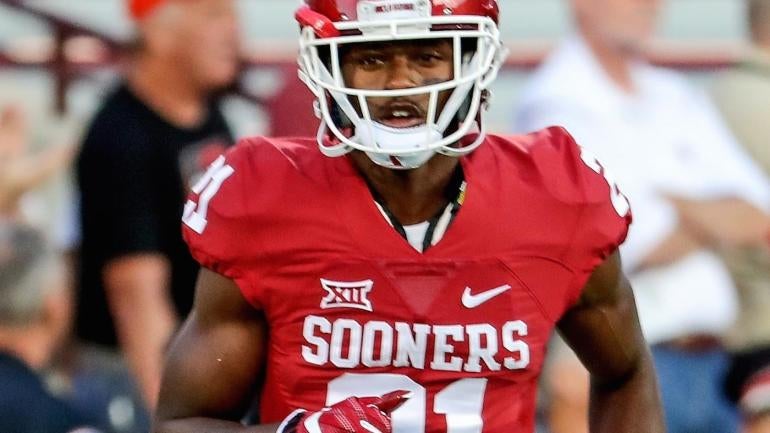 Suspended Oklahoma player turns himself in on burglary charges
Will Sunderland allegedly stole and tried to sell video game systems

2017-06-28 06:54:49
`
1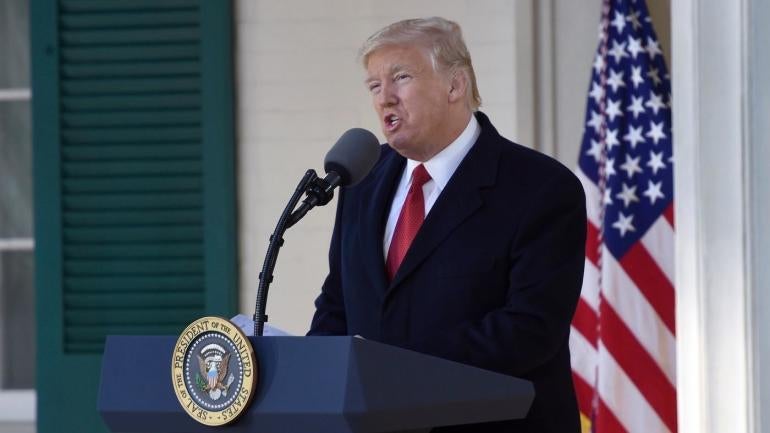 The Cubs visit the White House again, this time to meet with President Trump
The 2016 World Series champions had already met with President Obama

2017-06-28 06:27:37
`
0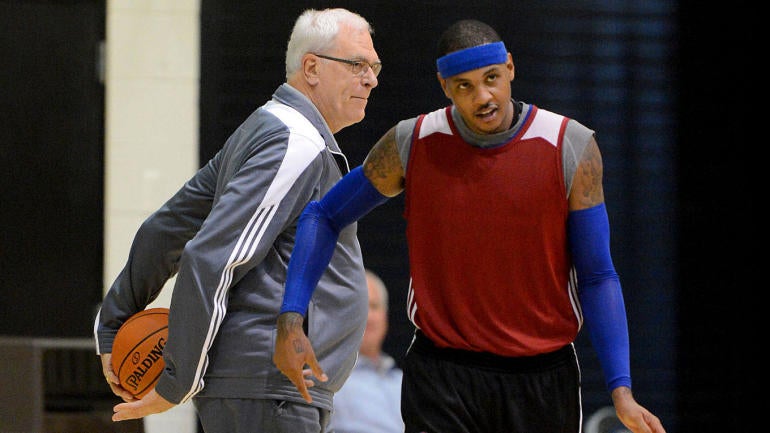 Phil Jackson, Knicks breakup sends NBA fans into a frenzy and breaks Twitter
Let's just say it was a great morning for Knicks fan when it was announced Jackson wouldn't be back

2017-06-28 05:51:41
`
0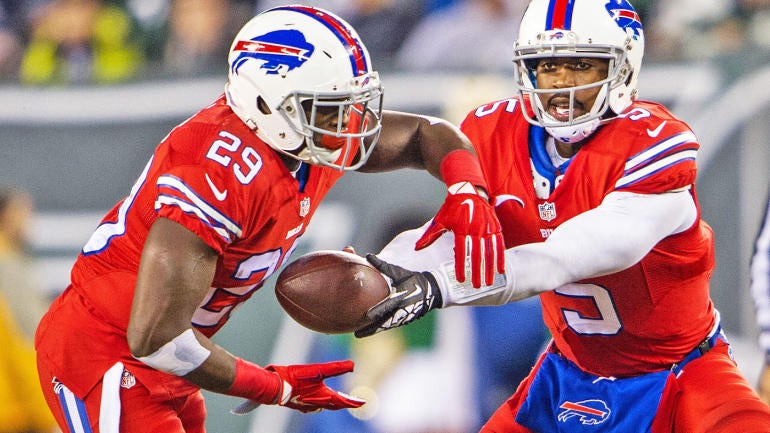 Ex-Bills running back Karlos Williams reportedly suspended at least one year
Williams is currently a free agent

2017-06-28 03:48:42
`
0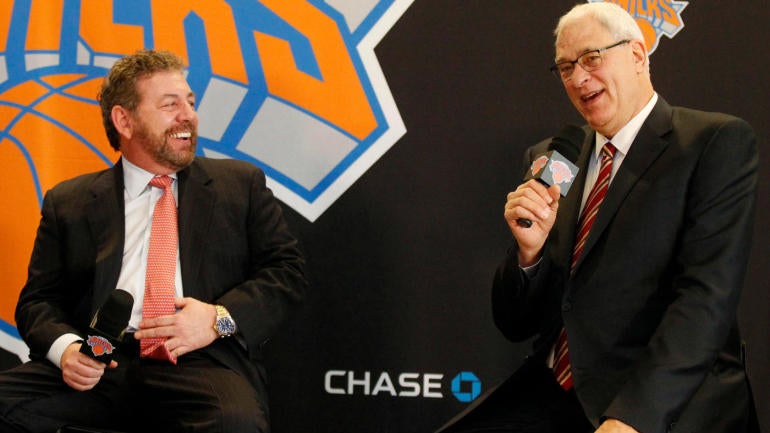 Reports: Knicks owner James Dolan expected to part ways with Phil Jackson
Could this have an effect on Carmelo Anthony's future in New York? What about Kristaps Porzingis?

2017-06-28 02:27:58
`
0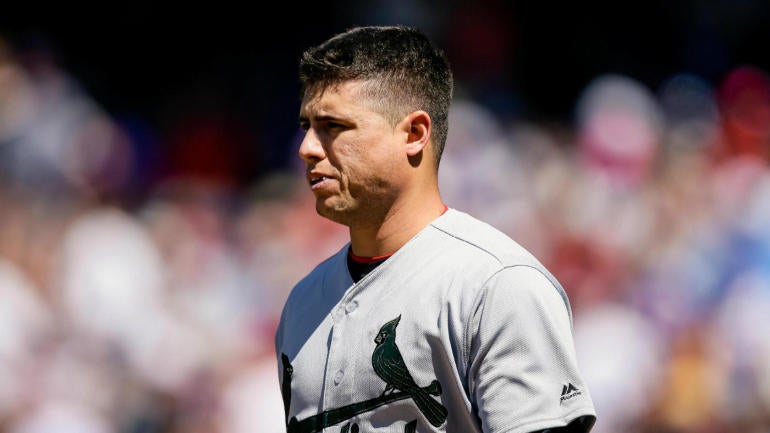 The latest sign of Cardinals' struggles is the surprise demotion of an All-Star
Aledmys Diaz has gone from All-Star shortstop to minor-leaguer

2017-06-28 02:17:09
`
0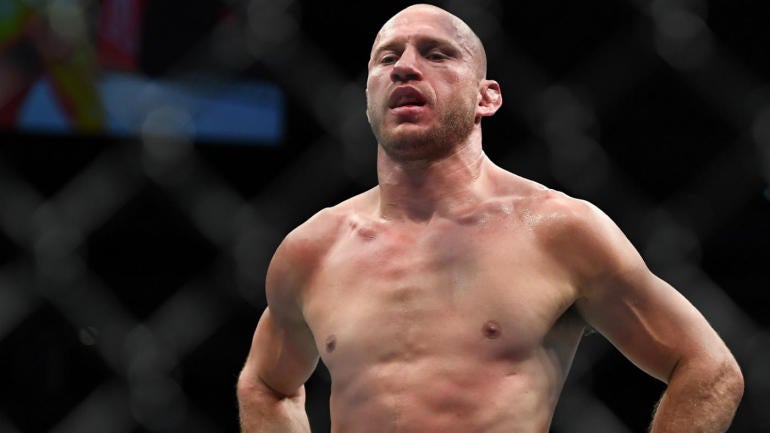 Report: Donald Cerrone injured, out of fight with Robbie Lawler on UFC 213 card
Despite injury to Cerrone, the fight could be rescheduled for a third time at UFC 214

2017-06-28 02:14:55
`
0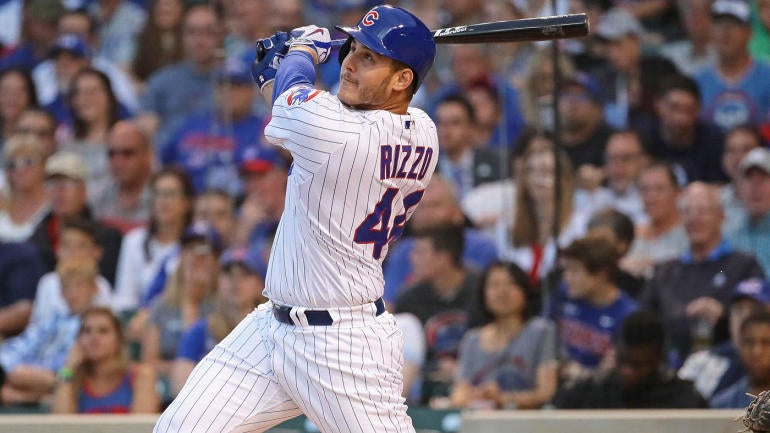 Cubs clubhouse rift: Anthony Rizzo defends Jake Arrieta from Montero blasting
Rizzo called out Montero after he blamed Arrieta for stolen bases against him

2017-06-28 01:20:30
`
0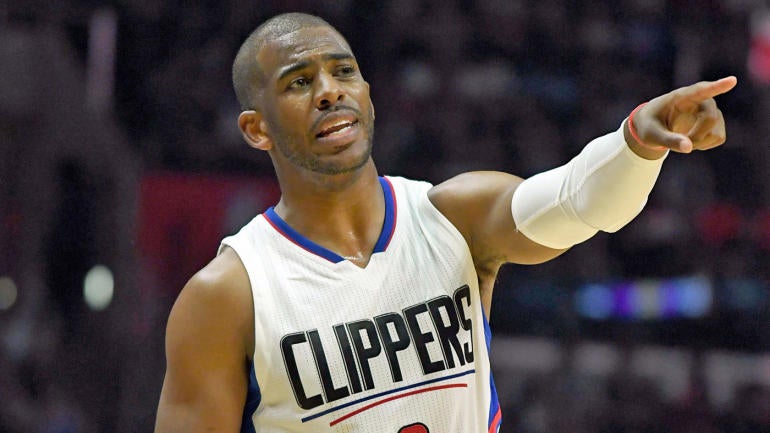 Report: Clippers to trade All-Star guard Chris Paul to Rockets
Houston will send back Patrick Beverley, Sam Dekker, Lou Williams, and a 2018 first-round pick

2017-06-28 01:06:27
`
0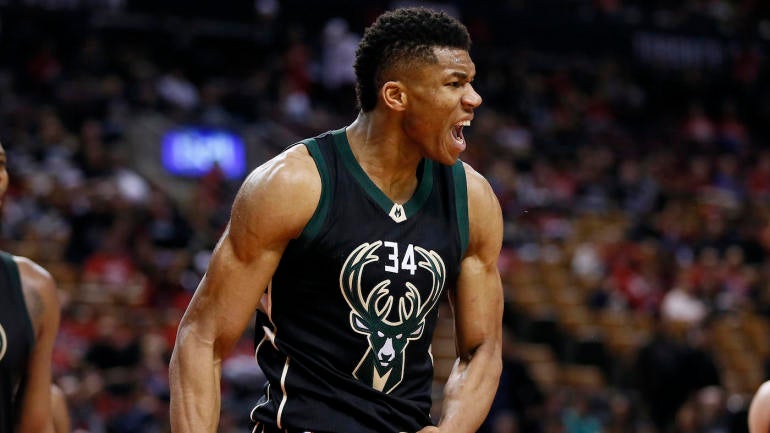 NBA Awards: Bucks' Giannis Antetokounmpo named Most Improved Player of the Year
Antetokounmpo led the Bucks to a 42-win season and a 6-seed in the Eastern Conference playoffs.

2017-06-27 23:54:40
`
4
This music video reminds us just how different New Zealand's 1995 America's Cup win looked
How awesome was 1995 though?

2017-06-27 23:24:57
`
5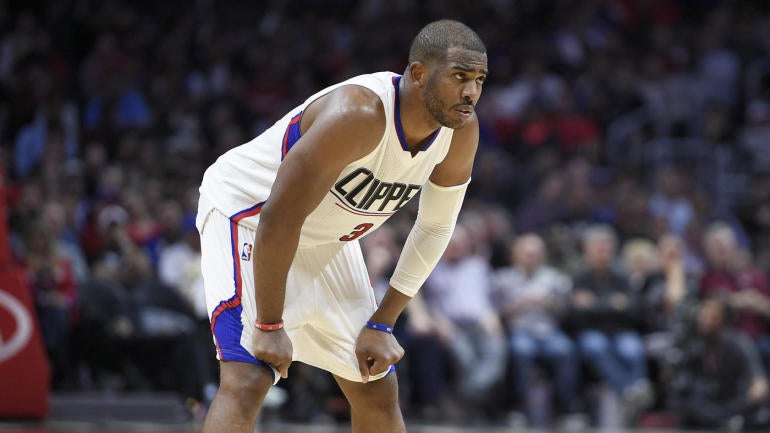 Clippers reportedly meet with soon-to-be free agent Chris Paul to discuss future
Paul opted out of the final year of his contract last week

2017-06-27 23:14:17
`
1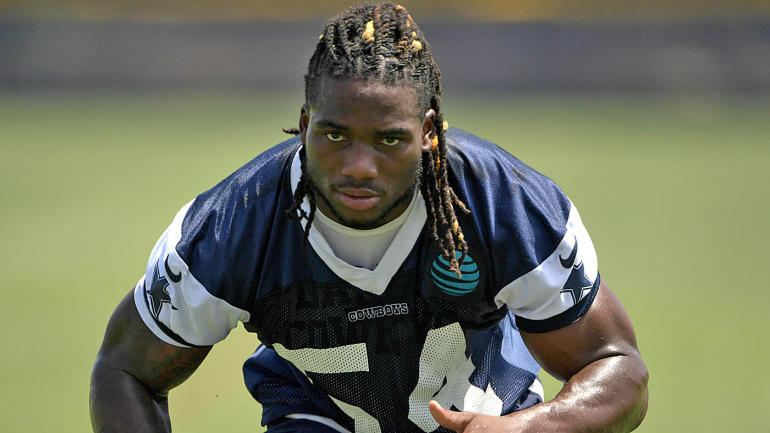 Cowboys safety Byron Jones says Jaylon Smith is '100 percent' and 'balling out'
Jones is the latest Cowboys defensive player to heap praise on the redshirted linebacker

2017-06-27 22:34:04
`
1
Report: Celtics looking to add both Gordon Hayward and Paul George in offseason
Boston is working on adding serious star power this summer

2017-06-27 22:09:56
`
0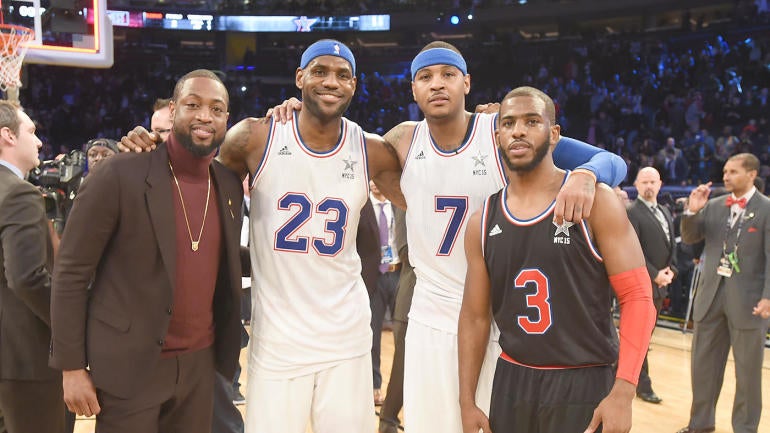 Three potential NBA super teams that could form and how they match up with Warriors
Can any of these theoretical super teams unite this summer, and possibly challenge the Warriors?

2017-06-27 22:04:28
`
1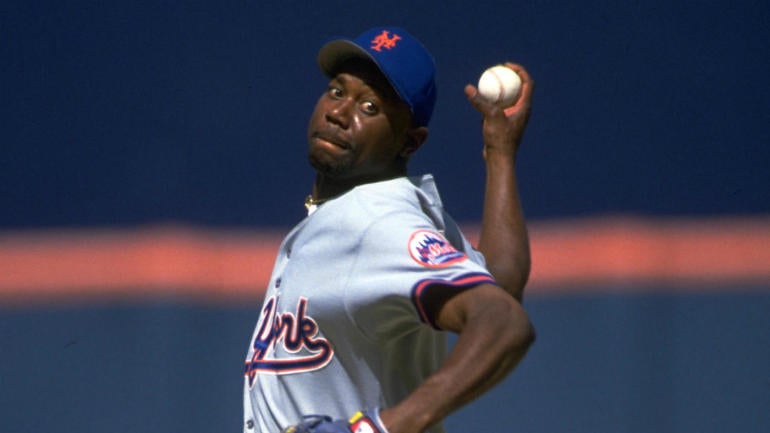 Former Mets pitcher Anthony Young dies at age 51 due to inoperable brain tumor
Young had a six-year MLB career and also spent time with the Cubs and Astros

2017-06-27 21:49:29
`
1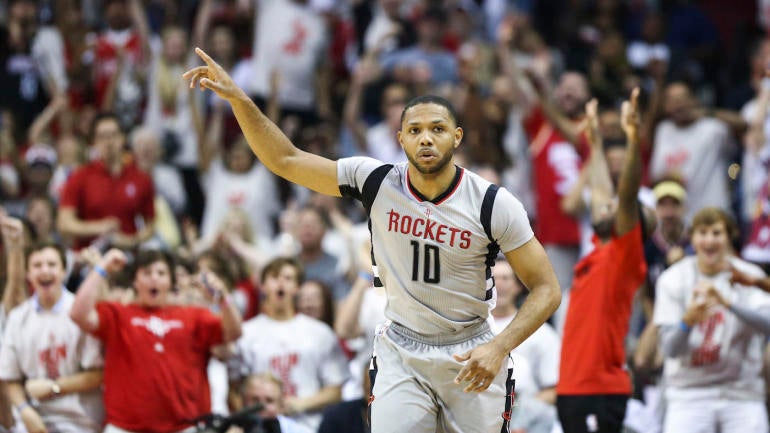 NBA Awards: Rockets guard Eric Gordon named 2016-17 Sixth Man of the Year
The Houston Rockets super sub took home the honor on Monday night

2017-06-27 21:40:38
`
4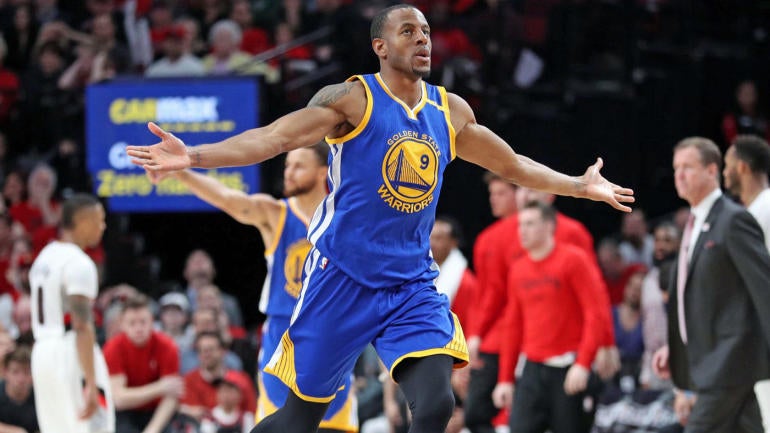 NBA Free Agency Rumors: Several teams will compete with Warriors for Iguodala
Teams are reportedly trying to bring in the veteran forward in an effort to weaken the Warriors

2017-06-27 21:08:55
`
0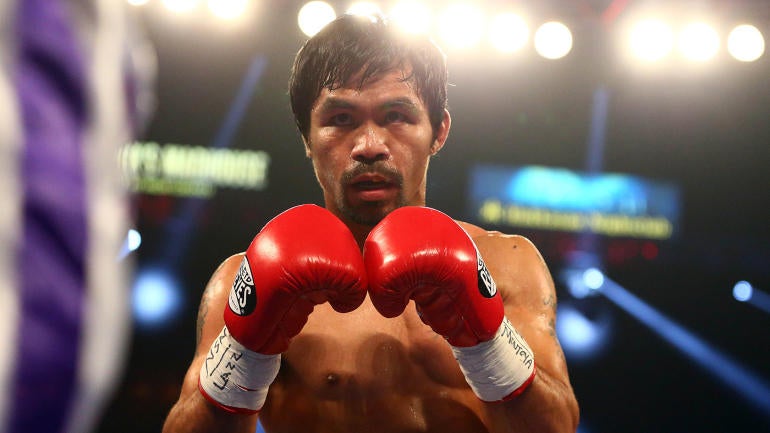 Canelo, Pacquiao among star boxers ripping Mayweather vs. McGregor 'sideshow'
Joining them are Golovkin and Hopkins, though Fury has another take

2017-06-27 20:27:40
`
0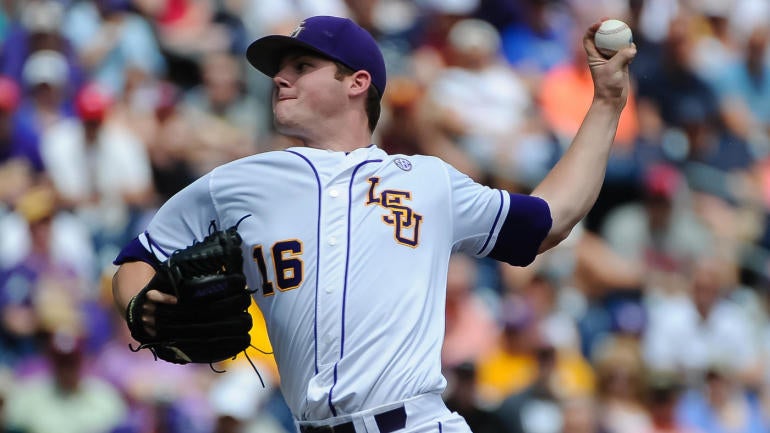 Florida vs. LSU: Live stream online, start time, TV channel, how to watch 2017 College World Series championship Game 2
Florida will look to clinch the first College World Series championship in school history Tuesday night

2017-06-27 20:22:21
`
1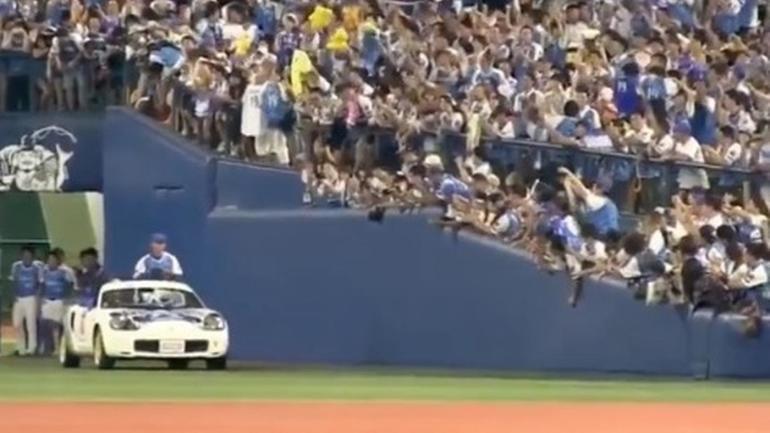 WATCH: Japanese league closer enters the game from the bullpen in a convertible
Why aren't bullpen carts a thing anymore?

2017-06-27 19:40:52
`
2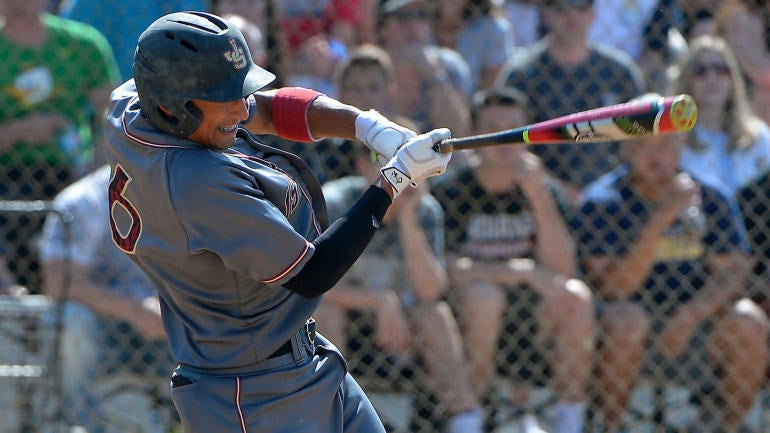 WATCH: Twins prospect and 2017 No. 1 pick went deep in first professional at-bat
Royce Lewis made his pro debut Monday and it was a memorable one

2017-06-27 18:13:46
`
2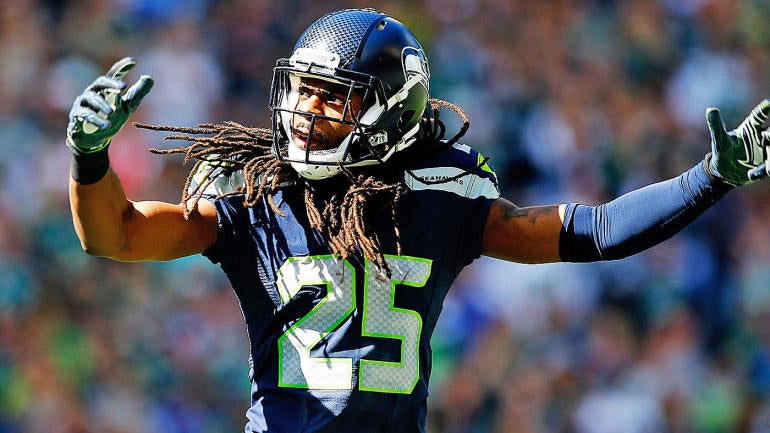 Richard Sherman: 'Made up' Russell Wilson story could easily apply to Tom Brady
Sherman thinks that all quarterbacks on all NFL teams get treated better than anybody else

2017-06-27 17:41:12
`
1
Podcast: The 2017 NBA Draft, the accuracy of mock drafts and the one-and-done rule
Gary Parrish and Matt Norlander discuss last week's NBA Draft and look to next year's

2017-06-27 17:39:11
`
1
NBA Awards: Russell Westbrook wins 2016-17 MVP after averaging a triple double
Russell Westbrook finally receives validation

2017-06-27 17:33:39
`
5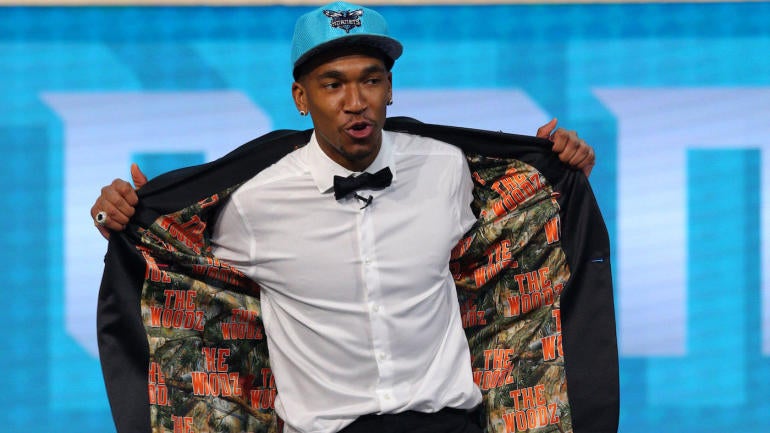 Hornets top draft pick Malik Monk to miss NBA Summer League with sprained ankle
Monk was the No. 11 overall pick in last Thursday's NBA Draft.

2017-06-27 16:57:47
`
1
NBA Free Agency 2017: Breaking down the best 3-and-D guys on the free-agent market
Need a two-way player to stretch the floor? From J.J. Redick to C.J. Miles and P.J. Tucker, here are the options

2017-06-27 16:54:35
`
1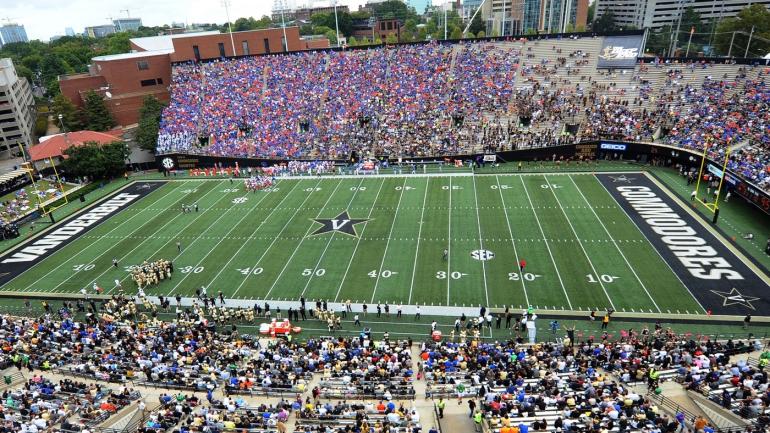 Report: Three Vanderbilt players involved in shooting, two have non-critical injuries
The shooting took place during an apparent meeting over a cell phone

2017-06-27 16:51:15
`
0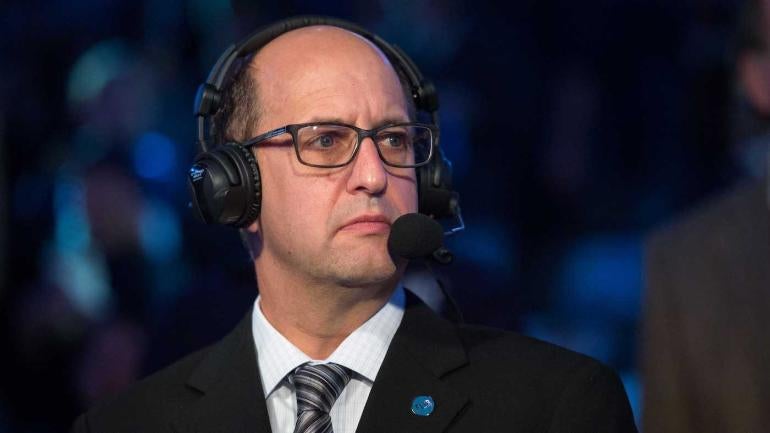 Report: Jeff Van Gundy will coach Team USA World Cup Qualifying team
Jeff Van Gundy is stepping back into coaching

2017-06-27 16:36:02
`
3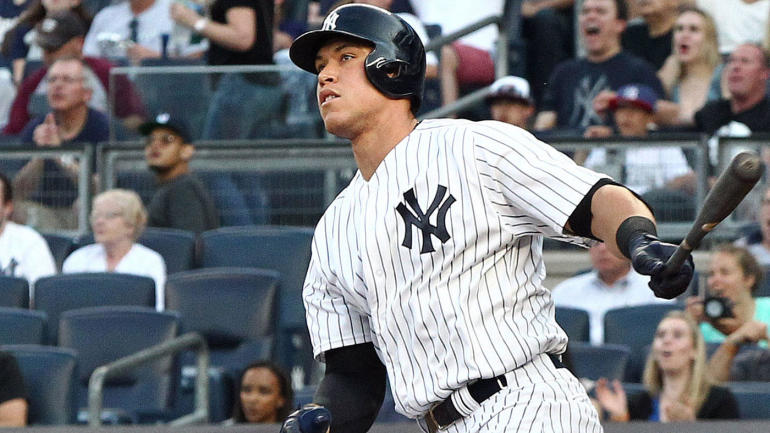 The eight players we'd like to see in the 2017 Home Run Derby
Giancarlo Stanton and Aaron Judge are no-brainers. But what about the other six spots?

2017-06-27 16:34:49
`
1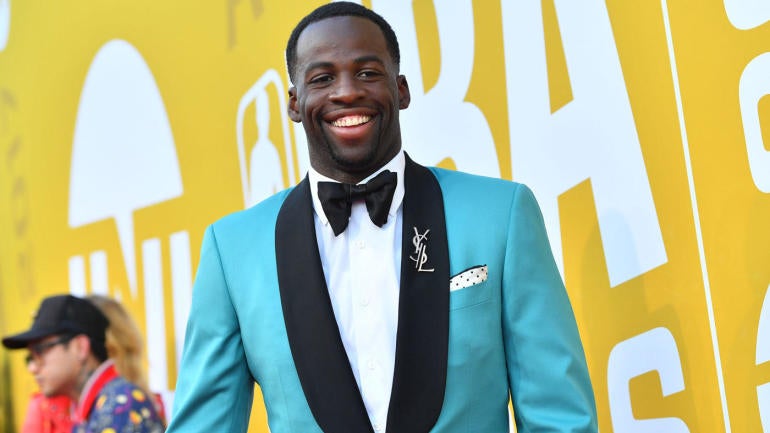 NBA Awards: Warriors' Draymond Green wins 2016-17 Defensive Player of the Year
It's the first time Draymond Green has been named Defensive Player of the Year

2017-06-27 16:23:55
`
3
WATCH: Bill Russell tells five NBA legends he'd 'kick their ass' at NBA Awards Show
Celtics legend was honored with a Lifetime Achievement Award

2017-06-27 14:59:12
`
4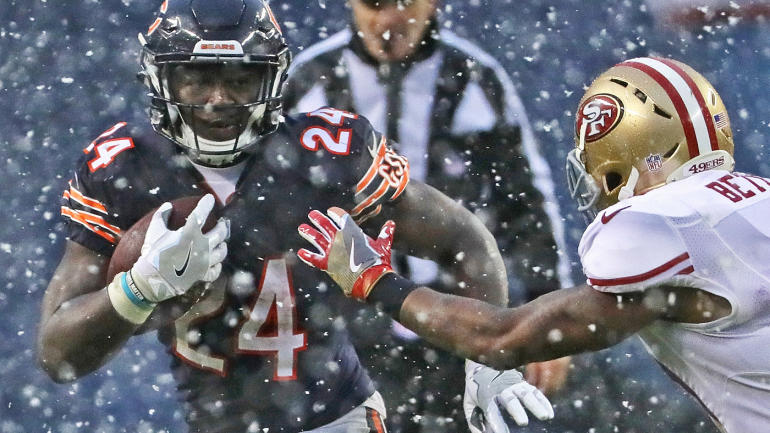 Why Bears' Jordan Howard might be poised to steal Ezekiel Elliott's rushing crown
He might play for the bad Bears, but Howard is just as good as Cowboys' Elliott

2017-06-27 14:58:05
`
2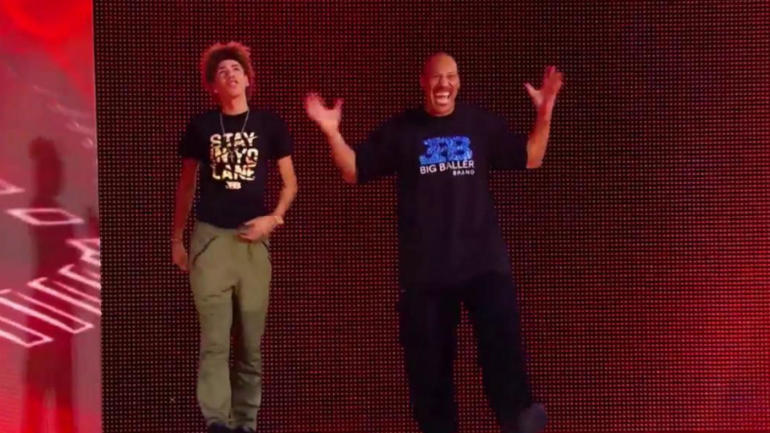 WATCH: LaVar Ball makes odd debut with Lonzo on WWE Monday Night Raw
Outspoken Ball patriarch came out with his sons, including the Lakers' No. 2 overall pick

2017-06-27 14:56:56
`
4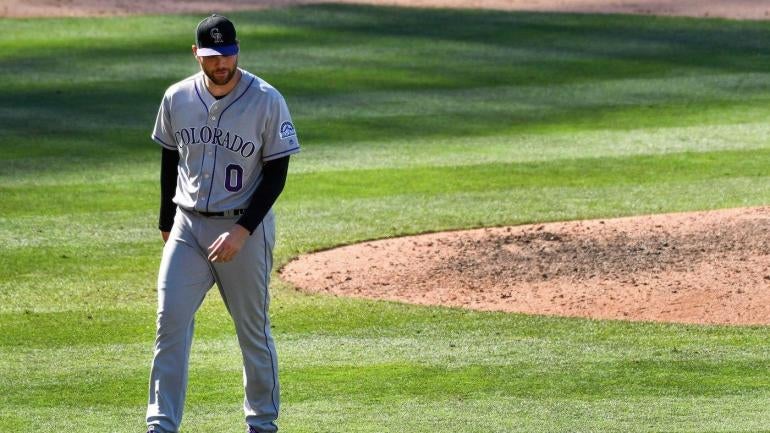 SportsLine projections: The Rockies' losing streak has affected their playoff odds
The Rockies have lost six straight, though their postseason odds remain pretty good

2017-06-27 14:36:16
`
1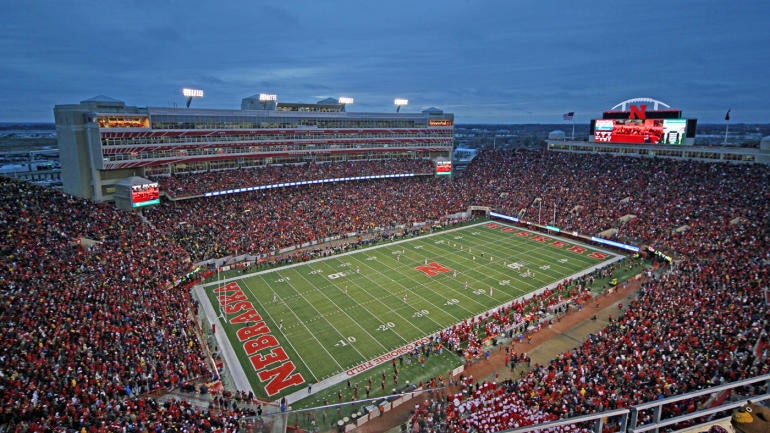 Inside College Football: Realignment may not be an active topic, but it's out there
Dennis Dodd goes inside college football to explain why realignment is still an agenda item

2017-06-27 14:29:40
`
0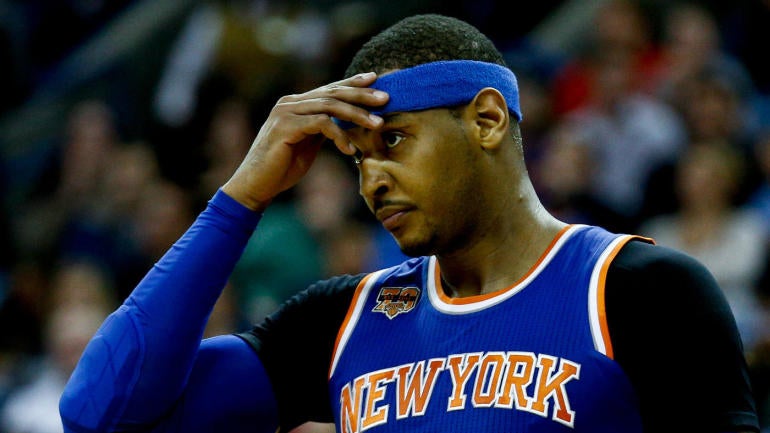 Report: Carmelo Anthony now looking for buyout, but Knicks remain reluctant
Phil Jackson has made it clear he wants Anthony out of New York, but would prefer to trade him

2017-06-27 14:08:57
`
0
Manny Pacquiao vs. Jeff Horn odds: Boxing expert makes prop bets
There's no question who wins Pacquiao vs. Horn; the real value lies in the fight's props

2017-06-27 13:57:12
`
0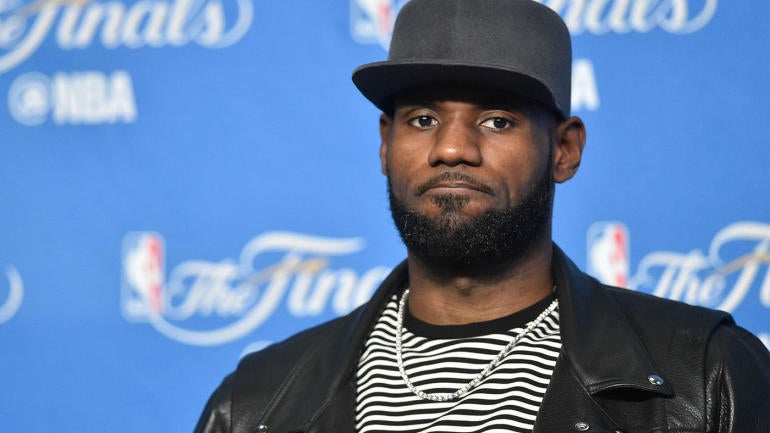 NBA Rumors: LeBron James would reportedly 'never' play for the Clippers
LeBron has reportedly already ruled out any chance of joining the Clippers

2017-06-27 12:12:29
`
0