The Ultimate Fighter Redemption: Ep. 6 Preview
Don't miss a brand new Ultimate Fighter episode this Wednesday on FS1 It's been a season full of woe for bantamweight champion Cody Garbrandt as he enters the last two fights of the opening round down 0-5 to TJ Dillashaw, and he's hoping his fellow Buckeye Julian Lane can turn things around on the latest episode of The Ultimate Fighter: Redemption. Last week, Garbrandt listened to Hayder Hassan when the American Top Team fighter said that he would make easy work of his teammate Dhiego Lima

2017-05-25 05:45:06
`
1
Six bouts added to UFC 214 card in Anaheim
Before UFC light heavyweight champion Daniel Cormier and former titleholder Jon Jones resume their rivalry in the main event of UFC 214 on July 29, a host of contenders, veterans and rising stars will take to the Octagon in six bouts made official on Wednesday.In an explosive showdown that could shake up the upper reaches of the featherweight division, the No. 5-ranked "Korean Zombie," Chan Sung Jung, takes on No. 3-ranked Ricardo "The Bully" Lamas."Explosive" is also a good term to describe the

2017-05-25 05:02:13
`
1
Browne, Oliynyk to clash in Vegas this July
Hungry to smash his way back into the win column with the world watching during International Fight Week, Travis Browne will face off with submission master Alexey Oliynyk in a battle of heavyweight contenders to take place on the UFC 213 card on July 8.In a championship doubleheader headlining the event at T-Mobile Arena in Las Vegas, Amanda Nunes defends her UFC women's bantamweight title against Valentina Shevchenko, and Yoel Romero meets Robert Whittaker for the interim UFC middleweight crow

2017-05-25 04:28:17
`
3

UFC Camp Update: Allstars readies for home card
Great sparring this morning #buster @rezamaddog @alexthemauler @pb1_ @haaardz A post shared by "Buster" (@davidbielkheden) on May 15, 2017 at 7:42am PDT On fight night, Andreas Michael may be the most serious man in mixed martial arts. The head coach of the Allstars Training Center in Stockholm, home to one of the men in Sunday's UFC Fight Night main event, Alexander Gustafsson, Michael isn't joking with his fighters before they make the

2017-05-25 02:59:20
`
1
Gordon-Quinones rescheduled for OKC card
A bout of food poisoning kept Jared Gordon from his first UFC bout against fellow debutant Michel Quinones earlier this month, but the featherweight up and comers are slated to finally meet in the Octagon on June 25 at Chesapeake Energy Arena in Oklahoma City. Also added to the card is a light heavyweight matchup between unbeaten newcomer Azamat Murzakanov and Joachim Christensen.In the UFC Fight Night main event, which airs live on FS1, lightweight contenders collide as Micha

2017-05-25 02:37:02
`
0

Cirkunov knows the belt is in reach with a win at Stockholm
It seems like a while since fight fans have seen Misha Cirkunov in the Octagon, and for the UFC Fight Night Stockholm co-main event participant, he may be a little bit behind his usual schedule."Normally I would like to already have one fight under my belt and be concentrating on the second fight of the year around this time," Cirkunov said. But after his fourth UFC win – and finish – over Nikita Krylov last December and the signing of a new six-fight deal with the promot

2017-05-25 01:40:05
`
0

UFC GYM increases footprint in the United Arab Emirates with second Dubai location
Dubai – UFC GYM® announced the continued expansion of its global footprint into the Middle East with the opening of franchises second location in the Jumeirah Beach Residence community of Dubai. Located at JBR – Dubai Murjan, Plaza Level UAE, the new gym will celebrate its grand opening in September and serve as the fourth of five locations scheduled to open in the region in the next year. "UFC GYM provides the opportunity for anyone, regardless of age or fitness level, the

2017-05-25 01:37:36
`
0

The Ultimate Fighter: Redemption - Ep. 6 Recap
// It's been six fights on The Ultimate Fighter: Redemption thus far and six wins for Team Dillashaw, and while Ramsey Nijem had to fight through a war with Julian Lane on this week's episode, he ultimately scored the win while putting Team Garbrandt in a do-or-die situation next week. Before the fight kicked off this week, Lane and Nijem both spent some time explaining how they got back to this season of The Ultimate Fighter. For Lane, he viewed his opportunity o

2017-05-25 01:23:51
`
0

Oezdemir looks to continue making mark
It's very likely that only diehard mixed martial arts fans knew who Volkan Oezdemir was before his short-notice UFC debut against Ovince Saint Preux in February. Then he upset the former world title challenger and everybody knew the man with the coolest name in the sport.But whether they were in the corner of the Switzerland native or not, he was focused on just one thing: winning."I just came here to win my fight and I wasn't listening to anything," said Oezdemir, who fa

2017-05-24 03:50:47
`
3

Nunes-Shevchenko to main event UFC 213; Romero-Whittaker will co-main
UFC president Dana White on Tuesday announced big changes to the UFC 213 card on July 8 in Las Vegas.Amanda Nunes (14-4) will defend her women's bantamweight title against Valentina Shevchenko (14-2) in the main event at T-Mobile Arena, while middleweights Yoel Romero (12-1) and Robert Whittaker (19-4) will battle for the interim title in the co-main event.The scheduled bantamweight title bout between Cody Garbrandt and TJ Dillashaw, both of whom have served as coaches

2017-05-24 03:41:15
`
8

UFC 213's Romero-Whittaker worthy of a belt
Michael Bisping is injured and Georges St-Pierre won't be ready to fight until November. The plan was for those two legends to face off in 2017 for the middleweight title, but time waits for no super fight.UFC president Dana White announced that an interim middleweight title will be created while Bisping recovers. In the meantime, No. 1-ranked Yoel Romero and No. 3-ranked Robert Whittaker will vie for the interim strap in a high stakes co-main event at UFC 213.The title hasn't been i

2017-05-24 01:54:08
`
5

UFC Unfiltered: Neil deGrasse Tyson joins show
Astrophysicist and author Neil deGrasse Tyson joins Jim and Matt in studio to discuss his wrestling and rowing days at Harvard, being the only kid he knew who never had a fight, the Big Bang, flat Earth theories, knowledge of the universe being liberating, and much more. Plus, the guys talk about UFC Fight Night Stockholm, Conor McGregor signing on to fight Floyd Mayweather, and Sergio Pettis vs. Brandon Moreno.Some of the highlights from Episode 96 of UFC Unfiltered include:Neil deGra

2017-05-24 01:37:35
`
5

Lane brings new focus to the Octagon
// Julian Lane knows that the phrase, "Let me bang, bro," will follow him for eternity. But nearly five years after his plea on The Ultimate Fighter 16 went viral and became a part of the fight game lexicon, he's at peace with it."I'm immune to it," he laughs. "I actually embrace it now. That's what people know me by, and just because someone says that, it doesn't mean they're dogging me. It's cool."The 2

2017-05-24 01:28:11
`
3

During time away Ramsey Nijem found reason to keep fighting
// Ramsey Nijem needed a break. Not surprising since he hadn't had one since he was a child."I started training when I was a little kid," he explains. "My dad trained us, made us go to boxing and then into wrestling. I went to college wrestling, then straight from that to fighting pro and then into the UFC. I hadn't had a break since I was 5 years old, so I think that was a big thing."It was. So big that when he was released from his UFC co

2017-05-23 05:34:10
`
4

UFC selects Hospital for Special Surgery as global brand's first ever official hospital
LAS VEGAS UFC® today announced that Hospital for Special Surgery (HSS) will serve as the global brand's first-ever official hospital. The new multi-year partnership provides UFC with access to the hospital's sports medicine physicians, who will serve as orthopedic consultants in conjunction with the brand's medical team. "We are excited to partner with a world-class medical provider of HSS' caliber," UFC Chief Operating Officer Ike Lawrence Epstein said. &

2017-05-23 05:30:43
`
6
On the Rise: Stockholm Edition
This weekend, the UFC returns to Sweden with a card headlined by perennial light heavyweight contenders Glover Teixeira and Alexander Gustafsson and featuring an array of emerging talents battling to make a name for themselves and establish their footing in their respective divisions. It's the kind of card that usually features one or two upstarts taking another step forward and delivering the kind of performance it takes to stand out from the pack.Here's a look at three fighters who

2017-05-23 04:20:23
`
6

Stockholm Cheat Sheet: All you need to know before fight night
Think you know how the next fight card will play out? Play UFC Pick 'EmAs the UFC returns to Sweden this weekend, the main event pits two of the top light heavyweights in the world together in a matchup that could determine the next No. 1 contender in the division. Alexander Gustafsson has long clamored for a second shot at either Jon Jones or Daniel Cormier and he could earn that opportunity if he can pick up a win while competing in front of his home country fans. The same could be said for Gl

2017-05-23 01:23:36
`
3
Pettis vs. Moreno set for Mexico City main event
Two of the top young fighters in mixed martial arts will headline the UFC's return to Mexico City on August 5, as Brandon Moreno squares off with fellow 23-year-old flyweight contender Sergio Pettis in a five-round bout at Arena Ciudad Del Mexico.The UFC Fight Night event, which airs live on FS1, marks the UFC's fifth card in Mexico since UFC 180: Werdum vs. Hunt in November 2014.Currently ranked seventh in the world at 125 pounds, Tijuana's Moreno is unbeaten for nearly five y

2017-05-22 20:13:15
`
5

Welcome to the UFC: Marlon Moraes
Children are told to dream big, but no one could have predicted that 9-year-old Marlon Moraes and 11-year-old Edson Barboza would one day be UFC fighters living their dream far from their Brazilian hometown of Nova Friburgo. But here they are, with Barboza a top lightweight contender and bantamweight Moraes making his long awaited Octagon debut against Raphael Assuncao at UFC 212 on June 3. Back then, though, they were just kids, unsure what the next day would bring. Yet as the years went on, it

2017-05-21 08:57:06
`
6

Top 10: Vitor Belfort's Most Memorable Moments
On June 3, UFC legend Vitor Belfort will compete in his native Rio de Janeiro for only the second time, as he takes on fellow middleweight veteran Nate Marquardt at UFC 212. It's another opportunity to see one of the greats of the sport, who will attempt to add another chapter to a legacy that you can read about below. Tra Telligman – February 7, 1997 – UFC 12Result – Belfort TKO 1 (Watch on UFC FIGHT PASS)Few, if any, knew about Brazil's Vitor Belfort when th

2017-05-20 21:30:34
`
11

Josh Samman Foundation ensures lasting legacy
Cheryl Phoenix always knew her son, Josh Samman, was special. What she didn't know until his tragic death last October was how special he was, not only to the world of mixed martial arts, but to practically everyone he crossed paths with."I had no idea," she said. "I found so many letters from people telling him that he really inspired them and he didn't share that with me. So I didn't know that until after he passed. Complete strangers and people that I had h

2017-05-20 07:48:10
`
23

Still just the beginning for Covington
Colby Covington will take on Dong Hyun Kim on June 17 at Fight Night Singapore" align="center" />Colby Covington made it on to the poster for his UFC Singapore fight against Dong Hyun Kim on June 17. But don't tell "Chaos" that he has arrived. The way he sees it, this is just the beginning."It's cool for my fans and it shows that we're heading in the right direction, but I'm not the main face on the poster, and I got into this sport to be the main face,

2017-05-20 07:26:11
`
27

Invicta FC 23 packed with great fights on FIGHT PASS
START YOUR UFC FIGHT PASS FREE TRIAL RIGHT NOW TO WATCH INVICTA FC 23, GLORY 41 AND MUCH MORE THIS WEEKENDOn the heels of Joanna Jedrzejczyk's dominant strawweight title defense last weekend in Dallas and the UFC announcing the launch of a women's flyweight division through the next season of The Ultimate Fighter, Invicta FC steps back into the spotlight this week with a collection of high quality fights at the Scottish Rite Temple in Kansas City.As the female side of the sport conti

2017-05-20 02:57:50
`
20

Watch Emmy Award-winning Fight Flashback
The Sports Emmy Award-winning episode of UFC Fight Flashback: Diaz vs McGregor 2 is available now and for free on UFC FIGHT PASS.UFC Fight Flashback captures the unique drama of the day starting with the stars' arrivals at the arena before the event. We see them warming up, getting their hands wrapped, making the walk to the Octagon. And once the two men are face-to-face, they engaged in five of the year's greatest rounds of combat sports. The story continues backstage after the

2017-05-19 21:21:53
`
12
Aubin-Mercier vs. Santos scrapped from UFC 212
The UFC 212 event on June 3 in Rio de Janeiro, Brazil will proceed with 12 bouts after the lightweight bout between Olivier Aubin-Mercier and Leonardo Santos was pulled from the card Thursday.An injury forced Aubin-Mercier from the bout, and Santos later withdrew from the card as well. In the UFC 212 main event, which airs live on Pay-Per-View from Jeunesse Arena, Jose Aldo meets Max Holloway for the undisputed UFC featherweight championship. Read the Full Article Here

2017-05-19 13:13:16
`
6
Alves out, Ottow in against Kunimoto this June
With Warlley Alves forced to withdraw from his June 11 bout against Kiichi Kunimoto due to injury, Zak Ottow will make the trip to Vector Arena in Auckland, New Zealand to face the returning Japanese welterweight veteran.In the UFC Fight Night main event, which airs on FS1, Mark Hunt battles Derrick Lewis in a clash of heavyweight knockout artists.Winner of five of his last six bouts, Milwaukee's Ottow is 1-1 in the Octagon, with a win over Joshua Burkman and a split decision loss to Sergio Mora

2017-05-19 08:08:36
`
5

UFC Camp Update: Training with Gadelha ahead of UFC 212
One of the great things about mixed martial arts is the sport's ability to bring people from opposite parts of the world and demographics together. Even so, one has to wonder how a Jiu-Jitsu black belt from Brazil winds up training with a boxing guy from New Jersey.Don Cioffi, boxing coach for UFC strawweight contender Claudia Gadelha, has the answer."I was working a little with (former bantamweight champion) Renan Barao and Renan liked what we were going over, which was modifying hi

2017-05-18 18:08:06
`
38

Rankings: Miocic, Maia and Branch on the rise
Before his record-tying title defense at UFC 211 against Junior Dos Santos, Stipe Miocic said that he couldn't care less about his growing legacy in the sport."If I keep winning, I'll have a legacy," Miocic said to MMAJunkie on May 10. "But I'm not here to make a legacy – I'm here to win."Miocic extended his win streak to five at UFC 211 – all knockouts and the last four have come in the first round – and moved up a spot in the po

2017-05-18 17:55:13
`
108

Amanda Nunes honored and humbled in LA
Minutes before Tuesday's L.A. City Council meeting, UFC bantamweight champion Amanda Nunes was all smiles. A tad nervous and under the weather, she readily posed for photos with politicians, staffers and a couple high school girls' wrestling teams. Once out on the floor at City Hall, as a video played of Nunes' accomplishments in the Octagon, other emotions took over.To read the full story about Nunes' special day, click here to check out the LA Daily News coverage. Read the Fu

2017-05-18 16:27:03
`
118

UFC Unfiltered: Uriah Hall and Amanda Nunes
No. 12 ranked UFC Middleweight Uriah Hall joins Jim and Matt in studio to discuss what's next for him inside the Octagon, switching from a "want" to a "must" mentality before getting on The Ultimate Fighter, growing up in Jamaica, Chris Weidman vs. Kelvin Gastelum, and much more. Also, UFC Women's Bantamweight champion Amanda Nunes calls in and talks about her UFC 213 rematch with Valentina Shevchenko, how things have changed for her since the Ronda Rousey fight, and whether she wants to go up t

2017-05-18 14:21:45
`
112

The Ultimate Fighter: Redemption - Ep. 5 Recap
// Another one bites the dust during the latest episode of The Ultimate Fighter: Redemption, as Team Dillashaw's Dhiego Lima grounded Team Garbrandt's Hayder Hassan over two rounds to keep his team undefeated for the season. The matchup came together this week because bantamweight champ Cody Garbrandt believed that Hassan had all the weapons to defeat his American Top Team teammate to finally get them on the board, but instead he now stares at an 0-5 hole against

2017-05-18 10:49:46
`
5

UFC names Peter Stringer Vice President of Social Media
LAS VEGASUFC today announced the appointment of Peter Stringer as the global brand's Vice President of Social Media. Stringer brings more than 20 years of experience in digital communications, most recently spending the past 12 NBA seasons as Vice President of Digital Media with the Boston Celtics. "We're thrilled to welcome Peter to the UFC," UFC Chief Operating Officer Ike Lawrence Epstein said. "Peter's overall experience and wealth of knowledge regarding t

2017-05-18 05:47:21
`
3

Unbeaten Gaethje ready to jump into UFC deep end
When Justin Gaethje talks about his unique approach to the fight game, he admits that a) it's too late for him to change now, and b) it may not work for everyone on the UFC roster."I can never put myself in any other mindset," he said. "I can't believe that any other fighter can't grasp what I've been able to grasp. And I'm not saying that I'm right – I'm saying that it's right and it works for me. It probably wouldn't

2017-05-18 02:28:03
`
4

The Ultimate Fighter Redemption: Ep. 5 Preview
// Four fights into The Ultimate Fighter: Redemption and it's been a shutout for Team Dillashaw after James Krause wrapped up a first-round submission over Johnny Nunez last week. With desperate times come desperate measures, so bantamweight champion Cody Garbrandt pulled a bit of a shocker when he matched up heavy-handed striker Hayder Hassan against his teammate from American Top Team, Dhiego Lima, in the next matchup. During last week's episode, Garbrandt began gaug

2017-05-18 01:13:30
`
71
UFC Fight Night Japan Returns to Saitama Super Arena on Sept. 23
Tokyo – UFC®, the world's premier mixed martial arts (MMA) organization has announced it's return to Saitama Super Arena on Saturday Sept. 23, 2017. This will be the fifth time UFC has brought their highly anticipated live event to Japan and will be the third event to be held in Asia Pacific this year."Our fervent fan base in Japan is a cornerstone of our success in the region and we are thrilled to bring another action-packed live event to the market this year.&rdquo

2017-05-17 17:23:30
`
4

Poirier auctioning fight kit to give back to community
My UFC 211 Fight Kit Auction on EBay 100% of proceeds going to Second Harvest Food Bank Lafayette La A post shared by Dustin Poirier (@dustinpoirier) on May 15, 2017 at 8:13am PDT Dustin Poirier could have been a statistic. Instead, he's one of the top 155-pound fighters in the world, a family man with a bright future. That would be enough for most. Forget the past, forget the hard times and move on. But Poirier can't and won't do t

2017-05-16 08:25:01
`
67

Hassan believes recent TUF experience gives him edge
// Don't miss a brand new Ultimate Fighter episode this Wednesday on FS1 If Hayder Hassan had turned down a spot in The Ultimate Fighter: Redemption tournament, it would have been understandable, considering he fought three times in 17 days during his first go-round on the show in 2015. But when American Top Team's Dan Lambert told him about this season's format, ten days before Hassan was scheduled to fight in a December bout for the Titan FC

2017-05-16 08:23:51
`
106

Lima found the fun in fighting again
// ', width: '100%', aspectratio: '16:9', ga: '{}', sharing: '{}', advertising: { client: 'googima', tag: '} }); // Don

2017-05-16 07:33:48
`
104

The Scorecard: Who were the big winners at UFC 211?
Last Saturday's UFC 211 event is in the books and now that the dust has settled in Dallas, Texas, it's time to go to the scorecard to see who the big winners were at American Airlines Center.1 – Demian Maia 7 straight.What's next for @DemianMaia? ⬇️ pic.twitter.com/wUl0NGyoVz — UFC (@ufc) May 14, 2017 The most dangerous fight for anyone is the one that leads to a world title shot. And while you could argue that Demian Maia was long over...

2017-05-16 04:39:12
`
93

UFC Unfiltered: Kevin Lee, UFC 211 recap and John Morrison
No. 12 ranked UFC Lightweight Kevin Lee calls in to talk about his altercation with Michael Chiesa at the UFC Summer Kickoff press conference over the weekend, fighting Chiesa at UFC Fight Night: Chiesa vs. Lee on June 25, training at Xtreme Couture in Las Vegas, Eddie Alvarez vs. Dustin Poirier, and more. Later, Lucha Underground wrestler and actor John Morrison calls in to discuss his new movie, "Boone: The Bounty Hunter", training parkour, and whether or not he would fight in MMA. Plus, Matt

2017-05-16 03:07:09
`
11

UFC 211: Miocic vs. Dos Santos 2 Fantasy Rewind
Think you know how the next fight card will play out? Play UFC Pick 'Em It was a rematch nearly three years in the making, as heavyweight champion Stipe Miocic looked to avenge his last loss against Junior Dos Santos on Saturday night in Dallas, Texas. In their first fight, Miocic came up short on the judges' scorecards after a grueling, five-round war with Dos Santos in arguably one of the greatest heavyweight fights of all-time. That fight not only served as notice that Miocic could hang

2017-05-16 01:39:55
`
19

Dana White addresses McGregor-Mayweather from Dallas
DALLASThe long-discussed, crossover boxing fight between UFC two division champion Conor McGregor and boxing legend Floyd Mayweather appears ready to progress to the next stage in the coming days. UFC president Dana White told reporters at the UFC 211 press conference Saturday that he's been discussing the details of a deal with McGregor. "We're right there. I'm expecting an executed agreement (Sunday)," White said. "Then I'll start working with team May

2017-05-15 05:18:38
`
38

UFC 211 Talking Points: Stipe and Joanna Champion
// DALLAS Stipe Miocic and Joanna Jedrzejczyk took different paths to their title defenses at UFC 211. The heavyweight king landed one big blow to take out Junior Dos Santos, while the Polish tactician picked apart Jessica Andrade one strike at a time on her way to victory. Miocic tied the record for title defenses by a heavyweight champion with two, joining legends Randy Couture, Andrei Arlovski, Tim Sylvia, Brock Lesnar and Cain Velasquez. Jedrzejczyk defended her title for

2017-05-15 02:24:15
`
27
Knight, Sherman, Vick earn finishes on prelims
KNIGHT vs. SKELLYWhether Jason Knight is dubbed "Mississippi Mean" or "Mississippi Diaz," fight fans won't forget the name of the exciting featherweight prospect, who won his fourth straight with a third-round stoppage of Chas Skelly in UFC 211 prelim action at American Airlines Center in Dallas on Saturday.Knight and Skelly fought it out all around the Octagon in the opening round, Knight holding the edge in the standup game, but Skelly evening things up with a tak

2017-05-14 05:56:03
`
17

Alvarez, Poirier no contest after electric two rounds
POIRIER vs ALVAREZAn exciting lightweight scrap between Dustin Poirier and Eddie Alvarez met an abbreviated end at American Airlines Center in Dallas on Saturday's UFC 211 card, with accidental, but illegal, knees prompting a no contest verdict."I'm not a dirty fighter," Alvarez said. "We're fist fighting in here. I'm doing the best I can, and I apologize.""This is unfortunate, Eddie didn't mean to do that, but like he said, this is a f

2017-05-14 04:26:50
`
43

Former matchmaker Silva headed to UFC Hall
Joe Silva celebrated his 50th birthday in March, his first in a long time that didn't have a fight week attached to it in some way, shape or form. And the longtime UFC matchmaker, whose official title was Vice President of Talent Relations, was just fine with that."It's been four months and I haven't had a bad day yet," he laughed of life in retirement. "The worst day that I've had has been an awesome day."That doesn't mean Silva, who will be

2017-05-14 04:14:07
`
16
Joanna Champion makes fifth consecutive defense
JEDRZEJCZYK vs. ANDRADEIt was supposed to be Joanna Jedrzejczyk's toughest test to date, but instead, the UFC strawweight champion put on a technical striking clinic against Jessica Andrade in the co-main event of UFC 211 at American Airlines Center in Dallas on Saturday night, successfully defending her crown for the fifth time with a five-round unanimous decision victory.Scores were 50-45 twice and 50-44 for Jedrzejczyk, now 14-0."No one is taking this belt from me," said the

2017-05-14 03:19:09
`
19

Maia, Edgar put on classic performances at UFC 211
MAIA vs. MASVIDALDemian Maia had to walk through fire to get his seventh consecutive victory on Saturday night, but after a hard-fought split decision win over Jorge Masvidal in their UFC 211 main card bout at American Airlines Center in Dallas, Maia will now get his shot at UFC welterweight champion Tyron Woodley."It's a dream come true, I've been working so hard for this," Maia said after the razor-thin victory that pushed him to the limit.Maia relentlessly went after t

2017-05-14 02:50:03
`
12

UFC 211: Miocic vs Dos Santos 2 - Final Results
Who were the winners at UFC 211: Miocic vs. Dos Santos 2? Click below to get the results for all the fights at American Airlines Center in Dallas, Texas on Saturday, May 13, 2017. Miocic vs Dos Santos | Jedrzejczyk vs Andrade | Maia vs Masvidal | Edgar vs Rodriguez | Jotko vs Branch | Alvarez vs Poirier | Skelly vs Knight | Sherman vs Coulter | Vick vs Reyes | Aguilar vs Casey | Benitez vs Barzola | Christensen vs Antigulov UFC 211: Miocic vs Dos Santos 2 main card Action sta

2017-05-14 02:25:28
`
9
Miocic ties heavyweight title defense record
MIOCIC vs. DOS SANTOS 2After taking a few early leg kicks that didn't bode well for going through a five-round championship fight, Stipe Miocic stepped things up in his UFC 211 main event against Junior Dos Santos Saturday night, halting the former world champion in the first round to retain his title for the second time at American Airlines Center in Dallas."That was terrible," Miocic said of the kicks that left him limping. "It hurt."So the champ delivered some hu

2017-05-14 01:59:41
`
12

Don't miss out: Click here for UFC 211 PPV ordering information STIPE MIOCIC VS JUNIOR DOS SANTOSThe first meeting between UFC 211 headliners Stipe Miocic and Junior Dos Santos in 2014 was an epic one. Will the rematch follow suit? Stylistically, the odds are in our favor, especially with Dos Santos going all-in again with his striking game. But will he be looking for a knockout from the start, or will this be the disciplined JDS that scored an impressive five-round win over Ben Rothwell i

2017-05-13 13:27:20
`
16

UFC 211 official weigh-in results
Don't miss out: Click here for UFC 211 PPV ordering information UFC 211, which is headlined by the five-round heavyweight title bout between Stipe Miocic and Junior Dos Santos, and the strawweight title bout between Joanna Jedrzejczyk and Jessica Andrade, airs live on Pay-Per-View from American Airlines Center in Dallas, TX, on Saturday, May 13 at 10pm ET / 7pm PT.Four prelim bouts will air live on FX starting at 8pm ET / 5pm PT. Three fights will kick off the night of action on UFC FIGHT

2017-05-13 13:13:04
`
18

Dana White's Tuesday Night Contender Series launches on UFC FIGHT PASS
UFC® today announced a new, live, and exclusive UFC FIGHT PASS® show titled: Dana White's Tuesday Night Contender Series, set to launch Tuesday, July 11, 2017. The new weekly series will feature five live fights in each episode, showcasing up-and-coming talent, as well as athletes striving to revive their professional mixed martial arts careers. "This sport continues to get bigger all over the world, and the more fights we can put on, the more talent we can find, the better t

2017-05-13 11:26:42
`
9

Jedrzejczyk has a lot to defend at UFC 211
Don't miss out: Click here for UFC 211 PPV ordering information // UFC.com analyst Matt Parrino is joined by Robin Black to breakdown the co-main event from UFC 211 - Joanna Jedrzejczyk vs Jessica Andrade. Read the Full Article Here

2017-05-13 10:20:34
`
17

UFC GYM to open location in Huntington Beach on May 13
UFC GYM® today announced that the opening of its newest signature gym will be in Huntington Beach, California on Saturday, May 13 Located at the intersection of Beach and Warner, this 42,000 square-foot gyms grand opening festivities will begin at 8 a.m. PT. As a signature gym, this location will be open 24 hours a day, seven days per week. "We've been looking forward to opening a UFC GYM of this size in Huntington Beach since the day we started this company," UFC GYM Presi

2017-05-13 09:25:02
`
16

Gordon out of UFC 211 featherweight fight
UFC featherweight Jared Gordon was transported to Baylor University Medical Center early Friday morning due to medical issues. Gordon was treated and released. However, he was deemed unfit to fight by UFC consulting physicians. The scheduled featherweight bout between Gordon and Michael Quinones at UFC 211 has been cancelled.UFC 211 takes place Saturday night at American Airlines Center in Dallas live on Pay Per View at 10 p.m. / 7 p.m. ETPT. Stipe Miocic defends his heavyweight titl

2017-05-13 04:25:15
`
14

UFC unveils exciting slate of summer fights
The lineup is stacked for the UFC's Summer of 2017, but even as a host of intriguing matchups were announced in Dallas by UFC commentator Jon Anik on Friday, from the time he said that the long-awaited rematch between Daniel Cormier and Jon Jones was on for UFC 214 on Jul. 29, it was clear that the two light heavyweight stars were going to steal the spotlight.And they did, even having an altercation before taking the stage at American Airlines Center and continuing their verbal battle.&ldq

2017-05-13 03:01:21
`
9

Rodriguez fired up by Edgar's 'win-win' comments, ready for challenge
Don't miss out: Click here for UFC 211 PPV ordering informationThere are few fighters as cool under pressure and soft-spoken as Yair Rodriguez. But when the rising featherweight star read that his UFC 211 opponent, Frankie Edgar, called their bout a "Win-Win" situation for the promotion, it got him a little – okay a lot – fired up."He (Edgar) says I'm in a win-win situation," Rodriguez recalled. "He says, 'If he wins against me, he will build

2017-05-12 13:22:50
`
9

Maia focused on winning ways, not chasing title
Don't miss out: Click here for UFC 211 PPV ordering informationWith a six-fight winning streak in the shark-infested UFC welterweight division, Demian Maia has paid his dues when it comes to getting a title shot. He hopes a win over Jorge Masvidal this Saturday at UFC 211 will do the trick and get him that championship fight, but the waiting hasn't made him want to start using his journalism degree yet. // "Not yet," Maia laughs. &

2017-05-12 12:01:27
`
21
UFC Statement on Anderson Silva / UFC 212
"Following the April 6 removal of Kelvin Gastelum from his UFC 212 bout against Anderson Silva, UFC officials attempted to find a replacement to meet Silva on June 3. However an opponent was not secured to face the former middleweight champion on short notice, prompting his removal from the card at Jeunesse Arena in Rio de Janeiro, Brazil.Due to Anderson Silva's withdrawal, customers may request a full refund of their purchased tickets until May 18, 2017.To request a refund of a purchase m

2017-05-12 10:32:31
`
9

Former champ Dos Santos planning to go to war to retrieve title at UFC 211
// Don't miss out: Click here for UFC 211 PPV ordering informationMore than four years have passed – almost a generation in the fight game – since Junior Dos Santos stood atop the heavyweight mountain.During Dos Santos's reign, names like Conor McGregor and Ronda Rousey hadn't even broken onto the scene in the UFC.The heavyweight title challenger is a throwback fighter and a man who carries a nation with him into battle with current champion Stipe Mioc

2017-05-12 09:50:17
`
20

Nelson vs. Ponzinibbio to headline Glasgow event
After earning his last five victories by submission, welterweight contender Gunnar Nelson will be seeking another spectacular finish on July 16 when he battles surging Argentinean standout Santiago Ponzinibbio in the main event of UFC Fight Night at The SSE Hydro in Glasgow, Scotland.Also announced Friday was the co-main event for this highly-anticipated event, as Scotland's own Joanne Calderwood faces unbeaten Cynthia Calvillo in a strawweight matchup.Tickets for UFC FIGHT NIGHT®: GLASGOW g

2017-05-12 08:51:26
`
17
UFC Returns to Mexico City August 5
MEXICO CITY –UFC® today officially announced its return to Mexico City on August 5, 2017, marking the fifth time UFC has held a card in Mexico. After a succesful debut in the country in 2014 with UFC 180: Werdum vs. Hunt, selling 22,000 tickets in less than eight hours, UFC has continued to bring Mexican fans more incredible action, intriguing matchups and home grown stars. Live events in Mexico have also showcased champions and former champions including Cain Velasquez, Fa

2017-05-12 08:19:45
`
10
UFC announces long-term broadcast deal with FOX Networks Group in Latin America
UFC® and FOX Networks Group (FNG) Latin America today announced a multi-year deal to bring the world's fastest growing sport closer to fans throughout the region than ever before. FOX will air over 160 hours of live UFC content annually, including prime time UFC Pay-Per-View (PPV) events, UFC Fight Nights, and The Ultimate Fighter® reality television series and its Finales. The partnership kicks off on Saturday, May 13 with UFC 211: MIOCIC vs. DOS SANTOS 2 in Dallas, Texas. FOX Spo

2017-05-12 04:59:09
`
15

Jedrzejczyk used to hearing her next opponent is toughest
Champ @joannamma hears that she's facing toughest fight of her career before every fight. Her focus remains on own approach. #UFC211 pic.twitter.com/DpVL92Wrs5 — UFC News (@UFCNews) May 11, 2017 Wednesday at UFC 211 Media Day, women's strawweight champion Joanna Jedrzejczyk faced questions about Jessica Andrade being her toughest challenge yet. Jedrzejczyk said she's used to hearing that her next opponent is the toughest and her focus remains on her own approach. Read th

2017-05-12 03:17:53
`
14

UFC Unfiltered: Edgar, Alvarez and Grillo
Don't miss out: Click here for UFC 211 PPV ordering informationActor Frank Grillo joins Jim and Matt in studio to discuss Season 3 of Kingdom, training with Rickson Gracie, Conor vs. Floyd, Matt Hughes, proper diet, and more. Then, former UFC Lightweight champion Eddie Alvarez calls in to talk about getting over his loss to Conor McGregor, feeling liberated by that KO, his UFC 211 fight with Dustin Poirier, and teaching his kids about social media. Also, #2 UFC Featherweight Frankie Edgar joins

2017-05-12 02:13:40
`
10
Elliott replaces injured Benavidez against Nguyen
As soon as flyweight contender Tim Elliott found out that Joseph Benavidez had been forced to withdraw from his June 11 bout against Ben Nguyen due to injury, he hit social media in search of a fight.Less than two hours later, he got it, as he will step in for Benavidez and face Australia's Nguyen at Vector Arena in Auckland, New Zealand.In the UFC Fight Night main event, which airs live on FS1, Derrick Lewis battles Mark Hunt in a clash of heavyweight knockout artists.Winner of The Ultimate Fig

2017-05-11 13:52:30
`
13

Cejudo injured, pulled from Pettis bout
An injury has forced Henry Cejudo from his UFC 211 bout against Sergio Pettis this Saturday in Dallas. Due to the close proximity of the bout, a replacement opponent will not be sought for Pettis, and the UFC 211 card will proceed with 13 bouts. Moving to the main card is the middleweight matchup between Krzysztof Jotko and David Branch, and the clash between featherweight newcomers Jared Gordon and Michel Quinones moves to the FX prelim portion of the card, which takes place at American Ai

2017-05-11 13:44:49
`
13
UFC Statement on Jessica Penne
The UFC organization was notified today that the U.S. Anti-Doping Agency (USADA) has informed Jessica Penne of a potential Anti-Doping Policy violation stemming from an out-of-competition sample collected on March 20, 2017. Penne's sample, having undergone the standard out-competition analysis menu, was initially reported to USADA as negative. However, upon review of Penne's Athlete Biological Passport, the sample was subsequently flagged for additional analysis due to an increased d

2017-05-11 13:09:55
`
7

The Ultimate Fighter: Redemption - Ep. 4 Recap
// This season of The Ultimate Fighter has already featured a couple massive upsets, but the past two weeks have seen a pair of heavy favorites move on to the next round of the tournament, with Jesse Taylor getting past Mehdi Baghdad a week ago and now No. 1 overall pick James Krause punching his ticket with a victory over Johnny Nunez. Krause was actually supposed to take part in the second fight of the season, but unfortunately his original opponent, Hector Urbina,

2017-05-11 09:45:52
`
13

Nunez reflects on how wrestling formed his MMA career
// Johnny Nunez would prefer to be talking about his late call to The Ultimate Fighter: Redemption show and the bout airing tonight against James Krause, but duty called for the Las Vegan, who stepped up and made his voice heard when the wrestling program at his alma mater, Boise State University, was cut on April 18."He (school president Bob Kustra) decided to cut the program for a baseball program that he's been working on for about two years, that he cal

2017-05-11 07:41:01
`
11

UFC 211: fight previews, fact or fiction and more
UFC 211 goes down Saturday night in Dallas with two title fights. Stipe Miocic goes up against Junior Dos Santos in a must-see matchup amongst heavyweight titans. Also, Joanna Jedrzejczyk tries to defend her title for the fifth time against Jessica Andrade. NESN.com's Andre Khatchaturian and UFC.com's Matt Parrino break down the card and also debate whether Nate Diaz will ever fight again. Read the Full Article Here

2017-05-11 03:28:42
`
21
Korean Superboy returns to face Fili at UFC 214
Fresh from his Fight of the Year classic against Cub Swanson in December, "The Korean Superboy," Dooho Choi, will make his return to the Octagon in a UFC 214 bout against fellow featherweight standout Andre Fili at Honda Center in Anaheim on July 29.UFC 214, the seventh UFC event in Anaheim, marks the promotion's first card in the city since UFC 157: Rousey vs. Carmouche in February 2013.One of the most exciting fighters in the UFC, pound-for-pound, South Korea's Choi has dazzled since his 2014

2017-05-11 03:11:18
`
12

Alvarez believes he has formula to greatness
Don't miss out: Click here for UFC 211 PPV ordering informationWith more than 13 years as a professional fighter under his belt, Eddie Alvarez knows all there is to know about facing adversity and coming back from it. So on Saturday's UFC 211 card in Dallas, the former UFC lightweight champion will begin the road back against Dustin Poirier. It's his first fight since he lost his title to Conor McGregor last November, and for Alvarez, that's just part of the gig. You win some,

2017-05-11 02:35:33
`
13

Camp Update: Rodriguez stardom growing at Valle's VFS
Mike Valle knows the fight game and he knows talent. So when Yair Rodriguez walked through the door at Jackson's MMA in Albuquerque, he immediately knew the kid from Parral, Chihuahua, Mexico was special.More than three years, an Ultimate Fighter title and six UFC wins later, nothing has changed in the eyes of Valle, who will be in the corner when Rodriguez faces Frankie Edgar in a highly-anticipated UFC 211 bout this Saturday."He's a very unique person, very mature," Val

2017-05-11 01:23:52
`
11

Masvidal declares to hurt Maia, continue climb up the ranks
Don't miss out: Click here for UFC 211 PPV ordering informationAt his core, Jorge Masvidal is the same guy today – 14 years and 43 fights into his career as a professional mixed martial artist – that he was when he took his first step down this road.While a lot of fighters talk about "anyone, anywhere, anytime," the 32-year-old Miami native has been living that life from the jump, always more interested in competing against the best and finding out where he stands than pa

2017-05-10 20:46:02
`
10

'Mighty' haul: Johnson gets pic with 10 belts
Demetrious Johnson asked, UFC delivered.Johnson, the current UFC flyweight champion and No. 1-ranked pound-for-pound fighter, made history with his victory over Wilson Reis on April 15 - matching Anderson Silva's record of 10-consecutive title defenses. Before the win, Johnson said he wanted a picture of himself and his 10 belts.UFC complied. GOLD!!! pic.twitter.com/0HZxMXrsTr — Demetrious Johnson (@MightyMouseUFC) May 10, 2017 Read the Full Article Here

2017-05-10 17:51:57
`
10

The Ultimate Fighter Redemption: Ep. 4 Preview
Don't miss a brand new Ultimate Fighter episode this Wednesday on FS1Through the first three episodes of The Ultimate Fighter: Redemption, life has been rather good for former bantamweight champion TJ Dillashaw and his team of welterweight competitors. The season got underway with an upset win from Gilbert Smith over Seth Baczynski and the momentum kept rolling as Tom Gallicchio then eliminated season 19 winner Eddie Gordon. Last week, Jesse Taylor kept Team Dillashaw undefeated with a lopsided

2017-05-10 15:53:19
`
14

Jedrzejczyk's swagger elevates her; has made her unbreakable champion
At this point in her reign over the UFC strawweight division, Joanna Jedrzejczyk could be getting tired. Since winning the 115-pound crown in 2015, she's done endless rounds of media, successfully defended her title four times, moved from Poland to Florida and is coming off back-to-back wars with Claudia Gadelha and Karolina Kowalkiewicz.Don't miss out: Click here for UFC 211 PPV ordering informationBut in the lead-up to Saturday's UFC 211 co-main event against Jessica Andrade, Jedrz

2017-05-10 15:13:03
`
16

UFC Unfiltered: Stipe Miocic joins the podcast
Don't miss out: Click here for UFC 211 PPV ordering informationUFC Heavyweight champion Stipe Miocic calls in ahead of his rematch with Junior Dos Santos at UFC 211 and discusses the pressures of a title defense, being frugal, MMA vs. boxing, and more. Plus, Jim hosts the show solo and talks to Chris The Producer about the Canelo vs. Chavez, Jr. fight, Conor McGregor becoming a father, Dana's response to Anderson Silva, the Diaz Brothers's fighting future, Demian Maia responding to Tyron Woodley

2017-05-09 21:54:34
`
22

UFC 211 Preview: Is Andrade toughest test yet for Jedrzejczyk?
UFC strawweight champion Joanna Jedrzejczyk defends her title against No. 3-ranked Jessica Andrade on Pay Per View this Saturday night. Matt Parrino from UFC.com joins Andre Khatchaturian of NESN.com to discuss the upcoming title fight at UFC 211. RELATED: Analysis - Dan Hardy & John Gooden preview Miocic-Dos Santos 2 | Read: 5 Reasons to watch UFC 211 Jedrzejczyk (13-0) will try and defend her title for the fifth time against the division's newest powerhouse in Andrade, who has

2017-05-09 19:37:31
`
16

UFC 211 preview: Should Miocic wrestle less in rematch with Dos Santos?
Don't miss out! Click here for UFC 211 PPV ordering informationUFC heavyweight champion Stipe Miocic defends his title against No. 4-ranked Junior Dos Santos on Pay Per View this Saturday night. Matt Parrino from UFC.com joins Andre Khatchaturian of NESN.com to discuss the upcoming title fight at UFC 211. RELATED: Watch episode 1 of UFC 211 Embedded | Read: Outside the Octagon - Miocic has chance to create legacy Dos Santos beat Miocic by unanimous decision in their first fight

2017-05-09 13:32:53
`
12

Today's JDS knows his best skill: a punch to the face
Don't miss out: Click here for UFC 211 PPV ordering informationAs he prepares for his UFC 211 rematch with Stipe Miocic this Saturday in Dallas, former heavyweight champion Junior Dos Santos has no problem revealing the game plan that he hopes will allow him to regain the UFC heavyweight championship."I realized that my best jiu-jitsu skill is a punch to the face," he said. "My best wrestling skill is a punch to the face, my best Muay Thai skill is a punch to the face. That&rsq

2017-05-09 11:42:02
`
16

UFC adds Strength & Conditioning, Nutrition roles to UFC Performance Institute staff
UFC® today announced the appointments of Bo Sandoval as Director of Strength & Conditioning and Clint Wattenberg as Director of Nutrition for the UFC Performance Institute, respectively. Both directors will begin their roles at the new state-of-the-art facility immediately, ahead of the UFC Performance Institute's official opening on Monday, May 22."We are excited to welcome Bo and Clint as the newest members of our UFC Performance Institute staff," UFC Chief Operating

2017-05-09 03:49:49
`
15

Krause returns to TUF to avenge 'how he lost' on first appearance
// Don't miss a brand new Ultimate Fighter episode this Wednesday on FS1 James Krause's decision to enter the Ultimate Fighter house for the "Redemption" season of the series was a simple one, even if it wasn't to a lot of people."I really don't care what other people think," Krause laughs. "I did it because I wanted to do it. It was pretty simple to me. Everybody else made it out to be some complicated thing, but i

2017-05-08 19:02:28
`
15

Fighters on the rise at UFC 211 this weekend
Don't miss out! Click here for UFC 211 PPV ordering informationFight week for the most anticipated event of the year (so far) is upon us and the UFC 211 main card is as powerful and packed with compelling fights as any event in recent memory, boasting a pair of intriguing championship matchups, a likely welterweight title eliminator and two potential "changing of the guard" fights in divisions where the next generation is getting closer to being the now generation with each appearanc

2017-05-08 18:39:43
`
22

UFC 211: Miocic vs Dos Santos 2 Cheat Sheet
Think you know how the next fight card will play out? Play UFC Pick 'EmOne of the most stacked cards in recent memory marks the UFC's return to Dallas, with the heavyweight title up for grabs in the UFC 211 main event, as Stipe Miocic looks for payback against the last man to beat him, former champion Junior Dos Santos. Plus, women's strawweight champion Joanna Jedrzejczyk is also back in action as she makes her fifth title defense against Brazilian slugger Jessica Andrade. The next title

2017-05-08 14:10:47
`
25

Outside the Octagon: Miocic has chance to create legacy
Don't miss out! Click here for UFC 211 PPV ordering informationSince Mark Coleman was crowned UFC heavyweight champion in 1997, 17 men have held the belt, far beyond the numbers of any other weight class.There has never been an Anderson Silva, Demetrious Johnson, Jon Jones, Matt Hughes, Georges St-Pierre or Jose Aldo among the big men, as these past and present stars piled up title defense after title defense, cementing their name among the legends of the sport.Yet no UFC heavyweight champion ha

2017-05-08 11:04:48
`
16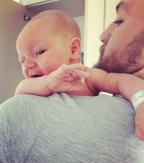 Future champ? McGregor adds new member to family
On Sunday, UFC champ Conor McGregor and longtime girlfriend Dee Devlin welcomed a new member to their family, Conor McGregor Jr. It didn't take long for the champ to send out a challenge: Look out for another punishing left hand coming your way! We can land the left paw from anywhere. Who wants it. pic.twitter.com/T32lRNnsOB — Conor McGregor (@TheNotoriousMMA) May 7, 2017 Read the Full Article Here

2017-05-08 08:47:50
`
9

Reasons to watch UFC 211 this Saturday
Don't miss out! Click here for UFC 211 PPV ordering informationThe Octagon is on its way to Dallas for UFC 211 on May 13. After a two-week hiatus, anticipation for the stacked fight card in the Lone Star State is off the charts. Storylines are everywhere: Two titles are on the line, a rising phenom gets his most significant test yet and future title contenders can state their cases in high-profile matchups. It was hard to boil it down to just five, but these are the Reasons to Watch UFC 211. 1 &

2017-05-07 14:36:09
`
12

Struve has faced both Miocic, Dos Santos; previews UFC 211 main event
Despite a two-fight winning streak and a top 15 ranking, Stefan Struve knows that watching the UFC 211 main event between Stipe Miocic and Junior Dos Santos on May 13 will be a painful process that has nothing and everything to do with the shoulder injury he's rehabbing."For sure," the heavyweight contender said. "I have a certain plan in my head and I have to wait to make it happen. And watching a fight like that makes it worse."If not for that injury, he could hav

2017-05-07 01:32:10
`
30

Branch not just happy to be back in UFC
Don't miss out! Click here for UFC 211 PPV ordering informationDavid Branch doesn't know the name of the man he met one day on 152nd Street and Crotona Avenue in the Bronx, and he never saw him again, but the returning UFC middleweight won't ever forget him."That guy that was strung out on drugs and hard up on luck, he really did change my life," said Branch, referring to the man who sold him a UFC 3 tape for three dollars nearly two decades ago. "I don't know

2017-05-06 03:10:07
`
38
Ray gets Felder in Glasgow showdown
Fresh off big wins, lightweight up and comers Stevie Ray and Paul Felder have been calling for a fight against each other this summer in Scotland. On Friday, they got their wish, with the two now slated to square off in a UFC Fight Night bout at The SSE Hydro in Scotland.Tickets for UFC FIGHT NIGHT®: GLASGOW go on sale to the general public on Friday, June 2 at 10:00 a.m. BST via Ticketmaster.Fight Club members will get the opportunity to purchase their tickets early on Wednesday, May 31&nbs

2017-05-06 01:51:14
`
14

TUF Finale card gets four additions
The night before UFC 213 takes place in Las Vegas, T-Mobile Arena will be host to The Ultimate Fighter: Redemption Finale on July 7, and four fights were added to the International Fight Week card today. Former Invicta FC champion Angela Hill will look to follow up her Fight of the Night battle against Jessica Andrade with a big win when she takes on Ashley Yoder in a strawweight bout. Middleweight veterans Ed Herman and CB Dollaway will meet for the first time in what p

2017-05-06 01:02:52
`
45

UFC Unfiltered: Cody Garbrandt, Dustin Poirier
UFC Bantamweight champion, No. 5 UFC Pound-For-Pound fighter, and TUF 25 coach, Cody Garbrandt calls in to talk about his experience around the TUF house, Team Alpha Male saving his life, his upcoming first title defense against TJ Dillashaw at UFC 213 in July, the infamous TJ knockout video, getting engaged, and more. Later, No. 9 UFC Lightweight Dustin Poirier calls in to talk about his UFC 211 FX prelims Main Event fight against Eddie Alvarez, anticipating the best version of Eddie on May 13,

2017-05-05 05:20:53
`
37

Knight inspires on his way to the top of UFC
From the first time Jason Knight stepped into the Octagon for a short notice bout against Tatsuya Kawajiri in December 2015, it was clear that the Mississippi native wasn't going to be one and done in the UFC.Sure, he lost a hard-fought decision to the Japanese veteran that night, but he had that spark, that certain something that made you want to see him fight again. And three subsequent wins and two post-fight bonuses have confirmed those feelings and landed him in a UFC 211 bout against

2017-05-05 04:46:52
`
39

Pettis faces unique redemption opportunity in Dallas
There were no moans and groans from Sergio Pettis when he was told the biggest fight of his career on May 13 will require him to go back to the site of his last loss in 2015. In fact, he's looking forward to visiting Dallas to face Henry Cejudo in a UFC 211 main card bout."The last time I went there I took a big L and I want to recover that, but I've gotta thank Dallas," Pettis said, referring to his second-round stoppage at the hands of Ryan Benoit. "Dallas is the

2017-05-05 04:42:25
`
26

Miocic, JDS promise KO; Joanna Champion predicts fireworks at UFC 211
Stipe Miocic doesn't have particularly fond memories of his first encounter with Junior Dos Santos, but heading into their rematch next weekend at UFC 211 in Dallas, the reigning heavyweight champion is focusing on what has happened since that fateful night in Phoenix a couple winters ago."It sucked," Miocic joked when asked about his December 2014 clash with Dos Santos on Thursday's UFC 211 media conference call. "I had a swollen eye and some stitches inside my mou

2017-05-05 03:43:10
`
26

Grown up: More mature Poirier has new focus
After having his days as a rugged regional prospect with elite upside captured in the documentary Fightville, it's only fitting that Dustin Poirier's maturation as a fighter has played out on the grand stage for all to see.The final image of Petra Epperlin and Michael Tucker's behind-the-scenes look at the mixed martial arts scene in Lafayette, Louisiana is Poirier celebrating his victory over Derek Gauthier in Montreal, frozen with the news that following the bout, "The

2017-05-04 13:17:31
`
16

UFC to crown new champion and launch women's flyweight division on Season 26 of The Ultimate Fighter
LAS VEGASA new division will be created and a new champion will emerge from the next season of The Ultimate Fighter®. Women's flyweights, between the ages of 21-34 with a winning record and at least three professional fights are invited to attend the open casting call in Las Vegas. The season will also be open to females on the current UFC roster that can successfully make 125-pounds throughout the duration of the season. The previous casting call for women's strawweights and ban

2017-05-04 12:36:14
`
20