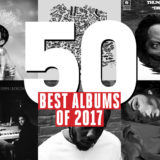 Tuning into the media often felt nightmarish this year, whether you got your news from the morning paper or the sleepless churn of Facebook and Twitter: a president with the temper and attention span of a child, a newly resurrected threat of nuclear war, terror attacks, neo-Nazi rallies, a rat race between professional pundits and…

2017-12-18 19:12:28
`
5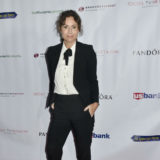 Minnie Driver Calls Out Matt Damon Over "Utterly Tone Deaf" Comments on Sexual Misconduct
Minnie Driver had plenty to say about her Good Will Hunting co-star Matt Damon's problematic comments regarding the post-Weinstein sexual misconduct reckoning in Hollywood. While sitting down with film critic Peter Travers for an ABC News interview to promoting his new movie Downsizing, Damon took it upon himself to explain an arbitrary hierarchy regarding how…

2017-12-18 19:06:44
`
5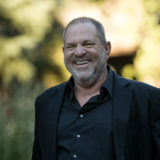 BBC Announces "Definitive" Documentary on Harvey Weinstein's Downfall
The BBC has announced plans for a 90-minute documentary that will depict disgraced studio head Harvey Weinstein's "career, fall from grace and Hollywood's culture of abuse." According to The Hollywood Reporter, the film, which has the working title Weinstein, will examine the systemic power imbalances in the entertainment industry, beginning with "the studio system in…

2017-12-18 17:39:16
`
5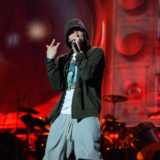 Eminem is the subject of a long, thoughtful interview published by New York magazine today, which focuses mostly on his feelings about President Donald Trump (bad) and his position as a technically virtuosic 45-year-old in a genre currently dominated by punkishly irreverent teens (uncertain). The conversation also touches on Em's personal life: the fact that overeager fans…

2017-12-18 17:08:56
`
4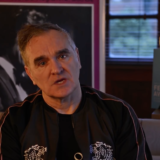 Morrissey Complains About His "Haters," Says He Was by the Secret Service in Video Speech
Morrissey would like to extend his best wishes to all, even the haters and losers, on this special date, December 18. In an eight-minute "state of the union address" video uploaded via his nephew's YouTube account, Morrissey complained about the insufficiently positive reception of his latest album, the overwhelming negative reaction to his sympathetic comments about sexual predators, and attacked "haters" in…

2017-12-18 15:41:48
`
4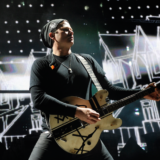 Tom DeLonge's Insane-Seeming Alien Research Organization Cited in NY Times UFO Report
It's been a big weekend for UFO aficionados and believers. In a story published this weekend, former Pentagon official Luis Elizondo and others spoke to The New York Times and Politico to confirm the existence of a UFO-related investigative program at the Pentagon called the Advanced Aerospace Threat Identification Program. The program was begun in 2007 under…

2017-12-18 15:13:11
`
4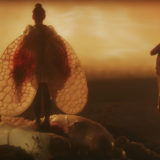 Video: Bjork – "Arisen My Senses"
Björk has released a new video for "Arisen My Senses," a song off of her tenth studio album Utopia. The clip features Björk and Arca emerging from an alien womb and exploring an imaginary fantasy world. The video is directed by Björk, Arca, and frequent collaborator Jesse Kanda, who also designed the cover art for Utopia. Watch the video…

2017-12-18 15:06:36
`
4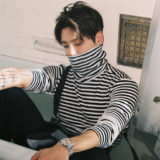 K-Pop Star Jonghyun Dead at 27
Kim Jonghyun of top Korean boyband SHINee died Monday evening in Seoul at the age of 27, according to multiple reports. The Korea Herald reports Kim was found unconscious in a rented apartment nearly two hours after his older sister alerted police about worrying texts from him that mentioned a "last goodbye." He was transported to…

2017-12-18 14:41:53
`
4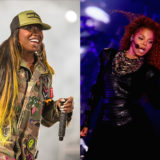 Watch Janet Jackson Bring Out Missy Elliott at Tour Closer in Atlanta
Janet Jackson closed out her "State of the World" tour Sunday night in Atlanta, with a surprise appearance from Missy Elliott. They performed their collaborative track "BURNITUP!" from Janet Jackson's 2015 album Unbreakable. Watch a fan video of the performance below. On Instagram, Elliott thanked Jackson for bringing her out on the Atlanta tour…

2017-12-18 14:09:49
`
4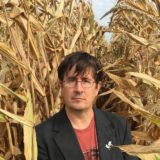 John Darnielle's Wolf in White Van To Be Adapted To Film As Part of Sundance's Screenwriters Lab
John Darnielle novel's Wolf in the White Van will be adapted into a film as part of Sundance's Screenwriters Lab program. The adaptation will be directed by Andrew Bruntel and workshopped by a team of established writers through the program, as Deadline points out. Originally written in 2014, Wolf in the White Van was included…

2017-12-17 19:33:08
`
5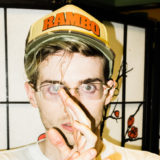 Hear a New 19-Track Album of Outtakes, Remixes, and Collabs From Ricky Eat Acid
Ricky Eat Acid has been relatively quiet since releasing an album late last year, but yesterday the Sam Ray-helmed project returned with a 19-track album of various outtakes, remixes, and collaborations. The collection includes a remix of Foxing's "Redwoods," as well as a collaborative piece with the Spencer Radcliffe ambient project Blithe Field. While almost all…

2017-12-17 18:54:28
`
14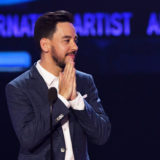 Mike Shinoda Answers Fan Questions About Linkin Park's Future: "I Can't Do A Hologram Chester You Guys"
Since the tragic death of singer Chester Bennington over the summer, the future of Linkin Park has been up in the air. The band's Mike Shinoda recently took to Instagram live to answer fans' questions, and one possibility he definitively ruled out, as Alternative Nation reports, is the possibility of touring with a hologram. "Can we not…

2017-12-17 18:23:02
`
18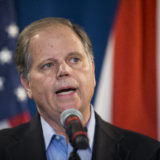 Doug Jones Doesn't Think Trump Should Resign Due to Sexual Assault Allegations
After Al Franken resigned last month due to allegations of sexual misconduct, democrats have been rallying around cries for Trump to step down because of the numerous sexual assault allegations leveled against him by more than a dozen women. Today, Alabama Senator-elect Doug Jones spoke out against these voices, saying that he doesn't believe that…

2017-12-17 18:04:28
`
17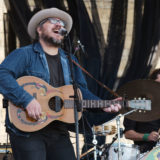 Hear Jeff Tweedy Perform on Live From Here, Formerly A Prairie Home Companion
Wilco frontman Jeff Tweedy took the stage last night on Live from Here with Chris Thile (formerly A Prairie Home Companion) to perform a few career-spanning songs. In the show's beginning, he played "Locator" and "Laminated Cat" from Wilco's 2016 album Schmilco and the 2003 self-titled album with his Loose Fur side project. Later, the…

2017-12-17 17:02:42
`
21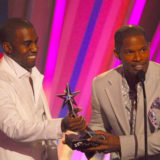 Watch Jamie Foxx Tell the Story of How Kanye West Helped Him Finally Break Through in the Music Industry
Jamie Foxx sat down on Power 106 FM Los Angeles' The Cruz Show to talk about how he came up as an actor and comedian. At one point, the conversation turns to music, and Foxx gets into a story about how for the longest time, he was always struggling to get into the music industry until…

2017-12-17 16:40:31
`
16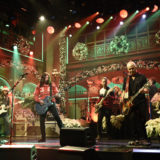 Watch Foo Fighters' Christmassy Spin On "Everlong" For SNL
Foo Fighters returned to Saturday Night Live last night to serve as the musical guests for the show's Christmas episode. And they really Christmassed it up, performing a medley that transitioned from "Everlong" to a raucous rendition of "Christmas (Baby Please Come Home)" to Peanuts' "Linus And Lucy." They also played "The Sky Is A Neighborhood" from their…

2017-12-17 15:47:08
`
12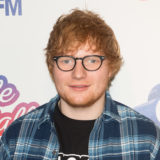 Ed Sheeran Says He Has a James Bond Theme Written "Just In Case"
Fresh from the release of his middling collab with Eminem, Ed Sheeran says he's written a song for…James Bond? In a recent appearance on Ireland's The Late Late Show, the songwriter said that he's not only had his own theme for the franchise written "for about three years," but also that, oddly, no one in…

2017-12-17 15:11:45
`
14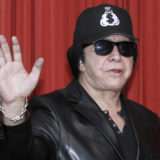 Gene Simmons Sued for Sexual Battery in New Lawsuit
Gene Simmons has been sued for alleged sexual battery. The Kiss bassist is being sued by an unnamed radio and television broadcaster who on Friday, December 15 alleged that he made "unwanted, unwarranted sexual advances," including groping, during an on-camera interview. The incident took place on November 1 during a radio interview with…

2017-12-17 14:37:59
`
15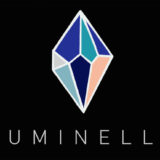 Gorilla vs. Bear is Joining Forces with Fat Possum to Start a New Record Label
The long-running, influential blog Gorilla vs. Bear is teaming up with indie favorites Fat Possum/House Arrest to start a new label, Luminelle Recordings. Gorilla vs. Bear founder Chris Cantalini will serve as the label's A&R, and their first signing, at least according to the label's new Bandcamp page, looks to be Montreal producer Helena Deland. …

2017-12-16 17:38:14
`
19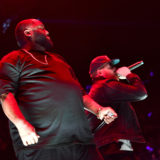 Watch Run The Jewels & Stephen Colbert Perform A Holiday Song
Last year, Run The Jewels showed up on The Late Show With Stephen Colbert to do "The Halloween Wiggle," ruining Colbert's family friendly Halloween song with their sexually suggestive lyrics. Last night, they showed up again, and this time, they ruined Colbert's family friendly Christmas song with politically charged lyrics. Oh, and they kidnapped Santa while Killer Mike rapped, "Santa's…

2017-12-16 16:10:17
`
17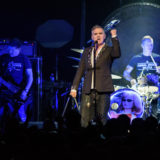 Watch Morrissey Perform Three Songs on CBS This Morning
Morrissey performed at the brand new Washington DC venue the Anthem today for a special edition of CBS This Morning's Saturday Sessions series. He did "Spent The Day In Bed" and "Jacky's Only Happy When She's Up On The Stage" from his recent solo album Low In High School and the Smiths' classic "How Soon Is Now?" Watch…

2017-12-16 16:03:17
`
16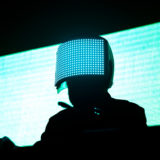 Squarepusher to Soundtrack New Super Nintendo Emulator
Dance music veteran Squarepusher has shared new music he composed for a new Super Nintendo emulator from Analogue called the Super Nt. The producer composed the system's 16-bit start-up sequence, which gets a rich, synth-slathered update, as well as the soundtrack to Super Turrican, a game whose trailer was teased this past October. The Super…

2017-12-16 15:56:02
`
13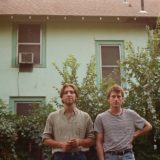 Austin DIY duo Hovvdy have shared the new video for their single "Cranberry." The title track from their forthcoming album of the same name, the song continues the band's penchant for steady chords and whispered vocals, spilling out about wanting to be a better person for a their partner. "Outside in the parking lot, I answered…

2017-12-16 14:59:39
`
12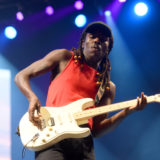 Hear Blood Orange Tease New Music
Dev Hynes took to Instagram yesterday to tease new music. In the short clip, the Blood Orange musician holds his camera to the window to watch passing traffic while what sounds like new music plays in the background. This October, Hynes said that the followup to 2016's Freetown Sound was "78% done" and recently announced…

2017-12-16 14:13:12
`
16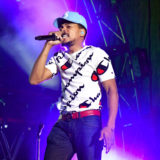 Chance The Rapper & Jeremih Releasing Expanded Merry Christmas Lil Mama With Common & Lena Waithe
Chance The Rapper and Jeremih blessed us last Christmas season with a surprise collaborative mixtape called Merry Christmas Lil Mama. Today the Chicago stars announced they've expanded the project for release next week with additional songs. On Instagram, Chance writes that Common and Master Of None's Lena Waithe are involved in the new music: Me and…

2017-12-16 13:45:20
`
13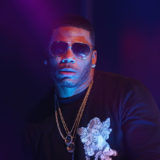 Nelly Attorney Pledges Legal Action Against Rape Accuser
After prosecutors in Washington state dropped a case against Nelly for allegedly raping a woman on his tour bus in October, the rapper's attorney Scott Rosenblum has issued a statement pledging legal action against the accuser. Rosenblum called the alleged victim "deceitful," "reckless," and "an affront to the real survivors of sexual assault." Nelly was…

2017-12-16 03:05:36
`
8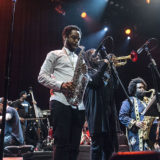 Terrace Martin, Robert Glasper, and Christian Scott Announce Jazz Supergroup
Terrace Martin, the Los Angeles multi-instrumentalist behind some of Kendrick Lamar and YG's biggest hits, had a busy year. In addition to Sounds of Crenshaw Vol. 1, the jazz album Martin released as The Pollyseeds with frequent collaborators Kamasi Washington and Problem, he helped write Lamar and Rihanna's "LOYALTY.," led the production process for YG's next album, and toured with Herbie Hancock, whose…

2017-12-16 02:31:08
`
16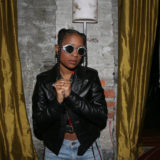 DeJ Loaf's long-awaited debut album Liberated still lacks a release date, but in the meantime, the Detroit rap singer has dropped off another single. "Big Ole Boss," produced by Zaytoven, finds DeJ layering her melodies and contemplating 100 different ways to get rich. The song follows previous singles "No Fear" and "Changes." Stream it below.

2017-12-16 01:23:55
`
20
A$AP Ferg – "Plain Jane (Remix)" ft. Nicki Minaj
Nicki Minaj jumped on a remix to A$AP Ferg's "Plain Jane," from the latter's August mixtape Still Striving. The song is Ferg's highest-charting single to date, and the additional verse should lend it radio life into the new year. He previously released videos for mixtape cuts "The Mattress" with A$AP Rocky, and the Meek Mill-featuring "Trap and a Dream." Stream the new…

2017-12-16 00:11:02
`
20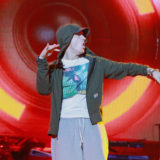 Every Trump Lyric from Eminem's Revival, Ranked
Eminem ninth studio album Revival is a project about fatherhood, self-doubt, and growing old, but it's also about our curvy president. The Detroit rapper's promotional anti-Trump freestyle didn't make the cut, but he frequently references the first family, about which you can tell he's been thinking a lot. We've ranked those thoughts below, based on how much each lyric contributes to the impeachment…

2017-12-15 23:34:41
`
11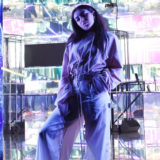 Charli XCX's Carly Rae Jepsen Collaboration Could Use a Bit More Carly
Without releasing an official album, Charli XCX has sort of had a big 2017. She co-wrote a song with Blondie and wowed Debbie Harry, the kind of honor most alterna-pop stars dream of. This spring's album-length XCX "mixtape" Number 1 Angel was uneven, but it showcased Charli's curatorial eye and had some real sparklers: "Dreamer," with Starrah and RAYE, "Babygirl" with…

2017-12-15 21:55:46
`
17
Watch a Trailer for the Tupac/Biggie True Crime Series Unsolved
The USA Network has released a new trailer for Unsolved, a true crime series about the police investigation into the murders of rival rapper Biggie Smalls and Tupac Shakur. The People v. O.J. Simpson: American Crime Story director Anthony Hemingway directed the pilot and serves as executive producer for the anthology series. Josh Duhamal…

2017-12-15 21:53:53
`
17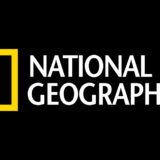 We Are Freaking Out Over This Photo of a Screaming Snake Inside of a Screaming Frog
If you thought Planet Earth's pulse-pounding, lizard-snake chase was the animal content of the year, prepare yourself. This photo of an Australian green tree frog swallowing a small snake is the ultimate depiction of a Darwinian struggle—both animals have their mouths open in a silent scream of victory or defeat, depending on how you see it.

2017-12-15 21:24:16
`
9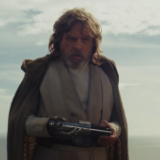 The Last Jedi Turns Star Wars Into Something Fun and Funny Again
Note: This review features no major, experience-ruining spoilers about Star Wars: The Last Jedi. Rian Johnson's new Star Wars: The Last Jedi was supposed to be the new Empire Strikes Back. That expectation largely stemmed from the nature of the its advertising, the fact that J.J. Abrams' 2015 Star Wars revamp The Force Awakens was clearly cast in…

2017-12-15 21:14:56
`
16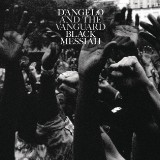 Black Messiah: Hear a Playlist of Influences on D'Angelo's Modern Soul Classic
After simmering for 14 years, Black Messiah finally bubbled over on December 15, 2014. The third album by D'Angelo, the erstwhile soul superstar, was ignited by the murders of Mike Brown and Eric Garner, unarmed black men each killed by white cops who, by the end of year, had been exonerated of criminal wrongdoing. If…

2017-12-15 20:09:38
`
11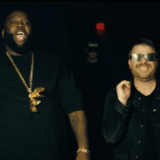 Video: Run the Jewels – "Call Ticketron"
Here's a story about a time Run the Jewels thought they were about to play Madison Square Garden, but nobody showed up, and then meteors started landing, huge tarantulas crawled New York City, and a UFO parked above the Empire State Building. It's the video for RTJ3 banger "Call Ticketron" and it ends exactly the way you'd expect. Run the Jewels have…

2017-12-15 19:17:27
`
16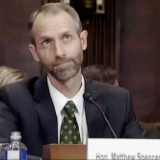 A Trump Judicial Nominee Struggled to Answer Basic Legal Questions Before Senate Committee
President Trump has already taken heat for nominating a ghost hunting fledgling lawyer who had never tried a case and was deemed unqualified by the American Bar Association for a federal judgeship. The president's judgement is being called into question again after an excruciating video went viral of district court judge nominee, Federal Election Commissioner Matthew Spencer…

2017-12-15 18:10:04
`
11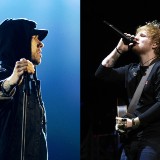 Eminem and Ed Sheeran's New Song Isn't Even Bad in an Interesting Way
An Eminem-Ed Sheeran collaboration at first seems like an intriguing prospect, if only for its potential for massive, transcendent corniness. Sheeran is a pop songwriter with a remarkable ability to craft a hook and an insatiable appetite for saccharine sentiment; Eminem is one of the most technically proficient rappers ever to touch a microphone,…

2017-12-15 17:39:43
`
19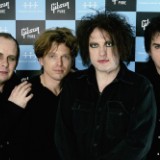 The Cure Set to Release 40-Year Anniversary Documentary
The Cure's longtime collaborator Tim Pope announced he's working alongside Robert Smith on a documentary of the band's history to celebrate their 40th anniversary. The yet-to-be-named documentary will feature unseen clips from Smith's collection: "Super-8; interviews; bootlegs; rare performances; behind-the-scenes, blah," the film director said in a Tweet. Pope also hinted at other events scheduled to celebrate The Cure's anniversary next…

2017-12-15 17:35:07
`
13
Mike Shinoda Talks Linkin Park's "Beautiful" Live Album, His "Non-Linear Process" of Grief
Linkin Park didn't get to play many shows on its One More Light World Tour earlier this year -- just 21 dates before singer Chester Bennington's suicide on July 20. That's made the group's new One More Light Live (out today) all the more resonant to both Linkin Park and its fans. "All six of us in the…

2017-12-15 16:58:02
`
16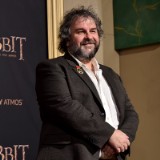 Peter Jackson: Harvey Weinstein's Smear Campaign Caused Me to Blacklist Ashley Judd and Mira Sorvino
Director Peter Jackson has revealed that he believes Harvey Weinstein tried to get actresses Mira Sorvino and Ashley Judd blacklisted from Hollywood by spreading rumors about them through his former production company, Miramax. Jackson briefly worked with Weinstein in the late 1990s, when the disgraced producer was trying to make Jackson's Lord of the Rings…

2017-12-15 16:56:36
`
13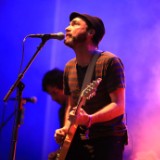 The Shins Announce Heartworms Rework Album The Heart's Worm
Back in March, when the Shins released their latest album Heartworms, it arrived with an "flipped" version of single "Name for You," and later in October, "Cherry Hearts" got a remix and its own "flipped" version, too. As it turns out, there is more where that came from: James Mercer prepared "flipped" versions of every song on Heartworms, and as Pitchfork reports,…

2017-12-15 16:29:49
`
11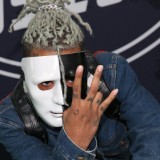 XXXTentacion Jailed After Being Charged With 7 New Felonies
TMZ reports rapper XXXTentacion (Jahseh Onfroy) was sent to jail Friday morning after prosecutors handed down seven new felony charges related to his 2016 domestic violence case, including witness tampering and witness harassment. Prosecutors believe Onfroy has been harassing the same ex-girlfriend he is currently accused of assaulting. Earlier this month, she asked for the charges to be dropped,…

2017-12-15 16:23:50
`
10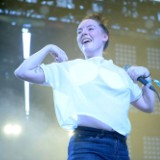 Sylvan Esso – "There Are Many Ways To Say I Love You"
As a thank you to fans, Sylvan Esso has released a cover of "There Are Many Ways to Say I Love You" from the childhood classic Mister Rogers' Neighborhood. "A few months ago our buddy Martin Dosh asked us to cover a Mr. Rogers song for a puppet musical tribute he is working on called 'Make Believe Neighborhood,'" the duo explained…

2017-12-15 15:21:21
`
13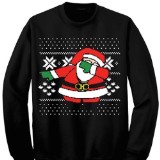 2 Chainz Calls Out Walmart for Ripping Off His Dabbin' Santa Christmas Sweater
Back in 2015, 2 Chainz was inspired by the ugly Christmas sweater tradition to design his own unattractive outerwear featuring Santa Claus himself performing that year's unavoidable dance craze, the dab. "Dabbin' Santa," which was accompanied by an app of the same name, netted the rapper $2 million in sales, and he's gone on to release…

2017-12-15 15:17:51
`
13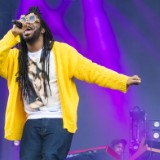 DRAM & Neil Young – "Campfire"
Neil Young has shared a new single with viral Virginia rapper DRAM. Titled "Campfire," the track is taken from the soundtrack to Will Smith's new Netflix film Bright, which features the actor as an Los Angeles policeman alongside Orc officers and other fantasy characters. It's a little unclear just what the two artists have in…

2017-12-15 06:33:08
`
14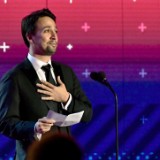 The Decemberists & Lin-Manuel Miranda – "Ben Franklin's Song"
The Decemberists have put to music an unused set of lyrics that Lin-Manuel Miranda originally wrote for Hamilton. As the band explains in a post on their website, Miranda reached out to Colin Meloy to ask them to record a version of "Ben Franklin's Song," which was cut from the show after Miranda couldn't figure out how…

2017-12-15 06:15:22
`
14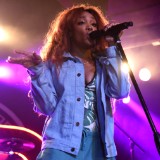 SZA – "The Weekend" (Funk Wav Remix) ft. Calvin Harris
EDM superstar Calvin Harris has shared a new remix of the SZA track "The Weekend." The standout from SZA's album CTRL was recently nominated for a Grammy for Best R&B Performance, and the vocalist has also been nominated for four other Grammys in the Best New Artist, Best Urban Contemporary Album, Best R&B Song, and…

2017-12-15 06:03:45
`
10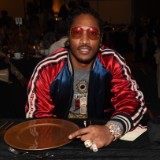 MC Fioti – "Bum Bum Tam Tam" (Remix ft. Future, J Balvin, and Stefflon Don)
Future, J Balvin, Stefflon Don, and Juan Magan have now joined MC Fioti on the remix of "Bum Bum Tam Tam." The Brazilian hit originally dropped this past February and spent 3 weeks at number one on the Billboard Hot 100 this October, with over 300 million views on YouTube. Check out the remix below.

2017-12-15 05:52:35
`
17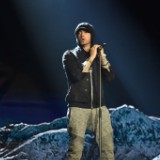 Stream Eminem's New Album Revival
After promoting the project with fake prescription drugs and a Donald Trump diss track, Eminem has released his ninth studio album Revival. The 71 minute-long effort, executive produced by Dr. Dre, includes the Beyonce-featuring single, "Walk On Water," and a screed against racism, "Untouchable." Ed Sheeran, Alicia Keys, Kehlani, Pink, and Skylar Grey also make appearances. Rick Rubin contributes beats. Stream the…

2017-12-15 05:38:03
`
14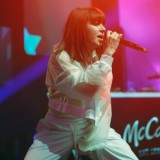 Stream Charli XCX's New Mixtape Pop 2
Charli XCX's new mixtape Pop 2 has now been released in full. The tape includes the previously-released single "Out of My Head" with Tove Lo and Alma, as well as "Unlock It" and "I Got It." The release was primarily produced by XCX alongside A.G. Cook of PC Music, featuring contributions from Caroline Polachek, Carly…

2017-12-15 05:33:31
`
15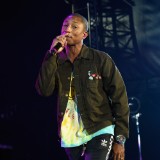 Stream N.E.R.D.'s New Album No_One Ever Really Dies
Virginia favorites N.E.R.D. have finally shared their new album No_One Ever Really Dies in full. Featuring tracks like "Lemon" featuring Rihanna and "1000" with Future, the full release also includes contributions from Gucci Mane, Kendrick Lamar, M.I.A., Andre 3000, and Ed Sheeran, though it's still unclear how much collaborators Chad Hugo and Shay Haley were…

2017-12-15 05:31:47
`
8
Snoop Dogg & Boyz II Men – "Santa Claus Goes Straight to the Ghetto 2017″
Snoop Dogg has shared a sequel to his 1996 Christmas song, "Santa Claus Goes Straight to the Ghetto." In lieu of the Death Row mates featured on the original, Snoop teamed up with Boyz II Men, who reprise the late Nate Dogg's hook. The track is titled "Santa Claus Goes Straight to the Ghetto 2017." Spark up some chestnuts and stream…

2017-12-15 04:15:25
`
13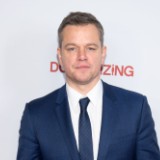 Matt Damon Thinks We Need to "Correct" the "Culture of Outrage" Over Sexual Harassment
Matt Damon, a white man who stars in movies, sat down for an extended interview with critic Peter Travers to promote the upcoming film Downsizing. Travers asked the actor about Hollywood's ongoing reckoning with sexual harassment, and Damon responded that while he appreciates the moment, he thinks people should chill out just a bit. "I think we're in…

2017-12-15 03:42:29
`
11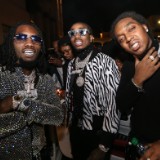 Zaytoven – "Five Guys" ft. Migos & Young Thug
Zaytoven's new mixtape Trapping Made It Happen is out later tonight, and the tape features quite the star-studded lineup. Including guest verses from Juicy J, Chief Keef, Lil Uzi Vert, OJ Da Juiceman, and Young Dolph, the release also features a standout collaboration with Young Thug and Migos titled "Five Guys." Literally made by five…

2017-12-15 03:04:29
`
15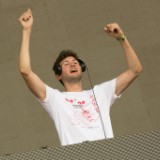 Baauer Is Not Happy the FCC Used "Harlem Shake" to Promote Net Neutrality Repeal
The Federal Communications Commission voted on Thursday (Dec. 14) to repeal net neutrality regulations that prevent internet service providers from charging more money for specific types of online content. The decision, which was a foregone conclusion for the Republican-controlled commission, was overwhelmingly unpopular among the public, so earlier this week, FCC chairman Ajit Pai tried to rally support…

2017-12-15 01:40:08
`
16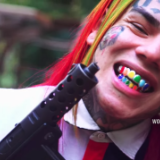 Court Documents Detail Child Sex Allegation Against Sudden Star Rapper 6ix9ine
The rise of Brooklyn-based rapper 6ix9ine (born Daniel Hernandez), best known for his colorful hair and his single "Gummo," which currently sits at 13 on the Billboard Hot 100, has come against the backdrop of allegations, spread by erstwhile collaborators Trippie Redd and ZillaKarmy, that the artist engaged in sexual misconduct with a minor in 2015. In October, Genius…

2017-12-14 23:33:33
`
14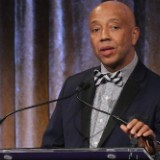 The NYPD Has Reportedly Opened an Investigation Into Russell Simmons
The Los Angeles Times reported Thursday that the NYPD has opened an investigation into Russell Simmons following allegations from at least 11 women who accuse the Def Jam co-founder of sexual assault and rape. According to the Times, a person at the NYPD who was not authorized to comment and requested anonymity confirmed detectives in the…

2017-12-14 23:10:00
`
20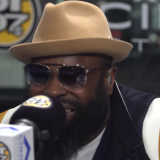 Watch Black Thought's Ridiculously Virtuosic 10-Minute Hot 97 Freestyle
Don't be fooled by his current status as the leader of the Jimmy Fallon house band or his recent acting role on The Deuce: Black Thought can still rap. The Roots frontman recently stopped by the studio of Hot 97 for a 10-minute freestyle that had Funkmaster Flex making all manner of hilarious stank faces before absolutely…

2017-12-14 22:27:58
`
7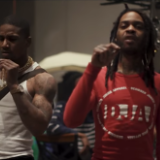 Chicago Rappers ZMoney and Valee's "Two 16s" Is Psychedelic, Funny, and Full of Charisma
In 2014, Zernardo Tate, aka ZMoney, was on the verge of breaking big. The rapper from Chicago's west side had several local hits, a signature slurred drawl in the tradition of Gucci Mane, and plans to tour with Danny Brown. That year, the same month he released a single with Brown, Tate was sent to Cook…

2017-12-14 22:22:41
`
5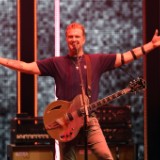 Queens of the Stone Age Notably Absent From Ellen
Both Will Smith and Queens of the Stone Age were previously announced as today's guests on Ellen Degeneres' talk show, but as Stereogum points out, the Queens did not appear. Degeneres hasn't issued any public statement on the subject, but it probably wouldn't be too much of a stretch to imagine the programming change had something to do with Queens frontman Josh…

2017-12-14 20:51:10
`
12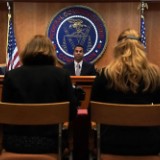 The FCC Voted to End Net Neutrality. What Happens Next?
In what was a widely expected move, the Federal Communications Commission voted 3-2 Thursday to end net neutrality. Chairman Ajit Pai was joined by his two Republican colleagues in voting in favor of the change, Democrat commissioners Mignon Clyburn and Jessica Rosenworcel dissented. The decision reverses landmark rules put in place by the FCC in 2015 that…

2017-12-14 20:48:45
`
11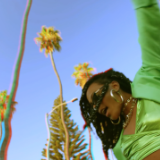 R&B futurist D∆WN has a new video for "Stopwatch," an October single produced by Machinedrum and released by the producer's fledgling label IAMSIAM. The pair have collaborated before on songs like "Not Above That," "Wake Up," and "Do It 4 U." "Stopwatch" starts from a similar sonic palette of bright synth hits and ultra-dry percussion, but where some of D∆WN and Machinedrum's previous collaborations build to…

2017-12-14 20:18:51
`
11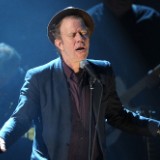 Few musicians have captured the emotional complexity of being an American in the 20th and 21st centuries with as much elegance and nuance as Tom Waits. Blending blues, jazz, rock, and experimental music (among other genres), his tableaus of modern life find spiritual common ground everywhere—from Tin Pan Alley, Harry Partch, and Bob Dylan to…

2017-12-14 20:04:12
`
9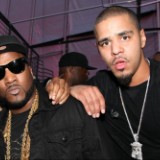 Jeezy – "American Dream" ft. J. Cole and Kendrick Lamar
Following the track list release from Jeezy's forthcoming album Pressure, the Atlanta rapper dropped "American Dream," a collaboration featuring Kendrick Lamar and J. Cole. A brief preview of the track surfaced on social media on Monday night teasing J. Cole and Lamar's contributions. Pressure drops on December 15 and features Kodak Black, Rick…

2017-12-14 19:18:29
`
12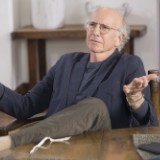 Curb Your Enthusiasm Is Coming Back for a 10th Season
HBO has announced that Larry David's sitcom Curb Your Enthusiasm is coming back for a 10th season. The last season, which was met with solid albeit not quite universal acclaim, finished its run at the beginning of December. HBO didn't announce exactly when this new season will air, though it's safe to assume there won't be the…

2017-12-14 18:53:55
`
16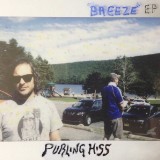 Purling Hiss, the psych-rock project from Philadelphia musician Mike Polizze, has released a fuzzy single, "My Dreams," from their new EP, Breeze. While the EP is only available to purchase via Bandcamp, you can stream "My Dreams," a dreamy, distorted pop song, below. Breeze is the first new music from Purling Hiss since last year's full length release, High Bias. The band also has upcoming tour dates in…

2017-12-14 18:44:12
`
21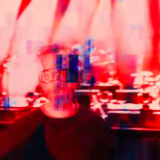 Video: The National – "Sleep Well Beast"
The National have released a new video for Sleep Well Beast's closing title track. The visuals are directed by Casey Reas, who also did "Day I Die," "Guilty Party," "Carin at the Liquor Store," and "The System Only Dreams in Total Darkness." Watch the National's latest below. The band also announced Homecoming in Association with MusicNOW, a…

2017-12-14 17:35:09
`
17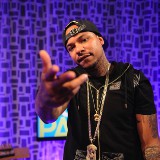 Two Suspects Charged With Murder in 2015 Killing of Chinx
Queens District Attorney Richard A. Brown announced Thursday that two suspects had been arrested in the 2015 drive-by killing of Queens-born rapper Chinx. Jamar Hill, 26, and Quincy Homere, 32, both of Long Island, face charges of murder, attempted murder, assault, and criminal possession of a weapon. Chinx, real name Lionel Pickens, was shot…

2017-12-14 17:01:17
`
10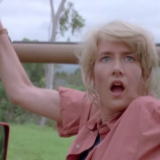 Merry Christmas Everyone and Welcome to Jurassic Park
The New York Times reports this week that paleontologists inspecting a collection of amber from northern Myanmar recently found several entombed ticks, including one that they estimated to be about 99 million years old. One of these ticks was frozen forever while grasping what the researchers believe is a feather from a hummingbird-sized dinosaur, which a scientist who was not…

2017-12-14 16:25:11
`
14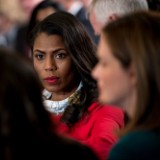 Robin Roberts to Omarosa After GMA Interview: "Bye Felicia"
Following her reportedly dramatic exit from the White House, former senior Trump adviser/reality TV star Omarosa Manigault Newman sat down with Michael Strahan to refute reports that she was fired during Thursday's Good Morning America broadcast. "John Kelly and I had a very straightforward discussion about concerns that I had, issues that I…

2017-12-14 15:57:16
`
12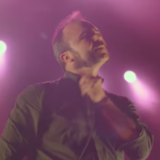 Video: Future Islands – "Beauty of the Road"
Future Islands have released the video for "Beauty of the Road," which appeared on May's The Far Field. The clip, directed by Jay Buim, basically follows the band member's lives as rockstars on the road. "Beauty of the Road" is second video from The Far Field, following "Ran." Watch it below. …

2017-12-14 15:40:02
`
14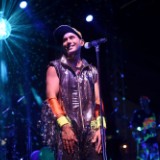 Sufjan Stevens Turned Down a Role In Call My By Your Name
Sufjan Stevens contributed three songs — "Mystery Of Love" and "Visions Of Gideon," as well as a Doveman remix of "Futile Devices" — to the new Oscar-contender movie Call My By Your Name. And according to Stevens himself, he could've had a larger role in the movie. As Pitchfork points out, Stevens tells Deadline that director Luca Guadagino offered to give…

2017-12-14 14:44:29
`
12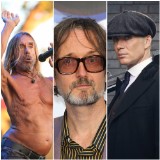 Iggy Pop and Jarvis Cocker – "Red Right Hand" (Nick Cave Cover)
The fourth season of the BBC Two series Peaky Blinders is coming to the United States and the rest of the world on December 21 via Netflix. To celebrate, Rough Trade has released a single of the season's new, star-studded credits song--Iggy Pop and Jarvis Cocker's acerbic cover of the sinister Nick Cave and the Bad Seeds' '90s standard "Red Right…

2017-12-14 13:54:18
`
12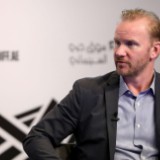 Director Morgan Spurlock Admits to Sexual Harassment
Morgan Spurlock, the documentary filmmaker best known for food industry doc Super Size Me and its sequel, said he believes he is "part of the problem" amid the sexual misconduct accusations surrounding Hollywood and beyond. In a lengthy Twitter post, Spurlock explained that while he watches "hero after hero, man after man, fall…

2017-12-14 04:20:33
`
5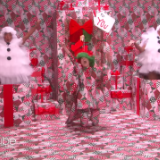 Watch Sia Perform "Snowman" With Dancer Maddie Ziegler on Ellen
Sia returned to Ellen on Wednesday to perform "Snowman" from her recently released album Everyday Is Christmas. Per usual, the singer brought dancer Maddie Ziegler, the recurring star in Sia videos and performances, for a rendition set inside a box covered in gift wrap. Ziegler and her backup dancers' over-cheery choreography and cartoonish costumes contrast the brooding song, in which…

2017-12-14 03:34:33
`
15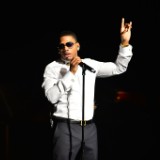 Nelly Rape Charge Dropped by Prosecutors
The King County Prosecuting Attorney's Office in Washington state has dropped a charge against Nelly for allegedly raping a woman on his tour bus after a show in October. TMZ reports that prosecutors were forced to abandon the case because, as previously reported, the alleged victim refused to cooperate due to public scrutiny. "People are saying horrible things…

2017-12-14 02:15:21
`
14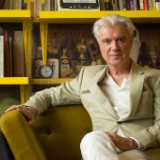 Is There a New David Byrne Album Coming?
After David Byrne announced an upcoming tour featuring "some new songs" that kicks off in March, details about an apparent new project from the Talking Heads founder appear to have leaked on Amazon. The listing, spotted by r/indieheads, refers to an album titled American Utopia—which would be Byrne's first since Love This Giant, his 2012 collaboration with St. Vincent—and includes a March 9 release date…

2017-12-14 01:50:44
`
14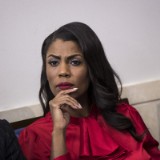 I Wonder Why TMZ Is Saying Such Nice Things About Omarosa
Today was an embarrassing one for Omarosa Manigault, who was dramatically fired from her job doing.... something at the White House. According to April Ryan of American Urban Radio Networks, Manigault was escorted out of the White House by security after engaging in a screaming match with Trump Chief of Staff John Kelly. Very few people leave…

2017-12-14 01:17:30
`
8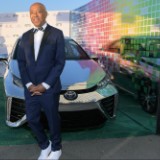 Nine More Women Accuse Russell Simmons of Rape or Sexual Misconduct
Nine more women have come forward to accuse Russell Simmons of sexual harassment or assault. The New York Times spoke to four women who accuse the music mogul of sexual misconduct between 1988 and 2014. Three of those women claim that Simmons raped them. The women accusing Simmons of rape include Drew Dixon, a former A&R executive…

2017-12-14 00:58:11
`
13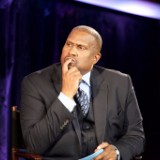 PBS Suspends Tavis Smiley After Sexual Misconduct Allegations
PBS says it has indefinitely suspended distribution of Tavis Smiley's eponymous late-night talk show after investigating allegations that Smiley engaged in sexual relationships with subordinates and created an abusive work environment. Sources told Variety that attorney Sarah Taylor Wirtz interviewed 10 witnesses, mostly former staffers of the show, who detailed "multiple, credible" allegations that Smiley pursued relationships…

2017-12-14 00:44:46
`
12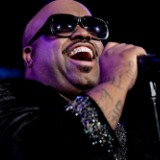 CeeLo Green Should Not Be Covering "Baby, It's Cold Outside"
In 2017, a lot of us have come around to the idea that music's most cherished holiday classics aren't that innocent. Mariah Carey is perhaps a little obsessive on "All I Want For Christmas Is You." Bono basically howling "thank God Ethiopian children are starving instead of us good folk" instead of "maybe it'd be cool if no…

2017-12-14 00:17:53
`
13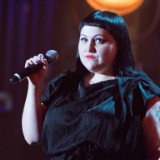 Beth Ditto Announces 2018 North American Tour Dates
Former Gossip lead singer Beth Ditto made waves earlier this year with her solo debut album Fake Sugar, which drew upon Southern sounds and punk rock alike. Now, the singer's announced a new set of North American tour dates in support of her album. Running through the entirety of March, the tour kicks off in Little Rock, AR, and closes in Seattle, WA. Tickets can…

2017-12-13 23:19:05
`
9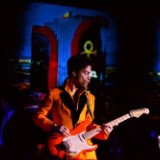 Ultra Rare Vinyl Copies of Prince's Black Album to Be Sold for $15,000 Each
Prince's The Black Album is legendary among fans and record collectors: recorded in 1986 and '87 as the followup to his classic double album Sign o' the Times, it did not receive an official release until 1994. The circumstances of the delay were exquisitely Princely: after his ascent to mainstream pop stardom over the preceding five years, he decided…

2017-12-13 22:26:33
`
11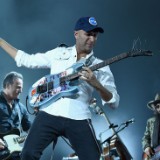 Tom Morello Says He's Heard New Tool Album, Describes It as "Epic, Majestic, Sexy"
It's been more than a decade since Tool last released an album. And while fans are still waiting to hear when the enigmatic prog rock icons will drop the follow-up to 2006's 10,000 Days, Prophets of Rage guitarist Tom Morello revealed on Tuesday (Dec. 12) that he's heard it and in a word it's "sexy."

2017-12-13 21:36:39
`
13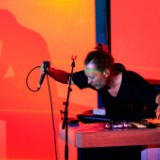 Watch Thom Yorke Premiere a New Song Live
Thom Yorke is taking a rest from Radiohead obligations to perform a few solo shows with his trusted collaborator and Atoms for Peace bandmate Nigel Godrich. The stint has roughly coincided with Yorke's full solo catalogue going live on Spotify for the first time. At the the Fonda Theatre in Hollywood last night, he announced that he…

2017-12-13 19:58:33
`
11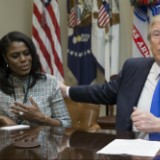 Report: Omarosa Dragged From White House by Security
Former The Apprentice villain Omarosa Manigault Newman is moving on from her post as the Trump administration's director of communications for the Office of the Public Liaison, but the circumstances under which she is leaving differ, depending upon whom you ask. According to a statement released by White House press secretary Sarah Huckabee Sanders on Wednesday…

2017-12-13 18:48:02
`
7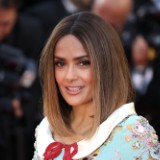 Salma Hayek Says Harvey Weinstein Forced Her to Shoot Nude Sex Scene for Frida
Salma Hayek penned an op-ed the New York Times Wednesday detailing her harrowing experience on the 2002 biopic Frida, which she starred in and produced with alleged serial predator Harvey Weinstein. In the column, Hayek wrote that the producer harassed her multiple times during the film's production and at one point demanded she film a full-frontal nude sex scene with…

2017-12-13 18:38:05
`
9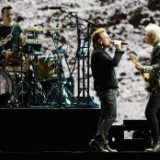 U2 – "What's Going On" (Marvin Gaye Cover)
U2 released a new album, Songs of Experience, just under two weeks ago. You won't find this one remotely implanted onto your iPhone---but perhaps you would like to listen to it on Spotify? To encourage you to do that, U2 have released two exclusives songs as part of the streaming service's Spotify Singles series: an alternate recording of album track "The Little Things That…

2017-12-13 18:27:06
`
9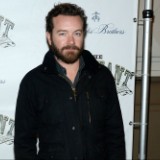 Netflix Fires Exec Who Had Interaction With Danny Masterson Rape Accuser
Netflix has fired Andy Yeatman--the former director of the streaming service's global kids content--after he told a woman at a kids' soccer game that executives at the company "don't believe" Danny Masterson's four rape accusers, according to The Hollywood Reporter. Yeatman was reportedly fired on Monday as a result of the comments he made in early…

2017-12-13 17:46:08
`
12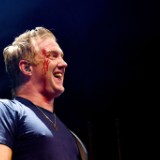 Josh Homme Children Show Segments on Hold After Kicking Photographer
The BBC children's channel that filmed Queens of the Stone Age frontman Josh Homme reading picture books has placed the segments on hold after Homme kicked a concert photographer in the head, the Telegraph reports. CBeebies, which targets young children, aired the first Homme "Bedtime Stories" segment in October. Homme reportedly filmed two additional segments for the nightly series at…

2017-12-13 17:24:16
`
10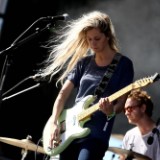 Nashville rockers Bully have released a music video for their frenetic single "Running," off their acclaimed sophomore album Losing. The music video, directed by Alan Del Rio Ortiz, is designed to resemble a 90's music video, and the nostalgia is inescapable, from grainy clips of the band performing to skateboards and high-waisted jeans. Watch it below.

2017-12-13 17:10:34
`
11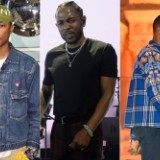 N.E.R.D – "Don't Don't Do It!" ft. Kendrick Lamar and Frank Ocean
N.E.R.D have released their latest song "Don't Don't Do It!" through Zane Lowe's Beats 1 show. Pharrell Williams told the host that the new cut, which features Kendrick Lamar and an intro written by Frank Ocean, was inspired by Keith Scott, who was killed during a fatal run-in with the police last year. Officers had invaded Scott's apartment complex during…

2017-12-13 16:46:04
`
11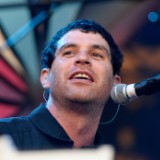 Video: Avey Tare — "Ms. Secret"
Animal Collective's Avey Tare released his second solo studio album Eucalyptus back in July. Now he's released an animated music video for "Ms. Secret," a clip inspired in part by this year's total eclipse, Tare revealed on Twitter. Directed by frequent Animal Collective collaborator Jack Kubizine, it's a gorgeously animated journey through the cosmos and underwater…

2017-12-13 16:24:52
`
13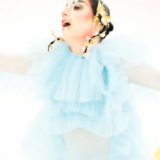 Björk Releases Two New Versions of "Blissing Me," Including a serpentwithfeet Remix
Björk has released two alternate versions of her Utopia single "Blissing Me." The first is a total reimagining of the song featuring serpentwithfeet. The singer duets with Björk, interpolating his own lyrics, lush backing vocals, stomping backbeat, and organ licks. The B-side strips away Arca's electronics and all additional instrumentation from the album track, leaving only Björk's vocals and the elaborate…

2017-12-13 15:32:27
`
14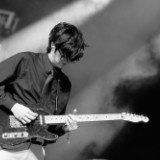 Car Seat Headrest – "Beach Life in Death"
Following the release of "War Is Coming (If You Want It)" earlier this year, which frontman Will Toledo called "a song about not murdering people," Car Seat Headrest premiered a new track Wednesday—a 13-minute song called "Beach Life in Death." The epic, three-part track is a rerecording of a 2011 version of the song, previously only available on the Bandcamp-released Twin Fantasy. …

2017-12-13 14:29:00
`
12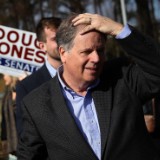 Democrat Doug Jones Defeats Alleged Child Molester Roy Moore in Alabama Senate Race
Democrat Doug Jones has narrowly defeated Republican Roy Moore to win the open Senate seat in Alabama. The upset victory follows a grueling campaign in which Moore's alleged history of sexually harassing teenage girls became a national story and a proxy for the GOP's relationship with sexual misconduct. Moore, a former Alabama Supreme Court judge,…

2017-12-13 03:59:20
`
13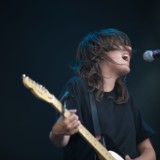 Hundreds of Australian Musicians Sign Open Letter Condemning Sexual Harassment in Music Industry
Hundreds of women have signed an open letter to the Australian music industry that gathers stories of sexual harassment and demands change. Signatories include musicians like Courtney Barnett, managers, lawyers, booking agents, record label employees, publicists, journalists, and more. It follows a similar open letter signed by over 2,000 women in Sweden's music industry that…

2017-12-13 03:02:00
`
13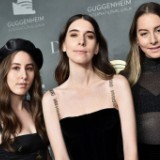 Watch Haim Perform an Original Hanukkah Song
For the first night of Hanukkah, Haim has shared a video of the band performing an original holiday jingle. Wearing blue and silver tinsel, lead vocalist Danielle Haim sings potato latke and Manischewitz euphemisms, building to a chorus of "light me up like a menorah." In the video's caption, the group wrote, "Sandler we're coming for you." Watch the video below. …

2017-12-13 02:01:02
`
14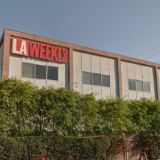 LA Weekly Suspends Interim Editor Over "Offensive" Tweets
LA Weekly, the Los Angeles newspaper purchased by an investment group that includes Republican donors, has suspended recently appointed interim editor Hillel Aron without pay. Publisher Brian Calle and general counsel David Welch said in a statement that the decision was made after the alt-weekly became aware of Aron's homophobic, misogynistic, and racist tweets as reported by…

2017-12-12 23:49:27
`
12