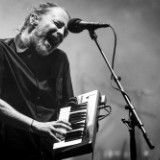 Radiohead are up for induction into the next year's Rock and Roll Hall of Fame class. They're almost a shoo-in for entrance, considering they fit the main criteria: they're popular, influential, good, and white. Recently, Fox News host Kat Timpf was asked on The Greg Gutfeld Show who she thought would get into the Hall, and…

2017-10-16 21:06:12
`
4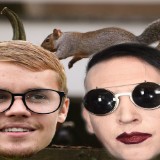 Marilyn Manson Revives Bieber Beef by Saying He Has the "Mind of a Squirrel"
Last Friday, Marilyn Manson called in to Cindy Scull's Scully Morning Show on Dallas/Fort Worth's 97.1 The Eagle and managed to reignite his feud with Justin Bieber. After discussing the dissolution of his feud with Trent Reznor, who Manson now calls "one of his best friends," he picked up right where he left off on the shock…

2017-10-16 20:36:00
`
5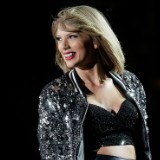 Taylor Swift's New Video Already Looks Like Carefully Calculated Relationship Spin
The last time Taylor Swift debuted a handsome British actor as her new love interest, reviews weren't great. America's introduction to Tom Hiddleston came via exclusive tabloid shots of he and Swift on a rocky beach in Rhode Island, and the only thing more stilted than the frolicking was the photography. All of it is blissfully irrelevant now, though: In 2017,…

2017-10-16 20:32:12
`
3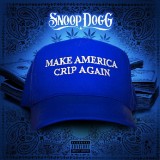 Snoop Dogg's New Project Is Called Make America Crip Again
On Sunday, Snoop Dogg took to Instagram to share the title and cover art for an upcoming project. The new release will be called Make America Crip Again, with cover art stylized to mimic the red hat worn by Trump and his supporters. The project will be released October 27. This isn't the first time Snoop…

2017-10-16 19:22:06
`
2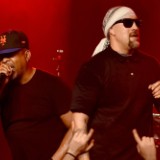 Prophets of Rage's New Video For "Strength In Numbers" Features Footage of NFL Protests
Supergroup Prophets of Rage have released the music video for their song "Strength in Numbers." Like their previous flicks, this video uses a collage of footage to convey a message of protest. This particular video is inspired by Colin Kaepernick and poses the question "is it the KNEE or is it The NEGRO?" Watch the…

2017-10-16 18:55:28
`
2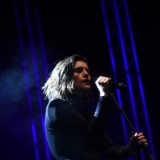 Jessie Ware has released a new song, "Sam," from her forthcoming album Glasshouse. The song, which is about motherhood and her husband Sam Burrows, was co-written with Ed Sheeran and features contributions from Chance the Rapper's trumpet player Nico Segal, Francis from Francis and the Lights, and legendary bassist Pino Palladino (Palladino's son, Rocco, has played bass…

2017-10-16 18:36:43
`
2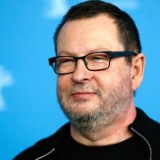 Lars Von Trier Denies Sexually Harassing Björk
bjork

2017-10-16 18:17:31
`
0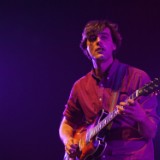 Allegations of Sexual Misconduct by Ex-Real Estate Guitarist Matt Mondanile Detailed by Seven Women
On Friday, SPIN and Pitchfork revealed that Matt Mondanile, the ex-Real Estate guitarist who also performs as a solo artist under the name Ducktails, was dismissed from the band amid allegations of "unacceptable treatment of women." Mondanile issued a blanket denial of wrongdoing to Pitchfork. When contacted by SPIN via email on Friday regarding…

2017-10-16 18:03:33
`
2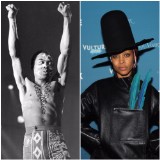 Erykah Badu Curates New Volume in Fela Kuti Box Set Series
Erykah Badu is compiling a box set of her favorite albums by pioneering Afrobeat saxophonist, keyboardist, and bandleader Fela Kuti. Badu's collection is the fourth in a series of celebrity-curated, limited-edition Fela Kuti reissues. Kuti was intensely prolific, and Badu's selections—1976's Yellow Fever, 1977's No Agreement, 1977's J.J.D. (Johnny Just Drop), 1979's V.I.P. (Vagabonds in Power), 1980's Coffin For Head of State , 1984's Army…

2017-10-16 18:01:49
`
4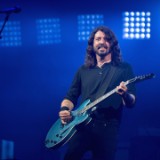 Dave Grohl Gives Shoe to Fan on Crutches
Dave Grohl looked out for a fan on crutches at a Foo Fighters show last week by giving her one of his high top sneakers. The Foo Fighters kicked off their U.S. tour earlier this month, and it appears that the fan met Grohl backstage at their first of two Washington D.C. shows. According to the fan's…

2017-10-16 17:39:51
`
3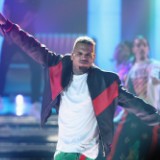 Chris Brown Is Really Going Through With His 45-Song Album
On October 31, Chris Brown will release his new album Heartbreak on a Full Moon. It's 45 songs long. Last we'd heard last spring, the LP would come in at an already unreasonable 40 songs. The release of the tracklist and the iTunes pre-order page confirm that, no, cooler heads have not prevailed. Heartbreak's guests include R. Kelly, who…

2017-10-16 16:33:22
`
2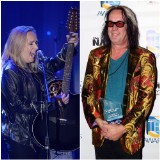 Melissa Etheridge and Todd Rundgren Were Both Arrested for Weed This Summer at the Canadian Border
TMZ has uncovered evidence of two weed-based celebrity drug arrests from this summer, both at the Canadian border in North Dakota. The culprits? Melissa Etheridge and Todd Rundgren. Doubtless, the two veritable singer-songwriters thought they could keep their THC-related transgressions from the public. But now, finally, we know the sordid truth: On August 17, Etheridge was reportedly caught with marijuana…

2017-10-16 15:36:49
`
3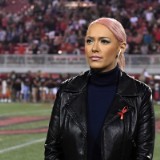 Ex-Pussycat Doll Kaya Jones Says Group Was a "Prostitution Ring"
The reporting of allegations of abuse against film executive Harvey Weinstein has sparked women to begin to pull back the curtain on other industries, too. On Friday, ex-Pussycat Dolls singer Kaya Jones said in a series of tweets that the group was a "prostitution ring" run by its creator, a woman named Robin Antin, who Jones said forced members…

2017-10-16 15:05:53
`
2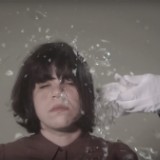 Video: Screaming Females – "Glass House"
New Jersey punk rockers Screaming Females have released a video for a new song, "Glass House," off of their upcoming album All At Once. The track deals with the tribulations of being an artist in the digital age, constantly confronting an onslaught of information and connection via social media. "Our shrinking world [is] crushed under a deluge of information, constant…

2017-10-16 14:56:30
`
2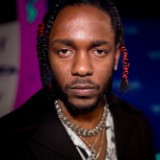 Kendrick Lamar Talks Trump in New Interview: "We All Are Baffled"
During a tour stop at Brooklyn's Barclays Center, Kendrick Lamar sat with i-D for one of the few interviews he's given since the release of DAMN. The conversation mainly centers on what's become a Lamar interview trope—How does the greatest rapper on the world manage to stay sane?—but more notably, included his thoughts about Donald Trump. The Compton native mainly…

2017-10-16 14:50:35
`
1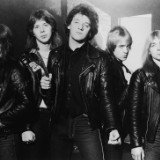 Finally, Iron Maiden Have Partnered With Angry Birds
We don't have a Venn diagram of Iron Maiden fans and people who are still passionate about Angry Birds games on hand. Nonetheless, Rovio is aiming for that sliver of overlap with their latest news. Today, the game company announced Iron Maiden's skeletal mascot Eddie will be featured in Angry Birds Evolution, the latest iteration…

2017-10-16 14:26:13
`
2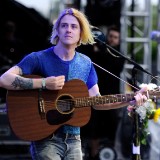 Curls (Christopher Owens) – "Gentle and Kind"
Christopher Owens, frontman of Girls until their breakup in 2012, has released a new single off of his upcoming EP, Vante, with his new band, Curls.  The new song, "Gentle and Kind," is the second single from the upcoming release, following a fuzzy garage rock tune, "Emotion," which the band debuted last month. Listen to the new track, a soft, optimistic piano ballad,…

2017-10-16 14:04:52
`
2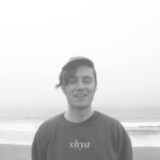 Sometimes it's easy to pin a band's general vibe down to a single song. If you asked me to pick one out for Shya, I'd say their 2015 track "High At Oberlin" feels pretty indicative of their general "thing." Beyond its often-hyperbolized and wildly-lampooned stereotypes of student activism, the college has always been home to…

2017-10-15 21:09:37
`
6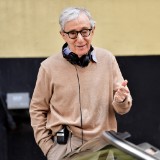 Woody Allen on Harvey Weinstein's Sexual Abuse Allegations: "You Also Don't Want It to Lead to a Witch Hunt Atmosphere"
In light of decades of sexual harassment and assault allegations surrounding Hollywood producer Harvey Weinstein, many celebrities have felt an obligation to speak out publicly about Weinstein and their involvement with his work. Ben Affleck shared a statement, Courtney Love noted her own alleged blacklisting from the Creative Artists Agency because of it, and now…

2017-10-15 20:17:51
`
6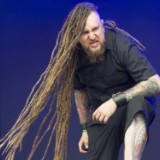 Members of Polish Metal Band Decapitated Charged with Rape and Kidnapping
Members of Polish metal band Decapitated have been charged with rape and kidnapping. The report follows news last month of the incident, which took place after their September 1 performance in Spokane, Washington. Authorities have concluded that a gang rape took place on their tour bus, as the Spokesman-Review points out. Band members Waclaw Kieltyka…

2017-10-15 18:51:48
`
6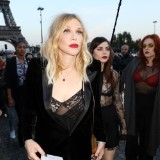 Courtney Love Warned Young Women About Harvey Weinstein in 2005
Following the public outing of Harvey Weinstein, news of this open secret in Hollywood has continued to spread, with over 30 women coming forward with accusations of sexual harassment and assault against the film producer. TMZ recently uncovered a 2005 video of Courney Love speaking about Weinstein and his reputation. When asked by comedian Natasha…

2017-10-15 18:15:19
`
4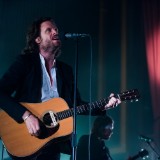 Father John Misty – "Pure Country"
Father John Misty has shared a new version of his track "Pure Comedy," now called "Pure Country." As you might expect, the track is a slower, more somber take on his most recent album's title track, and comes captioned with a statement via YouTube that reads "now libs and chuds each have their own version…

2017-10-15 16:36:55
`
4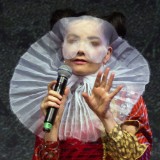 Björk Details Her Own Encounter with Sexual Harassment in New Facebook Post
Björk has shared details of her own experiences with sexual harassment. In a new statement pinned to her Facebook page, the Icelandic songwriter outlines an encounter with an unnamed "Danish director" who made her aware "that it is a universal thing that a director can touch and harass his actresses at will" without consequence in…

2017-10-15 16:13:18
`
6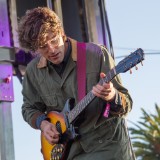 Ducktails Dropped From Performance in the Philippines
Ducktails have been dropped from their performance in the Philippines. After allegations of sexual misconduct surrounding former Real Estate guitarist and current Ducktails musician Matt Mondanile surfaced earlier this week, Manila's Sleeping Boy Collective have cancelled the performance at Mow's in Manila. In a statement, the booking group shared: It's official. We will not…

2017-10-15 14:53:18
`
9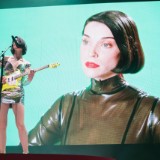 St. Vincent – "Power Corrupts"
Hours after releasing her new album MASSEDUCTION, St. Vincent posted a bonus track from the Japanese version of the record to YouTube. "Power Corrupts" (or ""政権腐敗") features Annie Clark singing in Japanese and repeating the song's title--pronounced "seiken fuhai"--as a backing vocal chants "mass seduction" and "mass destruction." Listen below. [Stereogum] …

2017-10-14 18:52:25
`
3
Watch Wu-Tang Clan Perform "My Only One" on Fallon
Wu-Tang Clan were the musical guests on Friday night's episode of The Tonight Show Starring Jimmy Fallon. With help from The Roots, RZA, Ghostface Killah, Cappadonna, and Steven Latorre performed "My Only One," a single from their new album Wu-Tang: The Saga Continues. Watch the performance below and read more about The Saga Continues here.

2017-10-14 15:34:25
`
7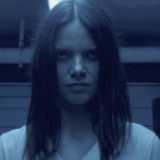 Video: Null + Void – "Where I Wait" ft. Dave Gahan
Depeche Mode singer Dave Gahan provides guest vocals on "Where I Wait," the latest track from his friend and longtime collaborator Kurt Uenala. Uenala is about to release Cryosleep, his debut album under the solo moniker Null + Void, and today he's shared the video for its Gahan-featuring lead single. Direced by Tim Saccenti, the clip…

2017-10-14 14:56:59
`
9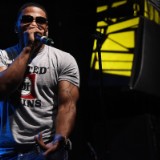 Attorney of Nelly Accuser Says Client Wants to Drop Case Due to Public Pressure
This afternoon, the attorney representing the unnamed woman who accused Nelly of rape in Washington last week has said that her client will not testify against the rapper and intends to drop the case due the way it is being handled by police and the public. In a letter first published by TMZ, the attorney…

2017-10-13 21:57:43
`
5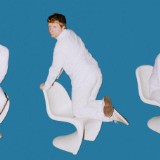 Captured Tracks Drops Alex Calder Over Sexual Assault Allegation
Brooklyn indie label Captured Tracks says it has dropped musician Alex Calder following a sexual assault allegation against him. Captured Tracks posted the following statement on Facebook: Recently, an allegation of sexual assault against Alex Calder has come to our attention. We have been working tirelessly to speak with all parties involved and are no longer…

2017-10-13 21:18:36
`
10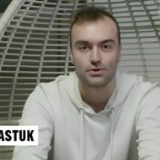 Drug Mules Linked to Former Vice Editor Sentenced To Prison
Four drug couriers with ties to former Vice Music editor Slava Pastuk (real name Yaroslav Pastukhov) were sentenced in Australian court today, the The Sydney Morning Herald reports. Music promoter Robert Wang, EDM musician Jordan Mykel Gardner, events manager Kutiba Senusi, and model Nathaniel Brandon Carty were handed down sentences ranging from three years and four…

2017-10-13 20:07:00
`
7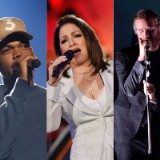 Chance the Rapper, The National, Gloria Estefan to Perform at Obama Foundation Summit
Chance the Rapper, Gloria Estefan, and The National will perform at the Obama Foundation Summit next month, closing out a two-day event for "civic leaders making a difference around the world." In a statement, Obama Foundation CEO David Simas said, "The Obama Foundation's goal is to encourage and empower young people to create positive change in their communities." Chance…

2017-10-13 19:36:11
`
3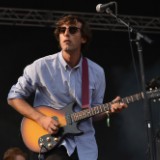 Matt Mondanile aka Ducktails Departed Real Estate Amid Sexual Misconduct Allegations
SPIN can report that the former Real Estate guitarist was dismissed from the band in February 2016 after "allegations of unacceptable treatment of women."

2017-10-13 18:42:12
`
5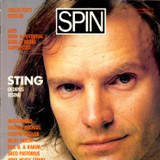 Sting's November 1987 Nothing Like the Sun Cover Story: Invisible Son
"Dire Straits did Brothers in Arms here you know," says Sting. We are standing on the terrace outside of George Martin's Air Studios on the Caribbean island of Montserrat. The early morning banks of fog are beginning to break up, gliding past each other like ocean liners, revealing a glittering bay far below on…

2017-10-13 18:17:11
`
4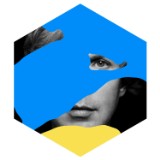 Review: Beck's Enjoyable Colors Is His Most Professional Pop Album Yet
Those expecting Colors to be Beck's return to pop should ponder how limited their definition of pop is. After all, his previous record—2014's ruminative, twilit Morning Phases—was awarded Album of the Year by Grammy voters, as good an indicator as any (apologies to Bob Newhart and Vaughn Meader) that he made a pop…

2017-10-13 17:56:04
`
8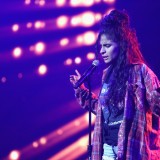 Canadian singer Jessie Reyez has released a new single, "Phone Calls." The track comes on the heels of her April LP, Kiddo, and her appearance on the Calvin Harris tune "Hard To Love." Stream "Phone Calls" below and read our June  Q&A with Jessie Reyez here

2017-10-13 17:53:54
`
10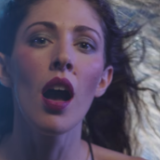 Video: Fischerspooner – "Togetherness (Fischer Version)" ft. Caroline Polachek
Back in June, Fischerspooner returned with "Have Fun Tonight," the first song from their follow-up to 2009's Entertainment. That follow-up, SIR, was co-written and produced by Casey Spooner's former boyfriend Michael Stipe of R.E.M., and although it was originally slated for a September release, it's since been pushed back to February. But now they're back with another…

2017-10-13 17:44:27
`
7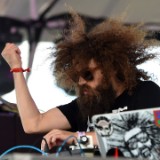 DJ and Producer The Gaslamp Killer Responds to Rape Allegations
The Los Angeles-based DJ and producer The Gaslamp Killer responded to a rape accusation that first surfaced on Twitter yesterday evening. A Twitter user going by the handle @chelseaelaynne posted a lengthy, detailed account of the alleged drugging and rape of both her and a friend, which she states occurred back in July of 2013. "We went to the bathroom together, came…

2017-10-13 17:19:24
`
8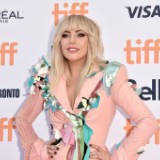 Lady Gaga Reschedules European Tour Dates
Lady Gaga has announced rescheduled dates for the European leg of her Joanne World Tour, which she postponed last month while hospitalized with "severe physical pain" related to fibromyalgia. The rescheduled dates begin January 14, 2018, in Barcelona. See the current tour itinerary, including upcoming U.S. dates, here. On Instagram yesterday, Gaga indicated she's feeling better. "Slowly coming back…

2017-10-13 17:09:59
`
7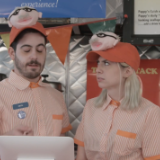 Video: Charly Bliss – "Scare U"
As we all know, Charly Bliss singer Eva Hendricks is going to end up working at Dairy Queen. But it seems her first fast food job was at Doublemeat Palace, the Buffy the Vampire Slayer burger joint with, uh, questionable health and safety standards. The band just released a video for their Guppy track "Scare U," starring Hendricks and the rest of the…

2017-10-13 16:17:01
`
4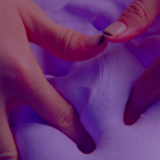 Watch the Oddly Satisfying Slime Video for Beck's "Colors"
Beck has fully embraced the more niche ends of internet culture with the slime-centric video for "Colors" off his latest album of the same name. Slime YouTube and Instagram videos are almost always described as "satisfying" for their hypnotizing visuals and the calming, ASMR-triggering sounds said slimes produce. Beck—to the dismay of slime purists, one imagines—swapped out the crunchy…

2017-10-13 15:53:29
`
4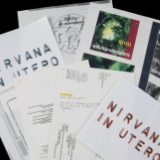 Kurt Cobain Memorabilia, Including His Blockbuster Card and a VMA Moonman, Up for Auction
As Stereogum points out, a boatload of intriguing Kurt Cobain collectibles are being auctioned beginning Nov. 4. There's Nirvana tour memorabilia, assorted items related for the group's appearances at MTV Unplugged and the Grammys, photos and cover art for In Utero, a Kurt and Courtney "Consummation Memento," a flyer for Nirvana's first-ever show with Mudhoney, and most importantly,…

2017-10-13 15:26:27
`
4
Sorority Noise – "Week 51″ & "Fermata"
It's a good day to be sad, because Connecticut emo/indie band Sorority Noise have released a new 7" record titled Alone, and both its tracks are available to stream. "Week 51" and "Fermata" are hushed, intimate songs about coping with death and depression, both left over from Sorority Noise's recent album, this March's cathartic You're Not as _____ as You Think. "This release serves…

2017-10-13 15:12:42
`
8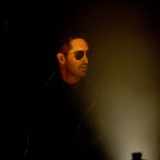 Stream Trent Reznor and Atticus Ross's Rework of John Carpenter's Halloween Theme
Leading up to the release of John Carpenter's "anthology" of rerecorded movie themes, Nine Inch Nails frontman Trent Reznor has collaborated with composer Atticus Ross to give their take on the theme from Carpenter's 1978 film Halloween. The track follows Carpenter's rerecording of the theme for In the Mouth of Madness, a critically-panned H.P. Lovecraft tribute he…

2017-10-13 05:03:51
`
3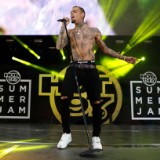 Chris Brown – "High End" ft. Future and Young Thug
Chris Brown has just shared a new track called "High End" featuring Future and Young Thug. Set to appear on his album Heartbreak on a Full Moon, the single follows Brown's collaboration with Gucci Mane, as well as "PIE," his collaboration with Future. Check out "High End" below. …

2017-10-13 04:44:40
`
14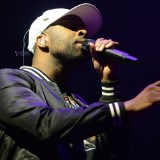 Stream dvsn's New Album Morning After
OVO duo dvsn have just shared their new album Morning After in full. It's been a pretty quiet rollout, and if the album's anything like it's silky single "Think About Me"—or even Sept. 5th, which was one of our favorite albums of 2016—things should be as lux and sensual as ever heard from the breakout,…

2017-10-13 04:27:24
`
17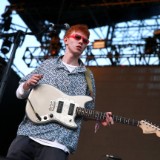 Stream King Krule's New Album The Ooz
Just one month after its announcement, English songwriter King Krule has just shared his new album The Ooz in full. Stringing past singles "Czech One," "Dum Surfer," "Half Man Half Shark" through some magical journey or another, the release looks to be his loudest and most sonically adventurous yet. Check it out below and revisit our interview with the genre-bending…

2017-10-13 04:21:35
`
7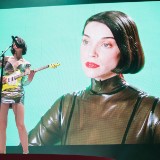 Stream St. Vincent's New Album MASSEDUCTION
It's been a long and brightly-colored buildup, but St. Vincent has finally shared her new album MASSEDUCTION in full. Co-produced by Annie Clark with songwriting multitool Jack Antonoff, the album includes previously-released singles "New York," "Los Ageless," "Hang On Me," and "Pills" and looks to be the biggest, most anthemic release from the St. Vincent…

2017-10-13 04:14:42
`
7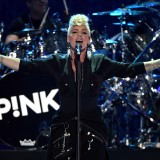 Stream Pink's New Album Beautiful Trauma
After a five-year hiatus, Pink's seventh studio album Beautiful Trauma has now been shared in full. With help from songwriters Max Martin, Tobias Jesso Jr., and Jack Antonoff, the vocalist has previously shared the single "Whatever You Want," which, despite her fear that "they don't playgirls over 35 on Top 40 radio," has since charted as…

2017-10-13 04:09:00
`
5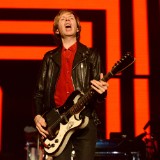 Stream Beck's New Album Colors
After some delays, Beck's new album Colors is finally available in full. The release follows his Grammy Award-winning album Morning Phase in 2015, plus singles "Wow," "Dreams," "Up All Night," "Dear Life," and "No Distraction." Oddly enough, Newbury Comics is selling CD copies of the album signed by MC Hammer. In a statement shared with…

2017-10-13 04:06:29
`
5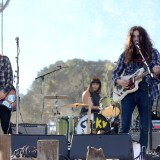 Stream Lotta Sea Lice, the New Collaborative Album from Kurt Vile and Courtney Barnett
Lotta Sea Lice, the new collaborative album from songwriting powerhouse Kurt Vile and Courtney Barnett, is now streaming in full. Announced back in June, the release includes the previously-released singles "Over Everything," and "Continental Breakfast," and follows their performance on KCRW earlier this week. It's a particularly satisfying collaboration that finally merges both act's roots…

2017-10-13 03:58:14
`
5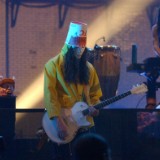 Buckethead Talks Struggles With Heart Condition in Rare Out-of-Character Interview
Noted guitarist, onetime Guns N' Roses member, and eccentric rock personality Buckethead is suffering from a serious heart condition, he revealed in a recent podcast interview. The conversation, a rare out-of-character appearance by the man born Brian Carroll, occurred on a psychotherapy self-help podcast called Coming Alive. In response to a question about "the hardest thing you've ever…

2017-10-12 22:11:06
`
1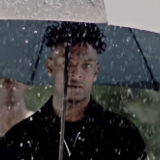 21 Savage's "Nothin New" Video Features Footage of Colin Kaepernick, LeBron James
21 Savage has released the video for Issa Album's "Nothin New," which focused on the daily fatalities of black life. The clip tells the story of a robbery and a police shooting, but not before showing clips of Colin Kaepernick and LeBron James calling out Donald Trump to give the scenes political context. Watch the video…

2017-10-12 22:00:58
`
6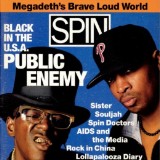 Public Enemy's October 1992 Cover Story: Black Noise, Black Heat
The supposed hook for this meeting with Public Enemy is Greatest Misses, a new Public Enemy album containing six new songs and six remixes of past PE material. But there's always something going on to make a comment from Public Enemy timely. The elections are coming into view, and, the planet being what it is,…

2017-10-12 20:07:54
`
3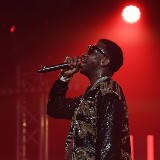 Gucci Mane – "Enormous" ft. Ty Dolla $ign
After a delay, Gucci Mane's new studio album Mr. Davis is scheduled to come out tomorrow. He's previously shared the Migos collaboration "I Get the Bag," "Curve," which features the Weeknd, the Chris Brown collaboration "Tone It Down," and "Make Love" featuring Nicki Minaj. Now he's posted a suggestive new track with lascivious hook wizard Ty Dolla…

2017-10-12 19:46:21
`
9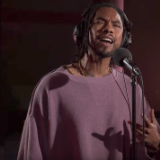 Watch Miguel Perform "Sky Walker," Cover Jorja Smith's "On My Mind" on BBC
Miguel was the guest on BBC's Live Lounge yesterday, and there he performed his single "Sky Walker" along with a cover of Jorja Smith and Preditah's wonderful garage throwback single "On My Mind." Where in his most recent live appearance (on Colbert), Miguel presented his songs in the form of stoned, beach bum neo-soul, here he retraces his steps…

2017-10-12 18:23:02
`
3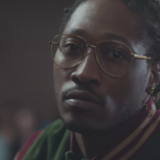 Video: Future – "Feds Did a Sweep"
Future's new video for "Feds Did a Sweep" is less music video than prestige crime drama. The 10-minute clip stretches out the song from this February's FUTURE, providing a tense soundtrack as law enforcement attempt to bust an Atlanta kingpin named Casino. Future himself appears now and again as a sort of narrator. The full video is very good but currently…

2017-10-12 17:09:57
`
7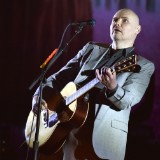 William Patrick Corgan Is Living the Dream
Do not refer to William Patrick Corgan as "Billy," and definitely do not call him an underdog, despite decades of evidence to the contrary. "Is that a serious question?" Corgan says, when I ask if he feels like one, at the age of 50. Just recently, Corgan purchased the National Wrestling Alliance—a pro wrestling company described as the sport's …

2017-10-12 16:59:49
`
17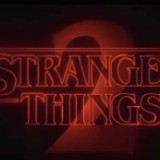 Listen to a New Song From the Stranger Things Season 2 Soundtrack
Kyle Dixon and Michael Stein, of the synth band S U R V I V E, have released the tracklist for the Stranger Things Season 2 soundtrack and shared the lead song, "Walkin' in Hawkins." The 80's revivalist sci-fi hit returns to Netflix on October 27. The soundtrack will be digitally released on…

2017-10-12 16:40:16
`
12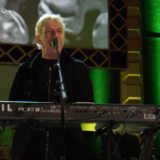 Watch John Cale and Moe Tucker Reunite to Play The Velvet Underground's "I'm Waiting For The Man"
Original Velvet Underground members John Cale and Moe Tucker reunited to pay tribute to their former band with a performance of "I'm Waiting For The Man" at the Grammy Salute to Music Legends concert. The full show is being broadcast on PBS this Friday (October 13) but you can watch the band run through the song with…

2017-10-12 16:26:55
`
11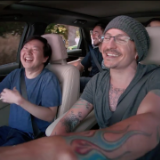 Watch Linkin Park's Carpool Karaoke Episode
Days before frontman Chester Bennington's death, Linkin Park filmed an episode of Carpool Karaoke, the standalone Apple Music series based on the popular Late Late Show segment. It wasn't entirely clear whether the session would be released, with Carpool Karaoke creator James Corden saying the choice was up to Bennington's family. Apparently they gave the okay, and today Linkin Park released the episode, which is…

2017-10-12 16:20:49
`
4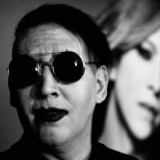 Marilyn Manson Talks David Lynch, Trent Reznor, and David Bowie on WTF With Marc Maron
The latest guest on WTF with Marc Maron is Marilyn Manson, who's been doing interviews to support his recently released album Heaven Upside Down. The hour-long talk covers everything from Manson's childhood beginnings at a Christian school to becoming a goth legend. Of course, Manson isn't tightlipped when it comes to speaking about other celebrities, so he naturally delivered spoke…

2017-10-12 16:06:25
`
7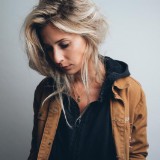 Stream Bully's New Album Losing
Bully, the indie rock/grunge trio led by Nashville's Alicia Bognanno, are set to release their sophomore album Losing next week. We've already heard the first three tracks—"Feel the Same," the fantastic "Kills to Be Resistant," and "Running"—and today, the full album is streaming via NPR. Expect lots more of Bognanno's sharp, cynical emotional insights and impassioned yells, all backed by Bully's…

2017-10-12 15:30:16
`
5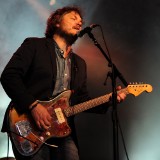 Wilco Announce Reissue of A.M. and Being There, Share Live Version of "Passenger Side"
Chicago alt-rockers Wilco announced today that they will reissue their 1995 debut A.M. and the 1996 follow-up Being There. The reissues will include bonus tracks, unreleased songs, and live recordings, according to Rolling Stone. Wilco-devotees can choose from a variety of formats: A.M. will be released on CD and double LP, and Being There will be released as a five-CD collection or a…

2017-10-12 15:26:32
`
2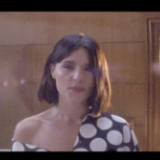 In advance of her new album Glasshouse, out next Friday Oct. 20, Jessie Ware has released a new video for the euphoric ballad "Alone." The clip features Ware performing the song in a very large, empty mansion—it all looks great. You can read our recent cover story on Ware here, and watch the video below.

2017-10-12 15:15:55
`
2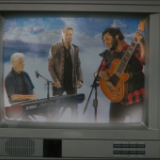 Video: Thundercat – "Show You The Way" ft. Kenny Loggins and Michael McDonald
Thundercat has released a video for "Show You the Way," the single from his February LP Drunk featuring soft-rock giants Kenny Loggins and Michael McDonald. The new video, directed by Katarzyna Sawicka and Carlos Lopez Estrada, is a sequel to the clip for 2015's "Them Changes" that follows a depressed, armless, self-taught samurai as he undergoes treatment at a wellness…

2017-10-12 15:05:39
`
10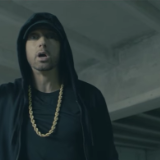 What Exactly Is Eminem Supposed to Do For Us?
There was supposedly once a moment when someone like Walter Cronkite could denounce something like the Vietnam War and spark instant consciousness amongst the majority of Americans, forcing the powers that be to realize that something different was happening, and that they'd better adjust. Never mind whether such moments actually happened: The belief gives us a…

2017-10-11 21:20:18
`
14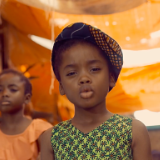 Beyoncé Releases New "Freedom" Video to Celebrate International Day of the Girl
Beyonce celebrated the International Day of the Girl by sharing a video starring an international troupe of fierce, charismatic young girls lip syncing and dancing to her 2016 single "Freedom." The clip, produced by Beyonce and Salma Hayek's Chime for Change initiative and The Global Goals, lays out sobering statistics over images of the young girls: 71% of human trafficking victims are…

2017-10-11 20:58:41
`
12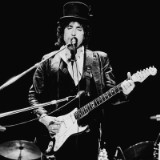 Hear Bob Dylan's Unreleased "Making a Liar Out of Me"
Next month, we'll receive the latest entry in Bob Dylan's considerable Bootleg Series catalog. Trouble No More: The Bootleg Series Vol. 13 / 1979-1981 covers Dylan's prolific and controversial "gospel years," collecting eight discs' worth of live recordings and rare and unreleased tracks. One of those never-before-heard songs, "Making a Liar Out of Me," is available to stream now. Writer Clinton…

2017-10-11 20:56:45
`
6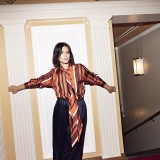 Jessie Ware Is Still London's Best Kept Secret
When we meet at her Manhattan hotel one breezy afternoon in August, Jessie Ware has been vegan for six days. Six days vegan, but she's still waiting for wholesome benevolence to sink in: "I won't say I feel bloody good!" The London-based singer-songwriter is in New York after finishing recording her third studio album, Glasshouse

2017-10-11 20:24:04
`
9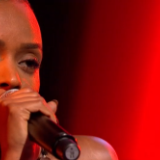 Watch Kelela Perform "LMK" on Jools Holland
Although Kelela has had a sizable fanbase for sometime, she just made her television debut last tonight on the BBC's Later... with Jools Holland, where she performed Take Me Apart's "LMK"  The appearance comes days after Take Me Apart's release and two weeks before she kicks off her fall tour. Watch the performance below. …

2017-10-11 18:52:34
`
9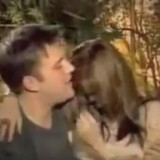 Ben Affleck Asks Reporter to "Get Them Titties Out" in 2004 Interview
In light of Ben Affleck's tepid rebuke of longtime collaborator Harvey Weinstein and the revelation that he allegedly groped actress Hilarie Burton on TRL, this 2004 interview on Canadian television promoting the Miramax film Jersey Girl looks especially damning. "They would like the show better if you did it topless, wouldn't they?" Affleck…

2017-10-11 18:24:24
`
5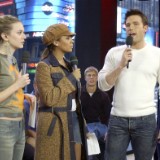 Ben Affleck Apologizes for Allegedly Groping Host Hilarie Burton on TRL
Yesterday, Ben Affleck joined the growing chorus of celebrities condemning disgraced producer Harvey Weinstein, who multiple women have accused of sexual assault and harassment dating back years. "This is completely unacceptable, and I find myself asking what I can do to make sure this doesn't happen to others," Affleck wrote in a statement. Not everyone was…

2017-10-11 18:06:53
`
10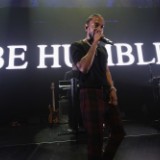 YG Hootie – "The City" ft. Kendrick Lamar
YG Hootie (not to be confused with the YG of "FDT" fame) managed to get a feature from fellow Compton native Kendrick Lamar for his latest song "The City." The psychedelic beat comes from Mike WiLL Made-It's EarDrummers label producer DJ FU. Hootie and Kendrick connected on 2013's "Two Presidents," and Mike WiLL played a prominent role on DAMN.,…

2017-10-11 18:01:26
`
9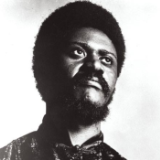 Three Legendary Pharoah Sanders Albums To Be Reissued
Three of pioneering avant-garde and spiritual jazz saxophonist and former John Coltrane collaborator Pharoah Sanders' formative LPs as a bandleader are being reissued by Mexican Summer's Anthology Recordings imprint. The albums are 1967's Tauhid, 1969's Jewels of Thought, and 1970's Deaf Dumb Blind (often listed as Summun, Kukmun Umyun). The reissues will be able to be obtained as a 3-LP set…

2017-10-11 17:38:06
`
16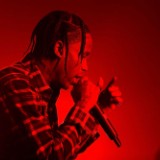 Kris Wu – "Deserve" ft. Travis Scott
Kris Wu, a former member of top Korean-Chinese boyband EXO, has made himself a household name amongst Chinese youth through numerous blockbusters and songs for their respective soundtracks. He dipped his toes into the American entertainment industry through his role in xXx: Return of Xander Cage and an English-language track titled "Juice," and now he's looking to fully establish his international solo music…

2017-10-11 17:22:44
`
22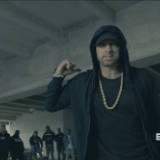 Here Is What Eminem Said About His Fans
The BET Hip-Hop Awards' big moment was indisputably Eminem's a cappella evisceration of Donald Trump, with the most interesting part of that being when the rapper broke the fourth wall to directly address his fans who may also be Trump supporters. This is what he said to those people specifically: Any fan of mine who's a supporter…

2017-10-11 17:00:54
`
10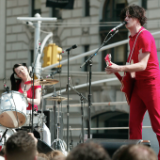 Three White Stripes Albums To Be Reissued For Cassette Store Day
Nostalgic White Stripes fans, rejoice! Still have a cassette player in your car? In your kitchen boombox, even? You can now pop in the best White Stripes albums--1999's self-titled debut, 2000's De Stijl, and 2001's White Blood Cells--which are being reissued on (you guessed it) white cassettes in time for Cassette Store Day. That's coming up soon: this…

2017-10-11 15:55:15
`
8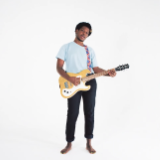 Video: Shamir – "Straight Boy"
Electro wunderkind turned DIY songwriter Shamir has released "Straight Boy," a second new single from his upcoming album Revelations. As on last month's "90s Kids," Shamir continues to introduce a more reflective and searching artistic persona, this time asking what it is about straight boys that makes them act like that. In a statement, Shamir explained "Straight Boy" is "about how frustrating it was for…

2017-10-11 15:47:03
`
9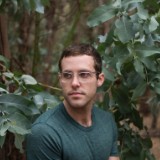 It's Baths time. The second advance track from Will Wiesenfeld's forthcoming album Romaplasm is the pulsing, mildly psychedelic "Out," and it's out now. "The title 'Out' has a dual meaning—either referring to someone going out for the night, or being an out gay person," Wiesenfeld said in a statement. "It touches on the intersection of both but mostly deals with how…

2017-10-11 15:04:56
`
8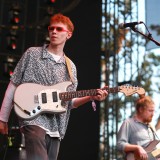 King Krule Shares the Secrets of The Ooz
Archy Marshall is tired. The 23-year-old polymathic English songwriter, who goes by King Krule, is a few minutes late for our lunch meeting, having stayed up too late yet again. "It's alright, I'm pretty knackered today," he says, having just done a surprise gig at cult Los Angeles venue Zebulon, and flown to New York for another,…

2017-10-11 14:50:12
`
9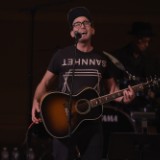 Sufjan Stevens – "Wallowa Lake Monster"
Sufjan Stevens has just released "Wallowa Lake Monster," a song that will appear on his upcoming album The Greatest Gift Mixtape — Outtakes, Remixes, & Demos from Carrie & Lowell. The new cut features multiple Dungeons & Dragons references and fades away with a ghostly coda. Listen to "Wallowa Lake Monster" below. The Greatest Gift Mixtape, a collection of remixes and…

2017-10-11 14:47:32
`
8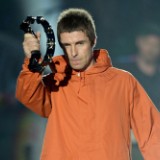 Liam Gallagher Reveals He Owns Over 1,500 Tambourines in Reddit AMA
Liam Gallagher's promo blitz for his debut solo album As You Were has taken him to a Reddit AMA. His interviews over the past months involve him rueing over being forced to make his own tea and cussing out an entire body of water. Liam hasn't been shy about how unique of a person he is, and this…

2017-10-10 21:47:30
`
31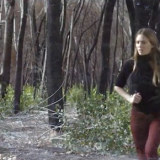 Video: Bonnie "Prince" Billy – "Treasure Map"
Earlier this year, Will Oldham released a new song, "Treasure Map," underneath his Bonnie "Prince" Billy moniker. At the time, it was included on a Southern Poverty Law Center benefit compilation, and it's now been repurposed as part of the soundtrack for The Lure. The movie is a documentary about the search for a treasure…

2017-10-10 21:22:50
`
7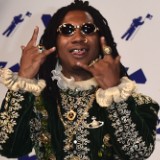 Facebook Says It Suspended Lil B For Violating "Hate Speech Policies"
Since the release of his long awaited mixtape Black Ken, Lil B has taken to social media to go off on all caps tangents about American society that have been generally incoherent despite sometimes hitting agreeable notes about things like race and sexuality. While Twitter has let him fly, Facebook is apparently a bit more stringent. Lil B tweeted yesterday…

2017-10-10 21:04:50
`
6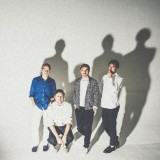 Django Django Announce New Album Marble Skies, Release "Tic Tac Toe"
British rockers Django Django have announced their new album, Marble Skies, which is out January 28 via Ribbon Music. The album is a follow-up to 2015's Born Under Saturn and is similarly produced by drummer David Maclean. The band has also released a new video for a song off of the album, "Tic Tac Toe," directed by…

2017-10-10 20:54:00
`
14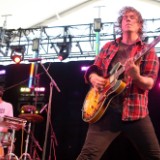 No Age's Thrilling "Soft Collar Fad" Is a Welcome Return
The first time I saw No Age live was about a decade ago, at a loft in Baltimore, when I was 17 years old. Their set was blistering and electric enough to convince me to buy one of their t-shirts (the now-iconic gradient text design definitely helped too), but my chief memory from the evening comes from…

2017-10-10 19:54:33
`
5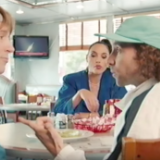 Watch SNL's Unaired '80s Rap Video Parody "The Last Fry" Featuring Gal Gadot
Kyle Mooney and Beck Bennett parody late '80s/early '90s rap videos in "The Last Fry," a Saturday Night Live sketch featuring Gal Gadot that didn't make the cut for this past weekend's episode. With Mooney and Bennett framed in iconic fisheye lens, they goofily fixate on a girl (Gadot) who stole the last fry in a diner while…

2017-10-10 19:37:39
`
8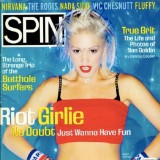 No Doubt's 1996 Tragic Kingdom Cover Story: Get Happy!
I guess the correct term is "Gwennabees." Smatterings of breathlessly excited, blonde-streaked, sparkle-lashed 14-year-olds litter the backstage area of San Francisco's fabled Fillmore. Oblivious to the portraits of Janis, Jimi, and the Jefferson Airplane scattered around the venue, these girls line up to press tokens of esteem on the recently adopted object of their devotion,…

2017-10-10 18:55:17
`
2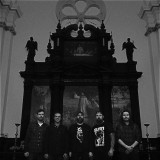 All Pigs Must Die – "Hostage Animal"
Boston-based eardrum punishers All Pigs Must Die have released the title track from their upcoming album, Hostage Animal, which is out on Southern Lord Records on October 27. The hardcore supergroup, which is comprised of members of The Hope Conspiracy, Converge, Bloodhorse, and Trap Them, has released two brutal singles from the upcoming record: "A Caustic Vision" and "Blood…

2017-10-10 18:18:10
`
5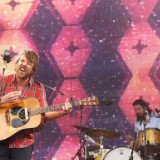 Fleet Foxes Announce The Electric Lady Session Live EP
Fleet Foxes have announced a new vinyl EP featuring live recordings of four songs from their recent album Crack-Up. The Electric Lady Session was recorded at the famed New York City studio for radio station WFUV on June 13, three days prior to the album's release. It will be available on 10" vinyl at independent record stores November…

2017-10-10 18:01:38
`
43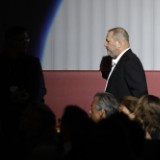 Multiple New Women Accuse Harvey Weinstein of Sexual Assault in Chilling New Yorker Story
Less than a week after the New York Times published a story detailing decades of sexual harassment allegations against Miramax cofounder and film industry power player Harvey Weinstein, the New Yorker has dropped its own Weinstein bombshell. Like the Times story, the New Yorker's contains allegations from multiple women that Weinstein acted sexually inappropriately with them. It also contains multiple allegations of sexual…

2017-10-10 16:45:37
`
43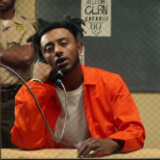 Aminé's "Spice Girl" Video Features Actual Spice Girl Mel B
Amine's latest video is a trippy one for Good for You's "Spice Girl." The Portland rapper starts off the song by proclaiming he needs a Spice Girl, and he does manage to get an appearance from actual Spice Girl Mel B.  Insecure's Issa Rae also makes an cameo. Watch the video below. …

2017-10-10 16:37:39
`
14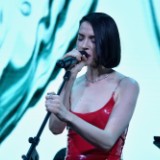 St. Vincent's latest song is "Pills," which features vocals from her ex Cara Delevingne, Jenny Lewis and Kamasi Washington on sax. The new song follows the previously MASSEDUCTION cuts "Los Ageless" and "New York"." MASSEDUCTION, St. Vincent's first LP since her 2014 self-titled effort, will be out on Thursday night. …

2017-10-10 16:02:59
`
20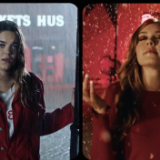 Video: First Aid Kit – "It's a Shame"
Just over three years after their most recent album Stay Gold, Swedish folk-pop duo First Aid Kit are back with a melancholy new single, "It's a Shame." The song was released late last month, and today sisters Johanna and Klara Söderberg have debuted its vintage-inspired video. The stereoscope-style clip finds them walking parallel but contrary paths: Johanna's night unfolds with the choreography magic of a movie musical, while Klara throws…

2017-10-10 15:57:31
`
21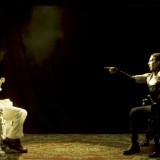 Watch Johnny Depp Star in Marilyn Manson's Grotesque "SAY10″ Video
Marilyn Manson has premiered the video for his song "SAY10" off his new album, Heaven Upside Down. The video follows his recent release for "WE KNOW WHERE YOU FUCKING LIVE." "SAY10" stars Manson, occupying a black throne,  and Johnny Depp, seated on a white throne, as demented overlords of a sex chamber crawling with nude…

2017-10-10 15:38:44
`
14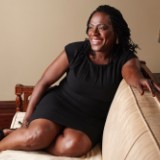 Daptone Records Announces Sharon Jones & the Dap-Kings' Final Album Soul of a Woman, Release "Matter of Time"
Daptone Records announced that they'll release one final album from Sharon Jones & the Dap-Kings. It's called Soul of a Woman and will drop November 17, almost a year to the day of her death following her fight with cancer. The label has also released the 11-track project's first single "Matter of Time" along with a music…

2017-10-10 15:28:56
`
5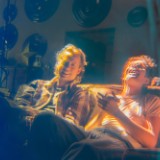 No Age Announce New Album Snares Like a Haircut, Release "Soft Collar Fad"
No Age back! The weirdo rippers have announced Snares Like a Haircut, their first LP since 2013's An Object. They've also released "Soft Collar Fad," the album's first single. Listen to it below. Snares Like a Haircut is out January 26, 2018. …

2017-10-10 15:14:14
`
20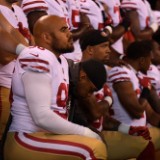 When Did the NFL Change This Obscure Rule About Standing For the National Anthem?
In the latest installment of the ongoing controversy over NFL players protesting police brutality during the national anthem, Dallas Cowboys owner Jerry Jones stated over the weekend and on Monday that any players on his team who kneeled during the anthem would be benched. Explaining and defending his decision, he referenced the NFL's Policy Manual for…

2017-10-10 15:12:42
`
17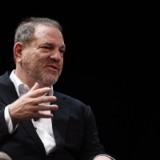 Read the Email Harvey Weinstein Allegedly Sent to Hollywood Executives Asking to Help Save His Job
It took many, many years for the story of Hollywood super-producer Harvey Weinstein's alleged history of sexual harassment of actresses and his employees to be published, but the fallout has been swift. Today, Deadline Hollywood reported that, moving forward, Weinstein's name will be removed from the credits of the television shows and movies on which he…

2017-10-09 21:29:12
`
5
Kodak Black Indicted for Criminal Sexual Conduct in South Carolina Incident
Kodak Black has been indicted on charges of first degree criminal sexual conduct by a grand jury in Florence County, South Carolina, local ABC affiliate WPDE is reporting. The charges stem from a February 2016 incident in which the 20-year-old rapper born Dieuson Octave is accused of sexually assaulting a teenaged girl in a hotel room…

2017-10-09 20:25:51
`
91