Steelers WR Brown exits game with calf injury
Steelers wide receiver Antonio Brown left Sunday's game against the Patriots early in the second quarter with left calf injury and is questionable to return. The injury is a calf bruise, a league source told ESPN's Adam Schefter.

2017-12-17 17:26:28
`
5
Bengals hit low point, drop third straight in wake of news Marvin Lewis is leaving
The Bengals were disorganized and disengaged in an embarrassing loss to Minnesota, and it looks as if the Marvin Lewis era might end with a whimper.

2017-12-17 16:51:51
`
6
Aaron Rodgers' up-and-down return not enough to save Packers
Unlike in 2013, when Rodgers returned from injury and the Packers won the NFC North, the playoffs might be a pipe dream after Sunday's loss at Carolina.

2017-12-17 16:50:36
`
6
No Carson, no problem: Foles keeps Eagles on winning track
It wasn't easy, but the Eagles escaped with a victory and captured a first-round bye in the process.

2017-12-17 16:49:33
`
6
Vikings blow out Bengals to clinch NFC North
Case Keenum's impressive three quarters dominated the Bengals and made the Vikings division champs, and Teddy Bridgewater's return capped a big day.

2017-12-17 16:40:36
`
4
Texans' search for backup QB has come up empty
Since Deshaun Watson tore his ACL, the season has turned into an audition for next seasonâ

2017-12-17 16:37:08
`
5
Jets officially eliminated but show signs of hope
The Jets will be sitting out a seventh straight postseason but deserve credit for their effort despite their seventh loss in nine games.

2017-12-17 16:36:29
`
5
Jaguars can do some damage in the playoffs
With a dominating performance against the Texans, the Jaguars look like a team that's hungry and ready for postseason success.

2017-12-17 16:30:22
`
4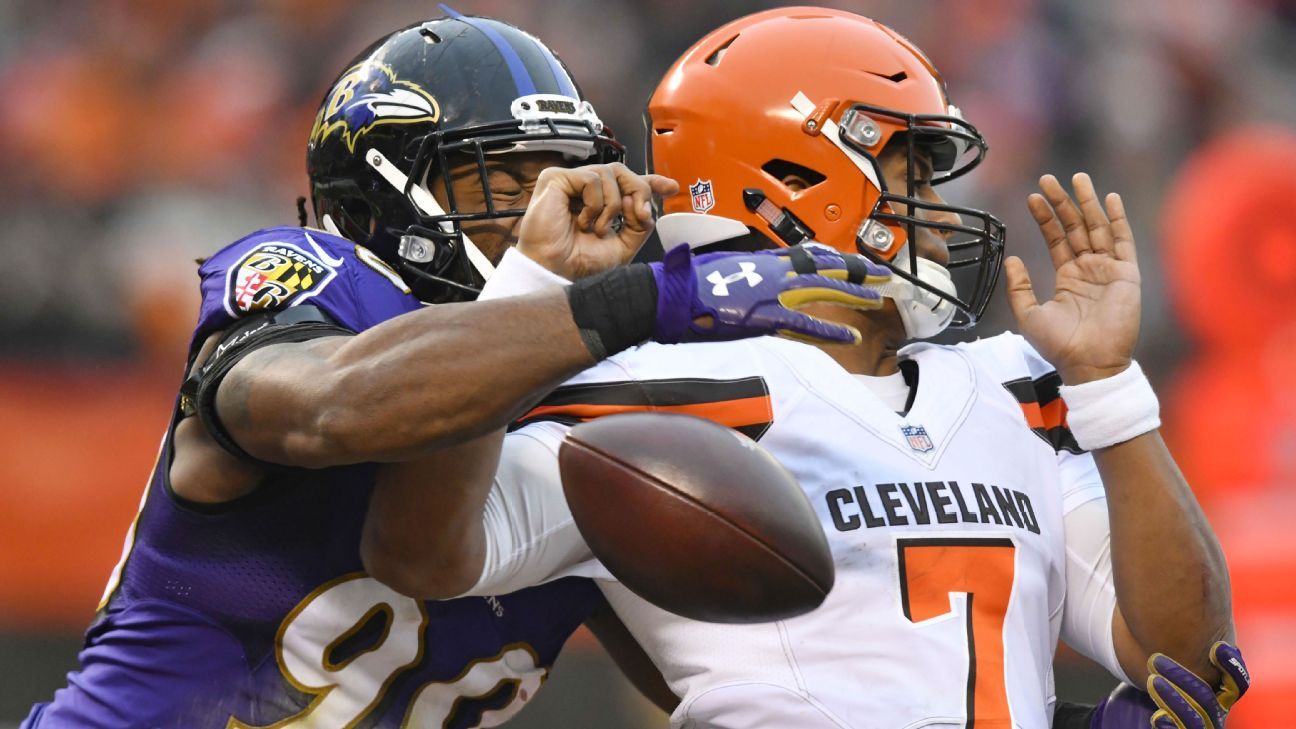 Cleveland provides 'That's So Browns' moments
The Browns played a home game to match the mood of a half-empty stadium on Sunday, losing 27-10 to the Ravens to remain winless on the season.

2017-12-17 16:29:25
`
4
Dolphins' playoff hopes all but end
After beating the Patriots this past Monday, the Dolphins failed to build on their momentum, falling to 6-8 with a disappointing loss to the Bills.

2017-12-17 16:24:38
`
4
Pack's Adams concussed on Davis' illegal hit
Packers receiver Davante Adams was ruled out of Sunday's game after he suffered an illegal hit that led to a concussion for the second time this season. Panthers linebacker Thomas Davis hit Adams with an illegal blindside hit in the third quarter.

2017-12-17 16:03:34
`
6
Thomas Davis' hit on Davante Adams is why a targeting rule is on the way
The Panthers linebacker provided the latest example of why the NFL will take a serious look at instituting a "targeting" rule, one that would force an automatic ejection for a hit above the shoulders to a defenseless player.

2017-12-17 15:48:07
`
6
Report: Panthers settled claims against owner
The Panthers and team owner Jerry Richardson settled claims against him that include sexual harassment of multiple women and the use of a racial slur toward a team scout, according to a report.

2017-12-17 13:56:24
`
2
NFL players who protested during national anthem in Week 15
Several players have continued to protest before games, after Colin Kaepernick started kneeling during the anthem last year.

2017-12-17 13:15:34
`
3
Biggest NFL injuries of Week 15
Antonio Brown, Landon Collins and Davante Adams were among the players hurt on Sunday in Week 15. Get caught up on all the key injuries here.

2017-12-17 12:59:08
`
3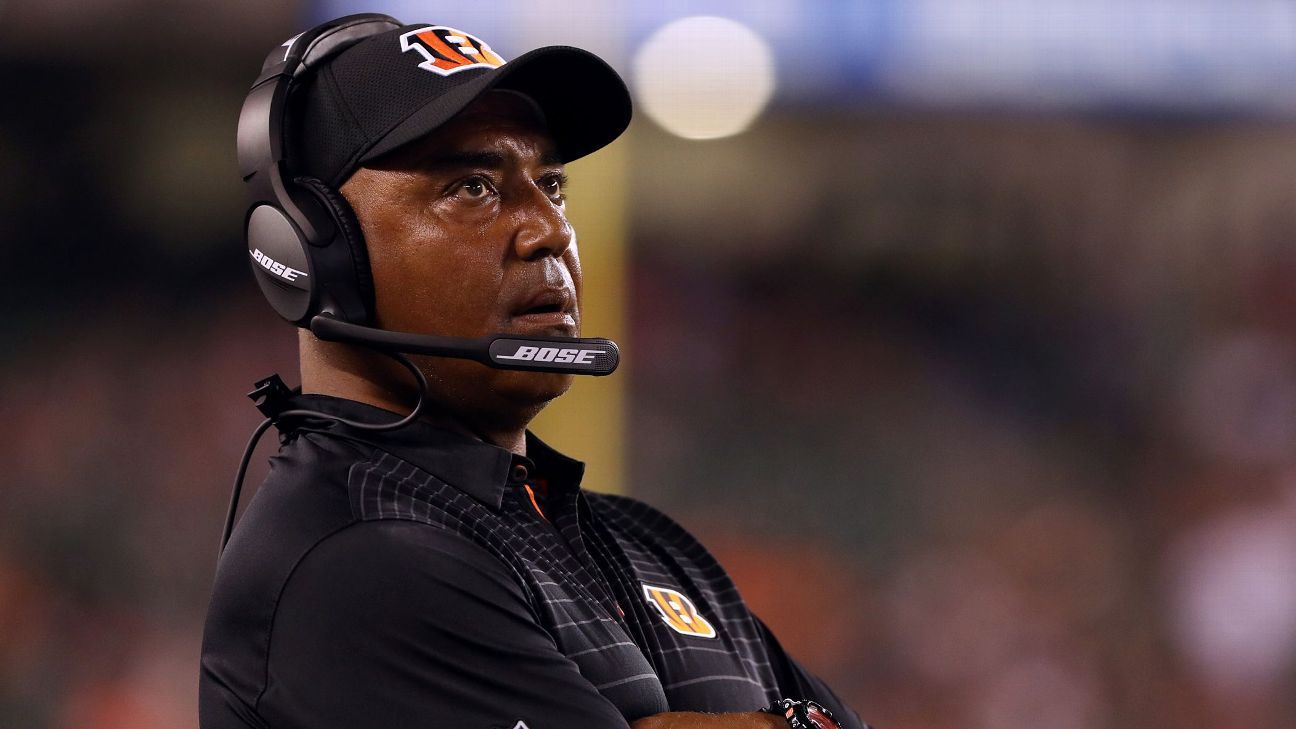 The timing is right for Marvin Lewis and the Bengals to part ways
Marvin Lewis turned around a floundering franchise to make it a regular playoff contender, but with the team regressing, the time was right for change.

2017-12-17 12:36:01
`
3
Sources: Bengals' Lewis planning exit after '17
Marvin Lewis, the longest-tenured head coach in Bengals history, is planning to leave the team after the season to explore other opportunities, league sources told ESPN.

2017-12-17 12:32:44
`
2
Sources: Luck to throw before possible surgery
Colts quarterback Andrew Luck will resume throwing when he returns from treatment in Europe. Sources told ESPN that if Luck experiences pain, corrective surgery to relocate his biceps tendon from the shoulder joint could be needed.

2017-12-17 12:03:56
`
3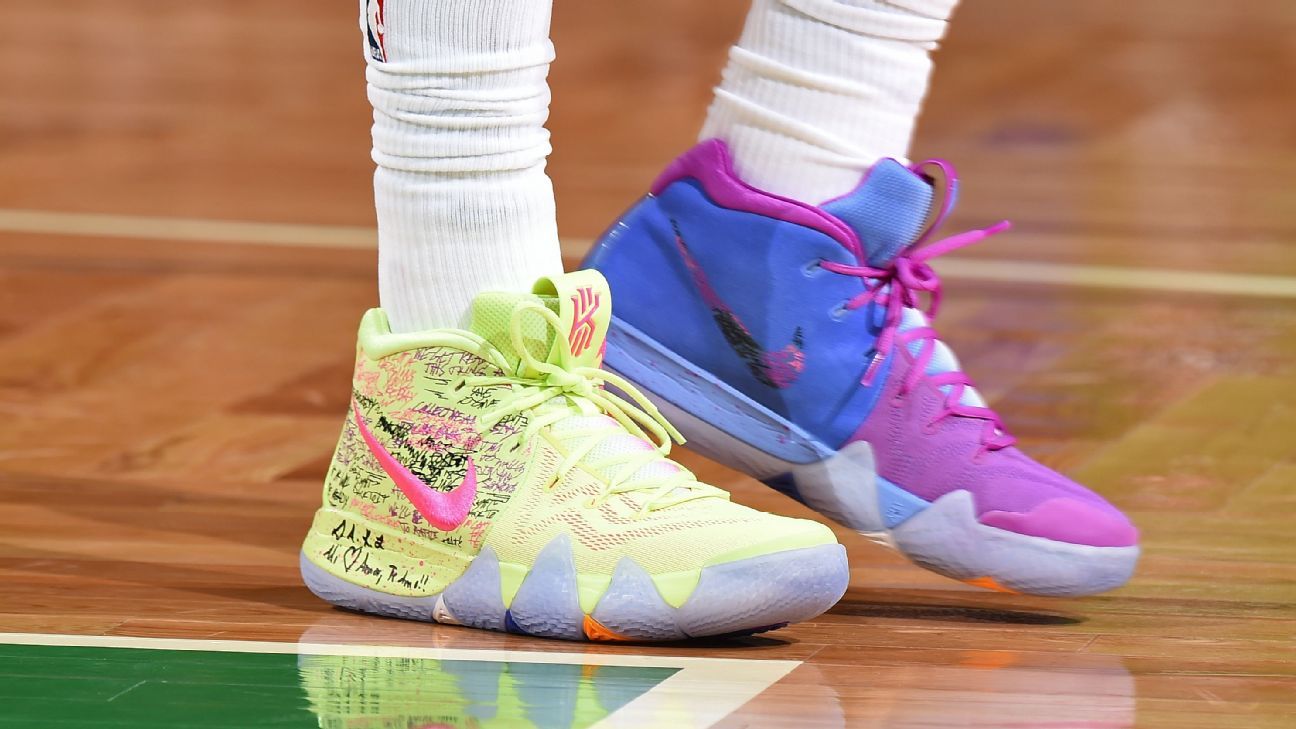 Who had the best sneakers of Week 9?
Kyrie Irving debuted his new signature sneaker, Montrezl Harrell dug deep in the Jordan archives, and Karl-Anthony Towns paid homage to Kanye West with some custom kicks.

2017-12-17 10:36:12
`
4
How Lions' celebration came to be, with Keegan-Michael Key's help
The Lions' ode to the Radio City legends came about due to a multifaceted operation that involved a group text and one of the team's celebrity fans.

2017-12-17 09:28:38
`
4
Olney: Dodgers, Braves both profit from creative, debt-defying deal
Braves GM Alex Anthopoulos struck a deal with the Dodgers that did more than fix the two teams' payroll problems -- it set up future moves for both.

2017-12-17 09:00:13
`
3
Beasley upstages Melo's return to New York
Kristaps Porzingis was sidelined, Carmelo Anthony was in visitor colors, and Michael Beasley was the best power forward on the floor at Madison Square Garden on Saturday night.

2017-12-17 07:43:52
`
3
Week 15 fantasy football inactives watch
AJ Mass provides updated inactives and analysis based on the latest reports and official announcements leading up to kickoff.

2017-12-17 07:41:17
`
3
Weary Thunder return home after eventful reunion trip
Thunder stars Paul George and Carmelo Anthony got to visit their old locales on the same road trip, with triple overtime in Philadelphia in between.

2017-12-17 01:13:00
`
7
Harden expecting to play through pain in knee
Rockets guard James Harden said he almost sat out the Rockets' game Saturday with a bruised right knee but decided to play. Despite scoring a game-high 31 points, Harden said he expects to have the pain for an extended period of time.

2017-12-17 00:08:14
`
6
LeBron: Level of play doesn't reflect my age
LeBron James, in his 15th season in the NBA, said what he is achieving on the court has not been done a lot in league history, adding that he wants to "break the mold" and stereotype that older players cannot dominate the game as much as younger players.

2017-12-16 23:52:08
`
6
Chiefs win showdown with Chargers to surge back into AFC West lead
Kansas City blasted past Los Angeles on Saturday to score a second straight win over a fellow AFC West front-runner and close in on the division title.

2017-12-16 23:49:44
`
6
Dos Anjos eyes title shot after routing Lawler
Rafael dos Anjos made a solid case for being next in line against titleholder Tyron Woodley, after he put on a clinic against Robbie Lawler on Saturday night, sweeping the scorecards in a unanimous decision win at UFC Fight Night in Winnipeg.

2017-12-16 22:51:07
`
6
Pelton mail: Who gets credit for the NBA 3-point revolution?
Kevin Pelton answers questions on the 3-point explosion, which Gasol brother was better at his peak, what's plaguing the Pelicans and more.

2017-12-16 21:55:29
`
2
Lions showed potential in win over Bears, but are they trustworthy?
Detroit clinched a .500 season and stayed in the playoff hunt with their win over Chicago, but is this truly a team capable of making a run?

2017-12-16 20:55:47
`
6
Melo thanks Knicks, calls tribute 'bittersweet'
Carmelo Anthony received a mix of cheers and boos in his first game back at MSG since being traded to OKC and said he hopes Knicks fans will remember him as "somebody who wanted to be here" and "remained positive through all the negative situations."

2017-12-16 20:00:04
`
5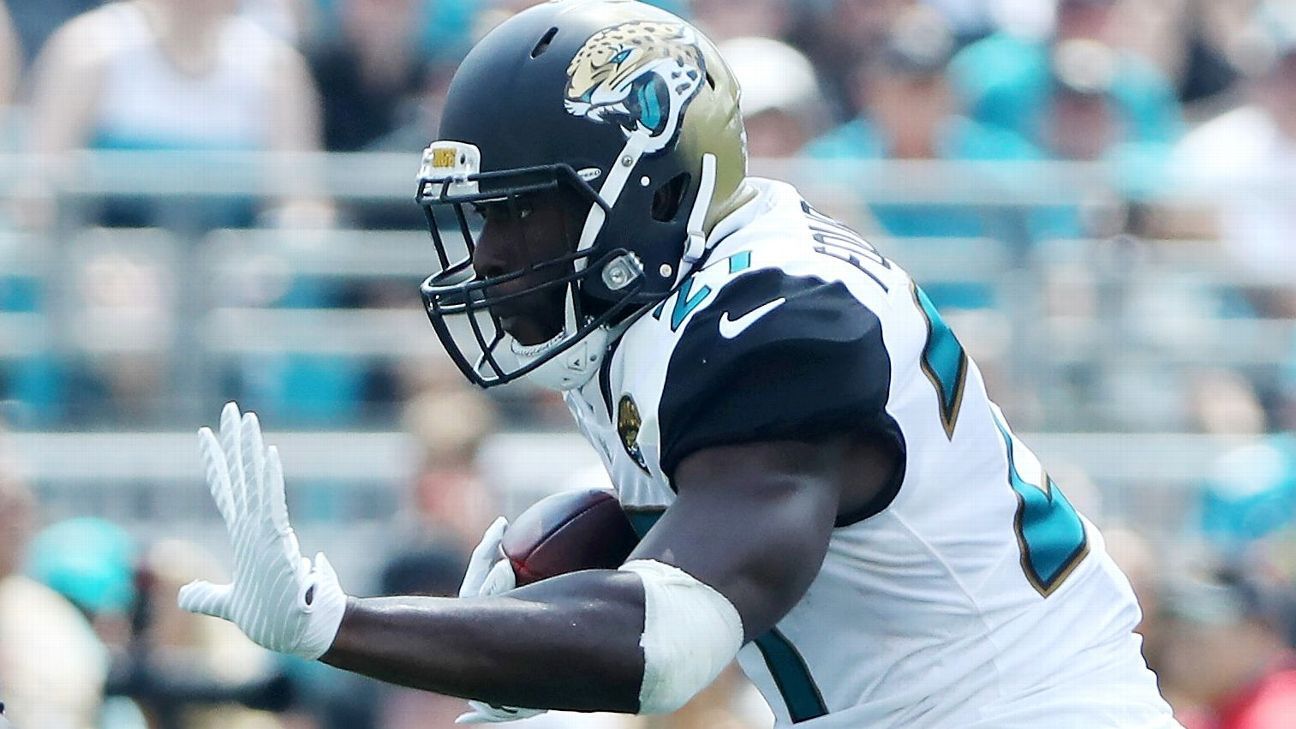 Source: Fournette out as Jags eye playoff berth
With the Jaguars trying to clinch their first playoff berth since 2007, RB Leonard Fournette will be held out vs. the Texans with a sore quad, a source told ESPN's Chris Mortensen.

2017-12-16 19:45:58
`
4
Biney makes history at U.S. short track trials
Maame Biney, 17, became the first black woman to qualify for a U.S. Olympic speedskating team with a pair of victories in the 500 meters on Saturday.

2017-12-16 19:13:59
`
5
Warriors to be 'out there' for Kobe ceremony
"I'm not going to keep them in the locker room to watch tape of the first half," Warriors coach Steve Kerr said of his team being in attendance for Kobe Bryant's jersey retirement ceremony at halftime of Monday night's game. "Let's go out there."

2017-12-16 18:18:30
`
4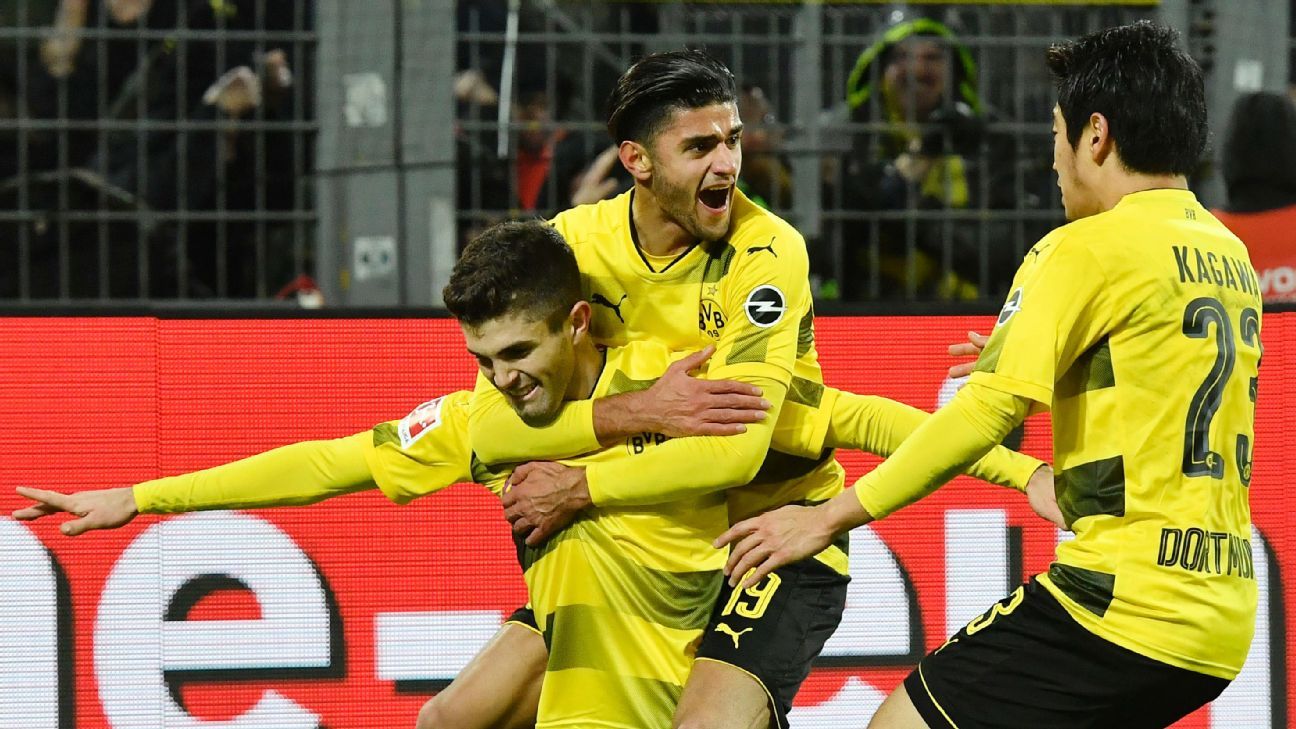 Pulisic's 89th-minute winner lifts Dortmund
null

2017-12-16 15:59:29
`
7
Steelers duo, Brady get most Pro Bowl votes
Steelers RB Le'Veon Bell received the most fan votes for the Pro Bowl, followed by Patriots QB Tom Brady and Steelers WR Antonio Brown. The top NFC vote getter is Eagles QB Carson Wentz. The Rams are represented by RB Todd Gurley and QB Jared Goff.

2017-12-16 15:49:24
`
5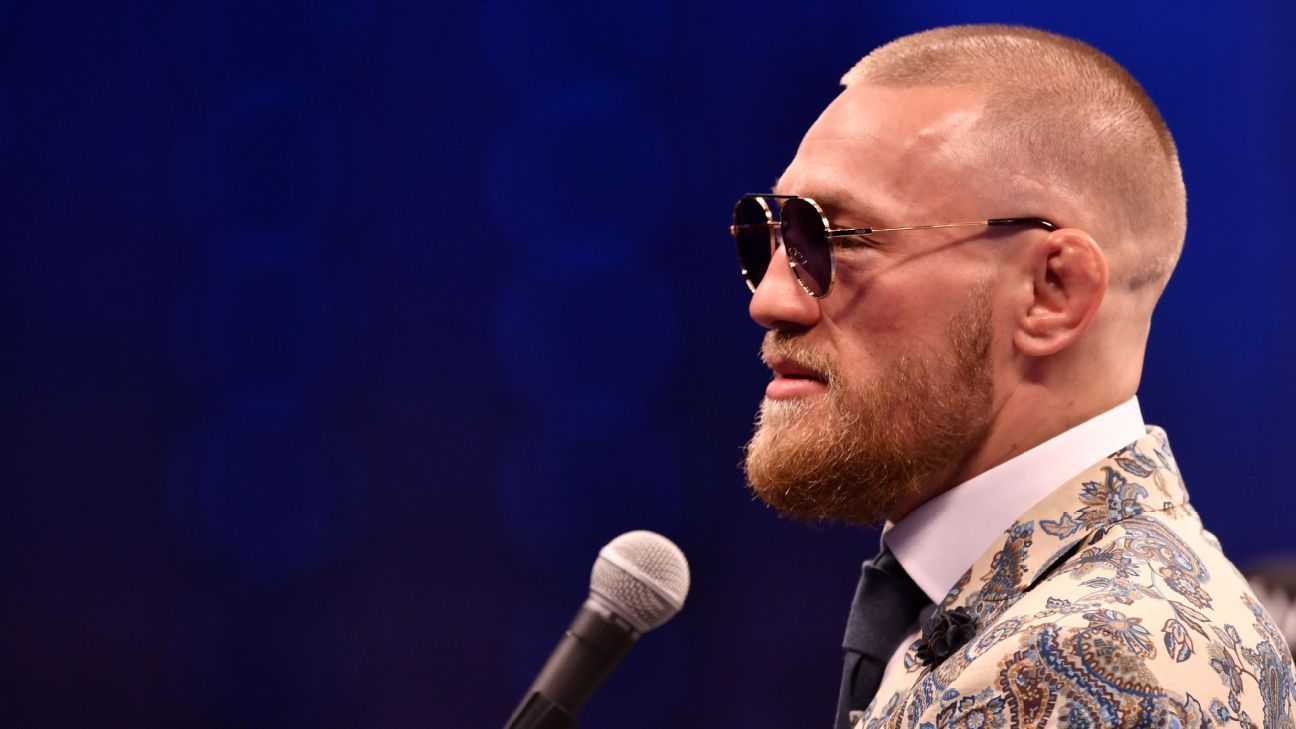 McGregor says his next fight will be in UFC
MMA star Conor McGregor says his next fight will be in the UFC, in a video released by TMZ Sports.

2017-12-16 15:13:20
`
4
Dodgers get Kemp in 5-player deal with Braves
The Braves acquired veterans in need of a fresh start from the Dodgers, picking up Adrian Gonzalez, Brandon McCarthy, Scott Kazmir and Charlie Culberson in exchange for Matt Kemp.

2017-12-16 14:52:12
`
6
Unstoppable Man City brushes aside Spurs
Manchester City claimed their 16th straight Premier League victory by cruising to a comfortable win at the Etihad.

2017-12-16 14:37:30
`
3
Kobe Bryant is finally ready to say goodbye
The Lakers' legend grew up devouring VHS highlights of Wilt, Magic and West. His jerseys will join theirs on Monday night, as Bryant moves on from his NBA career.

2017-12-16 14:11:39
`
1
Agent: Sabathia rejoining Yanks to chase title
Following an excellent 2017 season, CC Sabathia will return to the Yankees in 2018 to pursue a World Series title, according to his agent.

2017-12-16 13:03:04
`
3
Slain NBA player's ex-wife charged with murder
Sherra Wright, the ex-wife of slain former NBA player Lorenzen Wright, has been charged with first-degree murder in his 2010 shooting death.

2017-12-16 10:51:35
`
3
Where Melo found his 'happy place' during a summer of Knicks drama
Less than a mile from Madison Square Garden, at a small gym overlooking the Hudson River, Carmelo Anthony found peace during the most trying offseason of his 14-year career.

2017-12-16 09:48:36
`
3
NFL draft prospects to watch in Saturday's bowl games
Four of the most highly regarded pro prospects will play their bowl games this weekend, including QB Mike White and OT Tyrell Crosby.

2017-12-16 09:20:47
`
8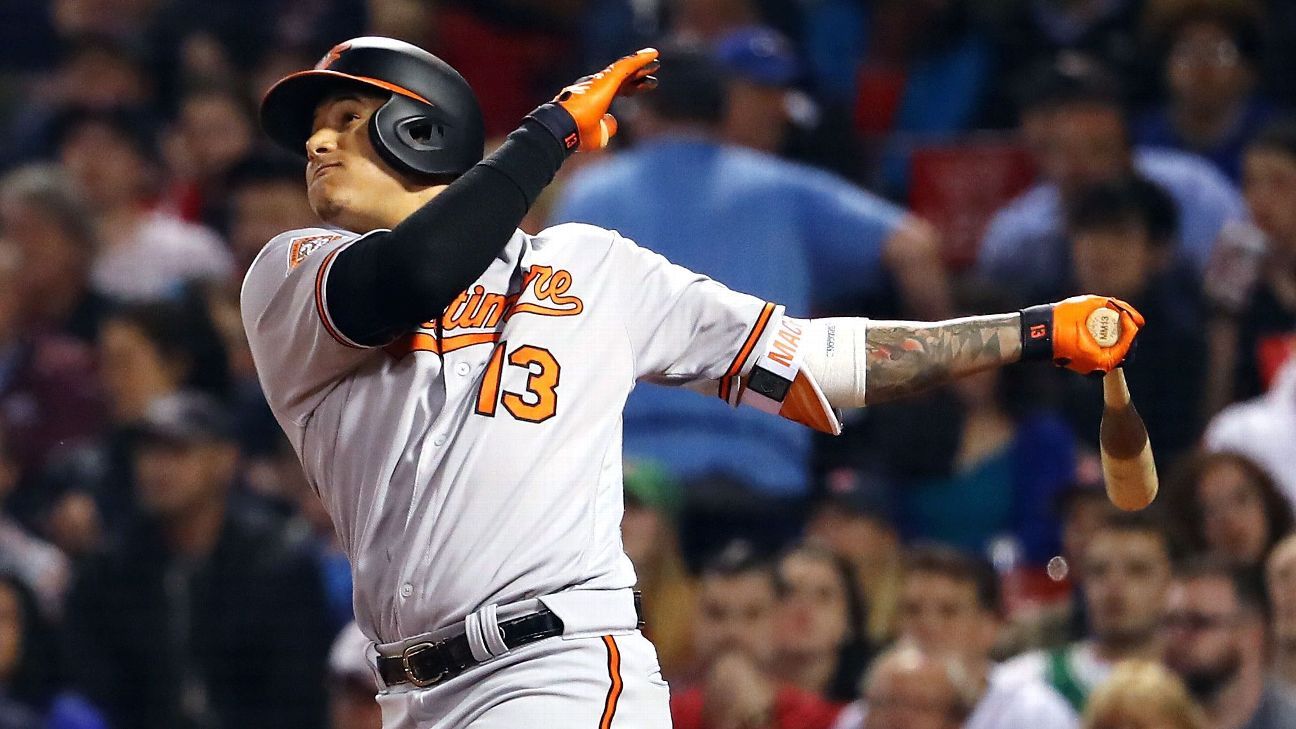 Why the Cubs should make Addison Russell-for-Manny Machado blockbuster trade
Dealing four years of Russell for one of Machado might seem like a lot, but bringing the O's star to Wrigley needs to be No. 1 on the Cubs' to-do list.

2017-12-16 09:10:10
`
8
Marsh emulates father in breakthrough moment
The Ashes is proving memorable for the Marsh brothers, who both had reason to fear for their future before the Australian summer began.

2017-12-16 08:20:13
`
8
Trust Your Elders: Sixers' young stars kept honest by vets
The Process has led to a high ceiling for the Philadelphia 76ers, but the veterans are there to raise the floor as well.

2017-12-16 08:16:41
`
3
Biggest NFL questions, stats and predictions
One of the biggest weekends of the regular season has a huge Pats-Steelers showdown, Aaron Rodgers' return, a telling test for the Rams and more.

2017-12-16 08:13:58
`
3
Fantasy Fallout: Can Rodgers, Jordy Nelson save your season?
ESPN's fantasy experts have faith in Rodgers, who came back strong from a similar hiatus four years ago.

2017-12-16 08:02:24
`
3
NFL Playoff Picture: How Week 15 can affect seeding
This weekend could determine two division titles, up to four total playoff berths and more. Here's how the field looks now and what can change.

2017-12-16 07:25:17
`
3
Owner: Sens 'could look good somewhere else'
Senators owner Eugene Melnyk spoke Friday about the possibility of relocating his franchise, saying that "the market here has to prove itself."

2017-12-16 03:26:14
`
3
Melo on MSG return: How could I not miss N.Y.?
Carmelo Anthony expects to get "a little emotional" when he makes his first trip back to Madison Square Garden on Saturday since being traded in September, saying, "That's home."

2017-12-16 02:39:12
`
3
Report: Ex-wife of slain NBA player arrested
Sherra Wright-Robinson, the ex-wife of slain former NBA player Lorenzen Wright, has been arrested in California in connection with his 2010 shooting death, according to a report.

2017-12-16 01:28:13
`
8
After loss to depleted Jazz, Irving says Celtics are being tested
The Celtics have played uneven basketball over their past five games, but Kyrie Irving isn't here for excuses.

2017-12-16 01:16:31
`
2
Embiid defiant after Westbrook says 'go home'
Joel Embiid was quick to respond after the Thunder's Russell Westbrook waved him off the court and told him to "go home" following OKC's win Friday night. Embiid told reporters, "This is my home. I ain't going nowhere."

2017-12-16 00:52:50
`
5
Hayward holds out hope for return this season
Gordon Hayward left Utah for Boston this offseason, but suffered a season-threatening leg injury in October.

2017-12-16 00:51:01
`
2
Paul continues to be undefeated as Rockets hold off Spurs
Chris Paul joined Dennis Rodman as the only starters to win their first 13 games with a new team.

2017-12-16 00:00:18
`
6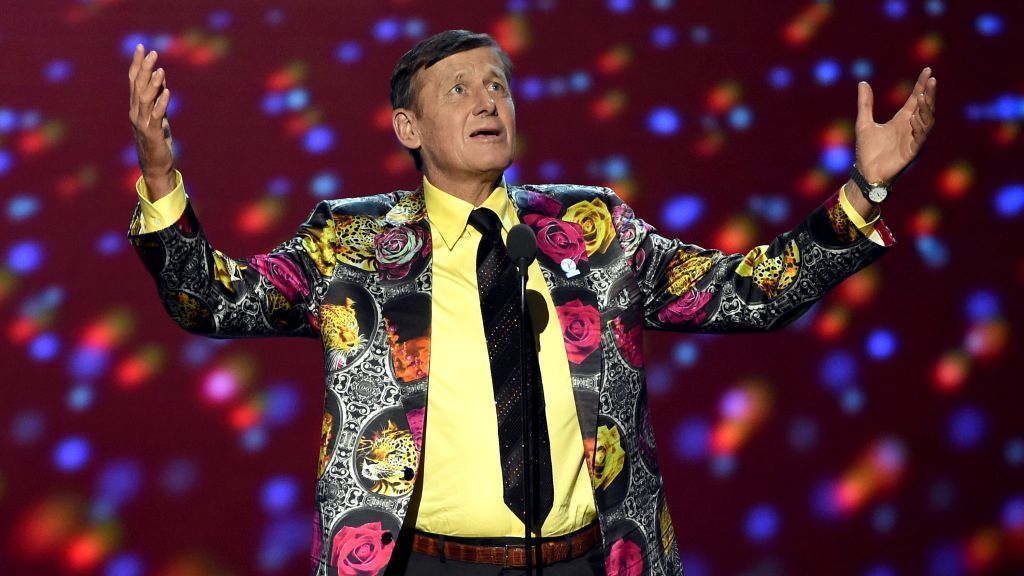 Rockets honor Sager on anniversary of death
The Rockets honored legendary former TNT sideline reporter Craig Sager on Friday night. Sager underwent treatment in Houston while battling the acute myeloid leukemia that ultimately caused his death one year ago.

2017-12-15 22:22:37
`
3
Alabama offers Bear Bryant's great grandson
High school quarterback Paul Tyson, the No. 205-ranked prospect in the ESPN Junior 300, has received an offer from Alabama. Tyson is the great grandson of legendary Crimson Tide coach Bear Bryant.

2017-12-15 20:00:22
`
5
Panthers owner facing misconduct allegations
Panthers owner and founder Jerry Richardson is the subject of a workplace misconduct investigation, the team announced Friday.

2017-12-15 17:54:46
`
5
Source: Carroll, Payton, Jags assts. fined $10K
The NFL has fined Seahawks coach Pete Carroll, Saints coach Sean Payton and two Jaguars assistants $10,000 apiece for improperly entering the field during their Week 14 games, according to a league source. Michael Bennett was not fined.

2017-12-15 16:48:37
`
6
Sources: 3 sponsors leaving USA Gymnastics
Under Armour, Hershey's and Procter & Gamble, some of USA Gymnastics' biggest sponsors, are moving on as sexual assault cases continue to rock the sport, sources told ESPN.

2017-12-15 15:43:09
`
4
Gronk deflects suspension-related questions
Patriots tight end Rob Gronkowski says he learned from his mistake that led to a one-game suspension, but he brushed off questions about reaching out to Tre'Davious White and cut his news conference short.

2017-12-15 15:43:01
`
5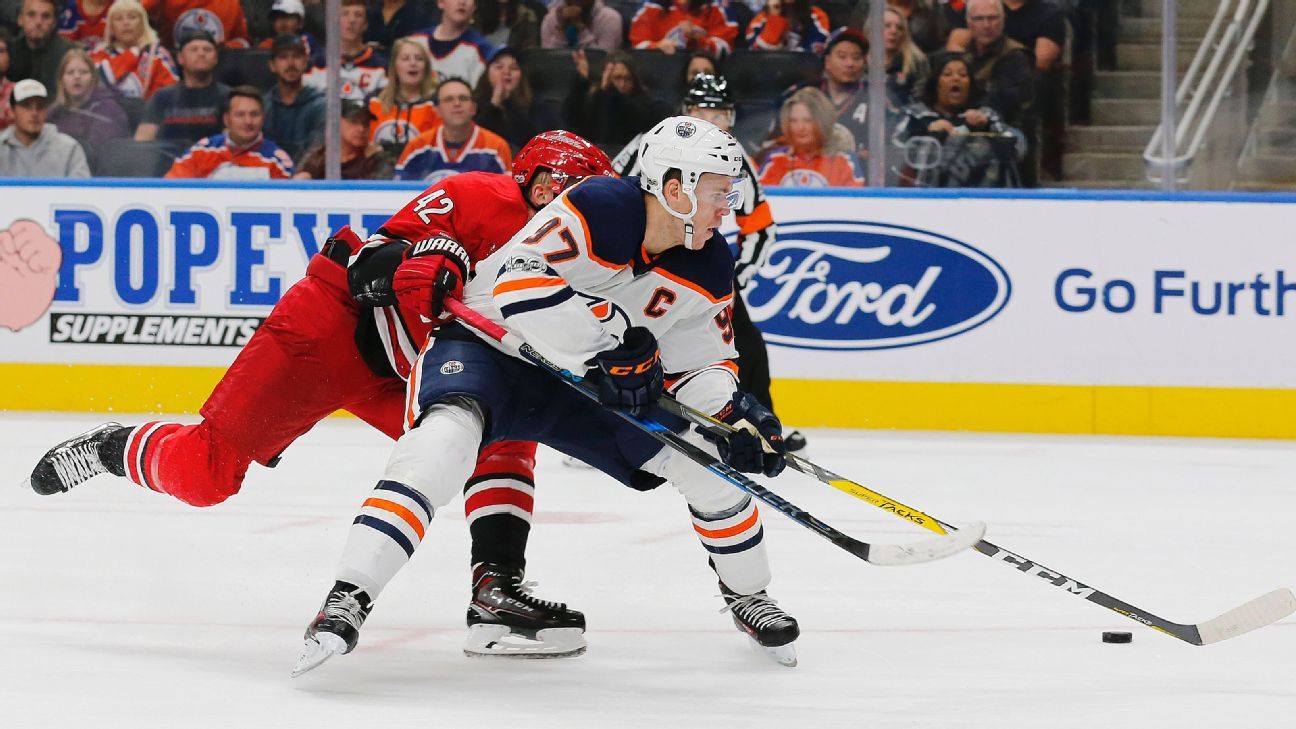 McDavid among biggest penalty-minute magnets
Why does Connor McDavid draw penalties at a higher rate than his peers? Because his ability to get into scoring position all but forces opposing players to foul him. Plus, the latest on the Seattle expansion front and more Jersey Fouls.

2017-12-15 15:17:01
`
5
LeBron to Lonzo discreetly: 'Tell them nothing'
The postgame conversation LeBron James and Lonzo Ball sought to keep private became public Friday when audio of a foreign language feed was discovered.

2017-12-15 14:11:40
`
4
Reports: Phillies add slugger Santana for $60M
The Philadelphia Phillies have agreed to a three-year, $60 million deal with free agent first baseman Carlos Santana, according to multiple reports.

2017-12-15 13:51:33
`
9
Napier is latest in Arizona St. coaching exodus
Arizona State offensive coordinator Billy Napier was named the head coach at Louisiana on Friday.

2017-12-15 13:51:21
`
5
Serena to play the Australian Open? Yes? No? Maybe?
We are exactly one month out from the Australian Open, but we still have so many questions. Not small questions -- Serena Williams-esque questions.

2017-12-15 11:16:49
`
0
Luis Perez is the best QB in Div. II and never played it in high school
The Harlon Hill trophy winner and Texas A&M-Commerce QB faces his toughest test yet in SaturdayÃ

2017-12-15 10:52:00
`
6
Week 15 NFL predictions: Scores for every game
Playoff berths are at stake for several teams, with Chargers-Chiefs on Saturday and Patriots-Steelers on Sunday among the top matchups.

2017-12-15 09:47:49
`
6
Ride the Lightning: Why Tampa Bay's hot start is legit
Steven Stamkos & Co. are off to a 23-6-2 start in 2017-18, but there's a lot of season left. Here's why they'll remain one of the top Stanley Cup contenders this season -- with one caveat.

2017-12-15 09:45:25
`
7
One-stop guide to all 41 bowl games
It's not all about the playoff. Don't sleep on the pre-Christmas games, as bowl season begins Saturday, including Boise State-Oregon.

2017-12-15 09:27:03
`
7
Which player will people still talk about 100 years from now?
Sidney Crosby has all those Cups and Alex Ovechkin is one of the game's greatest scorers, but there's something mythical about hockey's most famous mullet.

2017-12-15 09:19:13
`
8
The secret behind Ben Simmons' dominance
The inside (and Down Under) story of how Simmons became the NBA's best rookie since LeBron James.

2017-12-15 08:05:27
`
6
Cold stove: The four teams no one talked about at the winter meetings
It was a quiet week in Orlando, but for a quartet of clubs, it was practically dead silent. We tracked the rumor mill -- and found a group that generated almost no buzz whatsoever. What does that say about each?

2017-12-15 07:46:45
`
10
Growing divide between elite teams and also-rans on display in Orlando
After an era of relative parity in Major League Baseball, the list of clubs with a ticket to Scott Boras' proverbial "Playoffville" is shrinking.

2017-12-15 07:46:08
`
9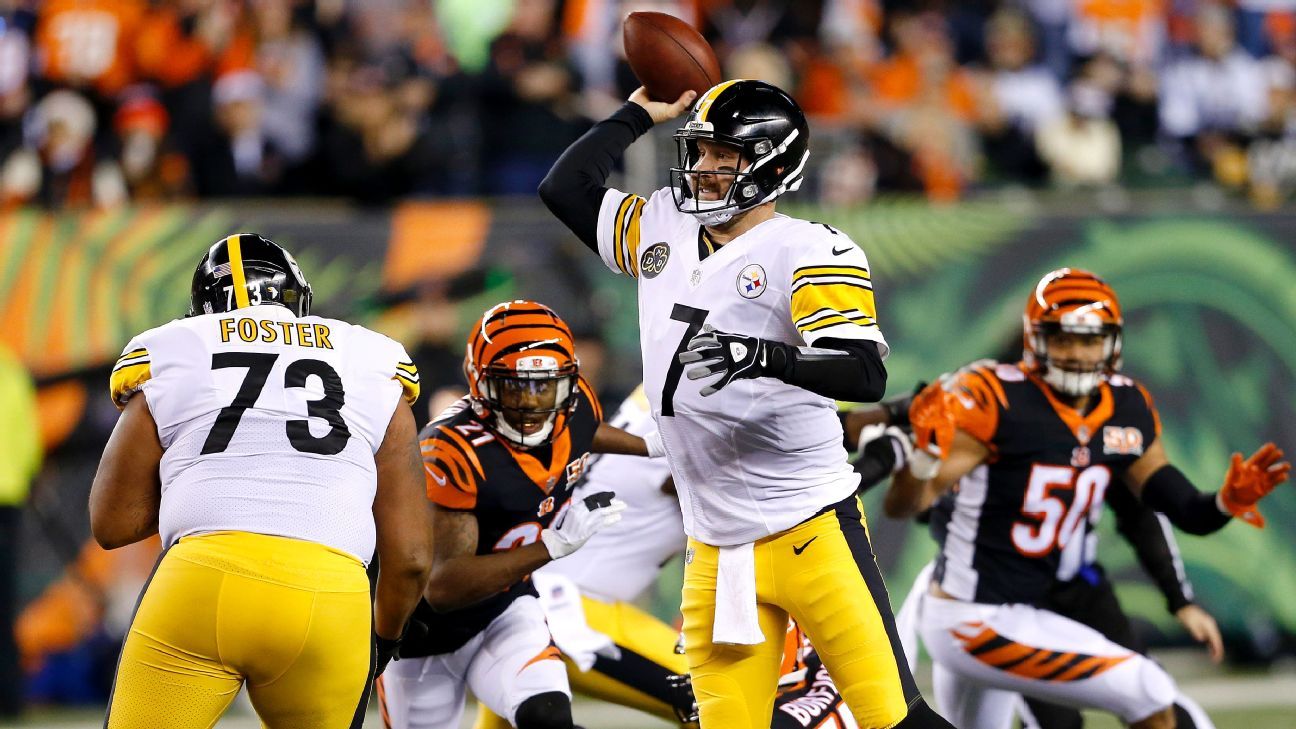 Next -- last? -- chapter for Big Ben: Slaying Patriots dragon
Ben Roethlisberger won't say it, but Sunday's game against the Patriots is about more than playoff seedings -- it's a chance to cement his NFL legacy.

2017-12-15 07:45:04
`
7
LeBron mum on his postgame chat with Lonzo
LeBron James and Lonzo Ball both declined to reveal what was said during their brief chat after the Cavs' 121-112 win over the Lakers, though Ball was quick to praise James as "the best player in the world right now" after their much-anticipated meeting.

2017-12-15 01:37:42
`
6
Source: Cardinals put Peterson (neck) on IR
Adrian Peterson's 2017 season is coming to an end as the Arizona Cardinals are placing the running back on injured reserve, a source tells ESPN's Adam Schefter. Peterson was injured on Nov. 26 against Jacksonville.

2017-12-15 00:54:49
`
4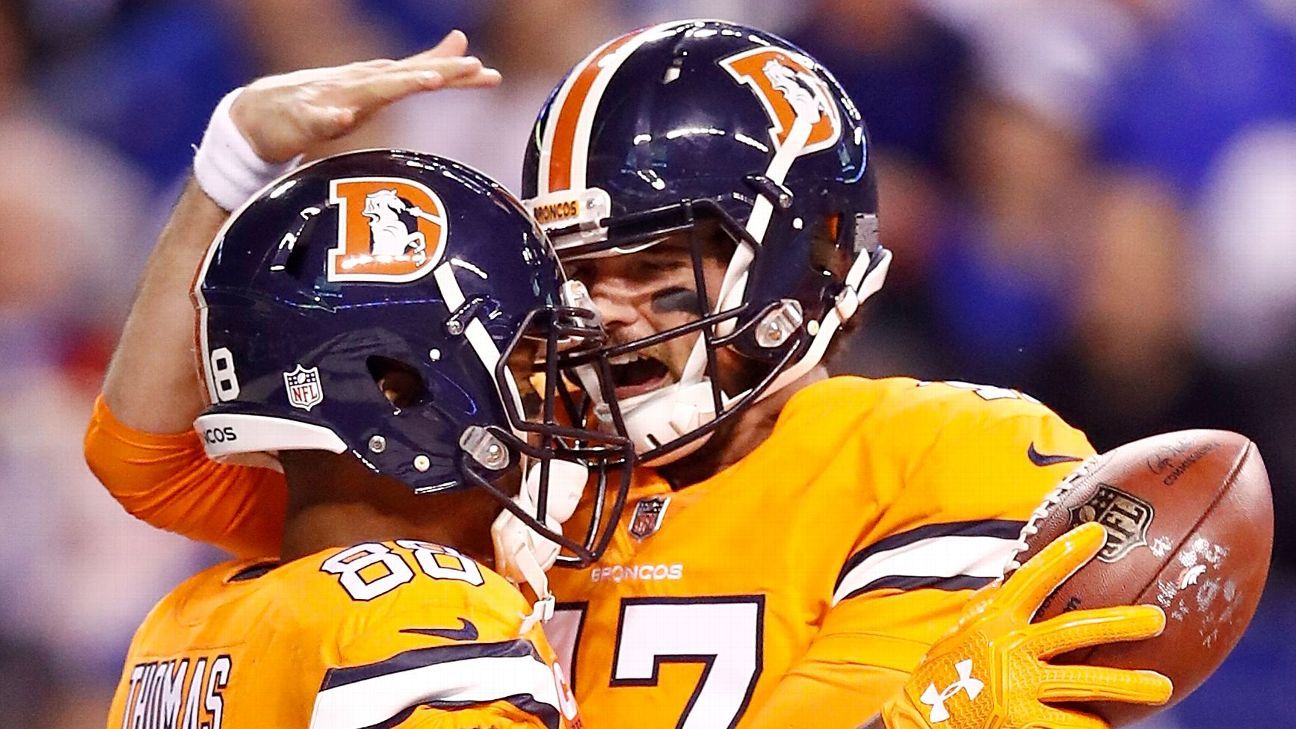 Even when they win, Broncos can't escape quarterback question
Brock Osweiler relieved an injured Trevor Siemian and led the Broncos back from a 10-point deficit for a victory on a bruising Thursday at Indy.

2017-12-14 23:34:29
`
3
Judge: Can't wait to play alongside Stanton
Aaron Judge can't wait to get to spring training and start learning from new Yankees teammate Giancarlo Stanton, saying "we're just adding not only great players but quality guys as well."

2017-12-14 23:23:09
`
3
Source: Broncos QB Siemian sprains shoulder
Broncos quarterback Trevor Siemian was ruled out after injuring his left shoulder against the Colts on Thursday night. A source told ESPN the injury is a sprained AC joint. It is the same shoulder that required surgery after the 2016 season.

2017-12-14 23:07:30
`
4
Lakers' road trip ends with first Lonzo-LeBron duel
LeBron James didn't have the best shooting night, but his 59th career triple-double helped the Cavaliers hold off the Lakers.

2017-12-14 22:53:13
`
2
Second-unit CP3 is basketball's most dangerous weapon
James Harden and Chris Paul are a dynamic pairing on the court. But when The Beard takes a breather, CP3 transforms Houston's second unit into the "Seven Seconds or Less" Rockets.

2017-12-14 22:50:35
`
5
UFC Fight Night Cheat Sheet: Lawler vs. Rafael dos Anjos
Former welterweight champion Robbie Lawler takes on Rafael dos Anjos on Saturday. Will dos Anjos be able to pressure the hard-hitting Lawler? Who will come out on top? Brett Okamoto breaks it down.

2017-12-14 22:26:39
`
0
Colts' Williams (concussion) out of hospital
Colts tight end Brandon Williams was diagnosed with a concussion and was released from a local hospital following Thursday's game against the Broncos.

2017-12-14 21:44:16
`
6
Lowe's 10 things: Lonzo's smart plays, OKC and good news for the Bulls
Zach Lowe highlights Charlotte's Dwight Howard problem, Lonzo Ball's development, Marcus Smart's manipulative passing and more.

2017-12-14 21:37:04
`
2
UCF RB Killins: Auburn in for 'rude awakening'
UCF running back Adrian Killins Jr. says the Knights will have a leg up on Auburn in the speed department because as a whole, SEC teams "don't have a lot of speed."

2017-12-14 17:54:01
`
6
Jets OC: We ran up white flag in Broncos' rout
Jets offensive coordinator John Morton acknowledged on Thursday that he just wanted to run out the clock with the team down 23-0 in the fourth quarter Sunday because he felt they "didn't have a chance" to rally against the Broncos.

2017-12-14 17:40:27
`
6
The 10 most effective #ProBowlVote tweets
What follows are the 10-most retweeted accounts that got the most traction during public Pro Bowl voting, based on ESPN research.

2017-12-14 17:00:40
`
4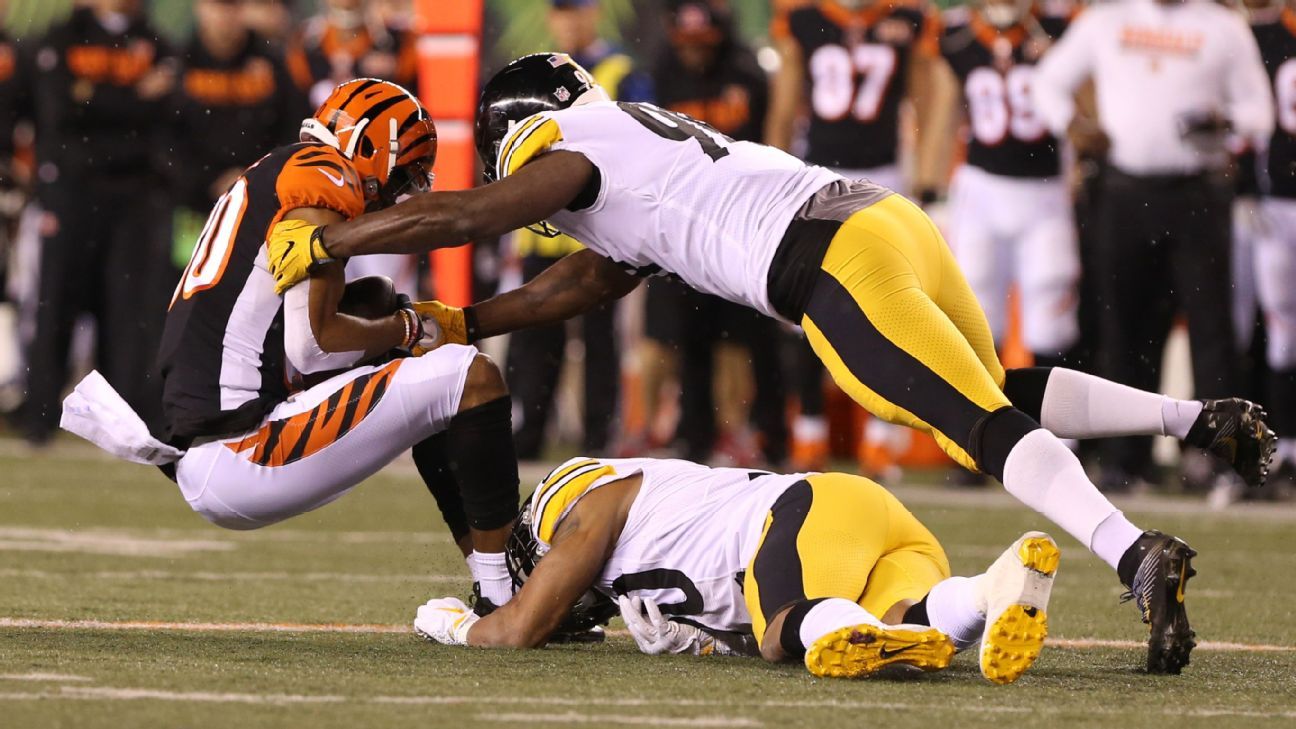 Steelers' Shazier still in hospital, starting rehab
Steelers linebacker Ryan Shazier continues his recovery in a Pittsburgh hospital after last week's spinal stabilization surgery. He has begun physical rehabilitation.

2017-12-14 16:58:19
`
2
Source: Giants fine Apple for tweeting 'mistake'
Eli Apple hopes to play against the Eagles after the Giants cornerback tweeted during last week's loss, despite knowing it was against the rules. A source said he was fined.

2017-12-14 16:01:16
`
2
Man United keep faint title hopes alive
Man United showed impressive character to beat West Brom 2-1 and keep their faint title hopes alive, reducing Man City's lead to 11 points.

2017-12-14 15:54:30
`
0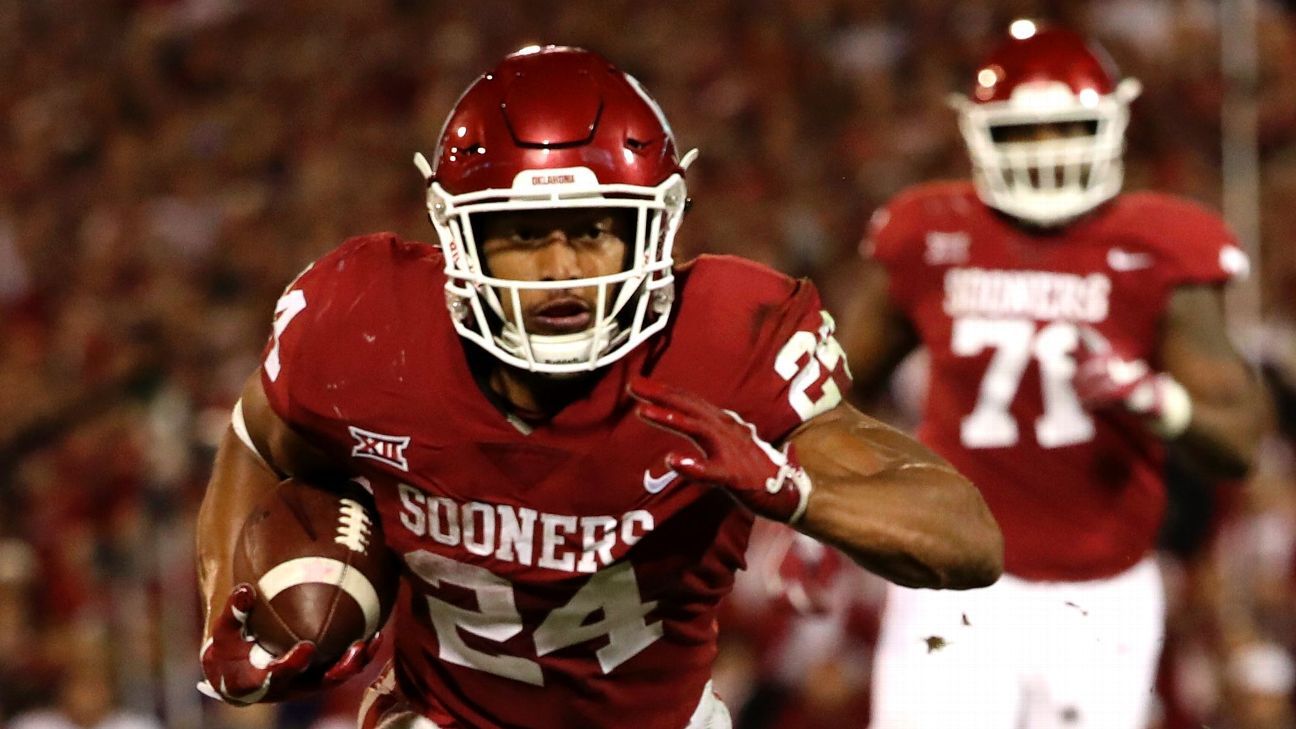 No charges filed against OU top RB Anderson
No charges will be filed against Oklahoma Sooners running back Rodney Anderson, the Cleveland County (Oklahoma) District Attorney announced Thursday. Anderson was accused of rape by a woman earlier this month.

2017-12-14 15:29:42
`
3
The Red Sox didn't get their man at the winter meetings. Will they -- and when?
Boston and J.D. Martinez appear to be a perfect match. But Sox president Dave Dombrowski and agent Scott Boras are locked in a hot-stove stalemate.

2017-12-14 15:26:58
`
2
Matthew Berry reaches into the Star Wars universe to give you the advice and encouragement you need to win.

2017-12-14 13:47:42
`
2
Browns GM: Predecessor didn't get real players
New Browns general manager John Dorsey told ESPN Cleveland Radio that Sashi Brown failed to get "real players" for Hue Jackson, and that cutting Kenny Britt was an easy decision.

2017-12-14 12:44:28
`
2
NFL Rookie of the Year races: Where they stand, how they could finish
Kareem Hunt emerged as the early favorite for the offensive award, but a midseason slump cracked the field wide-open for other young stars. NFL Nation reporters make cases for the top five candidates on both sides of the ball.

2017-12-14 11:31:53
`
2
Dephlated in Philly: Fans react to Carson, the latest curse
Carson Wentz's torn ACL did more than just lay waste to the Eagles' plans. It also ripped the scab off an old wound the size of the Delaware Valley.

2017-12-14 11:29:19
`
1