Mets GM: Would argue we're NL East favorites
New GM Brodie Van Wagenen on Tuesday introduced Wilson Ramos, the fourth All-Star to join the Mets since Van Wagenen was hired in late October, and touted the revamped team as the division favorite.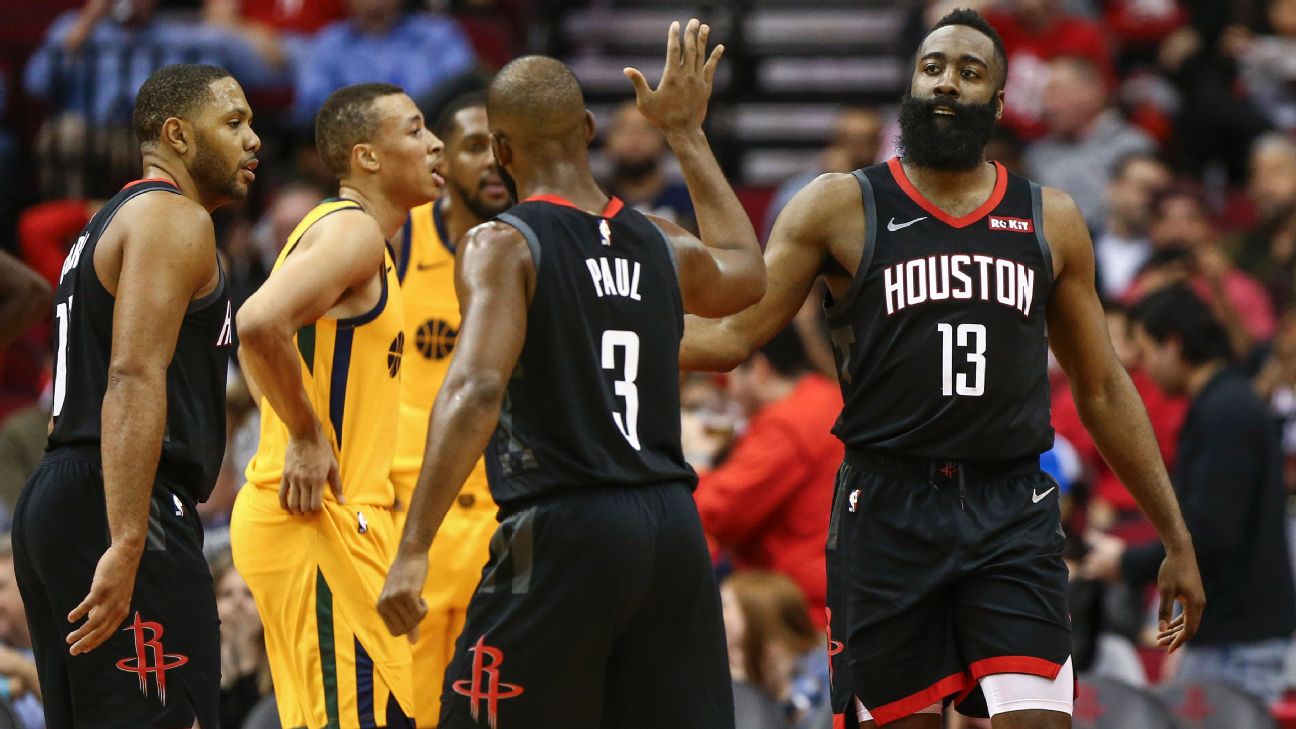 Harden on uncalled travel: Won't 'tell on myself'
A missed travel in the final minute Monday night led to James Harden getting three free throws in a one-possession game -- and an eventual Houston win -- but the Rockets superstar wasn't about to "tell on" himself.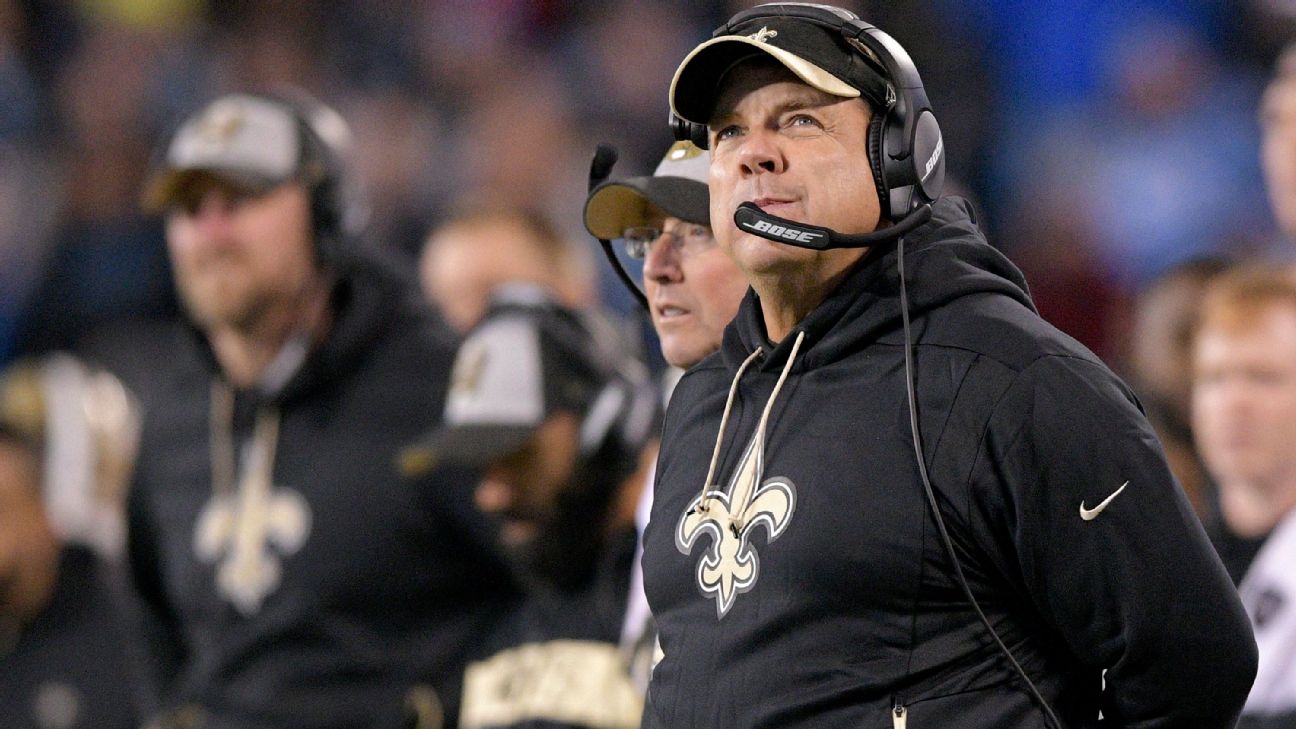 Payton, Brees now No. 2 coach/QB duo in wins
Sean Payton and Drew Brees won their 117th regular-season game together Monday night, passing Don Shula and Dan Marino for second place among coach/QB combos during the Super Bowl era.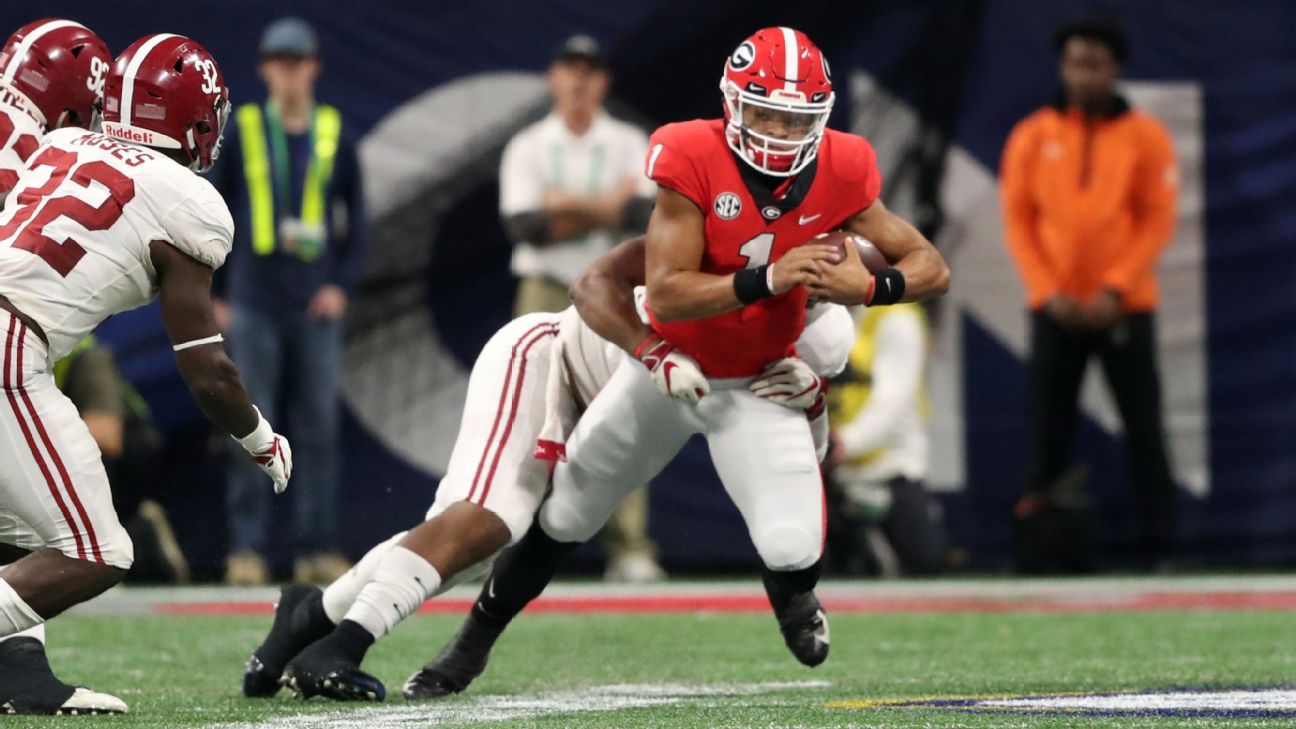 Sources: Georgia QB Fields exploring transfer
Georgia freshman quarterback Justin Fields is exploring the possibility of transferring to another school, but he hasn't yet told the Bulldogs' coaching staff that he's leaving, sources told ESPN on Monday.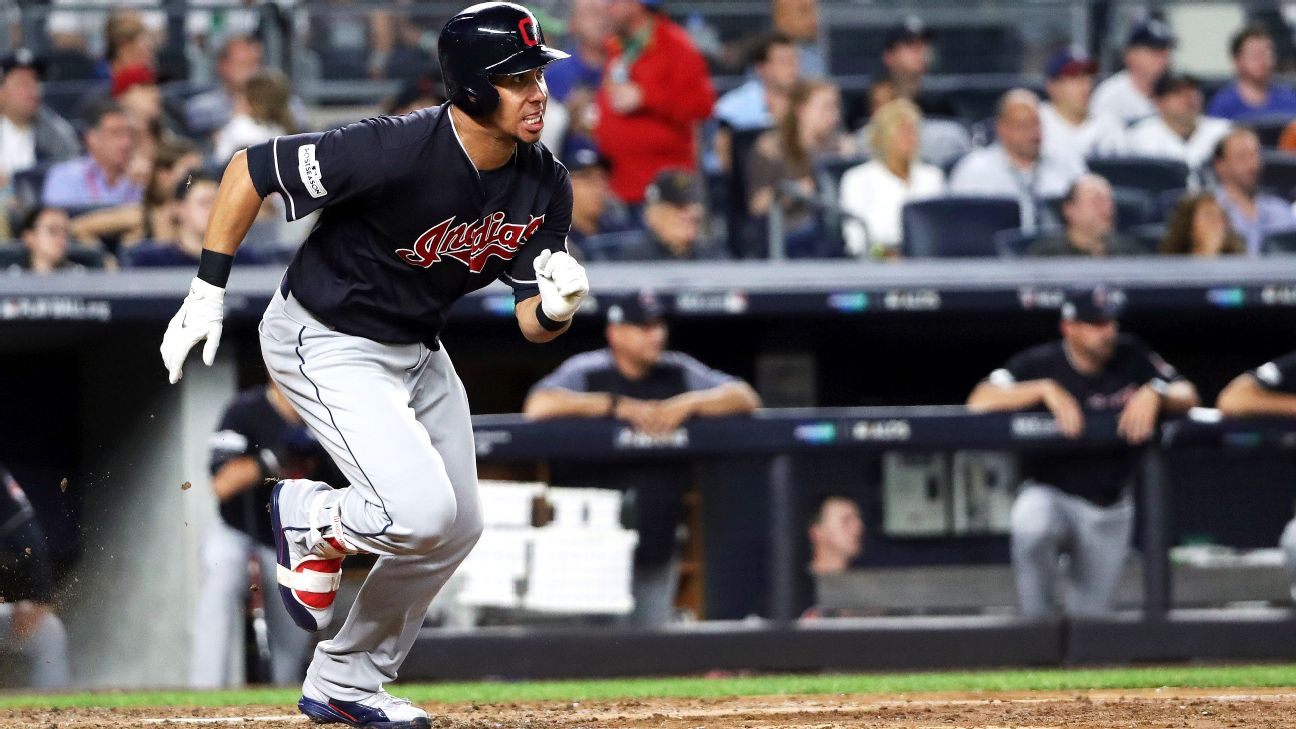 Reports: Astros reach 2-year deal with Brantley
Michael Brantley adds a needed left-handed presence to the middle of the Astros' lineup, which is heavily right-handed with key cogs Jose Altuve, Alex Bregman, Carlos Correa and George Springer.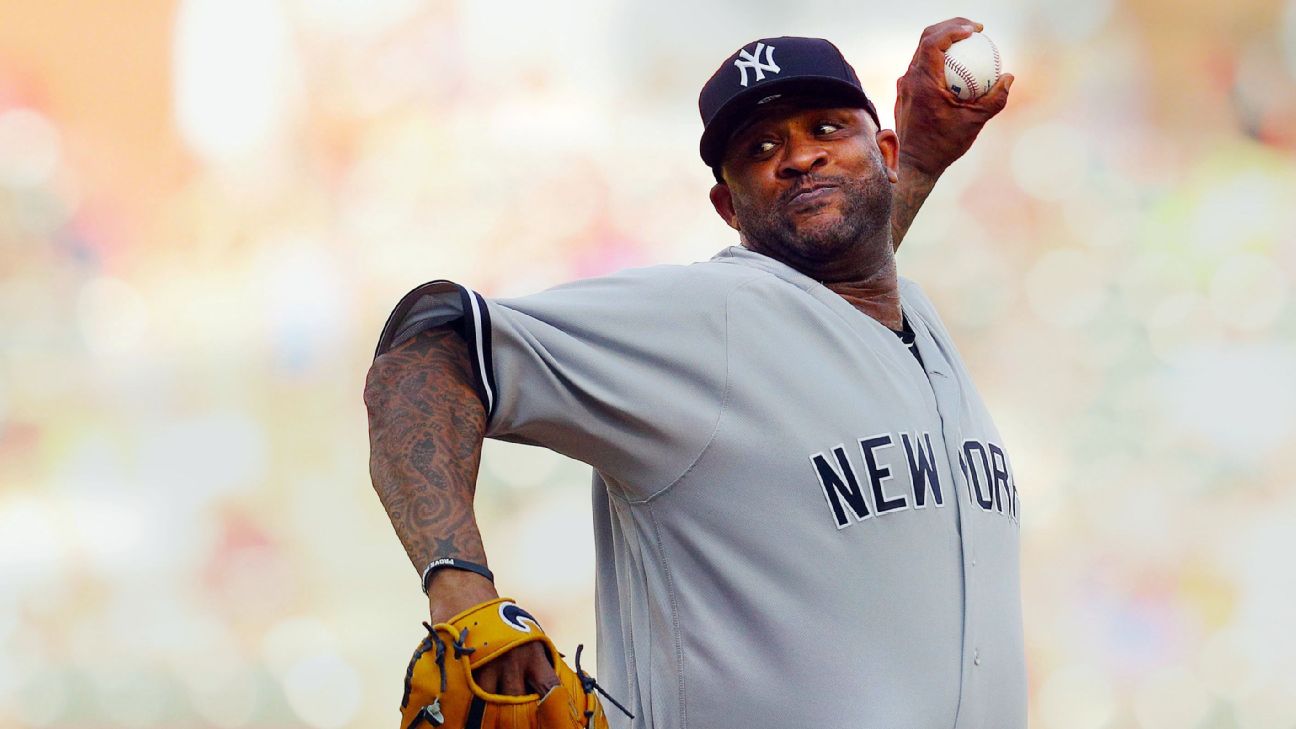 Sabathia gets $500,000 bonus despite ejection
The New York Yankees gave pitcher CC Sabathia a $500,000 performance bonus, even though the 38-year-old left-hander was ejected from his final regular-season start six outs shy of the 155 innings specified in his contract for the payment.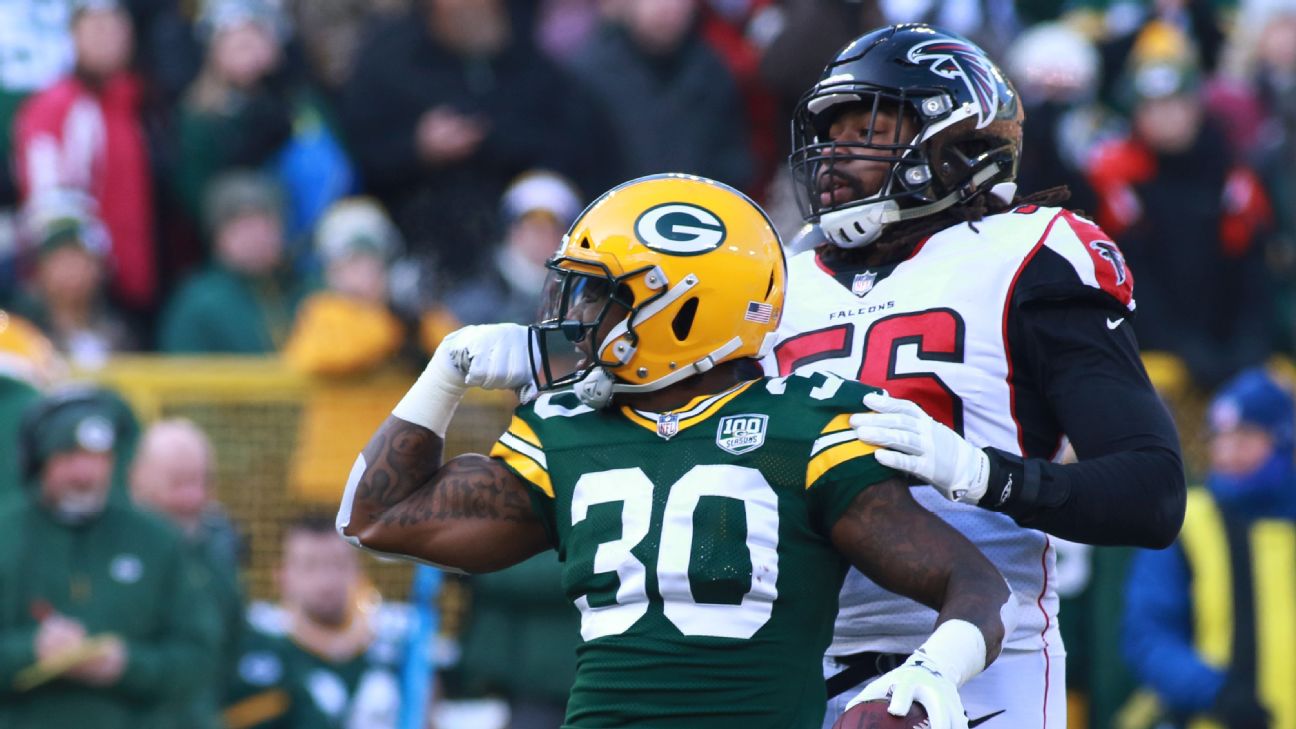 Need to head to the waiver wire ahead of your fantasy football championship? Here are the top options available in most leagues.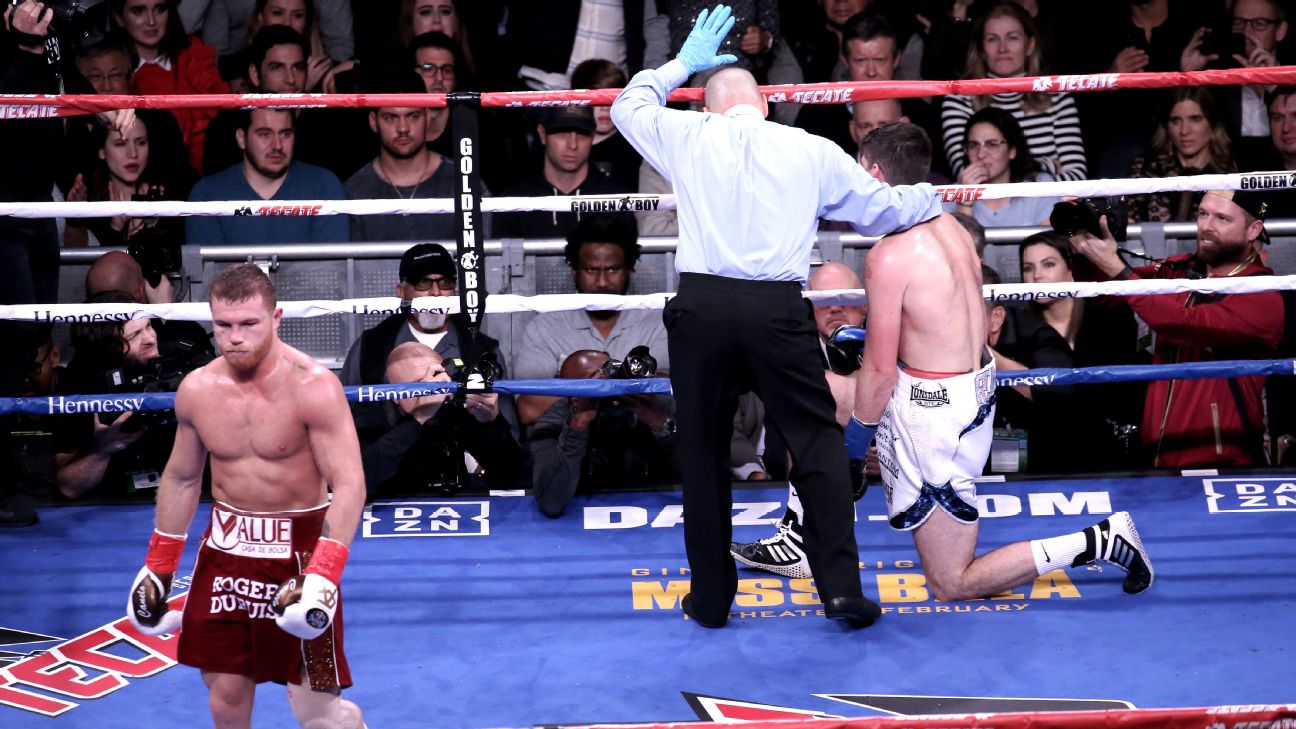 Who's next for Canelo? The choice is obvious
Canelo Alvarez's one-sided knockout of Rocky Fielding on Saturday night was the mismatch everyone expected it to be. Now it's time for the Mexican to get back to real fights, and Daniel Jacobs would be an excellent next opponent.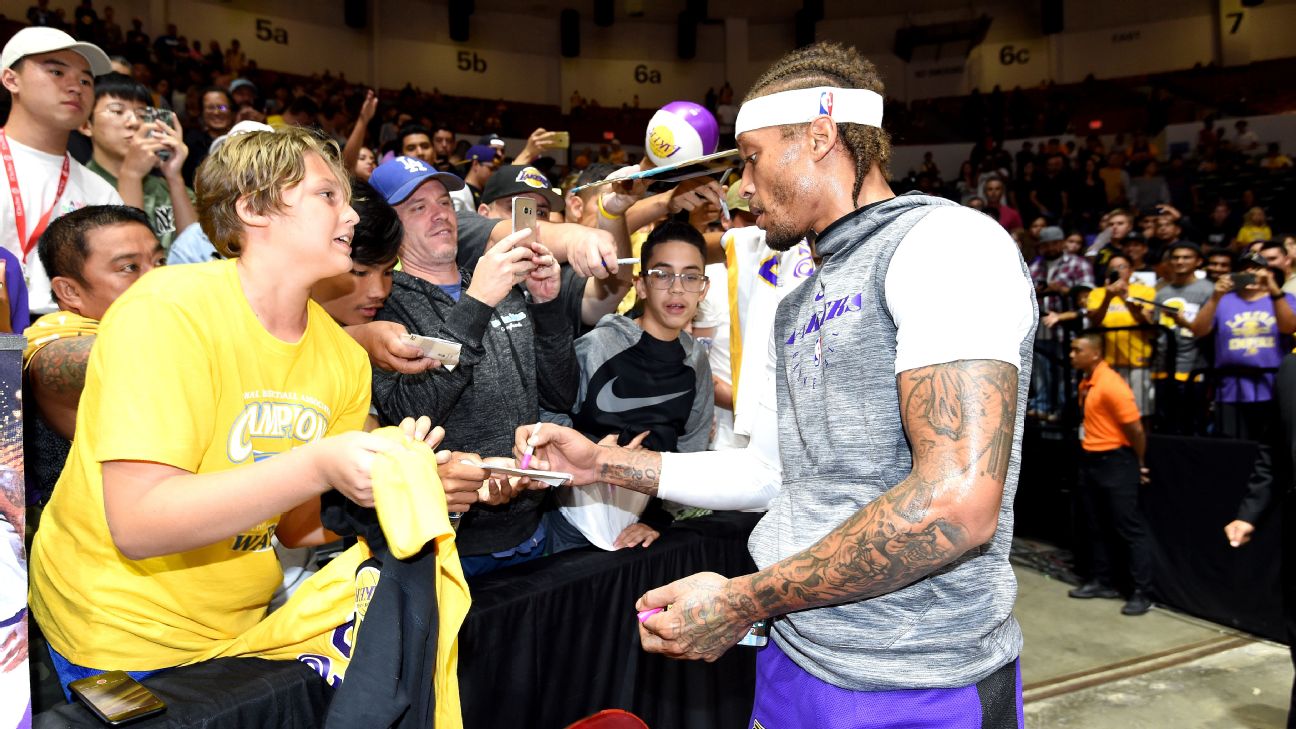 Beasley attends Lakers game with ailing mother
Michael Beasley, who has missed a week while spending time with his ailing mother, was in the area as the Lakers' four-game road trip rolled through Washington and sat on the bench with the team in the second half.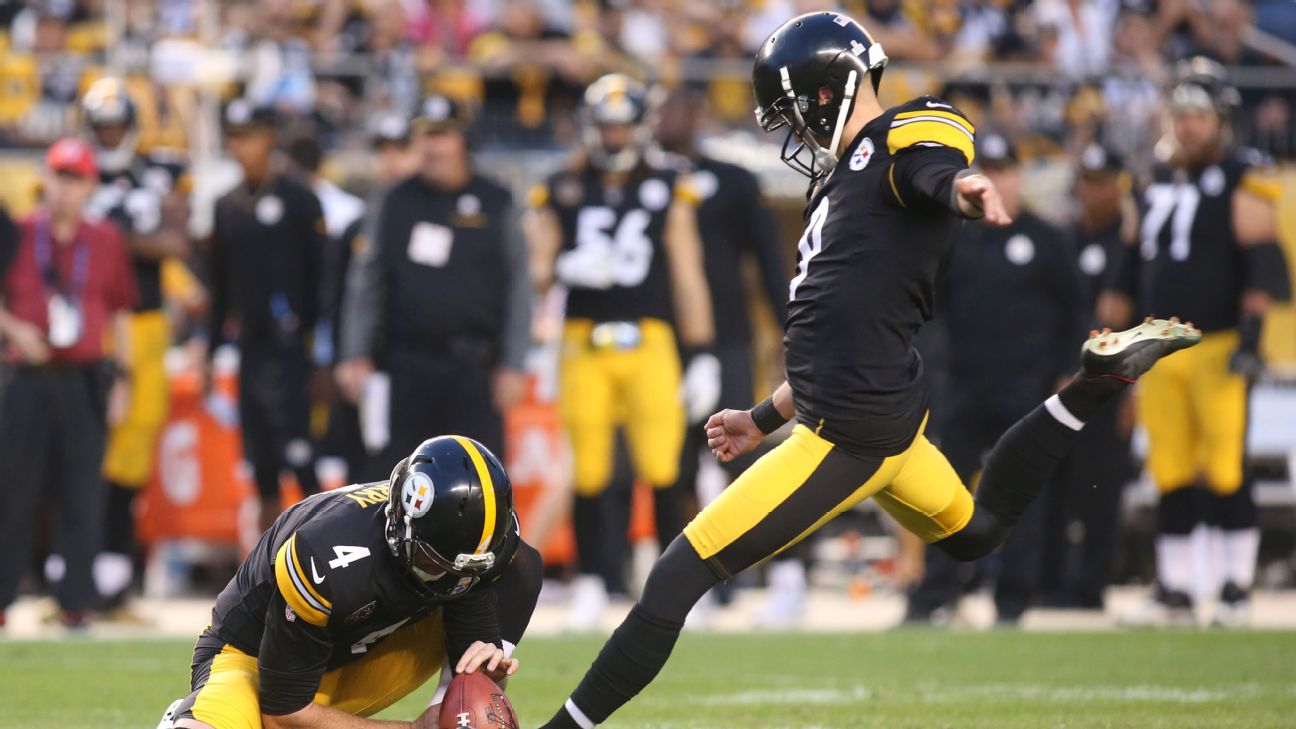 Tomlin backs Boswell after FG helps seal victory
Steelers kicker Chris Boswell, making 61.1 percent on his field goals on the season, seems nevertheless to have the backing of coach Mike Tomlin after helping seal a 17-10 win over the Patriots with a 48-yarder in the final minutes.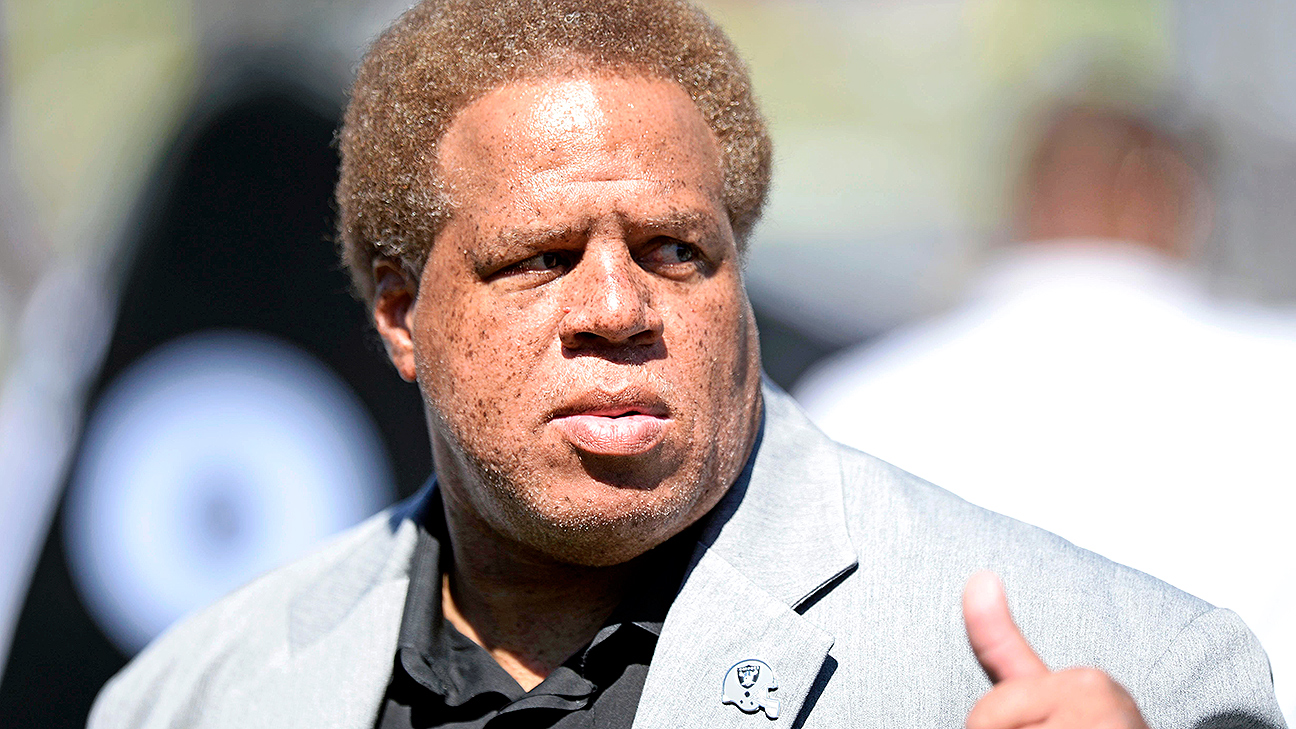 Source: Panel endorses McKenzie for next GM gig
Despite being fired by the Raiders this week, former general manager Reggie McKenzie is a recommended GM hire by the NFL's career development advisory panel, a source told ESPN's Adam Schefter.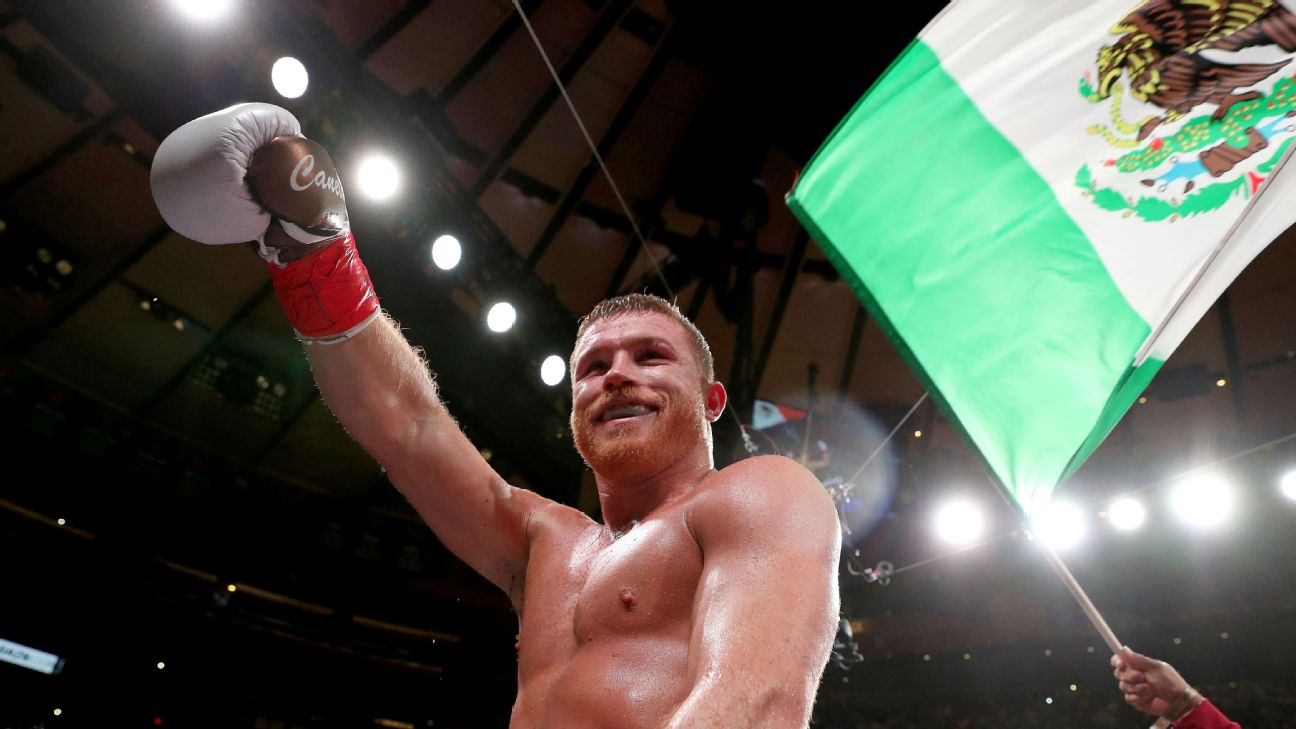 Canelo a winner, and not only in the ring
Saturday's win was far from the most impressive of Canelo Alvarez's career, but it might have been one of the most significant, as he begins his new five-year, $365 million with DAZN.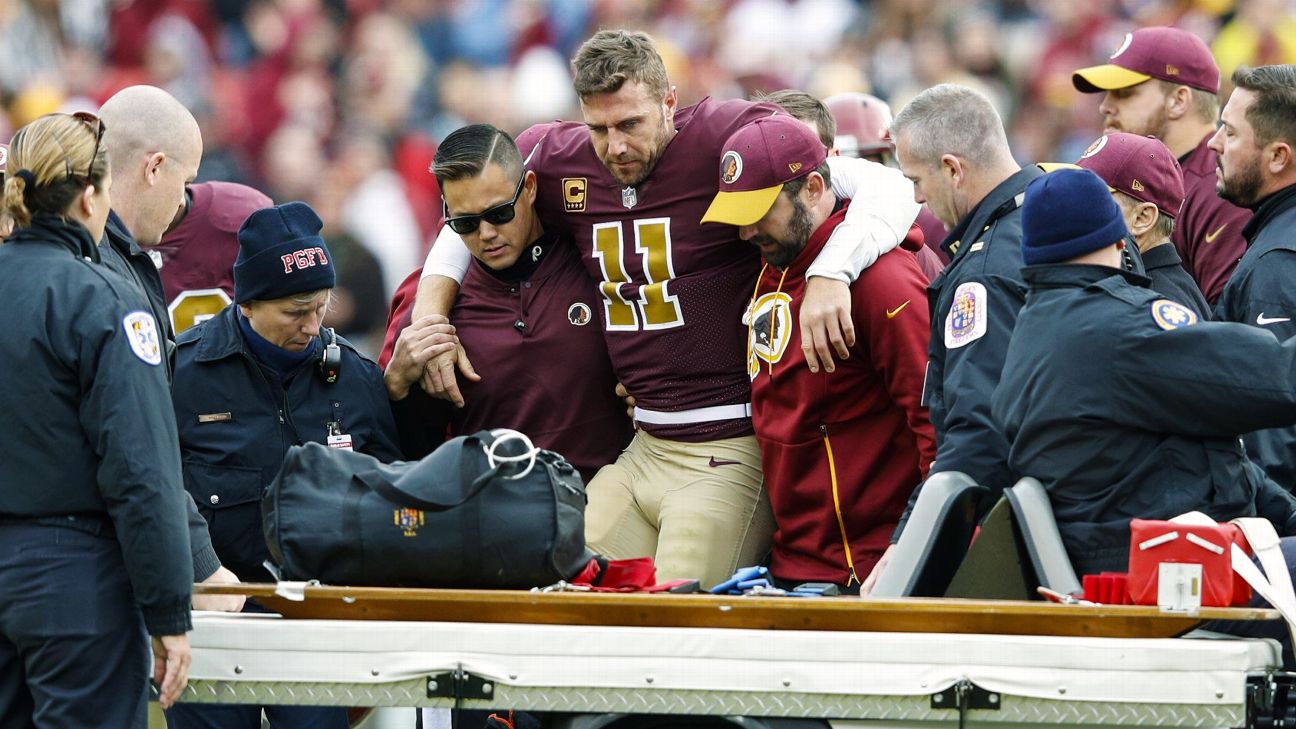 Sources: Smith exits hospital; NFL return unclear
After spending days in the hospital and enduring multiple surgeries on his broken leg, Redskins quarterback Alex Smith has been released, and there is some optimism that he will be able to resume his NFL career, league sources told ESPN.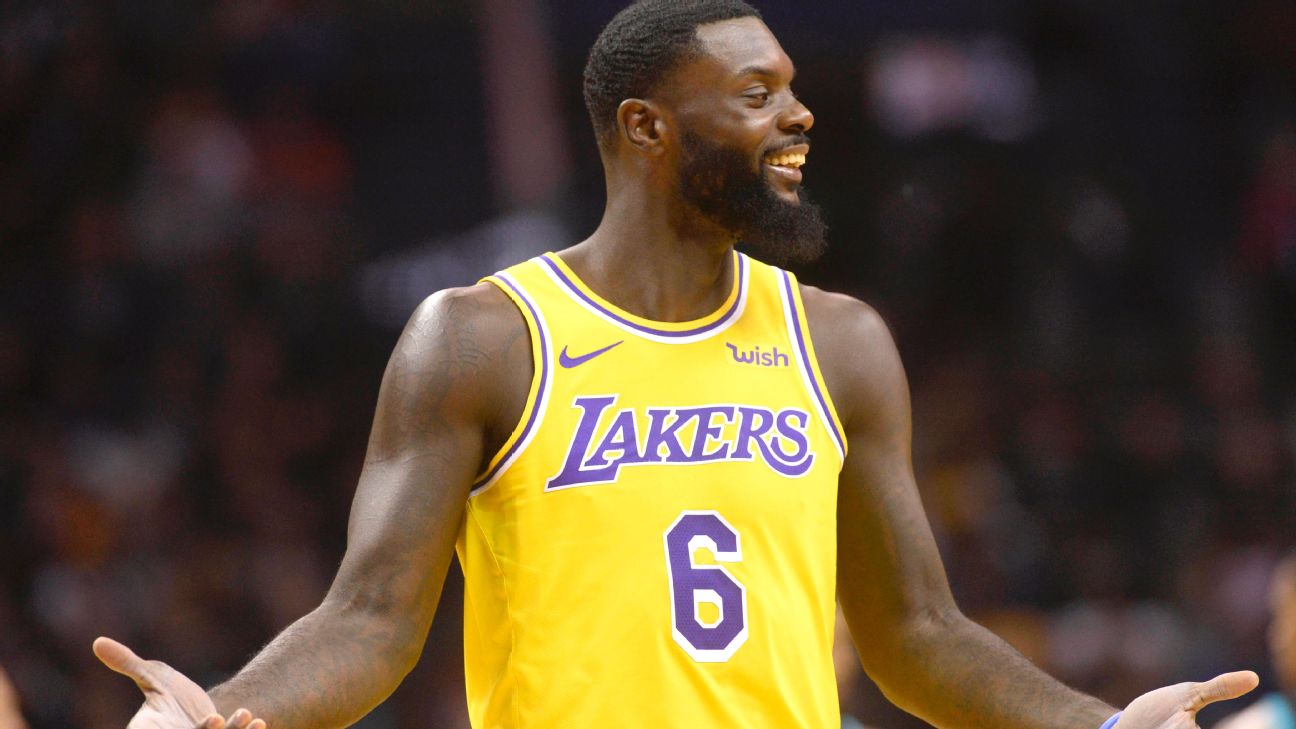 Lance's air guitar riff hits sour note with refs
Lakers guard Lance Stephenson has always been creative in finding ways to taunt opponents. On Saturday night, he got a T for strumming an air guitar in Miles Bridges' direction after hitting a 3 late in the Lakers' 128-100 win over the Hornets.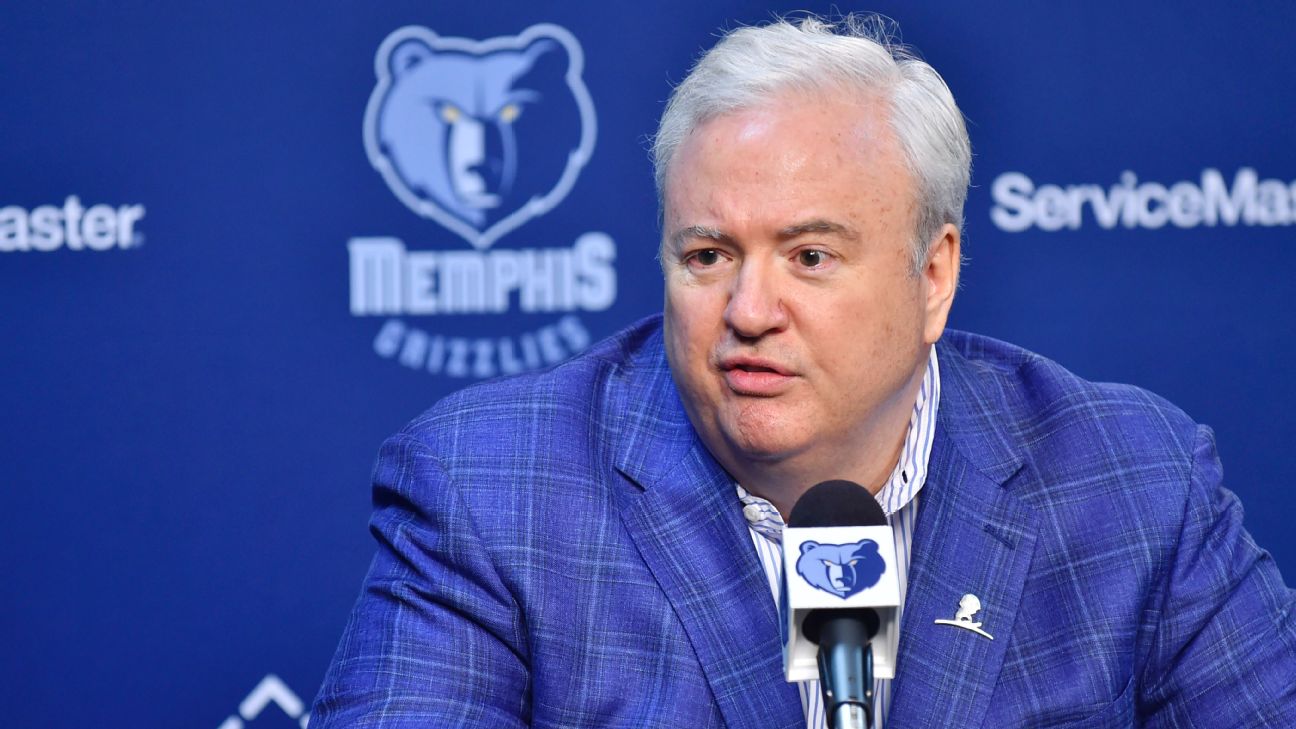 Grizzlies GM calls trade confusion 'unfathomable'
After a three-team trade involving Trevor Ariza unraveled Friday night because of confusion over which "Brooks" was involved, Grizzlies GM Chris Wallace called the situation "unfathomable," telling reporters, "I've never experienced this before."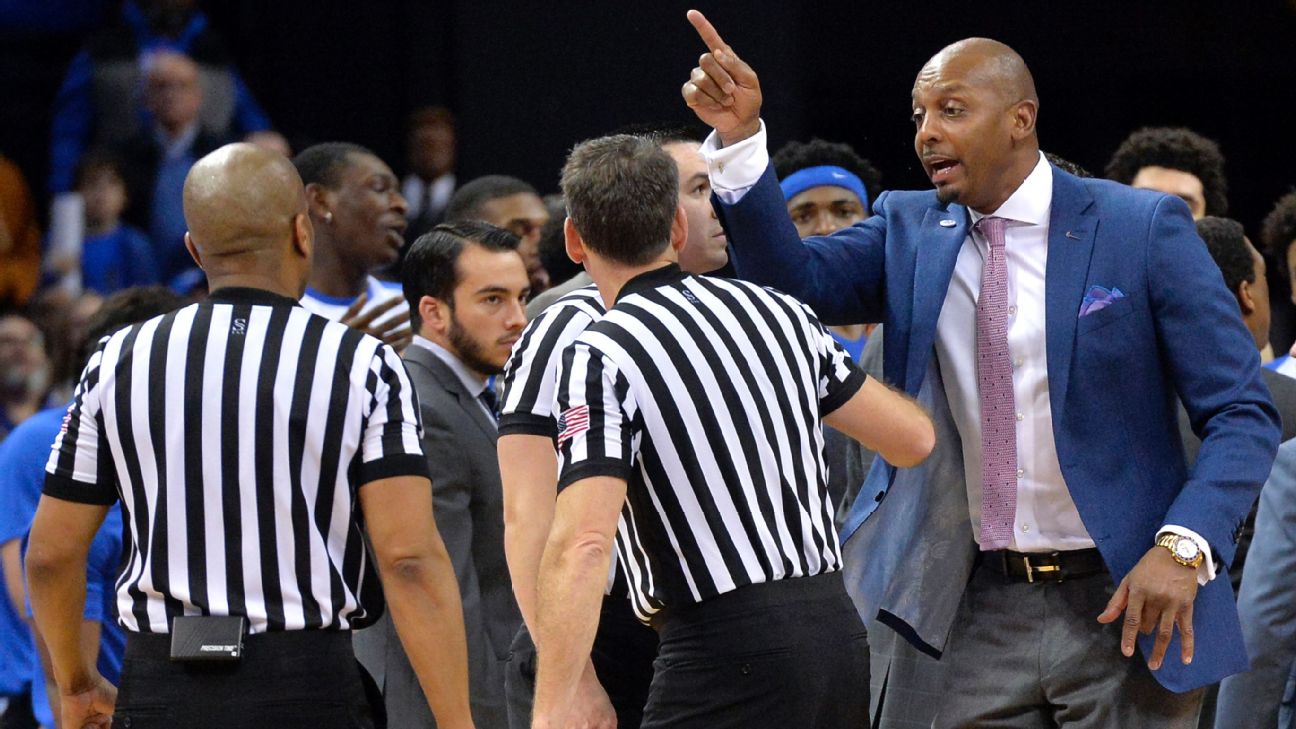 Memphis' Hardaway: Vols all 'ran over to fight'
Memphis coach Penny Hardaway said Tennessee players left their bench and "ran over to fight" with "fists balled" as tempers threatened to boil over late in the Volunteers' 102-92 win Saturday.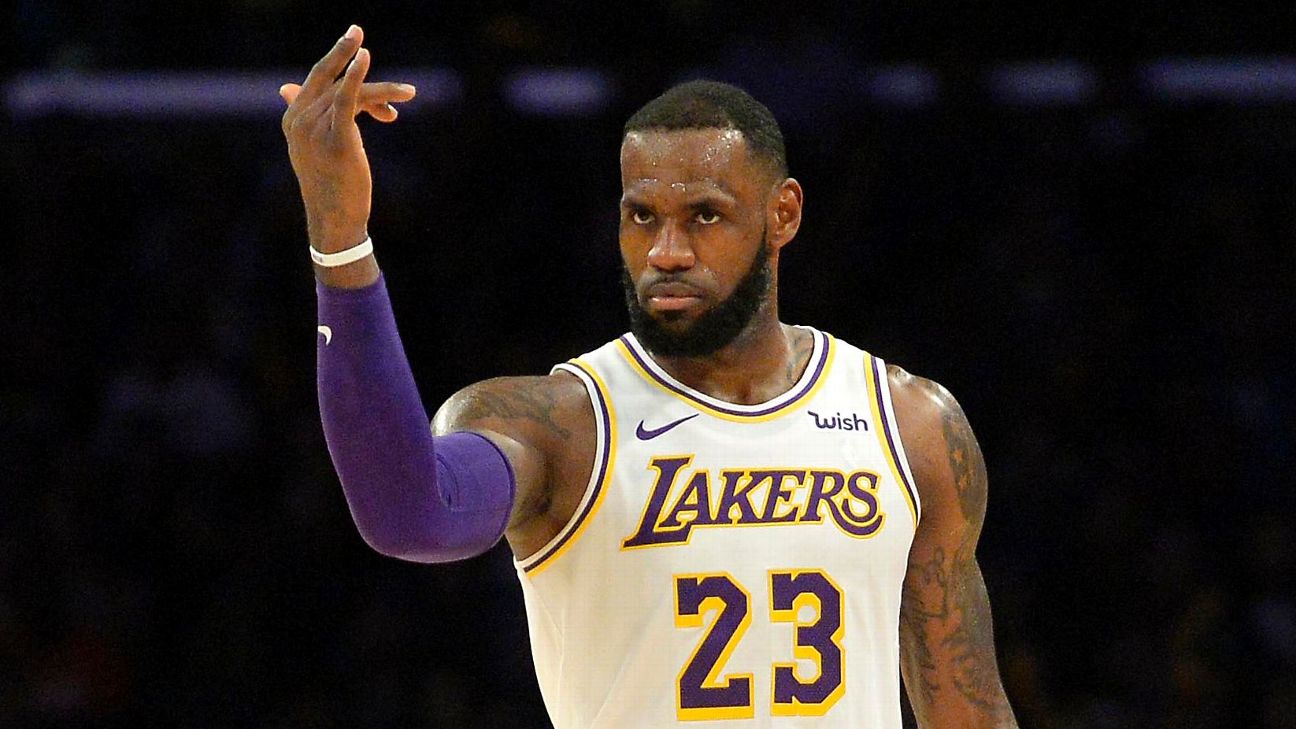 LeBron lauds MJ again: First time 'meeting God'
As he sits just 460 points behind Michael Jordan on the NBA career scoring list, LeBron James reflected on his first session with the Bulls great, likening it to "meeting God for the first time."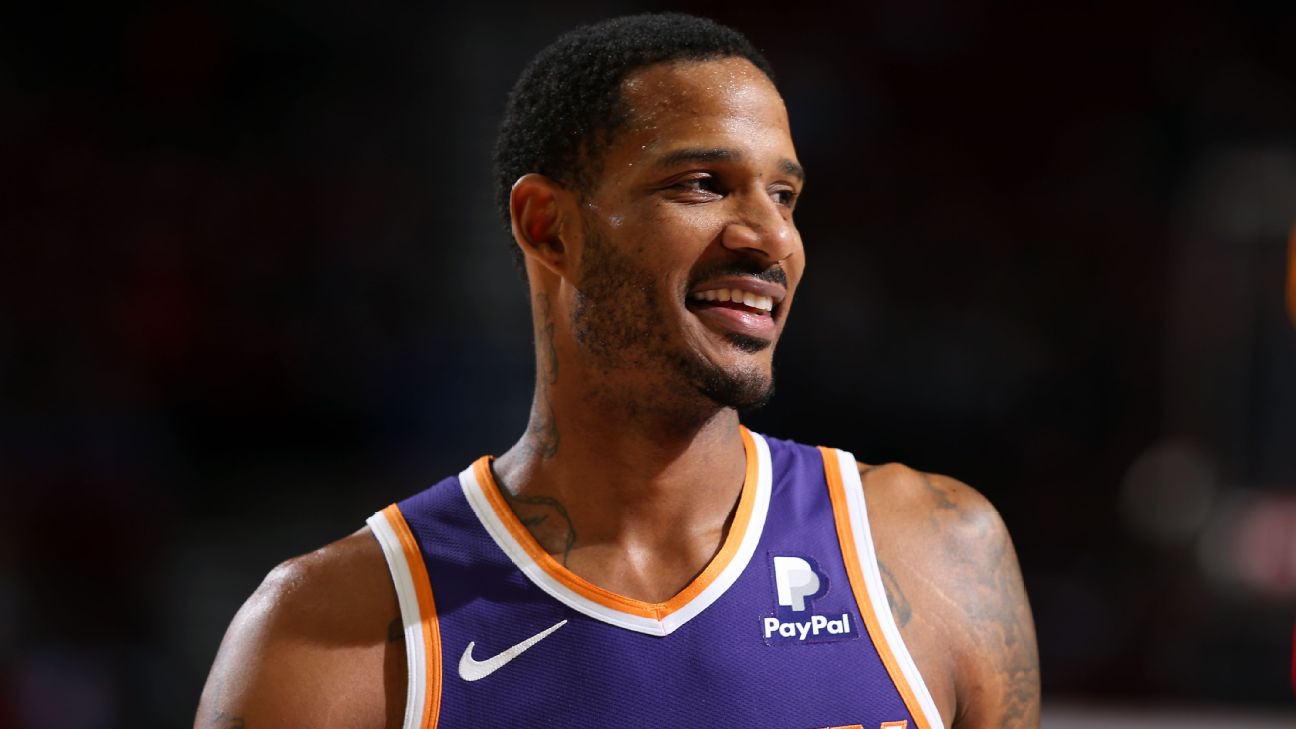 Sources: Wizards reach trade for Suns' Ariza
After an initial three-team deal fell apart Friday night, the Suns are trading Trevor Ariza to the Wizards and will get Austin Rivers and Kelly Oubre Jr. in return, league sources told ESPN.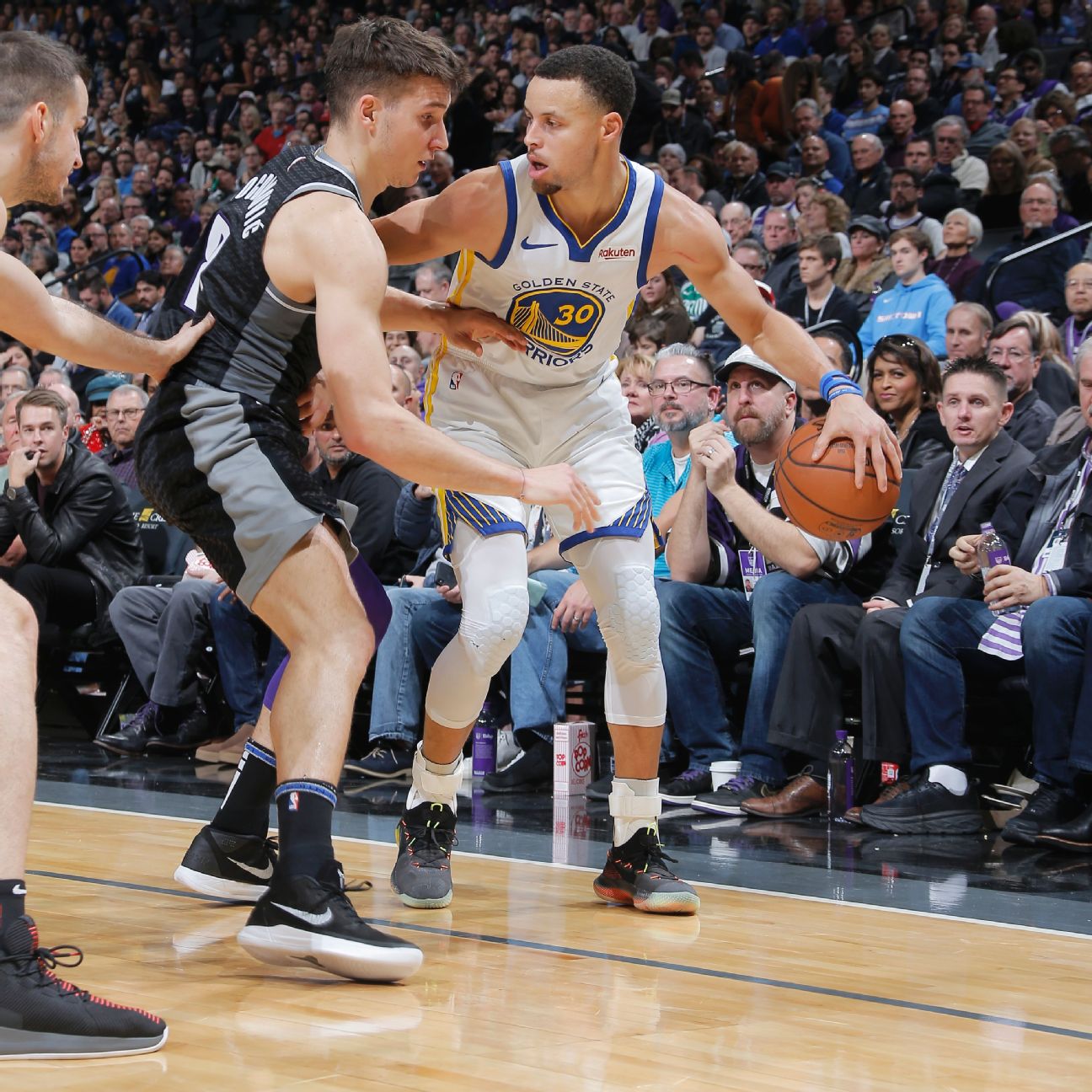 Kings troll Warriors' Curry over moon comments
Stephen Curry's comments questioning whether man ever landed on the moon, which he's since said were joking in nature, were enough to get him trolled by the host Kings on Friday night.