Huggins hacked off by 35-2 disparity at FT line
West Virginia coach Bob Huggins was ejected for arguing with officials in the final minute of Saturday's loss at Kansas. Afterward, he revealed the main source of his ire: the disparity in the teams' number of free-throw attempts.


LeBron doubles down on talking social issues
LeBron James made his first public comments Saturday since Fox News host Laura Ingraham criticized the Cavaliers star for speaking out on the state of race relations in America and his view of the leadership in the White House.


Curling is the darling of the Winter Olympics
Every four years, when the world tunes in to the Winter Games, curling draws in new fans. Curiosities rise about the sport's subtleties -- and what exactly you call the oversize puck (it's a stone). USA Curling hopes to keep that enthusiasm up year-round.


Lukaku at the double for Man United
A goal in each half by their top scorer sealed Man United's FA Cup quarterfinal place in a game that featured more replay-related head-scratching.


A's prospect starts fund for Douglas AD's family
A's prospect Jesus Luzardo has started a fundraising effort for the family of athletic director Chris Hixon, who was among those killed at Marjory Stoneman Douglas High School, where Luzardo graduated from in 2016.


0-for-190. Did Danica have a chance in NASCAR?
"I had 20 years on her when she started in a stock car. ... You are never going to make up that ground." Danica Patrick never really broke through in NASCAR. The question is whether it was even possible.


Kovalchuk scores twice as Russians blank U.S.
Ilya Kovalchuk scored two back-breaking goals as the Russians outplayed, outhit and outclassed the United States in a convincing 4-0 shutout Saturday night as each team wrapped up pool play at the Olympics.


Seven IndyCar drivers we'd like to see try NASCAR
Danica Patrick went from IndyCar to NASCAR. There are a few others from the open-wheel world whom Bob Pockrass can envision turning left in a heavy stock car at tracks like Daytona International Speedway.


Chen's 6-quad showcase not enough for medal
American figure skater Nathan Chen rallied from a disastrous short program with a historic free skate at the Pyeongchang Olympics, but he couldn't reach the final podium, finishing fifth overall.


Vonn struggles late, fails to medal in super-G
Lindsey Vonn's debut run at the Pyeongchang Olympics will not end with a medal -- a wide turn late cost her valuable time in the women's super-G on Saturday, she finished tied for sixth.


Tiger shoots 76, misses cut at Genesis Open
Following an opening-round 1-over 72, Tiger Woods carded eight bogeys during a second-round 76 that left him four strokes off the projected cut line at the Genesis Open on Friday.


Mitrione outlasts Nelson in Bellator slugfest
Matt Mitrione advanced in the World Heavyweight Grand Prix after beating Roy Nelson on Friday night at Bellator 194. Also, Patricky "Pitbull" Freire made it three in a row with a first-round win over Derek Campos.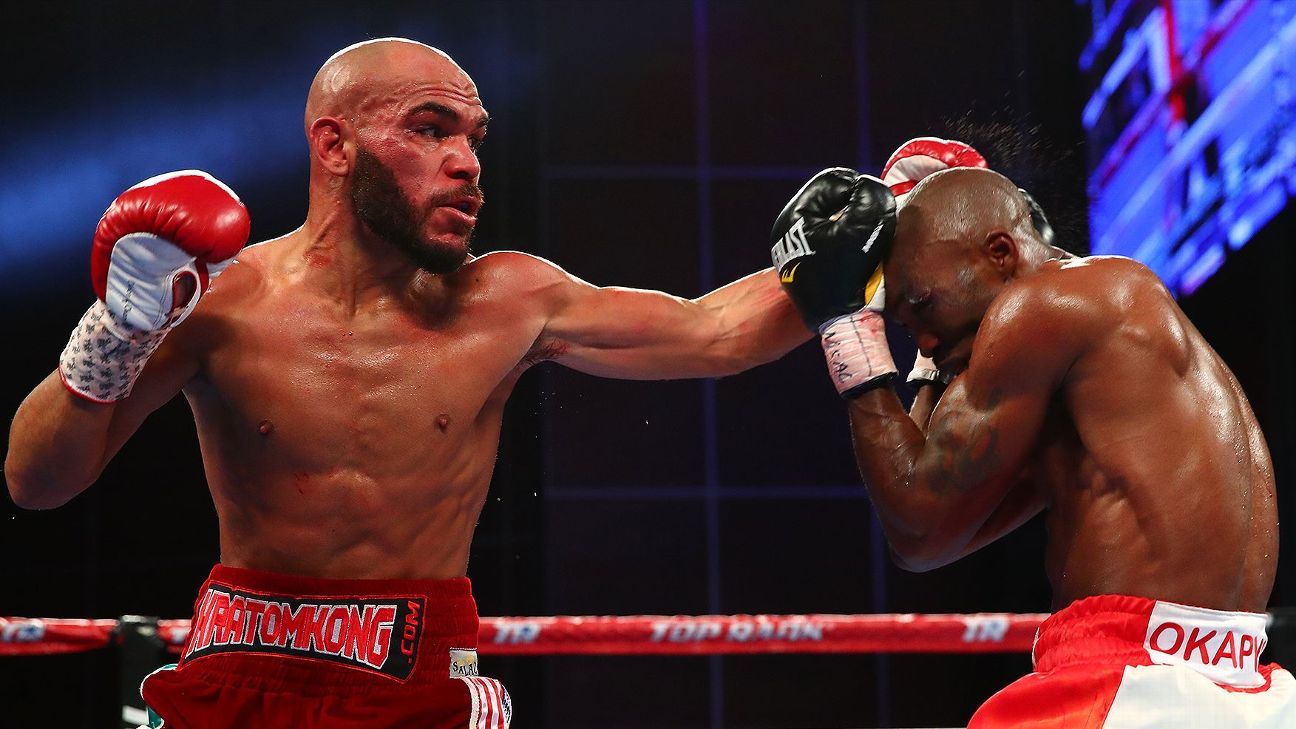 Beltran outpoints Moses for vacant world title
Raymundo Beltran and former titlist Paulus Moses fought a high-intensity, competitive fight that Beltran won by scores of 117-111, 117-111 and 116-112 to claim a vacant lightweight world title.


Hamlin says he was joking on Adderall usage
After Denny Hamlin said on a podcast Friday that 70 percent of drivers use Adderall or similar medicines to help them focus, he said he was joking. Hamlin met with NASCAR officials Friday afternoon and does not face any disciplinary measures.


Who will become NASCAR's most popular driver?
After a string of 15 consecutive most popular driver awards, Dale Earnhardt Jr. will have to pass the torch to a fresh face this year. In honor of Junior's original No. 8 car, here are eight likable choices.


Woods commits to next week's Honda Classic
The PGA Tour announced during the second round of the Genesis Open on Friday that Tiger Woods had committed to the Honda Classic next week in Palm Beach Gardens, Florida.


Predicting NASCAR's biggest risers in 2018
Chase Elliott in the top five? Erik Jones in the top 10? William Byron a fixture in the playoff hunt? Believe it. And those aren't the only ones due for a breakout season, according to Mike Clay.


As the women's basketball world honors Kay Yow during the 12th annual Play4Kay event, those who knew her best also pay tribute to former Baylor star Chameka Scott. Like Yow, Scott lost her battle with cancer, but had an infectious aura and impacted many.


Best trade destinations for Evander Kane
Sabres winger Evander Kane is one of the biggest names on the market. Could we see Jumbo Joe Thornton feathering passes to him with the Sharks? Will the Predators pounce if they don't land Rick Nash? And would Kane be a good fit on the Kings' top line?


NASCAR's youth movement in full effect
Give Ryan Blaney credit. The 24-year-old driver, along with 22-year-old fellow Duel winner Chase Elliott, made the right moves at the right times to capture one of Thursday's qualifying races at Daytona.


Viewers' guide to All-Star Weekend in Los Angeles
All-Star Weekend 2018 is upon us, and we've got you covered with everything to watch. From the celebrity game to the All-Star Game on Sunday, here's a viewers' and visitors' guide to all the happenings in La La Land.


Weekly Reader: Ranking all 31 NHL GMs into tiers
While players get all the attention during trade season, what about the men pulling the strings in the front office? We slot all of them into one of eight tiers, from Golden Boys to Disaster Artists. Plus, Jersey Foul of the Week, Hall for Hart and more.


Arizona cheerleader ejected for heckling ASU
An Arizona cheerleader yelled into his megaphone while Arizona State's Remy Martin was shooting free throws, leading Pac-12 official Randy McCall to eject the cheerleader midway through the second half of Thursday's game.


Kobe: Only 'special' can handle Lakers legacy
Kobe Bryant told ESPN's Jalen Rose that it takes a special kind of player to want to play for the Lakers franchise, and that if he has to persuade anyone to uphold the Lakers' standard, that player should go someplace else.


Federer, 36, to be oldest No. 1 ever in ATP
Roger Federer's win over Robin Haase on Friday in Rotterdam sealed a return to the top of the tennis world rankings for the first time in more than five years, which also will make him the oldest No. 1 ever in the ATP's rankings.


OTL: Spartan freshman subject of investigation
A member of Michigan State's No. 2-ranked basketball team has been under investigation for criminal sexual conduct since the start of the fall semester, sources close to the case confirmed to Outside the Lines on Thursday.


Jacobellis fails to medal in snowboardcross
United States snowboarder Lindsey Jacobellis failed to earn a medal in the snowboardcross event, finishing in fourth place. Michela Moioli won gold, Julia Pereira De Sousa Mabileau took silver and Eva Samkova claimed the bronze.


Rizzo at Florida vigil: 'Something has to change'
Cubs star Anthony Rizzo, a 2007 graduate of Stoneman Douglas High School, was one of about two dozen speakers who addressed a crowd of thousands who came out to show their support at a candlelight vigil for the victims of Wednesday's massacre.


Olympic hockey daily: Crisis averted for U.S. men
Ryan Donato is just one of many NHL prospects to shine in Pyeongchang. Eeli Tolvanen, the Predators' top 2017 pick, has six points for Finland, and Wild draftee Kirill Kaprizov had a hat trick for OAR.


Power Rankings: Red-hot Bruins keep climbing
Vegas remains No. 1 -- while Tampa Bay and Nashville round out the top three -- but Boston's recent run has shaved the Lightning's lead in the Atlantic Division to just one point.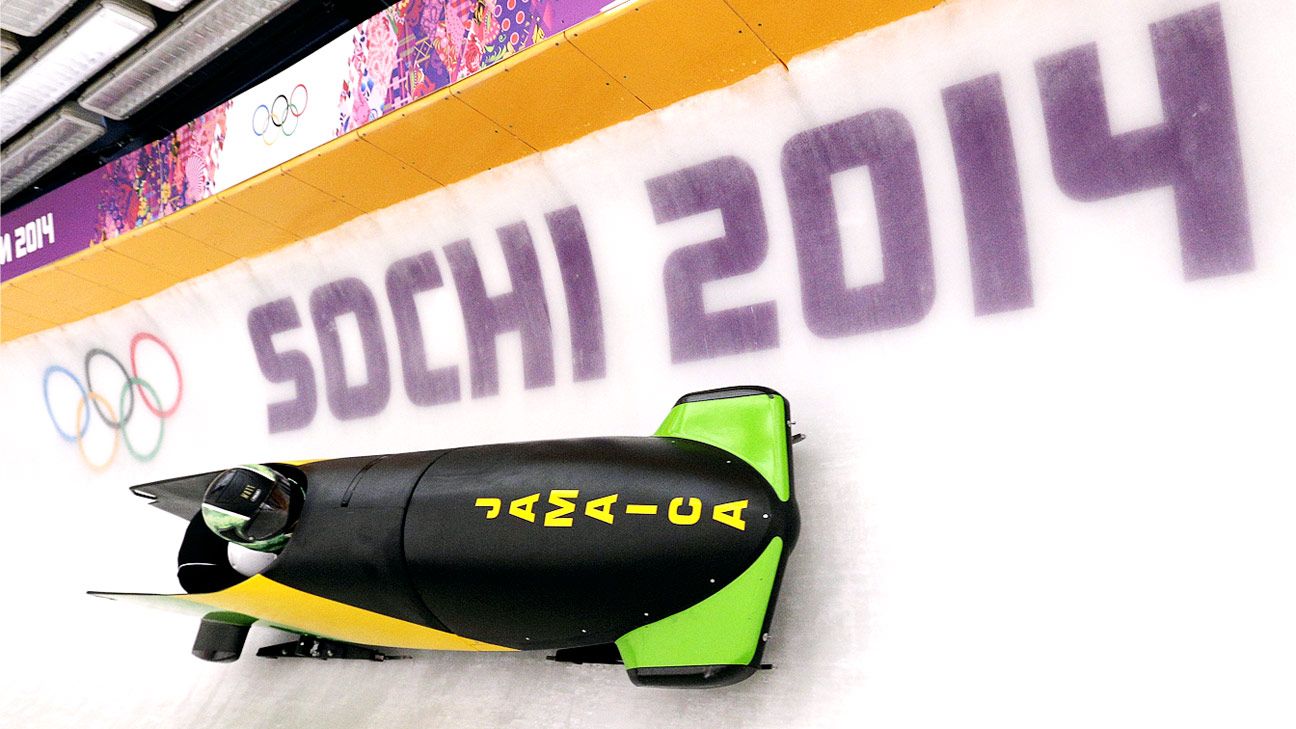 Jamaica bobsled coach quits days before event
Jamaican women's bobsled coach Sandra Kiriasis announced on Wednesday she has quit the team, throwing the team into disarray just days before what would be its historic Olympic debut.


Daytona 101: Drivers rely on film, data to prep for the 500
A torrent of data along with a library of recordings of races and practice sessions are what you'll find today's NASCAR competitors poring over -- all in the hopes of gaining a competitive advantage in the sport's biggest event of the year.


Don't tell Davidson's Robinson the sky is falling -- she's OK
Andrea Robinson is apt to repeat "I'm OK" whether discussing a skinned knee, a frustrating physics class -- or a cancer diagnosis. And it's a mindset that drives the Davidson sophomore forward as she undergoes treatment and awaits a marrow transplant.


Manfred: New pace rules coming for '18 season
Commissioner Rob Manfred said MLB has "significantly altered' its positions based on player input and announced that rule changes for pace of play will be coming before the start of spring training games.