Apple Park now Apple's official corporate address
Apple this week changed its official corporate address to One Apple Park Way, continuing the lengthy process of moving an entire workforce from One Infinite Loop to the new Apple Park campus built down the road.


Twitter shuts down official Twitter for Mac app
Ubiquitous microblogging service Twitter on Friday announced an imminent end to its native Mac client, saying the change comes as part of efforts to maintain a consistent user experience across all platforms.


Watch: The best Siri commands for HomePod
Apple's HomePod is out and users are impressed by the smart speaker's premium sound quality, but some have yet to take full advantage of its voice control functionality. To help users get started, AppleInsider collected a few useful phrases and commands that highlight Siri's capabilities.


How to reset your HomePod and connect it to a new Apple ID
HomePod services like sending text messages or creating reminders can only be accomplished with the Apple ID used to initially set up the device. If you want to change the Apple ID affiliated with your HomePod, you'll need to redo the setup process.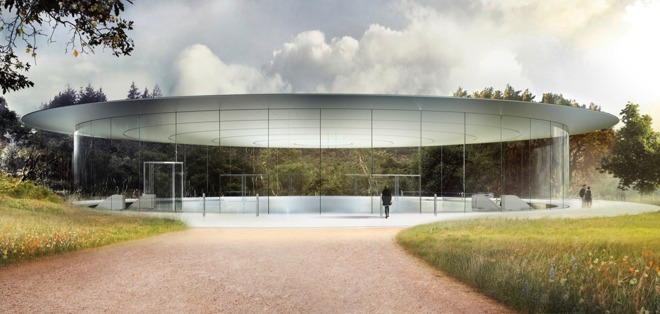 Apple's 2018 shareholder meeting today, held for the first time at Apple Park
Later this morning, Apple is holding its 42nd annual shareholder meeting at its new Apple Park facilities for the first time, offering some members of the public a glimpse inside its new headquarters. However, this year attending the meeting requires a pre-arranged registration; shareholders of record who simply show up have been put on notice that the event is already at capacity.


Consumer Reports' dismissal of HomePod a familiar tale to Apple fans
Testing stalwart Consumer Reports declared this week that Apple's HomePod falls behind Google's Home Max -- and even the Sonos One -- in terms of audio quality. To anyone who knows the publication's controversial history with Apple products, that conclusion is utterly unsurprising.


HomePod review: Your mileage may vary, but crank it up for the ride
I love Apple's HomePod, and I want one in every room of my house. But I also kind of hate HomePod for its reliance on Siri. Like any messy relationship, it's complicated. If you can get over the personal assistant's numerous shortcomings, you'll find that HomePod is a fantastic sounding compact speaker, but also potentially the start of something much better.


Tune HomePod's sound using equalizers in iOS and macOS
From multi-array microphones for far-field listening to beamforming tweeters and dynamic audio processing powered by a beefy A8 processor, HomePod is a compact marvel of technology. Despite its smarts, users are unable to access audio output settings as they would a traditional speaker or even Bluetooth devices marketed by companies like Sonos.


How to trigger Siri on your iPhone instead of HomePod
With HomePod, accessing Apple's Siri technology is more convenient than ever. But users might want trigger the virtual assistant on an iPhone rather than a speaker that blasts answers to anyone within earshot. Here's how to do it.


First look: Apple's HomePod is loud, heavy and powerful
Friday marks the launch of Apple's foray into home audio, the HomePod, a compact yet booming smart speaker that will delight your ears and possibly annoy your neighbors. AppleInsider offers a closer look at the newly released hardware.