2019 Volkswagen Jetta First Review
Starting Price: $19,395 Engine: 147-horsepower turbocharged 4-cylinder Fuel Economy: 34 mpg combined (manual and automatic) Warranty: 6 years or 72,000 miles Similar: Honda Civic, Ford Focus, Chevrolet Cruze, Hyundai Elantra, Nissan Sentra, Kia Forte A Volkswagen mainstay It might not quite have Beetle status, but the Jetta is now old enough and VW has sold enough models for it to earn its place as a Volkswagen icon.


2018 Hyundai Sonata Hybrid Priced
Picking up the designing cues of last year's remake of the popular midsize sedan, the 2018 Hyundai Sonata Hybrid shares the new front end, updated interior and comes in at a base price $500 lower than the previous model. Among the changes to the 2018 Hyundai Sonata Hybrid are the addition of blind spot detection with rear cross traffic alert, while Limited models are now equipped with panoramic sunroof, bi-function LED headlights and LED interior lighting.


2018 Ford Mustang Cobra Jet: Hottest Mustang, ever
Cobra and Jet are two words that were never linked until they became permanently fused by Ford with the advent of the 428 Cobra Jet V8 that propelled Mustangs and Gran Torinos to drag strip glory, beginning in 1968.


2018 Lexus RX L: Video Review and Road Test
The Lexus RX is one of the first and still most popular luxury crossover SUVs in its segment, but it historically has lacked one thing that competitors like the Acura MDX and Infiniti QX60 has, a third row.


Buick has revealed an all-electric SUV concept in China called the Enspire that the near-luxury brand will show to the public at the 2018 Beijing International Automotive Exhibition (Auto China 2018).


2018 Ford Mustang First Review
Starting Price: $26,485 | Price yours Max Capacity: 4 passengers Engines: 2.3-liter turbocharged 4-cylinder, 310 horsepower; 5.0-liter V8, 460 horsepower Fuel Economy: 25 mpg combined (I-4), 18-19 mpg combined (V8) Similar: Chevrolet Camaro, Dodge Challenger The current-generation Ford Mustang was introduced just two short years ago, and for Mustang lovers it was a watershed moment.


Plug-In Hybrid Comparison Test: 2018 Chevrolet Volt
Starting Price: $34,100 Net power: 149 horsepower Total range (gasoline/electric): 420 miles Electric-only range: 53 miles EPA fuel economy (city/highway combined): 42 mpg Back to the main page The plug-in hybrid that became a household name When the Chevrolet Volt debuted for 2011, it was a revelation heralding the modern-day mass-market plug-in hybrid electric vehicle (PHEV).


Plug-In Hybrid Comparison Test: 2018 Honda Clarity
Starting Price: $34,290 Net power: 212 horsepower Total range (gasoline/electric): 340 miles Electric-only range: 48 miles EPA fuel economy (city/highway combined): 42 mpg Back to the main page Picking up fans wherever it goes It takes about as long to adjust to driving the Clarity as it takes to get used to a Honda Accord.


2018 Plug-In Hybrid Comparison Test
The smartest-working cars in America You can have an electric car as your only car, hassle-free. You don't have to change your lifestyle one bit. This tech is ready right now -- you don't have to wait for it. In the world of transportation, especially automotive transportation, everybody likes to wax on about the future.


Plug-In Hybrid Comparison Test: 2018 Toyota Prius Prime
Starting Price: $27,965 Net power: 123 horsepower Total range (gasoline/electric): 640 miles Electric-only range: 25 miles EPA fuel economy (city/highway combined): 54 mpg Back to the main page A conscious, conscientious decision Toyota's second crack at a plug-in hybrid in its pioneering Prius lineup brings enough differentiation in both styling and performance to warrant a serious look at this vehicle for those who want the best of both the pure elect...


This Week in Car Buying: Leasing starts to fade
Leasing may have peaked at nearly a third of transactions last year, but a study by Kelley Blue Book points to some cooling in the trend, particularly among buyers of more mainstream vehicles.


Plug-In Hybrid Comparison Test: 2018 Hyundai Ioniq
Starting Price: $25,835 Net power: 139 horsepower Total range (gasoline/electric): 630 miles Electric-only range: 29 miles EPA fuel economy (city/highway combined): 52 mpg Back to the main page The plug-in hybrid value statement The 2018 Hyundai Ioniq Plug-In Hybrid stands tall as the most everyday car in this test.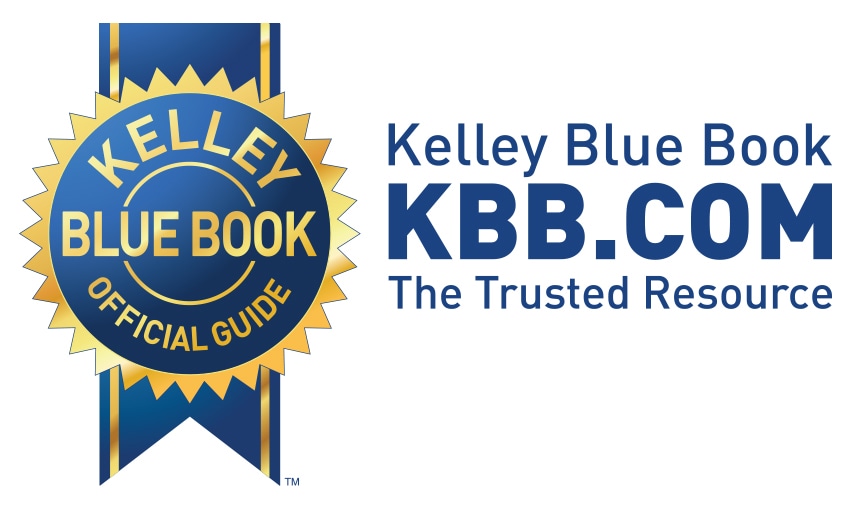 Whether you're buying or selling, arming yourself with a vehicle's Kelley Blue Book value gives you the confidence to secure a fair deal.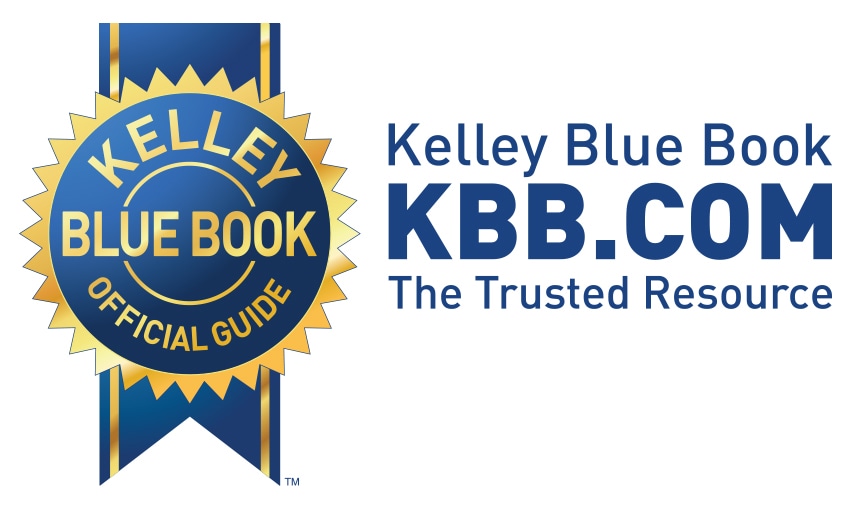 2019 Chevrolet Camaro 1LE Turbo First Look
For 2019, the Chevrolet Camaro receives updates and styling changes, including a new face, different for each time level; new rear end with LED taillights; and new 20-inch wheels for the RS and SS.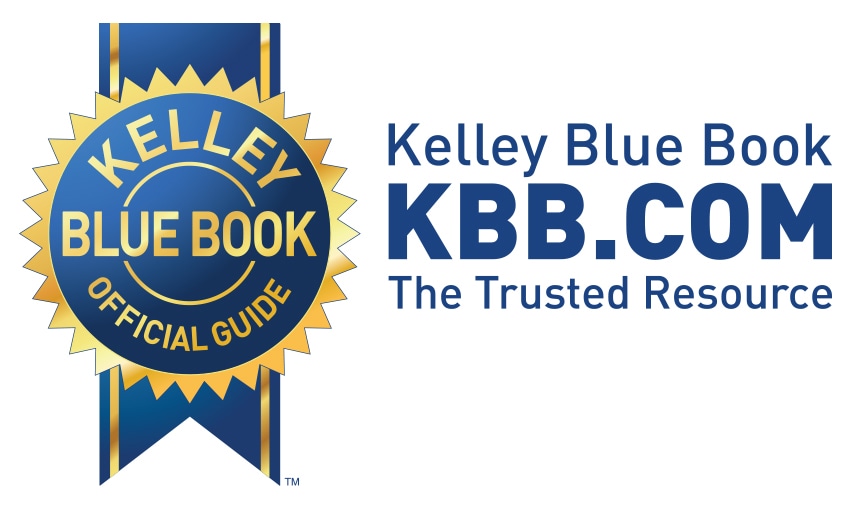 2018 Kia Stinger GT Ownership Review
Fuel Economy Ramblings, and Observations by Michael Harley on April 6, 2018 Current Odometer: 7,364 miles Latest MPG: 26.15 mpg Lifetime MPG: 21.48 mpg Maintenance/Service Costs: $4.50 Time out of Service: 0 minutes I've been piling the miles on the Kia Stinger GT, and it continues to impress with its power output — it's a strong engine mated to an excellent automatic transmission.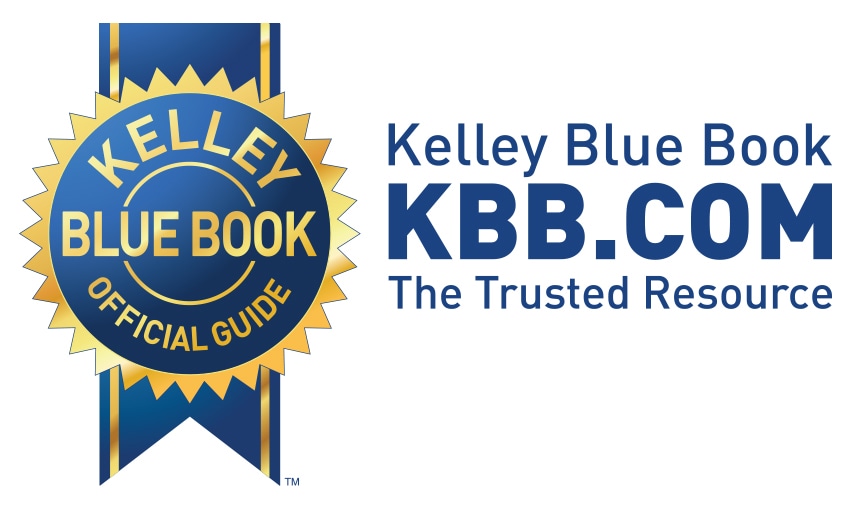 The 2018 Infiniti QX80 is not what you would normally see parked in the loading section of a Home Depot.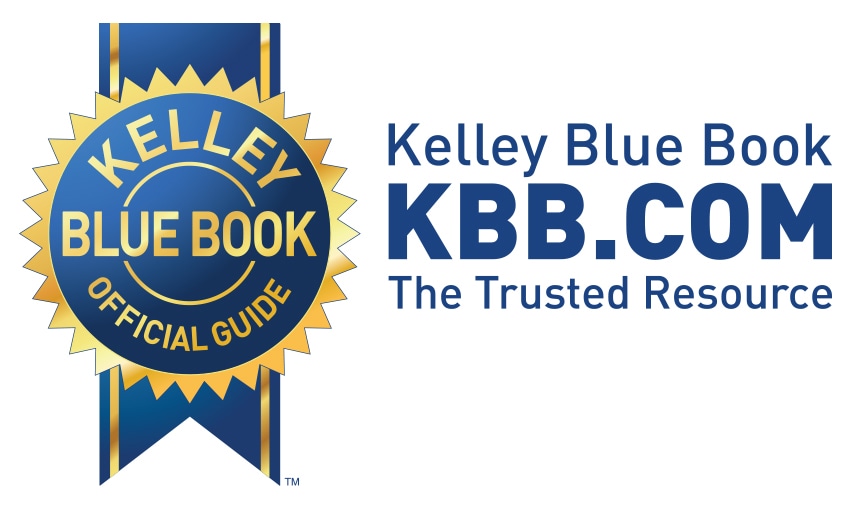 2020 Chevrolet Silverado HD Teased
Chevrolet introduced the all-new 2019 Silverado 1500 in January 2018, then followed it up with the unveiling of the 2019 Silverado 4500/5500/6500 HD in March.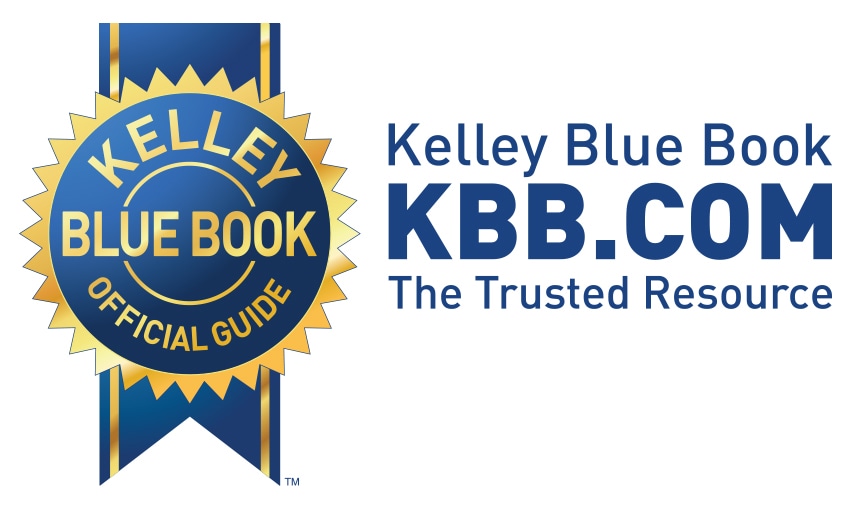 The all-new 2019 Volkswagen Jetta sedan, which features a bolder exterior and more interior space, has been priced with the base MSRP starting at $18,545, which is $100 less than the outgoing model.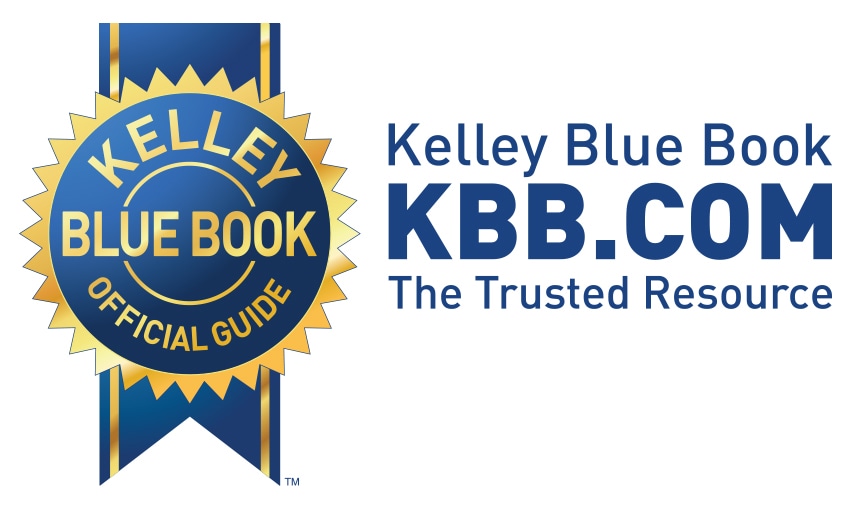 Insider Car Buying Tips: Lease, Buy or Subscribe?
You're looking for a new car, but can't decide whether to buy, lease or sign up for something called "subscription." One neighbor says buying a car is the only way to go, he's had four new minivans in the past 30 years.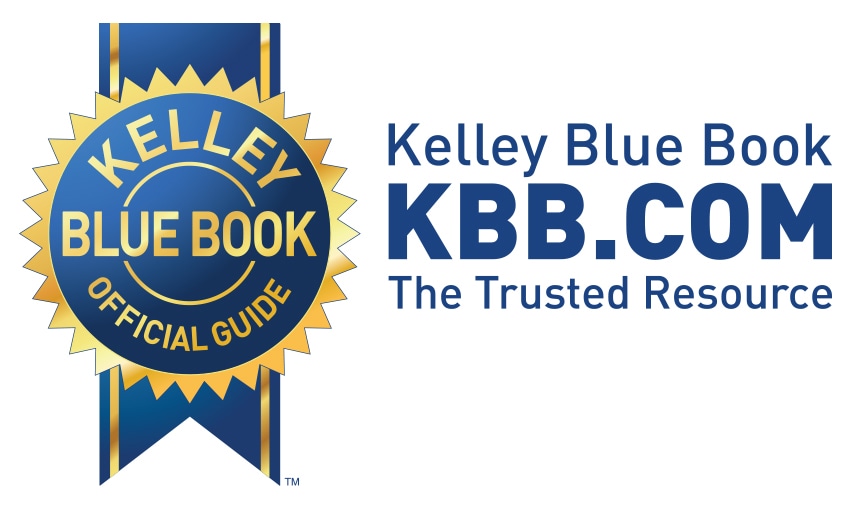 2018 Mercedes-Benz S 560 Coupe Quick Take
I had the good fortune of growing up adjacent to a fairly well-to-do area, and during my high school years in the mid-80s, the Mercedes-Benz 560 SEC coupe always caught my eye.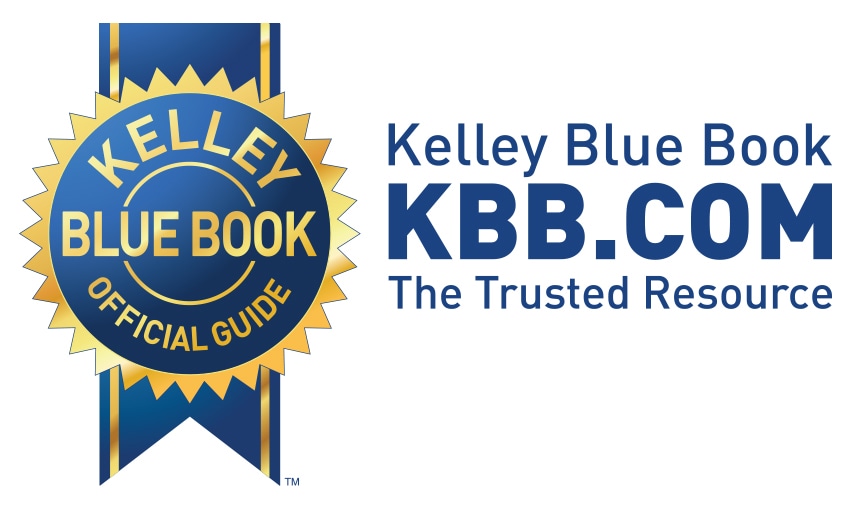 GKN Driveline Twin-Twinster Plug-In Hybrid SUV
What if you jacked up an AWD sport sedan and replaced its front differential with a torque-vectoring "Twinster" axle that can distribute engine torque in any proportion to the front wheels depending on driver demand and conditions? Then you replaced its driveshaft and rear differential with a torque-vectoring Twinster eAxle driven by a compact electric motor and added a battery pack and a charge port to power it.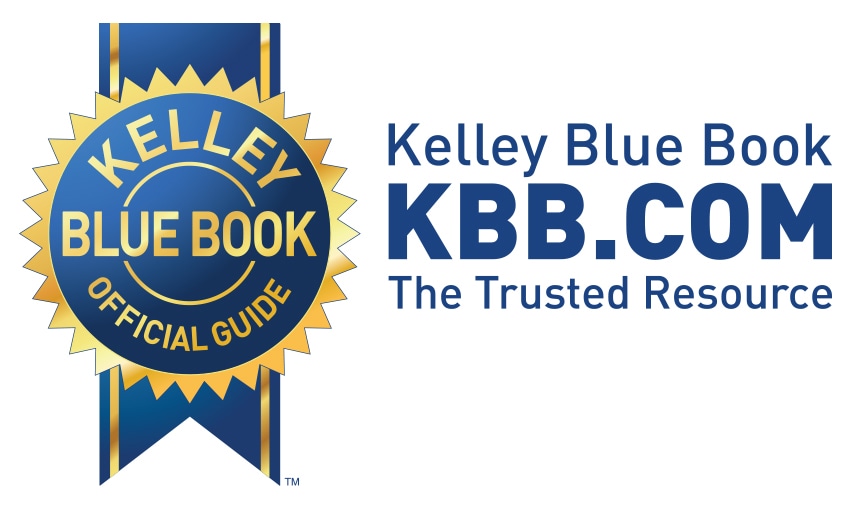 2018 Mercedes-AMG G 65 Quick Take
From first glance it's clear that the Mercedes-Benz G-Class (also known as the Gelandewagen or G-Wagen) isn't like any other vehicle the company offers.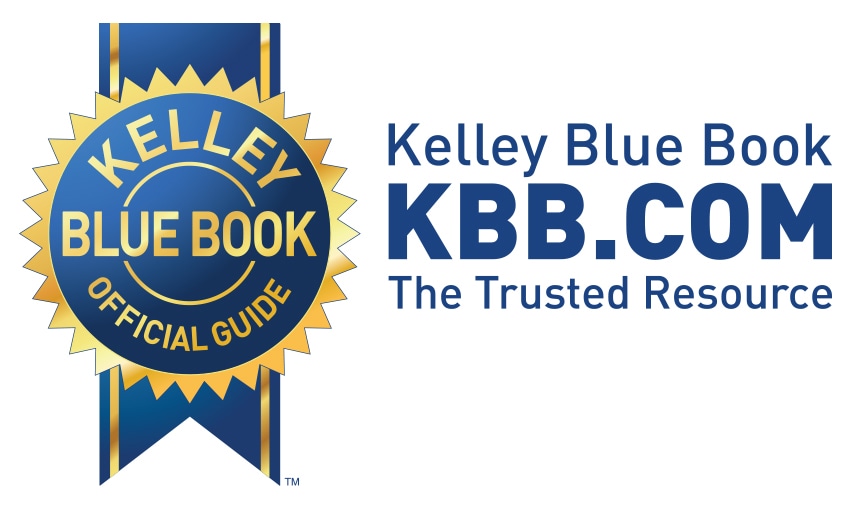 Lexus SUV Models, Prices and Changes for 2018 (and a Peek at 2019)
Did you know SUVs account for two of every three Lexus vehicles sold? Or that the Lexus RX is the best-selling luxury vehicle in the country? The Lexus SUV lineup is a force to be reckoned with, and it's only getting stronger. The compact Lexus NX received a variety of updates for 2018, the RX lineup adds an available third row and the range-topping LX is now available without a third row.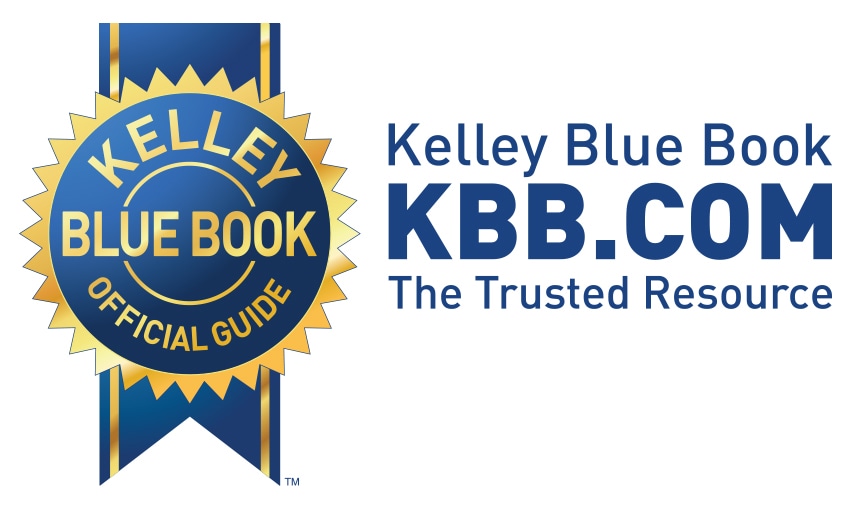 2019 Hyundai Santa Fe: U.S. version bows in NY
Hyundai has done multiple rollouts of the all-new 2019 Hyundai Santa Fe, revealing the vehicle for the first time in Korea and then subsequently taking it to Europe with a Geneva debut before finally launching the U.S.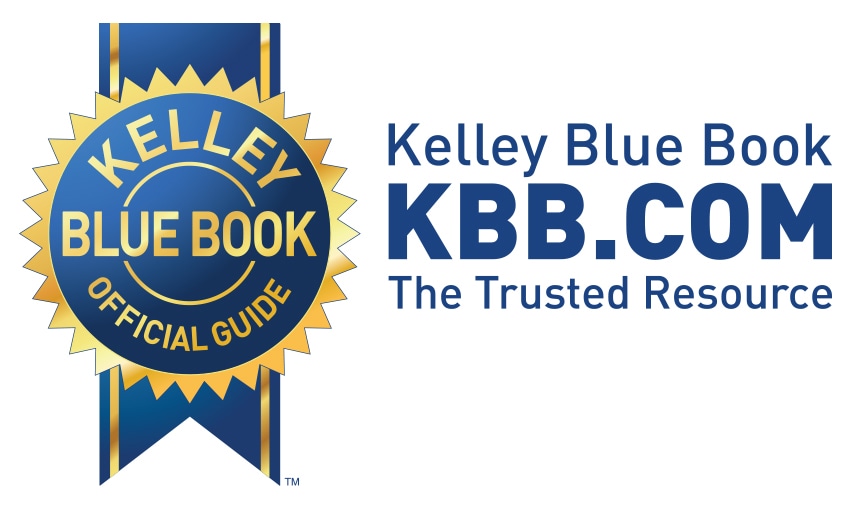 Compact Luxury SUV Buyer's Guide
Practicality with Presence The luxury compact SUV category continues to be one of the country's fastest-growing vehicle segments.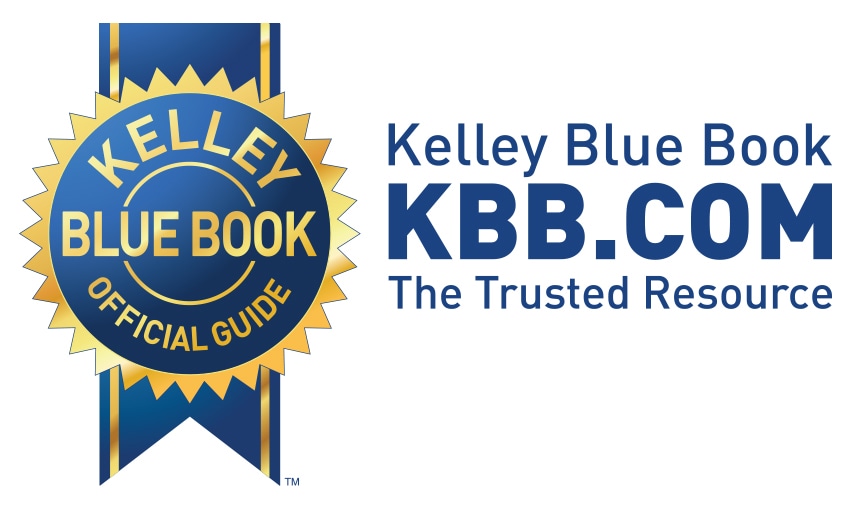 2019 Audi RS 5 Sportback Revealed
A high-performance version of the 2019 Audi A5 Sportback made its global debut at the New York International Auto Show and in a departure from past practice where vehicles like this are offered first in Europe, its sales launch will be in America. The 2019 Audi RS 5 Sportback is powered by a 2.9-liter twin turbo V6 producing 444 horsepower and 443 lb-ft of torque.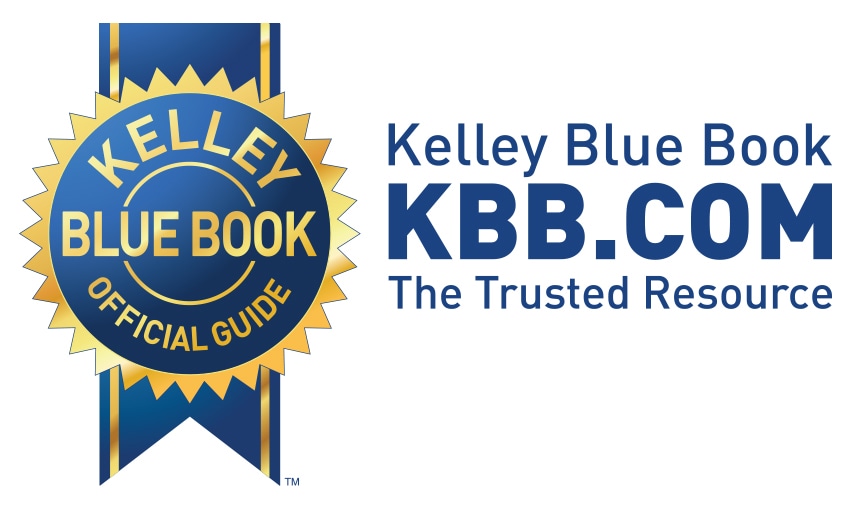 2019 Cadillac XT4: The Compact Cadillac SUV
Boasting that it has used "the youngest team ever assembled to create a vehicle" at General Motors, Cadillac took the wraps off of its all-new compact crossover SUV, the 2019 XT4.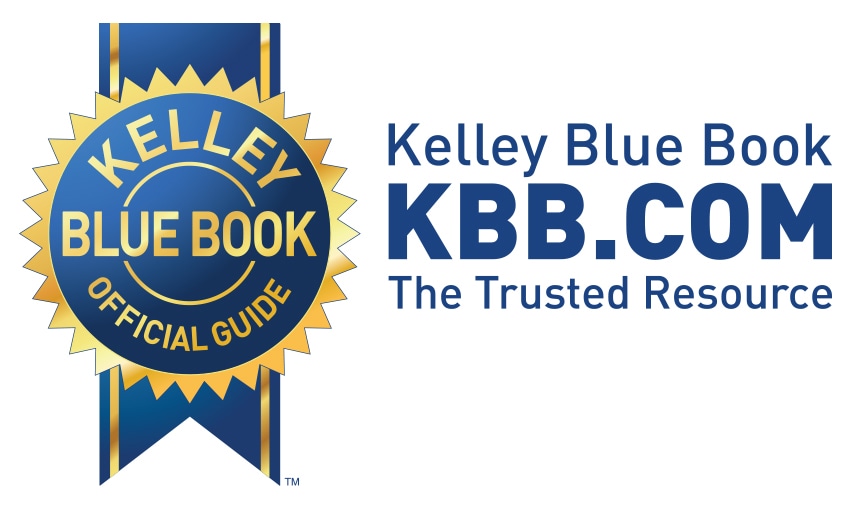 Hyundai's refreshed 2019 Tucson compact SUV features new front and rear, looks, more technology and standard features, plus a new engine offering.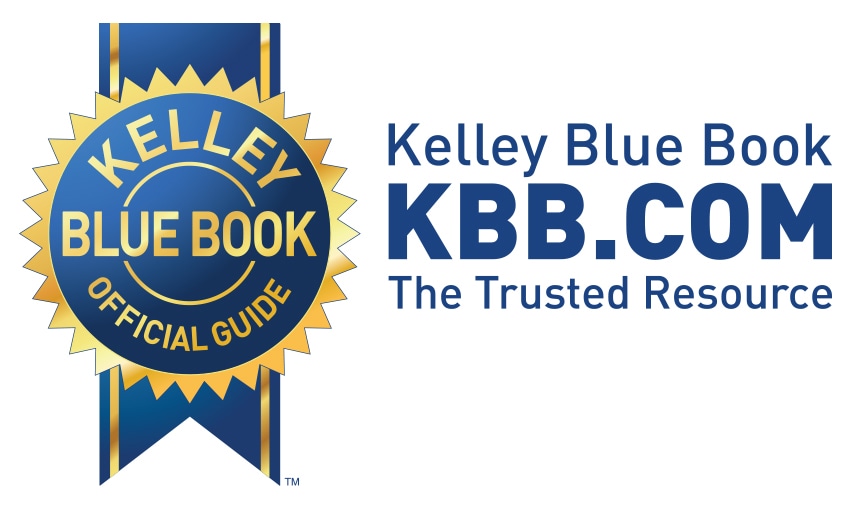 From the beginning the Genesis mission has been to compete with the established players in the luxury game.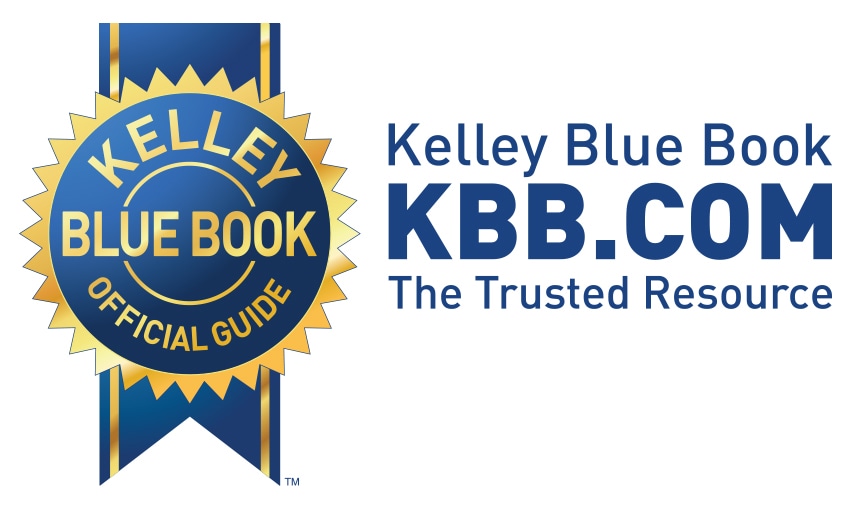 2019 Nissan Altima Makes Bold Statement
With bold styling, two new space-saving and more fuel-efficient engines, new optional all-wheel drive and ProPILOT Assist tech standard on many variants, Nissan says its new 2019 Altima is its most advanced sedan ever.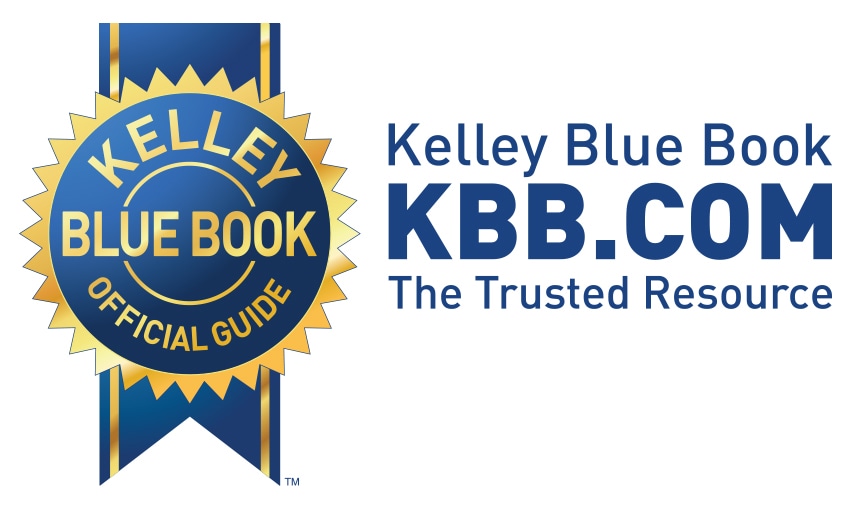 2019 Lincoln Aviator Set to Fly
The relationship of aeronautical design to earthbound vehicles may seem remote, but aircraft have been an inspiration to automotive stylists in the past and the 2019 Lincoln Aviator is the latest example.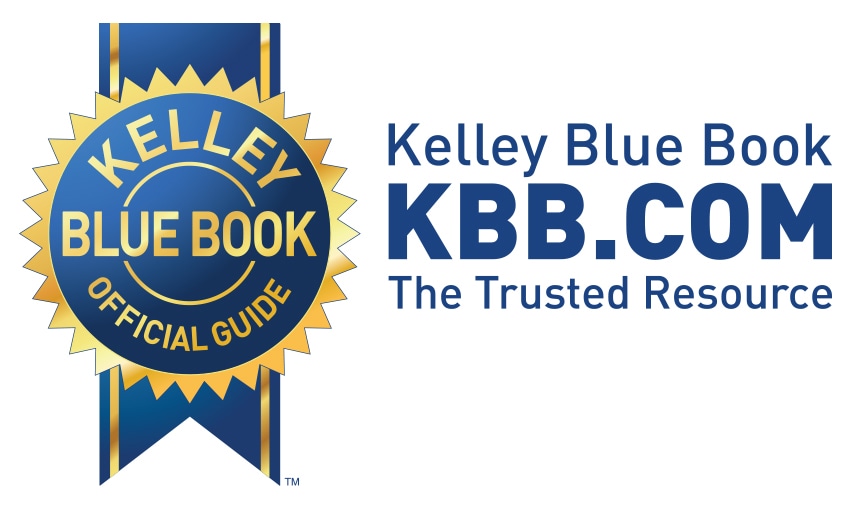 2019 Acura RDX Production Model Debuts
Acura unveiled the production version of its 2019 RDX compact luxury SUV, and with it come vital details that fill in the missing pieces of what until now wasn't known about this next-gen vehicle.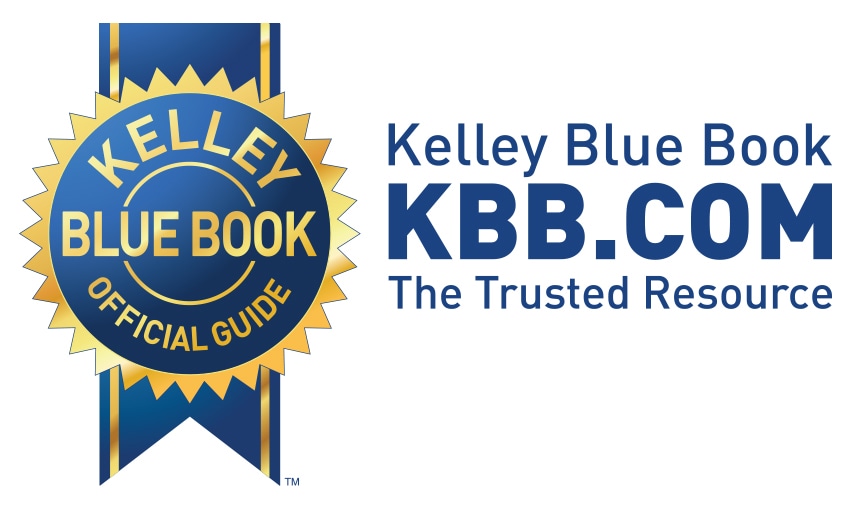 2019 Subaru Forester SUV Debuts
Subaru unveiled an all-new Forester at the New York International Auto show, adding another fully revamped contender into the red-hot compact crossover SUV segment.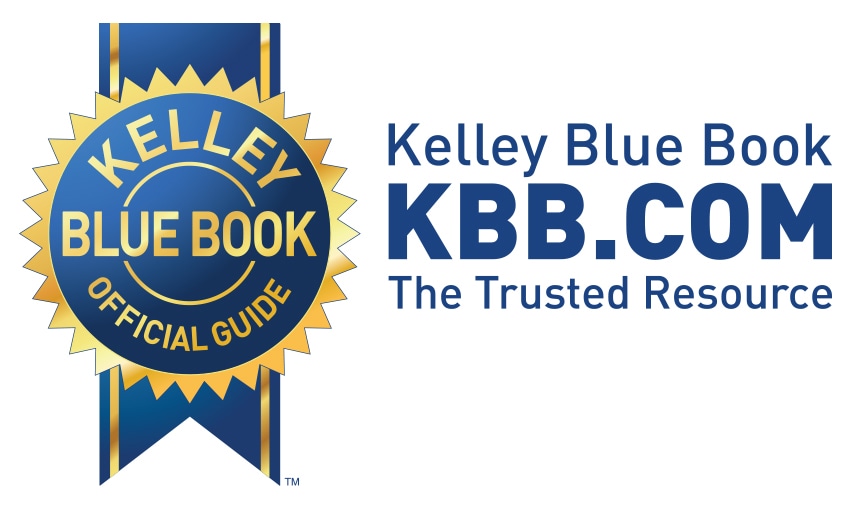 2019 GMC Sierra AT4 Unveiled in New York
Following up on the wild success of its high-style Denali models, GMC has now launched "AT4" a new sub-brand aimed squarely at the off-road audience craving both capability and comfort.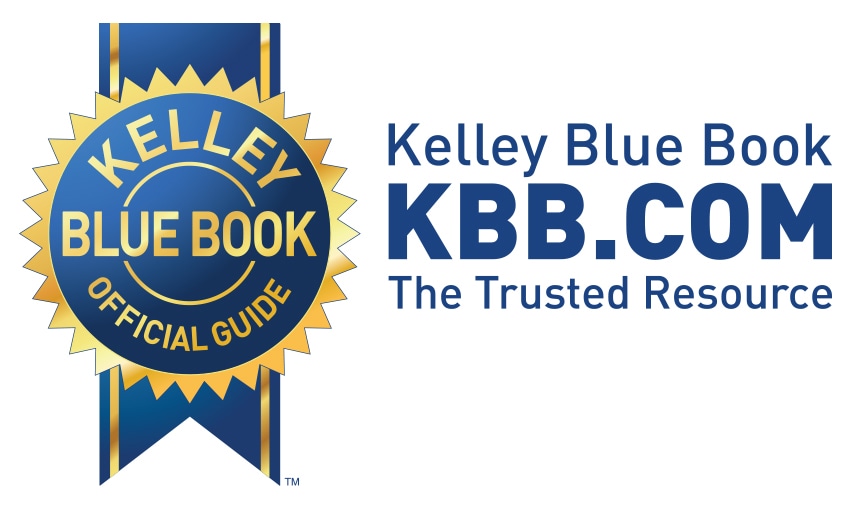 Automakers wield some of the most powerful and valuable brands in the world, and they spend billions of dollars each year building and protecting those reputations.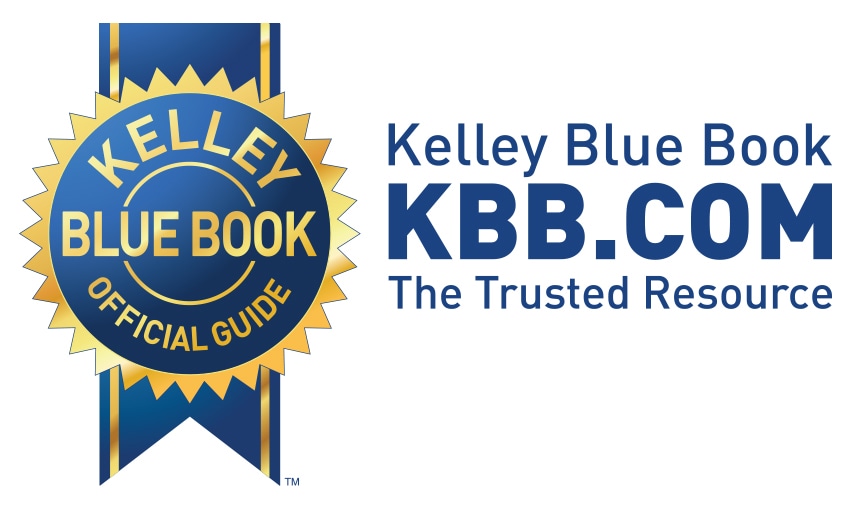 2019 Honda Insight Hybrid: Production version debuts
Honda is rolling out its production-ready 2019 Insight at the 2018 New York International Auto Show, touting the gasoline-electric hybrid sedan as a premium compact offering up to an estimated 55 mpg in city driving. The 2019 Insight, positioned between the compact Civic and midsize Accord, hits dealer showrooms early this summer.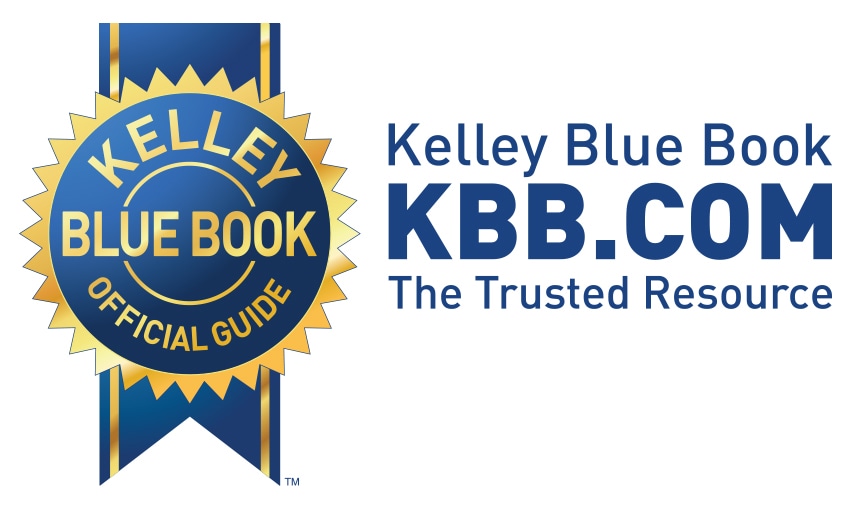 The 2019 Toyota Yaris introduced at the New York Auto Show has a fresher face and a new name, as the iA designation (a holdover from its Scion roots) is dropped.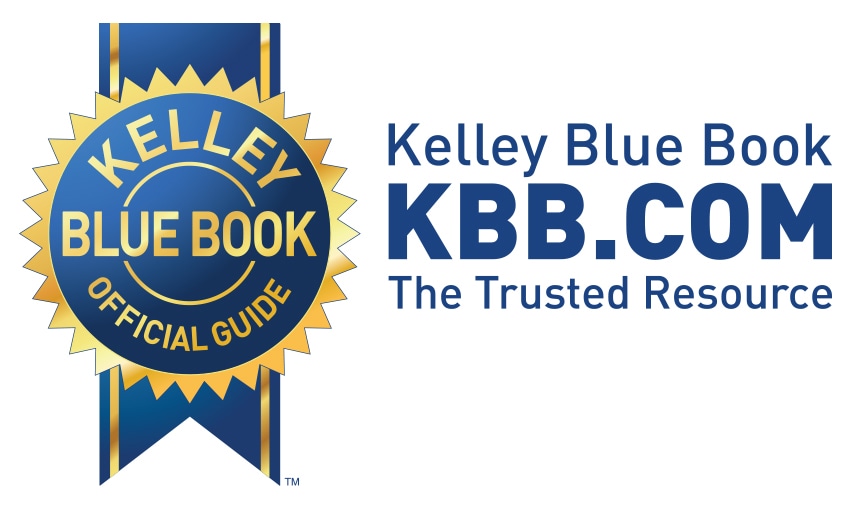 Engineered specifically to battle the BMW M4 and Mercedes-Benz C63 Coupe is Audi's new 2nd-generation RS 5, a high-performance 2-door coupe with aggressive bodywork and a powerful turbocharged engine complementing luxurious accommodations.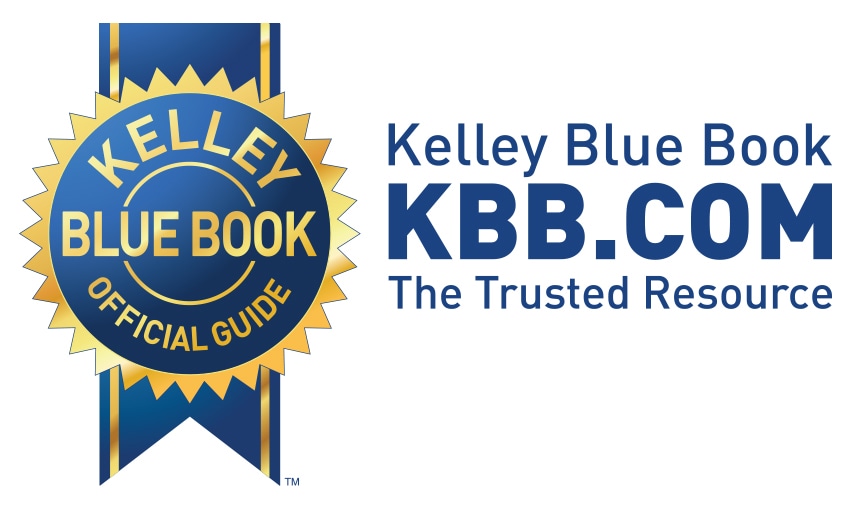 2018 Infiniti Q50 Buyer's Guide
Style and Performance without the Full European Premium The Q50, Infiniti's small luxury sport sedan, is curvaceous and stylish, fun to drive and offers more features for the money than European competitors like the BMW 3 Series. The Infiniti Q50 benefits from a steady stream of improvements: it was recently updated with new engines, a new suspension system, revamped steering, and the introduction of the Q50 Red Sport.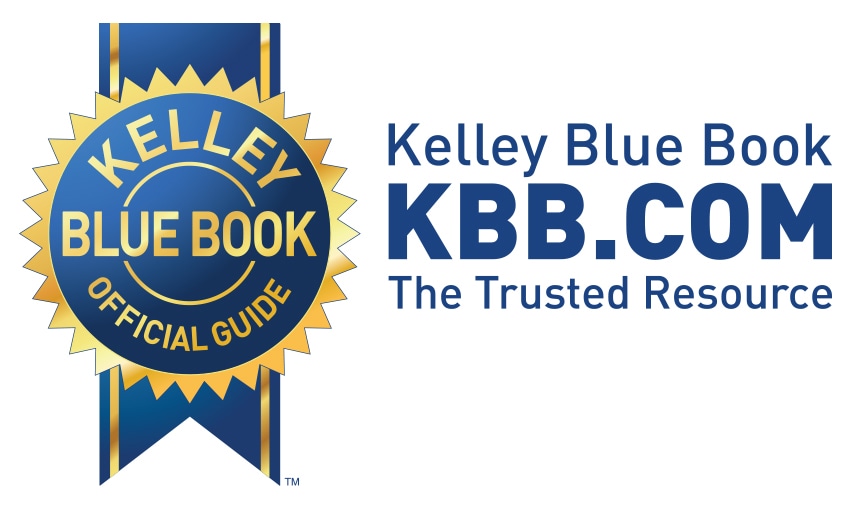 2018 Hyundai Kona First Review
Starting Price: $20,450 | Price yours Max Capacity: 5 passengers Engines: 2.0-liter 4-cylinder, 1.6-liter turbocharged 4-cylinder EPA Fuel Economy: 30 mpg combined (FWD), 27 mpg combined (AWD) Similar: Honda HR-V, Mazda CX-3, Toyota C-HR, Subaru Crosstrek If you need convincing that the Big Island of Hawaii is under constant renewal, drive the Chain of Craters Road south of the Kilauea crater in Hawaii Volcanoes National Park.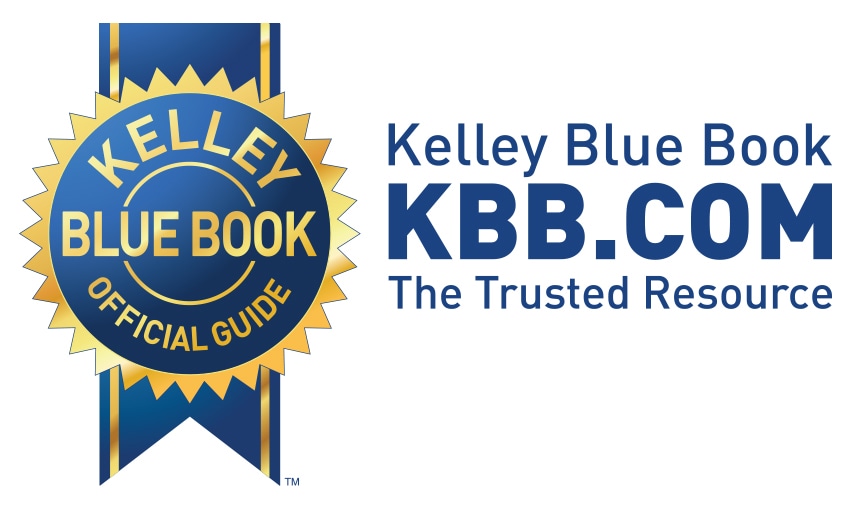 2018 Fiat 500 Urbana Model Added
Fiat will now be offering its Urbana trim level on the 2018 Fiat 500, which will join 500L and 500X models in offering the appearance package.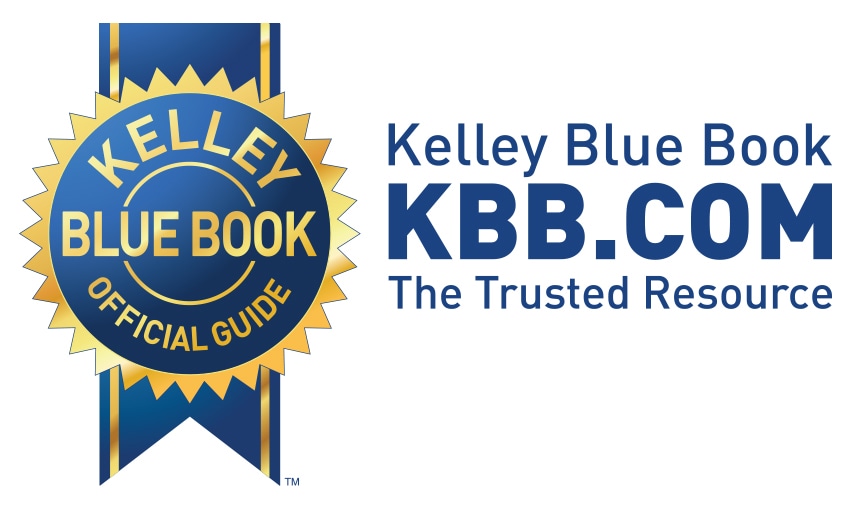 2019 Toyota Corolla Hatchback Surprise at NY
While the all-new 2019 Toyota RAV4 was expected to be the star of the Japanese auto maker's New York show stand, the company surprised with the reveal of an all-new 2019 Toyota Corolla Hatchback, a body design not seen in years on this iconic compact.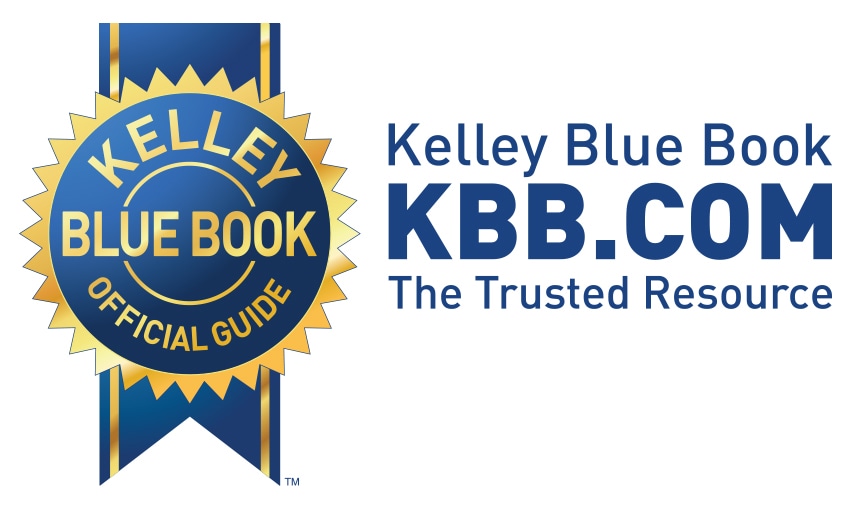 This Week in Car Buying: KBB Trusted Advisor bows
In order to make the car shopping experience easier and quicker, Kelley Blue Book has introduced its new Trusted Advisor Program which streamlines the shopping and buying process for consumers and dealers alike. Among the elements in the Kelley Blue Book Trusted Advisor Program are: Dealer differentiator callouts to set participating dealer classified listing apart on KBB.com and sister site, Autotrader.com.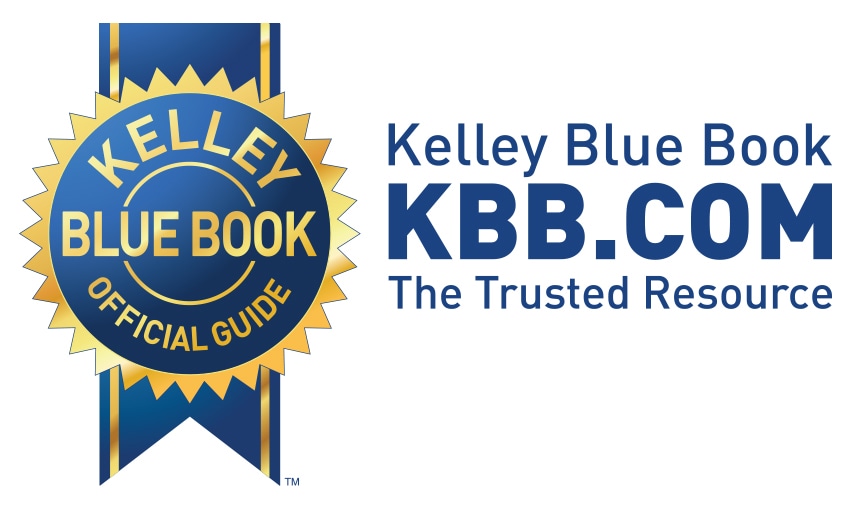 2019 Cadillac CT6 V-Sport Launched
Cadillac's 2019 CT6 V-Sport will promise greater performance with a new twin-turbo V8 engine, plus the comforts, amenities and technology of a luxury sedan.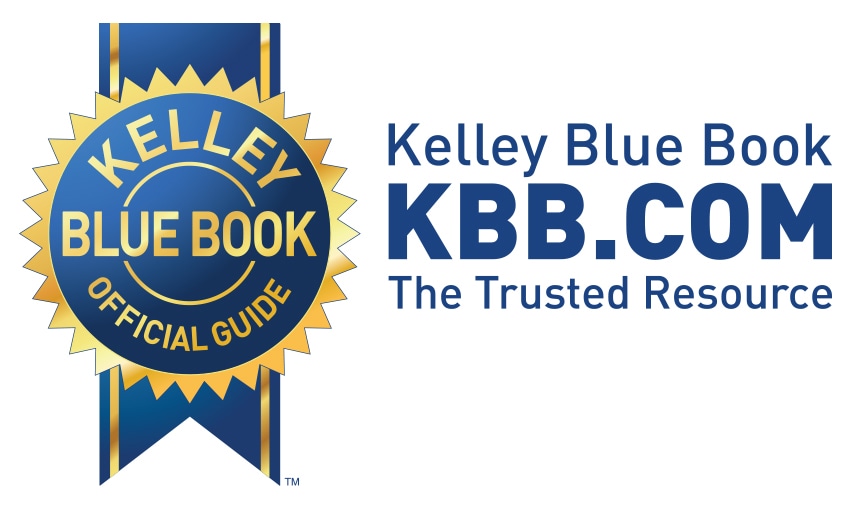 2019 Mercedes-Benz C-Class/AMG C 43 Refreshed
Mercedes-Benz's refreshed 2019 C-Class Coupe and Cabriolet feature new and more powerful engines, redesigned front and rear looks and new infotainment features including a bigger standard display screen.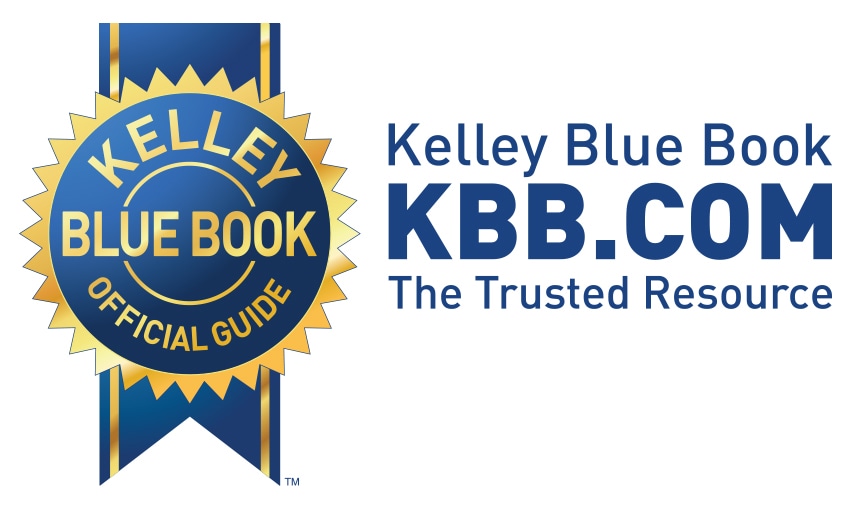 2018 Honda Clarity First Review
When you look at the wave of hybrid and other alternative-fuel options out there, it seems as if there's a laundry list of compromises that go along with each: small size, lack of convenience and comfort amenities, concerns about range, high retail prices.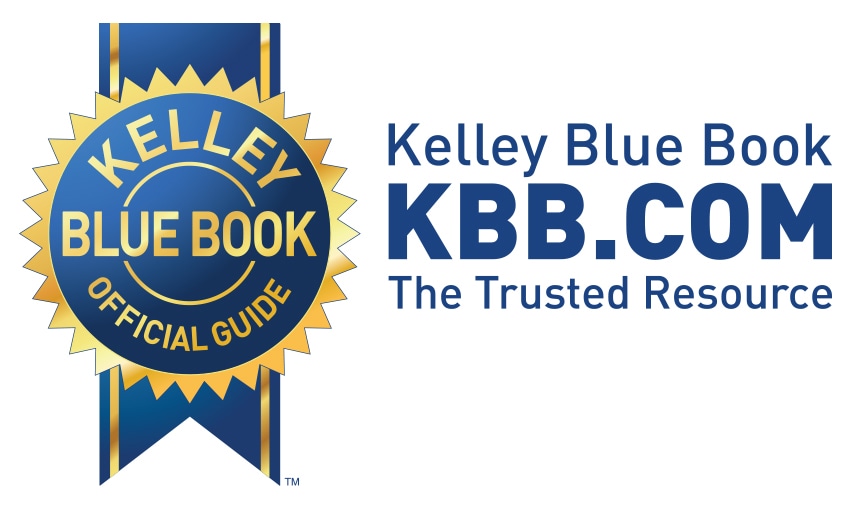 2019 Ford Fusion: New look headed to NY
Ford just revamped its Fusion sedan for the 2017 model year and isn't wasting time to keep it fresh, rolling out an updated appearance for the 2019 model year.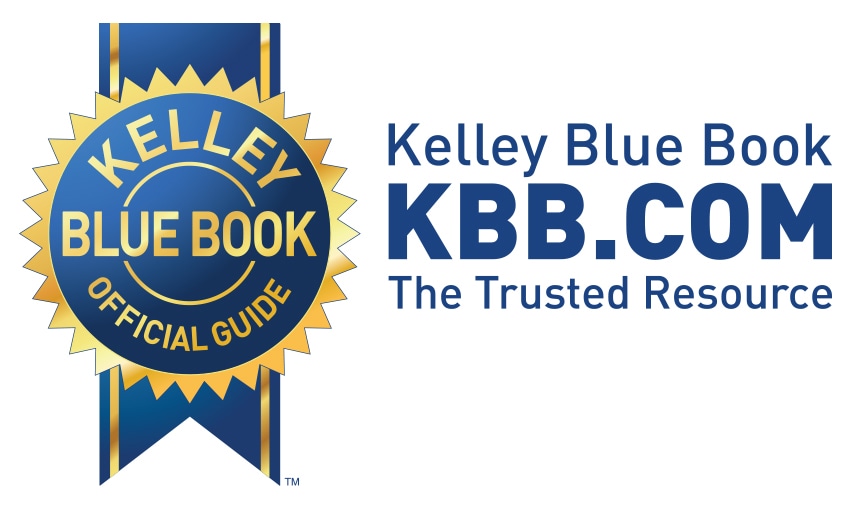 2019 BMW X4 M40i M Performance Revealed
BMW continues to refresh much of its lineup and will show the 2019 BMW X4 M40i M Performance for the first time in North America at the 2018 New York International Auto Show.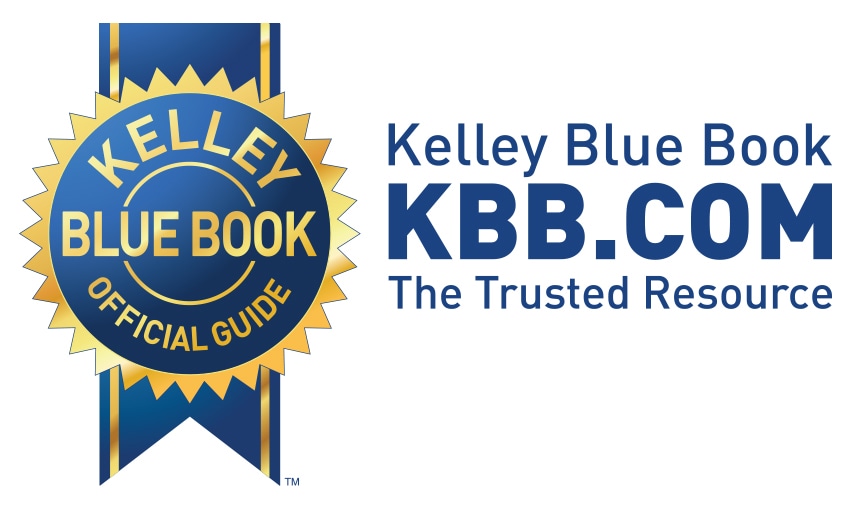 The hybrid version of the redesigned 2018 Honda Accord goes on sale March 23 at the auto maker's dealerships nationally.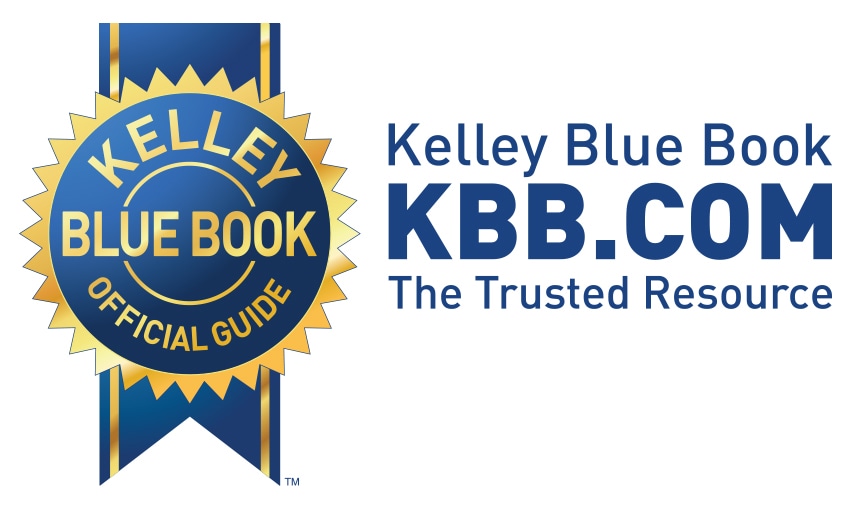 Starting Price: $34,535 (Crew Cab V8) | Price yours Engines: 305-hp 3.6L V6, 395-hp 5.7L V8 Seating Capacity: Six Towing/Payload Capacity: 12,750 lbs/2,300 lbs Similar: Ford F-150, Chevrolet Silverado, Toyota Tundra Totally redesigned for 2019, the new Ram 1500 is lighter, stronger, more comfortable, more capable and more efficient than the previous truck, all while sporting a more refined look that no longer uses the traditional cross-hair nose.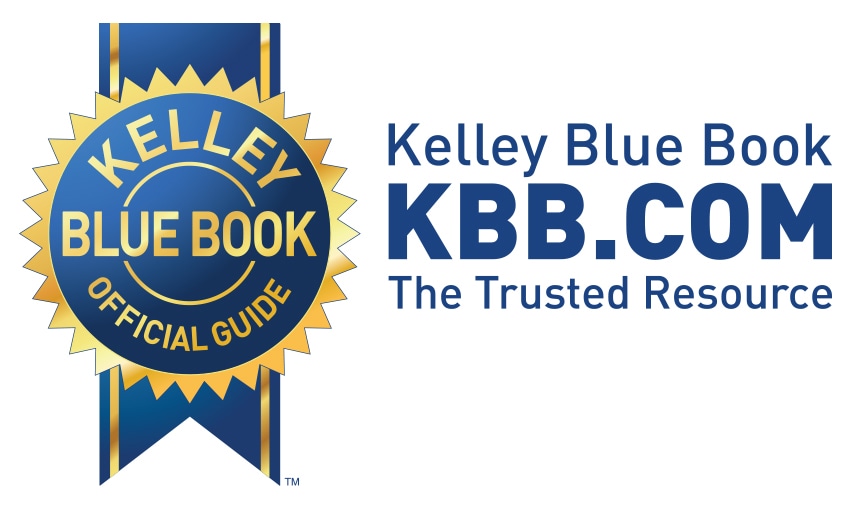 2019 Ford Mustang California Special Returns
Ford is reviving its California Special trim level for the 2019 Ford Mustang, which harkens back to the first Golden State-themed model of America's pony car that went into production in 1968.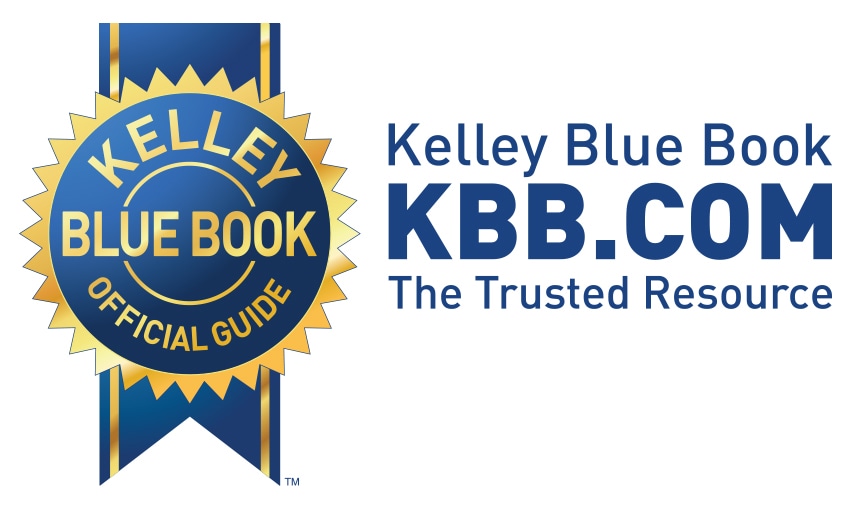 Pre-orders for the Polestar 1 sport coupe have been opened in 18 countries including the United States.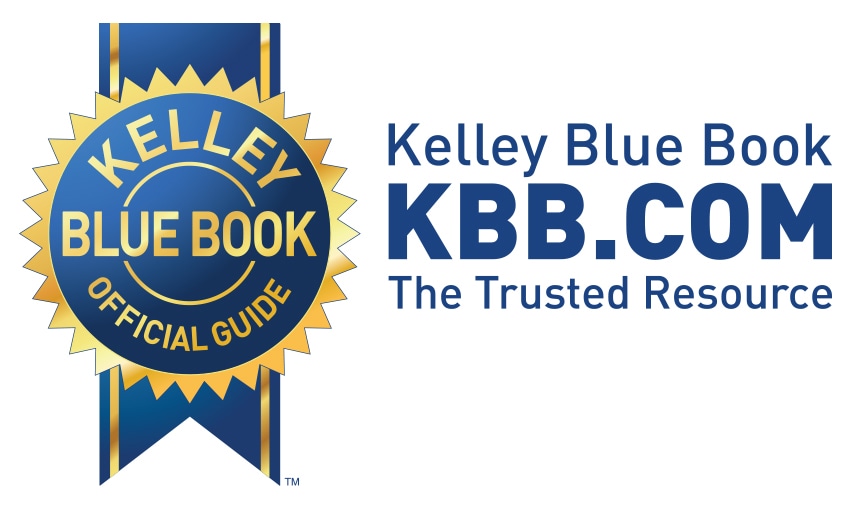 2019 Nissan Altima Readied for Debut
The midsize sedan segment is heating up as Nissan follows the launch of all-new 2018 Honda Accord and Toyota Camry models with its sixth generation of its popular Altima.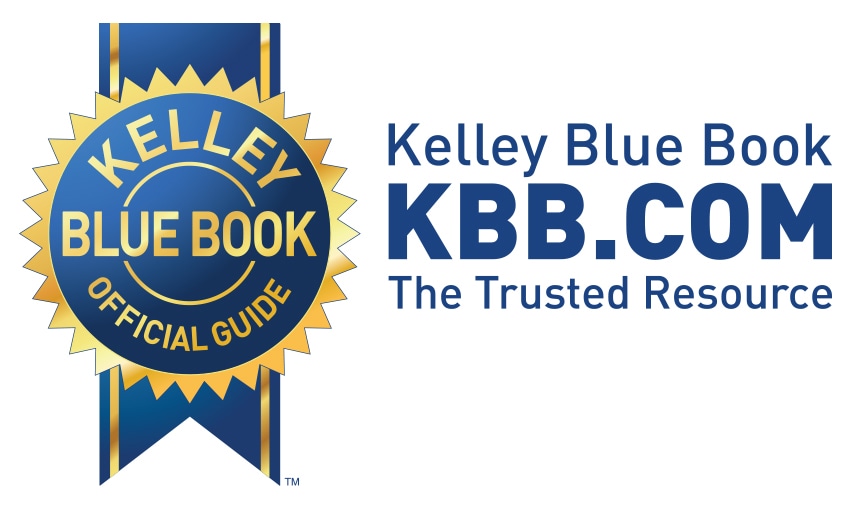 Mercedes-AMG Winter Driving Academy: Getting a grip on slick surface
AMG Winter Driving Academy Fast Facts Location: Gimli, Manitoba, Canada Dates: Annually from January through February Courses: 1.5 days (2 drivers per car) $2,995 Canadian 2.5 days (2 drivers per car) $4,495 Canadian 2.5 days (1 drivers per car) $5,595 Canadian Vehicles (2018): Mercedes-AMG CLA 45 4MATIC Coupe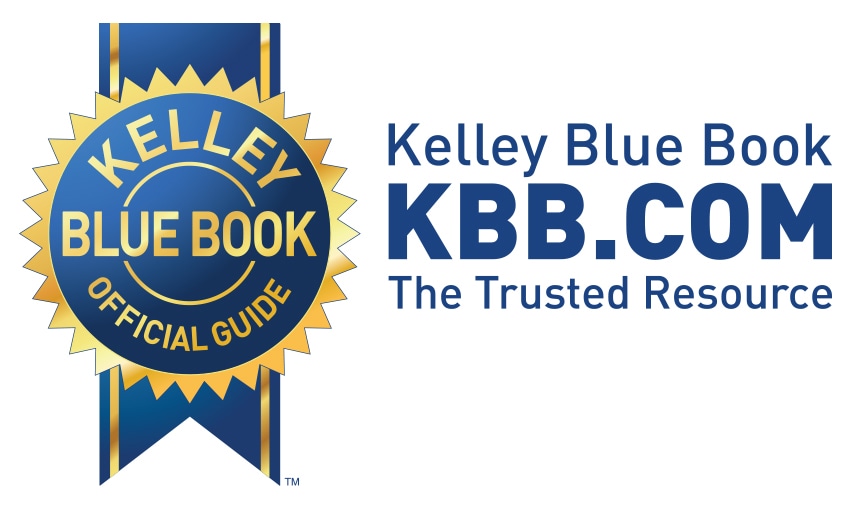 2019 Lexus RC F Sport Black Line Set for New York
Lexus will unveil a new limited edition Black Line version of its 2019 RC F Sport at the New York Auto Show. Offered in two colors, Caviar or Atomic Silver, the RC F Sport Black Line Special Edition will have a production run of just 650 units. The package is primarily an appearance exercise with gloss exterior paint contrasted by matte black finish wheels and the choice of orange or black brake calipers.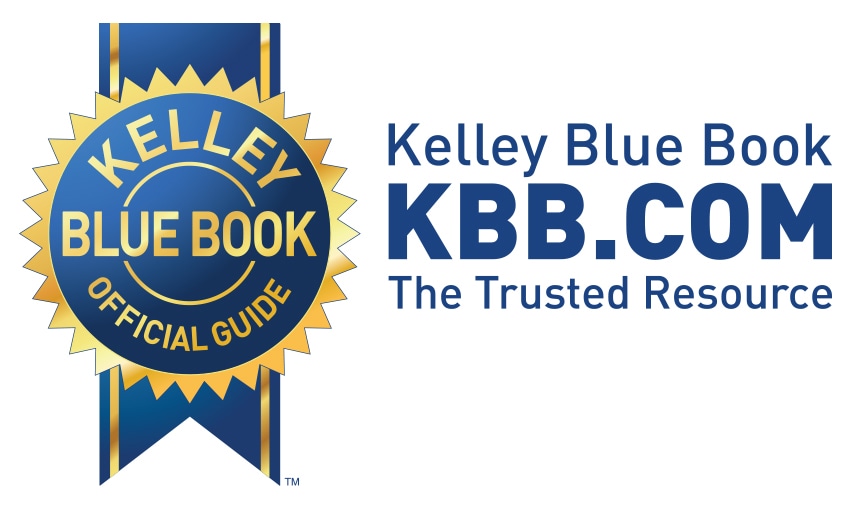 2019 Kia K900 Set for Major Upgrade
Renderings of the all-new 2019 Kia K900 flagship sedan have been released and while the Korean auto maker says the vehicle will go on sale in the second quarter of 2018, it hasn't specifically said that it will make its debut at the New York Auto Show.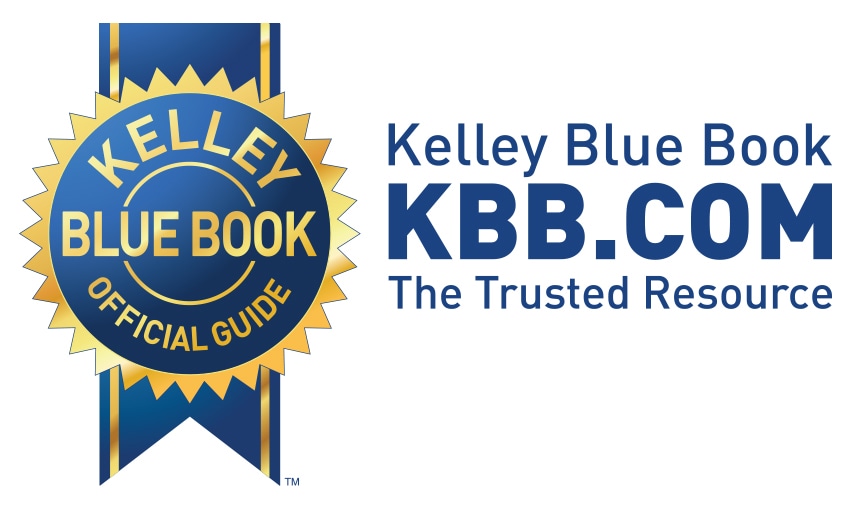 Starting Price: $37,395 | Price yours Seating Capacity: 5 passengers Engine: 2.0-liter turbo inline-4, 228 hp Fuel Economy: 25 mpg combined Similar: Mercedes-Benz GLA250, Infiniti QX30, Audi Q3 The 2018 BMW X2 is the inevitable sporty version of the recently introduced BMW X1 sport utility.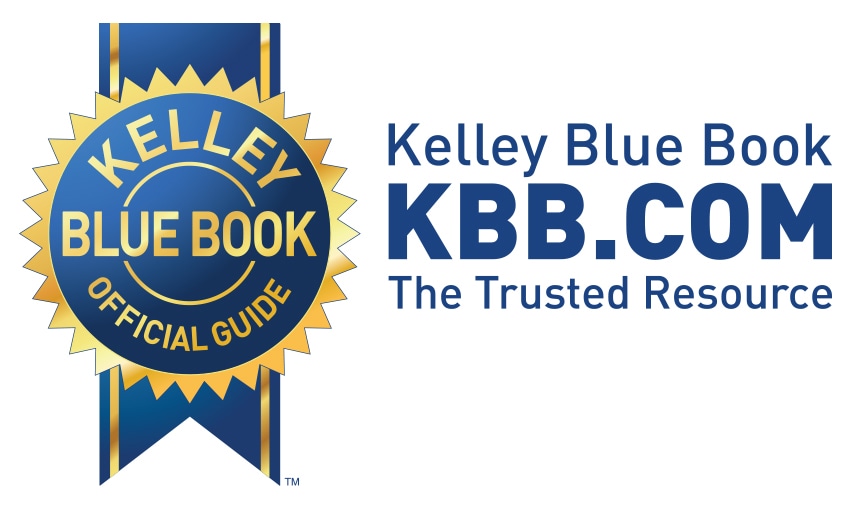 Long the horsepower king of Japan's Big Four, Suzuki regained some of its superbike bona fides last year with a complete overhaul of its legendary GSX-R1000 superbike.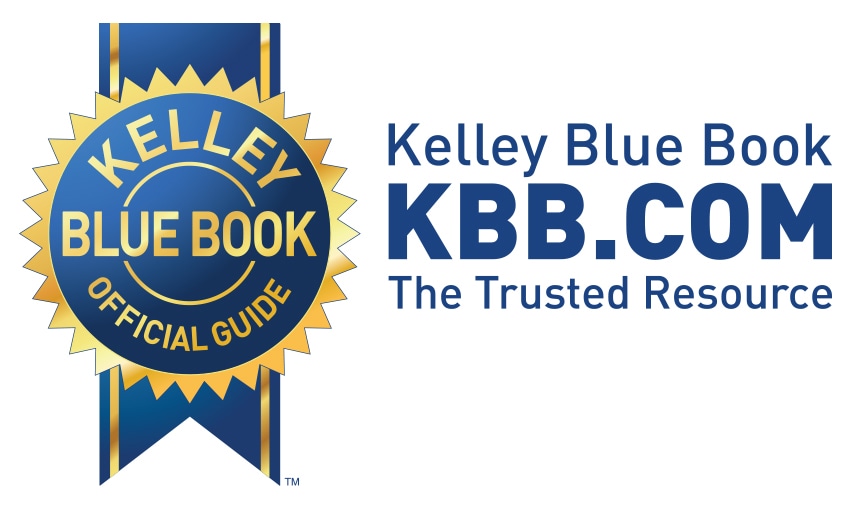 2018 Nissan Leaf: Video Review and Road Test
While Tesla certainly gobbles up more than its share of headlines when it comes to electric vehicles, EV pioneer Nissan Leaf has been toiling quietly in the background attracting converts to the technology among people whose rides usually cost less than $50,000.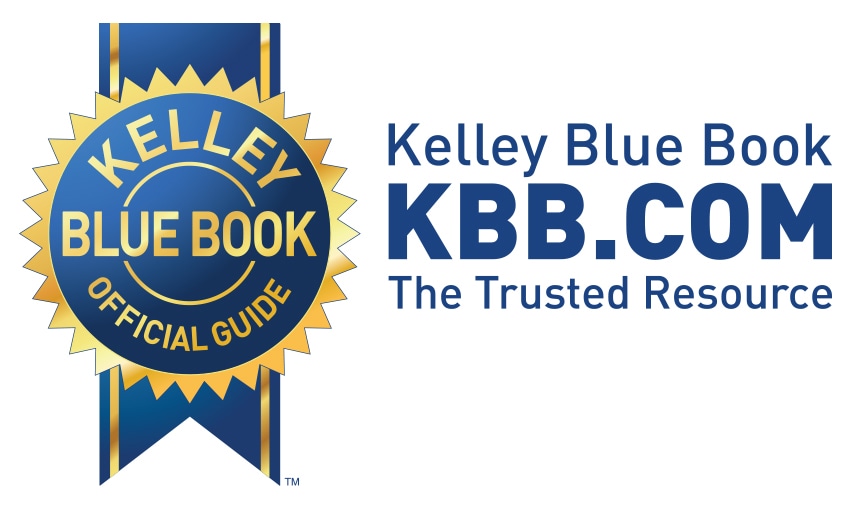 Usually when we evaluate a car we have days behind the wheel, or at least several hours, to come to terms with our opinions.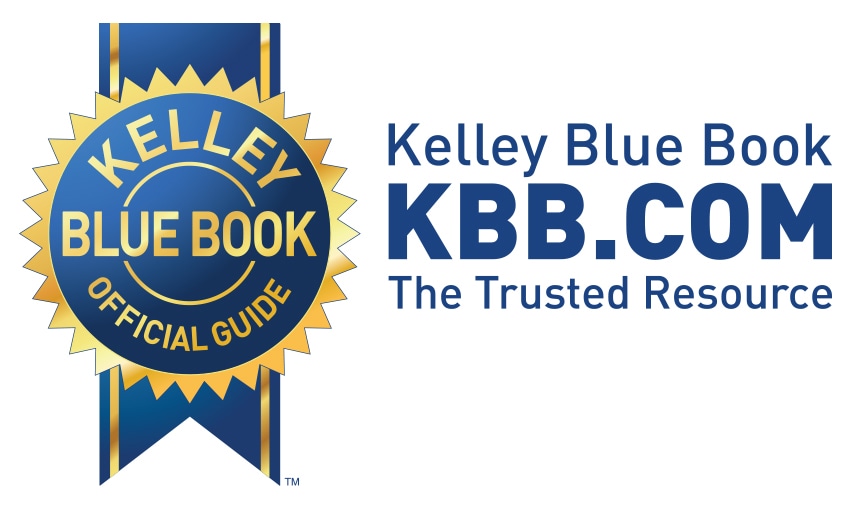 2018 Bugatti Chiron Sport: Sweet excess
The 2018 Bugatti Chiron Sport bowed at Geneva with no bump in performance from its 1,500-horsepower quad turbo 16-cylinder engine, but promises sharper handling and a tiny weight reduction to give this ultimate supercar a bit more edge. "We have developed the Chiron Sport for customers wanting an even sportier driving experience with their Chiron, with improved lateral dynamics on winding roads," says Stephan Winkelmann, President of Bugatti Automobiles S.A.S.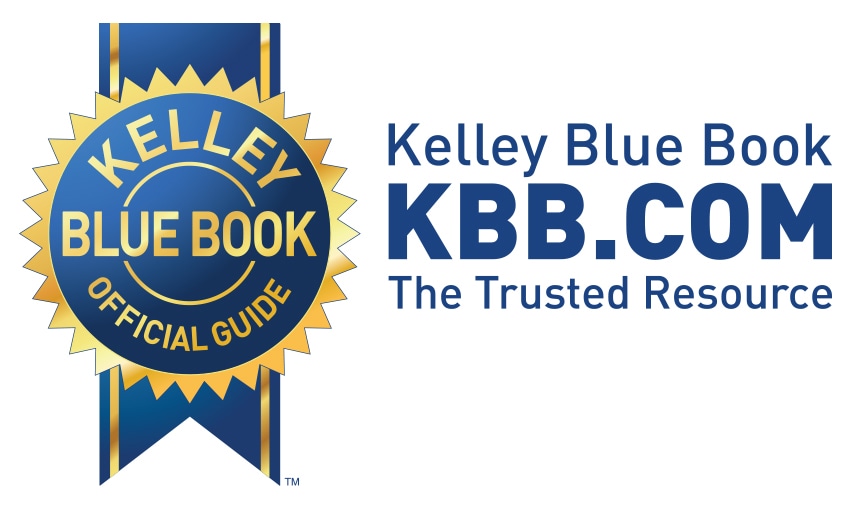 Nissan IMx Kuro Concept Updated
Nissan introduced the IMx Kuro Concept, a compact electric crossover SUV at the Geneva Motor Show, a follow-on to the IMx show car, which debuted last fall at the Tokyo show.