Experience a Web without Net Neutrality in Chrome
Removal of Net Neutrality Simulator is a free browser extension for Google Chrome that lets you experience the Web without Net Neutrality. The extension has been designed to show to anyone who installs the extension, but specifically Internet users from the United States, how their own Internet experience might be impacted if Net Neutrality is terminated. This extension shows you what the ramifications of this decision would be by slowing all websites except for "sponsored sites", and blocking c

2017-05-29 16:49:36
`
2
Chrome: sites may record audio/video without indication
A security vulnerability was reported to Google on April 10, 2017 which allows an attacker to record audio or video using Chrome without indication. Most modern web browsers support WebRTC (Web Real-Time Communications). One of the benefits of WebRTC is that it supports real-time communication without the use of plugins. This includes options to create audio and video chat services, p2p data sharing, screen sharing, and more using the technology. There is also a downside to WebRTC, as it may lea

2017-05-29 13:47:33
`
6
What do you do if your Internet connection is not working?
Internet accessibility is essential to a lot of people. Some require it for their job, others for looking up things, research, shopping, or communication. While it may not matter to some if the Internet works on a given day, it may be a huge problem for others. If you rely on the Internet as it is necessary for your job, then you are probably entering panic mode whenever the modem or router drops the connection, or dies outright. This happened this morning to my Internet connection. It worked re

2017-05-29 09:17:24
`
2
Which Chromium browser gets the fastest updates?
Many web browsers are based on the open source Chromium web browser. There is Google Chrome obviously, Opera and Vivaldi, and many, many more including Yandex Browser, SRWare Iron, Slimjet or UC Browser. All of these browsers are based on Chromium, but how fast are they updated when a new Chromium version is published? Is Chrome really the fastest to get these updates, or are other browser makers even faster than Google? Do some browsers lack behind when it comes to updates? A delay in regards t

2017-05-29 06:00:59
`
0
Firefox Screenshots integrated in Firefox Nightly
Firefox Screenshots is a new upcoming feature of the Firefox web browser that enables you to capture screenshots or entire websites in Firefox. Firefox has supported the capturing of screenshots straight from the Developer Toolbar for about five years already, but the feature was never promoted in any way by Mozilla. While some Firefox users know about the functionality, the majority does not probably. Mozilla began to test a Test Pilot extension called Page Shot in September 2016 to find out if

2017-05-28 12:01:38
`
8
Google Search gets Personal (option)
Google launched a new Google Search feature recently that makes search even more personal than it already is with a new personal option. Google introduced the filter bubble years ago which delivers news to search users that the company believes users wants. What this means is that you are more likely to get results and information that you'd agree and interact with, than those that you don't. While that is good at times as it puts the focus on topics that you are likely more interested in, it is

2017-05-28 04:57:05
`
4
Mark watched YouTube videos in Firefox
YouTube Watchmarker is a free browser extension for Mozilla Firefox that marks watched videos on YouTube for easy recognition. One of the main issues on YouTube is that the site's watched functionality is terribly broken. While YouTube keeps track of the videos that you have watched, it does not mark those when you use the site, nor removes them from the search results. The only option you have to check your watched history is to sign in to   Google or YouTube account whenever you use the site...

2017-05-27 14:37:17
`
5
Firefox 54: more multi-process content processes
Mozilla plans to increase the number of content processes of Firefox's multi-process architecture to four (from one) with the release of Firefox 54. Tip: if you are new to the concept or want to find out more about it, read our extensive Firefox multi-process guide. Firefox Stable users who run a multi-process Firefox copy right now, run it with one content process and one browser process. This system divides the browser's core from the content -- read websites, services and apps -- that the use

2017-05-27 06:34:55
`
3
WebExtension Vimium-FF brings Vim-like controls to Firefox
Vimium-FF is a new Firefox WebExtension that is marked as experimental right now that brings Vim-like controls to the Firefox web browser. What this means? Basically, that you get a lot of keyboard shortcuts that you can use for navigation, and other browser features. Several add-ons are already available that add the functionality to the Firefox web browser. These are not WebExtensions (yet) though, which means that they will not be supported by Firefox 57 if they are not ported. These add-ons

2017-05-26 13:11:02
`
2
FileZilla integrates master password support
The developers of the FTP client program FileZilla have integrated support for a master password protection in the FTP software. FileZilla is a popular FTP client that you may use to access FTP servers that are in a private network or on the Internet. While you can use modern web browsers for that as well, they don't offer the comfort options that dedicated programs like FileZilla bring to the table. That may be okay for a quick download from an FTP server, but if you need to upload or edit file

2017-05-26 10:49:13
`
3
Run web searches from your Windows desktop with Fling
Fling is a new program for Microsoft Windows devices that adds global web search capabilities to PCs the program runs on. Most Windows programs come without options to run web searches for terms or to look up information. While Microsoft did integrate web search capabilities in Windows Search, it is a rather mediocre solution as the results that are returned by the feature are usually not uber useful (apart from the situations where search does not work at all). Web search actually is one of the

2017-05-26 10:12:22
`
2
Set Windows Defender Antivirus blocking to high on Windows 10
Windows Defender Antivirus is the default security solution that ships with all versions of the Windows 10 operating system. It offers basic protection when compared to third-party solutions, but the overall protection that it offers has improved and the product does not test at the very bottom of every AV Comparatives or AV Test runs anymore. The product supports the detection of all kinds of malware, including trojans and viruses, rootkits, spyware, and other forms that may attack Windows mach

2017-05-26 08:17:03
`
2
Microsoft released a new cumulative update for Windows 10 version 1703 -- the Creators Update -- yesterday evening through Windows Update. The update raises the build version of Windows 10 to 15063.332 once it is installed. It fixes errors and issues in previous versions of the Windows 10 Creators Update operating system. The update has a size of about 350 Megabytes (32-bit) or 550 Megabytes (64-bit) depending on its architecture target. The issues that the update fixes are for the most part aff

2017-05-26 04:06:16
`
6
Ghacks Deals: The Complete Programming Language Bootcamp (91% off)
The Complete Programming Language Bootcamp is an eight course eLearning bundle that teaches you programming languages. Most of the courses that are included are designed for users of all experience levels. They provide you with a thorough introduction and foundation that you can then build on to advance your skills. It includes the following eight courses: From 0 to 1: Learn Java Programming -- 17 Hours to Get Familiar with the World's Leading Programming Language From 0 to 1: Learn Python Pro

2017-05-25 18:55:31
`
2
Microsoft's Beam streaming service is called Mixer now
Microsoft revealed today that the company's Xbox One and Windows 10 streaming service Beam has been renamed to Mixer. The name change, according to Microsoft, was necessary to grow the service in every major market in the world, and because it symbolizes better what the service is about. That's "bringing people together" according to Microsoft. It is an odd-explanation for a name change though, considering that it seems highly unlikely that Beam would have held the service back in its world domi

2017-05-25 15:47:10
`
10
Splash is a video and audio player for Microsoft Windows that is developed by Mirillis, makers of the screen recorder Action!. The media player vertical is quite crowded on Windows. You got dedicated audio or video players, as well as media players that support both audio and video formats. Programs like VLC Media Player, SMPlayer, KMPlayer, PotPlayer, and yes, even programs like Plex that are highly popular. A new program has to compete against those established programs, and that is no easy fe

2017-05-25 13:25:59
`
11
A look at 1Password's Travel Mode
AgileBits, makers of the 1Password password manager, introduced a new Travel Mode feature in recent versions of the program for paying customers. This new mode hides password vaults when you enable it, so that they are not revealed when someone opens the passwords in the application. Traveling internationally with electronic devices can be an unpleasant experience. Border agents may want to take a closer look at the devices, and if you are unlucky, ask you to unlock them or even provide you with

2017-05-25 09:44:03
`
10
Close annoying website overlays in Chrome and Firefox
BehindTheOverlay is a browser extension for Google Chrome and Mozilla Firefox web browsers to close annoying website overlays. HTML5 Overlays are the new popups, they have been for quite some time now. They are used on a lot of sites to throw newsletter signup forms or special offers on the screen. What makes them problematic is that they block access to the underlying page. Most come with close buttons in one form or another, but some make it mandatory to interact with the overlay, usually by e

2017-05-25 05:24:23
`
8
How to customize Alt-Tab in Windows 10
You can use the keyboard shortcut Alt-Tab on modern Windows devices to display and switch between all open program windows. While you have other options to switch to other programs, Alt-Tab may be faster than those. One reason for that is that it displays previews of those open windows on the desktop so that identification of the right one may be easier. You can switch to any of the open windows using the mouse -- b y clicking on the window -- or keyboard -- by tapping on the Tab-key to flip thr

2017-05-24 17:40:19
`
18
How to build from source code in GNU/Linux
Most repositories for many GNU/Linux distributions have mass amounts of software and packages available within them; it's becoming more and more rare you are required to build anything from source (unless you use Gentoo), however, many users are left unaware of how to do so if the need ever arises. This tutorial will show you from beginning to end, how it's done. I use Arch Linux, so little quirks may arise that are slightly different from distributions like Ubuntu, but the process is nearly...

2017-05-24 13:39:28
`
20
Firefox's New Form Autofill is awesome
Mozilla is working on a new form autofill system in the Firefox web browser that will replace the current system eventually. Form autofill is a handy feature, as it allows users of the browser to fill out form fields automatically. The current implementation uses frecency (frequency + recency) for that, and has been part of the browser since 2009. Firefox displays suggestions when you type in a form field. It displays a sorted list of options for the field, and filters them once you start typing

2017-05-24 10:39:03
`
42
QuickLook: preview files in Windows Explorer
QuickLook is a relatively new program for Microsoft Windows PCs that enables you to preview files in Explorer with a tap on Space. Windows Explorer -- File Explorer on Windows 10 -- ships with its own preview functionality, but it is limited to select file types only. The preview feature adds a third column to Explorer that displays previews of the selected file if supported. If you highlight an image for instance, you get a preview of the image there in that column. Downside is that it works on

2017-05-24 08:34:03
`
40
Chrome Home: Google tests major browser change on Android
Chrome Home is an experimental feature of Chrome for Android that makes major changes to the mobile browser when enabled. Chrome has the reputation of being a very stable browser, one that is kept more or less like it is in regards to the user interface and functionality. While that is certainly the case, Google has worked on modifications to the user interface of the browser all the time in the past. Most of these experiments are not disclosed to users of the browser, while some are launched as

2017-05-24 05:33:25
`
12
Manage Windows users with Net User
The following guide provides you with information on the Net User -- or Net Users -- command of the Windows operating system. Net User is a command line tool that allows system administrators to manage user accounts on Windows PCs. You can use the command to display account information, or make changes to user accounts. It can be used, among other things, to enable the inactive administrator account of a Windows system. The core command Net User, when run from the command prompt, returns a list

2017-05-24 04:45:05
`
19
Ghacks Deals: PureVPN: Lifetime Subscription (85%)
You can grab a lifetime subscription to one of the world's most popular VPN services, PureVPN, right now for $89. This is less than the regular price of PureVPN for a year if you pay monthly. PureVPN operates more than 550 servers in 141 countries right now, and you gain access to all of them. The lifetime account is good for connecting up to 5 devices at once to the VPN network, and software is provided for PCs, laptops, mobile devices, routers and even smart TVs (if supported). Bandwidth and

2017-05-23 20:05:25
`
79
Linux Kernel 4.11.2-1 released
The 4.10.y Kernel has come to pass on into the netherworld, and paved the way for Kernel series 4.11.y, which comes with fixes for fscrypt, a boatload of new support for ARM devices such as the BananaPi device for example, enhancements to AMD's Vulkan technology, as well as support for Intel's upcoming Geminilake processor graphics support! The Linux Kernel 4.10.y was not a long term support release, so the time for it to be superseded was always on the horizon, much to the joy, but also fear,...

2017-05-23 16:54:52
`
113
Video Card info tool GPU-Z 2.1 is out
GPU-Z 2.1 is the latest version of the popular lightweight and portable video card info tool for Microsoft Windows devices. Tech Powerup, the company that develops GPU-Z released GPU-Z 2.0 earlier today, and pushed out GPU-Z 2.1 later today as well. This same-day update addresses various bugs in the new release. The main new release is GPU-Z 2.0. It replaces the 1.x versions of GPU-Z, and introduces support for new hardware, and some new features to the application. Downloads are as usually offe

2017-05-23 14:18:55
`
48
LastPass Authenticator's Cloud Backup option explained
LastPass Authenticator is a free application for Android and iOS devices that can generate two-factor authentication codes for you. The application is compatible with LastPass accounts, but works also with other services that support two-factor authentication such as Google or LogMeIn. The app supports all services or apps that use Google Authenticator, or TOTP-based two-factor authentication. Once you have added an account to the app, it either generates two-factor authentication codes continuo

2017-05-23 12:38:34
`
16
Memrise or Duolingo: which is better for language learning?
Memrise and Duolingo are two language learning services that are both free to use, and available for various platforms including Android and iOS. If you want to learn a language, one option that you have is to use an application for that. Apps offer several advantages over language cassettes, tapes, CDs or books. Probably the most important ones are that they are interactive, that you can take them with you wherever you go, and that you can learn different languages using them usually. But if yo

2017-05-23 10:57:41
`
8
Timbre: edit audio and video on Android
Timbre is a free application for Google Android devices that enables you to edit audio or video directly on the device it is running on. While all Android devices come with options to record video, editing tools to edit these captured videos or audio files are either super basic, or not available at all. You should not expect desktop-like editing capabilities on Android, but basic operations such as merging, cutting or trimming are often all that you require. The Google Play store is home to hun

2017-05-23 05:34:03
`
15
Backup Windows and Office Activation tokens
Advanced Tokens Manager is a free program for Microsoft Windows devices that enables you to backup Windows and Office activation tokens. The main purpose of the program is to restore the activation tokens after you install Windows anew, run into activation issues after the system activated successfully, or restore backups. If a system won't activate anymore, you may be asked to contact Microsoft by phone, or run an online activation to activate the product again. Advanced Tokens Manager may be u

2017-05-22 18:37:16
`
17
NirSoft.net Review (Tech Sites We Love)
NirSoft.net is home to a growing number of software programs for Microsoft Windows devices that are developed by Nir Sofer. There are only a few developers out there that have produced a constant stream of quality free software for Windows in the past 15 or so years, and Nir Sofer is definitely one of them. Nir Sofer started to publish his programs on free sites back in 2001, and switched to the iconic nirsoft.net domain in 2004. Today, it is home to more than 100 freeware programs for Windows.

2017-05-22 15:29:32
`
22
DNS Angel: enable family protection with a click
DNS Angel is a free portable program for Microsoft Windows devices that allows you to enable family protection with a click on the PC. As the name suggests it already, DNS Angel does so by setting various family friendly DNS services on the system. There are several options when it comes to making the Internet family friendly, using security software, firewalls or parental controls for instance, and also DNS. DNS is used to look up information on the Internet. This is handled by DNS servers that

2017-05-22 11:15:54
`
19
How to use the Windows shutdown command
Most Windows users shut down the PC either through the start menu, Alt-F4 menu, or by pressing the power button on the device. The shutdown command provides you with options to change a Windows computer's power state. It enables you to shut down, restart, hibernate the computer, log off a user, and customize the shut down experience. The command supports local and remote shutdowns on top of that, and you may use it to stop a shutdown or restart that is in process. How to use the Windows shutdown

2017-05-22 06:31:31
`
20
Run SFC /Scannow on external drives
The command sfc /scannow is a useful Windows command that runs a system file check to make sure essential files are not damaged or missing. This can be mighty useful in many situations, for instance when Windows features don't work anymore, after an unexpected shutdown of the system, or after a virus attack. The default command runs the file verification check on the active partition. What if you want to run a check on an external drive? I ran into an issue today for instance where my main PC wo

2017-05-21 19:54:13
`
22
Disable Document Peek in Notepad++
The following guide walks you through the steps of disabling document peek in the Notepad++ document editor for Microsoft Windows. The new document peek feature was first introduced in Notepad 7.4 released on May 14th, 2017. It allows you to hover over any inactive tab in the Notepad++ interface to see a preview of the file that is loaded in that tab. The author states that he has copied the feature from Microsoft Edge which offers similar functionality. You can hover over inactive tabs in the w

2017-05-21 05:37:41
`
43
Bookmarks Organizer for Firefox
Bookmarks Organizer is a free browser add-on for the Firefox web browser that checks the status of bookmarks to reveal dead, duplicate or redirecting bookmarks. If you use bookmarks in your web browser of choice, you will eventually run into issues with bookmarks. Bookmarks may point to sites that are not online anymore, may be redirected to different sites entirely, or may be dupes because you added a bookmark multiple times. No browser ships with bookmark management options that take these iss

2017-05-20 14:32:21
`
34
A beginners tutorial to hosting websites in GNU/Linux
Ever wanted to host your own website? Have a spare PC laying around (even REALLY old) that you can use? This tutorial is going to show you how! Now, three disclaimers I am going to give: This tutorial will be done nearly entirely with the command line. I personally find it much easier, and less time consuming to do this sort of work in a terminal, plus it's good practice to anyone who decides they want to work with remote servers in the future for hosting a website off-site. This tutorial wil...

2017-05-20 05:37:28
`
80
Protect PDF Documents with PDF Anti-copy
PDF Anti-copy is a free program for Microsoft Windows devices that enables you to protect PDF documents from being copied. Most PDF creation programs come with options to disable functionality such as printing or copying, or password protect PDF documents to prevent unauthorized access. PDF cracking tools are available that may disable the protection, and PDF Anti-copy promises that its methods prevent the copying after it has processed the PDF document. PDF Anti-copy is available as a portable

2017-05-19 13:32:16
`
138
Koa11y: test web page accessibility
Koa11y is a free cross platform desktop program that allows you to test any publicly accessible website for accessibility issues. Designed primarily for webmasters and web developers, it can be used by anyone to check for accessibility issues on websites. The program itself is portable, and runs on all Windows versions from XP onward, on OS X 10.6 and above, and on various Linux distributions and editions. After you extract the program on your desktop, you may run it right away. The interface ma

2017-05-19 12:24:11
`
133
How to block automatic Google Chrome updates
While it is usually not a good idea to block updates of web browsers such as Google Chrome because of security implications that go along with it, there may be cases where you want more control over the updating. Many programs ship with options to block updates, but Google Chrome is not one of them. This is different from the behavior of most web browsers, as they do ship with options to set updates to manual for instance. This would give the user full control over the updating, and ensure that

2017-05-19 10:29:50
`
85
The following guide walks you through the steps of blocking specific ports on a Windows machine to harden the computer system. Most Windows users don't come into contact with ports on a regular basis, or at all. While some may encounter ports when they set up a new email address in a desktop mail program, or when standard ports such as 80 or 21 are mentioned in news articles, ports are usually ignored for the most part. Ports broken down to the core enable communication between a Windows PC and

2017-05-19 04:54:28
`
30
Windows 10 S to Pro upgrades free for accessibility technology users
Microsoft announced today that Windows S users who use accessibility technology will be able to upgrade to Windows 10 Pro for free. You may remember that Microsoft announced a similar program back when the official offer to upgrade to Windows 10 from Windows 7 or 8.1 devices expired. Microsoft back then announced that users who use assistive technologies would still be able to upgrade to Windows 10 free of charge. Note on the side: Windows 10 upgrades from Windows 7 or 8.1 are still free. You ca

2017-05-18 18:39:02
`
24
Ghacks Deals: System Administration and Infrastructure Management Bundle (90% off)
System Administration and Infrastructure Management Bundle is an eLearning bundle that covers a lot of ground in the system administration space. It includes the following eight courses: Professional Guide to Windows Server 2016 --A Complete Resource to Learn & Master Windows Server 2016 Fundamentals of Unix & Linux System Administration -- Learn How to Perform One of the Most Important IT Jobs on the Market Linux Shell Programming for Beginners -- Build Efficient Systems in a Fraction of the

2017-05-18 16:33:20
`
83
You should disable automatic downloads in Chrome right now
Google Chrome users on Windows are advised to disable automatic downloads in the web browser to protect authentication data against a new threat discovered recently. The Chrome browser is the most popular browser right now on desktop devices. It is configured to download safe files automatically to the user system without prompt by default. Any file that Chrome users download that passes Google's safe browsing checks will land in the default download directory automatically. Chrome users who wan

2017-05-18 12:17:08
`
69
EasyTAG is a long standing Linux application for viewing and editing tags of various audio file formats such as mp3, flac or mp4. Jack Wallen reviewed the software for Linux back in 2010, and today I'm going to take a look at the Windows version that is also available. First the basics: EasyTag is available as a Windows installer, as source code, and in various other ways to get the software to run on Linux devices. The application is clearly designed for Linux, which you will notice right after

2017-05-18 08:42:33
`
69
Time to check your Twitter settings
If you open Twitter on the desktop right now you may get a notification that the company is updating is privacy policy. The notification reads: We're updating our privacy policy to bring you a more personalized Twitter experience. We'll soon be making Twitter more relevant by using your visits to sites with Twitter content. And we've given you even more control over your data". The prompt has a big "sounds good" button, and a smaller "review settings" link. The latter links directly to the "Pers

2017-05-18 05:11:42
`
30
Google announces creepy/useful features
Creepy? Useful? Both? Google announced a slew of new features coming to Google Photos, Gmail and other company products designed to make life just a tad easier. Google Photos got Suggested Sharing and Shared Libraries for instance. Suggested Sharing is a new feature that suggests contacts to share photos with based on who is on these photos. If you take a photo of your friends at a party, Google Photos might identify those on the photos, and suggest you share the photos with them. Shared Librari

2017-05-17 19:56:33
`
24
Windows 10 Build 16199: emoji on the desktop, yay!
Microsoft pushed out a new Windows 10 build to the Fast Ring Insider channel that brings the version of the operating system to 16199. The build is already on Windows Update, and Insiders may download and install it that way. The first feature that Microsoft teases in the build is an update to the My People app. As you may remember, My People displays three popular contacts directly in the Windows Taskbar for easy access. You can contact them right away there, or share files with them. The new f

2017-05-17 17:34:04
`
20
A Comparison of GNU/Linux Dock Applications
One of the things that many users love about Apple MacOSX is the dock at the bottom of their screen. But docks are not exclusive to Mac users, rather Windows, GNU/Linux, and even BSD users can all have the handy tool on their desktop. GNU/Linux users have quite a few at their disposal, so I thought perhaps a comparison might be in order. I use Arch Linux with Cinnamon as my desktop environment, but all of these docks can be installed on any setup regardless of environment. Although as a note, so

2017-05-17 10:49:48
`
69
Firefox 55: Flash runs only on HTTP or HTTPS
Mozilla plans to implement a change in Firefox 55 that restricts plugins -- read Adobe Flash -- to run on HTTP or HTTPS only. Adobe Flash is the only NPAPI plugin that is still supported by release versions of the Firefox web browser. Previously supported plugins such as Silverlight or Java are no longer supported, and won't be picked up by the web browser anymore. Flash is the only plugin left standing in Firefox. It is also still available for Google Chrome, Chromium-based browsers, and Micros

2017-05-17 07:02:23
`
76
WinMoji: quick access to emoji in Windows
WinMoji is a free program for Microsoft Windows that provides you with direct access to the available emoji of the operating system. All recent versions of Windows ship with support for Emoji, but access may not be super easy on all of them. While Windows 10 users may open the touch keyboard on their device to display all available emoji and type them, Windows 7 users don't have that luxury. The touch keyboard is not displayed by default on the Windows 10 taskbar if a desktop PC is used. You can

2017-05-17 05:26:59
`
29
Stylus is a Stylish fork without analytics
Stylus is a brand new add-on for the Firefox, Opera and Google Chrome web browser that is a fork of the popular Stylish user-styles manager add-on. The Chrome/Opera extension has been around for some time, the Firefox add-on is brand new. Stylish has been around for a long time. It allows users to load so-called userstyles which manipulate how websites look like when they are accessed in the web browser. The recent past has not been all that positive for Stylish and the community. The project wa

2017-05-16 15:14:14
`
77
Opera adding Ads to the New Tab Page
If you use a recent version of the Opera web browser on your computer, you may have noticed ads on the browser's new tab page. It is not uncommon for companies to populate the New Tab Page with links to internal and external services and sites, as the page would be empty otherwise. Some companies display ads on these pages as well, and while this may be disliked by some users, I don't think it is such a big issue provided that no tracking happens when the page opens. The most recent version of O

2017-05-16 11:17:39
`
95
Customize colors in Windows using Classic Color Panel
Classic Color Panel is a free portable program for Microsoft Windows devices to customize the colors used by various interface elements. The application is compatible with Windows 7, 8 and 10 operating systems. While that is the case, it is most useful on Windows 10 devices as Microsoft had the glorious idea to remove the Color Control Panel applet from the operating system. This leaves Windows 10 users with the (meager) color options provided under Settings > Personalization > Colors. Experienc

2017-05-16 10:39:38
`
44
Ghacks Deals: Disconnect Lifetime Premium (90% off)
Disconnect is a popular tracker blocking service for desktop and mobile operating systems and browsers. Disconnect Premium is a commercial service by the company that created Disconnect. It is available for Mac OS X and Windows, as well as Android and iOS. One of the core differences to the free browser extension is that Disconnect Premium adds a VPN service to the feature list. What this means is that the service will not offer its anonymous browsing and searching to you thanks to its tracker

2017-05-16 09:30:09
`
36
What is Chrome's Copyless Paste feature?
Copyless Paste is a new Google Chrome feature on Android devices that provides suggestions based on previous activity in the browser. A basic example is the following: you visit the website of a restaurant in Google Chrome on Android, and check it out. When you switch to Maps afterwards, that restaurant may be listed in the suggestions so that you don't need to copy and paste the name or other information anymore. Before we take a look at the feature in detail, how to enable or disable it right

2017-05-16 08:09:40
`
30
Can I delete $GetCurrent, $SysReset, $Windows.~WS and $Hyper-V.tmp?
If you check the c: drive on a Windows 10 PC you may notice the hidden folders $GetCurrent, $SysReset, $Windows.~WS and $Hyper-V.tmp sitting there. Depending on the state of the system, you may also see Windows.~BT listed there. If you don't see these folders, chance is you have not enabled the display of hidden operating system folders on the computer system. To do that, open File Explorer, and select File > Options from the menu at the top. Switch to the View tab when the Folder Options open,

2017-05-16 06:30:35
`
4
Cookie AutoDelete for Firefox (WebExtension)
Cookie AutoDelete is a new extension for the Firefox web browser that has been inspired by the popular Self-Destructing Cookies add-on. Cookie AutoDelete is a WebExtension, which means that it will work in Firefox 57 and newer versions of the web browser, while Self-Destructing Cookies won't. Mozilla plans to disable support for legacy add-ons in Firefox 57, and the author of Self-Destructing Cookies confirmed already that the extension won't be rewritten as a WebExtension. Cookie AutoDelete pic

2017-05-15 17:32:26
`
30
Apple QuickTime is not officially available for Windows 10, as Apple stopped support for Windows back in January 2016. While QuickTime is not supported officially anymore, it is still possible to install QuickTime on devices running Windows 10 or older versions of Windows. This guide walks you through the steps of installing QuickTime for Windows 10, lists concerns in regards to that, and provides you with alternatives that you may use instead. The official download page of Apple QuickTime for W

2017-05-15 13:18:31
`
24
Taskplay: media controls for the Windows Taskbar
Taskplay is a free open source program for Microsoft Windows devices that enables you to control media playback from the Windows Taskbar. Windows users have one, and often several, options when it comes to controlling media playback on their devices. All media players ship with controls that let you pause, stop or skip media, and most support hotkeys as well. Some players support global hotkeys, and others media keys on the computer keyboard. If you happen to dislike all of those options, and pr

2017-05-15 08:40:41
`
15
Take control of file copy jobs with Total Copier for Windows
Total Copier is a free program for Microsoft Windows devices that gives you more control over file copy jobs on the operating system. Copy jobs using built-in functionality on Windows PCs can be quite frustrating. There is no queue or batch functionality, jobs slow down to a crawl if you run more than one, there is no error log right away to find out which files did not copy correctly, and you cannot pause jobs, and those are just some of the issues that users may experience. Third-party program

2017-05-15 05:58:13
`
39
Firefox 57: new Photon design screenshots
The following article gives you a glimpse of the upcoming Photon design of the Firefox web browser which will come out later this year. Mozilla plans to make Firefox 57 a milestone release. It is the version of Firefox in which the cut is made that leaves legacy add-ons behind, and also the Firefox version that will feature a design update. This design update is called Photon, and we talked about this previously already here on Ghacks Technology News. Mozilla released a batch of new mockup scree

2017-05-14 13:50:13
`
21
Using Pidgin for multiple chat protocols simultaneously in GNU/Linux
Pidgin is a wonderful application used for connecting to multiple chat protocols through a single application, making it much easier to chat to more people at once, and saving on system resources at the same time. I'm a multitasker, I always have multiple windows open and multiple things on the go simultaneously, but one thing I can't stand is having to use multiple apps with similar purposes, separately, when I can find a way to link them all together. Pidgin satisfies this for me, and allo...

2017-05-14 05:33:13
`
15
Microsoft releases security update for Windows XP to block WannaCrypt attacks
Microsoft has released security updates for several unsupported versions of Microsoft Windows, including Windows XP, to block WannaCrypt ransomware attacks. The ransomware WannaCrypt has been making the rounds in May 2017: it infects Windows machines, encrypts files, asks for ransomware, and spreads like a worm. Microsoft published detailed information on the vulnerability on the new Malware Protection Center blog. According to the information, the attackers exploit te "recently" patched SMB Ete

2017-05-13 17:24:42
`
15
VLC Media Player 2.2.5.1 released
VideoLan released VLC Media Player 2.2.5.1 featuring fixes and security hardening for the most part today to the stable channel. VLC users may check the version of the media player with a click on Help > About in the user interface. The version is listed directly on the page. There is also an option to run a manual check for updates under Help > Check for updates. You may use it to find out if you are running the latest version of VLC Media Player already, or if an update is available. VLC Medi

2017-05-13 06:52:50
`
25
Firefox 57 gets "find a replacement" feature for unsupported extensions
Mozilla plans to add a feature to Firefox 57 which enables users to find replacements for extensions that are no longer supported by the browser. The release of Firefox 57 will make major changes to the browser's add-on system. Legacy add-ons, those that are not WebExtensions, won't be supported anymore as Mozilla plans to focus solely on WebExtensions, a technology used by browsers such as Google Chrome as well. One effect of the change is that part of Firefox's user base will end up with incom

2017-05-13 06:18:00
`
20
Extract audio tracks from video files with Pazera Free Audio Extractor
Pazera Free Audio Extractor is a free program for Microsoft Windows devices to extract audio tracks from video files and save them to local system. The extraction of audio tracks from video files can be useful in a number of situations. One primary purpose is that you may want to play the audio track on your smartphone or mobile device, and don't want the added weight that the video brings along with it on the device. While most devices can play videos just fine, even if you are just interested

2017-05-12 16:33:38
`
13
Windows Story Remix is a new feature of the upcoming Windows 10 Fall Creators Update feature update that will be out later this year. Microsoft revealed the feature during the Build 2017 developer conference, and has pushed it out to Windows 10 Insider PCs on the Fast Ring already. In short: Windows Story Remix lets you create stories from videos or photos using automatic mixes, music, and options to customize the output. If you have access to a Windows 10 Insider Build PC you may have access to

2017-05-12 11:56:06
`
22
Resilio Sync 2.5: One-time send, and other improvements
Resilio Sync 2.5 is the latest version of the P2P file transfer and synchronization service that was formerly known as BitTorrent Sync. BitTorrent Sync was released in 2013, a Pro version was released in 2014, and the switch to Resilio happened in 2016. The company released Sync 2.4 in September 2016, and now Sync 2.5 in May 2017. Resilio Sync is available as a free, limited version, as a Pro version for Home use, and as business versions for small businesses and Enterprises. Some features that

2017-05-12 10:01:14
`
20
Firefox Settings: Permissions Management incoming
Mozilla plans to add a permissions section to the Firefox settings that allows users to manage certain permissions globally from the location. If you have used Firefox for more than a year or so, you may remember that the browser shipped with a permissions management system before. All you had to do was load about:permissions in the browser's address bar to open the management page, and manage permissions for all sites and services in that central location. It was a handy thing to have, consider

2017-05-12 05:10:05
`
16
Ghacks Deals: Big Data Power Tools Bundle (91% off)
Big Data Power Tools Bundle is an eLearning courses bundle that includes eight different "big data" courses featuring Python, R, Excel, Scala, Hive, Qlikview, and Apache Storm. The following are included in the offer that is 91% off currently: Connect the Dots: Linear and Logistic Regression in Excel, Python and R -- Build Robust Linear Models in Excel, R, & Python Connect the Dots: Factor Analysis in Excel, Python and R -- Learn Factor Extraction Using PCA in Excel, R, & Python Number-Crunchi

2017-05-11 18:56:38
`
22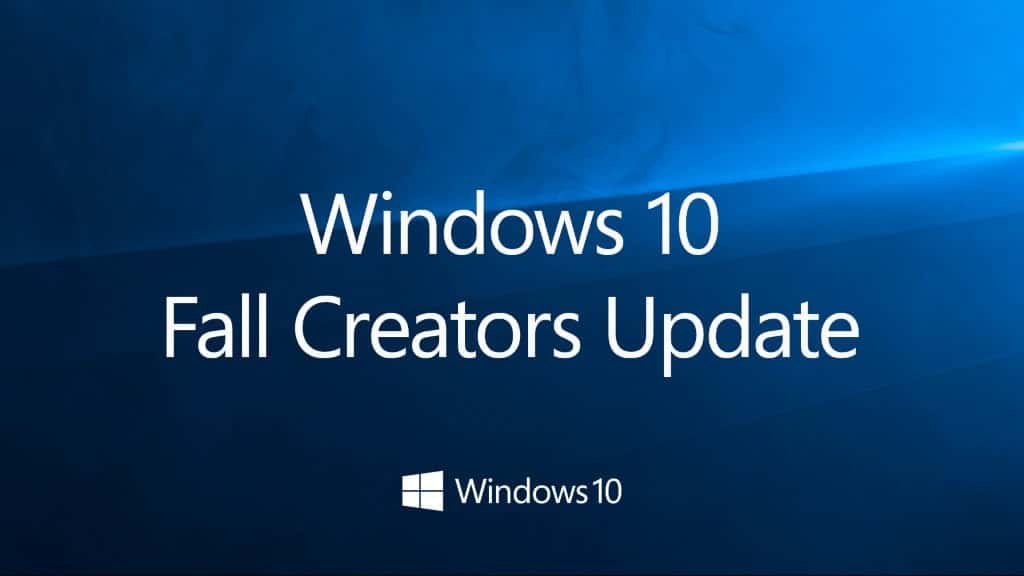 What we know about the Windows 10 Fall Creators Update
Microsoft announced the name for the next feature update for Windows 10 during the first day of the Build 2017 conference: It is the Windows 10 Fall Creators Update. It is not the most ingenious of names, considering that the most recent feature update for Windows 10 was called the Creators Update already. Microsoft wants to make it clear with the name that it will put a focus -- again -- on creating things in the next feature update for Windows 10. First user responses on Twitter and elsewhere

2017-05-11 17:54:55
`
14
Your HP device might have a keylogger installed
Fresh from Switzerland comes a report from security firm modzero AG about a keylogger in audio drivers of certain HP devices. The keylogger is built-into the driver, records all keystrokes made by users of the system, and saves them all to a logfile MicTray.log in the C:\Users\Public\ of the computer system. Note that the log file is written to the Public folder, and not the user specific folder. The report raises several questions. First, why a keylogger is in the audio driver, and second, how

2017-05-11 15:00:22
`
26
Windows 10: 500 million machines and counting
Microsoft Corporation revealed today that the company's operating system Windows 10 is running on 500 million computer systems. The company's initial plan back in 2015 when the operating system was released was to push Windows 10 on 1 billion devices by 2018. Microsoft revised the goal last year to "longer than 2018" when it became clear that it would not be able to reach the goal. The 500 million figure that Microsoft revealed during the keynote speech of the Build 2017 conference means that th

2017-05-11 12:48:17
`
15
Malwarebytes 3.1: performance improvements, fixes
Malwarebytes released Malwarebytes 3.1 on May 10, 2017. The new version of the security software brings along with it performance improvements, better memory handling, and quite a few new features and options. Users can download the latest version of the application from the Malwarebytes website.According to Malwarebytes, existing users need to upgrade by downloading the new version from the official website and installing it this way on the target system. Some Malwarebytes users may need to rem

2017-05-11 05:08:42
`
19
How to customize the Windows-X menu in Windows 10
Win+X Menu Editor is a free program for Microsoft Windows 8 and 10 devices that enables you to customize the Windows-X menu. The keyboard combo Windows-X opens a hidden menu with all kinds of links to administrative tools on Windows 8 and Windows 10 devices. Links point to system tools like the Device Manager or Disk Management, provide you with shutdown options, or open the Task Manager or start searches. If you use the menu regularly, you may have some items listed by the Windows-X menu that y

2017-05-11 04:29:16
`
22
Opera 45 Stable ships: Messenger support, redesign
Opera Software released a new stable version of the Opera web browser today that brings the version of the browser to 45. The new version incorporates changes from Opera Neon, a reimagined browser that Opera Software released in the beginning of 2017. One of the major changes of Opera 45 is the availability of a light and dark theme that users can switch between. Users may also pick from a selection of new background images that Opera created just for that purposes. To modify the theme and wallp

2017-05-10 18:10:15
`
22
Tips for picking a GNU/Linux Distribution
Distrohopping is a term some like to use for switching from one GNU/Linux distribution to another frequently, rather than sticking to one system. I'm no stranger to this, I've installed nearly every major and popularly known system you'll come across - twice. However, through my time trying all of these various distributions, I've learned a great deal and finally settled (I think) upon where I plan to stay, so I thought I'd share some tips for picking your long-term system, as well a...

2017-05-10 13:49:02
`
14
Fix Critical Process Died in Windows 10 Error
If you're here because a Blue Screen of Death (BSoD) with the error Critical_Process_Died message popped up on your screen, interrupting your work and causing your computer to reboot, then you can let out a sigh of relief: we have some solutions for you. BSoDs, also known as STOP errors or STOP codes, are part of the Windows operating system since Windows NT 3.1, which was released in 1993. Considered by many users as the most annoying part of the operating system, these special error messages...

2017-05-10 09:17:51
`
22
Cyberduck 6 brings OneDrive and Cryptomator support
Cyberduck 6.0 was released on May 9, 2017. The new version of the popular file transfer browser introduces support for OneDrive, and Cryptomator among other things. Cyberduck is a file transfer and management software for Windows and Mac OS X which we reviewed in 2011 for the first time. Back then it was one of the programs that you could use to upload documents to Google Docs. Cyberduck works similar to FTP programs, only that it supports more than just FTP or SFTP. You may use it to connect to

2017-05-10 07:25:55
`
24
Restore Internet Explorer's old New Tab Page
If you open a New Tap Page in Internet Explorer, you may see a new version of the New Tab Page featuring news and such instead of the old. The topsites are still there, but the whole page has changed as news powered by MSN is now pushed on the page as well. This is nearly identical to the New Tab Page on Microsoft Edge on which top sites and news are also displayed by default. While some Internet Explorer users may like the change, others may want to restore the old New Tab Page design instead w

2017-05-10 04:04:14
`
27
Microsoft Security Updates May 2017 release
Microsoft released security updates, and non-security updates, for all supported versions of Microsoft Windows and other company products on the May 2017's Patch Day. Windows Vista support ended last month, and this is the first month without Windows Vista updates. Coincidentally, May 9th, 2017 is also the day that support for the Windows 10 RTM version ends. Microsoft switched to a new system in regards to information about product updates. The company did away with security bulletins last mont

2017-05-09 17:23:12
`
20
Thunderbird's new home is.. The Mozilla Foundation
What's going to happen to the Thunderbird email client? This was one question that most users of the desktop program asked themselves when it was revealed that Mozilla wanted to drop the program. Mozilla's intention in cutting the ties to Thunderbird were mostly caused by a desire to free up resources, and to avoid having to make sure Firefox changes don't impact Thunderbird in a problematic way. Thunderbird's future was cloudy back then when the Thunderbird Council began talks with various orga

2017-05-09 11:56:41
`
27
Ghacks Deals: Linux Power User Bundle (96% off)
We began to publish Linux articles recently again thanks to Matt joining the team here on Ghacks Technology News. What better way to celebrate this as with a new Linux related offer on Ghacks Deals. The Linux Power User Bundle is a five course eLearning bundle that is specially designed for Windows users who want to make the switch to Linux, but have a hard time adjusting or even getting started. It includes of the following courses: Linux for Beginners -- Get Familiar with the Linux Operating

2017-05-09 10:43:16
`
20
Cute Video Audio Merger: combine video and audio on Windows
Cute Video Audio Merger is a free program for Microsoft Windows devices that allows you to merge video and audio files near effortlessly. You need to use third-party tools if you want to merge audio and video files on Windows machines. While you can use programs that record video and audio at the same time, you may want greater control over the audio at other times. For instance, if you upload videos to YouTube, you may add your commentary or music to the video separately to make sure it fits pe

2017-05-09 09:09:52
`
19
Windows Defender vulnerability discovered and fixed
Microsoft published the Security Advisory 4022344 yesterday which informs customers about a security vulnerability in the Malware Protection Engine. The Microsoft Malware Protection Engine is used by various Microsoft products, including Windows Defender and Microsoft Security Essentials on consumer PCs, and products such as Microsoft Endpoint Protection, Microsoft Forefront, Microsoft System Center Endpoint Protection, or Windows Intune Endpoint Protection on the business side. All products are

2017-05-09 04:57:27
`
18
Simplewall: simple firewall for Windows
Simplewall is an easy to use program for Microsoft Windows devices to allow, or block program's from connecting to the Internet. All modern versions of Windows ship with a built-in firewall. While it is okay for what it offers, is is neither the easiest to configure nor to maintain. While you can go ahead and install a third-party firewall solution, another option that you have is to use programs that tap right into the tools that ship with Windows. The excellent Windows Firewall Control is such

2017-05-08 19:44:36
`
19
How to install text-to-speech languages in Windows
Speech recognition, and text-to-speech engines, have come a long way since Microsoft's infamous Vista speech recognition presentation. Microsoft ships text-to-speech engines with its Windows operating systems, and uses it in some of its tools such as Narrator. Other programs may use the voices as well, for instance to provide users with text-to-speech capabilities. The default text-to-speech engines were improved by Microsoft with new releases of Windows. While that is the case, their output is

2017-05-08 16:51:42
`
21
Disc Archiver: backup data to discs
Disc Archiver is a free program for Microsoft Windows devices that enables you to backup data to one or multiple discs, and to restore it. When it comes to creating backups, one of the decisions that you need to make is to pick a target storage location for the data. Most pick hard drives, internal or external, probably as they may store Terabytes of data. Disc based solutions, be it on CD, DVD or Blu-Ray, are specialized. It is clear that you cannot push as much data on them as on a medium size

2017-05-08 14:10:09
`
31
Detect and Mitigate Intel AMT vulnerability
A recently disclosed vulnerability in Intel products using Intel Active Management Technology, Intel Small Business Technology, and Intel Standard Manageability gives attackers remote access to the manageability features supported by these products. First the good news: the vulnerability does not affect (most) consumer PCs with Intel consumer firmware. These technologies have been created by Intel for remote management of computer systems. Functionality may include monitoring, upgrading, repairi

2017-05-08 08:49:04
`
42
Turn Books into Audiobooks with AudioBookMaker
AudioBookMaker is a free program for Microsoft Windows devices that enables you to turn books into audiobooks using text to speech engines. There are situations where audiobooks can be quite useful. Say, you want to go for a walk or a jog, take a nap, or are in another situation where you cannot read comfortably or at all, or don't want to. Audiobooks come to the rescue thanks to their hands free (and eyes closed if you want) approach. The Web is a large repository for audiobooks, from free ones

2017-05-08 05:19:12
`
31
Windows 10: allow apps from Store only analysis
The Windows 10 Creators Update comes with a new feature that allows you to restrict software installations to apps from the Windows Store. The feature looks similar on first glance to Microsoft's Windows 10 S operating system that the company introduced last week. While similar on paper, things are not nearly as identical when you take a closer look. The locked down nature of Windows 10 S, and the "allow apps from the Store only" option of other editions of Windows 10 have two core differences.

2017-05-07 10:59:55
`
37
GNU/Linux Security: A look at QubesOS
Using GNU/Linux is by default more secure than using Microsoft Windows, this is common knowledge; however just because you use GNU/Linux, does not mean that your system is secure, and that is why some distributions have been created in order to maximize security; such as QubesOS. QubesOS is very different from your typical run of the mill distro, such as Ubuntu or even the more hardcore like Arch Linux and Gentoo. QubesOS runs multiple virtual machines linked together under a single user-interfa

2017-05-07 05:48:11
`
38
A look at Windows Alternatives in Linux
GNU/Linux users are well aware of the fact that many pieces of software commonly used in Microsoft Windows, do not function for us using things like WINE; and so we must find alternatives to use. Granted, you could use a virtual machine to run Windows, but as I have encountered and I am sure others as well; not everything runs smoothly when you go down that route. One example using my laptop was that Adobe Premiere for video editing was extremely challenging to use in a Virtual Machine due to re

2017-05-06 13:19:47
`
23
Opera Max 3.0 for Android with new design, Facebook support
Opera Software released Opera Max 3.0 for Android today featuring a streamlined interface and Facebook data saving support. Opera Max is a data savings application that sits in between your device and the websites, apps and services that you use on the Internet. It works like a tunnel, and compresses data before it reaches the device you are using. The app tracks data usage on top of that, works with websites and apps,  and also (some) media streams. Additionally, it may protect your data when ...

2017-05-06 08:29:42
`
38
Microsoft to change Windows 10 release terminology
In an effort to streamline release terminology of Windows 10 and Office 365, Microsoft plans to replace the current terms "Current Branch" and "Current Branch for Business" with "Semi-Annual Channel (Pilot)" and "Semi-Annual Channel (Broad). Current Branch (CB) is the servicing option that is offered to the majority of windows installations by default. Pro, Enterprise and Education systems may be switched over to the Current Branch for Business (CBB) servicing option, and there is also a special

2017-05-06 06:01:54
`
36
Firefox: copy multiple text bits at once
Text MultiCopy is a free browser add-on for the Firefox web browser that enables you to copy multiple bits of text at once to the Clipboard. If you copy and paste regularly throughout the workday, you may have run into situations where you needed to copy multiple parts of an article to paste them somewhere else. If you use Windows, you would have to run multiple copy and paste jobs to add all information to the destination. While you may use Clipboard Managers like Clipboard Master,  ShapeShift...

2017-05-05 13:19:28
`
33
Windows 10: load the touch-optimized File Explorer
File Explorer is the default file browser on Windows 10. It is more or less a renamed Windows Explorer, as it looks and behaves pretty much like the decade old file browser. The new File Explorer is launched on desktop PCs and notebooks that run Windows 10. That's usually not a problem unless you happen to use a touch-enabled interface, and work without mouse regularly or occasionally. Recent versions of the Windows 10 operating system ship with a touch-optimized File Explorer that you may run i

2017-05-05 12:10:18
`
34
Most Chrome users will probably never run into problems updating Google Chrome as the browser is configured to update automatically by default. This is true for Chrome on Android, iPhone and iPad, Chrome for the desktop operating systems Windows, Linux and Mac OS X, and Chrome on Google Chromebooks. Sometimes though, you may run into issues updating Chrome. If you notice that Chrome does not update automatically anymore, or if you want to update Chrome because you know there is an update availab

2017-05-05 10:24:30
`
33