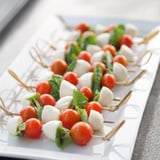 Caprese Salad Made Party Ready
Some parties call for showing off your culinary skills by trotting out complicated recipes, but in most cases easy-to-prepare finger fare is the way to go. Enter the caprese salad skewer; take that classic combo of tomatoes, mozzarella, and basil; thread them on a skewer; and they instantly become the perfect nibble for entertaining. Because of this recipe's simplicity, be sure to seek out the best-quality ingredients you can find; ho hum, mealy tomatoes or flabby olive oil just won't

2017-06-23 12:41:44
`
0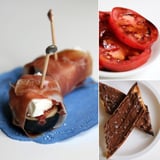 20 Quick Summery Snacks With Only 3 Ingredients
Summer produce is usually so good that it doesn't need much to make it better. But when you are looking to spice things up, we have a few ideas to make your Summer snacks more interesting and elegant. Butter, citrus juice, and salt are a few of the no-brainers, but we've thrown in some oddball ingredients too, like ginger and kelp sprinkle. But if you're all out of fresh produce, we have a few other quick snacks that can be easily thrown together from pantry goods.

2017-06-23 10:53:16
`
0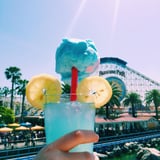 The 1 Drink You Have to Order From Disneyland This Summer
A photo posted by Daily dose of Disney! (@dailydoseofdisneylandresort) on Apr 6, 2016 at 8:12pm PDT Cotton candy lemonade: doesn't hearing those words together make you giddy? The cotton-candy-flavored Odwalla lemonade is served at the Cove Bar in Disneyland's California Adventures Park. The best part is it comes with a big tuft of cotton candy stuck to the top of the straw. My co-worker Brinton tried the beverage and says the cotton candy flavor is subtle, and it's equal pa

2017-06-23 09:58:55
`
1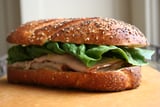 Assemble the Perfect To-Go Sandwich For the Road
Packing sandwiches for the open road can be messy business - by the time lunch rolls around, the sandwich bread can be squishy and saturated with tomato juice. Once you start eating the sandwich, more of it can end up in your lap than in your mouth. Let's toss those subpar roadie sandwiches aside and start making perfect travel sandwiches instead. All you need are a baguette, your favorite condiment, an avocado, deli meat, cheese, and a large lettuce leaf. Learn the magic behind the one-han

2017-06-23 09:25:08
`
0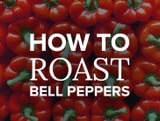 You'll Want to Add This Roasted Vegetable to Just About Everything
While it's easy to pick up a jar of roasted red peppers, it's nearly just as easy to make your own. You will need to pay a bit of attention while you roast them, so they don't get too charred, but in less than an hour, you will have fresh roasted peppers! They are great for sandwiches, pizzas, hummus, and even more delicious pureed and served as a pasta sauce. If you're ready to skip the aisle at your local market and get started in the kitchen, click through for the simple

2017-06-23 07:26:33
`
0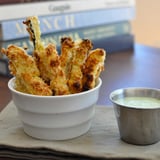 Indulge in French Fries Minus the Potato
The farmers market is bursting with fresh zucchini and I bet many home gardens are too, so turn this delicious Summer vegetable into an appetizer everyone will love: oven-baked zucchini fries with buttermilk ranch dipping sauce. For the fries, I dipped the zucchini strips in flour, lightly beaten egg, and panko bread crumbs for an extra crunchy coating. Of course, if you are short on time, serve them with store-bought ranch, but if you love this dressing as much as I do, you won't regret m

2017-06-23 06:35:34
`
0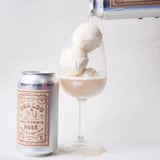 Rosé Ice Cream Combines Your Two Favorite Summer Indulgences
A post shared by Smitten Ice Cream (@smittenicecream) on Jun 21, 2017 at 6:05pm PDT Eating ice cream and drinking Rose are two of the best Summer activities, but have you ever thought about combining them into one? California ice cream shop Smitten Ice Cream did, and it has introduced a new Sonoma Rose flavor of ice cream that will cool you off and might get you buzzed. The flavor appears to be a vanilla-based ice cream made with Rose from Sonoma's Scribe Winery. A sweet, creamy ic...

2017-06-23 06:21:30
`
0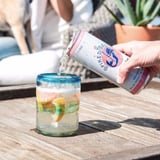 Hard Seltzer Is the Solution to All Your Day-Drinking Woes
For those of you who like the effects of alcohol but not so much the taste, alcoholic seltzer is for you. SpikedSeltzer was bascially made for cocktail-haters, seltzer-lovers, and health-conscious drinkers. The gluten-free alternative to beer only consists of five grams of carbs - about three times less than the amount in most cans of beer. Just because it's all natural doesn't mean you'll get less drunk, though. Each can contains 6 percent alcohol so you can party without the gui

2017-06-23 05:30:25
`
0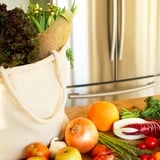 I Live by Amazon Prime Now For Grocery Shopping - Here's Why
I hate grocery shopping. There, I said it. Between dealing with the crowds and lugging groceries home from the store, I find little to like about the experience. My dislike for grocery shopping only got worse when I moved to New York and ditched my car with my parents. Who wants to either lug around bags and bags of groceries on the train or go shopping every day to get one bag at a time? I want to do neither of those things, which is exactly why I don't. Instead, I put all my time, money,

2017-06-23 04:50:16
`
0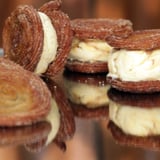 Churros and Ice Cream, Together at Last!
Churros and ice cream: it just works. These decadent ice cream sandwiches, popularized by Churro Borough, are easily one of our favorite food trend mashups to hit the scene, and we know you're going to love them too. One part chewy, cinnamon-sugar-crusted churro and one part dulce de leche ice cream, they're like a fiesta in your mouth. On Brandi: Layla Jayde Churro Ice Cream Sandwiches Adapted from Sugar Hero Ingredients1 cup plus 2 tablespoons all-purpose flour 1 tablespoon

2017-06-23 04:48:16
`
0
This Watermelon and Ice Cream Hybrid Is the Summer Dessert You Always Dreamed Of
Our newest addition to @DABJapan: our What-a-Melon Soft Serve to celebrate or 2nd birthday in #Tokyo!

2017-06-23 02:51:17
`
0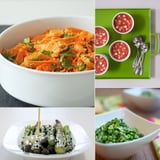 9 Creative Sides For a Barbecue
Now's the perfect time to head outdoors and fire up the grates for a Summer cookout. You could go for the classic sides - or take the lazy way out and grab some bags of chips - but putting in some extra effort won't go unnoticed by your guests, who are looking forward to what you'll be heating up on the grill! Check out nine less-conventional sides that will have everyone impressed. - Additional reporting by Lizzie Fuhr

2017-06-23 01:23:53
`
1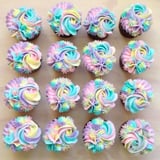 This Baker's Pastel Cake Creations Will Give You Magical Unicorn Vibes
Milk and Water Baking Co.'s baker (in Ontario, Canada) concocts gorgeously decorated cakes and cupcakes and posts the stunning creations to her Instagram account. The expertly decorated treats look almost magical, and the pastel swirls are giving off some serious unicorn vibes. If you'd like to create your own sweet treats like hers, learning isn't too difficult. The baker fills several colors of frosting side by side in an icing bag to create the incredible tie-dye patterns, just

2017-06-22 22:37:13
`
1
60+ 1-Pan Dinners That Are Ready in an Hour or Less
Let's face it: even the most enthusiastic cooks can fall into a takeout and delivery rut during especially busy times. While transforming raw ingredients into a tasty meal is pretty magical, the postmeal cleanup can be enough of a deterrent to make cooking midweek seem impossible. If you've felt this way as of late, a one-pot or -pan meal may be the answer. The secret of many a savvy cook, these minimal-cleanup meals are low on fuss and high on flavor. This collection of recipes is par

2017-06-22 22:26:15
`
7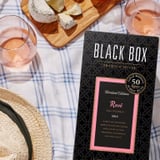 Boxed Rosé Is Here to Get You Day-Drunk With Dignity All Summer Long
Somewhere along the way, boxed wine got a reputation for being too cheap, too gross, and something that only broke college students would drink. Thankfully, millennials are all about making what's old new again, which is why winemakers are working hard to bring boxed wine back - and make it better than ever. Enter Black Box Wines and their crisp new Rose: not only is it delicious (fruity, with notes of fresh watermelon, strawberry, and delicate white peach) but it's also ideal for la...

2017-06-22 17:28:05
`
7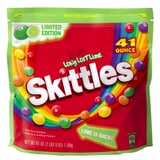 Lime Skittles Are Finally Coming Back After a 4-Year Hiatus!
In 2013, Skittles broke candy-loving hearts all over the world when it replaced the Lime flavor with Green Apple. And now, after four long years, Lime Skittles are making a comeback! Skittles heard the internet's pleas - have you seen the #BringBackLime hashtag and petitions? - and has decided to bring back the beloved green Lime flavor . . . but only for a limited time this Summer. Walmart will exclusively carry the Long Lost Lime Skittles packages, which features the full flavor lineup

2017-06-22 13:15:36
`
2
This Proves Cotton Candy Belongs on Everything
If your favorite part of Summer is sweet, sticky spun sugar in pretty pastels, then keep reading. Fluffë, an Australia-based company run by a cool guy named Nathan, makes cotton candy that looks as good as it tastes. Fluffë is definitely a step above your fave carnival treat, featuring unexpected flavors like Unicorn Poop and Gypsy Dreams. According to its site, Unicorn Poop tastes like musk and sprinkles (ummm yes!). Bonus: the packaging is perfect for your next Instagram photo. Fluffë'...

2017-06-22 13:13:22
`
1
Summer Will Never Be the Same Thanks to Ree Drummond's Barbecue Sliders
If you don't own a grill but want to get in on the slider bandwagon, Ree Drummond shared this spicy whiskey barbecue sliders recipe (made in a skillet) from her debut issue of The Pioneer Woman Magazine. In her blog, Ree has shared step-by-step photos of the recipe, and you'll be amazed at how she dresses up store-bought barbecue sauce. The sight of caramelized onion deglazed in whiskey will make your knees buckle a little bit. I plan to do as Ree and generously butter the slider buns

2017-06-22 12:02:32
`
2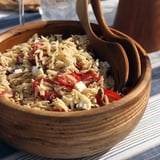 Meet Your New Favorite Picnic Pasta Salad
No, that's not rice - it's orzo, a Mediterranean pasta that resembles rice. It cooks up quickly and absorbs vinaigrette while keeping its shape like no other, making it ideal for outdoor parties and picnics. This recipe calls for a variety of Mediterranean-influenced ingredients: fresh and sun-dried tomatoes, feta cheese, and olives. Take one bite, and it's almost like you're vacationing on a Grecian isle, almost. Mediterranean Pasta Salad From Katie Sweeney Ingr

2017-06-22 09:30:47
`
1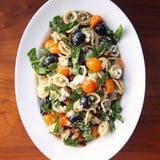 Potlucks, Picnics, and Your Lunch Hour Won't Know What Hit Them
During the Summer, I love making salads that can be tossed in the fridge and eaten later in the week. In order to do this, the salads have to be hearty and durable; they can't be mayonnaise- or greens-based salads. The obvious salad that comes to mind is pasta. And since basil is at its peak during the warm months, pesto pasta salad has quickly become my favorite. I like to think of this recipe as a blank canvas. Start with cooked pasta and homemade pesto, then add in a bunch of ingredien

2017-06-22 08:47:21
`
1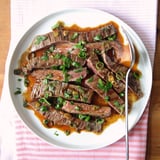 The Foolproof Method For Grilling a Juicy, Flavor-Packed Steak
While it might seem easy enough, marinating steak is tricky business: either the bits of herbs, garlic, and sugar from the marinade char and add a unpleasant, blackened flavor to the crust, or the steak fails to sear properly from being too damp with liquid. With a simple order-of-operations swap - marinating the steak after grilling - these problems become null. The steak still soaks up considerable flavor from its postgrill bath, which conveniently takes place during the steak's crucial

2017-06-22 07:13:38
`
2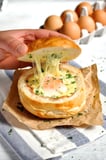 21 Seriously Yummy Egg and Cheese Dishes to Make Your Morning Instantly Better
What morning isn't made better by a delicious breakfast? We've rounded up the most satisfying egg and cheese dishes - quiches, muffins, scrambles, and sandwiches - to start your day off right. The best part is, most of these recipes are easy to make, which means more time for coffee and your morning social scroll.

2017-06-22 07:05:33
`
2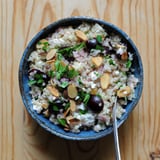 Make This Quinoa Salad For Dinner and Enjoy the Leftovers All Week
At the mere mention the word "picnic," my ears perk up. So when I was flipping through Heather Christo's Generous Table and came across a menu plan for a lakeshore picnic, I knew I'd have to make at least one recipe from her spread. Add an early and bountiful cherry season to the mix - my local farmers market suddenly became overrun with them last week - and it was settled. Quinoa salad with cherries and feta would make it to my table, and soon. Thankfully, Christo's palate is

2017-06-22 06:39:04
`
1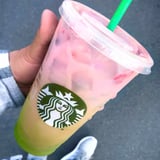 Here's How to Order Starbucks' New Colorful Ombré Drink From the Secret Menu
A post shared by Home of #DailyFoodFeed (@dailyfoodfeed) on Feb 17, 2017 at 7:44am PST Calling all Starbucks-lovers: there's a new ombre drink you'll be obsessed with off of the not-so-secret secret Starbucks menu. The "ombre" drink is simply a fusion of matcha green tea and freeze-dried strawberries, which gives it a whimsical lime green, yellow, and pink color scheme. We know what you're thinking now, so here's how to order the Matcha Pink Drink recipe the next time...

2017-06-22 06:35:09
`
2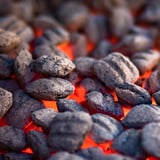 What to Do With Used or Leftover Charcoal
Your Summer grilling soiree was a hit, and all that's left to do is pack away leftovers and dump out your grill full of charcoal ash and spent hickory chips. But before you upend that Weber, take care to dispose of the mess safely (ash can still be hot!) and properly. To dispose of charcoal and wood ash: Let the ash cool for 48 hours. You can speed up this process by pouring water over the hot charcoal and stirring it very carefully. When the ash has cooled completely, wrap it in aluminum

2017-06-22 06:16:07
`
2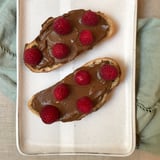 This Chocolate Avocado Toast Recipe Requires Your Immediate Attention
Image Source: POPSUGAR Photography / Anna Monette Roberts While scanning So Good ($20), the latest cookbook by Chef Richard Blais, I paused when I read the recipe for chocolate avocado toast. It sounded almost like chocolate avocado pudding but slathered over toast. Sweet avocado toast? I had to try it! Image Source: POPSUGAR Photography / Anna Monette Roberts Since I live solo, I reduced this recipe down to one avocado pretty easily. I simply processed it with 2 tablespoons cocoa powder and 2 t

2017-06-22 05:43:02
`
2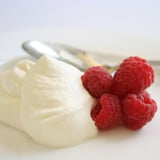 Make Whipped Cream Without an Electric Mixer
Few desserts can't be improved with a dollop of billowy whipped cream - heck, for a simple no-cook dessert, serve a cloud of whipped cream with peak-season Summer berries. Our preferred method for beating air into cream involves a stand or hand mixer, as it lets the machine do the heavy lifting, but you can still make whipped cream even if an electrical aid isn't on hand. Before you try one of these low-tech routes to whipped cream, keep these tips in mind: Chill everything: Cold c

2017-06-22 05:37:07
`
2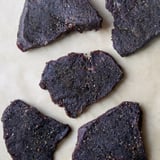 Whoa: Homemade Beer-Brined, Black-Pepper-Crusted Beef Jerky
Let's face it, not everyone enjoys treats like peppermint bark and chocolate crinkle cookies, so for the loved one who doesn't have a sweet tooth, make beef jerky! This savory snack is great to give to people who live far away because it will keep for up to six weeks. There's not a lot of work to the recipe, but it requires time for marinating and cooking, so don't wait till the last minute. With a salt and pepper crust and rich beef flavor, the resulting jerky is better t

2017-06-22 05:28:23
`
1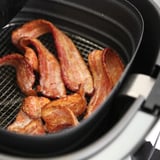 The Craziest Way to Cook Bacon So It's Simultaneously Crispy and Chewy
Bacon is traditionally cooked in an oven, over the stovetop, or in a microwave, but what happens when you air-fry it? Air-what, you may be thinking? Air-frying is exactly as the name sounds. An appliance about the size of a slow cooker contains a drawer with a metal mesh bottom for the food. The appliance blows hot, dry air on food to fry it with little to no oil. This trend took 2016 by storm thanks to celebrity endorsements from Gordon Ramsay, Paula Deen, and Oprah Winfrey, so what's the

2017-06-22 04:13:35
`
2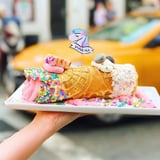 These Unicorn Cannolis Are So Heavenly, You'll Wish You Knew They Existed Sooner
Just when we thought we were done with the countless unicorn food trends, we discovered these unexpected and totally magical unicorn cannolis from Gelso & Grand Italian restaurant in New York City. The Instagrammable dessert has already taken over our social media feeds, and with its drool-worthy toppings like funfetti cake, ice cream, and lavender macarons, it's easy to see why. Each cannoli is stuffed with strawberries, graham crackers, homemade buttercream, and more funfetti cake, an

2017-06-22 02:49:53
`
1
Beware: THREE Different Hummus Brands Have Been Recalled at Target and Walmart
Shoppers, beware! Three separate hummus brands containing pine nut toppings have been voluntarily recalled for possible listeria contamination. According to the Food and Drug Administration, House of Thaller, a Knoxville-based company, has issued the recall on 10-ounce packages of Fresh Foods Market, Lantana, and Marketside hummus products after being warned that one ingredient could've possibly been contaminated. The products affected were distributed at popular grocery retailers like Wa

2017-06-22 01:55:35
`
2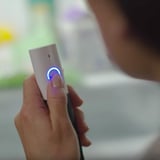 Could Amazon's New Dash Wand Make Meal Planning a Seamless Experience?
The day before Amazon acquired Whole Foods, Amazon released a new device targeting grocery shoppers: the Dash Wand ($20). Intended to make meal planning and grocery shopping even more seamless, the magnetic-backed wand, about the size of a TV remote, acts as a mini Alexa and scanner. With the touch of a button, you can ask Alexa to search for recipes (via All Recipes) and say certain grocery items you want her to add to your shopping cart. You can also scan specific items, too. From there, you

2017-06-21 21:22:04
`
3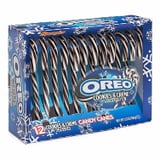 Prepare Your Taste Buds For Oreo Candy Canes Coming This Christmas!
Christmas preview: New Oreo Cookies & Creme candy canes! I highly doubt these will taste like Oreos, but hey, why not brand everything with Oreo to boost sales? A post shared by @candyhunting on Jun 21, 2017 at 9:18am PDT Just when we thought we'd reached peak weird candy cane variation with bacon- and wasabi-flavored swirled candy canes, we saw a preview for an upcoming candy cane flavor, and we have so many questions. Oreo Cookies & Creme Candy Canes have just been unveiled

2017-06-21 17:36:44
`
5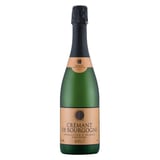 This $10 Lidl Wine Is Ranked One of the Best in the World
As if there aren't enough reasons to love Lidl, this news just proved it's one of the best destinations for cheap, good wine. Lidl UK has won the International Wine & Spirits Competition's "Silver Outstanding" award for its Cremant de Bourgogne Blanc NV - the same award won by Veuve Clicquot 2008 vintage Champagne and nearly 40 other Champagnes at this year's judging, according to a Lidl spokesperson. That particular Veuve Clicquot vintage sells for around £50 ($63) at...

2017-06-21 15:04:23
`
4
Beer + Chicken = The Best-Tasting Meat Ever
If you've never attempted to cook chicken with beer - now's the time to hop on this amazing combination. By marinating or cooking chicken in beer, the alcohol helps tenderize and season the meat, not to mention prevent it from drying out. But where to begin? Allow these recipes to spark your creativity, from basic brined breasts to whole beer-can chicken. Related18 Irresistible Spins on Grilled Chicken32 Recipes Made Better With Beer

2017-06-21 14:55:42
`
3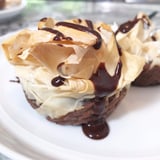 This Orzo Flan Is Proof That Chocolate and Pasta Are a Perfect Pair
When you hear the words "dessert pasta," a lot of strange combinations probably come to mind. We're here to tell you that chocolate and pasta definitely do work together and can produce mouth-watering results! YouTube star Hannah Hart stops by to show us how to whip up this amazing recipe and tell us a little bit about her new YouTube series, While the Water Boils. This chocolate orzo flan brings together chocolate and orzo pasta for a rich, crunchy, lightly sweet dish that will make a dess

2017-06-21 13:18:49
`
4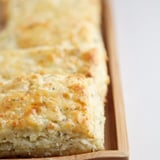 3 Essential Secrets to Authentic Buttermilk Biscuits
Half of what makes great buttermilk biscuits is the recipe, and half is the technique. If you've ever attempted the classic Southern staple at home (which usually requires nothing more than flour, baking powder, baking soda, sugar, salt, butter, and buttermilk), only to be disappointed by flat, less-than-flaky biscuits, you might be missing a few crucial steps that make all the difference. I learned from a pro who's certainly qualified to give biscuit-making advice since she has made

2017-06-21 12:10:19
`
2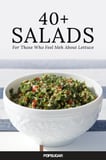 More Than 40 Salads For Those Who Feel Meh About Lettuce
Salad recipes don't begin and end with a head of lettuce or a bag of mixed greens. While they have their time and place, it's easy to get bored with these delicate (in both flavor and texture) greens. Instead, make one of these exciting recipes starring everything from cruciferous vegetables like kale, broccoli, and brussels sprouts to juicy tomatoes, crisp carrots, and even celery.

2017-06-21 11:44:20
`
3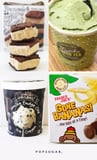 The Best Frozen Treats at Trader Joe's to Keep You Real Cool
The blazing Summer heat comes in full force, meaning one very important thing: it's the perfect excuse to eat more ice cream and popsicles than usual. We've tried just about every dang thing in the freezer section of TJ's, and so it comes with great confidence that we present some of the best items in that section. Don't see your fave item on the list? Tell us in the comments so we can add it in and share the sweet knowledge with everyone! - Additional reporting by Erin Cullu

2017-06-21 09:11:46
`
2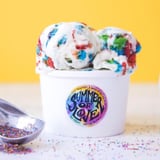 No, Those Aren't Fruity Pebbles in This Ice Cream - They're Tie-Dye Cupcakes!
A post shared by Baked by Melissa (@bakedbymelissa) on Jun 21, 2017 at 12:58pm PDT There's a new Summer dessert that's here to satisfy your cravings when you want ice cream and cupcakes. Popular NYC bakery Baked by Melissa has teamed up with ice cream gurus Ample Hills Creamery for a limited-edition Summer of Love ice cream flavor in honor of the 50th anniversary of the historic Summer of 1967. The new menu item is a sweet cream ice cream packed with pieces of Baked by Melissa

2017-06-21 08:23:54
`
2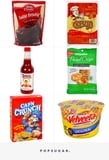 15 Items You Never Knew You Could Pick Up at Dollar Tree
If you're like me (read: broke college student), you might not have the time or money to head to Whole Foods or the farmers market when you need groceries. Luckily, the dollar store turns out to be a hidden gem for pantry essentials.

2017-06-21 08:02:08
`
2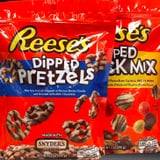 Reese's New Snacks Take the Sweet and Salty Combination to a Whole New Level
Reese's Popped Snack Mix and Dipped Pretzels! The Snack Mix features Reese's Peanut Butter Cup Minis, Reese's Pieces Covered Peanuts, Pretzels, and Chocolate-Dipped Popcorn. The Dipped Pretzels feature Snyder's Pretzels Dipped in Peanut Butter Candy and Drizzled in Milk Chocolate! Found at: Walmart, Jewel-Osco #thejunkfoodaisle A post shared by The Junk Food Aisle (@thejunkfoodaisle) on Jun 20, 2017 at 4:31pm PDT There are few things we love more than the combination o

2017-06-21 07:22:24
`
6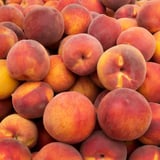 Take Peaches From Rock Hard to Soft and Supple in a Flash
To speed up the ripening process in peaches, place them in a loosely sealed brown paper bag on the counter. The peaches give off ethylene gas - a natural hormone present in fruits and vegetables - which is then trapped inside the bag, causing the fruit to ripen faster. You can do this with a plastic bag in a pinch, but plastic doesn't breathe as well as paper, so you run the risk of moisture collecting on the peaches causing them to rot. Once ripe, peaches should be refrigerated and used w

2017-06-21 06:44:25
`
2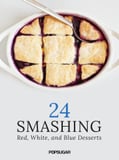 24 Smashing Red, White, and Blue Desserts
It's not too early to start planning for a festive Independence Day: show your patriotic pride by cooking with red, white, and blue ingredients. Many of the season's most delicious offerings - strawberries, vanilla ice cream, and blueberries - fit the color scheme, so don't be afraid to get creative. Here are 24 dishes to inspire your all-American celebration. - Additional reporting by Susannah Chen

2017-06-21 04:36:23
`
1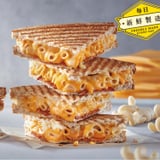 McDonald's Unveils Mac and Cheese Sandwiches, and We're in McHeaven
你最愛嘅Mac & #mccafehk #macandcheese #toastie #GreatCoffeeEveryDay A post shared by McCafe Hong Kong (@mccafe.hk) on Jun 13, 2017 at 4:10pm PDT Between the sweet taro pies in China and the macarons in Paris, there's undoubtedly no shortage of fabulous international McDonald's meals, but the latest menu item from McDonald's Hong Kong is so ch...

2017-06-21 03:52:03
`
1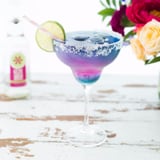 A Color-Changing Unicorn Margarita Is Just What Your Summer Needs
Color-changing cocktails make happy hour even more magical, don't they? We've tried one using cabbage, baking soda, and lemon juice to turn a blue cocktail pink, but this particular unicorn margarita recipe uses blue butterfly pea flowers and lime juice to form a pink, purple, and blue layered beverage. Instagram it quickly before slowly sipping. Izze Unicorn Margarita From Ashley Rose Conway, Izze Notes A few hours before happy hour, prep blue ice cubes and butterfly p

2017-06-21 02:25:52
`
1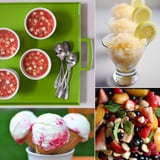 Cool Down With These Dishes When the Weather's Hot
The warm weather and rays of sunshine have gotten us more than ready for the shift in seasons. When the heat rises, keep close to a pool, seek refuge by a fan, and stay out of a steamy kitchen. Above all else, remember that icy cocktails, light meals, and frosty desserts are the best remedy for sizzling days. Here are a handful of ideas to keep you cool!

2017-06-21 02:17:08
`
2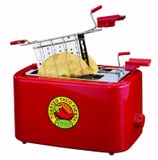 The 1 Genius Thing You Need to Make Perfectly Crispy Taco Shells at Home
Floppy tortillas are for the weak. When it comes to tacos, we like our tortillas hard and crispy. That's why when we came across the Fiesta Series Taco Toaster, we freaked out. All you need is a package of standard tortillas for this genius invention. Slide them into the taco-forming cages and then lower the tortillas inside. It includes a timer so you can toast them to perfection. The premade taco shells are cool and all, but wouldn't you want a fresh, hot one instead? We know we woul

2017-06-20 20:56:06
`
7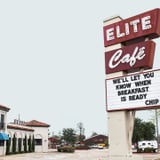 Joanna Gaines Announces the Name of Chip's New Restaurant!
A post shared by Joanna Stevens Gaines (@joannagaines) on Jun 20, 2017 at 2:26pm PDT Chip and Joanna Gaines are steps away from opening their restaurant at the historic Elite Cafe in Waco, TX. Joanna updated fans about the restaurant's name and what's to be expected on the menu. Staying inside the Magnolia theme, she announced the restaurant will be called Magnolia Table. As for the food, she and Chip have been busy taste testing and "recipe perfecting" items like homemade biscuit

2017-06-20 16:50:01
`
5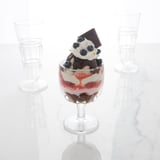 Celebrate the Summer of Love With Ghirardelli's Limited-Edition Sundae
Picture this: it's the Summer of Love in 1967 and you're eating a Ghirardelli hot fudge sundae while wearing a flower crown. Fast forward to now, and that's exactly what you could be doing, because Ghirardelli is celebrating the 50th anniversary of the iconic Summer with its limited-edition Haight Ashberry Sundae (get it?). The decadent hot fudge sundae has seasonal berries and is topped with whipped cream and a Ghirardelli Dark Chocolate Blueberry Square, and each sundae comes w

2017-06-20 16:49:57
`
4
11 Avocado Dips That Aren't Guacamole
There's a whole world of avocado dips that are not guacamole recipes. Though we love pure, unadulterated mashed avocado, shelling out $2 an avo isn't exactly affordable for a party scene. These particular recipes may be slightly more affordable as they make use of beans, edamame, cream cheese, and Greek yogurt to keep the creamy dip consistency going.

2017-06-20 15:02:07
`
3
15+ No-Bake Summer Recipes to Sate Your Oreo Obsession
At this point, we've all succumbed to our Oreo addiction and stocked up with a couple boxes. If you're trying to transform your Oreos without exacerbating the Summer heat, these no-bake treats are for you.

2017-06-20 14:36:09
`
3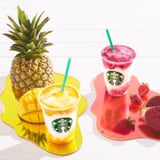 Here Are the Official Details of Starbucks' New Prickly Pear Frappuccino
Starbucks baristas leaked two new Summer Frappuccinos on Instagram, but the news is now official! As of June 20, Starbucks has released two layered Frappuccino Crème blended beverages. The first is a new Mango Pineapple Frappuccino Crème that layers a mango crème Frappuccino with a mango pineapple fruit puree. Though that sounds like a tropical beach vacation, many of us have our eyes on the new Berry Prickly Pear Frappuccino Crème. It starts with a mango crème Frappuccino poured over a s...

2017-06-20 14:09:51
`
8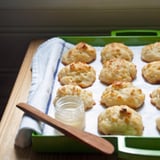 The Important Change You Must Make If You're Baking at High Altitudes
If your mountain getaway plans include conquering a baking project, you'll want to make one very important change, because not all baking recipes are created equal, especially when you're at high altitude. The trick is that if your recipe contains a chemical leavener, aka something like baking powder or baking soda, you have to adjust the amount to make up for the difference in elevation. When you're at a higher elevation, liquid evaporates more quickly and requires a decrease in

2017-06-20 13:48:17
`
4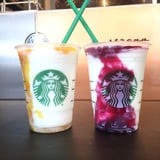 Spoiler Alert: Starbucks's Prickly Pear Frappuccino Is About to Be Your New Fave
Starbucks fans, get yourselves to your nearest coffee shop, because the new Summer Frappuccinos are officially here. New for the season are Mango Pineapple Frappuccino Crème and Berry Prickly Pear Frappuccino Crème. We were right to be excited about the prickly pear option, because let me tell you, it's amazing. The blend of strawberry prickly pear fruit puree and mango crème feels super refreshing for the hot weather that is finally upon us. This Frappuccino tastes exactly like the ric...

2017-06-20 12:46:24
`
9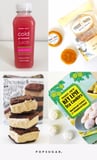 20 Summery Snacks You Need to Pick Up at Trader Joe's
Cotton Candy Grapes, Dill Pickle Popcorn, and Mango Joe Joe's . . . when these and more products start showing up on Trader Joe's shelves and our Instagram feeds, it's a sure sign that Summer is in full swing. Look for these snacks the next time you hit up your neighborhood TJ's, and as always, ask the management to stock them if you don't see them in sight!

2017-06-20 12:20:07
`
3
These New Minion-Shaped Potatoes Are the Cutest Damn Thing to Hit McDonald's Menu
In honor of the upcoming Despicable Me 3 premiere, McDonald's is getting in on the excitement with a slew of new menu items that celebrate the movie's most popular characters. We already freaked out over the Banana Cone (a blue-dyed cone filled with banana-flavored soft serve), and now we can't help but lose our damn minds over the Minion Potatoes that are also being offered. Yes, you read that correctly - Minion-shaped potatoes. And yes, they're as freakin' adorable as

2017-06-20 12:18:55
`
6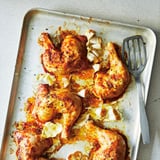 Get a Taste of Portugal Without Leaving Your Kitchen
The key to this zesty, tender chicken from Lisbon: Recipes from the Heart of Portugal ($22) is unquestionably the homemade sauce. Rebecca Seal's recipe takes next to no time and allows you to adjust the spice level. Just remember to do as the Portuguese and pair the chicken with french fries! Piri Piri Chicken With Piri Piri Sauce From Lisbon: Recipes from the Heart of Portugal by Rebecca Seal Notes It is all too easy to find piri piri chicken in Lisbon, as most neighborhoods

2017-06-20 08:28:38
`
5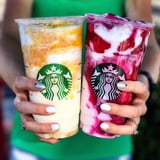 Could These Swirled Frappuccinos Be Starbucks's Next Big Release?
A post shared by Paul Ryu • Vegas Food & Drinks (@ryusauce) on Jun 17, 2017 at 7:22am PDT According to Instagram user ryusauce, Starbucks will release two new Creme Frappuccinos on June 20: Prickly Pear and Pineapple Mango. From the looks of it, the Frappuccinos feature a vanilla base with a fruit swirl. We've reached out to Starbucks to confirm the news, but they aren't spilling any details just yet. "Our Frappuccino plans are still under wraps, and we look forward to shar...

2017-06-20 05:27:22
`
5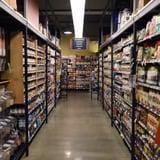 Hold Up, Does Whole Foods Use Prison Labor?
Whole Foods is in the headlines thanks to Amazon's recent acquisition, but that's not the only reason I've been thinking about the organic mecca. While enjoying Orange Is the New Black's newly released fifth season, I was struck by a throwaway line that references Whole Foods's use of prison labor. Say what? Whole Foods uses prison labor? A quick internet search will tell you that up until 2016, Whole Foods sold certain types of cheeses and fish produced by companies wh

2017-06-20 01:54:28
`
5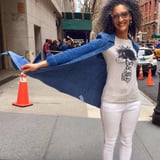 7 Things You Never Knew About Carla Hall, Straight From the Chef Herself
You might feel as though you already know Carla Hall because she's so outgoing and relatable on TV, but when you get to know her a little better, you'll become an even bigger fan. That was the case for me as I sat down with the chef after her impressive live cooking demo during this year's Food & Wine Classic in Aspen. As a longtime fan of ABC's The Chew and an admirer of Carla's authentic Southern cooking, I was stoked to get a chance to meet her. Carla, always eleg

2017-06-20 01:20:31
`
4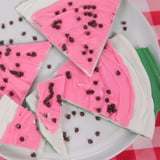 Enjoy This Refreshing Watermelon Chocolate Bark All Summer Long
This chocolate bark doesn't just look like a juicy watermelon - it tastes like one, too! We've added watermelon extract to creamy chocolate to give it a gentle fruity taste that screams Summer. Serve this at your next Summer get-together and it's sure to be a hit. Craving more chocolate bark? Try this galaxy bark recipe. Watermelon Chocolate Bark From Megan Lutz, POPSUGAR Food Ingredients1 cup green candy melts, melted 1 cup white chocolate, melted 1 cup pink candy mel

2017-06-19 20:49:27
`
11
20 Traditional and Modern Indian Recipes to Make Instead of Takeout
Many of us resort to takeout Indian food, but making it at home can be more cost effective. From classic butter chicken to a modern take on biryani, these Indian sides, drinks, and main dishes can be whipped up easily and mastered sooner than you think. RelatedA Beginner's Guide to Indian Food

2017-06-19 20:06:48
`
9
Are Snapple Facts Real? Here's the Truth
It's a scientific truth: you can't drink a bottle of Snapple without turning over the cap to see what your "Real Fact" is. Not a scientific truth? Most of those "Real Facts" . . . probably. Despite their label, Snapple Facts seem more like Snapple Myths. The internet is littered with articles claiming that the Facts are "often wrong," misleading," and straight-up "untrue." While enjoying a bottle of Diet Peach Iced Tea recently, Snapple told me that "penguins have an organ above their

2017-06-19 18:40:56
`
13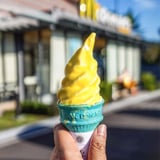 McDonald's New Soft Serve Flavor Will Make You Go Bananas - Get It?
McDonald's is going bananas over Despicable Me's lovable Minions. To celebrate the upcoming third installment in the franchise - yes, really - McDonald's Singapore has created a limited-edition menu inspired by those little yellow guys. While there are plenty of other exciting additions, we have to address the Banana Cone. The Banana Cone is a lot like McDonald's usual vanilla soft serve; however, the ice cream is instead banana-flavored and the crispy cone is blue! In case

2017-06-19 17:18:17
`
11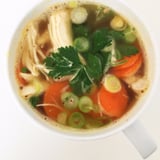 A Food & Wine Editor Shares His Secrets For Eating on a Budget
Source: Getty / Jamie McCarthy When you host a series called Mad Genius Tips, it's pretty important that your tips live up to the title. Fortunately for Justin Chapple, deputy editor of Food & Wine's test kitchen and host of the popular video tutorial series, his out-of-the-box hacks live up to the name and then some. I caught up with Justin, who started as an intern seven years ago and now has a cookbook called Mad Genius Tips: Over 90 Expert Hacks and 100 Delicious Recipes, at

2017-06-19 15:21:47
`
9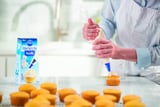 Pillsbury Takes the Stress Out of Icing a Cake With This New Product
Pillsbury just released a product that's going to make cake and cupcake decorating even more convenient: pastry bags prefilled with its icings. While most of us are accustomed to scooping the icing out of the tub and slathering it on the cake with a butter knife, the Pillsbury Filled Pastry bags make for easier and prettier icing application. Each bag is filled with 16 ounces of frosting (the same amount as the tub) and is fitted with a star tip that allows you to do all sorts of frosting d

2017-06-19 13:01:16
`
9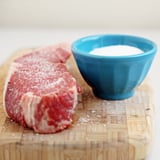 If You Don't Want Better Steak, Don't Read These Tips From an Iron Chef
When it comes to making the perfect steak, we'll take any tips we can get . . . especially from an Iron Chef. If you're a fan of Chopped, The Kitchen, or any number of other Food Network shows, you know that Geoffrey Zakarian is basically a cooking wizard. So we tapped the expert for his best steak-grilling tips for Summer, because there are few things worse than a steak that's overcooked or lacking in flavor. Read on for Chef Zakarian's tips that you can copy at home. Relat

2017-06-19 12:16:49
`
10
22 Summertime Breakfast Recipes That Will Fill You Up
Make the most of Summer by starting your day off with any of these killer breakfasts. With the abundance of avocados, fresh strawberries, and blueberries, it'd be a shame not to incorporate the best Summer produce into every meal! These 22 recipes (from waffles to baked eggs) are perfect for your next breakfast or brunch at home. Related26 Quick Breakfasts That Will Fill You Up Until LunchSmoothies That Won't Leave You Hungry Before LunchAn Acai Bowl Is Like a Smoothie You Eat With a S

2017-06-19 11:36:50
`
16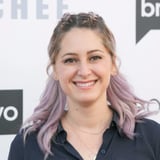 The 1 Secret Ingredient a Top Chef Keeps in Her Fridge at All Times
Image Source: Getty / Gabriel Olsen After I watch Brooke Williamson make a ricotta- and egg-yolk-filled crepe topped with sour cream, trout roe, and crispy prosciutto during a live demo at the Food & Wine Classic in Aspen, I'm hungry. Still thinking about that perfectly soft sous vide egg, I catch up with the Top Chef season 14 winner to talk about what it's really like to cook at home as a busy chef, restaurant owner, and mother. It turns out there's one unexpected stapl

2017-06-19 11:36:32
`
9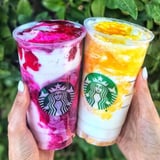 Could These Swirled Frappuccinos Be Starbucks's Next Big Release?
A post shared by FOR THE LOVE OF FOOD (@foodietwin) on Jun 17, 2017 at 10:37am PDT According to Instagram user foodietwin, Starbucks will release two new Creme Frappuccinos on June 20: Prickly Pear and Pineapple Mango. From the looks of it, the Frappuccinos feature a vanilla base with a fruit swirl. We've reached out to Starbucks to confirm the news, but they aren't spilling any details just yet. "Our Frappuccino plans are still under wraps, and we look forward to sharing details

2017-06-19 10:31:32
`
10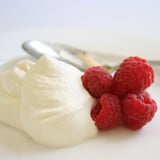 Heavy and Whipping Cream Are the Same Thing . . . Right?
To those of you who've been forced to choose between heavy and whipping cream at the supermarket, you've probably pondered it yourself: isn't all cream more or less the same thing? Not exactly. There are differences in milk-fat content. All cream contains at least 18 percent milk fat: "whipping cream" is made up of 30 percent, while cartons labeled "heavy cream" or "heavy whipping cream" must contain 36 percent or more. Whipping cream, heavy cream, or heavy whipping cream all w

2017-06-19 09:37:16
`
9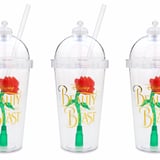 Disney's Enchanted Rose Tumblers Are Back and Not Sold Out - Yet
Remember that tumbler people waited hours in line for at Disneyland and Disney World? Well, the Beauty and the Beast Enchanted Rose Light-Up Dome Tumbler with Straw ($13) is back, and this time it's at The Disney Store. But listen closely: if you go to the online store, it will say "sold out," and "not eligible for in-store pick-up." Channeling my inner determined Belle, I called The Disney Store to figure out how we can possibly find one. One very helpful cast member gave me the magical n

2017-06-19 09:26:58
`
6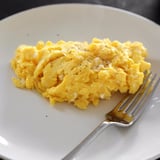 How to Use a Double Boiler to Scramble Eggs - No Butter Necessary
Image Source: POPSUGAR Photography / Anna Monette Roberts Just when you thought you had learned every possible way to scramble eggs, another one comes along that just might be the best one yet. Thanks to Graham Elliot, Chicago-based chef, Top Chef judge, and author of Cooking Like a Master Chef: 100 Recipes to Make the Everyday Extraordinary, we learned a completely brilliant hack for scrambling eggs that we hadn't heard of before: using a double boiler. You're probably familiar with

2017-06-19 07:38:19
`
7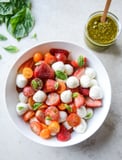 16 Caprese Spins That Will Make You Love This Salad Forever
Mozzarella, tomato, and basil: these three harmonious Italian ingredients are the song of Summer, and they form the infamous caprese salad. However, the flavors lend themselves to a variety of other recipes: mac and cheese, grilled cheese, and hors d'oeuvres. Let these ideas be your guide all Summer long. Related27 Recipes Meant For Anyone Obsessed With Ranch15 Spinach-Artichoke Recipes Inspired by the DipQuesadilla Recipes Like You've Never Seen Before

2017-06-19 07:23:35
`
10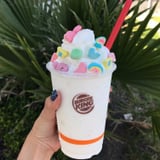 Burger King's New Lucky Charms Milkshake Is Magically Delicious
Image Source: Burger King There's no denying that as much as we loved Lucky Charms cereal growing up, it was really the marshmallows that made breakfast so delicious. While General Mills has recognized the need for marshmallow-only boxes earlier this year, Burger King has also recently fulfilled the sugary dreams of '90s kids with a new milkshake. The Lucky Charms Shake from Burger King features vanilla soft serve, Lucky Charms oat cereal with marshmallows, marshmallow cereal-flavored

2017-06-19 07:05:59
`
8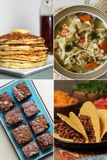 20+ Rudimentary Recipes Every 20-Something Should Know How to Make
Regardless of your skill level at the stove, it never hurts to go back to basics and focus on rudimentary recipes that are the building blocks for so many other dishes. These aren't too complicated or expensive, and once you master them, we reassure you that you'll use them over and over again. Here are fundamental dishes that every home chef should know how to make. - Additional reporting by Anna Monette Roberts

2017-06-19 06:20:32
`
9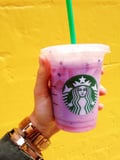 Taste Testing the 10 Most Popular Secret Menu Starbucks Beverages
We all have our go-to Starbucks order that is near and dear to our hearts. We even take great pride when the barista has it memorized too (this feat takes time and dedication, mind you). But sometimes it's fun to mix it up, and customers have created a secret menu to do just that. The following list highlights 10 of the over 200 secret menu items that can be found on StarbucksSecretMenu.net (not affiliated with the coffee company). For each drink, I will give you exact directions on how to

2017-06-19 06:15:07
`
11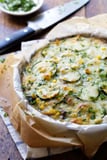 Your Goal For Summer: Bake Up These Ultracomforting Casseroles
The easiest way you could use up the rest of your Summer produce is by throwing everything in a casserole dish. You don't even have to call it a casserole if that word doesn't excite you . . . just call it an easy, cheesy bake that's full of Summer's best offerings like tomatoes, squash, and avocado. Every lazy cook will approve of these recipes, from zucchini casserole to baked caprese risotto. RelatedMeet Tonight's Dinner: Chicken Spaghetti Casserole26 Crazy and Delic

2017-06-19 04:07:58
`
10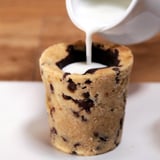 Cookie Cups Inspired by Dominique Ansel's Cookie Shots
Dominique Ansel, maker of the Cronut, intrigued Americans with one of his latest creations: the Cookie Shot, a chocolate chip cookie cup filled with vanilla milk and inspired by the classic American pairing. While the Cookie Shot is only available at his New York City bakery, we've hacked the concept so you can sip from and chomp on the edible cookie cups at home. Milk-and-Cookie Shots Inspired by Dominique Ansel Bakery IngredientsFor the cookies: 1 cup shortening 1/3 cup granu

2017-06-19 01:38:06
`
7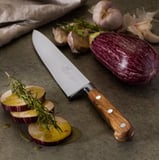 Target Kitchen Goodies So Impressive They'll Think You're a Gourmand
Whether you want to fake your role in the kitchen or invite friends over for a culinary throwdown, you've probably reached a point in your life where you're ready for a real upgrade. Enough with the cruddy wooden spatulas and lackluster pans that've lost their nonstickiness; get yourself the tools you need . . . either to prepare better meals, or just make it look like you can. Our top kitchen picks from Target will make it look like you know your way around the room.

2017-06-19 01:23:50
`
7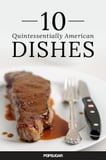 10 Quintessentially American Dishes
It's pretty hard to beat a steaming spread of dim sum, a charred Neapolitan pizza, or perfectly caramelized tarte tatin, but sometimes an all-American feast is what'll satisfy best. We've rounded up 10 quintessentially American dishes that can be mixed and matched (or cooked à la carte) the next time you're craving classic eats from our fine nation.

2017-06-18 12:56:06
`
32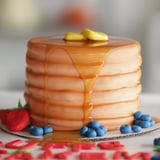 Look Closely! This Pancake Stack Isn't What You Think It Is
Don't be fooled - that delicious-looking stack of pancakes is actually a cake! Duff's Cakemix showed us how to combine breakfast and dessert with this incredible creation. We also learned how to make adorable blueberries and strawberries out of fondant, which we're now obsessed with. Try it out for yourself! For more amazing cake tutorials, check out this pineapple cake and this narwhal cake.

2017-06-18 12:22:13
`
65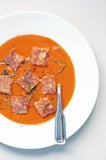 25 Filling Vegetarian Dinners to Make During the Workweek
Time is of the essence when you want to cook dinner after a long day, and these vegetarian recipes are here to help you out. From comforting soups to hearty slow-cooker meals and more, these 25 easy recipes prove that meat-free eating isn't boring. Related50+ Fast and Easy Vegetarian DinnersSlow-Cook Your Way to Vegetarian ChiliGrab a Forkful of Happiness by Making This Garlicky Spaghetti Immediately

2017-06-18 10:23:48
`
48
15+ Outrageous Takes on Hot Dogs
While the weather still permits, grill up one of these indulgent hot dog recipes. From classic takes like bacon-wrapped to internationally inspired like banh mi, these hot dogs have one thing in common: they will make you crave cookout foods STAT.

2017-06-18 09:17:31
`
10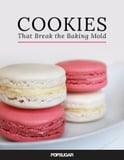 15 Cookies That Break the Baking Mold
Treat yourself with a handful of cookies that are anything but "break and bake." Although you shouldn't retire that classic sugar cookie recipe just yet, these 15 cookies combine the classic and the unexpected, with ingredients like matcha green tea, coconut, and even bacon. You might just find a new favorite.

2017-06-17 08:22:15
`
80
29 Summer Recipes That Make Feeding a Crowd a Breeze
Feeding a crowd during Summer, whether it's a big family or a group of dinner-party guests, can be hassle-free if you have the right recipes. To help you out, we've rounded up more than 20 summertime meals that can easily be made in big batches (think easy grilling recipes, casseroles, and caprese salads) that are designed to feed and please a crowd.

2017-06-17 05:20:01
`
10
23 Chicken Recipes Made in a Slow Cooker
Some weeks work, social obligations, and household tasks pile up, making the idea of cooking a meal seem fanciful, even unachievable. When that happens, let your slow cooker be your savior. Armed with this piece of equipment, dinner can practically cook itself. Here, we rounded up more than 20 recipes made with a crowd-pleasing, affordable ingredient: chicken. Related16 Satisfying Soup Recipes Anyone Can Make20 Slow-Cooked Meals to Make Life Easier20 Slow-Cooker Side Dishes You Never Knew Exist

2017-06-17 04:42:41
`
41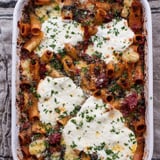 2 Simple Hacks That Will Take Your Pasta to the Next Level
When I sat down with the man behind the captivating series Mad Genius Tips, Justin Chapple, deputy editor of Food and Wine's test kitchen and food-hack extraordinaire, I knew I was in for a treat. Justin literally wrote the book on food hacks: Mad Genius Tips: Over 90 Expert Hacks and 100 Delicious Recipes. I also knew I wanted to cut to the chase and ask Justin about his favorite mad genius tips for the most important food group: pasta. Unsurprisingly, as we chatted during the Food &

2017-06-17 04:41:37
`
17
15 Mason Jar Salads That Will Transform Your Lunchtime
A crisp, crunchy salad makes the perfect lunch, but here's a secret: packing your meal in a mason jar actually makes it taste better. Why, you ask? Layering your favorite mix-ins and dressings helps keep your meal from getting soggy ahead of time. It's no matter if you prefer a hearty and sweet salad with grains or a refreshing mix that features the flavors of zesty guacamole; these 15 recipes will help you step up your lunches (or dinners) for good. - Additional reporting by Nicole P

2017-06-17 02:48:41
`
8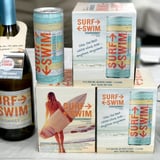 6 of the Best New Canned Wines You'll Want to Drink All Summer Long
Canned wine is having a moment, and for good reason. Companies are catching on to the fact that canned wine is not only convenient for packing on the go and for making entertaining easy, but they know that it can taste just as good as bottled wine. Along with boozy push pops, canned wine is the trend of Summer 2017, and you're going to be seeing it everywhere. I got a firsthand look of some of the best new canned wines on the market at this year's Food & Wine Classic in Aspen, and

2017-06-17 02:23:41
`
9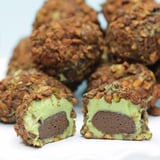 These Avocado Truffles Look Like the Fruit Too!
We've put avocados in chocolate pudding and Fraps, so what's next? Chocolate truffles! These creamy truffles combine white and dark chocolate with delicious avocados and crunchy pistachios for an out-of-this-world flavor combination. The best part? They even look like tiny avocados! If you're not sold on avocados and desserts yet, this recipe will make a believer out of you. Want more avocados? Try our avocado cupcakes. Avocado Truffles From Kevin Smith, POPSUGAR Food

2017-06-17 01:23:48
`
8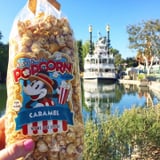 Churro, Sriracha, Maple Bacon, and Other Popcorn Flavors You Can Try at Disney
The Main Street Popcorn is a snack staple at Disney's various parks throughout the nation and the world. Though popcorn is a decidedly bigger deal at Tokyo DisneySea - seriously, they have some crazy flavors - our stateside options aren't too shabby. In addition to more traditional flavors, Main Street Popcorn recently added a strew up unexpected flavors like maple bacon, parmesan garlic, and even Sriracha kettle corn. One of our personal favorites is the colorful confetti flavor where

2017-06-16 18:19:13
`
28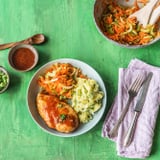 A Fantastically Fast and Easy Grilled Chicken Recipe From Rachael Ray
For June, HelloFresh has partnered with (Red) and celebrity chef ambassadors like Rachael Ray to provide special chef-curated boxes with proceeds going toward HIV/AIDS projects. Rachael Ray shared the recipe she developed for this collaboration and gave us a little more insight into it. "What inspired me to partner with HelloFresh is the inspiring work they are doing with the (RED) campaign. As long as (RED) is needed, any ask I can say yes to, I will," she said in an email interview. As for th

2017-06-16 14:29:32
`
12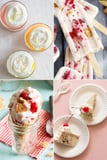 25+ No-Bake Cheesecake Recipes That Practically Make Themselves
You don't need an excuse like National Cheesecake Day to bust out your mixer and a slab of cream cheese! Any hotter-than-hell day is reason enough to whip up one of these no-bake cheesecakes. The best news is, calling them "recipes" is a little generous as most are more like assembled ingredients. When dessert practically makes itself, how can you possibly resist putting in a little extra effort?

2017-06-16 11:02:49
`
15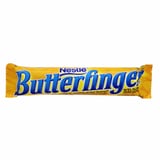 Wait What?! Butterfingers and Crunch Bars May Soon Be Leaving Store Shelves
You may want to sit down before reading this unexpected food-related news, dear reader. Nestle - the company responsible for a decent portion of my childhood diet via cookie dough and chocolate bars- is thinking about selling its American confectionary business. This means some of our favorite sugary snacks, such as Butterfinger, Baby Ruth, Gobstoppers, and Crunch bars, may soon be sold under a new label. But because the company has yet to find a buyer, there's a possibility that these ca...

2017-06-16 10:41:25
`
16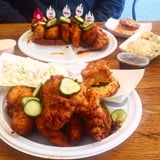 3 Ingenious Cooking Secrets Straight From a Southern Grandmother
A post shared by Lexie Ruse (@lexieruse) on Feb 26, 2017 at 10:39am PST Carla Hall didn't always know how to cook, but she always loved to eat. "I loved to eat, and I didn't start cooking until I was around 25," she told POPSUGAR. Even so, she learned a lot from her Southern grandmother growing up, and she showcased some of that knowledge at a live cooking demo at this year's Aspen Food & Wine Festival. In under 45 minutes, Carla made Nashville-style hot chicken - from h

2017-06-16 10:30:14
`
10
100+ Sweet Summertime Desserts to Keep You Cool
When a sweet tooth strikes during Summer, baking is the last thing we want to think about. Instead, we'd rather indulge in sweet treats that will keep us cool, like ice cream, no-bake cakes, granitas, and more desserts that don't require an oven. Consider this your ultimate guide to all the Summer dessert recipes you could need (134, to be exact!). Browse the slideshow at your leisure, or jump straight to the type of dessert you prefer. Jump to: Ice cream recipes Ice cream cake reci

2017-06-16 07:52:01
`
11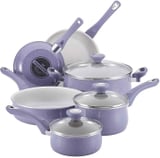 Time to Retire Your Outdated Pans - We Have Cookware Sets Under $100
Everyone can always use some sort of upgrade in their kitchen, whether big or small. If you've been carrying out the same cookware since college, having a fresh set of pots and pans can make cooking feel new and clean again. So whether you're looking for an upgrade or moving in with your significant other and need new gadgets, we searched and found affordable sets.

2017-06-16 07:16:59
`
9
I'm a Whole Foods and Amazon Customer - but the Acquisition Upset Me
Amazon is buying Whole Foods, and though I'm a customer of both, I raged when I read the headline during my morning commute. I felt utterly betrayed, and the wave of anger went into full tsunami mode. "How dare Whole Foods!" I shouted at my cell phone screen. "Amazon is one step closer to ruling the entire world!" I yelled to puzzled bus riders as I shook my fists. It took me a few hours to calm down, read up on all the details, and get my facts straight. I responded so emotionally because

2017-06-16 06:32:58
`
10