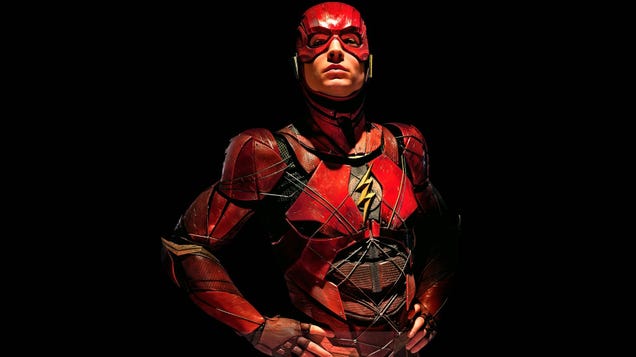 Thanks to Fantastic Beasts, The Flash Movie Just Slowed Down
For a character who is supposed to be incredibly fast, his movie is moving pretty damn slow. DC has been working on a solo Flash movie for years, with Justice League star Ezra Miller long set to play the title role. However, a new report suggests the film is further away than you may think.Read more...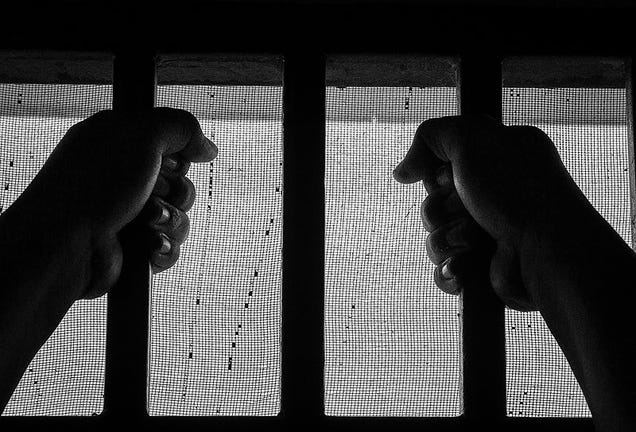 Florida Evacuates 4,000 Inmates From Prisons Damaged by Hurricane Michael
Not even a week has passed since Hurricane Michael made landfall in the Florida Panhandle as a Category 4 storm, obliterating much of the infrastructure in its path. Despite the fair warning before impact, the state Department of Corrections failed to evacuate most of its prison facilities.Read more...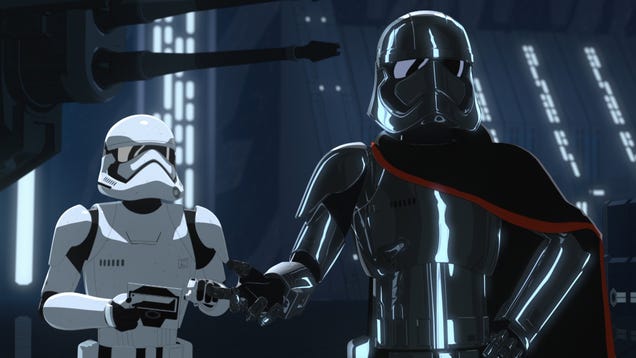 Star Wars Resistance Just Made Us Look at the Franchise in a Whole New Way
When you're watching a Star Wars TV show or movie, it's easy to think what's happening on screen is the most important thing imaginable. What could be more important than defeating the Empire, becoming a Jedi, or crushing the First Order? Maybe nothing—but what you tend to forget is, while that may be important to…Read more...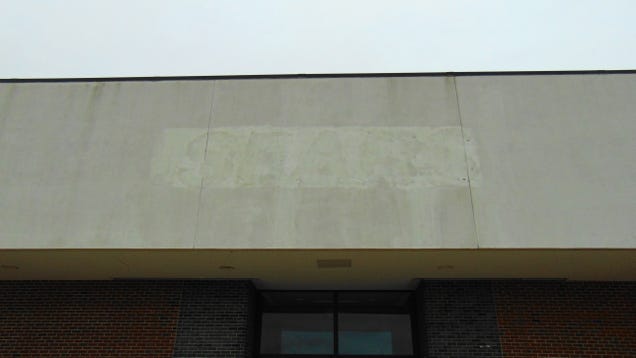 The Twisted Truth About Sears and the American Dream
Everyone's favorite refrigerator store, Sears, declared Chapter 11 bankruptcy on Monday. This wasn't a big surprise. Sears has closed over a thousands stores in the last decade, and the company plans to close 142 of the 700 stores that still remain in its attempt to chip away at the $5.6 billion in debt plaguing the…Read more...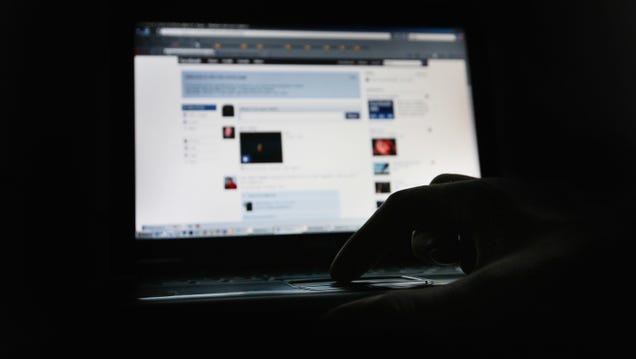 Facebook Bans Military-Linked Pages That Stoked Genocide in Myanmar: Report
For years, Facebook has served as a catalyst for violence against Myanmar's minority Rohingya population and the company has failed to effectively moderate hateful content inciting such brutality. On Monday, a report from the New York Times found that over the last several years, military officials in the region have…Read more...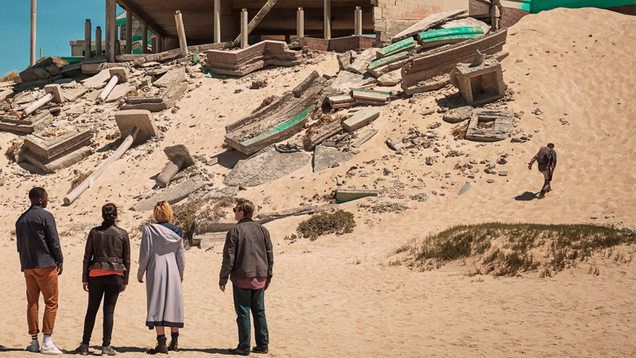 Last Night's Doctor Who Gave Some 'Who' Back to the Doctor
Much of Steven Moffat's era of Doctor Who was dedicated to solving the mystery of the Doctor—why the name, where's Gallifrey—and putting answers to that central conceit of who the Doctor is, and what they stand for. Jodie Whittaker's first trip to an alien world gave us some of that mystery back, for the show and for…Read more...


Drink Beer While You Can Still Afford It
The climate apocalypse wants to strip us of everything sacred in this world. There are concerns about chocolate (though it isn't going extinct), the future of wine, and even the potential loss of our prized Tabasco sauce!Read more...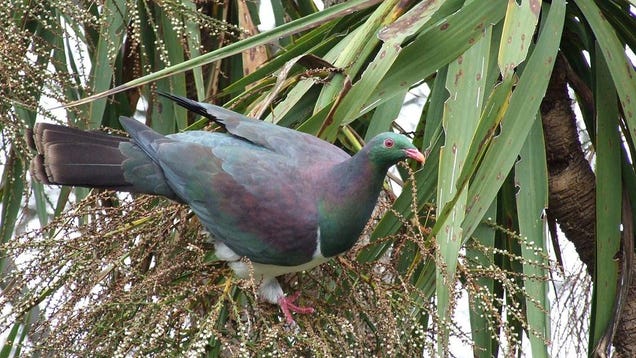 Drunk Pigeon Is All of Us, as Well as New Zealand's Bird of the Year
New Zealand has some weird birds, and they know it. Sure, you've probably seen the Seussian kiwi, but what about the kākāpo, a flightless parrot that looks like a particularly friendly owl? Have you heard of the morepork, an owl so named because it sounds like it shouts "MORE PORK," or the wrybill, the only bird with…Read more...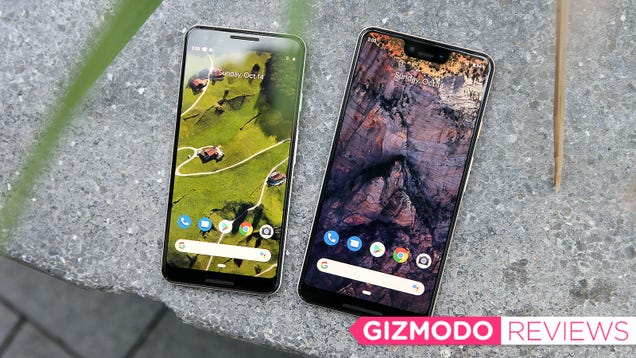 Google Pixel 3 Review: The Other Way to Make a Killer Phone
The history of smartphone improvement has largely relied on companies cramming faster or more powerful components into the now ubiquitous glass slabs we carry around. But the Pixel 3 is something else. Instead of focusing on things like a brighter screen, tons of RAM, or multiple rear cameras, almost all of the Pixel…Read more...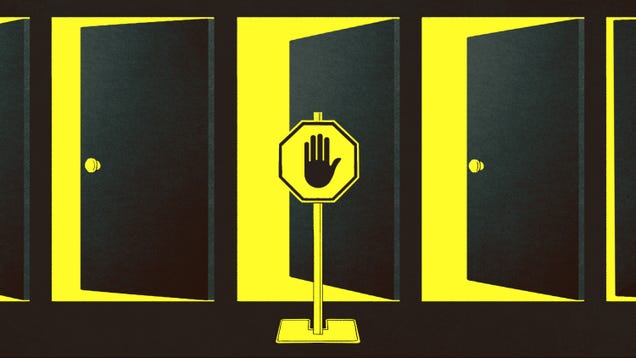 'Do Not Track,' the Privacy Tool Used by Millions of People, Doesn't Do Anything
When you go into the privacy settings on your browser, there's a little option there to turn on the "Do Not Track" function, which will send an invisible request on your behalf to all the websites you visit telling them not to track you. A reasonable person might think that enabling it will stop a porn site from…Read more...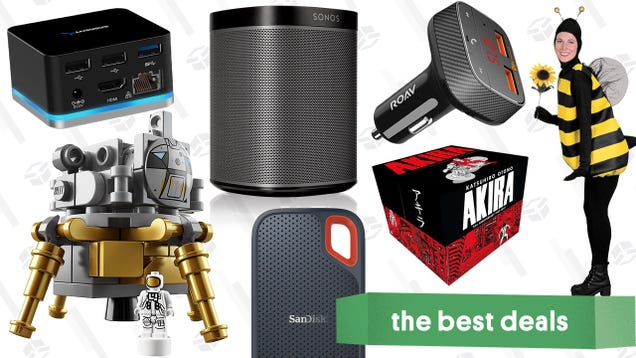 Monday's Best Deals: Halloween Costumes, Sonos Play:1, LEGO Apollo, Akira, and More
Akira, and More', 'event', 'Commerce', 'gizmodo - Monday's Best Deals: Halloween Costumes, Sonos Play:1, LEGO Apollo, Akira, and More', '');" data-amazontag="gizmodoamzn-20"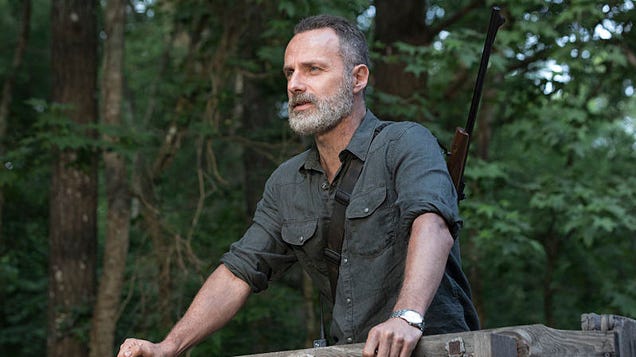 Rick and The Walking Dead Are Holding It Together...for Now
Two good episodes of The Walking Dead in a row is not an unheard of occurrence, but it is auspicious. "The Bridge" continues last week's strong narrative start as Rick, Maggie, and the others try to keep everyone united into one community, but a few cracks are beginning to show—and the same can be said of the TV…Read more...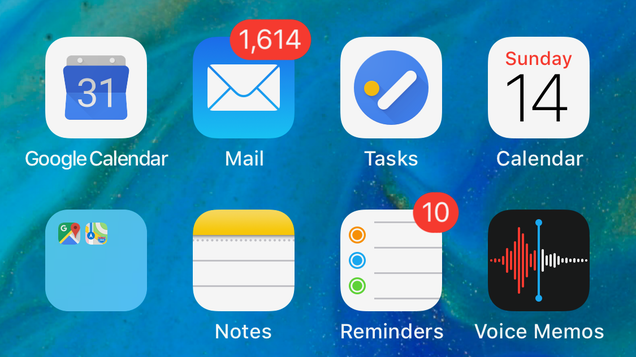 How to Hide Your App Folder Names in iOS
If you're the kind of person who uses a little creativity when organizing the apps on your iPhone or iPad—by icon color, for example—it might be time to take your device's look to the next level. Sure, you can name your folders something descriptive and/or witty, like "yellow" instead of the category of the apps found…Read more...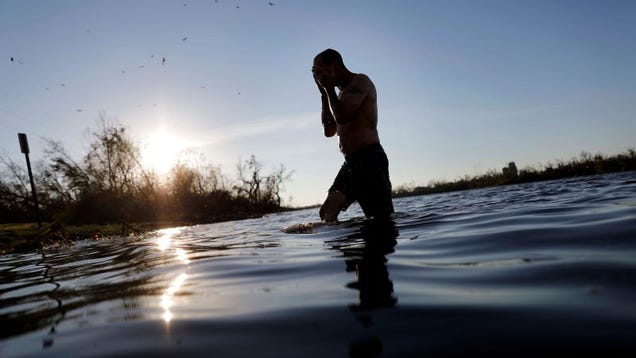 Don't Blame Storm Victims for This 
As scientists' warnings about climate change become increasingly dire, our conversations about extreme weather events have become increasingly political. There will always be those who chastise the climate-concerned public for "politicizing the storm" but there's also an argument for doing just that when it is the…Read more...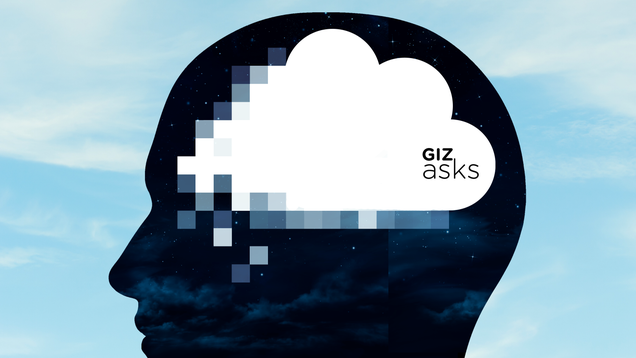 Why Do We Remember Some Dreams but Not Others?
If you've ever woken up on the brink of a heart attack, drenched in sweat and convinced you'll never live down the shame of sprinting nude through downtown Pittsburgh, you know that some dreams are more memorable than others. Most dreams, in fact, seem totally unmemorable—at least in the sense that we can't remember…Read more...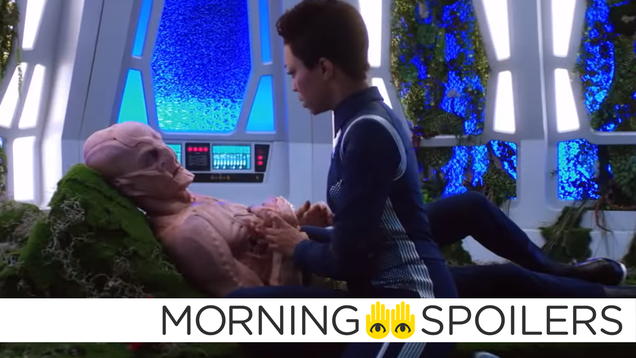 Updates From Star Trek: Discovery, Gotham, and More
Another day, another James Bond Daniel Craig replacement rumor. The Russo Brothers confirm that Avengers 4 has wrapped. The Harley Quinn animated series adds an iZombie star. Plus, Discovery teases more old school Trek aliens, behind the scenes on Men in Black, and Gotham hints at a growth spurt for Penguin. Spoilers!Read more...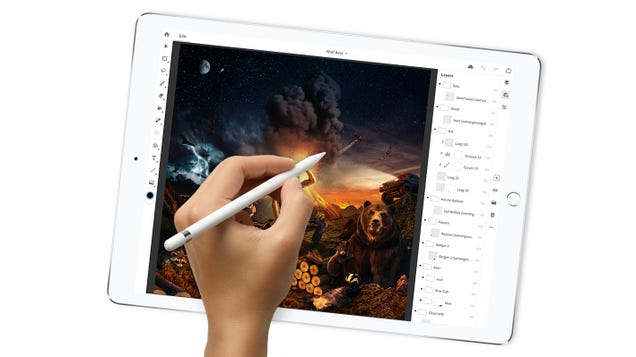 The iPad Is Soon, Finally, Getting a Full Version of Adobe Photoshop
Apple's about to get a big assist from Adobe when it comes to the company's efforts to legitimize the iPad Pro as a productivity tool. Today, at its MAX conference in Los Angeles, Adobe confirmed that Photoshop CC—a full, un-compromised version of its photo-editing app—will be available for the iPad early next year.Read more...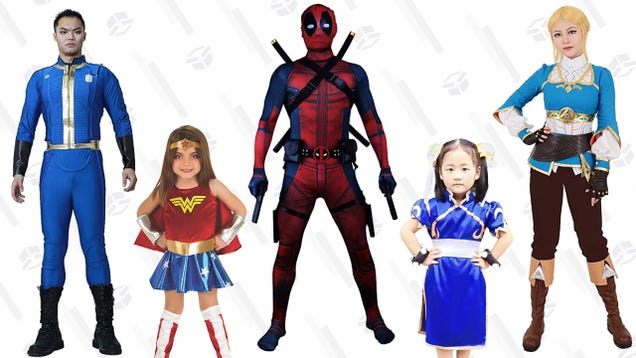 The Best Places to Buy Halloween Costumes Online That Don't Suck
Thanks to the ever-growing cosplay subculture, costumes aren't just an October affair for some stores. All year-round, you can find everything from cheap, knock-off versions of your favorite characters, to expensive, highly detailed costumes that look like they stepped straight off a movie set. We've rounded up stores…Read more...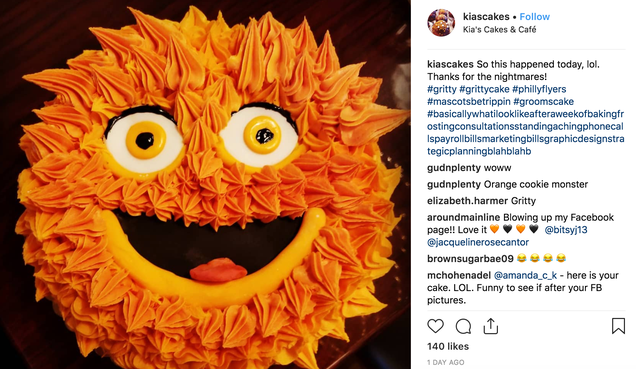 Gritty is the one good thing in a world full of political nightmares, impending climate disaster, and the Pete Davidson/Ariana Grande breakup, so it is with great pleasure that I report on the existence of this Gritty groom's cake, which popped up at a wedding over the weekend.Read more...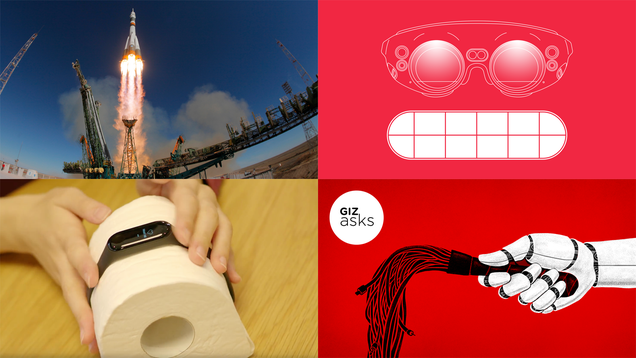 Magic Leap, BDSM-Bots, and Star Trek: Best Gizmodo Stories of the Week
If you're receiving this message, please be advised that Site Gamma-Iota-Zeta has been compromised. Repeat, Site Gamma-Iota-Zeta has been compromised. This is not a drill. Containment failures detected for the following Class V entities: Magic Leap. A toilet paper roll with a Fitbit on it. BDSM-Bot. The witches from …Read more...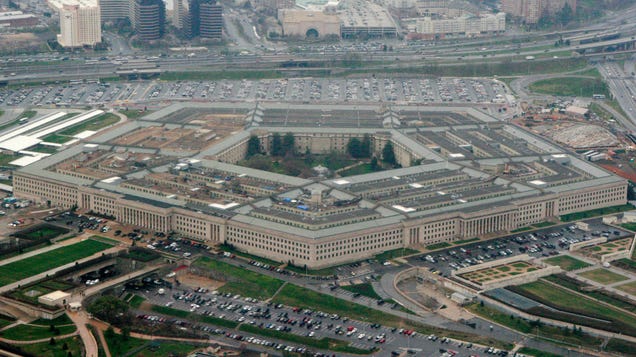 Pentagon Cyber Breach May Have Affected 30,000 Defense Workers
It's been a hell of a week for the Pentagon, which can't seem to keep itself out of headlines recently. Now, it says it's been hit by a cyber breach of Defense Department travel records that may have compromised the credit card data and other personal information of its workers.Read more...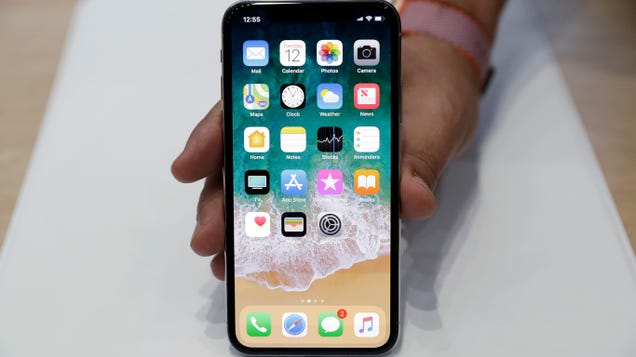 Investigators Told Not to Look at iPhones With Face ID to Avoid Lock-Out: Report
It's no secret that law enforcement often resorts to workarounds for Apple's security features, but the Face ID technology of the iPhone X makes things tricky. According to a report from Motherboard, forensics company Elcomsoft is advising law enforcement to not even look at phones with Face ID. This is because with…Read more...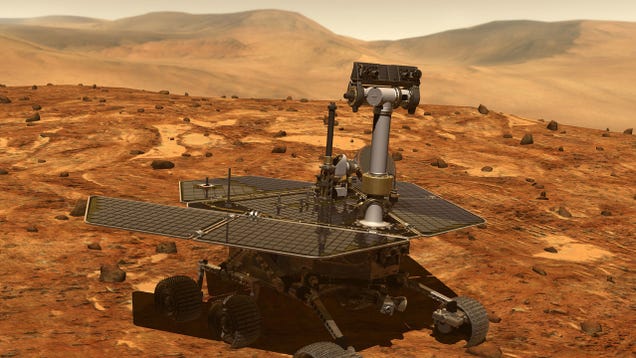 There May Still Be Hope for NASA's Sleeping Opportunity Rover
It's been months since NASA engineers have heard from the sleeping Opportunity rover, which powered down after getting caught in a massive dust storm on Mars that obscured its surface from the Sun. But all hope isn't yet lost, as the space agency said in an update Thursday that a coming windy season on the Red Planet…Read more...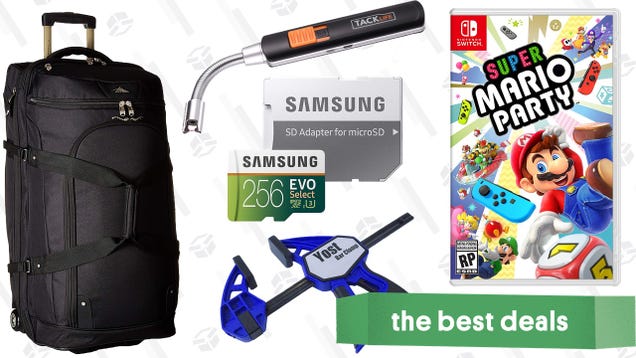 Sunday's Best Deals: MicroSD Cards, Super Mario Party, Yost Vises, and More 
A Super Mario Party, Yost Vises, and More ', 'event', 'Commerce', 'gizmodo - Sunday's Best Deals: MicroSD Cards, Super Mario Party, Yost Vises, and More ', '');" data-amazontag="gizmodoamzn-20"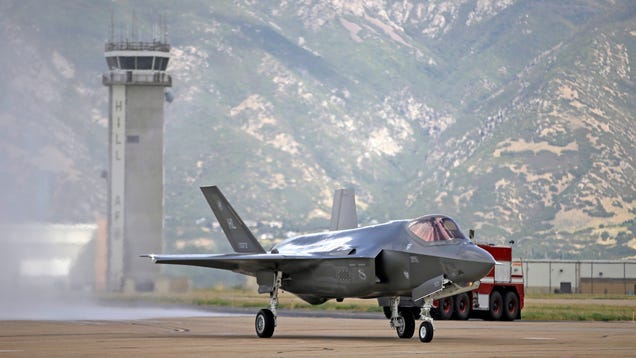 Pentagon Grounds Every F-35 Fighter Jet After Crash in South Carolina
The United States military temporarily grounded all of its F-35 jets, the Defense Department's priciest fighter jets, for inspection Thursday following a crash in South Carolina last month. The cause of the crash is believed to be the result of a faulty fuel tube, though inspections of all F-35 planes operated by the…Read more...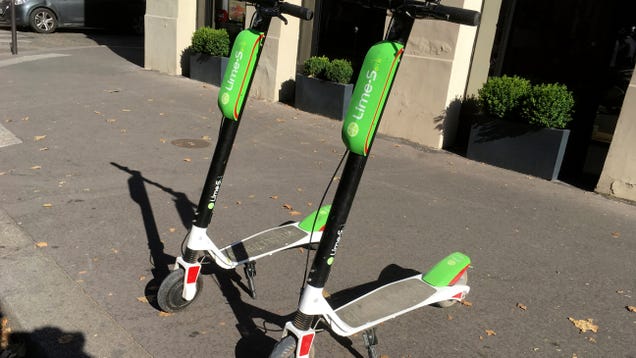 San Francisco's Electric Scooter Drama Is Getting Feisty
Lime—the San Francisco-based company behind those scooters that threatened to call the cops on people—lost a request on Friday for a temporary restraining order that would have delayed two competitors from launching in the California city next week.Read more...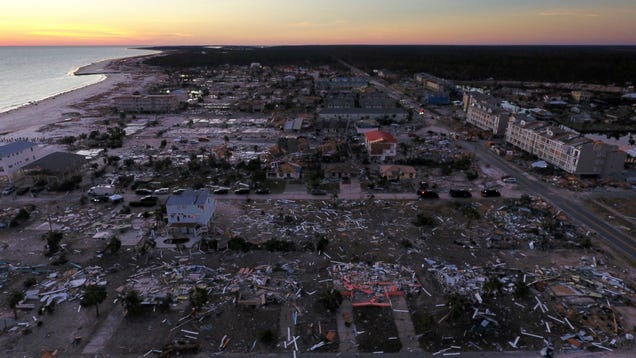 Death Toll From Hurricane Michael Is Now at Least 18, and Expected to Keep Rising
The death toll from Hurricane Michael, an unprecedented storm which slammed into the Florida Panhandle near Mexico Beach at Category 4 strength last week, is expected to rise from the latest count of 18 across the states of Florida, Georgia, North Carolina and Virginia as search-and-rescue teams scour devastated…Read more...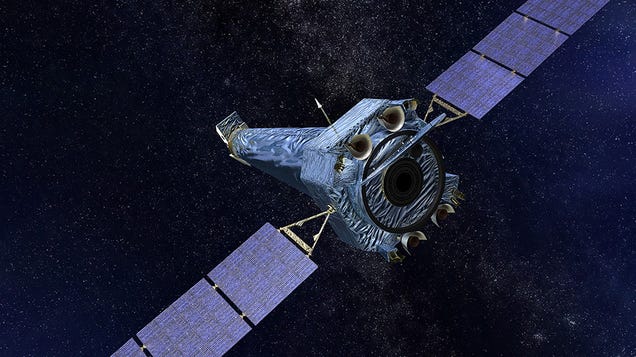 Just Days After Hubble, NASA's Chandra X-ray Observatory Also Enters Safe Mode
Mere days after the Hubble Space Telescope entered safe mode following a component failure, NASA said its Chandra X-ray Observatory entered safe mode on Wednesday. The space agency said on Friday that an investigation into the incident is currently underway, though it added data analysis indicated the safe mode…Read more...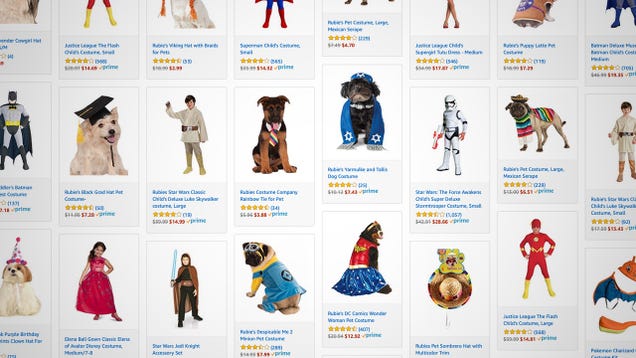 Dress Up Your Kids and Your Pets With This One-Day Amazon Sale
Halloween is just over two weeks away, and if you haven't bought costumes yet for your children or your fur children, Amazon's running a big costume sale for both today. Dress up your dog in a modified version of that inflatable T-Rex costume, or let your kids pick their favorite Star Wars character; they probably…Read more...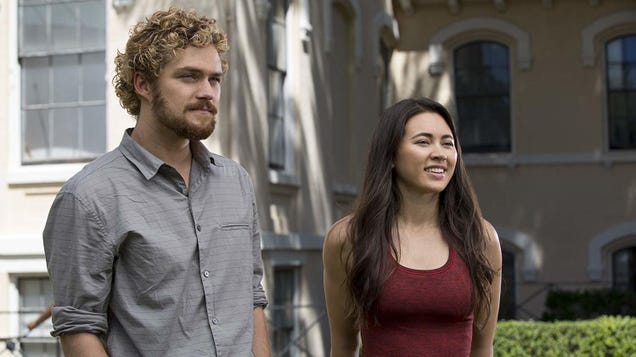 Holy Cow, Iron Fist Has Been Cancelled By Netflix
If you were one of the people incredibly excited by the possibilities left open at the end of Iron Fist season two, we have some very bad news. Netflix just cancelled the show, making it the first Marvel show to get the axe.Read more...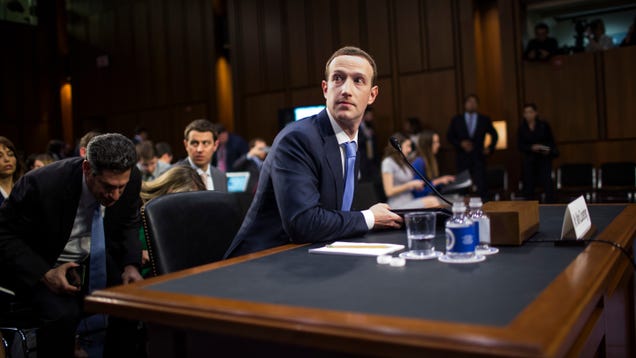 How to Do Everything But Delete Your Facebook Profile 
In the immediate aftermath of today's news that hackers had access to the personal information of about 30 million Facebook users, I got a notification on the top of my own Facebook Timeline. "Update on Security Incident," it read. Yeah, I was one of the unlucky 30-or-so million. This prompted some rage-deleting.Read more...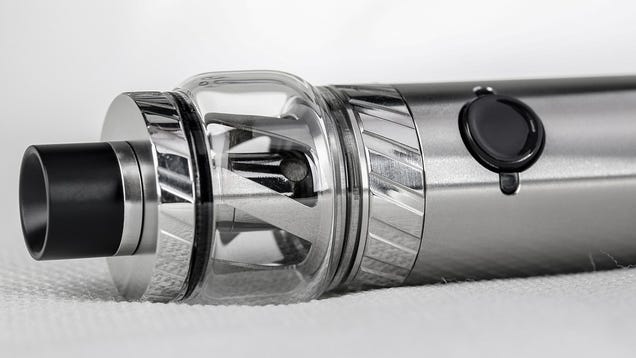 Don't Sell Vaping Fluid With Viagra, FDA Fumes
The Food and Drug Administration's ongoing war on vaping has taken perhaps its strangest twist yet. On Thursday, the agency sent off a warning letter to a company for illegally juicing its vaping fluids with erectile dysfunction drugs.Read more...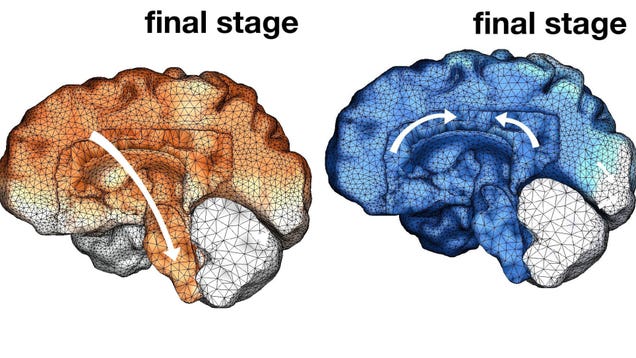 This Is a Brain Taken Over by Alzheimer's
The effects of Alzheimer's disease on the brain often go unnoticed for years, even decades. But researchers at Stanford University and the University of Oxford believe they've found a way to visualize how the disease slowly spreads and erodes the brain—a tool they hope can help other scientists better study the…Read more...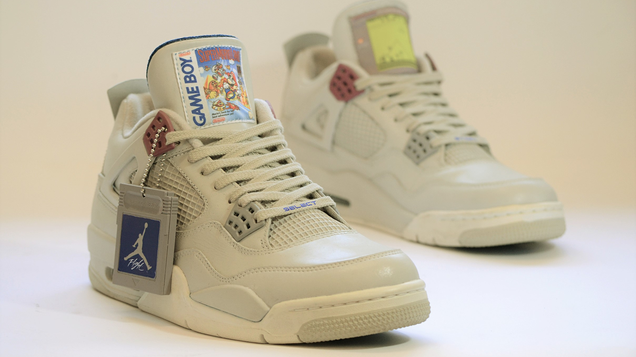 These $1,350 Game Boy-Themed Jordans Almost Look Worth It
Johnny Barry's Freaker Sneaks is a company that produces super-small runs of custom sneakers. Its take on the retro Air Jordans IV are especially sleek, including 2017's extremely limited SNES and NES-themed ones. Now there's a Game Boy pair, and holy shit do they look hot.Read more...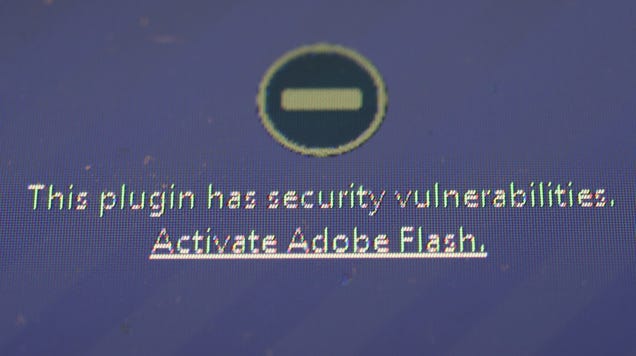 You Really Shouldn't Be Running Adobe Flash Player Anymore
We're in the last few months of 2018, and Adobe Flash's expiration date feels just within reach. That's not just wishful thinking, either—Adobe has stated it will officially end support for the ailing web plugin in 2020.Read more...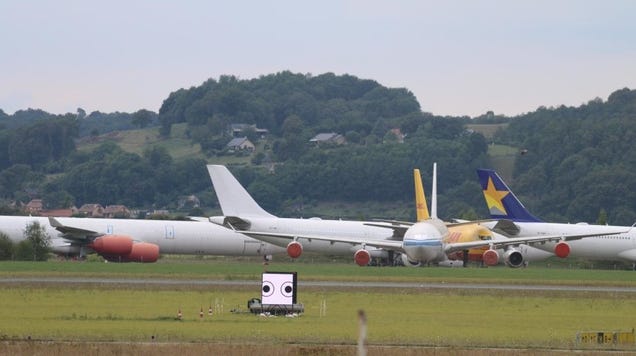 This Hilarious Optical Illusion for Birds Could Save Your Life
Birds and planes are a bad combination, but it's not so easy to shoo our avian friends away from airport runways. Thankfully, scientists from France have stumbled upon an ingenious solution to the problem—an optical illusion that appears to scare the crap out of large predatory birds.Read more...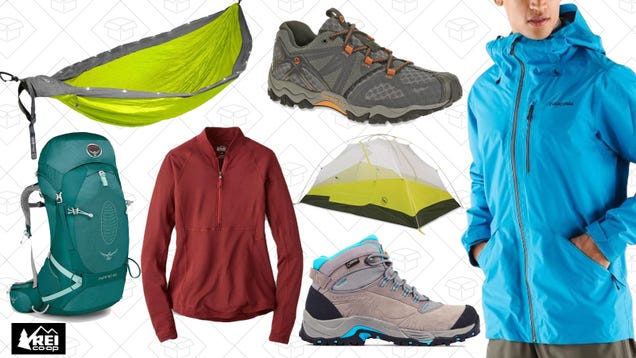 REI's Taking An Extra 25% Off Clearance, So What Are You Still Doing Here? 
It's that awkward time of year where the weather ping pongs between pleasant and Hoth, but you'll be prepared to go outside no matter the conditions with this rare REI clearance sale. From now until October 15, you'll get an extra 25% off anything in the site's sale section, no code needed.Read more...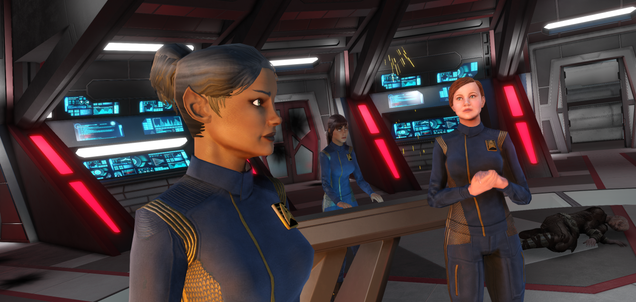 Star Trek Online's Journey to Discovery Squanders Some of Its Great Potential
This week, for the first time in its history, Star Trek Online got the chance to launch content related to a concurrent Trek TV series with Age of Discovery, a mini-update that brings gamers into the time of Discovery. This first slice does a grand job of capturing Discovery's look and it's tone—but it also slips up…Read more...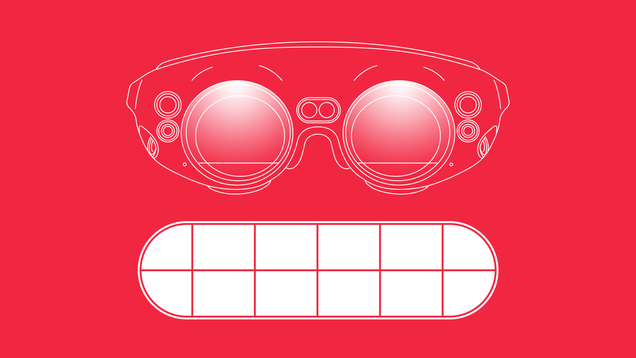 "Today, our world feels divided." Rony Abovitz, CEO of the infamous mixed reality startup Magic Leap stood awkwardly on a circular stage, surrounded by hundreds of attendees of his company's first developer conference, and first major public-facing event, eyeing a teleprompter, arms behind his back. "It feels broken,"…Read more...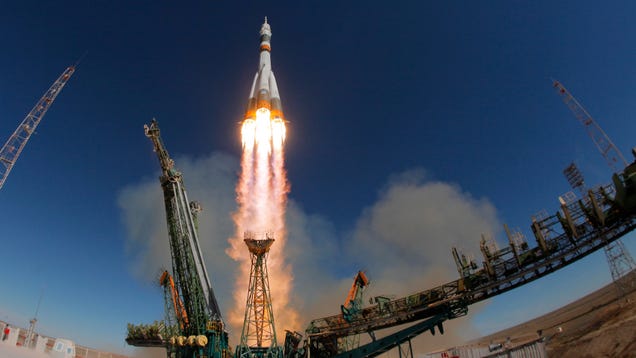 After Soyuz Failure, Space Is Now Weirdly Inaccessible to Astronauts
All crewed launches have been suspended by Russia's space agency following yesterday's Soyuz rocket failure. That's a problem, because much of the world relies on Russian rockets to get both cargo and people into space. Consequently, we're now facing the very real possibility of having an uncrewed International Space…Read more...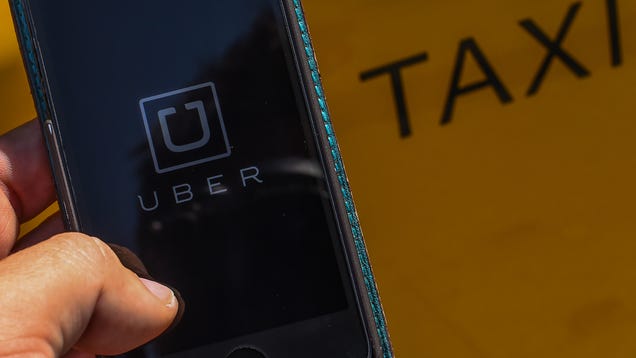 Uber Just Asked the SEC Permission to Give Its Drivers Equity
From the day Uber started offering its ride-sharing service, it's been fighting with drivers and governments over its lack of benefits and low wages. On Thursday, it signaled that it wants to give drivers a peace offering in the form of a piece of the company.Read more...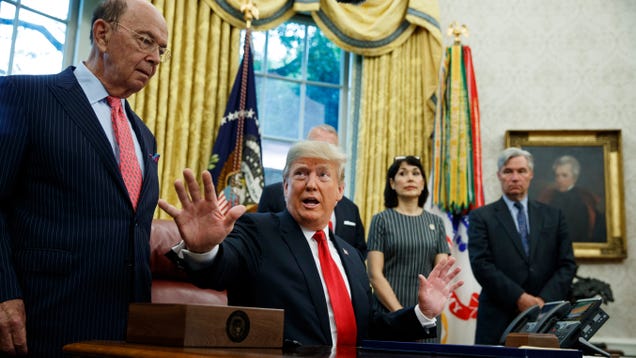 Trump Signs Actually Good Bill To Clean Up Ocean Garbage
While everyone was distracted by Kanye West spouting inanities in the Oval Office, some actual work was done in the White House yesterday. Two senators showed up for the signing of a bill that garnered unanimous support in the Congress to clean up plastic pollution in the oceans.Read more...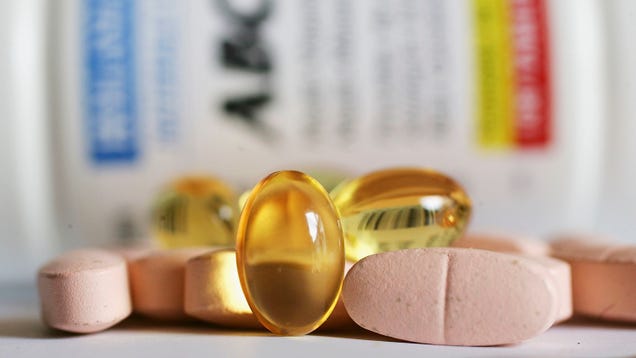 The FDA Is Failing to Keep Us Safe From Tainted Supplements, Report Finds
The Food and Drug Administration is not doing enough to ensure that supplements don't contain unlabelled, potentially dangerous drugs, according new research published Friday in JAMA Network Open. More than half the time, the study found, the FDA doesn't enforce recalls of supplements that knowingly include unapproved…Read more...


The A.V. Club The Joaquin Phoenix Joker movie is so grim, extras were reportedly forced to pee on subway tracks | Deadspin Odell Beckham Jr.'s Extended Meltdown Continues | Jezebel It's the Scariest Time of the Year: Send Us Your True-Life Spookiest Stories! | Splinter This Video of Arizona Republicans' Failed…Read more...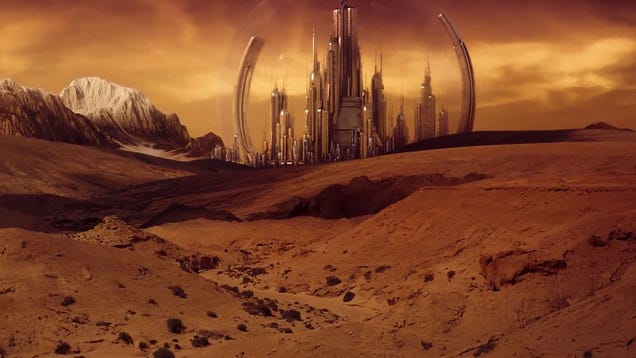 Doctor Who's Gallifrey Would Be a Nightmarishly Awful Place to Live
The Doctor, the eponymous star of Doctor Who, doesn't visit her homeworld very often. This isn't just because the Time Lords are an irascible bunch; after consulting with several Who-obsessed scientists, it's clear that Gallifrey is less like the strangely habitable planets of Star Wars and more like the worst place…Read more...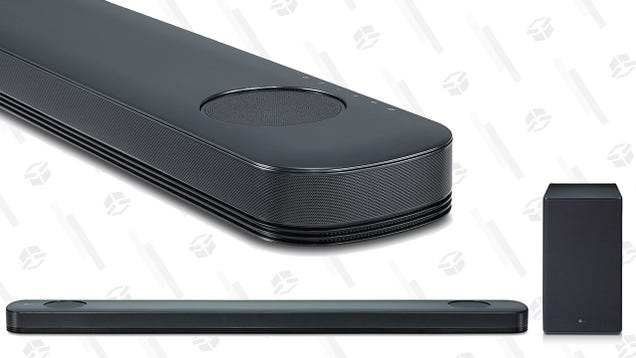 Upgrade To This Reader-Favorite 5.1.2 Atmos Sound Bar For Just $420
LG's SK9Y sound bar was one of our readers' favorites, and it's easy to see why. With just one bar and a wireless subwoofer, you can enjoy get 5.1.2 channel Dolby Atmos audio, thanks to three front-firing speakers, two on the side (to bounce off the walls), and two on top (to bounce off the ceiling for the Atmos…Read more...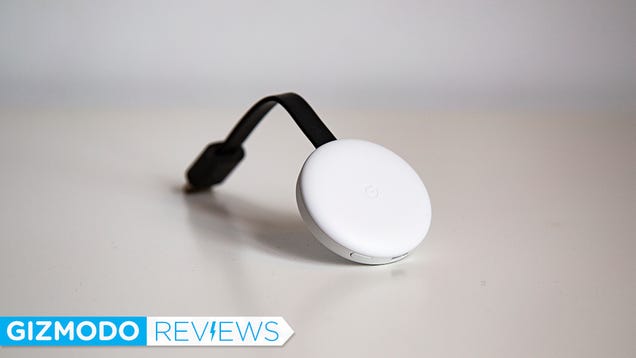 Google quietly released a new Chromecast device at its big event this week. And by quietly, I mean the company didn't mention it at all. It was just sitting in the bottom of the bag that someone gave me when I left the venue. But hey, it's new and it's nice-looking. It's just a bummer Google still hasn't made…Read more...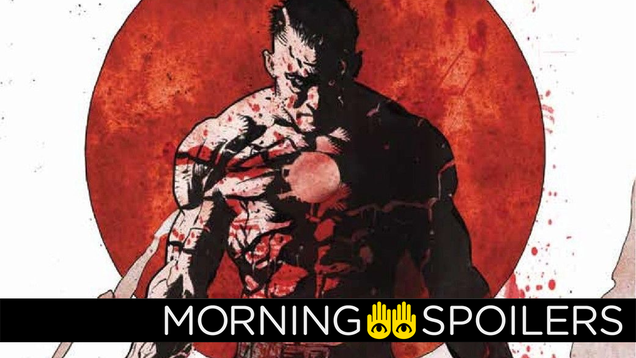 Our Best Look Yet at Vin Diesel's Arrival in the Valiant Cinematic Universe
The Playmobil movie is real, and is developing a hell of a cast. More set pictures from The Mandalorian hint at its connections to the wider Star Wars timeline. Plus, what's to come on Supergirl's return, new pictures from The Kid Who Would Be King, more Black Lightning, and an Arrow villain is sticking around for a…Read more...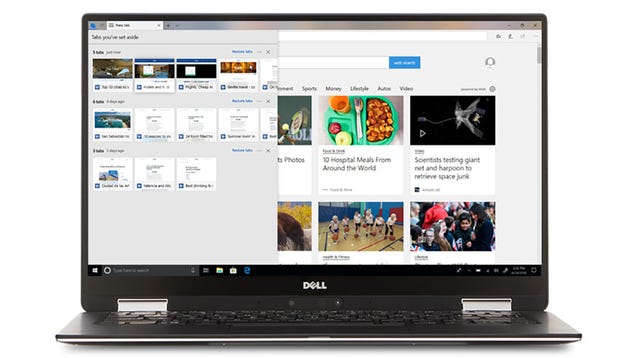 9 Reasons It Might Be Time to Switch to Microsoft Edge
Years after we all jumped ship from Internet Explorer to Firefox and Chrome, we don't really want to go back to a Microsoft browser, do we? While buggy and slow when it first appeared, Microsoft Edge has been given a continuing stream of new features and updates that make it worthy of your consideration now. Below are…Read more...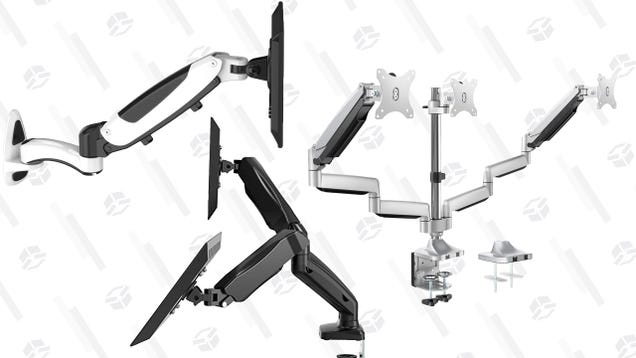 Upgrade Your Desk With An Affordable Monitor Arm (or Two or Three), Today Only
It's time to get your work station set up exactly how you want it - Amazon's offering one day deals on a bunch of monitor arms and more from Huanuo. You might not be familiar with the brand, but they've been a hit on Amazon lately, and our readers have bought a lot of their monitor arms during recent deals.Read more...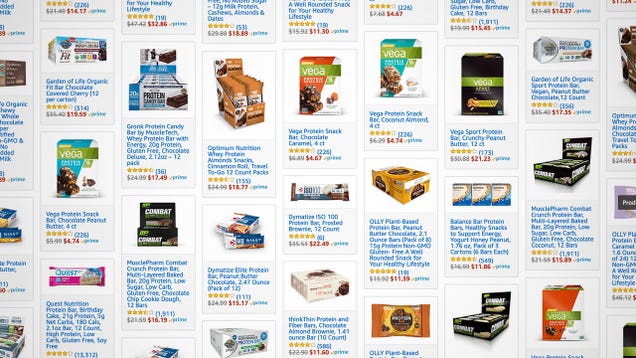 Take Your Pick Of 69 Discounted Protein Snacks, Including Gronk Bars, Today Only
Amazon's been on a fitness kick lately, but instead of protein powder, today's one-day sale is focused on protein bars. Inside, you'll find deals on Vega bars, Best Bar Evers, Gronk bars (yes, Gronk bars), Garden of Life bars, and my favorite name of all:Read more...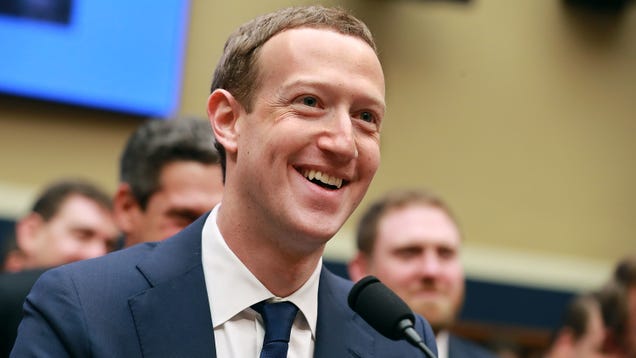 Facebook Tempts Political Backlash With Massive Purge of 810 Pages and Accounts
Facebook has been fending off accusations of censorship and bias against conservatives over the last year or so and just ahead of the mid-term elections it has made a risky decision. On Thursday, the company announced that it had removed 559 Pages and 251 accounts for rule violations. It said many of the accounts were…Read more...


Latest Boston Dynamics Video Proves the Robot Uprising Will Be Shockingly Nimble
Do you remember the Boston Dynamics robots videos of just a few years ago? It was a big deal that robots like Atlas could walk on (gasp!) uneven ground. But Atlas keeps blowing through milestones left and right, like in this new video that shows Atlas effortlessly jumping over obstacles and hopping onto boxes like…Read more...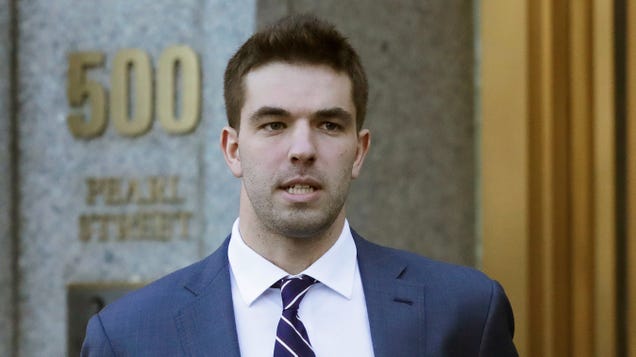 Fyre Festival Organizer Sentenced to Six Years in Prison 
Billy McFarland, the organizer of the spectacular clusterfuck that was Fyre Festival, was sentenced Thursday to six years in prison for fraud. "Let's just do it and be legends, man," a marketing executive for the festival reportedly said as the event's imminent catastrophe became increasingly evident. His reported…Read more...