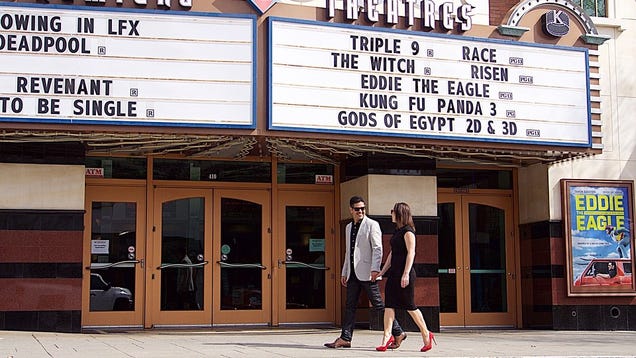 MoviePass Is Struggling, So Use It While You Can
MoviePass has never really made sense on a financial level, but an independent audit (via Variety) suggests that the company could be in even worse shape than we thought. If you're using the service—or thinking about signing up—you should probably get the most out of its too-good-to-be-true offer before it's too late.Read more...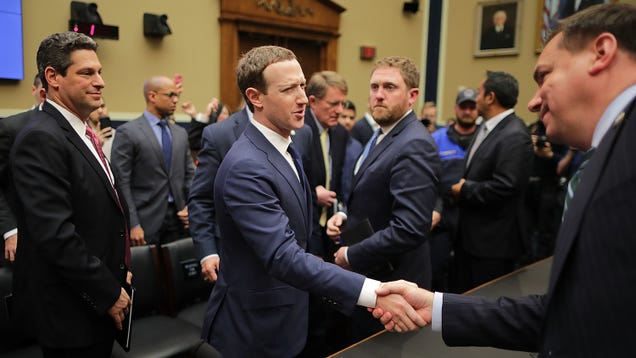 Facebook Already Spent $3.3 Million Lobbying this Year
Facebook spent $3.3 million on lobbying in the United States during the first quarter of 2018, disclosures filed with the government Friday showed. The multi-million dollar effort marks the largest tab the company has ever racked up on lobbying in a single quarter.Read more...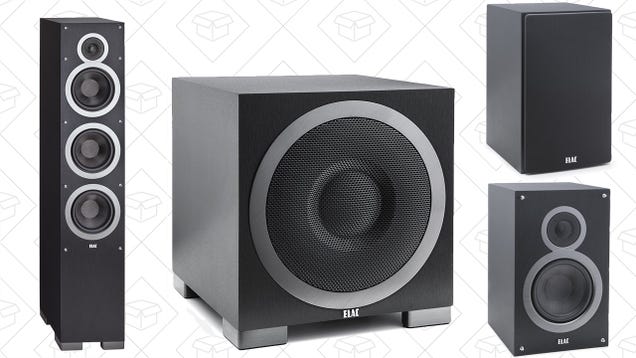 ELAC's Terrific Entry Level Speakers Have Never Been Cheaper
ELAC makes some of the most popular home theater gear out there, and you can pick up a pair of B5 bookshelf speakers, an F6 floorstanding speaker, or a S10EQ subwoofer for the best prices ever on Amazon today. All three pieces are from ELAC's Debut series, which offers exceptional sound for the money, but you can of…Read more...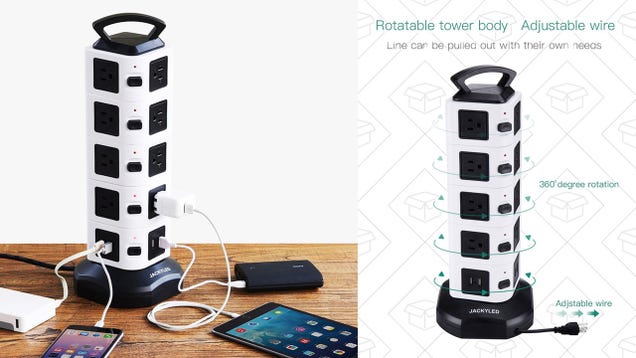 Plug In All Of Your Stuff With This $25, 18-Outlet Power Tower
What were they thinking inventing ', 'B01HPB7E9Q');" data-amazontag="gizmodoamzn-20" href="surge protector and not calling it the Power Tower? Missed marketing opportunities aside, it comes with a whopping 18 outlets, four USB ports, and its own 6.5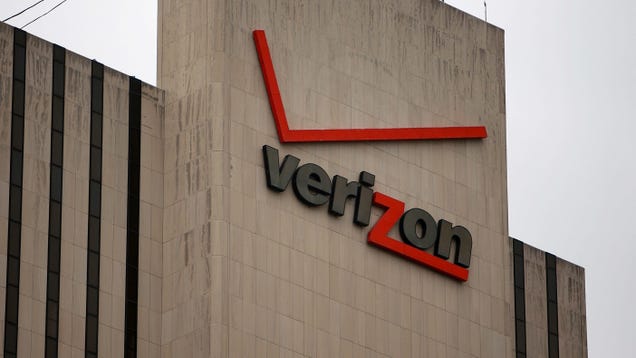 Verizon and AT&T Reportedly Under DOJ Investigation for Potential Collusion
People have long accused Verizon and AT&T of abusing their market share to the detriment of the overall wireless market. But the two may have crossed a legal line: The Justice Department has reportedly launched an investigation into alleged collusion by Verizon and AT&T to make switching carriers more difficult than…Read more...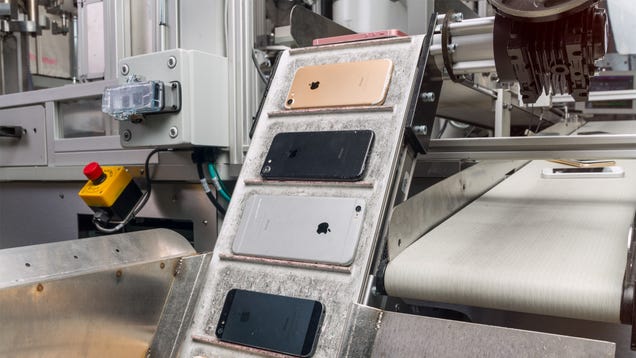 Apple's E-Waste Problem Will Take More Than Robots to Solve
There's a fancy new iPhone recycling robot on the block, just in time to help Apple score some brownie points with the greens on Earth Day. Its name is Daisy, and it's being covered with the same breathless enthusiasm the tech blogosphere served up for its predecessor, Liam.Read more...


Are We Sure Chris Evans Isn't Actually a Government Supersoldier?
Captain America: The Winter Soldier's elevator brawl is one of the best fights in a movie filled with some of the best fights in 10 years of Marvel films, full stop. But while Captain America may have superpowers to lean on, actor Chris Evans just has sheer determination*, that he shows off with aplomb in this…Read more...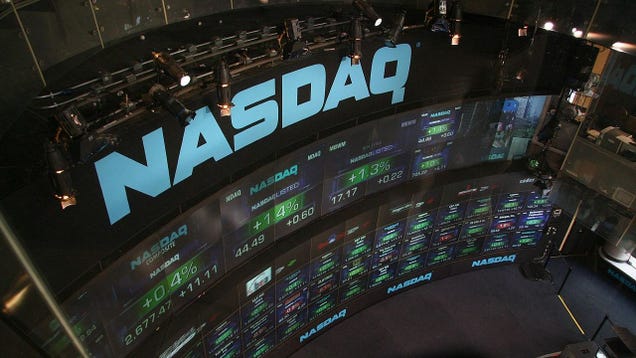 Can a Loud Noise Really Bring Down a Data Center?
This week, a Nasdaq Nordic stock exchange data center in Finland was taken down by its fire suppression system. But these systems don't use water to quench the flames, so how can they knock out a bunch of hard drives?Read more...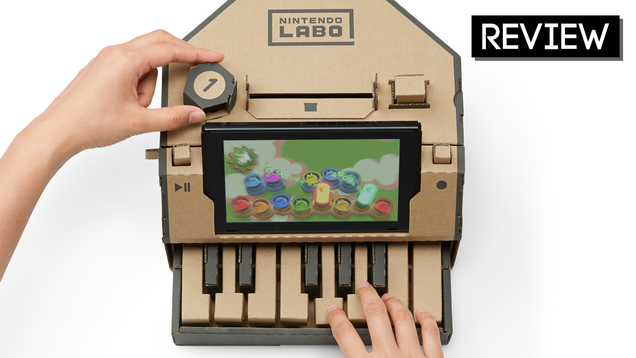 Nintendo Labo: The Kotaku Review
The first question you might have about Labo is: what's so special about a box of cardboard and some mini-games? And the first thing to understand about Labo is that what's actually in the box is only part of the appeal.Read more...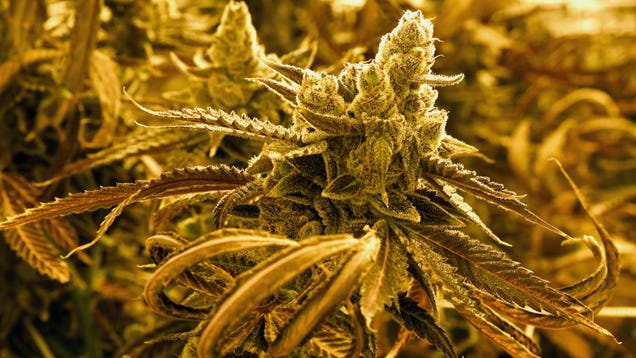 Just One Puff of Low-THC Weed Can Help Ease Sadness, Study Finds
It might take just one puff of cannabis to quickly if temporarily dull depression, depending on the strain, suggests a new study published this month in the Journal of Affective Disorders. But smoking weed for too long might also make you sadder over time, the researchers found.Read more...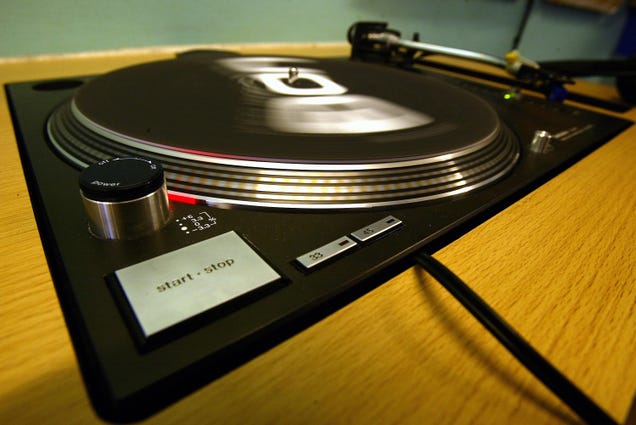 What Is HD Vinyl and Is It Legit?
Last week a nerdier segment of the music world was abuzz with the news that an Austrian company Rebeat had taken a $4.8 million dollar investment to help bring its "HD vinyl" records to market by mid 2019. Huh? HD vinyl? How does one make the last analog music storage format (that people still care about)…Read more...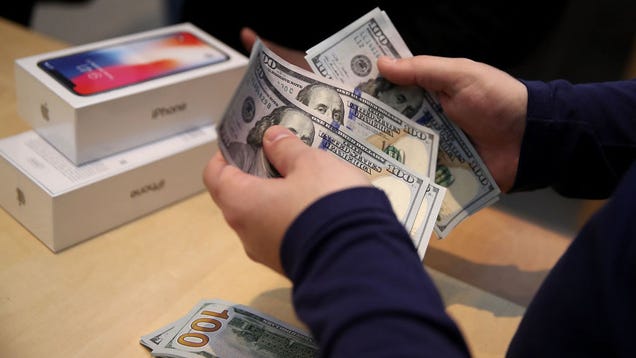 Looks Like OLEDs for iPhones Are Still Really Hard to Make
After last year's delayed iPhone X release, Apple is trying to snag a few extra screens for its 2018 batch of iPhones. Unfortunately, the company is apparently running into trouble with its OLED display manufacturing partners, according to a Wall Street Journal report.Read more...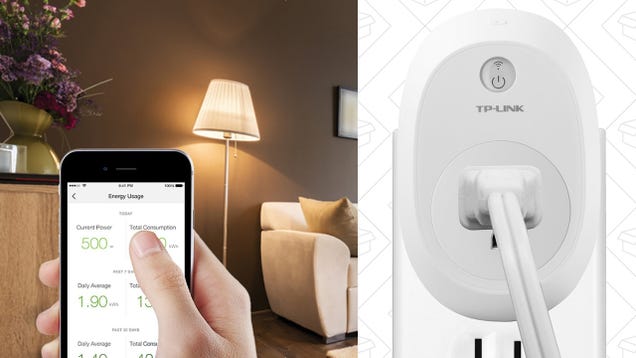 This $20 Smart Plug Also Monitors Energy Usage
Smart plugs are the gateway drug to home automation, and TP-Link's model with energy monitoring is down to $20 right now, the best price we've ever seen. This thing adds smartphone and Alexa control to any power outlet, and unlike some less expensive models, it'll also tell you how much electricity is running through…Read more...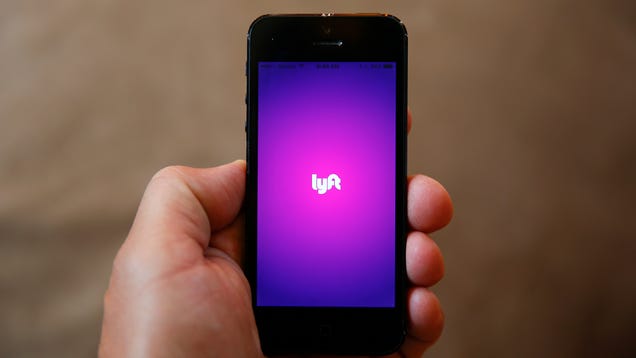 Simmer Down About Lyft's Carbon Neutrality Announcement
Earth Day is nearly upon us, which means it is time for brands to declare their love for Mother Earth in corporate reports and Medium posts. On Thursday, Lyft did the latter, announcing the company was buying carbon offsets for all rides.Read more...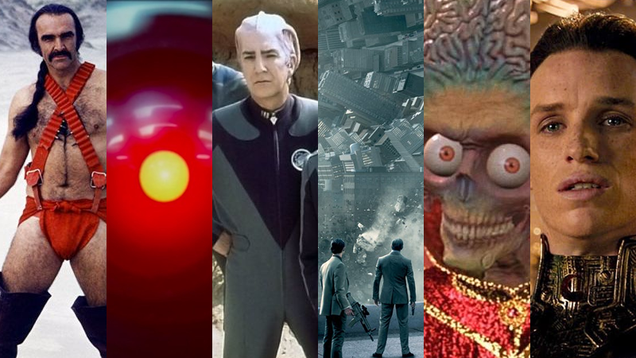 The Best Scifi Movies to Watch When You're Seriously Stoned
Marijuana can make a bad movie good and a good movie great. But it's got to be the right movie, one with ideas you can explore more deeply, or absurdity you can appreciate more naturally. The balance is delicate, just like picking the right kind of weed. As today is 4/20, we've created a list of films to watch when…Read more...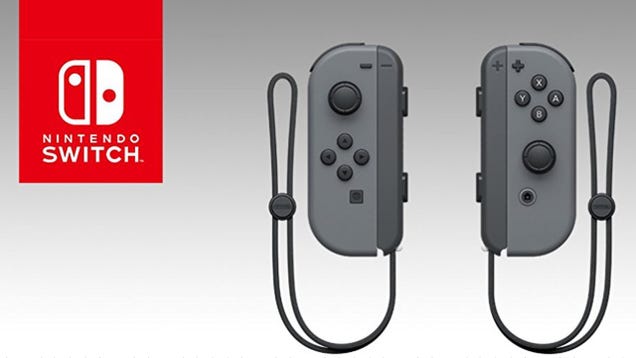 Here's Amazon's Best Deal Ever On Extra Joy-Con
The Nintendo Switch is better with friends, and you can add an extra player (or two, for certain games) by picking up an extra set of Joy-Con. $63 is the best price Amazon's ever listed, but we don't expect it to last long. Read more...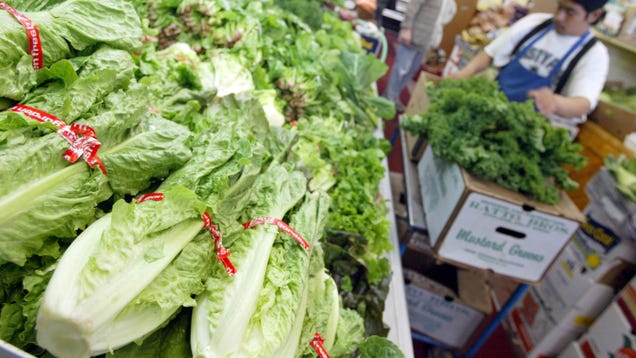 CDC: Throw Your Romaine Lettuce in the Trash Right Now
On this most blessed of days, the Centers for Disease and Prevention is telling everyone to stay the hell away from a different sort of green, one that might cause you to have bloody diarrhea and vomiting for days on end: romaine lettuce.Read more...


This See-Through Combination Lock Unravels the Mystery of School Lockers
As you raced through your locker combination four or five times a day during high school, did you ever stop to wonder how those seemingly random rotations actually worked to protect your lunch and textbooks? The lock's mysterious inner workings were always hidden away under a metal case, but this clear plastic replica…Read more...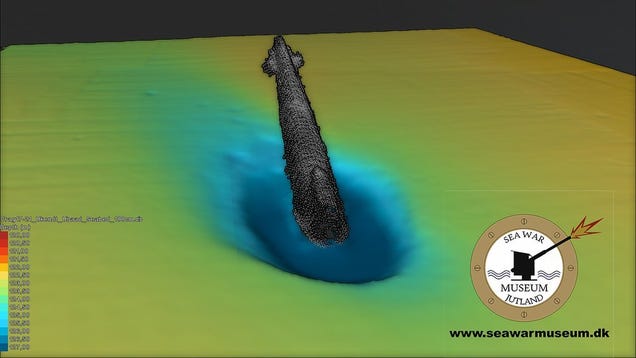 WWII Sub Rumored to Have Taken Top Nazis to South America Found Off Danish Coast
In the dying days of World War II, a German sub was reportedly sunk near the Danish coast, but the wreck was never found, leading to speculation that high-ranking Nazi officials—even possibly Adolf Hitler himself—used the high-tech vessel to escape to South America. A museum in Denmark has finally found the missing…Read more...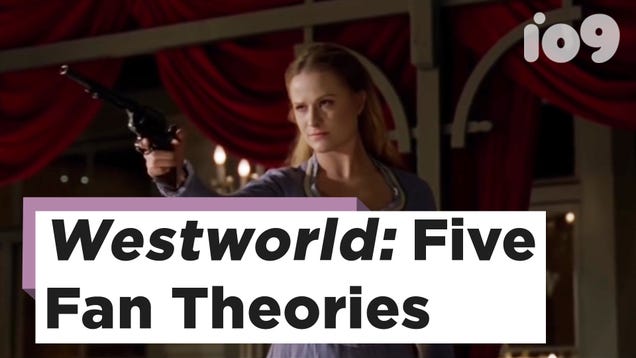 The 5 Strangest Westworld Theories That Could Still (Technically) Be True
The only thing better than Westworld itself are all the fan theories. Some have turned out to be true—others are, let's say, a tad less plausible. In this latest video, I, io9 writer Beth Elderkin, and Gizmodo social editor Joe Tonelli share five of the weirdest fan theories that haven't actually been disproven yet.Read more...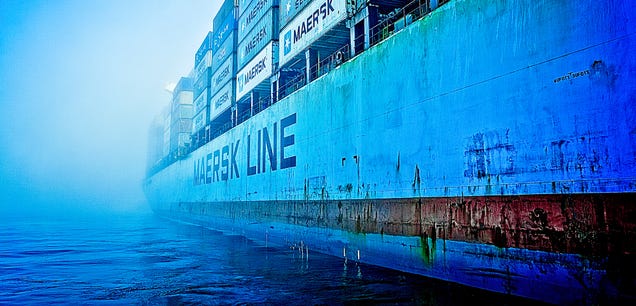 Approaching the container ship in San Francisco Bay, the tugboat looks like a pit bull puppy chasing an eighteen-wheeler. When the vessels are an arm's length apart, the ship's mate throws down a line. Now leashed to the ship, the tug can push and pull it around the bay. Big ships can't easily slow down or maneuver by…Read more...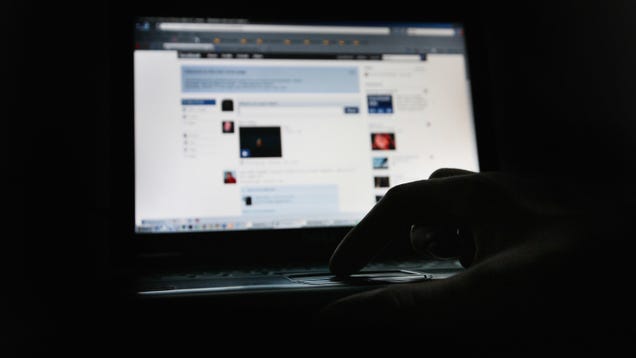 The Screen Actors Guild Wants to Protect Its Members From Deepfakes
The labor union representing Hollywood's actors, singers and other media artists wants to make sure its members aren't digitally manipulated into porn stars without their consent. In the most recent issue of its union magazine, the Screen Actors Guild-American Federation of Television and Radio Artists (SAG-AFTRA)…Read more...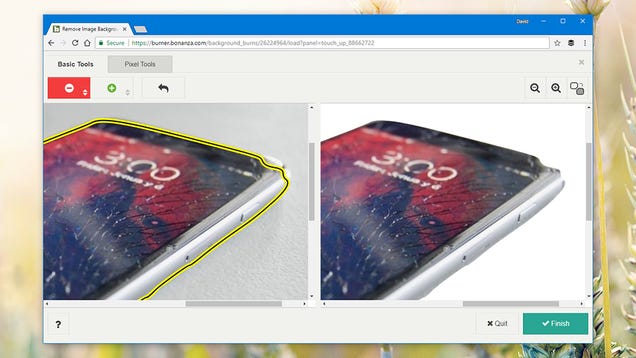 7 Free Online Tools to Rescue Your Photos Without Photoshop
Whether you're sharing photos on Instagram or working on an art project, the quality of the final image matters. Even if you don't have something like Photoshop installed, you can get your pictures looking their best with the help of some free, simple-to-use web apps—and we've picked out seven of the best for your…Read more...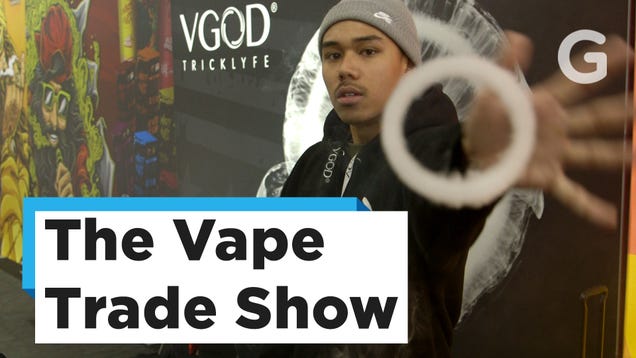 Great News: Innovation Is Alive and Well in the Vape Industry
In recent years, vaping has come into its own as a hobbyist community, cigarette-quitting alternative, and industry. There's a vape or vape product for just about every type of smoker or vaper. From people who want to recreate the tight draw and high nicotine content of a cigarette, to the famed cloud-chasers and…Read more...


Weekend Long Reads: Facebook's New Data Policy
It's Friday, and that means you'll soon get some sleep, wake up refreshed, pour a cup of Joe, and finally read Paul Ford's 38,000-word article about coding from 2015. But wait, Facebook just stepped in and dropped its new data policy. And now that it's a full 1,500 words longer, you're going to want to set aside a…Read more...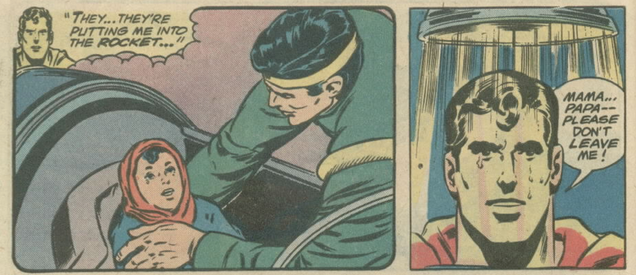 The Story That Made Me Realize How Lonely Superman Must Be
When I was a kid, it seemed impossible that Superman might have any problems. Sure, he had adventures that threw setbacks in his path but he always overcame those. It wasn't until I read Action Comics #500 that I ever thought that the Man of Steel could have the same kinds of persistent emotional vulnerabilities that…Read more...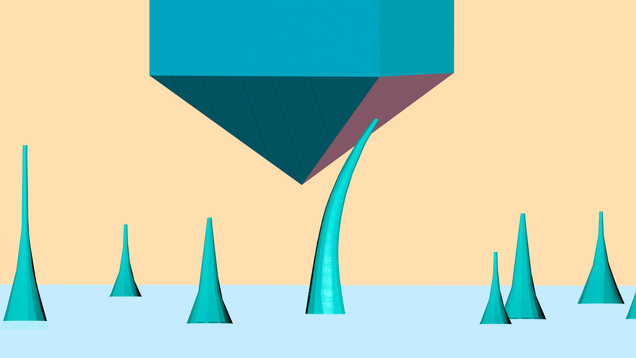 Here's How Scientists Bent Diamonds
A team of physicists has figured out how to bend diamonds, according to a new paper. Okay, we're talking about nano-scale diamond needles here. But it's an impressive feat, because while diamonds are known for their hardness, these rocks will break if they are bent even a tiny bit.Read more...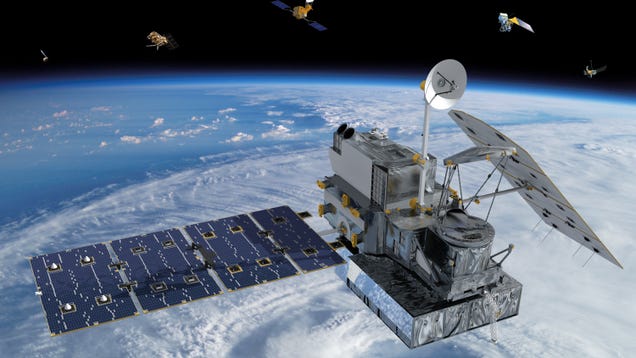 Bill Gates Backs Plan to Surveil the Entire Planet From Space
EarthNow is a new company looking to provide satellite imagery and live video in virtually real-time. Its unsettling pitch describes a network of satellites that can see any corner of the globe and provide live video with a latency of about a second. And a look at the startup's top investors gives a lot of confidence…Read more...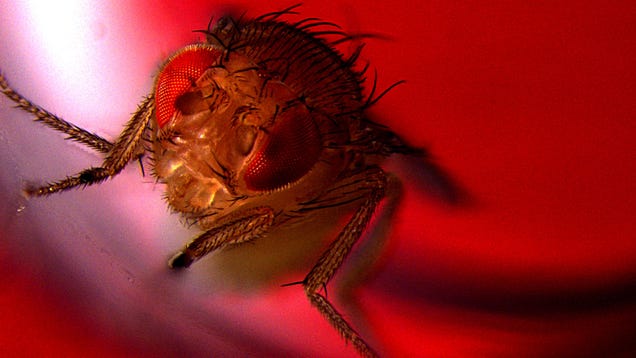 Flies Love to Ejaculate, Experiment Finds
If there's one thing I know about human males, it's that they love ejaculating. It can sometimes seem like their entire existence is motivated by a need to shoot sperm and seminal fluid from their genitalia. But have you ever wondered from where they acquired such a desire?Read more...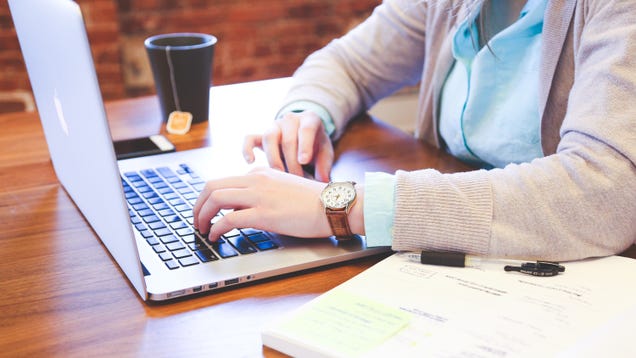 You Still Need to Read Terms of Service Documents, Unfortunately
Does anyone read the Terms of Service for anything they buy or sign up for? And I don't mean "glance at it to acknowledge its existence;" I mean sit down with a cup of coffee (maybe a carafe, depending on how long the document is) and go over everything the manufacturer or company wants you to know about. We don't…Read more...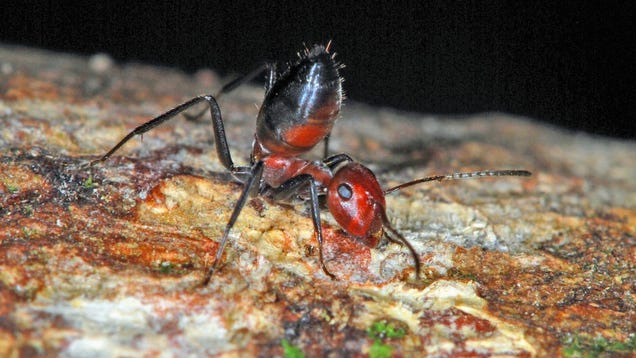 New Species of 'Exploding Ant' Discovered in Borneo
When confronted by an enemy, Southeast Asian "exploding ants" do exactly what their name implies: they explode. Ignored for decades, researchers have completed a detailed survey of these enigmatic ants, discovering over a dozen species that fit into this group, including one that's completely new to science. Read more...


Rare Mutation Among Bajau People Lets Them Stay Underwater Longer
The Bajau people of Malaysia and the Philippines are renowned for their free-diving abilities, often working eight-hour shifts in search of fish and other sea critters. Underwater sessions can last upwards of two minutes, with accumulated daily totals of breath-holding often reaching five hours. New research suggests…Read more...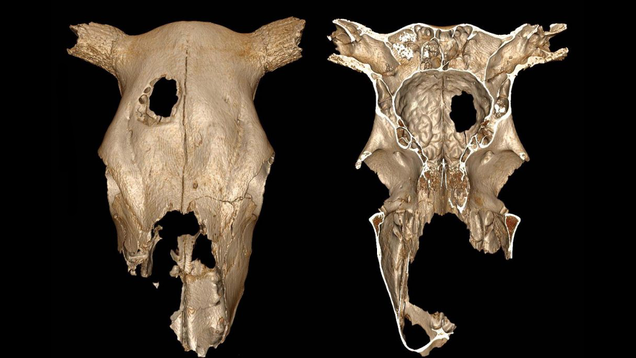 Why in the World Did Ancient Humans Perform Brain Surgery On This Cow?
Humans have been drilling holes into each others' heads for thousands of years, and, surprisingly, we've actually been pretty good at it, even way back when. A re-analysis of a 5,000-year-old cow's skull suggests humans were performing cranial surgery on animals as well—but why would they even bother? The answer could…Read more...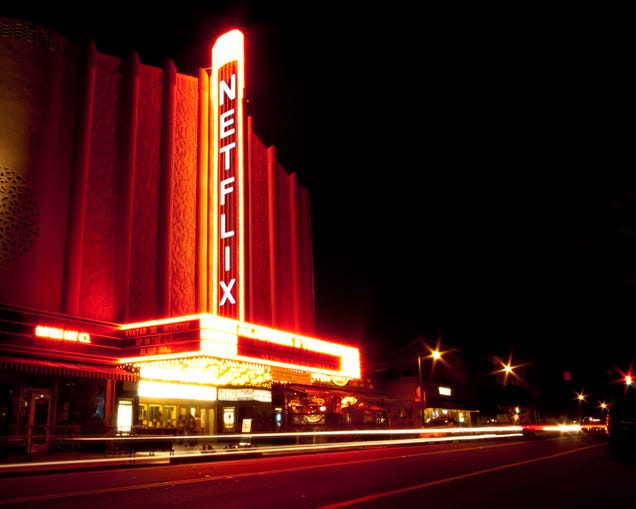 Netflix Apparently Wants to Buy Its Own Theaters, and That's Honestly a Good Idea
Netflix wants to get into the movie theater business, according to a new report from The Los Angeles Times. Anonymous sources told the paper that the Los Gatos-based entertainment giant pursued a deal to buy the Mark Cuban-owned Landmark Theaters but ultimately backed out due to a high sale price. While it might sound…Read more...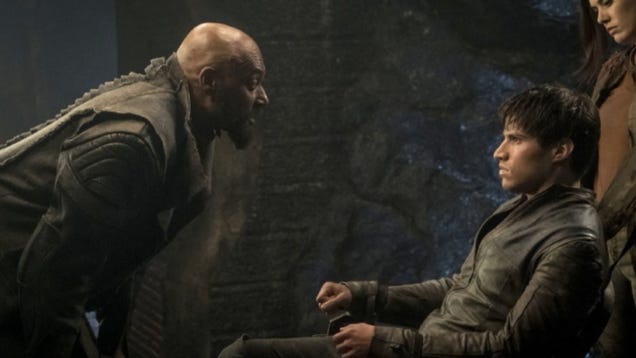 Turns Out Krypton Was Infinitely More Insane Than We Thought
When Krypton was first announced, many people dismissed it as a simple prequel starring Superman's grandfather. Then it was revealed that the stakes were much higher: Brainiac had gone back in time to attack the planet and prevent Superman from ever being born, while space adventurer Adam Strange traveled back to stop…Read more...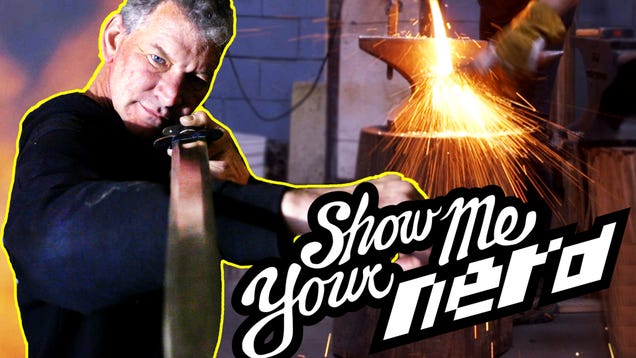 This Swordsmith Hacks Ancient Weapons to Unlock the Secrets of Viking Metallurgy
Jeff Pringle is an Oakland-based swordsmith, so it's no surprise he has has hundreds of pre-industrial and viking-era swords, axes, knives and other sharp, wonderful artifacts in his collection. But Pringle describes his collection as almost "accidental", and he the way he uses his collection has put the blades he…Read more...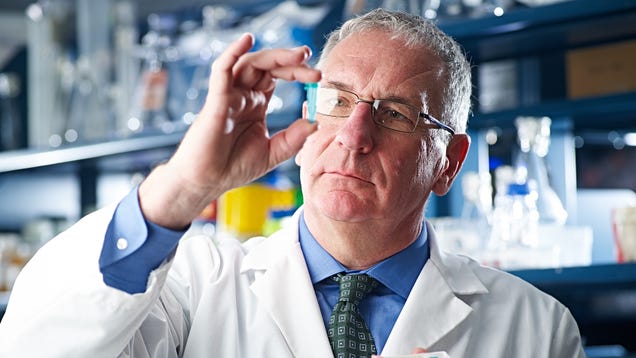 This Gene-Editing Breakthrough Could Provide Hyper-Specific Cancer Diagnoses
Ever since researchers first discovered that bacterial immune systems could be hijacked to selectively change DNA in living creatures, CRISPR gene-editing technology has been limited by the boundaries of the cell wall. CRISPR allows scientists to cut and paste little bits of DNA, swapping out even single letters of…Read more...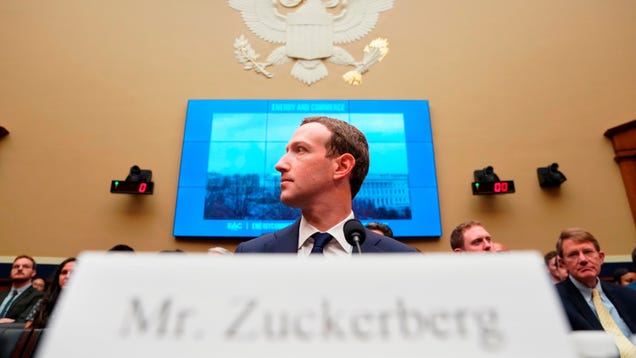 Facebook Is Trying to Exclude 1.5 Billion Users From Stricter Privacy Regulations
The European Union's General Data Protection Regulation (GDPR), a strict set of laws governing what data tech companies can collect on users, requiring them to seek explicit opt-in consent before doing so, and promptly disclose breaches, goes into effect on May 25th, 2018. Currently, the GDPR would require Facebook to…Read more...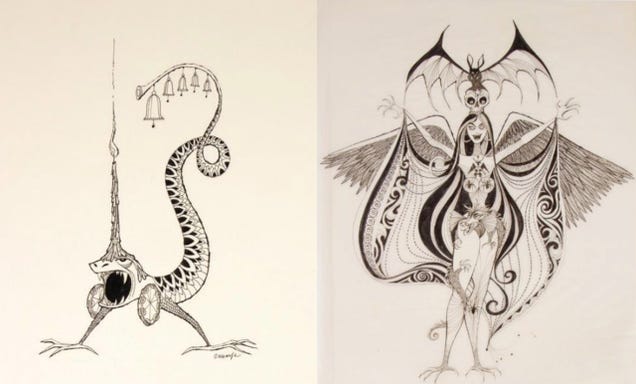 Rare Concept Art for Disneyland's Haunted Mansion Goes Up For Auction
Later this month, Van Eaton Galleries is holding an auction of art and memorabilia from designer Rolly Crump. The eccentric artist helped design some of Disney's most iconic theme park rides, and some of the most fascinating items going up for sale come from Crump's early days working on what would become the Haunted…Read more...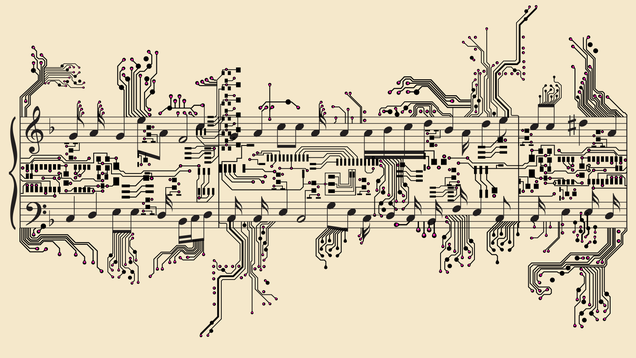 The Quest to Teach AI to Write Pop Songs
David Cope didn't set out to make anyone mad. In 1980, the composer envisioned a tool to help cure his creative block: a machine that could keep track of all the sounds and loose threads running through his mind, find similarities, and produce an entire piece of music inspired by it. So he built it.Read more...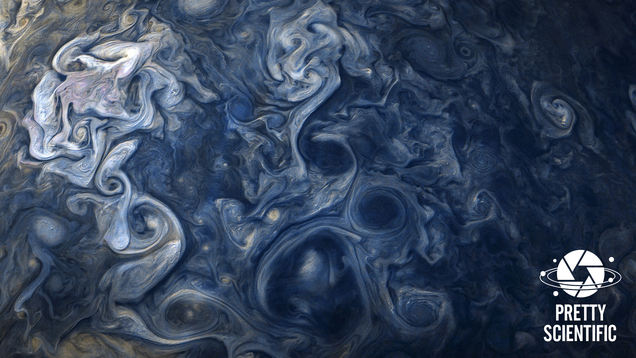 How Juno's Breathtaking Jupiter Images Are Made
Jupiter's sandy swirls and blue-hued poles are visible even from Earth. But the Juno spacecraft's crisp and colorful images begin as warped and dull raw files. The fantastic finished visuals are the result of enthusiastic amateur astronomers, software developers, and artists communicating over message boards. They…Read more...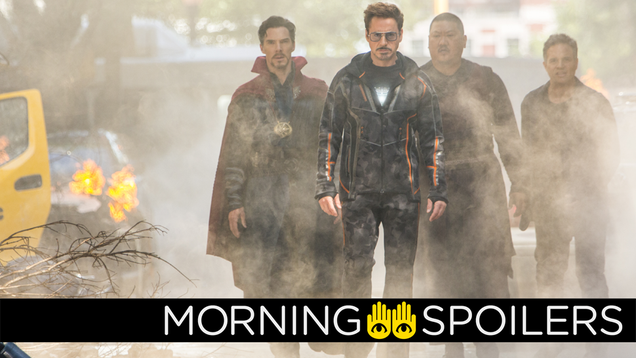 A New Avengers 4 Casting Rumor Hints at the Big Twist of the Movie
Lynda Carter says she's could be making an appearance in Wonder Woman 2. There's more rumors about who'll be joining Harley Quinn in the Birds of Prey movie. Colin Trevorrow is already teasing Jurassic World 3. Plus, intriguing casting for Stranger Things' third season, and new looks at Cloak and Dagger. Spoilers get! Read more...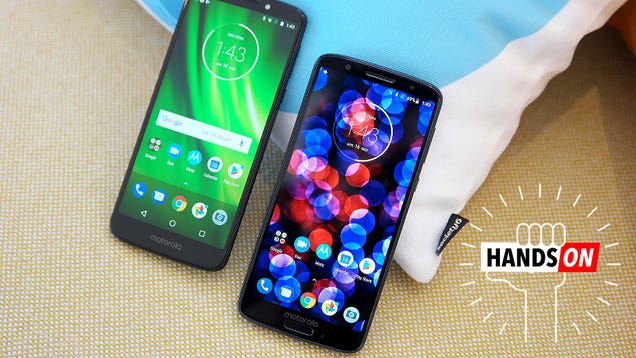 Moto's Great Cheap Phones Are Back, Now With a Face ID Knockoff
For years, Motorola has been the leader in making cheap phones feel like quality products, instead of gadgets designed only to hit a certain price point. And while the next generation of Moto's low cost handsets don't seem super exciting, from what I've seen so far, they should continue Motorola's legacy of making,…Read more...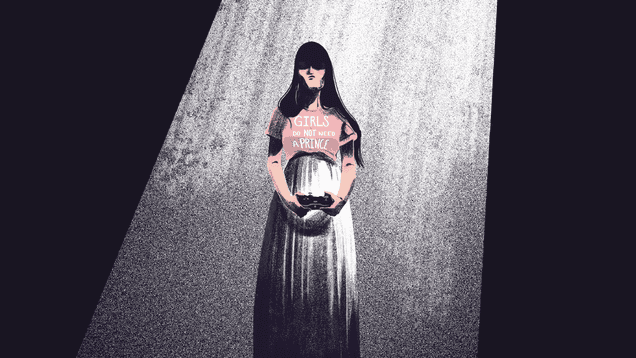 In South Korea, Gamers Stage An Inquisition Against Feminists
On March 26, a top game development studio in Korea released an unusual statement about one of its employees: "The woman was mistaken in retweeting a tweet with the word 'hannam,'" derogatory Korean slang for "disgusting men." It continued, "In the aftermath of this incident, I promise that we will create preventative…Read more...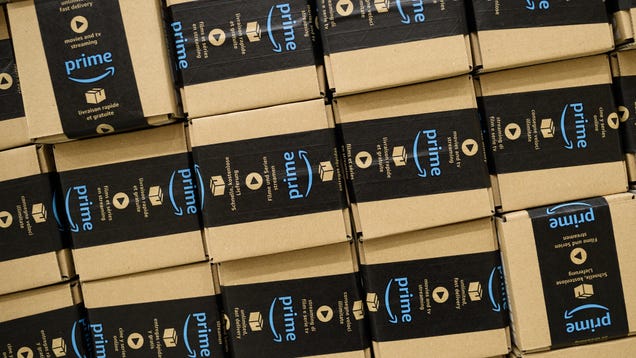 You and 99,999,999 Other People are Amazon Prime Subscribers
Amazon CEO and Lex Luthor lookalike Jeff Bezos announced Wednesday in a letter to shareholders that more than 100 million people around the world are subscribers to Amazon Prime, providing them the privilege of getting all the shit they buy delivered in just two days.Read more...