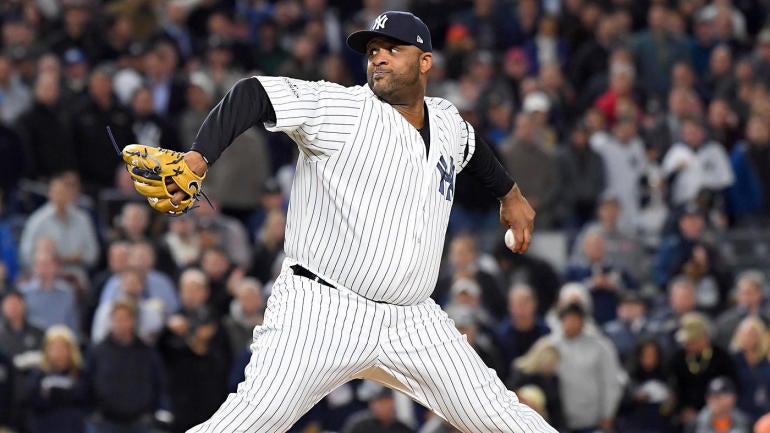 Despite a 2-1 ALCS lead, the Astros have scored just five runs against the Yankees
The Astros are still in control of the series, but have been unable to solve Yankees pitching

2017-10-17 05:08:00
`
2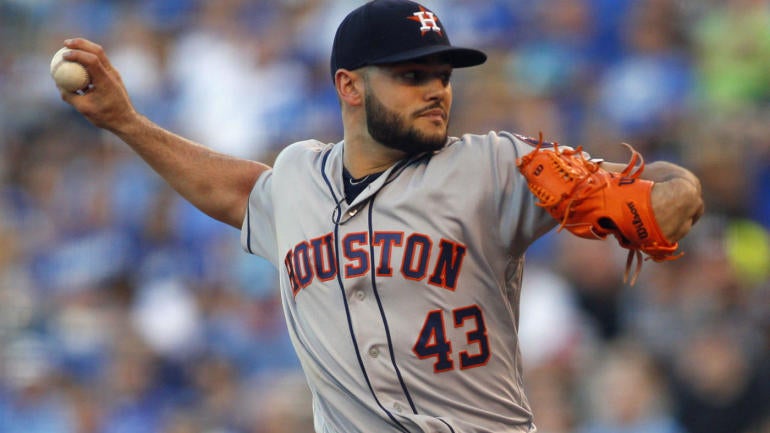 Astros announce starter for ALCS Game 4 vs. Yankees following Game 3 loss
The Astros and Yankees will play Game 4 in the Bronx early Tuesday evening

2017-10-17 04:41:58
`
2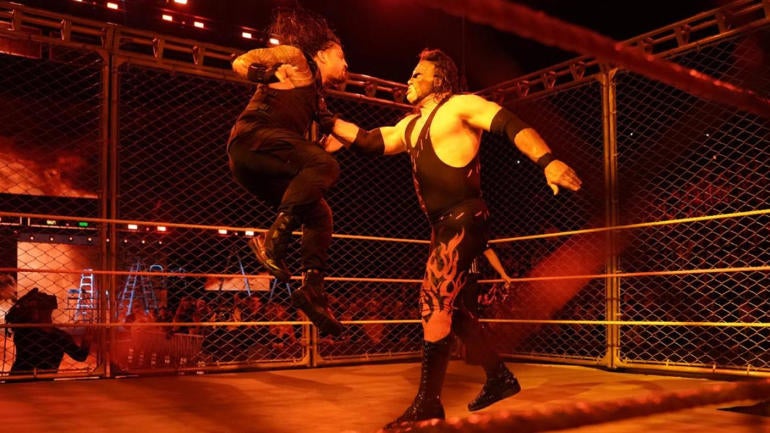 WWE Raw results, recap: 20 years after debut, Kane surprises with Reigns attack
The Big Red Machine, who is running for mayor of Knox County, Tennessee, emerged from under the ring

2017-10-17 04:40:00
`
3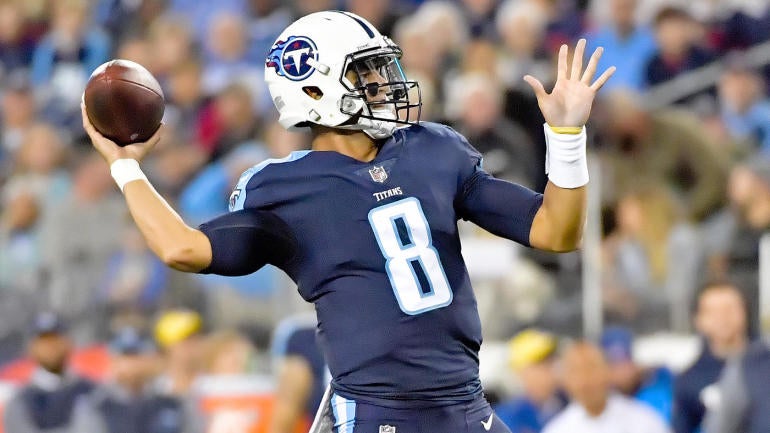 Colts vs. Titans final score, takeaways: Mariota, defense step up late for Tennessee
The Titans looked dead in the water for three quarters, but scored 21 in the final frame to beat the Colts

2017-10-17 04:08:00
`
3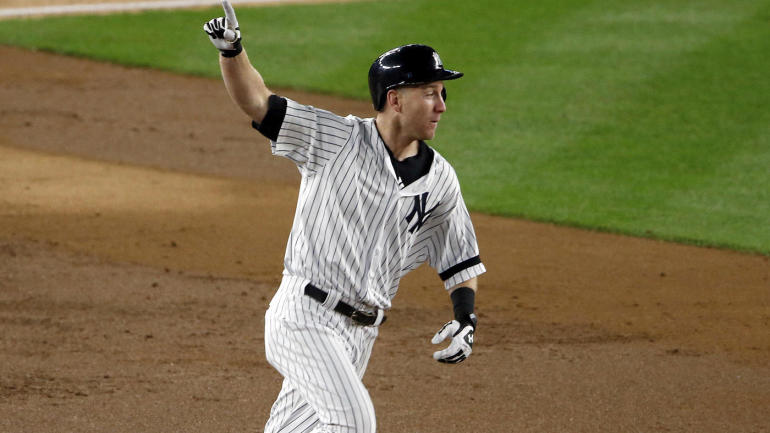 Breaking down Todd Frazier's 'cheap' Yankee Stadium home run from ALCS Game 3
Yankee Stadium helped, but there's more to it than that

2017-10-17 04:06:43
`
2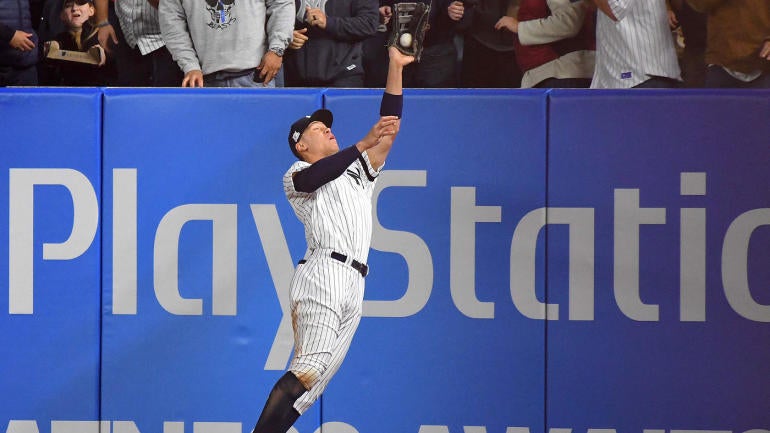 Yankees thump Astros, cut ALCS lead down to 2-1: Final score, things to know
Aaron Judge and CC Sabathia had big games

2017-10-17 03:35:00
`
1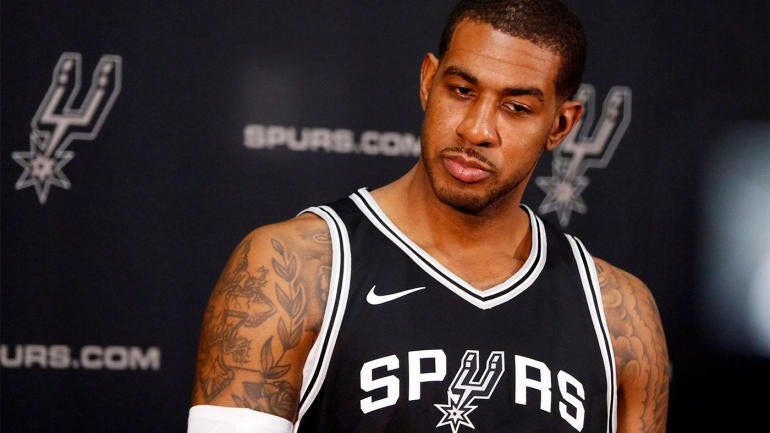 After the LaMarcus Aldridge extension, dare we question the Spurs' long-term plan?
San Antonio's track record speaks for itself, but they've made a few puzzling moves this offseason

2017-10-17 03:01:04
`
2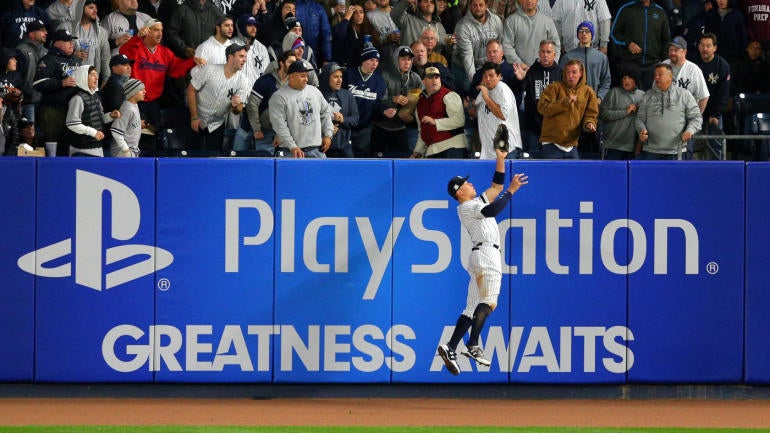 Aaron Judge breaks out in Game 3 vs. Astros not a moment too soon for the Yankees
Judge had an impact on both sides of the ball in Game 3

2017-10-17 02:56:00
`
0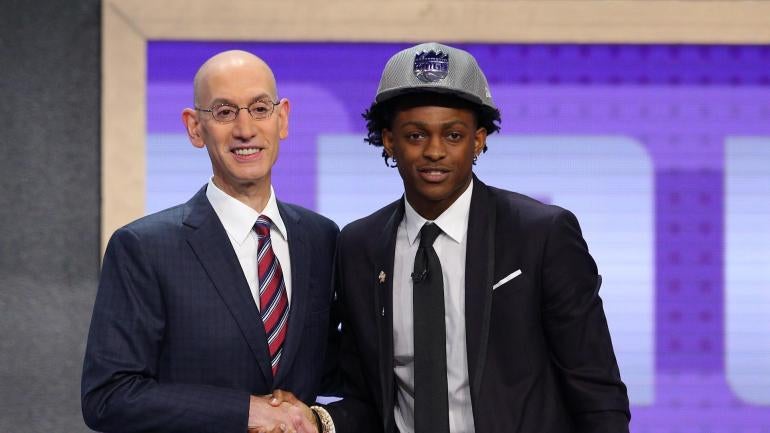 Kings rookie De'Aaron Fox has a controversial stance on In-N-Out Burger
The Kings top pick thinks your burgers are trash, California

2017-10-17 02:36:29
`
1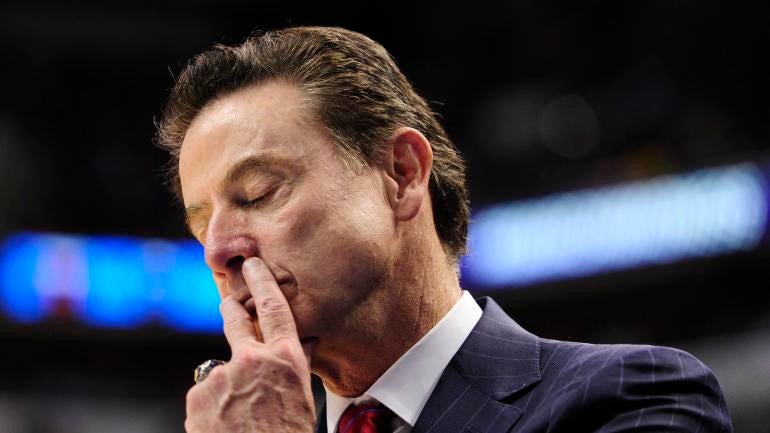 Rick Pitino will never coach college basketball again, industry sources tend to believe
It's difficult to imagine an athletic director giving the Hall of Famer another chance

2017-10-17 02:12:00
`
1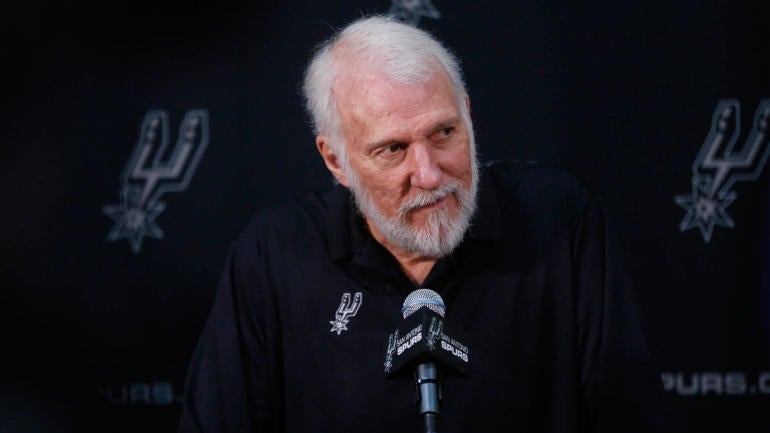 Spurs' Gregg Popovich calls Donald Trump 'a soulless coward' after latest comments
Popovich added that Trump is 'unfit intellectually, emotionally, and psychologically' to be president

2017-10-17 01:17:38
`
2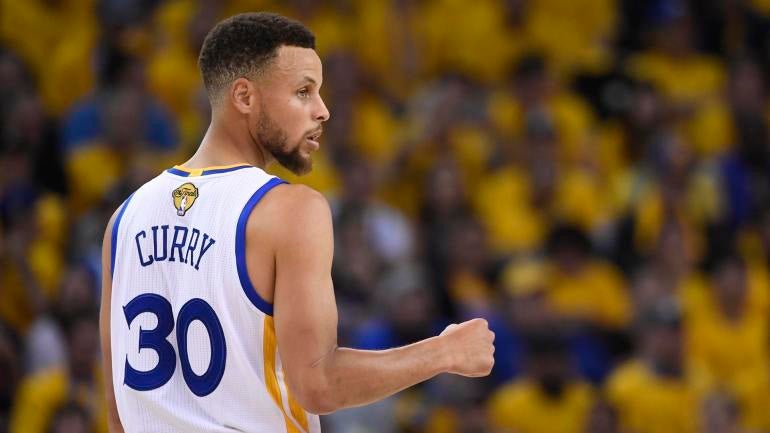 Rockets vs. Warriors odds: Picks from red-hot NBA expert
Larry Hartstein turned in a massive profit to close last season and locked in a pick for Rockets-Warriors

2017-10-17 01:11:43
`
1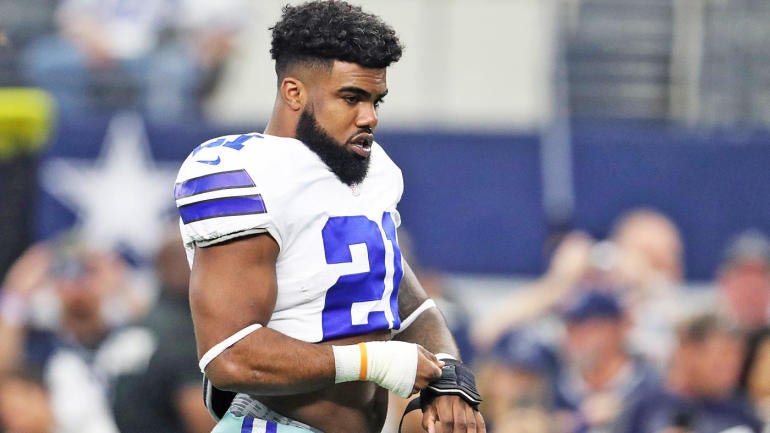 Ezekiel Elliott seeks restraining order in NY; NFL insists Zeke remains suspended
Hearing scheduled for Tuesday in U.S. District Court in New York

2017-10-17 01:07:00
`
1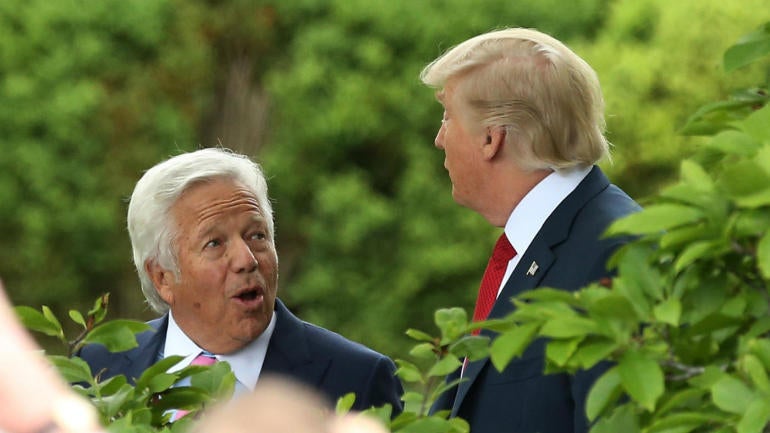 Colin Kaepernick's collusion grievance against NFL centered on Trump's influence
Trump's tweets, rallies and contact with NFL owners will be a major part of Kaepernick's legal case

2017-10-17 00:45:34
`
3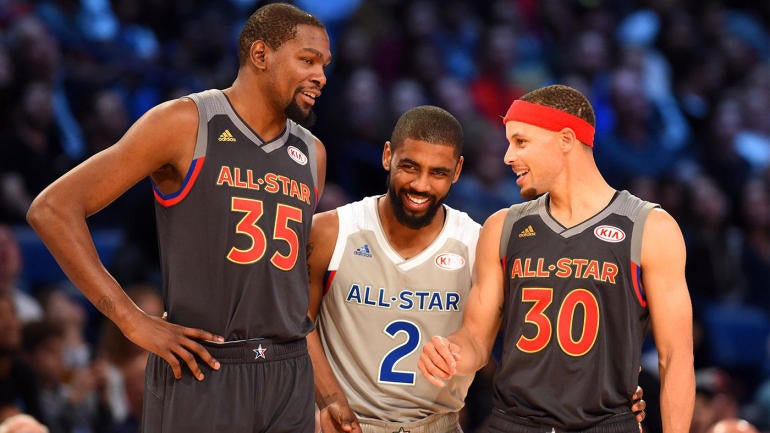 2017-18 All-NBA team predictions: Steph Curry only unanimous first-team selection
Too many stars and not enough spots on the upcoming season's All-NBA teams

2017-10-17 00:36:00
`
1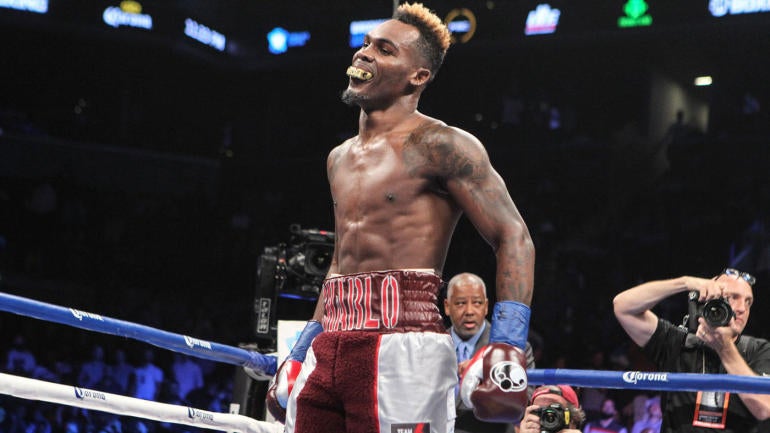 In This Corner Podcast: Jermell Charlo and the state of junior middleweights
An interview with WBC champion Jermell Charlo after knocking out Erickson Lubin

2017-10-17 00:11:54
`
3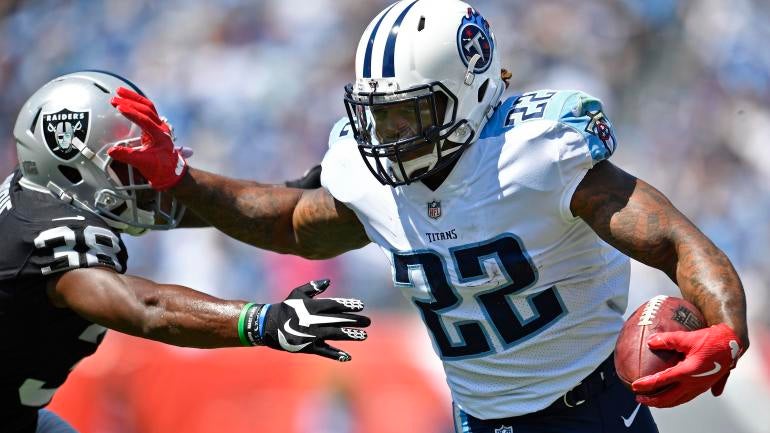 Indianapolis Colts vs. Tennessee Titans odds: Picks from expert who dominates MNF
Nick Kostos, a.k.a. 'Mr. Monday Night,' has owned Monday Night Football

2017-10-16 23:42:00
`
1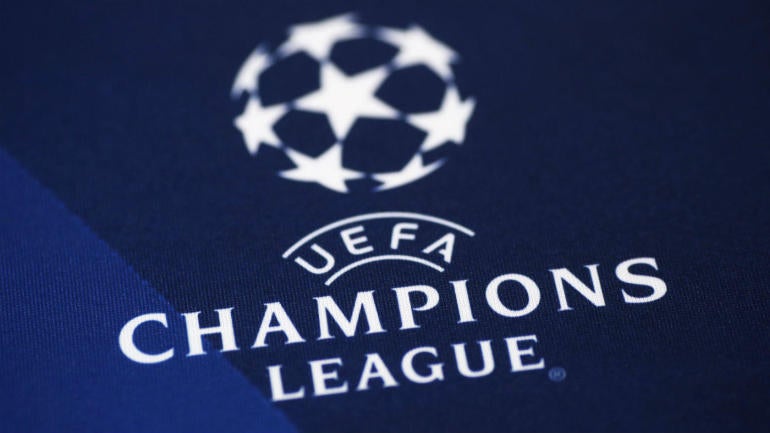 Manchester City vs. Napoli live stream info, TV channel: How to watch Champions Leauge on TV, stream online
Two of the highest scoring teams in Europe face off

2017-10-16 23:39:00
`
1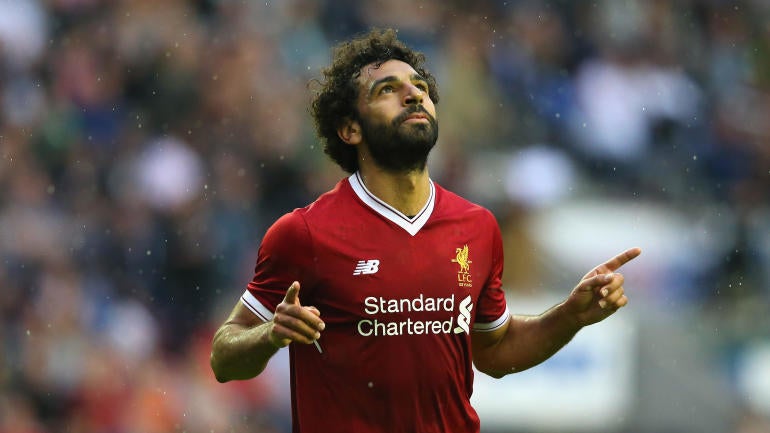 Liverpool vs. Maribor live stream info, TV channel: How to watch Champions League on TV, stream online
The Reds face a tricky road test on Tuesday

2017-10-16 23:39:00
`
1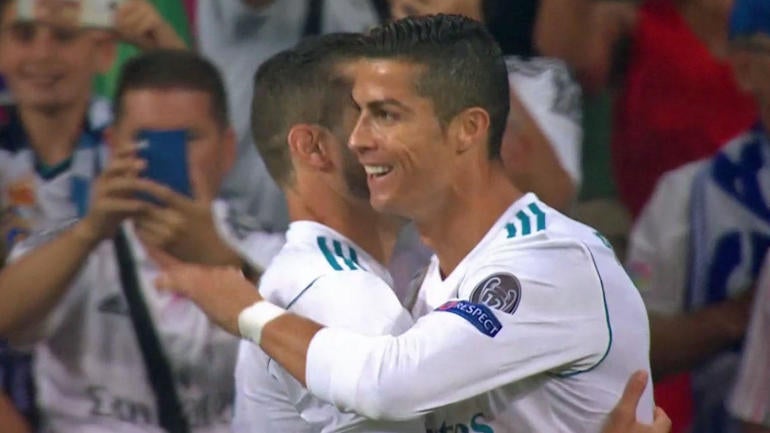 Real Madrid vs. Tottenham live stream info, TV channel: How to watch Champions League on TV, stream online
Both teams are perfect through two matches

2017-10-16 23:39:00
`
1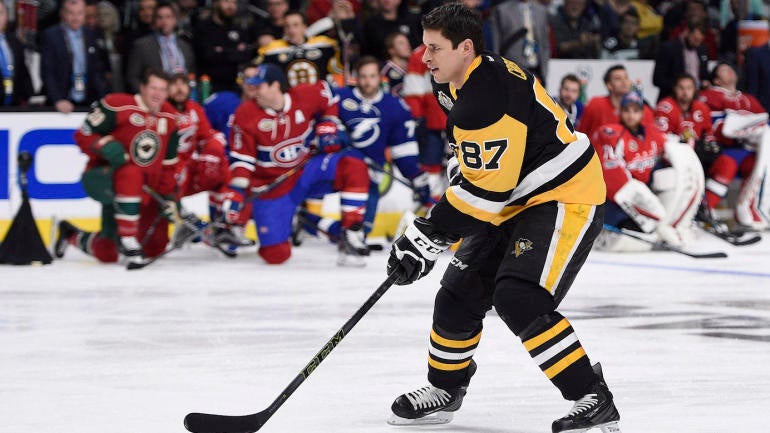 Report: NHL may scrap All-Star Game in favor of international event
The decision would likely be met by anger from some fans, but it could also make sense

2017-10-16 23:30:00
`
0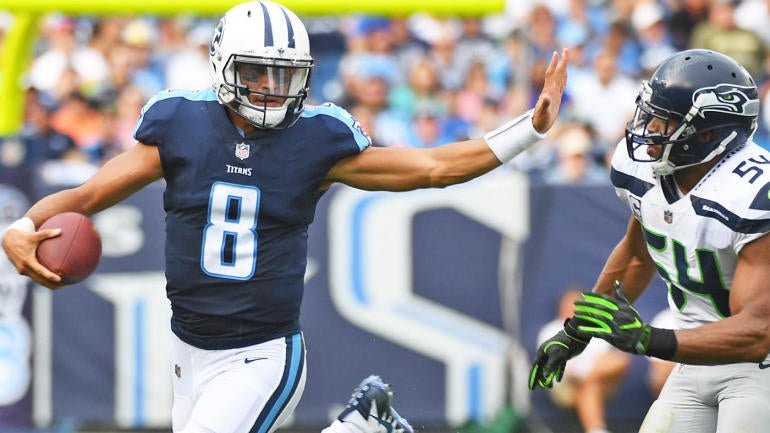 Colts vs. Titans: Marcus Mariota is active and starting on 'Monday Night Football'
Mariota missed last week's game with a hamstring injury

2017-10-16 23:27:38
`
2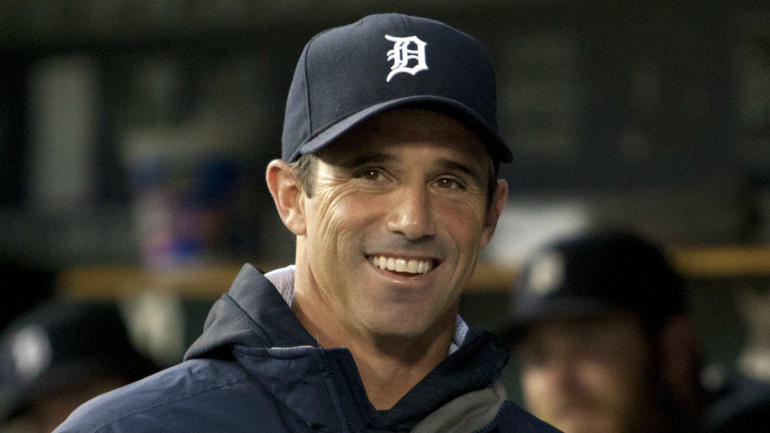 Brad Ausmus reportedly does not want to manage the Mets
Ausmus most recently managed the Tigers, but won't be headed to Queens

2017-10-16 22:53:45
`
0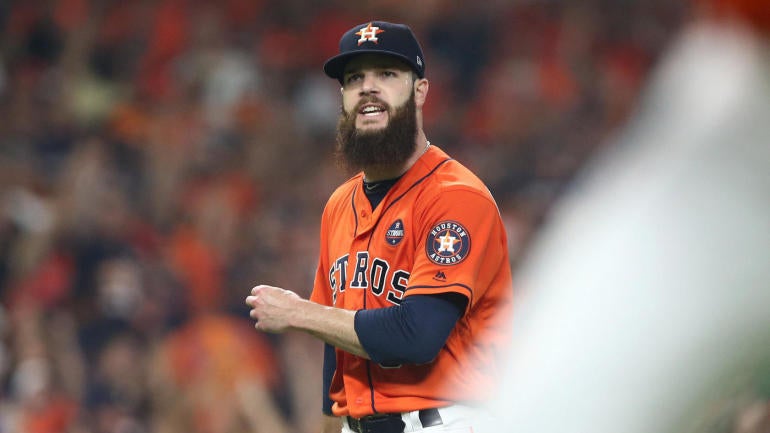 MLB Playoffs: Astros wait to announce ALCS Game 4 starter; could it be Keuchel?
Keuchel would be starting Game 4 on short rest

2017-10-16 22:48:14
`
2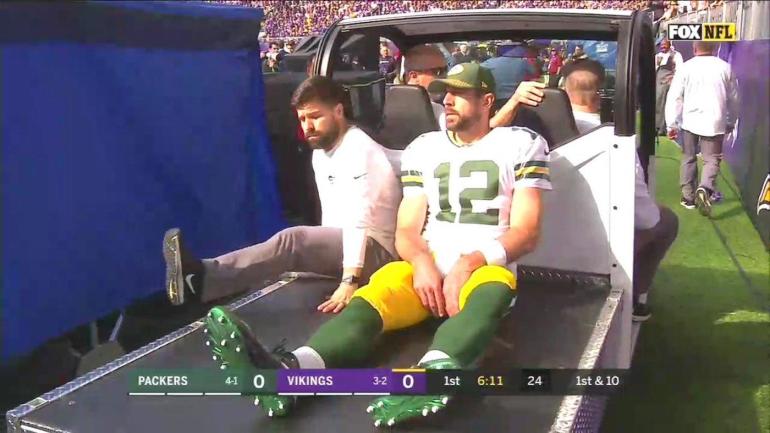 Packers coach sounds like he has zero interest in bringing in Colin Kaepernick
Don't look for the Packers to call Kaepernick, Tony Romo or any other QB with Aaron Rodgers hurt

2017-10-16 22:42:00
`
2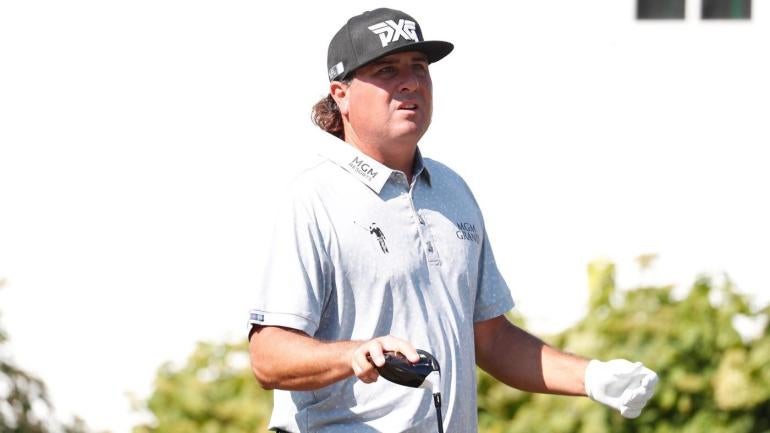 Pat Perez confirms diet, exercise routines won't change after CIMB Classic win
He's one of the best quotes in the golf world, and he didn't disappoint in Malaysia

2017-10-16 21:51:43
`
1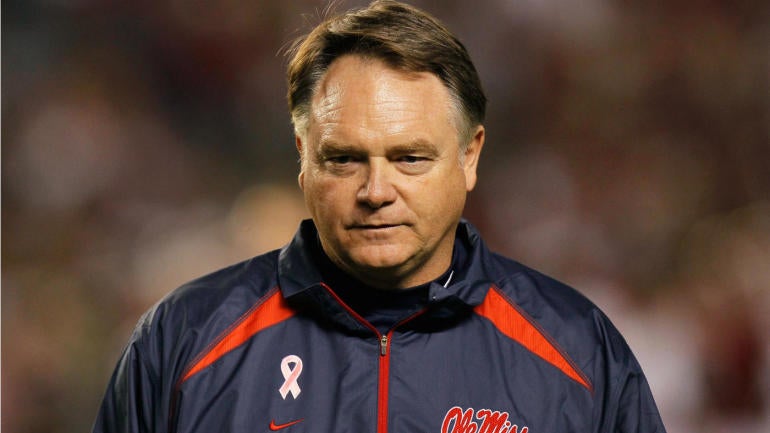 Ole Miss, former coach Houston Nutt agree to settle lawsuit
The former Rebels coach was suing the school for harming his reputation

2017-10-16 21:47:46
`
2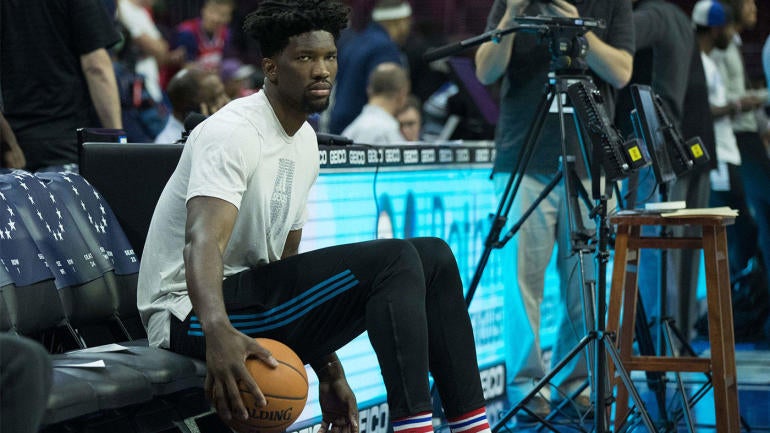 Sixers coach says Joel Embiid's minutes will be 'in the teens' to start the season
It appears Philadelphia will continue to be extremely cautious with its potential franchise center

2017-10-16 21:46:32
`
1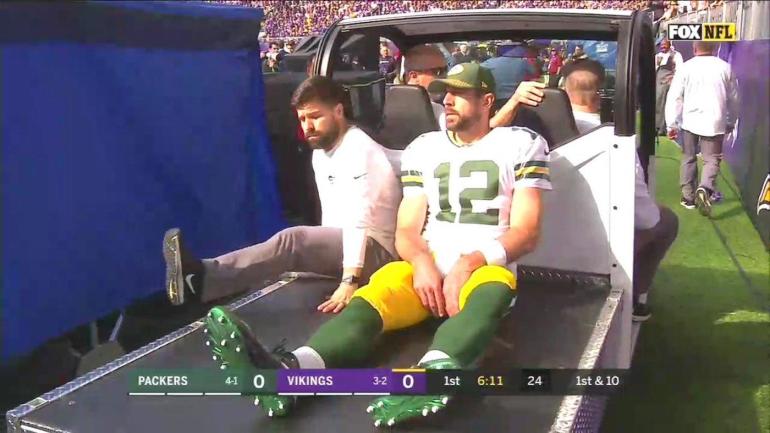 Aaron Rodgers set for surgery, and Mike McCarthy rips 'illegal' hit that led to injury
The season might be over for the superstar Packers quarterback

2017-10-16 21:45:41
`
2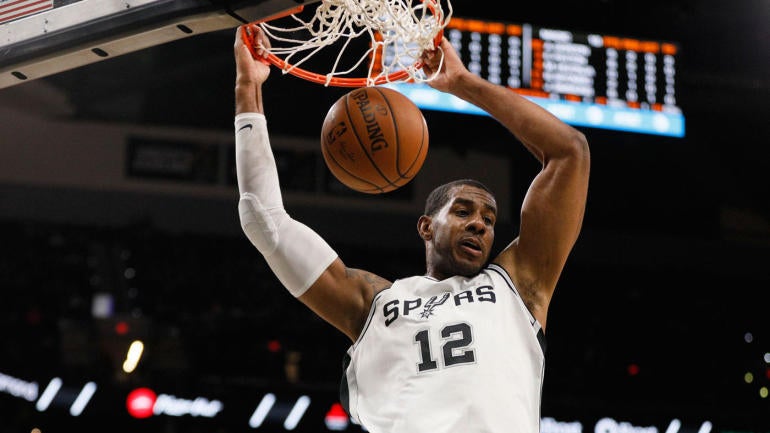 2017 NBA Extensions Tracker: Spurs, Aldridge agree on three-year, $72.3M deal
Everything you need to know about the extensions that have been agreed to ahead of the Oct. 16 deadline

2017-10-16 21:29:00
`
1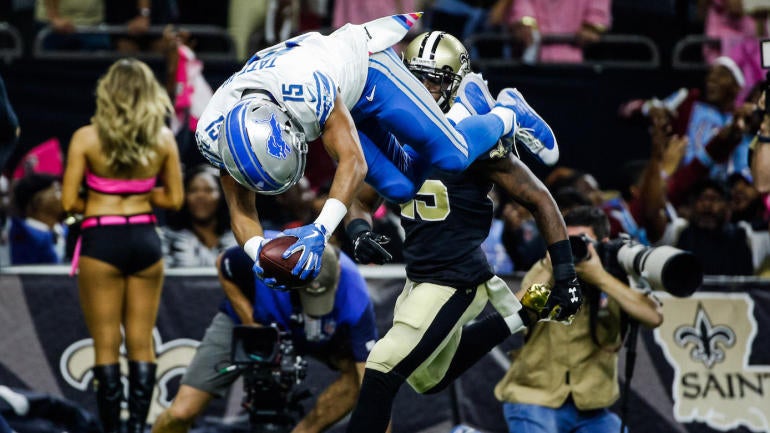 Week 6 NFL Celebration Grades: People's Elbow an 'A,' punter trolling Chargers 'A-'
Plus Ingram's Backpack Kid, Brown's Wu-Tang, Bell's bag work and more good times in the NFL

2017-10-16 21:10:18
`
0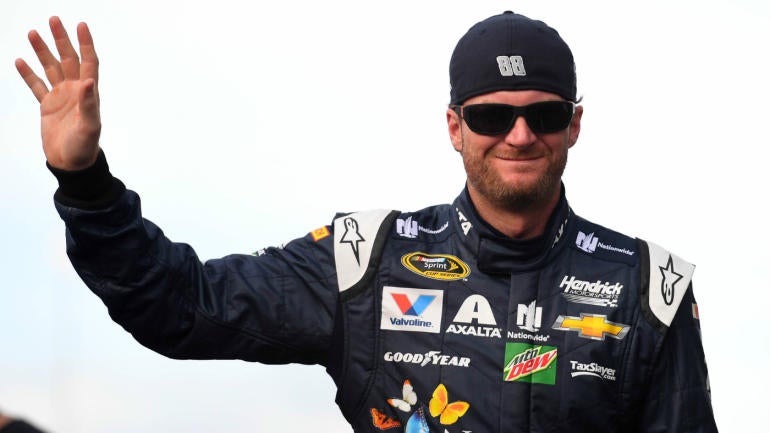 Dale Earnhardt Jr. announces he and his wife Amy are expecting their first child
Junior revealed on Instagram that his first child will be a girl

2017-10-16 20:59:39
`
0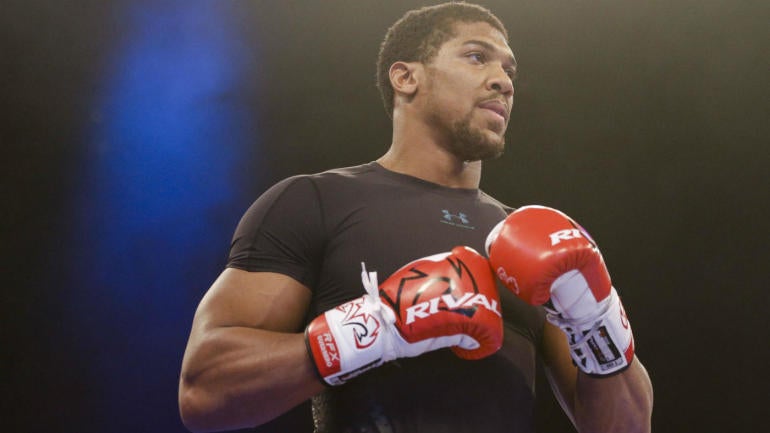 Anthony Joshua gets late replacement opponent on Oct. 28 in next fight
Mandatory challenger Kubrat Pulev pulled out Monday with a right shoulder injury

2017-10-16 20:58:00
`
0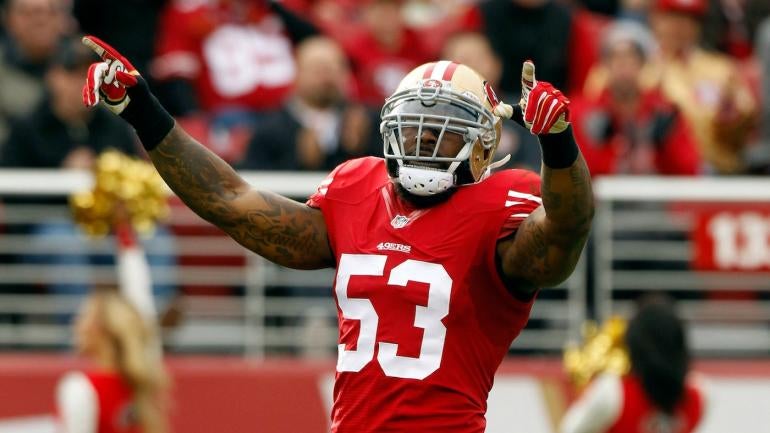 NaVorro Bowman decides to stay in Bay Area, signs one-year deal with Raiders
The Raiders just made an upgrade at linebacker

2017-10-16 20:51:54
`
1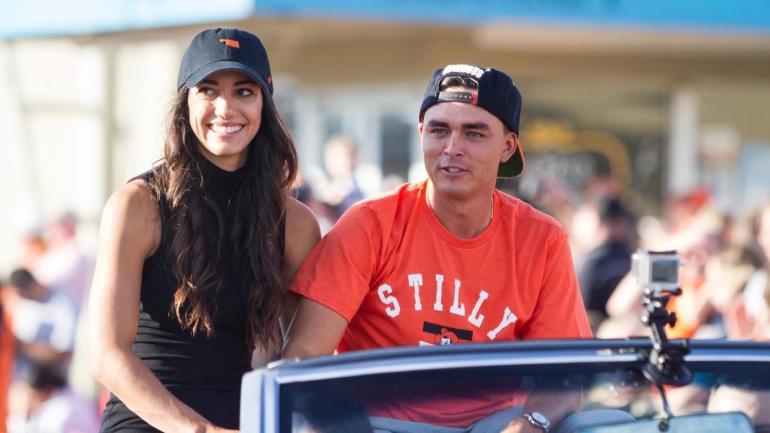 WATCH: Rickie Fowler hits balls into crowd at Oklahoma State's Homecoming
The No. 7 player in the world had a busy weekend in Stillwater

2017-10-16 20:44:00
`
0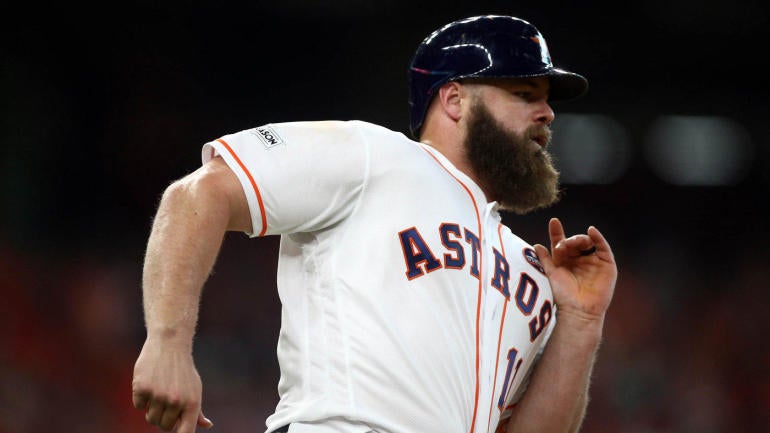 Astros-Yankees ALCS Game 3 lineups: Astros load up on righties against Sabathia
The Astros have made some matchup-related changes to their lineup for Game 3 of the ALCS

2017-10-16 20:43:51
`
0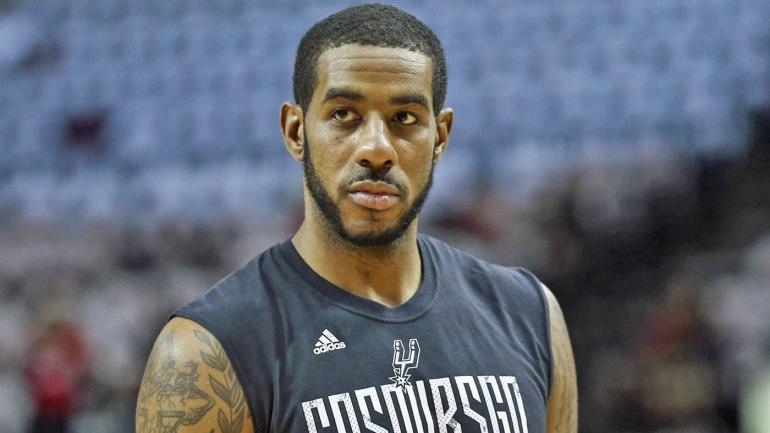 Report: LaMarcus Aldridge and Spurs reach agreement on three-year, $72.3M extension
Aldridge and the Spurs have turned things around and reached an agreement on a contract extension

2017-10-16 20:34:00
`
1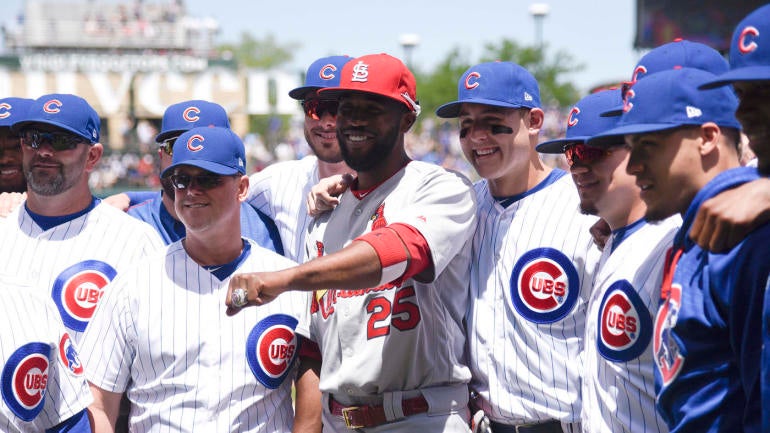 A Cubs World Series ring won't be auctioned off after all
A former scout had agreed to auction off his ring

2017-10-16 20:32:34
`
0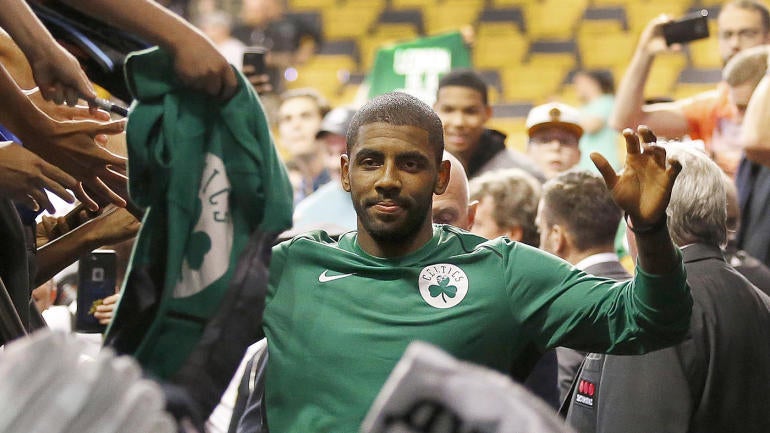 Report: Cavs plan to honor Celtics' Kyrie Irving with tribute video on opening night
If there are hard feelings between the Cavaliers and Kyrie Irving they won't be shown on opening night

2017-10-16 20:19:27
`
1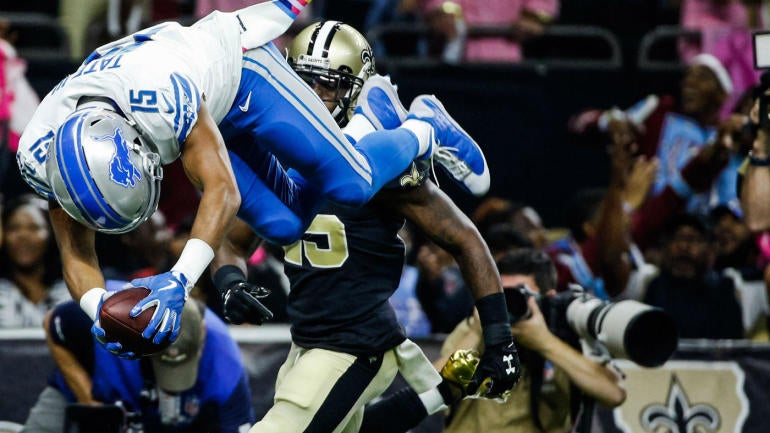 LOOK: The Rock smells what Golden Tate is cookin' with People's Elbow celebration
Golden Tate busted out the celebration on Sunday, and The Rock was all for it

2017-10-16 20:15:00
`
0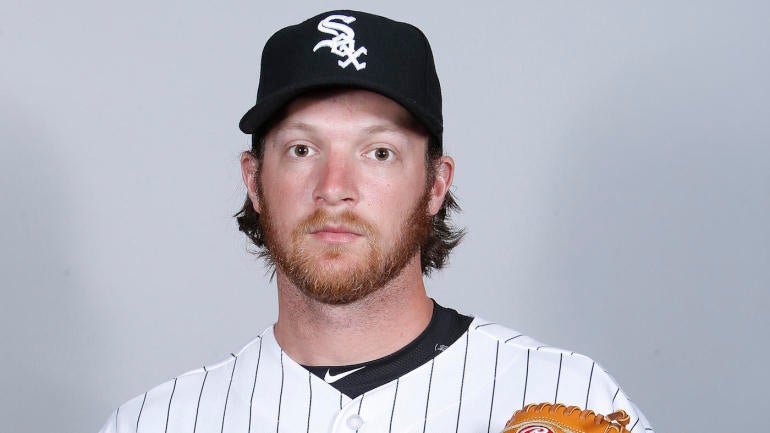 Former White Sox pitcher Daniel Webb dies in ATV accident in Tennessee
Webb was just 28 years of age

2017-10-16 16:18:00
`
1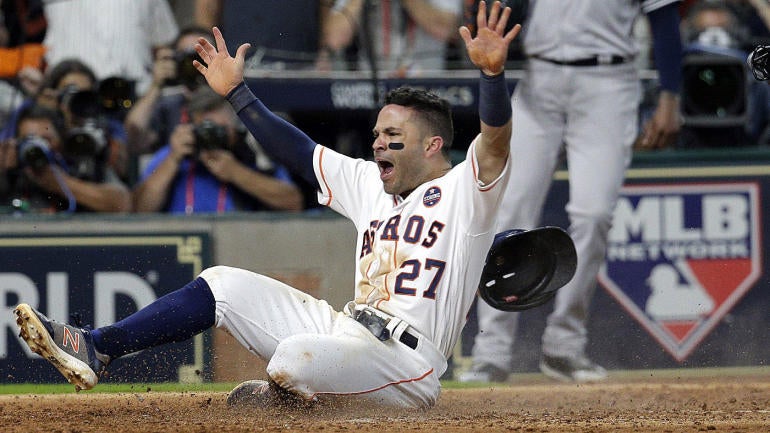 Yankees vs. Astros ALCS Game 3 live stream info, TV channel, time, starting pitchers: How to Watch the 2017 MLB playoffs
Houston will look to take a commanding 3-0 lead in the Bronx

2017-10-16 16:13:15
`
1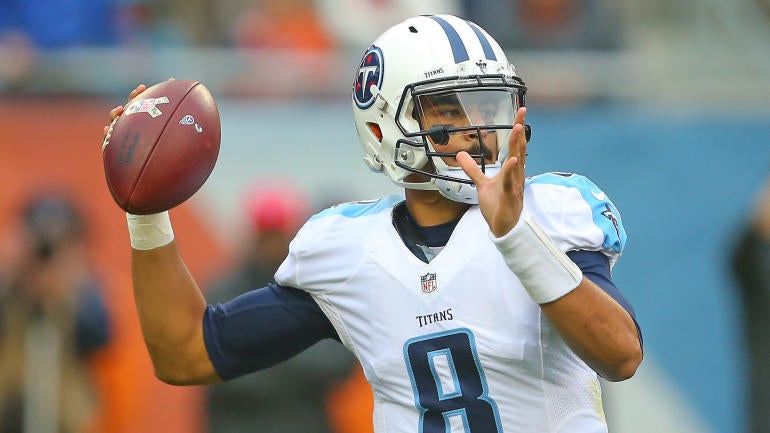 'Monday Night Football' odds: Colts-Titans pick from expert who's 9-3 on Colts games
R.J. White has nailed 9 of his past 12 Colts picks and has a strong play for 'Monday Night Football'

2017-10-16 16:07:09
`
2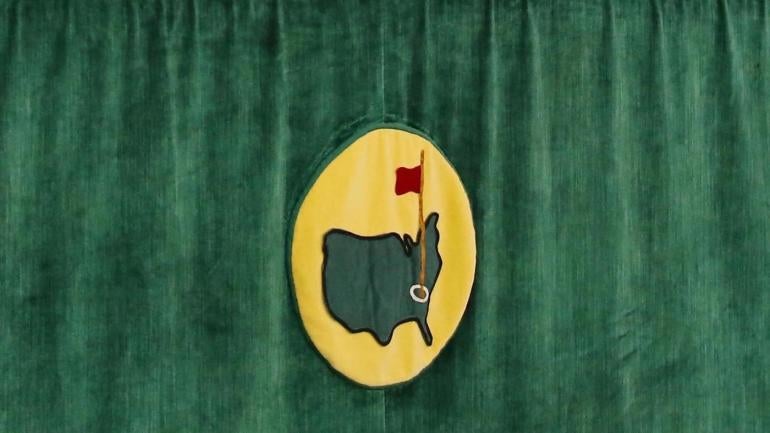 New Masters chairman Fred Ridley starts job, speaks about his inspiration
The former U.S. Amateur champion will draw from Bobby Jones and Clifford Roberts into the future

2017-10-16 16:04:57
`
1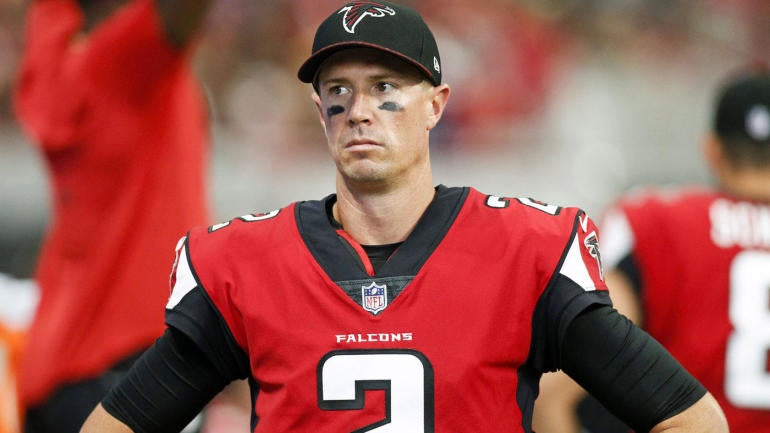 NFL Week 6: Falcons, Broncos suffer huge upsets as double-digit favorites
Both the Falcons and Broncos were 12-point favorites heading into Week 6

2017-10-16 16:00:00
`
1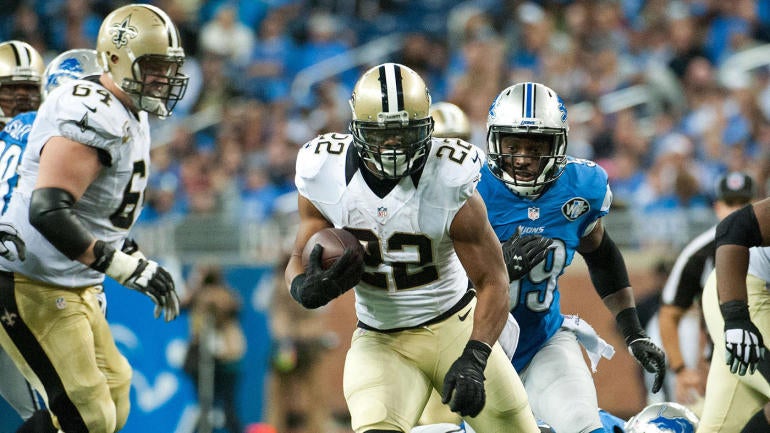 Fantasy Football Believe It or Not: Adrian Peterson, Mark Ingram are must-start running backs; Packers will disappoint without Aaron Rodgers
Adrian Peterson surprised us all in Week 6, does that mean he's must-start moving forward?

2017-10-16 15:39:58
`
2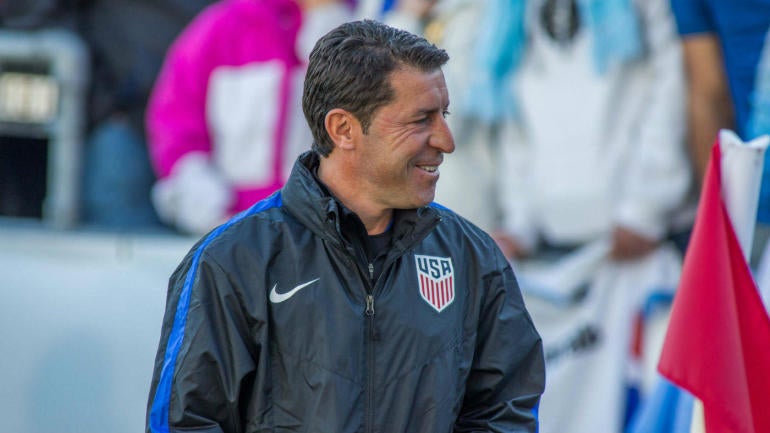 Favorite to take over the USMNT manager job says he is interested in the position
Tab Ramos said he would say yes, sort of

2017-10-16 15:30:59
`
1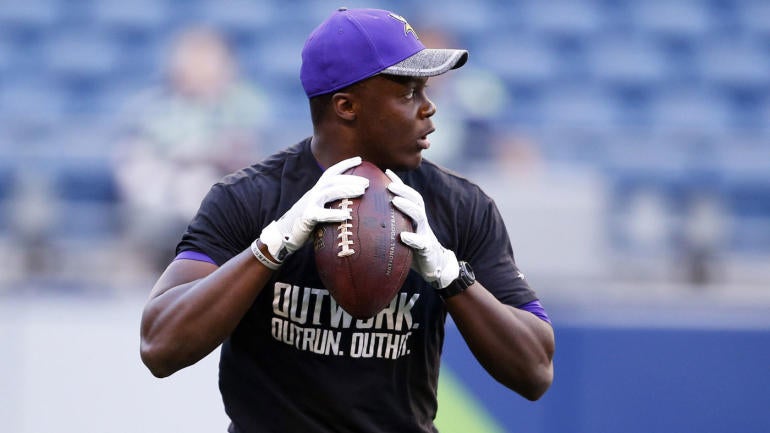 Teddy Bridgewater reportedly cleared to practice with Vikings, tweets 'thank you'
After 14 months of rehab, Bridgewater is reportedly set to return to the practice field

2017-10-16 15:28:00
`
1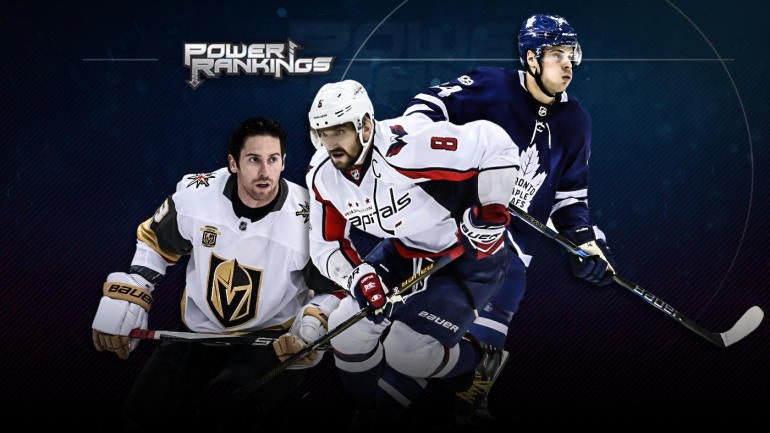 NHL Power Rankings: Maple Leafs ascend to the top as Oilers' struggles continue
Toronto shoots to the No. 1 spot, just ahead of the Chicago Blackhawks

2017-10-16 15:07:00
`
2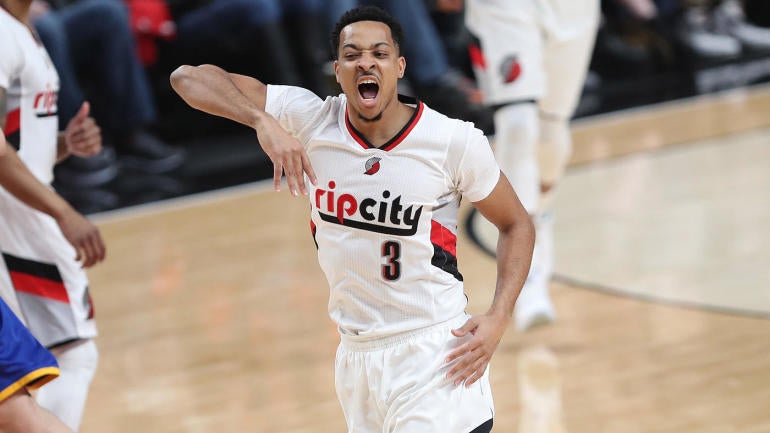 Blazers' C.J. McCollum makes a good point about the rule that led to his suspension
C.J. McCollum understands the rule, but he's not very happy with his suspension

2017-10-16 14:47:00
`
0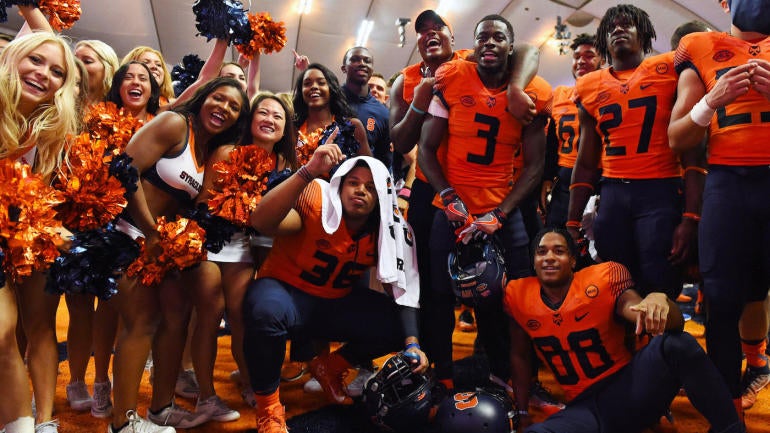 The Monday After: It's really hard to go undefeated, plus some random awards
Everything you need to know from the week in college football to stave off your case of the Mondays

2017-10-16 14:45:00
`
1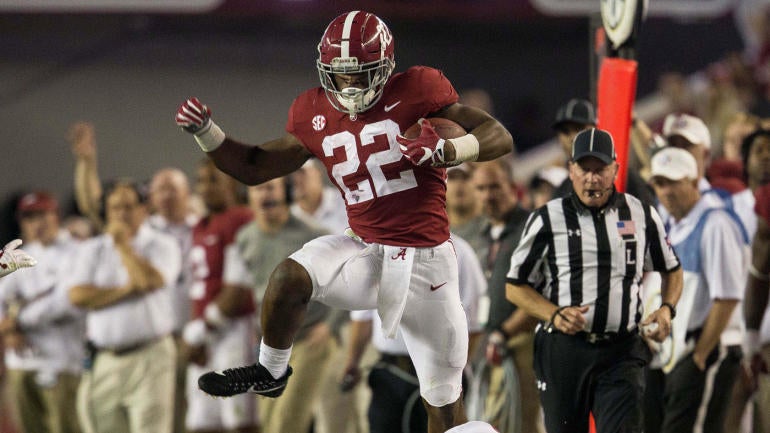 CBS Sports 130 college football rankings: Alabama reclaims No. 1, Virginia jumps
Our full set of 130-team FBS college football rankings start with Alabama back at No. 1

2017-10-16 14:32:00
`
1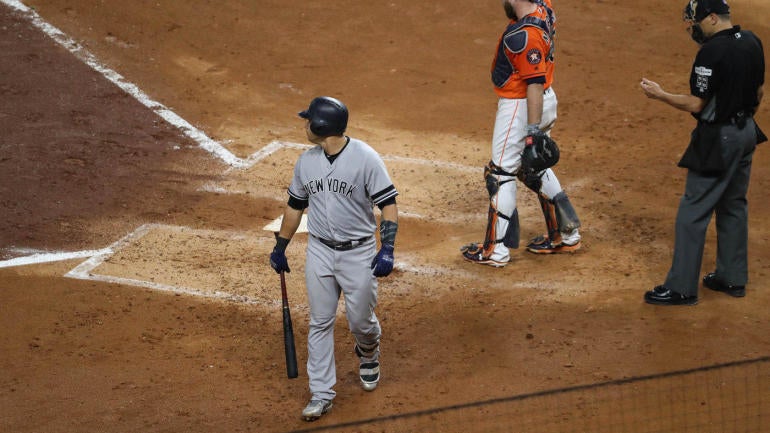 SportsLine MLB playoff odds, projections: Yankees, Cubs hopes begin to fade
Let's update each team's chances of winning the World Series

2017-10-16 14:16:59
`
0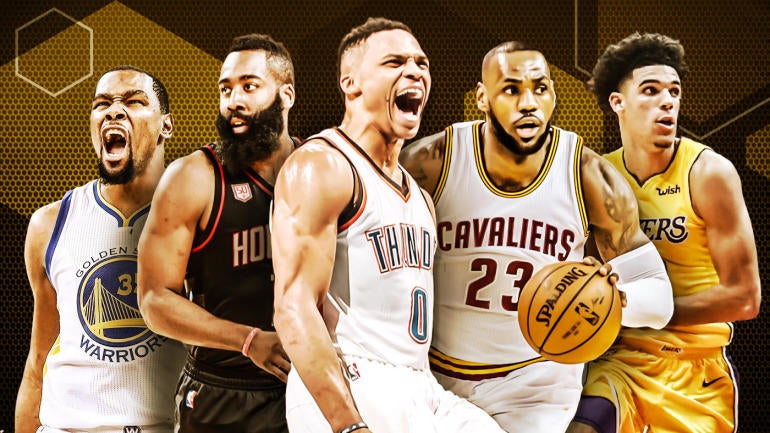 2017-18 NBA Awards predictions: Durant edges LeBron for MVP as ROY is split
Our CBS Sports NBA experts make predictions for MVP, Rookie of the Year, Coach of the Year and more

2017-10-16 14:04:00
`
1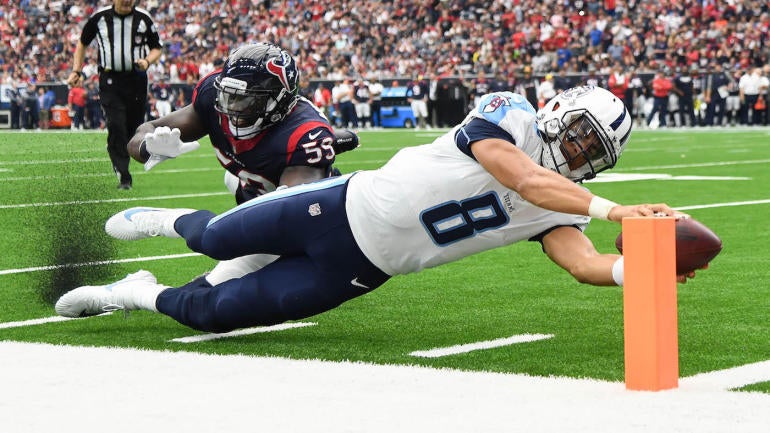 'Monday Night Football' tonight: Streaming, TV, why Titans beat Colts if Mariota plays
If Matt Cassel is forced to fill in again for Tennesee, look for Jacoby Brissett and the Colts to prevail

2017-10-16 14:01:11
`
0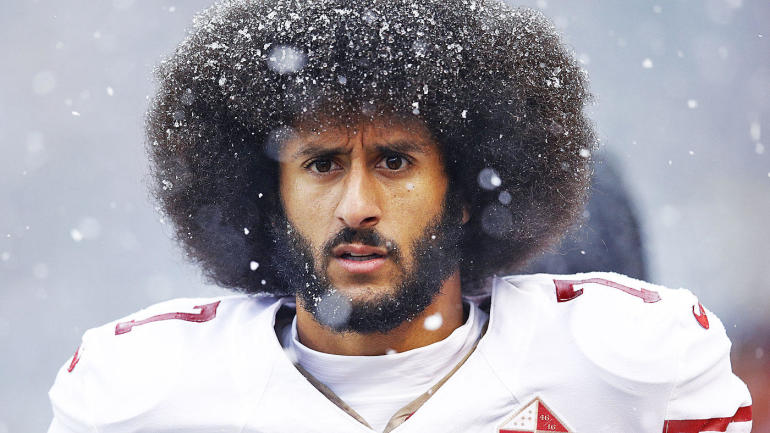 Colin Kaepernick reportedly filed collusion grievance after Titans snubbed him
The Titans signing Brandon Weeden was apparently the last straw for Kaepernick

2017-10-16 13:56:11
`
0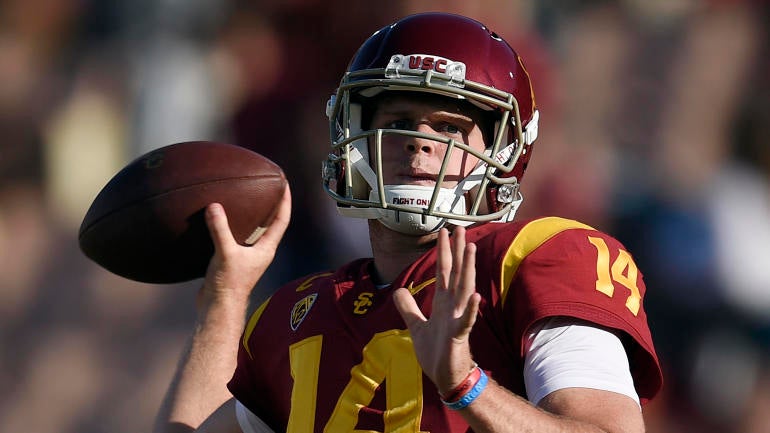 2018 NFL Draft QB Stock Watch: A rough Saturday for Rudolph, Darnold, Rosen
The top three quarterback prospects had average-at-best performances in Week 7

2017-10-16 13:43:00
`
0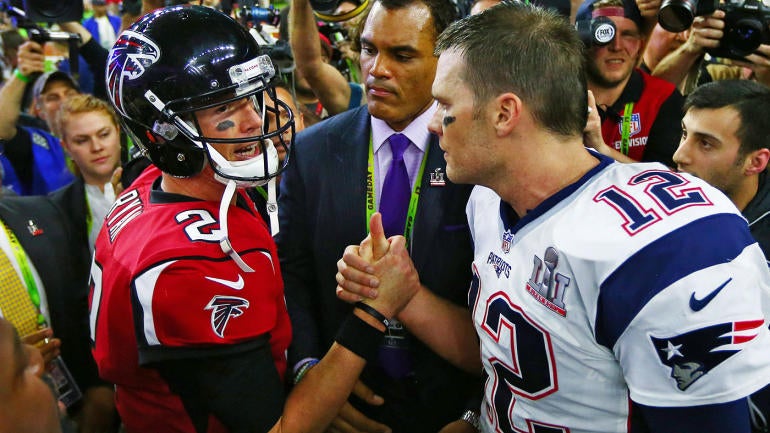 NFL Week 7 early odds: Patriots favored in Super Bowl rematch with Falcons
Here's an early look at the lines for all NFL games being played in Week 7

2017-10-16 13:23:05
`
1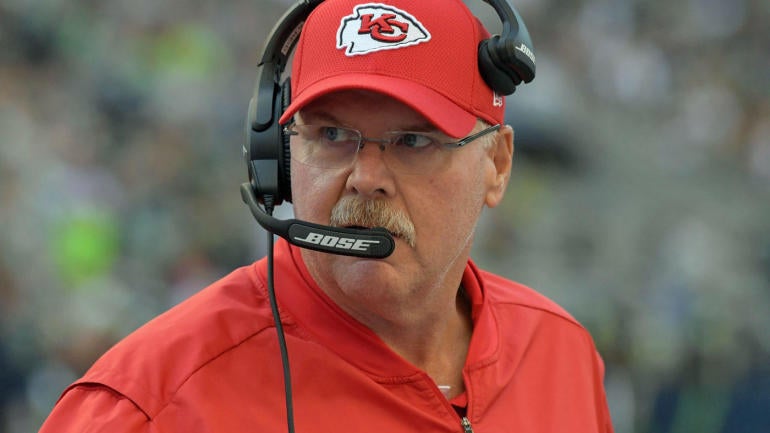 Andy Reid on decision not to kick field goal: 'I do what my gut tells me to do'
The Chiefs coach has an explanation, though a lot of fans wouldn't call it a good one

2017-10-16 13:01:00
`
0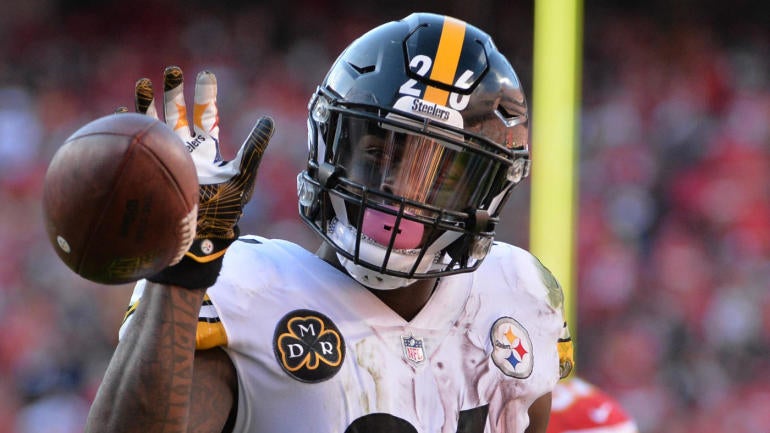 Sorting the Sunday Pile, Week 6: Patriots, Steelers among teams to save their seasons
Plus the Aaron Rodgers injury, some more silliness from the officials, the struggling Falcons and more

2017-10-16 05:57:00
`
3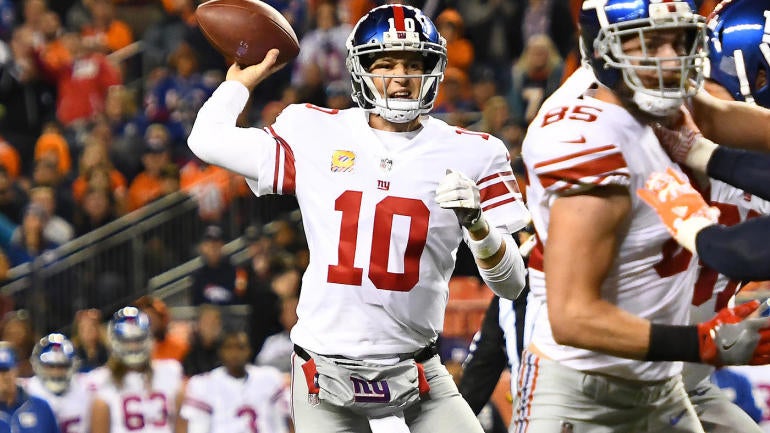 Giants at Broncos final score, takeaways: New York gets first win vs. no-show Denver
The Giants didn't look like a winless team against the Broncos on Sunday night

2017-10-16 04:44:00
`
5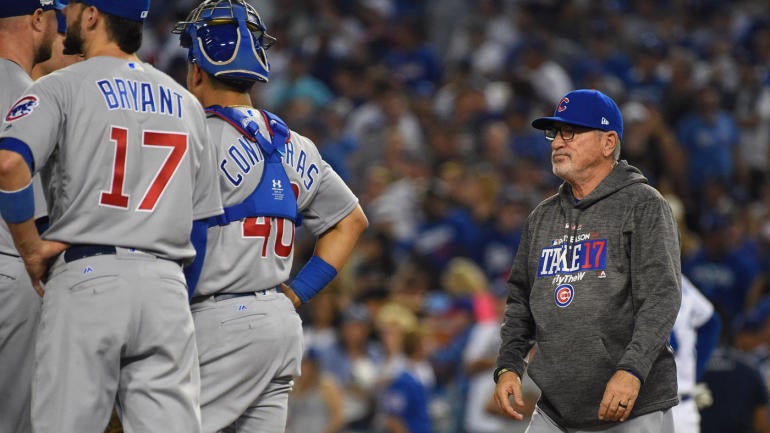 Dodgers-Cubs NLCS: Why Joe Maddon managed for a save and lost the win in Game 2
The Cubs manager said he was holding back Wade Davis for a possible save

2017-10-16 03:58:00
`
4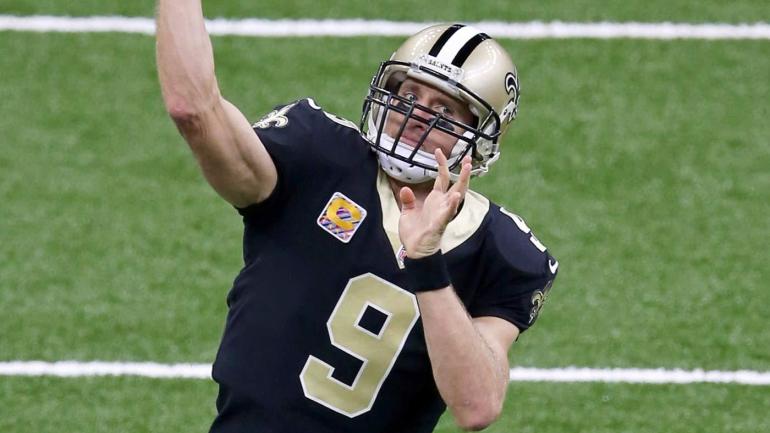 NFL Week 6 Grades: Saints get B+ for wild shootout win over Lions, Falcons get an F
Here are the Week 6 grades for every team that played on Sunday

2017-10-16 03:54:00
`
5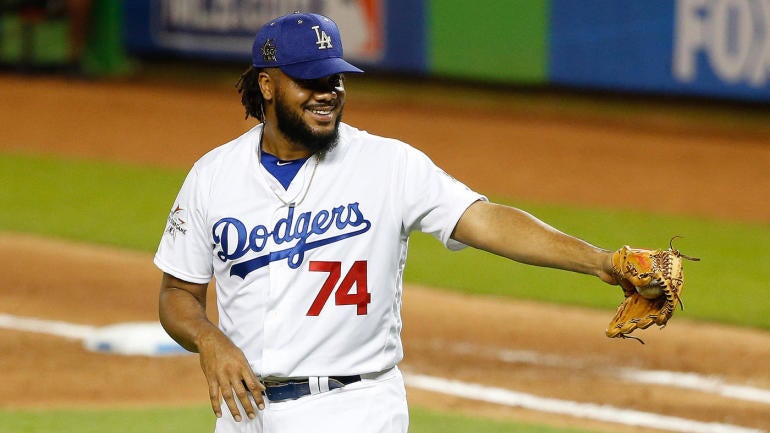 Dodgers-Cubs NLCS: The buried story so far has been Dodgers' stingy run prevention
Beneath the heroics of hitters like Puig, Taylor and Turner, the Dodgers just aren't giving up runs

2017-10-16 03:42:00
`
2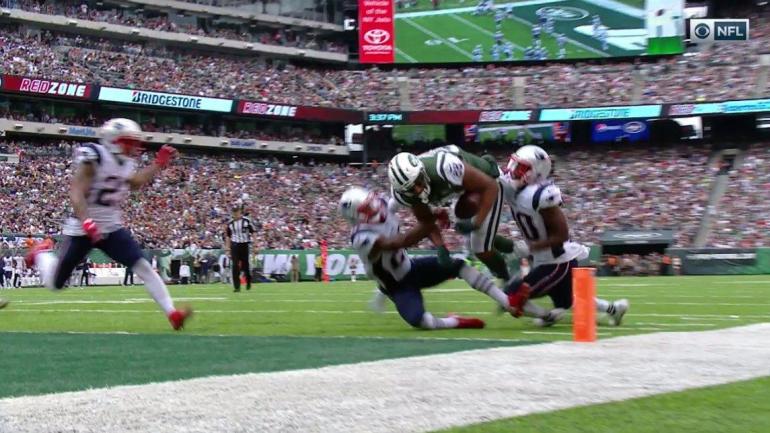 LOOK: Jets hosed by the awful replay reversal of all awful replay reversals
Another instance of something not being made more clear by replay

2017-10-16 03:28:00
`
3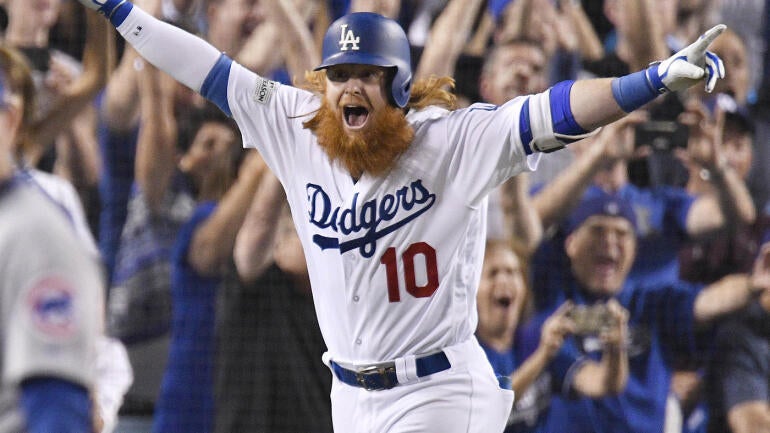 Dodgers take 2-0 NLCS lead over Cubs with walk-off HR: Final score, things to know
The Dodgers downed the Cubs in Game 2 behind more strong pitching

2017-10-16 03:27:00
`
2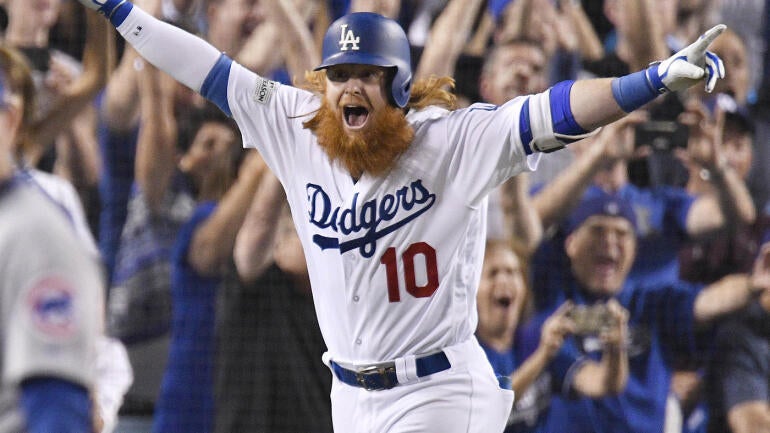 Dodgers' Justin Turner has a Kirk Gibson moment with walk-off home run vs. Cubs
Turner drove a three-run walk-off home run off of John Lackey in the bottom of the ninth

2017-10-16 03:24:00
`
2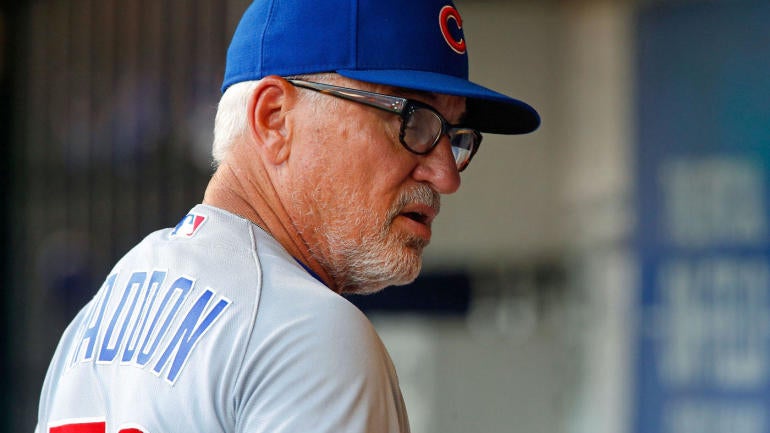 Cubs' Joe Maddon says he will meet with MLB concerning the 'Buster Posey rule'
Maddon was ejected from Game 1 for arguing about the controversial home plate blocking rule

2017-10-16 02:08:57
`
2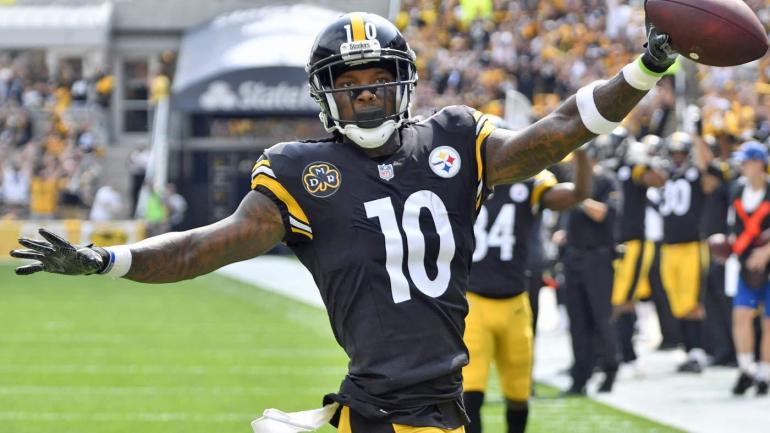 Martavis Bryant reportedly requests trade, but Steelers plan to keep him
Bryant is reportedly upset with his role in the offense

2017-10-16 02:08:00
`
1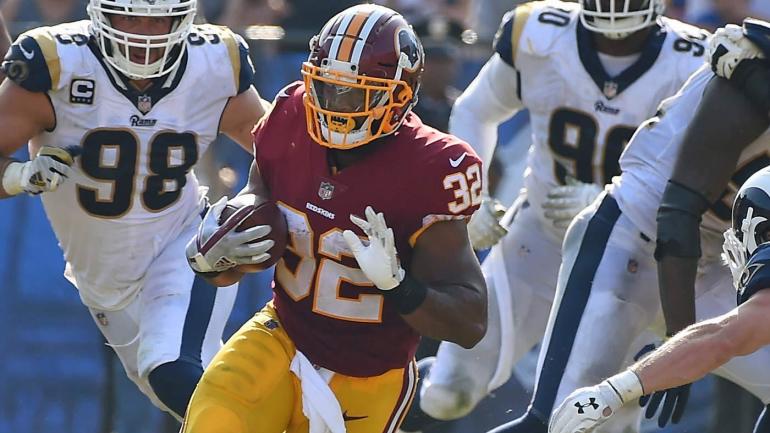 Early Week 7 Fantasy Football Waiver Wire: Darren McFadden, John Brown, Samaje Perine and Josh McCown the ones to chase
Quarterbacks will be a necessity for some owners, but depth is the name of the game when hunting for help off the waiver wire in Week 7.

2017-10-16 01:43:07
`
2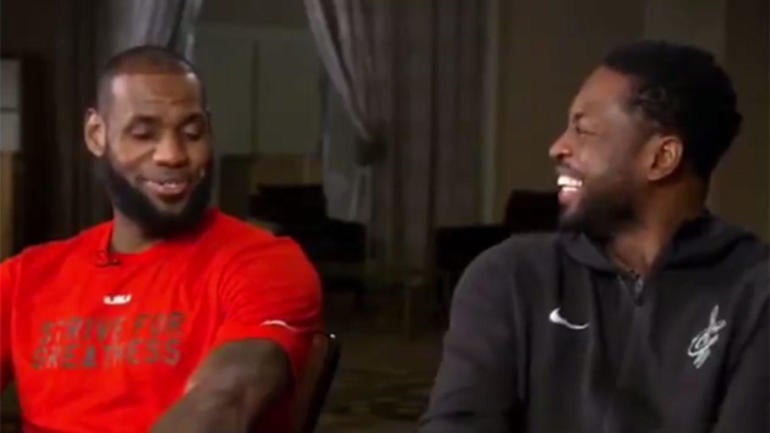 LeBron James admits to being cheap: 'I still got Pandora with commercials'
Longtime friend and teammate Dwyane Wade called out The King for being overly frugal with his fortune

2017-10-16 00:38:33
`
2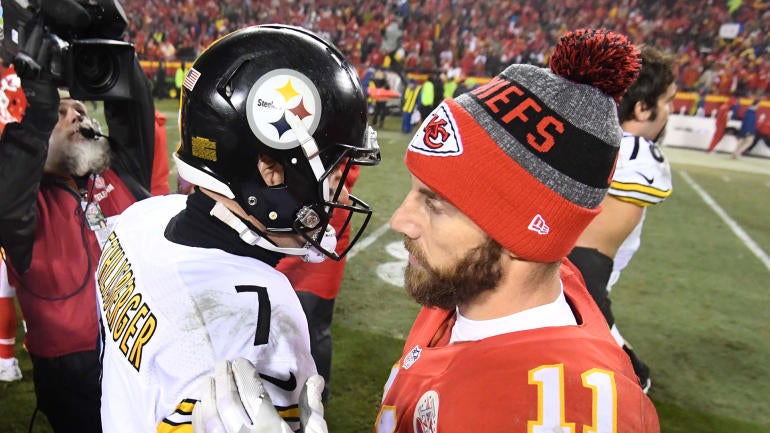 Steelers at Chiefs final score, takeaways: Pittsburgh ends K.C.'s unbeaten season
Four takeaways from the Steelers' huge upset in Kansas City on Sunday

2017-10-16 00:04:00
`
1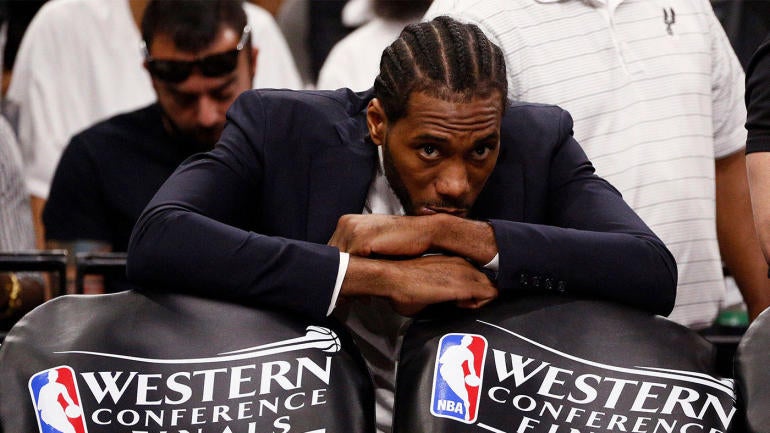 Spurs preview: Underestimated yet again, San Antonio needs Kawhi to get healthy
The Spurs may look like they're falling behind in the West, but their track record says they'll be fine

2017-10-15 23:51:48
`
2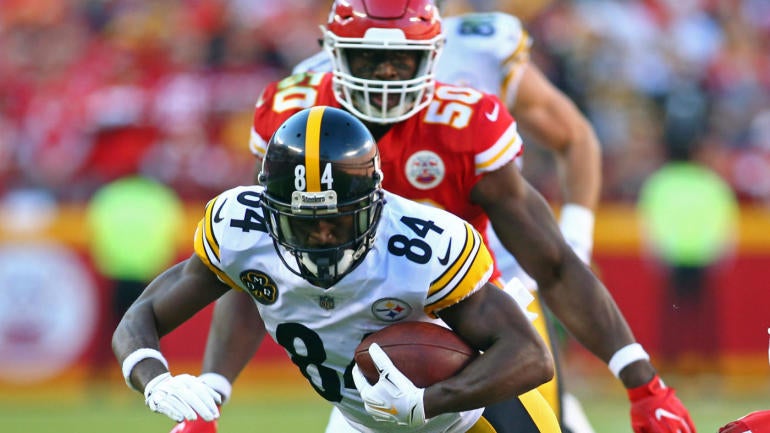 WATCH: Antonio Brown proves why he's a great receiver with 51-yard one-handed TD catch
Brown finished the day with 155 receiving yards for the Steelers

2017-10-15 23:34:00
`
2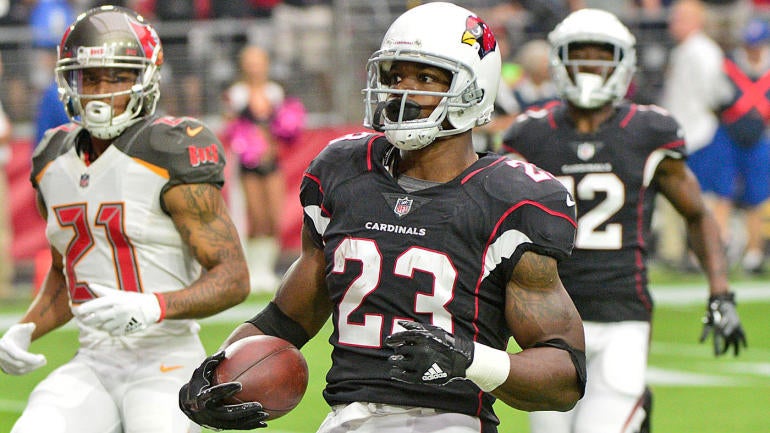 Adrian Peterson runs roughshod over the Buccaneers in first game as a Cardinal
Peterson ripped off 134 yards on the ground in his Arizona debut

2017-10-15 23:28:19
`
2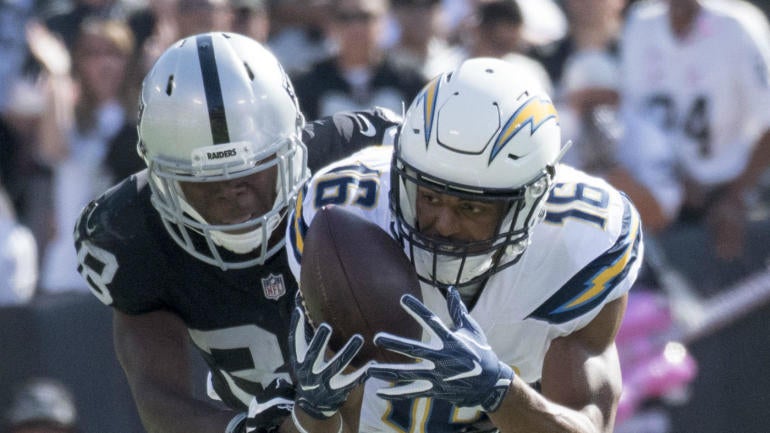 NFL games today, Week 6 scores, schedule, updates: Chargers win another close game
Everything you need to know for Week 6 of the 2017 NFL season is here

2017-10-15 23:28:00
`
2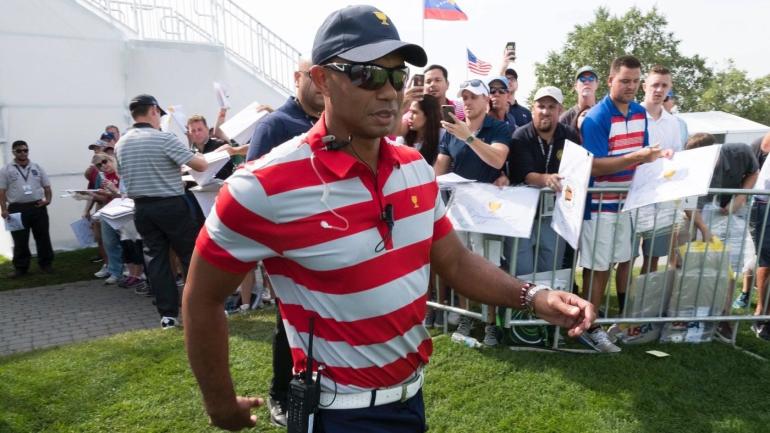 WATCH: Tiger Woods shows off driver swings in red and black Sunday attire
Tiger has been progressing quickly in his rehab, apparently

2017-10-15 22:39:00
`
3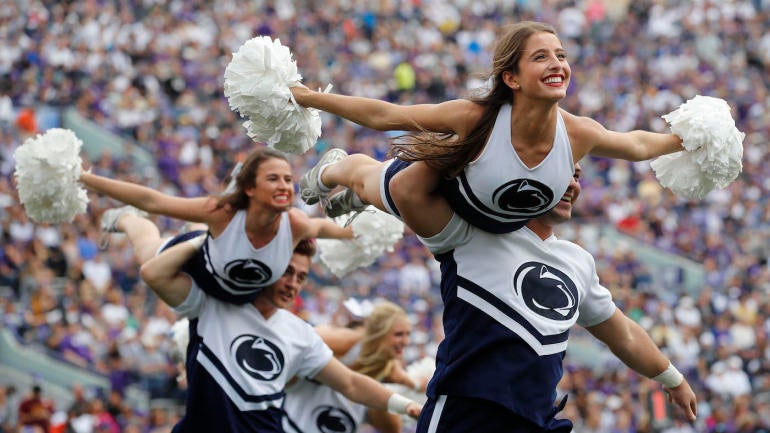 Week 8 college football lines, odds: Penn State a double-digit favorite vs. Michigan
An early look at the gambling odds for Week 8 of the college football season

2017-10-15 21:56:17
`
2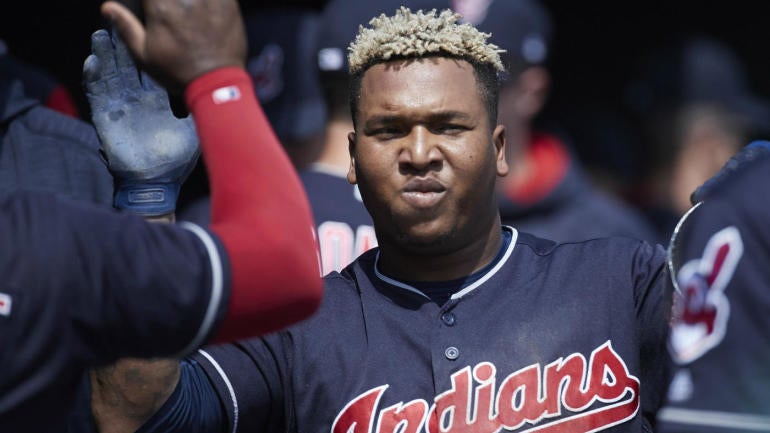 Previewing 2018 Fantasy Baseball Rankings: Jose Ramirez gives second base another early-round option
Second base is as deep as any infield position these days, but it's lacking in true standouts. Scott White looks at the 20 best players the position has to offer.

2017-10-15 21:50:29
`
2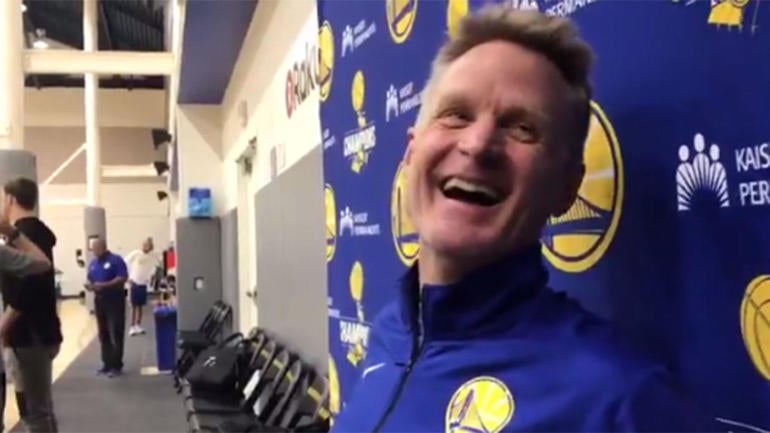 Warriors' Steve Kerr 'could relate' to Eminem's freestyle rap bashing Trump
Kerr, an outspoken critic of Trump, also said he once dressed up as Eminem for Halloween

2017-10-15 21:11:18
`
2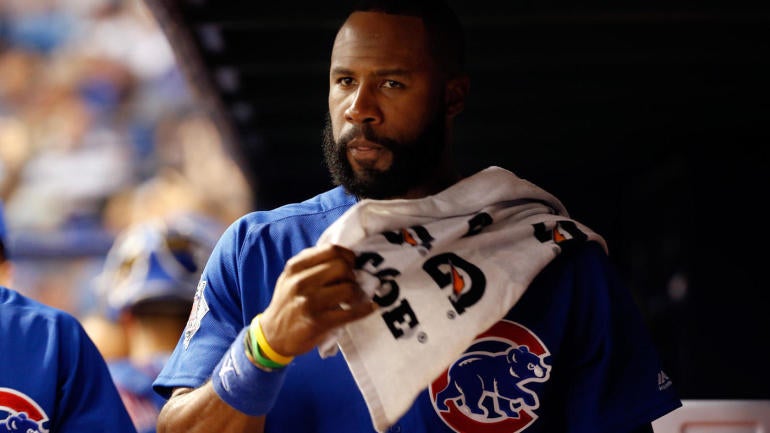 Cubs-Dodgers NLCS Game 2 lineups: Maddon swaps Heyward for Schwarber
Here's how the teams will take the field for Game 2 in Los Angeles

2017-10-15 21:03:00
`
2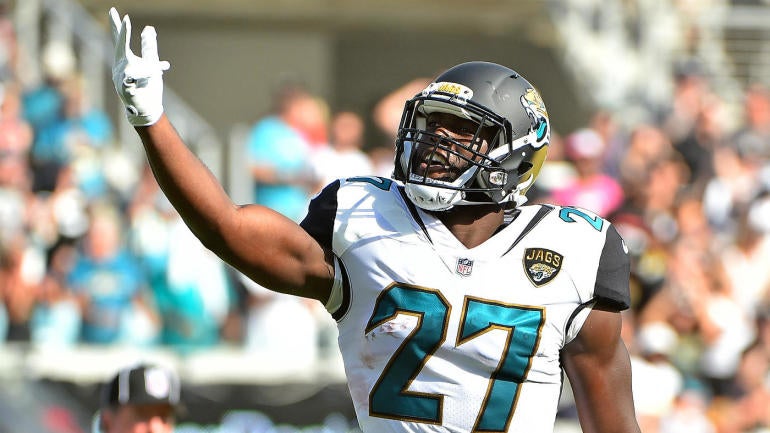 WATCH: Rams, Jaguars combine for 178 yards and two touchdowns in first 25 seconds
The late afternoon games got off to an absolutely bonkers start

2017-10-15 20:45:00
`
3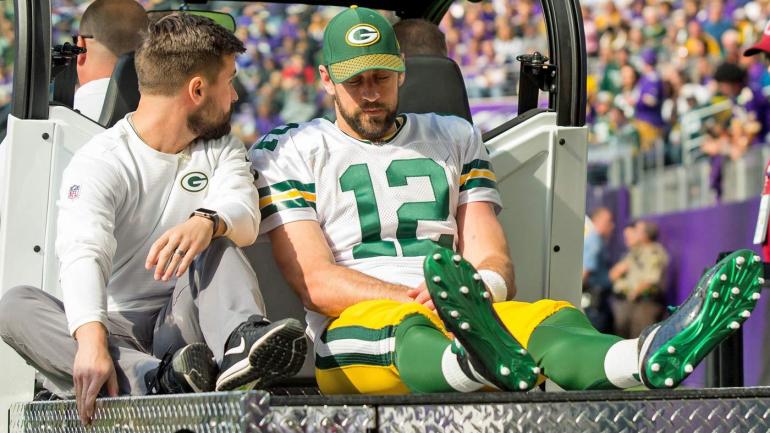 With Aaron Rodgers injured, Kaepernick, Romo and Favre's names come up as options
The Packers need to add another quarterback but who will it be?

2017-10-15 20:44:00
`
2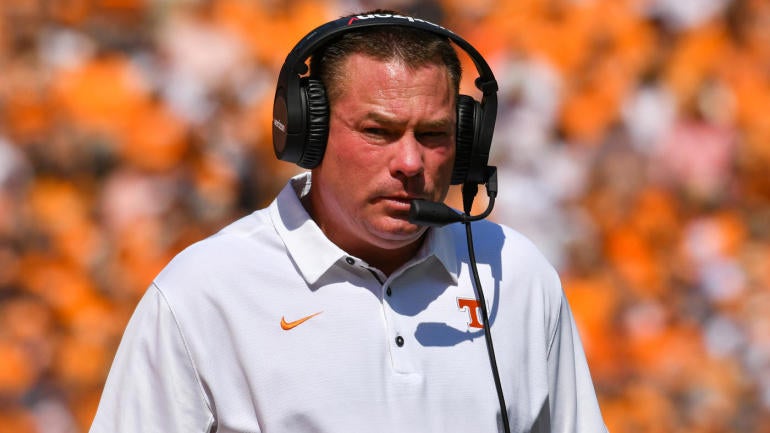 Butch Jones on the hot seat for Volunteers: New coach coming at Tennessee?
GoVols247 analyzes if Jones is on his way out of Rocky Top after Saturday's loss to South Carolina

2017-10-15 20:35:00
`
2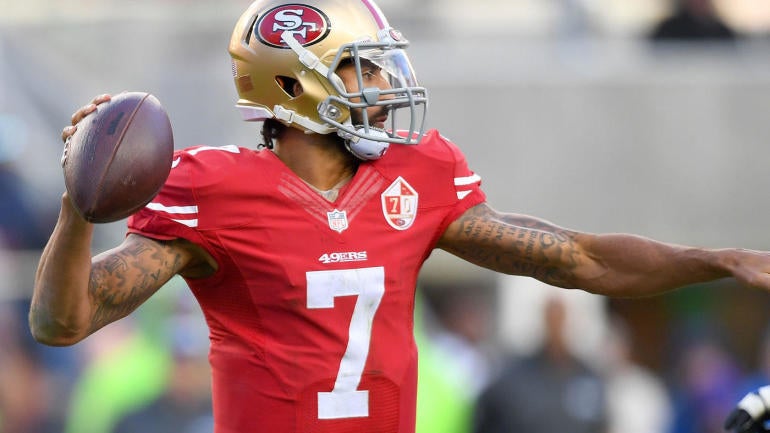 Colin Kaepernick files collusion grievance against NFL owners
The former 49ers quarterback believes he's being blackballed

2017-10-15 20:27:00
`
1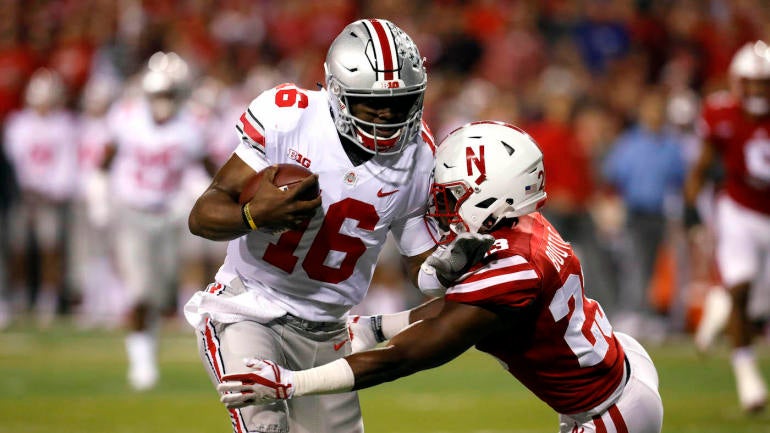 College Football Players of the Week: J.T. Barrett accounts for seven touchdowns
The Ohio State QB led his team to an easy win in Lincoln

2017-10-15 20:23:57
`
3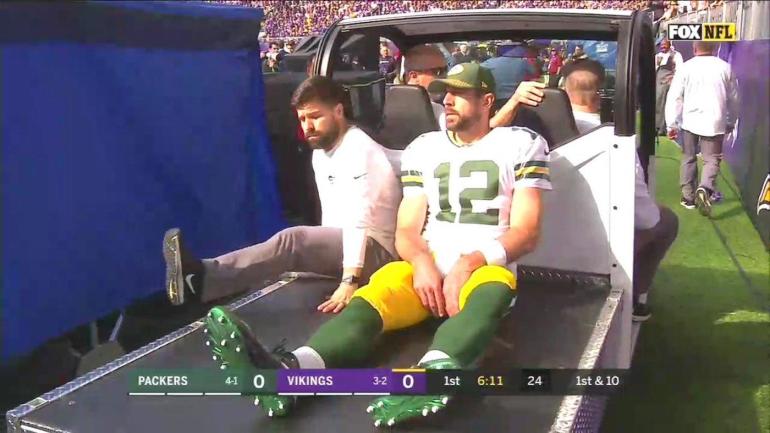 Aaron Rodgers 'could miss the rest of the season' after breaking collarbone
Rodgers was taken to the Packers' locker room after injuring his right shoulder

2017-10-15 19:54:00
`
1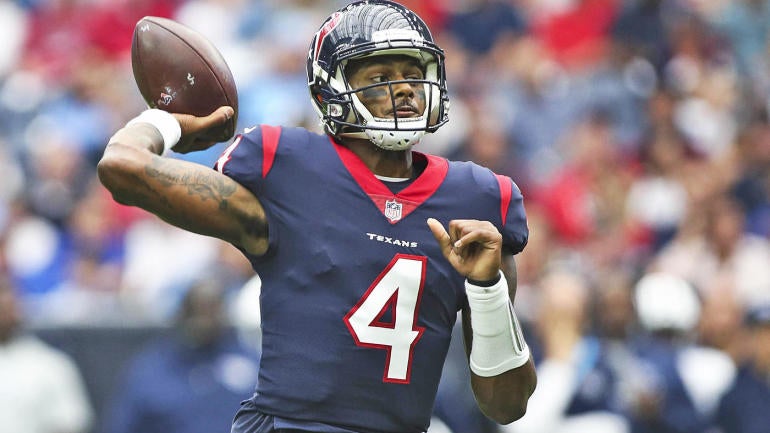 Deshaun Watson says Browns coach texted him on draft day: 'Be ready'
And then the Browns promptly traded out of the spot and to let Deshaun Watson go to Houston

2017-10-15 19:33:00
`
2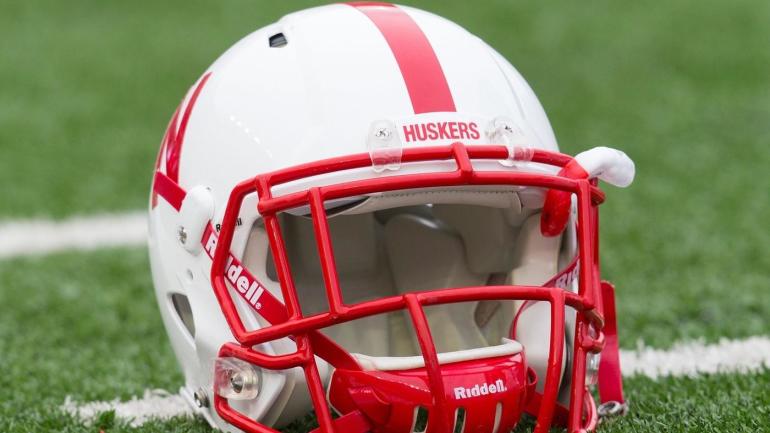 Nebraska hires Washington State AD Bill Moos to same position
Moos spent the last seven years at Washington State, leading his alma mater

2017-10-15 19:30:20
`
3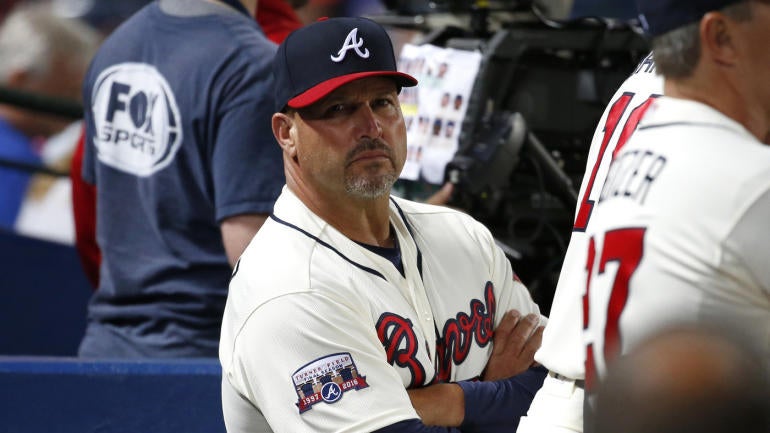 Former Braves manager Fredi Gonzalez reportedly the favorite for Tigers job
Gonzalez has a winning record for his career

2017-10-15 19:21:37
`
2