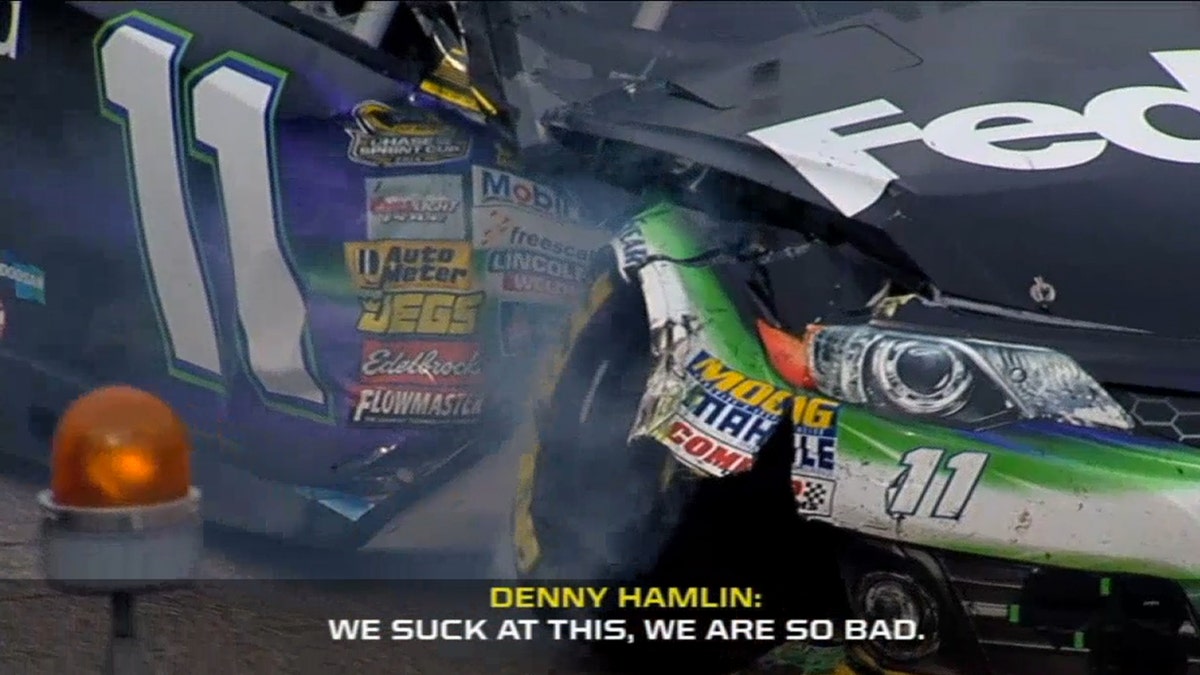 Radioactive: Get hyped for the ISM Connect 300 at New Hampshire with the best sound from Loudon
The NASCAR Monster Energy Series playoff rolls into Loudon on Sunday.

2017-09-23 10:51:03
`
1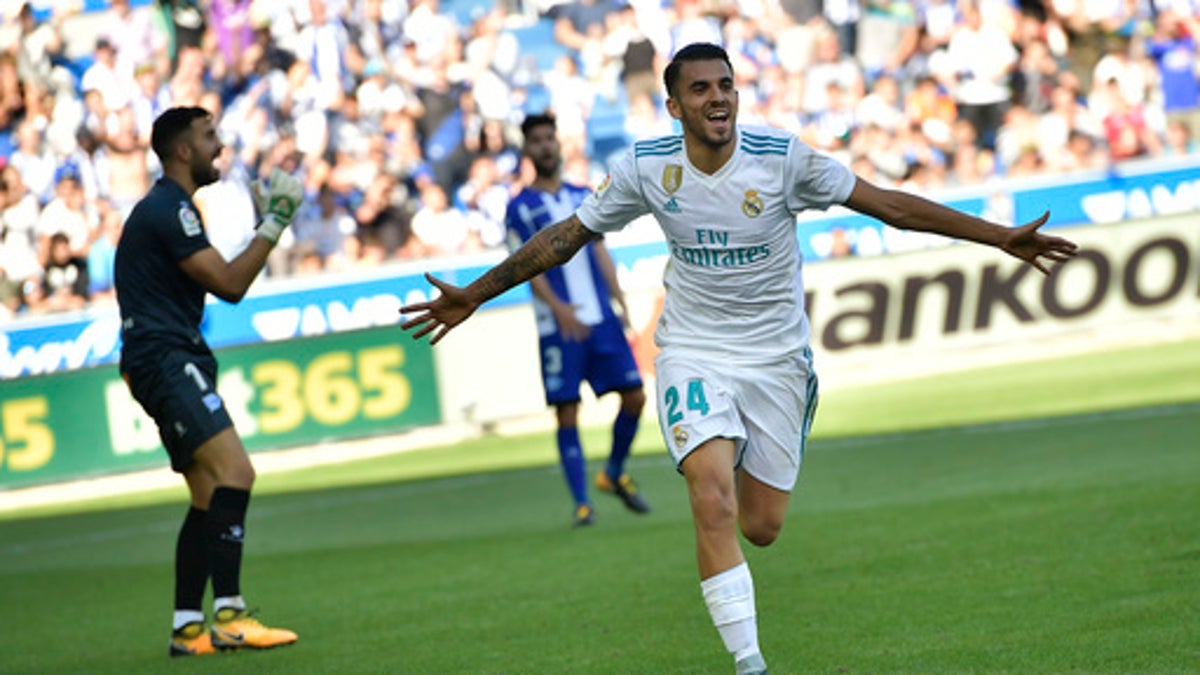 Ceballos scores 2 in first start as Real Madrid win
VITORIA, Spain (AP) Dani Ceballos scored twice in his first start for Real Madrid and helped it earn a much-needed 2-1 win at Alaves in the Spanish league on Saturday.

2017-09-23 10:40:09
`
2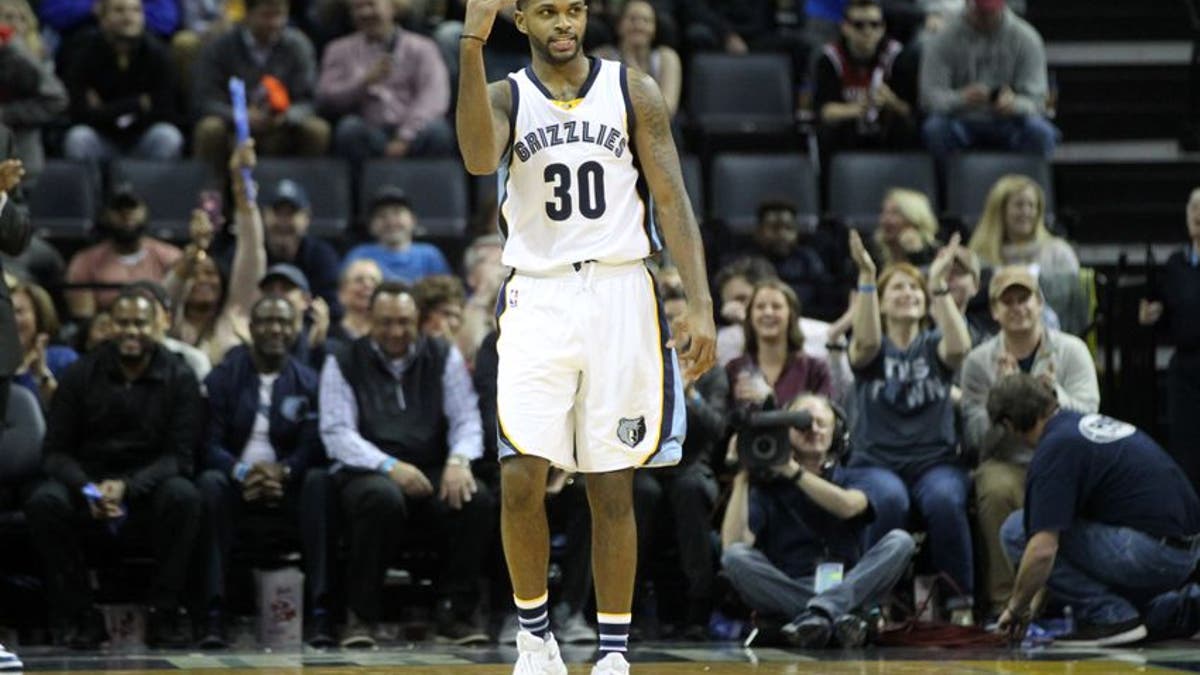 Suns acquire Booker nemesis Troy Daniels; awaiting injury news on Alan Williams
Center Williams suffered knee injury in pickup game

2017-09-23 10:17:19
`
1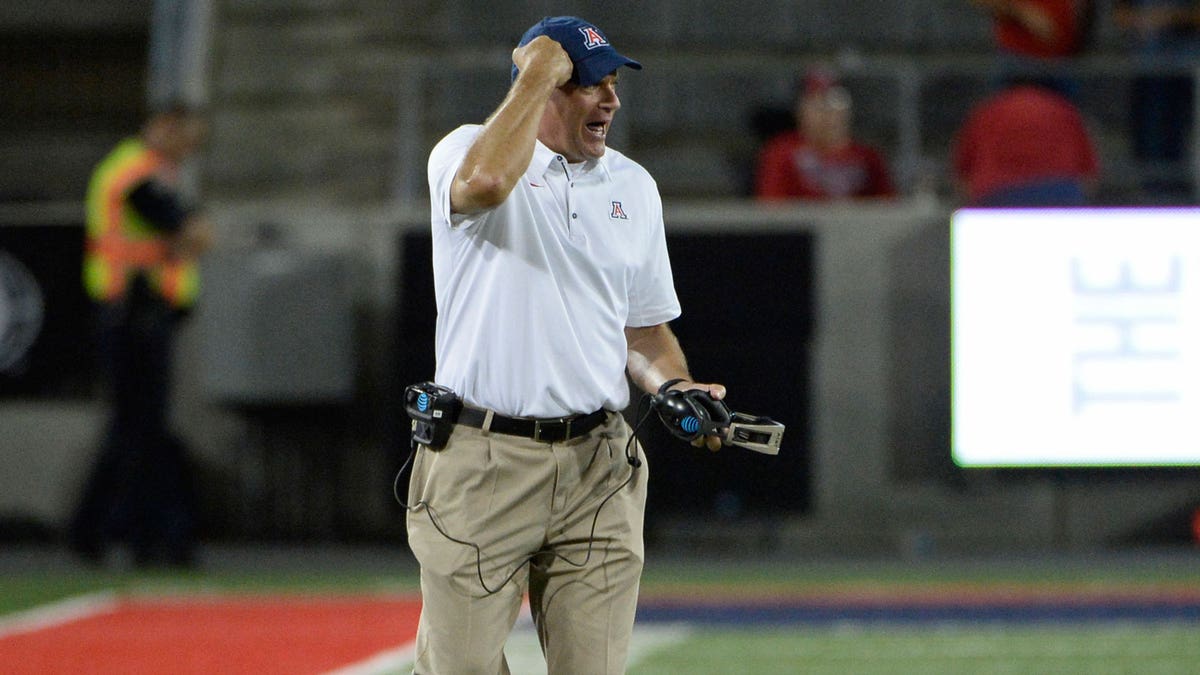 Arizona coughs up 5 turnovers, falls to No. 23 Utah
Wildcats' comeback effort falls short when Brandon Dawkins fumbles on Utah 20 with 2:33 to play

2017-09-23 09:58:02
`
1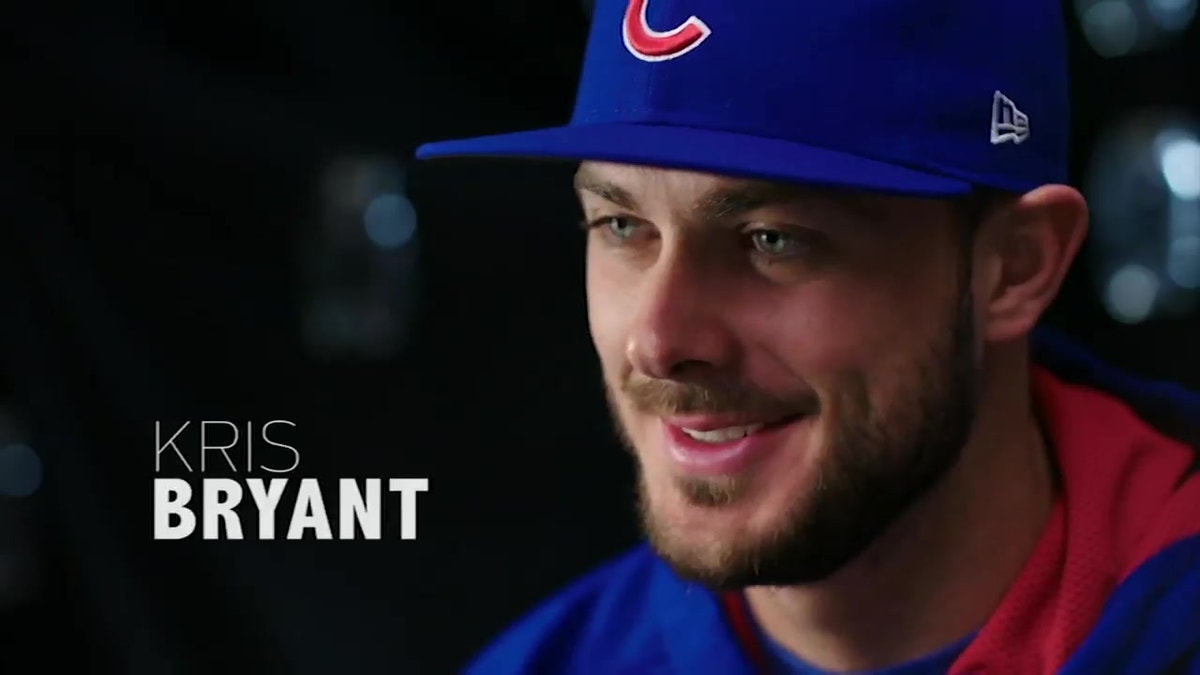 Defending champion Cubs talk expectations and gratitude
Hear from some of the core players of the Chicago Cubs championship team reflect on their title reign and needing to do it all over again in 2017.

2017-09-23 06:54:18
`
1
Rangers try to find an answer for A's in Oakland (Sep 23, 2017)
OAKLAND, Calif. -- Overconfidence was not a concern for Texas Rangers manager Jeff Banister when his playoff contending team faced the last-place Oakland Athletics on Friday night for the first of seven times in their final 10 games.

2017-09-23 04:50:23
`
5
Mets' Syndergaard returns against Nationals (Sep 23, 2017)
NEW YORK -- Six months ago, the concept of the New York Mets using both Noah Syndergaard and Matt Harvey in the same September game against the Washington Nationals would have conjured up thoughts of the Mets pulling out all the stops to win a pivotal late-season clash against their fiercest division rivals.

2017-09-23 03:58:40
`
2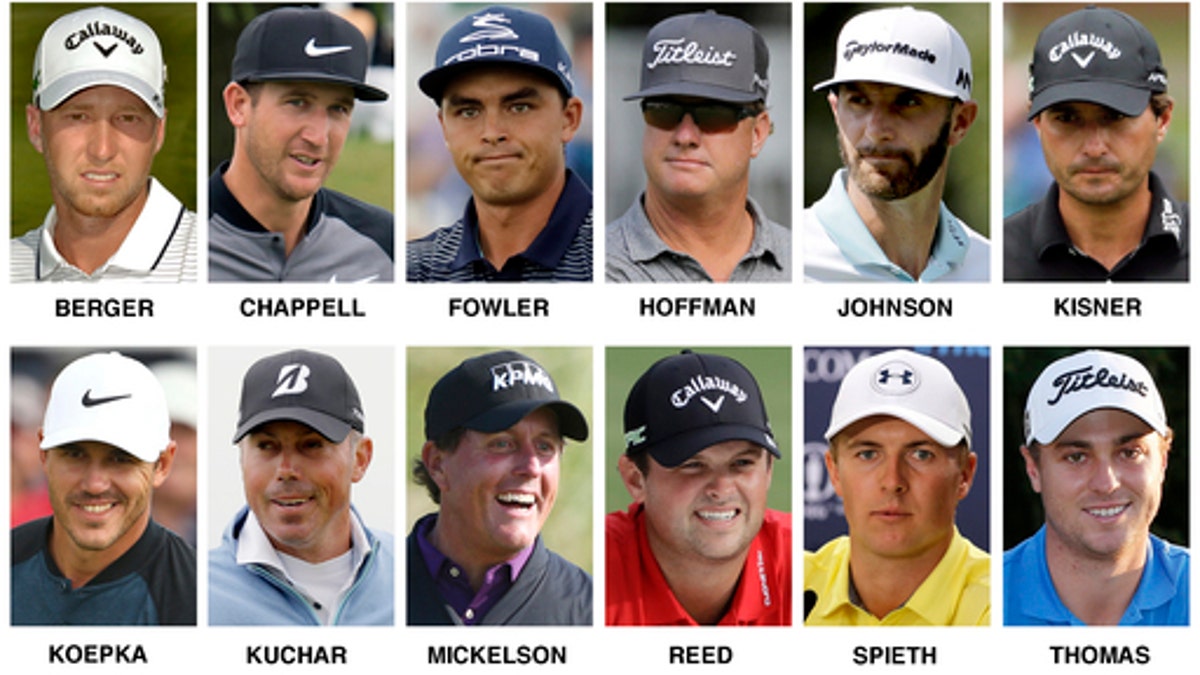 JERSEY CITY, N.J. (AP) A capsule look at the American team for the Presidents Cup, to be played Sept. 28-Oct. 1 at Liberty National Golf Club. Listed in the order they made the team:

2017-09-23 03:26:28
`
4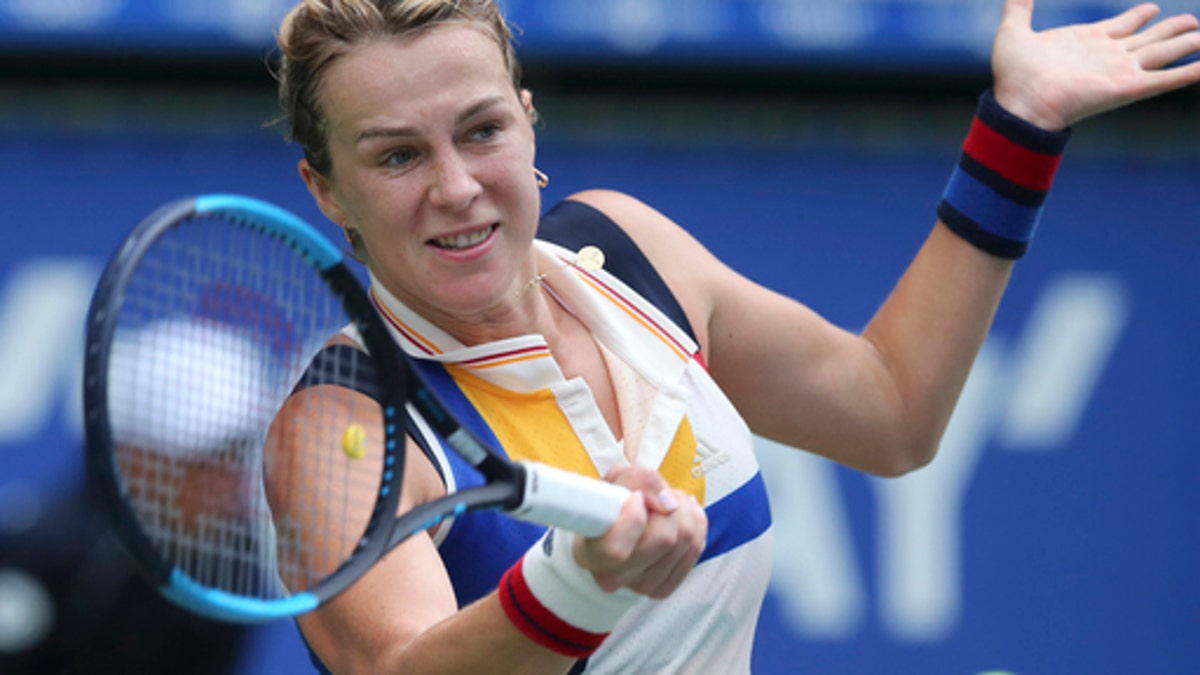 Wozniacki upsets Muguruza to reach final of Pan Pacific Open
TOKYO (AP) Defending champion Caroline Wozniacki upset world No. 1 Garbine Muguruza 6-2, 6-0 to advance to the final of the Pan Pacific Open on Saturday.

2017-09-23 03:19:19
`
3
PRO FOOTBALL

2017-09-23 03:10:29
`
2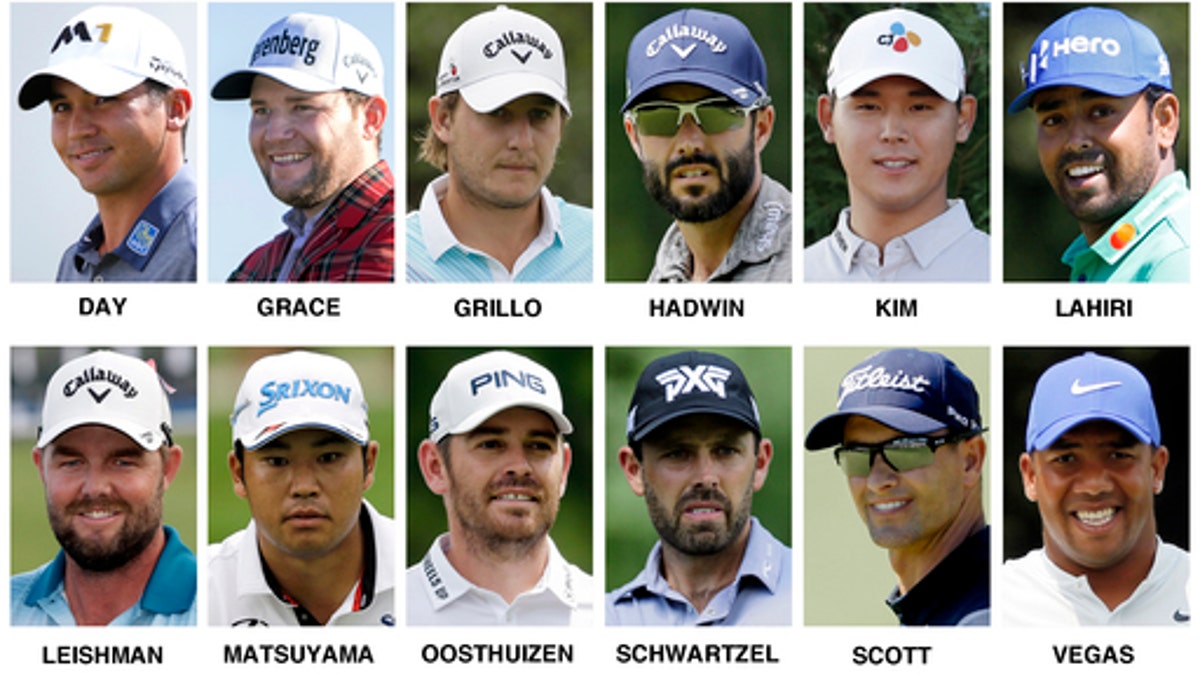 Presidents Cup, International capsules
JERSEY CITY, N.J. (AP) A capsule look at the International team for the Presidents Cup, to be played Sept. 28-Oct. 1 at Liberty National Golf Club. Listed in the order they made the team:

2017-09-23 02:47:47
`
3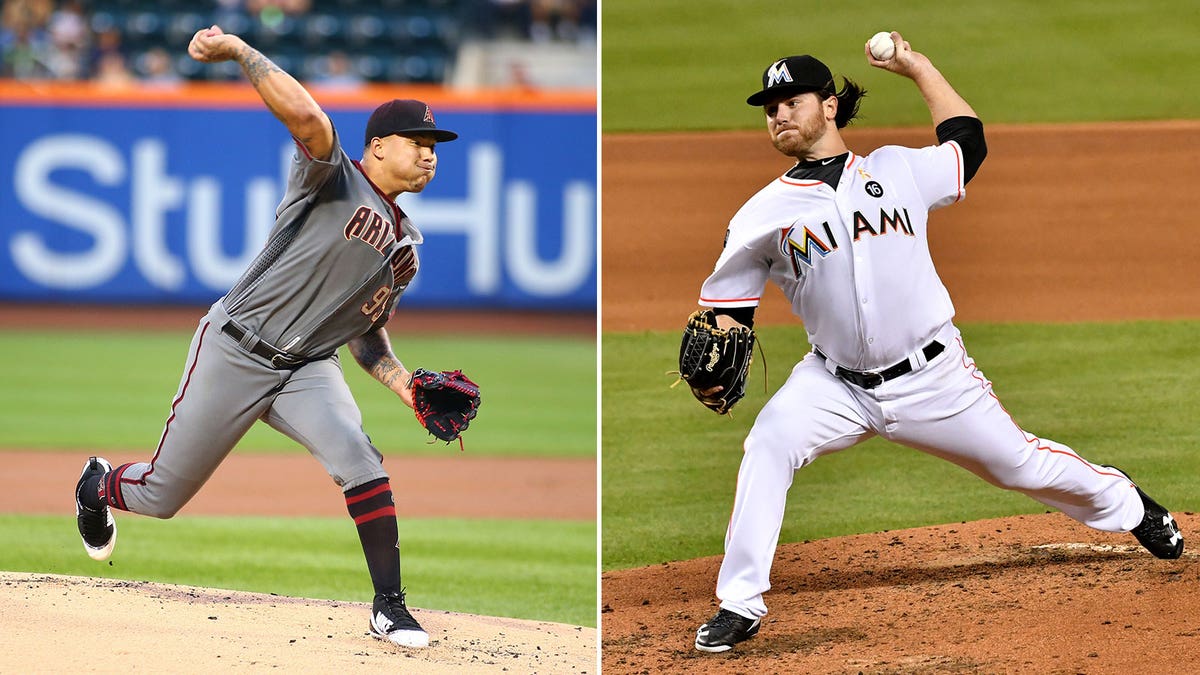 Preview: D-backs vs. Marlins, 4:30 p.m., FOX Sports Arizona
D-backs magic number sits at 2 as Stanton, Goldschmidt continue to make case for MVP consideration

2017-09-23 02:25:44
`
2
Some of the sports stories The Associated Press is covering Saturday. A full Sports Digest will be sent by about 3 p.m. All times EDT:

2017-09-23 01:14:05
`
1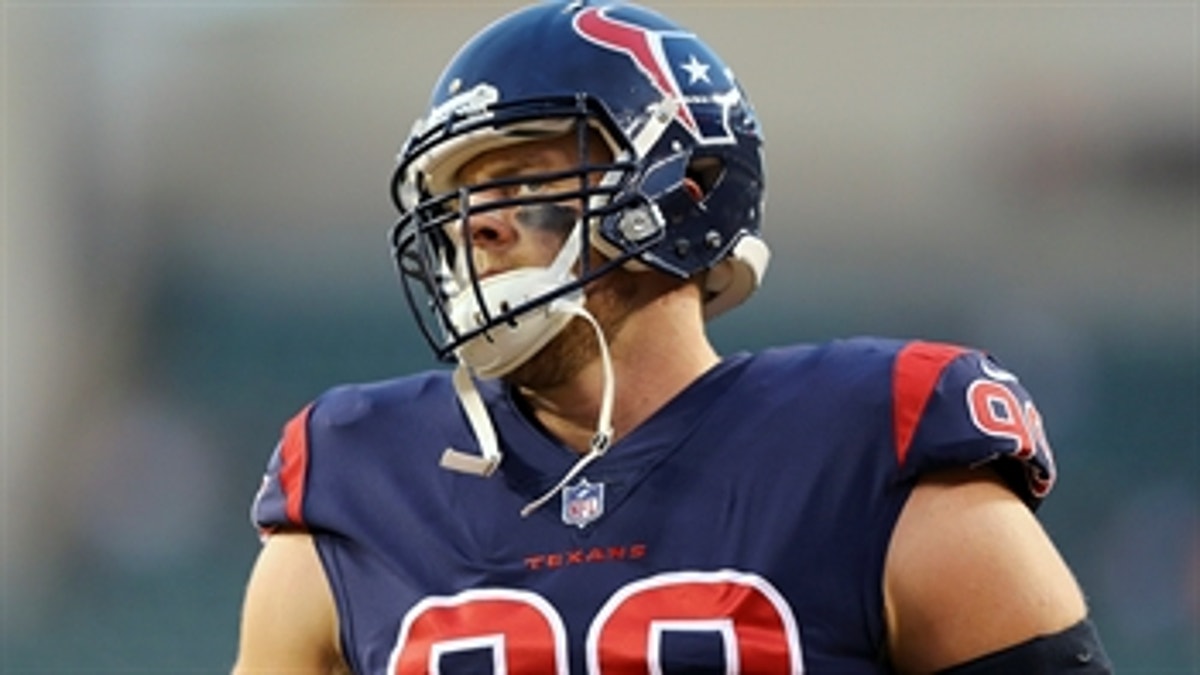 Bill Belichick compares J.J. Watt to Lawrence Taylor - and Skip can't believe it
Is JJ Watt comparable to Lawrence Taylor?

2017-09-22 13:14:12
`
5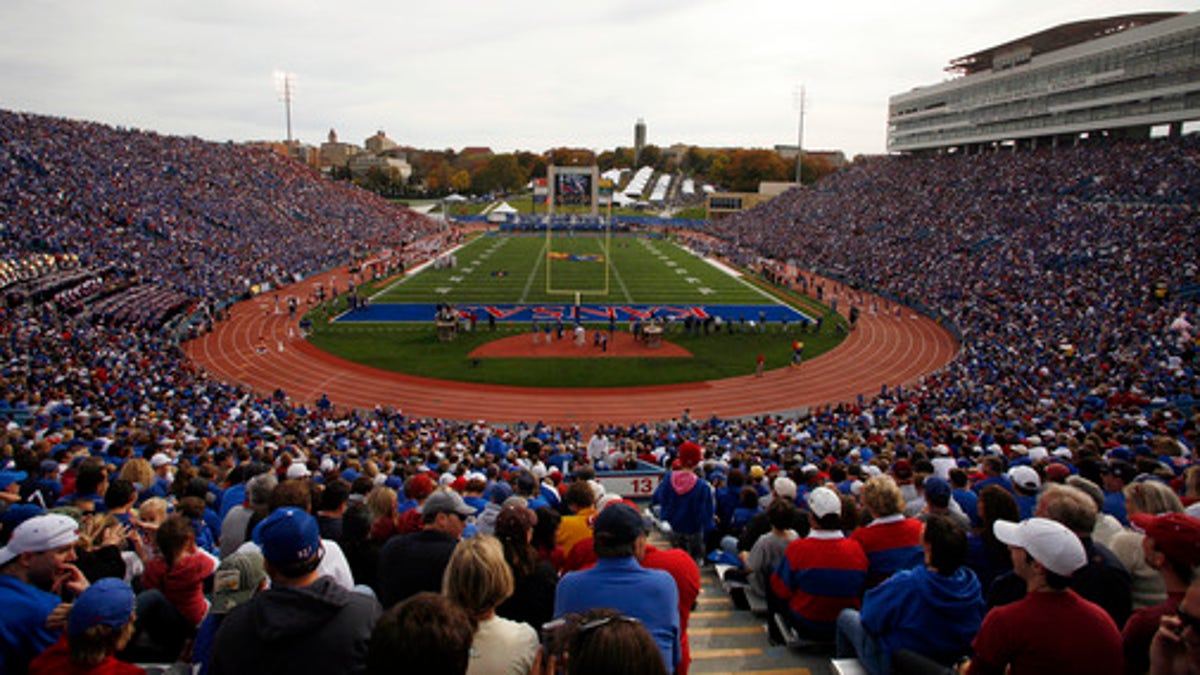 Kansas reveals $350M in sports projects focused on football
LAWRENCE, Kan. (AP) Kansas making a bold investment in its long-suffering football program.

2017-09-22 10:22:26
`
3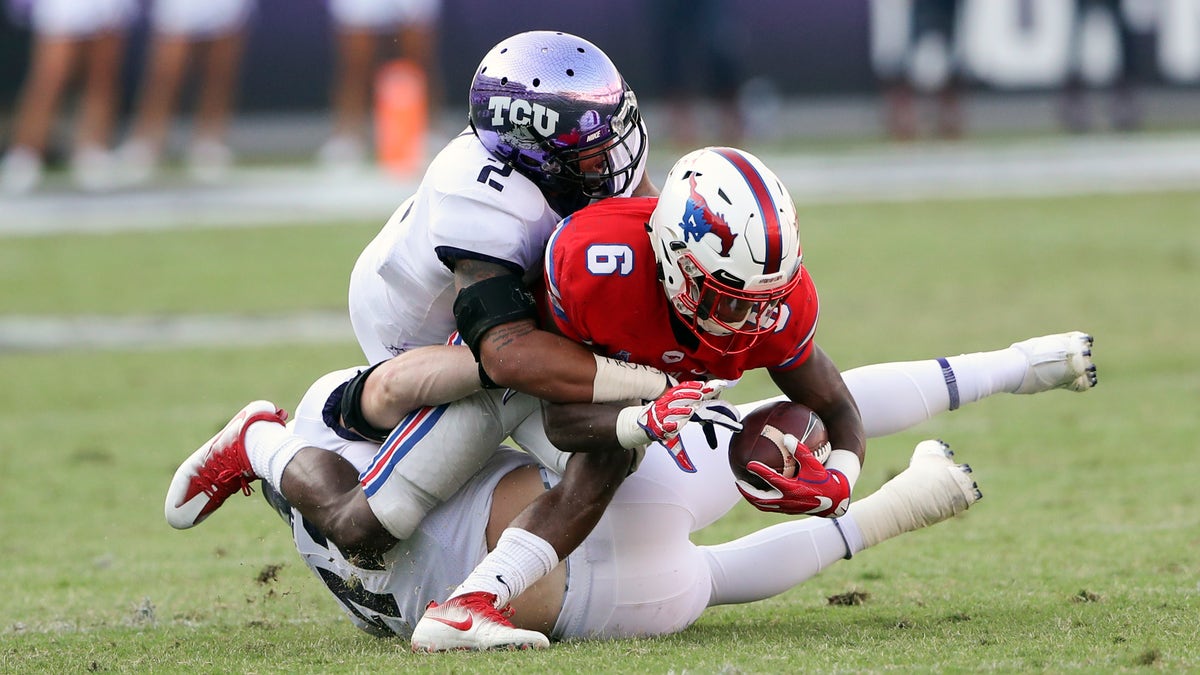 No. 6 Oklahoma State faces No. 16 TCU's tough defense
No. 6 Oklahoma State faces No. 16 TCU's tough defense

2017-09-22 10:06:16
`
4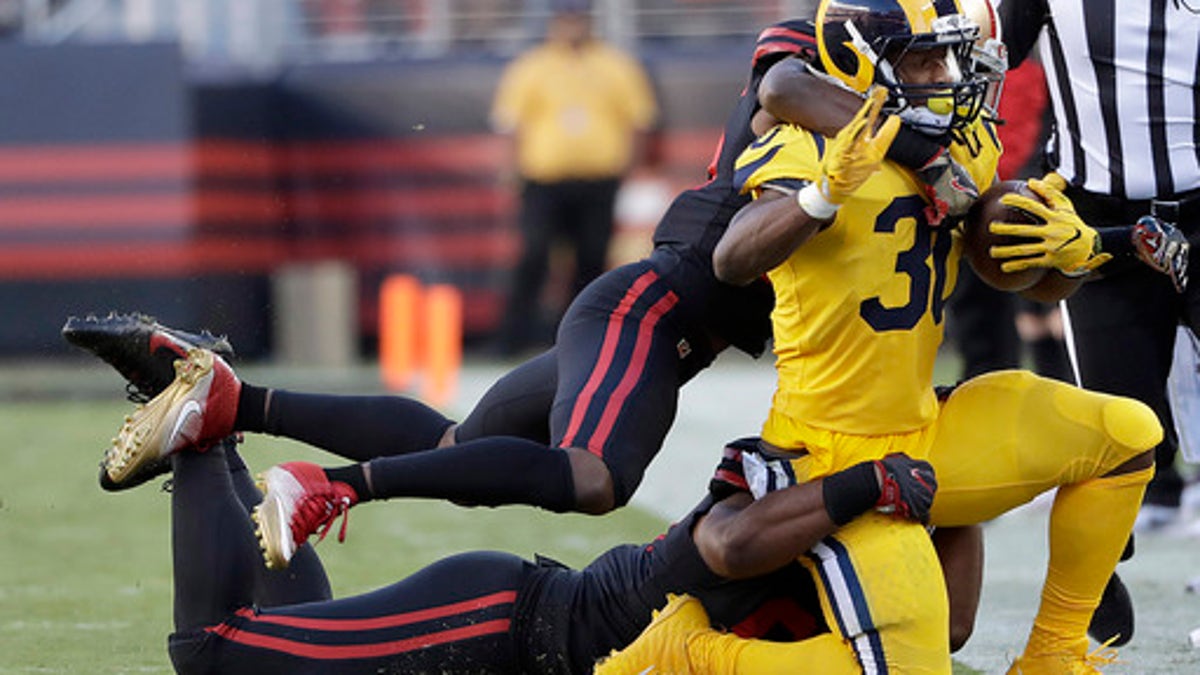 Rams offense flips formula for this season's winning start
THOUSAND OAKS, Calif. (AP) The Los Angeles Rams have won two of their first three games for the second straight year, but are using an entirely different formula this season.

2017-09-22 09:36:49
`
3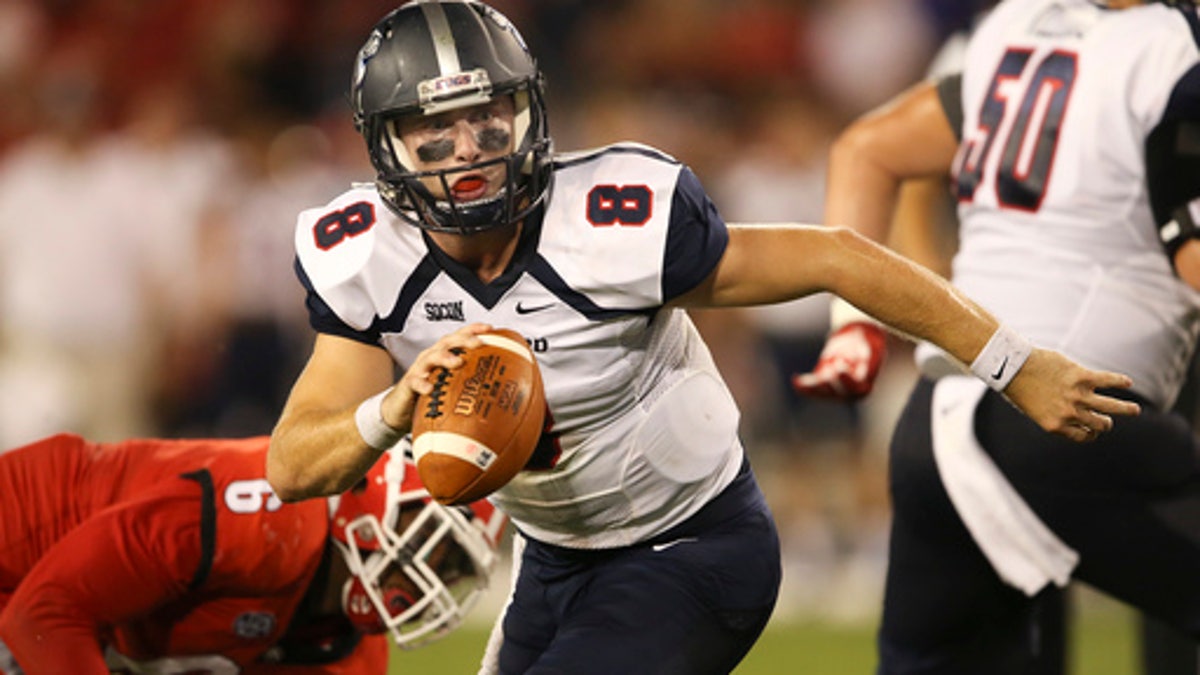 Samford's Hodges back where it all started
(STATS) - Chris Hatcher saw enough from Devlin Hodges in mop-up duty during the first half of the 2015 season that he decided to hand the redshirt freshman quarterback the starting job in late October.

2017-09-22 09:19:37
`
3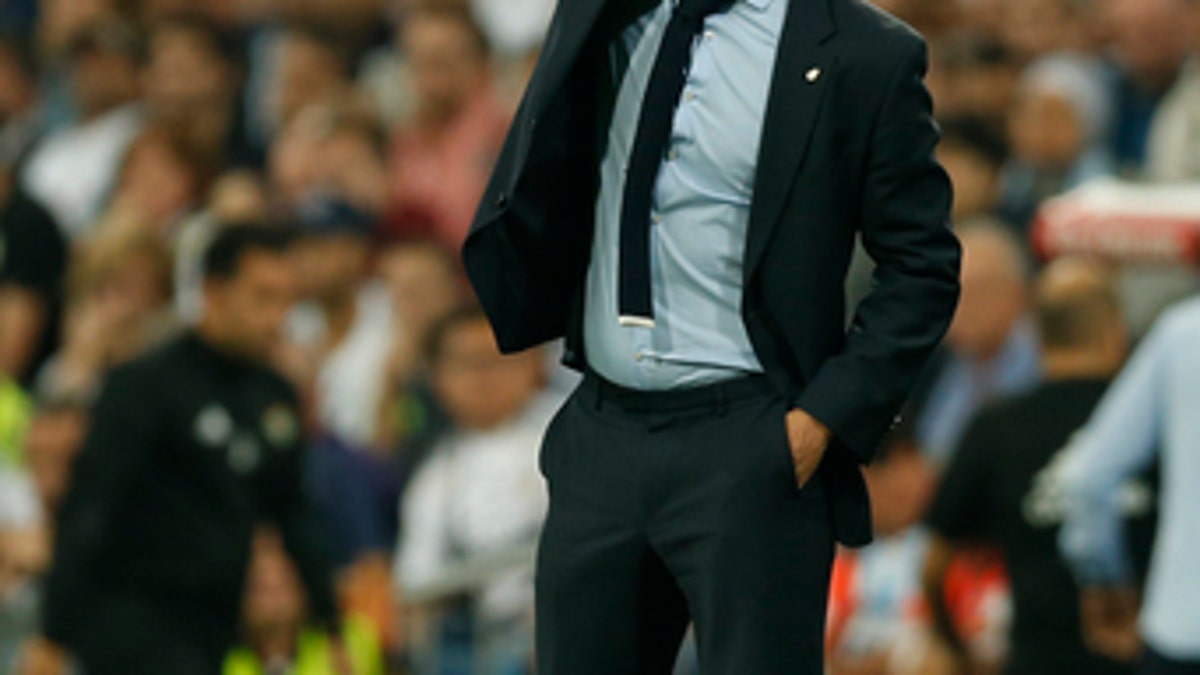 Zinedine Zidane can face son Enzo when Madrid visits Alaves
MADRID (AP) Zinedine Zidane could face off against one of his sons when Real Madrid plays Alaves in the Spanish league on Saturday.

2017-09-22 08:24:19
`
5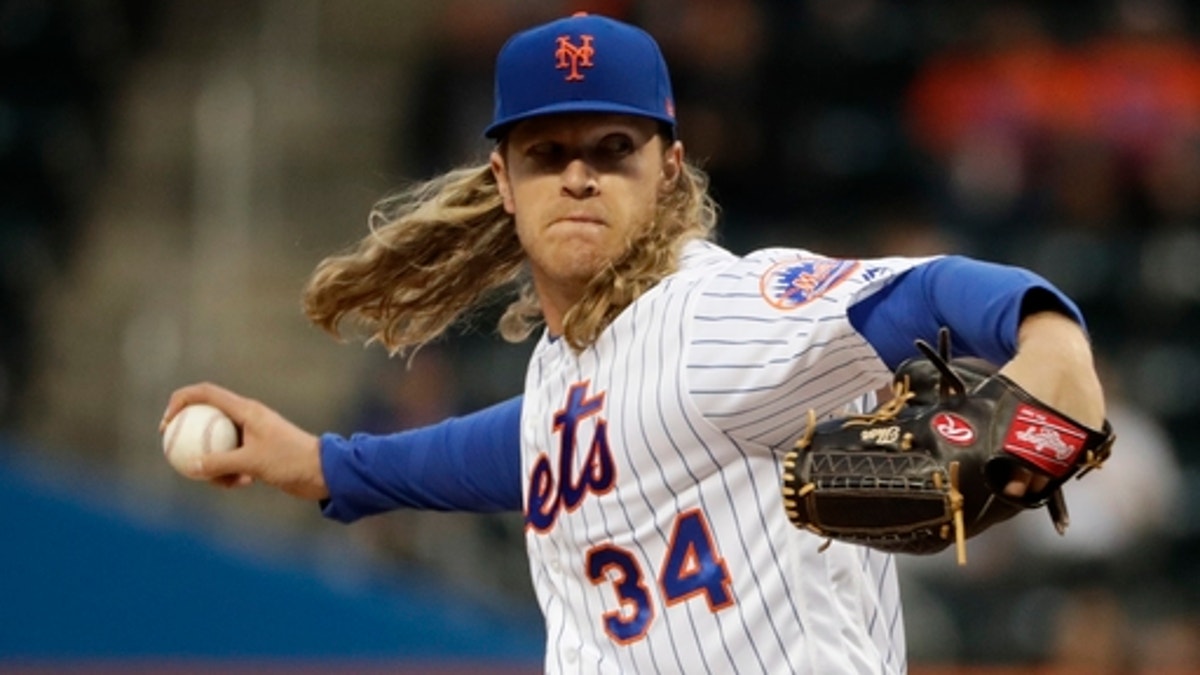 LEADING OFF: Superheroes in NY, Ivy Leaguers in Milwaukee
A look at what's happening all around the majors Saturday:

2017-09-22 08:12:59
`
2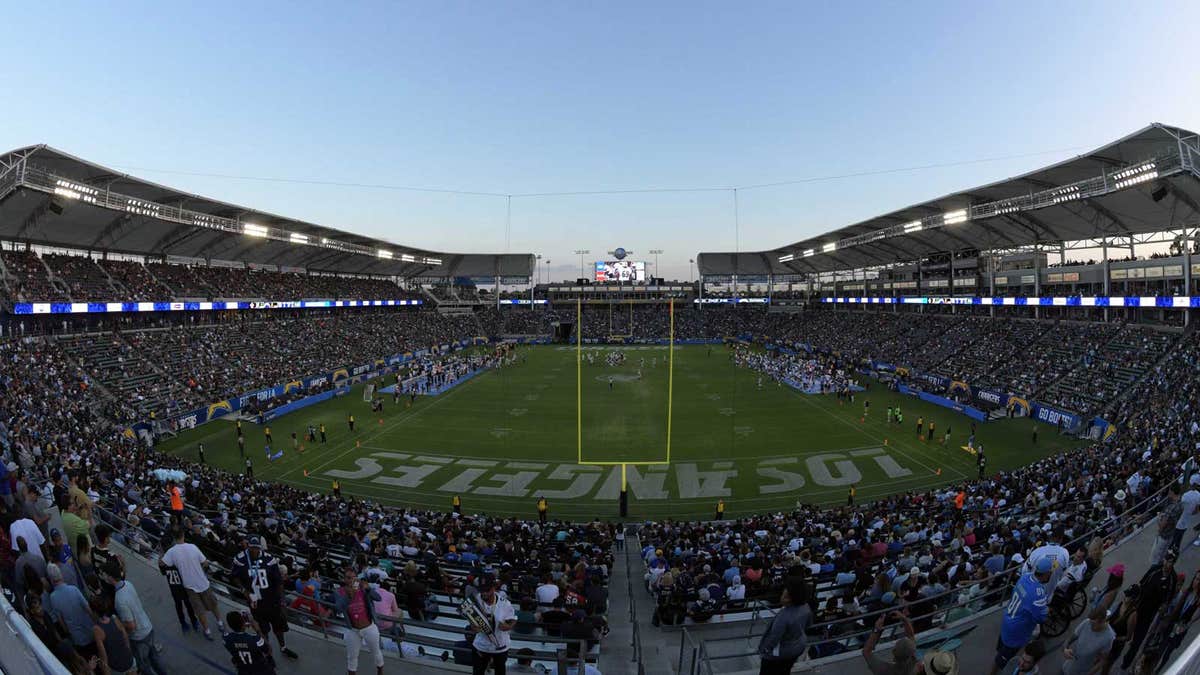 'The Herd': The Chargers should return to San Diego
Doesn't seem to be much support for LA's second NFL team.

2017-09-22 06:47:47
`
1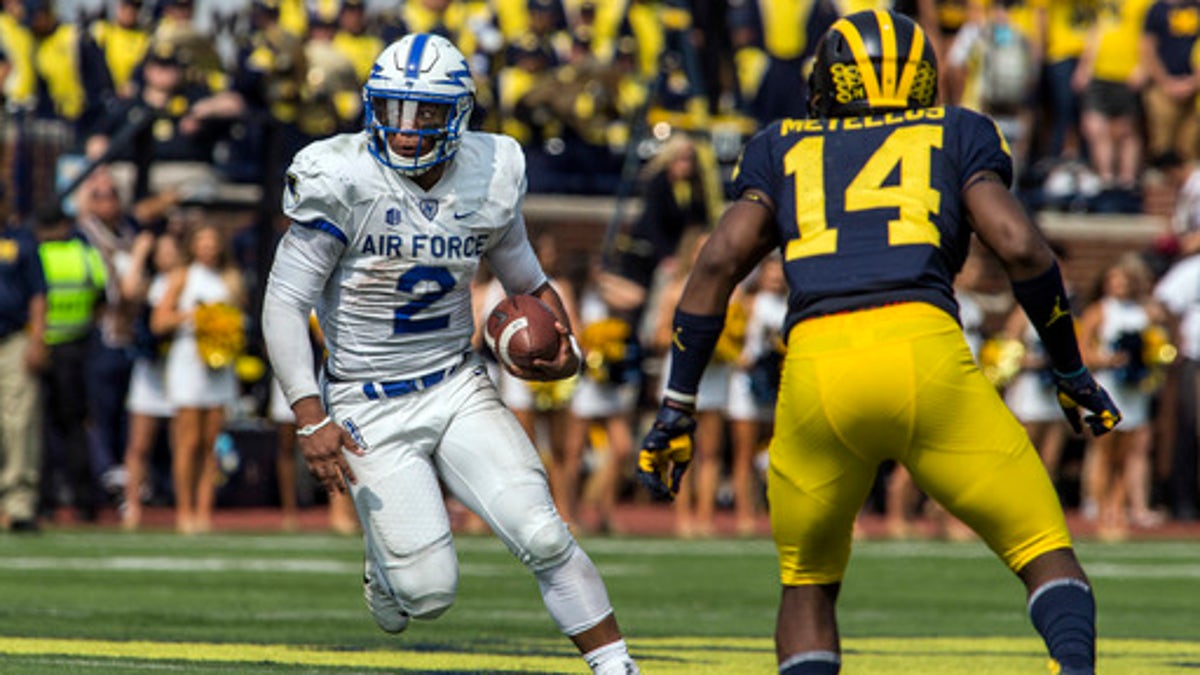 No. 22 SDSU begins quest for 3rd straight league title
AIR FORCE ACADEMY, Colo. (AP) As San Diego State prepares for Air Force and its triple-option offense, there's another adversary to ward off - complacency.

2017-09-22 06:01:51
`
3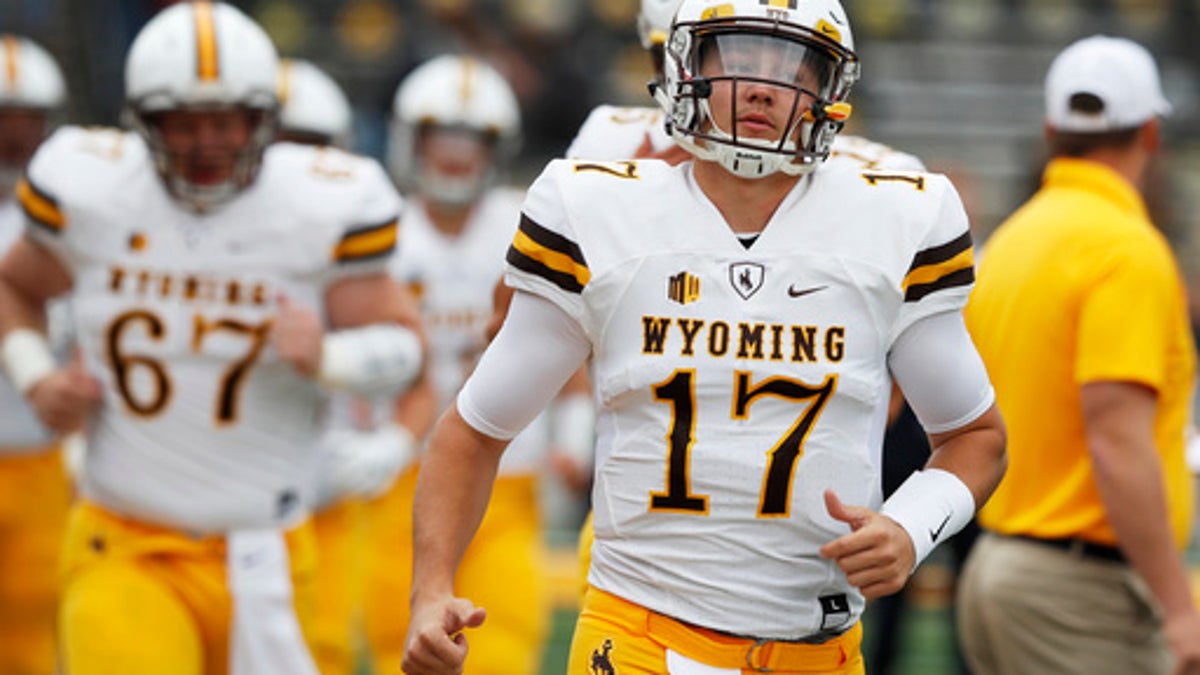 Evaluating Allen: Adversity will be best test for Wyoming QB
LARAMIE, Wyo. (AP) The stands of War Memorial Stadium are mostly empty as Josh Allen makes his way toward midfield, ball in hand.

2017-09-22 05:24:35
`
3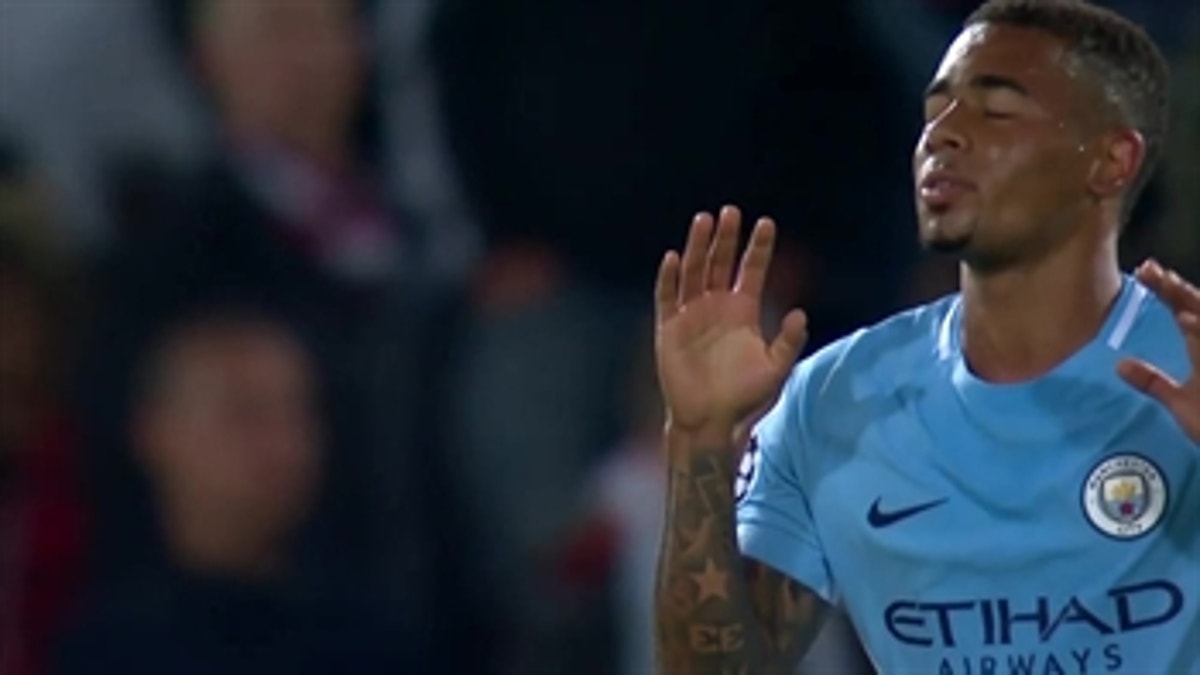 Watch Man City vs Shakhtar Donestk in the UCL LIVE on Facebook!
Catch Manchester City vs. Shakhtar Donestk LIVE on Facebook!

2017-09-22 04:53:17
`
5
Fowles donates some of MVP bonus to provide bikes to girls
NEW YORK (AP) While Sylvia Fowles was sitting out the 2015 season waiting for a trade to the Minnesota Lynx, the 2017 WNBA MVP spent a lot of time cycling. It was a chance for her to stay in shape and keep her mind focused on other things besides basketball.

2017-09-22 04:49:54
`
11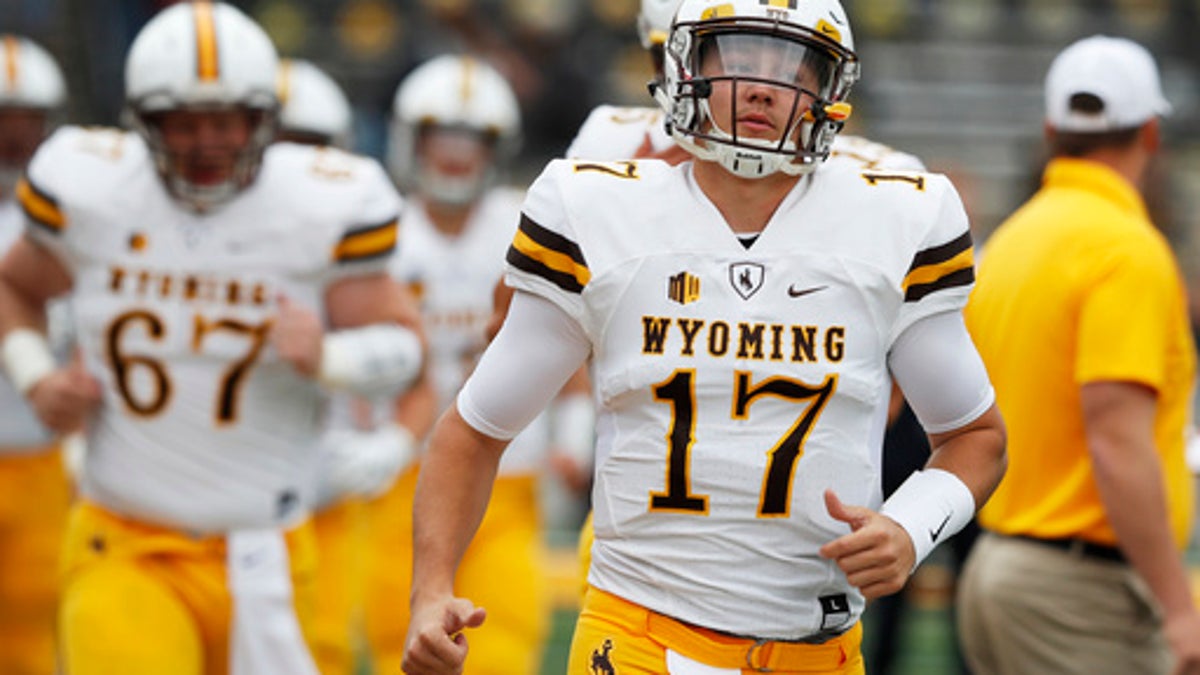 Evaluating Allen: Wyoming QB a strange study for NFL scouts
LARAMIE, Wyo. (AP) The stands of War Memorial Stadium are mostly empty as Josh Allen makes his way toward midfield, ball in hand.

2017-09-22 04:42:18
`
4
Cal's improved defense gets tough test vs. No. 5 USC
BERKELEY, Calif. (AP) Three games into Justin Wilcox's tenure as coach at California, the once-maligned defense has turned from a major liability into the strength of the team for the Golden Bears.

2017-09-22 04:39:33
`
1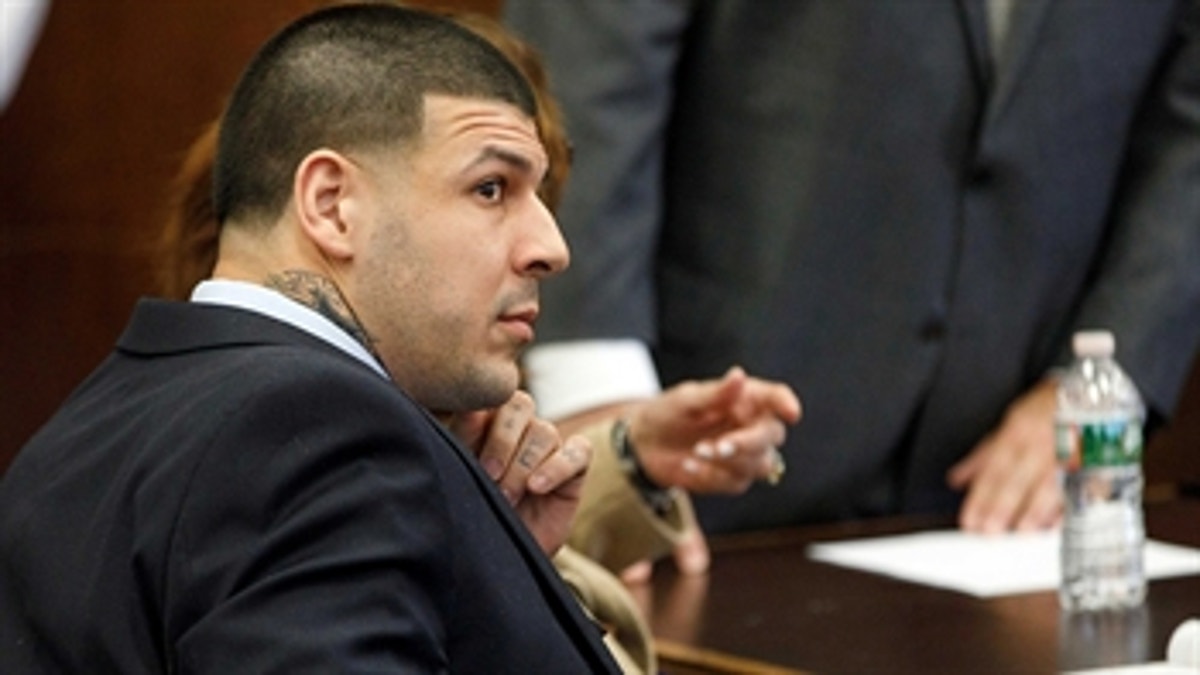 Aaron Hernandez found to have severe form of CTE - Skip and Shannon react
Shannon reacts to news that Aaron Hernandez had severe CTE.

2017-09-22 04:31:54
`
2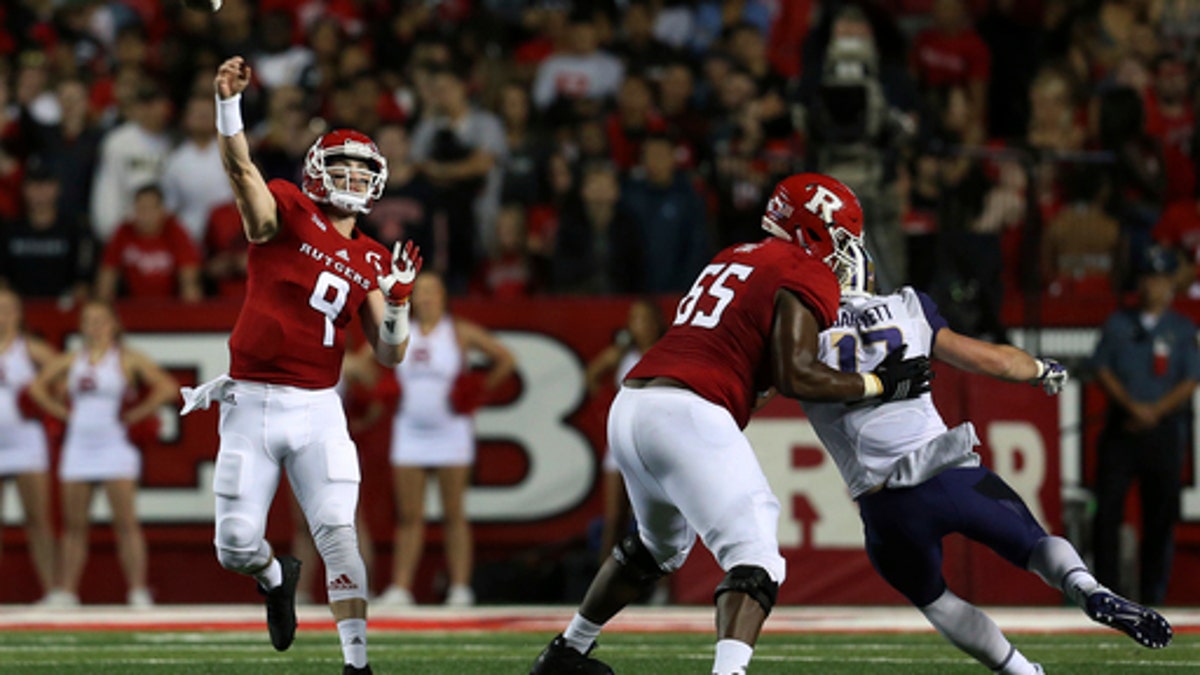 Huskers desperate for win over Rutgers after week of tumult
LINCOLN, Neb. (AP) The man who hired him just got fired, and his team has dropped six of nine and is coming off a loss to an opponent from the Mid-American Conference.

2017-09-22 04:03:03
`
2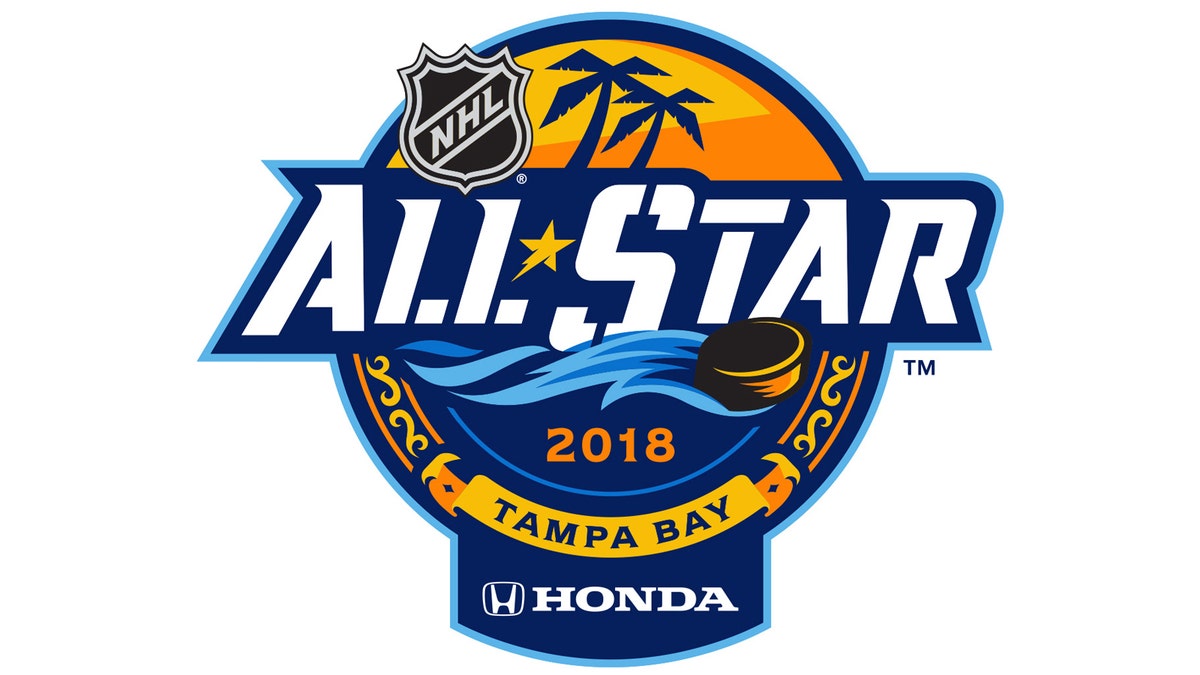 Lightning, NHL release logo for 2018 All-Star Game
The Tampa Bay Lightning will host the 2018 All-Star Game on January 28.

2017-09-22 03:15:51
`
0
Cubs, Dodgers minor leaguers suspended for drug violations
NEW YORK (AP) Chicago Cubs pitcher Anyel Beato and Los Angeles Dodgers minor league pitcher Oliver Polanco have been suspended for 72 games under baseball's minor league drug program following positive tests for metabolites of Stanozolol.

2017-09-22 02:07:25
`
1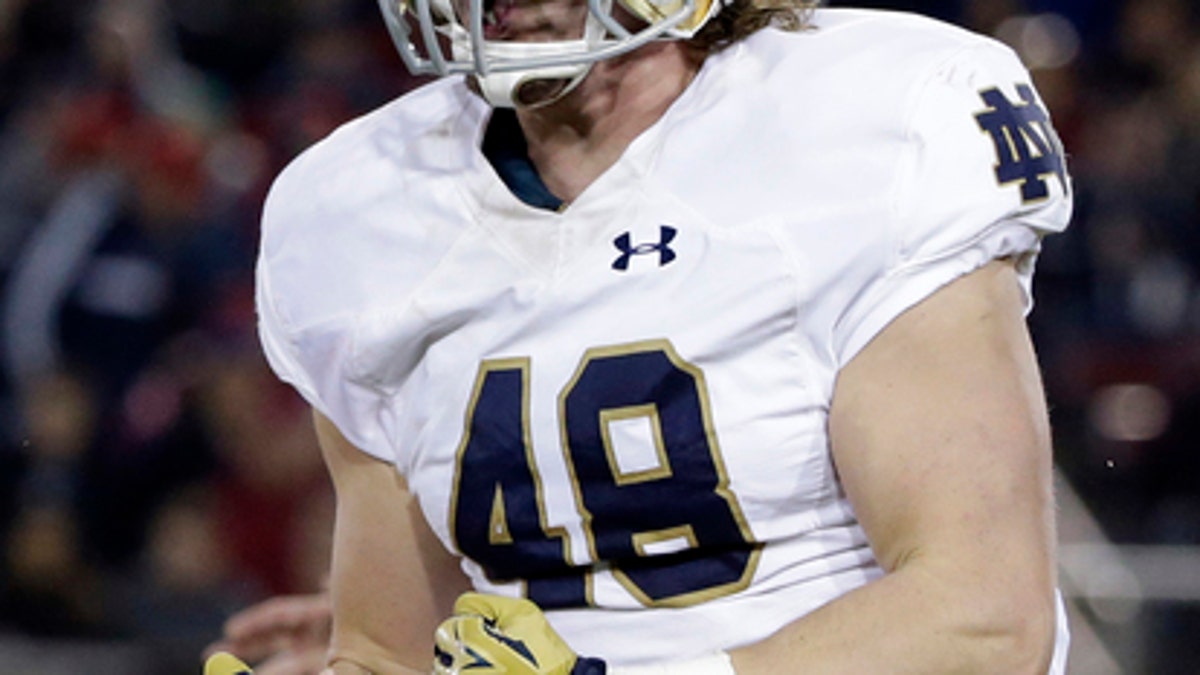 Spartans, Irish renew rivalry after 2016 struggles
Last year's Michigan State-Notre Dame game had all the trappings of a huge early matchup. Both teams were ranked, the game came down the wire and the victorious Spartans moved into the top 10 in the AP Top 25.

2017-09-22 01:57:19
`
1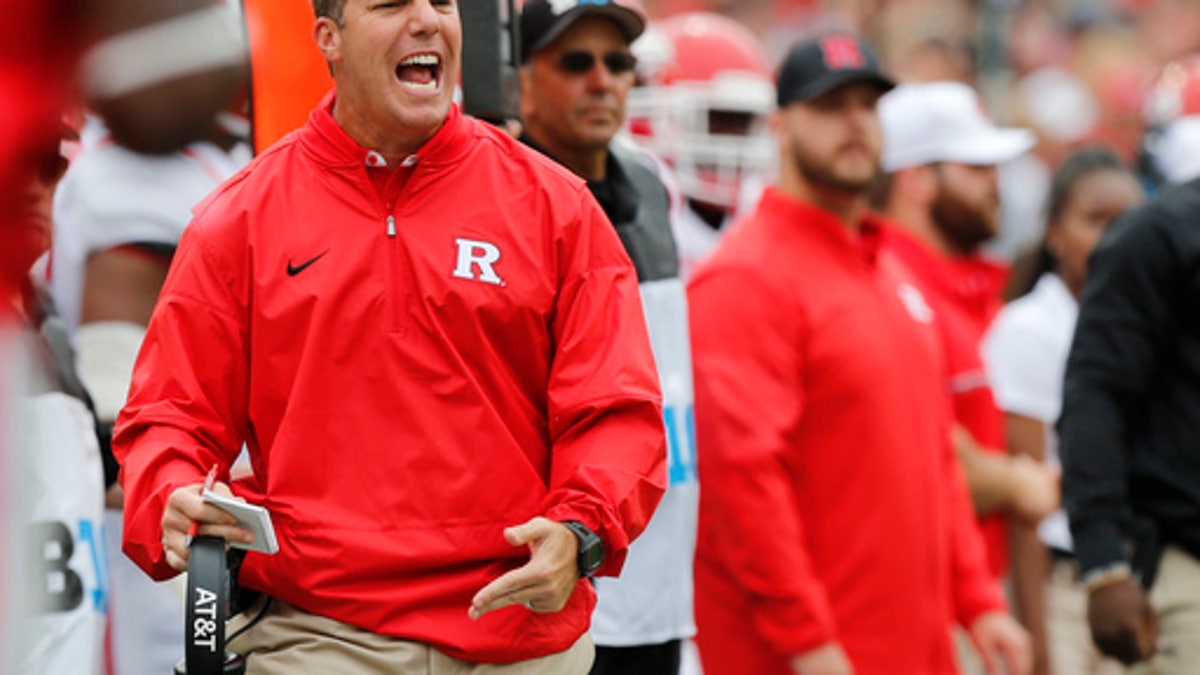 A lenient NCAA imposes two-year probation on Rutgers
NEWARK, N.J. (AP) The NCAA has placed Rutgers on two-year probation and publically reprimanded and censured the university for failing to monitor its football program over a five-year period between 2011 and 2015.

2017-09-22 01:26:59
`
2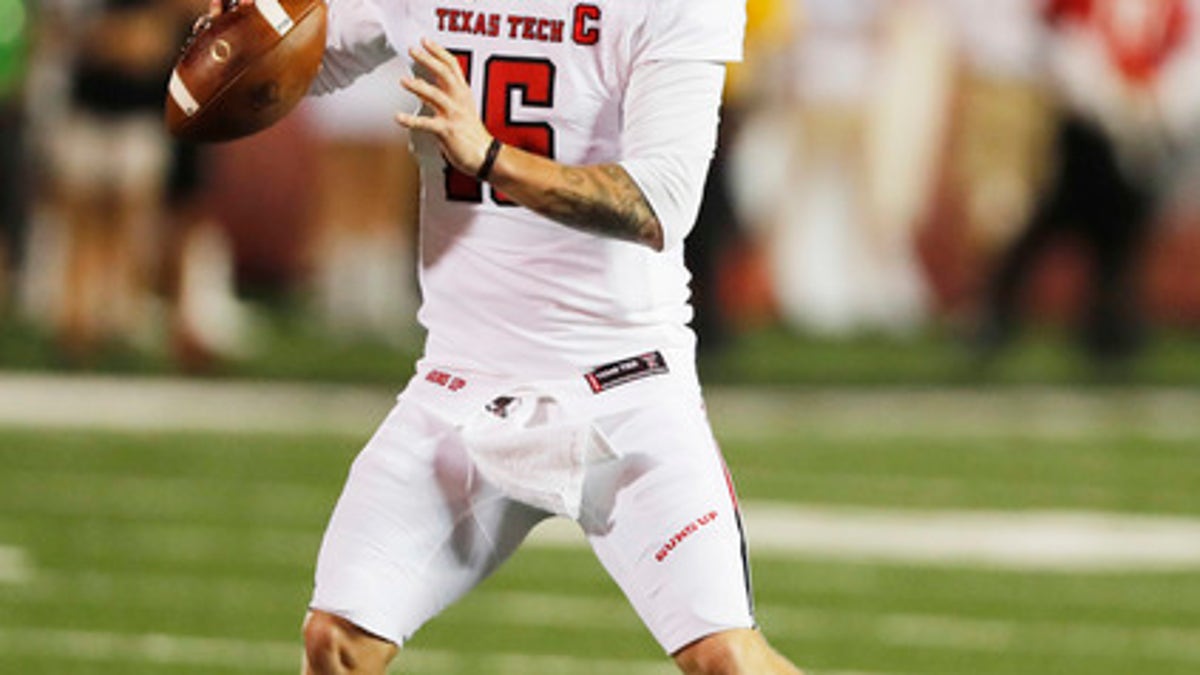 Texas Tech looks to build on offensive success at Houston
HOUSTON (AP) Texas Tech has the nation's top offense, and it's trying to keep it that way as the schedule gets tougher.

2017-09-22 01:25:43
`
2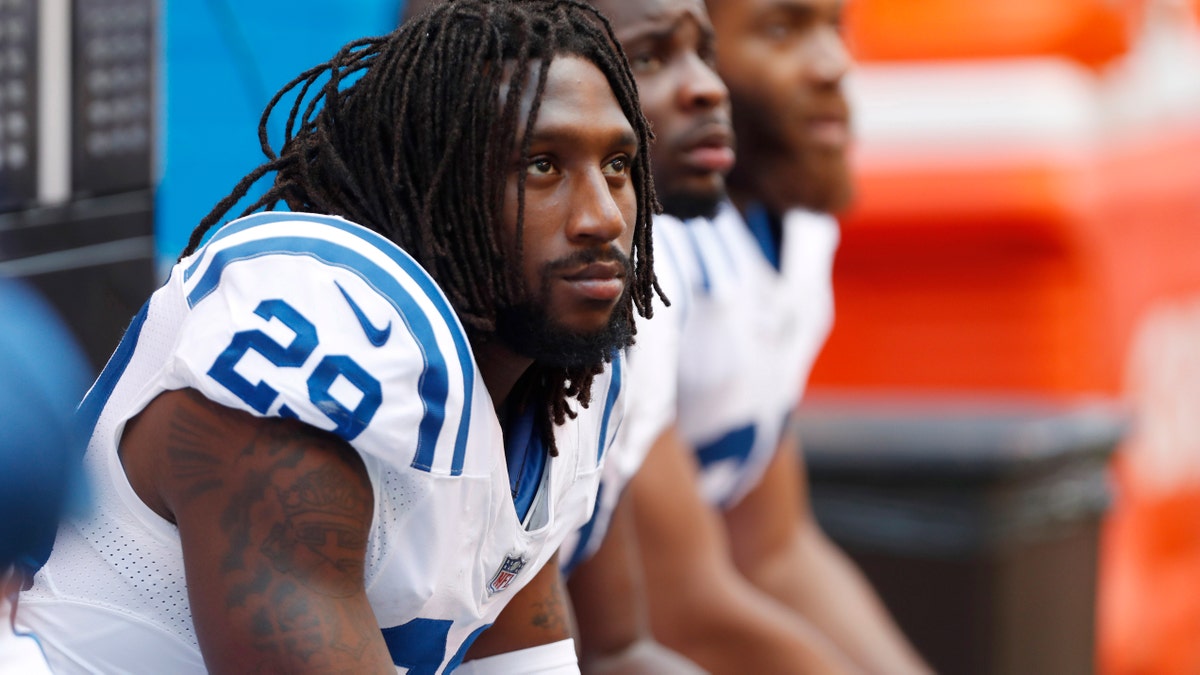 Despite troubles, Colts' young defense shows improvement
General manager Chris Ballard saw enough of Malik Hooker's play-making skills at Ohio State and Quincy Wilson's coverage skills at Florida

2017-09-21 17:26:46
`
2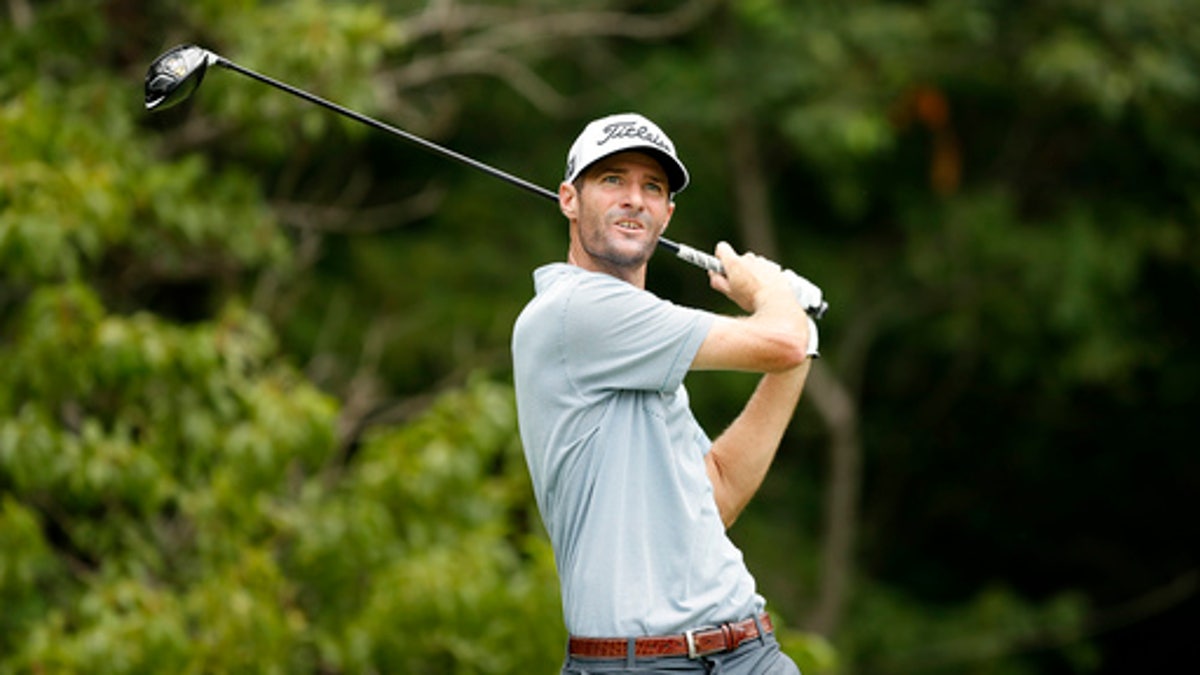 Nicholas Lindheim, Matt Atkins share Web.com Tour lead (Sep 21, 2017)
BEACHWOOD, Ohio (AP) Nicholas Lindheim and Matt Atkins each shot 6-under 64 to share the first-round lead at the DAP Championship, the third of four events in the Web.com Tour Finals.

2017-09-21 13:52:36
`
4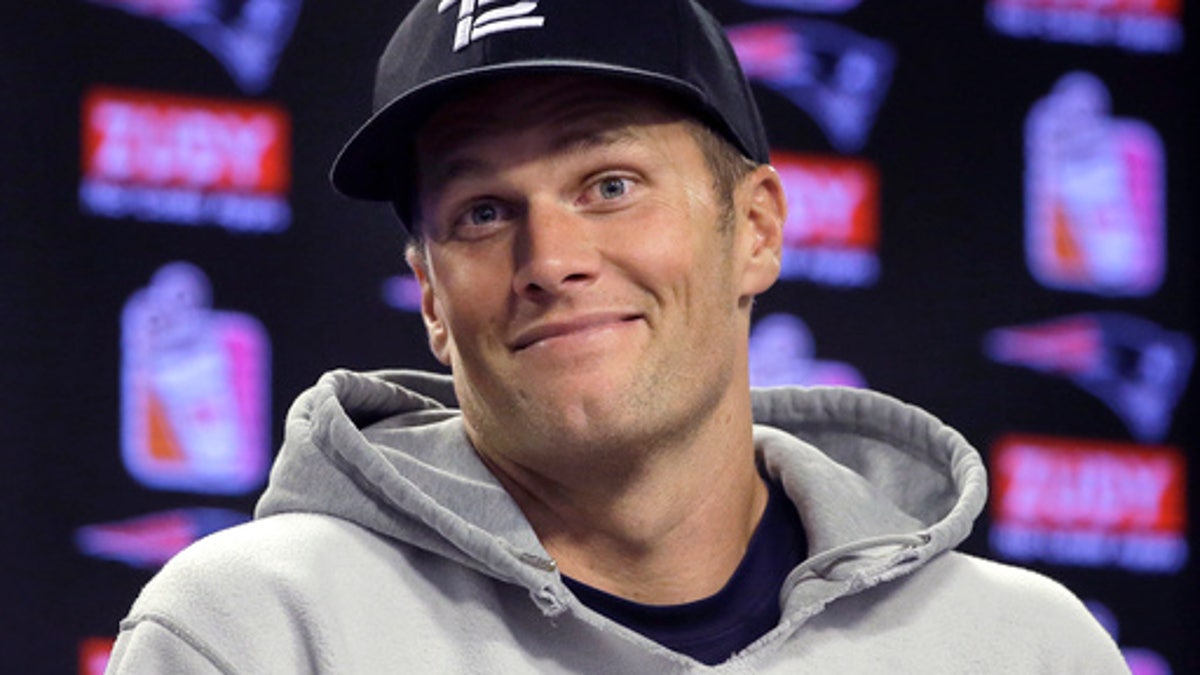 Championship matchup between Brady (NFL) and Watson (CFP)
FOXBOROUGH, Mass. (AP) The defending Super Bowl champion New England Patriots won't be the only winners on the field on Sunday when they play the Texans.

2017-09-21 12:31:02
`
2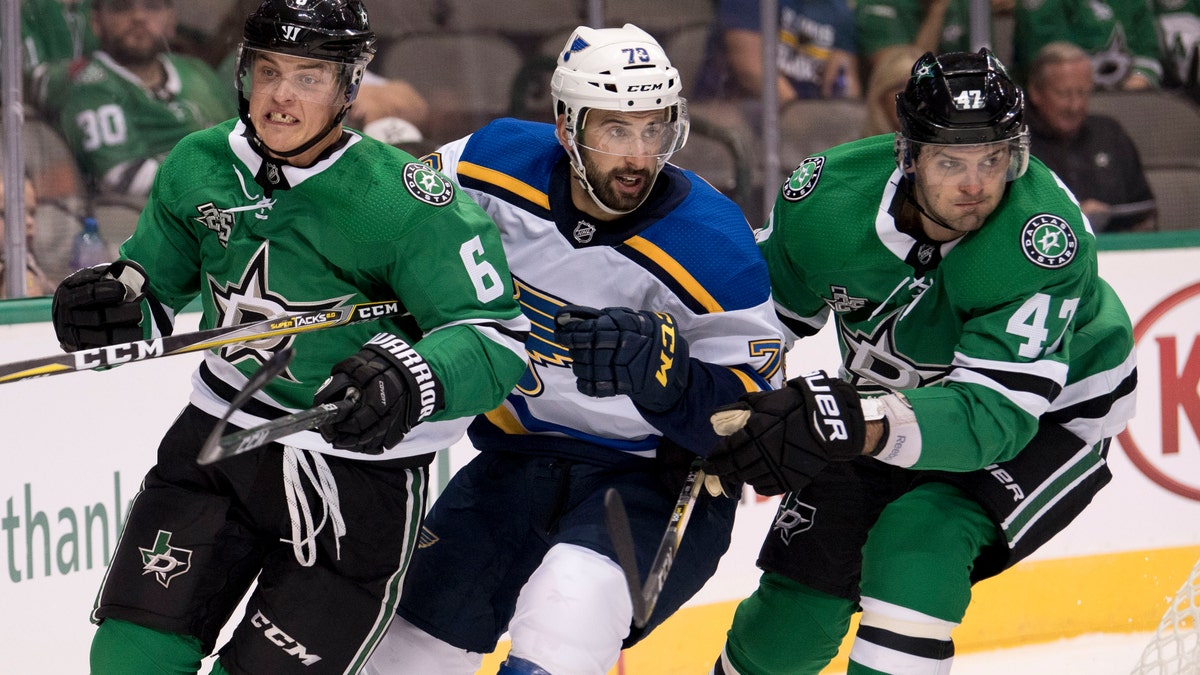 Blues trim training camp roster to 44 players
The St. Louis Blues assigned three players to lower-level teams and cut two more to trim their training camp roster to 44 players.

2017-09-21 12:12:13
`
3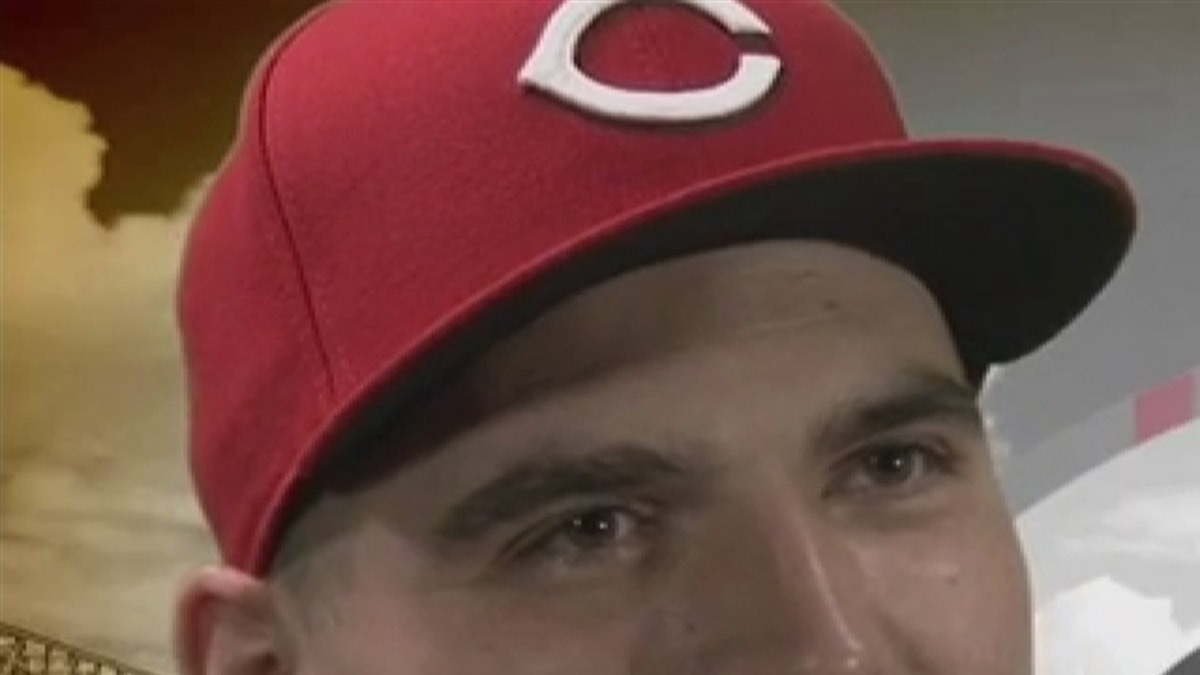 Joey Votto's 'gonna just stick with the Reds for another 10 years'
Joey envisions a long, long, long future with the Reds.

2017-09-21 11:35:25
`
1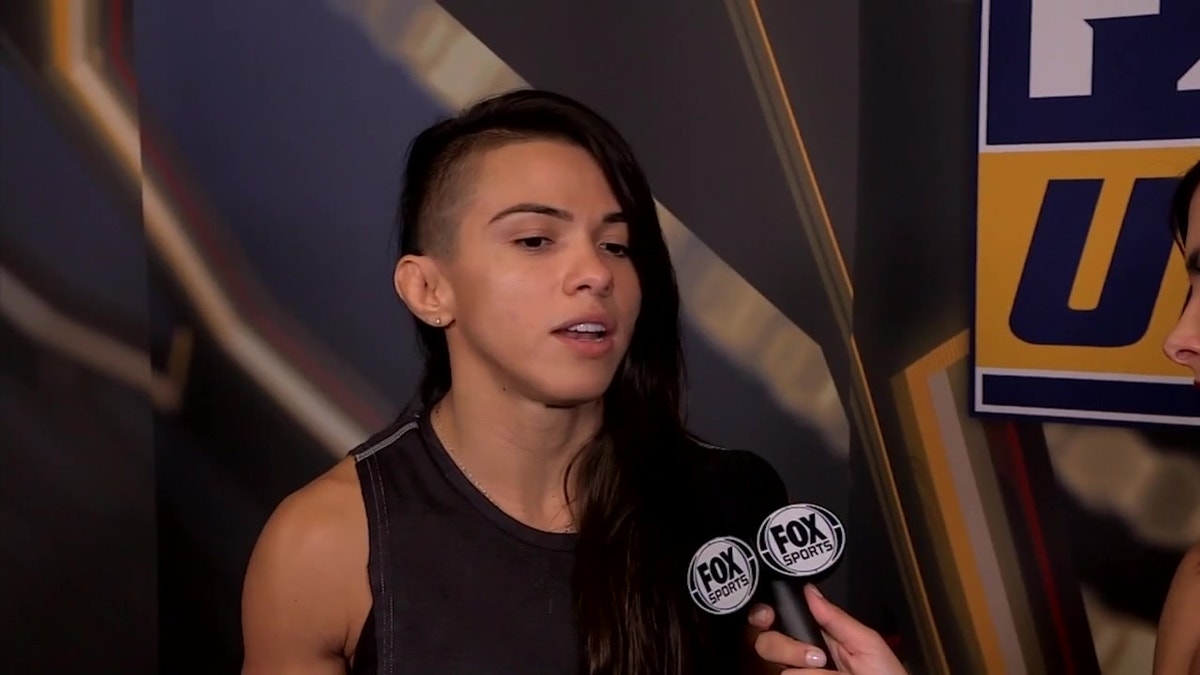 Cláudia Gadelha with Megan Olivi after weigh-in in Japan | Interview | UFC FIGHT NIGHT
Gadelha talks about how she feels

2017-09-21 11:14:38
`
2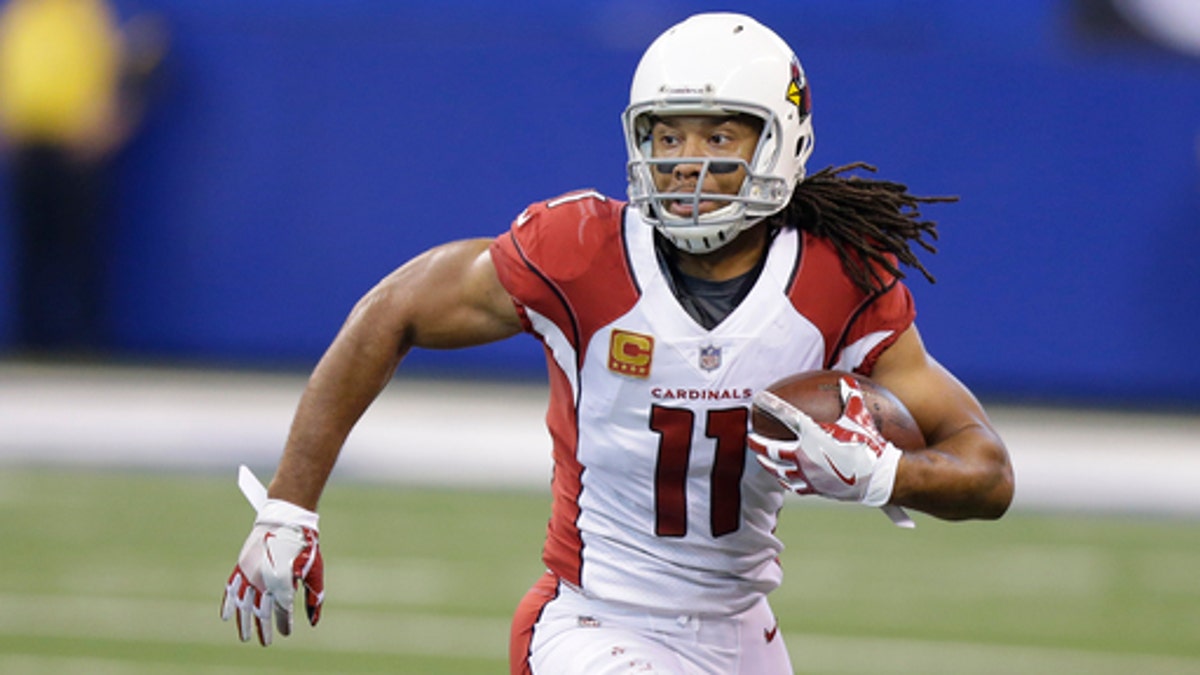 Finally humbled, Cowboys' Prescott, Elliott look to respond
FRISCO, Texas (AP) Dak Prescott didn't need long to answer whether Dallas' 42-17 loss to Denver was his most humbling day in the NFL.

2017-09-21 08:26:08
`
1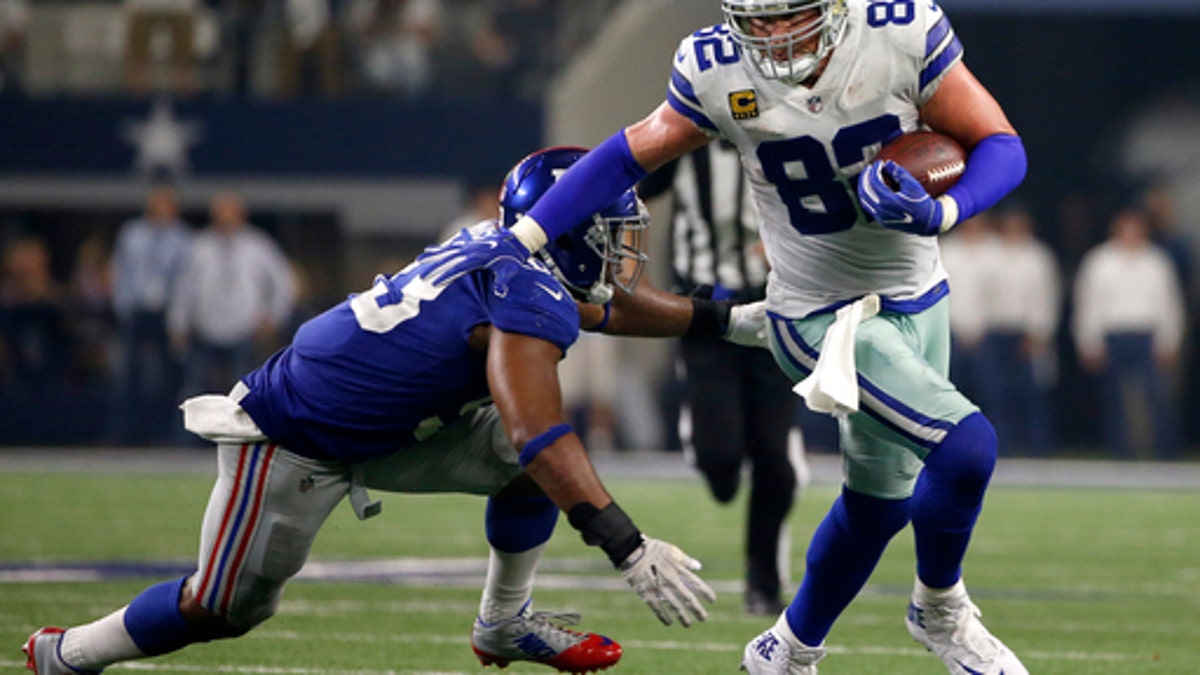 Cardinals finally play home game, face Cowboys Monday night
TEMPE, Ariz. (AP) The Arizona Cardinals finally get to play a home game.

2017-09-21 08:04:12
`
2
PITTSBURGH (2-0) at CHICAGO (0-2)

2017-09-21 07:24:29
`
2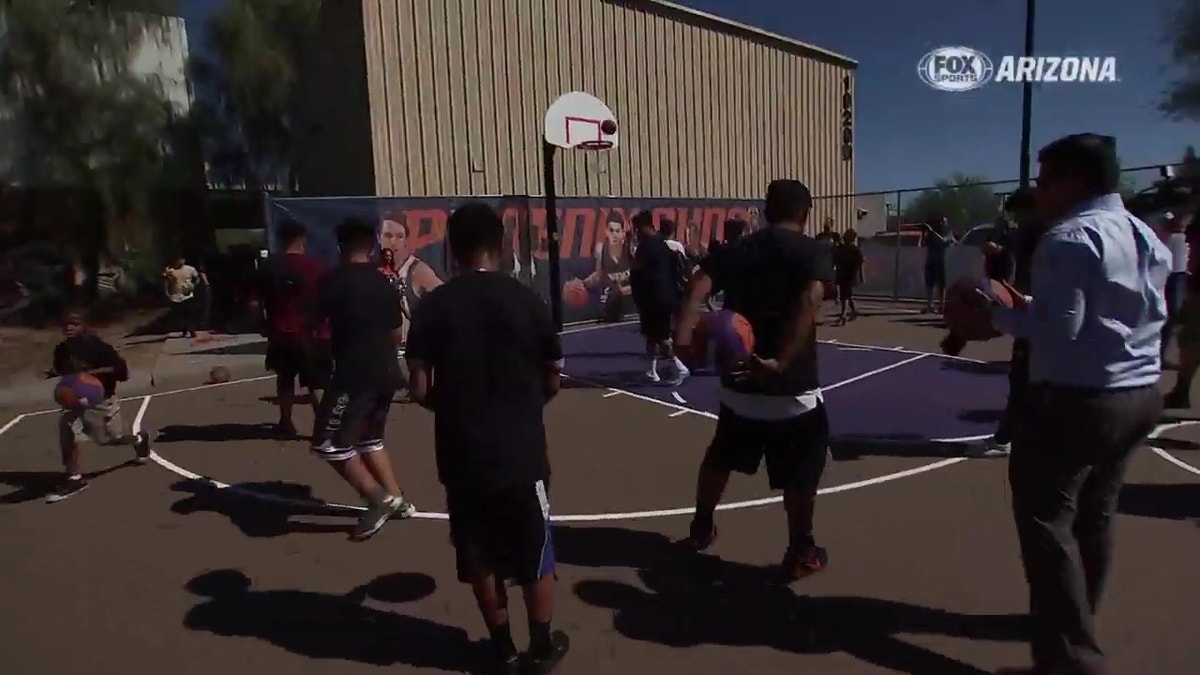 Suns rebuilding 50 courts to mark 50th anniversary season
Robert Sarver, Alan Williams and Derrick Jones Jr. dedicate the first of 50 basketball courts being rebuilt as part of a $1 million community grant.

2017-09-21 07:18:27
`
1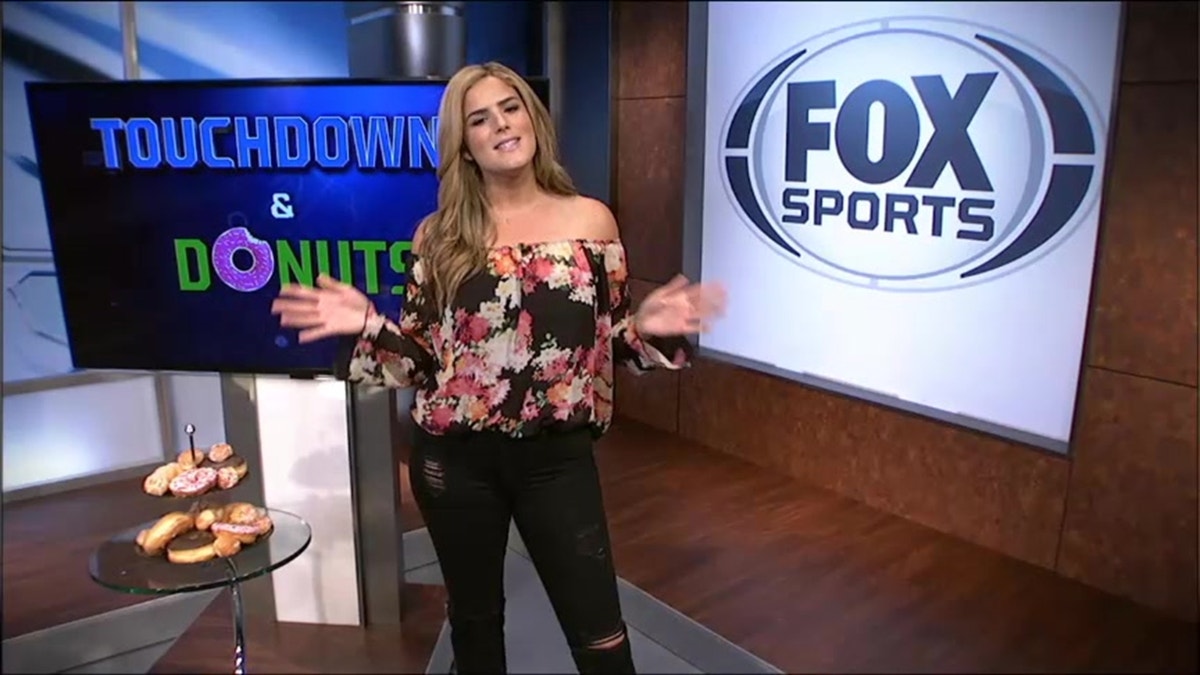 Touchdowns & Donuts | NFL Week 3 Fantasy Football Plays
Lisa Lane gives you the latest in fantasy football plays for Week 3 in the NFL.

2017-09-21 06:54:08
`
4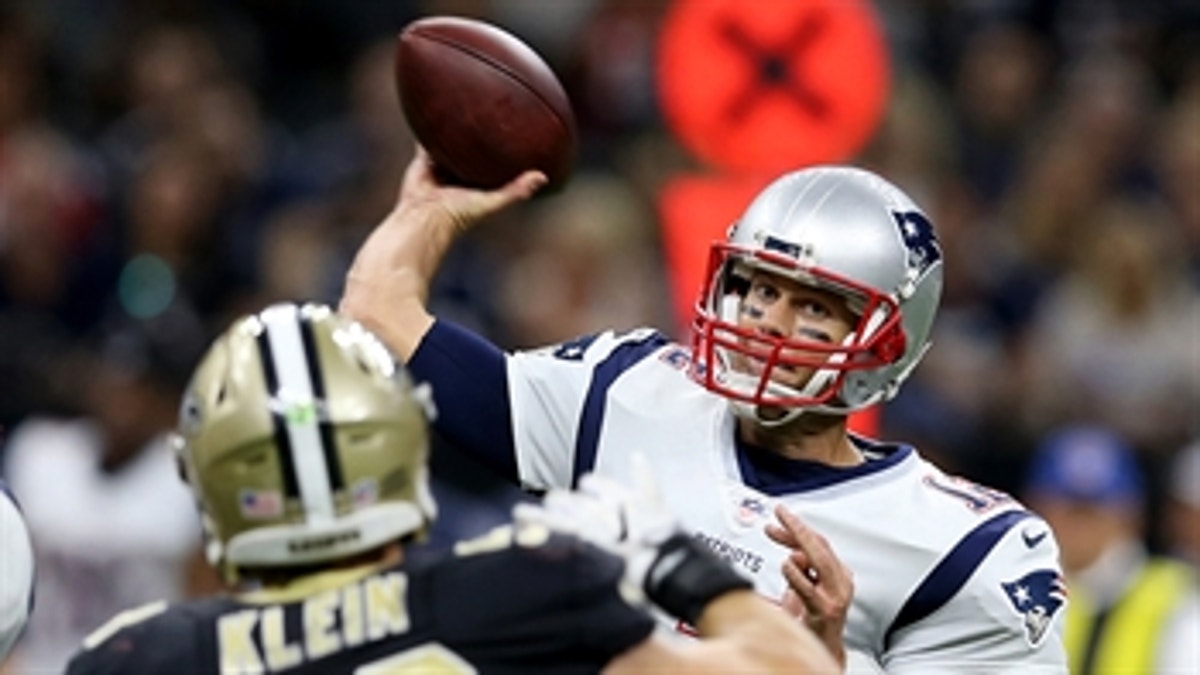 Is New England a Top 3 team in the NFL? Mark Schlereth says 'yes'
Schlereth explains how playing smart football helps the Pats

2017-09-21 05:53:30
`
3
BALTIMORE (AP) Chris Sale struck out 13 to become the first AL pitcher in 18 years to reach the 300 mark, and the Boston Red Sox clinched a playoff berth hours after beating the Baltimore Orioles 9-0 on Wednesday night.

2017-09-21 05:46:56
`
5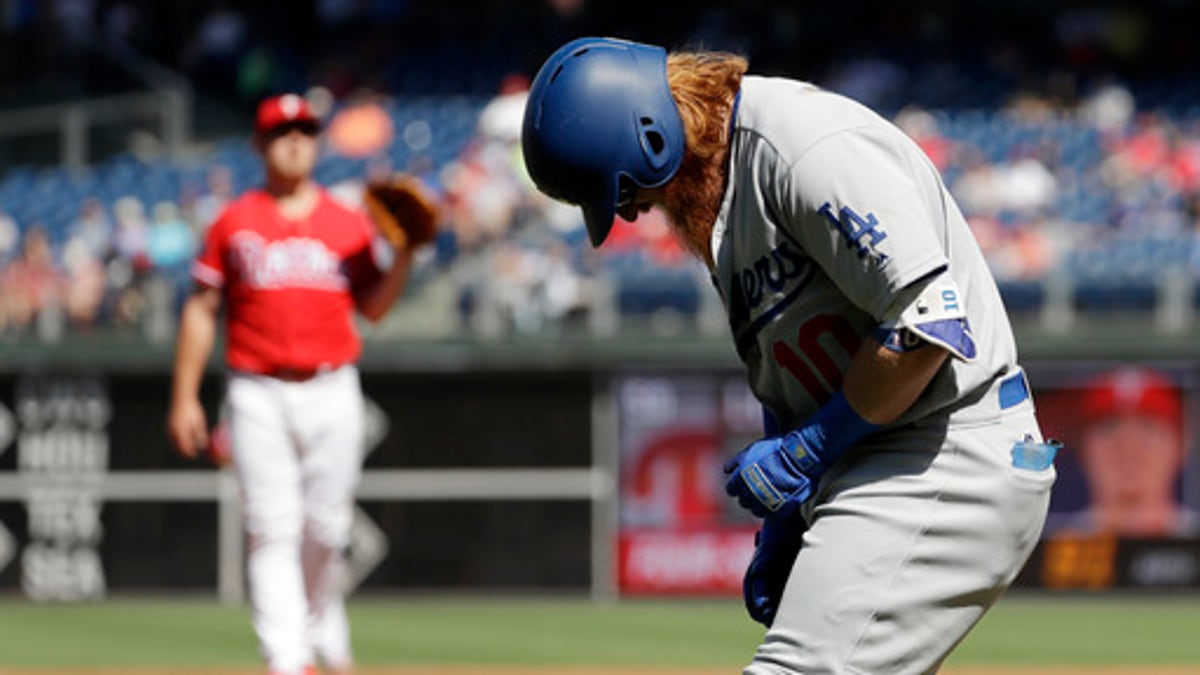 LEADING OFF: Dodgers try to clinch NL West, Verlander rolls
A look at what's happening all around the majors Friday:

2017-09-21 05:40:42
`
2
Heavyweight champ Parker hits the road to boost profile
MANCHESTER, England (AP) Fresh from getting his chest waxed and boasting a slick new haircut, heavyweight champion Joseph Parker arrived in a tailored two-piece suit for a final news conference before the second defense of his WBO belt.

2017-09-21 05:38:02
`
3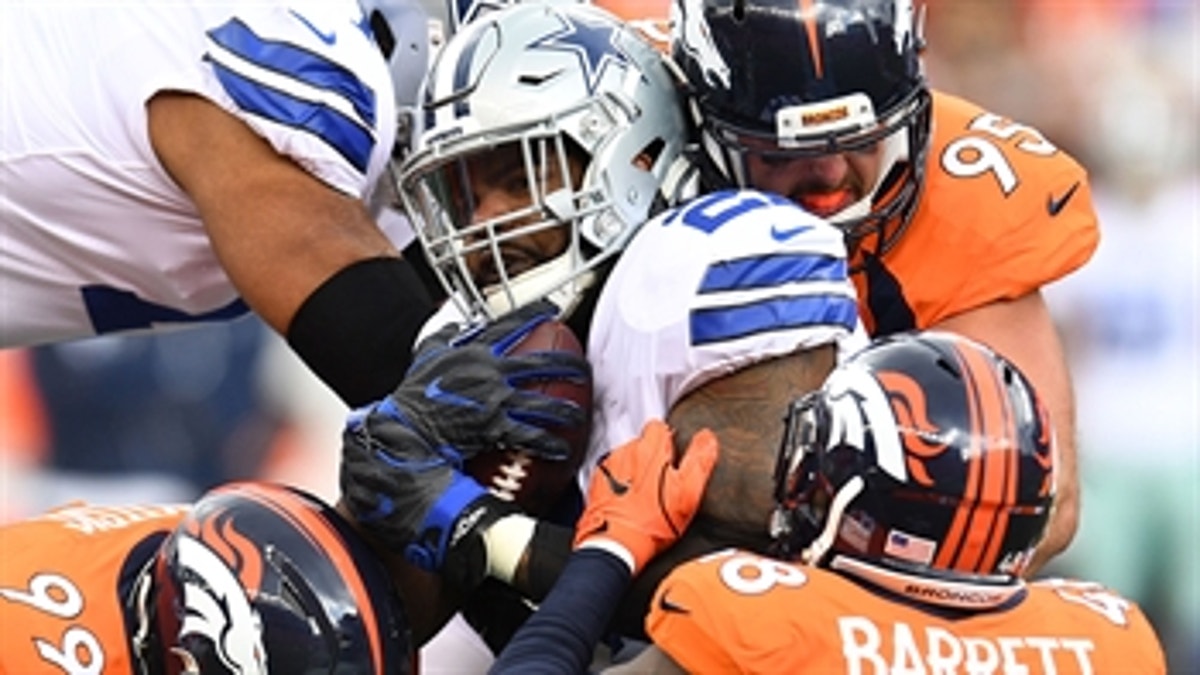 Did the Broncos' defense make Ezekiel Elliott lose his 'heart' - Shannon explains
Shannon explains how the Broncos' defense impacted Elliott.

2017-09-21 05:37:35
`
4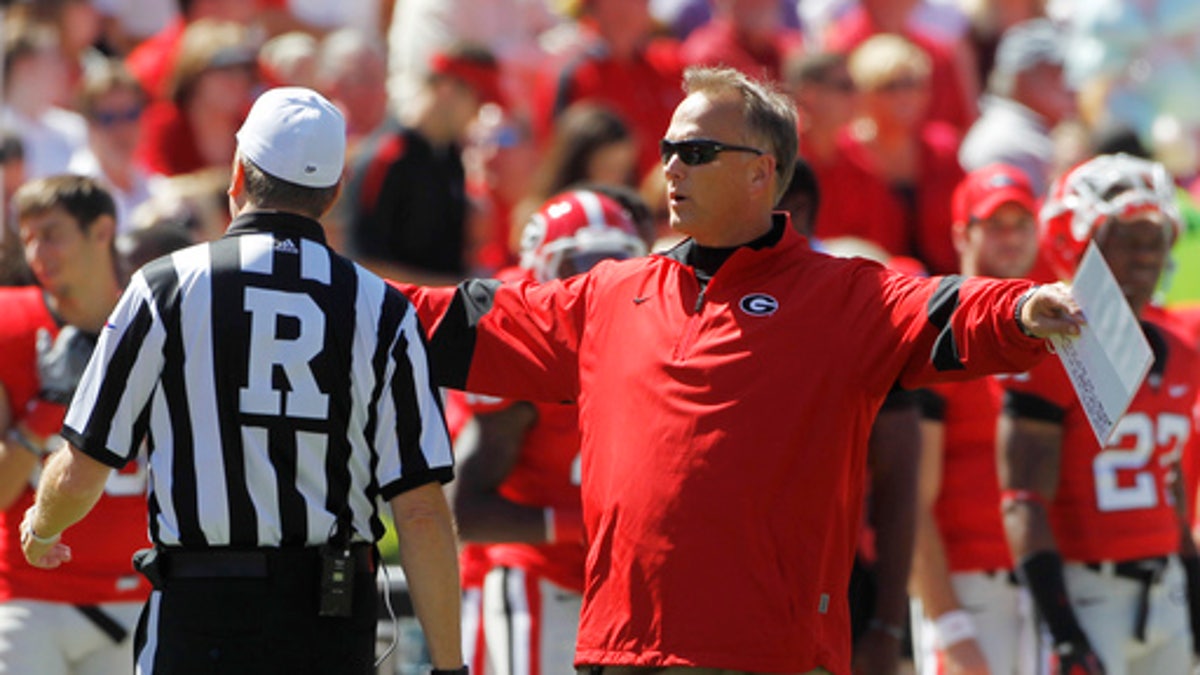 Bulldogs vs. Bulldogs matchup features 2 unbeaten teams
Things to watch in the Southeastern Conference in Week 4:

2017-09-21 05:08:55
`
5
OAKLAND (2-0) at WASHINGTON (1-1)

2017-09-21 03:57:11
`
2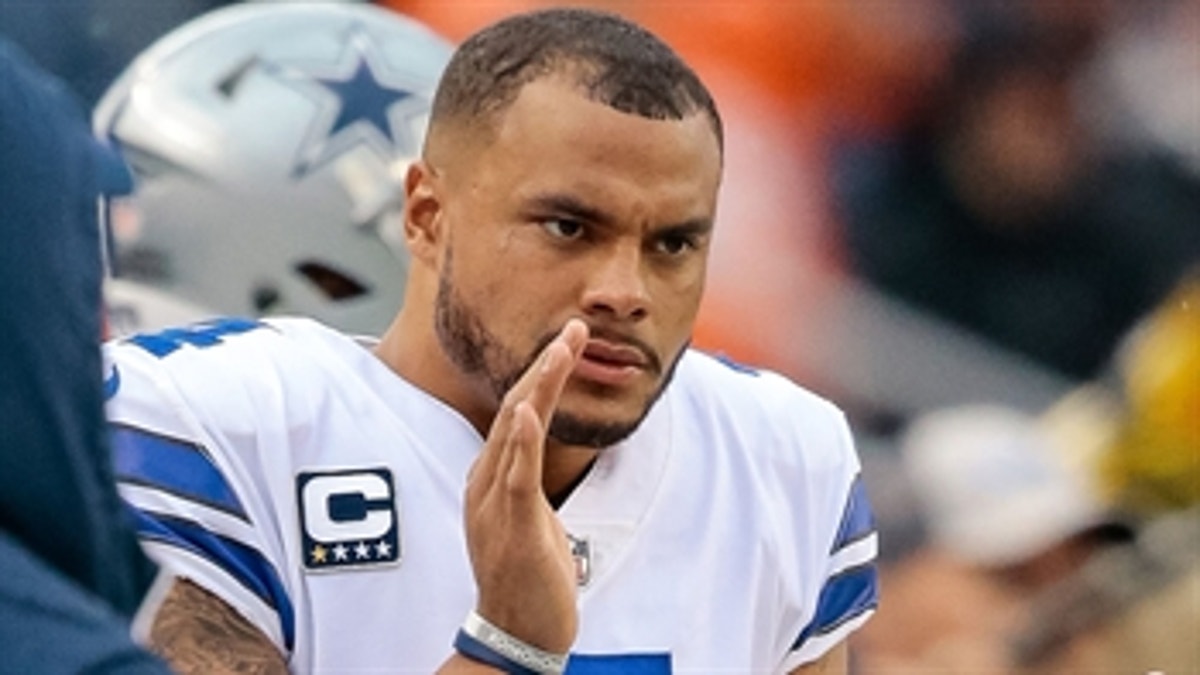 Is Dak Prescott really just a game manager? Nick thinks otherwise
Nick explains why he thinks Dak is more than a game manager

2017-09-21 03:37:28
`
1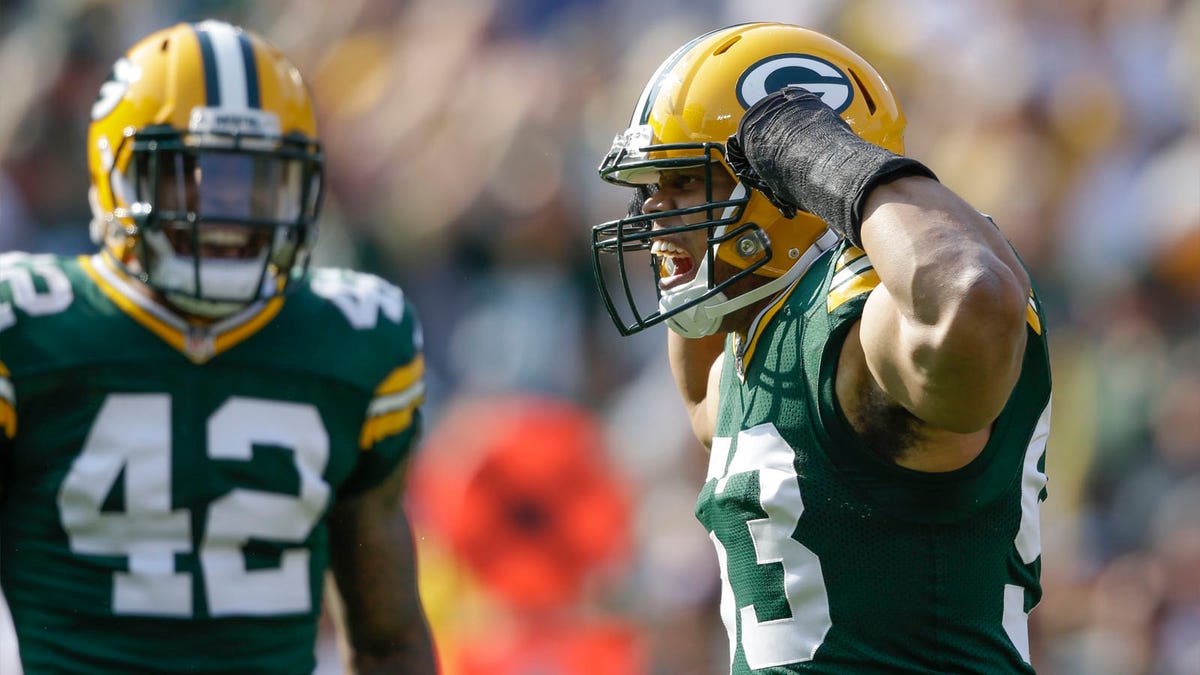 Packers linebacker Nick Perry to have hand surgery
Nick Perry is set to have hand surgery, dealing another blow to the banged-up Green Bay Packers

2017-09-21 03:28:38
`
1
Astros' Keuchel starts finale vs. White Sox (Sep 21, 2017)
HOUSTON -- Astros manager A.J. Hinch balks at using any one-game performance as a referendum on postseason roster spots or roles, but as Houston's regular season draws to a close, it is difficult to avoid assessing every individual effort through the prism of future opportunities.

2017-09-21 03:07:18
`
2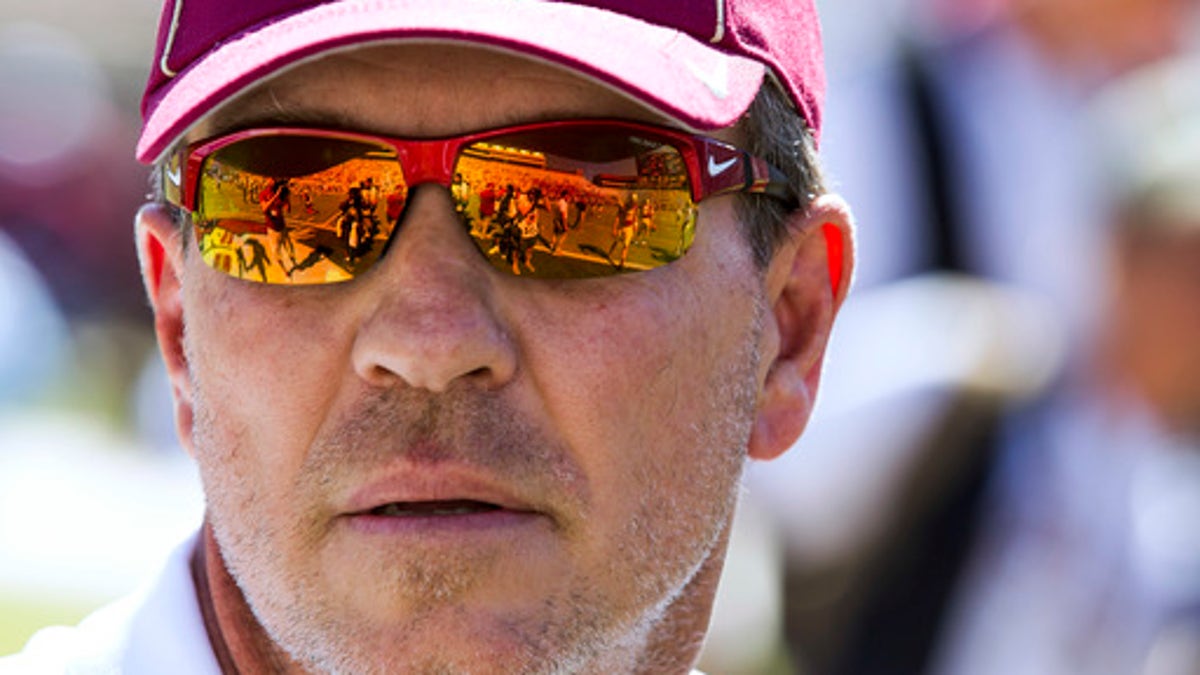 No. 12 FSU hosts NC State to headline ACC's Week 4 schedule
Things to watch in the Atlantic Coast Conference in Week 4:

2017-09-21 02:25:20
`
1
Bernie Casey, pro football player turned actor, dies
LOS ANGELES (AP) Bernie Casey, a professional football player turned poet, painter and actor known for parts in films such as ''Revenge of the Nerds'' and ''I'm Gonna Git You Sucka,'' has died. He was 78.

2017-09-21 02:18:14
`
2
2018 Super Rugby draw: Sunwolves in Australian conference
WELLINGTON, New Zealand (AP) The 2018 Super Rugby season will open on Feb. 17 with a match between the Cape Town-based Stormers and Argentina's Jaguares, and with Japan's Sunwolves moving to the Australian conference.

2017-09-21 01:41:01
`
2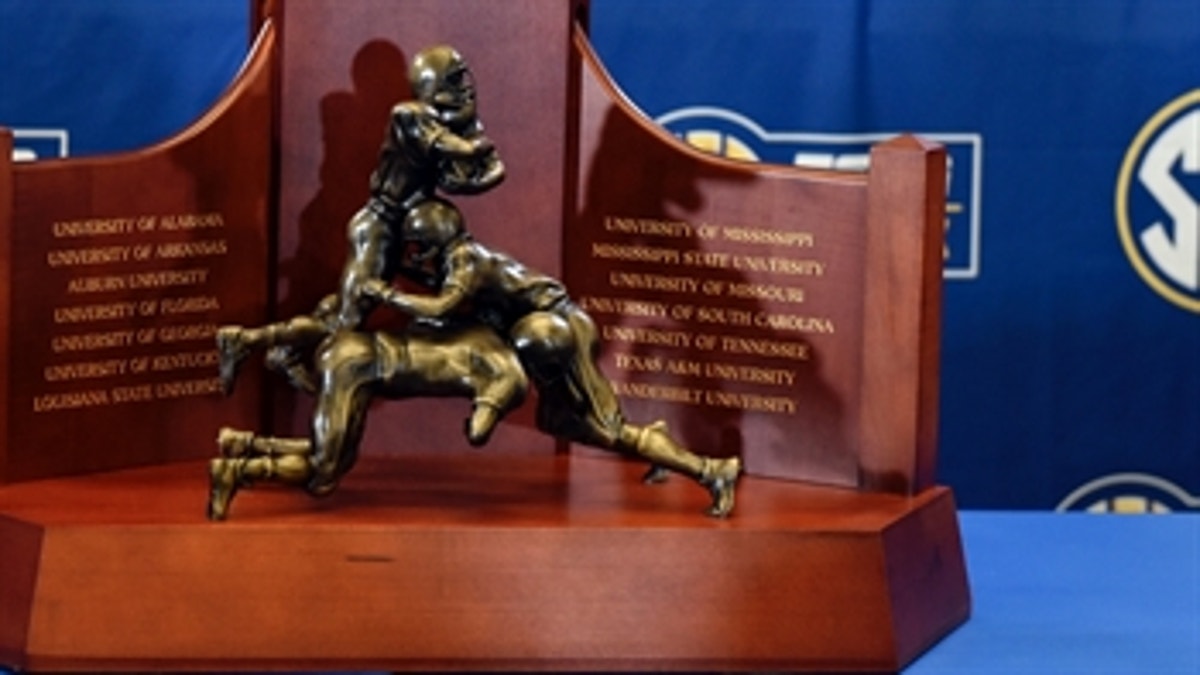 Things have changed dramatically and drastically in one of college football's power conferences
Colin Cowherd talks SEC football.

2017-09-21 01:39:02
`
1
MIAMI (1-0) at NEW YORK JETS (0-2)

2017-09-21 01:29:24
`
2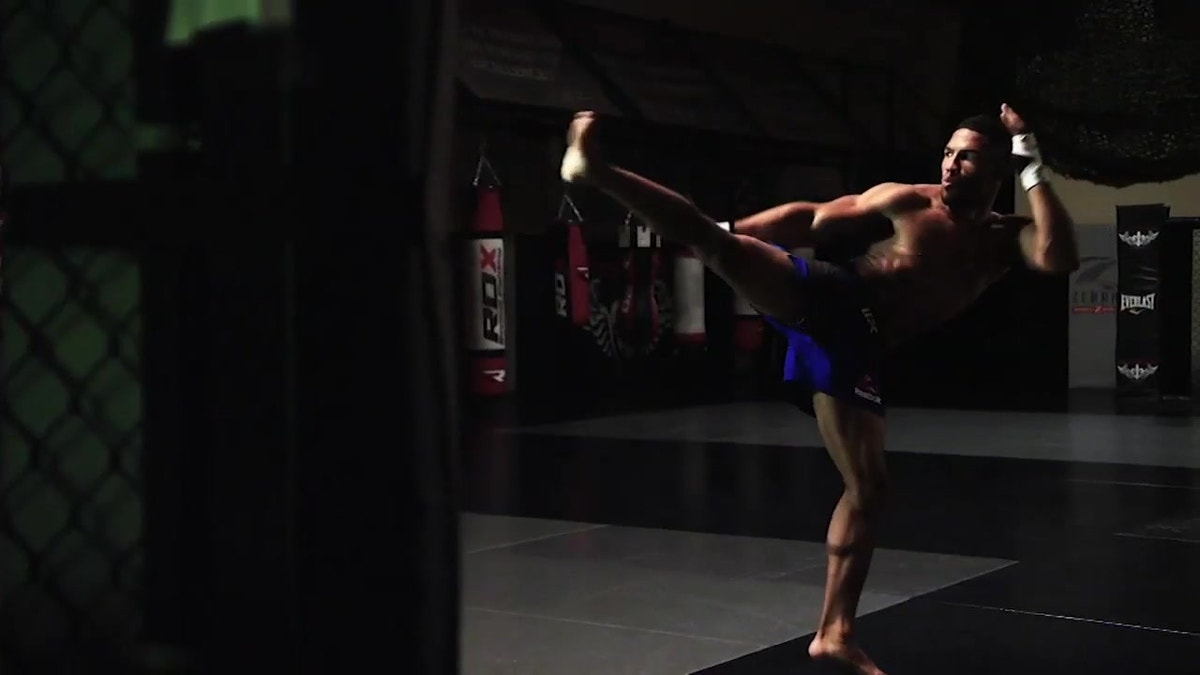 UFC Tonight caught up with Kevin Lee in his hometown of Detroit
The UFC Lightweight attributes his success in the Octagon to the example his parents set.

2017-09-20 20:24:11
`
2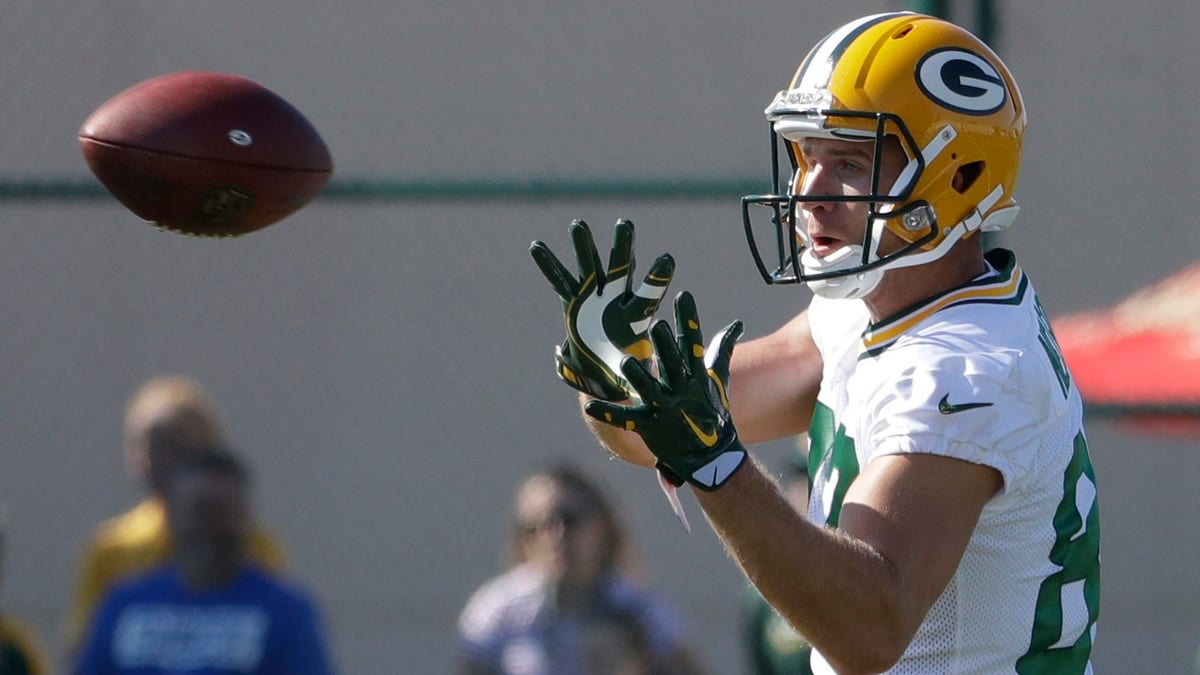 Packers list 13 players on injury report
The Green Bay Packers are hurting heading into a matchup with the Cincinnati Bengals

2017-09-20 16:52:05
`
1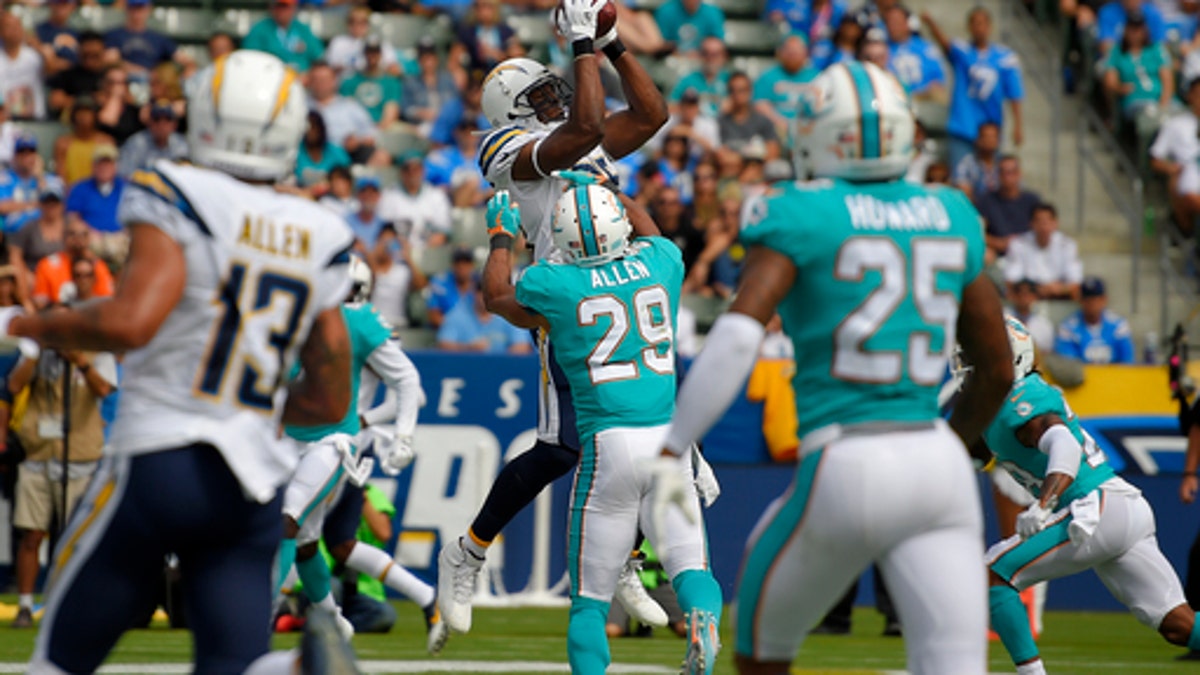 Rivers remains upbeat despite Chargers' frustrating start
COSTA MESA, Calif. (AP) The odds are against the Los Angeles Chargers reaching the playoffs after starting the season 0-2, especially given the early strength demonstrated by the rest of the AFC West.

2017-09-20 16:03:04
`
6
Arizona's Johnson talks about recovering from wrist injury
TEMPE, Ariz. (AP) David Johnson was back in the Arizona Cardinals locker room on Wednesday, all smiles as usual as he met with reporters for the first time since he dislocated his left wrist in the season opener in Detroit.

2017-09-20 15:08:38
`
1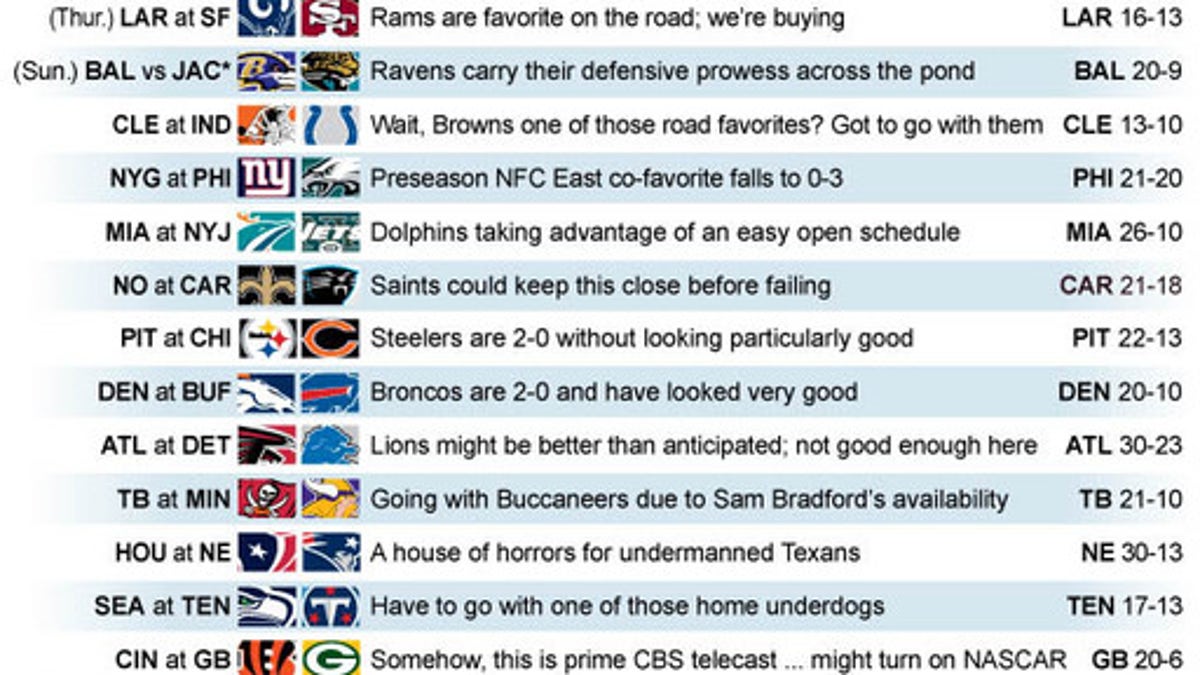 Road favorites all over the board in Week 3
Texans coach Bill O'Brien says ''you can't hide in the NFL.''

2017-09-20 10:42:16
`
2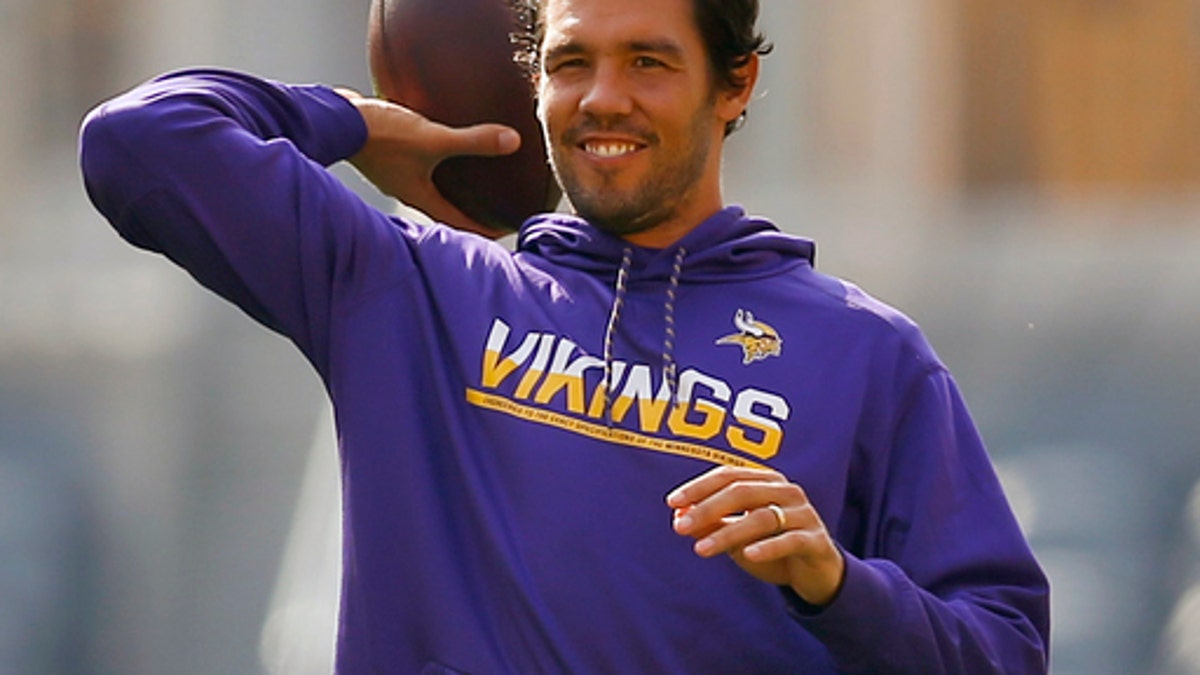 Vikings QB uncertainty: Bradford says knee is 'better'
EDEN PRAIRIE, Minn. (AP) Minnesota Vikings quarterback Sam Bradford says his left knee is feeling better this week, raising the possibility he'll return from injury after only a one-game absence.

2017-09-20 09:19:40
`
2
After slow start, Bills receivers looking for improvement
ORCHARD PARK, N.Y. (AP) Zay Jones gave himself 24 hours to get over the final moments of Sunday's loss to the Carolina Panthers, when a potential game-winning touchdown pass glanced off his fingertips and fell to the ground.

2017-09-20 09:19:21
`
2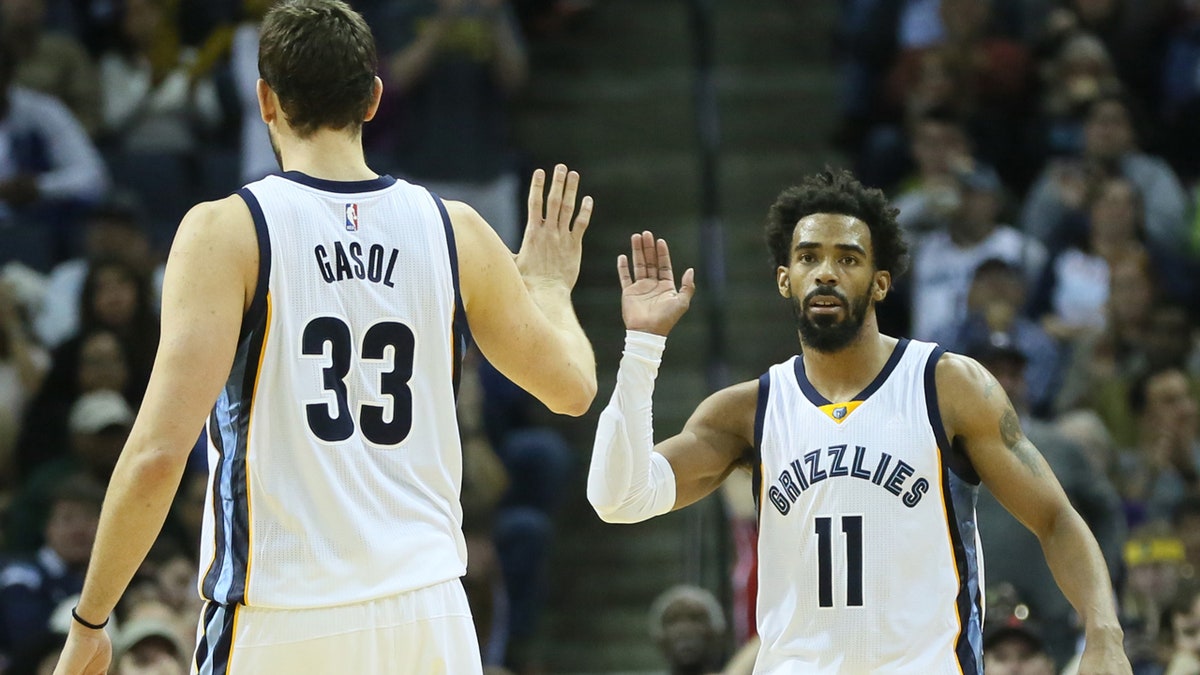 FOX Sports Southeast to televise all Grizzlies regular season games in 2017-18
All games on FOX Sports Southeast will stream on FOX Sports GO

2017-09-20 07:56:18
`
2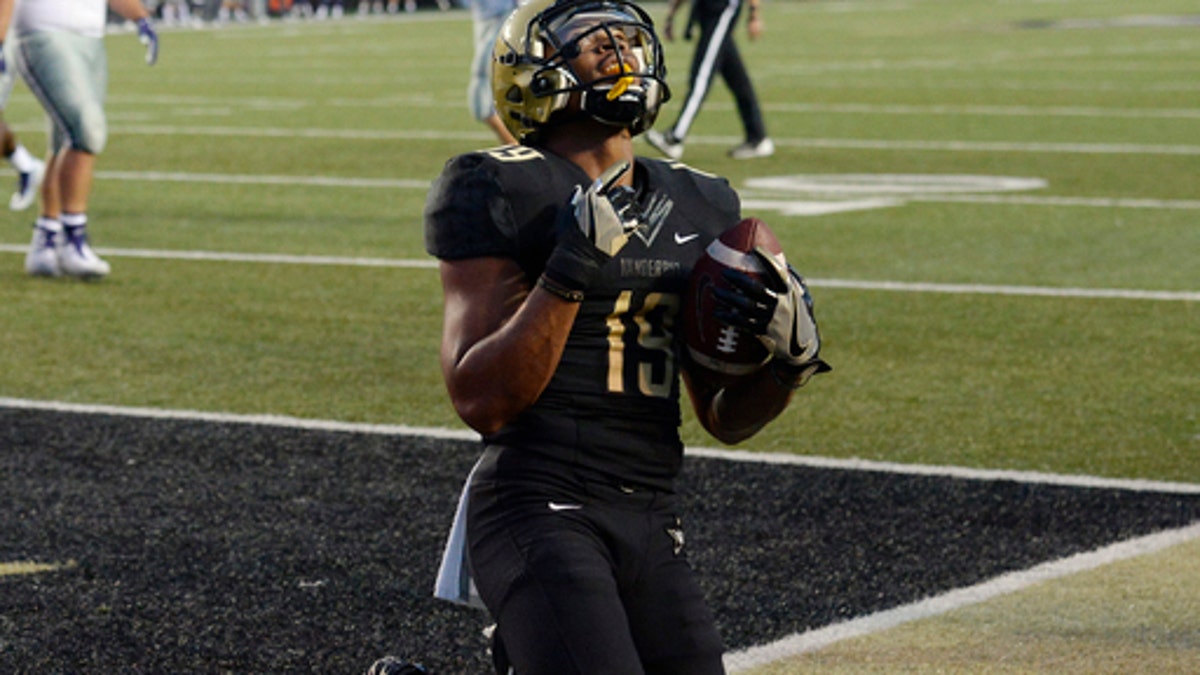 College Football Picks: Conference plays starts, upsets loom
Familiarity often leads to volatility.

2017-09-20 07:52:44
`
3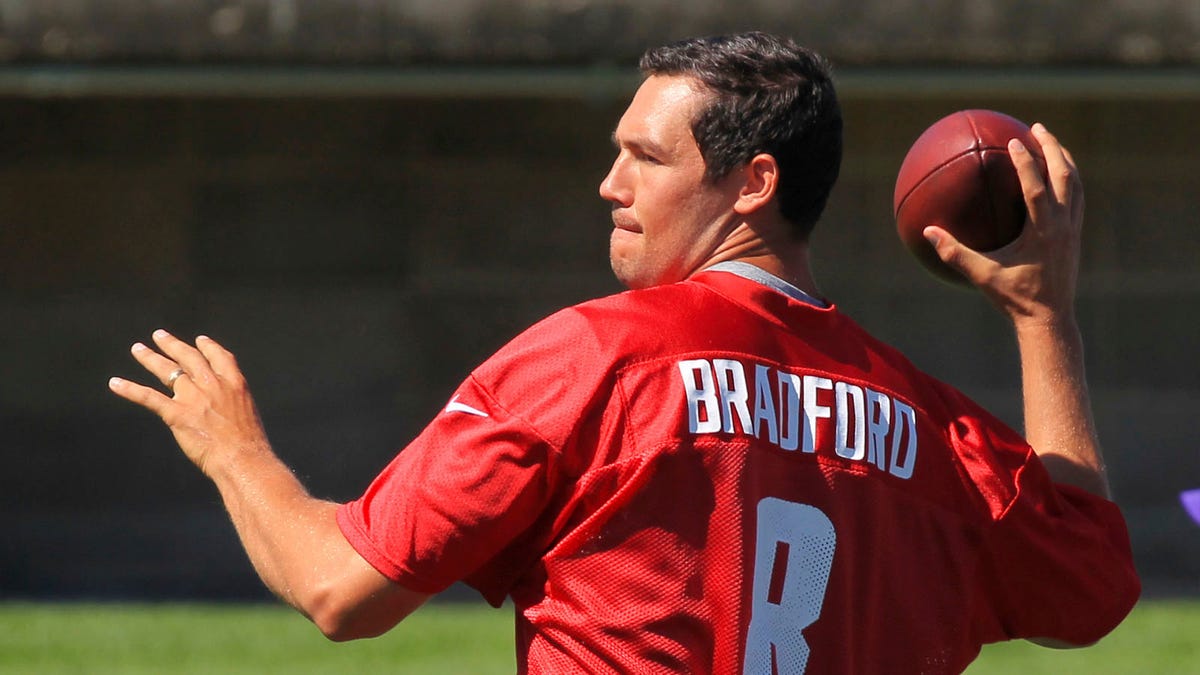 Vikings' Bradford says knee 'better' this week, could return Sunday
Minnesota Vikings quarterback Sam Bradford appears to be on the mend after missing Week 2 with a knee injury

2017-09-20 07:12:05
`
1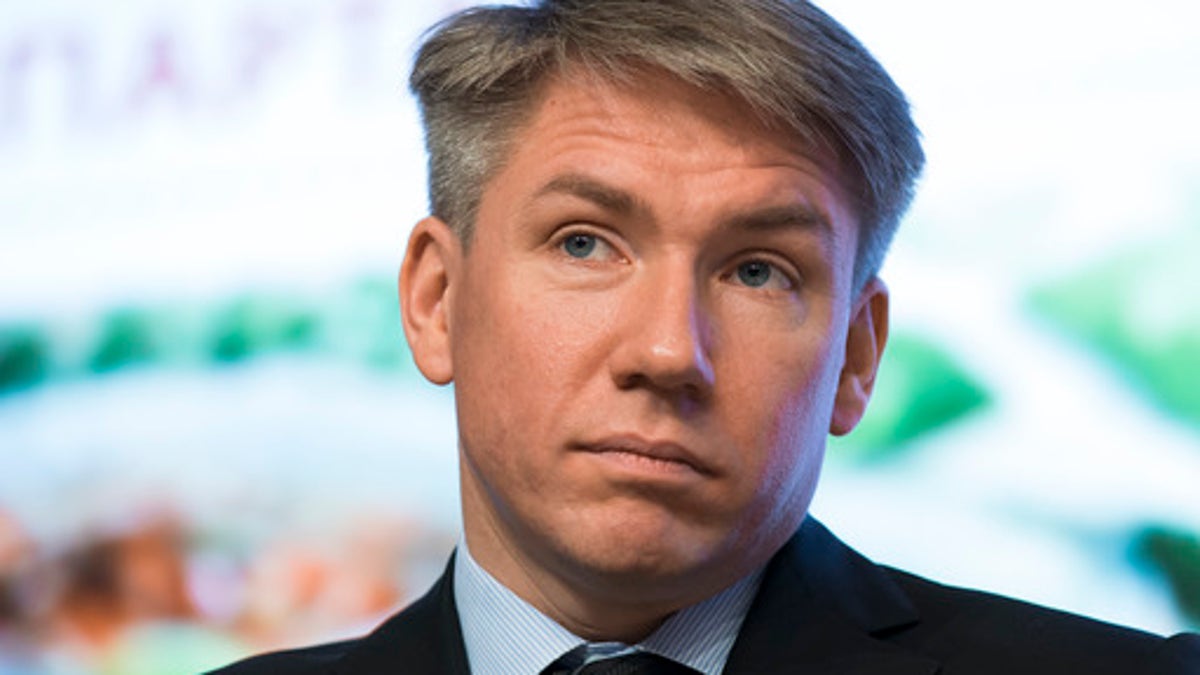 Russia regains FIFA Council seat after Mutko's ouster
GENEVA (AP) Russia has regained its place on the FIFA Council, six months after Deputy Prime Minister Vitaly Mutko was blocked from re-election.

2017-09-20 06:14:46
`
2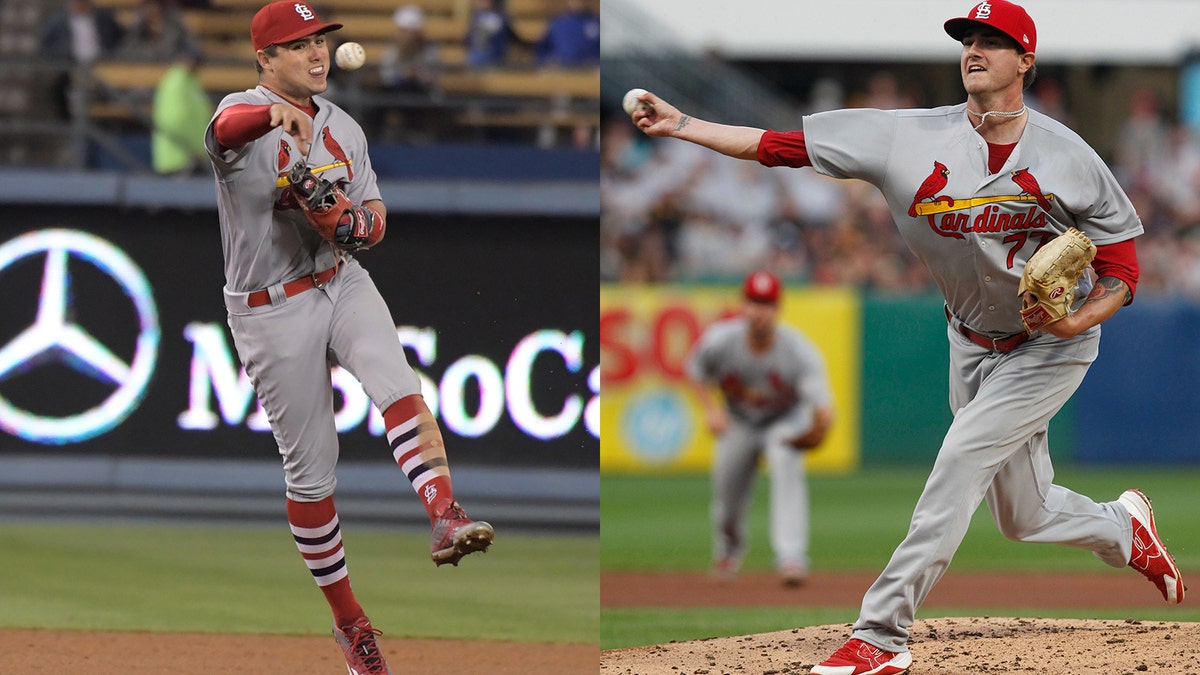 Cardinals recall Diaz, Lucas from Memphis
St. Louis Cardinals promote shortstop Aledmys Diaz and pitcher Josh Lucas from Triple-A Memphis Redbirds

2017-09-20 06:02:55
`
2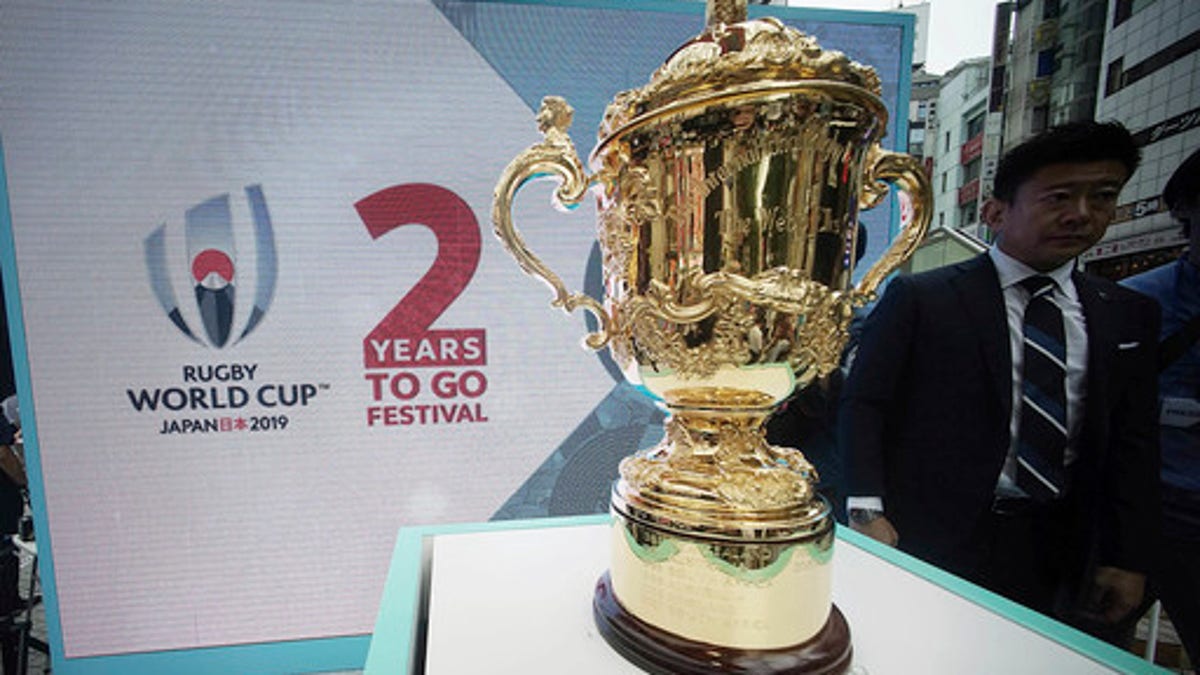 Ceremony held to mark 2 years before 2019 Rugby World Cup
TOKYO (AP) Sports fans gathered in Tokyo's Shibuya entertainment district on Wednesday to mark two years until Japan hosts the 2019 Rugby World Cup, the first time the tournament will be held outside the traditional rugby-playing countries.

2017-09-20 05:47:02
`
3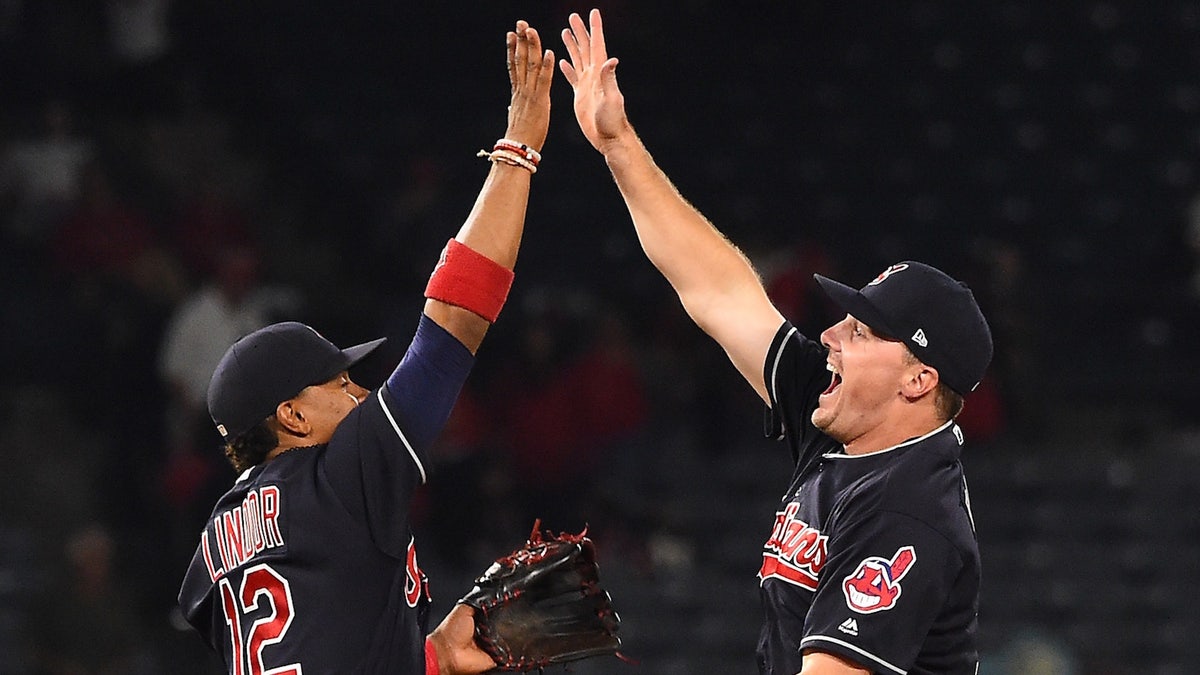 Indians roll on, beat Angels 6-3 for 25th win in 26 games
The Tribe started the last road trip of the season out with a victory.

2017-09-20 05:15:21
`
4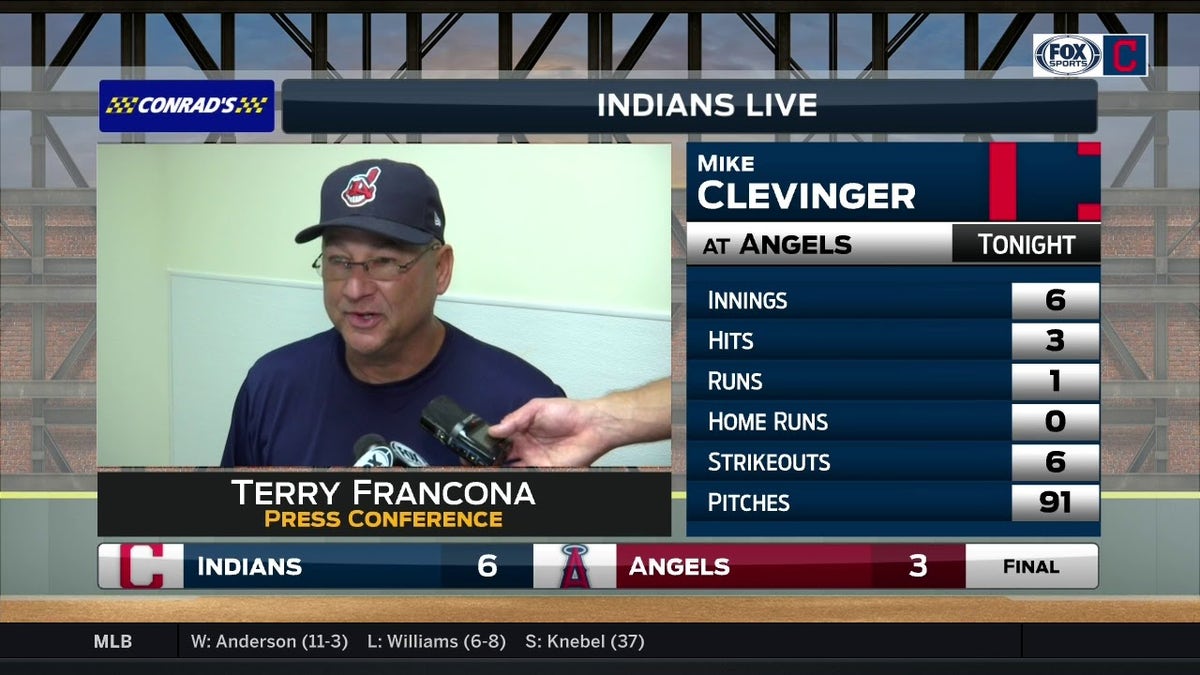 Tito praises Indians all-around after series opening victory in L.A.
Francona after the 6-3 win.

2017-09-20 04:39:03
`
3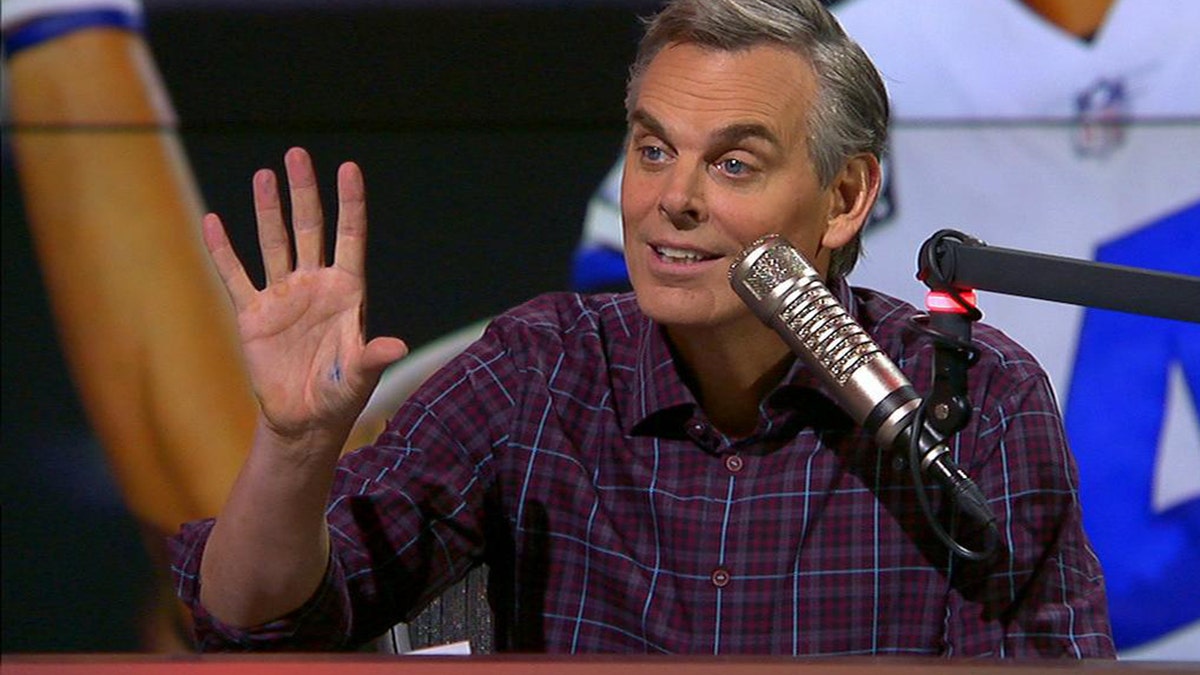 Colin has a message for Cowboys, Patriots and Buckeye fans
Colin Coward explains why the sky isn't falling for the Cowboys, Patriots and Buckeyes.

2017-09-20 04:21:03
`
3