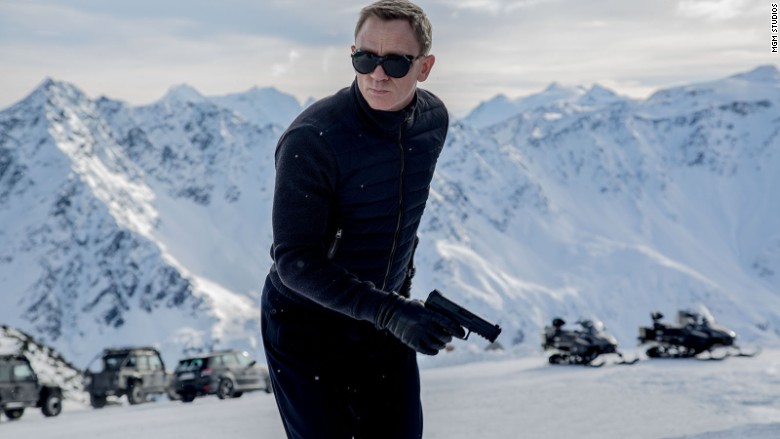 Daniel Craig says he's back as James Bond
Bond, James Bond will again be played by Craig, Daniel Craig.

2017-08-16 04:55:40
`
3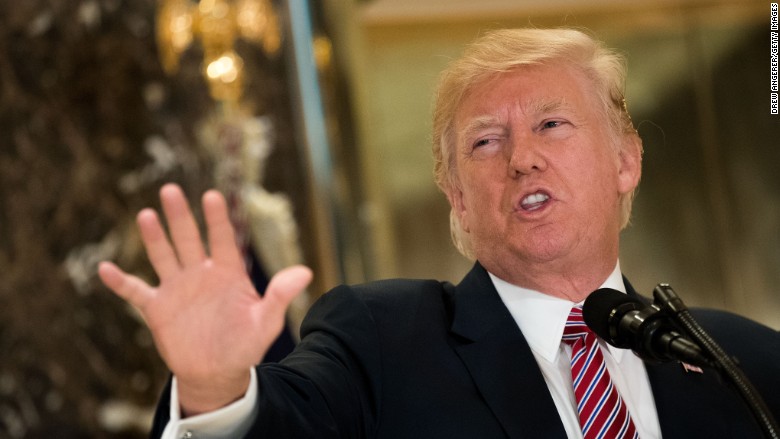 How the media covered Trump's statements
Reporters waited in the lobby of Trump Tower on Tuesday for vague remarks from President Trump about infrastructure. White House aides tamped down expectations ahead of time: they said the president was not expected to take questions.

2017-08-16 04:50:43
`
2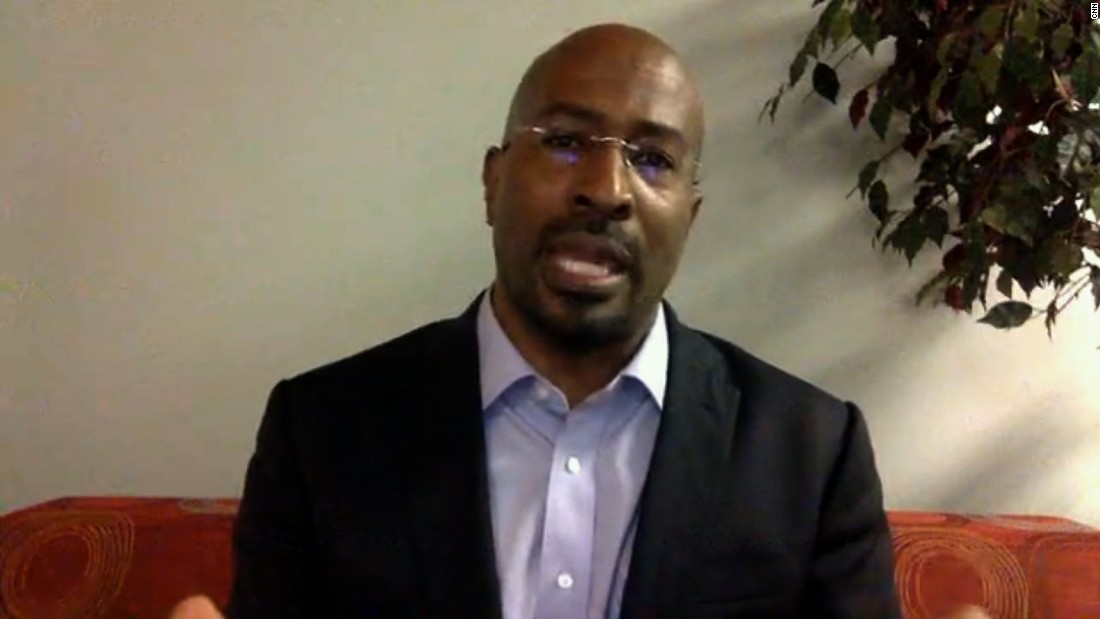 Tearing up Tuesday night, Van Jones said it "hurt" that President Trump blamed "both sides" for violence at a white supremacist rally in Charlottesville, Virginia over the weekend. One woman was killed and 19 others injured when a car drove into a crowd of counterprotesters. The suspected driver has been charged with second-degree murder.

2017-08-16 04:44:52
`
2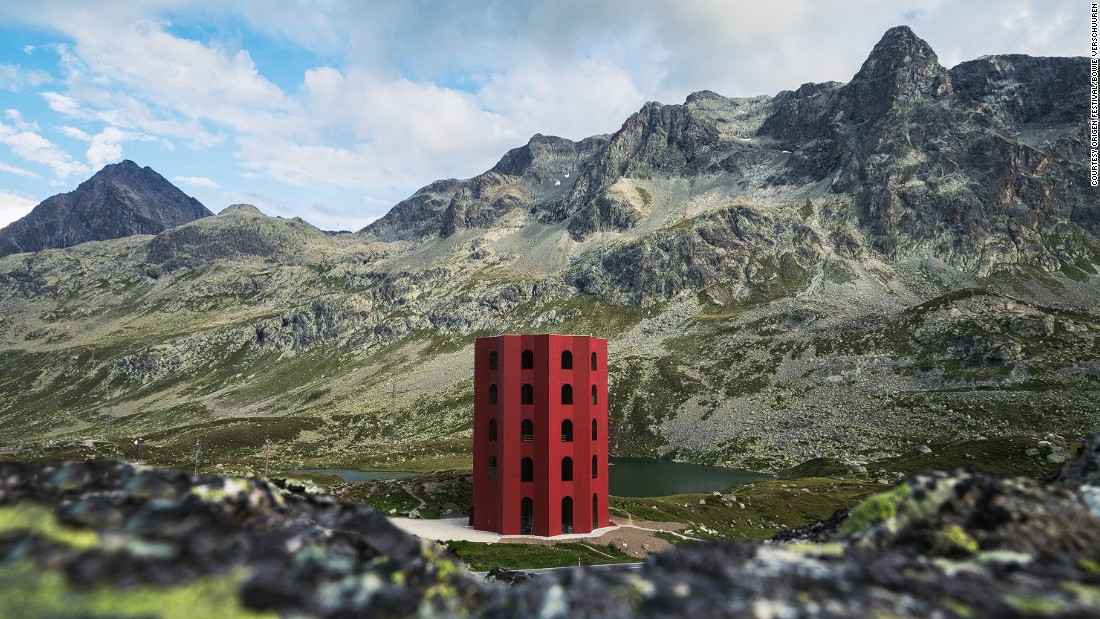 This stunning theater can withstand avalanches
At Switzerland's stunning new Julier Tower theater, some of the most dramatic scenes are outside the building.

2017-08-16 04:15:48
`
3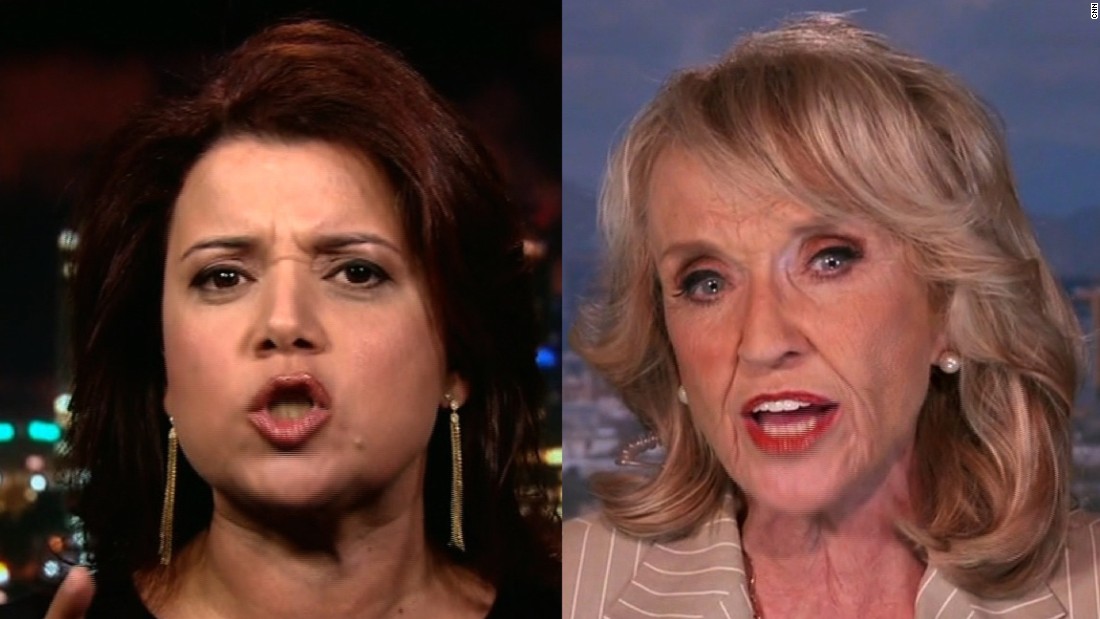 Jan Brewer dismisses outrage over comments as 'sour grapes'
During "CNN Tonight" with Don Lemon, former Arizona Governor Jan Brewer and commentator Ana Navarro spar over comments President Donald Trump made during his press conference regarding the white nationalist rally in Charlottesville, Virginia.

2017-08-16 04:05:28
`
6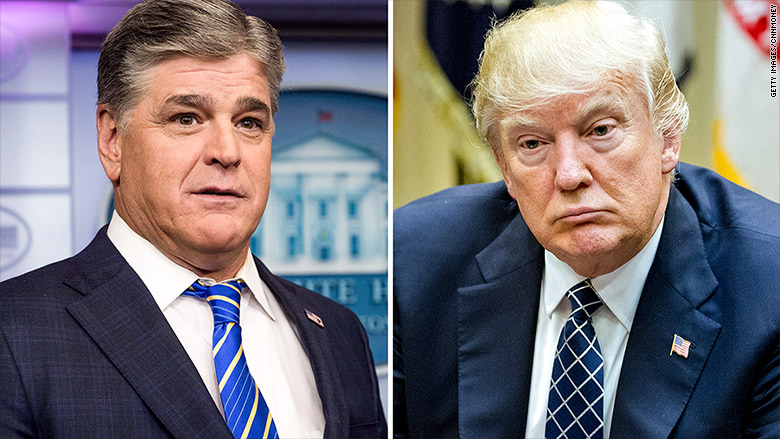 After Trump's remarks, Fox News focuses on the left and the media
Only Fox News can bring down President Trump, a recent New York Times op-ed argued. "If Fox turns, it's inevitable," it said.

2017-08-16 04:02:37
`
1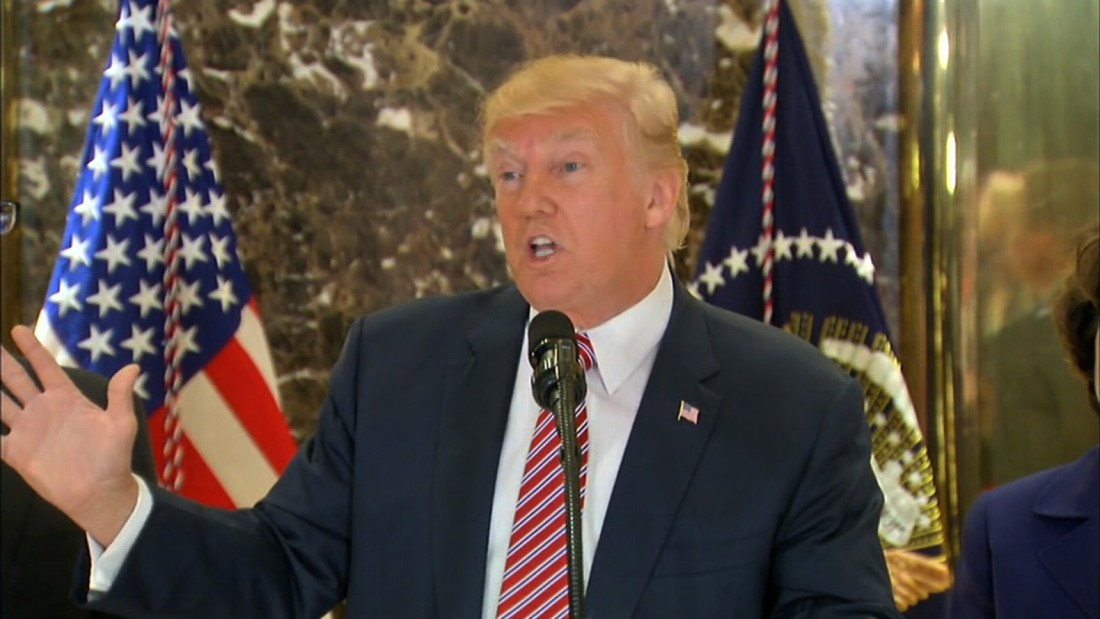 Analysis: President Trump has a meltdown for the ages
It was like watching a human Twitter feed.

2017-08-16 03:59:08
`
3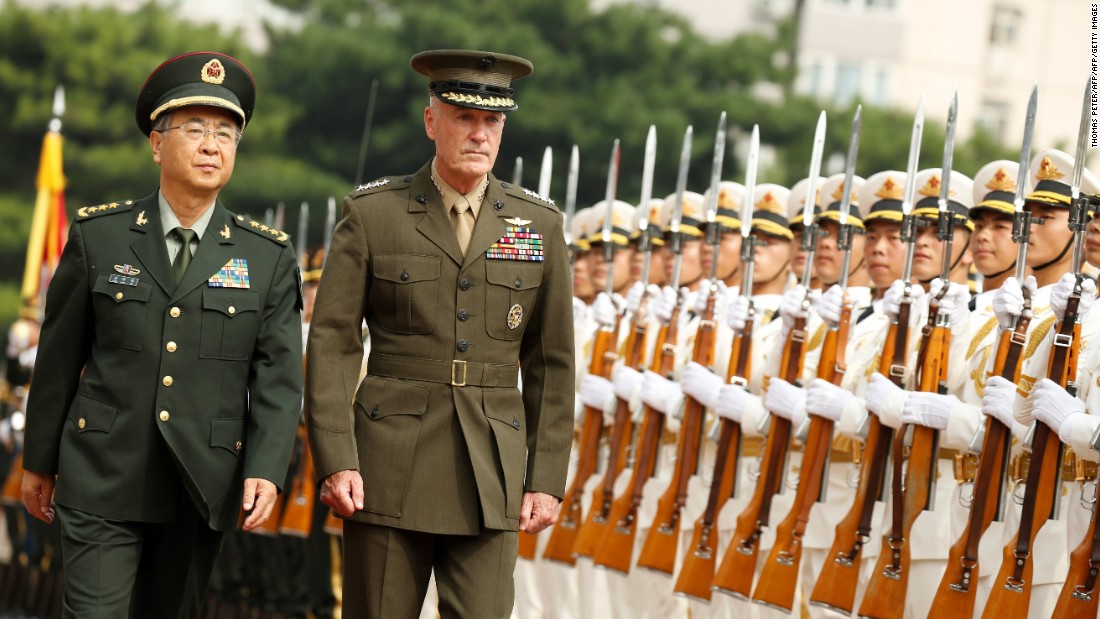 US, China reach deal to reduce risk of military miscalculation
Top US and Chinese military commanders signed a deal in Beijing Tuesday to improve communications between the two forces amid ongoing disputes in the South and East China Seas.

2017-08-16 03:58:01
`
4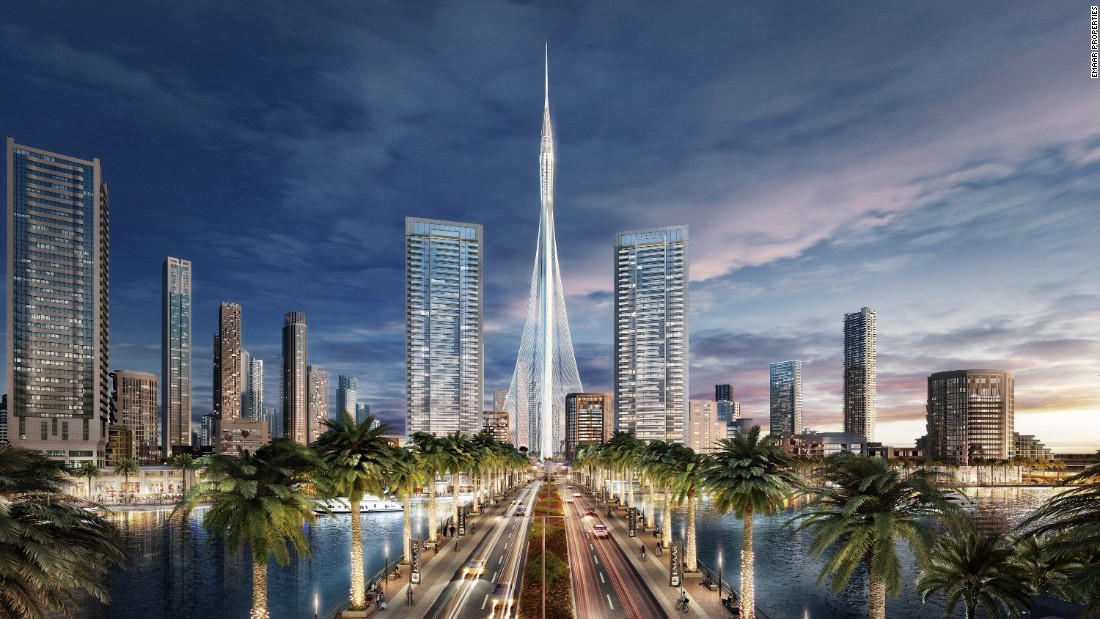 Work begins on the world's tallest tower
After breaking ground in October 2016, Dubai Creek Tower is on the up -- although it hasn't yet reached ground level.

2017-08-16 03:48:13
`
0
60 kids died in this hospital in a week
Prime Minister Narendra Modi started his Independence Day speech Tuesday with a call for the country to stand shoulder to shoulder with people of the city of Gorakhpur as they mourn the deaths of 68 children in a state-run hospital.

2017-08-16 03:38:07
`
2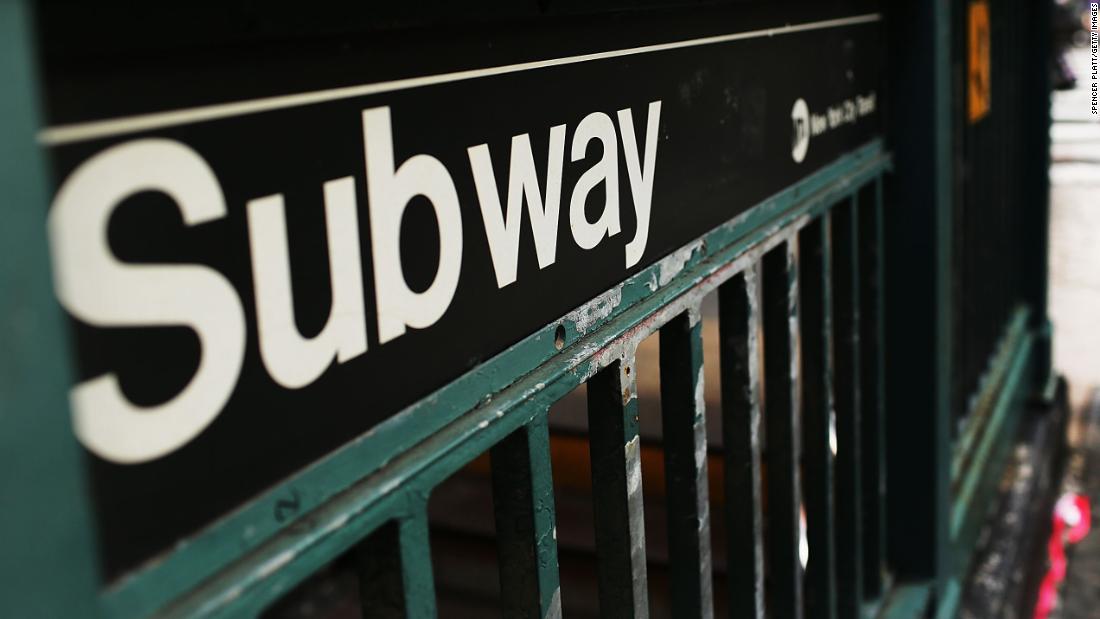 The game-changing design made to go unnoticed
Even if you've never heard of it, Helvetica has been part of your life.

2017-08-16 03:33:49
`
3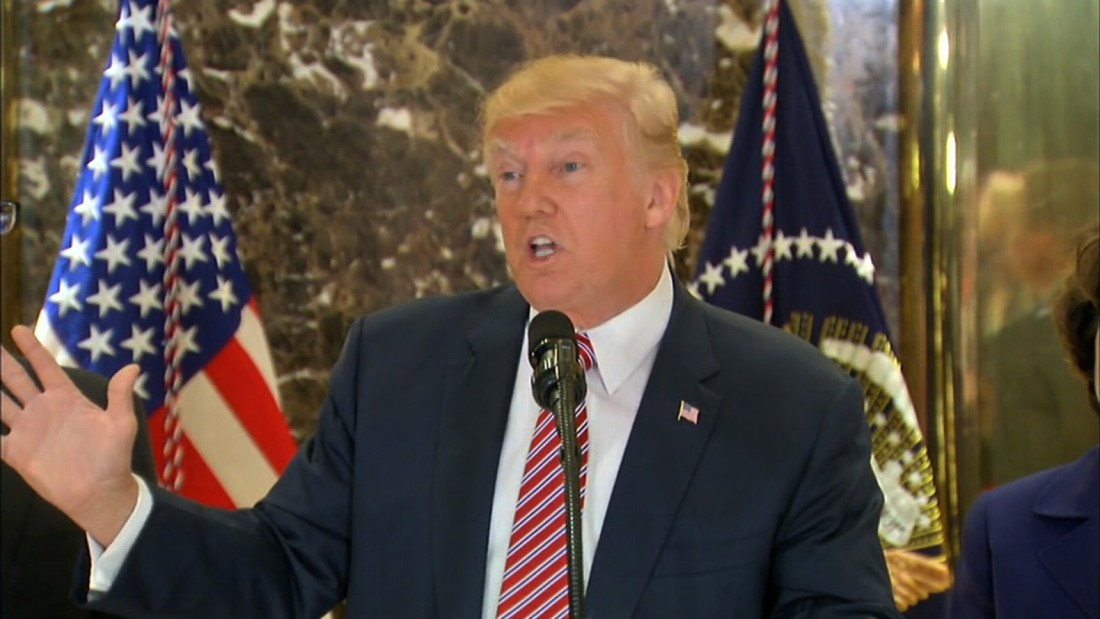 The President added fuel to the flames and will embolden the hate groups
It took President Donald Trump two days to condemn by name neo-Nazis, the Klu Klux Klan and white supremacist groups involved in this weekend's bloody clashes in Charlottesville, Virginia.

2017-08-16 03:32:45
`
4
NBA superstars play epic pickup game


2017-08-16 03:09:06
`
1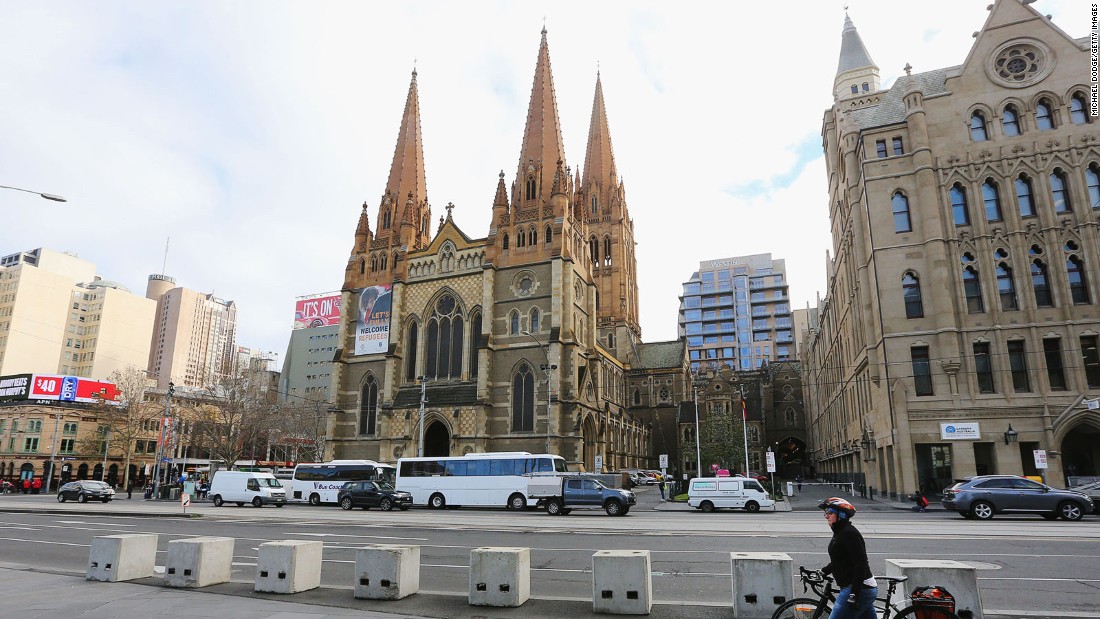 These are the most livable cities
It's official. Melbourne is on top of the world -- again.

2017-08-16 02:58:57
`
2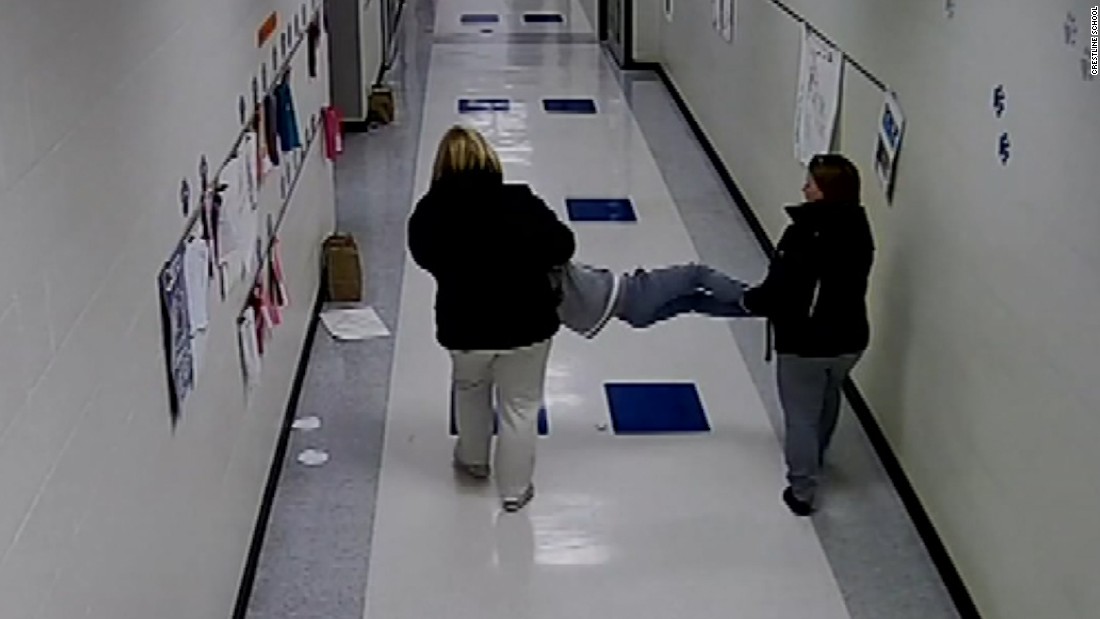 Cameras show child being dragged at school
Security cameras show a teacher and her aide dragging a child at an elementary school in Crestline, Ohio.

2017-08-16 02:52:57
`
2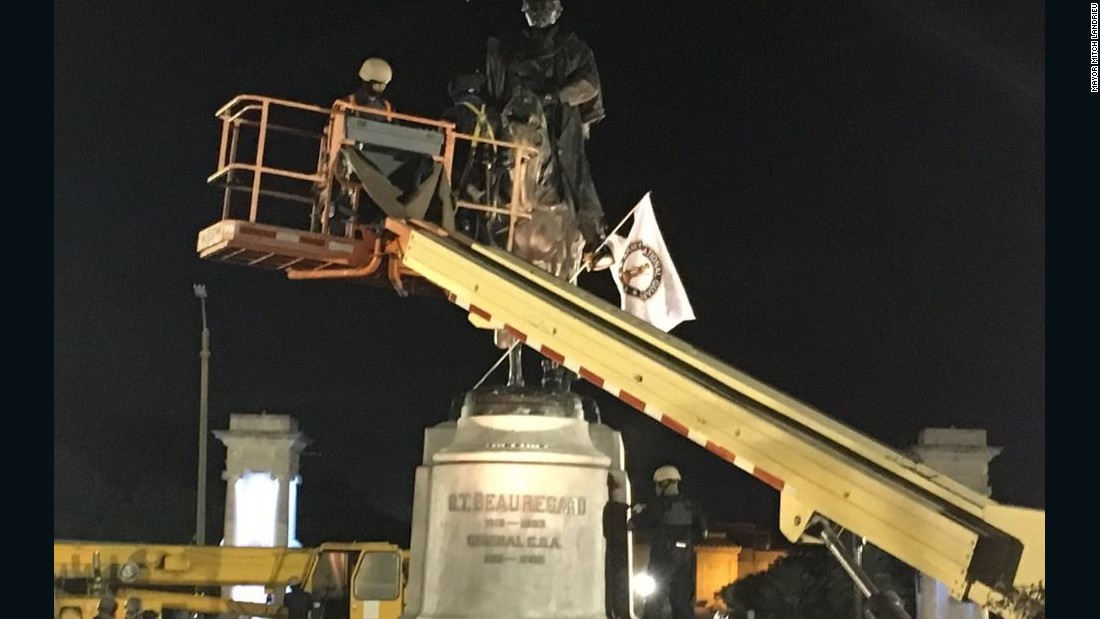 Baltimore removes Confederate statues overnight
Baltimore removed at least two Confederate statues early Wednesday after a white nationalist rally to protect monuments turned deadly in Virginia over the weekend.

2017-08-16 02:51:03
`
2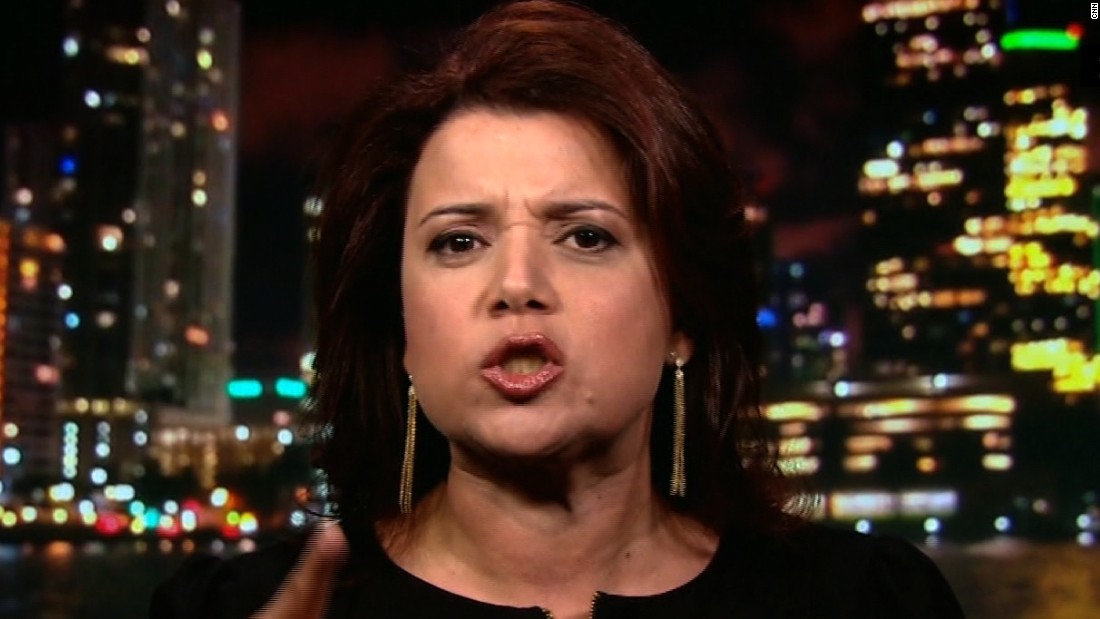 Ana Navarro to Republicans: What the hell took you so long?
During "CNN Tonight" with Don Lemon, commentator Ana Navarro spoke directly to President Donald Trump, telling him that unless he can represent all Americans he should not be President.

2017-08-16 02:46:42
`
3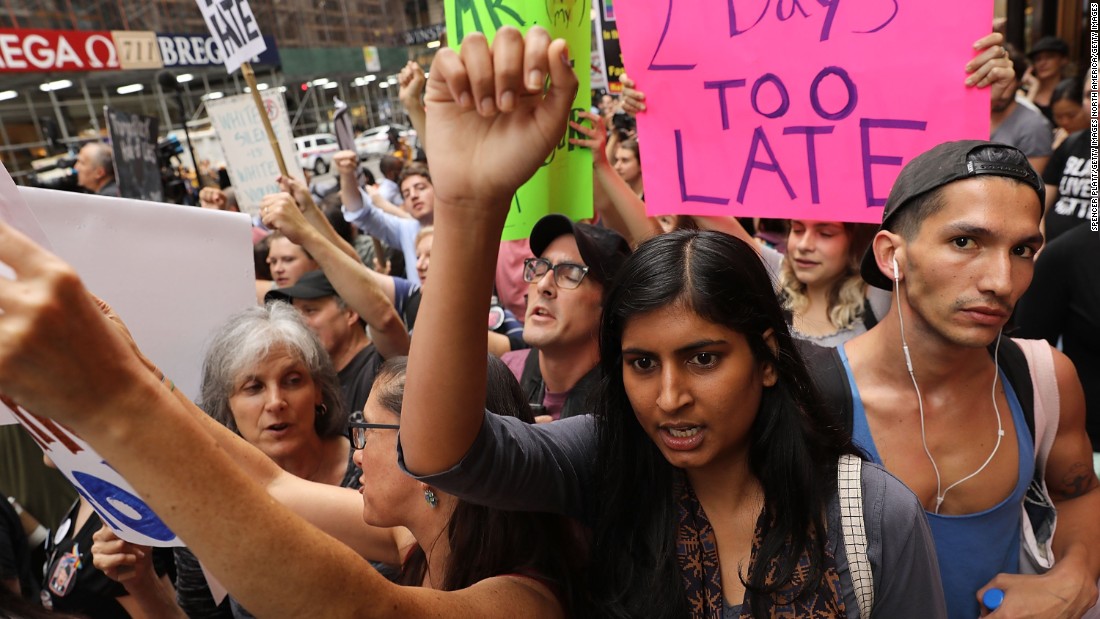 Opinion: What threatens Trump's fragile masculinity
All our hearts -- and most of America's news crews -- have been in Charlottesville, Virginia this week. It's hard to quite fathom the darkness that comes from seeing neo-Nazis marching in a college town, a counterprotester brutally killed and the US President blaming "many sides" for bigotry and violence.

2017-08-16 02:11:38
`
1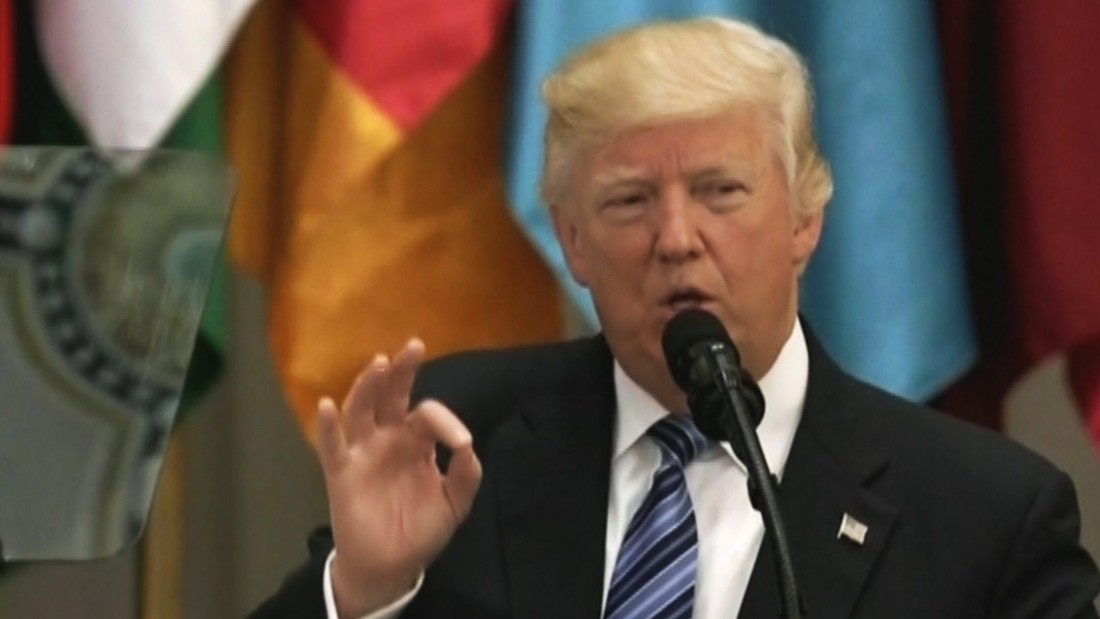 After years of not waiting for the facts, Trump blames Charlottesville vagueness on just that
President Donald Trump, a man who has quickly and bluntly called out terrorist attacks for years and slammed his opponents for being too sheepish in the face of terror, said Tuesday that he gave a vague statement about violence in Charlottesville, Virginia, on Saturday because he wanted to wait for the facts.

2017-08-16 02:10:01
`
2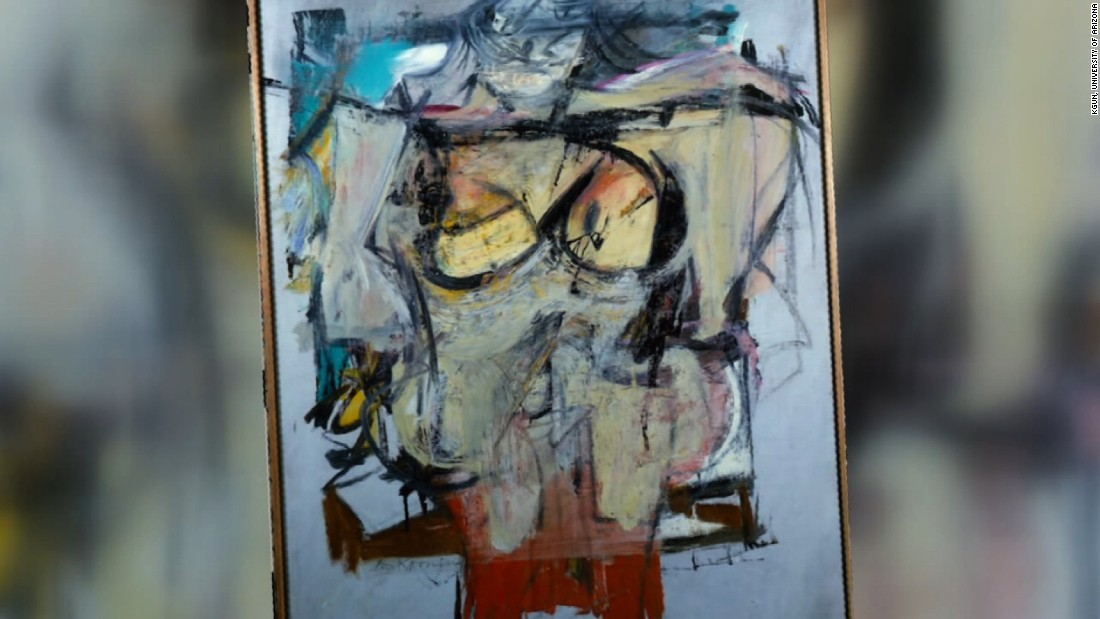 Stolen $160M painting found at estate sale
An iconic painting by Willem de Kooning entitled, "Woman-Ochre," is returning home after being stolen 31 years ago.

2017-08-16 01:54:26
`
3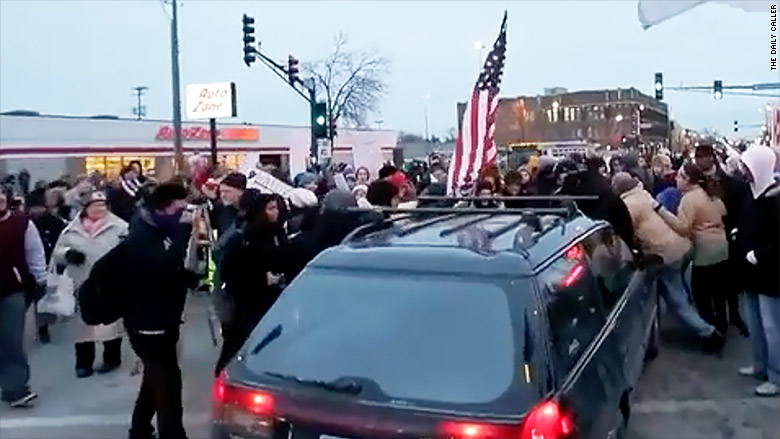 Fox News, Daily Caller delete posts encouraging people to drive through protests


2017-08-16 01:51:09
`
3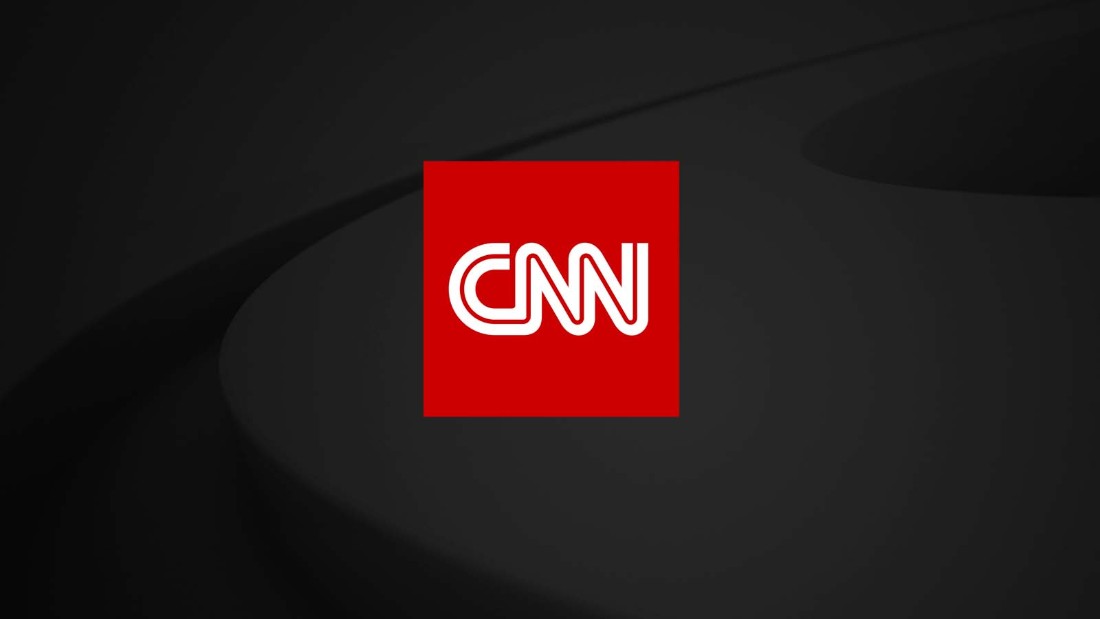 Wife charged in murder, 21 years later
A 21-year-old murder mystery is finally getting some clarity.

2017-08-16 01:40:56
`
2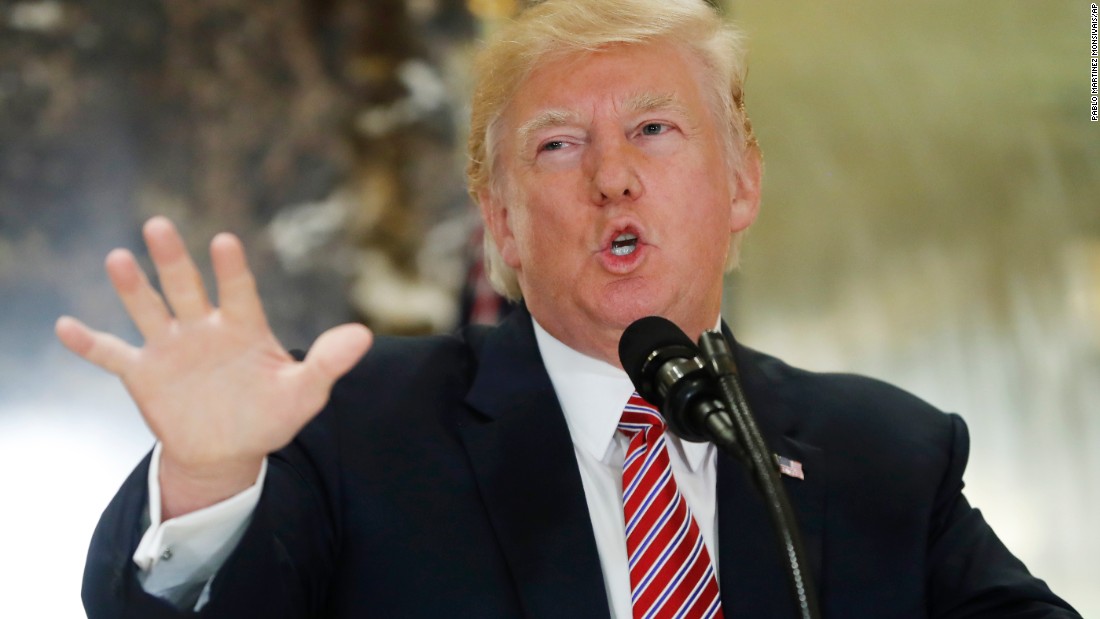 Anderson Cooper: Trump revealed who and what he really is
CNN's Anderson Cooper analyzes President Trump's staggering news conference in New York where he blamed the violence in Charlottesville, Virginia, on both sides of the conflict, comparing the President's words to the events that took place.

2017-08-16 01:37:32
`
3
Late-night shows take on Trump
President Trump's news conference left many shocked while leaving late night hosts, such as ABC's Jimmy Kimmel, ready to respond -- even if they had other things planned.

2017-08-16 01:26:39
`
3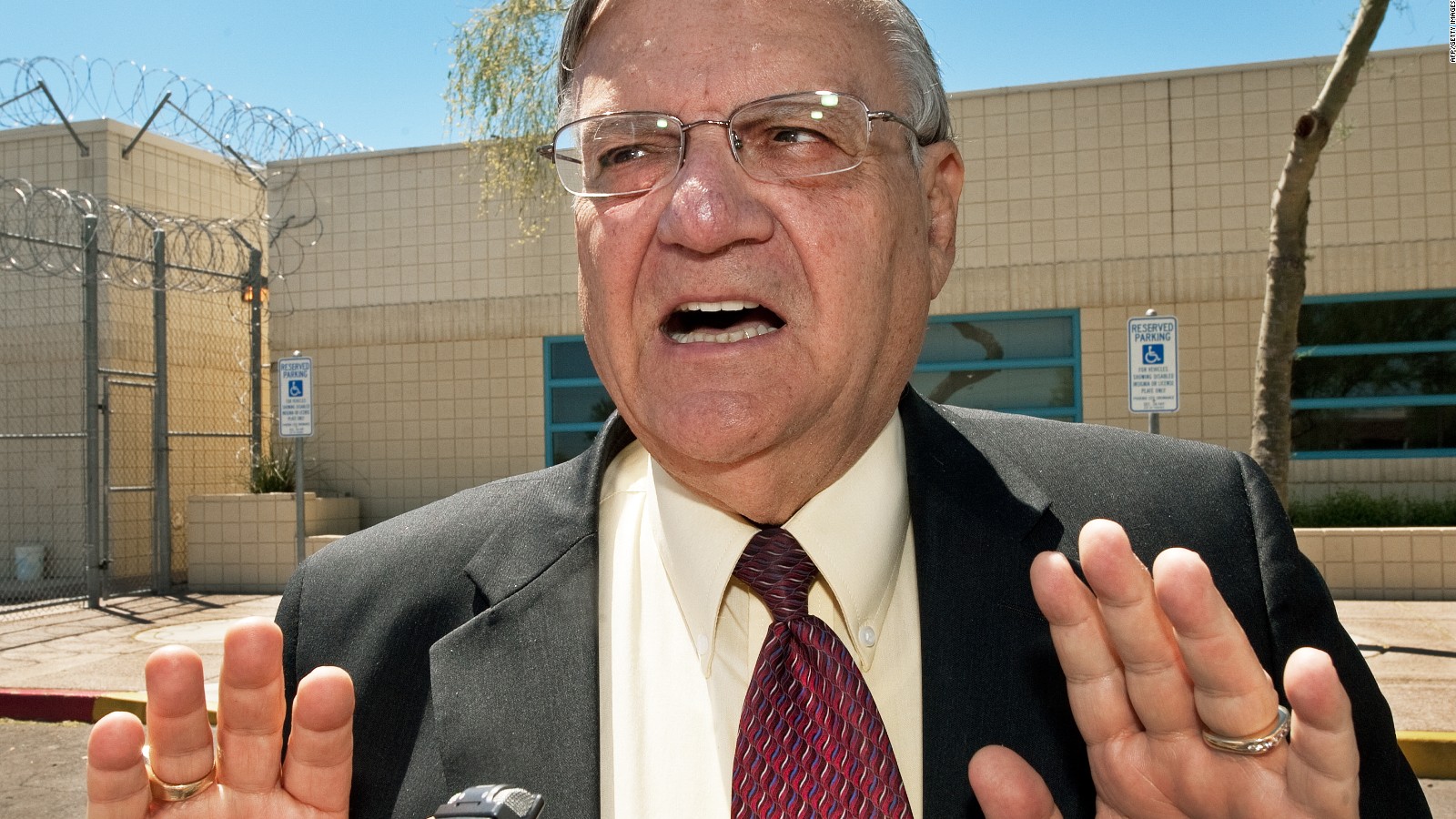 Opinion: Trump, Joe Arpaio is not above the law
One step forward, two steps back? On Monday, in response to the violence in Charlottesville, Virginia, President Donald Trump denounced "criminals and thugs, including the KKK, neo-Nazis, white supremacists and other hate groups that are repugnant to everything we hold dear as Americans." In a press briefing from the White House, Trump said that "racism is evil."

2017-08-16 01:26:32
`
2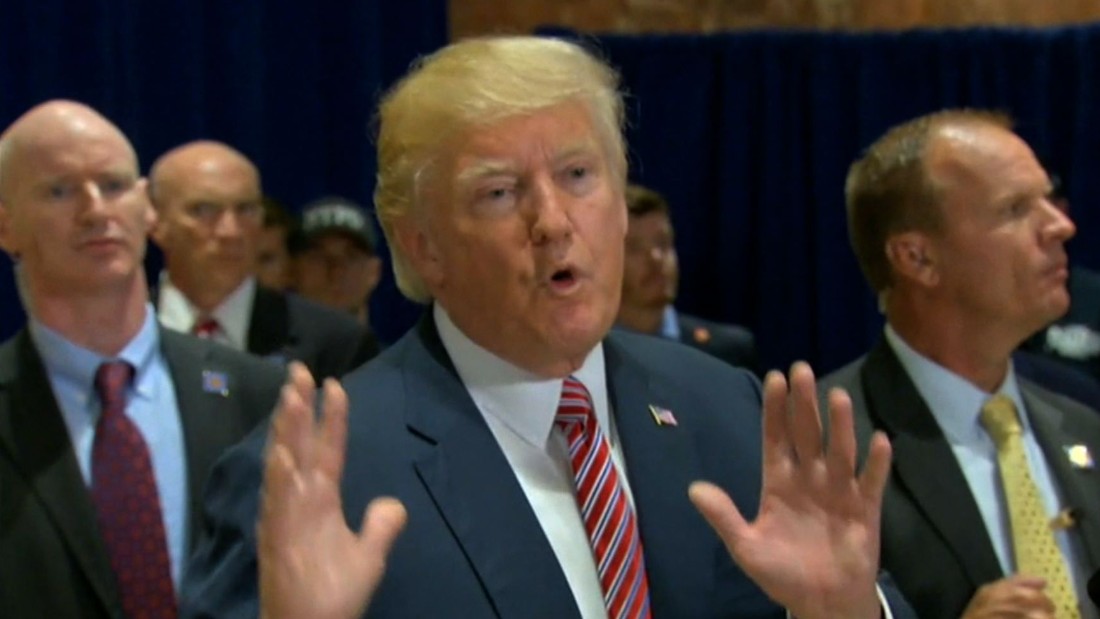 Trump touts winery when talking Charlottesville
When asked by a reporter if he had any plans to visit Charlottesville, Virginia, after the unrest that erupted following protests by white nationalists, President Trump touted the winery and home he owns in the city.

2017-08-16 01:20:23
`
2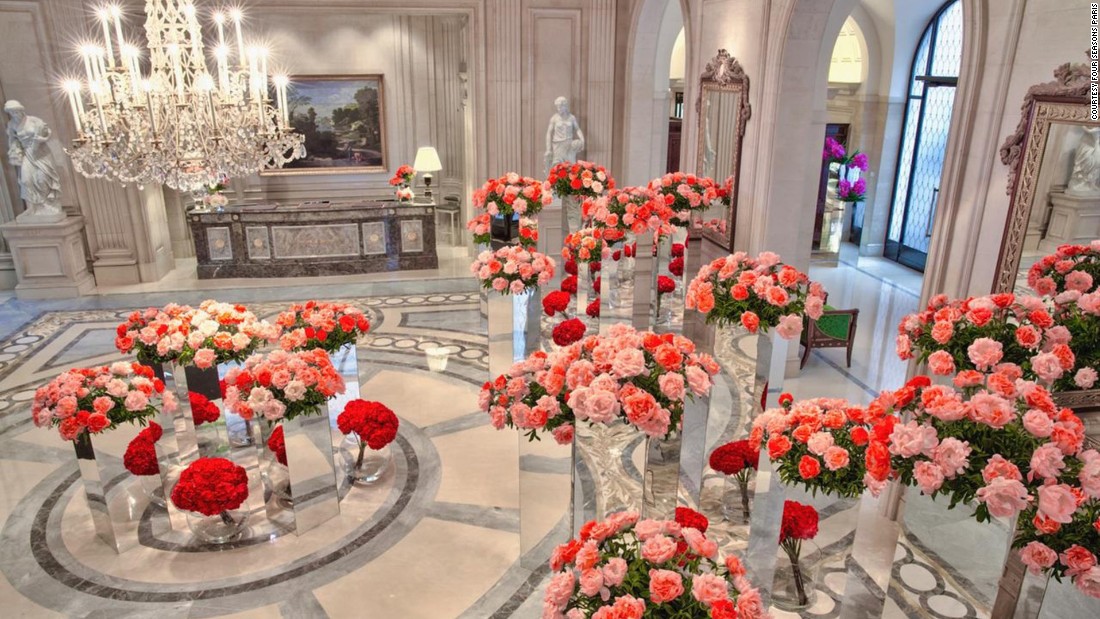 See world's most beautiful floral hotels
If spring is your favorite season, you don't have to go outside to enjoy beautiful flowers. Just check into one of these hotels, from Mumbai to Manhattan to Monaco, for some of the world's most elegant and opulent floral displays all year round.

2017-08-15 18:13:27
`
3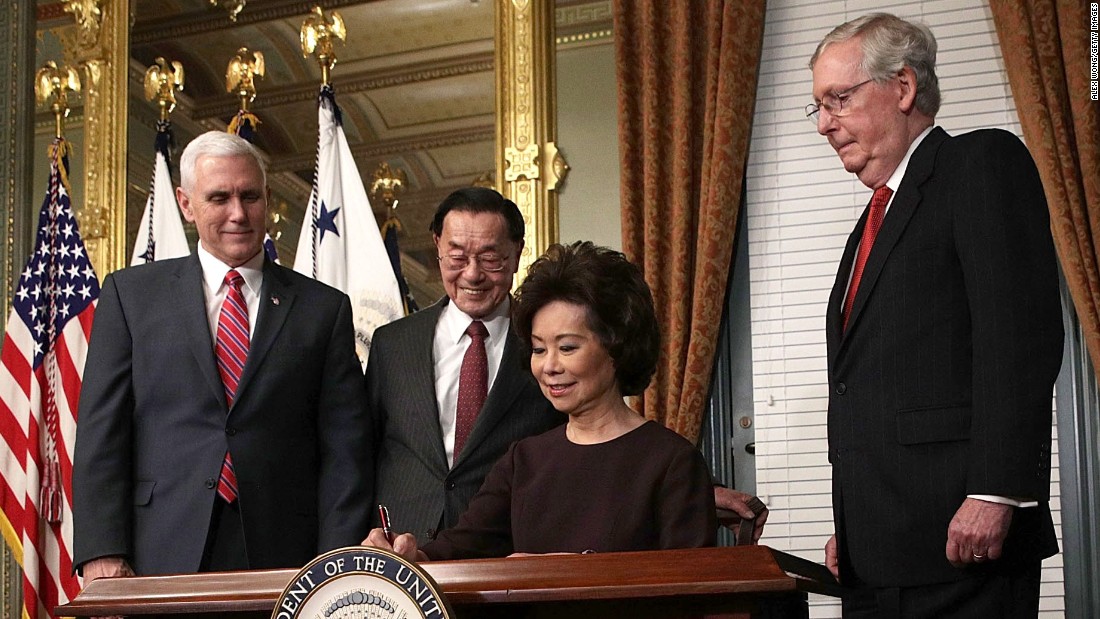 Elaine Chao on Trump's criticism of husband: I stand by both
Transportation Secretary Elaine Chao stood shoulder-to-shoulder Tuesday with President Donald Trump, the same man who railed against her husband, Senate Majority Leader Mitch McConnell, last week and demanded that the lawmaker "get back to work" on health care.

2017-08-15 17:55:14
`
5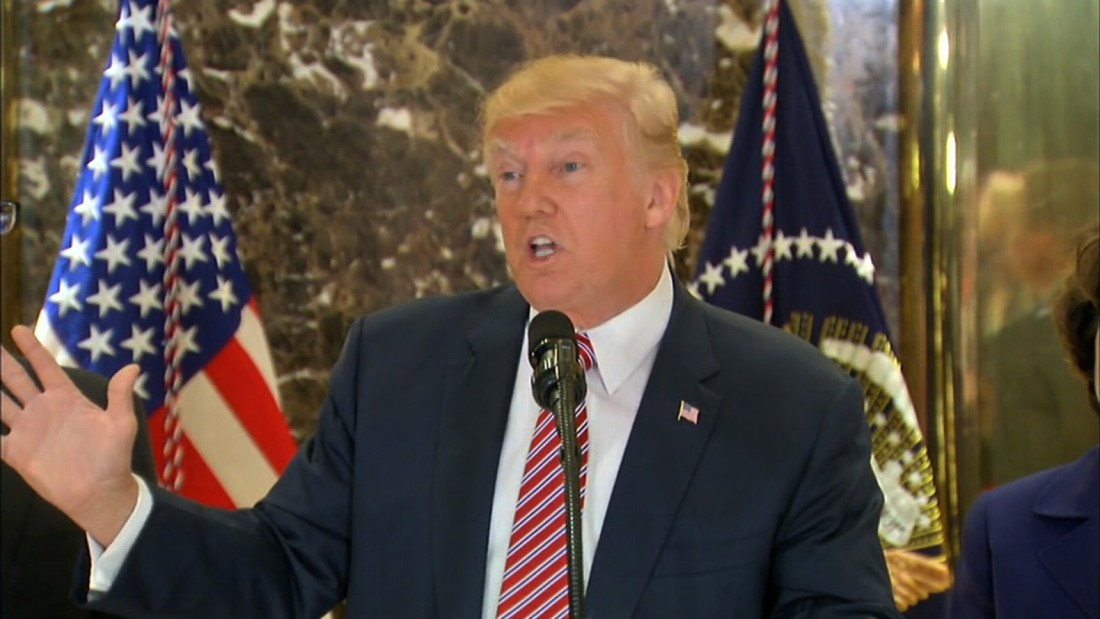 The 14 most shocking comments from Trump's Q and A
He simply couldn't help himself.

2017-08-15 16:56:24
`
2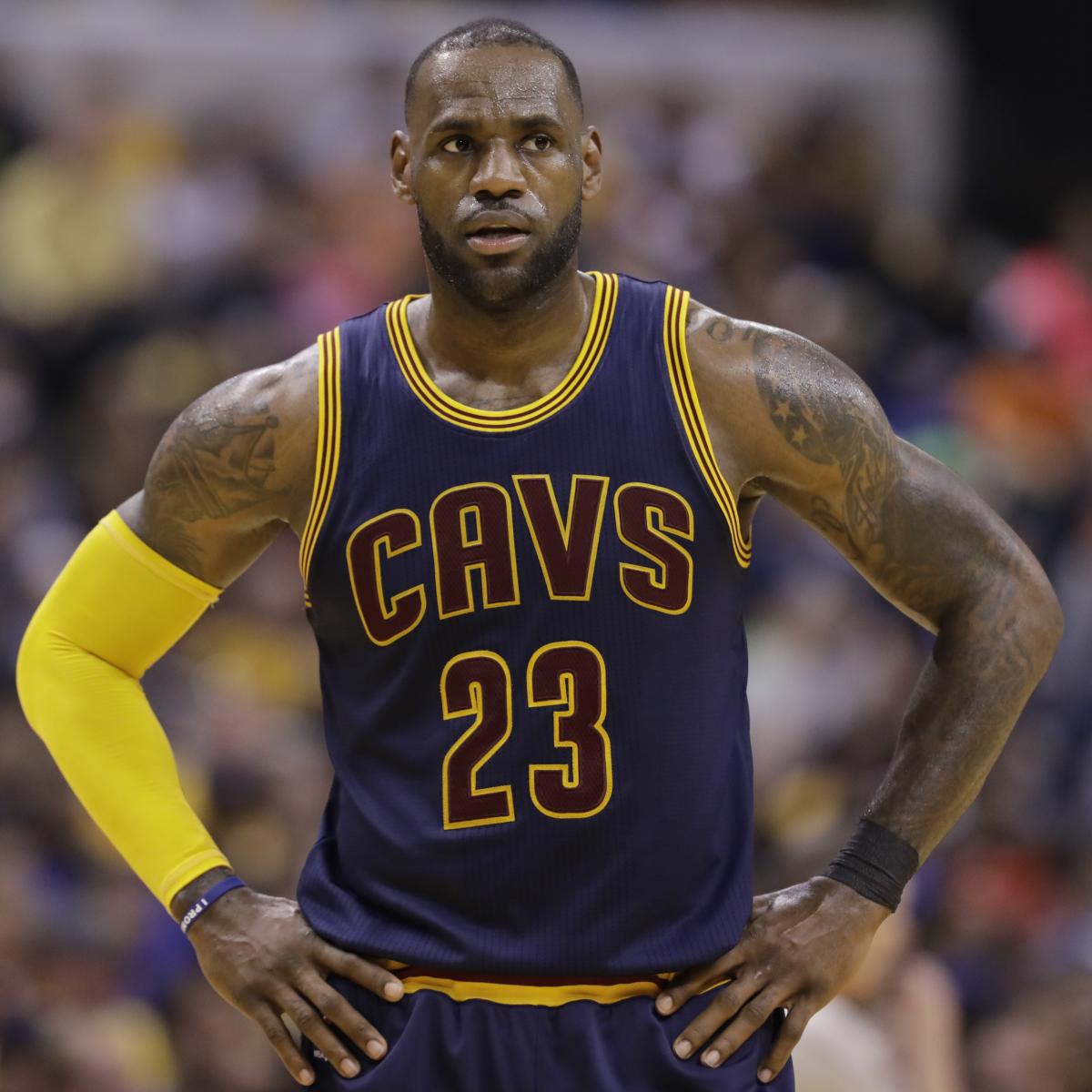 LeBron: Trump made hate 'fashionable again'


2017-08-15 16:32:19
`
3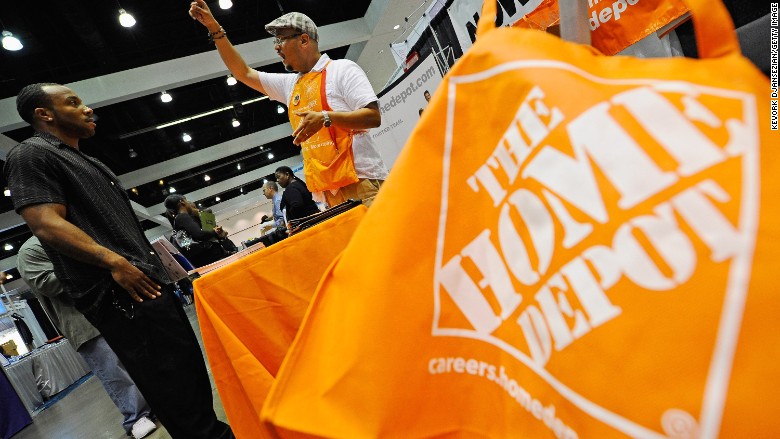 The Amazon vs. retail battle: Explained
It's no secret that Amazon is revolutionizing retail. But what does that mean for shoppers and traditional stores?

2017-08-15 16:20:18
`
1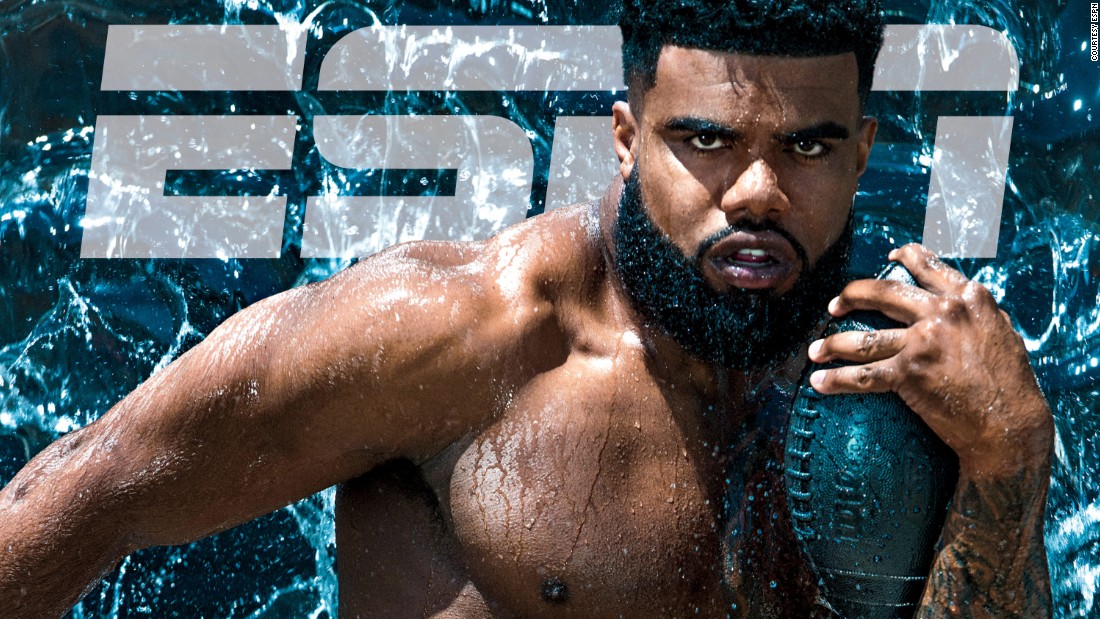 Opinion: ESPN needs a lesson in racial awareness
On Monday, ESPN hosted a fantasy football draft segment that was reminiscent of a pre-civil war slave auction, a display that lacked racial sensitivity and awareness, writes Jeff Pearlman perl.

2017-08-15 16:12:35
`
2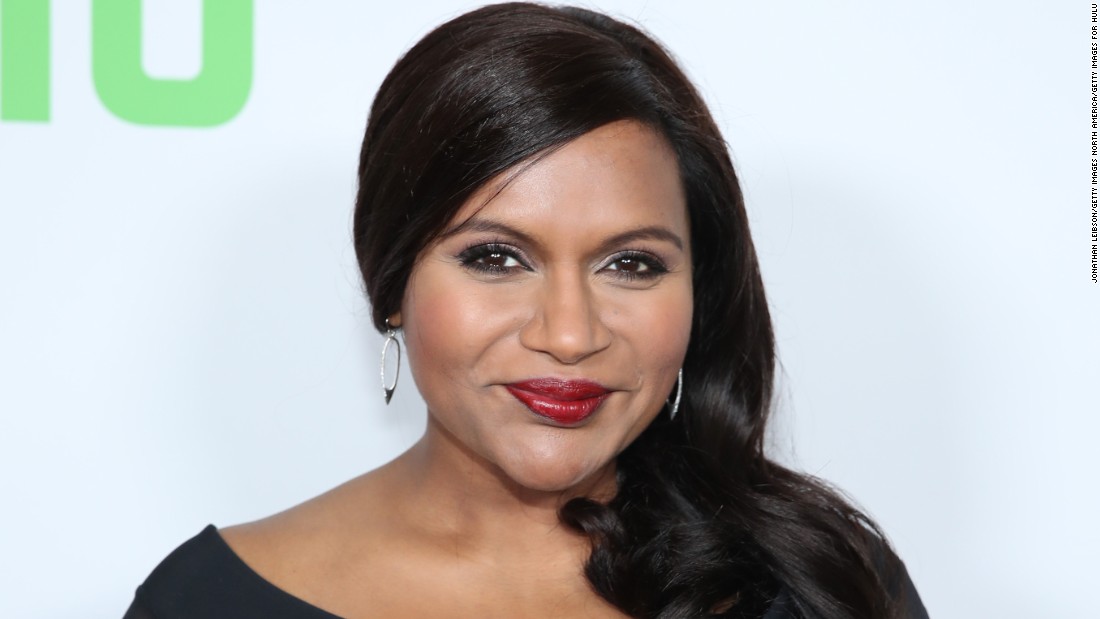 Mindy Kaling confirms pregnancy
Mindy Kaling is "really excited" about becoming a first-time mom.

2017-08-15 15:38:59
`
1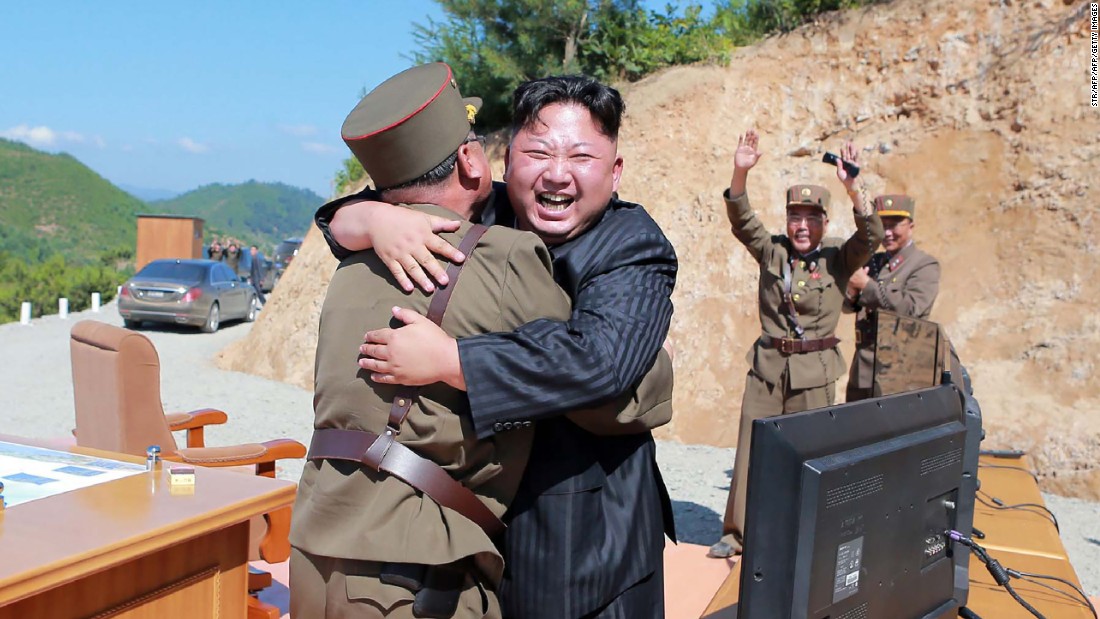 US intel: N. Korea didn't need Ukraine's help with rocket engine
A US intelligence official knocked down claims that North Korea may have used illicit trade networks to purchase powerful rocket engines once produced by a Ukrainian factory that were instrumental to the Soviet missile program.

2017-08-15 14:30:25
`
2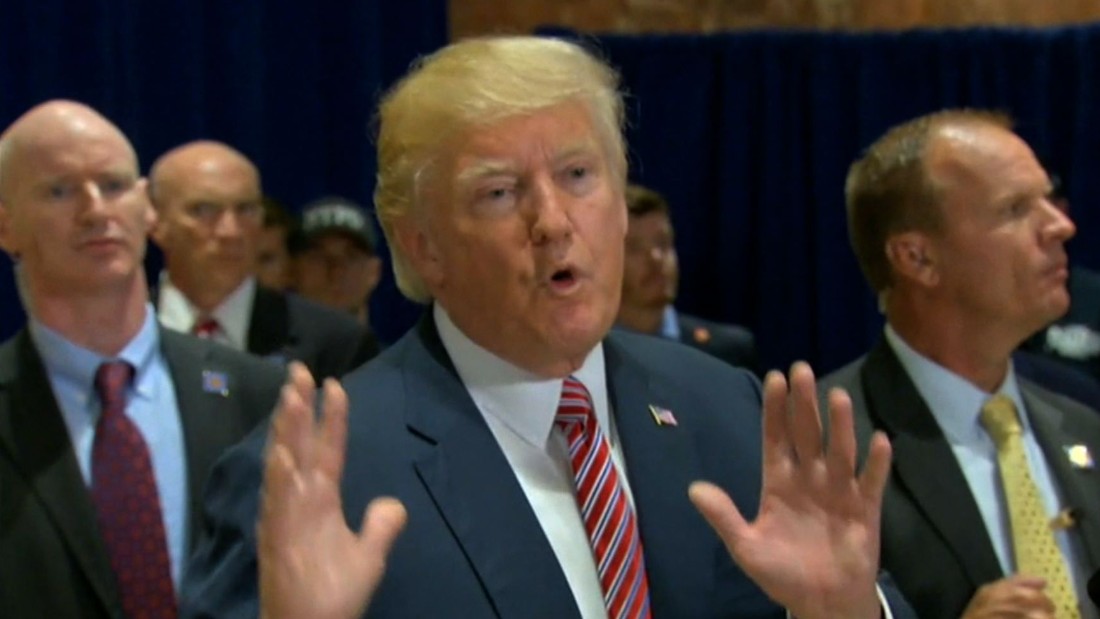 Cillizza on Trump: He is exactly who we were afraid he was
Donald Trump is who we thought he was.

2017-08-15 13:05:28
`
3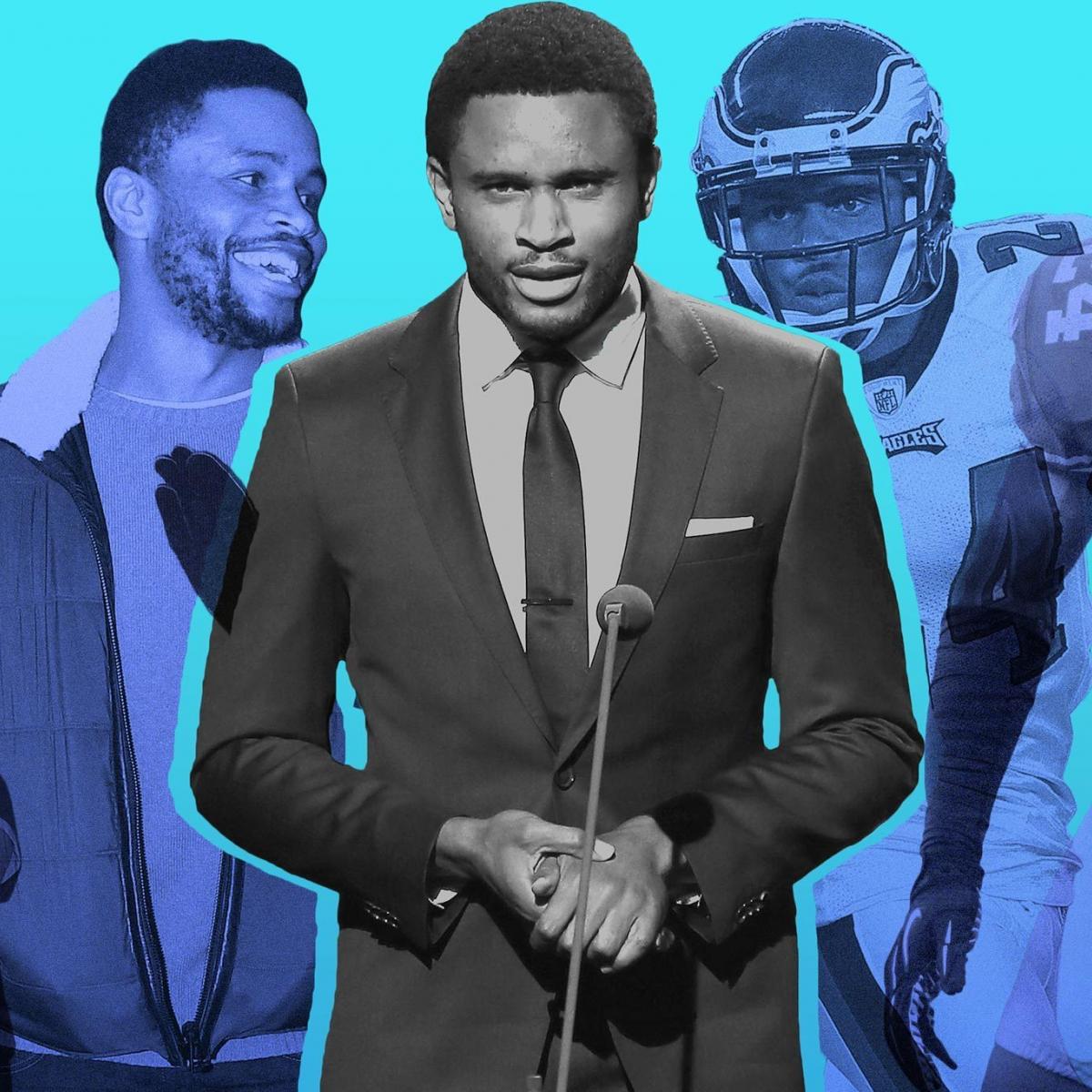 This actor won't watch his own movies


2017-08-15 12:42:47
`
0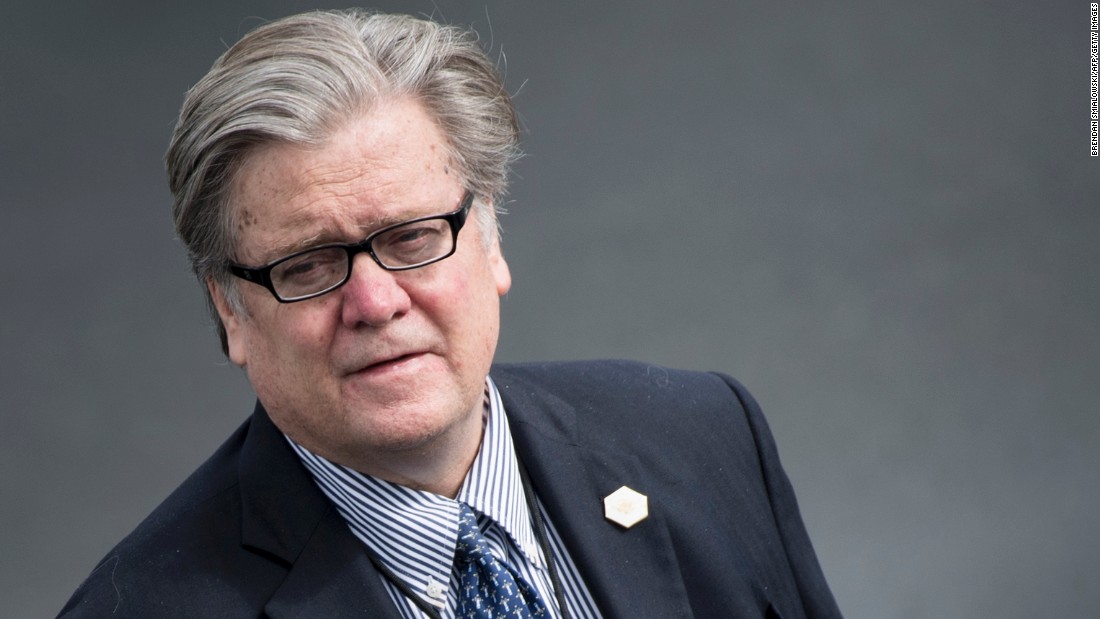 Trump on Bannon's future: 'We'll see'
President Donald Trump on Tuesday declined to offer reassurances about the fate of chief strategist Steve Bannon inside the White House.

2017-08-15 12:39:34
`
1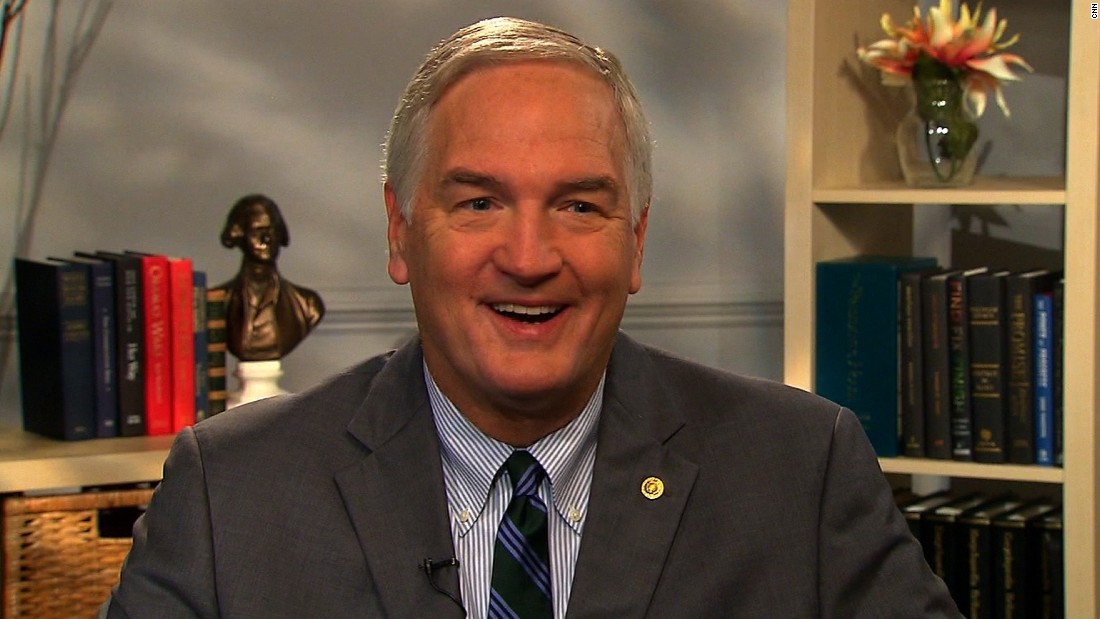 Alabama candidates vie for Trump's blessing
Alabama Senate GOP candidates vie for President Trump's endorsement as voters cast their ballots in a primary to decide who will fill Jeff Sessions' former seat.

2017-08-15 12:39:28
`
7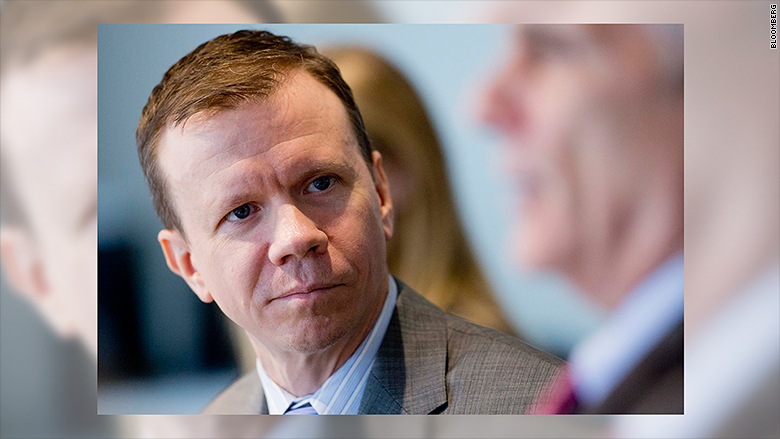 4th executive bails on Trump after Charlottesville


2017-08-15 12:39:28
`
7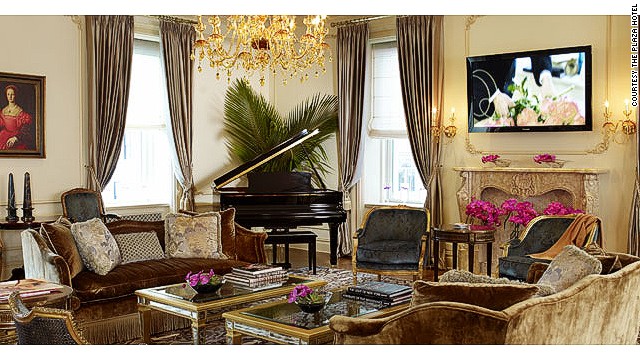 America's most luxurious hotel suites
Indoor basketball courts, island-sized balconies and bathrooms that belong in museums -- America's got some crazy indulgent hotel suites with price tags to match.

2017-08-15 12:33:03
`
2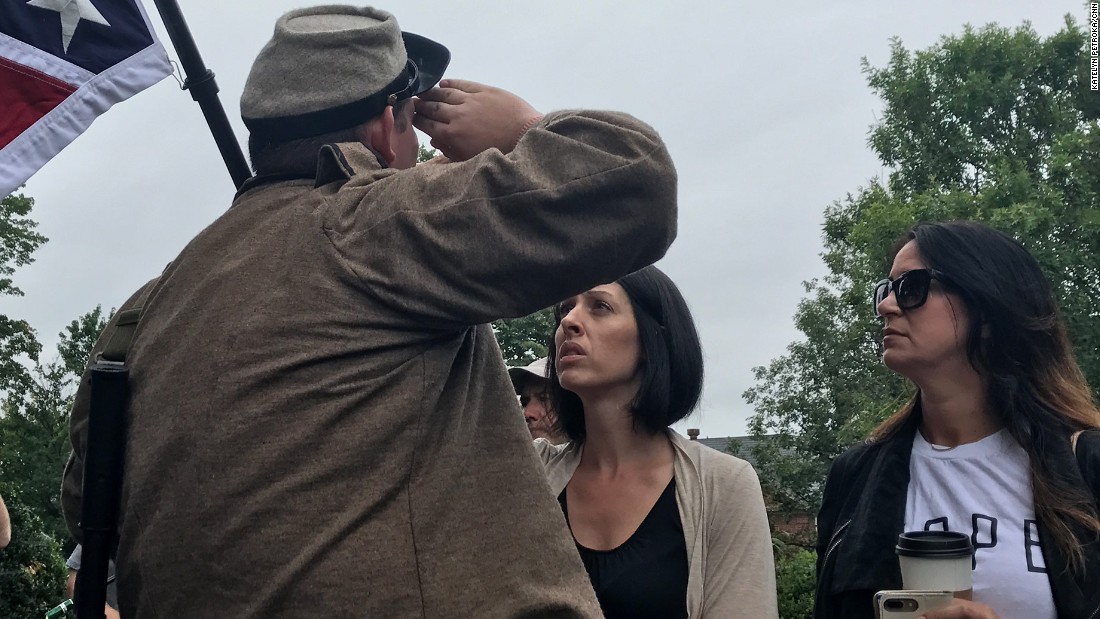 I used to recruit white people who were as angry as I was


2017-08-15 12:30:42
`
2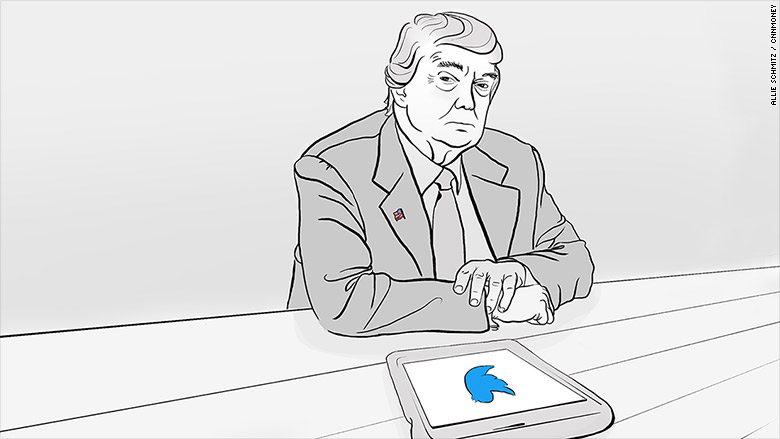 Trump's strange, sometimes deleted tweets


2017-08-15 12:08:48
`
5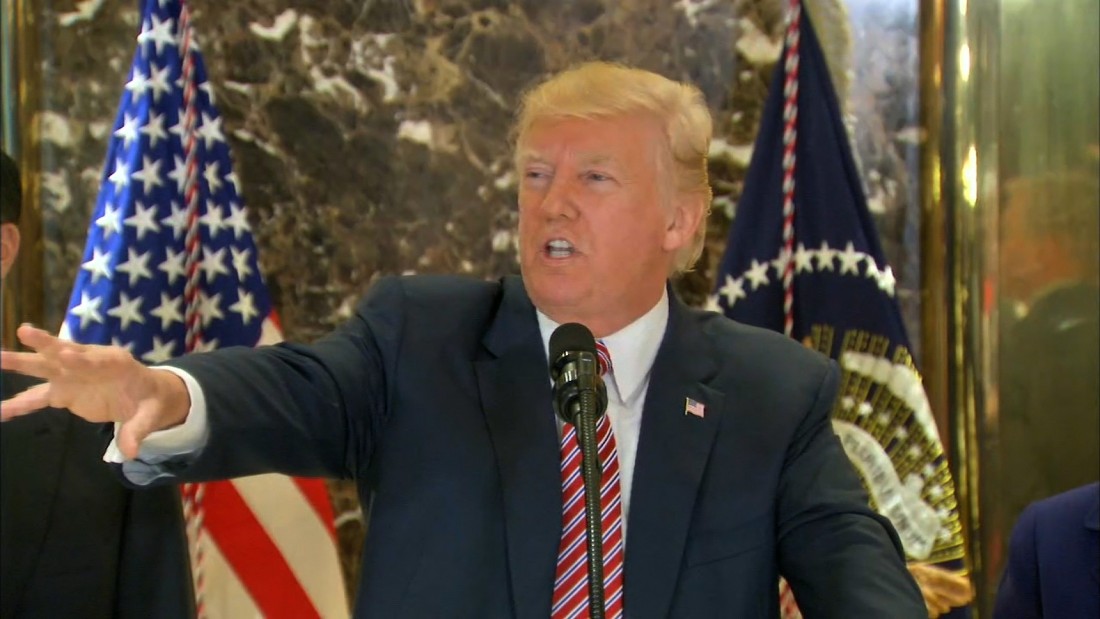 Trump on violence: Does the 'alt-left' have any guilt?
President Donald Trump blamed the violence in Charlottesville, Virginia, on both sides of the conflict, equating the white supremacists on one side with the "alt-left" on the other side.

2017-08-15 12:01:22
`
2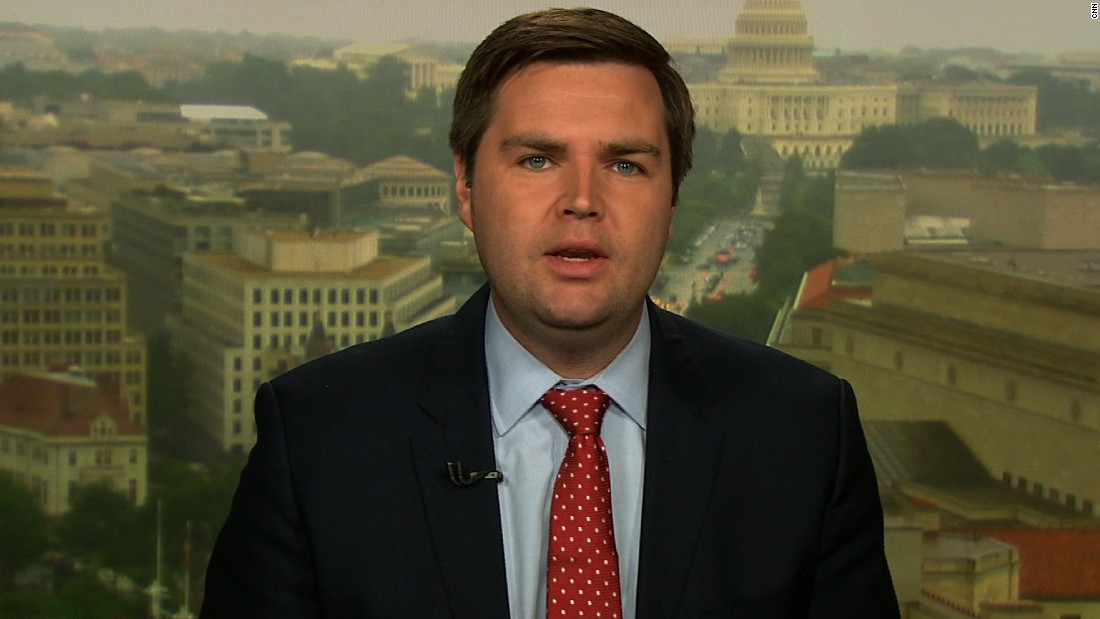 Author: White nationalists more than 'slack-jawed yokels'
JD Vance, author of "Hillbilly Elegy," says white nationalism isn't just a problem for the poor and working class.

2017-08-15 12:01:17
`
4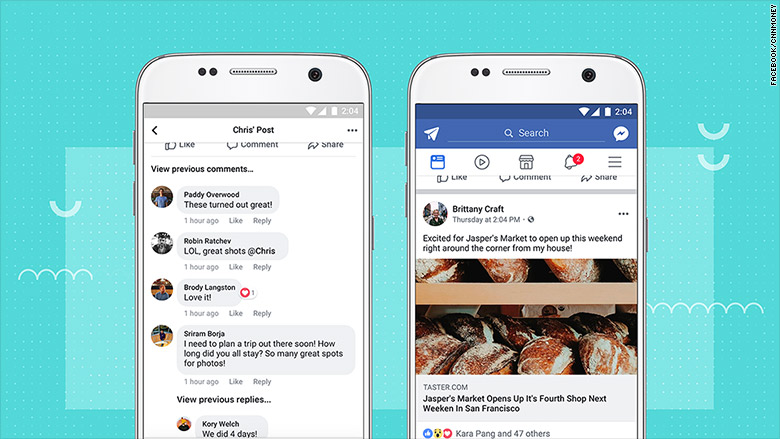 Facebook's adding text bubbles and round profiles


2017-08-15 11:46:13
`
1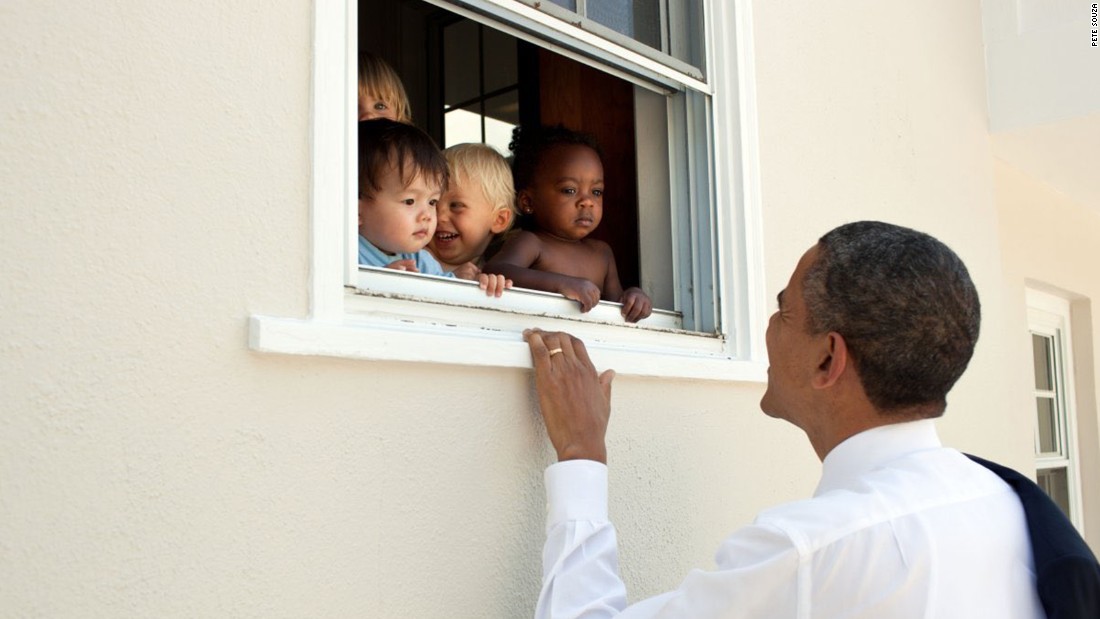 Obama's Charlottesville tweet gets 2.5 million likes
Former President Barack Obama's tweet reacting to the attack in Charlottesville, Virginia, is one of the biggest ever on the social network.

2017-08-15 11:39:37
`
3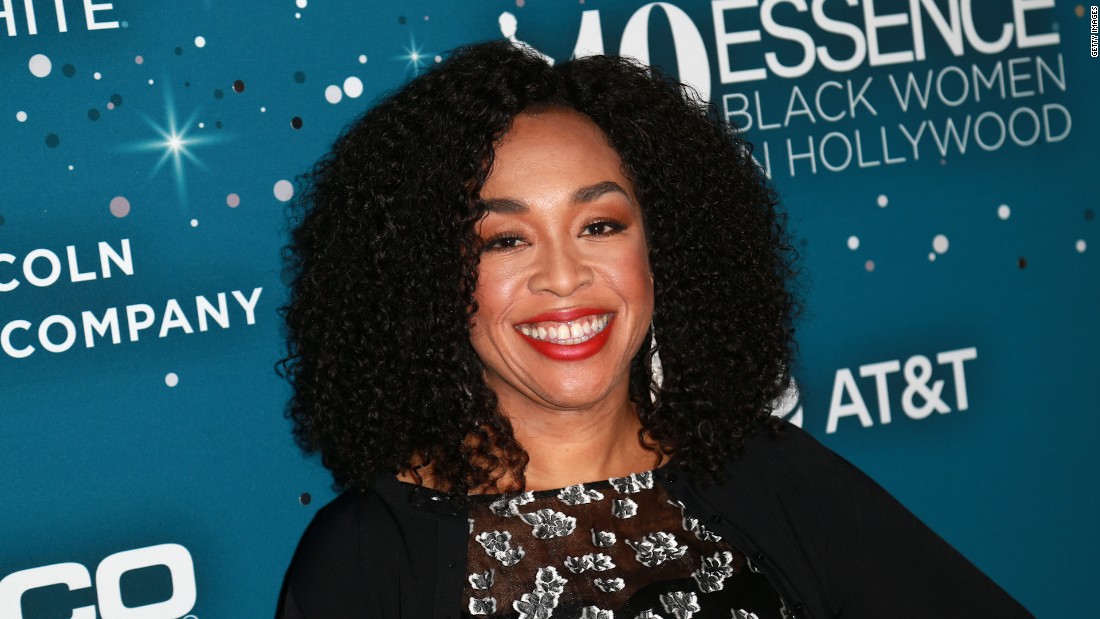 Shonda Rhimes is a Hollywood powerhouse
With television hits like "Grey's Anatomy," "Scandal" and "How to Get Away with Murder," Shonda Rhimes is a Hollywood powerhouse.

2017-08-15 11:39:36
`
4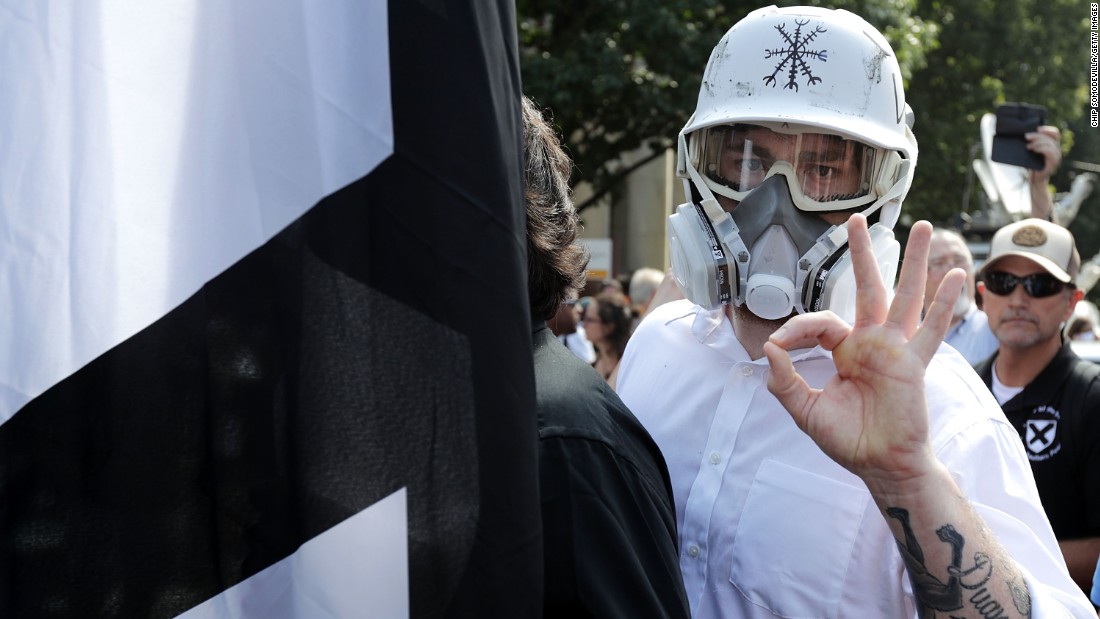 Far right planning 9 rallies this weekend
Major cities across the country are bracing for a wave of white nationalist rallies in the coming days.

2017-08-15 11:12:27
`
3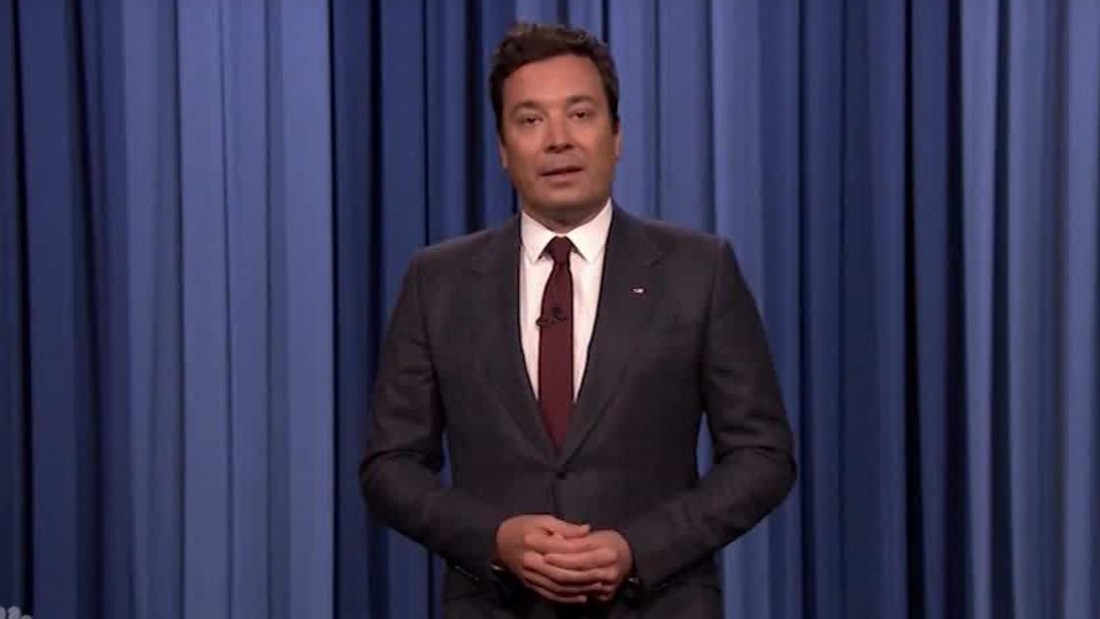 Jimmy Fallon's emotional response to Charlottesville
Late-night hosts Jimmy Fallon, Jimmy Kimmel and Stephen Colbert criticize President Trump's response to white nationalist rally in Charlottesville, Virginia.

2017-08-15 10:42:09
`
6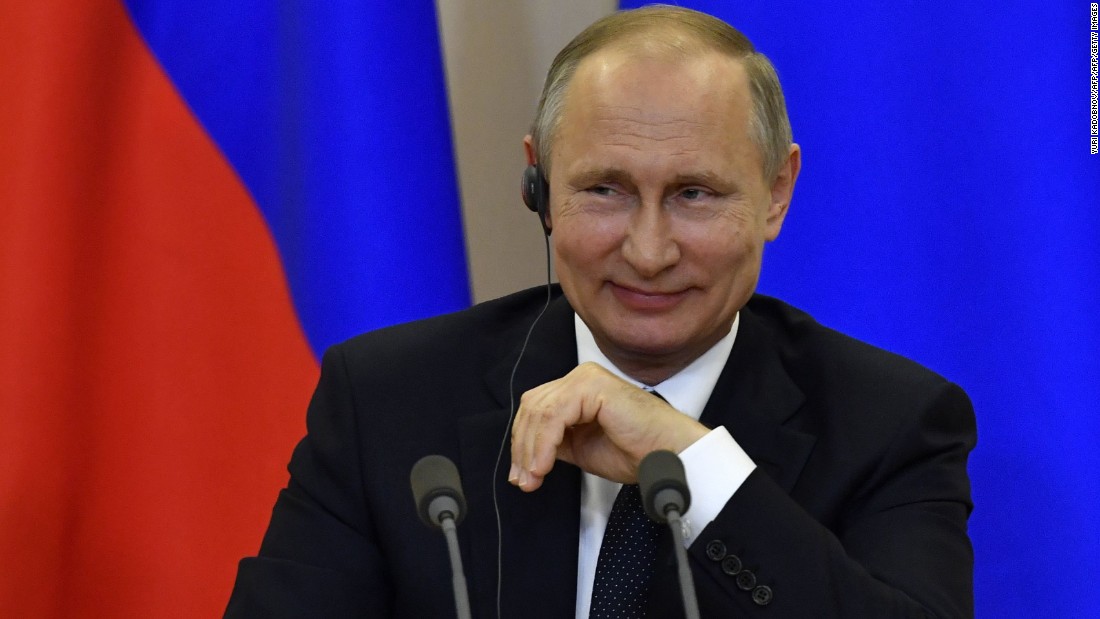 Opinion: What Russia's military exercises really mean
In Russia and neighboring Belarus, preparations are underway for Zapad -- a major military exercise to be held in September.

2017-08-15 10:37:42
`
3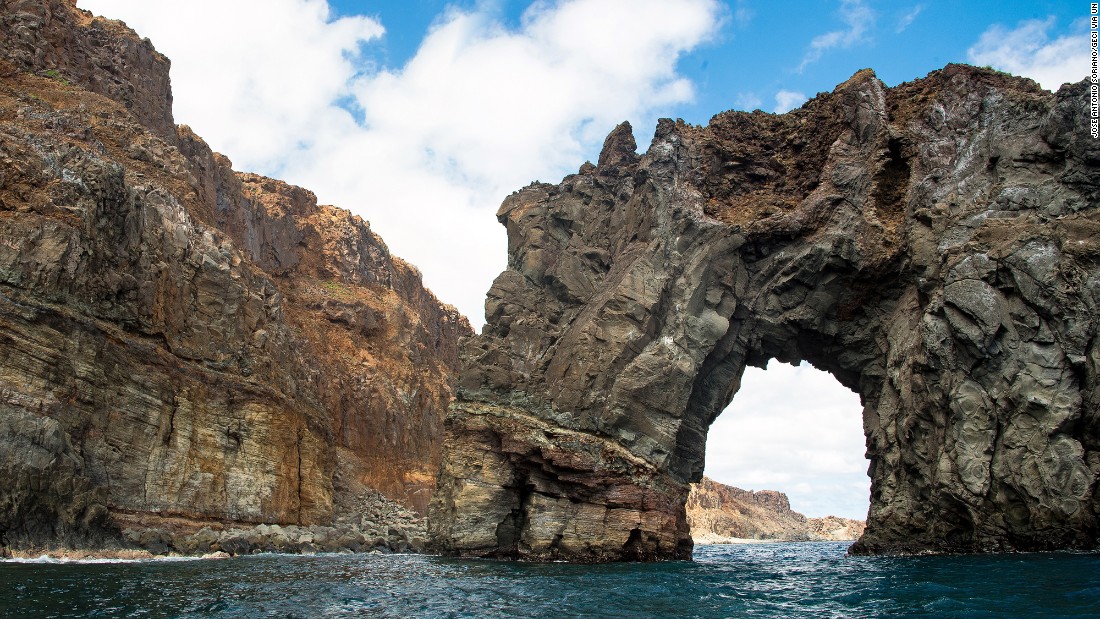 UNESCO's newest World Heritage Sites
A narrow, 10-mile strip of Canadian coastal cliffs dating back more than 500 million years contains the oldest known collection of large fossils in the world.

2017-08-15 10:24:35
`
3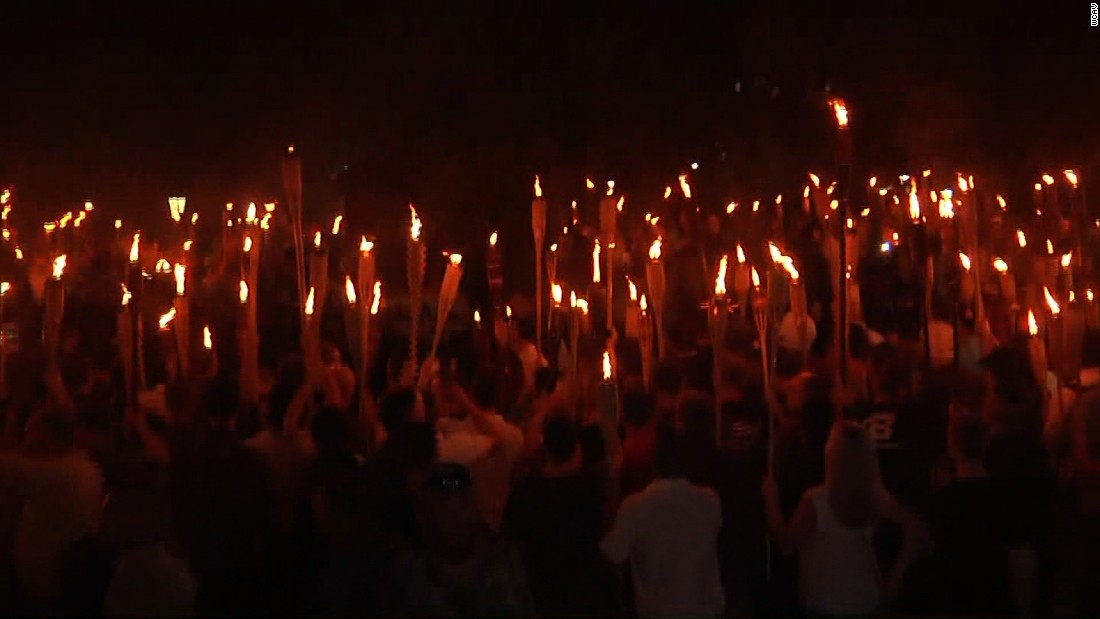 7 charts that explain hate groups in the US
White nationalist and neo-Nazi hate groups have made headlines over the last two days for the violent clashes in Virginia on Saturday, but what does their influence look like outside of Charlottesville?

2017-08-15 08:51:22
`
4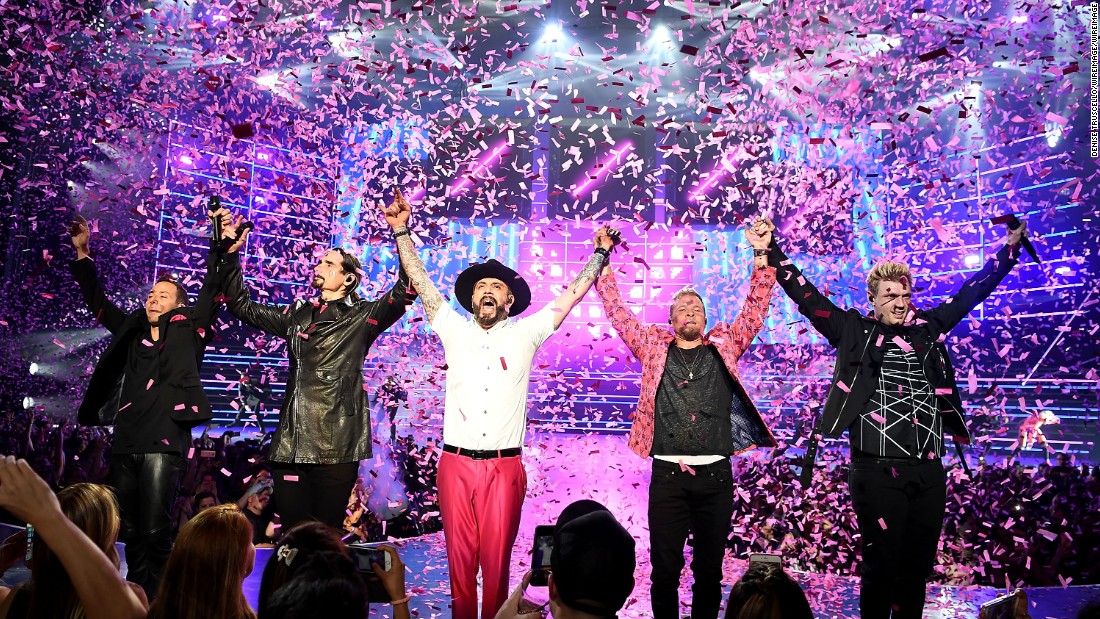 Backstreet Boys nostalgia holds strong
I had three options when the young woman working at the hotel front desk asked me what had brought me to Las Vegas -- lie, mumble a vague explanation that I was in town for work, or truthfully tell her that I was here to cover the opening night of the Backstreet Boys' residency at Planet Hollywood and was fully prepared for a possibly religious musical experience.

2017-08-15 08:41:27
`
6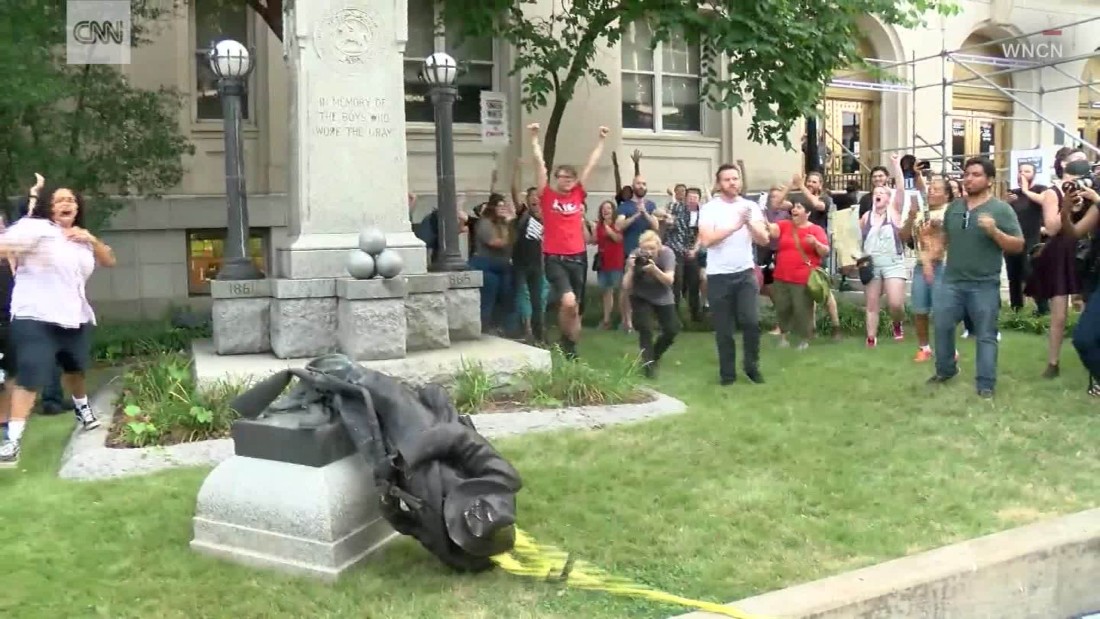 Protesters pull down Confederate statue in NC
A protest in Durham, North Carolina, organized to stand in solidarity with anti-racist activists in Charlottesville, Virginia, took a turn Monday when participants toppled a Confederate statue.

2017-08-15 08:36:14
`
3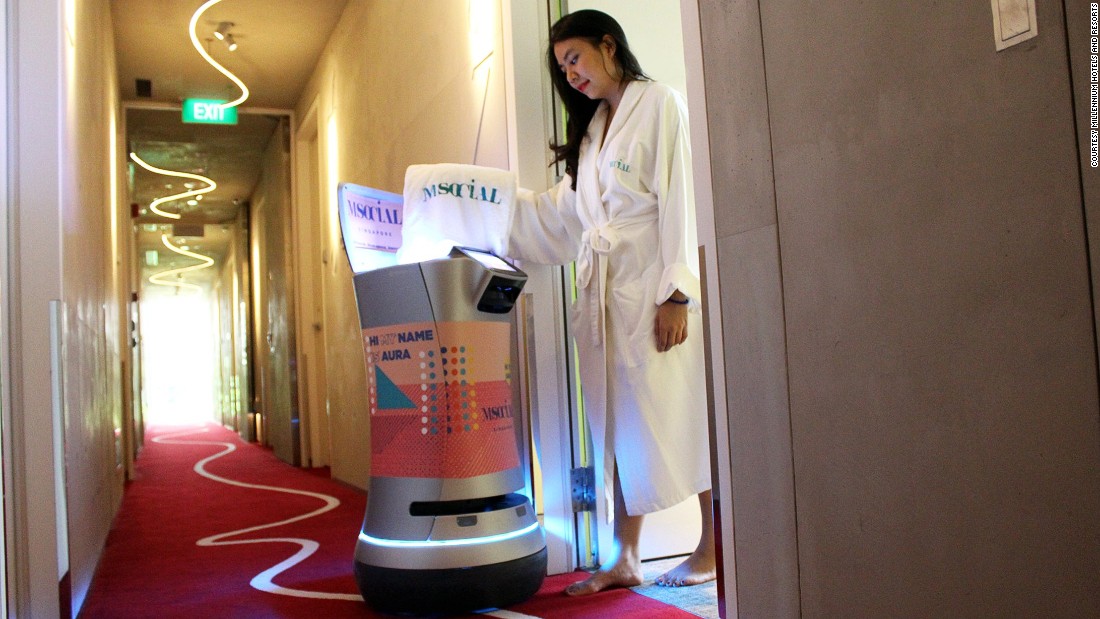 Introducing AURA, the room service robot
What's your favorite hotel perk: Is it the swanky gym, the fluffy pillows, the opulent spa? Or maybe it's the simple but luxurious treat that is room service. After all, once you've ordered an indulgent breakfast in bed, it's hard to go back to making it yourself.

2017-08-15 08:35:48
`
3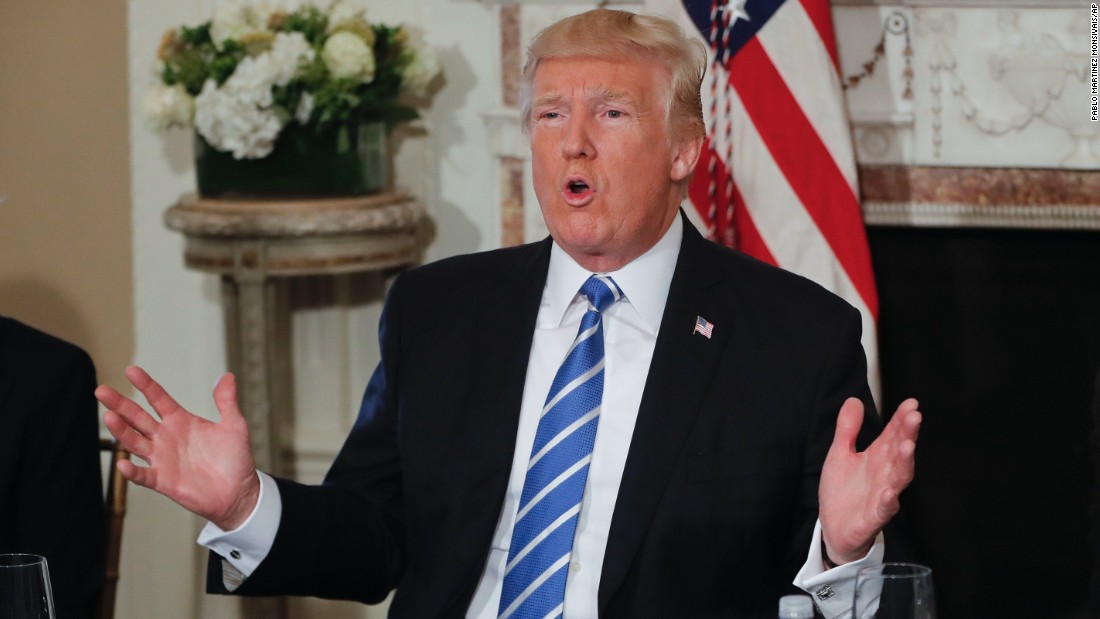 Would US follow an unpopular Trump to war?
As the confrontation with North Korea deepens, Donald Trump is confronting doubts about his leadership at home and abroad that are almost unprecedented for a US president during a time of international crisis.

2017-08-15 08:28:26
`
12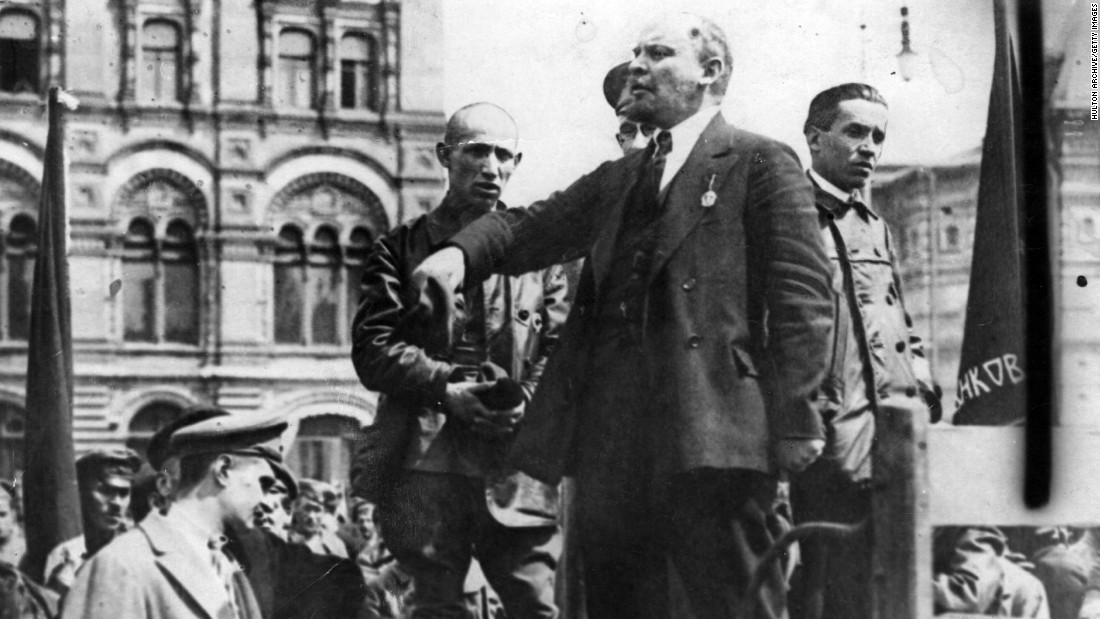 The revolution Putin wants to ignore


2017-08-15 08:21:44
`
4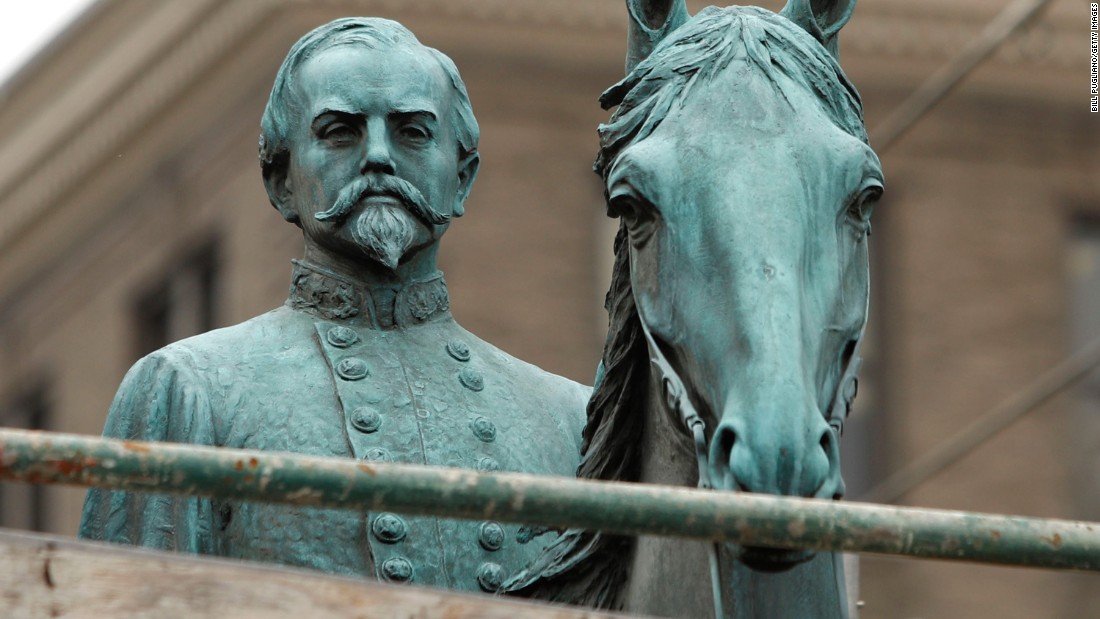 These Confederate memorials will be removed after Charlottesville
More than 150 years after the Civil War ended, the Confederacy is memorialized with statues, monuments and historical markers across the United States.

2017-08-15 08:18:20
`
0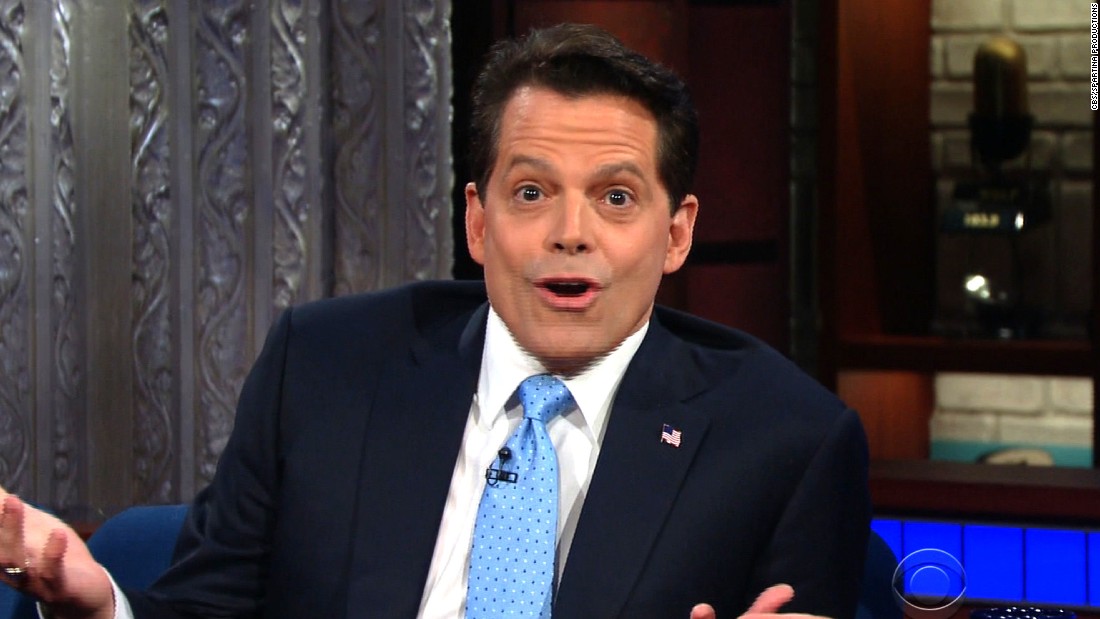 The 17 best (and worst) lines from the Mooch's interview with Colbert
Anthony Scaramucci, who spent less than two weeks as the White House communications director before imploding amid a toxic mix of ego-fluffing and back-stabbing, is on something of a media tour of late. His latest attempt at image rehabilitation came Monday when he appeared on "The Late Show with Stephen Colbert."

2017-08-15 08:15:20
`
4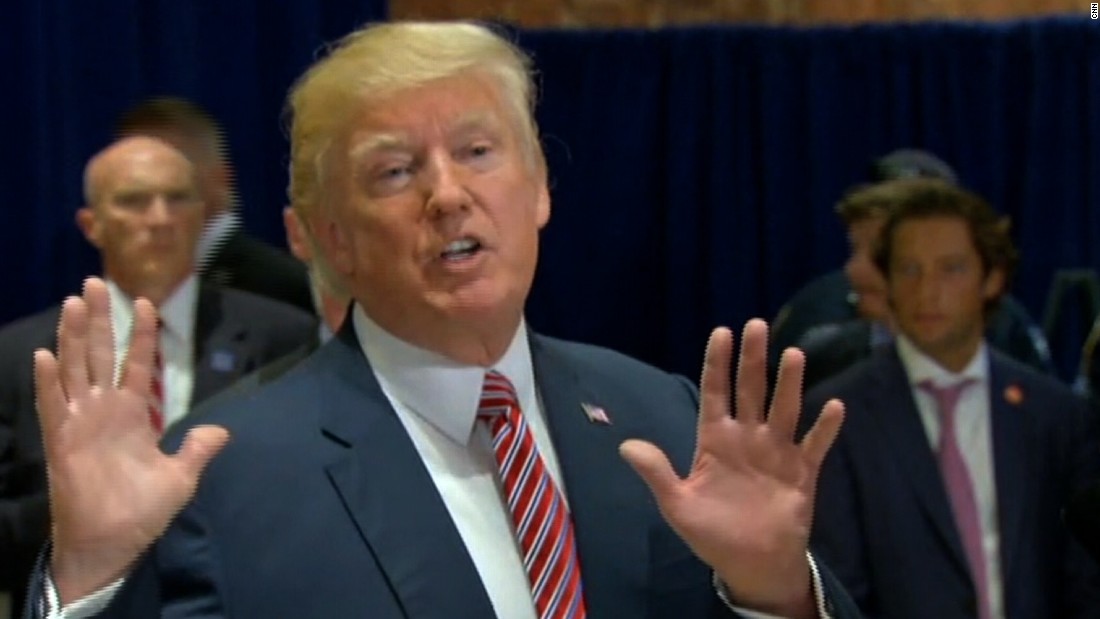 Trump on the record: Watch the full Q and A session
President Donald Trump laid blame for the violence in Charlottesville with alt-left groups in addition to white nationalist groups as he defended his original statements made in the wake of the violence.

2017-08-15 08:11:46
`
1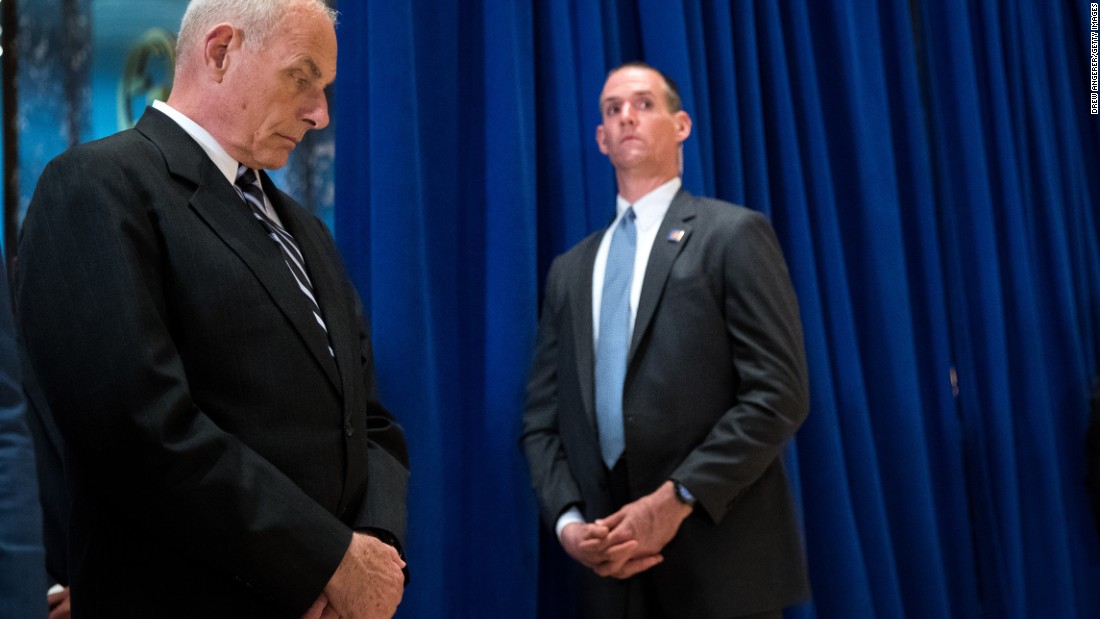 How surprised Trump aides watched the news conference
President Donald Trump, in his most comfortable element at the gilded Trump Tower on Tuesday as he took questions from reporters, was surrounded by approving aides as he took jabs at the media.

2017-08-15 08:09:39
`
2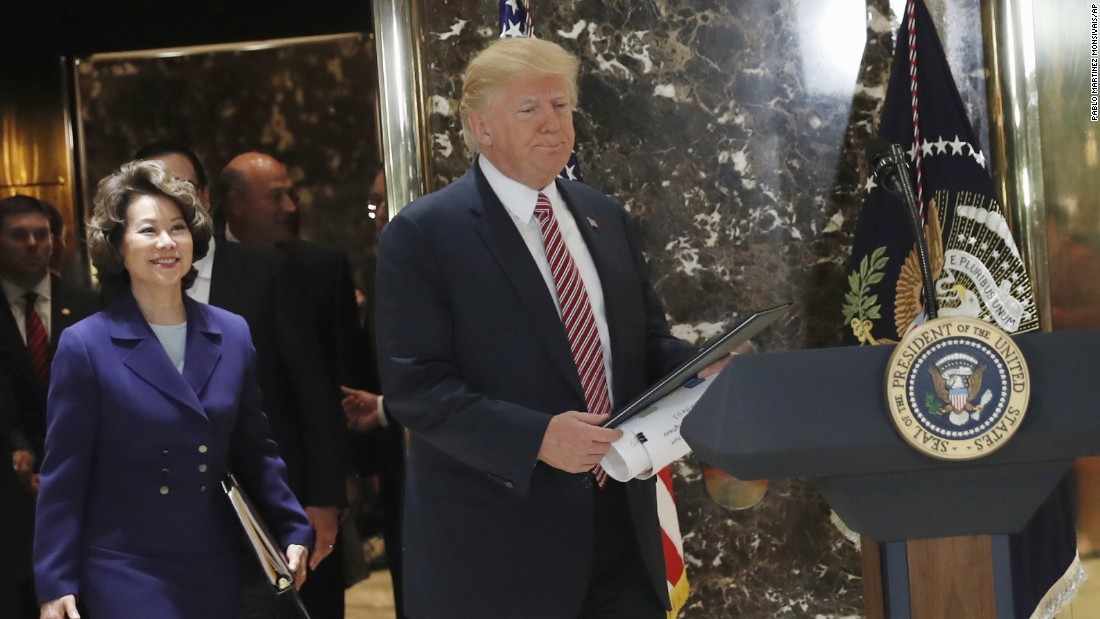 One side in Charlottesville was bad and one side was violent, Trump says
In a remarkable news conference in the lobby of Trump Tower, President Donald Trump blamed the violence in Charlottesville, Virginia, Saturday on both sides of the conflict, equating the white supremacists on one side with the "alt-left" on the other side.

2017-08-15 08:09:33
`
2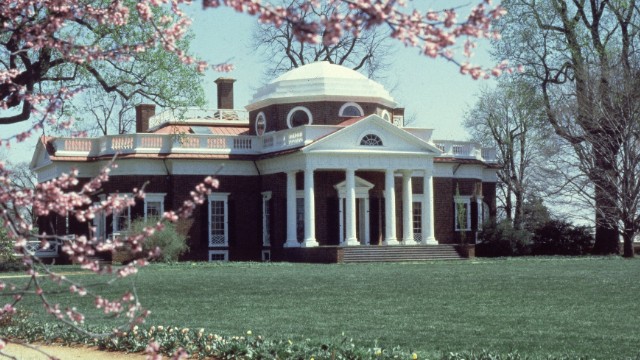 Governor's painful gaffe on Charlottesville


2017-08-15 08:05:25
`
5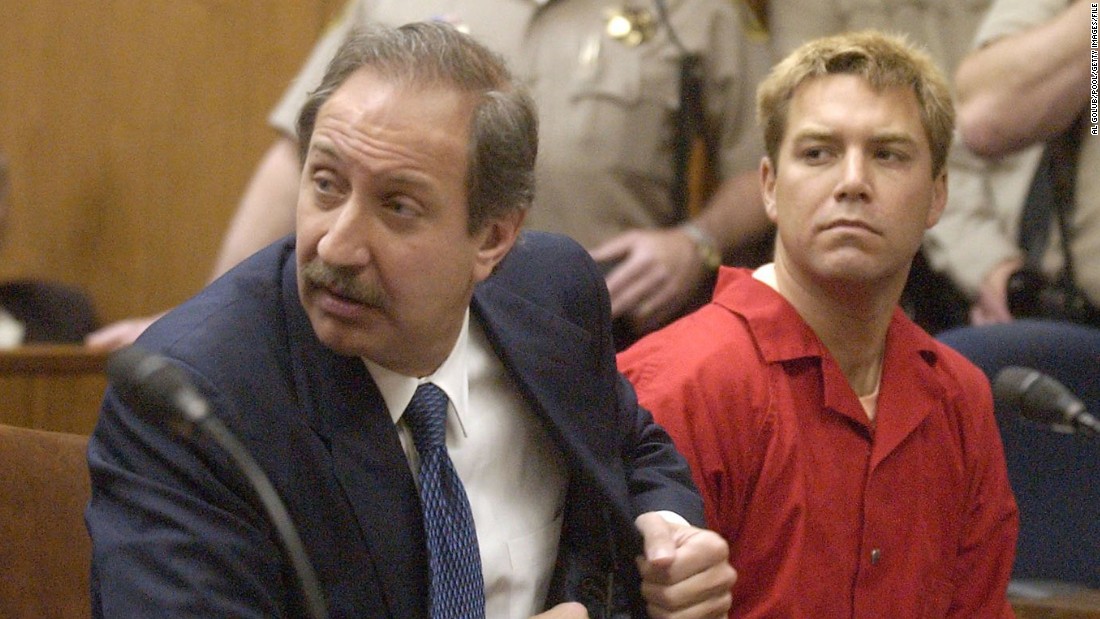 True crime TV takes on 'Murder of Laci Peterson'
With true crime TV, the devil is in the details -- specifically, the ones that we didn't remember, or even with high-profile cases, perhaps never knew.

2017-08-15 07:54:29
`
2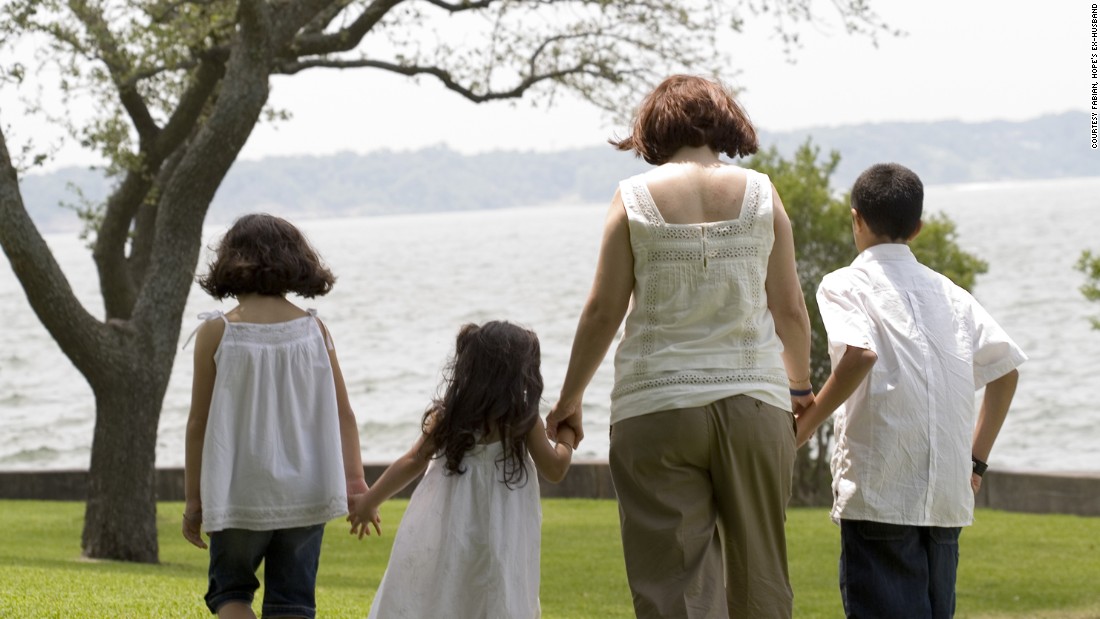 When a mom makes her child sick
"I never saw it coming," said Susan, whose family requested that we not use their last names.

2017-08-15 07:46:13
`
2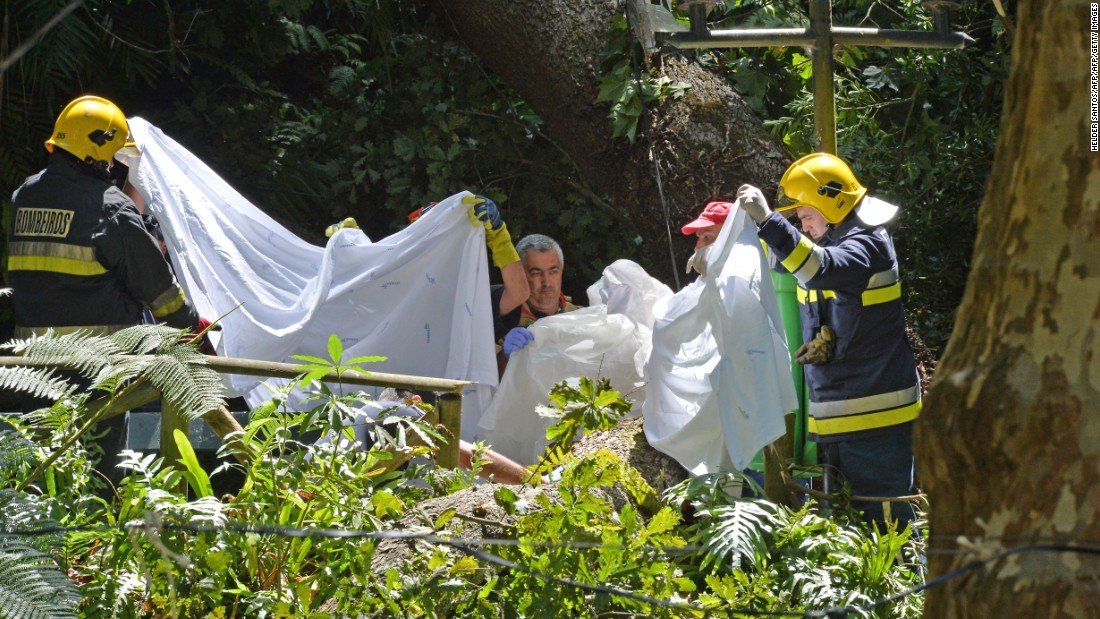 Falling tree kills 12 at festival
Twelve people were killed and dozens were injured when a tree fell during a Catholic festival in Madeira, Portugal.

2017-08-15 07:02:14
`
2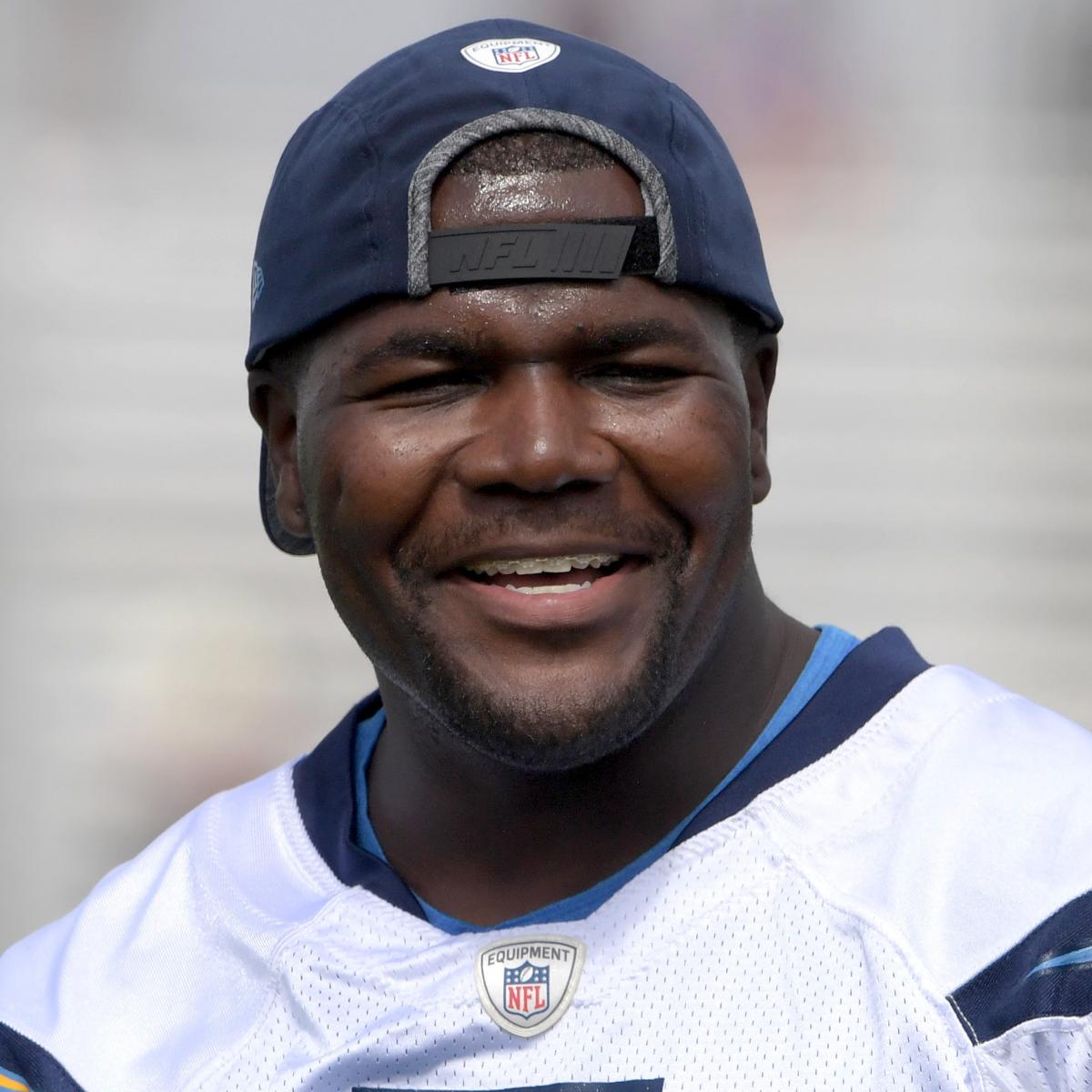 NFLer: Education first, sports second


2017-08-15 06:57:56
`
2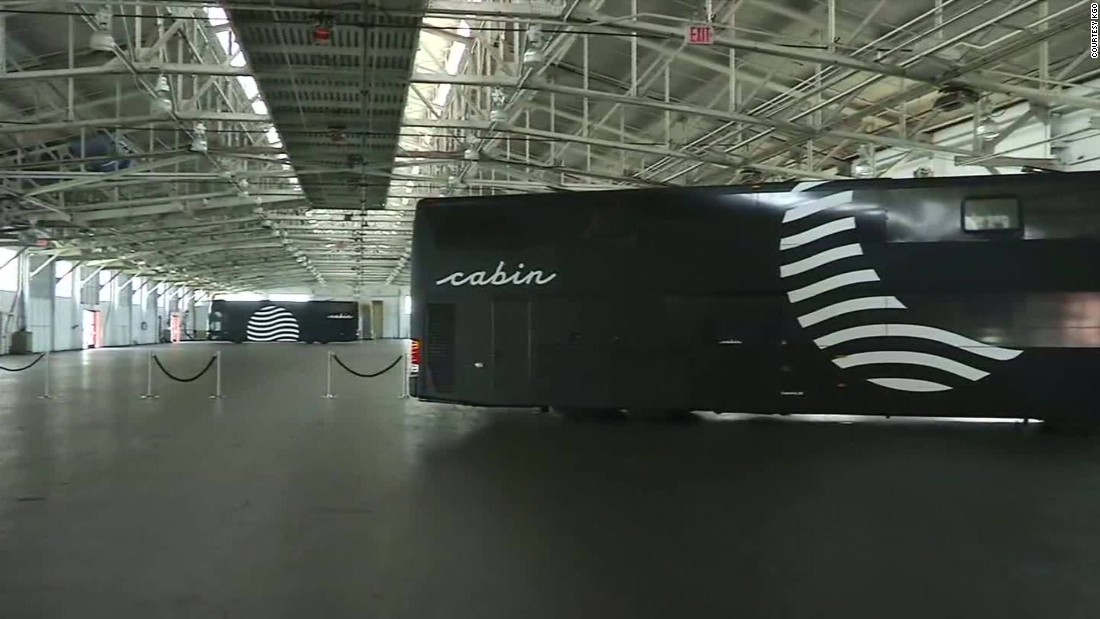 Peek inside the luxury hotel on wheels
California-based Cabin is a new luxury hotel which allows you to go to bed in one city and wake up in another.

2017-08-15 06:54:43
`
2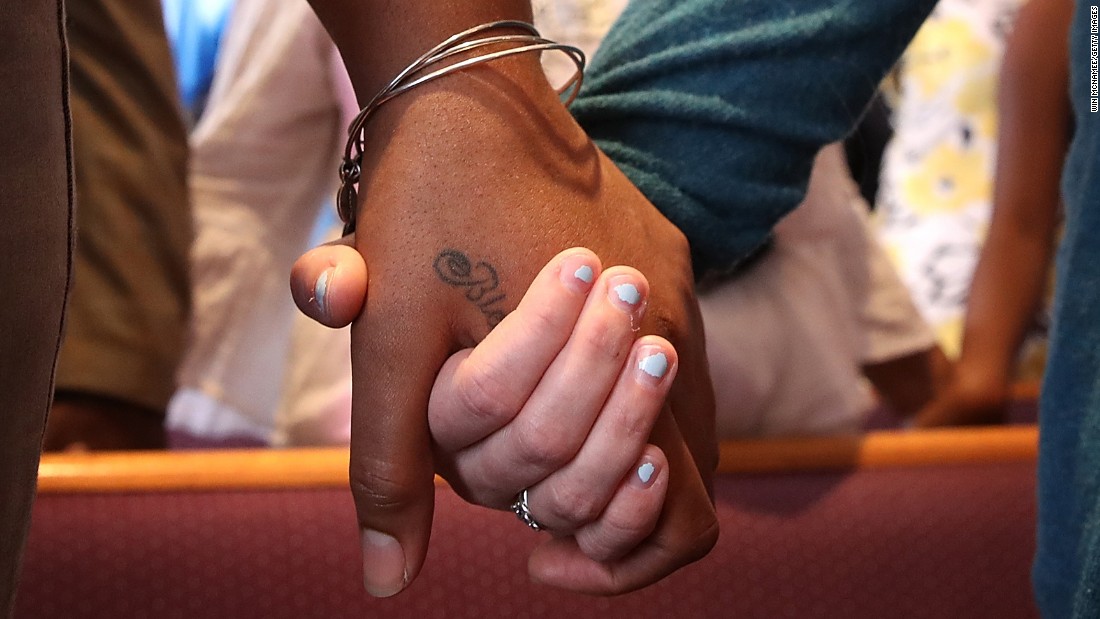 Talking to children when hate makes headlines
A car driven by a man believed to have ties to white supremacists plows into a group protesting hate, killing one woman and injuring many others. One shooter massacres dozens in a gay nightclub; another kills African-Americans during a church Bible study; a third enters a Sikh temple, leaving members dead. Bomb threats pour into Jewish community centers across the nation, prompting evacuations, and an actual bomb explodes at a mosque.

2017-08-15 06:40:06
`
5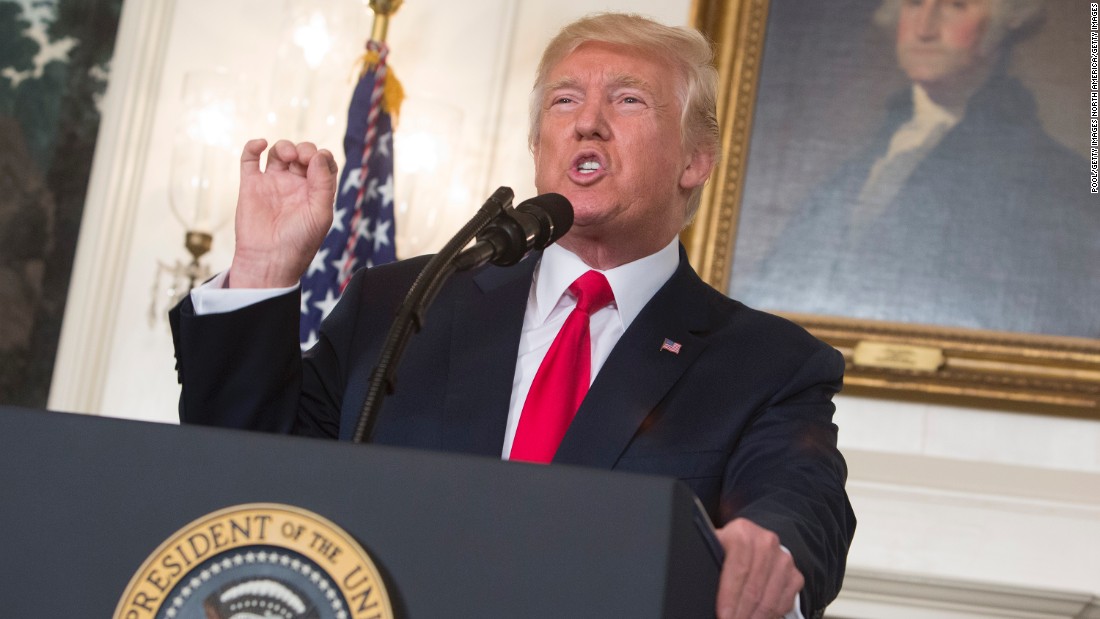 Analysis: Here's why Trump retweeted a conspiracy theorist
On Monday night, just hours after he had, finally, condemned in harsh terms the neo-Nazis and white supremacists involved in violent protests in Charlottesville, Virginia, President Donald Trump took to Twitter. And he retweeted this from a man named Jack Posobiec:

2017-08-15 06:40:05
`
5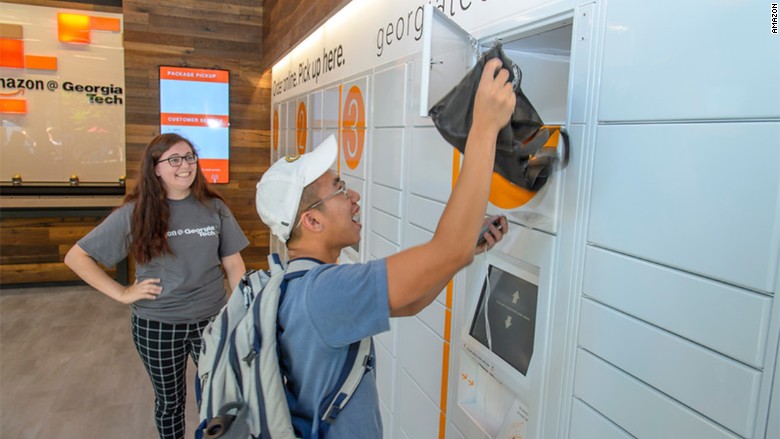 Amazon debuts Instant Pickup points
Sometimes you need a cold soda, chips, tampons and an Amazon Echo ASAP.

2017-08-15 06:33:20
`
4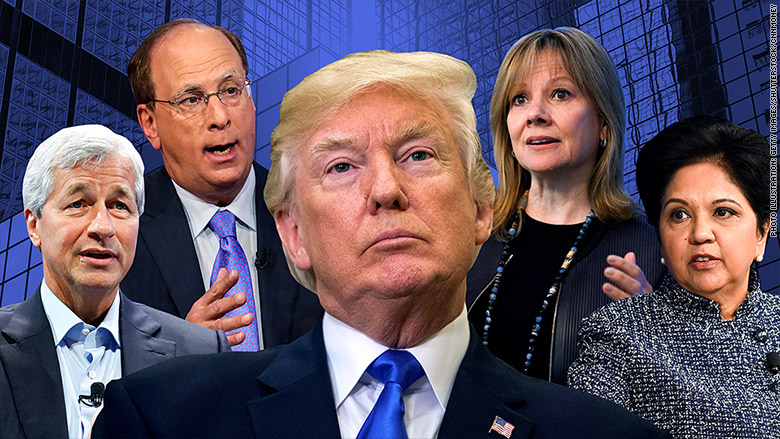 Execs on business panel: More walk away from Trump


2017-08-15 06:29:36
`
1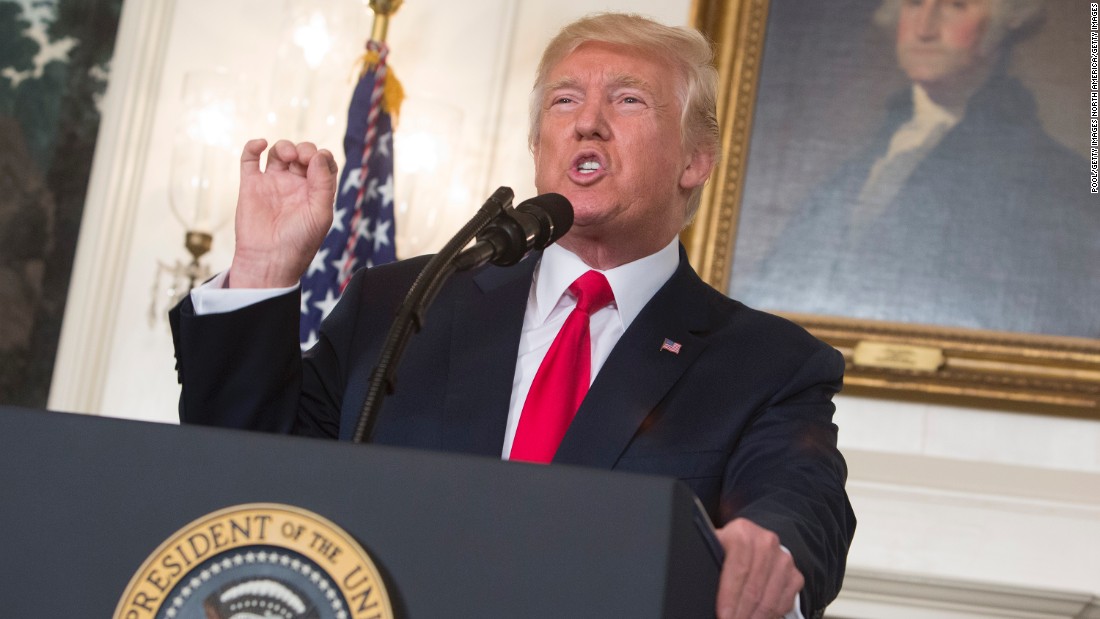 Cillizza: A Trump-endorsed candidate may lose today
By just after 8 a.m. ET Tuesday, President Trump had already tweeted his support for Sen. Luther Strange's candidacy in Alabama twice. "Big day in Alabama. Vote for Luther Strange, he will be great!," said Trump in one tweet. Strange, appointed by then Gov. Robert Bentley (R) to replace now-Attorney General Jeff Sessions, faces a serious fight today in the form of Roy Moore, a controversial ex-chief justice of the state's highest court, and Rep. Mo Brooks. (If no candidate gets 50% of the vote t

2017-08-15 06:24:34
`
3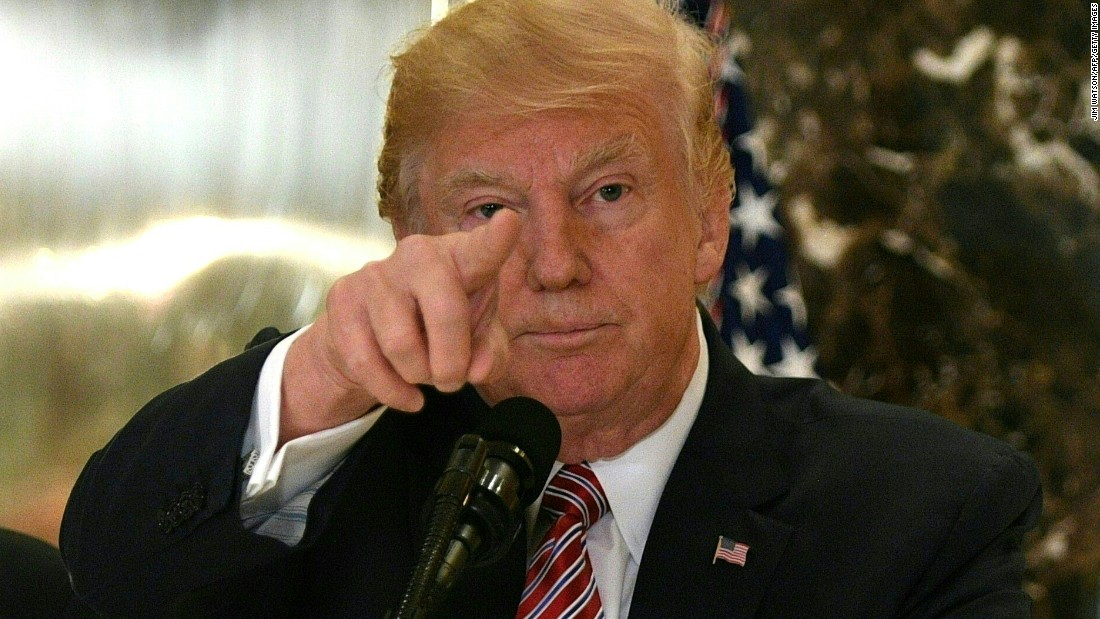 Republicans on Trump's comments: No. Just no.
Members of Congress in President Donald Trump's own party were among those lawmakers quick to criticize comments the President made in a news conference that laid blamed on both sides of protesters at a rally in Charlottesville, Virginia, that turned violent over the weekend.

2017-08-15 06:11:03
`
0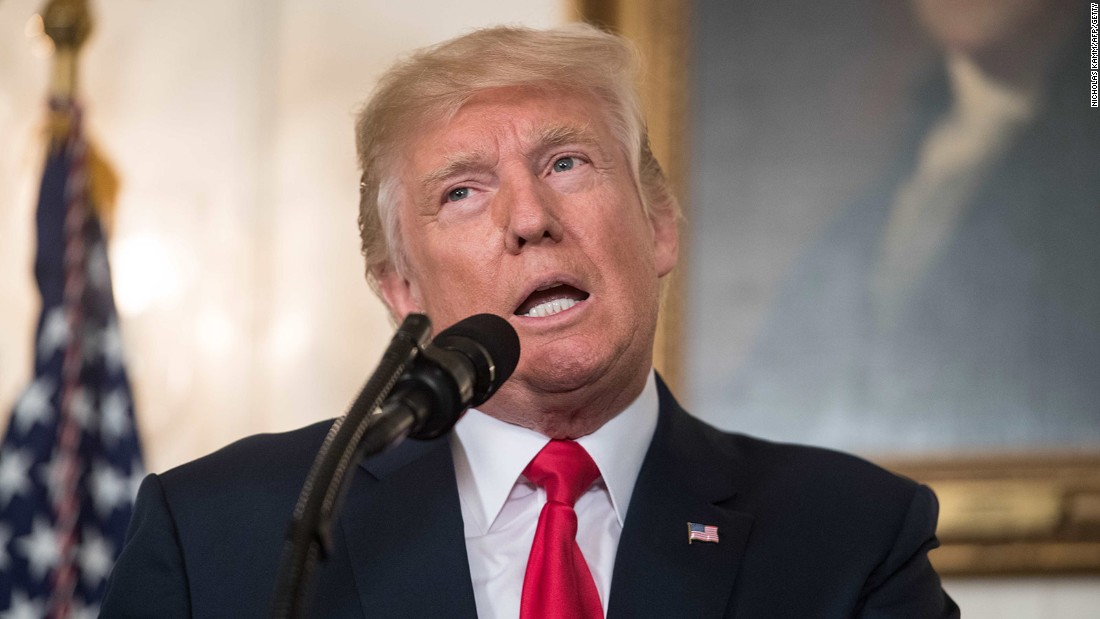 Trump slams about everyone on Twitter. Not white supremacists
The racists had been on parade for parts of two days, but it was only around 20 minutes before reports -- and graphic video -- of the attack that killed a protester in Charlottesville, Virginia, went public on Saturday that President Donald Trump logged on.

2017-08-15 05:49:53
`
11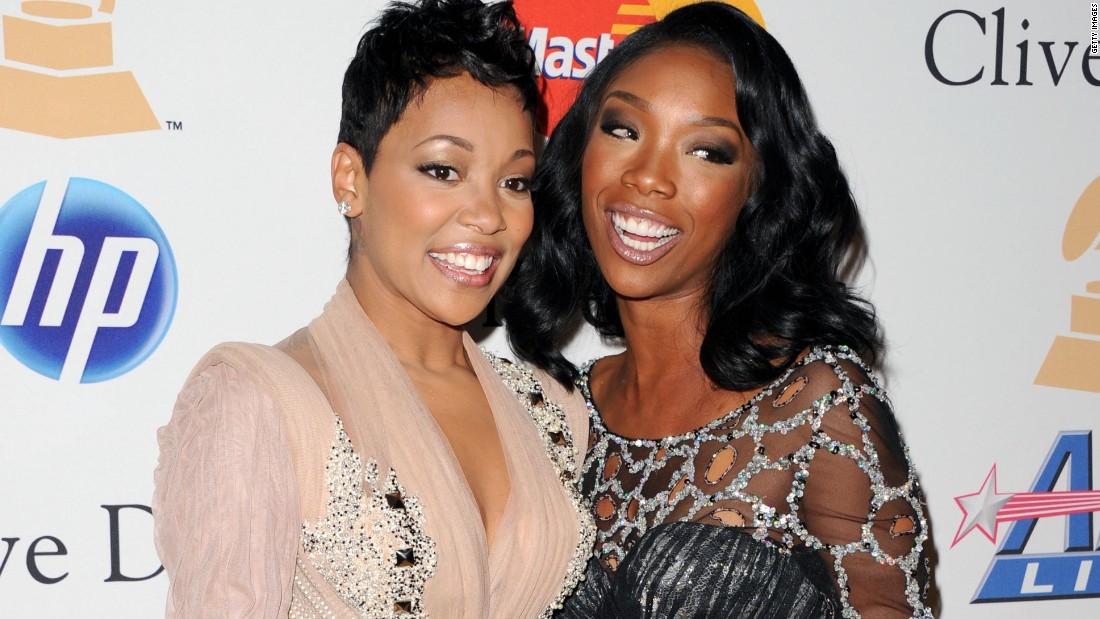 Whitney Houston birthday reignites Brandy vs. Monica
Must you do the things you do, Brandy?

2017-08-15 05:43:33
`
5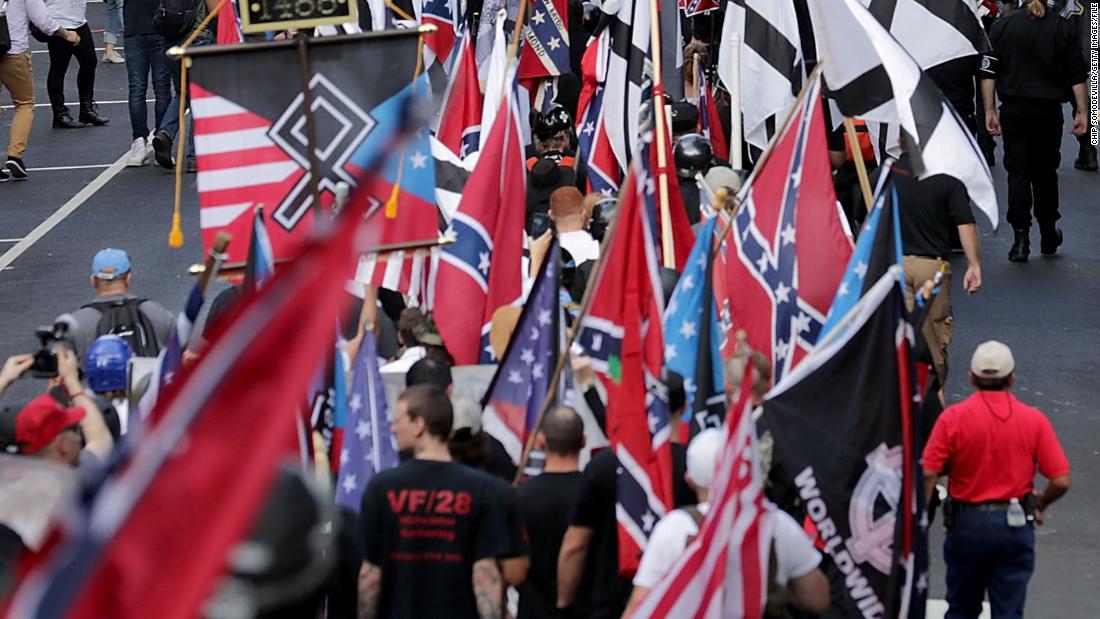 America's deadly game of follow the leader


2017-08-15 05:40:22
`
5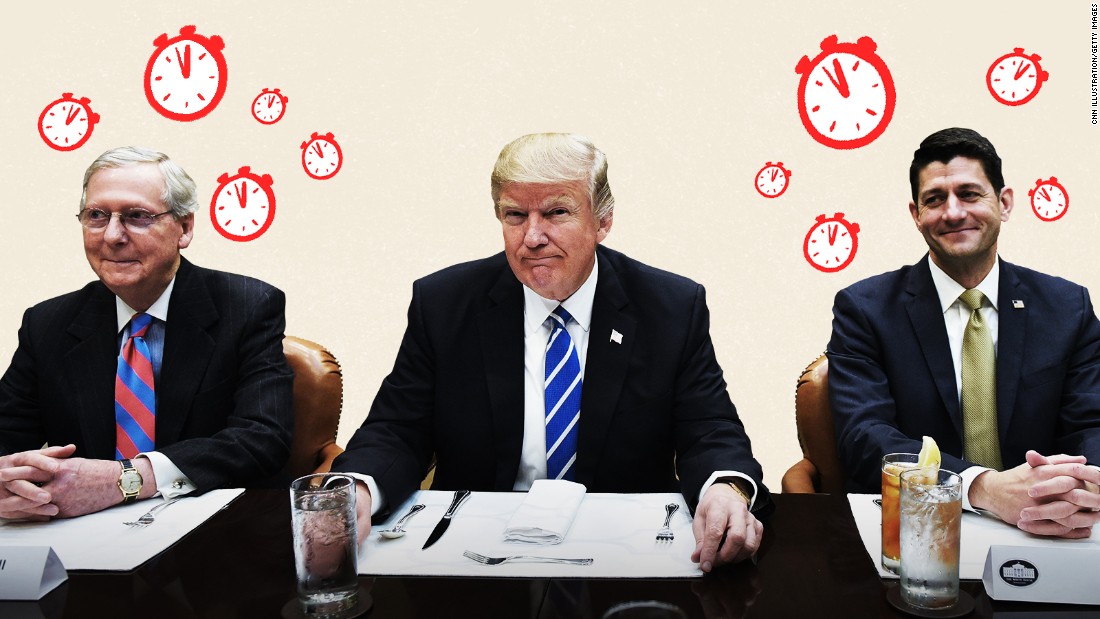 9 times GOP denounced Trump but came back to him
In the wake of President Donald Trump's less-than-full-throated condemnation of the neo-Nazis and white supremacist violence over the weekend in Charlottesville, Virginia, a number of Republican leaders expressed disappointment that the President had not gone further.

2017-08-15 05:31:26
`
4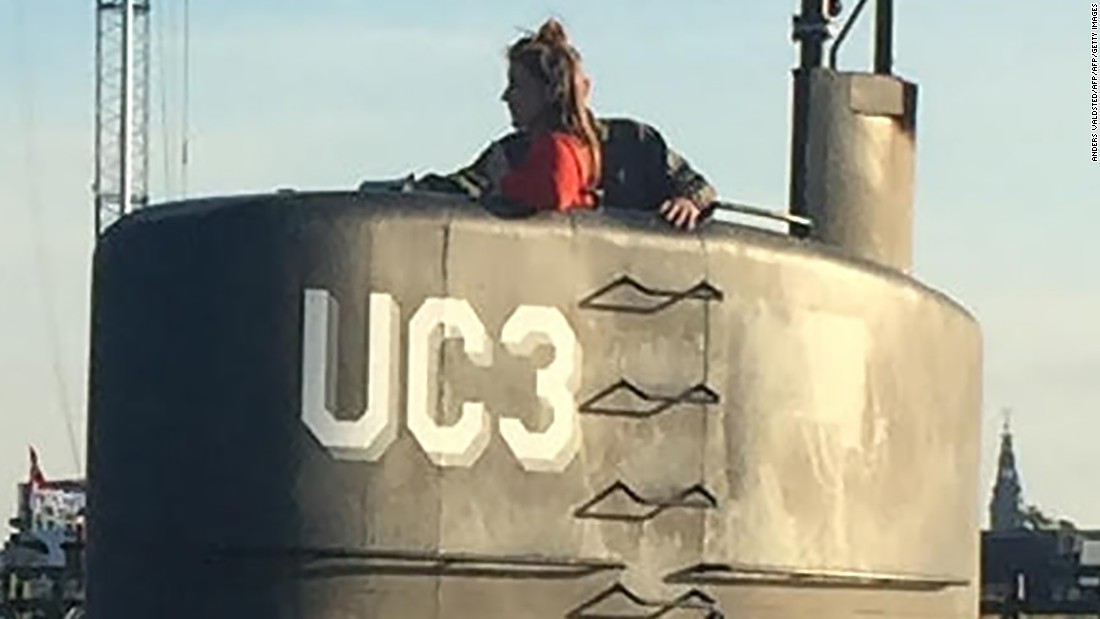 Journalist missing after private sub ride
Inventor Peter Madsen is being held by police in Denmark after journalist Kim Wall was last seen leaving port on his private submarine.

2017-08-15 05:06:25
`
6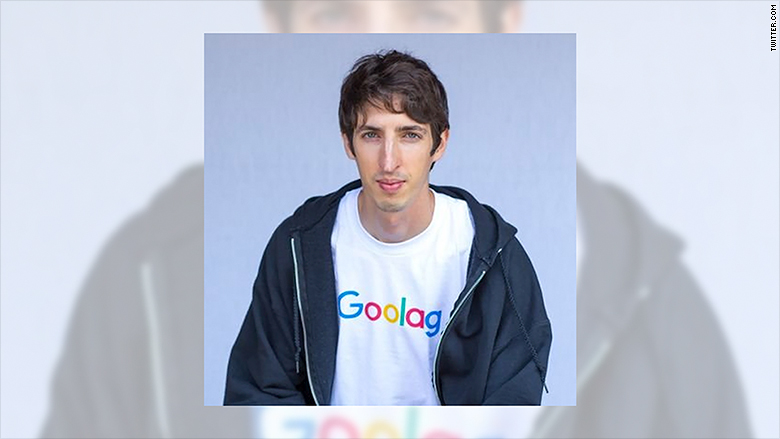 Fired Google engineer: 'I do not support the alt-right'


2017-08-15 04:47:06
`
4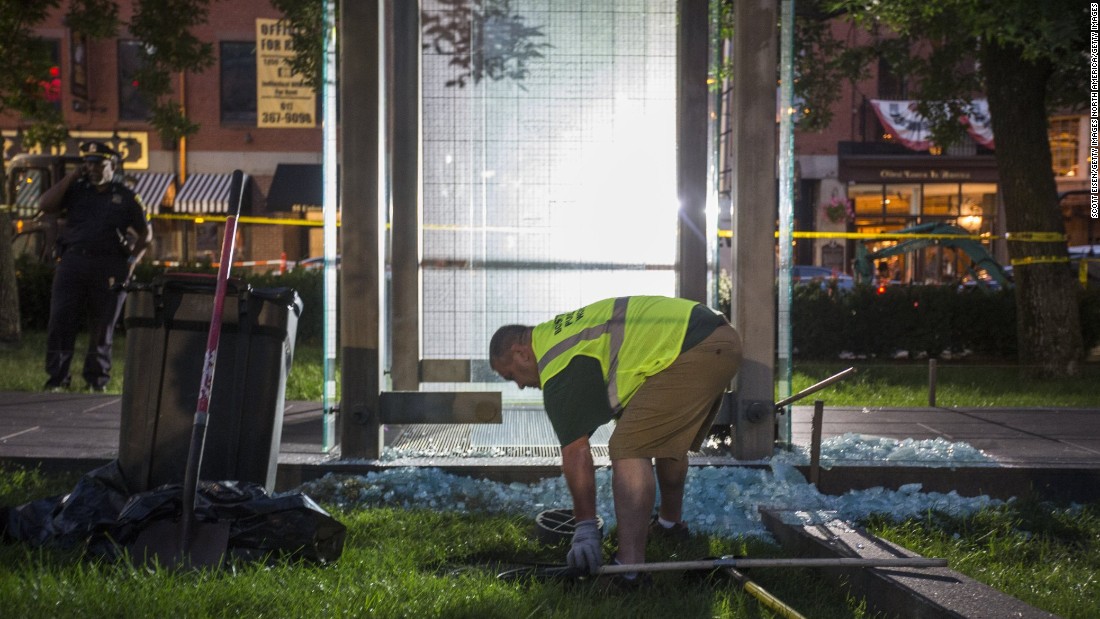 Boston Holocaust Memorial vandalized
A 17-year-old has been charged with willful and malicious destruction of property for allegedly vandalizing the Holocaust Memorial in Boston Monday, according to the Boston Police Department.

2017-08-15 04:45:20
`
5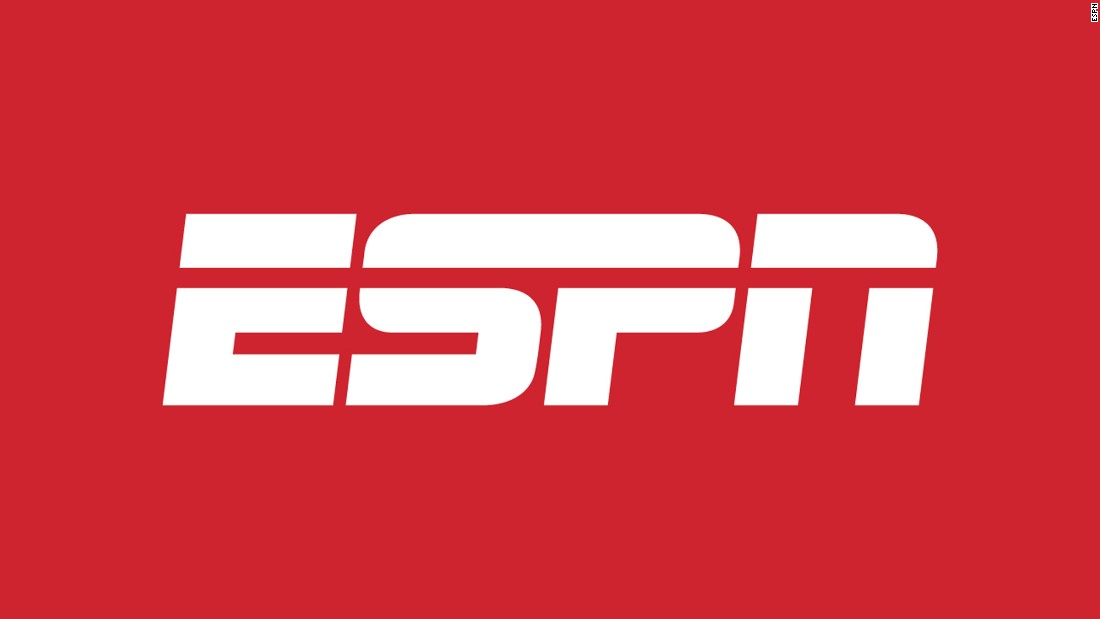 ESPN apologizes for fantasy football segment compared to slave auction
ESPN apologized on Tuesday for a fantasy football segment of an auction draft where black players were sold to mostly white male bidders.

2017-08-15 04:25:31
`
2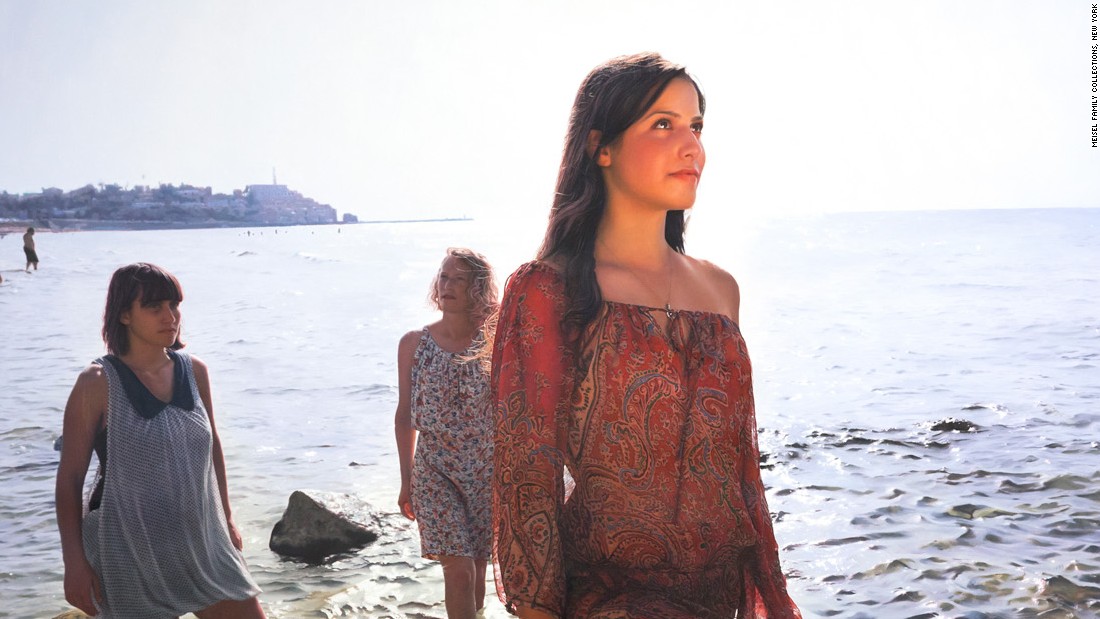 Look closer: That's not a photo
Photorealism -- the process of replicating a photograph through a different medium -- was once considered a fad, but the 1970s arts movement has stood the test of time.

2017-08-15 04:19:15
`
4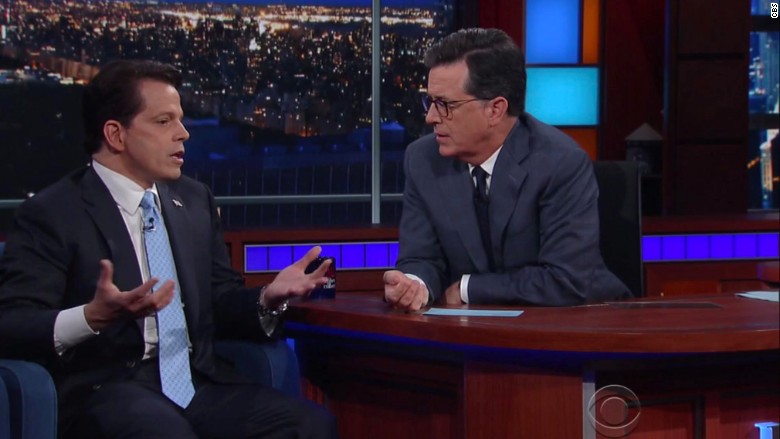 Colbert pushes Scaramucci: 'Does Trump order his spine on Amazon Prime?'
Stephen Colbert didn't waste any time in this interview with Anthony Scaramucci Monday night asking the former White House communications director about Donald Trump's response following Saturday's violence in Charlottesville, Virginia.

2017-08-15 04:05:25
`
4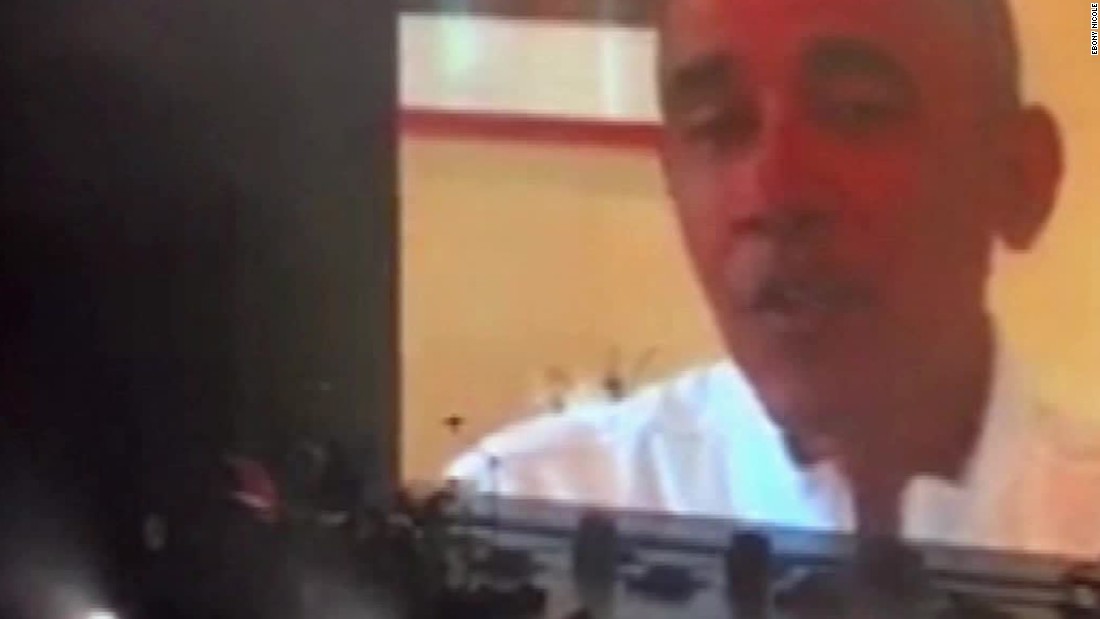 Watch Obama surprise concert crowd
Former President Barack Obama surprised the crowd at Chance the Rapper's concert in Chicago with an empowering message.

2017-08-15 04:02:19
`
6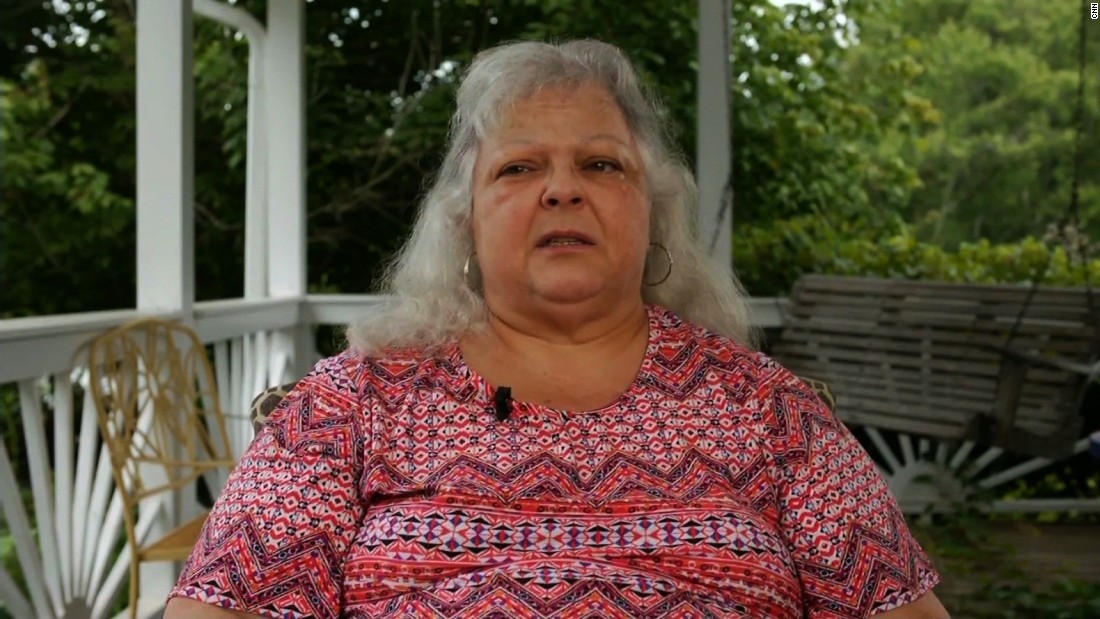 Victim's mom to suspect: You've ruined your life
Susan Bro speaks out on person who killed her daughter, Heather Heyer, in Charlottesville, VA, saying she should maybe thank him for opening a national forum, but she can't because she would rather have her child.

2017-08-15 03:59:07
`
6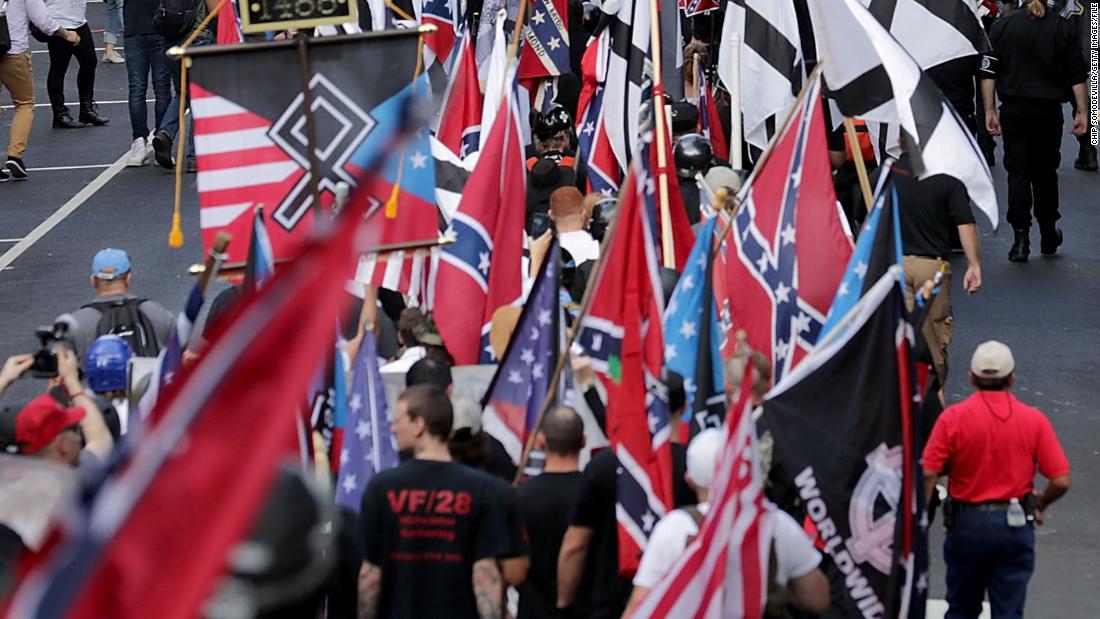 Van Jones: Terrifying that Trump won't stand with us
CNN political commentator Van Jones says President Trump's flip-flopping stance on the Charlottesville, Virginia, attacks leaves the country vulnerable and in fear.

2017-08-15 03:52:57
`
2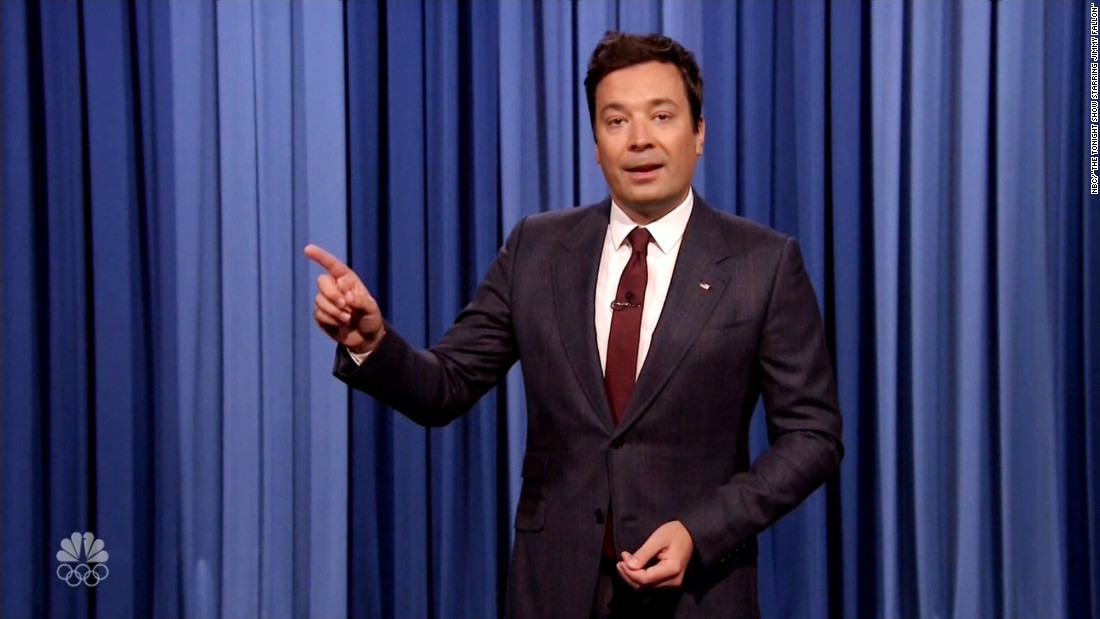 Tearful Jimmy Fallon gets serious about racism
Jimmy Fallon wasn't playing it for laughs with his monologue Monday night.

2017-08-15 03:47:15
`
3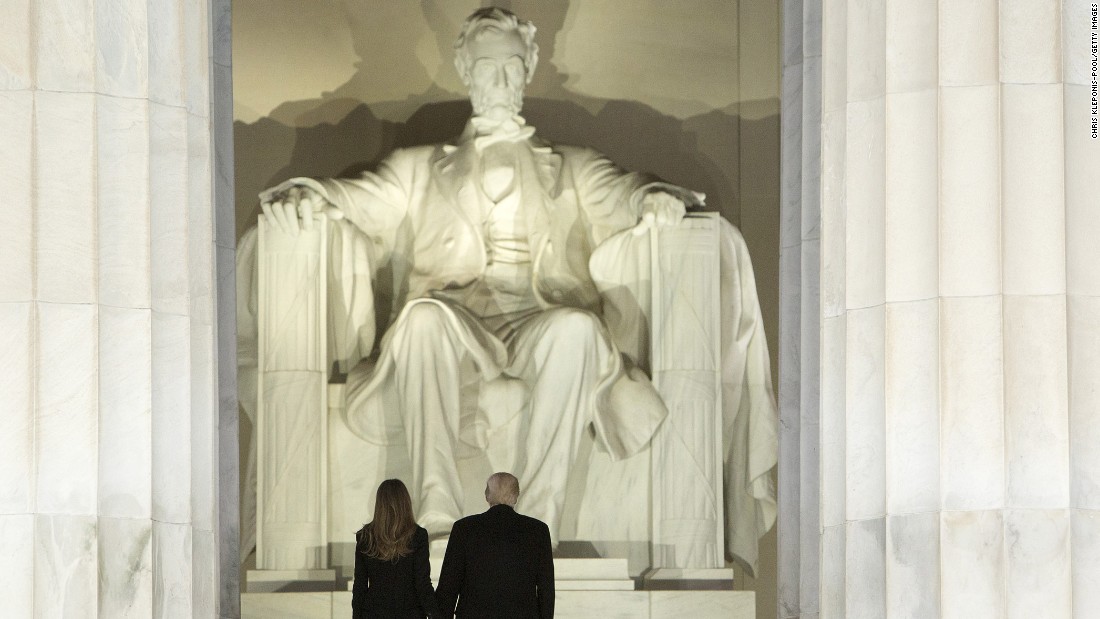 The National Park Service is actively working to remove graffiti found spray-painted in red on a pillar of the Lincoln Memorial on the National Mall early Tuesday morning.

2017-08-15 03:46:30
`
2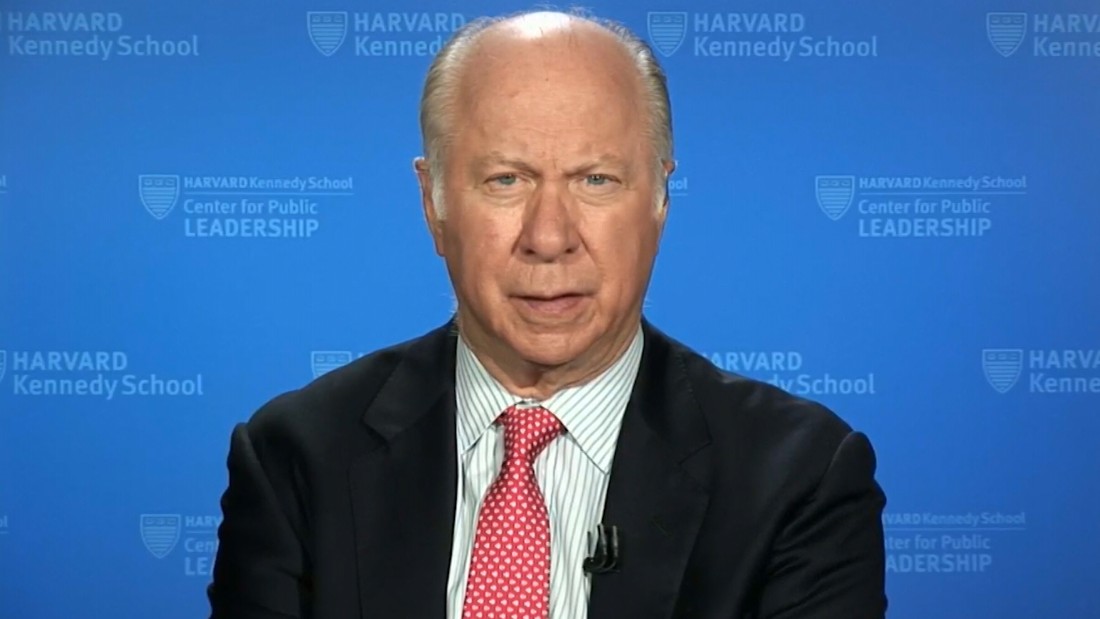 Gergen: Trump needs to deal with the hatred in his heart
CNN's political analyst and former presidential adviser David Gergen says President Donald Trump "needs to deal with the hatred in his own heart," after President Trump condemned racist groups two days after deadly unrest in Charlottesville, Virginia.

2017-08-15 03:40:32
`
4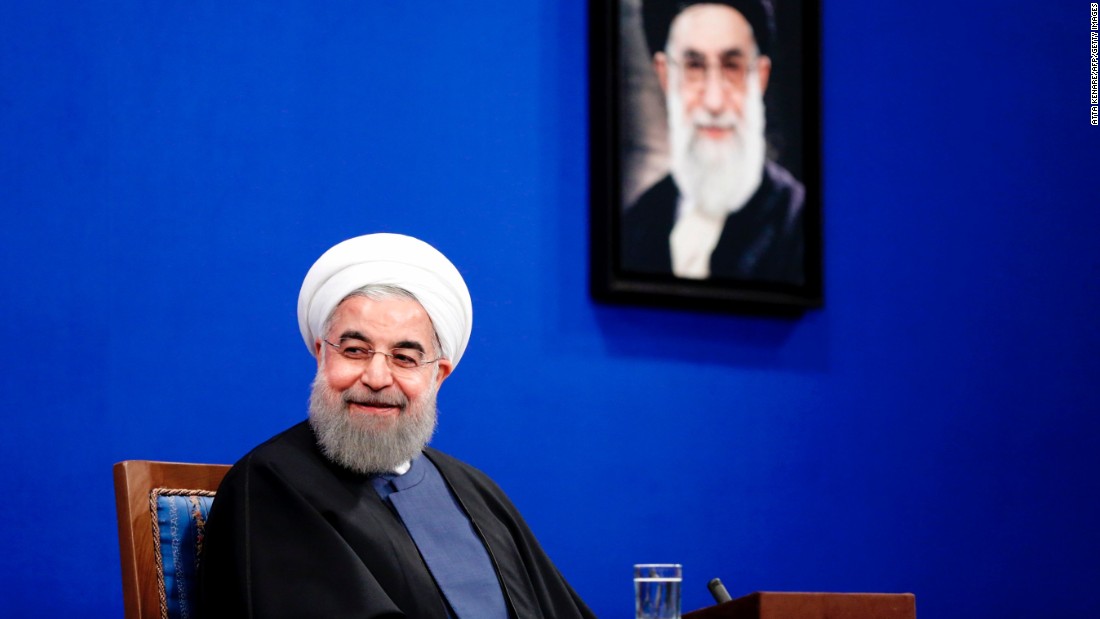 Rouhani says Iran could quit nuclear deal in 'hours' if US imposes new sanctions
Iran's newly re-elected President Hassan Rouhani has threatened to quit the 2015 nuclear deal "within hours" if the United States continues to impose new sanctions on the country.

2017-08-15 03:30:58
`
6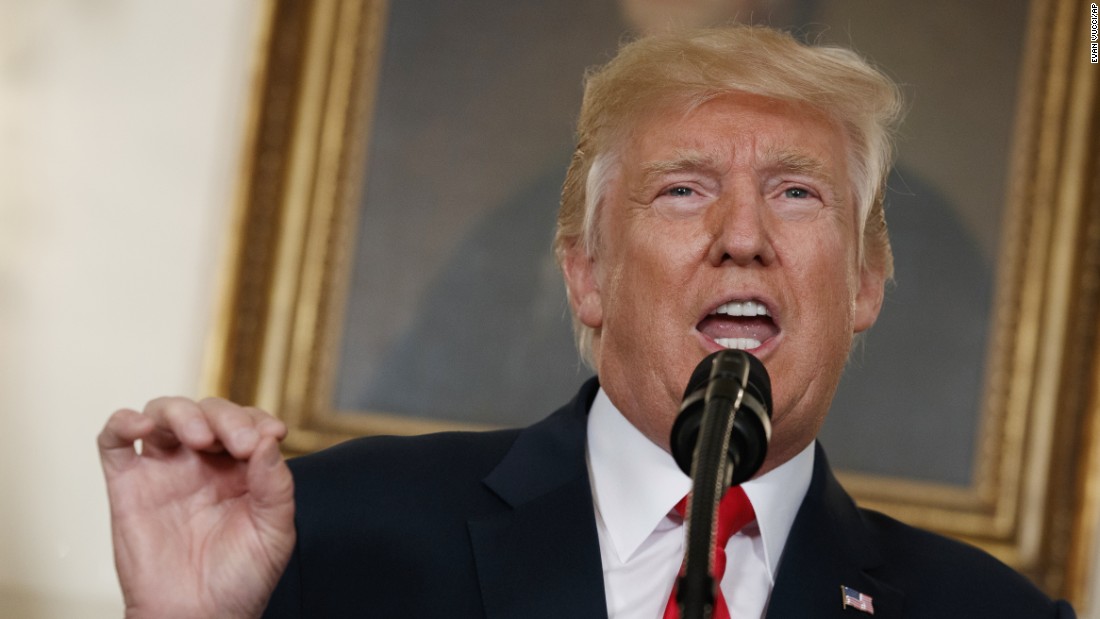 Trump's ad libs mean more than what he reads off a script
President Donald Trump's examination on race is not over, not by a long shot.

2017-08-15 03:24:22
`
7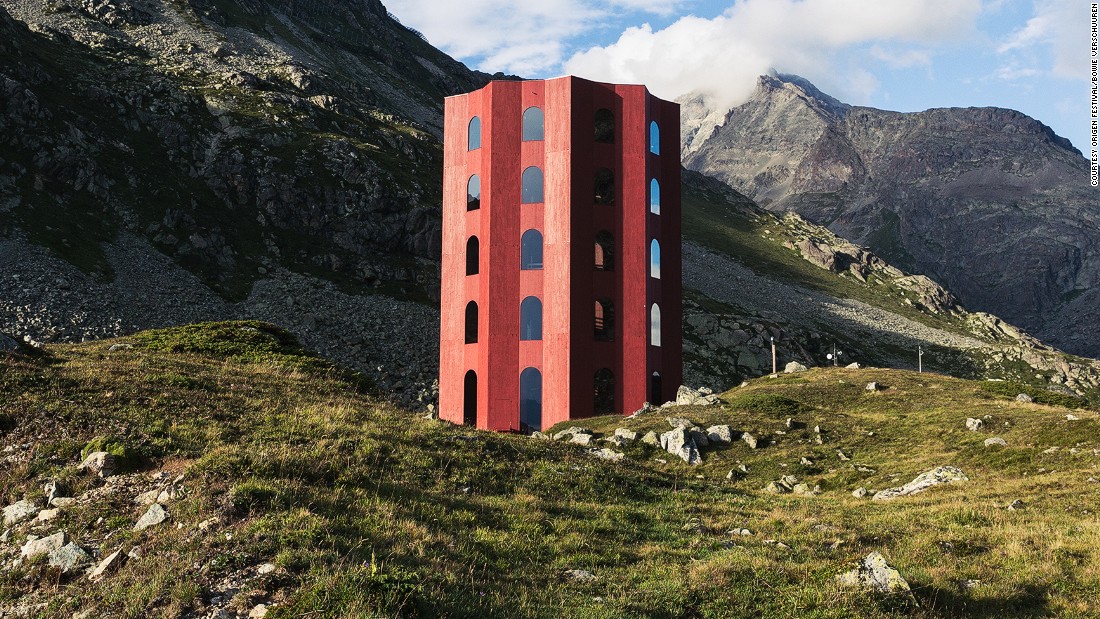 This stunning Swiss theater can withstand avalanches
Peek inside Switzerland's stunning new Julier Tower theater, situated 2,300 meters above sea level in the heart of the Alps.

2017-08-15 03:19:55
`
2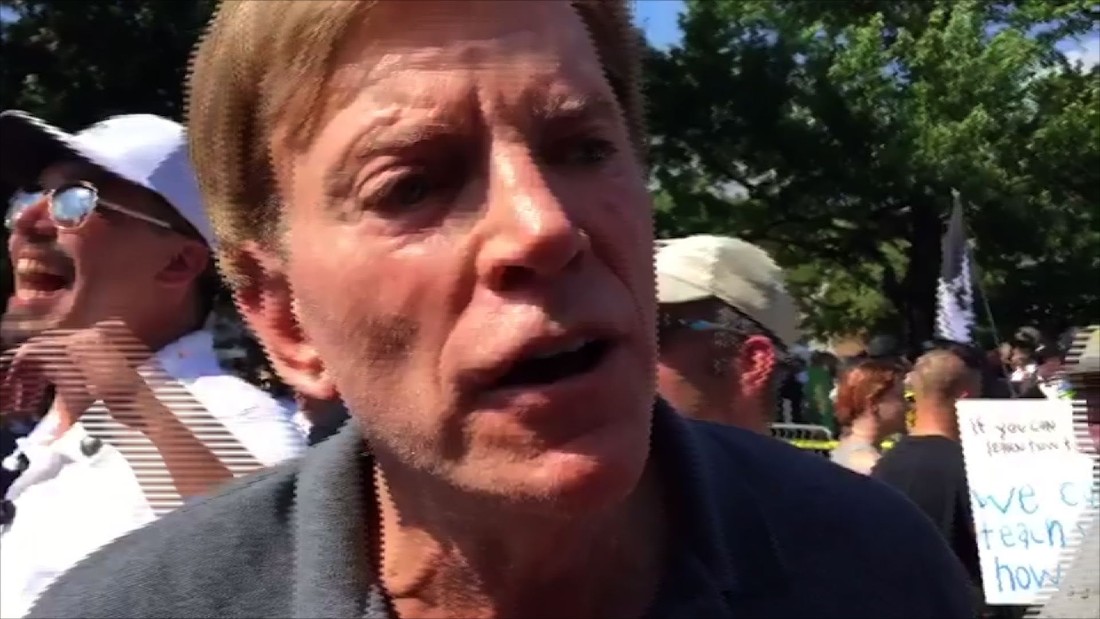 Ex-KKK leader Duke on Trump: Thank you for your honesty
Here's what you need to know about President Donald Trump's wild news conference Tuesday: It drew the immediate praise of David Duke.

2017-08-15 02:58:38
`
1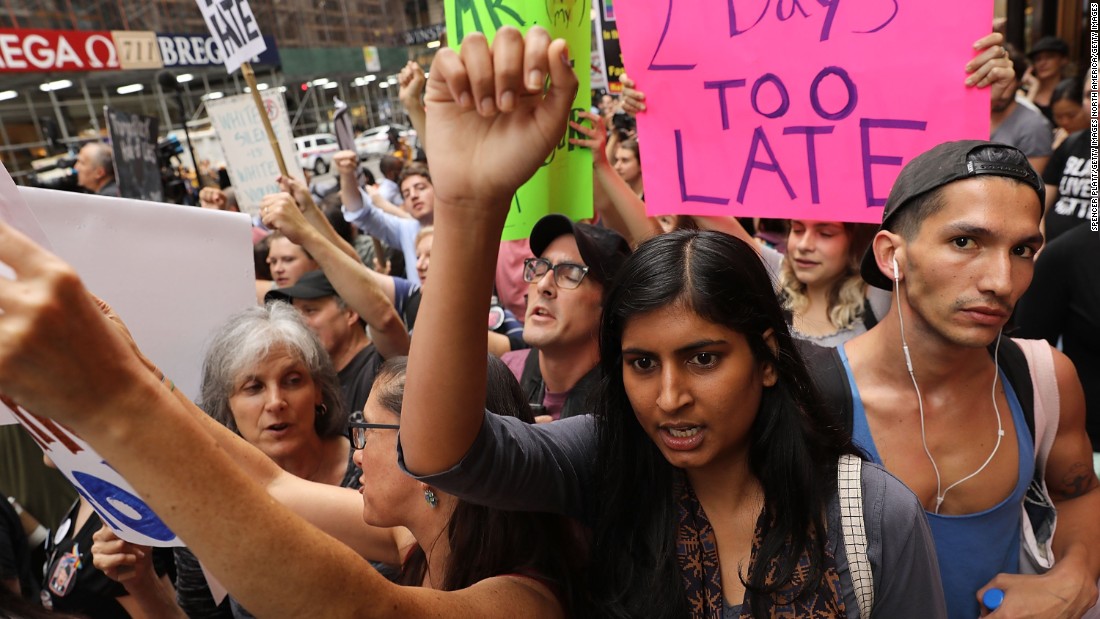 Anti-Trump rally draws crowd to Trump Tower
Shouting "Shame!, Shame! Shame," anti-Trump protesters awaited the President as he returned to New York City Monday night for the first time since taking office.

2017-08-15 02:53:20
`
2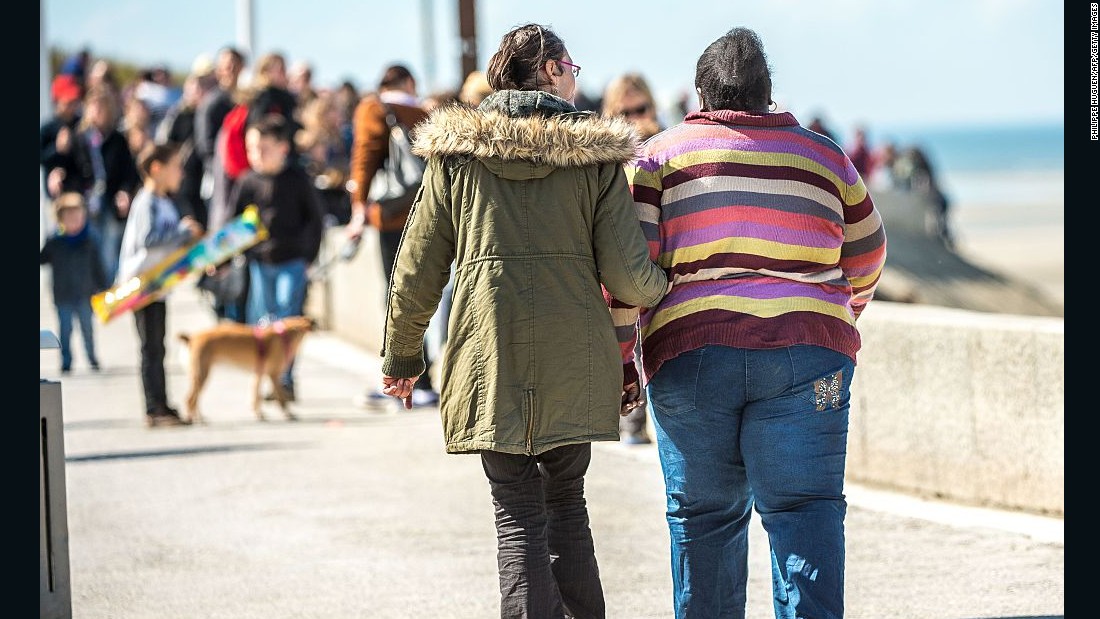 'Fat but fit?' That's a myth, a new study confirms
The idea that you can be overweight or obese yet healthy -- if factors such as your blood sugar, blood pressure or cholesterol levels are normal -- is a myth, according to a new study, and messaging around this should be changed.

2017-08-15 02:49:11
`
7
Semi-secret Alpine huts: Where hard-core hikers party
In days gone by, Europe's high Alpine meadows were the summer destination of shepherds and cowherds, who brought their sheep and cattle up the valleys for herb-rich grasses.

2017-08-15 02:38:51
`
6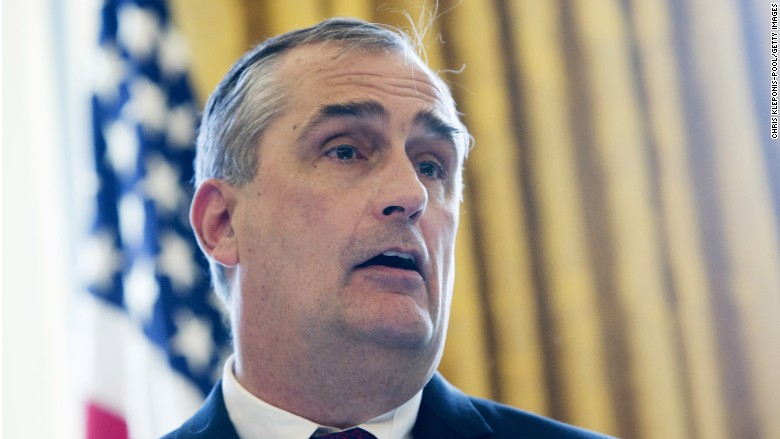 Intel boss cites divided political climate when leaving Trump group


2017-08-15 02:34:27
`
6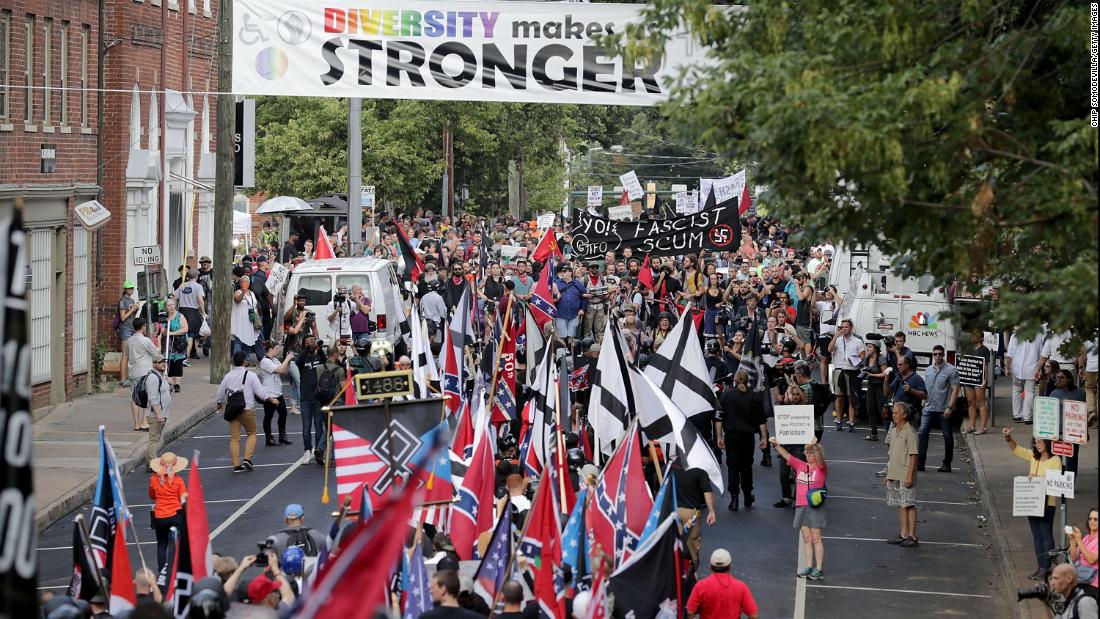 Alt-right? Call them what they are


2017-08-15 02:33:49
`
7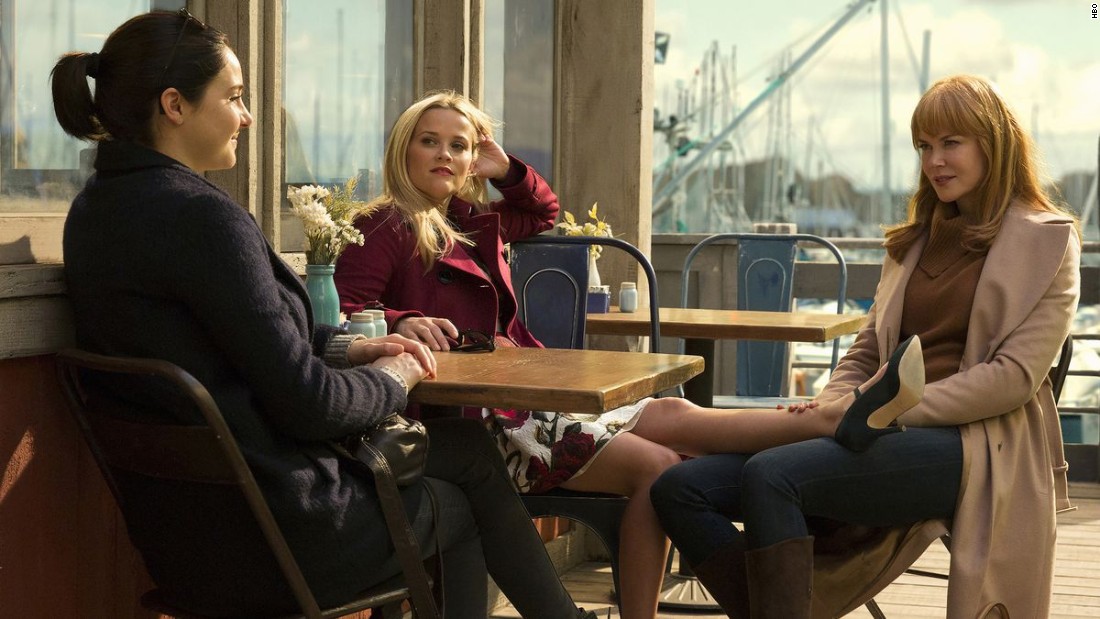 'Big Little Lies' Season 2 is sounding more likely
HBO scored a hit with "Big Little Lies," and its showrunner says more may be coming.

2017-08-15 02:26:55
`
1