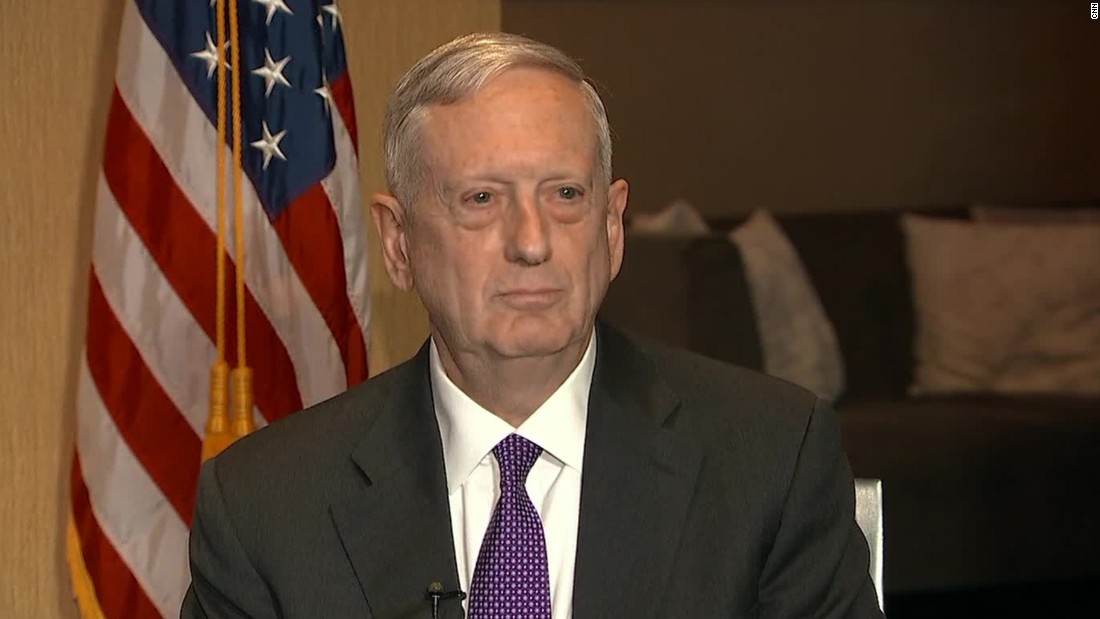 Mattis disagrees with Trump's stance on media
Secretary of Defense James Mattis told a group of reporters that he disagrees with President Trump's comments calling the press the "enemy of the American" people, adding he has no issues with the press.

2017-02-19 18:13:26
`
4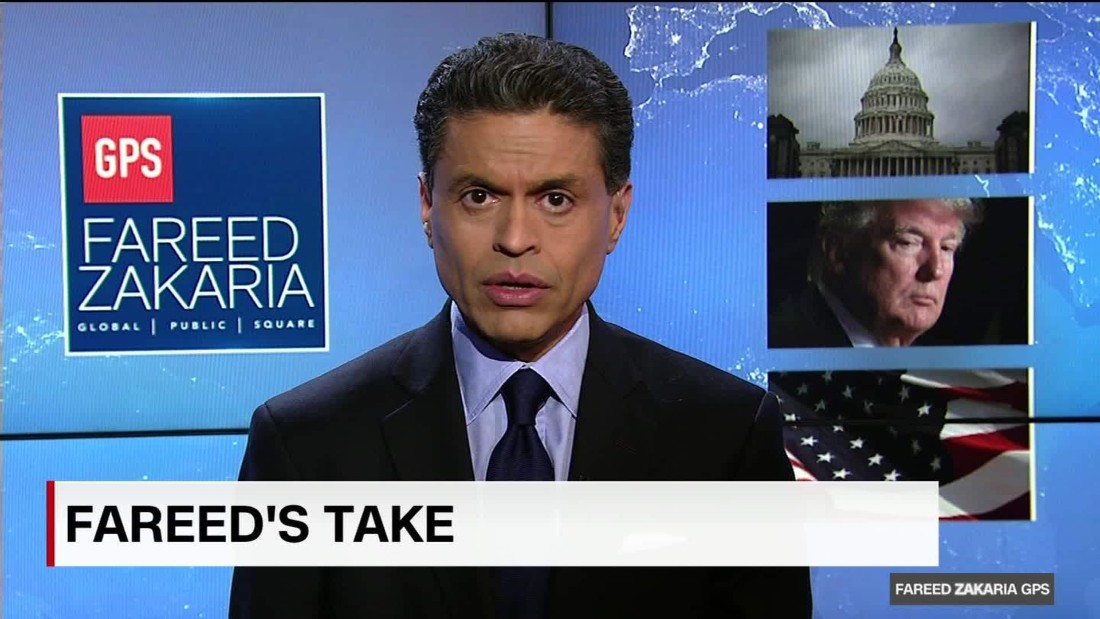 Fareed Zakaria: Trump has hardly done anything
CNN's Fareed Zakaria had strong words on Sunday for President Donald Trump's performance so far, imploring viewers to "not confuse motion with progress," and arguing that Trump has "hardly done anything."

2017-02-19 15:56:28
`
4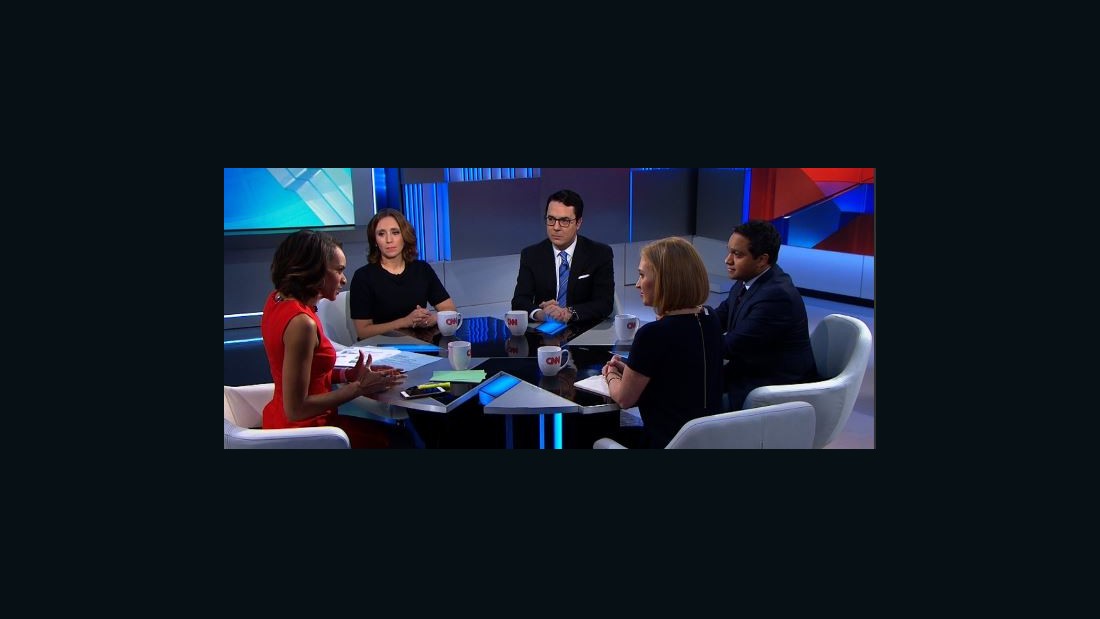 Speaker Ryan to take quiet border trip
Rep. Paul Ryan's secretive trip to the border, President Donald Trump's moves on Obamacare and Steve Bannon's media victory -- those stories and more fill out this week's Inside Politics forecast.

2017-02-19 15:55:24
`
4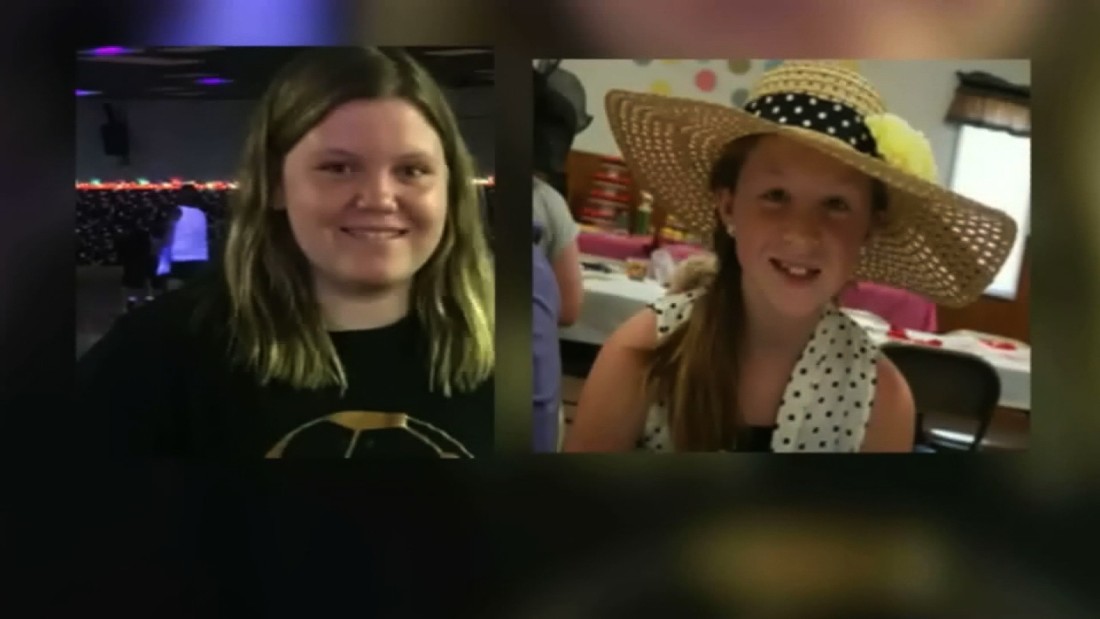 Police ID suspect in deaths of teen hikers
Investigators have identified a suspect in the deaths of two teens who went missing during a hike, Indiana State Police said Sunday.

2017-02-19 14:22:44
`
4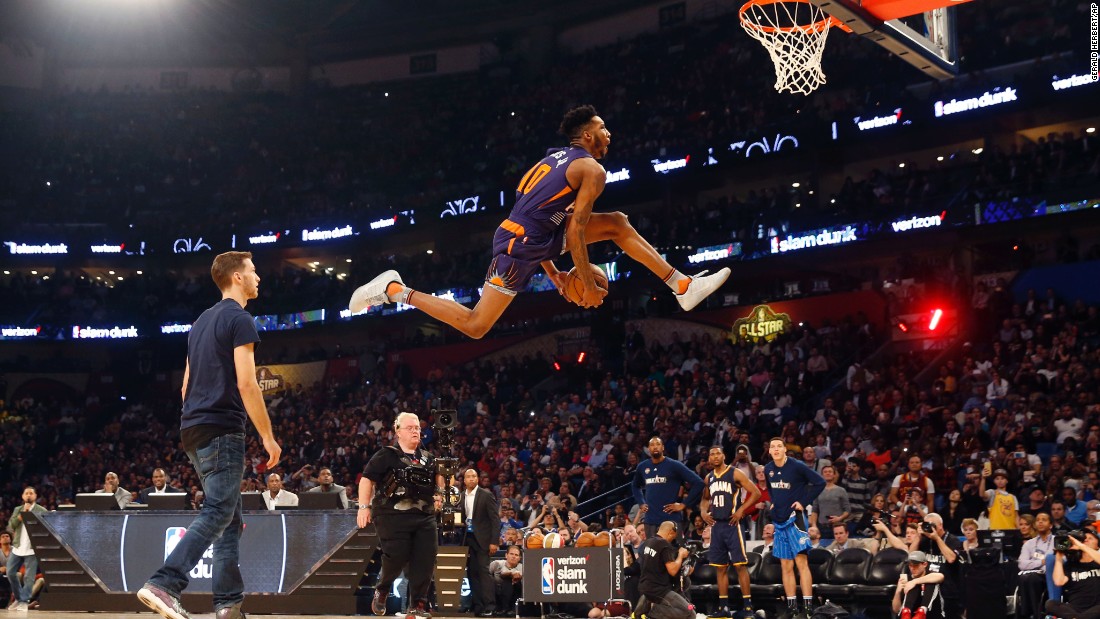 North Carolina's loss is New Orleans' gain
As the NBA All-Star Game prepares to tip off in New Orleans, Charlotte, North Carolina, residents weigh in on the NBA's decision to move the game from their city.

2017-02-19 13:56:49
`
4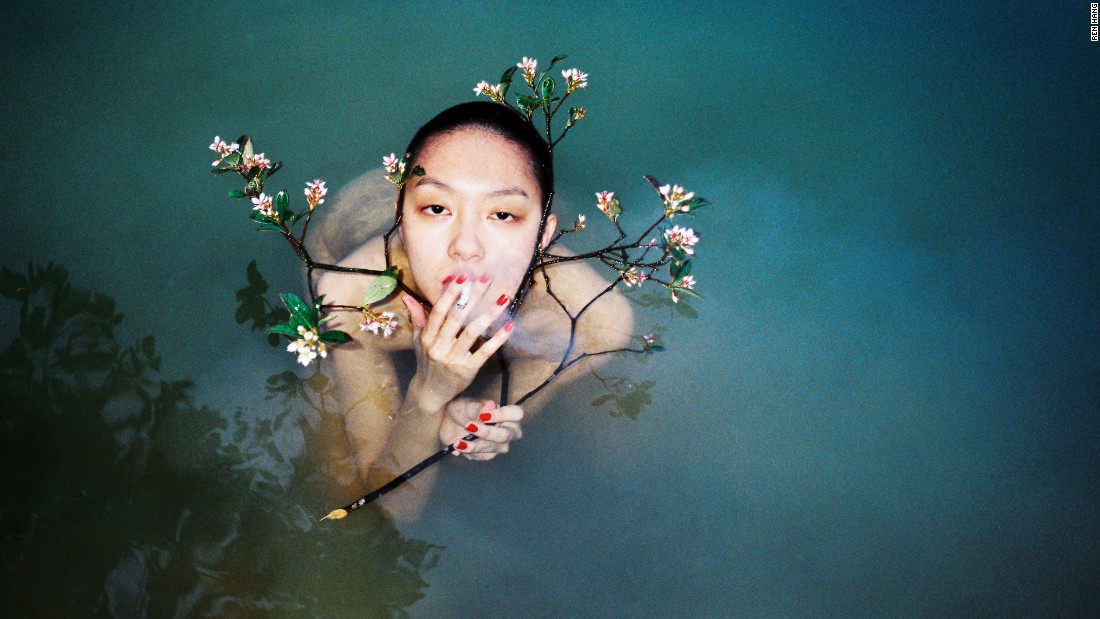 Stark, erotic images of Chinese youth stirs controversy
When you look at the photographs, the first thing you notice are the naked, pale, Chinese youths -- wearing nothing but blase expressions.

2017-02-19 12:55:48
`
8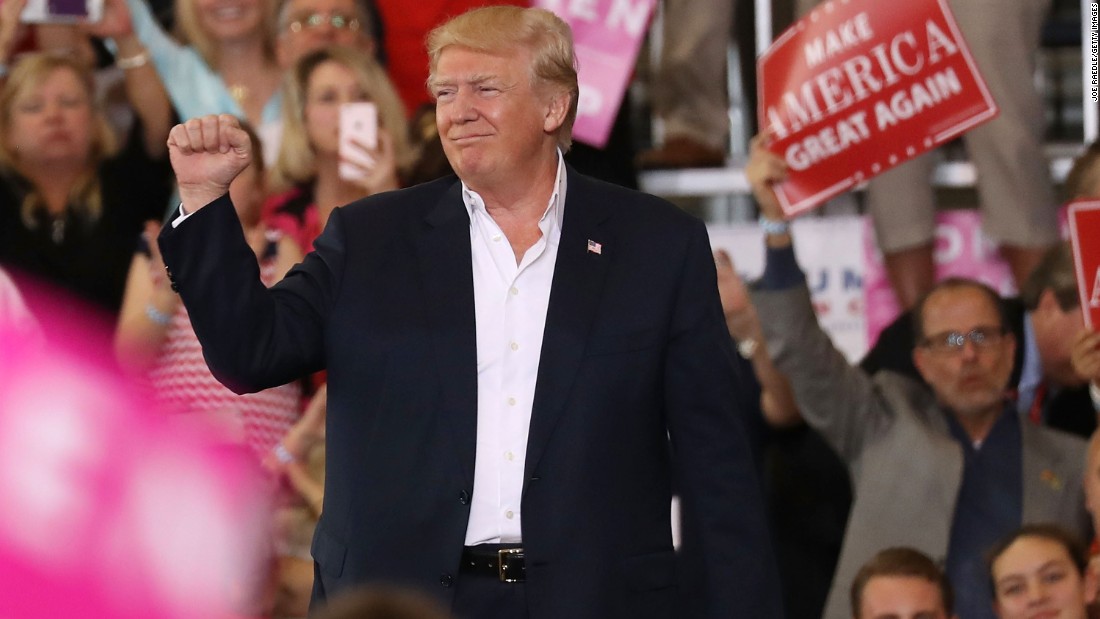 Trump: Last night in Sweden ...
President Trump's reference to "what's happening last night in Sweden" is raising many questions around the Internet.

2017-02-19 12:43:52
`
4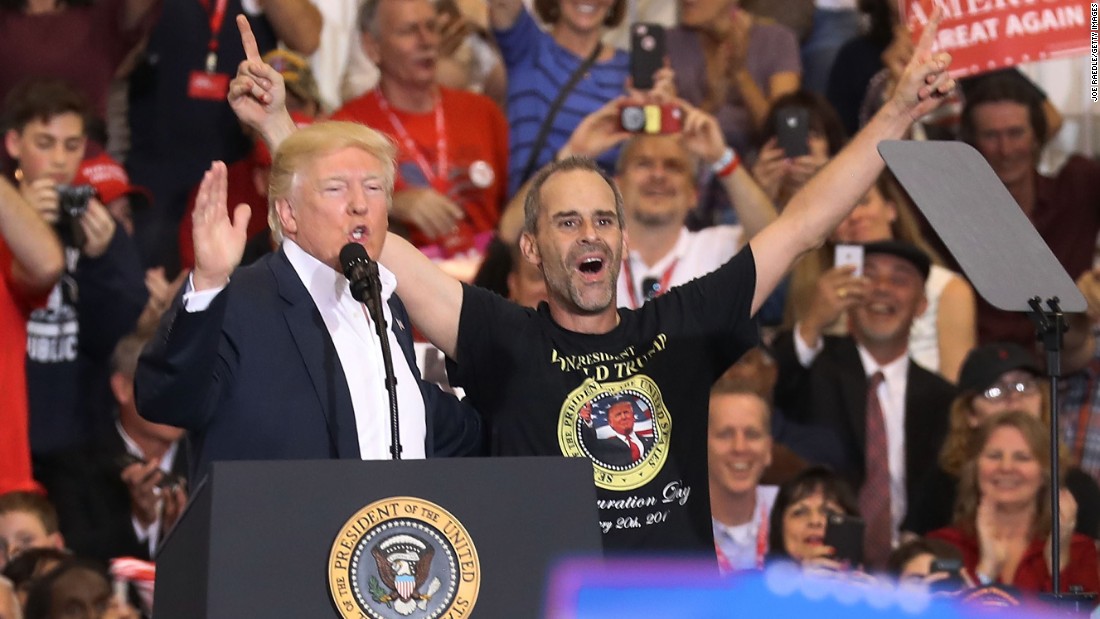 Opinion: Donald Trump and the psychology of blame
In eighth grade, I ran for student council president. The candidates all had to speak in the auditorium to the entire student body. An opponent went first, and promised to have soda come out of the water fountains throughout the school. The audience applauded wildly. When I spoke, I argued that his plan would not work -- that the school administration would certainly oppose it.

2017-02-19 12:41:42
`
4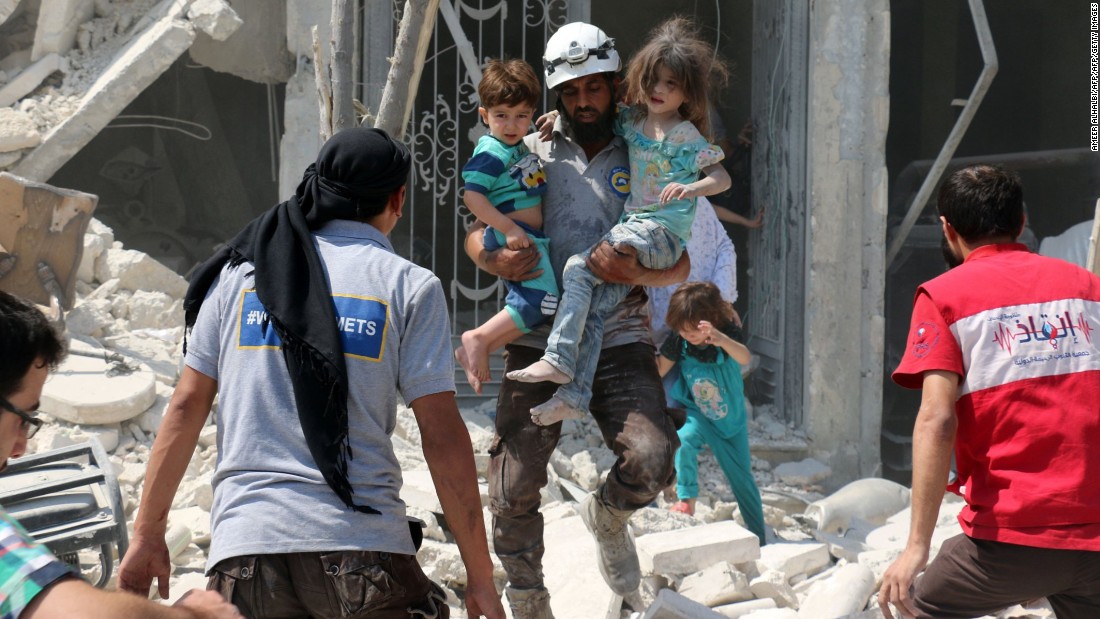 Renewed hope for Syrian peace, again
The UN's envoy to Syria, Staffan de Mistura, says the latest ceasefire in the war-ravaged country is holding better than previous ones and that the pause in fighting should pave the way for talks toward a political solution.

2017-02-19 12:39:23
`
5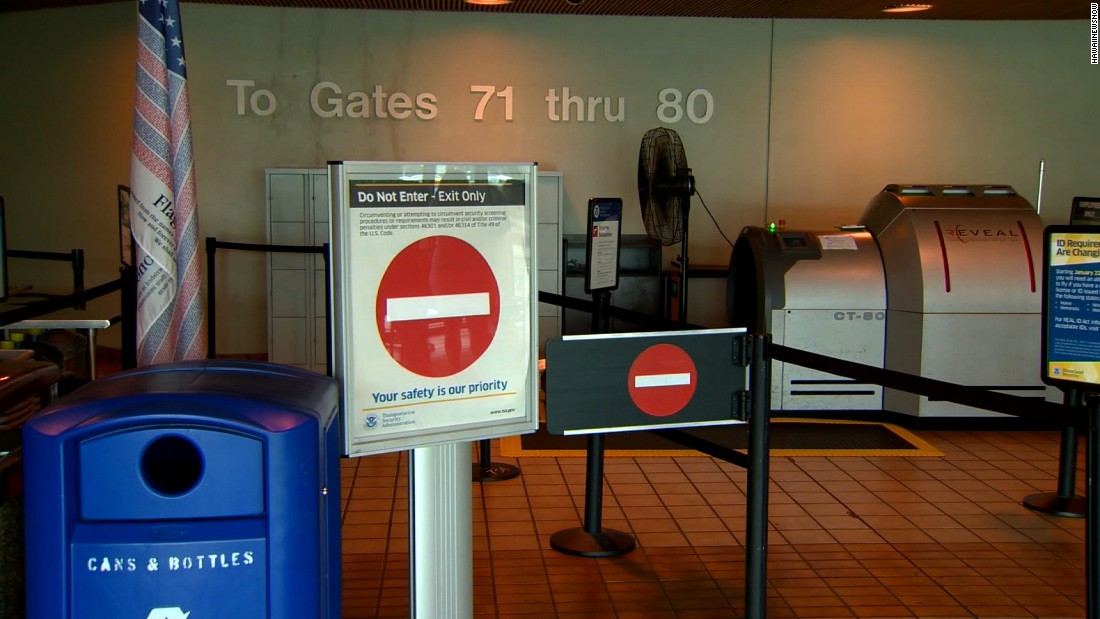 Man dies after rushing security at Honolulu Airport
A man forced his way into a secure area at Honolulu International Airport and died after he was detained, the Hawaii Department of Transportation said.

2017-02-19 11:19:58
`
5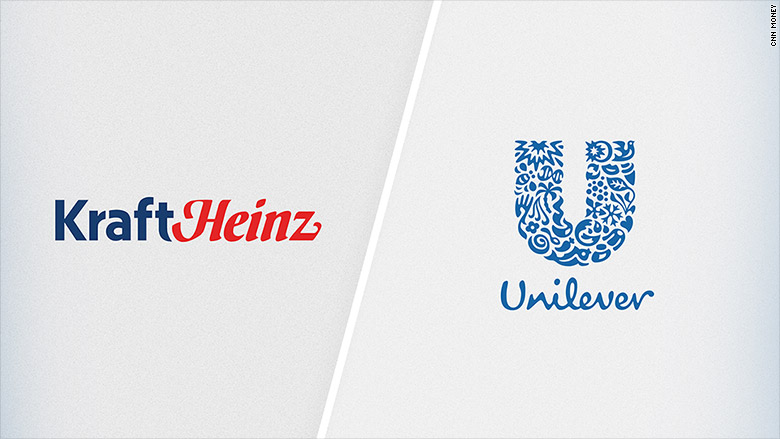 Kraft Heinz pulls plug on Unilever bid
Never mind. Two days into its public courtship of Unilever, Kraft Heinz is walking away, scuttling what would have been one of the biggest brand mash-ups ever.

2017-02-19 10:08:13
`
4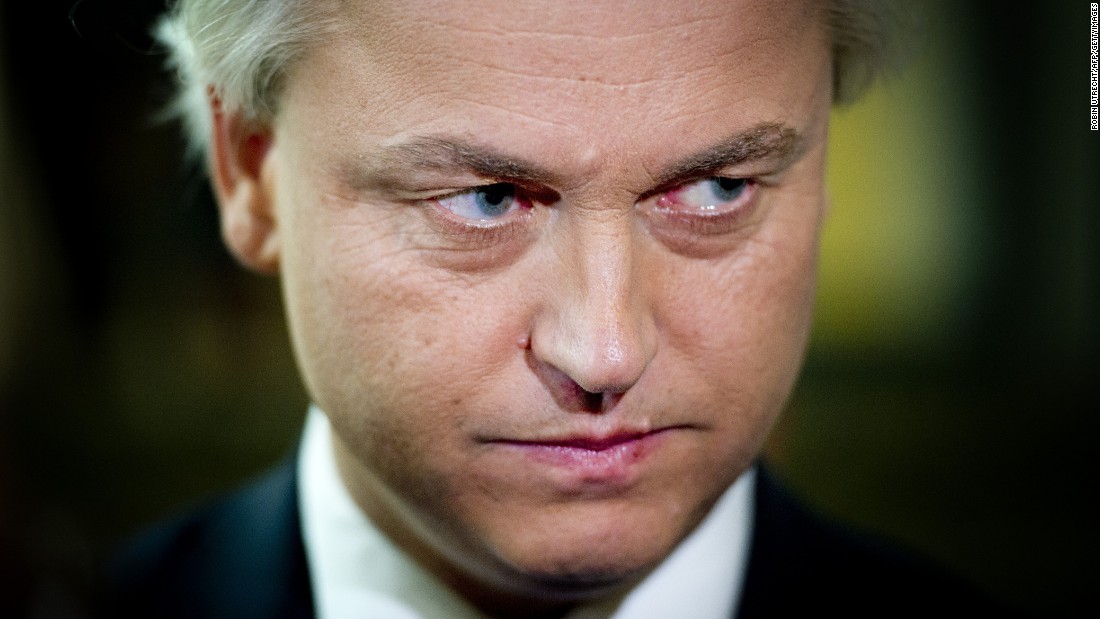 Wilders calls Moroccan immigrants 'scum'
Dutch populist leader Geert Wilders said "there is a lot of Moroccan scum in Holland who make the streets unsafe" while speaking in Spijkenisse, Netherlands.

2017-02-19 10:04:59
`
6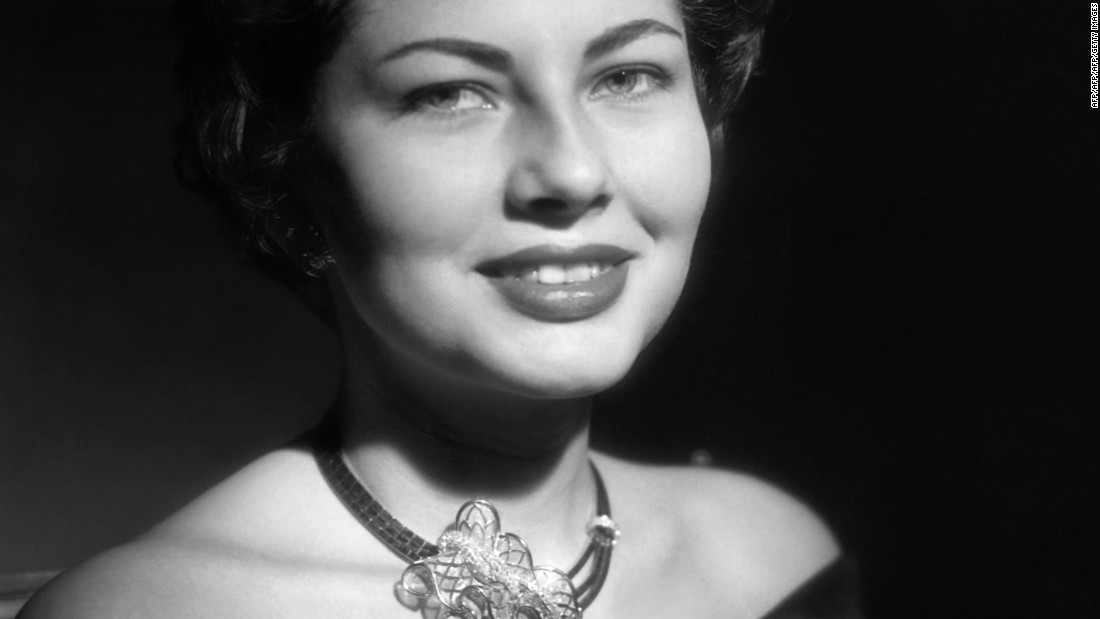 Glamour and heartbreak: The precious jewels of Iran's 'sad-eyed' princess
Soraya Esfandiary Bakhtiari never imagined that one day she would marry Mohammad Reza Pahlavi, and that she would reign over her country, Iran. She was queen for seven years, from 1951 to 1958.

2017-02-19 10:04:01
`
5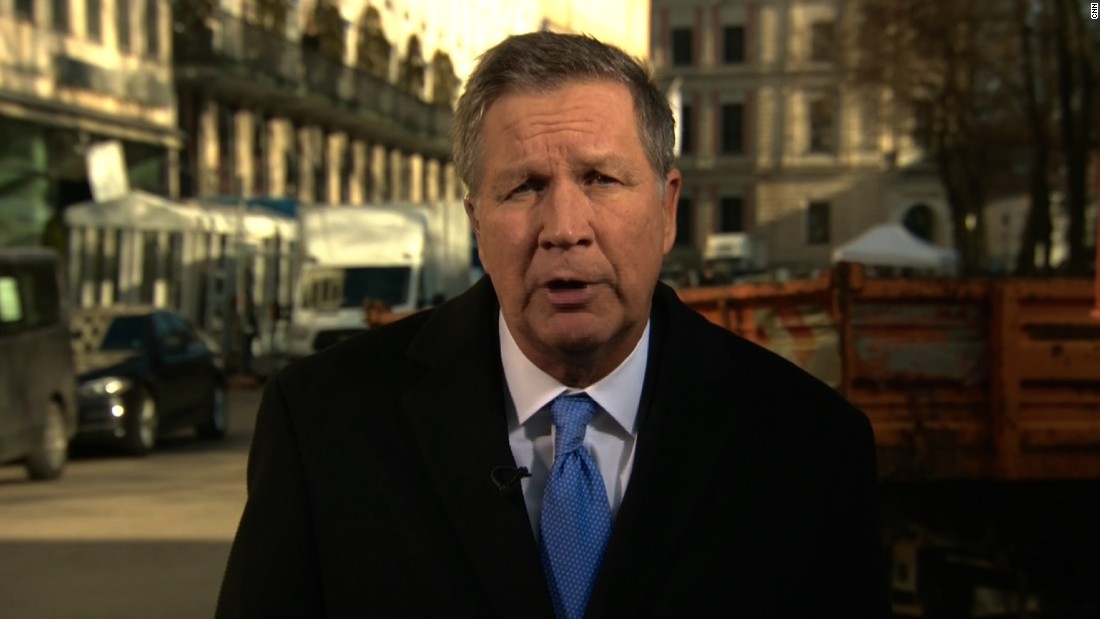 Kasich will fight repeal of key part of Obamacare
Ohio Gov. John Kasich says he won't "sit silent" and watch the Affordable Care Act's Medicaid expansion get "ripped out" as Republicans work to repeal the law.

2017-02-19 09:57:45
`
8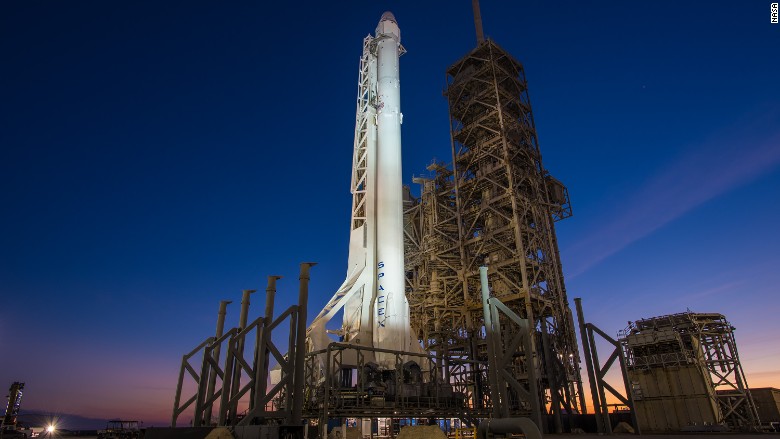 SpaceX launches and lands another rocket
SpaceX is back in action and has successfully completed a historic launch from Kennedy Space Center in Florida.

2017-02-19 08:51:23
`
5
Report: 'Systemic racism' played role in Flint water crisis
A government-appointed civil rights commission in Michigan says systemic racism helped to cause the Flint water crisis, according to a report released Friday.

2017-02-19 08:33:55
`
6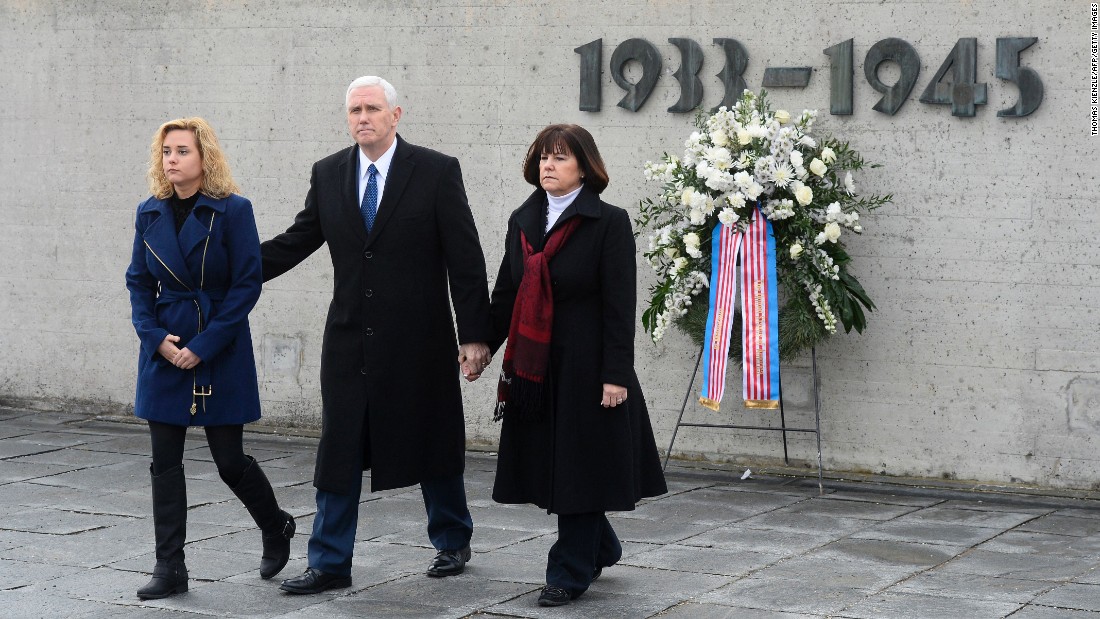 Pence visits former Nazi concentration camp
A day after delivering the first major foreign policy address of the Trump administration, US Vice President Mike Pence toured the spare gray prison yards here where Jews and others assembled for daily roll call during the Holocaust.

2017-02-19 07:58:12
`
5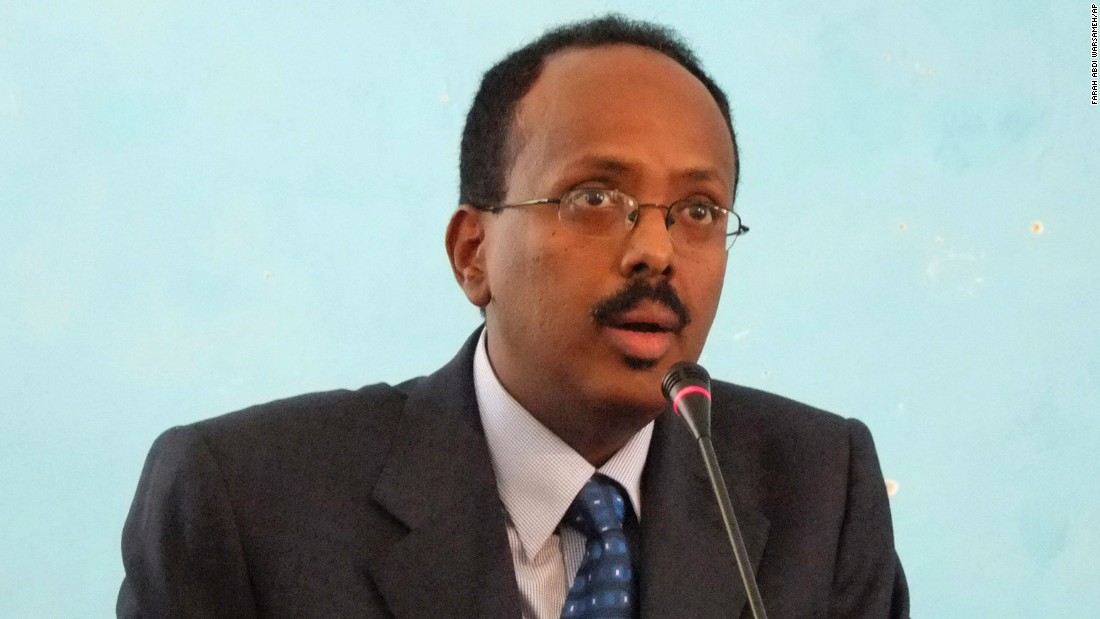 Market attack in Somalia kills dozens
It was the first attack in the capital since a new Somali-American president was elected this month.

2017-02-19 07:26:30
`
5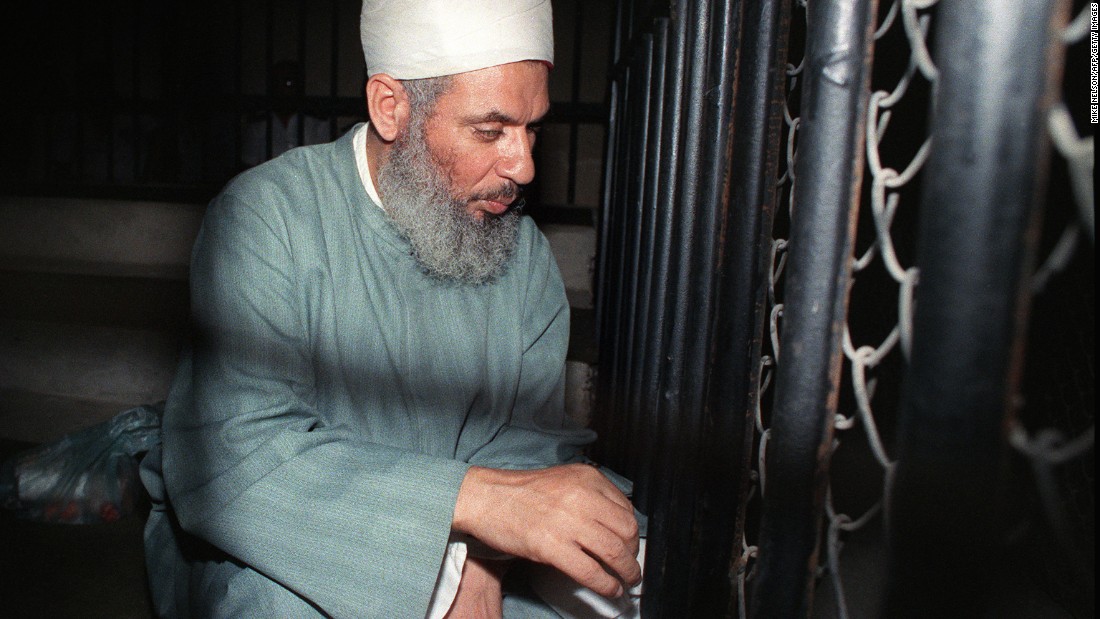 Bergen: Cleric's death likely to spark call for anti-US attacks
Omar Abdel-Rahman, the Egyptian cleric who inspired terrorist plots in New York during the early 1990s and who died in an American prison on Saturday, was also the spiritual guide of key 9/11 plotters.

2017-02-19 06:34:58
`
4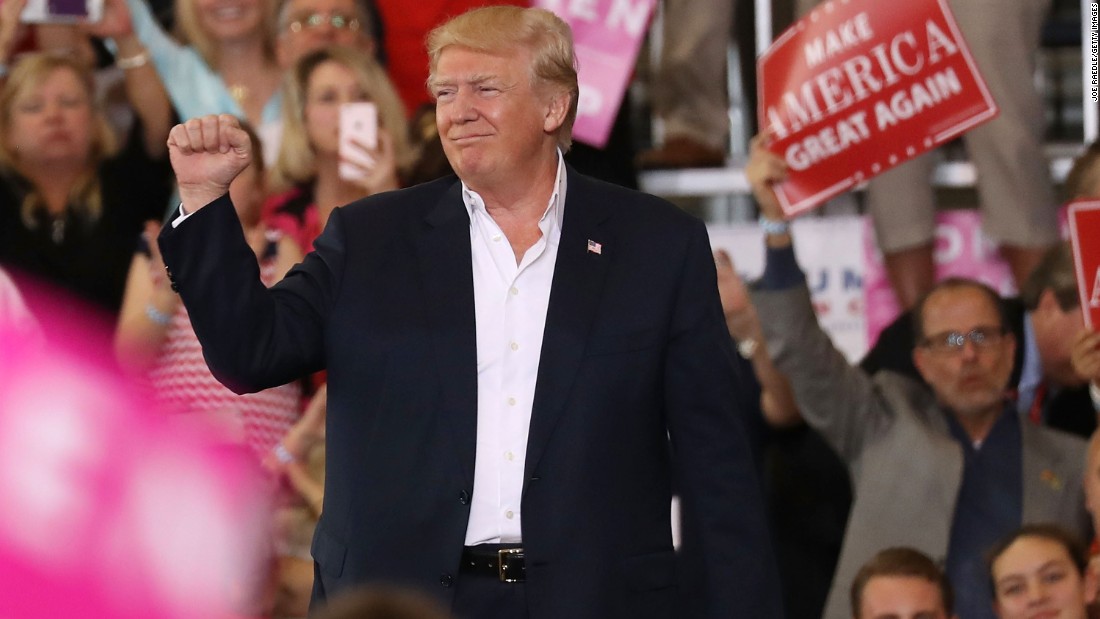 Trump's Sweden comment raises questions
President Donald Trump's reference to "what's happening last night in Sweden" during a Saturday rally in Florida raised questions in Sweden and around the internet about what he really meant.

2017-02-19 06:04:50
`
5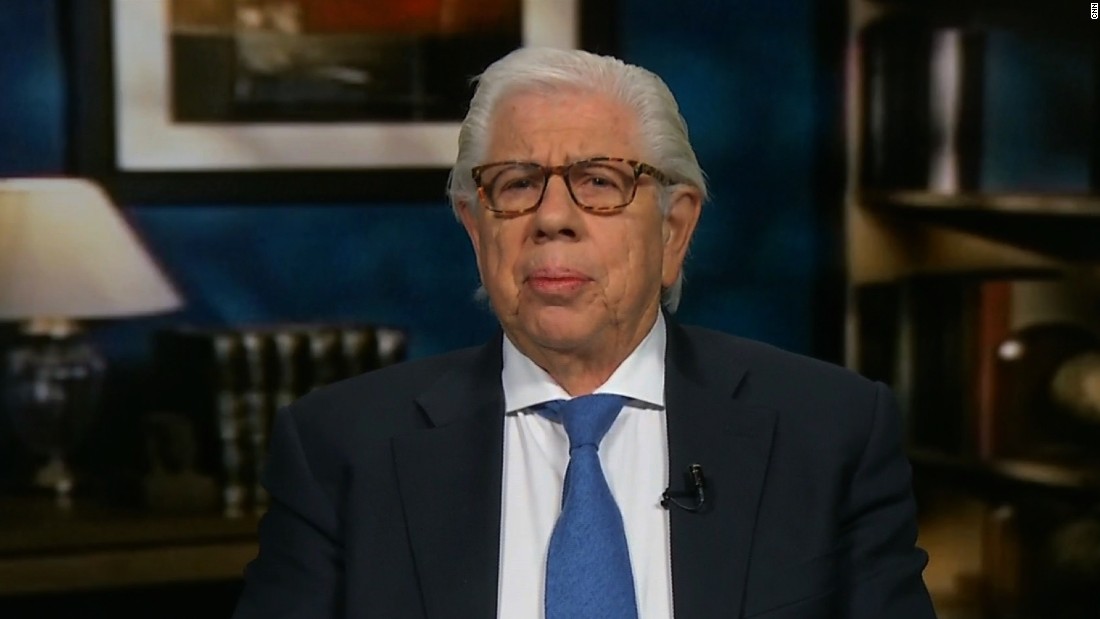 Bernstein: Trump press attacks worse than Nixon
Watergate journalist Carl Bernstein says that President Donald Trump's attacks on the media are "more treacherous" than those by former President Richard Nixon.

2017-02-19 05:39:13
`
5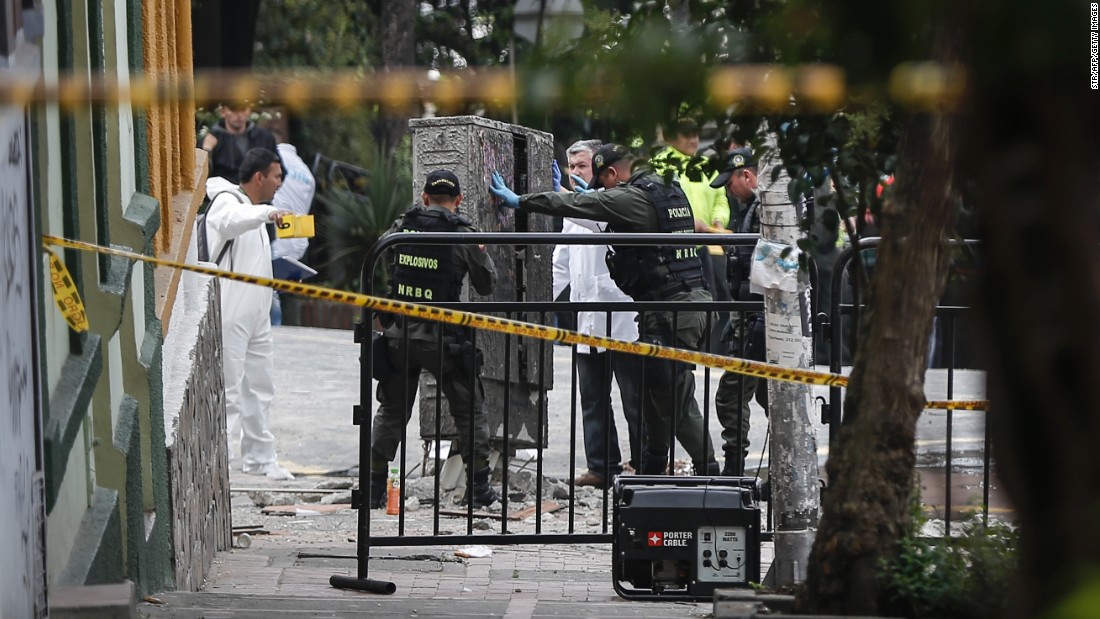 Blast near bullfighting ring injures dozens
An explosion Sunday near the Santamaria bullfighting ring in downtown Bogota, Colombia, injured at least 31 people, many of them policemen, according to reports.

2017-02-19 05:06:45
`
4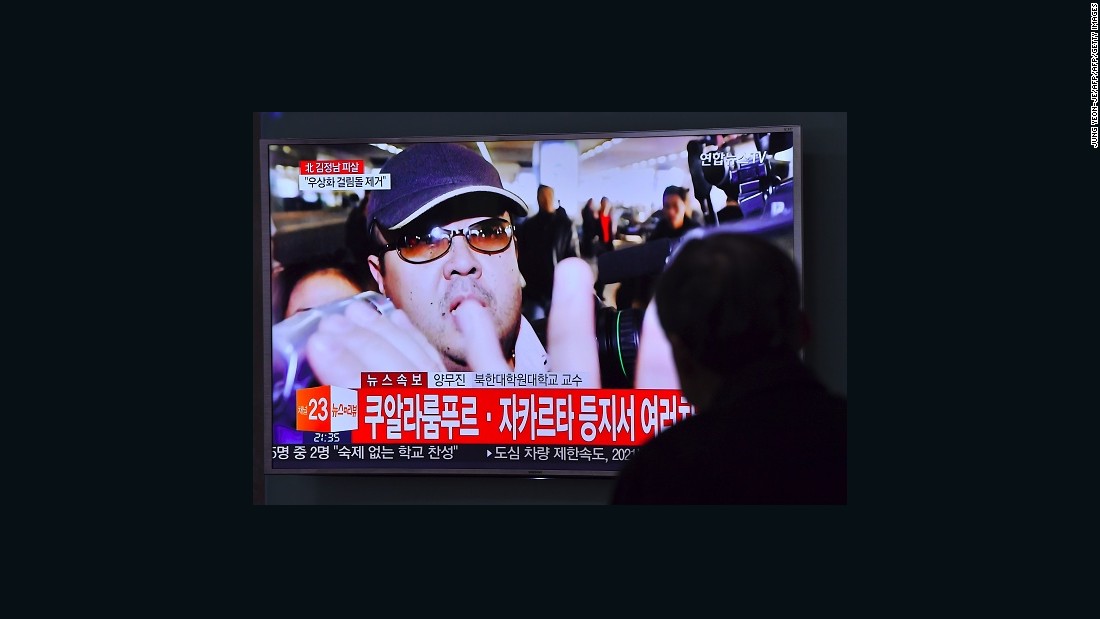 4 North Koreans sought in mysterious death of Kim Jong Nam
Malaysian police are looking for four more North Korean suspects in connection with the mysterious death of Kim Jong Nam, the estranged half brother of North Korean leader Kim Jong Un.

2017-02-19 04:49:15
`
7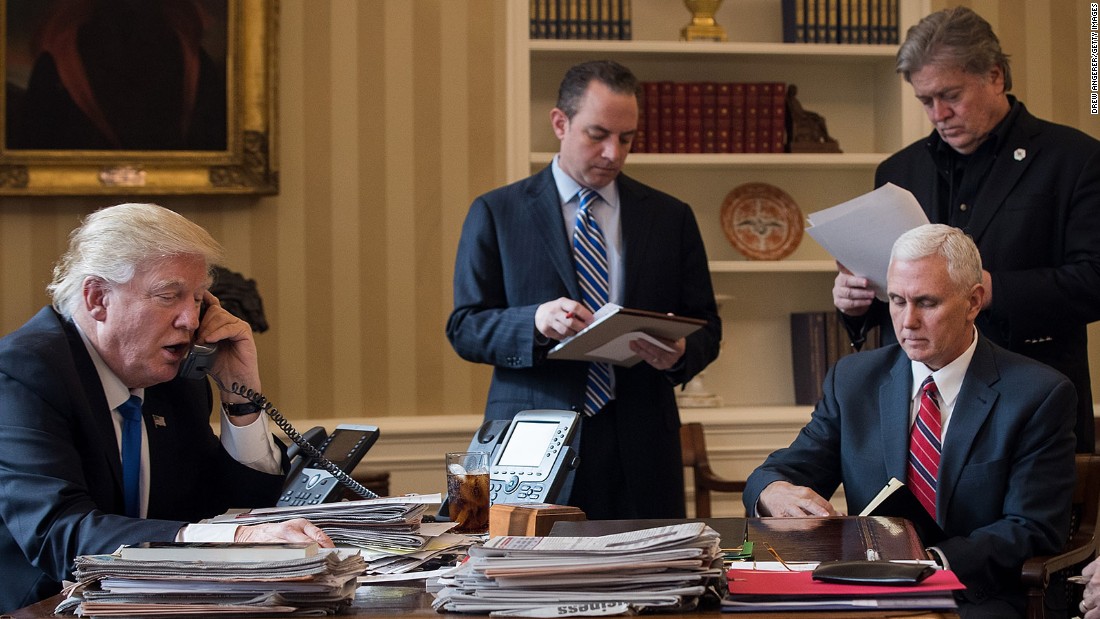 Priebus denies collusion between Trump campaign and Russian officials
White House chief of staff Reince Priebus said Sunday there was no collusion between anyone involved in President Donald Trump's 2016 campaign and Russian officials.

2017-02-19 04:29:51
`
3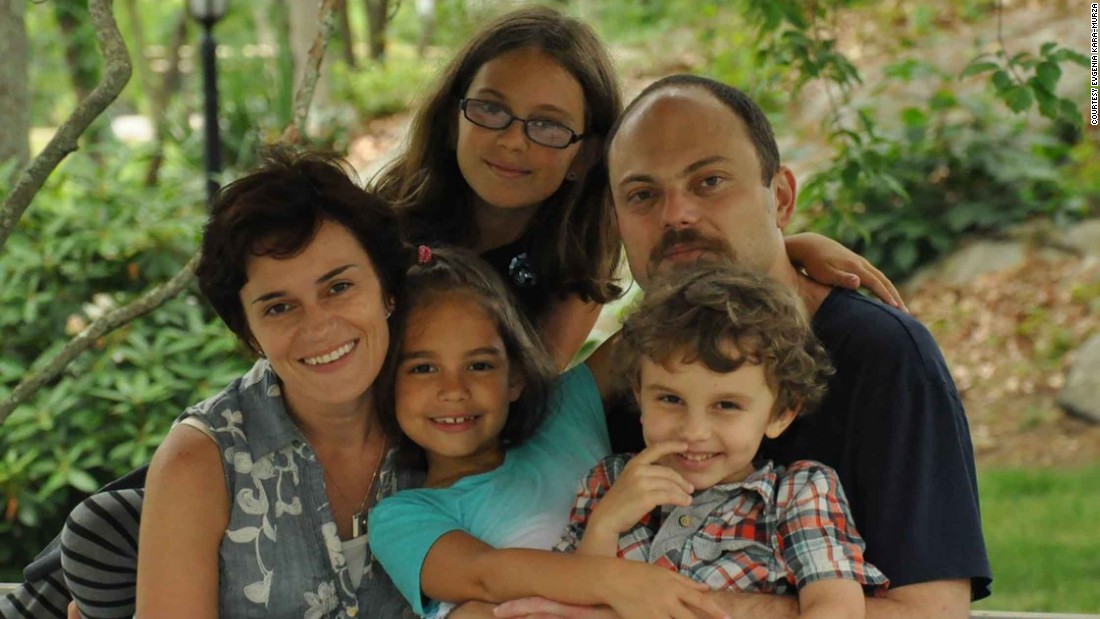 Putin critic leaves Russia for treatment after alleged poisoning
A critic of Russian President Vladimir Putin, who was hospitalized this month after suspected poisoning, has left the country to seek further treatment, the man's lawyer said Sunday.

2017-02-19 04:28:35
`
8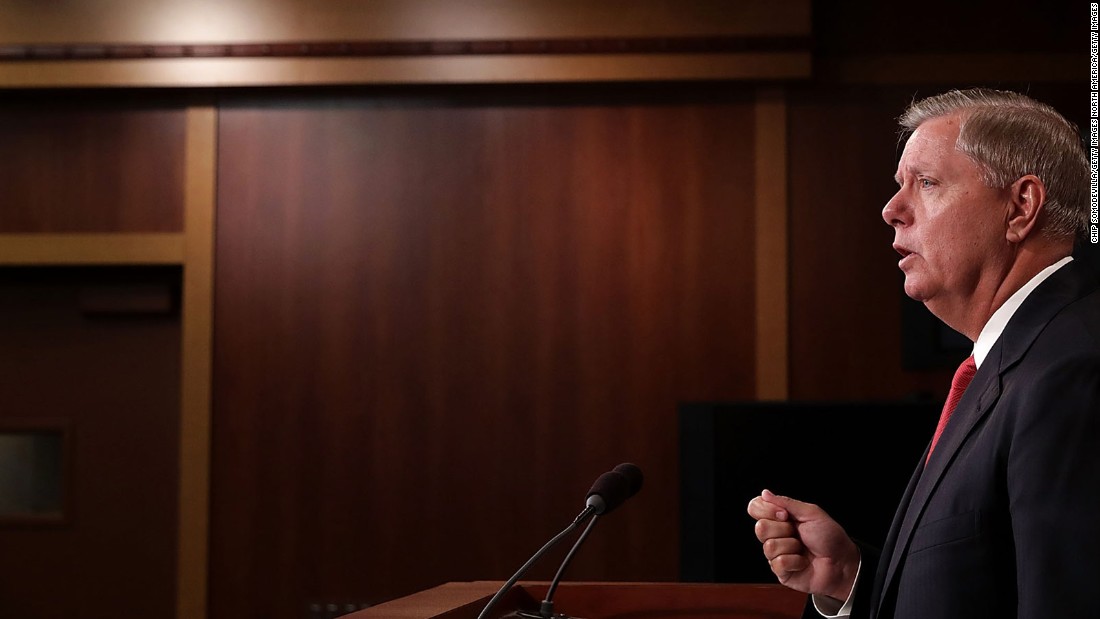 Graham: '2017 is going to be a year of kicking Russia in the ass in Congress'
During a panel at the Munich Security Conference, Republican Sen. Lindsey Graham called on President Donald Trump to punish Russia for interfering in the 2016 US election and sharply rebuked Russian Foreign Minister Sergey Lavrov for that interference.

2017-02-19 04:20:54
`
5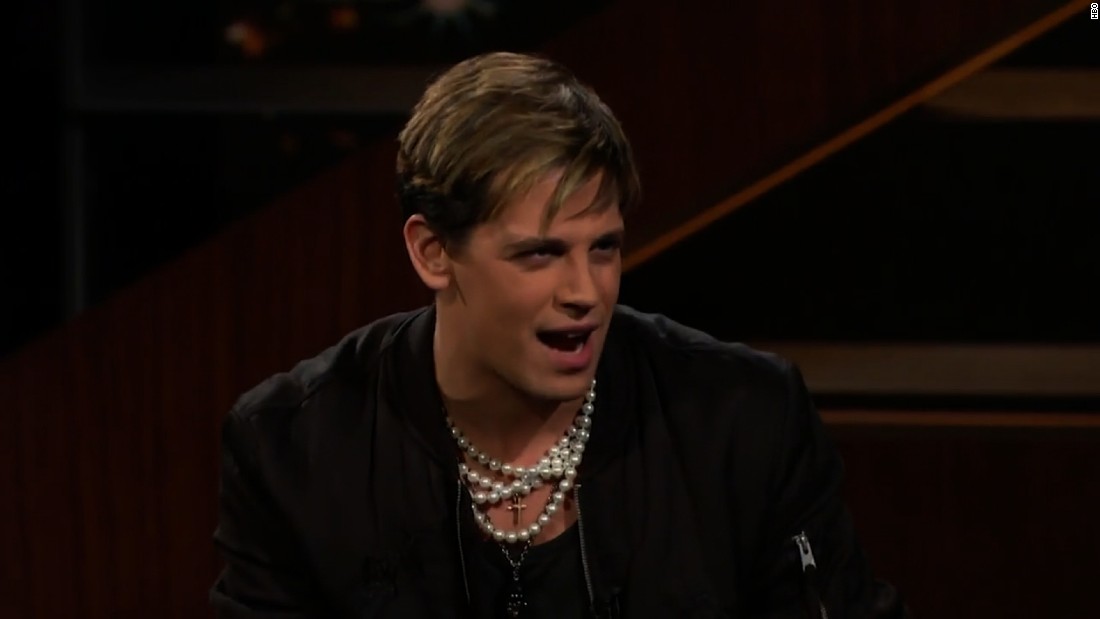 Opinion: Maher's shameful mainstreaming of Yiannopoulos' hate
By inviting "alt right" (aka white supremacist) darling Milo Yiannopoulos (known as "Milo") onto his HBO show Friday night, Bill Maher could've seized a great opportunity to expose Yiannopoulos' history of hate. After all, Yiannopoulos has spewed so much toxic garbage that he was permanently banned by Twitter in 2016, which says a lot, considering the cesspool that swirls on that platform.

2017-02-19 03:53:40
`
9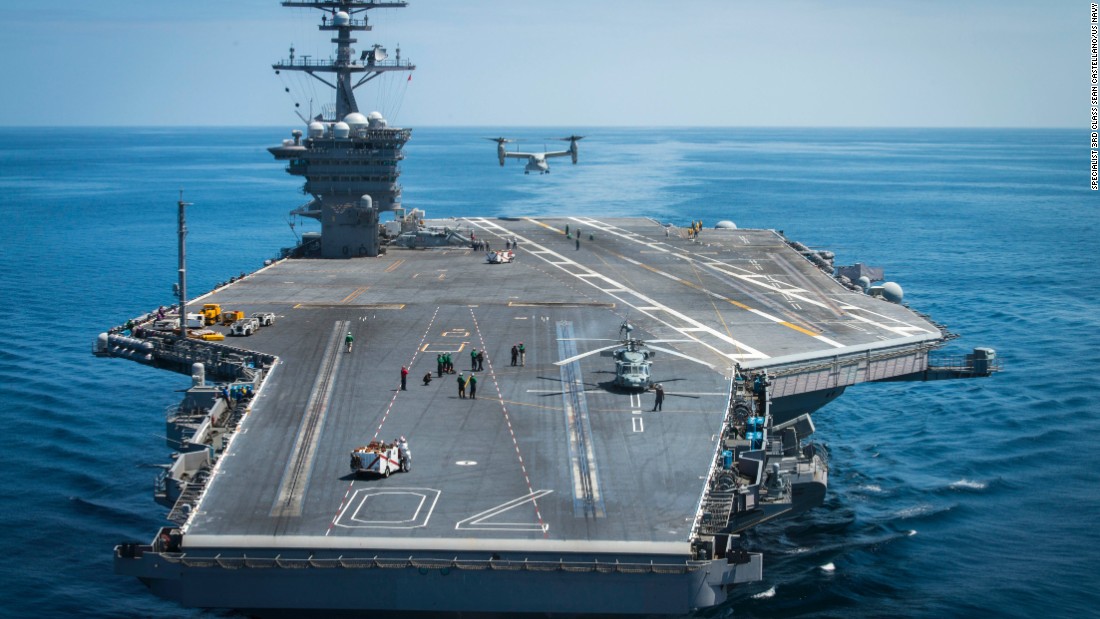 US carrier starts 'routine' patrols in South China Sea
The United States deployed aircraft carrier USS Carl Vinson to the disputed waters of the South China Sea on Saturday as part of maritime "routine operations."

2017-02-19 03:39:32
`
4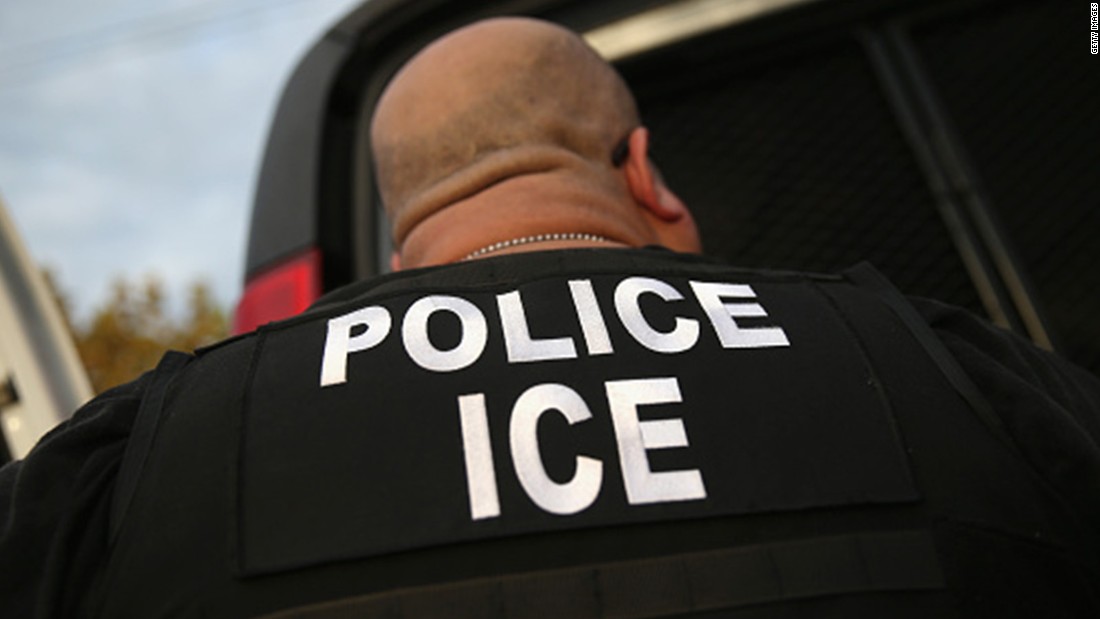 DHS guidance seeks to tighten asylum policies
The Department of Homeland Security is set to release guidance on President Donald Trump's immigration and border security executive orders that aim to tighten immigration laws on asylum seekers and unaccompanied minors entering the country and could send individuals awaiting immigration proceedings in the United States back to Mexico.

2017-02-19 03:10:46
`
4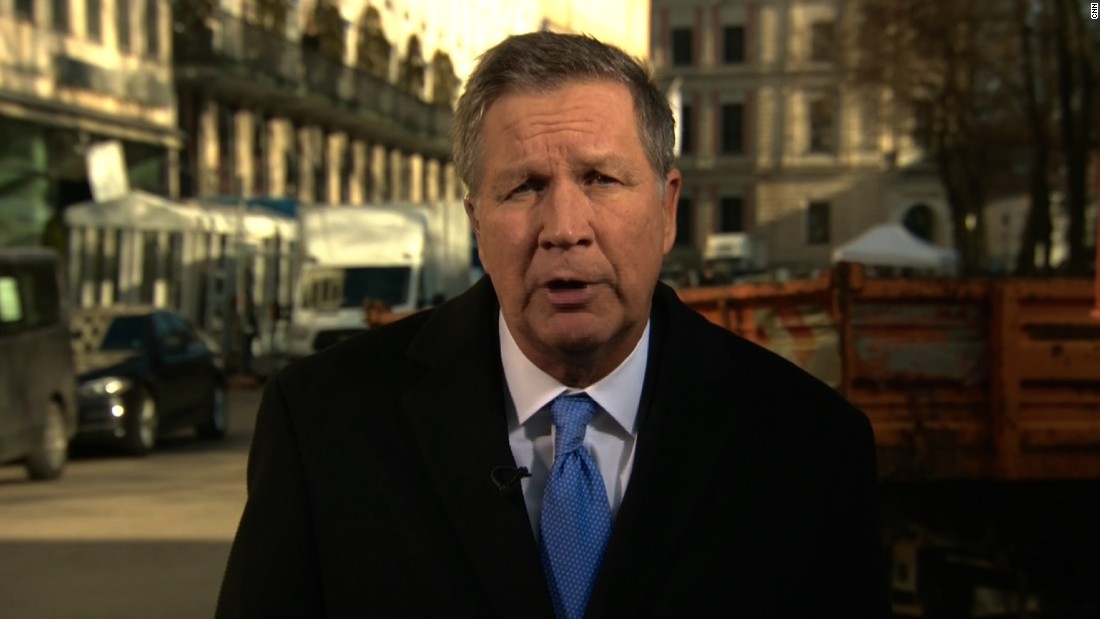 Kasich: World leaders unsure about Trump
Ohio Gov. John Kasich called for consistency within President Donald Trump's administration, saying that world leaders at the Munich Security Conference are "not sure" about where the US will stand in times of crisis.

2017-02-19 03:09:16
`
2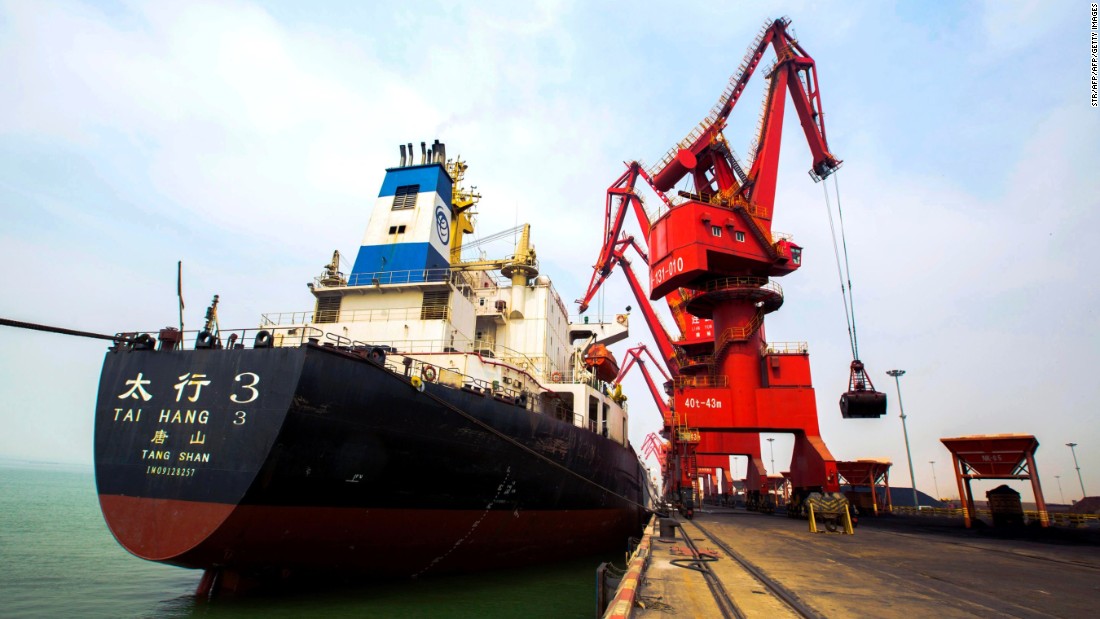 China bans North Korean coal as tensions grow
China says it will halt all coal imports from North Korea from Sunday for the rest of 2017, amid growing tensions on the Korean Peninsula following Pyongyang's most recent missile test last week.

2017-02-19 02:59:37
`
5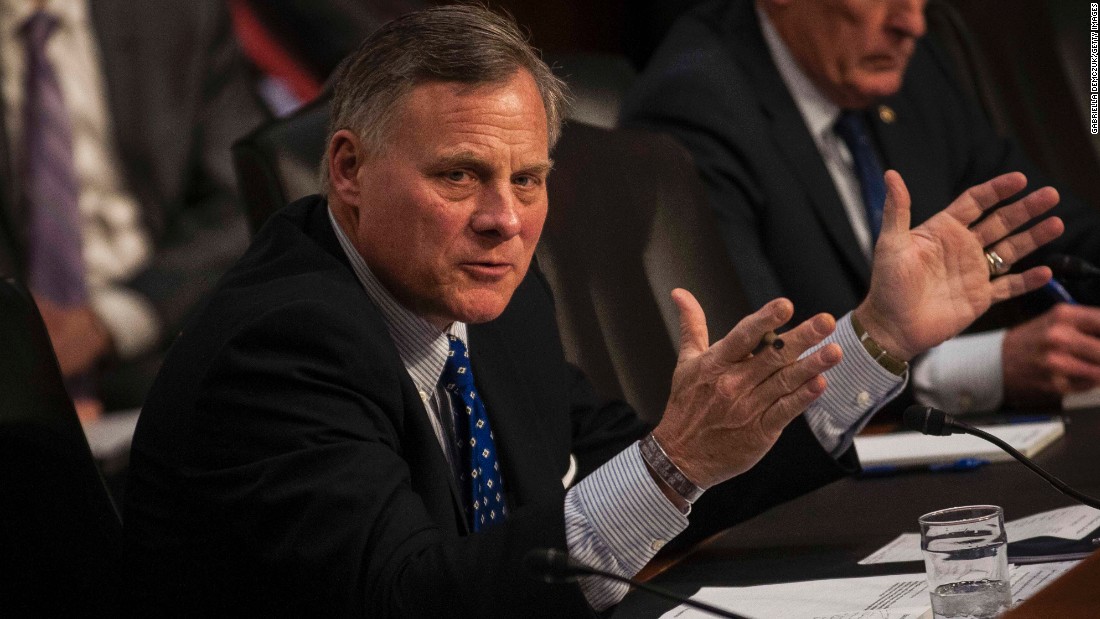 Senate looking into Russia interference in election
The Senate Intelligence Committee is asking more than a dozen agencies, organizations and individuals to preserve communications related to the panel's investigation into Russian interference in the 2016 election.

2017-02-19 02:57:27
`
3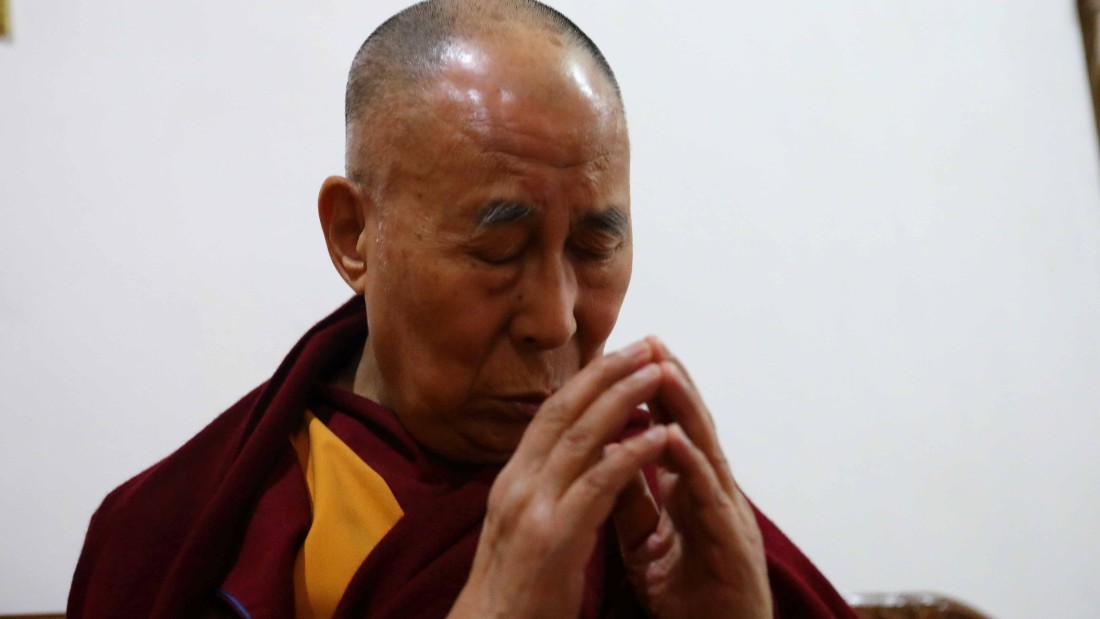 Lessons from meditating with the Dalai Lama
For the past two months, I have been a changed man. It is hard to fully describe, except to say my mood is mostly sunny and more patient than usual.

2017-02-19 02:51:50
`
4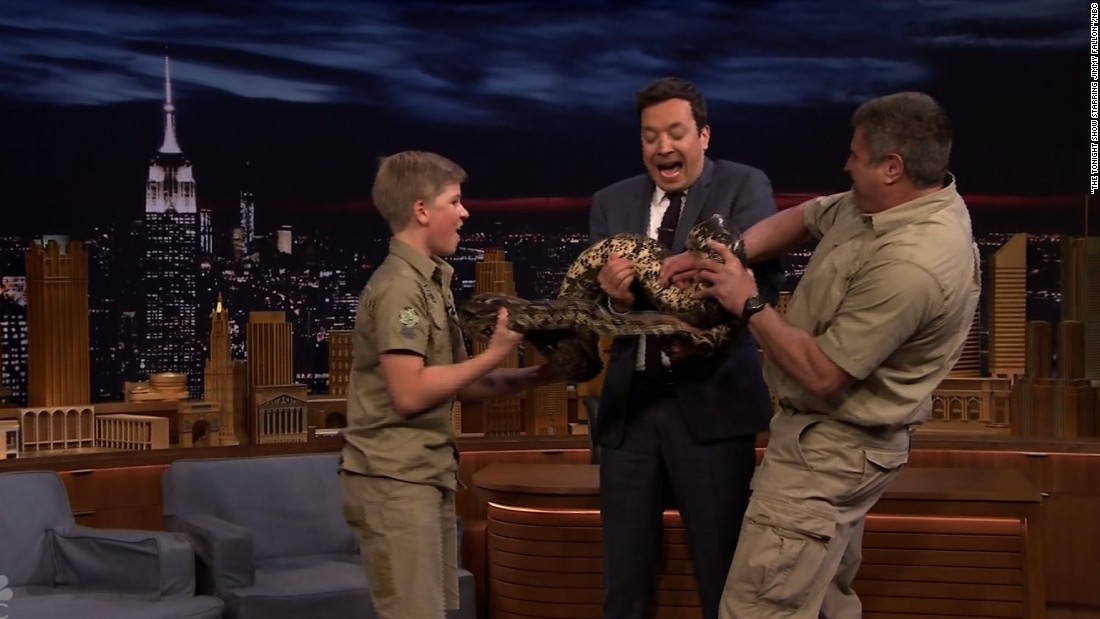 'Crocodile Hunter' son freaks out Fallon
Robert Irwin, the son of "Crocodile Hunter" Steve Irwin, appeared on "The Tonight Show" to introduce Jimmy Fallon to his menagerie.

2017-02-19 02:20:11
`
5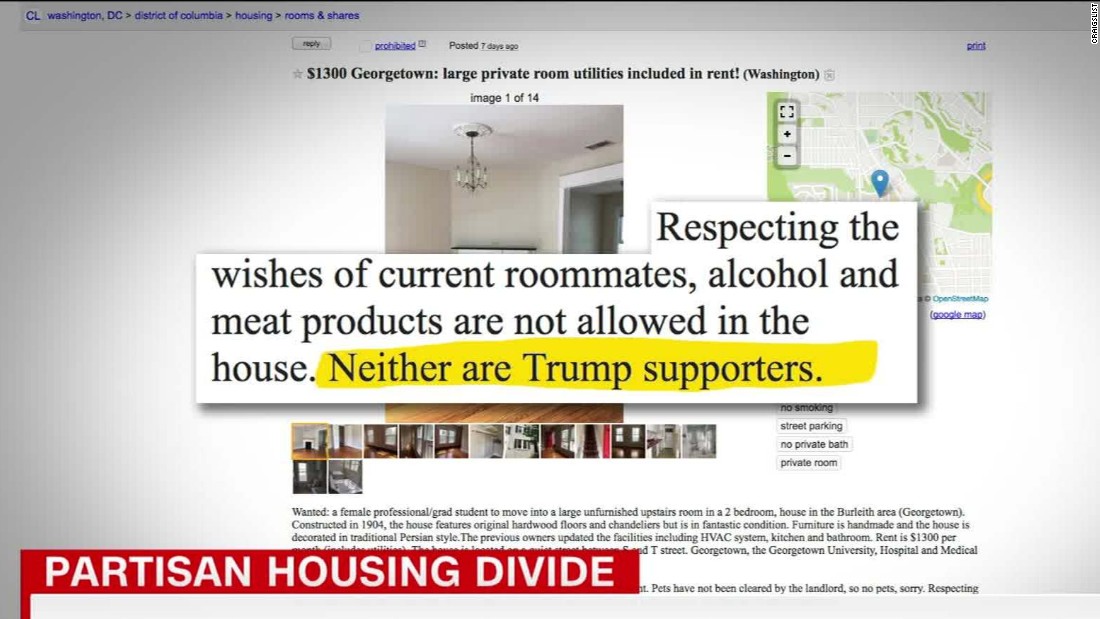 Roommate wanted: No Trump supporters
When 23-year-old Sahar Kian needed a roommate for her home near Georgetown University, she turned to Craigslist. Among her house rules? No alcohol, pets or meat products. And no supporters of President Donald Trump.

2017-02-19 02:04:21
`
6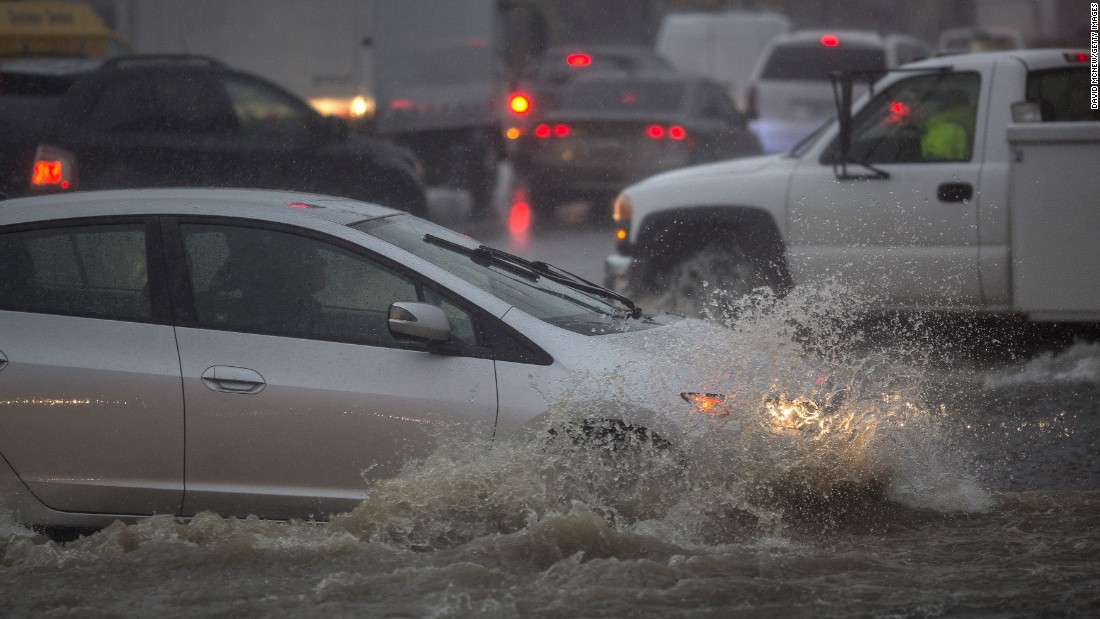 More rain in store after 5 killed in California storms
A drenched Northern California will get another round of heavy rainfall through until Tuesday, sparking flooding concerns in the region.

2017-02-19 01:48:48
`
4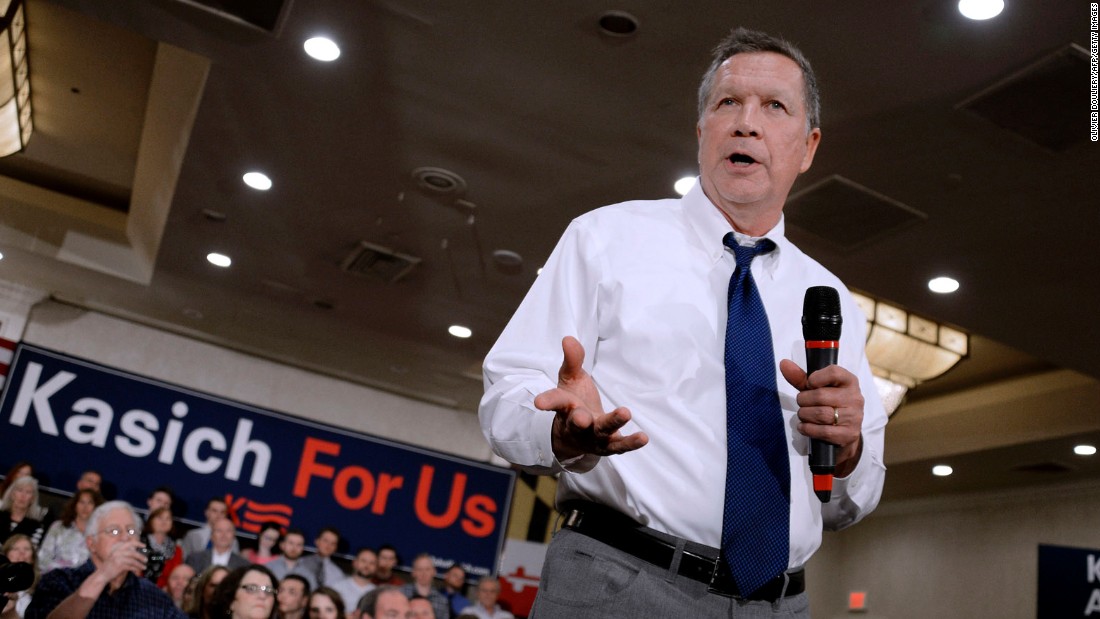 Kasich: World leaders 'just not sure' where Trump stands
Ohio Gov. John Kasich said Sunday that European allies were "begging" the United States and Trump to lead during a major security conference in Munich.

2017-02-19 01:41:16
`
4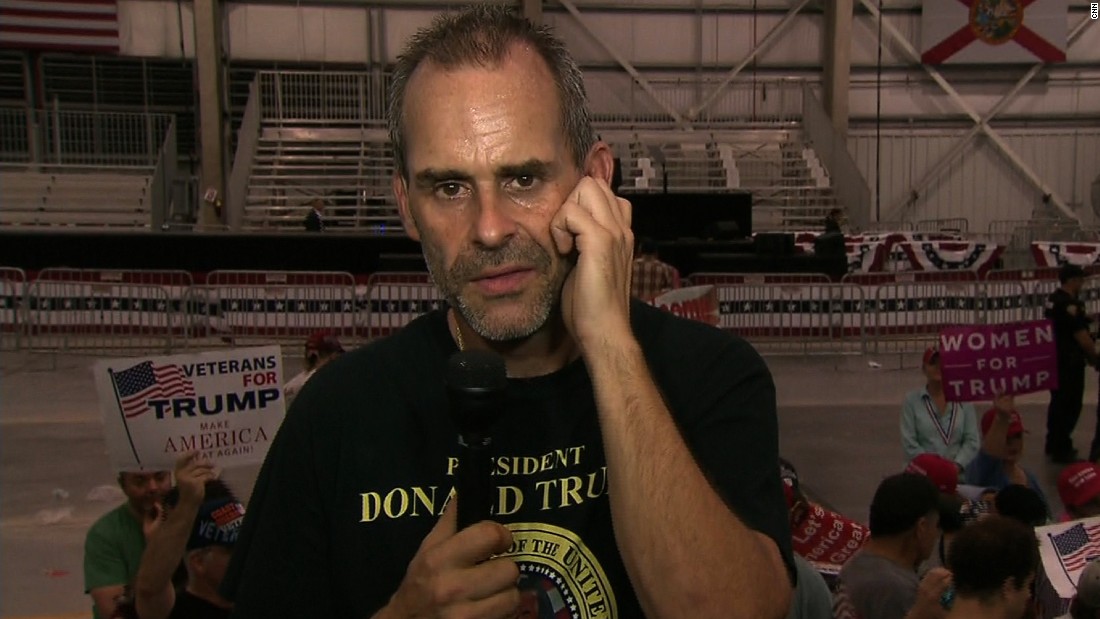 Trump supporter: I salute a cardboard Trump
Trump supporter Gene Huber spoke to CNN's Pamela Brown after President Trump invited him on stage at his Melbourne, Florida, rally.

2017-02-19 01:37:55
`
4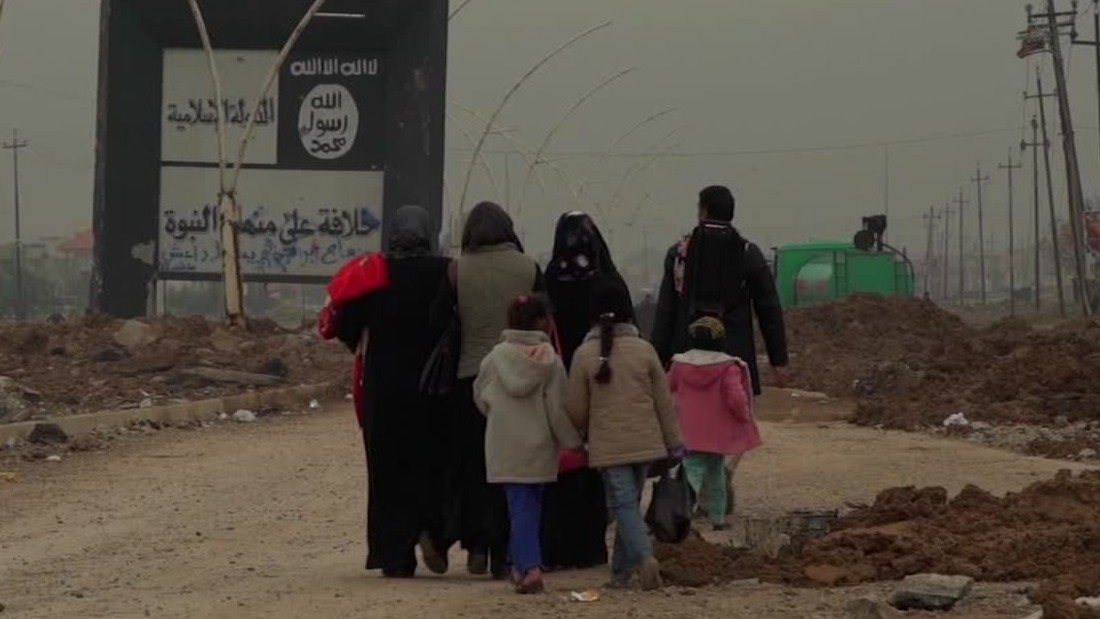 Iraq launches new Mosul offensive
Iraq has launched an operation to regain control of western Mosul from ISIS militants, Prime Minister Haidar al-Abadi said Sunday.

2017-02-19 01:03:42
`
7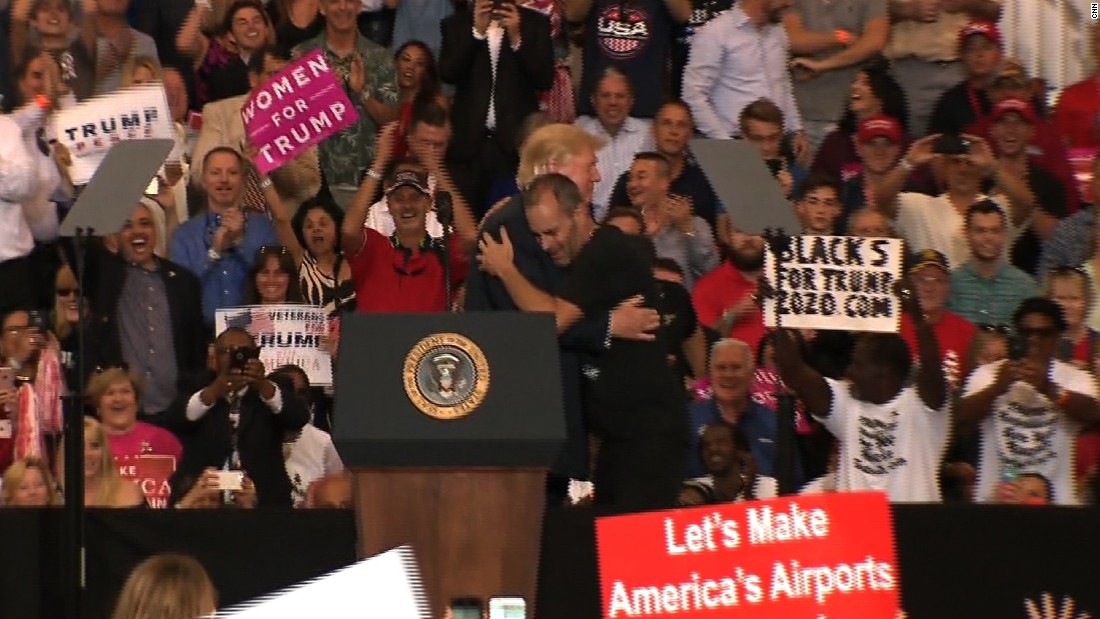 Trump brings supporter on stage during rally
President Trump had a supporter in the crowd join him on stage to deliver remarks during his rally in Melbourne, Florida.

2017-02-18 16:56:18
`
8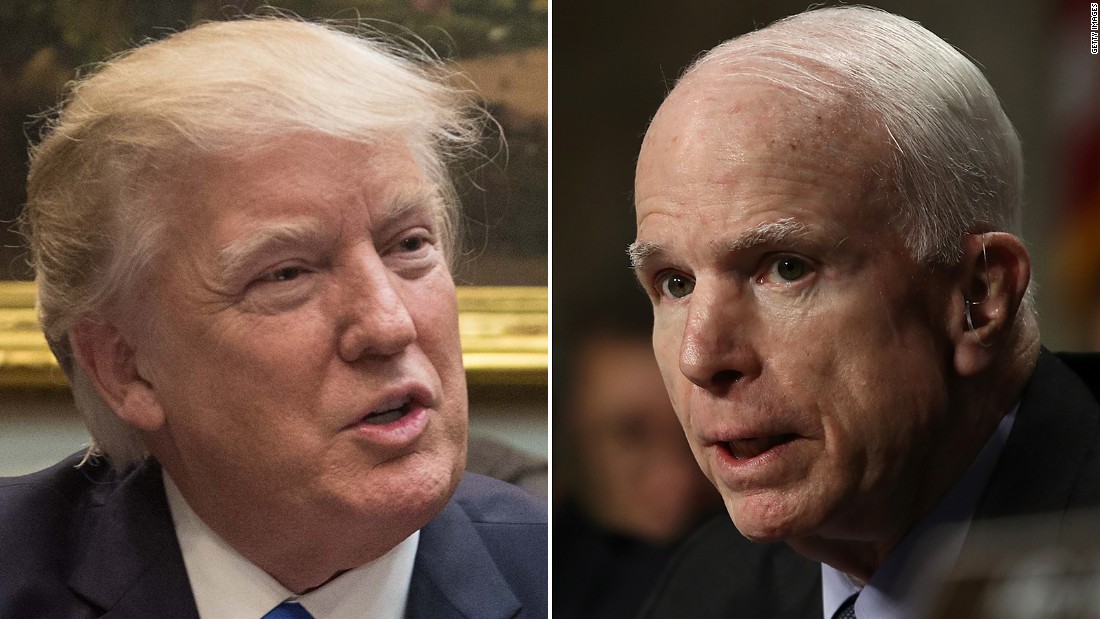 McCain: Dictators 'get started by suppressing free press'
Sen. John McCain slammed President Donald Trump's attacks on the media this week by noting dictators "get started by suppressing free press."

2017-02-18 14:35:49
`
7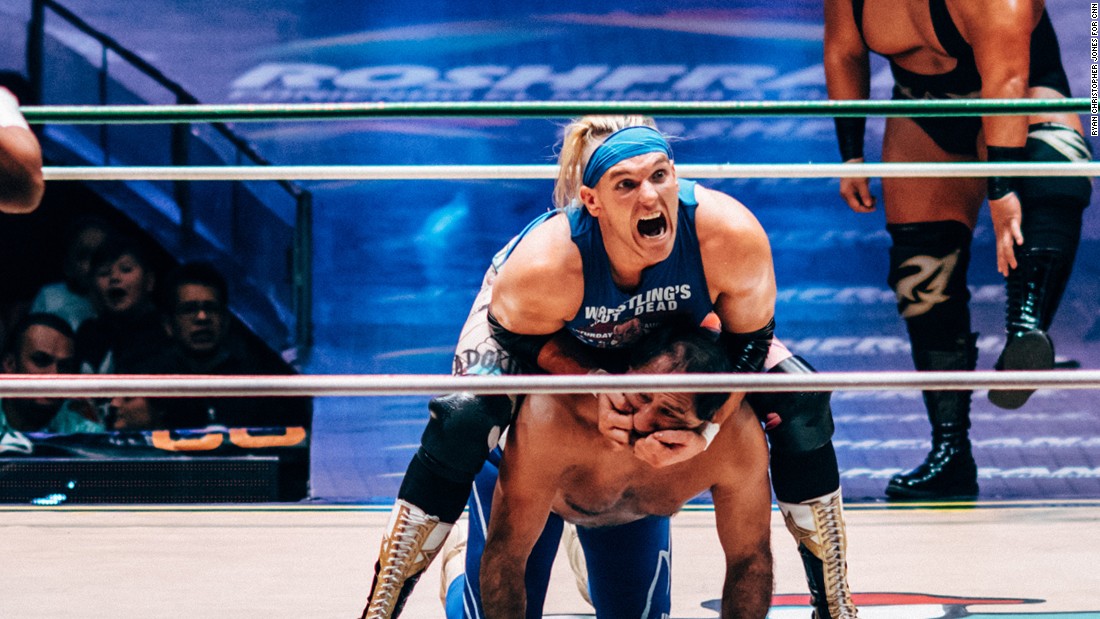 The 'Donald Trump' Mexicans love to hate
It's fight night in Arena Mexico, and the red and green stands are packed with fans. Some wear the masks of their favorite wrestling idols, while others play drums and noisemakers ringside.

2017-02-18 13:44:51
`
7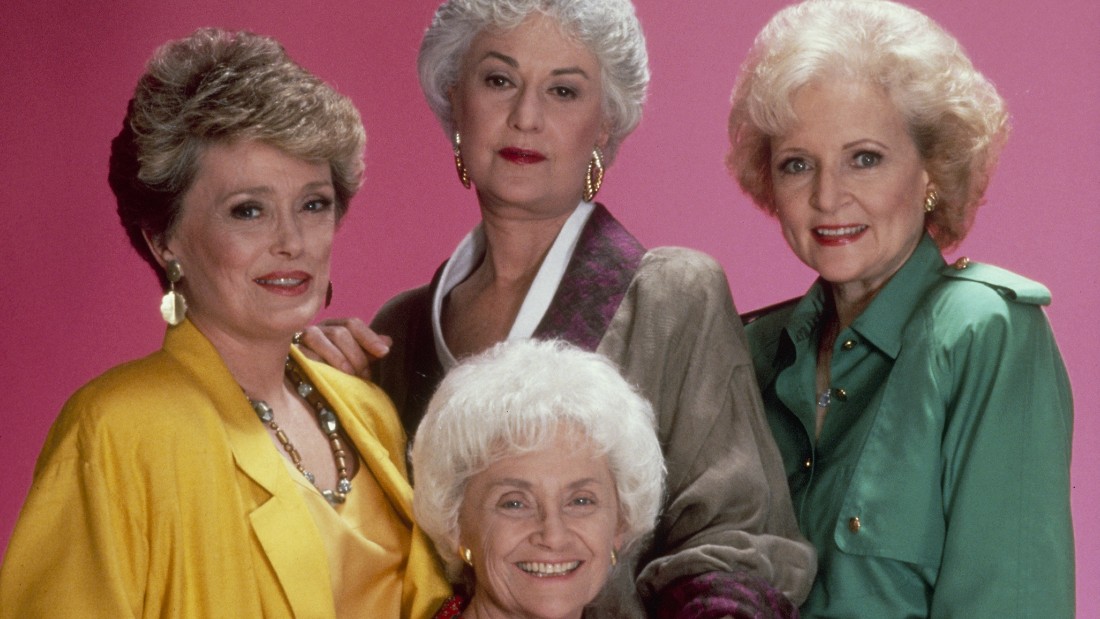 'Golden Girls'-inspired café now open
"Golden Girls" fans now have the perfect place to gather with pals and confidants.

2017-02-18 12:24:08
`
8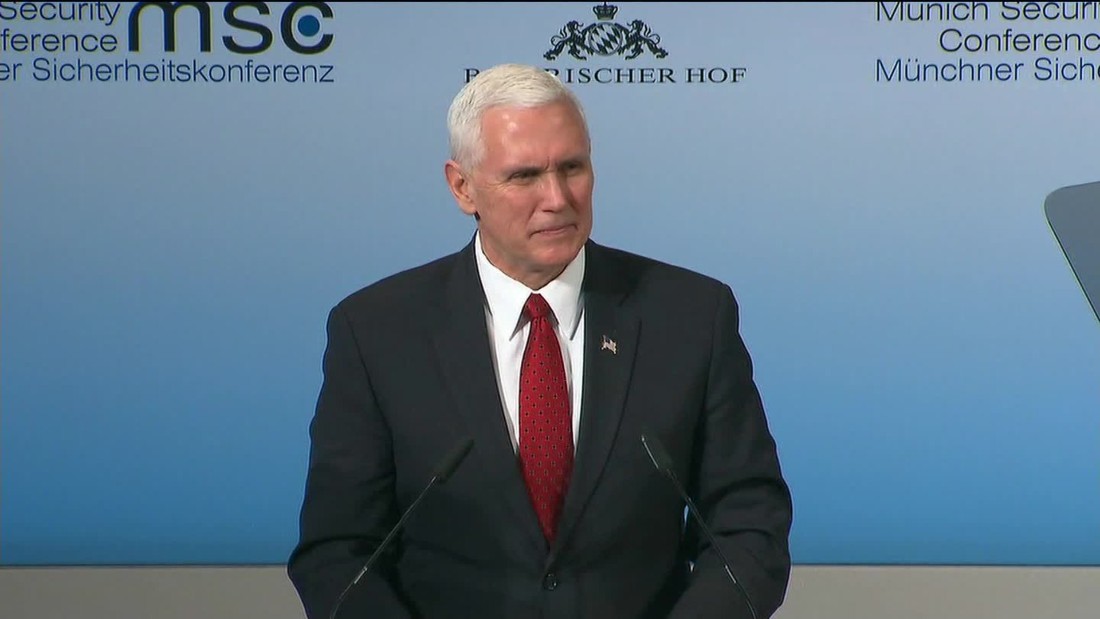 Pence: US will hold Russia accountable
Seeking to assuage European fears about refreshed Washington-Moscow ties, Vice President Mike Pence told leaders Saturday that the United States would hold Russia accountable for its actions even as it works to locate new areas for cooperation.

2017-02-18 12:22:47
`
8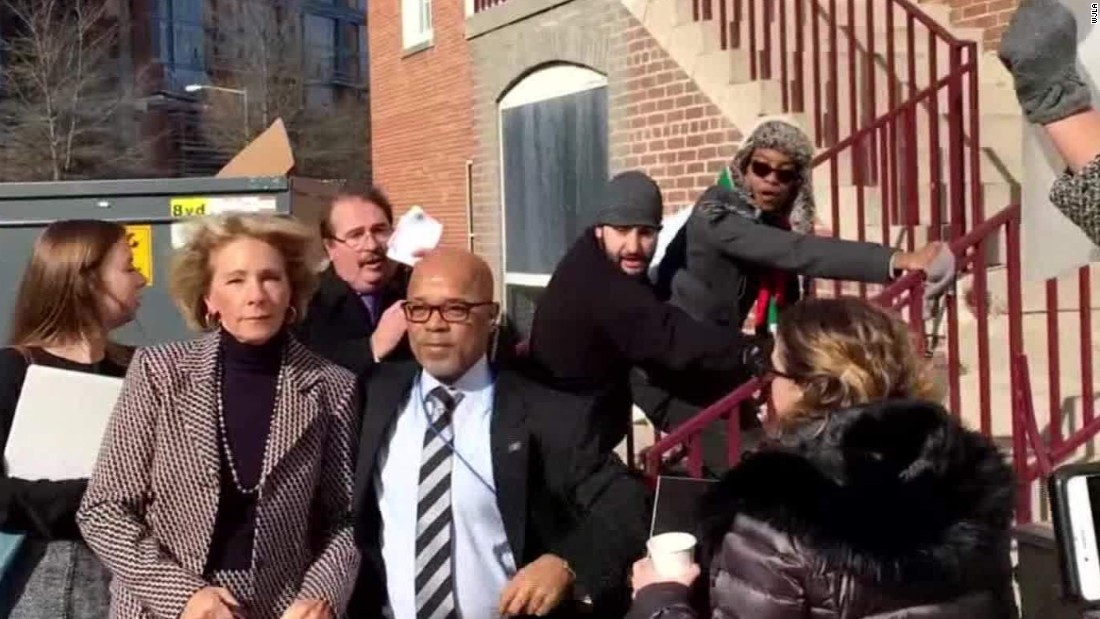 DeVos given U.S. Marshals Service protection
Secretary of Education Betsy DeVos is receiving protection from the United States Marshals Service, a spokeswoman for the group told CNN Saturday.

2017-02-18 11:48:30
`
7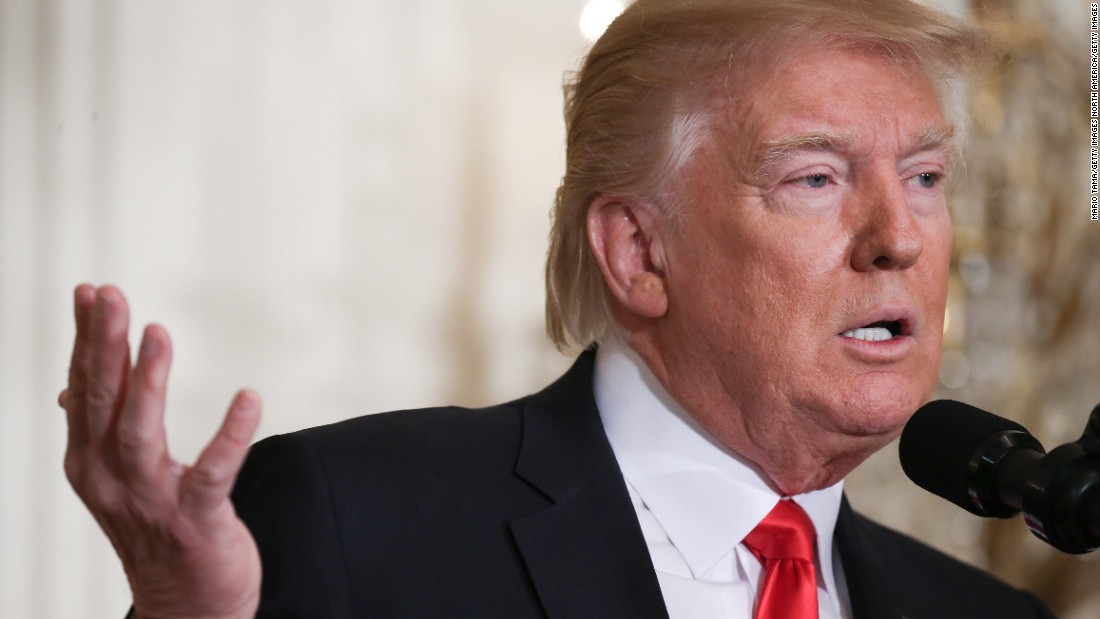 The Presidential Records Act and @realdonaldtrump
Could the President's Twitter fingers pose a legal challenge?

2017-02-18 11:11:23
`
8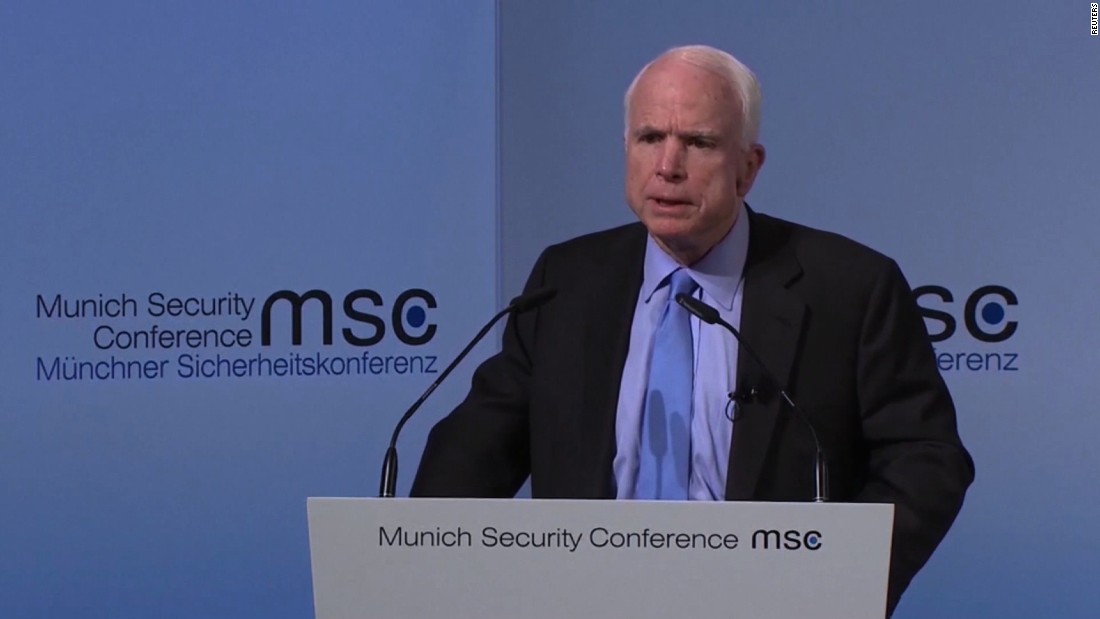 CNN's Fareed Zakaria says Sen. John McCain's speech at a security conference was "directly about Donald Trump."

2017-02-18 11:02:28
`
5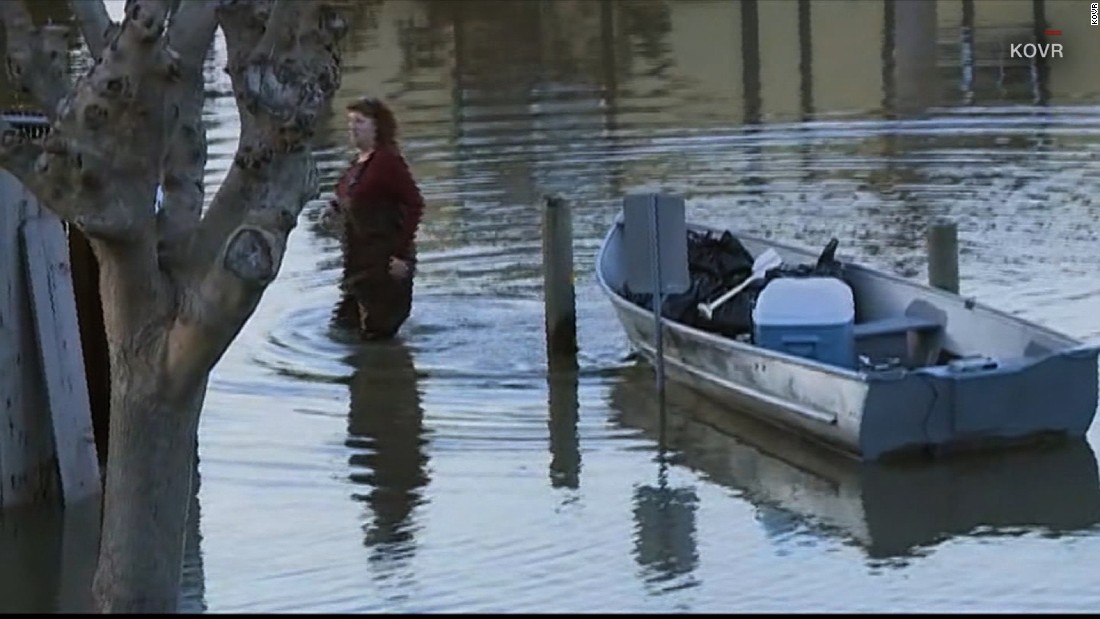 Flood turns parking deck into waterfall
Torrential downpours were inundating Southern California, flooding streets and prompting water rescues. Officials said at least two people had died in the storm.

2017-02-18 10:15:51
`
7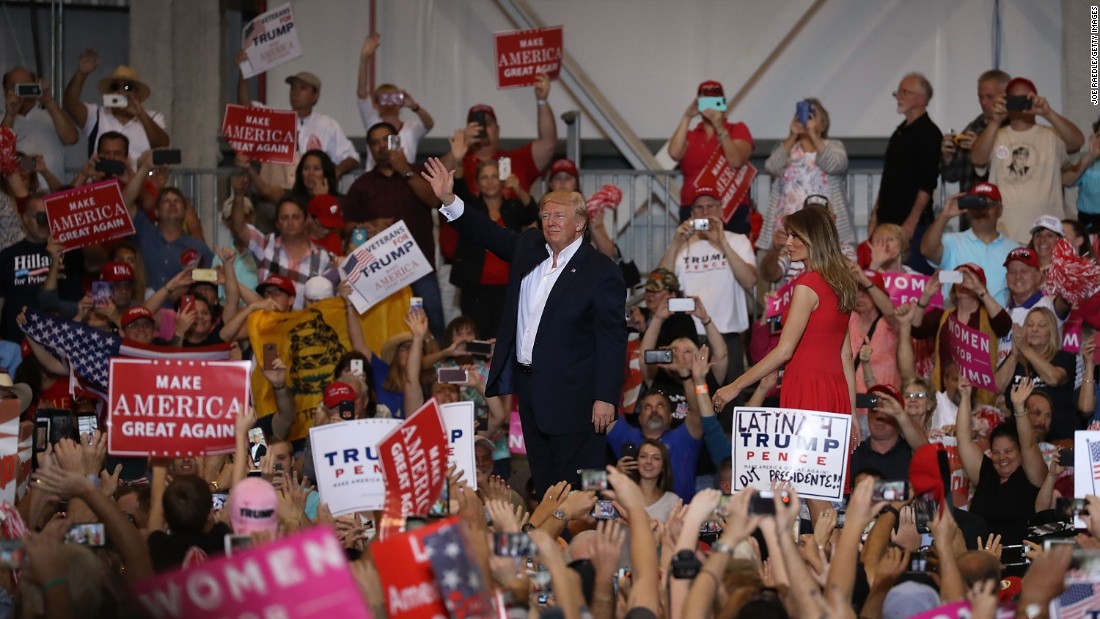 Trump gets what he wants in Florida: Campaign-level adulation
After a month of arduous and, at times, turbulent governing, President Donald Trump is ready for what he really loves: Campaigning.

2017-02-18 09:11:40
`
6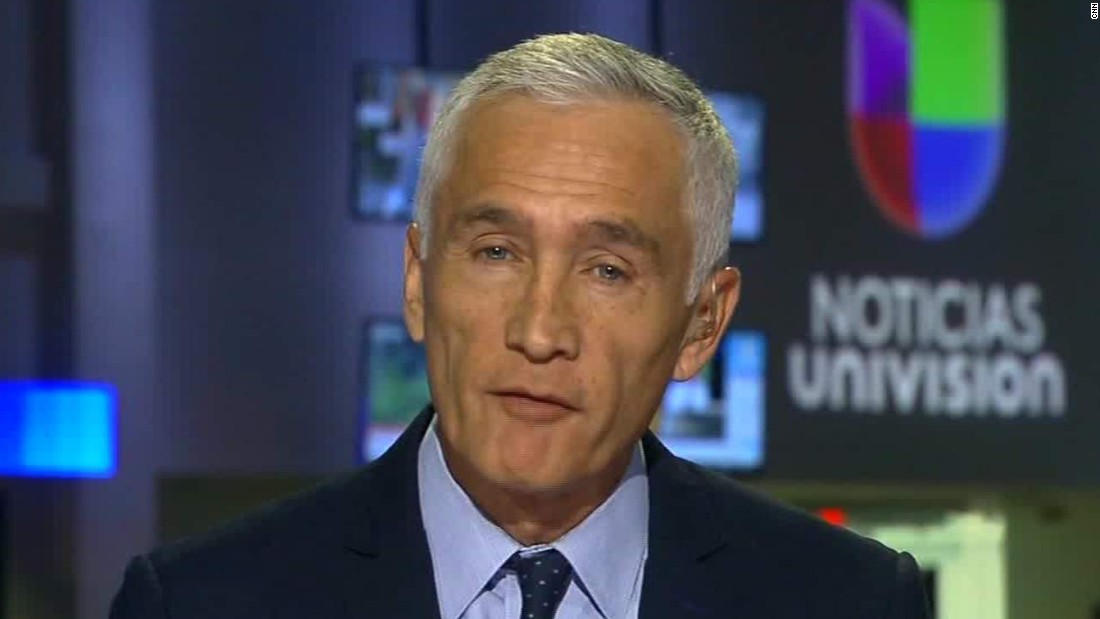 Univision anchor: Trump wants to be 'deportation czar'
Univision anchor Jorge Ramos said Saturday that if Barack Obama was the "deporter in chief," then President Donald Trump "wants to be the deportation czar."

2017-02-18 08:42:26
`
6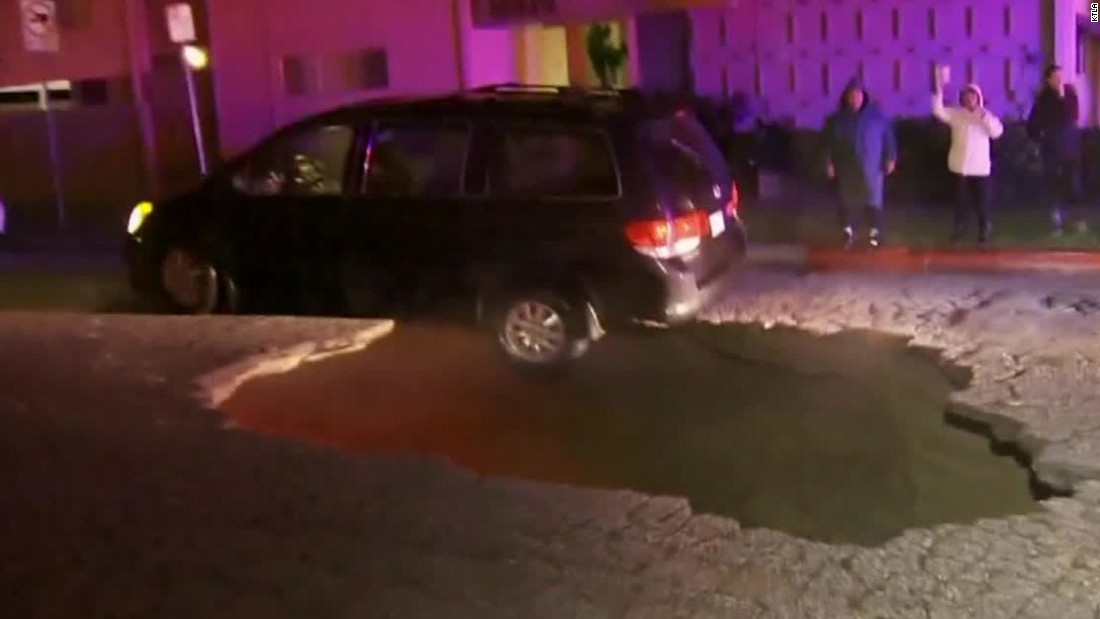 Watch: Car teeters over edge sinkhole
Two cars were swallowed by a 20 foot sinkhole in California.

2017-02-18 08:41:38
`
10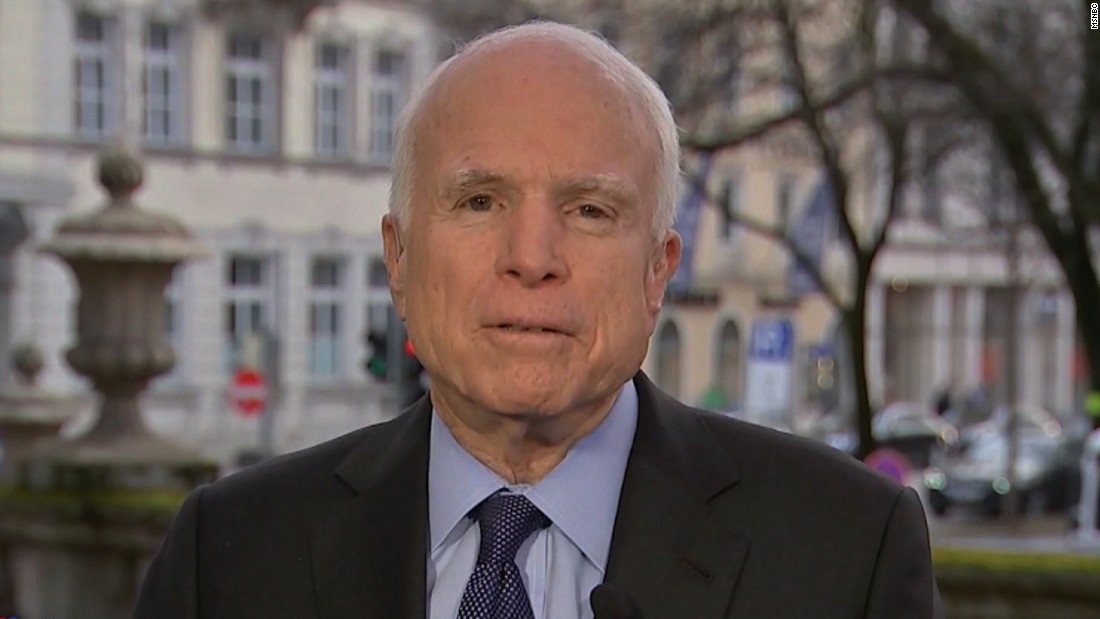 McCain: Free press fundamental to democracy
Speaking to NBC's Chuck Todd, Sen. John McCain slammed President Trump's attacks on the media, stating that dictators "get started by suppressing free press."

2017-02-18 08:27:04
`
8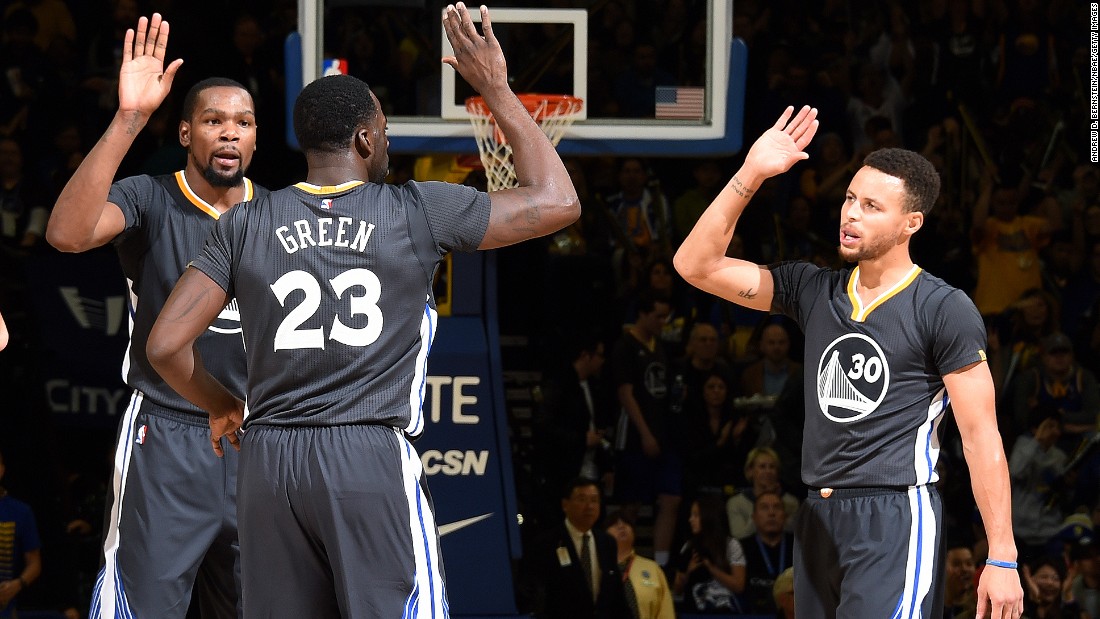 See some of the records set at the annual NBA All-Star Game.

2017-02-18 07:54:32
`
7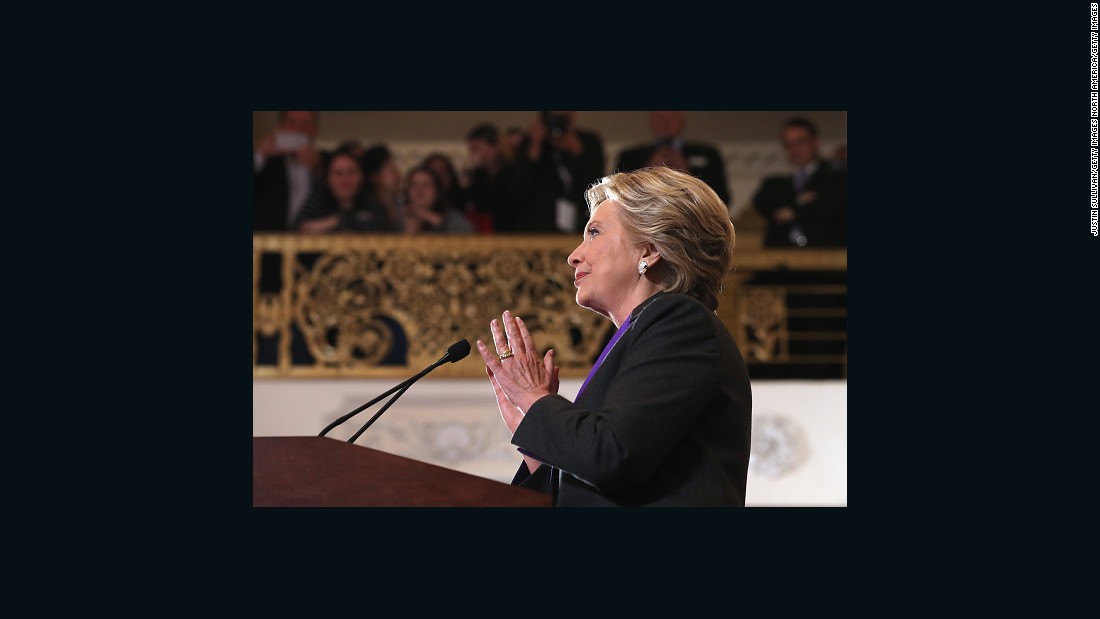 Hillary Clinton's staffers are keeping up the fight
Zac Petkanas thought he was done with politics after the 2016 election. He was ready to move into the private sector -- or maybe chase a dream job in the art world.

2017-02-18 07:04:37
`
7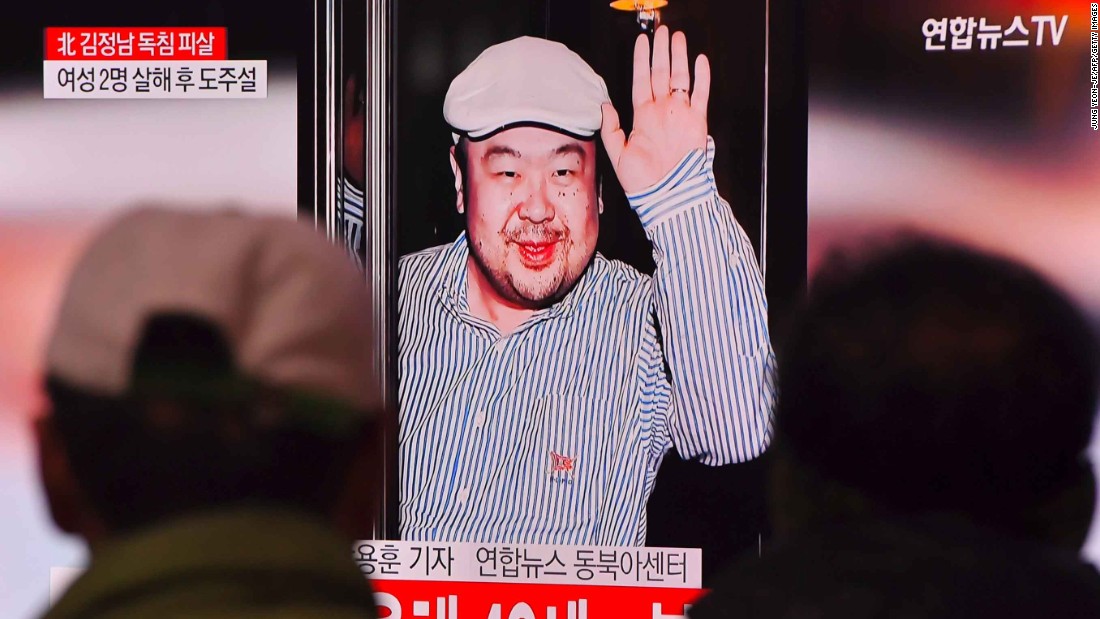 North Korean man arrested in Kim Jong Nam's death
Authorities have arrested a fourth suspect in the mysterious death of the half brother of North Korea's leader.

2017-02-18 06:51:52
`
9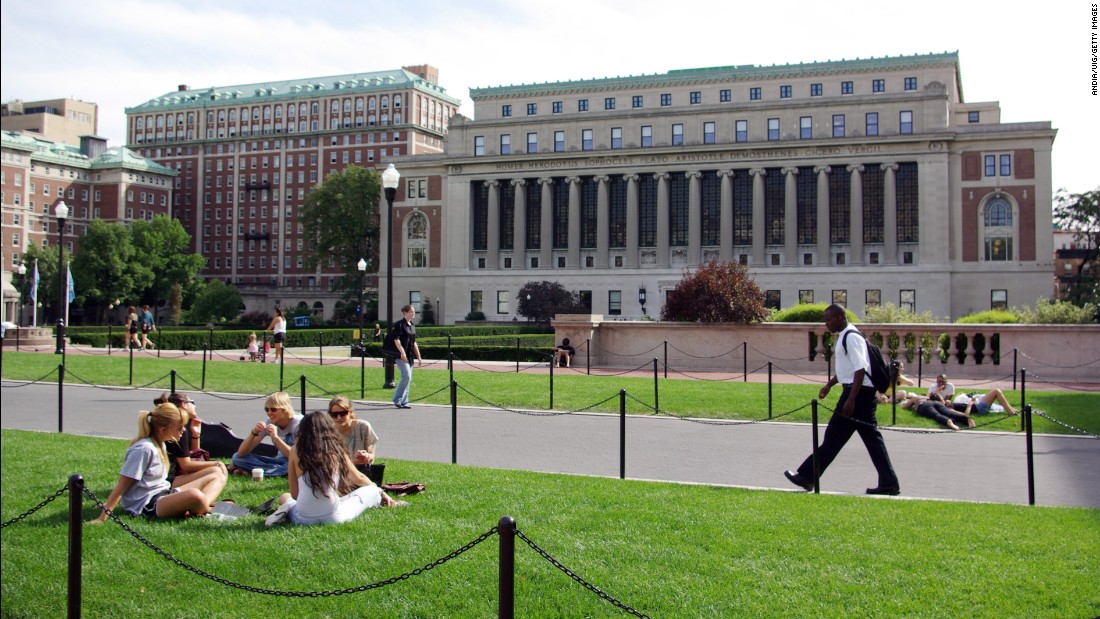 Columbia accidentally accepts, then rejects 277 students
Those few seconds before opening an email about a university application can be excruciating. What comes afterward could be a wave of joy -- or a wall of dread.

2017-02-18 06:11:02
`
7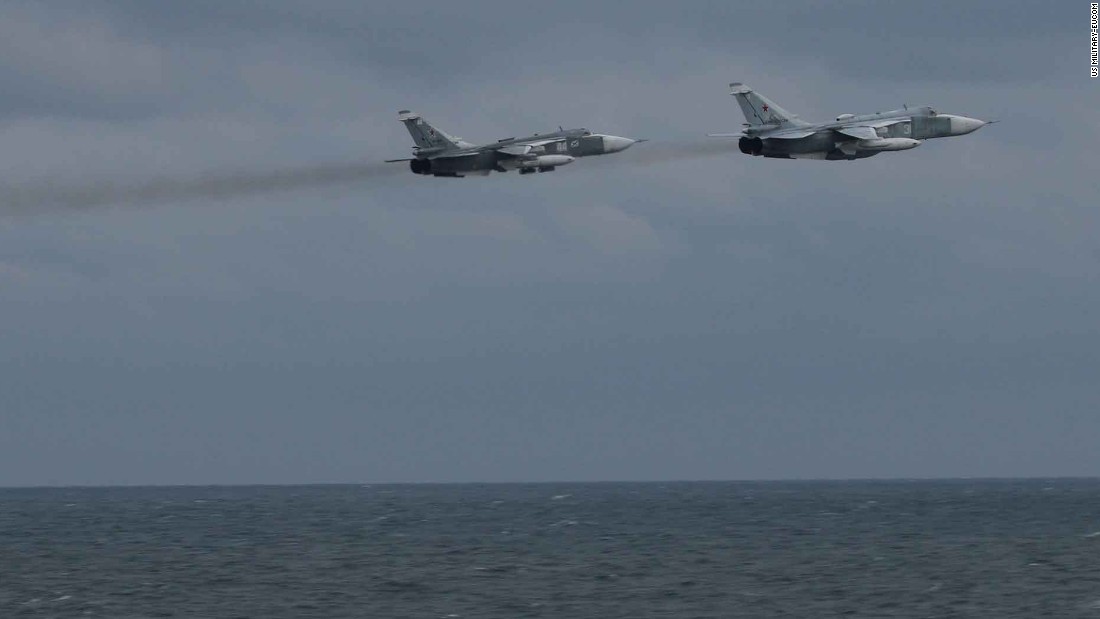 Pentagon officials: Russia testing new administration
Some Pentagon officials believe Russia is testing President Donald Trump with aggressive moves across the globe.

2017-02-18 05:47:52
`
12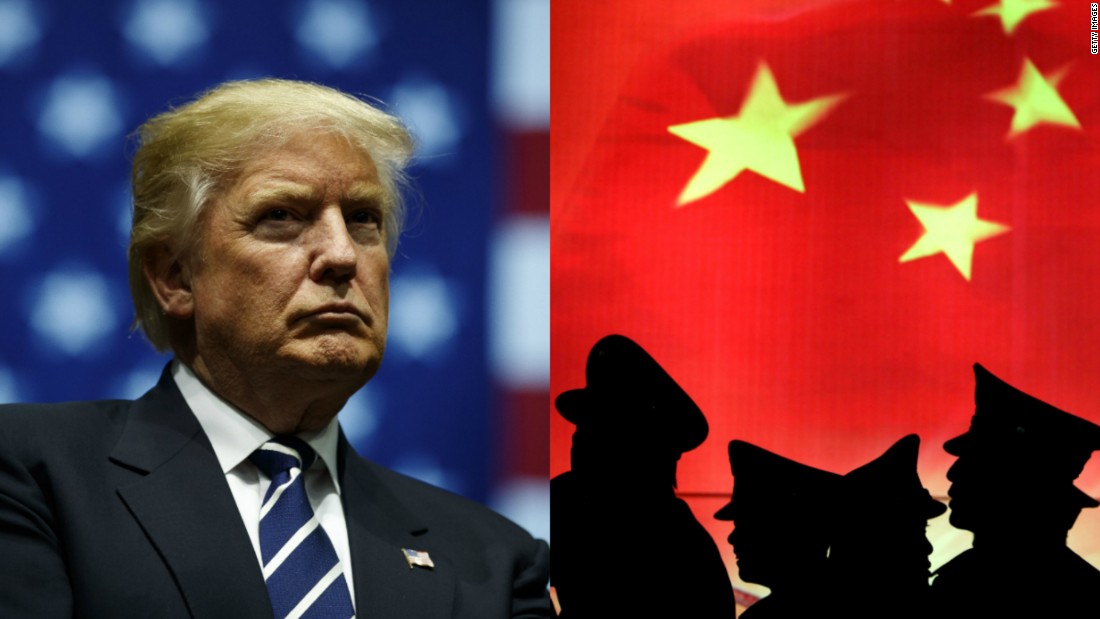 Ethics concerns over Trump's China deals
President Trump won the rights to his name's trademark in China after ten years of legal battles. Ethics experts are worried about potential constitutional and ethics violations. CNN's Brian Todd reports.

2017-02-18 05:35:50
`
5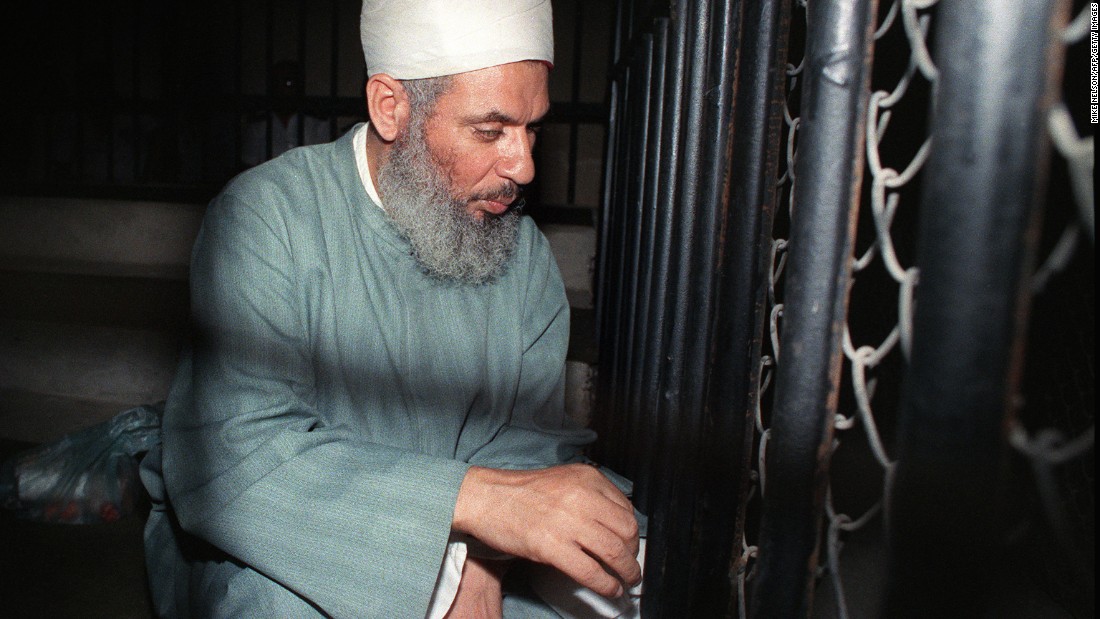 1993 World Trade Center bombing plotter dies
Omar Abdel-Rahman, an Egyptian-born cleric serving a life sentence for plotting the 1993 bombing at the World Trade Center and other terror attacks in New York, has died, a prison spokesman said Saturday.

2017-02-18 04:57:59
`
8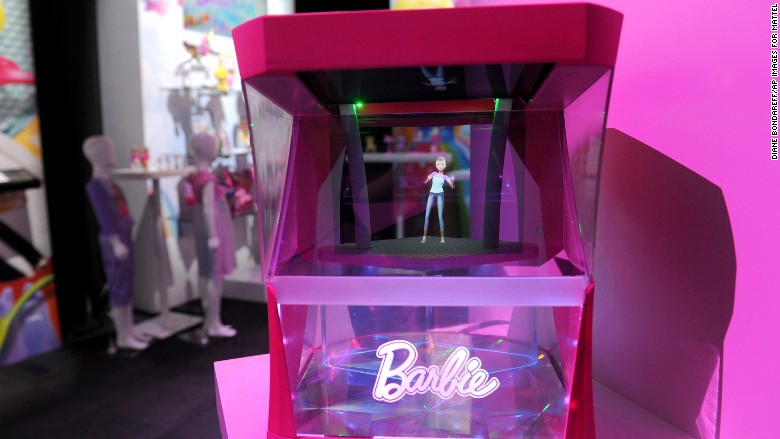 Hologram Barbie is Mattel's newest toy
This new Barbie will be able to change her own clothes.

2017-02-18 04:36:28
`
6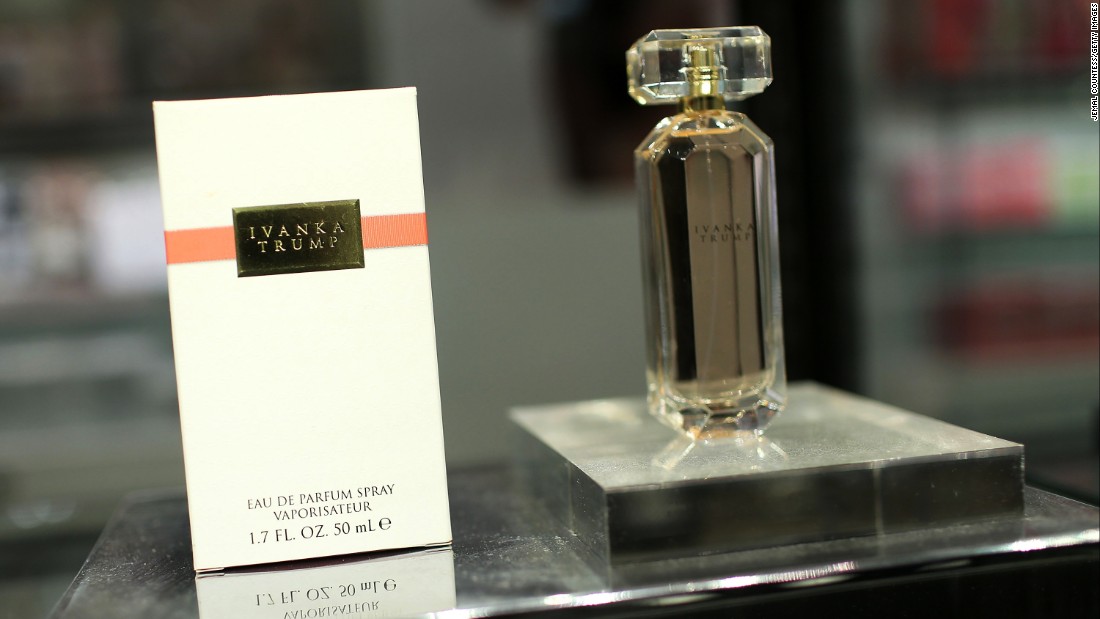 Ivanka Trump's perfume is Amazon hit
If you've lost sleep worrying that Ivanka Trump's brand is in jeopardy, take comfort -- her perfume is a now a best seller on Amazon.

2017-02-18 04:36:15
`
9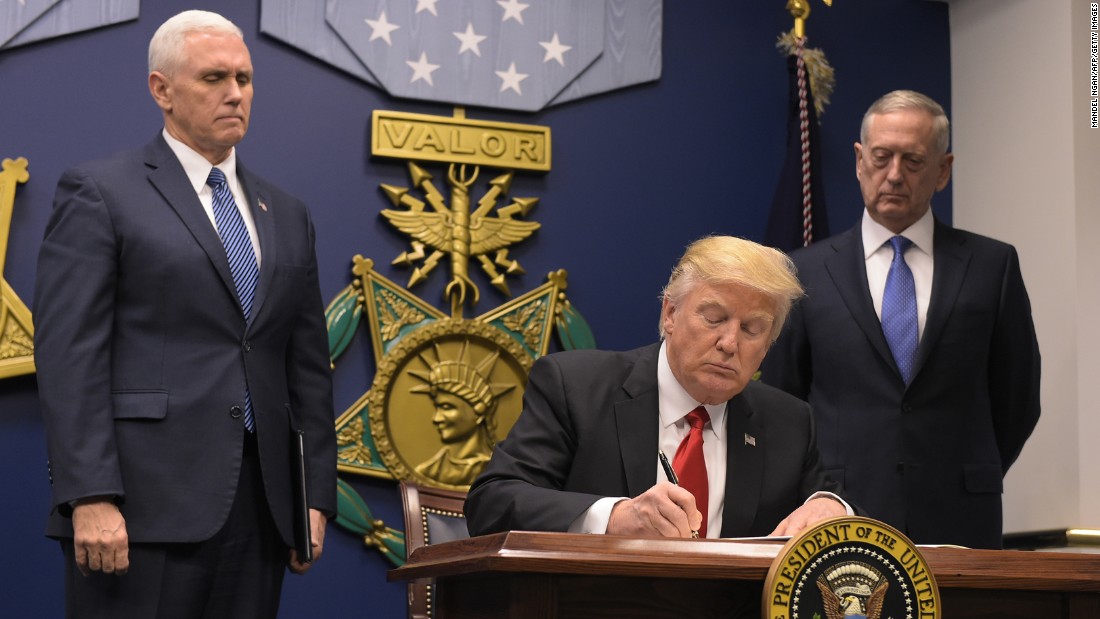 Is White House prepared to deal with a foreign policy crisis?
The vacant spot atop the National Security Council is triggering anxiety that the White House is ill-prepared to face a sudden foreign policy crisis amid fresh concern about politics at play in the Situation Room.

2017-02-18 04:32:01
`
11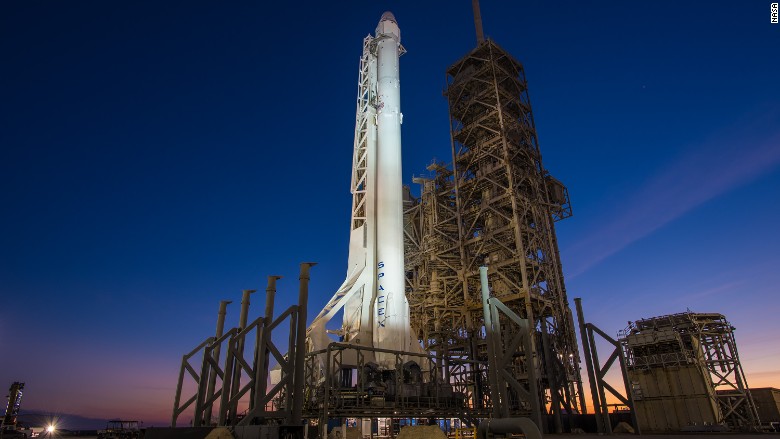 SpaceX aborts flight due to rocket issues
SpaceX aborted its flight plans Saturday due to issues with its rocket.

2017-02-18 04:25:04
`
6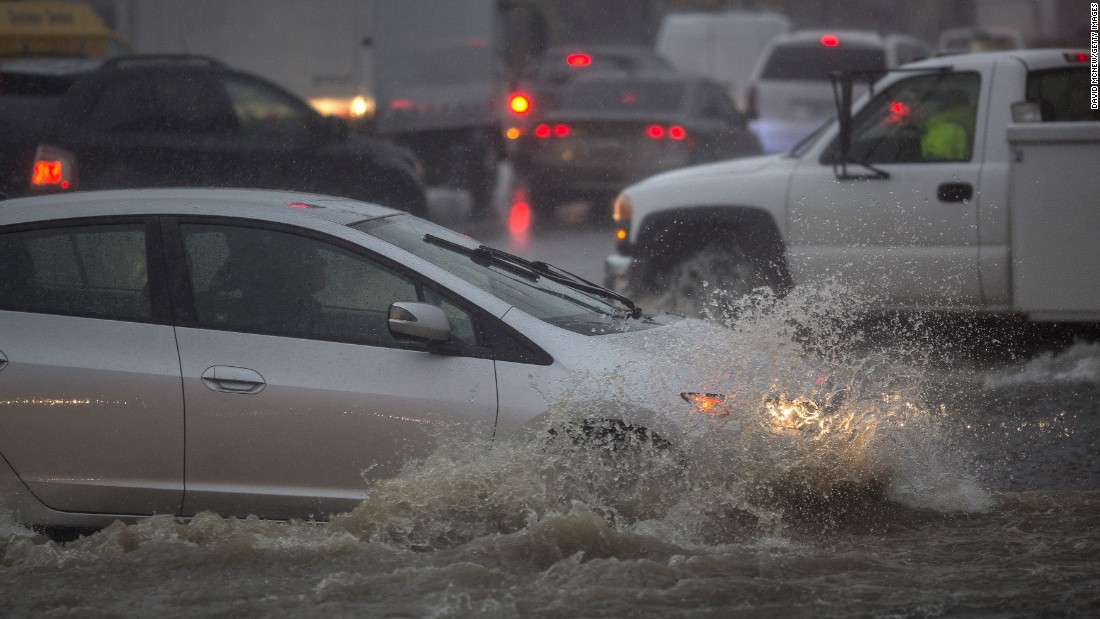 More rain in store after deadly California storms
Northern California is bracing for an onslaught of rain beginning late Saturday as the southern part of the state dries out and assesses damage from downpours that left at least two people dead.

2017-02-18 03:59:41
`
5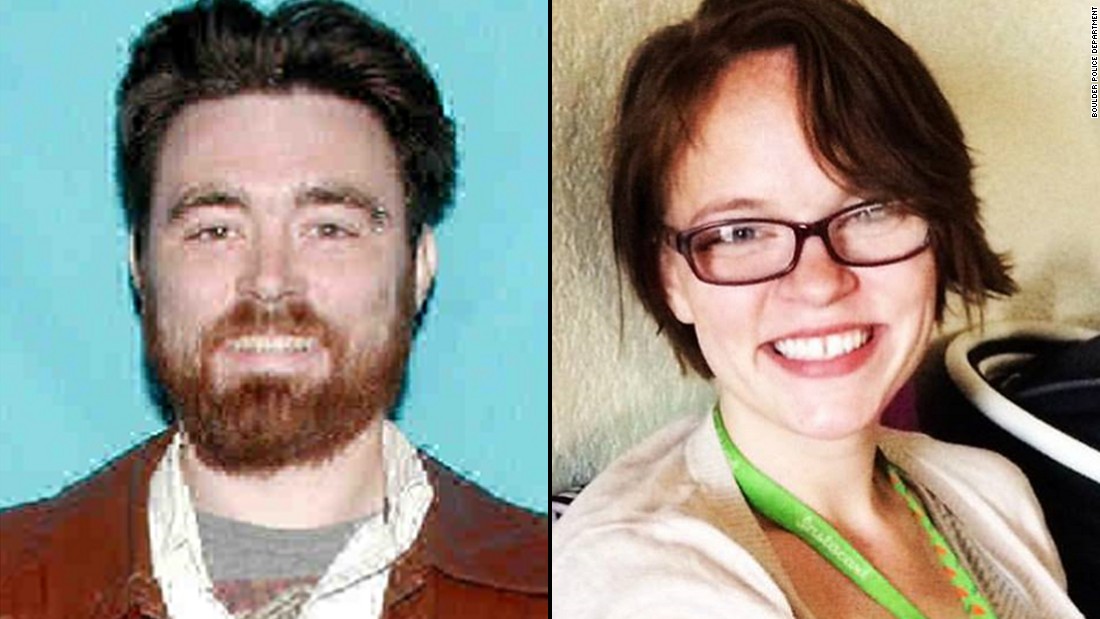 Cross-country search for woman's remains
A purple suitcase may be a crucial clue as law enforcement officers conduct a multistate search for a young woman's remains, police in Boulder, Colorado, said Friday.

2017-02-18 03:38:36
`
8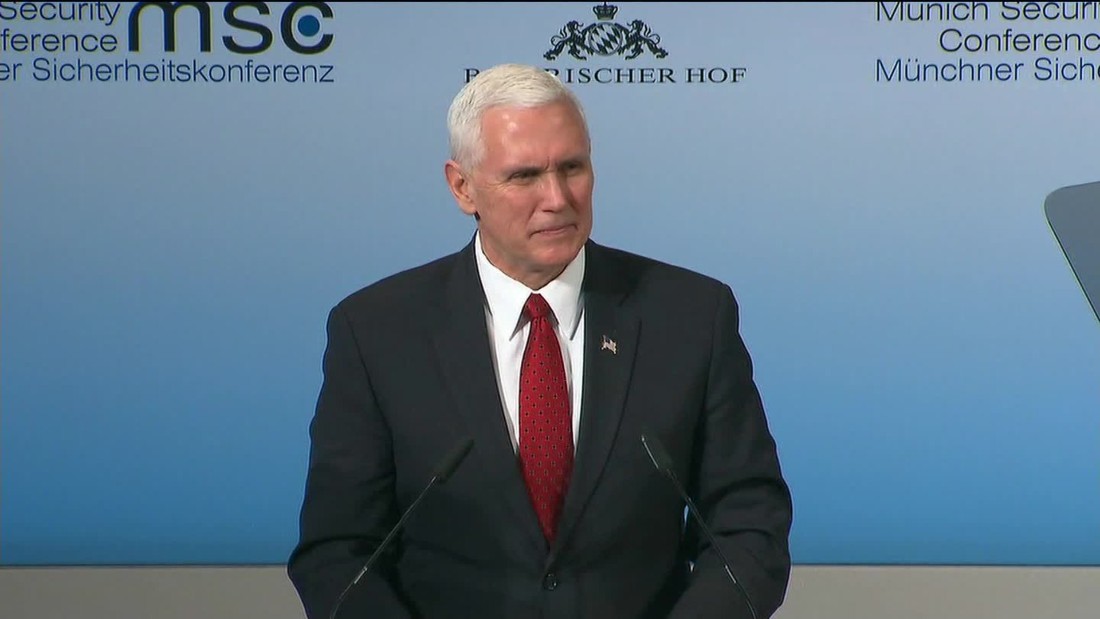 Pence: US 'strongly supports NATO'
Vice President Mike Pence assures allies that the United States will be "unwavering" in its commitment to NATO.

2017-02-18 03:31:05
`
10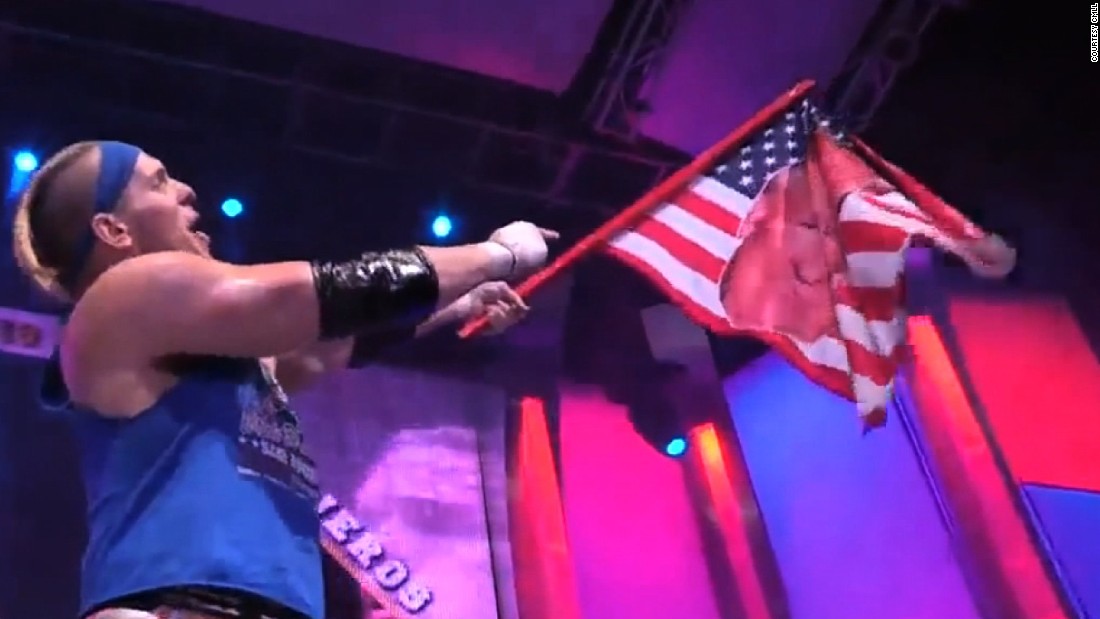 Wrestler channels anti-Trump rage
CNN's Don Lemon talks with Sam Polinsky who takes on the persona of a Trump-loving villain in Mexico's Lucha Libre wrestling ring.

2017-02-18 03:28:35
`
10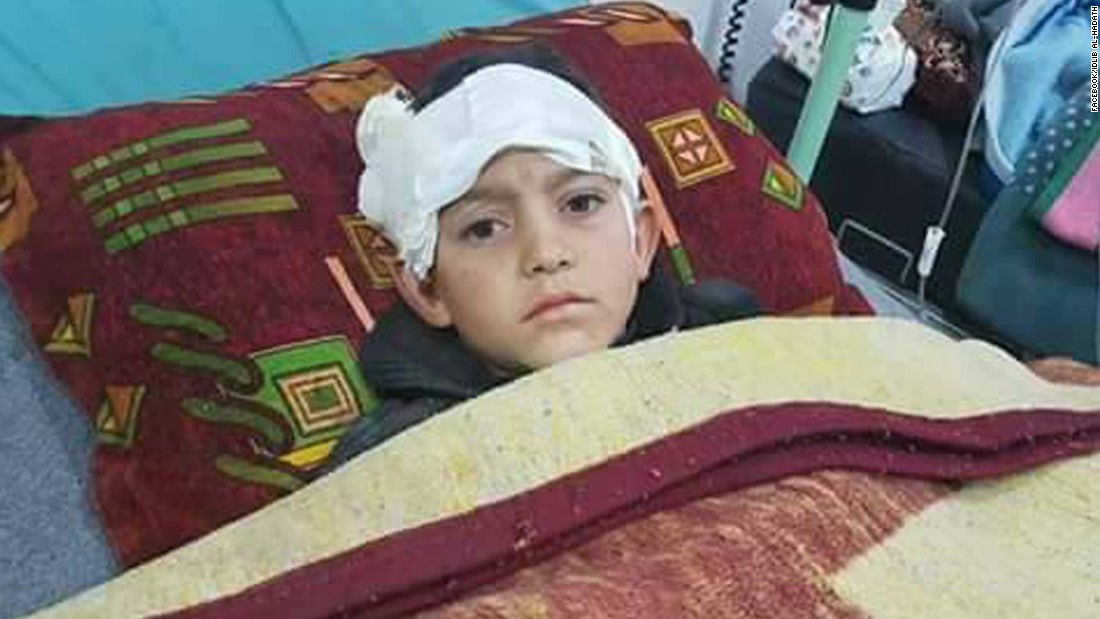 Bana Alabed visits Syrian boy who lost legs in bombing
Two days after losing his legs in the bombing of a Syrian village, a 10-year-old boy received a special visitor Saturday at his hospital bedside.

2017-02-18 03:25:34
`
11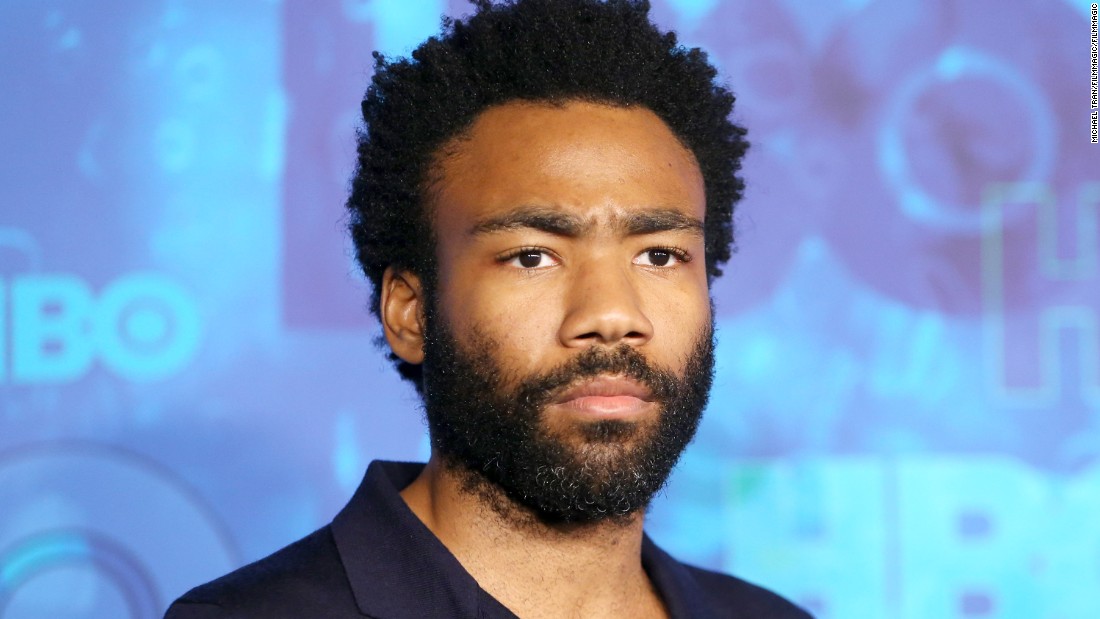 James Earl Jones in live-action 'Lion King'
Donald Glover is going to be the mane event in Disney's live-action version of "The Lion King." And he'll be joined by an actor whose voice is as legendary as they come.

2017-02-18 03:14:19
`
5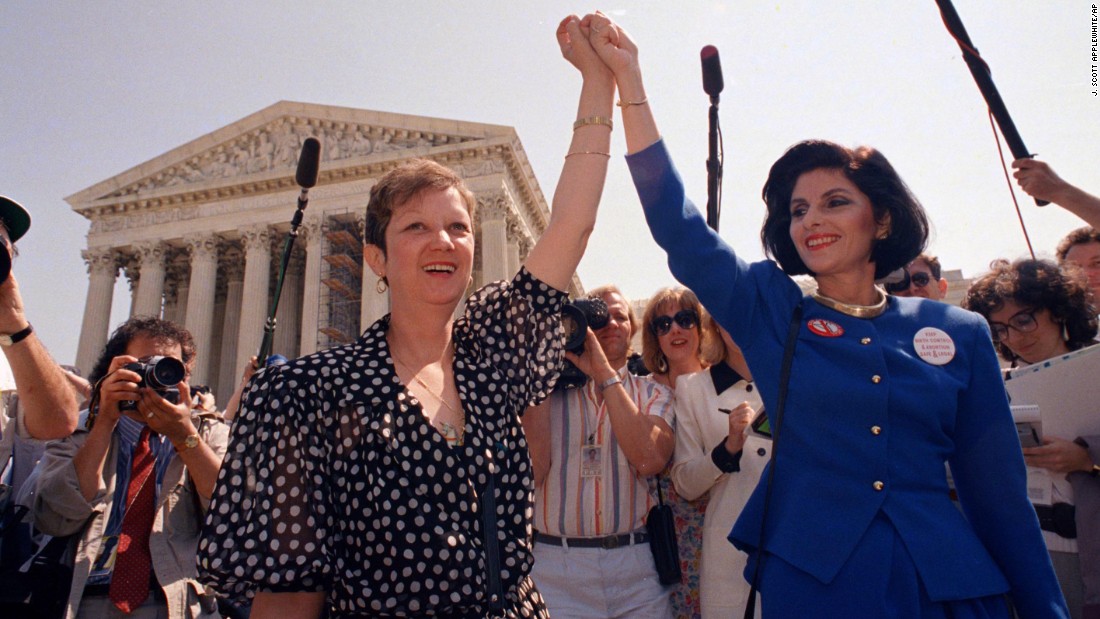 Norma McCorvey, Roe v. Wade figure, dies
Norma McCorvey, known as "Jane Roe" in the Roe v. Wade Supreme Court case that established a constitutional right to abortion, has died, according to a priest close to the family.

2017-02-18 02:54:15
`
5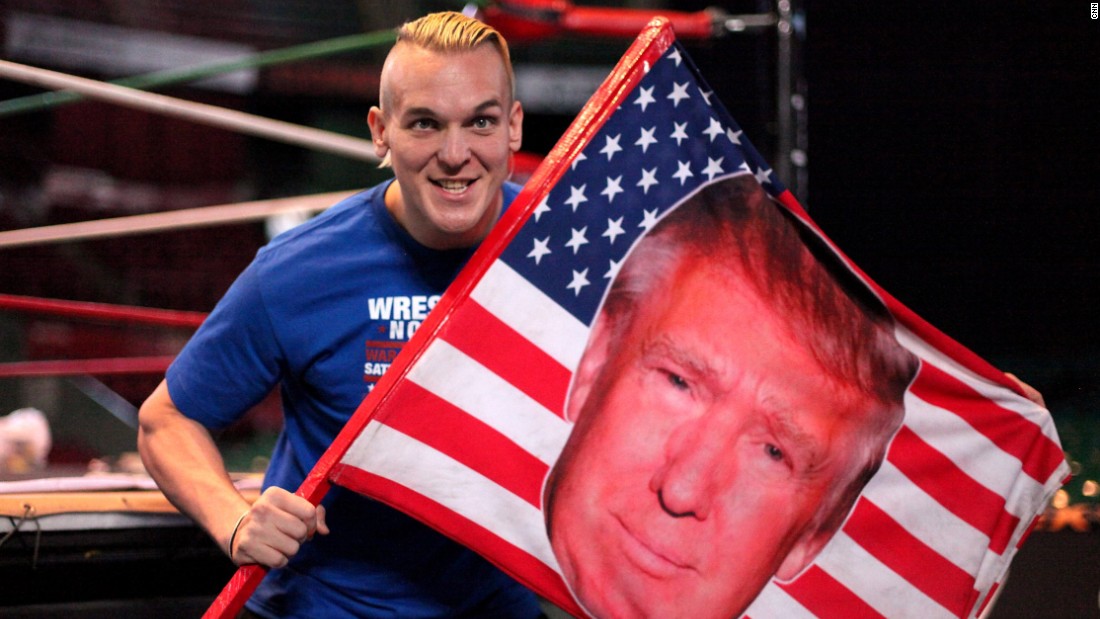 Wrestler channels anti-Trump rage
In Mexico, lucha libre fans love to hate Sam Adonis, an American wrestler who plays a Donald Trump supporter.

2017-02-18 02:47:42
`
5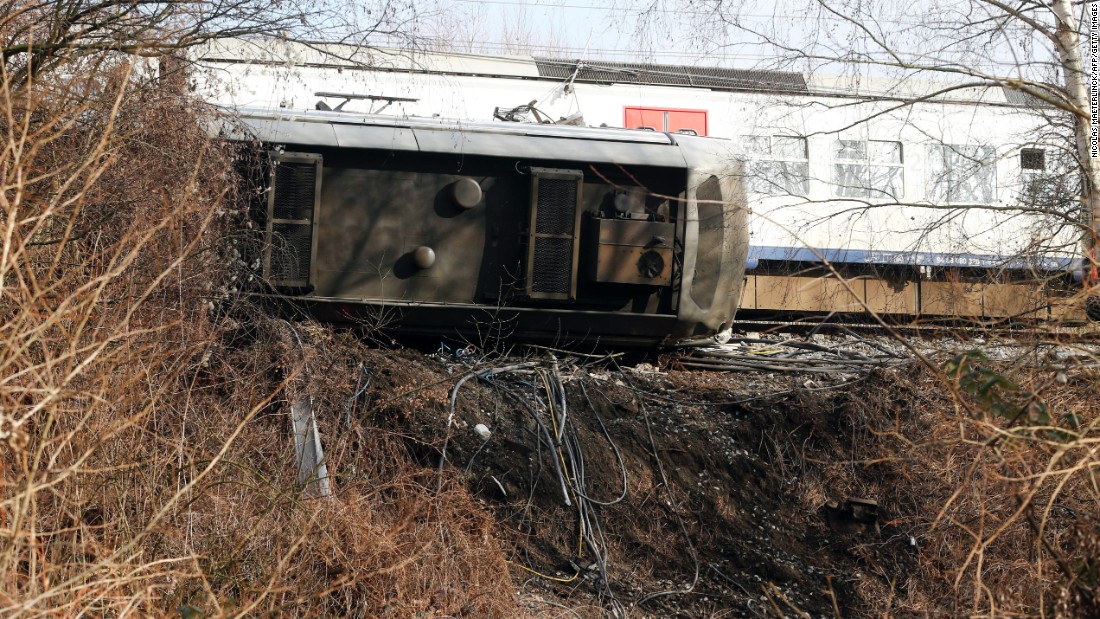 1 killed in Belgium train derailment
One person has died and at least 19 people are injured after a passenger train in Belgium derailed Saturday east of Brussels, police in the town of Leuven said.

2017-02-18 02:22:27
`
7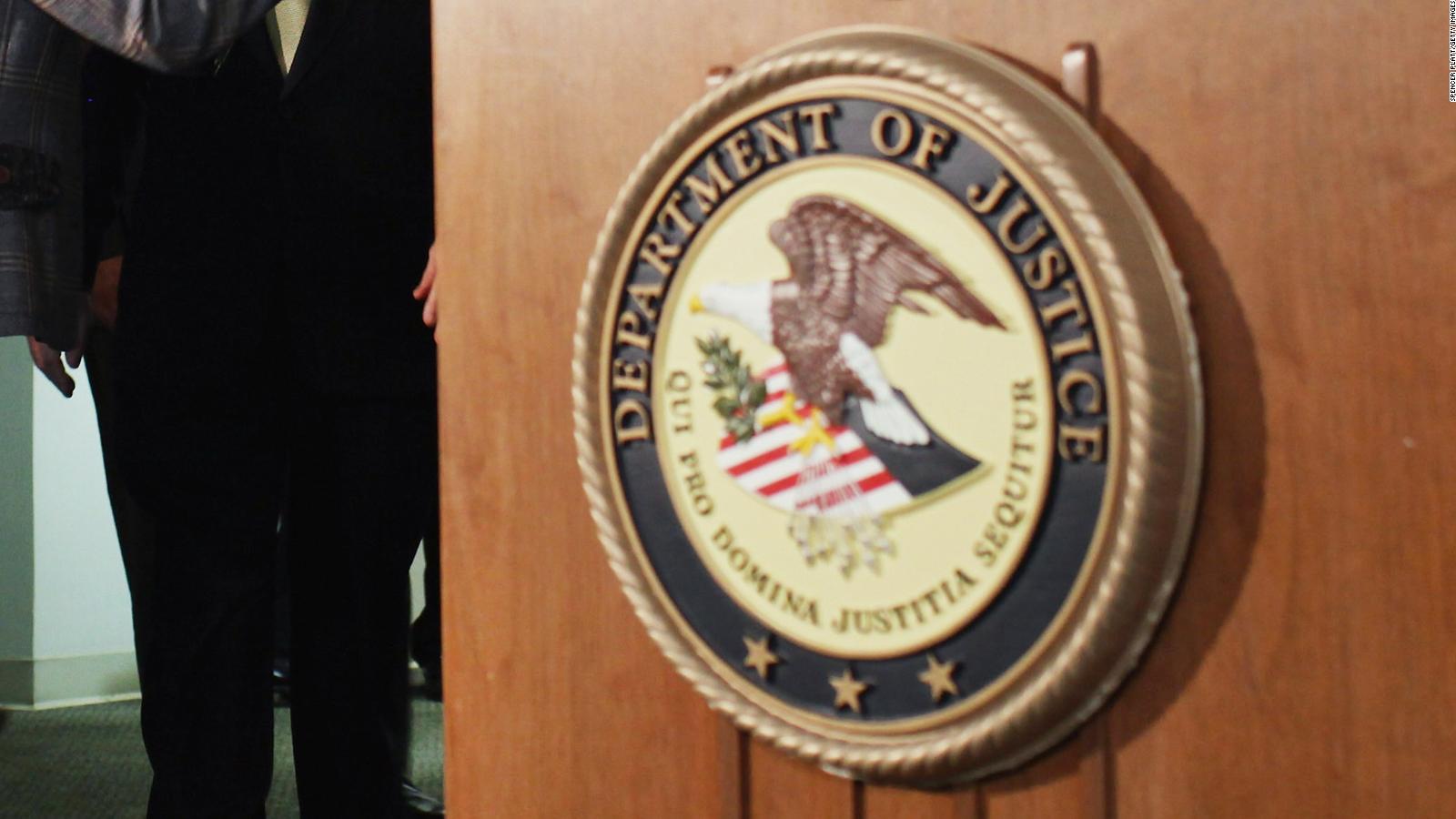 Va. man who tried to aid ISIS sentenced
A Virginia man who appeared set on inspiring attacks in Washington by adherents to ISIS was sentenced on Friday to eight and a half years in prison.

2017-02-18 02:03:20
`
5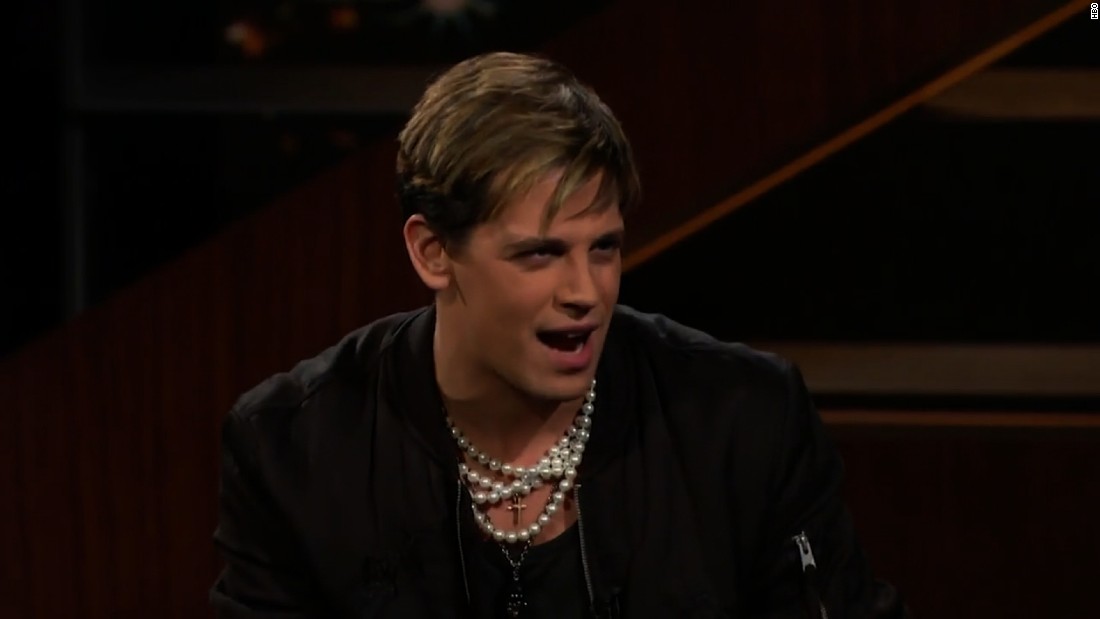 Yiannopoulos confronted on Maher
Controversial far right-wing provocateur Milo Yiannopoulos makes an appearance on "Real Time with Bill Maher."

2017-02-18 01:56:32
`
4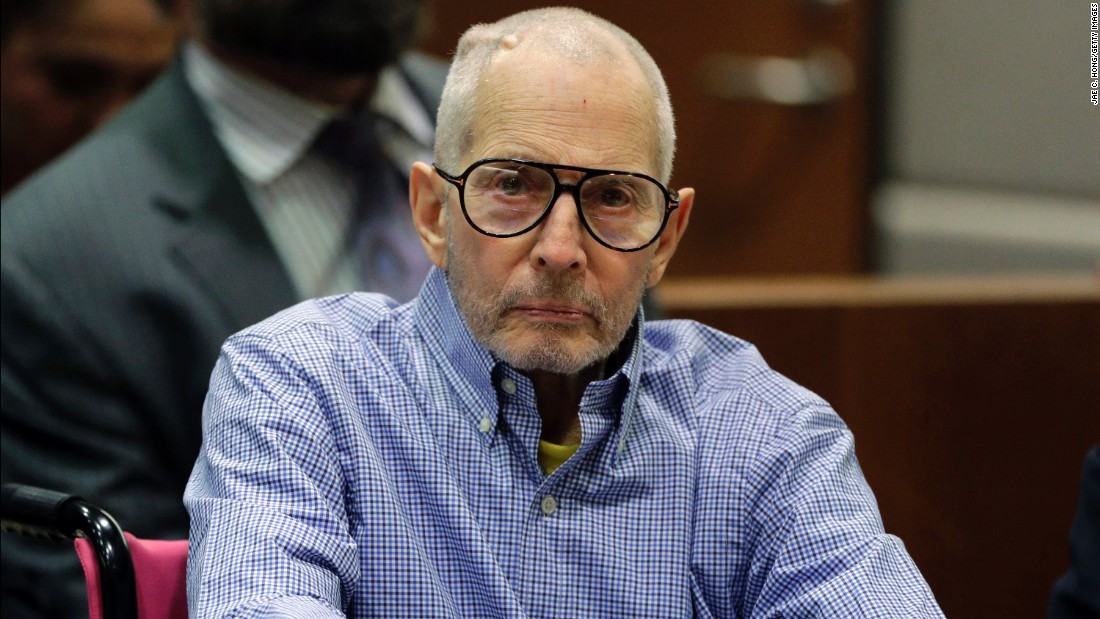 Robert Durst: Why prosecutors fear for witnesses' lives
The case against the real estate heir is making the most of its Hollywood setting -- the courtroom theatrics at a hearing this week have ranged from thriller to comedy.

2017-02-18 01:49:55
`
5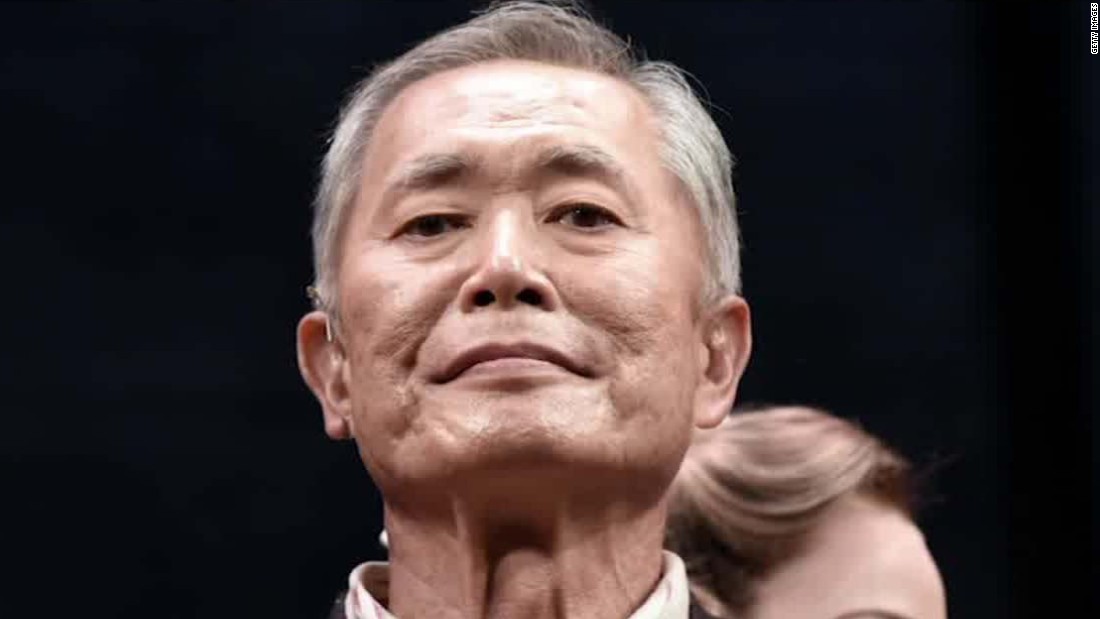 George Takei: I hear terrible echoes of the past
I was just a child of 5 when soldiers marched up our driveway in a Los Angeles residential neighborhood, bayonets in hand, and pounded on our front door, ordering us out. We were permitted only what we could carry, no bedding, no pets.

2017-02-18 01:37:56
`
7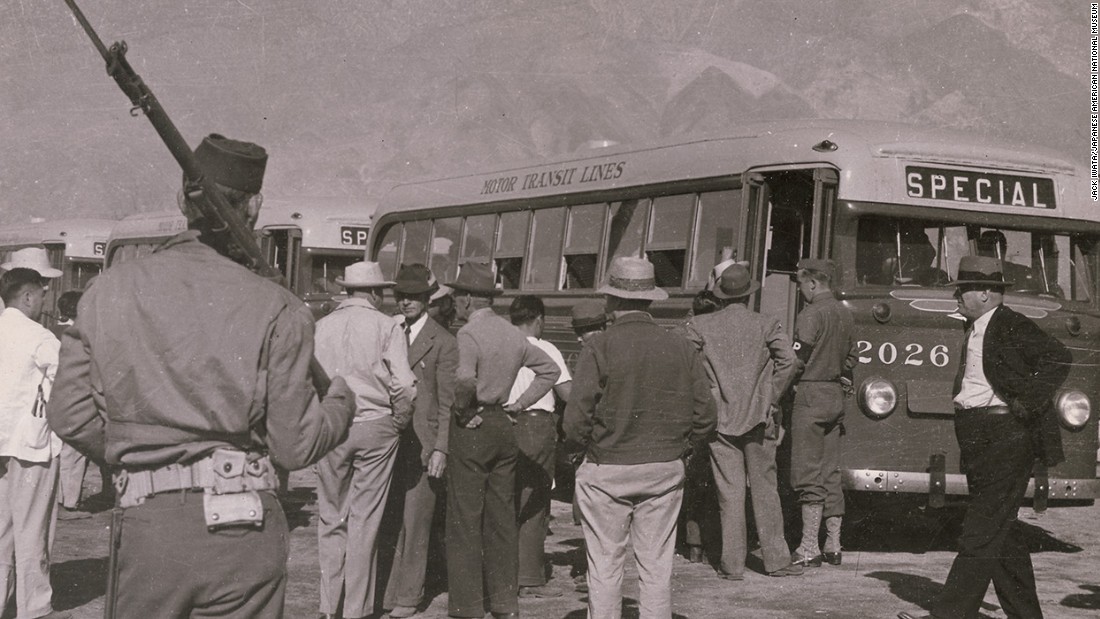 Japanese-Americans mark anniversary of WWII incarceration
An exhibit in Los Angeles marks the 75th anniversary of the executive order authorizing the World War II incarceration of Japanese-Americans in internment camps.

2017-02-18 01:35:19
`
5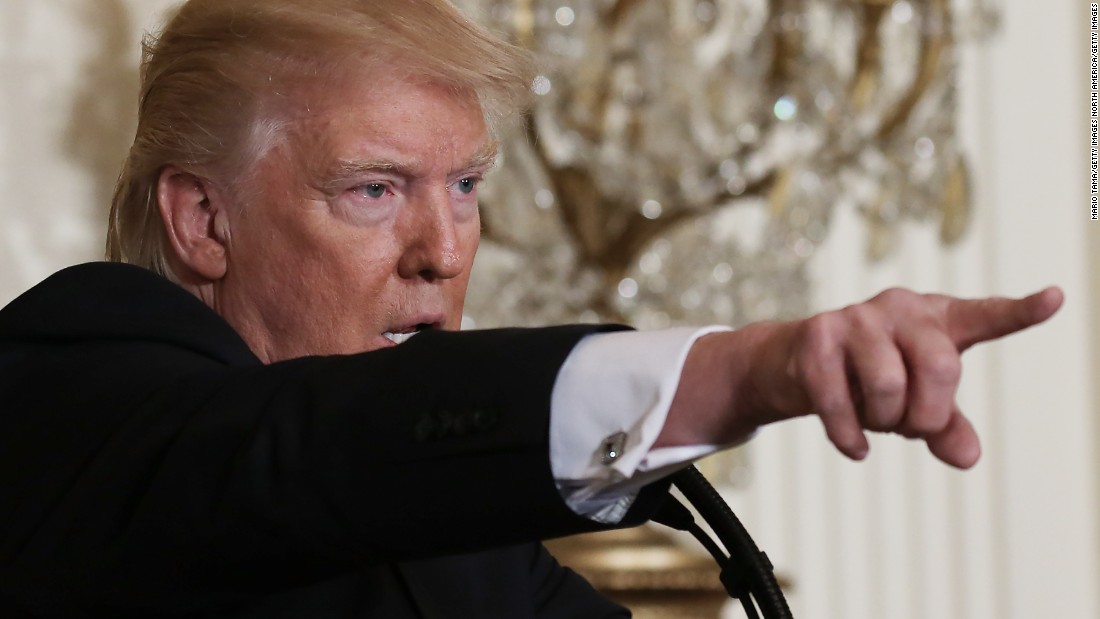 Why Trump wants you to hate the media
While trust in the media overall is low, audiences do have significant levels of trust in the media outlets Trump is attacking, Frida Ghitis writes

2017-02-18 01:28:15
`
5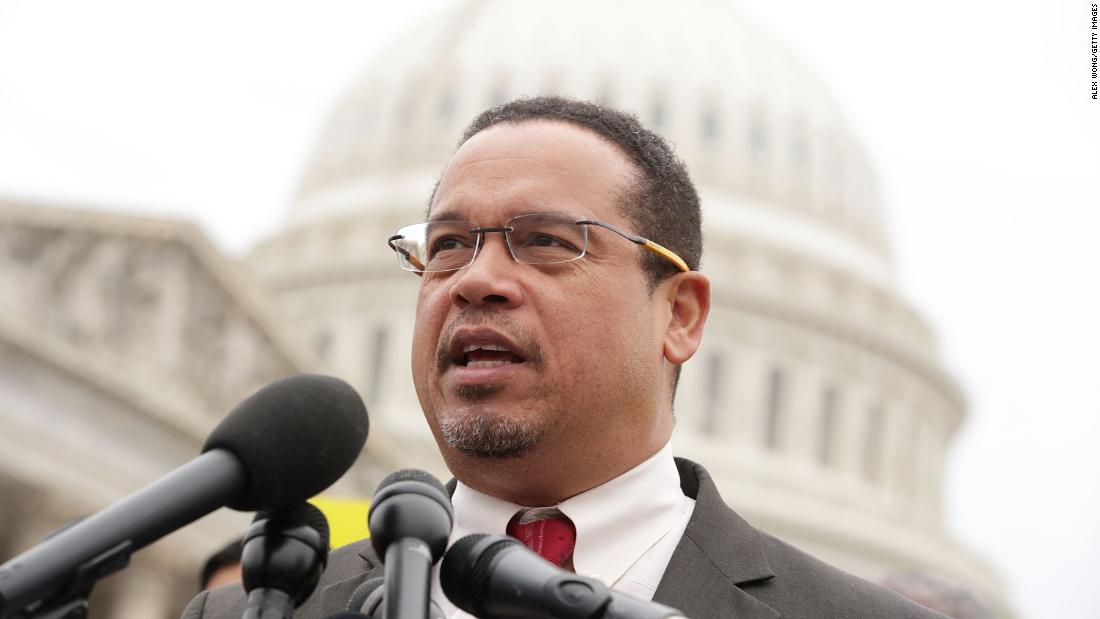 Buckley exits DNC chair race, backs Ellison
New Hampshire Democratic State Party Chairman Ray Buckley announced Saturday that he is exiting the race to lead the Democratic National Committee and is endorsing Rep. Keith Ellison, R-Minnesota.

2017-02-18 01:25:49
`
8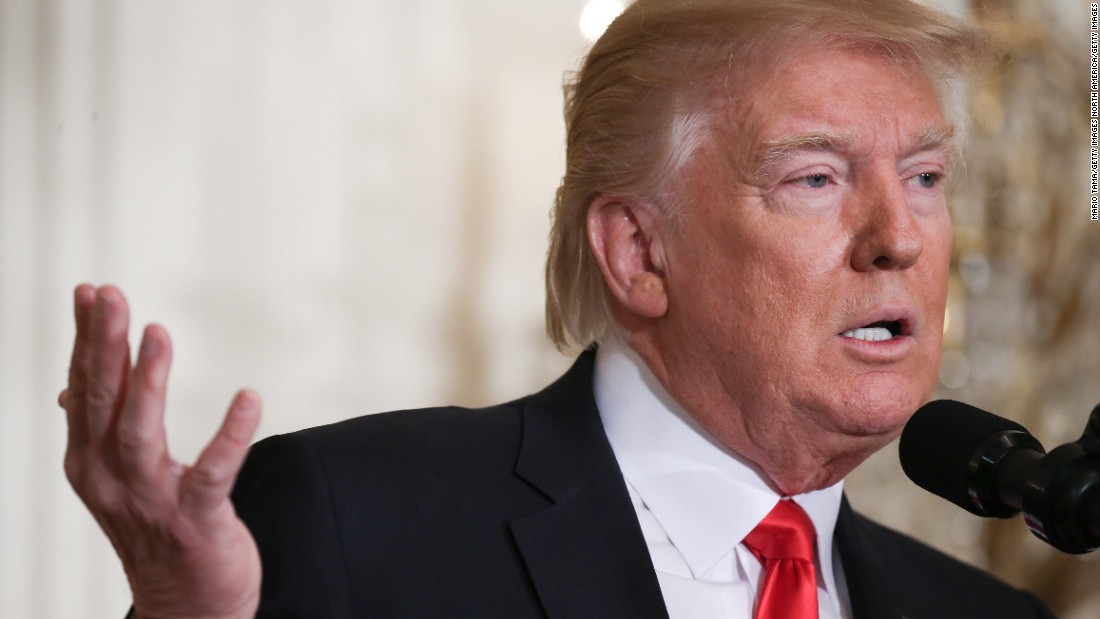 ISIS is spreading "like cancer," Iran is "the world's top sponsor of terrorism," Russia "is a ruse" and when it comes to North Korea he'll "take care of it."

2017-02-17 20:16:18
`
8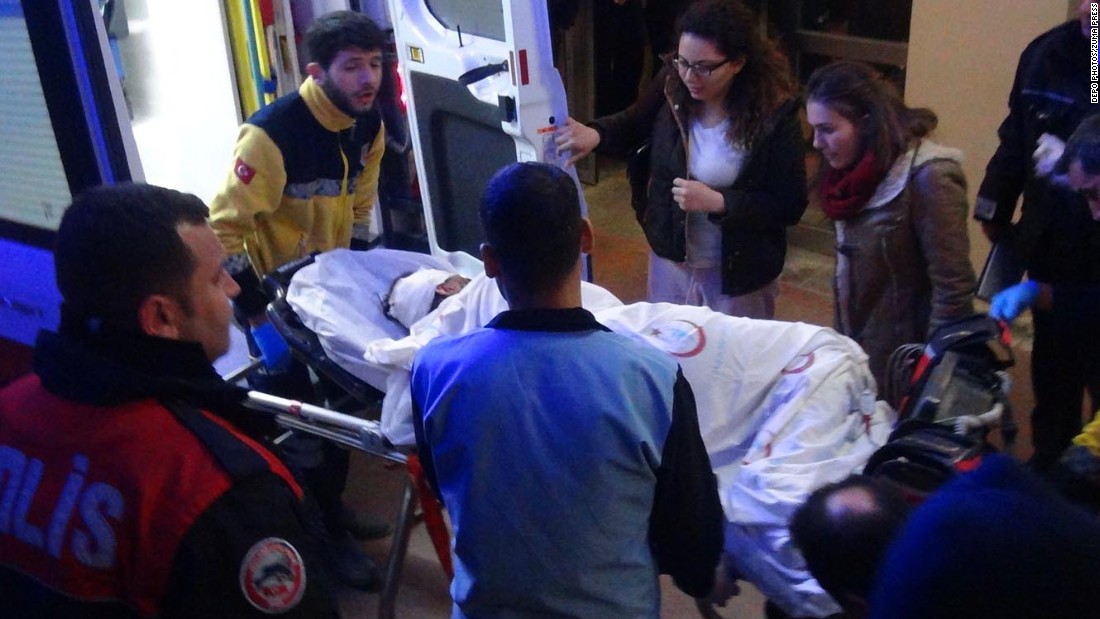 Car bomb kills 3-year-old in Turkey, wounds 15
A 3-year-old boy died and at least 15 other people were wounded when a car bomb exploded Friday evening in southeastern Turkey, state-run news agency Anadolu reported, citing a local leader.

2017-02-17 19:25:18
`
7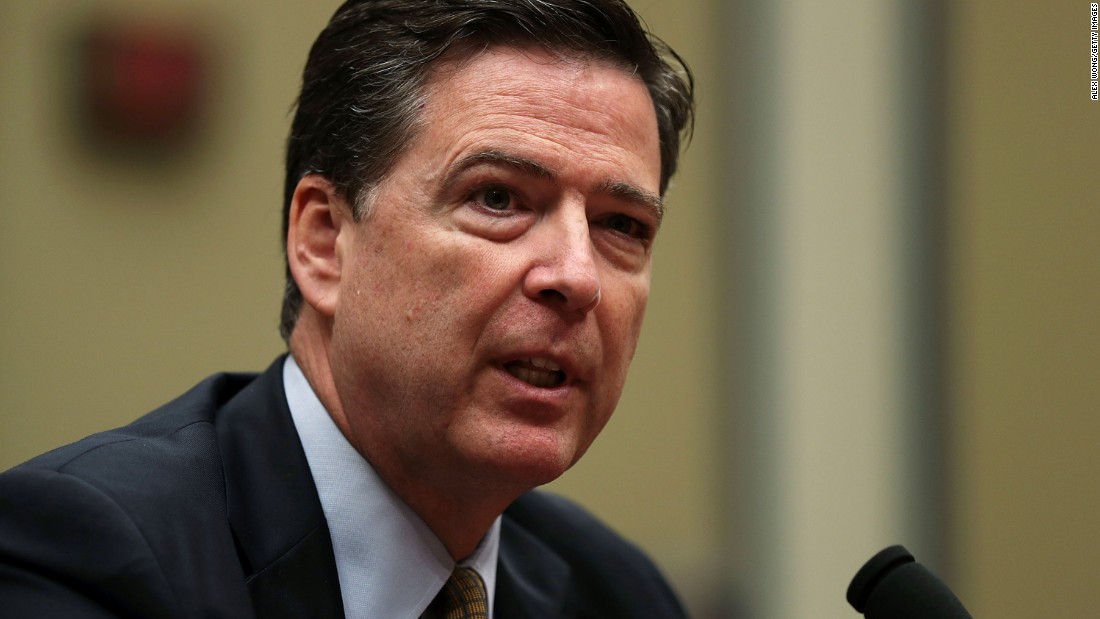 Comey talks Russia with senators in closed-door briefing
FBI Director James Comey discussed Russia with members of the Senate Intelligence Committee Friday afternoon, as questions swirl about how expansive lawmakers will make their investigations into Russia's influence in last year's election.

2017-02-17 18:37:23
`
10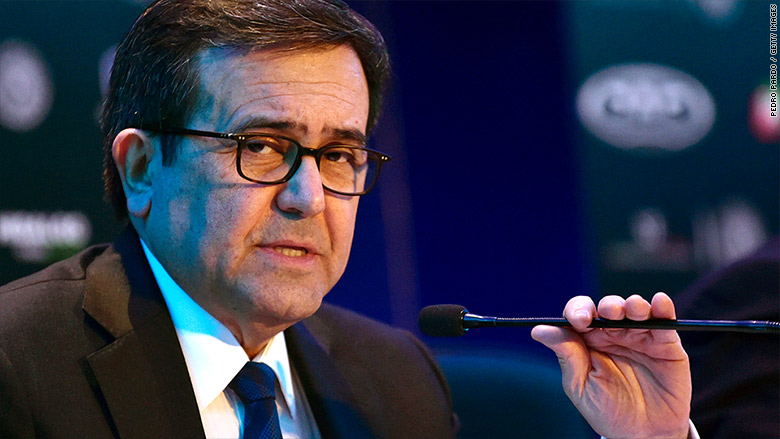 Mexico economy minister says tariffs are a big mistake


2017-02-17 17:37:36
`
6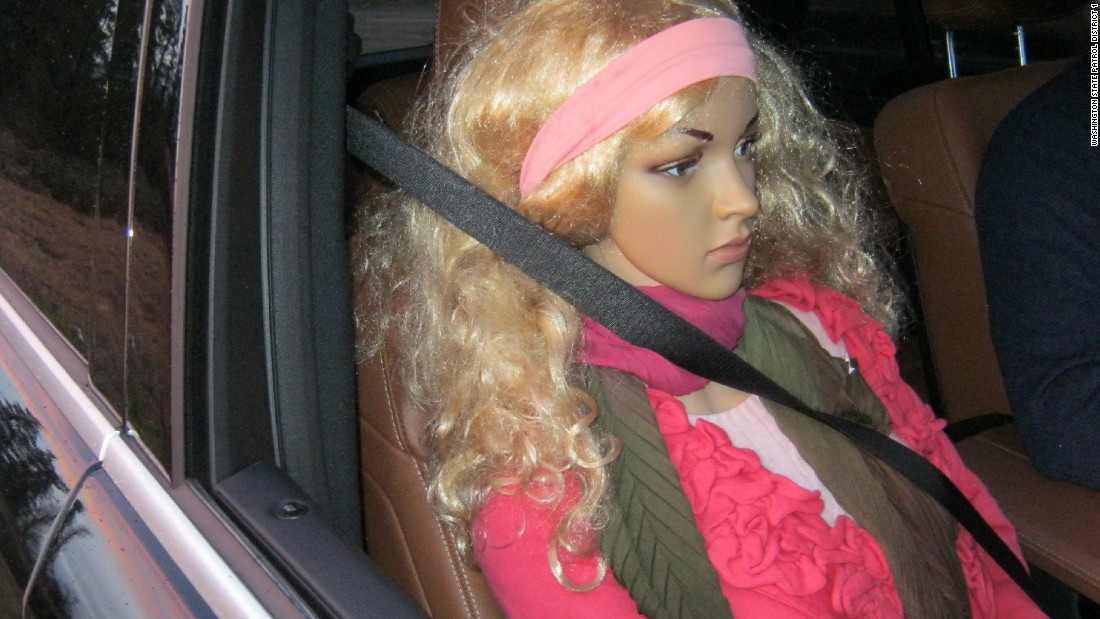 Driver caught using mannequin in HOV lane
After pulling over a driver for speeding in an HOV lane near Tacoma, Washington, a state trooper noticed something a little off about the woman in the passenger seat -- she wasn't real.

2017-02-17 17:12:31
`
9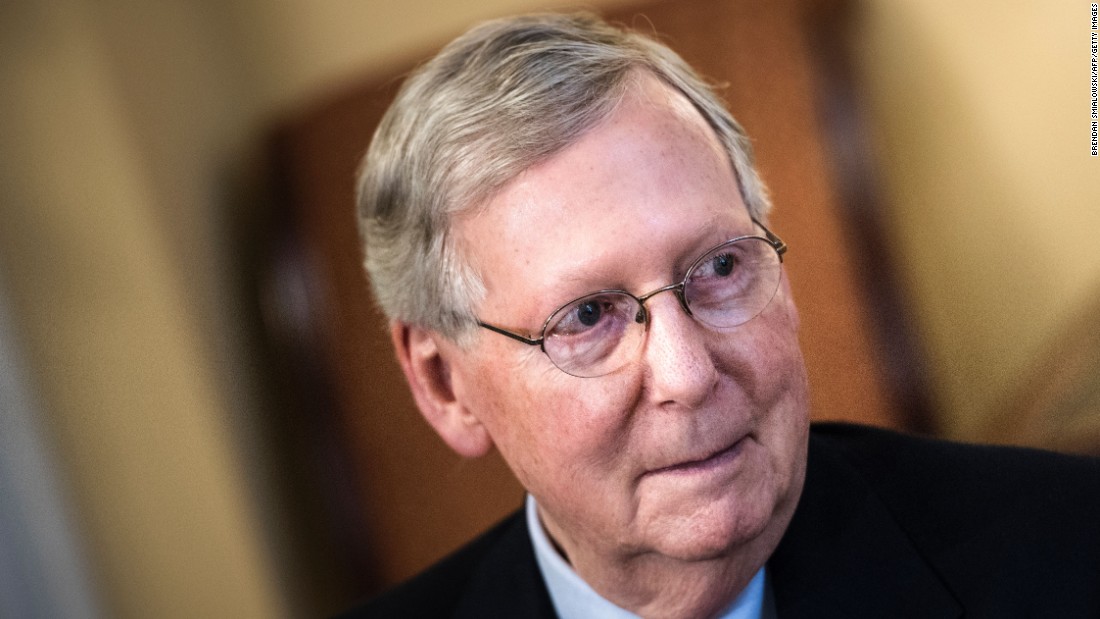 McConnell urges GOP: Don't fear protesters
Senate Majority Leader Mitch McConnell said Friday he's not afraid of protesters, delivering an implicit message to his Republican colleagues, even as the House of Representatives' chief security officer warned representatives to be extra cautious next week.

2017-02-17 15:48:49
`
6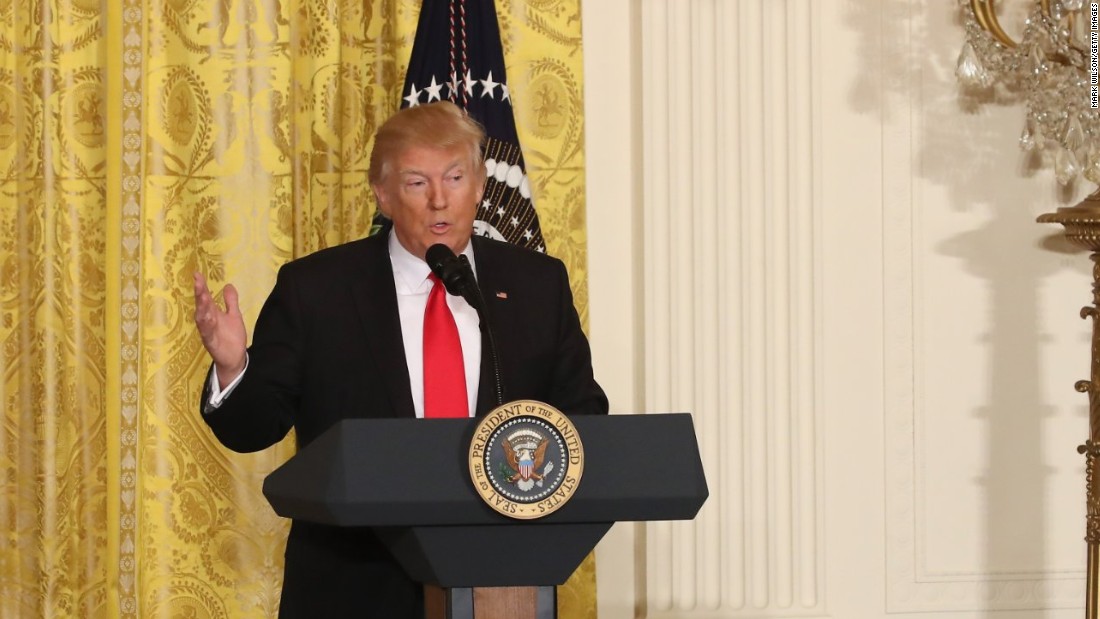 Secret Service investigates object thrown at Trump's motorcade
The Secret Service is investigating an incident in which an object was thrown at President Donald Trump's motorcade here Friday afternoon.

2017-02-17 15:09:35
`
9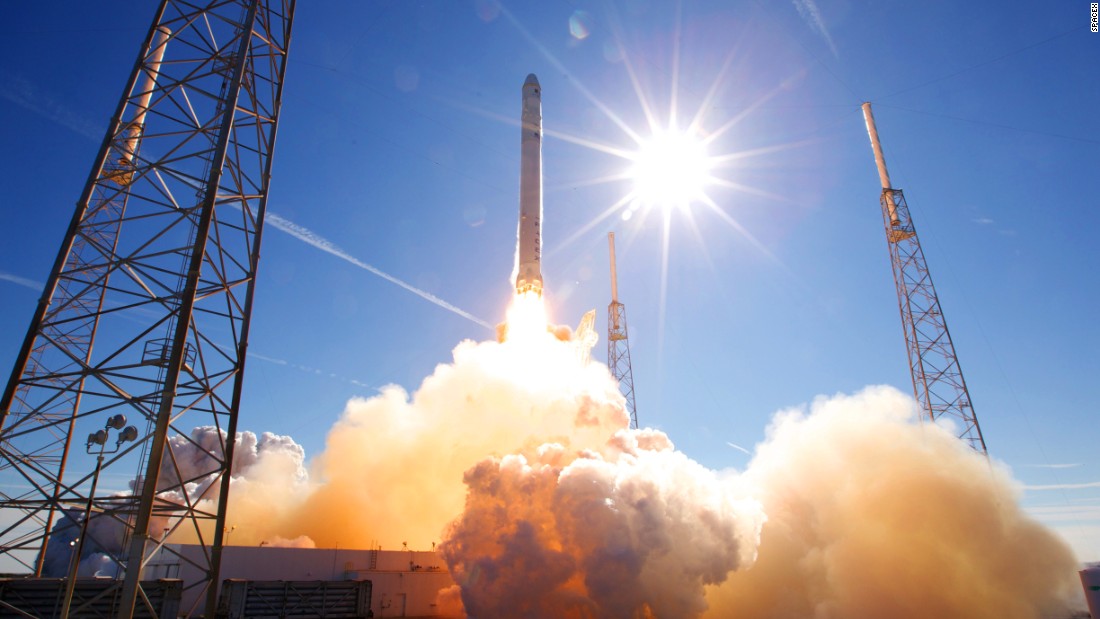 Why NASA is sending a superbug to the space station
An antibiotic-resistant superbug will be launched on a SpaceX Falcon 9 rocket Saturday from the same Cape Canaveral pad where the first manned mission to the moon lifted off and soon be studied by astronauts on the International Space Station.

2017-02-17 14:08:35
`
6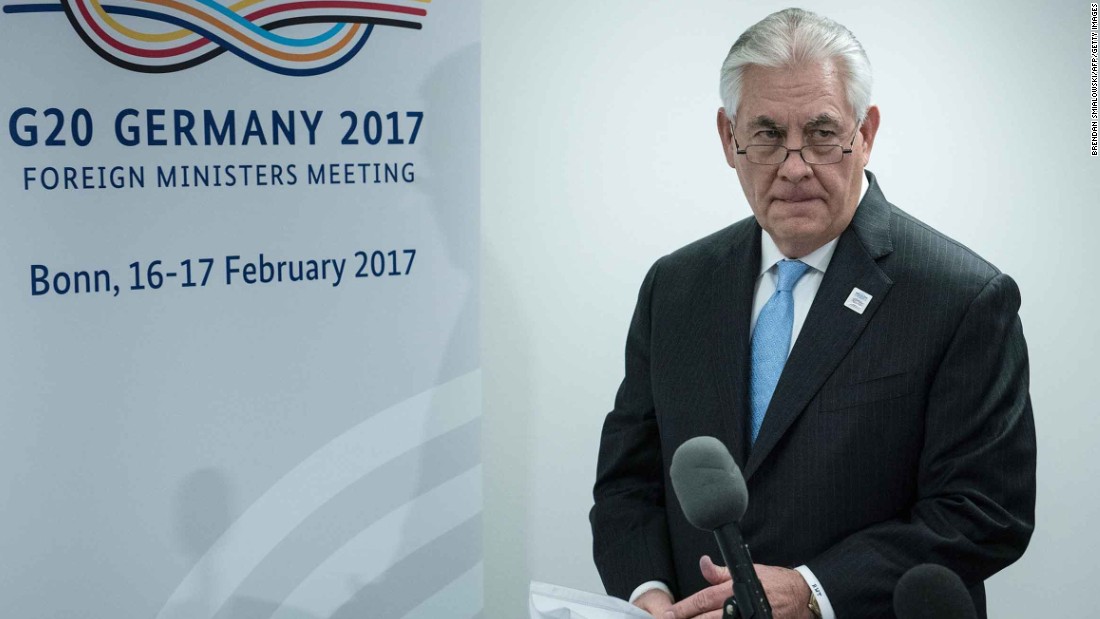 Abrupt shakeup at State Department
Secretary of State Rex Tillerson has reassigned a majority of the staff meant to work most closely with the top US diplomat in what career officials at the State Department fear is the start of a major reorganization.

2017-02-17 13:51:22
`
6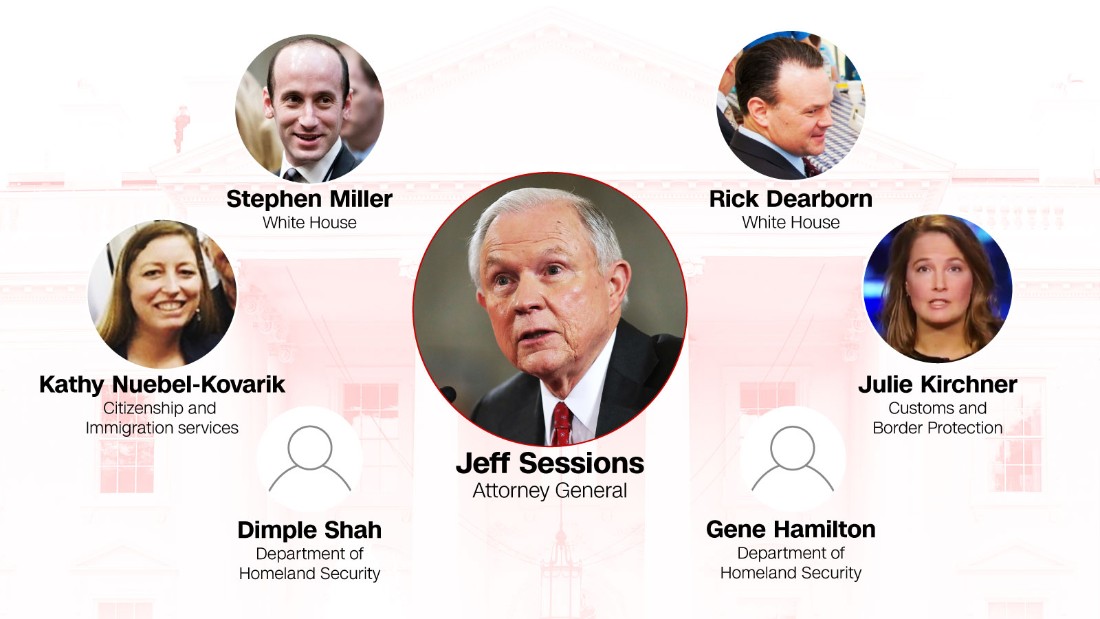 Jeff Sessions' team takes over Washington
With the ascension of former Sen. Jeff Sessions to attorney general and several of his former staff installed at the White House and federal agencies, immigration policy experts are sensing a sea change in Washington.

2017-02-17 12:48:01
`
11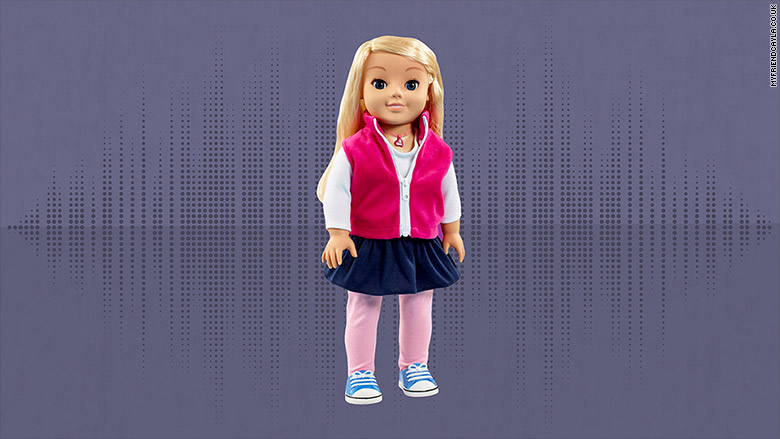 Germany tells parents to destroy microphone in 'illegal' doll
Germany's telecommunications regulator has warned parents that a doll sold in the country could be used to snoop on families and compromise their personal information.

2017-02-17 12:31:46
`
10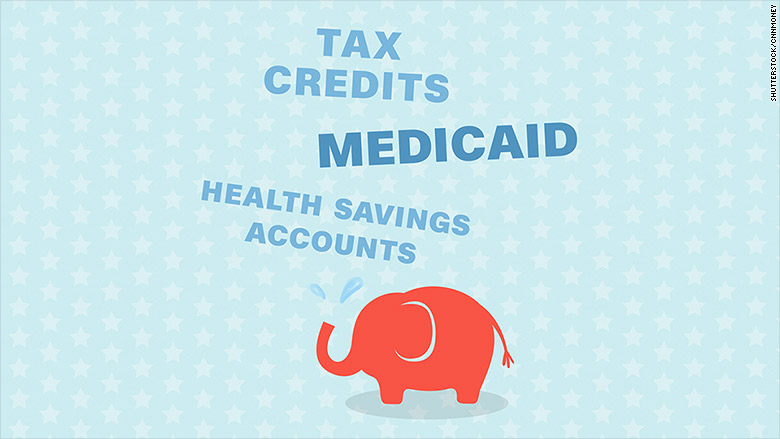 3 ways the GOP wants to replace Obamacare


2017-02-17 12:26:19
`
8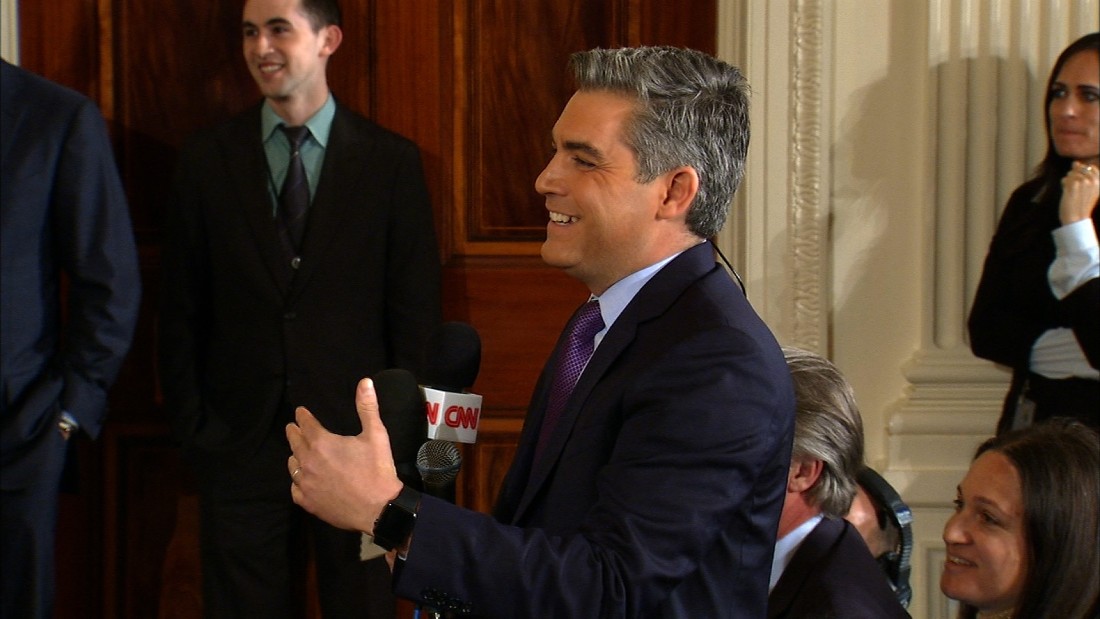 Trump takes questions from CNN reporter
CNN's Jim Acosta asks President Trump about his use of Wikileaks during the campaign, leaks from his administration and his rhetoric towards the media.

2017-02-17 12:21:53
`
9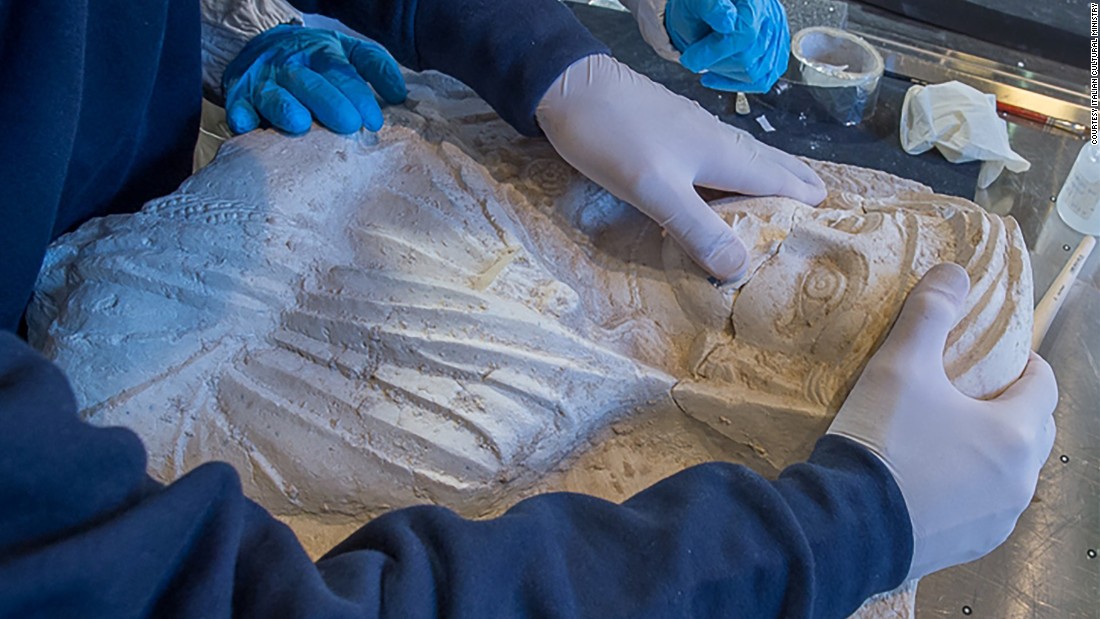 Palmyra treasures restored after ISIS hammer attack
Two sculptures from the ancient Syrian city of Palmyra, disfigured by ISIS fighters armed with hammers, have been painstakingly repaired by Italian restoration experts.

2017-02-17 12:07:50
`
6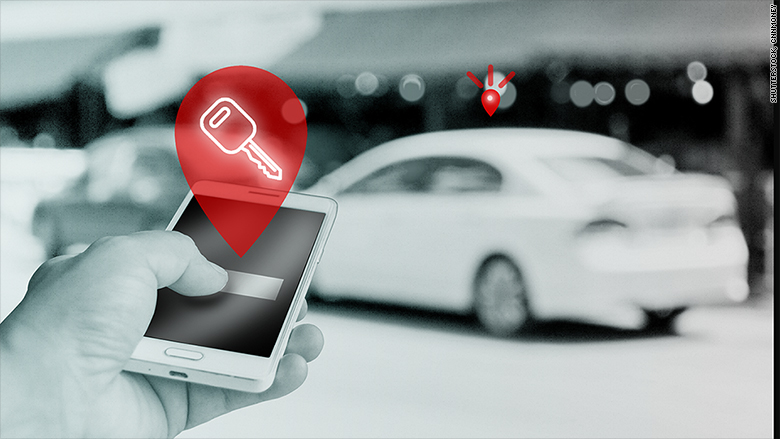 A used car may put you at risk


2017-02-17 11:55:59
`
9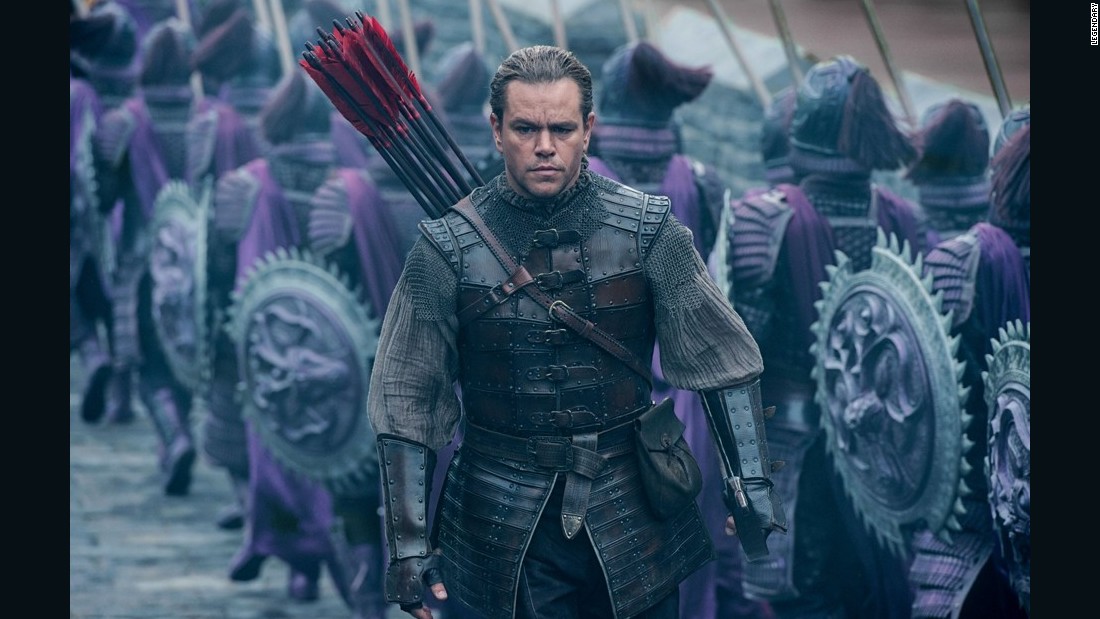 Matt Damon battles monsters in 'The Great Wall'
Handsomely produced, "The Great Wall" has the feel of an old "B" movie, with a rudimentary plot that mashes up elements of everything from "Game of Thrones" to "Starship Troopers." While casting Matt Damon in this Chinese-made film might not produce box-office glory in the U.S., if this isn't a great movie, it's certainly a pretty good one.

2017-02-17 11:52:40
`
14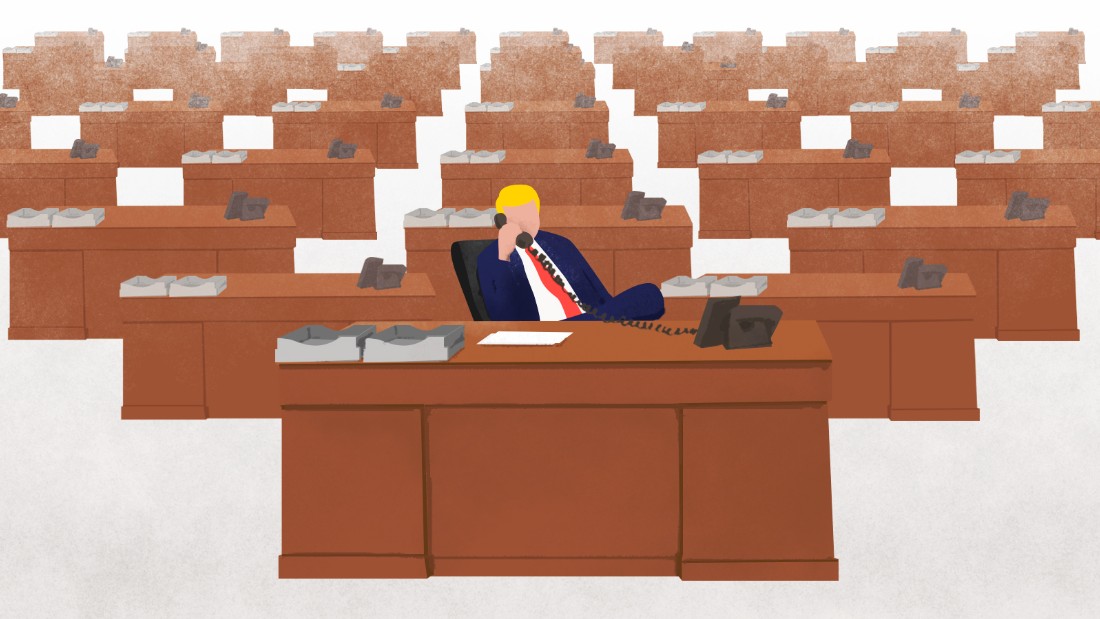 Trump administration lags in filling key posts
The administration of President Donald Trump remains largely unfilled four weeks into his presidency, with just 34 of nearly 700 key Senate-confirmed positions even having a candidate announced.

2017-02-17 11:37:34
`
5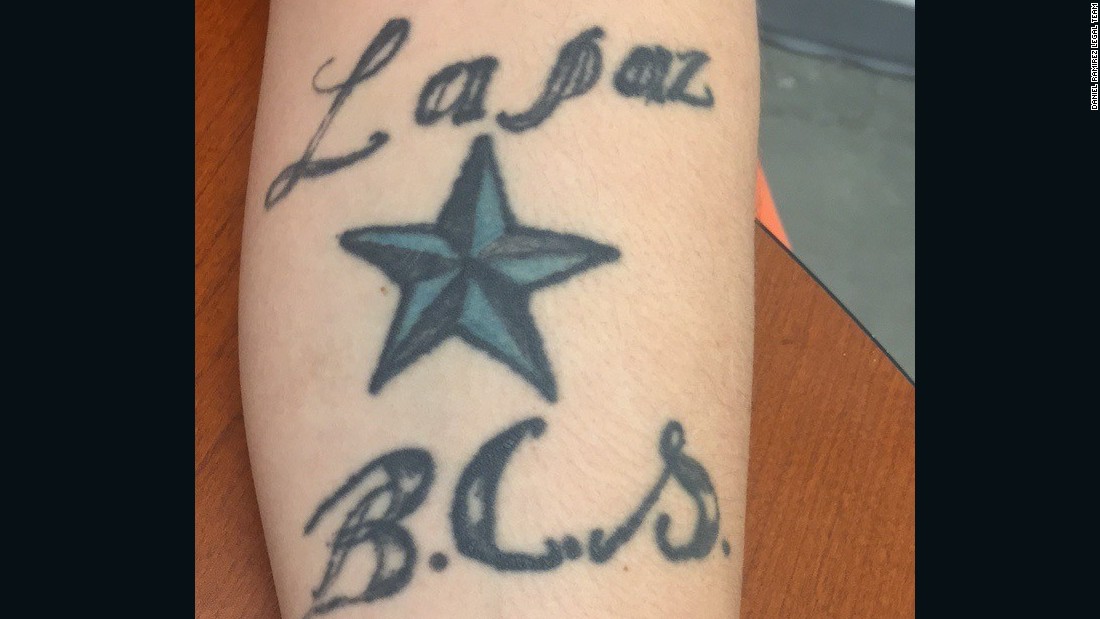 'Dreamer' detainee denies he admitted gang membership
Lawyers for a Mexican immigrant facing deportation proceedings despite having been allowed to remain in the country under an Obama-era program are disputing key aspects of the case against him -- including by denying he ever confessed to being a gang member.

2017-02-17 11:17:47
`
6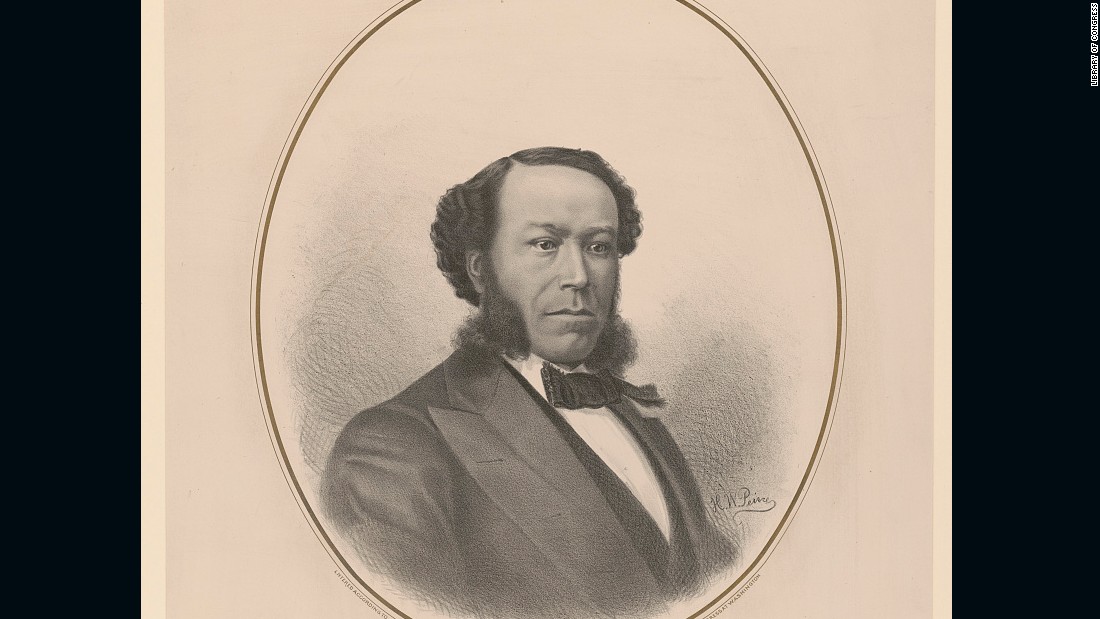 Flashback: The first African-American House member
The first African-American member of the US House of Representatives began his life in bondage. Joseph Rainey's life took him from South Carolina to Washington, where he pushed for civil rights during Reconstruction.

2017-02-17 11:06:47
`
5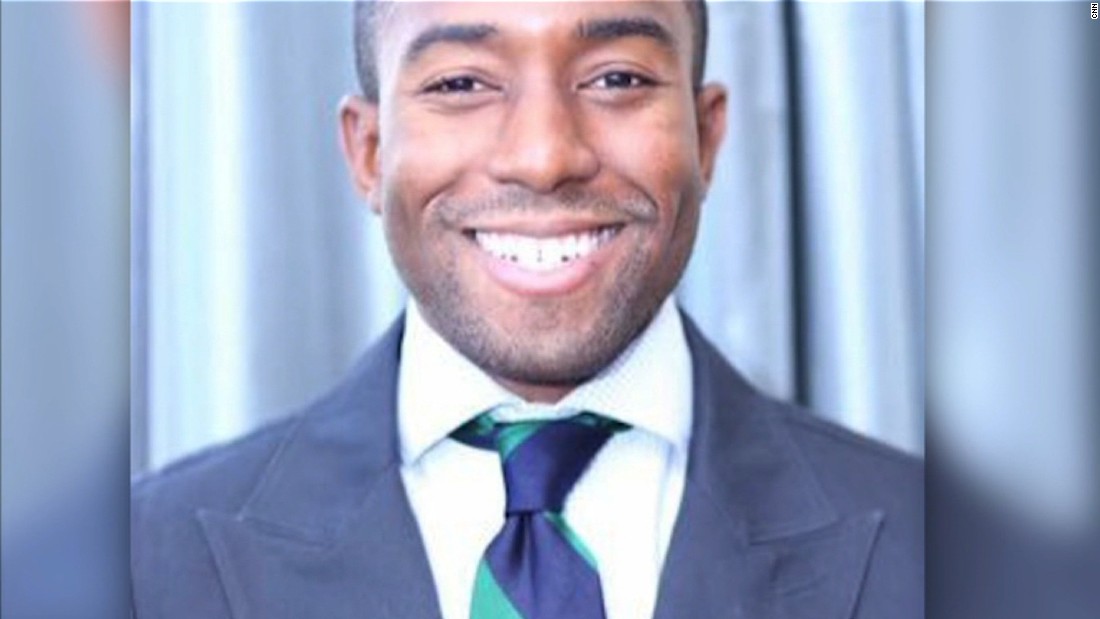 Ben Carson didn't know his aide was fired
A political appointee at the Department of Housing and Urban Development was fired for an op-ed he wrote before the election that criticized then-candidate Donald Trump, a source with knowledge of the situation told CNN.

2017-02-17 11:02:32
`
7