TUF: Undefeated - Ep. 6 Preview
It was a good week for Team Miocic in the previous episode of The Ultimate Fighter: Undefeated, as the heavyweight champion finally got his first win of the season when Mike Trizano moved into the next round of the tournament with a win over Thailand Clark.Now the featherweights are up to bat again, with grappler Suman Mokhtarian taking on Team Cormier fighter Ricky Steele.Of course, Mokhtarian took center stage last week after he suffered a knee injury in training that forced him to undergo som



Get to know TUF Cast: Suman Mokhtarian
Suman Mokhtarian doesn't sleep. Well, at least that appears to be the case, since any time an email goes out to the Aussie rep on season 27 of The Ultimate Fighter, a response is fired back within minutes. But seriously, when does he sleep?"When the work is done," he laughs.The work is rarely done for a 25-year-old prizefighter, but when that prizefighter is a head coach and owner of the Australian Top Team gym and the promoter and matchmaker for the Urban Fight Night promotion


Join UFC President Dana White at UFC 226 with EA SPORTS UFC 3 #BeTheBoss Contest
Las Vegas – UFC® and EA SPORTS™ today announced the launch of the first-ever #BeTheBoss contest with EA SPORTS™ UFC® 3, where six prize winners will receive the ultimate UFC prize pack that includes a trip to the highly-anticipated UFC® 226: MIOCIC vs. CORMIER on Saturday, July 7 at T-Mobile Arena in Las Vegas. Contest entry begins today and concludes on Wednesday, June 6 at 11:59 p.m. PT. To enter the contest, players must complete an official entry form by visitin



Allen on his return to the Octagon: 'I want a spectacular finish'
Arnold Allen is a family man. That's why it was tough on the young Brit when he spent last year's Christmas in freezing Montreal, Quebec, Canada as opposed to his home in Felixstowe, Suffolk, England, and the feast of love turned into an embrace of the grind. Allen had a fight coming up, his first in ten months, so Christmas Eve looked like any other day: "Training," the Tristar Gym fighter laughed. And a measured bit of feasting at a training partner's house, whose



Magny to donate $15k of Liverpool purse toward little girl's medical care
When Neil Magny got the news that the UFC had found him an opponent for this weekend's fight card in Liverpool, England, twin waves of excitement washed over the welterweight contender.Originally scheduled to face Gunnar Nelson in Sunday's co-main event, the Icelandic grappler was forced out of the matchup at the end of April, leaving Magny to dangle without a dance partner. As he sat awaiting news of a new opponent, his former wrestling coach Leister Bowling passed along a link to a



Fight Night Liverpool: Fantasy Cheat Sheet
For the first time, the UFC will visit Liverpool, England this Sunday with a special event headlined by local favorite Darren Till taking on former two-time title challenger Stephen "Wonderboy" Thompson.Till quickly became one of the most talked about fighters on the UFC roster when he dispatched Donald "Cowboy" Cerrone in impressive fashion last October. Now the British welterweight will attempt to step into title contention when he takes on arguably the best striker in the entire division.Thom



UFC President Dana White and Youtube Influencer KSI Host EA Sports UFC 3 Twitch Live Stream
Las Vegas – On Tuesday, May 22, UFC® and EA SPORTS will host a EA SPORTS™ UFC® 3 Twitch live stream from UFC's global corporate campus in Las Vegas, Nevada. UFC President Dana White, YouTube Influencer KSI and four additional hosts will be playing EA SPORTS UFC 3 against each other, as well as against select fans who join the live stream via PlayStation® 4 during the event. Fans that tune in will hear an exclusive UFC announcement and be able to ask the hosts questi



Unfiltered: The Daily Show's Ronny Chieng and a UFC Fight Night Chile Recap
Senior Correspondent on The Daily Show, comic, and big UFC fan, Ronny Chieng, joins Jim and Matt in-studio for the full show and talks about how he got into UFC, practicing Wing Chun for many years, standup comedy, and a lot more. Plus, the guys break down the action from UFC Fight Night Chile this past weekend and discuss a UFC 225 bout order reshuffle, Yair Rodriguez being released from the UFC, and Matt raises some complaints about a promotional picture he does not like. Full Episode R



UFC Statement on Fabricio Werdum
The UFC organization was notified today that the U.S. Anti-Doping Agency (USADA) has informed Fabricio Werdum of a potential Anti-Doping Policy violation stemming from an out-of-competition sample collected on April 25, 2018.USADA, the independent administrator of the UFC Anti-Doping Policy, will handle the results management and appropriate adjudication of this case involving Werdum. Under the UFC Anti-Doping Policy, there is a full and fair legal process that is afforded to all athletes before



On the Rise: Liverpool Edition
The final stop on the UFC's International tour this month takes place this Sunday at Echo Arena in Liverpool, England, marking the first time the Octagon has touched down on the shores of the River Mersey and the 23rd time the company has delivered a fight card in the United Kingdom.While the highlight of this event is the homecoming, headlining assignment for Darren Till opposite Stephen Thompson, Sunday's fight card also offers an opportunity to get another look at a collection of



Magny to donate $15k of Liverpool purse toward little girl's medical care
When Neil Magny got the news that the UFC had found him an opponent for this weekend's fight card in Liverpool, England, twin waves of excitement washed over the welterweight contender.Originally scheduled to face Gunnar Nelson in Sunday's co-main event, the Icelandic grappler was forced out of the matchup at the end of April, leaving Magny to dangle without a dance partner. As he sat awaiting news of a new opponent, his former wrestling coach Leister Bowling passed along a link to a



Veteran UFC commentator John Gooden recently spent some time with rising welterweight phenom Darren Till in his hometown of Liverpool, England. Their wide-ranging conversation is the subject of the new, one-hour program Darren Till: In Depth that just debuted on UFC FIGHT PASS. Covering subjects as diverse as boxing vs MMA, his life back in Brazil, and his fear of Coach Colin, the show offers rare and candid insights into the mind of one of the hottest newcomers in the sport. Enjoy a sneak peek



Theodorou building his brand inside and outside the Octagon
Elias Theodorou garners as much attention for his efforts outside of the Octagon as he does for the work he's done inside the cage, which is saying something because the Canadian boasts a 5-2 record under the UFC banner since defeating his countryman Sheldon Westcott to win the middleweight competition on The Ultimate Fighter: Nations a little over four years ago.Then again, when you have an engaging social media presence, the best hair in MMA, a shampoo sponsorship to validate those claim


Fight Night Chile The Scorecard
Saturday's UFC Chile event is in the books, and now that the dust has settled in Santiago, it's time to go to the scorecard to see who the big winners were at Movistar Arena. Tatiana Suarez poses for a portrait backstage after her victory over Alexa Grasso during the UFC Fight Night event at Movistar Arena on May 19, 2018 in Santiago, Chile. (Photo by Mike Roach/Zuffa LLC/Zuffa LLC via Getty Images)" align="center" />1 – Tatiana SuarezWhen it comes to Tatiana Suarez and h



The Rock praises doc 'Notorious', applauds McGregor
They say game recognizes game, and for Dwayne "The Rock" Johnson and Conor McGregor, the phrase holds true. After watching McGregor's 'Notorious' documentary the former WWE superstar and movie mega star expressed his thoughts about the film on Instagram."Great insight into the DNA of this successful and smart businessman," The Rock wrote. "Best part of his success, is when you strip it all away—it will always come down to being the hardest wo



Usman defeats No. 5 Maia, stays unbeaten in UFC
USMAN vs MAIAKamaru Usman may not have made the spectacular statement he wanted to in his UFC Fight Night main event against Demian Maia on Saturday night, but at Movistar Arena in Santiago, Chile, "The Nigerian Nightmare" did get the big win over a top five contender he needed, as he turned back the former world title challenger via unanimous decision."For the longest, everyone's talking about that I haven't fought a top ten guy," said Usman, who said after t



Fight Night Chile Fantasy Rewind
Kamaru Usman had to endure a pair of injured hands and 15 takedown attempts from Demian Maia, but "The Nigerian Nightmare" still managed to earn a lopsided unanimous decision in the main event from UFC Fight Night in Chile. Usman showed off his grappling defense against Maia, who wasted no time trying to get inside on the former Division II National Champion wrestler. For all his attempts to drag the fight to the mat, Usman thwarted Maia's attempts at every turn before taking the action ba


Suarez, Reyes Rock Fight Night Chile Main Card
SUAREZ vs GRASSONo. 12-ranked strawweight contender Tatiana Suarez will likely see a move up the rankings next week after an impressive first-round submission win over No. 9-ranked Alexa Grasso in the UFC Fight Night co-main event at Movistar Arena in Santiago, Chile.Getting the fight just where she wanted it, Suarez eliminated Grasso's striking by being able to implement her ground game early on. And once the fight was on the mat, it was all Suarez, who took Grasso's back and



Fight Night Chile: Prelim Results
PRAZERES vs CUMMINGSDespite six consecutive wins at lightweight, battles with the scale forced Brazil's Michel Prazeres to the welterweight division, but Saturday night at Movistar Arena in Santiago, Chile, Prazeres extended his winning streak to seven with a split decision win over Zak Cummings.Scores were 29-28 twice and 28-29 for Belem's Prazeres, who improves to 25-2. Kansas City's Cummings falls to 21-6.Despite dealing with a sizeable height and reach advantage, Praz



Fight Night Chile: Official Weigh-in results
Fight Night Chile, which features the welterweight main event bout between Demian Maia and Kamaru Usman, is live on FS1 Saturday, May 19 at 10pm/7pm ETPT from Santiago, Chile. Four prelim bouts will air live and free on FS2 starting at 8pm/5pm ETPT. Three prelim bouts will air live on UFC FIGHT PASS starting at 6:30pm/3:30pm ETPT. Five-round lightweight main event Demian Maia (171) vs Kamaru Usman (170) Main CardAlexa Grasso (115) vs. Tatiana Suarez (115)Jared Cannonier (



Rivas proud to represent Chile on Saturday's Fight Night
With the UFC making its first visit to Chile on Saturday, it's clear that the last few years have seen significant progress in the mixed martial arts scene in the South American nation. No one knows that better than the lone Chilean on the UFC Fight Night card in Santiago, Diego Rivas."A while back, I said that the popularity of MMA in Chile was growing and now that the UFC is here, it's growing at an immense rate," said Rivas, who faces Guido Cannetti. "It's all over TV



Maia match-up is Usman's chance to prove he belongs
With all the difficulty Kamaru Usman has had in finding a suitable opponent, it was jokingly suggested to him that there is always golf to be played in Florida.Usman laughed, recalling what sport his father tried to steer him towards when the future welterweight contender was a teenager."When I was younger and going to get into sports in high school, my dad tried everything to get me to play baseball. I just did not take to it and now I am kicking myself. (Laughs) If I spent all this time



Lee wants to be someone people talk about
It wasn't the scenario Andrea Lee had planned out, but now that a short-notice UFC debut was on her doorstep last fall, she wasn't about to turn it down. Fresh from a September 22 win over Jamie Thorton, "KGB" Lee was going to be a UFC fighter facing Kalindra Faria at UFC 216 in Las Vegas on October 7."I'm in shape," she told me that week. "I just need to cut my weight again. I could wait until December and have a whole other camp to go through and



DEMIAN MAIA VS KAMARU USMANThis is the kind of fight Kamaru Usman wanted, and while Demian Maia may be even more of a stylistic puzzle than his original foe, Santiago Ponzinibbio, "The Nigerian Nightmare" is well aware that this main event slot is his opportunity to make a statement and put himself in a position where he won't have as much difficulty finding opponents as he has in the past. He still has to get by Maia, though, and there's no one better at making an oppone



Unfiltered: Demian Maia and Kamaru Usman
"The Nigerian Nightmare" Kamaru Usman calls in and talks about fighting short-notice opponent Demian Maia in the main event of UFC Fight Night Chile, being excited to fight a higher-ranked opponent, physically disliking Colby Covington, how he matches up with Tyron Woodley, and a lot more. Then, #5 UFC Welterweight contender Demian Maia joins the show and discusses stepping in for the injured Santiago Ponzinibbio against Kamaru Usman, helping spread awareness of MMA to more South American countr



Maia ready to add to his legacy
Demian Maia wasn't sitting idle when he got the call to step in on short notice to face Kamaru Usman in Saturday's UFC Fight Night main event in Chile. That's no surprise, considering that there are few athletes more professional than the 40-year-old Brazilian. So yeah, he was training when the phone rang."I always tell people that the day I start to not enjoy coming to the gym to train is the day I`m going to retire for sure," he said. "Obviously it`s differe


UFC to hold debut event in Russia on September 15
London, UK – UFC® today confirmed its debut event in Russia to be held later this year at Olimpiyskiy Arena in Moscow on Saturday, September 15. Tickets for UFC FIGHT NIGHT® MOSCOW go on general sale Friday, June 1, via Kassir.ru.UFC has experienced a sharp rise in popularity in Russia over the past few years, with a fan base that has grown to more than 22 million, driven by the success local athletes have had in UFC. In just the past few months, Khabib Nurmagomedov captured the li



Knockout win on the mind of Chad Laprise
rChad Laprise of Canada celebrates his TKO victory over Brian Camozzi in their welterweight bout during the UFC 213 event at T-Mobile Arena on July 8, 2017 in Las Vegas, Nevada. (Photo by Jeff Bottari/Zuffa LLC/Zuffa LLC via Getty Images)" align="center" />Chad Laprise was the first fighter to step on the scale during the morning weigh-in session and he did so with a dejected look on his face.The former TUF: Nations winner entered his bout with Thibault Gouti on a two-fight losing streak –



Bandenay finally to return after thrilling 26-second KO from last August
Humberto Bandenay sure knows how to make an entrance…and an exit. Coming in on short notice to face TUF Latin America 3 winner Martin Bravo last August, the Peruvian featherweight entered the Octagon as an unknown and he left it 26 seconds later with a knockout win, a Performance of the Night bonus, and a new status as a fighter to watch.Then, nothing. Oh, there were proposed fights with Alexander Volkanovski and Steven Peterson, but both fell through, halting the momentum just as fast as



Fight Preview: Grasso vs Suarez
Before Demian Maia and Kamaru Usman close the show in Santiago, Chile on Saturday night, fans at Movistar Arena will be treated to a women's strawweight battle featuring not only two of the top emerging talents in the division, but two of the top female prospects in the sport today, as Alexa Grasso squares off with former Ultimate Fighter winner Tatiana Suarez in the penultimate bout of the evening.Hailing from Guadalajara, Jalisco, Mexico, Grasso arrived in the Octagon as one of the most



It was a tough start to the season for heavyweight champion Stipe Miocic after his team dropped the first four fights of The Ultimate Fighter: Undefeated to Daniel Cormier. That all changed in the latest episode as Team Miocic finally got on the board with a win in the lightweight division as Mike Trizano defeated Thailand Clark from Team Cormier.Before the action got started this week there was plenty going on, including a budding rivalry between Team Cormier featherweight Tyler Diamond and Tea



TUF: Undefeated - Ep. 5 Preview
It's no secret that things have not been going very well for Team Miocic to this point in the season on The Ultimate Fighter: Undefeated.Four fights into the competition and UFC heavyweight champion Stipe Miocic has yet to see a fighter from his squad stand in the winner's circle while his upcoming opponent at UFC 226, Daniel Cormier, has been celebrating non-stop since the show first began.Last week saw another tough defeat for Team Miocic as Bryce Mitchell was able to outwork Jay Cucciniello o



Moreno back at UFC Fight Night with a vengeance
Mixed Martial Arts presents fighters with a different scenario every time they step in an Octagon. Each circumstance and situation forces athletes to grow not only as a fighter, but as a person.That happened to Brandon Moreno, who suffered his first loss in more than 5 years when he took on Sergio Pettis in Mexico last August. Moreno wanted to return to action by the end of 2017, but circumstances pushed his return to the Octagon to this Saturday.Now he has the opportunity to be featured on the



UFC Fight Night Chile Fantasy Cheat Sheet
For the first time, the UFC will head to Chile this weekend with a card topped by welterweight standout Kamaru Usman taking on former title challenger Demian Maia in a five-round main event.Usman has been tearing through the competition since winning The Ultimate Fighter, but this will definitely be his biggest test to date as Maia looks to rebound after suffering back-to-back losses.In the co-main event, another Ultimate Fighter winner will look to crack the top 10, as Tatiana Suarez takes on h



Unfiltered: Rose Namajunas and Pat Barry Join The Show, and a UFC 224 Recap
"Thug" Rose Namajunas, and Pat Barry, call in and talk to Matt and guest co-host Jamie "English" Crowder about UFC 224, Raquel Pennington's corner team, who's next in line for the UFC Women's Strawweight title, Joanna Jedrzejczyk vs. Tecia Torres, Justin Gaethje, and a more. Plus, Matt and Jamie break down all the action from Rio de Janeiro at UFC 224 and discuss Yair Rodriguez's release from the UFC.Full Episode Rose on Raquel Pennington's corner at UFC 224Rose on Mackenzie Dern as a future ti



Get to know TUF Cast: Mike Trizano
Mike Trizano had reached a crossroads in his mixed martial arts career. It was a little early for such a situation, but it was a crossroads nonetheless.Sporting a perfect 6-0 record that included a win in Bellator and several victories for the Ring of Combat promotion, the New Jersey prospect was obviously on the right track to the UFC, but why not speed up the process through The Ultimate Fighter??His coach had some reservations, though."If you want to go and that's really what you



Saturday's UFC 224 event is in the books, and now that the dust has settled in Rio de Janeiro, it's time to go to the scorecard to see who the big winners were at Jeunesse Arena.1 – Amanda NunesGuess that thing about Amanda Nunes not being a five-round fighter has been settled, eh? Once seen as a terror in the opening rounds who could be counted on to fade late, UFC women's bantamweight champion Amanda Nunes has proved in back-to-back fights that she's just as dange



The UFC's first event in Santiago, Chile this weekend offers an exciting fight card filled with emerging talent and capped by a crucial matchup in the welterweight division pitting Demian Maia against Kamaru Usman.With 13 fights packed with explosive potential, the fans that pack the Movistar Arena on Saturday, May 19 should be treated to a terrific night of action inside the Octagon and, as an added bonus, they'll get a chance to familiarize themselves with a crop of up-and-coming c



Cannonier predicts fear will enter his opponent
Jared Cannonier remains a work in progress.Six fights into his UFC tenure and poised to square off with unbeaten upstart Dominick Reyes this weekend in Santiago, Chile, the 33-year-old is still in the early stages of his development, despite having stepped into the cage for the first time nearly seven years ago and brandishing a 10-3 record overall.But it was only recently that Cannonier was able to pursue his craft full-time, a shift that included a move from Alaska to Glendale, Arizona, where


White replaces Nelson, faces Magny in Liverpool
With Gunnar Nelson forced to withdraw from his UFC Liverpool bout against Neil Magny on May 27, Exmouth veteran Craig White will step up to make his UFC debut against the No. 9-ranked welterweight contender at Echo Arena. In the UFC Liverpool main event, which airs live on FS1, Stephen Thompson faces Darren Till.Winner of four in a row, White has been competing professionally since 2009, and all 14 of his wins have come by knockout or submission, making him a must see against Colorado's Magny, w



Poirier, Alvarez to meet again in Calgary main event
In May 2017, Dustin Poirier and Eddie Alvarez were on their way to producing an instant classic before a controversial ending prompted a no contest ruling. But on July 28, the two lightweight action heroes will have five rounds to settle their score when they battle in the main event of UFC Fight Night at Scotiabank Saddledome in Calgary. Tickets for UFC Fight Night, which airs live on FOX, go on sale to the general public at 10am MT on June 1. Since their first bout, anticipation has been high



Luque looking to climb in rankings
Alvaro Herrera of Mexico at UFC Fight Night on July 7,2016." /> His birth certificate says he was born in Westwood, New Jersey and he is announced as fighting out of Brasilia, Brazil, but Saturday night's inaugural UFC event in Santiago, Chile will still be a homecoming of sorts for Vicente Luque."My father is Chilean. I have my grandmother, uncles and cousins living in Chile right now, so it's definitely like fighting at home for me," said Luque, who squares off wi



Amanda Nunes walked into UFC 224 as the women's bantamweight champion and she had no plans of giving up that belt as she put on a dominant performance to defeat Raquel Pennington in Saturday's main event from Brazil. While Nunes is known for putting on a blistering pace to start her fights, she was more methodical during the opening round with Pennington as she concentrated on battering her opponent's lead leg throughout the five-minute session. As the fight wore on, Nunes started to



UFC 224 Talking Points: Nunes, Gastelum, Dern & more
With all the attention and hype surrounding the upcoming (and admittedly stacked) UFC 225 and UFC 226 events, many were too quick to look past the UFC's most recent visit to Rio. And like so many previously overlooked and undervalued cards, UFC 224 responded with a dazzling, jaw-dropping slate of performances, many of which will go down forever in MMA lore. Of the thirteen bouts, eleven ended with a finish, tying the modern UFC era record (previously held by UFC Fight Night 55: Bisping vs.



Nunes adds third title defense to legacy
NUNES vs PENNINGTONRaquel Pennington was courageous throughout her UFC 224 main event against UFC women's bantamweight champion Amanda Nunes, but "The Lioness" was simply too much for the challenger, as she scored a punishing fifth-round TKO at Jeunesse Arena in Rio de Janeiro to retain her crown for the third time."It was hard for me," Nunes said of fighting her friend. "But to defend this belt, I had to do it."A leg kick by Nunes knocked Pennington off


Who were the winners at UFC 224: Nunes vs Pennington? Click below to get the results for all the fights at Jeunesse Arena in Rio De Janeiro, Brazil on Saturday, May 12, 2018. Amanda Nunes vs Raquel Pennington | Jacare Souza vs Kelvin Gastelum | Mackenzie Dern vs Amanda Cooper| John Lineker vs Brian Kelleher | Vitor Belfort vs Lyoto Machida | Cezar Ferreira vs Karl Roberson | Aleksei Oleinik vs Junior Albini | Davi Ramos vs Nick Hein | Elizeu Zaleski dos Santos vs Sean Strickland | Warlley



Dern, Machida, Lineker deliver more finishes on main card
GASTELUM vs SOUZAKelvin Gastelum survived the ground game of fellow middleweight contender Ronaldo "Jacare" Souza in the first round of their UFC 224 co-main event to come back in the next two frames and win a close split decision at Jeunesse Arena in Rio de Janeiro.Scores were 29-28 twice and 28-29 for the No. 5-ranked Gastelum, now 16-3 with 1 NC. The No. 2-ranked Souza falls to 25-6 with 1 NC. Title shot next? @KelvinGastelum #UFC224 pic.twitter.com/xknh4EEzGa&



Brazil prelims electrify with seven finishes
FERREIRA vs ROBERSONHot prospect Karl Roberson got off to a fast start in the UFC, but veteran Cezar Ferreira put a stop to that momentum in UFC 224 prelim action at Jeunesse Arena in Rio de Janeiro, submitting his previously unbeaten foe in the first round on Saturday.Ferreira took a hard leg kick to open the bout, but he negated his foe's striking attack with a takedown in the first minute. With a minute remaining, Ferreira moved into the mount position, where he began firing off hard st



The Fight - Henderson vs. Shogun I
Dan Henderson is a humble man. So it's not surprising that when asked about being one-half of one of the greatest fights in MMA history with Mauricio "Shogun" Rua, one that will be entering the fight wing of the UFC Hall of Fame this July, he remains the king of understatement."I knew it was a pretty good fight," said Hendo. "It was definitely a lot tougher than I bargained for and what I thought I was gonna get." Pretty good??? Don't listen to the


UFC 224 Official Weigh-in Results
Get the results of the official weigh-ins for UFC 224: Nunes vs Pennington, happening live in Rio de Janeiro, Brazil on Saturday May 12, 2018. Order the event now at: Event - Women's Bantamweight Title FightAmanda Nunes (135) vs Raquel Pennington (135)Middleweight Co-Main EventJacare Souza (186) vs Kelvin Gastelum (185)Main Card at 10pm/7pm ETPTMackenzie Dern (123)* vs Amanda Cooper (116)John Lineker (136) vs Brian Kelleher (136)Vitor Belfort (184) vs Lyoto Machid



Jacare feels great going into UFC 224
Ronaldo "Jacare" Souza is in a good mood on fight week as he approaches his Saturday co-main event against Kelvin Gastelum. His move to Orlando, Florida seems to suit him well, and while longtime manager Gilberto Faria is still handling the bulk of translation duties for the Brazilian middleweight contender, Souza's English is starting to come together."Yeah, I'm trying," he said. "My English is good like your Portuguese." He laughs and I tell him


Coulter meets de la Rocha in UFC 225 bout
The big men of the Octagon will be in action on June 9, as Rashad Coulter battles Chris de la Rocha in a UFC 225 bout at United Center in Chicago.In the UFC 225 main event, which airs live on Pay-Per-View, Robert Whittaker defends his middleweight title against Yoel Romero. The co-main event features Rafael Dos Anjos' showdown against Colby Covington for the interim UFC welterweight title. Tickets are on sale now.Dallas' Coulter has scored all eight of his pro wins by knockout, and his exciting



Pennington continues to knock down goals, with the world title up next
Not many fighters can come off an 18-month layoff and into a title shot. Then again, not many fighters are Raquel Pennington, who challenges Amanda Nunes for the UFC women's bantamweight title in the main event of UFC 224 on Saturday. And no one knows it better than "Rocky.""I definitely earned the title shot," Pennington said. "I've never turned down a fight and I'll take on whoever it is. I believe everybody in this division has something to offe



Nunes motivated to prove people wrong
Professionally speaking, Amanda Nunes' greatest dream came true on July 9, 2016 when she stormed through Miesha Tate in the main event of UFC 200 to become the first Brazilian female to wear championship gold in the UFC.This weekend, the reigning, defending and undisputed women's bantamweight champion gets to cross her next biggest dream off her wish list as she returns to her home country to defend her title against Raquel Pennington in the main event of UFC 224."My first drea



Gastelum eyeing title shot after Jacare bout
Kelvin Gastelum can smile about it now. It's a sign that, at 26, he's matured, not just as a fighter, but as a man. That's a lot to get to in the space of a few years, but he's done it, and now, he won't ever be the youngest champion in UFC history, but he is on track to getting that belt eventually."My career hasn't played out exactly the way I expected it," he said. "I remember thinking (former UFC light heavyweight champion) Jon Jones won



Two weeks in a row without a UFC event felt like a long, cold winter to fight fans worldwide. But here to emphatically thaw that bitter frost is the UFC's return to Rio de Janeiro. There are special locales with special fighters and special fans sprinkled all across the globe, but suffice it to say, few can hold a candle to the fervor one experiences watching MMA in Brazil. Few countries, if any, have produced more world-conquering athletes in the sport, and few fan bases love them m



UFC 224 open workouts radiate spirit of Brazil
It's well known that Brazil loves its MMA the way it loves everything: with passion. And the collective excitement for seeing so many of their homegrown stars at Saturday's UFC 244 event spilled over into all the connected events of fight week, not the least of which was the official open workouts, held at BarraShopping Mall in Rio. Tecia Torres during UFC 224 open workouts. (Photo by Buda Mendes/Zuffa LLC)" align="left" />The mega-mall was actually an ideal locale for the event, as



Unfiltered: Vitor Belfort & UFC 224 Preview
"The Phenom" Vitor Belfort calls in and discusses his final MMA fight against Lyoto Machida at UFC 224, his post-retirement plans, a Legends League, and more. Then, Godsmack lead singer Sully Erna joins Jim and Matt in-studio and talks about the band's new album "When Legends Rise", meeting Don Frye after a PRIDE event in Japan, dealing with the rigors of touring life, and a lot more, including making a bet with Matt about Anderson Silva vs. Chris Weidman at UFC 162. Plus, the guys preview UFC 2


UFC Renews Partnership with International Mixed Martial Arts Federation
Las Vegas – UFC® today announced the renewal of its partnership with the International Mixed Martial Arts Federation (IMMAF). The extension stands as a continuation of the global brand's commitment to supporting the safe practices and promotion of amateur mixed martial arts."We are thrilled to renew our partnership and provide continued global support of IMMAF," UFC Senior Executive Vice President and Chief Operating Officer Ike Lawrence Epstein said. "IMMAF has



UFC 224: Fight by Fight Preview
AMANDA NUNES VS RAQUEL PENNINGTON Few fighters are as gritty as Raquel Pennington. In and out of the Octagon, she's proven to have a level of toughness that makes her impossible to break. Talent aside, that's her biggest weapon in facing the champion of the women's bantamweight division, Amanda Nunes. So while Nunes will likely blitz her early, if Pennington can get through those first couple rounds and shake off the effects of an 18-month layoff, then it's a fight,



Cooper stays relaxed and fresh by training on UFC 224 Embedded
Every fighter has a different approach to fight week. Some athletes try to keep their routine as normal as possible, others spend time enjoying local attractions. But no matter the routine you can guarantee training will be involved.For UFC women's strawweight Amanda Cooper, fight week is all about finding her mental focus and getting her body ready to go for fight night."The point of fight week is to keep loose, stay sharp," Cooper said on episode three of UFC 224 Embedded. &l



Souza discusses ground game superiority on UFC 224 Embedded
Fighters have to be confident in all aspects of their craft. And while finding a particular area of superiority can be difficult for some fighters, UFC middleweight contender Jacare Souza believes he has a clear advantage over Kelvin Gastelum if the fight goes to the ground."If you actually had a ground game, I'd say 'let's get on the ground'," Souza said on episode four of UFC 224 Embedded. "Even then I'd finish you real quick, kid."Souza&rs



Get to know TUF Cast: Jay Cucciniello
After tours of duty in Iraq and Afghanistan as a member of the British Army, Jay Cucciniello wasn't going to get rattled too much by not having his phone with him for six weeks as a participant on season 27 of The Ultimate Fighter."When I was younger, I was quite a lonely person," he said. "I had family around but I wasn't that attached to them, so going away on these tours and not having a phone was quite easy. But coming on to the show, I had a real connection wit



Machida uses Brazil's beauty to rejuvenate on UFC 224 Embedded
Rio De Janeiro has it all. Great beaches, good food and incredible attractions but nature's energy is what makes former UFC light heavyweight champion Lyoto Machida so appreciative to be in Brazil. "When you're in contact with the nature, the ocean, you can feel the energy," he says on episode two of UFC 224 Embedded. "So now I feel like I'm reborn and ready. You cannot describe that." It's the little things such as taking the time to drink coconut water and swim at the beach that help mentally



Get to know TUF Cast: Bryce Mitchell
A man ready to give it his all, when opportunity calls. Meet undefeated Bryce Mitchell. pic.twitter.com/Ws3Sk5dTxs — The Ultimate Fighter (@UltimateFighter) May 7, 2018 At just 23 years old, Bryce Mitchell has done everything he's needed to do to get a call from the UFC. Yet despite 14 amateur fights and a 9-0 pro record, Mitchell was on the fence when it came to staying on the regional circuit and waiting for the UFC, or taking matters into his own hands by compet



Kelleher looks to capitalize on built momentum at UFC 224
While fans in Rio de Janeiro's Jeunesse Arena will likely have plenty of boos for those fighters facing their Brazilian favorites on Saturday night's UFC 224 card, it's a safe bet to assume that the chants of "uh vai morrer" might be a little louder for New York's Brian Kelleher. Why? Well he has scored two of his three UFC victories over Brazilians heading into his bout against bantamweight contender John Lineker, who just happens to be Brazilian."I gue



Retirement the beginning of a new journey for Vitor Belfort
Vitor Belfort was fully prepared to step into the Octagon for one final time in January.Scheduled to face Uriah Hall in the co-main event of the UFC's initial event of the year, the bout was scratched the day before the fight, forcing the now 41-year-old veteran to press pause on his plans to move on to the next chapter of his life."Sometimes in life, it's like everything is on hold, on pause for something else," said Belfort, who will now make his final walk to the cage



TUF: Undefeated - Episode 4 Recap
Another week has passed on The Ultimate Fighter: Undefeated, and Team Cormier is still perfect following the latest bout in the featherweight division, as Bryce Mitchell put on one of the strongest performances of the season to punch his ticket to the next round.While Team Cormier had a lot to celebrate with that win, the crew also had to deal with some emotional turmoil as well after Luis Pena dealt with a foot injury that he suffered in his victory over Jose Martinez Jr. a week ago.Immediately



TUF: Undefeated - Ep. 4 Preview
Luis Pena - better known as "Violent Bob Ross" - kept Team Cormier in control in the most recent episode of The Ultimate Fighter: Undefeated with a unanimous decision win over Jose Martinez Jr.The victory moved Team Cormier to 3-0 in the competition, and they look to stay undefeated when featherweight Bryce Mitchell gets his opportunity against Team Miocic fighter Jay Cucciniello.Before the fight gets started this week, Pena is forced to deal with the fallout from his two-round battle with Marti



Machida confident 2018 will be a 'great year'
Heading into his main event showdown with Derek Brunson in October 2017, Lyoto Machida was champing at the bit to step back into the Octagon and show everyone that he was still a force to be reckoned with in the middleweight division.Following a two-year layoff after self-reporting use of a banned substance, "The Dragon" was done serving his suspension and poised to return to the UFC cage in a headlining capacity, competing in Sao Paulo against an established Top 10 opponent. It was



From the Author: 'The Pact's' Dagostino talks Garbrandt book
When "The Pact" coauthor Mark Dagostino first came upon the story of Cody Garbrandt and Maddux Maple, it was unlike any story he had heard before.He decided right then that he wanted to help tell the story to the masses and he did so with "The Pact," which is available to buy now. The book details Garbrandt's incredible bond with Maple and their journey through Maddux's battle with cancer and their joint quest for the UFC championship.Dagostino spoke with UFC.com about th



Following a two-week break in the action, the UFC returns this weekend with a stacked card headed to Brazil, where women's bantamweight champion Amanda Nunes will put her title on the line for the third time when she faces Raquel Pennington in the main event.Nunes has been a dominant champion since winning the belt in 2016, but now she'll face one of the grittiest competitors in the entire division as Pennington looks to build on her four-fight win streak when she takes on the champion at UFC 22



Unfiltered: Dana talks GSP vs. Nate Diaz, plus Stephen Thompson joins
UFC President Dana White joins the show and discusses trying to put together a GSP vs. Nate Diaz Lightweight fight and an Alexander Gustafsson vs. Luke Rockhold at Light Heavyweight, working on a new contract with Eddie Alvarez, Nicco Montano's status, Conor McGregor, Dustin Poirier, Kevin Lee, Tony Ferguson, and the rest of the UFC Lightweight title picture, Leslie Smith's labor complaint against Zuffa, Oscar De La Hoya's "Golden Boy MMA" plans, Mario Yamasaki attending a refereeing seminar, Ro


UFC reaches groundbreaking deal with Walt Disney Company and ESPN
UFC®, the world's premier mixed martial arts organization, and The Walt Disney Company's new Direct-To-Consumer & International segment along with ESPN, have reached an immersive, multi-year media rights agreement for exclusive live UFC content on ESPN+, as well as across a variety of ESPN's television, social and digital platforms, in English and Spanish, taking effect in January 2019.This first-ever rights and distribution agreement between the two companies provides



Garbrandt's book 'The Pact' shows true example of a fighter
SACRAMENTOEvery single decision in life can change the entire outcome of the story.Former UFC champion Cody Garbrandt's road to gold inside the Octagon was paved by the courage and the will to live inside the heart of a five-year-old boy named Maddux Maple. The man known ironically in the fight world as "No Love" tells the heartwarming tale of his bond with Maddux in his new book "The Pact," which hits bookshelves today. The story chronicles Garbrandt's tumult


JDS returns for Boise headliner against Ivanov
In his first bout since challenging Stipe Miocic for the UFC heavyweight title, former world champion Junior Dos Santos will attempt to stop the rise of Bulgarian powerhouse Blagoy Ivanov in the five-round headliner of the UFC's first event at CenturyLink Arena in Boise, Idaho on July 14. Also made official for the UFC Fight Night card, which airs on FS1, is a clash of lightweight contenders between Paul Felder and James Vick, and the return of Chad Mendes, who meets Myles Jury in a featherweigh



Dern thrilled to showcase talents in front of home crowd
Mackenzie Dern asked to be on Saturday's UFC 224 fight card in Rio de Janeiro, Brazil following her debut win over Ashley Yoder.An elite Brazilian jiu-jitsu competitor and daughter of BJJ standout Wellington "Megaton" Dias, the 25-year-old rising star identifies as both American and Brazilian and wanted the chance to compete in front of the fans that are sure to pack Jeunesse Arena on Saturday night.One of the people in attendance will be her father, who will be seeing his daug



Brian Kelleher celebrates after the conclusion of his bantamweight bout against Renan Barao of Brazil during the UFC Fight Night event at Amway Center on February 24, 2018 in Orlando, Florida. (Photo by Jeff Bottari/Zuffa LLC/Zuffa LLC via Getty Images)" align="center" /> This weekend's return to Rio de Janeiro, Brazil features one of the country's two current champions, some of the top current and future talents from the host nation and a handful of Brazilian legends.It'



Bermudez is happy to be 'bad guy' in Liverpool
A few months ago, Manny Bermudez was the hot prospect on the regional scene, the one fighter the UFC needed to sign to the roster, the greatest thing since pizza. Such talk didn't escape the ears of the 23-year-old."I heard it, but I heard it from all the people I know, so…" He laughs, figuring they were just being nice."I come from a pretty small town and a small community, so everybody knows everybody," said Norwell's Bermudez. "And having the p



Reyes eager to remind fans of the UFC's most dangerous division
For a light heavyweight division in need of young stars, the UFC 218 bout last December between Dominick Reyes and Jeremy Kimball had a lot of expectations on it. Both were exciting finishers with aggressive styles, and a Fight of the Night-caliber war was seemingly on tap in Detroit.Then Reyes went out and finished Kimball in less than four minutes, submitting him with a rear naked choke. It wasn't one of the knockouts "The Devastator" was building a reputation for, but it was



On May 12, Vitor Belfort will step into the Octagon for the final time to face Lyoto Machida at UFC 224 in Rio de Janeiro. It's one more opportunity to see one of the greats of the sport add another chapter to a legacy that you can read about below. Tra Telligman – February 7, 1997 – UFC 12Result – Belfort TKO 1 (Watch on UFC FIGHT PASS)Few, if any, knew about Brazil's Vitor Belfort when the fresh-faced 19-year old made his UFC debut against the Lions Den&rsqu



Ahead of UFC 224 tilt, Cooper proclaims she's 'done with losing'
Amanda Cooper celebrates her bout against Angela Magana during the UFC 218 event at Little Caesars Arena on December 2, 2017 in Detroit, Michigan. (Photo by Rey Del Rio/Zuffa LLC via Getty Images)" align="center" />Given the fact that Amanda Cooper has been competing in combat sports since her pre-teen years, the Michigan native had come to grips with a few fight game certainties. Training was hard. Winning was good. Losing was bad. But between her March 2017 loss to Cynthia Calvillo and her win


Carlos Junior faces Brunson in LA this August
After compiling a five-fight winning streak, Antonio Carlos Junior wanted a shot at the middleweight elite. At UFC 227 on August 4, "Cara de Sapato" gets his chance when he faces No. 7-ranked Derek Brunson at Staples Center in Los Angeles.In the UFC 227 main event, which airs live on Pay-Per-View, TJ Dillashaw and Cody Garbrandt resume their rivalry in a battle for Dillashaw's bantamweight crown.One of the most versatile competitors in the middleweight division, North Carolina's Brunson has won



Davie earns trip to the Hall on 25th anniversary
The Friday before a non-fight weekend may have seemed like an odd time for the announcement that UFC co-founder Art Davie was going to join the UFC Hall of Fame's Class of 2018. But April 27 was the perfect time for the Brooklyn native to get his call to the Contributor's wing of the Hall, as it marked the 25th anniversary of the day Davie received a fax from SEG (Semaphore Entertainment Group) agreeing to produce the UFC's first event on Pay-Per-View on November 12, 1993.Littl



Unfiltered: Renzo Gracie, Miocic & Gastelum
The great Renzo Gracie, and BJJ Black belt Big Chuck, join Jim and Matt in-studio for the whole show. First, Kelvin Gastelum calls in and discusses his UFC 224 co-main event bout against Jacare Souza, potentially earning a title shot with a win, deciding to fight in Brazil again, having his friend request rejected by Mike Perry on Facebook, and more. Then, UFC Heavyweight champion Stipe Miocic calls in and talks about defending his title against Daniel Cormier at UFC 226, coaching on The Ultimat



Joanna Jedrzejczyk vs Tecia Torres added to July 28 FOX 30 Calgary
Fresh from a pair of bouts with UFC strawweight champion Rose Namajunas, former titleholder Joanna Jedrzejczyk will return to the Octagon on Saturday, July 28 to face longtime contender Tecia Torres in a UFC Fight Night bout at the Scotiabank Saddledome in Calgary.Tickets for UFC Fight Night, which airs live on FOX, go on sale to the general public at 10am MT on June 1. One of the greatest female fighters to ever strap on the gloves, Poland's Jedrzejczyk reigned over the 115-pound weight class f



The winning streak for Team Cormier continued on the latest episode of The Ultimate Fighter: Undefeated, with another lightweight pushing through to the next round of the tournament. Yet before the fight got started, there was still plenty of business to handle between teammates during a pair of altercations that unfolded this week.The first took place on a bus ride back to the house when Jose Martinez Jr., who was just days away from his matchup against Luis Pena, ended up in a shouting m



Witness #InvictaFC29: @mmasarah vs @klwmma LIVE from the Scottish Rite Temple in Kansas City, MO this FRIDAY, MAY 4th! Tickets are still available: pic.twitter.com/3Rc6kTZ9D7 — Invicta FC (@InvictaFights) May 1, 2018 Friday night, the action inside the Invicta FC cage returns to the Scottish Rite in Kansas City, Missouri for an eight-fight affair that will see a new champion crowned in the bantamweight division.Streaming live on UFC FIGHT PASS sta



Get to know TUF Cast: Jose Martinez
"I don't want to be like everybody else. I'm following my dreams." Meet undefeated José Martinez Jr. pic.twitter.com/Yzc2yjmqQz — The Ultimate Fighter (@UltimateFighter) April 30, 2018 The daughter of Jose Martinez Jr. may only be six years old, but he's already given her some solid life lessons that will carry her a long way in the future."I always try to tell her that you have 24 hours in a day," said the Brooklyn native



The Ultimate Fighter: Undefeated - Ep. 3 Preview
The Ultimate Fighter" align="center" />It's been a tough start to the season for heavyweight champion Stipe Miocic and his team after dropping the first two fights of the season, with featherweight Kyler Phillips falling in last week's bout to Team Cormier's Brad Katona.In the upcoming episode, Team Miocic will put hard-hitting Jose Martinez Jr. up against Team Cormier's Luis Pena in a lightweight matchup that will put the second 155-pounder into the next round of the tournament. While it's d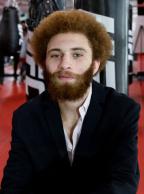 Get to know TUF Cast: Luis Pena
Meet Luis Pena, or as his fans call him @violentbobross ahead of his debut on Wednesday's episode of @UltimateFighter: Undefeated. #TeamCormier #UFC #TUF #UFCMinute #FS1 pic.twitter.com/MAc5R6Up5l — UFC News (@UFCNews) April 30, 2018 As a member of The Ultimate Fighter: Undefeated cast, Luis Pena is still far off from his goals in the fight game, but when asked if he wouldn't mind becoming the first Italian to win a UFC title, "The Violent Bob Ross" is all in.


Chiesa-Pettis rescheduled for UFC 226 in July
Following the postponement of their UFC 223 bout on April 7, lightweight contenders Michael Chiesa and Anthony Pettis have a new date and site for their showdown, as they will meet in a UFC 226 bout at T-Mobile Arena in Las Vegas on July 7.In the UFC 226 main event, which airs live on Pay-Per-View, two of the biggest stars in the world of mixed martial arts will meet in the biggest fight of the year, as heavyweight champion Stipe Miocic defends his title against light heavyweight champion Daniel



The 10 Most Intriguing Matchups of the Month Ahead
Following an eventful month of April, the action inside the Octagon in May goes international, as the UFC delivers a trio of events, all of which take place outside the United States.In addition to next week's return to Rio de Janeiro, the month ahead also features the first UFC fight cards in Santiago, Chile and Liverpool, England, with all three events offering an assortment of compelling matchups and the opportunity to see emerging talents continue to prove themselves inside the UFC cag



Unfiltered: Amanda Nunes and Nina Ansaroff
UFC Women's Bantamweight champion Amanda Nunes and #14 Women's Strawweight contender Nina Ansaroff both join Jim and Matt in-studio to discuss a wide range of topics including Amanda's UFC 224 title defense against Raquel Pennington in Brazil, Nina's fight against Randa Markos in Calgary, who has a harder time being in the other's corner, Ronda Rousey, Cyborg, dealing with injuries and illnesses, sleeping in tents to avoid bugs in Brazil, and much more. Plus, the guys discuss Demian Maia steppin


Tavares vs Adesanya to headline TUF Finale event in July
After a 2-0 start to his UFC career, unbeaten middleweight sensation Israel Adesanya will make his Las Vegas MMA debut on Friday, July 6, as he meets No. 10-ranked veteran Brad Tavares in the five-round main event of the Ultimate Fighter: Undefeated finale card at the Pearl Theatre.Also featured on the card, which airs live on FS1, are the featherweight and lightweight finals of TUF 27. Tickets are on sale now.A semifinalist on season 11 of TUF, Hawaii's Tavares is showing the best form of his c



UFC 129 was always going to be a spectacle.Not only was it the first event to be held in Toronto, Ontario, but rather than taking place at the Air Canada Centre, the Octagon was being set up inside Rogers Centre, the cavernous home of the Blue Jays and Argonauts. Outfitted with a half dozen massive video screens and configured to hold over 50,000 fans, the April 30, 2011 fight card was going to be the biggest event in UFC history.Watching production rehearsals the morning of the event, it was ob