Ex-Michigan State prez Simon facing 4 charges
Former Michigan State president Lou Anna K. Simon was charged Tuesday with two felony counts and two misdemeanor counts of lying to the Michigan State Police during an investigation into former doctor Larry Nassar.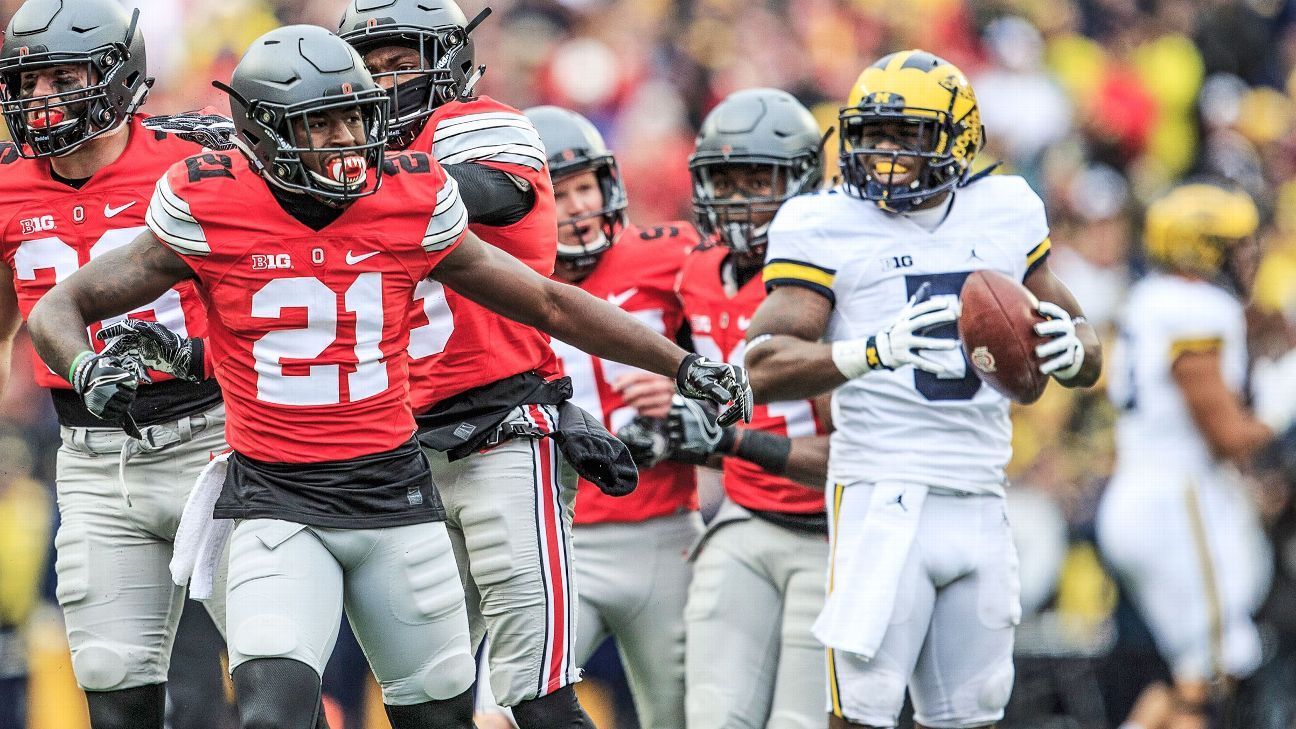 The hater's guide to Rivalry Week
From petty feuds to genuine hate, this is college football's best week. Here are the iconic moments and unforgettable quotes from the game's top rivalries.


Who wins The Match: Tiger or Phil?
With Tiger and Phil about to (finally) happen, we answer the important questions: Who wins, what is the best side bet, and what is the match we'd actually rather see.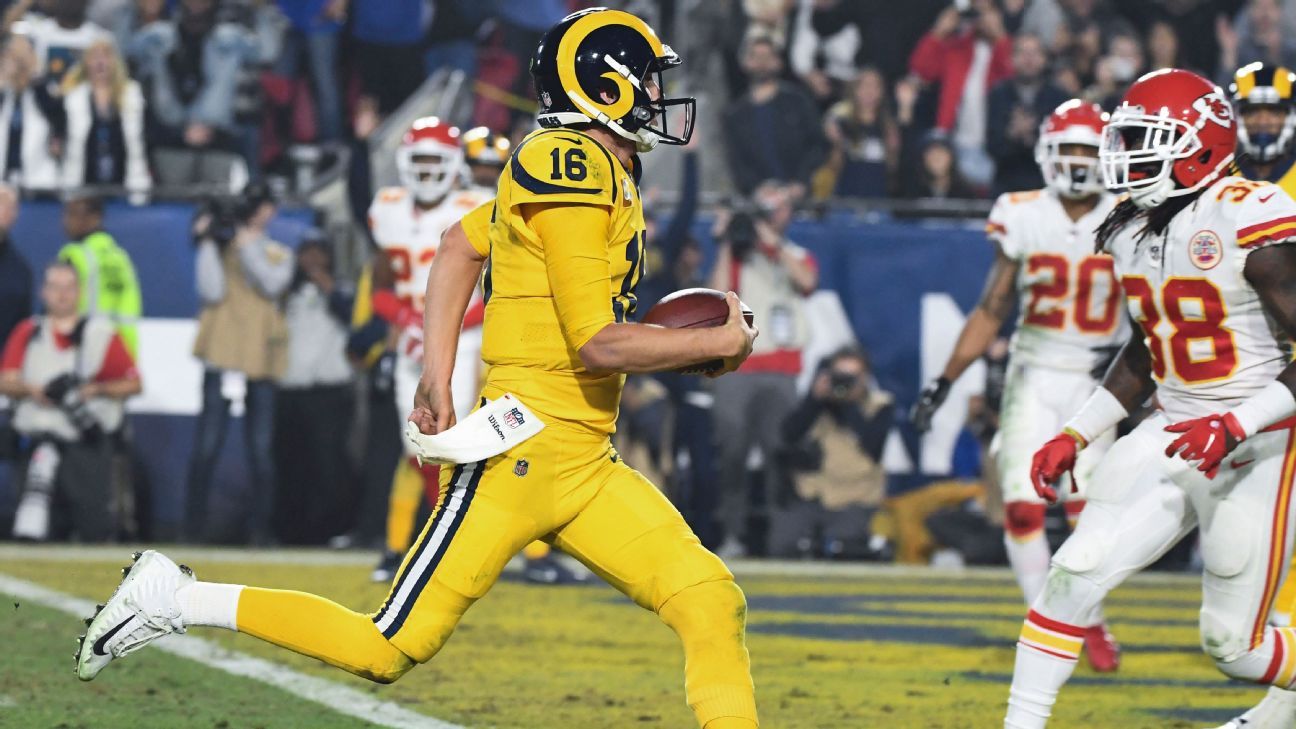 Rams, Chiefs combine for record night on MNF
A game that quarterback Jared Goff fittingly called "four quarters of craziness" saw the Rams and Chiefs combine to add multiple entries to the NFL record book on Monday night.


Rams' Ebukam leads way as defenses total 3 TDs
In a game that was supposed to be all about offense, the Rams and Chiefs combined for three defensive touchdowns on Monday Night Football, led by outside linebacker Samson Ebukam's fumble recovery and interception, both returned for TDs, for L.A.


League of Legends free-agency guide
League of Legends free agency opened Monday with some big names already on the move. Keep track of all the roster mayhem on our free agency page.


Liddell and Ortiz fighting for future, not past
Chuck Liddell and Tito Ortiz are both MMA legends who long ago saw the sport pass them by. But on Saturday, they will rekindle their old animosity while also trying to propel the fight game forward.


Eagles' Jenkins flips off his former coach Payton
With the Saints leading the Eagles by 31 early in the fourth quarter, cameras caught a frustrated Malcolm Jenkins giving his former coach Sean Payton the finger after New Orleans went for it on fourth-and-6.


Ohio St. opens as rare underdog vs. Michigan
Ohio State was installed as a 3.5-point underdog against Michigan. Barring dramatic line movement, it would mark the first time the Buckeyes haven't been favored since the inaugural College Football Playoff National Championship in 2015.


Fantasy football: Week 11's best and worst
Saquon Barkley continued his historic rookie season with a 35.2 PPR fantasy point total, adding his 63rd and 64th receptions in the process, while Ezekiel Elliott also came up big.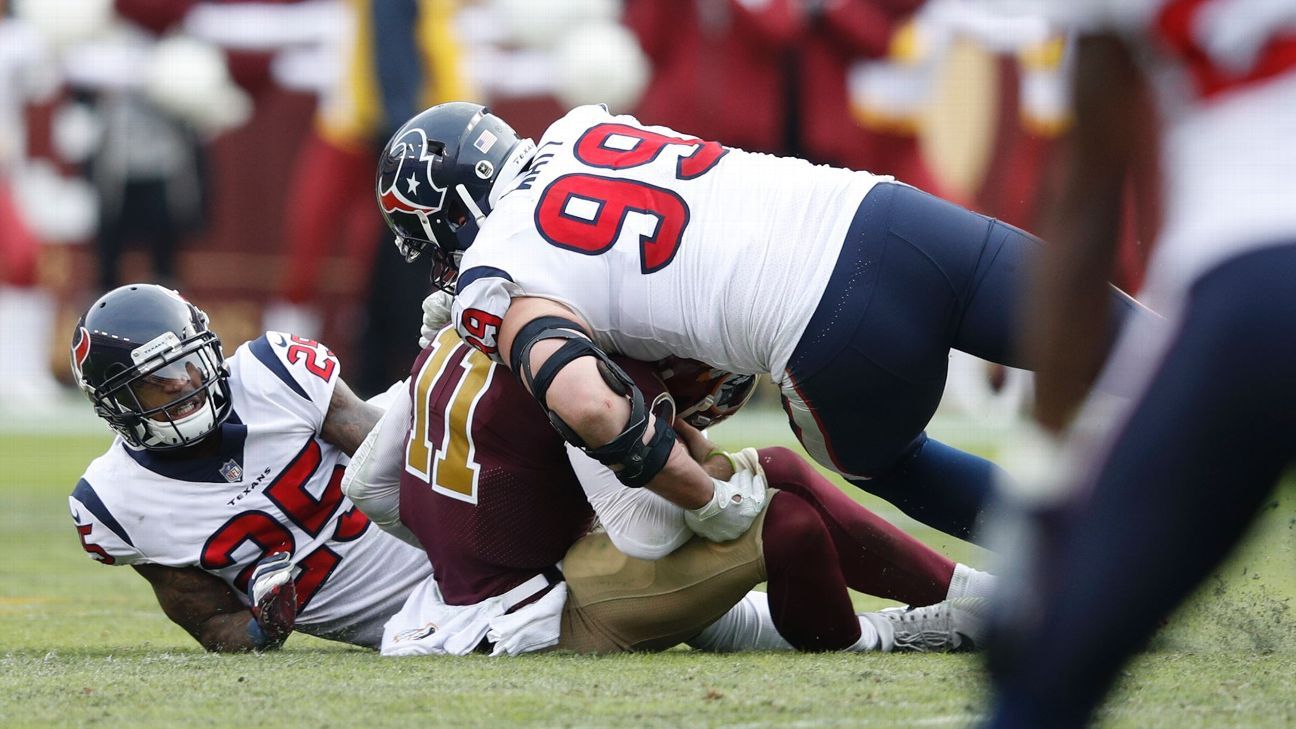 Redskins' Smith has Theismann-like broken leg
Alex Smith broke both the fibula and tibia in his right leg on a third-quarter sack, in a play that brought back memories of Joe Theismann's career-ending injury 33 years ago to the day.


Sources: Bell, Steelers made late pushes for deal
The Steelers and Le'Veon Bell both made closing pushes at the deadline to iron out a deal that would have brought him back to Pittsburgh. Now, his situation could impact the Steelers' salary cap next year and may set a league precedent on tagged players.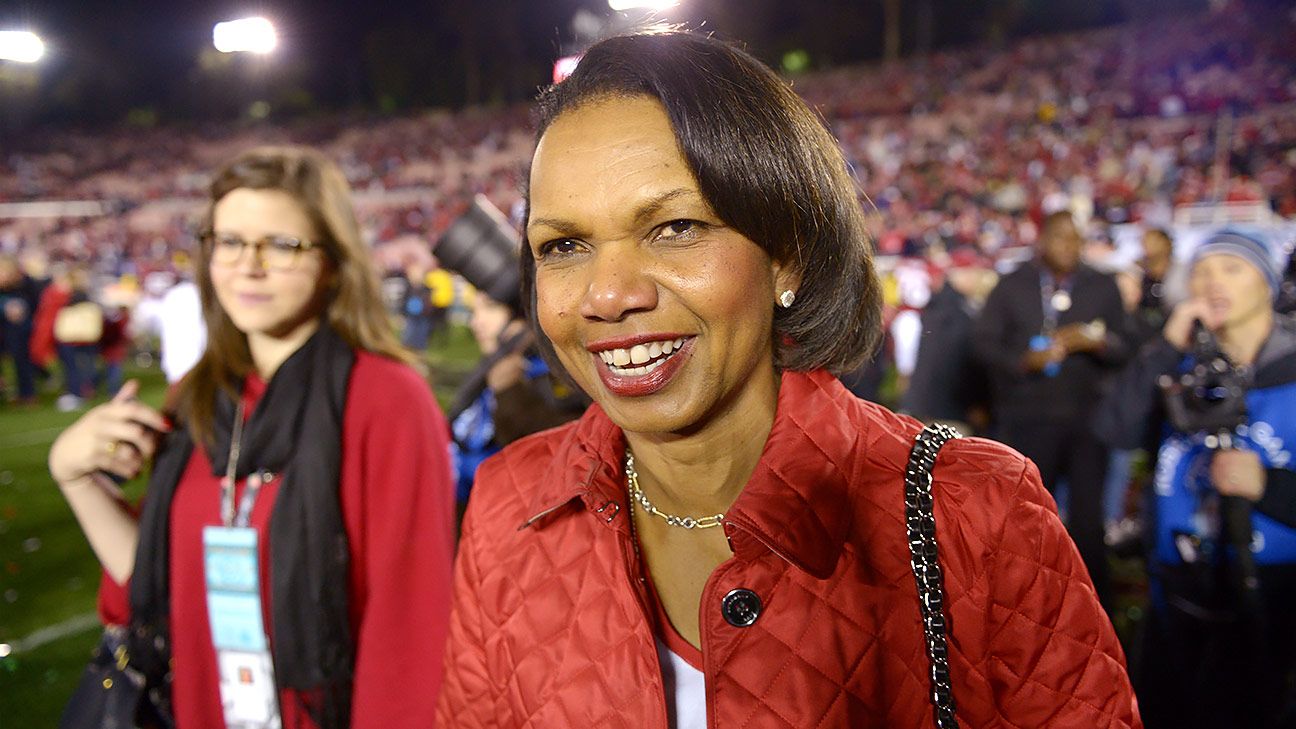 Source: Browns eye Condi Rice for HC interview
The Browns would like to interview former Secretary of State Condoleezza Rice for their head-coaching job, a league source tells ESPN, which would make her the first woman in NFL history to interview for such a position.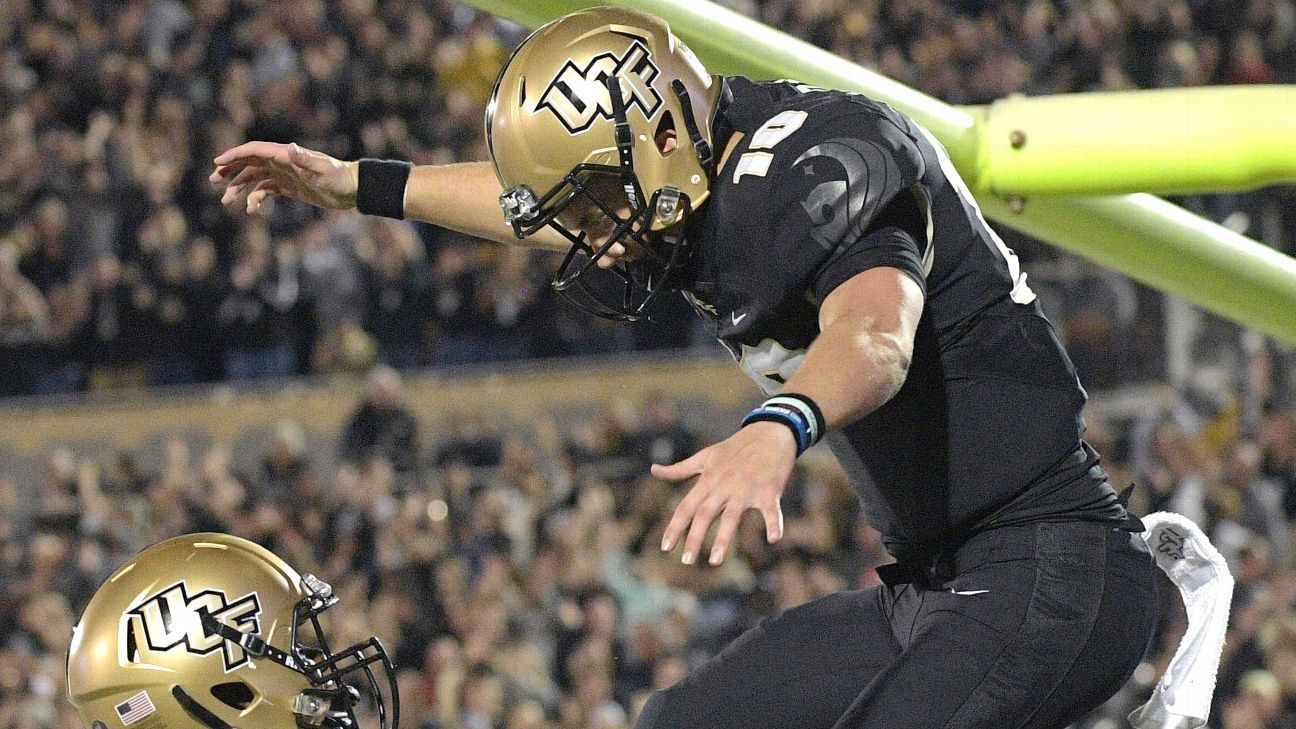 Heupel: Win showcased UCF as 'big-time football'
Looking to climb the CFP rankings, UCF routed No. 24 Cincinnati on Saturday, delivering a performance that coach Josh Heupel hopes gave people "a chance to see what our university is all about."