Beautiful Appendix Gelding For Sale
Jack is 11 years old with show experience in hunter jumping, hunter under saddle, equitation, and jumping. He is good for lessons and loves trail rides. He stands for the farrier, and loads/unloads easily. He is very athletic and has a lot of endurance. He has had training for ground manners and gets along well with other horses. He needs an assertive rider with at least some experience.

2017-05-25 12:34:26
`
0
2005 Missouri Fox Trotter Gelding
16H Dun. Amazing mountain, trail, pack horse. Excellent for farrier. Loads Baths. Amazingly fast fox trot. Riverton Wyoming 307-709-7928

2017-05-25 10:46:49
`
0
2010 Missouri Fox Trotter Gelding
16H paint. Excellent mountain, trail, pack horse. Good for farrier. Loads. Baths. Fast fox trot. Riverton Wyoming. 307-709-7928

2017-05-25 10:26:12
`
1
NY Broodmares ready to foal - Be the Breeder - 2,500
email Homestretchstables@gmail.com for the Mare in foal list !!! ( 2 are Now Sold ) Settling an ESTATE. ( 8 ) mares in foal mares ready to foal ( NOW ). All mares are in NY waiting to foal . . . in a few weeks. NY Breeders awards are 30 on these foals . . . Includes a free breed back or discounts on any other Stallions standing at this top NY Stallion farm.

2017-05-25 08:43:02
`
1
Registered Gypsy Cob , Drum Horse
Aldershire Maximillian is Registered Gypsy Cob and Drum Horse Association. Maximillian is a beautiful Stallion that is gentle and easy to breed. He is also Registered in the North American Spotted Draft Horse Association as a Premium Draft Pinto Draft Registry. He is broke to ride and gentle as he could be. Come take a look at Maximillian if you are looking for a one of a kind Draft horse to cross on mares or just show and ride.

2017-05-25 08:25:20
`
0
This filly is a big time barrel racing prospect! Her sire is 3 times Dash for Cash and Streakin Six. Her dam is Peptoboonsmal and 3 times Doc Bar. This filly should make a great running and cow horse cross. She has the size, confirmation, and gorgeous color. Shes been handled daily and hauled to the farrier. This filly is easy to handle, but has a big motor, and would make a addition to your barrel racing program! Price: 3500 Serious inquiries only. Please contact 270-316-4053.

2017-05-25 07:19:09
`
0
Performance Percheron baby, must see!
This Percheron baby is the result of Percheron parents selected for their length of neck, throat clearance (for ease of flexion at the poll), quality of hoof (more sure footed over jumps and uneven ground), a targeted height of 16.2 to 17.3 hh for agility, conformational qualities that allow ease of canter transitions, as well as hind legs that will give them lateral support in their turns. Very nice uphill built filly, with a powerful engine. Has already haltered, trailered and had her f

2017-05-25 07:07:07
`
0
Available for lease 17.1 branded warmblood mare with and exceptional brain and movement. Flashdancer has been schooled up to 3RD level dressage and can also jump courses up to 3 feet. Contact 516-652-3333 for more information.

2017-05-25 06:29:19
`
1
Great Confirmation, Uniquie Markings, LOVES Kids. Cougarand. Peppy San Badg
Great Confirmation, Uniquie Markings, LOVES Kids. Cougarand. Peppy San Badg OPEN TO OFFERS! Deposits and Payment Plans Accepted. Kandi has a wonderful disposition, perfect confirmation, pedigree and the mindset to make her the perfect show horse. Kandi is ee/Aa. She loves kids and is so gentle with them. There are not enough words to describe this filly's disposition. You will have a hard time finding a better kid horse prospect, the girl is super gentle and easy going. She has great conf

2017-05-25 06:27:17
`
0
Sammy 14 yr gelding QH 14.3 H Does it all Trail 4H games
Sammy 14 yr gelding Qh 14.3 hands . SUper kind gentle dispositon . Sammy will walk the trails with you or go to PEE WEE with the kids. He does whatever you ask of him . Trail ring or games. Athletic sound and FUN to ride. He is a super good guy looking for his forever riding buddy to call his own. Watch his video He rides out alone or ina group of horses. He is reliable and safe. Sound and simple uncomplicated and kind . A truly special horse for a lucky new rider to call their own. UTD s

2017-05-25 05:32:25
`
1
Clarion Call Santivo black tobiano colt
Clarion Call Santivo (DJ Santino X Clononeen Dirin) Homozygous black EE, Tt Pssm1 negative 4 weeks old Gentle, well handled youngster. He is big! Huge bone, short back, gorgeous head. Santivo is built just right! SD Blackjack, Dirin, Clononeen Blue Bear bloodlines. Payments accepted up to seven months of age. He will come with new lead and halter as well as Coggins and health certificate. As always we will keep him up to date on worming and farrier. Contact for new photos or video. Seri

2017-05-25 04:58:01
`
0
Superior Quality Silver Palomino 2016 Stallion Prospect
5/22/16 Silver Palomino colt (Cici's Sir Keith x RRTF Virginia) Est height at maturity 14.2-14.3h ee/aa/Crn/Zn, PSSM1 and FIS negative. Beautiful green eyes! Showy but easy to work with. GVHS full stud book registration, Champion show line lineage, traditional proper cob conformation and Color too! What more can one ask for! Galahad has begun his training and show debut with Starfire Performance Horses Early Learning program and will be in the show ring soon. This beautiful boy is being of

2017-05-25 04:51:33
`
0
15.2 Hand Hairy Homozygous TobianoBlack Gypsy Stallion
Lazarus is a stunning young Gypsy stallion who has foundation bloodlines, great movement, a fantastic gentle and fun temperament and tons of hair! If you are looking to breed to a Gypsy to get color and hair this young stallion is one to look at. Lazarus is our mustache bandit! In addition, his show career showed him to be a versatile individual he has showing successfully in hunter, western and games. Beauty, Athleticism and Temperament in one stunningly colored homozygous package. We are

2017-05-25 04:45:57
`
1
Super Fancy Palomino Gelding 4yr old really quiet/easy going guy, lots of Trails and overnight camping trips ridden by 75 yr old lady. 14.2H. This is a good one gang ... 5,500 602 723-799O

2017-05-25 04:24:18
`
1
Outstanding PRE Military mare. Retiring selling top broodmare
Outstanding Revised PRE mare. DOB 04/23/2003 Stands 15.3hds, 1200#, powerful but elegant build. Retired from breeding, after nearly 20 years and ready to sell top brood stock. Jefa is a wonderful, sensitive and responsive mare. Classic HT Grey PRE Andalusian, military lines. Can produce color w/no grey. Truly lovely movement with tremendous impulsion. She was well under saddle as a 3 year old, but has spent the last years raising babies. This mare would be fun to restart for a fabulous ri

2017-05-25 03:49:37
`
0
12 Year Old 17hh Registered Thoroughbred Mare
For sale to Best Offer Chelsea has lived the majority of her life in pasture. She has been back under saddle for 8 months after not being ridden for 2-3 years. She is very sweet and brave. She enjoys jumping and trails. She needs a advanced rider and/or rides with a trainer. She has a pretty soft mouth and is very light/sensitive on the leg. Her registered name is Chelseas Amber Sky. Her birth date is April 9, 2005. Serious inquiries from well suited riders onl

2017-05-25 03:10:21
`
1
This is a flashy little mare. Shes athletic and shows a ton of intelligence. Lots of potential for a variety of different disciplines. Shes had full brothers and Sisters who have all excelled in Calf Roping, Heeling, Ranch Versatility, and other cow work. She's easy to handle but has a lot of personality as well. We've put 15 rides on her and they went very smooth. She's fun to ride and be around. Ready to go in any direction.

2017-05-25 03:03:32
`
1
We have an 8 year old Gypsy Vanner mare available. India, Indy for short is a black and white purebred papered (registered) Gypsy Vanner mare. She was put under harness and buggy at three and a half years old but would need a refresher course. This horse would make somebody an excellent dressage horse with some training or a flashy buggy horse with a quick refresher course. India would also make a wonderful broodmare. India is quite large for a Gypsy Vanner and looks more like a stallion than a

2017-05-25 01:14:06
`
0
IDEOGentle 6 Yr Old Buckskin Paint Gelding
We bought this horse back in January from a ranch in Texas and he is just too much horse for what we need. He is lcoated in Newbury Park, California. Please call Dave for more information at 805-907-2856. Here is his ad from when we bought him: If you are looking for a flashy young horse that is gentle and has been well started, then take a look at Quincy. He is a stout buckskin paint gelding, 15.1 hh and nicely built with a big hip, wide chest, plenty of bone and a pretty head with a kind

2017-05-24 21:54:52
`
0
Simba will be 5yrs old in May, stands 15hds. Has 2 blue eyes. Simba has been shown all summer/fall at schooling shows. He's is now jumping 3'3 an think we will be going even higher soon. Also started on barrels, team pens, trail rides. Call/txt 440-231-7524 e-mail KJSwan06@hotmail.com

2017-05-24 15:33:47
`
1
Proudly offered for sale is Lilys Jackie Boy or JB. JB is an unbelievable combination of flash and finesse, of body and brains, a powerhouse with a puppy-dog personality. He is the kind of horse that only comes along once in a very rare while. At 6 years of age JB is totally game for anything. He is a people-pleaser and wants to be able to bond with his person. He is the kind of horse that anyone can handle. You can walk up to him in the pasture (though hell typically meet you halfway) a

2017-05-24 13:28:45
`
2
Black dressage, broodmare out of Grand Prix, Elite dam line
Black eyecatcher !! A mare by which you foal in love ! Beautiful black Oldenburger mare 2013 by Jazzman / Delamanga / Fidermark appr. 168 cm with elastic movements out of Grand Prix damline !! She is realy a black juwel for dressage and breeding, because she shows a lot of swinging and elasticity in her movements . Also she has big movments, good activity in the legs behind and enough freedom in the shoulder. Nevertheless, she is on the video still very young, she shows her very beautifu

2017-05-24 12:51:45
`
4
Shes Got Size, Color, and a Big Step to get the job done 2 for 1 price
Show Me Rose is a big 15.3 hand registered TWH palomino mare born on 06/04/12, TWHBEA #21202248. She is a beautiful golden palomino with a near perfect blaze and three socks. She is presently green broke but undergoing training. Initially was to be trained by the Amish for both riding and as part of a team for a buggy, but it was discovered she was being exposed to abusive and inhuman treatment, and that training was terminated. Show Me Rose has the size and color that anyone looking for a

2017-05-24 10:49:10
`
6
Bell, a two year old filly, kind and friendly. You can put her out with any horse. Sound and will to learn. She is not broke, but we out a saddle on her a couple times. We don't have the for her. She will.make a nice show horse one day. Contact Murray Rojas at 717-644-3413 or email murrayrojas@yahoo.com or lafterjustin@gmail.com

2017-05-24 10:48:54
`
7
Big, Beautiful, Athletic, Friendly 10yr old
Never raced. Kept as pet. Great for an intermediate rider. Gets along with other horses, donkeys, pigs and dogs.

2017-05-24 10:44:28
`
0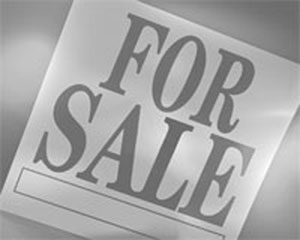 Quarter Horse Mare--Foundation Cutting
Sam is a registered AQHA Foundation Cutting mare that stands 14.3 to 15 hh and weighs about 1100 pounds. Sam is a perfect size, and can be mounted from the ground. She is chestnut with a white blaze on her face and one white long sock on a back leg. Sam's conformation shows her genes from Two-Eyed Jack, her up line genetics. Sam has been used for trail-riding and has foaled 2 beautiful fillies for us since we bought her in 2008. We are retiring her as a broodmare, since we have weaned her last f

2017-05-24 09:17:32
`
10
7 year old Grey gelding, 100 Foundation, under saddle
Has been ridden by my Grandson and is well started under saddle. He is a quick learner and accepts new things when he understands what you want. He is very quick on his feet and would make a barrel horse prospect, a trail horse, performance and using horse or however you might like to train him. Have had many good comments on this horse. The Harlan and Bert background lend him to rodeo and performance qualities.

2017-05-24 09:12:12
`
4
Herd Reduction. Nice, gentle little broodmare. Just had leopard Appaloosa colt. Colt alone is 1400. See more pics/info at www.cottoncandyminis.com. May consider trade for registered stallion/colt.

2017-05-24 08:51:46
`
4
Gorgeous 2012 Foundation Palomino Mare
Up for sale is a gorgeous 2012 golden palomino mare. She is well trained and ready to go in any direction. She has been trail rode, rope a hot heels off of, slow worked through the barrel pattern. She has potential to be anything that you are looking for in a horse. She has color and confirmation. The breeder kept all of the stud colts from the dam and stud of this mare. Two gelding became excellent rope horses. The colt born prior to this mare has remained a stud for breeding purposes. Sh

2017-05-24 08:37:37
`
5
Black Rabicano Warmblood cross mare
Black Rabicano mare for sale. 16.2hh, Dutch Warmblood x Draft, 7years old, unpapered. Stella is the perfect blend of draft sensibility and Warmblood athleticism. She is easy to handle, with good ground manners and an easygoing attitude. Stella stands well for the farrier, bathing, clipping, grooming, and hauling. She enjoys hitting the trails, alone or with others, and is not barn sour. She has started basic dressage training and has a lovely over-tracking walk and a rhythmic trot. She is

2017-05-24 08:33:14
`
5
Junior's sire is by ONE TIME PEPTO and by a daughter of SHORTY LENA. Sire has 87,000 in NCHA earnings. ROYAL BLUE BOON and PEPTOBOONSMAL all right on his papers! Dam is an own daughter of MR SKYLINE PEPPY and she's 15.3 hands tall and stout! She's on our website MISS SKYLER PEP. Junior is easy-going and nice to handle and be around. Green broke. 14/3 to 15 hands. Will trade for a well broke Tennessee Walker gelding. He bred 9 mares last year GREAT pasture breeder and no bad habits or vi

2017-05-24 06:26:57
`
4
Handsome Heaven Henry 16.2 2002 Bay Holsteiner Gelding Looking to find a competitive low or high child/adult horse? Look no further! Henry is a seasoned upper level jumper looking to find a new partner. Easy around the barn, lots of personality. Great horse to gain confidence and miles on in the jumpers. Super competitive in jump Off! Just returned from Wellington- fit and ready for spring season.

2017-05-24 06:10:35
`
3
For Sale on www.thehorsebay.com 5 year old Appaloosa Gelding, Foundation Bred, Shuffler (gaited),Easy Going Demeanor, Stamina, Loud Color, Ideal Trail Partner

2017-05-24 05:58:54
`
3
April 2017 filly available October 2017
Bay dun filly, solid paint with star on forehead, color tested, 5 panel negative. Out of Apha bay tobiano mare and Aqha grullo stud. Registered ApHA RMCC Ms Stargazer.Accepting a non-refundable deposit with pay-off due upon weaning. Available Oct 1st.

2017-05-24 05:16:55
`
6
Rare solid Palomino filly . Will turn 2 in late July . Has racing pedigree in her lineage . She is roughly 14 hh right now lots of growing up left to do . Has had some handling but pretty much a clean slate at this point. Gets along well with other horses, will load and lead and ready to start ground work training .

2017-05-24 04:18:04
`
2
14.1 I got her about a month ago thinking I'd have time to break her but I don't. I've been on her 5 or 6 times and walked her around. Trotted a few times. No buck or rear but she doesn't know how to do much yet because she's green. Needs a little weight. Very sweet and loving horse. Will follow you like a puppy. Not scared of anything doesn't get spooked easily. Sell or trade for a broke gelding

2017-05-24 04:16:40
`
0
Rare Red Roan 28.5 Mini Stallion
Presenting BH Little Bucks Rusty A colt ! Foaled 5-20-15 ! He is AMHA Reg A223840. Very rare coloring on this 2 year old colt, Red Roan. Heavily breed Buckeroo. His Sire: Little King Busy Little Buck ( A World Top Ten Champion . AMHA ). Out of Boones Little Buckeroo . Dam: Olive Branchs Penny Lane also a Buckeroo Granddaughter! So he is very Royalty Bred! Sire is a Top 10 National Champion at World Show in Texas. Dam is an exceptional producer of quality foals. This Stallion is on

2017-05-24 03:29:49
`
3
Stunning golden palomino for dressage
Amazing palomino with sweet and quite temperament, great and safe for kids, also for husband. Is the best choice for make money winning competitions of dressage basic levels with our familly, has excellent temperament when ride kids on him. Easily and soft contact in the mouth. Actually is starting in piaffe and has good mind for learn soon, worker, serious and concentrated horse, brave and talented in movements as trot, with correct and right position hands when is trotting, very nice.

2017-05-24 03:07:13
`
3
Cody is such an easy horse to be around. He absolutely loves kids and has been a super Ranch Horse when we need him. Cody is in the prime of his life at 12 years old. We have hauled and shown him at Versatility Ranch Horse Competitions and used him here on the Ranch. He has been our reliable go to horse that has been so dependable. He is registered with the American Quarter Horse Association and is bred to be good minded gelding you can do anything on. Athletic but yet gentle enough anybod

2017-05-24 02:34:37
`
1
Great trail horse. Reg QH gelding 9 yr 15.3
Costa Mo Money Reg QH gelding 8yr gelding ! Big bodied great looking EASY to ride. Perfect trail horse!.Rides alone or in a group. He crosses water road safe Husband ready ! Watch this horse video is on his ad.TRAIL riide like a true professional. . He stands for bath farrier . UTD ,This guy will not last long. A nice horse looking for a forever home of his own. Call for appointment Do not miss out on a great horse for you and your family . Video is on the ad. Call for pricing and appoint

2017-05-24 01:43:34
`
5
Black overo gelding - Started under saddle
Stetson is an APHA gelding. He was foaled in 2012. He was started under saddle last summer for 30 days. He stands 14.2 hands.

2017-05-23 22:52:21
`
5
Crimson Max was foaled in 2012. He is APHA registered. His sire is Maxdee Blue by Blue Max. His dam was my personal riding horse for many years. He has not been started but is friendly and learns quickly.

2017-05-23 21:20:52
`
6
This is an exceptional colt. Spotted Black white with brown on his face. You can see more pictures at www.awalkinghorseranch.com on the for sale page. Payment Plans available.

2017-05-23 20:50:35
`
6
Josede Elrey Son of Josejose Stud Fee 750.00
Jose De Elrey is a proven stallion with beautiful smooth gaited foals on the ground. Jose is solid black with not a speck of white on him. He is calm natured and a naturally gaited barefoot stallion. Never been on stacks or used chains for gait. All natural. Many Multiworld Grand Champions in his bloodline. See the foals Jose has produced at www.awalkinghorseranch.com. His stud is 750.00. Shipped semen and live coverage. We are accepting 2017 breeding contracts now. Call 214-799-3337 JOSE

2017-05-23 19:44:05
`
6
Cute gelding, perfect ride to move up to the 1.0m-1.15m levels
Commando is a twelve year old gelding with a powerful, scopey jump, floating movements, and a great personality. You wont want to miss out on the opportunity to own this beautiful guy, because he will for sure excel in any discipline you ride with him. He is currently winning in the 1.10m/1.15m jumpers, and practices second level dressage movements. He is a smaller horse, standing at 15.3hh, however his powerful, rolling canter gives him the ability to clear the higher heights with ease. C

2017-05-23 19:34:18
`
2
APHA Black overo two year old filly
Maxs Miss Vanzi was foaled in 2015. She is a loud colored overo sired by Maxdee Blue by Blue Max. Her dam is a daughter of our first Paint stallion, King Stormy McCue. She is friendly and likes people.

2017-05-23 19:05:47
`
1
Stryker is a sweet and former racer who loves to please and will steal your heart! She did spend some time on the track and she does exceptionally well at ground work and is well mannered. So if you're looking for an athletic TB who loves to work and is a joy to ride......Ambitious Strike is your girl. She can also be seen on YouTube, just type Ambitious Strike in the search bar and her video from TBSH will come up.

2017-05-23 17:56:26
`
4
Spark is an APHA registered black overo gelding. His sire is Maxdee Blue by Blue Max. His dam was a black overo mare. He has not been started but would make a good project for someone at this price.

2017-05-23 16:11:47
`
4
Top Quality Andalusian Yearling turning 2 years old in October 2017 Microchipped and registered with IALHA Has basic ground training/handling: ties, stands for farrier, loads in trailer, desensitized, and utd on deworming, vaccines and hoof trims. Sire: Marismeo: Marquez de Velilla Bloodline. 16.3hh Dam: Choco: currently owned and boarding at the ranch. 16.1hh DOB: 10/16/15 14.1 hh Stockton, CA Call or Text for more information. (209) 915-0251

2017-05-23 12:57:12
`
3
This is a exceptional colt sired by Generator's Man Of Color. If you want a colt that will produce color , this is it. You can see more pictures at www.awalkinghorseranch.com on the For Sale page. Payment Plans available.

2017-05-23 10:42:11
`
3
Redfords Bay Miss was foaled in 2011. She is quiet and is halter broke. She has not been started under saddle at this point.

2017-05-23 09:50:05
`
3
Maxs Colorful Kid is APHA registered. His sire is Maxdee Blue, an own son of Blue Max. His dam is a black solid mare.

2017-05-23 09:30:22
`
3
Lola Max is a pretty APHA red roan overo filly. Her sire is Maxdee Blue by Blue Max. Her dam is a blue roan AQHA mare.

2017-05-23 08:38:11
`
5
Beautiful, smart and kind 1/2 Arabian from the beautiful sire Kordelas. She is a very typey mare that was halter champion and was shown western dressage . This beautiful horse needs a forever show home. Only seriuos inquires only. Must have references. She is only for sale because she is too nice to just be ridden on trails.

2017-05-23 08:27:12
`
3
HUGE muscled bodied APHA bay homozygous colt
I can not tell you just how big this colts body is!! He is massive, solid muscle and has a hip to die for, extremely big hind end!! His chest is the same way, just a big big boy. He is out of our APHA black homozygous tobiano' stallion, Mr Bo Button. His mom is an APHA buckskin double homozygous big kind mare. This colt is 100 HOMOZYGOUS TOBIANO!!! BOTH the sire and dam of this colt are NEGATIVE on the 5 Panel DNA: meaning that this colt will be 5 panel N/N as well. Also, this colt is an

2017-05-23 07:53:31
`
4
Beautiful spotted filly. Expect her to be in the 16 hand range. She will shed out jet back with white socks. Her dam is 16 hands and this filly is big and stout. You can see more pictures of her at www.awalkinghorseranch.com. This filly comes with a FREE breeding to Generator's Man Of Color when she matures. Call for details. Payment Plans available.

2017-05-23 05:46:14
`
4
Black overo gelding - Started under saddle
Slick was started under saddle as a 4 year old. A trainer rode him for a week last summer. I have some video's of him being ridden at that time. He was raised out in the wide open spaces. He is accustomed to crossing creeks, climbing hills, cattle, deer, tractors, and a skidloader.

2017-05-23 04:46:20
`
2
Buckskin, 5 Year Filly, 100 Foundation Quarter Horse, Harlan Bert Bred
Extremely quiet and willing. Currently ridden by my Grandson and has been ridden in round pen by our 11 year Granddaughter. Will ride double also. This is a wonderful prospect for show, barrels or other performance work. Raised by us here on the farm and one of the very quietest, easy to handle we have been blessed with.

2017-05-23 03:04:54
`
6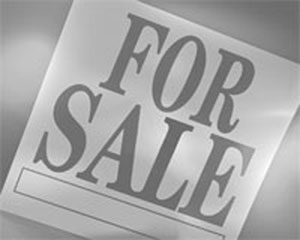 Registered Confirmation Quarter horse one year old filly, Gentle Sire (My Poco Dude) Mare (Poco Bee Suzan

2017-05-22 22:07:33
`
11
Chestnut arabian gelding, broke and registered. Requires intermediate to experienced rider. Loads, trailers, ties, shoes, etc. sweet natured with a bit of fire. Great feet! Can go without shoes easy. Almost never chips. Splint on left front fetlock, 100 sound. No other issues or bad habits. He is used to western saddles but has been ridden English. No bucking. We are looking for a good home where he will have a job, trail riding or ? He is currently being ridden and brought back into shap

2017-05-22 20:29:44
`
9
4 yr old Registered paint mare
PLEASE MAKE AN OFFER IF INTERESTED All offers and trades will be considered! 4 yr old registered paint mare About 15.3 hands. Beautiful horse with a great personality, she has had 120 days of professional training and has been hauled and showed a few times. She is currently loping through the barrel pattern and has seen the pole pattern.She is as bombproof as a 4 year old can be. I have videos of her riding without a bridle that I can send upon request. She is a great barrel prospect. V

2017-05-22 15:33:43
`
7
Great with kids, loads, ties, good with the farrier, bathes. She is broke to ride.

2017-05-22 14:55:37
`
11
super nice well bred filly! reining working prospect
Qt citas royal reba (QTs cita Spots X Qts Royal Carol) 5/19/16 apha sorrel filly Sorrel tobiano filly This is a really nice filly linebred Qt Poco Streke QT poco streke stats NRHA BRONZE TROPHY APHA WORLD CHAMPIONSHIP RESERVE REINING STAKES WINNER OF THE WORLD WIDE PAINT HORSE CONGRESS HIGH POINT OCAP HORSE (ALL THRU NRHA COMPETITION) RESERVE NRHA LO AT THE ALL AMERICAN QUARTER HORSE CONGRESS (AGAINST 47 AQHA REINERS) TWICE NRHA OPEN CHAMPION TWICE NRHA LO CHAMPION EARNED HIS ROM IN

2017-05-22 12:49:41
`
7
Prince - 10yo 14.2hh Brown Ranch Gelding - Nice Gentle Trail Horse
Prince is a 10 year old 14.2 hand brown ranch gelding. This is a nice horse, that can be ridden on the trails, in the pasture, in the pens and around crowds by everyone from beginner to the most experienced riders. He has never shown me any bad habits, rides with a one hand rein, and turns, stops, and backs up good. He is easy to catch, load, shoe, saddle, and mount. He has never gotten fresh after being turned out, nor is he spooky or shy. This horse came from working ranch in and has bee

2017-05-22 12:27:39
`
4
Memphis is a 2005 thoroughbred mare. She has competed to 0.9m in jumpers and pre-training eventing with the athleticism to go higher. Memphis is a sensitive but sweet mare who would do best with an intermediate rider. Selling as owner is finished university next year and needs to get back down to just one horse. Contact Alex for more information or to set up a viewing. Serious inquiries only.

2017-05-22 11:57:29
`
8
Just a stunning Bay Pinto Mare...please call/Text Kathie at 972-679-5720 for more information.

2017-05-22 11:44:32
`
5
Confirmation Quarter Horse Stud Colt
Reg. Stud colt for sale Sire (My Poco Dude) Lineage Mr Morgan freemen-Ms Poco Peppy-Blondy's Dude-Sid's Best-Bubble Peppy-My Paco Dondi Mare (PJS Showdown Penny Lineage Poco Yellow Dude-Show Queen Baby-Davenport Dude-Dudes Golden Bar-Show Queen Bar-Showqueen Peppy.

2017-05-22 09:29:18
`
5
Slade - 12 yo 14.3 hh Stout Sorrel Ranch Gelding
quotSladequot is a 12 year old 14.3 hand Sorrel ranch gelding. When I was a young man this is the type of horses that we rode in South Texas gathering cattle. He is a heavy boned, thick bodied horse that could push through the brush and could hold those 1000 to 1100 pound cross bred cows when you had to rope one. This is a very gentle, well broke, honest horse. He is a really nice all around kind of horse that can be ridden on the trails, in the pasture, in the pens, and around crowds by e

2017-05-22 09:24:44
`
5
This beautiful filly is by Elkdogs Sky Dancer, out of Impressively Splashed (HYPP NEGATIVE). She will mature 15-15.2 hands. She has one blue eyes and one brown eye. She is elegant, intelligent, and with just enough sass to make a good cutting horse. She has big knees and hocks, straight legs, and excellent, hard hooves. She leads, ties, picks up all 4 hooves, and ponies. I've been taking her out on the trails with a calm, older mare to teach her about trail riding. She'll follow the mare i

2017-05-22 09:03:23
`
6
Price is neg. Notorious aka Apollo is a 16.1hh Dutch warmblood geldig. He is 8 years old and full of personality. Apollo has a great talent for jumping and is an eye catcher in the ring. He is very willing and the perfect project for the upper level rider. Text 2708204480 for more pictures and information

2017-05-22 08:52:47
`
9
16.2 very thick, very nice sound and Sane mare. Looking for her next career. Would be a perfect broodmare. She has been restarted and loves trail riding.

2017-05-22 08:24:20
`
5
Reg. TWHBEA 6 yr flashy red roan 3 gaited mare. Exp in youth shows in Tennessee. Copy this address and check out her videos from Tennessee. 60 days Prof gaited training, last video 4/15/17 NOW IN DEVORE CALIFORNIA NOW AT RT STABLES WITH TRAINER TRISH WOOTEN, as of mid April 60 days training and ready to potential buyers. Trailers very well, straight

2017-05-22 08:20:57
`
11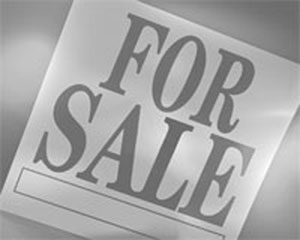 Freckles is an 11-year-old registered QH gelding, 15 hands, a handsome grey that will make a good leisure riding horse. He is well trained, but needs a confident rider because he will take advantage if he can. I am a trail rider (western) and have ridden him in the mountains as well as on ditch and dirt roads near my home, and in an arena. I have mostly ridden alone, but he is happier with another horse along. He is current on teeth float, vaccinations, and was recently shod in the front. I also

2017-05-22 08:20:04
`
8
Gorgeous Purebred Bay Arabian Gelding!
LR Martinique - 2013 Purebred Arabian Bay Gelding If you are looking for a solid young horse with great start in life then look no further. Marky has had many months of professional training and wow does it show! This 4 year old gelding is riding beautifully and has effortless canter departs, an easy rated consistent speed, and a beautiful headset. He has been handled all his life and is growing up a confident strong boy. He has started work on cows as well as ring work. He has a wonderful

2017-05-22 08:15:38
`
11
Stocky Built Tennessee Walking Horse
Beautiful Eleven Year Old Bay Gelding. This boy has been on lots of trail rides and has a extremely smooth gait. He is naturally gaited and loves to travel. He rides well by himself or with other horses. Stands approx 14.2 hands. Current on coggins and worming. He has racking horse papers. For any information please call 817-247-3111

2017-05-22 07:38:51
`
5
Boons Highbrow - 14.3, 2005, Red Roan AQHA Gelding
Beginner cowhorse deluxe! If you're looking for a confidence builder, teacher, or just a nice gelding to enjoy that you dont have to worry about, Matt is the right gelding for the job! Matt is super comfy, has the sweetest bubba personality and has the training to make his rider look like a pro! He has won thousands team penning and sorting! He is a solid, fancy broke guy with a big stop, correct turn arounds, and is super cowy! He knows his way around the sorting pen and is super handy an

2017-05-22 06:33:49
`
8
Goldi Flight - 15.0, 2010, Palomino AQHA Mare
Goldie is a super broke golden palomino barrel racing mare! She knows the barrels and the poles and would make a fantastic playday or jackpot horse for someone looking for one to start on! She hauls well, stands tied to the trailer, is easy and quiet to warm up and not at all goofy in the ally. She is a good trail riding horse, walks along quiet on a loose rein. Goldie is easy to catch, lead, load, haul, stands tied, easy to clip, bathe, groom, pick feet, saddle, bridle, and quiet for the

2017-05-22 06:23:08
`
8
2 year old registered Missouri Foxtrotter gelding
Desperado's Rascal Flatts 2 year old registered Missouri Foxtrotter A little over 90 days riding. He should make a nice show and trail horse. Natural going foxtrot. Easy to catch and shoe. He is eligible for the 2 year old incentive class at the Celebration in Ava, MO in September. Watch the video for more info Call Pat AuBuchon for questions and pricing. (314)288-7182

2017-05-22 06:21:56
`
6
Sweet medium pony mare for sale. 10 years old 12.3hh. Ground manners of a saint and a straightforward ride. Small enough to not be intimidating. Perfectly trustworthy with leadliners (no spook, rear, or buck), and super fun up though the 2 foot divisions. This pony is not a kick ride, so would be best suited for an advanced beginner through intermediate kid that already knows how to canter and jump a little and wants to go have some fun! No founder, no vices, goes barefoot, no joint mainte

2017-05-22 06:11:37
`
7
Easy Going with Awesome Personality Doc Bar QH
Monty is a great guy with the best personality you could ask for in a horse. In your pocket on the ground, all business under saddle. I've had Monty for a little over a year. When I bought him, he had been sitting in a paddock for three years or better. I've put him back on a more regular riding schedule. He's awesome in the arena, goes English or western, loves doing gymkhana games. Trails by himself, does even better with a buddy. Not spooky, not mean. No bite, buck, kick or rear. Over

2017-05-22 06:05:35
`
3
Buckwheat is a 2010 Buckskin Gelding. TS Blue Sun Frost X Pocos Package. He has 6 months (180 days) professional riding. Started roping on sled on heel side. Very cowy. Located in Cleveland MS. Video available at

2017-05-22 05:54:27
`
6
Great with kids, loads, ties, doesn't mind the farrier, bathes. He is broke to ride.

2017-05-22 05:16:28
`
7
Wonders Gold Money - 15.1, 2005, Palomino AQHA Gelding
Wonder is a finished 1D/2D Open Rodeo gelding with On The Money Red and Wonders Otoe on his papers! One of the last horses trained by Kim Laundry, this kind is hard to find! He will run in a big pen, he'll run in a small pen. He'll run indoor, outdoor, deep ground, hard ground, no ground He's very sure footed! He has no ally issues and stops nice when he comes out! Safe for a kid that can ride. Will take it easy in the 3D if you're not ready yet. He is quiet minded and very kind. He will w

2017-05-22 04:32:09
`
16
Feeling Catty Jewel - 15.0HH, 2011, Bay AQHA Mare
Jewel is big, pretty, and supper cowy!!! She is an NCHA earning, drop your hand and go to showing, finished mare. She's as pretty as she can be with a gorgeous, shinny, rich, bay coat and a great mane and tail. She is quick footed for an open caliber sorter and penning rider, would make a fantastic barrel horse, rope horse or weekend cutter or ranch cutter. She's got the movement, mind and ability to go show all around. She is athletic and very quick, but still forgiving! She walk, trot, l

2017-05-22 04:17:45
`
11
Peppys Red Hot Cat aka Feather - 15H, 2006, bay AQHA mare
Feather is an awesome, easy to ride, uncomplicated mare! She has a great stop, smooth lope and trot, catches both of her leads, side passes, backs up easily, turns around both ways, has a neck rein- super uncomplicated and comfortable! Great ground manners, easy to catch, lead, load, haul, groom, pick feet, clip, bathe, saddle, bridle, she stands tied anywhere, and quiet for the vet and the farrier. Feather was originally started as a cutter and then was put in the sorting and teampenning

2017-05-22 04:17:38
`
10
Thirdcuttingscdroyal - 14.3H, 2012, Bay AQHA Mare
Royal is super quick, light, and easy to ride NCHA earning cutter! She has a big stop, nice little short lope, awesome rollbacks and turn arounds, very easy and light and fun! She is a daughter of Third Cutting and out of a CD Royal mare. She has all the looks to stay in the show pen, cutting, ranch cutting or ranch versatility. She is quiet, broke and handy she'd make a great team penner and ranch sorter or rope horse! She trail rides the best, will go out confidently alone and in a group

2017-05-22 04:09:55
`
9
Retta Kat 14.2H, 2012, bay AQHA mare
Retta is a stout made, gorgeous mare who is handy and uncomplicated to ride and show! She has just under 13,000 in NCHA earnings and is a daughter of EBR KItty Hawk by High Brow Cat and out of a Bob Acre Doc daughter. She is so cumfy, smooth and easy to ride she is the deluxe mature cutter!! She is super broke and cow smart. She would be a fancy penning and sorting horse, heal horse or barrel horse. She trail rides the very best relaxed and calm outside! She loads, hauls, is great in the p

2017-05-22 04:07:57
`
10
Nitro Dual Doc Flips Dee Dee - 15.0H, 2005, Sorrel AQHA mare
Dee Dee is one of the sweetiest, prettiest, classiest looking mares! She has just enough chrome to stand out, and just little enough to look like a classic! She is huge bodied, tons of shape, gorgeous head, shiny coat, big hip and soft kind eye. Dee Dee is a finished cutter with over 7,000 in NCHA earnings. She is ready to go show locally. She is a great weekend horse, would clean up at the local jackpots. Dee Dee has a big, fancy handle on her, a smooth easy big stop, and she jogs and lop

2017-05-22 03:53:21
`
10
Jose's Magnanimo is a 7 year old 16 hand bay gelding. As you can see he is a beautiful blood bay with all black pints and no white markings. He canters on cue, has a variety of gaits is very smooth. He is a strong horse that needs a confident rider. Current coggins, teeth floated annually in December and vaccinated annually. Has had many trail miles and has been used as a field trial horse for the last 3 years. He is in the prime of his life and ready to go to work for you. He loads easily

2017-05-22 03:42:55
`
4
Feature Me Rose - Corona Cartel Daughter Paid into AQHA Embryo Program
Feature Me Rose is a 2010 mare by Corona Cartel and out of a Truckle Feature mare. Rose is a striking mare with a matching personality. She is paid into the AQHA Embryo Program and is currently carrying a baby by Valiant Hero (due 3/12/18 based on 340 days). Rose is a very easy breeder and easy to pull embryos from. She is good for the farrier, vet, or anyone as well as UTD on vaccines and worming. Rose is perfectly healthy and has no previous injuries. A vet exam is encouraged and can be

2017-05-22 03:33:17
`
7
Rios Cat aka Rio - 14.3H, 2012, sorrel AQHA gelding
Rios Cat is a son of High Brow Cat and out of Tapt Twice! He is a full brother to Don't Look Twice earner of 824,545 NCHA World Champion and NCHA Horse of The Year. Rio was the high selling yearling at the 2013 sale for 57,000! He is now a finished, money earning cutter with 4,771 in NCHA earnings. He will ride around in a snaffle por full bridle, drag his but in the ground, turn around both ways, rollback, back up. He rides outside really relaxed and quiet, willing to go anywhere you poin

2017-05-22 02:45:05
`
9
Smart Little Bandi - 14.3, 2006, Sorrel AQHA Mare
Bandi is a trail rider's and cattle pusher's dream. She has been hauled to lots of long trail rides exploring state parks all over the country! She will walk out nice on the trail and does not require constant pushing. Bandi has a super smooth easy to sit jog, a nice lope, stop, turn around and will back off a light rein. She will work cows and would make an awesome starter horse for a beginning sorter needing something super easy and quiet in the herd. Bandi has great ground manners, good

2017-05-22 02:08:08
`
7
Ima Aristocat - 14.2, 2005, Sorrel AQHA Mare
Katy is a super broke, been-there, done-that daughter of High Brow Cat! She is so flashy roaned out nice with lots of chrome! She was started as a cutter and has lots of cow. Shes finished in the sorting and teampenning and has won money at the AQHA, RSNC and USTPA shows with all levels of riders. Perfect starter horse for someone wanting to go to the sorting and have a blast on an easy, uncomplicated, but very capable horse! Katy is a seasoned mount that is still light and responsive to y

2017-05-22 01:48:36
`
7
Jae Bar Desire - 15.0, 2012, Sorrel AQHA Mare
Des is a pretty, shapey, cowhorse with the biggest tail you've ever seen!!! She is simple, uncomplicated and well broke. Des is very gentle natured and loves to be loved on. Smart Little Lena and Grays Starlight breed, she bred and broke to do it all. She will watch a cow, has a start in reining and is a huge natural stopper! She has been sorted on and is suitable for all levels. Des trail rides well out in the open Goes out alone or in a group. She has a super comfy sitting trot and lope,

2017-05-22 01:29:05
`
6
Playnwithmywildthing - 14.1, 2013, Sorrel AQHA Gelding
How cool looking is this guy!!! Will is finished ready to go sorter and penner! He is a son of Wild Thing NDA and out of a daughter of Peppys Lil Wil!!! He is extremely talented, knows his job, and excels at it. Walks into the pen dead quiet, will stand on a loose rein and wait patiently, then step into the pen and go to work. Incredible in the gate and can really get across the pen, then shuts right down and walks into the herd dead quiet. He is always right there for you. Shuts right dow

2017-05-22 01:23:33
`
8
Peptocat Fever - 14.3H, 2012, Sorrel AQHA Mare
Cat is an adorable, quiet, talented young mare. She has the prettiest flashy face, with a soft kind eye. She is athletic and classy, and a finished sorter and penner. She would also make a nice barrel, playday or rope horse. Cat walk, trot, lopes both ways, has a nice stop, backs up, side passes, turns around both ways, and does it all relaxed on a loose rein. She also stands quiet for mount and dismount, has been started as a cutter and then sorted on. She has had lots of outside miles an

2017-05-22 01:08:19
`
5
Gorgeous Black American Painted Mare
Bandit is a lovely Black and White homozygous Registered Paint with APHA. 15 years young! She is a nice mare that is easy to work with. She spent the majority of her adult life just hanging out in the pasture from a past client of mine. She came in with a group of horses that we have been working with. Bandit has been saddled and is being ridden. She does act like she has been trained sometime in the past. Since we are primarily an Arabian farm we don't know too much about her except she i

2017-05-22 01:01:57
`
8
Very nice daughter of Metallic Cat x Wilsons Lil Chick. We bought this sorrel mare as a two year old. She was started by Connors State College Equine Department. Christain Lybbert put six months training on a flag and dry work. Our son rode her for a year before starting college. She is very quick and athletic. She has limited riding since then. She is the dam of two foals by our Stallion out of Shining Spark. The foal at side is a palomino horse colt. His registration has been submitted w

2017-05-21 21:51:29
`
7
Pepper 6 year old Paint Gelding
PEPPER a 15.1, 6 year old SOUND registered gelding. If your looking for the prettiest dog gentle gelding with a one of a kind mane and tail, then Pepper is your guy. He has a kind soft eye with a sweet personality. This guy has had a reining training background. He also has had cattle roped on him, and even goes back to Peppy San Badger. This is a really cool horse that can go in any direction. He will spin a whole in the ground both ways and has a short lope like you have never seen. Futu

2017-05-21 21:22:59
`
10
Palomino Son of Smart Little Ramrod SLR Colonel Jac
Palomino colt with the looks and pedigree to be a winner in the arena. Several to chose from. All by Smart Little Ramrod, NRHA Futurity Finalist, AQHA Superior ROM earner by mares by Colonel Dickens NCHA ROME earner. These colts are made to win and have all the speed smarts you'll need. Smart Little Ramrod x Sheza Fancy Dickens See more info babies at schaferqh.com

2017-05-21 20:27:32
`
8