Ima Dirty Painter - Handsom 10 year old APHA Gelding 2D Barrel Horse
Painter is a kind 10 year old gelding with a fantastic handle. He runs in the 2D/3D at local barrel races. He trailers quietly, stands for the farrier, and stands tied. He is suited for an intermediate to advanced rider as he still has a lot of fire in him. Very smooth trot and lope and light in the bit. Has been started on poles and shows extreme potential. Has also spent time with a cutting trainer and is started on basic cow work. He is a fast learner with an aim to please, and a great

2017-06-23 14:51:29
`
0
Silver Trace aka Toby is a handsome 17 hd, 6 year old bay Thoroughbred gelding. Registered with the Jockey Club (but never raced) Toby is very willing and kind. He was trail ridden in Norco, but is now working over polls and cross rails. Smooth gaited, mellow, and well mannered describe this guy. He is not spooky. Toby will fit well into a Hunter Jumper or Eventing program.

2017-06-23 14:25:12
`
0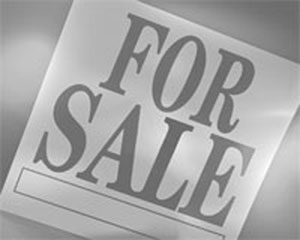 I am currently looking for a horse. 15.2 hands and up. 500 or less. Anywhere in Ohio or Michigan works. Might need to provide transportation. Any breed works. Text me at 567-288-6357

2017-06-23 13:20:02
`
1
2010 Buckskin mare - Dash for Cash, Oklahoma Fuel
Oklies Cash and Fuel Price reduced for quick sale 2010 buckskin mare by Dash for Cash stud out of an Oklahoma Fuel bred mare. This mare had 90 days professional training in 2013 and was trotting the barrels by previous owner. She needs an experienced rider due to being bred and turned out since 2015. She had a gorgeous 2016 buckskin colt that will go into barrel training in 2018. I have pictures of him upon request. She does have a cosmetic scar on her neck from an injury as a yearling but

2017-06-23 11:08:22
`
0
Selling our 10 year old Team Roping Grulla Gelding. He can head and heel, used mainly on the head side but has been heeled on. He is automatic and rates great. He runs the same every run. He is broke as broke can be. He can trail ride, pasture ride, work cows. Very smooth walk, trot and lope. Crosses water. Up to date on vaccines and coggins. Stands great for the farrier, loads easy and unloads with a pull of his tail. Very laid back, in your pocket horse. Contact me for videos.

2017-06-23 11:05:10
`
0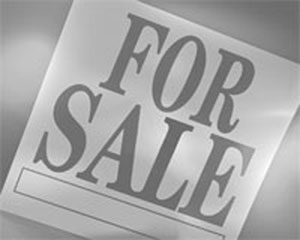 Awesome 16 year old 16 hand Tennessee Walking Horse for sale. I have owned him since he was two and this was a tough decision but my sadness will be your gain. No buck, No rear, No spook, No bad habits, a very easy keeper. He loves to go out on trail and goes willingly alone or with a group of horses. He loves people and would rather hang out with you than with other horses. I am only asking 3000 because a great home is at the top on my list.

2017-06-23 10:46:53
`
0
Just turned 3yo on May 5. Completed 30 days professional training on May 11. 15.1h and still growing in every direction. Trail ridden extensively. If you can stay in the middle of the saddle you can ride her on any trail anywhere. Ridden in a parade and in Downtown Nashville twice. Safe with kids. I have given lessons off of her. Easy w/t/c. Neck reins. Can be ridden bareback with a neck rope. Has speed but rarely pushed due to her age. I have hundreds of pictures and a few older videos. H

2017-06-23 10:13:57
`
0
Stunning black gelding for your considerantion 10,500 Caledon, Ontario Gavin ( Road to Glory) is a stunning black yearling big mover will excel in any disapline video and pictures available to serious inquires Canadian Sport Horse Papers can be obtained Sire Glorious Noir Dam is Reg Tb approved for breeding baths, been vacuumed ,clips, well mannered super quiet fancy prospect please text 416-988-0763 905-757-5500 email: lainymar@yahoo.com email: kimpetrusev@gmail.com all inquiries

2017-06-23 09:34:05
`
0
This Mare is 100 broke. She will do what you ask of her and some. She has been on a ranch her entire life. Hooves trimmed and de wormed regularly. This horse would make a great trail horse! she does well with other horses. UTD on shots.

2017-06-23 09:15:24
`
0
Waylon is a beautiful mammoth jack with a great disposition and impeccable conformation with a great head and ear on him to produce extremely high quality offspring. Standing at 16.3 hands, Waylon is sure to throw large offspring making him the perfect sire for draft mules as well as pleasure animals. Visit our website at www.bowlingfarms.com

2017-06-23 07:54:09
`
0
Reduced for Quick Sale Daughter of Streakin Sixes
2003 flashy red roan mare by Streakin Sixes out of a Ronas Ryan mare. Excellent addition to a breeding program looking to add speed. She had a gorgeous bay filly in 2015 who is about to start barrel racing training. Easy keeper and excellent mother with a very good disposition. UTD on everything including feet, worming and teeth. Sells open to breed to the stallion of your choice. Only selling because I am getting out of the breeding business after losing my stud. My loss is your gain! Mot

2017-06-23 07:03:57
`
0
2009 AQHA gelding by Good Mister Ole Man and Queen of the Lark. Looking for a barrel prospect? Then take a look at Thor! He's 16.1 with a motor, brains and heart. This guy is broke, but needs hauled and patterned. Has been used to pony. Just started to leg him up the last 3 weeks from sitting all winter. Previous to me he was raced on the track with around 12,000 in earnings. Unfortunately I'm focusing on my career at this time and selling all, but one horse. I don't want to see him sit in

2017-06-23 06:56:29
`
0
Amazing AQHA Appendix Bay Gelding
Wyatt is a 15 year old bay gentleman. He stands 16.1 hh and moves with a smooth gait and style. With years of training and show success in Western, English, Trail and Halter, he is a well-rounded expert in the ring. Loves people, especially women, and would make an excellent school or training stable horse. Easy to load, quiet with farrier. Has been used most recently as a youth 4-H horse.

2017-06-23 06:44:26
`
0
Young safe quiet filly-very affectionate
2500 Un-named Jazil - Classic Chant 2014 bay Filly 859-699-4896. www.tbshcares.com She is very safe and quiet. Kind. Please fill out our Buyer Inquiry form:

2017-06-23 05:39:15
`
0
Ophelia is a stunning, 15 hand 2010 buckskin and white APHA mare. She is correct, unblemished and beautifully put together. She has done some of everything. She is great on the trail alone or with others, she is very well-broke in the arena and rides both english and western with all lateral work. She jumps in great form and is green over fences. She has worked cattle and has been roped off of. She has been ridden in big clinics and travels great. She ties and loads and has impeccable mann

2017-06-23 04:55:56
`
0
Black looking filly-Safe and willing.
Mykindacat (KY) - (estimate-16) TB, DK B/, F, foaled January 26, 2013 ( Tale of the Cat - She's Mine, by Mineshaft ) Please fill out our Buyer Inquiry Form:

2017-06-23 04:33:01
`
0
This gelding is 100 broke and ready for the trail or just pleasure riding. He has been on a ranch for the past few years. He does well with other horses. His hooves are trimmed and he is de wormed regularly. Would make a great horse for a kid with some experience to ride. He is UTD on shots.

2017-06-23 03:53:58
`
0
Champ A Beautiful Well Broke Red Dun 8yro Gelding
Age: 8yro Breed: Grade QH Height: 15.1hh Color: Red Dun Location: Magnolia, TX 77355 (about 40 mi NW of Houston) Price: 2250.00 Video Link: Champ is a very well broke gelding that anyone can ride. He was used on a ranch, at rodeos, and ropings to sort, pen and push cattle. Champ has a good handle with a one hand neck rein, good back up and stop. He will also ride off leg pressure. Champ will help you open/close gates (see video), ride the trails, he has no

2017-06-23 03:45:17
`
0
10yo Strawberry Roan Sabino Gelding
Very sweet and easy to catch. Low on the pecking order but not jumpy. He's a strawberry roan, but has spots that are blue around his face and legs with blue spots throughout his coat as well. The pictures do not do him justice! Stalls or stays out to pasture just fine. Loads in my stock trailer without a second thought. Stands tied to anything and cross ties. Has been shod all the way around on May 16 and will be reset as needed. I am happy to provide pictures and vet records. Very sure fo

2017-06-23 03:35:28
`
0
Available for lease: Jumper Gelding. Looking to lease out my six year old jumper gelding for one to two days a week. Mako is a sweet and lovable gelding with an easy going temperament. Currently showing at 1.0m but has experience up to 1.10m with scope for more. He is a straightforward ride but still needs at least an intermediate level rider. This would be an onsite lease at Birchbury Farm in Ham Lake, Minnesota. Please email me privately at 18peanut@comcast.net with any questions or to i

2017-06-23 03:02:34
`
1
Quiet All Round Reining Gelding
2008 AQHA Chestnut gelding. Willy is a well rounded horse. He has been successfully shown in reining, ranch, and halter. He is a NRHA and AQHA money earner. Willy is a very quiet gelding. Excellent with kids. His personality is to die for - comes up to the gate, gentle, loves attention and in your pocket. Willy is an easy keeper, no vices, stands for farrier, bathes, loads, and ties.

2017-06-23 02:56:20
`
0
Dagger A Very Well Broke Sweet Good Looking Gelding
MORE PICTURES ON OUR WEBSITE Age: 9yro Breed: Grade QH Height: 14.3hh Color: Sorrel Location: Magnolia, TX 77355 (about 40 mi NW of Houston) Price: 2250.00 Videos: Dagger is a very well broke horse that has been used on the ranch, sorted cattle, carried a flag, ran barrels, and rode out on trail rides. He has no problem walking across water, walking down streams, in the woods, over fallen trees, over rough terrain, up/down steep hills/embankments, in th

2017-06-23 02:49:43
`
0
10 yr old flashy Appaloosa show horse
Chips A Stackin (Razz) Choc full of chips X Belles Encore (Dandy Zippo) Has been shown pleasure, showmanship and has done some versatility classes. Needs more training in horsemanship but is very versatile. With some more training he will be able to do everything. Has the speed for contesting if asked and can be shown pleasure minutes later, he knows his jobs. Very easy keeper and is sound on all fours. He also loves being trail ridden, this guy is a all around horse and is youth safe. Do

2017-06-23 02:46:14
`
0
Excellent Bloodlines!Sweet, cute and small.
Clyde is sweet, cute and small. Would make a great kids horse. Excellent bloodlines. Sire:Sovereign's Pistol Pete, Dam: The Queen's LK Heiress Grandsires: Gypsy Warlock and The Lion King, Grandams: Sovereign and The Gypsy Queen Clyde is ready to start training in the discipline of your choice.

2017-06-22 22:35:57
`
3
Fell pony cross for on site lease
If you are looking for the perfect mount to learn the ropes of Dressage then Bubba is your guy! He is a 16 year old, 13.2 hand Fell Pony cross. A schoolmaster in small form. Bubba is SAFE, correct, and forgiving, and a favorite to ride. He has done it all from Dressage through First Level, Eventing, Hunters, and trail riding. Full or partial lease options, and lessons with his owner, a USDF Bronze Medalist, Ali Calkins.

2017-06-22 20:47:15
`
6
AQHA Sorrel Gelding, Flames Sonny Zip. Sonny is an all around amazing family horse. We can put just about anyone on him. Super sweet and gentle disposition. Beautiful, foundation bred. Nice bone and muscle. Ties, loads, stands for farrier, clips. Great on trails or in the arena. Has done it all. Sound. Very kind. He is a fun family horse. Rides out alone or in a group. 15.2 hands.

2017-06-22 18:38:46
`
6
Hurry Hurry - Price Reduced On 9 Year Old Gelding Sweet Disposition
Beautiful gelding with a sweet disposition needs an experienced rider. Great feet, legs and disposition. Would make a good pickup horse, head horse, or any other job you'd need a big guy to do.

2017-06-22 14:28:31
`
4
Paige a 17yr old ottb very laid back girl and sweet. I have jumped on her bareback and walk trotted in a hackamore recently since she's put on the weight. She is in need of a forever home, Where she won't end up in the situation I found her in. If your interested Please contact me. I'm only asking what I put into her I have before pics if needed of Paige the day I picked her up. But she is happy and healthy. Current Coggins. 600 obo to forever great home. Thanks! If interested please call

2017-06-22 14:13:10
`
5
Registered 12yr old Paint mare
We have sold our country home and are selling our horses. 12 yr old registered paint mare. Has mostly trail ridden and camped. Have run a few games in SEMSCA and she is fast. Stands for the vet/farrier/baths etc.

2017-06-22 13:43:59
`
2
VINO is a Very nice buckskin colt, mature 15hh,correct, friendly, flashy, could go western, hunt, show, breeding, family. Proven cross of talented Morgans. Color tested/one creme gene, Old bloodlines, high percentage breeding make him very desirable. Classic looks. SFG Morgans has been breeding and loving Morgan Horses for 45 years, we have sold all over US, Canada and overseas. Please take the time to visit our website with many pictures and information. Located in Mid-Michigan.

2017-06-22 13:27:37
`
4
2yo gelding - just started under saddle
Banjo is a 2 year old gelding - just started under saddle - very sweet, willing and friendly. He stands quiet while tacking up. Has a very smooth trot to sit and collects naturally. So far he never bucked and always tried to please. He has good potetials being a fancy dressage, western or even kids horse. His price will go up with more training and miles under saddle. Please have a look at our website (www.canadianhayranch.com) for more pics and videos. Temperament: easy going, very quie

2017-06-22 13:21:03
`
3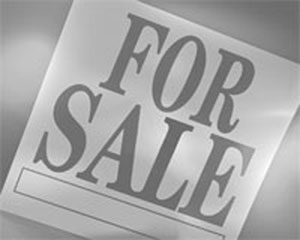 Registered Missouri Foxtrotter
BEAUTIFUL SORREL MARE. BLAZE AND STOCKING. SHOWS SIGNS OF PROFESSIONAL TRAINING. NATURALLY GAITED.

2017-06-22 12:24:32
`
1
Blackburn 070, also known as Seven is a 10 year old registered quarter horse. She stands at around 15 hands. She is a dun with some zebra markings on her legs. We've owned her for a year, but she just doesn't seem to click with our family. She is green broke, but continues to have work put on her everyday. We've also done lots of ground work with her. Seven was used as a broodmare before we purchased her could still be used as one. When we bought her she had a scar on her back left leg fro

2017-06-22 12:04:53
`
2
Confettis Freedom Warrior Friesian X Appaloosa Filly
Beautiful, athletic, AWESOME temperament DAUGHTER OF (the famous and recognized as one of the 8 most rare horses on the planet)) MYSTIC WARRIOR and full sister to CONFETTIS AMERICAN WARRIOR (pictured below at 1.5 years old). Freedom has the grey gene and will turn from black, to beautiful shades of grey (she is already starting to get dapples), and eventually to stunning white like her father (pictured below). Her mother is a 17 hand warmblood type Appaloosa (own daughter of CHOCKLATE CONF

2017-06-22 11:51:04
`
1
When you have to hire others to ride your horses, you know you're too busy! I need to sell one of my geldings. I have Ruckus, and Wager for sale. Wager (Up the Ante) is 8 yrs old, and pssm1 negative. Wager is a super friendly dude, and a hard worker. He lives, and works in the mountains of Montana, and is very sure footed. Wager is used to seeing wildlife, hangs around cattle, sheep, goats, lions, tigers, and bears... OH MY ) Wager is currently at a trainer getting miles, miles, and more m

2017-06-22 11:48:49
`
2
Ryker is a 15 year old saddlebred that is broke to ride and can be ridden just in a halter. He is not spooky at all and is sweet as can be. I just had his teeth floated on the 16th of June and feet trimmed on the 15th. He is currently barefoot. Picks up all four feet with no issues. He does have allergies/COPD that is managed by medication (Dex). He will need a confident rider due to being forward moving.

2017-06-22 11:35:40
`
3
Gentle Beginner Youth Safe Sorrel Gelding, Western Pleasure Training
This is a BEGINNER SAFE YOUTH FRIENDLY sorrel Quarter horse gelding that anyone can ride. This gelding has been ridden by kids aged from 5 to 11 yrs old. He is slow legged, quiet natured, and not spooky. He will one hand neck rein. He is 7 yrs old and he stands 15.1 hands tall. He has had western pleasure training. This gelding has been trail ridden by total beginners with no issue. He has also been ridden on the roads and is traffic safe. He is a super dependable, honest, and safe horse.

2017-06-22 11:08:29
`
2
11 Yr Old Finished Rodeo Head Horse
11 Yr. Old Sorrel FINISHED Head Horse. We have younger ones coming up that need our time to season and he needs to be used to his full potential. Go Hickorys Gone AKA Big is a 11-Year-Old Sorrel Gelding with a blaze and two white socks. He stands 15.1 to 15.2 hands and weighs about 1150lbs. This horse is a finished head horse that has been hauled all over from Canada to Vegas he's been to all of the rodeos and jackpots. He was hauled to the World Series Team Roping Finals in Las Vegas in 2

2017-06-22 06:59:51
`
1
14 Yr Old Registered AQHA Coal Black Head Horse
Docs Lucky Bee Deets is a coal black 14 Yr. old Finished Head Horse. We have been hauling him this year to all of the World Series Team Ropings, ACTRA Ropings. Deets stands 15.0 15.1 hands and weighs 1100 to 1150 lbs. This horse is a big motor and has a ton of speed. He is great to shoe, UTD on all of his Vacc and Wormings. He hauls good, stands tied and stays overnight tied to the trailer or in a stall with no problems. Due to his bug motor, we would suggest an experienced roper/rider. He

2017-06-22 06:43:27
`
2
Beautiful Tennessee Walking Mare
A beautiful 15 year old TWH champagne mare. She has been on many trail rides for years. Safe for anyone to ride. A great all around horse.

2017-06-22 06:21:13
`
3
Red, 4yr old sorrel gelding w, flaxen manetail almost 15.2h for sale va
Red is an extraordinary trail horse. Fabulous gait, neck reins, LOVING and easy to catch, get's along GREAT with his pasture mates, loads, leads, clips - there is nothing this boy won't do except give you a hard time.Please call Melissa to learn more about Red and our other Tennessee Walking Horses and Spotted Saddle Horses we offer for sale in Cross Junction, Va. (540)303-0569 You are welcome to come to my farm and take trail rides and enjoy our home as our guest, like a Bed N Breakfast.

2017-06-22 06:10:15
`
7
Cricket 3yr old 15H still growingspotted saddle mare for sale va
Cricket born 8-19-14 is a gorgeous coming 3 yr old spotted saddle horse. She is very cute, has a great personality and is now available for sale! She will be a nice stocky mare (16H?) with an old soul. she goes anywhere you ask her and is very willing to please you. Her sire is 17.2H and her dam is 14.2H. She gaits smooth and effortlessly. Cricket is the horse of a lifetime and strong made. GORGEOUS baxk and white tobiano color...... stunning is not a strong enough word for how beautiful t

2017-06-22 05:59:42
`
4
Branson 13yr Old 15h Strong Made Smooth Walking Horse Gelding for Sale Va
Branson is13 yr old 15H trail savvy TWH gelding (fabulous canter too. Branson is an amazing Tenn Walking Horse for sale here at Bailey's Walking After Midnight Farm. Ride him alone or with a group. Very willing to please!! You are welcome to come to my farm and take trail rides and enjoy our home as our guest, like a Bed N Breakfast. (Never a charge to stay or trail ride with the sale of a horse.) Sometimes people come to our farm to vacation and learn about riding Tennessee Walking Horses

2017-06-22 05:25:37
`
4
Flasshy 2011 Canadian Warmblood Gelding
This lovely gelding is a pleasure to train, brave and uncomplicated with a fantastic personality. Moon is smooth and easy going with a natural flying change. He is progressing well in his daily training and is jumping small courses with flying changes. He is ready to compete over fences. Blue Moon has gone on many off property schools and is great to trailer and in new environments. Please enquire for more info and Price

2017-06-22 05:03:13
`
3
Princeton 2yr old twh gelding with medicine hat for sale va
Princeton 2 yr old registered TWHBEA gelding, red roan tobiano with a medicine hat. He is very cute, has a great personality and is now available for sale! Princeton is approx. 14.2H ans still growing. He will be a nice stocky gelding (15H?) with a great personality. Fun to ride and easy to mount up. This boy is what we all want to ride. Calm, responsive but not too quick. He gaits effortlessly and stays in the gait or drops down to a relaxed walk. And he is GORGEOUS and loves people. Get'

2017-06-22 04:38:33
`
3
NY Bred Yearling for sale by Bustin Stones - Half to 389K Stakes winner !
Fantastic pedigree and a great race prospect. email Frank at Homestretchstables@gmail.com for her Catalog Style Pedigree page.

2017-06-22 04:21:04
`
2
Hunter, Jumper Mare Price Negotiable
Meet Mellow, a very sweet tempered mare who is looking for a new home. She has done 2'6-3ft hunter/jumper and some novice cross country work. She is great on trail rides and very comfortable to ride. She would make a great first horse or lesson horse. She is great with children and easy to handle.

2017-06-22 04:14:19
`
2
Annie is a purebred filly that was imprinted and well handled since birth. she is sound, sane and LIGHTLY started under saddle. she has traveled some and has a super quiet temperment. This filly should jump or do Hunter under saddle as she is a floaty mover and is not afraid of anything. video avail.

2017-06-22 03:27:42
`
3
NY Bred yearling out of a nice family and by a top Tapit Stallion . . .
Very nice NY Bred race prospect is available for sale. email Homestretchstables@gmail.com for her Catalog Style Pedigree.

2017-06-22 03:22:16
`
2
Proudly offered for sale: Wynhurst is a 2011 black bay 17h gelding with loads of potential. He is a fantastic boy with a puppy dog personality who will do anything to please. He has wonderful movement, a great temperament, very impressive bloodlines, and has the beauty and brains to go with it. Has been out on trails, ridden in open fields, and around other horses. Nothing fazes him, he is bombproof, has w/t/c and started over fences. He is a bit lazy/way more woah then go. Retired from th

2017-06-22 02:34:25
`
2
AQHA Gray Mare, Own Daughter of Hot Colours Shown in Barrels
This is EYE OPENING COLOURS, a registered AQHA GRAY MARE that is an own daughter of HOT COLOURS. This mare is a granddaughter of SPECIAL EFFORT on the top side and a granddaughter of MR EYE OPENER on the bottom side. She stands 15.1 hands tall. She is very fast and has lots of run. She has been hauled and shown at the barrel races. She also runs poles. This mare is not for a beginner due to her speed. She is 9 yrs old. Breed her or continue to show her. She is sound and has no vices. call

2017-06-22 01:56:32
`
3
Kimo is a 10 Yr Old Gelding standing between 14.1 and 14.2 hands. He has been mostly a trail horse and has been around cows sorting and gathering. Kimo has just recently been introduced to roping and is taking right to it. He has a good mind and is still willing to learn. Kimo is good to catch, good with his feet, and is UTD on all of his worming and Vacc. Please call 509-993-0430 for more information or to come and meet him. He is Located in Benton City, WA and we are asking 1400 OBO.

2017-06-22 01:40:17
`
2
BV Roansome Dove 2017 bay roan AQHA filly. Stout, strong filly with the disposition, breeding, and conformation to do everything from trails to ranch work. Hancock, Driftwood on the sire's side, Two Eyed Jack, Docs Jack Frost on the dam's. Confident and friendly, handled daily. Born in a herd in the mountains, learning how to handle herself in rough country, crossing creeks, growing up seeing wildlife and cattle every day. Getting ready to do her job for you! More pictures of her, her pare

2017-06-22 01:39:14
`
3
2007 Chestnut Mare 12.2 hands (Hilin Trysor x Llanarth Queen Of Spain) She is a good size with great body, correct legs, and a beautiful head. In addition she is kind and loving, enjoys attention AND has produced three of the nicest foals Clanfair Mirabeau has produced Evans Darian, Evans Darling Darling and Ziva's Spark. She is the full sister to a number of outstanding ponies including Evans Marcus who was USEF Ht Pt Colt on the east coast. Owned by Promise Land Farms Marcus has won on t

2017-06-22 01:36:50
`
2
Doll and Filly Aqha mare bred back and filly, offering as a package deal but willing to seperate. Doll is bred back to Pistolpackinfrenchman Son of Crown Royal Frenchman, papers are in pictures. Filly will be registered, she is out Zan Parr Pitch his papers are also in pictures, she will most likely be a big horse as her sire is big and mare throws big babies. Very quiet momma she would make a great asset to anyone's breeding program mare and stallions have all been 5 panel N/N. 970739677

2017-06-22 01:21:37
`
2
Captain - 14h, 8 year old Buckskin QH Gelding
Captain is the prettiest buckskin gelding, with a gorgeous, full mane and tail. He was originally trained as a rope horse and then went on to do ranch work, trail ride and was trained to sort. He is right at 14 hands, short backed, and well built easy to get on and off! Captain has had extensive tail riding experiences, has crossed water, rides through traffic, and is an all-around solid mount. He has been roped off of out of the box and out in the pasture, and is extremely broke to rope a

2017-06-21 22:20:47
`
3
Cue te Freckles Freckles - 14.3h, 2009 Palomino AQHA Mare
Freckles is a super cute, easy, finished show horse. She has been shown English, western, and has extensive trail experience. She is quiet as can be, has great stops, turns around on the forehand and the haunches, circles, works a gate, leg yields, backs well, goes over trail obstacles nicely, and lopes off from a walk. She is easy to ride and show. She has been left off work and came back with no problems. She is easy to warm up, has a great neck rein and carries a full bridle well, or wi

2017-06-21 15:30:30
`
1
Beautiful 3 year old paint mare
Gorgeous 3 year old paint mare. Very sweet and smart. Has been saddled before but not ridden. Potential to be a great horse for any of your needs. Moving away and can not bring her with me. Great horse. Easy going and wouldn't take much to train.

2017-06-21 14:45:54
`
4
International level endurance horse. 15.3 purebred gelding
This is one of the very best endurance horses Firedance Farms Arabians has ever had! Mardi comes in at a 44 pulse, and always gets tens in gait. He tied for High Vet Score (with another horse of ours, Touched By Thunder) on a grueling mountain 50. Mardi has done two 50s this year and has been started slow. He is super well trained and very kind. He is not a spook at all and super fun to ride. His match is a quiet rider who asks' instead of 'tells'. He is for sale to an endurance home only,

2017-06-21 14:25:09
`
3
High Brow Cat, Miss N Cash, Playgun, Smart Little Lena - Real athlete
J Playgun Cat 2010, 15h, AQHA Gray gelding Sire: Cash Flo Cat (High Brow Cat x Miss N Cash) Dam: The Princess Playgun (Playgun x Smart Little Lena) Handy, athletic type gelding. Trail rides. Gathered a few cattle. Tracked a few cattle. Spent some time on a Kansas cattle ranch. Kinda got a late start but he's the right kind. We trade for Firearms or top of the line spurs. Video at PorterQuarterHorses.com Delivery available.

2017-06-21 13:47:11
`
4
AQHA Great Family Horse, Ridden by children and Beginner adults
sking 1950 Unique Vision 13YO Black AQHA Mare 15h Unique Vision is a Very quiet and gentle 15h stout AQHA Solid Black mare. Great Family Horse!! She has been handled and ridden by Kids Beginners. She has been extensively trail ridden, not spooky, no buck or rear, traffic/road safe, Smooth WTC, She is sound and has no bad habits, loads/unloads in trailer. picks up all 4 feet. Good in or out of stall, great ground manners.

2017-06-21 12:55:03
`
3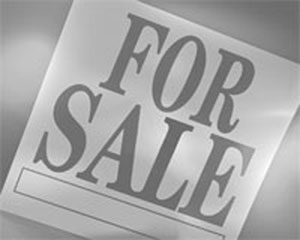 Tennessee walker gelding -10yr
So much to say this he has done in 3yrs i.'ve owned him. Bathes, stands for farrier, loads (backin is issue), camps, trail rides, obstacles, contesting, mounted shooting he.s tried, he bows, gets on pedestal, no buck or rear. Needs firm owner or he will walk on ya. Utd on shots, sheath cleanin, teeth, wormed, farrier. Sellin due to i need to be down to 2 horses. Wantin to retire. TEXTIN IS BEST WAY TO GET A HOLD OF ME, or leave message (i dont answer unknown #.s) can't get pic to download- he.s

2017-06-21 12:25:37
`
2
Pretty Black White Spotted Saddle Mare, Naturally Gaited
This is a VERY PRETTY BLACK WHITE SPOTTED SADDLE MARE that is naturally gaited, super smooth, and fun to ride. This mare has been hauled to state forests and trail ridden. We have also ridden her on the main roads around traffic. She has been ridden on the farm as well and she will go through water and mud. She stands 14.2 hands tall and is an easy size to mount and dismount. She has a very fancy gait. We have another black and white mare that has been ridden with her trail riding. I will

2017-06-21 12:23:22
`
2
2006 AQHA Grey Mare. Broke to ride two years ago but I went back to school and she needs to be started again. Beautiful build would make a nice broodmare as well. 15.3. Topsail Cody, Doc Bar, and Mr Illuminator on her papers. Very well bred

2017-06-21 12:13:38
`
4
Chubs Pistol Annie (pending), registration is pending. She will also be registered APHA, as her dam will be double registered. Pistol, will be a dark chestnut with 4 stockings, and blaze face. She will be a big girl, 15-15.2 hands. Will take payments, until weaned, at the end of August. Her sire and dam are Pidcock/Coates ranch bred. Her dam is Chubs Par Magnum, sire is Billy Harland

2017-06-21 11:06:18
`
3
I'm offering my gelding up for sale. Needs someone experienced but will finish out to be a great horse. Double Hancock registered with the AQHA. Selling as green broke due to not being able to work him on a regular basis. Previous owners said their 8 yr old rode him and they did barrels some, but that's just going off their word. 15.1-2hh 8 years old. UTD on coggins Lunges well Overall just needs someone that can work with him and teach/show him right. I need to get some more videos/pict

2017-06-21 10:11:55
`
3
Beautiful Palomino mare. Broke and ready hit the trails.

2017-06-21 09:20:51
`
3
Jet is a 9yr old 14h Hackney Quarter Horse cross pony with great ground manners, trailers, and is great for vet and farrier. He is up to date on all vaccinations and is in a mixed herd. Good in a stall or outside. Jet was previously used as a barrel horse but due to his anxiety at the gate we do not recommend a show home as he gets very hot at the gate. Jet needs an experienced rider with soft hands due to him getting hot. If interested he is priced at 1500 OBO Located in Campbellford.

2017-06-21 08:50:34
`
3
KWPN cross Filly Indoctro x Nimmerdor bloodlines
This Filly's 5 year old brother did fantastic at his first show in Palgrave and had a ribbon every class he entered: Olivia is from KWPN stallion Daccardi V the dam is TB from Wonneberg. The stallion Daccardi is very versatile and can compete in any discipline , the dam is also a good jumper. This filly stands about 15.3 now and should mature at 16 - 16.1 hands, she is bold but has a very nice disposition . She is a quick learner and eager to jump thus would be a great choice for show jump

2017-06-21 08:36:21
`
3
Kentucky Mountain Buckskin Gelding
Very pretty Kentucky Mountain Buckskin Gelding for sale. Grade, 15.1 hands, 7 years old, nice gait. Barefoot. He just finished 45 days of a refresher training with an Amish trainer. He is being boarded in Larue with the trainer currently. He needs a confident handler as he will test you and he does have speed. I am very much a beginner, still learning to ride, so we are turning out to be not a good match. He is a wonderful horse and I've not found anything that spooks him, he is very level

2017-06-21 08:10:16
`
1
12yr Beautiful AQHA Bay Roan Gelding
We are offering our 12yr Old AQHA Bay Roan Gelding for sale. He has 4 black stockings and is 15.2hh. He is trained in ranch pleasure, trail riding, working cowhorse, western riding and has had some roping started on him just as a hobby. He has great feet and is good for the farrier, stands tied without a fuss, loads excellent, good ground manners, has no bad habits or issues. We have ridden him all over TX, OK and CO on trails. He will lead or follow, crosses water or downed timber with no

2017-06-21 07:56:12
`
2
Homozygous Drum Stallion for Sale!
Radison is owned by Nikki Minton of Ravenswood Drum Horses, and is being sold on consignment here at Horse Feathers Farm. He stands 15.2hh and is 75 Gypsy. Radison has nice feather and bone. He is a performance stallion who is registered with the USDF and has competed at dressage. He contributes his color, refined head, conformation, and movement to all his foals. He is laid back and easy to handle. Use him as a stallion to get tobiano foals every time, or geld him and get a super sweet la

2017-06-21 07:42:11
`
1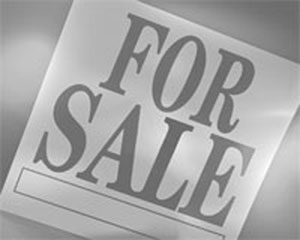 Tennessee walker gelding -10yr
So much to say this he has done in 3yrs i.'ve owned him. Bathes, stands for farrier, loads (backin is issue), camps, trail rides, obstacles, contesting, mounted shooting he.s tried, he bows, gets on pedestal, no buck or rear. Needs firm owner or he will walk on ya. Utd on shots, sheath cleanin, teeth, wormed, farrier. Sellin due to i need to be down to 2 horses. Wantin to retire. TEXTIN IS BEST WAY TO GET A HOLD OF ME, or leave message (i dont answer unknown #.s) can't get pic to download- he.s

2017-06-21 06:12:52
`
1
Frenchmans Guy, Dash Ta Fame Filly
Barrel Racers take a look 2016 Granddaughter of Frenchmans Guy, also has Dash Ta Fame and The Signature all on her papers, should mature around 15- 15.1 hands, halter broke, has been hauled a few times, stands tied. Very athletic filly ready to start her ground work, Have gotten busy at work and running out of hours in the day is the only reason for selling her. contact for more info thanks for looking.

2017-06-21 06:01:48
`
1
Biscuits and Honey - 11 14hh Paint Sport Pony
Located in Jasper, GA Biscuit is an adorable paint sport pony ready to finish your way! He was rescued from a kill pen last year, and has since been started under saddle, walk, trot, canter, and over small 2' courses. He is ready to find his forever home! Still perfecting his steering, he is best suited for an intermediate or very confident beginner rider. Could go any way - hunters, eventing, dressage, whatever suits your fancy! He has 3 great gaits and LOVES to jump. No vices - good for

2017-06-21 05:59:01
`
2
8 y, o Thoroughbred Mare looking for a new, loving, good home
Price is negotiable - What is most important to me is finding a good home for our horse. We've had Josephine for apx 5 years, and she came off the racetrack. I will update her ad with more details as she has jockey papers. I'm not an equestrian expert, but she's a beautiful and healthy horse who has been well-loved and cared for. My daughter is the equestrian in the family, but has developed serious health issues and is no longer able to ride, exercise or work much with her horse, so it's

2017-06-21 04:16:35
`
4
Attractive Black White Spotted Saddle Mare, Anyone Can Ride, Gentle
This is an attractive BLACK WHITE SPOTTED SADDLE MARE that is gentle and easy to ride. This mare has been trail ridden by beginners and youth riders. She stands 15.1 hands tall. She just turned 7 yrs old. She is super smooth, easy to steer and stop, and she is obedient. She is flashy and has lots of color. She has been ridden with another black and white spotted saddle mare this summer. I will sell them together or separate. This mare is quiet, honest, traffic safe, and not spooky. If you

2017-06-21 03:41:53
`
2
Tovero Registered Paint Foal Colt
One year old colt with Champion bloodlines. He has beautiful color and conformation. Photos taken on May 26th 2017. He has a beautiful head with dished profile and a nice width between the eyes. He is shedding out to a red roan color. He has Registration Papers as an American Paint Tovero. Two blue eyes that are lined with black. Would make a nice stallion prospect, show horse or beautiful gelding. Handled everyday and was imprinted at birth. He is sweet and training was started at birth.

2017-06-21 03:35:31
`
1
Hawk, Yearling gelded on 3/09/2017 also up to date on tetanus, worming and coggings. Wolf teeth have also been pulled. Stands 13.3 at a year old he should finish out at 14.3. Out of registered stock but being sold as grade. Just had his feet trimmed. He leads loads and baths. Very sweet, He is ready to start the way you like. Sire is on site. Foal date 3/10/16 Solid brown paint Gelding looking for a home if you have any questions or would like to come see him please call. Location: Florenc

2017-06-21 03:17:53
`
2
Gorgeous 11 Year Old Gelding For Sale. Ranch, Barrel Horse
This gorgeous gelding has an amazing personality that is so easy to love at first sight. He is a registered quarter horse that has papers, stands good for farrier/vet/saddling/etc.. He is a low maintenance horse, is up to date on all vaccines, and does not have shoes. He loves being around cattle and has the stock horse look to him. I used to run barrels on him but he started to have some alley way issues. When I did run him he was always in 1D/2D at local jackpots and 2D at big races. I d

2017-06-21 03:15:56
`
4
ZZ Topper 5 Year Old Proven Stallion
Topper is a Beautiful white/light brown paint stallion with white mane and tail. He has thrown a gorgeous white/brown paint colt, on site. He is an easy keeper and well-mannered, but still a Stallion! Not registered but well bred, father has Blue Boy and Bond lines/mother has Mustardseed. Call 910 997 2930

2017-06-21 02:53:07
`
0
Flashy, Sweet, Young TB Mare For Sale
Lanie is a 5 year old TB who never raced! This mare is so sweet and is willing to learn anything. Stands on cross ties, and for the farrier. She clips, stands for mane pulling, loads on a trailer like an old pro, and is the best horse in the barn for bathing. Walk, trot, canter, and jumping 2'3. Has started to show and has received great remarks. Would make a great dressage horse or event prospect. Has been cross country schooling, went through water, over ditches, and up and down banks wi

2017-06-21 02:37:51
`
0
Beautiful Rocky Mountain Horse
This sweet mare will make a great partner on the trail and at home. She has been used in lessons, ridden on roads, on trails by herself and with other horses, calmly rides with dogs shooting in front of her and equipment working around her. She is well mannered, naturally gaited and a very comfortable to ride. She will side pass, turn on the hindquarters and on the forehand. Her coggins was just done, a fresh trim and ready to go!

2017-06-21 01:52:21
`
0
Lovely dressage gelding amateur prospect mit FEI potenzial
This impressive gelding 2011 by Dr. Jackson/Sandro Hit appr. 172 cm amazes with his exceptional movements, fantastic rideability and wonderful character! His lovely temperament and wonderful work ethic make this uncomplicated gelding an ideal choice for the amateur rider. To allow him to fully develop due to his size, he was just started for one yearunder saddle. He was still grow sometimes , so we train him carefull . Needs a little more training to become enough power to show his true q

2017-06-21 01:42:19
`
2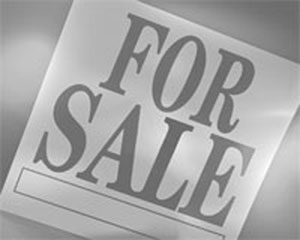 Stunning Good Looks and Sweet Temperment
Registered Arabian mare, completely sound and exceptionally good looking. 14.3hh, 11 years old. Deep chestnut with lighter mane and tail. 5 months of professional training in 2016. Sired by the respected stallion Out of Cyte, dam pure Egyptian. Multi-region confirmation champion as Arabian Sport Horse. Sweet disposition with excellent ground manners, energetic and forward under saddle. This beautiful horse is willing and brave on the trail but will not settle if held too tightly. She will make a

2017-06-20 21:33:58
`
5
Colored Smoke, Flashy yearling gelding.Mr. Gunsmoke and Doc Holliday papers
For your consideration, Colored Smoke 2016 fancy gelding. This guy has performance prospect wrote all over him! Mother is sun frost/driftwood bred. Sire is Grandson of Hall of Fame Mr. Gunsmoke and Doc Holliday! This guy will be able to get some checks! He's got brains and speed, with a little chrome to top it off! He is halter broke, easy to catch, easy to load and bathe! Started on ground work! Certified 90.20 foundation blood!

2017-06-20 20:51:32
`
4
Beautiful Arabian Mare broke to ride
She is beautiful and broke to ride. She must have a confident rider. she is to jumpy for my grandkids to be around. she is super easy to ride and very sweet. she would also produce and has had beautiful foals. her bloodline alone are worth more than I am asking for. so if you want a high dollar horse for at a great value than she is your girl! let talk.

2017-06-20 19:12:31
`
2
All around great mare. Trails - Camping - Show - Cows - Endurance!
Sally is a gorgeous 8yr old half Arabian and half QH mare. She stands 15h and is built like a tank, great for the larger rider. Sally has done a little bit of everything and is suitable for most riders. Great handle and great attitude. Most of her experience has been out on the trail, to include camping trips and Endurance Rides. She's also been used to sort and herd cattle. Beginners have used her for lessons and local shows. Happy mare that just wants love and attention. She prefers to l

2017-06-20 17:43:21
`
3
La Cheval Mighty Promise Ty is eager to please, good minded, athletic with a wonderful temperament. He stands quietly for clipping, grooming, bathing, farrier and vet. Ty loves to learn and be mentally engaged. He has taken every step of training with enthusiasm and no hesitation. He is well mannered at shows, loads in a trailer with no fuss, nothing seems to phase him. He is a quick student and has picked up his training quite quickly. He lunges nicely at walk, trot and lope both directio

2017-06-20 14:45:45
`
6
We are selling our 14 hand grade palomino mare. She was sold to us being around 13-14 years old but we believe she is between 15-19 years old. She is broke as broke can be! Nothing startles or scares her! She rides smoothly! Can be ridden bareback and in a halter. Can be direct rein and neck rein. Loads easy, stands for farrier and LOVES baths! She is unbelievably sweet and patient! We were told previously she was a lesson horse and with her amount of patience with our kids, I can easily s

2017-06-20 11:28:05
`
6
Super all around Large Pony- Division Prospect
Southern Charm 7yrs aprox. 14hds (barefoot) quarter pony. Wonderful division prospect and eligible green. Schooled everywhere and jumping to 3'6. Has the pony add or the horse step. Changes almost auto. Jumps ANYTHING regardless the distance or rider. Could pack the jumpers and x-country, or step up to the pony division with an intermediate rider. Prefers a quite rider, but tolerates a lot. Not for a dead beginner but ridding and showing with an advanced beginner. Will vet x-rays available

2017-06-20 11:06:08
`
6
Registered 1, 2 Arabian gelding previous US National, Youth National Top Ten
PROVEN SHOW GELDING IN HALTER, COUNTRY PLEASURE AND HUNTER PLEASURE. IMPRESSIVE SHOW RECORD. HONEST 15.2HH. FLOAT, SHEATH CLEAN, WORMED, COGGINS, SHOEING ALL UTD. VERY UPRIGHT, AND GOOD DISPOSITION. GETS ALONG WELL WITH OTHER HORSES. PRICED TO SELL, NEEDS A LITTLE GROCERIES AND A GOOD HOME IS A DEFINITE MUST. INCREDIBLY TRAINED WELL. RIDES SMOOTH WITH LOFTY CANTER. PEDIGREE SHOWS DOUBLE BASK GRANDSON AND HUCKLEBEY BERRY GRANDSON, DAM IS A SADDLEBRED. ARABIAN SIDE IS STRONG POLISH, VERY WEL

2017-06-20 10:04:14
`
6
Papi is a 2yr old 15hh grade QH filly. Papi has been with me with she was weanling and I have been keeping her to be my personal horse but due to a lack of time and to many horses I have decided to offer her for sale. She has been extensively ground worked from the time she was halter broke and has had approximately 10 rides to date. Papi is an exceptional filly that has exceeded my expectations at every turn. Everything I have asked her to do she has gone above and beyond to do it for me

2017-06-20 08:57:17
`
4
Beautiful Palomino Morgan Mare
Savannah is a stunning tall palomino Morgan mare standing at 15.3. She is willing, athletic, smart with a good work ethic. Savannah is well mannered on the ground, stands tied, loads in trailer, stands quietly for farrier and vets. Savannah is learning to ground tie. She stands quietly for grooming and tacking up. Savannah has beautiful movement! She has had a lot of groundwork done with her. She is learning showmanship, knows the sending exercise, yield the hindquarters, pivot on hindquar

2017-06-20 08:27:35
`
4
Eloquent - 12.3h, 11 year old, small pony mare. Ellie is very big bodied and can take a rider from walk/trot to 2ft. Has show mileage locally to AA levels. Flat winner. 10 Jump. Easy keeper. Never foundered. Barefoot. Very sound and sturdy ride. Simple change. Always jumps. Has numerous champions in Walk trot to Mini Hunters. Simple lead change. Super sweet girl - easy to catch, load, tie, bathe, ect. Great ground manners at home and at a show. Currently doing Jr. Beginner classes and cant

2017-06-20 07:40:49
`
4
Handsome Athletic Grey Gelding for sale
Finnegan (Finn) is a handsome 9 year old TB cross that has a lot of potential in hunters, jumpers and eventing. He is good for the farrier, dentist, deworming, and stands well in the cross ties. Finn is sound and very athletic but is not recommend for a beginner rider. He has little show experience and just needs a strong, willing, and patient rider to help him along. If interested please contact me by phone 6033932752 or email sharonewells@gmail.com.

2017-06-20 07:39:56
`
4
Price Reduced for Quick Sale to Right Home. Stunning shire-thoroughbred cross mare. Lightly Fox Hunted (2nd field). Green over jumps but willing and jumping 2' 3 and will be just fine at 3'. Trail-rides in large and small groups. Crosses water, steps over logs, lovely in and outside the ring. Perfect for starting low-level dressage. Needs to be in a program with a consistent rider - intermediate to advanced rider or a beginner working with a trainer. A lovely all-around horse. Too much t

2017-06-20 07:19:14
`
4
Looking for a suitiable home for a potential star.
Gunnin' for Victory (Victory) is an absolutely striking 12 y/o Morgan cross gelding. Victory does need consistent training, and work to perform at his best. Victory must be boarded on pasture. That is how he has lived his entire life, so he does not do well locked in a stall. Victory is a people pleasing horse, he is a calm spirited, good natured horse. He gets along well with other horses, he is of much of the dominant type. Victory has come a long way since I first adopted him. I could n

2017-06-20 07:09:22
`
4
Amazing 12 year old palomino gelding that stands 15.1 hands tall. Custer has done many trails obstacles and works good in the arena. He is a low energy horse and wouldn't make it as a 1D barrel or high performance horse but would be great for anyone who just wants to do trails and ride around. He is a very bomb proof horse he has been rode at places with lots of other horses and people not scared of any wildlife animals or ATVs. He has a very sweet personality and loves to be groomed and b

2017-06-20 07:05:04
`
4
Colt is Future Fortune and Triple Crown 100, bloodlines Frenchmans Guy, Streakin Six, Dash for Cash, Ronas Ryon

2017-06-20 06:39:38
`
11