KFPS, FHANA Friesian Stallion for sale
Retiring from having so many horses. Beautiful, kind, KFPS/FHANA 10 yr old stallion for sale. Trained to ride but has sat recently, hand or pasture breeds, gentle as a lamb. NOT a 17 Hand behemoth, he is true to BAROQUE style, standing at about 15.2 and the only son of LAMMERT 260 standing in the US. Siring stunning foals who win in the show ring, work cattle, trails, swimming, you name it, very willing horses. DO NOT contact me and ask how much. Read entire ad before so and only if you c

2017-08-21 17:38:54
`
0
Cute Sorrel Filly Bred to Do Most Anything. Peppy San Badger, Doc Olena!
Lena would make a first 4-H project, barrels, poles, cutting etc, she has a pedigree to be quick and caddy. She has a cute little head, nice hip and good disposition. She has Tamulena, Dual Glo Solano, Dual Pep and more breeding.

2017-08-21 17:33:32
`
0
5ish yo 16hh Thoroughbred mare
Are you looking for a project, a pretty girl to put some time into, to help her shine, to turn into your own four leaf clover good luck charm? We have that girl for you... meet our Kelly! Kelly was saved at auction on St Patrick's Day 2016. We don't know what luck of the Irish led this girl to our ranch, and we have no idea why she's still here. She's just waiting for her own pot of gold at the end of the rainbow... her own person. Kelly is a diamond in the rough. She is young and a bit un

2017-08-21 14:56:51
`
1
Off Track Gentleman - Meet handsome Valentino
Meet Valentino - off track/tattooed big Sorrel gelding. He is beyond sweet and gentle and Dressage trained. Good under saddle but needs a more experienced rider and likes someone who knows what they are doing. He loves kisses and very interactive and very safe to be around. He trail rides and likes to take things at his pace. He is a rescue and came in almost starved - now he's a healthy boy looking for his forever home! Come meet this handsome boy! He is around 12 yrs old.

2017-08-21 14:33:53
`
1
Dandi gets his name from his dandelion star. Foal date 5/23/17. Imprinted at birth, nice straight legs and sloped shoulder. He is out of our ApHC foundation mare, Doublesix Tobyanna by our sire, Majestic Eros. Sire is 15.2h and dam is 15.1h. Both pedigrees can be seen on allbreed site. He's an eye-popping colt and a sweet boy already he will make a stunning sporthorse for a variety of disciplines. I marked him Warmblood because the Friesian world has changed the description of Friesians fr

2017-08-21 14:17:38
`
0
DO NOT BE AFRIAD TO MAKE US AN OFFER If you are seeking a proven champagne mare with a splash of color this mare could be her, she has never been shown nor broke to drive just been a pet/broodmare. She has produce one foal for us exceptional momma, foaled easily with no issues. She has been exposed to our ASPC/AMHR stallion Woodlawn Acres Kings Mastermind but not confirmed. Sassy is a very sweet easy mare to be around meets you at the gate, easy to trim and vet, loves attention and ge

2017-08-21 14:11:05
`
1
Hippie is a 7 year old Black Pony gelding that will steal your hearts. He is super friendly, absolutely loves kids. Goes english or western, rides bareback in a halter. The perfect home is a must! 2750 Firm 6O2 723 799O

2017-08-21 14:08:44
`
1
Rufina Pure Andalusian ANCEE

2017-08-21 13:04:34
`
2
NY Resident mare infoal to War Dancer for sale - Great boned and correct!
Big and correct mare in foal to a WAR DANCER !!! email Homestretchstables@gmail.com for catalog style pedigree page.

2017-08-21 12:45:25
`
1
18 year old 16.2hh Thoroughbred cross mare
Carrie is an 18ish year old 16.2 hh Thoroughbred cross. And she is just as fabulous and proud as Carrie Fisher, Princess Leia herself, in whose honor she was named. Carrie is a push-button girl in the arena. She responds off voice and leg, like an absolute angel. She is a little more alert on trail, but still advanced beginner safe. She has been to the beach and in a parade and did fabulous. Carrie would be an amazing horse for someone to learn their stuff on, because she certainly knows h

2017-08-21 12:44:19
`
2
11 months old Standardbred cross
Meet Nico. Hes one of our younguns, just about 11 months old. This guy was pulled off his momma too early and sent off to auction. He was feral, wormy, and malnourished. He was also covered in dried mud, full of sticker burrs and showed signs of abuse and neglect. After a few months at his foster home getting some necessary medical treatment, positive socialization, good feed, and lots of grooming, he is really starting to come around!! This guy has shown he has solid potential and a willi

2017-08-21 12:37:40
`
1
Black Registered Section B Welsh Yearling gelding
Cute Black (registered Smoky Black) Registered Section B Welsh Gelding. He will mature as a small. His sire is Nistar Blazing Kansas and his dam is a Smoke Tree mare sired by Smoke Tree Spun Gold. He is current on everything. He stands nicely for the farrier and for electric clippers. He loads and unloads and has been on trailer rides. He has a big pretty eye and is a cute mover.

2017-08-21 12:19:09
`
0
Adorable Palomino PonyLead Lines Rides
Dixie is a precious palomino pony that is super gentle. She's 2 yrs old but acts like she's 10. She's gorgeous with a big mane and tail. She's been used for lead line and has been ridden alone some by the kids. Her previous owners took her a lot of miles lead lining their kids beside them on trails. They ponied their kids on her checking fences also. She's been to playdays and used for peewee lead line classes. If you want a young super safe pony for your kids to grow up with then Dixie is

2017-08-21 11:05:56
`
0
PVA Summer Storm is a registered half Arabian filly (dam is a POA) right about 14 HH. Ties, loads in trailer, picks up feet and stands for farrier. Up to date on vaccines and deworming. She is a 2012 model. Rain is very easy to work with. She is smart and willing. She is ready for an adult amateur or young rider to take her up the levels and into the show ring. Rain does have show experience in Intro level and will be shown until sold. Please message me for more information. Is currently

2017-08-21 10:24:41
`
0
Zeva is one of the original OTTB20 from Louisiana. She is 6 years old and about 16.3hh. She is definitely a true OTTB, this leggy lady likes to run! But she isn't disrespectful at all. She needs some practice on trail and transitions in the arena, but she is smart and extremely willing. She waltzed out on trail the other day like a champ. She's a forward girl and will be a great fit for someone with OTTB experience. Zeva can be a little tricky to catch at times, but will eventually come up

2017-08-21 09:41:36
`
0
10-12 year old, 15-15.1hh QH mare, great relaxed trail girl
Looking for a sweet treat? We have just the right kind of berry you can take a bite of and every taste just gets better... meet Blueberry! Blueberry is our super chill cruisin' girl, happy as a clam to wander around the ranch or on a trail. She crosses water, does hills, goes through brush, is fine with cows. She loves to visit her friends, cruise and meander around wherever you choose, and just enjoy your company. She's got a sweet, cuddly, goofy personality. Blueberry is a fun and relaxe

2017-08-21 09:20:54
`
0
Josi - Black Friesialoosa Filly
Josi is bold black filly with a lace blanket. Imprinted at birth. Foal date 5/15/17. She has a pretty little head, straight legs, nice hip, very fiesty, curious and energetic. She is out of a 15.1h ApHC mare, BPR Teena Maria by our 15.2h sire, Majestic Eros, both of which are on allbreedpedigree. She is 25 Friesian 75 Appaloosa. I marked her Warmblood because the Friesian world recently stated that Friesians are now considered warmblood instead of light draft. This filly will be a looker a

2017-08-21 09:15:05
`
0
Classic sport horse filly. DOB July 1, 2013. 7/8 tb, 1/8 Clyde, PHR registered tb sire, dam is a CSH approved crossbred. Currently 15.3 3/4hh expected to finish 16.1hh. Straight forward to handle, ties, blankets, fly sprays, stands for the farrier and has trailered. Exposed to dogs, chickens, atvs, vehicles and various farm equipment. She is very smart and social and is ready to start, would do best in a program that keeps her challenged. video available

2017-08-21 08:55:37
`
0
APHA Solid Youth Pleasure Mare
En Just Full O Pep aka Haley is a 15 year old been there, done that youth pleasure mare. She's a bay solid registered paint horse standing at around 15 hands. She has been with me for about 7 years and it's killing me to list her for possible sale, but with a baby on the way and a new home I need to slim down my current horse inventory. She's been shown with Ashland Paint Plain, COSCA, 4-H and went to the All American Youth Horse Show in 2017 (ending up with an 8th place in HUS). She's d

2017-08-21 08:06:46
`
0
Our Rumor is a sexy 6ish year old 14hh flashy paint gelding. He's still fairly green, so an intermediate level rider is required. Interested in this Rumor? EMAIL adoptions@hicaliber.org!

2017-08-21 07:53:56
`
0
3-1, 2 Yr. Old Arabian Gelding
Beautiful Endurance Prospect Grey 3-1/2 year old Arabian. Loads, trailers, saddles easily.

2017-08-21 07:39:23
`
0
3 year old azteca stallion does Spanish walk learning to dance
Danny is a 3 year old azteca stallion does Spanish walk learning to dance trail rides streets no problem call for information

2017-08-21 06:10:03
`
0
11 yrs old, 14.3hh Paint gelding
This super hot stud muffin is ready to move on to bigger and better things! Jelly came in as a stallion, and even though he lost his family jewels, he still thinks he is a macho man! He does have some stud-like behavior with other geldings when turned out, especially when there is a mare in heat. With time, he should get better about it and realize he is no longer a manly man!. A confident handler that can be both gentle and firm will do well with this sexy beast. Jelly is a fantastic trai

2017-08-21 05:44:42
`
0
Beautiful Thoroughbred Filly for sale
For sale Will consider a partner: 2016 Filly out of the Mare Felicitee (2004 Menifee out of Wonderful). This filly is a big, fast growing, headstrong yearling standing an approximate 14.3h and 800 lbs . Due to her fast growing, the connections would like to send her to a 2YO in training sale . serious investors only. Please contact by email only. Her half sister sold for 50k as a weanling and then 825k as a 2YO in training, March 2016 OBS. Great pinhook opportunity

2017-08-21 05:43:12
`
0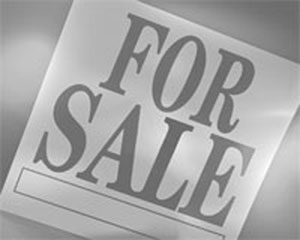 Grade Haflinger Gelding for sale
Willie is a project horse. I have had him for 4 months now and I don't believe I have the skills to train him. He is very shy, skiddish, and hard to catch. He has had little to no training, so if you are looking for a challenge, this is the horse for you!

2017-08-21 05:38:13
`
0
16-year-old Arabian mare 14.2-ish hh
This Diamond is maybe as precious as it gets. With baby Pearl still by her side when she came to HiCaliber, Diamond proved herself to be the most perfect of moms. The first time they were separated caused her some anxiety, but afterwards she settled down enough to endure a Western saddle and some lunging. We suspect she's never been ridden, due to her reaction to pressure, but she's coming along very nicely, handling her workouts with aplomb, even if she does flash some side-eye every now

2017-08-21 05:27:18
`
0
TB paint gelding- great hunter prospect
gorgeous 3 yr old TB paint gelding. natural jumping ability, flowing trot. 15.3 and growing! ready to be trained your way. Adoptive fee will increase once he goes out for training. Rescue- was a hand-raised nurse mare foal. adoption contract

2017-08-21 04:05:40
`
2
Beginner friendly child friendly loving horse
Rehoming our beautiful loving Golden Palomino gelding he is around 14 hands and great for a beginner or experienced rider. Very easy going boy, he is about 9 years and very sound. Great on trails, in arena, trailers excellent, enjoys baths, absolutely no bad habits, super super easy keeper. Gets along great with other horses and other animals in general. He was used as a pony ride horse for events for a while so he is very good with people and children also. He has never given us any probl

2017-08-21 03:53:01
`
0
For sale, a gorgeous molly Mule weanling who has it all! Imprinted, well proportioned and well colored, and a sweetheart to boot. Zinnia is our first mule baby to be offered for sale. Dam is a thoroughbred warmblood cross (Zita) and sire is a champion jack from Montana (Really Dun It). Zinnia was born on April 30 and has had consistent handling throughout the summer. She is good with her feet and has had her first farrier visit. She leads and yields to lateral pressure. She is not pushy or

2017-08-21 03:08:12
`
0
7 yrs old, 15.3 hh QH, paint stock mare
This sultry, soaring lady could be yours! Nala, whose name means successful, is certainly that. She was saved from auction, tossed away like yesterdays trash, and is now well on her way to becoming a very successful hunter/jumper or even eventing prospect! Nala has been a busy lady and her foster and trainer has made incredible progress with her. She has learned how to jump and LOVES to fly high. Free as a bird as she soars over jumps, this one. She is of sound mind and body and could be a

2017-08-21 02:33:29
`
0
Out of Magic Mist Ima Appylucy, Leopard Appaloosa Sired by Cowboy, a Gorgeous Buckskin Leopard Appaloosa. Not Only is this Filly Show Quality, She is HOMOZYGOUS For Both Pattern, Black, and has One LP Gene. So Show her now and then Let her Produce some Gorgeous Appaloosa Babies in the Future! Her Bloodlines Include alot of Jandt Breeding, Rowdy and Chianti. We are having a Herd Reduction Sale so Londie is Priced at a Steal 950.00 located in Wellsville, UT

2017-08-21 01:39:16
`
0
Trail and Endurance Black Arabian mare
Velvet is a super sweet, loving, and safe trail riding girl. She has been in our lesson program, building confidence in both beginners and advanced riders through all the gaits. She is great in the arena, but her favorite thing is going out on trails. Easy to load in trailer, uncomplicated to ride, and fun for the whole family. Very brave and non-spooky. She's been camping overnight, is very sure- footed in the steep hills, picks her way through the rocks, in the sand at the beach, and of

2017-08-21 01:33:24
`
1
All Around Sweet Personality, WR This Cats Smart
Best priced all around champion pedigree available anywhere. 'Okie Dokie' is a steal at this price. He is trained and perfect in every way. Okie is just as sweet and easy as they come...exceptionally quiet and so, so easy to deal with. This gorgeous guy is very easy to fall in love with. Kid safe. He will not last long at this price. His confirmation is perfect, charm, personality and drop dead gorgeous looks Asking 5600. OBO. All reasonable offers will be considered. Call (936) 827-

2017-08-20 15:53:34
`
2
Gentle well broke buckskin roan gelding
Speedy is a wonderful 7 year old gelding. He is very gentle and beginner friendly. He has been shown in western dressage as well as some other local shows. He has extensive trail miles. He is in excellent health with no vices. Easy to catch, load, farrier etc. the kind of horse that can have a couple months off and step on him with no warm up and he will be the same as the last ride. I raised him so I know everything about him. Healthy, sound, current on teeth, feet, shots etc. excellent h

2017-08-20 14:40:23
`
3
1995 Dark Bay Roan Quarter Horse mare unregistered
1995 Dark bay roan unregistered Quarter Horse mare, just shy of 15 hands and weighs 1100 pounds plus. She is stocky with a beautiful head and very smooth gaits. She has been extensively trail ridden, ridden in parades and some drill team work. She rides western with a curb bit. She is very desensitized and can be ridden on the road side. Due to her age, she is only suitable for light riding. She would be best suited for lead line lessons and therapy work. She still has some good years le

2017-08-20 14:03:26
`
3
9 y.o. OTTB 15.1 gelding for sale. Lunges, long lines, jumps small jumps. Energetic and athletic. Not a beginners horse as he prefers a confident rider. Sound with no vices. Sports old set osselets. Suitable for low level jumping (would do well in lower level eventing), hunters, dressage or trails. No show experience but he is currently in training. UTD on vaccines, teeth, Coggins and worming. Currently barefoot as he has great feet. Loads, cross ties, stands for farrier.

2017-08-20 13:48:19
`
1
2017 Curling to Mischief Filly
2017 Cal state bred Curlin to Mischief Filly, mare Frannie's Spirit. Producer of Spirit of Ten 250,000 earnings. This filly could be any kind, looking for partners, private treaty. Please contact mark.beaty@yahoo.com

2017-08-20 13:42:52
`
1
Please call or connect with us on Facebook so you can see his videos.This unique,wonderful,one in a million,eye catching fellow is BIG SEXY. He's had mounted patrol training (COUNTLESS HRS OF TRAINING)and can be shot off of. Hes double the pleasure and double the fun,simply put hes a goodun!!!!He drives,and can be ridden single,double,and has been used with a buddy saddle set up for the little kids.Fun for the whole family,very easy keeper,utd on everything,has been shown and trail rode,10

2017-08-20 12:54:05
`
3
Stunning Bay Tobiano Saddle Trail Mare
Bunny is an exquisite Bay Tobiano Spotted Saddle Mare. She is a big, stout boldly beautiful girl. Very pretty mover going along. She is a solid well framed trail mare that stands 15.3 hands tall and is 9 yrs old. She is not registered. She will surely carry a large rider with ease. Bunny is absolutely flawless under saddle. She has outstanding trail manners and nothing fazes her on the trail, or traffic riding. She has been exposed in town and ridden on the highway with large trucks and bu

2017-08-20 11:48:43
`
3
Nikita comes from phenomenal bloodlines with The Invester, Zippo Pine bar and a Good machine in the first three genteraions on the top. Barry Swift and Goldseeker Leo are on the bottom line. She would make a great all-around, do anything horse for a rider looking to move on to their Next step Performance horse. This Mare is a go-getter and loves to work. She has experience working cattle and buffalo.She loves going out on trail rides and shes always up for an adventure. Nikita would also

2017-08-20 11:37:41
`
1
Nijarielles Esperanza is an IALHA registered black Andalusian mare. Esperanza is 9 years old and 15.2hh. She knows how to bow and lie down. Esperanza is also a very fun and comfortable ride! She has beautiful gaits and is responsive and willing. More pictures and videos available!

2017-08-20 10:45:47
`
2
Sockdolager also know as Indy in the barn is a 6 year old OTTB. Indy was purchased off the track in the spring of 2016 and unfortunately has been on the back burner as I run a boarding and lesson facility and rarely find the time to do much with him. However, every chance I get he has been a pleasure to work with. This big man tries his heart out. He is brave, willing and intelligent. I have taken him cross country schooling to multiple courses across Indiana and one in Kentucky. He will d

2017-08-20 10:35:51
`
2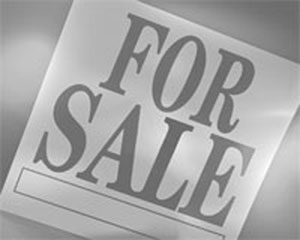 Briaroaks Spice Girl--Minature Brown Pinto
This small girl has beautiful pinto pattern and approachable personality. Roxy is double registered with AMHA and AMHR she is 31.25. Companion pasture horse that keeps company with dogs, llamas and full size horses. Looking to downsize grazing animal herd on my hobby farm. All three minis need new homes, preferably with stable or barn. Many options for these minis: breeding, 4H, showing or just having a buddy for yourself or other animals!

2017-08-20 10:11:50
`
1
Big Gelding Mid teens around 16 hands Been used on a ranch, rides and packs. Would be good for trail riding ,has been in the high country. Loads and shoes well,be best for intermediate rider . Feel free to email for additional photos.

2017-08-20 10:06:23
`
1
Cute Kentucky mountain gelding FOR SALE!! Sired by Choco Trojan, has 60 days riding, 4 good trail rides, 2 of which were night rides.. handles the woods the best. Easy catch, easy keeper, and handles great. Gentle disposition. He is 4 years old at 14.3 hh. Solid foundation, just needs saddle time. No spook or buck or anything silly. Call or text Emily 859-274-7044

2017-08-20 09:58:01
`
1
Unbeatable Personality Smooth As A Cat Daughter of High Brow Cat.
STANDING AT STUD ONLY, TO LIMITED APPROVED MARES, NOT FOR SALE AT THIS TIME, STUD ONLY. Smarty Registration is Smart N Smooth Cat is one of the top of the top best bred stallions around. He is by Smooth As A Cat, out of a daughter of High Brow Cat. His pedigree is FULL of Champions. He is absolutely gorgeous, has perfect confirmation: beautiful head, clean neck and throat, big shoulder and huge hip. He stands about 14.3 hands and weighs about 1200 lbs. He has a big heart, sweet dispositio

2017-08-20 09:30:26
`
1
Looking for a great horse? Ta-Da here he is
PLEASE CONNECT WITH US ON FACEBOOK TO SEE ALL HIS VIDEOS--If you like beautiful buckskins, ta-da here he is. If you like an extra nice body,ta-da here he is. If you like brains to boot,ta-da here he is. If you haven't guessed by now, his name is TA-DA,11-12 yr old, quarter gelding, 15 hands, 5000, located in Blairsville,Ga. This guy has brains and beauty, with a great in your pocket personality. Good beginner horse,family type horse. This is some little girl's( or big girl's) dream horse.

2017-08-20 08:16:43
`
1
2014 paint filly by Scentic Royal Flush and a Real Bonanza DTR. 60 days last fall and approx. 3 months this spring/summer. Ready to finish your way. 15.2 and growing. Has been hauled a little, all with good experiences. Shown showmanship, western pleasure/horsemanship and English pleasure/equitation. serious inquires only please, 3,500

2017-08-20 08:05:51
`
1
PLEASE ASK FOR HIS VIDEOS!!!!!! Call the stables and connect with us on Facebook to see videos---This tall,dark,handsome,ladies man is MY HARLEY,hes 10 yr old and man what a horse!!!As you can see super easy on the eyes,the best looking trail horse out there and could be a show horse.The kind of horse everyone wishes they had.Just a one of a kind horse,beauty and brains,wont last long.HARLEY is the kind of horse a young kid would grow up with and have for life!!!Check us out and you will s

2017-08-20 07:54:03
`
1
Selection So Simple, aka: Simon. 9 year old, registered POA gelding. Qualifies to be registered Appaloosa. White Leopard Coat Pattern Tri-Color Brown and Black Spots. 15 hands. Has been shown 4-H and used in lesson program. Would do well with an advanced beginner or intermediate rider looking to fine tune a prospect for the show ring. Price will increase with training. Simon has been there done that, just needs professional miles for him to be show perfect.

2017-08-20 07:14:46
`
1
The Pamplemousse and Frannie's Spirit, producer of Spirit of Ten with earning of 250,000. This filly could be any kind. Looking for partners, private treaty. Contact Mark at mark.beaty@yahoo.com

2017-08-20 06:41:37
`
1
Own son Boonlight Dancer - Incredible athlete - Take a deep seat !
Dual The Boonelight Little Man 2007, 14.3, AQHA Sorrel gelding Sire: Boonlight Dancer (Peptoboonsmal x Smart Little Lena) Dam: Nyla Dual (Dual Pep by Peppy San Badger) Super quick! Extremely athletic! Take a deep seat and pull your hat down. Very responsive. He's been Ranched on. Rope one out in the pasture. He's been sorted on. He's been trained in Cutting.Very cowy. NOT a beginner horse. NOT a weekend Trail horse. NOT for the timid rider. He's a pull your hat down, pucker up, and take a

2017-08-20 06:36:06
`
2
Jax is a 14 hand 18 year old welsh cross pony he is a sweet and gentle pony on the ground. He loves attention and kids and is well behaved. Under saddle be has a lot of energy so would be better with a confident rider or intermediate rider. I want to get him sold quickly but the right home is required. Could be a lesson horse with a little work but would be a great companion also.

2017-08-20 05:16:28
`
1
Gorgeous and Calm Tb, Appaloosa Trail Horse
Falcor is and always has been a very calm and sweet boy, but due to my financial situation I have made the decision to sell him. He is great on the trails, loves water (he will splash around in it), and in general is just very relaxed. Is traffic safe, kid safe, but can also have a lot of GO if you ask him, with no problems. He's been my boy for about four years now and I'm looking for a forever home for him that will even take him on to retirement or as a pasture pet once his riding days

2017-08-20 05:07:40
`
1
Novice level packer, Hunter, Jumper
2003 16. 2 hand former training level event horse for sale as a novice event packer or hunter/jumper. Selling due to health reasons. I do not have the core strength to ride this horse properly as I have back issues. This cross country jumping machine will jump anything you put in front of him--ditches, water, banks, roll tops, coops--I haven't found one obstacle he wouldn't jump! He has done hunter paces and participated in clinics with Boyd Martin and Jimmy Wofford. Clips, loads, ties and

2017-08-20 04:48:34
`
1
Krog Classy Cowboy x Zippo Cash Bar - Beautiful Grulla roan gelding
Krogs Preakness Little Bob 2012, 15.2, AQHA Silver Roan gelding Sire: Krogs Blue Honey (Kros Blue Buck by Krog Classy Cowboy) Dam: Tailwinds Preakness (Zaxon by Zippo Cash Bar) Little Bob is a great colored, well bred gelding. Super smooth lope. Just been trail ridden and around the place here. Could use a job. Has some go. Nice young gelding. Delivery available. We trade for firearms and unique spurs.

2017-08-20 04:45:59
`
3
Henry has the talent and mindset to compete at upper level competitions . Henry mostly brings blue and red ribbons. Henry never fails to disappoint. I have been showing him for about a year in a half and we have accomplished so many things. We have been champion in many horse shows .Henry He has also successfully competed in A and C rated hunter shows, bringing home ribbons at every show.

2017-08-20 04:19:36
`
2
3 yr Smooth As A Cat, Dual Pep Gorgeous
Jeremiah registered Smooth Cat Jeremiah is 100 sound, 3 yr old, started. He needs a few more months training to be ready to show. He's extremely cowry quick, with a really soft mouth. Has a great disposition, easy to be around and work with. Gorgeous blue eyed roan. Champion blood line on top bottom. Best price...asking 4900. HE WILL NOT LAST LONG BEFORE SOLD. Call Janet at 936-827-6405. Or Ray at 281-380-4887

2017-08-20 03:58:29
`
1
12 yr old registered gelding. He has Profeta bloodlines. Anybody can ride him. Sound in his feet and stands for the farrier. He loads in the trailer. He has been professionally trained. He has current shots as of 3/17.

2017-08-20 02:34:24
`
1
Beautiful Gray M.F.T. Gelding Smooth gaited,quiet
Silver is a very quiet horse.He has a smooth gait.He is always the same even if you don't ride him oftenHe has a lot of good trail experience,has been many times to Emmenice campgrounds and several others over the pass 5 years that he has lived here.He is quiet enough for a beginner.Silver neckreins,backs .He has been shown at our county fair and at local shows.Silver has good comformation and he has very good bloodlines ,he is a direct son of Southern Sunrise. He is easy to catch.Hes good

2017-08-20 02:27:06
`
1
Sorrel Pony Gelding Standard Donkey
Selling this cute pair of little pasture pets. They are both kill-pen saves. The pony came to us with an injured eye that could not be saved. We had the eye removal surgery and he is doing great. He is approx. 12 yrs. old and 10H. He could be ridden if someone was willing to spend some time with him. I am going to be picky as to where they go from here. I can not let them end up in a bad place again. The Donkey is also gelded. I want them to stay together. The Donkey is 11H and 4 yrs. old.

2017-08-20 02:27:02
`
1
Chocolate Kentucky Mountain Horse
Offering for sale, Star Dancer, barn name Abby Rode. Very beautiful dark chocolate , 15.2 and stout frame. A fast walk and a racking gait, she loves to go down the trail. Abby has done everything that one can imagine and does it willingly. She has been shown but loves the trails of the mountains. She is now being trained to drive and excels at it. She is confident and bold. UTD on coggins, shots, worming and farrier. I am looking for a mature woman who would like to share the trails with A

2017-08-20 02:04:07
`
1
Meet Bentley he is a in your pocket kind of horse. Born March 3rd 2017. Leads, ties. Loves kids and attention . Will mature around 15.5 hh . Bentley will make a great stud or geldling. Bentley is 14 percent Blue Valentine. Loacted in Seligman Mo. Will consider trade for a perlino , cremello, palomino mare. Thank you !!

2017-08-20 01:37:59
`
0
Super Flashy Gaited Trail Gelding
RJ is a red and white spotted stopping gelding. RJ is a beauty that has it all. looks, personality, gait, style and the right attitude. He is a lovely horse in every way. He has a great build, perfectly sculpted head with delicate ears and kind beautiful eyes. He is a lifetime horse with everything going for him. RJ is a sweetheart to be around and is very fun to ride. He is extremely well trained, easy to ride, smooth as glass in the saddle and a gentleman in every way. RJ very easy to ha

2017-08-20 01:36:43
`
1
Rooster is a 26 yr old gelding used by our dad in regional and national bird dog Field Trials, which Rooster has not been able to attend since our dad died. He loves being groomed, having snacks, and working. He is a big strong guy, but is having a mellow old age. Horse friends are a bonus!

2017-08-19 16:25:53
`
1
TOLDYA ID BE A STAR 2012 Gelding Linus is a great little horse, literally he is 14 HH and 900#. He had 12 months of reining training with Jason Richards. He was shown twice as a three year old (green horse) winning both times. Things kinda went down hill from there thanks to a bad training situation. He has had a couple months off and just did fun horse things. I took him to the barn and he is ready to resume with training. He will do just about anything, he is very sweet, and absolutely

2017-08-19 14:21:46
`
3
Exceptional Gypsy Sport Horse-Photo coming
This horse is a member of my Equine Family. Tova Noah is the most wonderful boy. He is the picture of his Sire Running Winds Farm Duke Gypsy Vanner. His Dam is a Paint Quarter Horse. He has a high amount of physical presence with his solid built, long flowing mane and forelock. He is feathered but not heavily. His color is Black Tobiano. He shows exceptional movement with a long, flowing trot and a rocking horse canter with power. Every time I watch him move it takes my breath away. He has

2017-08-19 14:04:19
`
1
En Venta hermosa potra Espanola, con muy buenos movimientos y con registro de ANCCE. mas informes al 559-281-0319

2017-08-19 13:35:14
`
0
Ames Starlight Brass x CB Shining Star in foal to Aregal Heir TRGR. Free
FREE TO AN APPROVED HOME Full sister to Reserve National Champion Brass Star. In foal to Aregal Heir TRGR (Afires Heir x LA Athena-full sister to AA Apollo Bey). Outstanding opportunity if you are looking for an economical way to start at the top level. Ames Starlight is by Brass, known to be one of the most beautiful Bask sons and out of the National Top Ten Driving mare, CB Shining Star. Starlight's Dam has produced National winning horses both in Halter and English. STARLIGHT IS IN

2017-08-19 13:14:22
`
1
3 in 1 package. Quarter horse mare exposed and foal at side.
Foal picture is at 3 months. Shedding out very dark. Chestnut or near black. 4 white socks. Mare had 60 days riding but not finished due to my health. Loads, hauls and is an excellent mother. She was exposed and never showed any heat cycles again. Usually settles on first mating. Not preg tested. She is generally easy to work with but does not like to be pushed. We usually use a small bit of sedation for ferrier. Could be finished off but would take awhile before an intermediate could rid

2017-08-19 13:06:48
`
1
very gentle filly also a roan sire 15 h Blue Roan dam a 15h Buttermilk Buckskin

2017-08-19 12:39:51
`
2
tall colt sire and dam both 17 h. should make a English prospect gentle

2017-08-19 12:28:52
`
1
Elegant dressage , hunter under saddle prospect
Elegant 5 yr. old, 17.1 h., TB mare. Light bay with white blaze. Super fancy and floaty mover. Not marish. Never raced. Snugly, snugly, personality. Easy keeper. DRESSAGE / FLAT WORK only. Also loves trail rides! Not spooky. Can go out alone or with others. Exceptionally trained off the seat and leg....soft hands! NO BEGINNERS PLEASE! Perfect home a MUST! This is truly a lovely horse. 10K to approved home only. Contact Ingrid 203-263-5019 or 203-592-7737.

2017-08-19 11:49:51
`
0
Don't miss this video This eleven year old grade gelding is a super safe trail horse he walks out with energy and has a slow shuffle gait, but can be pacey. Not buddy sour. He has no desire to bolt or run, he is beginner safe. He is shy at hand and in the stall, but perfect on the trails, not a mean bone in his body. He has been in a herd and put in a stall daily for grain. darrellhurst61@gmail.com 606.515.2

2017-08-19 11:11:24
`
0
PRICE REDUCED TO 2200.00 Flashy GREY Roan. This gelding will definitely get you noticed. He's an easy keeper stands to be clipped and ferried Has great breeding sire Out on Parole mare is Miss Ivy Jazz

2017-08-19 09:19:46
`
1
Jessie Tivio, Jessie Klem - laid back Trail, Ranch gelding
Tivio Bob Dude 2010, 15.3 AQHA Buckskin gelding Sire: Poco Tivio Klem (Jessie Tivio x Jessie Klem) Dam: MCR Pretty Bonny (Quick Emotion x Mule Shoe Mac) Dude has been used extensively at the Fort Scott Sale barn. Driving, Sorting, Penning cattle. He has roped a handful and did fine. Super smooth lope. Gentle, easy going attitude. Great trail horse.Delivery available. We trade for firearms/unique spurs.

2017-08-19 07:58:01
`
0
This colt is marked up very well. Has a flex mane and tail. A bold white blaze face. Has nice hind quarters and nice head shake. Great bloodlines. Sire is Look Up Jose # 21003555CH with Generator and Son's Delight on top. Armed and Dangerous and Ebony Masterpiece on the bottom. Sire's photo attached. Dam is Pearls and Diamonds #21004118/SO with He's Puttin on the Ritz and Pride's Generator on top. Pusher CG and Son's Delight on the bottom. Sire and Dam are onsite. He will be ready to go on

2017-08-19 07:05:04
`
1
2002 17'1 HH, Irish Warmblood for sale. Deluxe has shown all around Alberta in the meters. He is an in your pocket easy going horse. He has a rocking horse canter, big stride and absolutely loves to jump. In a current training program and up to date on everything. Best suited to an intermediate rider. More Pictures or video on request. Asking 10,000.

2017-08-19 07:04:59
`
0
OREO smooth, safe, sound, sweet and flashy
Oreo is as beautiful as he is sweet. One of a kind horse, smooth sweet boy. He has been well cared and in training all his life with top trainer Carolyn Ray Mort at Winterbrook Ranch. He is easy to ride with his naturally smooth gates, and willing attitude. Oreo has given children of all ages lessons and even won blue ribbons with a mentally challenged rider at dressage shows. He is super on the trail, in parades, and in the show ring doing western, western dressage, or trail classes. You

2017-08-19 06:33:58
`
0
Blanketed amber champagne filly
Champagne Confetti is a well-bred 2016 amber champagne filly who carries the bloodlines of Straws Mighty Magnum, Straws Mighty Legend and Chocklate Confetti all in her first three generations. These stallions have proven to be some of the most versatile horses in the appaloosa industry, complete with ApHC points in open aged stallions, (halter) heading and heeling, hunter in hand, keyhole race, cutting, reining, working cow horse, steer daubing, most colorful at halter and senior western p

2017-08-19 06:23:39
`
0
ONYX is a beautiful black leopard GELDING. Just gelded him 2 weeks ago. NO PAPERS - DONT ASK. Make a awesome ALL the color you could want riding pony or cart pony out of this beauty! 4 years old 36 inches tall 1000.oo Cookeville, Tennessee 931-397-4091

2017-08-19 06:19:39
`
2
hermosa potranca PRE con registro y pasaporte de ANCCE, mas informes 559- 281-0319

2017-08-19 06:15:08
`
0
Exceptional SHIRE Sport Horse Bay Paint-photo coming
This horse is one of my Equine Family members. Zeli came to me as a 4 month old Premerin rescue as with all Premerin rescues-her experience with humans was not positive. She showed amazing bone as a youngster and surprisingly, a calm and curious equinality. She matured into a built (mack truck type front end!) and beautiful mare. She is slightly butt high but still comes under herself nicely. I feel that Zeli will not make a strong jumper, although she willingly will jump I would not go ov

2017-08-19 06:03:04
`
0
3 yr old with HUGE potential! Meet Rain - QH Blue Roan in Winter
Meet the sweetest young boy out there! A true show stopper with amazing potential and highly intelligent. He's just barely three and will probably grow a bit taller. He's 14'2 now. A virtual unicorn and lover boy! He's only got 5 rides on him and super quiet. No buck or tantrums. Requires more leg than rein at this point. Protects his rider even though he is unsure at this point. His trainer says one of those rare horses that comes around every once in awhile and she's keep him if could..

2017-08-19 05:51:14
`
0
Athletic, all around prospect, 2yo filly, homozygous tobiano
Sweet temperament and athletic. This nice filly will make up into a great all around horse. Ranch pleasure and shows or take her to the barrel pen, lots of discipline options with this one. She can jog or trot out with a flat knee, deep hocked and works off her hindquarters well. Will be started under saddle later this year if not sold. Great Paint race pedigree from her sire and super all around pedigree from her dam. Both sire and dam on the farm and both competed in their younger days.

2017-08-19 05:37:27
`
0
HAVE A LITTLE FINESSE! SHOW QUALITY GOLD RUSH YEARLING CHESTNUT TOBIANO FILLY FROM CONNERS BRED MARE AFFORDABLY PRICED AT 6000 SOME ASSISTANCE WITH HAULING EXPENSE AVAILABLE TOO . DARE TO COMPARE WITH THE WEANLING FILLIES BEING OFFERED AT MUCH HIGHER PRICES VIDEO: CONTACT: Tess Marshall 860-716-3925

2017-08-19 04:12:13
`
0
4 year old black kwpn registered Dutch Harness Horse Stallion 16 HH . Icelona is a very refined pretty and athletic stallion a proven breeder and drives very sensible with a willingness too work ,He is sired by the late Departur W whos sire is the aproved stallion Vaandrager, Departur W's dam is Elarda Kuer preferent, Icelona's Dam is Celona by Kwadraatteus,Celona's dam is Ellen Kuer Preferent. for info contact Abe 519 748 8645

2017-08-19 03:48:22
`
0
Stout elegant gelding rides and drives, traffic safe, Morgan Friesian cross
Bob is a wonderful horse to ride or drive. He is a broad 14.3h, curvy and stunning with wavy mane and tail and substantial bone. I ride him on the roads, in the arena or on the trails. My 10 year old daughter also rides him. He is gentle and willing with a great attitude. I have also driven him on the roads and in the arena. He will park and take a nap while you groom him and tack him or when you stop him in the cart or get off under saddle. He is not a 'kids' horse but he is gentle and ki

2017-08-19 03:39:47
`
0
Lovely Gypsy Sport Horse-Photo coming
This horse is one of my equine family members. Leoti is a coming 6 year old Gypsy Sport Horse of exceptional quality. She is very solidly builtstanding at 14.1 hands. Her sire is Running Winds Farm Duke-Gypsy Vanner and her Dam is also a Running Winds Farm mare Kia was a Paint/grey and white, 16.1 hands. Kia joined my equine family already bred to Duke and settled. I most unfortunately lost Kia due to a twist colic. Leoti inherited her Dam's very sensitive equinality. She can be reserved u

2017-08-19 03:36:34
`
0
Exquisite Purebred Friesian Weanling Filly for Sale
Very Fancy and upright Friesian Filly! Extremely well bred. Being trained to be easily handled and trailered, Will be at the Friesian Keuring in Santa Rosa in Sept, 2017 , as will her half Brother, Daanteh.

2017-08-19 02:37:48
`
0
Grace - 16 h 17 yo Warmblood, TB, QH Mare
16 h 17yo grey Warmblood/TB/QH mare looking for her own person! Grace is a sweet mare that has been a lesson horse for the last 2 years teaching lower intermediate through advanced students. She w/t/c jumps a cute 2'3 course. She is not a bit marish or spooky. She does not buck, rear, or bolt. She is an easy keeper, wears regular front shoes only, has had no injections, and hacks out well. She had a DNA panel performed that lists her as a Warmblood, TB, 7 QH! Quite a combination, but it wo

2017-08-19 02:32:22
`
2
This filly was born 4/7/17. She is marked perfect with 4 black stockings and a black mane and tail. She has a small white spot on her forehead. She loves attention and has a wonderful disposition. She will be ready to go September 7 at 5 months old with registration and DNA in hand. Sire is Indigo Blue # 19907990, Dam is A Bright Silver Thread # 20505445/GR. Dam has Pride's Generator, Triple Threat, top and bottom, and Mark of Carbon. Dam is onsite.

2017-08-19 01:56:38
`
0
Empire Maker mare for sale in partnership in foal to Flintshire
I've got 12 yr old Empire Maker mare in foal to Flintshire for feb foal she has 2 to race an 2 winners an has 1 2 yr old winner an 1- 2yr old has not started yet an a Shanghai Bobbi yearling Wanting sale half of her for 6500 or all of her for 45,000 stud fee paid Need sold asap open offers on partnerships Also have 2 other mares to sale in foal Please email at totalbloodstock@yahoo.com Or call at 518/415/2365

2017-08-19 01:44:37
`
0
AMHA, AMHR Miniature Grulla Filly
SALE PENDING - Moonbeam is the first foal of the year born May 3 and shows promise to live up to her pedigree. Her dam is a retired show mare whose grandsire is the famous Johnstons Gold Boy and Dream is from Flying W farms in Oklahoma. Moonbeam's sire is Moontana of Milkyway with the Stouts and Circle S Cadillac bloodlines. This little filly has the potential to be a show horse, possible driving candidate, or just a beautiful addition to your broodmare herd. She could also be a back yard

2017-08-19 01:21:41
`
0
Ready to start pretty Purebred American Bashkir Curly filly
Hidden Cave Rebelle, she is an absolute beautiful well build filly. She has the foundation bloodlines and is just perfect. Rebelle has a very thick nice curly coat and in the summertime she is a beautiful shiny slick bay. Did I mention how she moves...she is absolutely awesome. Come meet her and our other 25 Curly horses. You can also stay at our BB (hiddencaveranch) and have a nice getaway while you meet our horses.

2017-08-18 17:25:47
`
2
Purebred Bay Tobiano American Bashkir Curly weanling colt.
Hidden Cave Mahpiya, what a delightful sweet colt he is. From the minute he was born he has the in your pocket, curious, sweet, typical Curly Horse character. He is stocky build and he will be estimated 15H/15.2H at mature age. Both parents live here. He is born on April 14 and will be weaned at 6-9 months of age (absolutely NOT earlier). He is growing up with his half brothers and sisters in a herd of mares and his Sire Yuwipi ( see our website). We also have a BB where you can stay and h

2017-08-18 16:11:45
`
2
Gorgeous Rabicano Roan, very sweet, quick learnner, 14.1 hands and still growing. She has just turned 2 years old. Is a One Hot Krymsun grand-daughter. Looking for the perfect home. For more info call Jeannette 604 855 6285

2017-08-18 14:28:25
`
4
Azule Caballo - blue roan stallion. As a breeding stallion, he will be a 100 roan producer because he is homozygous for roan ( RnRn) He is also homozygous for black ( EE) born 3/30/15 he is ready to breed and in fact has covered one mare so far and she is confirmed in foal. If you are looking for size, color and conformation, this young stallion has it all, plus he is 5 panel N/N. 15-1 and should grow more yet. also he is aa meaning he has no bay gene or agouti Sire: Crown Diamond Blu

2017-08-18 13:54:49
`
2
This 7 year old elegant and refined bay gelding is friendly and willing. Showoff goes walk, trot, canter, jumps basic courses and free jumps at 3 feet. With his athleticism, grace and even temperament, he will do well in any discipline. He's UTD on vaccinations, loads, stands for the farrier, no vices, has great feet (goes barefoot) and is turned out 24/7, is an easy keeper, loves attention and has excellent ground manners. Showoff will be trained until he is sold. We are motivated to sell

2017-08-18 12:26:42
`
2
Raine 8yr old Quarter Horse Mare
4500.00 or best offer Papered Buckskin 8 yr old mare Raine. 14'2. Very sweet. Needs an intermediate and confident rider. I bought her for my novice friends to ride on the trail. Unfortunately she is not that horse. Trailers well, good with her feet and ground manners, excellent arena horse and great for gymkana or 4-H.

2017-08-18 11:59:36
`
2