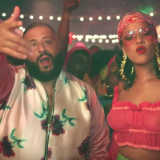 Grammys 2018: Rihanna, DJ Khaled, and Bryson Tiller Added to List of Performers
Rihanna, DJ Khaled, and Bryson Tiller have been announced as performers at the 60th Annual Grammy Awards later this month. The trio will perform the single "Wild Thoughts," which came out this summer and became one of the season's most played songs. While no one from the group was nominated for a Grammy this year,…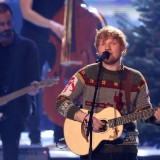 Ed Sheeran is Engaged to Longtime Girlfriend Cherry Seaborn
It seems that Ed Sheeran has finally found the "perfect" woman to spend the rest of his life with. The singer announced this morning on Instagram that he's engaged to longtime girlfriend Cherry Seaborn, posting a photo with the caption "Got myself a fiance just before new year. We are very happy and in love,…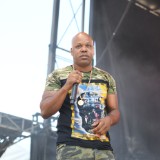 Report: Too Short Sued for Sexual Battery
Oakland rapper Too Short is being sued for sexual battery. Last year, rapper and former collaborator Teana Louis accused Too Short (real name Todd Shaw) of sexual assault and now Louis is suing the rapper for multiple accounts of sexual assault, as TMZ reports. In the lawsuit, Louis claims that the two were producing music…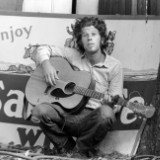 Tom Waits Announces New Reissues of His First 7 Albums
Tom Waits has announced new reissues of his first seven albums. Following ANTI-'s reissues of 20 years-worth of music late last year, the label has shared that it now plans to reissue his earlier Elektra Asylum releases from the '70s as well. Remastered versions of Closing Time (1973), Heart of Saturday Night (1974), Nighthawks at the Diner (1975), Small…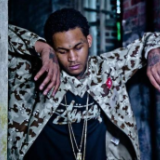 Report: Chicago Rapper Fredo Santana Dead at 27
Fredo Santana, rapper and one of the pioneers of Chicago's drill movement, has reportedly died at the age of 27. TMZ reports that Santana died Friday night as the result of a seizure. No official statement from the rapper's family or cause of death has yet been released. Santana, born Derrick Coleman, suffered serious health…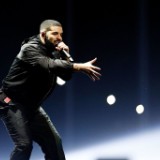 Rapper Drake has released two new songs called "God's Plan" and "Diplomatic Immunity" after teasing them on Instagram Friday night. The tracks are collectively titled Scary Hours. Boi-1da and Nick Brongers produced "God's Plan"; Boi-1da, Cardo and Young Exclusive produced "Diplomatic Immunity." This is Drake's second solo release since his 2017 playlist More Life, following "Signs," his Louis Vuitton runway…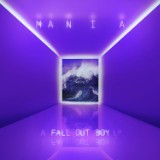 Review: Fall Out Boy Have the Wrong Ideas About Pissing Off Punk Purists
Fall Out Boy have always been more interested in being popular than cool, and the longer they stick around, the better that philosophy functions as a survival mechanism. Fifteen years since the Illinois emo quartet's debut album, and a few years into their comeback as one of the most famous rock bands in the…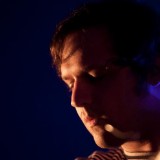 Posthumous Collection by Late Women Guitarist Chris Reimer Coming in April
The Calgary band Women only made two albums before breaking up in 2010, but their sparse and inventive post-punk left a sizable impact on fans, especially fellow musicians. Their signature sound owed much to the spindly guitar work of Chris Reimer, who died from complications of a heart condition at age 26 in 2012. (Reimer's bandmates Matt Flegel…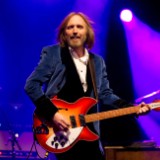 Tom Petty Died From Accidental Overdose
Tom Petty's autopsy results reveal that he died from an accidental overdose on prescription pain medications, TMZ reported and Petty's family confirmed on Friday. The rock icon passed away in October at 66. According to the Los Angeles County Medical Examiner-Coroner's office, Petty was taking several pain drugs, including Fentanyl patches, to treat emphysema, knee problems,…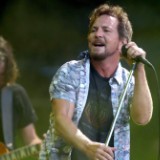 Pearl Jam's Website Reportedly Leaks Baseball Stadium Tour Dates
Earlier today (Jan. 19), Pearl Jam's official website leaked a handful of summer tour dates at baseball stadiums around the country, Alternative Nation reports. For a short amount of time, their site listed seven shows -- Alternative Nation grabbed screenshots before the error was fixed. Pearl Jam's longstanding love affair with large-scale baseball stadium shows resulted in a…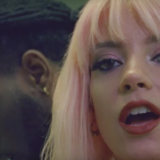 Video: Burna Boy – "Heaven's Gate" ft. Lily Allen
The path from Afrobeat sensation to international pop power inevitably includes some awkward moments. For example: Fall Out Boy tagging rising Nigerian emcee Burna Boy for a conspicuous reggae verse spliced into the middle of "Sunshine Riptide," a song from their newly released album M A N I A. Fortunately, Burna also dropped his own single today, "Heaven's Gate" featuring British pop singer Lily…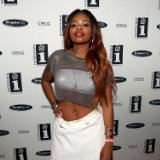 Dreezy – "2nd to None" ft. 2 Chainz
Chicago rapper Dreezy has a knack for packing wordy boasts into the tricky pockets in up-tempo beats, resisting groovy house-hop or staccato drill flows for more aggressive attacks. Her latest single "2nd To None" with 2 Chainz hovers around 170 bpm, with dense 808 programming from Southside dominating the mix. Dreezy cuts through with militant and self-deprecating flexes at…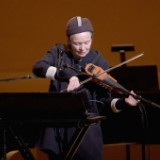 Laurie Anderson and Kronos Quartet – "The Water Rises" / "Our Street Is A Black River"
Laurie Anderson and Kronos Quartet are gearing up to release their collaborative album Landfall on February 16, and today they've shared a pair of interwoven tracks from the album, "The Water Rises" and "Our Street Is A Black River." The album will mix acoustic sounds from the legendary quartet, known for their willingness to collaborate with and…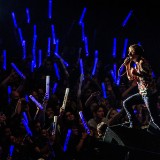 Hear Phoenix's Previously Unreleased Ti Amo Demos and Sketches
In a tweet this afternoon, Phoenix announced that they'll be releasing sketches and demos for their 2017 album Ti Amo to streaming services on upcoming Fridays, under the name Banque De France. Today's batch of tracks includes eight snatches of music with very Phoenix-y titles like "Apertura" and "Caravaggio," ranging in length from 30 seconds to about a…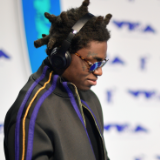 Kodak Black Arrested on Weapons and Drugs Charges, Child Neglect
Kodak Black is back in jail in Florida's Broward County after his home was apparently raided by police Thursday evening. TMZ reports that the rapper is facing seven new charges including grand theft of a firearm, possession of weapon or ammunition by a felon, possession of marijuana over 20 grams, and child neglect without great bodily harm, as…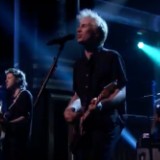 Watch Franz Ferdinand Play "Always Ascending" on The Tonight Show
Franz Ferdinand frontman Alex Kapranos is feeling his blonde ambition in this The Tonight Show with Jimmy Fallon performance of the title track off the band's forthcoming album Always Ascending. The band's fifth album drops on February 9 and its the Scottish rockers' first solo full-length since 2013's Right Thoughts, Right Words,…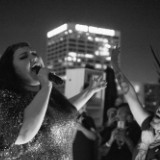 Beth Ditto – "I'm Alive" (Tommy James & The Shondelles Cover)
Beth Ditto has released a rollicking, euphoric cover of Tommy James & The Shondells' "I'm Alive" from 1968. "Being alive is radical right now," said Ditto of her cover choice, "so let's live!" The former Gossip frontwoman became known for drawing upon classic soul and rock and parlayed these influences into her 2016 solo debut album Fake Sugar. Listen…


David Bowie's Berlin Trilogy to Be Reissued on Vinyl
All three albums from David Bowie's classic mid-'70s Berlin trilogy--Low, Heroes, and Lodger--will be reissued as individual 180-gram vinyl releases via Parlophone on February 23. The label will also reissue Stage, a live album documenting Bowie's band from the same era, and Scary Monsters, the 1980 album that was his first studio project after the trilogy was completed. These albums were reissued…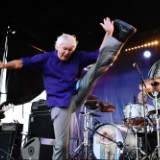 Robert Pollard Releasing Country Album Titled Blue Balls Lincoln
Robert Pollard apparently got bored of sneezing out new Guided By Voices recordings every five minutes and decided to put out an album by his country alter-ego Cash Rivers. It looks like Pollard's persona picked up a backing band as his Rockathon Records site credits the fabulously named Blue Balls Lincoln LP to Cash Rivers…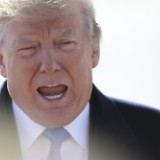 Porn Star Stormy Daniels: Donald Trump Told Me He Hopes "All the Sharks Die"
The full transcript of In Touch Weekly's interview with adult film star Stormy Daniels about her alleged affair with President Donald Trump was published Friday, and while most of the truly nauseating bits had already been revealed earlier in the week, there's at least one amusing anecdote involving dear leader that bears repeating: According to Daniels, at…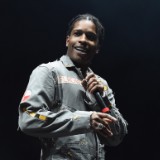 Yams Day Concert Cancelled After Fight Erupts Backstage
Yams Day, the annual concert put on by A$AP Mob celebrating the late A$AP Yams, was shut down Thursday night after a fight broke out backstage. Roughly two hours into the event, which was set to feature performances from Lil Yachty, Nav, and G Perico, the show came to a halt while A$AP Rocky was…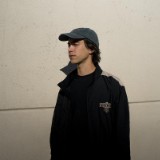 Bedroom existentialist (Sandy) Alex G has posted a new one-off song to his YouTube channel. With a pretty melody and layered vocals low in the mix, "Fay" is typically soothing and unpretentious. (Sandy) Alex G's latest formal release was last year's album Rocket. Listen to "Fay" below, and read our 2017 interview with the artist, whose given name is Alex Giannascoli. …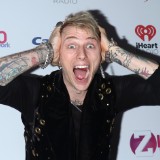 Machine Gun Kelly To Play Tommy Lee In Netflix's Mötley Crüe Biopic
Colson Baker, better known as pop-rapper Machine Gun Kelly, has been cast in Netflix's new Mötley Crüe biopic. MGK has been carving out a little side gig for himself as an actor, most recently in Cameron Crowe's Roadies and the very stupid techno-thriller Nerve, and Variety reports that he's now set to play Tommy Lee in an adaptation of Mötley…


Hear Kelly Lee Owens Remix St. Vincent's "New York"
Kelly Lee Owens has shared a new remix of St. Vincent's MASSEDUCTION single "New York." Stripping the song down to its spacious vocals, Owens builds things from the ground up around a barren 909 kick, as she teases in crisp hi-hats and careful effects. The remix comes with news that St. Vincent will perform at a number of festivals later this…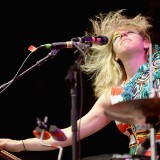 Stream Tune-Yards' New Album I can feel you creep into my private life
Merrill Garbus' indie pop act Tune-Yards has released its fourth album I can feel you creep into my private life. The album follows the band's 2014 project Nikki Nack and includes the singles "Look At Your Hands," "ABC 123," and "Heart Attack." This is the first Tune-Yards full-length to feature Garbus and longtime collaborator Nate Brenner as an official duo. Garbus has…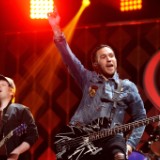 Stream Fall Out Boy's New Album M A N I A
Fall Out Boy have released their seventh studio album M A N I A, featuring the singles "Young and Menace," "Champion," "The Last of the Real Ones," "Hold Me Tight or Don't," and "Wilson (Expensive Mistakes)." The project follows the pop-punk veterans' 2015 album American Beauty/American Psycho and a fall tour with Jaden Smith. Listen below. …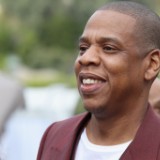 Jay-Z to Receive GLAAD Media Award for "Smile"
GLAAD has unveiled the nominations for its annual GLAAD Media Awards, including a notable nod to Jay-Z for his 4:44 song "Smile." The track features the Brooklyn rapper's mother Gloria Carter discussing her experience as a closeted lesbian: "Living two lives, happy, but not free / You live in the shadows for fear of someone hurting your…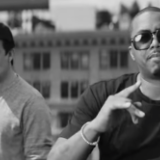 Video: Nas, Lin-Manuel Miranda, Dave East, & Aloe Blacc – "Wrote My Way Out"
Last month, Lin-Manuel Miranda released the first of what he said would be known as "Hamildrops"—a sequel of sorts to his Hamilton mixtape from 2016. The first Hamildrop, "Ben Franklin's Song," featured the Decemberists, who wrote music to some leftover lyrics Miranda had prepared for the Hamilton musical but never used. On Friday, Miranda dropped the second release…


Australian pop star Kylie Minogue has shared "Dancing," the lead single from her 14th album Golden. It's an upbeat number with a hook full of glossy synths, but built around a picked acoustic guitar line that borders on folk. Minogue worked on the project in Nashville with longtime Taylor Swift collaborator Nathan Chapman. Hear me out, but the result is something like a top…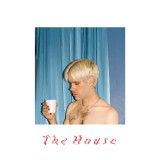 Stream Porches' New Album The House
Porches new album The House can now be heard in full. Following singles "Country" and "Find Me," the release features contributions from Devonte Hynes and (Sandy) Alex G and continues the fluidity between frontman Aaron Maine's taste in synth-pop and country, Arthur Russell  style. Listen below and check out our review of his latest LP.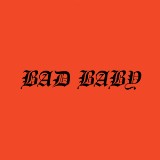 Listen to Bad Baby, the New EP from Negative Gemini
Negative Gemini has shared her new EP Bad Baby in full. Featuring her previously-released singles "Bad Baby," "You Weren't There Anymore," and "Infin Path," the release pairs breathy confessional lyrics with throbbing bass and heavy drum breaks to create something jarring and sublime in crystalline brilliance. The EP follows her 2016 album Body Work. Check it out below. …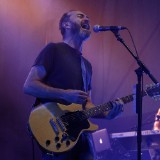 Stream The Worm's Heart, the New "Flipped" Album From The Shins
Last month, following "flipped" versions of two tracks from their album The Heart's Worm, The Shins announced that they'd be releasing "flipped" versions of their entire release. Flipping fast songs to slower tempos and slow songs to faster ones, the new album presents a radically different look at the songs of the original release, adding…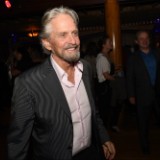 Michael Douglas Accused of Harassing, Masturbating in Front of Former Employee
A few weeks ago, Basic Instinct star Michael Douglas tried to get out ahead of a looming The Hollywood Reporter story accusing him of sexual misconduct by issuing a preemptive denial to Deadline Hollywood. That THR story dropped on Friday and consists of sexual harassment claims made against Douglas by author Susan Braudy from…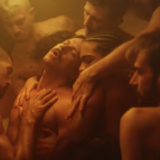 Video: Fischerspooner – "TopBrazil" (NSFW)
Fischerspooner have returned with a video for the fourth single from their impending album SIR. "TopBrazil" is a typical 'Spooner outing--that is, a serrated club jam--and the video, directed by Tom C J Brown, is all images of dimly lit, largely nude male bodies. Casey Spooner cavorts in the center of the melee, subsumed into the mass.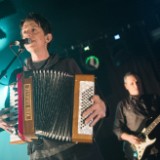 Stream I Like Fun, The New Album From They Might Be Giants
They Might Be Giants have released their new album I Like Fun. Their 20th full-length release, the album features the band's previously-released title track and despite the goofy attitude normally brought to each release, the album is allegedly about the things that get in the way of a good time. If the title track is any…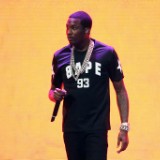 Meek Mill Faces Third Lawsuit Blaming Him for Shooting Outside Concert
A man shot in the leg after attending a Meek Mill concert in December 2016 has sued the Philadelphia rapper born Robert Williams, claiming Williams and his record label Roc Nation are responsible for the injuries, TMZ reports. The shooting reportedly took place in a parking lot outside Oakdale Theatre in Wallingford, CT after the concert…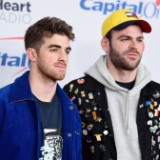 What Are the Chainsmokers Talking About?
Pop bros Alex Pall and Andrew Taggart, a.k.a. the Chainsmokers, have released a politically charged new single called "Sick Boy." As far as Spin can tell, the title refers to all of us—we, living in the United States, are all sick boys. It's unclear why us boys are sick, but it has something to do with geography, or social media, or…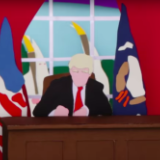 Video: U2 – "Get Out of Your Own Way"
U2 have released the video for "Get Out of Your Own Way," off their latest album Songs of Experience. It's a stop-motion animation directed by the Israeli graffiti Broken Fingaz crew, and most notably features Donald Trump in the White House while hooded Klansmen march outside, ride the subway, and return home to their Klan wives and…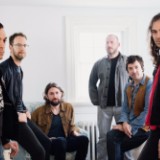 The War on Drugs Score First No. 1 Song on a Rock Chart With "Pain"
The War on Drugs notches their first No. 1 on any Billboard chart, as "Pain," the second single from 2017's A Deeper Understanding, rises 2-1 on the Adult Alternative Songs airplay tally (dated Jan. 20). The Philadelphia-based band had previously peaked as high as No. 3 on the same list with "Holding On," the set's lead single, in August.


Video: Ty Dolla $ign – "Ex" ft. YG
Ty Dolla $ign has released a triumphant new video for "Ex," featuring fellow West Coast rapper YG. "Ex" follows videos for "Love U Better" featuring The-Dream and Lil Wayne and "Dawsin's Breek" featuring Jeremih, off of his latest full-length Beach House 3. Watch the video for "Ex" below.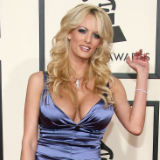 Rumor: Trump Asked Porn Star Stormy Daniels to Spank Him With Forbes Magazine
In the wake of reports that Donald Trump allegedly paid adult film star Stormy Daniels $130,000 in 2016 to stay quiet about their decade-old sexual relationship, Mother Jones has uncovered further details regarding the alleged affair. According to political consultants who advised Daniels on a possible Senate run in 2009 (yes), the actress claimed Trump asked her to spank him…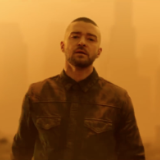 Who Knew We Were Supposed to Take Justin Timberlake So Literally?
Justin Timberlake is driven by the conviction that he can bring sexy back to almost anything, and boy, does he appear ready to test that hypothesis. "Supplies," the second new single from upcoming album Man of the Woods, dropped today, accompanied by an obscenely expensive-looking video incorporating imagery lifted from the Women's March, Black Lives Matter, and the Harvey Weinstein scandal, framing…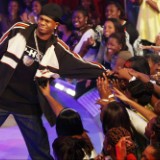 Here Is a Nice Email From Chamillionaire
One of the more heartbreaking casualties of President Trump's hardline anti-immigration initiatives is Jorge Garcia, a 39-year-old father from Detroit who was separated from his family, including two teenage children, by ICE and deported back to Mexico despite being brought to the country by his aunt when he was 10-years-old. Because Garcia is too old…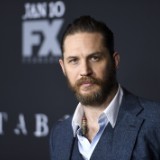 Tom Hardy's 1999 Rap Mixtape Has Been Unearthed
Falling On Your Arse In 1999 is a previously unreleased collaboration between a DJ named Eddie Too Tall, aka Ed Tracy, and a rapper named Tommy No. 1, aka Tom Hardy. Yes, that Tom Hardy. As Noisey points out, Tracy quietly uploaded the not-quite-finished rap mixtape to Bandcamp earlier this month, and it made its…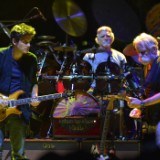 Dead & Company Announce Summer 2018 Tour Dates
Dead & Company has announced a string of new tour dates for this summer. The group was formed in 2015 by original Grateful Dead members Bob Weir, Bill Kreutzmann, and Mickey Hart to play the repertoire of their legendary former band, with John Mayer standing in for the late Jerry Garcia on lead guitar. They'll be starting May…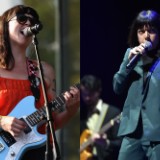 Waxahatchee and Hurray for the Riff Raff Announce Tour
Waxahatchee and Hurray for the Riff Raff have announced an April tour featuring special guests Bedouine. The tour kicks off April 11 in Durham, North Carolina, and finish off on April 29 in Austin. Waxahatchee, the musical project of Katie Crutchfield, released Out in the Storm last July, while Hurray for the Riff Raff released The Navigator — one of our favorite…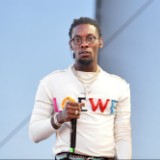 Offset Apologizes for "I Cannot Vibe With Queers" Verse
Migos' rapper Offset caught heat after one of his verses on the YFN Lucci track "Boss Life" was criticized for being homophobic. His verse "Pinky ring crystal clear, 40k spent on a private Lear/60k solitaire/I cannot vibe with queer" sparked a backlash among fans despite the rapper's claim that he "didn't write the line about gay people." …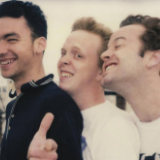 Jawbreaker's Instruments and Digital Masters Stolen in California
Instruments and gear belonging to Jawbreaker have been stolen in California. The band announced the news on Facebook, claiming perpetrators broke into their unit at Extra Space Storage in Emeryville, California between December 7, 2017 and January 10, 2018. Thieves took Blake's amplifier, several of Adam's drums, and external hard drives containing digital masters of the…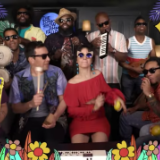 Watch Camila Cabello and The Roots Perform "Havana" With Children's Instruments on Fallon
Camila Cabello returned to The Tonight Show Starring Jimmy Fallon on Wednesday to perform her solo smash "Havana" in the style of the show's "Classroom Instruments" series. Cabello and The Roots reimagine the track with plastic kazoos, a ukulele, a toy xylophone, and other silly musical contraptions. Honestly, aside from Fallon's needless background vocals, the gimmick serves the…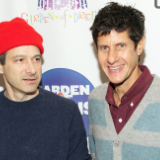 Beastie Boys Memoir Coming This Year
The two surviving Beastie Boys members, Ad-Rock and Mike D, have been working on a memoir since at least 2013, and though there have been some vague updates throughout the years, not much concrete information has come out. Until now, that is. In a new interview with Beats 1 (via Pitchfork), Mike D says that…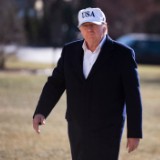 Studio 54 Founder Says He Never Saw Donald Trump Dance
Ian Schrager, founder of the late Manhattan nightclub Studio 54, reminisced about the club's legacy to The Guardian this week. During the conversation, Schrager confirmed rumors about club regular Donald Trump, namely that in all the times Trump visited—which, by the president's own account, was "a lot"—he never danced: Over the next few years, every celebrity or big shot came to…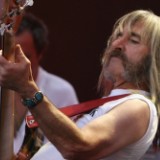 Harry Shearer's Spinal Tap Character Is Releasing a Classic Rock Album
Harry Shearer is releasing an album under the moniker of his This Is Spinal Tap character, bassist Derek Smalls. The album, Smalls Change (Meditations Upon Ageing), will feature guest appearances from real life classic rockers like David Crosby, Peter Frampton, Donald Fagen of Steely Dan, Dweezil Zappa, Rick Wakeman of Yes, Steve Lukather of Toto, Joe Satriani, Paul Shaffer, and Steve…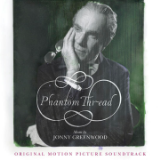 Review: Jonny Greenwood's Phantom Thread Soundtrack Is His Greatest Film Score Yet
There is music throughout much of Paul Thomas Anderson's latest puzzling masterpiece Phantom Thread, which tells the story of a torrid and transformative romance between a former waitress (Vicky Krieps) and a willful celebrity dressmaker (Daniel Day-Lewis) in 1950s London. Franz Schubert's lithe melodies and Claude Debussy's celestial harmonies interject into Anderson's intimate and lavish interior scenes;…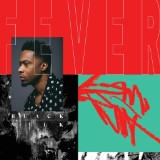 Black Milk Announces New Album Fever, Releases "Laugh Now Cry Later"
Black Milk has announced a new album Fever and released the lead single "Laugh Now Cry Later." The track features tumbling hand drums and clipped vocal samples and guitar licks, encasing the Detroit in nervous tension: "From raps and movies to black and beauty / Cop didn't feel the same, felt he had to shoot me." …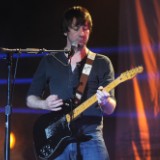 Graham Coxon – "Walking All Day"
Netflix's The End of the F***ing World is one of the best new shows to premiere since the new year, and no small part of that is due to the series' excellent soundtrack—a charming mix of Americana, doo-wop, classic rock, and a tiny dose of Britpop. That last addition is thanks to Blur's Graham Coxon, who wrote the score…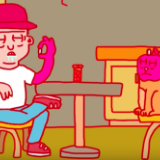 Video: They Might Be Giants – "I Like Fun"
They Might Be Giants are preparing to drop their 20th album (!) on Friday, titled I Like Fun. While a certain sense of joyfulness has always been present in the band's quirky oeuvre, the duo of John Linnell and John Flansburgh recently told the Charleston City Paper their latest album is actually about the things in life that get…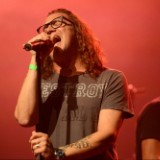 Original Candlebox Lineup Reunites For 25th Anniversary Show in Seattle
Anyone who read Mark Yarm's excellent book Everybody Loves Our Town: A Grunge History knows that Candlebox were the redheaded stepchild of the early '90s music Seattle scene. Sure, Candlebox's eponymous 1993 record went quadruple platinum, but out-of-towners like Pearl Jam managed to scoop up all the accolades and grunge bona fides while Candlebox was largely…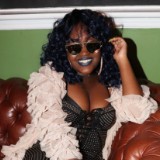 CupcakKe Announces Spring Tour
CupcakKe is taking her excellent new album Ephorize on the road. The Chicago rapper announced a string of spring dates, doing what she can to make up for being ignored by all the major festivals. The tour kicks off in CupcakKe's hometown on February 21 and includes 13 shows. Read our Ephorize review here and check out the dates below. Tickets…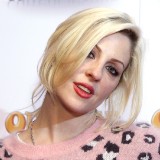 The Distillers Are Back and Heading on Tour
Two weeks after posting a video teasing their first new music since breaking up in 2006, The Distillers have announced they're hitting the road. The Los Angeles punk band has six shows set for this spring, starting at The Casbah in San Diego on April 25. They're also playing Atlanta's Shaky Knee festival in May. The single has no release date,…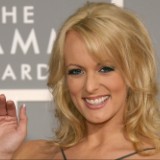 Porn Star Stormy Daniels to In Touch: Trump Said I Was "Just Like His Daughter"
Although Donald Trump is alleged to have paid porn star Stormy Daniels $130,000 in 2016 to keep quiet about a reported affair that took place 10 years previously, In Touch Weekly has published an interview with Daniels from 2011, before the signing of any NDA, in which she spills intimate details of meeting the then-Apprentice host at a celebrity golf…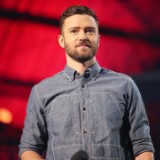 Justin Timberlake's Man of the Woods Listening Party Served Gourmet Ants and Grasshoppers
Jessica Biel's husband Justin Timberlake shared his forthcoming country album Man of the Woods with industry insiders at a listening event on Tuesday night in New York City. Given the party's urban setting and the decidedly un-country lead single "Filthy," it makes sense Timberlake's team would go all out to sell the project's "outdoors" vibe, and indeed, Associated Press reports, the event was "decorated…


Mount Eerie Announces New Album Now Only, Releases "Distortion"
Mount Eerie has announced a new album called Now Only. Due out March 16 on P.W. Elverum & Sun, the album comes almost exactly a year after Phil Elverum's last heartbreaking and intimate LP A Crow Looked At Me, which featured sharply personal songs written in the wake of his wife Geneviève's death from pancreatic cancer. Now Only is slated…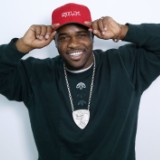 A$AP Ferg has shared a new single titled "Family." The song follows the Harlem rapper's DJ Premier collaboration "Our Streets" in a shift away from the horrorcore-lite art-trap beats that have defined most of the Mob's output toward a warmer palette of modern boom-bap. Over tambourine and a simple two-tone bass groove, Ferg dishes stories about his ancestors:…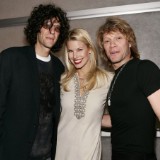 Howard Stern Will Induct Bon Jovi Into Rock Hall of Fame
The divisive radio pioneer Howard Stern doesn't make too many public appearances these days. For the most part, he's content to do his show and then go home. But he'll make an exception later this year, when he inducts fellow lowbrow legends Bon Jovi into the Rock And Roll Hall Of Fame. Bon…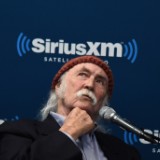 We Do Not Endorse This Message From David Crosby
Here at Spin, we are proud followers and chroniclers of David Crosby's Twitter account, where the '60s folk-rock icon regularly and colorfully expresses his disdain for things like the Trump administration and most popular music. Even when Crosby's opinions are straight-up wrong--like when he dismissed the Velvet Underground and Talking Heads as "pretty much all…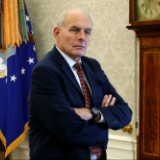 Report: Chief of Staff Admits Trump's Border Wall Promises Were "Uninformed"
According to a Washington Post report, White House Chief of Staff John Kelly explicitly told Democratic lawmakers what the rest of us already suspected: President Trump was "uninformed" when it came to campaign promises he made regarding immigration reform. Chief among them was the promise that the United States was going to build a wall along the…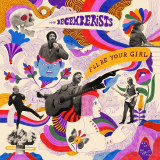 The Decemberists Announce New Album I'll Be Your Girl, Release "Severed"
Veteran indie-pop raconteurs The Decemberists are putting out a new album, and it's called I'll Be Your Girl. It's out March 16 on Capitol Records, according to Pitchfork. The band has released a new single from the LP called "Severed," which is an unusually electronics-heavy outing for them, driven by a synth arpeggio and an unusually processed-sounding…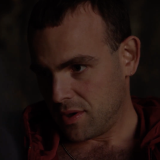 Amen Dunes Announces Freedom, Releases "Miki Dora"
Amen Dunes, a.k.a. psychedelic New York songwriter Damon McMahon, has at last announced the follow-up to his fantastic 2014 album Love. Freedom is out March 30 from Sacred Bones. To introduce the new record, he's released the slinky "Miki Dora," a song inspired by famed midcentury surfer and convicted financial fraudster Miklos "Miki" Dora. McMahon offered the following self-referential statement explaining the…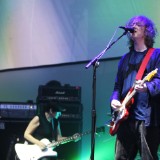 My Bloody Valentine Announce First Show Since 2013
Following recent confirmation that the band is working on a new album, My Bloody Valentine have announced their first show since 2013. According to their Facebook post, MBV is set to co-headline the Japanese festival Sonicmania with Nine Inch Nails and Marshmello on August 17. Sonicmania takes place outside of Tokyo. Kevin Shields made a uncharacteristic stage appearance as a…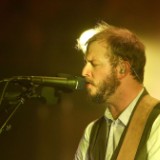 Mouse on Mars — "Dimensional People Part III" ft. Bon Iver
German duo Mouse on Mars have teamed up with Bon Iver's Justin Vernon on "Dimensional People Part III," the lead single off Mouse on Mars' upcoming LP Dimensional People. Set to feature collaborations with Aaron and Bryce Dessner of The National, Spank Rock, Amanda Blank, and Zach Condon of Beirut, the footwork-inspired album drops on April 13. "Dimensional…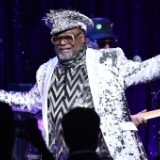 Parliament – "I'm Gon Make U Sick O'Me" ft. Scarface
Legendary funk outfit Parliament has released its first new single in 28 years, "I'm Gon Make U Sick O'Me" featuring Scarface. Frontman George Clinton plays a character named Dr. Feel Good, a medic offering a magical antidote: more funk for your ass. Moog bass, neck-snapping digital hand-claps, and a breakdown by the band's trademark horn section deliver on the promise. The song follows…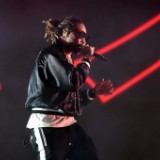 Future to Produce Soundtrack for Super Fly Reboot
Deadline has new details on Sony Pictures' planned remake of the 1972 blaxploitation classic Super Fly. Future, who signed on as a producer, has been tasked with crafting a soundtrack that stands up to Curtis Mayfield's original. Fellow rapper 21 Savage is also in talks to join the project. Both artists, for the record, would sound great rapping over the guitar riff in…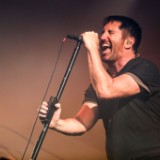 Trent Reznor Seeks Restraining Order Against His Neighbor
Nine Inch Nails frontman Trent Reznor has filed for a restraining order against his Los Angeles neighbor Nader Afshar, TMZ reports. Reznor claims that Afshar has grown increasingly threatening toward his family over the past six months, forcing him to call the police. Per TMZ, this harassment includes complaining loudly about Reznor's wealth: On Christmas Eve --…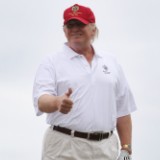 Here's Everything the White House Doctor Wants You to Know About Trump's Health
Official White House physician Admiral Ronny Jackson announced Tuesday that the president is in "excellent health" following last Friday's physical exam, Donald Trump's first since being elected to office. According to Jackson, the president is 75 inches tall (or 6' 3"), weighs 239 pounds, has a total cholesterol of 233, and a resting pulse of 68 bpm.


Popular Chronicler of Twisted Millennial Romance Exposed as Alleged Cheater on Instagram
You may be familiar with the Chainsmokers, two obscenely popular musicians known for saying things that make them seem like assholes. Take this gem of a quote Chainsmoker Alex Pall delivered in a 2016 Billboard profile: At the time of the interview, both had live-in girlfriends but copped to being "girl crazy." "Even before success, pussy was number one,"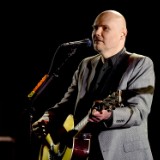 Billy Corgan Teases Smashing Pumpkins Reunion on Instagram
Nickelback apologist Billy Corgan has posted a photo on Instagram of himself hanging in a Los Angeles recording studio with two founding Smashing Pumpkins members, guitarist James Iha and drummer Jimmy Chamberlin. In a caption, Corgan seemed ambiguous whether the three musicians are officially reuniting, as rumored for nearly two years. "Not sure what cross-eyed spy took this photo, but…


Here's the Best Song From the Camila Cabello Album
Camila Cabello's Camila is the first major release of the year, and it's a pretty decent, highly of-the-moment pop album, one that is fluent in pop's newfound lingua franca of dancehall and reggaeton experiments, flickering guitar licks, gently sloping drops, and piano ballads. Craig Jenkins of Vulture chronicled this easy sort of midtempo in an astute essay published last month, calling…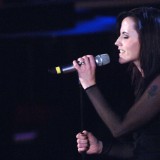 The Cranberries' "Dreams" Was a Perfect Rock Song
"Dreams," the Cranberries' 1992 debut single, is not the song most listeners will remember them by. The most likely candidates for that honor are "Zombie," the headbanging protest against an IRA bombing that gave them their biggest hit, or "Linger," an orchestral ballad that was inescapable even many years after its release. Even "Ode to My Family,"…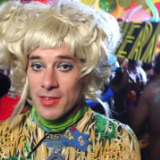 of Montreal – "Paranoiac Intervals/Body Dysmorphia"
Kevin Barnes has announced a new of Montreal album called White Is Relic/Irrealis Mood, the follow-up to 2016's Innocence Reaches and last year's Rune Husk EP. According to Barnes, the new LP was heavily inspired by '80s club remixes, and the squelchy synth-funk of lead single "Paranoiac Intervals/Body Dysmorphia" thumps appropriately. Listen and read what…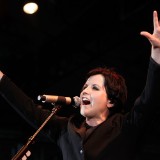 Dolores O'Riordan of the Cranberries Dead at 46
Dolores O'Riordan, lead singer of the Cranberries, died in London today at the age of 46, according to various reports, including from the BBC and the AP, citing a statement from her publicist. According to the Irish Times, O'Riordan's publicist said that her family is "devastated to hear the breaking news." O'Riordan won an…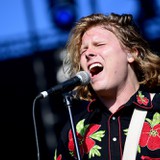 Ty Segall Wants Madlib's Help Making a Hip-Hop Album
In a new interview with Stereogum, Bay Area garage-rock lifer Ty Segall offers a number of surprises, including the fact that he no longer actually resides in the Bay Area. Segall, who is about to release his new album Freedom's Goblin, discussed his distaste for weed ("I really like CBD. It's the psychoactive element of weed that doesn't mesh well with…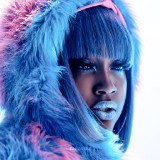 Review: CupcakKe Builds Her Own Reality on Ephorize
It's important to recognize that Elizabeth Eden Harris did not arrive fully formed. When Harris uploaded the video for her song "Vagina" to YouTube, it was a one-off in her oeuvre up to that point, an impulse decision based on, as she described to Complex in 2016, being "in a sexual moment," taken…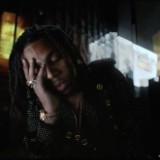 Video: Vic Mensa – "We Could Be Free"
Vic Mensa has released a new music video for his track "We Could Be Free" off of his 2017 debut studio album The Autobiography. The clip features images of protests and police brutality to match the anti-violence message of the song's lyrics. The intense visual opens on a pregnant woman being brutalized by an officer at a rally, and…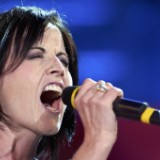 Liz Phair, Questlove, James Corden, and More Pay Tribute to Dolores O'Riordan
Dolores O'Riordan, lead singer of the Cranberries, passed away earlier today in London at the age of 46. Her death came as a surprise, as the singer was actively performing with the band D.A.R.K., and was in London for a "short recording session," per her publicist. Following the announcement of her death, Irish President Michael…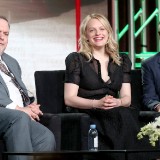 Watch a New "First Look" of The Handmaid's Tale Season 2
Just a week after the show had a particularly strong night at the Golden Globes, the team behind The Handmaid's Tale have revealed new details about the show's upcoming second season. Previewing the season for reporters earlier this morning, executive producers Bruce Miller and Warren Littlefield discussed how the show will change and grow alongside…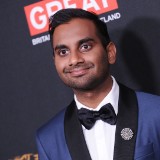 Aziz Ansari Accused of Sexual Misconduct
Actor and comedian Aziz Ansari has been accused of sexual misconduct. In a new piece published on Babe, the woman—identified only by the pseudonym "Grace"—said she went on a date with Ansari last year when she was 22. After getting together and heading into his nearby apartment in TriBeCa, she claimed he almost immediately began kissing,…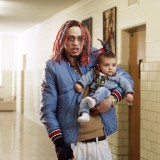 Watch SNL Parody a Fake Lil Pump in New Sketch "Tucci Gang"
Last night on Saturday Night Live, Pete Davidson brought back his Lil Pump parody character to perform a parody of the rapper's hit "Gucci Gang" alongside last night's host Sam Rockwell. Changing the song's chart-topping hook to "Tucci Gang," the sketch was done in honor of actor Stanley Tucci, who even Lil Pump recognizes from…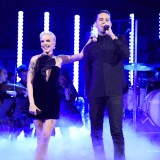 Watch Halsey Perform "Bad at Love" & "Him & I" on SNL
For the first Saturday Night Live of 2018, alt-pop star Halsey served as musical guest, performing her two most recent hit singles on the Sam Rockwell-hosted episode. First, the singer-songwriter performed her scorching ballad "Bad at Love," with a drummer and keyboardist as accompaniment. She wore a yellow fur coat with a gold-colored two-piece underneath, and cavorted…


Brit Awards 2018 Nominations: Drake, Ed Sheeran, Liam Gallagher, the xx, and More
The 2018 nominations for the Brit Awards have been revealed. This year's nominees include Ed Sheeran, Harry Styles, Liam Gallagher, Gorillaz, the xx, Sampha, Dua Lipa, Stormzy, Wolf Alice, Jessie Ware, and more. The award also includes a number of international categories, which this year consist of nominations from acts like Björk, Kendrick Lamar, Drake, Childish Gambino, LCD…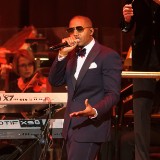 Nas Announces New Illmatic Concert Film Live from the Kennedy Center
Nas has announced a new concert film of his Illmatic performance at the Kennedy Center in Washington D.C. Produced by Mass Appeal, the film will include backstage footage along with the performance, as well as commentary from Nas on the classic 1994 album. The film premieres on February 2 on PBS as part of their "Great…