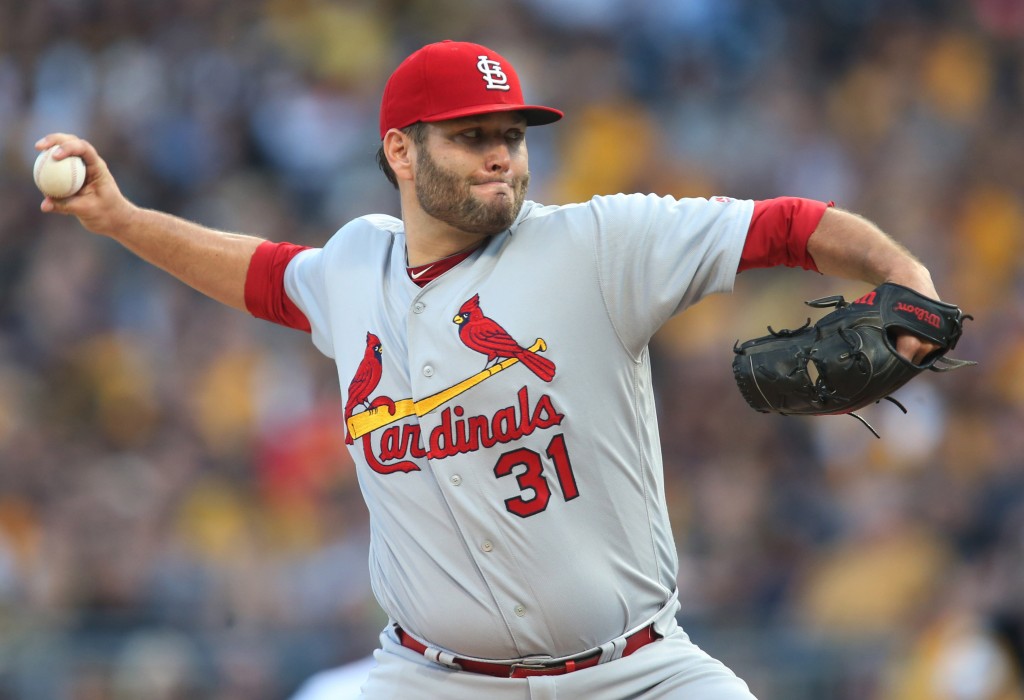 NL Central Notes: Brewers, Brinson, Cardinals, Martinez
Jon Morosi of MLB.com reported yesterday that the Brewers have shown interest in Jake Arrieta, and in a followup column he writes that they've expressed interest in most of the top starters on the market, including right-hander Lance Lynn. Milwaukee will be without Jimmy Nelson for a yet-undetermined portion of the 2018 season due to…

2017-11-22 05:48:29
`
2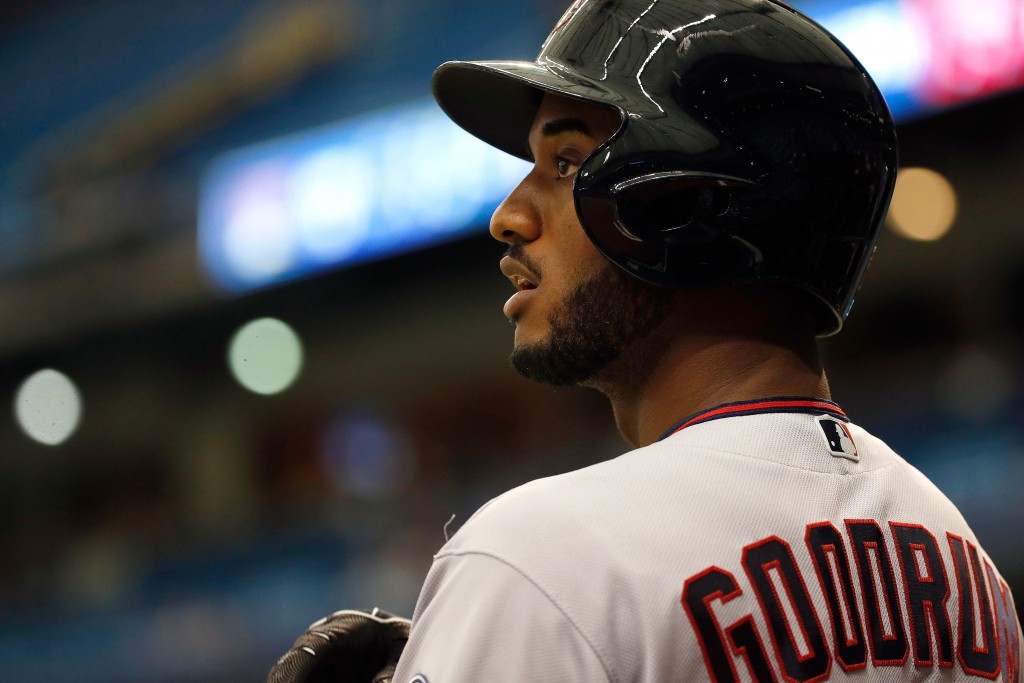 Minor MLB Transactions: 11/21/17
Here are the day's minor moves from around the league… Infielder Niko Goodrum has agreed to a minor league deal with the Tigers, according to his agents at Reynolds Sports Management (on Twitter). The longtime Twins farmhand made his big league debut as a September callup in 2017 but logged just 18 plate appearances for a…

2017-11-22 03:50:24
`
1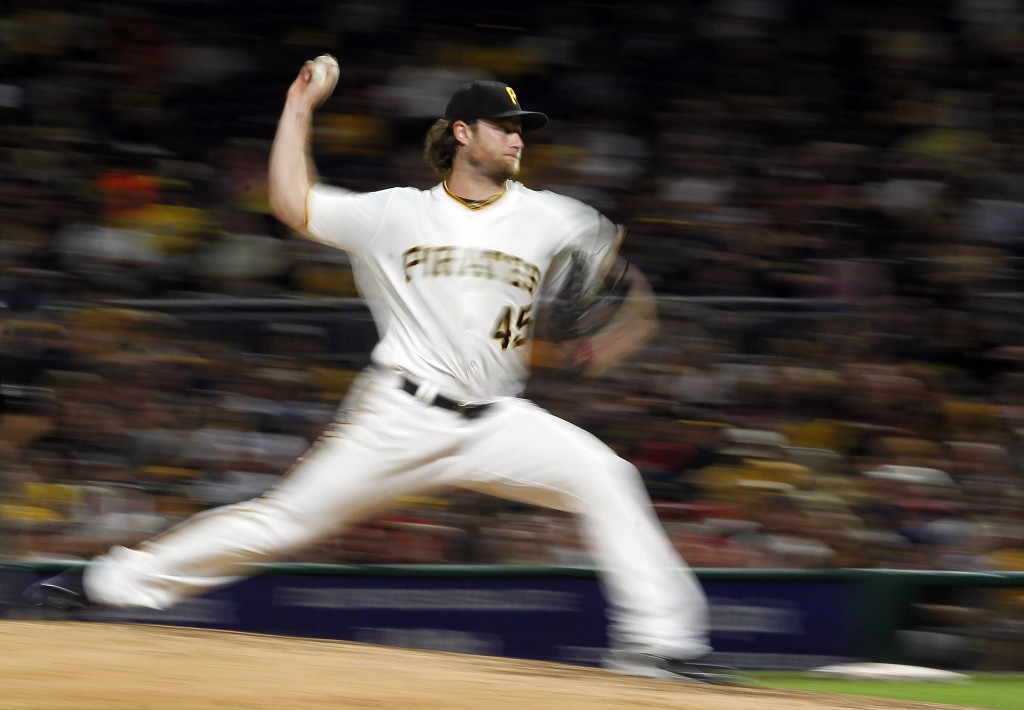 Twins Have Explored Trades For Gerrit Cole, Jake Odorizzi
The Twins are known to be on the hunt for rotation upgrades and have already been linked to top free agents Yu Darvish and Jake Arrieta, but they're also poking around the trade market. Mike Berardino of the St. Paul Pioneer Press reports that Minnesota has spoken to the Pirates about Gerrit Cole and also…

2017-11-22 02:43:43
`
3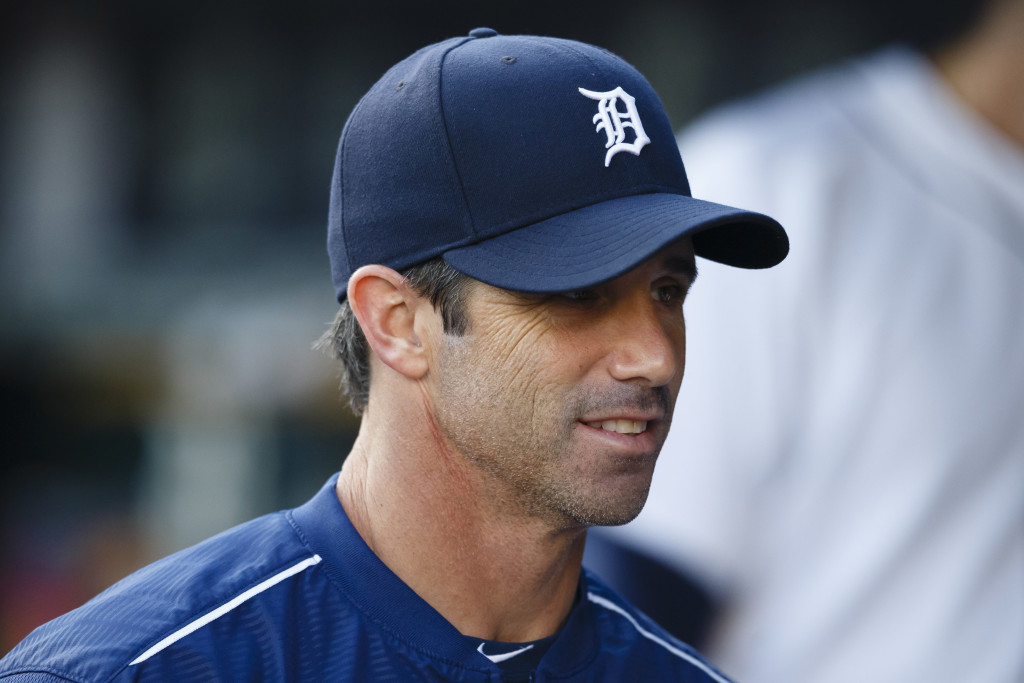 Angels To Hire Brad Ausmus As Special Assistant To GM
The Angels are set to hire former Tigers skipper Brad Ausmus as a special assistant to GM Billy Eppler, reports Jeff Fletcher of the Orange County Register. In further Angels news, George A. King III of the New York Post tweets that they've also settled on Yankees minor league catching coordinator Josh Paul as their…

2017-11-22 01:15:16
`
3
'Legendary' Astros WS run back on display
Fans showed up to cheer the Astros again Tuesday night, loudly and raucously, stomping, chanting and letting it all go. No use holding anything back when you've had 56 years to dream about something.

2017-11-22 01:11:22
`
1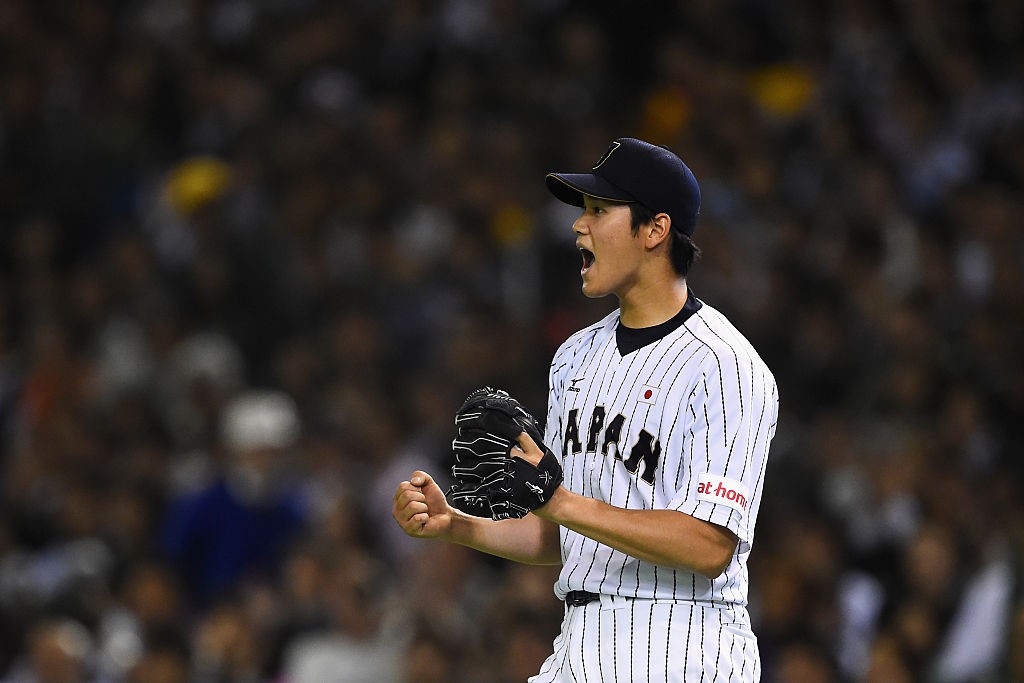 MLB, MLBPA, NPB Reach "Tentative" Agreement On New Posting System
After a lengthy negotiation period, Major League Baseball, the players' union and Nippon Professional Baseball have reached a "tentative" agreement on a new posting system that will include this offseason and continue on into the next three offseasons, reports Joel Sherman of the New York Post (via Twitter). The agreement still must be ratified by…

2017-11-21 23:42:03
`
2
'Pure joy': Astros' World Series doc premieres
November remains one of the busiest months of the year for Jeff Luhnow, but even the always-active Astros general manager was willing to make time in his schedule for a premiere of the 2017 World Series documentary.

2017-11-21 23:12:48
`
1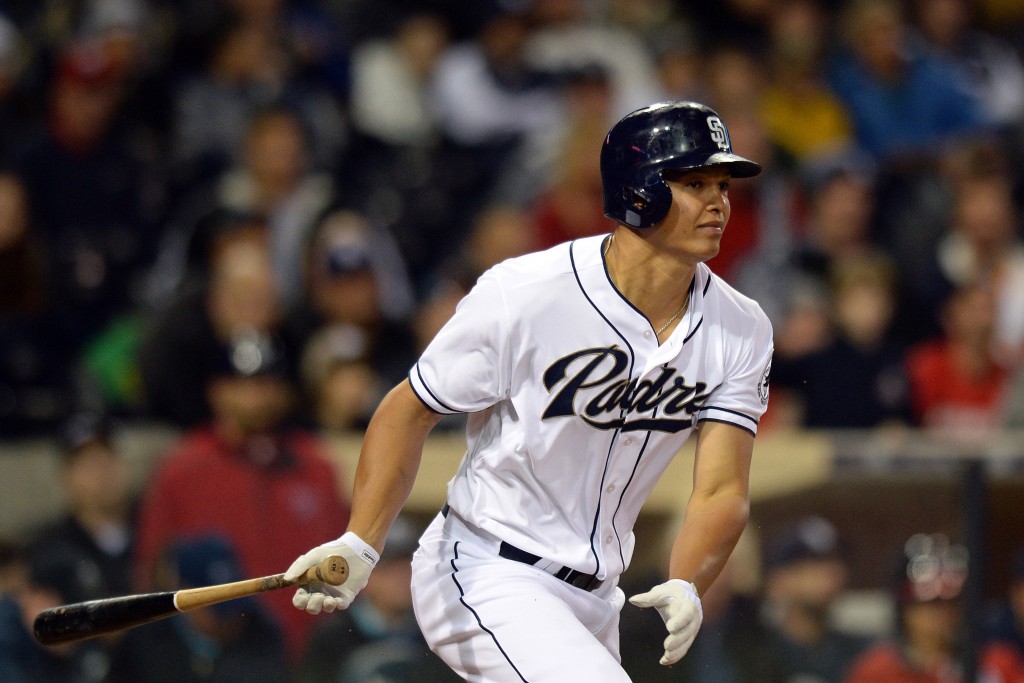 Cubs Name Will Venable First Base Coach, Add Jim Benedict To Front Office
The Cubs announced on Tuesday that they've named former big league outfielder Will Venable their new first base coach and hired Jim Benedict as a special assistant to the baseball operations department. The team also confirmed Brandon Hyde's move to bench coach and the hiring Jim Hickey as its new pitching coach. The 35-year-old Venable…

2017-11-21 23:06:38
`
2
Braves penalized for int'l signing violations
After spending the past two months investigating infractions committed by the Braves in the international market and in relation to the domestic Draft, Major League Baseball announced its finding and the resulting sanctions late Tuesday afternoon.

2017-11-21 22:35:18
`
0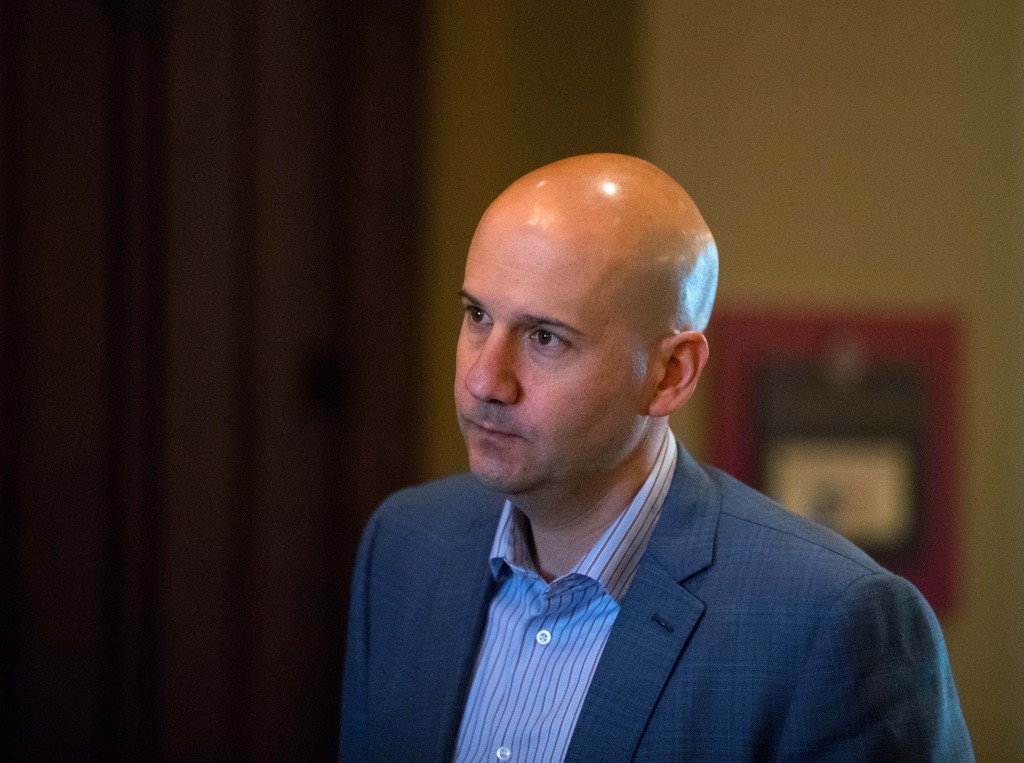 MLB Announces Permanent Ban For John Coppolella
Major League Baseball has instituted a lifetime ban on former Braves general manager John Coppolella, according to an announcement from commissioner Rob Manfred. The heavy punishment comes as the league moves to punish his former organization for amateur signing infractions during his tenure as GM. Coppolella had already resigned from the Atlanta organization. Beyond the…

2017-11-21 21:09:44
`
0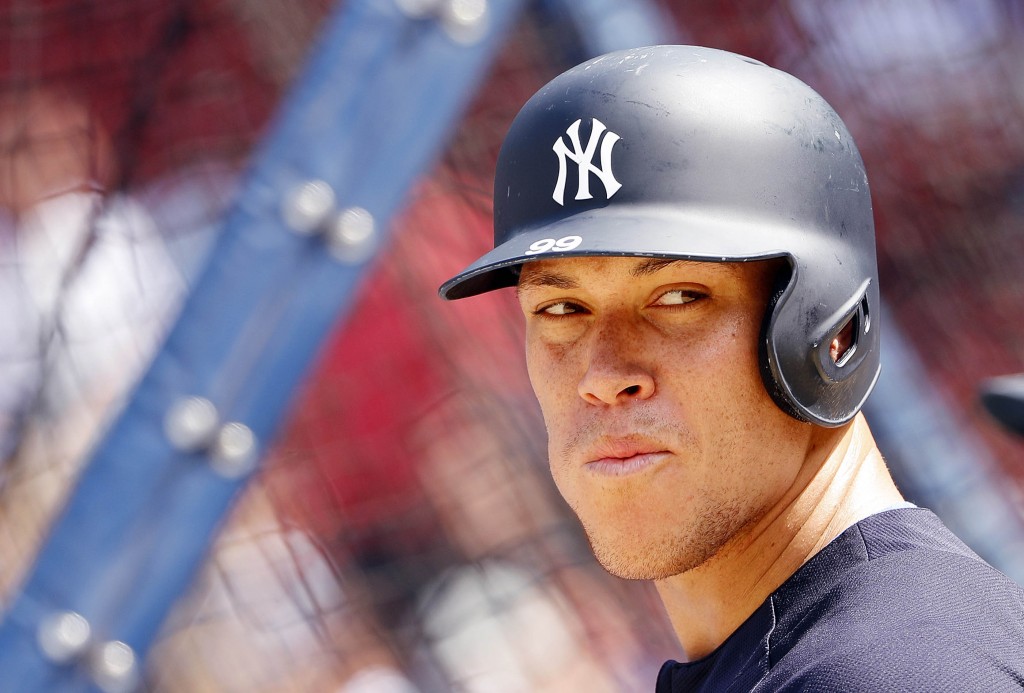 Aaron Judge Undergoes Shoulder Surgery
Breakout Yankees slugger Aaron Judge has undergone arthroscopic surgery on his left shoulder, according to a club announcement. Per the announcement, Judge received a "loose-body removal and cartilage clean-up." Fortunately for New York, the surgery does not seem to be a major concern for the young outfielder. He is expected to wrap up his rehab…

2017-11-21 20:23:21
`
2
MLB's Compton academy hosts turkey giveaway
Major League Baseball's Youth Academy and its partners helped put a meal on thousands of Los Angeles-area dinner tables this Thanksgiving with the city of Compton's 13th annual turkey giveaway.

2017-11-21 20:17:09
`
1
Phils may pursue prospect Maitan
Remember those trades the Phillies made this summer that got them a whole lot of "international amateur signing bonus space?"

2017-11-21 19:48:21
`
2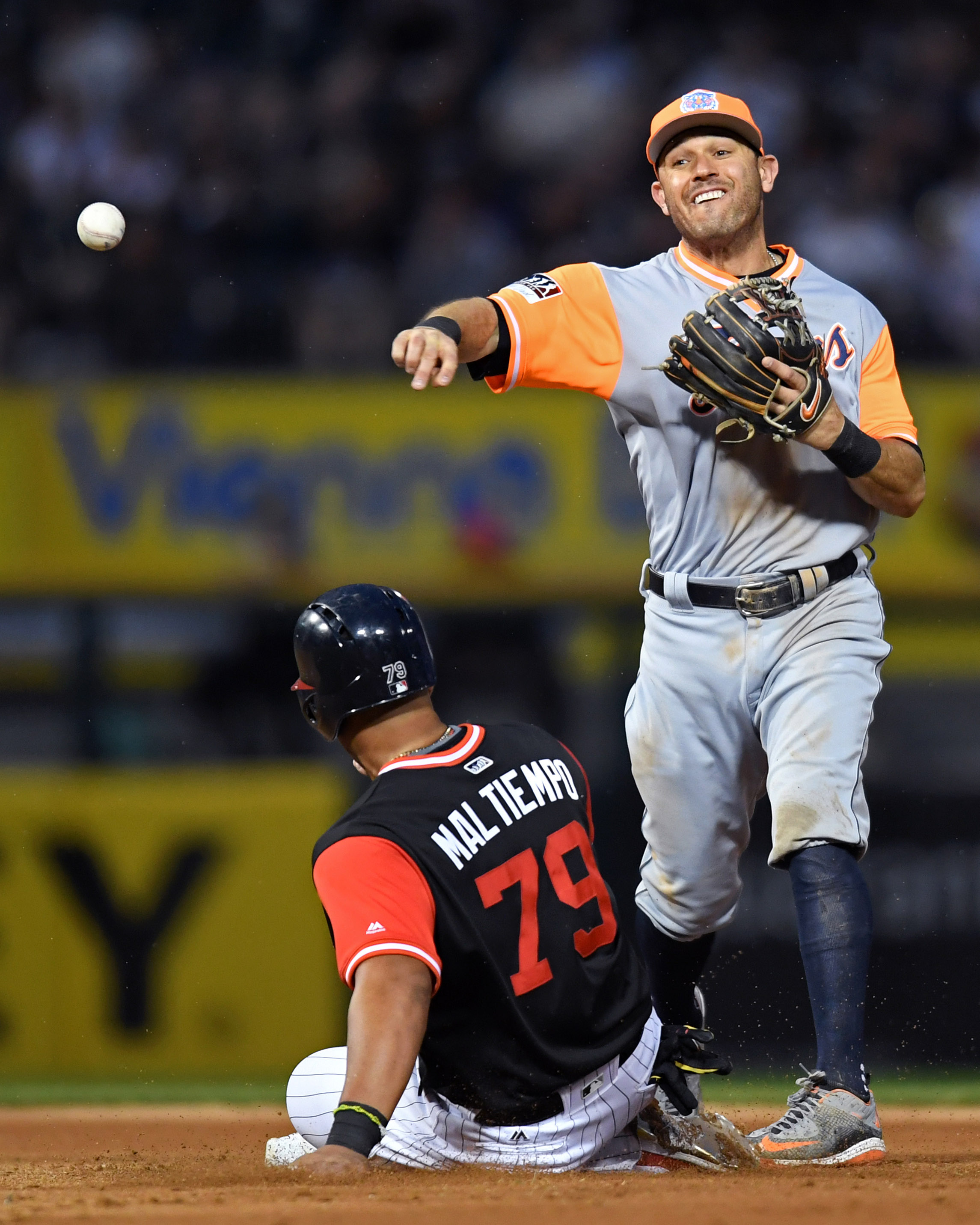 Looking For A Match In An Ian Kinsler Trade
The offseason is off to a sluggish start, due perhaps to the ongoing trade talks involving Marlins star Giancarlo Stanton and the as-yet unresolved posting situation of Shohei Ohtani. Resolution on both matters may well come before long. In the meantime, we're left to wonder which dominoes might be first to be knocked over thereafter…

2017-11-21 19:36:36
`
1
Morgan's letter makes HOF picture cloudy for pair
For several years now, the Baseball Hall of Fame -- and generally speaking, the Hall of Famers -- has stayed pretty silent on the question on what to do about accused and admitted steroid users. This specifically includes two players: Barry Bonds and Roger Clemens.

2017-11-21 19:13:12
`
1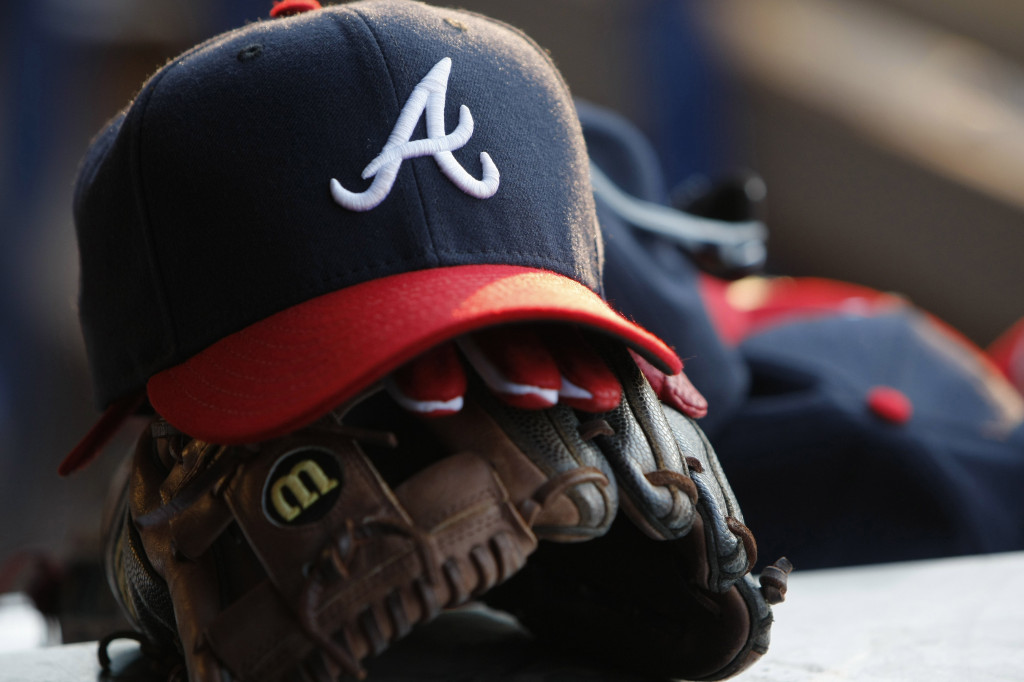 Braves Will Forfeit Rights To Kevin Maitan, Other Prospects
12:31pm: Badler now adds that two other players will be set loose: shortstop Yunior Severino and righty Juan Contreras. The four players identified to this point were those that received the biggest contracts of the organization's 2016-17 haul, Badler notes. 11:58am: Backstop Abrahan Gutierrez has also been notified that he will become a free agent, Ben…

2017-11-21 18:44:21
`
3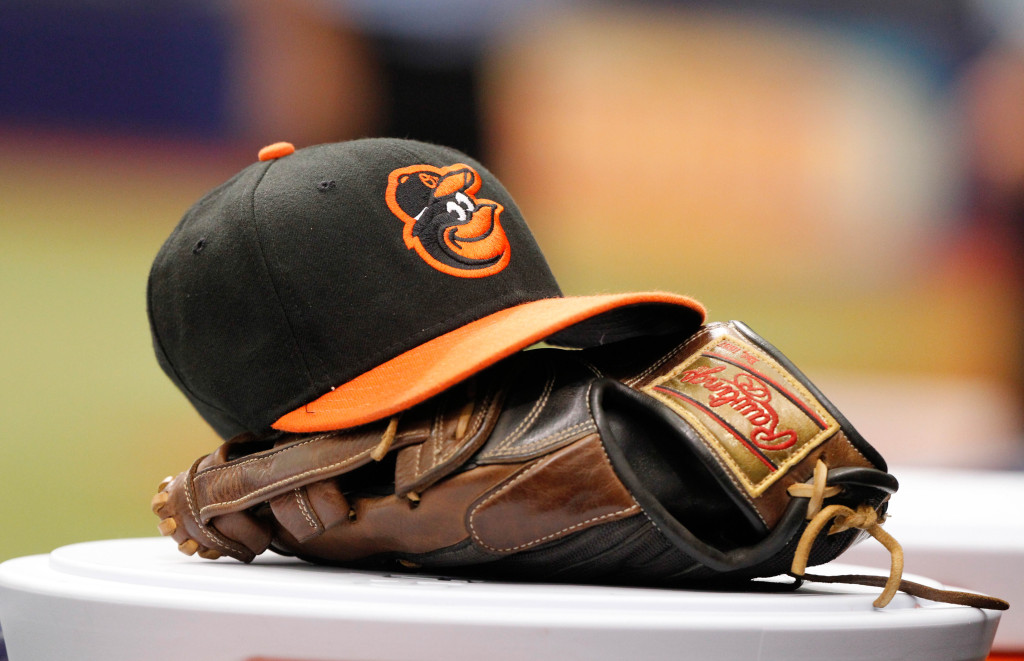 Orioles To Acquire Konner Wade From Rockies For International Bonus Money
The Orioles have added an arm in a swap with the Rockies, picking up righty Konner Wade in exchange for an unknown amount of international bonus pool money. Roch Kubatako of MASNSports.com first reported the prospective swap, with Jon Heyman of Fan Rag tweeting that it has in fact gone though. Wade, who'll soon turn 26,…

2017-11-21 18:31:37
`
3
Inbox: Will Washington trade Harper?
In the latest Inbox, beat reporter Jamal Collier fields questions from Nationals fans about Bryce Harper's status, the luxury tax and a reason to believe in Dave Martinez.

2017-11-21 18:02:35
`
0
Donaldson key to Blue Jays' rebound
After reaching the American League Championship Series in back-to-back seasons, the Blue Jays' 2017 campaign was nothing short of a disappointment.

2017-11-21 17:52:47
`
1
Source: Deal reached; Ohtani can be posted
MLB, Nippon Professional Baseball and the MLB Players Association have agreed in principle on new terms of the posting system that would allow Japanese players to move to the Major Leagues.

2017-11-21 17:47:45
`
0
Braves penalized for int'l signing violations
Commissioner Rob Manfred issued the following statement today: "My office has completed a thorough investigation into violations of Major League Rules by the Atlanta Braves. The Braves cooperated throughout the investigation, which was conducted by MLB's Department of Investigations. The senior Baseball Operations officials responsible for the misconduct are no longer employed by the Braves. I am confident that Terry McGuirk, John Schuerholz, Alex Anthopoulos and their staffs have and will put i

2017-11-21 17:10:27
`
0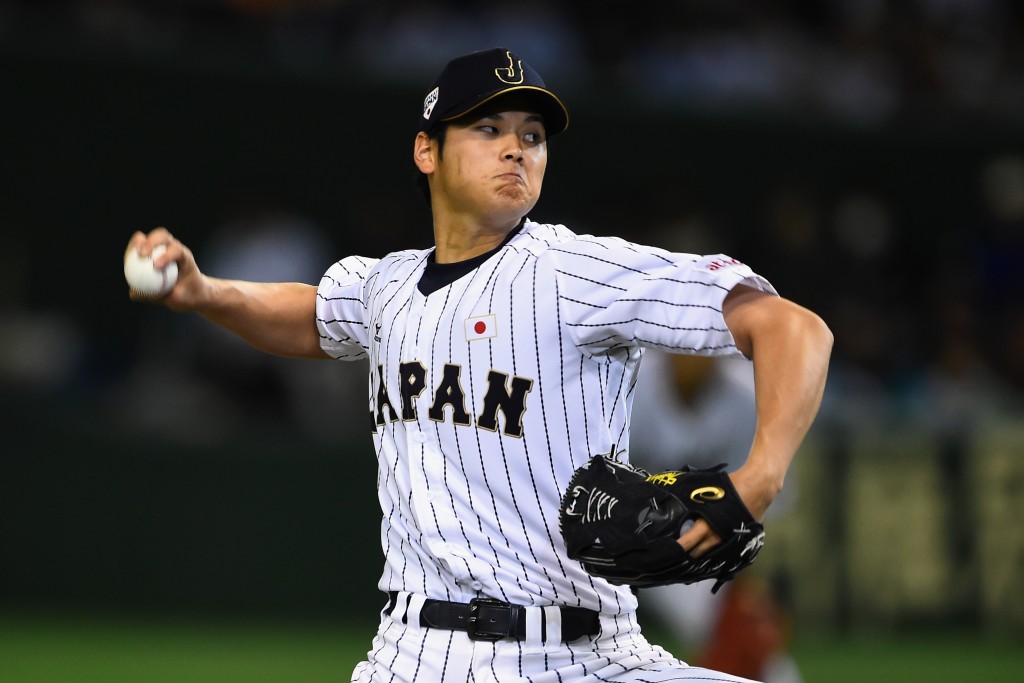 Latest On NPB-MLB Posting Negotiations
Last night, we learned that the Major League Baseball Player's Association had extended its deadline to finalize an agreement regarding the transfer system for players moving between Japan's Nippon Professional Baseball and Major League Baseball. With a new union-imposed stopping point at 8pm EST today, the parties in interest — including the three entities just…

2017-11-21 16:30:29
`
6
Judge has surgery, should be fine for camp
American League Rookie of the Year Award winner Aaron Judge underwent arthroscopic surgery on his left shoulder on Monday, the Yankees announced Tuesday. Judge is expected to complete his recovery before the start of Spring Training.

2017-11-21 15:50:19
`
1
If Tigers deal Kinsler, what could they get?
The Tigers have been entertaining trade talks with teams for Ian Kinsler on and off since last fall. In that time, they've traded Justin Verlander, Justin Upton, J.D. Martinez, Justin Wilson and Alex Avila, all for prospects.

2017-11-21 15:26:33
`
0
Morgan urges HOF voters to reject PED users
The Baseball Hall of Fame has left it to voters to use their judgment when it comes to the issue of performance-enhancing drugs and potential inductees. But one prominent Hall of Famer decided to make his voice heard on the subject.

2017-11-21 15:15:46
`
0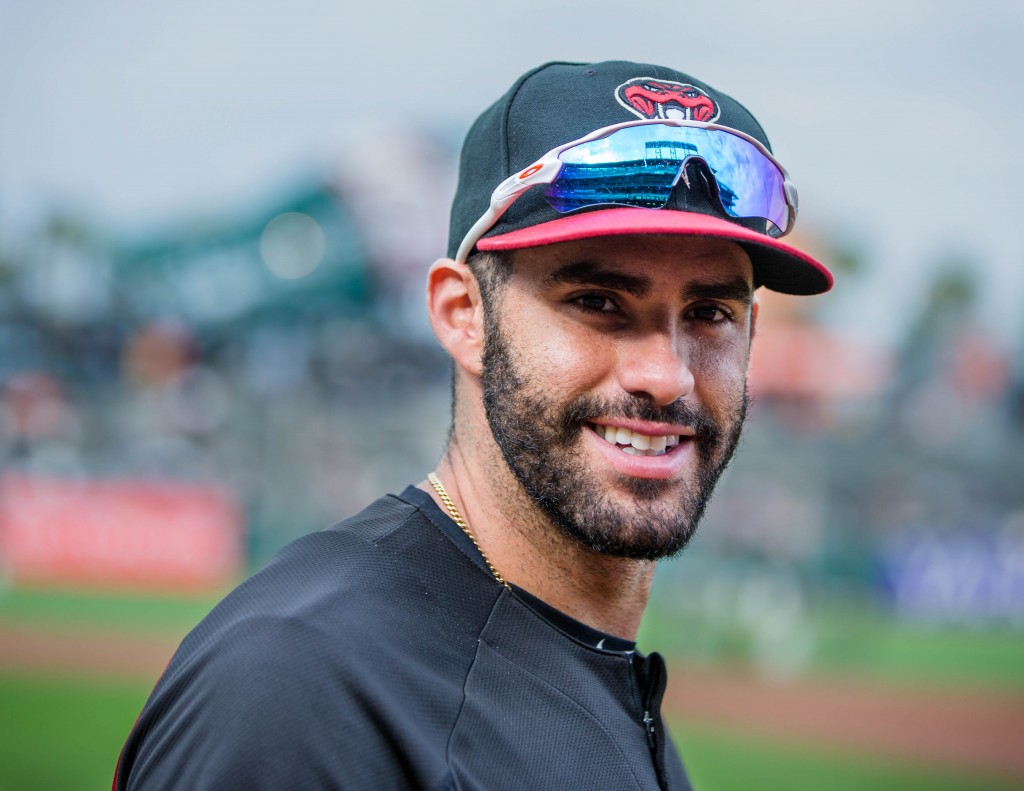 East Notes: Jays, Orioles, Jeter, Rizzo
It's possible the Blue Jays could weigh a run at star free agent outfielder J.D. Martinez, Jon Heyman of Fan Rag writes. At the moment, that seems like a fairly tenuous connection; Heyman explains that the team has "at least considered" Martinez but may also be hesitant to participate in a bidding war to get him.…

2017-11-21 14:33:00
`
3
Climb machine: Eloy working way up to MLB
Fresh off a strong performance in the Dominican Winter League and being added to the White Sox's 40-man roster on Monday, top prospect Eloy Jimenez said he's feeling confident and believes he's close to reaching the Majors.

2017-11-21 13:10:39
`
1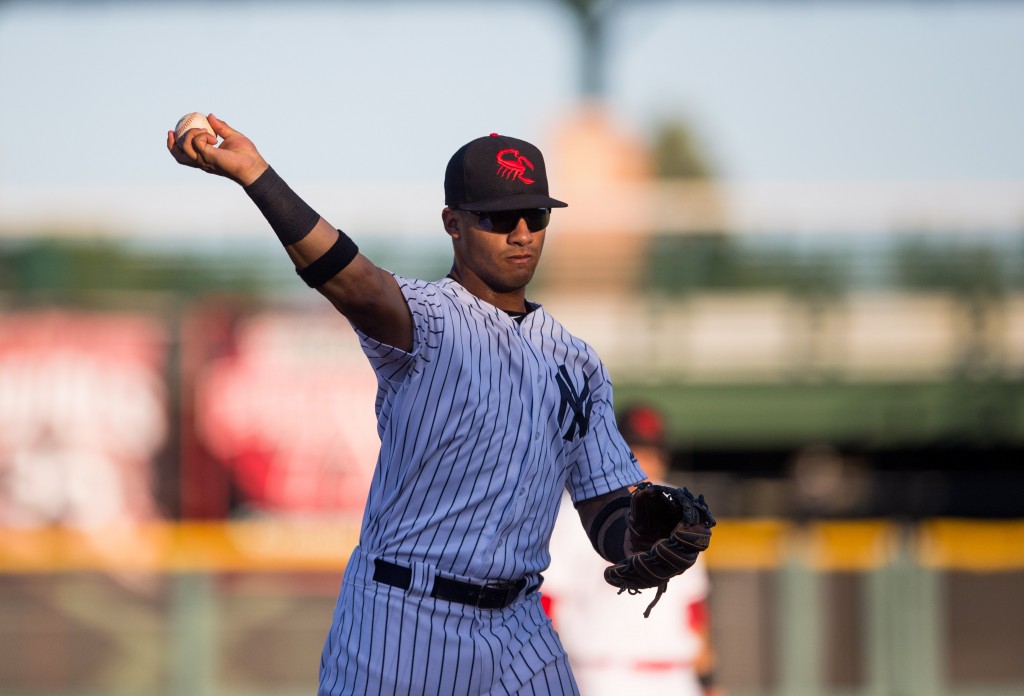 MLB Daily Roster Roundup: 40-Man Additions
We saw a run of transactions today as teams tweaked their 40-man rosters in advance of the deadline to protect players from the Rule 5 draft by selecting their contracts. We have compiled all of the day's action right here. Of course, one of the most important aspects of the decisions that were made is…

2017-11-21 05:35:55
`
5
Hisashi Iwakuma Says He Is Weighing Offer To Return To Mariners
Veteran righty Hisashi Iwakuma told reporters in his native Japan that he is weighing an offer to return to the Mariners, as the Japan Times reports (h/t MLB.com's Greg Johns). The precise nature of the team's proposal is not known. The 36-year-old Iwakuma says that, while there's nothing official at the moment, he may "be able to make a…

2017-11-21 04:25:39
`
4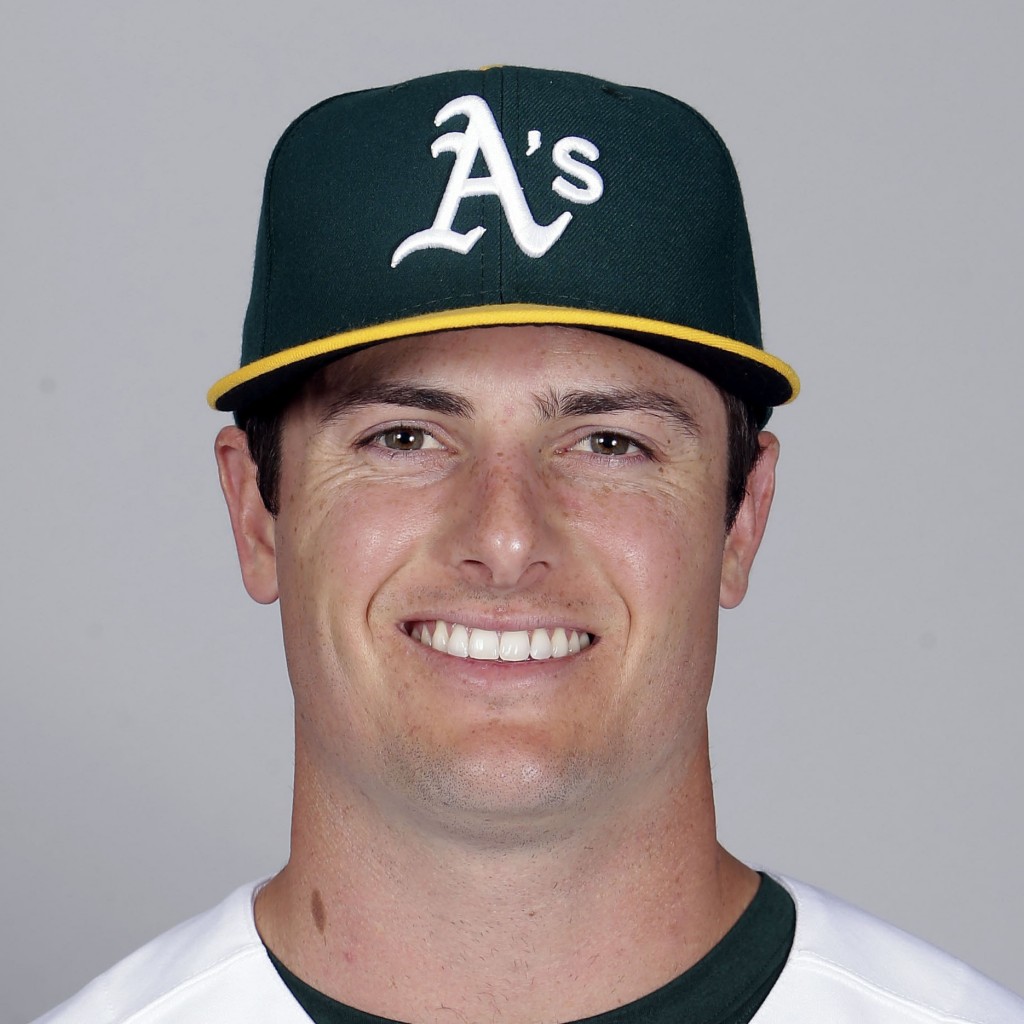 Athletics Designate Sam Moll, Jaycob Brugman
The Athletics have designated lefty Sam Moll and outfielder Jaycob Brugman for assignment, as MLB.com's Jane Lee tweets. Oakland also added right-handers Heath Fillmyer and Lou Trivino to its 40-man roster, she adds.

2017-11-21 01:36:47
`
5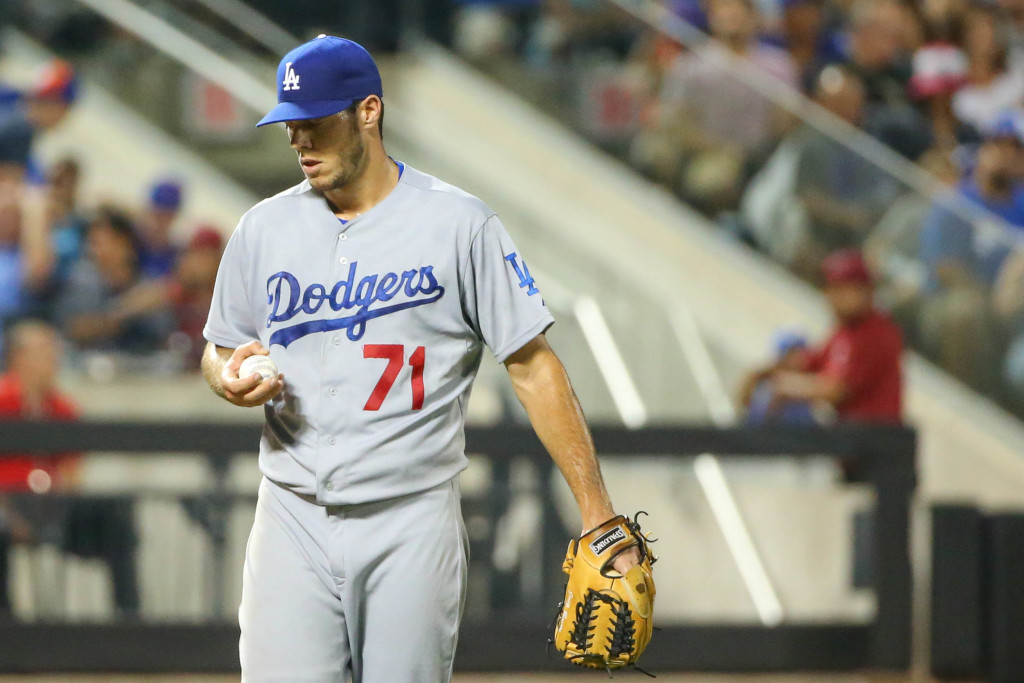 The Dodgers have designated righty Josh Ravin for assignment, Bill Shaikin of the Los Angeles Times was among those to tweet. As he departs the 40-man, righties Trevor Oaks and Dennis Santana will join it. Ravin, 29, showed some big swing-and-miss potential after landing with the Dodgers but never fully caught on in the majors. A…

2017-11-21 01:31:51
`
6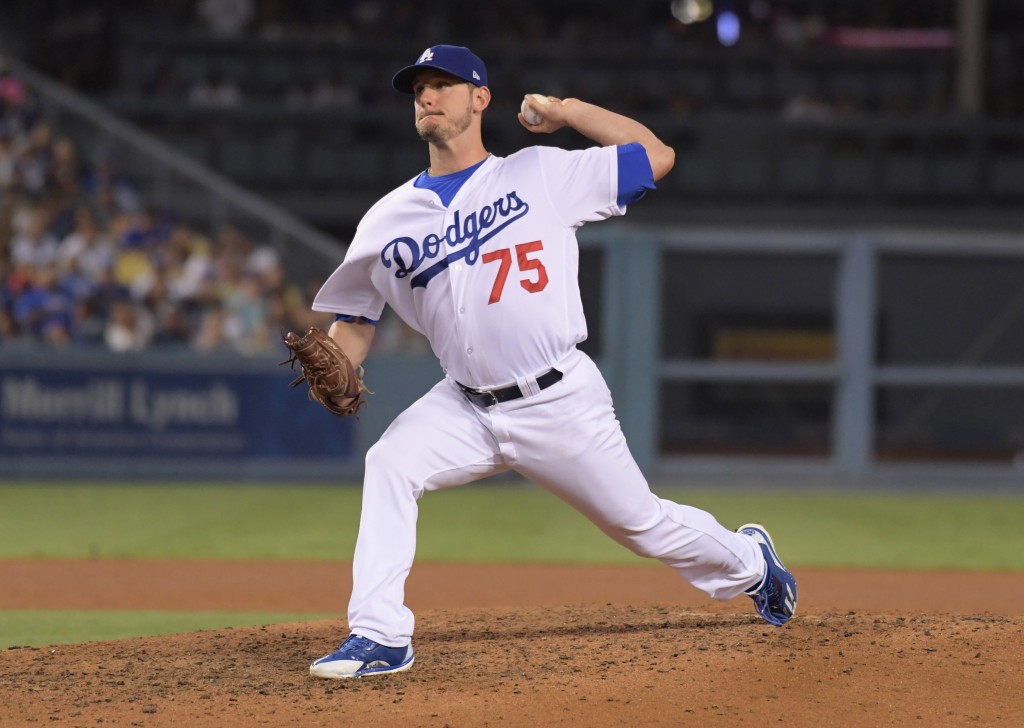 The Braves have claimed lefty Grant Dayton from the Dodgers, Bill Shaikin of the Los Angeles Times was among those to tweet. He underwent Tommy John surgery this August. Atlanta is also adding two lefties to its 40-man roster to protect them from the Rule 5 draft. Adam McCreery and Ricardo Sanchez both had their contracts selected,…

2017-11-21 01:29:45
`
7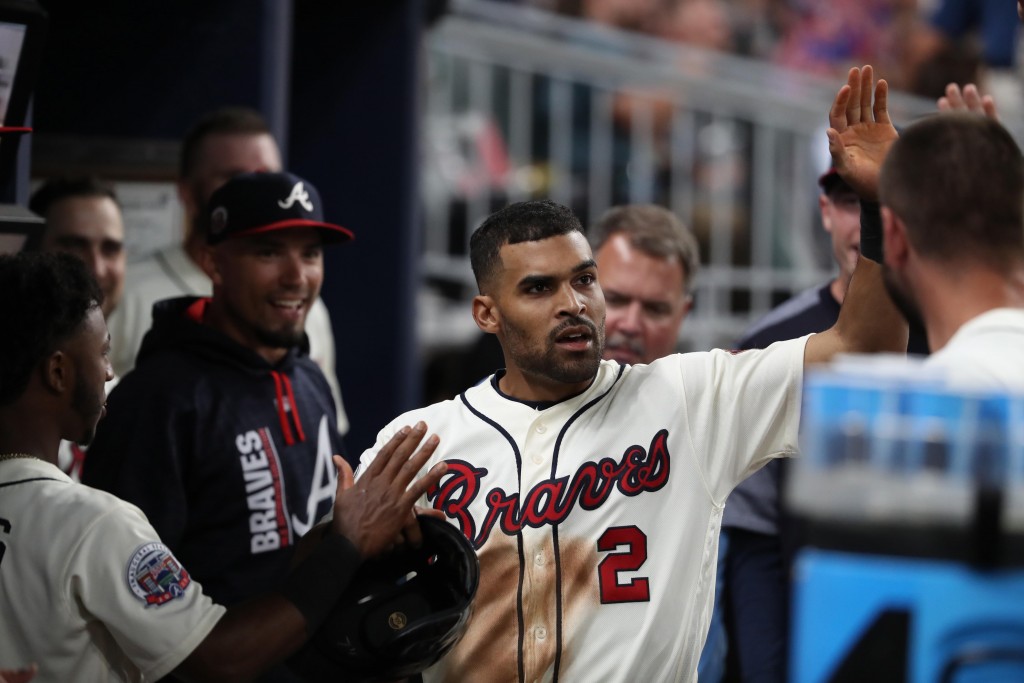 Giants Designate Micah Johnson, Orlando Calixte
The Giants have designated infielder Micah Johnson and utilityman Orlando Calixte for assignment, as Henry Schulman of the San Francisco Chronicle was among those to report on Twitter. San Francisco also removed righty Dan Slania from the 40-man via outright assignment. He cleared waivers. Another 40-man casualty, infielder Engelb Vielma, did not. Joining the Giants' MLB roster are catcher Aramis…

2017-11-21 01:27:31
`
6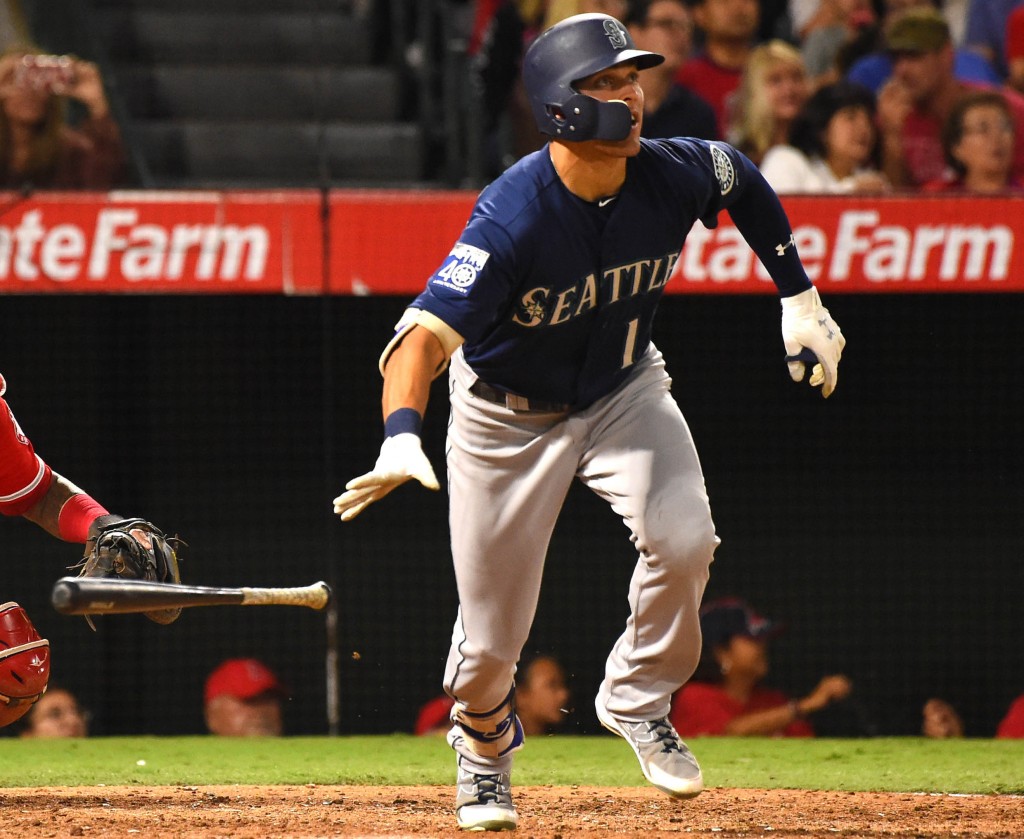 The Cubs have outrighted outfielder Jacob Hannemann, per a club announcement. Chicago has made three 40-man additions as well, selecting the contracts of righties Adbert Alzolay and Oscar De La Cruz as well as infielder David Bote. Hannemann, 26, had been claimed recently from the Mariners. He briefly debuted with Seattle — after they claimed him…

2017-11-21 01:18:41
`
4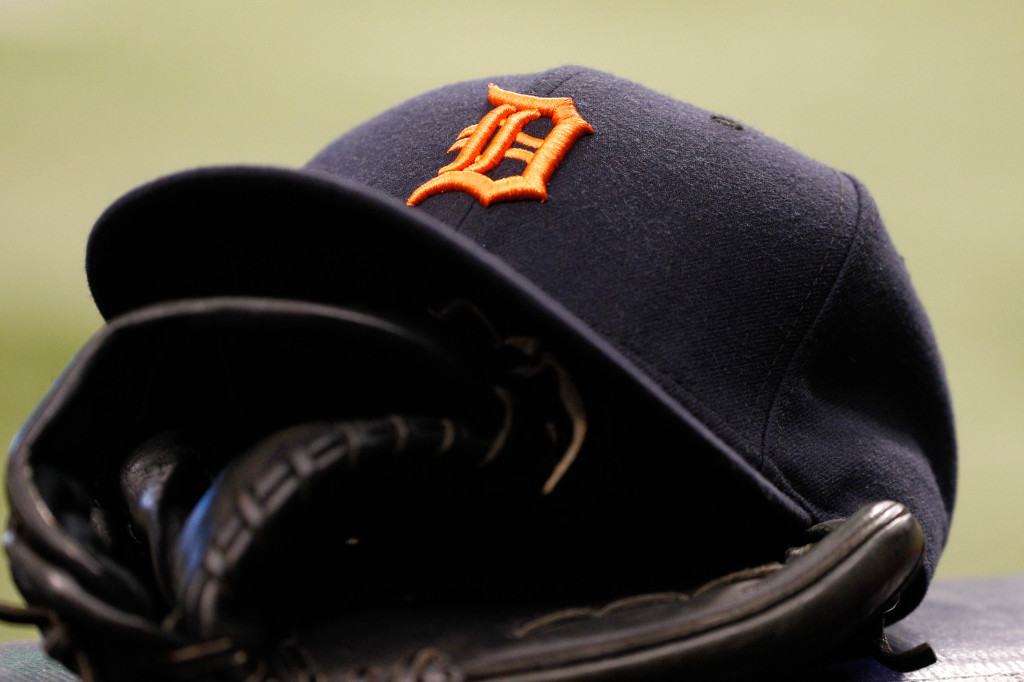 The Tigers have signed lefty Ryan Carpenter to a MLB deal, per a club announcement. He'll join the 40-man roster along with a long list of players whose contracts were selected to protect them from the Rule 5 draft. Detroit has selected the contracts of the following players: catcher Grayson Greiner outfielder Mike Gerber infielder…

2017-11-21 01:14:25
`
8
Lupica: The most interesting man in baseball
If you love baseball, how can you not want to see Ohtani come over from Japan and be some kind of gateway to other young players becoming two-way threats?

2017-11-21 00:55:45
`
0
Leitch: Who'll be the next first-time MVP?
After two deserving first-time winners of the MVP Award this year, who could be the next young star to join the club?

2017-11-21 00:55:45
`
1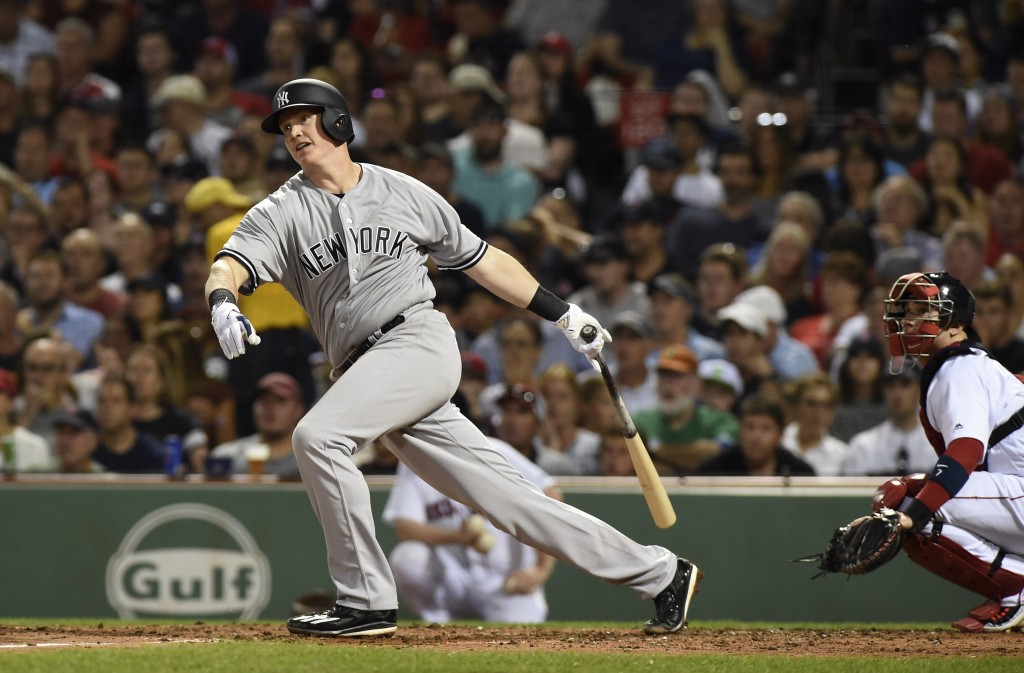 Marlins Acquire Garrett Cooper, Caleb Smith From Yankees For Michael King, Int'l Bonus Pool Money
The Marlins have struck a deal to acquire first baseman Garrett Cooper and lefty Caleb Smith from the Yankees. New York will receive righty Michael King and $250K of international bonus pool money in the swap. A deal involving Cooper and another player was first reported by Robert Murray of Fan Rag (via Twitter); the…

2017-11-21 00:11:53
`
4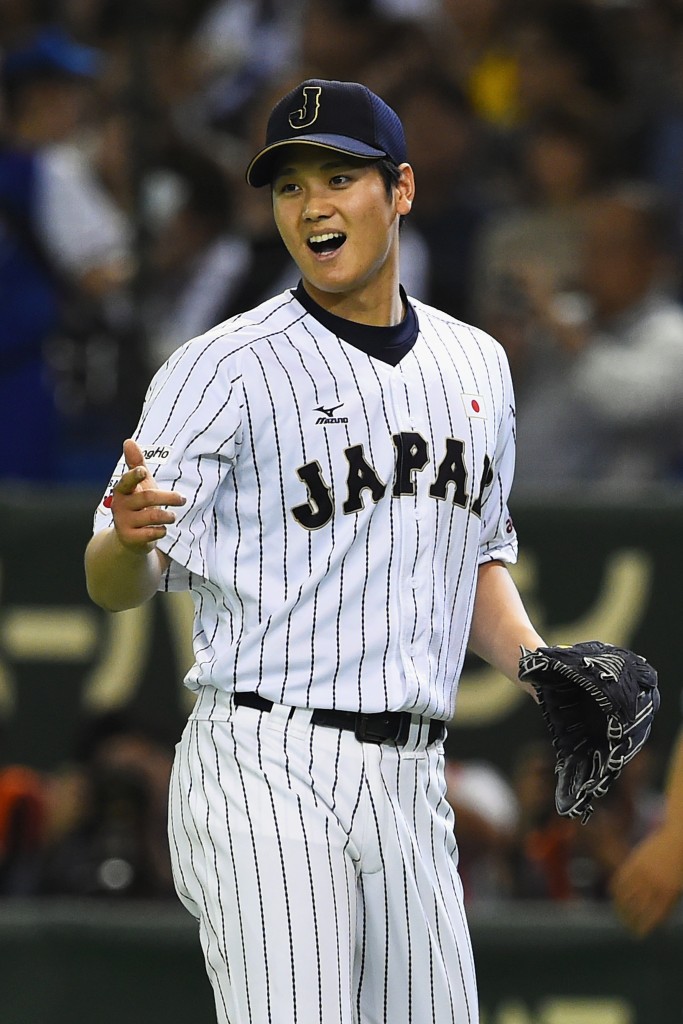 MLBPA Extends MLB-NPB Posting Negotiation Deadline
Negotiations regarding a new posting agreement between Major League Baseball and Japan's Nippon Professional Baseball have been postponed, according to an announcement from the MLB Player's Association. While the MLB and NPB seem largely on the same page, the union has the right to authorize any agreement and has engaged on the subject. It's a one-day…

2017-11-21 00:04:40
`
4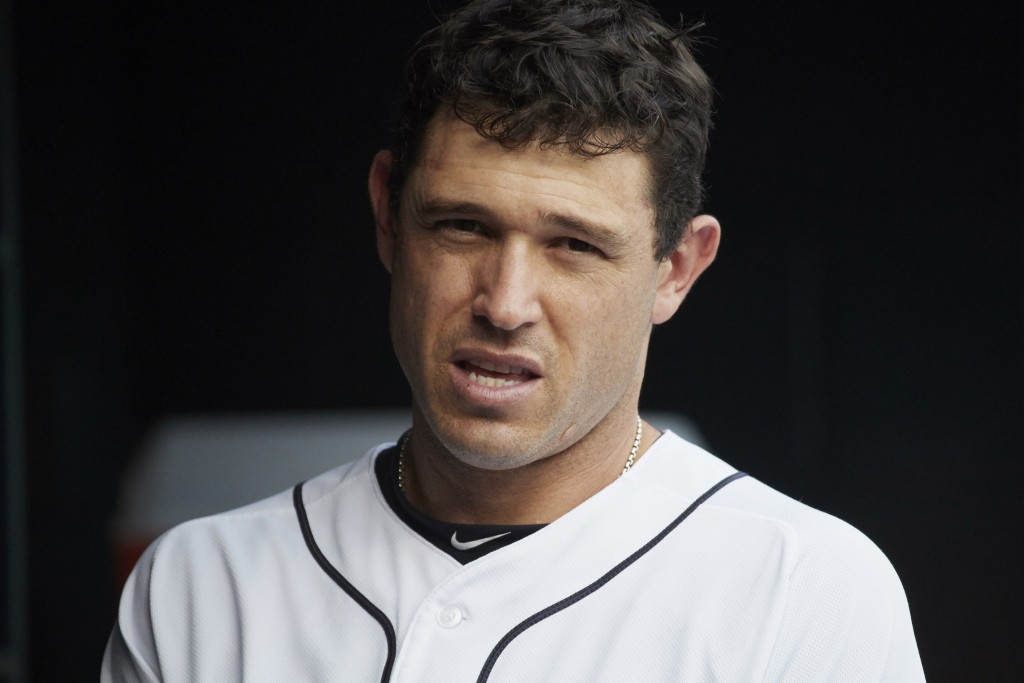 Mets, Tigers Have Discussed Ian Kinsler
The Mets have discussed trade scenarios involving veteran second baseman Ian Kinsler with the Tigers, according to a report from MLB Network's Jon Morosi (via Twitter). Those talks are preliminary in nature, per the report. Kinsler, 35, is expected to draw wide interest from teams that are looking for a quality veteran to plug into…

2017-11-20 23:44:50
`
4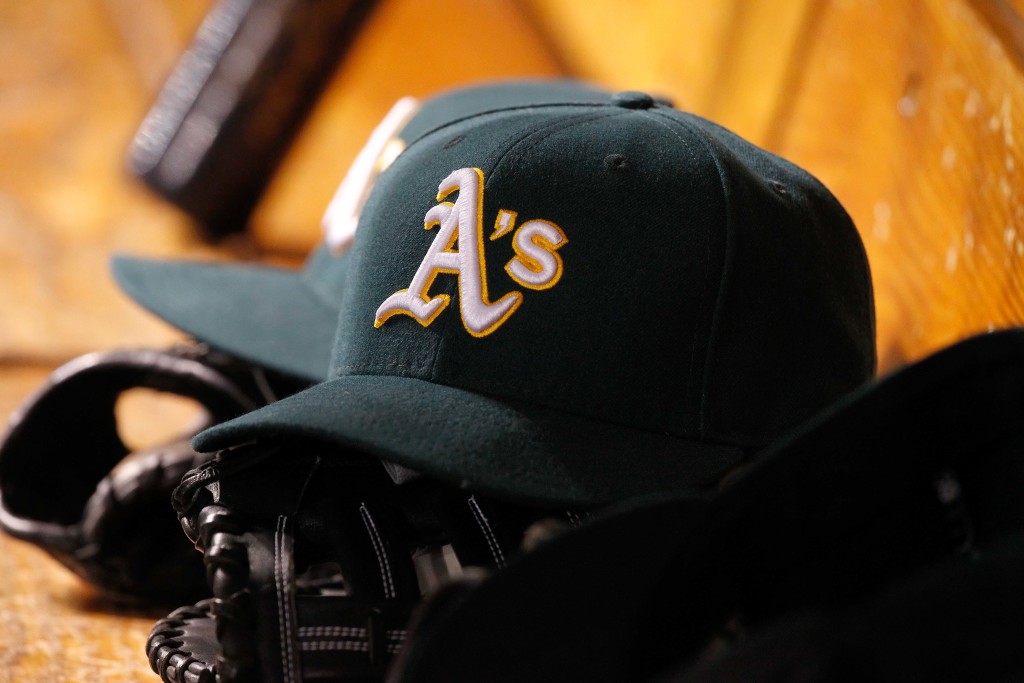 Athletics Acquire Ramon Laureano, Outright Bobby Wahl
The Athletics have acquired outfielder Ramon Laureano from the Astros, per MLB.com's Jane Lee (via Twitter). Houston will receive right-hander Brandon Bailey in return. Oakland additionally outrighted right-hander Bobby Wahl off of its 40-man roster. That move will create space for Laureano to be added to the A's roster to protect him from the Rule…

2017-11-20 23:19:03
`
4
Braves claim Dayton, acquire Ravin from Dodgers
Alex Anthopoulos' first two transactions as the Braves' general manager were influenced by the familiarity he gained with the Dodgers' bullpen as he spent the past two years serving as Los Angeles' vice president of baseball operations.

2017-11-20 23:15:48
`
3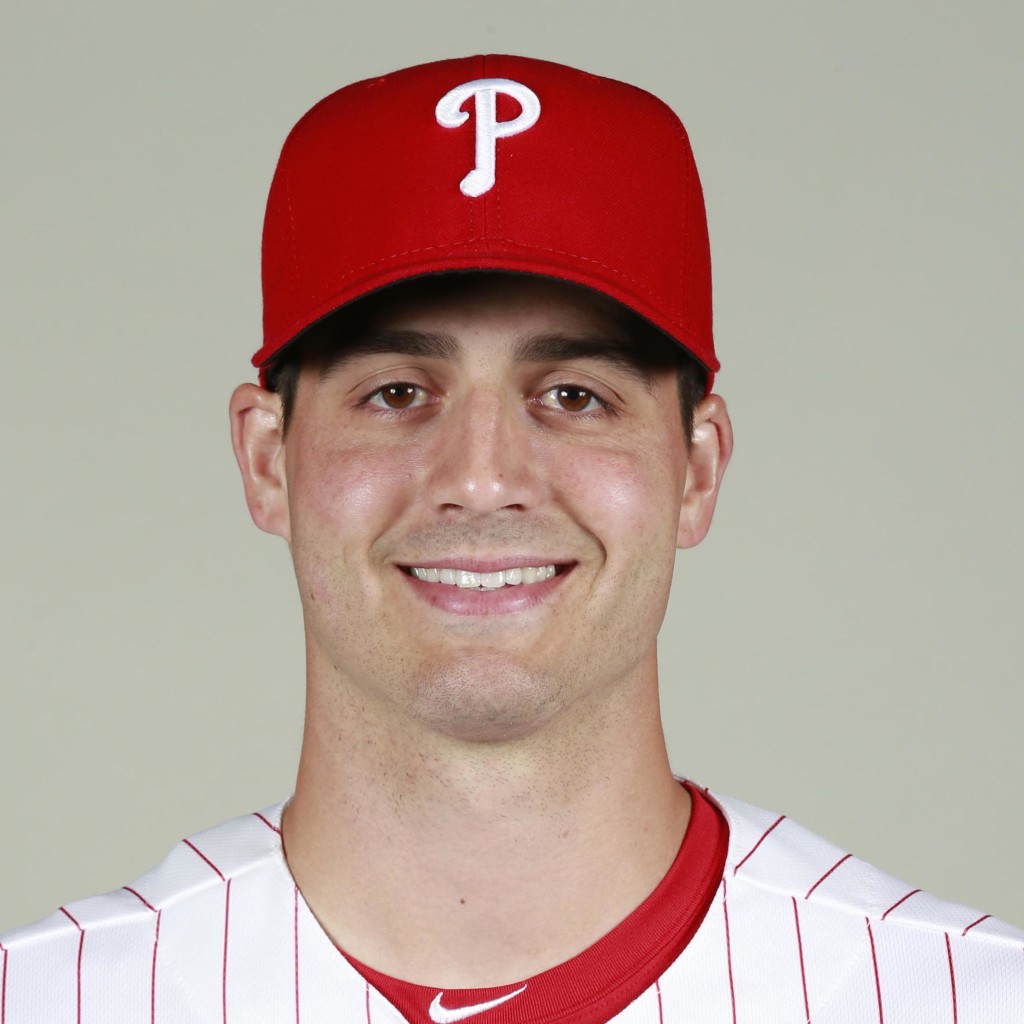 Phillies Claim Engelb Vielma, Designate Mark Appel & Alberto Tirado
The Phillies have claimed infielder Engelb Vielma off waivers from the Giants, per a team announcement. Philadelphia also designated righties Mark Appel and Alberto Tirado for assignment while outrighting lefty Elniery Garcia. To round out a busy day of 40-man moves, the Phillies also added righties Seranthony Dominguez, Franklyn Kilome, and Jose Taveras, as well…

2017-11-20 23:04:18
`
4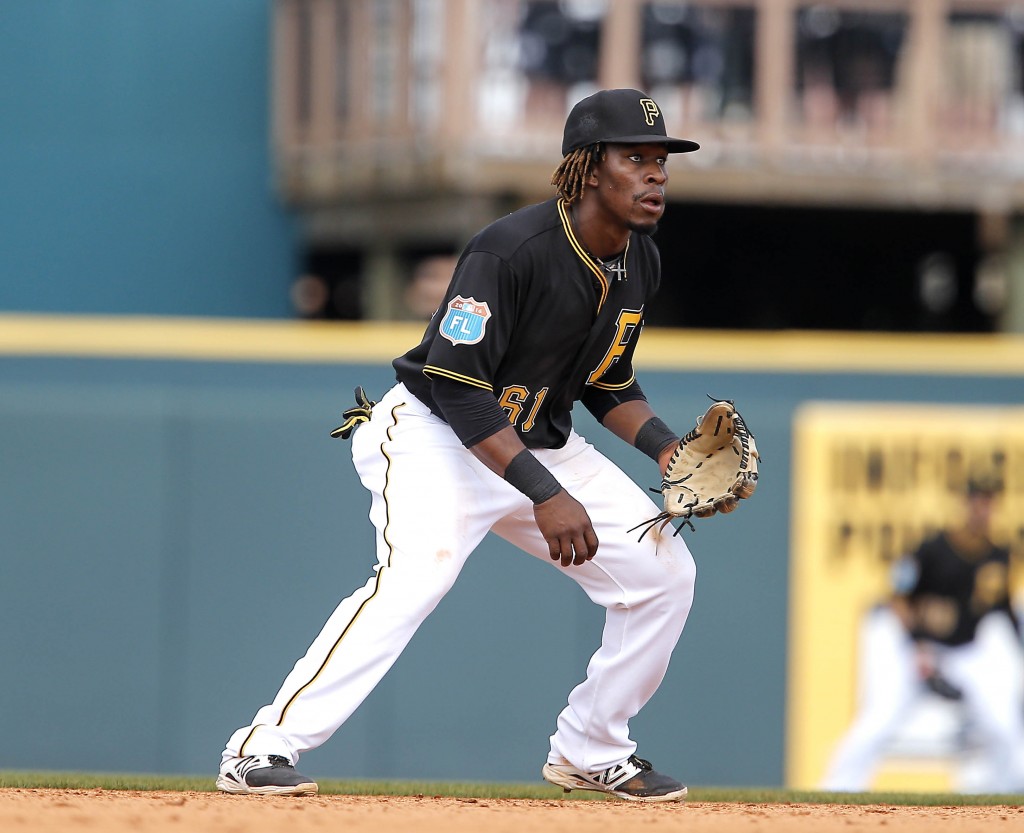 The Blue Jays have acquired infielder Gift Ngoepe from the Pirates, per club announcements. The talented defender changes hands as the clubs go about trimming their 40-man rosters in advance of the Rule 5 draft. A player to be named later or cash will head to Pittsburgh in return. Ngoepe, 27, became the first African-born…

2017-11-20 22:50:28
`
4
Sources: Tigers talk Kinsler with Halos, Mets
After trading Justin Verlander and Justin Upton on Aug. 31, Tigers general manager Al Avila reiterated to MLB Network last week that his team remains in "full rebuild" mode. The Tigers' next step could be dealing Ian Kinsler.

2017-11-20 22:08:52
`
2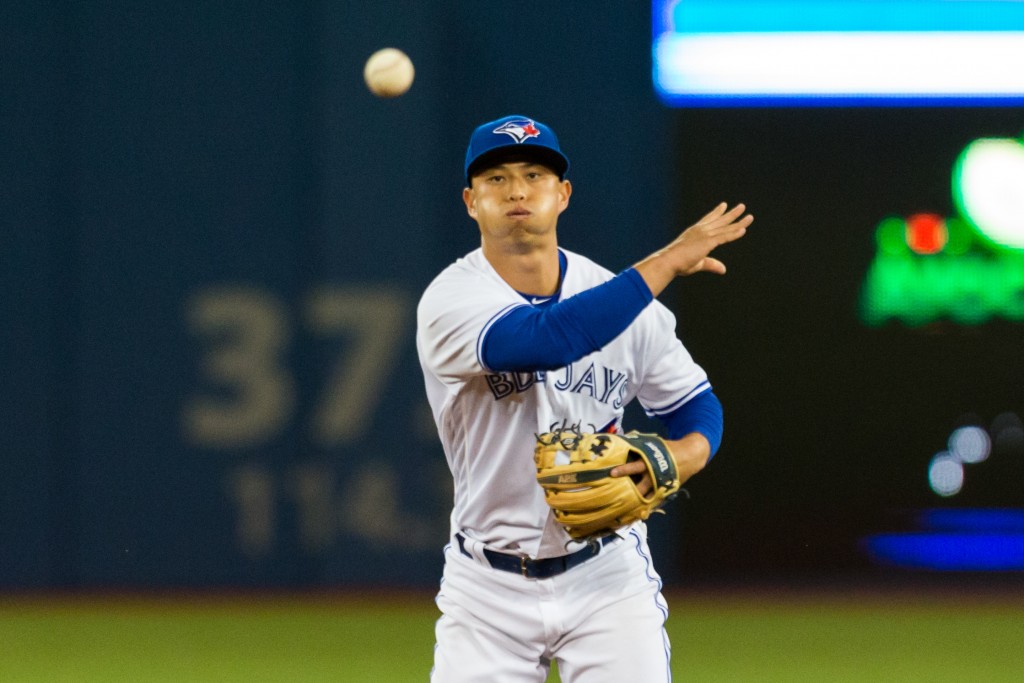 Indians Claim Rob Refsnyder, Designate Kyle Crockett & Dylan Baker
The Indians announced today that they've claimed infielder/outfielder Rob Refsnyder off waivers from the Blue Jays and designated left-hander Kyle Crockett and Dylan Baker for assignment. Cleveland has also selected the contracts of right-hander Julian Merryweather and infielders Willi Castro, Yu Chang and Eric Stamets. That series of moves fills the Indians' 40-man roster and…

2017-11-20 22:06:17
`
3
Yanks get King, bonus money from Marlins
The Yankees acquired Minor League right-hander Michael King along with international bonus pool money from the Marlins on Monday, in exchange for infielder Garrett Cooper and left-hander Caleb Smith. Per MLB.com's Jonathan Mayo, the bonus pool amount involved in the trade is $250,000.

2017-11-20 21:52:41
`
2
Fans wait more than a day to meet Altuve
On Monday, thousands of Astros fans celebrated when Jose Altuve signed autographs and posed for pictures at an Academy Sports + Outdoors store in nearby Katy. It was Altuve's first public appearance since winning the American League MVP Award, and fans greeted him with a hero's welcome and a slew of "MVP" chants.

2017-11-20 21:36:20
`
4
Blue Jays acquire Ngoepe from Bucs
Blue Jays general manager Ross Atkins was a busy man in advance of Monday night's deadline to protect players from the Rule 5 Draft. He pulled off a minor trade and parted ways with three players, as the club attempted to reshape its 40-man roster in preparation for next month's Winter Meetings.

2017-11-20 21:29:16
`
3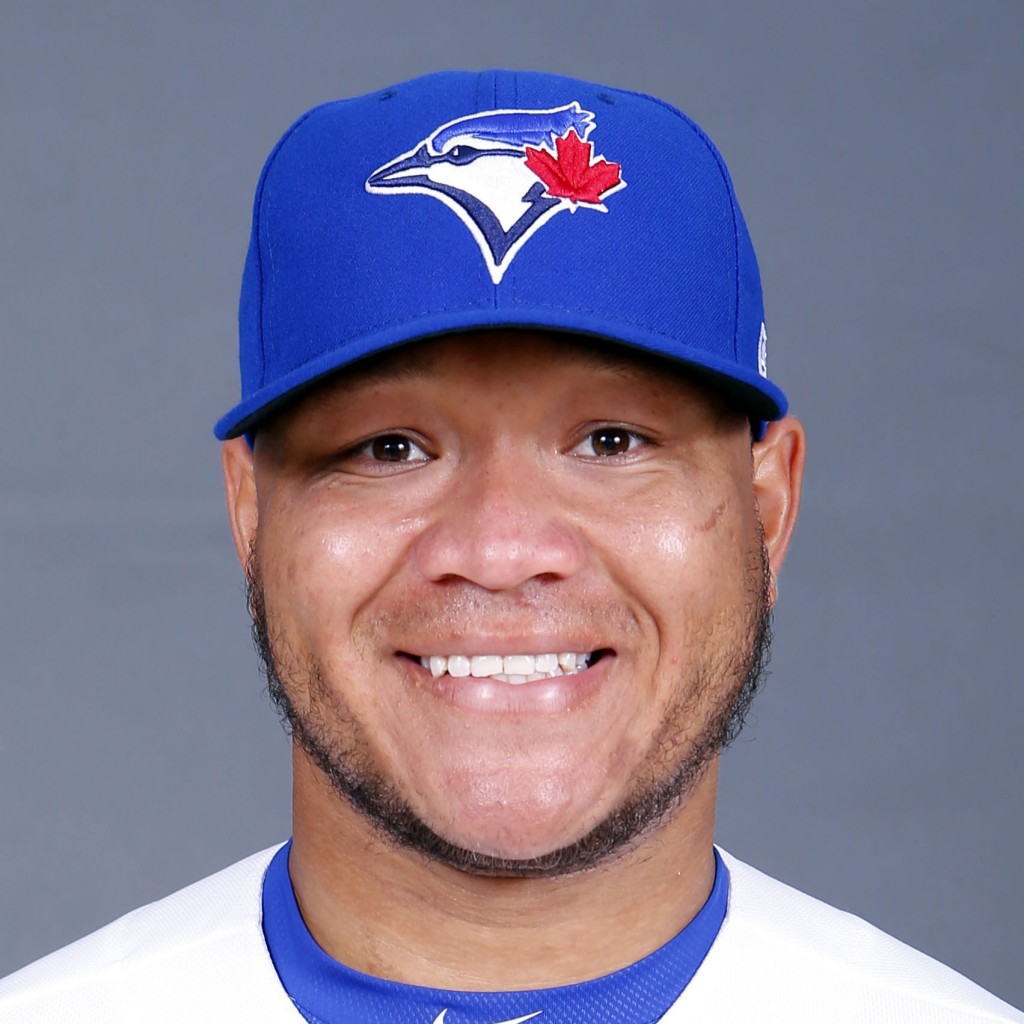 Blue Jays Outright Harold Ramirez, Chris Rowley
The Blue Jays announced that minor league outfielder Harold Ramirez and right-hander Chris Rowley have been outrighted off the 40-man roster after clearing waivers. The pair of moves creates some additional room on the 40-man in advance of tonight's 8pm ET deadline to protect players from next month's Rule 5 Draft. Ramirez, 23, came to…

2017-11-20 21:12:30
`
2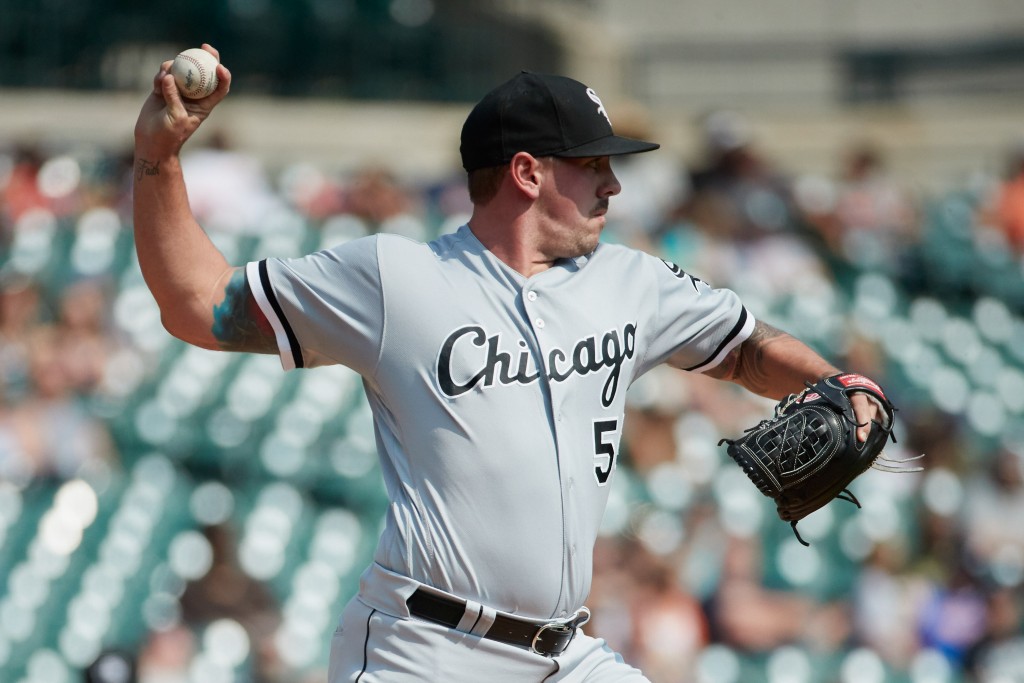 White Sox Outright Chris Beck, Tyler Danish
The White Sox announced today that right-handers Chris Beck and Tyler Danish have cleared waivers and been assigned outright to Triple-A Charlotte, thus removing them from the 40-man roster. The moves will help pave the way for Chicago's newest slate of 40-man roster additions, which includes minor league outfielders Eloy Jimenez, Luis Alexander Basabe and…

2017-11-20 21:10:04
`
2
Finding the best free-agent fits for Hosmer
Where will Eric Hosmer call home in 2018? There's a few clear fits, yet with a glut of free agent first basemen, his ultimate destination remains unclear. Let's count down each of the 30 teams to find who might actually end up with the longtime Royal.

2017-11-20 21:04:50
`
2
History provides precedent for MVP trades
Since the Baseball Writers' Association of America began handing out MVP Awards in 1931, Alex Rodriguez is the only player who has been traded during the offseason in which he won (more on him below). Giancarlo Stanton could become only the second to fit that description.

2017-11-20 21:04:33
`
4
Yankees add top prospect Torres to 40-man
The Yankees added six players to their 40-man roster in advance of Monday's 8 p.m. ET deadline to protect players from being selected in next month's Rule 5 Draft. It completes a busy day of roster moves for the club that also included a pair of Minor League trades earlier in the day to clear space on the roster.

2017-11-20 20:54:18
`
2
Cubs protect top prospect from Rule 5 Draft
Ahead of Monday's 7 p.m. CT deadline to protect players from next month's Rule 5 Draft, the Cubs selected the contracts of right-handers Adbert Alzolay and Oscar De La Cruz plus infielder David Bote, and added them to their 40-man roster. Outfielder Jacob Hannemann also cleared waivers and was assigned outright to Triple-A Iowa.

2017-11-20 20:30:58
`
2
Teams set 40-man rosters ahead of Rule 5 Draft
The deadline to add Minor League prospects to the 40-man roster and protect them from the Rule 5 Draft is at 8 ET tonight. More than 150 prospects from team Top 30 lists had to be added or exposed to the December draft.

2017-11-20 19:25:47
`
4
Deadline for Ohtani posting extended 24 hours
On Monday, the MLBPA pushed back by 24 hours a deadline for the union to approve any new transfer agreement governing the movement of players from Japan to Major League Baseball. The sides have until 8 p.m. ET on Tuesday to reach an agreement on a new posting system.

2017-11-20 19:21:23
`
4
Bridich not afraid to take risks for rising Rockies
It's no secret that the Rockies would like to find a way to re-sign free-agent closer Greg Holland and catcher Jonathan Lucroy to multi-year deals. They wouldn't hesitate to bring back reliever Pat Neshek, and if outfielder Carlos Gonzalez would be interested in a one-year deal to rebuild his market value, he could return, too.

2017-11-20 19:00:53
`
2
Bucs add top prospect Meadows, trade Gift
The Pirates added three Minor Leaguers, including top prospect Austin Meadows, to their 40-man roster on Monday, protecting them from being selected in the upcoming Rule 5 Draft. Pittsburgh also cut ties with shortstop Gift Ngoepe .

2017-11-20 18:43:26
`
2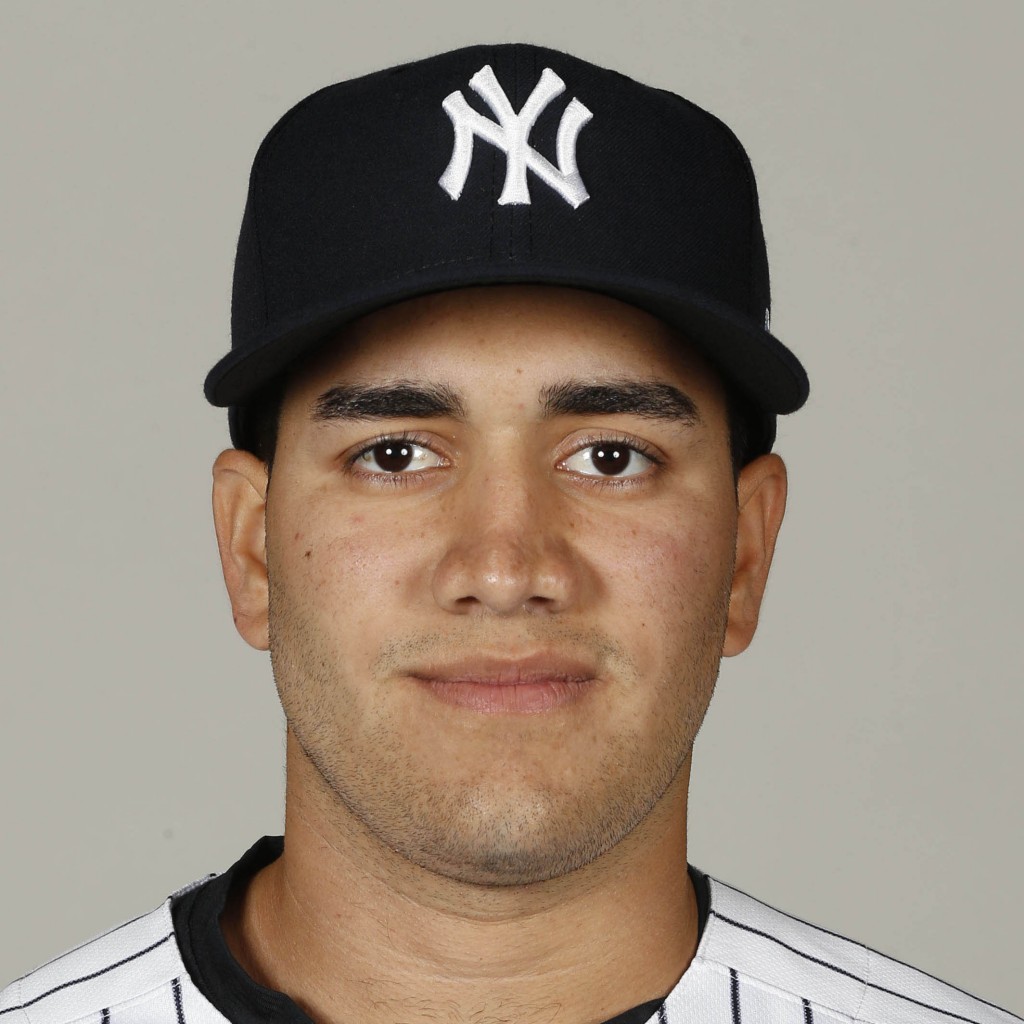 Rangers Acquire Ronald Herrera From Yankees
The Rangers are set to acquire right-hander Ronald Herrera from the Yankees, reports MLB.com's Mark Feinsand (on Twitter). The two teams announced the trade shortly thereafter, revealing that lefty Reiver Sanmartin is going to the Yankees in return. Herrera was on the Yankees' 40-man roster and will thus be added to the Rangers' 40-man roster as…

2017-11-20 18:01:59
`
5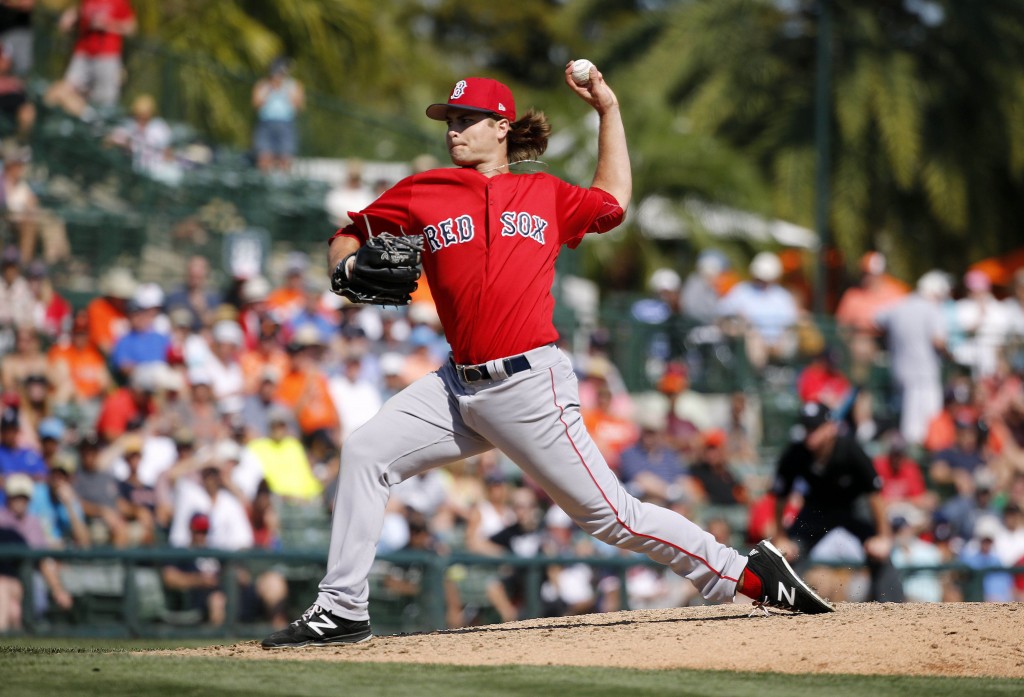 Players Added To The 40-Man Roster
As detailed earlier this morning at MLBTR, the deadline for Major League clubs to add players to the 40-man roster in order to protect them from next month's Rule 5 Draft is tonight. Because of that, there will be literally dozens of moves between now and 8pm ET as teams make final determinations on who…

2017-11-20 17:54:42
`
5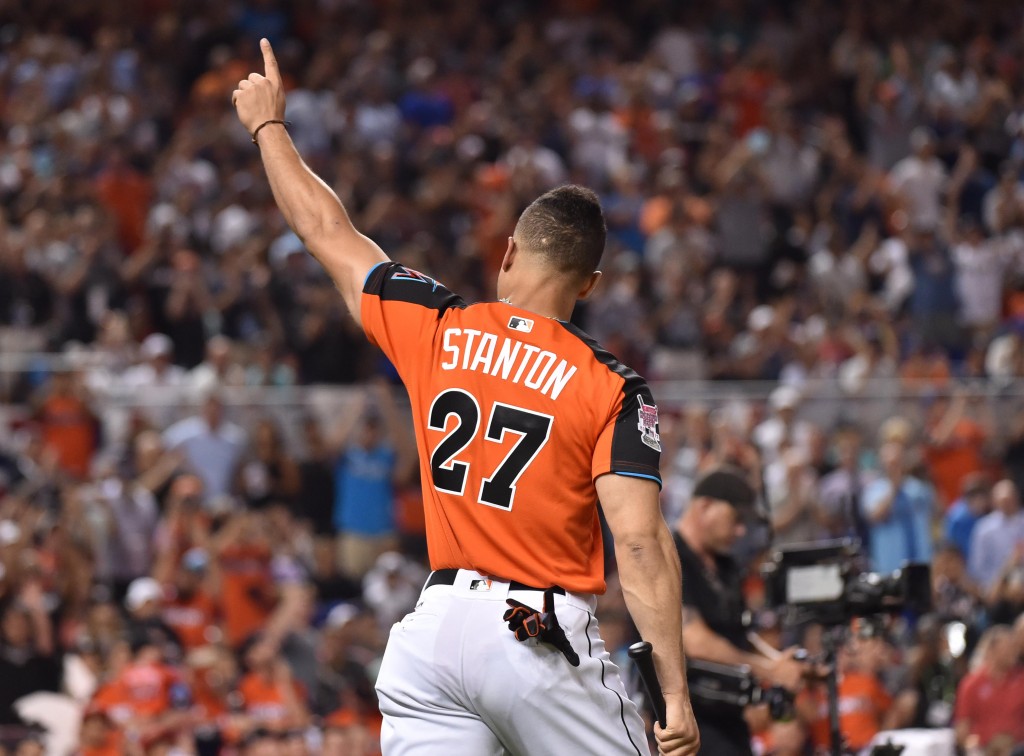 Giancarlo Stanton Rumors: Monday
Another day, another slew of rumors pertaining to the game's top slugger. Reports over the weekend indicated that the Cardinals have submitted a formal offer to the Marlins for Giancarlo Stanton, but that doesn't mean that there's any indication a trade involving Stanton is any closer. Here's the latest on the 2017 home run king……

2017-11-20 17:15:29
`
9
Sox add top prospect Jimenez to 40-man
Eloy Jimenez, the White Sox No. 1 prospect per MLBPipeline.com and No. 4 overall, was one of five players added to the White Sox 40-man roster with their contracts purchased Monday.

2017-11-20 17:11:18
`
6
Top breakout prospects from Fall League
Every year there are players who might not be at the top of prospect lists, but who use the Fall League as a bit of a coming out party. These are players who can be considered breakout prospects, with the usual caveat about small sample sizes.

2017-11-20 17:04:01
`
3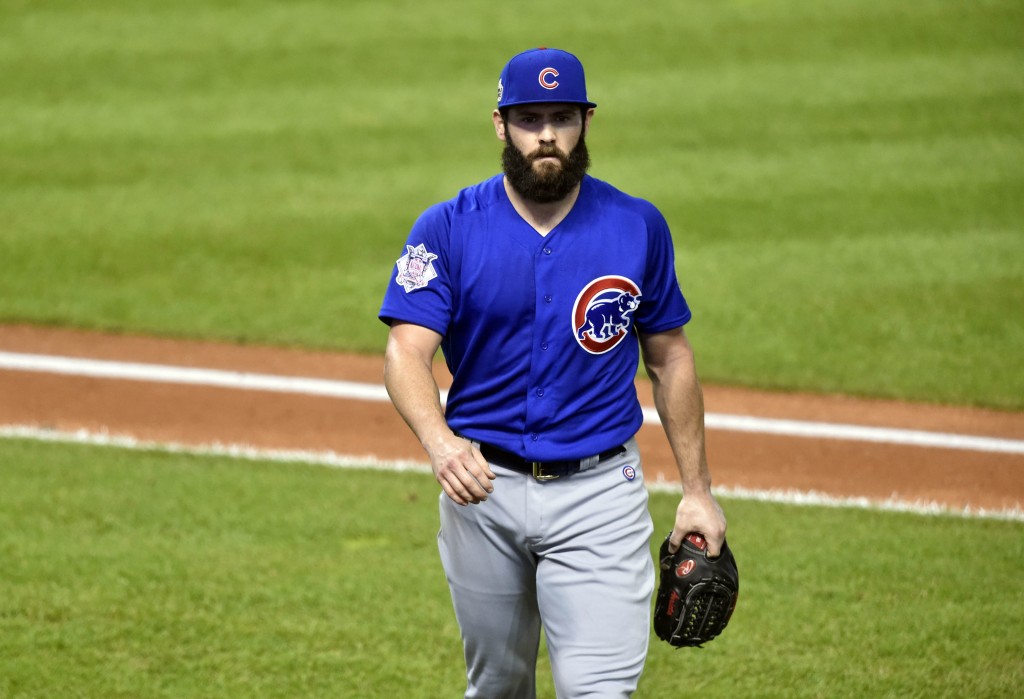 Brewers Reportedly Showing Interest In Jake Arrieta
With Jimmy Nelson set to miss a portion of the 2018 season following shoulder surgery, the Brewers are eyeing top-end rotation upgrades and showing some early interest in Jake Arrieta, tweets MLB.com's Jon Morosi. Arrieta, 32 March, is a familiar commodity for the Brewers, who have watched him star for the Cubs for nearly four…

2017-11-20 16:24:48
`
3
Iwakuma reportedly weighing Mariners' offer
Veteran right-hander Hisashi Iwakuma told reporters in Japan on Monday that he has received an offer to re-sign with the Mariners and is attempting to recover from shoulder surgery in time for the 2018 season.

2017-11-20 16:15:43
`
4
Grapefruit, Cactus action to begin Feb. 23
The countdown to Spring Training started as soon as the Astros prevailed in Game 7 of the World Series in Dodger Stadium, giving them their first title in franchise history.

2017-11-20 15:06:38
`
4
Deadline To Set 40-Man Rosters For Rule 5 Draft Is Tonight
The deadline for Major League teams to set their 40-man rosters in advance of next month's Rule 5 Draft is tonight at 8pm ET. As such, baseball fans should expect to see a flurry of activity over the next 11 hours. There will be likely be players designated for assignment, outrighted and claimed off waivers…

2017-11-20 14:10:27
`
4
Brewers showing interest in FAs Arrieta, Lynn
Milwaukee stunned many observers by entering the All-Star break with a 5 1/2-game lead in the National League Central. And now Brewers general manager David Stearns is poised to address perhaps the biggest reason the Cubs ultimately eclipsed his team in the second half: a shortage of proven high-end starting pitching.

2017-11-20 13:04:46
`
3
Spring Training caps set for holiday debut
Just in time for the start of holiday shopping, New Era on Monday unveiled the new PROLIGHT 59FIFTY, a fitted cap that will be worn by all Major League Baseball players in Spring Training games and during batting practice prior to regular-season games throughout 2018.

2017-11-20 12:30:00
`
3
Bonds, Kent lead SF contingent on HOF ballot
Barry Bonds and Jeff Kent frequently appeared back to back in the batting order as Giants teammates. When the subject is Hall of Fame voting, however, Bonds has steadily separated himself from Kent in recent seasons.

2017-11-20 12:10:10
`
3
Clemens, Wagner eyeing surge on HOF ballot
Jeff Bagwell's induction to the Hall of Fame this year raised the Astros' profile in Cooperstown and provided a goal for the franchise's succeeding stars to pursue. It's clear what Roger Clemens and Billy Wagner need from Hall of Fame voters to approach Bagwell's standard.

2017-11-20 12:10:05
`
3
Braves land pair of Joneses on HOF ballot
Chipper Jones and Andruw Jones will soon get a better feel for the strength of their Hall of Fame candidacies, as both were on the 2018 Baseball Writers' Association of America ballot for the first time on Monday afternoon.

2017-11-20 12:06:12
`
3
Hoffman hoping third time's a HOF charm
For the last two years, Trevor Hoffman has anxiously awaited the call from the National Baseball Hall of Fame, anticipating his possible election. This marks his third year on the Baseball Writers' Association of America ballot.

2017-11-20 12:00:46
`
3
Edgar eyes push to top on '18 HOF ballot
Edgar Martinez's career with the Mariners got off to a late start, so he knows as well as anyone that it's how you finish that counts. And that lesson might come in handy again for one of the game's premier designated hitters as he waits to see if he can convert some strong recent momentum into election to the National Baseball Hall of Fame.

2017-11-20 12:00:00
`
3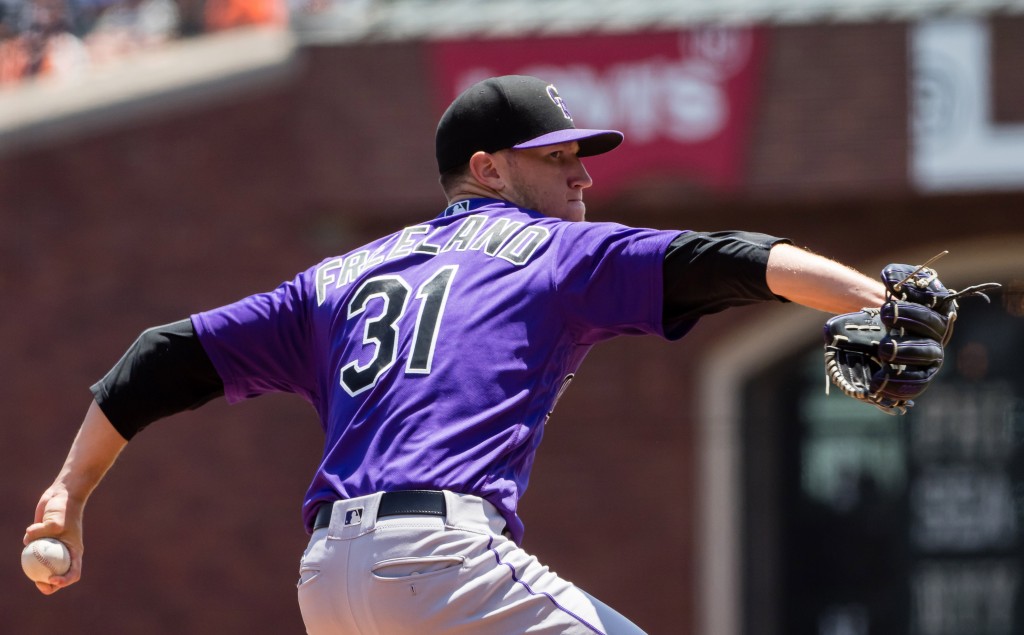 Quick Hits: Int'l Market, Twins, Vizquel, Chatwood, Nats
The Blue Jays are the favorites to sign 15-year-old Dominican shortstop Orelvis Martinez, who scouts expect will receive the highest bonus of any player signed in next year's July 2 international signing market, Baseball America's Ben Badler writes (BA subscription required and recommended).  Badler recently attended an MLB showcase for Dominican players and provides brief…

2017-11-20 05:58:28
`
8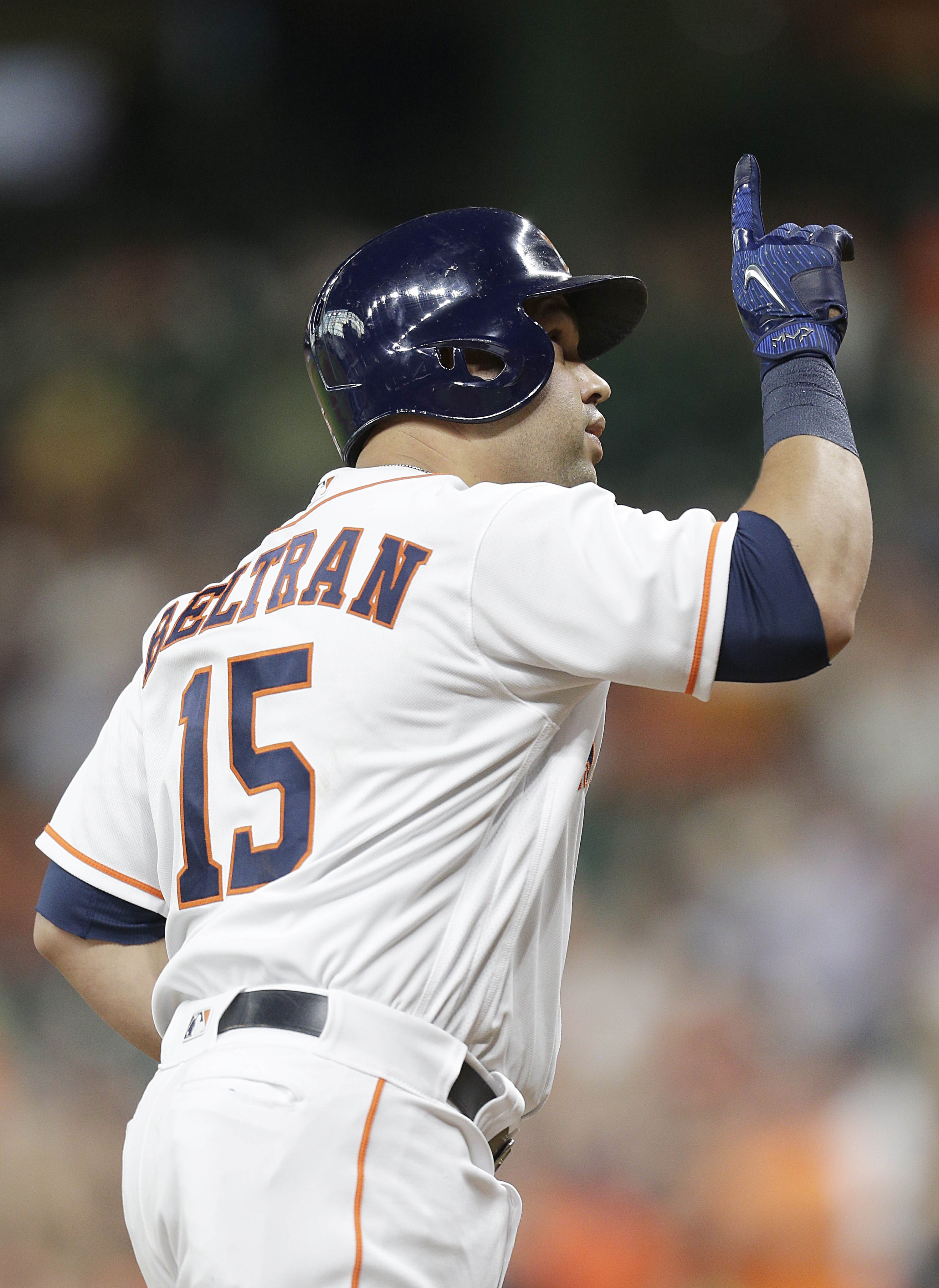 5 Key Stories: 11/12/17 – 11/18/17
Here are the biggest stories from the past week here at MLBTR… Carlos Beltran retires: After winning his first World Series championship, Carlos Beltran decided to go out on top, announcing his retirement after 20 years in the big leagues.  The nine-time All-Star ends his career with a .279/.350/.486 slash line and 435 homers over…

2017-11-20 04:32:45
`
7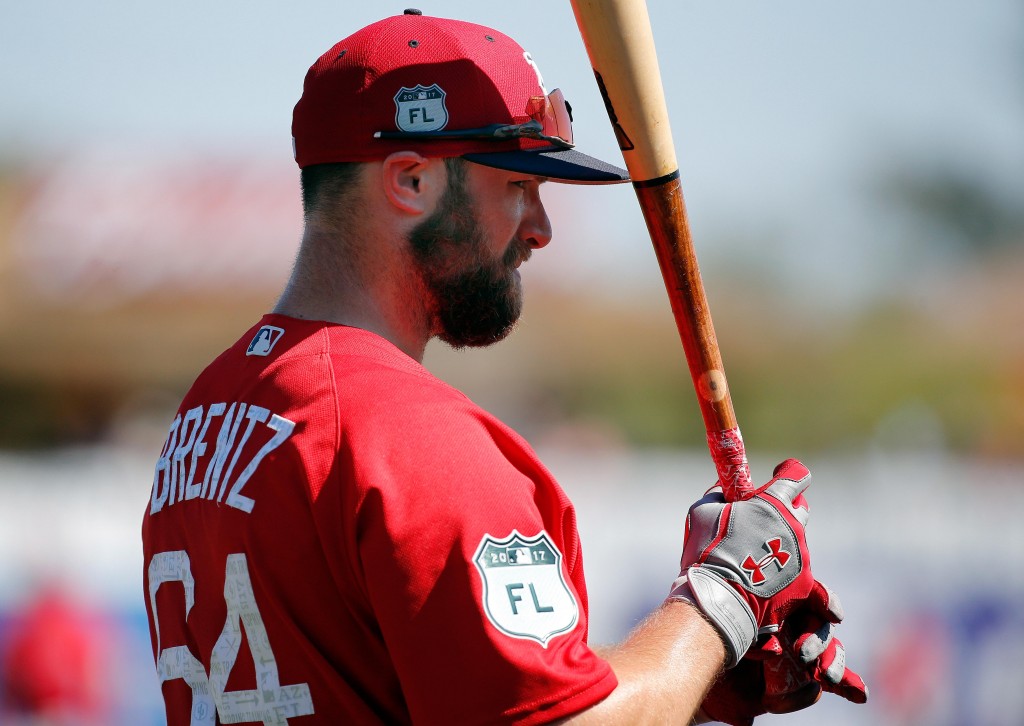 Red Sox Notes: Offseason, Brentz, 40-Man
Some notes from Fenway Park… With the Red Sox looking for power bats this winter, Jason Mastrodonato of the Boston Herald looks at how making a big signing (i.e. J.D. Martinez, Eric Hosmer) or trade (for Giancarlo Stanton) would impact the club's payroll and the rest of its offseason moves.  For instance, signing Martinez would…

2017-11-20 03:07:51
`
10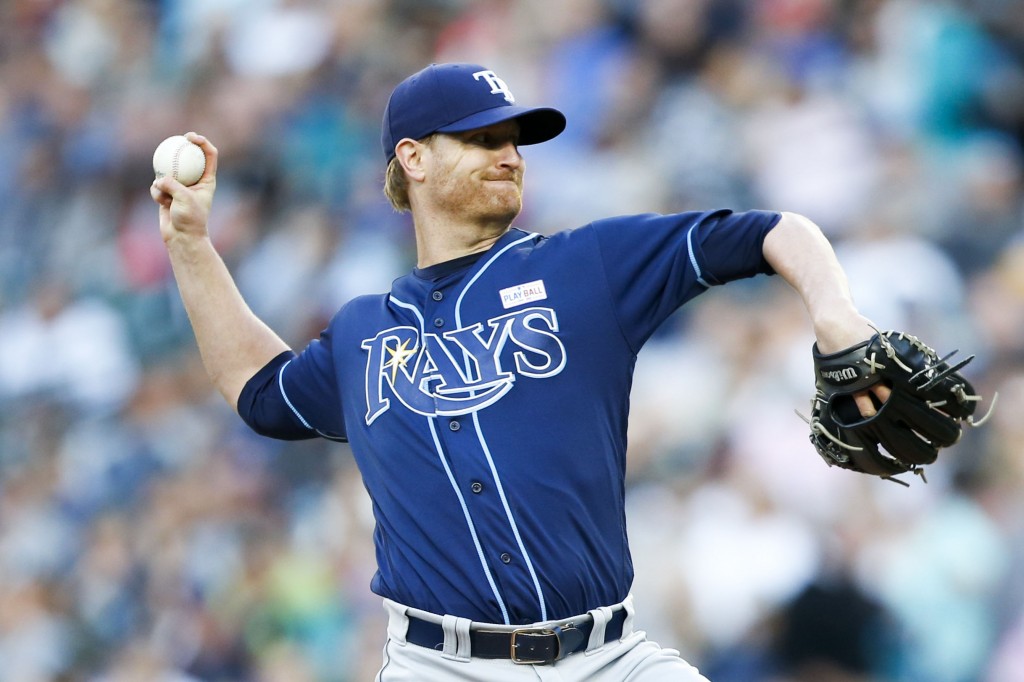 Gammons' Latest: Cobb, Machado, Maitan, Braves, Swihart
According to "industry consensus," Alex Cobb's free agent market will come down to a battle between the Cubs and Yankees, Peter Gammons writes in his newest entry at GammonsDaily.com.  Chicago's interest in Cobb (which is apparently mutual) is already known, and such other teams as the Phillies, Orioles, and Blue Jays have also been linked…

2017-11-20 01:38:14
`
13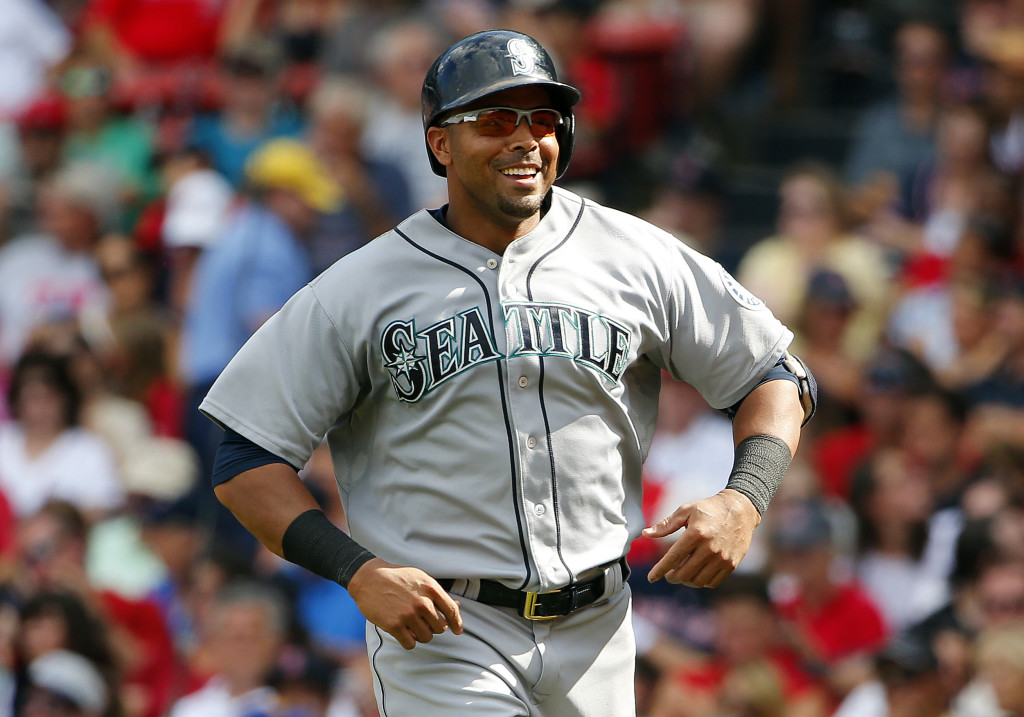 AL West Notes: Cruz, Mariners, Astros, Gattis, A's
Some items from around the AL West… The Mariners apparently aren't planning to make Nelson Cruz available in trade talks, Nick Cafardo of the Boston Globe writes.  The newly-acquired Ryon Healy will be used at first base, leaving Cruz to his usual role as Seattle's designated hitter.  A 37-year-old, DH-only player entering the final year…

2017-11-20 00:29:53
`
15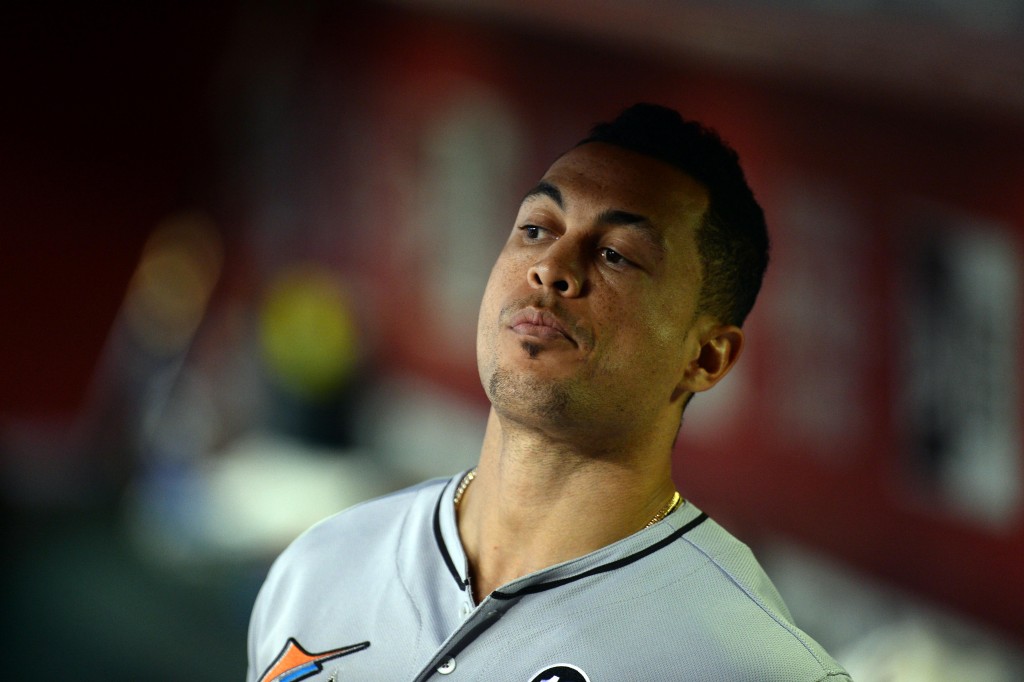 Giancarlo Stanton Rumors: Sunday
Rumors continue to swirl around Marlins right fielder and trade candidate Giancarlo Stanton early this offseason. Here's the latest on the NL MVP: The Cardinals "have made a formal offer" to acquire Stanton, according to Jon Morosi of MLB.com (Twitter link). They're at least the second team to make a pitch to the Marlins for…

2017-11-19 22:43:01
`
17
Thanksgetting: Week of meals, deals ahead?
The week ahead leads us to the festive and filling holiday of Thanksgiving, when we show gratitude for family and friends and food and everything else we're lucky enough to enjoy.

2017-11-19 22:17:05
`
5
Poll: Will The Rays Trade Chris Archer?
Even though Rays general manager Erik Neander suggested last week that the team plans to keep its top trade chip, Chris Archer, the right-hander still figures to frequent the rumor mill this offseason. On Saturday, for instance, Marc Topkin of the Tampa Bay Times reported that the Rays may well listen to offers on their…

2017-11-19 20:30:18
`
10
10 pitchers who deserved better results in '17
When it comes to winning games, the only thing that matters is the outcome. Did you let that runner score? Did you hit that home run? If not, if the runs don't get on (or stay off) the board, then what might have happened, or should have happened, doesn't really matter. You don't win games based on hypotheticals.

2017-11-19 20:00:00
`
5
Santana a draw for teams seeking 1B or DH
The free-agent market for first basemen/designated hitters continues to be closely monitored by several teams, including the Red Sox and Phillies. Both clubs, according to MLB.com's Jon Paul Morosi, remain interested in 31-year-old slugger Carlos Santana.

2017-11-19 19:50:10
`
5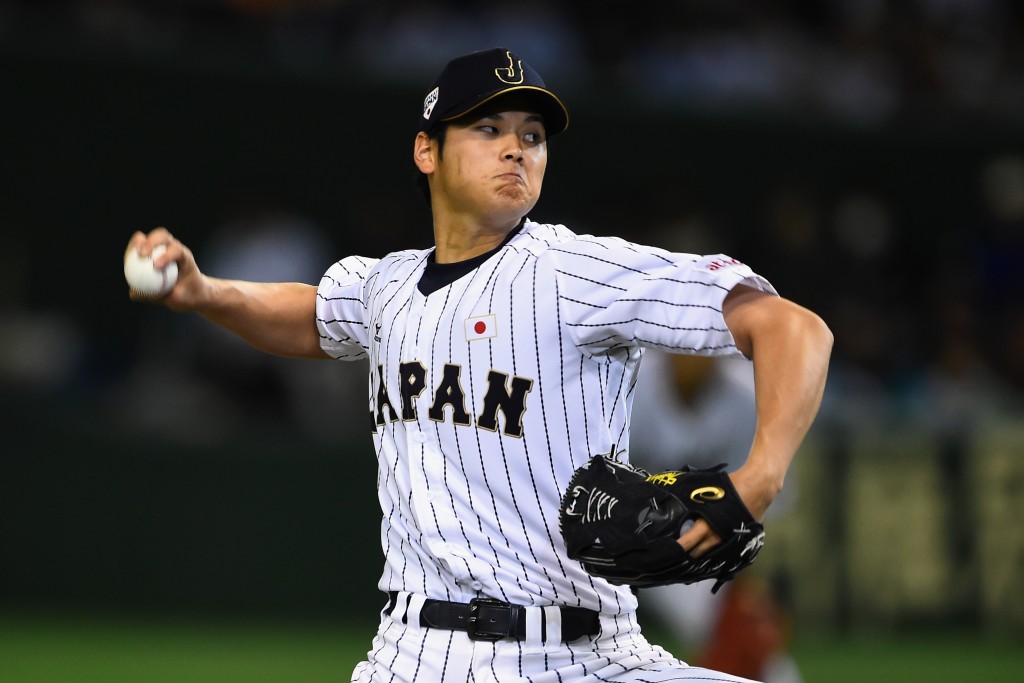 Recapping MLBTR's original content from the past week: Japanese superstar Shohei Ohtani will only be able to sign a minor league deal this offseason if he comes to the majors,  though he could conceivably ink a more lucrative extension early in his MLB tenure. Tim Dierkes examined that possibility in depth. Tim also looked ahead…

2017-11-19 19:28:34
`
10
Cardinals make trade offer for Stanton
Giancarlo Stanton claimed a big offseason prize on Thursday night, being named National League Most Valuable Player. It was the latest in a long list of awards the All-Star right fielder has received for his remarkable 2017 season.

2017-11-19 18:32:17
`
7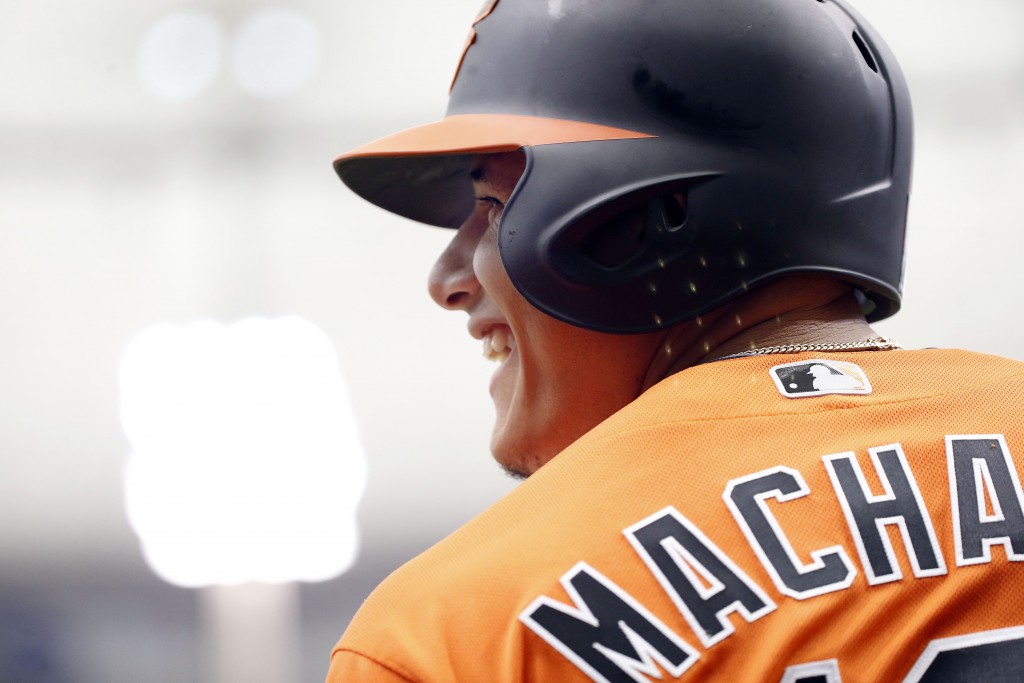 AL Rumors: Indians, Orioles, Machado, Red Sox
While it's unclear if any deals will materialize, a slew of Indians drew trade interest at this month's general managers meetings, according to Terry Pluto of cleveland.com. Specifically, teams inquired about a few Indians pitchers – including right-handers Carlos Carrasco, Trevor Bauer and Mike Clevinger – as well as catchers Roberto Perez and Yan Gomes.…

2017-11-19 17:27:28
`
6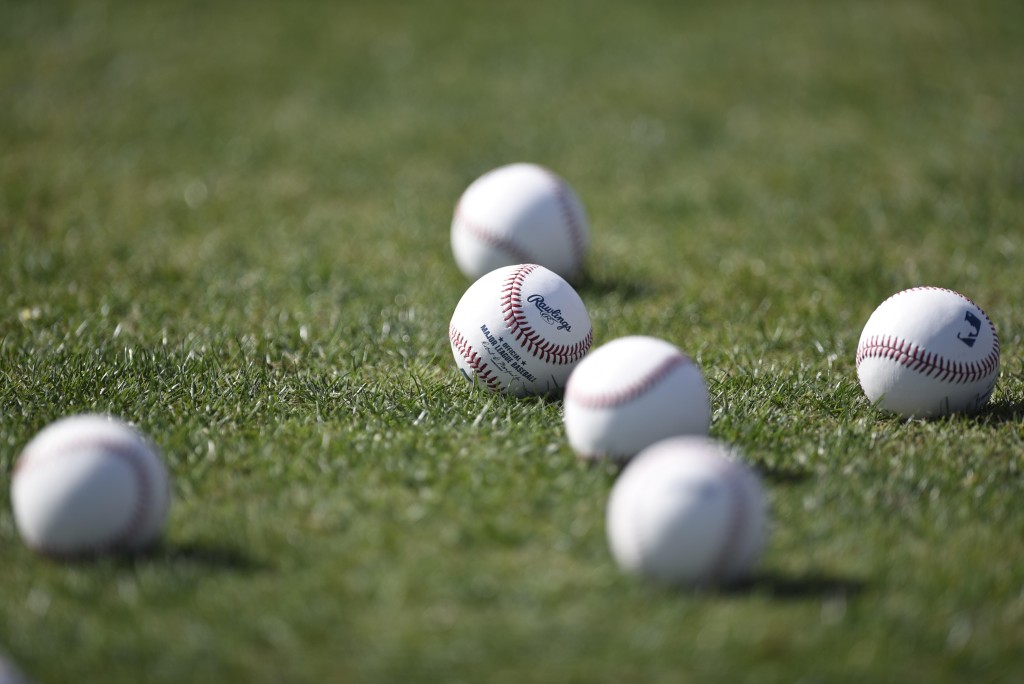 Minor MLB Transactions: 11/19/17
The latest minor moves from around the game: The Tigers have signed corner infielder Edwin Espinal to a minor league contract, the player announced on Instagram (h/t: Evan Woodbery of MLive.com, on Twitter). Detroit's the second major league organization for the 23-year-old Espinal, who spent the first seven seasons of his pro career with the…

2017-11-19 16:08:51
`
9