Today's "Planet Earth Report" --Earth's Viruses Predict the Pace of Global Climate Change
  "While we've learned a lot about ocean viruses in recent decades, we know next to nothing about soil viruses," said Matt Sullivan, a professor of microbiology at Ohio State. "This work's viruses are so novel that they have doubled the total known viruses in the world." Microbes have significant influence over global warming, primarily through the production of—or consumption of—methane, and new details about these microscopic beings' genetics is now available, thanks to a trio ...


A bad mood may help your brain with everyday tasks
New research found that being in a bad mood can help some people's executive functioning, such as their ability to focus attention, manage time and prioritize tasks. The same study found that a good mood has a negative effect on it in some cases.


Deep subterranean connection between two Japan volcanoes
Scientists have confirmed for the first time that radical changes of one volcano in southern Japan was the direct result of an erupting volcano 22 kilometers (13.7 miles) away. The observations from the two volcanos -- Aira caldera and Kirishima -- show that the two were connected through a common subterranean magma source in the months leading up to the 2011 eruption of Kirishima.


Emotional robot lets you feel how it's 'feeling'
Researchers have developed a prototype of a robot that can express 'emotions' through changes in its outer surface. The robot's skin covers a grid of texture units whose shapes change based on the robot's feelings.


Hidden signals in RNAs regulate protein synthesis
Scientists have long known that RNA encodes instructions to make proteins. The building blocks that comprise RNA -- A, U, C, and Gs -- form a blueprint for the protein-making machinery in cells. In a new study scientists describe how the protein-making machinery identifies alternative initiation sites from which to start protein synthesis.


Testosterone research brings new hope for cancer patients
Approximately 20 percent of cancer related deaths are attributed to the syndrome of cachexia. Medical researchers now show that the hormone testosterone is effective at combating cachexia in cancer patients and improving quality of life.


Products of omega-3 fatty acid metabolism may have anticancer effects
A class of molecules formed when the body metabolizes omega-3 fatty acids could inhibit cancer's growth and spread, researchers report in a new study in mice. In mice with tumors of osteosarcoma - a bone cancer that is notoriously painful and difficult to treat -- endocannabinoids slowed the growth of tumors and blood vessels, inhibited the cancer cells from migrating and caused cancer cell death.


Neurobiology of fruit fly courtship may shed light on human motivation
New study reveals that a male fruit fly's decision to court or ignore a female stems from the convergence of motivation, perception and chance. The triad affects the balance of excitatory versus inhibitory signals in the brain to influence decision making. Findings may yield insights about addiction disorders, depression.


connections between early childhood program and teenage outcomes
A new study examined the long-term impacts of an early childhood program called the Chicago School Readiness Project (CSRP) and found evidence suggesting that the program positively affected children's executive function and academic achievement during adolescence.


The secret sulfate code that lets the bad Tau in
Researchers have uncovered details of how cells invite inside corrupted proteins that can turn normal proteins corrupt, leading to neurodegenerative diseases such as Alzheimer's and Parkinson's diseases. Understanding the molecular details of how these proteins spread from cell to cell could lead to therapies to halt disease progression.


Natural product that could lead to new class of commercial herbicide
A team of engineers and scientists discovered a new and potentially highly effective type of weed killer. This finding could lead to the first new class of commercial herbicides in more than 30 years, an important outcome as weeds continue to develop resistance to current herbicide regimens.


Scotland chosen as site for first British space port
London (SPX) July 16, 2018 The UK Space agency said Sunday that it had chosen a peninsula on Scotland's north coast as the site of the country's first space port. "Scotland is the best place in the UK to reach in-demand satellite orbits with vertically launched rockets," the agency said in a statement. According to the head of the agency, Graham Turnock, the new space port will "help kick-start an exciting new er


Particulate matter increases drought vulnerability of trees
Particulate matter deposits on leaves increase plant transpiration and the risk of plants suffering from drought. Particulate matter could thus be contributing more strongly to tree mortality and forest decline than previously assumed. This is suggested by results from a greenhouse study, in which tree seedlings grown in almost particulate matter free air or in unfiltered air were compared.


Protecting ribosome genes to prevent aging
Aging is a process of gradual deterioration from exposure to time and the elements; this process begins with deterioration deep inside every cell. Researchers have identified a protein that guards cells against senescence -- aging-related problems -- by protecting a particularly vulnerable set of genes.


NASA Juno data indicate another possible volcano on Jupiter moon Io
Pasadena CA (JPL) Jul 16, 2018 Data collected by NASA's Juno spacecraft using its Jovian InfraRed Auroral Mapper (JIRAM) instrument point to a new heat source close to the south pole of Io that could indicate a previously undiscovered volcano on the small moon of Jupiter. The infrared data were collected on Dec. 16, 2017, when Juno was about 290,000 miles (470,000 kilometers) away from the moon. "The new Io hotspot JIRA


Scientists Can Now Recycle Water, Air, Fuel, Making Deep Space Travel Possible
Moscow (Sputnik) Jul 16, 2018 According to a new study, scientists have cracked one of most challenging obstacles to deep space travel: how to ensure that astronauts have enough fuel, air and water for the trip. Their proposed method involves "photo catalysts" that can split or recombine water molecules. The emptiness of space and the vast distances between locations pose huge and unique challenges to space travel. One


NanoRacks Completes 14th CubeSat Deployment Mission from International Space Station
Houston TX (SPX) Jul 16, 2018 NanoRacks successfully completed the 14th CubeSat Deployment mission from the Company's commercially developed platform on the International Space Station. Having released nine CubeSats into low-Earth orbit, this mission marks NanoRacks' 185th CubeSat released from the Space Station, and 217th small satellite deployed by NanoRacks overall. The CubeSats deployed were launched to the Space S


PRSS-1 Satellite in Good Condition
Jiuquan, China (SPX) Jul 16, 2018 China launched two satellites for Pakistan on a Long March-2C rocket from the Jiuquan Satellite Launch Center in northwest China at 11:56 a.m. Monday. The PRSS-1 is China's first optical remote sensing satellite sold to Pakistan and the 17th satellite developed by the China Academy of Space Technology (CAST) for an overseas buyer. After entering orbit, the PRSS-1 is in good condition


Europe's next Galileo satellites in place atop Ariane 5
Paris (ESA) Jul 16, 2018 Europe's next Galileo satellites have been put in place on top of the Ariane 5 launcher due to lift them from Europe's Spaceport in Kourou, French Guiana on Wednesday 25 July. The launcher - appearing headless in the absence of its final payload - was moved from the BIL Launcher Integration Building, where it was assembled, to the BAF Final Assembly Building, ready for the Galileo satellit


Goonhilly targets business expansion in Australia and Asia-Pacific
Cornwall, UK (SPX) Jul 16, 2018 Satellite communications innovator and space gateway, Goonhilly Earth Station, has announced the appointment of Bob Gough as Head of Business Development, Australia and Asia-Pacific. Based in Australia, Gough's role is to spearhead commercial expansion for Goonhilly across the region, develop new business opportunities and grow Goonhilly's customer base. Gough's appointment comes just days


Enhancing competitiveness of European space Sector with increased investments
Paris (ESA) Jul 16, 2018 ESA Director General Jan Worner and Vice President of the European Investment Bank (EIB) Ambroise Fayolle signed a joint statement on Friday enhancing the competitiveness of the European space sector by supporting investments in actors of the sector with promising short- or medium-term perspectives. The joint statement puts forth the intention of the two organisations to cooperate on devis


Space Launch Complex 17 demolition
Cape Canaveral AFS FL (SPX) Jul 16, 2018 With a final farewell and the push of a plunger, Brig. Gen. Wayne Monteith, 45th Space Wing Commander, demolished the nearly 200-foot-tall towers at 7 a.m. July 12 at Space Launch Complex 17, Cape Canaveral Air Force Station. The demolition of the towers marks the first phase of a contract, which was awarded in September 2016 and involved demolition of the Delta II towers, associated struc



Volcanic Epicenter of the Solar Systems --New Hotspot on Jupiter's Io, Site of the Monster Surt Volcano
    In February 2001 an eruption from the Surt volcano on the Jupiter-facing hemisphere of Io, the volcanic epi-center of our solar system, occurred with an estimated output of 78,000 Gigawatts. By comparison, the 1992 eruption of Mt Etna, Sicily, was estimated at 12 Gigawatts. During its peak, observed by the WM Keck II Telescope on Hawaii, its output almost matched the eruptive power of all of Io's active volcanoes combined.   Fast forward to December 2017, data colle...


Riverside CA (SPX) Jul 16, 2018 An international team of scientists that includes University of California, Riverside, physicist Hai-Bo Yu has imposed conditions on how dark matter may interact with ordinary matter - constraints that can help identify the elusive dark matter particle and detect it on Earth. Dark matter - nonluminous material in space - is understood to constitute 85 percent of the matter in the universe.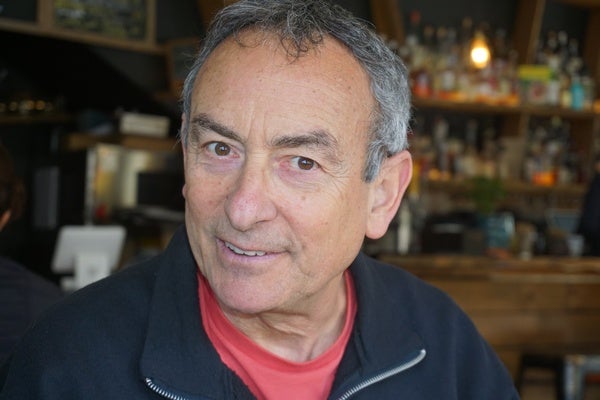 The Berkeley math professor shares his favorite prime proofs -- Read more on ScientificAmerican.com


ATLAS Telescope Pinpoints Meteorite Impact Prediction
Honolulu HI (SPX) Jul 16, 2018 A multinational team of scientists has just found the first fragments of the small asteroid 2018 LA, which exploded harmlessly high above Africa on June 2. The University of Hawaii's Asteroid Terrestrial-Impact Last Alert System (ATLAS) telescope took the final images of 2018 LA before it entered Earth's atmosphere and exploded. Although 2018 LA was discovered by a different telescope in A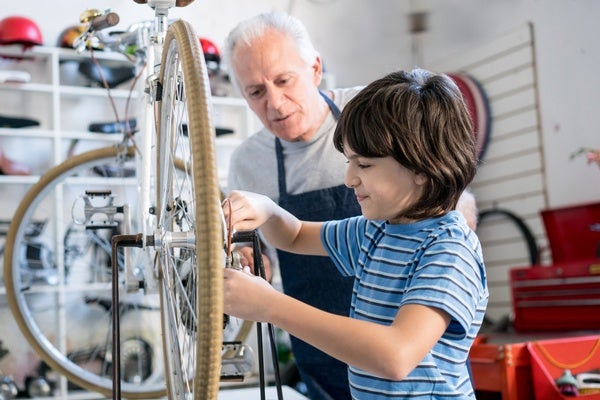 Sharing skills, sharing stories and creating with your own hands -- Read more on ScientificAmerican.com


Aist-2D high resolution images received
Perth, Australia (SPX) Jul 16, 2018 Image of high resolution from the Russian satellite "Aist-2D" (in Russian it means bird "a stork") was received by the Laboratory complex for satellite monitoring "LoReTT" (LoReTT - Local Real Time Tool). The spacecraft "Aist-2D" transmitted data of the territory of Perth city (Australia) on June 15, 2018. It was the first time when such detailed image (spatial resolution of 2 m) of the Ea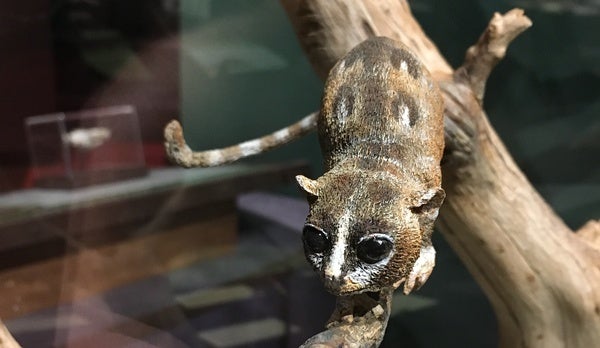 Early Primates Groomed with Claws
Fossils found in Wyoming help refine our understanding of when early primates switched claws for nails -- Read more on ScientificAmerican.com


Barium ruthenate: A high-yield, easy-to-handle perovskite catalyst for the oxidation of sulfides
Researchers have developed a ruthenium-based perovskite catalyst that shows strong activity even at low temperatures (down to 313 K). The reusable catalyst does not require additives, meaning that it can prevent the formation of toxic by-products. The oxidation of sulfides is a commercially important process with broad applications ranging from chemicals production to environmental management.


Synapse-specific plasticity governs the identity of overlapping memory traces
Each memory is stored in a specific population of neurons called engram cells. When a memory is linked with another to generate an associative memory, two memory traces overlap. At the same time, individual memories maintain their own identities. Using two overlapping fear memories in mice, researchers show that synapse-specific plasticity guarantees both storage and identity of individual memories. They also show that memory traces no longer exist in the brain after complete retrograde amnesia.


Major TV news networks are derelict in their duty to provide vital climate change context on U.S. heat waves
It has been an unpleasant few weeks here in Colorado. Brutal heat and air pollution have made many of my daily runs along trails like the one above challenging — to put it mildly. Recurrent poor air quality has taken a particular toll. Smoke from eight major wildfires burning in Colorado — more than anywhere else in the contiguous United States right now — has mixed with urban air pollutants and been cooked by the unrelenting sun into a nasty, stagnant atmospheric stew...


Researchers trace Parkinson's damage in the heart
A new way to examine stress and inflammation in the heart will help Parkinson's researchers test new therapies and explore an unappreciated way the disease puts people at risk of falls and hospitalization.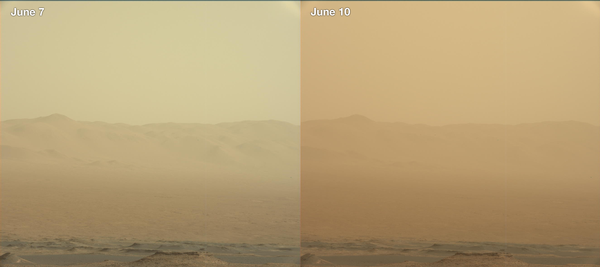 As our robotic rovers experience a global storm on Mars it's an opportunity to reflect on billions of dry, dusty years -- Read more on ScientificAmerican.com



NASA Zooms in on the Pillars of Creation --"Toppled By a Supernova Explosion"
      A new, striking image from NASA's Chandra X-ray Observatory and Hubble Space Telescope shows the intact dust towers of the spectacular star-forming region known as the Pillars of Creation, which is located in the southern portion of the Eagle Nebula, next to a giant cloud of hot dust thought to have been scorched by the blast of a star that exploded, or went supernova. Astronomers speculate that the supernova's shock wave could have already reached the dusty towers,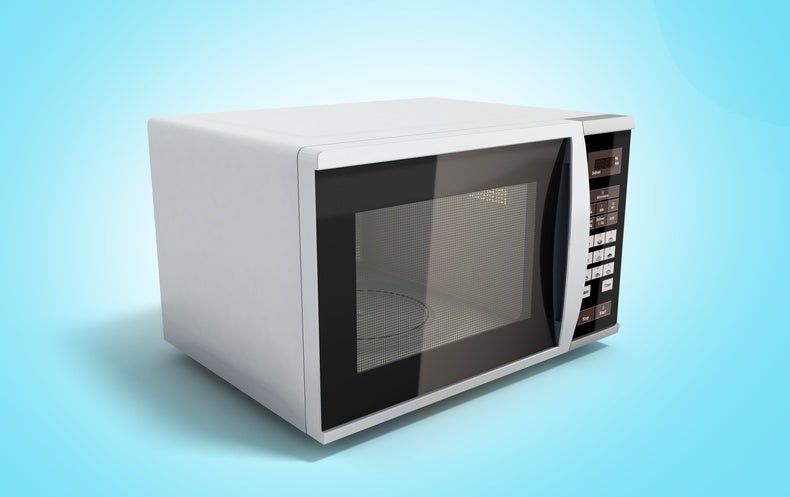 Let's take a look at 4 microwave myths that science has proven false -- Read more on ScientificAmerican.com


Ant soldiers don't need big brains
Army ant (Eciton) soldiers are bigger but do not have larger brains than other workers within the same colony that fulfill more complex tasks, according to a new study. A collaborative team of researchers suggests that because the very specific and limited tasks soldiers fulfill place limited cognitive demands on them, investment in the development of brain tissue is also limited.



Earth's New Super Radio Telescope --"Fifty Times More Powerful Than Hubble or China's FAST"
      South Africa on Friday unveiled a super radio telescope, a first phase of what will be the world's largest telescope in a project to try to unravel the secrets of the universe. The 64-dish MeerKAT telescope in the remote and arid Karoo region of South Africa will be integrated into a multi-nation Square KilometerArray (SKA). When fully operational, the SKA telescope will be 50 times more powerful than any other telescope in the world. The SKA will explore exploding s


The Ethics of Research on Leaked Data: Ashley Madison
A paper just published reports that Republicans are more likely to have used the adultery website Ashley Madison than Democrats, while Libertarians were even more likely to do so. That's a claim that could ruffle some feathers, but the way in which the researchers conducted this study might be even more controversial. That's because this paper is based on the 2015 Ashley Madison data leak, which exposed the personal data, including names and credit-card details, of millions of registered


Better methods improve measurements of recreational water quality
The concentration of enterococci, bacteria that thrive in feces, has long been the federal standard for determining water quality. Researchers have now shown that the greatest influences on that concentration are the quantity of mammalian feces in the water, and the numbers of enterococci that glom onto floating particulate matter.


Financial incentives create critical waterbird habitat in extreme drought
New research shows how financial incentive programs can create vital habitat for waterbirds, filling a critical need in drought years. Researchers used satellite images to evaluate two issues: 1) the impact of the 2013-2015 drought on waterbird habitat in the Central Valley; and, 2) the amount of habitat created by incentive programs.


Graphene could be key to controlling water evaporation
Graphene coatings may offer the ability to control the water evaporation process from various surfaces, according to new research. The study looked at the interactions of water molecules with various graphene-covered surfaces.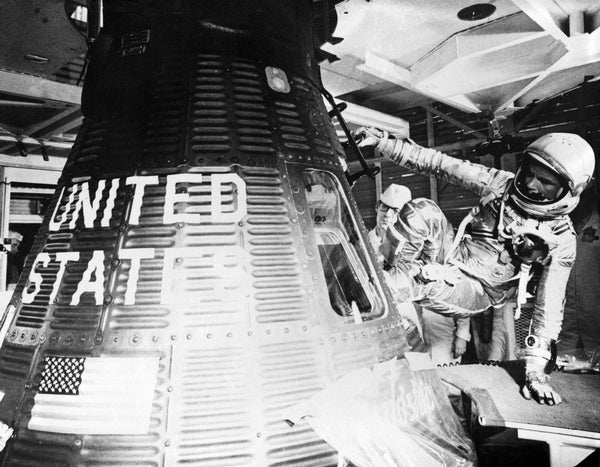 Getting a handle on past scientific discoveries may require thinking about them in a new context -- Read more on ScientificAmerican.com


Finding the proteins that unpack DNA
A new method allows researchers to systematically identify specialized proteins called 'nuclesome displacing factors' that unpack DNA inside the nucleus of a cell, making the usually dense DNA more accessible for gene expression and other functions.


Capacity of North American forests to sequester carbon
Researchers have calculated the capacity of North American forests to sequester carbon in a detailed analysis that for the first time integrates natural processes and climate changes that are likely to alter growth over the next 60 years.


Fuzzy yellow bats reveal evolutionary relationships in Kenya
DNA analysis of fuzzy yellow bats in Kenya revealed at least two new species unknown to science. It's important because Africa's biodiversity is often under-studied and poorly understood, even though bats play a crucial role in agriculture and public health.


Target for novel malaria vaccine identified
Researchers have created a vaccine that protects against malaria infection in mouse models, paving the way for the development of a human vaccine that works by targeting the specific protein that parasites use to evade the immune system.


Climate change-induced march of treelines halted by unsuitable soils
Researchers have discovered unsuitable soil at higher altitudes may be halting the advancement of treelines. This finding dispels the commonly held assumption that climate change is enabling trees to move farther uphill and northward. The researchers looked at plant growth at higher altitudes in the Canadian Rockies, grew spruce and fir seedlings at varying elevations and collected soil samples from the same areas to grow spruce seeds in growth chambers .


Gene controls bone-to-fat ratio in bone marrow
In an unexpected discovery, researchers have found that a gene previously known to control human metabolism also controls the equilibrium of bone and fat in bone marrow as well as how an adult stem cell expresses its final cell type. The findings could lead to a better understanding of the disruption of bone-to-fat ratio in bone marrow as well as its health consequences, and also point to the gene as a promising therapeutic target in the treatment of osteoporosis and skeletal aging.


Juveniles are trying to splash off a pesky parasite, new research reveals


Allergy potential of strawberries and tomatoes depends on the variety
Strawberries and tomatoes are among the most widely consumed fruits and vegetables worldwide. However, many people are allergic to them, especially if they have been diagnosed with birch pollen allergy. A team has investigated which strawberry or tomato varieties contain fewer allergens than others and to what extent cultivation or preparation methods are involved.


How fast can acute stroke treatment become to still be reliable?
Every day roughly three new stroke suspects are rushed by ambulance to Helsinki University Hospital Emergency Department to be considered for urgent clot-busting thrombolytic therapy or thrombectomy to prevent permanent stroke caused by acute cerebral ischemia. But perilously, out of one hundred such 'thrombolysis candidates' only half is actually caused by this condition and the rest have other kinds of diagnoses. Despite the tremendous time-pressure, the rapid diagnoses need to be accurate.


Novel therapy delays muscle atrophy in Lou Gehrig's disease model
Supplementing a single protein found in the spinal cord could help prevent symptoms of Lou Gehrig's disease, according to a new study. Researchers found high levels of the protein -- called mitofusion 2 or Mfn2 -- prevented nerve degeneration, muscle atrophy, and paralysis in a mouse model of the disease. Since Mfn2 is often depleted during Lou Gehrig's, the new study suggests supplementing it could be a novel therapeutic approach for the disease.


The genome of the algae species Chara braunii has been decoded. It already contains the first genetic characteristics that enabled the water plants' evolutionary transition to land.


Strange 'Equal Mass' Binary Asteroid Found Near Earth
More than 18,000 near-Earth asteroids have been identified, and all of them are thought to be remnants of our solar system's formation. They each have their own unique structure and properties. But despite their distinct variations, we still come across an oddball every once in awhile. On June 26, two separate teams of scientists confirmed an unusual "equal mass" binary asteroid cruising past Earth — one of only four ever discovered. Asteroid 2017 YE5 consists of two equal-size ob...


Latest forecast: El Niño likely will develop later this year, promising significant impacts around the world
El Niño's coming. That's the increasingly confident forecast from the U.S. Climate Prediction Center. In its latest monthly report, the CPC continued an El Niño watch and boosted the odds of it developing during the Northern Hemisphere winter of 2018-2019 to 70 percent. Last month, the center pegged El Niño's chances at 65 percent. This is important because El Niño has profound impacts on weather around the world. Here in the United States, El Niño tends to result in an am...


How might dark matter interact with ordinary matter?
Scientists have imposed conditions on how dark matter may interact with ordinary matter. In the search for direct detection of dark matter, the experimental focus has been on WIMPs, or weakly interacting massive particles, the hypothetical particles thought to make up dark matter. But the research team invokes a different theory to challenge the WIMP paradigm: the self-interacting dark matter model, or SIDM.


84 highly endangered amur leopards remain in China and Russia
Scientists estimate there are only 84 remaining highly endangered Amur leopards (Panthera pardus orientalis) remaining in the wild across its current range along the southernmost border of Primorskii Province in Russia and Jilin Province of China.


Growth rates of loblolly pine trees
Researchers used ecological forecasting to predict how changes in temperature, water, and concentrations of carbon in the atmosphere in the Southeastern United States may affect the future growth rates of trees.