The search for dark matter widens
Washington DC (SPX) Mar 21, 2018 Astronomers have observed that galaxies rotate with such great speed they should be torn apart, yet they are not. It is as if some hidden mass is holding the galaxies together by exerting a gravitational force on ordinary matter. This unknown mass is known as dark matter. Ordinary matter makes up only 5 percent of all content in the universe, whereas dark matter constitutes more than 25 pe


Foundation for US Ballistic Missile Defense System Modernized
Denver CO (SPX) Mar 21, 2018 The system of systems that enables the disparate elements of the Ballistic Missile Defense System (BMDS) to function as a complete global defense network has been revolutionized. The modernized Command, Control, Battle Management and Communications (C2BMC) system significantly improves collaborative Ballistic Missile Defense planning and provides global and regional combatant commands with


Diamond powers first continuous room-temperature solid-state maser
(UPI) Mar 21, 2018 Scientists have built the world's first continuous room-temperature solid-state maser. Maser stands for "microwave amplification by stimulated emission of radiation." The device is the older sibling of the laser and operates at microwave frequencies. But while masers came first, the technology never caught on like the laser. That's mostly because masers require temperatures approaching


Two Americans, one Russian blast off for ISS
Baikonur, Kazakhstan (AFP) March 21, 2018 Two astronauts, a cosmonaut and a ball set to be used in the forthcoming football World Cup in Russia blasted off Wednesday for a two-day flight to the International Space Station. NASA's Drew Feustel and Richard Arnold lifted off from the Baikonur cosmodrome in Kazakhstan for a five-month mission in a Soyuz MS-08 under the command of Russian colleague Oleg Artemyev at the expected time of


Chang'e-4 Lunar Probe will Reach the Far Side of the Moon
Beijing, China (SPX) Mar 22, 2018 The mission of Chang'e-4 lunar probe will proceed in two phases this year, and Chang'e-4 lunar probe will reach the far side of the Moon for the first time, said an official from China Academy of Space Technology (CAST). "We plan to launch Chang'e-4 lunar probe in the second half of 2018. This will be the first time for a lunar probe to land on the far side of the Moon. Chang'e-4 lunar pro


New 'AR' Mobile App Features 3-D NASA Spacecraft
Pasadena CA (JPL) Mar 21, 2018 NASA spacecraft travel to far-off destinations in space, but a new mobile app produced by NASA's Jet Propulsion Laboratory, Pasadena, California, brings spacecraft to users. The new app, called Spacecraft AR, uses the latest augmented reality (AR) technology to put virtual 3-D models of NASA's robotic space explorers into any environment with a flat surface. JPL developed the Spacecraft AR


Lockheed awarded contract for Trident II production, support
Washington (UPI) Mar 20, 2018 Lockheed Martin has been awarded a contract for production and support of the Trident II D5, a submarine-launched ballistic missile. The deal, announced Monday by the Department of Defense, is valued at more than $522.3 million under the terms of a fixed-price-incentive, cost-plus-incentive-fee, and cost-plus-fixed-fee contract, which is a modification to a previous award by the U.S. Na


Exoplanet mission led by UCL selected as ESA's next medium-class mission
London, UK (SPX) Mar 21, 2018 ARIEL, a mission to answer fundamental questions about how planetary systems form and evolve, has been selected by the European Space Agency (ESA) as its next medium-class science mission, due for launch in mid-2028. During a 4-year mission, ARIEL will observe 1,000 planets orbiting distant stars and make the first large-scale survey of the chemistry of exoplanet atmospheres. ESA's Science Progr


Video Shows Self-Driving Uber Inaction in Pedestrian Death
A self-driving Uber accident that killed a homeless woman represents a somber milestone in the development of self-driving car technologies. Now a video of the accident may raise more questions about why the Uber vehicle failed to react to the woman and thereby claimed the life of the first pedestrian victim in self-driving car history. The video released by police shows two views of the accident that took place in Tempe, Arizona on the night of March 18. An outside view of the front ...


Swift Navigation introduces Skylark for high-precision GNSS services
San Francisco, CA (SPX) Mar 21, 2018 Swift Navigation, a San Francisco-based tech firm building GPS technology to power a world of autonomous vehicles, has announced the release of Skylark, a new, one-of-a-kind cloud-based GNSS corrections service that delivers affordable, fast, centimeter-level accuracy and eliminates the complexity of deploying and maintaining GNSS networks. Skylark was built from the ground-up for autonomy at sc


New data confirm increased frequency of extreme weather events
Munich, Germany (SPX) Mar 22, 2018 New data show that extreme weather events have become more frequent over the past 36 years, with a significant uptick in floods and other hydrological events compared even with five years ago, according to a new publication, "Extreme weather events in Europe: Preparing for climate change adaptation: an update on EASAC's 2013 study" by the European Academies' Science Advisory Council (EASAC), a b


45th Launch Group streamlines processes, optimizes mission assurance during organizational change
Cape Canaveral AFS FL (SPX) Mar 22, 2018 The 5th Space Launch Squadron recently merged mission assurance operations with the 45th Launch Support Squadron (LCSS) to bring technical experts together under one organization and allow for the recently developed Falcon flight to meet future requirements. Prior to the merger, the members who worked on the United Launch Alliance Atlas and Delta launch vehicles were a part of the 5th SLS


CPI Antenna receives new contract for UAV comms from Cubic Mission
Plano TX (SPX) Mar 21, 2018 The Antenna Systems Division (ASD) of Communications and Power Industries reports it has received multiple contract awards from Cubic Mission Solutions, a business division of Cubic Corporation. Cubic Mission Solutions provide networked Command, Control, Communications, Computers, Intelligence, Surveillance and Reconnaissance (C4ISR) capabilities for defense, intelligence, security and com


Stony Mountain, Canada (SPX) Mar 21, 2018 Micropilot Inc. recognizes the advantages of using simulations in order to assist development of UAVs. MicroPilot is pleased to be working with Simlat to develop a pan, tilt, zoom payload simulation tool to help improve the camera-centric parts of MicroPilot's autopilot software. Simlat is a leading provider of training systems for UAVs, enabling training on any platform with any payload f


60 years in orbit for 'grapefruit satellite' - the oldest human object in space
Melbourne, Australia (SPX) Mar 22, 2018 Sixty years ago, a grapefruit-sized aluminium sphere with six antennas and some tiny solar cells was launched into Earth orbit. The Vanguard 1 satellite is still up there and is the oldest human-made object in space. It's our first piece of space archaeology. Other early satellites - such as Sputnik 1, the first satellite to leave Earth in 1957, and Explorer 1, the first US satellite - hav


Radar shows large areas of Texas oil acreage heaving and sinking at large rates
Wink TX (SPX) Mar 22, 2018 Two giant sinkholes near Wink, Texas, may just be the tip of the iceberg, according to a new study that found alarming rates of new ground movement extending far beyond the infamous sinkholes. That's the finding of a geophysical team from Southern Methodist University, Dallas that previously reported the rapid rate at which the sinkholes are expanding and new ones forming. Now the te


New Brain Scanner Fits Right Atop the Head
When it comes to observing the inner workings of our brains, there are a few ways we can do it. But, for most, bulky machines and carefully controlled environments are the norm. The traditional trade-off researchers face for a glimpse inside the mind is a mind that's constrained in some fairly unnatural ways. It can make doing research on how the brain works during basic human activities difficult. Researchers from the U.K., however, have found a better way to get inside our heads. They'v


Immune cells in the retina can spontaneously regenerate
Immune cells called microglia can completely repopulate themselves in the retina after being nearly eliminated, according to a new study in mice. The findings point to potential therapies for controlling inflammation and slowing progression of rare retinal diseases such as retinitis pigmentosa (RP) and age-related macular degeneration (AMD).



Building Earth's Most Powerful Telescope --"It's Like Seeing the Starship Enterprise Being Built"
  "For me, a science-fiction buff, it's almost like seeing the Enterprise being built," says NASA's Chris Gunn. NASA had photographer Gunn capture nearly step in the process of building the James Webb Space Telescope for the space agency's own records—"every single wrench turn, every single movement is documented." Assembling the world's most powerful space telescope is a complicated process, reports Maeina Koren and Alan Taylor for Scientific American, and Chris G...


Live 3-D printing of osteogenic scaffolds into bone defects
Severe traumatic injuries to the cranium have been challenging to heal due to the large missing bone volume. Typically, metal or plastic implants are used. But, these implants can take a long time to be customized for fit and often take a longer than desired time to support bone fixation. This can often lead to multiple revision surgeries if the defect is not properly healed. Moreover, the tissue that adjoins the implant can improperly heal. For the effective treatment of these defects and injur


Global burden of low back pain
New research highlights the extent to which low back pain is mistreated, often against best practice treatment guidelines.


Drought-induced changes in forest composition amplify effects of climate change
The face of American forests is changing, due to climate change-induced shifts in rainfall and temperature that are causing shifts in the abundance of numerous tree species, according to a new article. The result means some forests in the eastern U.S. are already starting to look different, but more important, it means the ability of those forests to soak up carbon is being altered as well, which could in turn bring about further climate change.


Mumps resurgence likely due to waning vaccine-derived immunity
A resurgence of mumps in the US among vaccinated young adults appears to be due to waning of vaccine-induced immunity, according to a recent analysis. Researchers found vaccine-derived immune protection against mumps lasts about 27 years after the last dose. The findings suggest that, in addition to the currently recommended two doses of mumps vaccine in childhood, a third dose at age 18 may help sustain protection.


Online tech is changing the dynamics of gift-giving
Online gift-giving is spreading in social networks and causing people to give more gifts -- online and in person -- according to a new study. About half of these gifts were unlikely to have occurred offline or via another online channel.


Genomes of five late Neandertals provide insights into Neandertal population history
Researchers have sequenced the genomes of five Neandertals that lived between 39,000 and 47,000 years ago. These late Neandertals are all more closely related to the Neandertals that contributed DNA to modern human ancestors than an older Neandertal from the Altai Mountains that was previously sequenced. Their genomes also provide evidence for a turnover in the Neandertal population towards the end of Neandertal history.


Conservation costs can be higher than bargained for
Sweeping policies that reward people in environmentally sensitive areas for returning their farmlands to nature have been lauded as ecological triumphs. But a new study shows that over time some participants may become conservation martyrs.


Theoretically, Recording Dreams Is Possible...Scientists Are Trying
Dreams can feel awfully real when you're deep in sleep. Perhaps you find a hidden doorway in your home that leads to entirely new rooms and passageways. Maybe you went to work in your underwear—yikes. When you wake up, you check your closet for that mysterious doorway; maybe you jolt awake in a cold sweat, instantly relieved you still have plenty of time to properly clothe yourself before leaving the house. Regardless, whatever you were experiencing felt very real just moments ago. ...


Seismologists introduce new measure of earthquake ruptures
A team of seismologists has developed a new measurement of seismic energy release that can be applied to large earthquakes. It provides a measure of earthquake rupture complexity that better captures variations in the amount and duration of slip along the fault for events that may have similar magnitudes.


High-Tech Harpoon Could Help Clean Up Space Junk
A space harpoon test went off without a hitch in a lab of European aerospace company Airbus recently, suggesting that the technology could be on track to help clean up the ever-growing cloud of orbiting debris.


Make way for the mini flying machines
Tiny floating robots could be useful in all kinds of ways, for example, to probe the human gut for disease or to search the environment for pollutants. In a step toward such devices, researchers describe a new marriage of materials, combining ultrathin 2-D electronics with miniature particles to create microscopic machines.


Media Invited to View NASA Spacecraft That Will Touch the Sun
Media are invited to view NASA's Parker Solar Probe spacecraft at 9:30 a.m. EDT on Wednesday, March 28, at the agency's Goddard Space Flight Center in Greenbelt, Maryland. The spacecraft will embark this summer on a daring trek, traveling closer to the Sun than any spacecraft in history.


Despite high blood sugar, cavefish live long, healthy lives
Mexican cavefish have insulin resistance, a hallmark of many human metabolic disorders and a precursor to type 2 diabetes that can lead to an overworked pancreas, excess fat storage and chronically elevated blood sugar. Despite dysregulated blood sugar, the fish don't suffer the same health consequences people do. Study offers a fresh opportunity to understand how animals thrive with traits that sicken humans and could point the way to new interventions for disease.


Radar images show large swath of Texas oil patch is heaving and sinking at alarming rates
Radar satellite images show a large swath of Texas oil patch is heaving and sinking at alarming rates, according to a geophysical team. Analysis of the images with oil activity data from the Texas Railroad Commission suggests decades of oil activity have destabilized localities of the 4,000-square-mile area, which is populated by small towns, roadways and a vast network of oil and gas pipelines and storage tanks.


Medical expansion has improved health -- with one exception
While Americans debate the rising cost of health care, a new study of 30 countries over 27 years found that medical expansion has improved overall health -- with one major exception. Researchers found that increased spending on health care and increases in specialized care were both associated with longer life expectancy and less mortality in the countries studied. But pharmaceutical industry expansion was linked to negative health effects.


Evidence for a giant flood in the central Mediterranean Sea
Marine scientists have uncovered evidence of one of the largest floods in Earth's history in the central Mediterranean seafloor. The flood, known as the Zanclean flood, is thought to have ended the Messinian Salinity Crisis (MSC), a period during which the Mediterranean Sea became partially dried up.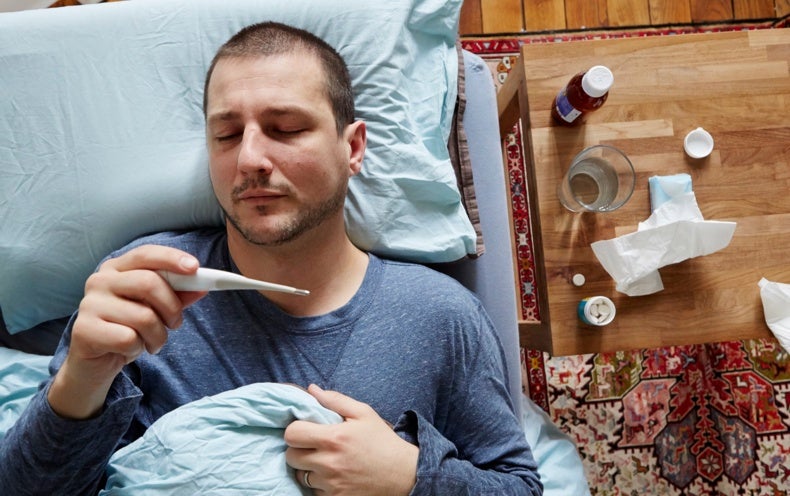 U.S. Flu Spread Counts On Southern Cold Snaps
A multifactorial analysis finds that the ignition of a flu epidemic stems from a blast of colder weather striking an otherwise warm, humid, urban environment, and driving people indoors into close... -- Read more on ScientificAmerican.com


Neuroscientists develop potential tools for the study of brain function
A team of neuroscientists are inching closer to developing the tools needed to decipher the brain. Now, the team has demonstrated how these proteins can be used as tools to regulate the activity of individual neurons in the brain through changes in temperature. These tools will advance fundamental brain research and potentially lead to 'deep brain stimulation' treatments used for Alzheimer's and Parkinson's patients.


Flood protection is everyone's responsibility
Scientists have studied the complex interplay between flooding events and economic decisions. Private businesses should not shoulder the responsibility for flood protection alone. In prosperous countries in particular, it makes sense for central government to establish the necessary infrastructure for flood protection.


Elephant and cow manure for making paper sustainably
It's likely not the first thing you think of when you see elephant or cow dung, but this material turns out to be an excellent source of cellulose for paper manufacturing. Upcycling manure into paper products could be a cheap and environmentally sound method to get rid of this pervasive agricultural waste.



"The Digital Brain" --Amazing New Algorithm Recreates Human Brain to Understand Intelligence
      With a digital brain in place, scientists can test out current theories of cognition or explore the parameters that lead to a malfunctioning mind. As philosopher Dr. Nick Bostrom at the University of Oxford argues, simulating the human mind is perhaps one of the most promising (if laborious) ways to recreate—and surpass—human-level ingenuity. There's just one problem: our computers can't handle the massively parallel nature of our brains reports Singularity H...


Seizures may be detected through sound
A new Epilepsia study indicates that individuals without electroencephalogram (EEG) training can detect ongoing seizures in comatose patients through a novel method by which patients' brain waves are converted to sound.


Flight delays: Study finds out why some African birds stay home longer
Parents of millennials still living at home aren't the only ones with children that refuse to leave. Many animal species have adult offspring that are slow to take flight, but when and how they leave has been poorly understood by scientists. Now, new research on a desert-dwelling African bird is yielding some answers.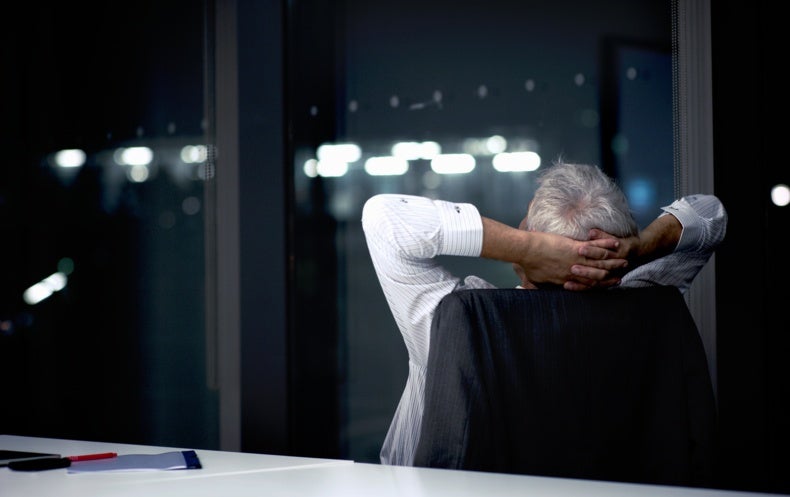 The Power of Flexible Thinking
The cognitive style you need in times of change, explained by best-selling author Leonard Mlodinow -- Read more on ScientificAmerican.com


Dual-Venomed Assassin Bugs Store Their Chemical Arms Separately
In one of his journal entries from his time aboard The Beagle, Charles Darwin told of a "great black bug" and how it boldly sucked blood from his finger through its large mouthpart. The creature was likely Triatoma infestans, a kissing bug—one of the almost 7,000 species of assassin bug that are now described. Like its kin, it's armed with an ominous looking proboscis which it uses to slurp up its meals. But the kissing bug is one of only a few assassin bugs with vampiric tastes....



The Oort-Cloud Invader --"70,000 Years Ago a Small Reddish Star Disrupted Our Solar System"
    About 70,000 years ago, at a time when modern humans were beginning to leave Africa and the Neanderthals still thrived, a small, reddish star approached our solar system entering the Oort Cloud and gravitationally disturbed comets and asteroids. Astronomers from the Complutense University of Madrid and the University of Cambridge have verified that the movement of some of these objects is still marked by that stellar encounter. The object is Scholz's star—named after the G...


TRAPPIST-1 planets provide clues to the nature of habitable worlds
Tempe AZ (SPX) Mar 21, 2018 TRAPPIST-1 is an ultra-cool red dwarf star that is slightly larger, but much more massive, than the planet Jupiter, located about 40 light-years from the Sun in the constellation Aquarius. Among planetary systems, TRAPPIST-1 is of particular interest because seven planets have been detected orbiting this star, a larger number of planets than have been than detected in any other exoplanetar


A star disturbed the comets of the solar system in prehistory
Madrid, Spain (SPX) Mar 21, 2018 About 70,000 years ago, when the human species was already on Earth, a small reddish star approached our solar system and gravitationally disturbed comets and asteroids. Astronomers from the Complutense University of Madrid and the University of Cambridge have verified that the movement of some of these objects is still marked by that stellar encounter. At a time when modern humans were be


The quest for neuronal origins
The cerebral cortex consists of a large diversity of neurons, each displaying specific characteristics in terms of molecular, morphological and functional features. But where are these neurons born? How do they develop their distinct properties? Scientists have discovered a unique molecular factor allowing them to track, from birth to maturity, a homogeneous class of neurons called the neurogliaform cells.


The perfect shot of espresso every time with chemistry
The average American drinks more than three cups of coffee a day, contributing to a $40 billion industry in the US alone, according to the National Coffee Association. But not all coffee is created equal; flavor profiles vary. Focusing on espresso, scientists say they have now unlocked the key to creating consistent cups of java.