Boeing's First Autonomous Air Taxi Flight Ends In Fewer Than 60 Seconds
Boeing has completed the first flight of its autonomous air taxi Tuesday at a small airport outside Washington, D.C. "The flight lasted less than a minute, according to Boeing, and it didn't actually go anywhere," reports CNN. "Instead, it hovered above the runway. Boeing declined to share how high above the ground it flew." From the report: But Boeing is hailing the achievement as a milestone for its NeXt division, which develops autonomous airplanes. The flying car prototype is 30 feet long an


Weird Orbits of Distant Objects Can Be Explained Without Invoking a 'Planet Nine'
schwit1 shares a report from Space.com: The weirdly clustered orbits of some far-flung bodies in our solar system can be explained without invoking a big, undiscovered "Planet Nine," a new study suggests. The shepherding gravitational pull could come from many fellow trans-Neptunian objects (TNOs) rather than a single massive world, according to the research. "If you remove Planet Nine from the model, and instead allow for lots of small objects scattered across a wide area, collective attraction


Singapore's Credit Culture raises $29.5M for its soon-to-launch digital loan business
Singapore's digital fintech companies are attracting investor attention and dollars in 2019. Fresh from Singapore Life — a digital-only insurer — raising $33 million across two recently closed rounds, so Credit Culture, a digital loan specialist — has banked SG$40 million ($29.5 million) ahead of its imminent launch. Credit Culture has raised its capital from […]


Emulator Project Aims To Resurrect Classic Mac Apps, Games Without the OS
An anonymous reader quotes a report from Ars Technica, written by Sean Gallagher: Want to be able to run classic Mac OS applications compiled for the Motorola 68000 series of processors on your ever-so-modern Mac OS X machine? Or maybe you'd rather run them on a Raspberry Pi, or an Android device for that matter? There's an emulation project that's trying to achieve just that: Advanced Mac Substitute (AMS). Advanced Mac Substitute is an effort by long-time Mac hacker Josh Juran to make it possib


Zimbabwe's government faces off against its tech community over internet restrictions
Jake Bright Contributor Jake Bright is a writer and author in New York City. He is co-author of The Next Africa. More posts by this contributor Harley Davidson reveals more about its push into electric vehicles Venture capital, global expansion, blockchain and drones characterize African tech in 2018 After days of intermittent blackouts at the […]


Julian Assange Launches Legal Challenge Against Trump Administration
SonicSpike shares a report from The Guardian: Julian Assange, the fugitive WikiLeaks founder whose diplomatic sanctuary in the Ecuadorian embassy appears increasingly precarious, is launching a legal challenge against the Trump administration. Lawyers for the Australian activist have filed an urgent application to the Washington-based Inter-American Commission of Human Rights (IACHR) aimed at forcing the hand of U.S. prosecutors, requiring them to "unseal" any secret charges against him. The leg


Social Media Stars Agree To Declare When They Post Ads For Products
"Britain's Competition and Markets Authority (CMA) has threatened prominent social media stars with heavy fines or prison time if they advertise commercial products on social media without making it clear that they are doing so in exchange for financial rewards," writes Slashdot reader dryriver. The BBC reports: Sixteen social media stars including singers Ellie Goulding and Rita Ora, models Rosie Huntington-Whiteley and Alexa Chung, and vlogger Zoella have agreed to change how they post online.


How Web Apps Can Turn Browser Extensions Into Backdoors
"Threatpost has a link to some recent research about ways web pages can exploit browser extensions to steal information or write files," writes Slashdot reader jbmartin6. "Did we need another reason to be deeply suspicious of any browser extension? Not only do they spy on us for their makers, now other people can use them to spy on us as well. The academic paper is titled 'Empowering Web Applications with Browser Extensions' (PDF)." From the report: "An attacker [uses] a script that is present i


Microsoft confirms Bing is down in China
Microsoft's Bing is down in China, according to users who took to social media beginning Wednesday afternoon to complain and express concerns. The Seattle-based behemoth has confirmed that its search engine is currently inaccessible in China and is "engaged to determine next steps," a company spokesperson said in a statement to TechCrunch Thursday morning. Citing […]


Comcast Lowered Cable Investment Despite Net Neutrality Repeal
An anonymous reader quotes a report from Ars Technica: Comcast's cable division spent 3 percent less on capital expenditures last year, despite promises that the repeal of net neutrality rules would boost broadband network investment. Comcast's cable division spent $7.95 billion on capital expenditures during calendar year 2017, but that fell to $7.72 billion in the 12 months ending on December 31, 2018. Comcast's overall capital expenditures went up 2.3 percent, from $9.6 billion in 2017 to $9.


Should Lawmakers Be Able To Hold Hearings, Debate and Vote On Legislation Virtually From Their District Offices?
Applehu Akbar shares an old report raising a very good question for today's Congress: why not use today's videoconferencing tech to allow representatives to perform most Congressional activity from their home districts?" The ability to "work from home" would be especially beneficial during a government shutdown, like the one we're currently in, where money is tight and Congressional members are "sick and tired of Washington and don't want to show up anymore to vote." Slashdot reader Applehu Akba


Twitter CEO Jack Dorsey Says Biometrics May Defeat Bots
Trailrunner7 shares a report from Duo Security: From the beginning, Twitter's creators made the decision not to require real names on the service. It's a policy that's descended from older chat services, message boards and Usenet newsgroups and was designed to allow users to express themselves freely. Free expression is certainly one of the things that happens on Twitter, but that policy has had a number of unintended consequences, too. The service is flooded with bots, automated accounts that a


Microsoft's Bing Search Engine Goes Offline In China
An anonymous reader quotes a report from France 24: The Microsoft-run search engine Bing was unavailable in mainland China late Wednesday, raising concerns among some social media users that it could be the latest foreign website to be blocked by censors. Attempting to open cn.bing.com results in an error message, though users can still access Bing's international site using a virtual private network (VPN), which allows people to circumvent China's "Great Firewall" of censorship. It is not clear


YouTube TV Opens To the Whole US
Google is today expanding its premium YouTube TV streaming service to the majority of locations in the U.S., with the rest to follow shortly. From a report: At launch, YouTube TV was available through mobile apps in five markets. In the nearly two years since its introduction, it has arrived on the big screen via apps for Android TV and Xbox, as well as Apple TV and Roku, and expanded to 100 U.S. markets, covering 85 percent of households. Now it's landing in an additional 95 markets, which will


Record Number of Americans See Climate Change As a Current Threat
An anonymous reader shares a report: More Americans are very worried about global warming and say the issue is personally important to them than ever before, according to a new poll released Tuesday. The polling may indicate that extreme weather events -- coupled with a series of grim scientific findings -- over the past year are starting to change peoples' minds about climate change, which could have significant implications for any significant climate legislation passing Congress. The key find


AWS launches WorkLink to make accessing mobile intranet sites and web apps easier
If your company uses a VPN and/or a mobile device management service to give you access to its intranet and internal web apps, then you know how annoying those are. AWS today launched a new product, Amazon WorkLink,  that promises to make this process significantly easier. WorkLink is a fully managed service that, for $5 […]


France Will Hack Its Enemies Back, Its Defense Secretary Says
France's defence secretary Florence Parly had a declaration to make this week: "Cyber war has begun." And she said the Euro nation's military will use its "cyber arms as all other traditional weapons... to respond and attack," as well as setting up a military bug bounty program. From a report: Parly made her pledges during a speech to the Forum International de Cybersecurite (FIC) in the northern French town of Lille. Her speech was on a topic that most Western countries shy away from addressing


Buzzfeed will cut its staff by 15% in major round of layoffs
It's a dark day to work in media. On the heels of news that TechCrunch parent company Verizon Media Group (formerly Oath) would lay off roughly 800 workers, BuzzFeed has announced its own substantial staffing cuts. And though they were anticipated, Gannett also made substantial cuts to newsrooms around the US on Wednesday. In a memo […]


Microsoft Fights Fake News With NewsGuard Integration in Its Mobile Edge Browser
In a bid to fight fake news read while on your phone, Microsoft's mobile Edge browser on Android and iOS now includes the NewsGuard extension. From a report: The addition needs to be toggled on within the Edge settings menu to be enabled. Once it is, Edge will display a small shield icon next to the site's URL in the search bar: a green shield with a checkmark for a trusted news site, and a red shield with an exclamation point inside of it for a site that NewsGuard believes isn't always accurate


Autonomous subs spend a year cruising under Antarctic ice
The freezing waters underneath Antarctic ice shelves and the underside of the ice itself are of great interest to scientists... but who wants to go down there? Leave it to the robots. They won't complain! And indeed, a pair of autonomous subs have been nosing around the ice for a full year now, producing data unlike any other expedition ever has.


Google Commits $3.1 Million and Free Cloud APIs To Wikimedia
Google is expanding its support of Wikimedia, the parent company of Wikipedia, as the search giant chases the next billion users. From a report: At World Economic Forum this week, Google committed to offer Wikipedia an additional $3.1 million, along with providing several of its machine learning tools to the editors of Wikipedia at no cost, the companies said. Google.org, thanks in part to contributions from employees, will be giving $1.1 million to the Wikimedia Foundation and $2 million to the


Why Free Software Evangelist Richard Stallman is Haunted by Stalin's Dream
Richard Stallman recently visited Mandya, a small town about 60 miles from Bengaluru, India, to give a talk. On the sidelines, Indian news outlet FactorDaily caught up with Stallman for an interview. In the wide-ranging interview, Stallman talked about companies that spy on users, popular Android apps, media streaming and transportation apps, smart devices, DRM, software backdoors, subscription software, and Apple and censorship. An excerpt from the interview: If you are carrying a mobile phone,


New Ransomware Strain is Locking Up Bitcoin Mining Rigs in China
A new strain of ransomware has been observed targeting Bitcoin mining rigs. ZDNet reports: At the time of writing, most of the infections have been reported in China, the country where most of the world's cryptocurrency mining farms are located. Named hAnt, this new ransomware strain was first seen in August of last year, but a new wave of infections has been reported hitting mining farms earlier this month. Most of the infected mining rigs are Antminer S9 and T9 devices, used for Bitcoin mining


Hebei, a Northern Chinese Province, Unveils an App That Triggers a Notification When You're Near Someone in Debt
China is gearing up to launch a social credit system in 2020, giving all citizens an identity number that will be linked to a permanent record. Like a financial score, everything from paying back loans to behaviour on public transport will be included. One aspect of this social credit system is a new app in the northern province of Hebei. From a report: According to the state-run newspaper China Daily, the Hebei-based app will alert people if there are in 500 metres of someone in debt. It's like


Meizu Unveils a Smartphone That Does Not Have Any Port, or a SIM Card Slot, or a Button, or Speaker Grill
Phone maker Meizu has announced a new phone called "Zero," which doesn't have a headphone jack, or a charging port, or a physical SIM card slot, or any buttons, or a speaker grill. From a report: It doesn't even come with a SIM card slot and buttons you'd usually see on a phone -- the only elements that disturb the surface of its all-display, 7.8mm-thick ceramic unibody are its 12MP and 20MP rear cameras and two pinholes. One is a microphone, while the other is for hard resets. To make up for th


Europe Plans To Drill the Moon For Oxygen and Water by 2025
The European Space Agency hopes to be mining the moon for water and oxygen in six years' time. From a report: The agency took a big step toward this ambition by signing a deal with launch provider ArianeGroup on Monday. The one-year contract will see the company examine the possibility of mining regolith -- lunar soil and rock fragments that can yield oxygen and water, which could be very handy if you're trying to put a base on the moon. The mission would use an Ariane 64 launch vehicle. The Eur


Hiring Based on Skills Instead of College Degrees is Vital for the Future, IBM CEO Says
What does the future of getting a job in the tech industry look like? According to the CEO of IBM, Ginni Rometty, it's important that tech companies focus on hiring people with valuable skills, not just people with college degrees. From a report: Rometty made the comments yesterday at the World Economic Forum in Davos, Switzerland. The CEO said that technology's fast-moving pace here in the 21st century makes it harder for people to find jobs and has led to disillusionment with the future. "With


More Than Half of PC Applications Installed Worldwide Are Out-of-Date
Avast's PC Trends Report 2019 found [PDF] that users are making themselves vulnerable by not implementing security patches and keeping outdated versions of popular applications on their PCs. From a news report: The applications where updates are most frequently neglected include Adobe Shockwave (96%), VLC Media Player (94%) and Skype (94%). The report, which uses anonymized and aggregated data from 163 million devices across the globe, also found that Windows 10 is now installed on 40% of all PC


Travis CI, the popular Berlin-based open source continuous integration service, has been acquired by Idera, a company that offers a number of SQL database management and administration tools for both on-premises and cloud applications. The move comes at a time where other continuous integration services, including the likes of Circle CI, seem to be taking […]


Netflix Becomes First Streaming Company To Join the MPAA
An anonymous reader quotes a report from Hollywood Reporter: Netflix has joined the membership ranks of the Motion Picture Association of America alongside the six major Hollywood studios, the top lobbying group said Tuesday, The unprecedented move -- coming on the same day that the streamer landed its first Oscar nomination for best picture -- was endorsed by Disney, Fox, Paramount, Sony, Universal and Warner Bros. It is the first time in history that a non-studio has been granted entry. It als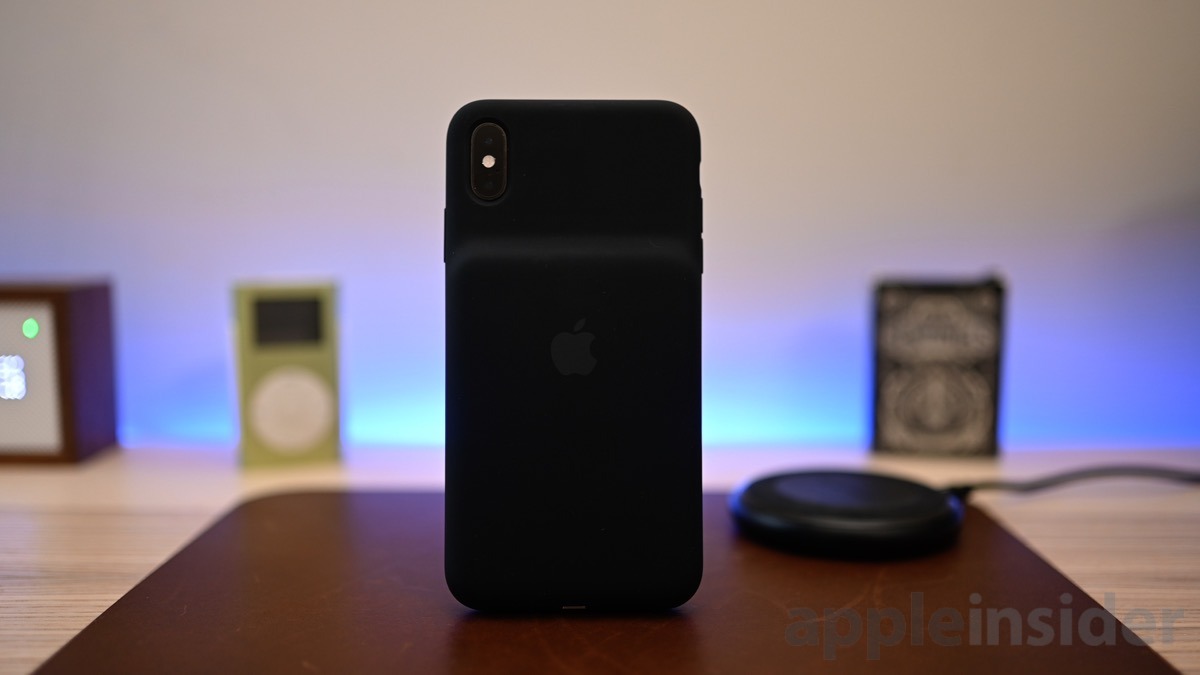 Review: Apple's iPhone Smart Battery Case finally grows up
After taking a year off -- much to the chagrin of iPhone X owners -- Apple recently released a new version of its Smart Battery Case. This time, it comes with new features, a refined design, and is available for the first the first time in a larger size.


Microsoft Edge on mobile now includes a built-in fake news detector
In 2019, we still don't really know what to do about fake news. With nothing to disincentivize viral hyperpartisan headlines and other exercises in confirmation bias, online misinformation seems to run as rampant as ever. It's a tricky problem, particularly because it's one that requires the readers most drawn to too outrageous to be true […]


A new ABC documentary and podcast about Theranos features never-before-aired depositions
The rise and fall of Theranos, the blood-testing company whose technology never worked despite its promises otherwise, has already been covered extensively. Most notably, the two-time Pulitzer Prize-winning reporter who broke open the story of Theranos's secrets and lies, John Carreyrou, went on to author a best-selling book about the saga in "Bad Blood." Still, […]


Desktop Metal just raised another $160 million
Desktop Metal announced this morning that it has raised $160 million. That Series E brings the Burlington, Mass.-based metal 3D printing company up to a whopping $438 million. The startup's tagline says the company "is reinventing the way design and manufacturing teams print with metal" — and now it undoubtedly has the money to do […]


Oracle says racial discrimination lawsuit is 'meritless'
Oracle says the racial discrimination lawsuit filed by the U.S. Department of Labor's Office of Federal Contract Compliance Programs is "meritless." This comes after Oracle declined yesterday to comment on the OFCCP's filing that alleges Oracle withheld $400 million in wages from underrepresented employees. "This meritless lawsuit is based on false allegations and a seriously flawed […]


Supreme Court Won't Hear a Lawsuit Over Defamatory Yelp Reviews
The U.S. Supreme Court has declined to hear a case regarding whether Yelp is culpable for removing defamatory reviews from its site, resolving a case that could have affected web platforms' legal protections. Today's list of Supreme Court orders denies a complaint brought by Dawn Hassell, an attorney who requested that Yelp take down false, negative reviews about her practice. This means that a California Supreme Court decision will stand, and Yelp isn't liable for the reviews. The Verge reports


Daily Crunch: Uber rolls out Rewards
The Daily Crunch is TechCrunch's roundup of our biggest and most important stories. If you'd like to get this delivered to your inbox every day at around 9am Pacific, you can subscribe here: 1. Uber Rewards is rolling out; here's how the perks work Uber Rewards calculates how much you've spent on Uber and Uber […]


How we're finding the best lawyers for early-stage startups
We're nearing 1,000 submissions from startup founders and leaders in Silicon Valley and across the world about the best early-stage tech lawyers to work with. As we've sorted through survey responses and begun scheduling interviews with the first qualified nominees, we've gotten a bunch of questions. We love questions. First of all, why are we […]


Epic Games buys 3Lateral, maker of super-realistic 'digital humans'
Epic Games announced this morning that they've acquired Serbia-based 3Lateral, a game studio focused on designing more realistic computer-generated human characters. The team of 60+ will be continuing their work with existing partners and maintaining their presence in Serbia. 3Lateral founder Vladimir Mastilovic will lead Epic Games' worldwide digital humans efforts, the company says. No details […]


Open-source leader Confluent raises $125m on $2.5b valuation
Confluent, the commercial company built on top of the open source Apache Kafka project, announced a $125 million Series D round this morning on an enormous $2.5 billion valuation. The round was led by existing investor Sequoia Capital with participation from Index Ventures and Benchmark, who also participated in previous rounds. Today's investment brings the […]


Uplift raises $123M to bring flexible payments to the travel industry
Travel financing startup Uplift is announcing that it has raised $123 million in Series C funding. Uplift has been relatively quiet about its business until now. Its founder and CEO is Brian Barth, who previously sold his travel startup SideStep to Kayak for $200 million. "We've been exceedingly low-profile, because it's a really good idea […]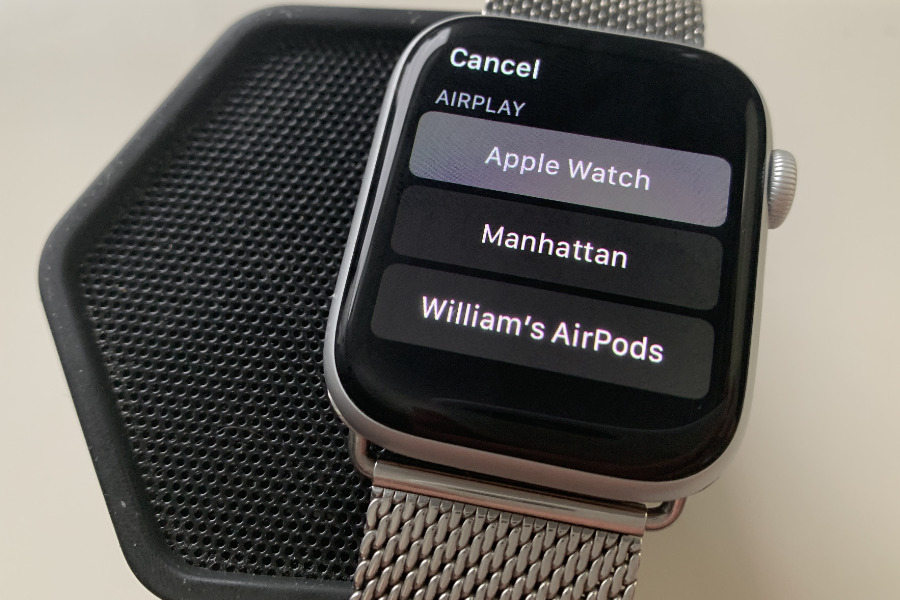 How to play music from your Apple Watch on speakers and wireless headphones
You have to stream music from the Apple Watch to something in order to hear it at all, but Apple makes your choices confusing with mislabeled options and screens that do different things depending on you get to them. Here's how to listen to non-Apple Music choices like Spotify and play them through speakers.


Behold, a smartphone devoid of buttons and ports
Some call it madness. Others call it the next logical step in smartphone evolution. Meizu calls it, fitting, the "Zero." It's equal parts fascinating and maddening. And while being "totally seamless" with "a truly uninterrupted design" is probably not going to enough in and of itself to get people to purchase the thing, it's hard […]


YC-backed Our World in Data wants you to know what's changing about the planet
News is exhausting. Mexican murders are sky-high. Ebola is ravaging the eastern Congo. China is erasing an entire culture of Islam from its Western hinterlands. That news — negative and intense though it is — can easily occlude the many positive, longer term stories that are fundamental drivers of the world. Africa is reaching new […]


Aibo learns to be a better watchdog
I wanted to love the new Aibo. Really, I did. But once I actually spent some time with it, it turned out that it was a $3,000 dog with only a handful of tricks. It seems the days of buying true robot dog companionship are still a long ways away. A few months after bringing […]


Amazon is piloting its own delivery robot
It was, of course, just a matter of time before Amazon deployed delivery robots. The company has had a robotics wing for a number of years now, though much of its public-facing side has been focused on warehouse logistics. Today, however, it took the wraps off Scout. The six-wheeled robot looks a fair bit like […]


Carbon Capture System Turns CO2 Into Electricity and Hydrogen Fuel
Researchers at Ulsan National Institute of Science and Technology (UNIST) and Georgia Tech have developed a new system that absorbs carbon dioxide and produces electricity and useable hydrogen fuel. New Atlas reports: The new device, which the team calls a Hybrid Na-CO2 System, is basically a big liquid battery. A sodium metal anode is placed in an organic electrolyte, while the cathode is contained in an aqueous solution. The two liquids are separated by a sodium Super Ionic Conductor (NASICON)


Intel announces an inside-out tracking camera for robotics and AR/VR hardware
Intel is showing off a new RealSense camera with a specific focus on enabling hardware-makers to help their products understand where they are in the world. The RealSense Tracking Camera T265 is designed to easily present robotics and AR/VR hardware with inside-out tracking tech. The Tracking camera utilizes SLAM (simultaneous localization and mapping) tech to […]