Hello , I leave in Spain and at moment I have 2 babys femele molucan cacatua , very pink colorsMaria

2017-10-20 12:51:47
`
0
Oldenburg, Thoroughbred Gelding
Titan is a 12-year-old gelding who was shown in three-day eventing in the United States at the preliminary level as well as show jumping at Spruce Meadows and the Rocky Mountain Jumping club solid level 2 showing some at level 3. Trained by Racheal Coldham here in Canada. Then went to Bend Oregon with trainer Kelly Kennedy for training and trials in Oregon and then in Thermal. Kelly also used him as a lesson horse in her program. He is now with Fayebrook Farms in a youth program lesson pr

2017-10-20 09:54:18
`
0
Wonderful Proof a Hurricane Maria Survivor
This a beautiful 2 years old colt by Tizwonderful in a Dixie Union Mare(Ruth's Proof). Sound and healthy willing to win again. Half Brother and in the same maternal line of Wonder Gal a proven Winner in USA, and half brother of Condo Commando. He raced only twice in his first race he bumped the gate and was held back by the jockey (Camarrero Track Video) on his second race with a jockey changed he broke clean and won the race like a champion, The Track is heavy, deep and slow. He has a win

2017-10-20 09:38:48
`
0
For sale or lease. Are you looking for a horse that you can trust and take you to the top? CF is it! Great horse for amateur child or adult. CF was imported to the states in March of 2016 from Ireland. This horse was successfully show jumping before he was brought to the US! CF has experience in the jumper ring, cross country, hunter ring, and fox hunting. In the states he has been placing in the top 3 at local and rated shows in the .95s-1.0s. He is currently schooling at meter 1.15. Char

2017-10-20 09:16:30
`
0
This girl is a serious competitors a dream horse. She can step around 4 foot like it's a simple walk in the park. She is bold and brave outside. She is lovely to be around. With an amazingly personable personality. She loves cuddle time and relishes her turn out with her friends. She is every bit the redheaded glamorous beauty that you think about. Three spectacular gaits . An easy to ride Canter without a single vice or issue . Auto changes and soft snaffle mouth . Located in Junction Ci

2017-10-20 09:00:22
`
0
Wyatt - Stunning reg QH with vision issues FREE through This Old Horse
Wyatt is a trained, solid QH but is losing his sight. As a result, he has lost confidence and can spook or startle easily. He is recommended as a pasture or companion horse only. If you are someone who is able to work with a visually challenged horse and is looking for a beautiful, sweet companion, Wyatt is the horse for you. He is an easy keeper, requires no shoes and is otherwise healthy. Currently located in Hugo, MN. He is a pasture horse that does well with other geldings. As a hors

2017-10-20 08:21:18
`
0
Canadian Guy - Amazing son of Frenchmans Guy
A son to Frenchmans Guy (sire of over 2 million progeny earnings), Canadian Guy (aka Mr.) is extremely fast and athletic but is also very Quiet and intelligent. Money winner on the track and in barrel racing. He loves to work a cow and is very cowy. He is a very smart, quiet, kind and a smooth mover. His foals are starting to make their appearance in the performance arena. Over 50 of his foals are Palominos or buckskins. Mr.'s dam is a QH mare by BJ Late Flight who has a Speed Index of 101

2017-10-20 08:06:21
`
0
Built and Bred to be Great! Yearling Filly we call Bugs.
Smarter,Faster and Softer. Built for anything you want. Bred to be Great! Huge hip,Stunning Chest and shoulder. email ad for more pics. Call Doug 520-507-5001

2017-10-20 05:20:02
`
0
Spot-Finned Spiny Eel, Peacock Spiny Eel, Striped Peacock Eel
ok your fine the spiny eels "noses" bend naturally and they can move them around on command. wth

2017-10-20 04:07:47
`
0
Rio Grande Perch, Rio Grande Cichlid, Pearl Cichlid
if all fish have a chance when young too grow together at it will all work out. you will know when you feed them on whats happening . Graeme

2017-10-20 04:02:19
`
1
Kiss the cat and purr in it's ear!Richard AD Hendrix

2017-10-20 03:20:20
`
0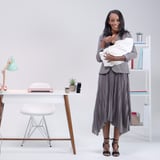 4 Boss Mom Tips For Taking Your Baby to Work
We all play multiple personal and professional roles in life, and sometimes they overlap in the cutest way. Being a mom doesn't stop you from ruling at work, so we're going one step further to show you how to bring your baby to the office and still be a boss. From fitting your schedule around your baby's to knowing when it's quitting time, watch the video above for tips on doing it all with a smile. We've partnered with Kohl's to show you how to be effortlessly in

2017-10-20 03:00:31
`
0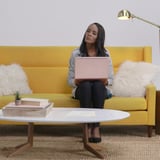 6 Job Interview Struggles We've All Dealt With Before
Ask anyone who's been through the job application process, and they'd all agree it feels like a full-time job in itself. Editing your resume becomes a game of "how many different ways can I say this?," you become well-versed in listing your strengths and weaknesses, and hours are spent refreshing your email for exciting news. It's a lot. For more relatable job struggles - from applications to interviewing to choosing that perfect outfit - watch the video above. We've partn...

2017-10-20 03:00:13
`
0
Man and Dogs Nearly Drown In a Sinkhole - Untamed and Uncut | Animal Planet
A van is swallowed up by an 11-foot sinkhole caused by a water main break. Although the water rushes in rapidly, the driver refuses to evacuate the vehicle until he can rescue both of his dogs.

2017-10-20 02:45:11
`
0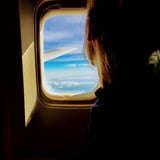 Is CBD Oil Allowed on Planes? Here's What You Need to Know About Traveling With It
If you have anxiety and/or you're a nervous traveler, consider using CBD oil to help ease your symptoms. Described by POPSUGAR Fitness Assistant Editor Dominique Astorino as "liquid Xanax from Mother Nature," CBD oil is derived from the nonpsychoactive component of cannabis. It won't get you high like THC will, but it will chill you out. But since it is still technically an active cannabinoid, can you legally travel with it? The answer is yes, but know how much and what you're ca

2017-10-20 02:45:05
`
0
16.2 Imported Irish Sport Horse (Gelding). This horse is amazingly athletic in any ring. Currently schooling and showing in hunters and jumper. Placing in top 3 in the .95s and schooling 1.15m at home with much more jump to give. Super brave and very light. This horse has a fox hunting and cross country career before coming to the states. Perfect for child or adult amateur. Please email me or call for more photos or video. akalyssy@gmail.com

2017-10-20 00:00:00
`
0
Grade Cremello, Perlino Quarter Horse Filly
Grade Cremello/Perlino Quarter Horse Filly for sale. 5 months old. Born in the mountains of Sweet, Idaho. Project filly. Learning to be gentled and halter broke. Sweet filly that wants to be handled and loved on but just afraid. Will make anyone a great horse. Price firm. Should mature to at least 15 HH. Feel free to call or text me anytime @ (208)488-9598. More pictures/videos upon request. Payments accepted.

2017-10-20 00:00:00
`
0
AQHA Gray Mare, Been Used for Lessons, Quiet Gentle, Muscular
This is MEDORA GRAY FEATURE, a registered AQHA gray mare that is very thick made, quiet, and gentle. This mare has been used for riding lessons. She has JACKIE BEE on her papers. This mare will trail ride quietly also. She will lope off with no hump and no buck. She is 11 yrs old and registered with AQHA. She is easy to catch and not marish. She is also a very easy keeper. She has been ridden double, bareback, and she has also packed saddle bags. She is very muscular and has an attractive

2017-10-20 00:00:00
`
0
TRAIL HORSE. . .Rain is a 15 y/o Quarter horse cross 15.2H. Amazing trail horse, great with traffic. Can w/t/c, but is not 100 on her front, so no jumping or gaming. Not for complete beginners yet as she had been sitting in the pasture for several years until we started riding her again this summer. Safe, no buck, rear, or bolt. Located near Waterloo, ON. asking 750 obo.

2017-10-20 00:00:00
`
0
Punkin A Very Cute Very Broke Copper Red Quarter Pony Mare
THERE ARE MORE PICTURES ON OUR WEBSITE

2017-10-20 00:00:00
`
0
Stunning flashy gypsy drum colt
Amazing colt full brother to 2 time champion, this is hummer, he will mature to 16 hands tall or taller, he is 5 months old and just halter broke. Super sweet and intelligent colt with beautiful movement. You can't go wrong with this blood line. Amazing champions on both sides. Blood lines and go back 2 road sweeper and the old coal horse. Going to be a big, fancy, nice horse. Don't miss out on this opportunity. Price will increase as he grows.

2017-10-20 00:00:00
`
0
APHA Zip Into Class - Gelding By a Double bred g-son of Zippo Pine Bar
Very kind and easy going gelding. Halter broke. His sire is a very nice Zippo stallion.

2017-10-20 00:00:00
`
0
18 year old registered mare. 16 hands, trail broke. Been bread once, also have her philly (3 year old). Excellent papers.

2017-10-20 00:00:00
`
0
Arabian Mare, Broke to Ride, Sweet, 15yo, details inside
Meet Jasmine! This lovely Arabian mare is 15 years old and she is such a fun gal to ride! This girl stands perfect to mount. She is an Arabian, so she is slightly hot under saddle, but she's not something that an intermediate rider couldn't handle. She w/t/c, knows her leads, and backs up wonderfully on cue. Jasmine rides great in the arena and out on trails. She stands for vet and farrier with no problem. Loves to be groomed and pampered. Priced at 1500 or best cash offer. This lovely m

2017-10-20 00:00:00
`
0
Baby Boy Jasper AKC Miniature Schnauzer White, Light Wheaten Beautiful
This precious little baby boy is Jasper. He is very mellow and is just WAY Too Adorable for Words. He is an AKC Miniature Schnauzer light wheaten/white. He will also be super/megacoated. He is going to be a beautiful boy when he is grown. He will be about the 9 to 12 lb range, megacoated, and excellent conformation. Momma is 9 lbs and daddy is 11 lbs. This little boy is so sweet and loves attention. He loves to be held and snuggle. He is starting to get his little personality and he wants to p

2017-10-20 00:00:00
`
0
Beautiful gaited mare for all levels and ages
Skye has been ridden in the arena and on trials throughout Montana and Arizona. She crosses water, log, and is great with all types of wildlife. Skye is easy to bathe, clip, haul, and shoe. Her stunning looks and amazing temperament makes her a great addition to anyone's family. She is Currently located in Montana.

2017-10-20 00:00:00
`
0
Dreaming about a pinto and a diluted foal? Take both! Buckskin tobiano foal
You want lots of color without neglecting bloodline?? We have the right foal for you! Available at this moment in utero for a very attractive price: 5.000 eur 100 chance to be buckskin tobiano Sire competed in eventing, you can find Ferro and Purioso (2 very important sires) in his direct bloodline! From dam side you can find performing lusitanos (dressage/ W.E.) like Zazu and Pagode. The mare of this foal has an impressive trotting and balance. She produces stunning foals (like the one in

2017-10-20 00:00:00
`
0
Ninja A Beautiful Coal Black Gentle Well Broke Family QH Mare
Age: 13yro Breed: Grade QH Height: 14.3hh Color: Black Location: Magnolia, TX 77355 (about 40 mi NW of Houston) Price: 2750.00 Videos: Ninja is a beautiful coal black quarter horse mare that absolutely anyone can ride. She is big bodied and will surely hold up a larger/taller rider that doesn't want a super tall mount. Ninja has been used in the arena to push cattle at the roping's and practices. She has a good neck rein, back up, and stop. She is very

2017-10-20 00:00:00
`
0
8yr old Quarterhorse mare might have some foxtrotter, very smooth trot. Green broke. Very beautiful, comes with a brand new Weaver headstall, D-ring snaffle bit, and reins.

2017-10-20 00:00:00
`
0
APHA Weanling Filly Dunskin , White - Champion Bloodlines
Very nice filly with champion APHA bloodlines - Correct and very well marked. Should mature over 15 hands.

2017-10-20 00:00:00
`
0
Very tall gelding with a champion pedigree - will be a nice horse - send him to the trainer and make him a cow horse or a speed horse - or even a trail horse.

2017-10-20 00:00:00
`
0
Dude is a 21 year old Rocky Mountain mare located in Vass, NC. She is looking for a good home to go to. She is a former broodmare, but has experience under saddle. She is calm and willing under saddle, BUT she has been a pasture ornament for the past year and only ridden a handful of times. With a few reminder rides, she should make a great trail horse. She will ride out alone or with other horses. She is level headed and stands to be groomed and tacked. She has a boss mare temperament, bu

2017-10-20 00:00:00
`
0
Arabella is green-broke she has been ridden for a couple months now but needs someone to finish her off. Arabella is a nice mover, super quiet, and quite lazy. She has been on a few trails rides, is quiet, and has no problem taking the lead. Arabella has been ridden western and english, I believe she could go either way but western pleasure may be more up her ally. Arabella stands well for the farrier, she has had massages done as well and enjoys them. She stands well to be groomed, she

2017-10-20 00:00:00
`
0
Paso Fino , Gorgeous, Riding Horse, Sweet 10 yo
Ole' Check Out Jose'! Introducing Jose, 10 year old, gorgeous, Black (he is jet black when kept in, the years summer sun has faded his color in some of his photos) Jose has been here for a few months and has been worked with by our trainer extensively on being gate sour in the arena and his tendency to pass diagonally instead of remaining straight. He is coming along very nicely, as you can see with the link and video below. Jose trailers well, crosses water, trail rides and pastures fin

2017-10-20 00:00:00
`
0
Snowflake AKC Miniature Schnauzer Snow White little boy with black on ears
This most precious boy is Snowflake. He is a lovable, playful pup, even at his young age. He is an AKC Miniature Schnauzer toy size, white boy, but look closely and you will see a few little tiny black spots on his ears. This makes him unique with his markings, and he has the individualized unique personality to go with it. . He will also bemegacoated. He is going to be a beautiful boy when he is grown. He will be about the 9 to 11 lb range,and excellent conformation. Momma is 9 lbs and daddy is

2017-10-20 00:00:00
`
0
Rocky is 5 months old. His sire is French TOO Fame. He is barrel racing breed. You can keep him as a stallion or gelded him. He is nice and well built.

2017-10-19 20:16:13
`
1
Here is a rodeo prospect deluxe. This colt combines the bloodlines of Doc Bar, King, Chieflika and Leo. His sire has Doc Bar, King and Chieflika bloodlines which combine to make smart, athletic rodeo horses with dispositions gentle enough for youth, trail riding or anything you would want to do. His dam is a 3/4 sister to our nephews good SDRA rodeo horse, Hoddy. Hoddy was used and won in calf roping, heading, heeling and he was an awesome hazing horse. If you want something to win on this

2017-10-19 19:53:36
`
0
AQHA 2 year old gelding, roping or barrel prospect
This is a nice big 2 year old gelding that has the ground work done and is ready to start under saddle. He should mature out at about 15 hands and would make an excellent rope horse or barrel prospect. He is very gentle, trims, loads, in your pocket kind of horse. This horse has sold but we still have a 2016 full brother for sale.

2017-10-19 19:48:23
`
0


2017-10-19 18:45:04
`
1
Hafanory, Nori is a lovely imported 17h, 5yr old, Dutch Warmblood mare by Apache. She is currently showing in the 2'6 baby greens with the step and the scope to do the big eq. This mare is extremely beautiful! She turns heads where ever she goes! She has a nice uphill build, comfortable gaits and is easy enough for an adult amateur or junior to bring along! price negotiable before she goes to FL

2017-10-19 17:35:00
`
4
Dusty Lou Dial( sugar) is a14.3, 4 yr old , and will fill out to be 15 hands. Sugar is Zan Parr Bar bred top and bottom on papers. She's ready to be finished. Sugar is a very fun and athletic horse. This mare will be a great ranch horse, reining , cutting, and speed event prospect. She has the speed if you need it , but is very controlable. She is UTD on all worming, vaccinations, and trimmings. Price -4,500 Call-850-217-7215 crystal or text only 850-217-6353 Jaydin

2017-10-19 17:30:48
`
4
Early is a 2011 Dutch Warmblood/QH x mare. She stands right at 16 hands, smooth mover, great mind and conformation. Early's sire was an NCHA cutting horse world champion, and her dam was trained to 4th level dressage (allegedly. I personally only trail rode her......but never had a better minded mount, or one with more heart!). Early herself is quite athletic, and I believe would do wonderfully in any discipline with appropriate training. This mare has no known issues or bad habits on the

2017-10-19 17:21:39
`
4
10 Ways to Have the Best Holiday Season Ever in New York City
From the festive holiday markets to the jolly seasonal shows and traditional tree-lighting ceremonies, it's no surprise why so many people adore Christmastime in New York City. Simply put, this cosmopolitan corner oozes with so much holiday cheer that even Scrooge would start to feel warm and fuzzy. And the best part? Thanks to the abundance of budget-friendly yuletide fun, you can revel in this illuminated Winter wonderland without depleting your bank account. So whether you're yea

2017-10-19 17:05:13
`
0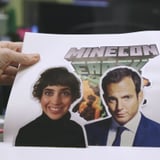 The Annual Celebration of All Things Minecraft Just Got 1 Very Cool Cohost
Back in August, it was announced that Minecon - the annual celebration of all things Minecraft - would take an altogether different form for 2017. The newly branded Minecon World aimed to expand the festivities well beyond the confines of the single city chosen to host days full of activities each year, instead taking the form of a 90-minute jam-packed event broadcast live from Atlanta to viewing parties and movie theaters around the world. And if that wasn't enough to catch your eye - wh

2017-10-19 16:25:11
`
0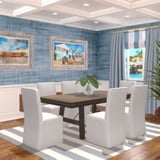 I'm About to Quit My Day Job to Play This Interior Design App All Day
I'm $35 deep into an app that lets you design fake rooms with digital furniture, and I'm pretty ashamed of myself. The game is called Design Home, and it's mind-numbingly simple. Your goal is to design a room with tiny furniture, then your room is pitted against the rooms of other players. Depending on how many people like your room, you may be awarded a new piece of furniture to add to your arsenal. I have never had any interest in interior design. In fact, I would venture to s

2017-10-19 15:56:03
`
0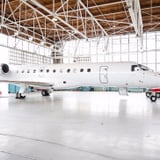 You Can Take a Private Jet From the Bay Area to LA For Only $129!
A post shared by JetSuiteX (@jetsuitex) on Sep 6, 2017 at 11:17am PDT The flight from the Bay Area to Los Angeles itself is only about an hour long, but when you factor in arriving at the airport early and waiting in security lines, you're looking at around four to five hours of total travel by the time you finally reach your destination. Introducing: JetSuiteX, an opportunity to fly on a private jet from Oakland to Burbank for just $129 each way. As someone who makes this trek ofte

2017-10-19 15:55:15
`
0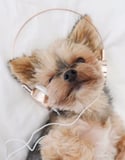 Obsessed! 40 Cute and Instagram-Worthy Gifts From Forever 21 - All Under $20
Whether you're looking for stocking stuffers, unique BFF gifts, or just something to treat yourself with, Forever 21 is the ultimate place to start. We have been big fans for years, and this year, we are so impressed with the variety of goodies the retailer has released. It's always nice to find wonderful presents that won't break the bank. If you're on the hunt for accessories, cosmetics, tech products, or home accents, the website has you covered. We rounded up our favorite

2017-10-19 15:45:20
`
0
Envy is being offered for sale. Dam is 1/2 TWH 1/2 Gypsy Vanner. Foaled 4-5-16. Sire is an imported Gypsy Vanner. Envy is not registered, she has all the gypsy vanner characteristics. Her feathers are a bit lighter. Dam is 14 hands Sire is around 13.2 hands. Expecting Evny to reach 14 hands, she is a massive tank. Loves attention.

2017-10-19 15:22:28
`
5
Text or call 701-721-0898 for more information or to set up a visit. This ad is for the unborn foal coming in 2018. The foal will either be Chestnut or Sorrel and registered to AQHA. The sire is Hickota, a son of Docs Hickory with AQHA points as a cowhorse. The dam is Dooleys Sparky Gal with breeding of Impressive and Boston Mac. The mare sports a classic halter horse build as her sire has ND State Fair titles to his name in halter. This cross is a great way to get an athletic horse with s

2017-10-19 14:53:20
`
1
Text or call 701-721-0898 for more information or to set up a visit. This ad is for the unborn foal coming in 2018. The foal will either be Chestnut or Sorrel and registered to AQHA. The sire is Hickota, a son of Docs Hickory with AQHA points as a cowhorse. The dam is Dooleys Frosty Edition with breeding of Impressive, Boston Mac, Docs Jack Frost, Leo, Hepalena and many more. The mare's sire has ND State Fair titles to his name in halter. This cross is a great way to get an athletic horse

2017-10-19 14:53:12
`
1
3 Year Old Red Dun-Peppy San Badger, Wimpy
Buster is selling as grade. He is out of registered parents but the Dam's papers can not be found Sire is Classic Dual Twist Buster is going to be an excellent ranch horse. He is tall and filling out nicely. He is only halter broke. Ready to start the way you would like

2017-10-19 14:52:32
`
1
NCL Miss Classic-Poco Bueno, Wimpy, Peppy San Badger
2016 Red Dun Filly Sire: Classic Dual Twist Dam- Miss Flicka MAM Sire is used around the ranch and to heel off of. Dam was an excellent ranch horse, breakaway, and kid horse before an injury.

2017-10-19 14:52:22
`
1
Peppy Frenchman NCB-Three year old Grulla Mare
Peppy Frenchman NCB aka Sugar is ready for a job. Super athletic little mare. She had 30 days of riding put on her this spring. Has been out to pasture since. She is eager to learn and will excel in the arena. She is bred to do it all!!! Asking 2500 OBO

2017-10-19 14:52:13
`
1
2017 Dun Stud Colt-Peppy San Badger, Poco Bueno, Wimpy, Peponita
2017 Dun Stud Colt Sire: Classic Dual Twist Dam- Miss Flicka MAM Looking for your next ranch horse? Look no further. This colt is going to be a awesome using horse. Built like a rock, he will be able to do anything. Sire is used around the ranch and to heel off of. Dam was an excellent ranch horse, breakaway, and kid horse before an injury.

2017-10-19 14:50:32
`
1
Gorgeous, kid-friendly palomino Welsh cross medium large hunter jumper show
Sense and Sensibility (aka Sunkist) is a breathtaking, dappled palomino, 3-year-old Welsh cross pony that was lightly started as a 2-year-old and ridden solely by my featherweight 6, 7, and 10-year-old girls in the arena as well as on the trail and a wide, open fields. She is still considered green but has been doing well with walk/trot/canter/whoa and navigating jump courses. It is a testament to her sweet, gentle temperament that she could be ridden by such young kids at such a young age

2017-10-19 14:48:40
`
1
AQHA 16 Gelding NSBA EnrolledWP, HUS Prospect Indiana
7,500AQHA 16' Gelding NSBA EnrolledWP/HUS Prospect Indiana AQHA Bay Gelding DOB: 03/xx/2016 Height: 14.3 Hands, should mature to 15.3 Panel 5 Negative Righteous Invitation (By Invitation Only) X Miss Good Livin Talk about a heck of a nice prospect! This hunk has been started on the right track. Sound minded, with great conformation. He has been started in preparation for lounge line, halter, showmanship classes, and he has even been saddled. He ties and stands well for the farrier and f

2017-10-19 14:07:06
`
1
8yo AQHA Grulla Mare BROKE N. Dakota
5,500 8yo AQHA Grulla Mare BROKE N. Dakota Diamonds Wood B Nice Stella AQHA Grulla Mare DOB: 06/04/2009 Height: 14 Hands Panel 5 N/N! DC Wes X Tic Tac Taz Man oh man is this gal thick! Stella is a great little mare to have around. She has extensive reining training and has been used on the ranch quite a bit. She is the kind that will last all day! Roped off of a little, but not much. She has been shown in various IBHA reining classes, earning points as a 3 year old. She has currently be

2017-10-19 14:06:57
`
1
Delta Gin 06 APHA Broodmare TX 3,000
Delta Gin '06 APHA Broodmare TX 3,000 Delta Gin Gin APHA Sorrel Tobiano Mare DOB: 03/21/2006 Height: Delta Olena X Midnight Gin Gin has never been put undersaddle, but is very handleable and sweet on the ground. She has been used as a broodmare producing nice and correct babies. She would be a great addition to any breeding program! 31.25 Doc Olena 25 Delta 15.625 Doc Bar 15.625 Poco Lena 12.5 Tanquery Gin 10.16 King 9.38 Ed Echols 8.98 Little Joe Located in Patillo, TX 3,000 http://www.

2017-10-19 14:06:48
`
1
5yo AQHA Blue Roan Gelding Broke Colorado
9,000 5yo AQHA Blue Roan Gelding BROKE Colorado Whip Hancock Bentley AQHA Blue Roan Gelding DOB: 05/05/2012 Height: 15 Hands Pede Hancock Boy X Whipp Hancock Abbie (Sire is a world qualifying rope horse!) Here is that rare unicorn! Bentley is a super sweet and kind boy who is ready for a job. He had 4 months of reining type training, and was used for about a month to do ranch work. He has pushed cattle, and even roped a few calves at a branding. Has also been lightly introduced to sor

2017-10-19 14:06:08
`
1
PRICE REDUCED: Power Key is a 9 year old, 16'2 h gray ottb gelding. He has been schooled through training level eventing and shows potential for the upper levels. Power Key is bold to the fences and uncomplicated on the flat. He has an excellent work ethic and will excel quickly in any direction. Competition ready! Located in Pilesgrove, NJ. Call or text with any questions 908-421-4320. 8,000 motivated seller offers considered.

2017-10-19 12:39:22
`
2
Red Sierra Sunrise price reduction
11yr old Red Sierra Sunrise aka Sierra is found on allbreedpedigree.com she is also FQHA eligible. Sierra will walk trot canter both directions, however she prefers the trails, very confident trail horse, will walk where ever you put her. Recommend intermediate rider in the arena because she can be stubborn. Not barn or buddy sour. PM for videos etc. priced at 3500 obo

2017-10-19 12:07:21
`
2
Beautiful 11 year old QH Broke grade gelding. 14.1 hands. My 12 yo daughter has had him for one year. Tex needs a more confident rider, as he likes to be the boss. Always curious, never spooks. LOVES treats! Stands, ties, likes to be washed, okay for the farrier. Has a great stop when he knows what your asking! UTD on shots, dewormer and coggins. VERY healthy! Does crib but has a collar for it, he's currently in a paddock with boards and hot wire on top of that, which has stopped hi

2017-10-19 11:56:46
`
2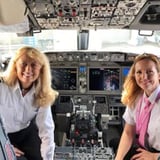 Southwest Celebrated an All-Female Crew With These Epic "Unmanned" Flight Photos
The first "unmanned" Southwest flight on a @BoeingAirplanes 737 MAX 8! All-female Crew pic taken before flying STL - SFO. pic.twitter.com/7V8ir6PBZa - Southwest Airlines (@SouthwestAir) October 18, 2017 Southwest has always been a favorite airline of not just mine but also millions of travelers who choose it every year. On Wednesday, the popular airline tweeted about its first "unmanned" flight - aka one run solely by women - on board the new Boeing 737 MAX 8, from St. Louis to San Francisco, t

2017-10-19 11:20:46
`
1
Genuine Doc Buckskin colt built to cover some ground
This is a super nice buckskin colt with quality bloodlines, hailing from the Great Genuine Doc. We call him Hoss around the barn and he is not only nice to look at, but very calm and has a great disposition. Take him in any direction you want to go, as he is bred for it. To view full pedigree, see the Stud and Dam, visit www.thirdriverranch.com

2017-10-19 10:51:22
`
1
Quarter horse filly with lots of potential
This little filly will captivate you attention with her kind eye and big hip, she's the complete quarter horse package. Her pedigree speaks for itself with the Great Genuine Doc and Diamond Sparkles decorating her AQHA papers. She will be a smooth traveler and have a big STOP. For more information on the Stud and Dam view her pedigree at http://www.thirdriverranch.com

2017-10-19 10:51:22
`
1
Bellwether Over The Moon - Irish Draught Gelding
Bellwether Irish Draught proudly offers for sale, puredbred Irish Draught gelding, Bellwether Over the Moon (Kenny). Kenny was foaled at our farm in 2015 and is by our RID stallion, Celtic Moon out of our RID mare, Uibh Fhori Breeze. He is eligible for registration with the IDHSNA. Celtic Moon and Uibh Fhori Breeze were both bred and foaled in Ireland and later imported to the U.S. where they were inspected and passed their breed inspections as RID. Moon has been ridden and handled by his

2017-10-19 10:43:18
`
1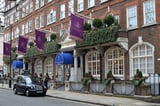 The Royals' Favorite London Hotels Are So Exclusive, This Might Be the Closest You Get
They have some of the most exclusive addresses in London and their own personal chefs on hand, so when the various members of the royal family choose to pay a visit to a hotel in their native city, you can be sure that these establishments are offering something pretty special. From the decadent backdrop for a scandalous affair to ballroom dance classes fit for a princess, and the most glamorous rowdy wedding reception ever, to enough classic sophistication to finally go public with a controvers

2017-10-19 10:42:04
`
1
Diesel - Handsome Mustang Gelding
Diesel came to AAE from the USFS in New Mexico after participation in a wild horse gentling program at the Monty Roberts International Learning Center. Diesel is a cute and curious little guy. He halters and leads, and he will stand for grooming with a gentle approach. He tries, but is still gaining confidence. He will need a patient and committed partner to further his trust and confidence in humans. Diesel was part of a group gathered off the Jarita Mesa Wild Horse Territory in the El R

2017-10-19 10:33:08
`
1
Nailah - Gorgeous Arabian Mare
Nailah, which means successful or one who succeeds, lucky, is a beautif . ul mare that came to All About Equine from a former Arabian breeding ranch after the last member of the family passed away. She lived in a large pasture with three other mares. It appeared she had not been handled for quite some time. She spent several weeks at the Monty Roberts International Learning Center (MRILC) where she participated as a project horse during MRILC courses. She was socialized, learned basic grou

2017-10-19 10:31:38
`
1
Layla, meaning night, is a beautiful senior mare that came to All About Equine from a former Arabian breeding ranch after the last member of the family passed away. She lived in a large grassy pasture with three other mares. She is social, but timid, yet she enjoys grooming. Although not 100 sure about her new surrounding, she is settling into her new environment. She will make a beautiful pasture pet for someone looking for a companion horse. She is up to date on vaccinations, deworming,

2017-10-19 10:30:35
`
1
Shelby is a QH-type mare that came to AAE in April of 2017 when her new owners realized they did not know enough about horses provide proper care. When we arrived to pick her up, it took 2.5 hours to earn her trust and place a halter on her. Since arriving at AAE, she is learning to trust and becoming a sweet, social mare that enjoys human interaction. Hoof care is a work in progress. We are exploring her experience. She is a little nervous but willing, always trying to understand what's b

2017-10-19 10:29:55
`
1
Kiwi was relinquished by her owner after losing interest. She was thin, and her hooves were much overgrown. She came in with severely club hooves, fronts and hinds, and is slated for surgery (check ligament release) early 2017, after rain/mud are no longer a concern for housing and post-surgical care. Little is known about Kiwi's background, but apparently she came from an Indian reservation. She is a sweet, curious, and social filly. Hoof handling is an issue, but may stem from hoof pai

2017-10-19 10:29:21
`
1
Jackson - Handsome Mustang Gelding
Jackson is a handsome bay mustang who was gathered from the Northern Nevada mountains in late 2016 after his herd was found to be crossing a stretch of highway too often and creating a dangerous situation for both the horses and the users of the highway. He has proved to be a sensitive boy but one that is willing and tries very hard. Jackson is playful with his buddies during turnout time and appears to be quite athletic. Ready for his forever home, Jackson is looking for a wild-horse savv

2017-10-19 10:28:04
`
1
55 Years Later, Vermont Is FINALLY Getting a Target Store
If a place doesn't have a Target, is it really a place worth visiting? Deep thoughts like this one crossed my mind when I read that Vermont has been sans a Target store since the company was first founded in 1962. I'm sure the state is lovely, but damn, it's about time for a Target. And 55 years later, it was announced that a Target store in Vermont will finally open its doors, according to NPR. "While we may be the last state to join the Target family, we know they will quickly

2017-10-19 10:20:00
`
1
Luminescent PT - Legado De Fuego, Le Santo, Stealth 2017 Westfalen NA colt
Luminescent is by Legado De Fuego, the 1999 Holsteiner stallion (Le Santo/Landgraf I/Calme'). In 2003 Legado was one of only three stallions to pass the preliminary approvals for breeding by the AHHA. Plus, he was the only domestically bred stallion to pass! He was presented with the RPSI in Sept. 2002 as a three year old and received impressive scores including a 9 for his canter!!! and 8's for his trot, jumping, and overall impression. He is also approved with the AWS. Along with everyth

2017-10-19 10:01:12
`
1
Awesome youth horse! Experienced and fun
Family safe youth horse! We have decided to retire Snickers as a brood mare and return her to her life as a youth horse. Snickers is just a kind sweet horse and has been a fun mount for kids here at our ranch. She is very experienced and has done play-days, barrels, trail rides, parades, lessons, and even endurance racing. she is very well trained and can sit for months and be taken out to ride with out a problem. She rides off your seat, leg and responds well to a light rein in a hackamor

2017-10-19 09:51:58
`
1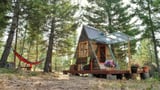 How 1 Couple Built the Dreamiest Tiny Cabin For Just $700 - Yes, You Read That Correctly
Our undying obsession with tiny homes has officially been taken to the next level, thanks to one crafty couple in Montana. Photographer Alla Ponomareva and her husband Garret recently constructed their own teeny-tiny cabin in the woods, and it only cost them about $700 and took three weeks, from start to finish. Yes, you read that correctly - we're just as impressed as you are! Designed by tiny home expert Derek Diedricksen, the A-frame dwelling only takes up 80 square feet and is packed wi

2017-10-19 09:35:00
`
1
Inky - sweet yearling filly - double registered AMHA and AMHR - Sire- Little Kings A Blaze N Buck (AMHA National Champion halter stallion) - dam- Laurel Acres Lady Luck - old blood lines going back to Boones Little Buckeroo, Flying W Blue Boy, Hemlock Brooks Egyptian King and Rowdy. Priced right to a good home - selling to downsize.

2017-10-19 08:38:33
`
1
Thoroughbred Dark Bay Gelding 17.2hh
13 yo thoroughbred dark bay gelding - 17.1-17.2hh He was a HJ at one point in his life, the last couple of years he was in a pasture. He did some lower level dressage training in that time. The last 5 months he's been back to ground work and he is a great dressage prospect. Needs a skilled rider, ready to take the time with him. Asking 1,200.00 OBO. UPT on shots. Feet done about 3 weeks ago. No papers. More photos upon request. Would love him to go to a great home! Need him re-homed this

2017-10-19 08:23:37
`
1
Thoroughbred Chestnut Mare 16hh
I have a 14 yo chestnut mare - 16hh. She is such a sweet girl. Very friendly. Very smart. Obedient. Good trail horse. Re-homing her for an adoption fee of 250 . More photos/video upon request. Just want her to go to a great loving home! She deserves it! No papers. No health issues. Nothing wrong with her! Just can't keep her anymore. Feet done about 3 weeks ago. UTD on shots. Need her re-homed OCTOBER 2017!!!!

2017-10-19 08:23:14
`
1
Purebred Andalusian Mare. Exceptional broodmare, proven color producer, great bloodlines. Contact Elias Jimenez, Rancho La Laguna, 626-945-7987.

2017-10-19 07:49:34
`
1
Purebred Andalusian Bay Mare. Exceptional broodmare, good color producer. Good disposition with good movement. Contact Elias Jimenez, Rancho La Laguna, 626-945-7987.

2017-10-19 07:49:06
`
1
Purebred Andalusian Grey Mare. Exceptional broodmare, homozygous grey. Good disposition with great movement. Contact Elias Jimenez, Rancho La Laguna, 626-945-7987.

2017-10-19 07:48:32
`
1
Bay Andalusian Colt. 1 year old. Exceptional Colt with great movement. Contact Elias Jimenez, Rancho La Laguna, 626-945-7987.

2017-10-19 07:47:23
`
1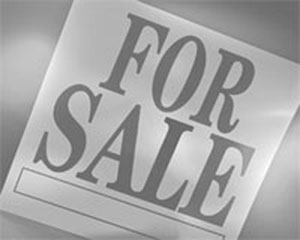 vusdasdfafs

2017-10-19 07:27:53
`
1
15.1h very good looking black roan gelding the is 7yo. He is gentle, sound, rides good and a very smooth traveler. He will go the speed you ride him at. UTD on shots, has had his teeth done, ready to enjoy. He is grade, but believe him to be a fox trotter.

2017-10-19 07:26:57
`
1
19 year old QH, Morgan looking for forever homeg
Oscar is a good boy, has a lot of energy, loves the trails. Looking for a great home and someone who has the time he deserves. He has done some barrel racing in the past. Has a lot of potential, showing, 4H or ring work.

2017-10-19 07:25:22
`
1
Blue Eyes- English Bulldogs and Other Colors- We Finance
OVER 7,500 SQUARE FEET OF TEACUP DOGS AND LUXURY ITEMS FOR DOGS OF ALL SIZES. COME AND VISIT OUR BOUTIQUE OR WE DO SHIP. Puppies from 950.00 to 10,000.00 depending on which breed it is. TeacupPuppiesStore.com Where we specialize in Tiny Teacup dogs and Tiny Breeds with exceptional faces and beautiful coats. We also offer standard size breeds so please call to inquire. Over 100 celebrities have purchased our puppies. We have different colors and exceptional puppies that are very well taken care f

2017-10-19 07:15:58
`
1
Min Pin super cute puppies must see teacuppuppiesstore
Puppies from 950.00 to 10,000.00 depending on which breed it is. TeacupPuppiesStore.com Where we specialize in Tiny Teacup dogs and Tiny Breeds with exceptional faces and beautiful coats. We also offer standard size breeds so please call to inquire. Over 100 Celebrities have purchased our puppies. We have different colors and exceptional puppies that are very well taken care for. We started to house train some of our puppies to make it easier for our clients. You Can visit our boutique and we do

2017-10-19 07:15:58
`
1
Beautiful red dun 2017 red dun filly. RHR CHINADOLL DREAM her name suits her as she is a doll. 5 panel clear via sire and dam. Handled daily and I have pictures of her full siblings. Chinadoll is one month of age in this picture . Chinadoll has the possibility of being homozygous dun

2017-10-19 07:11:34
`
1
BLUE EYES- ENGLISH BULLDOGS AND OTHER COLORS- ONE OF A KIND PUPPIES
THE MOST SPECTACULAR AND ONE OF A KIND PUPPIES- DIFFERENT COLORS WITH BLUE EYES AND OTHERS AS WELL. WWW.TEACUPPUPPIESSTORE.COM WE ALSO FINANCE - NO GOOD CREDIT NEEDED TO APPLY CALL 954-353-7864 OVER 7,500 SQUARE FEET OF TEACUP DOGS AND LUXURY ITEMS FOR DOGS OF ALL SIZES. COME AND VISIT OUR BOUTIQUE OR WE DO SHIP. Puppies from 950.00 to 10,000.00 depending on which breed it is. TeacupPuppiesStore.com Where we specialize in Tiny Teacup dogs and Tiny Breeds with exceptional faces and beauti

2017-10-19 07:09:06
`
2
AQHA gold champagne dun 2017 COLT
Gold champagne dun 2017 AQHA colt. This colt is exceptional and I have picture of his full brother one year so you can see what he will mature to. The picture is of Beau at one month of age. 5 panel N/N via parents.

2017-10-19 07:04:48
`
1
16 year old beautiful thoroughbred gelding. 16 hands. We do not have papers on him , he has unreadable tattoo. Our vet thinks he is 15-16 years old. We sort of adopted this gelding, or took out of a bad situation. We were told that he had been a competitive show jumper in Wellington. We have had him now for 3 years. My 11 year old daughter has used him as her Pony Club mount. She adores him. He does super for her on the flat and stadium. He makes mom a bit nervous cross country with an 11

2017-10-19 06:49:49
`
1
this is not a green terror but in fact a gold saum. green terror is scientifically named andinoacara stalsbergi kley

2017-10-19 06:44:08
`
2
She is a Morgan gypsy vanner crost bred. She is a 5 year old she is broke to drive single or double, good for riding on trails. For more info call 7179510088

2017-10-19 06:37:48
`
1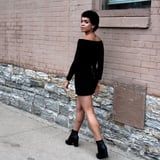 22 Things You Should Be Able to Do by the Time You're 30
I've turned 30 this year, alongside a lot of people around me, and like all big milestones, breaching the boundaries of your forgiving 20s and entering your decidedly adult 30s makes you reflect. I say reflect, but I mean panic and internally scream, "What have I done with my life?!" Granted, not everyone feels like this (or at least they wouldn't admit it to me), but as we are part of the generation that was asked as kids, "What do you want to be when you grow up?" and which then too

2017-10-19 03:05:15
`
1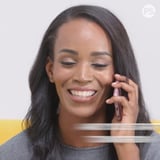 The 5 Emotional Stages of Starting a New Job
Imagine how simple adult life would be if the transition between jobs - or starting your first one - was a breeze. Unless you're part of the lucky few that actually have it that easy (give us your secrets, please!), the process usually goes something like this: panic sets in, you're the office loner, and then you finally find your place. Watch the entire timeline play out in the oh-so-relatable video above. We've partnered with Kohl's to take the edge off your first-day jitte

2017-10-19 03:00:10
`
1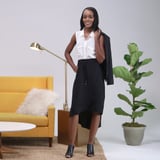 What To Do When Your Babysitter Cancels
Even supermoms encounter unexpected roadblocks as they juggle their work and home lives - and an absentee babysitter may be one of the most common! However, a last-minute nanny cancellation isn't the end of the world. From multitasking to making playtime a part of the day, take a peek at our video for tips on making the most of a surprising situation - and don't underestimate the power of dressing for success! We've partnered with Kohl's to share key tips for coping when the

2017-10-19 03:00:10
`
1
Red Tailed Tinfoil Barb, Tall Barb, Tinfoil Barb
i was searching a place where i could comment or tell story about my fishes. yesterday, my tinfoil barb attached my 5 inch gold fish (size without fin) and taken their both eyes and made them blind, no other injury, i hope tinfoil barb (red tail) is not suitable for goldfish in my views as one of some shopkeepers told me that tinfoil barb is meat eater or it may be dangerous for my goldies.ikram

2017-10-19 02:59:10
`
1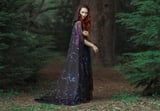 Etsy's 2017 Halloween Trends Are Going to Give You Major Costume Inspiration
Etsy is a hub of creativity. With about 1.8 million sellers on the site, imaginations run wild, and we want to buy what they're selling! This year, Etsy released its creative Halloween trends of 2017, and we can't wait to start planning our costumes based on these amazing ideas. Spoiler: mermaids are out and "sophisticated sirens" are in. We rounded up some shoppable ideas for you to start with, but don't be afraid to try your hand at DIYing as well! RelatedLola by Marc Jacobs

2017-10-19 02:15:03
`
1