White Sox youthful core building bonds
A White Sox scout made an interesting observation after the team moved their top five prospects per MLBPipeline.com to the Minor Leagues Tuesday afternoon

2017-03-23 04:57:28
`
3
Stroman dazzles en route to Classic MVP
Marcus Stroman dazzled for Team USA in the World Baseball Classic championship game Wednesday night, stifling a Puerto Rican lineup that had slugged its way through the tournament.

2017-03-23 04:47:15
`
2
Puerto Rico falls short in amazing Classic run
For the second consecutive World Baseball Classic, Team Puerto Rico fell one victory shy of winning its first Classic title, as an undefeated run through the first seven games of the tournament ended in an 8-0 loss to the United States on Wednesday night at Dodger Stadium.

2017-03-23 04:46:24
`
3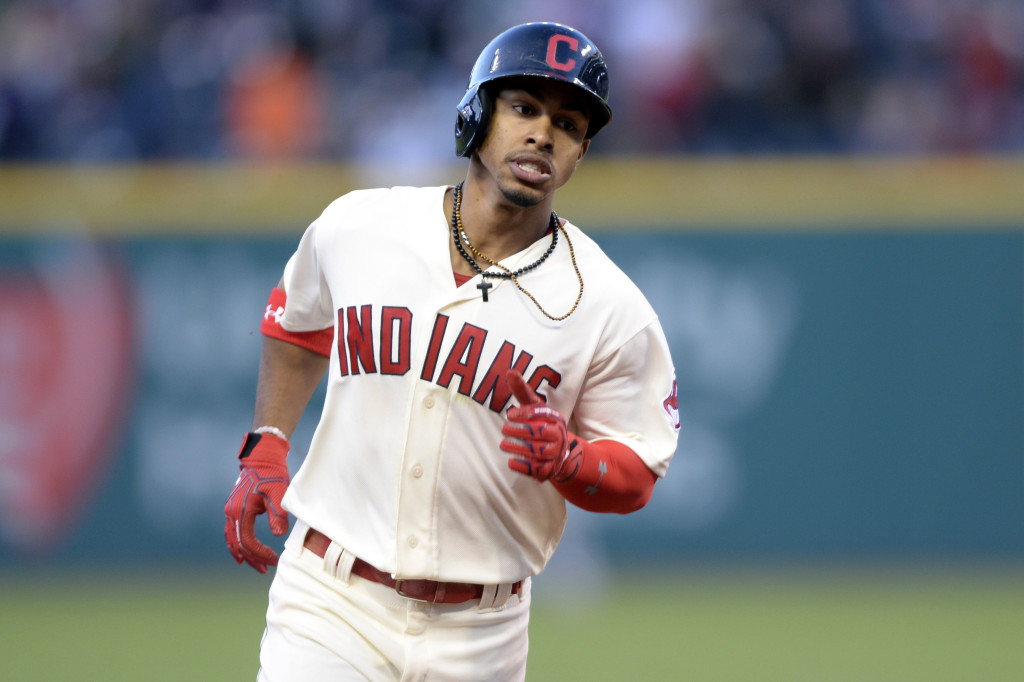 Central Notes: Pirates, Indians, White Sox, Brewers
In an expansive Q&A with Mark Feinsand of MLB.com, Pirates general manager Neal Huntington discusses the challenges that accompany running a low-payroll club, noting that "large-dollar free-agent signs are not available to us," so the Bucs must rely on developing cheap talent from within. As a result, Huntington has found it difficult to part with…

2017-03-23 04:41:14
`
1
Diaz joins Rays in camp after Classic
Recent Rays acquisition Jumbo Diaz arrived at Tampa Bay's spring camp Wednesday. The Rays claimed the 33-year-old right-hander off waivers from the Cincinnati Reds on March 10, but he was committed to play for the Dominican Republic in the World Baseball Classic.

2017-03-23 04:35:23
`
0
DYK: Stroman caps triumphant run for U.S.
With a memorable World Baseball Classic now in the books, here is a look at some notable facts and figures from Wednesday's final and Team USA's triumphant run.

2017-03-23 04:35:01
`
0
Lupica: Angel at gates for Dallas Green
Dallas Green had a memorable presence at the ballpark long before tragedy changed the course of his life.

2017-03-23 04:27:47
`
2
Classic experience one USA, PR won't soon forget
You heard the emotion in the words as they said it. You saw their faces and knew they meant it. To the players in the 2017 World Baseball Classic, the tournament was an enormous hit, a stunning success story that is only getting better every four years.

2017-03-23 04:21:18
`
4
Leyland adds final line to Hall of Fame resume
By coming out of retirement and guiding Team USA to its first World Baseball Classic championship, Jim Leyland may have given his resume the line it needed to secure a ticket to the Hall of Fame.

2017-03-23 04:08:58
`
0
Battery mate: Lester builds trust with Contreras
This spring is a little different for Cubs pitchers like Jon Lester, who don't have catcher David Ross around to counsel them. That means the pitchers have to build a stronger relationship with Willson Contreras.

2017-03-23 04:08:43
`
2
Homers continue to plague Vincent's spring
Mariners reliever Nick Vincent gave up his fifth home run in 5 2/3 innings this spring with a solo shot by Jefry Marte of the Angels in Seattle's 9-8 loss Wednesday at Peoria Stadium, but manager Scott Servais says the parade of long balls isn't a concern.

2017-03-23 03:49:54
`
5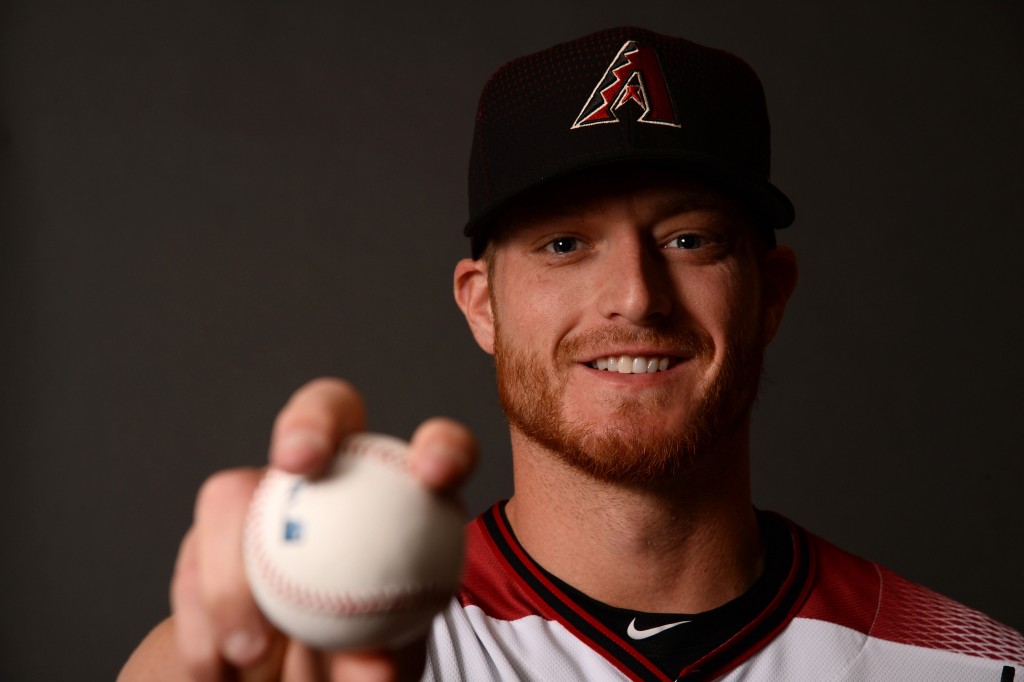 West Notes: Diamondbacks, Angels, Rockies
Diamondbacks right-hander Archie Bradley has worked solely as a starter at all three minor league levels and the majors, but the team is considering moving him to the bullpen, according to Nick Piecoro of the Arizona Republic. The 24-year-old is open to making the switch. "With the way I'm throwing the baseball right now, the…

2017-03-23 03:43:58
`
3
Sisco's three-run blast lifts O's over Rays
Rays starter Chris Archer had a rough return from the World Baseball Classic and Team USA, allowing four runs (three earned) in 5 2/3 innings in a 7-4 loss to the Orioles at Ed Smith Stadium on Wednesday.

2017-03-23 03:43:05
`
3
PR plans inspire USA's Jones in final win
Before the United States' 8-0 win over Puerto Rico in Wednesday night's championship game at Dodger Stadium, Adam Jones and his teammates got some bulletin-board material, courtesy of rumors that Puerto Rico already had a celebration planned.

2017-03-23 03:35:11
`
0
Manfred, Clark see 'amazing' Classic only gaining momentum
The top executives of Major League Baseball and the MLB Players Association conducted a joint news conference on Wednesday at Dodger Stadium, an hour before the start of the United States' 8-0 triumph over Puerto Rico in the championship game of the World Baseball Classic, and they were asked for their opinions on this year's installment of the tournament.

2017-03-23 03:17:36
`
0
Feldman rounding toward Opening Day start
In his first outing since being named the Opening Day starter for the Reds, Scott Feldman was able to get his work in before Wednesday's game against the visiting Cubs was called in the bottom of the fifth inning due to inclement weather.

2017-03-23 03:12:52
`
0
Salazar feels 'terrific, strong' after outing
Despite easily his ugliest line this spring and an early exit, Indians starter Danny Salazar declared himself ready for the regular season with less than two weeks before Opening Day.

2017-03-23 03:04:10
`
0
Yadi, Balentien among All-Classic Team standouts
Following a thrilling World Baseball Classic that culminated in the United States winning its first title thanks to Wednesday's 8-0 win over Puerto Rico, World Baseball Classic, Inc. (WBCI) announced the All-World Baseball Classic Team.

2017-03-23 03:01:09
`
1
Duvall sinks Cubs in rain-shortened game
Adam Duvall hit a two-run home run to lead to the Reds to a 5-2 win over the Cubs on Wednesday in a game that was called in the fifth inning because of rain. Kyle Schwarber had two hits for Chicago, including a two-run home run.

2017-03-23 02:58:46
`
1
Green's candor, passion leave lasting impact
Nobody in the game rode taller in the saddle than Dallas Green. Not 6-foot-7 Frank Howard nor 6-foot-11 Jon Rauch. Dallas Green was baseball's John Wayne, so upright and rigid and with such a commanding voice.

2017-03-23 02:29:56
`
0
Bonds returns to help 'keep the tradition alive'
Barry Bonds has much to share with baseball: His place in a great family lineage. His pride in the city and team he represented for 15 years. His own stature as a hitter and the vast knowledge behind it.

2017-03-23 02:28:15
`
0
Rusin taking it slow with oblique recovery
Rockies left-hander Chris Rusin threw a 25-pitch bullpen session Wednesday morning. It was his first such session since suffering a right oblique strain March 3.

2017-03-23 02:27:47
`
0
Versatile Cuthbert delivers at plate, at first base
Royals infielder Cheslor Cuthbert had a special day Wednesday, perhaps his best day of the spring. Cuthbert hit his first home run of the Cactus League season, doubled in two runs and made the defensive gem of the month in the Royals' 6-2 win over the Padres.

2017-03-23 02:19:25
`
0
PR's Lugo not sharp in final against US
Puerto Rico starter Seth Lugo struggled to keep the U.S. bats in check, however, going four-plus innings, giving up four runs on five hits, while walking four and striking out seven.

2017-03-23 02:14:09
`
3
Shelby looking sharp for Year 2 in Arizona
It was a Triple-A game -- the kind of game Shelby Miller surprisingly wound up pitching in eight times last season. The results, then, matter even less than your average exhibition. Still, they give us a window into his status for 2017.

2017-03-23 02:02:10
`
1
Weaver dealing with typical spring 'dead arm'
Considering that Jered Weaver's job depends on the stability of his right arm, he probably doesn't want to be comparing it to "a wet spaghetti noodle" with 12 days until the regular season begins.

2017-03-23 02:01:38
`
0
American Beauty: USA dominates PR in final
The United States got a brilliant pitching performance from starter Marcus Stroman and enough offense from its All-Star-packed lineup of Major League luminaries to beat Puerto Rico, 8-0, in the championship game of the 2017 Classic on Wednesday night at Dodger Stadium.

2017-03-23 02:01:35
`
0
Preferred picks: Zinkie's '17 fantasy favorites
Via tweets, chat sessions, articles, videos and podcasts, MLB.com lead fantasy writer Fred Zinkie has already dished out plenty of advice in 2017. But have you ever wondered which players he is especially eager to own this season? The 10 players listed here are Zinkie's favorites for 2017.

2017-03-23 01:51:52
`
0
Archer says Classic energized him for season
Rays starter Chris Archer would have liked to join his teammates from Team USA as they moved on to play Puerto Rico in the World Baseball Classic championship game on Wednesday night. Archer, however, had to focus on his other team as he prepares to take the mound on Opening Day of the regular season for the Tampa Bay Rays.

2017-03-23 01:49:57
`
1
Bone bruise in elbow sidelines Iglesias
Raisel Iglesias has been diagnosed with a bone bruise in his right elbow and will resume throwing in four days, Reds manager Bryan Price said Wednesday.

2017-03-23 01:47:37
`
0
Triggs impressive as he battles for spot
There is only so much to glean from pitchers' outings in the early going of spring. The evaluation process hurries along, though, when their workloads are increased, and there was plenty to draw from A's rotation candidate Andrew Triggs' latest outing Wednesday.

2017-03-23 01:45:14
`
1
Carrasco healthy, ramping up innings
The fact Indians right-hander Carlos Carrasco came out of Monday's Minor League appearance feeling healthy is an important start. But he will have to ramp it up in his next two appearances if he is to start the team's second game of the regular season.

2017-03-23 01:43:07
`
1
Nunez flies to SF for shoulder treatment
Eduardo Nunez is experiencing a recurrence of the right shoulder soreness that has limited the third baseman's activity for much of Spring Training.

2017-03-23 01:42:58
`
0
Kinsler gets U.S. going with homer vs. PR
Ian Kinsler jumped-started the United States' offense with a two-run home run in the third inning in Wednesday's World Baseball Classic final against Puerto Rico.

2017-03-23 01:29:52
`
1
Maddon sees growth in Baez during Classic
Cubs manager Joe Maddon isn't surprised Javier Baez is having the success he's had playing for Puerto Rico in the World Baseball Classic. "He's playing full throttle -- which he did at the end of last year," Maddon said.

2017-03-23 01:02:29
`
1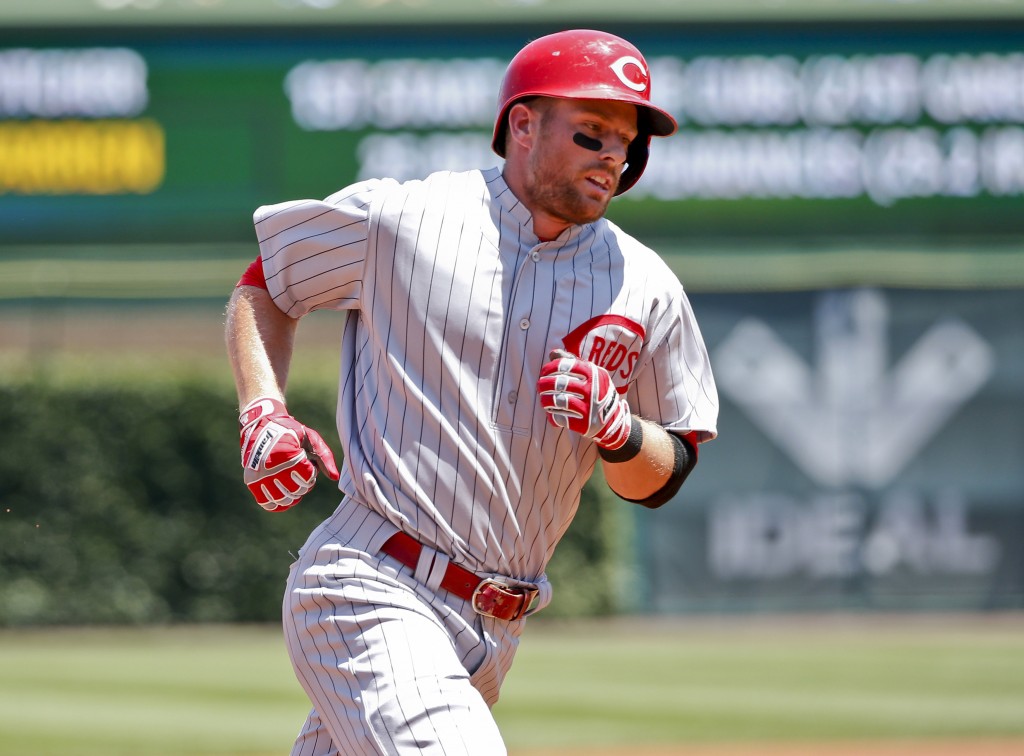 Yankees Not Interested In Zack Cozart, Jose Iglesias
While the suddenly shortstop-needy Yankees have interest in acquiring the Diamondbacks' Nick Ahmed, they're not eyeing either the Reds' Zack Cozart or the Tigers' Jose Iglesias. In the wake of the shoulder injury Yankees shortstop Didi Gregorius suffered Saturday, Cincinnati gauged the Bombers' interest in Cozart, and Detroit did the same with Iglesias. The Yankees…

2017-03-22 21:14:12
`
7
Quintana credits Fallon for help with English
Jose Quintana made a promise at the end of the 2013 season. This promise wasn't to become an American League Cy Young candidate or an All-Star or a pitcher who threw 200 innings per season. No guarantees of those types were needed with the talent and work ethic possessed by the southpaw. It seemingly came naturally.

2017-03-22 20:30:33
`
3
Cardinals tab Martinez to start on Opening Night
Any lingering suspense about who would get to throw the first pitch against the defending World Series champion Chicago Cubs faded on Wednesday, when manager Mike Matheny pulled Carlos Martinez into his office before the team took the field and delivered a message in Spanish.

2017-03-22 19:28:34
`
1
With Max back in action, Nats even mightier
Max Scherzer's good health may not guarantee the Nationals their fourth postseason appearance in six seasons, but it's a step in the right direction.

2017-03-22 19:15:32
`
2
Springer, Gurriel power Astros; Hughes struggles
George Springer and Yulieski Gurriel blasted first-inning homers, and Dallas Keuchel allowed two runs and five hits in five innings to lead the Astros to an 8-4 win over the Twins on Wednesday afternoon at the Ballpark of the Palm Beaches.

2017-03-22 18:46:14
`
7
Baseball renaissance man Green dies at 82
Dallas Green, manager of the 1980 World Series champion Philadelphia Phillies and a baseball renaissance man who held nearly every possible title during his five-plus decades in the game, died Wednesday. He was 82.

2017-03-22 17:56:15
`
0
Trying circumstances bond high school club
The young ballplayers from Denham Springs High School were appreciative to play in the fifth annual PG High School Showdown. Last August, devastating floodwaters inundated an estimated 90 percent of all structures -- homes, businesses, schools, churches, government buildings -- in their hometown, a municipality of just more than 10,000 residents.

2017-03-22 17:29:54
`
2
Span, Hwang homer as Giants beat Crew
Denard Span and Jae-gyun Hwang each hit a two-run home run, Hwang's a go-ahead shot during a three-run seventh inning, and the Giants beat the Brewers, 6-4, on Wednesday at Maryvale Baseball Park.

2017-03-22 17:16:53
`
2
With no roster guarantee, Aybar guides competition
Erick Aybar has a job to win. The veteran shortstop is locked in a race for a starting job with Luis Sardinas. And given the constricts of the Padres' roster, the loser of that battle could be on the outside looking in when the 25-man squad is unveiled next week.

2017-03-22 16:06:04
`
1
Deep fish: Trout hits first spring home run
Mike Trout hit his first home run of the spring, but it wasn't enough to prevent the split-squad Angels from falling to the Rangers, 7-4, on Wednesday at Tempe Diablo Stadium.

2017-03-22 15:43:26
`
1
Schimpf says he'll be up to speed by opener
Ryan Schimpf's name hasn't been on the lineup card often this spring. That doesn't mean he hasn't been getting adequate work on the Padres' practice fields at the Peoria Sports Complex.

2017-03-22 14:36:02
`
2
McHugh trying to catch up in Minors game
Astros right-hander Collin McHugh, who's behind in his throwing program this spring after experiencing "dead arm" earlier in camp, threw 41 pitches in three innings in a Minor League game Wednesday on the back fields of the Ballpark of the Palm Beaches.

2017-03-22 13:47:05
`
1
J.D. optimistic, to undergo test Friday
J.D. Martinez is cautiously optimistic that he avoided major damage to his right foot. "At the end of the day, I sprained a ligament," Martinez said of his mid-right foot sprain. "We're just trying to rule out other things."

2017-03-22 13:33:58
`
2
Gibbons' reported contract puts unknowns to rest
Blue Jays manager John Gibbons was asked before Wednesday's Grapefruit League game against the Tigers if it was time to congratulate him on his reported new contract. Gibbons demurred, noting that no official announcement had been made. "But you can congratulate me all you want," he added with a grin.

2017-03-22 13:31:41
`
6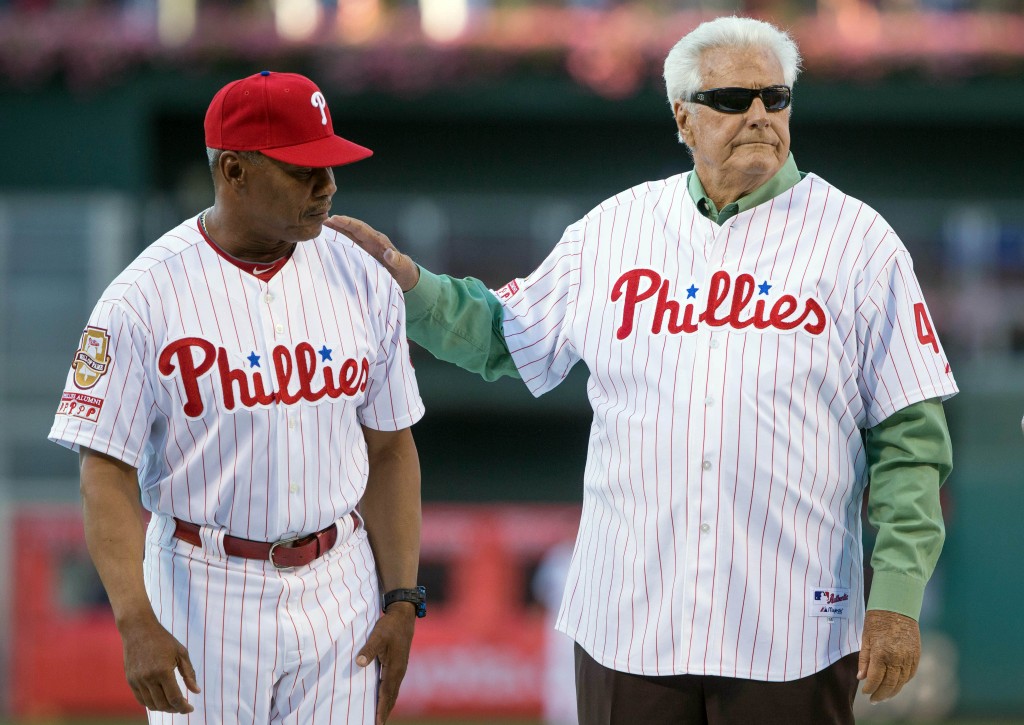 East Notes: Green, Yankees, Nationals, Orioles
Former major league right-hander, manager and executive Dallas Green passed away Wednesday at the age of 82. The Phillies and Mets were among the teams for which Green played during his career from 1960-67, and he later managed those clubs and the Yankees. Most of his success as a manager came in Philadelphia, where he…

2017-03-22 13:17:34
`
2
Rangers can lean on versatility in left field
The Rangers' competition in left field is coming to a close in Spring Training. It may end without a winner or loser being declared. Ryan Rua, Delino DeShields and Jurickson Profar have all put themselves in position to be on the Opening Day roster.

2017-03-22 13:12:03
`
2
Q&A: Huntington on Amherst connection
Growing up on a dairy farm in New Hampshire, Neal Huntington knew at an early age that farming was not his calling. But he wanted to embark on a career for which he had the same passion that his father felt for the farm.

2017-03-22 13:03:18
`
1
Springer eager for WBC '17 teammates' return
Astros outfielder George Springer was recruited by both the United States and Puerto Rico -- where his mother was born -- to play in the World Baseball Classic. Even though those two countries are meeting in the tournament's championship game Wednesday night, Springer has no regrets about staying with the Astros.

2017-03-22 12:46:09
`
0
Named Yanks' 1B, Bird celebrates with 2 HRs
Greg Bird has answered all of the Yankees' questions after missing all of last season with a right shoulder injury, and the organization plans to give him a long look as the everyday first baseman this season.

2017-03-22 11:39:44
`
4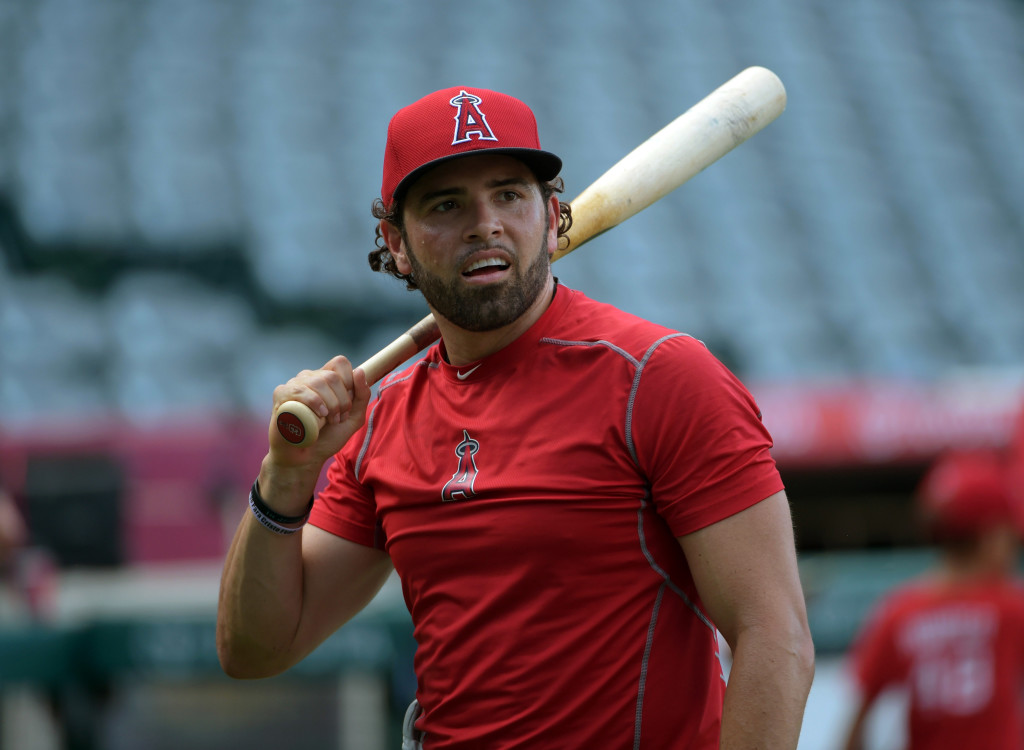 David DeJesus Retires, Joins Cubs' Broadcast Booth
Veteran outfielder David DeJesus announced today on Twitter that he's officially retiring from the game. He'll join the CSN Chicago broadcast team for the upcoming season. The news certainly doesn't come as much of a surprise after the 37-year-old sat out the 2016 season. He ended his time in the majors with a brief and…

2017-03-22 11:30:03
`
3
Astros 'appreciate greatness' in Ryan
When Nolan Ryan talks, you listen. That's why Astros manager A.J. Hinch had the Hall of Fame pitcher and Astros executive advisor address a group of starting pitchers Wednesday morning, where the message was about preparation.

2017-03-22 11:22:19
`
0
Tanaka's spring scoreless streak at 18 2/3
Yankees ace Masahiro Tanaka continued his scoreless spring Wednesday, keeping the Phillies off the board through 5 1/3 innings in a 7-3 Grapefruit League victory at Spectrum Field. The outing ran Tanaka's total to 18 2/3 scoreless frames in five spring starts.

2017-03-22 10:51:52
`
3
Counsell unfazed by Feliz's spring struggles
The Brewers' new closer has not worked a clean inning in two weeks, but manager Craig Counsell believes that Neftali Feliz will pitch better once he begins pitching more.

2017-03-22 10:36:40
`
3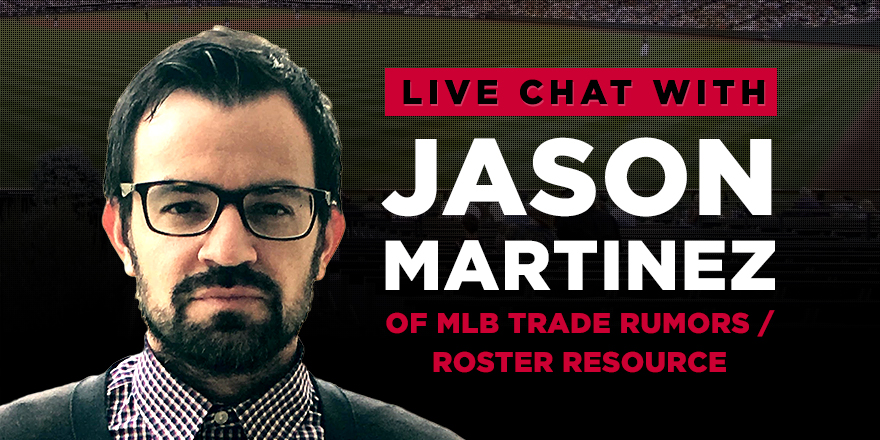 Click here to view the transcript for MLBTR Chat With Jason Martinez: March 22, 2017

2017-03-22 09:53:15
`
1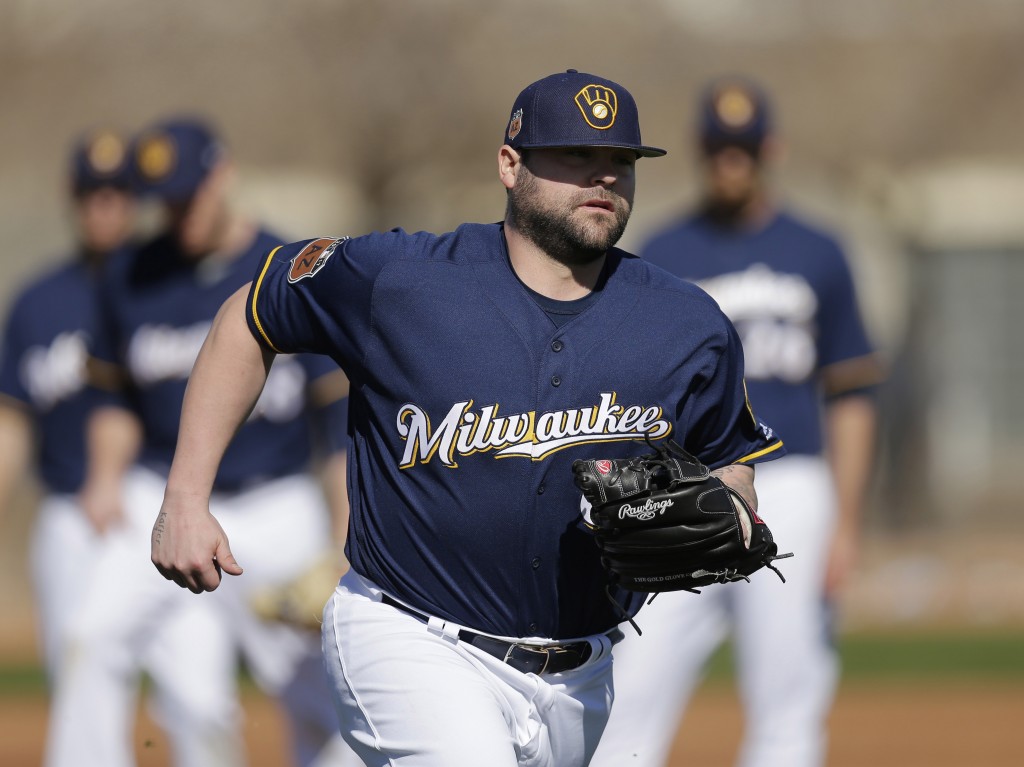 Brewers Release Joba Chamberlain, Ryan Webb
The Brewers have released veteran righties Joba Chamberlain and Ryan Webb, per a club announcement. Both had been signed to minor-league deals over the offseason. Though he allowed only three runs in his eight spring frames, Chamberlain managed only two strikeouts to go with five walks and ten base knocks. That was much the same…

2017-03-22 09:15:13
`
8
Molitor hopes Berrios will be ready for season
It wouldn't be unusual for Twins manager Paul Molitor to pull for the United States Wednesday night in its game with Puerto Rico for the World Baseball Classic championship. There are obvious reasons, certainly, but some underlying ulterior motives exist as well.

2017-03-22 08:56:36
`
0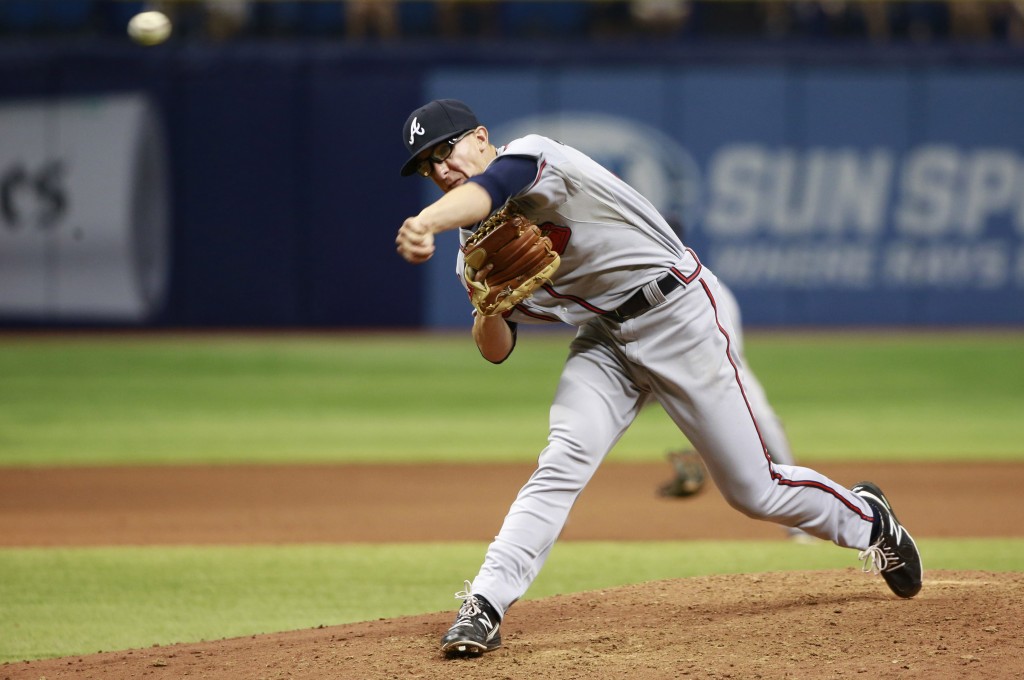 Minor MLB Transactions: 3/22/17
Here are the latest minor moves from around baseball, with the newest transactions at the top of the post… The Braves released southpaw Matt Marksberry, according to the pitcher himself earlier this week on his Facebook page.  Marksberry posted a 5.06 ERA, 7.8 K/9 and 1.35 K/BB rate over 26 2/3 innings with Atlanta from…

2017-03-22 08:42:50
`
5
O's sticking with Sisco to give him exposure
The Orioles have made a series of cuts this week, and despite the team trimming two more senior catchers from its roster on Tuesday, rookie Chance Sisco remains with the team.

2017-03-22 08:41:20
`
0
Team USA, Puerto Rico roll with familiar lineups
Puerto Rico and the United States are set to compete for the World Baseball Classic championship on Wednesday at Dodger Stadium. The title matchup is scheduled for 9 p.m. ET on MLB Network and MLB.TV.

2017-03-22 07:54:30
`
1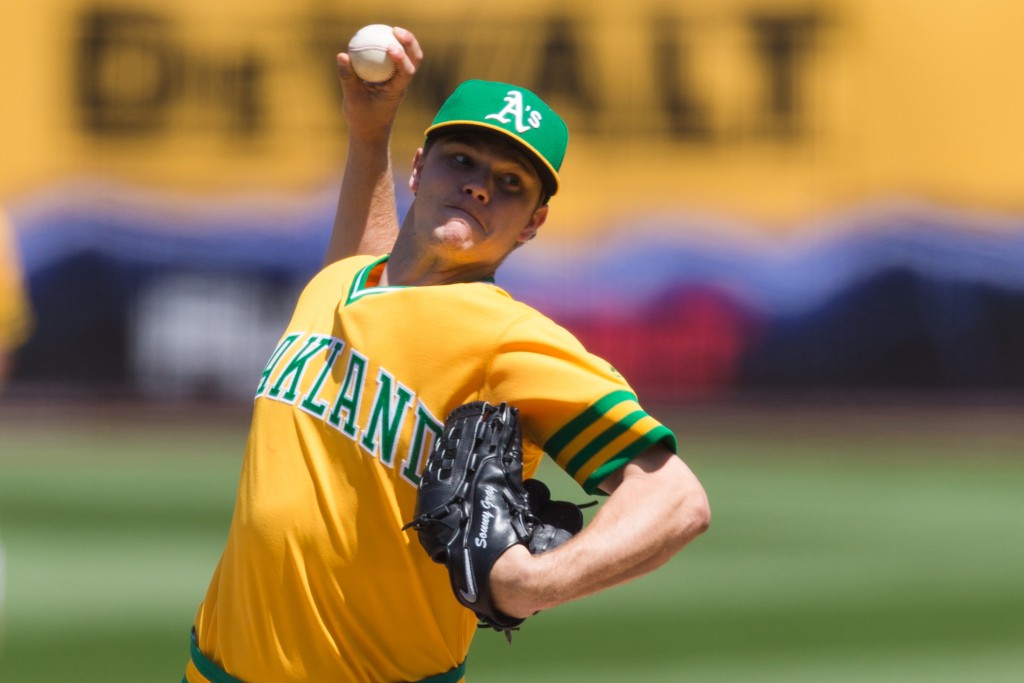 AL West Notes: Rangers, Ross, A's, Gray, Mariners
Rangers righty Tyson Ross threw his first live batting practice session today, Jeff Wilson of the Fort Worth Star-Telegram reports (Twitter links). The twenty pitch outing proceeded without issue, which leaves Ross on track for a somewhat more rapid timeline to return to MLB action than had been anticipated. Per Wilson, the bounceback candidate — who's returning from…

2017-03-22 07:53:34
`
4
Scherzer: Injury 'behind me now'
After weeks of uncertainty marked by the possibility of a stint on the disabled list, an experiment with a three-finger fastball grip and slow signs of progress, Max Scherzer finally took the mound for his Grapefruit League debut in the National's 6-1 loss to the Cardinals on Wednesday afternoon.

2017-03-22 07:53:27
`
0
Bautista (back) out again, but 'feeling great'
Blue Jays right fielder Jose Bautista didn't play in the Dominican Republic's final game of the World Baseball Classic on Saturday because of a stiff lower back, and was scratched from the lineup for Wednesday's Grapefruit League game against the Tigers at Florida Auto Exchange Stadium. Both decisions were strictly precautionary, he said.

2017-03-22 05:27:33
`
4
Greene finds form, if not always feeling, in 'pen
Shane Greene's slow start this spring had nothing to do with the blood circulation issued that led to surgery two years ago. This spring, Greene said, had to do with mechanics and trying to stay back in his delivery. "All Spring Training I've been trying to get my arm to catch up," he said. "I finally stopped thinking about it, and it caught up, and everything felt great."

2017-03-22 05:11:17
`
10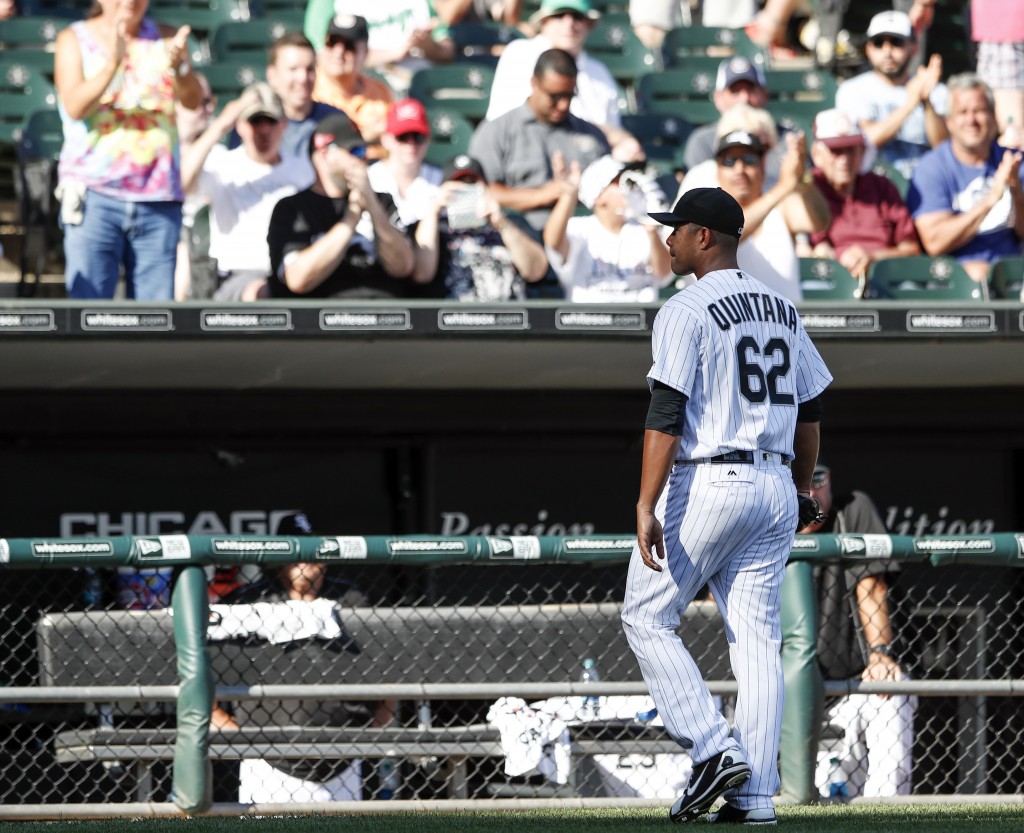 Central Notes: Quintana, Guerra, Perkins, Park, Williams
The Pirates, Astros and Braves are among multiple teams still showing interest in White Sox lefty Jose Quintana, Yahoo Sports' Jeff Passan reports.  Pittsburgh and Houston have been widely linked to Quintana on the rumor mill all winter long, while connections between Quintana and the Braves have been largely quiet since December, when Atlanta reportedly…

2017-03-22 05:09:14
`
8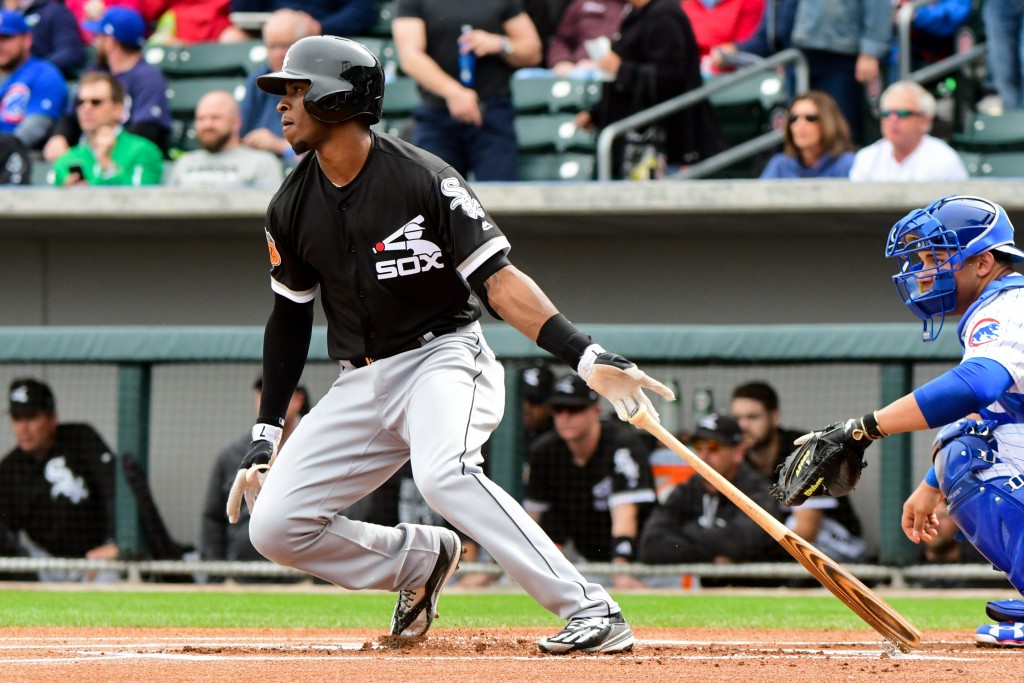 AL Central Notes: Carrasco, Tigers, Martinez, Anderson
While the image of father and son playing catch is a core part of baseball lore, it doesn't always happen quite that way. Indians starter Carlos Carrasco penned an interesting post at the Player's Tribune detailing how he got started in the game as a youngster — urged on by his mother. Carrasco traces his path —…

2017-03-22 05:05:22
`
1
Struggling Soler adds Minors games to prep work
If Royals outfielder Jorge Soler doesn't find his timing at the plate soon, it won't be for lack of effort. When Soler hasn't been playing in Cactus League games lately, he has been getting at-bats in games in the Royals' Minor League camp.

2017-03-22 04:55:07
`
1
Tanaka returns to MLB.TV on heels of no-no
Masahiro Tanaka, Chris Archer and Dallas Keuchel -- take the hill as they attempt to maintain their spring dominance during today's slate of games on MLB.TV.

2017-03-22 04:52:49
`
5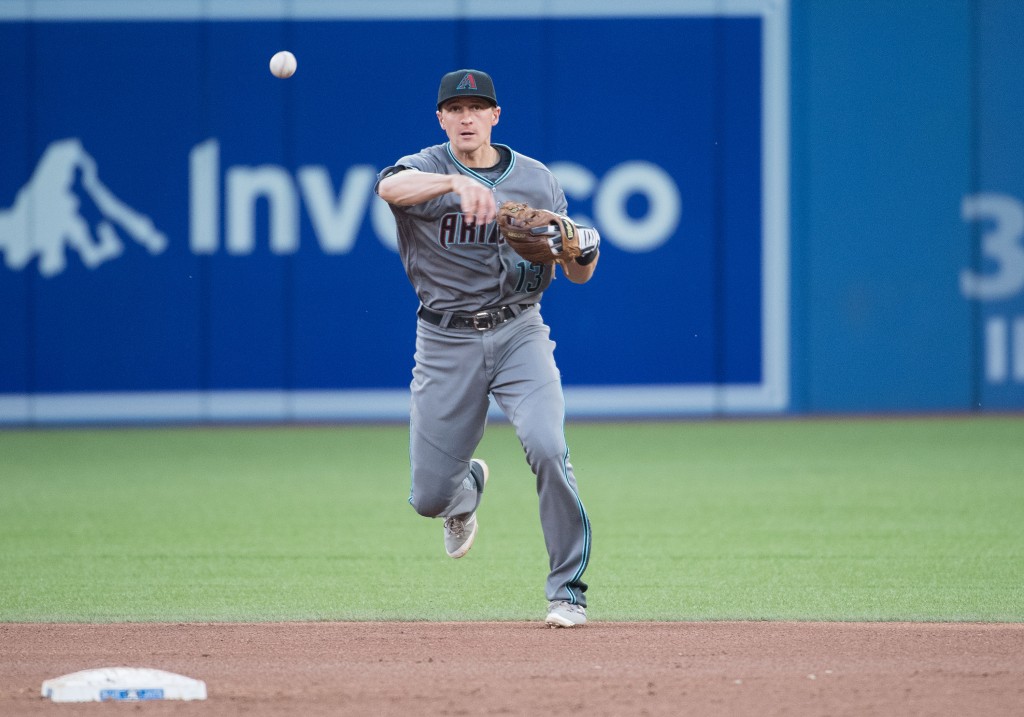 Rays, Yankees Interested In Nick Ahmed
The Rays and Yankees have joined the Padres in showing some trade interest in Diamondbacks shortstop Nick Ahmed, The Arizona Republic's Nick Piecoro reports.  The D'Backs had begun listening to offers for the defensive star thanks to a surplus of other middle infield options, with San Diego already linked due to manager Andy Green's familiarity…

2017-03-22 04:50:06
`
7
Gomez leaves game with jammed shoulder
Rangers center fielder Carlos Gomez left Tuesday's game against the White Sox with a jammed left shoulder. He will be examined on Wednesday.

2017-03-22 04:17:40
`
5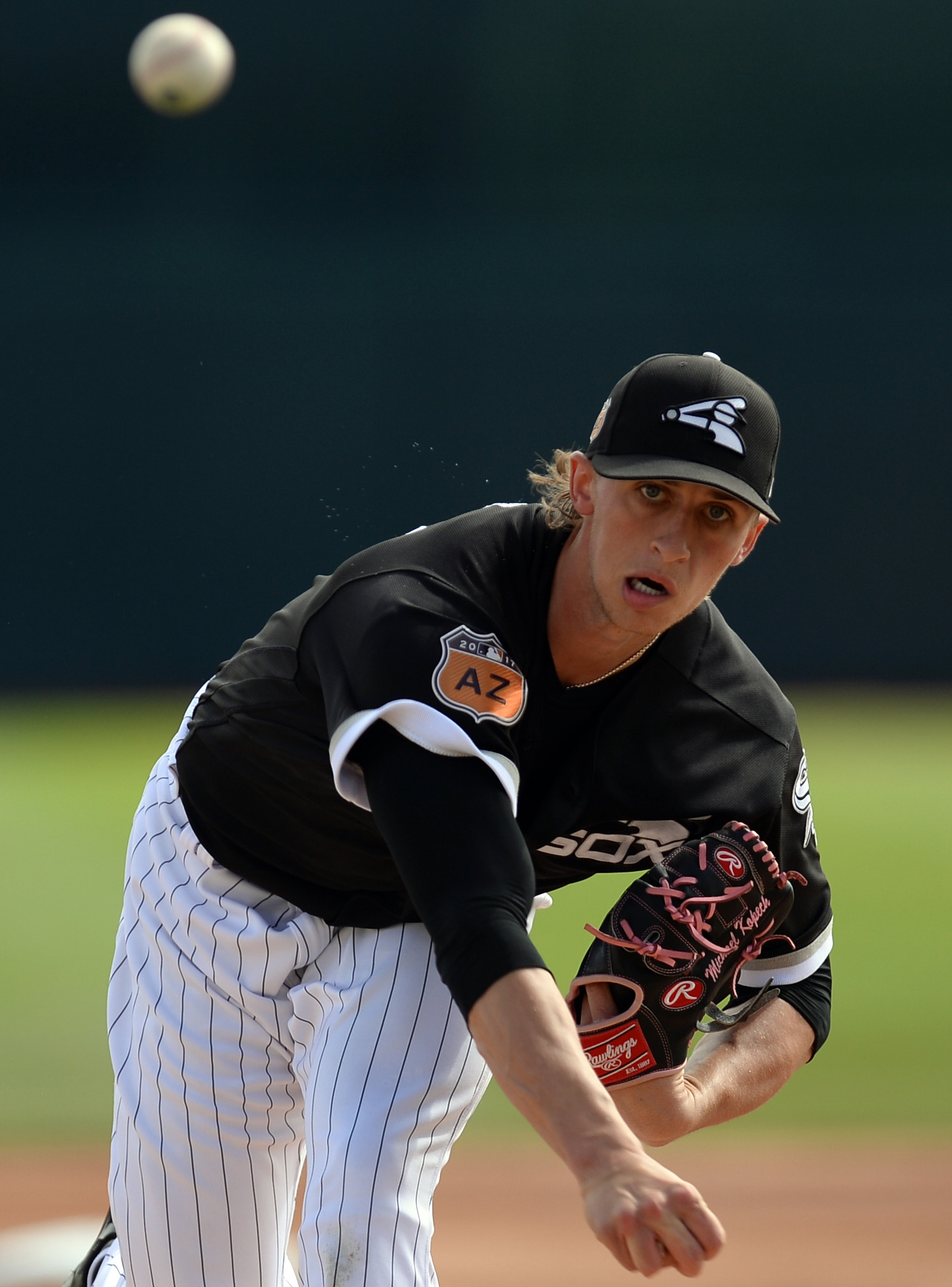 Offseason In Review: Chicago White Sox
This is the latest entry in MLBTR's Offseason In Review series. The full index of Offseason In Review posts can be found here. The White Sox set a rebuilding course with a pair of Winter Meetings blockbusters in which Chris Sale and Adam Eaton were cashed in for top prospects. Major League Signings Derek Holland,…

2017-03-22 04:09:15
`
2
USA has relief in sight for Classic final vs. PR
With the quick turnaround to Wednesday night's championship game vs. Puerto Rico at Dodger Stadium, with Team USA starting Marcus Stroman vs. Seth Lugo, the question of bullpen availability popped right up.

2017-03-22 04:06:54
`
3
Sale thrives in first taste of Sox-Yanks rivalry
The lights were on and the Yankees had most of their regulars in the lineup. And after turning in a dominant performance in a 4-2 win for the Red Sox, Chris Sale didn't hide the fact that Tuesday night's Grapefruit League start at George M. Steinbrenner Field was a pretty easy one to get fired up for.

2017-03-22 04:05:58
`
3
Despite disappointing end, Simmons a fan of Classic
Shortstop Andrelton Simmons returned to Angels camp Wednesday after playing for the Netherlands in the World Baseball Classic and said he enjoyed the experience despite the Dutch team's heartbreaking exit from the tournament.

2017-03-22 04:03:44
`
1
Crawford's misread could have been costly
Brandon Crawford had a bit of atoning to do as he sprinted home with the game-winning run in Team USA's 2-1 win against Japan in the World Baseball Classic semifinals on Tuesday night.

2017-03-22 03:54:54
`
6
Yanks reassign Gleyber to Minor League camp
The Yankees believe that it is only a matter of time before Gleyber Torres makes an impact in the big leagues, but they are not ready to start that clock just yet.

2017-03-22 03:37:33
`
3
A Classic final tonight: U.S. vs. Puerto Rico
Tonight at 9 ET on MLB.TV and MLB Network, it's Jim Leyland's Team USA vs. the unbeaten blondes from Puerto Rico, after World Baseball Classic semifinals that left us wondering what could possibly be next.

2017-03-22 03:34:15
`
2
Gregerson represents USA, late dad with pride
With a one-run elimination game on the line in the ninth inning, Team USA turned to Luke Gregerson to deliver the final three outs against Japan. Gregerson did just that, retiring the side on seven pitches and securing the United States' place in its first World Baseball Classic championship game.

2017-03-22 03:12:21
`
2
Fisher among top prospect performers Tuesday
Astros No. 4 prospect Derek Fisher showed on Tuesday why the team's farm system is still in excellent shape even with the ascendance of blue-chippers like Carlos Correa, George Springer and Alex Bregman to the Major Leagues in recent seasons.

2017-03-22 03:11:10
`
2
A Classic path to the Hall for six
Six members of Team USA, which will play for gold tonight, have a shot at being immortalized in bronze.

2017-03-22 03:04:25
`
3
May set for Tommy John surgery
Twins right-hander Trevor May will undergo Tommy John surgery to repair the ulnar collateral ligament in his right elbow on Wednesday.

2017-03-22 03:01:18
`
1
Vogt's two-hit day leads A's to victory
Andrew Triggs is fighting for a spot in the Oakland rotation and he enhanced those chances by allowing two runs over five innings during a 5-3 victory over the White Sox at Camelback Ranch.

2017-03-22 02:58:37
`
6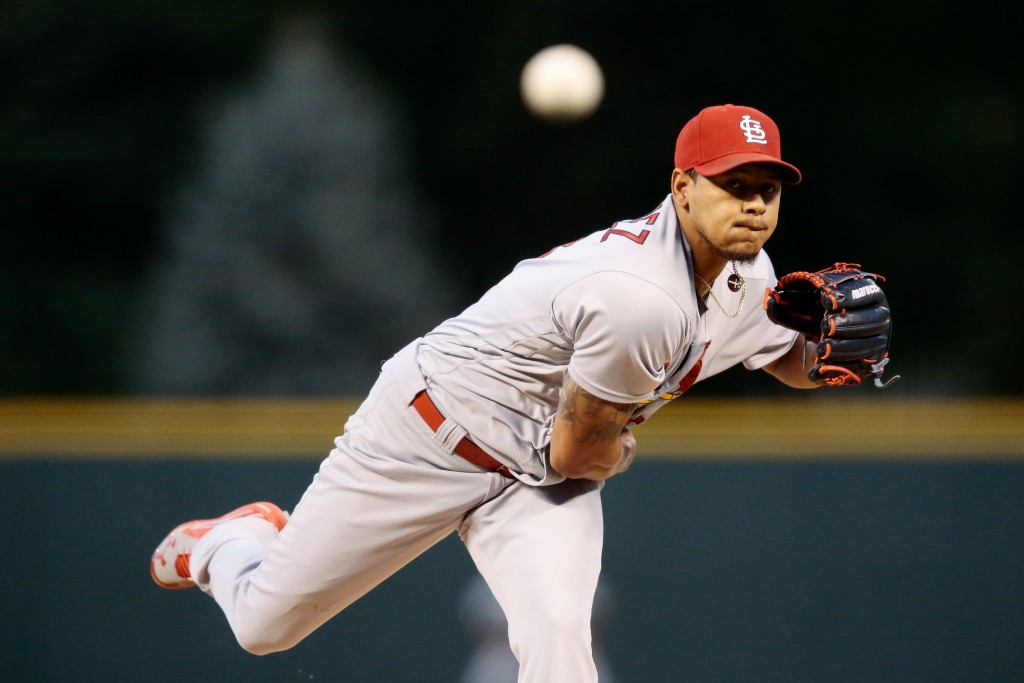 MLBTR Poll: Grading Recent Extensions
As usual, the offseason has brought a few fairly significant long-term deals. Though we haven't seen any nine-figure strikes — yet, at least — teams have staked a variety of interesting long-term bets on players who weren't particularly close to free agency. Since the start of February, in particular, three players with multiple years of…

2017-03-22 02:52:10
`
1
Moncada, Giolito among White Sox camp cuts
The White Sox moved their top five prospects to Minor League camp on Tuesday, including top prospect Yoan Moncada. But general manager Rick Hahn said you might see one or some of them at some point in Chicago this season.

2017-03-22 02:29:13
`
3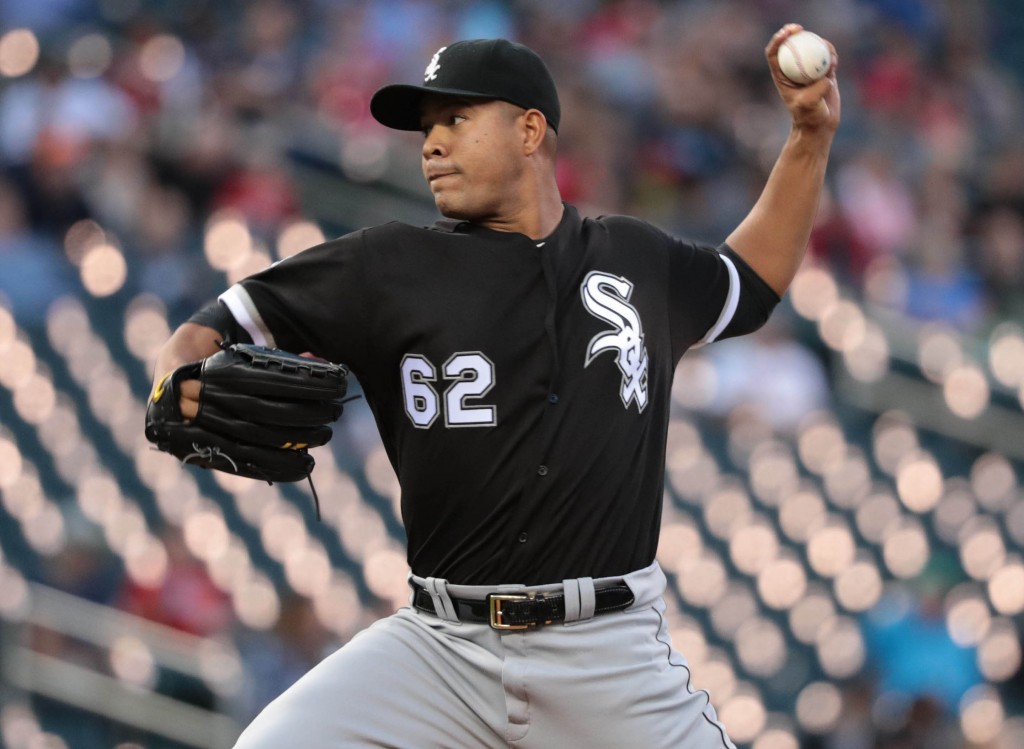 Pitching Notes: Quintana, Ryu, Weaver, Iglesias
Pittsburgh has pursued a trade for White Sox left-hander Jose Quintana over the past several months, but Pirates general manager Neal Huntington found the asking price to be "well above where it made sense for us" (via ESPN's Jim Bowden). With the Bucs seemingly out of the picture for Quintana, the Astros and Braves are…

2017-03-22 02:08:21
`
2
USA ousts Japan, in case you mist it!
Team USA edged two-time Classic winner Japan on a wet, chilly Tuesday night at Dodger Stadium, courtesy of an Adam Jones ground ball to reach the final vs. Puerto Rico.

2017-03-22 02:01:42
`
1