'It was crazy': 5 ejected in Tigers-Phillies game
But it started a series of head-scratching ejections by home-plate umpire Tom Hallion, which included Boyd, Phillies manager Gabe Kapler, Phillies bench coach Rob Thomson, a Phillies reliever fighting for a bullpen job and a journeyman Minor Leaguer the Phillies sent to camp as an extra arm.


Morton using rough start as motivation
Calling it a "disaster" and "just not good pitching," Astros right-hander Charlie Morton said his final start of the Grapefruit League season left him searching for answers in a rare bad performance by a Houston starting pitcher this spring.


Davis makes Tribe, Napoli to re-sign Minors deal
It only took one trip to the plate on Thursday afternoon for Rajai Davis to show what he can still offer the Indians. After drawing a walk against Padres lefty Joey Lucchesi, Davis promptly stole second base, advanced to third on a wild pitch and then trotted home on a single from Jose Ramirez.


Vargas claimed off waivers by Reds
The Twins lost first baseman Kennys Vargas off waivers to the Reds on Thursday after he was designated for assignment last Friday when Minnesota acquired outfielder Jake Cave in a trade with the Yankees.


Reds claim first baseman Vargas off waivers
The Reds have often made waiver claims in the final days of Spring Training, and they made another one on Thursday, claiming first baseman Kennys Vargas off waivers from the Twins.


Schwindel keeps 'cooking' at plate for Royals
Royals first baseman Frank Schwindel, 25, is perhaps the hottest hitter in Spring Training. He entered Thursday in a 13-for-17 stretch with six homers and 16 RBIs, raising his average to .378.


Best prospect bets for Opening Day rosters
Over the course of the Grapefruit and Cactus League schedules, countless prospects get the chance to show what they can do on a larger stage. At the very least, they can make a positive impression on the big league staff. Who still has a chance at a spot on Opening Day rosters?


Vets Belisle, Torres battling for Tribe 'pen spot
The Indians will make their decision on the makeup of the Opening Day bullpen by this weekend. That was the message that manager Terry Francona delivered to veterans Matt Belisle and Carlos Torres on Thursday morning.


Faria knows consistency key to take next step
For Rays right-hander Jake Faria, his recent success has been all about finding routines he is comfortable with. Whether it has been pregame preparations or pitch sequences once he is on the mound, consistency is key for the 24-year-old righty.


Young's rep makes him appealing to Padres
Chris Young has a reputation for giving his best effort each time he steps on the mound, and it doesn't matter if that's in a Cactus League game in front of thousands of fans or on a back field in front of a few coaches.


Brinson OK after being hit with relay throw
Marlins center fielder Lewis Brinson was hit in the helmet flap with a relay throw after hitting a triple to right field in the fifth inning of Thursday's 15-7 win over the Astros.


Crew faces decision with Miley after groin tear
With their initial MRI results in hand, Boone Logan was slated for further medical tests Thursday while the Brewers worked through contractual complications with Wade Miley. But it was clear that both left-handers are out of the running for the Brewers' active Opening Day roster.


Bundy 'humbled' to get Opening Day start
Dylan Bundy was named the Orioles' Opening Day starter on Thursday, heading a rotation that Baltimore has added three key pieces to this spring. Bundy will get the ball vs. the Twins at Camden Yards on March 29, hoping to set the tone for the O's in 2018.


Bryce could see time in this vaunted lineup slot
When first-year manager Dave Martinez arrived to the Nationals, he promised to be creative. On Thursday afternoon, he entertained an interesting potential lineup idea. Would he ever consider Bryce Harper hitting leadoff?


Crews, Olin families persevere so many years later
This is where the world lost you, Tim Crews, and you, Steve Olin. On Little Lake Nellie in Clermont, Fla. This is where you boarded a black power boat shortly after sundown on March 22, 1993, hoping the bass would be biting on that overcast evening. This is where you hit the gas, Tim, not knowing that, in the blackness of night, there was dock out ahead. This is where life met death.


Top prospects: Who's still up? Who got cut?
With Opening Day nearing, some of baseball's top prospects are still in big league camp fighting for roster spots, while others have been reassigned to Minor League camp. Here's a complete breakdown of MLB's Top 100 prospects.


Montero has UCL tear, surgery likely
Right-hander Rafael Montero's already slim chances to make the Mets decreased to zero on Thursday. The team announced that Montero has a complete tear of the ulnar collateral ligament in his pitching elbow, almost certainly necessitating season-ending Tommy John surgery.


How have Yankees performed this spring?
A week from Thursday, the Yankees open the season in Toronto. With that in mind, it seems the appropriate time to look, statistically, at what kind of spring manager Aaron Boone's regulars have had.


Twins' roster comes into focus amid moves
The roster situation for the Twins gained some clarity on Thursday, as right-handers Tyler Duffey and Alan Busenitz and outfielder Jake Cave were optioned to Triple-A Rochester and non-roster invitees Erick Aybar, Brock Stassi, Chris Heisey, Bobby Wilson and Willians Astudillo were told they aren't making the roster. Heisey asked for and was granted his release.


The Reds made nine cuts on Thursday that have brought the makeup of the Opening Day roster into clearer focus.


Searage bullish on Bucs' young pitching staff
Sitting inside a small room adjacent to the clubhouse at LECOM Park on Wednesday afternoon, Ray Searage could not hide his excitement. Pittsburgh's pitching coach spoke of his players with effusive praise and unbridled optimism interspersed with nicknames, anecdotes and broad smiles.


Gordon to hit in Minors games to get more reps
Royals manager Ned Yost said Wednesday he likely will send the Alex Gordon to play in some Minor League games starting Thursday in hopes of helping the struggling veteran get his timing back.


Top 10 bullpens entering this season
Bullpens have gained prominence but, alas, not predictability. Even the savviest of executives will tell you that estimating bullpen performance is an inexact science within the larger inexact science of predicting performance in general.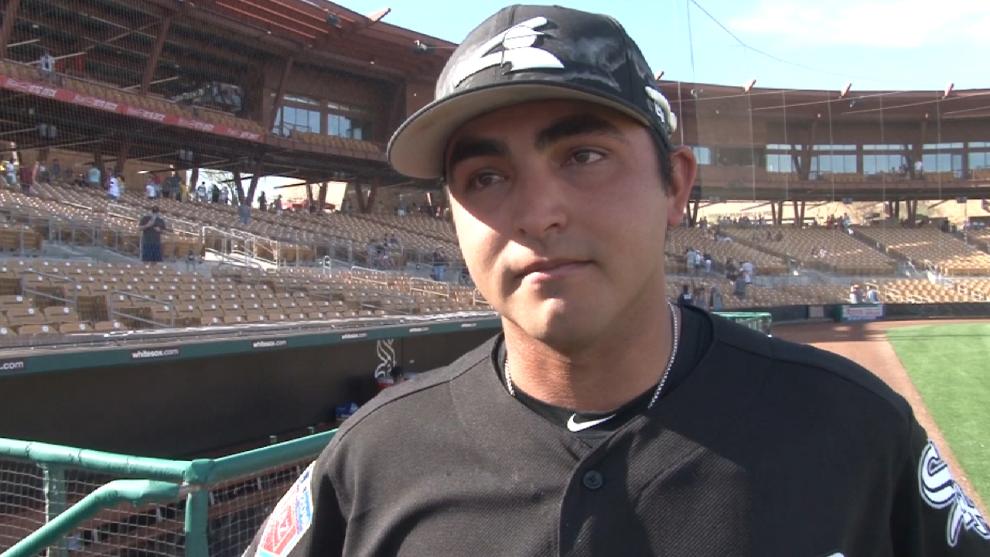 Duarte dedicates double to late sister
White Sox Minor Leaguer Mikey Duarte lost his sister in the mass shooting in Las Vegas last October. On Wednesday, he made his Spring Training debut against the Padres. In the bottom of the ninth inning, he ripped a double to left field.


Cora still evaluating Red Sox as camp nears end
The key for evaluators who are trying to assemble Opening Day rosters is trying to figure out if Spring Training numbers are credible. It's not an easy task. For a first-year manager, it can be even trickier.


Hirano finding comfort level with D-backs
Yoshihisa Hirano, a star pitcher from the Japanese Pacific League who is competing to become the D-backs' closer, is fitting in perfectly on the field, and he is parlaying the language of baseball into an easy camaraderie in the clubhouse.


Boyd ejection first of 5 in Tigers-Phillies game
Tigers left-hander Matthew Boyd was ejected from Thursday's Grapefruit League game in the fifth inning after coming inside on Phillies center fielder Odubel Herrera and hitting him on the wrist.


Camargo needs DL stint to prep for season
Braves manager Brian Snitker confirmed Wednesday night that third baseman Johan Camargo will not have enough time to get ready for the start of the regular season.


Greinke gets back to work in 'B' game
Zack Greinke made significant strides toward getting back to his routine Wednesday, pitching four innings and throwing 60 pitches in a "B" game. He gave up an unearned run on two hits and three walks while striking out three.


Bullpen steps up, finishes strong for Rangers
Rangers manager Jeff Banister had no trouble finding the bright spots after his team took a 5-1 loss to the Cubs on Wednesday. "If you are looking for the positives of the day, it's the way the guys came out of the 'pen," Banister said.


Souza strains shoulder attempting catch
D-backs right fielder Steven Souza Jr. left Wednesday's game vs. the Giants in the top of the fourth inning with a strained right shoulder after a diving attempt at a Brandon Belt double to right-center field.


Crew pitchers battling for open spots on staff
Jonie Woodruff is a nurse by trade and a planner by nature, says husband Brandon, a right-hander on the Brewers' bubble with one week to go before teams set their Opening Day rosters. So while he waits for word on whether he will open the season in the Majors or Triple-A Colorado Springs, she has made living arrangements in both places.


Samardzija has short night in Minors game
Giants starter Jeff Samardzija did not pitch more than four innings in any of his five Cactus League exhibitions this year. That trend continued Wednesday, when he yielded three runs and seven hits spanning 3 1/3 innings in a Triple-A exhibition against Chicago Cubs farmhands.


Miley, Logan injuries cause 'unfortunate day'
Brewers left-hander Wade Miley, making his final start before an "out" date in his Minor League contract, was forced out of his outing against the A's on Wednesday with a left groin strain.


DEVELOPING: Samardzija undergoes MRI
Giants right-hander Jeff Samardzija underwent an MRI exam on his troublesome right shoulder on Thursday, manager Bruce Bochy told reporters, possibly explaining the projected No. 3 starter's ineffectiveness this spring. Although the results have not been revealed, the veteran remains hopeful he'll be ready by Opening Day on March 29.


Raring to go: Stanton can't wait for opener
In eight days, Giancarlo Stanton will dig into the bat rack and walk toward home plate at Rogers Centre, stepping into the box for the first official time as a member of the Yankees. After nearly six weeks of Spring Training, he can't wait to play in a game that counts.


Phelps to undergo Tommy John, out for year
With Opening Day still a week away, the Mariners suffered a big blow Wednesday with word that right-handed reliever David Phelps needs Tommy John surgery and will miss the upcoming season.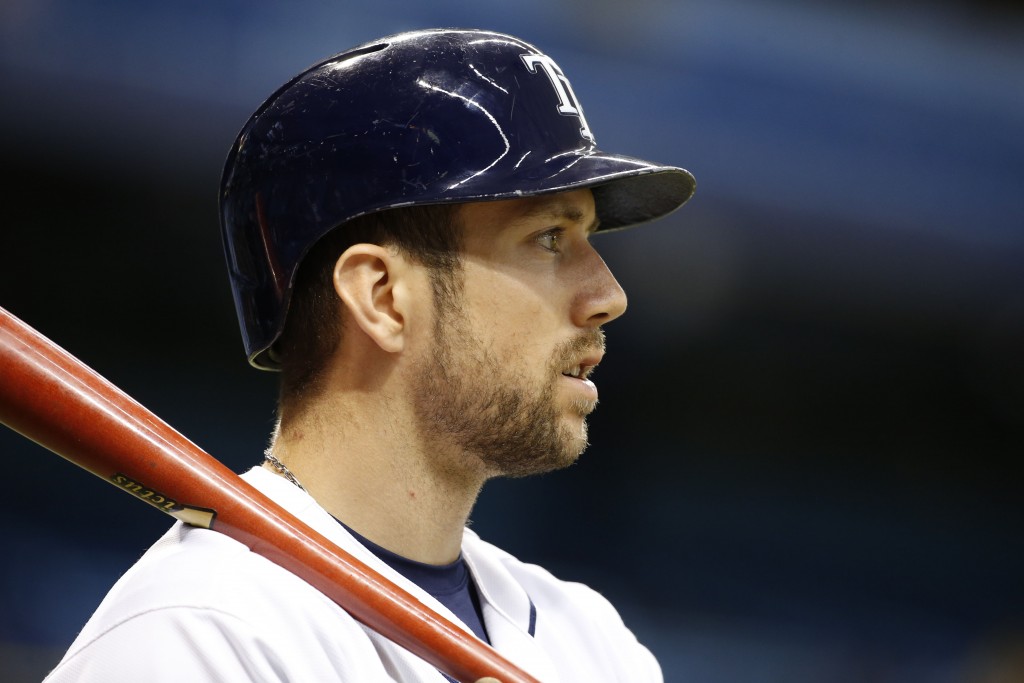 West Notes: Souza, Lincecum, Halos, Carter, Gurriel
Diamondbacks outfielder Steven Souza Jr. left the team's game Wednesday with an apparent right shoulder injury, Richard Morin of the Arizona Republic reports. There's no word on the severity yet, but the Diamondbacks are left to hope it's nothing serious after acquiring Souza from the Rays last month. The 28-year-old Souza posted his best season…


Indians' Urshela may open season on DL
With Opening Day roughly a week away, the competition for the Indians' utility job has hit a snag. Giovanny Urshela was in prime position to win that bench role, but a right hamstring issue might now result in a season-opening stint on the disabled list.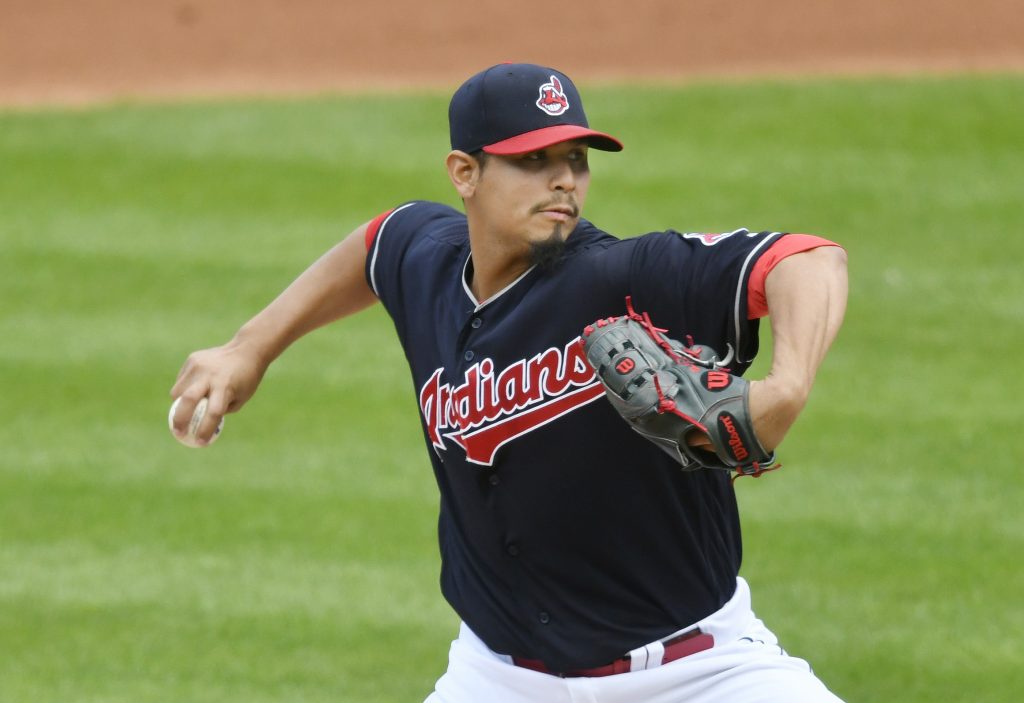 AL Notes: Tribe, Carrasco, Mariners, Yankees, Red Sox
Indians right-hander Carlos Carrasco exited the club's game Wednesday after taking a line drive off his left foot, Paul Hoynes of cleveland.com reports. Carrasco is now dealing with a contusion, and the Indians will further evaluate the star hurler Thursday, Hoynes tweets.  In the event Carrasco misses regular-season time as a result of the injury,…


Twins tab Odorizzi as Opening Day starter
Right-hander Jake Odorizzi's first start with the Twins will come on Opening Day, as he's slated to start against the Orioles on March 29 at Camden Yards, manager Paul Molitor said Thursday.


Zunino stays hot, hits three homers vs. Brewers
Mike Zunino might want to save something for the regular season, but the Mariners catcher is clearly locked in, as he hit home runs in his first three at-bats in Wednesday night's Cactus League game against the Brewers.


The latest on all 30 closer situations
Opening Day is a little more than a week away, and all eyes are on the remaining position battles in big league camps. Among those battles are competitions for closer, a role that is still undefined for many clubs.


Polanco addresses Twins regarding suspension
Twins shortstop Jorge Polanco, who was suspended 80 games on Sunday for the use of a performance-enhancing substance, addressed his teammates before Wednesday's 3-1 win over the Pirates, speaking to the entire club for the first time since the suspension was announced.


Judge rips 2 HRs vs. O's, plays full game
Aaron Judge didn't see many pitches to hit in his two plate appearances against Orioles starter Miguel Castro on Wednesday night -- walking in both trips to the plate. His third and fifth plate apperances were a different story.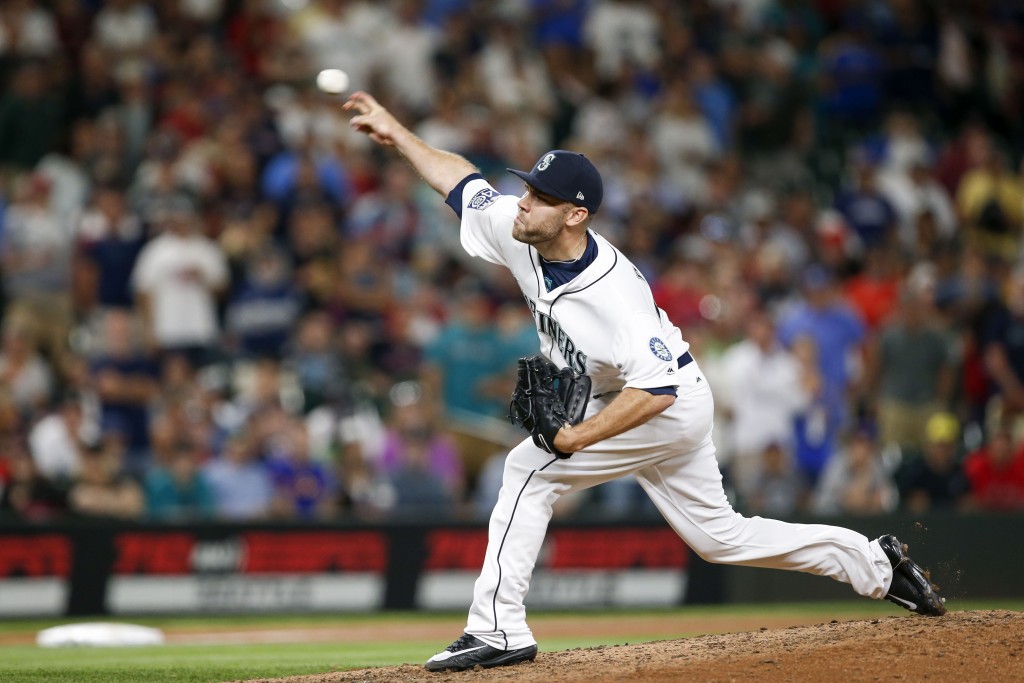 David Phelps To Undergo Tommy John Surgery
Mariners right-handed reliever David Phelps suffered a torn ulnar collateral ligament in his pitching arm and will miss the season, Ryan Divish of the Seattle Times reports. He'll need to undergo Tommy John surgery, Greg Johns of MLB.com adds (Twitter links). Phelps suffered the injury on the final pitch of his outing last Saturday, per…


Ichiro, Cano, Romine return from injuries
The Mariners made some welcome improvements on the health front Wednesday, regaining second baseman Robinson Cano, left fielder Ichiro Suzuki and utility man Andrew Romine from injury absences.


Brantley homers in first Cactus League at-bat
The welcoming cheers from Indians fans had barely subsided when Michael Brantley showed that his swing is in working order. In his Cactus League debut on Wednesday night vs. the Royals, the All-Star left fielder pulled the first strike he saw, sending the ball bouncing off the tin roof beyond Goodyear Ballpark's right-field seats.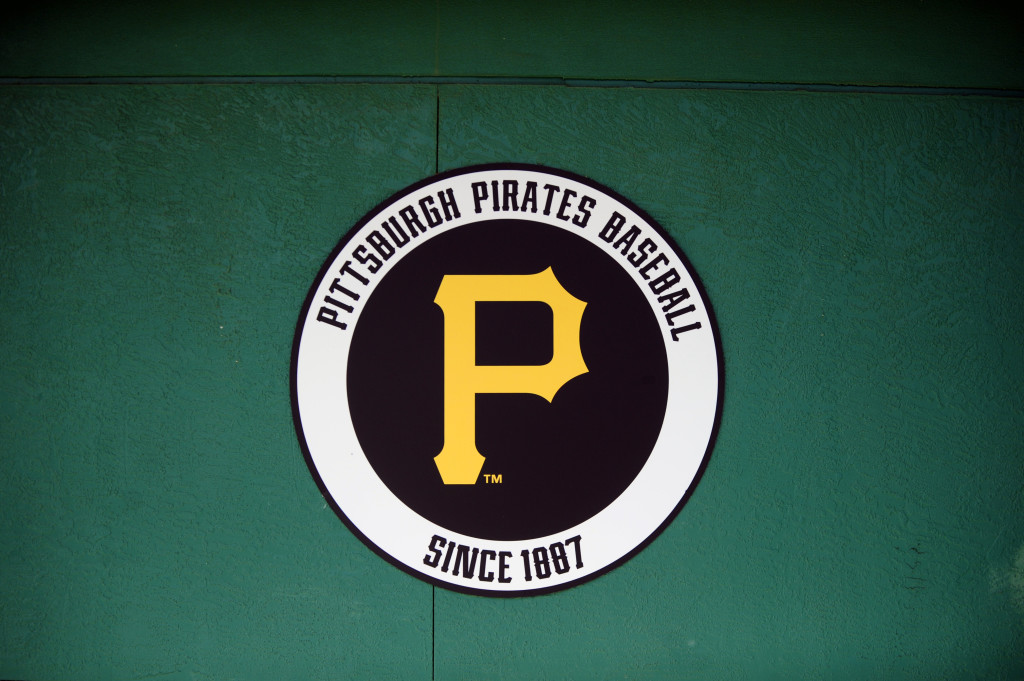 The Pirates have signed Korean shortstop prospect Ji-Hwan Bae for a bonus worth around $1.25MM, according to Adam Berry of MLB.com. PiratesProspects.com was the first outlet to report the news. The addition of Bae means the Pirates have spent roughly $5.25MM of their available $5.75MM pool space for the 2017-18 signing period, Berry notes. He…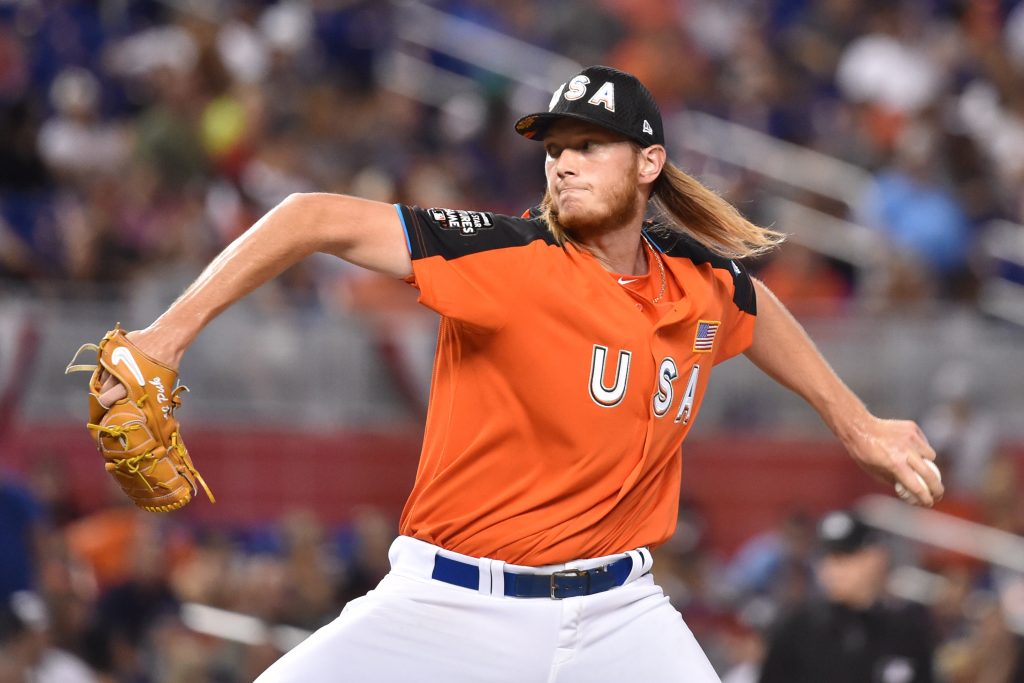 Athletics Shut Down Top Prospect A.J. Puk With Biceps Soreness
The Athletics have shut down top pitching prospect A.J. Puk with biceps soreness, according to a report from Susan Slusser of the San Francisco Chronicle. At this point, the severity of the injury is not fully known, though indications are that the exciting young lefty will be able to return to the hill before too…


Door open for Felix to make Opening Day start
Scott Servais stopped short of announcing Felix Hernandez as the Mariners' Opening Day starter on Wednesday, but he has Hernandez lined up to pitch against the Indians on March 29 and will stick with that plan if everything goes well in Hernandez's final spring start, on Saturday against the Cubs.


Gonzalez hands on with hometown HS program
The room had not been used in years, when it was a workshop room for the now-defunct woodshop class at Hialeah High School. At first viewing, Gio Gonzalez will admit it was not what he was expecting. But Juan Garcia -- the head coach of the Hialeah baseball team -- had a vision of what the room could become.


Miley, Logan injured in Brewers' win
Brewers left-hander Wade Miley, making his final start before an "out" date in his Minor League contract, was forced out of his outing against the A's on Wednesday with a left groin strain.


The latest on Ohtani's roster status
It remains to be seen how the Angels will deploy Shohei Ohtani once the regular season begins, but a report emerged Wednesday indicating the two-way Japanese star will start at designated hitter for the club's Opening Day matchup against the A's and make his pitching debut two days later on March 31.


Harvey optioned to Double-A Bowie
The Orioles optioned top pitching prospect Hunter Harvey to Double-A Bowie prior to Wednesday night's game against the Yankees in Tampa.


Getting to know Yu: Q&A with Darvish
Cubs manager Joe Maddon likes having Yu Darvish on his side. What he's learned so far about the pitcher is that he can hit and he speaks English well. On Wednesday, Darvish looked as if he was ready for the regular season to begin.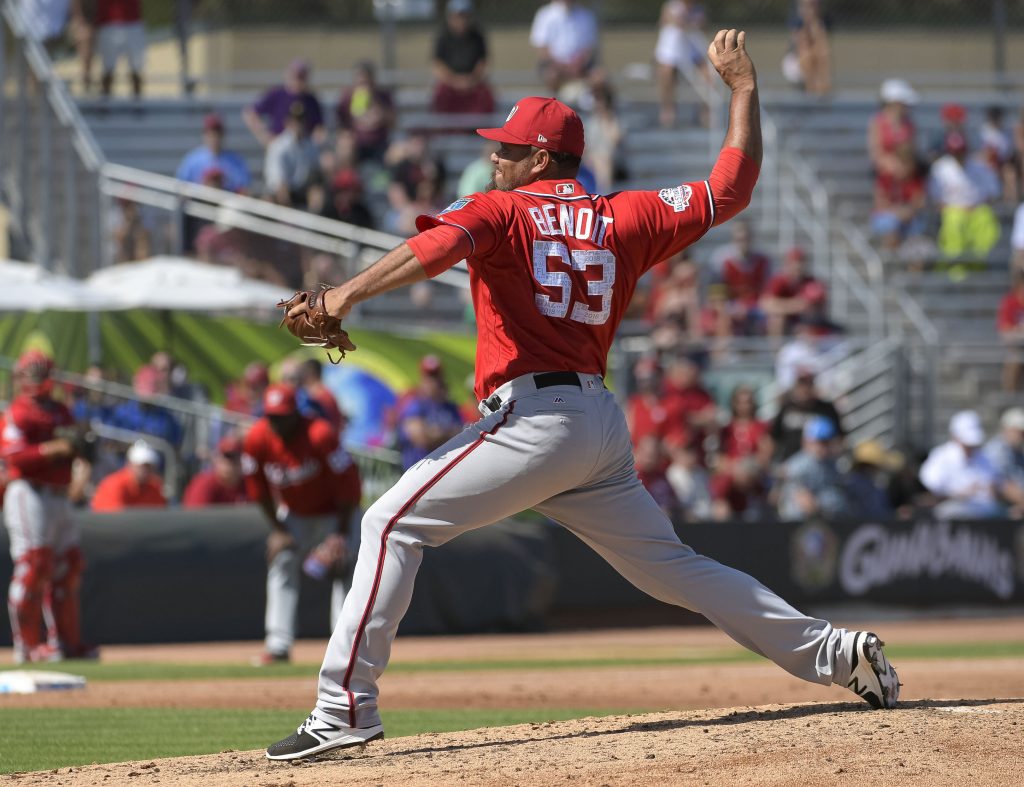 Joaquin Benoit Diagnosed With Forearm Strain
Veteran Nationals reliever Joaquin Benoit will not be ready for the start of the season owing to a forearm strain, Chelsea Janes of the Washington Post reports (Twitter links). His timeline is not yet known, but he is not throwing for the time being. The Nats had added Benoit on a one-year, $1MM deal at the…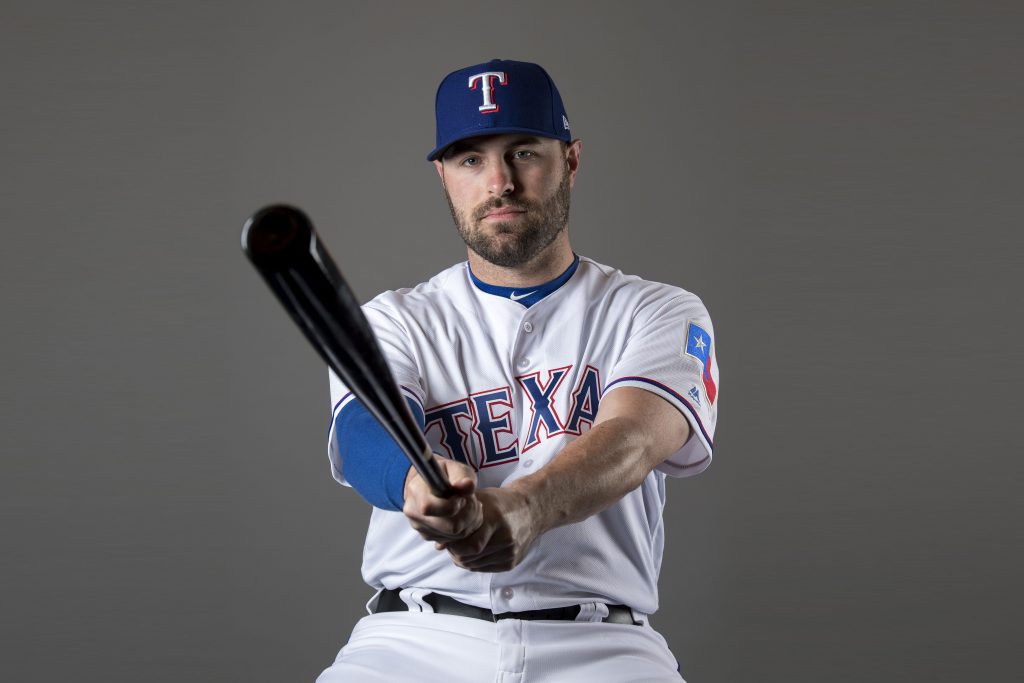 The Rangers have released catcher Curt Casali, as Jeff Wilson of the Fort Worth Star-Telegram reports (Twitter link). He'll return to the open market in search of an opportunity elsewhere. Several other veterans have also now been ruled out from the active roster. Righty Steve Delabar and outfielder Destin Hood have been so advised, as…


Best prospect bets to make Opening Day rosters
Over the course of the Grapefruit and Cactus League schedules, countless prospects get the chance to show what they can do on a larger stage. At the very least, they can make a positive impression on the big league staff. Who still has a chance at a spot on Opening Day rosters?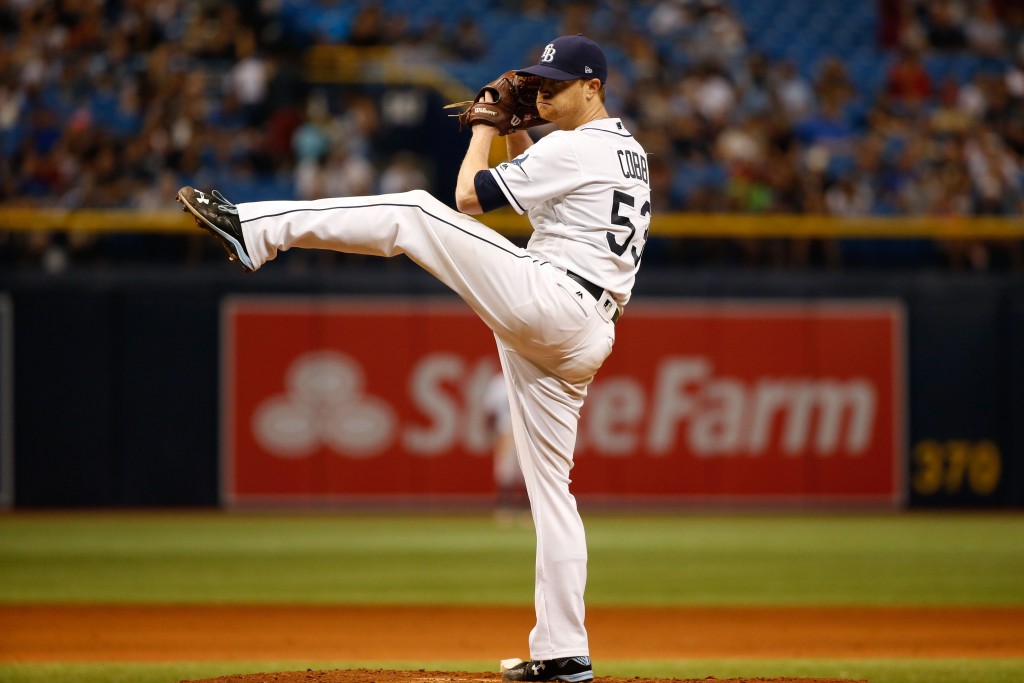 AL East Notes: O's, Cobb, Red Sox, Pomeranz, Blue Jays
The Orioles officially signed Alex Cobb on Wednesday, but they weren't serious suitors for him as of February because his asking price was too high, Dan Connolly of BaltimoreBaseball.com hears. But Cobb told Eduardo A. Encina of the Baltimore Sun and other reporters Wednesday: "They didn't stop bothering me the whole offseason. They were very…


Bucking trend, Mets get their Dream Rotation
There's something pretty exciting happening with the New York Mets right now: For the first time since … um ... for the first time, all five members of the homegrown rotation -- the Dream Rotation as it is sometimes called -- are healthy. You don't want to say it too loudly, because, you know, bad luck. But it's really happening.


Rangers reminisce as Yu pays Surprise visit
Rangers shortstop Elvis Andrus said he worked hard on Yu Darvish all winter. "We talked all the time," Andrus said. "I said, 'Are you coming back or what?' We wanted him back, we miss him for sure as a player and teammate. I was praying that he would have come back." Darvish did come back to Surprise on Wednesday, but wearing a different uniform.


Molitor close to finalizing roster, rotation
Twins manager Paul Molitor held extensive talks with his staff and the front office about the roster on Wednesday and said he hopes to announce his Opening Day starter and rotation on Thursday. Molitor said he plans to open with 12 pitchers but hasn't determined whether he'll go with four starters to open the year because of off-days or stick with five.


Stroman passes test with first Grapefruit start
Marcus Stroman insists he will be ready for the start of the season, but before that can become official the Blue Jays right-hander needs to pass a couple of tests. The first one took place Wednesday afternoon.


Next few days crucial to Straily's outlook
Since breaking into the big leagues in 2012, Dan Straily has not spent a day on the disabled list. The next few days will help determine if that streak is about to change.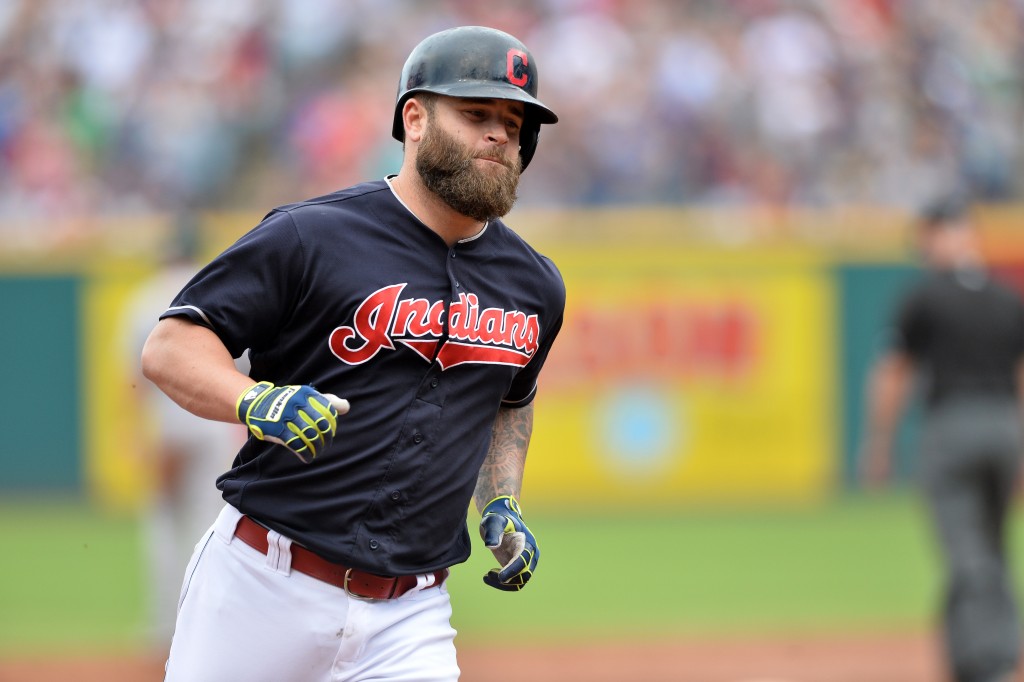 Central Notes: Indians, Cards, Pirates, Royals
Indians first baseman/designated hitter Mike Napoli and outfielder Rajai Davis will be able to opt out of their minor league contracts Thursday, according to Paul Hoynes of cleveland.com. It's unclear whether one or both will vacate their deals, though Napoli has seemed especially likely to do so since his late-February signing with the Indians, who…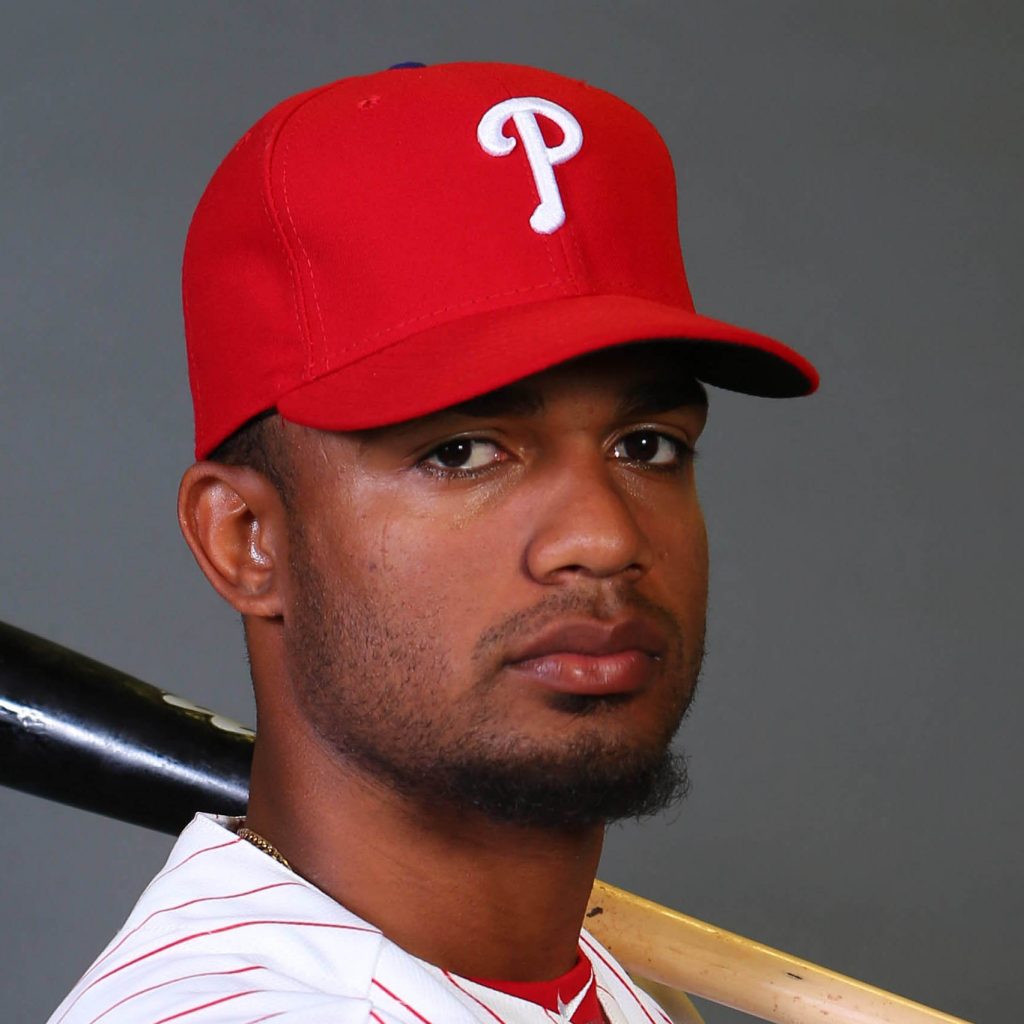 Rangers Acquire Eliezer Alvarez
The Rangers have acquired infielder Eliezer Alvarez from the Phillies, per club announcements. He had been designated for assignment recently. Cash considerations will go to Philadelphia in return. More to come …


Cotton undergoes Tommy John surgery
The Oakland A's announced that right-handed pitcher Jharel Cotton underwent successful ulnar collateral ligament reconstruction surgery today at Trinity Park Surgery Center in Arlington, Texas. The surgery was performed by Dr. Keith Meister. Cotton will remain in Arlington until Saturday and will return to Oakland on Sunday to begin his rehab process.


Blue Jays acquire Gaviglio, add pitching depth
The Blue Jays added some organizational starting pitching depth on Wednesday night, acquiring right-hander Sam Gaviglio from the Royals for a player to be named or cash considerations.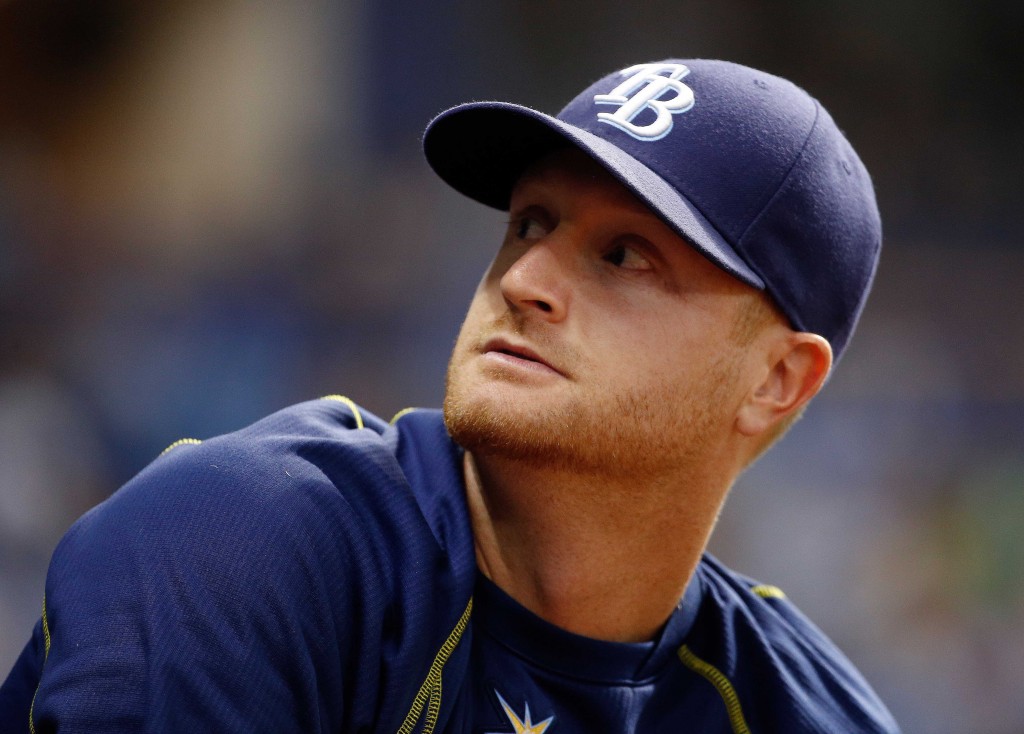 MLBTR Poll: Grading The Alex Cobb Signing
After watching a variety of quality free agents settle for shorter and less-lucrative contracts than expected — including established veteran starter Lance Lynn — it seemed that right-hander Alex Cobb would likewise need to take what he could get and plan to return to the open market in the near future in search of a…


Gurriel progressing, ramps up baseball activities
Less than three weeks after undergoing surgery to remove the hook of the hamate bone in his left hand, Astros first baseman Yuli Gurriel has progressed to the point he's fielding grounders, running the bases and even doing some light hitting.


Murphy expected to begin season on DL
With about eight days to go until the regular season begins, Nationals second baseman Daniel Murphy has increased the intensity of his baseball activity. He is now moving laterally when fielding grounders, has increased his workload when hitting and has introduced some new strength exercises to his knee.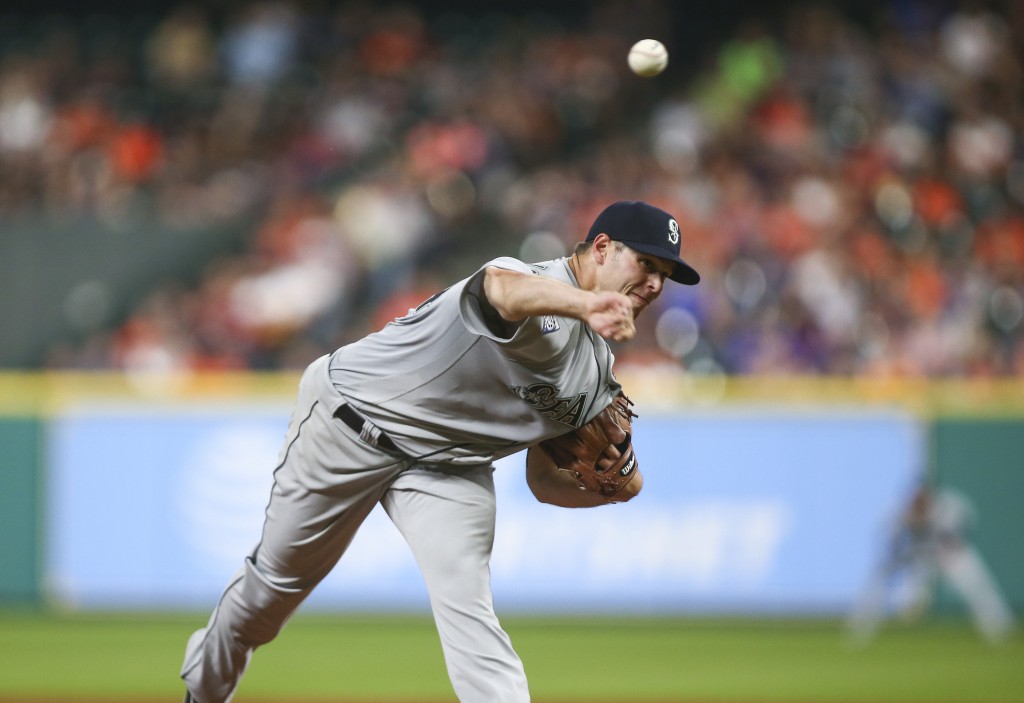 Blue Jays Acquire Sam Gaviglio, Designate Matt Dermody
The Blue Jays have acquired right-hander Sam Gaviglio from the Royals for cash considerations or a player to be named later, according to an announcement from Toronto. To make room for Gaviglio, the Blue Jays designated left-hander Matt Dermody for assignment, Shi Davidi of Sportsnet tweets. The 27-year-old Gaviglio lost his spot on the Royals…


Tigers prospect Manning out with oblique strain
The Tigers announced Wednesday that right-handed pitching prospect Matt Manning has been diagnosed with a low-level oblique strain that will force him out of action for at least a couple weeks.