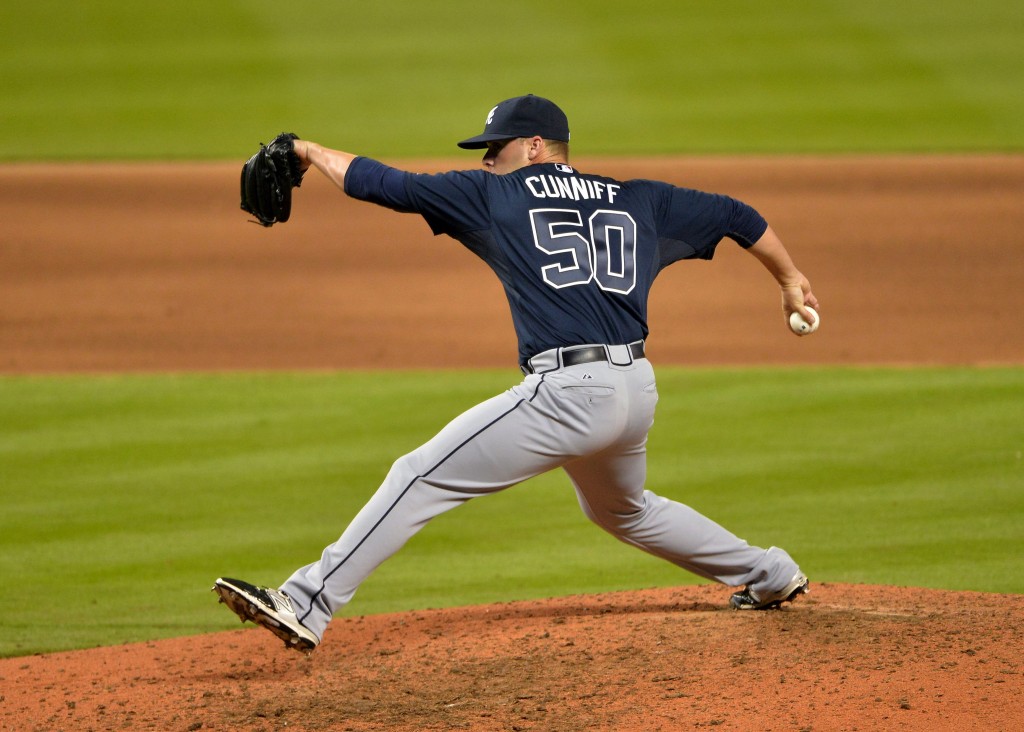 Minor MLB Transactions: 1/18/17
Here are the day's minor moves from around the league… The Pirates have announced the signing of first baseman/outfielder Joey Terdoslavich to a minor-league deal that includes an invitation to MLB camp. The longtime Braves farmhand, now 28, spent parts of three seasons in the Majors with Atlanta from 2013-15 but batted just .221/.296/.324 across 162…

2017-01-19 05:33:44
`
0
Bonds, Clemens gain in Hall of Fame voting
We knew going into Wednesday night's announcement that Barry Bonds and Roger Clemens were not going to be in the 2017 Hall of Fame class. The intrigue, rather, rested in the details, in how much of an upswing of support these two players, whose Hall of Fame-worthy statistics have been clouded by their controversial association with performance-enhancing drugs, would receive.

2017-01-19 04:56:58
`
4
Raines' delay: Better wait than never
The story of Tim Raines getting elected to the Baseball Hall of Fame is the story of why the Baseball Hall of Fame is so wonderful. Yes, of course, the Baseball Hall celebrates the obvious legends. But then there's a second category of Hall of Famer, players whose greatness was perhaps overlooked.

2017-01-19 03:49:53
`
2
Smith misses HOF in final year on writers' ballot
Whether Lee Smith will get into the Hall of Fame is now in the hands of the Eras Committee. The former Cubs reliever received 151 votes (34.2 percent) in the last year he was eligible for Cooperstown in balloting by the Baseball Writers' Association of America.

2017-01-19 03:32:57
`
4
Walker's Hall of Fame support jumps from '16
Former Rockies star Larry Walker saw his National Baseball Hall of Fame voting percentage increase from 15.5 percent last year to 21.9 percent, although he wasn't close to the 75 percent needed for induction.

2017-01-19 03:11:47
`
5
Ranking the best Hall classes in history
Where does this year's Hall of Fame class rank among the best in Cooperstown's hallowed history?

2017-01-19 03:08:51
`
4
15 players reportedly confirmed for Israel's WBC roster
A number of players have been confirmed for Team Israel for the 2017 World Baseball Classic. According to Scott Barancik of Jewish Baseball News, the team's general manager Peter Kurz said his squad has 15 commitments for the tournament.

2017-01-19 03:07:47
`
6
2017 Prospect Watch: Top 10 Catchers
Leading up to the release of the 2017 Top 100 Prospects list, MLBPipeline.com looks at baseball's top 10 prospects at each position. Here are baseball's best 10 catching prospects.

2017-01-19 02:44:42
`
3
Posada drops off HOF ballot after one year
A former Yankees catcher was inducted to the National Baseball Hall of Fame on Wednesday, but it was not Jorge Posada, who dropped off the ballot after just one appearance.

2017-01-19 02:32:28
`
4
Hall's bells should ring for Trevor in '18
Hang in there, Trevor Hoffman. You're going to get into the Hall of Fame very soon now. There's pretty much no doubt about that. How about next year? Yes, that sounds about right.

2017-01-19 02:13:49
`
3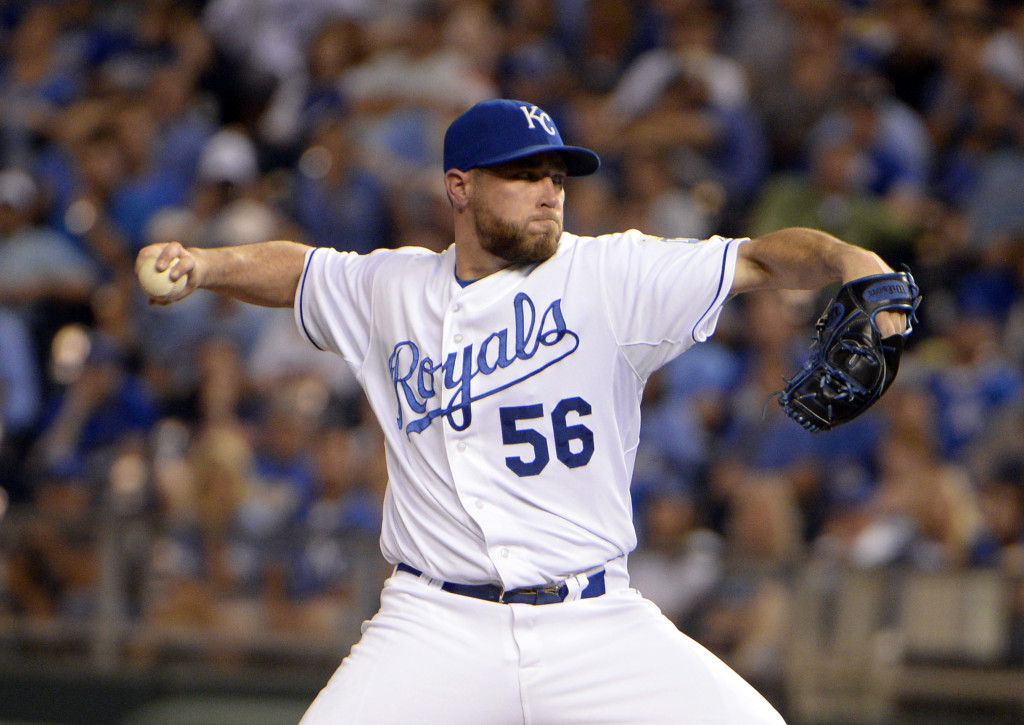 Trade/Free Agent Rumors: Holland, Astros, Feliz, Saunders, Twins
Former Royals closer Greg Holland is getting closer to selecting a new team and could make a decision within the next week, tweets Jim Bowden of ESPN and MLB Network Radio on SiriusXM. Holland has been said to be seeking a two-year guarantee with an opt-out after the first season as he looks to re-establish…

2017-01-19 01:52:20
`
0
WBC 2017 Preview: Breaking down China
Team China is riding high after defeating Team Brazil in the World Baseball Classic Group A pool play in 2013, which qualified it to participate in the 2017 tournament.

2017-01-19 01:50:37
`
3
Pudge's batch of batterymates a who's who
Ivan Rodriguez received 76 percent of the Hall of Fame vote in large part because of his prowess behind the plate, where he caught nearly 2,500 games, led his league in caught-stealing percentage nine times and won 13 Gold Glove Awards. Here is a look at just some of the most memorable and accomplished batterymates Rodriguez had through the years.

2017-01-19 01:34:24
`
2
White Sox rebuild bit different than others
Tanking? That is not a word that has been used in reference to the current White Sox rebuild. This rebuild looks a little bit different in terms of the remaining talent on the Major League roster than other teams that in recent years have rebuilt in full.

2017-01-18 20:37:07
`
6
Vlad narrowly misses first-ballot HOF election
Vladimir Guerrero's five-tool arsenal, his barehanded grip, his violently poetic right-handed swing, his Howitzer right arm and All-Star smile … all that and a lot more added up to one of the most uniquely brilliant outfielders of his generation and one that seems destined for the National Baseball Hall of Fame. It just won't happen his first time on the ballot.

2017-01-18 15:22:41
`
4
Statcast reveals 2017 fantasy studs, duds
Statcast offers an additional source of data to help find the next breakout performer and avoid bust candidates for the coming campaign. Before finalizing their 2017 rankings, wise owners will be familiar with the Statcast data on these 10 hitters.

2017-01-18 14:47:50
`
3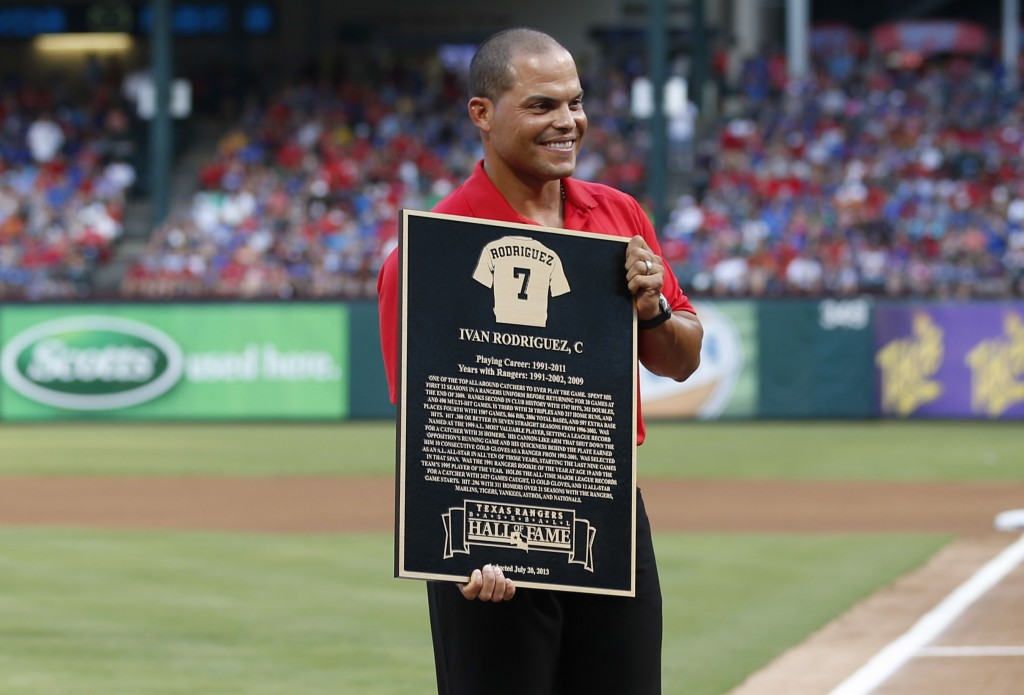 Tim Raines, Jeff Bagwell, Ivan Rodriguez Elected To Hall Of Fame
Tim Raines, Jeff Bagwell and Ivan Rodriguez have been elected to the Major League Baseball Hall of Fame, per an announcement from the Baseball Writers Association of America (full balloting available at that link). Both Raines and Bagwell had to wait for their enshrinement among baseball's all-time elite, as Raines was on his 10th (and final)…

2017-01-18 13:55:51
`
4
Yanks' youth movement gathers more steam
The Yankees' accelerated youth movement was the talk of Major League Baseball over the final eight weeks of the regular season, as Gary Sanchez, Aaron Judge and Tyler Austin stepped into the lineup and showed what they could do at the game's highest level. James Kaprielian expects that he and a few of the Yanks' promising pitchers will comprise the next wave to make a lasting impression in The Bronx.

2017-01-18 13:18:37
`
5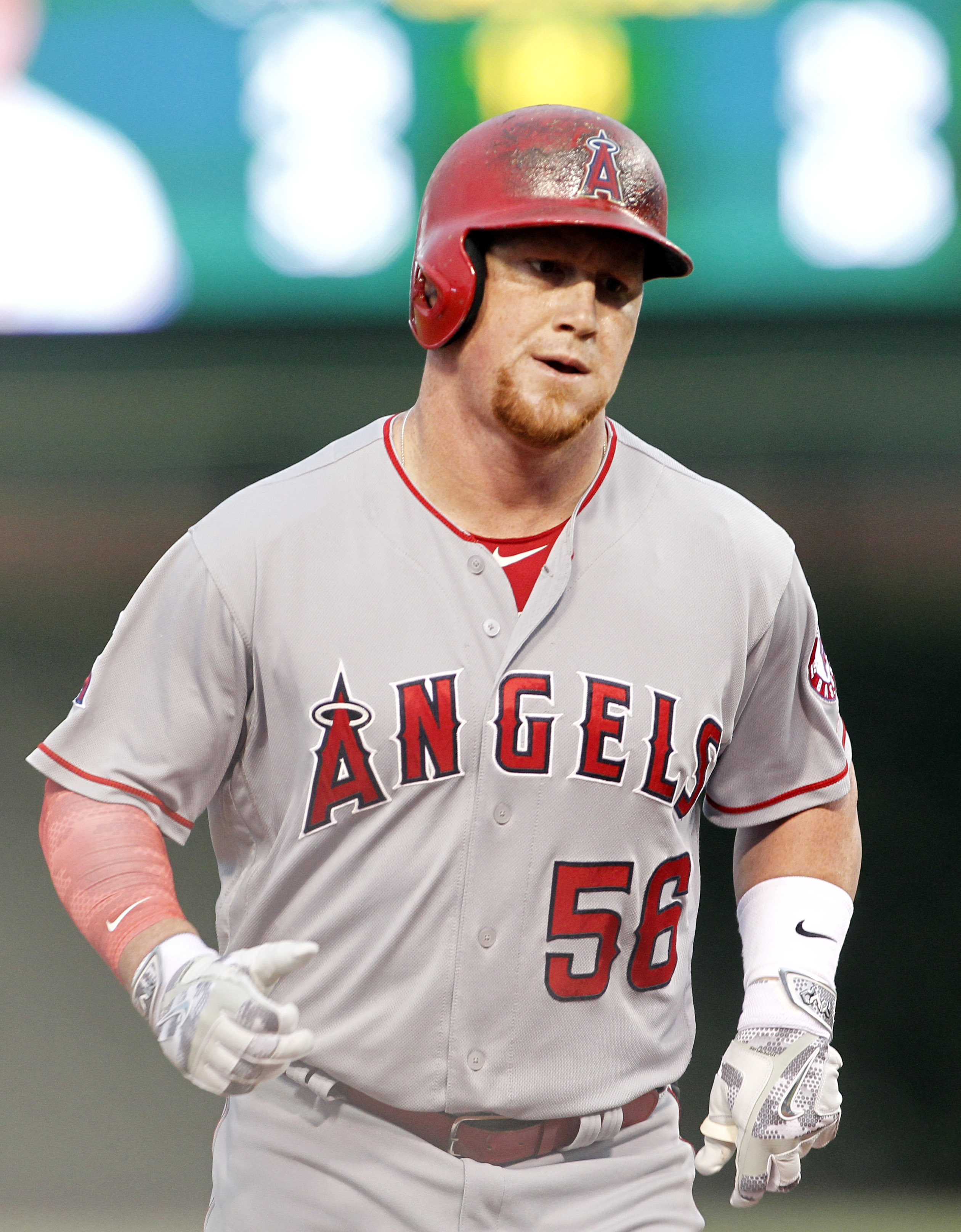 The Angels have agreed to a three-year contract extension with right fielder Kole Calhoun, per a club announcement, covering the 2017 through 2019 seasons. Importantly, the deal includes an option for 2020, which means that the team will pick up an added season of control while buying out all of Calhoun's remaining arbitration eligibility. Calhoun…

2017-01-18 12:58:13
`
11
Edgar sees rising support for Hall of Fame
Edgar Martinez's sterling Major League career was defined by patience that paid off. His Hall of Fame quest just might be following the same blueprint.

2017-01-18 11:41:49
`
9
It's in the Bag! Astros slugger earns Hall call
Jeff Bagwell, in his seventh year on the ballot, earned induction into the National Baseball Hall of Fame in voting by the Baseball Writers' Association of American on Wednesday, meaning he'll join longtime teammate Craig Biggio -- inducted in 2015 -- as the only players enshrined with an Astros logo on their plaques.

2017-01-18 11:25:24
`
4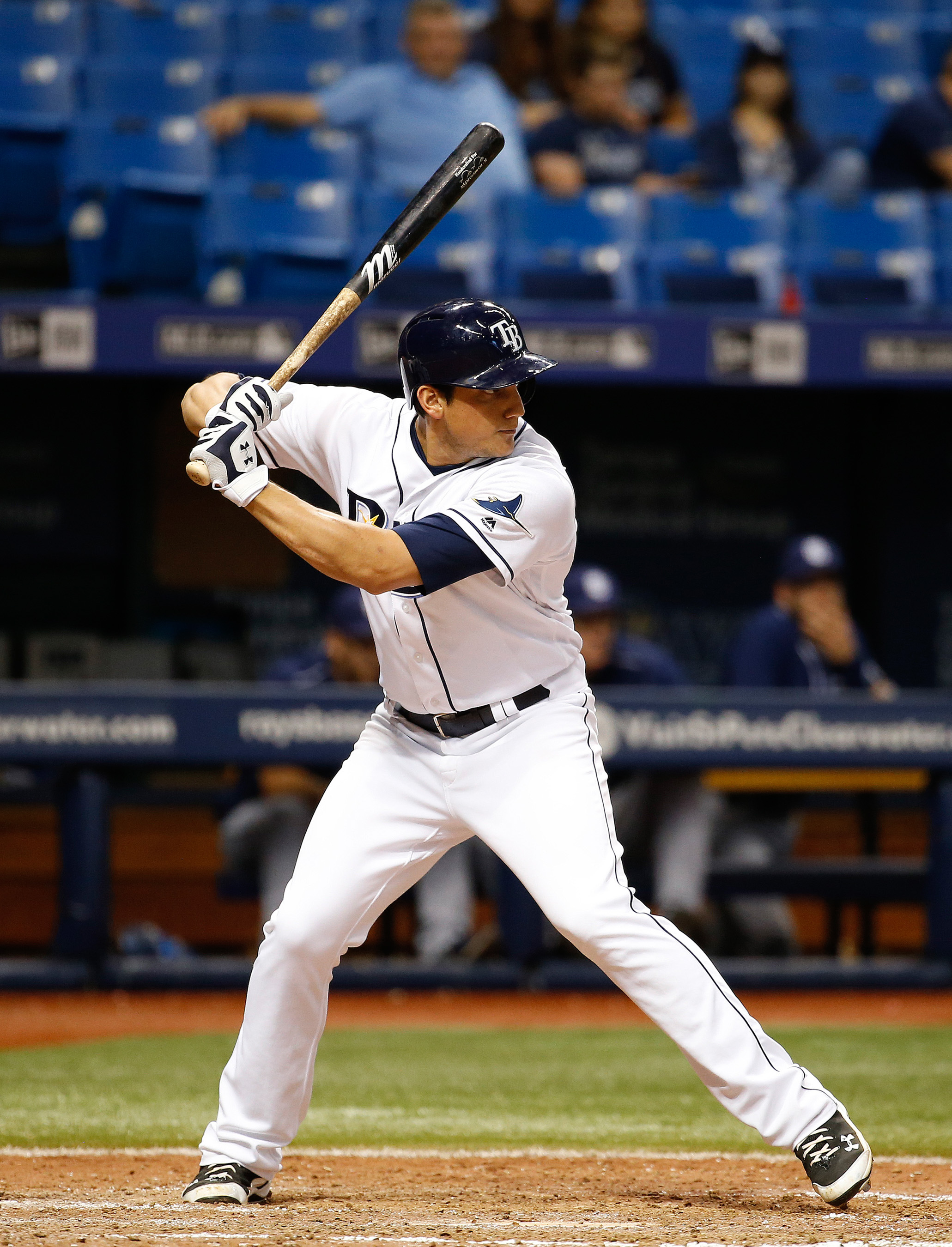 Tigers Acquire Mikie Mahtook From Rays, Designate Anthony Gose
The Rays announced that they've traded outfielder Mikie Mahtook to the Tigers in exchange for a player to be named later or cash. Detroit, too, has announced the move, adding that fellow outfielder Anthony Gose has been designated for assignment to clear a spot on the roster for Mahtook. [Related: Updated Detroit Tigers Depth Chart]…

2017-01-18 10:50:44
`
12
Adames looking forward to big league camp
After being named the Rays' top prospect by MLBPipeline.com, 21-year-old shortstop Willy Adames is ready for the next step of attending Spring Training as a member on the 40-man roster.

2017-01-18 10:40:56
`
10
Click here to view MLBTR Chat Transcript With Jason Martinez: January 18, 2017

2017-01-18 10:06:07
`
3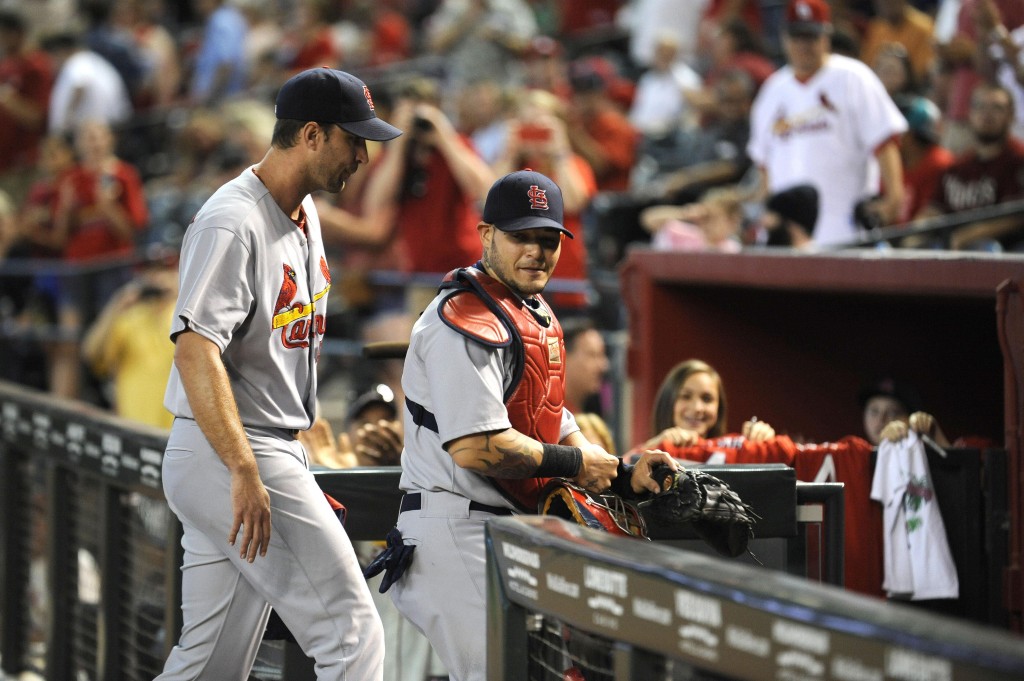 NL Central Notes: Molina, Wainwright, Thames, Cervelli
The Cardinals are readying to face some potentially tricky decisions with regard to franchise stalwarts Yadier Molina and Adam Wainwright, as Derrick Goold of the St. Louis Post-Dispatch writes. While the organization is hoping for both to finish out their careers in St. Louis, a sentiment the players share, such arrangements are sometimes easier said than done.…

2017-01-18 08:52:34
`
3
Hoffman falls 5 votes shy of election to Hall
Trevor Hoffman, one of the greatest relief pitchers of all time, came just shy of closing out his Hall of Fame legacy on Wednesday. In his second year on the ballot, the legendary Padres closer fell a mere five votes short of the 332 required for induction into the National Baseball Hall of Fame.

2017-01-18 07:35:53
`
5
Bautista returns to Blue Jays on 1-year deal
Jose Bautista is coming back to the Blue Jays. Toronto signed Bautista on a one-year deal worth $18 million on Wednesday. The contract includes a $17 million mutual option for 2018 a $20 million vesting option for '19.

2017-01-18 06:57:25
`
7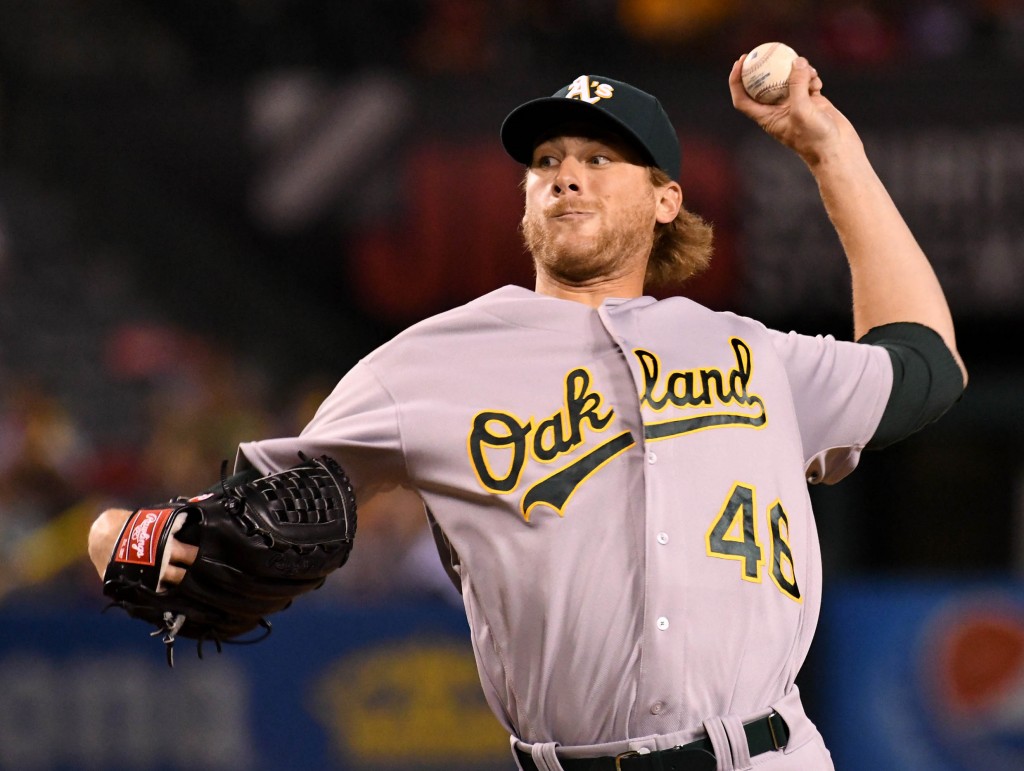 Athletics Agree To Minor League Deal With Ross Detwiler
The A's have agreed to a minor league contract with lefty Ross Detwiler, reports Jeff Passan of Yahoo Sports (via Twitter). The 30-year-old will return to the A's organization as a non-roster invite and compete for a job in Spring Training. Detwiler, a client of CAA, spent the majority of the 2016 season with Oakland,…

2017-01-18 06:02:20
`
3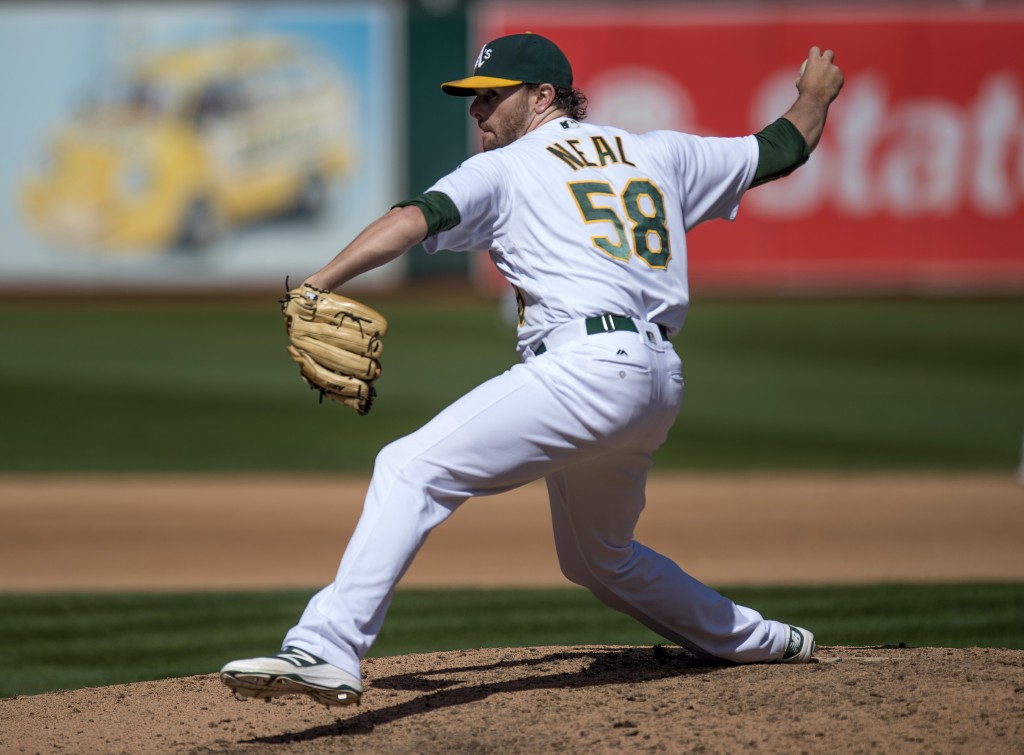 The Athletics have designated righty Zach Neal for assignment, per a club announcement. His roster spot will go to third baseman Trevor Plouffe, whose one-year deal is now official. Neal, 28, made his MLB debut last year, throwing 70 innings of 4.24 ERA ball over six starts and 18 relief appearances. Though he managed only…

2017-01-18 05:30:32
`
4
Bagwell's humility matched his competitive fire
Jeff Bagwell's ultimate legacy will be that he was a complete player, and how many of those have there been? As former Astros general manager Gerry Hunsicker said, "If you were looking to build a franchise around a player, you'd be hard-pressed to find someone better than Jeff Bagwell."

2017-01-18 05:25:27
`
3
Indians, Guyer agree on 2-year extension
Brandon Guyer came close to becoming forever linked to Indians lore. The Indians showed their appreciation for Guyer's skillset on Wednesday, announcing that they have signed the outfielder to a two-year extension that includes a team option for the 2019 campaign.

2017-01-18 05:24:46
`
8
Kintzler hoping to expand repertoire in '17
In 2016, only three pitchers threw their fastball more often than Twins reliever Brandon Kintzler, whose repertoire is heavily dependent on his two-seam fastball. Yet despite throwing his sinker 88 percent of the time, it was one of the most effective pitches in baseball, helping lead to his 61.9 percent groundball rate, which was the eighth-highest mark in the Majors.

2017-01-18 04:57:05
`
10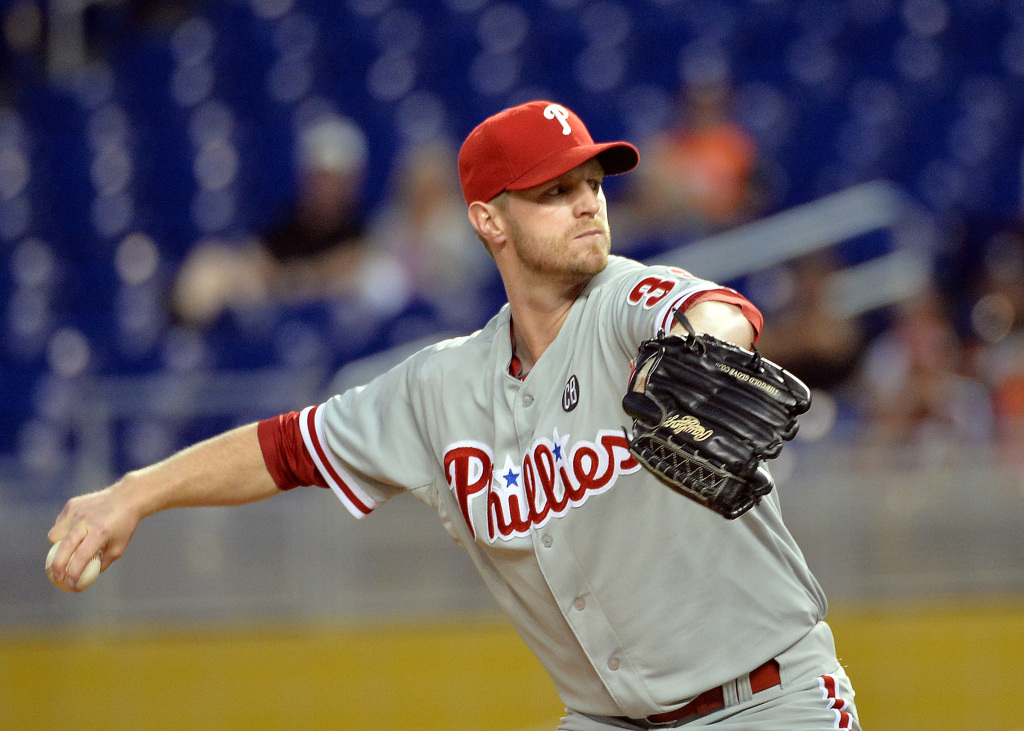 Red Sox Sign Kyle Kendrick To Minor League Deal
The Red Sox announced that they've signed veteran right-hander Kyle Kendrick to a minor league contract with an invitation to Major League Spring Training. Kendrick, 32, was a fixture on the Phillies' pitching staff from 2007-14, totaling 1138 2/3 innings of 4.42 ERA ball with 4.9 K/9, 2.6 BB/9 and a 46.1 percent ground-ball rate.…

2017-01-18 04:41:55
`
3
Chapman enters 2017 with momentum from healthy year
A's prospect Matt Chapman was the talk of Spring Training last year, and for good reason. The slugging third baseman showed off his power, leading the club with six home runs and 14 RBIs in Cactus League play.

2017-01-18 04:32:08
`
13
Hall & Votes: Who'll be on list tonight at 6?
It might seem like another ordinary Wednesday in the middle of January, but baseball fans know that this Jan. 18 is much more than that. It's a date with history.

2017-01-18 04:23:08
`
4
Arencibia announces retirement in statement
Former Blue Jays catcher J.P. Arencibia has decided to call it a career. Arencibia spent parts of six seasons in the Major Leagues, including four with the Blue Jays. He finishes his career as a .212 hitter with 80 home runs and 484 RBIs over 467 games.

2017-01-18 04:05:54
`
5
Inbox: Are Nats willing to spend more?
Pitchers and catchers report to Nationals' Spring Training four weeks from Tuesday, and while Washington still has a few items left on its to-do list, it did cross a big one off last week by settling with its four arbitration-eligible players to avoid a hearing for the second consecutive season. It gives the Nationals some clarity on their Opening Day payroll, and this week's Inbox begins with a look at where that payroll stands.

2017-01-18 03:57:13
`
6
On final attempt, Raines gains entry to Hall
The wait is finally over for Tim Raines, and it was worth it. On the ballot for the 10th and final time, Raines, one of the best leadoff hitters in history, was voted into the Hall of Fame by the Baseball Writers' Association of America on Wednesday. Raines was named on 86 percent of ballots.

2017-01-18 03:21:25
`
10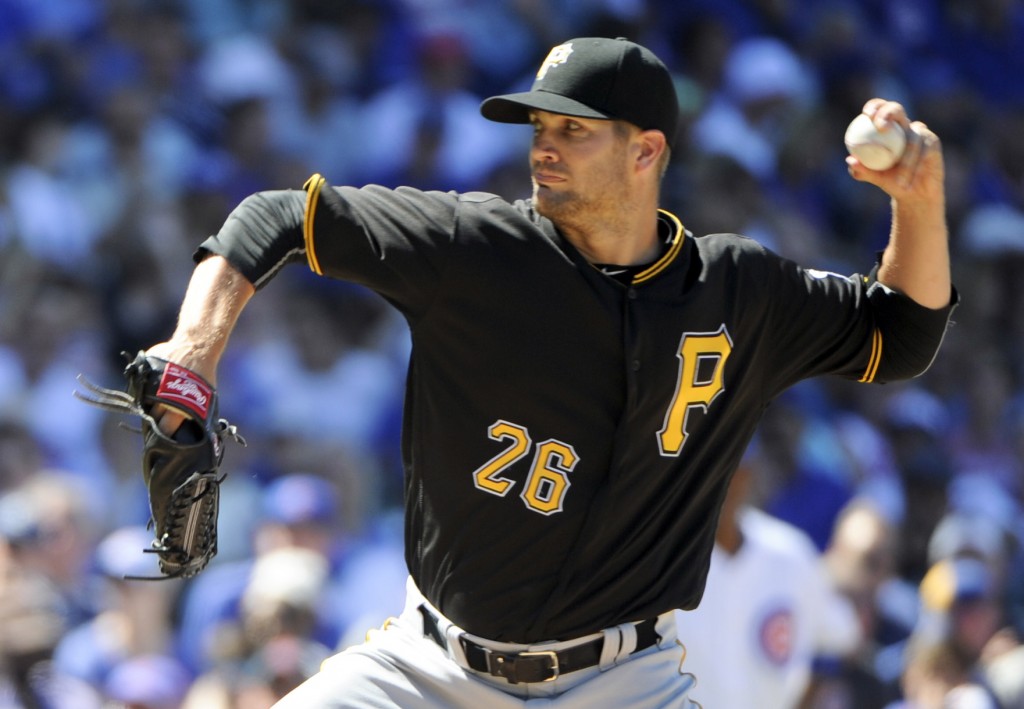 White Sox, Cory Luebke Agree To Minor League Deal
The White Sox have agreed to a minor league contract with left-hander Cory Luebke, reports Matt Eddy of Baseball America (on Twitter). Eddy also notes that the Sox have a minors deal with catcher Carson Blair and have re-signed fleet-footed outfielder Jason Bourgeois. The 31-year-old Luebke has undergone two Tommy John surgeries in the past…

2017-01-18 03:12:34
`
5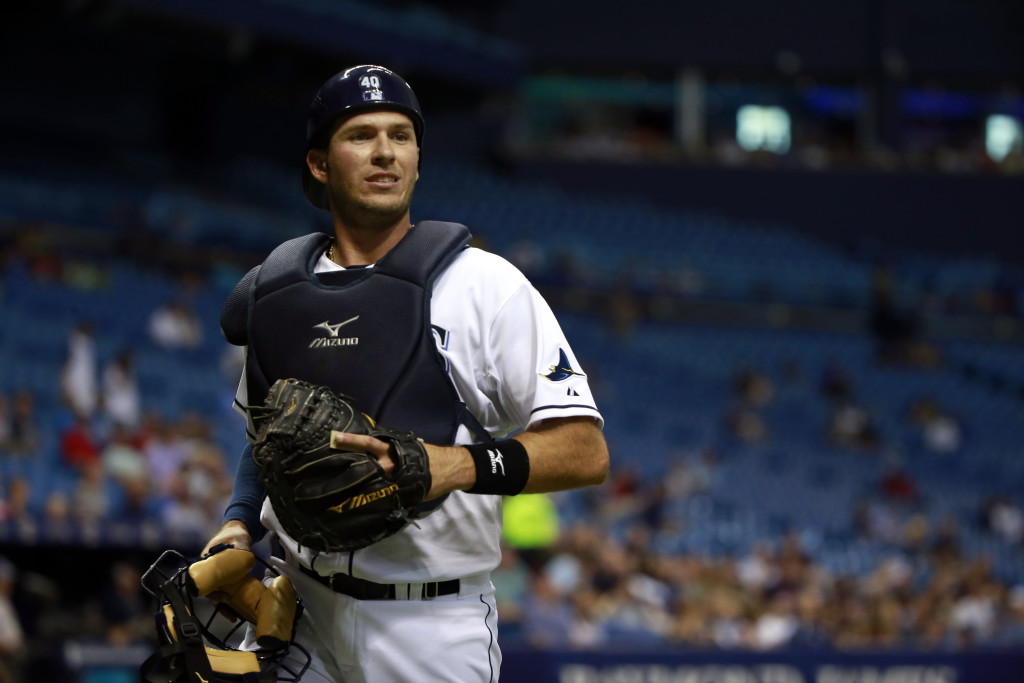 J.P. Arencibia Announces Retirement
Former big league catcher J.P Arencibia has announced his retirement from the game in a message on Twitter. He'll hang 'em up after parts of a half-dozen seasons at the major league level. Arencibia didn't spend any time in the big leagues last year, when he played at Triple-A with the Rays and Phillies organizations.…

2017-01-18 03:04:54
`
3
WBC 2017 Preview: Breaking down Cuba
Team Cuba will be without Major League stars such as Jose Abreu, Yoenis Cėspedes and Aroldis Chapman, among others, for the 2017 World Baseball Classic, but that doesn't mean the country's squad is going down easily.

2017-01-18 03:04:13
`
8
GM for a Day: Braves' new world
Now that the Braves have a talented young core to build around, what else should they do this offseason?

2017-01-18 02:45:41
`
9
Castro looks to improve, serve as mentor in '17
Starlin Castro said that he experienced some mixed emotions while watching on television as Kris Bryant's throw across the Progressive Field diamond on the evening of Nov. 2, witnessing the ball land in Anthony Rizzo's glove to clinch the Cubs' first World Series title since 1908.

2017-01-18 02:24:01
`
5
2017 Prospect Watch: Top 10 left-handed pitchers
Leading up to the release of the 2017 Top 100 Prospects list, MLBPipeline.com looks at baseball's top 10 prospects at each position. Here are baseball's best 10 southpaw pitching prospects.

2017-01-18 02:01:09
`
5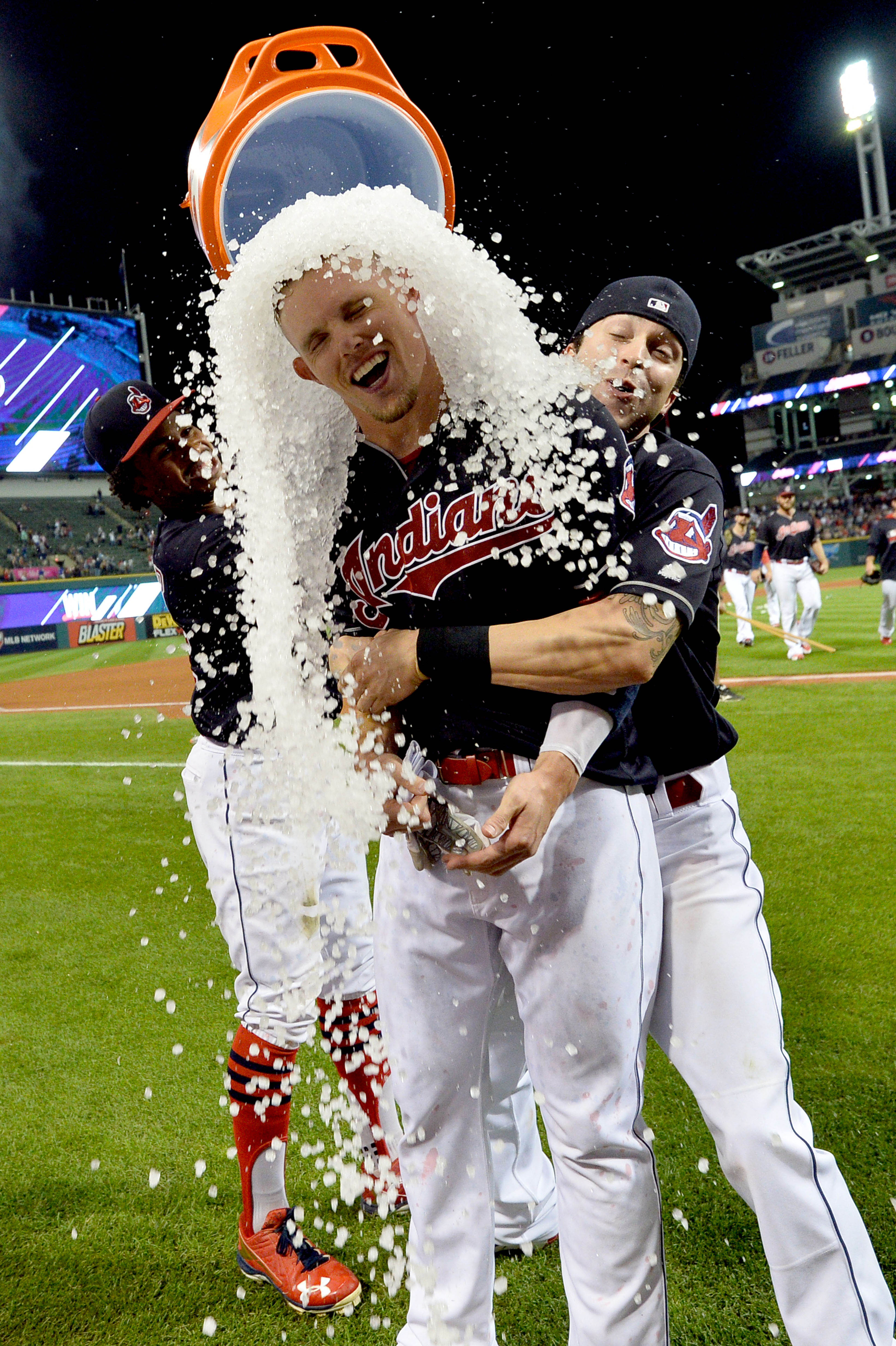 Indians Sign Brandon Guyer To Two-Year Deal
10:41am: The deal also allows Guyer to earn up to $400K in plate-appearance-based bonuses in both 2018 and 2019, Bastian tweets. And the option value can rise to as much as $3.75MM with escalators. 9:51am: It's a two-year, $5MM contract for Guyer, tweets MLB.com's Jordan Bastian. He'll receive $2MM in 2017 (just shy of the…

2017-01-18 01:51:02
`
6
Schilling sees slight dip in Hall of Fame votes
Curt Schilling, a big-game righty who had dominant stints for the Phillies, D-backs and Red Sox, saw his Hall of Fame support dip slightly in his fifth year on the ballot. With 199 votes, Schilling was listed on 45 percent of the ballots by eligible BBWAA members.

2017-01-18 01:36:57
`
5
Manny falls well short in Hall of Fame voting
There is no denying that Manny Ramirez was one of the most fearsome hitters of his era and one of the best right-handed sluggers the game has seen. In light of Wednesday's voting results for the National Baseball Hall of Fame, however, it seems clear that the controversy surrounding the end of Ramirez's career currently overshadows the impressive statistics he piled up over 19 years in the Majors.

2017-01-18 01:23:52
`
3
Tigers add Mahtook to CF mix in deal with Rays
The Tigers made a move to improve their options in center field, but it wasn't one of the veteran names on the free-agent market. Instead, Detroit acquired former first-round Draft pick Mikie Mahtook from the Rays on Wednesday in exchange for a player to be named or cash.

2017-01-18 01:03:09
`
5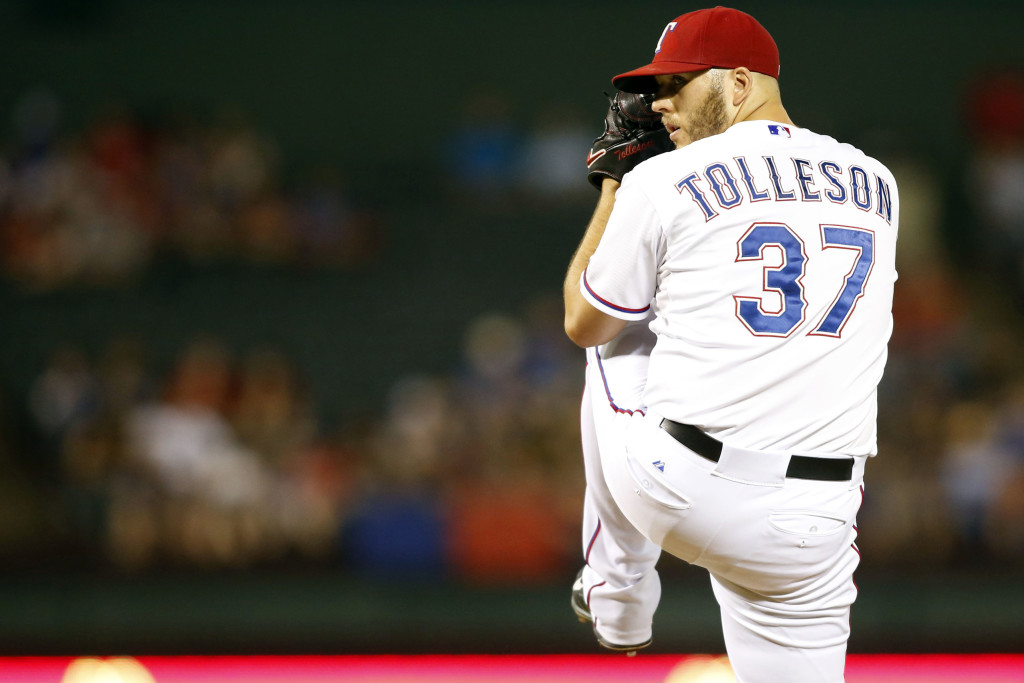 Rays Nearing Deal With Shawn Tolleson
6:30pm: The deal, if completed, will be a Major League contract, Topkin tweets. 5:30pm: The Rays are close to an agreement with former Rangers closer Shawn Tolleson, reports Marc Topkin of the Tampa Bay Times. The soon-to-be 29-year-old right-hander was non-tendered by Texas last month after a poor 2016 campaign but was excellent as recently…

2017-01-17 21:44:47
`
15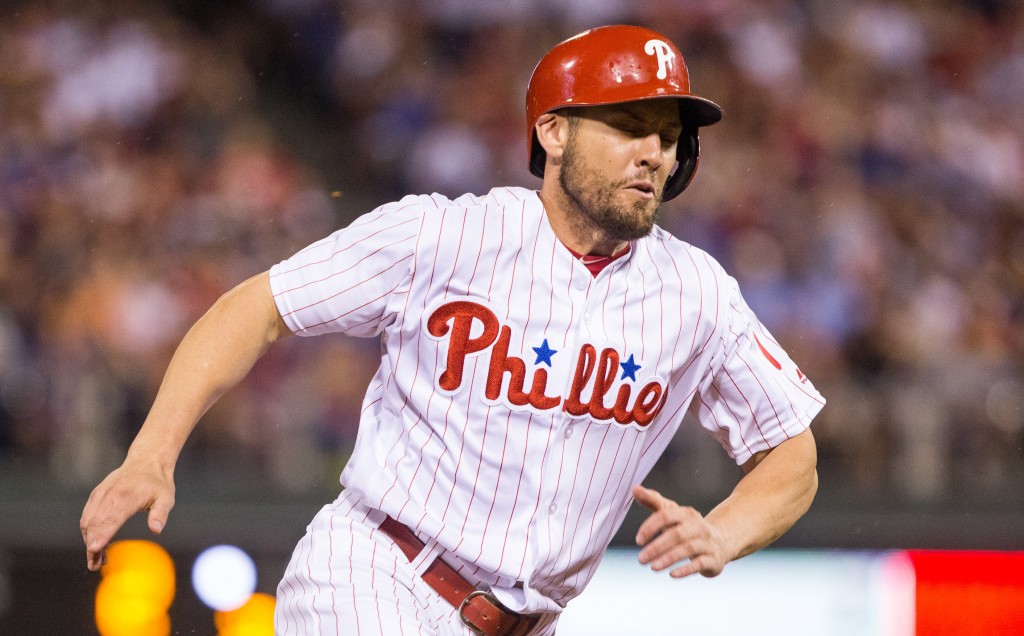 Tigers "In Touch" With Peter Bourjos, Gregor Blanco
The Tigers have opened a dialogue with free-agent outfielders Peter Bourjos and Gregor Blanco, according to Anthony Fenech of the Detroit Free Press (Twitter links). There's no agreement close with either player, but the two are under consideration as the team looks to fill its void in center field. Detroit opened the offseason by trading…

2017-01-17 21:30:36
`
14
Boyer reunites with Braves on Minors deal
Nearly four years after coming out of retirement to resurrect his career, pitcher Blaine Boyer is looking forward to the opportunity to reunite with the Braves and pitch just a few miles from his childhood home. He signed a Minor League deal with the team Tuesday.

2017-01-17 20:58:56
`
11
Braves, Blaine Boyer Agree To Minor League Deal
The Braves have agreed to a minor league contract with right-hander Blaine Boyer, reports Mark Bowman of MLB.com (Twitter link). Bowman notes that the Aegis Sports client will have a good chance to make the Atlanta bullpen. The 35-year-old Boyer was originally drafted by the Braves back in 2000 and spent the first five seasons of his…

2017-01-17 17:26:52
`
11
Rays reportedly close to signing Tolleson
The Rays are on the verge of signing free-agent reliever Shawn Tolleson, according to a report by the Tampa Bay Times. The club has not confirmed the report.

2017-01-17 16:04:57
`
13
Braun expected at Brewers On Deck
Ryan Braun, who's been the subject of trade rumors, is scheduled to attend the Brewers' annual fan fest later this month, along with other starting position players and Hall of Famers Robin Yount and Rollie Fingers.

2017-01-17 16:01:43
`
7
Tremie highlights player development staff
The Indians announced their 2017 staffing for their player development department, which includes some changes to the farm system's managerial structure. Chris Tremie will return for his fifth season as the manager for Triple-A Columbus, but four affiliates will have new managers for the upcoming season.

2017-01-17 15:16:07
`
7
Click here to read a transcript of today's chat with MLBTR's Steve Adams.

2017-01-17 13:11:06
`
8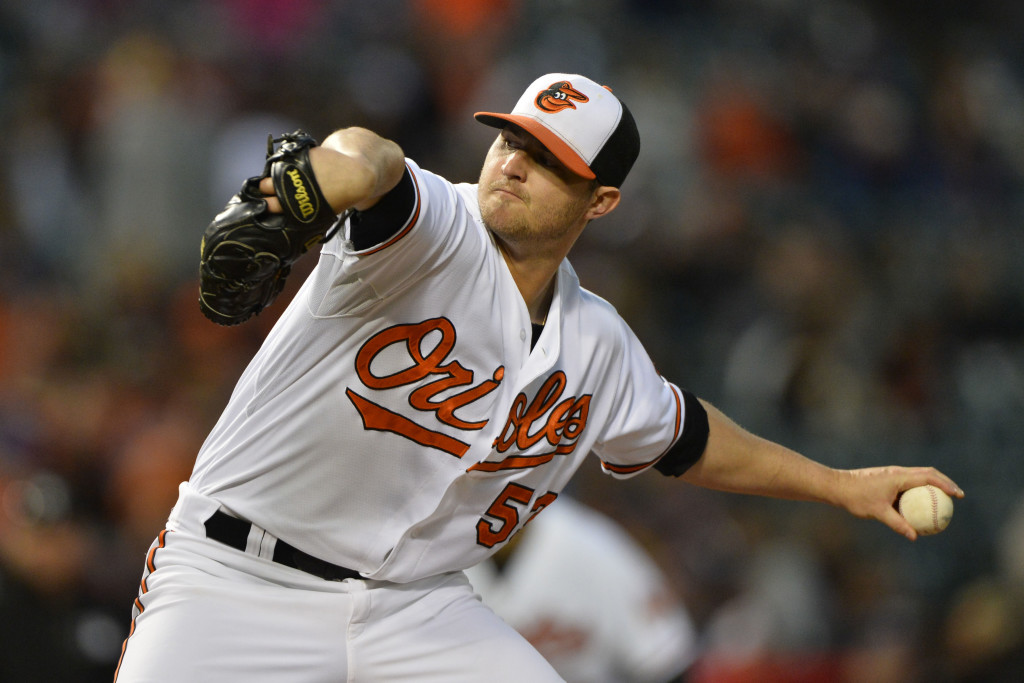 Arbitration Records: Relief Pitchers
We looked recently at some starting pitcher arbitration records, and today we're turning to their bullpen counterparts. MLBTR contributor and arbitration projection system creator Matt Swartz has mined his data to help identify the top total earnings — and top year-over-year raises — to make this look possible. Remember that you can keep tabs on all of…

2017-01-17 13:07:38
`
13
Yankees add depth at first base with Choi
The Yankees have added some depth to their upcoming first-base competition, signing Ji-Man Choi to a Minor League contract with an invitation to Spring Training.

2017-01-17 12:57:05
`
9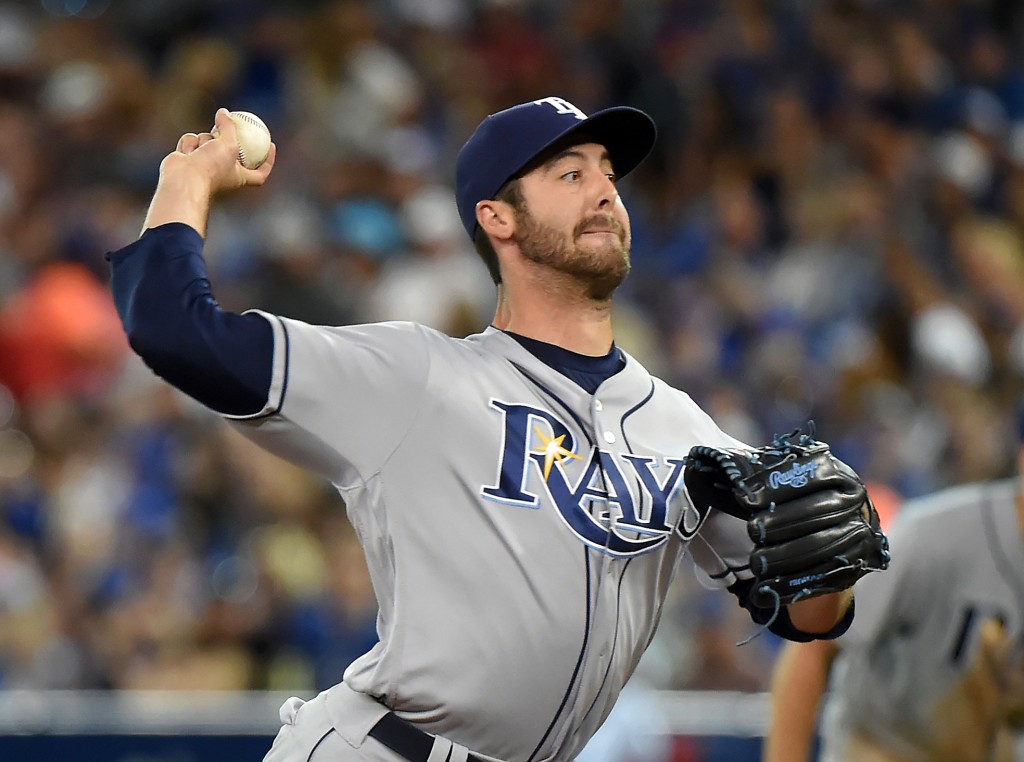 The Cubs have claimed righty Dylan Floro off waivers from the Rays, per a club announcement. He had been designated for assignment recently by Tampa Bay. Floro, 26, reached the bigs for the first time last year, working 15 innings over which he struck out 14 and walked five. He showed a 92.5 mph average…

2017-01-17 12:54:53
`
12
Former Cubs delight in White House festivities
Dexter Fowler, Aroldis Chapman, Chris Coghlan and Trevor Cahill are no longer on the Cubs' roster, but they contributed to the team's successful 2016 season and World Series championship, and they attended Monday's ceremony at the White House with President Barack Obama.

2017-01-17 12:46:07
`
7
Duke progressing well after TJ surgery
Zach Duke's scheduled appearance at the Cardinals' Winter Warm-Up was scrapped due to uncooperative weather, but good news about the lefty emerged over the weekend.

2017-01-17 11:40:49
`
5
Diekman to miss time after stomach surgery
The Rangers will be without left-handed reliever Jake Diekman for at least the first half of the 2017 season while he recovers from upcoming stomach surgery.

2017-01-17 11:32:01
`
8
Suarez shows signs of hitting to all fields
As a player learning to be an everyday player in the big leagues for the first time, Reds third baseman Eugenio Suarez demonstrated a full spectrum at the plate. Suarez flexed some power with 21 home runs. He was also streaky, going into and out of extended funks.

2017-01-17 11:31:59
`
11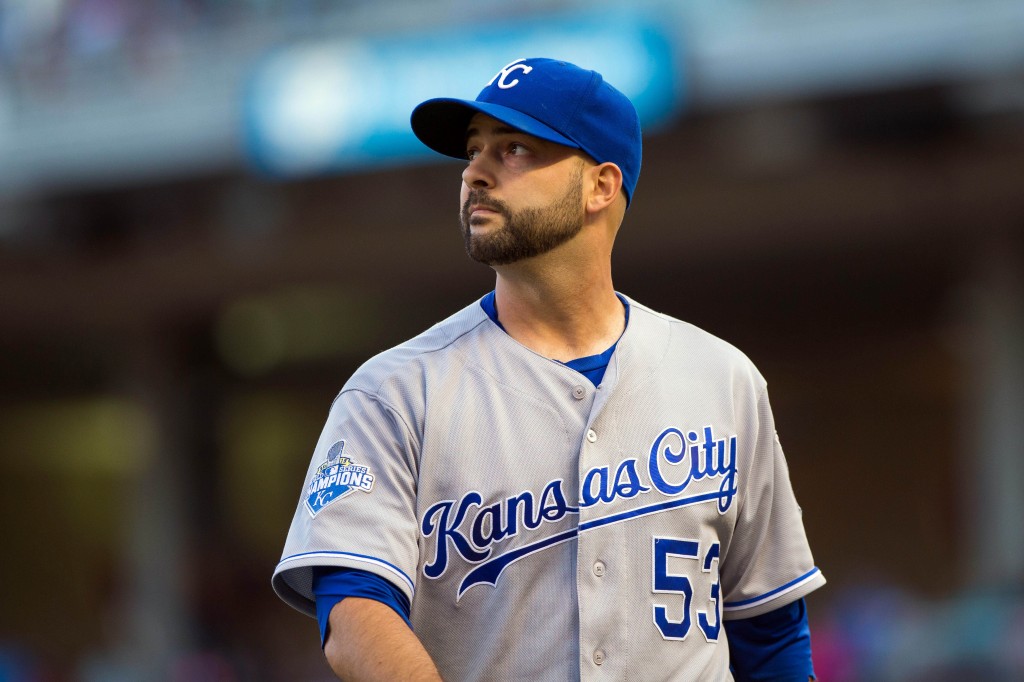 The Rangers have announced the signing of righty Dillon Gee to a minor-league deal. He can earn $2MM if he's in the majors, with a $1MM incentive package, per SB Nation's Chris Cotillo (via Twitter). Gee is still recovering from thoracic outlet surgery — as is fellow recent signee Tyson Ross. Last year, Gee joined the…

2017-01-17 11:12:35
`
11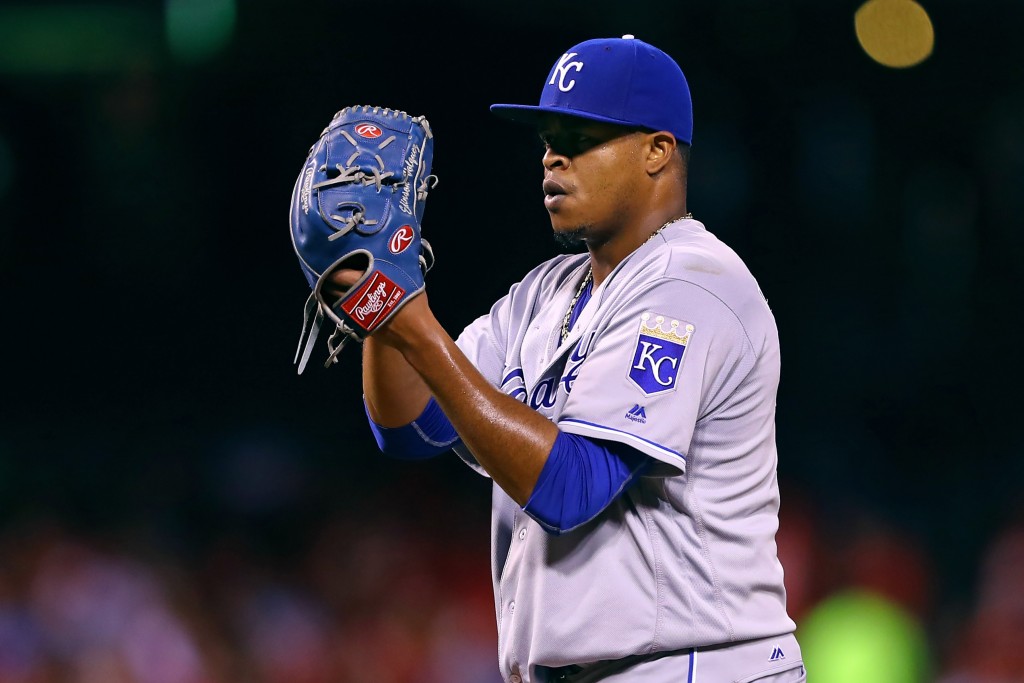 NL East Notes: Volquez, Bruce, Braves, Nola
We at MLBTR would like to extend our most heartfelt condolences to Marlins right-hander Edinson Volquez, whose 25-year-old brother, Brandy, was stabbed and killed earlier today in Volquez's native Dominican Republic, per a report from Emmanuel Rosario of QuisqueyanoSports.com and this one from ESPN. A suspect is reportedly in custody. It's been a rough couple of years…

2017-01-17 10:33:24
`
9
Source: D-backs nearing deal with Blanco
The D-backs are close to signing outfielder Gregor Blanco to a Minor League contract with an invitation to Spring Training, a source confirmed.

2017-01-17 10:26:39
`
6
Texas reportedly agrees to deal with Hamilton
The Rangers and outfielder Josh Hamilton have agreed to a Minor League contract with an invitation to Major League Spring Training, according to MLB Network Insider Jon Heyman. The club has not announced the deal.

2017-01-17 10:09:23
`
5
Around the Horn: 'Layers of quality' in Marlins' bullpen
Spring Training for the Marlins gets underway with pitchers and catchers workouts beginning on Feb. 14 at Roger Dean Stadium in Jupiter, Fla. As the countdown continues, MLB.com is taking a position-by-position look at how Miami's 2017 squad is shaping up. This is the second in a multipart Around the Horn series that will run periodically until camp starts. Today's focus: the bullpen.

2017-01-17 10:07:09
`
7
Astros lose games, win smiles at children's hospital
The laughs and smiles of children filled the room as A.J. Reed took the loss in a heated game of Connect Four, and Jose Altuve watched a tower of blocks tumble while he and his wife, Nina, played a game of Jenga with a young burn patient.

2017-01-17 08:32:28
`
12
Duffy on KC: 'I wouldn't have it any other way'
Back in 2010, Royals left-hander Danny Duffy was toiling in the Minor Leagues when he suddenly decided he'd had enough of baseball and simply quit. He packed his bags and headed for his hometown of Lompoc, Calif. Almost seven years later, Duffy has emerged as the team ace and one of the top left-handed starters in baseball.

2017-01-17 08:07:25
`
4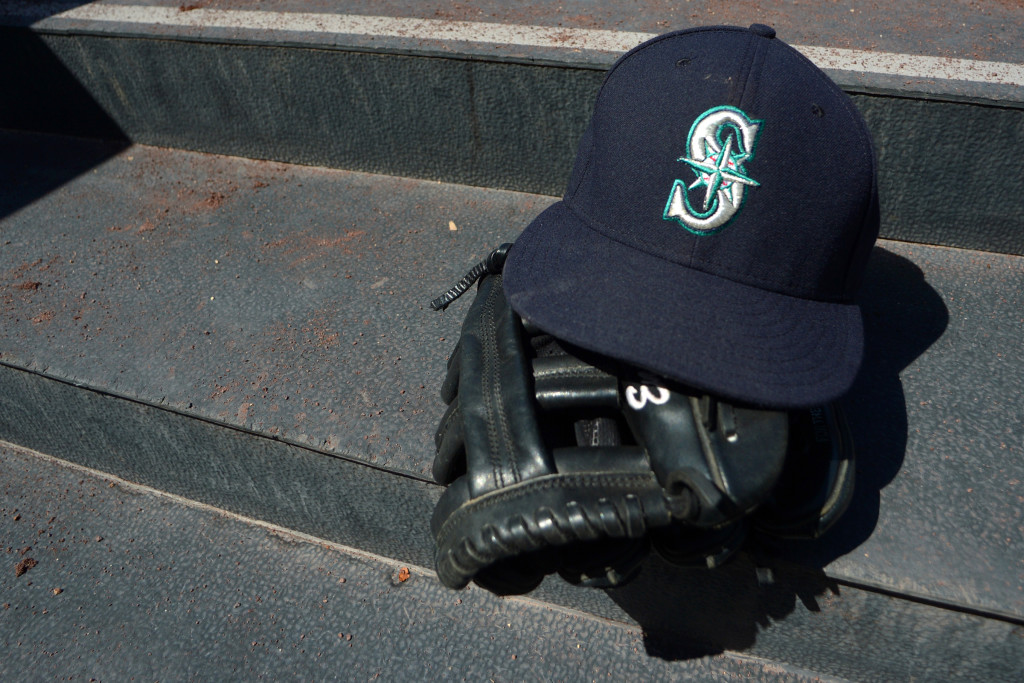 Minor MLB Transactions: 1/17/17
We'll track the day's minor moves in this post: The Mariners have added righty Josh Judy on a minors deal, per Robert Murray of Fan Rag (via Twitter). Soon to turn 31, Judy will return to a MLB organization after two years playing elsewhere — first, in the indy ranks and then in the Mexican League.…

2017-01-17 07:29:56
`
9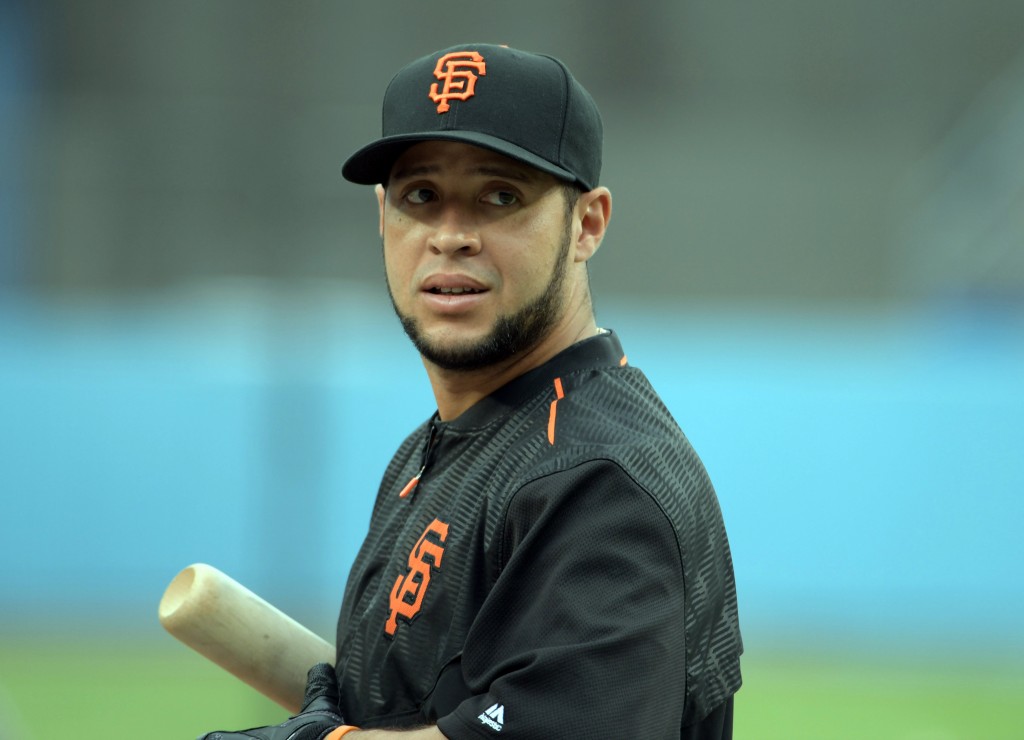 Diamondbacks, Gregor Blanco Agree To Minors Deal
Longtime Giants outfielder Gregor Blanco has agreed to a minor league contract with an invitation to Major League Spring Training, Blanco's agent, Wil Polidor, tells Manolo Hernandez of BeisbolPorGotas.com (Twitter link). SB Nation's Chris Cotillo tweets that Blanco would receive a $1MM base salary upon making the Major League roster. He adds that the deal…

2017-01-17 07:24:02
`
8
Who ya gonna Hall? Class of 2017 awaits call
Wednesday is the big day. The National Baseball Hall of Fame announces its Class of 2017, selected in a vote last month by the eligible members of the Baseball Writers' Association of America.

2017-01-17 06:51:49
`
6
Many forces at play in GM's Quintana plans
Whtie Sox general manager Rick Hahn has done extremely well in trades of All-Star starter Chris Sale and outfielder Adam Eaton, assembling seven prospects. But in the case of a potential deal involving Jose Quintana, Hahn might have to decide when to bend just a bit.

2017-01-17 06:33:57
`
6
Duffy's breakout suggests he could be a bargain
The Royals are betting $65 million on Danny Duffy's breakout season being for real. Are they right to do so? The changes Duffy made are very similar to another AL pitching star, so the Royals can hope that they've made a wise investment.

2017-01-17 05:59:15
`
9
Bagwell: 'I won't relax' until HOF results are in
Jeff Bagwell, who starred at first base for the Astros from 1991-2005, is the kind of player often enshrined in the National Baseball Hall of Fame, and the slugger will find out Wednesday afternoon if he'll join long-time teammate Craig Biggio in getting enshrined in Cooperstown later this summer.

2017-01-17 05:52:37
`
4
Jones eyeing Tigers' center-field spot
JaCoby Jones, seen by many as the Tigers' center fielder of the future, could end up wearing the same number as their center fielder of 2016. It was just a coincidence, he said, that he had number 4 -- which Cameron Maybin wore for Detroit last year -- during his stint in the Arizona Fall League.

2017-01-17 05:46:52
`
4
10 teams poised to get boost from comebacks
Josh Hamilton is trying for another comeback. Good for him. Good for us, too. Baseball is more interesting when he's on a Major League diamond. Here's the thing. It's impossible to know what kind of player he can be, since he's 35 and recovering from yet another surgical procedure -- this time to his left knee.

2017-01-17 05:43:53
`
5
Twins, Phillies unveil shared DR academy
The Twins officially opened their new baseball academy in the Dominican Republic on Tuesday, hosting a grand opening in Boca Chica with the Phillies, who will share the facility.

2017-01-17 05:41:43
`
6
Grading the 2017-18 free-agent class
It's never too early to think ahead, so let's see where next winter's free-agent class is at its strongest and weakest.

2017-01-17 04:52:53
`
10
WBC 2017 Preview: Breaking down Japan
Team Japan entered the 2013 World Baseball Classic as two-time defending champions, having won the first two editions of the international tournament, in 2006 and '09. But after losing to Puerto Rico in the semifinal round four years ago, Japan has unfinished business when it opens WBC '17 in Tokyo on March 7 against Cuba.

2017-01-17 04:10:28
`
13
How MLB.com writers voted in Hall of Fame balloting
Fourteen MLB.com reporters were among those eligible to cast ballots in the 2017 Hall of Fame vote conducted by the Baseball Writers' Association of America. Here's a look at how they voted.

2017-01-17 03:58:45
`
13
Padres lock up Myers through at least 2022
The San Diego Padres on Tuesday announced they have signed infielder Wil Myers to a contract through the 2022 season with a club option for the 2023 season. The club did not immediately announce the financial parameters of the deal.

2017-01-17 03:30:09
`
6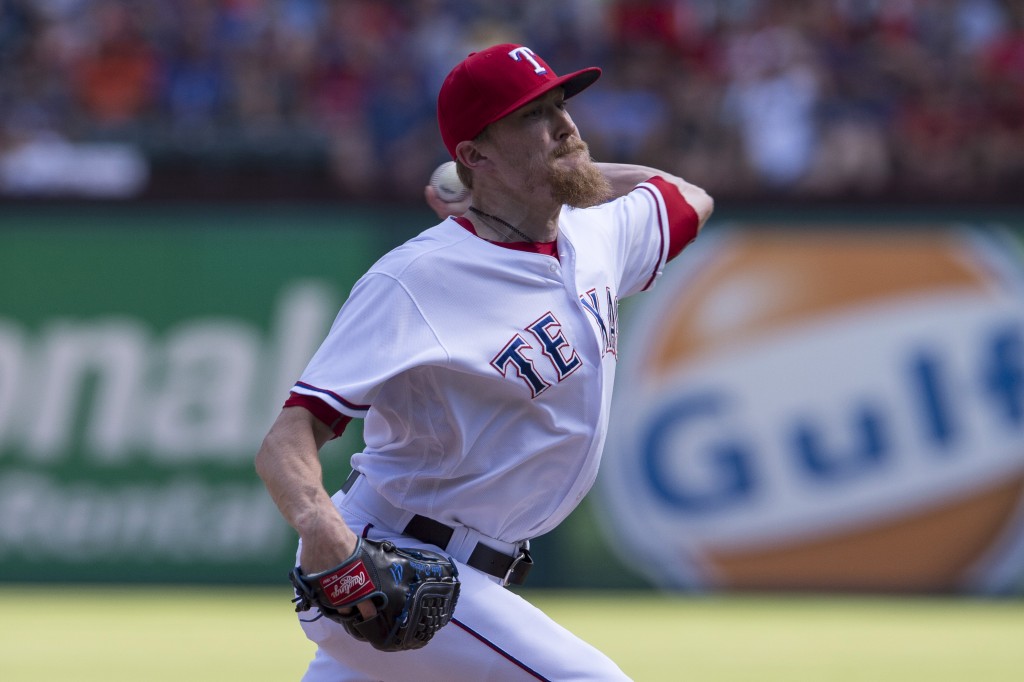 Jake Diekman To Undergo Surgery, Miss Significant Portion Of 2017 Season
Rangers reliever Jake Diekman is expected to miss "at least half" of the 2017 season after undergoing surgery to "help alleviate ulcerative colitis," according to Jeff Wilson of the Forth Worth Star-Telegram (via Twitter). That's certainly frightening news for the 29-year-old; MLBTR extends its best wishes to him for a full recovery. News of the…

2017-01-17 03:03:40
`
6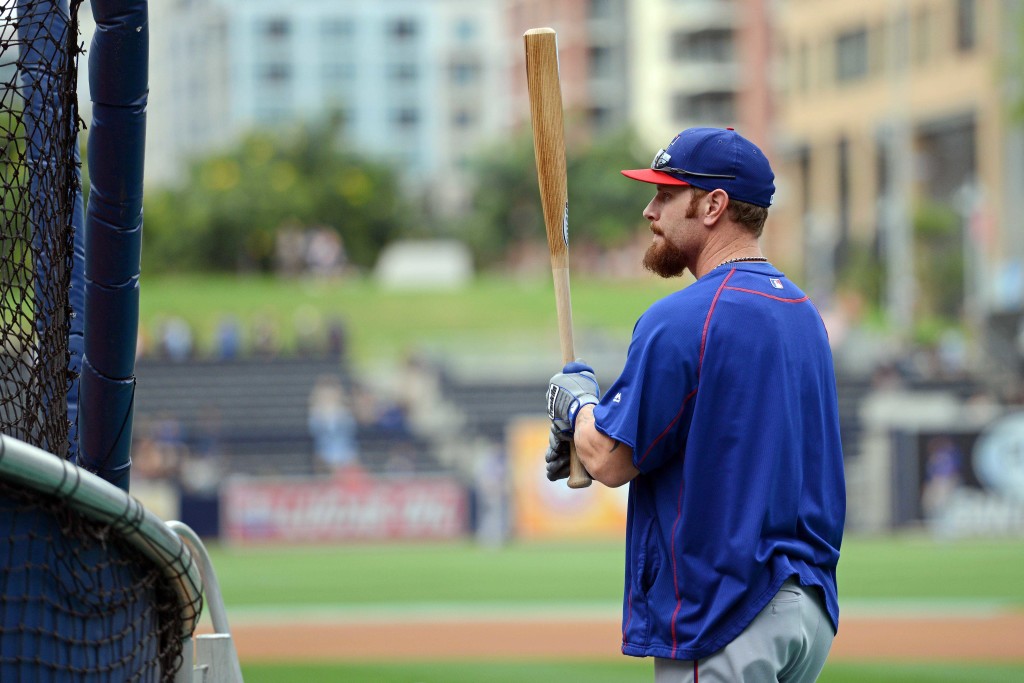 12:09pm: Hamilton intends to try his hand at first base, as MLB.com's T.R. Sullivan tweets. Presumably, he could also factor in the corner outfield and DH mix. The organization has been rumored to be pursuing alternatives at first and DH, where Joey Gallo and Jurickson Profar currently rate as the top options on the depth…

2017-01-17 03:03:35
`
8
Trade market dwindling for Mets' Bruce
The Mets' market for Jay Bruce, which as of New Year's Day included as many as a half-dozen suitors, has evaporated down to one or two.

2017-01-17 02:38:56
`
6
Waino belts out hits at karaoke charity event
Forgoing the mound for the mic, Adam Wainwright entertained a few hundred guests and raised several thousand dollars for charity on Monday night by hosting his first Big League Impact Sing-Off.

2017-01-17 02:35:27
`
5