Projecting Payrolls: Chicago Cubs
Although substantial time has passed since the last installment in this series, only the reliever market has moved in a significant way. As such, we move on to the 12th piece while the biggest fish remain unhooked. Below find the links to the earlier posts in this series. Philadelphia Phillies Los Angeles Dodgers Los Angeles…


DeWitt: Cardinals Interested In Long-Term Deal With Paul Goldschmidt
Though the Cardinals may not have many further additions to make to their 2019 roster, that doesn't mean the club's offeason business is complete. In comments today, as MLB.com's Jenifer Langosch was among those to report, owner Bill DeWitt Jr. made clear that the organization has serious interest in keeping newly acquired first baseman Paul…


The Tigers have agreed to a minor-league deal with backstop Hector Sanchez, according to Venezuelan journalist Ignacio Serrano (Twitter link). The contract comes with an invitation to MLB Spring Training. Now 29 years of age, Sanchez had appeared in seven consecutive major-league campaigns before failing to earn a nod last year. Though he showed early…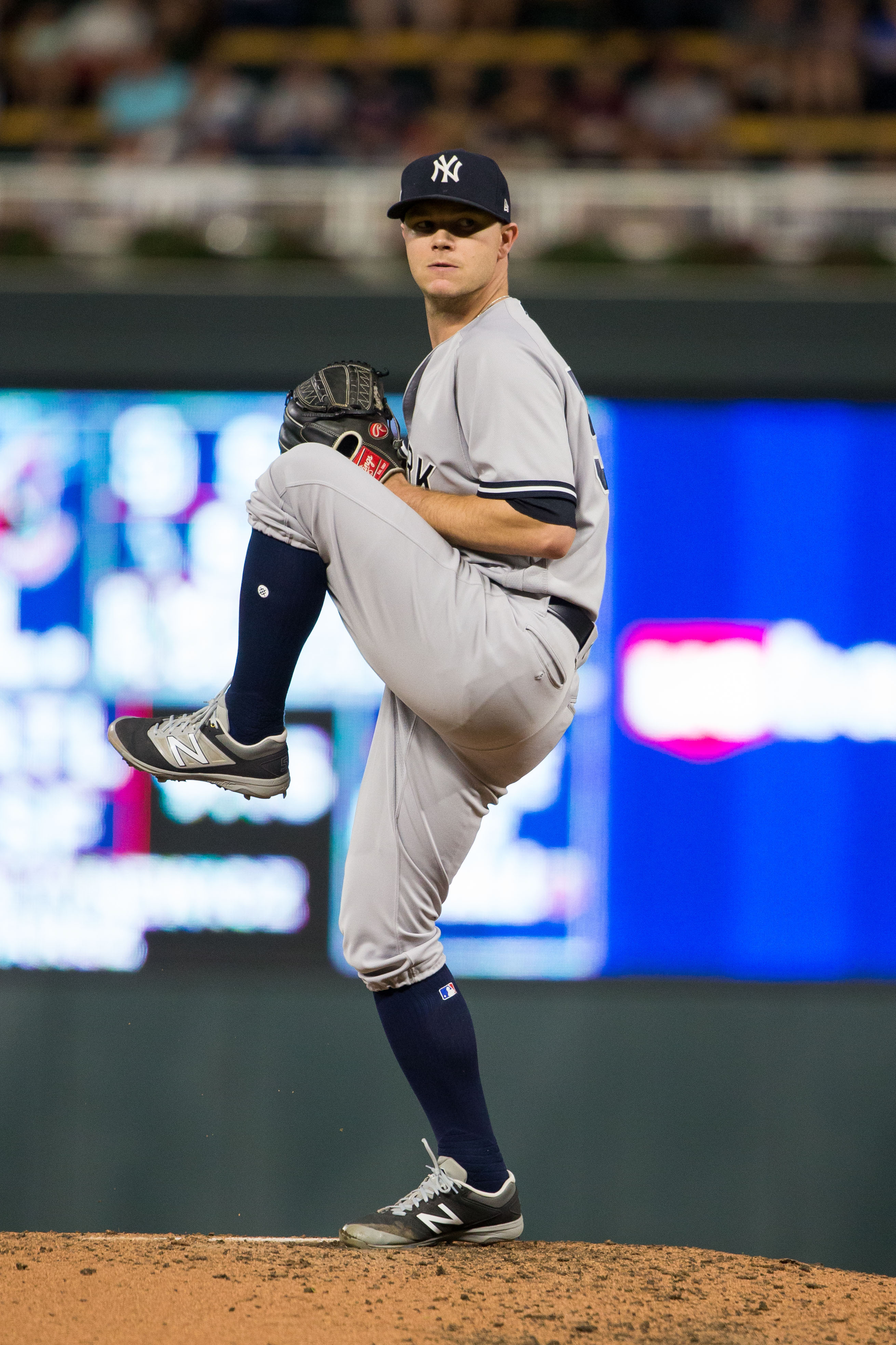 Reds Acquire, Extend Sonny Gray As Part Of Three-Team Trade
4:15pm: The Mariners have now announced their portion of the trade as well: they've acquired Long from the Yankees in exchange for Stowers. 4:12pm: The Reds and Yankees have announced their portion of the trade: Gray and Sanmartin have been dealt to the Reds in exchange for Sanmartin and a Competitive Balance Round A selection.…


Yankees To Sign Danny Farquhar
The Yankees have agreed to a minor-league deal with right-hander Danny Farquhar, according to Jon Heyman of Fancred (via Twitter). It is not known whether he'll receive an invitation to MLB camp. It's yet another bit of good news for Farquhar, who has been firmly on the upswing since a terrifying medical episode last year.…


Wait nearly over, Edgar's Hall call in reach
This year, 56-year-old Edgar Martinez appears a near-certainty to be inducted into the Hall of Fame based on the results of more than 50 percent of the Baseball Writers' Association of America votes that have been made public.


Reid Ryan announces plans for Astros HOF
The greatest players in Astros history will be immortalized at Minute Maid Park beginning later this year when the club opens a Hall of Fame with the goal to honor, preserve, communicate and educate fans about the rich history of the state's oldest baseball franchise.


Diaz a lockdown anchor for Mets' bullpen
With pitchers and catchers scheduled to report to Port St. Lucie, Fla. in four weeks, it's time to continue our position-by-position look at the 2019 Mets. Next up: bullpen.


Fulmer, Tigers on path to arbitration hearing
Unless the Tigers and Michael Fulmer reverse course and negotiate a mutually acceptable one-year contract, he will be a part of franchise history besides his 2016 AL Rookie of the Year Award. He's on track to become the first Tiger to go to salary arbitration since Chris Holt in 2001.


Mariners Designate Kaleb Cowart
The Mariners announced that they have designated Kaleb Cowart for assignment. His roster spot was needed to accommodate today's acquisition of infield prospect Shed Long. When the M's claimed Cowart in December, the club announced that he'd come to camp not only as an infielder, but also as a pitcher. That could still be the…


Albies aims to turn patience into production
Having had a few months to dwell on what was his first full Major League season, Braves second baseman Ozzie Albies acknowledges he'll need to harness his aggression in order to repeat the All-Star experience he enjoyed last year.


Diamondbacks Designate Jared Miller For Assignment
The Diamondbacks announced Monday that they've designated left-hander Jared Miller for assignment. His roster spot will go to infielder Wilmer Flores, whose previously reported one-year deal with the team has now been officially announced. Miller, 25, hasn't yet cracked the big leagues but was added to the 40-man roster last winter. At the time, he…


Here's where Marlins stand on Realmuto front
All offseason, the Marlins have held firm on their trade demands for All-Star catcher J.T. Realmuto, and their position hasn't changed with Spring Training opening in a little more than three weeks.


Yanks deal Gray to Reds, land OF from M's
The Reds and Yankees completed a deal on Monday that sends Sonny Gray to Cincinnati and includes an extension through 2022 for the veteran righty. In a separate trade, the Mariners and Yankees exchanged prospects.


Source: Yanks sign Farquhar to Minors deal
Danny Farquhar's inspirational recovery from a brain hemorrhage is complete, and the right-hander will have the opportunity to return to the mound this coming season as he agreed to a Minor League contract with the Yankees on Monday.


Yankees' improved bullpen sure to be electric
With the start of Spring Training approaching, anticipation is building for the 2019 season. MLB.com is going around the horn to break down each area of the Yankees' roster, continuing this week with the bullpen.


Dream Series inspirational for young players
The third annual Dream Series, an initiative from MLB and USA Baseball that features a diverse group of some of the nation's top high-school pitching and catching prospects, concluded Monday with batting practice, bullpen sessions and defensive drills at the Spring Training home of the Angels.


Cardinals Notes: Additional Moves, Martinez, Wainwright
There may not be another significant move on the horizon for the Cardinals this offseason, president of baseball operations John Mozeliak suggested over the weekend (link via Jenifer Langosch of MLB.com). "We don't feel like there's that one player out there that if we could target we'd go after if we're patient enough," Mozeliak said. The team…


Williams working hard, not focused on Harper
Nick Williams, who worked Monday afternoon with kids from the Phillies' MLB Urban Youth Academy at the Ryan Howard Training Center, said unlike teammate Rhys Hoskins, he has not talked to Bryce Harper. The Phillies are pursuing both Harper and Manny Machado in a potentially record-breaking free-agent sweepstakes. Williams could be most impacted if the Phillies sign Harper.


Padres Sign Carlos Torres To Minors Deal
The Padres have signed right-hander Carlos Torres to a minor league contract, Jeff Sanders of the San Diego Union-Tribune reports.  The deal includes an invitation to the Padres' big league Spring Training camp. Torres, 36, posted a 6.52 ERA over just 9 2/3 innings out of the Nationals' bullpen in 2018, his lowest innings total…


What to watch for in Tuesday's HOF vote
The National Baseball Hall of Fame will announce the results of the Baseball Writers' Association of America ballot on Tuesday, live on MLB Network, and the baseball world will find out who will join Veterans Committee selections Harold Baines and Lee Smith as the Class of 2019.


Lindor a lock at SS; 2B still TBD for Tribe
In the final weeks prior to Spring Training, MLB.com will be going around the horn to examine each area of the Indians' 2019 roster. This installment focuses on Cleveland's middle-infield options.


Hiura leads list of Top 10 2B prospects
Our new list of MLB's Top 10 second-base prospects has several players nearly ready for the big leagues, as well as some familiar names, with Keston Hiura and Luis Urias headlining the five holdovers from last year's list.


NL Notes: Cubs, Reds, Pederson, Bourgeois
The Cubs have struggled to develop homegrown pitchers during Theo Epstein's regime, though senior VP of player development and amateur scouting Jason McLeod told Gordon Wittenmyer of the Chicago Sun-Times that "this is probably the first year I can confidently sit here and feel like we have the guys that can help this team in…


Rangers Have Been In Contact With Clay Buchholz
The Rangers have dramatically revamped their rotation this offseason by adding Drew Smyly, Lance Lynn and Shelby Miller (in addition to selecting Edinson Volquez to the 40-man roster), but Fancred's Jon Heyman tweets that the Texas organization has also "been in contact" with free-agent righty Clay Buchholz. He further qualifies that there's "no word" whether…


Umpires inspire, inform at Dream Series panel
Growing up in Southern California, Malachi Moore never imagined that standing behind home plate and calling strikes could be as gratifying as crouching in the batter's box and swinging at them.


Cardinals intend to pitch extension to Goldy
Six weeks after president of baseball operations John Mozeliak dodged a question about Paul Goldschmidt's future fit by stating that "what I'm thinking about today is 2019," the tone has clearly changed. The organization used this weekend's Winter Warm-Up event as the start of a sales pitch that could continue through the season.


Rosenthal's Latest: Santana, Marlins, Happ, Gray, Reds, Perez, Boras
Carlos Santana in a Marlins uniform?  Surprising at it may seem, The Athletic's Ken Rosenthal (subscription required) reports that Miami was in talks with the Mariners about the veteran first baseman before Seattle flipped Santana to the Indians as part of a three-team deal with the Rays.  It's been a quiet offseason for the Marlins…


Zobrist, Cubs teammates put trust in front office
The message continually preached by the Cubs' decision-makers throughout this winter has been that the team plans on harnessing a heightened sense of urgency from the first pitch of the season on. And it will be incumbent on the players already in the fold to right the wrongs of last fall's collapse.


Yadi open to playing beyond end of contract
Though recovery from an offseason knee procedure will limit Yadier Molina's time on the field this spring, the veteran catcher has opened his mind to potentially playing beyond the end of his contract, which covers the next two seasons.


Angels Designate Miguel Almonte For Assignment
The Angels have designated right-hander Miguel Almonte for assignment, the club announced.  The move creates a 40-man roster space for reliever Cody Allen, whose signing is now official. Almonte tossed seven relief innings for the Halos last season, posting a 10.29 ERA with seven strikeouts and three walks.  The 25-year-old joined the organization after an…


Austin Bibens-Dirkx Signs With Taiwan's Uni-President Lions
The Uni-President Lions of the Taiwan-based Chinese Professional Baseball League have signed right-hander Austin Bibens-Dirkx to a contract for the 2019 season.  NOWnews reported the signing last week (hat tip to CPBLStats.com) and Bibens-Dirkx confirmed the deal himself on his Instagram page (while also announcing that he and his wife Leah are expecting a baby…


Recovering Sanchez eyeing productive 2019
One after the other at this weekend's Winter Fest at Rogers Centre, Blue Jays players said that they expect their team to surprise some people this season. For that to happen, they'll need right-hander Aaron Sanchez back at full health and pitching like he did in 2016.


Baseball Blogs Weigh In: Realmuto, Manny, Bucs, Zaidi, Angels, Keuchel
This week in baseball blogs… Chin Music Baseball ranks potential landing spots for J.T. Realmuto. The Point of Pittsburgh ponders whether signing Manny Machado would make economic sense for the Pirates. Sox On 35th reacts to the potential seven- and eight-year offers on the table for Machado. Around the Foghorn looks back at Farhan Zaidi's…


Latest On Josh Harrison's Market
The Dodgers, Giants, Angels, Phillies and Rays are all in on free agent Josh Harrison at the moment, according to Jon Heyman of Fancred. Reported interest from the Giants and Angels isn't anything new for Harrison, but this is the first time the Dodgers, Phillies and Rays have been connected to him in any major…


Dodgers, White Sox Discussing Joc Pederson
The Dodgers are discussing outfielder Joc Pederson in potential deals, and the White Sox are among the teams they're talking to, Ken Rosenthal of The Athletic reports. It's unclear, though, whether the two sides are making progress in those conversations. Speculatively, trading Pederson could further open up room in LA for free-agent center fielder A.J.…


Loretta eager to learn from Maddon as coach
Mark Loretta played baseball about a half-hour north of Wrigley Field when he suited up for Northwestern University. As he transitioned from collegiate star to professional ballplayer to big leaguer, Loretta held on to the hope of one day joining the Cubs.


Johnson mentors catchers at Dream Series
The Dream Series, which runs in connection with Martin Luther King Jr. Day, is an initiative designed to develop the 60 participating pitchers and catchers for a career in baseball.


Mikolas open to extension talks with Cards
Miles Mikolas said on Sunday that he is open to discussing the possibility of a contract extension with the Cardinals before he hits free agency, and he will put no parameters on when those discussions can take place.


Poll: How Much Money For Manny?
As an elite, in-his-prime player, Manny Machado isn't the type of free agent who comes along very often in Major League Baseball. With that in mind, Machado (and fellow 26-year-old superstar free agent Bryce Harper) no doubt came into the offseason with designs on signing one of the richest contracts in the history of the…


Red Sox, Reds Among Teams Interested In Shawn Kelley
12:20pm: Kelley is drawing interest from roughly 10 teams, including the Reds, per Jon Heyman of Fancred. 11:32am: The Red Sox and free-agent reliever Shawn Kelley "have been in contact," Chris Cotillo of MassLive.com reports. Meanwhile, Boston is unlikely to sign either Sergio Romo or Adam Warren in free agency, Cotillo hears. With Joe Kelly…


Springer honored to rep Astros on MLK Day
The father of Astros outfielder George Springer grew up hearing firsthand accounts from his own dad about the impact of John Lewis in the civil rights movement, giving him a greater understanding of Lewis' legacy than many of his young peers.


Wainwright pain-free and ready to compete
Speaking at Winter Warm-Up on Sunday, Adam Wainwright acknowledged that it took three September starts last season to convince him that his right arm still had something left to give.


Cubs Have Considered Trading Ben Zobrist
With the bullpen-needy Cubs facing a budget crunch, acquiring even a mid-tier reliever would require removing payroll from elsewhere on their roster, per Sahadev Sharma of The Athletic (subscription required). Thus, as the Cubs look for ways to improve this offseason with little to no spending space, the club has "bandied about the idea of…


Cardinals, Miles Mikolas Interested in Extension
Right-hander Miles Mikolas is scheduled for free agency after the 2019 season, though both he and the Cardinals have interest in negotiating a contract extension.  Derrick Goold of the St. Louis Post-Dispatch reports that the team has already been in touch with Mikolas' agent "about what the framework would look like for an extension," while…


Trade Rumblings: Giants, Longoria, Gray, Yankees, Arenado
The latest from the trade market… Giants third baseman Evan Longoria lamented the slow-moving free-agent process in an Instagram post Friday, criticizing the advent of new metrics which he believes devalue players. Regardless of whether you agree with Longoria's stance, one doesn't need analytics to figure out he disappointed in 2018, his first year with…


Twins, lefty Perez reportedly reach 1-year deal
The Twins have reportedly agreed to a one-year contract with left-handed pitcher Martin Perez with a club option for a second season, according to a report by MLB Network insider Ken Rosenthal.


Mozeliak not looking to pounce late in FA market
Though the Cardinals continue to monitor a slow-moving free-agent market with an open mind, president of baseball operations John Mozeliak insisted on Saturday that the organization isn't necessarily preparing to pounce.


East Notes: Rays, LeMahieu, Realmuto, Braves, Mets
Count the Rays among the teams that chased second baseman DJ LeMahieu during his trip to the open market, according to Marc Topkin of the Tampa Bay Times. Before LeMahieu joined the division-rival Yankees on a two-year, $24MM guarantee, Tampa Bay was "very much in on" him, Topkin writes. Now, with spring training approaching, it's…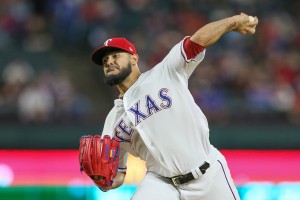 5:04pm: Perez's deal is worth approximately $3.5MM, Jon Heyman of Fancred tweets. 3:01pm: Per The Athletic's Ken Rosenthal, the Twins have agreed to a one-year deal with free agent lefty Martin Perez.  The deal reportedly includes a club option for 2020. Perez, 27, appeared in parts of seven seasons with the Rangers, posting a career 4.63 ERA/4.44…


Andrus committed to Texas, senses 'chemistry'
Elvis Andrus lets little upset him, including when it came time to make a final decision on his 2019 contract. The Rangers lost 95 games last season, and there may be more rough times ahead during the rebuild. But Andrus isn't ready to abandon ship, at least right now.


Spiveys make Dream Series family affair
It takes only a few minutes for former Major League infielder Ernest "Junior" Spivey to find his young son on the field at this week's Dream Series at Tempe Diablo Stadium.


Acuna would prefer to stay at leadoff for Braves
How the Braves construct their lineup will depend on who is acquired or selected to fill their outfield void. But Ronald Acuna Jr. admits his preference is to remain at the top of Atlanta's lineup.


Quick Hits: Padres, Red Sox, Cubs
The Padres have done a tremendous job in recent years growing the top farm system in the game, but the organization underwent a financial reshaping that was just as important to long-term stability, per Kevin Acee of the San Diego Union-Tribune. Mired in the debt inherited from previous owner John Moores, Executive Chairman Ron Fowler…


Mozeliak not looking to pounce late in FA market
Though the Cardinals continue to monitor a slow-moving free-agent market with an open mind, president of baseball operations John Mozeliak insisted on Saturday that the organization isn't necessarily preparing to pounce.


Twins, lefty Perez reportedly reach 1-year deal
The Twins have reportedly agreed to a one-year contract with left-handed pitcher Martin Perez with a club option for a second season, according to a report by MLB Network insider Ken Rosenthal.


Halladay remembered fondly at Winter Fest
As the Toronto Blue Jays looked to the future at their annual Winter Fest this weekend at Rogers Centre, some alumni and current players remembered franchise icon Roy Halladay, who is on track to be elected to the Hall of Fame on Tuesday.


Reds thrilled to stop by Children's Hospital
The Reds Caravan northern leg dropped by Dayton's Children Hospital Saturday to say hello to kids in their hospital beds. Second baseman Scooter Gennett, pitchers Sal Romano and Cody Reed, infield prospect Brantley Bell and mascot Mr. Red rolled through the hallways carrying toys in red wagons.


Dodgers Interested In A.J. Pollock
Free agent outfielder A.J. Pollock is a "target" for the Dodgers, tweets Ken Rosenthal of The Athletic, who adds the two sides are "in discussions." Los Angeles, which values balance, flexibility, and the platoon advantage perhaps as much as any team in baseball, currently finds itself with a dearth of right-handed options at play. There's Justin…


Which remaining free agents boast best skills?
With less than a month remaining before Spring Training gets underway, many free agents have already found homes for the 2019 season. But there are still plenty of talented players available, and clubs looking to add certain ingredients to their rosters before Opening Day will have no shortage of options. Here is a look at the remaining free agents on the market who possess the top skills.


One question for each National League club
With Spring Training about a month away, it's a good time to ask some important questions about each MLB team. Following is a look at the National League clubs, highlighting one key question from fans for each of the 15 MLB.com beat writers covering the NL, including a link to more from that reporter's most recent Inbox.


Finding the best backstop matches for Keuchel
Dallas Keuchel is a command artist -- and several teams that are potential landing spots for the free-agent left-hander have great framing catchers who could steal him strikes. MLB.com breaks down the best fits.


NL Notes: Rockies, Cardinals, Ozuna, Gregerson, Braves
The latest from the National League . . . Following Thursday's departure of reliever Adam Ottavino to New York, the Denver Post's Patrick Saunders spoke with GM Jeff Bridich about the state of affairs in the team's bullpen. On the heels of last offseason's months-long reliever binge, which saw the club devote nearly a third…


Darvish confident as return to mound nears
The Cubs surprised the baseball world a year ago when they signed Yu Darvish to a blockbuster free-agent contract. Following a season lost due to injury, both the team and its fans are still waiting for Darvish to show that he was worth the lucrative pact.


Cubs Notes: TV Network, Maddon, Harper, Russell
The Cubs' 15-year deal with NBC Sports Chicago is set to expire at the end of 2019, so they plan to launch their own regional sports network in time for the 2020 season, president of business operations Crane Kenney told Jordan Bastian of MLB.com and other reporters Saturday. "We are going to have our own…


Sale healthy, open to potential extension talks
When it comes to encouraging developments at Red Sox Winter Weekend, the fact that Sale is a full go again and feeling great about where he's at with his shoulder is at or near the top of the list.


Chris Martin healthy, ready to roll in Rangers' 'pen
The Rangers were expecting Chris Martin to be a big part of their bullpen last season, and he was when healthy. But the injuries seemed to keep him from getting on an extended roll, and Martin was 1-5 with a 4.54 ERA in 46 games.


Young Blue Jays pitchers see opportunity ahead
The group of Julian Merryweather, Hector Perez, Andrew Sopko, Trent Thornton and Jacob Waguespack suddenly have an opportunity in front of them. They've also got some high expectations.


Twins' bullpen solid, but still taking shape
The Twins likely aren't done adding to their relief corps, and still anticipate more competition being brought in for the final spots on the pitching staff, whether in the form of non-roster invitees or potential fits on the 40-man roster.


Bryant on Harper: 'He's not signing here'
Kris Bryant knew that it would be the first question he encountered when the doors to the Sheraton Grand Chicago banquet hall opened and reporters waited inside. So, with four words and a smile, the Cubs star tossed some ice-cold water on the idea that his friend, free agent Bryce Harper, might ink a contract with the North Siders.


Ricky Romero Announces Retirement
Left-handed hurler Ricky Romero recently announced his retirement in an Instagram post that flew under our radar at the time. He hangs up his spikes at 34 years of age. At one point, the former sixth-overall draft pick looked to be among the game's better young pitchers — a quality rotation piece who could handle…


The best fit for Kimbrel may come as a surprise
Andrew Miller, Zach Britton, David Robertson, Jeurys Familia, Joe Kelly, Adam Ottavino… they've all signed. Craig Kimbrel is now the last high-end reliever still on the market. So who should sign him?


NL Central Notes: Cubs, Miley, Reyes
Cubs president of baseball operations Theo Epstein held an interesting chat today with Waddle and Silvy of ESPN Chicago (audio link). He likened his desire to acquire a premium free agent to a second helping of dessert — of course, he wants it, but he just can't have it — and says the organization still…


MLBTR Poll: The State Of The Indians Bullpen
Cody Allen will be closing games for the Los Angeles Angels next season, but the long-time fixture of the Cleveland bullpen may still add some value to the Indians' 2019 bullpen: as a scout. It was Allen who first brought Jon Edwards to the attention of the Cleveland front office after working out at the…


Vlad Jr. not shying away from leadership role
The Blue Jays gathered their brightest young stars in Toronto this week for their annual Development Program, which the organization believes will advance the talent and leadership of its highly anticipated top prospects. In what Blue Jays fans will hope is a sign of things to come, Vladimir Guerrero Jr. stood in the middle of it all with a sparkling championship ring on his finger.


Goldy, Miller take in 'excitement' of Warm-up
The Cardinals turned their annual Winter Warm-Up, considered to be the start of a sprint toward spring, into the first piece of a season-long sales pitch to a player they hope will become a staple at the January event.


Red Sox Notes: Bogaerts, Betts, Sale, Porcello, Bullpen, Catchers
Evan Drellich of NBC Sports Boston reported earlier this month that the world champion Red Sox had been discussing a contract extension with an unnamed player. It turns out that player was shortstop Xander Bogaerts, according to Drellich, though he adds that the two sides never came close to an agreement during their talks. The…


Pendleton inducted into Braves Hall of Fame
Whether serving as that player who fueled Atlanta's unprecedented streak of 14 consecutive division titles or the mentor who enriched the careers Brian McCann and the organization's other stars from this century, Terry Pendleton was a fierce competitor and highly respected leader. His contributions were honored Friday night, when he and dead-ball-era star Hugh Duffy were inducted into the Braves Hall of Fame.


Mystery Teams Reportedly Pursuing Manny Machado
The presence or absence of so-called "mystery teams" — unidentified but active pursuers of a given player — has long been a subplot of the market for Manny Machado this winter. With the Phillies, White Sox, and (to a lesser extent) Yankees known to be involved in the hunt, the question is whether other organizations…


One question for each American League club
With Spring Training about a month away, it's a good time to ask some important questions about each MLB team. We'll look at the American League clubs here, with one key question from fans for each of the 15 MLB.com beat writers covering the AL highlighted, as well as a link to more from that reporter's most recent Inbox.