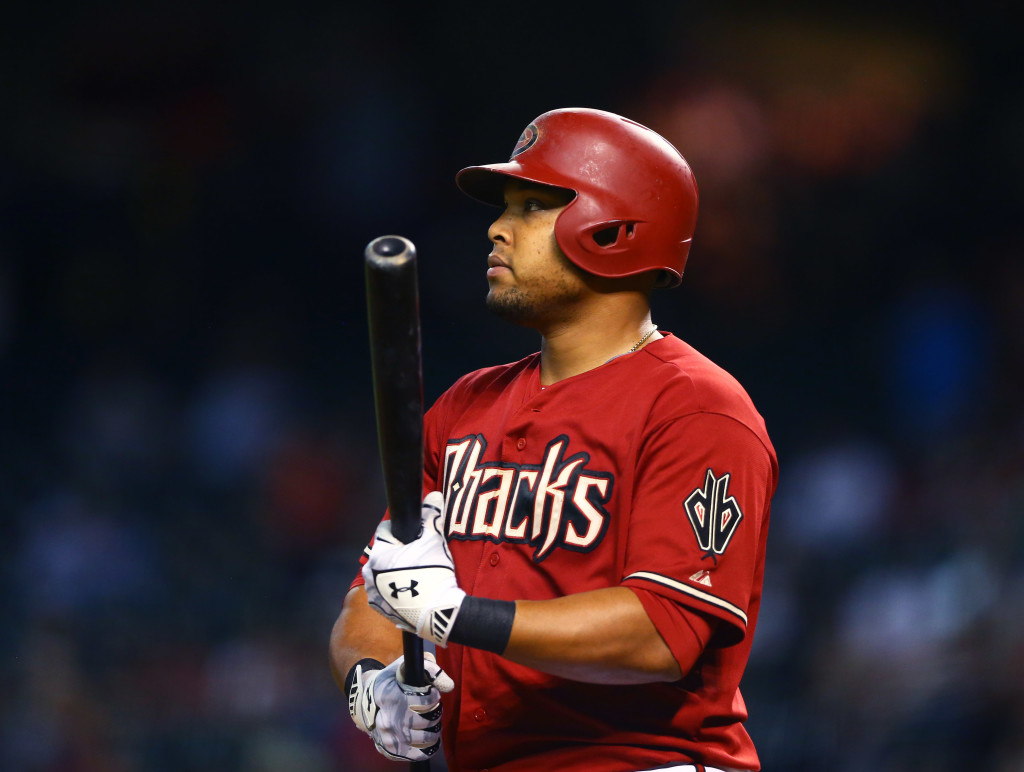 Yasmany Tomas To Undergo Core Surgery
Diamondbacks outfielder Yasmany Tomas is slated to undergo surgery for a core injury, per a club announcement. Details were not given on the exact nature of the procedure or the anticipated timeline. Tomas has been out since early June with successive groin injuries. Presumably, that's the malady that will be treated tomorrow. Tomas had been…

2017-08-21 22:29:33
`
0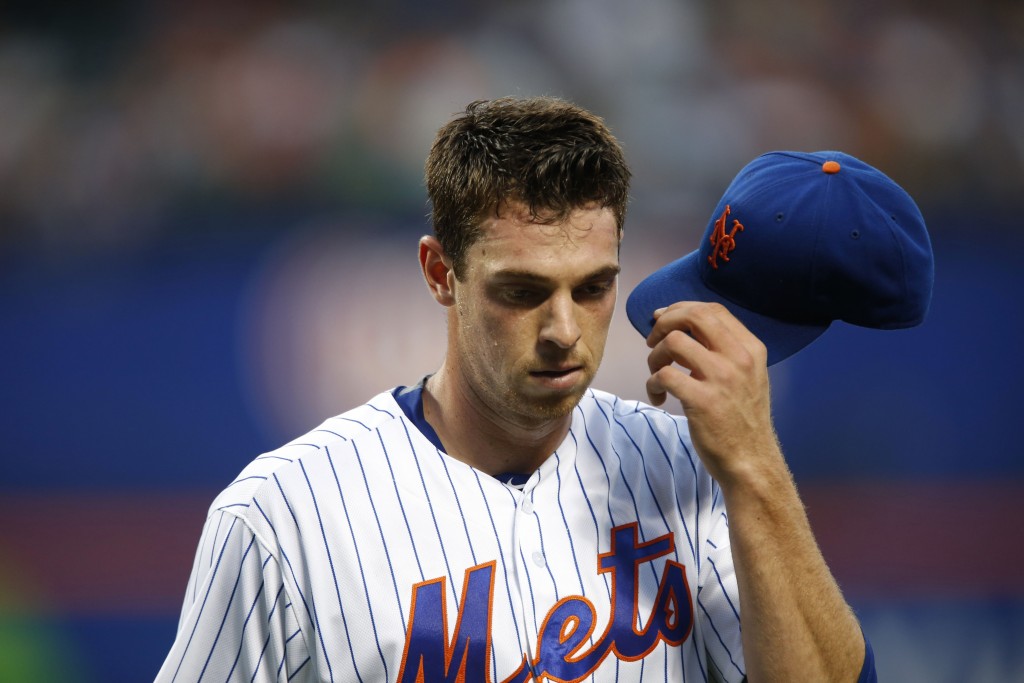 Steven Matz To Undergo Elbow Surgery
8:36pm: Matz will indeed undergo a procedure to reposition his ulnar nerve, the Mets have announced. That will be scheduled in the coming days, per the announcement. 4:52pm:Mets lefty Steven Matz is dealing with a nerve issue in his pitching elbow that will likely lead to a DL stint and may require surgery, according to…

2017-08-21 20:40:44
`
2
Fulmer, Giolito latest prospects to join Sox
The future is arriving quickly for the White Sox farm system.Two of the Chicago's Top 5 prospects -- Yoan Moncada and Reynaldo Lopez -- are in the Majors, though Lopez is on the 10-day DL with a strained back. So are rookies such as reliever Aaron Bummer (No. 28 in the White Sox system per MLBPipeline.com) and outfielder Nicky Delmonico. Now comes the next wave.

2017-08-21 20:10:50
`
0
Scorching stretch nets Machado weekly honor
It was only a matter of time before Manny Machado's numbers at the plate started to come around. Now they have, and it has earned him his first American League Player of the Week Award in 2017.

2017-08-21 19:59:15
`
1
Kershaw to make rehab start on Saturday
Clayton Kershaw will make a rehab start for Triple-A Oklahoma City on Saturday before returning to the Dodgers' starting rotation, manager Dave Roberts said after Kershaw's successful four-inning simulated game on Monday.

2017-08-21 18:31:58
`
0
Machado honoring roots for Players Weekend
Manny Machado is proud of where he came from. That'll be evident in the inaugural Players Weekend from Aug. 25-27, when all players will wear colorful, non-traditional uniforms featuring alternate designs.

2017-08-21 17:46:23
`
1
Rangers place Bush on DL with right knee injury
The Rangers have placed pitcher Matt Bush on the disabled list with a sprained MCL in his right knee, and they called up reliever Nick Gardewine from Double-A Frisco.

2017-08-21 15:50:57
`
0
Vlad Jr., Acuna lead Prospect Team of the Week
MLBPipeline.com's Prospect Team of the Week honors the best performances from the previous seven days. Any player currently on an organization Top 30 Prospects list on our Prospect Watch is eligible.

2017-08-21 15:46:40
`
0
Inbox: Should Judge move down in order?
Would moving Aaron Judge down in the order take some pressure off and allow him not to be so much the focus of the Yankees? Beat reporter Bryan Hoch addresses this topic and others in his latest Inbox.

2017-08-21 15:29:13
`
0
Stewart to start in place of Yu on Tuesday
Brock Stewart will be the Dodgers' starting pitcher on Tuesday, but Cody Bellinger still won't be in the lineup because of a sprained right ankle, manager Dave Roberts said on Monday.

2017-08-21 15:17:12
`
0
Inbox: When will injured Astros return to club?
What are the chances of Carlos Correa, Brian McCann, Evan Gattis, Will Harris and Lance McCullers Jr. all coming back before Oct. 1? Astros beat reporter Brian McTaggart answers this and more in the latest Inbox.

2017-08-21 15:10:35
`
2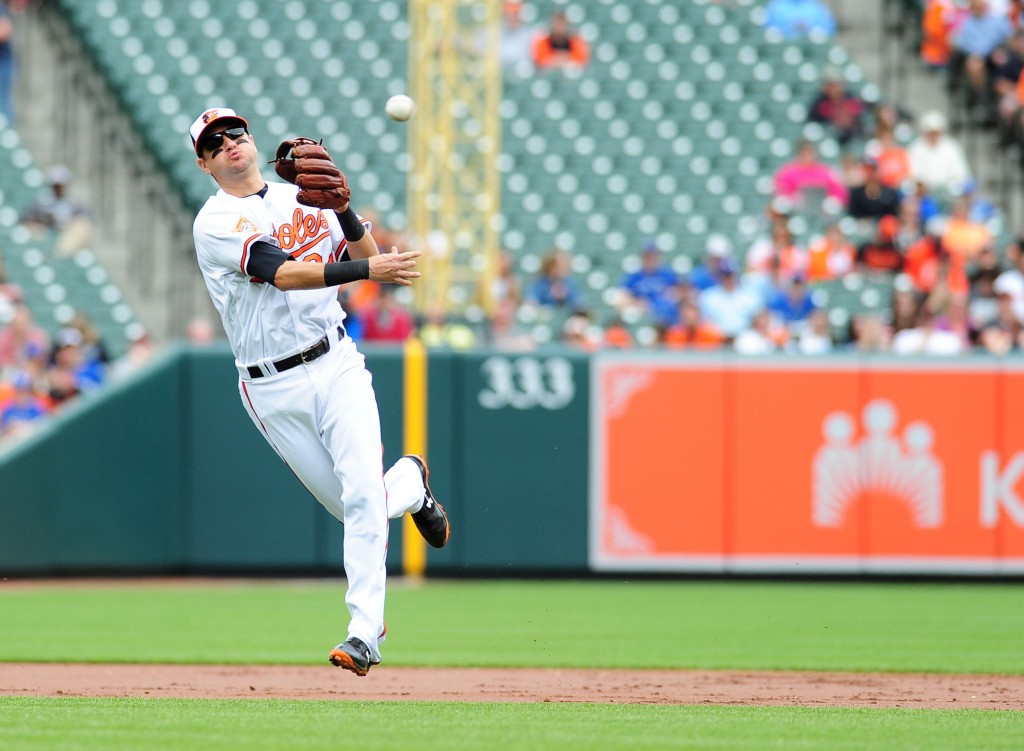 Paul Janish To Retire, Join Rice University Coaching Staff
Veteran utility infielder Paul Janish has been granted his release from the Orioles' Triple-A affiliate and "has left the club with plans to retire," reports David Hall of the Virginian Pilot (on Twitter). Roch Kubatko of MASNsports.com tweets that O's skipper Buck Showalter confirmed the release, and Kubatko adds that Janish will join the coaching…

2017-08-21 15:05:27
`
1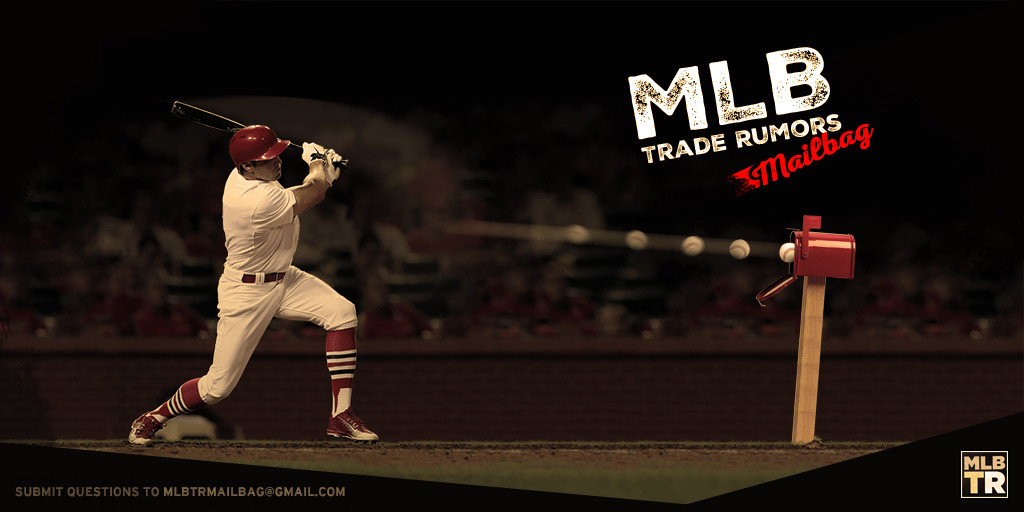 Submit Your Questions For This Week's MLBTR Mailbag
In last week's MLBTR Mailbag, Jeff Todd fielded questions on the Athletics' chances of trading Jed Lowrie, Jay Bruce's free agent stock, the Giants' offseason outlook and some potentially available arms on the offseason trade market. If you have a question pertaining to August trades, 2017-18 free agency or any other topic we'd typically cover…

2017-08-21 14:30:33
`
2
Tomas to undergo core surgery Tuesday
D-backs outfielder Yasmany Tomas is scheduled to undergo surgery to repair a core injury on Tuesday in Philadelphia, the club announced on Monday.

2017-08-21 13:51:23
`
0
Winkler returns after sustaining elbow fracture
Braves right-handed reliever Dan Winkler got emotional after recently receiving a clean bill of health from Dr. James Andrew's office. As he drove away from the noted surgeon's Pensacola, Fla. office, he passed the hotel, where he had sat a little more than a year earlier and pondered what life would be like after having to undergo a major elbow surgery for the second time in less than two years.

2017-08-21 13:50:20
`
0
Tomlin, Brantley take positive rehab steps
Despite sitting atop the American League Central, the Indians have had to deal with a bunch of injuries as of late. But before their matchup with the Red Sox on Monday night at Progressive Field, Indians manager Terry Francona announced some good news for a couple of the team's injured players.

2017-08-21 12:03:27
`
0
Superstitions plentiful among LLWS players
Big league ballplayers are a notoriously superstitious bunch, but if the first weekend of the 2017 Little League World Series has proven anything -- aside from the fact that these 12-year-olds can rake -- it's that they give Major Leaguers a run for their money when it comes to quirks.

2017-08-21 11:27:37
`
0
LLWS rundown: Great Lakes, Mexico prevail
Following a thrilling opening weekend of baseball in Williamsport, Pa., the 2017 Little League World Series continued to provide plenty of intrigue on Monday.

2017-08-21 10:46:25
`
0
Cool to be kind: MLB joins anti-bullying platform
MLB is adding a significant active bully-prevention role to its overall youth character education programming, one day after using its platform to stand in solidarity with youth through the inaugural Little League Classic. MLB announced on Monday that it will work with ESPN on its initiative called Shred Hate, an innovative program created to put an end to bullying in schools and help youth choose kindness.

2017-08-21 10:42:03
`
1
Boog slated to meet namesake Tuesday
The A's Boog Powell will soon meet the man responsible for the name he took on at age 5, with plans in place for the young outfielder to spend time with Orioles legend Boog Powell on Tuesday.

2017-08-21 10:12:38
`
0
Rizzo wins 2nd career Player of Week Award
Anthony Rizzo may have enjoyed his best seven-day stretch of the season during the past week, as the Cubs took series from the Reds and Blue Jays at home. On Monday, the slugger was named the NL Player of the Week for his efforts.

2017-08-21 09:26:50
`
0
Pedroia, Price make progress in rehab work
While the Red Sox were getting ready to start a big four-game series in Cleveland, David Price and Dustin Pedroia made some progress in their respective rehabs back at Fenway Park.

2017-08-21 08:12:48
`
1
Closing time: Stanton's stance fueling surge
Giancarlo Stanton had half an hour, and he was about to remake himself as a hitter. It was June 19 in Miami, the Marlins preparing to host their division's leaders, the Nationals. Beneath Marlins Park, Stanton began his experiment. He had watched endless film, and was ready to test what he had envisioned: He closed his stance.

2017-08-21 07:40:26
`
0
We already knew the American League Wild Card race was cray cray. But the NL race is slowly joining the cray fray.

2017-08-21 06:58:06
`
1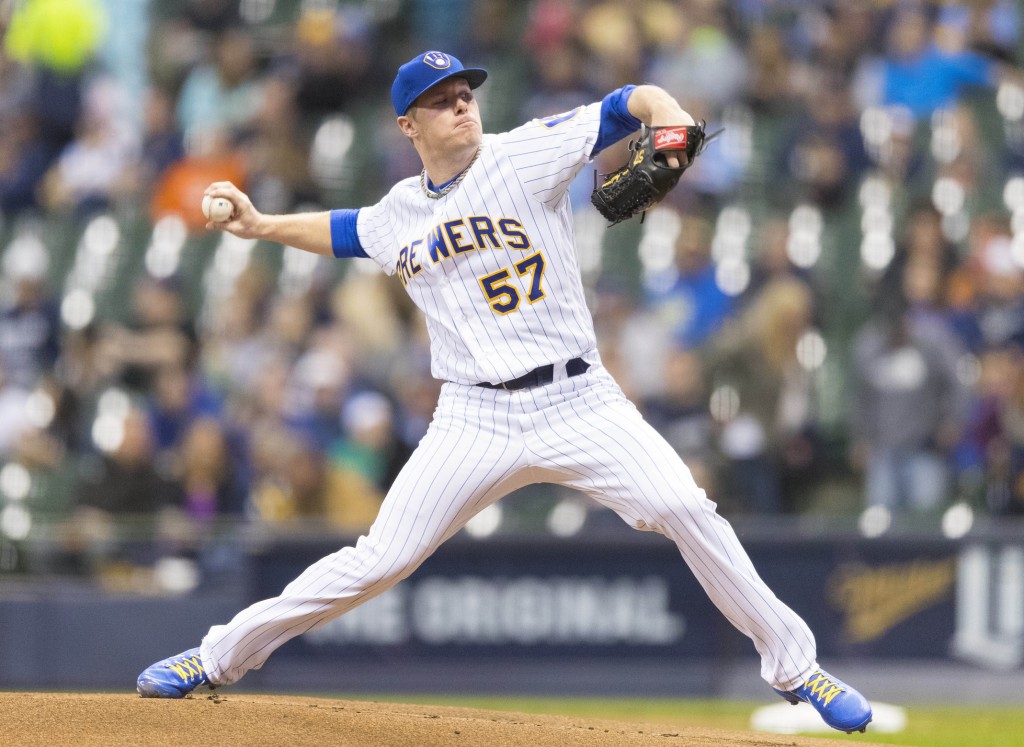 MLB Daily Roster Roundup: Anderson, Faria, Uehara
IMPACT ROSTER MOVES CHC: C Rene Rivera added to 25-man roster; RP Koji Uehara activated from 10-Day DL; C Victor Caratini and RP Rob Zastryzny optioned to minors. | Cubs Depth Chart Rivera was the catcher and batted 7th in Sunday's game. MIL: SP Chase Anderson activated from 10-Day DL; SP Brandon Woodruff optioned to minors. | Brewers Depth Chart The Brewers do not…

2017-08-21 06:40:44
`
2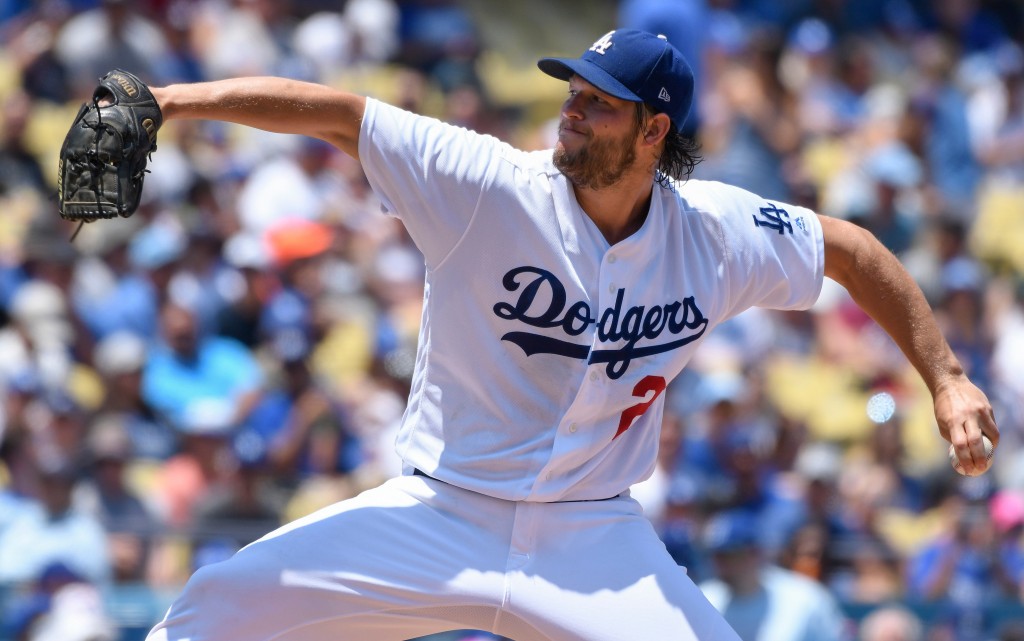 West Notes: Kershaw, Ray, Rangers, Padres
Clayton Kershaw threw a simulated game today as he continues to work toward a return from his back injury, and Andy McCullough of the Los Angeles Times tweets that the Dodgers' ace is now scheduled for a minor league rehab start this coming Saturday. McCullough cites Dodgers pitching coach Rick Honeycutt in reporting that Kershaw…

2017-08-21 06:40:32
`
1
Quick Hits: Colon, Upton, D'Backs, Piscotty, Blue Jays, Anderson
Bartolo Colon was the winning pitcher in the Twins' 12-5 win over the Diamondbacks today, giving the 44-year-old another distinction in the record books.  Colon became the 18th pitcher in baseball history to record at least one win against all 30 big league teams.  The veteran righty was 0-2 in four previous career starts against…

2017-08-21 05:11:51
`
1
Manfred eyes annual return to Williamsport
Sunday's MLB Little League Classic between the Pirates and Cardinals was not officially branded as an "inaugural" event. But the phrase appears likely to apply, given Commissioner Rob Manfred's enthusiastic remarks about the possibility of bringing Major League Baseball back to the Little League World Series in 2018 and beyond.

2017-08-21 04:56:27
`
2
Pham has special helpers customize his spikes
Instead of designing his own cleats for Players Weekend, Cardinals outfielder Tommy Pham gave one plain white pair to his 7-year-old nephew, Clayton, and sent another pair to St. Louis Children's Hospital, where two young cancer patients did a custom design of their own.

2017-08-21 04:02:16
`
2
Leader Watch: NL Wild Card race tightens up
Two months ago, as play wrapped up on the evening of June 20, the three best teams by record in the National League could be found out west. The Rockies led the NL West by half a game over the Dodgers with a 47-26 record. The D-backs sat just 1 1/2 games back of the Dodgers, and the general assumption was that the NL Wild Card Game would be staged between whichever two of those clubs didn't win the division.

2017-08-21 03:42:16
`
4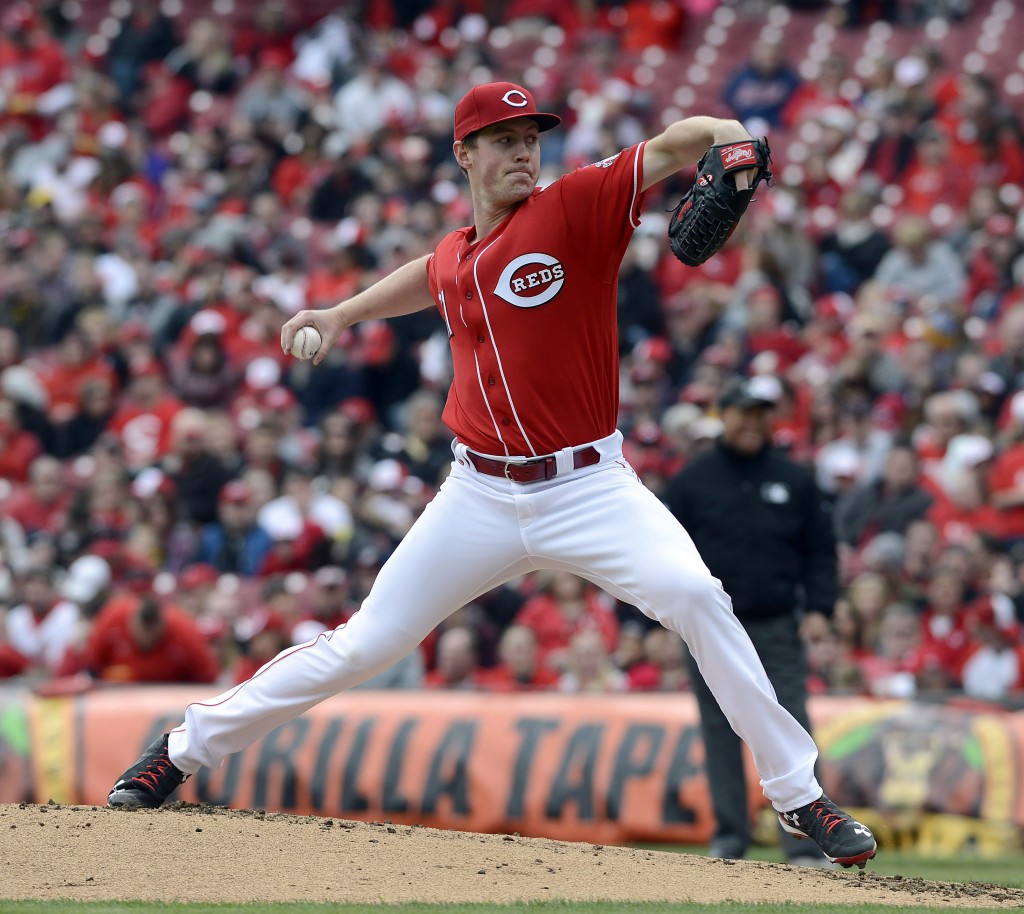 Minor MLB Transactions: 8/21/17
Here are Monday's minor moves from around the league… The Twins are set to select the contract of right-hander Tim Melville to start one half of today's doubleheader, as La Velle E. Neal III of the Minneapolis Star-Tribune wrote this weekend. The 27-year-old journeyman signed a minor league pact with the Twins in June after…

2017-08-21 03:26:33
`
1
Week ahead: Potential playoff teams meet
The week ahead is the last full seven-day panel of 2017 in which each slate of games has the word "August" before it. In other words, game on. The end of August is coming soon, and plans are already being made for October.

2017-08-21 03:21:02
`
2
A-Jax: Junior Leaguer's grab 'awesome'
On Aug. 1 against the Red Sox at Fenway Park, Indians center fielder Austin Jackson made what may be considered the "catch of the year" as he leaped on the warning track to rob Boston designated hitter Hanley Ramirez of a home run before flipping over the center-field wall.

2017-08-21 03:14:46
`
0
ALDS rematch highlights MLB.TV slate
A pair of first-place American League clubs clash in Cleveland as the Red Sox and Indians open up a four-game set at Progressive Field. It's a rematch of last year's American League Division Series when Cleveland swept Boston, and the matchup highlights an abbreviated slate of nine games streaming live on MLB.TV.

2017-08-21 03:11:08
`
1
Cards relish time with Little Leaguers
Before the Cardinals settled into the clubhouse at historic Bowman Field for Sunday's Little League Classic against the Pirates, they spent the morning interacting with the other teams of baseball players in town -- the young LLWS participants.

2017-08-21 02:59:07
`
1
Contending Crew putting future on hold
In the early stages of a major rebuild, the Brewers have put the future on hold. It's about now for the Brew Crew. Early in the season, they could be viewed as an oddity, but the campaign is headed down the backstretch and the Brewers are very much in the midst of both the National League Central and the NL Wild Card races. And that, not the future, has become the focus.

2017-08-21 02:25:47
`
0
History 'n' the shaking: Cards-Bucs, Bravo!
A crowd of Little Leaguers experienced memories of a lifetime as they watched the Pirates defeat the Cardinals in the first MLB Little League Classic in Williamsport.

2017-08-21 02:22:05
`
1
Meeting Little Leaguers big hit with Pirates
From the moment the Pirates stepped off the bus and made their way toward the Little League World Series fields, manager Clint Hurdle said, "It was almost just like fireworks." How so? "Things kept happening," Hurdle said. "Things that made you smile, things that made you happy you were here."

2017-08-21 01:53:50
`
7
Bullpen of the Week: Nationals
The Washington Nationals are gearing up for what they hope will be a deep run into October and the first World Series in the history of their franchise. One area of weakness they had to address at the non-waiver Trade Deadline was their bullpen, and they've done it. Big-time.

2017-08-21 01:53:15
`
2
Kangaroo-jack: Cards swipe Aussie's mascot
First came the Rally Squirrel. Then came this year's Rally Cat. But now, St. Louis has taken the Australian Little League's blow-up kangaroo as the team's new good-luck mascot.

2017-08-21 01:30:56
`
1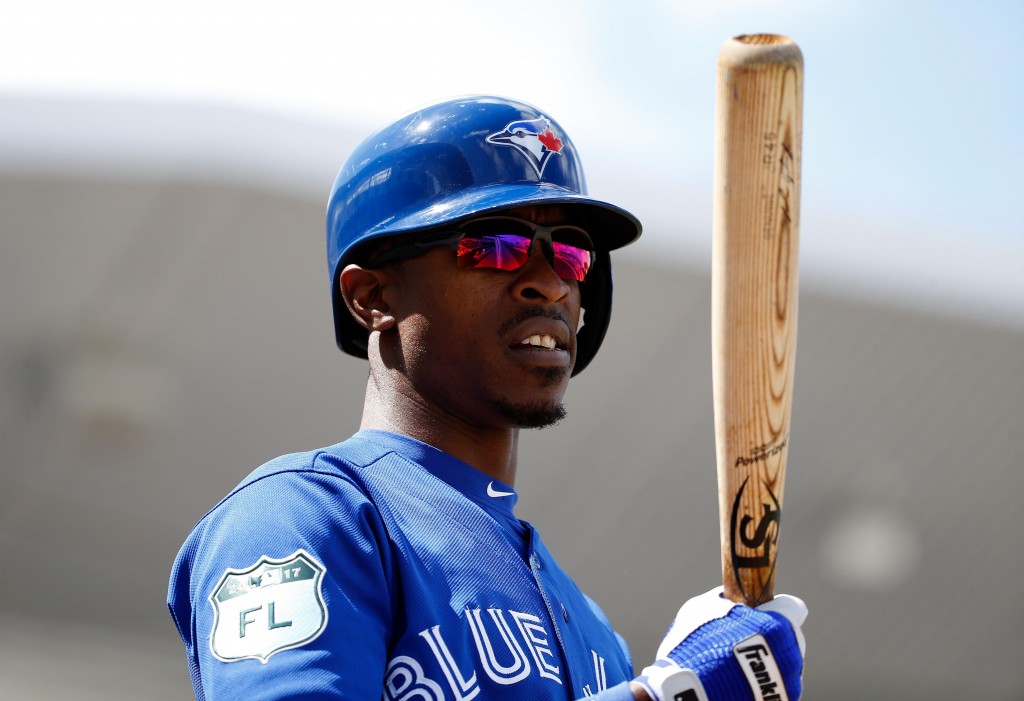 Melvin Upton Requests & Receives Release From Giants
The Giants have released veteran outfielder Melvin Upton after he requested his release, as Jon Heyman of Fan Rag first reported on Twitter. Upton, it seems, is hopeful of catching on with a contender down the stretch. Upton, who turns 33 today, caught on with the Giants in early April after he was released by…

2017-08-21 01:12:53
`
0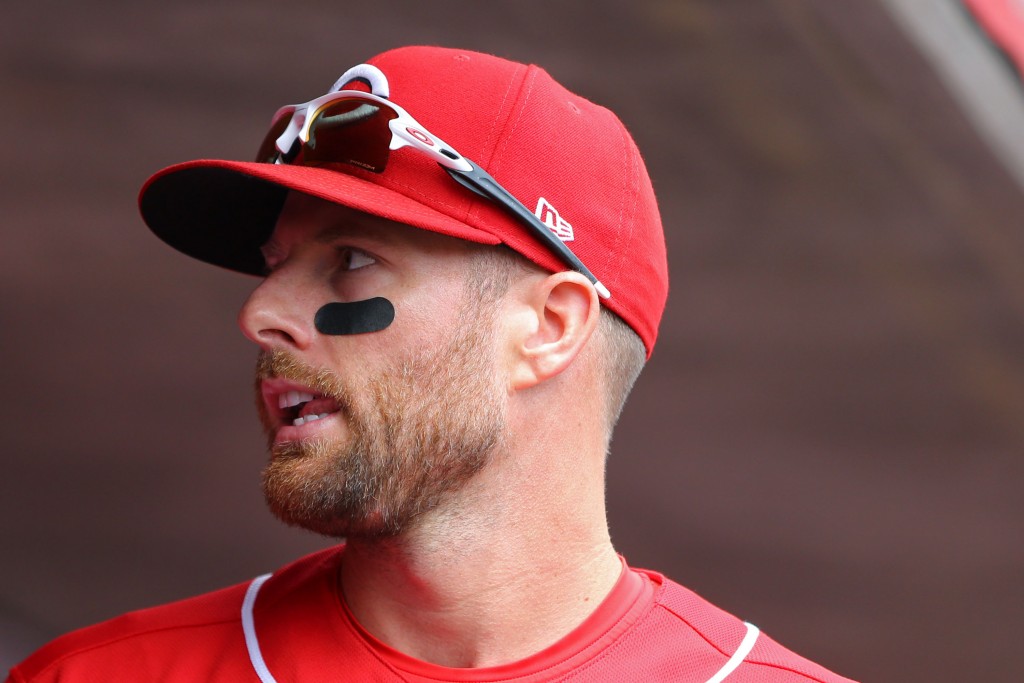 NL Central Notes: Cozart, Piscotty, Brewers, Montero
While Zack Cozart still stands out as a logical on-paper trade candidate, Zach Buchanan of the Cincinnati Enquirer writes that it doesn't seem that much of a market has developed for the 31-year-old. That puts the Reds in a difficult position, as if no trade materializes, they'll need to weigh whether to make Cozart a…

2017-08-21 01:08:29
`
1
Little wonder: Classic unites kids of all ages
Though it culminated with the handshake line that formed on the field after the Pirates' 6-3 win over the Cardinals in an incredibly intimate setting, this was a daylong outreach effort that went even better than expected.

2017-08-21 01:06:10
`
1
Bell's 4 RBIs lead Bucs to LL Classic win
The Pirates and Cardinals spent most of Sunday afternoon serving as honored guests and humbled fans, taking in all the sights and sounds the Little League World Series has to offer. But while the day was dedicated to Little Leaguers, the big leaguers took center stage Sunday night as the Bucs beat the Cards, 6-3, in the inaugural MLB Little League Classic at historic Bowman Field.

2017-08-21 01:05:08
`
1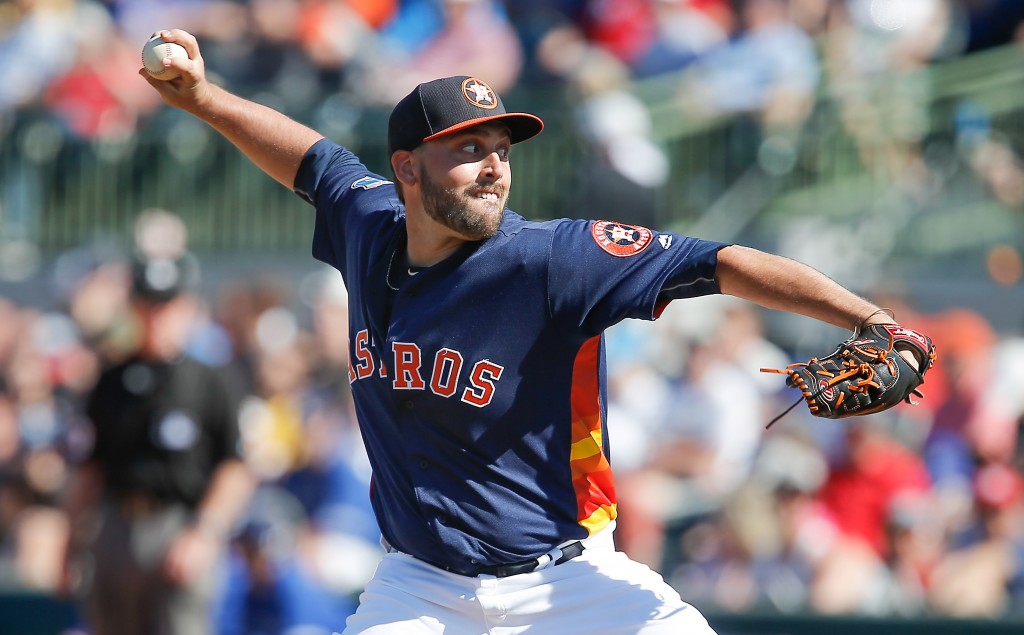 Dodgers Claim Jordan Jankowski From Astros
The Dodgers have claimed right-hander Jordan Jankowski off waivers from the Astros, per an announcement from Los Angeles. The hurler had been in limbo since the Astros designated him for assignment this past Monday. [Updated Dodgers Depth Chart] A 34th-round pick of the Astros in 2012, Jankowski made his major league debut earlier this year…

2017-08-20 20:39:37
`
2
Snell, Rays blank Mariners in Wild Card battle
Blake Snell hung nothing but zeros on the scoreboard, and the Rays got all the offense they needed from a pair of homers in a 3-0 win over the Mariners on Sunday at Tropicana Field.

2017-08-20 20:26:15
`
2
Ramirez doubtful for next scheduled start
JC Ramirez is "doubtful" for his next scheduled start after leaving Saturday's outing with right forearm irritation, Angels manager Mike Scoiscia said Sunday.

2017-08-20 19:46:59
`
4
Hardy to play in first rehab game at Triple-A
J.J. Hardy will play for Triple-A Norfolk on Monday, and the Orioles shortstop told manager Buck Showalter he plans to play all nine innings in his first rehab game.

2017-08-20 19:26:20
`
2
Cubs rally for 3 in 10th to walk off with sweep
Alex Avila belted a two-run walk-off single with one out in the 10th inning to power the Cubs to a 6-5 victory over the Blue Jays and complete a sweep of the Interleague series.

2017-08-20 18:42:53
`
2
Aguilar leads surging Brewers past Rockies
Chase Anderson allowed one run in five innings in his first start back from the disabled list, and Jesus Aguilar hit two home runs as the Brewers remained two games back of the Cubs in the NL Central. The Rockies, who lost two of three in the series, remain one game up on the D-backs in the NL Wild Card chase. Mark Reynolds had a home run, but the Rockies were 2-for-14 with runners in scoring position.

2017-08-20 17:56:16
`
2
Starting Pictures: MLB Little League Classic
The Pirates and Cardinals landed in Williamsport, Pa., and visited with Little Leaguers before their game at Bowman Field.

2017-08-20 16:50:53
`
5
Stanton's 45th HR, Conley's 11 K's knock Mets
The Mets couldn't avoid pitching to Giancarlo Stanton on Sunday afternoon, and the slugger made them pay. Stanton belted a three-run homer in the seventh inning off Jacob deGrom, as the Marlins held on for a 6-4 victory in the series finale at Citi Field.

2017-08-20 16:11:32
`
2
Girardi: Judge to stay in No. 3 spot in order
The Yankees believe that they are seeing signs of Aaron Judge shaking off his second-half slump, and as such, manager Joe Girardi said that he is not considering moving the slugger out of the No. 3 spot in the lineup.

2017-08-20 15:25:53
`
2
Panik doing well in recovery from concussion
Giants second baseman Joe Panik said Sunday he's experienced headaches -- but not vision issues -- during his current stint on the seven-day concussion disabled list.

2017-08-20 13:11:58
`
6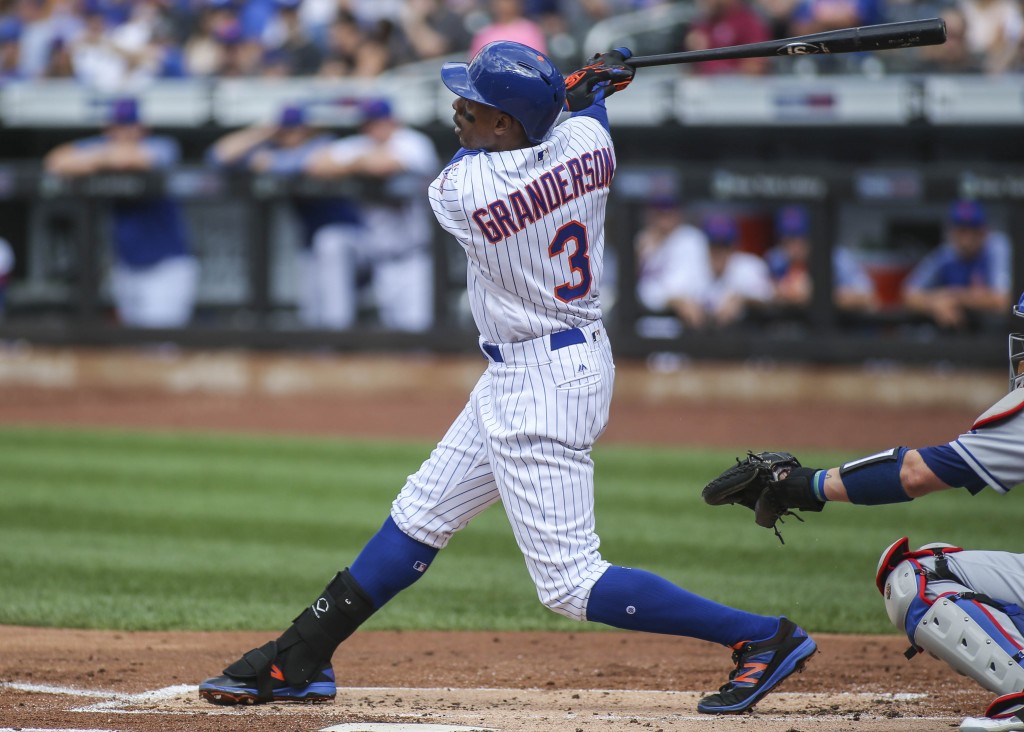 Here's the list of original content from the MLB Trade Rumors writing staff over the last seven days… Just hours after Steve Adams published the latest edition of the Top 25 August Trade Candidates ranking, the list already needed revising thanks to the news that Curtis Granderson (#2 on Steve's list) had been dealt to…

2017-08-20 13:07:53
`
2
Kluber 'good to go' for Wednesday start
Given Corey Kluber's importance to the Indians' rotation, the staff ace is doing everything in his power to prepare for his scheduled start against the Red Sox on Wednesday. The right-hander passed a big test Sunday with a bullpen session at Kauffman Stadium.

2017-08-20 13:07:41
`
2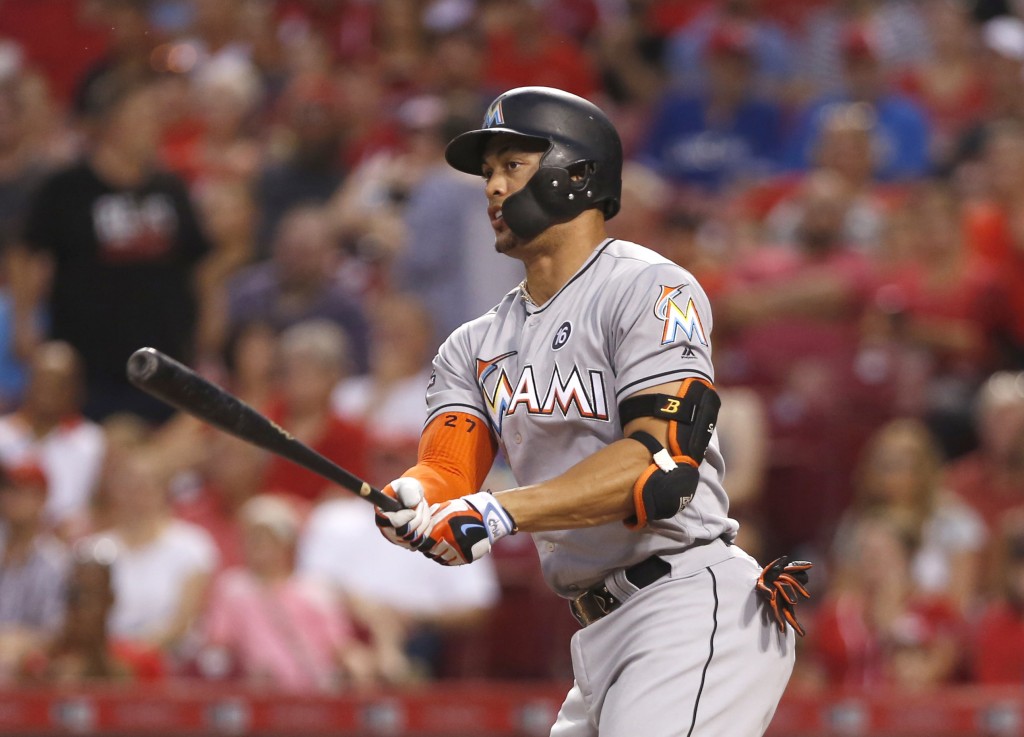 Baseball Blogs Weigh In: Stanton, Jays, Devers, Judge, D-backs, Braves, Twins
This week in baseball blogs: BP Toronto argues that the Blue Jays should try to acquire the majors' home run leader, Marlins right fielder Giancarlo Stanton. The Sports Tank is relieved the Red Sox didn't trade for third baseman Todd Frazier last month, as failing to do so paved the way for the already fruitful…

2017-08-20 12:53:54
`
4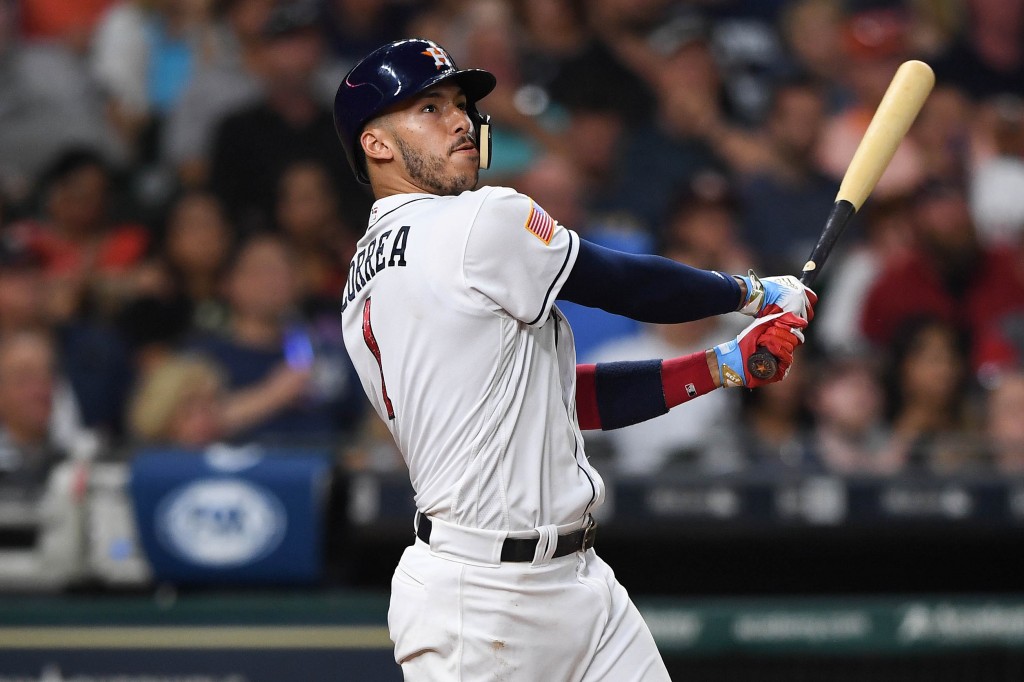 Injury Notes: Astros, Kershaw, Price, Richards, Nats, Rays
Astros superstar shortstop Carlos Correa is progressing toward a return from the torn left thumb ligament he suffered July 18. Correa will take batting practice on the field Tuesday for the first time since succumbing to the injury, and he could then embark on a rehab assignment, manager A.J. Hinch told reporters, including Ben DuBose…

2017-08-20 12:25:33
`
1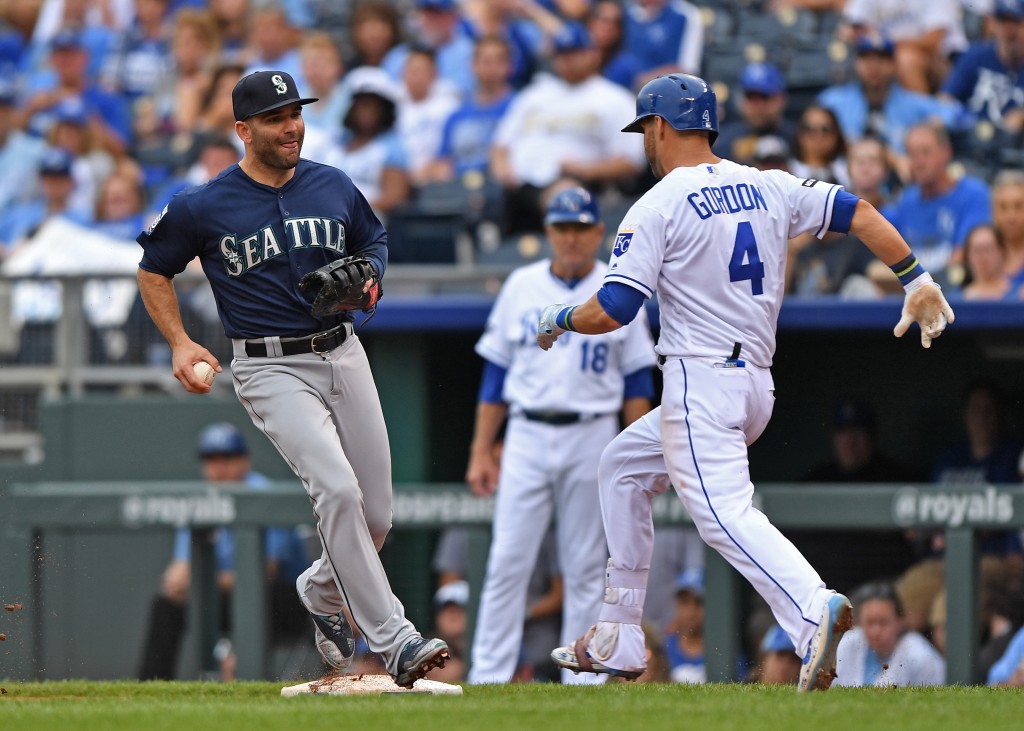 Mariners Place Danny Espinosa On Release Waivers
The Mariners have placed infielder Danny Espinosa on release waivers, according to a team announcement. Espinosa lasted less than a month with the Mariners, who signed him July 23. They recalled utilityman Taylor Motter from Triple-A Tacoma in a corresponding move. This is the second time this season a team has released Espinosa. The Angels,…

2017-08-20 11:22:33
`
3
Hammel pitches Royals past sizzling Tribe
A potential statement series didn't turn out the way the Royals wanted it to, but they did avoid the sweep thanks to a strong start from right-hander Jason Hammel and some offensive help from their bench players.

2017-08-20 11:20:05
`
1
Newcomb flashes leather with flip from ground
Sean Newcomb aims to reach a point in his career when he will not be forced to battle trouble as frequently as he has during the first few months of his career. But in the process, the Braves' southpaw will continue to rely on that same quiet intensity that fueled him as he went to the ground and found a way to finish a fantastic play in Sunday's 8-1 win over the Reds at SunTrust Park.

2017-08-20 11:06:58
`
2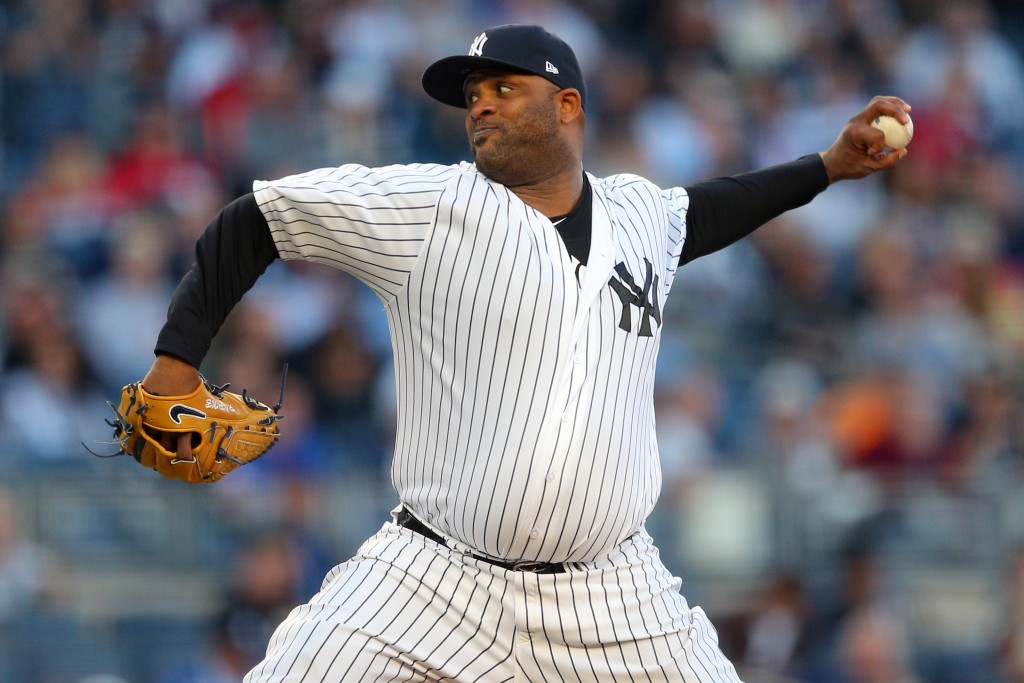 East News & Rumors: Sabathia, Stanton, Marlins, Nats
Yankees left-hander C.C. Sabathia's right knee was in so much pain during an unsuccessful Aug. 8 start against the Blue Jays that the 37-year-old feared he wouldn't take the ball again, Ken Davidoff of the New York Post reports. "I know that he was pretty emotional that night, because I think he thought he was…

2017-08-20 10:41:24
`
3
Cobb to start Thursday; Faria heads to DL
The Rays announced a series of moves Sunday morning, highlighted by the news that Alex Cobb would be re-inserted into the rotation on Thursday and that Jacob Faria would go on the 10-day disabled list with a left abdominal strain.

2017-08-20 10:40:59
`
1
MacPhail inducted into Twins Hall of Fame
The Twins wrapped up an eventful weekend at Target Field by inducting former general manager Andy MacPhail into the team's Hall of Fame on Sunday ahead of Minnesota's 12-5 win over Arizona. MacPhail became the 30th member of the Twins Hall of Fame, one day after Michael Cuddyer was inducted. MacPhail served as GM for Minnesota from 1985-94 before he became president and CEO of the Cubs in '95.

2017-08-20 10:36:35
`
1
Verlander spins gem as Tigers cool off Dodgers
A day of dueling no-hit bids turned into a home run derby down the foul lines. Justin Upton's two-run homer capped a four-run sixth inning off previously perfect Kenta Maeda, earning Justin Verlander a victory for his gem in a 6-1 Tigers win over the Dodgers on Sunday at Comerica Park that snapped Los Angeles' win streak at six.

2017-08-20 10:17:59
`
3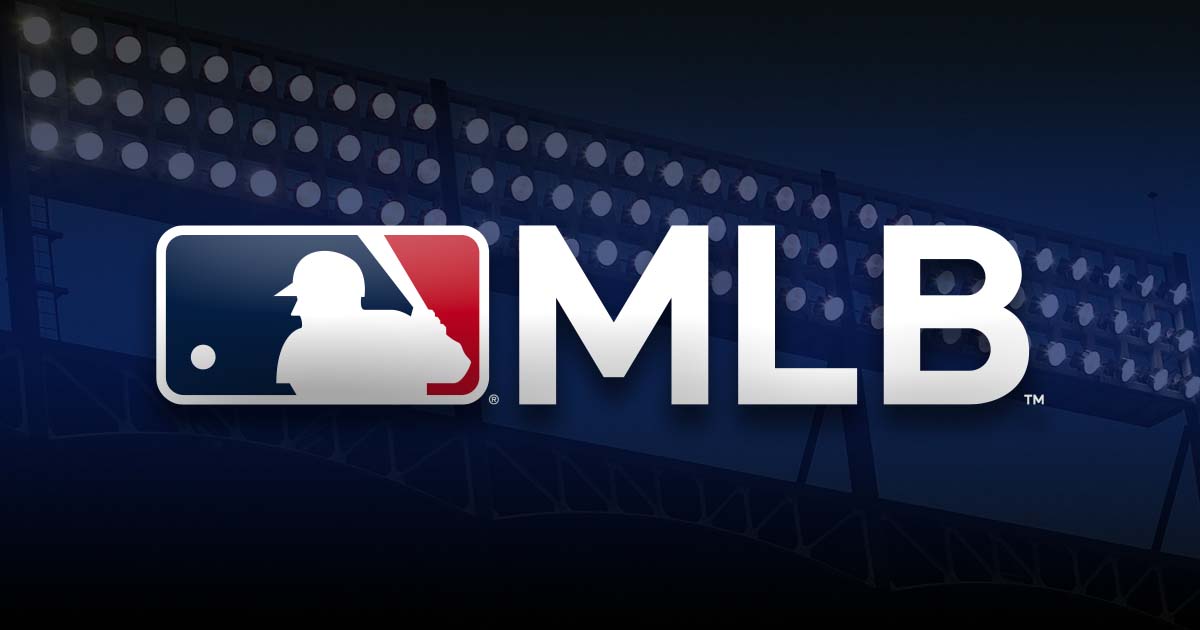 LIVE: Cards vs. Bucs in 1st LL Classic
The Cardinals and Pirates are squaring off in the inaugural Little League Classic in Williamsport live on ESPN.

2017-08-20 09:43:21
`
0
Phillies trying prospect Crawford at third
J.P. Crawford is moving to third base, at least temporarily to find him playing time next month in the big leagues. He started at third base Sunday evening with Triple-A Lehigh Valley.

2017-08-20 09:30:17
`
1
JBJ, Porcello push Sox's lead over Yanks to 5
For the second straight weekend, the Red Sox were successful in their quest of preventing the Yankees from making a dent in the American League East standings. Backed by a pair of two-out RBI hits by Jackie Bradley Jr. and a strong pitching performance from the resurgent Rick Porcello, Boston once again took two out of three from New York, opening up a five-game lead in the division with a 5-1 victory on Sunday at Fenway Park.

2017-08-20 08:06:24
`
0
Correa, McCullers closer to rejoining Astros
Injured shortstop Carlos Correa (thumb) and starter Lance McCullers Jr. (back) each took positive steps Sunday toward rejoining the Astros after extended stays on the disabled list.

2017-08-20 07:39:19
`
2
The Twins placed slugger Miguel Sano on the 10-day disabled list with a stress reaction to his left shin.

2017-08-20 07:24:56
`
1
Remy feted by Red Sox for 30 years in booth
An emotional Jerry Remy addressed his legions of fans at Fenway Park during a Sunday ceremony in celebration of his 30 years of broadcasting games for NESN, and he gave them a message they were thrilled to hear.

2017-08-20 06:39:26
`
1
Little is Major: Williamsport In Real Life
Tonight, the spotlight will shine on a big moment in a small town. The Cardinals and Pirates will play a Major League game in a Minor League ballpark in front of Little League families. By the time it's all over, Little Leaguers and big leaguers alike will leave with the memory of a baseball lifetime.

2017-08-20 06:28:51
`
1
44 is the new 30: Colon has W vs. all MLB teams
Arizona left fielder Gregor Blanco hovered over home plate, almost as if he were frozen in place by an 85.5 mph fastball from Bartolo Colon to end the sixth inning. Colon walked off the mound, while Blanco could merely watch following the strikeout.

2017-08-20 05:30:47
`
1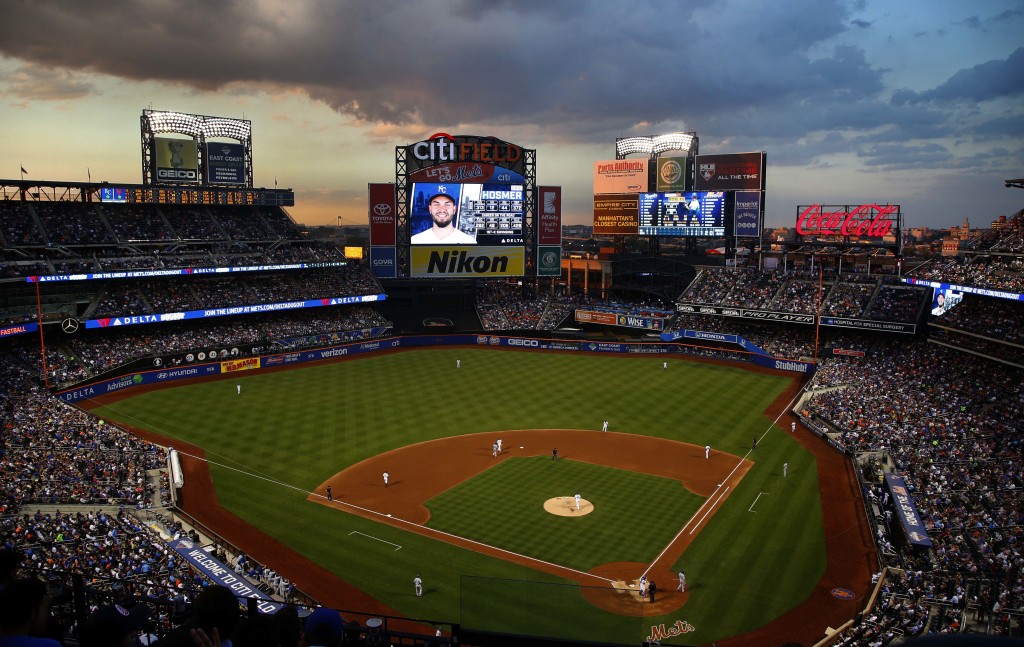 Mets Acquire Jacob Rhame From Dodgers As PTBNL In Curtis Granderson Trade
The Mets and Dodgers have completed their Curtis Granderson trade from Friday. New York announced that it has acquired minor league right-hander Jacob Rhame as the player to be named later in the swap. Rhame will report to Triple-A Las Vegas. [Updated Mets Depth Chart] The 24-year-old Rhame had been with LA since 2013, when…

2017-08-20 04:54:06
`
2
NL Notes: Otani, Dodgers, Mets, Phillies
Eight members of the Dodgers organization, including president of baseball operations Andrew Friedman, were in Japan on Sunday to watch Nippon Ham Fighters star Shohei Otani, according to a report from Sponichi (translation courtesy of Kazuto Yamazaki of Beyond the Box Score, on Twitter). The two-way standout threw a 58-pitch bullpen session before the game…

2017-08-20 04:54:03
`
1
Phillies race past Giants with grand 6th
Ty Kelly put the punctuation mark on the Phillies' breakout night at the plate Saturday, lifting a grand slam in the sixth -- part of a seven-run inning -- to help Philadelphia break a six-game losing streak in a 12-9 win over the Giants.

2017-08-20 04:43:15
`
3
Contending clubs clash as part of MLB.TV slate
With nearly a month and a half of baseball left to play, postseason races are heating up rapidly. More than half of the teams throughout Major League Baseball find themselves in playoff contention, leaving plenty of intrigue on the table as the regular season comes down to the wire.

2017-08-20 04:43:04
`
2
Infield shakeup? Donaldson at SS, Bautista 3B
The left side of Toronto's infield had a new look on Sunday afternoon, as Josh Donaldson made the first start of his career at shortstop and Jose Bautista got the call at third base.

2017-08-20 04:40:47
`
8
A's pounce on mistakes, hold off Astros
Rookie center fielder Boog Powell sparked Oakland's offense and rookie right-hander Jharel Cotton pitched 6 2/3 strong innings, helping the A's deny the AL West-leading Astros a three-game sweep with a 3-2 win Sunday at Minute Maid Park.

2017-08-20 04:39:41
`
3
Padres spoil Strasburg's return from DL
Yangervis Solarte's two-run home run off Stephen Strasburg provided the only offense Travis Wood needed Saturday, as the Padres edged the Nationals, 3-1, at Petco Park.

2017-08-20 04:36:16
`
3
Maybin, Calhoun give Halos series win vs. O's
Cameron Maybin's clutch two-out, pinch-hit single erased a frustrating day at the plate for the Angels, lifting Los Angeles to a 5-4 series win at Camden Yards and keeping the red-hot Halos right in the thick of the American League Wild Card race.

2017-08-20 04:28:48
`
1
Unlikeliest MLB success stories of 2017
Everyone loves an out-of-nowhere underdog story. Some of this year's involve breakout players, while others are impressive comeback seasons.

2017-08-20 04:24:17
`
2
Homers off Sale hold up as Yanks hold off Sox
After a couple of recent missteps against the Red Sox, the Yankees had some urgency to win Saturday night and not lose any more ground in the American League East. That meant beating heavy AL Cy Young Award favorite Chris Sale, and the Bronx Bombers used a couple of home-run swings to pull off that daunting task en route to an important 4-3 victory at Fenway Park.

2017-08-20 04:04:50
`
2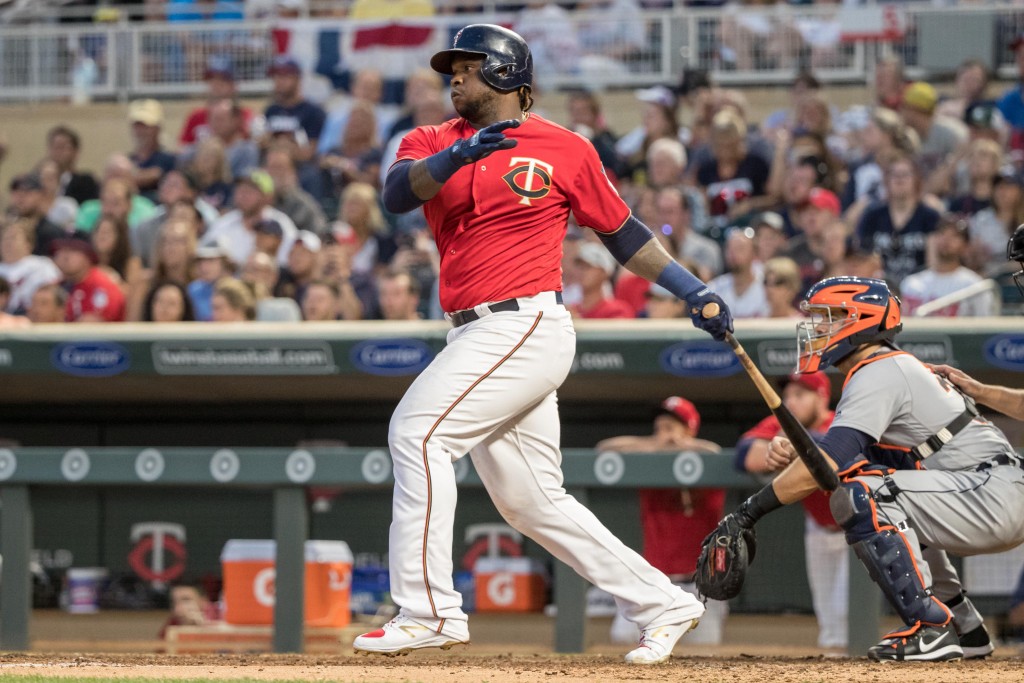 Twins To Place Miguel Sano On 10-Day Disabled List
Miguel Sano won't join the Twins on their upcoming road trip and he is headed to the 10-day DL due to a stress reaction in his left shin, the slugger told reporters (including Chad Graff of the St. Paul Pioneer Press).  No move has yet been announced by the team, though Mike Berardino of the…

2017-08-20 04:01:38
`
2
Little is Major: Cards-Bucs in Williamsport tonight!
Tonight, the spotlight will shine on a big moment in a small town. The Cardinals and Pirates will play a Major League game in a Minor League ballpark in front of Little League families. By the time it's all over, Little Leaguers and big leaguers alike will leave with the memory of a baseball lifetime.

2017-08-20 03:51:10
`
1
Blue Jays acquire Koehler from Marlins
The Blue Jays' continued search for pitching depth has now led them to right-hander Tom Koehler. Toronto acquired the 31-year-old starter in a trade with the Marlins late Saturday afternoon. The Blue Jays sent Minor League righty Osman Gutierrez to Miami as part of the deal.

2017-08-20 03:47:19
`
1