Re: Spring Nerd Battles: March 1 - May 31, 2017 ~*Join Anytime!*~
Whee~ So behind on pretty much everything.Ahh, SBC those piggies are ADORABLE!! And such nifty knitted things (completely in love with those pom-pom bunny tails on that beanie, hee, AMAZING!~) And holy phenomenal organizinational skills, Batma...

2017-03-23 04:26:13
`
1
..is worth two in the bush. No, wait. That's birds. Well, I'm sure he's worth a lot, anyway. Guess who saw Fantastic Beasts and Where To Find Them recently? That would be me. And guess who fell in love with Newt? Yep, also me. I forgot how ...

2017-03-23 04:12:39
`
1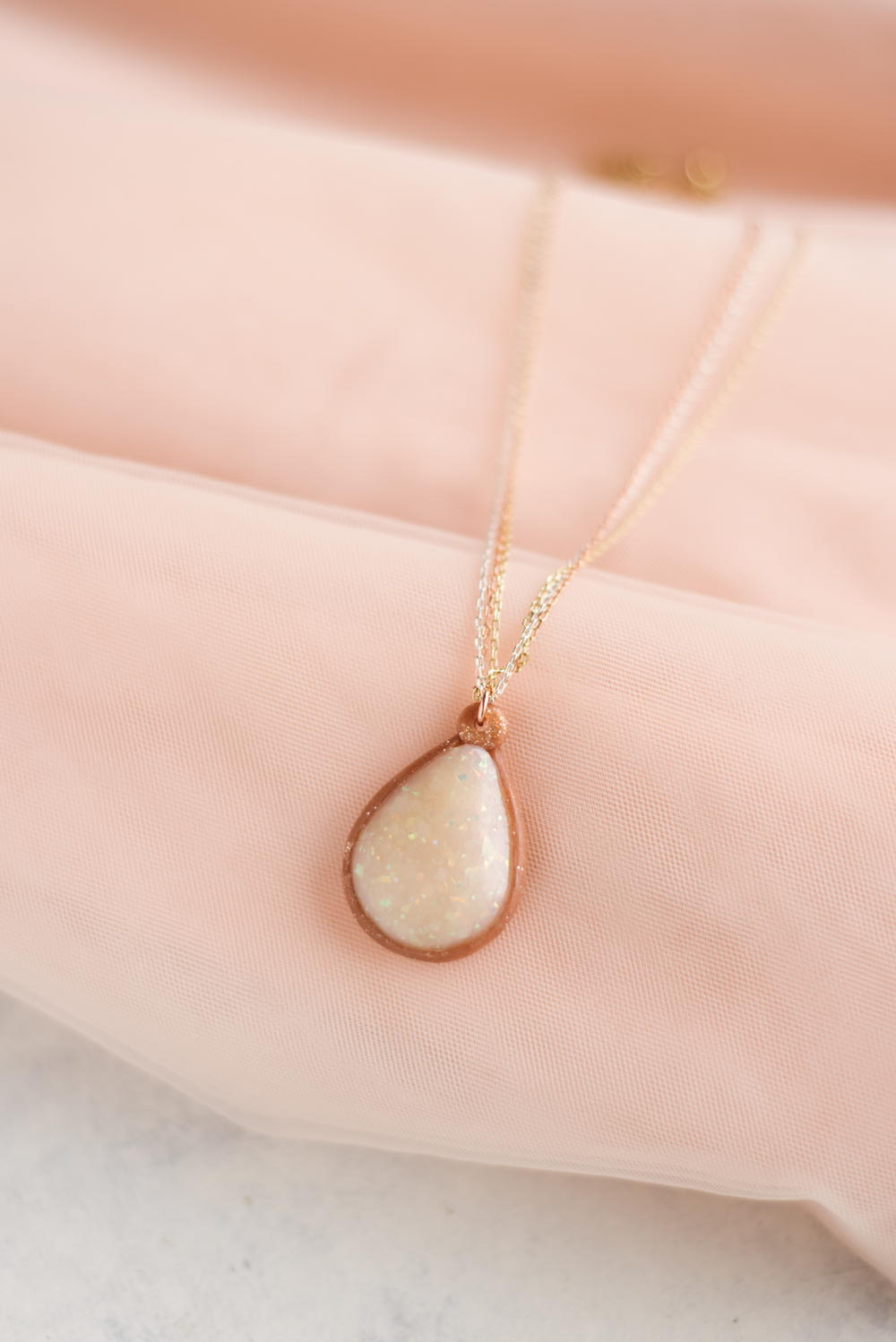 This Stunning Opal DIY Pendant is definitely a DIY jewelry project you do not want to miss out on. This clay jewelry piece is undeniably stunning with its glossy finish and glitter speckles. Plus, you would not believe how easy it is to make this clay pendant, and how quickly you can do it. You can mix and match tons of different colors to make this DIY pendant perfect for you, or keep with the opal color and give it as a fantastic birthday present to a friend. No matter what you are going to lo

2017-03-23 02:51:39
`
0


2017-03-23 02:45:02
`
1


2017-03-23 02:45:02
`
2
Re: 2016 QuiltAlong, now with prizes!
Oh, that's really cute, aimr! I may have to give that a go - I only went and bought a couple more charm packs when I ordered a couple of things for my art quilt! XD

2017-03-23 02:09:48
`
1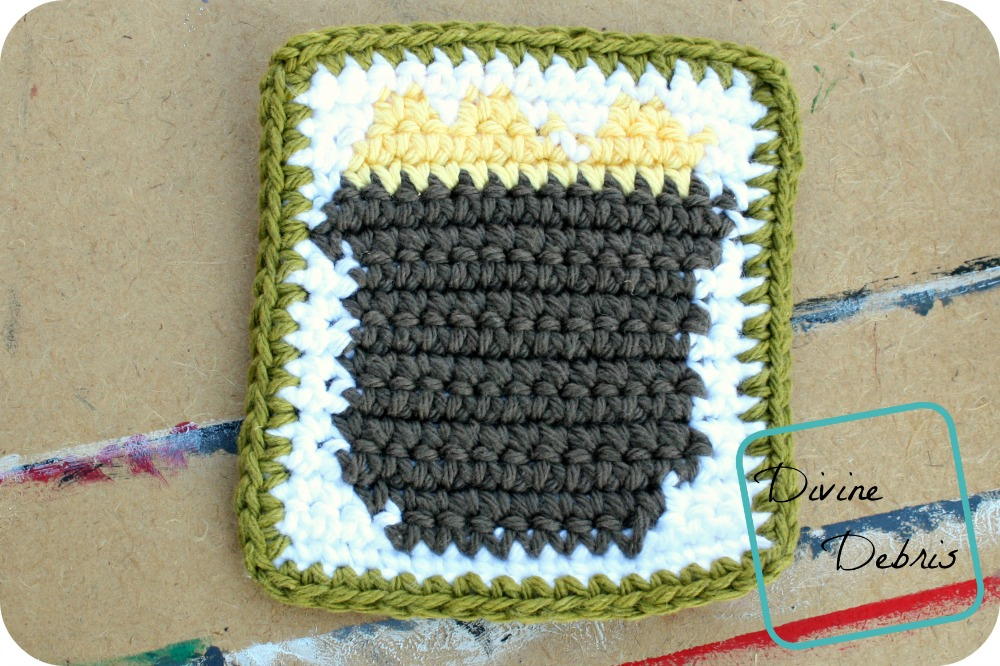 "St. Paddy's Day is right around the corner! This simple little coaster is fun and simple to decorate a coffee table with or combine a few to make pot of gold place-mats and really get in the decorating spirit. You may sell all finished products made from this pattern however you may not share, sell, or distribute this pattern in any way, in whole or in part. I would greatly appreciate a link back to my shop or this pattern anytime you sell this item online."

2017-03-22 20:12:13
`
2
I will slow down when it's safe to go outside again. 17 below with the windchill today, ugh

2017-03-22 18:27:40
`
0
Re: Spring Nerd Battles: March 1 - May 31, 2017 ~*Join Anytime!*~
Prompt: March - Fahrenheit 451Team: multimediaBonus Points: WIP ItProject Name: Marshall from Paw PatrolProject Link: (if available)Brief Description: I started this dog last month, then set it aside. I have to give it to its new home tomorrow, so...

2017-03-22 18:17:56
`
0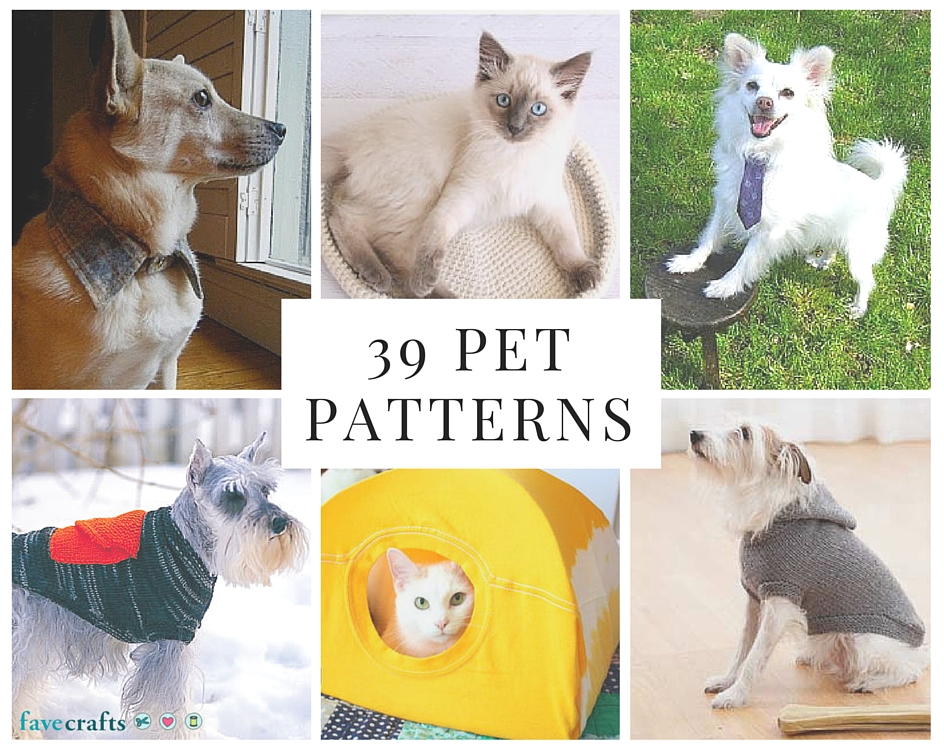 39 Patterns for Pet Clothing and More Pet Crafts
Dress up your furry friend in a cute, homemade outfit using our DIY craft projects, or maybe make him a cozy bed or a stylish collar. These 39 Patterns for Pet Clothing and More Pet Crafts will keep your pet stylish on a budget. If you're looking for dog craft ideas, projects for your cat or anything in between, you've come to the right place. These projects are perfect for pet lovers and will help you show your love and appreciation for your favorite furry friend. These projects are also practi

2017-03-22 15:26:06
`
0
Re: 50 Projects More or Less...2017...Let's Create and Have Fun!
The doctor's lab is indeed amazing! MistressT, we got your husband's book in at the library-it's on my list for when things settle down a bit.Been making stuff, someday I'll take pictures and post. Annual spring scifi con is soon, and this year I can...

2017-03-22 12:27:41
`
0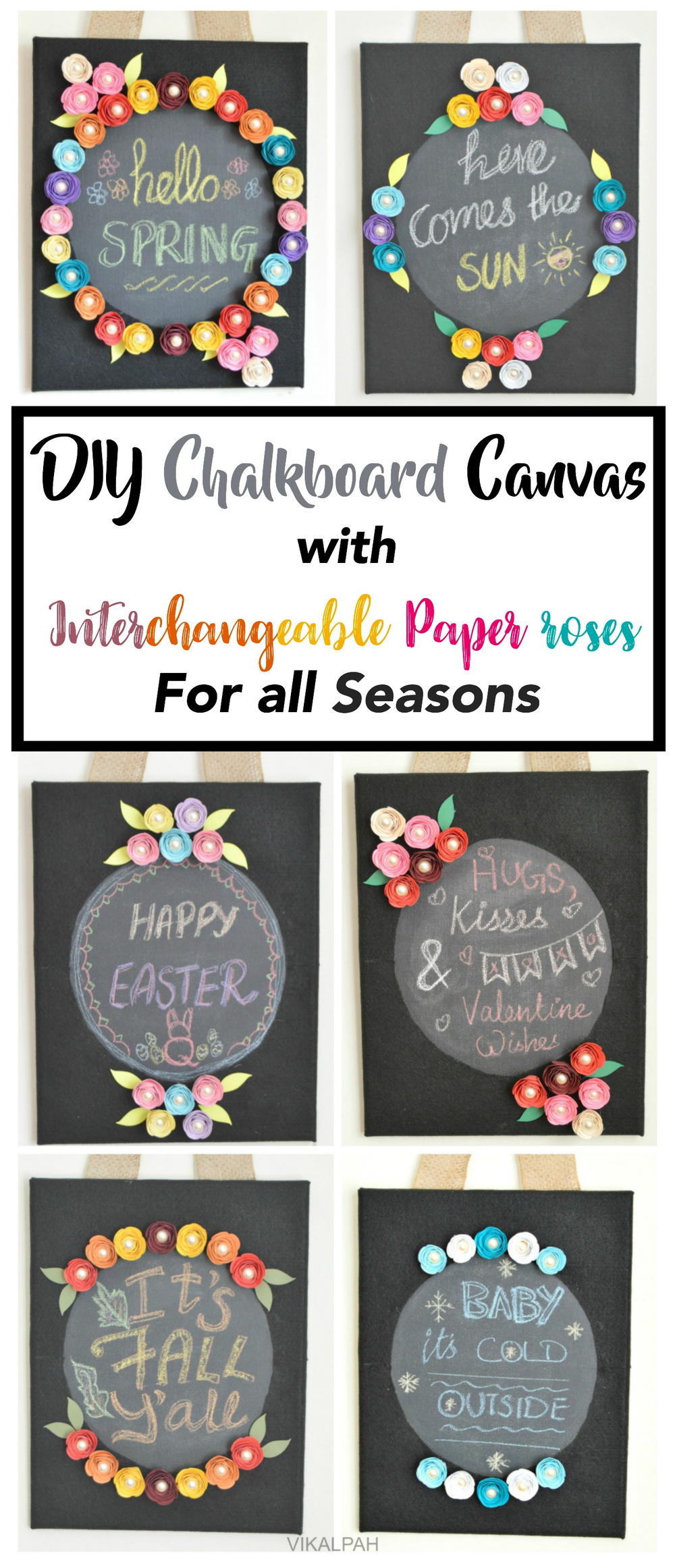 "I like multi-purpose, 2 in 1, all-purpose, things like that. So, I had this idea of making a wreath that can be used for all seasons and finally ended up with this idea of making a chalkboard canvas with interchangeable paper roses. It need not be for different occasions, you can also use this canvas to write motivational quotes for your office space or as welcome sign for your guests in the living room or even as a fun activity canvas for your kid's room. This is also perfect as a door hanger

2017-03-22 10:54:12
`
0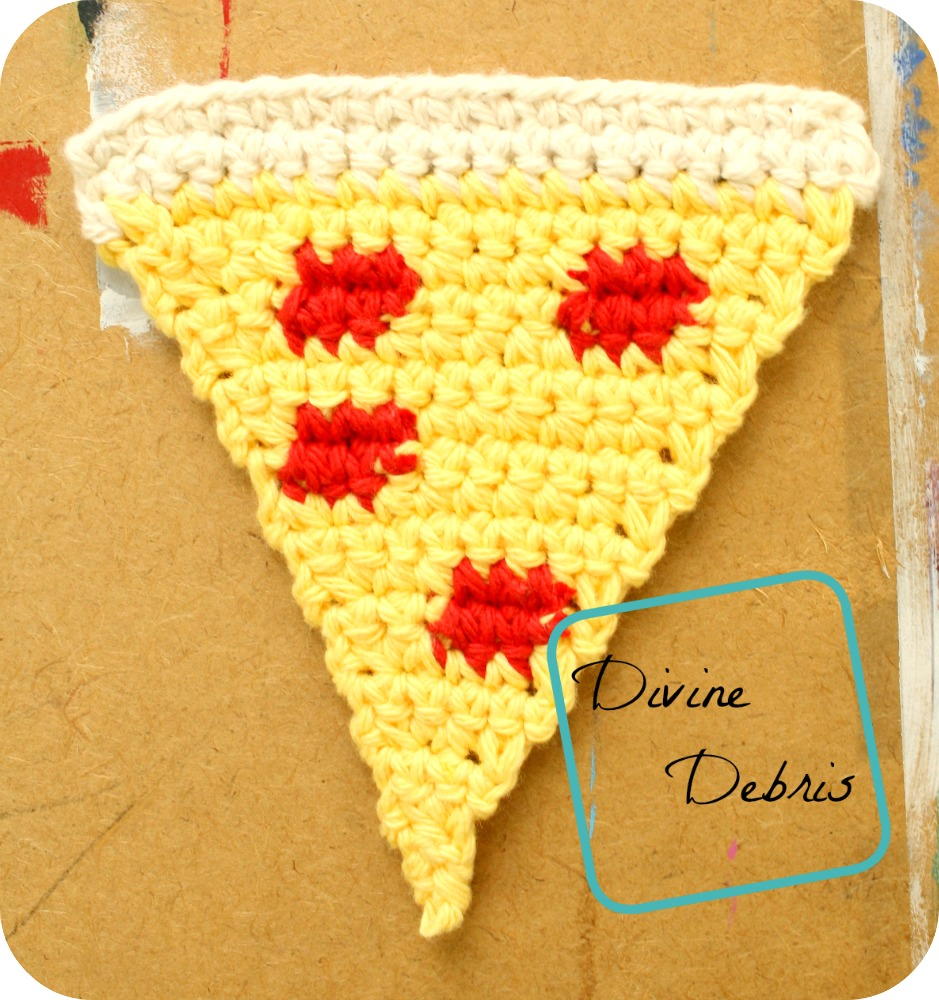 "I'm pretty sure pizza is one of those things that most people can agree on, its awesome. With this pattern you can have a cute applique to attach to another project or a pair of earrings to give or keep. The pattern itself is very simple, even if it does include some tapestry elements. You can leave the pepperonis off and make it plain cheese or draw on your own toppings with puffy paint or surface crochet. Its a fun project, so have fun with the customization too!"

2017-03-22 10:42:07
`
0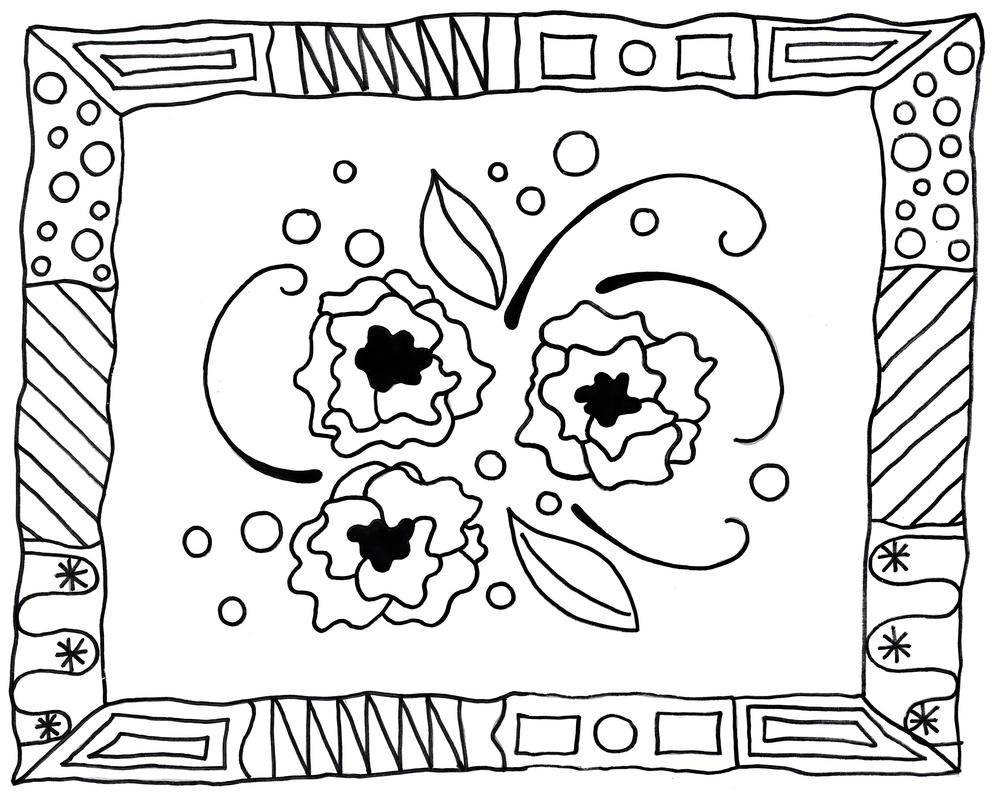 Modern Art Adult Coloring Page
Here is an adult coloring page with a modern twist. The border was inspired by the colorful patterns so often seen on Africas Ndebele houses, and the flowers are fitting for the warmer weather after the long winter. As this is modern art, nothing stops you from coloring the flowers and the leaves in shades of blue. Let your imagination run wild! Get yourself in a bright and breezy mood when you color this funky coloring page.

2017-03-22 10:33:34
`
0
I joined the swap thanks for all the helpful info everyone!

2017-03-22 09:32:42
`
0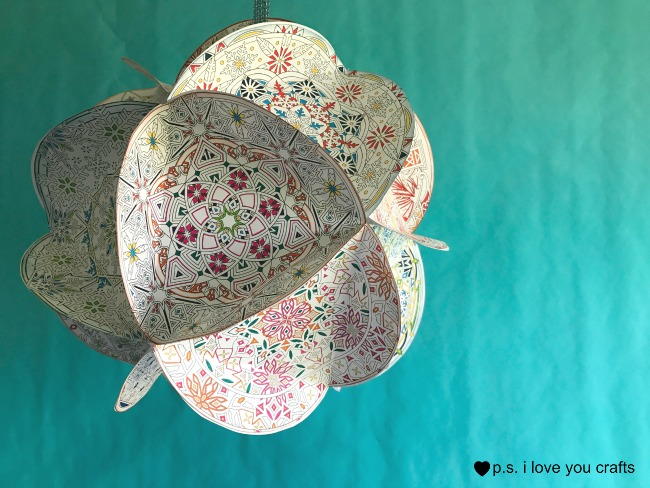 Adult Coloring Book Page Sphere


2017-03-22 08:24:17
`
3
Doctor Who: Amy Pond "Curse of the Black Spot" Pirate Pond
I finally got around to making a new Amy Pond costume. Since most of her stuff is usually RTW clothing from eBay, it was nice to sew something for a change.I started out with Simplicity 4923, which is a Men's Pirate Costume ensemble. I only needed the...

2017-03-22 07:28:24
`
0
Re: Traveling Little Visitor Swap Round 24 Gallery
Alby has returned home with fun souvenirs and a flamingo and pineapple bedecked album:[img width=497 height=439]]]>

2017-03-22 05:49:19
`
5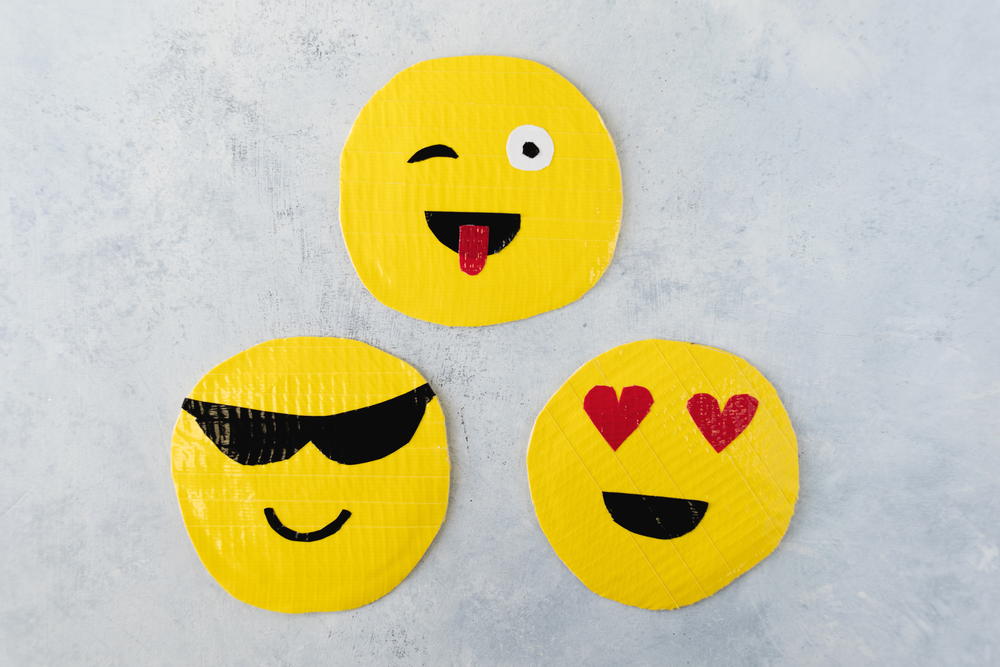 This DIY Emoji Duct Tape Pouch is a super cute and fun way for you to create some fun crafts with your kids. Let their imagination run wild with the types of emojis they want to create, and then get started on this duct tape craft. They are going to love creating their favorite emojis. Plus, this DIY pouch is great for organizing different toys and pieces that the kids might leave lying around. This craft video can show you just how easy and inexpensive it is to make these fun and creative faces

2017-03-22 05:49:17
`
9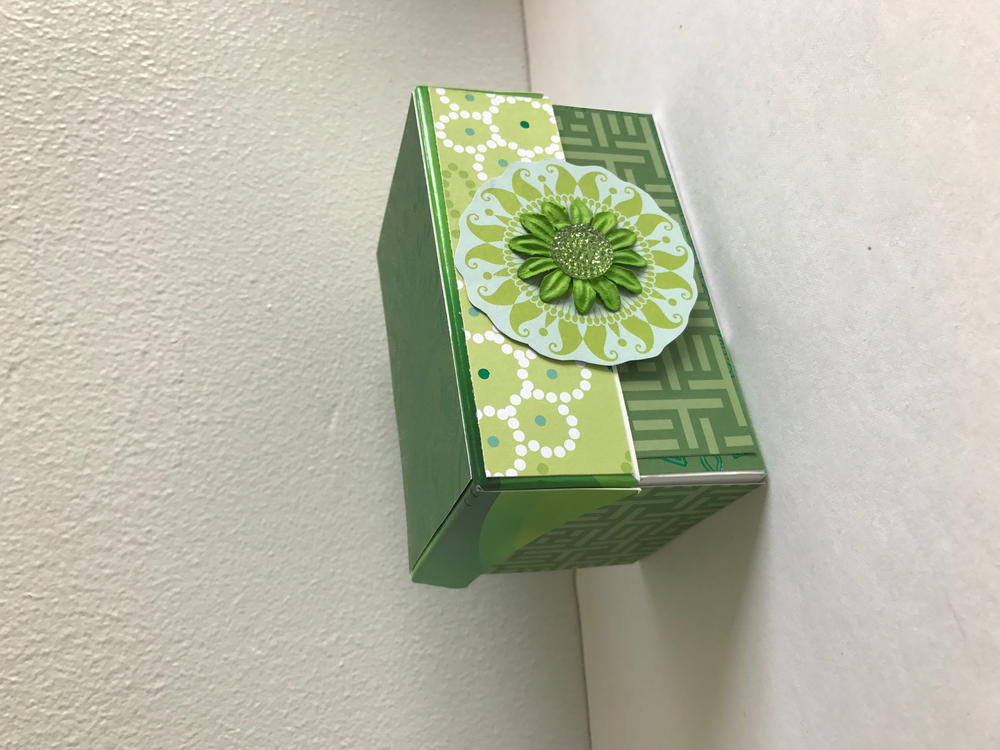 Upcycled Artificial Sweetener Box
"So many of the products that we buy from the grocery store come in really cool packaging. It's a shame to throw them away if we're able to use them for something else. I upcycled this Truvia box to use for storing little odds and ends on my craft desk. I have some buttons leftover from another project, a small glue pen, and a partial sheet of rhinestones that I will need later this week for a project. It's a waste to throw it away if you can create something clever with it."

2017-03-22 05:31:57
`
0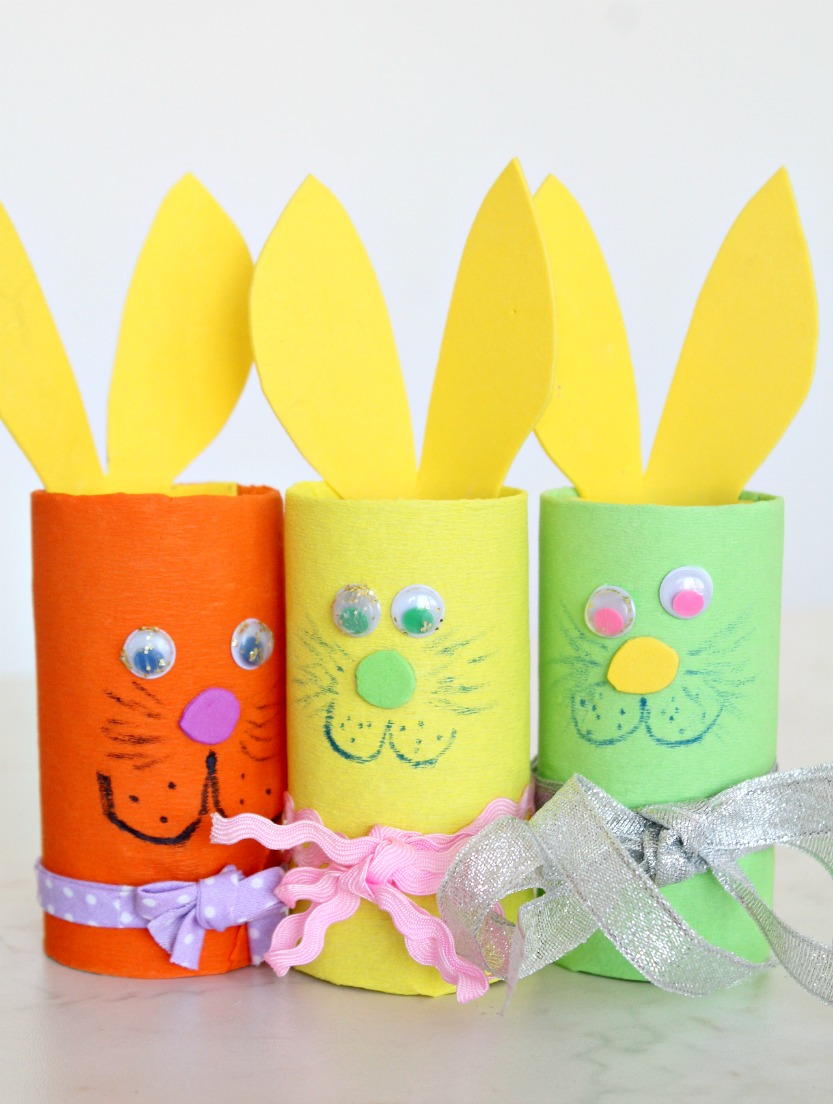 "Its not Easter without some cute bunnies around the house. These toilet paper tube bunnies are so adorable, easy and quick to make, they'll soon become your favorite craft to make with kids! This simple project is so fun to make and it uses simple supplies you probably have on hand if you have children or just love crafting. These bunnies are safe for kids and so easy to personalize. They're also a great way to recycle toilet paper tubes, if you're into green living."

2017-03-22 05:07:01
`
0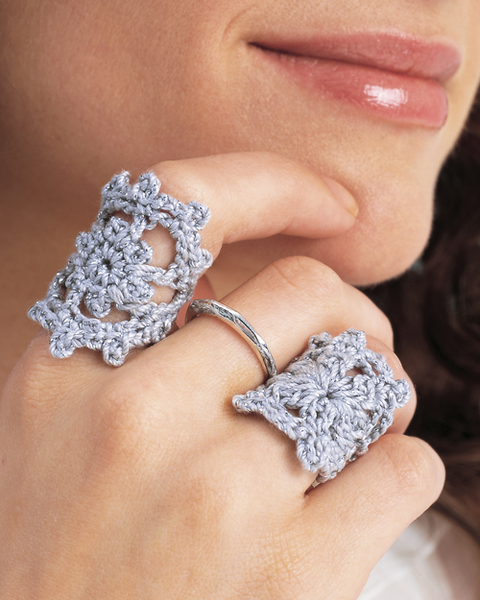 Life moves quickly, and for the avid crafter, this can be a problem. But there's no need to worry about fitting in time to craft. Use this guide to find 14 easy craft ideas that can be completed in two hours or less.

2017-03-22 04:30:03
`
0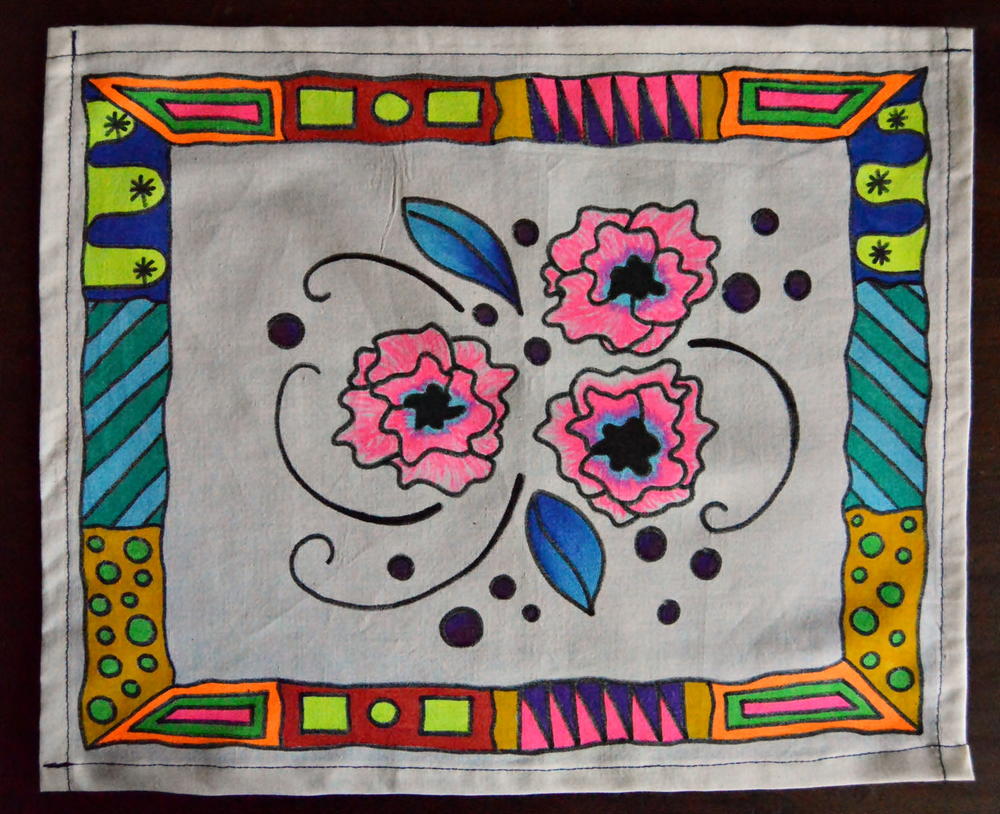 Adult Coloring Tray Cloth Design
Adult coloring has taken the world by storm. It is an activity that speaks to young and old. The question that many colorists are asking though is what to do with the pages once they have been colored. Here is an adult coloring design that has been turned into a tray cloth. This keepsake craft is a great way to proudly display your coloring skills, and the tray cloth will be a great way to celebrate the warmer months.

2017-03-22 03:17:43
`
0
Oh, thanks IsikkahJai! Ummm... My latest ship is Graves / Credence from Fantastic Beasts... 😳Sent from my Moto G (4) using Tapatalk

2017-03-22 03:03:37
`
5


2017-03-22 02:45:02
`
1


2017-03-22 02:45:02
`
1
Re: 2016 QuiltAlong, now with prizes!
Wow aimr! Your blocks are so colourful and beautiful! Re challenge: Any of those sound fun, tbh. I have an unfortunate charm square addiction (unfortunate because I love buying them but am terrible at making stuff with them), I can definit...

2017-03-22 02:23:34
`
0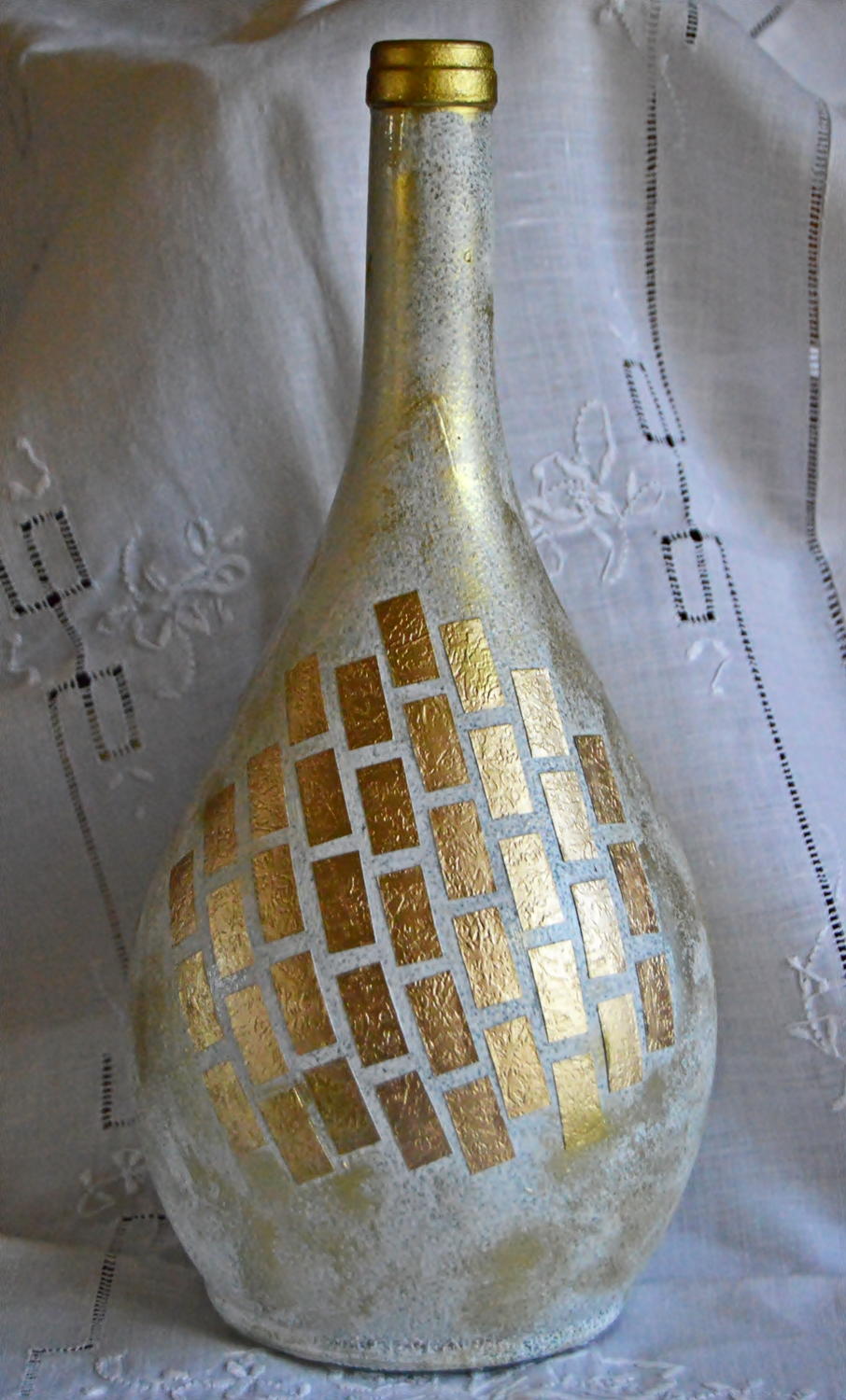 Crafting with wine bottles is a great way to add new dcor elements to your house, without breaking the bank in the process. With this craft you can add soft gold elements to your lounge. Display the bottle vase as is or fill it with a few long stemmed silk roses. The wine bottle vase can also be used as part of a wedding centerpiece.

2017-03-22 02:01:37
`
0
Yeah, that would be good for me. I should only have the tail end of one on my plate, so I'll be good.Also, CLM - gggrrrrrrrrrlllll. Talk about Cray Cray and your 7,847,321 swaps. All.at.the.same.time.

2017-03-22 01:06:24
`
0
Re: 1/2 in Coiling Rope Easter Basket
Girl it was to thick to use a machine. I have yet to make any smaller ones using the machine but they are on my crafting bucket list! Must admit it leaves one with sore hands.

2017-03-21 19:23:19
`
0


2017-03-21 18:45:02
`
3
There's a different story behind every shop on Etsy—and the world is waiting to hear yours. Share what makes your shop one of a kind and enter to win $10,000 for your business. #DifferenceMakesUs

2017-03-21 18:45:02
`
1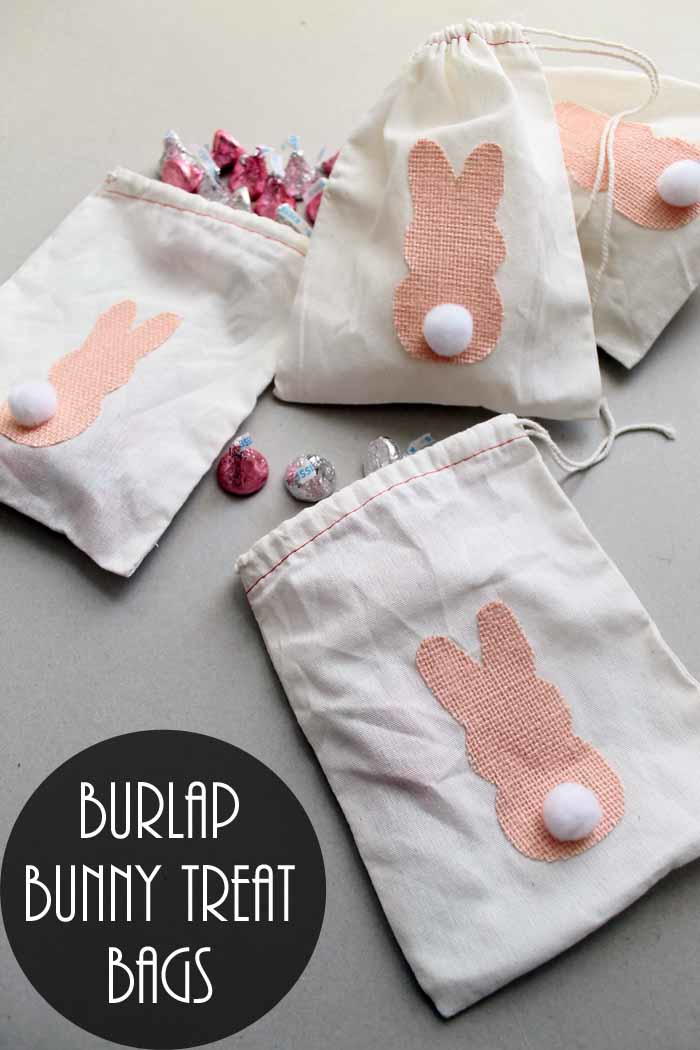 "I love burlap and bunny tails so these burlap bunny treat bags are perfect for my Easter celebration. Who can resist a fluffy bunny tail? I know you cant! These are so easy to make with just a few supplies and the free printable template that you can download below. Make one for every child on your gift giving list this Easter. Make as many of these easy treat bags as you need for your Easter celebration. They are easy to make and inexpensive and those bunny tails are just adorable! This is my

2017-03-21 15:58:46
`
0
Quilted Easter Egg Table Runner
This table runner was fun to make....another item for my 2017 Easter Swap partner.[img width=500 height=375]

2017-03-21 15:01:58
`
0
Re: 1/2 in Coiling Rope Easter Basket
Beautiful! I can't believe you did all the sewing by hand! It does make it very neat and with a nice finish...the handle is genius!

2017-03-21 14:53:37
`
0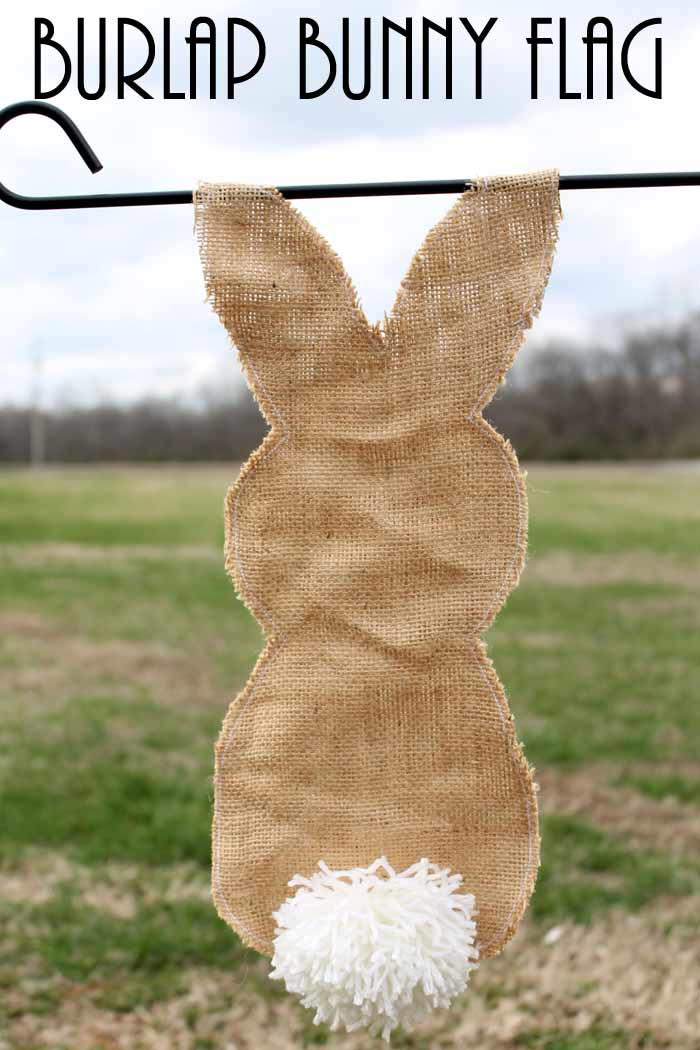 "Add this adorable burlap bunny flag to your garden this spring. A rustic way to bring a little Easter to the outside of your home. It is easy to make and you will love the results! Download your pattern below and get started to make an Easter flag for your home today. Hang this Easter garden flag outdoors to welcome spring. You will love the rustic touch that this burlap bunny flag gives to your sprouting garden. It is just too cute y'all!"

2017-03-21 14:42:32
`
1
Those half naked fabric dudes are so funny every time I see them I added to stash. A trip to the thrift store followed by a dollar store = loads of fun stuff to work with. I feel a little badly about how many bins I've got going on right now full of...

2017-03-21 13:36:20
`
1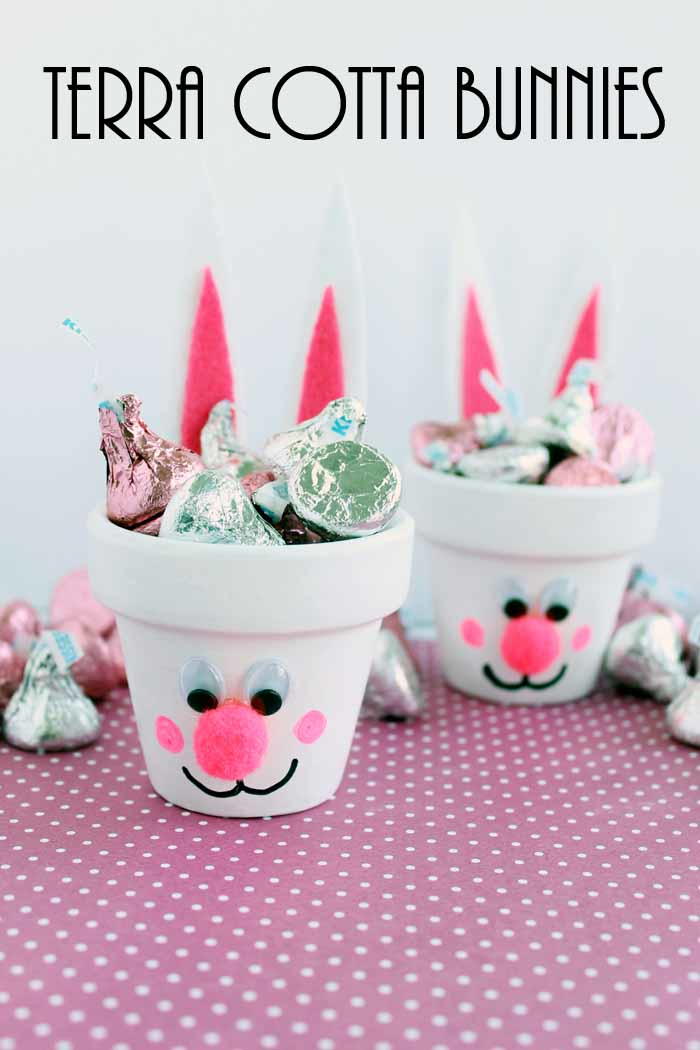 "Easter is the middle of April this year but when you think about it, that will be here like a flash. Is it just me or does time seem to speed up as you get older? The realization that Easter is literally just around the corner did make me get started on some crafts. I made these cute Easter gift baskets that you can give to your kids. You can even get the kids to help you make these terra cotta bunnies!"

2017-03-21 13:24:11
`
0
Another project for my 2017 Easter Swap partner. I purchased 2 strings of egg garland and then crafted The rabbits to attach. They are made from foam cardboard covered with cardboard. I then painted blush on their checks, and the ears and added some...

2017-03-21 10:08:24
`
0
Re: 50 Projects More or Less...2017...Let's Create and Have Fun!
Misocci74--I am loving what you are doing with your mixed media pieces and your gelli prints! I really want to work on paper and mixed media projects...wow...that bunny looks good enough to eat!kbrison--I love cheesecake anything! Both of those loo...

2017-03-21 09:11:38
`
0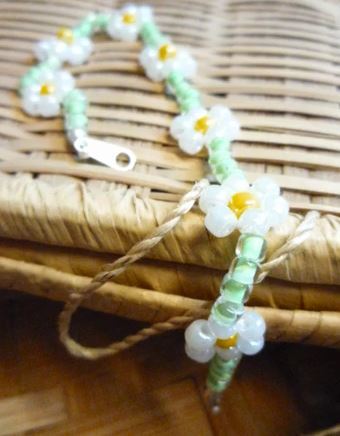 Daisy Chain Beaded Bracelet Pattern
If you want to learn how to make jewelry but need to take it easy, this Daisy Chain Beaded Bracelet Pattern is perfect for you. Learn how to make a cool bracelets that you can give to all of your friends. This is an easy jewelry making technique that everyone will love. Once you make and wear a few of these bracelets, you'll feel like you're wearing a garden on your wrist. Free beaded bracelet patterns are perfect for anyone who wants to branch out and try a new type of jewelry craft.

2017-03-21 09:09:53
`
1
Make a No-Sew Felt Easter Bunny Basket
Photo by Amanda KingloffIf you ask me, Easter baskets are so much better than Christmas stockings, Valentine boxes, or Halloween trick-or-treat bags. First, you've got the colors. When it comes to Easter, all the pastels are fair game—pinks, greens, purples—and the light, bright hues help to stir us from our dreary winter woes. Next, and probably most important, is the cute factor: Everything gets more adorable when you put a bunny on it. This no-sew felt Easter basket is super ...

2017-03-21 09:00:48
`
4
Re: Pantry Challenge Cookalong!
Quote from: Onyxnox on March 20, 2017 07:13:12 PMThis is kind of a cool article about veggie parts that tend to get thrown away.

2017-03-21 05:08:09
`
5
Re: How do you organize your craft supplies???
That was indeed an epic effort, storerboughtcreations!The end result is great!I bet you and your sister will spend many happy crafting hours in that wonderful new crafting room.

2017-03-21 04:22:35
`
1
Re: Crocheted Cat Hats for Pussyhat Project
Quote from: craftylittlemonkey on Today at 08:31:30 AMOoh, the one for me is awesome! I can't wait to try it on, thank you Jennie!You're welcome. It should go out in the mail tomorrow.

2017-03-21 03:12:19
`
0


2017-03-21 02:45:02
`
7
Re: Best of the Harry Potter Craftalong 2016
This is a great thread, it is so nice to see some awesome work all put together. Getting this thread done has to have been a monumental task, well done to you both.

2017-03-21 02:16:16
`
2
Re: Faux Chocolate Easter Jackalope!
Thanks, y'all!Quote from: kittykill on Today at 08:31:34 AMThis is so great! The color came out perfect! I got lucky... it's just "Espresso" spray paint~

2017-03-21 01:11:52
`
0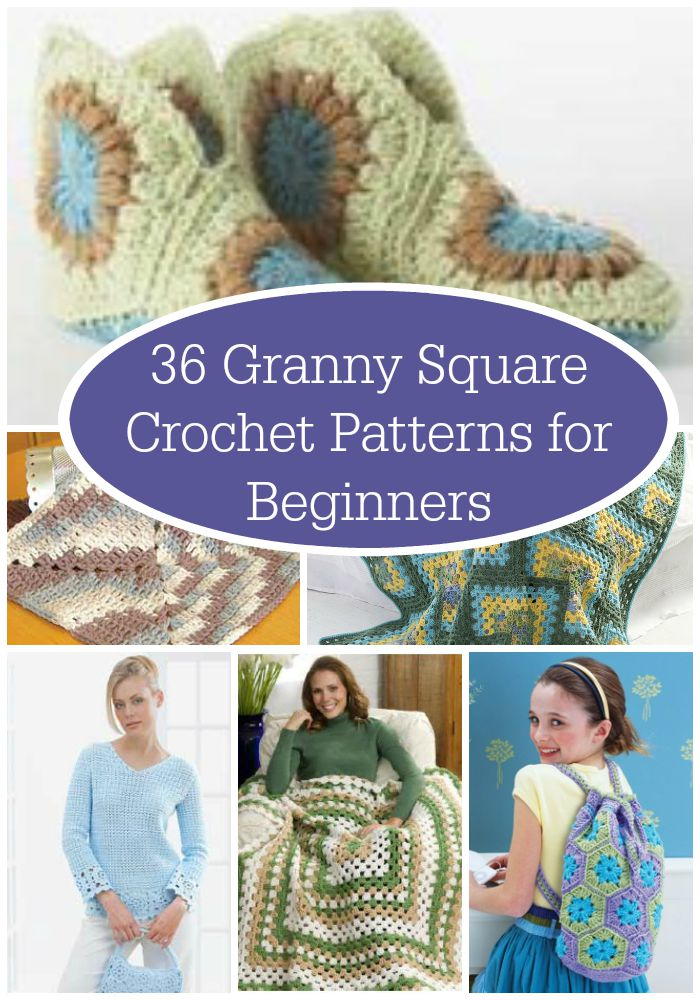 36 Granny Square Crochet Patterns for Beginners
Create beautiful afghans, scarves, jackets and more with these 36 Granny Square Crochet Patterns for Beginners. Great for using up leftover yarn and practicing your crochet skills, these granny square patterns are fun and easy to create. Mix and match colors to create lovely patterns that can instantly transform your living room or bedroom into a colorful oasis.

2017-03-20 21:58:02
`
9
Re: Yet Another TM Patch Swap R8 Gallery
Quote from: JoyfulClover on Today at 03:37:03 PMOh.My.LORD! I was going to list science things as one of my 5! Gah! These are so freakin keen!All of my patches are science-themed. I'll be stitching them tog...

2017-03-20 17:21:23
`
3
I love the colors and your beading!

2017-03-20 12:09:11
`
5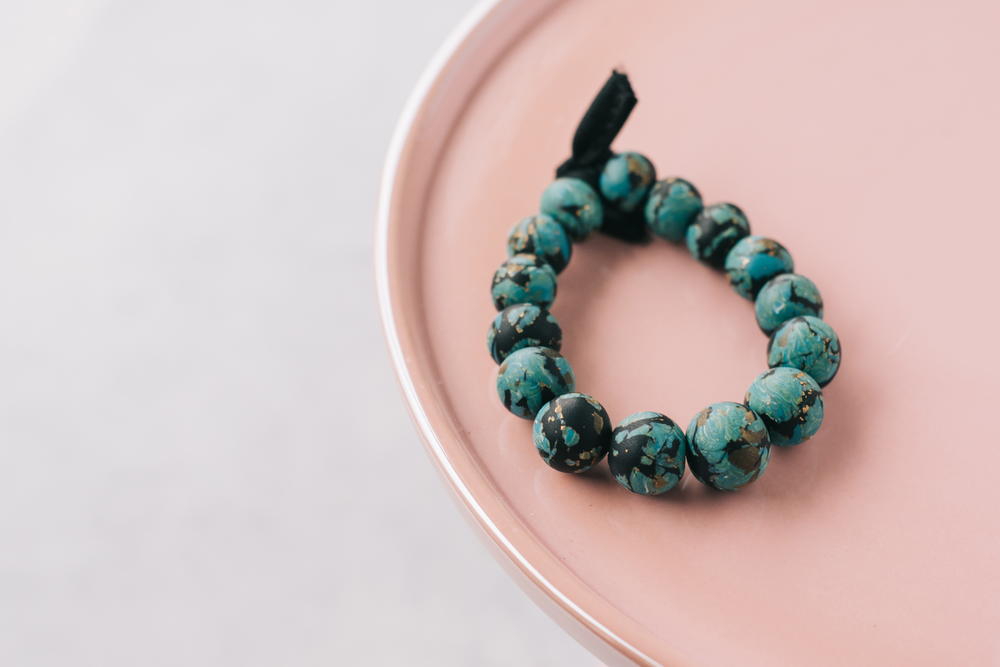 How to Make Faux Turquoise Beads
Creating your own beads seems like it would be extremely complicated. However, this How to Make Faux Turquoise Beads is a great video tutorial to show you just how easy it is to make a stunning marbled bead. Plus, this DIY bead tutorial is showing you how you can make a great knock off for a very expensive turquoise bead. You can use this wonderful clay craft to make beads, pendants, bowls, or anything you think this turquoise pattern will look amazing on!

2017-03-20 10:55:25
`
10
What are your go-to supplies for making art (or messes)?

2017-03-20 10:45:03
`
12
These are so freakin' cute! I secretly love peeps, but only slightly stale. I have to open the package and let them sit for a day until they get extra chewy.

2017-03-20 09:10:52
`
3
Photo by Back to BeyondLike many self-taught designers, Kelly Lake learned her fashion fundamentals by making clothes at home. "I never studied fashion, but I started making things for my daughter when she was little," Kelly says. "There's a wonderful designer in Scotland called Kitschy Coo, and they used to have this fantastic blog that was a real inspiration for me." In 2010, however, Kelly's home sewing projects came to an abrupt end when her father died, and she needed to get in...

2017-03-20 09:00:11
`
14
Always wanted to know how to crochet a flower? How about learning how to crochet three flowers with this DIY Crochet Flower 3 Ways project? Learn some great techniques to make three gorgeous and colorful crochet flowers. These are great to adorn your crochet scarf patterns with, or simply plop onto a headband. No matter what you decide to do with these crochet flower patterns this craft video is going to show you the easy method for creating them, and you are going to love them!

2017-03-20 08:40:37
`
3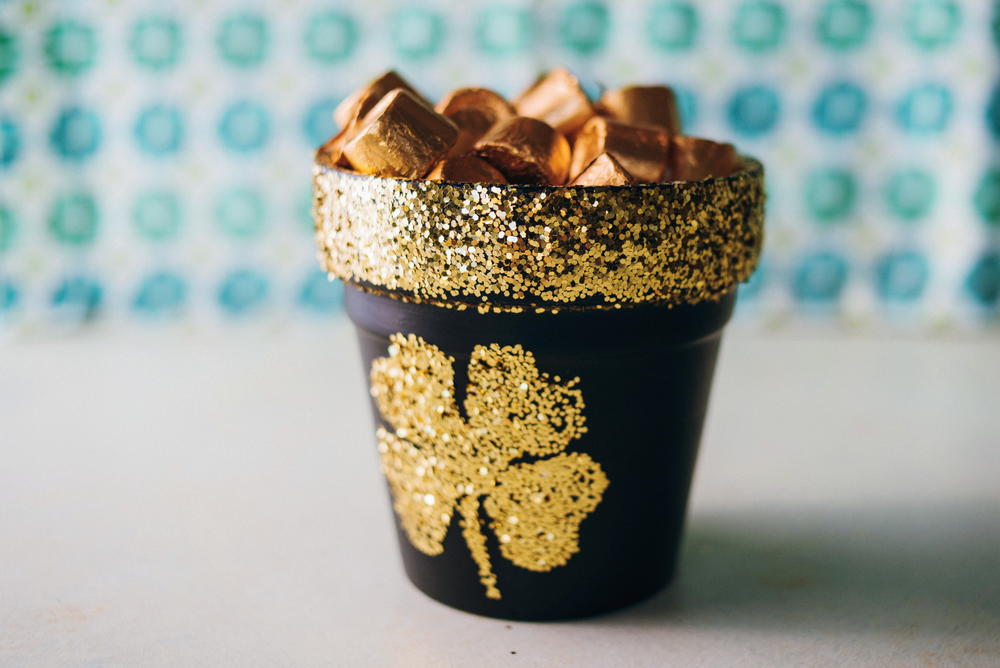 Time to claim some luck of the Irish with this Lucky Pot of Gold Painted Pot. You won't have to hunt down any leprechauns or change your blood heritage in order to inherit this lucky DIY craft. All you need is some glitter, paint, and a little bit of luck and you are good to go for this terracotta painted pot craft. Plus, you can mix and match the decorative clover to make this holiday craft perfect for all year round. Make one for Easter, Christmas, or any holiday your heart desires. This craft

2017-03-20 06:16:05
`
8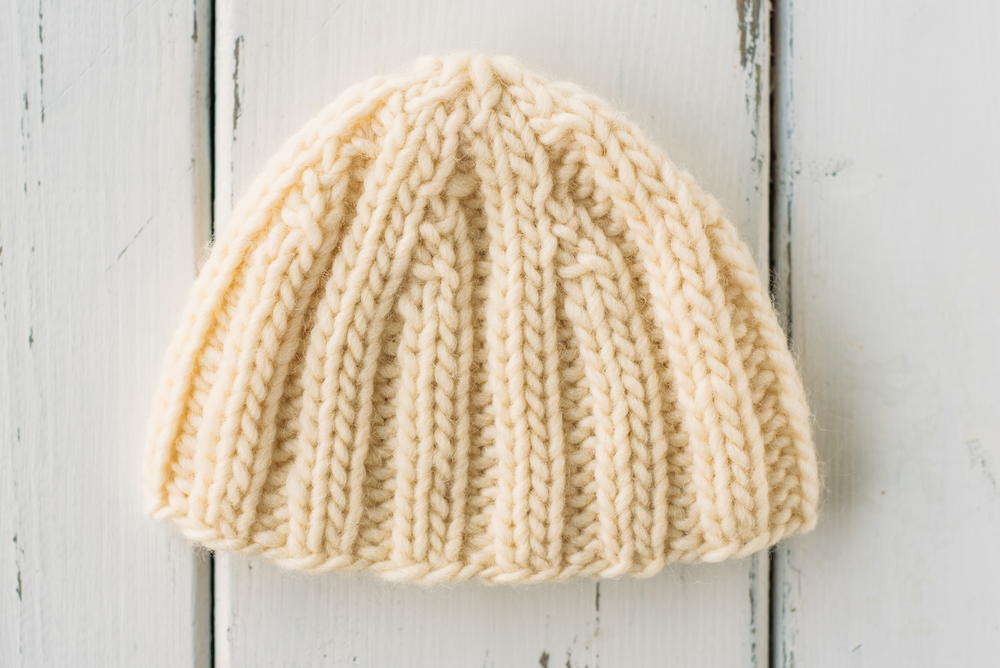 Adorn your favorite precious baby with this Quick Knit Baby Beanie pattern. This is a great way to practice knitting with double pointed needles if you haven't gotten a lot of experience with that. Plus, this knitting video shows you some really amazing tips and tricks, so that you can be fully prepared to knit this super cute baby hat to keep your baby snuggly all year round. While this is a slightly more complex pattern, this knit baby beanie is going to be fully worth the effort when you get

2017-03-20 05:54:54
`
3
Thanks for the link, there are a lot of styles there to choose from. I drafted my own pattern and it was way more than 5 steps. I used fold over elastic as well which is a big pain in the butt. I have a tutorial posted on flickr:

2017-03-20 05:52:12
`
3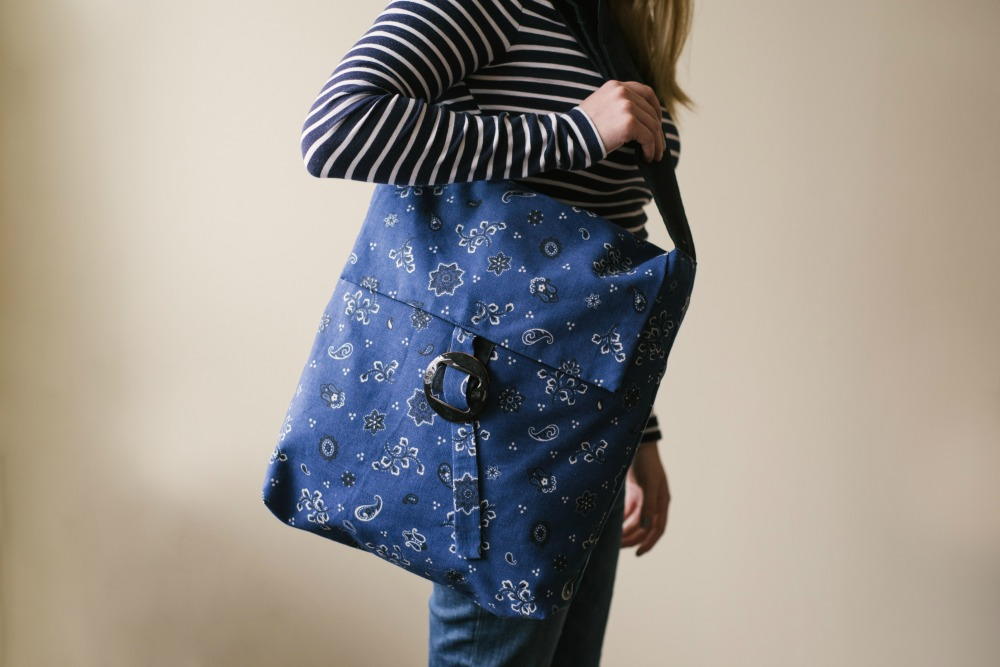 Want a fun and easy sewn bag that you can make in just 10 minutes? This 10 Minute Sewn Tote Bag is a fun and easy craft for you to make a quick and trendy bag. This DIY bag tutorial makes a messenger style bag that is perfect for carrying around when you are going on any trips where you need to carry a lot of stuff. Plus, the fun fashion fabric pattern lets you really create a DIY sewn bag that you can really make to fit your style!

2017-03-20 05:20:41
`
3
Re: Spring Nerd Battles: March 1 - May 31, 2017 ~*Join Anytime!*~
Prompt: ThrowbackTeam: multimediaBonus Points: Project Name: pink knit dressProject Link: Brief Description: I knit this for my niece when she was super duper young. She promptly ruined it when she had a diaper blowout. Project Picture:[img widt...

2017-03-20 02:46:41
`
3


2017-03-20 02:45:02
`
6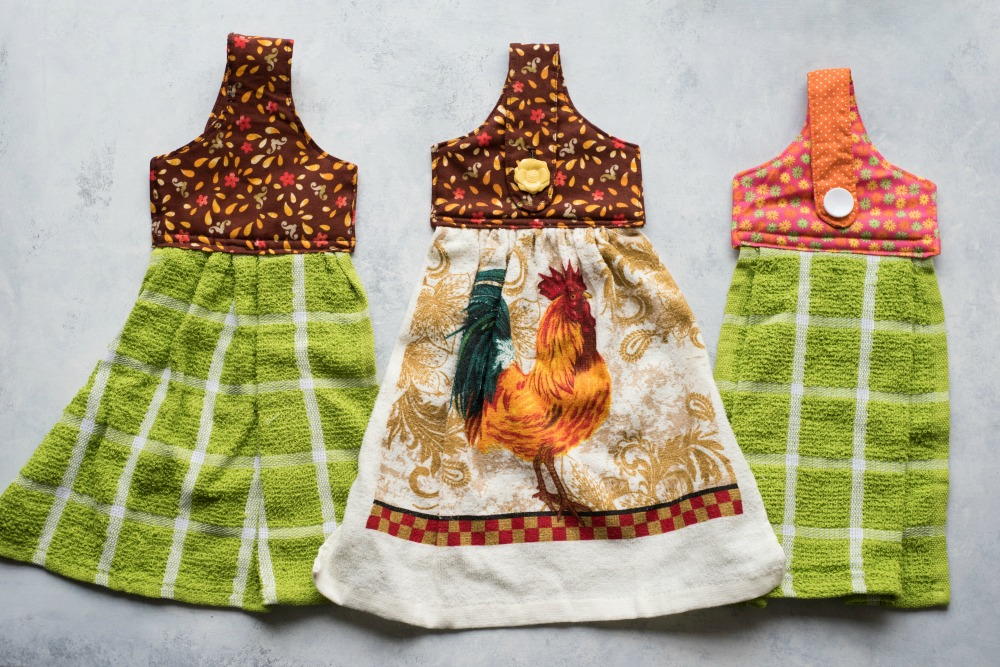 You will not believe how easy it is to create this awesome Sewn Dish Towel. This is a super quick and inexpensive sewing craft that you can decorate your kitchen or bathroom with. Make these DIY towels match your kitchen decorations perfectly, as a super cute decorative home dcor craft. Whether you have been sewing for years or are just starting, this sewing video shows you just how simple it is for you to put together these hanging dish towels. Get started on this DIY home dcor craft and start

2017-03-20 01:29:14
`
3
Re: Discussion Thread for Nerd Battles
I have another blanket in the works. This one has already taken a considerable amount of time. I started this last September, right before my grandmother passed away, the day she came home from the hospital in fact. This yarn is from her stash. I stopp...

2017-03-20 01:27:57
`
4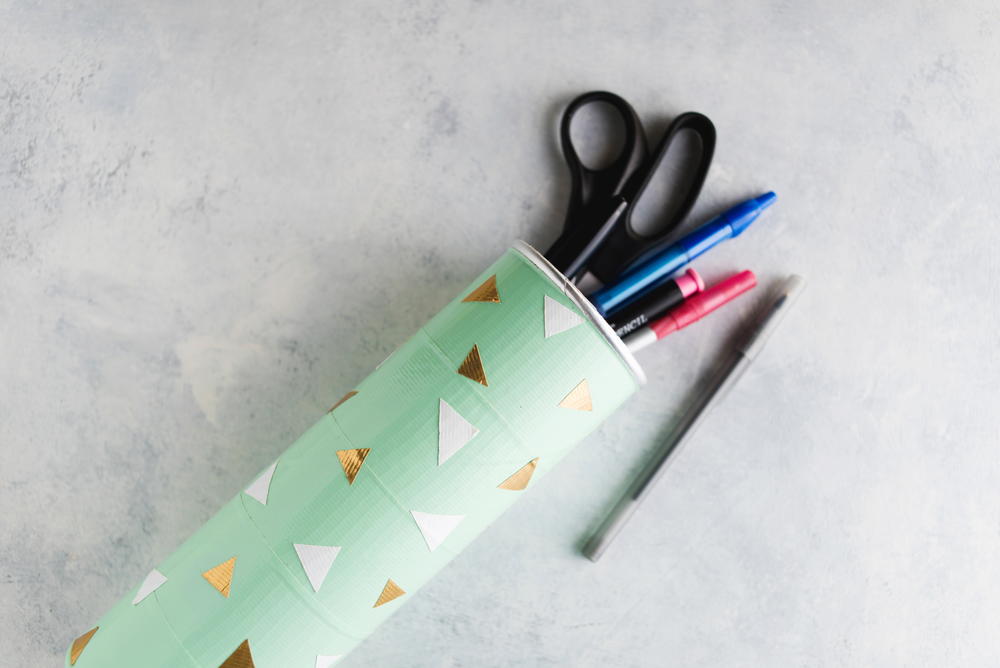 Recycled DIY Storage Container
Finding cute ways to organizer your different materials can definitely be a challenge. This Recycled DIY Storage Container is a super cheap and super easy way for you to make tons of organizers to make your life a little easier. You can decorate this to perfectly match any room you want to use it in. Plus, you can really add your own style to this recycled craft to make it your own. Just watch this craft video to see how easy it is to recreate this super cute organizer!

2017-03-20 01:18:15
`
3
Re: Spring Nerd Battles: March 1 - May 31, 2017 ~*Join Anytime!*~
Research Project Name: Craft Room OrganizationTeam: multimediaBonus Points: EPIC!Project Link: (if available)Brief Description: Holy cow. This project took a long time, and traveled partway across the country! Back when I proposed this project in S...

2017-03-20 01:05:17
`
4
Re: I Love Disney Swap 2 SU SO 3/3
I am so sorry for not posting pics of my amazing package yet. I will post tomorrow!!! I got some awesome Guardians of the Galaxy stuff from ecopp.

2017-03-19 21:04:25
`
6
They are all so cute but the baby is my favourite because I love tiny things. And also your sweater!

2017-03-19 20:26:20
`
5


2017-03-19 18:45:02
`
7
Re: Felt Twinchie Swap - Signups 3/16 - 3/29, Sendouts 4/29
I picked it up today, it's a weird story but we traded for bacon, lol. I will use it for sure! She kept all the hand dyed stuff, she will probably never do a thing with it but I think she likes taking it out to look at it now and then. She dyes yarn so...

2017-03-19 09:55:26
`
5
I'm a fan! I'm not sure most people realize how hard digital art really is. After seeing this, I'll be keeping my eyes peeled for more stuff from you.

2017-03-19 09:23:01
`
4
Thank you

2017-03-19 07:36:27
`
4
Fantastic idea! I love the look of a very full hoop, and have made and received several.

2017-03-19 06:54:12
`
3
Re: where is your craft space?
The whole house Lol!I actually do have a studio but decided it was too small so moved my sewing machines to the guest room. I still do most of my painting and crafty stuff in there but I also have paintings I'm working on in the lunge room , plus craf...

2017-03-19 05:07:54
`
4
Re: ONGOING ATC SWAP -- March 2017 (Sign-ups open all month)
I claim curiousfae for Pinterest .1/3/0I'm Emily, I live in Portland, OR, and I would prefer not to receive anything religious or political. Retro new wave/80s nostalgiaOuter space or night skyBatsBears OwlsTwin Peaks (TV show)X FilesCircu...

2017-03-19 03:33:05
`
3


2017-03-19 02:45:03
`
6