2017-02-19 18:45:02
`
3
Re: 4 x 6 Art Swap February 2017 CHECK IN VIA PM 2/16 - 2/20
Quote from: craftylittlemonkey on Today at 10:00:52 AMI'm finished 2 & may start on a 3rd just in case I can get 3 partners. I will be hard to let any of them go. One has the very last scrap of a fave piece of fabric...

2017-02-19 12:22:12
`
5


2017-02-19 10:45:03
`
4
Thanks, Thimbles! The piecing isn't that perfect but I was still pleased with the results.Loved the cows! Especially that they were pieced traditionally. Mine wouldn't have turned out nearly that well, so I'm even more impressed with them. Plus they'r...

2017-02-19 04:19:18
`
2
Oh, my! I can understand now why cleaning your sewing room would be such a daunting task. I think many people would start with the largest project, then become overwhelmed with the time and effort required to begin to see a difference. To be successful...

2017-02-19 02:16:31
`
0
Re: Altered Tea Tin Swap Gallery
Oooooh - I would have a really hard time altering some of the tea tins with the funky vintage shapes - like it took me a long time to tear into a book.The finial top is a HEAVY vintage brass finial off an old chandelier that the neighbours threw out -...

2017-02-19 01:17:02
`
0


2017-02-18 18:45:02
`
9
Re: Altered Tea Tin Swap Gallery
I opened mine from bookstorebabe today and am so pleased with what she made.I love nature, trees, and of course the sun and moon and all those were in the tin.[img width=429 height=500]

2017-02-18 09:14:54
`
0
Re: Personal/Private Swap Gallery, 2017
I approached Joyfulclover to do a private swap with me because I really liked a patch she'd sewn, and thought my girlfriend would want one for her jean jacket. Then we agreed to do a surprise large based on fandoms.[img width=500 height=333]

2017-02-18 05:52:45
`
2
Re: Traveling Little Visitor Swap Round 24 Gallery
Wow! How cool Anana got to see the pyramids! Hard to follow that, but it was "Hockey Day in Tampa Bay" and we went to a Tampa Bay Lightning vs Boston Bruins Alumni game today for my husband's birthday. It's his two favorite teams and we had a ton of...

2017-02-18 04:14:44
`
1
So I decided to take pictures of the sewing room as it is now. They're in a folder optimistically labelled "sewing room change", and I'm really hoping things look a bit different by the end of the year.This is the view walking in the door:[img width=...

2017-02-18 03:50:29
`
1
Re: How do you organize your craft supplies???
Wow, Pottermouth, it sounds like you are really good at organizing a lot of stuff in a relatively small space!I like how almost everything is within an arms reach when you are crafting.I first have to collect my materials (and of course will forget t...

2017-02-18 03:43:21
`
0


2017-02-18 02:45:04
`
9
Ooo, there's been some lovely feathers in this swap! I've seen that design too, I'd really like to try it sometime.

2017-02-18 01:56:27
`
0
Re: How do you organize your craft supplies???
After seeing so many creative spaces, I am reluctant to share! All of my crafting happens in a corner of our never-used living room, and the area consists of a rolling cart, a file cabinet, a desk, a mini file cabinet, and labeled photo boxes. So I sup...

2017-02-17 20:33:02
`
0
12 Brilliant Indie Beauty Brands That Started on Etsy
By giving independent, ingredient-focused makers a ground-up lesson in business, Etsy is fast becoming the new beauty school for the small-batch movement.

2017-02-17 18:45:02
`
14
Re: ~*Harry Potter Craftalong - Ostara Term 2017*~ Join anytime!
I am loving all of that tye-dye! I hadn't done it in years but last summer I took my Junior troop camping and we got to do some shirts and it was so fun!!I have an Advanced Studies Friday update!My O.W.L. is coming along nicely despite some hiccups w...

2017-02-17 18:25:35
`
3
The scarves look great on you and I'm so happy the fingerless gloves fit! I'm glad that you like the package.

2017-02-17 15:40:19
`
0
Sewing Half Square Triangles Tutorial
Half square triangles are a gorgeous sewing pattern that you can use in a numerous amount of projects. This Sewing Half Square Triangles Tutorial will show you a full proof method that will have you making the perfect pattern in no time. Whether you are an avid sewer or a quilter, the half square triangle pattern can come in handy for a ton of different projects. This is a super easy sewing pattern that you can memorize like the back of your hand and make perfect every time with the help of this

2017-02-17 13:54:42
`
0
Oooh. That sun art is really cool. I love the BG insignia!

2017-02-17 13:01:11
`
2
Re: Planner/Journal Supplies Swap (S/U Until 2/14/17, S/O 3/7/17)
Okay! Everyone SHOULD have their partners questionnaires.... And that's a big should. I got interrupted in the middle of sending them out, so if you got them twice, got the wrong one, didn't get one, SO SORRY! Just let me know and I'll make it right ASAP.

2017-02-17 10:11:45
`
0
Super Soft Granite Crochet Blanket
"Okay, so you need a blanket, but you've only got one weekend to make it. Or, maybe you've got plenty of time, but you are new at crochet. Or, it's for a special gentleman in your life so it has to be simple and 'manly' enough for him. You can get satisfy all three of these needs with the Super Soft Granite Blanket! This simple pattern includes instructions for six different blanket sizes, along with yardage and specific color schemes for each size."

2017-02-17 07:10:17
`
0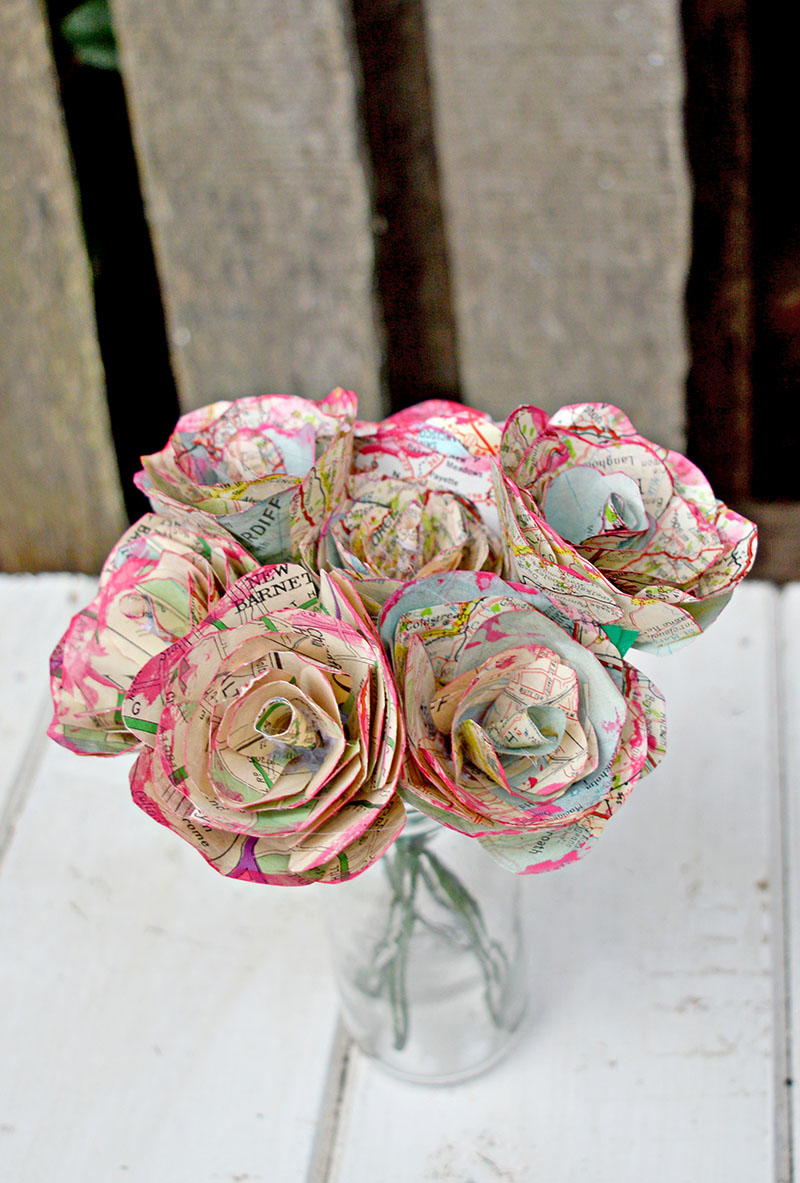 "I love real flowers but unfortunately, they eventually wilt and die. Therefore I decided I would make some everlasting flowers to decorate my home with. A great way to personalize your crafts and add interest is to use maps. I decided that it would be fun to make my everlasting roses out of old maps. I love how they turned out. The Gorgeous Map Roses look lovely together as a bunch or on their own. They would make a great Mother's Day present. A single map rose also makes a beautiful gift toppe

2017-02-17 06:03:52
`
11
Re: Double Looped Dog Tug - Tutorial!
I have a store-bought version and both of my cats love these too! Obviously it's not a tugging thing, but my cats may think they're dogs anyway!

2017-02-17 05:36:08
`
6
I know this is an old post, but some info in case anyone checks back in... Some libraries have Zinio magazine subscriptions. The library in Nashville includes Crochet and Knitting mags downloadable for free! The library is paying off the subscriptio...

2017-02-17 04:45:27
`
2
Re: Stranger Things Swap Gallery
I'm psyched to see what everyone has come up with. Finished just under the wire yesterday; but last minute touches require me to send TODAY! Thanks to those of you who have communicated with me so far about your status.I have updated the list of what ...

2017-02-17 04:04:29
`
6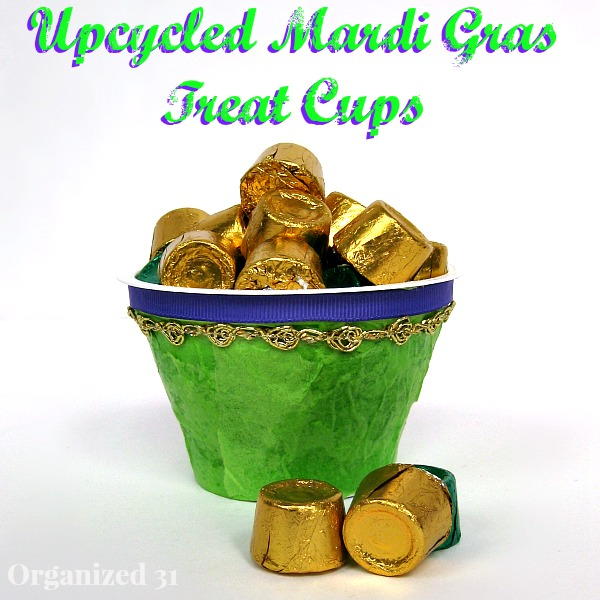 "After traveling the world, I love learning about new cultures and traditions, and Mardi Gras is no exception. People who celebrate Mardi Gras take it seriously. Me, I'm not so serious. I like the bright, festive colors of Mardi Gras and who doesnt love a celebration? I repurposed yogurt cups into fun treat cups for your Mardi Gras celebration and I couldn't love them more. The best part? You can easily adapt what I did to your theme or color scheme. I love a good upcycle, don't you?"

2017-02-17 03:30:48
`
10


2017-02-17 02:45:02
`
4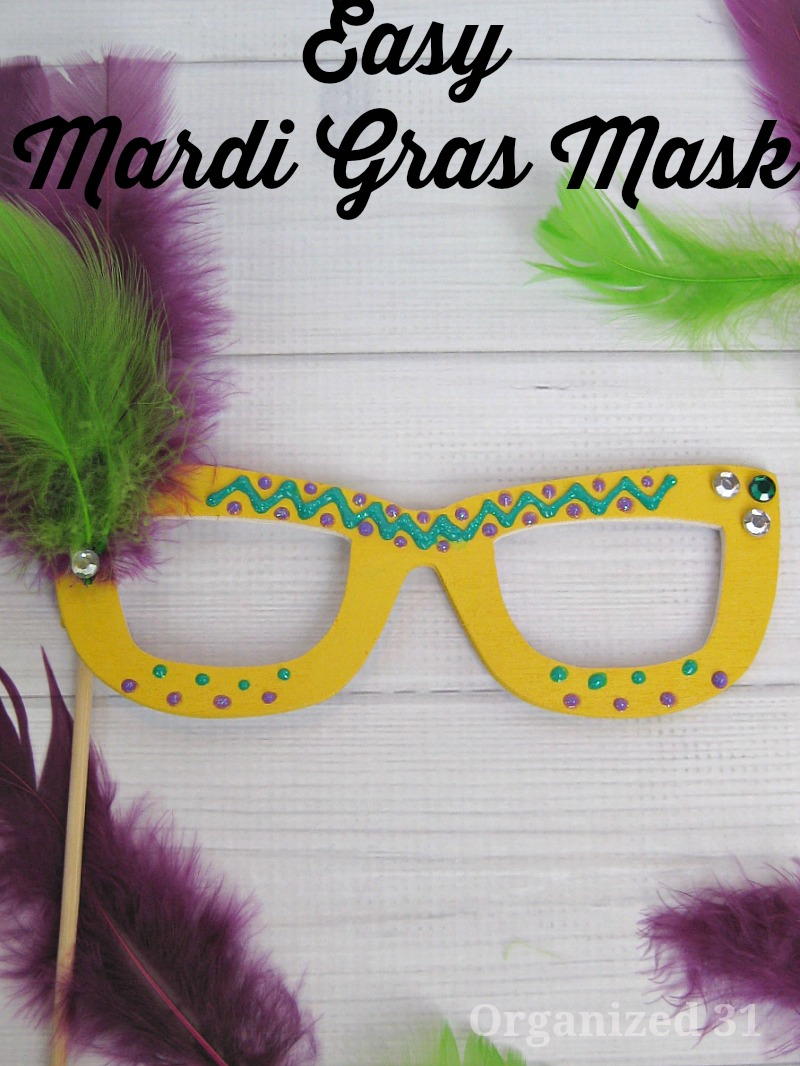 "This a fun craft project you can do with kiddos of all ages for Mardi Gras. True Mardi Gras masks cover more of the face, but this version is close enough to be fun and much easier for kids! You can copy my design or search the Internet (with parental supervision, of course!) for more inspiration. Remember that traditional Mardi Gras colors are green, purple, and gold. And remember to have fun and get creative while making it!"

2017-02-17 01:45:44
`
0
Featured Shop: The Velvet Acorn - Etsy Blog


2017-02-16 18:45:02
`
12


2017-02-16 18:45:02
`
10
Finger knitting is done without needles and is a great way to introduce children to knitting. With their new skill, kids can make scarves, headbands, and toys. The basic concept of knitting is grasped before kids every pick up a knitting needle!

2017-02-16 16:23:41
`
1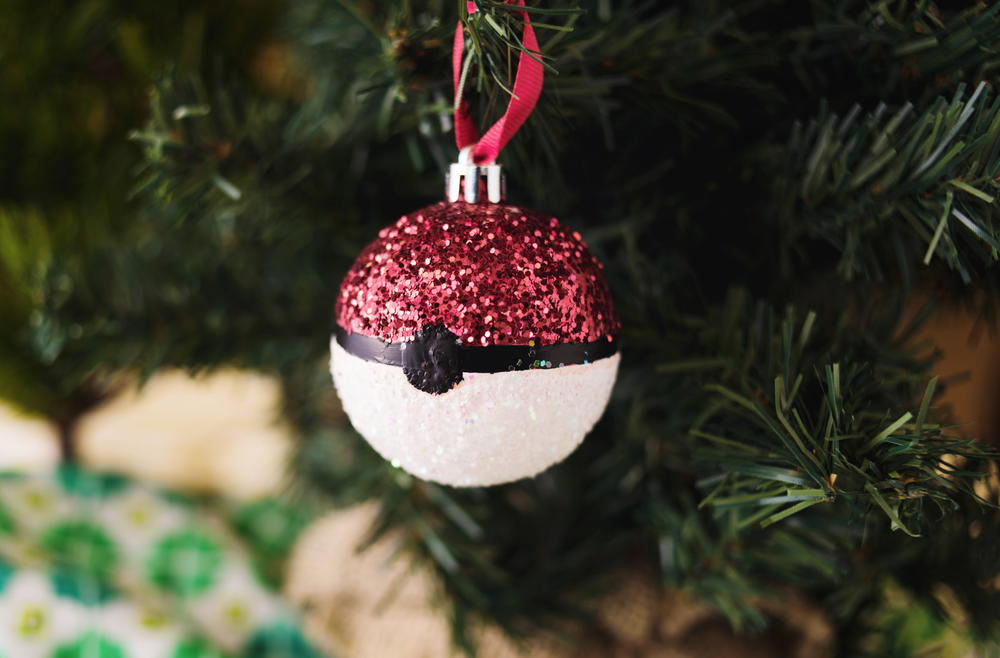 This Pokemon Go DIY Ornament is a super simple project to recreate! This Pokemon decoration will take you about half an hour to complete and hang on your lovely Christmas tree. Christmas is coming up and you and all your Pokemon loving friends will die over this adorable DIY Ornament. This Christmas ornament would be a great craft for kids too because it's super easy. After in all, this handmade ornament will get you in the Christmas spirit as well as the "gotta catch 'em all" spirit!

2017-02-16 13:53:32
`
9
Absolutely amazing! I love that you've repurposed sewing notions for drawer pulls, it is so funny because I just used a skirt hook part for a picture hanger today, lol. We are such clever gals .It's crazy that the drawers open! Would you post a pic ...

2017-02-16 13:48:05
`
4
Re: Sealing Silver Leaf onto drinking glasses
Personally, I would not drink from those glasses; that silver leaf may be getting in your drink, mouth, body, and may not be safe to ingest. Metallic edges are usually fired on. Sounds like they either didn't use a good product, or didn't fire it pr...

2017-02-16 13:42:32
`
3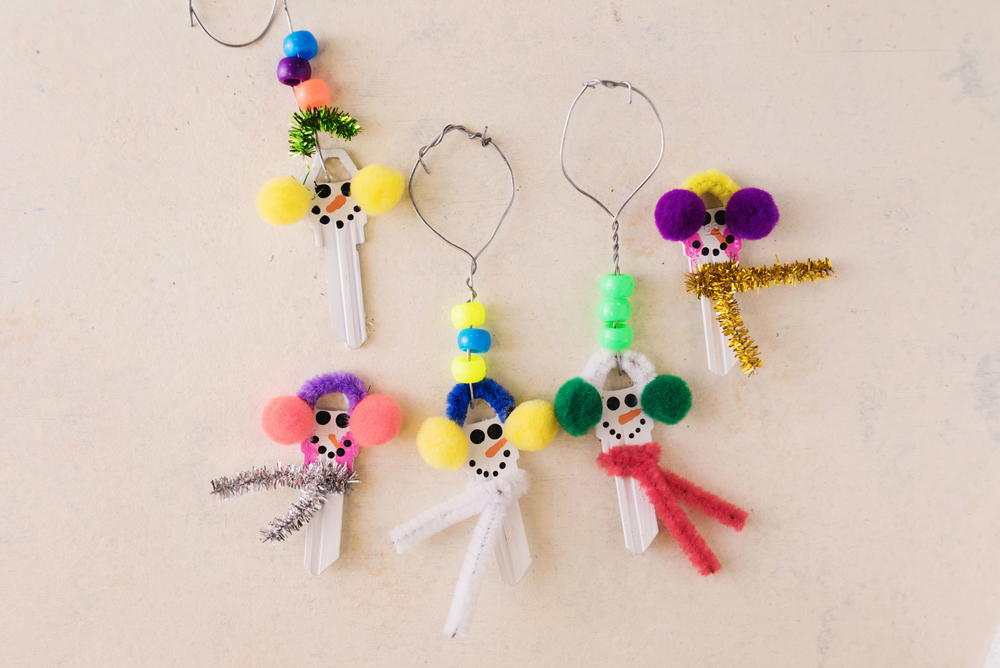 Snowman Family Recycled Craft Ornament
With the holiday season right around the corner this adorable and quite unique Snowman Family Recycled Craft Ornament Christmas project will make you go nuts! This DIY ornament is a super cute recycled craft that can save you some money during this expensive season. Plus, you can make this DIY ornament in under an hour with drying time included. These can be hung all around your home, given as gifts, made as a keychain, or hung on your tree as an ornament!

2017-02-16 13:13:17
`
5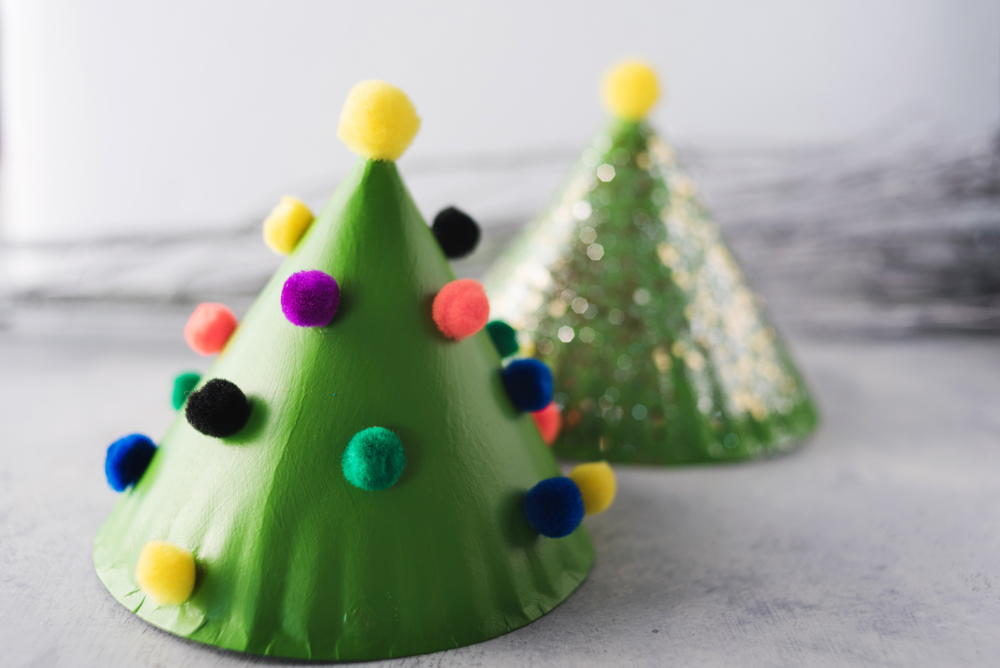 Miniature Christmas Tree DIY Decoration
The kids will love this Miniature Christmas Tree DIY Deocration to keep them busy during the Christmas Season. Made with simple supplies the whole family will have so much fun painting and decorating these DIY paper plate Christmas tree decorations. This craft video shows you one way to decorate these paper plate crafts, but read through the instructions to get ideas for two more ways you can decorate them! Let you imagination and your children's imagination run wild while you craft this!

2017-02-16 12:44:58
`
4
Featured Shop: The Velvet Acorn
Photo by The Velvet Acorn"I am self-taught in everything that I do," says Heidi May, owner of The Velvet Acorn, a shop featuring luxurious, nature-inspired knit and crochet patterns. "I grew up showing horses, and remember figuring out how to make saddles and bridles from my grandpa's leather." Now a mother of three, Heidi channels that same ingenuity to develop clothing and gear for her kids when she can't find what she needs ready-made. "It all started with my son. When...

2017-02-16 11:22:54
`
4
This video on Cleaning Up Tie Dye can show you how something that used to seem wasteful and like a pain can actually be a super fun DIY project. In this how-to video you will learn how you can clean up a typical tie dye mess easily, and even get a great tie dye shirt out of it at the end! Plus, you know ever tie dye creation you make will be completely different and unique from the previous one. You can even test out this cleaning method to simply create a some tie dye apparel whether you're try

2017-02-16 10:55:24
`
2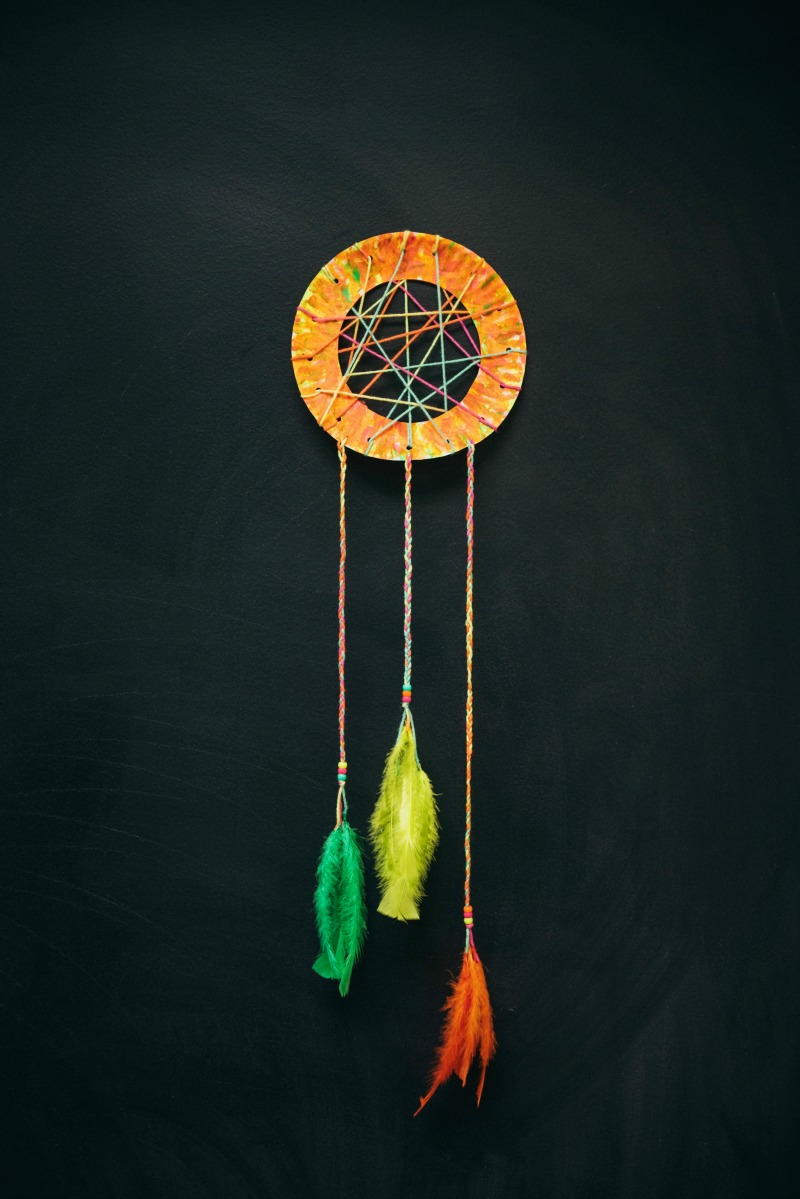 Dollar Store DIY Dream Catcher
Who doesn't love a fun and colorful dream catcher? This Dollar Store DIY Dream Catcher is the perfect DIY craft to keep you having pleasant dreams all night. Whether you want this dream catcher design to keep away bad dreams or simply for some DIY wall decor, you are going to fall in love with how easy it is to make it. Plus, this craft video shows you step by step exactly how to make a dream catcher with no mess or fuss! What could be better than that?

2017-02-16 09:30:24
`
1
This little guy is so cute!

2017-02-16 09:08:47
`
4
Re: Pocket Letters Round 4 Gallery
So happy you both like a received my Pocket letters. Feel free to use the template for letter. Think its on my Pinterest or let me know if you want a copy and I can email it to you

2017-02-16 08:46:46
`
3
Amazingly tiny! lovely job.I do 1" scale, but rarely use wood if cardstock will do, so I'm especially impressed with your teeny woodworking skills.Could I make one teeny suggestion? In real life size, the top of furniture usually sits on top of the...

2017-02-16 08:08:01
`
5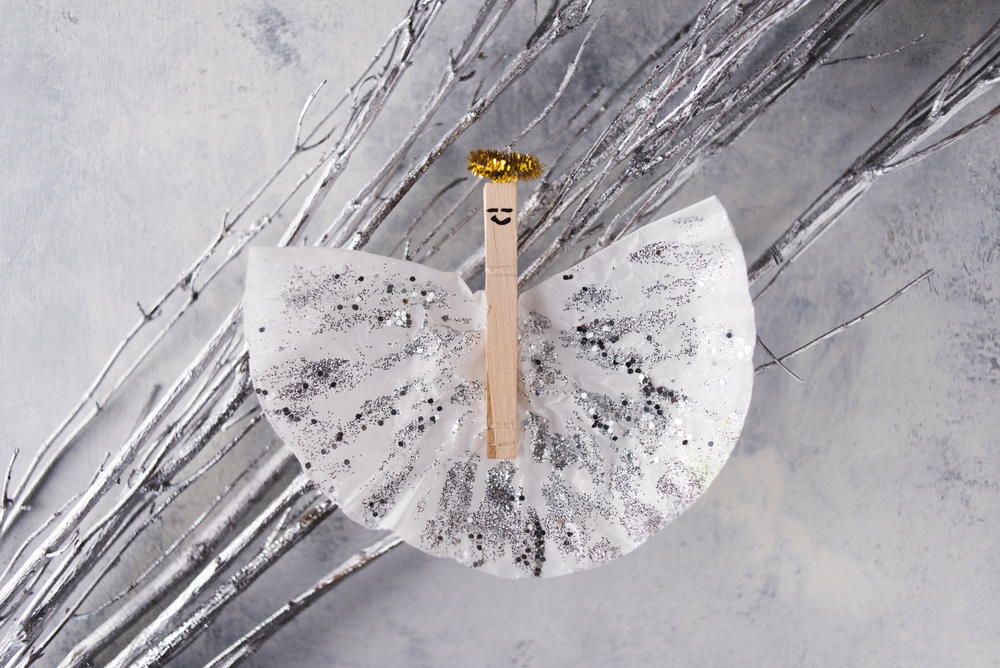 This Paper Angel DIY Ornament is a super cute and easy Christmas decoration for you to make this year. Not only is this a great kids craft that lets your kids go a little crazy with glitter but, this DIY ornament is a memorable Christmas tree decoration that you can keep for years. Plus, this is a super budget friendly DIY craft for you to make for the holidays. This craft video makes it so easy to follow along, and shows you how you can create your own super adorable angel ornament in just 5 ea

2017-02-16 07:28:45
`
4
You are on a roll woman!

2017-02-16 07:15:39
`
5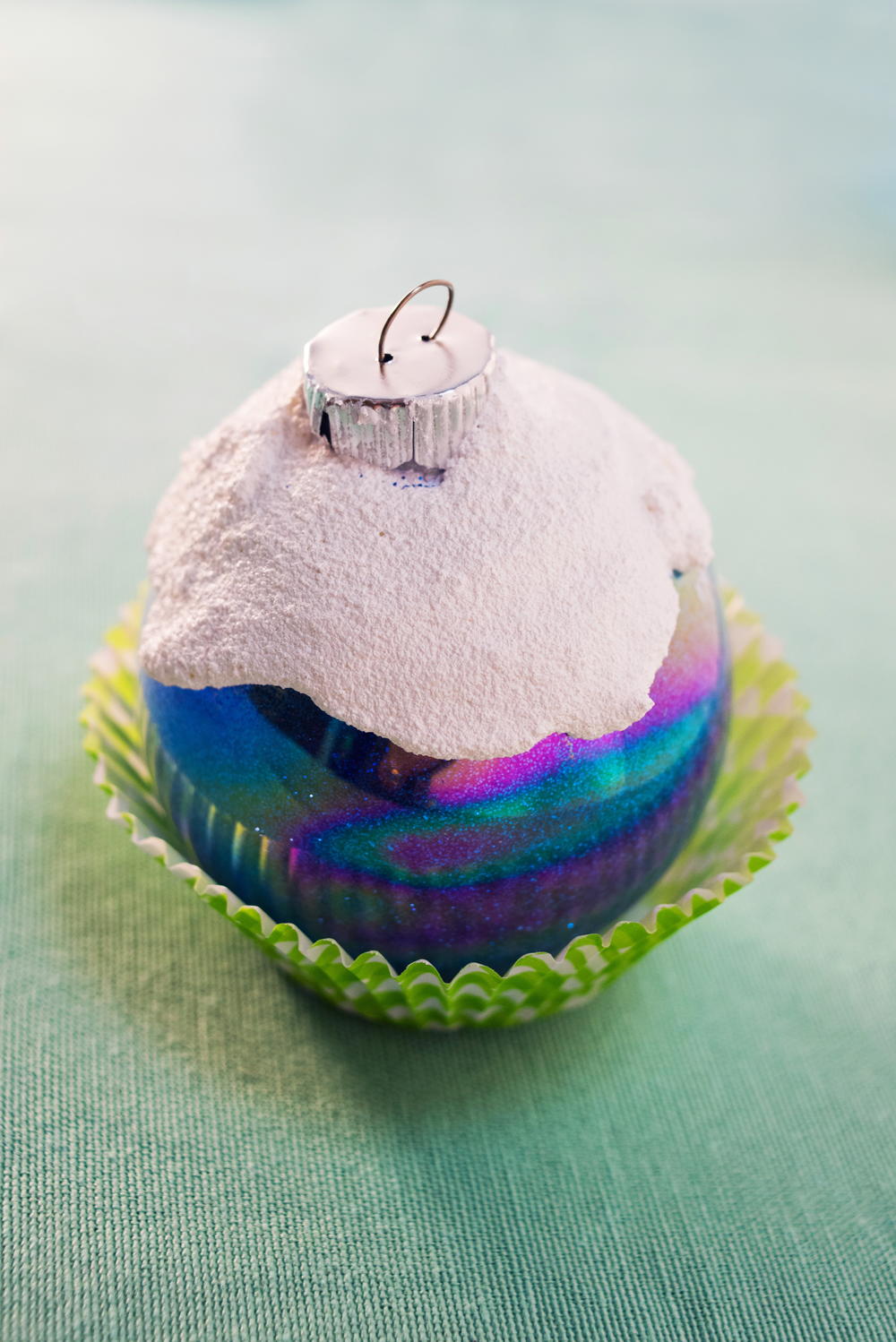 Delectable Cupcake DIY Ornament
While you can't eat this positively Delectable Cupcake DIY Ornament, you can hang it up on your Christmas tree to help it look scrumptious. This adorable handmade ornament is the perfect addition to your Christmas tree ornaments in the sense that it is a unique DIY craft, and it is a great craft for you and your kids. You can easily personalize this DIY ornament by switching up the colors of the glitter or the cupcake liner you choose to use. As long as you're prepared to get creative, the possi

2017-02-16 06:01:49
`
3
Who doesn't love a fun tie dye craft? This how-to instructional video is a fantastic way to learn how to tie dye a hoodie using a spiral design. Tie dye is fantastic for all seasons and all different occasions. Plus, DIY tie dye crafts are extremely fun to make, and you can customize them to make them personal to you. Whether you want to stick to their black and blue color selection or go crazy and make some rainbow tie dye, this tie dye tutorial is going to give you some great advice to achieve

2017-02-16 03:49:31
`
2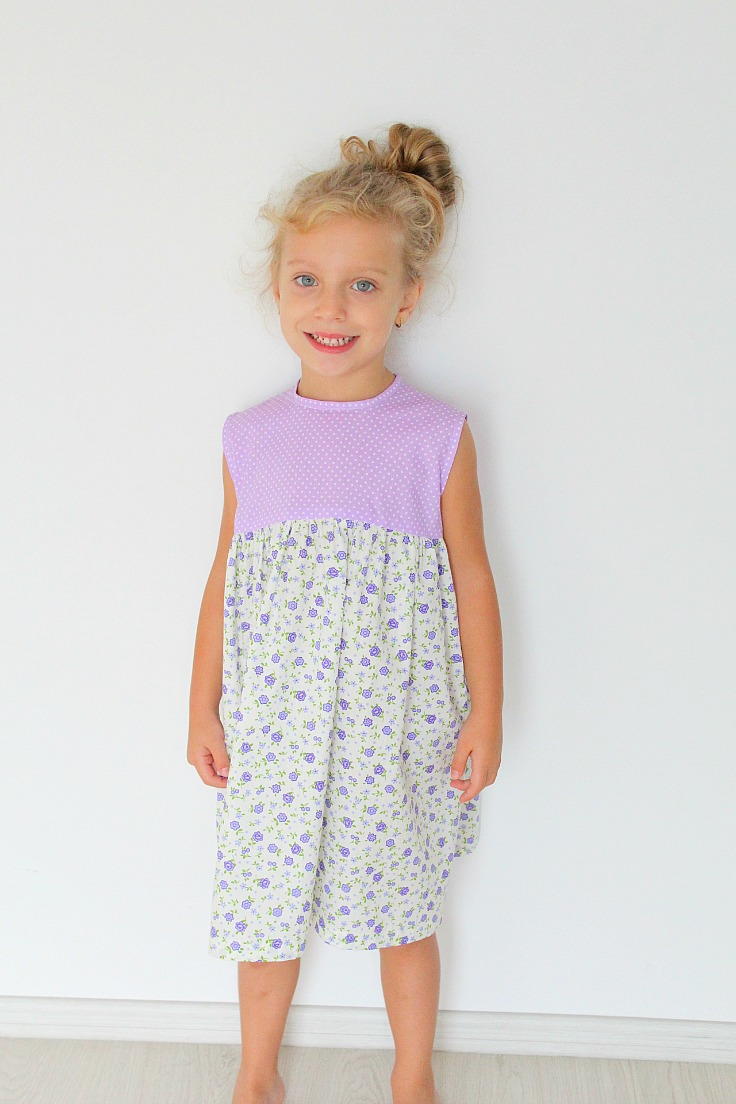 Girls Gathered Dress Free Sewing Pattern
"Make a simple but beautiful summer dress for a little girl with this easy to follow gathered dress sewing pattern for little girls. Great project for beginners!"

2017-02-16 02:56:19
`
1


2017-02-16 02:45:02
`
6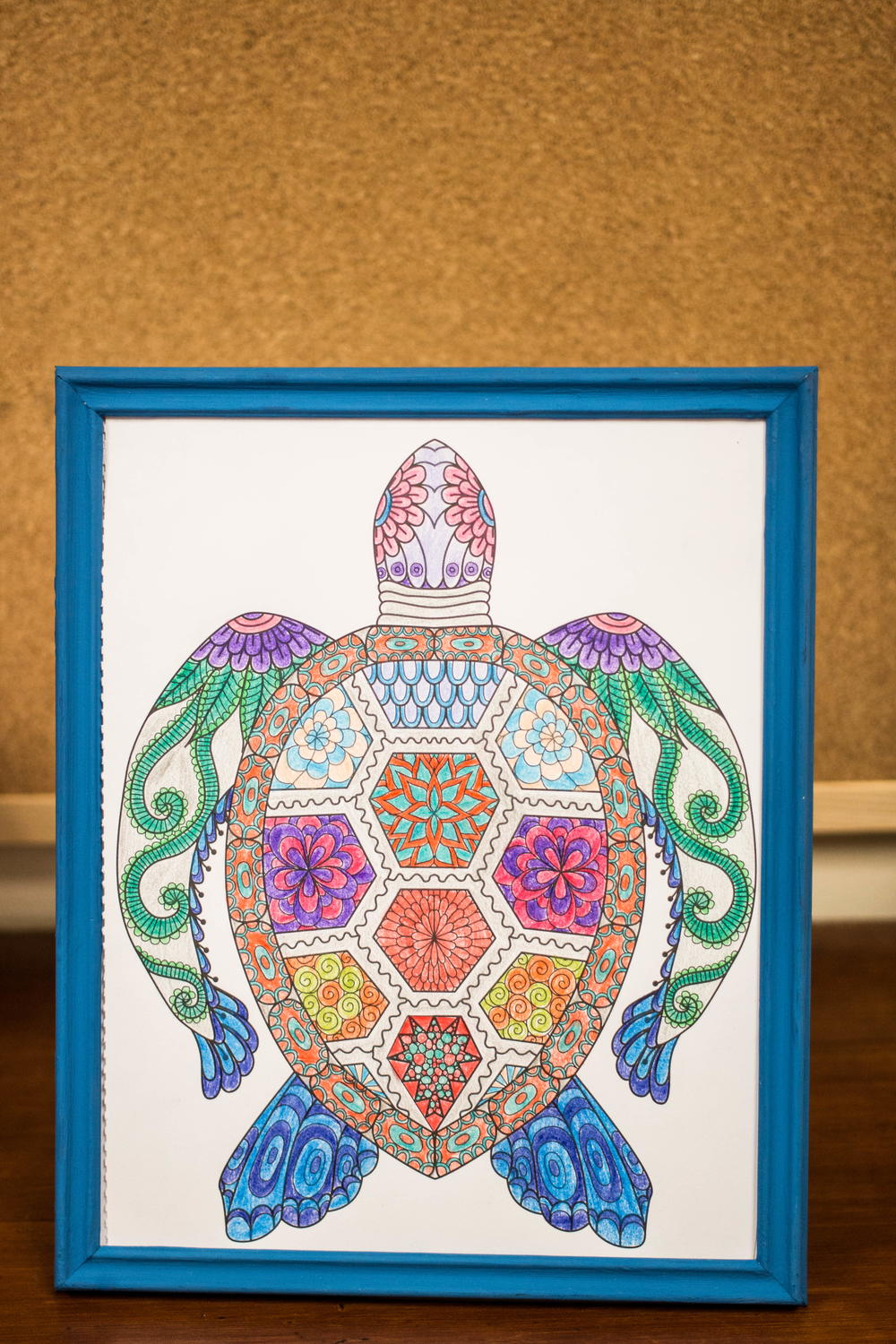 Who wouldn't love to turn their coloring book artwork into some cute DIY home decor instead of keeping it sitting in a book to never be seen again? This Coloring Book Wall Art tutorial is the perfect project to show you how to put all of those coloring pages to good use. You can choose what patterns or pages you would like to use and then simply starting coloring. Whether you have one coloring book or hundreds of them, this DIY craft is perfect for you! Go with crazy colors or make a softer more

2017-02-16 02:01:41
`
4
This Winter Snowflake DIY Vase is very simple but elegant and can add a little Christmas warmth to any room. This DIY vase or candle holder is a great craft project for kids because it doesn't require a lot of detail work and it's not very time consuming! Your kids could make this DIY holiday decoration for a family member as a DIY gift or, you could make a ton of these DIY vases for all of the holidays and always have a little warmth and holiday spirit in your home.

2017-02-16 01:45:38
`
1
Re: Altered Tea Tin Swap (SIGNUP 1/1/17-1/15/17 ; MAIL BY 2/20/17).
Lately I have been struck down by the Ick going around ... but back to feeling human and no more fever dreams. Whew! I have all day Friday for finishing some gluing (I left it until I was no longer having fever shakes - I am already a klutz around glue...

2017-02-16 01:29:51
`
1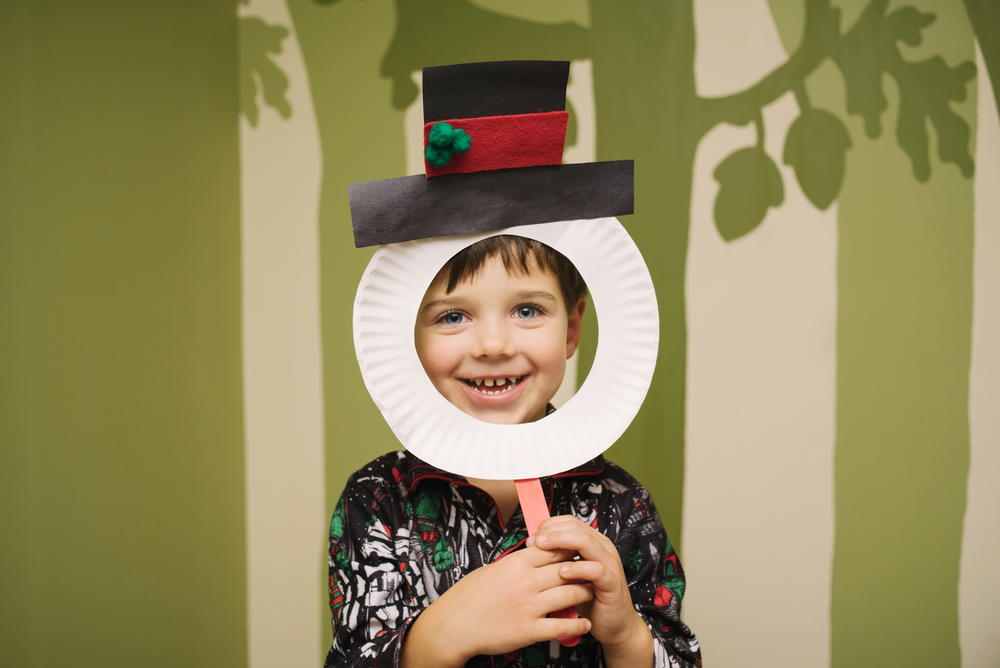 Snowman Mask Paper Plate Craft
Christmas is coming up so you better stock up on your great kids craft ideas that are perfect for parties, and easy to make. This Snowman Mask Paper Plate Craft requires minimal supplies most of which you could find laying around your home! What could be better than that? Keep your kids occupied this holiday season with this fun DIY Christmas craft that they can create and personalize all on their own! Plus, this paper plate craft makes a perfect photo booth prop for any holiday parties you migh

2017-02-16 01:28:16
`
2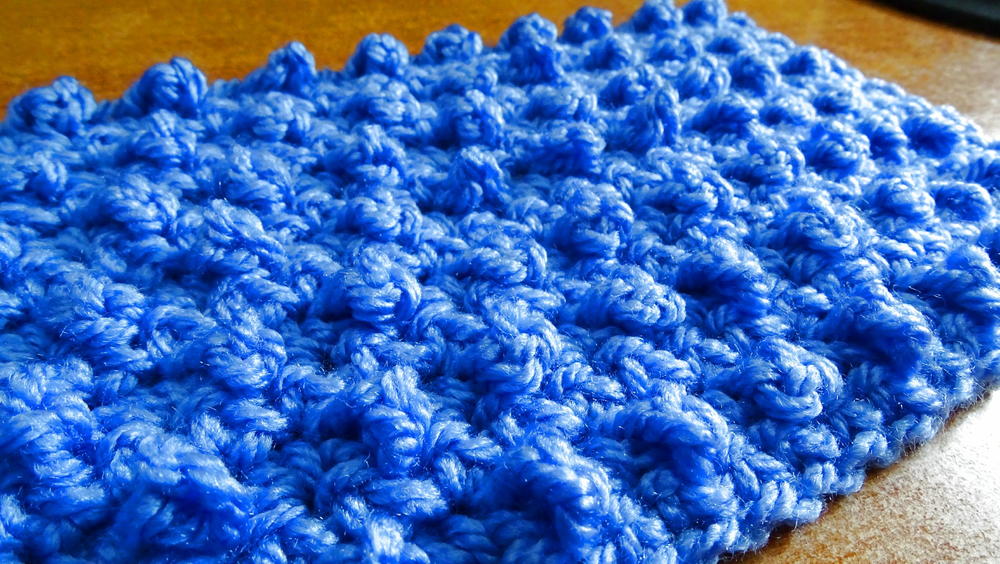 "This pattern comes with video tutorials for both the right and left handed as well as pictures of the pattern. I included the multiples you will need as well. This stitch is great for a warm afghan and adds texture on one side only. This is perfect for a baby because no holes for the toes to get stuck in and nice texture to be played with."

2017-02-15 19:01:21
`
4


2017-02-15 18:45:02
`
10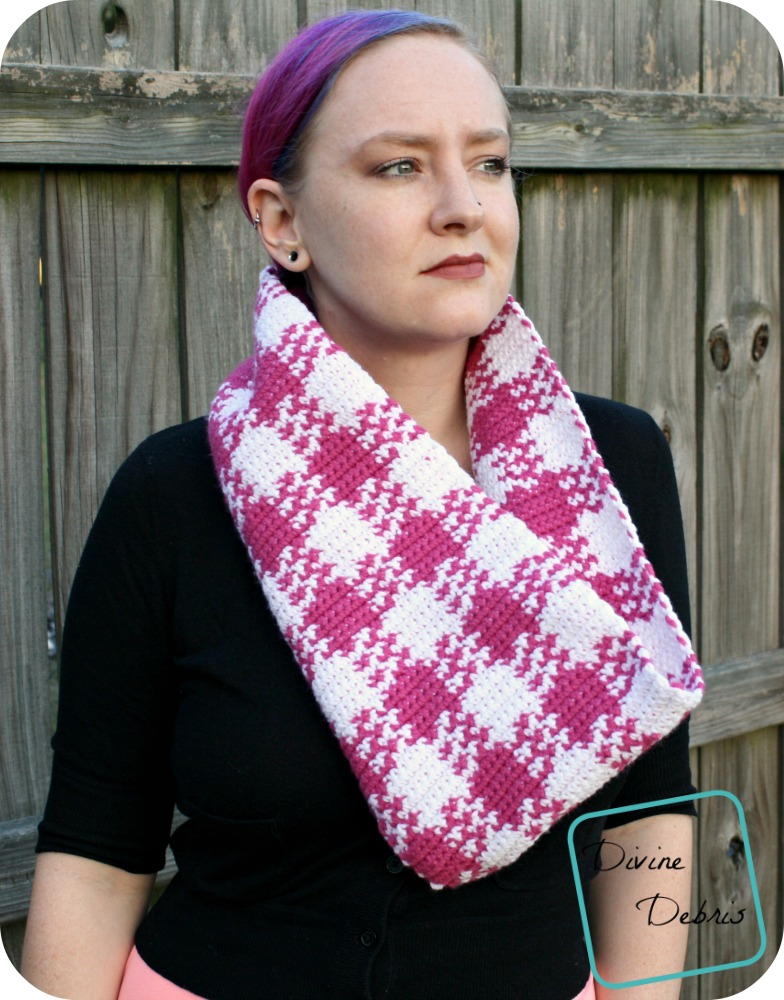 "This scarf was designed for the Charity Scarf Drive. It is a challenging but very fun and easy to customize cowl scarf pattern. You can make this wider or thinner, longer or shorter as you would like. Fringe would probably look great on this scarf as well. Basically, have fun with it. You may sell all finished products made from this pattern however you may not share, sell, or distribute this pattern in any way, in whole or in part. I would greatly appreciate a link back to my shop or this patt

2017-02-15 16:37:52
`
4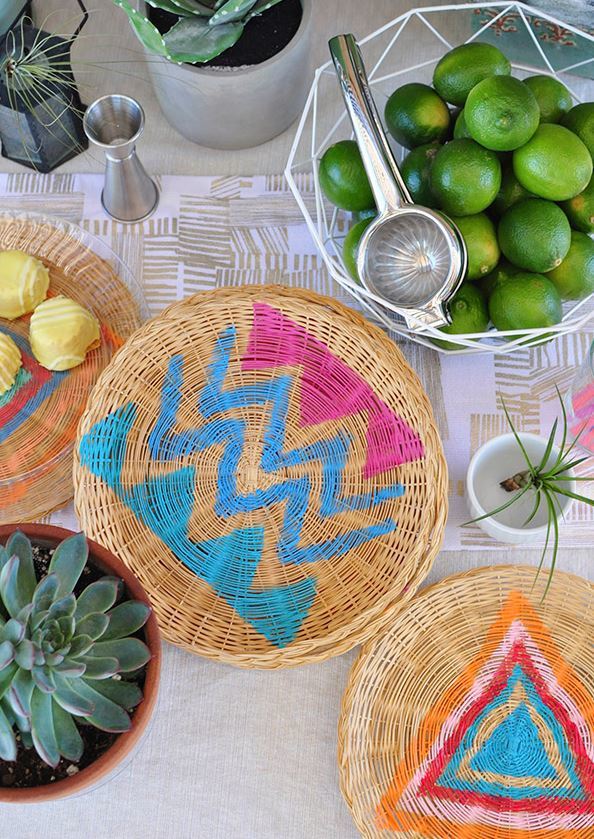 You can create beautiful handmade charger plates that can be used over and over again. This Bohemian Charger Plate is an easy craft to make for an accent decoration at your next summer party. The wicker-woven plate is a rustic craft that can be painted in whatever design you want and customized to whatever colors you choose. The best part: this is an easy kids craft that only takes 30 minutes!

2017-02-15 16:01:47
`
1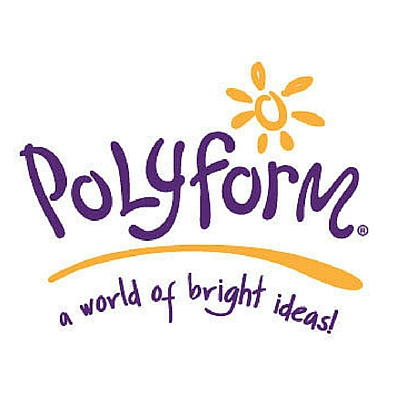 From humble beginnings more than 50 years ago to widespread popularity in the new millennium, Sculpey oven-bake clays from Polyform Products Company have become one of the most desirable craft clays on the market today.

2017-02-15 13:08:49
`
6
Re: Thing-A-Day Feb 2017 Craftalong
I tried to transfer a picture to embroider and could never get it to work out, so I'm interested to see how you do! I think they both looked pretty good, but can see where they'd be tricky to embroider!Days 14 and 15...Finished a scarf! This took me ...

2017-02-15 12:26:36
`
2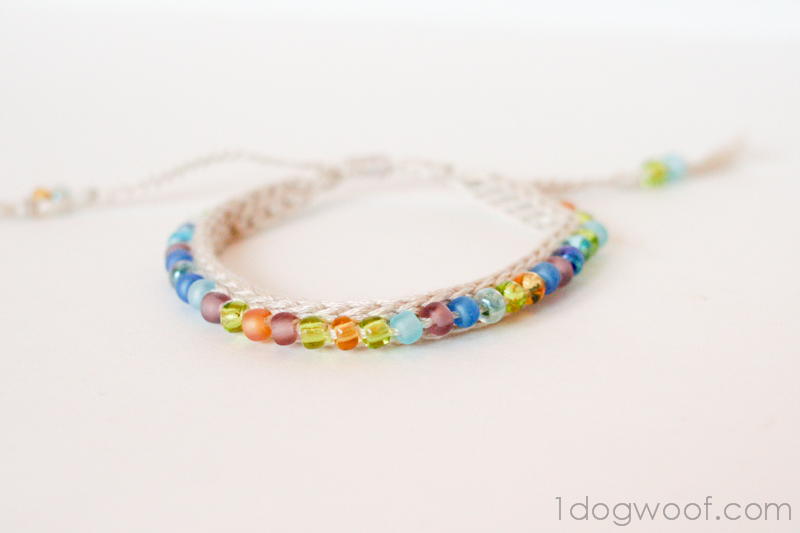 With this collection of 101 Free Beading Patterns, you can craft your own jewelry to match any outfit or make an impressive gift for any occasion. You will find free beading patterns for necklace, bracelets, holiday jewelry and more. Discover how fun and easy it is to create your own free beading projects and DIY jewelry crafts. You might think that jewelry making is a tough craft to learn, but it's actually so much fun. Once you learn how to make your own accessories, you'll see how fun it is t

2017-02-15 11:54:01
`
0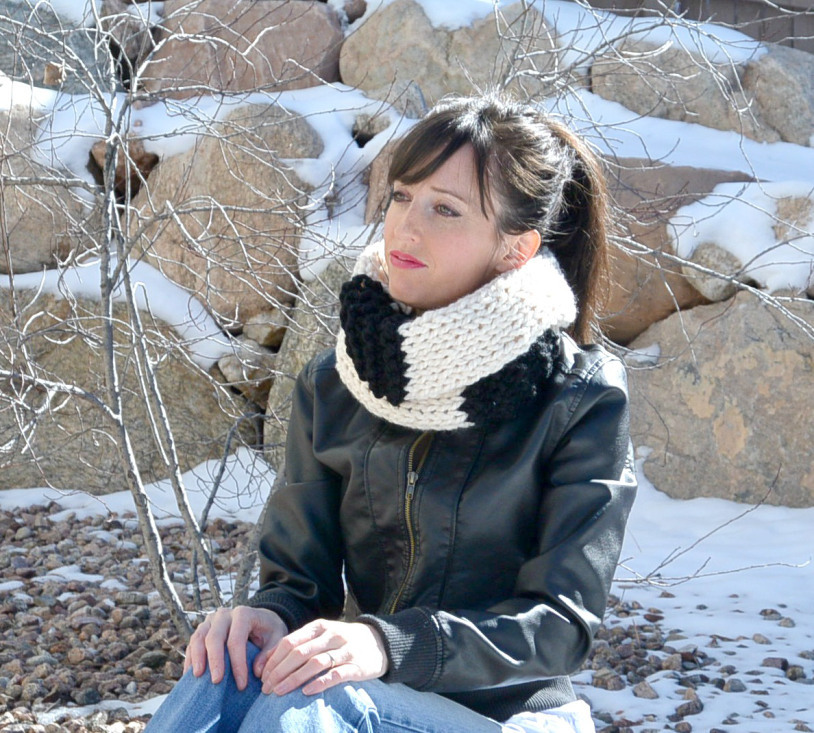 Black and White Infinity Scarf Knitting Pattern
easy to make and so on trend! While this knitted scarf pattern is easy enough for a beginner, it's fun and quick enough for an experienced knitter. If you think easy scarf knitting patterns mean boring, this again. This pattern is truly a one-of-a-kind and can be adapted to fit anyone's style. If you don't have blank and white yarn, never fear. You can use any type of yarn or color scheme to complete this project, so try something new and think outside the box. Also, since this is an infinity sc

2017-02-15 11:08:11
`
5