2017-01-19 02:45:02
`
5
Shop the Trend: Fashion's New Neutrals
Photo by Sabrina WeigtHaving finally put the hubbub of the holidays behind us, couldn't we all use a palate cleanse right about now — or, better yet, a palette cleanse? Dressing yourself in modern, minimalist neutrals is a chic and low-key way to ease the transition from winter's heavy layers and rich colors to the silky lightness of spring. (It's coming, promise!) This new take on neutrals is also one of my favorite trends from the fall/winter season — and as a fashion...

2017-01-18 19:03:55
`
1


2017-01-18 18:45:02
`
8
DIY Trend: 3 Fun (Faux) Cactus Projects


2017-01-18 18:45:02
`
5
I claim curiousfae for Walking Dead alphabet L due 2/1/177/1/5Hi, I'm Laura, and I live in Ohio. I am going to jump in on the alphabet bandwagon, so several of my themes you will have the choice to do the theme, or relate it to a letter. As I am just...

2017-01-18 16:16:17
`
0
Re: Discussion Thread for Nerd Battles
That's a good question on the Raffle prizes. I am curious what people would be excited about as well. It's always nice to keep things fresh and interesting, especially when we have a smaller-ish group. I just looked through past Raffle entry logs an...

2017-01-18 14:09:54
`
0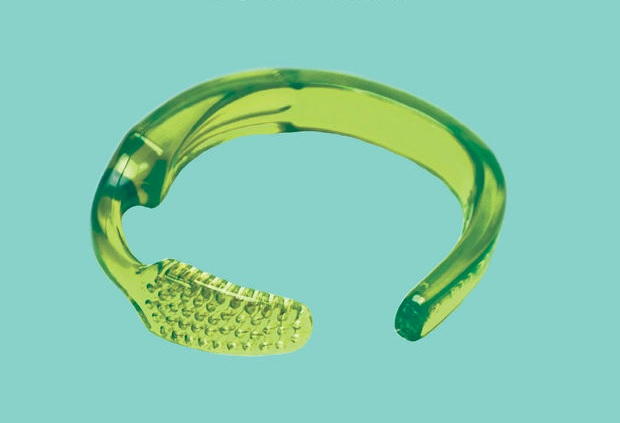 If you've ever wondered what you can do with an old toothbrush, this project is perfect for you. Repurpose an old toothbrush with this Stunning Toothbrush Bracelet tutorial. This easy recycled craft is great for kids and adults alike, but parents, remember that you'll need to help with this one! Follow the easy step-by-step instructions to learn how to turn an old toothbrush into a lovely piece of jewelry. The bright colors of an ordinary plastic toothbrush make this a great material for making

2017-01-18 13:28:24
`
8
Re: Christmas Ornament Swap 2016 - Send out Dec. 3.
I almost felt guilty about knowing an angel ornament was coming my way when the original one finally showed up a couple of days ago. That quickly evaporated when I opened the parcel and saw this beauty from Blupaisan. Look how lovely it is! It's made o...

2017-01-18 13:06:29
`
2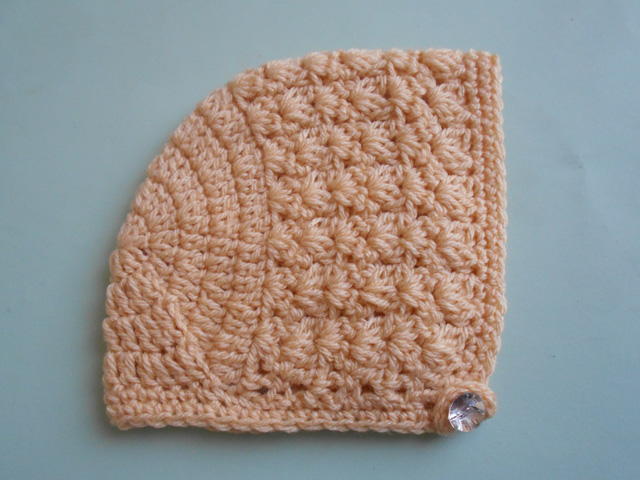 "This gorgeous and prettiest baby bonnet will protect your baby during the chilly seasons. It's very thick and warm, since it is made from worsted yarn. Choose any color yarn and crochet hook. It is such a simple pattern, you will crochet this little baby bonnet in no time. It is very easy to crochet you can easily make 2 or 3 bonnets in a day! You can also adjust the size of the pattern to fit your baby's needs. Soon your baby will be protected from the cold."

2017-01-18 12:34:06
`
3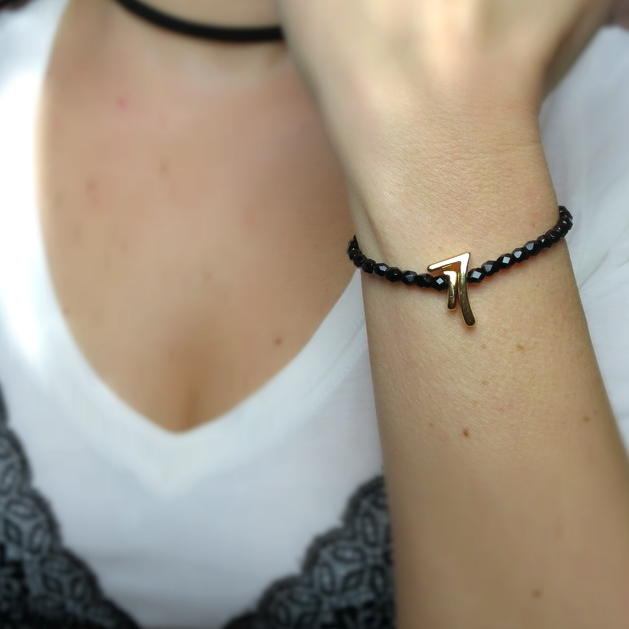 Elegant 2017 Lucky Bracelet Tutorial
"Make a beautiful 2017 bracelet that can be worn for all occasions. Make this bracelet to welcome the New Year, or make it to wish someone well with a very special gift! This craft uses the number 1 and 7 to welcome 2017, but, it can be used for all years to come just by choosing different numbers! Also, it's a great gift for birthdays! You can make a birthday bracelet with the years of your friend's birthday or with the date she was born! This Bracelet is made of Czech crystals beads, number be

2017-01-18 11:45:28
`
3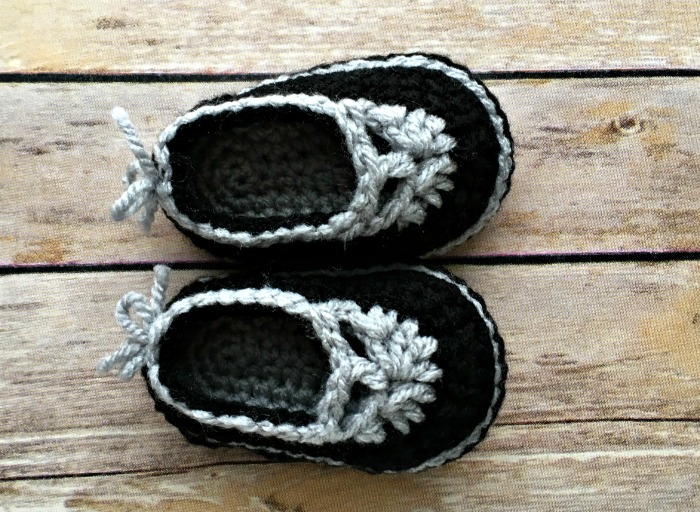 Sweet Sophisticated Mary Janes
"These baby booties are crocheted with Red Heart Baby Hugs Light skeins, using a size F hook. The soles are created first and slip stitched together, then the body of the shoe is worked in rounds. The T-strap is created last and gives the shoes the characteristic Mary Jane style. This is an easy level pattern and the techniques needed to complete this project are chaining, slip stitch, single crochet, hdc2tog, and dc3tog. Sized for 0-6 months and 6-12 months. Enjoy this adorable crochet pattern!

2017-01-18 11:36:42
`
3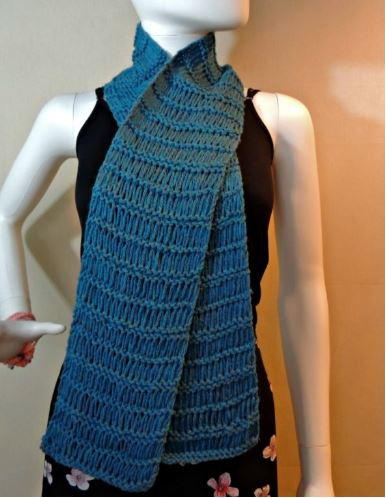 "The Basic Drop Stitch Scarf is a great way to learn the drop stitch. Dropping stitches can be scary. Just go with it, you'll get the hang of it! You can add or subtract stitches from the cast on amount to change the width of the scarf. You can make the scarf any length you want! With just a three row repeat, this pattern is easy to memorize and travels easily. You can make it any length you want. Wear or give and enjoy!"

2017-01-18 10:59:38
`
1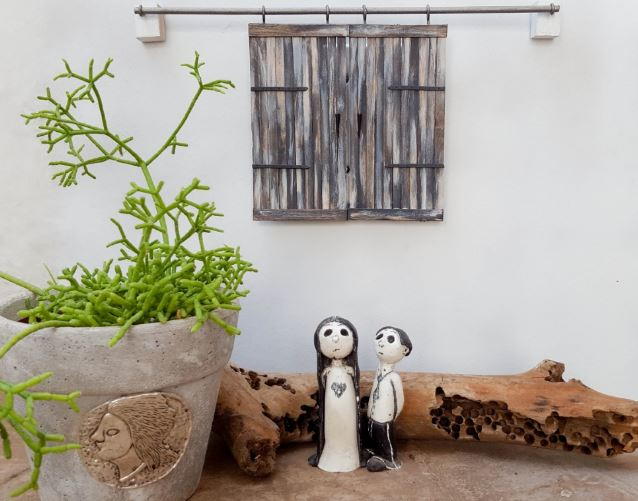 Make Your own Miniature Barn Doors to Hide Wall Plugs
"It's the perfect day to open new doors literally! These working little barn doors are made from ice cream sticks and are a fun way to hide those boring old wall plugs or wall sockets. Quick and easy to make, they're guaranteed to add a bit of fun and whimsy to your home decor. They can be customized to suit any interior. Plus, the kids will love helping you put them together. So, grab some scissors, wood glue, ice cream sticks and eye screws and come see how to make your own."

2017-01-18 10:38:02
`
3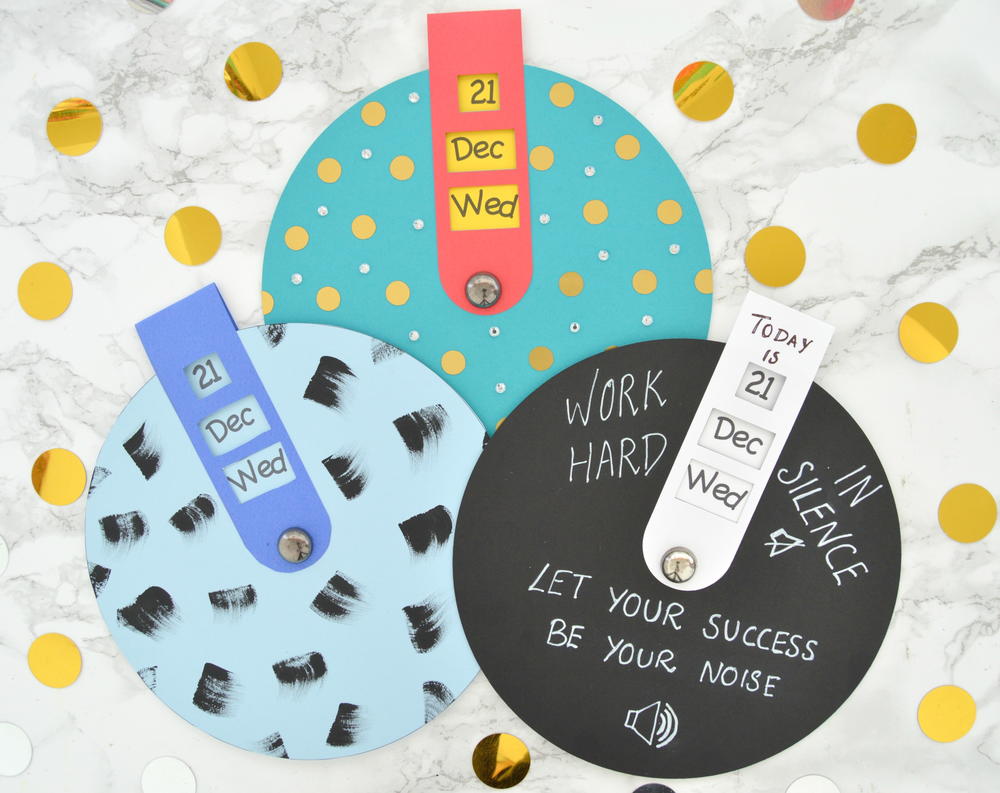 This DIY Round Perpetual Calendar is cute and easy to make. Follow this tutorial to learn how to make a calendar that will make you smile every time you turn the wheel. Why buy a boring calendar from the store when you can make a unique homemade calendar yourself? Since this DIY craft involves using a template, it is incredibly easy to put together. You can decorate your calendar however you want! Plus, this would make a fantastic craft idea for kids, since you can teach them about months and da

2017-01-18 09:20:45
`
1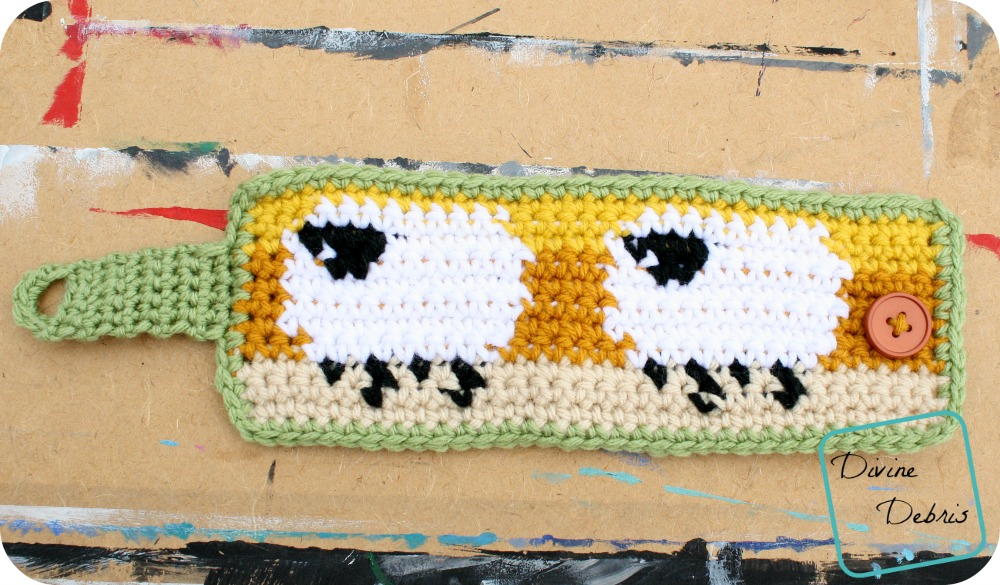 This DIY cozy is for those who just can't get enough of sheep! Check out this Dancing Sheep Cup Cozy pattern. It is a super simple crochet project that can easily be finished in one evening. Why make a plain cozy when you can crochet one that will make anyone smile? Crochet one for yourself and make a few for some fantastic DIY gifts for friends. After all, who can say that they already own a dancing sheep cozy? Soon, you'll be grabbing more yarn to make more of this fun crochet pattern.

2017-01-18 09:16:17
`
1
Re: I Love Valentine's Day Swap (SU to Jan 13;SO Jan 30) Closed
I am sick with a cold and feeling freezing to boot. I just want to cuddle up in bed under all the blankets and put a movie on. I need some motivation. Maybe a little hot tea? I had hot toddies before bed last night then wild dreams about crafting all ...

2017-01-18 08:55:57
`
0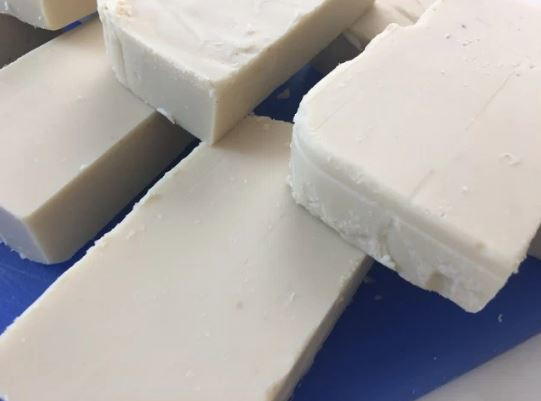 Laundry Soap Bar Beginner's Recipe
Sometimes, for stubborn stains, theres nothing that beats washing with a laundry soap bar. This Laundry Soap Bar Beginners Recipe requires just five ingredients. Its an easy and cheap recipe to make. Use your recycled cooking oil to make laundry soap and help the environment. So, save your used cooking oil for this DIY cleaning product. Note it is very important to follow the proper security procedures for this recipe, since lye (caustic soda) is quite corrosive. You will be sure to fall in love

2017-01-18 08:42:46
`
0
Re: Junk Journal-along 2017 - Let's keep on making books!
Just search "list ideas for journals" and all sorts of things come up.I actually found a book I bought called The 52 Lists Project: A Year of Weekly Journaling Inspiration - I think I bought it for my mom but in the craziness of last year, it was nev...

2017-01-18 07:58:18
`
0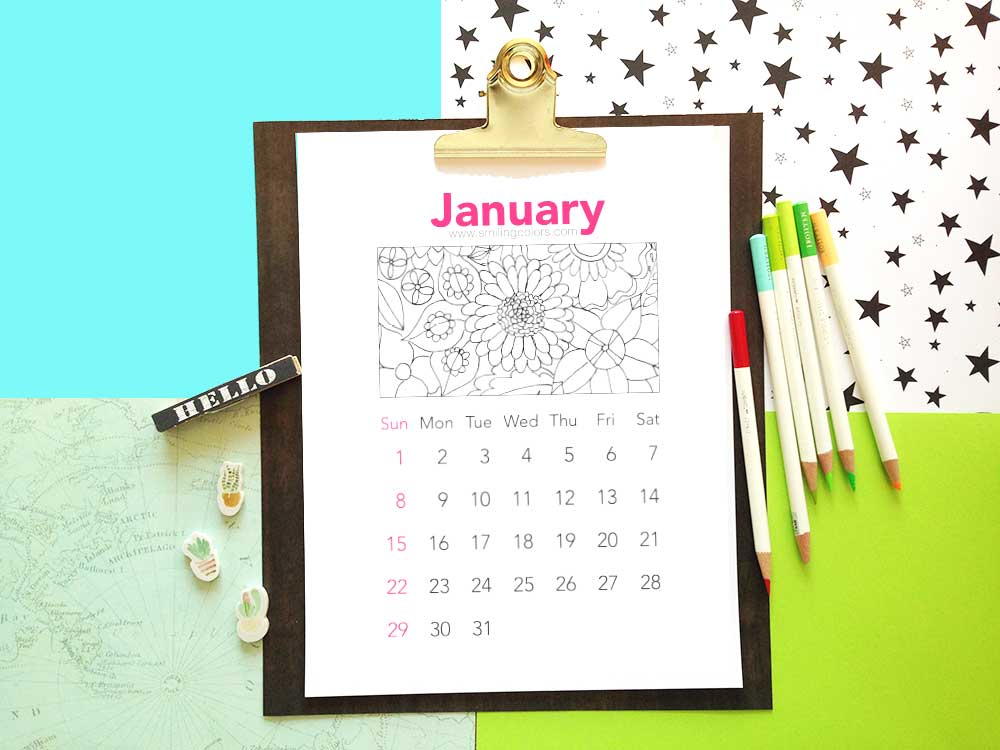 Printable Coloring Calendar 2017: January
"A Free Printable coloring calendar 2017 for January for you to enjoy! Simply download, print and enjoy the coloring. But if you aren't in the mood to be coloring, these calendars have a clean and minimalist look as is too. Feel free to print as many times as you need! The Printable coloring calendar 2017 is sized 8.5 by 11 inches and will fit neatly on a regular A4 size sheet of paper. While printing on matte photo paper is great because of how white the paper is, you could also print this cale

2017-01-18 06:19:20
`
0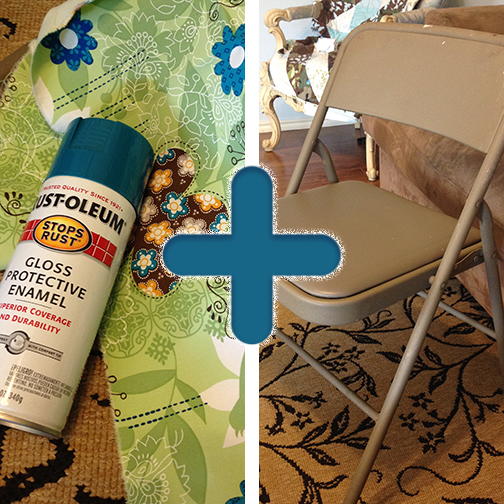 "Transform old, unattractive folding chairs to match each season, party theme, or home decor. Take the drab to fab by removing the padded seat, painting the chair, recovering and reapplying the seat. Try this step-by-step tutorial on how to upholster chairs with some fabric and paint. Use hot glue instead of staples to guarantee your guests don't get poked when seated. It couldn't be easier. No sewing required for this craft so, this is a great afternoon project. Make multiple seat pads to switc

2017-01-18 06:03:01
`
3
Re: Discussion Thread for Nerd Battles
I have a craft day with friends this weekend. I have things o need to do, but I might be able to sneak in a Raffle Prize project!

2017-01-18 05:25:23
`
0
Re: Paper and Mixed Media Craft-Along
I tried a nail polish paper marbling technique I saw on Pinterest (you just dripped a bit in a pan of water and swirl with a sharp object then dip the paper in) and it didn't work out very well for me. It may have been the old polish I was using, but i...

2017-01-18 04:24:02
`
3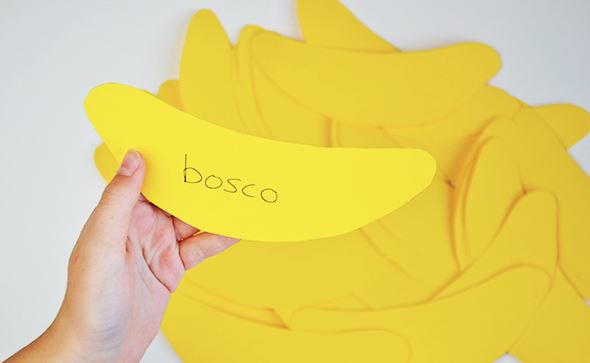 Rotten Banana: a DIY Early Reading Game
"A fantastically fun DIY reading game for young kids who are just learning to read. It's easy to make with the downloadable fruit template (for bananas, pears, apples and oranges) and five levels of sight words based on the Dolch word lists. You can also customize the game to your child's needs with lists of words that they find more difficult. Take turns picking bananas and reading the words on them. Just hope you don't get a rotten one! Kids love this game and don't even feel like they're prac

2017-01-18 03:47:28
`
4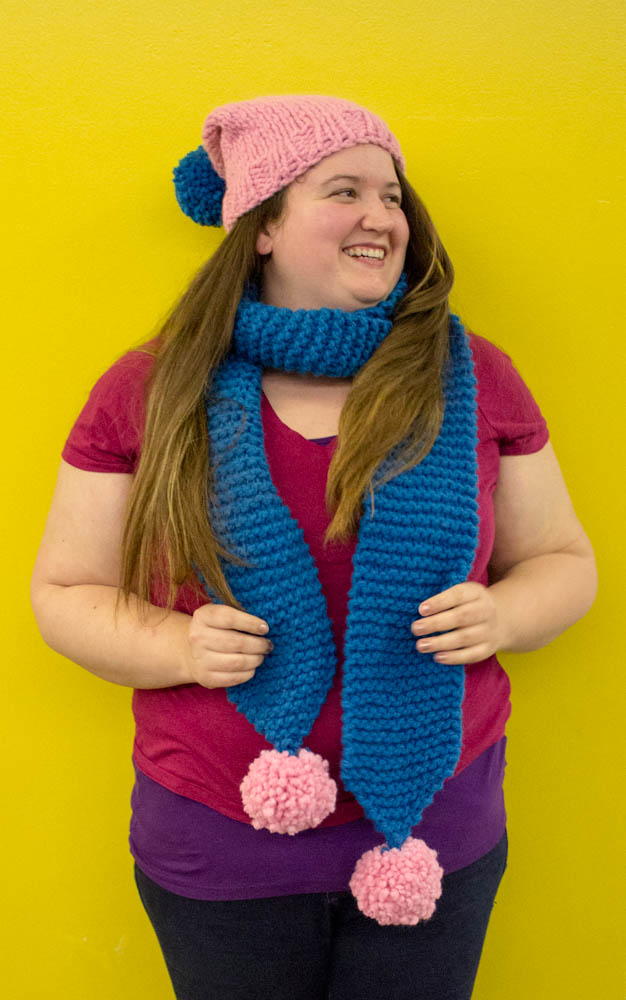 Fun and Simple Chunky Knit Scarf
"Chunky yarn knits up so fast and feels oh so cozy. It's also great to use when you completely forget to buy presents for people and need something cheap and fast. This Fun and Simple Chunky Knit Scarf project knits up in just a few hours and is just the right pop of color for your dreary winter days! Grab some knitting needles and your favorite color yarn. Were gonna make us a fun scarf! Once you've finished, wear your chunky knit scarf with pride! You made that sucker!"

2017-01-18 03:08:02
`
5


2017-01-18 02:45:03
`
5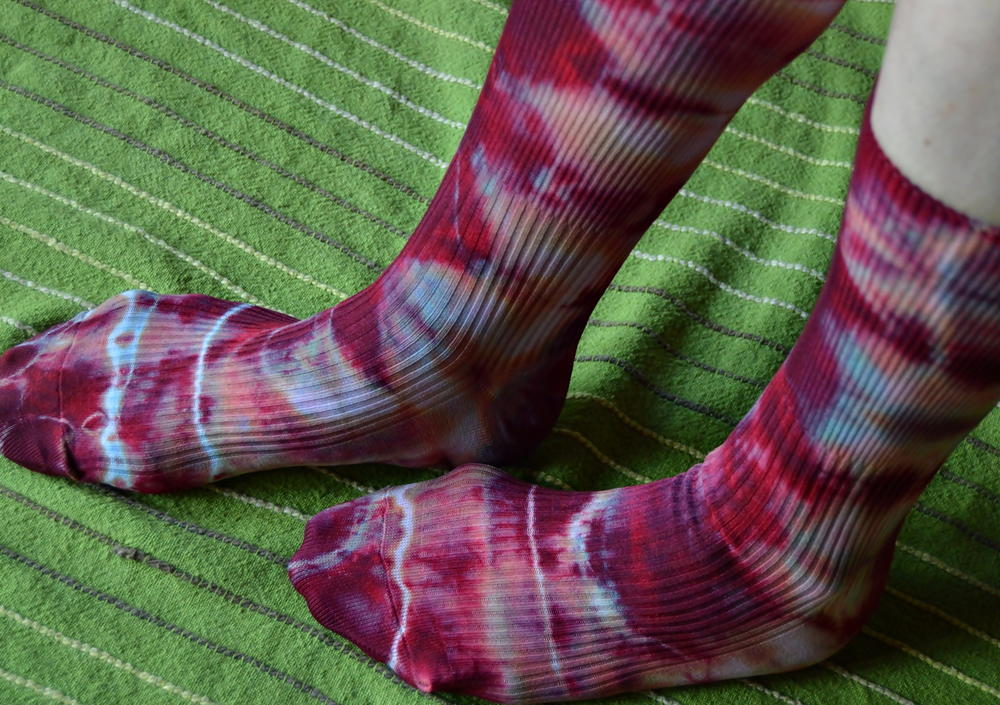 Learn how to tie dye socks with this fantastic Funky Tie Dye Socks tutorial. Tie dyeing socks is such a fun project and now you can do it yourself. All you need are a few standard tie dying materials like twine, plastic gloves, and dye, plus a pair of white nylon socks. Unique socks are such a fun way to add something special to an ensemble, even if you're the only one who knows you're wearing them! For a fun new addition to your socks collection, be sure to check out this wonderful tutorial.

2017-01-18 02:03:54
`
1
Featured Shop: Colby June Jewelry - Etsy Blog


2017-01-17 18:45:03
`
12
Re: SETTING UP: HP Spring Term DO NOT POST HERE
Welcome to the Hufflepuff Common Room!!Come on in to chat, snack, read, ...

2017-01-17 17:15:54
`
11
Reserved

2017-01-17 17:12:38
`
2
great work! i can't imagine working with something so small. what kind of glue do you use?

2017-01-17 13:02:21
`
1
Re: Junk Journal-along 2017 - Let's keep on making books!
This is the basic guide to bullet journalling. You can fancy it up as much as you want, there are lots of them online, but for me the simplest format is the best. It is my log, not my sketchbook, I couldn't successfully combine those two, lol.

2017-01-17 11:40:55
`
1
W. Cushing Company has been making and selling Cushing's "Perfection" Dyes in Maine since 1879. Our dyes are beloved by generations of dyers. We offer Acid Dyes as well as Direct Dyes to the fiber industry! On April 1, Lisanne and Ron Miller purchased this company and merged W. Cushing Co with P is for Primitive. This combination now allows us to service more rug hookers, needle punchers, spinners, weavers and fiber lovers then ever before.

2017-01-17 10:02:49
`
4
Fun! I'd play.

2017-01-17 05:56:57
`
3
Re: ~*Harry Potter Craftalong Yule Term 2016/2017*~ Join anytime!
Erin, there's no pic in your post of hat number 6 Challenge: det - decHouse: ravenclawProject: bear hoodSo... I made the hood part of this weeks ago, but only just got my ass in gear to make the ears and sew them on![img width=480 height=480]

2017-01-17 04:42:47
`
1
Oh, Audania1, this is definitely a swap I cannot pass up on... 😂Sent from my Moto G (4) using Tapatalk

2017-01-17 04:40:30
`
5
Welcome to Craftster. I hope you find things here to inspire you and that you will share what you do here as well.

2017-01-17 04:11:59
`
1


2017-01-17 02:45:02
`
9
Chinese Knot Necklace with Twisted Cord
This knot necklace is make of 3 twisted cord, with a silvertone chain. Comfortable, light to wear.[img width=500 height=375]

2017-01-17 02:27:21
`
7
Easy & Cute Magnetic Bookmarks
The Robin's Nest has a coated paper called "CanvasStock" - - is it paper? is it a stiff fabric? I don't know! But I use it in my scrapbooking and have also sewn a drawstring pouch with it!!I made this magnetic bookmark using a 1" x 6" strip of Canva...

2017-01-17 01:11:51
`
2
Re: OTT Round 24 - send by Feb 5
Made first draft version of my item! Having let it sit overnight, making notes for a second try. Too many issues I want to change now!

2017-01-16 12:21:08
`
4


2017-01-16 10:45:02
`
12
Featured Shop: Colby June Jewelry
Photo by Clarissa SchneiderIt all started with a twig. As a Colorado native, modern jeweler Colby June Fulton has always found inspiration in her immediate environment — although not necessarily the majestic mountains or dramatic valleys that may come to mind. Instead, it's the smaller, gentler elements that draw her in: Think windblown grasses, sun-bleached bones, and water-polished river stones. "My work is understated, organic and detailed," Colby says. "It's...

2017-01-16 09:40:49
`
20
Re: Paper and Mixed Media Craft-Along
more tutorial video pet peeves:- the music being louder than the person talking. If you have talking in your video just don't do any music at all. It's distracting.- angle your camera so your hands aren't in the way of what you are showing!mandyka...

2017-01-16 08:37:18
`
4
Re: OTT Round 24 - send by Feb 5
I've been reorganizing the studio for days and it still looks crazy in there, ack! I'm glad for the delay getting started though, I altered my plan a little. I think I've come up with something nifty for you Thimbles. I'm hoping to be able to begin tom...

2017-01-16 04:37:21
`
6
Sounds fantastic! I should have swap slots open by then. 2x2 sounds good. Sent from my SAMSUNG-SM-N920A using Tapatalk

2017-01-16 04:24:34
`
5
Re: ~*Harry Potter Craftalong Yule Term 2016/2017*~ Join anytime!
~*Magical ME Challenge!*~January 16th - 31stMy dearest fa...

2017-01-16 04:23:12
`
5
What a dapper dog!

2017-01-16 01:45:31
`
3
Re: Mini Quilt Swap ... send by Feb 11
Quote from: pioneer9 on January 15, 2017 07:09:44 AMTotally winging it and drafting my own pattern... this may be a disaster in the making (I have a back-up plan... kind of.)Heh, me too! Gonna see how far I get...

2017-01-16 01:36:40
`
2


2017-01-15 18:45:02
`
17
Re: ONGOING ATC SWAP -- January 2017 (Sign-ups open all month)
I claim bunny1kenobi for Artist's Choice4/0/0My name is Amanda and I'm from North Carolina. I have one amazingly adorable son. I'm also separated for 7 months now. Living that single life. Cheesy I love anime and manga-I love Japan in general. Pleas...

2017-01-15 17:24:36
`
1
Does anyone have a graph of layout of the Bulbasaur afghan? Have all squares made but would like to have layout chart. Thanks

2017-01-15 12:37:20
`
15
All my swaps just started in the past couple of days and I'm shipping from Canada so it will be more than a week for me. I will watch the first round if it starts before I've got feedback and hope for a second round quickly .

2017-01-15 12:15:40
`
6
Re: Warm & Cozy Swap (SU 1/5-1-14, SO 2/28)
Quote from: Helena Puck on January 14, 2017 09:22:56 PMAnyone else love tea? I love tea...I think tea, a good book, a lit candle and a blanket are my perfect ingredients for a cosy evening I have a little stash...

2017-01-15 07:59:20
`
10
Re: Mixed Media Valentine Swap (Signup thru Jan 14; sendouts Feb 6)
Yay! I think I'll have fun crafting for my partner. I've done some stalking but I think the best way to do this is to go up to my craft room, pull out ALL THE THINGS and see what speaks to me. :cackles: I probably need to rummage through the recykli...

2017-01-15 05:24:26
`
15
Re: Warm & Cozy Swap (SU 1/5-1-14, SO 2/28)
I looooove tea! Rosehip tea can be pretty nice. In Sweden rosehip soup is pretty common, that's a surefire way to stay warm and cosy Warm rosehip soup with a dollop of ice cream is excellent dessert.My plan for the day is drinking lots of tea since...

2017-01-15 05:23:07
`
14
Re: Warm & Cozy Swap (SU 1/5-1-14, SO 2/28)
Quote from: LadybugsAndBumblebees on January 14, 2017 08:40:53 AMaisy, I'm a big pain in the butt, I know. But after signups close, do you have any idea when you might be getting partners out?I'll try to get them ...

2017-01-15 04:19:10
`
10
Quote from: craftylittlemonkey on Today at 10:08:56 AMAll my swaps just started in the past couple of days and I'm shipping from Canada so it will be more than a week for me. I will watch the first round if it starts...

2017-01-15 04:07:39
`
11
Re: Paper De-Stash and Junk Journal Goodies 2016 GALLERY
Alexampersandra sent all kinds of papers and goodies. I wish my post office had the same shaped shipping box. It just fit the full sized scrapbook paper. The yarn will be pom poms or tassels. A variety of pages with beaver and other woodland critters, ...

2017-01-15 01:55:31
`
3
Re: Ongoing Wish Swap Round 133 (January 2017)
I claim RaraAvis for a hoopla2/0/0My name is Michelle and I live in North Carolina with my husband and 11 year old daughter. My current hobbies are drawing, painting, and genealogy. I have wool and cat allergies, and I dislike acrylic and fleece mate...

2017-01-15 01:54:31
`
4


2017-01-14 18:45:06
`
13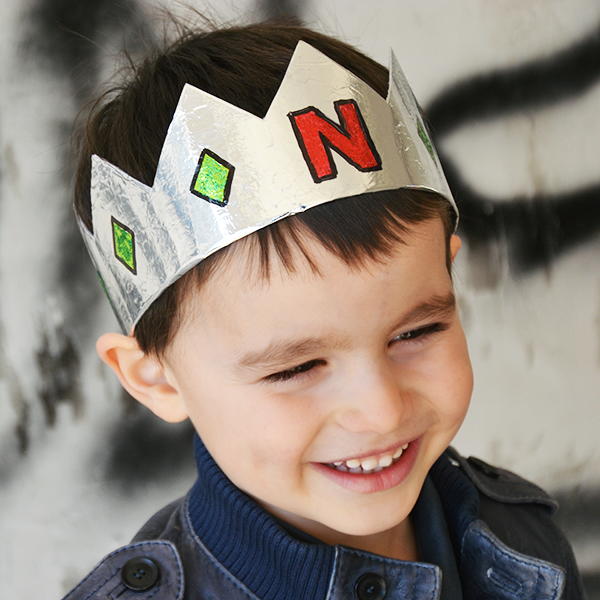 Recycled Crowns from Foil Wrapping Paper
"Repurpose leftover silver and gold wrapping paper to make these super fun and easy crowns for kids. They're super quick to make and, children have a ball dressing up and playing with them! Glue the shiny paper on some upcycled (or new) cardstock, staple and cut into a crown shape, and decorate with markers and glitter glue. Create sparkly faux jewels, shapes and letters. Because they're made with all-upcycled materials, they're free to make, not to mention super fun. Let your kids have fun in t

2017-01-14 11:56:20
`
27
I was walking in the woods recently, looking for natural items to make a Christmas ornament. I was out for an hour, and was able to spot so many possibilities. I wondered if a craftster could gather items on a similar walk, city, country, anywhere, fou...

2017-01-14 11:17:58
`
16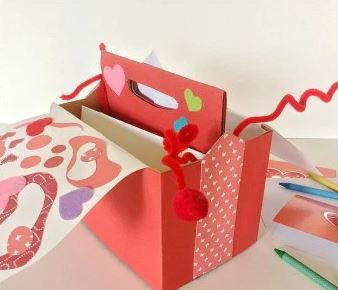 DIY Butterfly Valentine's Day Card Box Holder
"Does working on Valentines Day cards with the kids want to make you reach into a six pack? Re-purpose a cardboard six-pack beverage carrier into a cute and practical carrier for Valentine's Day goodies. Use colored scrapbook or card stock paper to cover the six-pack carrier and transform it into a sweet butterfly, perfect for a little girl taking her stack of love notes to school for her friends and classmates. Additionally, it serves as an easy way to bring her Valentine's home with its built-

2017-01-14 08:46:02
`
19
Twit twoo

2017-01-14 08:24:52
`
7


2017-01-14 07:48:10
`
6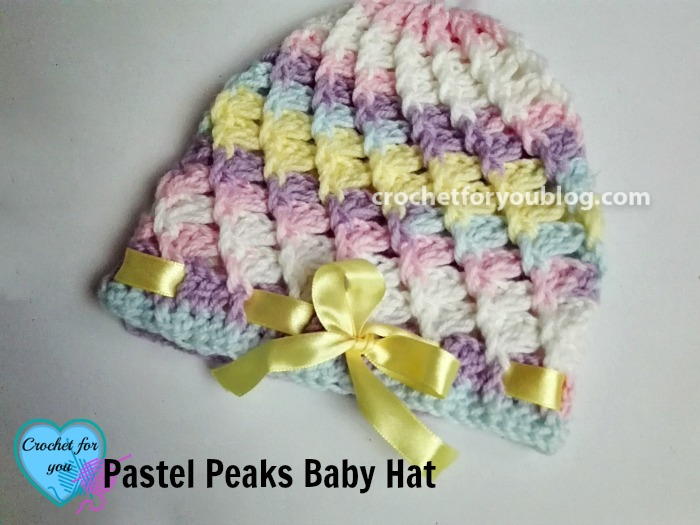 Pastel Peaks Crochet Baby Hat Pattern
Check out this Pastel Peaks Crochet Baby Hat Pattern! This cute crochet hat is perfect for 3-6 month old babies. It is a unisex hat pattern girls can wear the hat with the ribbon, and boys can be wear it without the ribbon. Plus, this would be great as an alternative crochet project for use left-over yarns. The final result is amazingly beautiful! This hat pattern can adjust to any size you desire, too. Now, you can make a darling Pastel Peaks baby set with these two patterns.

2017-01-14 07:10:25
`
13
Re: Paper and Mixed Media Craft-Along
Geekgirl, I saw the Michaels 60% off coupon in my inbox this morning and was sooooo tempted to think of some reason to drive out too. We've got common goals on trying not to buy new supplies I'm just trying to AVOID going out to stores and spending ...

2017-01-14 06:47:40
`
15
Re: What can I do with kitty litter jugs and plastic coffee cans?
I use the coffee cans for compost in the kitchen. All vegetable waste goes into the can. I use about one bucket worth of coffee a month, at which time I swap in the "new" compost can, wash the old one and poke holes in it for a planter.If I really h...

2017-01-14 05:39:30
`
15
Great job! I've always wanted to try to do a felt sewn picture like this. I like the glittery background too.

2017-01-14 04:48:15
`
5
Re: Paper and Mixed Media Craft-Along
Quote from: kbrison on January 13, 2017 04:19:48 PMLet us know how you like your Perfect Stamper, Onyxnox. I started to ask for a Misti for Christmas but the price tag was definitely a stumbling block. Then I saw an ad for t...

2017-01-14 03:31:17
`
10