Bomb Product of the Day: S. Denton Collection's Sequined Jeans
The post Bomb Product of the Day: S. Denton Collection's Sequined Jeans appeared first on Fashion Bomb Daily Style Magazine: Celebrity Fashion, Fashion News, What To Wear, Runway Show Reviews. We love all things sparkly and fabulous here at FBD! Behold, S. Denton Collection's Sequined Jeans: The fabulous take on regular denim can be worn with a simple top and blazer or a more elaborate textured top. I love how the brand owner, Shanita, styled hers! Get yours for $175 at SDentonCol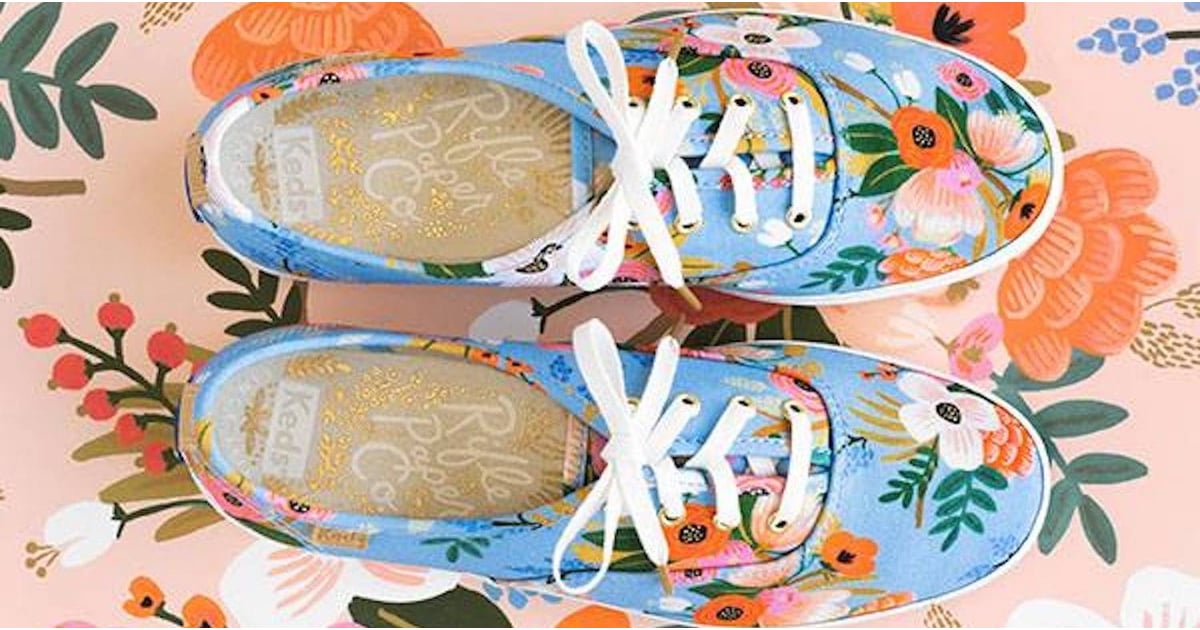 Yay Spring! Keds Just Released Floral Sneakers With Rifle Paper Co. - Shop Them Now
With Spring creeping up on us, we're on the lookout for cute and comfy shoes that match the season. Luckily, Keds teamed up with Rifle Paper Co. to create the sneaker collection of our dreams. If you love vibrant colors and romantic florals, you're totally going to freak out. "The collaboration combines Rifle's whimsical and vibrant patterns with classic and iconic Keds silhouettes," the shoe brand said in a press release. "Whether you're walking around the city or heading t


4 Ways to Cope with Depression Days
Mental illness in college is something that many of us struggle with, with the most common afflictions being depression and anxiety. Personally, I know my depression by the way that it keeps me rooted to my bed, exhausted and unmotivated to accomplish much of anything. If this sounds familiar to ...Continue reading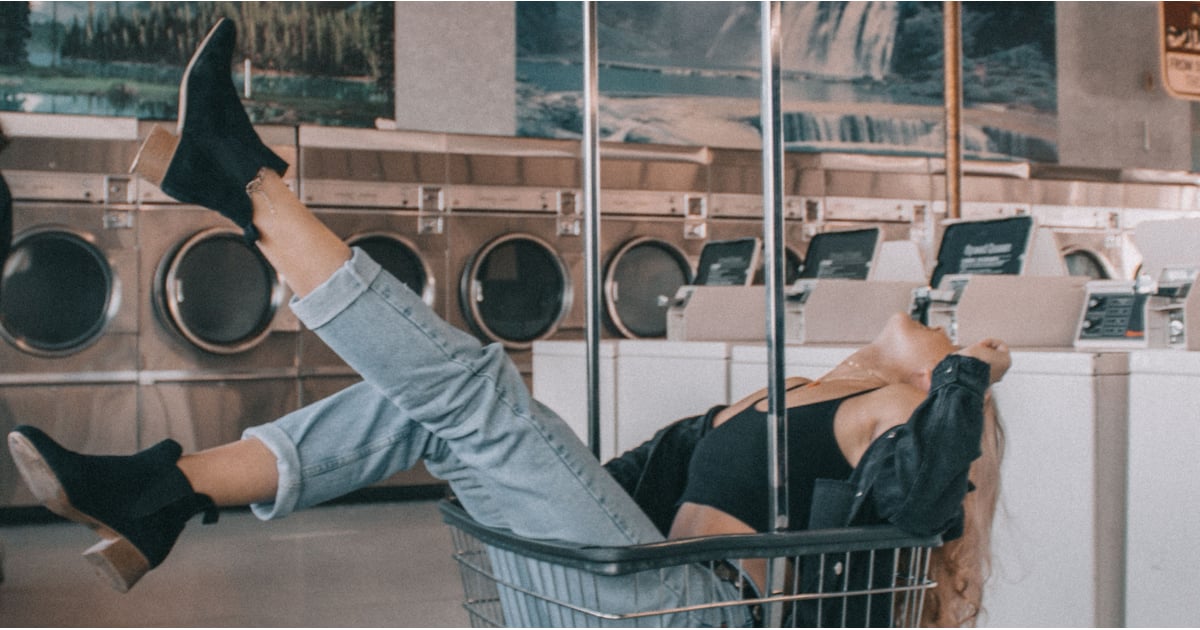 Need to Clean Your Jeans but Don't Want Them to Fade? Try This Freezer Hack
A good pair of jeans is always worth the investment, but you should make sure to follow the care instructions to a T. The best rule for making jeans last is to avoid washing them à la Victoria Beckham, but you can only escape doing laundry for so long. So when a Nordstrom employee shared her tried-and-true freezer method that doesn't involve the washer, we had to put it to the test. All you have to do is store your jeans in a gallon-size Ziploc bag and pop them into the freezer for a ful...


Naomi Watts Wear Bottega Veneta Fall 2018 at the Premiere of Harry Clarke
The post Naomi Watts Wear Bottega Veneta Fall 2018 at the Premiere of Harry Clarke appeared first on Fashion Bomb Daily Style Magazine: Celebrity Fashion, Fashion News, What To Wear, Runway Show Reviews. Naomi Watts wore a Bottega Veneta Early Fall 2018 Collection Peach Rose Silk Georgette Lace Dress to the Premiere of "Harry Clarke" starring Billy Crudup. Hot! Or Hmm..? The post Naomi Watts Wear Bottega Veneta Fall 2018 at the Premiere of Harry Clarke appeared first on Fashion Bomb Daily...


On The Scene: The Wearable Art Gala Featuring Tina Lawson in Jean Louis Abbaji, Chloe x Halle in Yanina Couture, Beyonce in Falguni & Shane Peacock, and more!
The post On The Scene: The Wearable Art Gala Featuring Tina Lawson in Jean Louis Abbaji, Chloe x Halle in Yanina Couture, Beyonce in Falguni & Shane Peacock, and more! appeared first on Fashion Bomb Daily Style Magazine: Celebrity Fashion, Fashion News, What To Wear, Runway Show Reviews. The Wearable Art Gala bowed this weekend in LA with a Waco to Wakanda gala, bubbling over with fierce African inspired frocks. Let's get into the looks, shall we? Ms. Tina Lawson stood with husband R


How to Wear Plaid, According to Gigi Hadid, Yara Shahidi, & Kehlani
Every week, I scour the web to find inspiring outfits on your favorite celebs and help you recreate their looks! This week, I was inspired by Gigi Hadid, Yara Shahidi, and Kehlani. Read on to see how you can get their looks for yourself. Celebrity Look #1: Gigi Hadid's Androgynous CoolGigi ...Continue reading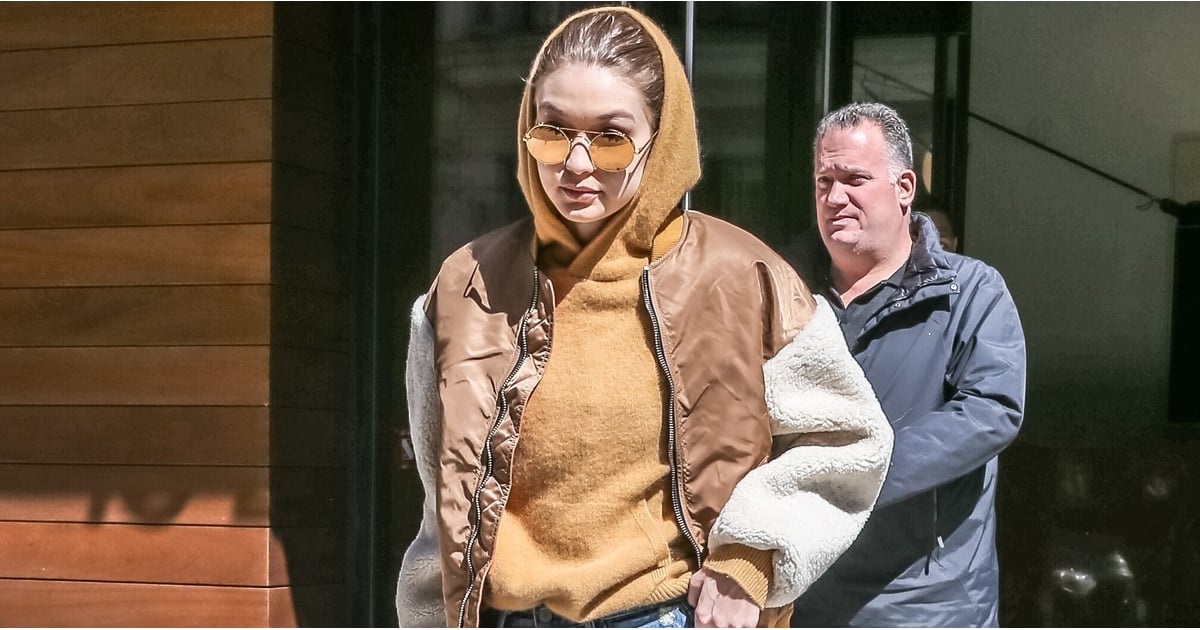 Sure, Most Girls Own Gigi Hadid's Boots - but No One Wears Them Like This
While the leopard bootie isn't necessarily a groundbreaking shoe in 2018, Gigi Hadid has proven there's no time like the present to spice up old footwear. The supermodel slipped into her namesake Tabitha Simmons haircalf ankle boots ($659), sporting them with a pair of cropped jeans, all to show off her opaque tights. The layering trick obviously provided warmth on a cold March day, but it also played up the shade of her shoes, which was accented by a fuzzy hoodie, shearling-sleeved Ma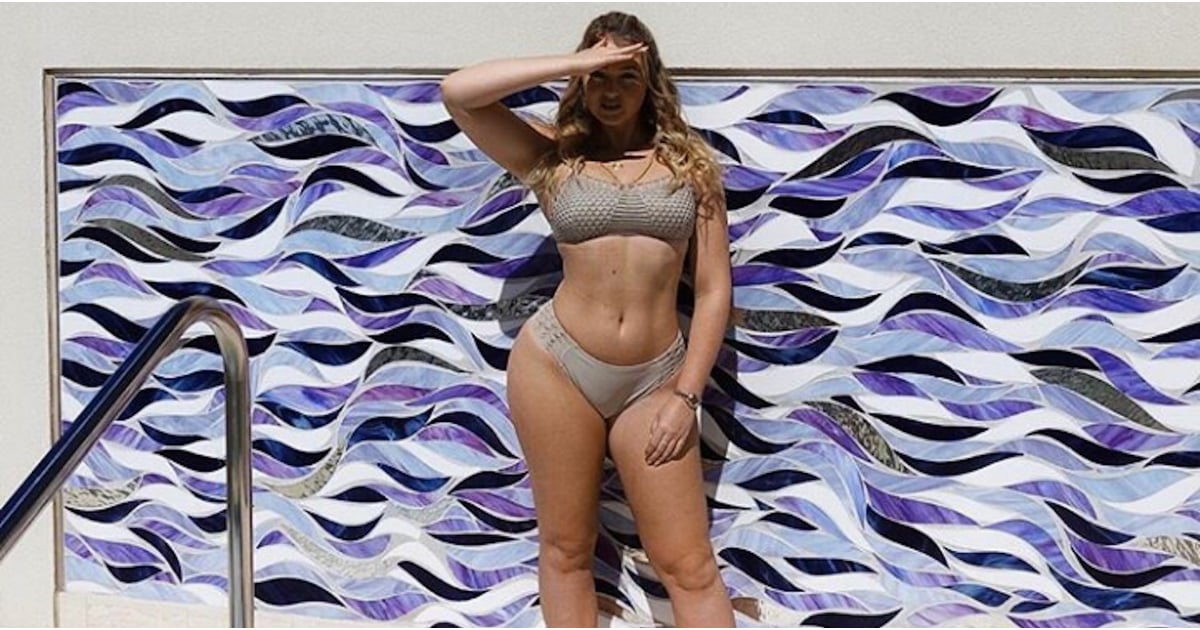 Wait - Iskra Lawrence Wore Her Crochet Bikini With WHAT Shoes?
OK, how totally friggin' cool does Iskra Lawrence look, posed up against the wall in her crochet Aerie bikini? The model tends to post swimsuit 'grams like this one on the regular, and we are all about the unexpected texture that comes with this gray, high-leg silhouette. The color is neutral, so, yep, it'd fly with anything from the cozy slippers Iskra had on (perhaps she was taking a break from a photo shoot?) to your Adidas Stan Smiths. We think Iskra brought this two-piece dow


Fashion Bomb Men: Diddy by Maciek Kobielski for GQ April 2018
The post Fashion Bomb Men: Diddy by Maciek Kobielski for GQ April 2018 appeared first on Fashion Bomb Daily Style Magazine: Celebrity Fashion, Fashion News, What To Wear, Runway Show Reviews. Diddy keeps it dapper in his latest cover story shots for GQ. The mogul spoke on the state of the black culture and told GQ, "I don't believe in passiveness. At some point there has to be some kind of fight. I feel like we've done a lot of marching. It's time to start charging."   ...


Fashion Bombshell of the Day: Nia from Washington, D.C.
The post Fashion Bombshell of the Day: Nia from Washington, D.C. appeared first on Fashion Bomb Daily Style Magazine: Celebrity Fashion, Fashion News, What To Wear, Runway Show Reviews. Happy Monday! We have our eyes glued for the hottest Bombshells and Bombers, as we gear up for Conversations with Claire in DC on Sunday, March 25th! Make sure to purchase a ticket before they're sold out! We are kicking off the week with today's Bombshell of the Day, Nia who is from New York, yet res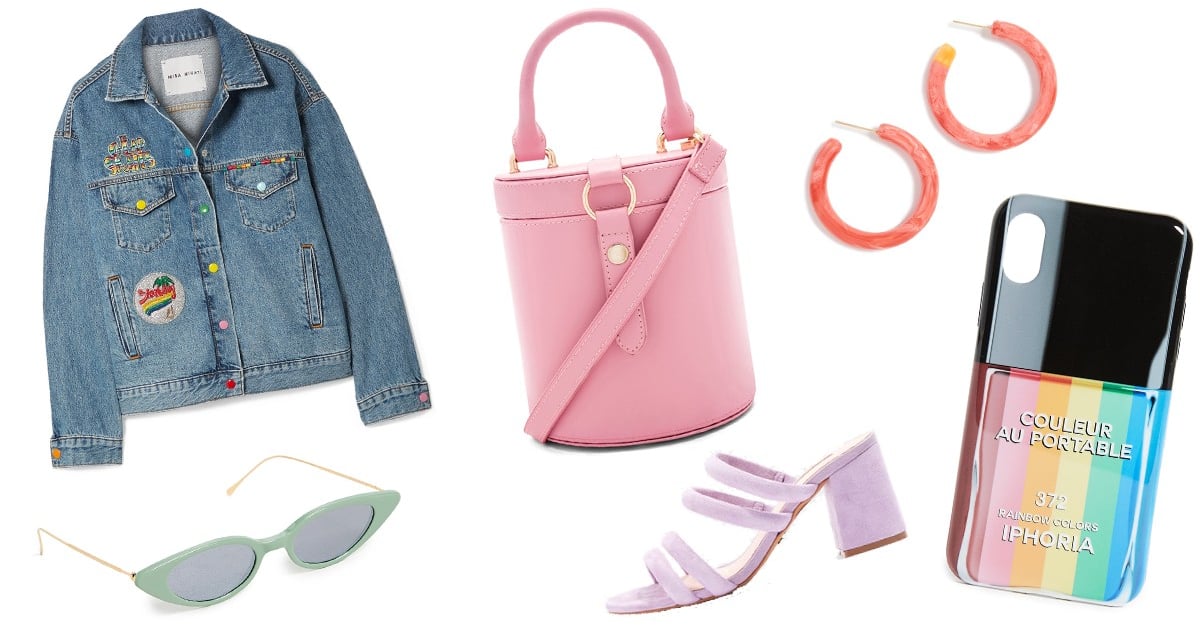 11 Ways 1 Shopping Editor Is Transforming Her Wardrobe This Spring
It's not hard to convince me to buy new clothes. I spend my days browsing the latest deals online and curating fashion roundups, so by the time my paycheck comes in, I already know exactly what I'm buying. This Spring, I'm ready to ditch those heavy leather jackets and tight denim jeans for colorful accessories and comfortable dresses. If you feel the same, I rounded up a list of chic picks that will get you inspired to treat yourself this season. From marble hoop earrings to an e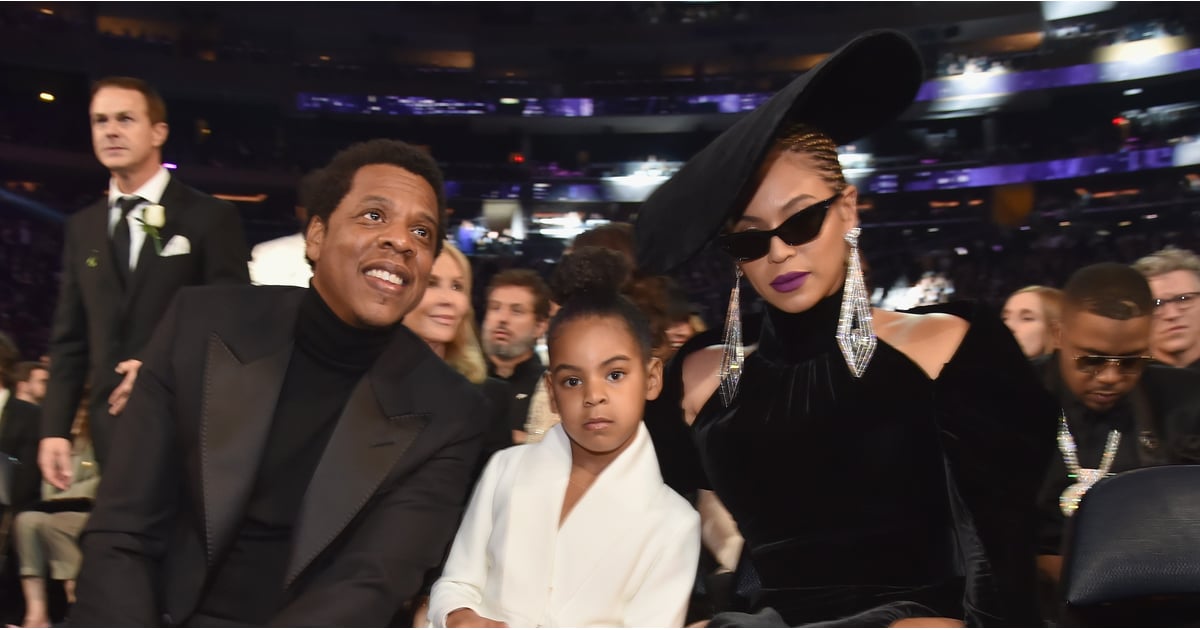 Beyoncé Just Twinned With Blue Ivy in Showstopping Gold Gowns
Beyonce saved her sexiest dress for the second annual Wearable Art Gala. The Lemonade singer showed up for the gala, which was organized by Bey's mom, Tina Knowles, wearing a gold dress that fit perfectly with the evening's theme of WACO to Wakanda. (That's the name of the organization behind the gala plus the fictional world in which Black Panther takes place.) According to WWD, Beyonce chose a custom gown by Indian design house Falguni Shane Peacock that took more than 10 days...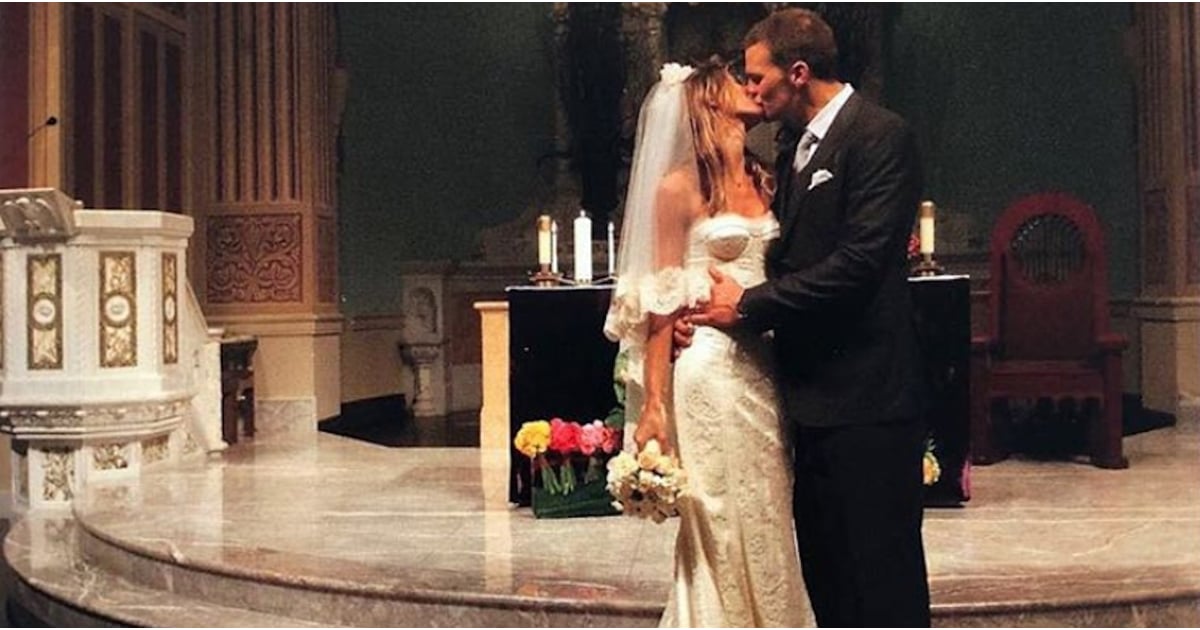 We've Been All Wrong About Gisele Bündchen's Wedding Dress For Years
It had been six years since supermodel Gisele Bündchen married Tom Brady when she finally shared a snap of what we thought was her wedding dress back in 2015. Turns out, that wasn't her only bridal look - it was likely just what she slipped into for the reception. We were actually kind of shocked by the shimmering, embellished, strappy design that she accessorized with a dainty gold necklace, and of course, her ring. But the gown Gisele wore down the aisle was a heck of a lot more regal! ...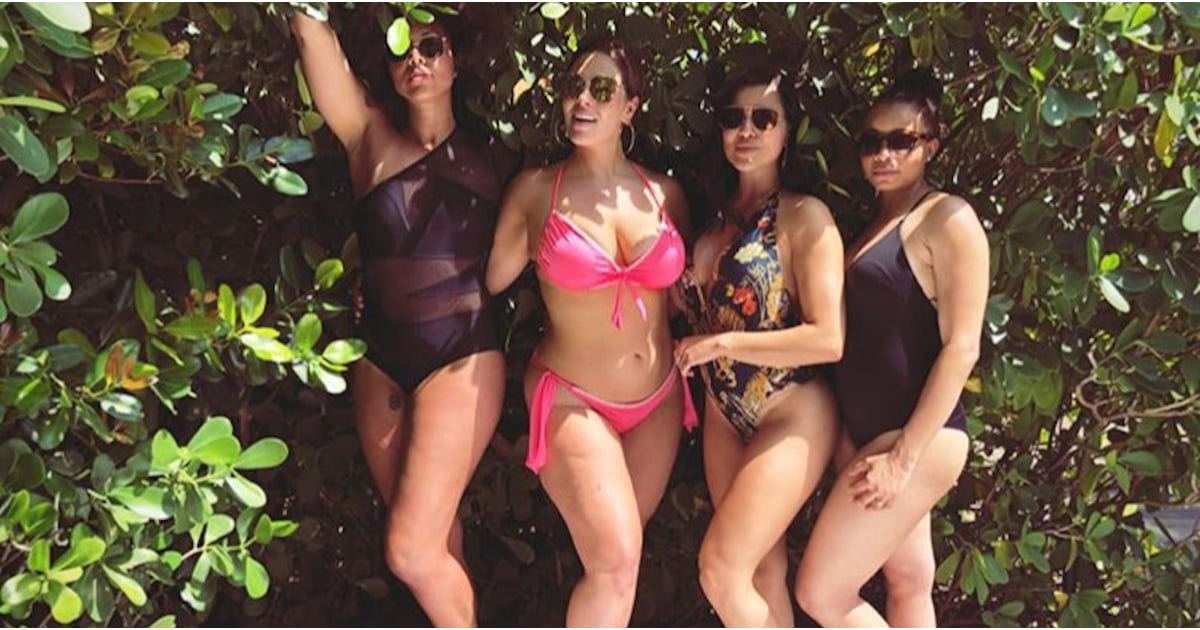 How to Be the Hottest Babe at the Pool Party: Wear Ashley Graham's Bikini
After spending some time working, modeling Swimsuits For All designs on the beach in Miami, Ashley Graham met up with her friends. The group posted shots on Instagram lounging poolside, practicing the "Bambi pose" in their trendy cut two-pieces and maillots. While Ashley's friends looked sleek in their one-pieces, don't get us wrong: it was Ashley's pink crochet bikini (which, ahem, she designed herself) that so clearly stole the spotlight. Zoom in, and you'll find both the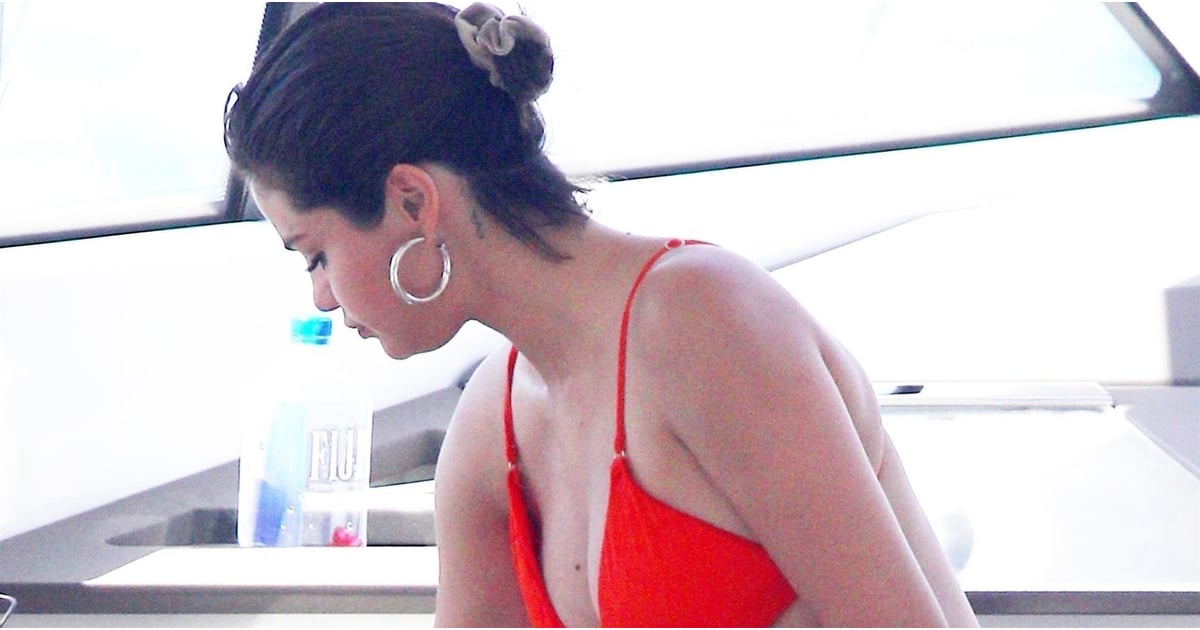 Selena Gomez's Sexy String Bikini Deserves 5 Red Chili Pepper Emojis
Selena Gomez has been the talk of the town lately, and not just because of her recent break from boyfriend Justin Bieber. The starlet has been living life to the fullest in one amazing outfit after the next. After showing off her street style chops in a denim-on-denim look and a cozy blue cardigan, Selena took a much-needed vacation in Sydney, Australia. The singer caught some rays with friends on a luxury yacht while wearing a sexy string bikini. Selena used one of our favorite swimwear hacks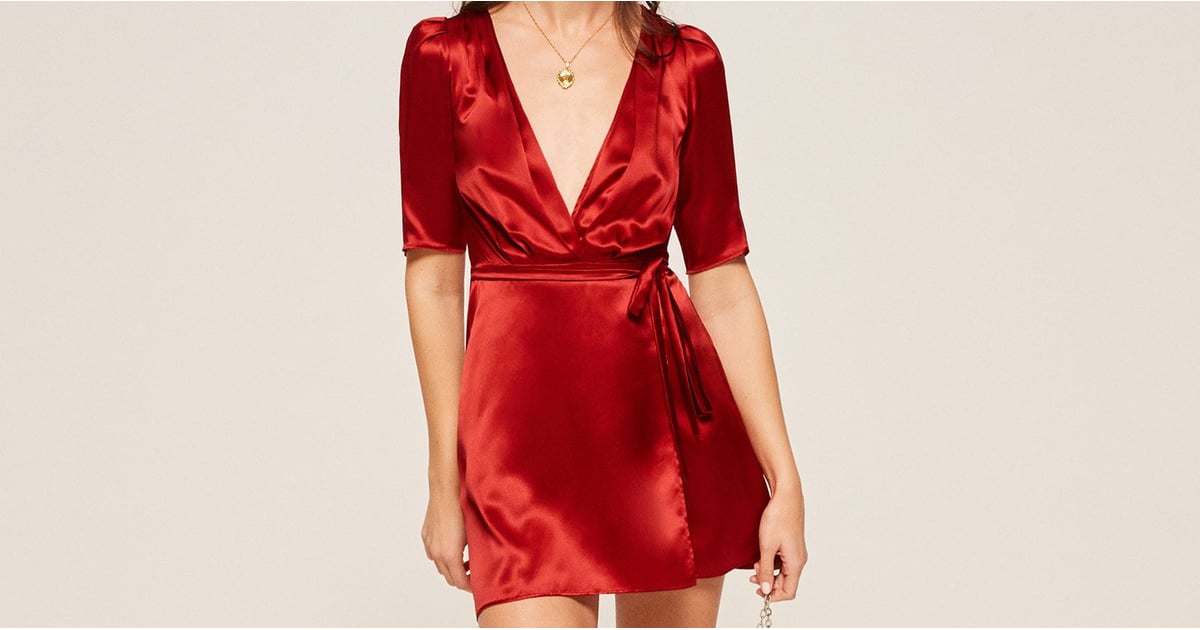 Ready to Shop? We Found the 13 Sexiest Dresses on the Internet
If you have any parties and celebrations coming up, you're bound to need a few head-turning dresses this season. If you're currently on the lookout for new options, we found some sexy designs that will make you feel confident and beautiful. Check out our top picks, and treat yourself to something memorable. Related:These 13 Floral Dresses Look Luxe, but They're All From Amazon and Under $16!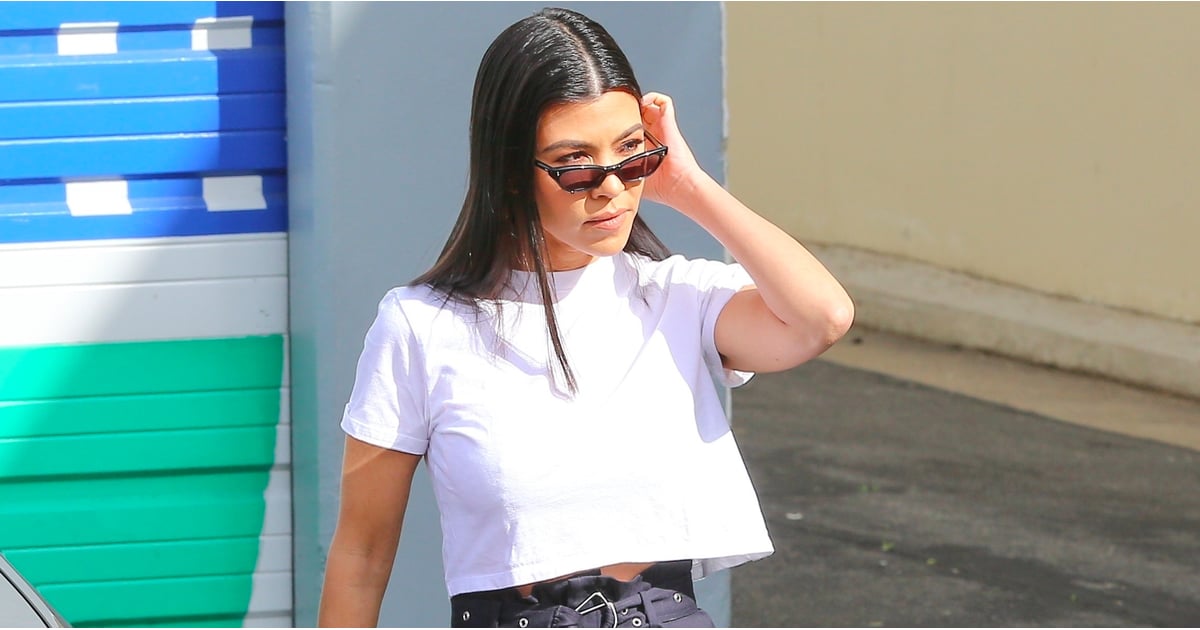 Thanks to Kourtney Kardashian, We're Swapping Our Jeans For Pleated Trousers
High-waisted trousers are among the trickier pant silhouettes out there - add pleats to that equation and you've got the potential for a real fashion fail. The hard-to-wear '90s shape has just seemed like a style better left in the past. That was until we spotted Kourtney Kardashian rocking roomy pants. The mother of three recently stepped out in a simple white cropped tee, Balenciaga boots, and belted, high-waisted trousers with front pleats that had us reevaluating our previous posit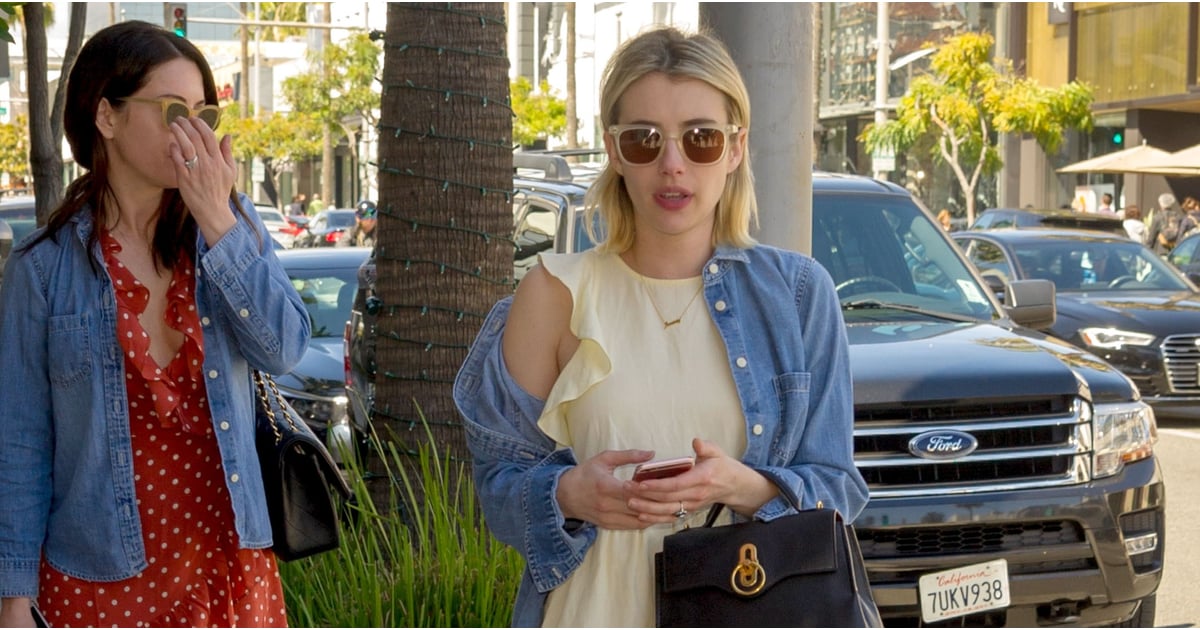 Emma Roberts Found the Cutest Pair of Affordable Sandals Before Spring Even Arrived
One only needs to look at Emma Roberts's latest outfit to know she's a fashion girl. She attended AKID Brand's third annual The Egg Hunt festivities on March 17 and wore a summery look consisting of several cute pieces. The star rocked a pale yellow Ulla Johnson dress with a denim shirt and Zac Posen sunglasses. Using a styling hack we all know - mixing high-fashion pieces with the lows - Emma completed her designer look with a pair of affordable, marigold-colored mules. The shoes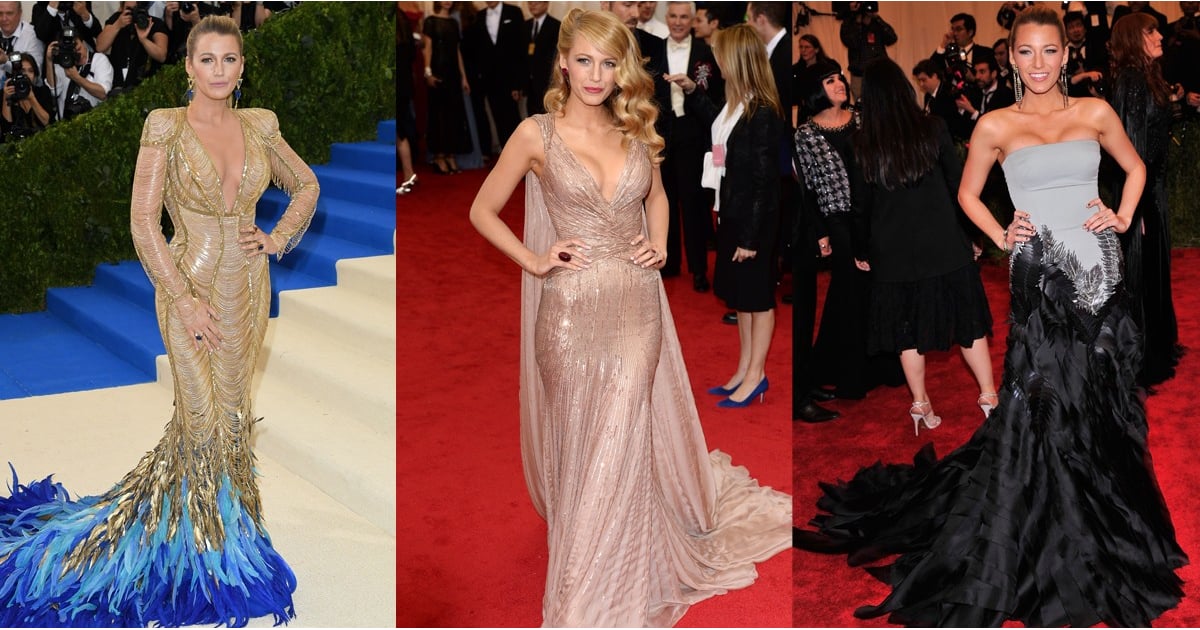 Blake Lively Reveals Her 2018 Met Gala Dress Took "Over 600 Hours" to Make and More Details
The prom queen is back! For her ninth year at the Met Gala, Blake Lively revealed that her 2018 gown is her "favorite dress ever." Year after year, the 30-year-old actress and mom of two impresses with her on-theme gowns, most of which include a stunning train. Now, with the May event upon us, Blake is sharing details about this year's gown, and it has us counting down the days until the "Heavenly Bodies: Fashion and the Catholic Imagination" theme. While appearing at a Tod's x Barneys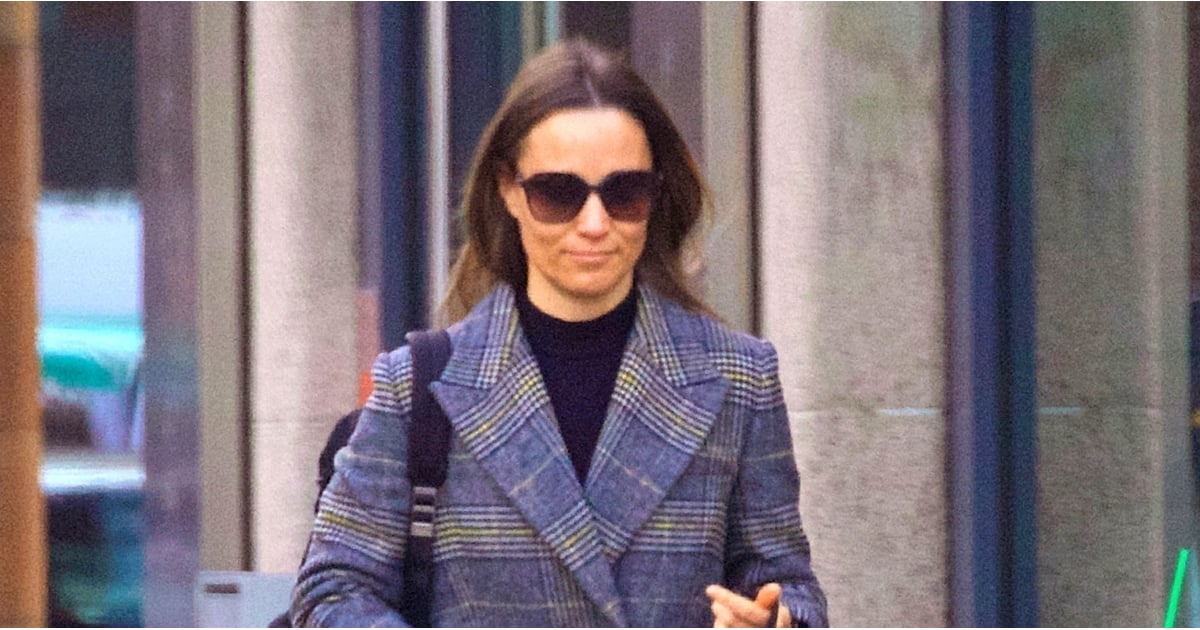 Pippa's Tweed Coat Is So Chic, We Could See Kate Middleton Borrowing It
When we're heading to the gym, most of us just throw on the first comfy outfit we see, but Pippa Middleton isn't just anyone. Being the sister of Kate Middleton comes with some guidelines, and one of them is to look put together no matter where you go, including the gym. The Duchess of Cambridge's younger sister was spotted leaving a workout session in London wearing a tweed coat from fashion maven Alexa Chung's eponymous label, ALEXACHUNG. She later hopped on a bicycle in t


The Surprising Sweetness of Menswear Reddit
Talking to the moderators of the internet's kindest male fashion forum. An internet forum devoted to a men's issue and comprised of almost entirely men sounds like it could be, at the very least, less than 100 percent inviting, and at worst, a nightmare. Fortunately, however, the moderators of the r/malefashionadvice subreddit are keenly aware of this. And against all odds, they've built a place for men on the internet that is, shockingly, kinda sweet. "It's a surprisingly...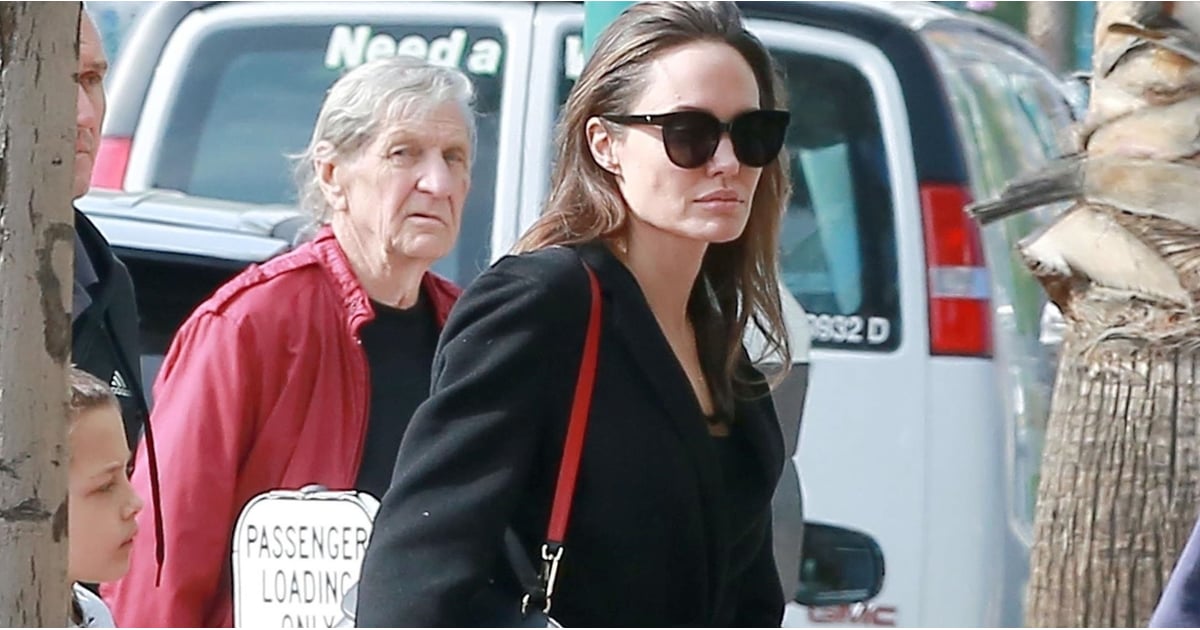 You Can Update Your Bag to Look Like Angelina Jolie's For Less Than $100
There was something different about Angelina Jolie's typical "uniform" as she headed to see Tomb Raider in Hollywood with her children. Instead of keeping it simple and sleek in all black, Angelina incorporated a bold flash of red thanks to her clip-on shoulder strap. She wore her usual staples, including a long trench, Aquatalia Dena boots, and dark sunglasses, but it was the addition of that one bag accessory that held our attention and confirmed the star is up on the latest trends. In f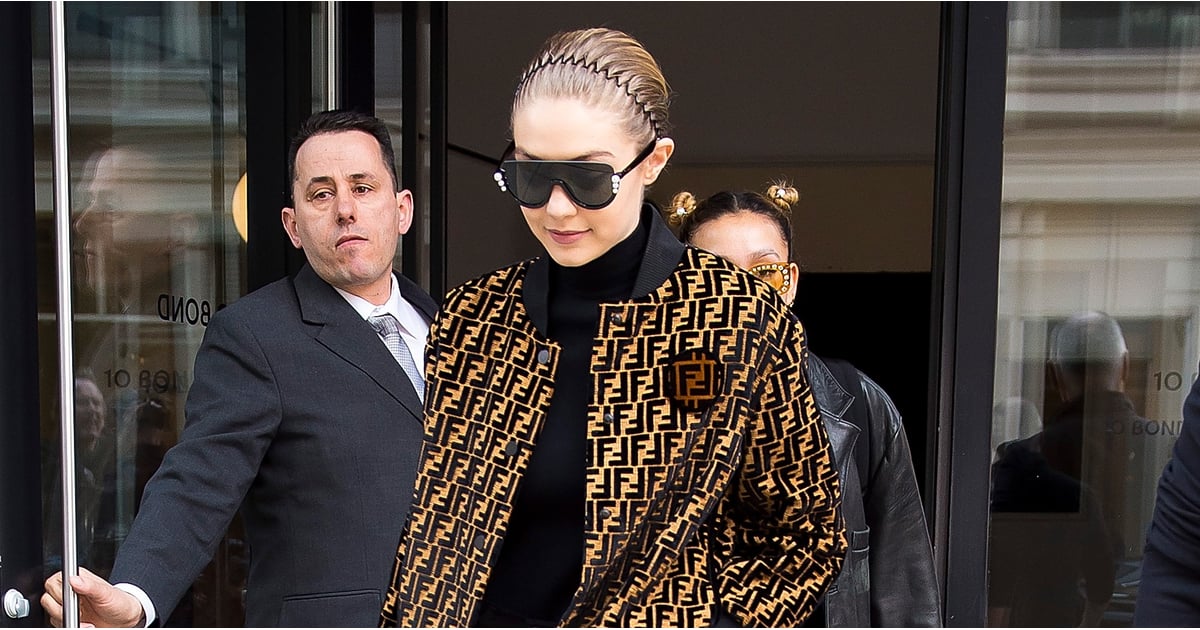 You're About to Get a Major Dose of Fendi Fever Thanks to These Stars - Don't Fight It
It only takes a few celebrities to be photographed in classic designer logo items for them to become "trendy" again. The power of logomania hasn't completely died down, and this time the attention's on Fendi. If the fashion house somehow fell off your radar, models like Gigi Hadid will bring it right back. Not only are It girls rocking the OG double-F Zucca print again, but at times, they do it from head to toe (see Bella's skirt-suit look ahead). Kim Kardashian even took this lo


Shh - This Is the Super-Easy Way I Made Extra Spending Money in College
Today we're getting real about how to afford fun things in college and a small way you can supplement your income to treat yourself to extras. I feel like this type of thing isn't talked about enough, and it's a shame! When I was in college, I was fortunate enough to not have to work a traditional ...Continue reading


Would You Wear... a Fishnet Paneled Swimsuit?
Typically we would advise against getting caught up in a net while swimming, but this season we are changing our tune. Fishnet paneled swimsuits are going to be all the rage this summer; you can mark our words. Yes, spring break is upon us, so it's time to begin shopping for a new suit. For those ...Continue reading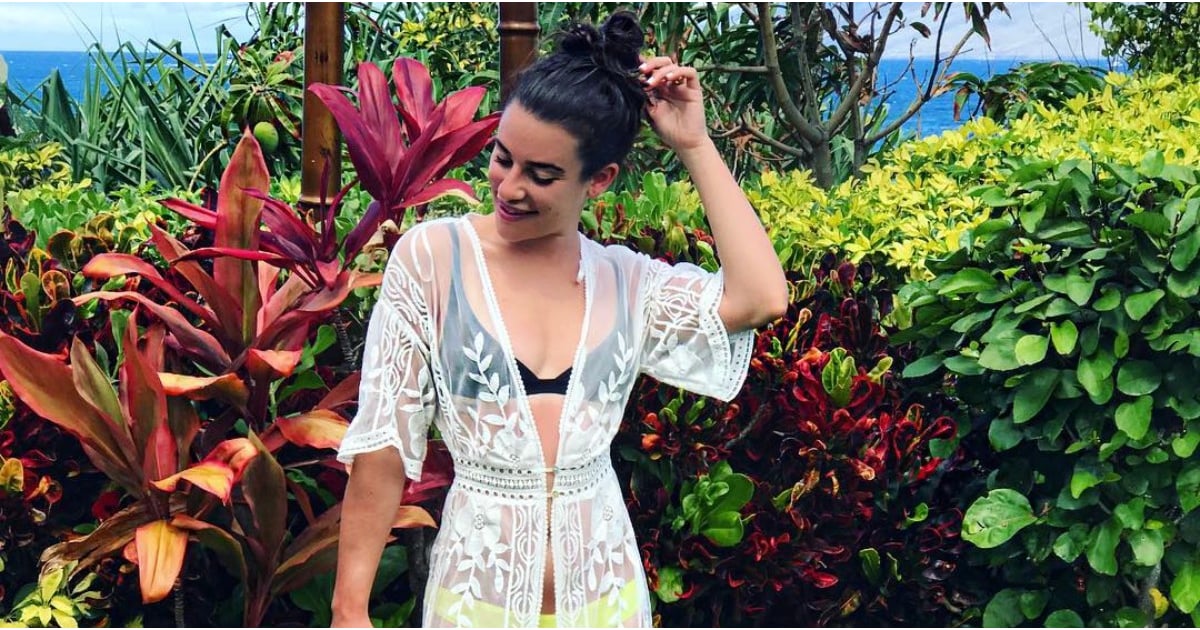 Lea Michele Didn't Want to Hide Her Swimsuit, So She Wore the Most See-Through Cover-Up
A few days after Lea Michele posted a throwback photo of herself at the beach, the star went on vacation with her mom. Though we don't know where they headed, we know Lea packed a host of swimsuits for her seaside trip. She was first spotted in this palm leaf-print bikini, then she snapped herself in a black and neon yellow two piece. In both photos, Lea's accessories were also on point. For her mix-and-match bikini look, she wore an embroidered cover-up. The sheer material gave us a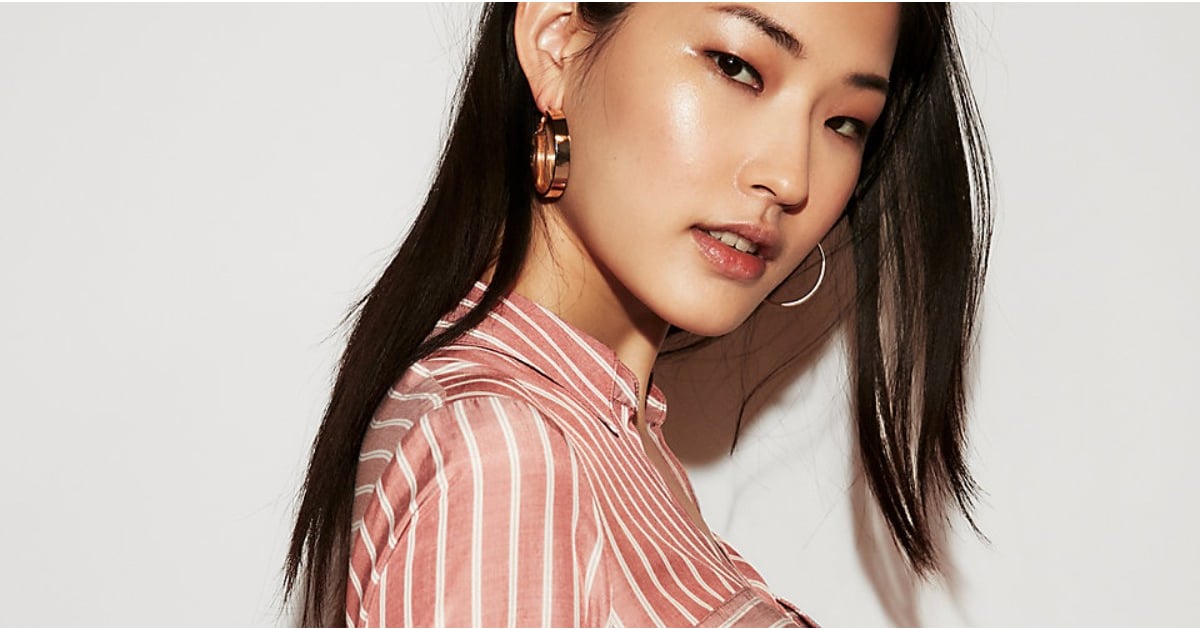 9 Chic Tops That Will Instantly Elevate Your Workwear Wardrobe - All From Express
Getting ready for work isn't exactly exciting, especially when you've been stuck wearing the same outfit on repeat. If you're in the mood to spice up your work look this season, try investing in a few stylish tops that will make your trousers feel like new. We looked to Express because the affordable retailer is constantly releasing stylish new pieces we can't wait to own. From striped button-ups to floral blouses, prepare to fall in love. Shop our favorite finds ahead. Relat


3 Insanely Comfy Pieces You Can Wear Again (and Again and Again)
Back when I made calculated decisions regarding my wardrobe — decisions that, contrary to today's resolve, did not rest on "how comfy can I feel right now?" — and before I stopped logging my latest purchases on Stylebook, I used to swear that I'd never resort to anything as ...Continue reading


How to Copy These Paris Fashion Week Trends with Pieces You Already Own
The fashion-conscious college girl loves PFW more than most people. It's hard not to follow all the coverage of the collections, the models, the street style, and of course, the newest trends. Part of what makes PFW so dreamy is its unattainability. Most of us will probably never wear the ...Continue reading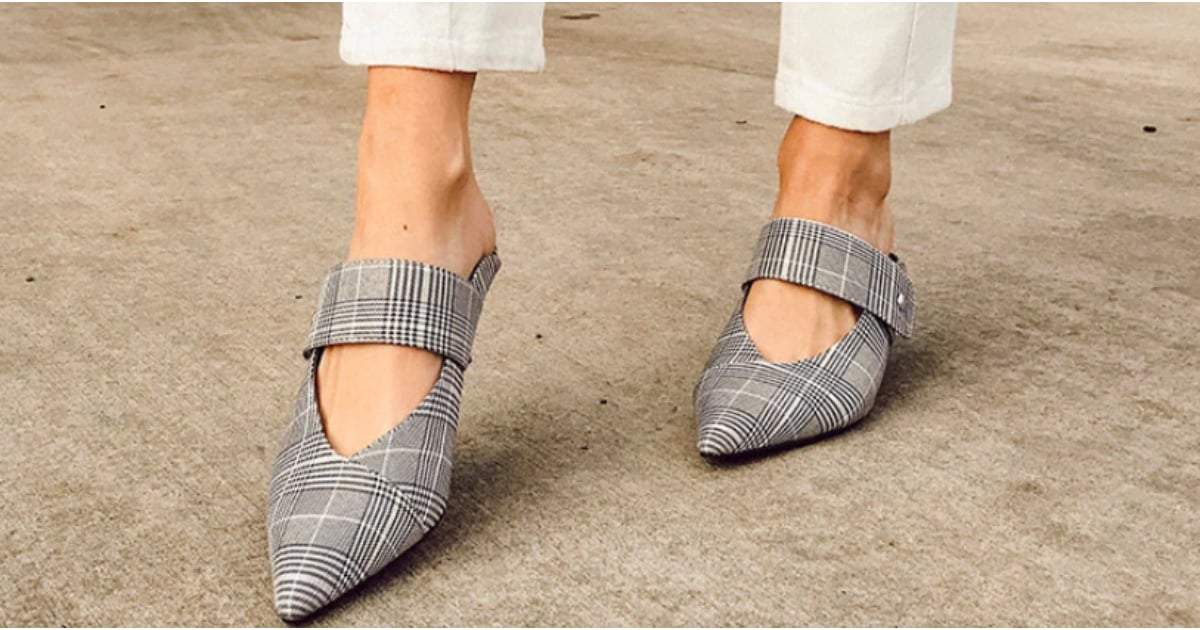 11 Heels You'll Want to Wear This Spring - All Under $50
Feeding a constant shoe obsession means always finding a reason to treat yourself to a new pair. This Spring is the perfect excuse to ditch the boots you've been wearing and show off your feet in some stylish heels. These versatile shoes come in so many styles it's hard to decide on just one pair, so we rounded up a list of our favorites - and they're all under $50, so you can get more than just one (or two!). From trendy kitten heels to comfortable mules and sexy silhouettes, rea


Artistic License: Three Outfits Inspired by Poetry [Updated 2018]
I think all of us can agree that fashion is an art. But there's a subtle point to that statement that many of us may overlook. If fashion is art, that means that every day, every single one of us has the opportunity to be an artist. Being an artist doesn't have to be about what you do for a ...Continue reading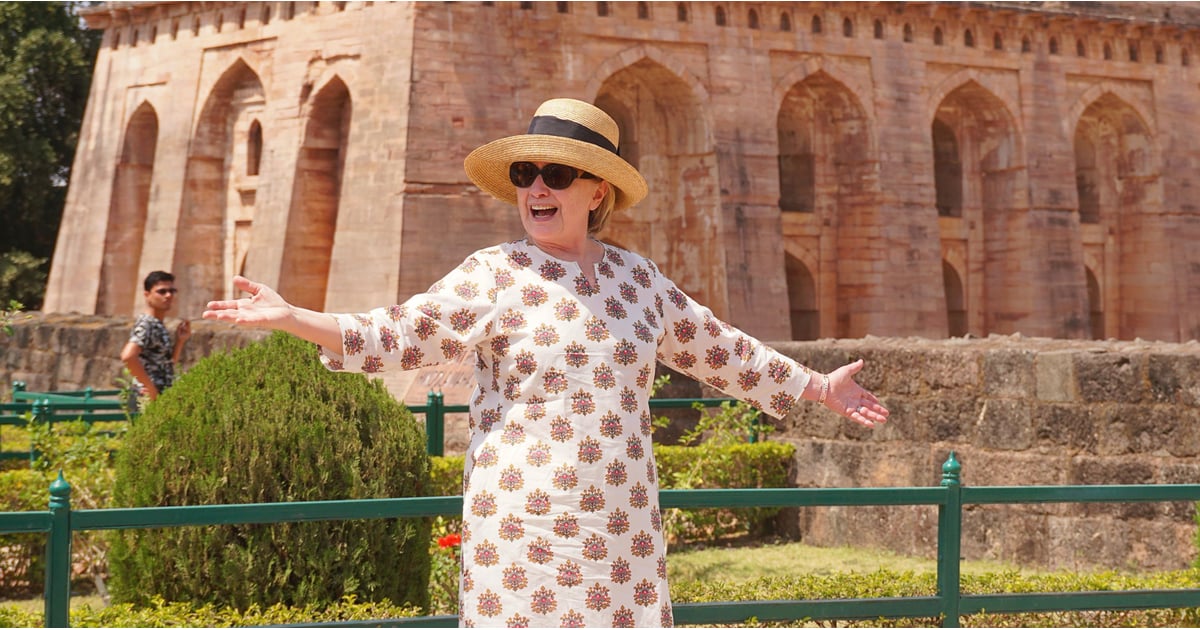 Hillary Clinton's Leisurely Caftan Is About to Be Your New Go-To Vacation Dress
On a personal trip to India, Hillary Clinton seemed to stick to an easy, breezy dress code. The former presidential candidate decorated linen separates with gorgeous jewelry, including one long pendant and a ribbon-clad sun hat. Hillary worked loose cropped pants and chunky slides as the foundation to her look, and she flaunted two vibrantly printed caftans that made her stand out in the crowd. With temperatures in the high 90s, it makes sense that Hillary chose lightweight pieces, but we love


Ask CF: How Do I Style a Sheath Dress in a Casual, Edgy Way?
Welcome to the latest edition of Ask CF! Every two weeks, we select a reader fashion question and answer it here on the site. Do you have a specific fashion question for us? Scroll to the bottom of this post to learn how to send it our way! Ask CF QuestionHi, I've been following your blog for a few ...Continue reading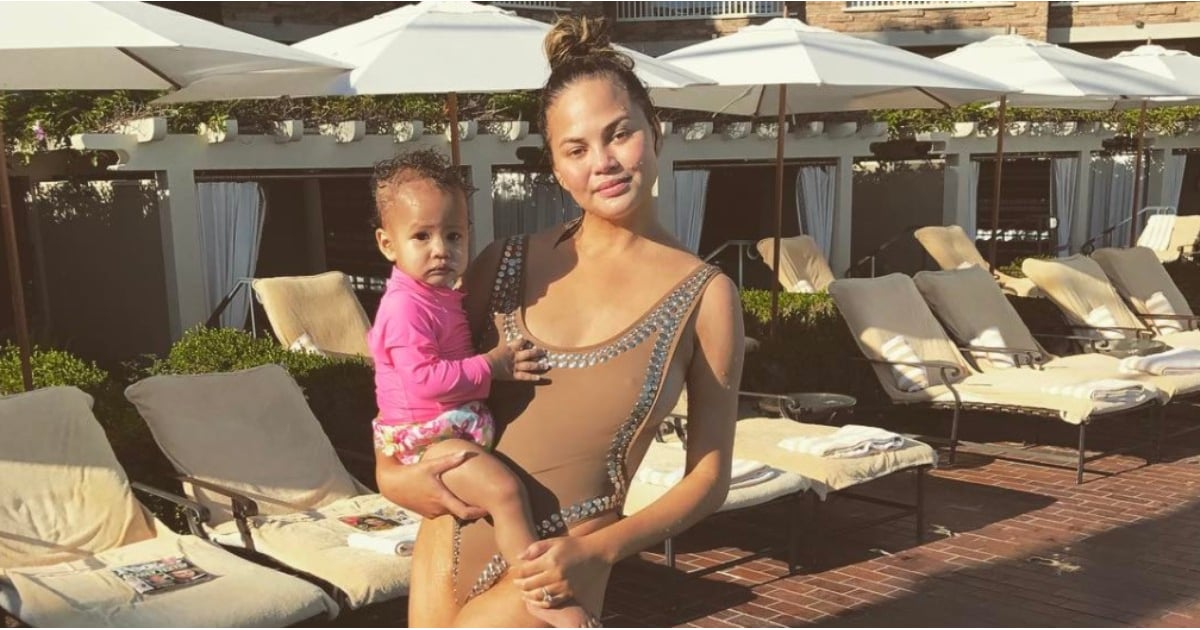 Don't Take Your Eyes Off Chrissy Teigen's Swimsuits - Not Even That 1 From 2012
We love when fashion girls aren't afraid to embrace different swimwear styles. Chrissy Teigen is a prime example. The model and expectant mama (Luna is getting a brother!) has tried every one-piece swimsuit and bikini under the sun - and she has the 'grams to prove it. We followed Chrissy's swimsuit journey from 2012 all the way to 2017, and we noticed one thing: she is willing to wear any color, print, or cut. You'll notice Chrissy's one-piece collection prevails over h