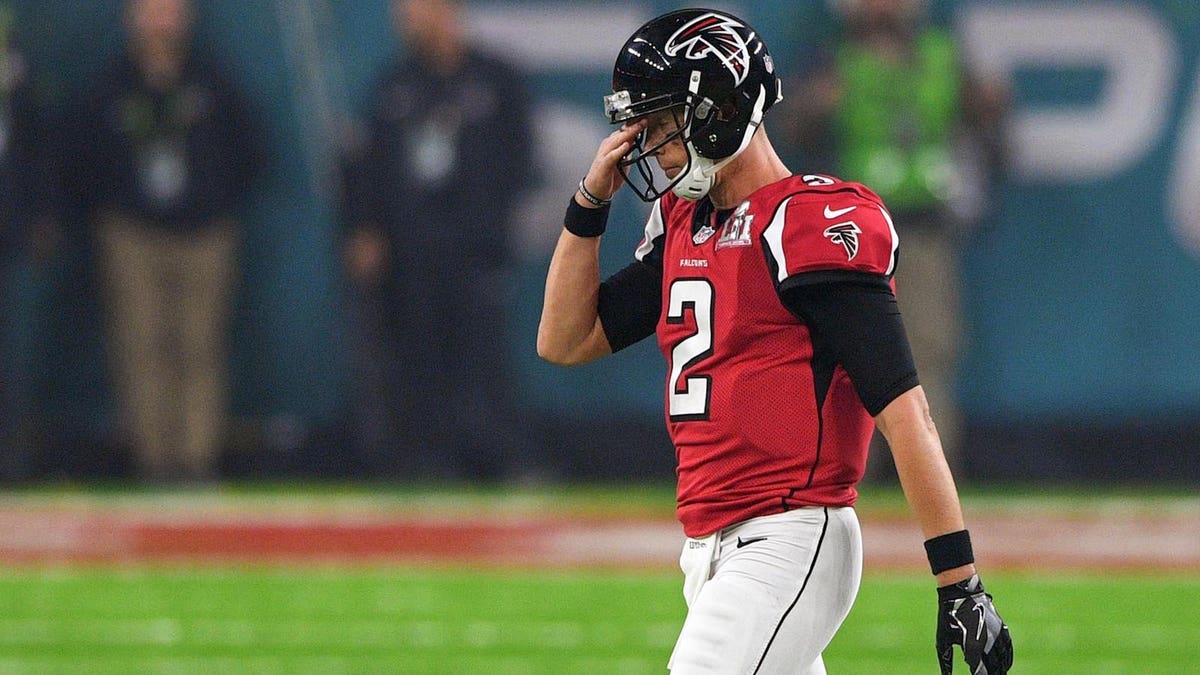 These 10 teams have the longest current Super Bowl droughts
The Lombardi Trophy has eluded these franchises.

2017-06-23 19:59:31
`
0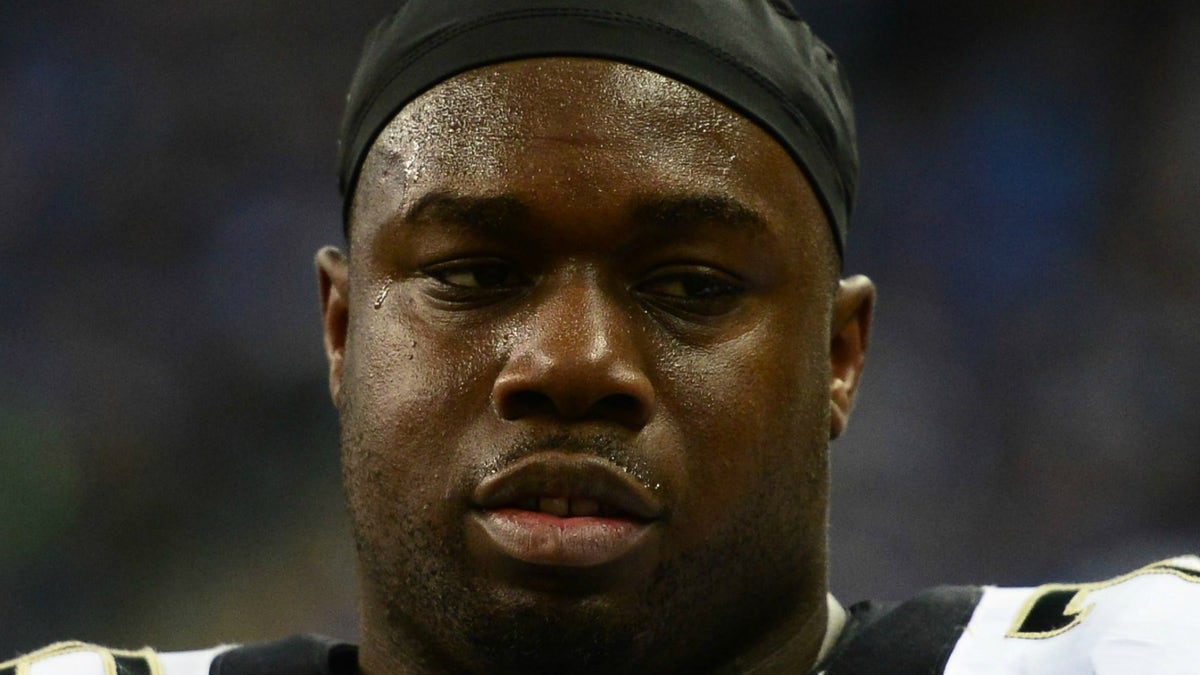 Rams release DT Tyrunn Walker as he faces sexual assault allegations
Walker started eight games for the Lions last season.

2017-06-23 19:49:44
`
1
Robert Kraft on Deflategate: "I don't hold grudges but I never forget"


2017-06-23 16:43:06
`
0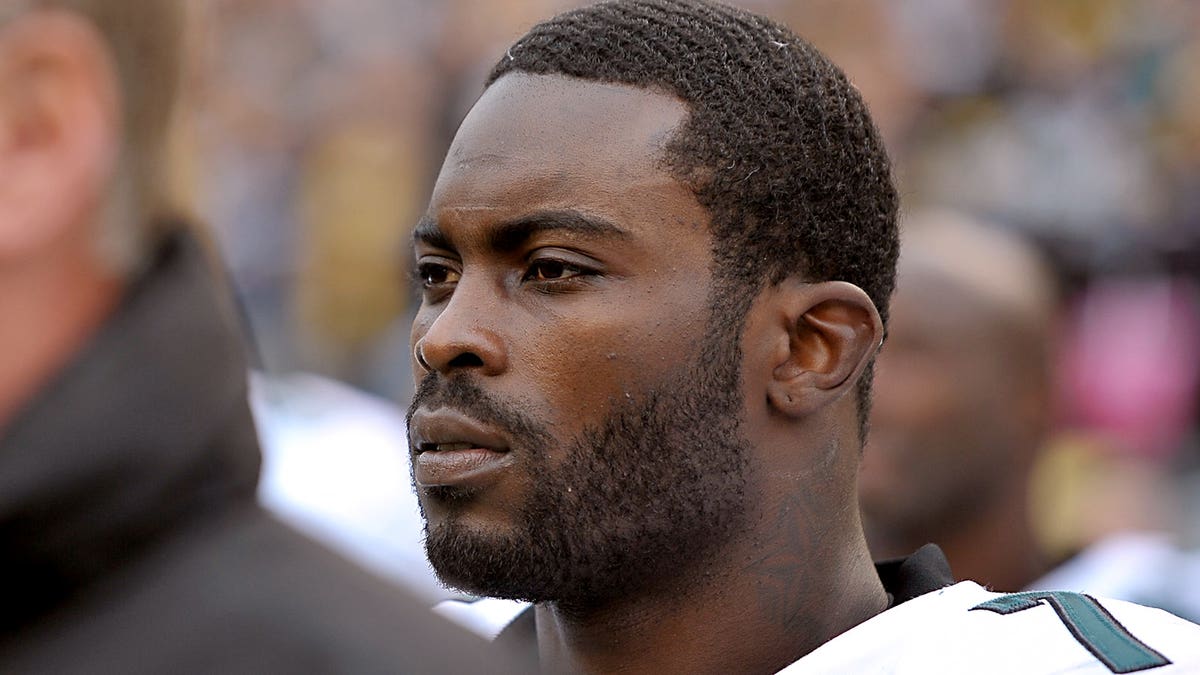 Michael Vick's father reportedly arrested, charged with being part of drug ring
Michael Dwayne Boddie, 55, is charged with conspiring to sell heroin with 11 others.

2017-06-23 16:42:32
`
0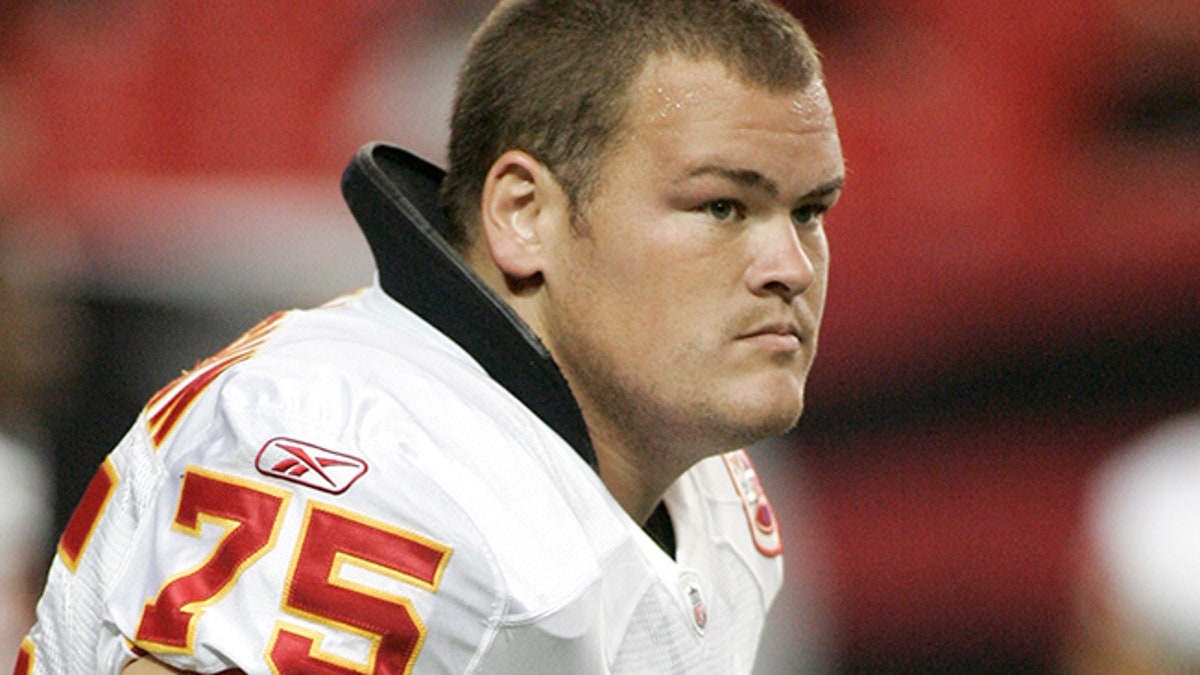 O'Callaghan's Story of Coming Out Is a Must-Read
Plus, the Chiefs' shocking front-office shake up, David Carr's little bro gets paid, Winston vs. Mariota, and a thought experiment about the Falcons' Super Bowl LI play-calling

2017-06-23 16:31:36
`
2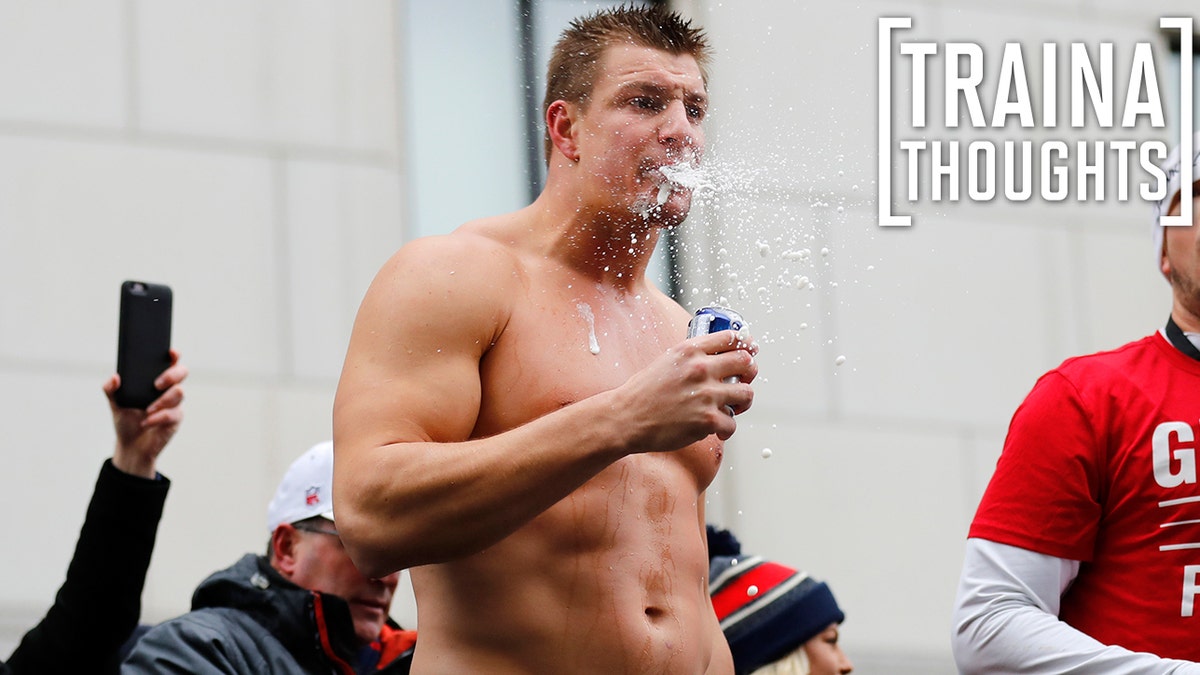 Traina Thoughts: Gronk gets X-rated with jokes at roast for David Ortiz
Rob Gronkowski worked blue (f-bombs and all) at event for David Ortiz.

2017-06-23 16:28:18
`
0
CFL QB Bo Levi Mitchell hopes for NFL chance


2017-06-23 15:56:48
`
1
NFL's OTT service could let it cut out the middleman


2017-06-23 15:04:52
`
0
Sammie Coates: Receivers battle will be 'good fight'


2017-06-23 14:50:00
`
0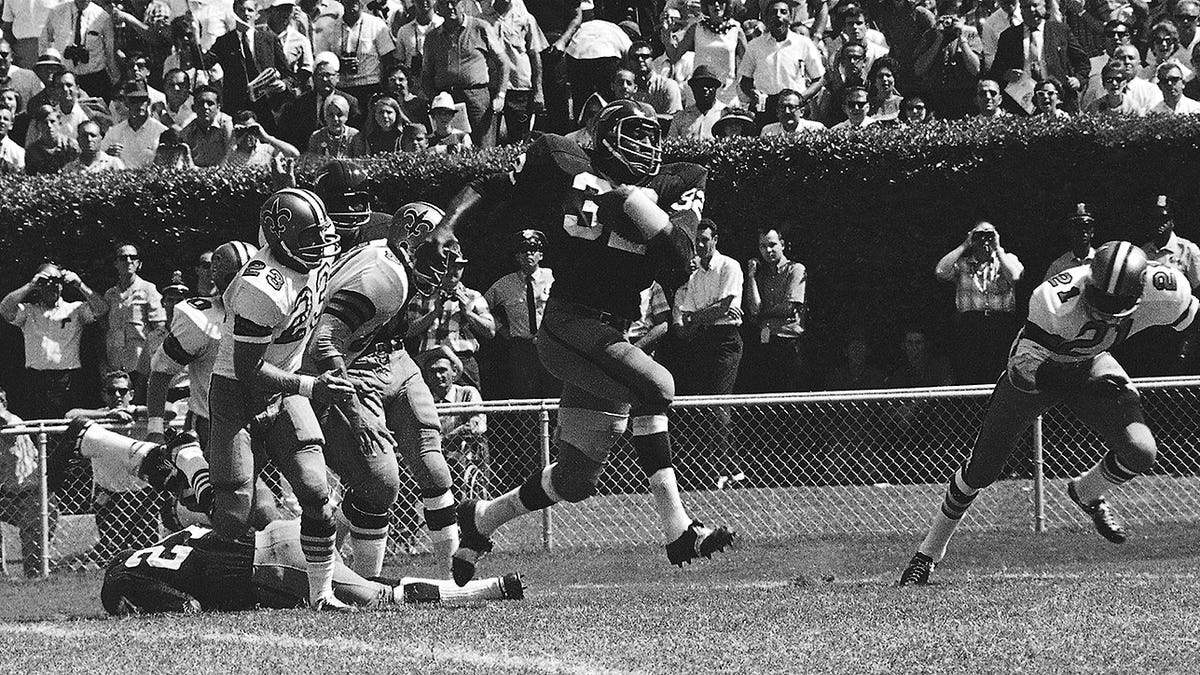 What Happened To Washington's Ray McDonald?
Washington's first-round pick in the 1967 NFL draft had loads of potential, but showing up late to a player meeting cost him his job at the beginning of his third season in the league. A flurry of factors—a long-time Achilles' tendon injury and the fact that he was gay—prevented him from ever playing in the NFL again.

2017-06-23 14:24:16
`
0
Tom Brady is the 2017 MVP favorite


2017-06-23 14:03:50
`
0
Robert Kraft: Amazon deal shows where NFL is headed on TV


2017-06-23 13:59:39
`
0
Drew Stanton criticizes NFL's QB development system


2017-06-23 13:45:00
`
1
Green Bay says it could host a draft as big as Philadelphia's


2017-06-23 12:40:10
`
1
Bengals think Andre Smith can be a "terrific" guard


2017-06-23 12:33:36
`
0
Mara: I wish Giants had another dozen players like OBJ


2017-06-23 12:27:00
`
0


2017-06-23 11:32:58
`
0
Lions manager shoved, heckled at Auckland restaurant
WELLINGTON, New Zealand (AP) British and Irish Lions assistant coach Rob Howley has confirmed tour manager John Spencer was shoved and verbally abused by a drunken patron at an Auckland restaurant on Thursday but said it was ''an isolated incident.''

2017-06-23 10:22:33
`
0
NFL players support protesting Texas youth team


2017-06-23 10:00:23
`
0
Deshaun Watson calls his work ethic a lifestyle


2017-06-23 09:39:48
`
0
Carolina Panthers: Greg Olsen deserves to push for a new deal
Carolina Panthers tight end Greg Olsen has been a stalwart in the offense, and now he wants to be paid like such.If the NFL awarded championship belts, there's a chance that Cam Newton and Greg Olsen would be in the running for tag team champions. Since joining the Carolina Panthers back in ...

2017-06-23 08:47:03
`
0
Browns see improvement from 2016 fourth-round pick Ricardo Louis


2017-06-23 06:53:51
`
2
Family suing Broncos Stadium after deadly fall last October


2017-06-23 06:36:29
`
3
New York Jets: Assessing the quarterback position entering training camp
Assessing the quarterback position of the New York Jets entering their 2017 training camp.The New York Jets open their 2017 training camp on July 28 and without a doubt the most interesting story line will be who will win the starting quarterback job. No one is expecting a Joe Montana vs. Steve Yo...

2017-06-23 05:51:39
`
0
Jeremy Kerley isn't fond of former Jets offensive coordinator Chan Gailey


2017-06-23 04:05:52
`
3
Parting Thoughts
Emily Kaplan is leaving SI and joining ESPN to cover hockey. Before she turns in her playbook, she shares her favorite MMQB moments

2017-06-23 02:36:47
`
0
Houston Texans: Bill O'Brien climbing up the coaching ranks
If anything, Houston Texans head coach Bill O'Brien has been consistent, and that brings its own value in the NFL world.After two-straight AFC South division titles and three straight seasons at 9-7, Bill O'Brien has helped turn the Houston Texans into the top dog in the division. It may...

2017-06-23 02:25:54
`
0
Trump to nominate Jets' Johnson as US ambassador


2017-06-23 02:22:00
`
0
Who are the best five quarterbacks in the NFL, right now?


2017-06-23 01:42:03
`
0
Woody Johnson nominated for Ambassador to UK, with brother set to run Jets


2017-06-23 01:09:54
`
1