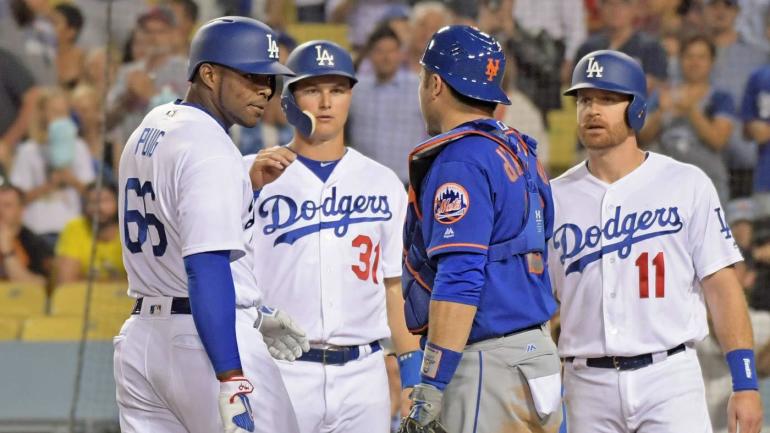 Yes, Yoenis Cespedes was mad about Yasiel Puig's home run trot and that's funny
Yoenis Cespedes' Mets teammate Jose Reyes said so

2017-06-23 23:49:08
`
0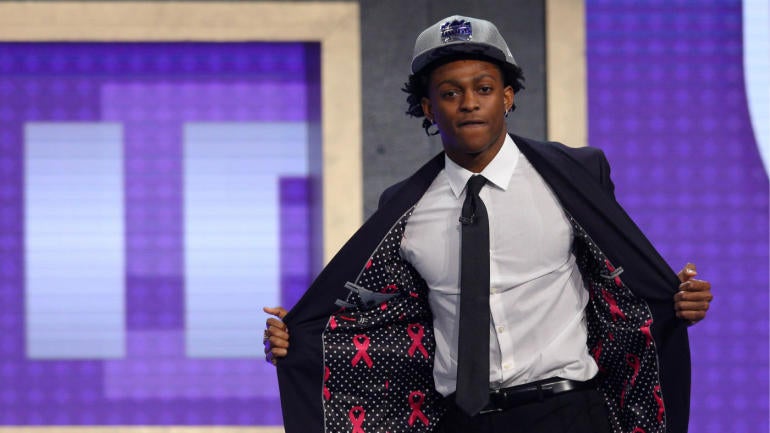 NBA Draft 2017: De'Aaron Fox wants to be a franchise-changer for the Kings
Sacramento finally has its point guard after taking the Kentucky product with the No. 5 pick on Thursday

2017-06-23 23:19:41
`
1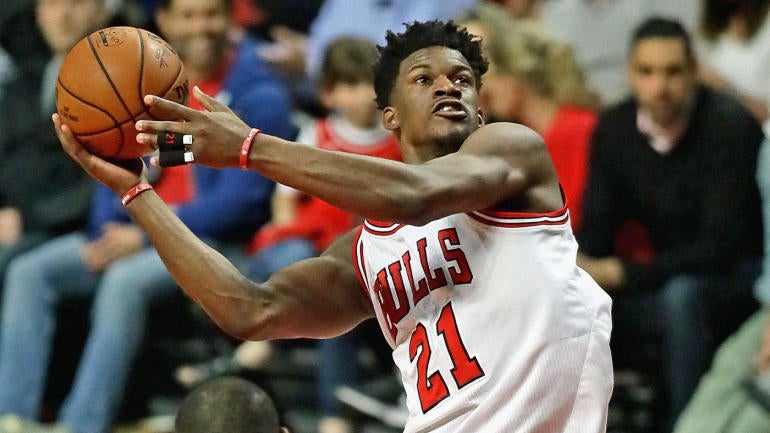 Grade the trade: Wolves cash in on NBA Draft Day, land Jimmy Butler from Bulls
The Timberwolves get an A+ for this blockbuster trade, while the Bulls get a D-

2017-06-23 22:36:08
`
1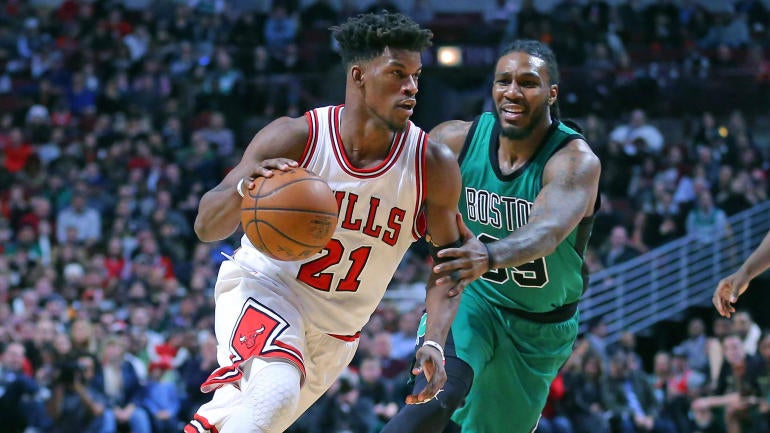 Fantasy Basketball: Wolves land star Jimmy Butler, as Bulls begin rebuild
The Wolves landed a superstar, and the Bulls kickstarted their rebuild. Chris Towers breaks down all of the Fantasy ramifications of this blockbuster.

2017-06-23 22:25:18
`
1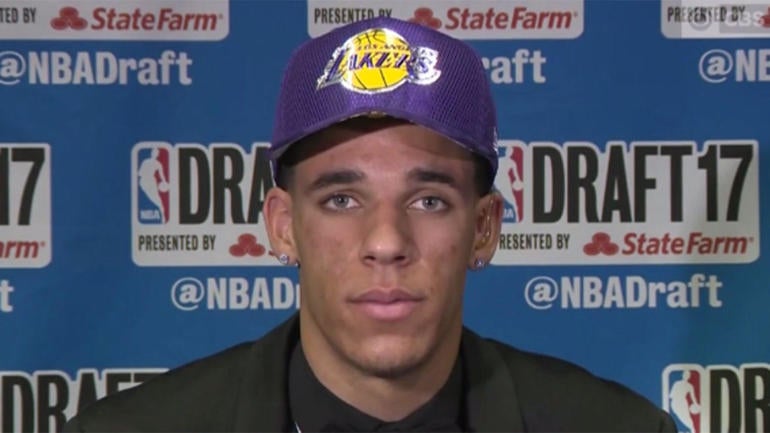 Lonzo Ball explains relationship with LaVar on draft night: 'My dad talks, I play'
On draft night, Lonzo Ball said dealing with his dad isn't a problem

2017-06-23 22:20:56
`
1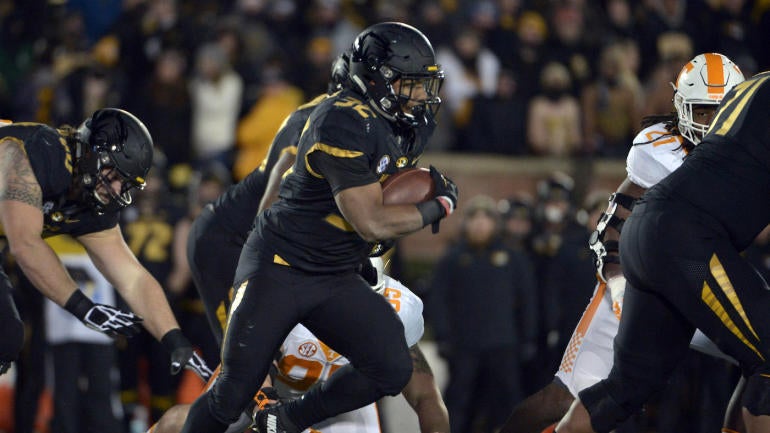 Missouri offers unique experience for fans to stay in dorm rooms for football games
The initiative has been put forth to offset the burden of declining freshman enrollment

2017-06-23 21:32:57
`
0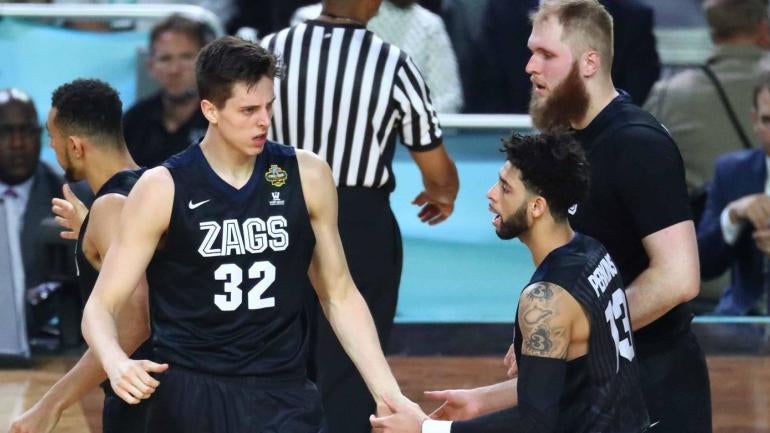 Report: Kings trade No. 10 pick in NBA Draft to Trail Blazers, who select Zach Collins
The Kings have traded down for two extra first round picks from the Trail Blazers

2017-06-23 20:51:44
`
1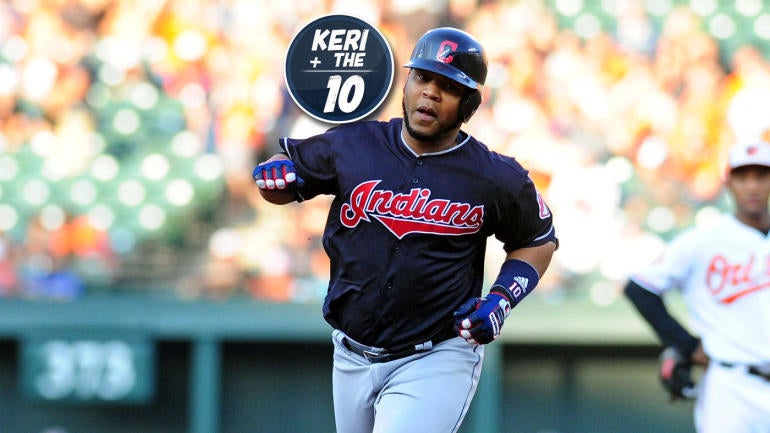 Keri the 10: Edwing's back, the Yankees have been exposed and more MLB notes
Plus Scherzer's coming for Kershaw, Murphy owns the Mets and more observations from the week in MLB

2017-06-23 20:33:14
`
0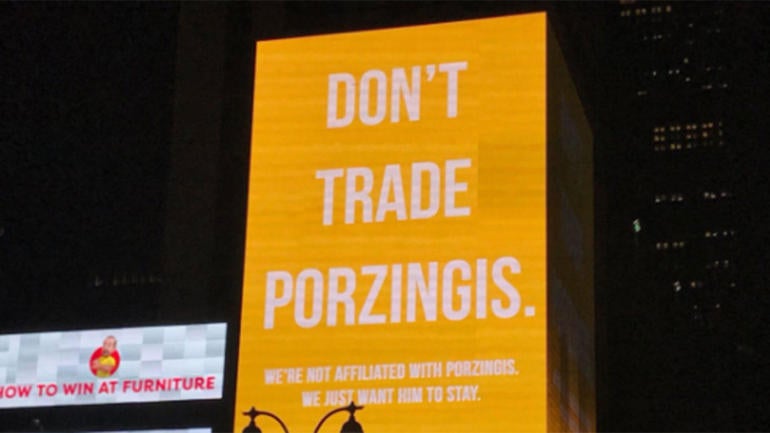 LOOK: 'Don't trade Porzingis' billboard displayed near Madison Square Garden
Someone in New York clearly doesn't want the Knicks to trade their prized unicorn

2017-06-23 20:24:24
`
1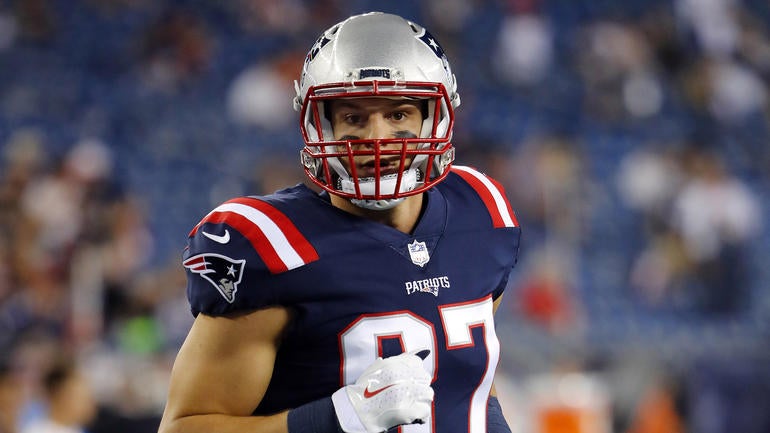 Here's the best MVP candidate from every AFC team who doesn't play quarterback
In a league dominated by passing, every team's QB is their best bet. But what about everyone else?

2017-06-23 19:13:33
`
0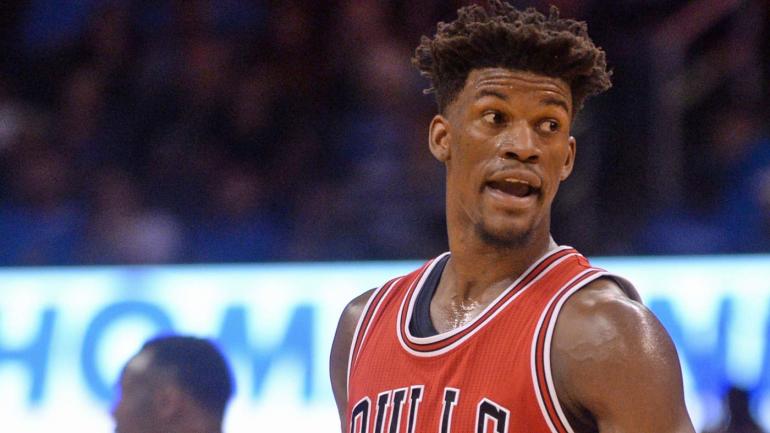 Report: Jimmy Butler learned about Wolves trade in middle of the night in Paris
Butler was overseas with other NBA players when he heard the Bulls had traded him

2017-06-23 19:10:27
`
1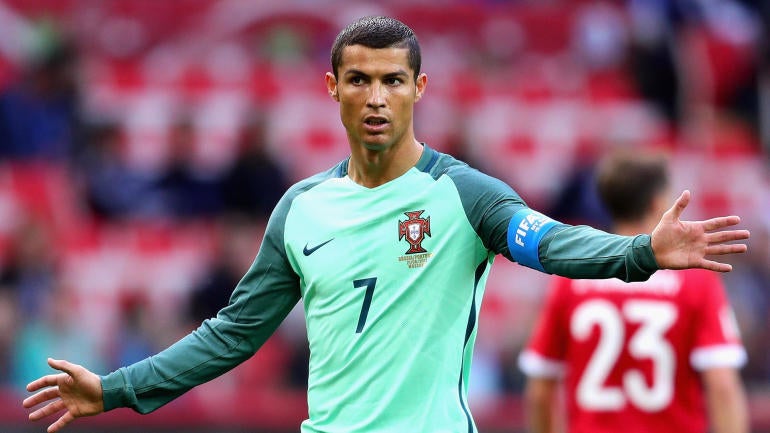 Portugal vs. New Zealand live stream info, TV channel: Watch 2017 Confederations Cup on TV, online
Ronaldo and company can book a spot in the next round

2017-06-23 19:10:25
`
0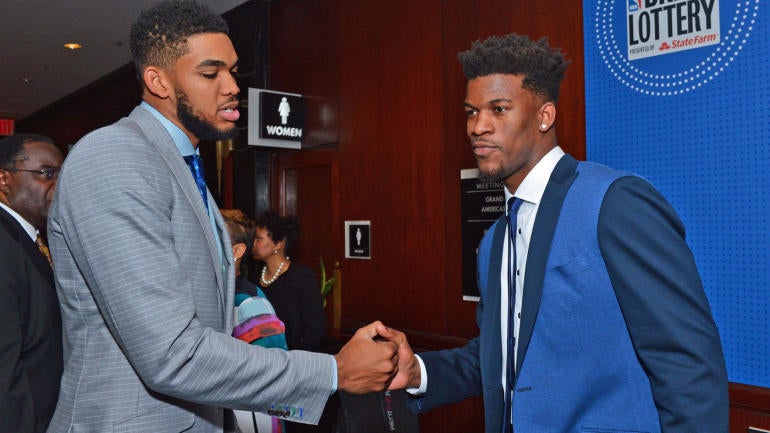 NBA Draft: Jimmy Butler must re-sign with the Wolves for trade to truly pay off
This is an amazing move for Minnesota, with playoff contention -- and more -- possible

2017-06-23 19:07:13
`
1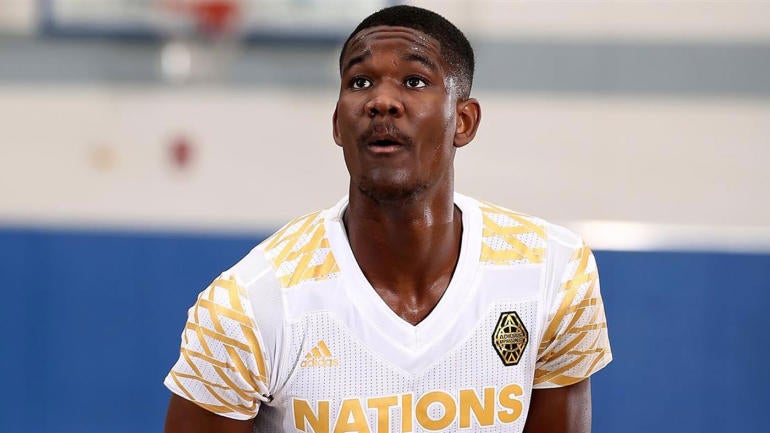 Ridiculously early 2018 NBA Mock Draft: DeAndre Ayton, Michael Porter start on top
It's never too early to start thinking about next year's NBA Draft

2017-06-23 18:35:36
`
0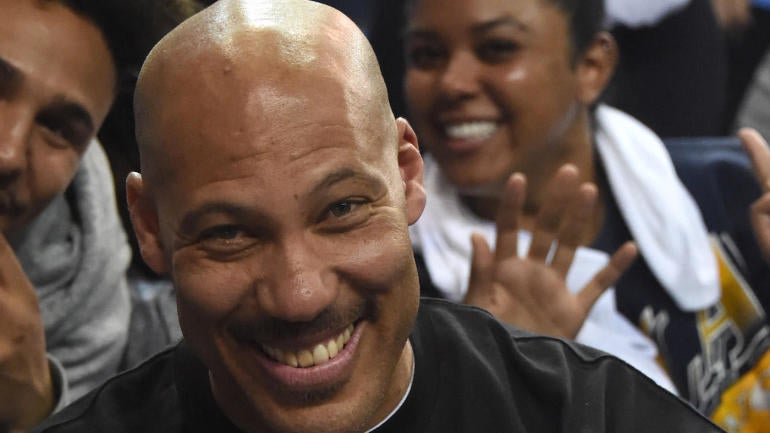 LaVar Ball booed as he leaves Barclay's during NBA Draft, leaves hat as parting gift
The crowd at draft let themselves be heard, but nothing could get under Ball's skin Thursday night

2017-06-23 18:25:50
`
0
WATCH: Magic Johnson's call, dance after Lonzo Ball goes to Lakers in NBA Draft
The Lakers' new GM made his big board perfectly apparent after drafting Ball

2017-06-23 17:57:39
`
1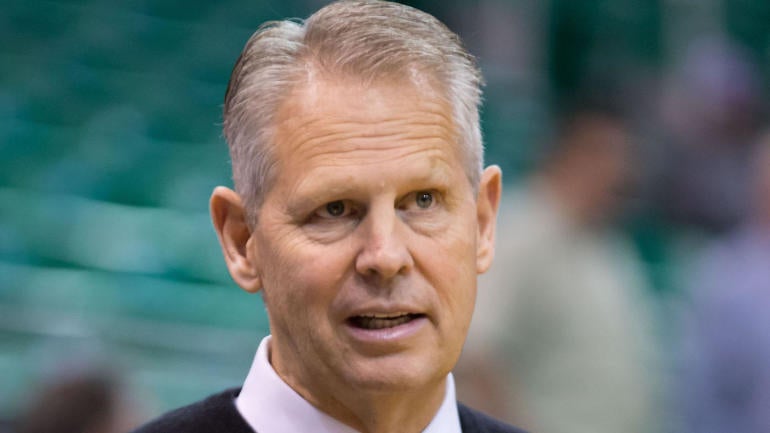 Danny Ainge 'mad' after Josh Jackson cancelled Celtics workout at last minute
Ainge and Brad Stevens were flying across country when they learned Jackson had bailed

2017-06-23 17:52:10
`
0
2017 Fantasy Football Draft Prep: Raiders once again loaded with talent
Marshawn Lynch's return to the NFL should be good for the Raiders, as well as a healthy Derek Carr. Along with Amari Cooper and Michael Crabtree, there is plenty of talent in Oakland for Fantasy owners.

2017-06-23 16:31:34
`
1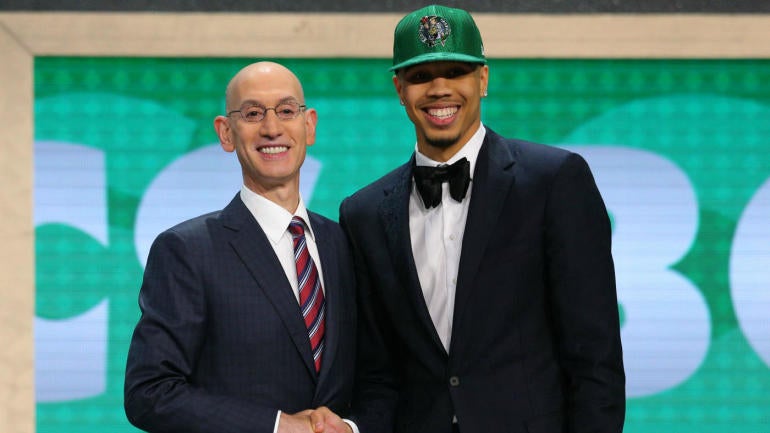 NBA Draft: Celtics swing big with Jayson Tatum, who gives them something new
Boston used the No. 3 pick on the Duke forward, hoping he can develop into a dominant scorer

2017-06-23 15:28:21
`
0
NBA Draft: Newest Hornet Malik Monk says he can beat Michael Jordan 1-on-1
The Kentucky product wasn't lacking for confidence after being selected with the No. 11 pick

2017-06-23 14:42:40
`
1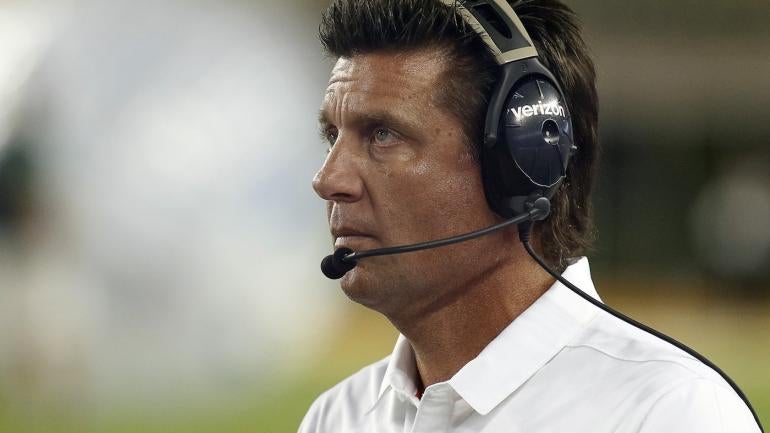 College football win totals 2017: Oklahoma, Oklahoma State and the Big 12
How will the Big 12 shape up in 2017? Let's take a team-by-team look

2017-06-23 14:41:41
`
0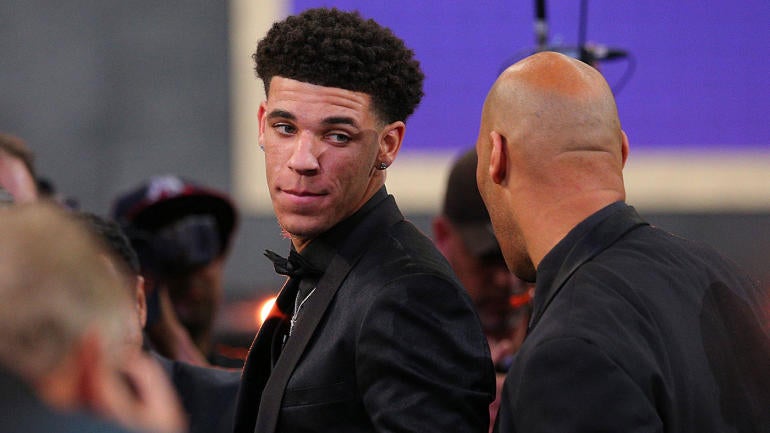 2017 NBA Draft winners and losers: Sixers, Wolves prevail; LaVar sets up Lonzo to fail
Highlights and lowlights, including several ways the Bulls found to lose

2017-06-23 14:11:06
`
0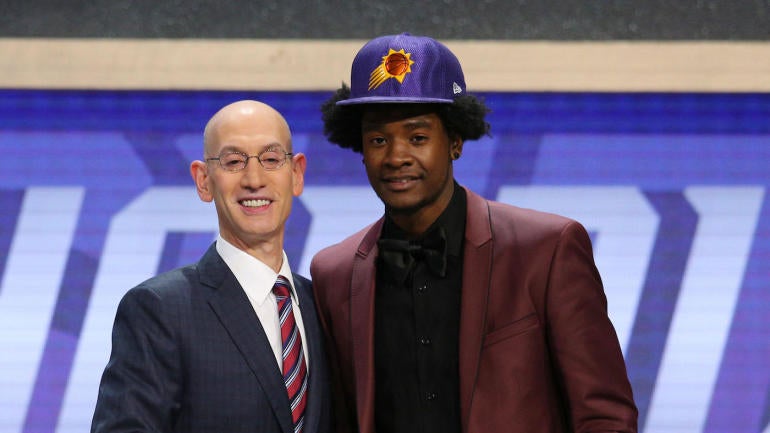 Josh Jackson says of teams who passed on him in NBA Draft: 'One day they'll be sorry'
Jackson goes No. 4 overall to the Suns, and is eager to face the best in the desert

2017-06-23 12:23:25
`
2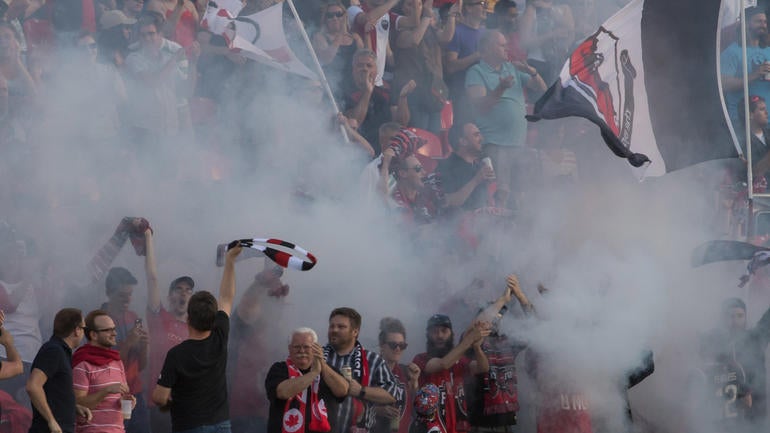 How to watch, stream live soccer: TV listings for June 23-24
Here are the games coming up on TV and online

2017-06-23 12:18:55
`
0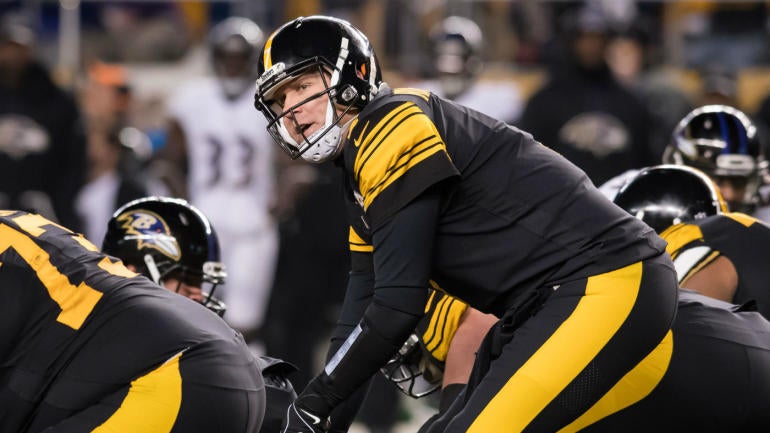 When Big Ben is like Bortles, quick Falcons and more fascinating stats to watch in 2017
It's time to dive into eight interesting stats from 2016 that are worth keeping an eye on this season

2017-06-23 11:40:58
`
1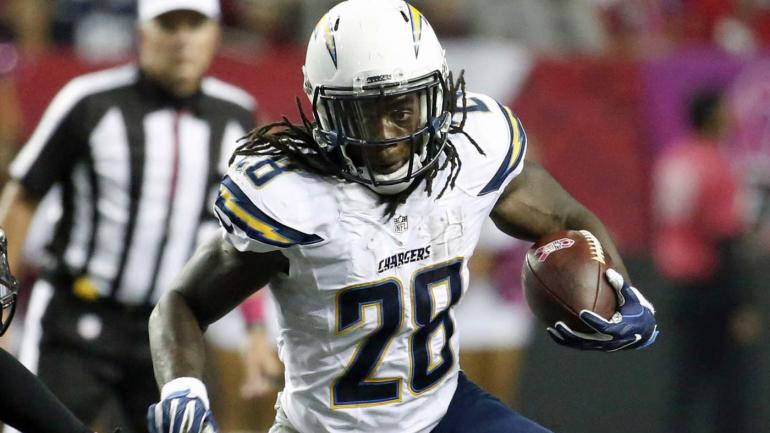 2017 Fantasy Football Draft Prep: Melvin Gordon leads explosive Chargers offense
The Chargers have plenty of standout Fantasy options this year with Melvin Gordon leading the ground game and Philip Rivers dominating through the air.

2017-06-23 09:59:55
`
1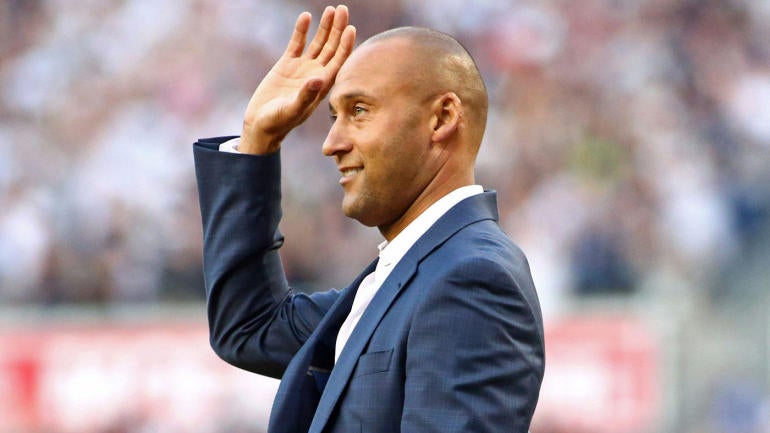 Derek Jeter reportedly tells MLB he doesn't have enough money to buy the Marlins
The Yankee legend is still trying to drum up additional finances in his bid to buy the Miami franchise

2017-06-23 09:46:46
`
0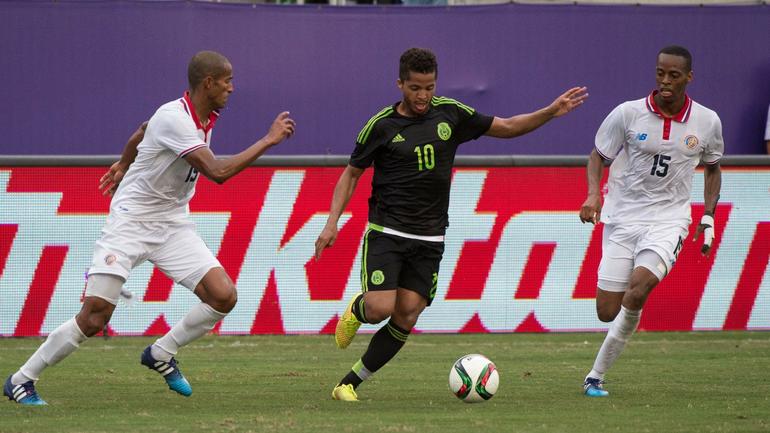 Russia vs. Mexico live stream info, TV channel: Watch Confederations Cup 2017 on TV, online
One of these teams can win and book a spot in the next round

2017-06-23 09:44:36
`
0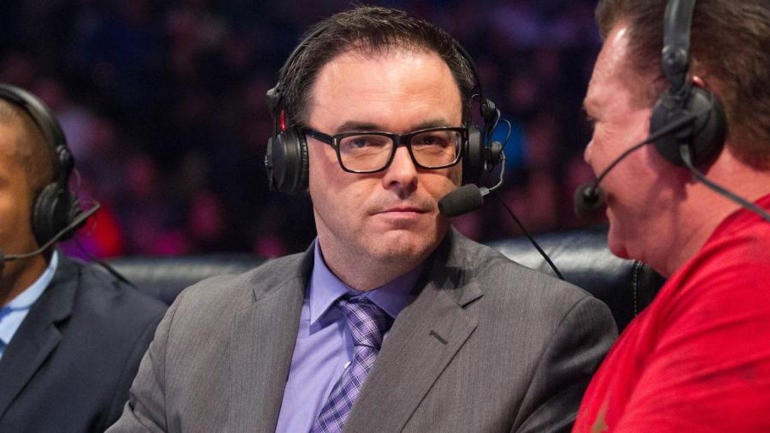 Not done with WWE just yet, Mauro Ranallo joins NXT broadcasting team
The ex-voice of "SmackDown Live" will remain with WWE instead of partying ways with the company

2017-06-23 08:45:46
`
1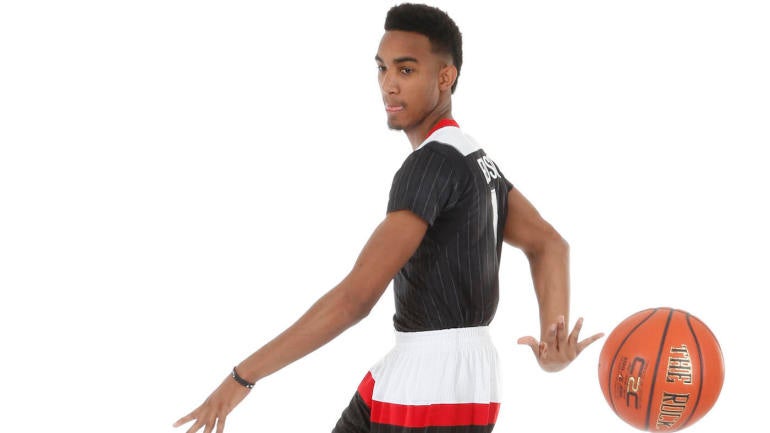 LOOK: Thunder draft Terrance Ferguson, who appears to be huge Warriors fan
This could get awkward for OKC fans, who lost their superstar to Golden State

2017-06-23 08:35:58
`
0
NBA Draft 2017: Bulls, Wolves fans react to Jimmy Butler trade on Twitter
We didn't have to wait long for the first blockbuster trade of the NBA Draft

2017-06-23 07:46:04
`
0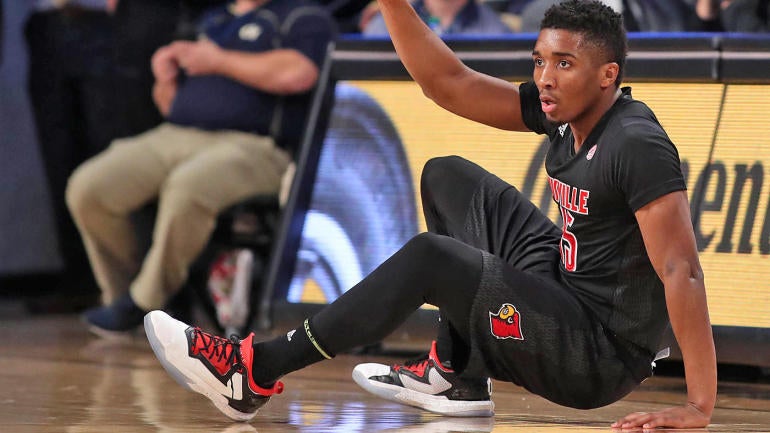 NBA Draft: Jazz trade up to take Donovan Mitchell at 13, send Lyles, No. 24 to Denver
The Jazz traded up to get a scorer in Donovan Mitchell

2017-06-23 07:20:51
`
2
2017 NBA Draft reminds us that freshmen and the ACC dominate college basketball
The 2017 NBA Draft had more freshmen, and fewer seniors, taken in the first round than ever before

2017-06-23 06:42:46
`
2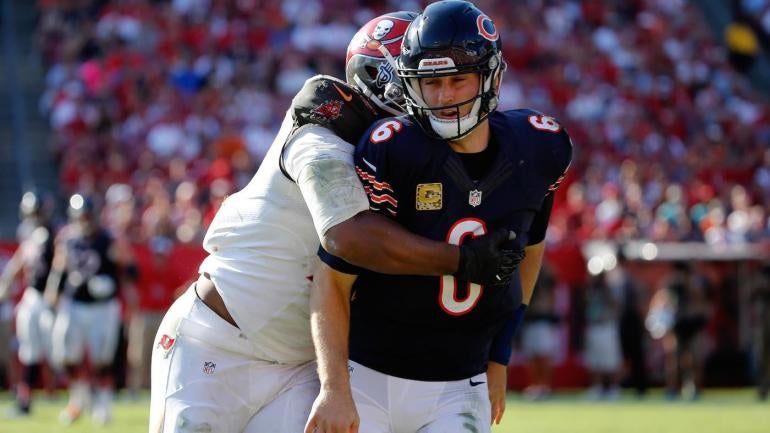 Jay Cutler had no idea there was retirement paperwork, insists playing days are over
The former Bears quarterback also said Tony Romo might be 'leaving the door open' to return

2017-06-23 06:39:34
`
0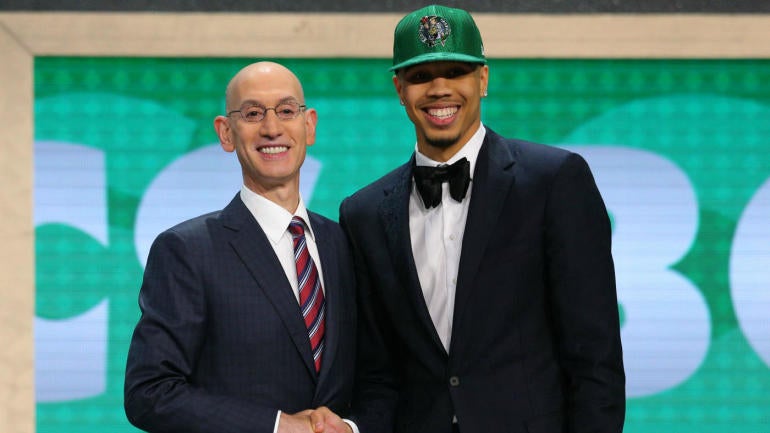 Celtics GM Danny Ainge on Jayson Tatum: 'We would have picked him with first pick'
Boston took Tatum with the No. 3 pick, which they had after their trade with the 76ers

2017-06-23 06:20:58
`
1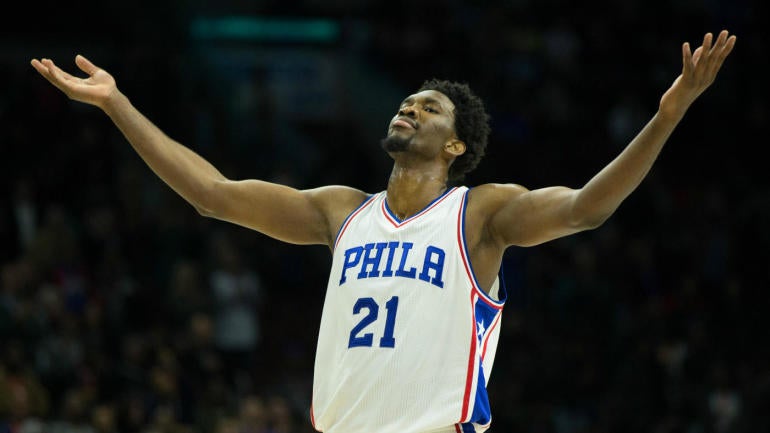 76ers got a new nickname during the NBA Draft courtesy of Joel Embiid: The FEDS
The FEDS are coming, and it's not just for your second round picks anymore

2017-06-23 06:18:45
`
1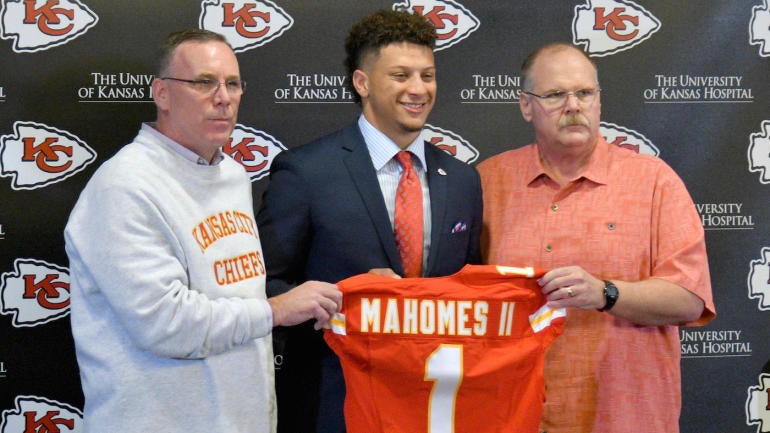 Chiefs' offseason suddenly looks incredibly worrisome after firing John Dorsey
Kansas City lost big-name stars, lost its GM and had a huge trade this offseason

2017-06-23 04:58:23
`
0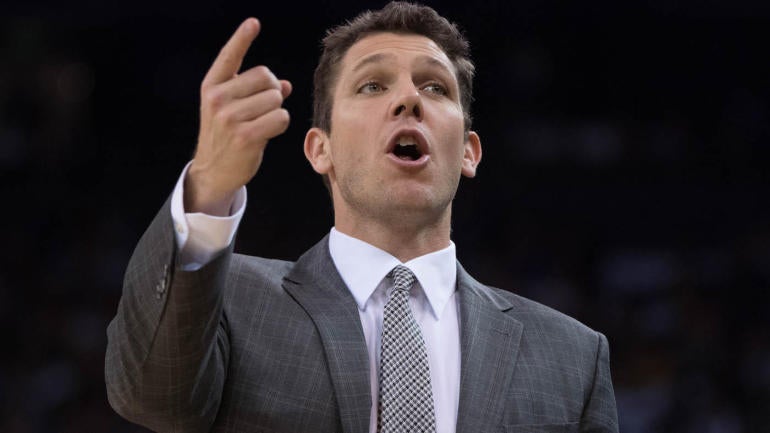 LaVar Ball predicts playoffs for Lakers, but Luke Walton isn't taking the bait
Lonzo's loudmouth father was at it again at the NBA Draft, but the Lakers coach is more measured

2017-06-23 04:20:14
`
0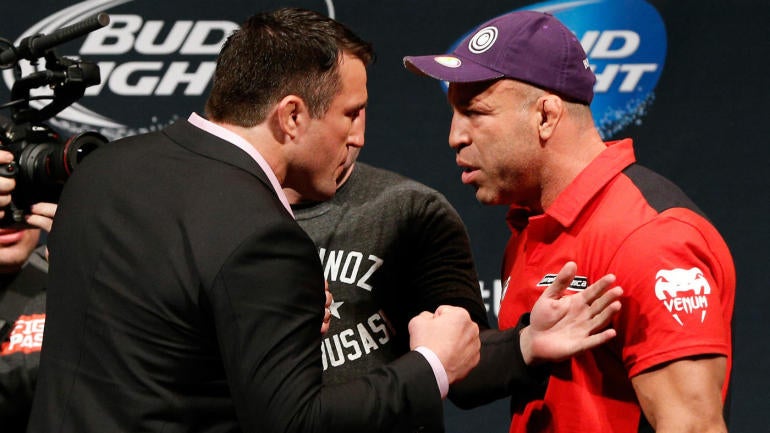 Bellator NYC -- Wanderlei Silva vs. Chael Sonnen: Predictions, fight card, odds, picks
Heated rivals and UFC vets Chael Sonnen and Wanderlei Silva do battle in the main event

2017-06-23 04:02:41
`
0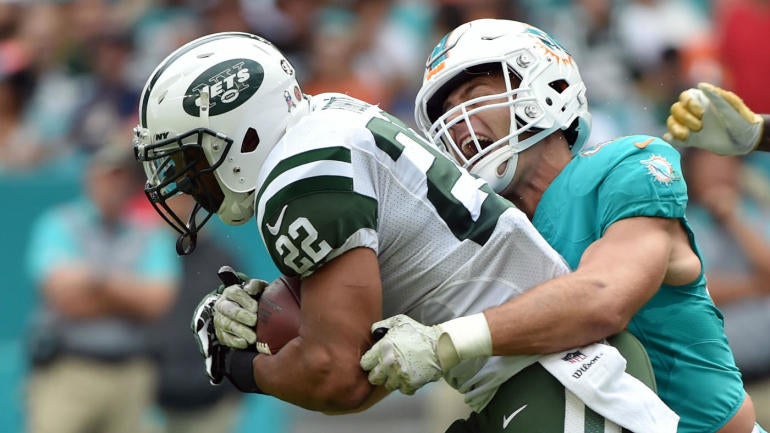 2017 Fantasy Football Draft Prep: J-E-T-S could be bad, bad, bad
Aside from Bilal Powell and Quincy Enunwa, the Jets don't have many quality Fantasy options this year.

2017-06-23 03:19:16
`
0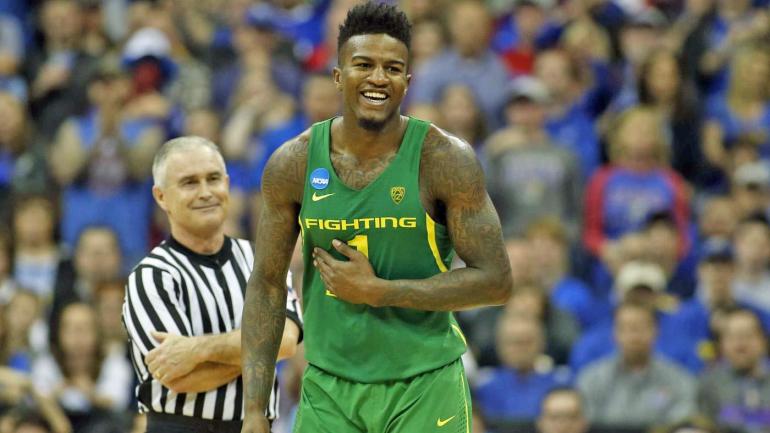 NBA Draft 2017: Warriors reportedly pay $3.5M for second-round pick Jordan Bell
Golden State didn't have a pick in this year's draft, but they found a player they wanted

2017-06-23 02:30:16
`
0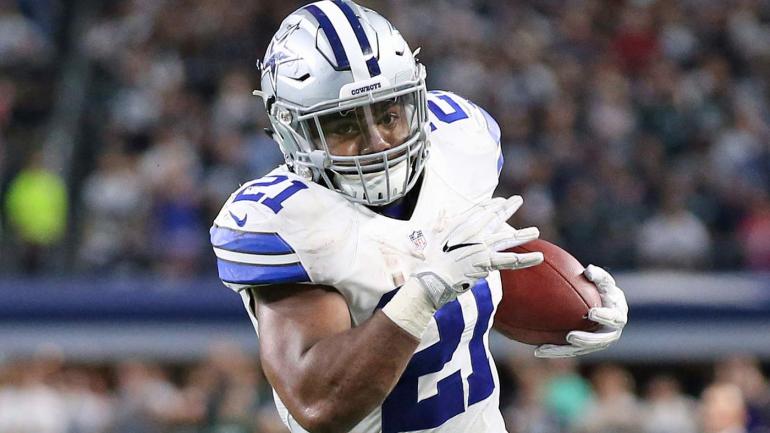 Here's the best MVP candidate from every NFC team who doesn't play quarterback
In a league dominated by passing, every team's QB is their best bet. But what about everyone else?

2017-06-22 22:48:10
`
2
LOOK: Joel Embiid pounces on Porzingis vs. Jackson by extending invite to join 76ers
Embiid is ready to thrust Porzingis into The Process.

2017-06-22 21:56:02
`
3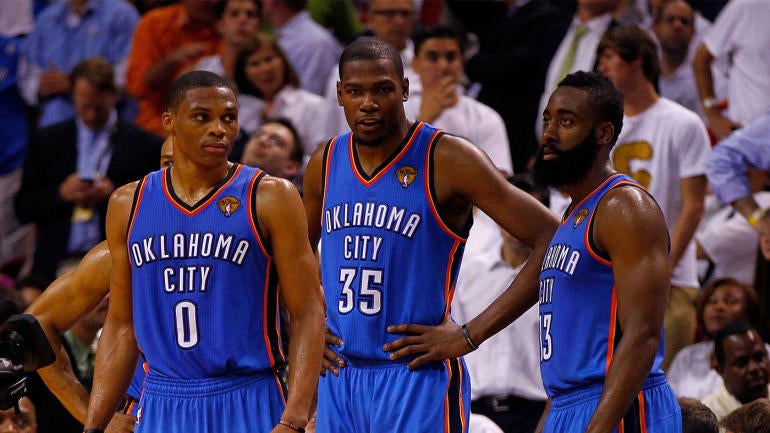 Does the NBA Draft lottery work? Premium picks rarely lead to titles
Only four No. 1 picks since 1985 have led the team that drafted them to a title -- and three get asterisks

2017-06-22 21:28:45
`
7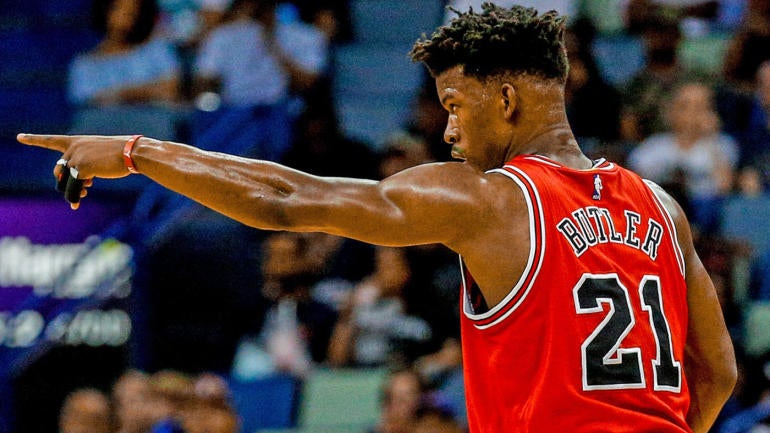 Report: Timberwolves acquire Jimmy Butler from Bulls for No. 7 pick and Zach LaVine
Timberwolves are very close to landing the Bulls' two-way guard in a big deal

2017-06-22 21:14:28
`
4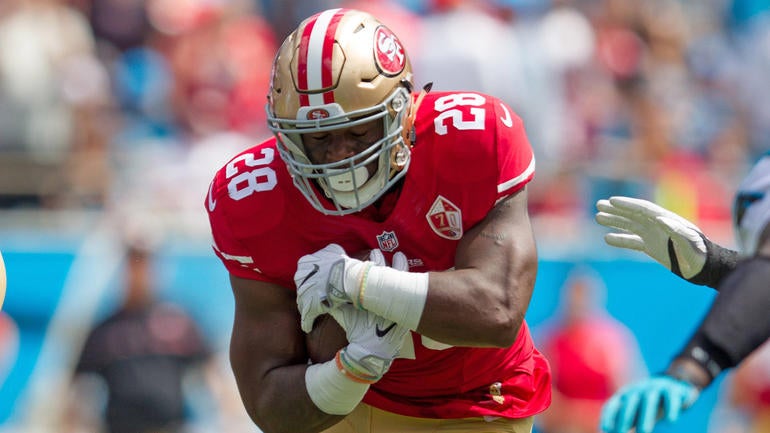 2017 Fantasy Football Draft Prep: 49ers hope new regime gets it right
After failed stints from Jim Tomsula and Chip Kelly, 49ers fans -- and Fantasy owners -- are hoping new coach Kyle Shanahan gets it right in San Francisco in 2017.

2017-06-22 20:56:15
`
2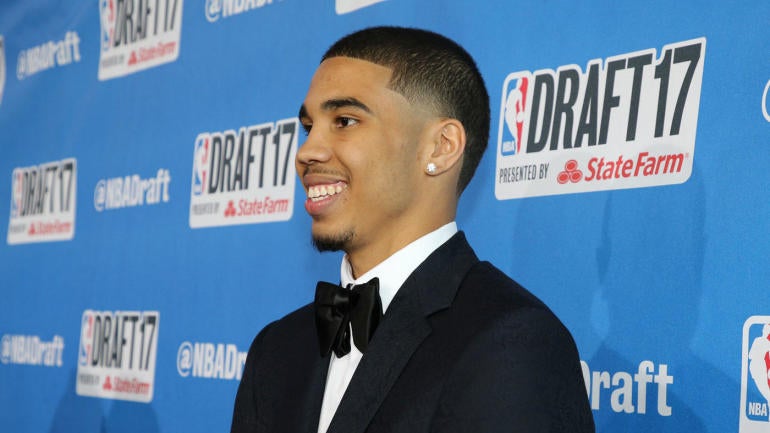 2017 NBA Draft Grades: Celtics get an A for selecting Jayson Tatum at No. 3
The Celtics took Jayson Tatum with the No. 3 overall pick in the draft

2017-06-22 20:52:51
`
2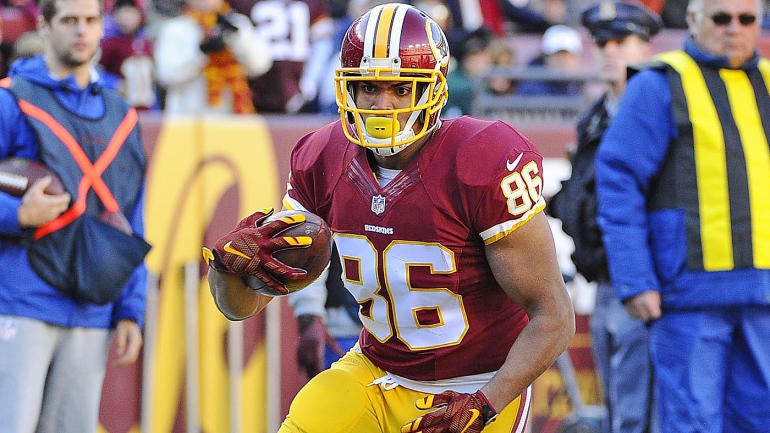 2017 Fantasy Football Draft Prep: Redskins pass attack still flying high
Despite the loss of DeSean Jackson and Pierre Garcon, the Redskins still have plenty of quality pass catchers in Terrelle Pryor, Jamison Crowder and Jordan Reed to make Kirk Cousins -- and Fantasy owners -- happy.

2017-06-22 20:35:18
`
1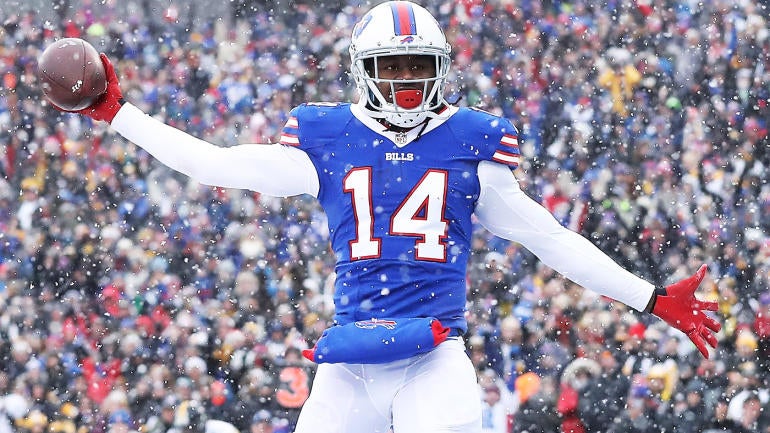 2017 Fantasy Football Draft Prep: Will Bills stop losing ways this season?
Tyrod Taylor is back, Sammy Watkins is (hopefully) healthy and LeSean McCoy is still going strong. The Bills have some good Fantasy options, and Zay Jones and Jonathan Williams are also potential sleepers.

2017-06-22 19:34:24
`
1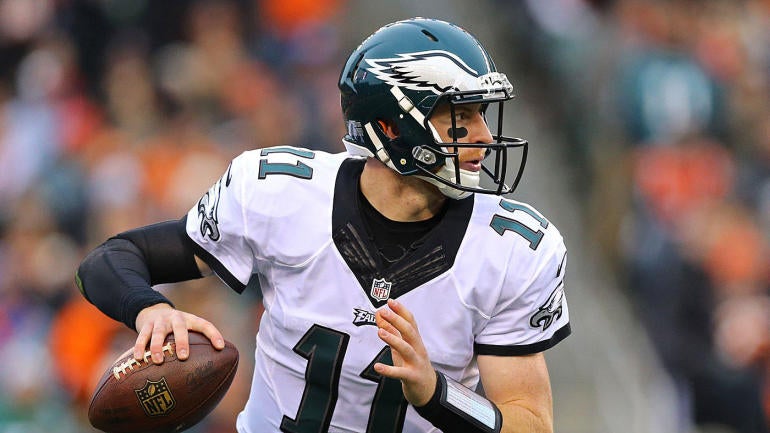 2017 Fantasy Football Draft Prep: Eagles flying high with new weapons
Carson Wentz -- and Fantasy owners -- should be excited about the Eagles adding Alshon Jeffery, Torrey Smith and LeGarrette Blount this year.

2017-06-22 18:59:37
`
1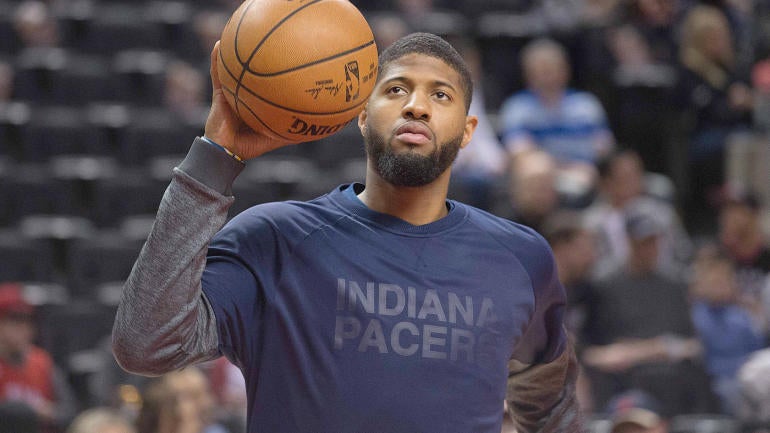 Report: Rockets, among many teams, still pushing for a trade to get Paul George
The Rockets are still trying to put together a trade for Paul George

2017-06-22 18:43:19
`
1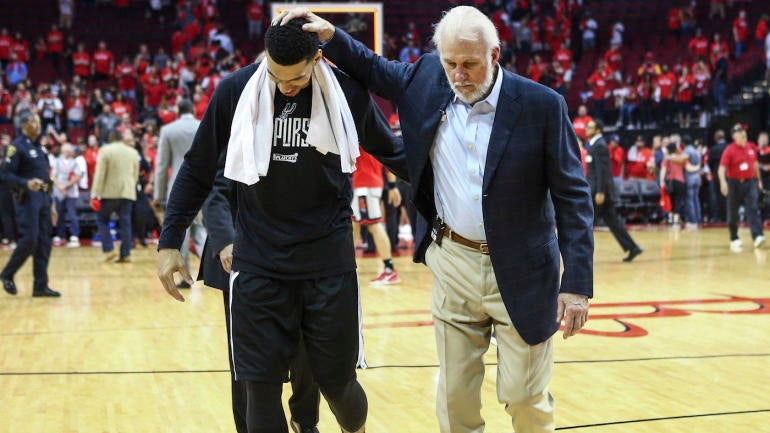 Report: Spurs have been flying under the radar but now open to trading Danny Green
Green has been a vital role player for San Antonio since joining the team in 2010

2017-06-22 18:41:10
`
3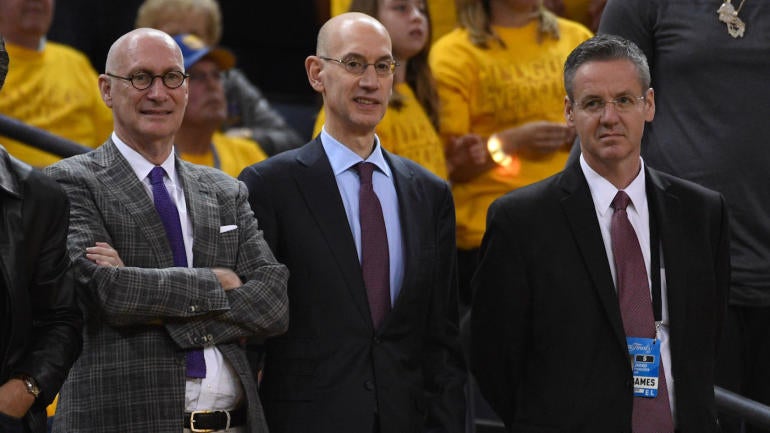 Report: NBA salary cap down from projection, expected to be set at $99 million
The previously projected salary cap was around $102 million

2017-06-22 18:32:25
`
3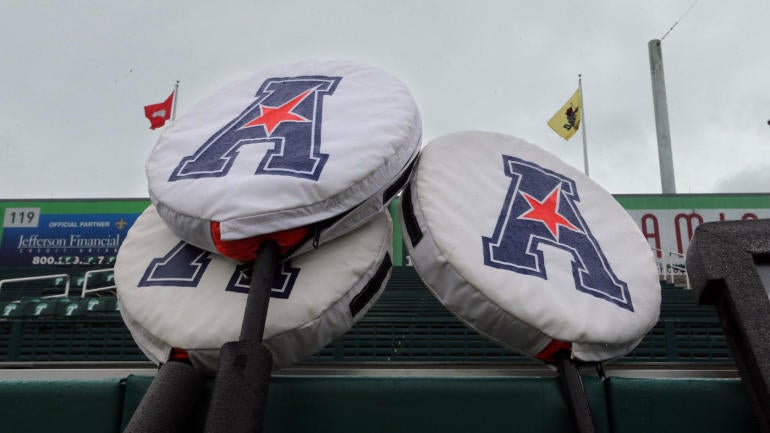 AAC coaching job rankings: Houston is No. 1, but where does Navy fit in?
Doing well at an AAC school can lead to a big job, but it's easier to win at some than others

2017-06-22 17:29:20
`
2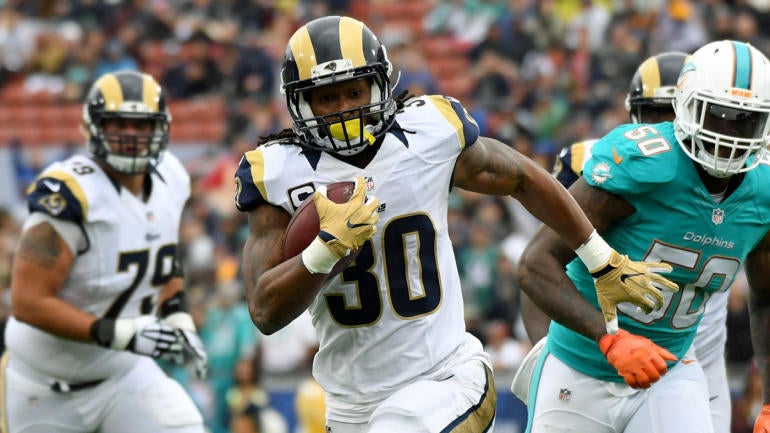 2017 Fantasy Football Draft Prep: Rams ready for new era
Jeff Fisher is gone, and the Rams -- and Fantasy owners -- are hoping new coach Sean McVay can help turn this offense around, especially when it comes to running back Todd Gurley.

2017-06-22 17:25:56
`
0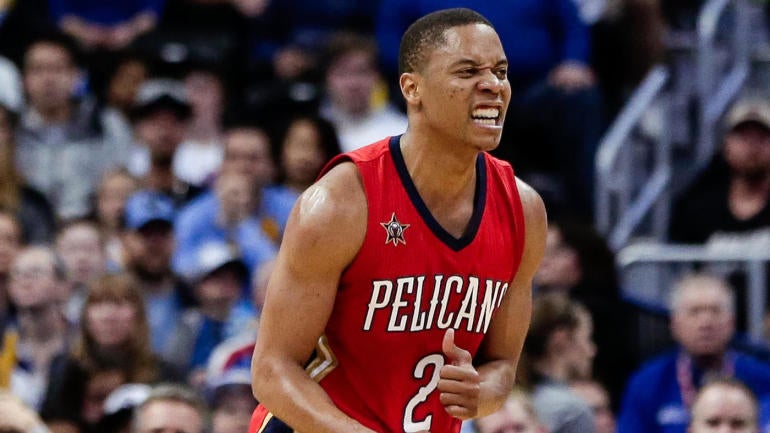 Report: Pelicans trade guard Tim Frazier to Wizards for No. 52 pick in NBA Draft
The Pelicans get a draft pick and the Wizards get a young point guard to put behind John Wall

2017-06-22 17:16:14
`
2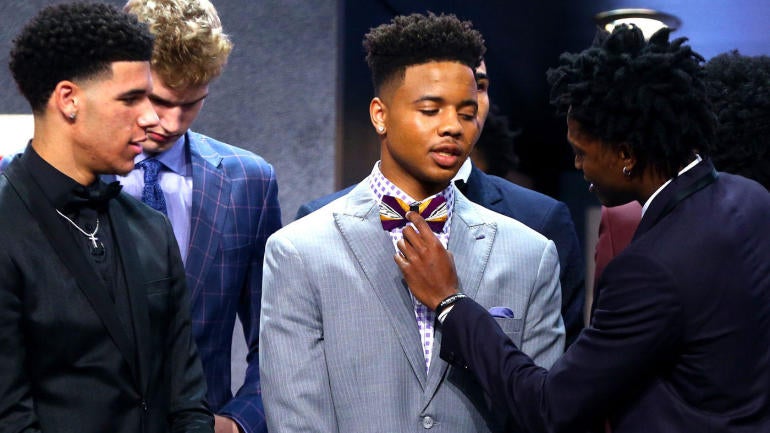 2017 NBA Draft Grades: Sixers get an A for selecting Markelle Fultz at No. 1
As expected, the Philadelphia 76ers took the Washington guard with the first overall pick in the draft

2017-06-22 16:54:34
`
0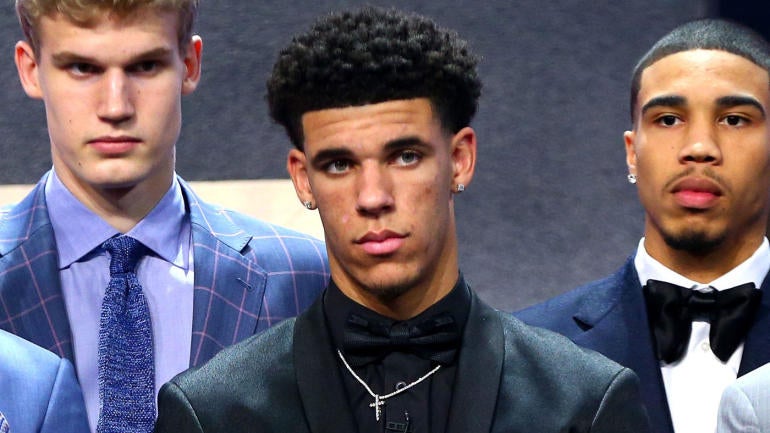 2017 NBA Draft Grades: Lakers get an A for selecting Lonzo Ball at No. 2
The Lakers gave the Ball family its wish and kept Lonzo in Southern California

2017-06-22 16:49:05
`
0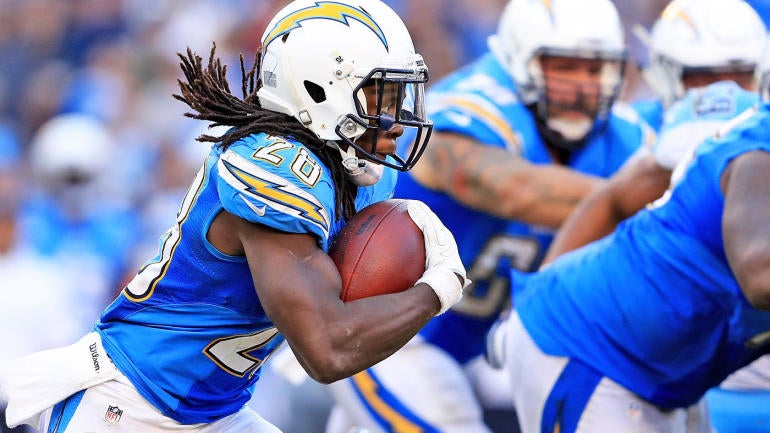 2017 Fantasy Football Draft Prep: Picking at No. 8 overall in standard leagues
If you're cool with the likes of Mike Evans, Melvin Gordon or LeSean McCoy with your first-round pick, then choosing at eighth overall could be a dream.

2017-06-22 16:38:09
`
0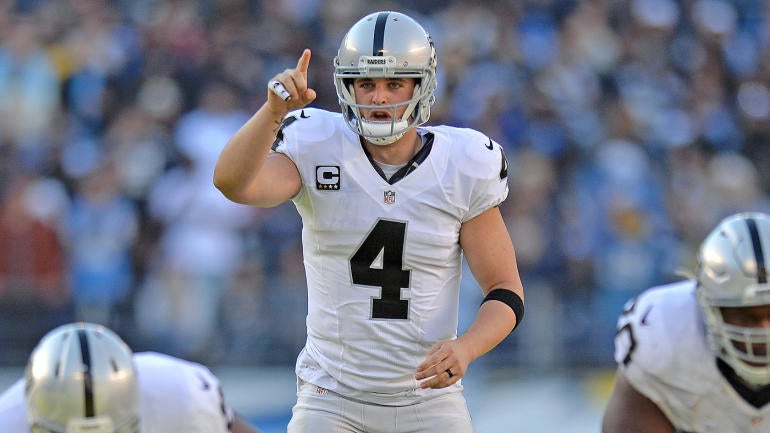 Raiders' Derek Carr signs new five-year deal worth $125 million
Carr, now the NFL's highest paid player, is a big reason for the Raiders' resurgence in recent years

2017-06-22 16:10:49
`
1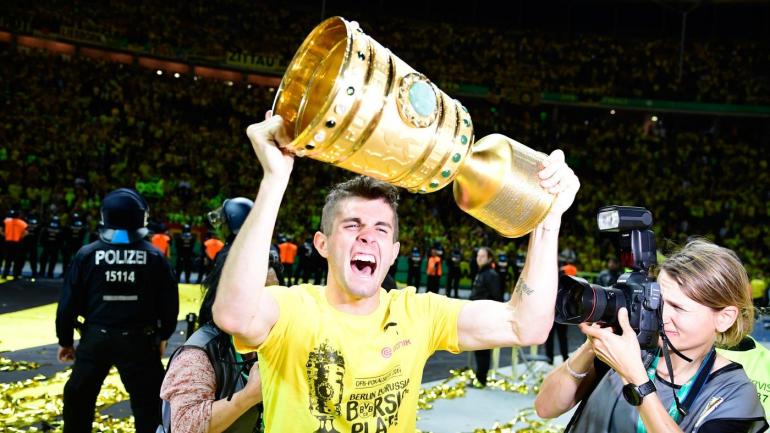 USMNT star Pulisic says he has no plans of playing in the Premier League
The Dortmund man has been linked with a move to England

2017-06-22 16:01:01
`
0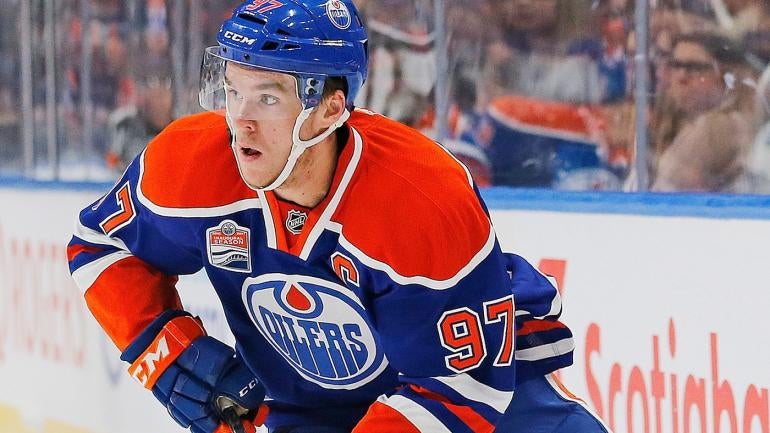 NHL Awards: Connor McDavid wins Hart Trophy, is youngest league MVP since Crosby
The Oilers center takes home the biggest prize of the night after a 100-point season

2017-06-22 15:57:50
`
2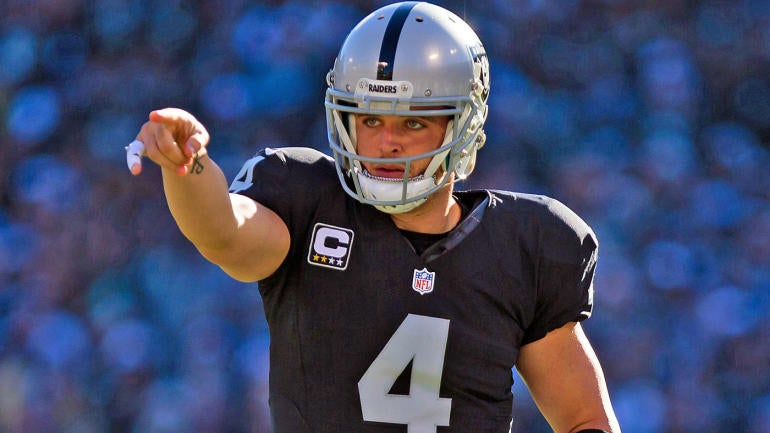 Derek Carr can save millions with his new contract, and it's because of Las Vegas
Carr is now the NFL's highest-paid quarterback

2017-06-22 15:45:49
`
1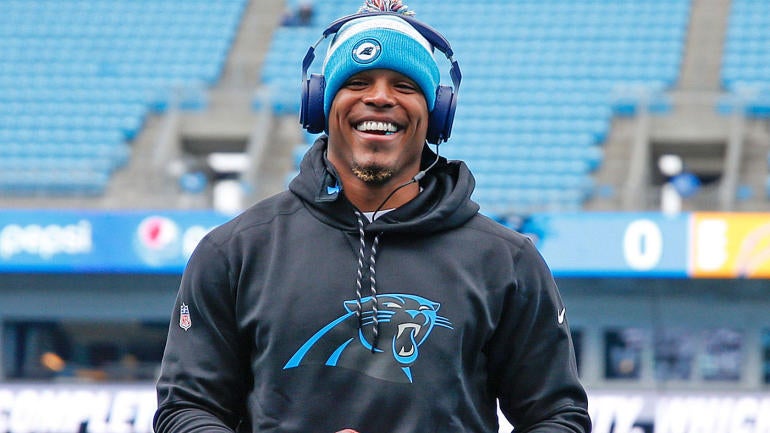 Ranking the worst-to-first chances of the NFL's eight cellar dwellers in 2017
The Panthers went to the Super Bowl two years ago, but they don't even crack the top two here

2017-06-22 15:06:39
`
2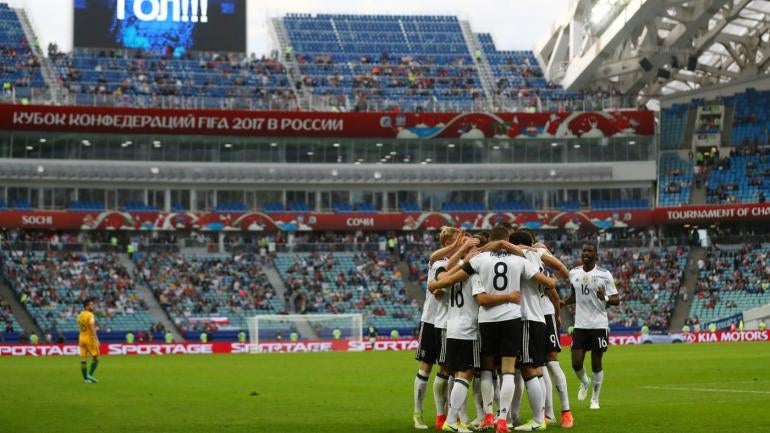 Germany vs. Chile live stream info, TV channel: Watch Confederations Cup 2017 online, on TV
A spot in the semis goes to the victor

2017-06-22 14:46:09
`
3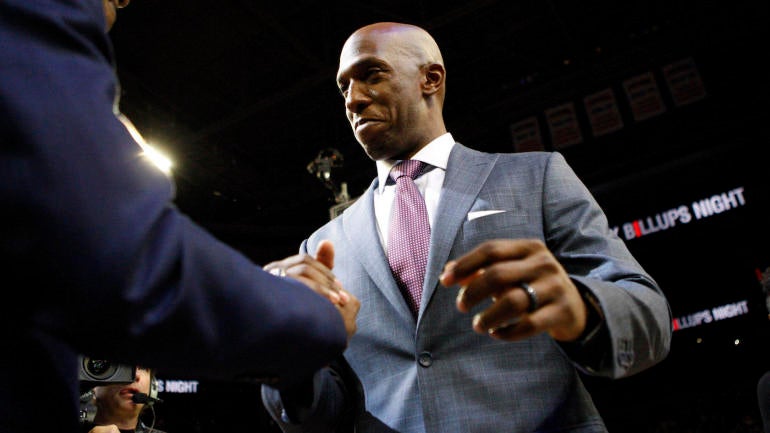 Report: Cavaliers offer Chauncey Billups five-year deal to take over front office
Owner Dan Gilbert reportedly extended the offer on Wednesday but Billups has yet to accept.

2017-06-22 14:25:22
`
2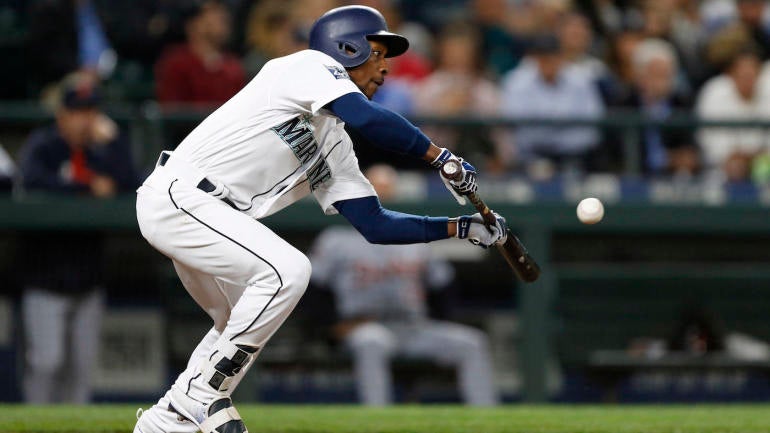 Jarrod Dyson bunted to break up Justin Verlander's perfect game (and that's OK)
It was only the sixth inning, but Justin Verlander had indeed not allowed a baserunner

2017-06-22 14:04:31
`
3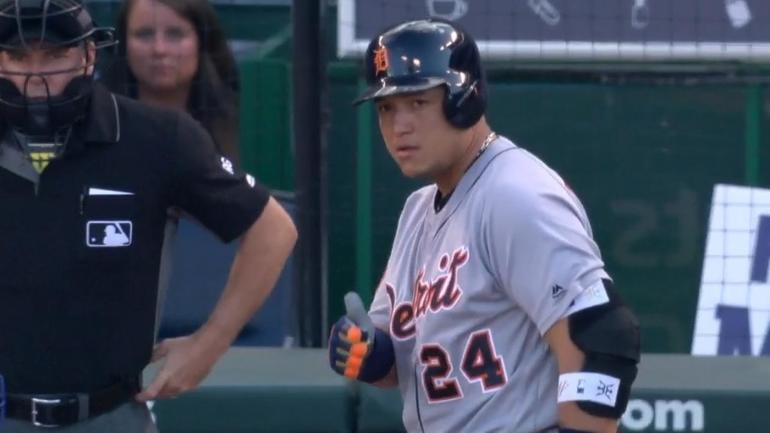 Miguel Cabrera played with a fan's beard and continues to have fun on the field
Cabrera can be a fun player to watch for multiple reasons

2017-06-22 12:31:03
`
1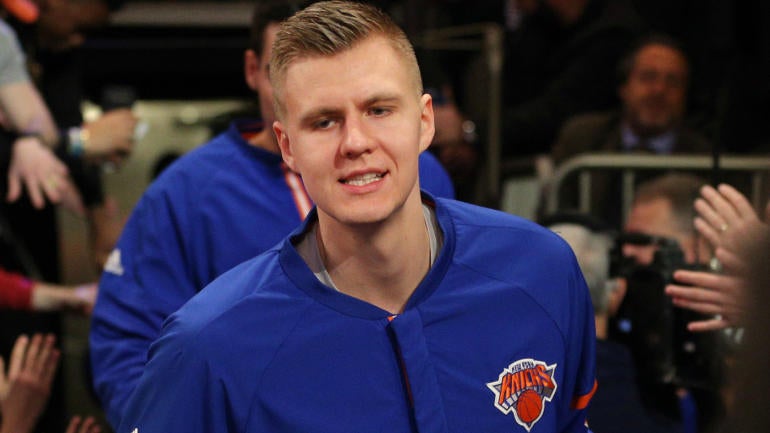 Where things went wrong between Phil Jackson and Kristaps Porzingis
The unicorn and zen master came to be at odds, leading to unexpected trade rumors

2017-06-22 12:09:17
`
2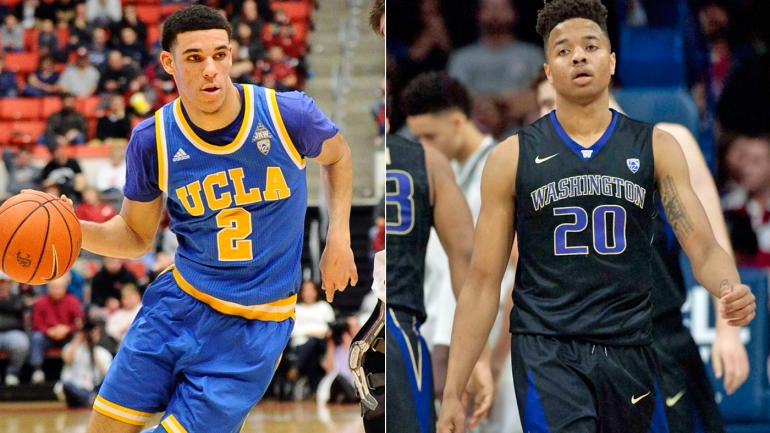 NBA Draft preview: How to watch, mock drafts, trade talks, sleepers and more
Everything you need to know to be the most informed fan at your draft party

2017-06-22 11:45:25
`
2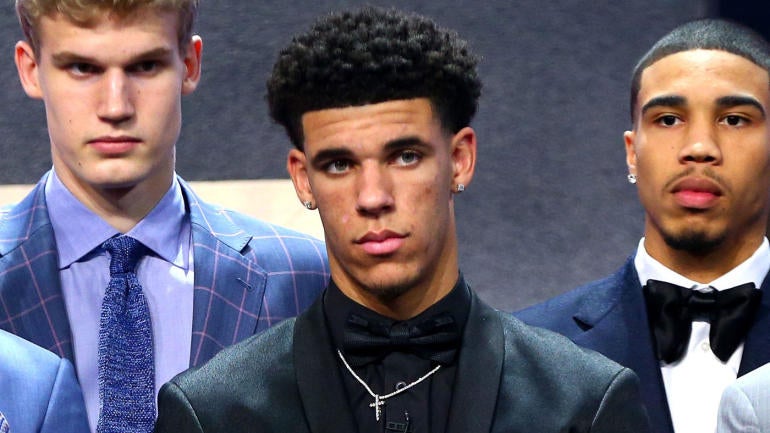 NBA Draft: Success of Lonzo Ball-Lakers marriage depends on future moves
Ball is best with talent around him, and the Lakers look like they're lining it up

2017-06-22 11:26:49
`
0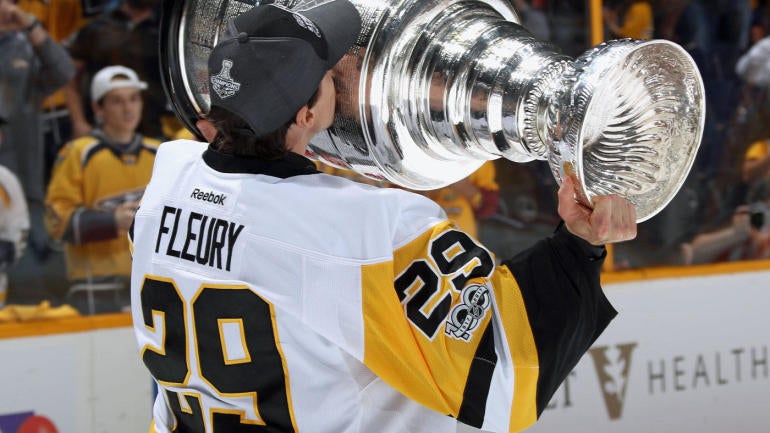 Marc-Andre Fleury, James Neal, Marc Methot headline Vegas' expansion draft picks
T-Mobile Arena goes wild as it celebrates the unveiling of the Golden Knights' first full roster

2017-06-22 10:38:57
`
2
Released Browns CB calls Cleveland unstable, glad he's not stuck 'on bad team'
The 34-year-old Tramon Williams wants to continue his NFL career anywhere but Cleveland

2017-06-22 10:30:18
`
1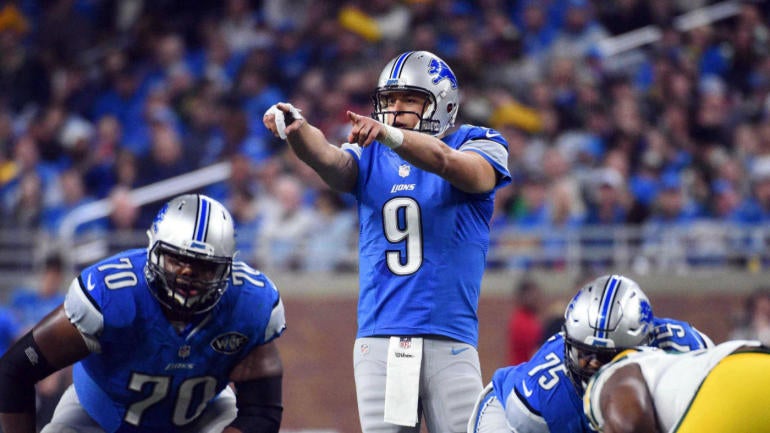 2017 Fantasy Football Draft Prep: Pass-happy Lions still Matthew Stafford's team
The Lions might talk about running the ball more, but the offense will only go as far as the passing game goes, which is where Fantasy players want to be.

2017-06-22 09:59:50
`
0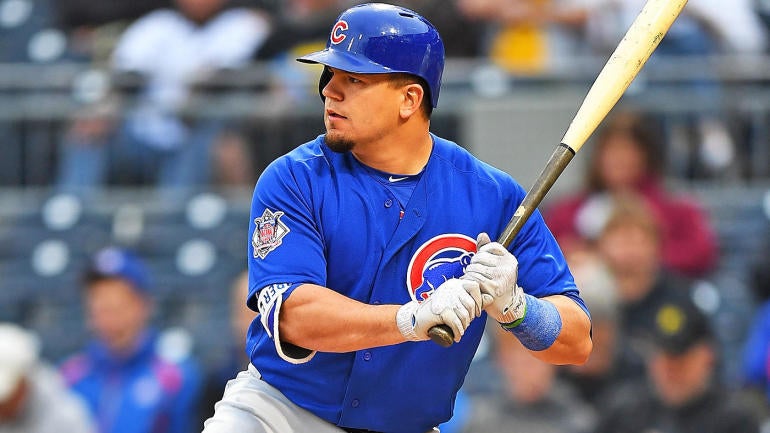 The Cubs reportedly will demote struggling Kyle Schwarber to minors
Schwarber will spend some time in Triple-A to fix his swing

2017-06-22 09:46:43
`
0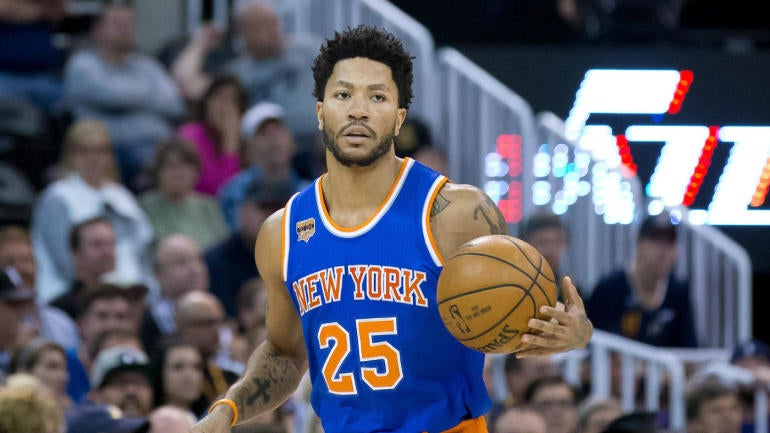 Report: Spurs 'have strong interest' in both Chris Paul and Derrick Rose
The Spurs will need a point guard since they'll be without Tony Parker for a good part of the season

2017-06-22 09:32:35
`
1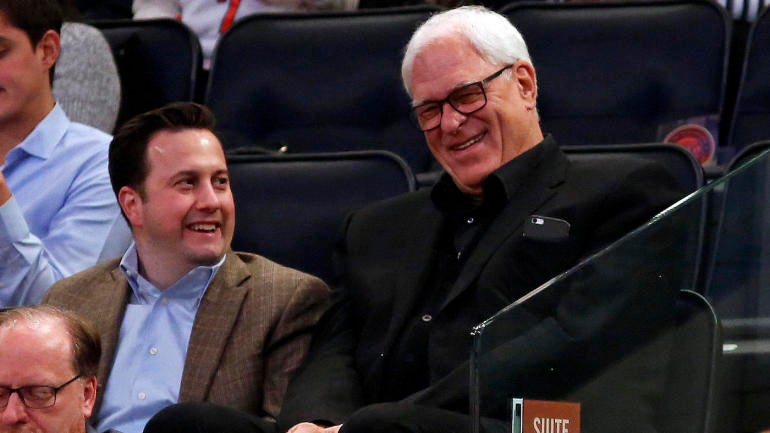 Phil Jackson explains why the Knicks are considering trading Kristaps Porzingis
Porzingis, 21, averaged 18.1 points and 7.2 rebounds in his second NBA season in 2016-17

2017-06-22 09:30:26
`
2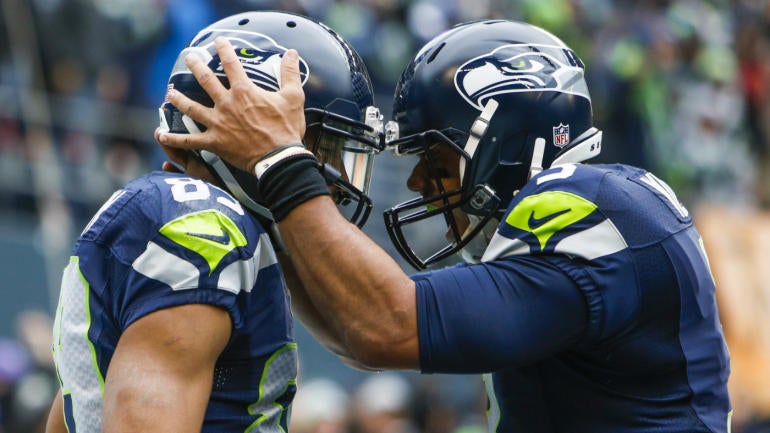 2017 Fantasy Football Draft Prep: Seahawks looking for rebound year
Russell Wilson and new Seahawks running back Eddie Lacy are looking to rebound in 2017 after a down year in 2016. Fantasy owners should be excited about both players, as well as Doug Baldwin and Jimmy Graham.

2017-06-22 09:04:15
`
0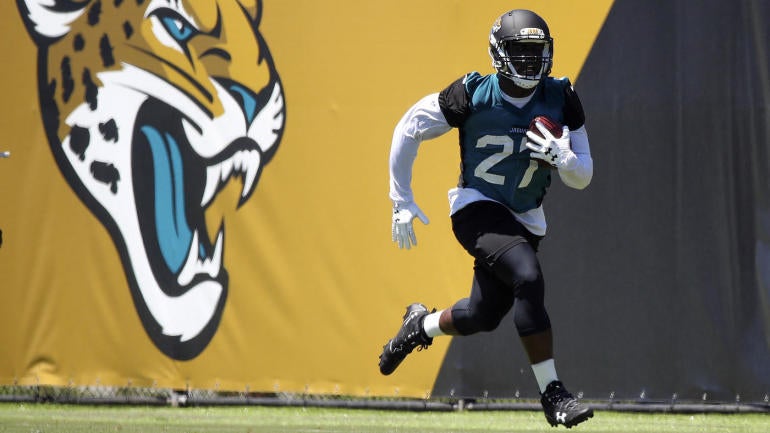 2017 Fantasy Football Draft Prep: Jaguars hope Leonard Fournette ushers in a new era
A team built around Blake Bortles' arm alone can't win. We know this by now. But, with top pick Leonard Fournette set to take some pressure off, the Jaguars could be a sneaky team for Fantasy players to target.

2017-06-22 08:55:43
`
0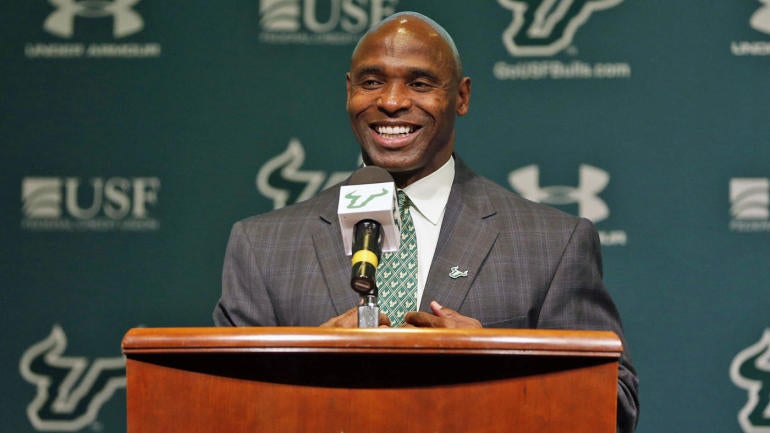 College football win totals 2017: Picks for South Florida, Houston and the AAC
How will the AAC shape up in 2017? Let's take a team-by-team look

2017-06-22 08:47:01
`
0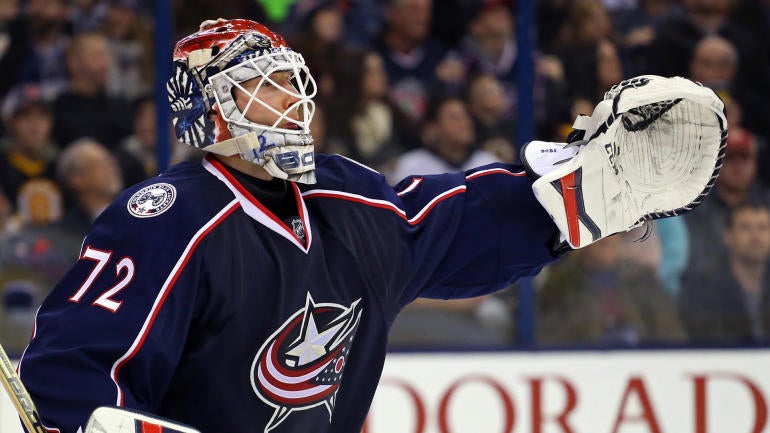 NHL Awards: Blue Jackets' Bobrovsky wins Vezina Trophy as best goaltender
Sergei Bobrovsky claims the top goalie honor for the second time since 2013

2017-06-22 08:13:58
`
4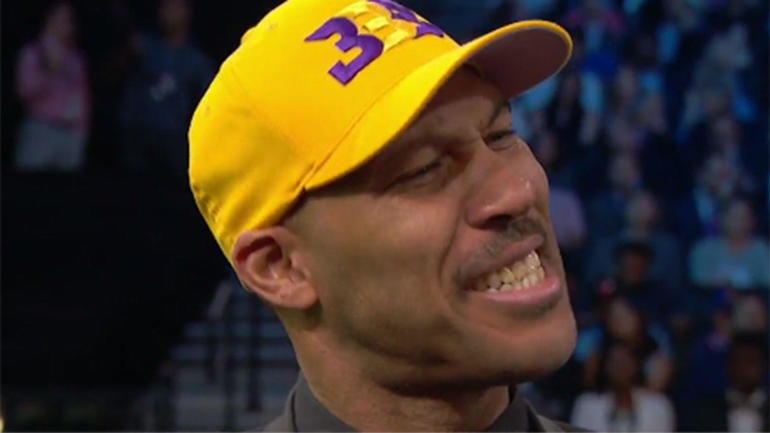 NBA Draft: LaVar Ball guarantees Lonzo will lead Lakers to playoffs next season
The loudest parent at the draft made another one of his signature proclamations

2017-06-22 07:58:01
`
0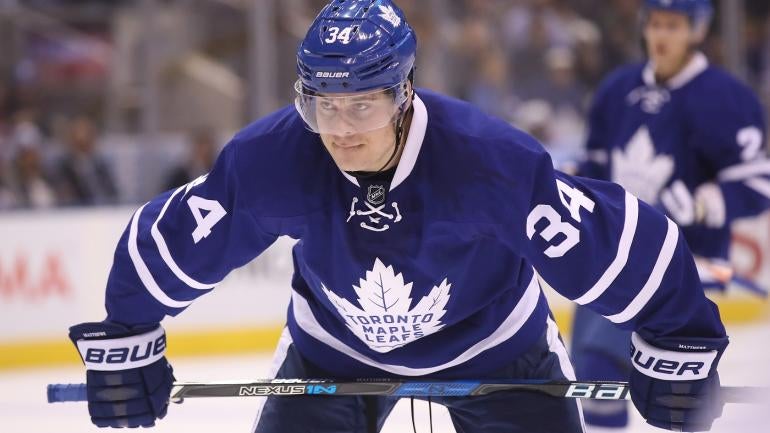 NHL Awards: Maple Leafs' Auston Matthews takes Calder Trophy as best rookie
Toronto's 19-year-old scoring phenom wins the NHL's rookie MVP honors

2017-06-22 07:27:25
`
3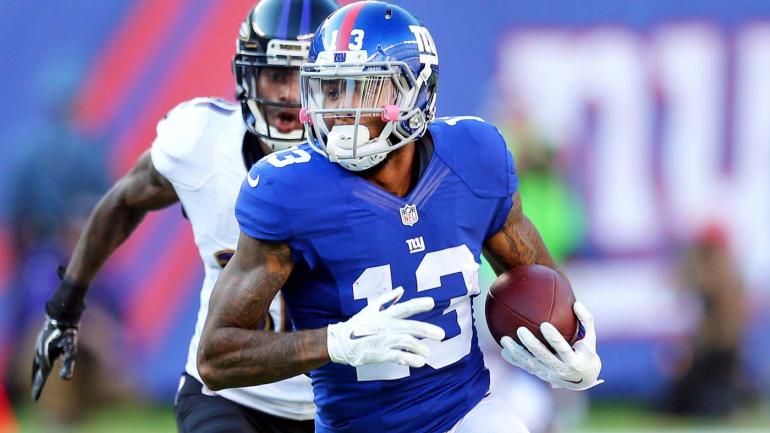 2017 Fantasy Football Draft Prep: Giants hope for better offense this year
Eli Manning has new weapons in Brandon Marshall and Evan Engram, and the Giants have a new starting running back in Paul Perkins. Fantasy owners can use all of these players, as well as that other guy, Odell Beckham.

2017-06-22 07:11:05
`
1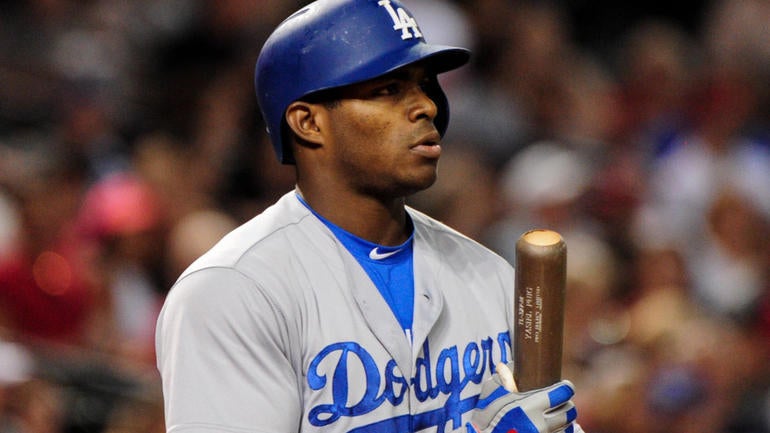 The Mets got mad at Yasiel Puig for admiring his home run: Four things to know
Puig watched a home run and the Mets didn't like it

2017-06-22 06:19:50
`
0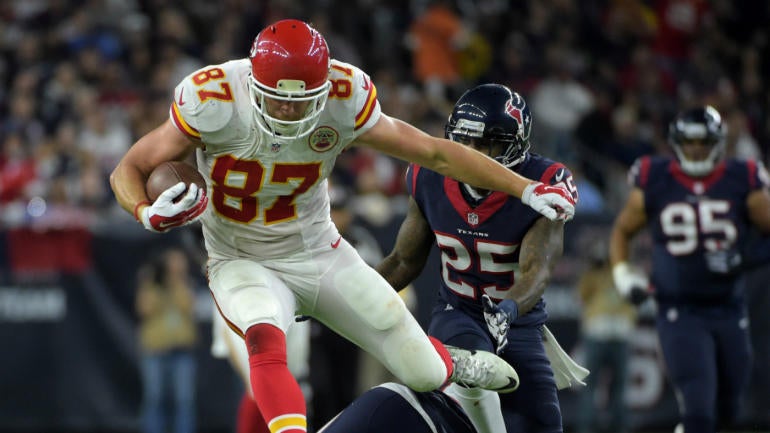 2017 Fantasy Football Draft Prep: Chiefs keep searching for Fantasy stars
Kansas City has been a great team under Andy Reid, but the Chiefs have been lacking for Fantasy stars in recent years. The hope for Fantasy owners this season is Spencer Ware, Kareem Hunt, Tyreek Hill and Travis Kelce can all do well.

2017-06-22 06:18:43
`
0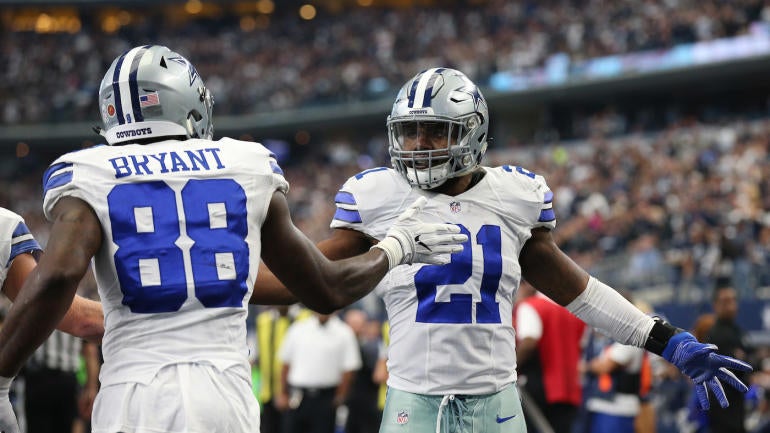 2017 Fantasy Football Draft Prep: New trio ready to lead Cowboys again
Dak Prescott, Ezekiel Elliott and Dez Bryant will again be the main Fantasy options for the Cowboys this year.

2017-06-22 05:54:54
`
0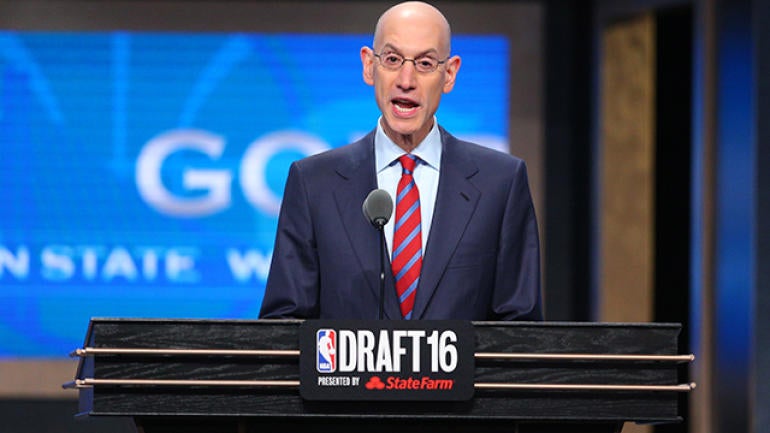 NBA Draft 2017: Live updates, pick-by-pick tracker, complete results, how to watch
NBA Draft live tracker and results as all the 2017 picks get made at the Barclays Center in Brooklym

2017-06-22 05:49:36
`
0
2017 Fantasy Football Draft Prep: Cardinals still flying high
Don't give up on Carson Palmer and Larry Fitzgerald just yet in 2017, and Fantasy owners will be excited to see a healthy John Brown, as well as an improved J.J. Nelson.

2017-06-22 04:53:59
`
1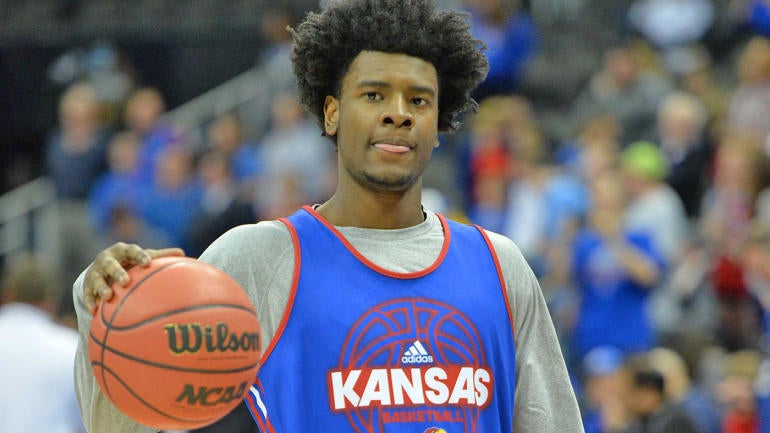 Report: Josh Jackson drawing interest from teams looking to trade into top four
There seems to be a lot of interest in the forward out of Kansas

2017-06-22 04:48:35
`
0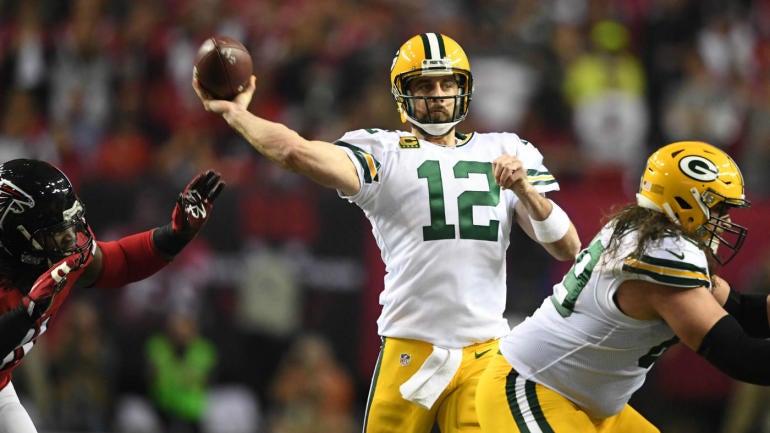 2017 Fantasy Football Draft Prep: Rebuilt running game or no, Packers revolve around Aaron Rodgers' arm
The Packers invested in their running game, but they'll only go as far as Aaron Rodgers takes them. Lucky for them -- and Fantasy players -- Rodgers can take you pretty far on his own.

2017-06-22 04:20:08
`
0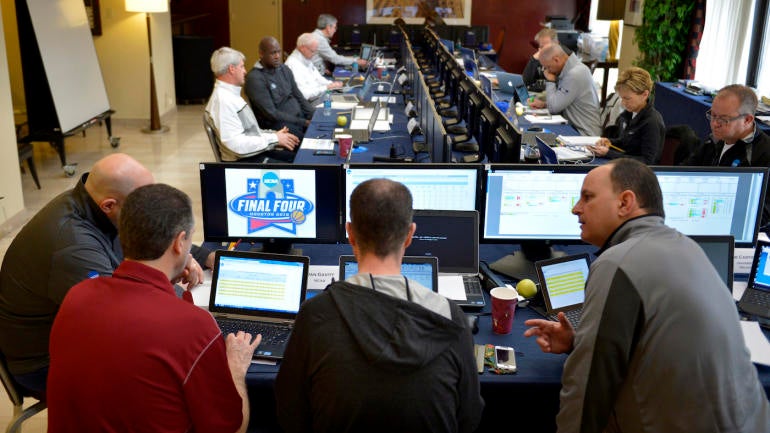 Mountain West commissioner returns to selection committee to fill vacancy
A scandal at New Mexico leads to a rarity for the NCAA Tournament selection committee

2017-06-22 04:10:22
`
0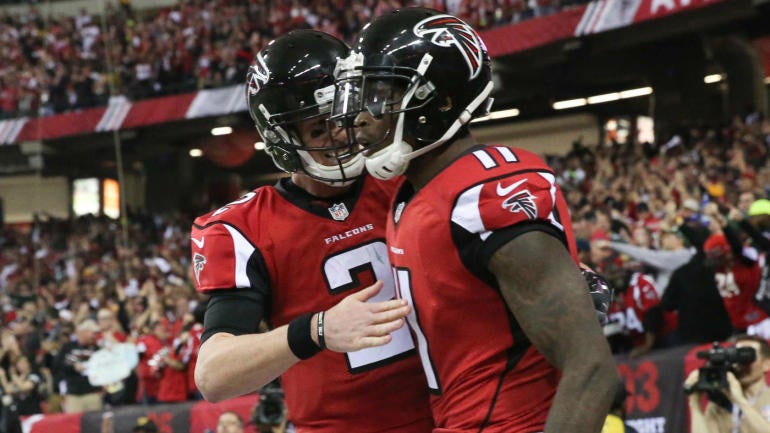 2017 Fantasy Football Draft Prep: Julio Jones, Matt Ryan, and historic Falcons' offense returns
The season didn't quite end the way they hoped it would, but the 2016 Falcons' journey was a heck o a ride for Fantasy players. And the whole gang is back together, which should make you very happy.

2017-06-22 03:55:13
`
0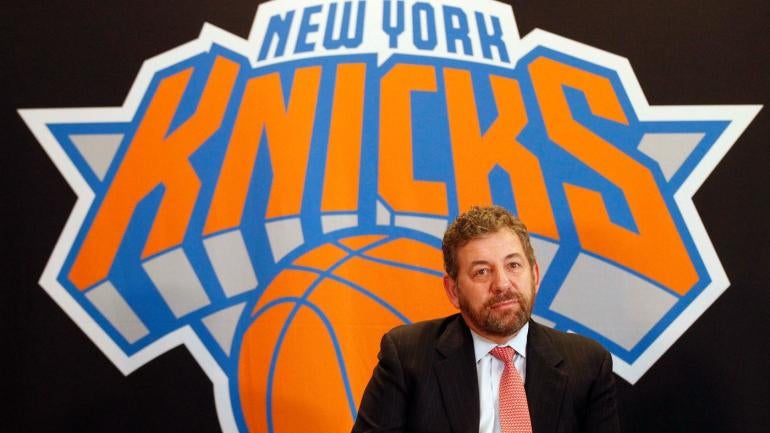 James Dolan will skip NBA Draft for concert with his band, JD & The Straight Shot
The Knicks owner won't be around for what might be a dramatic night for New York

2017-06-22 02:51:01
`
0