Outbreak of paralyzing disease linked to non-polio enterovirus
Using multiple genomic sequencing tests, TGen identified a specific non-polio enterovirus -- EV-D68 -- among at least four children, according to a new study. The finding is significant because AFM cases are continuing to increase and there has been no official recognition that this disease is being caused by EV-D68, which limits the research community's ability to develop preventative measures, such as new vaccines.


New insights into magnetic quantum effects in solids
Using a new computational method, an international collaboration has succeeded for the first time in systematically investigating magnetic quantum effects in the well-known 3D pyrochlore Heisenberg model. The surprising finding: physical quantum phases are formed only for small spin values.


Corals light the way to a healthy partnership
Corals know how to attract good company. New research finds that corals emit an enticing fluorescent green light that attracts the mobile microalgae, known as Symbiodinium, that are critical to the establishment of a healthy partnership.


Does 'Planet Nine' Exist? Astronomers Say An Unseen Disk of Icy Space Rocks May Explain Things
For years, some astronomers have suspected that a planet lies beyond Neptune's orbit in the far reaches of our solar system — a mysterious, giant planet dubbed "Planet Nine." That theory is based on the strange orbital motions of small, distant worlds that behave like some unseen object is influencing their movements. But now a group of researchers has come up with another way to explain these orbital oddities. In research published in the Astronomical Journal, the team suggests t...


Courage to aim for less cleanliness?
Current hygiene measures against aggressive germs could sometimes be counterproductive, according to a group of researchers. They propose to examine the role diversity of microorganisms plays in our domestic environment more intensively. The findings could challenge existing strategies for fighting infectious diseases and resistant germs.


How much rainforest do birds need?
Researchers have carried out research in Southwest Cameroon to assess which proportion of forest would be necessary in order to provide sufficient habitat for rainforest bird species.


Emerging significance of gammaherpesvirus and morbillivirus infections in cats
Emerging infectious diseases comprise a substantial fraction of important human infections, with potentially devastating global health and economic impacts. A 2008 paper in Nature described the emergence of no fewer than 335 infectious diseases in the global human population between 1940 and 2004. In the veterinary field, just as in the medical field, advanced molecular techniques and sophisticated computer-based algorithms for genetic sequence assembly and analysis have revolutionized infectiou


Human mutation rate has slowed recently
Researchers have discovered that the human mutation rate is significantly slower than for our closest primate relatives. The new knowledge may be important for estimates of when the common ancestor for humans and chimpanzees lived -- and for conservation of large primates in the wild.


In a Series of Experiments, Scientists Are Learning How to Farm on Mars
(Inside Science) -- Scientists in Norway and the Netherlands may have brought us closer to workable space farms, which experts agree are necessary if astronauts are ever going to reach Mars. "Astronauts stay on the International Space Station for six months and they can bring everything they need in either freeze-dried or vacuum packs, but the next goal for all space agencies is to reach Mars where travel is much longer," explained Silje Wolff, a plant physiologist at the Centre for Inter


Promising steps towards large scale production of graphene nanoribbons for electronics
Two-dimensional sheets of graphene in the form of ribbons a few tens of nanometers across have unique properties that are highly interesting for use in future electronics. Researchers have now for the first time fully characterized nanoribbons grown in both the two possible configurations on the same wafer with a clear route towards upscaling the production.


For zombie microbes, deep-sea buffet is just out of reach
A new study is beginning to pick apart how bizarre zombie-like microbes survive by examining their source of 'food' -- nearby molecules of organic carbon. The study helps further our understanding of the limitations of life on Earth and could help inform how life might exist on other planets.


Multiple sclerosis: Helping cells to help themselves
Diseases such as multiple sclerosis are characterized by damage to the 'myelin sheath', a protective covering wrapped around nerve cells akin to insulation around an electrical wire. Researchers have discovered how the body initiates repair mechanisms which will limit the extent of any damage to this sheath. Their findings may provide a basis for the development of new drugs to treat multiple sclerosis.


Frog eggs help researchers understand repair of DNA damages
The DNA replication process, which takes place every time a cell divides, also triggers repair of DNA damage, researchers have described in a new study. Scientists have studied extracts from frog eggs, whose proteins are very similar to those of human cells. The researchers hope the new research results can be used to develop more effective treatments for cancer in the long run.


Migratory schedule of swallows uncovered
The study is the first to track the timing of 12 geographically distinct breeding populations of tree swallows across the continent. Researchers measured how long birds spent at breeding grounds to raise their young, when they began migration and stopped to refuel, and when they arrived at wintering grounds. Understanding when birds move between breeding and wintering sites, and how different populations move, can help identify the greatest threats to survival.


Compressed Air in Underground Rocks Could Be the Next Batteries
With reports about climate change becoming increasingly dire, it's increasingly important to find an eco-friendly way to not only generate energy, but also store it. After all, wind turbines and solar power and the like don't run steadily. So we can't just stick that extra energy in a bottle to use when the wind dies down and the sun sets. Only no, that's almost exactly what a group of Scottish scientists is proposing. Except, in this case, the bottle is a layer of porous rocks...


2D magnetism reaches a new milestone
Researchers have reported the first experimental observation of a XY-type antiferromagnetic material, whose magnetic order becomes unstable when it is reduced to one-atom thickness. These findings are consistent with theoretical predictions dating back to the 1970s.


Having stressed out ancestors improves immune response to stress
Having ancestors who were frequently exposed to stressors can improve one's own immune response to stressors, according to researchers. The results suggest that family history should be considered to predict or understand the health implications of stress.


Scientists discover new quantum spin liquid
A research team has made a significant breakthrough in the search for new states of matter. The scientists show that a perovskite-related metal oxide exhibits a quantum spin liquid state, a long-sought-after and unusual state of matter.


Ranger motivation in dangerous African park
A new study looks at the job satisfaction of front line conservation rangers working in challenging conditions at a national park in the eastern Democratic Republic of the Congo (DRC) and identifies ways to improve motivation to make them more effective at enforcing the law.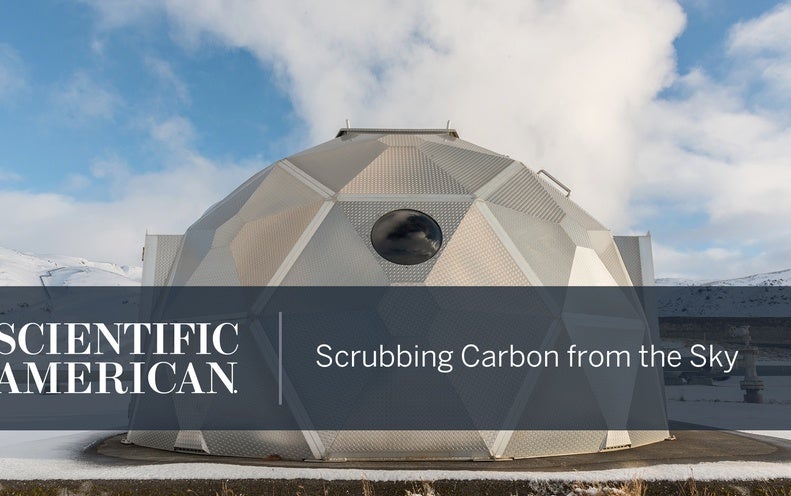 The first direct air capture and storage plant in the world is powered by geothermal heat in Iceland. Is it enough to reach negative carbon emissions? To learn more, read the story here. -- Read more on ScientificAmerican.com


A fleeting moment in time: Last breath of a dying star
The faint, ephemeral glow emanating from the planetary nebula ESO 577-24 persists for only a short time -- around 10,000 years, a blink of an eye in astronomical terms. ESO's Very Large Telescope captured this shell of glowing ionized gas -- the last breath of the dying star whose simmering remains are visible at the heart of this image. As the gaseous shell of this planetary nebula expands and grows dimmer, it will slowly disappear from sight.


Machine learning could reduce testing, improve treatment for intensive care patients
Doctors in intensive care units face a continual dilemma: Every blood test they order could yield critical information, but also adds costs and risks for patients. To address this challenge, researchers are developing a computational approach to help clinicians more effectively monitor patients' conditions and make decisions about the best opportunities to order lab tests for specific patients.


Blood test shows promise for early detection of severe lung-transplant rejection
Researchers have developed a simple blood test that can detect when a newly transplanted lung is being rejected by a patient, even when no outward signs of the rejection are evident. The test could make it possible for doctors to intervene faster to prevent or slow down so-called chronic rejection -- which is severe, irreversible, and often deadly -- in those first critical months after lung transplantation.


New skin test detects prion infection before symptoms appear
Prions can infect both humans and animals, causing Creutzfeldt-Jakob disease (CJD) in humans, mad cow disease in cattle, and chronic wasting disease in elk and deer. The infectious, misfolded protein particles often go undetected as they destroy brain tissue, causing memory loss, mobility issues, and ultimately death. Preclinical detection of prions has proven difficult, but new research suggests skin samples hold early signs of prion disease that precede neurologic symptoms.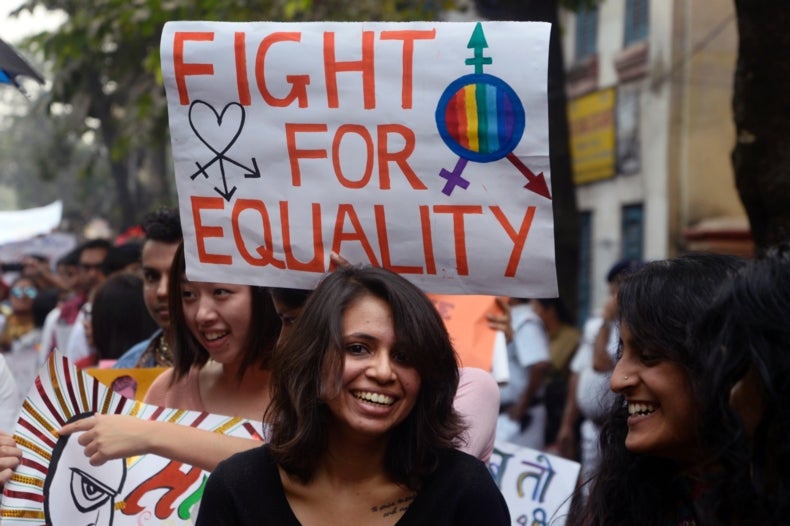 How to Shift Anti-Transgender Attitudes
A new study shows that door-to-door "deep canvassing" conversations can change real voters' attitudes to be more tolerant -- Read more on ScientificAmerican.com


Invisible labor can negatively impact well-being in mothers
Keeping track of who wears which costume, the location of soccer cleats and what is in the pantry are all examples invisible labor, or the mental and emotional effort required of mothers as they raise children and manage households. Researchers quantified the prevalence and impact of invisible labor. Feeling solely responsible for the household and children strained mothers' well-being and decreased satisfaction with their lives and partnerships.


How sex pheromones diversify: Lessons from yeast
What happens to sex pheromones as new species emerge? New research studies sex pheromones in the fission yeast Schizosaccharomyces pombe, revealing an 'asymmetric' pheromone recognition system in which one pheromone operates extremely stringently whereas the other pheromone is free to undergo a certain degree of diversification, perhaps leading to a first step towards speciation.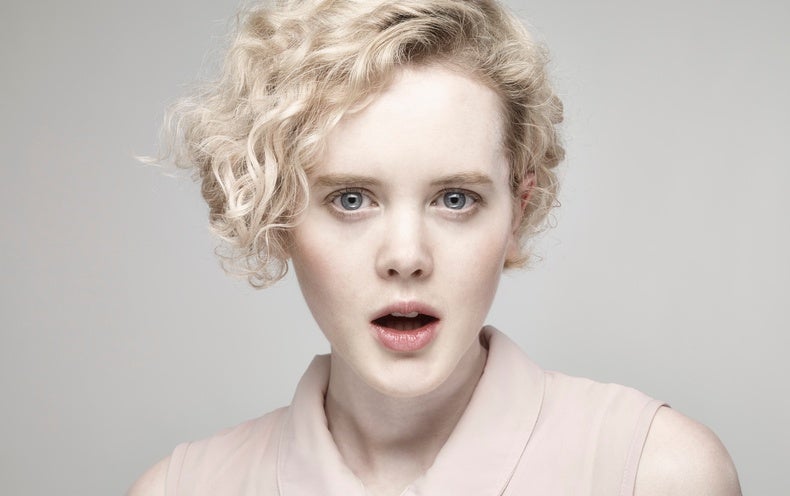 A scientific look at an emotion that shapes our times -- Read more on ScientificAmerican.com


Bifacial stem cells produce wood and bast
So-called bifacial stem cells are responsible for one of the most critical growth processes on Earth -- the formation of wood. By alternately developing into wood and bast cells, these stem cells are thus starting points for forming wood as well as generating plant bast fibers. A team of researchers were recently able to demonstrate this phenomenon using new experimental tools.


What Time is it on Saturn? We Finally Know
The Time on Saturn For years, the length of a day on Saturn has remained an unsolved puzzle to frustrated astronomers. But now, a graduate student from the University of California Santa Cruz believes that he has finally solved the mystery. Christopher Mankovich used the planet's rings to determine that a day on Saturn lasts for 10 hours, 33 minutes, and 38 seconds. Being a gas giant, Saturn has no solid surface that researchers can track in order to time the planet's rotation. Becaus...


Russia wants Sovereign's Eye network to watch 'Any Process on Earth'
Moscow (Sputnik) Jan 21, 2019 Russia launched over two dozen satellites into space last year, and had some 146 civilian and military satellites orbiting the planet as of mid-2018, according to UN figures. Russia's space agency is proposing the creation of a constellation of remote sensing satellites dubbed the Sovereign's Eye ('Gosudarevo Oko'), Roscosmos chief Dmitry Rogozin has announced. "Today, we have presen


Kleos Space satellites move into Integration Phase after Critical Design
Luxembourg (SPX) Jan 22, 2019 Kleos Space S.A. reports that the company's first cluster of satellites has entered the Integration Phase after successfully undergoing Critical Design Review (CDR) with Gomspace A/S. The CDR ensured the satellites could proceed towards assembly, validation, integration and testing and confirms they meet stated performance cost, schedule, and risk requirements. The satellites are being bui


Neurons in the human visual cortex that respond to faces
A new study identifies the neurons in the human visual cortex that selectively respond to faces. The researchers showed that the neurons in the visual cortex (in the vicinity of the Fusiform Face Area) responded much more strongly to faces than to city landscapes or objects. In an additional experiment, the neurons exhibited face-selectivity to human and animal faces that appeared within a movie. The results provide unique insights into human brain functioning at the cellular level during face p


Lifting the Veil on the Black Hole at the Heart of Our Galaxy
Amsterdam, The Netherlands (SPX) Jan 22, 2019 Including the powerful ALMA into an array of telescopes for the first time, astronomers have found that the emission from the supermassive black hole Sagittarius A* (Sgr A*) at the center of our galaxy comes from a smaller region than previously thought. This may indicate that a radio jet from Sgr A* is pointed almost toward us. The paper, led by the Nijmegen PhD student Sara Issaoun, is publish


Researchers discover new evidence of superconductivity at near room temperature
Washington DC (SPX) Jan 18, 2019 Researchers at the George Washington University have taken a major step toward reaching one of the most sought-after goals in physics: room temperature superconductivity. Superconductivity is the lack of electrical resistance and is observed in many materials when they are cooled below a critical temperature. Until now, superconducting materials were thought to have to cool to very low tem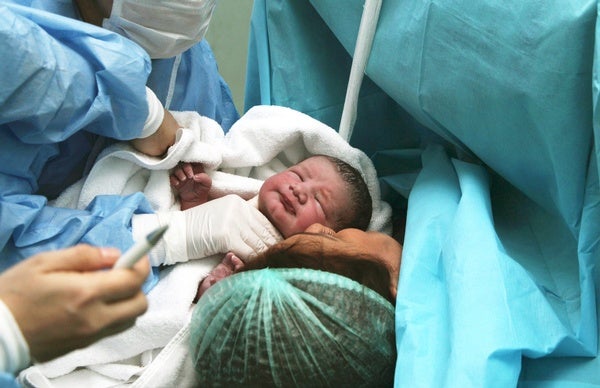 The Cost of Giving Birth in the U.S.
Data visualization reveals how much hospitals across the nation charge for some of the most common procedures -- Read more on ScientificAmerican.com


Astranis and Pacific Dataport sign exclusive agreement to bridge Alaska's digital divide
Anchorage AK (SPX) Jan 18, 2019 Astranis Space Technologies Corp., building the next generation of telecommunications satellites to bring the world online, and Pacific Dataport Inc. (PDI), a company created for Alaskans by Alaskans to bridge the state's digital divide, has announced a signed agreement and commercial partnership to construct and launch the first-ever commercial Astranis satellite to dramatically increase bandwi


Multi-hop communication: Frog choruses inspire wireless sensor networks
Researchers looked to nature for inspiration in designing more effective wireless sensor networks. First, they recorded the vocal interplay of neighboring tree frog calls, which they found allowed trade-off time for individual communication, though this is interspersed with more random collective silence and choruses. They mathematically modeled these patterns and effectively applied their model toward the control of a wireless sensor network.


Rising temperatures may safeguard crop nutrition as climate changes
Recent research has shown that rising carbon dioxide levels will likely boost yields, but at the cost of nutrition. A new studysuggests that this is an incomplete picture of the complex environmental interactions that will affect crops in the future -- and rising temperatures may actually benefit nutrition but at the expense of lower yields.


United Launch Alliance Successfully Launches NROL-71 in Support of National Security
Vandenberg AFB CA (SPX) Jan 21, 2019 A United Launch Alliance (ULA) Delta IV Heavy rocket carrying a critical payload for the National Reconnaissance Office (NRO) denoted NROL-71 lifted off from Space Launch Complex-6 on Jan. 19 at 11:10 a.m. PST. The mission is in support of our country's national defense. "Congratulations to our team and mission partners for successfully delivering this critical asset to support national se


Airbus wins DARPA contract to develop smallsat bus for Blackjack program
Herndon VA (SPX) Jan 21, 2019 Airbus Defense and Space Inc. has been awarded a contract from the Defense Advanced Research Projects Agency (DARPA) to develop a satellite bus in support of the Blackjack program. DARPA describes the Blackjack program as an architecture demonstration intending to show the military utility of global low-earth orbit constellations and mesh networks of lower size, weight and cost. DARPA want


How Hot Are Atoms in the Shock Wave of an Exploding Star?
University Park PA (SPX) Jan 22, 2019 A new method to measure the temperature of atoms during the explosive death of a star will help scientists understand the shock wave that occurs as a result of this supernova explosion. An international team of researchers, including a Penn State scientist, combined observations of a nearby supernova remnant - the structure remaining after a star's explosion - with simulations in order to measur


Noninvasive light-sensitive recombinase for deep brain genetic manipulation
A research team presents a noninvasive light-sensitive photoactivatable recombinase suitable for genetic manipulation in vivo. The highly light-sensitive property of photoactivatable Flp recombinase will be ideal for controlling genetic manipulation in deep mouse brain regions by illumination with a noninvasive light-emitting diode. This easy-to-use optogenetic module will provide a side-effect free and expandable genetic manipulation tool for neuroscience research.


New thermoelectric material delivers record performance
Houston TX (SPX) Jan 18, 2019 Taking advantage of recent advances in using theoretical calculations to predict the properties of new materials, researchers reported Thursday the discovery of a new class of half-Heusler thermoelectric compounds, including one with a record high figure of merit - a metric used to determine how efficiently a thermoelectric material can convert heat to electricity. "It maintained the high


Do endangered woods make better guitars?
Researchers have tested the sounds made by six different acoustic guitars in a study addressing the effects of the type of wood used in their construction. Some of the woods used for guitar backs are revered by guitar players for their acoustic qualities, and are claimed to be tonally superior to other woods. Unfortunately many of these woods are expensive, rare, and from unsustainable sources.


Ultra ultrasound to transform new tech
Brisbane, Australia (SPX) Jan 17, 2019 A new and extremely sensitive method of measuring ultrasound could revolutionise everything from medical devices to unmanned vehicles. Researchers at The University of Queensland have combined modern nanofabrication* and nanophotonics* techniques to build the ultraprecise ultrasound sensors on a silicon chip. Professor Warwick Bowen, from UQ's Precision Sensing Initiative and the Aus


Synthetic flaxseed derivative helps heart function in septic mice
Sepsis is a life-threatening condition that develops in response to infection. One of its major complications is cardiovascular dysfunction. Now, scientists show that a novel synthetic compound derived from flaxseed can reverse this and improve heart function in mice with sepsis.


Air Force and its mission partners successfully launch NROL71
Los Angeles AFB CA (SPX) Jan 21, 2019 The U.S. Air Force and its mission partners successfully launched the NROL-71 mission for the National Reconnaissance Office aboard a Delta IV Heavy from Vandenberg Air Force Base, California. Liftoff occurred at - 11:10 a.m. PST, Jan. 19. The Air Force Space and Missile Systems Center acquired NROL-71's launch services from United Launch Alliance and applied rigorous mission assurance pro


Germany urges Russia to destroy missile to save nuclear treaty
Moscow (AFP) Jan 18, 2019 German Foreign Minister Heiko Maas on Friday called on Russia to destroy a controversial missile system Washington says breaches a key arms control treaty. "We believe Russia can save this treaty," Maas said after talks with Russia's top diplomat Sergei Lavrov, referring to the Intermediate-Range Nuclear Forces treaty (INF). "It affects our security interests in a fundamental way." T


Japan launches Epsilon-4 rocket carrying private-sector satellites
Tokyo, Japan (XNA) Jan 21, 2019 Japan on Friday launched its Epsilon-4 rocket carrying seven small satellites built by 10 different private-sector organizations and universities, from Kagoshima Prefecture's Uchinoura Space Center, in southwestern Japan. The Japan Aerospace Exploration Agency (JAXA) confirmed that the biggest of the seven satellites aboard the rocket was successfully put into orbit around 50 minutes after


Coralline red algae has existed for over 430 million years
Nuremberg, Germany (SPX) Jan 18, 2019 Coralline red algae have existed for 130 million years, in other words since the Cretaceous Period, the time of the dinosaurs. At least this was the established view of palaeontologists all over the world until now. However, this classification will now have to be revised after fossils discovered by researchers at GeoZentrum Nordbayern at Friedrich-Alexander-Universitat Erlangen-Nurnberg (FAU) i