Antifreeze Surface Fights Ice with Ice
Patterning a surface with tiny stripes of ice prevents frost formation on the rest of the surface—a technique that could keep planes or roads frost-free. Christopher Intagliata reports. -- Read more on ScientificAmerican.com


Four extremely young asteroid families identified
Sao Paulo, Brazil (SPX) Sep 26, 2018 Four families of extremely young asteroids have been identified by researchers affiliated with Sao Paulo State University (UNESP) in Guaratingueta, Brazil. An article on the discovery has been published in Monthly Notices of the Royal Astronomical Society. "We identified the new families by means of numerical simulation using the backward integration method (BIM), which is much more precis


Martian moon may have come from impact on home planet
Washington DC (SPX) Sep 26, 2018 The weird shapes and colors of the tiny Martian moons Phobos and Deimos have inspired a long-standing debate about their origins. The dark faces of the moons resemble the primitive asteroids of the outer solar system, suggesting the moons might be asteroids caught long ago in Mars' gravitational pull. But the shapes and angles of the moons' orbits do not fit this capture scenario. A


China aims to explore polar regions of Moon by 2030
Beijing (XNA) Sep 26, 2018 China plans to land on and explore the southern and northern polar regions of the Moon by 2030, according to an official of the China National Space Administration (CNSA). Li Guoping, director of the Department of System Engineering of the CNSA, said at the World Conference on Science Literacy 2018 recently held in Beijing that China is planning four missions for the fourth stage of its lu


NASA tests tiny satellites to track global storms
Pasadena CA (JPL) Sep 26, 2018 How many times have you stepped outside into a surprise rainstorm without an umbrella and wished that weather forecasts were more accurate? A satellite no bigger than a shoebox may one day help. Small enough to fit inside a backpack, the aptly named RainCube (Radar in a CubeSat) uses experimental technology to see storms by detecting rain and snow with very small instruments. The people be


Thinkom develops enterprise user terminal for Telesat's LEO constellation
Hawthorne CA (SPX) Sep 26, 2018 ThinKom Solutions, Inc. and Telesat have signed a memorandum of understanding (MoU) to jointly develop a Ka-band enterprise user terminal for Telesat's planned low Earth orbit (LEO) constellation of satellites. As an initial step in the process, ThinKom's ThinAir Ka2517 phased array antenna system, which is currently in production for commercial and government in-flight connectivity (IFC),


Opportunity emerges in a dusty picture
Pasadena CA (JPL) Sep 26, 2018 NASA still hasn't heard from the Opportunity rover, but at least we can see it again. A new image produced by HiRISE, a high-resolution camera aboard NASA's Mars Reconnaissance Orbiter (MRO), shows a small object on the slopes of the Red Planet's Perseverance Valley. That object is Opportunity, which was descending into the Martian valley when a dust storm swept over the region a little mo


The Ocean Cleanup chooses Iridium
McLean VA (SPX) Sep 26, 2018 Iridium Communications Inc. has been selected as the preferred provider of satellite communications services for The Ocean Cleanup , the non-profit organization deploying advanced technologies to rid the world's oceans of plastic. The Ocean Cleanup is embarking on one of the largest environmental initiatives of this generation by cleaning up ocean plastic debris, starting with what's known


Europe's Ariane 5 rocket blasts off for 100th time
Paris (AFP) Sept 26, 2018 A European-made rocket has blasted off from French Guiana for the 100th time, in a symbolic landmark for its manufacturer as it comes under increasing pressure from Elon Musk's SpaceX programme. The Ariane 5 spacecraft took off from the Caribbean launch site on Tuesday at 19:38 (22:38 GMT), propelling two telecoms satellites into orbit. In service for more than two decades and capable o


Gaia finds candidates for interstellar 'Oumuamua's home
Paris (ESA) Sep 26, 2018 Using data from ESA's Gaia stellar surveyor, astronomers have identified four stars that are possible places of origin of 'Oumuamua, an interstellar object spotted during a brief visit to our Solar System in 2017. The discovery last year sparked a large observational campaign: originally identified as the first known interstellar asteroid, the small body was later revealed to be a comet, a


Thinkom demonstrates aero terminal connectivity with O3B MEO satellites
Hawthorne CA (SPX) Sep 26, 2018 ThinKom Solutions, Inc. has announced the successful completion of the first ground test of its ThinAir Ka2517 Ka-band phased-array satellite antenna with the SES' O3b constellation of medium-Earth orbit (MEO) satellites. The test was conducted in August 2018 at ThinKom's facility in Hawthorne, California, in collaboration with SES Networks. For the ground test, a vehicle-mounted Thi


NASA is taking a new look at searching for life beyond Earth
Washington DC (SPX) Sep 26, 2018 Since the beginning of civilization, humanity has wondered whether we are alone in the universe. As NASA has explored our solar system and beyond, it has developed increasingly sophisticated tools to address this fundamental question. Within our solar system, NASA's missions have searched for signs of both ancient and current life, especially on Mars and soon, Jupiter's moon Europa. Beyond


Los Angeles CA (SPX) Sep 26, 2018 When Khooshboo Dani grew up dreaming of traveling through space and building something among the cosmos, she never considered what would power her voyage. Inspired by Neil Armstrong's biography and trips to the Kennedy Space Center in Florida and the Boeing's Factory in Seattle, she decided to pursue a graduate education in astronautical engineering after completing a bachelor's degree in


NASA Study Untangles Smoke, Pollution Effects on Clouds
Pasadena CA (JPL) Sep 25, 2018 A new NASA-led study helps answer decades-old questions about the role of smoke and human-caused air pollution on clouds and rainfall. Looking specifically at deep convective clouds - tall clouds like thunderclouds, formed by warm air rising - the study shows that smoky air makes it harder for these clouds to grow. Pollution, on the other hand, energizes their growth, but only if the pollution i


Matthias Maurer graduates as ESA astronaut
Paris (ESA) Sep 26, 2018 German citizen, Matthias Maurer, is now officially ESA's newest astronaut, after graduating during a formal ceremony at the European Astronaut Centre in Cologne, Germany. Matthias' graduation event marked three years since he began his astronaut training and it is clear the material scientist and polyglot is made of the right stuff. Though he has always been fascinated by space and l


Three Earth Explorer ideas selected
Paris (ESA) Sep 24, 2018 As part of ESA's continuing commitment to realise cutting-edge satellite missions to advance scientific understanding of our planet and to show how new technologies can be used in space, three new ideas have been chosen to compete as the tenth Earth Explorer mission. The decision follows the release of a call for ideas in September 2017. Out of the 21 proposals submitted, ESA's Advisory Co


Tumor cell expansion challenges current physics
A malignant tumor is characterized by its ability to spread around its surroundings. To do so, tumor cells stick to the surrounding tissue (mainly collagen) and use forces to propel. New research reveals the forces these tumor cells use to spread. The relation between these forces and the cell movement goes beyond current physical laws, according to researchers.


Ecologists are chasing an evolutionary conundrum.


An obscure mathematical field might bring about a new era in technology.


Heterometallic copper-aluminum superatom discovered
On the outside, the cluster made of 55 copper and aluminum atoms looks like a crystal, but chemically it has the properties of an atom. The heterometallic superatom which chemists have created provides the prerequisites for developing new, more cost-effective catalysts.


Link between hunger and mood explained
The study used rats to examine the impact on emotional behavior of a sudden drop in blood sugar. When the rats were given a glucose blocker, researchers found they had higher levels of cortisol. They also showed signs of stress and sluggish behavior similar to a poor mood. To prove the behavior wasn't just a lack of glucose to the muscles, researchers then gave them a common antidepressant and the behavior disappeared.


Food scientists profile microbes at a fermented vegetable facility
Food scientists have mapped and characterized microbial populations in a vegetable fermentation facility and report that its microbiome was distinct between production and fermentation areas and that the raw vegetables themselves -- cabbages destined for sauerkraut -- were the main source of fermentation-related microbes in production areas rather than handling or other environmental sources.


Molecular channel that regulates blood pressure described
New research for the first time reveals the three-dimensional structure of a membrane channel that's critical in controlling blood pressure. The findings represent the first time the human epithelial sodium channel has been shown so precisely since it was first isolated and described through expression cloning more than two decades ago.


Retracing Antarctica's glacial past
More than 26,000 years ago, sea level was much lower than it is today partly because the ice sheets that jut out from the continent of Antarctica were enormous and covered by grounded ice -- ice that was fully attached to the seafloor. As the planet warmed, the ice sheets melted and contracted, and sea level began to rise. Researchers have discovered new information that illuminates how and when this global phenomenon occurred.


Diagnosing types of fear of falling in Parkinson's patients
Parkinson's disease causes one of the highest risks of falling among all neurological conditions. Due to this, many patients develop a fear of falling, even if they've never fallen. Researchers have discovered a way to diagnose subtypes of fear of falling in hopes of improving treatment and quality of life for patients.


A new technique to increase the efficiency of carbon dioxide (CO2) electrolysis that may lead to the production of new chemicals and fuels.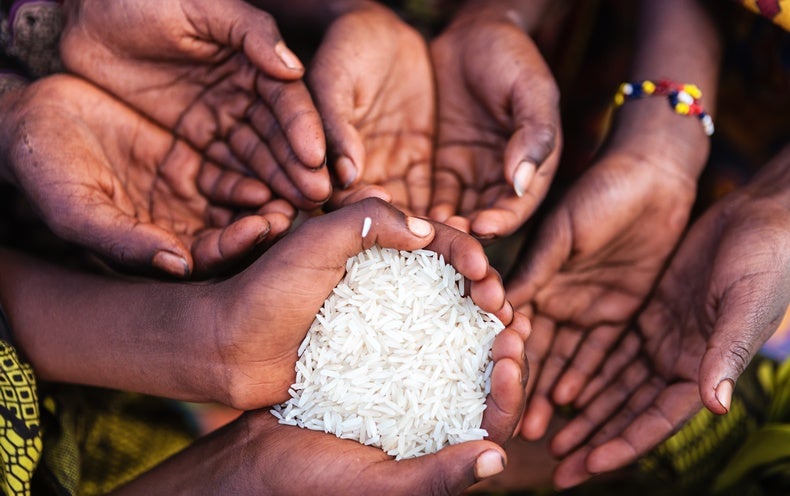 More People But Less Hardship?
Bill & Melinda Gates Foundation CEO Sue Desmond-Hellmann talks about the just-issued Goalkeepers Report, tracking progress against poverty and disease even as the population keeps rising. -- Read more on ScientificAmerican.com


The grim, final days of a mother octopus
A new study uses modern genetic sequencing tools to describe several distinct molecular signals produced by the optic gland after a female octopus reproduces. The research also details four separate phases of maternal behavior and links them to these signals, suggesting how the optic gland controls a mother octopus' demise.


Scientists Devise Cheap, Wearable UV Detector to Help Prevent Sunburn
Sunshine on a biting fall day can feel blissful. But too much time spent basking in the sun's ultraviolet rays can lead to sunburn and increase the risk of developing skin cancer, cataracts and wrinkles. Now, researchers have made a cheap, wearable device that keeps tabs on UV exposure. The new tech could mean soaking up the sun without overdosing on radiation. Vipul Bansal, an applied chemist and nanobiotechnologist at the Royal Melbourne Institute of Technology in Australia, wanted to...


New findings show that a micro RNA from the shoot keeps legume roots susceptible to symbiotic infection by downregulating a gene that would otherwise hinder root responses to symbiotic bacteria. These findings help us understand what it takes to make nitrogen-fixing symbiosis efficient, and what we need to do to exploit it agronomically.


Mars' Moon Phobos May Have Formed in Giant Impact
Where did Mars' moons come from? It's a question that is deceptively difficult to answer, with two competing theories: Either the moons were captured, or they came from Mars itself. Though the obvious answer remains elusive, new "old" evidence uncovered from within 20-year-old data indicates that Mars' moon Phobos may have formed following an impact on the Red Planet. The evidence, published September 24 in the Journal of Geophysical Research: Planets, comes from Mars Global Surv...


New drug blocks pancreatic cancer growth in mice, study finds
A newly developed drug can prevent the most common type of pancreatic cancer from growing and spreading in laboratory mice, according to a new study. The study also demonstrated in mice that the drug, Metavert, may prevent patients from developing a resistance to currently used pancreatic cancer chemotherapies.


Cancer: Establishing metastasis
Scientists have discovered that a protein called VRK1 might help cancer to take root in new parts of the body. VRK1 was discovered to be necessary for mesenchymal-to-epithelial transition, which scientists suspect may be important for the establishment of metastasis.


Motor learning for precise motor execution
Scientists have identified acquisition of two types of internal models for motor control, which are likely to be stored in the cerebellum. They show that motor control in human hand reaching movement relies on two types of motor learning: (i) acquisition of explicit motor control and (ii) acquisition of implicit motor control.


Deciphering the link between skin allergies and the gut microbiota
Over the last few years, scientists have discovered connections between gut microbiota imbalances and various diseases. Now, in a study using mice, researchers have revealed a surprising relationship between a viral detection system, the composition of the gut microbiota, and the development of skin allergies. Their findings suggest potential new therapies.


Elephant Bird Vorombe Titan Was Biggest Bird Ever
There's Big Bird and then there's really big birds. The elephant birds of Madagascar, which went extinct about a thousand years ago, have long been counted among the largest birds ever to walk the planet. But a second look at the bones they left behind has led researchers to rethink the birds' family tree — and just how big they got. Before we get into details of the new research, here's the tidbit I know you want: Newly designated species Vorombe titan, an extinct flightless bird fr...


Genetic testing: Not a one-and-done deal
A study that reviewed genetic testing results from 1.45 million individuals found that nearly 25 percent of 'variants of uncertain significance' were subsequently reclassified -- sometimes as less likely to be associated with cancer, sometimes as more likely.


Lung cancer drug could be repurposed to target 'zombie' proteins linked to leukemia
A new study highlights how a clinically approved lung cancer drug could potentially be 'repurposed' to design new treatments for future cancer therapies. The research focuses on a protein called TRIB2, which is linked to promoting survival and drug resistance in solid tumors and blood cancers and is therefore of particular interest as a therapeutic target.


Promising novel treatment against Alzheimer's disease
New research reveals that a novel drug reverses memory deficits and stops Alzheimer disease pathology (AD) in an animal model. Importantly, this drug has already proven to be non-toxic for humans in a clinical setting and could, therefore, be brought quickly to trials in humans against AD.


Improved approach to bone marrow transplant
Two recent studies present a new approach for bone marrow donation and transplant that preclinical laboratory tests suggest could make the life-saving procedure safer and more effective for patients. Researchers report the studies demonstrate that use of an experimental drug called CASIN in laboratory mice results in higher efficiency when harvesting blood stem cells from donors and less toxicity in transplant recipients.


New species of dazzling, neon-colored fish
Named for Aphrodite, Greek goddess of love and beauty, a new species of dazzling, neon-colored fish from the twilight zone enchants scientists. It's only known home is the remote Brazilian archipelago of St. Paul's Rocks.


Chemical engineers functionalize boron nitride with other nanosystems
Scientists report that treatment with a superacid causes boron nitride layers to separate into atomically thick sheets, while creating binding sites on the surface of these sheets that provide opportunities to interface with nanoparticles, molecules and other 2D nanomaterials, like graphene.


Once majestic Atlantic Forest 'empty' after 500 years of over-exploitation
New research finds that 500 years of over-exploitation has halved mammal populations in South America's once majestic Atlantic Forest. A new analysis of mammal populations reveals the devastating effects of human disturbance since the area was first colonized in the 1500s. They found that apex predators and large carnivores, such as jaguars and pumas, as well as large-bodied herbivores, such as tapirs, were among the groups whose numbers had suffered the most.


Skin wounds in older mice are less likely to scar
Researchers have discovered a rare example in which the mammalian body functions better in old age. A team has found that, in skin wounds in mice, being older increased tissue regeneration and decreased scar formation. The same findings were confirmed in studies of human tissue.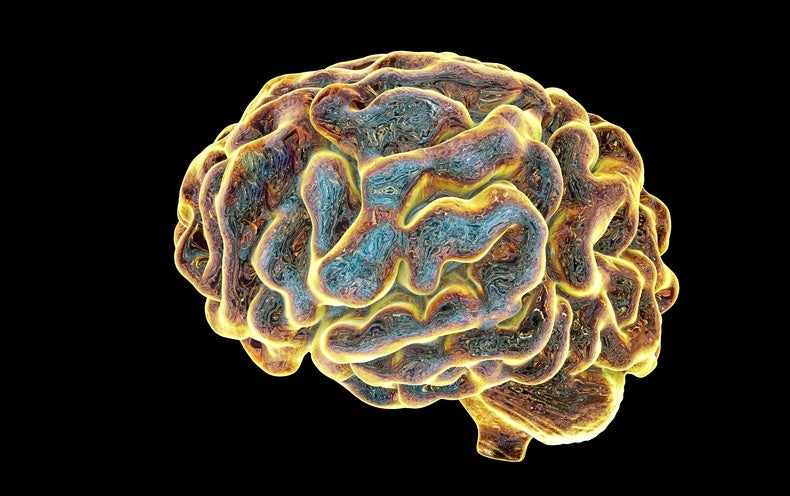 Scientists create 3-dimensional brain spheroids—small, spherical, laboratory-grown human brain tissue -- Read more on ScientificAmerican.com


New cause of brain bleeds identified
Neurologists have provided, for the first time, evidence that blood deposits in the brain may not require a blood vessel tear. The researchers found that brain endothelial cells, the cells that line blood vessels of the brain, have the capacity for engulfing red blood cells and depositing them outside the blood vessels and into the substance of the brain, without requiring a disruption of the vasculature.


Funded by new tax credits, US carbon-capture network could double global CO2 headed underground
Researchers have proposed a US pipeline network that would capture, transport and store underground up to 30 million metric tons of carbon dioxide emissions each year -- an amount equal to removing 6.5 million cars from the road. The authors found that the network infrastructure would only be possible if tax credits passed by Congress in 2018 to encourage investment in carbon capture-and-storage technology are coupled with low-interest government financing.


SiriusXM buys Pandora to step up streaming music wars
Washington (AFP) Sept 24, 2018 Satellite radio titan SiriusXM unveiled plans Monday to acquire online rival Pandora for $3.5 billion, ramping up competition in the streaming music market dominated by Spotify and Apple. The all-stock deal creates "the world's largest audio entertainment company," with some $7 billion in revenues, according to a statement from the two firms. SiriusXM, the leader in subscription radio in


Origami opens up smart options for architecture on the Moon and Mars
Berlin, Germany (SPX) Sep 25, 2018 Origami and high-performance textiles are transforming architecture plans for smart human habitats and research stations on the Moon and Mars. Initial field tests of the MoonMars project's origami prototype have been presented at the European Planetary Science Congress (EPSC) 2018 in Berlin by Dr. Anna Sitnikova. MoonMars is a collaboration between the International Lunar Exploration Worki


Self-flying glider 'learns' to soar like a bird
Paris (AFP) Sept 19, 2018 Scientists have created a self-flying glider that uses machine learning to navigate rising air currents, in an experiment that could help our understanding of how birds migrate. Soaring birds ride warm air passages known as thermals to fly and gain height without needing to flap their wings, although no one knows exactly how they do it. To gain insight into what cues birds instinctively


Dust storms on Titan spotted by Cassini for the first time
Paris (ESA) Sep 25, 2018 Data from the international Cassini spacecraft that explored Saturn and its moons between 2004 and 2017 has revealed what appear to be giant dust storms in equatorial regions of Titan. The discovery, described in a paper published in Nature Geoscience, makes Titan the third body in the Solar System where dust storms have been observed - the other two are Earth and Mars. The observati


India Aims to Establish Firmest Conclusion of Water, Minerals on Moon's Surface
New Delhi (Sputnik) Sep 25, 2018 India's second moon mission, Chandrayaan-2, will begin its lunar studies in January-February 2019 with an orbiter that carries a wider range spectrometer that goes up to 5 microns to clearly provide a water signature. In its second moon mission, the Indian Space Research Organisation (ISRO) has chosen as landing site above 70-degrees latitude, a location no other country has gone before. T


Astronomers use Earth's natural history as guide to spot vegetation on new worlds
Ithaca NY (SPX) Sep 25, 2018 By looking at Earth's full natural history and evolution, astronomers may have found a template for vegetation fingerprints - borrowing from epochs of changing flora - to determine the age of habitable exoplanets. "Our models show that Earth's vegetation reflectance signature increases with coverage of our planet's surface, but also with the age of our planet," said co-author Jack O'Malley


Chinese scientists call for cooperation against asteroid threat
Beijing (XNA) Sep 24, 2018 Chinese scientists have appealed to further strengthen international cooperation in space exploration, aiming to reduce the risk of near-Earth objects. Compared to global issues like food security, energy shortage, climate change, cyber attacks and environmental pollution caused by human activities, more serious threats to our globe may come from space, said Chen Jiansheng, an academician


Genome duplication drives evolution of species
Polyploid plants have a duplicate set of chromosomes. As a result, large-scale genetic changes are therefore possible in the new species, making it more adaptable in comparison with the parental species, as has now been demonstrated by researchers using rockcress.


Ancient Mars had right conditions for underground life
Providence RI (SPX) Sep 25, 2018 A new study shows evidence that ancient Mars probably had an ample supply of chemical energy for microbes to thrive underground. "We showed, based on basic physics and chemistry calculations, that the ancient Martian subsurface likely had enough dissolved hydrogen to power a global subsurface biosphere," said Jesse Tarnas, a graduate student at Brown University and lead author of a study p


Gaia detects a shake in the Milky Way
Barcelona, Spain (SPX) Sep 25, 2018 "We have observed shapes with different morphologies, such as a spiral similar to a snail's shell. The existence of these substructures has been observed for the first time thanks to the unprecedented precision of the data brought by Gaia satellite, from the European Space Agency (ESA)", says Teresa Antoja, researcher at ICCUB (IEEC-UB) and first signer of the article. "These substructures


Advanced animal society thrives without males
Termite colonies have been found to thrive and reproduce without males, new research from the University of Sydney reveals. The findings provide new evidence that males aren't required to maintain some advanced animal populations. They add momentum to questions about the impact and function of males in animal societies.


Scientists ID Three Causes of Earth's Spin Axis Drift
Pasadena CA (JPL) Sep 21, 2018 A typical desk globe is designed to be a geometric sphere and to rotate smoothly when you spin it. Our actual planet is far less perfect - in both shape and in rotation. Earth is not a perfect sphere. When it rotates on its spin axis - an imaginary line that passes through the North and South Poles - it drifts and wobbles. These spin-axis movements are scientifically referred to as "polar


Partnership, Teamwork Enable Landmark Science Glovebox Launch to Space Station
Houston TX (SPX) Sep 25, 2018 As the Japan Aerospace Exploration Agency's H-IIB rocket carries NASA's Life Sciences Glovebox toward its berth on the International Space Station, hardware specialists at NASA's Marshall Space Flight Center in Huntsville, Alabama, and their partners around the world are eager to initiate new, high-value biological research in Earth orbit. The JAXA H-IIB rocket, hauling the state-of-the-ar


Russia's RSC Energia Ready to Offer Tourists Moon Flights
Moscow (Sputnik) Sep 25, 2018 Russia's Energia Rocket and Space Corporation (RSC Energia) is ready to offer tickets for a lunar tour aboard the Soyuz spacecraft; they will cost between $150 million and $180 million each, a source in the space industry told Sputnik on Sunday. On Tuesday, SpaceX said that Japanese billionaire Yusaku Maezawa would become the first private passenger to fly around the moon aboard the BFR la


US-Russia space cooperation needs continued insulation from politics
Moscow (Sputnik) Sep 25, 2018 The United States will work with Russia to maintain cooperation in space programs and keep joint exploration efforts separate from terrestrial tensions between Washington and Moscow, NASA Administrator Jim Bridenstein told guests at the Space Business Roundtable on Monday. "We've been able to make sure that space is set apart from all of these sometimes terrestrial challenges we have with


Russia May Help India to Launch Country's First Manned Space Mission
New Delhi (Sputnik) Sep 25, 2018 Russia and India can conclude an agreement on the exchange of experience and interaction in preparation for the launch of the first Indian manned space mission, Indian media reported on Sunday. Indian agency PTI reported, citing official sources, that the parties may sign the contract during the upcoming official visit of Vladimir Putin to New Delhi early next month. In late August,


Insomnia symptoms, overall health improve with online insomnia program
Treating insomnia with digital programs can improve insomnia symptoms, daytime functioning and overall health, a new study has found. A major limitation of insomnia treatments is the lack of providers to deliver CBT, but this study used an online platform that made it easily accessible to users. It also automated and tailored the treatment based on the user's sleep patterns.