Army picks Raytheon for counter-UAV drones
Washington (UPI) Jul 18, 2018 The U.S. Army plans to use Raytheon's Coyote unmanned aircraft and the KRFS radar against enemy drones on the battlefield, the company said this week. The Coyote is designed to be guided by the KRFS radar to explode next to enemy drones, effectively acting as a guided missile. The Coyote is a lightweight expendable UAV and is tube-launched, eliminating the need for a runway. It c


Scientists uncover mechanism that stabilizes fusion plasmas
Plainsboro NJ (SPX) Jul 19, 2018 Sawtooth swings - up-and-down ripples found in everything from stock prices on Wall Street to ocean waves - occur periodically in the temperature and density of the plasma that fuels fusion reactions in doughnut-shaped facilities called tokamaks. These swings can sometimes combine with other instabilities in the plasma to produce a perfect storm that halts the reactions. However, some plasmas ar


Asia is a huge growth market for government SATCOM
McLean VA (SPX) Jul 19, 2018 In a recent article in UAS magazine, global research and consulting firm Markets and Markets (MnM) forecasts an annual market growth rate in the U.S. of 13.2 percent for unmanned aerial vehicles (UAV) through 2022. MnM predicts that in Asia, the annual UAS market growth rate during the same period will also approach 14 percent CAGR, or the same as the U.S. market. Requirements for border s


In the ocean's twilight zone, tiny organisms may have giant effect on Earth's carbon cycle
Tallahassee FL (SPX) Jul 19, 2018 Deep in the ocean's twilight zone, swarms of ravenous single-celled organisms may be altering Earth's carbon cycle in ways scientists never expected, according to a new study from Florida State University researchers. In the area 100 to 1,000 meters below the ocean's surface - dubbed the twilight zone because of its largely impenetrable darkness - scientists found that tiny organisms calle


"Cluster Failure": fMRI False Positives Revisited
Two years ago, a paper by Swedish neuroscientist Anders Eklund and colleagues caused a media storm. The paper, Cluster Failure, reported that the most widely used methods for the analysis of fMRI data are flawed and produce a high rate of false positives. As I said at the time, Cluster Failure wasn't actually making especially new claims because Eklund et al. had been publishing quite similar results years earlier - but it wasn't until Cluster Failure that they attracted widespread attent


Why Ku-band HTS is superior for AISR
McLean VA (SPX) Jul 19, 2018 The commercial space industry is experiencing a new era in satellite performance. Over the past few years, multiple commercial satellite operators have deployed and activated next-generation high-throughput satellite (HTS) constellations. These satellites are able to provide far more throughput than existing wideband satellites, with increases in throughput of up to 400 percent. These new



Today's "Planet Earth Report" --'The Endgame?' -Human Species is Now Living in the Meghalayan Age
    "What the fuck is the Meghalayan?" asked Ben van der Pluijm, a geologist at the University of Michigan. "Whatever the Meghalayan is, we live in it now. Humans have redistributed species around the world! We do what plate tectonics used to do, and move species around. In the geologic record, a few million years from now, you will suddenly see bones all around the world that never used to be there." Earlier this week, the International Commission on Stratigraphy announced ...


China to beef up CFC inspections as UN investigates illegal emissions
Washington (UPI) Jul 18, 2018 During a recent working group meeting, parties to the Montreal Protocol agreed to an "urgent response" to the recent news of a rise in CFC-11 emissions was necessary. Last month, scientists published findings in the journal Nature showing emissions of the ozone-eating chemical CFC-11 have been rising since 2013. An inquiry into the source of the emissions by the Environmental Investigat


Cassini data yields super sharp infrared images of Titan
Washington (UPI) Jul 19, 2018 Cassini disappeared into Saturn's atmosphere late last year. But the spacecraft continues to yield impressive images. This week, NASA shared a series of super sharp infrared images of Saturn's moon Titan, compiled using 13 years of data collected by the probe's Visual and Infrared Mapping Spectrometer, or VIMS instrument. The moon's hazy atmosphere prevents clear observations of


Space, not Brexit, is final frontier for Scottish outpost
Farnborough, United Kingdom (AFP) July 20, 2018 Never mind Brexit: For a remote peninsula in the Scottish highlands, the buzz is all about hi-tech rocket launchers firing satellites into space. In just three years' time, rockets will send satellites into orbit from the rugged stretch of coastline, under British government plans unveiled this week. The sleepy county of Caithness and Sutherland has been selected as the site of the count



From the Farside --AlienCon: "10,000 Attendees Believe Extraterrestrials Visited Earth Before Recorded History"
      PASADENA, Calif. — "It was barely two hours into Day 1 of AlienCon and 500 years of accepted history and science were already being tossed out. Three thousand people had gathered inside the Civic Auditorium here for a panel discussion featuring presenters from "Ancient Aliens," a History Channel documentary series. "Everyone had questions: about whether we were alone in the universe; about what our government really knows; about humanity's very origins." One ...


Satellite images give the lie to claim that the deadly Branson thunderstorm "came out of nowhere"
Weather forecasts and remote sensing imagery show that the Branson duck boat tragedy was avoidable The duck boat tragedy in Branson, Missouri, was made all the more horrible by the fact that it was completely avoidable. While Jim Pattison Jr., president of the company that owns Ride the Ducks Branson, claimed the storm "came out of nowhere," nothing could be further from the truth. In fact, a severe thunderstorm watch had been issued by the National Weather Service at 11:20...



Strange Math Equations May Underlie the Laws of Nature (Today's Top Science Headline)
    "New findings are fueling an old suspicion that fundamental particles and forces spring from strange eight-part numbers called "octonions." Cohl Furey, a mathematical physicist at the University of Cambridge, is finding links between the Standard Model of particle physics and the octonions, numbers whose multiplication rules are encoded in a triangular diagram called the Fano plan. In 2014, a graduate student at the University of Waterloo, Canada, named Cohl Furey ren...



The Alien Observatory --"When We see Something Unusual, That's Out of Whack, It Can Be a Sign of Life"
    "If you find a system in equilibrium, you've found something that's dead. Or something that's not alive," said David Catling, a planetary scientist and astrobiologist at the University of Washington. "The phrase Earth-like does not refer to a planet that necessarily resembles modern-day Earth at all," Olson said. "It's actually a very broad term that encompasses a broad variety of worlds. It includes hazy worlds like the Archean; it includes icy worlds like the 'snowball Ear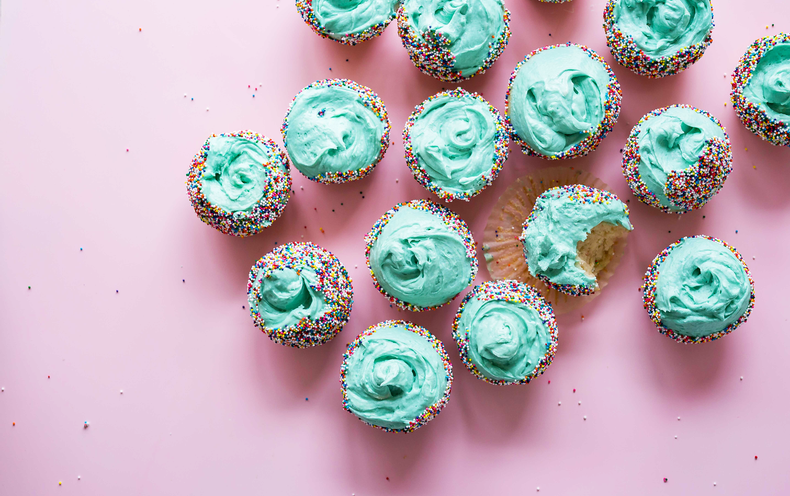 Does Sugar Really Suppress the Immune System?
Eating sugar may put your white blood cells into a temporary coma. But there's a lot more to the story of how sugar affects our immune response -- Read more on ScientificAmerican.com


How to weigh stars with gravitational lensing
Astronomers have published the predictions of the passages of foreground stars in front of background stars. A team of astronomers, using ultra-precise measurements from the Gaia satellite, have accurately forecast two passages in the next months. Each event will produce shifts in the background star's position due to the deflection of light by gravity, and will allow the measurement of the mass of the foreground star, which is extremely difficult to determine by other means.


Sahara dust may make you cough, but it's a storm killer
The bad news: Dust from the Sahara Desert in Africa -- totaling a staggering 2 to 9 trillion pounds worldwide -- has been almost a biblical plague on Texas and much of the Southern United States in recent weeks. The good news: the same dust appears to be a severe storm killer.


Glimmers Of Hope In the Dark Battle To Save Bats
Hidden away in the woods near the upstate New York town of Lake George is a cave. The entrance of the cavern, an abandoned graphite mine, is almost perfectly round, with a trickle of water running out of it. On a weekday morning in late February, researchers, led by Carl Herzog, a wildlife biologist for the New York State Department of Environmental Conservation, gather at the cave mouth and swap hiking boots for waders before filing in. Kate Ritzko, a fish and wildlife technician for th


Using adrenaline in cardiac arrests results in less than one percent more people leaving hospital alive
A clinical trial of the use of adrenaline in cardiac arrests has found that its use results in less than 1 percent more people leaving hospital alive -- but almost doubles the risk of severe brain damage for survivors of cardiac arrest. The research raises important questions about the future use of adrenaline in such cases and will necessitate debate amongst healthcare professionals, patients and the public.


Houseplants could one day monitor home health
A student from two unrelated disciplines -- plant sciences and architectural design -- explore the future of houseplants as aesthetically pleasing and functional sirens of home health. Their idea is to genetically engineer house plants to serve as subtle alarms that something is amiss in our home and office environments.



"Unveiling the Unknown Milky Way" --ESA's Gaia Spacecraft 'Redefines the Foundations of Astronomy'
          One might think that the galaxy is completely mapped. Large parts of the Milky Way it are obscured by gas and dust, and it is hard to discern structure from the vantage of the solar system. Gaia is not only expected to clarify the spiral structures of the galaxy today, but because the satellite traces how stars move, astronomers can wind the clock backward and see how the galaxy evolved over the past 13 billion years—a field known as galactic archa...


A peek into the interplay between sleep and wakefulness
The ventrolateral preoptic nucleus (VLPO) in the brain plays a critical role in the initiation and maintenance of sleep, while the lateral posterior part of the hypothalamus contains neuronal populations implicated in maintenance of arousal. Now, a new study reveals that these arousal-related neurons are heavily innervated by GABAergic neurons in the preoptic area including the VLPO. The work provides important information to understand the mechanisms that control animals' sleep/wakefulness stat


Parakeet pecking orders, basketball match-ups, and the tenure-track
Researchers describe a new algorithm called SpringRank that uses wins and losses to quickly find rankings lurking in large networks. When tested on a wide range of synthetic and real-world datasets, ranging from teams in an NCAA college basketball tournament to the social behavior of animals, SpringRank outperformed other ranking algorithms in predicting outcomes and in efficiency.


On the anniversary of the first Moon landing 49 years ago, here are some stunning images you may have never seen
It has been not quite a half-century since human beings stepped foot on another planetary body for the first time. Forty-nine years ago today, to be exact. It was on July 20, 1969 when Neil A. Armstrong, Commander of the Apollo 11 mission, descended the steps of the Lunar Module and upon reaching the surface uttered these instantly famous words: "That's one small step for a man, one giant leap for mankind." (Btw, if you think he didn't actually say "a man," thereby committing a gram...


Opportunity's Science Team Remains Vigilant
Pasadena CA (JPL) Jul 19, 2018 The dust storm on Mars is continuing as a Planet-encircling Dust Event (PEDE) with no indication of receding at this time. The storm has sustained high atmospheric opacity conditions over the Opportunity site for several weeks without any change. There is no indication at this time of the storm abating or clearing. Since the last contact with the rover on Sol 5111 (June 10, 2018), it


Discovering Structure in the Outer Corona
Greenbelt MD (SPX) Jul 19, 2018 In 1610, Galileo redesigned the telescope and discovered Jupiter's four largest moons. Nearly 400 years later, NASA's Hubble Space Telescope used its powerful optics to look deep into space - enabling scientists to pin down the age of the universe. Suffice it to say that getting a better look at things produces major scientific advances. In a paper published on July 18 in The Astroph


Wearable device measures cortisol in sweat
By drawing in a bit of sweat, a patch can reveal how much cortisol a person is producing. Cortisol is known as the stress hormone but is involved in many important physiological functions.


Nature's antifreeze inspires revolutionary bacteria cryopreservation technique
Warwick UK (SPX) Jul 18, 2018 The survival mechanisms of polar fish have led scientists at the University of Warwick to develop of a revolutionary approach to 'freeze' bacteria. The new technique could radically improve the work to store and transport human tissue. Researchers from the Department of Chemistry and Warwick Medical School have established a way to cryopreserve (or 'freeze') a broad range of bacteria


US opioid prescribing rates by congressional district
Congressional districts with the highest opioid prescribing rates are predominantly concentrated in the southeastern U.S., with other hotspots in Appalachia and the rural west, according to the first study to focus on opioid prescribing rates at the congressional district level.


Genome damage from CRISPR/Cas9 gene editing higher than thought
Scientists have discovered that CRISPR/Cas9 gene editing can cause greater genetic damage in cells than was previously thought. This has safety implications for future gene therapies using CRISPR/Cas9 as the unexpected damage could lead to dangerous changes in some cells. The study revealed that standard DNA tests miss finding this genetic damage, and that caution and specific testing will be required for any potential gene therapies.


Lockheed Martin and ThalesRaytheonSystems to provide NATO with Battlespace Intelligence System
Farnborough UK (SPX) Jul 18, 2018 Lockheed Martin and ThalesRaytheonSystems are joining forces to provide the NATO Alliance with a territorial Ballistic Missile Defence (BMD) command and control capability. This Teaming Agreement, signed in the presence of Raytheon and Thales, the two shareholders of the joint venture, establishes a transatlantic team that combines the depth and breadth of decades of expertise from Lockheed Mart


Effect of genetic factors on nutrition: The genes are not to blame
Individualized dietary recommendations based on genetic information are currently a popular trend. A team has systematically analyzed scientific articles and reached the following conclusion: There is no clear evidence for the effect of genetic factors on the consumption of total calories, carbohydrates, and fat. According to the current state of knowledge, the expedience of gene-based dietary recommendations has yet to be proven.


Martian Atmosphere Behaves as One
Noordwijk, The Netherlands (ESA) Jul 19, 2018 Understanding the Martian atmosphere is a key topic in planetary science, from its current status to its past history. Mars's atmosphere continuously leaks out to space and is a crucial factor in the planet's past, present, and future habitability - or lack of it. The planet has lost the majority of its once much denser and wetter atmosphere, causing it to evolve into the dry, arid world we see


Response to HIV/AIDS epidemic at risk of 'dangerous complacency' as urgent change in approach is needed
HIV rates persist in high risk, marginalized populations and the Commission authors warn that a resurgence of the epidemic is likely as the largest generation of young people age into adolescence and adulthood. * Stalling of HIV funding in recent years endangers HIV control efforts. Historic 'exceptionalism' of HIV treatment and care may no longer be sustainable; services will likely need to be part of wider health care supporting related diseases and conditions.


Exploring The Lost Moons Of Our Solar System
On Tuesday, Jupiter officially "gained" 10-12 moons. But that doesn't make up for the dozens of moons the solar system has lost over time. Unlike the recent crop, the long lost moons were of pretty substantial size. This includes even a few now missing moons for Jupiter. The king of our planets started out in a gas envelope, like the other planets. It's system had quite a bit of heft, but the slow drag of this cloud may have pulled in moons as large as Mercury into the inner hell...


ANU scientists discover the world's oldest colors
Canberra, Australia (SPX) Jul 18, 2018 Scientists from The Australian National University (ANU) and overseas have discovered the oldest colours in the geological record, 1.1 billion-year-old bright pink pigments extracted from rocks deep beneath the Sahara desert in Africa. Dr Nur Gueneli from ANU said the pigments taken from marine black shales of the Taoudeni Basin in Mauritania, West Africa, were more than half a billion yea



"Monumental" --Searching for Signs of Life on Saturn's Titan: A Strange, Earth-like World 
        Titan is much too cold for liquid water to be present on the surface. Although this is not a favorable scenario for life-bearing molecules to form, there is hope. Radar measurements from Cassini, which orbited Saturn for 13 years, were able to peer through Titan's optically thick atmosphere, revealing the terrain of this enigmatic world. What was revealed was unexpected - Titan is active. Cassini's radar instrument unveiled lakes, dunes, mountains, river...



"Monumental" --Searching for Signs of Life on Saturn's Titan: An Eerie, Earth-like World 
    Titan is much too cold for liquid water to be present on the surface. Although this is not a favorable scenario for life-bearing molecules to form, there is hope. Radar measurements from Cassini, which orbited Saturn for 13 years, were able to peer through Titan's optically thick atmosphere, revealing the terrain of this enigmatic world. What was revealed was unexpected - Titan is active. Cassini's radar instrument unveiled lakes, dunes, mountains, river valleys, and no...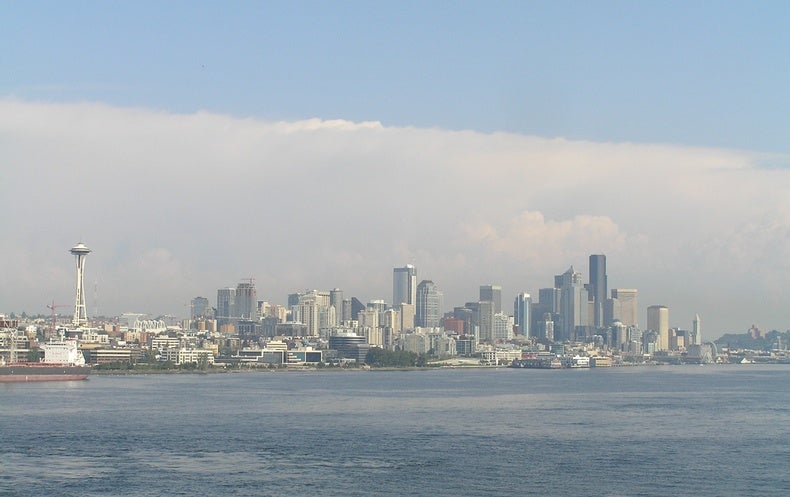 Sea Level Rise Could Inundate the Internet
Extreme sea level rise could swamp internet cabling and hubs by 2033—and coastal cities like New York, Seattle and Miami are at greatest risk. Christopher Intagliata reports. -- Read more on ScientificAmerican.com


Laser experiments lend insight into metal core at heart of the Earth
Edinburgh UK (SPX) Jul 18, 2018 Scientists have discovered fresh insights into the metallic core at the centre of our planet. The findings could aid understanding of how the Earth was formed from elements in space, some 10 billion years ago. They could also shed light on the fundamental physical nature of nitrogen, one of the most abundant elements in the atmosphere. An international team of researchers carri


Long-term effectiveness of therapy for common cause of kidney failure
Among individuals with autosomal dominant polycystic kidney disease, those who were treated with tolvaptan for up to 11 years had a slower rate of kidney function decline compared with historical controls. Annualized kidney function decline rates of tolvaptan-treated patients did not change during follow-up.


New findings on intercellular communication
This is a nice example of a rather unexpected discovery: by studying the development of the blood vessels of the brain, researchers have just shed light on a question that was pending for 10 years! They provide a molecular mechanism conferring ligand specificity to Wnt signaling, an ancestral communication pathway present in all vertebrates.


Researchers upend conventional wisdom on thermal conductivity
Houston TX (SPX) Jul 18, 2018 Scientists have long known that diamond is the best material for conducting heat, but it has drawbacks: It is costly and is an electrical insulator; when paired with a semiconductor device, diamond expands at a different rate than the device does when it is heated. Now a group of researchers from around the United States has reported that a crystal grown from two relatively common mineral


GMV and Tecnobit partners with Skydel
Madrid, Spain (SPX) Jul 19, 2018 GMV, Tecnobit and Skydel reports that they are working to adapt Skydel's Global Navigation Satellite System (GNSS) simulation solution to support the latest developments of the Galileo GNSS, synchronizing with the European efforts to bring a modern, highly-accurate and secure positioning system to the market. GMV, Tecnobit, and Skydel aim to provide corporations, universities, and research


NASA Brings Latest Aerospace Technologies to AirVenture 2018
Visitors to AirVenture Oshkosh 2018 can get a close look at the latest in NASA aerospace technology during the Experimental Aircraft Association's annual airshow Monday, July 23, through Sunday, July 29, at Wittman Regional Airport in Oshkosh, Wisconsin.


Medicaid expansion boosts employment
A new study found individuals with disabilities were more likely to be employed in states that expanded Medicaid than their peers in non-expansion states, reducing the need to live in poverty to qualify for Medicaid coverage.


Scientists reverse aging-associated skin wrinkles and hair loss in a mouse model
Researchers have reversed wrinkled skin and hair loss, hallmarks of aging, in a mouse model. When a mutation leading to mitochondrial dysfunction is induced, the mouse develops wrinkled skin and extensive, visible hair loss in a matter of weeks. When the mitochondrial function is restored by turning off the gene responsible for mitochondrial dysfunction, the mouse returns to smooth skin and thick fur, indistinguishable from a healthy mouse of the same age.


Greening vacant lots reduces feelings of depression in city dwellers
Greening vacant urban land significantly reduces feelings of depression and improves overall mental health for the surrounding residents, researchers show in a new randomized, controlled study. The findings have implications for cities across the United States, where 15 percent of land is deemed ''vacant'' and often blighted or filled with trash and overgrown vegetation.


New solar sailing technology for NASA
Researchers is taking solar sailing to the next level with advanced photonic materials. This new class of materials could be used to steer reflected or transmitted photons and enable near-Earth, interplanetary and interstellar space travel.


SLAC's ultra-high-speed 'electron camera' catches molecules at a crossroads
Menlo Park CA (SPX) Jul 18, 2018 An extremely fast "electron camera" at the Department of Energy's SLAC National Accelerator Laboratory has produced the most detailed atomic movie of the decisive point where molecules hit by light can either stay intact or break apart. The results could lead to a better understanding of how molecules respond to light in processes that are crucial for life, like photosynthesis and vision,


Seeking 72-hour Space Environment Forecasts with Updates on the Hour
Washington DC (SPX) Jul 19, 2018 Models for providing hourly terrestrial weather forecasts anywhere in the world have become increasingly precise-our smartphones buzz or chirp with local alerts of approaching thunderstorms, heavy snow, flash floods, and big events like tornados and hurricanes. The military relies on accurate weather forecasts for planning complex operations in the air, on ground, and at sea. But when it c



MIT Astronomers Solve Enduring Mystery of a Dimming Star
    For nearly a century, astronomers have puzzled over the curious variability of young stars residing in the  Taurus-Auriga Dark Clouds, a gathering of molecular clouds (above) which host stellar nurseries containing thousands of infant stars constellation some 450 light years from Earth. One star in particular has drawn astronomers' attention. Every few decades, the star's light has faded briefly before brightening again. In recent years, astronomers have observed the s


DARPA, Lockheed Martin Demonstrate Technologies to Enable a Connected Warfighter Network
Fort Worth TX (SPX) Jul 18, 2018 Lockheed Martin's Skunk Works and the Defense Advanced Research Projects Agency (DARPA) recently performed a series of flight tests demonstrating how a system of systems (SoS) approach enables seamless - and rapid - integration across air, space, land, sea and cyber in contested environments. The demonstrations held at the Naval Air Warfare Center in China Lake, California, were part of a



"Melt Proof!" --NASA's Parker Probe Will Swoop Unharmed Within 4" of the Sun 
  This summer, NASA's Parker Solar Probe will launch to travel closer to the Sun, deeper into the solar atmosphere, than any mission before it. If Earth was at one end of a yard-stick and the Sun on the other, Parker Solar Probe will make it to within four inches of the solar surface. Inside that part of the solar atmosphere, a region known as the corona, Parker Solar Probe will provide unprecedented observations of what drives the wide range of particles, energy and heat that cours


It wasn't all bad news.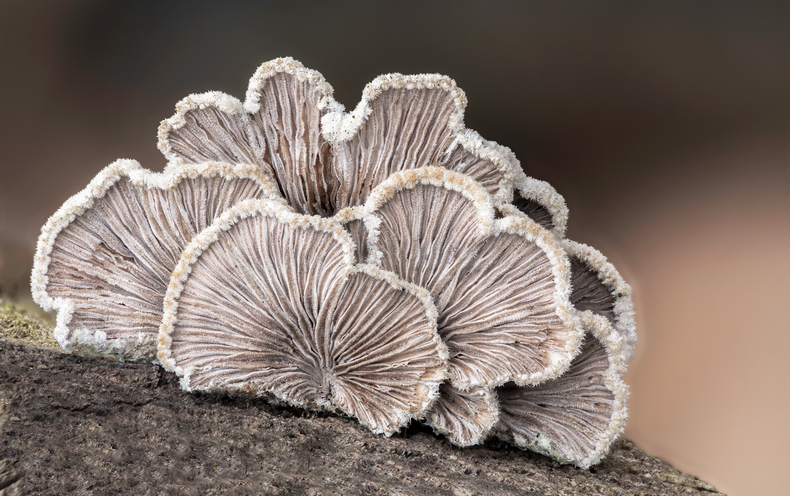 Why Nature Prefers Couples, Even for Yeast
Some species have the equivalent of many more than two sexes, but most do not. A new model suggests the reason depends on how often they mate -- Read more on ScientificAmerican.com


Archaeologists Find Unexpected Contents Inside Alexandria Coffin
Since the announcement of its discovery earlier this month, the buried sarcophagus in Alexandria, Egypt, created a lot of speculation about who might be inside. Given the coffin's large size and composition of granite, which would have had to be mined hundreds of miles away, experts said it was possible the coffin contained a man of importance, perhaps a nobleman of Alexander the Great. There was also a lot of online chatter about the possibility of unleashing a curse by opening the presum...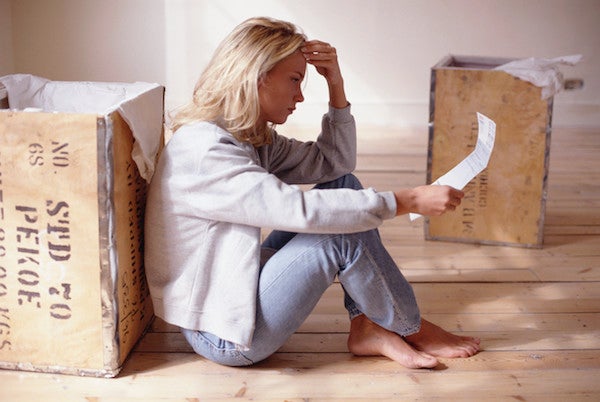 How behavioral science could boost upward mobility in housing voucher programs -- Read more on ScientificAmerican.com


Sailors of the sky.


Treating dementia with the healing waves of sound
Ultrasound waves applied to the whole brain improve cognitive dysfunction in mice with conditions simulating vascular dementia and Alzheimer's disease. It is possible that this type of therapy may also benefit humans.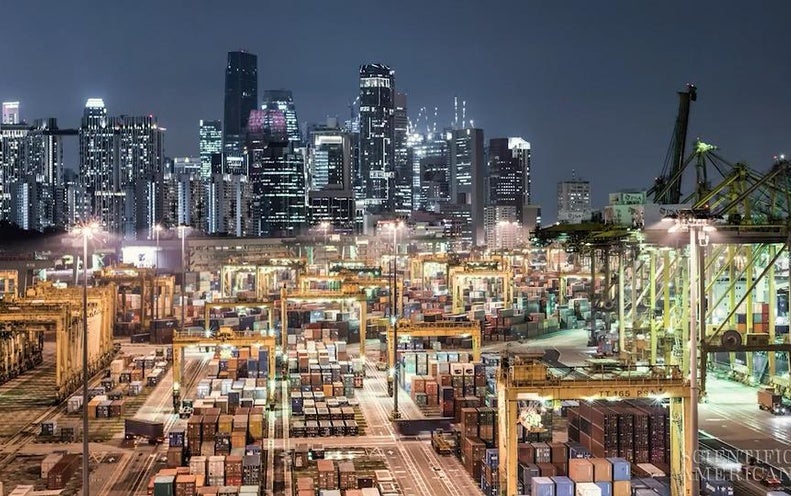 How Can Scientists Help Make Cities More Sustainable?
Researchers have data. Corporate executives have innovations. Mayors have real problems to solve. Yet these people do not necessarily understand how they can help one another make cities healthier... -- Read more on ScientificAmerican.com


Phages work together to suppress CRISPR bacterial immunity
CRISPR are an essential part of bacterial immunity designed to defend against foreign DNA. In bacteria, CRISPR acts just like it does in human cells as a pair of scissors, in their case with the goal of cutting strands of infecting DNA. While researchers have known that CRISPR is found in roughly half of all bacteria in the wild, they did not know much about the molecular battle between CRISPRs and invading viruses or phages.


Inside the Cosmodrome: Where Russia launches Americans into space
BAIKONUR, KAZAKHSTAN - That rocket looked so tiny from a mile away. Shining white against the dull beige sands of Baikonur, the Soyuz had three people on board all set for a ride to the International Space Station. From this distance, though, it appeared fragile, like a child's plaything. Standing beside me was a member of the backup crew, Canadian astronaut David Saint-Jacques. He passed the time talking to me about other launches he had seen. When the Soyuz finally lighted its engines...