World's first-ever 4D printing for ceramics
A ground-breaking advancement in materials research by successfully developing the world's first-ever 4D printing for ceramics, which are mechanically robust and can have complex shapes. This could turn a new page in the structural application of ceramics.


Acid coastal seas off US putting common fish species at risk
Scientists have shown that coastal waters and river estuaries can exhibit unique vulnerabilities to acidification than offshore waters. This acidification, detected in waters off the United States West Coast and the Gulf of Mexico, can lead to disorientation and cognitive problems in some marine fish species, such as salmon, sharks, and cod.


Independence: A New Performance Indicator for Researchers?
A scientist's achievements are often measured in terms of the number of papers they publish (productivity) and how many citations those papers get (impact). These 'bibliometric indicators' are widely derided but they have proven remarkably stubborn. Now, in a new preprint on bioRxiv, researchers Peter van den Besselaar and Ulf Sandström propose a new metric that, they say, could measure another important researcher characteristic: independence. For van den Besselaar and Sandström, in...


Insight into development of lung cancer
Lung cancer results from effects of smoking along with multiple genetic components. A new study identifies two main pathways for the role of chromosome 15q25.1 -- a leader in increasing susceptibility to lung cancer -- in modifying disease risk. One pathway is implicated in nicotine dependence. The other plays a part in biological processes such as nutrient transfer and immune system function. The findings increase our understanding of lung cancer cause and development.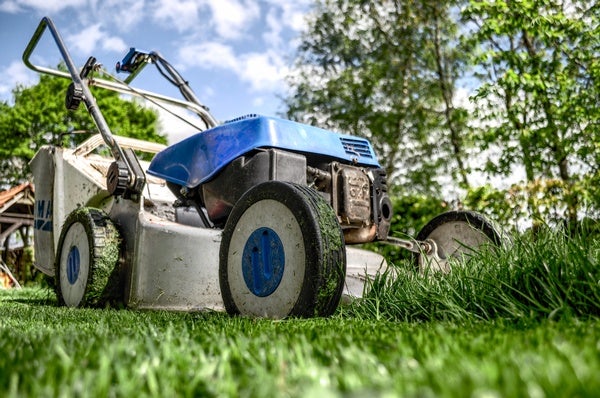 What Are the Jobs That Immigrants Do?
"The data reveals an important point: There is no singular industry or job where unauthorized immigrant workers are a majority. They are outnumbered by native-born workers when you consider the... -- Read more on ScientificAmerican.com


How an herbivore hijacks a nutrient uptake strategy of its host plant
Maize plants release secondary metabolites into the soil that bind to iron and thereby facilitate its uptake by the plant. The Western corn rootworm (Diabrotica virgifera), the economically most important maize pest worldwide, is attracted by these complexes, extracts the bound iron from the maize plant and uses it for its own nutrition. With these insights, researchers provide a new explanation for the extraordinary success of the Western corn rootworm as a global maize pest.


This NASA animation shows something one could mistake for blue blood pumping in an alien venous system
Alien it most certainly is not. But the word 'venous' is not far from the mark. So just what is this thing anyway? When I first spotted this mesmerizing animation on Twitter, my mind really did wander to the metaphorical idea of blood flowing through some sort of alien venous system. And actually, to the extent that a river can be the lifeblood of a region, you are looking at something akin to a venous system. The time-lapse animation consists of 14 false-color satellite images of t...


More efficient security for cloud-based machine learning
A novel encryption method secures data used in online neural networks, without dramatically slowing their runtimes. This approach holds promise for using cloud-based neural networks for medical-image analysis and other applications that use sensitive data.


NASA to Host Media Briefing on New Ice-Monitoring Mission
NASA will host a media teleconference at 1 p.m. EDT Wednesday, Aug. 22, to discuss the upcoming launch of the Ice, Cloud and land Elevation Satellite (ICESat-2), which will fly NASA's most advanced laser altimeter to measure Earth's changing ice.


One Third of Known Planets May Be Enormous Ocean Worlds
Water is a key ingredient for life — and new research suggests we might find it all over the galaxy. Scientists looked at the mass of Super-Earths, a kind of planet common across the cosmos but not present in our own solar system. These rocky worlds are several times larger than Earth, but the team's analysis of known Super-Earths reveals something astounding: Many of them may be literal water worlds. According to the research, many of these planets may be half water. By comparison...


Astronomers observe cosmic steam jets and molecules galore
A team of scientists using the highest-frequency capabilities of the Atacama Large Millimeter/submillimeter Array (ALMA) has uncovered jets of warm water vapor streaming away from a newly forming star. The researchers also detected the 'fingerprints' of an astonishing assortment of molecules near this stellar nursery.


Novel research optimizes both elasticity and rigidity in the same material without the usual tradeoffs
In the world of materials, rigidity and elasticity are usually on opposite ends of the continuum. Typically, the more elastic a material, the less able it is to bear loads and resist forces. The more rigid it is, the more prone it is to rupture at lower strains when the load or force exceeds its capacity. A goal for many materials scientists is to create a material that brings together the best of both worlds.


Scientists discover why silver clusters emit light
Clusters of silver atoms captured in zeolites, a porous material with small channels and voids, have remarkable light emitting properties. They can be used for more efficient lighting applications as a substitute for LED and TL lamps. Until recently, scientists did not know exactly how and why these small particles emit light. An interdisciplinary team of physicists and chemists has now demonstrated for the first time where these properties originate.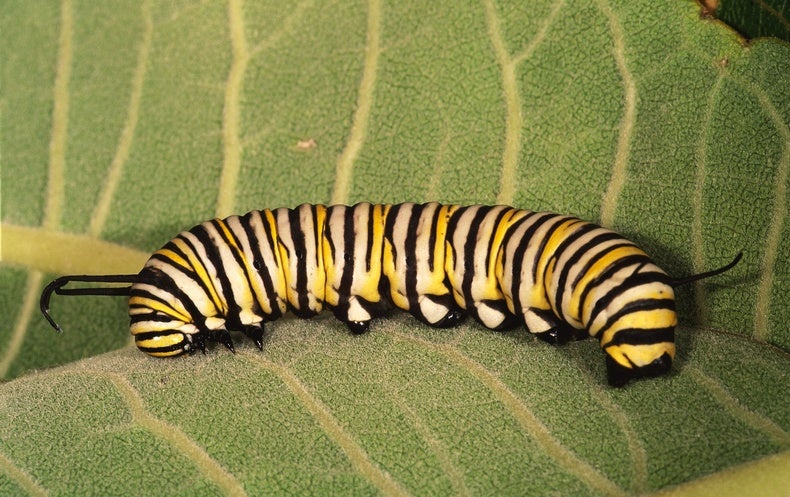 Rising CO2 Means Monarch Butterfly Bellyaches
Milkweed grown with more carbon dioxide in the air supplies fewer toxins to monarch butterflies that need the toxins to fight off gut parasites. -- Read more on ScientificAmerican.com


Why some people with brain markers of Alzheimer's have no dementia
A new study has uncovered why some people that have brain markers of Alzheimer's disease (AD) never develop the classic dementia that others do. The results showed that resilient individuals had a unique synaptic protein signature that set them apart from both demented AD patients and normal subjects with no AD pathology.


Color effects from transparent 3D printed nanostructures
Structural coloration means that the microstructure of an object causes various colors to appear. For industry, this is an attractive alternative to coloring with pigments. But so far, scientists had primarily experimented with nanostructures observed in nature, or with simple, regular designs. Computer scientists now take a different, innovative approach: their tool automatically creates 3D print templates for nanostructures for user-defined colors, and their structures do not follow any partic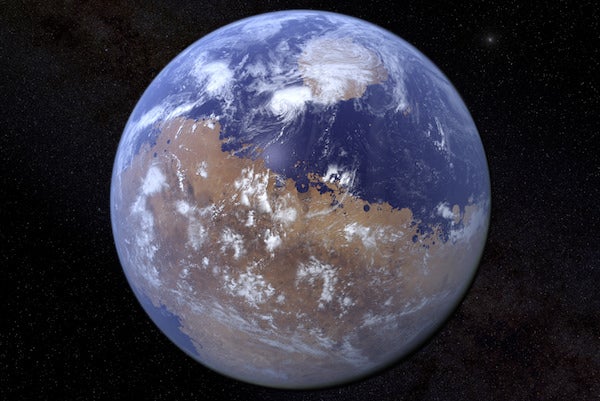 It's time to commit to human exploration of Mars -- Read more on ScientificAmerican.com


Aerojet Rocketdyne Expands Solid Rocket Motor Center of Excellence at Arkansas Facility
Little Rock AR (SPX) Aug 17, 2018 Aerojet Rocketdyne, a leader in the development and manufacture of aerospace and defense products, has announced plans to expand its Southern Arkansas facility near Camden, where the company manufactures solid rocket motors and warheads critical to national defense. Aerojet Rocketdyne's currently envisioned expansion plans include investing in new infrastructure and creating more than 140


Ultrahot planets have starlike atmospheres
Tempe AZ (SPX) Aug 10, 2018 Recent observations by NASA's Hubble and Spitzer space telescopes of ultrahot Jupiter-like planets have perplexed theorists. The spectra of these planets have suggested they have exotic - and improbable - compositions. However, a new study just published by a research team that includes Arizona State University astrophysicist Michael Line, an assistant professor in ASU's School of Earth an


Moderate carbohydrate intake may be best for health, study suggests
A new study has found that diets both low and high in carbohydrates were linked with an increase in mortality, while moderate consumers of carbohydrates had the lowest risk of mortality. The study also found that low-carb diets that replace carbohydrates with proteins and fats from plant sources were associated with lower risk of mortality compared to those that replace carbohydrates with proteins and fat from animal sources.


China unveils Chang'e-4 rover to explore Moon's far side
Beijing (XNA) Aug 17, 2018 China's moon lander and rover for the Chang'e-4 lunar probe, which is expected to land on the far side of the moon this year, was unveiled Wednesday. Images displayed at Wednesday's press conference showed the rover was a rectangular box with two foldable solar panels and six wheels. It is 1.5 meters long, 1 meter wide and 1.1 meters high. Wu Weiren, the chief designer of China's lun


Automated detection of focal epileptic seizures in a sentinel area of the human brain
In a first-in-humans pilot study, researchers have identified a sentinel area of the brain that may give an early warning before clinical seizure manifestations from focal epilepsy appear. They have also validated an algorithm that can automatically detect that early warning. These two findings offer the possibility of squelching a focal epilepsy seizure -- before the patient feels any symptoms -- through neurostimulation of the sentinel area of the brain.


The Science Team Continues to Listen for Opportunity as Storm Diminishes
Pasadena CA (JPL) Aug 17, 2018 The planet-encircling dust storm on Mars continues to decay, although in fits and starts. Atmospheric opacity (tau) over the rover site was estimated down near 2.1, but then popped up to 2.5. It is expected that Opportunity has experienced a low-power fault, and perhaps even a mission clock fault. Additionally, the up-loss timer has also since expired, adding another fault condition.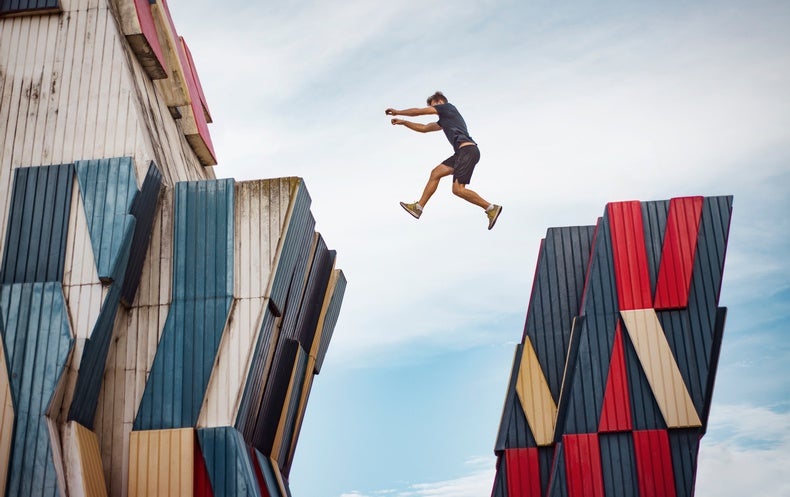 It's not just about rebellion. Neuroscience is revealing adolescents' rich and nuanced relationship with risky behavior -- Read more on ScientificAmerican.com


Novel nanoparticle-based approach detects and treats oral plaque without drugs
When the good and bad bacteria in our mouth become imbalanced, the bad bacteria form a biofilm (aka plaque), which can cause cavities, and if left untreated over time, can lead to cardiovascular and other inflammatory diseases like diabetes and bacterial pneumonia. A team of researchers has recently devised a practical nanotechnology-based method for detecting and treating the harmful bacteria that cause plaque and lead to tooth decay and other detrimental conditions.


In neutron stars, protons may do the heavy lifting
Boston MA (SPX) Aug 17, 2018 Neutron stars are the smallest, densest stars in the universe, born out of the gravitational collapse of extremely massive stars. True to their name, neutron stars are composed almost entirely of neutrons - neutral subatomic particles that have been compressed into a small, incredibly dense celestial package. A new study in Nature, co-led by MIT researchers, suggests that some properties o


Stennis Begins 5th Series of RS-25 Engine Tests
Stennis Space Center MIS (SPX) Aug 17, 2018 Stennis Space Center showcased what it does best for new NASA Administrator Jim Bridenstine on Aug. 14, hosting the agency leader for the first in another series of RS-25 rocket engine hot fire tests in support of NASA's Space Launch System (SLS) Program. Operators conducted a successful test of RS-25 developmental engine No. 0525 - complete with a new flight controller unit - on the A-1 T


Low bandwidth? Use more colors at once
As researchers engineer solutions for eventually replacing electronics with photonics, one team team has simplified the manufacturing process that allows utilizing multiple colors at the same time on an electronic chip instead of a single color at a time.


HIV and a tale of a few cities
In a pair of new modeling studies, researchers examined how policy reform in terms of drug decriminalization (in Mexico) and access to drug treatment (in Russia) might affect two regions hard hit by the HIV pandemic: Tijuana, Mexico and the Russian cities of Omsk and Ekaterinburg.


Astronomers discover the most distant radio galaxy ever
Amsterdam, Netherlands (SPX) Aug 10, 2018 After nearly twenty years, the record of the most distant radio galaxy ever discovered has been broken. A team led by PhD student Aayush Saxena (Leiden Observatory, the Netherlands) has found a radio galaxy from a time when the universe was only 7% of its current age, at a distance of 12 billion light-years. The team used the Giant Meter-wave Radio Telescope (GMRT) in India to initially id


Taking a closer look at unevenly charged biomolecules
Clinicians most often monitor antibodies because these small proteins attach to antigens, or foreign substances, we face every day. Most biomolecules, however, have complicated charge characteristics, and the sensor response from conventional carbon nanotube systems can be erratic. A team recently revealed how these systems work and proposed changes to dramatically improve biomolecule detection.


Cells agree: What doesn't kill you makes you stronger
Brief exposures to stressors can be beneficial by prompting cells to trigger sustained production of antioxidants, molecules that help get rid of toxic cellular buildup related to normal metabolism -- findings with potential relevance for age-related diseases like cancer, Alzheimer's and heart disease.


Energy-efficient spin current can be controlled by magnetic field and temperature
Up to now, electronic computer components have been run on electricity, generating unwanted heat. If spin current were employed instead, computers and similar devices could be operated in a much more energy-efficient manner. Researchers have now discovered an effect that could make such a transition to spin current a reality.


Arecibo Observatory to get $5.8 Million Upgrade to Expand View
Orlando FL (SPX) Aug 17, 2018 The National Science Foundation has awarded a team of scientists $5.8 million to design and mount a supersensitive antenna at the focal point of the Arecibo Observatory's 1,000-foot-diameter dish, which is managed by the University of Central Florida. The antenna, called a phased-array feed, will increase the telescope's observation capabilities 500 percent. The team, led by Brigham Young


Six Things About Opportunity'S Recovery Efforts
Pasadena CA (JPL) Aug 17, 2018 NASA's Opportunity rover has been silent since June 10, when a planet-encircling dust storm cut off solar power for the nearly-15-year-old rover. Now that scientists think the global dust storm is "decaying" - meaning more dust is falling out of the atmosphere than is being raised back into it - skies might soon clear enough for the solar-powered rover to recharge and attempt to "phone home."


Tibetan sheep highly susceptible to human plague, originates from marmots
In the Qinghai-Tibet plateau, one of the region's highest risk areas for human plague, Himalayan marmots are the primary carriers of the infectious bacterium Y. pestis. Y. pestis infection can be transmitted to humans and other animals by the marmots' parasitic fleas. Researchers determine that Tibetan sheep, who make up about one-third of China's total sheep population, also carry this disease and can transmit it to humans.


Scientists discovered organic acid in a protoplanetary disk
Sverdlovsk Oblast, Russia (SPX) Aug 17, 2018 The importance of the finding is that the organic acid is much more difficult to obtain than other organic molecules found in protoplanetary discs before. If methanol is obtained from carbon monoxide on the surface of dust particles under stellar radiation, then formic acid requires more complex reactions, which are not possible without active processes of organic synthesis. 'We have found


MSU astronomers discovered supermassive black hole in an ultracompact dwarf galaxy
Moscow, Russia (SPX) Aug 17, 2018 Fornax UCD3 is a part of a Fornax galaxy cluster and belongs to a very rare and unusual class of galaxies - ultracompact dwarfs. The mass of such dwarf galaxies reaches several dozen millions of solar masses and the radius, typically, does not exceed three hundred light years. This ratio between mass and size makes UCDs the densest stellar systems in the Universe. "We have discovered a sup


16 going on 66: Will you be the same person 50 years from now?
From 16 to 66 your personality will change and over time you will generally become more emotionally stable. But don't compare yourself to others; those who are the most emotionally stable when young are probably going to continue being the most stable as they age.


Ants, acorns and climate change
The relatively swift adaptability of tiny, acorn-dwelling ants to warmer environments could help scientists predict how other species might evolve in the crucible of global climate change, according to biologists.


Whole blood test for toxoplasmosis is sensitive, specific
Transmission of toxoplasmosis from mother to fetus can lead to severe congenital problems and fetal death, and tests for the parasitic infection during pregnancy are critical. Now, researchers have showed the efficacy of a low-cost whole blood test for toxoplasmosis.


NASA Administrator Views SLS Progress During First Visit to Marshall
Huntsville AL (SPX) Aug 17, 2018 Completing a three-day tour spanning three states, NASA Administrator Jim Bridenstine made his first visit to the Rocket City as the agency's administrator on Wednesday, Aug. 15. Bridenstine spent the day at NASA's Marshall Space Flight Center in Huntsville, Alabama, where he was briefed on space station science operations, technology development and Space Launch System (SLS) progress. Sig


NASA Team Demonstrates "Science on a Shoestring" with Greenhouse Gas-Measuring Instrument
Greenbelt MD (SPX) Aug 17, 2018 A novel instrument that has already proven its mettle on field campaigns will attempt to measure atmospheric greenhouse gases from an occultation-viewing, low-Earth-orbiting CubeSat mission called Mini-Carb early next year - marking the first time this type of instrument has flown in space. Emily Wilson, a scientist at NASA's Goddard Space Flight Center in Greenbelt, Maryland, is teaming w


New way to grow blood vessels developed
Formation of new blood vessels, a process also known as angiogenesis, is one of the major clinical challenges in wound healing and tissue implants. To address this issue, researchers have developed a clay-based platform to deliver therapeutic proteins to the body to assist with the formation of blood vessels.


Why Did NASA's Pioneer Spacecraft Mysteriously Slow Down?
Before Voyager 1 and 2 explored the outer solar system, Pioneer 10 and 11 paved the way. Launched in 1972 and 1973, respectively, these spacecraft were the first to transit the asteroid belt and the first to make close observations of Jupiter (both Pioneer 10 and 11) and Saturn (Pioneer 11). Like their successors, the Voyagers and New Horizons, both Pioneers are past the orbit of Pluto and will continue speeding outward from the center of the solar system. Powered by four plutonium-238


Dominant men make decisions faster
Men who exhibit high social dominance make faster decisions than low-dominance men even outside a social context, finds a large behavioral study.


99-million-year-old beetle trapped in amber served as pollinator to evergreen cycads
Flowering plants are well known for their special relationship to the insects and other animals that serve as their pollinators. But, before the rise of angiosperms, another group of unusual evergreen gymnosperms, known as cycads, may have been the first insect-pollinated plants. Now, researchers have uncovered the earliest definitive fossil evidence of that intimate relationship between cycads and insects.


Goonhilly and Spacebit parpace to accelerate commercial space exploration through blockchain technology
London, UK (SPX) Aug 17, 2018 Goonhilly Earth Station, the UK satellite communications innovator and space gateway, has announced that it is collaborating with space blockchain technology pioneers, Spacebit, to develop the use of blockchain technology for space-based data applications and mission deployment. Blockchain technology has the potential to introduce new techniques to accelerate space exploration by creating an eco


Particulate pollution's impact varies greatly depending on where it originated
Aerosols are tiny particles that are spewed into the atmosphere by human activities, including burning coal and wood. They have negative effects on air quality -- damaging human health and agricultural productivity. New research demonstrates that the impact these fine particles have on the climate varies greatly depending on where they were released.


Statins associated with improvement of rare lung disease
Researchers have found that cholesterol-lowering statins may improve the conditions of people with a rare lung disease called autoimmune pulmonary alveolar proteinosis. The research also suggested that two new tests could help diagnose the condition.


Magnetic fields can quash zonal jets deep in gas giants
Livermore CA (SPX) Aug 10, 2018 Magnetic fields around a planet or the Sun can overpower the zonal jets that affect atmospheric circulation. New research by a Lawrence Livermore National Laboratory (LLNL) scientist and a collaborator from the Australian National University (ANU) provides a theoretical explanation for why self-organized fluid flows called zonal jets or "zonal flows" can be suppressed by the presence of a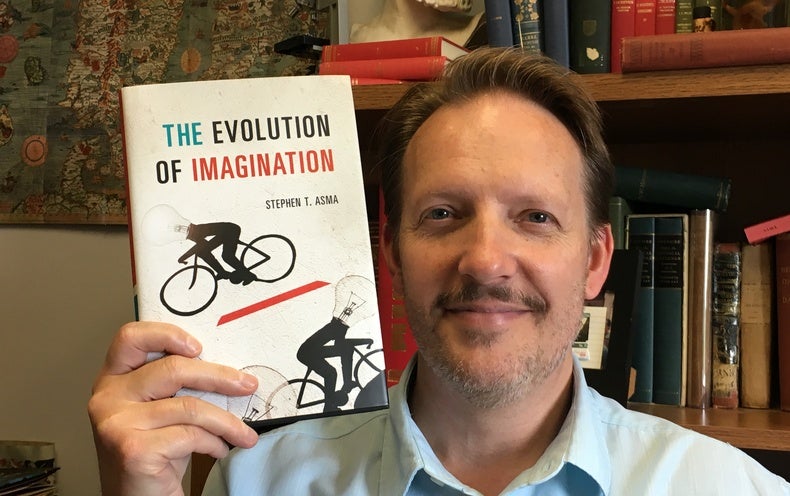 Life at the Improv: The Power of Imagination
Stephen Asma, professor of philosophy at Columbia College Chicago, talks about his two latest books, The Evolution of Imagination and Why We Need Religion. -- Read more on ScientificAmerican.com


Twisted electronics open the door to tunable 2-D materials
Researchers report an advance that may revolutionize the field of 2-D materials such as graphene: a 'twistronic' device whose characteristics can be varied by simply varying the angle between two different 2-D layers placed on top of one another. The device provides unprecedented control over the angular orientation in twisted-layer devices, and enables researchers to study the effects of twist angle on electronic, optical, and mechanical properties in a single device.


Trigger, target, trigger: Scientists explore controlled carbon monoxide release
Scientists have developed flavonoid-based, organic carbon monoxide-releasing molecules that exhibit CO release only when triggered by visible light. Using fluorescence microscopy, the researchers demonstrate targeted CO delivery by the photoCORMs to human lung cancer cells, as well as the ability of the molecules to produce anti-inflammatory effects.


For Some Crows, Migration is Optional
Crows are what's known as 'partial migrants'—as cold weather approaches some crows fly south, while others stay put. And that behavior appears to be ingrained. Christopher Intagliata... -- Read more on ScientificAmerican.com


Human wastewater valuable to global agriculture, economics
It may seem off-putting to some, but human waste is full of nutrients that can be recycled into valuable products that could promote agricultural sustainability and better economic independence for some developing countries, says a new study.


Retinoic acid may improve immune response against melanoma
Clinical trial results describe a promising strategy to remove one of melanoma's most powerful defenses: By adding retinoic acid to standard-of-care treatment, researchers were able to turn off myeloid-derived suppressor cells (MDSCs) that turn off the immune system, leading to more immune system activity directed at melanoma.