Genomic evidence of rapid adaptation of invasive Burmese pythons in Florida
New researchers set out to determine whether pythons could have adapted to an extreme Florida freeze event in 2010. They generated data for dozens of samples before and after the freeze event. By scanning regions of the Burmese python genome, they identified parts of the genome that changed significantly between the two time periods, providing clear evidence of evolution occurring over a very short time scale in this population.


Using Gamma Rays, Scientists Map Out 21 New Constellations
Gamma-Ray Sky For countless years, humans have gazed up at the sky and made sense of the stars by finding shapes in them — constellations of heroes, animals, and well-worn tales. Now, to celebrate the 10th mission year of NASA's Fermi Gamma-ray Space Telescope, scientists have used the telescope to develop a new set of constellations that correspond with gamma-ray emissions. Gamma rays are the most powerful in the electromagnetic spectrum, and they're typically only produced by very po...


In a First, Astronomers Find a Blazar That Cycles Every Two Years
Blazar Brightness After 10 years of observations, scientists have confirmed a two-year cycle in the gamma-ray brightness of a blazar, or a galaxy with supermassive black holes that consume mass and produce high-energy jets as a result. Blazars are the most energetic and luminous objects that we have identified so far in the known universe. "This is the first time that a gamma-ray period has been confirmed in an active galaxy," Stefano Ciprini, a researcher at the INFN Tor Vergata divis...


The Drake Equation: What Are the Odds That Aliens Exist?
The Drake equation is one of astronomy's most famous attempts to answer the question: Are we alone? It asks not just about any life, but the top shelf stuff: intelligent life with the ability to communicate with beings outside their planet. Microbes or floating sentient clouds don't make the cut. We want aliens that will talk to us. To be clear, this means there could be life out there in the universe that the Drake equation would discount. But in terms of knowing how likely we are to re...


Earth's inner core is solid, 'J waves' suggest
A new study could help us understand how our planet was formed. Scientists report that their research shows that Earth's inner core is solid -- a finding made possible by a new method for detecting shear waves, or 'J waves' in the inner core.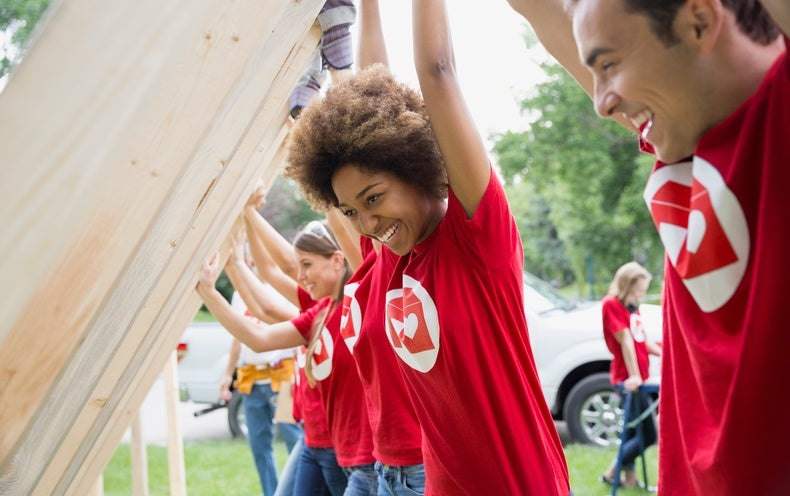 When Times Are Good, the Gender Gap Grows
A study shows growing national wealth and gender equality accentuates differences in the types of choices men and women make -- Read more on ScientificAmerican.com


Monkeys do not start to resemble their parents before puberty
Researchers experienced human raters with digital images of rhesus macaques of different ages and asked them to identify related individuals. They found that although infant rhesus macaque faces are individually distinguishable, only just before they reach puberty can offspring be matched correctly to the faces of their parents.


Milky Way's youngest pulsar exposes secrets of star's demise
Boston MA (SPX) Oct 19, 2018 Scientists have confirmed the identity of the youngest known pulsar in the Milky Way galaxy using data from NASA's Chandra X-ray Observatory. This result could provide astronomers new information about how some stars end their lives. After some massive stars run out of nuclear fuel, then collapse and explode as supernovas, they leave behind dense stellar nuggets called "neutron stars." Rap


Double dust ring test could spot migrating planets
Warwick UK (SPX) Oct 19, 2018 New research by a team led by an astrophysicist at the University of Warwick has a way of finally telling whether newly forming planets are migrating within the disc of dust and gas that typically surrounds stars or whether they are simply staying put in the same orbit around the star. Finding real evidence that a planet is migrating (usually inwards) within such discs would help solve a n


Invention of ionic decision-maker capable of self-learning
Tokyo, Japan (SPX) Oct 18, 2018 A NIMS research group has invented an ionic device, termed as ionic decision-maker, capable of quickly making its own decisions based on previous experience using changes in ionic/molecular concentrations. The group then succeeded in demonstrating its operation. This device is capable of making decisions while efficiently adapting to changing situations by a means unrelated to the storage


Launches of Russian Rokot-2 rocket may begin again in 2021
Moscow (Sputnik) Oct 19, 2018 The launches of the Russian Rokot-2 light carrier rockets may begin again in 2021 which would allow achieving annual incomes of over 8 billion rubles ($120 million) if the decision to resume the project is made this year, a source in the aerospace industry told Sputnik. "The launches of Rokot-2 may begin in 2021 if the decision to resume the project is made in 2018. The positive money flow


The claw game on Mars: NASA InSight plays to win
Pasadena CA (JPL) Oct 19, 2018 If you've ever played the claw machine at an arcade, you know how hard it can be to maneuver the metal "hand" to pick up a prize. Imagine trying to play that game when the claw is on Mars, the objects you're trying to grasp are far more fragile than a stuffed bear and all you have is a stitched-together panorama of the environment you're working in. Oh, and there might be a dust storm. NAS


Rocket Lab selects Wallops Flight Facility for US launch site
Wallops Island VA (SPX) Oct 19, 2018 US orbital launch provider Rocket Lab has today confirmed it will build its first US launch pad for the Electron rocket at NASA's Wallops Flight Facility in Virginia, USA. The site will be Rocket Lab's second dedicated launch complex and builds on Rocket Lab's existing ability to launch up to 120 times annually from the world's only private launch site, Rocket Lab Launch Complex 1, in New Zealan


China's commercial aerospace companies flourishing
Moscow (Sputnik) Oct 19, 2018 Many new companies have entered the commercial aerospace industry in China, supported by the government. Most of the CEOs come from government aerospace agencies or national scientific institutions. These companies still have a long way to go to catch up with Elon Musk's SpaceX. The aerospace industry used to be a battleground for superpowers. Space agencies were all sponsored by governmen


ASU astronomers catch red dwarf star in a superflare outburst
Tempe AZ (SPX) Oct 19, 2018 New observations by two Arizona State University astronomers using the Hubble Space Telescope have caught a red dwarf star in a violent outburst, or superflare. The blast of radiation was more powerful than any such outburst ever detected from the Sun, and would likely affect the habiltability of any planets orbitiing it. Moreover, the astronomers say, such superflares appear more common i


Strofio will measure Mercury's exosphere on BepiColombo mission
San Antonio TX (SPX) Oct 19, 2018 The European Space Agency's BepiColombo spacecraft will launch towards Mercury carrying a unique payload designed and built at Southwest Research Institute: an instrument called Strofio, which will study Mercury's tenuous exosphere. Part of the SERENA suite of instruments, Strofio's measurements will help us better understand the planet's surface and the history of the smallest rocky planet orbi


US-Russia space cooperation to go on despite Soyuz launch mishap
Moscow (Sputnik) Oct 19, 2018 According to NASA Administrator, Jim Bridenstine, the launch of manned Soyuz spacecraft will resume on schedule. The statement comes after last week's Soyuz spacecraft launch failure. Radio Sputnik has discussed the prospects for Russia-US space cooperation with Professor Steven Freeland, Dean of the School of Law at Western Sydney University. Sputnik: What can you say about the US-Russia


Sound, vibration recognition boost context-aware computing
Pittsburgh PA (SPX) Oct 18, 2018 Smart devices can seem dumb if they don't understand where they are or what people around them are doing. Carnegie Mellon University researchers say this environmental awareness can be enhanced by complementary methods for analyzing sound and vibrations. "A smart speaker sitting on a kitchen countertop cannot figure out if it is in a kitchen, let alone know what a person is doing in a kitc


US astronaut Hague 'amazed' by Russian rescue team's work after Soyuz failure
Moscow (Sputnik) Oct 19, 2018 NASA astronaut Nick Hague told NASA Administrator Jim Bridenstine that he was impressed by the teamwork of the rescue crew that helped him and Russian cosmonaut Alexey Ovchinin to get out of the rescue capsule after their recent emergency return to Earth over launch vehicle failure. "They had three pararescue jumpers. As soon as they had found where we were at... they jumped in to get to u


Installing life support the hands-free way
Paris (ESA) Oct 19, 2018 Last week saw the installation of ESA's next-generation life-support system on the International Space Station. The new facility recycles carbon dioxide in the air into water that can then be converted into oxygen reducing supplies sent from Earth by half. Installing the life support rack in NASA's Destiny laboratory is no easy task as the facility is larger than a human being and weighs o


Russian investigators identify responsible for failed Soyuz launch
Moscow (Sputnik) Oct 19, 2018 Members of Roscosmos commission and investigators have identified those who could be responsible in the damage to one of the sensing devices on board the Soyuz-FG carrier rocket, which could have led to the failed launch of the Soyuz MS-10 manned spacecraft, a source at the Baikonur space center told Sputnik on Thursday. "The responsibility of certain employees is being established. The re


DigitalGlobe expands NASA partnership with sole-source EO data contract
Westminster CO (SPX) Oct 19, 2018 DigitalGlobe reports that NASA awarded the company a sole-source contract for high-resolution commercial electro-optical and synthetic aperture radar (SAR) satellite imagery valued at up to $7 million. NASA-funded researchers will use this data to advance the agency's science and application development goals to understand and explore Earth, improve lives, and safeguard our future. This on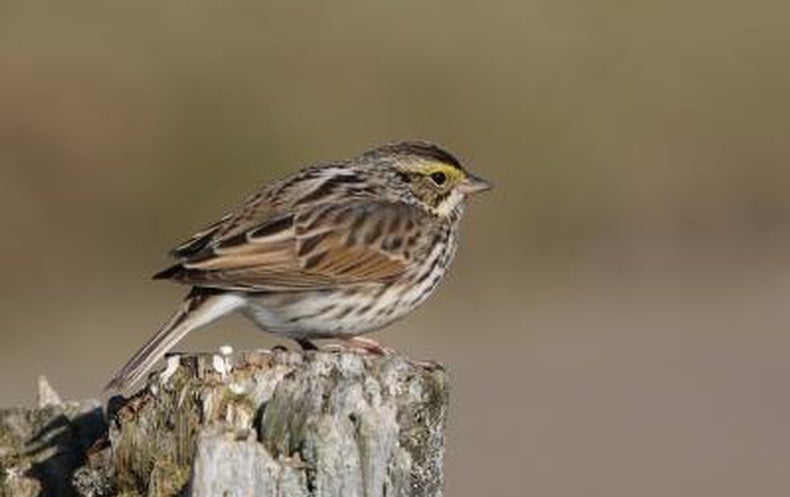 Wild Songbirds Can Pick Up New Tunes
Researchers taught two dozen wild sparrows new songs, by playing them the recordings of sparrows that live thousands of miles away. Jason G. Goldman reports. -- Read more on ScientificAmerican.com


How Mantis Shrimp Punch So Hard
Mantis shrimp — four-inch long seafloor crustaceans — knock out prey with a punch that accelerates faster than a .22 caliber bullet. Now, researchers have figured out exactly how the tiny stomatopods wind up their forceful blows. It's all thanks to a double-layered saddle-shaped spring made from surprisingly brittle material. "If you asked a mechanical engineer to make a spring that can store a lot of elastic energy, they wouldn't think of using ceramic," Ali Miserez, a materi...


In a Major Feat, Scientists Create a Bose-Einstein Condensate in Space
Space-Based Matter By blasting a miniature, experimental chip into space, scientists have created the first space-based Bose-Einstein condensate. The feat could allow for the more precise exploration of gravitational waves, dark matter, and add to our fundamental understanding of physics. Bose-Einstein condensates (BECs) are a state of matter in which a cloud of atoms is cooled until it's very close to absolute zero. At this extremely low temperature, the atoms move very, very slowly, cl...


Reading a Cuttlefish's Mind — On Its Skin
Pity the cuttlefish that tries to play poker. Where humans might blush when embarrassed or go white when frightened, cuttlefish wear their thoughts on their skins much more literally. Our own color transformations are caused by nothing more than changes in the blood flowing right under our skin, and it's a poor marker of what our actual thoughts are. Cuttlefish, by contrast, are covered in up to millions of tiny pigment-filled cells called chromatophores. Muscles in the cells stretch to ...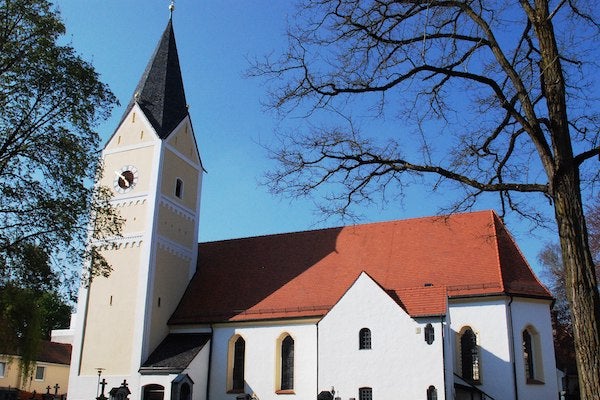 We should not accept our notions of reality as given, but always make them better -- Read more on ScientificAmerican.com


Why Dandelion Seeds Are So Good At Floating
Dandelion blowing may be about as close to a universal experience as there is. Kids and adults alike delight in huffing the white fluffy seeds from a dried sample of Taraxacum officinale, and watching them fly away. But as with all things in nature, it only happens that way because it works. Dandelion seeds can travel for miles before setting down, making them particularly efficient fliers. And scientists didn't really know why. Other plant seeds, such as maples, use more of a wing-like...


Astronomers May Have Spotted Another Neutron Star Merger
In 2017, gravitational waves and light were observed coming from the merger of a pair of neutron stars. The discovery proved that gravitational wave sources could also be viewed at visible, X-ray, and even gamma-ray wavelengths, but has remained the only such event observed to date. Now, researchers have identified a "cosmic look-alike" — an event they believe came from the same type of system as the one that produced the gravitational waves. Seeing Double Such a discovery woul...


Working lands play a key role in protecting biodiversity
Diversifying working lands -- including farmland, rangeland and forests -- may be key to preserving biodiversity in the face of climate change, says a new review article. These changes could extend the habitat of critters like bats, but also much larger creatures like bears, elk and other wildlife, outside the boundaries of protected areas, while creating more sustainable, and potentially more productive, working lands.


Genetic breakthrough will aid whitebark pine conservation efforts
A research team for the first time developed reliable genetic markers known as nuclear microsatellites for the whitebark pine, a discovery that could improve the tree's prospects for survival. Whitebark pine, which is declining rapidly nearly range-wide, is currently being considered for listing under the Endangered Species Act.


Social media for medical journals operates in 'wild west,' needs more support to succeed
In this first study to examine social media editor roles at medical journals, researchers found that while medical journals are using social media more to extend the reach of new research, the responsibilities and measures of success for these roles aren't well defined or supported. More support is needed to get the information to the public more efficiently.


3D printers have 'fingerprints,' a discovery that could help trace 3D-printed guns
Like fingerprints, no 3D printer is exactly the same. That's the takeaway from a new study that describes what's believed to be the first accurate method for tracing a 3D-printed object to the machine it came from. The advancement could help law enforcement and intelligence agencies track the origin of 3D-printed guns, counterfeit products and other goods.


Scientists grow functioning human neural networks in 3D from stem cells
A team of researchers has developed three-dimensional (3D) human tissue culture models for the central nervous system that mimic structural and functional features of the brain and demonstrate neural activity sustained over a period of many months. With the ability to populate a 3D matrix of silk protein and collagen with cells from patients with Alzheimer's disease, Parkinson's disease, and other conditions, the tissue models allow for the exploration of cell interactions, disease and response


Earliest Flesh-Ripping Fish Found (With Nibbled Victims)
Jumping right out of nightmares and into my heart (it's kind of cute, isn't it?), meet Fincutter, the Bavarian Piranha. Less than three inches long, the Late Jurassic fossil is the earliest ray-finned fish with flesh-ripping teeth — and paleontologists say it was preserved alongside some of its prey. Piranhamesodon pinnatomus ("pinnatomus" = fincutter) turned up in the same fabulously fossiliferous Bavarian quarry that has given us specimens of Archaeopteryx and other key Jurassic an...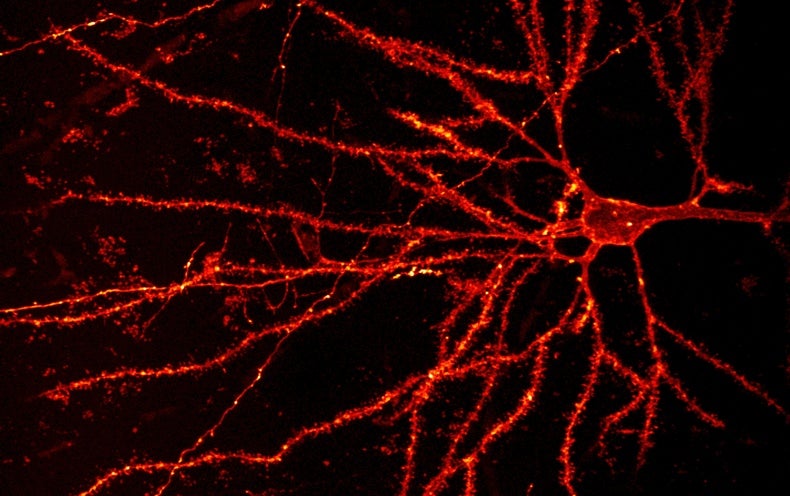 What Makes Human Brain Cells Unique?
New findings reveal distinctive electrical properties of human neurons that may give us a boost in computing power -- Read more on ScientificAmerican.com


Nanocages in the lab and in the computer: How DNA-based dendrimers transport nanoparticles
How to create nanocages, i.e., robust and stable objects with regular voids and tunable properties? Short segments of DNA molecules are perfect candidates for the controllable design of novel complex structures. Physicists investigated methodologies to synthesize DNA-based dendrimers in the lab and to predict their behavior using detailed computer simulations.


New data science method makes charts easier to read at a glance
Researchers have developed a new method -- 'Pixel Approximate Entropy' -- that measures the complexity of a data visualization and can be used to develop easier to read visualizations. 'In fast-paced settings, it is important to know if the visualization is going to be so complex that the signals may be obscured. The ability to quantify complexity is the first step towards automatically doing something about this.'


Wheel running measures mouse distress better
The amount of time a mouse spends running on the wheel provides an accurate and objective measure of the discomfort induced by research procedures, according to a new study. The finding may improve care and reduce suffering for animal subjects, a key goal of statutory guidelines governing animal welfare in biomedical research.


Bug guts shed light on Central America Chagas disease
In Central America, Chagas disease, or American trypanosomiasis, is spread by the 'kissing bug' Triatoma dimidiata. By collecting DNA from the guts of these bugs, researchers reporting in PLOS Neglected Tropical Diseases have described patterns in the behavior of the bugs, the strain of parasite, and the communities of microbes that interact with the parasite.


Weight loss success linked with active self-control regions of the brain
New research suggests that higher-level brain functions have a major role in losing weight. In a study among 24 participants at a weight-loss clinic, those who achieved greatest success in terms of weight loss demonstrated more activity in the brain regions of the lateral prefrontal cortex associated with self-control.


Bioceramics power the mantis shrimp's famous punch
Researchers in Singapore can now explain what gives the mantis shrimp, a marine crustacean that hunts by battering its prey with its club-like appendages, the most powerful punch in the animal kingdom. They show that a saddle-shaped structure in the mantis shrimp's limbs, which acts like a spring to store and then release energy, is composed of two layers made of different materials.


Roadmap for quantum internet development
Researchers have published a comprehensive guide towards a quantum internet. It describes six phases, starting with simple networks of qubits that could already enable secure quantum communications -- a phase that could be reality in the near future. The development ends with networks of fully quantum-connected quantum computers. In each phase, new applications become available such as extremely accurate clock synchronization or integrating different telescopes on Earth in one virtual 'supertele


Asthma's effects on airways at the single cell level
By sequencing genetic material at a cell-by-cell level, researchers have described how type 2-high asthma affects the airways and results in mucus production with more detail than ever before. These findings, which help move forward scientific understanding of the biology behind asthma and could inform the development of targeted treatments for asthma and other airway diseases.


New tool helps align investment with objectives in biodiversity conservation
Researchers developed a tool, called the Recovery Explorer, that can be used to help guide conservation scientists in making decisions on how to best use limited funds to conserve the greatest number of species. The tool was developed in collaboration with US Fish & Wildlife Services scientists in a two-year project supported by the National Socio-Environmental Synthesis Center.


First proof of quantum computer advantage
Quantum computers promise to revolutionize the future of computing. Scientists have now demonstrated for the first time that quantum computers do indeed offer advantages over conventional computers. They developed a quantum circuit that can solve a problem that is unsolvable using any equivalent classical circuit.


New insight into the evolution of the nervous system
Pioneering research has given a fascinating fresh insight into how animal nervous systems evolved from simple structures to become the complex network transmitting signals between different parts of the body.


3D-printed supercapacitor electrode breaks records in lab tests
Scientists have reported unprecedented performance results for a supercapacitor electrode. The researchers fabricated electrodes using a printable graphene aerogel to build a porous three-dimensional scaffold loaded with pseudocapacitive material. In laboratory tests, the novel electrodes achieved the highest areal capacitance (electric charge stored per unit of electrode surface area) ever reported for a supercapacitor.


Expanding the optogenetics toolkit
A new molecular engineering technique has the potential to double the number of light-sensitive proteins available for studying brain circuits.


Making gene therapy delivery safer and more efficient
Viral vectors used to deliver gene therapies undergo spontaneous changes during manufacturing which affects their structure and function. As gene therapy approaches become more common for treating disease, managing consistency of the molecular makeup of the virus particles that deliver genes is a key concern in manufacturing on a larger scale.


Insight into how nanoparticles interact with biological systems
Personal electronic devices are a growing source of the world's electronic waste. Many of these products use nanomaterials, but little is known about how nanoparticles interact with the environment. Now chemists have discovered that when certain coated nanoparticles interact with living organisms it results in new properties that cause the nanoparticles to become sticky. Nanoparticles with 5-nanometer diameters form long kelp-like structures that are microns in size. The impact on cells is not k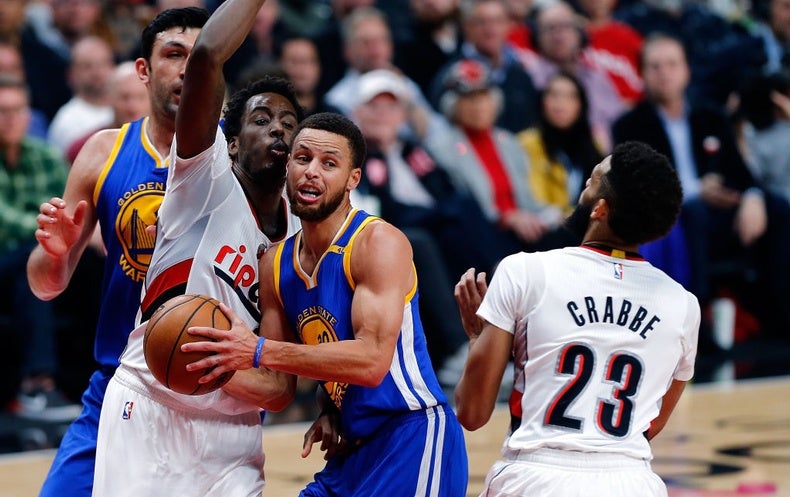 Do the Golden State Warriors Have Hot Hands?
Scoring streaks have long fascinated sports professionals and researchers, yet they are not close to consensus on the right way to think about the issue -- Read more on ScientificAmerican.com


Study points to new method to deliver drugs to the brain
Researchers have discovered a potentially new approach to deliver therapeutics more effectively to the brain. The research could have implications for the treatment of a wide range of diseases, including Alzheimer's, Parkinson's, ALS, and brain cancer.


Nanodiamonds as photocatalysts
Diamond nanomaterials are considered hot candidates for low-cost photocatalysts. They can be activated by light and can then accelerate certain reactions between water and CO2 and produce carbon-neutral 'solar fuels'. The EU project DIACAT has now doped such diamond materials with boron and shown at BESSY II how this could significantly improve the photocatalytic properties.


Neo-colonial attitudes to security in war-torn nations out-of-date and unhelpful
Developed countries imposing their own Security Sector Reform (SSR) processes onto nations recovering from war often rely on entrenched colonial attitudes with no guarantee of success. Researchers looked at the Democratic Republic Congo and Nepal contrasting their outcomes and examining the reasons for success or failure of SSR policies based on Europe. They question whether the systems work in their countries of origin where statistics show ongoing institutional racism.


Unfolding secret stability of bendy straws
Collapsible dog bowls and bendable straws seem to work on a common principle, snapping into stable and useful states, but mechanisms have remained elusive. Now a team led by polymer scientists discuss how 'pre-stress' built into the structure helps them function.


New tool uses your smartphone camera to track your alertness at work
Our level of alertness rises and falls over the course of a workday, sometimes causing our energy to drop and our minds to wander just as we need to perform important tasks. To help understand these patterns and improve productivity, researchers have developed a tool that tracks alertness by measuring pupil size, captured through a burst of photographs taken every time users unlock their smartphones.


A clearer path to clean air in China
New research shows that a key to reducing extreme wintertime air pollution in China may be reducing formaldehyde emissions rather than sulfur dioxide.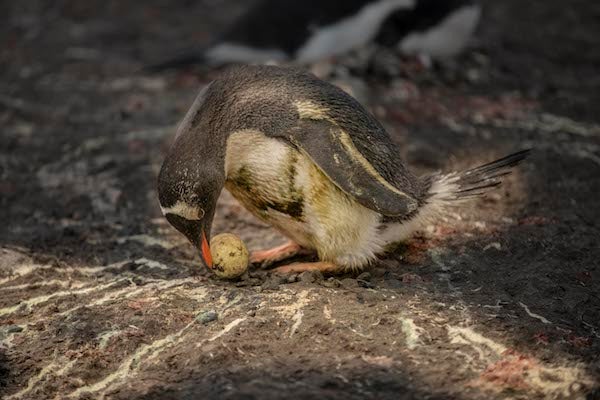 The IPCC's scary new report could finally stir us to take action on climate change -- Read more on ScientificAmerican.com