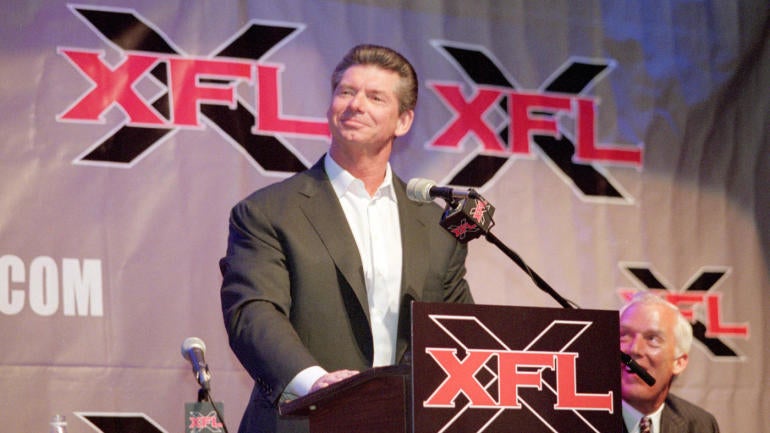 Will the XFL actually be making a return? WWE is not exactly denying the rumors
We may well be at the precipice of another Vince McMahon-run football league

2017-12-16 06:28:00
`
3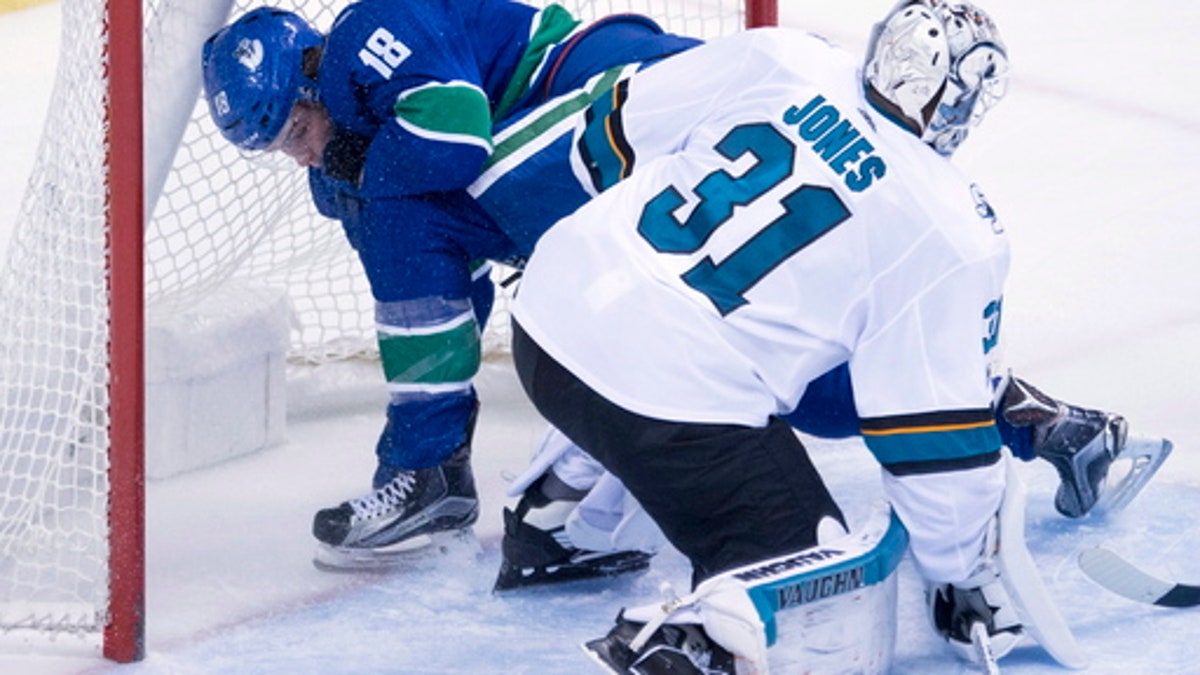 Gagner lifts Canucks over Sharks 4-3 in OT to snap skid (Dec 15, 2017)
VANCOUVER, British Columbia (AP) Sam Gagner scored at 4:34 of overtime and the Vancouver Canucks snapped a four-game losing streak with a 4-3 victory over the San Jose Sharks on Friday night.

2017-12-16 06:15:55
`
1
Thunder's Anthony set for return to MSG (Dec 16, 2017)
NEW YORK -- Coming off arguably his team's most important win of the season, Carmelo Anthony makes his return to Madison Square Garden at 7:30 p.m. on Saturday night for the first time as a member of the Oklahoma City Thunder.

2017-12-16 05:37:01
`
0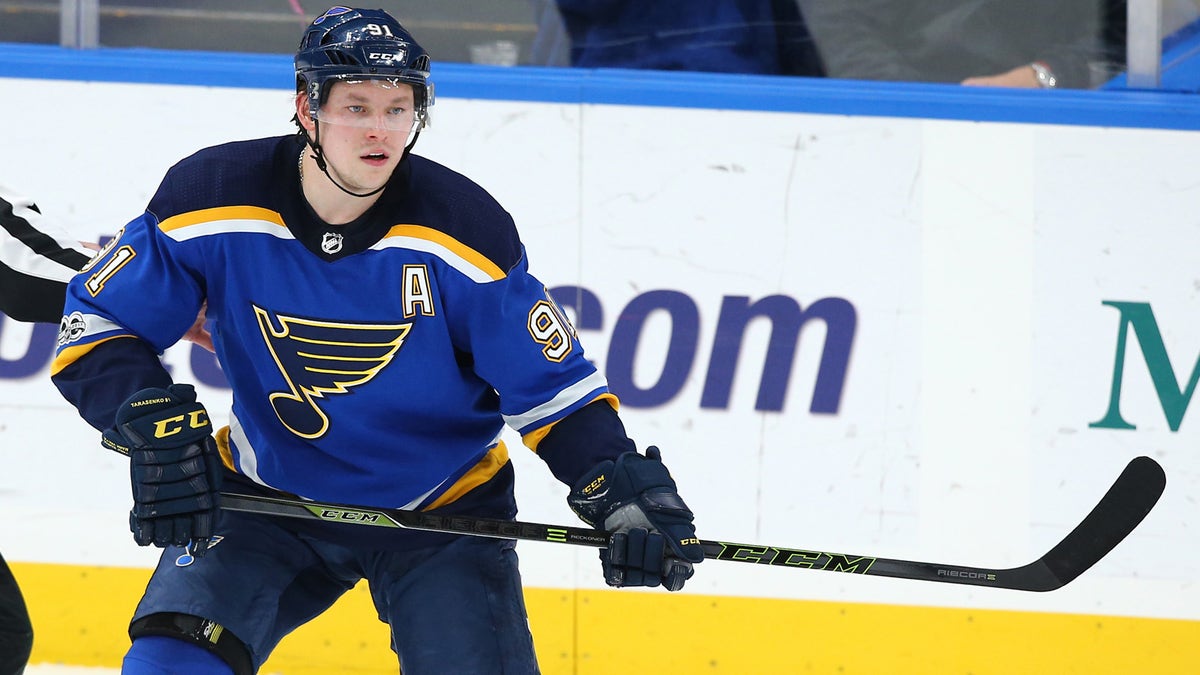 Blues looking to snap out of scoring drought against Jets
Winnipeg Jets-St. Louis Blues preview

2017-12-16 05:28:39
`
1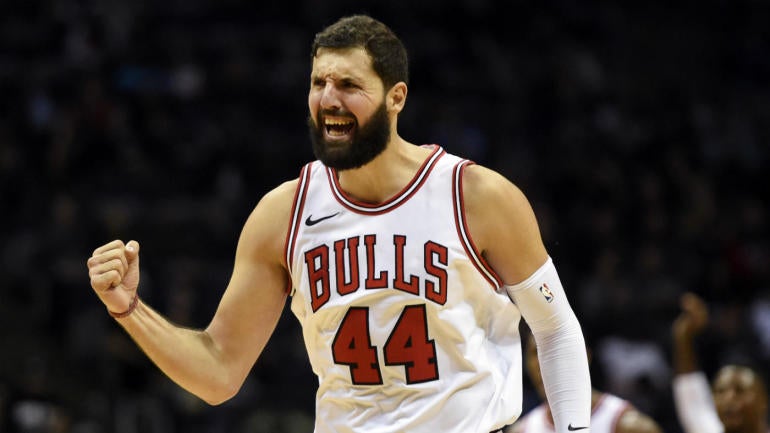 Nikola Mirotic and Bobby Portis still haven't spoken off the floor, but duo is shining on it for Bulls
Mirotic and Portis combined for 49 points as the Bulls won their fifth straight game, beating the Bucks 115-109

2017-12-16 05:08:59
`
3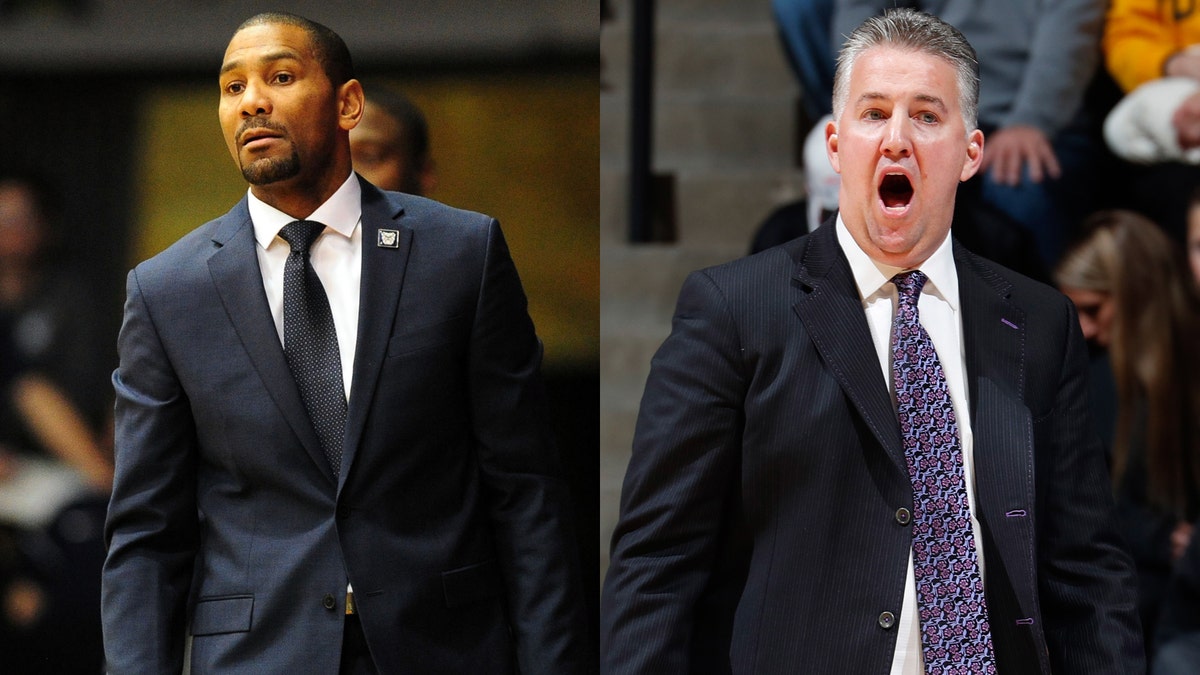 Butler looks to extend five-game winning streak against Purdue in Crossroads Classic
Purdue Boilermakers-Butler Bulldogs preview

2017-12-16 02:01:05
`
4
Gordon Hayward open to returning this season
Gordon Hayward remains open to a return to the Boston Celtics this season. Hayward spoke with reporters on Friday prior to a game between his former team, the Utah Jazz, and his current team, the Celtics. While speaking with the media, he was asked whether he could return this season from a broken leg suffered in the Celtics' opener on Oct. 17. "My mind is open to that," Hayward said. "I'm trying to get back as fast as I can. It all depends on how I heal. Taking i

2017-12-16 01:57:26
`
8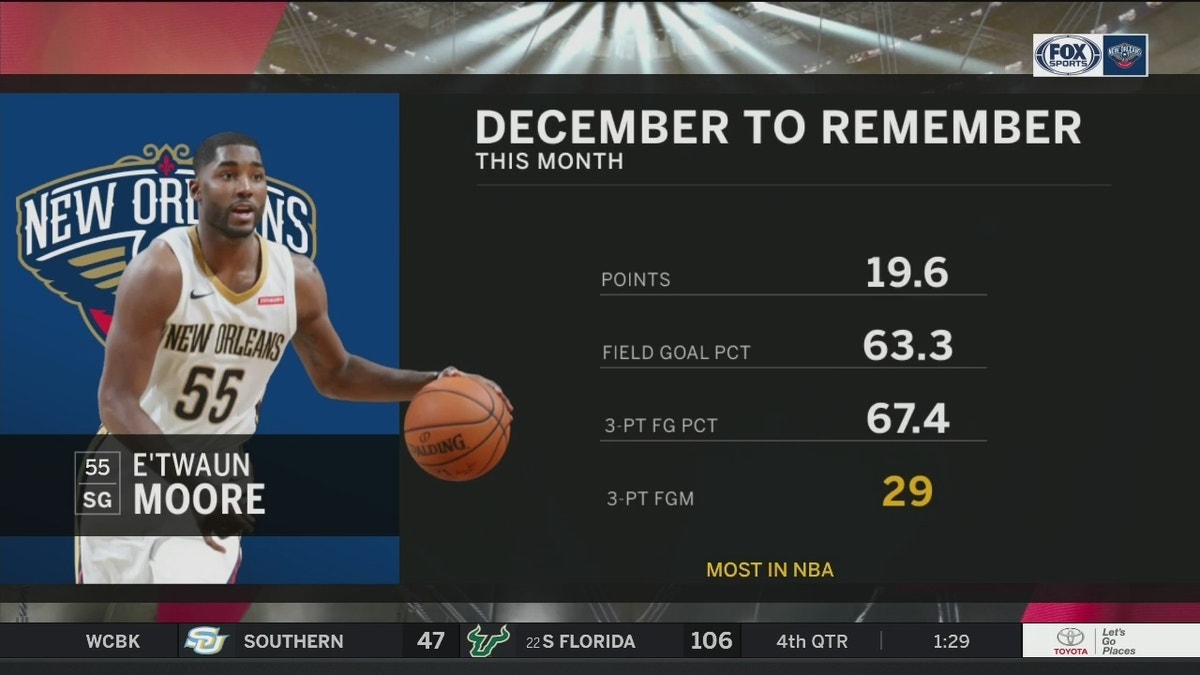 E'twaun Moore having a December to Remember | Pelicans Live
E'twaun Moore having a December to Remember | Pelicans Live

2017-12-16 01:55:30
`
8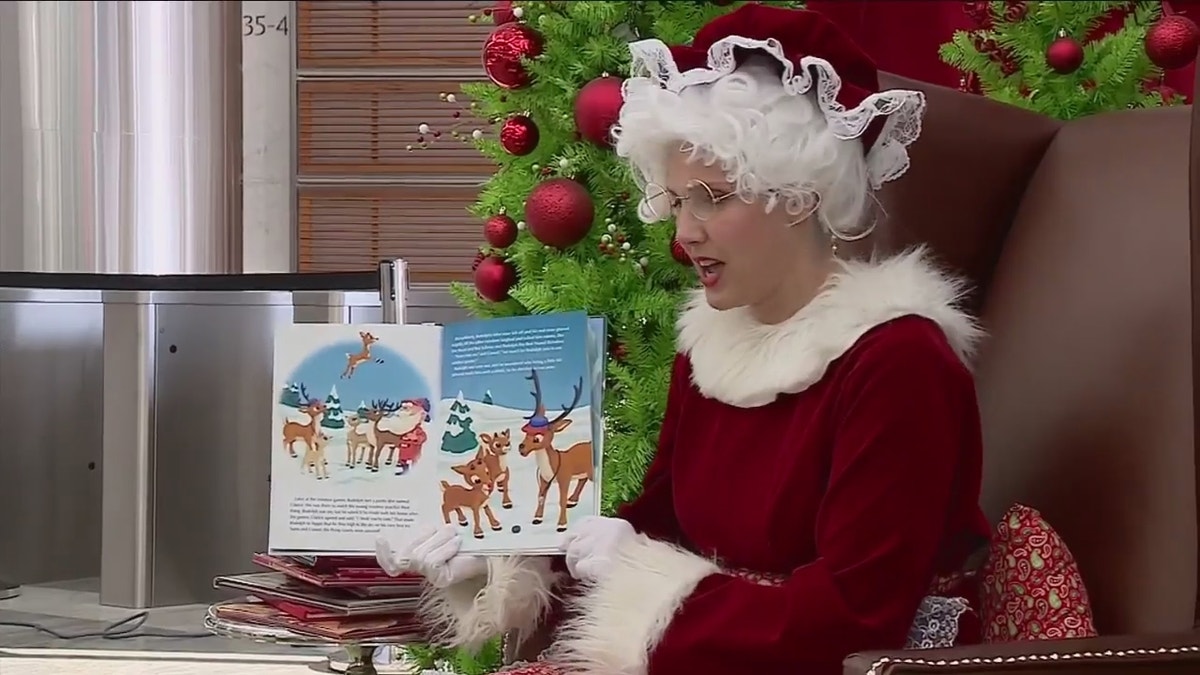 Saturday's with Santa | Thunder Live
Saturday's with Santa | Thunder Live

2017-12-16 01:55:30
`
10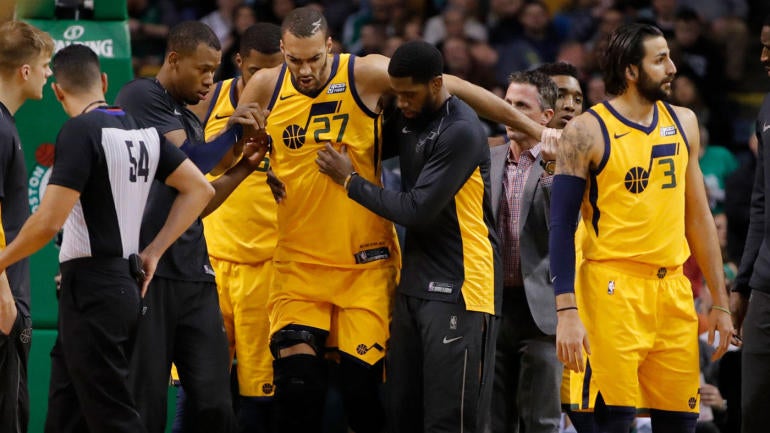 Jazz center Rudy Gobert helped off court vs. Celtics, reportedly has MCL sprain
Gobert, who missed 11 games earlier this season with a knee injury, will have an MRI

2017-12-16 01:50:00
`
3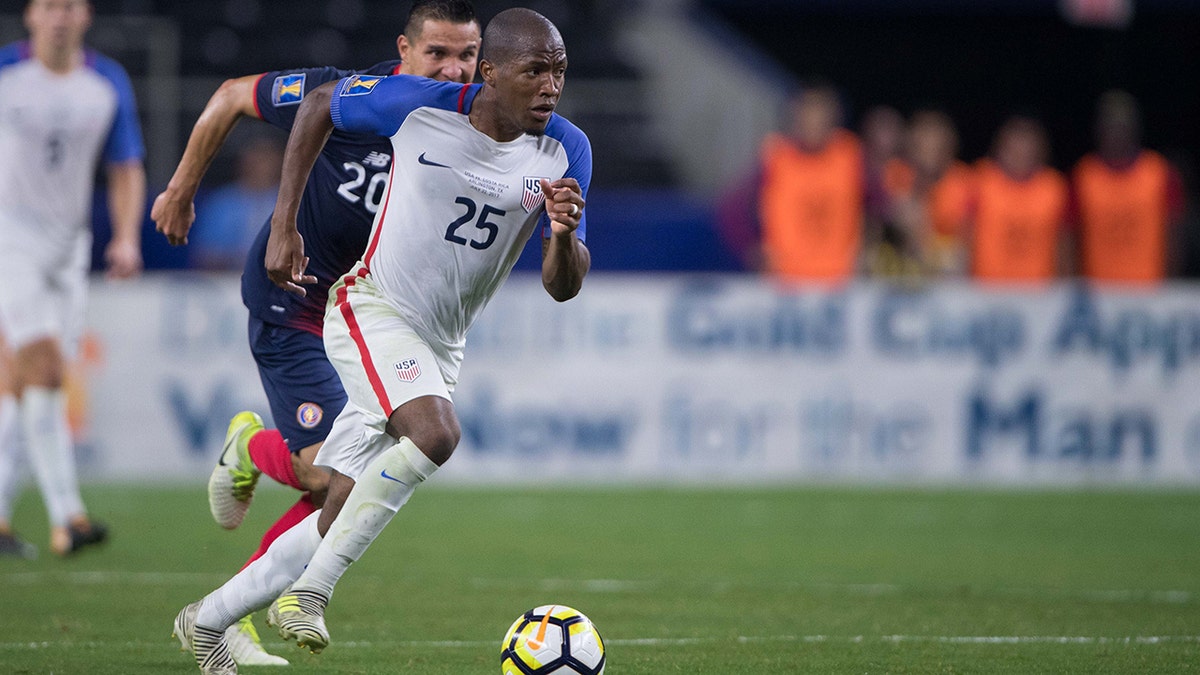 Atlanta United introduces new midfielder Darlington Nagbe
Atlanta United welcomes new star Darlington Nagbe

2017-12-16 01:44:36
`
4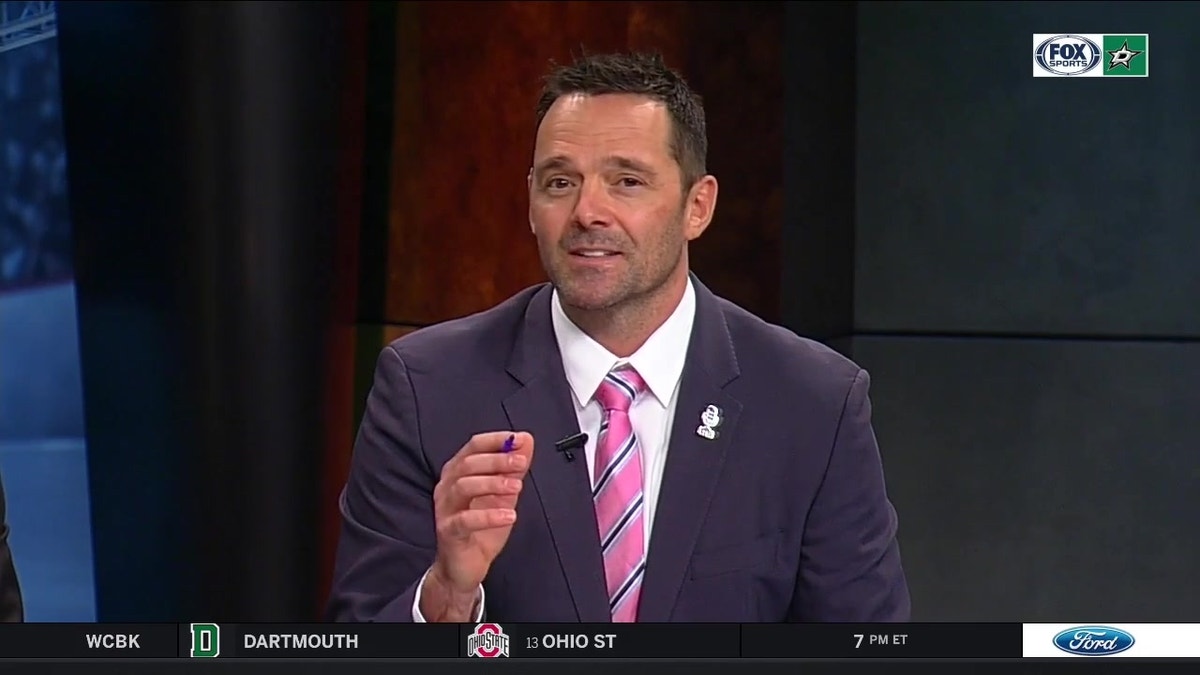 Alexander Radulov is 'Energizer Bunny' in Dallas | Stars Live
Alexander Radulov is 'Energizer Bunny' in Dallas | Stars Live

2017-12-16 01:37:42
`
6
Rudy Gobert reportedly may have MCL sprain
Rudy Gobert recently returned to the Utah Jazz from a knee injury, and now the center finds himself out once again because of his knee. Gobert left Friday's game against the Boston Celtics after a teammate rolled into his knee. He was down in pain and eventually went to the locker room, where he was quickly ruled out for the rest of the game. Rudy Gobert suffers what appears to be a knee injury after teammate Derrick Favors falls into his knee. #TakeNote pic.twitter.com/ykpEUMenf0 &mdas

2017-12-16 01:34:23
`
4
Report: Ex-wife of slain NBA player arrested
Sherra Wright-Robinson, the ex-wife of slain former NBA player Lorenzen Wright, has been arrested in California in connection with his 2010 shooting death, according to a report.

2017-12-16 01:28:13
`
6
Rudy Gobert leaves game with left knee injury
Rudy Gobert exited the Utah Jazz's game against the Boston Celtics on Friday night with an injury to his left knee. During the first quarter, Gobert's leg was rolled into by teammate Derrick Favors, sending the Utah center to the floor. He grabbed his knee while on the floor before getting to his feet. Below is video of what happened. Rudy Gobert suffers what appears to be a knee injury after teammate Derrick Favors falls into his knee. #TakeNote pic.twitter.com/ykpEUMenf0 —

2017-12-16 01:10:14
`
4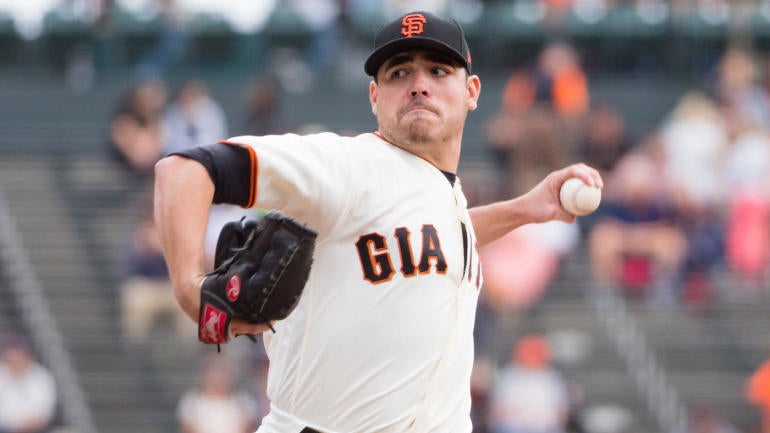 Rangers reportedly acquire rotation help in Matt Moore via trade with Giants
The lefty starter is coming off a terrible season

2017-12-16 00:56:54
`
5
Embiid defiant after Westbrook says 'go home'
Joel Embiid was quick to respond after the Thunder's Russell Westbrook waved him off the court and told him to "go home" following OKC's win Friday night. Embiid told reporters, "This is my home. I ain't going nowhere."

2017-12-16 00:52:50
`
5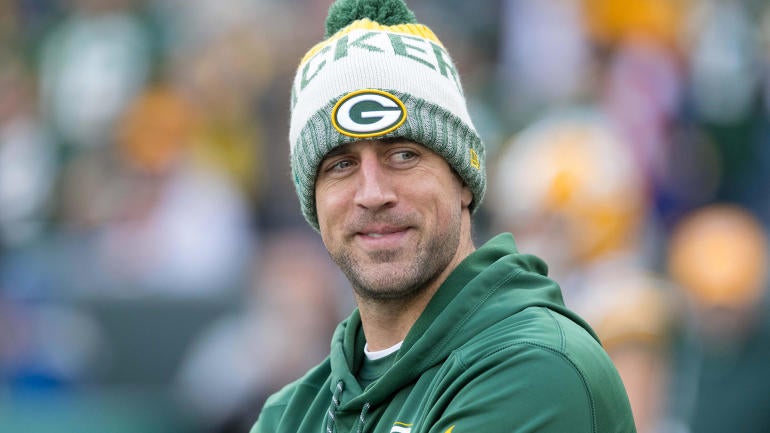 Packers-Panthers: Picks, how to watch and stream with Aaron Rodgers back from injury
Everything you need to know about the Packers-Panthers game on Sunday afternoon

2017-12-16 00:47:01
`
6
Seahawks RB Chris Carson could return to practice next week
The Seattle Seahawks could be receiving a much needed boost to their running game in the coming weeks. The Seattle Times' Bob Condotta reported on Friday that Seahawks head coach Pete Carroll said Carson could resume practicing next week. Carroll said today RB Chris Carson could return to practice next week but cautioned there's still steps he's got to pass to get to that point. Said Shead had another good week. Will practice next week then decision will be made. — Bob Con

2017-12-16 00:40:19
`
4
Giants reportedly trade Matt Moore to Rangers
The San Francisco Giants have reportedly traded starting pitcher Matt Moore to the Texas Rangers. According to John Shea of The San Francisco Chronicle, the Giants are receiving prospects from the Rangers. Shea reported earlier the Giants were looking to create salary relief with a trade of either Moore or Hunter Pence. Giants trading Matt Moore to Texas for prospects. Deal pending physical. — John Shea (@JohnSheaHey) December 16, 2017 Hearing Giants about to trade Matt Moore or Hunte

2017-12-16 00:30:01
`
4
Texas booster campaigns for Art Briles to get job
A University of Texas megabooster is pushing for Art Briles to get a head coaching job in the college football world. Red McCombs told the San Antonio News-Express that he is campaigning for Incarnate Word to hire Briles as their head coach. McCombs is also a booster of UIW, which is located in San Antonio. "You not only will be getting the best football coach available but also the best man," McCombs said he told UIW trustees, according to the News-Express. Many people have apparen

2017-12-16 00:20:53
`
4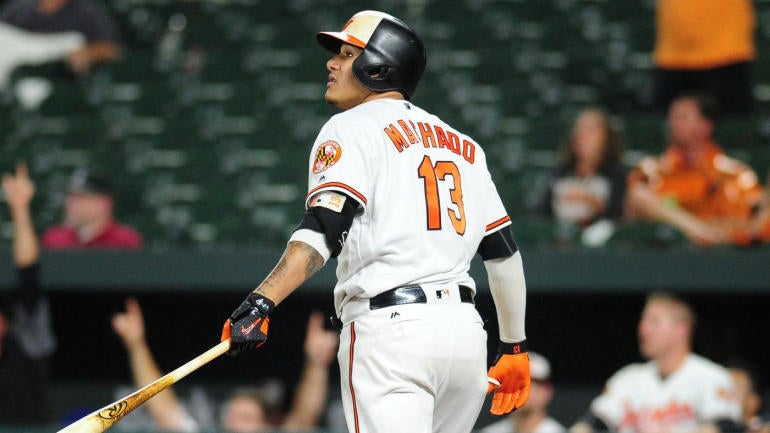 Fantasy Baseball: Manny Machado sneaks into first round of Rotisserie mock draft to close out winter meetings
The winter meetings have ended, and much of the Fantasy Baseball landscape is the same. But even just rumors can impact the way we draft. Scott White looks at our early Rotisserie mock.

2017-12-16 00:11:20
`
8
Paul continues to be undefeated as Rockets hold off Spurs
Chris Paul joined Dennis Rodman as the only starters to win their first 13 games with a new team.

2017-12-16 00:00:18
`
4
Jerry Richardson is Under Investigation for Workplace Misconduct
Richardson is the 81-year-old longtime owner of the Carolina Panthers.

2017-12-15 23:44:45
`
3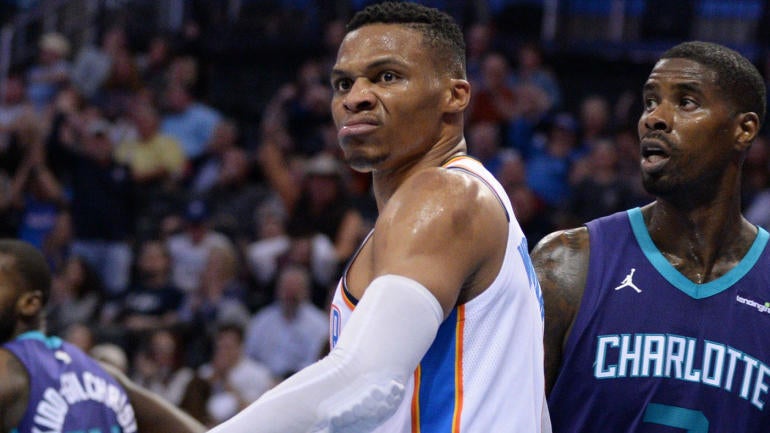 NBA games Friday, scores, highlights, updates: Westbrook, Thunder face Embiid, 76ers
Get all the latest scores, news and highlights from Friday's NBA games

2017-12-15 23:43:00
`
7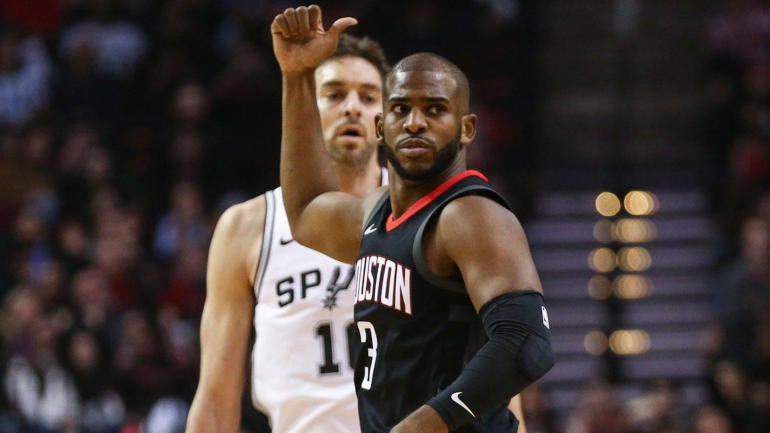 NBA games Friday, scores, highlights: Paul, Harden lead Rockets to win over Spurs
Get all the latest scores, news and highlights from Friday's NBA games

2017-12-15 23:43:00
`
2
Baker Mayfield has response for Colin Cowherd's criticism
Heisman Trophy winner Baker Mayfield is now completely aware of commentator Colin Cowherd's criticism of him. Cowherd, a TV/radio host for FOX Sports, has been critical of the Oklahoma Sooners quarterback multiple times over the past month. Here's a look at some of that criticism: Baker Mayfield is fun but small, embarrassingly poor judgment, and produces huge numbers in the video game Big 12 conference. No thx. — Colin Cowherd (@ColinCowherd) November 19, 2017 You'll s

2017-12-15 23:41:21
`
3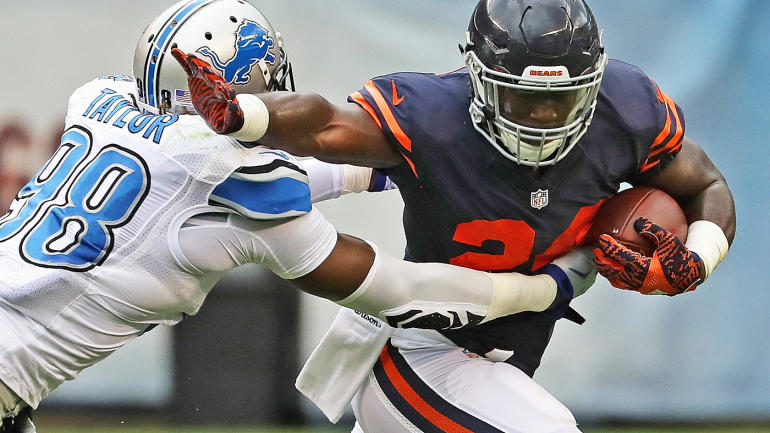 Bears at Lions in Week 15: Picks, how to watch and stream on NFL Saturday
The Lions look to maintain playoff positioning while the Bears attempt to play spoiler

2017-12-15 23:36:06
`
6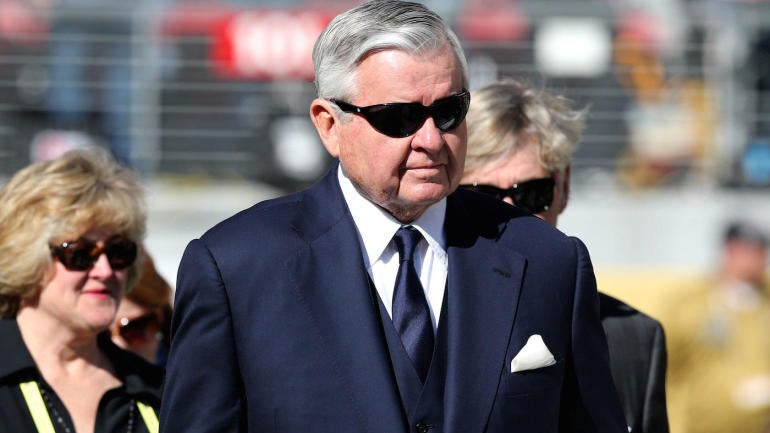 Panthers begin investigation of owner Jerry Richardson after allegations of misconduct
The Panthers have hired an outside law firm to conduct the investigation

2017-12-15 23:14:00
`
5
Jerry Richardson investigated for alleged workplace misconduct
Carolina Panthers owner Jerry Richardson is being investigated for alleged workplace misconduct, the team announced on Friday. "The Carolina Panthers and Mr. Richardson take these allegations very seriously and are fully committed to a full investigation and taking appropriate steps to address and remediate any misconduct," team spokesman Steven Drummond said in a statement released on the Panthers' website. "The entire organization is fully committed to ensuring a safe, comfortable...

2017-12-15 23:13:51
`
3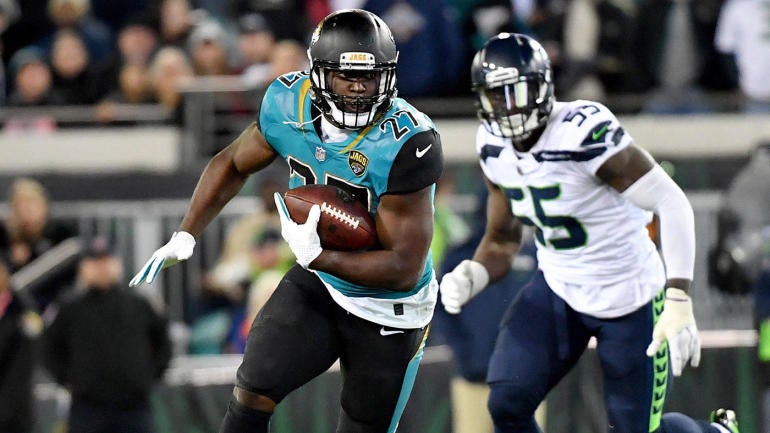 Week 15 NFL injury reports, picks, Fantasy: Fournette questionable, Kamara cleared
Here's every official injury designation for each NFL team for Week 15

2017-12-15 23:10:00
`
5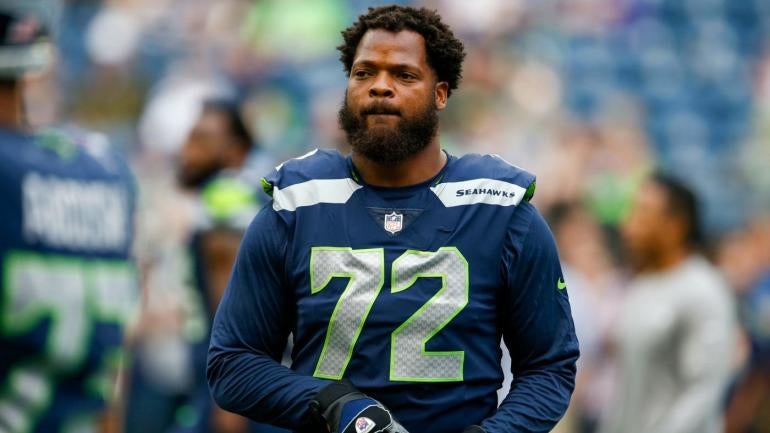 Seahawks-Jaguars leads to nearly $85,000 in fines, but Michael Bennett not punished
Bennett was one of the few players who escaped punishment after Sunday's melee in Jacksonville

2017-12-15 23:04:00
`
6
Keyshawn Johnson Jr. not returning to Nebraska
Keyshawn Johnson Jr. says that he is leaving Nebraska for a new school. Johnson Jr. posted a note on Twitter Friday in which he thanked Mike Riley and Nebraska for giving him an opportunity. He said that he was leaving to continue his academic and playing career at another D-I school. Trust the process… pic.twitter.com/xus0UQOmb4 — Keyshawn Jr. (@keyshawnnnn) December 15, 2017 Johnson Jr.'s time at Nebraska did not go well. He was cited for marijuana possession, which led h

2017-12-15 23:00:46
`
4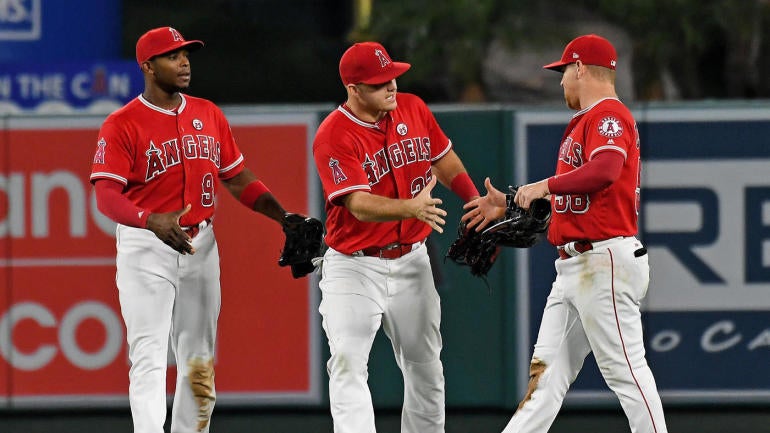 Between Ohtani and improving the infield, the Angels suddenly look like contenders
After acquiring Ian Kinsler and Zack Cozart in recent days, the Angels are trending upward

2017-12-15 22:58:00
`
5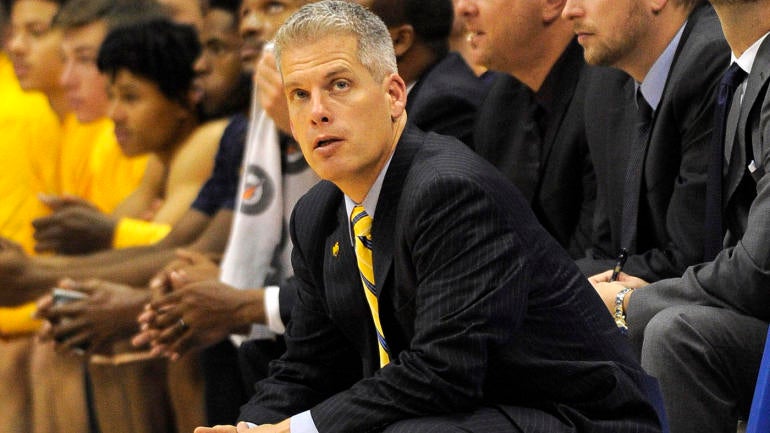 NCAA forces Northern Colorado to vacate 2011 Big Sky title, hits ex-coach hard
Northern Colorado will be on probation through 2020 due to academic and recruiting violations

2017-12-15 22:45:59
`
4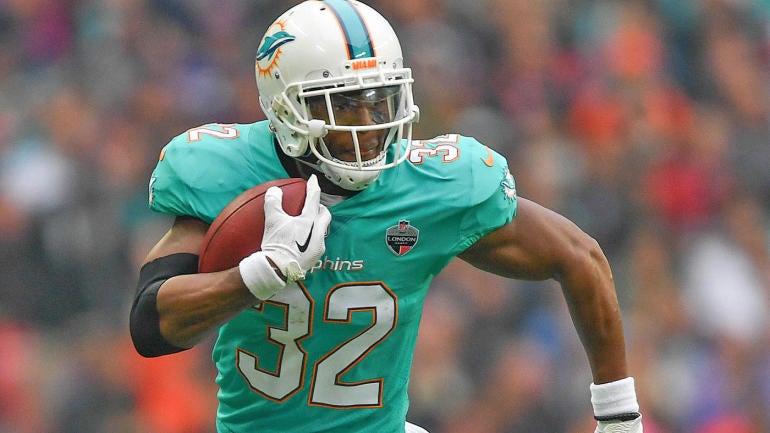 Fantasy Football Week 15: Jamey Eisenberg's DFS advice for FanDuel, DraftKings
Jamey Eisenberg gives you two lineups to follow for DFS in Week 15 on FanDuel and DraftKings.

2017-12-15 22:37:46
`
5
Clint Frazier likely involved in potential Gerrit Cole trade
There have been consistent reports about the New York Yankees and Pittsburgh Pirates discussing a trade for Gerrit Cole, and now it sounds like Clint Frazier would likely be a part of a deal if one were to happen. Fan Rag Sports' Jon Heyman reported on Friday that the two teams are continuing to talk about a Cole deal. That's when he also said Frazier would likely be a part of such a trade. Yankees and pirates are continuing to talk about Gerrit Cole. Clint Frazier would likely be

2017-12-15 22:35:46
`
4
Meet Polina Grace, And Watch Her Kick Some Butt
Up-and coming Canadian singer songwriter Polina Grace has Impressive Moves in Her Music Videos As a SportsGrod reader, you certainly appreciate athletic talents. So you will enjoy the versatility of emerging Canadian pop artist Paulina Grace in the title track video from her new debut EP, Down. In it, she completes all her own intricately choreographed and risky stunts. "Once the concept was conceived, I began physically training, watching fight videos, and taking lessons at TriStar Gym in Mon...

2017-12-15 22:22:43
`
2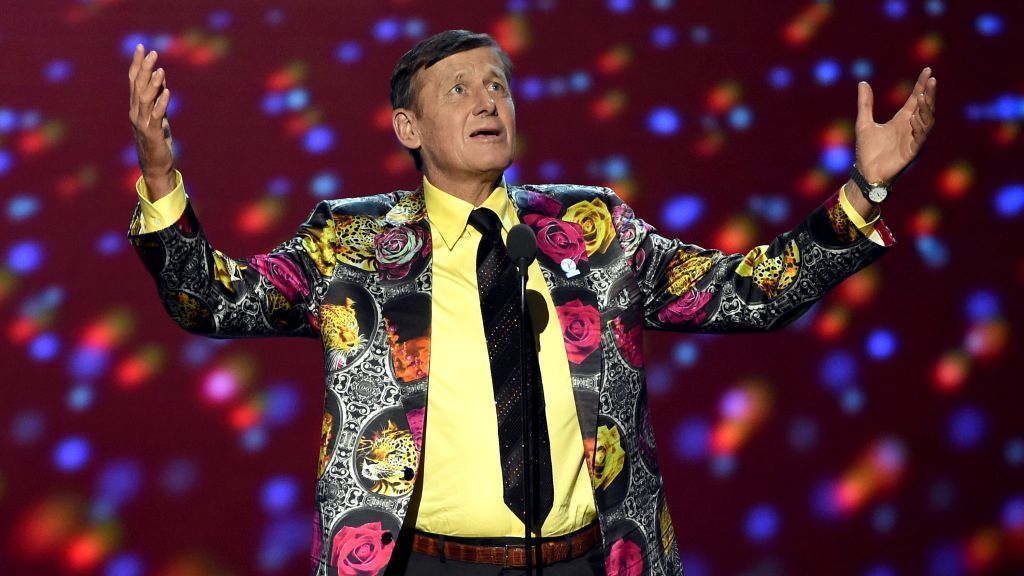 Rockets honor Sager on anniversary of death
The Rockets honored legendary former TNT sideline reporter Craig Sager on Friday night. Sager underwent treatment in Houston while battling the acute myeloid leukemia that ultimately caused his death one year ago.

2017-12-15 22:22:37
`
3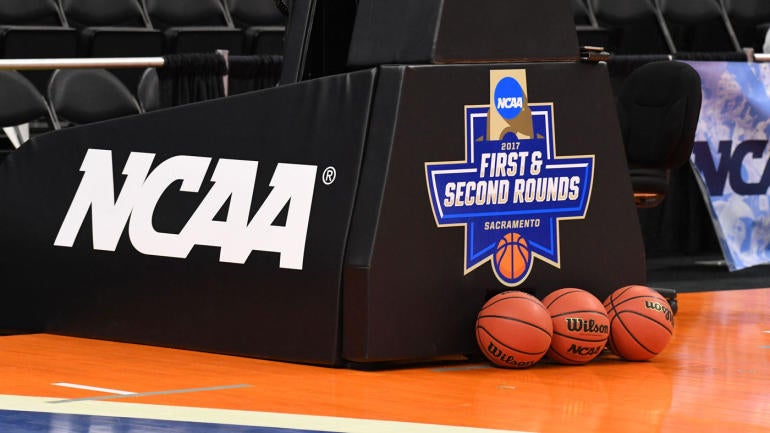 Bracketology: Villanova, Michigan State and 2 surprises are projected No. 1 seeds
You might not see a projected NCAA Tournament bracket quite like this one anytime soon

2017-12-15 22:09:00
`
4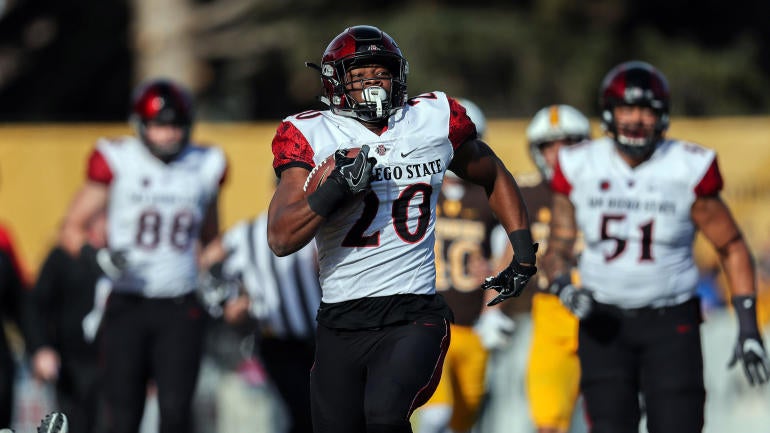 2017 College Bowl Odds: Confidence football pool picks and predictions from advanced computer model
SportsLine simulated every bowl game 10,000 times for pick'em leagues and confidence pools

2017-12-15 22:07:00
`
4
Midseason Fantasy Basketball Mock Draft! 11 Fastest Rising Players in 2017-18
The start of the 2017-18 NBA season was just a couple months ago, but a lot has changed since you drafted your Fantasy Basketball team. We're not just talking about major injuries to players like Gordon Hayward and Jeremy Lin, but there are a couple handfuls of players that have blown up early this season to become great Fantasy Basketball picks! Yahoo! and NBA.com's Fantasy team joined the FNTSY crew for a midseason Fantasy Basketball mock draft on Dec. 14, to help owners prepare for the p...

2017-12-15 22:06:09
`
2
Craig Sager's Daughter Absolutely Destroyed Britt McHenry On Twitter
Kacy Sager absolutely annihilated Britt McHenry.

2017-12-15 21:59:43
`
2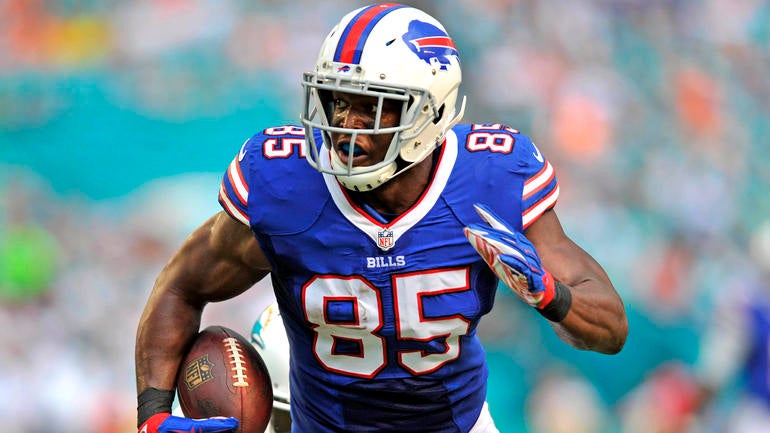 Fantasy Football Week 15: Looking for a sleeper TE? Jamey Eisenberg likes Charles Clay
In a down week for tight ends, Charles Clay is one of several sleepers who can help you in Week 15. Jamey Eisenberg looks at Clay's outlook and other sleeper tight ends for the Fantasy playoffs.

2017-12-15 21:54:42
`
3
10 FanDuel Value Plays You Need to Exploit in Week 15
10 FanDuel Value Plays You Need to Exploit in Week 15 FNTSY Sports Network's Garion Thorne is joined on "The Rotation" by Jim Sannes of numberFire to try and figure out where you can save some money on FanDuel's Week 15 NFL slate. Is Chris Ivory or T.J. Yeldon the better play if Leonard Fournette can't go?  The Rotation: Today's Audio Podcast | Heart Radio Will Jay Ajayi truly be the volume ...

2017-12-15 21:44:46
`
2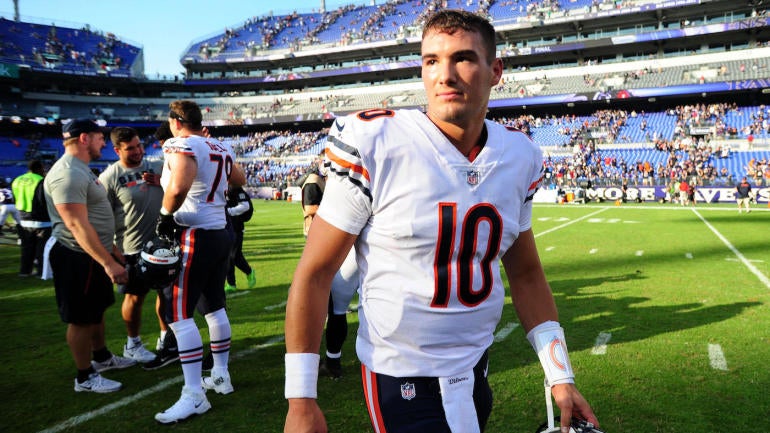 Bears rookie Mitchell Trubisky is learning on the fly and getting better every week
Chicago's young QB has steadily improved his game and was superb against the Bengals a week ago

2017-12-15 21:24:00
`
5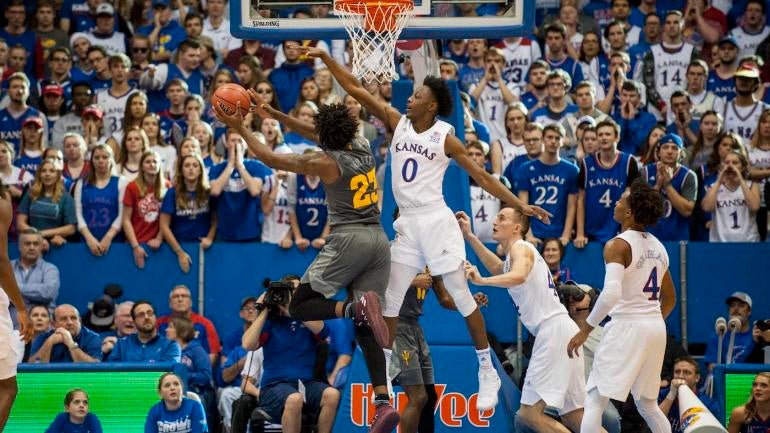 Arizona vs. New Mexico: Picks, odds, live stream, watch college basketball online
The Wildcats, once written off after a three game skid, appear poised to enter Pac-12 play with momentum

2017-12-15 21:23:47
`
4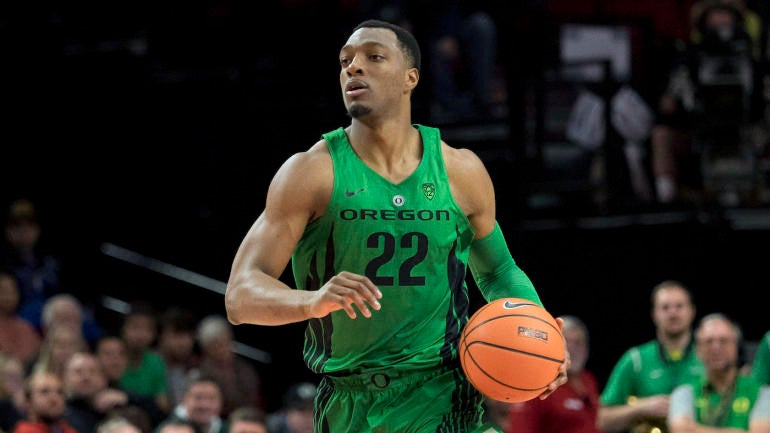 Oregon vs. Fresno State: Prediction, pick, odds, time, TV, live stream, watch online
The Ducks are riding a three game winning streak yet are slight underdogs against the Bulldogs from Fresno

2017-12-15 21:23:45
`
4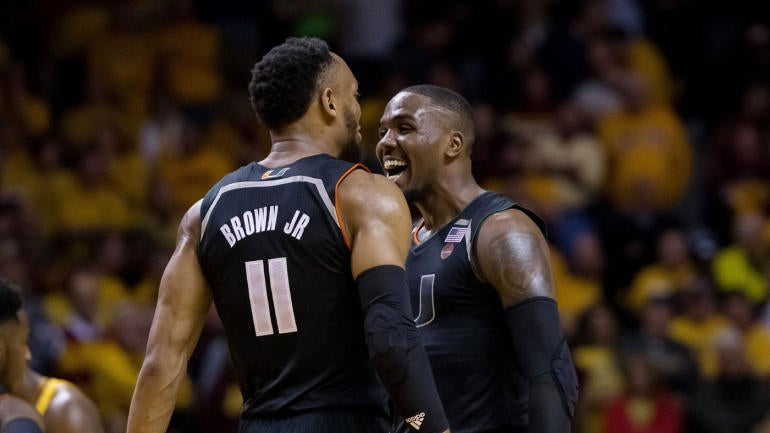 Miami vs. George Washington: Prediction, pick, odds, time, TV, live stream, watch online
The Hurricanes are one of only a handful of unbeaten teams left in college hoops

2017-12-15 21:23:41
`
4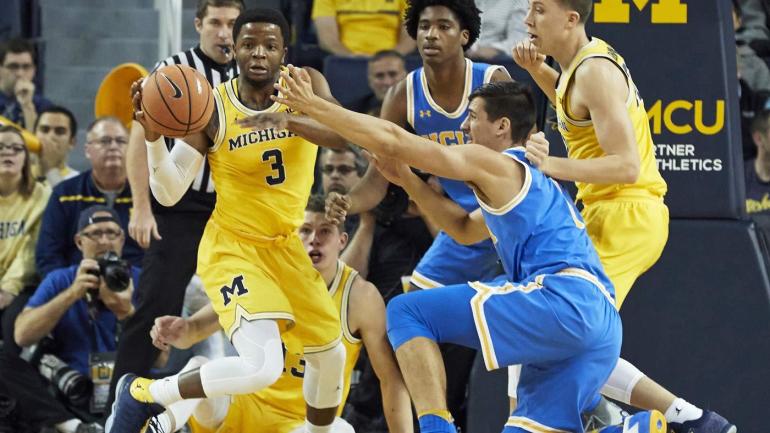 Cincinnati vs. UCLA: Prediction, pick, line, odds, time, TV, live stream, watch online
The Bearcats are fresh off a convincing win over previous unbeaten Mississippi State

2017-12-15 21:23:37
`
3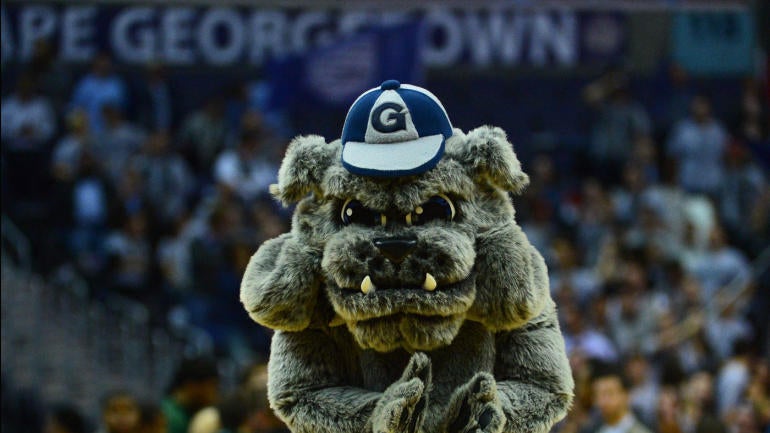 Syracuse vs. Georgetown: Prediction, pick, odds, time, TV, live stream, watch online
The Cuse take on Georgetown in D.C.

2017-12-15 21:23:34
`
4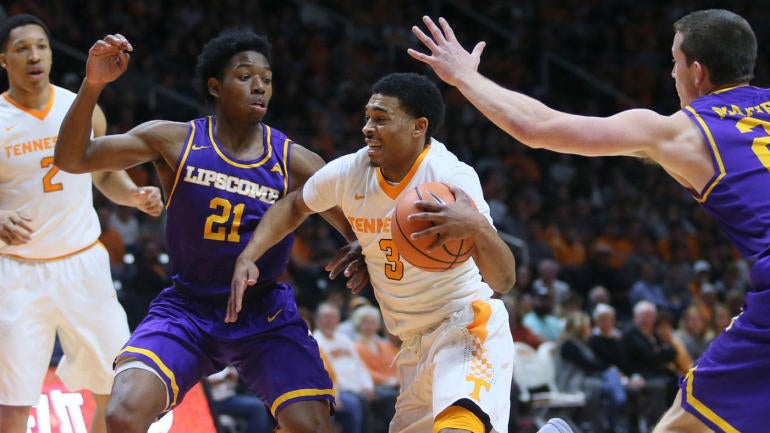 The surprising stat that explains Tennessee's surprising turnaround
How unselfish play has the Volunteers racking up victories this season

2017-12-15 21:19:00
`
4
Mike Francesa Had Such a Phenomenal Run at WFAN
Talked sports as hard as he could.

2017-12-15 20:49:38
`
2
500th Episode! Week 15 Matchups + Greatest Moments – The Fantasy Footballers
Another fresh episode from the #1 Fantasy Football podcast Subscribe on YouTube | Subscribe on iTunes 500th Episode! Week 15 Matchups + Greatest Moments – Ep. #500 Fantasy Football Podcast for December 15th, 2017. Andy, Jason, and Mike are back with the 500th episode of The Fantasy Footballers Podcast! We'll jump into more Week 15 matchups during the Fantasy Forecast. Catch up on the latest injury updates during In-or-Out. And finally, we have some fun with a highlight reel with classic...

2017-12-15 20:42:12
`
2
For Those Questioning Whether Lonzo's Shooting Form Will Work in NBA, We Rebut With This Fan Half-Court Shot
Nothing But Net.

2017-12-15 20:20:58
`
6
Alabama offers Bear Bryant's great grandson
High school quarterback Paul Tyson, the No. 205-ranked prospect in the ESPN Junior 300, has received an offer from Alabama. Tyson is the great grandson of legendary Crimson Tide coach Bear Bryant.

2017-12-15 20:00:22
`
3
PM Roundup: Daisy Ridley, Couple Married Before Colts Game, NBA Players Remember AIM
Daisy Ridley, Couple married before Colts game, NBA players remember AIM and more.

2017-12-15 20:00:09
`
4
Red Sox reportedly want both Eric Hosmer and JD Martinez
If you thought the Boston Red Sox would let the New York Yankees acquire Giancarlo Stanton and leave them in the dust, you were wrong. The Red Sox apparently are intent upon matching the Yankees and plan to flex with some big signings of their own. The Boston Herald reported on Friday that the Red Sox are trying to sign not just top free agent outfielder J.D. Martinez, but also first baseman Eric Hosmer. When asked about the possibility of adding both players, Red Sox president Dave Dombrowski

2017-12-15 19:55:04
`
4
Ray Allen accuser drops his stalking case
The bizarre catfishing stalking story involving Ray Allen is seemingly coming close to an end. TMZ Sports reported on Friday that the man who filed for a restraining order against Allen, Bryant K. Coleman, has dropped his case. "We are pleased Coleman voluntarily dismissed the injunction and false claims he made against Ray Allen," Allen's attorney told TMZ Sports. "Ray has never met Coleman, has never spoken with him or threatened him in any way. He wants nothing to do

2017-12-15 19:35:57
`
3
Trevor Siemian officially out for season, placed on IR with shoulder injury
A disappointing 2017 season has officially come to an end for Trevor Siemian. Denver Broncos head coach Vance Joseph confirmed to reporters on Friday that Siemian will be placed on injured reserve after he suffered a shoulder injury in Thursday night's win over the Indianapolis Colts. The injury was believed to be a sprained AC joint of Siemian's non-throwing shoulder, and he was scheduled to undergo an MRI on Friday. Siemian was knocked out of Thursday's game in the first hal

2017-12-15 19:27:27
`
3
Star Wars, Episode VIII, The Last Jedi: I Feel Vindicated in My Kylo Ren Take
Plus, I'm going to be buying some Porgs.

2017-12-15 19:22:16
`
3
Zack Cozart signs three-year deal with Angels
The Los Angeles Angels seem determined to field one of the best defensive teams in baseball next season, and signing Zack Cozart should help them accomplish that goal. On Friday, the Angels announced that they have signed Cozart to a three-year contract. Ken Rosental reports that the deal is worth a total of $38 million. Source: Cozart deal with #Angels is for three years, $38M. LAA just announced signing. — Ken Rosenthal (@Ken_Rosenthal) December 15, 2017 Cozart played shortstop for th

2017-12-15 19:07:20
`
4
Carlos Santana reportedly signs three-year deal with Phillies
One of the top sluggers on the free agent market has officially come off the board, and you may be surprised to see where he landed. Jon Heyman of FanRag Sports reported on Friday that Carlos Santana has signed a three-year deal with the Philadelphia Phillies. Sources: phillies agree to deal with Carlos Santana — Jon Heyman (@JonHeyman) December 15, 2017 Santana's deal is $60M for 3 years with philly — Jon Heyman (@JonHeyman) December 15, 2017 Santana spent the first eight sea...

2017-12-15 18:37:46
`
3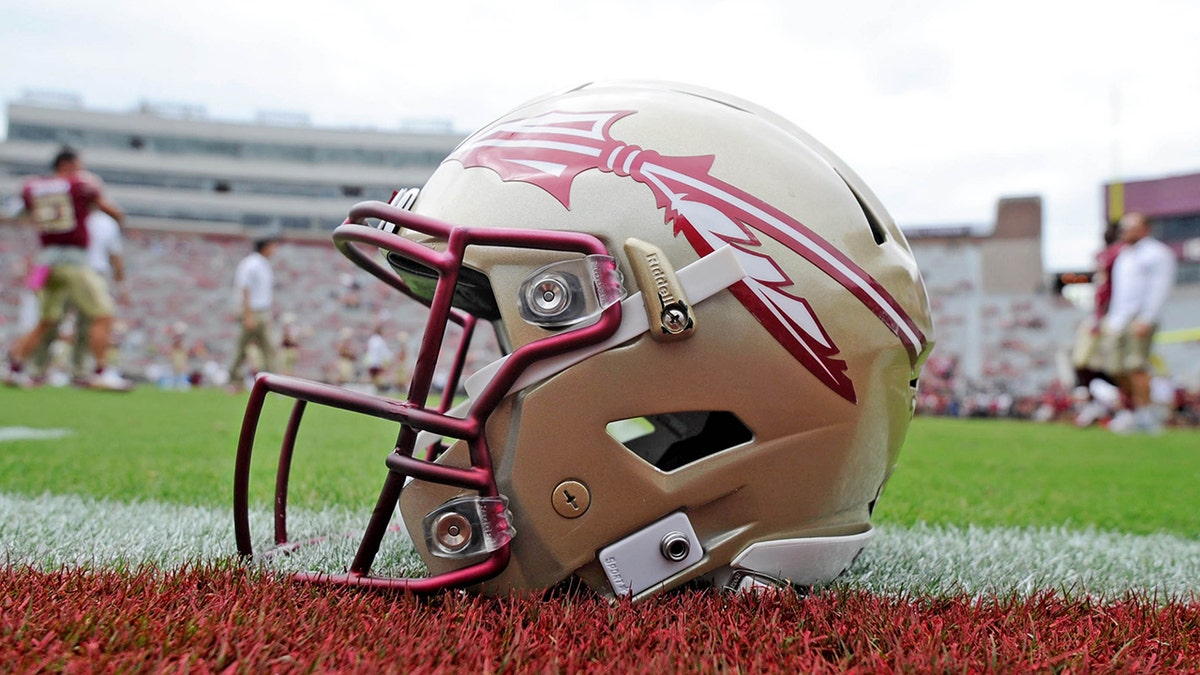 Florida State president John Thrasher defends school's football facilities
Florida State President John Thrasher believes his football facilities compare favorably to any in the country.

2017-12-15 18:15:48
`
6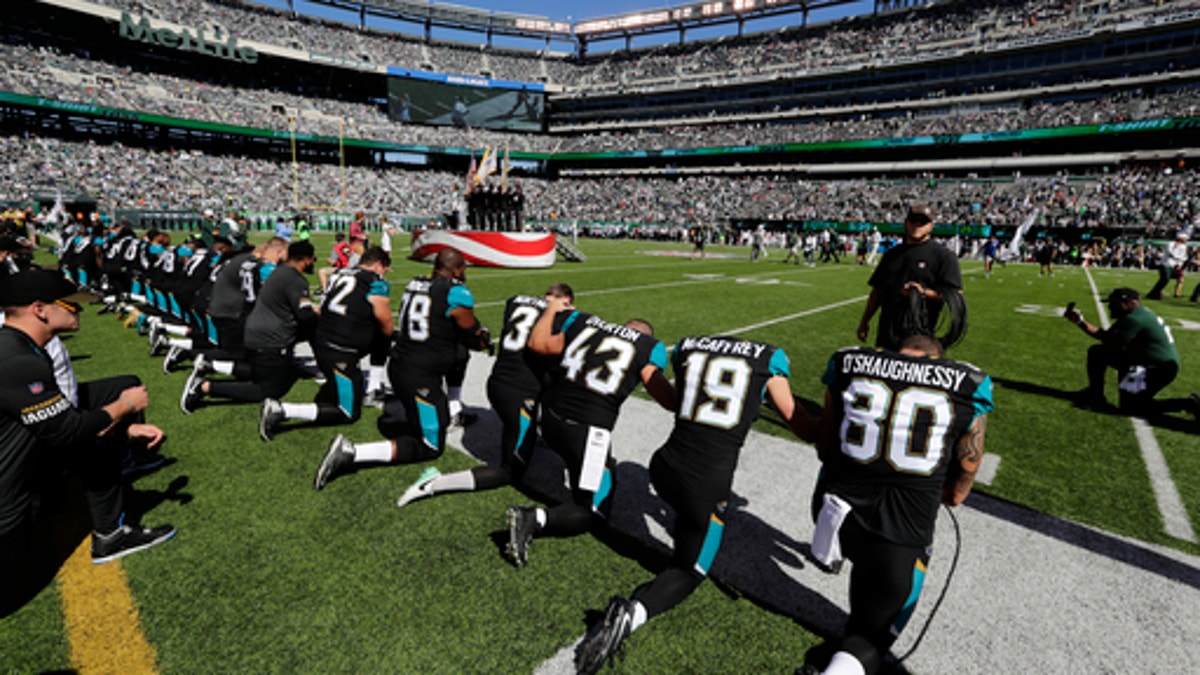 NOT REAL NEWS: A look at what didn't happen this week
A roundup of some of the most popular, but completely untrue, headlines of the week. None of these stories are legit, even though they were shared widely on social media. The Associated Press checked these out; here are the real facts:

2017-12-15 18:13:49
`
5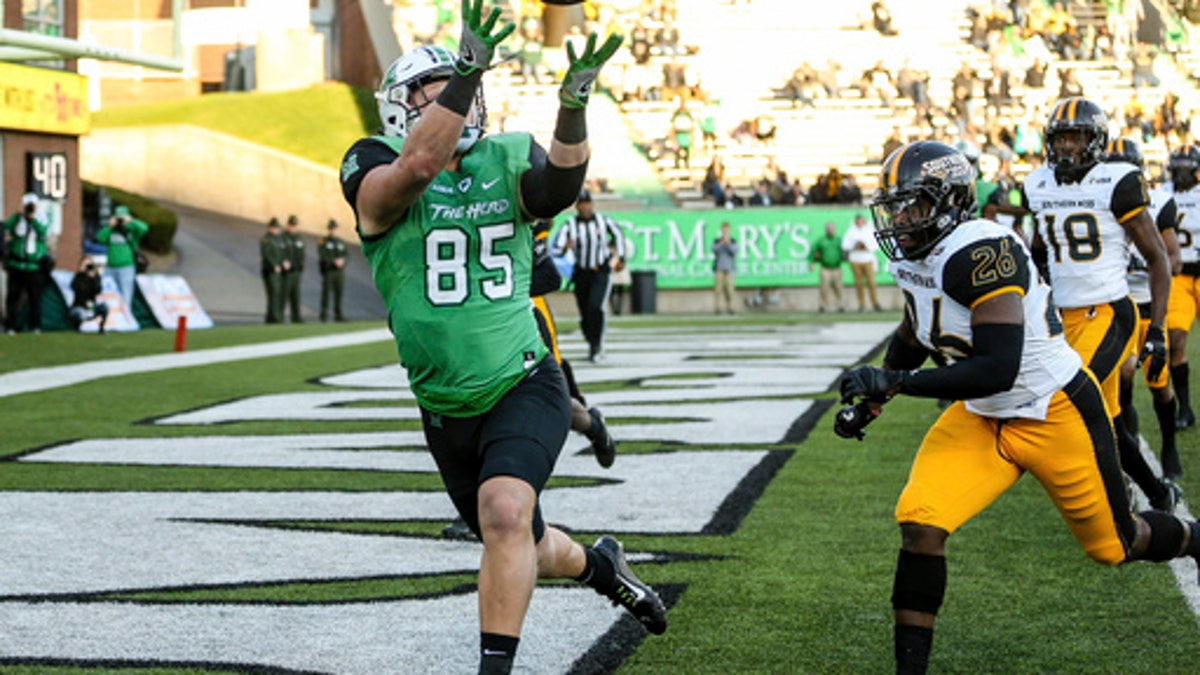 Colorado State, Marshall in New Mexico Bowl amid slow finish
ALBUQUERQUE, N.M. (AP) New Mexico Bowl: Colorado State (7-5) vs Marshall (7-5), Dec. 16, 4:30 p.m. EST (ESPN)

2017-12-15 17:59:07
`
4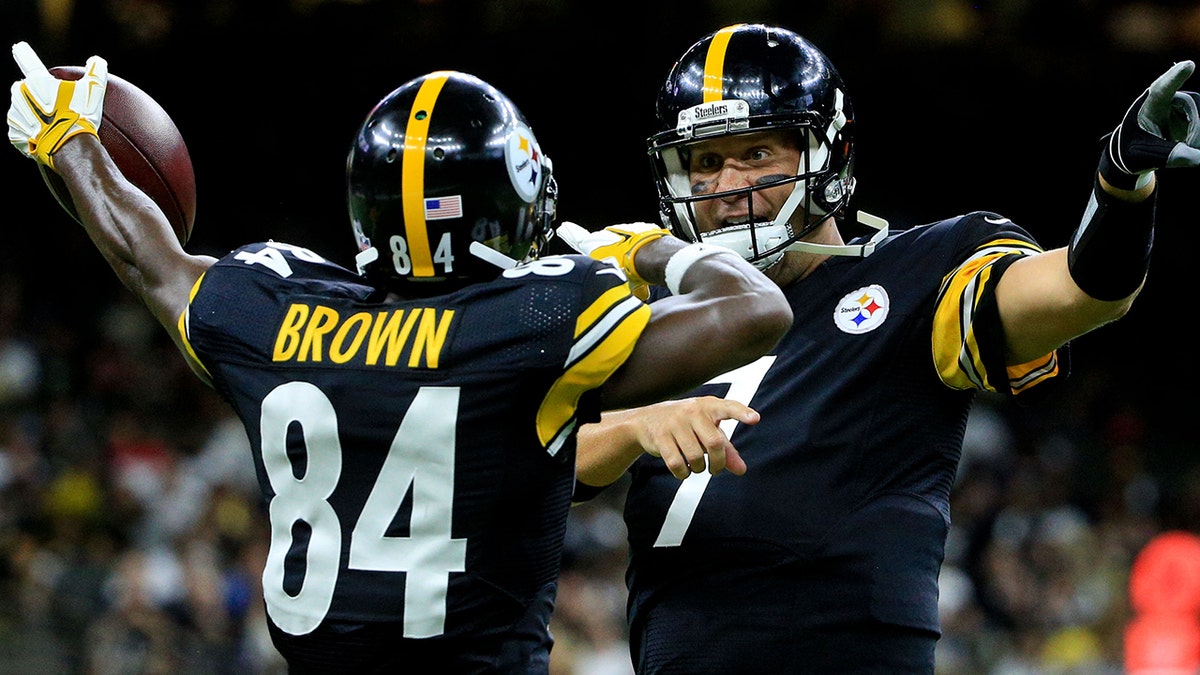 NFL This Week: Game of the Millennium in Pittsburgh? Not quite
Game of the Millennium in Pittsburgh? Not quite

2017-12-15 17:58:38
`
6
Panthers owner facing misconduct allegations
Panthers owner and founder Jerry Richardson is the subject of a workplace misconduct investigation, the team announced Friday.

2017-12-15 17:54:46
`
3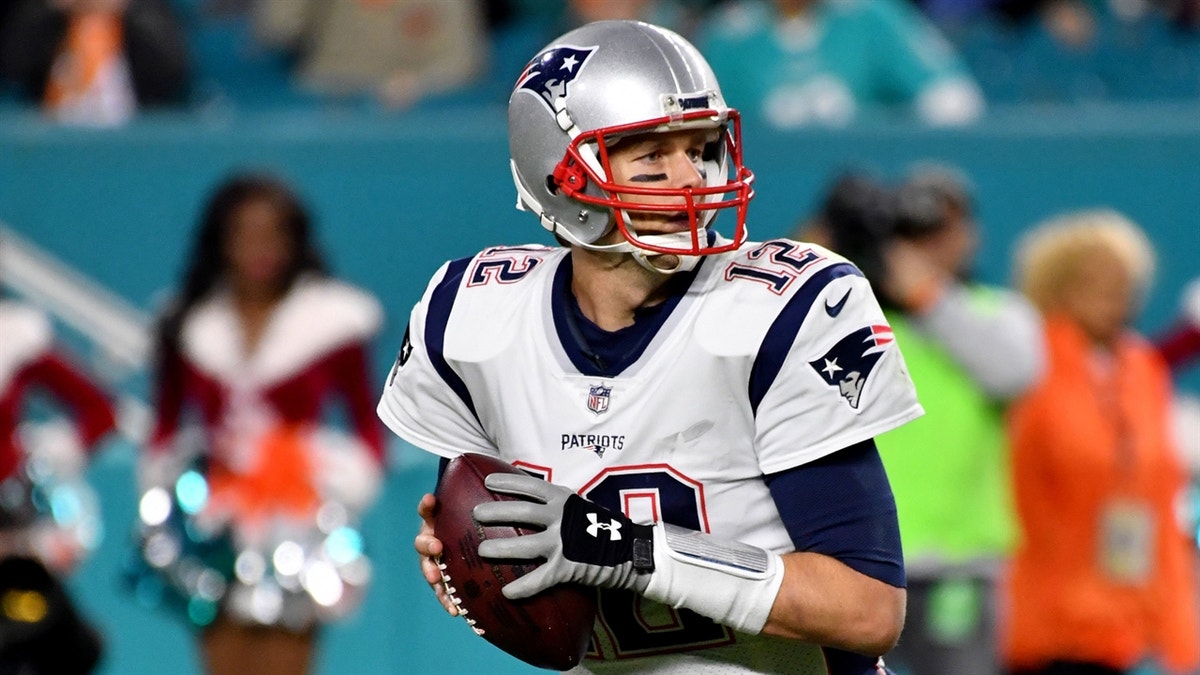 Preview: All eyes on Pittsburgh as Patriots visit Steelers with AFC on the line
Preview: All eyes on Pittsburgh and Patriots visit Steelers with AFC on the line

2017-12-15 17:52:47
`
4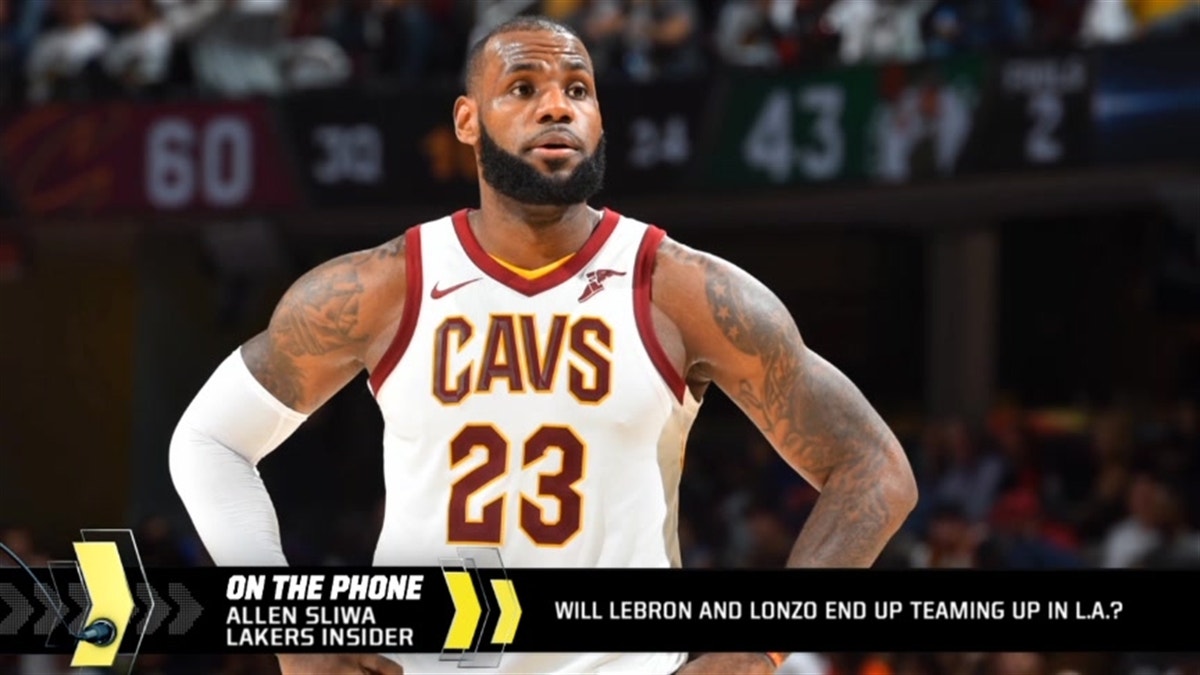 Will LeBron James and Lonzo Ball team up in LA next year?
What would a championship in LA mean for LeBron's legacy?

2017-12-15 17:52:37
`
4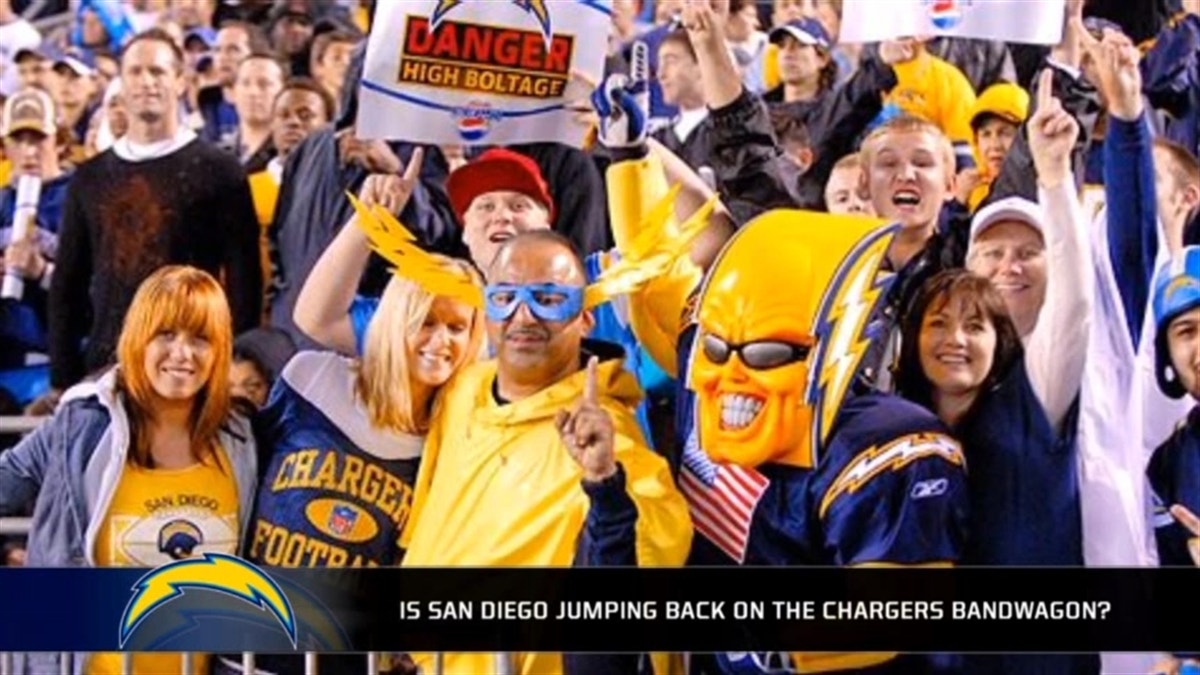 Is love for the players bringing San Diegans back as Charger fans?
A look at what it's like to be a San Diego football fan.

2017-12-15 17:45:48
`
6
Muhammad Wilkerson not traveling with Jets due to 'coach's decision'
The end may be near for Muhammad Wilkerson with the New York Jets. On Friday, Jets head coach Todd Bowles announced that Wilkerson will not travel with the team to New Orleans this weekend. The star defensive end is not dealing with an injury, however. Wilkerson is NOT making the trip. Todd Bowles says it's a "coach's decision." #Jets — Dennis Waszak Jr. (@DWAZ73) December 15, 2017 Bowles answer to almost every follow-up inquiry: "I'll just worry about the guys I'm coachi...

2017-12-15 17:44:02
`
5
Steelers WR on social media blackout to avoid Star Wars spoilers
A Pittsburgh Steelers wide receiver is going on a social media blackout for a very important reason. No, it's not so he can focus on his games ahead. And no, it's not so he avoids fan trash talk. Instead, it's to avoid spoilers for the newest "Star Wars" movie. The Pittsburgh Post-Gazette's Sean Gentille had a long conversation with Darrius Heyward-Bey and Le'Veon Bell that he published on Thursday. The story mostly centered around the two players'

2017-12-15 17:36:36
`
4
Audio of LeBron Talking to Lonzo Ball Has Emerged
Inquiring minds want to know what non-things LeBron said to Lonzo.

2017-12-15 17:36:36
`
4
Miko Grimes shares John Buccigross text messages, photos ESPN allegedly omitted
ESPN was not exactly as transparent as it could have been in releasing the text messages that were exchanged between Adrienne Lawrence and longtime anchor John Buccigross, but Miko Grimes is here to help fill in some of the blanks. Grimes, the wife of NFL defensive back Brent Grimes, somehow got a hold of some screenshots that she claims provide more context into the relationship between Lawrence and Buccigross. According to the text messages Grimes shared on Friday, it appears Buccigross first

2017-12-15 17:26:00
`
3
Seriously, What is Arizona State Doing?
Trouble brewing.

2017-12-15 16:59:29
`
4
Adrienne Lawrence fires back after ESPN publishes John Buccigross text messages
ESPN released some text messages on Thursday in an attempt to prove that the sexual harassment allegations longtime anchor John Buccigross is facing are unfounded, but the woman who is accusing Buccigross says the network is only telling a portion of the story. Adrienne Lawrence, who has filed a lawsuit against ESPN, released a statement on Friday thanking the Boston Globe for calling attention to the inappropriate way in which women have been treated by the World Wide Leader. She also accused

2017-12-15 16:50:59
`
2
Source: Carroll, Payton, Jags assts. fined $10K
The NFL has fined Seahawks coach Pete Carroll, Saints coach Sean Payton and two Jaguars assistants $10,000 apiece for improperly entering the field during their Week 14 games, according to a league source. Michael Bennett was not fined.

2017-12-15 16:48:37
`
6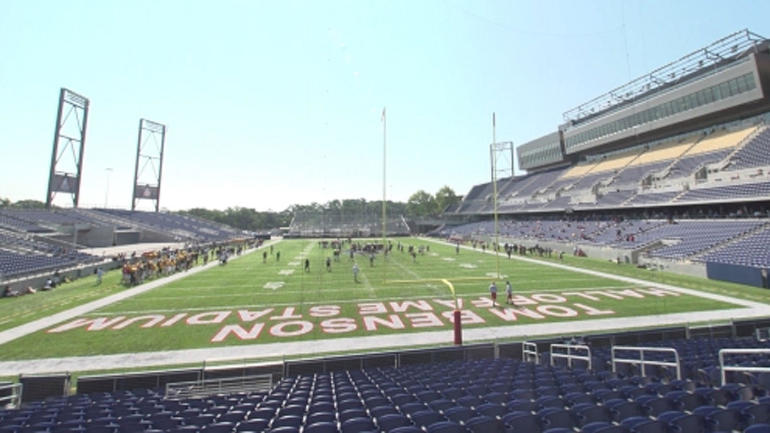 Watch, stream Pro Football Hall of Fame Youth Football Championships
The inaugural youth world championships kicked off on Dec. 14 with more than 100 teams

2017-12-15 16:47:05
`
7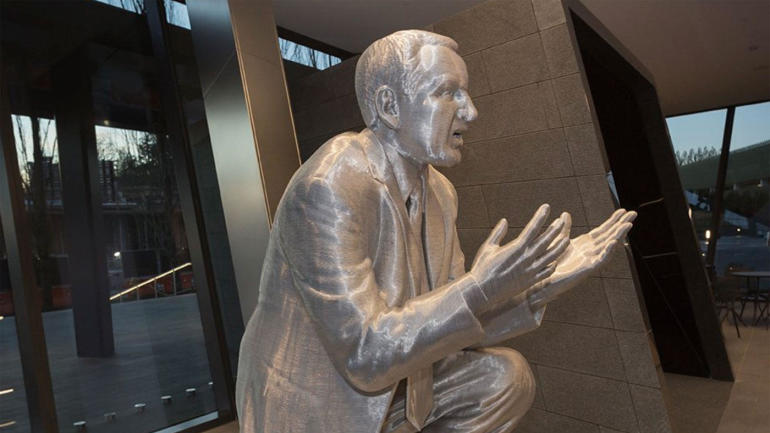 LOOK: Nike's Michael Krzyzewski Fitness Center will have a statue of Coach K
The 47,000 square foot facility on Nike's world headquarters looks awesome

2017-12-15 16:35:54
`
3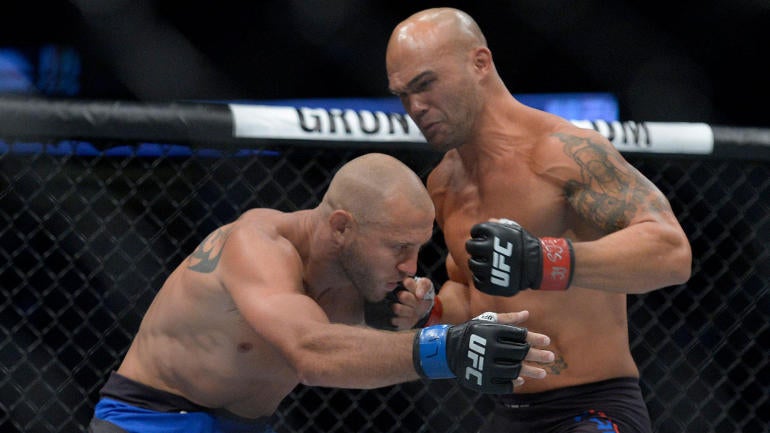 UFC Fight Night -- Lawler vs. dos Anjos: Live stream, start time, TV channel, watch online
Even with no one defending belts on the main card, these fights will be brawls

2017-12-15 16:25:56
`
3
Adrienne Lawrence Responds to ESPN Publication of Text Messages With John Buccigross
The story continues.

2017-12-15 16:17:16
`
6