Adam Jones: US was motivated by Puerto Rico's celebration plans
The United States beat Puerto Rico 8-0 on Wednesday night in the championship game of the World Baseball Classic to clinch their first ever title in the event. After the game, Adam Jones, who was stellar as a team leader, said on MLB Network that the team was motivated about some celebratory plans for Puerto Rico they heard about before the game. "Before the game, we got a note that there was some championship shirts made — we didn't make 'em — and a flight. That didn't ...

2017-03-23 07:04:21
`
1
USA's Marcus Stroman throws six no-hit innings in World Baseball Classic final
The Blue Jays ace just missed a no-hitter.

2017-03-23 05:46:02
`
9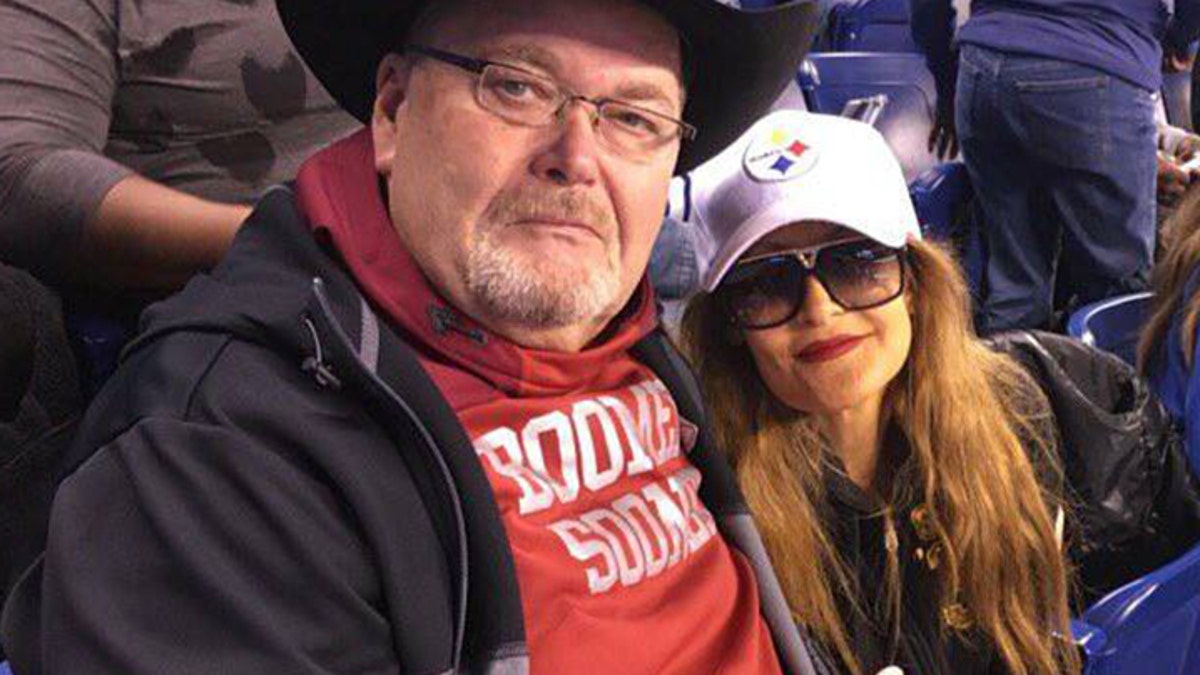 Jim Ross' wife, Jan, dies from injuries after accident
The legendary wrestling voice's wife was 55.

2017-03-23 05:25:08
`
4
Wayne Gretzky's greatest season probably isn't the one you think it is
There's plenty of debate to be had over Wayne Gretzky's greatest accomplishments, though the Great One's greatest season may be one where he didn't break the 200-point threshold. 

2017-03-23 04:53:05
`
10
Arkansas Law Would Allow Guns at Basketball and Football Games Beginning in 2018
That's a choice.

2017-03-23 04:31:49
`
3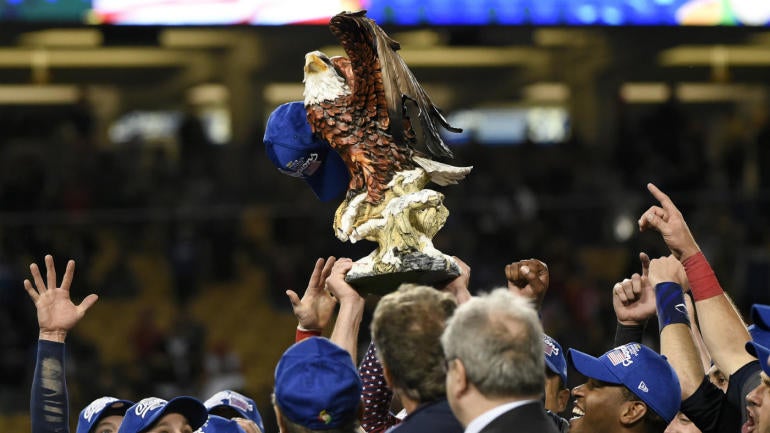 Twitter reacts to Team USA's win over Puerto Rico in World Baseball Classic final
The United States wrapped up the 2017 World Baseball Classic championship on Wednesday night

2017-03-23 04:27:31
`
6
Inside Florida's quarterback battle between Feleipe Franks and Kyle Trask
While many top-shelf quarterback recruits bristle at the idea of a school bringing in another quarterback in their class, the idea never bothered Feleipe Trask or Kyle Franks. Now the two redshirt freshmen are the front-runners to lead Florida in 2017. 

2017-03-23 04:26:59
`
6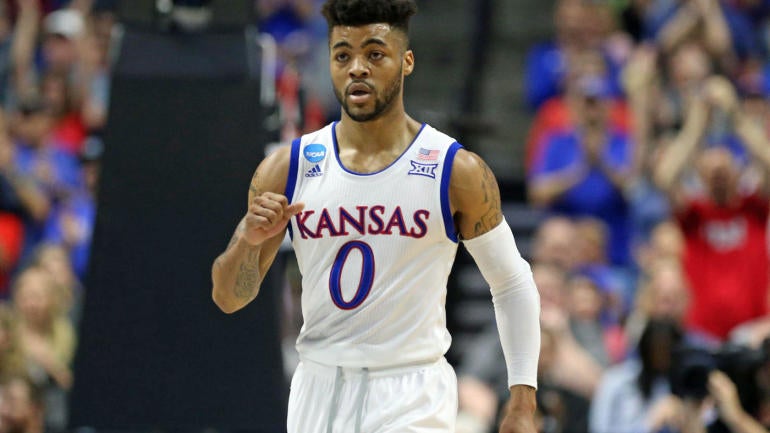 Hidden behind stoic poker face, Kansas' Frank Mason dismantles opponents
The senior has the Jayhawks flying high, but you might not know it if you're reading his expressions

2017-03-23 04:15:27
`
9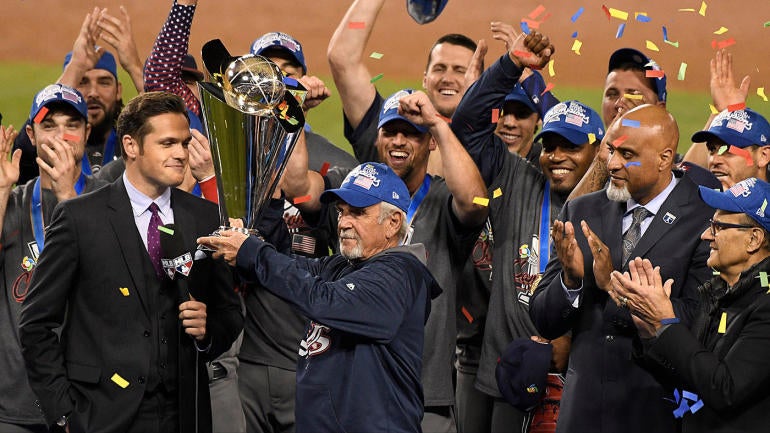 Emotional Jim Leyland dedicates USA win to troops after his final game as manager
Jim Leyland's USA team won the World Baseball Classic, and he was emotional

2017-03-23 04:12:42
`
2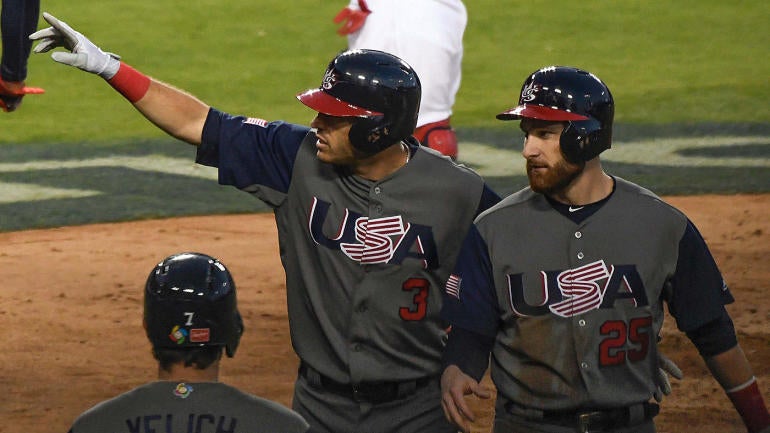 WATCH: Ian Kinsler lets bat do the talking with home run for USA vs. Puerto Rico
Kinsler's two-run shot in the third made it 2-0 USA

2017-03-23 03:57:09
`
2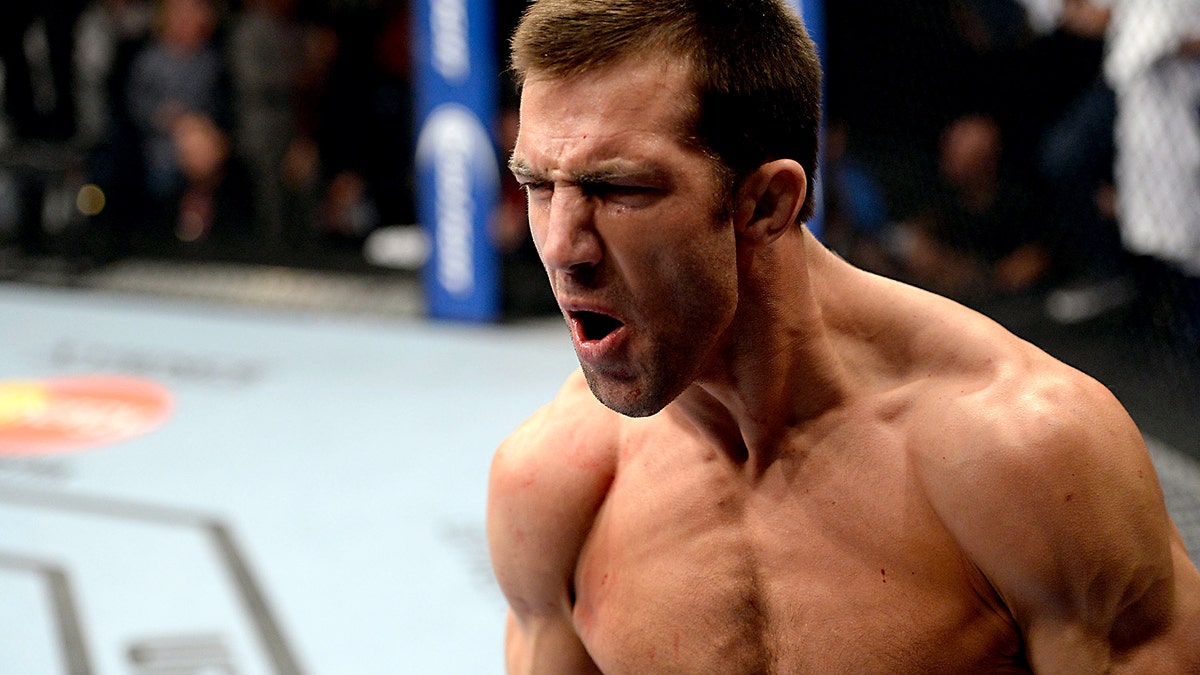 Luke Rockhold calls out former heavyweight champ Fabricio Werdum
Luke Rockhold is looking for a heavyweight super fight

2017-03-23 03:38:58
`
2
Earl Watson focused on Suns, not UCLA job
Earl Watson says he is focused on improving the Phoenix Suns amid rumors connecting him to the UCLA basketball job. UCLA is currently led by Steve Alford, who is in his fourth — and by far most successful — season as head coach of the Bruins. Rumors have tied Alford to the Indiana head coaching vacancy considering how much of an icon he is in the state and his history as a Hoosiers player. If Alford leaves for Indiana, many think Watson, a former Bruins player, could be a candidate

2017-03-23 03:33:25
`
0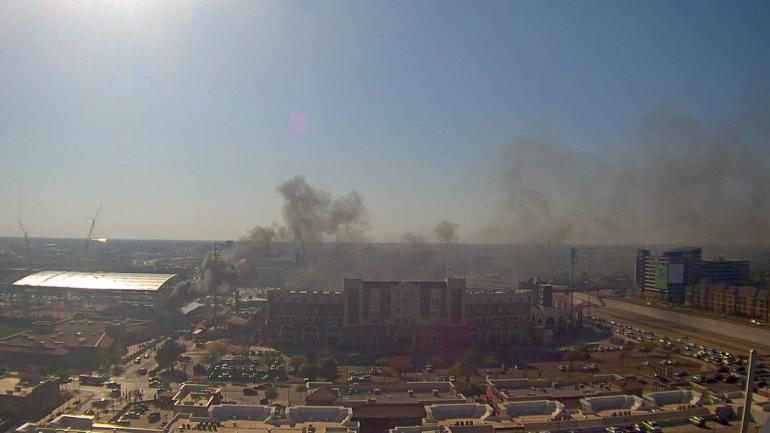 LOOK: A fire broke out at Texas Tech's practice facility
This is the wrong kind of lit

2017-03-23 03:33:16
`
3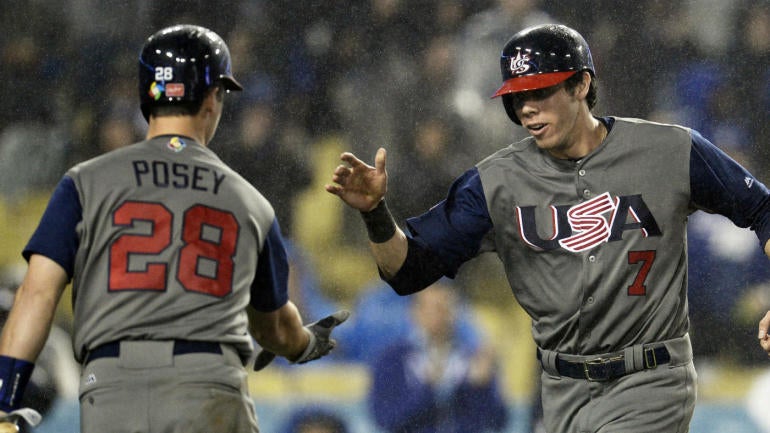 2017 World Baseball Classic final lineups: Posey sits for USA, new CF for Puerto Rico
A champion will be crowned on Wednesday evening

2017-03-23 03:23:20
`
3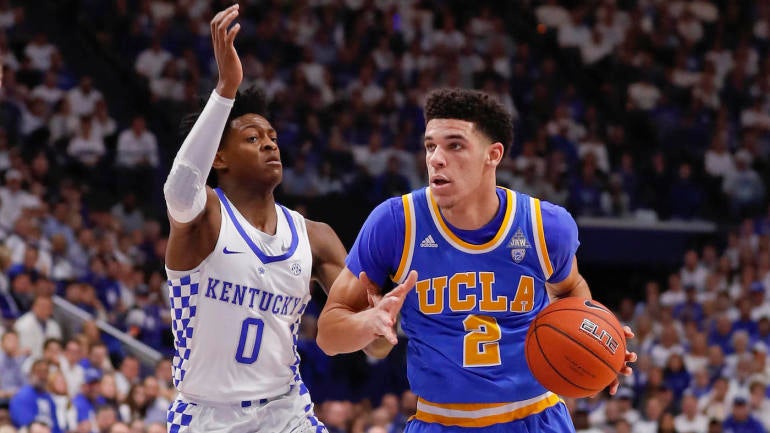 NCAA Tournament 2017: In-depth preview, predictions; everything to know about Kentucky-UCLA
It's one of the most anticipated Sweet 16 matchups ever, and we've got all the info you could ask for

2017-03-23 03:13:48
`
1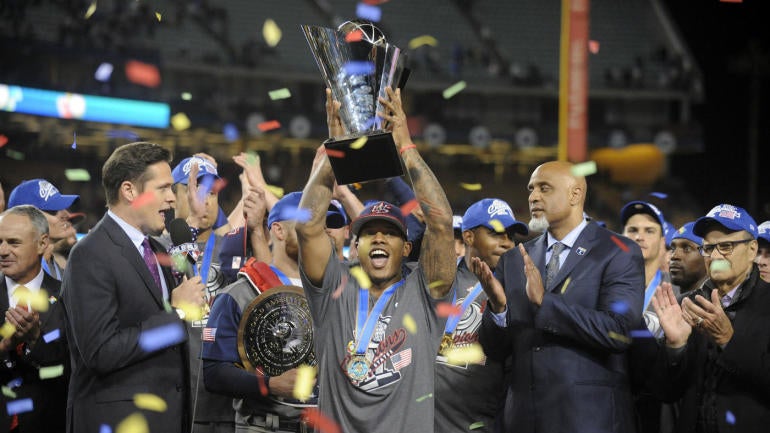 USA vs. Puerto Rico WBC Championship game final score, highlights, results: U.S. wins first ever World Baseball Classic in blowout
Team USA won the World Baseball Classic in dominant fashion

2017-03-23 03:12:25
`
2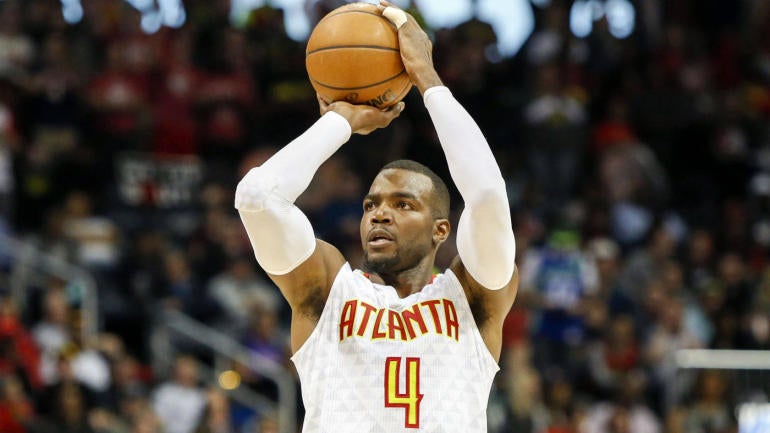 Report: Hawks' Paul Millsap will opt out, become free agent this summer
The All-Star forward could re-sign in Atlanta, but wants to test the market

2017-03-23 03:09:28
`
8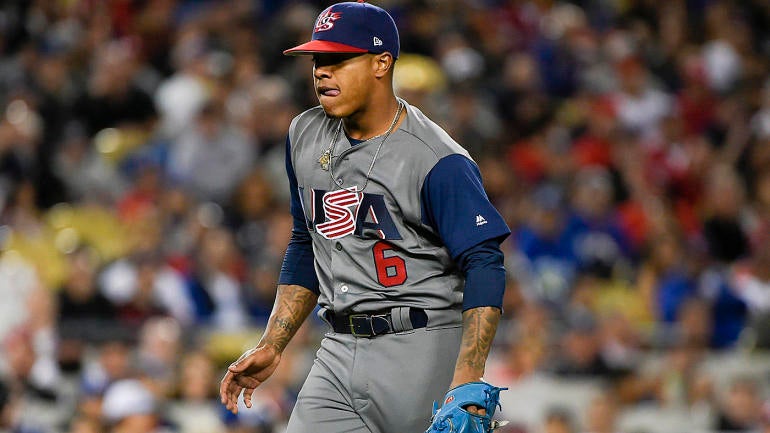 Extra fired-up Marcus Stroman steps up huge for USA vs. Puerto Rico in WBC final
Stroman had a no-hitter going through six innings and ended up World Baseball Classic MVP

2017-03-23 02:48:50
`
1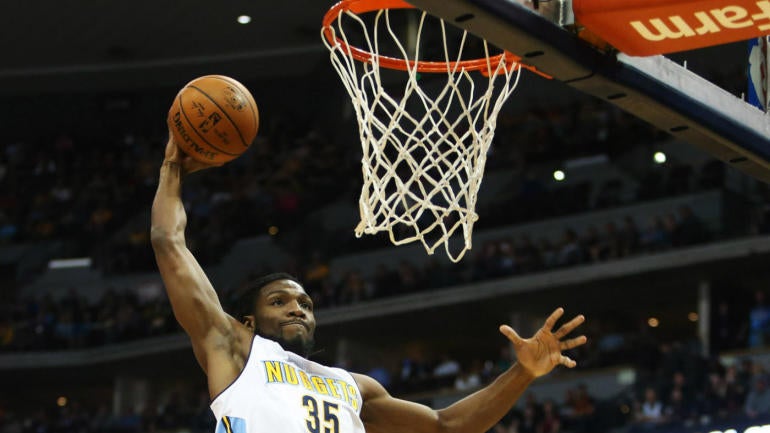 WATCH: There were so many very good dunks during Cavaliers vs. Nuggets
They were throwing down in the Mile High City

2017-03-23 02:46:56
`
1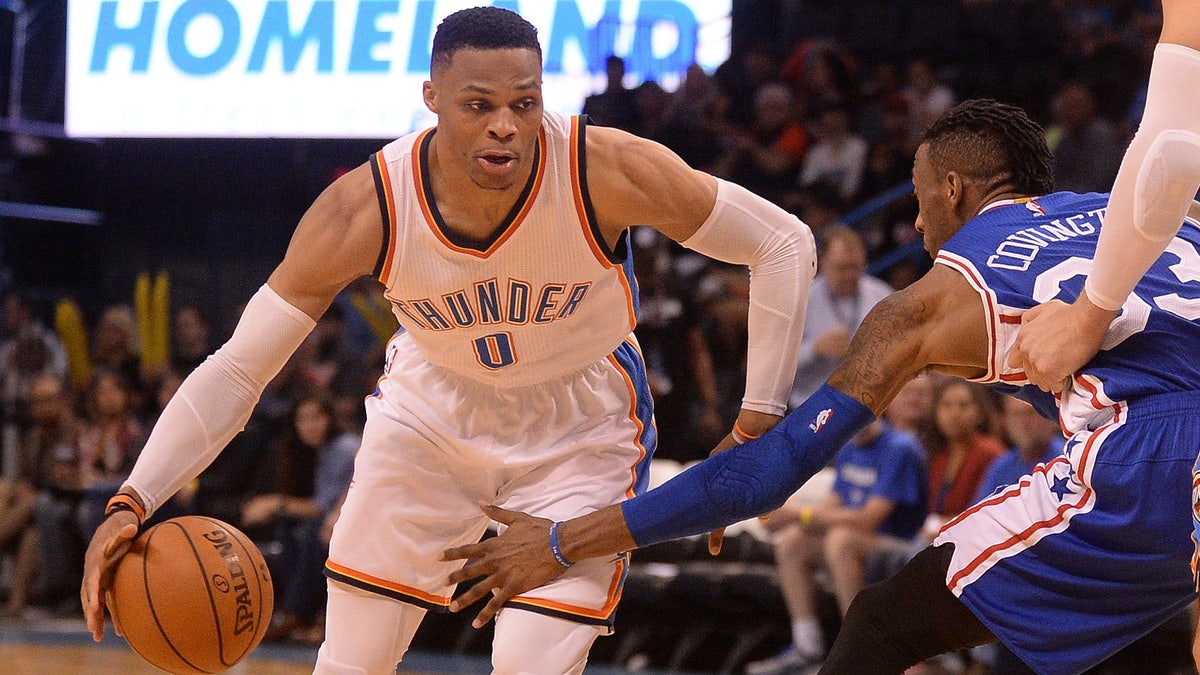 Russell Westbrook's triple-double vs. 76ers is the first of its kind
Westbrook needed three quarters to get his 35th triple-double of the season.

2017-03-23 02:35:09
`
0
WATCH: USA vs. Puerto Rico WBC final blown wide open by Brandon Crawford
The World Baseball Classic championship is well within reach now

2017-03-23 02:33:36
`
2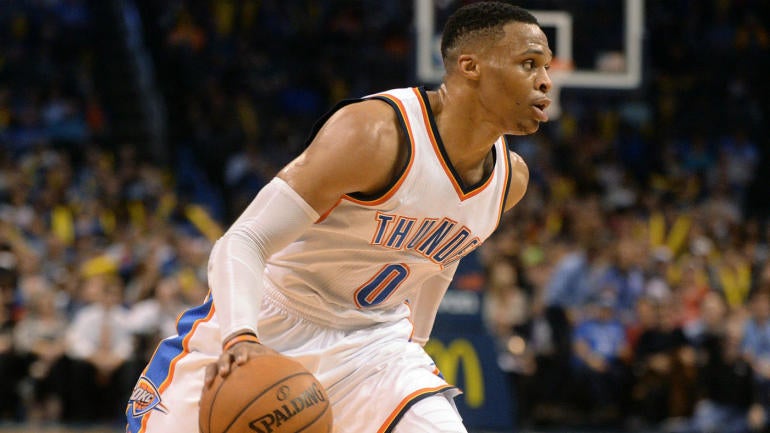 WATCH: Russell Westbrook gets 35th triple-double behind perfect shooting night
The OKC guard does it again

2017-03-23 02:15:16
`
2
USA vs. Puerto Rico WBC championship game: U.S. builds lead with rally in fifth
Christian Yelich and Andrew McCutchen each had RBI singles

2017-03-23 02:12:47
`
3
WATCH: Rudy Gobert drops career-high 35 in NBA's most efficient game this season
The Stifle Tower had it going on the offensive end Wednesday night

2017-03-23 02:05:12
`
7
Jim Ross' wife Jan dies from injuries due to Vespa crash
Jan Ross, the wife of legendary wrestling announcer Jim Ross, died on Wednesday night after suffering injuries related to a Vespa crash. Ross announced the heartbreaking news on his Twitter account. A Priest gave my wife Jan her last rites tonight. My little Angel is gone. — Jim Ross (@JRsBBQ) March 23, 2017 Ross had been providing updates on Jan's condition ever since learning of her crash on Monday night. Jan was riding her Vespa home from the gym without a helmet and was hit

2017-03-23 01:48:54
`
3
Isaiah Thomas on Celtics: 'Things are clicking for us'
Isaiah Thomas on Celtics: 'Things are clicking for us'

2017-03-23 01:38:05
`
6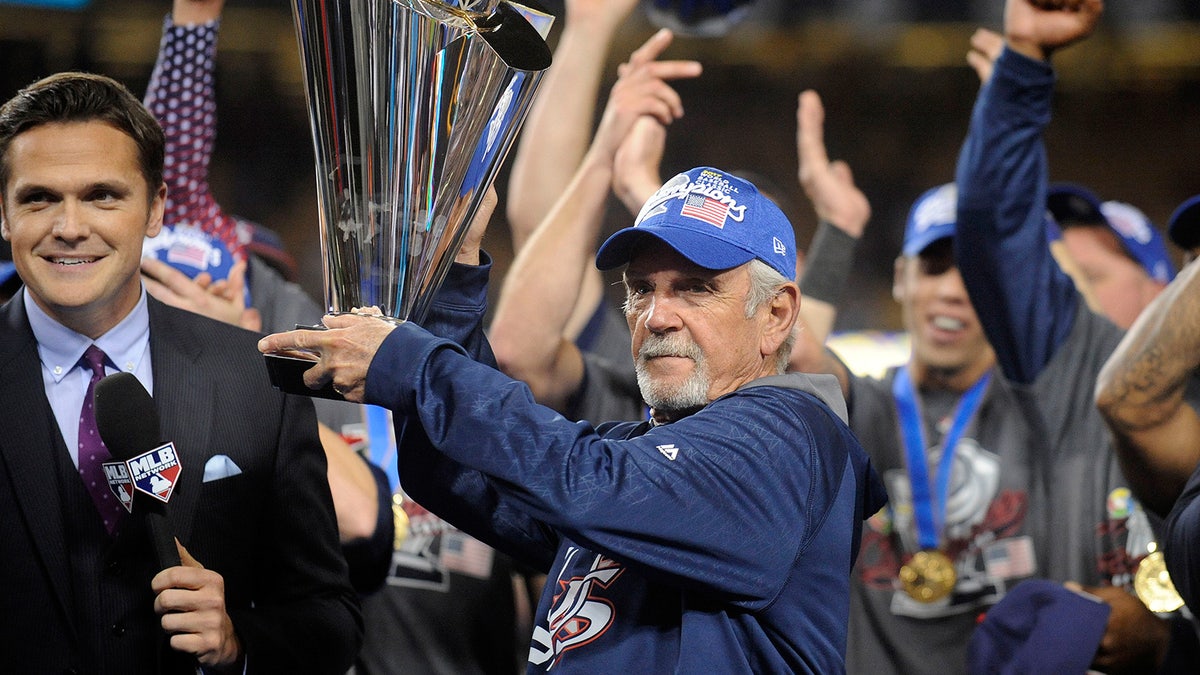 World Baseball Classic title is a perfect end to Jim Leyland's career
A fitting end to a brilliant career.

2017-03-23 01:26:54
`
1
Report: Larry Brown to meet with LIU Brooklyn about coaching job
Could Larry Brown be returning to coaching sidelines near you? One report suggests it's possible. According to Fan Rag Sports' Jon Rothstein, LIU Brooklyn has reached out to Larry Brown about their coaching vacancy. The two sides could meet in the near future. LIU Brooklyn plays in the Northeast Conference and recently fired previous head coach Jack Perri. Perri led the program for five seasons and went 20-12 this season. Brown recently revived the SMU basketball program before step

2017-03-23 01:23:21
`
1
U.S. women, USA Hockey talks: Where things stand
U.S. women, USA Hockey talks: Where things stand

2017-03-23 01:20:06
`
3
The Raiders' Road to Vegas Relocation Appears All Clear
NFL owners are preparing to vote on the issue at next week's league meetings. Here's a look at how Mark Davis got it to this point, and what's ahead. Plus Kaepernick's unemployment, Cam's recovery and much more

2017-03-23 01:02:01
`
13
Torrey Smith: Kaepernick's skillset 'vastly exceeds' other QBs who were available
Colin Kaepernick may still be in search of a new team, but he has the support of at least one of his former teammates. Earlier this month, Kaepernick opted out of his contract with the 49ers to become a free agent. Since then, Josh McCown has signed with the Jets, Brian Hoyer joined the 49ers, Mike Glennon agreed to terms with the Bears, and the Raiders signed E.J. Manuel. That leaves Kaepernick, who completed 59 percent of his passes last season with 16 touchdowns and four interceptions, witho

2017-03-23 00:56:28
`
4
Kristi Yamaguchi Tweeted At Nancy Kerrigan To 'Break A Leg' & Twitter Reacted Accordingly
By all accounts, legendary Olympic gold medal figure skater Kristi Yamaguchi is a lovely human. She's never done anything to make me think otherwise. She's just a wonderful memory from my childhood, tucked away with all the other successful women I idolized in the 90's. However to younger millennials, the U.S. Olympic Hall of Famer is probably better known as the champion of the sixth season of "Dancing With The Stars." As is the case with many a reality competition

2017-03-23 00:48:43
`
3
Paul Millsap to opt out of contract, become free agent
Paul Millsap could make a guaranteed $21 million next season, but he has his eyes on a much bigger prize. Millsap is expected to opt out of his contract with the Atlanta Hawks to become a free agent, ESPN's Adam Schefter reports. Millsap, a forward, would be seeking a long-term deal that would guarantee him much more total and annual money. Schefter says Millsap loves Atlanta and would like to stay with the team but he will test free agency. Hawks F Paul Millsap expected to void contract

2017-03-23 00:18:30
`
1
Tony Jefferson used 'Madden' to help choose Ravens
The Ravens have themselves and new safety and it appears a popular video game played a part in the team landing one of its newest players. After spending the first four seasons of his NFL career with the Cardinals, Tony Jefferson recently signed a four-year deal with Baltimore worth over $30 million. He was reportedly being pursued by the Jets and Browns as well. However, among the factors that led Jefferson to choose the Ravens were the uniforms, which he says looked good on him. "I am a

2017-03-23 00:15:24
`
2
Great Gift Ideas from Steiner Sports
Have a birthday coming up and need a present idea? Head to Steiner Sports as they have brand new gift boxes for sports fans. From baseball, hockey, football, soccer, boxing you name it they have it. Also, these great gifts are discounted. So head to Steiner Sports today to get a gift box. Steiner Sports also has a great deal, get two signed memorabilia for a $149. You can choose from signed hockey puck, signed baseballs, signed pictures, and ...

2017-03-22 23:38:46
`
2
Mike Hopkins to meet with Michael Porter Jr, try to keep him
Mike Hopkins isn't about to give up on Michael Porter Jr. without a fight. Hopkins was introduced on Wednesday as Washington's new head basketball coach. One of his biggest tasks will be trying to convince top recruit Michael Porter Jr. to remain with the school. Porter Jr. was looking forward to joining the Huskies next season and playing for Lorenzo Romar, who is his godfather. But Romar was fired last week, leaving Porter disappointed. On top of that, there's another layer

2017-03-22 23:24:22
`
3
Matt Barnes on Derek Fisher chants: 'I'm sick of that s—'
Matt Barnes will likely forever be linked with Derek Fisher after their infamous 2015 confrontation, but the veteran swingman has gotten to the point where he would very much like to be excluded from this narrative. In a recent interview with Nubyjas Wilborn of Sporting News, Barnes said he was tired of being taunted by opposing crowds with chants of Fisher's name. "Everywhere I go I'm still getting Derek Fisher chants. I'm sick of that s—," said the 37-year-old journeym...

2017-03-22 23:06:53
`
4
Five Trade Destinations For Carmelo Anthony
Reports came out that the New York Knicks are looking to trade Carmelo Anthony this off-season. Anthony has a no-trade clause in his contract which means he decides if he wants to be traded or not. Phil Jackson reportedly tried to trade Carmelo during the trade deadline, but Anthony refused to be traded. Currently at 27-43 and on pace to land another top five pick in this years draft it's time for the Knicks to move on from Carmelo and build around Kristaps Porzingis. In his six seasons wi

2017-03-22 22:52:15
`
1
Ian Kinsler hopes kids appreciate US way of baseball over Puerto Rico, Dominican
The United States has reached the final of the World Baseball Classic, which is reason enough for American baseball fans to celebrate. But comments like what Ian Kinsler had to say is rubbing some the wrong way. The New York Times published an article on Wednesday ahead of the WBC championship game between the US and Puerto Rico and talked about the differences between how each country regards the WBC. In the article, Billy Witz included the following quote from Kinsler, the United States'

2017-03-22 22:49:48
`
3
I Don't Know How To Feel About Tim Tebow In A Columbia Fireflies Uniform
Of course I'll never forgive the Savannah Sand Gnats for pulling up stakes in 2015 and moving to Columbia, S.C., where they became the Columbia Fireflies. Such a waste of an awesome baseball nickname, only to adopt a cheesy one. But then if you want a franchise to stick around, you have to put butts in seats. And that's what the Mets are trying to do with their Low Single-A team in Columbia, assigning Tim Tebow there to boost attendance/interest/jersey sales. 15 days until #OpeningD

2017-03-22 22:45:14
`
2
Eric Musselman remaining with Nevada, not leaving for Cal
There were rumors that Eric Musselman could become the next head basketball coach at Cal, but it sounds like he will opt to stay at Nevada instead of leave for the Pac-12. CBS Sports' Gary Parrish reported Wednesday that Musselman will stay at Nevada despite meeting with Cal twice. Eric Musselman met with Cal officials twice but has decided to remain at Nevada, a source told @CBSSports. Working on a new deal now. — Gary Parrish (@GaryParrishCBS) March 22, 2017 Musselman just compl

2017-03-22 22:31:10
`
3
Tom Thibodeau has funny quote about keeping injured Zach LaVine involved
Pack up your bags everybody because Minnesota Timberwolves head coach Tom Thibodeau has officially reached self-awareness. Speaking with reporters on Wednesday, Thibodeau dropped this funny quote about how he manages to keep injured guard Zach LaVine involved, per Jon Krawczynski of the Associated Press. How does Thibs make sure LaVine still feels a part of things while he's out with the injury?Thibs: "Yell at him daily."Humor! — Jon Krawczynski (@APkrawczynski) March 22, 2017 Thibo

2017-03-22 22:13:51
`
3
Landon Donovan finds his post-playing passion in San Diego's MLS expansion bid
Landon Donovan speaks about his role with San Diego's expansion bid and how he got involved with the project in his new hometown.

2017-03-22 21:38:13
`
5
Watch: Lukas Podolski scores on a rocket vs. England in last game with Germany
Watch all the goals and highlights from Germany's friendly vs. England in Dortmund.

2017-03-22 20:39:28
`
5
PGA Rookie Asks Playboy Model To Caddie For Him At Masters, She Says Yes
Model Lindsey Pelas, 25, is my favorite LSU grad — and apparently that's also true for PGA rookie Grayson Murray. On Sunday Murray took to Twitter to ask Pelas to be his caddie, should he qualify to play in The Masters Par 3 Contest. Because it's a pre-Masters event, the Par 3 traditionally features players' wives, girlfriends and children acting as caddies. So why not invite a Playboy model? Murray is unlikely to make the field — he'll probably need to win t

2017-03-22 20:25:02
`
3

Why Former NFL Stars Are Having Trouble Finding Jobs
Since the beginning of NFL Free Agency, rumors have flared and contracts have been signed. Over the past two weeks crazy deals have been made and young NFL stars are finding new homes and being paid millions. In todays NFL teams are looking to bring life to their teams and see what these fast new kids got. Before Free Agency started several clubs parted ways with their former stars. Players who hold records for these teams and have had some of the best moments for their cities are now out the d

2017-03-22 20:02:24
`
2
Ranking The Coaches Of the 2017 Sweet Sixteen
This year's Sweet 16 is packed with great coaches. 1 2

2017-03-22 19:56:10
`
3
NOT A JOKE: NFL Training Video Will Teach Players To Celebrate Properly
Have you ever been watching the games with your friends and family on a beautiful NFL Sunday and thought to yourself, 'if only these guys had been given a tutorial from a bunch of old white men on how to dance, this game would be perfect'? If so, the league's new tutorial video is the answer to your incredibly specific prayers. On Wednesday, the NFL's Vice President of Football Operations, Troy Vincent, tweeted an adorable photo of some Falcons players hugging it out ...

2017-03-22 19:47:03
`
7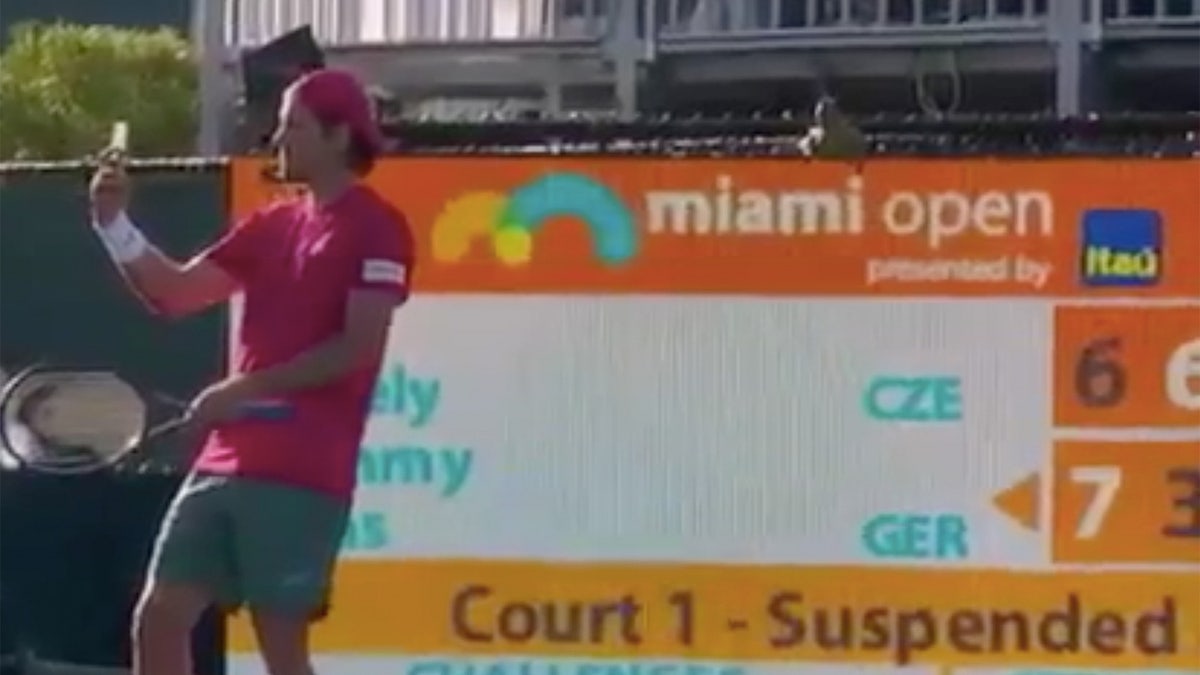 Cool iguana interrupts tennis match, poses for a selfie, does a victory lap
The iguana had the best seat in the house.

2017-03-22 19:17:51
`
2
4 Players To Watch In This Year's Sweet 16
The excitement of March Madness will continue tomorrow as the Sweet 16 will begin. There are a number of primetime players remaining in the tournament. Of course we know about Josh Jackson and Lonzo Ball and the impact they will surely have, but there a few other players that you should definitely be on the lookout for as we move into the latter part of the tournament. De'Aaron Fox (Kentucky) Point Guard Kentucky is gearing up for a blockbuster matchup against the UCLA Bruins this weekend. Som...

2017-03-22 18:59:10
`
3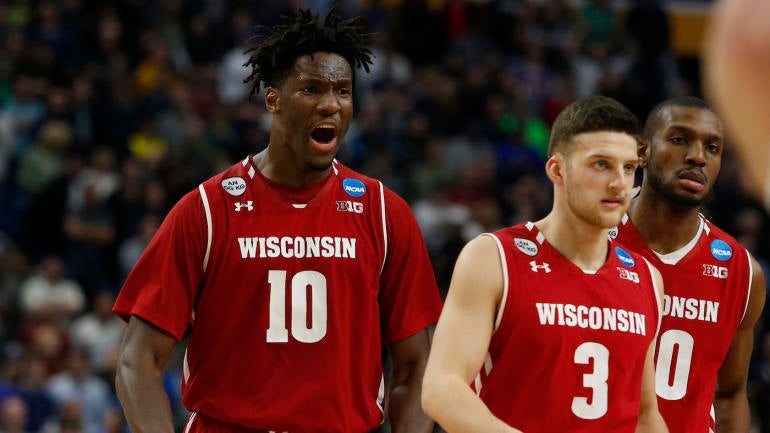 2017 NCAA Tournament: How to watch Wisconsin vs. Florida Sweet 16, game time, TV info, live stream
The Gators and Badgers face off in the final game of the Sweet 16 on Friday night

2017-03-22 18:51:43
`
4
Why, Wheel Of Fortune Contestant? Why?
David Letterman used to have a bit in which Wheel of Fortune contestants were spotted all the letters in his name except one, and still couldn't solve the puzzle. This appears to be worse. If Alex Trebek hosted Wheel of Fortune, he would have clowned this contestant until the credits rolled pic.twitter.com/6WYyZSW9NA — Jemele Hill (@jemelehill) March 22, 2017 My favorite part is Pat Sajak's sad, reproachful response: a simple "Noo." A expected, Twitter went ape ov

2017-03-22 18:27:13
`
1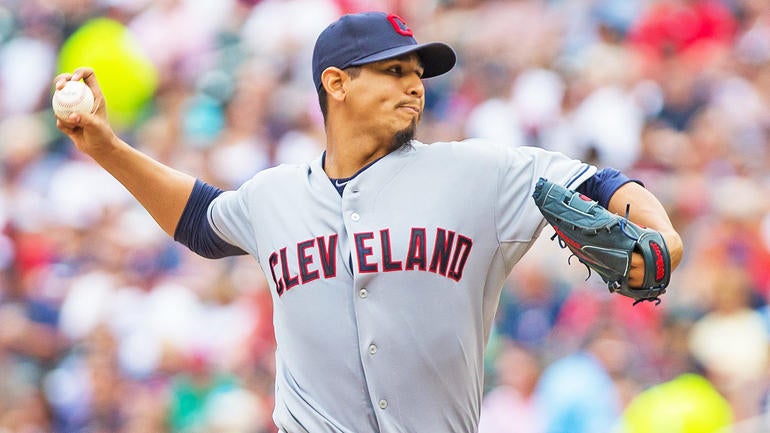 Fantasy Baseball Today Podcast: H2H Points League draft review: reach for shortstop, catcher?
As you gear up for a big drafting weekend, we discuss how Scott White and Heath Cummings constructed their rosters in our most recent 12-team Head-to-Head Points draft.

2017-03-22 18:12:22
`
2
Oregon's Dillon Brooks ready to assert himself in star-studded Midwest Regional
Dillon Brooks isn't a candidate for national player of the year, but make no mistake, he's a preeminent force in a Midwest Regional.

2017-03-22 18:11:21
`
5
Breaking down former Alabama receiver's lawsuit against Lane Kiffin, FAU
A former Alabama wide receiver is suing Lane Kiffin and FAU for fraud, breach of contract and unjust enrichment. Here are the arguments and possible defenses the case centers on.

2017-03-22 18:05:52
`
12
Doug Gottlieb Will Reportedly Interview for the Oklahoma State Head Coaching Job
It's real enough to get to an interview.

2017-03-22 18:01:38
`
4
Jim Ross' wife Jan on life support after 'catastrophic brain injury'
Jan Ross, the wife of WWE announcing legend Jim Ross, is fighting for her life in an Oklahoma hospital after she was involved in a serious scooter accident Monday night. In a blog post on his website Wednesday, Jim Ross said his wife "needs a miracle" after she suffered a serious brain injury when her Vespa was hit from behind by another driver. Jan was not wearing a helmet at the time of the crash. "Monday night at approximately 9:30 pm while I was recording the Ross Report a

2017-03-22 17:48:09
`
8
Brooklyn Nets Get Rare Victory On Crazy Brook Lopez Buzzer Beater
Nets fans went crazy last night after Brook Lopez came through in the clutch, downing the Detroit Pistons with a game-winning fade away. It's been a long season up to this point, but this was a great moment for Brooklyn fans. Brook Lopez drills the @TISSOT buzzer-beater for the @BrooklynNets & the Brooklyn crowd goes crazy! #ThisIsYourTime pic.twitter.com/qsU6eyIXqy — NBA (@NBA) March 22, 2017 BROOK! Lopez nails the @TISSOT buzzer beater for the @BrooklynNets! #ThisIsYourTime pic

2017-03-22 17:46:22
`
6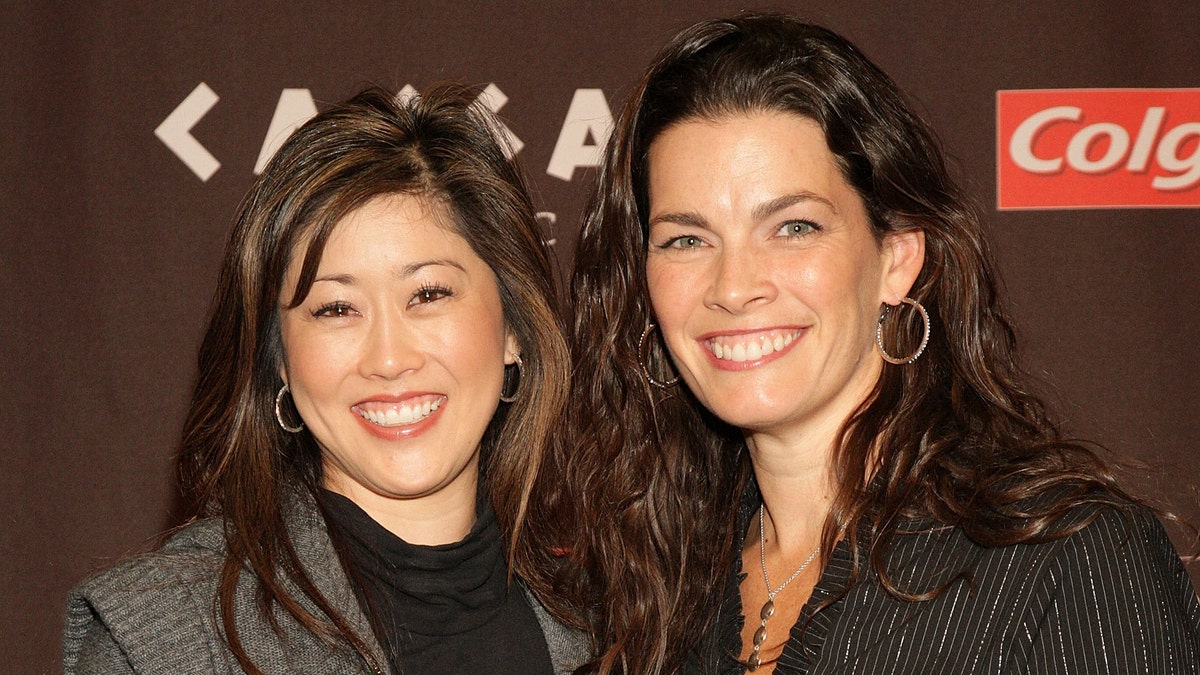 Kristi Yamaguchi told Nancy Kerrigan to 'break a leg' on 'DWTS'
Oops.

2017-03-22 17:10:24
`
13
Brazilian GK convicted of killing girlfriend and feeding her to dogs: 'I made a mistake'
Brazilian goalkeeper Bruno Fernandes de Souza recently signed with Boa Esporte despite being convicted in 2013 of killing his girlfriend and feeding her to dogs.

2017-03-22 16:52:10
`
4
2017 NFL Free Agency Fantasy Football Mock Draft
Between the NFL Combine and the NFL Draft, we need something to occupy our Fantasy Football lovin' minds! Luckily, a ton of NFL free agents have signed with new teams, and now we can start adjusting what we believe their Fantasy value to be. So we came up with our own Fantasy Football NFL Free Agency Mock Draft! Basically, which free agents who changed teams will be drafted first in Fantasy drafts this summer? Don't forget that Marshawn Lynch could still make some Fantasy waves by coming ou...

2017-03-22 16:39:39
`
7
Japan's Byosuke Kikuchi uses Zelda theme song as at-bat music (Video)
If you were wondering which player had the best walk-up music for an at-bat during the World Baseball Classic this year, you can stop now. Byosuke Kikuchi of Japan officially took the cake during his team's loss to the U.S. in Tuesday night's semifinal game. With Japan trailing 2-1 and a runner on second in the eighth inning, Kikuchi strolled to the plate with the "Zelda" theme song playing in the background. I'm dying. Japanese player Kikuchi just had the Dodger St

2017-03-22 16:14:01
`
4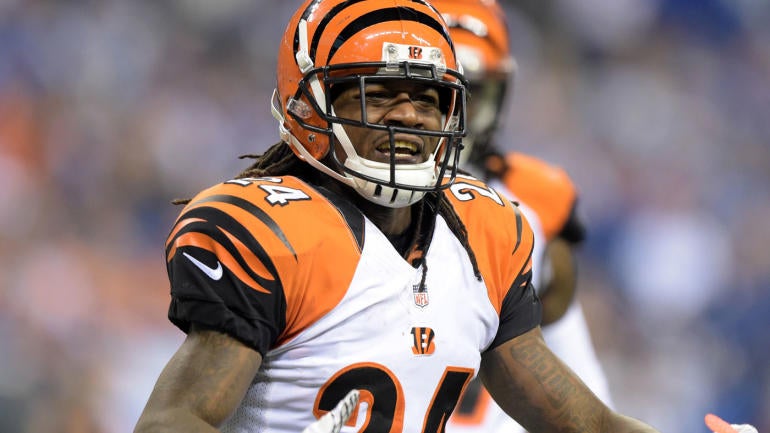 Bengals' Adam Jones avoids felony charge after allegedly spitting on a nurse
Jones' attorney says he plans to plead not guilty to three misdemeanor charges

2017-03-22 16:10:25
`
2
Kerr open to less pay if it meant fewer games
Kerr open to less pay if it meant fewer games

2017-03-22 15:52:48
`
3
You know how most fantasy shows feature experts that have the "know it all attitude"? Oh you know exactly what I'm talking about. The experts that talk about players you've never heard of and use stats that make no sense. The ones that talk only about these high priced expert leagues that literally have no bearing on your home league. What you are about to check out isn't anything like that. The three hosts are all under 30 and actually talk like human beings. They

2017-03-22 15:38:49
`
6
5 players who need to step it up in the Sweet Sixteen
A one-and-done tournament like the NCAA Tournament can be so difficult because one bad night ends your season. Pressure is on star players to bring their best every night if they don't want to go home far earlier than they would have hoped. Teams who want to get to the Final Four need big performances from their star players, and a few of them have failed to deliver that as of yet. The Sweet Sixteen, as the competition gets tougher, would be the perfect place to do that. Here are five pla

2017-03-22 14:55:07
`
4
Andre Agassi thinks Andy Murray needs to be more aggressive
Andy Murray has enjoyed an excellent career so far that's included three majors, two Olympic gold medals, and a world No. 1 ranking. That's pretty outstanding. But Andre Agassi thinks Murray could do even better — for even longer — if he makes a change to his game. Agassi gave an interview to The Guardian that was published on Monday that was full of great comments from the former tennis star. Agassi talked about his relationship with the sport of tennis, his current goa

2017-03-22 14:54:49
`
4
Greg Hardy cocaine arrest video released
Some footage from the night Greg Hardy was arrested for possession of cocaine was released on Wednesday, and it confirms that the former NFL defensive lineman told police he did not know how drugs got into his wallet. In a video that was shared by TMZ, officers are shown searching Hardy's vehicle before placing him under arrest. When Hardy was informed that a small purple baggie filled with narcotics was found in a wallet in his center console, he admitted the wallet was his but claimed t

2017-03-22 14:42:14
`
5
Sweet 16 Picks Against the Spread
The first two rounds didn't quite go as well as last year. First round: 9-7-1 Second round: 4-5. As such, I decided to (...)

2017-03-22 14:20:46
`
2
Browns will reportedly 'make another run' at Jimmy Garoppolo
The Cleveland Browns have yet to find their starting quarterback for the 2017 season, and they are still holding out hope that they can somehow convince the New England Patriots to give up Jimmy Garoppolo. Tony Grossi of ESPN Cleveland wrote this week that he still considers Garoppolo to be the best bet to start for the Browns in Week 1, though the level of confidence is not high. While the Browns have been unsuccessful in attempting to trade for Garoppolo thus far, a source told Grossi they ar

2017-03-22 13:56:58
`
4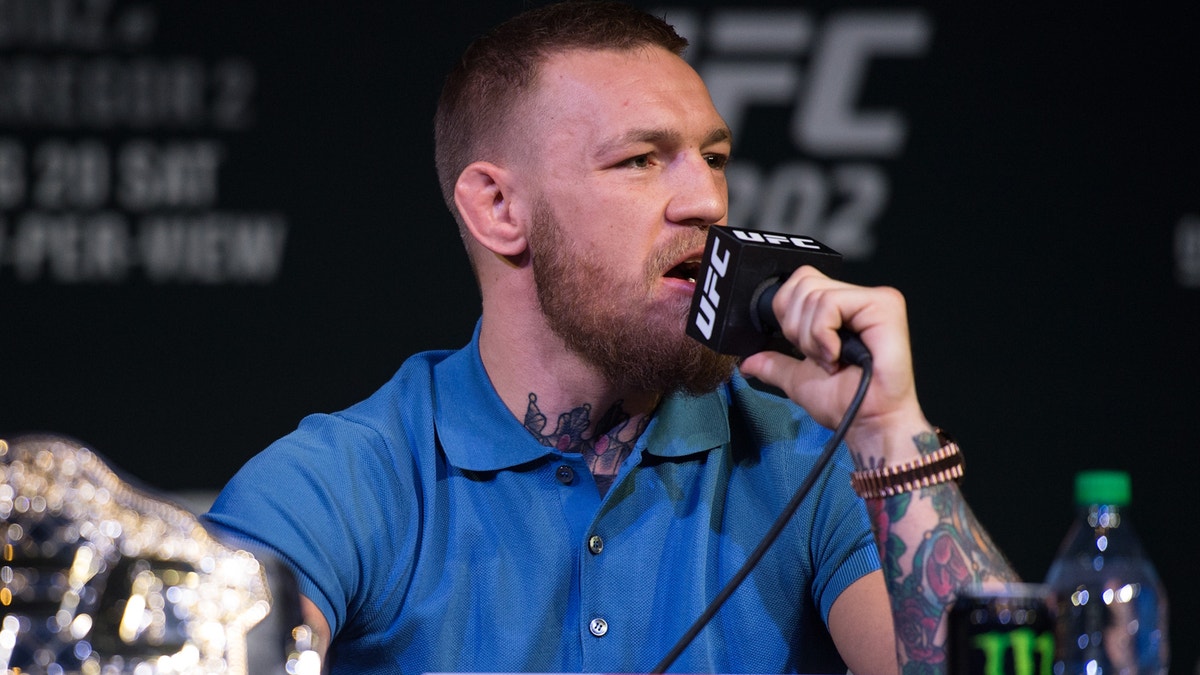 Conor McGregor receives new punishment for melee at UFC 202 press conference
It looks like Conor McGregor will return to Nevada

2017-03-22 13:49:21
`
4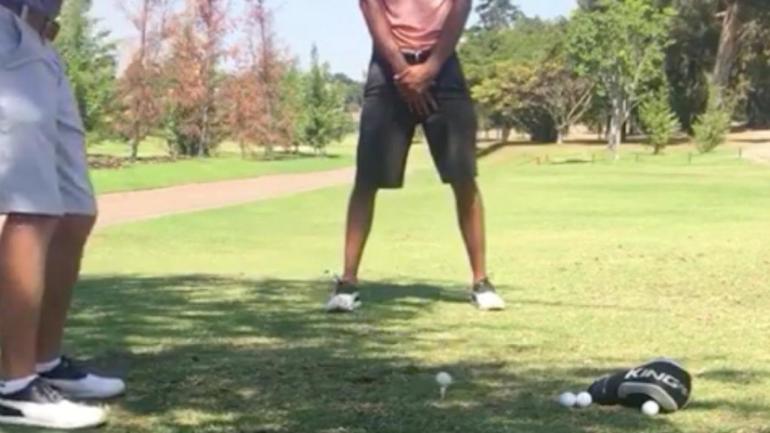 WATCH: Trick shot gone awry ends with man doubled over in pain
This is pretty much the opposite of how you want a trick shot to go

2017-03-22 13:47:08
`
5
Michael Porter Jr., Gatorade Player of The Year, Plans to Request Release from National Letter of Intent with Washington
Missouri could now be in play, with new coach Cuonzo Martin.

2017-03-22 13:42:50
`
7
Sons of Drew Brees, Philip Rivers played against each other in flag football
Brees also posted a photo of his son looking decidedly more mobile than his dad.

2017-03-22 13:04:32
`
3
WATCH: Massive iguana halts play, wreaks havoc at Miami Open tennis match
Iguanas are an invasive species in South Florida, and one iguana took that label a bit too literally on Wednesday when it invaded a Miami Open match between Tommy Haas and Jiri Vesely.

2017-03-22 13:03:25
`
5
How to watch Germany vs. England: Game time, live stream, TV channel
How to watch Germany vs. England: Live stream, TV channel, time. 

2017-03-22 12:57:15
`
4
Could The Rock Beat Tiger Woods in a Golf Match?
One of them is golfing right now.

2017-03-22 12:54:58
`
3
Wednesday Swimstagram 03/22/17


2017-03-22 12:54:51
`
4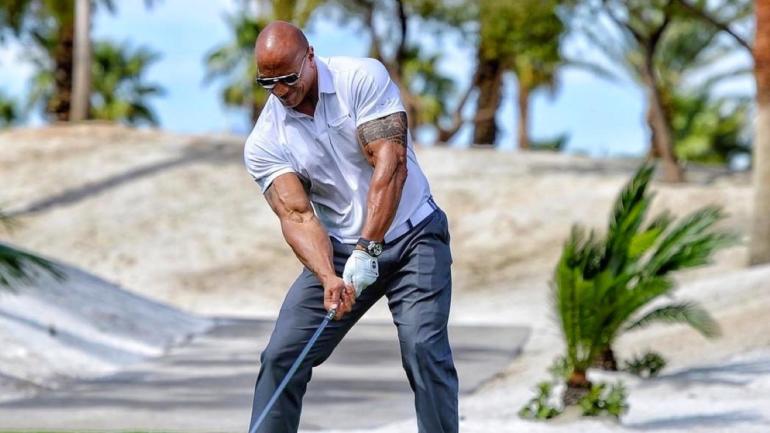 LOOK: The Rock says he ripped a golf ball 490 yards with a driver and his huge arms
Dwayne Johnson teed it up recently, and it looks like he can move the golf ball

2017-03-22 12:46:06
`
4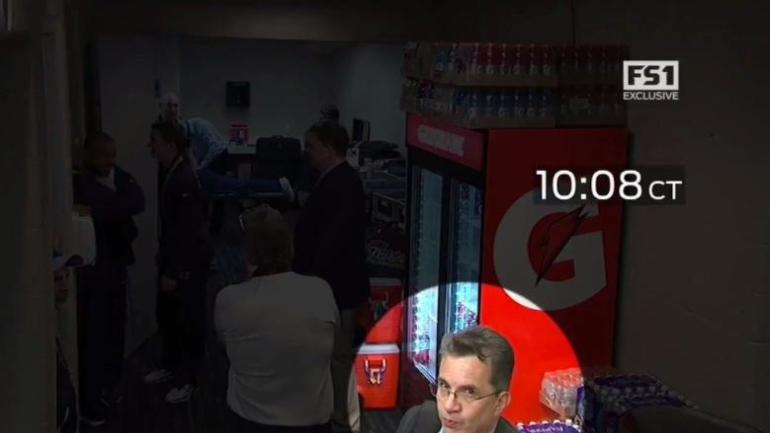 WATCH: Here's a minute-by-minute account of how thief stole Tom Brady's jersey
Mauricio Ortega snuck into the Patriots locker room before media was allowed inside

2017-03-22 12:39:27
`
11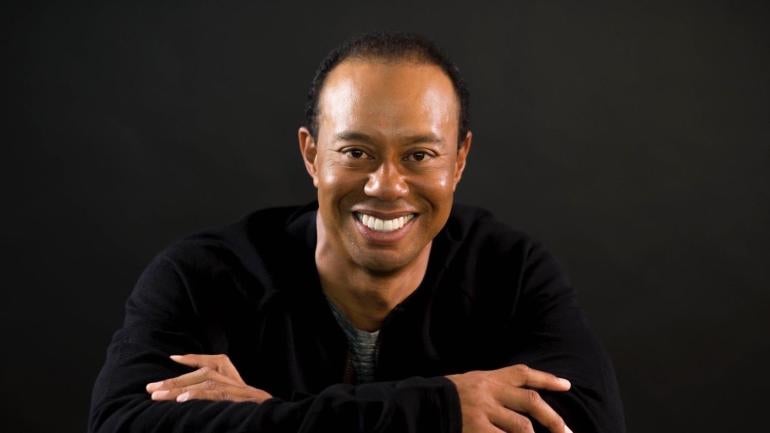 Tiger Woods explains how anger helped him find his swing, win 1997 Masters
Woods has won 14 major championships but the most special may have been at Augusta National in 1997

2017-03-22 12:39:20
`
4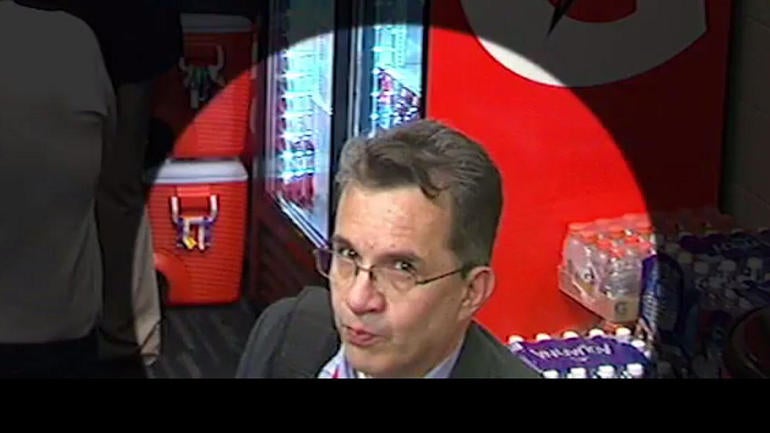 Brady jersey thief reportedly wanted to sell Kurt Warner his own game-worn SB jersey
Mauricio Ortega apparently has a whole bunch of Super Bowl memorabilia

2017-03-22 12:38:22
`
6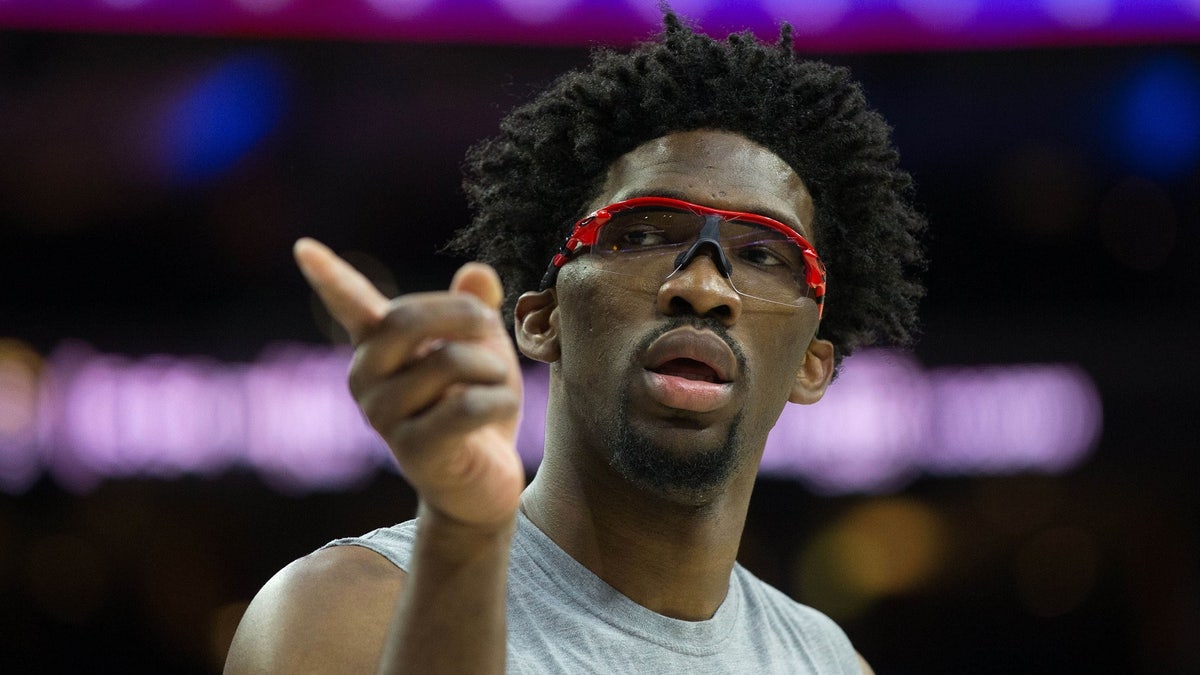 Joel Embiid to undergo yet another surgery, this time on his knee
Embiid has played just 31 games in his career.

2017-03-22 12:36:20
`
3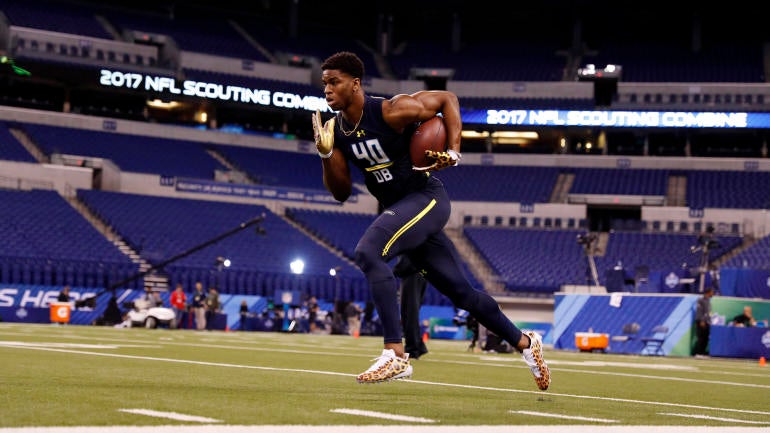 Wednesday Pro Day Roundup: Interest in UConn's Obi Melifonwu continues to rise
Plus, two USC prospects tackle agility drills and two small-schoolers look to make their mark

2017-03-22 12:32:57
`
9
Buccigross: Last game is the hardest
Buccigross: Last game is the hardest

2017-03-22 12:32:34
`
2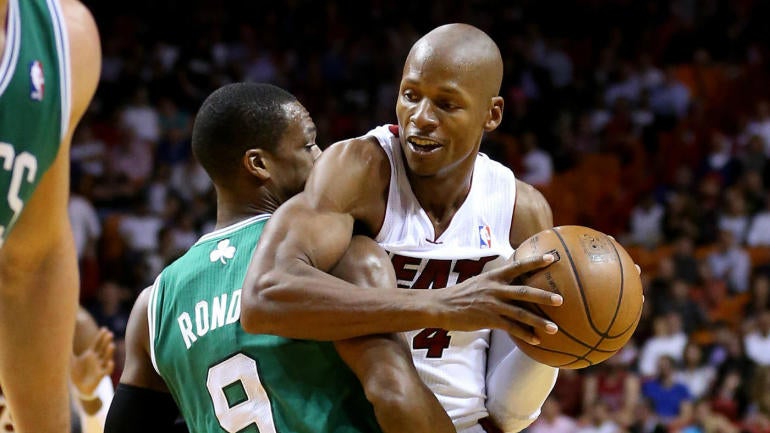 Danny Ainge, Doc Rivers say Ray Allen should be a part of Celtics reunion
Rajon Rondo said that the sharpshooter would not be invited to celebrate this summer

2017-03-22 12:31:51
`
5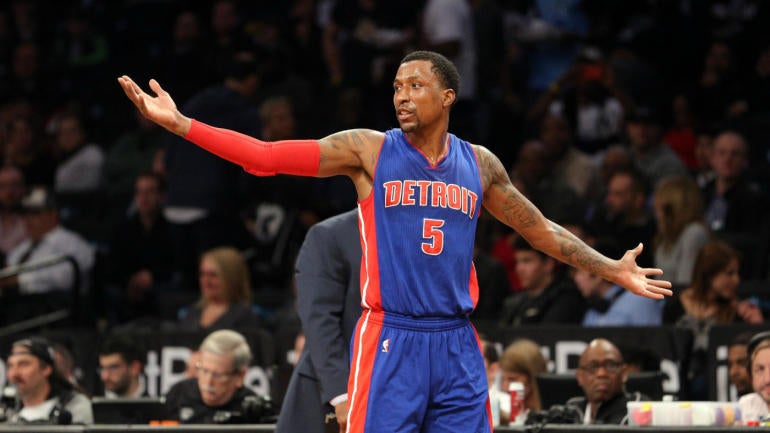 Report: Nets expected to make Kentavious Caldwell-Pope 'top priority' in free agency
The Pistons swingman could be the next Tyler Johnson or Allen Crabbe, in a sense

2017-03-22 12:31:48
`
5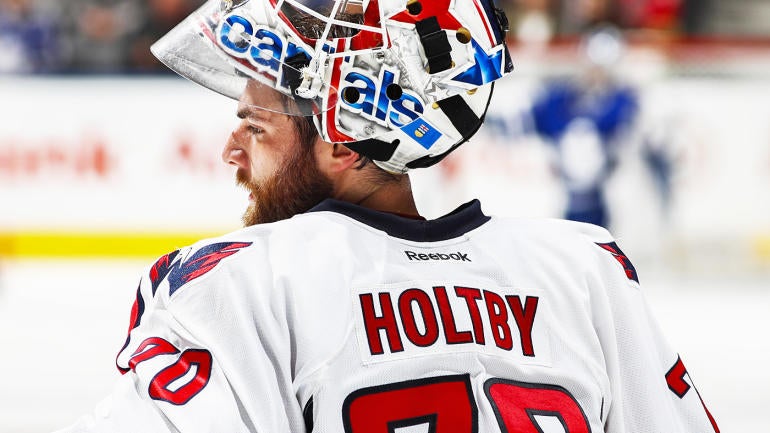 NHL playoffs: Five players who are key to their team's Stanley Cup hopes
From the Caps' goaltender to the star-studded headlining duo of Chicago's offense, these guys are vital to teams' title hopes

2017-03-22 12:16:21
`
9
Towel-Clad Patriots Coach Dante Scarnecchia is the Undisputed Star of the Tom Brady Jersey Theft Video
Comfortable in a crowded locker room.

2017-03-22 11:56:30
`
6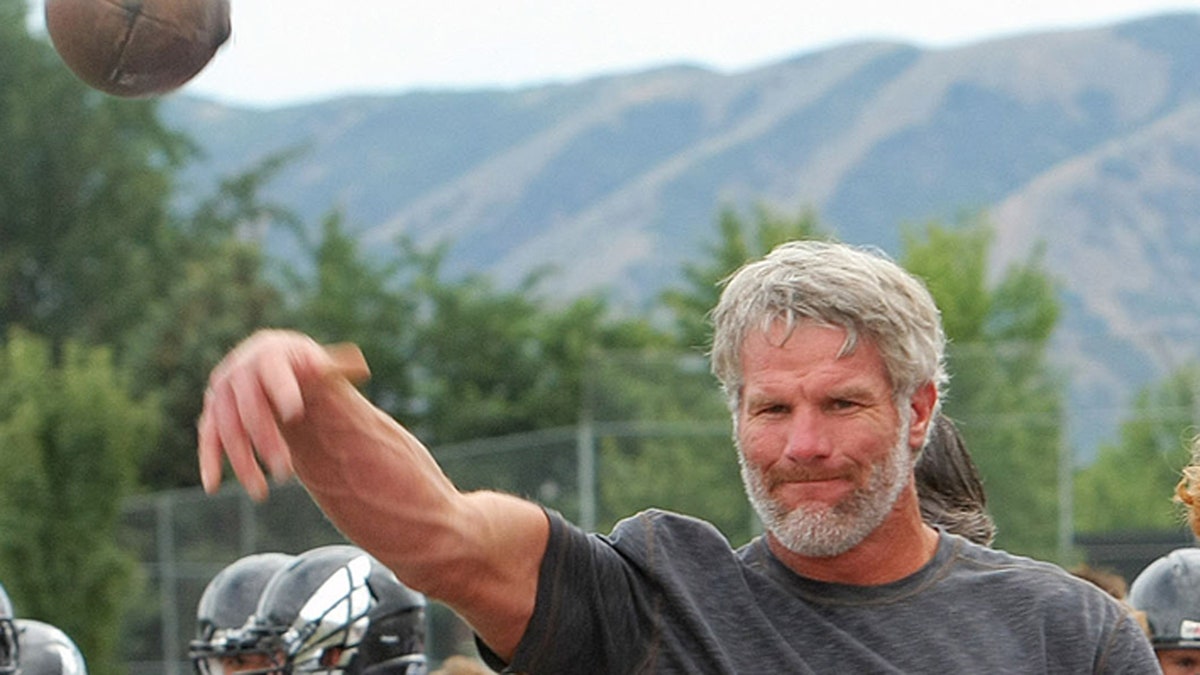 Watch 47-year-old Brett Favre throw bullet passes after stepping on field in street clothes
The Hall of Famer could play in the NFL today, Atlanta Falcons CB Robert Alford says.

2017-03-22 11:56:14
`
2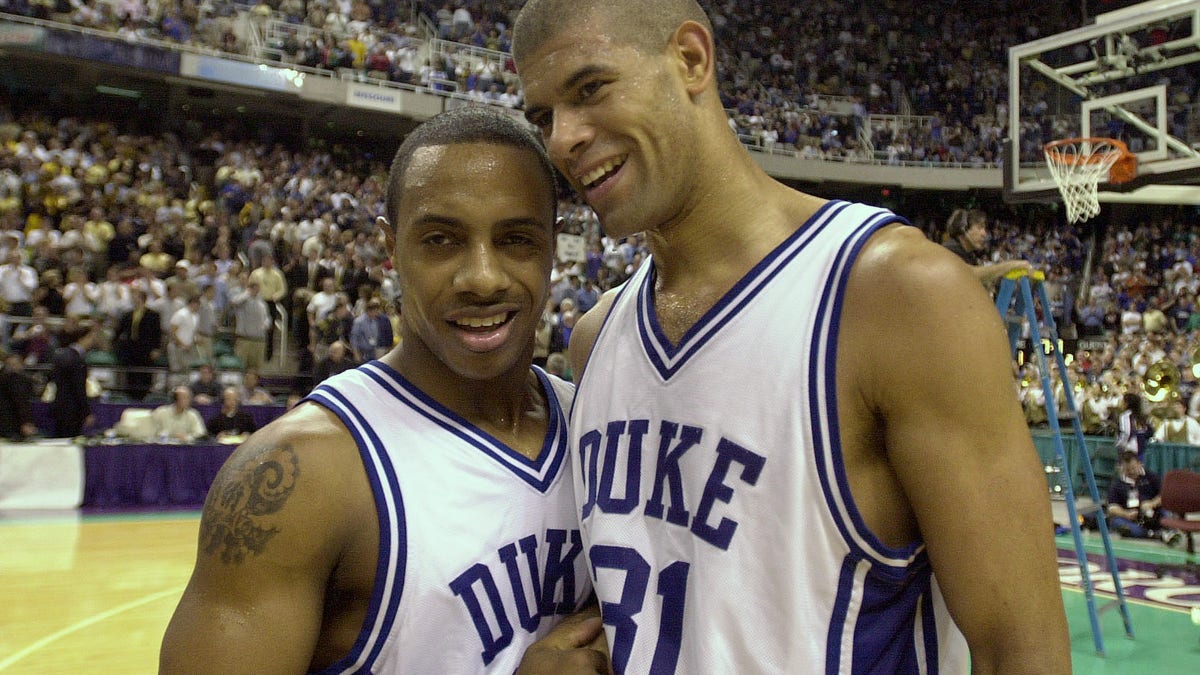 The best and worst cards of NBA 2K17's 'Campus Legends' pack
Reviewing NBA 2K17's salute to March Madness.

2017-03-22 11:54:01
`
13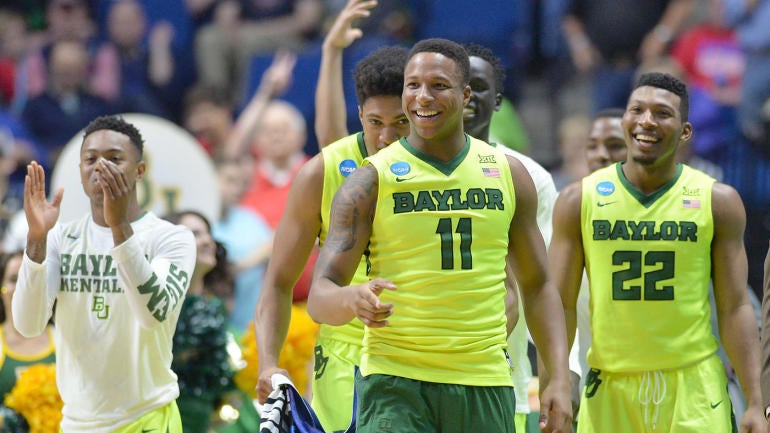 2017 NCAA Tournament: How to watch South Carolina vs. Baylor Sweet 16, game time, TV info, live stream
South Carolina looks to keep its momentum rolling in a Sweet 16 showdown with No. 3 seed Baylor

2017-03-22 11:53:55
`
4
LaVar Ball stands by comments he made about LeBron James' kids
LaVar Ball has made a new enemy in four-time NBA MVP LeBron James, and you won't be surprised to hear how concerned the patriarch of the Ball family is about it. Not at all. Just hours after LeBron warned Ball to "keep my family out of your mouth," Ball was a guest on FOX Sport Radio's JT "The Brick" and Tomm Looney Show. LaVar said he has no issue with LeBron and defended himself for answering a question honestly. "No, I don't have a problem with LeBron,R...

2017-03-22 11:50:21
`
2
The Rock says he can hit a golf ball 490 yards
Dwayne "The Rock" Johnson is a very strong man. Probably one of the strongest in Hollywood, actually. But are we supposed to believe he can hit a golf ball further than almost anyone in the universe? Apparently so. On Tuesday, The Rock shared a photo on Instagram of him playing a round of golf on set while filming for the HBO series "Ballers." He took the opportunity to brag about how far he can drive a golf ball, which he claims is 490 yards. "The world record lon

2017-03-22 11:23:31
`
3
The Raptors can't wait for the NBA 2K eLeague
It may be early considering the 2018 debut, but the Toronto Raptors have already shown interest in being one of the first involved in the new NBA 2K eLeague.

2017-03-22 11:20:18
`
10
LaVar Ball is No LeBron James, Who is Everything He Wants to Be
Lavar keeps punching up and talking out.

2017-03-22 11:08:27
`
6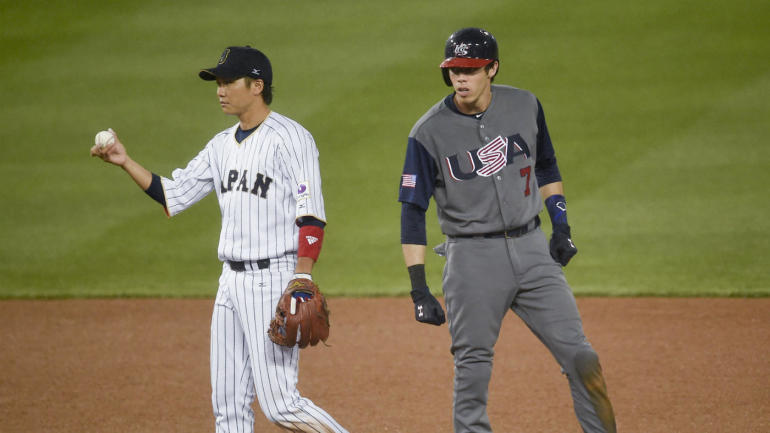 World Baseball Classic: Previous champs, results, medal count, MVPs, All-WBC teams
Let's take a quick walking tour of World Baseball Classic history

2017-03-22 11:08:05
`
4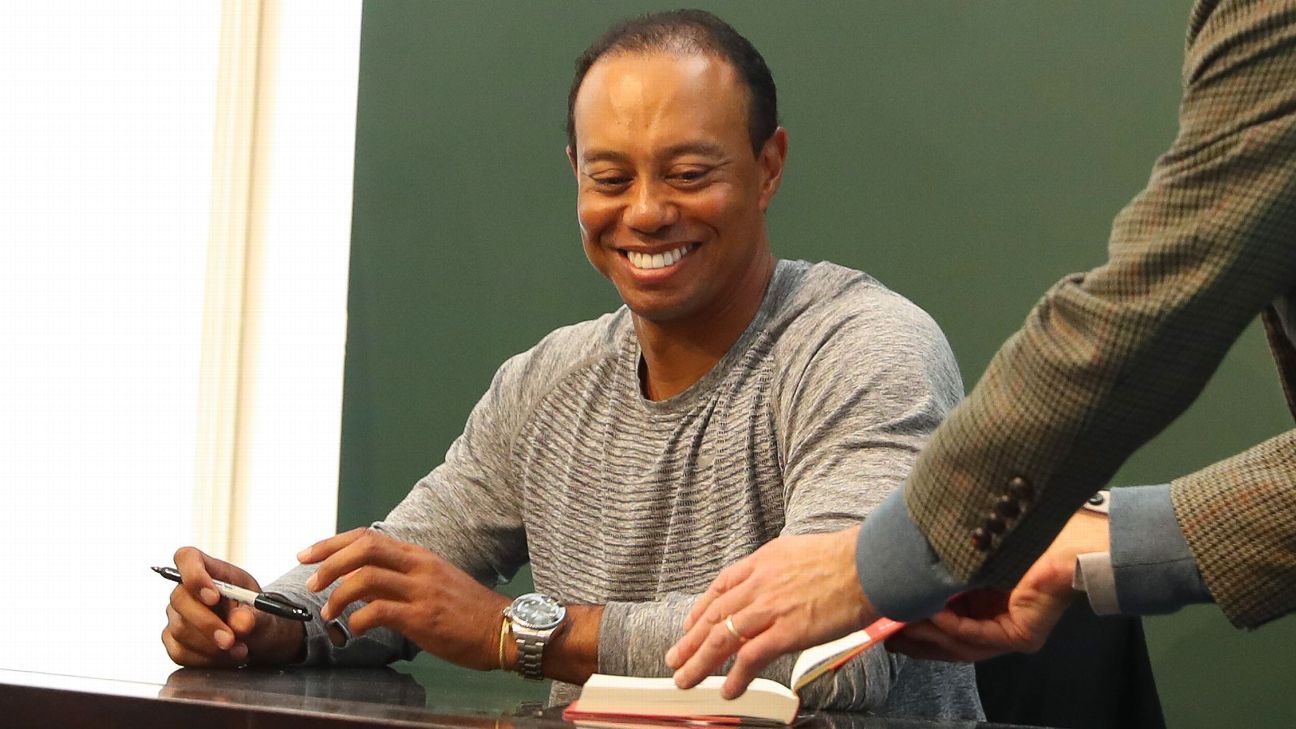 Quick 9: Tiger tells tale of that first Masters win
Quick 9: Tiger tells tale of that first Masters win

2017-03-22 10:51:37
`
2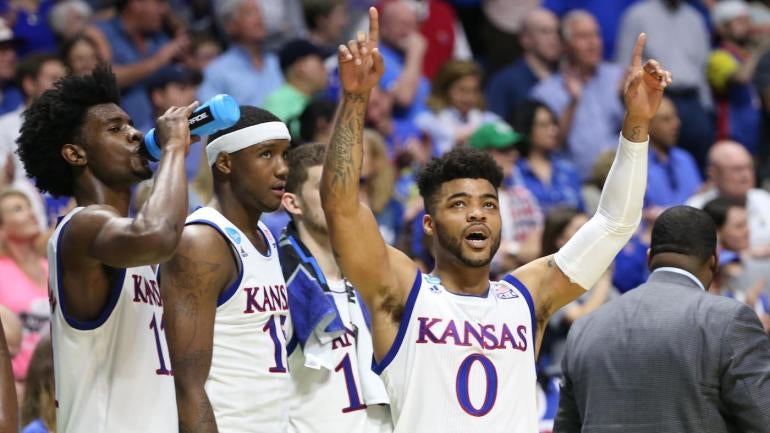 2017 NCAA Tournament: Region reset -- what will happen in Sweet 16 and Elite Eight
Detailed predictions on what's the come in the second weekend of the NCAA Tournament

2017-03-22 10:43:14
`
4