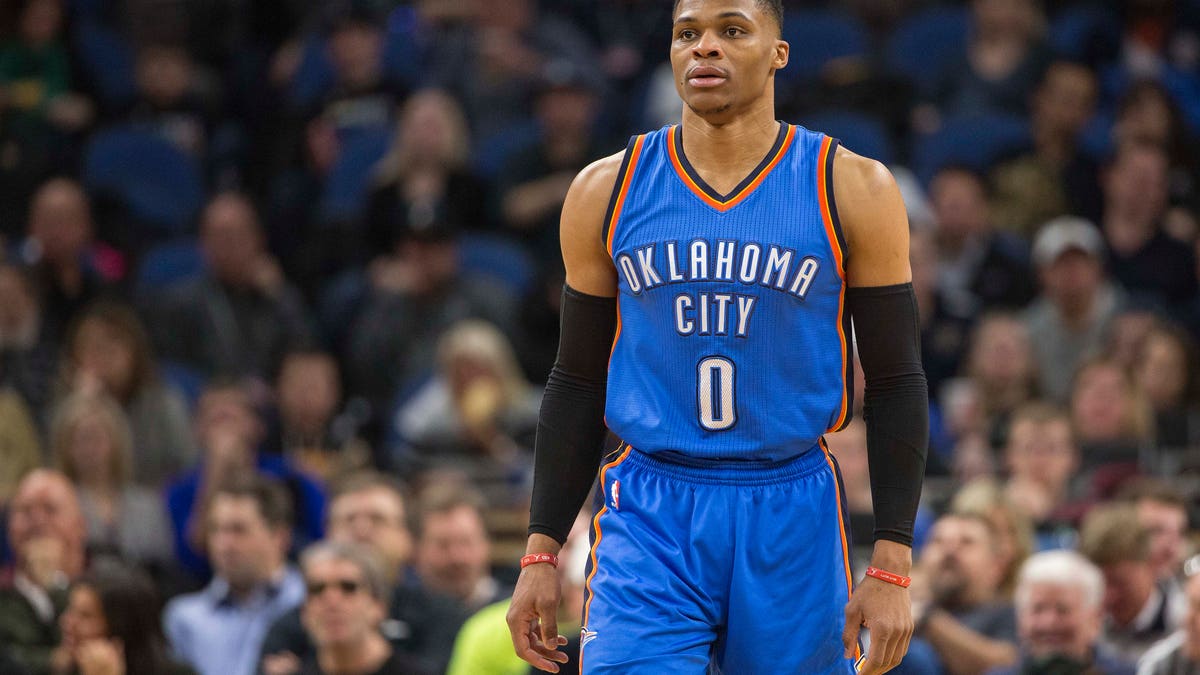 Russell Westbrook committed the most ridiculous travel you'll ever see
Bold move, Westbrook.

2017-01-19 05:36:33
`
4
Russell Westbrook Needs More Help Before Warriors-Thunder Becomes Rivalry
While Russell Westbrook is having an MVP-caliber season, the Thunder are nowhere close to the class of Kevin Durant and the Warriors, as evidenced in Wednesday night's loss.

2017-01-19 05:20:01
`
4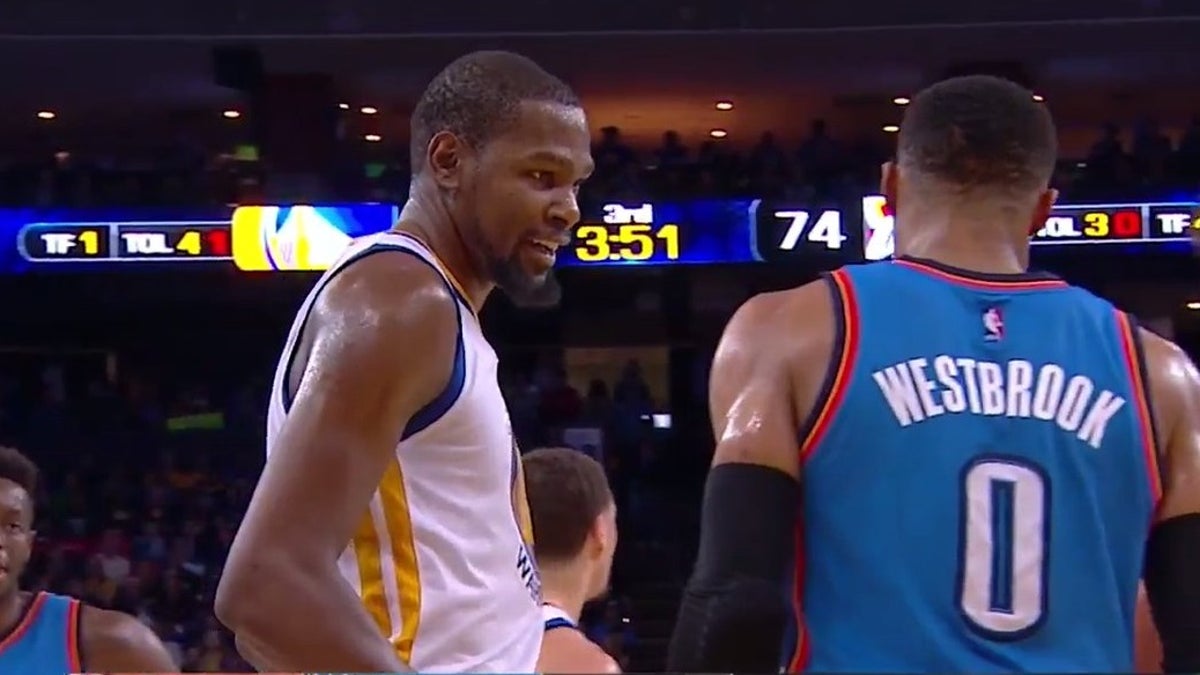 Russell Westbrook says he's not speaking to Kevin Durant despite their chat
It's fine, Curry saved the moment.

2017-01-19 05:12:14
`
4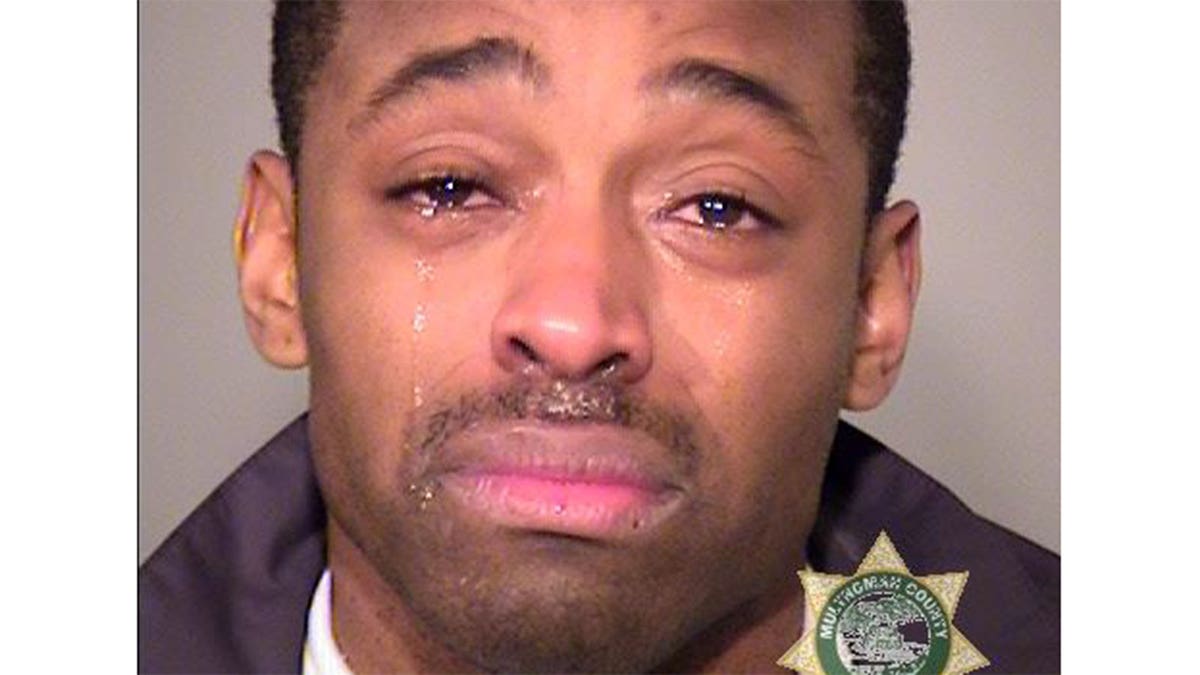 Ex-Lions CB Stanley Wilson II arrested while naked for the second time
Wilson still faces charges from a 2016 arrest.

2017-01-19 05:11:57
`
4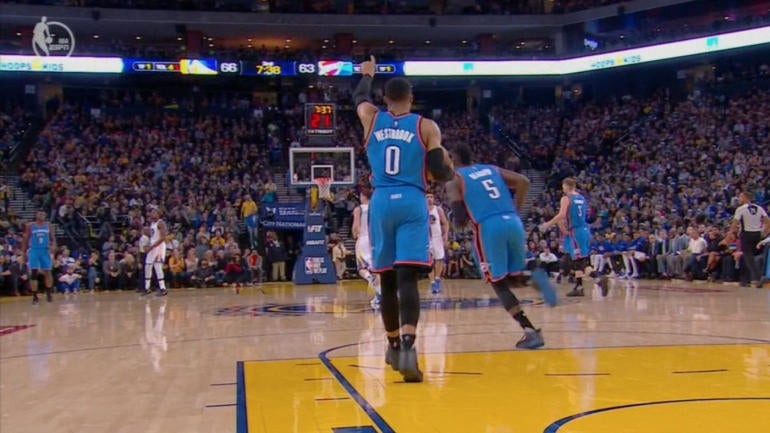 WATCH: Russell Westbrook commits most obvious travel in NBA history
The Thunder star, who notches another triple-double, goes for a walk against the Warriors

2017-01-19 04:36:30
`
4
Breaking down 2017 Hall of Fame voting and what it means for the future
This year saw three new names be elected to the Hall of Fame, but what about those who fell short? Is the PED tide turning? Who's trending toward a future trip to Cooperstown?

2017-01-19 04:12:56
`
3
Allonzo Trier's suspension at Arizona tied to failed preseason PED test
The sophomore guard hasn't played a game so far this season

2017-01-19 04:03:28
`
5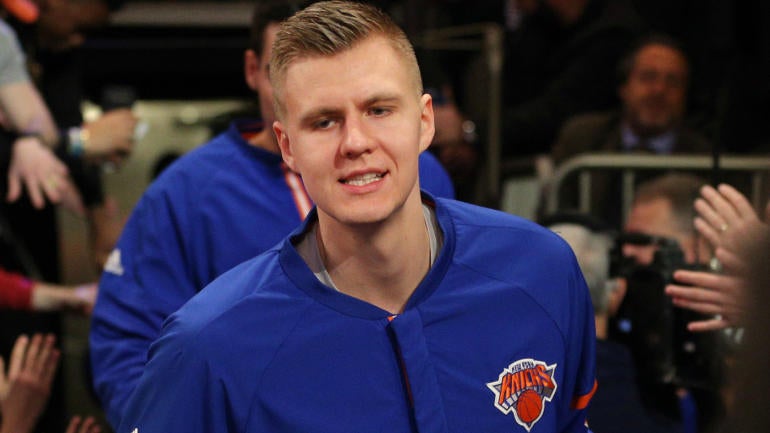 Knicks' Kristaps Porzingis to have MRI, doesn't know when he'll return
The big man missed his fourth straight game Wednesday because of an Achilles injury

2017-01-19 03:58:15
`
6
Yikes: There's Getting Posterized, And Then There's This
Chase Hunter is a sophomore from Westlake High in Atlanta, and before we show you his recent dunk, let us just say that we hope the defender is OK. Also we suggest trying to take a charge a little further away from the basket. OK, get ready for takeoff. RIP to this poor HS player… ☠️☠️ Via @jadenhunter9 A video posted by DIME on UPROXX (@dimemagazine) on Jan 18, 2017 at 9:19am PST Wow. This almost caused a riot. How come no one made a similar fuss in response to my nifty ba...

2017-01-19 03:56:10
`
0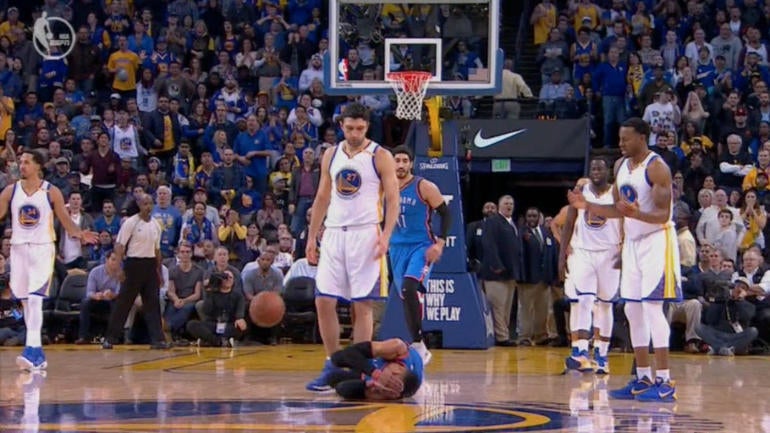 WATCH: Warriors' Zaza Pachulia stands over Russell Westbrook after flagrant-1
The center did not exactly appear remorseful for the flagrant foul

2017-01-19 03:53:27
`
5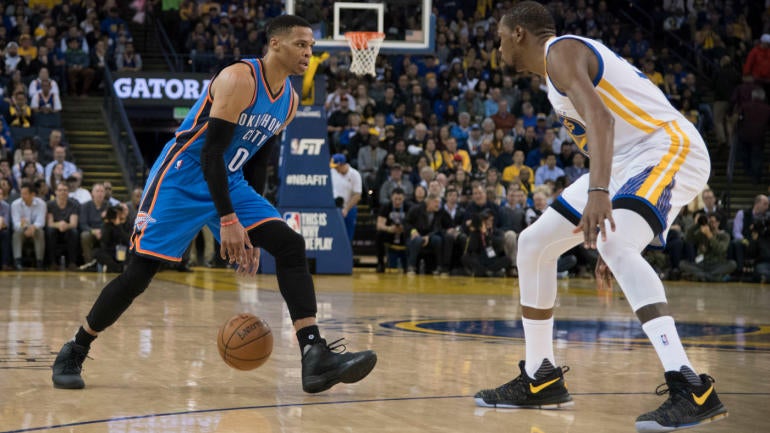 Kevin Durant drops 40, Warriors dominate Thunder again: Takeaways
Russell Westbrook had another triple-double, but it didn't matter

2017-01-19 03:45:44
`
4
Rudy Gay likely suffers torn Achilles in loss vs. Pacers
A scary non-contact injury appears to be the worst news for the Kings forward

2017-01-19 03:23:27
`
4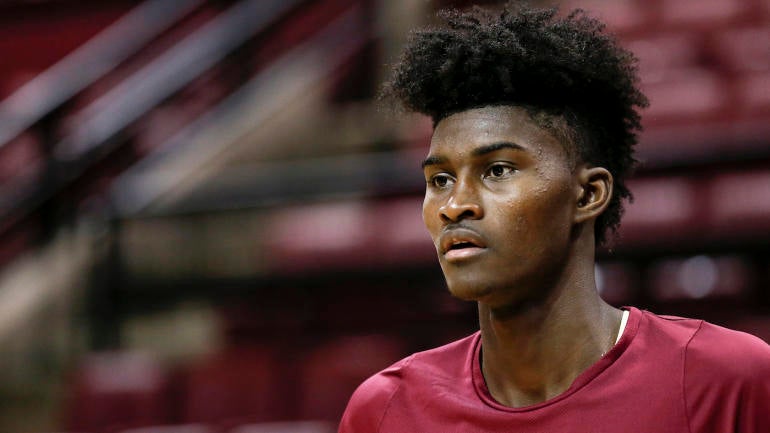 Notre Dame goes nuts from 3, but Jonathan Isaac is star in FSU win
The ACC's marquee game of the week didn't disappoint, and now there are no undefeateds left in league play

2017-01-19 03:23:17
`
6
Six-time champ Novak Djokovic stunned by qualifier Denis Istomin at Australian Open
Breaking down Denis Istomin's five-set victory over No. 2 and defending champ Novak Djokovic at the Australian Open.

2017-01-19 03:15:25
`
3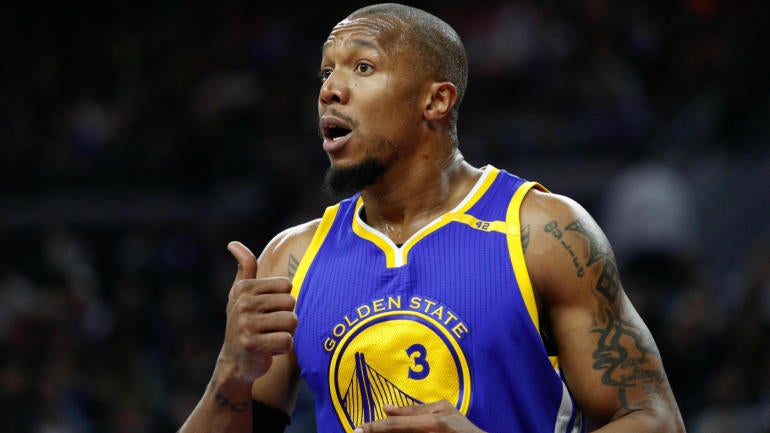 Warriors' David West out at least 2 weeks with broken thumb
He hurt it against the Thunder on Wednesday

2017-01-19 03:08:34
`
5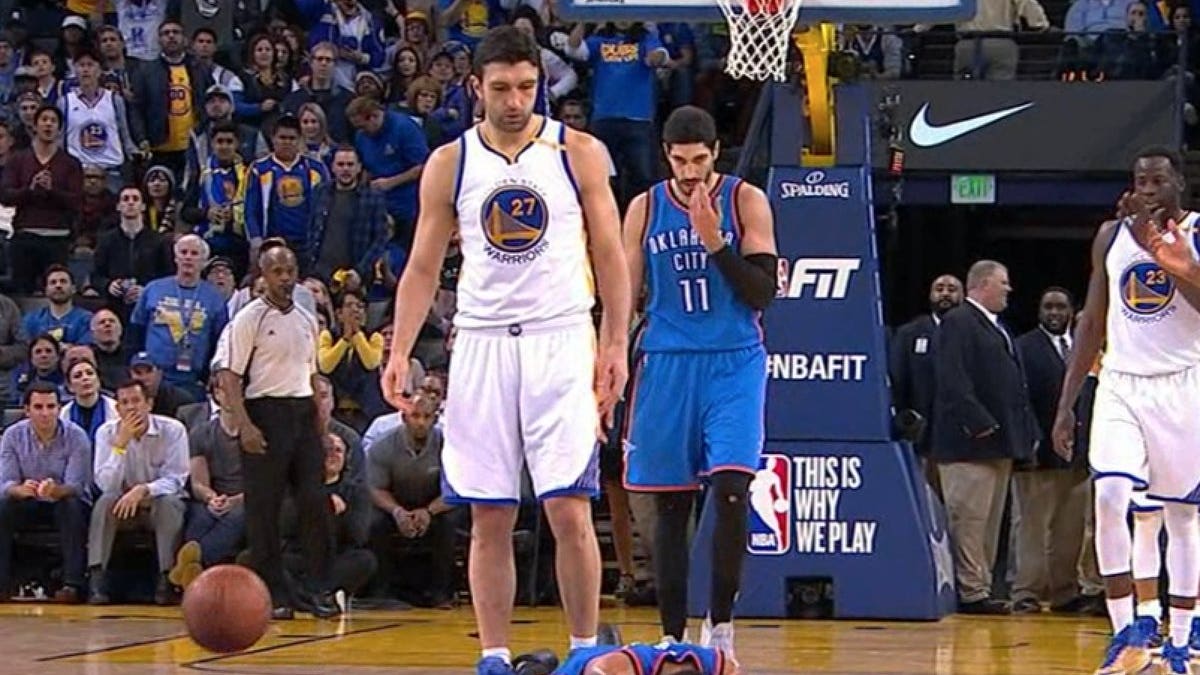 Russell Westbrook vows to get Zaza Pachulia back for bone-rattling flagrant foul
The rivalry continues.

2017-01-19 03:06:49
`
4
Bill Belichick calls out Dion Lewis for recent fumbles
Bill Belichick used inclement to remind Dion Lewis to hold on to the football. In the Patriots' 34-16 victory over the Texans, Lewis scored three touchdowns. He had one rushing, one receiving, and Lewis also returned a kickoff 98 yards for a score. That was, obviously, the good. However, Lewis also fumbled twice, losing one of them. That was the not-so-good. On Wednesday, the Patriots hit the practice field in preparation for Sunday's AFC Championship Game against the Steelers. As r

2017-01-19 02:59:07
`
10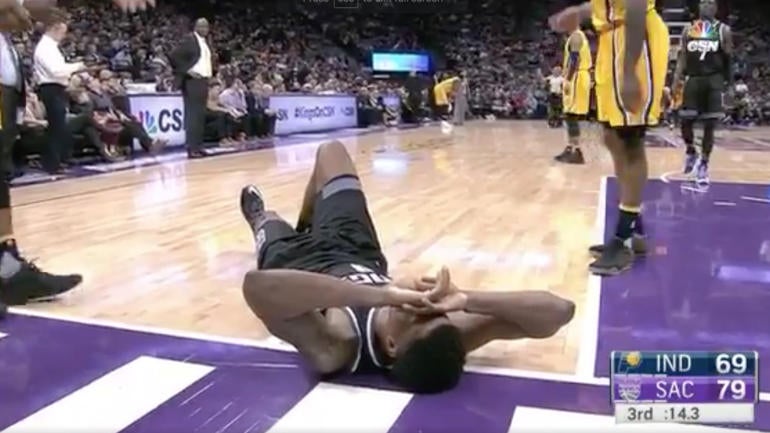 VIDEO: Kings' Rudy Gay tears Achilles tendon, is carried off court
The Sacramento forward's season is likely over

2017-01-19 02:48:51
`
5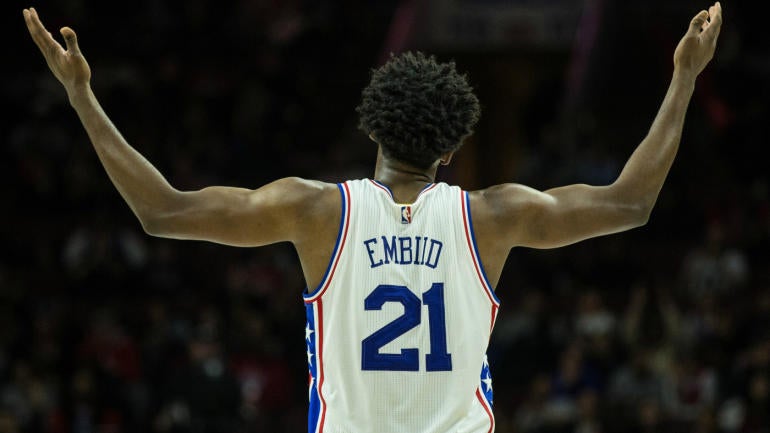 Joel Embiid boosts his All-Star case as Sixers upset Raptors
Who doesn't trust The Process at this point?

2017-01-19 02:31:45
`
6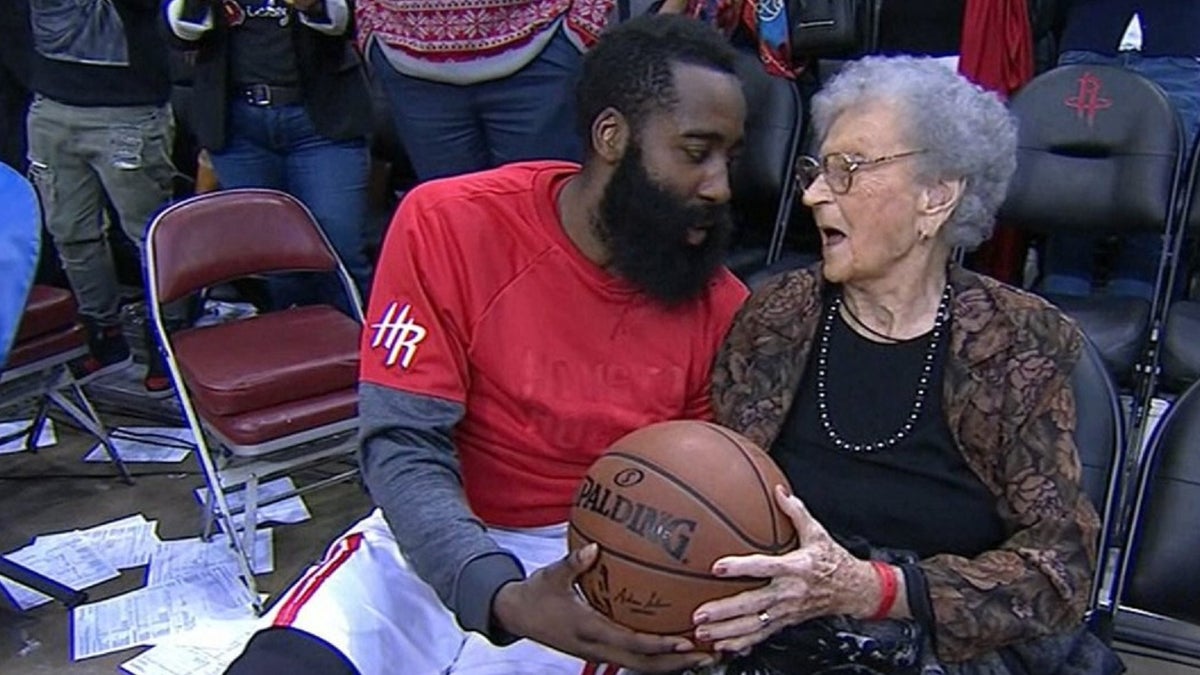 James Harden gives the game ball to a 100-year-old woman on her birthday
Harden did it all Wednesday.

2017-01-19 02:27:27
`
4
Denis Istomin upsets No. 2 Novak Djokovic in second round of Australian Open
Defending Australian Open champion Novak Djokovic was ousted by Denis Istomin on Thursday, falling 6-7, 7-5, 6-2, 7-6, 6-4 in the second round.

2017-01-19 02:24:01
`
3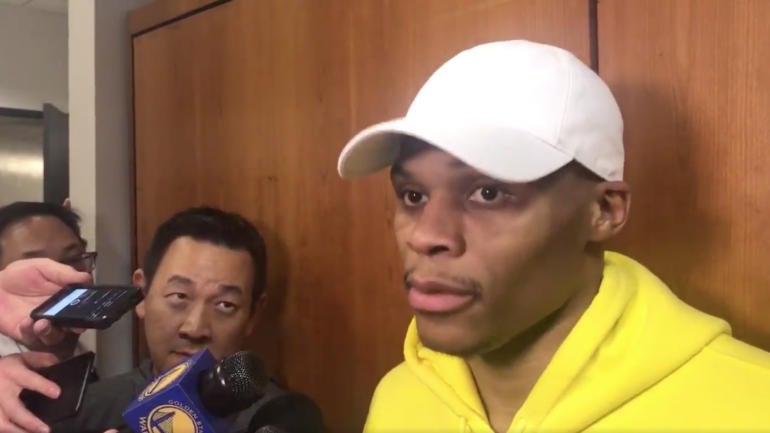 Thunder's Russell Westbrook says he'll get Warriors' Zaza Pachulia back
The direct quote is better

2017-01-19 02:21:33
`
5
With Hall of Fame election, deep wounds closing for Jeff Bagwell
With Hall of Fame election, deep wounds closing for Jeff Bagwell

2017-01-19 01:58:02
`
12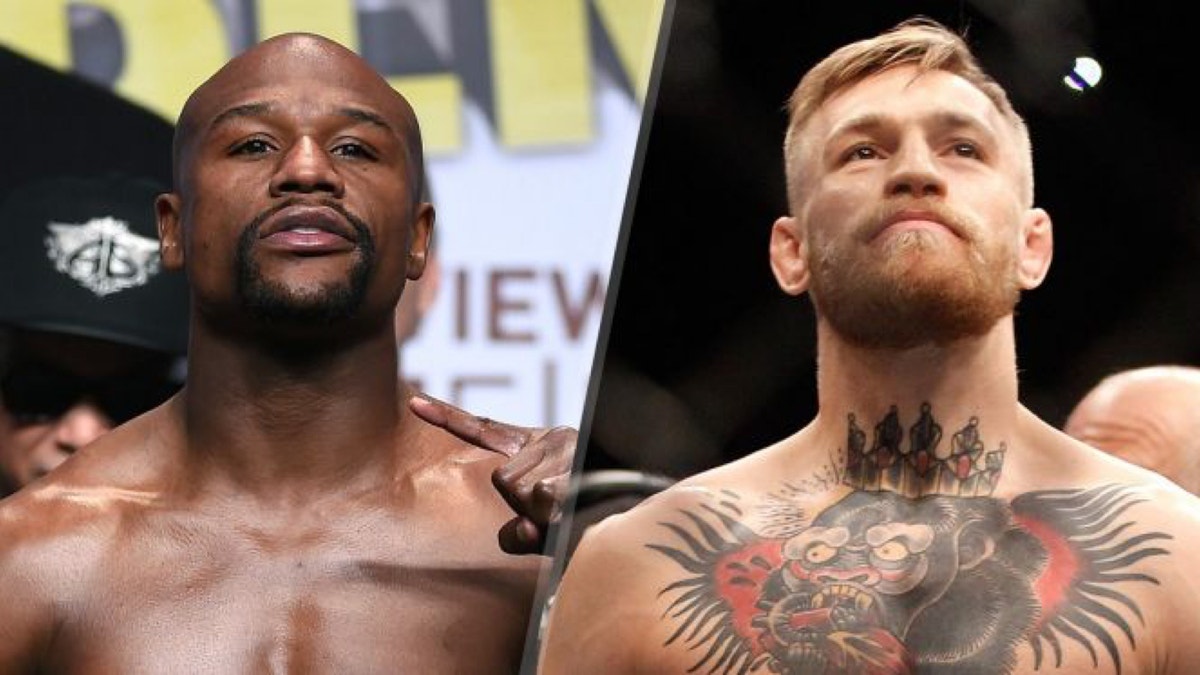 'The Herd': Daniel Cormier says Floyd Mayweather deserves more money than Conor McGregor
Daniel Cormier explains why Floyd Mayweather deserves more money than Conor McGregor

2017-01-19 01:57:40
`
4
After slow burn, Tim Raines blazes his way into the Hall of Fame
After slow burn, Tim Raines blazes his way into the Hall of Fame

2017-01-19 01:57:11
`
19
Isaiah Thomas on Celtics' loss to Knicks: 'They punked us'
Isaiah Thomas on Celtics' loss to Knicks: 'They punked us'

2017-01-19 01:54:56
`
12
Bagwell, Raines, Ivan Rodriguez elected to HOF
Bagwell, Raines, Ivan Rodriguez elected to HOF

2017-01-19 01:52:15
`
7
Carl Cheffers to referee Super Bowl after being blasted by Travis Kelce
Travis Kelce will likely not be happy with who was selected to be the referee in Super Bowl 51. Late in the fourth quarter of last Sunday's Divisional Round playoff game between the Chiefs and Steelers, it looked for all the world as if the Chiefs had tied the game with less than three minutes to go in regulation. After a Spencer Ware touchdown run, Kansas City went for a two-point attempt. Alex Smith found Demetrius Harris in the back of the end zone for the apparent game-tying conversio

2017-01-19 01:50:22
`
8
Matt Ryan's legacy on line vs. fellow MVP candidate Aaron Rodgers
Matt Ryan's legacy on line vs. fellow MVP candidate Aaron Rodgers

2017-01-19 01:43:11
`
6
AFC & NFC Championship Game Spread Picks & Game Previews
AFC & NFC Championship Game Spread Picks & Game Previews FNTSY Sports Network's Pat Mayo, Garion Thorne & Tim Anderson preview the AFC & NFC Championship game, making their picks against the spread and getting into the movie "Spilt", Kevin O'Leary running for Prime Minister of Canada, early MLB Talk, The Chargers moving to LA, and the Jets prospects going forward. Championship Game Picks: Full Game Previews | Audio Podcast | Picks Against The Spread | PIT at NE | GB at ATL...

2017-01-19 01:36:58
`
6
Biggest injury questions for NFL playoff teams
Biggest injury questions for NFL playoff teams

2017-01-19 01:35:48
`
9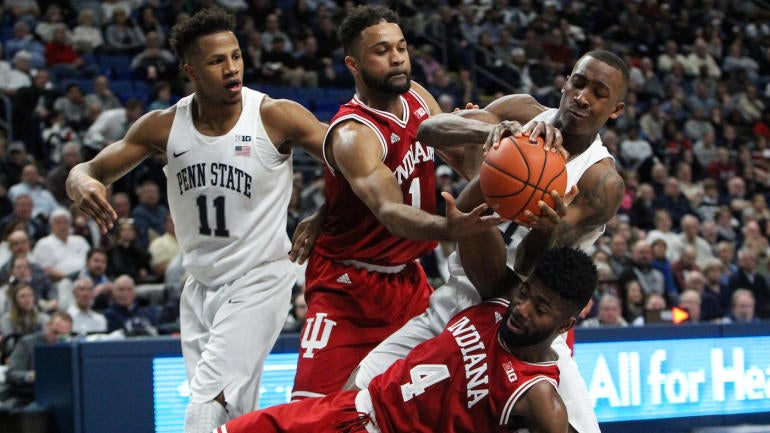 WATCH: Indiana narrowly avoids horrendous loss with buzzer-beating 3
Indiana nearly blew a huge lead but hit a shot at the buzzer to pull it out on the road

2017-01-19 01:34:15
`
4
Vote: Do Barry Bonds and Roger Clemens deserve to be in the Hall of Fame?
Vote: Do Barry Bonds and Roger Clemens deserve to be in the Hall of Fame?

2017-01-19 01:30:28
`
9
Sacramento Kings forward Rudy Gay suffers torn left Achilles
Kings forward Rudy Gay tore his left Achilles during Wednesday game according to a "preliminary evaluation," the team announced.

2017-01-19 01:26:53
`
3
Source: Official Kelce ripped is Super Bowl ref
Source: Official Kelce ripped is Super Bowl ref

2017-01-19 01:25:12
`
6
James Harden outduels Giannis Antetokounmpo, and relishes it
James Harden outduels Giannis Antetokounmpo, and relishes it

2017-01-19 01:24:49
`
6
Nine lessons from the Hall of Fame voting results, including who will get in next
Nine lessons from the 2017 Baseball Hall of Fame voting, which resulted in Jeff Bagwell, Tim Raines and Ivan Rodriguez gaining election to Cooperstown.

2017-01-19 01:24:38
`
3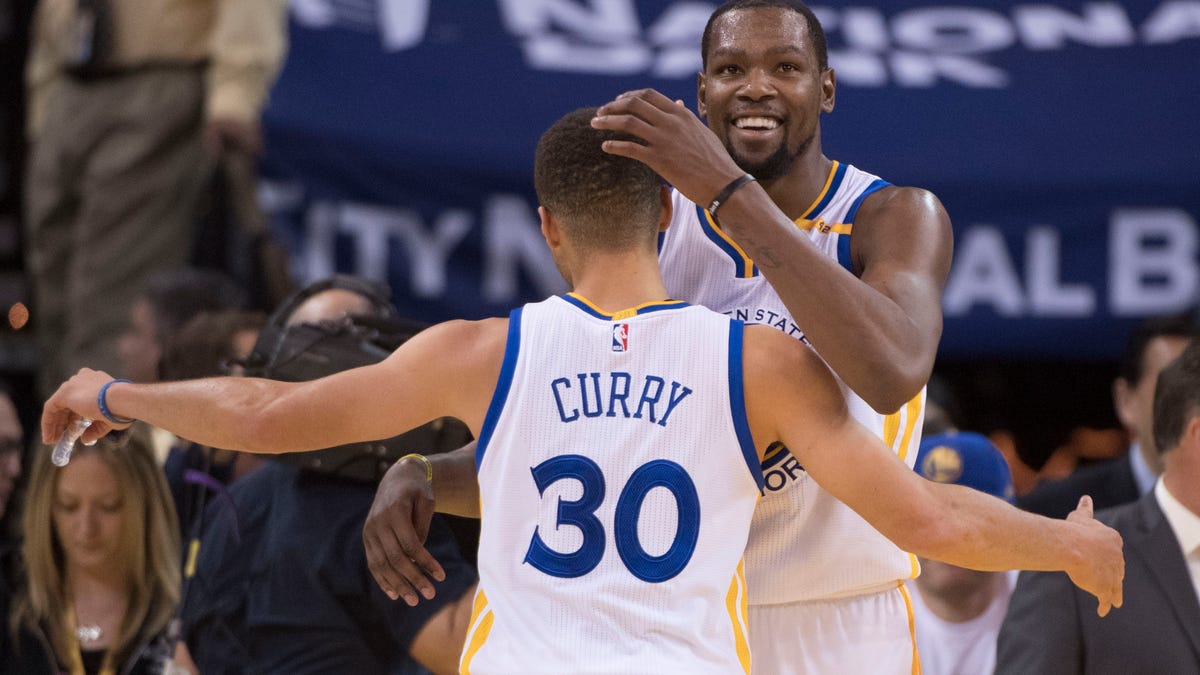 Have the Golden State Warriors become Kevin Durant's team?
And is the answer a good or bad thing?

2017-01-19 01:21:25
`
4
Jose Canseco Thinks It's 'Disgusting' That Bonds Didn't Get Into HOF
As you know, Jeff Bagwell, Tim Raines, and Ivan "Pudge" Rodriguez were elected to the Baseball Hall of Fame today. The former two were considered stone cold locks of the day, while Rodriguez's chances were a bit more shrouded in mystery. Rodriguez, who made 14 All-Star rosters and owns 13 Gold Gloves, appeared on 78 percent of Hall of Fame ballots made public before today's actual vote. And when the final results were announced, he just got in, with 76 percent. Rodriguez

2017-01-19 01:14:11
`
12
Dante Scarnecchia is back in Foxboro, and so is an effective, reliable Patriots offensive line
The Patriots' offense put in an embarrassing performance in the 2016 AFC Championship Game against the Broncos. So Bill Belichick brought back a familiar face this season—offensive line coach Dante Scarnecchia, whose return has his team poised for better results in the '17 AFC title game. 

2017-01-19 01:14:05
`
3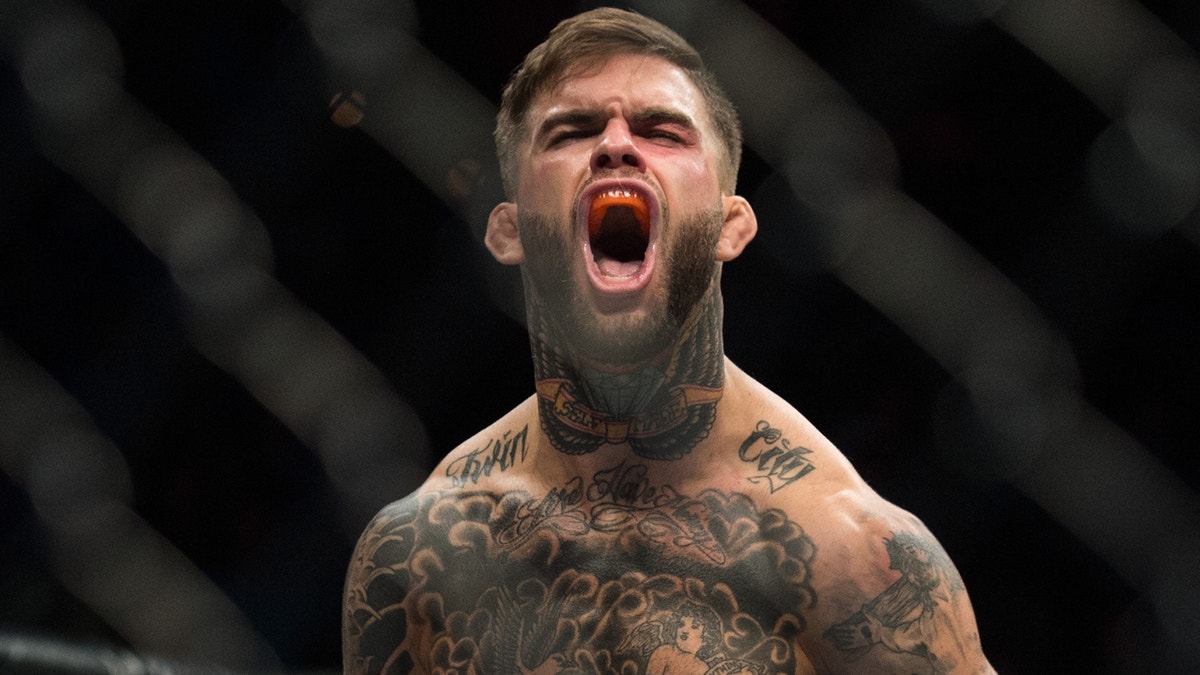 Cody Garbrandt reveals his new hit list as bantamweight champion
Cody Garbrandt has his sights set on some big fights over the next couple of years

2017-01-19 01:10:29
`
4
How the Four Championship Game Teams Were Built
The commonality among the Packers, Falcons, Patriots and Steelers is obvious. But look past their elite quarterbacks, and other trends emerge. Plus more on drafting RBs, a defensive evolution and the next Belichick

2017-01-19 01:10:18
`
3
Sources: 76ers' Simmons could debut after break
Sources: 76ers' Simmons could debut after break

2017-01-19 01:10:05
`
10
Teen with cerebral palsy has dream to play for basketball team come true
Teen with cerebral palsy has dream to play for basketball team come true

2017-01-19 01:07:38
`
8
Report: Ben Simmons could make NBA debut after All-Star break
Ben Simmons may be ready to make his NBA debut in a few months. The same day that Philadelphia 76ers head coach Brett Brown shut down a rumor suggesting Simmons would make his debut on Jan. 27, a new report says the No. 1 overall pick could make his debut shortly after the All-Star break. ESPN's Chris Haynes says Simmons has fully recovered from the broken foot he suffered in training camp. The Sixers could bring him back shortly after the break, according to Haynes. But Haynes also notes

2017-01-19 01:04:35
`
7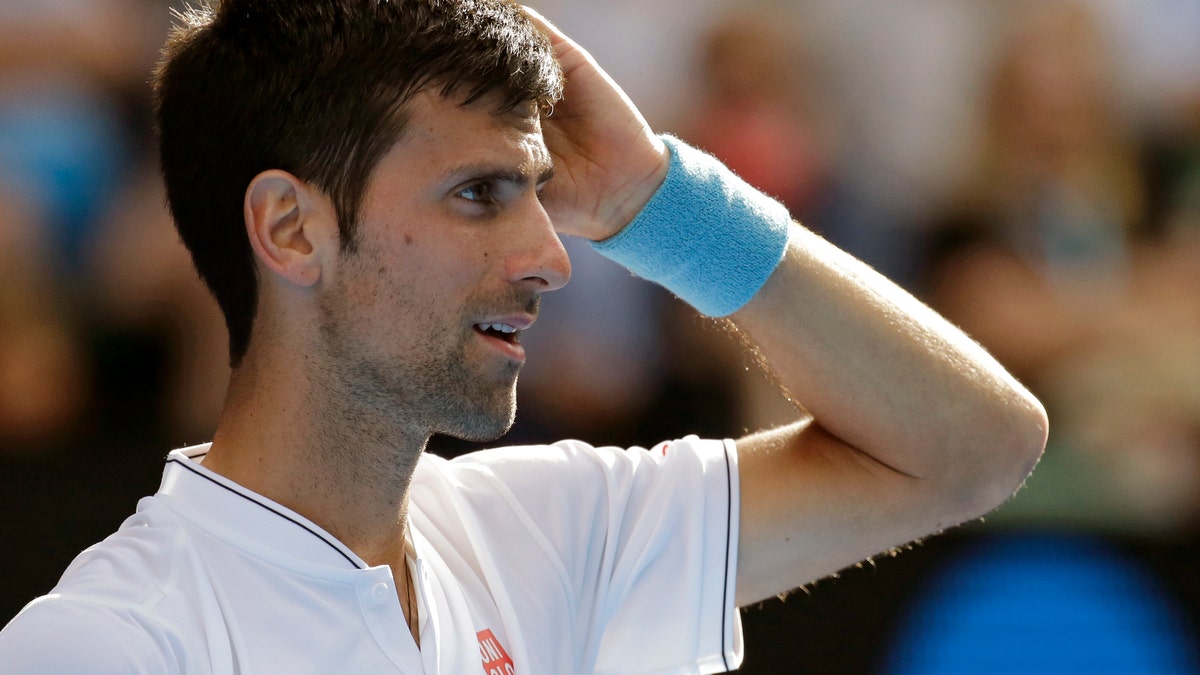 Novak Djokovic hits rock bottom with shock five-set loss in Australian Open second round
What's happening?

2017-01-19 01:04:04
`
4
UFC's Woodley: Race affecting stature as champ
UFC's Woodley: Race affecting stature as champ

2017-01-19 01:02:55
`
6
Arizona's Trier tested positive for PED in Sept.
Arizona's Trier tested positive for PED in Sept.

2017-01-19 01:01:29
`
7
Ricky Williams discusses incident with Tyler police
Ricky Williams was involved in an incident with police in Tyler, Texas last week while he was in town for the Earl Campbell Award ceremony. The former Longhorns running back came to support Campbell and this year's award winner, D'Onta Foreman. Williams says he arrived in Tyler about four hours before the ceremony at a local country club and decided to go for a walk outside his hotel. His presence near the backyard of a local resident led to a phone call to the police. As Williams

2017-01-19 00:48:56
`
6
Emotional Pudge Rodriguez cries over Hall of Fame news
Pudge Rodriguez was one of three players elected to the Baseball Hall of Fame on Wednesday, and the former catcher had an emotional reaction to the news. Pudge shared the following video on Twitter that shows him trying to hold back tears while getting the phone call announcing the good news: Gracias, Gracias, gracias, muchas gracias, es tan grande la emoción…. bendiciones a todos #Pudge7HOF pic.twitter.com/gGjTNJMFD4 — Ivan Pudge Rodriguez (@Pudge_Rodriguez) January 18, 2017 Pud...

2017-01-18 23:49:34
`
8
Rockets GM Daryl Morey had no idea James Harden would become so good
There's a strong argument to be made that James Harden is one of the five best players in the NBA today. Back in 2012, the Houston Rockets took a chance on the 23-year-old guard, who at the time was an immensely talented sixth man for the Oklahoma City Thunder. The Rockets were prepared to build their team around him, and have since gained plaudits for playing a fairly modest price to acquire a bona fide superstar. So did Houston general manager Daryl Morey see something in Harden that ev

2017-01-18 23:40:06
`
8
Rory McIlroy puts analyst Brandel Chamblee in check
Rory McIlroy took a minute on Wednesday to put Golf Channel analyst Brandel Chamblee in check via Twitter. Chamblee has been arguing against players hitting up on their driver. @THEclubfitter Jack Nicklaus did not hit up on his drives. Some of today's longest hitters hit up on their drives, but most/average hit down — brandel chamblee (@chambleebrandel) January 17, 2017 McIlroy decided to respond with one simple tweet: Pretty sure hitting up with your driver works @chambleebrandel

2017-01-18 23:26:35
`
8
Antonio Brown says he got 'carried away in the moment' airing locker room video
Antonio Brown continued his apologies for airing a video of coach Mike Tomlin's locker room speech following the Pittsburgh Steelers' 18-16 playoff win over Kansas City. Facing the media for the first time since the controversy erupted, Brown apologized again for the distraction, saying he just got caught up in the moment after the victory. "I have the utmost respect for our coach so I sorely regret that," Brown said Wednesday, via Chris Wesseling of NFL.com. "I st

2017-01-18 23:10:15
`
8
Headline Of The Year So Far: 'Patrick Stewart To Voice Poop Emoji In The Emoji Movie'
By coincidence I just watched the movie version of Richard II earlier this week, which contains one of Shakespeare's most iconic lines: " … this earth, this realm, this England." It was uttered by Patrick Stewart as John of Gaunt, one of the many Shakespeare characters the classically-trained Stewart has portrayed. And so I am delighted to announce … Um, excuse me, it's Sir Patrick Stewart. pic.twitter.com/bwlTQiwR2T — Justin Lamb (@MrJustinLamb) January 1

2017-01-18 23:00:01
`
7
Brett Brown: Ben Simmons not making debut on Jan. 27
Sorry to ruin the excitement, but Ben Simmons will not be making his NBA debut on January 27. There was some speculation after the Philadelphia 76ers' game against the Houston Rockets on Jan. 27 was moved to national TV that Simmons would be making his debut, but that will not be the case. Sixers head coach Brett Brown said on Wednesday that Simmons is not making his debut yet. "There is no chance" – Brett Brown on Ben Simmons playing in Jan. 27 nationally televised game vs Rocket

2017-01-18 22:59:11
`
8
Indiana's James Blackmon Jr. Hits Buzzer-Beater, Hoosiers Avoid Complete Disaster
Clutch.

2017-01-18 22:55:40
`
8
Tom Brady Sr. Talks Patriots With FNTSY SportsNetwork's Gabriel Morency
Tom Brady Sr. has certainly seen his fair share of crazy seasons for the New England Patriots, but 2016 has to be one of the most bizarre yet. He saw his son, Patriots quarterback Tom Brady, serve a four-game suspension for a possible equipment violation, only to return and help his team to the best record in the NFL this season. Now the Patriots are back in the AFC Championship for a record sixth time in a row, and there is no shortage of story lines leading up to Sunday's home game aga...

2017-01-18 22:47:07
`
8
Impact Wrestling Brings Back Don West To Do What Don West Does Best
In its infancy, TNA wrestling was a fun, niche wrestling company. If you weren't into the superstars of WWE, you could turn to TNA to get your alternative wrestling fix. Featuring former WWE stars like Kurt Angle and Jeff Jarrett, along with up and comers like AJ Styles and Samoa Joe, TNA was able to reach the point where they were considered WWE's main competition. The marketing budget was obviously small for the start up, so TNA smartly employed the biggest marketing genius they co

2017-01-18 22:07:48
`
8
7 Great Off. Coordinators Who Became 7 Crappy NFL Head Coaches
The NFL loves the newest, hottest offensive coordinators, and these guys know they have to strike while the iron's hot, so they often take head coaching jobs well before they're ready. Anthony Lynn, Sean McVay and Kyle Shanahan are going from 2016 offensive coordinators to becoming 2017 NFL head coaches. It remains to be seen whether any of them will become Hall of Famers, like Bill Belichick and Don Shula, middle-of-the-road fellas, like Norv Turner and Jack Del Rio, or bottom-of-the-barre...

2017-01-18 22:03:43
`
6
Tyronn Lue: Draymond Green wanted to 'send a message' with flagrant foul
Tyronn Lue has little doubt that there was a little bit of intent behind Draymond Green's flagrant foul on LeBron James. The Cleveland Cavaliers coach wouldn't go far enough to call the play dirty, but he definitely believes that Green was trying to send a message. "Was it a dirty play? I don't know," Lue said Wednesday, via Dave McMenamin of ESPN. "Was it a statement? I think so. He didn't want to let LeBron get in the open court and get a dunk or layu

2017-01-18 22:02:14
`
8
This Video Of Kelly Slater Surfing A Standing Wave Is Mesmerizing
Kelly Slater is one of the most recognizable surfers in the world, and for good reason. The crystal-eyed native of Cocoa Beach, Florida first came onto the professional surfing scene back in 1990, when he was just 18 years old. At 20, he became the youngest surfer ever to win a world champion title. Slater would go on to be an innovator in the surfing world, breaking numerous records and performing tricks that that no one had ever seen before. However, it's his record 11 world titles that

2017-01-18 21:49:00
`
6
In the end, union of Jose Bautista and Blue Jays made the most sense
Jose Bautista didn't get what he wanted, but he still ended up in the best place for him.

2017-01-18 21:44:49
`
7
CoCo Goes Loco: Vandeweghe Smashes Yet Another Racquet At Australian Open
As you may know, Coco Vandeweghe is the daughter of former New York Knick Ernie Vandeweghe, the niece of former Nuggets, Knicks, Trail Blazers and Clippers forward Kiki Vandeweghe, and the daughter of former olympic swimmer Tauna Vandeweghe. She plays tennis, and has her own line of racquets, most of which she's destroyed in fits of rage. Vandeweghe advanced to the third round of the Australian Open with a win over Pauline Parmentier (6-4, 7-6) on Wednesday, but not before smashing her r

2017-01-18 20:58:43
`
7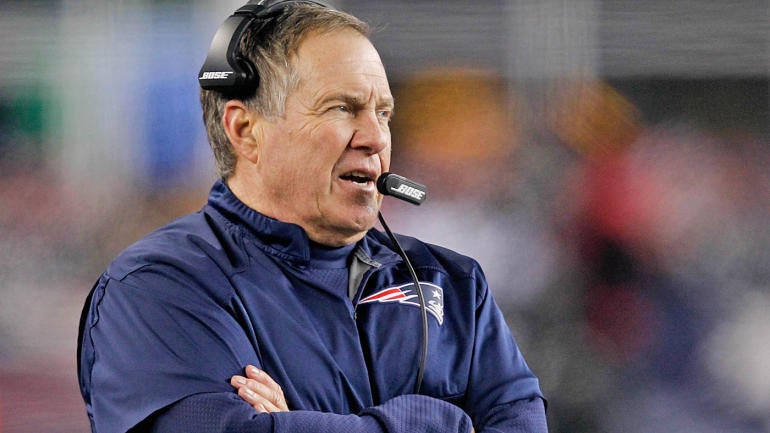 Belichick gets asked about home-field advantage, burns Cowboys and Chiefs
Maybe home-field advantage isn't actually an advantage

2017-01-18 20:47:59
`
8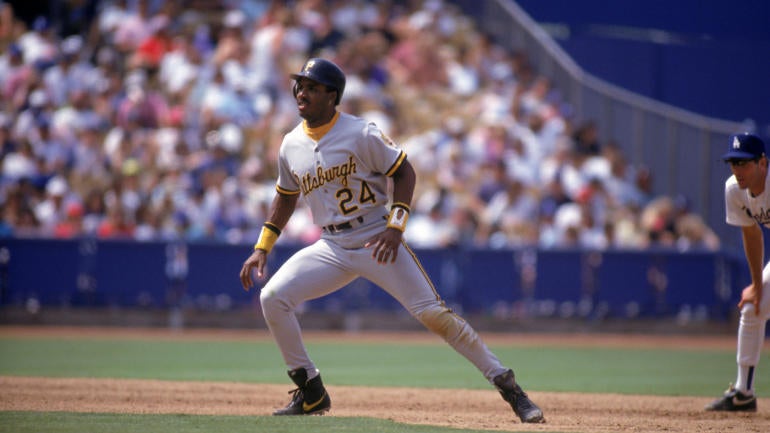 Hall of Fame: Bonds and Clemens are closer to getting in, but still far from it
Barry Bonds and Roger Clemens made significant gains in the 2017 balloting, but what does that mean?

2017-01-18 20:47:05
`
6
Tim Howard questions USMNT pride of some foreign-born, dual-national players
Tim Howard has stoked the embers in the discussion regarding dual-national players on the U.S. men's national team. 

2017-01-18 20:33:58
`
10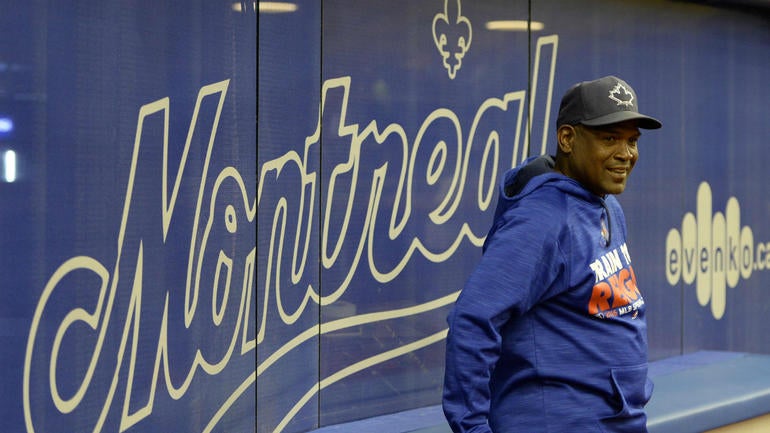 2017 Baseball Hall of Fame announcement results: Bagwell, Raines, Pudge get in
The newest members of the Hall of Fame have been announced

2017-01-18 19:34:10
`
10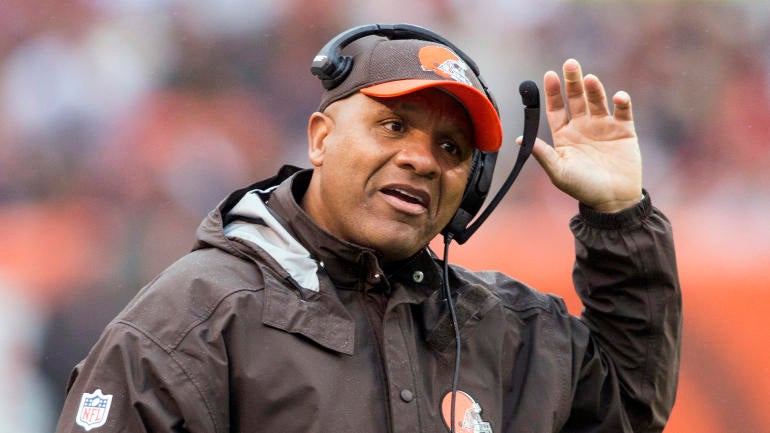 Here's how much salary cap rollover your favorite NFL team will have in 2017
The NFLPA released the salary cap rollover numbers for the 2017 league year

2017-01-18 19:09:58
`
9
Carmelo Anthony sounds annoyed after 'short' meeting with Phil Jackson
Carmelo Anthony and New York Knicks president Phil Jackson finally had a sit-down meeting on Tuesday, and it sure doesn't sound like they accomplished much. Anthony told reporters Wednesday that he is no longer concerned with what the team's management thinks of him and has instead shifted his focus to his teammates and the court. Marc Berman of the New York Posts described some of Anthony's responses to questions about the meeting as "cryptic." When asked if he fe

2017-01-18 19:09:41
`
9
Kevin Durant: James Harden could have thrived as a sixth man with Thunder
Kevin Durant briefly allowed himself a look back, and he thinks there were a few chapters left to be written about Oklahoma City's former Big Three. Durant told Anthony Slater of the Mercury News that he believes James Harden could have thrived in a sixth man role with the Thunder had he not been traded to Houston. "I think he'd have stayed in that role. I think so," Durant said. "He'd have still been a really great player. You look at it, a lot of people wou

2017-01-18 18:36:29
`
6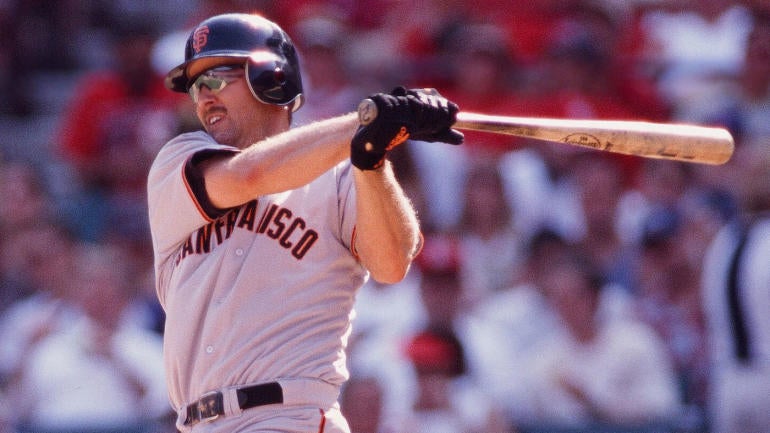 2017 MLB Hall of Fame results: Kent, Walker, McGriff see no gain in support
Billy Wagner didn't get much love, either

2017-01-18 18:25:25
`
10
Stock Watch: 11 Fantasy Baseball Pitchers On New MLB Teams For 2017
The MLB offseason usually brings with it major news and happenings, especially involving players moving from team to team. This winter was no different, but there was one thing that stood out as strange to me as we look at 2017 Fantasy Baseball rankings of pitchers that switched teams since last October. Related: Where to Draft 10 Fantasy Hitters On New Teams in 2017? There weren't many great, or very good … or good starting pitchers moving from one team to another, unlike the hitters that ...

2017-01-18 18:14:44
`
8
Landon Collins: Giants defensive backs turned down boat trip invite
The New York Giants' defensive backs were not on the infamous Miami boat trip a week before the playoffs, but it turns out they could have been. Safety Landon Collins confirmed Wednesday in an appearance on SportsCenter that the defensive backs could have been on the boat, but chose to do something else instead. "We actually were invited. We decided not to go," Collins said, via Jordan Raanan of ESPN. "Just we wanted — there's a receivers group and there is [

2017-01-18 18:13:43
`
11
Aaron Rodgers, brother Jordan reportedly had 'blow-up' that led to family drama
Aaron Rodgers is not on speaking terms with several members of his family, and the drama supposedly began when the Green Bay Packers quarterback and his younger brother Jordan had a massive argument. A source close to Rodgers told People Magazine that Aaron and Jordan have had a life-long rivalry that took an ugly turn roughly two years ago when a disagreement became a massive "blow-up." "It wasn't an argument about anything all that interesting," the source said. R...

2017-01-18 18:01:46
`
8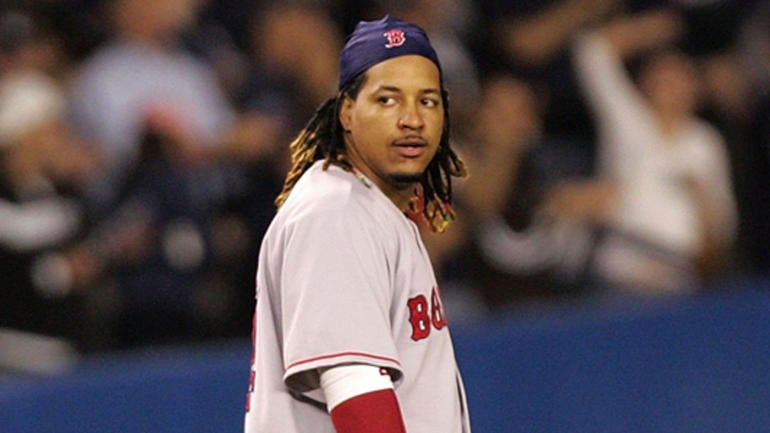 2017 Baseball Hall of Fame Results: Manny Ramirez gets little support in first year
Despite 555 career home runs, Ramirez has a complicated candidacy

2017-01-18 17:59:24
`
8
Rex Ryan gives his truck Clemson treatment after Bills firing
Rex Ryan goes all-in when he gets a new job, which can make for some awkward moments if and when he loses said job. When he landed with the Buffalo Bills, Ryan put his Ford pickup in a Bills wrap, similar to something you might see in a hypothetical Buffalo Super Bowl parade. Well, Ryan got fired in Buffalo, so he quickly got to work re-outfitting his truck, and here is the result. For #bills fans wondering, Rex Ryan parked next to me, the bills wrap on the truck is gone. It's now this: p

2017-01-18 17:49:07
`
9
WATCH: Dean Spanos Heckled During Awful Los Angeles Chargers "Kickoff Event"
Dean Spanos got heckled during the Chargers kickoff event on Wednesday.

2017-01-18 17:22:37
`
4
Bill O'Brien will call plays for Texans, won't hire offensive coordinator
The Houston Texans fired offensive coordinator George Godsey this week, and they apparently have no interest in filling the vacant position on their coaching staff. According to John McClain of the Houston Chronicle, Texans head coach Bill O'Brien is planning to call the offensive plays next season. O'Brien was an offensive assistant for the New England Patriots for five years from 2007-2011, including one season as offensive coordinator before he left to take the head coaching job

2017-01-18 17:19:36
`
6
2017 Fantasy Golf Careerbuilder Picks: Betting Guide & One and Done
2017 Careerbuilder Picks: Betting Guide & One and Done FNTSY Sports Network's Pat Mayo & Cam Stewart debate their Careerbuilder Challenge picks and the week in betting at this week's PGA Tour stop at PGA West… CareerBuilder: Picks & Preview | Betting Guide/OAD | Full Preview | Audio Podcast | Quick Picks | One & Done  Careerbuilder DraftKings: DK Cheatsheet | Full Preview | $20 Tourney | PGA DK Strategy: Max 3 Entry | Single Entry Pat Mayo Hour: Video ...

2017-01-18 17:01:27
`
14
Rugby Player Luke Hamilton is Fantastic Interview
Luke Hamilton plays rugby for North Harbour in New Zealand, which is not exactly the nexus of the sporting universe. But after viewing just (...)

2017-01-18 16:49:02
`
6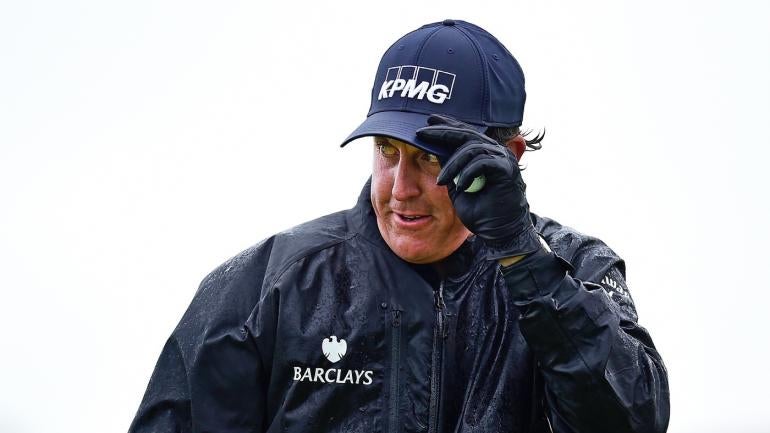 Phil Mickelson hopefully past injury, making 2017 debut at CareerBuilder Challenge
Phil Mickelson will give it a rip at the CareerBuilder Challenge this week, his first tourney of 2017

2017-01-18 16:44:19
`
4
Kreider fined $5K for hitting Eakin with helmet
Kreider fined $5K for hitting Eakin with helmet

2017-01-18 16:38:24
`
11
Sources: O'Brien to direct Texans' offense in '17
Sources: O'Brien to direct Texans' offense in '17

2017-01-18 16:29:41
`
12
Baseball Hall of Fame Inductees: Tim Raines, Ivan Rodriguez, Jeff Bagwell
The Tim Raines debate finally ends.

2017-01-18 16:22:46
`
4
Report: Josh McDaniels could bide time with Patriots until Bill Belichick retires
Many were surprised by New England Patriots offensive coordinator Josh McDaniels passing up all available head coaching opportunities in this particular cycle. A new report indicates, however, that he may be content to wait things out for the right situation. According to Jason Cole of Bleacher Report, McDaniels wants a "ready-made situation" where he can work under a general manager with strong personnel skills. For that reason, some expect him to wait things out in New England and

2017-01-18 16:18:59
`
13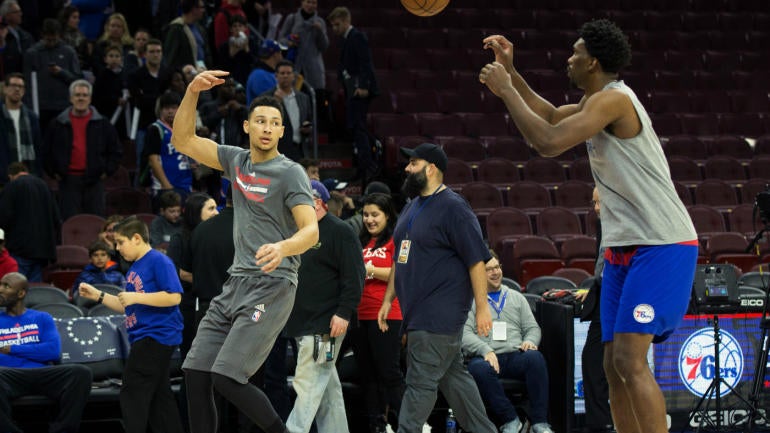 Report: Ben Simmons' foot healed, won't make Sixers debut until after All-Star break
Philadelphia coach Brett Brown quashed rumors that the No. 1 pick could debut this month

2017-01-18 16:16:53
`
10
Report: Johnny Manziel 'dead serious' about making NFL comeback
Johnny Manziel has done very little in recent months to indicate he is anywhere close to returning to the NFL, but he is apparently not ready to give up on his football career. According to a report from TMZ, sources close to Manziel say the former Cleveland Browns quarterback is "dead serious" about making an NFL comeback. Manziel has supposedly been trying to remain sober and making a serious effort to clean up his image, and he told TMZ he is back to working out six days a week.

2017-01-18 16:00:11
`
11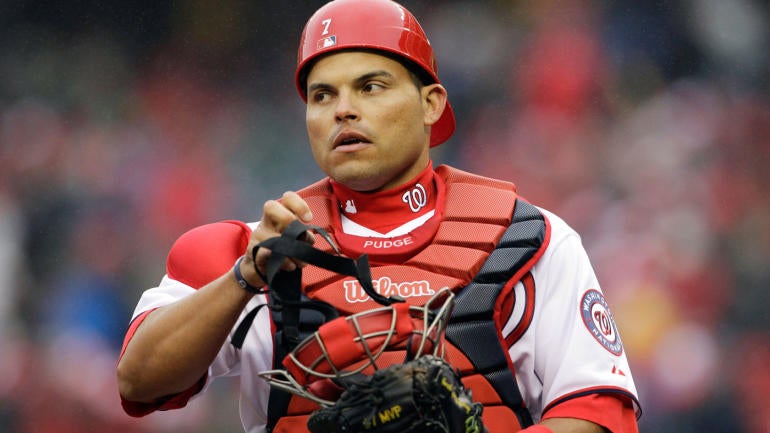 2017 MLB Hall of Fame results: Ivan Rodriguez shares moment he got 'The Call'
Rodriguez was emotional after finding out he was voted into the Hall of Fame

2017-01-18 15:54:20
`
5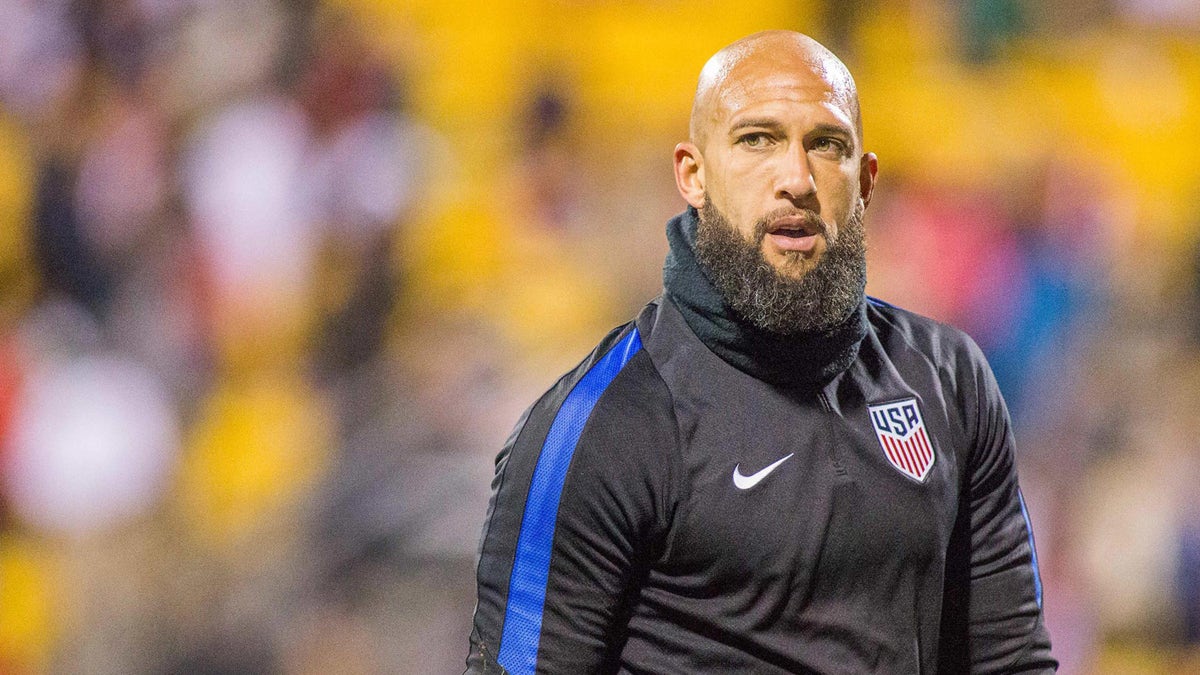 Tim Howard says USMNT lacked passion under Jurgen Klinsmann, stirring controversy
Howard's comments were interpreted as targeting dual-nationals, which he later denied.

2017-01-18 15:34:48
`
8
Final #CFBrank 2016 top 50: All hail Deshaun Watson
Final #CFBrank 2016 top 50: All hail Deshaun Watson

2017-01-18 15:34:12
`
11
Liverpool edges fourth-tier Plymouth in FA Cup replay on rare Lucas goal
Liverpool managed to eliminate Plymouth at the second attempt in the FA Cup on Wednesday, edging past the fourth-tier club 1-0 to reach the fourth round.

2017-01-18 15:32:31
`
8
Early 2017 Fantasy Baseball Rankings
The team at RotoExperts.com has some early 2017 Fantasy Baseball rankings for you. Fantasy Football is over, so it's time to start thinking about….FANTASY BASEBALL! And to kick things off, we've already begun posting Fantasy Baseball articles by some of our experts. But we all know you're looking for rankings, though, so here are some Early Preseason Fantasy Baseball Rankings from Michael Waterloo. 2017 Fantasy Baseball Rankings powered by FantasyProsECR ™ – Exp...

2017-01-18 15:31:23
`
14
Colin Cowherd thinks Tom Brady is playing for his job in AFC Championship
Like many others in sports radio, Colin Cowherd has made a living off of providing hot takes and making outlandish statements. But he may have outdone himself with his latest comments about Tom Brady. During his FOX Sports radio show Tuesday, Cowherd noted that Brady has not played all that well in his past two playoff games. If Brady struggles against the Pittsburgh Steelers this weekend, that would make three rough — or un-Brady-like — postseason games in a row. Would that be a ma

2017-01-18 15:13:12
`
5
San Diego moving companies pledge they won't help the Chargers move to L.A.
Twenty-four San Diego-area moving companies have pledged not to aid the Chargers' move to Los Angeles. 

2017-01-18 15:09:40
`
11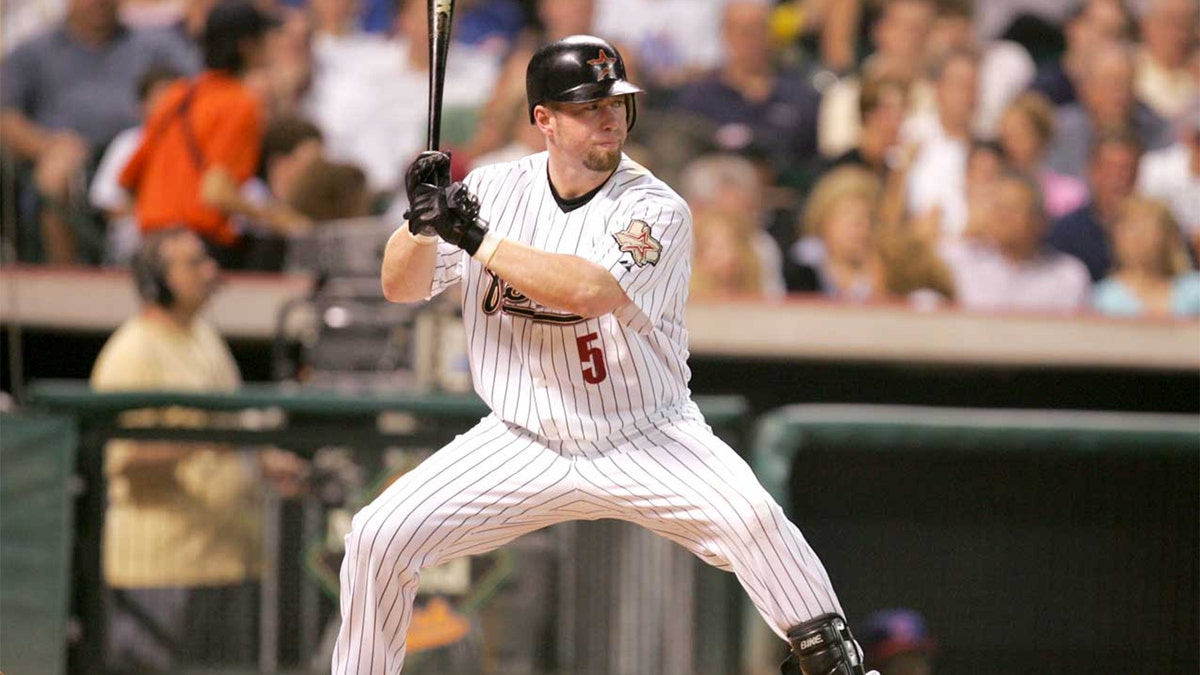 The 2017 Baseball Hall of Fame voting results
How each player on the ballot fared in the BBWAA voting

2017-01-18 15:07:32
`
10
End appears near for Phil Jackson-Carmelo Anthony relationship, and that's sad
End appears near for Phil Jackson-Carmelo Anthony relationship, and that's sad

2017-01-18 15:06:46
`
8