Report: Dwyane Wade's kids back in school in South Florida
A report about Dwyane Wade's family continues to fuel the speculation that the guard may be headed back to Miami, or at least that he won't be returning to Chicago next season. WINZ radio host Andy Slater reported on Monday that Wade's kids are back in school in South Florida. I can officially confirm that Dwyane Wade's kids are back at school in S. Florida, no longer in Chicago. — Andy Slater (@AndySlater) August 22, 2017 There could be a number of reasons why the

2017-08-22 02:37:21
`
0
Browns support players who kneeled for national anthem
The Cleveland Browns issued a statement of support for their players who kneeled during the national anthem on Monday. Multiple Browns players formed a circle and kneeled during the anthem prior to Monday's preseason game against the Giants. They were surrounded by about four players who showed support with their arms touching those who kneeled. The Browns sent a statement in response in which they said they supported the country but also their players' decision to kneel. #Browns s

2017-08-22 02:21:09
`
1
Cris Carter defend's Odell Beckham's contract wishes after preseason injury
Not long after Odell Beckham Jr. took a scary hit to his leg during a preseason game, Cris Carter defended the Giants wide receiver on comments Beckham made recently regarding his next contract. During Monday's game against the Browns, Beckham was the recipient of a hit from Briean Boddy-Calhoun while he was in mid-air. Beckham walked off the field and down the tunnel towards the locker room before going down to his knees in obvious pain. The nature of the play led to some calling it a di

2017-08-22 01:58:31
`
0
Brad Stevens: Celtics won't know Isaiah Thomas' status until September
The Boston Celtics' big offseason makes it somewhat easy to forget that there are questions about Isaiah Thomas' status. Thomas missed half of the Celtics' playoff series against the Cleveland Cavaliers after aggravating a hip injury. He saw multiple specialists and decided not to undergo hip surgery this offseason, but he's still resting and recovering. Boston head coach Brad Stevens says the team will know more about Thomas' status after he undergoes more testin

2017-08-22 01:49:35
`
0
Odell Beckham clears concussion testing, has sprained ankle
Odell Beckham Jr. left Monday's preseason game in Cleveland after taking a hit to the back of the leg. Beckham had just caught a pass to give the Giants a first down when Eli Manning targeted him on the next play. Beckham ran a post and went up to make a catch. Briean Boddy-Calhoun dove in to make the tackle and hit Beckham Jr. in the back of the right leg. Blame the #NFL. Rules promote this. Odell Beckham Jr. involved in scary hit. pic.twitter.com/lQHdw5XWjb — Matthew Schwerha (@M

2017-08-22 00:59:19
`
0
Multiple Cleveland Browns players kneel during anthem
It's going to be difficult to single out a player for kneeling during the national anthem when multiple players do it at the same time. That's what happened in Cleveland on Monday night. About 10 Browns players were seen kneeling in a circle during the national anthem prior to Monday's preseason game between Cleveland and the New York Giants. They were surrounded by about four more who showed support with a hand on the shoulder. Woah. A ton of Browns kneeling during the natio

2017-08-22 00:53:33
`
0
Report: Nerlens Noel hires LeBron James' agent in hopes of max contract
Nerlens Noel has changed his representation as he seeks a max contract from the Dallas Mavericks. Noel fired agent Happy Walters and reportedly has hired Rich Paul of Klutch Sports, according to Basketball Insiders' Michael Scotto. Nerlens Noel has hired agent Rich Paul of Klutch Sports for representation, @BBallInsiders has learned. — Michael Scotto (@MikeAScotto) August 21, 2017 Paul is LeBron James' agent. Noel has a qualifying offer from the Mavericks, but he is seeking

2017-08-22 00:07:21
`
0
Report: Andrew Luck was throwing 30-yard finesse passes
One of the biggest questions entering the NFL season has to do with the status of Indianapolis Colts quarterback Andrew Luck. Luck underwent shoulder surgery in January to repair a torn labrum. The recovery time was projected as 6-9 months. The QB opened training camp on the physically unable to perform list and still has not been activated from it yet. His continued presence on the PUP list has left some wondering whether he'll even be available when the season starts in Week 1. One po

2017-08-21 23:22:44
`
0
Report: LeGarrette Blount dealing with weight issues at Eagles camp
LeGarrette Blount apparently hasn't had his best foot forward in Philly so far. Matt Lombardo of NJ Advance Media reported on Monday that Blount has disappointed in Eagles training camp and has dealt with weight issues, even going so far as to question if the veteran back is a lock for the final roster. Both @caplannfl & I suggested that Blount isn't a lock to make the roster, nothing more. He's been disappointing in practice, weight issues. — Matt L

2017-08-21 23:20:06
`
0
Report: Browns veterans feel Brock Osweiler has earned starting job
Brock Osweiler may be going from embarrassing castoff in Houston to Week 1 starter in Cleveland. The Browns have three quarterbacks competing for their starting job — Osweiler, second-round pick DeShone Kizer, and second-year QB Cody Kessler. Kizer looked good in his first preseason game, but that was against second-rate players. The Browns are also aiming to develop him slowly. They probably want to have someone else start the season as their QB, and that could end up being Osweiler. NFL

2017-08-21 23:15:45
`
0
VIDEO: Odell Beckham Had a Staring Contest with the Eclipse
Why?

2017-08-21 21:18:37
`
0
Andrew Miller Abruptly Leaves Game After Having Velocity Issues
Uh oh.

2017-08-21 20:33:11
`
0
Video: Big Cass Might Have Sustained a Legit Leg Injury at WWE Raw
Might have been part of the storyline, but this looked painful.

2017-08-21 20:30:51
`
0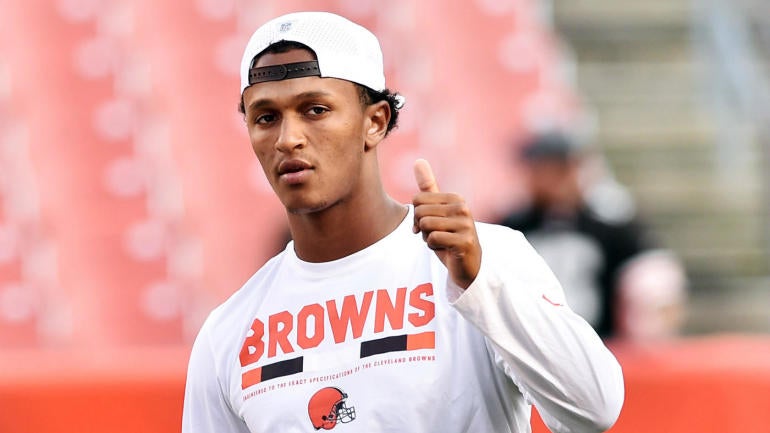 NFL preseason scores, schedule, updates, news: Can DeShone Kizer win Browns QB job?
The Browns rookie quarterback is expected to see some first half playing time against the Giants

2017-08-21 20:17:26
`
0
Preseason Week 2 Recap + Rising Stars – The Fantasy Footballers
Another fresh episode from the #1 Fantasy Football podcast. Pre-order the 2017 Ultimate Draft Kit right now with early-bird pricing! Subscribe on YouTube | Subscribe on iTunes Preseason Week 2 Recap + Rising Stars – Ep. #418 Fantasy Football Podcast for August 21st, 2017. The Fantasy Footballers are back again with a big recap of the Preseason action from Week 2. Which rookies stood out and which ones did not? Plus we tackle the latest NFL News and pick our Rising Stars of the Week. Pre...

2017-08-21 19:43:56
`
0
Allen Iverson thinks LeBron James will win 2018 MVP Award
Allen Iverson has a strong feeling that LeBron James' potential final season with the Cleveland Cavaliers will be a memorable one. At a BIG3 event over the weekend, the retired 11-time All-Star was asked by a Ball Don't Stop reporter who he sees winning the MVP Award next season. "I'm gonna go with LeBron, regardless," replied Iverson. "I go with LeBron, and then it's everybody else. But it's so many great players, man — no disrespect to none of those young guy...

2017-08-21 18:58:44
`
0
Trevor Siemian named Broncos starting quarterback
The Broncos have announced the winner of their quarterback competition ahead of their third preseason game. Heading into training camp, the Broncos had an open competition to determine who would be the team's starting quarterback. The two candidates were Paxton Lynch and Trevor Siemian. According to ESPN's Josina Anderson, the latter has won the job. Vance Joseph has told the players QB Trevor Siemian is starting. #Broncos — Josina Anderson (@JosinaAnderson) August 21, 2017

2017-08-21 18:55:34
`
1
Nick Saban has hilariously muted reaction to total solar eclipse
Many people across the country are going out of their way to make plans to observe Monday's total solar eclipse, but Alabama coach Nick Saban is not one of them. Saban was asked about the eclipse on Saturday, and let's just say he doesn't much care about the rare event. "I watch The Weather Channel every day," Saban said, via ESPN. "They're already saying what it's going to look like in every city in America. So what's going to be significan

2017-08-21 18:17:27
`
3
Hidden gems on all 32 NFL teams
NFL superstars tend to receive many rewards, ranging from massive contracts to All-Pro nods and trips to the Pro Bowl. But in order to succeed at the highest level, all 32 teams still need role players and unsung heroes to help them along their journey. Sometimes those role players receive the recognition they deserve — most often within the fan bases or cities in which they play. But frequently, they are not recognized the way they should be. Each team has some hidden gems on their roste

2017-08-21 18:10:33
`
2
Mavs sign former Utah center Jeff Withey
DALLAS (AP) The Dallas Mavericks have signed free-agent center Jeff Withey, who spent the past two seasons with the Utah Jazz.

2017-08-21 17:59:39
`
0
MLB reportedly threatened to fine umpires over protest wristbands
Major League Baseball's umpires dropped a protest over player behavior after just one day, but it turns out they had more than one reason for doing it. The white wristband protests ended quickly after commissioner Rob Manfred promised to meet with representatives from the umpires' union to discuss their concerns. There may have been another reason, too — according to ESPN's Buster Olney, the umpires were threatened with fines for wearing unauthorized equipment. Addition

2017-08-21 17:49:08
`
5
Cowboys unveil Ring of Honor Walk with 16 members in attendance
Cowboys unveil Ring of Honor Walk with 16 members in attendance

2017-08-21 17:47:08
`
1
Photos: Little Leaguers get major league treat
Photos: Little Leaguers get major league treat

2017-08-21 17:27:25
`
1
From Brock Osweiler to Paxton Lynch, John Elway Has Really Struggled in the NFL Draft
Elway: Great QB. So far? Mediocre GM when it comes to the draft.

2017-08-21 17:16:01
`
0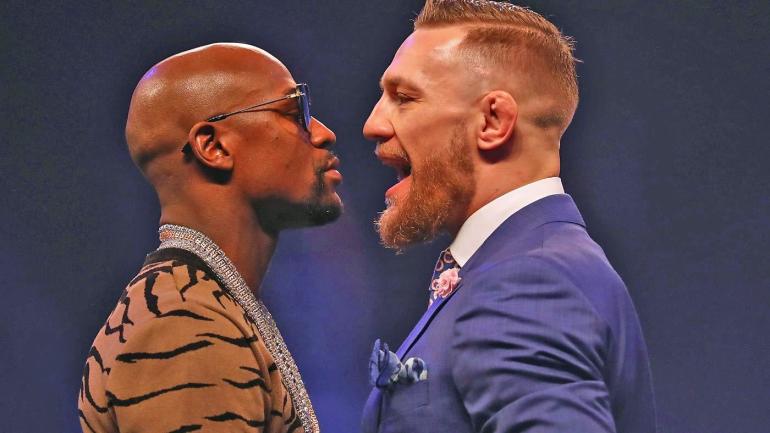 WWE 2K16 simulation predicts Conor McGregor will beat Floyd Mayweather
Although it would be the slowest boxing match in history

2017-08-21 17:13:35
`
1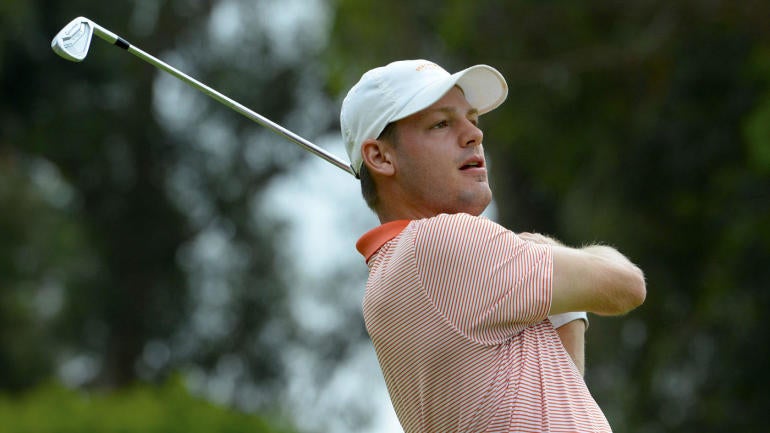 Will Doc Redman follow long line of successful U.S. Amateur winners?
The Clemson sophomore has some big shoes to fill in the upcoming few years

2017-08-21 17:10:21
`
1
2017 Fantasy Football – Week 1 DFS Value Plays and Projections
2017 Fantasy Football – Week 1 DFS Value Plays and Projections FNTSY Sports Network's Garion Thorne is joined on "The Rotation" by Adam Pfeifer of RotoCurve to take an early look at the Week 1 NFL DFS slate and try and find some value. Is Jacquizz Rodgers a solid play against the Dolphins and how heavily owned will he be?  The Rotation: Today's Audio Podcast | Heart Radio ***Get 10% off the Roto...

2017-08-21 17:01:10
`
3
Antonio Brown ripped by trainer who parted ways with him
Pittsburgh Steelers wide receiver Antonio Brown has been working with Florida-based fitness trainer Bo Smith for several years, but the longtime relationship has come to an ugly end. Smith, who goes by "Bo the Trainer," blasted Brown on social media over the weekend and called him "bad business." From Antonio Brown trainer. Insteresting. #Steelers #NFL #Pittsburgh pic.twitter.com/fb3XBhbpd5 — Adam Williamson (@WilliamsonSAW) August 19, 2017 Smith, who has worked

2017-08-21 16:59:07
`
2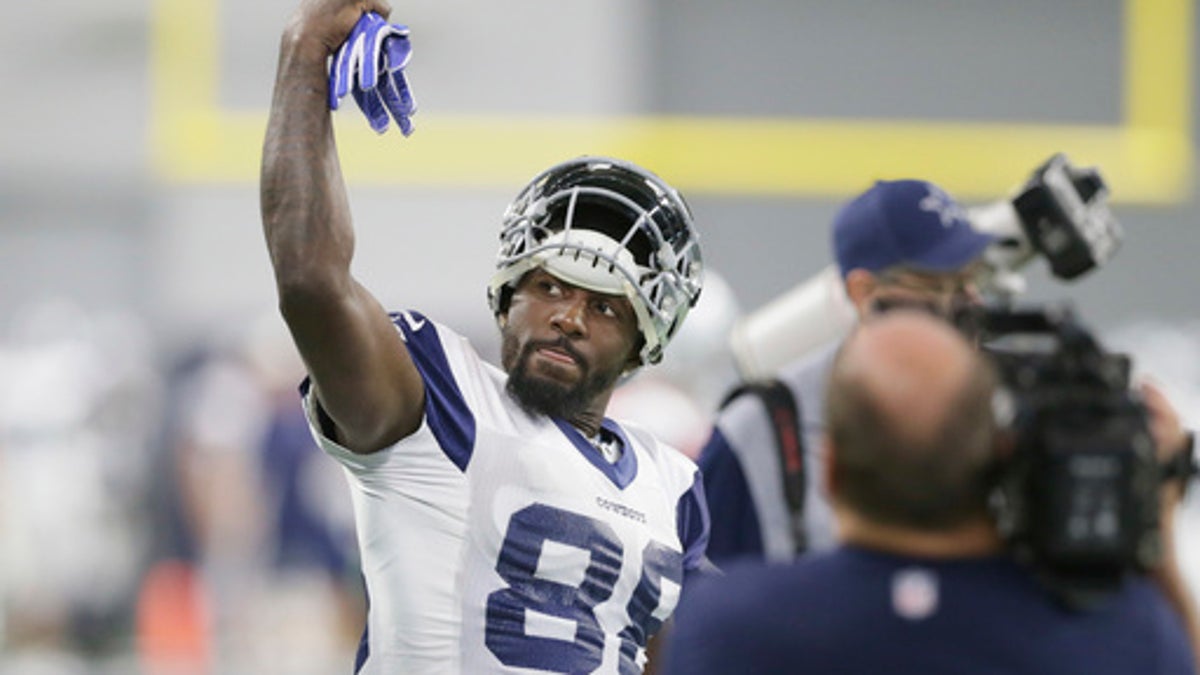 Cowboys entertain fans with 1st camp practice at home base
FRISCO, Texas (AP) Jason Witten has practiced in front of thousands of Dallas Cowboys fans during training camp plenty of times in his 15 seasons.

2017-08-21 16:46:37
`
0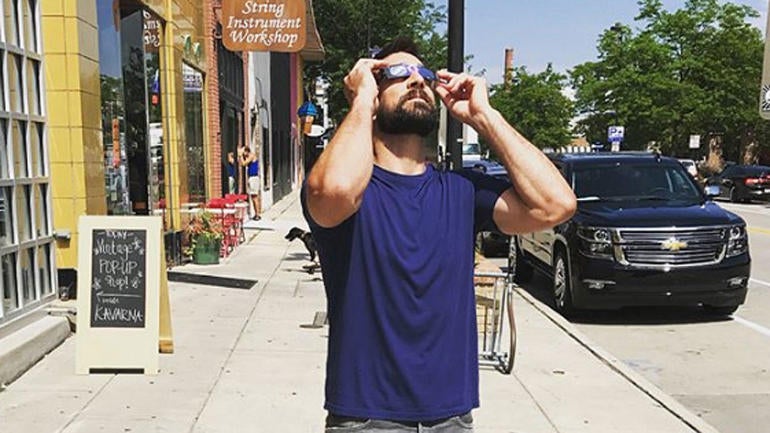 LOOK: NFL players and coaches geek out watching the solar eclipse
Odell Beckham broke all the rules for watching the solar eclipse on Monday

2017-08-21 16:33:21
`
0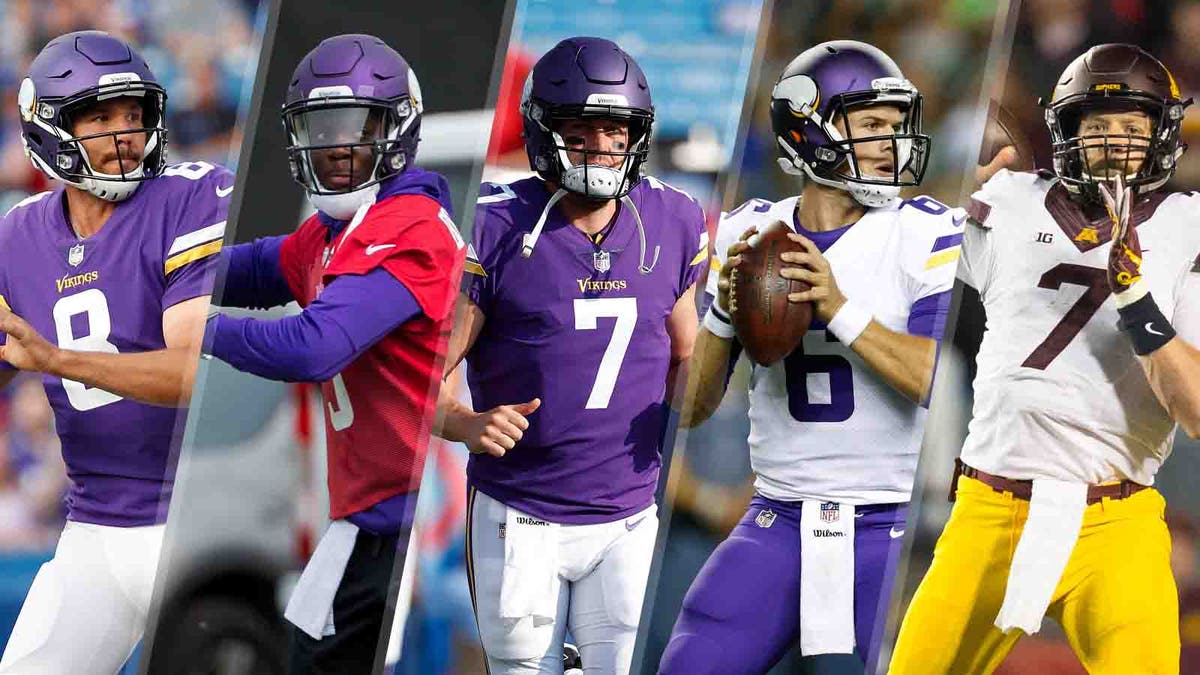 Zimmer: Vikings would ''like to'' keep three QBs on initial 53-man roster
Head coach Mike Zimmer says Minnesota prefers to keep three QBs on active roster

2017-08-21 16:31:20
`
0
Report: Chad Henne, Blake Bortles split snaps evenly on Sunday
It sounds like the Jacksonville Jaguars could be about to take Blake Bortles's starting job away from him. One anonymous Jaguars player told Ryan O'Halloran of Jacksonville.com that Sunday's practice reps were split "dead even" between Bortles and backup quarterback Chad Henne. This comes on the heels of coach Doug Marrone's comment last Thursday that the quarterback job, where Bortles had been the incumbent, was up for grabs. Doug Marrone on Jaguars QB batt

2017-08-21 16:24:26
`
3
Floyd Mayweather reportedly furious Justin Bieber is distancing himself
Justin Bieber is going through yet another one of his image makeovers, and the latest has apparently had a serious impact on his relationship with Floyd Mayweather Jr. Sources close to both Bieber and Mayweather told TMZ that Bieber's mentors from the Hillsong Church have been counseling the pop star about distancing himself from friends who may be bad influences. That advice inspired Bieber to take a look at his friendship with Mayweather, and he ended up unfollowing Floyd on Instagram.

2017-08-21 16:23:35
`
1