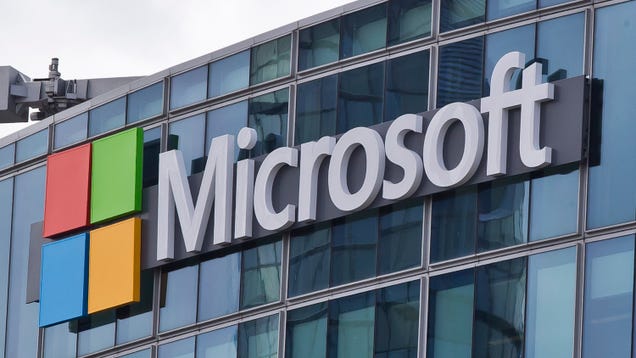 Windows Has a Plan to Make Its Update System a Little Less Garbage
Installing updates on Windows has always been a pain in the ass. Not only does Microsoft seem hellbent on forcing users to update their machines whether they want to or not—including in prior versions of Windows 10 a nightmare "feature" that forcibly seized control of users' systems to start the installation…Read more...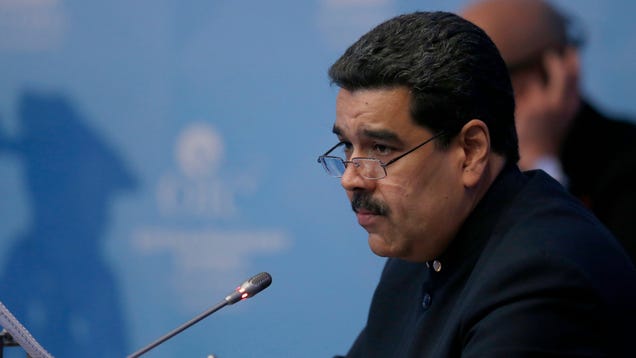 Donald Trump Orders Nationwide Ban on Purchase or Use of Venezuela's Cryptocurrency
President Donald Trump's administration issued an executive order on Monday that essentially bans "any transactions within the United States involving any digital currency issued by, for, or on behalf of the Government of Venezuela," effectively making it illegal to purchase or use the oil-backed Petro cryptocurrency…Read more...


Google Makes Push To Turn Product Searches Into Cash
Reuters reports of how Google is working to turn product searches into cash by partnering with some of the largest retailers in the United States: Under a new program, retailers can list their products on Google Search, as well as on the Google Express shopping service, and Google Assistant on mobile phones and voice devices. In exchange for Google listings and linking to retailer loyalty programs, the retailers pay Google a piece of each purchase, which is different from payments that retailers


Sierra Leone Government Denies the Role of Blockchain In Its Recent Election
The National Electoral Commission Sierra Leone is denying the news that theirs was one of the first elections recorded to the blockchain. "While the blockchain voting company Agora claimed to have run the first blockchain-based election, it appears that the company did little more than observe the voting and store some of the results," reports TechCrunch. From the report: "The NEC [National Electoral Commission] has not used and is not using blockchain technology in any part of the electoral pro


Magic Leap Lifts the Curtains (A Little)
Magic Leap just announced a preview of its software development kit and "creator portal," which will offer resources for people who want to build for its yet-unreleased Magic Leap One headset. You can now download a preview build of the Unreal or Unity engines, designed for what Magic Leap dubs "spatial computing." This is one of Magic Leap's juiciest announcements, marking one of the secretive company's first steps toward establishing itself as an open platform. It also may be a sign that the c


Facebook Security Chief Said To Leave After Clashes Over Disinformation
Facebook's chief information security officer, Alex Stamos, will leave the company after internal disagreements over how the social network should deal with its role in spreading disinformation. The New York Times reports (Warning: source may be paywalled; alternative source): Mr. Stamos had been a strong advocate inside the company for investigating and disclosing Russian activity on Facebook, often to the consternation of other top executives, including Sheryl Sandberg, the social network's ch


Ajit Pai Celebrates After Court Strikes Down Obama-Era Robocall Rule
An anonymous reader quotes a report from Ars Technica: Federal judges have struck down an anti-robocall rule, saying that the Federal Communications Commission improperly treated every American who owns a smartphone as a potential robocaller. The FCC won't be appealing the court decision, as Chairman Ajit Pai opposed the rule changes when they were implemented by the commission's then-Democratic majority in 2015. Pai issued a statement praising the judges for the decision Friday, calling the now


This $3.8 Million Behemoth Is Basically The Tumbler of SUVs
There's never really been a vehicle on the market that caters to super-wealthy wannabe superheroes with a family to haul around. The Karlmann King has changed all of that. You'll be forgiven for […] The post This $3.8 Million Behemoth Is Basically The Tumbler of SUVs appeared first on Geek.com.


IBM Unveils the 'World's Smallest Computer'
On the first day of IBM Think 2018, the company's flagship conference, IBM has unveiled what it claims is the world's smallest computer. It's smaller than a grain of salt and features the computer power of the x86 chip from 1990. Mashable first spotted this gem: The computer will cost less than ten cents to manufacture, and will also pack "several hundred thousand transistors," according to the company. These will allow it to "monitor, analyze, communicate, and even act on data." It works with b


Ask Slashdot: Should You Tell Your Coworkers How Much You Make?
An anonymous reader writes: Asking someone how much money they make is often -- if not always? -- considered impolite. But over the years, there has been a movement in toward more salary transparency. Some say salary transparency can make workplaces more equitable by helping to eliminate the gender and racial pay gaps. Even in companies that haven't decided to officially make all salaries open, some employees are taking matters into their own hands and sharing their pay rate with their coworkers


Marijuana soda startup California Dreamin' wants to replace booze
"Enjoy a light, social high," says the funky bottle of California Dreamin' cannabis -infused sparkling pomegranate juice. Launching today at Y Combinator Demo Day, California Dreamin' is serving up an alcohol alternative that still gets you lit, but without the same hangover or health issues. Each bottle contains 10 milligrams of THC — an industry-standard […]


The next 'Assassin's Creed' game is rumored to be set in ancient Greece
After turning back the clock and exploring ancient Egypt in Assassin's Creed Origins last year, it appears that Ubisoft will keep the series a millennium or two in the past with its next entry. ComicBook.com reports that Assassin's Creed will travel to ancient Greece when the series returns from a two-year hiatus next fall. Liam Robertson cautions everyone to take the report with a grain of salt, but notes that rumors of Assassin's Creed going Greek have been spreading for years. In fact, Robe...


Selling data on millions 'is the opposite of our business model,' says Facebook's Boz
Facebook's former VP of ads has weighed in on the ongoing disaster involving his company's apparent negligence in allowing data on as many as 50 million users to be used for nefarious purposes by Cambridge Analytica. In a post on (what else) Facebook, Andrew "Boz" Bosworth gave variations on the line we've come to expect from tech in these situations: They're not supposed to do that, and anyway how could we have known?


Sony is giving PS3 owners a $65 settlement – here's how to get yours
If you bought an original PlayStation 3 (the "fat" one, before the PS3 Slim came out) between November 1, 2006, and April 1, 2010 in the United States, I have some good news. Sony recently agreed to settle a class-action lawsuit relating to the "Other OS" feature that the company deleted from the PS3, so anyone who purchased a qualifying device over that four-year period is owed $65. Back when Sony first launched the PS3, it flirted with the idea of making the new PlayStation more than just a ...


Facebook Hires Firm To Conduct Forensic Audit of Cambridge Analytica Data
After it was revealed that political data analytics firm, Cambridge Analytica, harvested personal data from more than 50 million Facebook users, the social media company has been scrutinized for not better protecting its users. Today, CBS News reports that Facebook has recently hired Stroz Friedberg, a digital forensics firm, to conduct an audit of Cambridge Analytica. According to a press release issued by Facebook on Monday, Cambridge Analytica has agreed to "comply and afford the firm complet


The Podcast App aims to be the simplest way to listen to podcasts
While it sometimes feels like everyone has a podcast nowadays, the truth is that most Americans still don't listen to podcasts regularly. The Y Combinator-backed team behind The Podcast App is planning to change that. And yes, that's the app's real name. Co-founder and CEO Martín Siniawski argued that most existing podcast apps were built years ago, "when […]


Instagram Stories gets 'quote tweet'-style feed post resharing
Instagram's next big Stories feature could let you compliment or trash talk other people's feed posts, or embed a "see post" button to promote your own. A TechCrunch reader sent us these screenshots of the new feature, which Instagram confirmed to us is appearing to a small subset of users. "We're always testing ways to […]


Trump Bans Venezuela's New National Cryptocurrency
An anonymous reader quotes a report from CNBC: President Donald Trump issued an executive order Monday banning any transactions within the United States involving any digital currency issued by, for, or on behalf of the Government of Venezuela. The order applies to U.S. citizens as well as anyone within the United States, and includes cryptocurrency issued on or after January 9. President Trump's order is in response to recent attempts by Venezuelan President Nicolas Maduro's regime to "circumve


Magic Leap opens up AR headset to developers with new SDK
Virtual and augmented reality company Magic Leap has finally allowed developers to start producing content for its Magic Leap One Lightwear AR goggles and wearable computer, using GDC to launch its developer portal containing a software development kit and development guidelines.


Entrepreneur Andrew Yang, a Big Supporter Of Universal Basic Income, is Running For President
In a recently published podcast, Andrew Yang, tech entrepreneur and founder of Venture for America, said he is vying for the Democratic party nomination to run for President of the United States. From a report: Yang outlines his radical policy agenda, which focuses on Universal Basic Income and includes a "freedom dividend." He talks about the very real and immediate threat of artificial intelligence, how new technologies are erasing millions of jobs before our eyes, and why we need to put human


Amazon's 5 best-selling iPhone X cases under $15
If you have an iPhone X and you don't use a protective case, you're insane. Sorry, but it's true. The iPhone X is the most fragile iPhone Apple has ever made, and it's also the most expensive iPhone Apple has ever made. If you drop it and it lands on anything other than thick carpet or a pillow, it's probably going to break. For that reason, you absolutely need a case. Of course, you've already spent $1,000 or more on your iPhone X, so you might not want to shell out a lot more for a...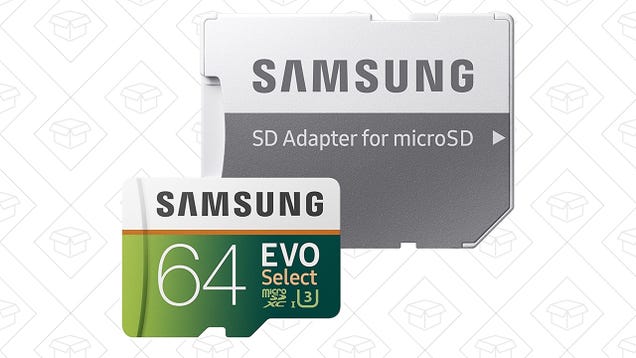 Samsung's Speedy MicroSD Cards Are Back On Sale
Whether you need a spare card for your dash cam, your GoPro, your Switch, or anything else, Samsung's 64GB and 128GB cards are both on sale today. I have the 128GB card in my own Switch, and it's been great. Read more...


Facebook Under Pressure as EU, US Urge Probes of Data Practices
Facebook CEO Mark Zuckerberg faced calls on Monday from U.S. and European lawmakers to explain how a consultancy that worked on President Donald Trump's election campaign gained access to data on 50 million Facebook users. From a report: Facebook's shares fell more than 7 percent, wiping around $40 billion off its market value, set for their biggest drop since September 2012, as investors worried that new legislation could damage the company's lucrative advertising business. "The lid is being op


LVCHI becomes the latest no-name startup to show sporty electric super-sedan
Tesla is moving on to smaller, quicker things, but the fight to unseat the Model S as the world's supreme electric sedan rages on. And it consists largely of startups you've never heard of before and may very well never hear about again after the first time reading their names. Faraday Future. Leeco. Lucid Motors. You can add LVCHI Auto to the list after its coming out at the Geneva Motor Show, where the Shanghai-based newcomer showed off its sharp, coach-doored 992-hp four-door fast


Twitter Will Ban Most Cryptocurrency-Related Ads
An anonymous reader writes: Twitter plans to ban most cryptocurrency-related ads in the next few weeks, as Sky News first reported and a source confirms to Axios. Why it matters: The recent boom in cryptocurrencies and digital tokens has unsurprisingly attracted some fraudsters. Twitter is following in the footsteps of Facebook and Google, though it's been having its own problems with accounts promoting scams. Read more of this story at Slashdot.


Buy Google's Pixel 2 XL and get $200 back, plus a free charger
If you're ready to upgrade to a new Android phone but want to save as much money as possible while doing so, look no further than Google's latest Pixel 2 XL promotion. From March 18th at 12 AM PT, and March 31st at 11:59 PM PT, consumers who purchase the newest flagship from Google will be eligible to receive $200 back as a statement credit through Google Store Financing, as long as the consumer has an account in good standing. In addition to the $200, Google is also giving away a free 18W...


Google Pay gains transit ticket support
Google Pay's got a new trick up its sleeve. Google has announced that Google Pay is gaining support for transit tickets. This means that you can use your phone to purchase your ticket, save it to Google Pay, and then use your phone to ride the transit service. Support for transit tickets in Google Pay is coming to the Las Vegas Monorail first. Once you've saved your transit ticket inside Google Pay, you can use the app to see the location of the nearest Monorail station, too. Support f


YouTube has begun testing picture-in-picture for videos on the web
One of the best features of the YouTube mobile app on iOS and Android is the ability to minimize the video while it is playing and continue browsing the site. It's one of several convenient features that has been exclusive to mobile, but according to a report from 9to5Google, YouTube has begun testing picture-in-picture functionality on the desktop version of the website as well, although Google has yet to make any official announcements. 9to5Google claims that YouTube is currently A/B testing


Self-Driving Uber Car Kills Arizona Woman in First Fatal Crash Involving Pedestrian
Joe_Dragon writes: Last night a woman was struck by an autonomous Uber vehicle in Tempe, Arizona. She later died of her injuries in the hospital. The deadly collision -- reported by ABC15 and later confirmed to Gizmodo by Uber and Tempe police -- took place around 10PM at the intersection Mill Avenue and Curry Road. Autonomous vehicle developers often test drive at night, during storms, and other challenging conditions to help their vehicles learn to navigate in a variety of environments. Accord


Microsoft Joins Group Working To 'Cure' Open-Source Licensing Issues
Microsoft is joining Red Hat, Facebook, Google and IBM in committing to extending right to "cure" open source licensing noncompliance before taking legal measures. From a report: On March 19, officials from Microsoft -- along with CA Technologies, Cisco, HPE, SAP and SUSE -- said they'd work with open together with the already-committed vendors to provide more "predictability" for users of open source software. "The large ecosystems of projects using the GPLv2 and LGPLv2.x licenses will benefit


Google Play Instant will let you try Android games without downloading them
Android Instant Apps launched last year to let you try applications without actually downloading them first, and now Google is expanding the feature to include games. Now called Google Play Instant, the Instant Apps feature will let you try select games without downloading and installing the full game from the Play Store. There are six games supported by Google Play Instant to start, and more titles will be added in the future. The six that are now available are: Clash Royale Words With Friends


Linux Mint 19 'Tara' Cinnamon Will Be Faster
Mint developers say they feel the app-launching time on the Linux distro seemed slow when using the Cinnamon desktop environment. So, they are working on fixing it. BetaNews reports: Windows build time was four times slower with Cinnamon compared to Metacity, while recovery time was nearly four times slower too. So yes, app-launching on Cinnamon -- as of today -- is slow comparatively. The big benefit to pinpointing a problem, however, is that it is the first step in solving it. And so, Linux Mi


FedEx Embraces More Robots Without Firing Humans
An anonymous reader shares a report: As soon as the first robot arrived at a FedEx shipping hub in the heart of North Carolina tobacco country early last year, talk of pink slips was in the air. Workers had been driving the "tuggers" that navigated large and irregular items across the vast concrete floor of the 630,000-square-foot freight depot since it opened in 2011. Their initial robotic colleague drew a three-dimensional digital map of the place as it tugged freight around. A few months late


The Struggle to Build a Massive 'Biobank' of Patient Data
An anonymous reader shares a report: This spring, the National Institutes of Health will start recruiting participants for one of the most ambitious medical projects ever envisioned. The goal is to find one million people in the United States, from all walks of life and all racial and ethnic groups, who are willing to have their genomes sequenced, and to provide their medical records and regular blood samples. They may choose to wear devices that continuously monitor physical activity, perhaps e


Government agencies react to Uber's fatal self-driving car accident
Earlier today, news broke of a fatal crash involving one of Uber's self-driving cars in Tempe, Arizona. In response, Uber halted its self-driving car programs where it currently operates, including in Pittsburgh, Toronto, San Francisco and Phoenix. The U.S. Department of Transportation National Highway Traffic Safety Administration, Tempe Mayor Mark Mitchell and others have since […]


Hackers Are So Fed Up With Twitter Bots They're Hunting Them Down Themselves
An anonymous reader writes: Even if Twitter hasn't invested much in anti-bot software, some of its most technically proficient users have. They're writing and refining code that can use Twitter's public application programming interface, or API, as well as Google and other online interfaces, to ferret out fake accounts and bad actors. The effort, at least among the researchers I spoke with, has begun with hunting bots designed to promote pornographic material -- a type of fake account that is pa


11 Female Sci-Fi Authors You Need To Read
Female minds have been shaping science fiction since the dawn of the genre. In fact, you could argue that Mary Shelley's Frankenstein is one of the first true science fiction novels, dealing with […] The post 11 Female Sci-Fi Authors You Need To Read appeared first on Geek.com.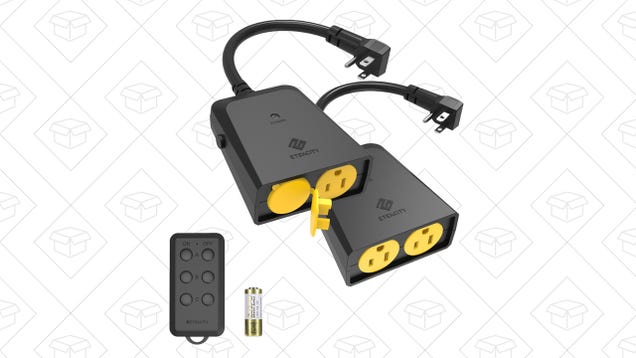 Control Your Outdoor String Lights With These Inexpensive Remote Outlets
These weather-resistant remote outlet switches rely on an RF remote instead of Wi-Fi, so you can't control them with your phone or Alexa. But at just $26 for a two-pack (each of which has two outlets), it might be all you need to control, say, outdoor string lights, fans, or heaters. Just use promo code H69R9FX9 at…Read more...


11 Female Directors Who Followed Their Own Rules
To change the face of your industry, your creative field is one thing. To do so when the system you're working within isn't built to accommodate you is another thing entirely. We take […] The post 11 Female Directors Who Followed Their Own Rules appeared first on Geek.com.


Microsoft Brings Native HEIF Support to Windows 10
An anonymous reader shares a report: Microsoft is bringing support for the new HEIF image format to Windows 10. First popularized by Apple with iOS 11, HEIF is a new image format that uses less storage space while preserving image quality. The new image format is used by default on Apple's iPhone X and other devices running iOS 11. While Microsoft's online services like OneDrive already supported HEIF since the release of iOS 11, Windows 10 didn't natively support the new format as of yet. But w


YouTube is testing a picture-in-picture mode on the desktop
Some YouTube users on the web have been opted in to a test of a new picture-in-picture mode, which allows you to continue watching a YouTube video in a small window even as you navigate elsewhere on YouTube's website. A similar feature already exists today on YouTube's app for both iOS and Android. The site […]


BIG's bow tie-shaped theater offers a glimpse behind the scenes
People often dress up to go to the theater but with this project, the theater itself is looking rather dapper. Designed by high-profile firm Bjarke Ingels Group (BIG), the new National Theatre of Albania will resemble an oversized bow tie and offer a view of backstage with glazed facades. .. Continue Reading BIG's bow tie-shaped theater offers a glimpse behind the scenes Category: Architecture Tags: BIG Building and Construction


Walmart to sell Handy's in-home installation and assembly services in over 2,000 stores
Walmart this morning announced a partnership with home services provider Handy, which will allow customers to purchase in-home installation and assembly assistance in over 2,000 of Walmart's stores. News of the deal follows IKEA's recent launch of its own in-home assembly service through TaskRabbit. It will also challenge Amazon's growing Home Services business, which includes assembly […]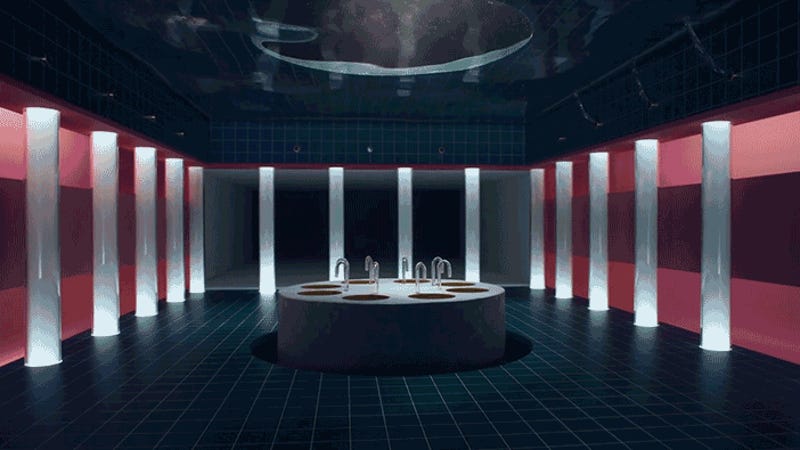 My Brain Refuses to Believe This Short Film Wasn't Computer-Generated
Camille Boyer and cinematographer Nik Mirus worked with a Montreal-based agency called Caravane to create a surreal short film called Club Palace. It looks like a computer animation student's final-year project, but in reality it was all filmed using real-life miniatures and clever practical effects.Read more...


Facebook is using us. It is actively giving away our information. It is creating an echo chamber in the name of connection. It surfaces the divisive and destroys the real reason we began using social media in the first place – human connection. It is a cancer. I've begun the slow process of weaning myself […]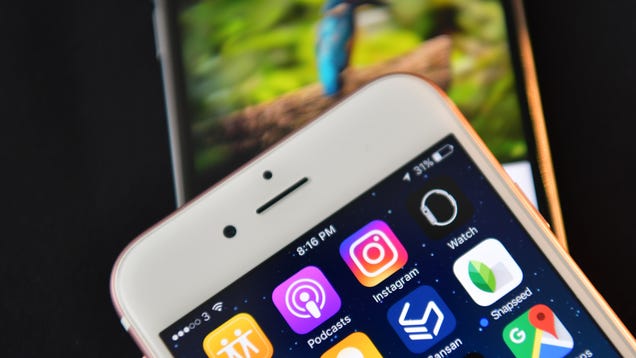 Instagram Is Testing a Feature That Sure Sounds Great for Shit-Talking Other Users
Sure, you can share your friends' posts on your Facebook page, or retweet a hot take to your followers on Twitter, but Instagram has been relatively conservative when it comes to letting users publicly redistribute posts on the social network. According to a report from TechCrunch, however, Instagram is testing a…Read more...


How to extend your wireless network by turning a Mac into a Wi-Fi hotspot
Most people like the idea of having Wi-Fi available throughout their home, but in black spots at the edges of the hotspot's coverage area, the signal may be too weak to use properly. Rather than paying for more network hardware to extend the range, AppleInsider shows how to use a Mac connected to a wired network as an impromptu wireless access point.


Sierra Leone government denies the role of blockchain in its recent election
The National Electoral Commission Sierra Leone has come out with a clarification to – and, an outright condemnation – of the news that theirs was one of the first elections recorded to the blockchain. While the blockchain voting company Agora claimed to have run the first blockchain-based election, it appears that the company did little […]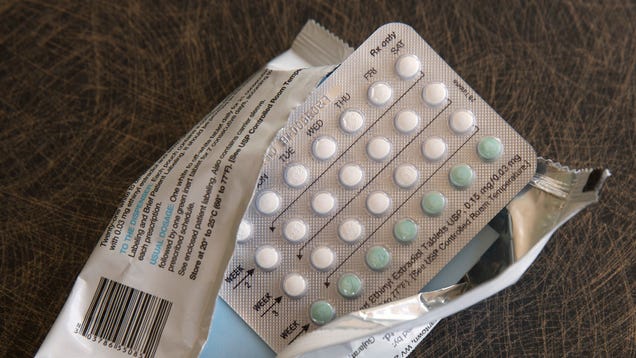 A Once-a-Day Male Birth Control Pill Shows Promise in Human Trial
One of the latest experimental candidates for a male birth control drug is a compound that would be taken much like the daily birth control pill available for women. A pilot study presented Sunday at the Endocrine Society's annual meeting suggests that the compound—called dimethandrolone undecanoate (DMAU)—can be safe…Read more...


Cyborg Receives Ticket Fine Because His Train Pass Was Inside His Hand
A Sydney, Australia man was recently fined $220 for traveling without a valid ticket. When asked by the transit officer to present his ticket for inspection, he was unable to produce it because […] The post Cyborg Receives Ticket Fine Because His Train Pass Was Inside His Hand appeared first on Geek.com.


LG announces webOS Open Source Edition to bring the platform to more devices
It's been a while since we've heard any news regarding webOS, but LG is changing that today with an announcement about the platform. LG has announced webOS Open Source Edition with the goal of expanding the variety of webOS devices. Developers can download the source code for this platform for free and use tools, guides, and forums to help them learn more about webOS. LG says that because webOS is a based on a Linux kernel with support for HTML5 and CSS3, it should be easy to learn for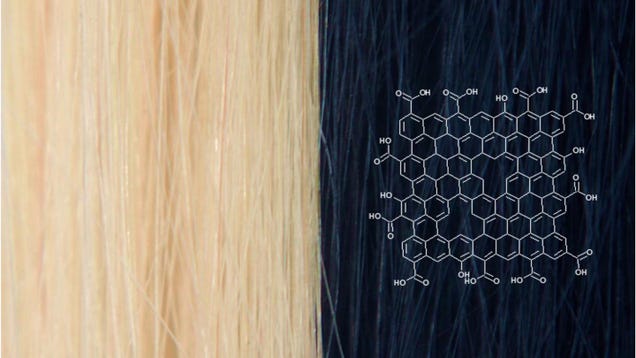 Graphene Scientists Invent World's Most Hardcore Hair Dye
Researchers at Northwestern University think they've stumbled upon an unexpected new use for the so-called supermaterial graphene: an easy-to-apply, safer, and sturdier black hair dye that could give other permanent dyes a run for their money. The new dye even made hair immune to frizz and static electricity. Read more...


How Einstein Lost His Bearings, and With Them, General Relativity
Kevin Hartnett, writing for Quanta magazine: Albert Einstein released his general theory of relativity at the end of 1915. He should have finished it two years earlier. When scholars look at his notebooks from the period, they see the completed equations, minus just a detail or two. "That really should have been the final theory," said John Norton, an Einstein expert and a historian of science at the University of Pittsburgh. But Einstein made a critical last-second error that set him on an odys


Facebook hired a forensics firm to investigate Cambridge Analytica as stock falls 7%
Hoping to tamp down the furor that erupted over reports that its user data was improperly acquired by Cambridge Analytica, Facebook has hired the digital forensics firm Stroz Friedberg to perform an audit on the political consulting and marketing firm. In a statement, Facebook said that Cambridge Analytica has agreed to comply and give Stroz Friedberg access to […]


Apple takes Transit directions live in West Virginia
Continuing an apparent acceleration in the rollout of Apple Maps Transit data, Apple recently activated public transit directions across West Virginia, granting users in major metropolitan areas access to bus, tram and rail information.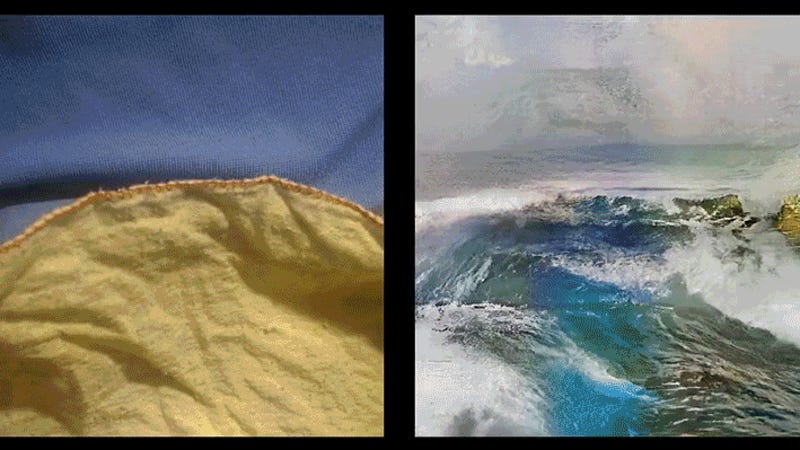 Trippy Magic Happens When AI Only Knows About Flowers, Waves, and Fires
The same way a human only knows as much as they've studied or experienced, an artificial intelligence is only as smart as its training. But unlike a child, you can selectively limit what an AI learns and knows, and then conduct fun experiments about how it sees and interprets the real world using its basic…Read more...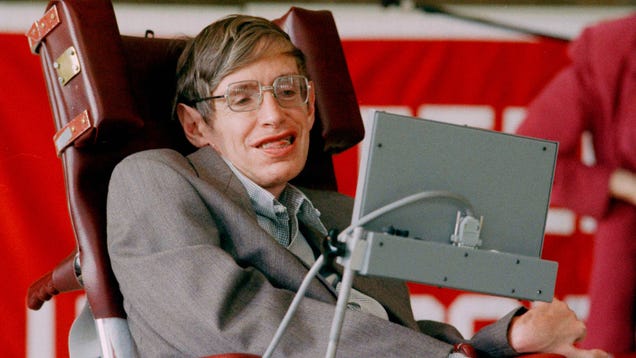 What You Need to Know About Stephen Hawking's Final Physics Paper
Less than two weeks before his death on March 14, beloved cosmologist Stephen Hawking put the final touches on a research paper about the origin and nature of the Universe. Some media outlets have been pouring praise onto the paper, saying it could be the most important thing he ever did. On closer inspection,…Read more...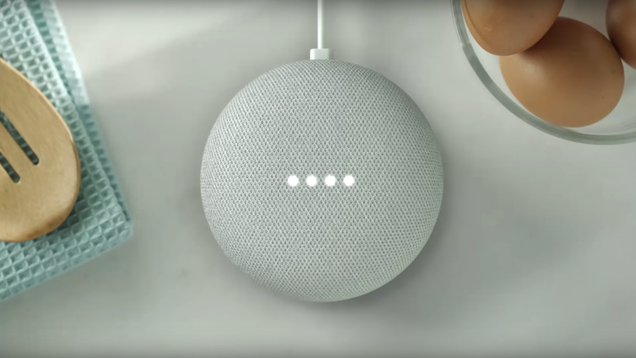 Google's Smart Speakers Are Ready to Sell You a Bunch of Crap
Devices like the Google Home are billed as AI-powered assistants that can help make your life easier, but that doesn't mean Google's intentions are entirely altruistic. That little speaker sitting in the corner is listening to you, and sending at least some of that data back to Google, which is now using that info to…Read more...


Google Pixel 2 XL deal gets you $200 back and a free charger
After offering a $100 credit to Pixel 2 XL buyers earlier this month, Google now has an even sweeter deal on its flagship smarpthone. The Google Store is offering a $200 statement credit to customers who buy a Pixel 2 XL with Google Store Financing. With this discount, you can get the 64GB Pixel 2 XL for a final cost of $649 or the 128GB model for $749. And with Google Store Financing, the cost will be spread out over 24 months. The deals don't end there, though. Google will also throw in a