New Toronto Declaration Calls On Algorithms To Respect Human Rights
A coalition of human rights and technology groups released a new declaration on machine learning standards, calling on both governments and tech companies to ensure that algorithms respect basic principles of equality and non-discrimination. The Verge reports: Called The Toronto Declaration, the document focuses on the obligation to prevent machine learning systems from discriminating, and in some cases violating, existing human rights law. The declaration was announced as part of the RightsCon


Sign up today: 2-for-1 Innovator passes to Disrupt Berlin
TechCrunch is headed to Germany yet again to host Disrupt Berlin 2018 on November 29-30. We simply love this city's startup scene, one of the most innovative and fastest-growing in Europe. If you're a founder, investor, hacker or tech leader, you can't afford to miss Disrupt Berlin. You also can't afford to miss our limited-time […]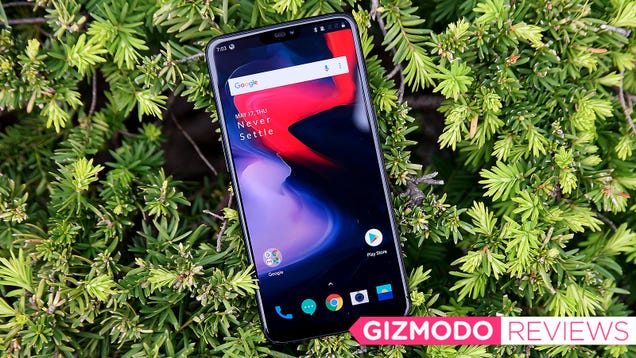 OnePlus 6 Review: The Best Android Phone That Won't Destroy Your Finances
The OnePlus 6 might be the most boring phone the company has ever made. Don't get me wrong, that's not meant as an insult, but more as a reflection on how far the company has come since the original OnePlus One. Because even though OnePlus' latest device might not carry with it the same excitement as some of the…Read more...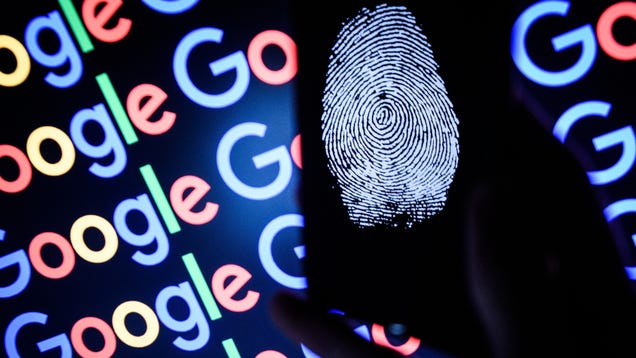 Yelp and TripAdvisor Team Up to Pile On Google Over Monopoly-Like Search Results
Google found itself in an uncomfortable position Sunday night, as 60 Minutes placed a magnifying glass on the company that accounts for 90 percent of all search traffic and asked if it is operating as a monopoly. Following the broadcast, Yelp and TripAdvisor announced a new initiative designed to restore more diverse…Read more...


Scientists Transfer Memory Between Snails
An anonymous reader quotes a report from Scientific American: UCLA neuroscientists reported Monday that they have transferred a memory from one animal to another via injections of RNA, a startling result that challenges the widely held view of where and how memories are stored in the brain. The finding from the lab of David Glanzman hints at the potential for new RNA-based treatments to one day restore lost memories and, if correct, could shake up the field of memory and learning. The researcher


Whisk, the smart food platform that makes recipes shoppable, acquires competitor Avocando
Whisk, the U.K. startup that has built a B2B data platform to power various food apps, including making online recipes 'shoppable', has acquired Avocando, a competitor based in Germany. The exact financial terms of the deal remain undisclosed, although TechCrunch understands it was all-cash and that Whisk is acquiring the tech, customer base, integrations, and […]


Tradeshift fires-up blockchain to address late payment problem
While the cryptocurrency world continues to swirl around in a daze of troughs and highs, startups are continuing to make use of the fundamental underlying strengths of blockchain technology. A new entrant in this race is Tradeshift, a leading players in supply-chain payments and marketplaces, which is today launching its new service which enables supports […]


Progressive advocacy groups call on the FTC to "make Facebook safe for democracy"
A team of progressive advocacy groups, including MoveOn and Demand Progress, are asking the Federal Trade Commission to "make Facebook safe for democracy." According to Axios, the campaign, called Freedom From Facebook, is set to launch a six-figure ad campaign on Monday that will run on Facebook, Instagram and Twitter, among other platforms. The other […]


Launch with TechCrunch in the Startup Battlefield competition at Disrupt SF 2018
Hey, this message goes out to all you early-stage startup founders with the drive and determination to take your company all the way to the land of the unicorns. Now's the time to apply to TechCrunch's Startup Battlefield competition — the world's best start-up pitch competition going down at Disrupt San Francisco 2018 on September 5-7. If you require […]


Amazon Offers Whole Foods Discounts To Prime Members
Amazon-owned Whole Foods debuted a loyalty program on Wednesday that offers special discounts to Prime members, including 10 percent off hundreds of sale items and rotating weekly specials. "The new loyalty strategy will test whether Amazon's $13.7 billion deal for Whole Foods brings much-feared disruption and an intensified price war to the $800 billion U.S. grocery industry dominated by Walmart and Kroger," reports Reuters. From the report: Those perks are available now in Florida and will rol


Tesla Unveils Dual Motor and Performance Specs For Model 3
Rei writes: Yesterday evening, Elon Musk announced the pricing and specs for two of the Model 3's most in-demand options -- dual motor and performance versions. The base dual motor configuration adds an AC induction front motor to the current partial-PM reluctance rear motor for $5,000; in addition to AWD and allowing the car to drive with either motor out, this cuts the 0 to 60 mph acceleration time from 5.1 seconds to 4.5 seconds. The performance package is available as a bundle, including the


'TeenSafe' Phone Monitoring App Leaked Thousands of User Passwords
An anonymous reader quotes a report from ZDNet: At least one server used by an app for parents to monitor their teenagers' phone activity has leaked tens of thousands of accounts of both parents and children. The mobile app, TeenSafe, bills itself as a "secure" monitoring app for iOS and Android, which lets parents view their child's text messages and location, monitor who they're calling and when, access their web browsing history, and find out which apps they have installed. But the Los Angele


Did Octopuses Come From Outer Space?
A scientific paper, originally published in March, from peer-reviewed journal Progress in Biophysics and Molecular Biology has found its way in this week's news-cycle. The paper, which is co-written by 33 authors including molecular immunologist Edward Steele and astrobiologist Chandra Wickramasinghe, suggests that octopuses could be aliens, adding legitimacy to a belief, which otherwise has been debunked several times in the recent years. An excerpt from the paper, which makes the bold claim: T


Tesla Releases Some of Its Software To Comply With Open-Source Licenses
Jeremy Allison - Sam shares a blog post from Software Freedom Conservancy, congratulating Tesla on their first public step toward GPL compliance: Conservancy rarely talks publicly about specifics in its ongoing GNU General Public License (GPL) enforcement and compliance activity, in accordance with our Principles of Community Oriented GPL Enforcement. We usually keep our compliance matters confidential -- not for our own sake -- but for the sake of violators who request discretion to fix their m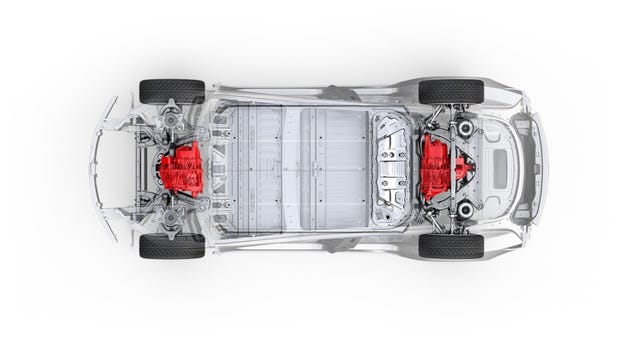 The Tesla Model 3 Dual Motor Performance Will Do 0-60 In 3.5 Seconds
Two all-wheel drive variants of Tesla's Model 3, including a normal model and a performance model, are set to open for orders next month with deliveries beginning in July, according to CEO and product architect Elon Musk. Last night in a series of Tweets, Musk released information on the two new Model 3 dual motor…Read more...


Bill Gates Shares His Memories of Donald Trump
MSNBC recently published a video of Bill Gates telling his staff at the Gates Foundation that he had two meetings with Donald Trump since the president was elected. In the video, Gates says Trump doesn't know the difference between two sexually transmitted diseases -- human papillomavirus (HPV) and human immunodeficiency virus (HIV) -- and that it was "scary" how much Trump knew about Gates' daughter's appearance. Gates also said he urged Trump to support innovation and technology during those m


The Verge Goes Hands-On With the 'Wildly Ambitious' RED Hydrogen One Smartphone
It's been almost a year since RED, a company known for its high-end $10,000+ cameras, teased a smartphone called the RED Hydrogen One. Several months have passed since the phone was announced and we still don't know much about it, aside from it having a very industrial design and "Hydrogen holographic display." Earlier this week, AT&T and Verizon confirmed that they'll launch the device later this year. Now, The Verge's Dieter Bohn has shared his hands-on impressions with the device, which h


Chinese 'Accelerators' In Silicon Valley Aim To Bring Startups Home
An anonymous reader quotes a report from Reuters: Beijing's unslakeable thirst for the latest technology has spurred a proliferation of "accelerators" in Silicon Valley that aim to identify promising startups and bring them to China. The surge in the number of China-focused accelerators -- which support, mentor and invest in early-stage startups -- is part of a larger wave of Chinese investment in Silicon Valley. At least 11 such programs have been created in the San Francisco Bay Area since 201


Estonia To Become the World's First Free Public Transport Nation
On July 1st, the country of Estonia will create the largest 24/7 free public transit zone in the world, making it feasibly possible to travel by bus from one end of the 1.3 million-strong Baltic nation to the other without paying a cent. CityLab reports: Estonia is already a world leader in free public transit: In 2013, all public transit in its capital, Tallinn, became free to local residents (but not tourists or other visitors, even those from other parts of the country). The new national free


AT&T launches its LTE-powered Amazon Dash-style button
When we first told you about AT&T's LTE-M Button, the information was socked away in a deluge of AWS Re:Invent announcements. The telecom giant was a bit more upfront when announcing its availability earlier this week — but just a bit. After all, it's not a direct-to-consumer device. Unlike the product-branded hunk of plastic you […]


Popular 'Gboard' Keyboard App Has Had a Broken Spell Checker For Months
The popular Gboard keyboard app for iOS and Android devices has a fundamental flaw. According Reddit user SurroundedByMachines, the red underline has stopped appearing for incorrectly spelled words since November of last year -- and it doesn't appear to be limited to any one device. Issues with the spell checker have been reported on multiple devices across Android and iOS. A simple Google search brings up several different threads where people have reported issues with the feature. What's mor


I wish this ridiculously expensive gaming headset wasn't so freaking good
Let me start this review with a statement: No one needs, has needed, or will ever need to spend $329 on a wireless gaming headset. No one needs to spend that much money on headphones, period. One of my friends spends less than that on rent. But if you do find yourself with a tremendous amount of disposable income or a serious PUBG addiction, then SteelSeries has the only gaming headset you even need to consider. The new SteelSeries Arctis Pro Wireless are the result of what happens when you sit


Rumor claims Apple to release a $200 HomePod under the Beats umbrella
It's no secret that Apple's HomePod isn't exactly a runaway hit. Despite strong reviews praising the device's incredible sound quality, consumers in recent months have gravitated more towards rival offerings from the likes of Amazon and Google. In fact, a recent report from Strategy Analytics reveals that Apple's smart speaker during the recent March quarter only accounted for a paltry 6% of the global smart speaker market. In stark contrast, Amazon's Echo devices garnered an impressive 81.8% s...


Are algorithms hacking our thoughts?
Adriana Stan Contributor Share on Twitter Adriana Stan is the public relations director of W magazine and a writer on media, culture and technology. She is also the co-founder of the Interesting People in Interesting Times event series and podcast. More posts by this contributor Social media, politics, and the bubble of distraction Patterns, Predictability, […]


No Fossil Fuel-Based Generation Was Added To US Grid Last Month
An anonymous reader quotes a report from Ars Technica: In the U.S., two types of electricity generation are on the rise: natural gas and renewables. If one of those is set to make a bigger mark than the other this year, it's natural gas: in 2018, natural gas-burning capacity is expected to outpace renewable capacity for the first time in five years, according to data from the Energy Information Agency. Although natural gas additions are expected to overtake renewable energy additions in 2018, fo


Longtime LG Group chairman Koo Bon-Moo dies at 73
South Korean electronics conglomerate LG Group announced this morning that the company's longtime chairman Koo Bon-Moo has passed away at 73. Koo's death follows a year-long battle with brain disease, for which he had undergone surgery, according to Reuters. The executive stepped into the role in 1995 and served as a driving force in establishing […]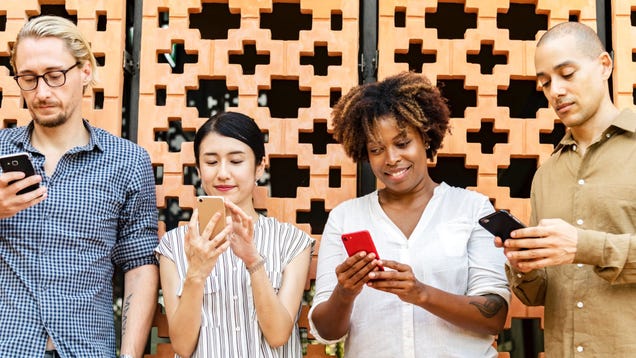 This App Helps You Curb Your Smartphone Addiction By Minimizing Distractions
We're all probably a little more addicted to our phones than we'd like to be. I know that I instinctively pull mine out whenever there's a break in the action of the day be that when I'm on the train, between meetings, or even waiting on food at a restaurant. It's easy to take your phone out and get absorbed in what's…Read more...


Pentagon-Funded Project Will 'Solve' Cellphone Identity Verification Within Two Years
Long-time Slashdot reader Zorro quotes Nextgov: The Defense Department is funding a project that officials say could revolutionize the way companies, federal agencies and the military itself verify that people are who they say they are and it could be available in most commercial smartphones within two years. The technology, which will be embedded in smartphones' hardware, will analyze a variety of identifiers that are unique to an individual, such as the hand pressure and wrist tension when t


Bail reform has a complex relationship with tech
On any given day in the United States, more than 450,000 people are behind bars awaiting their constitutionally mandated fair trial. None of them have been convicted of a crime — they've been accused of committing a crime, but no formal ruling of guilt or innocence has been made. That means these hundreds of thousands […]


Interview: Bill Nye takes us inside season 3 of his geektastic Netflix series
Bill Nye is a celebrity scientist who doesn't so much act like the celebrity part. Or rather, who doesn't seem to care about the celebrity part. I've interviewed some of his peers like Neil deGrasse Tyson, for example, who can take almost any question you give him and patiently work it into an opportunity. Something that, by the end of an answer from him that's turned into an inspired soliloquy, will have you thinking about your place in the world, wondering what's up there, excited ab...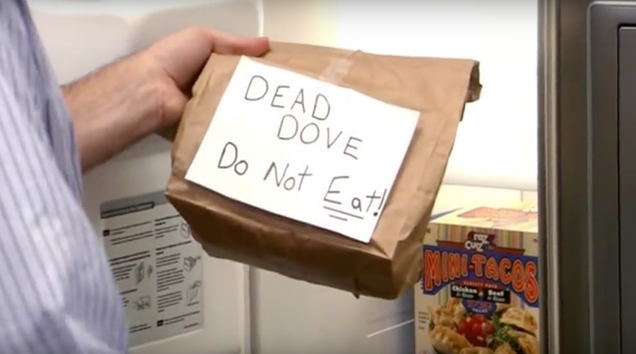 It's No Illusion: Field Biology Is Just Like Arrested Development
You may not think that Arrested Development—the internet-favorite show about a family of incompetent SoCal real estate developers—has much of anything to do with field biology. But Twitter has proven otherwise over the past week. Turns out, a lot of biologists can find a voice for their daily struggles through the…Read more...


People Hate Canada's New 'Amber Alert' System
The CBC reports: When the siren-like sounds from an Amber Alert rang out on cellular phones across Ontario on Monday, it sparked a bit of a backlash against Canada's new mobile emergency alert system. The Ontario Provincial Police had issued the alert for a missing eight-year-old boy in the Thunder Bay region. (The boy has since been found safe)... On social media, people startled by the alerts complained about the number of alerts they received and that they had received separate alerts in Eng


12K video footage taken over New York City is absolutely breathtaking
At a certain point, one has to wonder just how mesmerizing video footage in the future is going to look. Even today, the quality one experiences with 4K content is truly mind-blowing. 4K video, though, isn't the be-all end-all. In fact, some media entities are already looking beyond 4K, with Netflix being a prime example. Specifically, you might recall that Netflix a few years ago had the third season of House of Cards filmed in 6K as a means to future-proof the series. And if you thought 4K --...


Did Google's Duplex Testing Break the Law?
An anonymous reader writes: Tech blogger John Gruber appears to have successfully identified one of the restaurants mentioned in a post on Google's AI blog that bragged about "a meal booked through a call from Duplex." Mashable then asked a restaurant employee there if Google had let him know in advance that they'd be receiving a call from their non-human personal assistant AI. "No, of course no," he replied. And "When I asked him to confirm one more time that Duplex had called...he appeared to


After tens of thousands of pre-orders, 3D audio headphones startup Ossic disappears
After taking tens of thousands of crowd-funding pre-orders for a high-end pair of "3D sound" headphones, audio startup Ossic announced this weekend that it is shutting down the company and backers will not be receiving refunds. The company raised $2.7 million on Kickstarter and $3.2 million on Indiegogo for their Ossic X headphones which they […]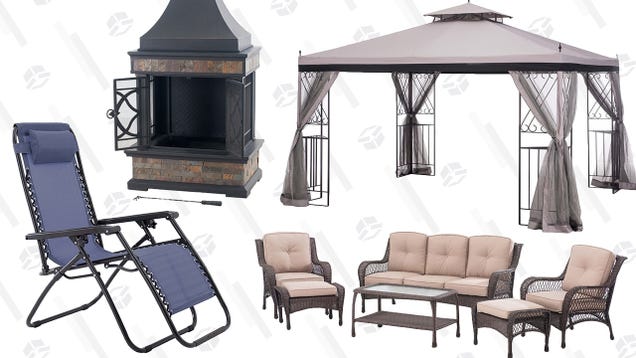 Refresh Your Patio With This One-Day Furniture Sale
We're fully into patio season now, and Amazon's celebrating with a sale on Sunjoy outdoor furniture. The star of the show is undoubtedly the $30 zero gravity chair, but you can also find pillows, a furniture set, a fire place, and, uh, a gazebo. Yes, a gazebo shipped to your front door from Amazon.Read more...


Nvidia's researchers teach a robot to perform simple tasks by observing a human
Industrial robots are typically all about repeating a well-defined task over and over again. Usually, that means performing those tasks a safe distance away from the fragile humans that programmed them. More and more, however, researchers are now thinking about how robots and humans can work in close proximity to humans and even learn from them. […]


The Nokia 8 Sirocco is the best Nokia Android phone yet, but not exciting enough to justify the cost.


This portable iPhone charger can also wirelessly charge your Apple Watch
Unless you want to slap a big, bulky battery case onto the back of your iPhone, you obviously need to carry a portable charger with you in your bag. Modern iPhones have pretty good battery life, but there are always days when your usage is extra heavy and you need to refuel or risk having your phone die on you. If you're going to carry a portable battery with you anyway to top up your iPhone, why not kill two birds with one stone? The UGREEN Wireless Charger Battery Pack for Apple Watch an


A simple solution to end the encryption debate
David Gurle Contributor Share on Twitter David Gurle is the founder and chief executive of Symphony Comunication. Bill Harrington Contributor Bill Harrington is a former federal prosecutor and a partner at the law firm Goodwin Procter. Criminals and terrorists, like millions of others, rely on smartphone encryption to protect the information on their mobile devices. […]


Repo Men Scan Billions of License Plates -- For the Government
The Washington Post notes the billions of license plate scans coming from modern repo men "able to use big data to find targets" -- including one who drives "a beat-up Ford Crown Victoria sedan." It had four small cameras mounted on the trunk and a laptop bolted to the dash. The high-speed cameras captured every passing license plate. The computer contained a growing list of hundreds of thousands of vehicles with seriously late loans. The system could spot a repossession in an instant. Even be


Ask Slashdot: Could Asimov's Three Laws of Robotics Ensure Safe AI?
"If science-fiction has already explored the issue of humans and intelligent robots or AI co-existing in various ways, isn't there a lot to be learned...?" asks Slashdot reader OpenSourceAllTheWay. There is much screaming lately about possible dangers to humanity posed by AI that gets smarter and smarter and more capable and might -- at some point -- even decide that humans are a problem for the planet. But some seminal science-fiction works mulled such scenarios long before even 8-bit home c


First Government Office in the US To Accept Bitcoin As Payment
Long-time Slashdot reader SonicSpike quotes the Orlando Sentinel: If cash, check or credit card seems too old-fashioned, Seminole County, Florida Tax Collector Joel Greenberg said this week his office will begin accepting bitcoin as payment for new IDs, license plates and property taxes starting next month. Greenberg said accepting bitcoin and bitcoin cash as a payment method will promote transparency and accuracy in payment. "There's no risk to the taxpayer," said Greenberg, who has often raise


IBM Warns Quantum Computing Will Break Encryption
Long-time Slashdot reader CrtxReavr shares a report from ZDNet: Quantum computers will be able to instantly break the encryption of sensitive data protected by today's strongest security, warns the head of IBM Research. This could happen in a little more than five years because of advances in quantum computer technologies. "Anyone that wants to make sure that their data is protected for longer than 10 years should move to alternate forms of encryption now," said Arvind Krishna, director of IBM


40 Cellphone-Tracking Devices Discovered Throughout Washington
The investigative news "I-Team" of a local TV station in Washington D.C. drove around with "a leading mobile security expert" -- and discovered dozens of StingRay devices mimicking cellphone towers to track phone and intercept calls in Maryland, Northern Virginia, and Washington, D.C. An anonymous reader quotes their report: The I-Team found them in high-profile areas like outside the Trump International Hotel on Pennsylvania Avenue and while driving across the 14th Street bridge into Crystal C


Anti-GMO Activists Slow Scientists Breeding a CO2-Reducing Superplant
The Bulletin of Atomic Scientists calls it "a plant that could save civilization, if we let it." Slashdot reader meckdevil writes: A "super chickpea plant" now in development could remove huge amounts of excess atmospheric carbon dioxide and fix it in the soil, greatly diminishing the impacts of climate change (not to mention producing large amounts of tasty hummus). But fear of anti-GMO activists has so far deterred her from using the CRISPR gene-editing tool to speed work on the plant. The


Should The Media Cover Tesla Accidents?
Long-time Slashdot reader rufey writes: Last weekend a Tesla vehicle was involved in a crash near Salt Lake City Utah while its Autopilot feature was enabled. The Tesla, a Model S, crashed into the rear end of a fire department utility truck, which was stopped at a red light, at an estimated speed of 60 MPH. "The car appeared not to brake before impact, police said. The driver, whom police have not named, was taken to a hospital with a broken foot," according to the Associated Press. "The drive


Astronomers Discovered the Fastest-Growing Black Hole Ever Seen
Long-time Slashdot reader Yhcrana shares "some good old fashioned astronomy news." Astronomers have discovered "a black hole 20 billion times the mass of the sun eating the equivalent of a star every two days," reports the New York Times. The black hole is growing so rapidly, said Christian Wolf, of the Australian National University, who led the team that found it in the depths of time, "that it is probably 10,000 times brighter than the galaxy it lives in." So bright, that it is dazzling ou


Rebuilding the PDP-11/70 with a Raspberry Pi
"You could look at this as a smallish PDP-11/70, built with modern parts," Oscar Vermeulen writes on his site. "Or alternatively, and equally valid, as a fancy front panel case for a Raspberry Pi." Long-time Slashdot reader cptnapalm writes: Oscar Vermeulen's PiDP-11 front panel, modeling a PDP-11/70 in all its colorful glory, has been released to beta testers. This is Mr. Vermeulen's second DEC front panel; his PiDP-8 was released a few years ago. The PiDP-11 panel is designed to work with


'I Asked Apple for All My Data. Here's What Was Sent Back'
"I asked Apple to give me all the data it's collected on me since I first became a customer in 2010," writes the security editor for ZDNet, "with the purchase of my first iPhone." That was nearly a decade ago. As most tech companies have grown in size, they began collecting more and more data on users and customers -- even on non-users and non-customers... Apple took a little over a week to send me all the data it's collected on me, amounting to almost two dozen Excel spreadsheets at just 5MB i


Can This New Treatment Stop the Common Cold?
"Researchers may have identified a compound that can stop some of the most common cold viruses, the rhinovirus, in its tracks, according to a new report published in the journal Nature." An anonymous reader quotes Fortune: The scientists' work is early-stage. But the mechanism it uses to tackle colds is striking. Developed at the Imperial College London, the molecule targets a protein in human cells that cold viruses use in order to replicate and conquer. By targeting this specific pathway, the


Save $50 on the device that lets you control your sprinklers with your smartphone or Alexa
Spring has officially sprung! The weather has been beautiful lately in most parts of the country, but it sort of snuck up on us this year. This is especially true in the Northeast, where it went from snowing one day to sunny and 80° the next. If you were caught off guard, you've surely gotten up to speed by now. For many households, that means your water bill has skyrocketed. If you're looking for a way to cut down on water costs and still keep your lawn and foliage green and healthy, grab a