Twitter Will Ban Most Cryptocurrency-Related Ads
An anonymous reader writes: Twitter plans to ban most cryptocurrency-related ads in the next few weeks, as Sky News first reported and a source confirms to Axios. Why it matters: The recent boom in cryptocurrencies and digital tokens has unsurprisingly attracted some fraudsters. Twitter is following in the footsteps of Facebook and Google, though it's been having its own problems with accounts promoting scams. Read more of this story at Slashdot.


Self-Driving Uber Car Kills Arizona Woman in First Fatal Crash Involving Pedestrian
Joe_Dragon writes: Last night a woman was struck by an autonomous Uber vehicle in Tempe, Arizona. She later died of her injuries in the hospital. The deadly collision -- reported by ABC15 and later confirmed to Gizmodo by Uber and Tempe police -- took place around 10PM at the intersection Mill Avenue and Curry Road. Autonomous vehicle developers often test drive at night, during storms, and other challenging conditions to help their vehicles learn to navigate in a variety of environments. Accord


Microsoft Joins Group Working To 'Cure' Open-Source Licensing Issues
Microsoft is joining Red Hat, Facebook, Google and IBM in committing to extending right to "cure" open source licensing noncompliance before taking legal measures. From a report: On March 19, officials from Microsoft -- along with CA Technologies, Cisco, HPE, SAP and SUSE -- said they'd work with open together with the already-committed vendors to provide more "predictability" for users of open source software. "The large ecosystems of projects using the GPLv2 and LGPLv2.x licenses will benefit


Linux Mint 19 'Tara' Cinnamon Will Be Faster
Mint developers say they feel the app-launching time on the Linux distro seemed slow when using the Cinnamon desktop environment. So, they are working on fixing it. BetaNews reports: Windows build time was four times slower with Cinnamon compared to Metacity, while recovery time was nearly four times slower too. So yes, app-launching on Cinnamon -- as of today -- is slow comparatively. The big benefit to pinpointing a problem, however, is that it is the first step in solving it. And so, Linux Mi


FedEx Embraces More Robots Without Firing Humans
An anonymous reader shares a report: As soon as the first robot arrived at a FedEx shipping hub in the heart of North Carolina tobacco country early last year, talk of pink slips was in the air. Workers had been driving the "tuggers" that navigated large and irregular items across the vast concrete floor of the 630,000-square-foot freight depot since it opened in 2011. Their initial robotic colleague drew a three-dimensional digital map of the place as it tugged freight around. A few months late


The Struggle to Build a Massive 'Biobank' of Patient Data
An anonymous reader shares a report: This spring, the National Institutes of Health will start recruiting participants for one of the most ambitious medical projects ever envisioned. The goal is to find one million people in the United States, from all walks of life and all racial and ethnic groups, who are willing to have their genomes sequenced, and to provide their medical records and regular blood samples. They may choose to wear devices that continuously monitor physical activity, perhaps e


Hackers Are So Fed Up With Twitter Bots They're Hunting Them Down Themselves
An anonymous reader writes: Even if Twitter hasn't invested much in anti-bot software, some of its most technically proficient users have. They're writing and refining code that can use Twitter's public application programming interface, or API, as well as Google and other online interfaces, to ferret out fake accounts and bad actors. The effort, at least among the researchers I spoke with, has begun with hunting bots designed to promote pornographic material -- a type of fake account that is pa


11 Female Sci-Fi Authors You Need To Read
Female minds have been shaping science fiction since the dawn of the genre. In fact, you could argue that Mary Shelley's Frankenstein is one of the first true science fiction novels, dealing with […] The post 11 Female Sci-Fi Authors You Need To Read appeared first on Geek.com.


11 Female Directors Who Followed Their Own Rules
To change the face of your industry, your creative field is one thing. To do so when the system you're working within isn't built to accommodate you is another thing entirely. We take […] The post 11 Female Directors Who Followed Their Own Rules appeared first on Geek.com.


Microsoft Brings Native HEIF Support to Windows 10
An anonymous reader shares a report: Microsoft is bringing support for the new HEIF image format to Windows 10. First popularized by Apple with iOS 11, HEIF is a new image format that uses less storage space while preserving image quality. The new image format is used by default on Apple's iPhone X and other devices running iOS 11. While Microsoft's online services like OneDrive already supported HEIF since the release of iOS 11, Windows 10 didn't natively support the new format as of yet. But w


YouTube is testing a picture-in-picture mode on the desktop
Some YouTube users on the web have been opted in to a test of a new picture-in-picture mode, which allows you to continue watching a YouTube video in a small window even as you navigate elsewhere on YouTube's website. A similar feature already exists today on YouTube's app for both iOS and Android. The site […]


BIG's bow tie-shaped theater offers a glimpse behind the scenes
People often dress up to go to the theater but with this project, the theater itself is looking rather dapper. Designed by high-profile firm Bjarke Ingels Group (BIG), the new National Theatre of Albania will resemble an oversized bow tie and offer a view of backstage with glazed facades. .. Continue Reading BIG's bow tie-shaped theater offers a glimpse behind the scenes Category: Architecture Tags: BIG Building and Construction


Walmart to sell Handy's in-home installation and assembly services in over 2,000 stores
Walmart this morning announced a partnership with home services provider Handy, which will allow customers to purchase in-home installation and assembly assistance in over 2,000 of Walmart's stores. News of the deal follows IKEA's recent launch of its own in-home assembly service through TaskRabbit. It will also challenge Amazon's growing Home Services business, which includes assembly […]


Facebook is using us. It is actively giving away our information. It is creating an echo chamber in the name of connection. It surfaces the divisive and destroys the real reason we began using social media in the first place – human connection. It is a cancer. I've begun the slow process of weaning myself […]


LG announces webOS Open Source Edition to bring the platform to more devices
It's been a while since we've heard any news regarding webOS, but LG is changing that today with an announcement about the platform. LG has announced webOS Open Source Edition with the goal of expanding the variety of webOS devices. Developers can download the source code for this platform for free and use tools, guides, and forums to help them learn more about webOS. LG says that because webOS is a based on a Linux kernel with support for HTML5 and CSS3, it should be easy to learn for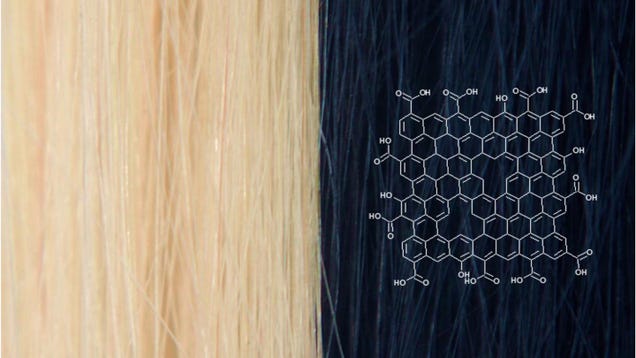 Graphene Scientists Invent World's Most Hardcore Hair Dye
Researchers at Northwestern University think they've stumbled upon an unexpected new use for the so-called supermaterial graphene: an easy-to-apply, safer, and sturdier black hair dye that could give other permanent dyes a run for their money. The new dye even made hair immune to frizz and static electricity. Read more...


How Einstein Lost His Bearings, and With Them, General Relativity
Kevin Hartnett, writing for Quanta magazine: Albert Einstein released his general theory of relativity at the end of 1915. He should have finished it two years earlier. When scholars look at his notebooks from the period, they see the completed equations, minus just a detail or two. "That really should have been the final theory," said John Norton, an Einstein expert and a historian of science at the University of Pittsburgh. But Einstein made a critical last-second error that set him on an odys


Google Pixel 2 XL deal gets you $200 back and a free charger
After offering a $100 credit to Pixel 2 XL buyers earlier this month, Google now has an even sweeter deal on its flagship smarpthone. The Google Store is offering a $200 statement credit to customers who buy a Pixel 2 XL with Google Store Financing. With this discount, you can get the 64GB Pixel 2 XL for a final cost of $649 or the 128GB model for $749. And with Google Store Financing, the cost will be spread out over 24 months. The deals don't end there, though. Google will also throw in a


FedEx Proves Robots, Humans Can Work in Harmony
FedEx is the latest courier delivery service to bet on bots. Following a successful trial of five automated "tuggers" in a North Carolina shipping hub, the company plans to expand its use of […] The post FedEx Proves Robots, Humans Can Work in Harmony appeared first on Geek.com.


Google Play Instant lets you try games without having to install them
Last year, Google launched Instant Apps, a way for developers to give users a native app experience that didn't involve having to install anything. Users would simply click on a link on the search results page and the instant app would load. Today, the company is extending this program to games. Thanks to this, you […]


We've teamed up with NZXT for a massive giveaway featuring the H-Series computer case and more!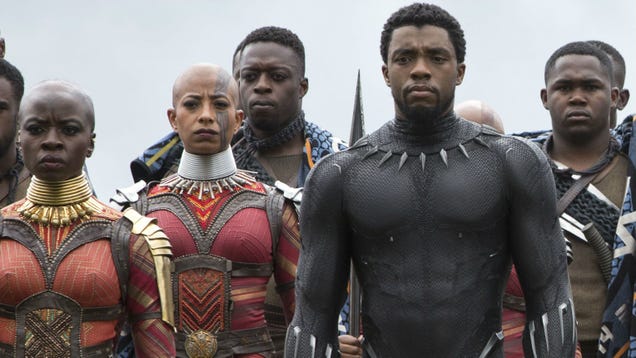 Black Panther's Okoye Has Issues Even Before Avengers: Infinity War Begins
Obviously, Avengers: Infinity War isn't Black Panther 2, but it will offer fans of the Marvel mega-hit an early look at where Wakanda is at after the coup of Erik Killmonger. That includes T'Challa's loyal general Okoye, played by Danai Gurira, who's seen fighting alongside the Avengers in the trailers for the film—a…Read more...


Playing Fortnite Battle Royale on mobile is pretty fantastic
Earlier this month, Epic Games announced that it was bringing its mega-popular title Fortnite Battle Royale to mobile devices, starting with iOS devices and then eventually adding Android players to the mix at some point in the near future as well. It had basically one promise: That Fortnite Battle Royale on mobile devices would be the same game as the console and PC versions. That means the same 100-player count, the game modes, weapons, and even "console-level graphics". The crazy part is ...


Facebook shares drop 4.4 percent following Cambridge Analytica debacle
Facebook has been at the center of a hectic debate about Cambridge Analytica and the company's improper use of Facebook data. As a result, Facebook shares (NASDAQ:FB) opened at $177.01, down 4.4 percent compared to Friday's closing price of $185.09. Share prices are still going down after the opening bell. NASDAQ as a whole is […]


This 3D-printing startup helps orthodontists straighten your teeth
It's time to welcome another startup to the clear teeth aligner market. Meet ArchForm, a Y Combinator-backed teeth aligner software startup that lets orthodontists create, design and 3D print aligners within their own offices. The idea is to provide orthodontists with a way to better compete against some direct-to-consumer teeth aligner startups and cut down […]


Desktop Metal gets another $65 million in a round led by Ford
Desktop Metal has had no issues raising interest (or funding) in the manufacturing world. The metal 3D printing company announced today that it's score another $65 million in backing, bringing its total to $277 million. This latest round was led by Ford, and also includes addition money from previous backer, Future Fund.  Ford's interest in […]


NASA's Hubble gallery of Messier objects just got bigger and more beautiful
NASA has added a further 12 images to its already stunning Hubble gallery of Messier deep-sky objects. The updated collection highlights the technological strides that humanity has made since Charles Messier looked to the heavens and created his famous catalog, that now allow us to appreciate the true beauty and nature of the deep-sky objects... Continue Reading NASA's Hubble gallery of Messier objects just got bigger and more beautiful Category: Space Tags:


Facebook lets all PC games Live stream and reward viewers
Facebook is challenging Twitch and YouTube for video game live streaming supremacy with the release of its new Games SDK for PC. After testing Live streaming from games like Overwatch from developers like Blizzard since 2016, today Live broadcasting from PC games to the News Feed opens to all developers. And Facebook will let them […]


Apple's third large California campus is already built
In January, Apple announced plans to build a new campus in the United States. However, it hasn't previously said much about AC3, its third major campus development already nearing completion in Silicon Valley. Here's a look at the more immediate growth occurring in Apple's backyard as the company works to accommodate an expansion of workers.


New IBM report predicts 5 technologies that will change the world in the next 5 years
At IBM's inaugural THINK conference which kicks off today in Las Vegas, the company will be announcing what it describes as the world's smallest computer. It's an IBM-designed product that's smaller than a grain of salt, will cost less than 10 cents to manufacture and can monitor, analyze, communicate and act on data. It also packs several hundred thousand transistors into a tiny footprint to act as a crypto anchor technology. That product, meanwhile, also ties into something else the ...


Earther What Does an Equitable Plastic Bag Ban Look Like?
Earther What Does an Equitable Plastic Bag Ban Look Like? | The A.V. Club John Oliver hijacks homophobe Mike Pence's bunny book with a better one in A Day In The Life Of Marlon Bundo | The Takeout Let's make the crispy open-faced quesadilla from Somebody Feed Phil |Read more...


The world's smallest dash cam is under $30 right now on Amazon
If the idea of having a big bulky box stuck on your windshield is the only thing standing between you and a dash cam, today is the day you've been waiting for. Conbrov says that the Conbrov T17 1080P Dash Cam is the smallest dash camera in the world. We can't confirm that statement conclusively, but it's by far the smallest windshield camera we've ever seen. It's also got some terrific features on board like accident detection and automatic locking of accident videos. All that in a dash cam that


Rylo's shoot first, frame later camera is ideal for casual adventure-seekers
Action cameras are a gadget that mostly cater to a person's wish to see themselves in a certain way: Most people aren't skiing off mountains or cliff diving most of the time, but they aspire to. The issue with most action cameras, though, is that even when you actually do something cool, you still have […]


HTC Vive Pro now available for pre-order for $799
After revealing the Vive Pro at CES earlier this year, HTC will now let you claim one of your very own. The HTC Vive Pro is now available for pre-order for $799. This price only includes the headset, meaning there are no controllers, base stations, or Vive wireless adapters included. HTC does say that the Vive Pro supports SteamVR Tracking 1.0 and 2.0, though, meaning that owners of the current HTC Vive can upgrade their headset and keep their controllers and base stations. The Vive Pro offers s


Mapping Apps Like Waze, Google Maps, and Apple Maps May Make Traffic Conditions Worse in Some Areas, New Research Suggests
From an Atlantic story, originally titled "The Perfect Selfishness of Mapping Apps": In the pre-mobile-app days, drivers' selfishness was limited by their knowledge of the road network. In those conditions, both simulation and real-world experience showed that most people stuck to the freeways and arterial roads. Sure, there were always people who knew the crazy, back-road route, but the bulk of people just stuck to the routes that transportation planners had designated as the preferred way to g


Players Lounge lets gamers make money off their eSports skills
Online gamers love to talk a big game, but how willing are they to put their money with their mouth is? Players Lounge is a home for gamers looking to make friendly wagers with strangers and friends in head-to-head matches. When we first covered the startup back in 2015, the team was getting people together […]


Beer Ripples has a message for bar patrons
A couple of years ago, we heard about a device known as the Ripple Maker (now called Coffee Ripples), a machine that reproduces photos, text or other graphics on coffee foam. Well, beer-drinkers may be glad to know that its makers are back, with Beer Ripples... Continue Reading Beer Ripples has a message for bar patrons Category: Around The Home Tags: Beer Printers Related Articles: Xerox's new inkjet ma


Samsung's new Galaxy S9 deal gets you a $400 accessories bundle for $99
Remember how in previous years Samsung would give you plenty of free accessories as long as you preordered whatever Galaxy S or Note model was just launched? Well, the company did not throw in any freebies this year, choosing instead to offer buyers a trade-in deal worth up to $350 in credit towards a Galaxy S9 or S9+ purchase. That promo didn't help Samsung too much, according to reports. So the company is back to what it does best, throwing free stuff your way if you buy a Galaxy S9 or Gala...


It's Raining Gold: Russian Cargo Plane Drops Precious Metals Onto Runway
A Russian runway was paved with gold last week when a plane carrying precious metals lost part of its cargo. Gold, platinum, and diamonds rained down as the Nimbus Airlines jet gained height […] The post It's Raining Gold: Russian Cargo Plane Drops Precious Metals Onto Runway appeared first on Geek.com.


Apple Probably Didn't Mean to Highlight iOS 11 Bug in iPhone X Ad
Blink and you'll miss the iOS 11 bug in Apple's latest smartphone ad. The commercial, released on Friday, highlights the power of Face ID on iPhone X. But it also turns the spotlight […] The post Apple Probably Didn't Mean to Highlight iOS 11 Bug in iPhone X Ad appeared first on Geek.com.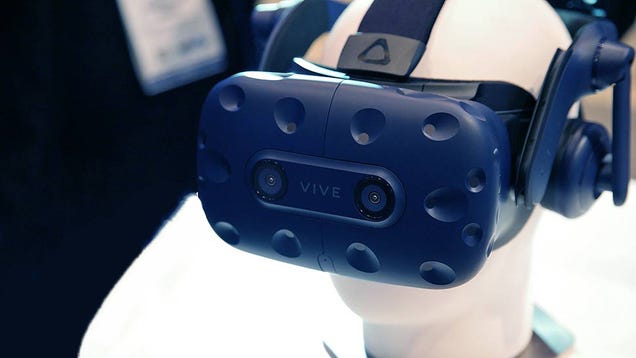 HTC Can Have My $800 When It Finally Makes the Vive Pro Wireless
After months of teasing (including some great demos at CES), HTC's Vive successor, the HTC Vive Pro, is finally on sale. It'll cost $800 for the headset alone and ship beginning April 5th. While the upgraded dual-OLED displays and integrated headphones capable of 3D spatial audio are cool, the high-end Vive Pro won't…Read more...


LinkedIn now lets job seekers ask for referrals with a click of a button
LinkedIn this morning is rolling out a new feature for job searchers that allows them to better leverage their network of connections when looking for a new job. The company is introducing "Ask for a Referral," which places a button next to the jobs where you know people who work at the company advertising open […]


Pinterest is slowly rolling out its automated shopping ads to more marketers
Pinterest is looking to continue to increase its portfolio of ads, though sometimes that can take a little while to see the light of day — and that includes a new-ish tool called Shopping Ads that's slowly getting opened to more marketers and advertisers. Getting new ad formats is important for a smaller company looking […]


QSun UV tracker analyzes skin tones for personalized sun safety advice
Managing our exposure to the sun can be a delicate balancing act. Too little and you deprive your body of all-important vitamin D, too much and you invite health risks that include skin damage at best and skin cancer at worst. QSun is a clever tracker that removes the guesswork by using artificial intelligence to keep tabs on sun exposure, even giving you a buzz when it's time to head for the shade. .. Continue Reading QSun UV tracker analyzes skin tones for personalized sun safety


8 paid iPhone apps that are free downloads today
We've reached the start of another new week, which means the first of five new installments in our ongoing series on app sales. We've got eight paid iPhone and iPad apps for you to check out on Monday, and they're all available as free downloads for a limited time. As always though, these sales could end at any moment. If you see anything you like, grab it as soon as possible while it's still free! This post covers paid iPhone and iPad apps that have been made available for free for a limited ti


The futuristic Wi-Fi router that fights malware
This is a sponsored article and all opinions expressed within are of the author. BGR may receive a commission from purchases made through links in this article. Houses are filling up with new connected devices of all kinds. From smartphones and smart TVs to tablets, laptops, and connected smart home devices, consumers have more internet-connected products in their homes than ever. As exciting as it is having a door lock that automatically locks up when you leave, or a TV set that can respond to


Bear Flag Robotics wants to sell an autonomous tractor for farms
Autonomous vehicles are increasingly becoming the shiny object in Silicon Valley. But the opportunity doesn't just extend to cars driving around the streets of a major metropolitan area, and Igino Cafiero and Aubrey Donnellan hope to take it somewhere a little less obvious: the middle of an orchard. Cafiero and Donnellan are building an autonomously-driven tractor […]


Lyft is beta testing an all-access monthly subscription plan
If you use Lyft to get around town on a regular basis, you might be able to take advantage of a new pilot program that lets heavy users of the service sign up for a monthly subscription service. Put simply, imagine Netflix for ridesharing. According to The Verge, Lyft's subscription service began popping up as an option for some users late last week. As far as the details go surrounding payment, users willing to pay $200 per month can receive upwards of 30 rides, an offer which breaks down to a


Cinch Hub makes solar-powered pop-up tents more modular
Pop-up tents are designed to spring into shape in a matter of seconds, sparing you the tedious task of setup that goes against the camping spirit of escaping work. Cinch has now pitched the fourth generation of its solar-powered pop-up tents, refreshing the existing line with new features like integrated smart LED lighting, and introducing the Cinch Pod, a portable "living room" that can connect several tents together... Continue Reading Cinch Hub makes solar-powered pop-up tents mo


Almost a decade ago, Palm shipped webOS on the original Palm Pre. It had a ton of potential, but after HP's acquisition of Palm the webOS train went off the rails. After spending […] The post webOS Goes Open Source appeared first on Geek.com.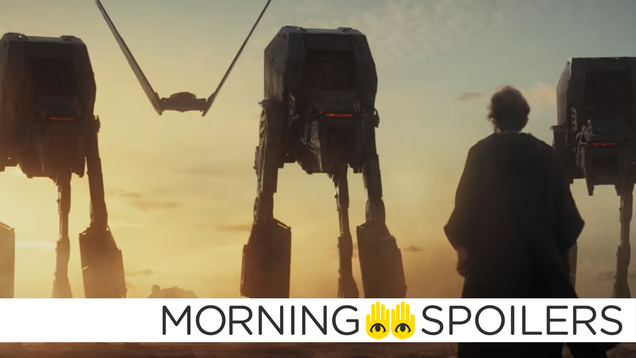 Updates From Preacher, Star Wars: Episode IX, and More
It's time to start asking Mark Hamill whether he'll be in Episode IX already. Benedict Cumberbatch offers a cryptic update about the chance of a Doctor Strange sequel. Preacher casts another major foe from the comics. Plus, new looks at Westworld and Freeform's fishy drama Siren, and a new clip from The Walking Dead.…Read more...


Uber's self-driving car hit and killed a pedestrian in Arizona
One of Uber's testbed self-driving cars struck and killed a pedestrian early Monday morning in Tempe, Arizona, according to ABC 15. Tempe Police told ABC that the vehicle was in autonomous mode at the time, and that the woman was walking outside of the pedestrian crosswalk. If confirmed, that will make this the first time that someone has been killed by a fully autonomous vehicle. According to ABC's reporting, the vehicle was driving itself at the time of the collision, but a driver was beh...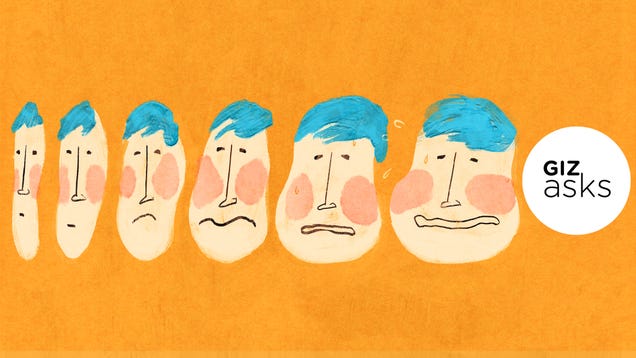 Why Is My Face Changing Shape as I Get Older?
Two decades of healthy growth, followed by four to eight decades of slow-motion physical and mental collapse—that's life, for most of us, despite the efforts of various deluded cranks and tech billionaires. Time spares nothing, and seems particularly to have it out for our faces, paying just as much attention to…Read more...


Andrew Yang is running for President to save America from the robots
Tom Goodwin Contributor Share on Twitter Tom Goodwin is EVP, head of innovation at Zenith Media and the co-founder of the Interesting People in Interesting Times event series and podcast. More posts by this contributor The battle for consumers gets physical (instead of virtual) In the new age of ubiquitous connectivity the message is the […]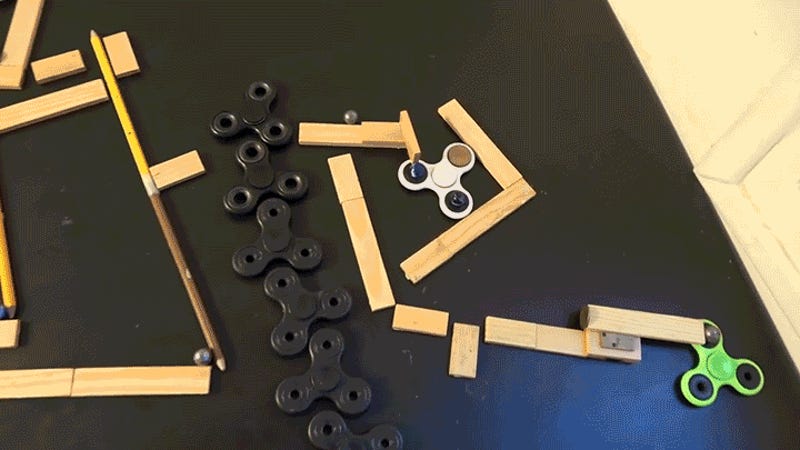 This Fidget Spinner-Filled Rube Goldberg Machine Has the Perfect Ending
With millions of them churned out at the height of spinner-mania, fidget spinners are going to be around for a long time after the fad has faded, whether you like it or not. So it's good to see people finding alternate uses for the novelty widgets, like building complex Rube Goldberg machines that end with a fitting…Read more...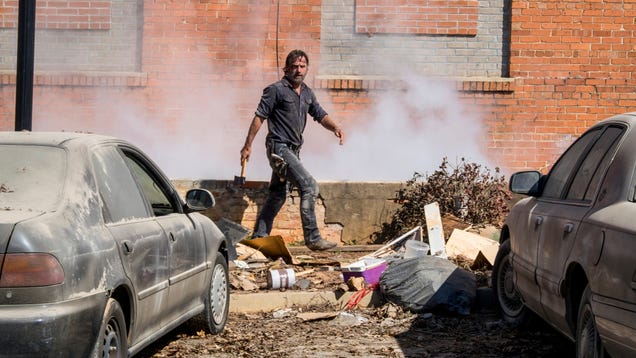 A Miracle Happened on The Walking Dead, But Does It Matter?
If you felt The Walking Dead had been spinning its gore-covered wheels for the last several seasons, well, last night's episode introduced something that is truly new. It's arguably the most important moment since Negan and the Saviors swaggered onto the scene, if not before. But since this is The Walking Dead, I have…Read more...


Facebook builds Patreon, Niche clones to lure creators with cash
Facebook is eager to displace YouTube and Patreon in order to become the home of online content creators, so it's testing a bunch of new ways for them to earn money and connect with fans. Facebook's dedicated Creator app that launched in November on iOS will come to Android soon, and it's also starting a closed […]


Are Research Papers Less Accurate and Truthful Than in the Past?
An anonymous reader shares an Economist report: An essential of science is that experiments should yield similar results if repeated. In recent years, however, some people have raised concerns that too many irreproducible results are being published. This phenomenon, it is suggested, may be a result of more studies having poor methodology, of more actual misconduct, or of both. Or it may not exist at all, as Daniele Fanelli of the London School of Economics suggests in this week's Proceedings of