Poll after poll confirms: America hates Trumpcare
Campaign Action A flood of new polls all tell Senate Republicans the same thing: Trumpcare is really unpopular. Extremely unpopular. So unpopular that this is the good news poll for Republicans: Politico/Morning Consult found a whopping 38 percent approval rate for the Senate bill, with a poll conducted before the Congressional Budget Office concluded the bill would mean 22 million peopl...
Process vs. Product: Why the Democrats Keep Losing
Roger Kimball, PJ MediaIn her much-read New York Times column "Donald Skunks the Democrats," Maureen Dowd skates quite close to the truth before swerving off into mendacious Timesland fantasy. Writing in the aftermath of Jon Ossoff's embarrassing defeat by Karen Handel in Georgia, Dowd begins by acknowledging the obvious: You know who is really sick and tired of Donald Trump win...
Sally Yates: 'That's not the standard of conduct that we're looking for from our president'
On Tuesday, former Acting Attorney General Sally Yates took time out to praise Special Counsel Robert Mueller, saying that we should have "tremendous confidence" in Mueller, and that he was a "consummate professional." "He is going to call it like he sees it. He's going to do this the right way." Despite having handed over the keys to Jefferson Beauregard Sessions III, Yat...
Could Donald Trump Be the End of CNN?
Rush Limbaugh, Rush Limbaugh ShowCould Donald Trump be the end of CNN? What a legacy that would be. We will answer that question, or we will explore it, on today's excursion into broadcast excellence hosted by me, America's Real Anchorman, Rush Limbaugh. Here we are at 800-282-2882. The email address, ElRushbo@eibnet.us.
Midday open thread: Palin sues Times; N.D. sues pipeline security firm; Ten Commandments smashed
Today's comic by Matt Bors is Trumpcare—who benefits?  • Sarah Palin sues NYT for defamation: The former governor and 2008 vice presidential candidate is suing the Times because of an editorial that she says falsely depicted as being responsible for the shooting of Gabby Giffords, the representative of Arizona's 8th Congressional District until she was shot and severe...
The Cloak of 'Fear'
Jamelle Bouie, SlateWe grant police broad discretion to take lives. And we give them broad license to justify it.
As Health Care Repeal Bill Heads Into Ditch, Trump Complains About Amazon
The White House continues to say his tweeting is a terrific benefit to him. Polls say otherwise.
Ivanka Trump Has a Lot to Learn
Jill Filipovic, CNNIt's fine for Ivanka Trump to stay out of politics, as long as she stays out of the Trump administration as well, writes Jill Filipovic
Two Former Press Secretaries Have Some Advice For Sean Spicer
"There is something enduring about a commitment to the public's right to know and the obligation of the White House to tell."
Donald Trump reacts to a Washington Post story saying he's 'confused' by threatening Amazon
Upset by a morning Washington Post story which noted that Donald Trump was "confused" and "did not have a grasp of some basic elements of the Senate plan," Trump struck back in the only way he knows … by threat. xThe #AmazonWashingtonPost, sometimes referred to as the guardian of Amazon not paying internet taxes (which they should) is FAKE NEWS!— Donald J. Trump (@realDonaldTrump) ...
Drug overdose deaths reach record high in Mitch McConnell's home state—Trumpcare will make it worse
Campaign Action While Senate Majority Leader is planning to kill Medicaid as we know it and force 15 million people out of their health coverage this year, his constituents are dying at an alarming rate. He's not lifting a finger to do anything about it. The number of drug-overdose deaths in Kentucky hit a new high in 2016 because of rising abuse of heroin and a painkiller called fentany...
Was America's First Offshore Wind Farm Unfairly Blamed For A Whale's Death?
Right-wing media find a new renewable energy bogeyman.
In 2010, Obama Defended His Health Care Plan Before The GOP On Live TV. Things Have Changed.
Meanwhile, Donald Trump reportedly doesn't fully understand his plan.
Mitch McConnell is great at leading his team to destroy stuff, but can he actually govern?
Campaign Action Senate Majority Leader Mitch McConnell has had phenomenally destructive success leading his conference over the years, keeping a tight rein on his members and forcing them to toe the party line in all of his outrageously undemocratic schemes. Like a blockade against a well-qualified, non-controversial Supreme Court nominee that left a vacancy on the court for a full year. So...
Yo Vote: Communities Scramble To Translate Ballots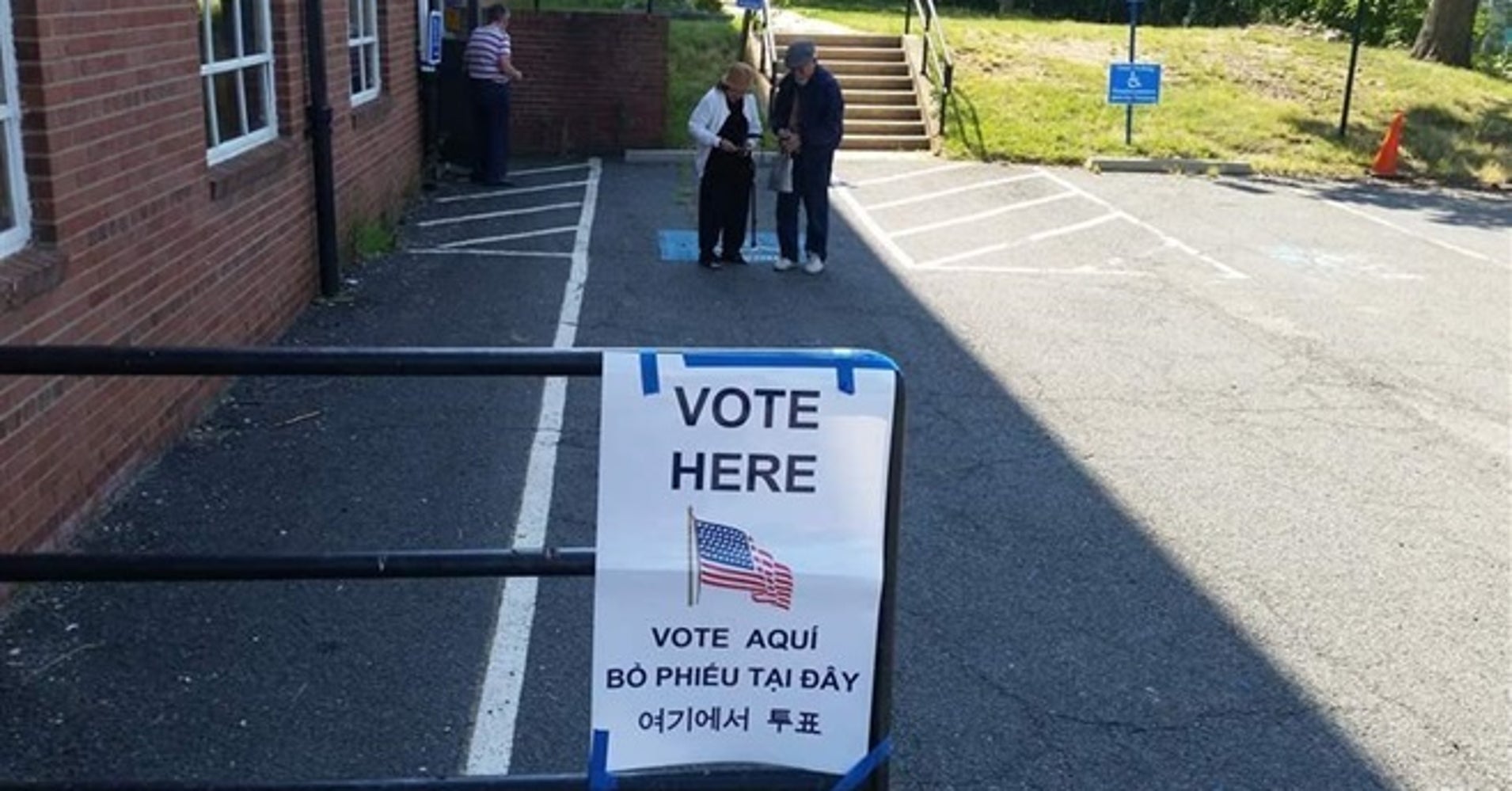 A "vote here" sign translated into Korean, Spanish and Vietnamese hangs near the entrance to a polling place set up in the
MSNBC Hires Conservative Columnist Bret Stephens As Contributor
The network known for progressive star power is trying to expand its appeal.
Why the GOP's Plan for Health Care Hit a Wall
Ronald Brownstein, The AtlanticOne key reason Senate Republicans have been forced to retract and retool their plan to repeal the Affordable Care Act is that the legislation favors one pole of the party's modern coalition so emphatically over the other.
How Much Can One Strongman Change a Country?
Shadi Hamid, The AtlanticPoliticians—especially ideological ones—have to eventually deal with the "then what?" question. With Turkish President Recep Tayyip Erdogan's narrow victory in a tense April referendum granting him sweeping new powers (amid opposition allegations of voter fraud), he could very well dominate the country's politics through 2029. He would ...
Here's How Many People Would Give Up Alcohol To See Donald Trump Impeached
They'd all quit drinking for good if it meant Trump would be impeached tomorrow.
Cheer Up, Democrats
Robert Kuttner, HuffPostHow discouraged should Democrats be after failing to win any of the four recent House special elections to fill vacancies? The losses, most recently of Jon Ossoff, in Georgia's 6th district, triggered a blame game, directed against House leader Nancy Pelosi, the Democratic National Committee, the tacticians of the Democratic Congressional Campaign Committee, and cand...
Abbreviated Pundit Round-up: Here's to your health!
xThere is no anxiety or fear or sadness you feel about what's happening in America today that cannot be cured by political action. https://t.co/E8luqEDOVO— Chris Murphy (@ChrisMurphyCT) June 27, 2017 Michael Hiltzik/LA Times: How many people will die from the Republicans' Obamacare repeal bills? Tens of thousands per year How many people would lose their lives if the Republican ...
The Global Politics of Selfishness
David Ignatius, Washington PostHere in the capital of Iraqi Kurdstan, the mood is "Kurdistan First" with the announcement of a referendum on independence in September. In neighboring Saudi Arabia, it's "Saudi First," as a brash young crown prince steers the kingdom toward a more assertive role in the region. In Moscow, where I visited a few weeks ago, it's "Russia First," with a vengeance. And so...
Senators are going home for July 4 with Trumpcare still on the table. Don't let them forget it.
Trumpcare's opponents had a win on Tuesday when Senate Majority Leader Mitch McConnell delayed a vote on the Republican healthcare bill. But even as they cheered, organizers cautioned against relaxing. McConnell is not giving up. But neither are we. Senators are headed home for recess, and even if most won't hold town halls, they can't entirely hide from constituents over the July 4 holida...
The Misery of Mitch McConnell
Frank Bruni, New York TimesFor a good laugh, or rather cry, zip backward to the beginning of 2014, when Democrats still had control of the Senate, and listen to Mitch McConnell's lamentations about the way they were doing business. "Major legislation is now routinely drafted not in committee but in the majority leader's conference room," he declaimed on the Senate floor. &...
As White House walls off Trump from questions, communications become a one-way street
One could argue that the fewer press conferences Donald Trump holds, the less likely he is to blow up the world. In that case, less is more, since Trump is just ignorant enough to do the world real harm with some reckless off-the-cuff remark. On the other hand, a lack of press conferences gives reporters no way to hold a president accountable to the American people, and Trump is certainly bri...
Why Didn't Obamacare Make Us Healthier?
James Freeman, Wall Street JournalBernie Sanders inadvertently raises a critical question as Republicans pursue reform.
Congressman Launches Petition To Stop Deportation Of 9/11 Cleanup Worker
"This is shameful."
Why Germany Is Once Again a Threat to the West
Nikolaas de Jong, American ThinkerIn the mainstream media, the policies of the German prime minister, Angela Merkel, are often portrayed as a form of atonement for Germany's past sins of imperialism and genocide. Letting in a million refugees is supposedly the absolute negation of the Holocaust, and pressing for further European cooperation is seen as the opposite of Germany's old att...
Trump Just Did A Big Favor For Employers, Including His Own Family Business
The president's conservative nominees for the National Labor Relations Board could reverse a progressive era at the agency.
Only About A Third Of Republicans Believe Voting Should Be As Easy As Possible
There's also a gap in attitudes toward voter access along racial lines.
Reporter Who Called Out Sarah Huckabee Sanders: 'I Can't Take It Anymore'
"We are bullied and browbeaten every day ― and I've pretty much had enough of it."
We Are Witnessing the Meltdown of the U.S. Media
Michael Goodwin, New York PostIt was many years ago, but the memory lingers of the first time I was embarrassed to be a journalist. It was a steamy summer afternoon and reporters and photographers were shoe-horned into a small Manhattan apartment for a civic group's announcement.
DHS Will Get Rid Of Laptop Ban, Replace It With 'Enhanced Screening' Measures
Airlines that fail to comply with the new rules, however, may not be able to admit electronics onto U.S.-bound planes.
Study shows black girls are seen as less innocent than their white counterparts starting at age five
When we think about racial injustice in this country, much of our attention is drawn specifically to the plight of black boys and men. Statistics are repeatedly cited to drive home how police violence and mass incarceration disproportionately impact them and efforts to improve socio-economic disparities are hyper-focused on what is needed from the perspective of making things right for boys and...
Helicopter Attacks Venezuela Court, Maduro Denounces Coup Bid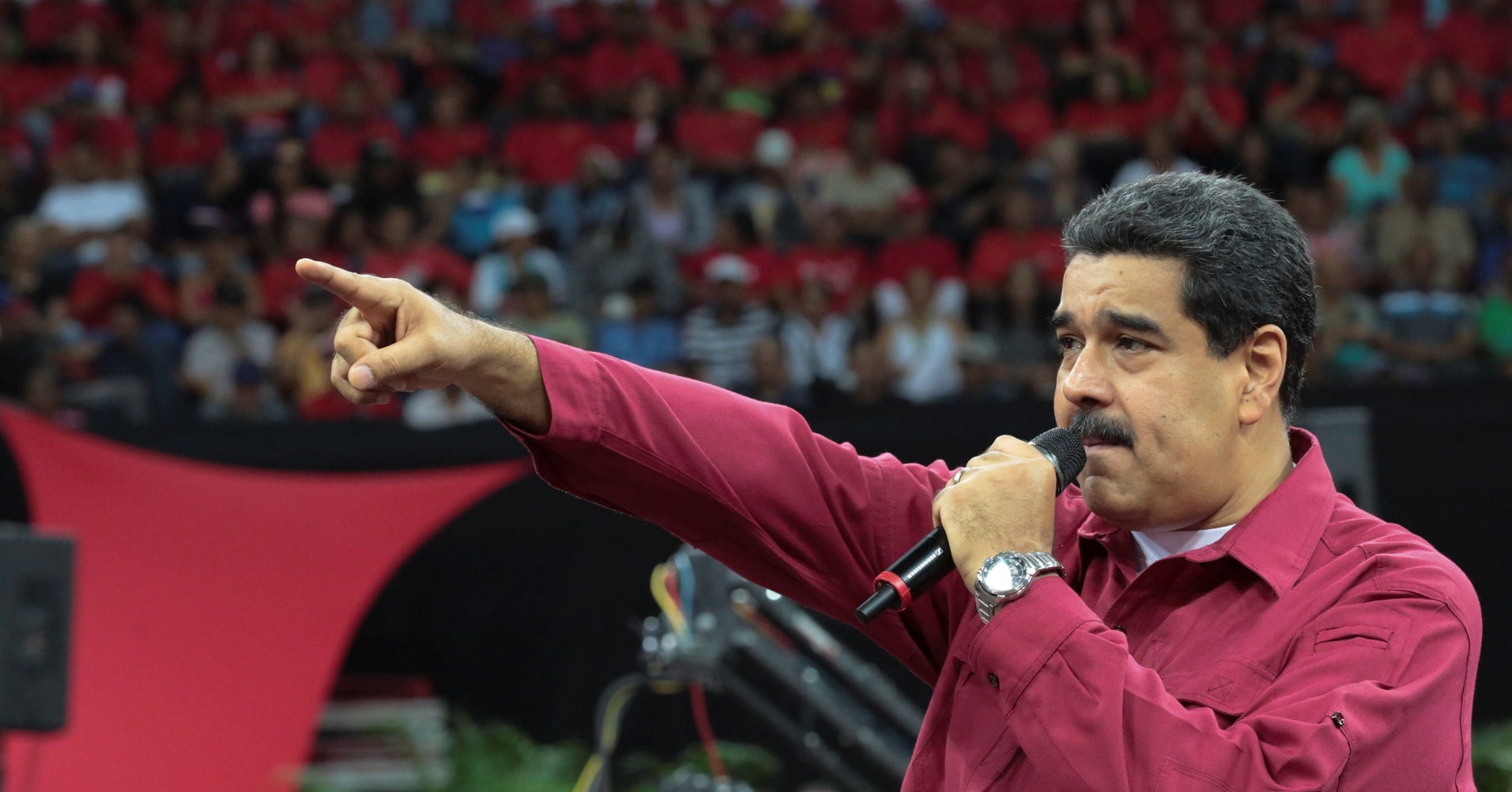 The helicopter fired 15 shots and dropped 4 grenades on the court.
Cheers and Jeers: Wednesday
From the GREAT STATE OF MAINE… Things That Made Trump Look Like A Bigger Fool In June Carrier His son His ties Vote Vets His own ass His own thumbs Pittsburgh's mayor Prime Minister Theresa May His Nazi and KKK fan club Shakespeare in the Park His approval numbers Fake TIME magazines The rest of the world America's mayors James Comey Scandinav...
A Senator Takes Charge in the Qatar Mess
How Donald Trump Misunderstood the FBI
Tim Weiner, New York Times MagazineJohn Mindermann is part of an unusual fraternity. A former agent with the Federal Bureau of Investigation, now 80 and retired in his hometown, San Francisco, he is among the relative handful of law-enforcement officials who have investigated a sitting president of the United States. In June, when it was reported that the former F.B.I. director Robert Mueller wou...
Inside The NAACP's Fight To Stop Betsy DeVos From Expanding Charter Schools
The nation's oldest civil rights organization is gearing up for a bigger battle with education reformers.
House Republican: 'We just simply don't know how to govern'
The House Republican budget stand-off continues, with the ultra-far-right House Freedom Caucus demanding even more than the $200 billion in cuts that regular old far-right Republicans have in mind. Why stop at $200 billion in misery to people reliant on programs like food stamps, Medicare, and Medicaid when you could spread even more pain around? The whole stalemate has some Republicans frustrate...