Day 19: Senate too busy on tax cuts for the rich to address children's health insurance expiration
Campaign Action The majority of the Senate's work this week has been focused on passing their budget resolution, the bill that sets their spending priorities, but more importantly gives them "instructions" that allow them to pass a massive tax cut for the rich with just 51 votes. This, despite the fact that the Children's Health Insurance Program—which nearly 9 million children are ...
'Stunned': Chief of staff Kelly jumps into Gold Star fray to scapegoat female member of Congress
Campaign Action White House chief of staff John Kelly on Thursday said he was "stunned" by the uproar over Donald Trump's phone call to the grieving widow of Sgt. La David Johnson, who was killed earlier this month in Niger. Kelly then proceeded to scapegoat Congresswoman Frederica Wilson for violating the sacred trust of a president. "It stuns me that a member of Congress would have listen...
Internet Swoons Over Melania Trump 'Impostor' Theory
Take a deep breath. It's her.
This Week in Statehouse Action: You Give Laws A Bad Name edition
It's not as hot as Virginia's election action this fall, but New Jersey is also home to gubernatorial and state legislative elections next month. And while political rock star Barack Obama is rallying Virginia Democrats for Northam this week, actual rock star Jon Bon Jovi crooned for donors to New Jersey Democratic gubernatorial candidate Phil Murphy's campaign. Blaze of Glory: But let'...
'It's confusing. There is no explanation': Some green card holders getting turned away from US Army
As a civilian and reality show host, Donald Trump sent out at least 60 tweets exploiting Benghazi, but when it comes to addressing the deadliest combat mission yet of his presidency, he's preferred to discuss anything but the fact that he's had time to golf five times in nine days but has failed to contact numerous Gold Star families. When he does manage to call, it's been insulting. When h...
Cub Scout Ousted From Den After Asking Politician Tough Questions
The boy told a state senator he "was astonished" she "blamed black people for poor health and poverty because of all the chicken and barbecue they eat."
Midday open thread: T-shirts, anniversaries and what's up with Canada?
Today's comic by Ruben Bolling is The leaked NFL memo to players on acceptable stances during the national anthem: This is just sad: A Georgia teacher surrounded by controversy over students wearing "Make America Great Again" T-shirts has given her resignation to school officials. … She was put on administrative leave in September after asking two studen...
John Kelly Is Sad Women Are No Longer 'Sacred.' Women Are Not That Sad.
Trump's chief of staff is missing the point.
Most Republican senators—and Trump—still don't know how Obamacare actually works
Campaign Action It has come to our attention that after seven years of fighting against the Affordable Care Act and promising to repeal and replace it, many Republicans have absolutely no clue how any part of the law works. Even Sen. John Thune (R-SD), who is in Republican leadership admits it. "There is a lot of misinformation out there," he says, while conceding that the payments to insu...
The nation's 'top lawyer' has no idea how executive privilege works
Attorney General Jeff Sessions didn't want to answer a lot of questions during his Wednesday testimony and he used a claim of "executive privilege" to dodge many of the toughest ones. Why did Trump fire Comey? Sorry. "Until such time as the president makes a decision with respect to this privilege, I cannot waive that privilege myself or otherwise compromised his ability to assert it," he...
Americans Think Sexual Harassment Is A Very Serious Problem -- In Hollywood
There's less agreement about the shadow it casts on the rest of the country.
After college LGBTQ center opens, someone spread flyers telling LGBTQ students to kill themselves
Haters reportedly marked the opening of Cleveland State University's LGBTQ student center last week by posting flyers on campus encouraging LGBTQ students to kill themselves. The graphic shows a person with a rainbow heart and a rope around their neck with the words, "Follow your fellow fa**ots" in multi-colored lettering at the top. The flyers also list incorrect statistics mocking th...
Abortion Goes Front And Center In Alabama Senate Race
A pro-Trump super PAC released an ad attacking Democrat Doug Jones on the issue.
24 Senators Back Latest Health Care Proposal, Offering Hope It Could Pass
Yes, it's real bipartisanship -- and, yes, it's about the Affordable Care Act.
California lawmaker passes bill to get public schools to provide free tampons to low-income girls
While it's clear that the Trump administration hates girls and women and will do everything it can to violate our rights, local lawmakers are doing what they can to make life more normal and equitable for girls—particularly those from marginalized communities. In California, Assembly Member Cristina Garcia has a passion for making sure that women in the state have access to feminine hygiene a...
'We deserve to have all the information' about what happened in Niger, says McCain
When the lives of four Americans were lost in the Benghazi attack in 2012, Republicans opened a four-year, $7-million investigation that left no stone unturned to figure out what happened. Now comes the Niger four, where we already have far more questions than answers and a Republican administration that thus far has done next to nothing to clarify our mission in Niger, the circumstances under wh...
The NRA Wants Gun Owners To Carry Everywhere. Here's Why They Shouldn't.
A new study finds that weaker concealed carry laws are linked to significantly higher rates of gun homicide.
Trump claimed to have 'proof' he didn't say slain soldier 'knew what he signed up for.' Where is it?
Campaign Action More than 24 hours after Donald Trump tweeted that Rep. Frederica Wilson "totally fabricated what I said to the wife of a soldier who died in action (and I have proof)," we're still waiting for that proof. No, White House press secretary Sarah Huckabee Sanders saying that Trump staffers in the room when he made the call agreed that Trump was "completely respectful"...
Republican budget: Help the rich, screw everyone else, part 5,937
Campaign Action Senate Majority Leader Mitch McConnell's Republicans are busy this week ramming through the vehicle they will use to push their tax cut plan, their budget resolution. The entire document expresses the very essence of what it is to be a Republican. It cuts Medicare by $473 billion, Medicaid by $1 trillion, and a tax plan that gives massive breaks to the super wealthy and adds...
In Emotional Interview, Gold Star Parents Say Of Trump: 'It's Not About A Call Or A Letter'
The parents of a U.S. Army specialist killed in Syria in May said Thursday they hadn't received any acknowledgment from President
Sally Quinn & the Ruling Classless
Andrew Ferguson, CommentarySally Quinn, the well-known Washington journalist, has published a new memoir called Finding Magic. Even for those of us who have followed her nearly 50-year career with unflagging interest, it is full of news.
All the Other Harvey Weinsteins
Molly Ringwald, The New YorkerThe tale of Harvey Weinstein is now a thread that has tangled its way through Hollywood, connecting women, mostly actresses, in a depressingly common way. We all seem to have a Harvey story, each one a little different but with essentially the same nauseating pattern and theme. Women were bullied, cajoled, manipulated, and worse, and then punished.
Anti-PC Idol-Smashing Isn't Just a Joke
Jacob Siegel & Angela Nagle, Tablet MagazineAfter Charlottesville, the mask of irony that wrong-footed so many commentators was ripped from the U.S. alt-right. And more recently, an email leak reported by Buzzfeed has stripped the irony defense from Breitbart's former star provocateur Milo Yiannopolous, who, leaked internal records show, was the celebrity nexus connecting Nazi-saluting race...
Economic Growth Is Not a Mystery, Yet It Eludes Dems
Peter Ferrara, NY ObserverWhen America has followed pro-growth economic policies, its economy has grown at a real annual rate of 3.5 to 4 percent. At 4 percent real growth, the real economy, and national income, double every 18 years. After another 18 years, they double again, making them 4 times as large, because the multiplication is geometric, compounding year after year.
America Needs Higher Wages, Not Lower Taxes
Jonathan Tasini, CNNTrump's tax cuts are not a path to economic growth, says Jonathan Tasini. The road we need to take leads to higher wages, not lower taxes.
The Trouble With the Neocon Siren Song
Willis Krumholz, The FederalistYou may have never heard of Robert Kagan or Max Boot, but these neocons are hugely influential to the people you vote for.
McCain the Hedgehog vs. Bannon the Honey Badger
Bret Stephens, New York TimesSteve Bannon has as much use for honor as a pornographer for dress.
Democrats' Test of Party Unity Is Off to a Rocky Start
Jeff Stein, VoxAfter Obama ally Tom Perez won a bitter battle for control of the Democratic National Committee this winter, he vowed to unify both the party's traditional wing and Bernie Sanders's ascendant left-wing movement.
What's Even Scarier Than Donald Trump?
Katrina vanden Heuvel, The NationRepublicans have put forward a budget that would have truly terrifying consequences.
Clinton Cover-Up--Brought to You by Trump Investigators
Gregg Jarrett, Fox NewsDamning new evidence appears to show that Hillary Clinton used her office as Secretary of State to confer benefits to Russia in exchange for millions of dollars in donations to her foundation and cash to her husband.
What Foreign Leaders Need to Know About Trump
David Ignatius, Washington PostWASHINGTON -- As President Trump prepares to head to Asia next month for his most important overseas trip yet, foreign intelligence services are undoubtedly trying to assemble personality profiles to explain this unconventional, risk-taking, domineering president to the leaders he will meet.
Trump administration successfully appeals court decision granting young immigrant woman an abortion
On Wednesday, the ACLU secured a court order which prevents the Trump administration from blocking a young immigrant woman in custody from obtaining an abortion. The 17-year-old is currently in a shelter for unaccompanied minors in Texas and requested an abortion last month. Though they have the utmost disregard for immigrants, Trump and company seem to think it's their business what this youn...
I Am A Proud American-Muslim Woman, And Arizona Is Ready To Send Me To The Senate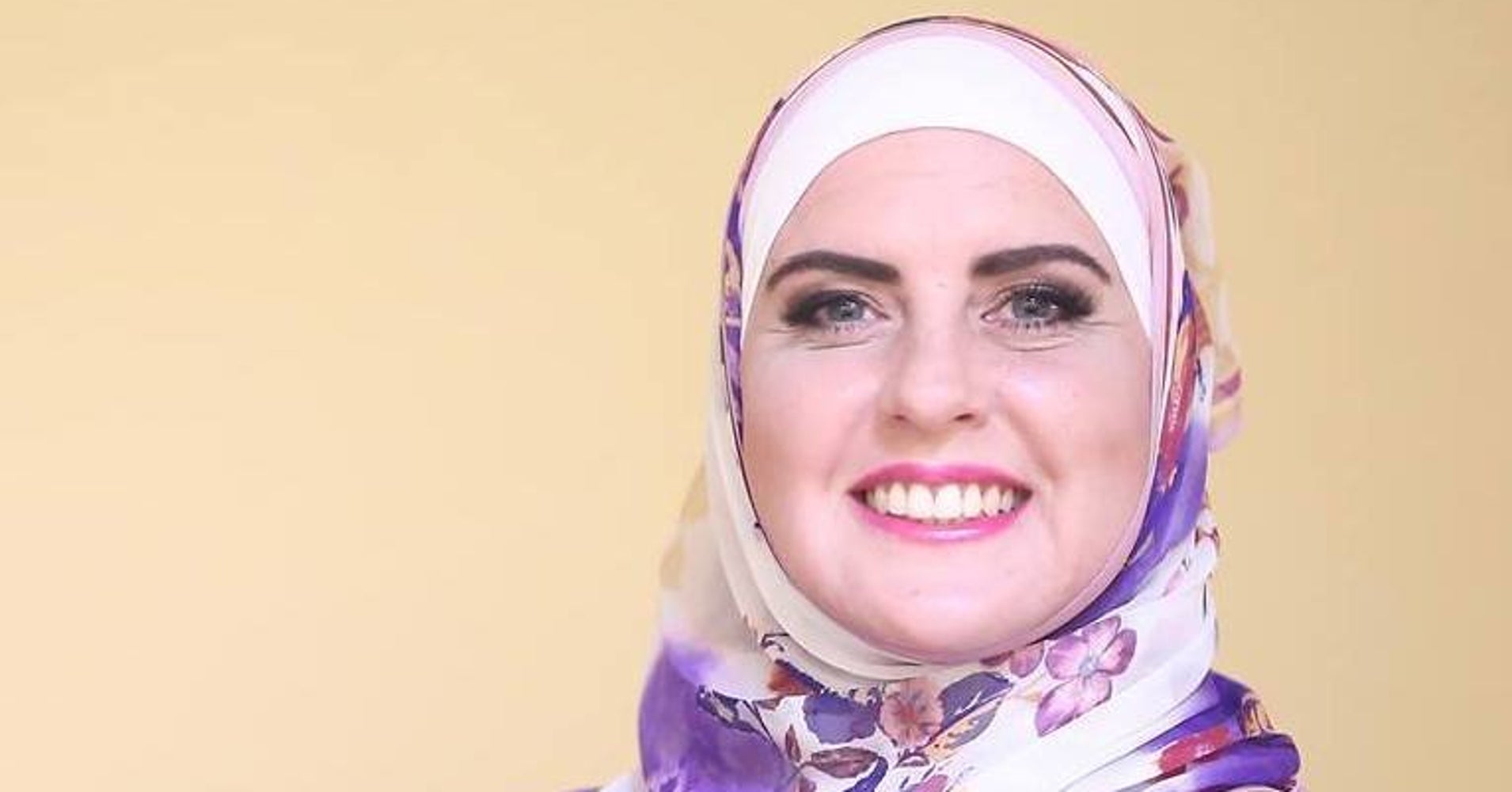 Residents are prepared to make our state a model for others hoping to affirm human rights and justice for all.
John Kelly 'Stunned' By 'Selfish' Congresswoman Who Recounted Trump's Call With Soldier's Widow
The president reportedly told the woman that the man "must've known what he signed up for."
Puerto Rico is still suffering, whatever FEMA and Trump tell you
Almost a month after Hurricane Maria devastated Puerto Rico, the island is still devastated and struggling with inadequate disaster response from the federal government. Time rounds up the numbers: More than a third of Puerto Rican households, or about 1 million people, still lack running water according to CNN. FEMA says it has distributed 23.6 million liters (6.2 million gallo...
Ohio Man Could Be The First Rabbi In Congress
"I'm doing this for the same reason that drove me to become a rabbi 37 years ago," said Rabbi Robert Barr.
After questions from the Washington Post, Trump finally sent a promised payment to grieving father
After 22-year-old Army Cpl. Dillon Baldridge was killed in Afghanistan, Donald Trump called his father, Chris Baldridge and made an offer to send him $25,000. The conversation happened nearly five months ago and Baldridge said he was initially stunned by the offer: "'I'm going to write you a check out of my personal account for $25,000,' and I was just floored," Baldridge told the Post of...
Ed Gillespie once called 'anti-immigration rhetoric' a 'political siren song.' Now he's singing it.
Republican Ed Gillespie has morphed from classic establishment conservative to openly racist hatemonger, desperately attacking his Democratic opponent in next month's election for governor with a barrage of campaign ads that vilify Latinos. It's a grotesque strategy designed to motivate the angriest Trump supporters, and it's borne out of Ralph Northam's months-long lead in t...
Obama hits the campaign trail for Democrats in Virginia and New Jersey
Two states will elect new governors in November, and former President Barack Obama will campaign for the Democrats in both races: Obama will first drop in on campaign workers in Newark, New Jersey, for a private "canvass kickoff" for Democratic candidate Phil Murphy, who is running against Republican Lt. Gov. Kim Guadagno. The former president will then head to Richmond, Virginia, to ral...
Trump Gives Himself 'A 10' Out Of 10 On His Response To Puerto Rico
A month after Hurricane Maria hit, 80 percent of the U.S. island has no power and 30 percent has no drinking water.