Lovely Arab mare with unlimited Potential - Western or English
MV MUSICAL TRINKIT Beautiful 2010 Pure Polish mare with a great personality, who loves to show off when asked, but generally is pretty chill and laid back. Trinkit has very correct conformation and lovely movement. She has tons of potential as a Sport Horse, working western horse or Endurance. First time showing she place 3rd out of 7 mares in SHIH. Trinkit is easy to catch, loads well, is good with her feet and is currently being started. under saddle. With less then 30 days her she is go


This is an outstanding Buckskin Tobiano APHA Filly. Well bred, well built with a baby doll head, and super curious. Will be easy going and trainable down the road. Bred to work, but will be super versatile. will finish at 15h, Asking 3000 gst neg.


11 yr old draft cross gelding project horse. He's 15'2 with the draft build. We started his training with a trainer, but lacked the knowledge to finish it. He will make someone a great horse that has more knowledge than we do. He hasn't had much attention for 6 months or so. He is a fast learner and takes correction. He will test you at first. He won't bolt. Getting him moving was his biggest issue.


6 year old AQHA mare for sale. Western pleasure/all-around/pattern prospect. Great-minded, fancy mover, baby doll head. Learns quickly, wonderful personality. Incentive fund registered. By Congress champ Diesel Only, out of Zippo Pine Chex mare (multiple all-around championships, AQHA point earner in 7 classes). This girl has a good start under saddle with solid basics but needs some more finishing before she's ready for shows. Owner sale due to limited time for her. Motivated seller, make


Meet Ice! Ice is a 8 year old grade quarter horse gelding. He stands about 14.3 hands and is built like a brick house. Ice is bombproof on trails, and has been ridden all over Norco. He goes through water without hesitation, and is not spooky whatsoever. Ice is also great in the arena and has many buttons. He spins, has a huge stop, turns on a dime, rollbacks, and changes leads. Ice can ride without a bridle! He is very broke, and does not require any tuning. Ice has also been exposed to g


I have Power Key available! He is an 8 year old OTTB. I have all his papers. Key was professionally trained for eventing. I got him in September but he is too much for me. He needs an experienced confident rider. I got his hocks injected, and his teeth done. He wears front shoes. He is very good on the ground. Cross ties. Trailers. Bathes. Stands for the farrier. He needs a good home! Contact me for more photos and videos!! He is located is South NJ.


MRMS CHIPS SOPHISTICATED LADY SOPHIE
MRMS CHIPS SOPHISTICATED LADY SOPHIE Black Mare Born February 11, 2004 Height: 30.50 AMHA: A 160579 Parentage Qualified AMHR: 318978A Dam: Montys Standing Ovation Maternal Grandsire: Tahoss Lucky Dynamite Maternal GrandDam: Carousel Encore Sire: Samis Mr Banana Chip Parental GrandSire: Shadow Oaks Top Banana Parental GrandDam: NFC Rowdys Calendar Girl Mare is a seasoned broodmare, full of personality and spunk. She has lots of movement and a gorgeous little head. She is expos


Bay colt foaled out April 15th this little guy is going to have the legs and agility to be a wonderful barrel prospect or hit the track, sire is 16hh dappled gray Beduinos Fols a Bully, dam is black 15hh If I'm Elected Pirate, very sweet colt we are willing to do payments on him till weaned he will have all his paperwork done and a signed transfer in hand ! If interested feel free to contact us at 865-227-6542. We can send more pictures and info


Daisy is a 7 year old Quarter horse mare. She gets along well with other horses and is very respectful with people. She requires barely any upkeep, has very good conformation and will make someone a really nice trail horse. No bite, or rear but if you dont ride her consistently she will slightly buck when transitioning from a trot to a canter. She gets nervous in the arena which is why I recommend her as a trail horse. She does better riding in a group than riding alone but will go out on


Handsome Polish Bred Arab Gelding
If your looking for a horse that will steal the show look no further! Dominionn has big flashy movement and is sure to turn heads in the arena. He has mostly been ridden in the arena and has been shown in hand, has taken home multiple awards including champion sport horse in hand the southwest open invitational in El Paso, Texas and reserve Champion at the Region 8 show in 2016. Please call Eva at 832-226-6590 for more information.


Safe ,Reg. Thor.English Pleasure Bay 7yr. Mare 161, Broodmare, Kind
Outstanding correct conformation sweet disposition SAFE pleasure riding mare has equitation foundation from a professional . Upbringing has a lifelong influence on a horse's mind and health. Avonly has been born and raised at Peaceful Valley- good manners , well handled cared for all her life. Will be 7 years old on May 21, 2018 . Well suited for a broodmare she's a Registered Thoroughbred with classic bloodlines ideal for breeding to a WarmBlood stallion - she has size, correct Dressag


WOW Smoky Black colt with four black feather. Located in Northern CA
Stunning 2 year old smoky black Gypsy Colt! Name: Guinness Location: Hidden Lake CA. Price: 8500 DOB: April 29, 2016 PSSM1 NEGATIVE GHRA pending ( papers sent in) Sire: MV Artimis who is by Silver Fox Dam: Porsche IF who is by FHF First Class Maverick Bloodlines include The Hustler, The Paddy Horse, Sids Good Stallion, St. Clarins, The Business, The Boss, Road Sweeper and more. Height: 14 hh should make 14.2 to 15 (Sire is 15.1 and dam is 14.2 hh.) Gunniess is sweet and friendly.


Flashy Dutch Warmblood Gelding for sale 5 year old
ARTIE 2013 dark bay gelding (Dutch Warmblood). 17.2. Quality young horse offered for sale. owner: Jim Baker, Port Williams, NS. Trainer:Paul Hubley. This is a big strong athletic horse with an outstanding temperament. Paul has done an outstanding job bringing this young horse along. Would be a talented hunter, dressage horse or eventer! This horse was bred on and has lived at our farm since birth. He has no bad habits and is very well behaved! Very lovable!


Proven Arab broodmare - In foal for 2018,
Lexie is a beautiful pure polish mare. She is well built with lovely type and charisma. Lexie has a big ground covering stride and is breath taking to watch move. Lexie has had 5 foals, she is easy to bred and get in foal and foals out with no issues. Lexie puts cute typey babies on the ground with tons of flair and personality. They are athletic with her lovely movement. Lexie is easily a great addition to any breeding program whether is be for Sport Horse, Halter, Western Pleasure, Hun


AQHA Cremello Quarter Horse Mare 05/02/2008 14.2 HH Beautiful two crystal blue eyes. Had 90 days cutting experience put on her several years ago but I have never done any cutting- Has it all. Has done parade and trail. Would make great show prospect and has been an excellent brood mare x 3 foals. She does make a PRETTY baby. Cremellos are where Palominos and Buckskins come from depending on what you use for sire. She is very well bred out of Bueno Chex bloodlines . Stands for farrier, flys


2004 OTTB bay gelding 16.0 hh on line and free in round pen, picks up all four feet with ease, no history of rearing,bucking or kicking , broke to ride both English and western but needs some more work under saddle as hes been sitting , very athletic and can potentially do anything, very smart , did run barrels and lower level jumping after the track for a short period, needs more of a intermediate rider or very confident rider , super sweet boy , on


Beautiful Trakehner, Andalusian Cross Gelding. English, Western, Trail Sweet
Bentley is a fantastic, smart, athletic, and sweet Trakehner/Andalusian cross 5 yr old gelding. He is 15 hh, has excellent legs and feet, wears a size 1 shoe, and is utd on all shots, worming, feet, and teeth. Bentley rides English and Western, would excel in Dressage, Western Dressage, Trail, Jumping, 4H, Schooling Shows, or an All Around mount. He is sturdy, balanced, and moves out quietly. His effortless gaits are smooth, fluid, and easy to ride. He walk, trot, canters, stops, backs, si


Champion Arabian Gelding - Dressage Endurance Hunter - Futurity Nominated
FUTURITY NOMINATED CHAMPION Region 17 Yearling Sport Horse In Hand Hawk is a lovely bay gelding who is incredibly athletic with a lovely floaty stride that will take you any direction you wish to go. He will be able to easily bring home ribbons in hand and undersaddle. Hawk has a lovely personality, he is super sweet and really nice to work with and be around. He is pretty easy going although he loves to show off when asked. Hawk has lovely movement with a super smooth, big ground covering


APHA Registered Foals In East Texas
Our 2018 foals will soon arrive. Colts and Fillies will all be APHA registered. Prices will start at 750.00. Deposits can be placed on foals till weaned. If you are in the market for a weanling, Follow my page on Facebook. ETFR on facebook or google Dashing Magic Max for updates when born. (Stallions are all 5 panel N/N) Color choices could be Black, Buckskin, Bay, Dun, Double Dilute and Roan. Mare - Stud - Gelding - Paint Horse - Frame Overo - Sabino - W/20 - SB1 - Splash White


Breathtakingly beautiful black AndalusianXPaso stallion. Amazing gaits and plenty of flash! Located in Port St. Lucie, FL. Email for more information. He really is a dream horse!


MINI pure bred Gypsy COB Colt! Top quality, tons of hair and feather.
Mystic Dream Patriot Gorgeous smoky black PURE BRED Mini Gypsy cob colt! a mini Gypsy cob is a Gypsy under 13 hands. Location: Norco, CA His price is reasonable, how ever Im not giving him away either. A good home is most important. Payments and co own option are also available to the right buyer. Pm me. Expected height: 12.2 Age: yearling DOB: 7/4/17 Registered GHRA Pssm1 and FIS NEGATIVE Color: Ee, nCr (carries a black, red, and cream gene). Bred to the right mares he can produ


What a A Beauty! Fancy Black and White Tobiano TW
TW Spotted Racking Gelding. 16 yr, 15.1H. Needs no help from the rider to stay in his smooth gait. Sharp neckrein....quiet with excellent manners but response when you ask to move out. Experienced on trails. Heads will turn when you ride Symbol. l,500


Adorable Shetland Pony Gelding. Great Kids Pony. Located in Illinois
Super cute Shetland pony gelding! Stuart is an awesome Kids pony!!! Location: Grayslake, Illinois Age: 11 Height: 11 hh Price: 3000 includes tack and equipment! Stuart is such a great all around pony! Hes such a sweet heart and loves attention! He rides English, western, and bareback! He has a great handle on him. He does obstacles, jumps, and does barrels. Hes loves having a job. Hes not for complete beginners. He needs an intermediate child rider. Hes a fun pony and loves to work!


Located Fuquay NC Gorgeous 13yo, 15.3hh ASBxTB mare for sale. This gorgeous mover was told to be a jumper in her prime but ended up in a bad situation in January. Since rescuing her, she has had her teeth, Farrier work, vet work, and chiropractor work done. Sadly, she needs a more experienced rider/handler so Ive decided to rehome her. On the ground she is easy to handle, but under saddle she wants to side step constantly, not sure if just from being out of saddle for length of time,bad h


Proven Arab broodmare - can sell bred for 2019
Nutmeg is a well built athletic mare. She is predominately polish with incredible bloodlines. She has tons of champions in her pedigree in both halter and performance. This mare has tons of movement and power, and boy can she show off. She has tons of snort and blow and presence which she passes onto her foals. Nutmeg has had 2 Arab colts and had a lovely warmblood filly this year. Both her colts have been pleasures to work with a joy to have around. Her first foal to show was the 2015 R


The Triumph is a beautiful Chestnut Stallion with a flaxen mane and tail. He is typey with a beautiful face and long neck. He has produced several Class A champions. Triumph's sire is the legendary, straight Egyptian stallion, The Ministril. Triumph was originally from Texas but now resides in Michigan. He regretfully must be sold because of down-sizing. If you are looking to invest in having your own stallion for breeding, look no further. Contact Pat at 810-385-2094 or 810-956-2139 for m


Royally Bred Arab Filly - Champions Top Bottom
Ravyn is a very sweet filly with tons of potential. She is very athletic with clean movement. She has a nice quiet mind but loves to show off and is very fancy. Ravyn would make a lovely Country Horse, Hunter horse or Sport Horse. With a pedigree like hers she is bound to be a champion in the show ring and a champion producer after her show career. Ravyn is easy to catch, good with her feet, trailers and loads well. SCIDs CA Clear by parentage Ravyn is sired by SAY HEY KID/ a regional lev


Fantastic andalusian gelding Watch the video !
Dear Andalusian gelding, always ridden by a youngster and presented at horse shows and Spanish Championships by the girl.The girl is now going abroad to study, that's why the gelding is for sale. The gelding is born 2005 , height 1,61m Video from the horse :


!!BEAUTIFUL PALOMINO!!Cheif Is a 9 year old Welsh X Quarter horse Gelding. He stands just a hair under 14hh. He is BROKE. Beginner, child, husband and elderly SAFE! One hand neck rein, moves off of leg pressure, walk trot lope on que, nice stop. Very friendly, easy to catch and handle, puppy dog GENTLE. ZERO spook, traffic safe. Exposed to all noises and livestock of a ranch. Lightly worked on ranch, loves to trail ride. Has gas when you ask it of him. Super laid back and quiet. Rides sing


11 Y, O Fresian Cross Gelding for Half Lease
Draco is a very friendly Fresian cross who will go anywhere for you. He loves trails and is unflappable. He is currently schooling 2nd level dressage and has done low cross country jumps for fun. His trainer uses him to pony other horses. His real wheel house is pleasure and trails, but he has competed reasonably well at First Level in recognized dressage shows. Previously boarded at Riverbend Stables in New Orleans, this boy has seen it all from trains to construction work, boats, bikes,


Broke Broke Broke aqha 12 yr old gelding this horse is as stout as you can get he stands 15.2. He is a mounted shooting horse and is lightly started on barrels. He would make the ultimate head horse as well. He is handy and one hand broke moves off your leg and ready to go to work. Very easy even for a begginer to ride. located granbury tx 774 573 5760


Registered quarter horse for sale
This bay mare has a lot of training in reining, Would make a good working cow horse. Only issue, She is hard to catch with out feed.top side Freckles playboy, bottom side barmoney. Please call 913 636 9134


Coming 3 year old buckskin registered AQHA Gelding. Stands for the farrier and to be groomed. Loads like a dream. All of his groundwork is done and he's been lightly started under saddle. Asking 3,000. Located in Tn. He has his winter coat in these pictures, but when he sheds out he's a gorgeous buckskin roan.


Peppy sand badger doc olena registered 8 year old mare super intelligent and super sweet anyone can ride her absolutely nombproof


Buckskin quarter horse for sale
Three year old light colored buckskin, Has a good shape and has been worked for 30 days as a two year old. Ready to ride and make him in to any thing you want him to do. Top goes back to Poco, Bottom goes back to Barmoney, Will be a good gentle gelding. Please call 913 636 9134


Fooler is a 16 yr old chestnut gelding looking for a new home. He has been out to pasture for about 5 years so I would currently consider him green broke. Fooler needs someone with time and patience, who also can be gentle with him. Due to some abuse he received in the past he does not respond well to rough or aggressive behavior. Fooler was ridden off and on for years before he was left out to pasture. Can be a great horse with the right partner, please feel free to contact me with any qu


Registered Paint Minature Horse
12yr old paint mare. Unsure of her exact height, but I can measure her if needed. Per previous owner she is broke to pull a cart and ride. Hooves are in good condition. She will be UTD on everything she needs before leaving for her new home.


'Tazzy' is a mare that loves to please. Shes looking for her special person, someone she can develop a relationship with. If you are that person, she will take you anywhere and do anything for you. Shes fancy enough to go into the show ring, and sure-footed for pleasure and trail riding. Currently, shes solid in all of the basics and has just started training lateral work. Shes extremely smooth to ride and has been hauled to ride at indoor arenas, as well as out and about on the trails.


5 Year old mare, very well broke, has flying lead changes, spins, nice stops and roll backs. She has had ropes swung on her but I have not roped anything live on her. I have worked a cow twice and she shows a lot of potential. She is very calm around children, noise, and other horses. Great personality and willing to do whatever it is you want of her.


Semental Para Maquila Yeguada Herrera
Are you looking for size, color amd future champions. Breed to our 17 hand perlino at stud, proven to throw perlino and buckskin with grey mare. Breeding to all mares call for info (818)335-2735 shipping or live cover.


Pretty 3 year old overo filly with talent
You dont find many gaited overos with more style and gaited any better than this girl. Moonlight Guenivere has been genetically tested and is overo with no Sabino. She has a natural 4 beat gait, great disposition, and is one of the most sensible horses weve ever had. Definitely show quality but if thats not your thing, she will make a trail horse out of this world. Call 731-609-9910 for more information. I dont expect her to last long.


Beginner safe, 2008, 14.3h Sorrel QH type Mare
2008, 14.3h Sorrel, Quarter horse type Mare. Beginner safe, WTC, smooth gaits, lunges both directions. Sweet mare with more whoa than go. Great horse for kids or a lesson program. Excellent ground manners, picks up both leads, works in the arena or trails. Not spooky, has been around tractors, golf carts, dogs, chickens, deer and geese. Stands on crossties, good for farrier and vet. Sold sound with a 30-day exchange policy.


3-year-old gelding Cash is sweet, in your pocket type of horse. He loads, lifts feet, good with farrier. He is broke to ride and will walk, trot and lope but I am selling him as green because he needs more training and I don't have the time I thought I did. Has never offered to buck or rear with me. He is SOUND. He doesn't require any maintenance. He is a bit taller than 14hh. I'm asking 1400 or best reasonable offer.


APHA palomino paint gelding 2 yr old
We have a 2 year old palomino paint that's huge! He's 15 hands and stocky! He loads now, leads, easy to catch, bathes, picks up feet. He's the first to the gate. He's been lounged, I got him with another horse and don't need him but man he's nice!! Priced to sell!!! We have not started him under saddle, if I get him started he price will reflect that! He is absolutely stunning!


10 yr old 14.3 hh Fancy Jerusalem Mule. Bentley is first and foremost your best friend, he is an exceptionally affectionate mule and bonds very close to his human and or animal companions.Never bite or kick. He has been used recently for arena and trail, walk, trot canter by verbal cue. Requires very light leg. Clips, ties, crossties, bathes and loads in a trailer.He is barefoot and works on cement or dirt with no issue. Stands for farrier and vet, he is a barn favorite. He has currently b


Duchess (JC Name WhatsYourTrouble) is a sweet, intelligent mare who was retired from racing less than a year ago (RRP Eligible!) with 43 starts. She is still a bit green under saddle, but learning quickly. She is an enthusiastic worker who wants to work every day and has been restarted as a hunter/jumper. She is solid walk/trot and learning to settle at the canter on both leads. Appears to have a natural change when turned out, but I havent tried yet. She has schooled up to 2 with fillers


Arabian Mare for Sale out of Serenity line
Atheena Halima is a 2003 Straight Egyptian Arabian mare. She is very sweet and likes lots of attention! She was fully broke at 4 years of age and would even swim rivers! I had my first child a few years later and motherhood and horses have not been a good combination for me. She has not been ridden in a couple of years, so needs an experienced rider who has the patience to refresh her. She stands for the farrier for trims, but has not had shoes on in a few years (but she wasn't a problem t


This handsome boy is Jet. He is a beautiful dappled palomino 15.3 hand AQHA gelding. He just turned 8 on January 22nd. Jet has a typical in your pocket gelding personality. He will meet you at the gate, and loves to be loved. He stands like a perfect gentleman for mounting and dismounting, has a one hand neck rein and is responsive to leg and verbal ques. Whoa is all it takes to get him to stop. I have not found anything that spooks him! He is traffic safe, doesnt mind dogs barking at his


Black Frame Overo Genetically Tested TWH Filly
Jazzy is a gorgeous black filly that carries the frame overo gene, tested AnimalGenetics. her right eye is blue, for a unique striking look. She has good conformation, with a nice hip and shoulder, short back, and graceful neck. She should mature to 15-15.2. Jazzy has a good disposition and natural four beat gait. She has one black gene, one red gene and one frame overo gene. She has the same 50 chance of producing frame overo just like her more colorful sire. If you are not into breeding


Very Gentle, calm, green broke, 6 year old Quarter Horse mare. Easy to handle, loads a trailer well. Can be turned out with other horses. Trained under western saddle. Good clean confirmation. No vises very friendly.


jeta is green Broke , / I drive her more them i ride her..


APHA 18YO Gelding Black and White Paint Great All around Horse
Great all around horse--trail, mountain, kid's. Super solid horse. He has been there and done that. He trailers great, leads, ties, stands for the farrier. Black and white paint (TOB/OVR) I bought him as an advance beginner 4 years ago. He was used for college barrels before I bought him. He has lots of life left. Life circumstances force me to sell.


Registered with paper, 4yo 15.3hh sorrel mare. Good to Trailer, shoe etc, good with other horses. Was started at the track. Sound and ready for a new career. I can possibly deliver.


Aqha 12 yr old gelding this horse is perfect for anybody to ride this horse will pack around the novice most inexperienced kid on the trail or go rope or cut a cow for any experienced rider. He stays between the reins and moves off of very light pressure. Has a great stop and turn around and will make the perfect addition for anyone wanting a new partner. 3500 Located granbury tx 774 573 5760


15 year old Haflinger mare for sale!
Goldie has shown 2nd level dressage and is schooling some 3rd level with easy lateral work. She has been ridden by a junior for the past 6 months and would be wonderful for a junior or AA looking for a pony to learn on and enjoy. Great on trail and super fun to ride. Very sound and an easy keeper. Goldie loads/clips/bathes/etc. and she is the barn favorite! Lease option also available!


Smart refine roan colt. Well muscled and has been eating grain even before he had his teeth. This colt is going to be so easy to train because he is inquisitive and figures things out quickly. He has buckskin coloring and roan on all of the top of his back. Flashy markings. His mother has running bloodlines such as Bold Thomas yet her sire was a halter horse and she has always been a easy keeper and well built. My website is www.diamondddranch.com.


Charming Eventing Prospect with Tons of Potential!
Crosby is a friendly, 16.1 hh, thoroughbred gelding with incredible potential for eventing! His outgoing and playful personality makes him an enjoyable guy to be around. Crosby will stand all day for you to brush and groom him and always greets me in the pasture. He does not require shoes either. He is incredibly intelligent and retains knowledge and training so well! He is such a quick learner! He has no problem with the dogs, chickens, 4-wheelers, and other equipment on the farm, and he


NEEDS MOVED ASAP Khaleesi is a beautiful and willing mare who is looking for a forever home. She doesnt fit my performance needs in my horse herd. She has been on trail rides where she goes through water, over bridges and logs, through thick brush and wooded areas, shes sure footed, will go up or down steep embankments, vehicle safe, and goes wherever you point her. Shes been rode in parades, play days, and fun shows. She can lope the barrel pattern, lope through poles, do flags, and othe


Barrels, Rodeo, Roping, Cattle Work
For Sale Barrels, Cattle work, speed events you name it, this mare will be great at it! 10 yr old 15.1hh grade mare. This mare is FUN to ride!! She's got All the Buttons and so much DRIVE to work and please with the sweetest attitude to top it off!! Big boned, quick and athletic on her feet W/t/l one rein neck rein, roll backs, great stop, light on the face and super light on her sides. This mare is not for beginners as she's very sensitive and quick to her cues with a huge motor behind he


Trixie- Mini Pony Mare w, Cart, Equipment and Saddle
Trixie is a 9 year old, 38 inch tall Tri Color mare mini pony. She is very well trained to drive and ride. She is gentle for children to handle and has an easy going disposition. She stands for children to groom, saddle and harness her. She rides bare back or saddled. She is broke to drive and has been used to pull carts.She was bred and trained at Gatliff Farms in Goshen, OH. She is a great beginner pony for the young and not so young wanting a safe, gentle well trained driving pony. The


Beginner safe, 2006, 14.3h Sorrel QH type Mare
2006, 14.3h Sorrel, Quarter horse type Mare. Beginner safe, WTC, smooth gaits, lunges both directions. Sweet mare. Great horse for kids, beginners or a lesson program as well as a seasoned rider. Excellent ground manners picks up both leads, works in the arena or trails. Not spooky, has been around tractors, golf carts, dogs, chickens, deer, and geese. Stands on crossties, good for farrier and vet. Sold sound with a 30-day exchange policy.


Introductory Offer- Huge 3 year old Buckskin Tobiano
Looking for color and height? The Trouble Starts Here Buckskin Tobiano 16 hands, 2015 Model Lockwood is an extremely gaited, sensible young stallion that we are offering to a select number of outside mares. His dam is one of the nicest spotted mares out there, going back to old stock such as Ace's Witch Doctor and The Color Man. His sire is not only goes back to The Last Gold Chance twice, but is also a grandson of Threats Velvet Frost. With breeding like this, your foal will have the be


Selling 17 year old gelding quarter horse: Age:17 Name: Kiba Height: 15.3 Fur: Black Update on shots Gender: Gelding Breed: Quarter horse 2500 O.B.O let's decide a price. All I can do is say no. I can't deliver. NOT registered. Need gone asap. PLEASE READ ALL BEFORE ASKING QUESTIONS. Must go to good FOREVER home where he will be worked and not let sit around. Stands for feet Good with shots and wormer Bathes Ground tied Lunges Trails Gaming Hunting Kids Jumping Neck rein Direct rein


Kirks Spacial Brown aka Buster Brown 2011 15.2 Brown AQHA stallion. Buster Brown is started on barrels and team roping. Runs in the 3D/4D but with a more aggressive rider would be in the 1D/2D. Has 30 days of team roping training on the head side. Has been used in the stockyards penning cattle. All his baby so far have been super nice built babys. Big boned with nice confirmation. Pictures of his babys posted as well. N/N on his 5 panel.


This guy is so sweet. Yes, swayback. Not sure how much ability he'll have but he is VERY kind and sound. Raced 1x recently and he wasn't interested. Anyway he's already been turned out for 10 days and he's very comfortable in his own skin with or without company. Some video available. Sound, no vices. NON racing home only. Goes with no slaughter contract. By Sky Mesa (love). 352-895-0833. others available


Spotted buckskin draft cross filly
This filly is the sweetest girl. She already loves attention. She is out of my spotted draft mare and my homozygous apha perlino. 500 down to hold her until weaning.


Lov is a 2017 filly 100FPD or F4 she is breed to do it all. Sold halter broke UTI shots worming. 20 Down holds you filly till wean. 5 panel tested.


10 year old haflinger gelding aprox 14.1hh and very stocky. Sweet and friendly, great for farrier and trailering. Green broke. Too many horses and not enough time forces sale. He was a rescue so I do not know his past.


Last time I list her this cheap. Golden dappled palomino quarter pony. Gentle, been easy to catch. I bought her for a broodmare, and she has a conformation and thickness to die for for this size of pony. Around 10 years old. 12.2hh. People we got her from said they led their 3 year old around on her. But as I said I bought her for a broodmare and I have done NOTHING with her, she sells as not broke to my knowledge. She may be, but if I put the time in riding her, her price is gonna be high


Lone Ranger (aka Ranger) is a 16.2 hand 12-year-old Holsteiner Thoroughbred gelding. Ranger has experience in the hunter, jumper and equitation rings up to 33. Three smooth gaits and a smooth jump. Auto lead changes, has only stopped once in the six years Ive owned him, doesnt look at any fences. Has been champion and reserve champion numerous times in the hunters and jumpers. Very uncomplicated ride. In your pocket personality and loves his people. Is up to date on shots and just had his


This colt should be blue roan. Sire and Dam are blue roan. No white markings like his daddy that is built stout. His breeding is outstanding, sire is Nitro Dual Doc breeding out of Peptoboonsmal, Hancocks Blue Boy that produced 188 foals and 75 were blue. These horse on sires side are cutting bred. His Dams side are halter/performance with producer of 50 performance foals. Picture wouldn't load at this time. My website can be viewed at www.diamondddranch.com


Well Started All Around Prospect
Docs Okie Printss a.k.a Bonnet is a 2015 model 14.2 hand registered paint mare. Bonnet is a quiet and gentle mare who rides around level headed and easy. She loads on the trailer like an old pro. Stands to be clipped trimmed and bathed like a seasoned show horse. She has a solid foundation to go in any direction. She rides off alone or in a group on the trails. Has worked cows and the flag. Been hauled to numerous cowhorse clinics and lessons. Also ridden at an obstacle trail challenge and


travelers black hawk reg mft gelding super trail horse nice gait 151 hh
hawk is a real nice trail horse owned by 72 yr old women who has reluctantly decided to get a shorter horse with all the ortho issues she has it is almost impossible to mount him. she has rode him on many trails he has speed and is smooth a nice canter too he has a nice flat walk also. i have videos and pics to email you if your interested, i also will update with better photo after tomorrow,he is here on commission sale but i will be riding him daily and making lots of between the ears vi


Beautiful, sweet, 5yr old quarter horse mare. Great on trails. Has gone over some small jumps. Sound and no vices. Can go English or Western. Wonderful ground manners. Lunges, Ties, Trailers, Stands for farrier. Good with dogs. About 14.3 Ready to go in any direction with advanced/intermediate rider as she is young. Not registered. To a good home.


Sad to see him go, but I must re home my 6 year old paint gelding. He is broke to ride western, mostly used for trail rides. He stands great for farrier, brushing, baths, hooves, and Vet. Loads and ties well. Does great with cats, dogs, other horses, traffic, normal farm activity and equpment. Looking for a forever home with a semi experienced rider who won't let him be pushy. Easy to catch in pasture, loves attention. Only rehoming him due to my back injury which keeps me from riding him


Sadly offered up for sale, IMA SOLIS, aka Apache, aka Patch. Patch is a 12 year old, 15.2 hh, very stocky APHA gelding. He is a big puppy dog who is full of personality. WTC - may need some work after being off this winter. He is extremely smart and a quick learner, but I would not recommend him for a beginner rider. Very easy keeper - doesnt require much grain at all. Great healthy feet - barefoot all the way around. UTD with shots, teeth, feet, and coggins, and ready for a new job! He wi


Sundance 6 yr old rocky mountain gelding super gait great on trails 15 hh
sundance is a really nice horse owned by a timid rider and she does great with him he is great on trails good nice gait willing will go where you point hi he is stunning beautiful sweet horse owner only ride a few times a yr and feels he is too young and to good of a horse to let set she has owned him since he was 2 yrs old had him trained at 3 and rode a lot more then but this last yr only 3 times so he is here on commission sale he is super nice i tossed saddle on him and rode off like h


Miss Madison Bailey is sired by Mr Bar B Bailey. Dam: Miss Madison Glendoc. She goes back to Tinky Two and has a huge family of versatile performance horses. This filly has been wormed and has had her feet trimmed. (Asking 1000 gst) Located at Hanna, AB (2 hours from Calgary). Inquiries by telephone call only, please. 250-264-8866


Tall, Fancy, Black Morgan Mare
'Fay' had a full year of training as a 4 year old, had a foal in 2015, and then returned for four more months of professional training last winter. She has a solid walk, trot and canter. She's good on the trails and can go in any direction at this point in time. She does require an intermediate rider, as she is not for beginners. This wonderful mare is only available as we are downsizing. Beautifully bred, she has the potential to move into the hunter pleasure, western pleasure or dres


Looking for a great home for my mare.


APHA 2 year old colt. Very flashy Tobiano, halter trained and ready to be started under the saddle. He's around 15hh give or take a bit.


Beautiful blue walker. He is stunning, well mannered, and loves people and carrots. My grand children favor this one.


Rain is a 2 years old pinto gelding. standing at 13 hands and so growing. He is green under saddle walk trot and stops really well. not centering under saddle yet. He will make a amazing kids horse or small adult with more miles on him. He also has been started harness very easy to handle can be finished anyway somebody chooses. He would make a great cart Pony gaming Pony or jumping pony. Awesome ground manners UTD on. Asking 1000 obo. 336 687 7950 price will increase with training.


Chicago, 161, Elegant Bay Thoroughbred Unregistered, Never Raced
Some show experience in Hunter/Jumper and lower level dressage training. Bred and raised on Polo farm. I purchased 1 year ago from original breeder/owner. Regrettably selling as he is too much horse for me (I am in my mid-60s). Kind eye, sweet disposition. Nice mover. Excellent ground manners clips, bathes, loads. Great for vet, farrier. UTD on all. No vices. Requires front shoes. PPE from May,2017 available to serious inquiries only.


AMHA, AMHR Black Overo Miniature Colt
Cowgirls Dreams Held Hostage Freedom May 2, 2017 AMHA/AMHR Black Overo Colt Sire: Reeces Outlaw Hawk Dam: Double D Extreme Dream Currently 30.5. Should mature around 34. Freedom is a lovely black overo colt. He has a power packed pedigree, which includes being a grandson of 4Gs Little Kings Alfalfa Pleasure. This colt would excel in the driving arena. He has huge movement, and a steady, smart mind. His color makes him stand out! He has good overall conformation, and good teeth. He i


AQHA SORREL GELDING, TEAM ROPES, HEEL HORSE, CUTTING, TRAIL RIDING
This is CHOLLA TWIST, a registered AQHA SORREL GELDING that is very broke, experienced, and seasoned. He was raised in a feed lot and has spent lots of time working at a ranch in Oklahoma. The last 8 months he has been used for North Eastern Oklahoma rodeo team as a heel horse. He has also been used for cutting and he will work a cow. He has foundation bloodlines with DOC BAR and KING BARS on his papers. He will run poles and he also has been around the barrels. Super nice gelding that any


Clementine is a 17 year old Missouri Fox Trotter. Has been ridden in the mountains on trails for most of her life. Has mostly been ridden by beginners, does like to take advantage and eat grass on the trails. She would prefer to walk but will trot and canter. She does well in the arena as well as on the trails. She can not be on grass, no problems currently but blows up really quickly and could have issues if put on grass. Currently in a dry lot getting a flake of hay AM/PM. Sweet personal


Exceptionally Talented Gorgeous Mare!
Dottie is an 8 year old Oldenburg Mare by Sempatico M (One of only 2 German fully approved Homozygous pinto for full Warmblood breeding stallions in the world!). She is a fabulous mover, great work ethic, and aims to please her rider every step of the way. She is very comfortable and adjustable in all three gaits. She performs lateral movements, counter canter, and flying changes. She has been shown in training level dressage and will continue gaining show experience until sold. In additio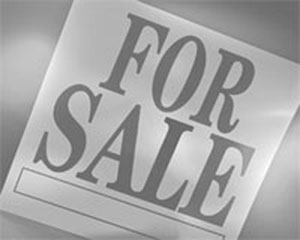 He is a 12 year old thoroughbred gelding. He is best fit for an experienced rider. He has seen the barrel pattern, but he is not enjoying it so I have decided to not pursue barrels with him. He loads like a dream, and has had a rope swung off him, he has dragged things with no problem. He has been around cattle and doesnt mind working with them. He stands for a bath. He does have a little issues unloading a trailer, but he has made much improvement. I have tried to make it work with this horse,


Emmy is a beautiful Large pony that is a gorgeous mover and has great potential for a jumper/eventer. She is 14 years old and is a Latvian, Thoroughbred, and Welsh pony cross that is enthusiastic and athletic. She loves to jump and has been started over cross poles and small verticals. She needs a confident rider that can take her to her full potential. Video: Contact Kim at: 262-388-1248


Kid broke Grullo Gelding 14 yrs
14 yr old Grullo gelding. Has been on a Colorado kids camp trail and riding program for the last 7 years. Trail rides nice. Arena rides. Perfect for confident beginner or intermediate kid. Would be great all around horse for anyone. About 14.3 hands. A little Butt shy when horses get on top of his butt on the trail or arena. Dont miss out on this one! Would be good at gymkhanas or 4-h. Loads, ties, stands, and rides in an o-ring. UTD on all. Sound. Vet checks welcome. Wears front shoes wh


Romeo is a beautiful and elegant registered DNA veritifed GVHS,GYPSY VANNER Stallion, 14.3 hand is a proper example of the Gypsy breed, with short back, nice bone, excellent compact conformation, and thick mane tail with lots of silky feather. Super laid back personality live cover only 900.00 for feathered breeds, 750 for a cross. 10 per day mare care.


Fernando is an 11 year old well-trained, well-mannered easy keeper perfect for all around riding. Shots and dental filing performed February 2018. Does not bite or kick ever. Gets along well with people, dogs and other horses. Loads, ties, stands perfectly still to tack up and with farrier. Big and fun personality for horse lover. We have used him for trail riding but he could easily stand out in shows or competition. Completed Parelli training last summer. Good, solid horse


Clydesdale Quarter Horse Crossbred Gelding, Smooth to Ride, Big and Stout
This is a BIG CLYDESDALE QUARTER HORSE CROSSBRED GELDING that is broke to ride. He is a full 16.2 hands tall on a stick. He is thick made with good bone. He has been ridden in rough country and is very sure footed. He will ride out alone bravely and go where he is pointed. This big gelding has a super smooth canter that is so easy to sit. He will stop on whoa and stand patiently waiting on your next command. He walks relaxed and quiet and doesn't go any faster than what is asked of him. He


Whitey's Sugar and Spice is her registered name as well call her Spice. She's 15.2 hands tall and 14 years old chestnut mare. She a smooth ride for those bad backs or knees. Sweet and easy to catch, loves to be groomed, good with farrier, stands to be mounted and waits till you tell her to move out out. If you want to just walk she will. And when you want to go into a gait just give her a click an she go right into that nice smooth 4 beat. She will ride by herself or gets along in a group.


5yr old Registered Mare All Thats Authentic
For sale, due to no fault of her own. 5yr old 16 Hand registered Appaloosa mare. All Thats Authentic aka Rogue can take you any direction you wish. She has halter points, is a beautiful mover, has the speed, and is super athletic. I bought her for a barrel prospect. Shes been hauled to Alabama and trail rode in the mountains and has been sent to trainer for 60 days currently. Price will increase with training. As I work 2 jobs six days a week, I simply dont have the time to give her the co