The Obstacles Of Televising MLB Games Without Fans
As other major sports leagues consider the possibility of televising games played in front of empty stadiums, Major League Baseball would love to do the same. The reality of the situation is that even quarantining teams in Arizona or Florida don't solve all the issues. Too many obstacles remain to make such an arrangement safe…


Offseason In Review: Cincinnati Reds
For the second straight winter, the Cincinnati Reds committed to building a winner the old-fashioned way: by opening their pocketbook. Last winter's additions were good first steps, but as much as they hoped to unseat the Brewers, Cubs and Cardinals, the Yasiel Puig blockbuster aimed to lure bodies through the turnstiles. This winter's blusterous free…


Rangers Executives Take Temporary Pay Cuts
As clubs brace for the possibility of layoffs or staff reduction while revenue is halted, Evan Grant of the Dallas Morning News reports that several top-ranking Rangers executives have taken temporary ~20% pay cuts. The hope is to protect lower-level employees from being laid off or furloughed. The salary reduction will hit the "top executive…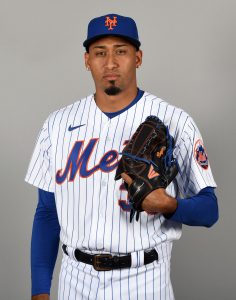 If the Mets are going to maximize their potential and break their three-year playoff drought in 2020, odds are they'll need a bounce-back effort from right-handed reliever Edwin Diaz. It's still tough to believe how little the Mets got last year from Diaz, whom they acquired in December 2018 in what now looks like a…


GM Trade History: Dodgers' Andrew Friedman
It's not always fair to judge baseball operations leaders for free agent signings.  In many cases, the biggest contracts are negotiated to varying extents by ownership.  The same can hold true of major extensions.  It's just tough to know from the outside. There's obviously involvement from above in trade scenarios as well.  But, when it…


Prospect Faceoff: Pearson v. Mize
There might not be two finer right-handed pitching prospects in baseball than the Blue Jays' Nate Pearson and the Tigers' Casey Mize. At least a few notable prospect outlets essentially have the pair neck and neck. Baseball America ranks Pearson as the game's seventh-best farmhand and has Mize at No. 13. FanGraphs puts Pearson at…


Klutch Sports Agency Expands Into Baseball
The Klutch Sports agency announced today that it has acquired the Tidal Sports agency. That'll bring agent Brodie Scofield and his stable of clients into the growing multi-sport outfit. Klutch and top agent Rich Paul are already well known in hoops circles. They represent LeBron James and other NBA superstars. A recent investment from United…


MLBPA Approves Assistance Program For Non-Roster Players With Prior MLB Service
The Major League Baseball Players Association on Friday approved a program intended to provide supplemental income to non-roster players with prior Major League service time, per Ken Rosenthal of The Athletic (Twitter links) and Tim Brown of Yahoo Sports (Twitter links). Under the newly implemented program, players with at least a day of MLB service…


Examining Rockies' Ineffective Free-Agent Spending
It hasn't been an enjoyable 12 months for the Rockies organization. There was plenty of goodwill to go around heading into last season after back-to-back playoff berths and the long-term extension franchise player Nolan Arenado signed. But just about everything has gone in the wrong direction for Colorado since then. The club fell on its…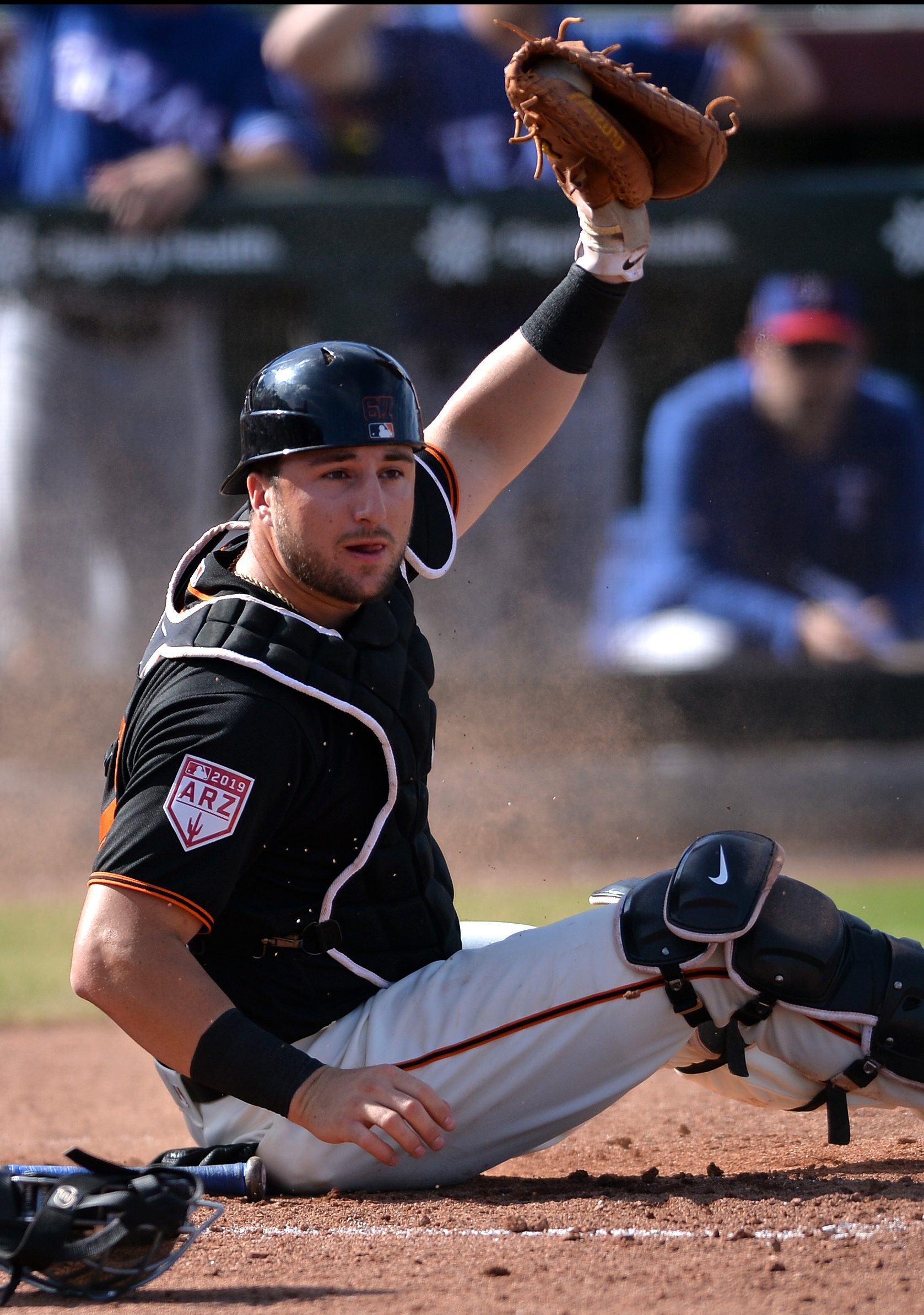 Prospect Faceoff: Bart vs. Rutschman
The parallels between the Giants' Joey Bart and the Orioles' Adley Rutschman are plentiful. Both were standout catchers at reputable Division-I schools –Bart at Georgia Tech and Rutschman at Oregon State. Bart was in the running for the No. 1 overall pick in 2018 but went second overall to San Francisco. A year later, in…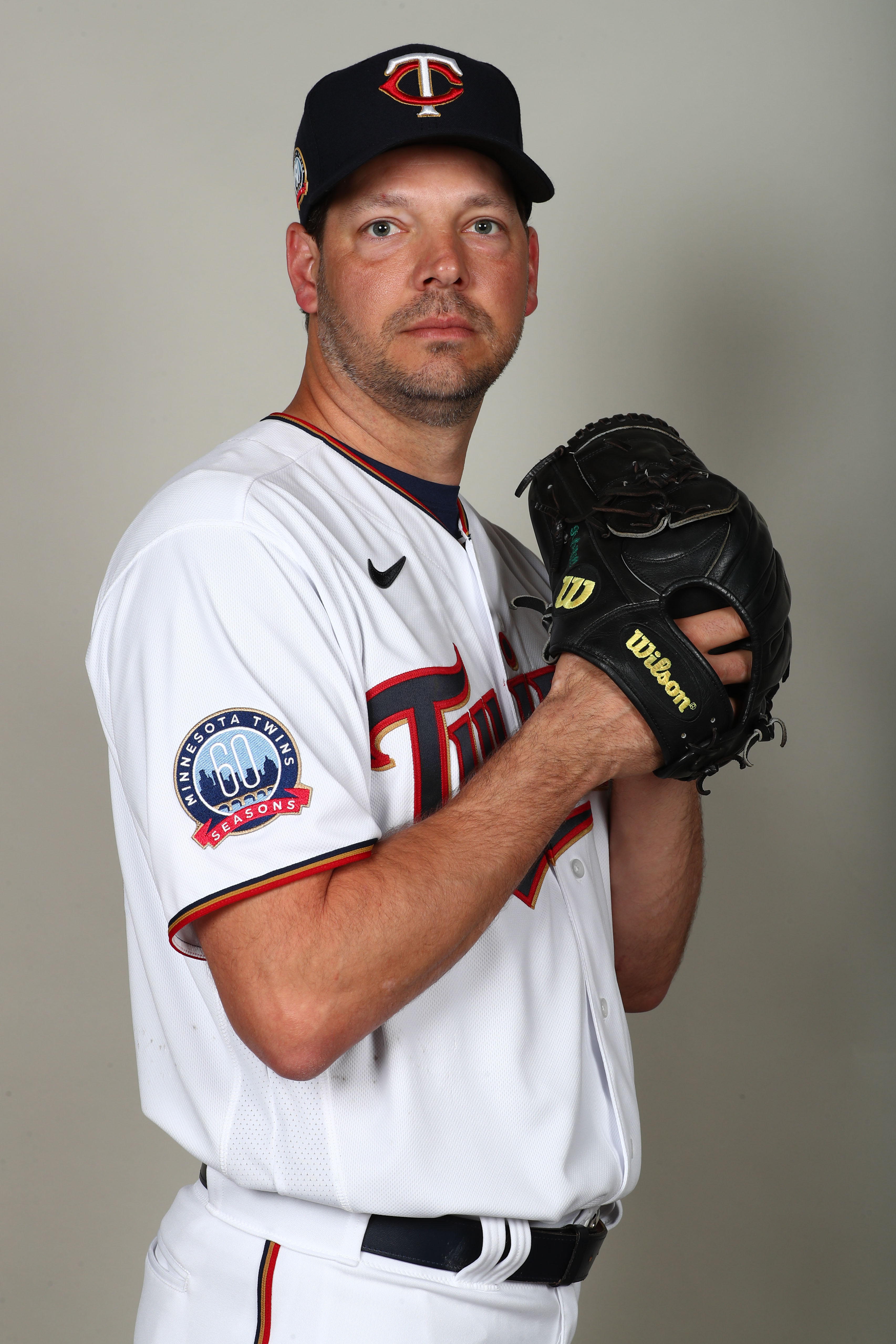 How The Delayed Season Impacts The Twins
All 30 big league clubs are waiting to see whether a 2020 season will be played at all, but assuming a season is able to take place in some capacity, the prolonged delay will impact some clubs more than others. We've already run through the Yankees, Angels, Phillies and Athletics in this regard. Turning to…


How To Get A Job In Baseball, According To GMs
Working in baseball operations for a Major League team is a dream job for many baseball fanatics.  If front office job-seekers are being honest, the pinnacle would be to one day land in the GM's chair and call the shots on trades, free agent signings, and draft picks.  But in such a competitive field, how…


Video: Grading Rick Hahn's Trade History For The White Sox
White Sox GM Rick Hahn has shaped the team as both a buyer and seller in many major trades over the years, involving Chris Sale, Adam Eaton, Jose Quintana, Todd Frazier, Jeff Samardzija, Jake Peavy, Yoan Moncada, Eloy Jimenez, and more. Check out today's video to see Jeff Todd's evaluation of Hahn's trade history.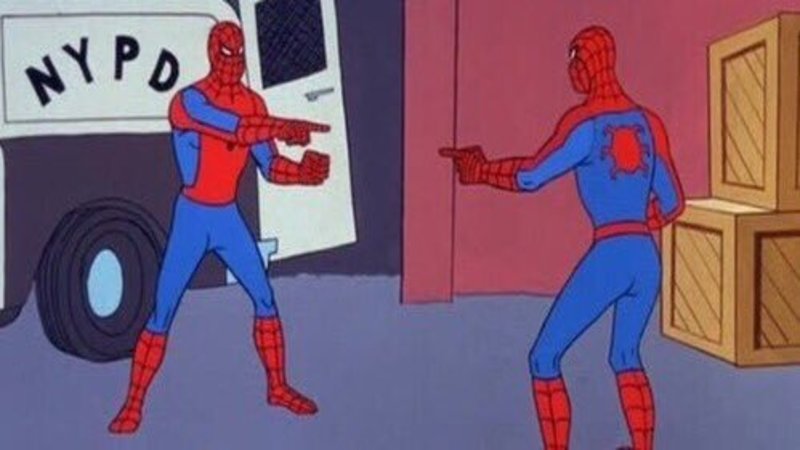 The Mariners Might've Struck DFA Gold
Over the past couple of seasons, the Padres have struck gold on a pair of bullpen waiver claims, parlaying essentially free pickups of Brad Hand and Kirby Yates into utterly dominant performances at the MLB level over the life of multiple seasons. We see relievers whom we believe to be more or less fungible make…


Angels Release Roberto Baldoquin
It has been five years since the Angels, led at that point by former general manager Jerry Dipoto, signed Cuban infield prospect Roberto Baldoquin for what was then a record bonus worth $8MM. But the Angels and current GM Billy Eppler have moved on from Baldoquin, whom they recently released, according to Chris Hilburn-Trenkle of…


Offseason In Review: San Francisco Giants
The roster churn continued for the Giants, who made a plethora of lower-tier (and fairly inexpensive) acquisitions that includes a few familiar faces returning to the Bay Area. Major League Signings Kevin Gausman, SP: One year, $9MM Wilmer Flores, IF: Two years, $6.25MM (includes $250K buyout of 3.5MM club option for 2022) Drew Smyly, SP:…


2020 Amateur Draft Pool Allocations
After easily finishing with Major League Baseball's worst record (47-114) in 2019, the Tigers are set to pick first in this upcoming summer's draft. The Orioles – owners of the No. 1 pick a year ago – will make the second choice, but they have the most money available to sign their selections, as Jim…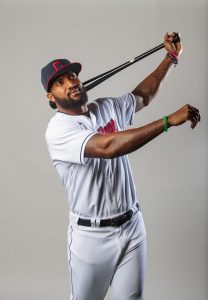 Rebound Candidate: Domingo Santana
To say it was a low-spending winter for the Indians would be an understatement. They largely stayed away from doling out guaranteed contracts, but the one-year, $1.5MM pact they handed outfielder Domingo Santana was among the few. The Indians are hoping Santana can turn the clock back a couple seasons and help them reclaim the…


Rangers' James Jones Out Until 2021 Due To Torn Patellar Tendon
Rangers lefty James Jones sustained a torn patellar tendon in his right knee Monday, tweets TR Sullivan of MLB.com. The injury occurred when Jones tripped over one of his son's toys at home, Sullivan adds. He's expected to be sidelined until Spring Training 2021 after undergoing surgery to repair the tendon. Jones, 31, reached the…


Prospect Faceoff: Robert v. Adell
There isn't much doubt that the White Sox's Luis Robert and the Angels' Jo Adell are the two best outfield prospects in baseball. The prospect gurus at Baseball America, MLB.com and FanGraphs all rank the two that way, and they also place them among the top farmhands in baseball no matter the position. Robert (No.…


How Did The White Sox Trade Fernando Tatis Jr.?!
In what's become one of the most lopsided trades we've seen in a long time, the White Sox traded Fernando Tatis Jr. and Erik Johnson to the Padres for James Shields and cash back in 2016. MLBTR's Jeff Todd tries to explain how this painful deal came about for the Sox, in today's video.


NL West Notes: Martin, Giants, Ubaldo
Right-hander Corbin Martin, one of four players the Astros sent to Arizona in the Zack Greinke blockbuster, had been on the Diamondbacks' radar for awhile, writes Zach Buchanan of The Athletic (subscription required). They'd first targeted him in the 2017 draft and again in trade talks with the 'Stros centered around Paul Goldschmidt — but Houston wasn't…


Giants Release Jerry Blevins, Brandon Guyer
The Giants released left-hander Jerry Blevins and outfielder Brandon Guyer shortly before the league-wide roster freeze was implemented, per Baseball America's Chris Hilburn-Trenkle. Both veterans had been in Major League camp as non-roster invitees this spring. It was a rough spring for the 36-year-old Blevins, who was tagged for nine runs on 10 hits and…


Prospect Faceoff: Franco v. Lux
Yesterday's prospect faceoff post featured two fairly similar youngsters: upper-level left-handed hurlers MacKenzie Gore and Jesus Luzardo. Today, we'll examine another duo with a lot of commonalities … but they won't be quite so closely situated. Glance up at the top ten list of most prospect rankings and you'll see two middle infielders: Wander Franco…


The Yankees have released righty David Hale, Chris Hilburn-Trenkle of Baseball America reports. This move occurred before the institution of a leaguewide roster freeze. Hale signed yet another minor-league deal with the Yankees over the offseason. He has gone through numerous procedural moves with the club while moving onto and off of the active and 40-man…


Mariners Release Cody Anderson
The Mariners have released righty Cody Anderson, as per the roundup of pre-roster freeze transactions from Chris Hilburn-Trenkle of Baseball America. He had been in camp as a non-roster player. Anderson joined the Seattle organization in mid-February, representing his first time with another club after nine years in the Indians system. He was knocked around…


Reds Release Junichi Tazawa, Chris Volstad, Felix Jorge
The Reds recently released a trio of hurlers, Chris Hilburn-Trenkle of Baseball America reports. Righties Junichi Tazawa, Chris Volstad, and Felix Jorge were all cut loose before the coronavirus-related roster freeze went into effect. Each of these pitchers had joined the Cincinnati organization on minor-league deals. It was unlikely in each case that they'd earn a…


GM Trade History: Phillies' Matt Klentak
It's not always fair to judge baseball operations leaders for free agent signings.  In many cases, the biggest contracts are negotiated to varying extents by ownership.  The same can hold true of major extensions.  It's just tough to know from the outside. There's obviously involvement from above in trade scenarios as well.  But, when it…


Season Cancellation Would Not Delay Luhnow, Hinch Reinstatement
Former Astros GM Jeff Luhnow and manager A.J. Hinch will not serve any suspension time beyond 2020, regardless of whether a season is played, according to ESPN.com's Buster Olney. Both were fired by the Houston organization after MLB issued year-long bans arising out of the sign-stealing scandal of the 2017 Astros. Per the report, this determination…


Latest News & Notes On Coronavirus & Baseball
We're all pining for the return of baseball. It'd be nice to watch, especially in these trying times. More than anything, though, the start of play would mean that we've achieved some amount of control over the spread of the coronavirus — and, perhaps, that there'd be an end in sight to the suffering it…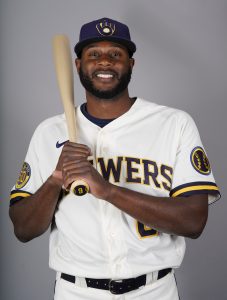 Rebound Candidate: Lorenzo Cain
Lorenzo Cain has unquestionably been one of Major League Baseball's elite center fielders over the past several years. During his greatest stretch – a five-year run divided between the Royals and Brewers from 2014-18 – Cain racked up four seasons of better than 4.0 fWAR, ranked fifth among all outfielders in that statistic (22.7), fourth…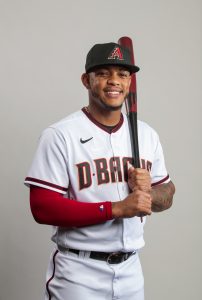 Transaction Retrospection: An Arizona-Seattle Blockbuster
MLBTR's Steve Adams just recapped the notable trades that Mariners general manager Jerry Dipoto has made dating back to his hiring late in the 2015 season. That was an unenviable task when you consider the eye-popping amount of deals that Trader Jerry has swung since he arrived in Seattle. One of Dipoto's most significant moves…


Phillies Notes: Harper, Dominguez, Realmuto
There's plenty of negativity on which to dwell in times such as these, but many of the game's top players continue to their efforts to help those in need and inspire hope. To that end, Bryce Harper announced Thursday (via Twitter) that he and his family are donating $500,000 in partnership with Direct Relief, Three…


Tigers Release, Re-Sign Jordy Mercer, Zack Godley
In advance of the MLB-wide roster freeze, the Tigers released and re-signed veterans Jordy Mercer and Zack Godley, per Chris Hilburn-Trenkle of Baseball America. It was a procedural move, per Chris McCoskey of the Detroit Free Press (via Twitter), no doubt relating to their opt-out clauses. Both players remain with the organization on minor-league pacts. *The…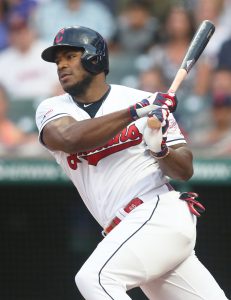 Free agency in Major League Baseball opened way back in the beginning of November. At that point, nobody would have expected outfielder Yasiel Puig to remain without a job into April, but here we are. It's going to stay that way for at least a little while longer, too, after MLB put a stop to…


Griffin Canning Cleared To Begin Throwing Program
Angels right-hander Griffin Canning has been cleared to begin a throwing program, general manager Billy Eppler announced to reporters Wednesday (Twitter link via Jeff Fletcher of the Orange County Register). Barring setbacks, he could be ready to throw off a mound at month's end. Canning, 23, was shut down early in camp after an MRI…


Shin-Soo Choo Donates $1K To Each Rangers Minor Leaguer
Rangers designated hitter Shin-Soo Choo has decided to donate $1,000 to each of the club's nearly 200 minor leaguers, per a report from Naver Sports in Choo's native South Korea (link in Korean). Evan Grant of the Dallas Morning News confirms the story and has more on Choo's donation. As Grant explains, Choo has often…


GM Trade History: Mariners' Jerry Dipoto
It seems we've reached the point in our GM Trade History series where someone at MLBTR has taken on the foolhardy, daunting task of re-chronicling the unyielding exploits of Mariners GM Jerry Dipoto — far and away the most active executive on MLB's trade market. (What have I done?!) Commonly referred to as "Trader Jerry,"…


Prospect Faceoff: Gore v. Luzardo
It's easy to dream on top prospects. Such players have not only exhibited great play and immense talent, but have been hyped up yet further by those who judge young players for a living. We tend to see the (!!!) and ignore the "potential" … with its implicit acknowledgement of a downside scenario. This…


2020 Season Increasingly Likely To Begin Without Crowds
What began as a backup plan has increasingly turned into an apparent inevitability as the coronavirus pandemic continues to grow. If MLB is able to get a 2020 season off the ground at all, it's likely to be played initially in empty stadiums, according to Joel Sherman of the New York Post. Just days ago,…


MLB Cancels 2020 London Series
Major League Baseball has officially announced the cancellation of the 2020 London Series. The Cubs and Cardinals had been scheduled to play a two-game UK set in mid-June. This hardly rates as a surprise given the coronavirus crisis that has engulfed the world. Putting on MLB contests, with or without fans in attendance, will be…


Latest On James Paxton, Yankees' Rotation
Yankees pitching coach Matt Blake told reporters Wednesday that left-hander James Paxton is progressing well in his rehab from back surgery (Twitter links via Brendan Kuty of the New Jersey Star-Ledger). The left-hander went under the knife in early February, after which the Yankees announced a timetable of three to four months for his recovery.…


This Date In Transactions History: An Expensive Mistake
Big-money free-agent signings in late March aren't all that common, but the Cardinals pulled one off exactly two years ago. In hindsight, they probably wish it wouldn't have happened. On March 31, 2018, the Cardinals added right-handed reliever Greg Holland on a one-year, $14MM contract. Holland was supposed to solidify the back end of the…


Video: Grading Mike Hazen's Trades As Diamondbacks GM
Since being hired as Executive Vice President & General Manager of the Diamondbacks in 2016, Mike Hazen has engineered trades involving Zack Greinke, Paul Goldschmidt, J.D. Martinez, Ketel Marte, Starling Marte, and more. MLBTR's Jeff Todd assesses Hazen's wheeling and dealing in today's video.


GM Trade History: Blue Jays' Ross Atkins
It's not always fair to judge baseball operations leaders for free agent signings.  In many cases, the biggest contracts are negotiated to varying extents by ownership.  The same can hold true of major extensions.  It's just tough to know from the outside. There's obviously involvement from above in trade scenarios as well.  But, when it…


GM Trade History: Padres' A.J. Preller
It's not always fair to judge baseball operations leaders for free agent signings.  In many cases, the biggest contracts are negotiated to varying extents by ownership.  The same can hold true of major extensions.  It's just tough to know from the outside. There's obviously involvement from above in trade scenarios as well.  But, when it…


While the 2020 season remains paused, many Dodgers fans can now at least look forward to catching their team in action when MLB resumes play. An agreement has at long last been reached that will bring Dodgers games back to many televisions in Southern California, as Ramona Shelburne of ESPN reports (Twitter link) and has…


We've already run through the NL West, the NL East, the NL Central, the AL West and the AL Central in our look at some of the up-and-coming talent that figures to step into the Major League spotlight whenever play resumes. Let's take a run through our final division, the American League East…. Blue Jays…


GM Trade History: Braves' Alex Anthopoulos
It's not always fair to judge baseball operations leaders for free agent signings.  In many cases, the biggest contracts are negotiated to varying extents by ownership.  The same can hold true of major extensions.  It's just tough to know from the outside. There's obviously involvement from above in trade scenarios as well.  But, when it…


How The Delayed Season Impacts The Athletics
Every Major League Baseball team is facing some sort of impact from the coronavirus, which has delayed the start of the regular season and could wipe it out completely. Before the 2020 campaign begins (if it does), MLBTR will break down the ways that the pushed back campaign could affect each big league club. We've…


Baseball Leagues In Korea, Japan Face Ongoing Coronavirus Challenges
With COVID-19 raging in the United States, it's hard not to glance longingly across the Pacific. In Korea and Japan, authorities have seemingly gained control over the spread of the virus — so much so that their highly respected baseball leagues are working toward a resumption of play. That's not to say the effort is…


In news that slipped under the radar when it was announced, former top Astros prospect AJ Reed has announced his retirement. Chandler Rome of the Houston Chronicle highlights the decision and analyzes it from the perspective of his former organization. Reed, a former second-round pick, was once considered one of the game's premium hitting prospects.…


City Of Toronto Announces Events Ban
4:10pm: Toronto's ban focuses on city-led events, mayor John Tory clarified in a public statement. While the ban does not appear to explicitly rule out professional sporting events, mayor Tory's press release states: The City's decision provides clear direction to event organizers to enable them to make sound decisions in support of public health efforts…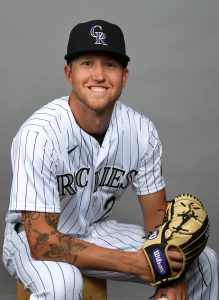 Rebound Candidate: Kyle Freeland
If you're of the belief that a pitcher can't thrive despite calling the hitters' haven known as Coors Field home, think again. Rockies left-hander Kyle Freeland did so in 2018, a year in which he finished fourth in National League Cy Young voting. He pitched to an excellent 2.85 ERA/3.67 FIP across 202 1/3 innings…


Evan Gattis Confirms He Is "Done Playing"
Burly backstop-turned-DH Evan Gattis confirmed that his playing career is now finished in an appearance on the 755 Is Real Podcast with The Athletic's David O'Brien and Eric O'Flaherty (audio link; profanity warning). The 33-year-old says he's "done playing" professionally. This news was obviously expected. Gattis did not play in 2019 after wrapping up his tenure…


Quick Hits: TJ Surgery, Thor, Verlander, Torres
Even with medical facilities reeling from the coronavirus, there are still Tommy John surgeries taking place. Red Sox left-hander Chris Sale and Mets righty Noah Syndergaard have undergone the procedure in the past few days. However, famed orthopedist Dr. James Andrews, who's known for performing the operation, has put a stop to it for the…


GM Trade History: Tigers' Al Avila
It's not always fair to judge baseball operations leaders for free agent signings.  In many cases, the biggest contracts are negotiated to varying extents by ownership.  The same can hold true of major extensions.  It's just tough to know from the outside. There's obviously involvement from above in trade scenarios as well.  But, when it…


MLB Announces Minor-League Financial Support
Major League Baseball has announced a plan to continue financial support and medical benefits to all minor-league baseball players. Jeff Passan of ESPN.com reported that a deal was pending (Twitter links), while Baseball America's JJ Cooper first reported one was in the works (Twitter links). The plan is for teams to issue $400 weekly payments…


MLBTR Poll: The Luis Robert Extension
Super-talented, MLB-ready 22-year-olds don't grow on trees. If you do happen upon one, what are the odds they perfectly fit your roster need and contention window? Viewed from that perspective, and accounting for the context of MLB player valuation, the $50MM risk the White Sox took on Luis Robert is a slam dunk. Of course,…


Taillon Unlikely To Pitch In 2020 Regardless Of Season Schedule
The uncertain start date for the season and the likelihood that, if there is a 2020 season, it'd extend into at least late October, has created some intriguing possibilities about players unexpectedly returning from injury earlier than anticipated. In theory, Pirates righty Jameson Taillon would be one such player to watch, but Taillon tells Jason…


It's not always fair to judge baseball operations leaders for free agent signings.  In many cases, the biggest contracts are negotiated to varying extents by ownership.  The same can hold true of major extensions.  It's just tough to know from the outside. There's obviously involvement from above in trade scenarios as well.  But, when it…


Offseason In Review: Texas Rangers
The Rangers face major competition in the AL West. Have they done enough to field a competitive roster in 2020? Major League Signings Kyle Gibson, RHP: three years, $28MM Jordan Lyles, RHP: two years, $16MM Robinson Chirinos, C: one year, $6.75MM (includes buyout on 2021 club option) Joely Rodriguez, LHP: two years, $5.5MM (includes buyout on…


Seranthony Dominguez Considering Tommy John Recommendation
Phillies reliever Seranthony Dominguez has battled elbow problems for some time now, so this doesn't come as much of a surprise. Still, it's disappointing to learn that doctors have recommended he undergo Tommy John surgery, according to Scott Lauber of the Philadelphia Inquirer. Dominguez is still weighing his options at the moment. There's some uncertainty…


Remember When The Padres Traded For Craig Kimbrel?
Nearly five years ago, the Padres and Braves shocked the baseball world with a trade of star closer Craig Kimbrel. MLBTR's Jeff Todd looks back at the blockbuster deal and its many tentacles in today's video.


Luxury Tax Status Will Not Reset If 2020 Season Is Cancelled
While Major League Baseball and the MLB Players Association have officially reached a deal on a temporary re-working of the collective bargaining agreement, the details are still filtering out. One key element of the coronavirus alteration is the role of the competitive balance ("luxury") tax. The CBT has played a notable role in structuring roster…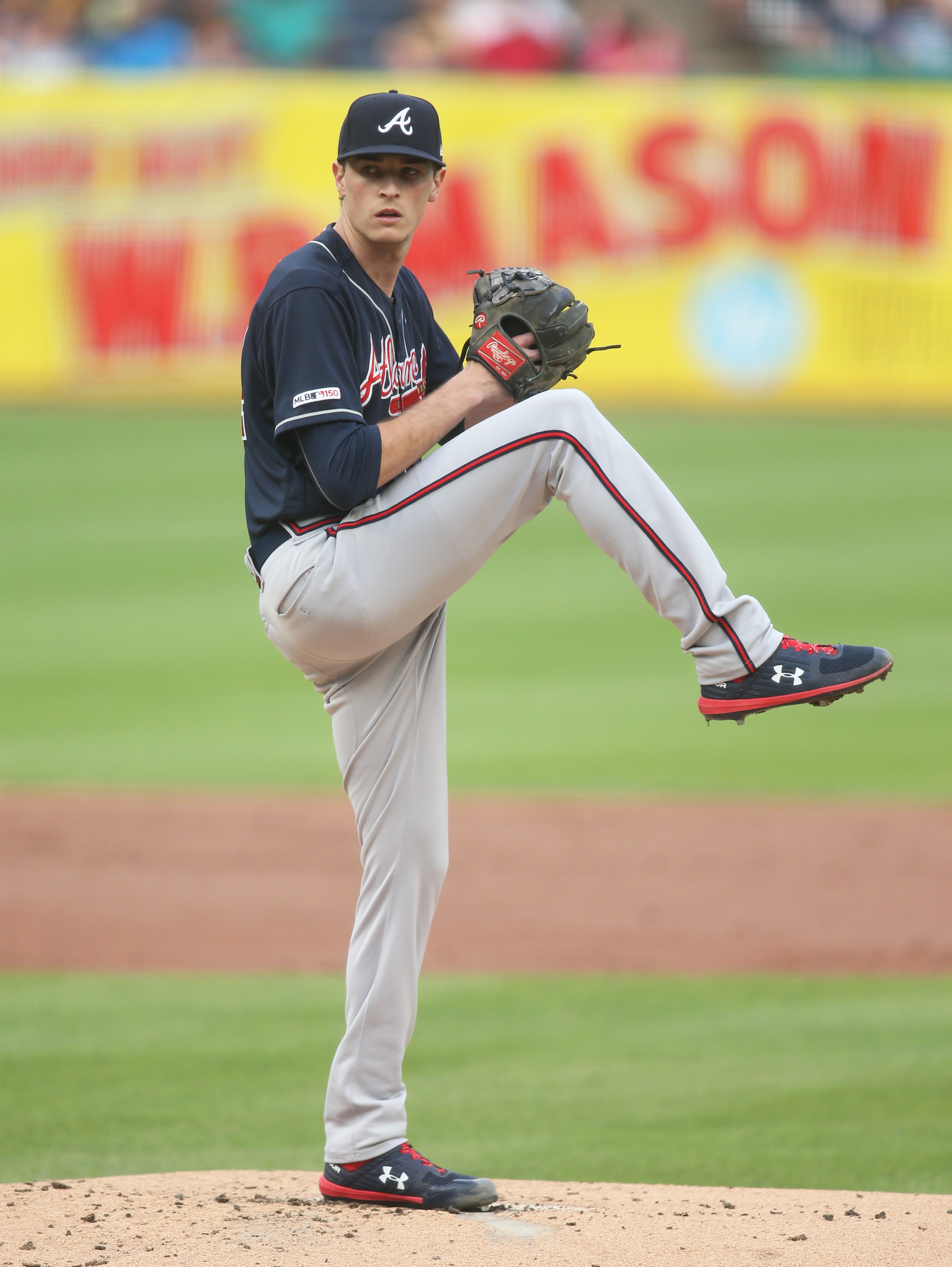 Max Fried ranked among the Braves' top prospects from the time they acquired him as the headlining young piece in a trade that sent Justin Upton to the Padres until he exhausted his rookie status in 2018. From 2015-17, Fried was considered among the best in a deep system,but he never entered the club's top…


Chris Sale Undergoes Tommy John Surgery
4:42pm: The surgery was performed today in Los Angeles by Dr. Neal ElAttrache, the Red Sox announced. 4:23pm: We've known for some time that Red Sox lefty Chris Sale was destined for Tommy John surgery. But the timing of the procedure was in some doubt given the urgent need for medical resources to deal with the still-growing coronavirus…


AL Central Notes: Buxton, Fulmer, Royals
The Twins' expectation is that center fielder Byron Buxton would've been in center field on Opening Day had the season commenced on time, writes Phil Miller of the Minneapolis Star-Tribune. The 26-year-old underwent surgery to repair a torn labrum in his left (non-throwing) shoulder last September, and manager Rocco Baldelli said in a weekend conference…


College Baseball Players Granted Additional Year Of NCAA Eligibility
The National Collegiate Athletic Association has decided to grant a universal extra year of eligibility to all spring sports athletics, Nicole Auerback of The Athletic reports on Twitter. Designed to deal with the cancellation of baseball and other spring seasons, the decision has major implications for the MLB amateur draft this year and beyond. You may recall…


The Yankees' (Brief) History Of Contract Extensions
Twenty-eight different contract extensions were signed between teams and players between February-April 2019, and the Yankees were one of the many clubs that joined in on this rush.  Aaron Hicks was a season away from free agency at the time, though the outfielder chose to forego the open market in favor of a contract that…


We've already run through the NL West, the NL East, the AL West and the AL Central in our look at some of the up-and-coming talent that figures to step into the Major League spotlight whenever play resumes. Let's take a run through the NL Central… Chicago Cubs Nico Hoerner is the most interesting name…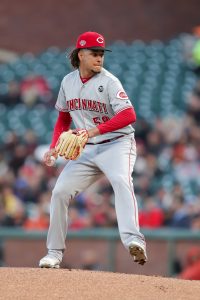 Transaction Retrospection: Reds Rob Marlins
We're approaching the four-year anniversary of an under-the-radar Reds move that has paid and could continue to pay massive dividends for the franchise. On April 1, 2016, the Reds claimed right-hander Dan Straily off waivers from the Padres. At that point, Straily was coming off an up-and-down few years divided among the Athletics, Cubs and…


Agent Rafa Nieves' newly-founded Republik Sports agency will represent several players formerly represented by Nieves at Wasserman.  A video published earlier today on Republik's official Twitter feed reveals the names of 11 players who will continue to be represented by Nieves at this new firm. We already heard last night that Nationals outfielder Victor Robles…


MLBTR Originals: 3/23/20 – 3/29/20
Even with the baseball world shut down, MLB Trade Rumors is still covering any breaking news and also exploring some other topics.  Here's the roundup of the week's original content from the MLBTR staff…. Jeff Todd profiled different topics every weekday on MLBTR's YouTube series, with this week's entries covering the agreement between players and…


Transaction Retrospection: Jose Quintana/Eloy Jimenez Trade
Yesterday marked the one-year anniversary of Eloy Jimenez's MLB debut. With that in mind, it's an interesting time to look back at the blockbuster crosstown deal that brought the 23-year-old slugger to the South Side. Jimenez wasn't the headlining name of that July 2017 swap. That was Jose Quintana, with good reason. The southpaw had emerged as one of…


Two Cubs Employees Test Positive For COVID-19
Two unnamed Cubs gameday employees have tested positive for the COVID-19 virus, according to a report from the Chicago Sun-Times. One of those employees is recovering at home; the other is receiving hospital treatment, according to Gordon Wittenmyer of NBC Sports Chicago. The two staff members tested positive on March 23 and 24, just more than…


Quick Hits: Miller, Wacha, Expansion
Some items from around the game… Cardinals reliever Andrew Miller spoke to Rick Hummel of the St. Louis Post-Dispatch about several topics, including the recent agreement between the league and players' union about the 2020 season, how Miller is handling the shutdown, and the rather mysterious arm problem that sidelined Miller earlier this month.  "There…


Details On The MLB/MLBPA 2020 Season Agreement
Major League Baseball and the MLB Players Association reached a deal Thursday addressing many of the outstanding questions facing the game in the wake of the coronavirus shutdown, including how the two sides will address a shortened (or perhaps altogether canceled) 2020 season.  The specifics of this agreement still aren't fully known, due in part…


GM Trade History: Rockies' Jeff Bridich
It's not always fair to judge baseball operations leaders for free agent signings.  In many cases, the biggest contracts are negotiated to varying extents by ownership.  The same can hold true of major extensions.  It's just tough to know from the outside. There's obviously involvement from above in trade scenarios as well.  But, when it…


Diamondbacks, Robbie Ray Hadn't Been Discussing Extension
There won't be any extension negotiations happening anytime soon around the baseball world, though even prior to the league shutdown, the Diamondbacks and left-hander Robbie Ray weren't engaging in any talks about a new deal, the Athletic's Zach Buchanan (subscription required) reports.  Ray is scheduled to be a free agent in the 2020-21 offseason, and…


Click here to read the transcript of tonight's live baseball chat.


Victor Robles Joins Newly-Founded Republik Agency
Word broke earlier this month that agent Rafa Nieves was leaving the Wasserman Agency, and Nieves tweeted yesterday from his personal account that he had finalized his departure.  The next step appears to be his own firm, as Nieves's Twitter bio identifies himself as the CEO and founder of Republik Sports. As per Jesse Dougherty…


Breakout Candidate: Willie Calhoun
Willie Calhoun was up and down between the majors and Triple-A quite a few times between 2017 and the first half of 2019. Last June, he got his long-awaited opportunity to play every day, emerging as the Rangers' starting left fielder. He made the most of it at the plate, hitting .269/.323/.524 (110 wRC+) with 21 home…


Latest On MLB Plans For Team Employees
We've been learning quite a bit about Major League Baseball's coronavirus plans involving players, whose relationships with the league are conditioned upon a collective bargaining agreement. But teams also employ quite a few other personnel under rather different terms. It has not been clear to this point just how the league would handle non-uniformed employees.…


Today is the last day in which teams can option players to the minors before the MLB roster freeze kicks in. We'll keep track of the smaller-scale option decisions around the league. The Padres optioned reliever Gerardo Reyes to Triple-A El Paso, the club announced. The righty logged 26 innings in 27 MLB appearances in 2019, his…


Marlins Option Monte Harrison, Nick Neidert
The Marlins have optioned a pair of prospects to Triple-A Wichita, per multiple reporters (including Jordan McPherson of the Miami Herald). Outfielder Monte Harrison and right-hander Nick Neidert are headed to the Pacific Coast League. Both Harrison, 24, and Neidert, 23, finished last season at the minors' highest level, but each looked in need of a bit more…


Rosters Expected To Temporarily Expand To 29 Players
If Major League Baseball is indeed able to begin a season later this summer, teams are expected to be allowed 29-man rosters for the first month of the truncated campaign, per USA Today's Bob Nightengale (Twitter link). It's a sensible temporary solution in light of the fact that clubs wouldn't be afforded the traditional six-week…


The Brewers have answered the last call for optional assignments, sending down a handful of players to their top affiliates. Jim Goulart of Brewerfan.net tweeted the news. Catcher Jacob Nottingham is on his way down, indicating he's not expected to crack an eventual Opening Day roster. Soon to turn 25, Nottingham has seen brief MLB action in…


Video: MLB, MLBPA Reach Agreement On 2020 Issues
The coronavirus has turned the 2020 baseball season upside down, necessitating an agreement between MLB and the players' union regarding service time, salaries, roster moves, the draft, and more. MLBTR's Jeff Todd explains the new deal in today's video.


Mets Still Pursuing Sale Efforts
If you presumed the Mets had suspended their efforts to find a new owner, think again. Per Daniel Kaplan of The Athletic (subscription link), the club's representatives are continuing to seek purchasers. It's hard to believe it was less than two months ago that the club broke off its anticipated deal with minority owner Steve…


Extension Talks Halted During Roster Freeze
We just wrapped up a series of posts regarding potential extension candidates, with part of the premise being that the ongoing MLB pause could afford opportunities for negotiations. But that won't be possible under the terms of the Bob Nightengale of USA Today reports on Twitter. It turns out that contract talks between teams and their…


MLB Rosters Frozen; Conditions Set For Resumption Of Play
As anticipated, an agreement regarding the coronavirus-driven suspension of the 2020 season has resulted in a freezing of MLB rosters, Bob Nightengale of USA Today reports on Twitter. A date for the resumption of transactions will be set in the future. As part of their negotiations, Major League Baseball and the MLB Players Association have also…


The Padres released infielder Gordon Beckham earlier this month, as first indicated on the Pacific Coast League's transactions log. The move came back on March 14, it seems, although there was never a formal announcement from the club. Beckham, 33, inked a minor league pact with San Diego early in February but had a rough…


Blaine Hardy Undergoes Tommy John Surgery
Southpaw Blaine Hardy, who was in camp with the Twins on a minor-league deal, will now be sidelined until 2021. He underwent Tommy John surgery last Friday, according to Phil Miller of the Star Tribune. (Hardy's wife notes on Twitter that elective procedures were fully permissible in Minnesota at the time it was performed.) The…


MLBTR's Jeff Todd has recently taken a look at some potential impact rookies throughout the AL Central and AL West. Steve Adams handled the NL West. Now let's move on to the NL East, which was one of the strongest divisions in baseball in 2019, with four teams finishing .500 or above. 2020 figures to be…


Extension Candidates: AL Central
It's now official: MLB rosters are frozen. We won't see any players coming and going for some times. And it's unlikely that any new long-term extensions will be announced. But that doesn't mean such deals won't be explored. Some may already have advanced nearly to completion before the global pandemic intervened. While we may have to…