Are You Buying Now and Paying Later?
Square's (NYSE: SQ) most recent acquisition of Afterpay could be a strong indication that companies like Square and PayPal understand the value and potential profitability of the "buy now, pay later" industry.


Tesla Updates Everything but What Matters
Editor Jason Williams walks you through Tesla's latest "upgrade," explains why none of it matters if the company doesn't address one critical flaw, and tips you off to the one company that can make sure Tesla succeeds.


What's Going to Replace Cable TV?
The global video streaming market is expected to have massive growth in the next decade. This is putting a lot of pressure on traditional cable and satellite providers that are used to providing people with limited but expensive options when it comes to TV access. Let's take a look at the future of streaming…


There's an old Wall Street saying, something about a bull market will always climb a wall of worry. That is to say, prices will rally even in the face of bad news. These days the laundry list of bad news is long, and right at the top of the list sit inflation and interest rates...


Don't Miss Out on Your FREE Upgrade
Editor Jason Williams wants to share his success with you. So he's offering a FREE upgrade to your membership. No fees, no gimmicks, just FREE stock advice. Read on to learn more...


Is the U.S. Becoming the Weimar Republic?
The same way that the bubonic plague, the French Revolution, and the Great Depression are remembered, so too will COVID forever be burned into our historical record...


How to Buy Stocks at a Discount
Editor Jason Williams has a secret he wants to share with you. He's found a way to get up to a 25% discount when you buy publicly traded stocks. Read on to find out how...


The popular trading platform Robinhood is planning to go public with a $2 billion IPO next week. Wealth Daily editor Monica Savaglia goes in-depth about the company and its IPO details.


Any chart reader will tell you it's a bad idea to go "all-in" based on what you see — or don't see — on a chart. It's all about percentages, playing the odds. If you accept that what goes up must come down, then you know corrections are inevitable...


Tesla Just Hit a Major Roadblock
Tesla and the whole electric vehicle industry are toast if they don't solve these problems... And editor Jason Williams has found three companies that already did.


The Electric Car's 122-Year-Old Deadly Weakness
Despite the victorious vibe that electric vehicle-makers are already exuding with regard to the future of the auto market, there's a big fat reason why electric cars just might fail, and fail big...


There are plenty of challenges ahead for most electric vehicle (EV) companies. Any time there's a new technology, the first movers almost always fail. But 10 years from now, nobody will talk much about the failed businesses...


New Green Fuel Produces Exhaust You Can Drink
For more than 100 years, the world's cargo shipping industry has relied on heavily polluting marine fuels such as bunker gas oil and diesel. Growing demand for an alternative, however, has finally pushed this issue to a breaking point. This wonder fuel has been tapped as the likely candidate, and it can now be produced using nothing more than water, air, and electricity.


These days, it can be tempting to go for stocks like GameStop or AMC when you hear about them tripling in three days. But the people that made a fortune on those stocks were lotto winners. That isn't investing. It's gambling.


The Great Reopening: Market Predictions for the 2020s
With the global economy getting pumped with juice for a restart, the market is primed to repeat what happened 100 years ago. For that, we turn to the 1920s. The similarities between the 1920s and the 2020s simply can't be denied or ignored — especially if you're an investor…


The Missing Catalyst for Mass EV Adoption
Electric vehicles are coming, and editor Jason Williams wants you to get in on the ground floor of the catalyst that will drive mass EV adoption for the next decade.


Welcome to "The Most Profitable Market Ever"
Jason Williams wants to let you in on "the most profitable market ever." Before you start the celebration, take a few minutes to join him and the thousands of others already profiting.


5G Can't Stop This Horror Scenario... Yet
You might think that the hurdles to making a true 5G smart city are extremely complex, but the biggest roadblock is fairly easy to explain. It all goes back to a single technical inadequacy plaguing data storage...


Recently we've seen record-high prices for everything from copper and lumber to Oreo cookies. The Fed is telling us these jumps are "transitory." Sure, lumber and copper prices may come down, but Oreos? That genie will not go back in the bottle...


Doximity (NYSE: DOCS) Continues to Surge After Its IPO
Doximity (NYSE: DOCS) is an online network platform for medical professionals that went public last week and is trading up near 124% from its IPO price. Let's take a brief look at the company and how it got where it is today.


The green tidal wave is back on! But there's one company holding the key to moving electrification forward. Editor Jason Williams gives you the inside scoop on how to get invested TODAY.


Electric vehicles have a big problem, and it's not going away. But imagine what would happen to the EV market if someone invented a fuel that could be used in a traditional internal-combustion engine block but produced no emissions. Well, you might not have to imagine much longer…


Ever wonder how the rich and powerful stay that way? Jason Williams exposes how they maintain their status and offers you a chance to take advantage of the same massively profitable investments.


Kraken Learns From Coinbase's Public Debut
U.S.-based cryptocurrency exchange Kraken is preparing for a public debut in the second half of 2022. The company could be considering a traditional route with an IPO rather than a direct listing after witnessing the dull market debut from its rival Coinbase (NASDAQ: COIN).


All the financial media can talk about is inflation and how badly screwed we all are, but the facts on the ground are a bit different. The S&P 500 is up nearly 15% this year! The area of the stock market that actually has been whacked is small caps. And there's a very good reason why...


Do You REALLY Want to Get Wealthy?
There's a "club" that most people don't know exists, and it's making a fortune in the most profitable market ever created. You can't join the "club," but you can copy its strategies to amass your own treasure.


Can "Liquid Batteries" Solve This Oil Crisis?
Yes, the world is in an oil crisis the likes of which we've never seen. But it's not the kind of crisis you're used to hearing about that the sociopathic news media will spin into TV ratings and clickbait...


It's a BIG Club and You Ain't in It!
How do politicians get so rich working as public servants? It's not from their salaries. Today, Jason Williams examines some of their finances and tries to figure out where the money's coming from.


Fintech Marqeta Set To Raise $1 Billion From Its IPO
The payment tech company Marqeta is set to go public this week on the Nasdaq. It plans to sell 45.5 million shares with the goal of earning at least $1 billion from its IPO. Wealth Daily editor Monica fills you in on what you need to know about the company and its IPO.


The truth is there's something else Briton Ryle wants... to be a social media star, an influencer. He wants to go viral, baby. So his Wealth Advisory partner, Jason Williams, and he have started a YouTube channel to share their Wealth Advisory monthly Top Ten videos.


Is Amazon Going to Sell Weed?!
Amazon just made an announcement that's got the cannabis industry scratching its head. And has one group of investors VERY excited. Today, editor Jason Williams gives you the full scoop.


Why True 5G Pandemic Tracking Is a Pipe Dream
You've heard it a million times: 5G, the next-gen wireless network, will give us faster, more universal, more complete internet coverage. And it will play a vital role in the management of the next pandemic — but only if a major technological hurdle is overcome. Today, it looks like that answer may have finally arrived.


The largest movie theater chain in the world, AMC (NYSE: AMC), recently announced that it raised $230.5 million from a share sale to Mudrick Capital. This announcement had the stock up and trading around $30 per share in the early afternoon...


Ray Dalio recently made headlines for saying he'd rather own Bitcoin than bonds. His statement sounds pretty innocent on the surface, with rates around the world at historic lows and little chance for any bond price appreciation. But why is Dalio chiming on this Bitcoin discussion now?


Why Is Big Oil Making Carbon-Free Ammonia Fuel?
The general philosophy of the fossil fuel industry for much of the last century has been simple: Find, develop, and produce carbon-based fuels for the global markets. Massive fortunes, glimmering cities, and dynasties were built on this philosophy. So why are oil companies suddenly investing in carbon-free ammonia fuel?


What to Expect From the IPO Market
There have been 483 IPOs so far in 2021. However, the market could be approaching a slowdown in the second half of 2021. Wealth Daily editor Monica Savaglia explains why that might not be a bad thing…


Electric Vehicles Are Dead Without THIS Technology
Wealth Daily editor Jason Williams is all for EVs, but he knows that without this company's technology, that dream will never become a reality. And he wants you to ride the tidal wave of profits it's going to create.


This Ship Makes Everything Else on the High Seas Obsolete
This is one of the most fascinating and prospective investment stories I've seen in years. There's a new technology on the radar that's about to change the paradigm, and the tiny company that holds the patent for it is set to disrupt a massive industry and reap all the rewards that follow.


When the Fed meeting ends and the great Oz takes the podium and tells us to ignore the man behind the curtain, he will insist that record-high home prices are not here to stay… that the rise in prices and money supply is not really inflation at all. In other words, it's transitory.


Unlike the lottery, you can stack the odds in your favor when you play THIS numbers game. Today, editor Jason Williams shows you how just profitable that can be.


The EV Industry's Dirty Secret
Editor Jason Williams is all for saving the planet, but without this one company's technology, he sees the EV industry dead in the water. Here's how one company will change the future.


What Might the Future of Biotech Look Like?
Over the past year, the biotechnology market has been in the spotlight as the world looked to biotech companies to fast-track vaccines for COVID-19. This is just the beginning of biotech's growth. The market has been forecast to reach a valuation of $850 billion by 2027.


ESG (environmental, social, and governance) investing is seeing a boom. But if you're just investing in funds that call themselves ESG, you've got a rude awakening coming.


They Turned Sunlight and Water Into Green Fuel
What if you could take sunlight, air, and water and combine them into a 100% carbon-free fuel that could run anything... from the biggest ships to the smartphone in your pocket? It sounds too good to be true, but this magical fuel actually exists — and one tiny company just acquired the patents for the tech needed to produce it.


Yesterday, Janet Yellen said interest rates may have to rise to "make sure that our economy doesn't overheat." Make no mistake: This was not an off-the-cuff statement. It was a trial balloon. Yellen is starting the process that will culminate with a tapering of QE and higher interest rates.


It's all well and good for you to find a technology, service, or process that is so streamlined or cost-effective or indispensable that it represents the future. But what if the market isn't ready for that future? 


New Green Fuel Starts Disrupting the Oil Industry
Thanks to a very recent technological innovation, ammonia fuel can now be produced cheaply, with zero carbon emission, using only air, water, and electricity. This story is gaining momentum, and the tiny company that's acquired the IP rights to the production process is set to soar.


Recent Discovery to Reshape Global Economy
A new innovation is on the verge of creating a massive wealth-building opportunity for investors. Editor Jason Williams explains why it's such a big deal and how you can get invested before the crowd.


Apple Plans to Create an East Coast Hub
Apple (NASDAQ: AAPL) announced earlier this week that it'll be spending over $1 billion on a new campus in the Raleigh, North Carolina, area, which is expected to create over 3,000 jobs.


Apparently, there are only two places to invest these days. You can go with tech stocks and hope they return to their 2020 COVID trade status. Or you can go with commodities for the 2021 reopening trade. 


April is financial literacy month, so let's get more literate with some steps you can take now to make your life better tomorrow. The first thing you need to do is to make a commitment to change...


As an investor, it is a worthy question. How much freedom of choice do you really want? Because, if you're the one making all the decisions, you alone own the results. Literally.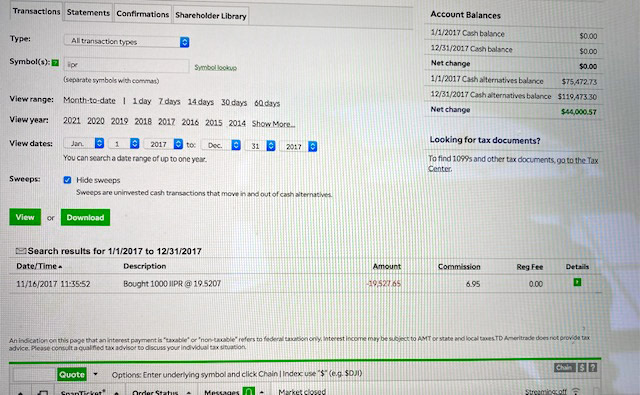 The Exact Day I Bought Me Some Weed
In December 2016, the only publicly traded cannabis REIT came to the market. A year later, Angel Publishing Founder Brian Hicks purchased 1,000 shares. It would become the highest of highs...


With NFTs, You Need Locks for Your Keys
There is a new trend taking the digital asset world by storm. Wealth Daily editor Jason Williams delves into the new market springing up around NFTs (non-fungible tokens) and imparts some words of wisdom to help keep your investments safe.


Heavy Shipping's Zero-Emission Diesel Successor
The International Maritime Organization's commitment to dramatically lower annual emissions will require a massive overhaul of existing propulsion systems for the bulk of the world's heavy shipping fleets. But thanks to the existence of one long-overlooked fuel, this transition may be surprisingly painless.


The Soft Way to Own Hard Assets
Last week, Jason Williams talked about hard assets and how they'll profit from inflation. Today he takes it a step further and examines the easiest way to own hard assets.


Impossible Foods Targets a $10 Billion Valuation
Impossible Foods develops plant-based substitutes for meat products and could be considering going public within the next year. The company aims to go big by setting a target on a $10 billion valuation with its public debut.


Ever since the Fed reopened the cash floodgates after the COVID market crash, people have said inflation is coming. You just can't increase the money supply by as much as the Fed has and think there will be no impact on prices. At some point, inflation will force the Fed to act.


There have been a lot of arguments about inflation lately, but editor Jason Williams doesn't think many people are seeing the big picture or how to profit from it...


From the World's Fastest Airplane… Into Your Car
The potential of this fuel is so great that it's hard to enumerate. By the middle of the century, our economy could easily be dependent on it. Today, editor Alex Koyfman details one of the most fascinating and prospective investment stories he's seen in years...


Once this current crisis ends, our built-up anger and feeling of loss will fuel a renewal. So get ready. This bull market is about to go into overdrive. Angel Publishing Founder Brian Hicks predicts what's coming next.


Coinbase Market Debut Date Has Been Set
Coinbase, the largest U.S. cryptocurrency exchange, has been given the green light by the SEC for its direct listing. It's expected to go public on Wednesday, April 14, and it'll be the first major direct listing for the Nasdaq. Will it live up to the hype?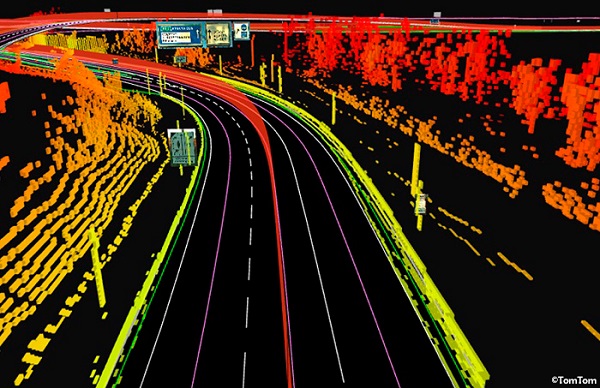 LiDAR, Lost Cities, and Large Profits
Every day certain companies are making more and more progress toward the future. There's a technological shift coming, and editor Jason Williams got a first-person experience with it last week.


Can This Zero-Emission Rocket Fuel Save the World?
The record for the fastest flight ever in a manned, winged aircraft was set in an X-15 that wasn't powered by your typical liquid rocket fuel. Instead, it was powered by a fuel that, in its purest form, produces no emissions whatsoever.


When most people think of Colombia, they think of Pablo Escobar. The country has more to offer, though, which is why Wealth Daily editor Jason Williams just barely made it back this week. But it's not because of what you're thinking...


Is this the beginning of a travel rebound? According to the TSA's checkpoint travel numbers, there were 1,406,234 passengers on March 29, 2021, compared to the 154,080 passengers on the same day in 2020.


Somebody Did Something Stupid (Again)
Bill Hwang, co-CEO of Archegos Capital Management is not a stupid man. After all, he did start Tiger Asia Management. But he just did something really, really stupid… Wealth Daily editor Brit Ryle explains why investors should tread lightly even during the good times.


"5G is coming" seems to have been the rallying cry for decades. But why isn't it here yet? Editor Jason Williams examines the roadblocks and lets you in on the ONE company that can make 5G a reality.


Wealth Daily editor Briton Ryle hasn't spoken at a conference, taken questions, or even just rubbed shoulders with investors in over a year, so he's lost track of why investors seem to think Intel is a good investment. But since nobody's gonna yell "sell" in a crowded trade, consider this your heads up on Intel.


Coinbase Delays Public Debut to April
One of the largest U.S. cryptocurrency exchanges, Coinbase, was expected to go public this month through a direct listing. Now the company is pushing that March public debut to April. Here are some potential reasons why...


New star of the financial industry Cathie Wood recently predicted that Tesla shares will trade for $3,000 a piece by 2025. Wealth Daily editor Briton Ryle makes the case for why that is a stretch...


Stimulus checks are in! At least, for some of you they are. Editor Jason Williams has a few more suggestions of good places to invest your stimulus money for the best potential gains...


Tesla's "Technoking" Makes His Grand Entrance
On Monday, Tesla (NASDAQ: TSLA) chief Elon Musk pinned a new title to his own chest. Despite the bluster, Musk has a pattern of delivering, even over-delivering, on his promises. Wealth Daily editor Alex Koyfman reveals what's essential to every driverless Tesla, and why December 5 could catapult the self-proclaimed "Technoking's" business to new heights.



My Top 3 Stimulus Check Investments
If you're one of the millions of Americans planning to invest some or all of your stimulus check, editor Jason Williams has some hot tips on the best places to put it for the biggest profits.


Americans Plan to Use Stimulus on Stocks
Millions of Americans are awaiting the arrival of their stimulus checks after President Joe Biden signed the $1.9 trillion American Rescue Plan into law last week. Once their stimulus check arrives, many plan to invest at least 50%. Are you one of them?


Everybody knows rates have to rise at some point. Wealth Daily editor Brit Ryle tells you the scary secret that the Fed and the government don't want you to know.


Since September 2020, Amazon has shed over $200 BILLION in value, but a savvy group of investors has been getting payouts from the e-commerce giant the whole time. Here's how you can too…


"Liquid Electricity" at a Filling Station Near You?
Despite what the mainstream media have been telling you for decades now, the future of consumer and commercial transportation is not electric. It also won't be gas-powered… Instead, it will be a combination of the two, and it will all be made possible by a marvel of modern science — a wonder fuel — that few people even know exists.


The Gaming Market Gets a Big Boost From The Pandemic
The gaming market has benefited in a big way from the pandemic. In 2020, the number of U.S. gamers jumped by 5% — the highest growth since 2015. More people are staying home and playing games, which has led to more opportunities in this growing market.


Will the Fed Save Us... Again?
You gotta love the timing of this stock market correction that has been wreaking something akin to havoc on stock prices the last couple of weeks.


Are We Headed for a SPAC-tacular Collapse?
In the first two months of 2021, we've already seen almost as many SPAC IPOs as in all of 2020. Editor Jason Williams wonders if there's anything left for them to buy.


The Greatest Lie the Oil Industry Never Bothered to Tell
A new process, patented in 2014, now allows for the zero-carbon production of a "magic fuel" using nothing but electricity, water, and air. Wealth Daily editor Alex Koyfman details a small Toronto-based tech company that recently acquired this technology and immediately reorganized itself around the project.


At the end of January, Tesla was worth more than the entire S&P 500 energy sector. Since then, Tesla's stock has pulled back some, but it has exposed a unique opportunity in the market.


An upcoming public offering from Robinhood is on everyone's minds. The company has had a strong start to the new year. It's been grabbing up attention (and new users) because of its zero-commission brokerage platform...


Stock prices haven't exactly been low for a while. The big money doesn't want to sell because they know what's coming. Wealth Daily editor Brit Ryle makes his argument for why inflation could be on the horizon.


Jeff Bezos is a walking contradiction. He pledges money to charity while stealing money from his workers. Is he trying to buy your forgiveness with "Prime Profits"?


This Tech Could Cost Elon Musk $178 Billion
It's not just Tesla's reign as the electric vehicle and lithium-ion battery production champion of the world that's in jeopardy... it's the entire EV and lithium-ion battery industry. This one molecule is the reason why.


The Cryptocurrency Exchange, Coinbase, Eyes a Direct Listing
Coinbase, a cryptocurrency market leader that offers one of the largest cryptocurrency exchange platforms, has been preparing to go public through a direct listing. Its public debut could happen in the next few months and will be a huge milestone for both the cryptocurrency world and the market.


There was a time when the health of the stock market was gauged by more than just a handful of tech stocks. Today, Wealth Daily editor Briton Ryle tells you the truth about this bull market as he understands it.


Warren Buffett is betting big time on one technology to grow his fortunes in the coming years. Today, Wealth Daily editor Jason Williams has a way for you to potentially capture even more gains.


Carbon-Neutral Rocket Fuel... for Your Car?
It's one of the most fascinating and prospective investment stories I've seen in years — a tiny speck of a company compared to the giant market its technology could soon be disrupting.


Bitcoin has more than doubled in the past eight weeks. As it rises higher, more people succumb to FOMO and buy in. But history says there's a correction coming, and editor Jason Williams wants you to buy the dip.


This company is quietly disrupting an industry that is ripe for disruption. Inside, Wealth Daily editor Briton Ryle gives readers a free premium stock pick from his service The Wealth Advisory...


Bumble, the second-highest grossing dating app in the world, has been preparing itself for its first date with the public markets. The company seeks to raise about $1.8 billion and is set to go public on Thursday, February 11.