How 1 Celebrity Transformed a 150-Square-Foot Apartment into a Stunning Home
When Anthony Triolo first moved into his 150-square-foot apartment on the Upper West Side, the actor assumed that this living situation would be temporary. However, six years later the actor still calls his petit brownstone studio home, and miraculously, has yet to outgrow it. "This was the first place I found on Craigslist that wasn't a scam," Anthony told New York Magazine. While the space wasn't ideal, he decided to embrace it because "the rent was low, plus it was clean, and the


18 Weird Things You Never Noticed About Your Favorite TV Show Sets
Are you a Netflix addict who always has a new show to watch? Well, then you'll love these fun facts about the iconic sets from your favorite series. From The Fresh Prince of Bel-Air to Sex and the City, there are plenty of secret set details that most viewers never notice about the shows they love . . . so prepare to have your mind blown! Trust us, your Friends marathons will be forever changed - you'll never see Monica's apartment the same way again.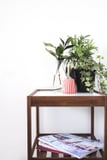 13 Ikea Table Hacks So Stylish You'll Do a Double Take
When it comes to shopping for furniture, sometimes our choices can feel limited. And it's not unusual to walk into a friend's home and see the same coffee table or nightstand you just picked up the other day. So if you're looking for something a little different, or want a furniture upgrade without wasting that perfectly good piece of furniture, try some of these Ikea table hacks instead!


24 Fun and Fascinating Facts About Rehab Addict's Nicole Curtis
Fans across the nation can't get enough of Nicole, host and star of HGTV's Rehab Addict, whose passion for saving old homes in Detroit and Minneapolis, MN, is at the heart of her renovation show. Nicole's engaging personality also comes across on social media, where she clearly has a sense of humor (ahem: did you see her pregnancy announcement?). If you're a fan of HGTV, DIY, and Rehab Addict and you want to know more about Nicole and her work, we've done the research!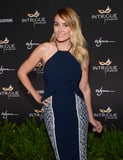 30 Times a Glimpse of Lauren Conrad's Interior Design Just Wasn't Enough
Ever since Lauren Conrad made up one-third of a dramatic love triangle in Laguna Beach (and later graduated to The Hills), she has been an idol to many of us 20-something females. I know my college roommates and I weren't alone when we gathered in our living room every week to watch the latest situations transpire with Speidi, Brody Jenner, or even Jen Bunney (remember her?). Aside from the drama, we all just really wanted to know: how could someone be so effortlessly beautiful, relatable,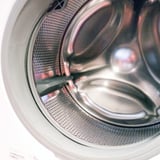 How to Clean Your Front-Loading Washing Machine
Front-loading washing machines are energy efficient and use less detergent than top-loaders, but they sometimes have a tendency to harbor mold and unpleasant smells. By giving your washing machine a quick clean once a month, you'll keep your front-loader fresh, which means cleaner clothes, too. This eco-friendly method doesn't use bleach, costs only pennies to make, and comes together with ingredients you already have on hand. Related:Make Your Own Eco-Friendly Dryer Sheets What You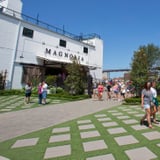 3 Surprising Realities of Visiting Magnolia Market in Real Life
If you've ever dreamed about heading to Waco, TX, to check out Magnolia Market for yourself - and what Fixer Upper fan hasn't?! - then you're going to be interested in what blogger Rachel Teodoro has to say. She's a Chip and Joanna Gaines expert, having interviewed Fixer Upper cast members and visited the Silos several times. She recently shared 11 little-known facts about visiting Waco and was kind enough to let us share some of the most surprising revelations about Magnoli


34 Tattoos Perfect For the Wallflower Types
If you're an introvert interested in getting inked, chances are you'll want to avoid big, loud tattoos that draw tons of attention from random passersby. Smaller, simpler designs suit your personality best. Introverts everywhere, this one's for you: here are 34 cute and crafty tattoos to consider, whether this is your first or next up on the list! Related:These 37 Small Quote Tattoos Will Help You Follow BIG Dreams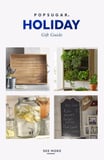 Fixer Upper Fanatics Are Going to Love This Farmhouse-Inspired Decor
Chip and Joanna Gaines have the uncanny ability to turn the most boring, unsightly, or downright dilapidated house on the block into charm-central. While it's satisfying to see Chip tear up a shag carpet or take a hammer to a dated '80s kitchen, it's Joanna's rustic style that truly transforms each house into a warm, cozy home. She mixes salvaged wood pieces, flea market finds, and industrial-chic accents to cultivate her uniquely polished yet homespun look. Here's farmh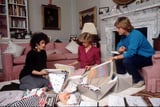 A Rarely Seen Look at How Princess Diana Decorated Her Private Palace Quarters
Diana was famous for her fashion choices, but her taste in home decor is a little less well-known. When she first moved into Apartments 8 and 9 at Kensington Palace as a new bride, she was just 20 years old and she had three floors of rooms to decorate in the style of her choosing. However, the revamp had to suit the 17th century building as well as blend with the priceless antiques and oil paintings already displayed in the rooms. Diana turned to her mother for help, and she recommended her int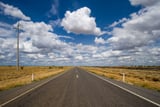 16 Essentials For a Long Car Ride
Going on road trips is one of the best parts of Summer. An abundance of travelers on the road could mean a longer car ride, so if you're going to embark on a lengthy road trip, then remember to bring these essential items with you. Related:The Great American Summer Travel Bucket List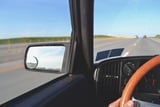 19 Insanely Cool Car Hacks You Should Try Out
Your trusty car has taken you on a lot of journeys, so check out these smart hacks that will make your car owner experience even better. From cleaning DIYs to smart storage ideas, these tips are straight-up GENIUS. - Additional reporting by Kaitlin Goldin and Emily Co Related:16 Essentials For a Long Car Ride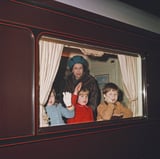 The Royal Train Is Basically a Mobile Buckingham Palace
It's a miniature Buckingham Palace in motion, a sleek and streamlined royal residence of the railroads, and the queen's favorite way to travel: the royal train. It's a centuries-old institution which is still shuttling senior members of the royal family around today. Queen Victoria was the first monarch to use it, although a lot of her frills and fancies have made way for a more functional and contemporary mode of transport - although still with some romantically retro touches. P


13 Ingenious Ways to Use WD-40 Around the House
If you don't already have a can of WD-40 around the house, you'll soon want to! This wonder product was developed in San Diego, CA, in 1953 and started being sold for residential use in 1958. Originally developed as an antirust protector, it soon became a household staple. It seems that the longer WD-40 has been around, the more uses people find for it. While it's still great at preventing rust, its cleaning and lubricating applications are seemingly endless! Check out some of our


10 Game of Thrones Filming Locations That You Can Visit
Now that another season of Game of Thrones has come and gone, we're ready to experience a taste of Westeros in any way we can. According to top travel site TripAdvisor, interest in GOT-inspired vacations has skyrocketed, with 10 filming locations from the show topping travelers' bucket lists. Appropriately, at the tippy-top of the list sits the filming location for Meereen, the pyramid city where Daenerys Targaryen and her dragons get their first taste of ruling a large civilization.


43 Secrets From a Former Goofy Cast Member at Disney World
Disney fans always go crazy for a peek behind the curtain, and Disney theme parks are notoriously secretive. Luckily for us, a former cast member at Walt Disney World held an AMA on Reddit and shared his personal experiences on the job. Some stories are hilarious, some are completely heartbreaking. The host of the AMA performed as Goofy for 20 years as well as acting as a tour guide and shop worker and working in guest relations for another five, and he revealed what is (and isn't) so magic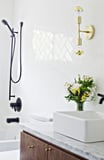 7 Secrets Real Estate Agents Know About Bathroom Renovations
Bathrooms are often a top priority for a home renovation, and with good reason. According to Brown Harris Stevens real estate agent Katharine Tuckerman, when it comes time to resell, a "bathroom can make or break a deal." In an older building especially, a new bathroom can be a sign of the property's overall condition and is "a load off for buyers psychologically." Conversely, she explains, "a bathroom that needs renovation tells a buyer that perhaps the plumbing needs updating as well," an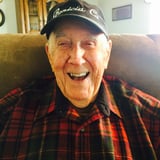 25 Life Lessons Written by a 100-Year-Old Man
My great-grandfather is 100 years old, and living a century has taught him a thing or two. Andy Anderson's life story is one for the big screen - he met my great-grandmother on a Saturday, and they married on the following Saturday. They stayed together until my grandma took her last breath 67 years later. In between those 67 years, they had two children, adopted another son, and were the greatest party throwers in the county (we have the pictures to prove it). Related: 45 Life Lessons W


You Won't Believe This Gorgeous House Is Only 362 Square Feet
"At under 400 square feet, our Craftsman cottage is indeed tiny, but in the five years we've been here, we've never needed more space," says Whitney Leigh Morris, small-space living aficionado, designer, and blogger behind The Tiny Canal Cottage. So what's her secret to making everything fit? "Nearly everything about the cottage - from the built-ins to the decor - was deliberately chosen to maximize the space. I selected furniture and accessories over time as we learned how to bes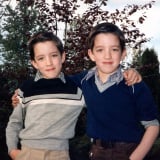 These Throwback Photos of HGTV Hosts Will Have You Saying, "OMG"
Sure, HGTV's most famous personalities are glamorous now - but was it always so? Thanks to social media, it's possible to know what the network's popular hosts looked like back in the day. It turns out that when it comes to falling victim to '80s trends and '90s hairstyles, HGTV's stars are really just like us. Read on for a trip back in time with Fixer Upper's Joanna and Chip Gaines, the Property Brothers, and many more!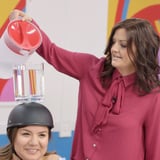 Can 2 Jewelry Designers Create Meghan Markle-Worthy Designs Before Time Runs Out?
It wasn't long ago that POPSUGAR and Toy Rocket announced our new Facebook Watch show, Crafty AF - and while we might be biased, we're also hooked. Each episode of Crafty AF has provided challenging tasks for our very best crafty competitors, and the results have been equal parts hilarious and truly stunning. Though the contestants' projects have had us in complete awe, we have to admit it's pretty entertaining to watch these pros rise to the occasion amid the complete and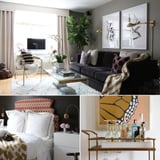 This NYC Interior Designer's Apartment Is a Craigslist-Hunter's Dream
When it came time to decorate her one-bedroom NYC apartment, Victoria Solomon, interior designer and founder of Victoria Elizabeth Design, didn't rush the process. She spent eight months scouting the perfect pieces on Craigslist, 1stdibs, and antique sites and applying her creativity to DIYs. All her time and effort paid off; not only did she save thousands of dollars with her secondhand finds, but she created a masculine-glam apartment that packs more style into 750 square feet than most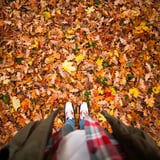 This Leaf-Clearing Hack Will Make You Throw Out Your Rakes - For Good
You might think raking leaves is a relatively simple - albeit tedious and annoying - Autumn task, but it turns out there's a way to make raking leaves even simpler and far more efficient. And it doesn't even include a rake at all - just a piece of cardboard. Using a large, flat, sturdy section of cardboard, simply push the leaves, snowplow-style, in lines across the yard until they form one big heap. It almost seems like there must be a catch, but check out the video below and you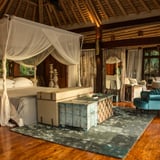 16 Breathtaking Vacation Properties the British Royal Family Loves
The royal family is always criss-crossing the globe for official tours and state visits, but where they choose to spend their personal time is another matter. While the queen and Prince Philip vacation every Summer in their Scottish home Balmoral, their children and grandchildren prefer to spend their time in exotic and luxurious destinations around the world. From Africa to the US, India to the Alps, we take you on a whistle-stop tour of some of the royals' favorite holiday hangouts.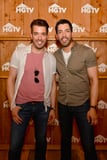 7 Jaw-Dropping HGTV Scandals You Didn't See on Camera
It's all shiny new homes and dazzling makeovers on screen, but off camera, HGTV shows and their stars experience drama like everyone else. We've rounded up the most jaw-dropping network scandals ahead. Brace yourself, and then read on.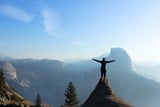 9 Breathtaking Things to See in Yosemite National Park
Internationally recognized for its deep canyons, puncturing peaks, and wild rock formations, Yosemite National Park has been captivating hearts since it was first established in 1890. These days, this jaw-dropper of an area, located in the western Sierra Nevada mountains of Northern California, entices over four million visitors to its gates annually, and it's no surprise why. Home to nearly 1,200 square miles of untouched wilderness waiting to be explored, Yosemite is the ultimate outdoor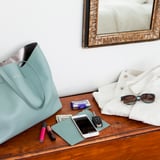 8 Questions to Ask Yourself to Help You Declutter
Stop making excuses and clean up the clutter in your home! It'll make you feel better and make your living space look better as well! Ask yourself these questions and get rid of your items based on your answers. And when we say dispose of your clutter, we mean either sell it, donate it, recycle it, give it away to friends and family, or throw it away. 1. Have I used this in the last year? If your answer is no, it's time to toss. 2. If I were shopping right now, would I buy this? If


44 Disney Cruise Hacks You Need to Know Before Sailing
We've all got it wrong, because the happiest place on earth is not a Disney park, but a Disney cruise. Yep, I said it. I love Disneyland and Disney World as much as the next Disney devotee, but there are some drawbacks to the parks (like hordes of people, inescapable heat, and long lines) that you just don't deal with while sailing blissfully on blue seas. I recently took the Disney Fantasy's Western Caribbean trip for seven nights, and while I went in a little hesitant about the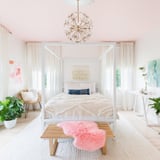 9 Decorating Tips Only People With Anxiety Will Appreciate
Anxiety is a complicated emotion that is not always easy to overcome, and if you have ever struggled with this chronic worry yourself, then you certainly understand just how debilitating it can be. There is nothing worse than experiencing a negative trigger that quickly takes you down the road of uneasiness and fear. And while there are many different forms of treatment for all ranges of anxious behaviors, there are some very simple tweaks you can make right in your own home to ensure any nervou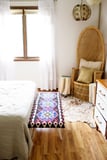 25 Tricks to Make Your Bedroom Feel Extracozy
Winter is still very much in full swing, and some of us may have a few months of it left. But instead of letting the thought of dark, cold days get you down, take some time to turn your bedroom into a sanctuary. With the addition of soft, plush textures, the right color choices, and some smart design tricks, it's never been easier to turn your humdrum bedroom into a cozy Winter hideout! Discover ahead some of our favorite ways to make your bedroom feel cozier.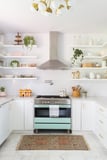 6 Filthy-Dirty Places in Your Kitchen You Should Never Forget to Clean
We all have our standard cleaning routine when it comes to one of the busiest spaces in our homes: the kitchen. Whether you go full-on Danny Tanner with your washing and scrubbing or just do a quick wipe down, there are some spaces in particular that are prone to collecting tons of germs and other allergens. However, some of these spaces can be quite often forgotten in the typical cleaning rundown. Read on to find out the six dirtiest spots in your kitchen and how to successfully add them to you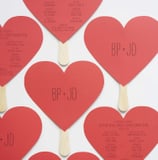 17 Unique (and Free!) Printable Wedding Programs
Weddings can be pretty expensive, so we've found some of the cutest wedding program printables out there - and they are all FREE. Related:72 Beautiful Wedding-Invite Printables to Download For Free!


Au Naturel: Homemade Toilet Bowl Cleaner
Make scrubbing your bathroom easier with the help of a homemade toilet bowl cleaner that really works. And this commode cleanser leaves your powder room nice and fresh and costs just about nothing to make. Vinegar and baking soda mix together to create serious bubbling action, which does all the dirty work for you. Sans harsh chemicals, this eco-friendly, natural toilet bowl cleaner will keep your bathroom sparkling. Related:Start the 30-Day Cleaning Challenge Today! What You'll Need: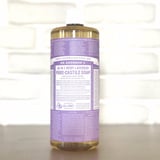 I Tested Out the 18 Uses Dr. Bronner's Soap Claims to Be Good For
A few years ago, my mom recommended I start using Dr. Bronner's hemp pure-castile soap for my dry skin. Once I replaced the body wash I was using at the time, I've never gone back to anything else. Not only does it smell amazing (I use lavender, but there's also peppermint, rose, eucalyptus, and four other varieties), but it leaves my skin feeling incredibly soft after a shower. Plus, a 32-oz. bottle will last you months for a price of $14 on Amazon. Though I've mainly bee


You Don't Get to Keep the Furniture - and 6 Other Shocking Revelations About Being on Fixer Upper
As avid fans of Fixer Upper as we are, our knowledge of the show is limited to what we see on TV. We have no idea what it's actually like to be cast on the show and have Chip and Joanna Gaines renovate our Waco, TX, dream home. Luckily, the star of season three episode "A Big Fix For a House in the Woods" shared her story with POPSUGAR Select blogger Rachel Teodoro of Holy Craft. Check out the seven things we were shocked to learn from her below, and for even more unprecedented insight in


5 Things to Bring to a Job Interview
Job hunting is a process more people are having to go through as companies undergo big layoffs in the face of a challenged economy. It's competitive out there and the little details matter more with crowded applicant pools. Make your case stronger by showing up prepared - check for these five items before you head out the door.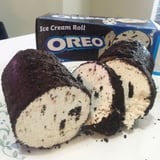 This 10-Inch Oreo Ice Cream Roll Is Meant For 8 People, but Obviously It Hasn't Met Me Yet
How does that old saying go? "Sometimes the best things in life are free," right? Well I think that should be edited to read, "Sometimes the best things in life are sitting right under your damn nose and your oblivious self has been too blind to realize it," because that's exactly the case with this epic Oreo Ice Cream Roll. While aimlessly scrolling through Instagram, I stumbled upon this sugary clusterf*ck of a dessert, and immediately wondered where on earth it had been my whole life. An


A Complete Breakdown of All the Best Non-Airline Travel Cards
If you're an avid explorer, a travel credit card in your wallet is imperative. The right plastic can be the difference between eating a cold grab-and-go sandwich and dining on hot, fresh fare while sipping Champagne before a flight. They can also help you rack up hotel points and miles, helping you see the world without shelling out tons of cash. Think a first-class trip to Paris might be out of reach? Not when you save up the points. Most major airlines offer cards specific to their airli


DIYs to Nail the Perfect Bohemian Home For Less
While nothing beats scoring at a thrift store, pulling off a DIY can be the next best way to bag the boho look for less. If you've been eyeing hippie home fashion but can't swallow the irony of splurging to partake in some of the trends, these DIY decor tutorials will help you do just that. Check out the creative and surprisingly affordable options we've culled from around the web! Source: The Hunted Interior, Preciously Me, Honestly WTF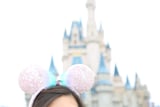 36 Disney World Hacks That Will Make Your Trip Even More Magical
Want to avoid the long Walt Disney World lines in the sweltering heat of a Florida Summer? We can help with that. Some of the park's biggest fans came together on two Quora threads to offer tips and tricks for making your trip to Disney World even more magical - and more economical, too. These hacks will help you navigate the parks, find the best deals, and make the most of the happiest place on the planet. Related:39 Disney World Facts That Even Die-Hard Fans Don't Know32 Fun Disney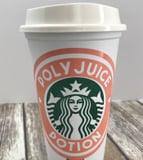 5 Harry Potter-Inspired Starbucks Mugs For When You'd Rather Be Drinking Butterbeer
Looking for a travel mug to store your Felix Felicis? These Harry Potter-themed tumblers definitely caught my eye, especially with their added Starbucks inspiration. If you were grabbing a drink to-go from the Three Broomsticks, I'd hope they'd look a little like this. Plus, each mug comes with a protective lid, so you can avoid any pumpkin juice spillage in (and out) of the Great Hall. These tumblers are sure to add a magical touch to any morning commute, even if it isn't by broo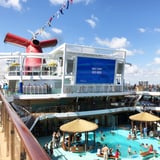 9 Ways You Can Go on a Cruise While Barely Spending a Dime on Board
Cruises are a great travel option for several reasons: they're mostly all-inclusive, you're able to hit multiple ports on a single trip, and they give you more bang for your buck overall. On top of many being fairly affordable to begin with, there are more ways you can save money once you're on board. And if you stick to what's included in your boarding pass, it's possible to avoid spending all together once you're sailing. Here are nine ways you can cruise on a ti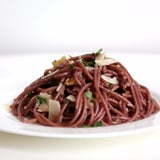 I Tried the Viral Red Wine Spaghetti Recipe, and Here's What Happened
Since both cooking spaghetti in tomato sauce and Martha Stewart's one-pot pasta hack turned out to be total failures, I had to see if the same was true for Food and Wine's spaghetti cooked in red wine. Spoiler alert: it was the opposite. Thousands of people, like me, were intrigued by the publication's recipe video that went viral on Facebook, so I had high hopes that the pasta would taste as delicious as it looked. The verdict is in, and all I can say is this fast and easy dish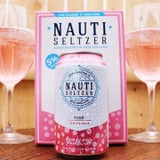 Will You Accept This Hard Rosé Seltzer? The Answer Should Be Hell Yes!
A post shared by Nauti Seltzer (@nautiseltzer) on Mar 9, 2018 at 1:09pm PST It's survey time! Question one: do you like seltzer? Question two: do you like Rose? Question three: ever wished you could put them together? Well, get ready to have your mind blown because the combination exists. Say hello to Nauti Seltzer, a Massachusetts-based company that makes alcoholic seltzer. The brand recently released a hard Rose seltzer flavor that's sure to quench your thirst and give you a...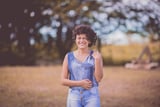 Here's What Your Zodiac Sign Says About Your Core Values
In life, there are bound to be certain things that hold a heavier weight where you might value their influence and prioritize them over others. Your core values make you who you are: they determine what steps you take in life, what your goals are, who you wish to surround yourself with, how you want others to perceive you, and even what sexual traits you have. It makes sense that these values would relate back to your personality, and it just so happens you can also look into the zodiac for some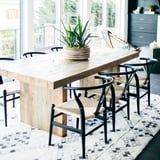 Was This Fixer Upper Family "Deceived" Into Buying a Waco, TX, House?
The "Three Little Pigs" house from Fixer Upper season three may be named after a fairy tale, but it's proven to be a complete nightmare for the homeowners. Since moving into the North Waco home a year and a half ago, Ken and Kelly Downs say they've had to deal with late-night ruckus from nearby bars, suspicious activity, and even anti-Fixer Upper backlash from locals angry the show has made local taxes go up. The couple described their neighborhood as the "Wild West" to the Waco Tribu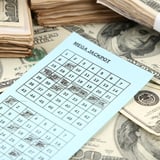 7 Times the Lottery Curse Was Broken
We've all heard the lottery horror stories about winners who had it all and lost it. From bankruptcy and jail time to murder and suicide, many lottery winners seem to be cursed with bad luck - or maybe just bad judgment. Fortunately, a sunnier side to lottery stories exists. Some winners have done great things with their winnings, and others have wisely chosen to employ experts to help them manage the lump of cash they lucked into. Below are seven lottery stories that prove winning the l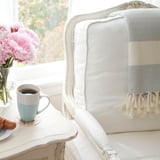 8 Places in the Home Even Clean People Forget to Wash
Your bed is always made, toilet bowl polished, and coffee table styled just so, but is your house really clean? Filth can quietly build up in unexpected places, from the decor to the appliances. Read on to discover the most overlooked spots to clean - and to learn how you can get them back in tip-top shape. Coffeemaker If your morning java is starting to taste funky, it's probably because your coffeemaker is in need of a cleaning. Hard-water deposits and brewing residue can take over y


A Professional Trendspotter Tells Us Exactly What Designs Will Be Hot in 2018
When your job is to spot trends and turn them into dazzling decor, it goes without saying that you have an eye for design. So when Nancy Fire, founder of Design Works International and design director for HGTV HOME, returned from her travels abroad, we had to know what trends she was forecasting. After all, it's only a matter of time before they cross the sea and take over the shelves of every interiors store in the US. Lucky for us, Nancy obliged. Ahead, check out her list of the top trend


7 Ways to Stop Hating Your Small Kitchen
So what if size isn't on your kitchen's side? You know the old "fake it 'til you make it" saying? Well, it applies to kitchen design, too! So, if your cook space's dimensions have got you down, try these easy, foolproof tricks to make your kitchen feel and look bigger than it actually is. -Additional reporting by Emily Bibb


15 Secrets From a Witch Who Works at the Wizarding World of Harry Potter
Ever wonder what goes on behind the scenes at The Wizarding World of Harry Potter? Spoiler: it gets pretty smelly in the locker rooms, but it's still as magical as you'd expect. A 19-year-old employee who works as a witch at the Universal Orlando park revealed tips and secrets in a Reddit AMA that will both fascinate you and help you on your next visit. Ahead, you'll find out the best times to visit the parks and discover that employees actually go through "Potter Orientation."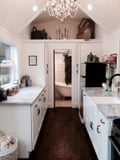 This 200-Square-Foot Tiny House Is as Luxurious as a Mansion
This vintage glam house built by Tiny Heirloom has every luxury amenity you would expect to find in a mansion, but it's only 200 square feet! Highlights include an elegant chandelier, marble countertops, wood floors, a fully equipped kitchen, a living wall, and even a romantic clawfoot tub! There's a motorized platform in the main expanse that can be converted into a pullout bed, bench seats, a table, and even stairs for when you want to climb up to the sitting area at the top. The swa


11 Times Property Brothers Drew Scott and His Fiancée Linda Phan Were #RelationshipGoals
Property Brothers star Drew Scott and his fiancee Linda Phan have been making us double tap our phone screens while perusing Instagram for years now - but recently their posts have taken #relationship goals to a new level. The couple, who met at a Toronto Fashion Week event in 2010 and got engaged in December 2016, have been busy preparing for their nuptials. And while planning a wedding can put a strain on some relationships, it seems these lovebirds are more devoted to each other than ever. T...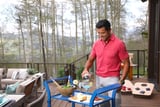 Mark Consuelos Shares His 4 Secrets to Entertaining Like a Celebrity
With three kids, a superstar wife - he's married to Live With Kelly and Ryan star Kelly Ripa - and a jaw-dropping roster of A-list pals, actor Mark Consuelos is used to having a bustling house, especially when he and Kelly escape to their vacation home in Telluride, CO, where they love to host guests. In short, Mark is an expert at entertaining. Lucky for us, he teamed up with affordable retailer Marshalls to share his tips on how to entertain like a pro. Celebrity or not, you're sure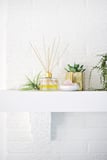 11 Supersimple Ways to Make Your Home Smell So Fresh and So Clean
Have you ever come home from a long day of work, stepped through your door, and noticed that your home smells a little musty? Between lingering food smells from the kitchen, damp towels in the bathroom, and other day-to-day activities, there are lots of things that contribute to your home smelling a little less than fresh. It happens to the best of us, but luckily it's an easy fix! DIY air fresheners, houseplants aplenty, and some essential cleaning tips are some of our favorite ways to get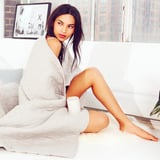 Helpful Ways to Stop a Panic Attack Right in Its Tracks
When a panic attack occurs, it feels like the world is ending. Or at least that yours is. If you've ever experienced a full-blown anxiety attack, you're probably willing to do almost anything to avoid another one and to stop one in its tracks when and if it does occur. There's no guaranteed method for ending a panic attack when it starts, but there are a few things that can really help stop one when it's happening to you. Everyone is different, so different things work for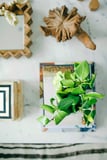 10 Houseplants That Will Actually Help You Sleep
There's nothing better than a great night's sleep. Whether you sleep well or you're constantly in pursuit of that elusive good night's sleep, we're all looking for ways to wake up feeling more refreshed and well-rested. While having a great sheet set and being active helps, some people don't realize that the air-purifying and calming qualities of certain greenery can actually have a significant impact on how you sleep. With the cleaner air, increased oxygen levels,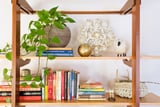 9 Great Houseplants For Low Light
Ever wonder why you just can't keep plants alive? The trick is picking the right ones. And if you're an apartment dweller, you might be surprised just how many options you have! While most of the plants you see on your Instagram feed or on design blogs tend to require lots of light (think succulents and cacti), if you're willing to branch out a little, you might just find the right plant for your space. From trailing vines that look great on a bookshelf to compact desk companions,


11 Ways to Embrace the "Hygge" Lifestyle and Find More Joy
Have you ever had a wonderful night sitting by the fire with a glass of cocoa, enjoying the company of your loved ones, and just thought, "This is the life"? Well, that, my friend, is hygge. Have you woken up on a chilly morning, lit a candle, wrapped yourself in a blanket, and read a book? Hygge again. Escaped a stormy night by sitting around the dinner table discussing current events with friends? That's hygge, baby. Hygge, pronounced "HOO-gah," is a Scandinavian way of life that celebr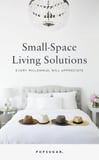 9 Decorating Tips Tailored to Millennials
There's lots of chatter about whether millennials prefer to live in the suburbs or the city, but no matter where this demographic choses to reside, it's undeniable that they have unique living needs. Millennials love high-tech features, bold design finishes, and adaptable designs that evolve with them over time. And, since the majority of millennials are in their 20s - hence smaller salaries and families - they tend to live in smaller spaces. For decorating advice tailored to this grou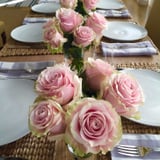 Ina Garten Shared the 1 Flower Hack Everyone Needs to Copy
An easy tip for stylish centerpieces - choose one flower and use lots of them! And one more thing - instead of finding lots of matching vases for my flowers, I just use water glasses! Simple and elegant - my favorite combination. A post shared by Ina Garten (@inagarten) on Mar 9, 2017 at 7:45am PST If you're an Ina Garten fan, you already know that her flower game is strong. Sure, it helps to have a bestie who is also a professional florist, but Ina's lush garden in the Hampto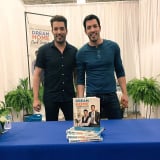 The 1 Big Reason Some Fans Are Saying Property Brothers Is Fake
A post shared by Drew Scott (@mrdrewscott) on May 16, 2017 at 1:30pm PDT When they're not at the center of scandals, HGTV shows often find themselves the subject of scrutiny. First House Hunters was famously accused of being fake, and now Property Brothers is being accused of being disingenuous. The reason? A New York Times article that reveals the show's stars Jonathan and Drew Scott work with their show's producer and director to re-create drama, often shooting scenes sever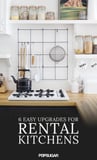 6 Instant Upgrades to Make to Your Rental Kitchen
We all know what it's like. You walk into your brand-new apartment - the one you were so excited to find just a few short weeks ago! - only to find that it's changed. The place somehow shrunk to half the size since the last time you saw it. And the bathroom mysteriously migrated into the kitchen. Oh, and also? Your new neighbors have a penchant for bugling. Quelle desastre. It's the sad truth of urban dwelling - rental apartments are more often than not crummy, old, and bland. Bu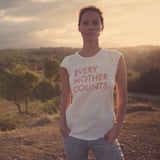 Christy Turlington Burns Is Here to Make Childbirth Safe For Every Mother, Everywhere
Christy Turlington Burns is a mother, advocate, and founder and CEO of the maternal health organization Every Mother Counts. Having endured a childbirth complication herself, Christy was compelled to learn more about the global maternal health tragedy that claims the lives of over 300,000 women every year. She founded Every Mother Counts to educate others and invest in programs around the world to ensure all women have access to quality maternal health care. The organization currently works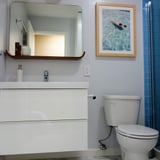 7 Bathroom Updates That Increased the Value of My Home
After buying our condo three years ago, my husband and I knew we'd eventually have to redo the guest bathroom in our hallway. It had a wobbly shower insert, dated finishes, and an impractical vanity without much storage. I hated going in there. So after a couple years of saving - and avoiding the room - we decided to bite the bullet and take on a small remodel project. A before photo of my bathroom. An after photo of my bathroom. Creating a bathroom that reflected my own style was one o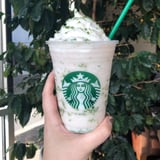 The Fates Have Spoken, and Starbucks's Crystal Ball Frappuccino Is a Real Winner
Starbucks's latest concoction is here, y'all, and dare I say this is the best of the fun Frappuccino flavors yet? The Crystal Ball Frappuccino is available now through March 26, and trust me when I say this is one you don't want to miss, despite some of the mixed emotions the drink is garnering. Related: The Future Looks Sweet, but How Does the Starbucks Crystal Ball Frappuccino Actually Taste? The Crystal Ball Frappuccino starts with a crème Frappuccino base that is infused w...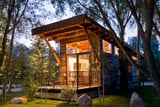 12 Tiny Homes That Prove Small Is Beautiful
There's a lot to be said for living in a small house. Less wasted space, cheaper energy bills, and fewer chores . . . it almost makes you wonder why anybody would prefer a large home! Not to mention, one of the best features of a minuscule living space is the fun of decorating your limited square footage. In a world that would like you to believe that bigger is better, it's hard to imagine drastically downsizing your home, but the benefits can be worth it. Here are 12 tiny dwellings t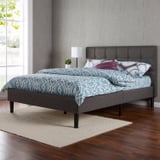 The $280 King-Size Bed Frame That Actually Saved Me Money
My boyfriend and I have been sleeping in a double bed together for a few years now, and while I want to say it's nice that we get the chance to be close at night, it's really just a nightmare. We are both "sideways" sleepers and move around a lot, and a double bed does not give us enough room. At last, we just finally moved into an apartment that has a large enough bedroom for us to upgrade to a king-size bed. I had been waiting so long for this that I was beyond excited. When I start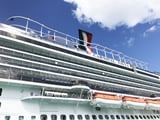 29 Things to Know Before Boarding Your First Carnival Cruise
If you've never taken a cruise before, I highly recommend experiencing it at least once in your lifetime. The almost-all-inclusive perks and fun-packed itinerary on board make it a unique travel experience - not to mention you have the ability to visit multiple destinations in a single vacation! But before you book a Carnival cruise, there are several things to note for smooth sailing. From knowing what to pack and leave at home to learning the best cruise hacks, these pro tips ahead will h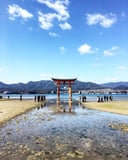 If You're Planning a Trip to Japan, Here Are the 5 Cities You Can't Miss
Traveling to Japan was a life-changing experience for me, and I'd recommend it anyone. From its rich culture to its fashion-forward citizens - not to mention the decadent meals - this beautiful and welcoming country should be at the top of your travel bucket list. I only visited for a week, but thanks to the country's efficient modes of transportation as well as some strategic planning, I was able to experience some of the most popular points of interest among travelers. Looking back,


These 37 Small Quote Tattoos Will Help You Follow BIG Dreams
Sometimes all it takes is just a little inspiration to help you make big moves. Inspiring words can motivate you - and there's no better way to remind yourself daily than with tattoos that will stand the test of time. We rounded up small and subtle quote tattoos that will change your life for the better. Related:31 Inspirational Tattoos That Will Encourage You to Live Your Best Life Yet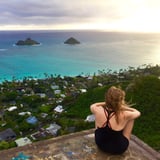 What It's Really Like to Quit Your Job, Drop Everything, and Move to Hawaii
It's not hard to sit back and fantasize about leaving for a tropical escape when the weather gets moody and work deadlines are overwhelming. But actually making the move? Well, it's a heck of a lot more difficult. Somewhere along the way, this fantasy became my necessity. I needed a shift and a change in pace after a long, tough year of health issues. So after some soul-searching, I bought myself a one-way ticket, quit my job, and moved out of my apartment. I said goodbye, San Francis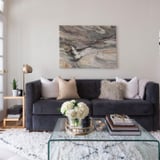 The 3 Most Important Decorating Elements, According to a Designer
The way Shannon Smith transforms a bare apartment into a cozy home might cause you to confuse her for a magician, or an interior design fairy godmother at the very least. The Homepolish interior designer can do wonders to a space no matter how tight the budget or small the square footage. The secret to creating a stunning home, she says, is to focus on three things when decorating. "I am a firm believer that you don't need a lot of stuff to make your space feel finished. If you consider th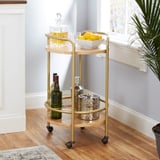 14 Ways to Stay Organized in a Small Space
Living in a small space is, well, small. Us apartment and tiny-home dwellers know all too well the struggles of trying to fit all of your bathroom products under the sink or stuffing shoes in a supersmall closet. While there isn't a secret serum to growing the size of your apartment (we can dream!), there are ways to stay organized and make the most of your small space. Read on to see a few of our favorite small-space hacks. Related:Clean Up Your Home in 2018 With These 10 Bestselling Organ


50 States of Unbelievable Tourist Attractions
It's amazing how much there is to get out and do in the United States. Whether it's beautiful beaches to relax on or national parks to admire, there really is something for everyone. So pack your bags for a beautiful Fall vacation and check out one of these tourist attractions wherever your destination may be. Related:10 Spots in Nolita That Make It the Best Neighborhood in New York City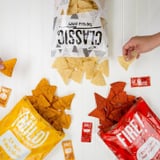 Go Ahead and Dump Taco Bell's New Hot Sauce Tortilla Chips Directly Into My Mouth
New Taco Bell tortilla chips are hitting shelves in May! Flavors include the Mild and Fire sauces, as well as Classic tortilla chips. I'm sure if these sell well, we will see more Taco Bell tortilla chips down the line. A post shared by @ candyhunting on Mar 22, 2018 at 10:19am PDT Some people consider Taco Bell their "drunk food." I am not one of those people. Taco Bell is my "always" food; if you offer to grab me a Doritos Locos Taco Supreme at any hour of any day, I will say yes 1


10 Ways to Keep Making Income While Idle
If you're interested in making money but don't want to take a second job, you should consider making passive income. It's basically money you earn consistently without doing much or even anything at all. Of course, you do have to put in a lot of work in the beginning, but once you set up the passive income revenue stream, you can just sit back and enjoy the fruits of your labor without lifting a finger. Here are some ideas: Write a book. Writing a book means you can earn money o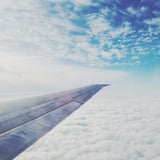 18 Secrets From Flight Attendants That Will Change the Way You Fly
Does a cheaper flight mean a less safe flight? What happens if your plane is struck by lightning? And why do we have to put our seats in the upright position for landing? The keepers of the answers to your burning questions are the very same people serving you cocktails and snack packs. Flight attendants see it all, and they know the ins and outs of air travel. We spoke to two flight attendants who both work for one of the top three major US airlines - they answered our questions on the conditi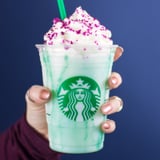 What on Earth Is in Starbucks's Crystal Ball Frappuccino? We Have Your Answer
Unless you've been living under a rock for the past week, you're likely well aware that Starbucks is releasing a Crystal Ball Frappuccino that's sure to go just as viral as that Unicorn Frapp did last year. As soon as the news of this limited-edition beverage leaked, the entire internet collectively freaked out as baristas graciously teased the world with plenty of sneak peeks. So, what's this mystical, Instagram-worthy drink made of? We touched base with a Starbucks represe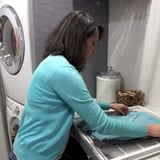 How a Mom of 6 Created the Most Efficient Laundry Room Ever
Keeping up with laundry can be a challenge for anyone, which is why this mother of six decided to streamline the process. For $400, she whipped her tiny washroom into a marvelously efficient workspace. Watch this video to see the clever DIYs and organizational hacks she came up with!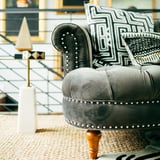 What Guests Really Notice in Your Home
If the idea of getting your home company-ready is keeping you from hosting a dinner party or even your out-of-town in-laws, we can help. Sure, you could spend all day cleaning and decorating in anticipation, but who has the time? Here are the only things you really need to do before your guests arrive. Don't worry - they are nothing but easy. - Additional reporting by Miranda Jones The Scent of Your Home POPSUGAR Photography / Brinton Parker Decor isn't the first thing guests noti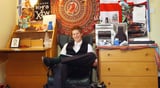 All the Places Prince Harry Has Lived From Birth Through Today
Prince Harry is a classic case of "wherever I lay my hat, that's my home." He's always loved being a globetrotting adventurer who's happy to be away from his postal address for large chunks of time. He spent his gap year traveling and working in Australia, Africa, and Argentina; he flitted back and forth from the UK and South Africa when he was in a relationship with Chelsy Davy; and he has spent a lot of time in no-frills army barracks. However, he does like personalizing his spa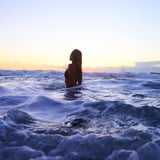 33 Sure Signs That You're an Empath
Do you pick up on the vibe of a room the moment you walk in? Can you almost always tell when someone is lying? Do you just generally have A LOT of feelings? You're probably an empath. You may be familiar with the spectrum of personality types between introverts and extroverts, but empaths are a whole other type of personality you may not know about. Empaths are often (but not always) more introverted, but the key aspect of the personality type is an empath's ability to relate to and a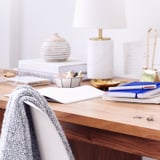 Have You Ever Dreamed of Writing For POPSUGAR? Now's Your Chance!
Are you a passionate, talented writer or expert who wants to share your story? If you've ever thought about writing for POPSUGAR, don't put it off any longer - join our POPSUGAR Voices community! As a contributor, you'll be able to inspire women to lead their happiest, healthiest lives. We're looking for writers just like you to create fun and inspiring content. POPSUGAR Voices allows you to share your passions and ideas with millions of our readers. It's simple - we p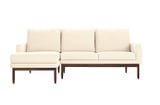 How I Turned My Ikea Couch Into a $10,000 Designer Sofa
I don't believe you grow out of Ikea past the age of 25. I love the Swedish brand's minimalist aesthetic. And since I like to mix things up, the price point works for a design commitment-phobe like me. Despite my Ikea love, after three years, my Karlstad sofa started to look a bit sad. Since the low-profile sofa fit perfectly in my open living room, I decided to give it a designer-couch makeover instead of replacing it. Related:The 1 Company That Is Making Old Ikea Furniture Look Fancy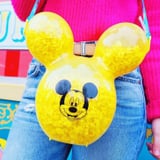 Some Disney Fans Are So Obsessed With This Popcorn Bucket, They Use It as a Purse
When you close your eyes and imagine Disneyland or Walt Disney World, you probably envision the sound of laughter, the sweet smell of churros or chocolate, and colorful clusters of Disney's iconic Mickey Mouse balloons. These balloons are almost as vital to the Disneyland skyline as Sleeping Beauty's castle, so it makes sense that Disney would find a way to transform them into a more permanent piece of memorabilia for park guests. During Disneyland's 24-hour 60th anniversary celeb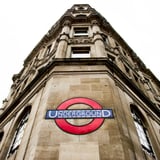 13 Top Tips For Traveling on Public Transport in London
Planning a trip to London? Don't get caught out spending too much on transport, or using the wrong routes. These tips will ensure you ride the tube (and the bus, and the train) like a Londoner. Contactless Is Cheapest Unless you're staying for a month or more, the cheapest and most convenient way to pay for travel is to use a Contactless card, like your debit or credit card. Just tap it on the yellow readers found on tube barriers, train and tram platforms, and buses. Travel will be c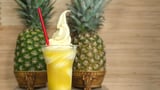 Flowers? Nah . . . This Is Where You'll Find the Best FOOD at Epcot's Flower & Garden Fest!
In name, Epcot's Flower & Garden Festival might be all about beautiful plants . . . but in practice, it's also an excellent excuse to chow down on seriously delicious food! The globetrotting-inspired Disney park holds nothing back when it comes to the menu at its springtime celebration (which runs until May 28), so don't make the mistake of thinking that the Food & Wine Festival is the only annual Epcot event to attend on an empty stomach. The folks at Disney sent us a pe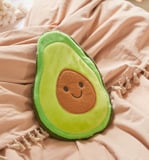 Say No More - These 15 Stylish Decor Items Are All We Want For Spring
We all know Urban Outfitters for its trendy clothes and ever-evolving beauty section, but the mega retailer's home decor products are where it's at. So if you feel like your home could use some sprucing up this season, you've come to the right place. The popular store just dropped over 1,000 new enviable items, so to make your life easier, we shopped and rounded up some of its best Spring picks. From marble planters to fun bathroom mats and a beautiful bed frame, prepare to want i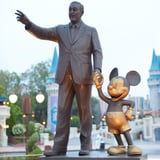 These 23 Secrets From a Former Disney World Employee Will Make Your Jaw Hit the Floor
Is Disney really all it's cracked up to be? Believe it or not, you'll be hard-pressed to find many former or current employees who don't have good things to say - for the most part. Either there's something in the water, or the company truly is great at what it does (we'll go with the latter). A former Walt Disney World employee did an AMA on Reddit that answered some pretty interesting questions - from people having sex in the parks to what really goes on behind the sc


If you're addicted to books, then you're probably always on the lookout for ways to incorporate reading into your daily grind. Read on for nine awesome careers bookworms will find extremely fulfilling.


6 Anthropologie Shopping Tips Straight From an Employee
Nothing quite compares to that one-of-a-kind Anthropologie shopping experience that we all know and love. From all of its wonderfully chic pieces just waiting to fill up your wardrobe to the funky decorative items (we are talking bed frames all the way to trinket trays), this company has successfully created the ultimate collection of lifestyle necessities loved from California all the way to New York and beyond. So, being the full-on Anthro superfans that we are, we decided to go straight to t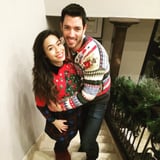 10 Fascinating Facts About Drew Scott's Fiancée, Linda Phan
Since Drew Scott announced his over-the-top engagement to girlfriend Linda Phan, Property Brothers fans everywhere have been wondering about the woman who stole the HGTV star's heart. We did a little digging and discovered that Linda is smart, fun, and the perfect addition to the Scott family, although it seems she's unofficially been a part of the clan for years now. Get to know Linda better by reading about her ahead. Related:Single Ladies Aross North America Are Crying Today Because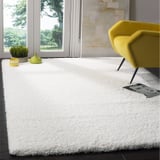 The $80 Area Rug That Made Me Forget I Hate My Ugly Brown Carpet
I live in a rent-controlled apartment in San Francisco, which is basically the equivalent of winning the lottery, and while I want to say I'm lucky for finding the unit, sometimes my carpet makes me think otherwise. My landlord hasn't updated a single fixture or appliance since, like, the '90s (even the fridge), and the apartment is covered in dirty brown carpet that has become so matted throughout the years that I wouldn't dare walk on it without socks or slippers. In additi


5 Sites Better Than Craigslist
Craigslist has long been our go-to source for used furniture deals and secondhand steals, but there's no denying that the online classified website comes with its own set of risks, from sketchy sellers and unreliable buyers to goods that aren't all they seem. If you don't have time to pan for Craigslist gold but still want the incredible savings of gently used furniture, then you're going to love these Craigslist alternatives. Keep reading to discover the five sites that have


The 10 Commandments of Rental Decor
If there are rules that you as a renter must follow, make it these 10 commandments. Because, while paying your rent on time is important, so too is making sure your place is personalized and stylish. Working within the boundaries of your landlord, it's little things like a new light fixture that will make an impact without costing a lot of time or money. And, the best part about this entire list is that you'll leave with your security deposit intact once it's time to move up and o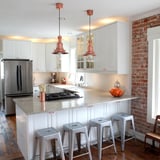 9 Ikea Kitchen Hacks That Change Everything
Kitchens are superfunctional spaces, and it can be difficult to balance function and style. But kitchens are also one of the best places in your home for you to get creative, and nothing lets you express your creativity while maintaining functionality like some good Ikea hacks. Try a simple DIY involving a fresh coat of paint, or repurpose an Ikea staple into something new and gorgeous. Whatever you do, these Ikea hacks for the kitchen are perfect for making a statement.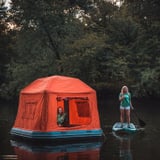 This Is Not a Dream: You Can Sleep on Water in This Floating Tent
Sleeping on water sounds more like a whimsical fantasy than real life, but a new tent will allow you to do just that - opening up a whole new realm of camping locale possibilities. Ponds, saltwater flats, rivers, they're all options now! The Shoal Tent ($1,274, originally $1,499) is essentially a heavy-duty tent attached atop a floating raft. You can sleep beneath the stars atop the ultimate waterbed as you watch fish idle by inches away. And if you're not super handy, no worries - t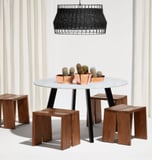 If You Love West Elm, You'll Obsess Over These 9 Stores
If you are even the slightest bit interested in home design, we are willing to bet you are a fan of the superpopular West Elm. With their impeccable eye for unique and modern design, and a bounty of shoppable items to pick from, it is easy to get happily lost in this midcentury mecca. But if you ever find yourself in the rut of only buying West Elm products, you may start to wonder what other brands and companies are out there with a similar vibe and design perspective. So, instead of wasting ti