Courtney's Apartment Update + Tour (500 Square Feet!)
Hey guys! Courtney (Melissa's daughter) here today. I'm here today to give you a tour of my new 500 square foot apartment! If you're new here, in January I moved up to Bellingham, a beautiful and charming city by the water. Recently I showed you my empty apartment tour with mood boards for my design [...]


Outdoor Lounge Chair Furniture and Decor Inspiration
I've been getting excited about my yard and gardening and spending time outside this spring and summer! Last week on the blog I shared this Ultimate Outdoor Rug Roundup (click here). I was asked recently for the source of my outdoor lounge chairs and since they're no longer available, I went on the hunt for [...]


5 Sweet Gluten-Free Recipes We Love to Make (Easter Ideas!)
Happy Easter, friend! I wanted to share a few sweet recipes we love to make for holidays or get togethers, including a few we'll be making this weekend. We eat healthy most of the time (ha!), but we do love making these treats as special traditions! If you are on a dairy-free or gluten-free diet, [...]


Inspired By: Exterior French Doors
Adding exterior French doors is a fairly "simple" remodeling project that can bring in more light, transform the function and add character to a space inside and out. Enjoy the inspiration!


French Doors to the Patio from a New Bedroom (New Home Project!)
Happy news! We are planning several new home projects this year! I've held off on updating a few key spaces in our home (other than paint or minor changes) because I knew, if we were going to stay in this house, that someday I was going to do "something more than paint" to make these [...]


5 Simple Ways to Decorate for Spring
Country Living Set A Spring Table Set up a spring table, even if it's just for you to enjoy! Add some springy details like a tablecloth, placemats, cloth napkins, fun cups, serving pieces, a simple centerpiece…whatever you have that can bring a fresh and inviting look to your table! Spring Wreath with Blue Ribbon Hang [...]


Inspiration from Anthropologie: Weekend Sale Finds
Anthropologie has a 20% off sale this weekend only! Click HERE to shop and find some of my favorites in this post (+ decor from my home on the sale!) I'm feeling so inspired to update my home. I think spring has definitely got me feeling ready for fresh spaces. I'm sure you know this [...]


The Secret to Finding Your Style and Feeling More at Home Where You Live
Source (20% off EVERYTHING with code! Click HERE to shop!) What's your decorating style? Do you feel at home where you live? If you ever feel conflicted about your style or the next decisions to make in making your house your home, you're not alone! Maybe you're just feeling stuck, or your current style isn't [...]


The Light-Changing Magic of Rechargeable Bulbs for Sconces + Lamps!
Have you always wanted wall sconces, but don't have electrical outlets or wiring for them? Do you hate the look of a lamp cord running across a counter or dangling off of furniture or running down the wall? Same! I've got a clever solution to share with you today! Lately we've been doing a few [...]


Courtney's Small Apartment Bedroom
Hi! It's Courtney back again today to share with you my apartment bedroom! As I mentioned in my empty apartment tour post yesterday, this is my first time living in an apartment with a totally separate bedroom. My first apartment was an "open one bedroom" so the space was open but had a partial cutout [...]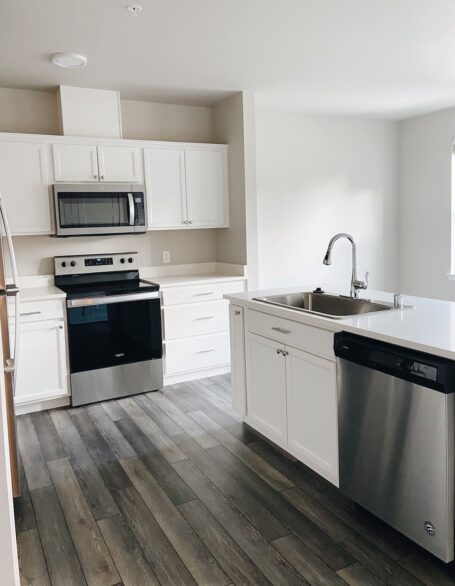 Courtney's New Apartment Tour + Design Plans + Mood Boards
Hi friends, it's Courtney (Melissa's daughter) here today! After living in my parents' lower level apartment for the past year, I am now all moved into my new little apartment up in Bellingham, a cute town by the water in Washington! Today I wanted to give you the empty tour of my new place, as [...]


Obsessed: Studio McGee Target Home Decor Spring 2021 + Mood Boards
Have you all seen the new Studio McGee line at Target? I am just getting around to looking through and wow, I am in love with so many of their items. (This isn't sponsored, I just knew you'd love to see them, too!) There are so many incredible designs and options at really reasonable prices. [...]


My Morning Rituals + Five Morning Gadgets I Can't Live Without
I have a few morning rituals and gadgets that help me start my day. Besides making life simpler, they have something else in common. They all involve the senses! I always begin my day out by adding fresh water to my water bottle. Do you drink water in the morning? It's so important! I drink [...]


Happy MARCH! Spring is on its way. Do you ever swap out your artwork when the seasons change? Sometimes I will! It's pretty easy to to do if you keep your art in standard frames. Switching wintery prints for spring scenes or colors can really make a difference in the mood of a room. In [...]


We had a fun small family birthday gathering for my daughter Kylee's birthday this weekend! Simple gatherings are my favorite (and not just because I wrote a book by that name!). I love to make any event in my home (even last minute ones!) more special and memorable in simple ways. I keep a few [...]


If there was one room that I could design over and over again...it would be kitchens. I stumbled upon a few lovely kitchens this week I thought I'd share with you here, along with some of my favorite kitchen inspiration posts!


Simple Budget-Friendly Spring Decorating Idea
It's fun to think outside the box when decorating your home for spring. Or in this case, it's fun to think outside the vase :). What could be prettier than a simple spring bouquet? A pretty spring bouquet in a basket! Grab some tulips or any blooming flowers from a local farmer's market or store [...]


How to Make Your Home Feel Ready for Spring
Better Homes and Gardens Who likes to pull out their bunny decor this time of year? I'll admit it, I love my ceramic bunnies. Whether you like decorating with signs of spring or not, your home can feel more like spring. Here are a few ideas to freshen up your home's style for the season! [...]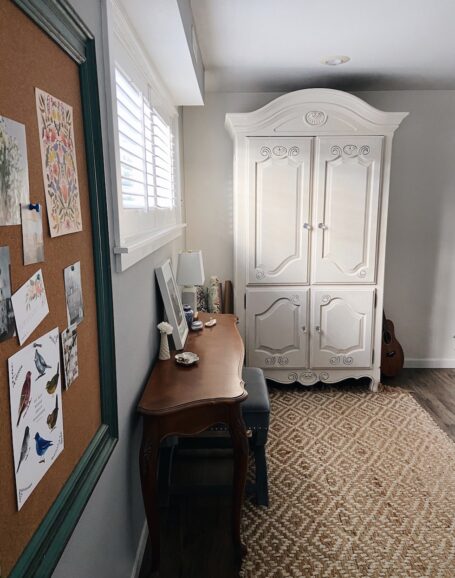 Before & After: Painted Armoire with Milk Paint
Hi there! It's Courtney (Melissa's daughter) here today. Recently on the blog we gave you a tour of the lower level apartment I lived in at my parents' house for about a year. If you missed the tour, click here to see! I mentioned in that post that I had painted the wood armoire in [...]


After that foot of snow fell to the ground at our house this weekend, I'm definitely over winter. It was beautiful and I enjoyed it but now I'm 100% ready for spring! Today I wanted to share a fresh look I love for spring with a collection of decor finds that are inspiring me! I [...]


Happy Valentine's Day from our family (and snowy homes) to yours! Here's a little peek at our weekend. Much love to you, friend! Thanks for following along with our adventures.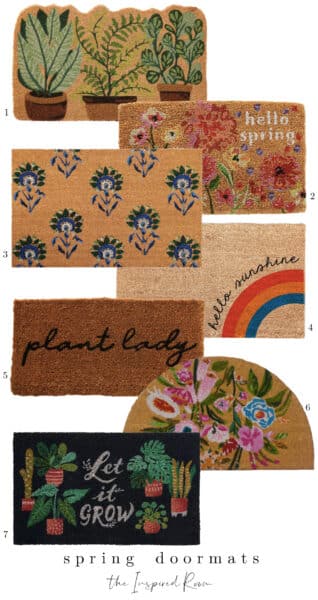 Spring Doormats to Welcome You Home
Well, it may currently be snowing in Seattle, but I am READY for spring! How about you? One of my favorite ways to hurry spring along is to do a little internet shopping for a pretty new doormat for my porch. Here's a round up of some of my favorite spring doormats available right now [...]


Bedroom Decorating Ideas + Mood Boards: One Cane Bed, 3 Ways
Hi friends! Courtney here. One thing I love doing is creating design mood boards. Recently I found this amazing cane bed and wanted to create three different bedroom looks using the same bed! Scroll and click the thumbnails below for sources Turn on your JavaScript to view content SOURCES: Cane Bed // Blue and Green [...]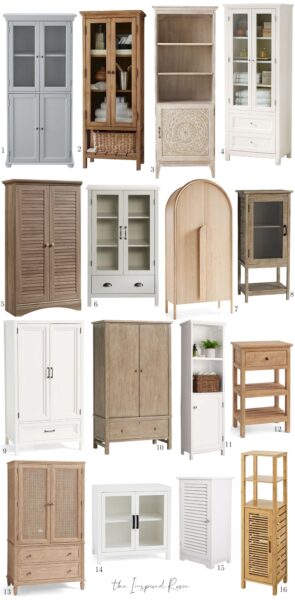 Storage Cabinets for Linens and Things
After yesterday's post about linen closet organization ideas, I got inspired to hunt for some freestanding cabinets that would work well for linens, bathroom storage, and so much more. Enjoy! Sources: Gray Cabinet Rustic Wood Linen Cabinet White Wash Wood Linen Cabinet Classic Linen Closet Shutter Door Armoire Two Door Accent Cabinet Natural Wood Curved [...]


Linen Closet Organization Ideas
House & Home / Designer Sam Sacks We have a very small linen closet. Actually, it's a tiny linen cabinet! It's really too small for our needs so I have to get creative by utilizing storage in other areas of our home, too. Today let's get inspired by these wonderful ideas for linen storage and [...]


Happy weekend! This week on The Inspired Room: 9 Affordable Lamps from Target 12 Lovely Accessories to Organize Your Home Kitchen Canisters + Sources Valentine's Day Gift Ideas 7 Reasons You Need Essential Oils in Your Home Enjoy the inspiration below in this week's Home Style Saturdays! The Inspired Room | 9 Clever Organizers to [...]


Valentine's Day isn't just a holiday for celebrating with our significant others, it can be an opportunity to show love to our friends, too! It's the little things that matter most in life.


Source Kitchen canisters are not only handy for storing everyday items, they bring a streamlined look and personality to your counters, shelves and pantry! People often ask me where I get my black and white ceramic canisters. I love them! Sadly my exact pattern has been out of stock for awhile, but I found lots [...]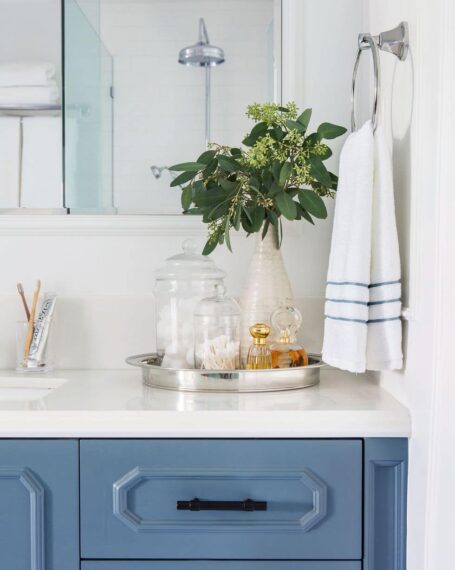 12 Lovely Accessories to Organize Your Home
Who else is feeling the need to organize all the things? Getting organized doesn't have to be overly complicated or expensive. In fact, you can often get started with what you already have around the house! Here are 12 lovely accessories you can use to get organized. Glass Bathroom Canisters: House Beautiful // Click here [...]


7 Reasons You Need Essential Oils in Your Home
Click here to grab an essential oils + diffuser starter kit on sale, today only! I've been using essential oils regularly for several years now. I cannot recommend them highly enough, they have been game changing for us in so many ways. I truly believe everyone needs pure essential oils in their home. We've seen [...]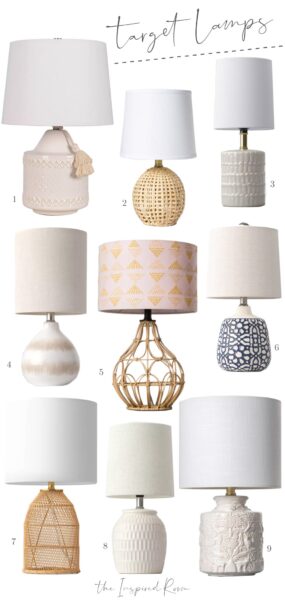 9 Affordable Lamps from Target
Lighting is one of the most important elements to consider when decorating a home. I love lamps as they create an extra warm and cozy ambience, particularly in the winter months when it gets dark so early. I was doing a little window shopping at Target this weekend and found lots of adorable lamps I [...]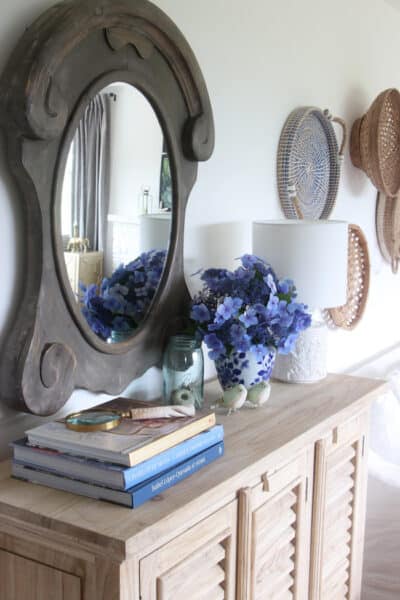 Get Inspired: Home Style Saturdays
Hi friends, happy weekend! Recent posts on The Inspired Room: I hope you enjoy the inspiration below in this week's Home Style Saturdays! On Sutton Place | Unique China Storage Solution Shabbyfufu | Do's & Dont's To Organize Your Home & A Free Checklist Southern Hospitality | Best House Plants for Your Home StoneGable | [...]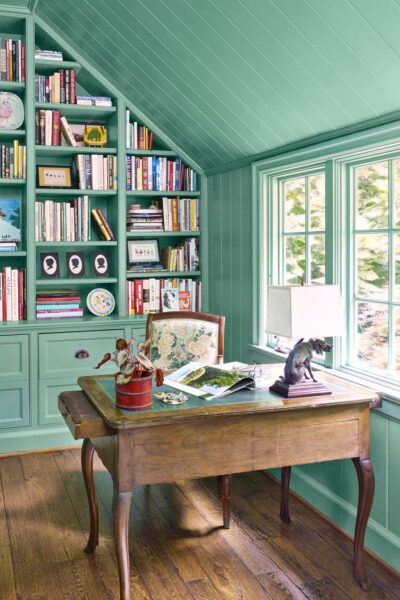 Beautiful + Organized Office Spaces
Green built-in bookcases via Country Living Do you have a home office? I feel like we all probably need some space to work at home, even if it's just enough room to efficiently manage our home or even to organize our hobbies. I've had organization on the mind this month because I'm going to be [...]


How to Add Classic Charm with Wide Plank Hardwood Flooring
White Oak flooring in a Chevron pattern - Carlisle Wide Plank Floors Flooring plays a significant role in the look and feel of a home! Hardwood floors are my personal favorite as they create a warm and inviting feel. And they bring such a sense of history, tradition and classic craftsmanship to a home! Today [...]


Lively + Lived in Living Rooms
House and Home UK House Beautiful New England Home New England Home New England Home (Katie Rosenfeld) What better way to get the inspiration flowing than to see these lively and lived in living rooms? Don't get stuck with a stale or predictable home, have fun collecting and mixing and matching patterns, furnishings, colors and [...]


Organizing + Cleaning + Decor Inspiration: Home Style Saturdays
Some people seem to hit the ground running January 1, but for me the first two weeks of January are often transition weeks. I need time after the holidays to reset my schedule, get my house back to "normal" and catch up on things that need to be done or organized for the new year. [...]


Update on the Basement Apartment
Hey friends! I have a fun post for you today, a little peek at an area of our home we don't show very often! Here's the backstory if you're new here or need a refresher :). A year ago our daughter Courtney moved out of her Seattle apartment and moved into our lower level. She's [...]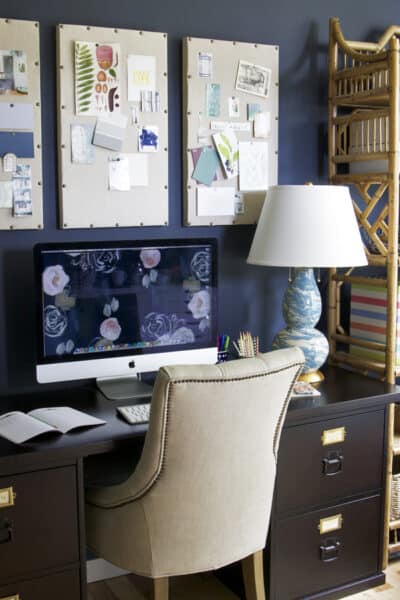 Start the New Year with Intention + Inspiration!
Hello, friends! This week I've been thinking through all of our past projects in our home. We've been slowly transforming our 1950's ranch style house into a fresher and more up-to-date cottage! There is always a long list of things I still want to do. But as I mentioned yesterday in the post about Home [...]


Home Goals 2021: Downloadable Worksheet + Instagram Story Template
Early in the year I like to take a bit of time to reflect on some goals for my home. I know we probably all associate the new year with setting personal goals or resolutions, but we can also come up with goals for the home! Where should you begin? I find it's best to [...]


Hi friends! Last night as I sat in this very chair I turned in the photos and manuscript for my 11th and final book! (Well…final for now at least!) I officially began this last book two years ago but it was contracted 7 years ago (!) so it was an extra rewarding moment to send [...]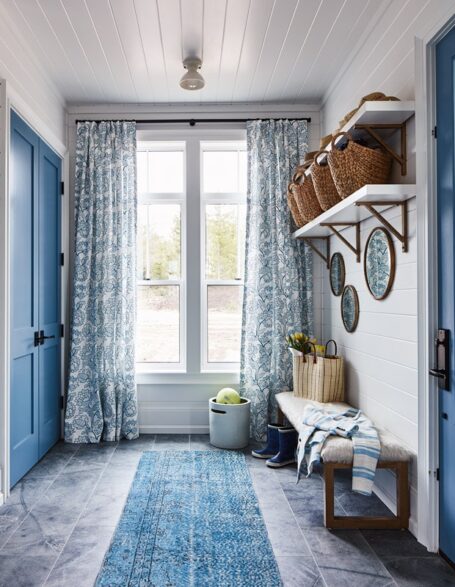 Happy New Year, friends! My husband, daughter Courtney, and son Luke (and of course our doodles Jack and Lily!) had a low key evening here at home, where we usually spend our New Year's Eve. We ordered takeout from a great local restaurant, played a new-to-us board game called Carcassonne (so fun!), and managed to [...]


I hope everyone had a nice Christmas! We are very grateful for so much. Thank you all for your sweet messages about our Christmas tour and video, I loved sharing it with you and have really enjoyed seeing so many of your homes in The Inspired Room Community group, too! If you missed my tour [...]


Christmas House Tour 2020 + Video
Welcome to our home on this Christmas week, friends! I'm so glad you stopped by. My friends on the internet have been welcomed into our home (virtually) for fourteen Christmases now (!). My how time flies! It's been a difficult year for all of us in different ways, but I wanted to keep the tradition [...]


Christmas Recipes + Decor: Home Style Saturdays
Happy weekend before Christmas! I can hardly believe how fast December has flown by! How's everyone doing? I have some pre-Christmas inspiration for you today, I hope you enjoy! Need some tunes to listen to this week? Here's my Cozy Holiday Home Playlist! Enjoy this week's Home Style Saturdays posts from me and my friends [...]


Our Favorite Family Board Games
Anyone else find they are playing more board games than ever this year? Another silver lining of staying home more has been family game time after dinner. We got this board game (above) as a gift last year and we have played it countless times this year. It's super simple, but strategic and fun and [...]


DIY Gift Wrapping Station & Storage Ideas
Who's wrapping gifts this week? I think it's more fun to wrap packages when you're organized with cute paper, ribbons and wrapping accessories. We use an old dresser as our wrapping station! Where do you keep yours? A few quick gift wrap storage tips: Use a small rolling cart to store crafts and supplies! This [...]


It's Home Style Saturdays again! It's been the nicest weather in Seattle this week so we've bundled up and taken walks as much as possible. I always love this pretty blue house in every season. Their view of the Puget Sound is so lovely! Did you see this post with the most adorable festive holidays [...]


A little over five years ago, we first walked up the steps to the porch and looked at this house for the first time. I'll be honest, it wasn't love at first sight for me. The real estate market in Seattle was (and is) tough to get into. We weren't even in a position to [...]


Spread Joy and Cheer this Year with Adorable Holiday Treats!
If there's ever been a year to spread a little joy with a sweet care package, this is the year! Enjoy these ideas for festive treats to gift people you care about! One holiday tradition I've always loved is making and decorating Christmas treats (remember our cute gluten-free vegan gingerbread cookies?). Last year we had [...]


Happy weekend, friends! Recent Posts on The Inspired Room: Christmas Decorating with Mini Trees It's Beginning to Look a Lot Like Christmas Around Here (peeks of my home so far!) Cozy Holiday Home Playlist Happy Gifts to Inspire More Joy in Your Home Enjoy the inspiration in this week's Home Style Saturdays! Shabbyfufu | Christmas [...]


Christmas Decorating with Mini Trees
One of my favorite ways to decorate for winter and Christmas is with mini trees! I love putting them throughout the house. Today I thought it would be fun to round up lots of photos of my homes over the years decorated with small trees of all kinds! Bottlebrush trees, pre-lit trees, tabletop trees, paper [...]


It's Beginning to Look A Lot Like Christmas Around Here!
I wanted to make our home feel festive a bit early this year. It just seemed like a good way to boost our spirits and make the upcoming season feel extra special. We mostly just use what we have every year and this year is no exception. A few garlands and wreaths, a couple of […]


We're enjoying our Thanksgiving leftovers over here, how about you? My daughter Courtney made this homemade pie for Thanksgiving and I'm wishing we still had some left, but alas, we finished it off last night! She used the same gluten-free vegan apple pie recipe she's used in the past (click here for the recipe) with […]


Happy Gifts to Inspire More Joy in Your Home
Happy Thanksgiving weekend! Remember, friend, in spite of the crazy things going on in the world right now, JOY ISN'T CANCELLED! Here is a list of ways to inspire more happiness in your home and gifts of joy for the people you love! Give games and plan activities that inspire joy and create fun family […]


It's that time of year! Our annual Christmas gift guides are ready for you! As always, we had so much fun scouring the internet for the best gifts for the holidays and beyond. Thank you so much for your support of our small business. It's been quite a year, but I'm so very grateful that […]


We love using music to inspire a positive atmosphere in our home! Today I thought I'd share some of the music my family will be listening to in our home this holiday season. We play music on this cool speaker/video calling device and we also have the older version of these smaller speakers. We have […]


A Holiday Scented Home + Black Friday Deal
Cinnamon, vanilla, orange, clove, frankincense…mmmm, my house is smelling like the holidays! I love all of the cozy scents. Scents are extremely powerful, and this time of year (and yes, during this wild year in particular) they are even more significant to our well-being. We are the gatekeepers of our home, what we bring into […]


Holiday Inspiration + Home Style Saturdays
Happy weekend, friends! Recent Posts on The Inspired Room: Christmas Decor Ideas with Garland Greenery My Dining Room Candle Sconces + Favorite Battery-Operated Candles Enjoy the inspiration in this week's Home Style Saturdays! StoneGable | Christmas Hot Chocolate Bar Designthusiasm | Christmas Living Room: Decorating with Holiday Metallics The Inspired Room | Simple and Beautiful […]


Christmas Decor Ideas with Garland Greenery
Fresh greenery is one of my favorite things to decorate with for the holidays! It's such a simple and natural way to make a house feel festive. I actually use mostly faux garland since it lasts so much longer and is far less messy, but I love to add at least a little real greenery […]


My Dining Room Candle Sconces + My Favorite Battery Operated Candles
Give me all the flickering candles and a cozy ambience right now! It's been a crazy year and I don't know about you, but I need all the mood boosters I can get. :) Awhile back I added some metal candle sconces to my fireplace wall (as well as a couple of other areas of […]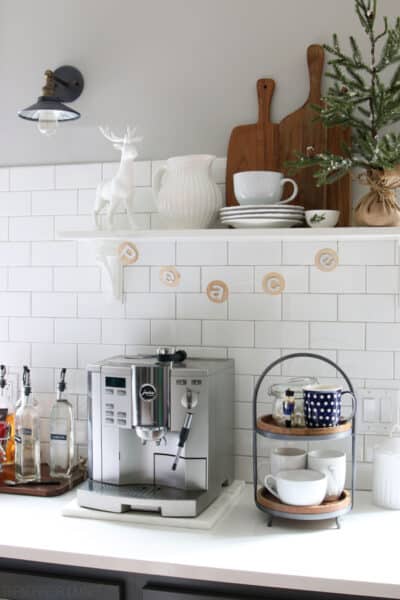 Cozy Holiday Decor Ideas + Home Style Saturdays
Happy Saturday, friends! Well, I still have not broken out the Christmas decor here…ha…but I have a sense this weekend there will be some holiday touches appearing through the house. And If I'm feeling crazy…I might even play some Charlie Brown Christmas music. ;) I hope you have a great weekend! Recent updates on The […]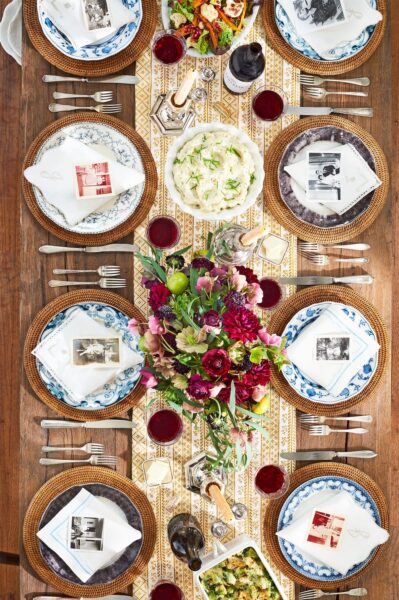 Simple and Charming Thanksgiving Table Decorating Ideas
Today I am sharing some simple and charming Thanksgiving table decorating ideas! You can use what you have to create a look that is uniquely your own, so I hope these beautiful tables will spark ideas and serve as creative inspiration. There are sources are listed the end of the post. If you missed yesterday's […]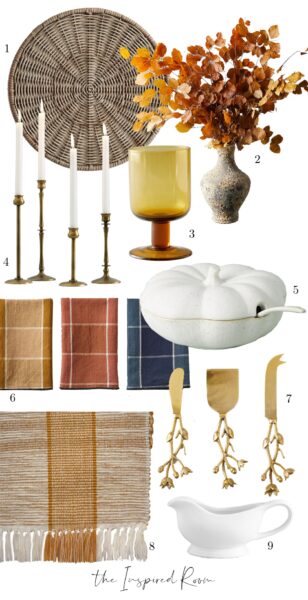 Inspiration: Thanksgiving Table Decor
Can you believe Thanksgiving is only a couple weeks away? I know it's a hard time for many people right now, and it's especially a sad season for those who won't be able to be with their families for the holidays. I think all of the challenges and worries of 2020 have prompted many people […]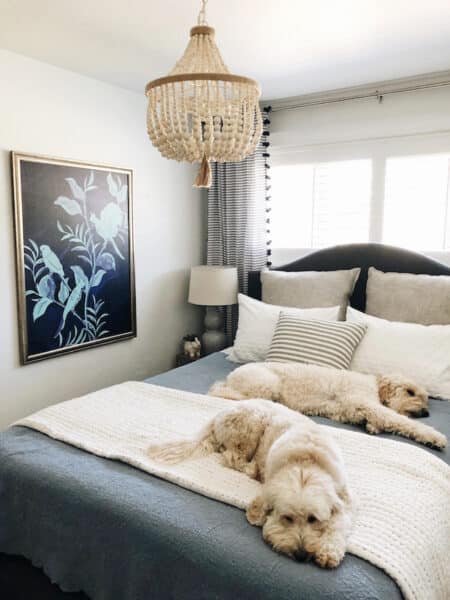 Anyone else feeling a bit like Jack and Lily at the end of this crazy week? :) I need a nice long nap! If you need a little holiday cheer this weekend, check out my recent post with Christmas Decor I'm Loving + My Annual Christmas Decor Shop! I haven't started decorating yet, but I'm […]


Beautiful Homes in Magnolia Neighborhood Seattle
One of my favorite pastimes has always been driving (or walking!) through neighborhoods and admiring charming homes! I thought I'd share a few photos today from a recent visit we took to the Magnolia neighborhood in Seattle. It was the most lovely fall day. Enjoy! Last year we did an autumn drive by of Magnolia […]


Christmas Decor I'm Loving (2020)
I don't know about y'all, but I am READY for some holiday cheer! Click HERE for my annual Christmas Decor Shop! (This shop will continue to be updated, so bookmark it and check back often)! In addition to the Christmas Decor shop, I thought I'd share a few special things below that make me happy! […]


Updates + Home Style Saturdays
Happy weekend, friends! A few updates for you today: #1 Today is the LAST DAY to get a FREE Christmas Spirit oil + Thieves Label + Recipe Cards from me with your essential oils starter bundle! You will absolutely love diffusing this cozy blend, and you'll find so many benefits from all the oils in […]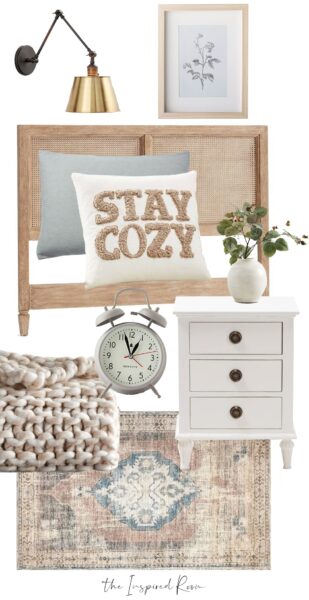 Cozy Bedroom Decorating Ideas + Mood Boards
Who's ready to curl up in their bed and take a long winter's nap? If your room needs a little refresh, here are three beautiful cozy bedroom mood boards to inspire you. Which is your favorite? Get the look and related sources for each style below. Plus scroll all the way down for a few […]


Woodland Themed Gluten-Free Vegan Apple Pie
Hi friends, it's Courtney here today! So, I've realized in the last year that I'm a big fan of making pies. I made my first pie last year for Thanksgiving (with fall pie crust cutters), and it's become a fun hobby for me ever since. I'm not a professional by any means, but I've quite […]


Happy weekend! Here are a few blog posts you might have missed this week: My Simple Fall Porch and Lantern Come Window Shop Anthropologie with Me! Inspired By: Serena & Lily Our Bathroom Makeover: Painted Vanity and Wall Stencil Details Enjoy the inspiration in this week's Home Style Saturdays! Shabbyfufu | How To Create A Dried […]


One of my favorite decorating tips is to gather inspiration from many sources and observe which elements you love. Inspiration hunting in a variety places helps you to be more aware of what your own unique style preferences are. Once you know your style (or at least know elements you like!) you'll have an easier […]


My Simple Fall Porch + Lantern
Remember when I said that hospitality and joy are not cancelled and that we should decorate our front porches? I'm reporting back in that I decorated mine! It's simple but it makes us happy (and hopefully makes the neighbors happy, too). It's amazing what a copper pot of bright mums and some pumpkins can do […]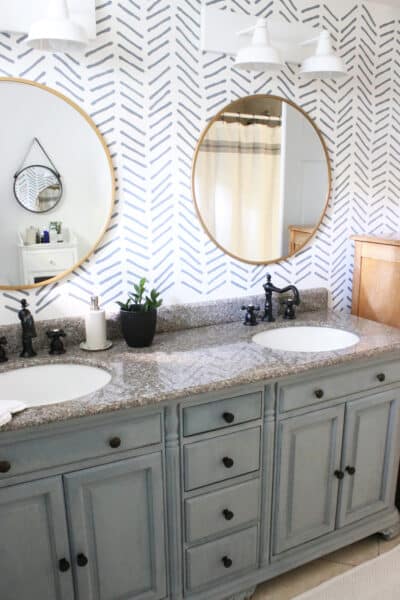 Our Bathroom Makeover: Painted Vanity and Wall Stencil Details
I have so appreciated all your nice comments on the simple makeovers around our house lately! Today I wanted to do a follow up post to our bathroom makeover reveal so I could answer a few of your more specific questions. If you missed the reveal post with all the bathroom makeover details, you can […]


I love wandering through shops! It's been quite awhile since I'd visited Anthropologie, so today I thought it would be fun to take you on a "virtual shopping" trip with me through photos I took in the store. :) Enjoy! Click HERE for a roundup of my favorites from the sale that goes through today, […]


Decor Sale + Home Style Saturdays
While running errands this week, I decided to stopped into one of my favorite home decor stores. I hadn't been window shopping or in a store in a long time, so it was really nice to wander through and soak in all the inspiration! While I was at the store I saw so many adorable […]


White Painted Wood Bookcase: Before & After
Don't you love how paint can transform just about anything? I mentioned a couple of days ago in this post that we had this bookcase in our last two homes but lately it has been just hanging out in our garage. It originally belonged to my dad and I believe he got it secondhand! We […]


13 Household Gadgets I Love + Amazon Prime Day Sales
Sooo has anyone else been shopping online more than ever lately, or just me? Ha! From our household groceries to supplements to gadgets we need around the house, I've never been more grateful for the ease of online shopping. I often have groceries or other products delivered to our door but we also order online […]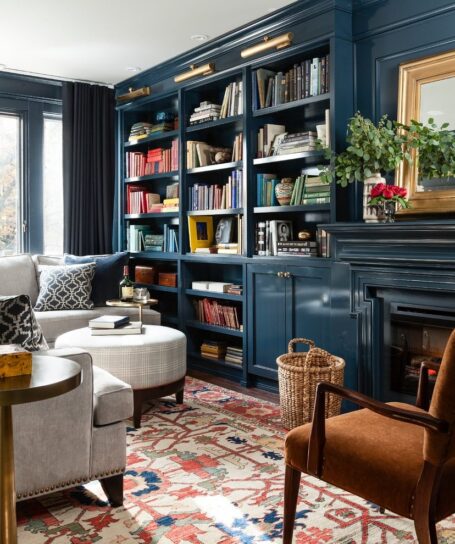 Inspired By: Built-In Bookcases
Bookcases make a room so charming, don't you think? I love how they make a space feel like a cozy library. We actually had plans this year to have a few sets of built-in cabinets and bookcases installed in our dining room and living room. I was SO excited to finally be at that point, […]


Happy weekend! Recent Posts on The Inspired Room: Tour the 2020 Southern Living Idea House Fall Kitchen Accessories Enjoy the inspiration from me and my friends in this week's Home Style Saturdays! Southern Hospitality | Thanksgiving Table  StoneGable | Indian Corn Wreath DIY Designthusiasm | Elegant Halloween Tablescape The Inspired Room | Cozy Self Care […]


Tour the 2020 Southern Living Idea House
Have you seen the new 2020 Southern Living Idea House? It's so beautiful! Lauren Liess always does an amazing job–I love her style. I thought I'd share a few of my favorite spaces from the house here today. I think it looks like a very cozy place to spend an autumn weekend away, wouldn't you […]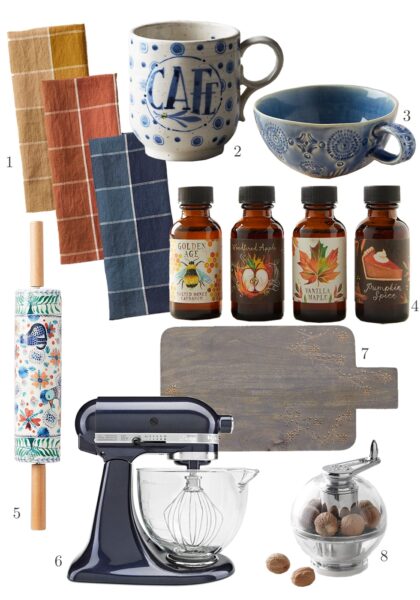 Even though I'm holding onto summer weather as long as I can here in Seattle, I am getting into the autumn spirit more and more each day! One thing I love to do in the fall is to really embrace cozy experiences in the kitchen. We've been add freshly ground nutmeg and cinnamon to our […]


Happy weekend, friends! Recent Posts on The Inspired Room: The Most Regrettable Decorating Mistake You Can Make The Best Gluten-Free Dutch Baby Recipe Catch up on all our Fall Nesting 2020 posts here! Enjoy the inspiration in this week's Home Style Saturdays! StoneGable | Styling a Natural Fall Vignette Designthusiasm | Autumn Charm on a […]


The Best Gluten-Free Dutch Baby Recipe
Want something yummy to make for brunch this weekend? We've been making Dutch Babies as our traditional special family breakfast since my girls were little. We call them "puffs" (puff pancakes, aka Dutch Babies). Since I found out I have Hashimoto's and went gluten-free (I shared more about that here), I wasn't sure if I […]


The Most Regrettable Decorating Mistake You Can Make
There are plenty of opportunities to make mistakes in life. And yes, many that *could* be made while decorating your home. Maybe you've made a few blunders yourself! I know I have. So what is the most regrettable decorating mistake you've ever made? Painting a room the wrong color? Ordering a sofa that is too […]


Happy Fall + Home Style Saturdays
Happy official start of fall, friends! I hope you enjoy the inspiration in this week's Home Style Saturdays! Recent posts on The Inspired Room: How to Create a Memorable Fall Home and Cozy Diffuser Blends Hospitality and Joy are Not Cancelled: Decorate Your Fall Porch! Designthusiasm | Autumn Table with Dough Bowl Centerpiece The Inspired […]


How to Create a Memorable Fall Home + Cozy Diffuser Blends
Happy first day of fall! Who's ready to get cozy? When I think of making my home cozy, I think about all of the ways I can engage our senses so we literally FEEL safer, warmer, and more content from the inside out. That definitely includes scents! (I'm giving away some of my favorite fall […]


Hospitality and Joy Are Not Cancelled – Decorate Your Front Porch!
I was reading a thread on our local neighborhood app about whether or not people in our area were planning on decorating their front porch this fall. Some neighbors said they just weren't feeling it this year, it just didn't seem to be worth the effort. I get it. It's easy to lose heart with […]


Fall Inspiration: Home Style Saturdays
Hi friends! I have some fall inspiration for you today from all the bloggers in our weekly Home Style Saturdays post! But first, here are a few recent posts on The Inspired Room: 7 Steps to Make Your Home Smell Cozy and Inviting How to Get Inspired and Find Your Decor Style Fall Doormats Roundup […]


7 Steps to Make Your Home Smell Cozy + Inviting
Pumpkin spice, chai tea, orange, nutmeg and clove…that's how fall should smell. Am I right? Let's be honest here, 2020 stinks in many ways. But praise hands, our home doesn't have to add to the stink. There are so many ways to create a cozy smelling fall home. Right now in Seattle when I open […]


How to Get Inspired and Find Your Decor Style
Do you struggle with making decor or style decisions for your home? In today's post I'm sharing several questions I ask myself when I study inspiration rooms. These questions help me to get inspired and find my own style! When I think of a beautifully designed and layered room, I always think of designer Sarah […]


Tips to Decorate Your Fall Living Room
We are furniture shufflers at our house, especially in fall when I start craving cozy spaces. But at our house it doesn't look like it does on TV when they can empty the room and put only what they want back in all in a day. We don't have any space to store furniture while […]