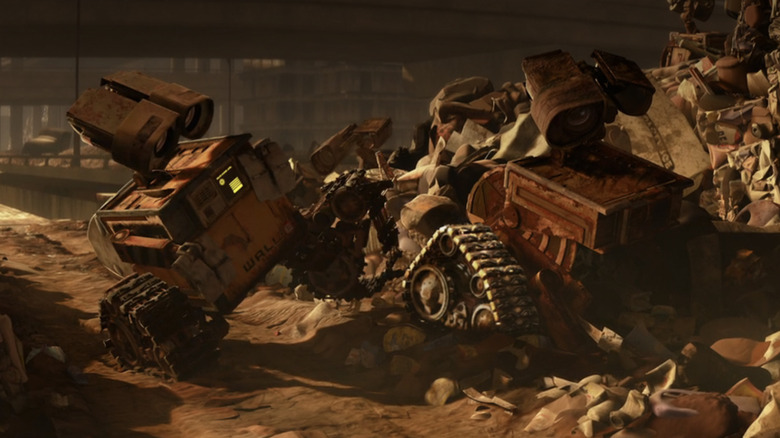 Wall-E Moments That Go Right Over Kids' Heads
On the surface, "Wall-E" is a heart-warming adventure about an earnest robot that saves humanity and finds love along the way. The 2008 film is one of the best Pixar films ever made, worthy of its entry into the vaunted Criterion Collection. It offers simple entertainment for the kids and something meatier for adults, in true Pixar fashion. Unlike most films from the studio, "Wall-E" doesn't have much in the way of double entendres. Granted, it's hard to do that when the robots and the humans ...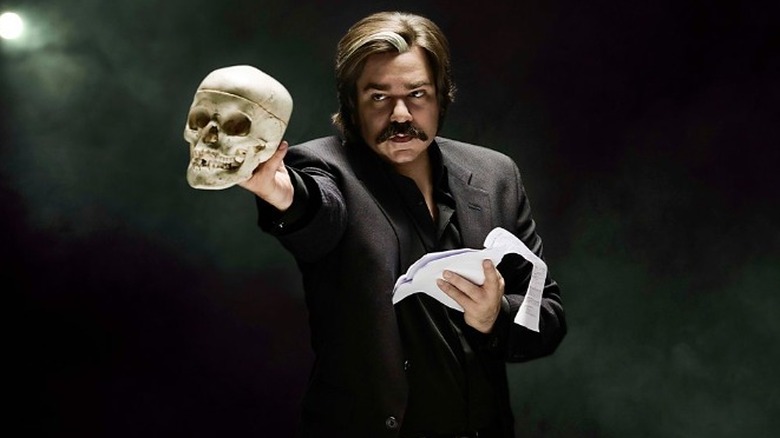 Matt Berry's Path To Acting Was Perfectly Matt Berry
Matt Berry, the Englishman known for his trademark epic, boomy voice, has always embraced a unique persona ever since his first start on stage. Despite and indeed because of his highly theatrical delivery, the actor mostly appears in comedic roles, such as title character Steven Toast on "Toast of London," the incompetent CEO Douglas Reynholm in "The IT Crowd," and most recently and perhaps famously, the horny vampire Laszlo on "What We Do in the Shadows." The contrast between his royal-like de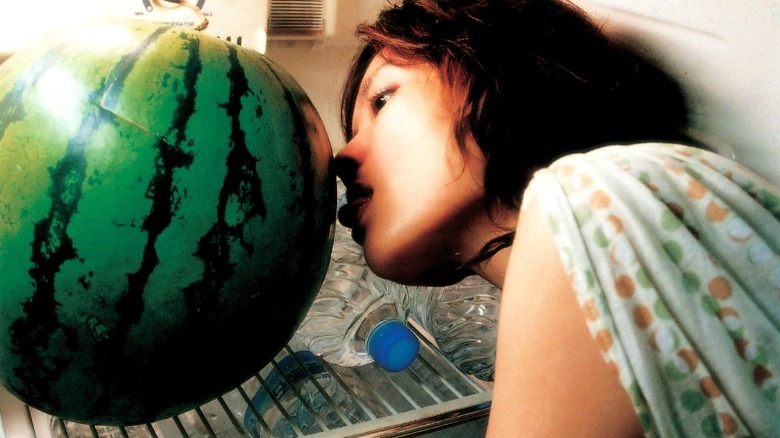 12 Underrated Musical Movies You Need To Check Out
Ah, the musical! When sound became a part of the movies, the genre was all the rage, absolutely dominating the 1940s and '50s. Then, there was an exceptionally long period when musicals were few and far between. Thankfully, for those who love them, musicals have made a pretty strong comeback in the 21st century, with "Chicago" winning a best picture Oscar and films like "La La Land," "Dreamgirls," Steven Spielberg's "West Side Story," and "Mamma Mia: Here We Go Again" making an impact at the ...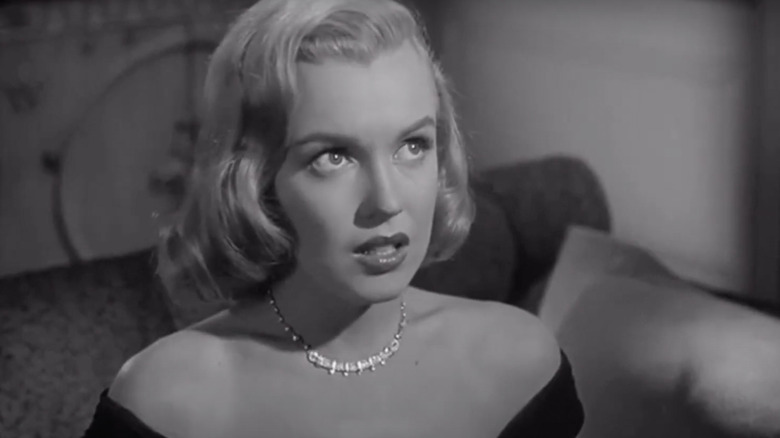 Marilyn Monroe Used An Unorthodox Technique To Nail Her Asphalt Jungle Audition
As shocking as it sounds to modern audiences, Marilyn Monroe's star qualities weren't immediately recognized by Hollywood. After gaining some attention in the modeling world, Monroe attempted to break into the world of acting, but struggled in those early years. Although Twentieth Century Fox signed the aspiring actress in 1946, the studio dropped her shortly afterwards when her star failed to rise. Monroe fell back on modeling, and reluctantly posed nude to avoid financial ruin, despite belie...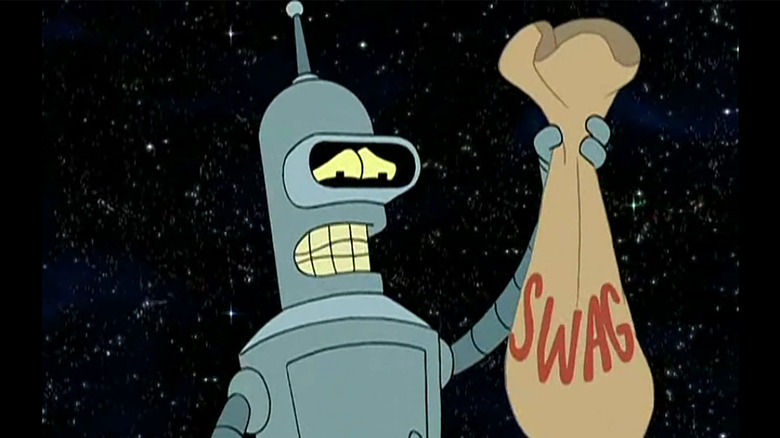 Star Trek And Star Wars Showed Matt Groening What He Didn't Want Futurama To Do
"Star Wars" is set in the distant past and tells stories of war, heroism, cryptic mystics, evil wizards, and the triumph of heroes. To creator George Lucas, the future is bleak, but the past is ideal. There is something to look back on. "Star Trek" is set in the distant future and tells stories of peace, benevolent technologies, anti-colonialism, and the power of diplomacy. To creator Gene Roddenberry, the present is bleak, but the future will be ideal. There is something to look forward to.  ...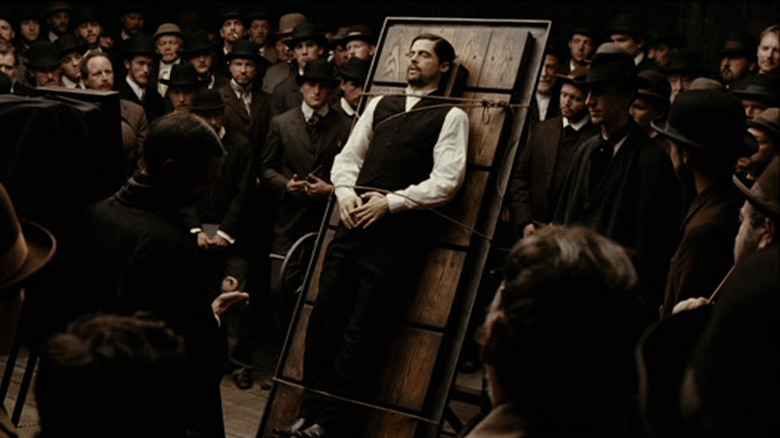 10 Movies To Watch If You Loved Netflix's Blonde
If you strapped in for the 166-minute runtime of Andrew Dominik's "Blonde," a fictional interpretation of Marilyn Monroe based on the novel by Joyce Carol Oates, odds are you don't want to stop thinking about it. Netflix's ambitious swing of a project, their first to earn an NC-17 rating, is meant to inspire passionate responses and generate vigorous debate. After all, a figure like Marilyn Monroe is big enough to warrant several interpretations. "Blonde" is a relentlessly stylized look at th...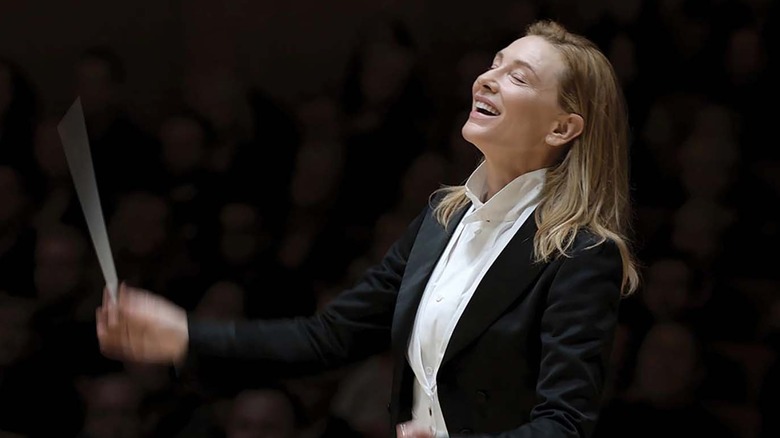 TÁR Trailer: A Grand Introduction To Cate Blanchett's Best Work Yet
Meet Lydia Tar, the next role likely to get Cate Blanchett nominated for an Oscar. "Tar," the upcoming character epic from writer-director Todd Field, is a powerhouse showcase for the acclaimed performer, and now we have a full trailer for the film that shows off her skills. In the trailer, we meet Tar, a classical composer and conductor with as many top-notch accomplishments as one could possibly ever want, including being one of 15 creatives who have achieved EGOT status, according to a vo...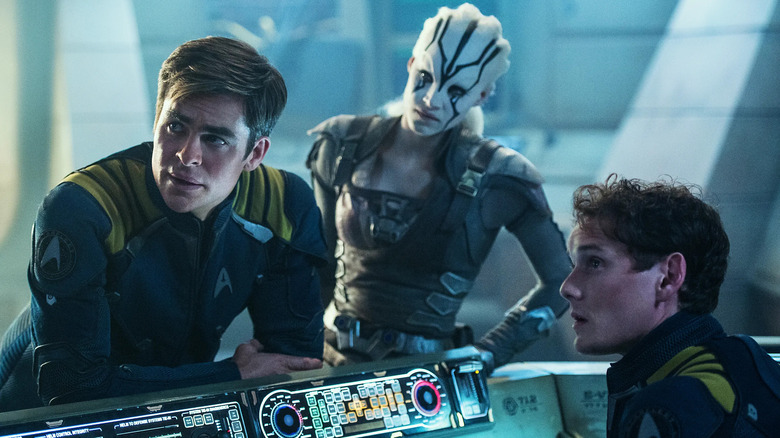 Star Trek 4 Has Been Removed From Paramount's Upcoming Release Slate
The last "Star Trek" film to be released as part of the Kelvin timeline was the woefully undervalued "Star Trek Beyond," arguably the best of the three newest entries. Since then, "Trek" fans have been waiting (impatiently, no doubt) for a fourth entry in the new film franchise, and it seemed like there was hope when it was announced that "WandaVision" director Matt Shakman would be helming the as-yet-untitled "Star Trek 4." Well, folks, that hope is a little dashed today as Variety has announc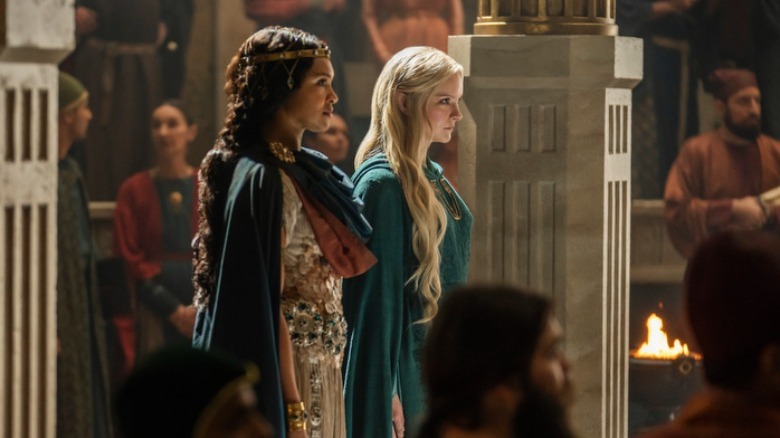 The Rings Of Power Needed Non-Existent Camera Tech To Capture Its VFX Shots
Five episodes into its debut season, it's clear that "Lord of the Rings: The Rings of Power" is one of the best-looking shows on television right now. Whether or not you like its musical harfoot interludes and "Game of Thrones"-esque plot machinations, its striking — and strikingly expensive — visuals are pretty undeniable. The main observation I return to again and again while watching the show is just how real it looks compared to other big-budget blockbusters. The production seems to mak...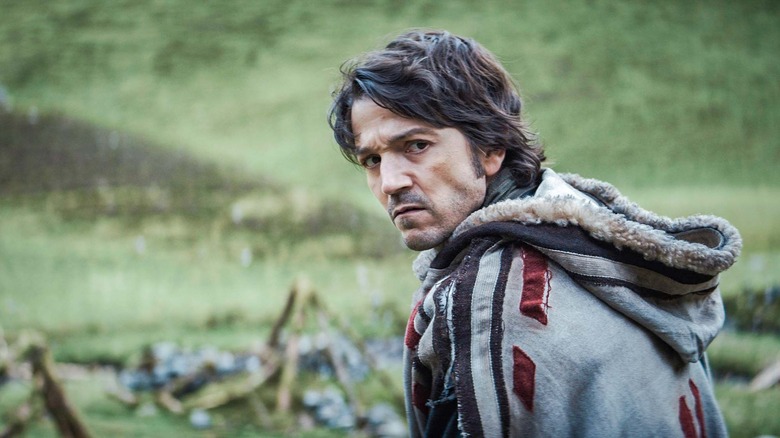 Andor Episode 4 Stages A Star Wars Heist Of Galactic Proportions
There will be spoilers for "Andor" Episode IV.  The fourth episode of "Andor" brings us a brand new arc. It sees Luthen Rael (Stellan Skarsgård) dropping Cassian Andor off on a remote world where he is an untrusted last-minute addition to a heist of galactic proportions. As Cassian gets settled in with the group of partisans planning the job, Luthen heads back to Coruscant where it's revealed he's leading at least a double life and involved in sedition against the Empire with senators like Mo...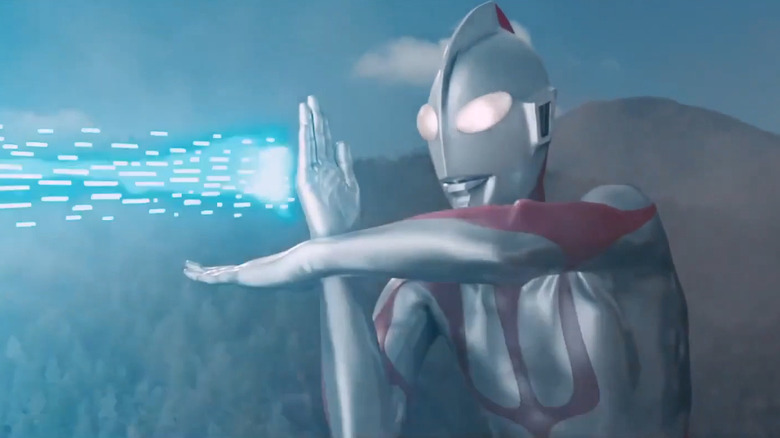 Shin Ultraman Review: A Haphazard, Kaiju-Sized Blockbuster [Fantastic Fest]
"Ultraman" is a franchise that has deep roots dating back to the mid-'60s with the original series that birthed the giant Japanese superhero. We've had several iterations of the character since but now, it's radical reinvention time: "Shin Ultraman" arrives from Toho and director Shinji Higuchi to give us an Ultraman for modern times. Much like "Shin Godzilla," "Shin Ultraman" very much succeeds in providing an update to the franchise that can stand up to modern scrutiny. But, in many ways, tha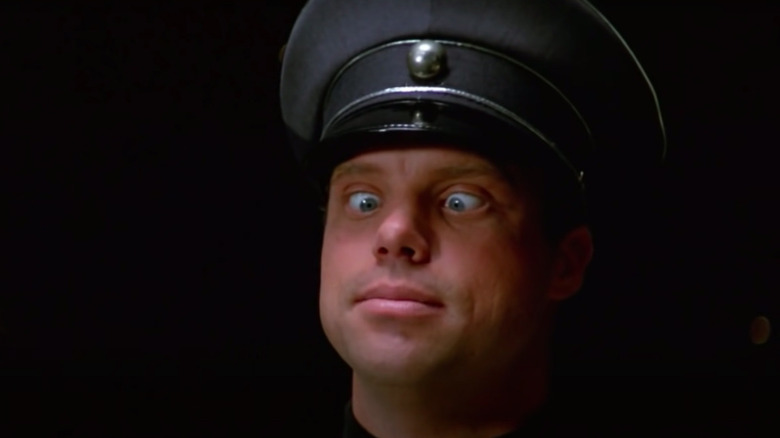 One Of Mel Brooks' Favorite Spaceballs Gags Started Life With Blazing Saddles
Mel Brooks' 1974 Western "Blazing Saddles" takes place in a town called Rockridge, a peaceful and very, very racist berg out on the edge of the Western frontier. The citizens, as described by Jim (Gene Wilder), are the common clay of the New West. "You know," he adds, "morons." In a cute gag, the citizens are named Olson Johnson, Howard Johnson, Harriett Johnson, Gabby Johnson, the Reverend Johnson, and Anal Johnson. On one hand, the similar surnames could just be an absurdist gag from a writer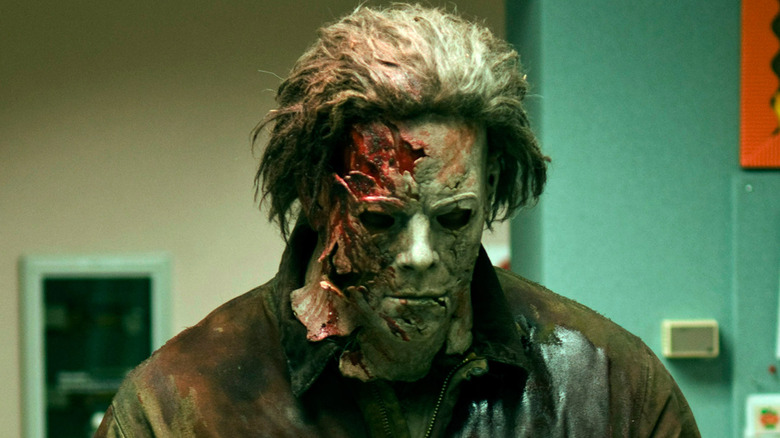 Rob Zombie's Halloween Timeline Still Had At Least One More Story To Tell
The timeline of the "Halloween" movies is as clear as mud. At last count, David Gordon Green's 2022 film "Halloween Ends" will be the fourth film in its particular continuity, stemming from the 1978 original, but then skipping straight to the 2018 film. The "Halloween" series also did this in 1998 with the release of "Halloween H20: Twenty Years Later," which stemmed from the 1981 film "Halloween II" (in the "H20" timeline, all of the "Halloween" sequels after "Halloween II" didn't happen, alt...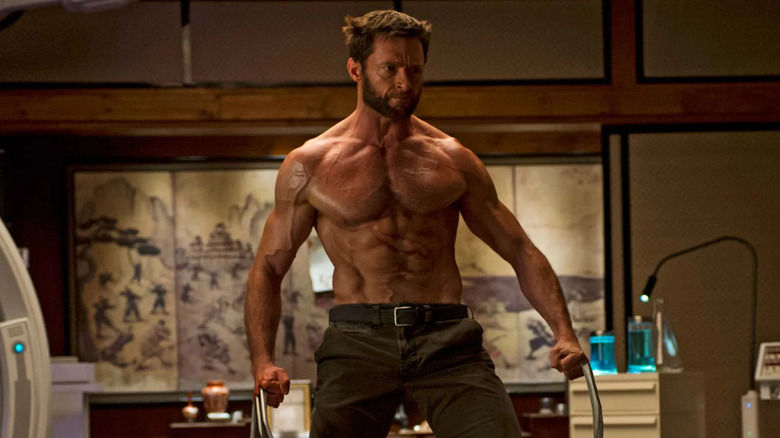 Every Way Hugh Jackman's Wolverine Could Return In Deadpool 3
We've known for some time that Ryan Reynolds has been working on a third "Deadpool" movie. Together with "Zombieland" writers Paul Wernick and Rhett Reese, the actor/gin peddler/Welsh football team co-owner continued to work on the project even after Fox was purchased by the Walt Disney Company. Except. now that the film rights for the Merc with a Mouth and the other X-Men characters were reunited with the likes of the Avengers, the Guardians of the Galaxy, and the Defenders, the fan-favorite c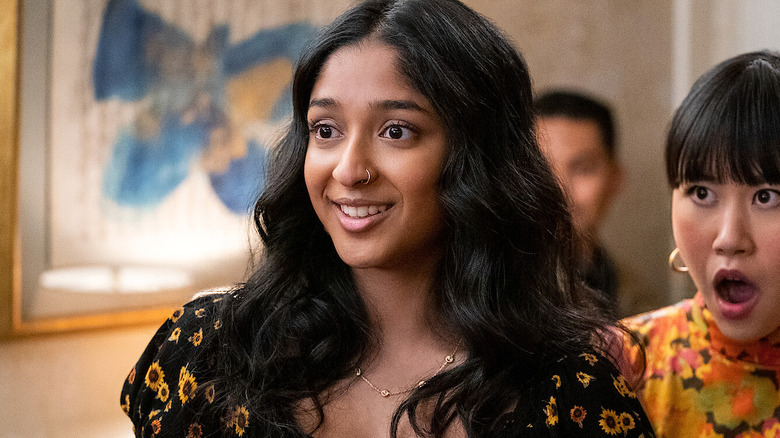 Never Have I Ever Season 4: Everything We Know About The High School Rom-Com's Final Season
The third season of "Never Have I Ever" ended on an epic cliffhanger that left fans desperate for news of the next season. With Sherman Oaks High School's resident will-they-won't-they couple finally together, there will definitely be lots of drama in store for Devi and her friends. Netflix hasn't released many details about season 4 yet, but they have released a few major clues. In the last moments of season 3, the main character Devi (Maitreyi Ramakrishnan) redeems a coupon for "one free boin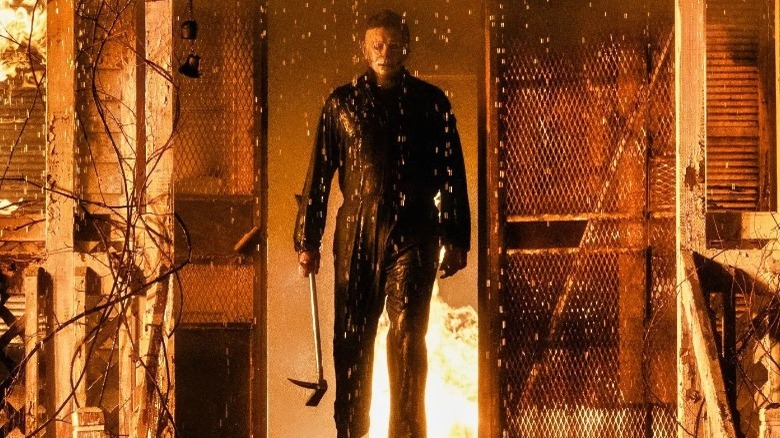 Halloween Ends Won't Be Answering One Major Michael Myers Question
The "Halloween" movies have gone through so many ups and downs that, after sitting through them all, it starts to feel like even the silliest installments in the franchise rock. The one where LL Cool J plays a security guard who writes erotica and Laurie Strode (Jamie Lee Curtis) kills Michael a half-dozen times like a Looney Tune character? It rocks! The one where Michael Myers is nowhere to be found and there's a children's TV show that activates Halloween masks microchipped with pieces of St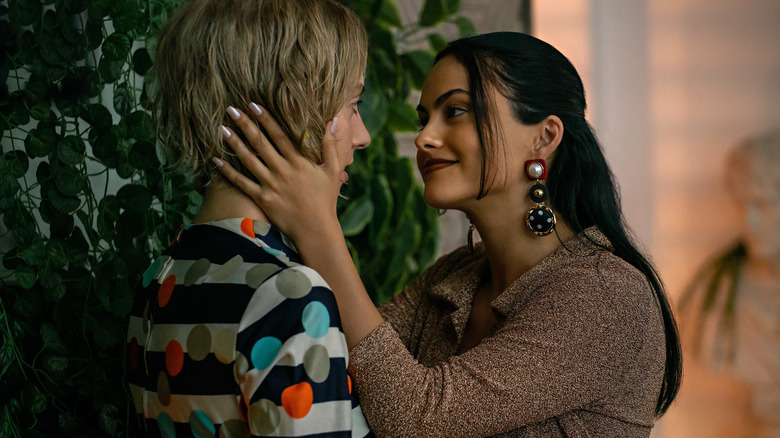 Maya Hawke's Stranger Things Schedule Threw A Wrench Into The Filming Of Do Revenge
The phrase "Do Revenge" may not be grammatically correct, but when a movie is this entertaining, who cares? The new Netflix film not only revives the teen revenge thriller but gives it a pastel-themed makeover, updating the familiar tropes to fit in with Gen Z sensibilities. Following two teenage girls hellbent on ruining the lives of their enemies, the film acts as a campy twist on the Hitchcock thriller "Strangers on a Train," but also takes inspiration from the classic teen movies of the '80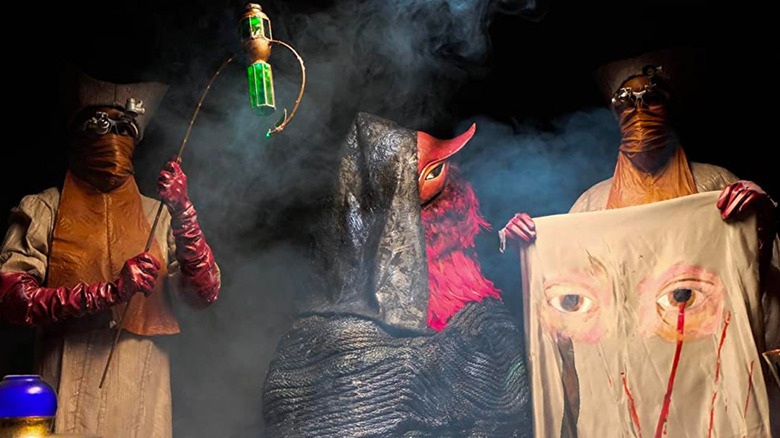 A Wounded Fawn Review: A Highly Artistic Horror Freak Show [Fantastic Fest]
Travis Stevens' "A Wounded Fawn" is unlike anything I've seen all year, and that's always something that gets my attention. I see a lot of movies (it's the job!), so when something comes along that feels different, I take notice. While the film may remind you of others (like the recent "Fresh," for example), it's told in such a unique way, with such a singular voice, that I couldn't help but be impressed. Through in some gorgeous, grainy 16mm footage, and you've got a stew going.  In a prolo...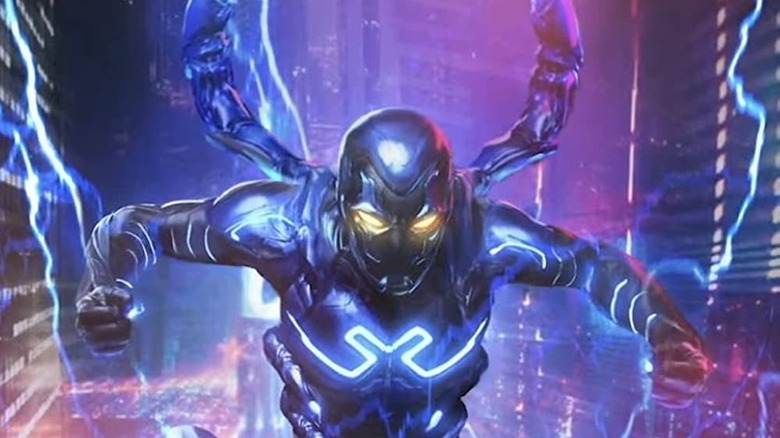 Superhero Bits: New Black Panther: Wakanda Forever Images, The Gotham Knights PC Trailer & More
(Superhero Bits is a collection of stories, updates, and videos about anything and everything inspired by the comics of Marvel, DC, and more. For comic book movies, TV shows, merchandise, events, and whatever catches our eye, this is the place to find anything that falls through the cracks.) In this edition of Superhero Bits: New images from "Black Panther: Wakanda Forever." The "Blue Beetle" movie has the full support of Warner Bros. A New Mutant joins Marvel's "Midnight Suns" video game. "Got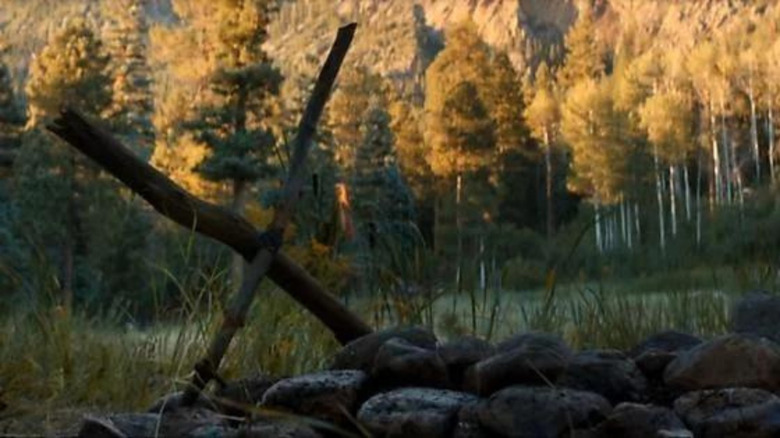 Deadpool 3 Will See The Return Of Hugh Jackman As Wolverine (Unless Ryan Reynolds Is Messing With Us)
Update: According to a press release, Ryan Reynolds was not, in fact, messing with us.  It looks like "Deadpool 3" is going to see the return of one key "X-Men" character as the mutants transition into the Marvel Cinematic Universe. Well, at least if Ryan Reynolds is a reliable source of information. In a video posted to the actor's Twitter account, Reynolds "revealed" that Hugh Jackman will be returning to the role of Wolverine in the upcoming "Deadpool 3," which was also given a tentative re...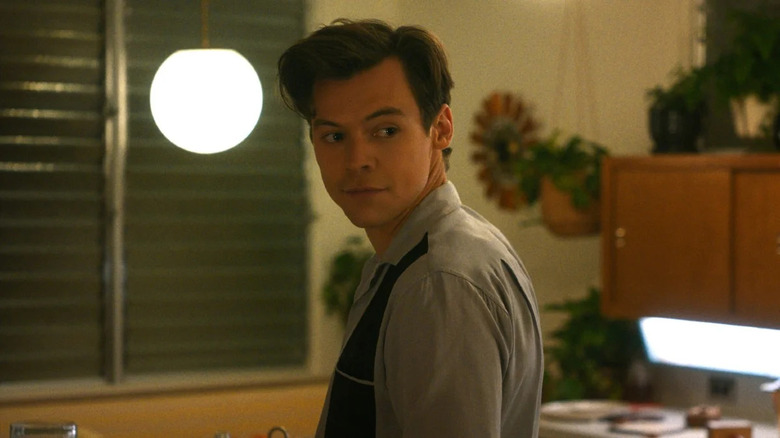 How The Don't Worry Darling Team Transformed Harry Styles For That Third Act Reveal
Note: This article contains spoilers for "Don't Worry Darling" so proceed with caution. The big reveal of "Don't Worry Darling" wouldn't be the same without the hair and makeup team behind the moment. If you've seen the film already, you know that the Jack we meet at the beginning of the film — played by former One Direction member Harry Styles — is not quite the same guy we come to know by the time the third act starts to roll. The internet can't stop talking about Styles' transformation f...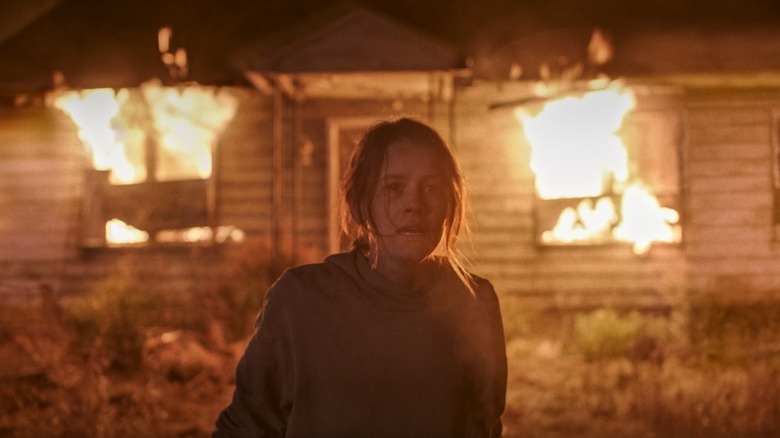 Smile Director Parker Finn On Practical Scares And A Possible Sequel [Exclusive Interview]
Becoming a filmmaker is a journey with no set of rules that govern how one accomplishes arriving at that particular destination. For every success story, there will be a different journey. You could be Ridley Scott and not make your first feature (which just so happened to be "Alien") until you're 40. Maybe you're Kevin Smith getting plucked from complete obscurity with his little movie that could, "Clerks," out of Sundance in '94. Or maybe you're Parker Finn, who made a short that got turned i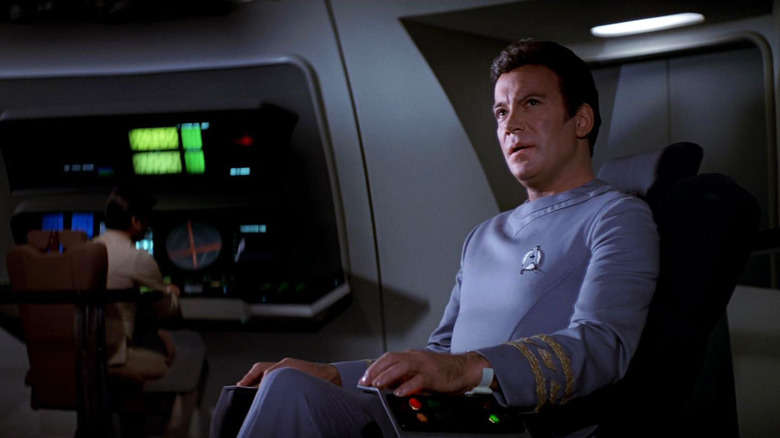 The Director's Edition Of Star Trek: The Motion Picture Wants To Correct The Character Of Kirk
Robert Wise's 1979 film "Star Trek: The Motion Picture" is the perfect adaptation of the 1960s TV series for the big screen. By 1979, "Star Trek" had been off the air for a decade, but had only grown in popularity thanks to eternal syndication. The same decade saw the rise of the "Star Trek" convention as a cultural institution. Series creator Gene Roddenberry began giving lectures, and he and his fans started to form a consensus together as to what "Star Trek" really meant; that is: an optimis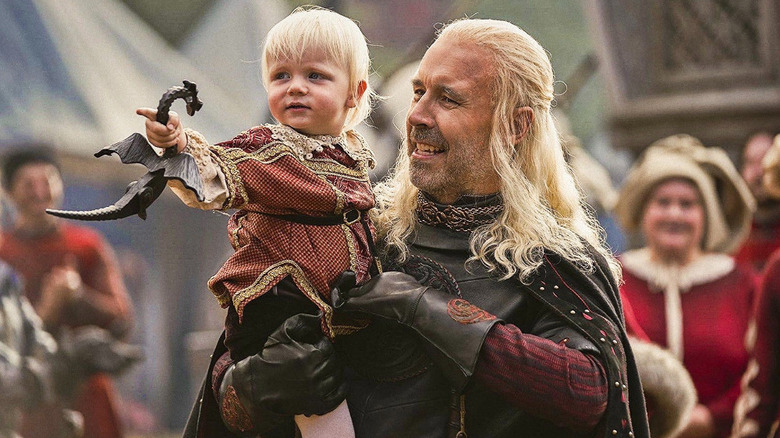 House Of The Dragon's Aegon Is A Dumpster Fire, But You Would Be Too
This article contains spoilers for "House of the Dragon." Now that "House of the Dragon" has jumped a decade into the future, the adorable silver-haired bundle of toddler joy of Queen Alicent Hightower and King Viserys Targaryean has transformed into a thing of nightmares -- an entitled, hormonally charged, revolting teenage boy. Prince Aegon (Ty Tennant) is an absolute nuisance, and is filling the void left behind by King Joffrey Baratheon in "Game of Thrones." There's a special brand of privi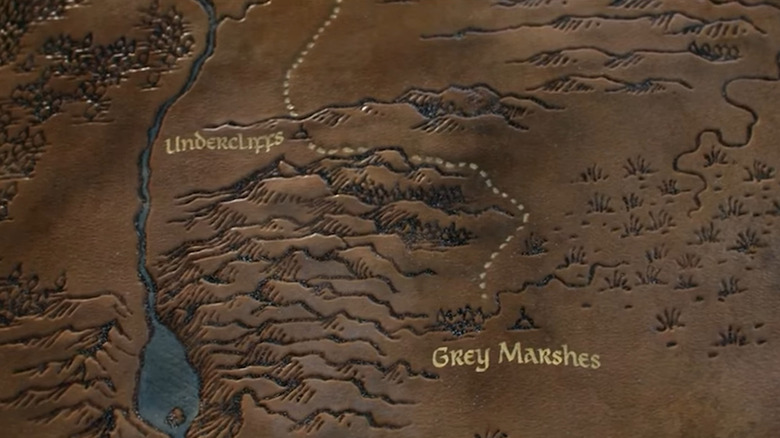 The Rings Of Power: An Ode To Map Transitions In The Lord Of The Rings
"The Lord of the Rings: The Rings of Power" is truly a gift for fans of Tolkien. As fantastic and influential as Peter Jackson's movies were, this show has a benefit of time Jackson didn't. On the one hand is the time since those movies came out, which has seen the public's acceptance of high fantasy grow more and more, allowing "The Rings of Power" to dive into the nerdiest aspects of Tolkien's legendarium without compromising for the sake of general audiences. Then there's the benefit of m...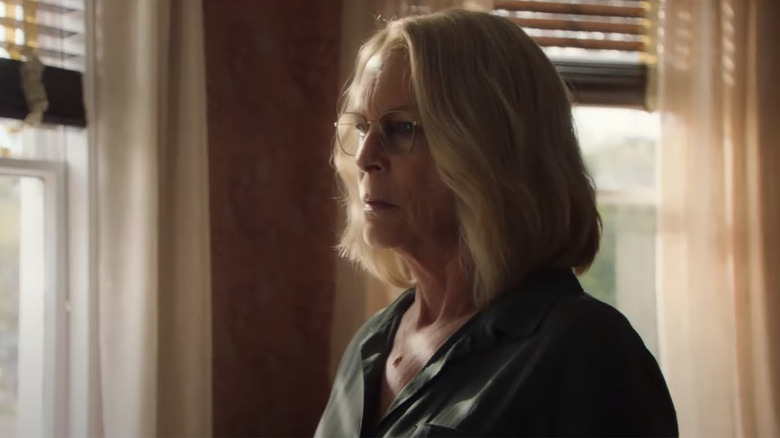 Halloween Ends Trailer: The Horrors Of Haddonfield Come To A Close
Here's the thing about Michael Myers — he just doesn't stay dead. Despite that, David Gordon Green's "Halloween" trilogy will be coming to a close this October with "Halloween Ends," the 13th and supposedly final film in the "Halloween" franchise. A new trailer for the film has dropped, showing off some great footage of Laurie Strode (Jamie Lee Curtis) protecting herself from Michael, while some other folks aren't quite so lucky. Part of the greatness of John Carpenter's original "Halloween"...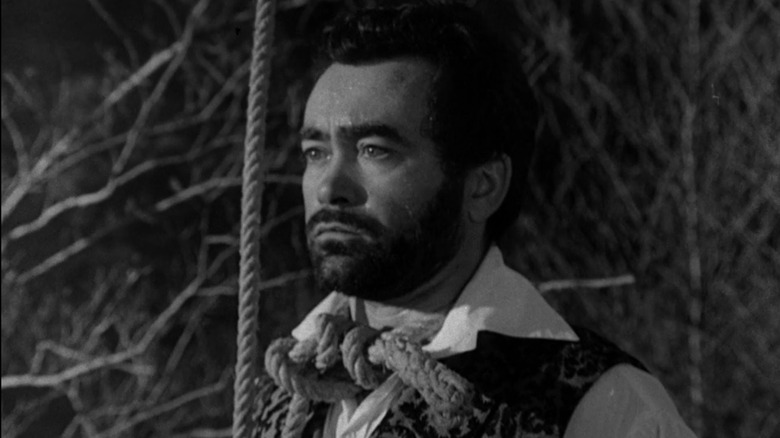 How The Twilight Zone And A Literary Classic Helped Inspire Jacob's Ladder
The "life flashing before their eyes" genre of storytelling is usually met with the general criticism of lazy writing. But when it's done well, as "Jacob's Ladder" was in 1990, the result can be disorienting and bleak in the best of ways. Written by "Ghost" scribe Bruce Joel Rubin, the Adrian Lyne-directed psychological drama concerns Jacob Singer (Tim Robbins), a Vietnam vet beset by increasingly grotesque visions, plunging him into a hellscape in which the veil between reality and lunacy wear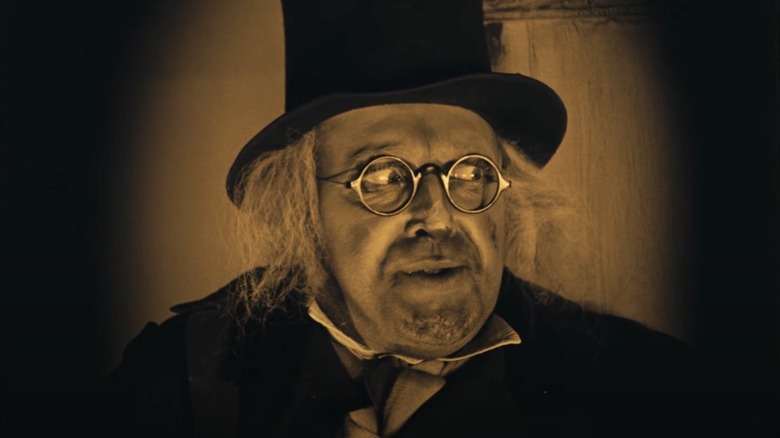 The Daily Stream: Come One, Come All, To See The Cabinet Of Dr. Caligari
(Welcome to The Daily Stream, an ongoing series in which the /Film team shares what they've been watching, why it's worth checking out, and where you can stream it.) The Movie: "The Cabinet of Dr. Caligari" Where You Can Stream It: Shudder/AMC+ The Pitch: A man recounts the story of how a sleepwalker controlled by a mad doctor carried out murders in his village in this creepy 1920 classic. German silent films: they've stood the test of time. Written by Hans Janowitz and Carl Mayer and directed...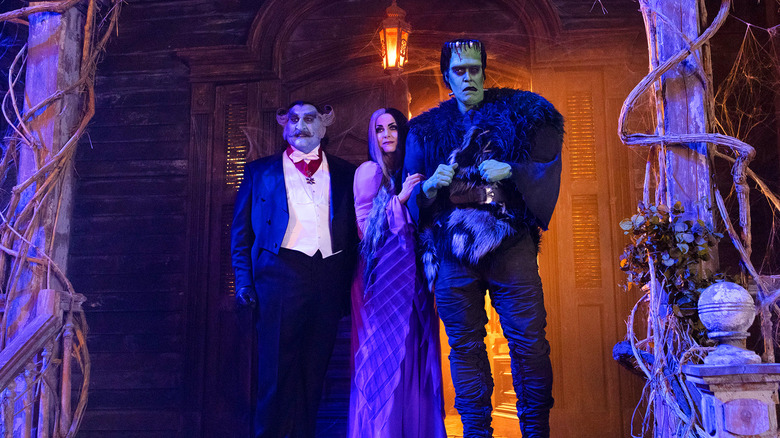 The Munsters Review: A Baffling, Painful Take On The Old TV Comedy
Considering the spate of TV-to-movie adaptations that were released in the 1990s, it's genuinely surprising that there hasn't been a modernized feature-length take on "The Munsters" before now. A mashup of '50s-era sitcom tropes and classic horror, "The Munsters" would have seemed ripe for a big-screen take. And yet, though the 1990s brought us very shrewd and funny adaptations of both "The Addams Family" and "The Brady Bunch", it has taken until the year of Our Lord 2022 for Universal Pictures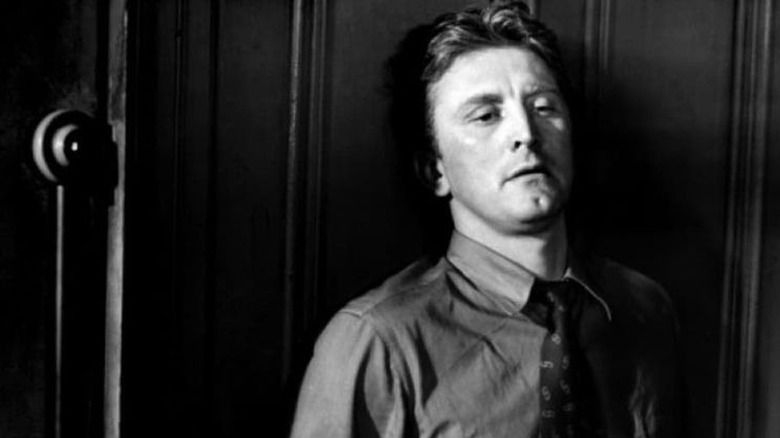 Kirk Douglas Thought Marlon Brando's Legacy Led To A Lot Of Bad Acting
It would be hard to find two more legendary American actors than Kirk Douglas and Marlon Brando. They're some of the most prominent figures in 20th century media, playing iconic roles in some of the greatest films of all time. Surely nobody but Brando could have starred in "The Godfather" or "Apocalypse Now." Surely only Douglas could have made "Champion" and "Detective Story" quite as good as they were. But the two men, however similar their acting prestige was, projected very different public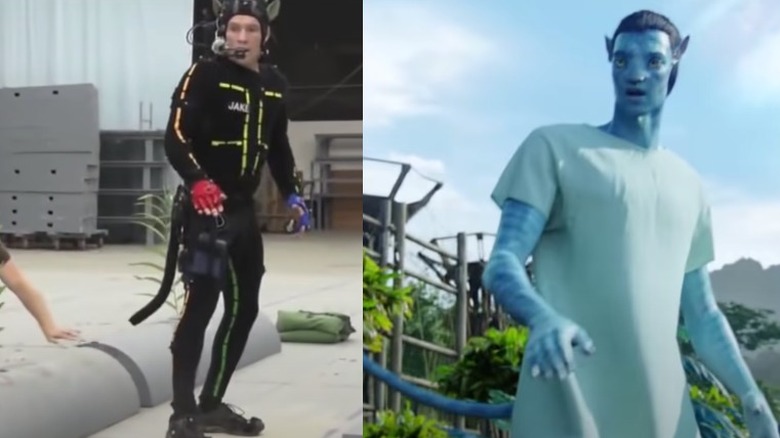 What These Avatar Scenes Look Like Without CGI
"Avatar" is among the landmark films of the 21st century. Regardless of whether you love the movie or not, it's impossible to deny the cultural impact that James Cameron's 2009 science fiction epic had. The game-changing 3D technology and immersive special effects were unlike anything that audiences had ever seen before. It inspired viewers to keep going back to the theater so they could experience Pandora again and again. It's impossible to talk about "Avatar" without mentioning its incredibl...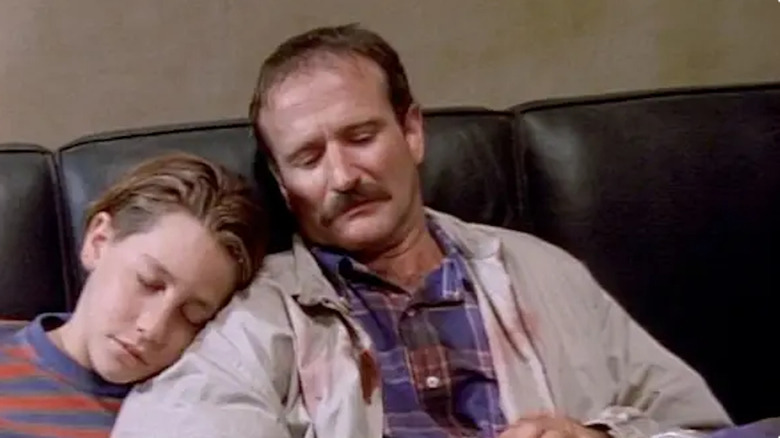 Robin Williams Left A Lasting Impression On The Wire Creator David Simon
Heading into the mid-1990s, Robin Williams was one of the most bankable stars going, but he was far from infallible. "Awakenings," "The Fisher King," "Aladdin" and "Mrs. Doubtfire" were bona-fide hits, but they were interspersed with massive flops like "Toys" and "Being Human." So while people flocked to Williams when cast in a compelling role, they didn't turn up just because his name and face were on the poster. So when Barry Levinson reached out to his "Good Morning, Vietnam" star to provide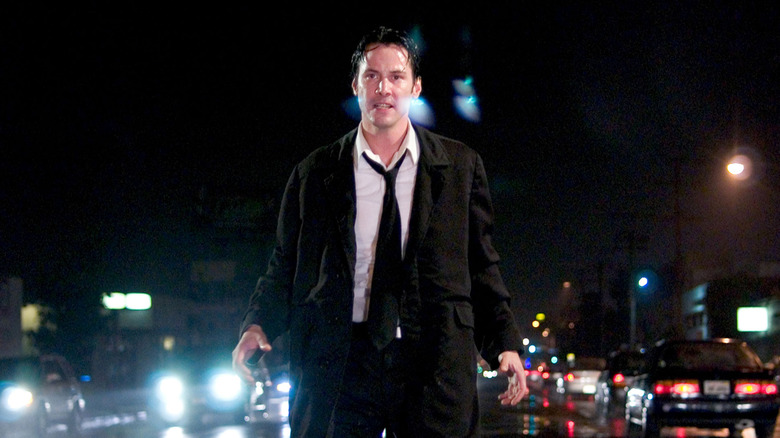 Constantine's Director Had To Convince Keanu Reeves He Was Right For The Film
With a long-awaited sequel officially on the way, "Constantine" has cemented itself as one of the most underrated superhero films in the past few decades. The 2005 film is a product of its time — a very, very loosely connected adaptation of the beloved source material — but the interpretation justifies its own existence through some stylistic filmmaking and heavy-hitting on-screen talent.  Francis Lawrence, with only music videos under his belt, directed the superhero flick that starred Ke...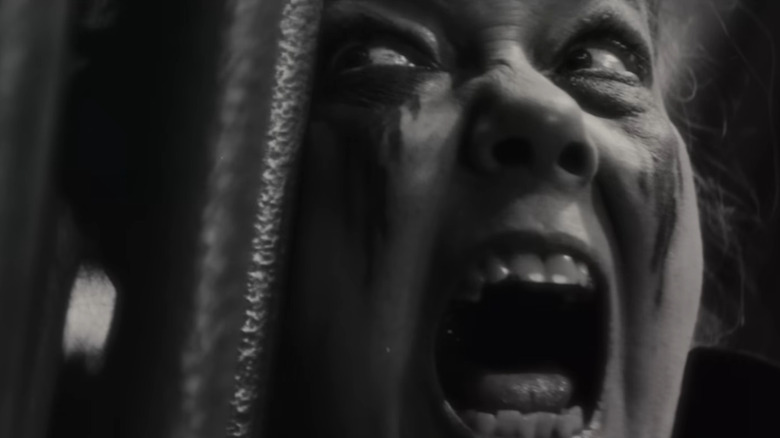 How Michael Giacchino Ensured Marvel's Werewolf By Night Didn't Skimp On Bloody Horror [Exclusive]
There's no such thing as risk for the MCU anymore. As long as the active flagship characters like Spider-Man, Thor, and Ant-Man keep packing 'em in theatrically, Kevin Feige and his Marvel Studios brain trust can afford to use Disney+ as a laboratory/playground to bring the company's cult characters to life and see if there's an audience for further adventures — hence "Moon Knight," "She-Hulk: Attorney at Law," and "Wonder Man." Still, did anyone see "Werewolf by Night" coming? Created and de...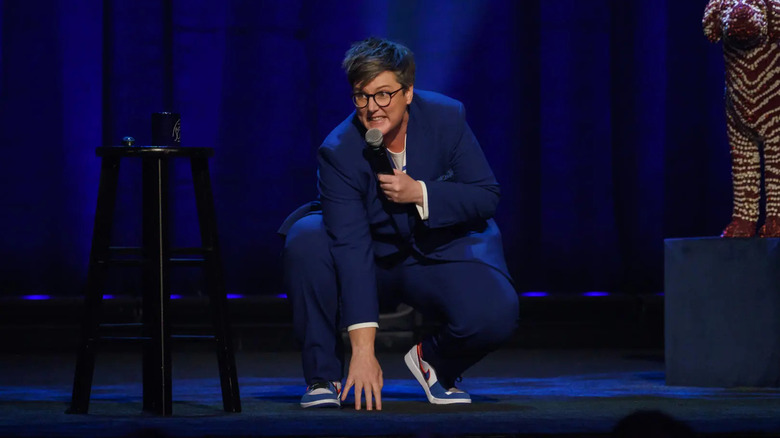 Hannah Gadsby Has Signed A New Deal With Netflix To Hopefully Change The 'Notoriously Transphobic Industry'
Hannah Gadsby just inked a massive deal with Netflix, the streaming service the Emmy award-winning "Nanette" and "Douglas" comic once referred to as an "amoral algorithm cult." Gadsby, a queer comedian who famously identifies "as tired," is returning to Netflix with a multiple-title deal including a third stand-up special and a multiple-comic special that will showcase gender-diverse comedians. The news comes roughly a year after Gadsby publicly called out Netflix co-CEO Ted Sarandos for defend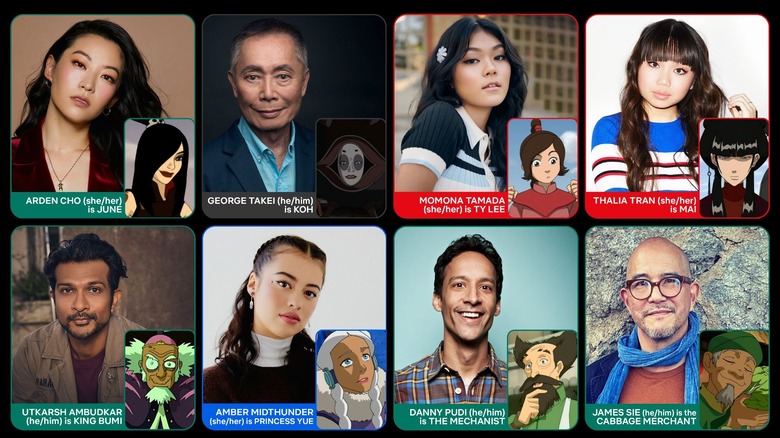 Netflix's Avatar: The Last Airbender Series Casts Amber Midthunder As Yue, A Familiar Cabbage Merchant, And More
By now, those of you reading this site have no need to be reminded of the greatness of Nickelodeon's animated "Avatar: The Last Airbender" series -- we've written as much in detail time and again, after all. The elemental story of Aang and his friends joining together to battle the evil of Fire Lord Ozai is the stuff of legend, having gained countless fans during its original airing on Nickelodeon and in the years since. Although that viewership is exactly the demographic most leery about any ...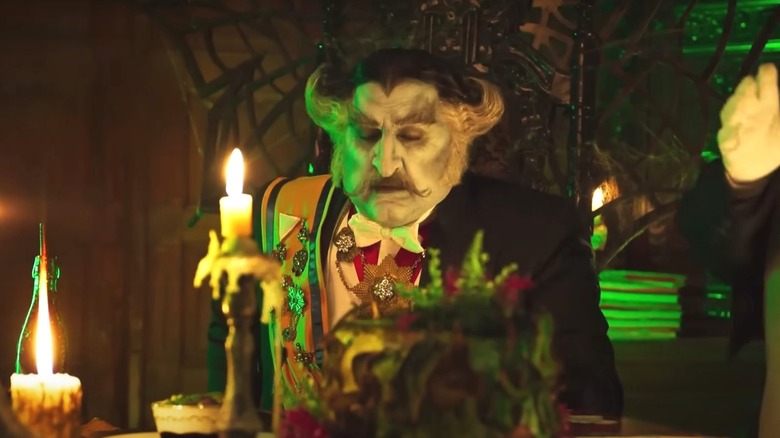 Daniel Roebuck On Loving The Original Munsters And Rob Zombie's Artistic Vision For The Film [Exclusive Interview]
Rob Zombie's "The Munsters" hits home video and streaming today, and it's a loving ode to the widely beloved original 1960s series. Gone are the buckets of blood that accompany some of the director's other work (like, say, "House of 1000 Corpses" or "31"), but his usual flair and attention to detail remain. It's a prequel to the campy classic we know and love, set before the titular Munsters were a happy monstrous family. Starring Zombie staples Jeff Daniel Phillips as Herman Munster, Sheri Moo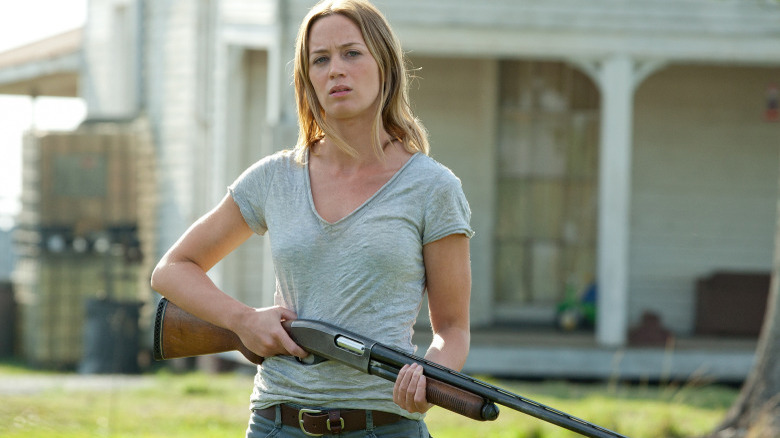 The Daily Stream: 10 Years Ago, Looper Broke The Circle (Even If Hollywood Didn't)
(Welcome to The Daily Stream, an ongoing series in which the /Film team shares what they've been watching, why it's worth checking out, and where you can stream it.) The Movie: "Looper" (2012) Where You Can Stream It: Hulu The Pitch: In the year 2074, time travel has been invented. It's also been outlawed because, you know, it's time travel and can lead to things like someone becoming their own grandfather. Okay, maybe not in the "Looper" universe, but there are other, more valid concerns. Tha...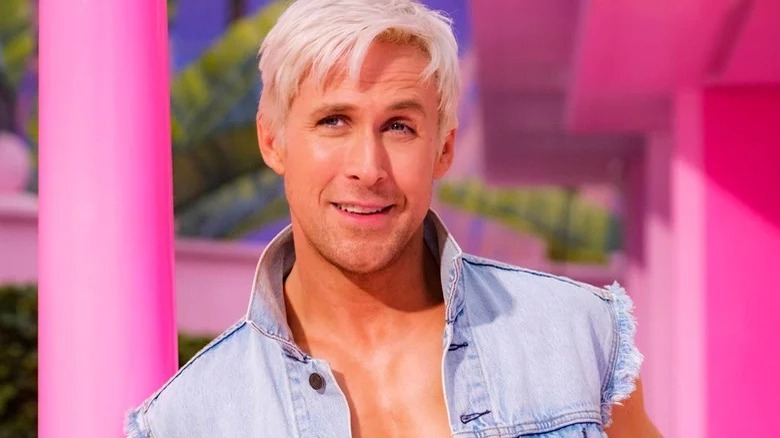 Aqua Isn't Upset That 'Barbie Girl' Won't Be In Greta Gerwig's Movie
If you were alive in the late '90s, you've almost certainly heard Aqua's "Barbie Girl." At once a catchy earworm and a deeply silly novelty tune, it remains one of the more inexplicable songs to ever top the charts. Listeners almost certainly will have a different relationship to the song depending on how old they were when they heard it, but as a very young kid in the '90s, it was a song I heard — and loved -- mostly at sleepovers, where it was in heavy rotation. I most distinctly remember d...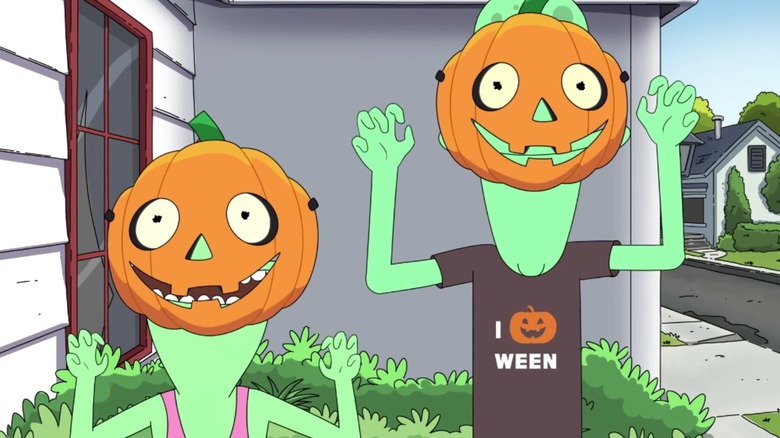 Solar Opposites Halloween Special Trailer: This Season Is Too Spooky!
"Solar Opposites" is getting into the Halloween special game with one that looks poised to offer the best spooky season-themed animated fun this side of "The Simpsons" Treehouse of Horror specials. Justin Roiland and Mike McMahan's adult-oriented sitcom about aliens living in the suburbs has always been jam-packed with wild jokes and freaky sci-fi hijinks, but this episode, in particular, looks extra off-the-wall. A trailer for the episode, which is appropriately titled "A Sinister Halloween Sc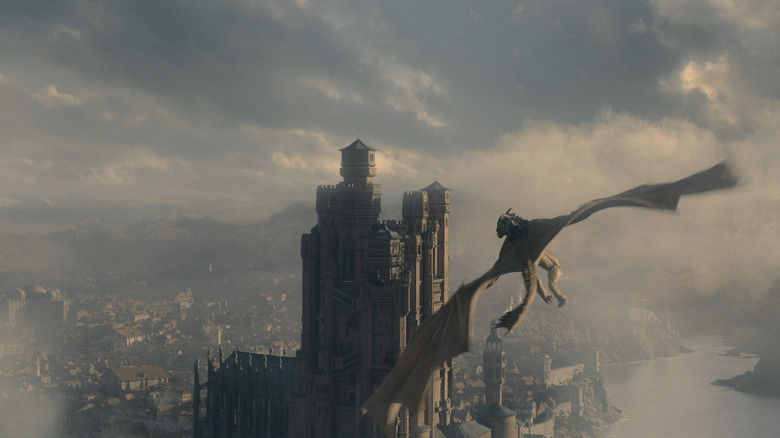 Finally, House Of The Dragon Highlights The Importance Of The Dragons
Slowly but surely, "House of the Dragon" has been unraveling my sanity on a week-by-week basis. For the most part, I mean that in the best way possible: my brain has been completely taken over by thoughts of medieval politics and jokes about Matt Smith cosplaying as Legolas. The "Game of Thrones" prequel is firing on all cylinders, delivering the epic fantasy, gorgeous sets, despicable characters, and fascinating dynamics that we've been missing ever since its predecessor flew off the rails. Bu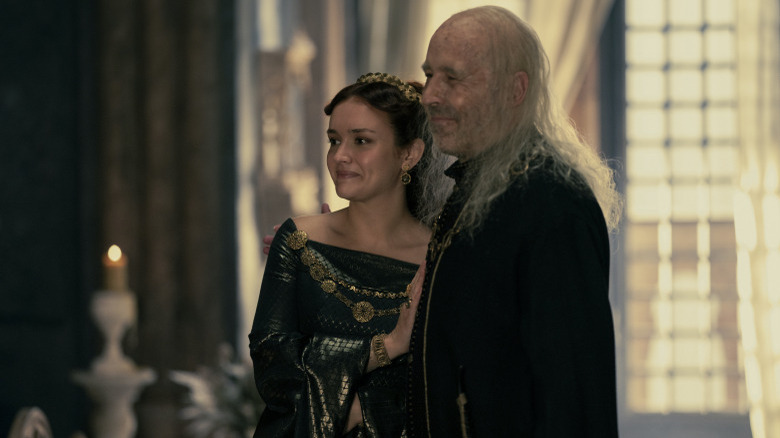 House Of The Dragon Can Do One Filming Technique Game Of Thrones Never Could
This post contains spoilers for "House of the Dragon" episode six. Revisiting the early seasons of "Game of Thrones," it's hard not to notice how much HBO's fantasy behemoth started out looking like, well, a TV show. By the end of its run, of course, the series had production values and a budget to rival that of any tentpole film. But more than that, it was the panoramic visuals and refined filming techniques that really made those later seasons feel cinematic (their flawed writing aside). The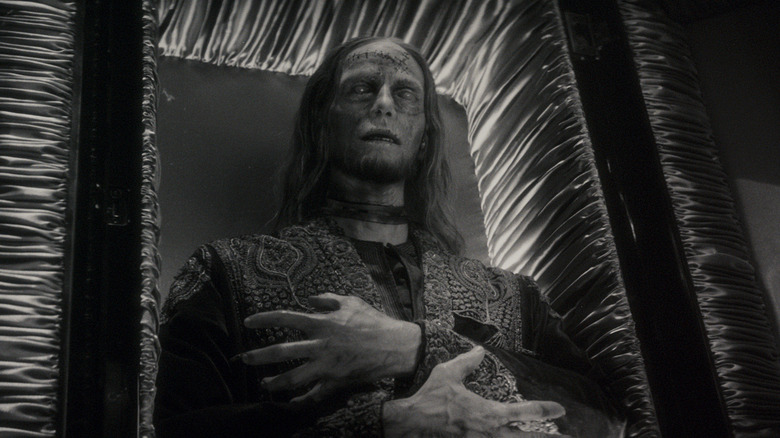 Marvel's Werewolf By Night Is In The MCU But Didn't Have To Worry About Larger Continuity [Exclusive]
Ever since it was first announced, Marvel's "Werewolf By Night" has always been a bit of a wildcard. News of the project broke last year when Marvel revealed the project would be... a Halloween special? With celebrated composer Michael Giacchino is directing? That left more questions than answers, but when the trailer for the special finally dropped earlier this month, it was immediately clear that this is truly a Marvel entry unlike any other. The black-and-white, 53-minute-long love letter to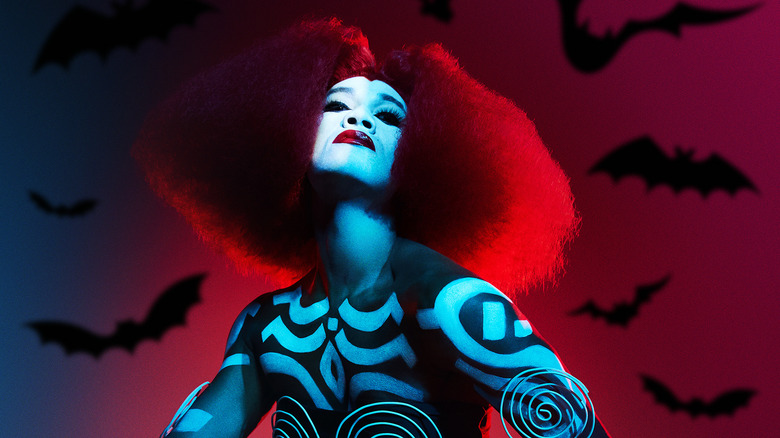 Queer For Fear: The History Of Queer Horror Review: The Gayest Genre Gains A Vital Docuseries
Executive produced by Bryan Fuller ("Hannibal"), Fangoria's Phil Noble Jr., Kelly Ryan, and Steakhaus Productions, Shudder's "Queer For Fear: The History of Queer Horror" is a formidable four-part docuseries unveiling and gleefully celebrating the genre's queer roots. Asking any docuseries to embody, explain, and dissect the entirety of queer horror cinema is a lot, honey! Frankly, it's equally hard to review this as our community contains multitudes.  What I glean from this as a white, AFAB, ...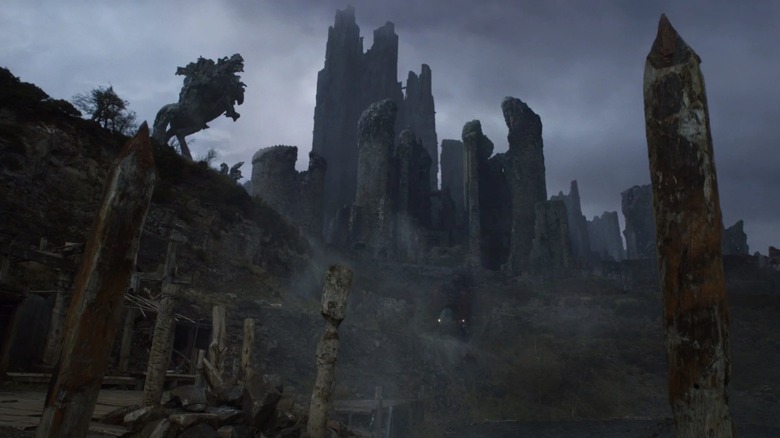 House Of The Dragon: The Cursed History Of Harrenhal Explained
This post contains spoilers for the latest episode of House of the Dragon." Even in a world as sprawling and lived-in as the one featured in "House of the Dragon," we're bound to return to a few key recurring locations that we've seen before (though taking place later in the chronological timeline) during "Game of Thrones." Thus far, the action has largely stayed rooted in the festering political minefield of King's Landing, the capital city that the prequel series has fleshed out much more tha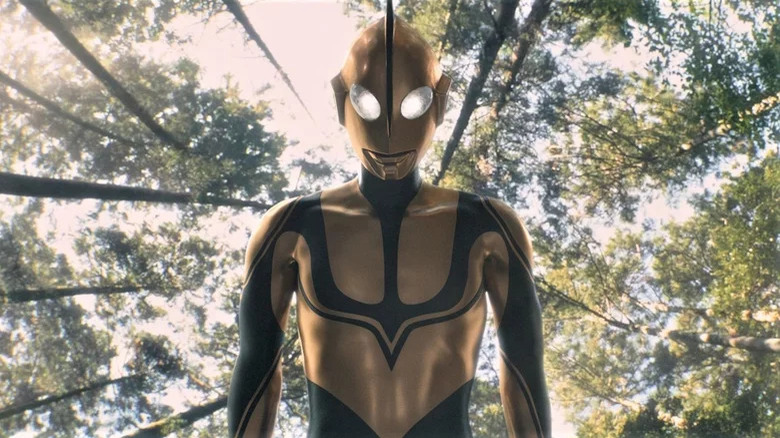 Shin Ultraman Director Shinji Higuchi On Reinventing The Iconic Superhero [Fantastic Fest Interview]
Shinji Higuchi is a storyboard artist, VFX artist, and director who has worked on plenty of iconic projects, from "Neon Genesis Evangelion," to "Gamera" and "Attack on Titan" (the live-action movies). He has often collaborated with Hideaki Anno, with the two co-directing the fantastic "Shin Godzilla," a reinvention of the iconic character. Now, the two are teaming up again for another reinvention of a Japanese icon — Ultraman. With "Shin Ultraman," director Higuchi and writer Anno bring ...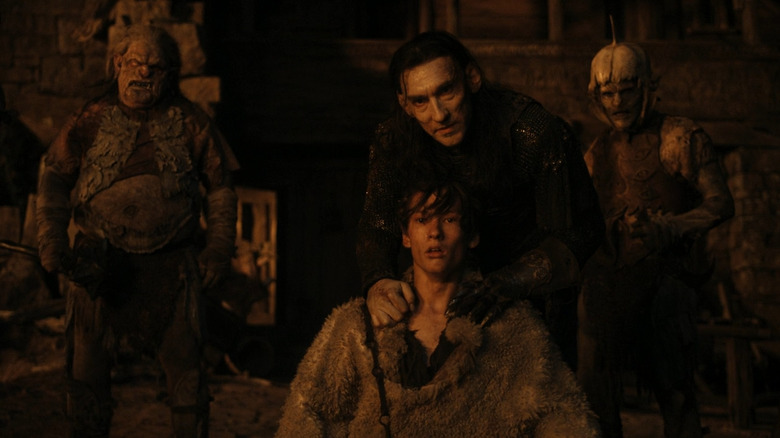 The Latest Rings Of Power Episode Gave A Nod To All Those Sauron Fan Theories
Spoilers follow for the fifth episode of "The Lord of the Rings: The Rings of Power." When it comes to the villain behind the overarching narrative, "The Lord of the Rings: The Rings of Power" is slowly cultivating a mystery to rule them all. Despite his presence lurking beneath the surface, the Dark Lord Sauron has yet to make his return to Middle-earth on the streaming series — well, maybe he has. Theories have been flung out relentlessly since the premiere episode on who could be portrayin...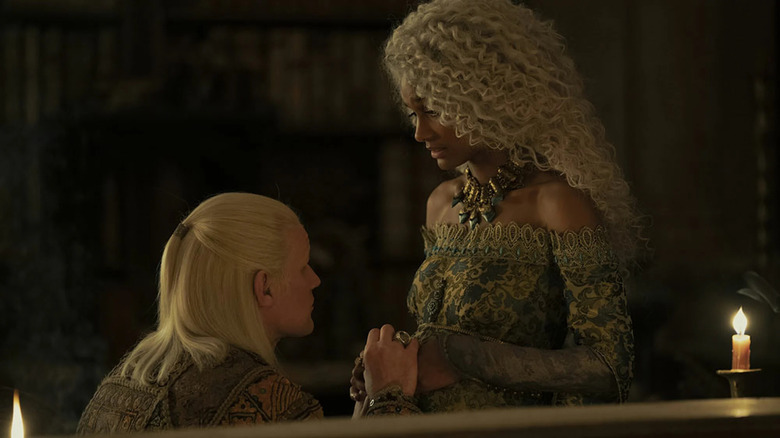 Why House Of The Dragon Episode 6 Changed A Character Death From The Book
This post contains spoilers for "House of the Dragon" and its source material, "Fire & Blood." If there's one thing Daemon Targaryan (Matt Smith) can't do, it's hold down a successful longterm marriage. Not only did his first wife die of an unfortunate horseriding accident -- poor Daemon must've been so devastated when he heard the news -- but now his second wife, Laena Velaryon (Nanna Blondell), has shuffled off this mortal coil.  Technically, Daemon and Laena's marriage lasted a good 10 yea...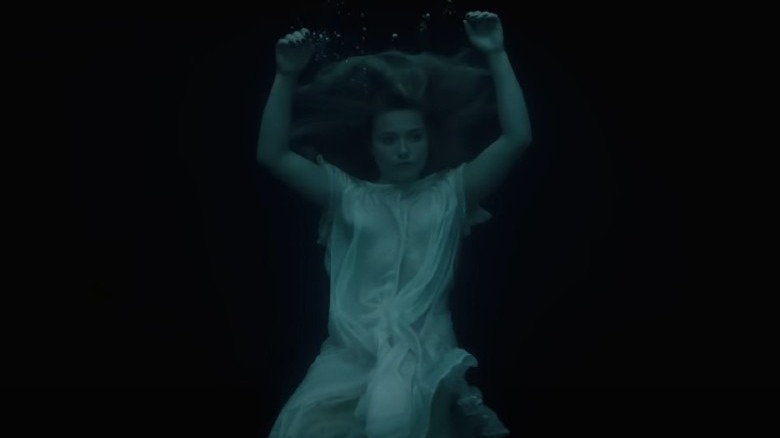 The 10 Most Unsettling Moments In Don't Worry Darling
"Don't Worry Darling" may have failed to impress overall, but it still offers plenty to discuss, including the bonkers ending. Themes about womanhood, autonomy, and technology knot together, accentuated with a dazzling performance from Florence Pugh as Alice. Harry Styles stars opposite as her workaholic husband Jack, alongside a cast that also includes director Olivia Wilde (as Bunny), Chris Pine (as Frank, founder of a community called The Victory Project), and KiKi Layne (Margaret). The tig...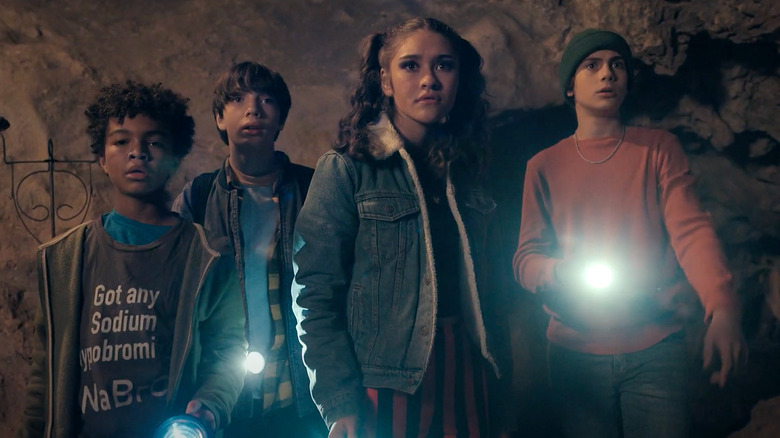 Spirit Halloween: The Movie Review: This Halloween Adventure Is Not Very Good, But Still Charming
Growing up, Halloween was a big deal. I mean, I still consider it a big deal. But there was something extra special about it as a kid, where everything seemed so magically spooky and fun. Where there was one night a year when I could wander around in the dark (yes, when I was a kid, we only went trick or treating at night, unlike now, when kids only show up at my house for candy before the sun sets) dressed as someone else. Where anything was possible. Where the sun went down blazing orange...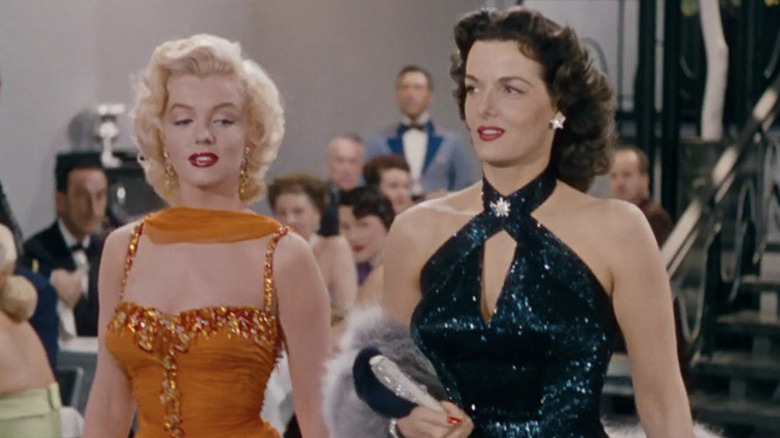 Gentlemen Prefer Blondes Called For A Complete Reinvention Of Marilyn Monroe
1953 was an important year for Marilyn Monroe. She'd been appearing in films since 1947, but '53 is when she became a star. That year, she appeared in three films for 20th Century Fox and one of them stands tall as defining her legendary screen persona: director Howard Hawks' "Gentlemen Prefer Blondes." Monroe plays Lorelei Lee, the titular blonde and one of the film's two co-leads; the other is her brunette best friend Dorothy Shaw (Jane Russell). Lorelei is a bit ditzy and not shy about her e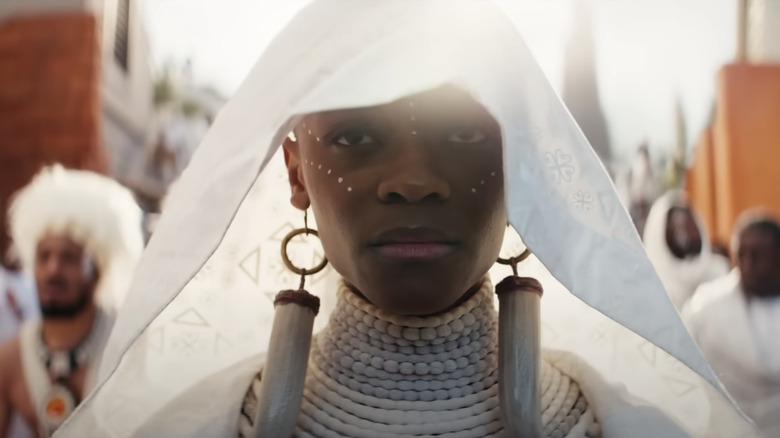 Making Black Panther: Wakanda Forever Helped Letitia Wright 'To Grieve, To Cry, To Laugh'
Has there ever been a movie like "Black Panther: Wakanda Forever"? Even before the first "Black Panther" scored an unlikely seven Academy Award nominations for a comic book movie (including one for Best Picture), Marvel Studios chief Kevin Feige had confirmed, on the strength of its box office success (and Marvel's general way of doing business), that a sequel was definitely happening. This was all the way back in March 2018, before "Black Panther" had crossed the billion-dollar mark in its wo...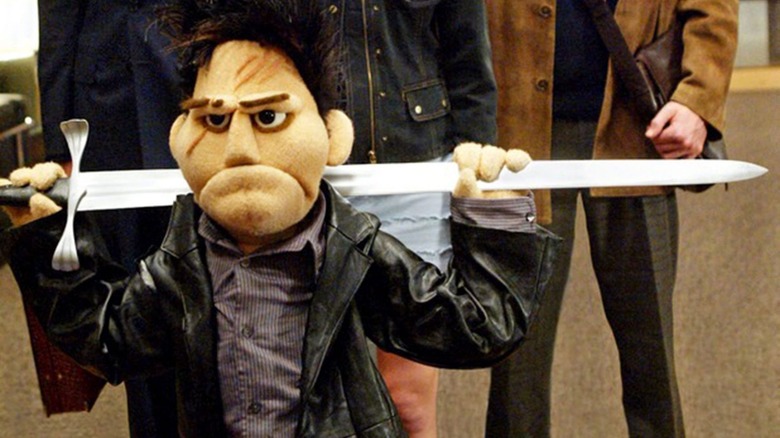 Why Angel Season 5 Was The Best In The Series
Not too many series make it to five seasons and those that do often feel like they've run out of gas by the time they get there. It's incredibly rare for a show's final season to be its best and yet, that's somehow the case with "Buffy the Vampire Slayer" spinoff, "Angel." After a strong, but largely episodic freshman outing, the series evolved into a truly great show in its 2nd and 3rd seasons, expanding on Angel's own mythology and exploring the complexities of what it means to fight an unwin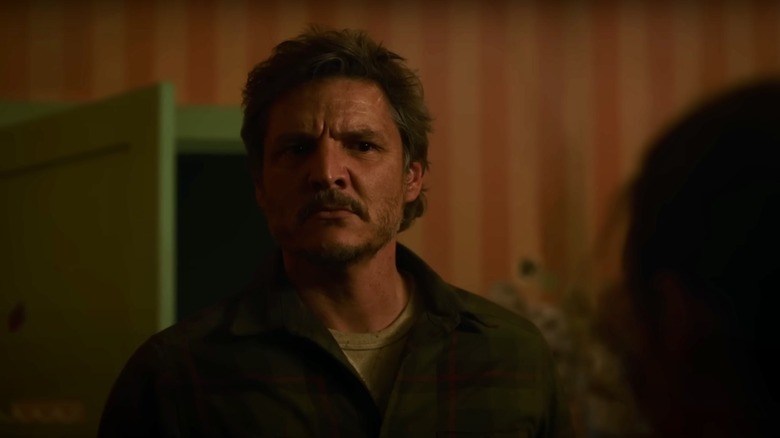 The Last Of Us Trailer: Pedro Pascal And Bella Ramsey Bring The Game To Life On HBO
The long-awaited first full trailer for "The Last of Us" is here, so buckle your seatbelts for a quick reconnaissance trip into the post-apocalypse with Pedro Pascal and Bella Ramsey. We saw a glimpse of first-look footage for "The Last of Us" in August, but this trailer offers the best look yet at what HBO has in store with its adaptation of the popular video game by Naughty Dog. If it wasn't already, the video game adaptation curse has surely been broken now by the Emmy-winning success of...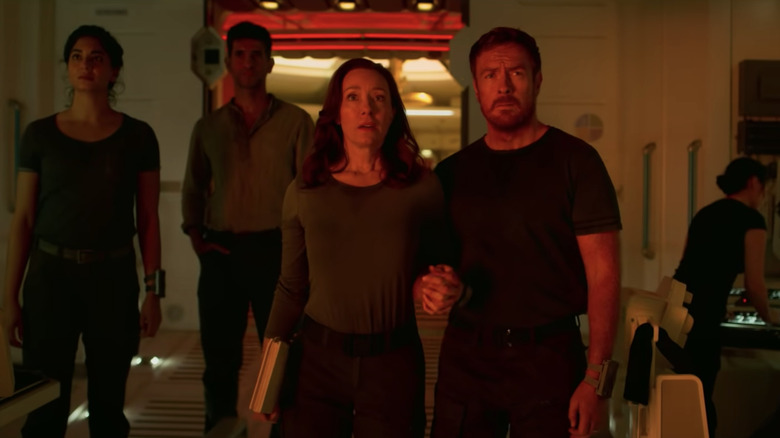 Zack Estrin, Producer Of Prison Break And Lost In Space, Has Died At 51
Zack Estrin, who served as the showrunner of Netflix's "Lost in Space" and was also known as a producer and writer on "Prison Break" and other TV shows, has died at the age of 51. While the cause of Estrin's death remains unconfirmed at this time, it was verified through his talent agency, and Variety reports that he is believed to have suffered cardiac arrest while jogging in Hermosa Beach, California, where he lived. An outpouring of statements from friends and colleagues has already begun...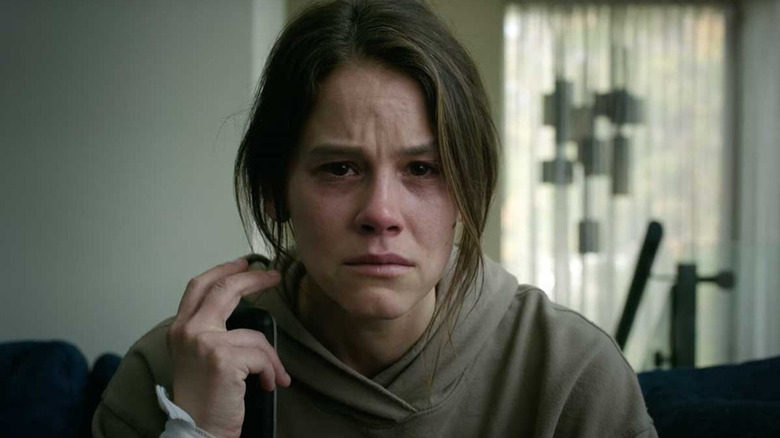 Smile Trailer: Final Look At Film Provides Further Teases And Scares
After its world premiere at Fantastic Fest, the final trailer for "Smile" has been released. Yes, it is still full of creepy Snapchat-esque smiles, which you might be getting tired of seeing. However, this trailer appears to be showing more of the film's actual plot. Perhaps the most interesting thing about this new trailer is the elaboration of a mysterious yet intriguing subplot. The beginning of the trailer shows our main character Rose (Sosie Bacon) talking to an inmate named Robert (Rob Mo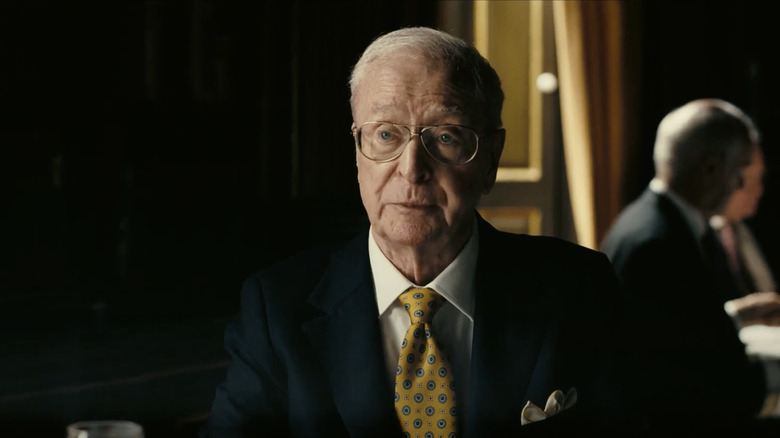 Michael Caine Will Never Consider Himself A 'Retired' Actor
In October 2021, news broke that Sir Michael Caine would be retiring from acting. In an interview with Kermode & Mayo, he described the then-upcoming "Best Sellers" as his last part. Considering Caine is in his late 80s and has already made more than 100 films, his choosing to retire wouldn't be that surprising ... if the news was correct, that is. The next day, Caine took to Twitter and reassured his followers, "I haven't retired and not a lot of people know that." Anonymous sources close to ...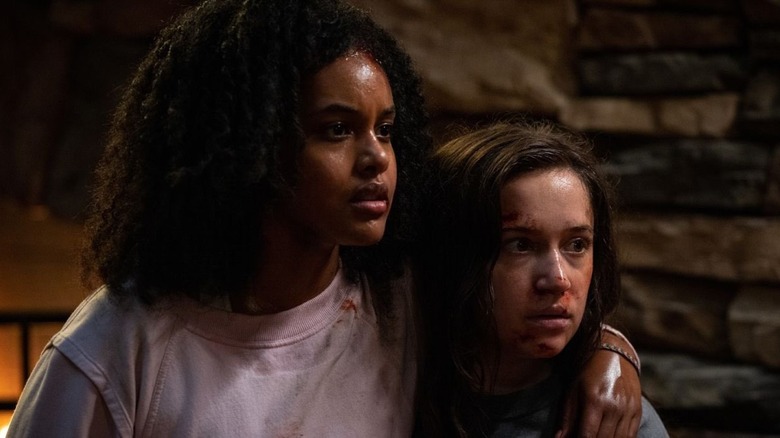 Sick Review: The Strangers For The Covid Era Is Actually Really Good, And Far Too Real [Fantastic Fest]
"Sick" is a well-made, well-executed, and smarty-written pandemic home invasion slasher that plays like "The Strangers" for the COVID-19 era. The film features great and smart characters that make choices you don't really see in the genre, with creative camera work that uses its one location in inventive ways. Doing movies set during the pandemic is no easy task, particularly horror movies. For the most part, they tend either to be too shallow to properly explore their historical context, or t...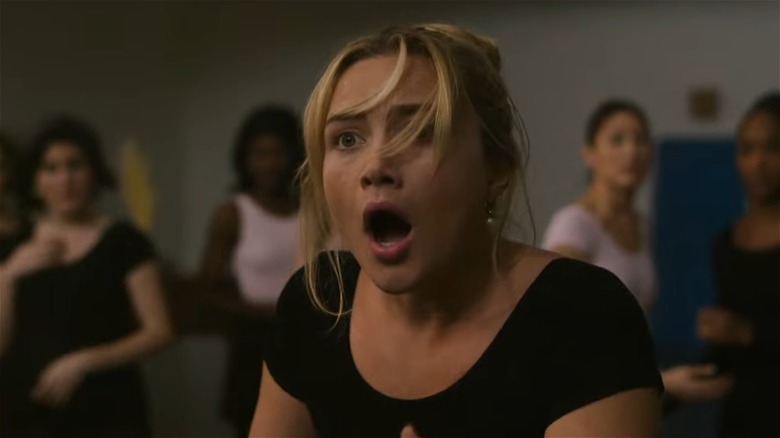 10 Movies That Don't Worry Darling Fans Should Watch Next
After months of buildup and frenzied tabloid gossip, Olivia Wilde's sophomore feature, "Don't Worry Darling," hit theaters on September 23, 2022. The movie is about a woman named Alice (Florence Pugh), who comes to suspect that the idyllic community where she lives with her husband Jack (Harry Styles) is anything but. As she attempts to discover what is going on at the Victory Project's mysterious headquarters, she finds her sanity slipping as everyone around her says she's imagining things.  ...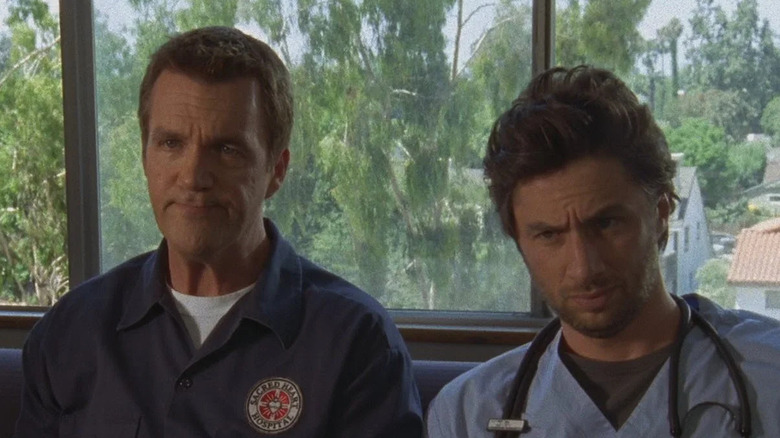 The Janitor Signaled The Beginning Of The End For Scrubs' Series Run
For a show that takes place in a hospital, "Scrubs" was never afraid to have some absurd characters floating around. The long-running medical comedy produced such memorable characters as the brutally sarcastic Dr. Cox and the frat boy surgeon known as "The Todd." But no character pushed the boundaries of the show's commitment to any amount of realism quite like the unnamed Janitor. The Janitor, played by Neil Flynn of "The Middle" fame, is a mysterious and outrageous figure in the hospital. Nob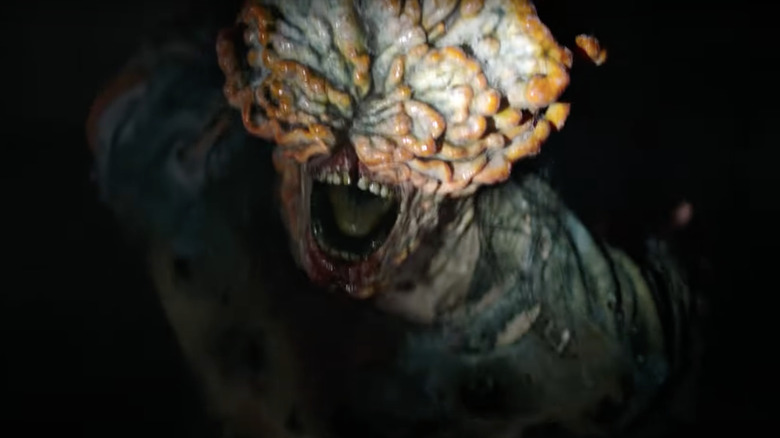 12 Things We'd Like To See In HBO's The Last Of Us
HBO has finally released its first trailer for its adaptation of "The Last of Us," and there's lots to unpack for fans of the 2013 game. "The Last of Us" is one of the most influential video games of the 21st century, a swan song farewell to the PlayStation 3, and a reminder to the industry of what games are capable of as a medium for storytelling. Naturally, there's a lot of pressure on the HBO show to deliver that same experience to a broader audience. Thankfully, Neil Druckmann, the creativ...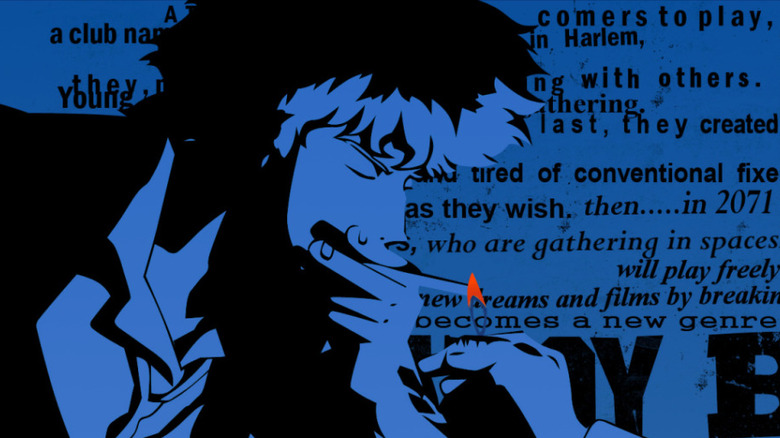 How The Cowboy Bebop Team Tried To Make Every Episode Feel Unique
Part of the tragedy of "Cowboy Bebop" is how the main characters are so weighed down by their pasts that they're unable to live in the present. The creative team behind the classic anime series didn't share this attitude though. When making the series, "Hajime Yatate" (their collective pseudonym) were all focused on the present, not what lay behind or ahead of them. Series director Shinichirō Watanabe and producer Masahiko Minami discussed their episode-by-episode attitude at a roundtable for...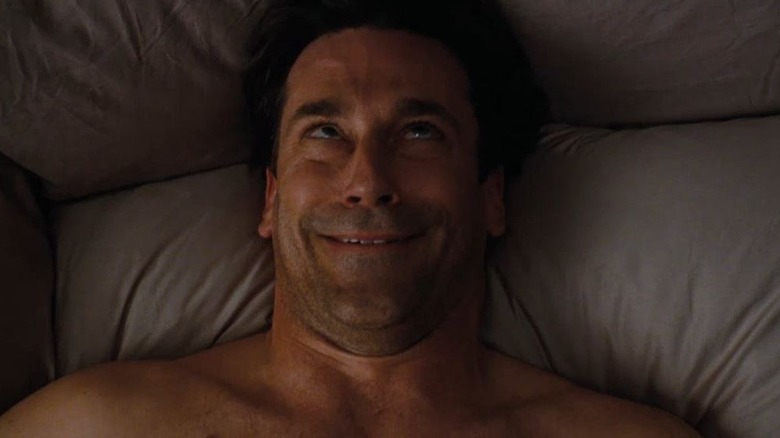 Jon Hamm's Bridesmaids Appearance Was A Favor To Kristen Wiig
It's been just over a decade since the female-led comedy "Bridesmaids" dropped in theaters. In that film, we follow Annie (Kristen Wiig), a single woman who is low-key the personification of a dumpster fire. She's barely holding it together when she learns that her lifelong best friend Lillian (Maya Rudolph) is engaged and she is asked to be the maid of honor. While she realistically can't afford to take on this role, Annie still tries so she doesn't ruin anything for Lillian. Her efforts, thou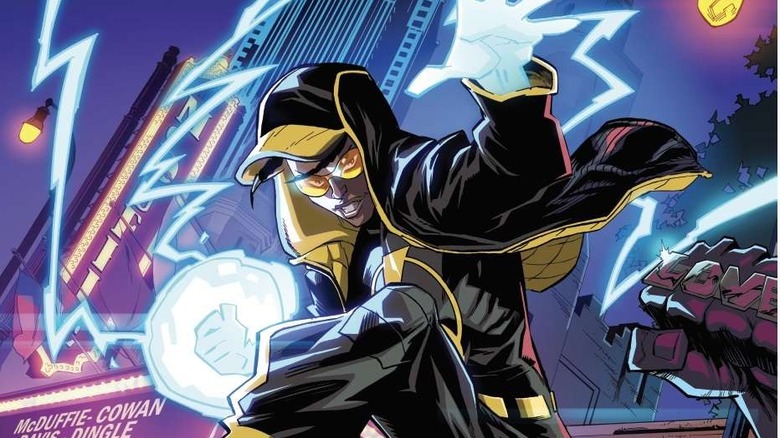 Superhero Bits: John Cena Is A Real Superhero, Dardevil's Place In The MCU & More
(Superhero Bits is a collection of stories, updates, and videos about anything and everything inspired by the comics of Marvel, DC, and more. For comic book movies, TV shows, merchandise, events, and whatever catches our eye, this is the place to find anything that falls through the cracks.) In this edition of Superhero Bits: Early box office tracking for "Black Adam." New insight on how Daredevil fits into the MCU. John Cena achieves real-life superheroic status. Todd McFarlane on a Spider-Man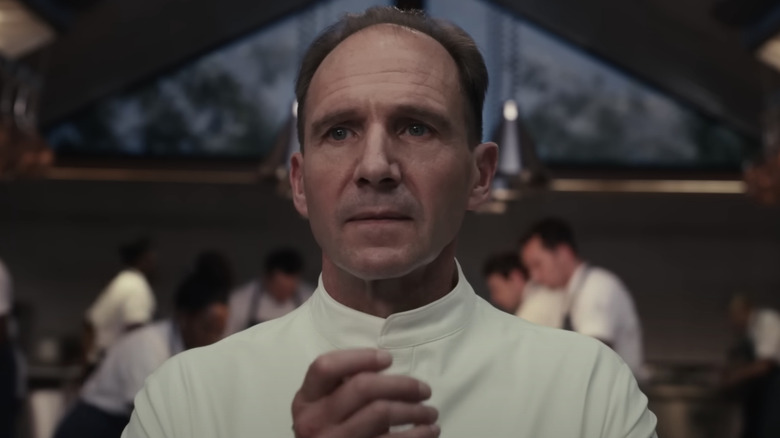 Why Mark Mylod Was Attracted To The Deliciousness Of The Menu [Exclusive]
In addition to acting as an executive producer and/or frequent director on HBO shows like "Succession," "Game of Thrones," and "Entourage," Mark Mylod has helmed several comedy films, with his feature-length directorial debut being "Ali G Indahouse." In "The Menu," however, Mylod is tapping into a different impulse — horror — which may not be so different, after all. "The Menu" stars Anya Taylor-Joy and Nicholas Hoult as a couple dining at an exclusive island restaurant run by Chef Slo...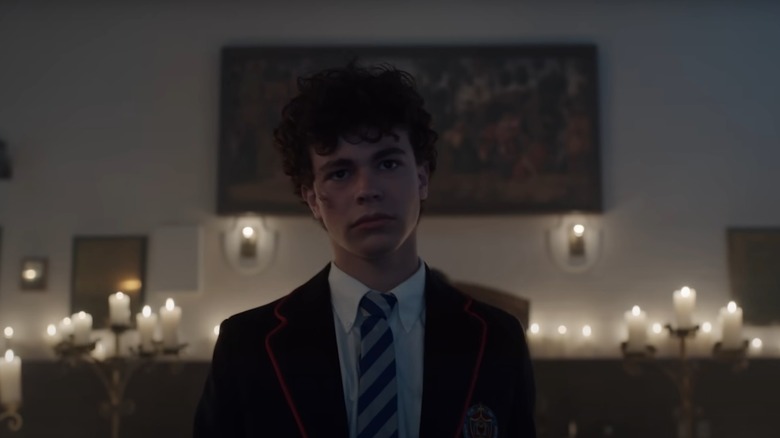 Chucky Season 2 Review: The Series Makes Surprising Changes For A Fresh, Dangerous Season
As far as horror movie franchises go, the "Child's Play" film series has always been one of the most enjoyable. A franchise about a serial killer-possessed doll (thanks, voodoo!) is effectively bathing in camp from its very premise, and the films have gained a number of steadfast horror fans from their unique blend of humor and menace. When a TV series was initially announced (the first series in the franchise's history), creator Don Mancini promised that it would stay grounded in the series'...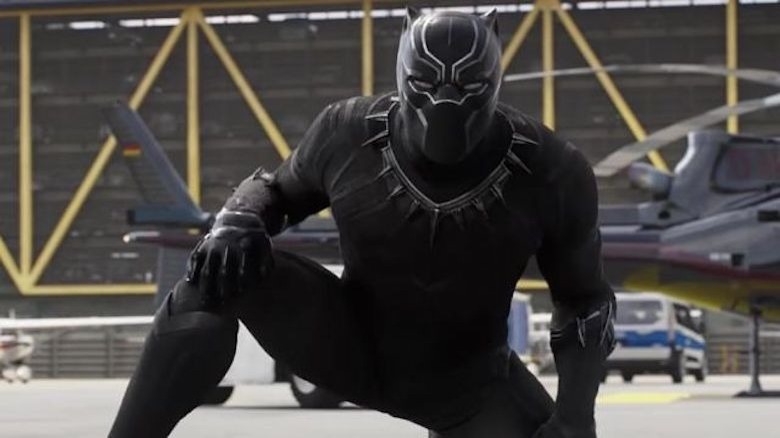 Why T'Challa Wasn't Recast In Black Panther 2
Shortly after the unexpected passing of Chadwick Boseman in August 2020 due to a four-year battle with colon cancer, Kevin Feige revealed that they would not recast T'Challa for the upcoming Phase Four finale "Black Panther: Wakanda Forever." At the time, the Marvel Studios President said that the decision not to recast was made "to honor the legacy that Chad helped us build through his portrayal of the king of Wakanda." This has been a hot-button issue ever since, but after the first trailer d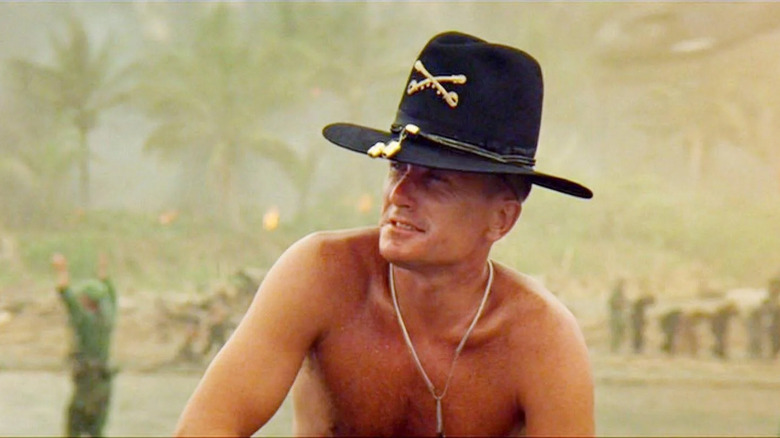 Robert Duvall Took A Simple Approach To His Apocalypse Now Performance
In one of the most memorable "Apocalypse Now" scenes, helicopters engages in a thrilling battle while Wagner's "Ride of the Valkyries" plays us through the carnage. Colonel Kilgore, played by Robert Duvall watches this all unfold with a cool, easy expression. His cold detachment from the chaos around him in Vietnam sets the surrealist fever dream tone in "Apocalypse Now." It tells the story of a real war through an almost absurdist lens, contrasting the war's violence with the attitudes of thos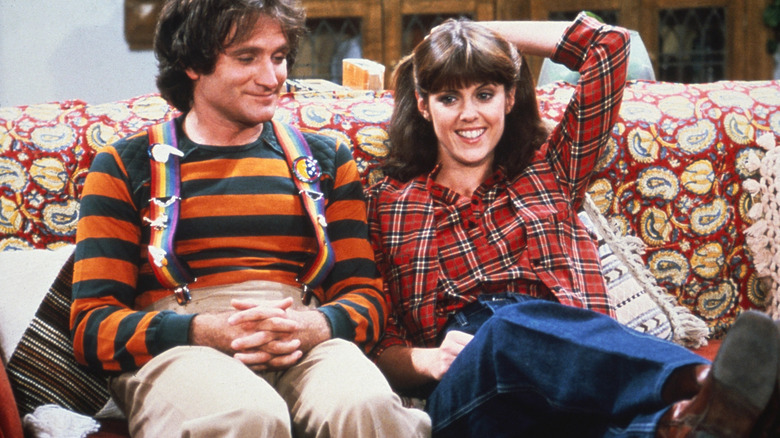 Dale McRaven, Mork & Mindy And Perfect Strangers Creator, Has Died At 83
After bringing us some of the most beloved sitcoms of all time, Dale McRaven died on September 5, 2022 at the age of 83. His son, David McRaven, told The Hollywood Reporter that the creator of "Mork & Mindy" and "Perfect Strangers" passed away due to complications from lung cancer at his home in Porter Ranch, CA. McRaven was born on March 5, 1939 in Pulaski, Illinois and was the fifth of six children. He lived with his family in Chicago and Phoenix before moving to Hollywood in 1957. Upon his ...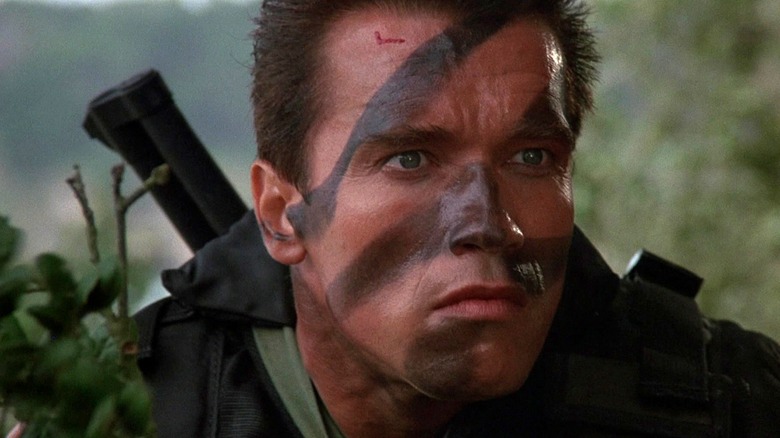 Arnold Schwarzenegger's Army Experience Came In Handy During Commando
As required for any men over the age of 18 in his native Austria, action film icon Arnold Schwarzenegger served in the country's military in 1965. He, along with several other actors, were cast in the 1987 science fiction action film "Predator" due to having military experience. Two years prior, the eventual California governor starred in "Commando," in which he plays John Matrix, a retired U.S. colonel whose daughter gets kidnapped by a group of mercenaries. Matrix puts his military training t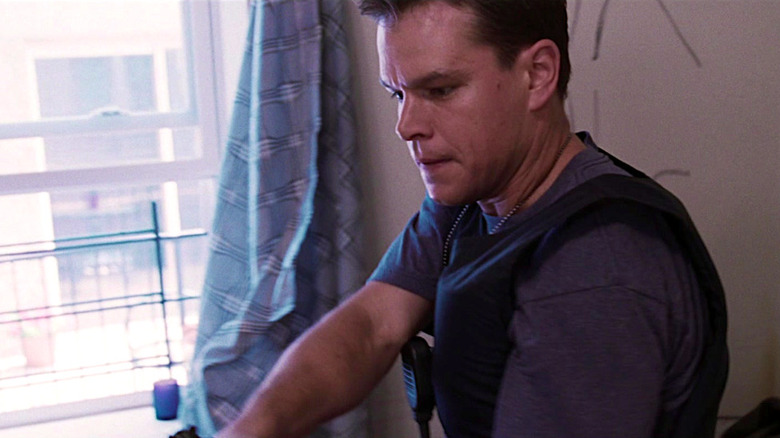 Mark Wahlberg And Matt Damon Prepped For The Departed With A Real-Life Boston Police Raid
Martin Scorsese's "The Departed" is the definition of an "edge of your seat" thriller. For nearly three hours, viewers are constantly biting their nails wondering if Leonardo DiCaprio's Billy Costigan is going to have his cover as a plant deep within the Massachusetts Irish mob blown. Meanwhile, Matt Damon's Colin Sullivan is wondering the same thing, only he's been placed into the Massachusetts Police Force by the dangerous Irish crime boss Frank Costello (Jack Nicholson). The two men expert...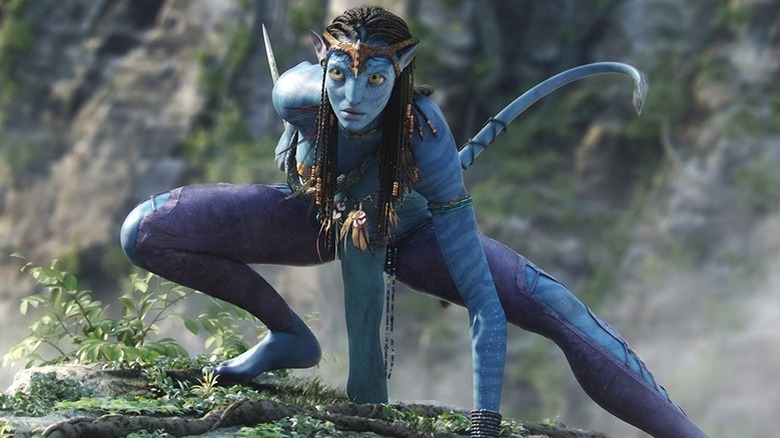 Avatar Rerelease Grosses $30.5 Million Worldwide, Reminding Us Why You Don't Bet Against James Cameron
Dammit, Jim, you did it again! After regaining the top spot as the highest grossing movie of all time from "Avengers: Endgame" thanks to a rerelease in China last year, James Cameron's "Avatar" is topping the box office yet again.  Considering his incredibly impressive track record consists of banger film after banger film, it shouldn't be that surprising to see the filmmaker behind "The Terminator" and "Titanic" reclaiming the throne as the Na'vi march (or fly) toward the possibility of starr...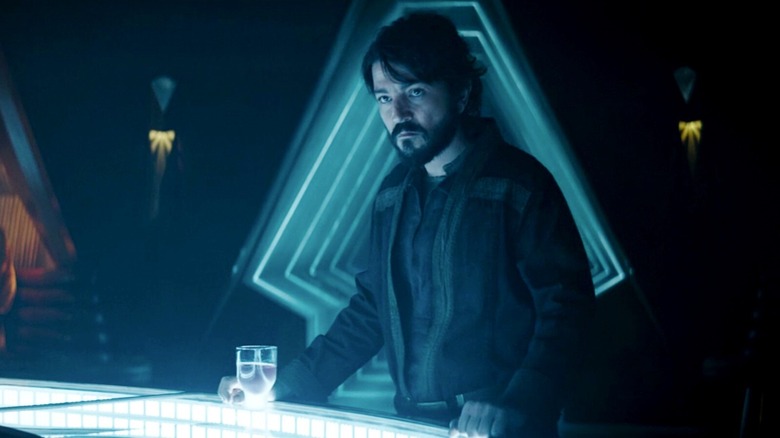 Andor Character Guide: Meet The Cast Of The Rogue One Prequel Series
"Andor" might be a movie spinoff focused on a familiar character, but in terms of the overall "Star Wars" canon it's right out on the fringes. The first Disney+ series set in that galaxy far far away, "The Mandalorian," started out on relatively fresh and original turf, but by season 2 it had been dragged into the vortex of legacy characters. Boba Fett showed up ahead of his own Disney+ series, and even Luke Skywalker himself joined the story (via a body double for young Mark Hamill and some VF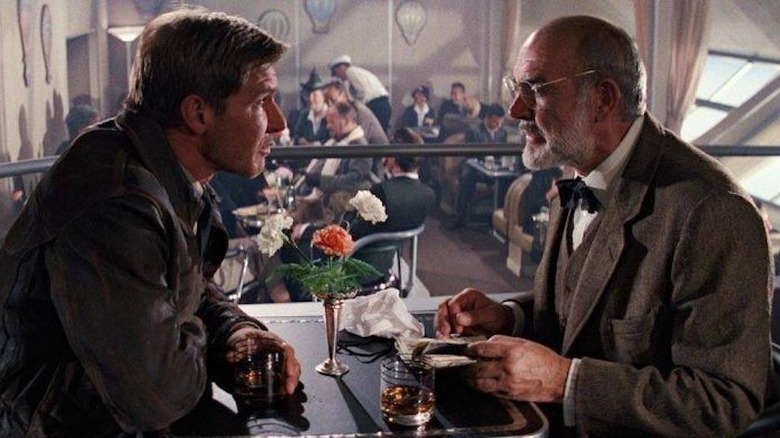 Sean Connery And Harrison Ford Went Pants-Less For One Indiana Jones And The Last Crusade Scene
Pants: can't live with 'em, can make a beloved blockbuster without 'em??? That's exactly what stars Sean Connery and Harrison Ford set out to prove while shooting "Indiana Jones and the Last Crusade." The third (and not as final as that title suggested) installment in the "Indiana Jones" franchise was apparently just as grueling a shoot as "Raiders of the Lost Ark" and "Indiana Jones and the Temple of Doom," requiring its lead actors to rise to numerous physical challenges. One challenge that ...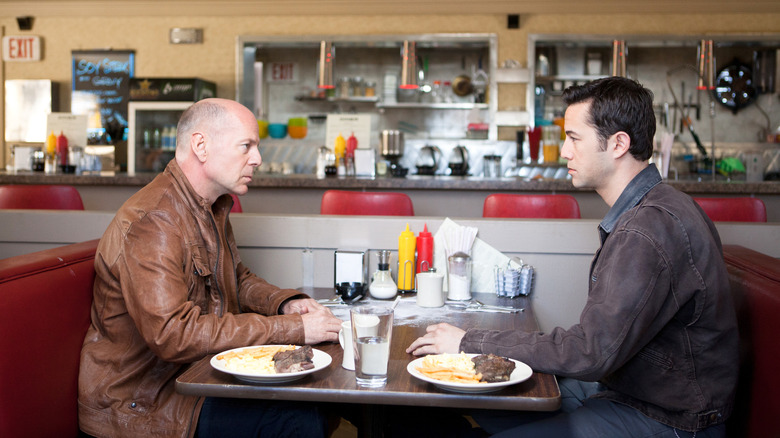 Tales From The Box Office: Rian Johnson's Looper Is A Rare One-And-Done Success Story
Time travel movies are amongst the most well-trodden in the sci-fi genre. Why is that, exactly? What makes them so appealing? It's tough to pin down but they can be just about anything, from the all-timer, family-friendly blockbuster "Back to the Future" to James Cameron's R-rated "The Terminator," and even the wildly creative low-budget "Primer." One of the best additions to the genre from recent memory came in 2012 courtesy of filmmaker Rian Johnson in the form of "Looper," which sees Joseph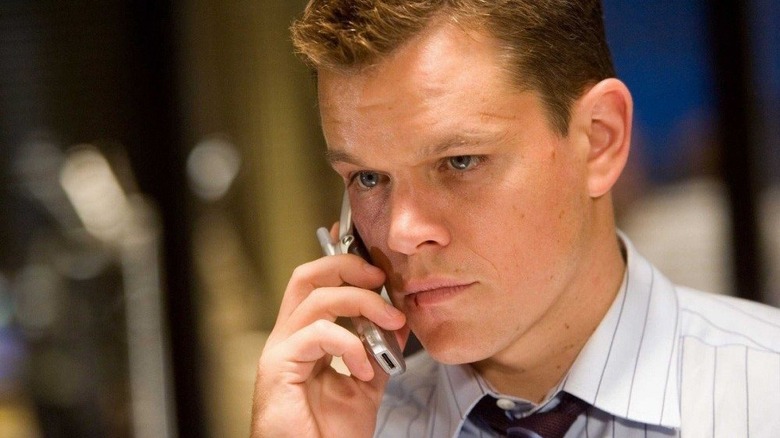 Jack Nicholson Surprised Matt Damon With A NSFW Prop For Their First Scene In The Departed
Martin Scorsese's "The Departed" features multiple generations of Hollywood legends. Naturally, when Matt Damon found out he was getting the chance to work with Jack Nicholson, he was thrilled -- he expected to learn a lot from such a seasoned professional. As it turned out, the most memorable lesson that Nicholson taught the young actor was how to have fun on set. Nicholson pushed boundaries with his improvisation that imbued his character with dark humor. This gave the villain a memorable di...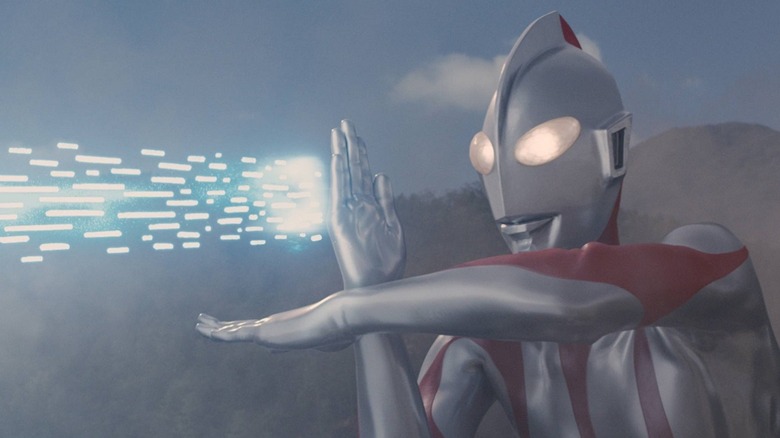 It's Easy To Love The 'Chaotic Good' Energy Of Shin Ultraman [Fantastic Fest]
I knew nothing about Ultraman when I sat down to watch "Shin Ultraman," and I'll be perfectly honest: when the credits rolled, I still didn't know much about Ultraman. The new film from director Shinji Higuchi is a modernized update of the classic Japanese character, a skyscraper-sized alien who defends the Earth from various threats, both internal (those blasted kaiju just keep emerging from the ground) and external (our planet is apparently on the radar of every scheming alien in the galaxy).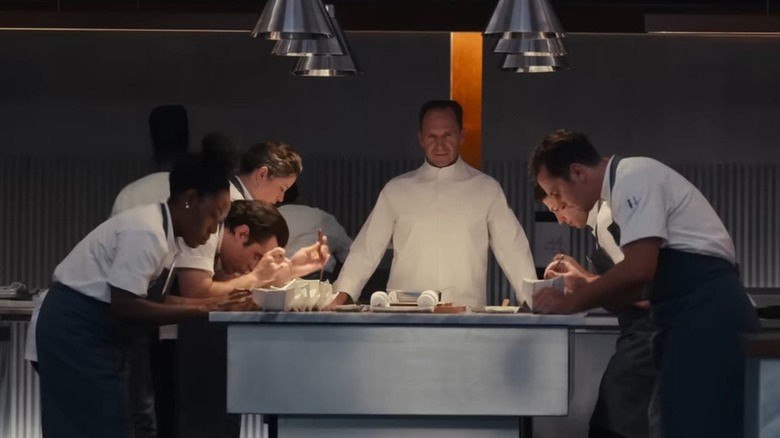 The Menu And Digging Into Delicious Horror Food [Fantastic Fest]
"The Menu" is one of the best horror movies of the year. A slow-cooked, delectable full-course meal marinated with dark humor and some surprising, gory turns. It is a film set in the world of haute cuisine, where the rich go to expensive restaurants just for the sake of exclusivity, where chefs care more about providing a theme and a concept than they do about making actual good food. We're talking about the kind of place that serves a breadless bread plate and a course consisting of just leave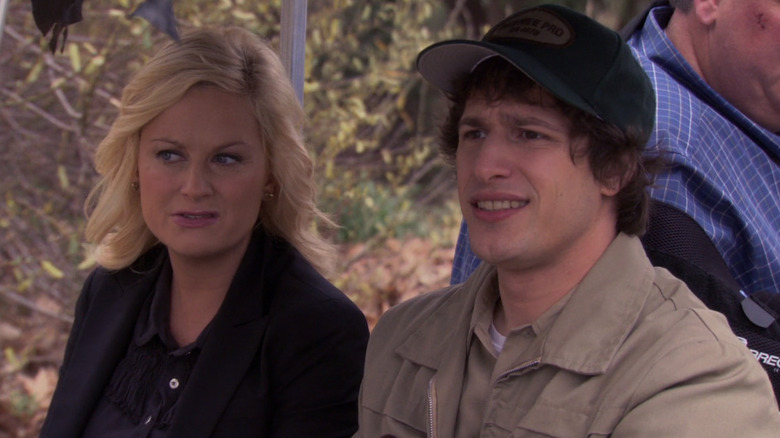 How Parks And Recreation Led To Andy Samberg's Leading Role In Brooklyn Nine-Nine
When Andy Samberg wrapped up his run on "Saturday Night Live," he figured he was off to go be a comedy movie star like many of his predecessors. He was one of the standouts on his era of "SNL," known for his hilarious rap parodies with his three-man group "The Lonely Island." His fans were excited to see him make the jump to the silver screen, although the transition from television star to film star is not always smooth. Samberg already had some experience starring in feature films, but they h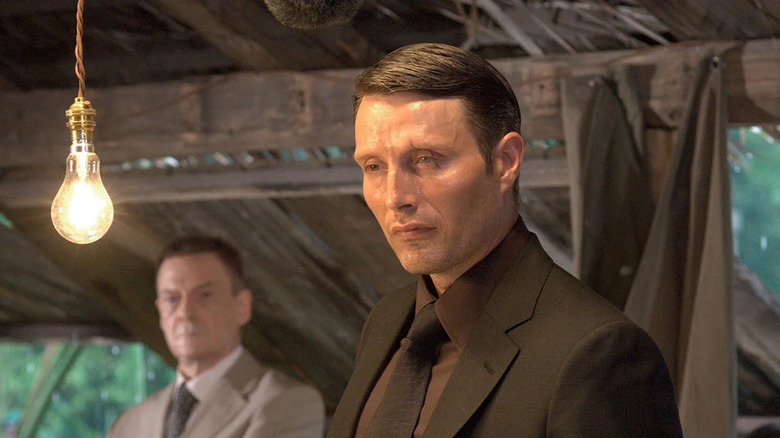 Mads Mikkelsen's Casino Royale Casting All Came Down To Location
When Daniel Craig first stepped into the role of James Bond, everybody involved knew he had big shoes to fill. Taking on a role that had been defined by legendary actors like Sean Connery and Pierce Brosnan wasn't a task to be taken lightly. Craig learned that quickly, getting hurt a few times on the set of his first film as the British superspy, "Casino Royale." If people were going to accept him as the new Bond, Craig was going to do a great job, even if that meant doing his own stunts. It wa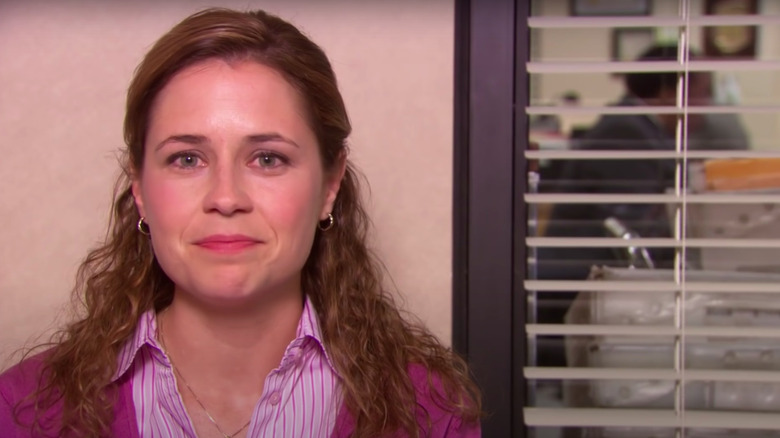 The Office Season 3 Almost Had A Completely Different Ending For Jim, Pam, And Karen
Television history is full of iconic couples. Luke and Lorelai, Cory and Topanga, Kurt and Blaine, Seth and Summer, David and Patrick, Pacey and Joey. People have a habit of tuning in each week eager to see if their favorite dynamic duo will finally get together. It's part of what makes watching TV so much fun. One of the most beloved television couples, made their debut on NBC's remake of Britain's "The Office." This mockumentary about a rag-tag group of paper salesmen under the watch of thei...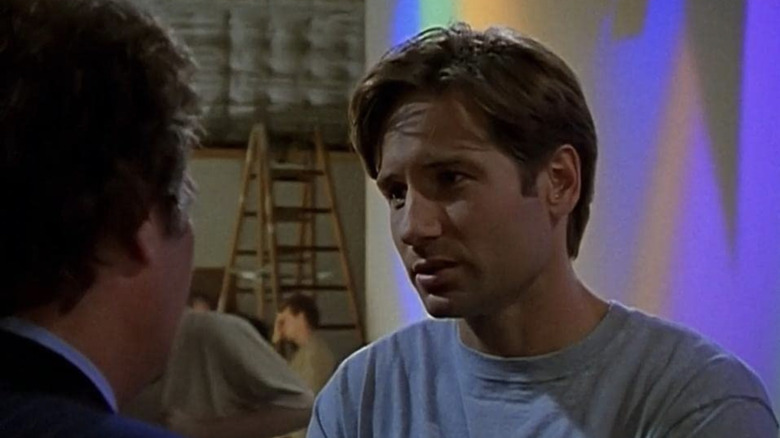 How David Duchovny Keeps His Distance While Playing David Duchovny
Audiences have been enamored by celebrities since the earliest days of show business. Over the years, red carpet events like the Met Gala exist purely to celebrate the personality and popularity of famous Hollywood A-listers. Some celebs were born for the hot white gleam of the spotlight, and bask in all the attention, while others shy away from it and focus on their craft. Superstars like Marilyn Monroe and Elizabeth Taylor struggled to have a private life throughout their careers. Monroe publ


How Master Of Disguise Represents A Rightfully Forgotten Era Of Hollywood History
"Master of Disguise" is remembered today for two reasons. The first is a scene in which its star, Dana Carvey, infiltrates an exclusive club known as the Turtle Club by dressing in a large green turtle-like suit. Led by the arm of a pained-looking Jennifer Esposito, Carvey bobs his head and makes noises that sound like a death rattle. He threatens bystanders, retreats into his suit when provoked, and (in the most terrifying scene of all) bites a man's nose off only to spit it right back onto hi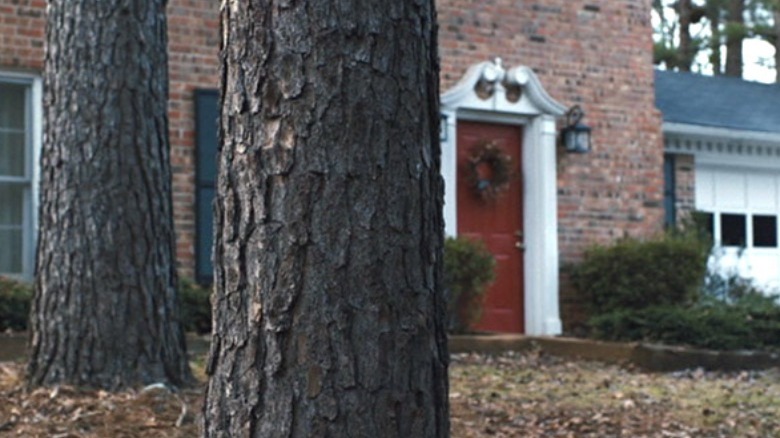 Denis Villeneuve's Favorite Shot From Prisoners Doesn't Feature A Single Actor
"Prisoners," director Denis Villeneuve's suffocatingly intense thriller about child abduction and the black depths of the human psyche, boasts a star-studded cast that includes Hugh Jackman, Jake Gyllenhaal, Viola Davis, Melissa Leo, Terrence Howard, and Paul Dano. Despite all this Hollywood pedigree, however, Villeneuve was fixated on one shot of the film that featured a tree in lieu of any actors. The filmmaker, who most recently garnered acclaim for adapting Frank Herbert's science-fiction e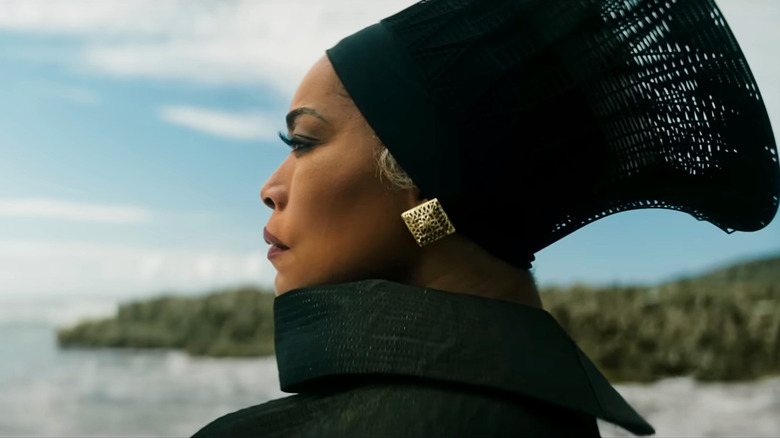 The Original Plan For Black Panther 2 Was 'Spiritually Very Similar' To Wakanda Forever
Four years ago, director Ryan Coogler's Marvel Cinematic Universe debut, "Black Panther," redefined what a typical "superhero" film could be. Now, the director is back with the much-anticipated sequel, "Black Panther: Wakanda Forever," which opens in theaters across the country on November 11, 2022.  "Wakanda Forever" is built on both triumph and tragedy. It's no secret that 2018's "Black Panther" was a major hit for Marvel Studios. It's one of the rare MCU films to be almost universally loved...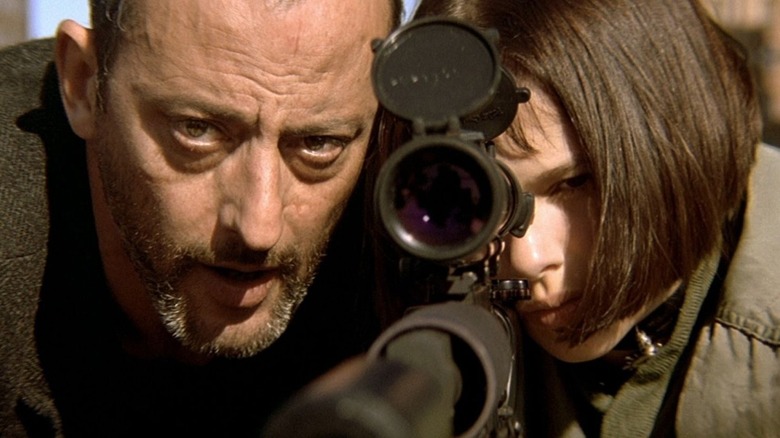 Léon: The Professional Ending Explained: Putting Down Roots
Time can really play tricks on you, can't it? I was a teen in the '90s and it still feels like that era of movies was only a few years ago, but then I'll suddenly start spluttering on my coffee when it hits me that films like "Seven," "Boogie Nights," and "Fight Club" are all over 20 years old. That said, it's crazy to see how dated certain aspects of some old favorites are nowadays; the '80s were bad, but it sometimes seems like writers and directors in the '90s were challenging themselves to...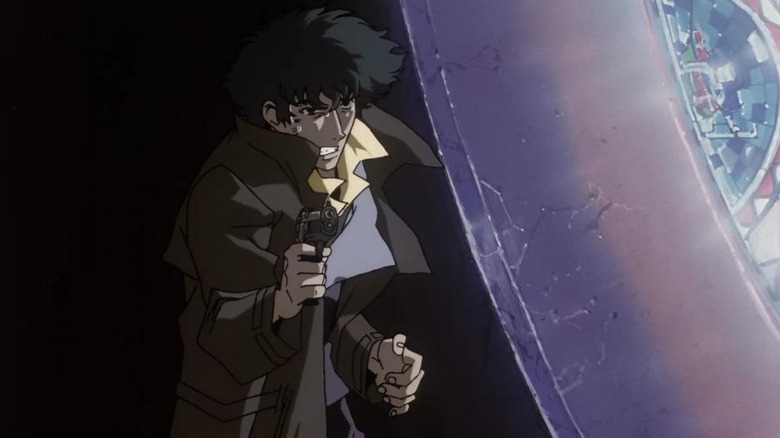 Cowboy Bebop's Episode 5 Was A Make-Or-Break Moment For The Series
How long will you stick with a new TV show before dropping it? According to acclaimed Japanese anime director Shinichirō Watanabe, the answer for most people is five episodes. He was sure to keep this in mind when heading the production team for "Cowboy Bebop" at animation studio Sunrise. In "Cowboy Bebop," episodes are called "sessions," a reflection of Yoko Kanno's jazz-flavored score and how important music is to the show's identity. The first session, "Asteroid Blues," has some vague flas...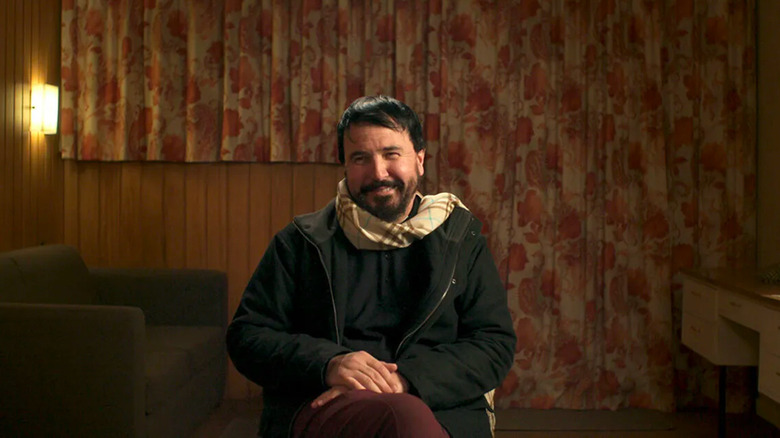 Mister Organ Review: A Darkly Funny, Highly Disturbing Documentary About A Pathological Liar [Fantastic Fest]
Who is Michael Organ? He's royalty. He's a lawyer. He's a genius; the smartest guy in any room. At least, that's clearly what he thinks. But those who have run afoul of the New Zealander have a much different impression. According to seemingly everyone, Michael Organ is a pathological liar. We're not talking little white lies here; Organ appears to lie about literally everything, to everyone, at all times. Worse: he allegedly obsessively zeroes in on people he deems to be weak and systematic...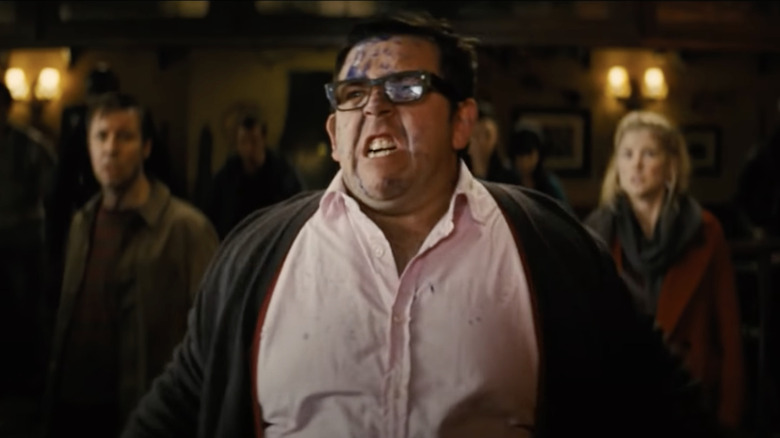 There Wasn't Much Room For Improv On The Set Of Edgar Wright's The World's End
Some directors encourage their actors to improvise while shooting, but not Edgar Wright. Many of Wright's favorite camera tricks rely on precise timing and blocking, leaving little room for the actors to make things up as they go along. In 2013, Wright's usual stars Simon Pegg and Nick Frost sat down with Collider to discuss "The World's End." The movie, a halfway point between "The Big Chill" and "Invasion of The Body Snatchers," caps off the trio's thematic "Blood and Ice Cream" trilogy, prev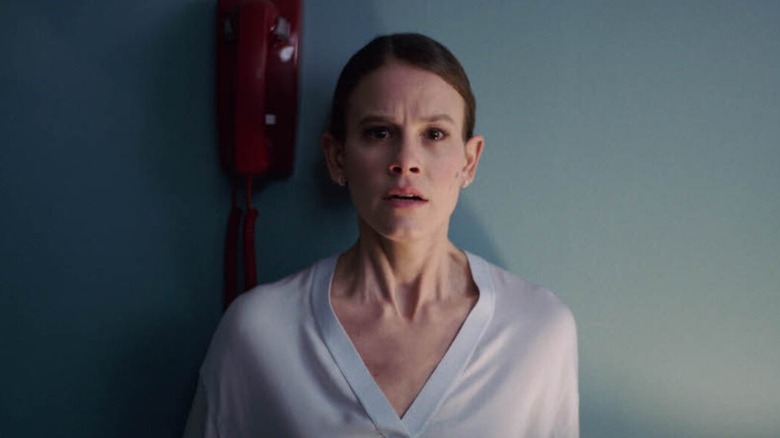 A Viral Marketing Campaign For Smile Is Photobombing Baseball Games (And The Today Show)
Creative marketing is the best. There's nothing like going about your day and suddenly noticing that gas costs 34 cents because "The Wonder Years" is back, or that all your favorite actors suddenly have red balloons in their Instagram posts. Since moving to LA, I've barely been able to leave my house without being bombarded by everything from free flowers to floating beach-side advertisements to NFT coupons, all circulating in the name of spreading buzz for TV shows and movies. When it comes to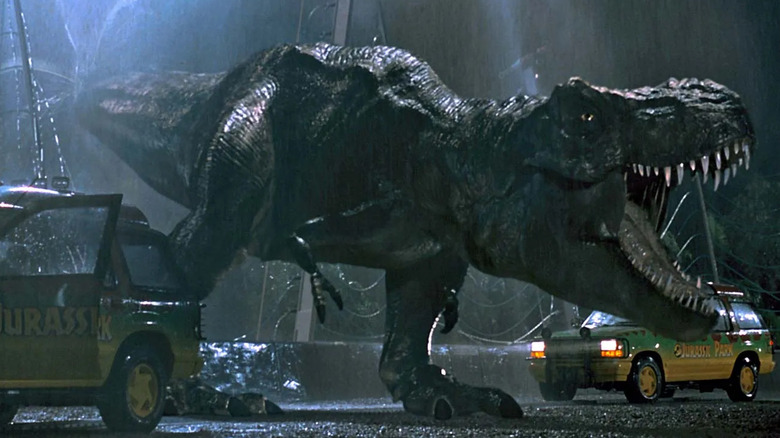 Steven Spielberg Went To Hilarious Lengths To Inspire Jurassic Park's Cast
The rate at which Steven Spielberg has pumped out classic movies over his nearly 50-year career is astounding. From his directorial debut with "The Sugarland Express" in 1974 to this year's Toronto International Film Festival People's Choice Award winner "The Fabelmans," Spielberg has put out more bonafide classics than perhaps any modern director. "Jurassic Park" may be Spielberg's greatest film of all. The 1993 adventure film's innovative special effects, amazing score, and strong cast help i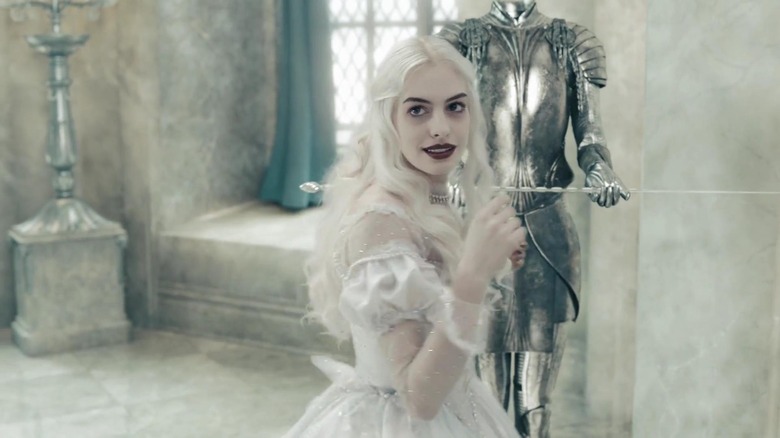 Alice In Wonderland's White Queen Was A Nerve-Wracking Role For Anne Hathaway
Known for whimsically dark films like "Beetlejuice," "Edward Scissorhands," and "Sleepy Hollow," director Tim Burton has solidified himself in Hollywood as an eccentric visionary. Marrying fantasy and horror, Burton tackles original screenplays and classic adaptations through a gothic lens and with a playful imagination. In 2010 when he directed "Alice in Wonderland" (a live-action reimagining of Lewis Carroll's works), many were nervous about how Burton would tackle the classic piece of litera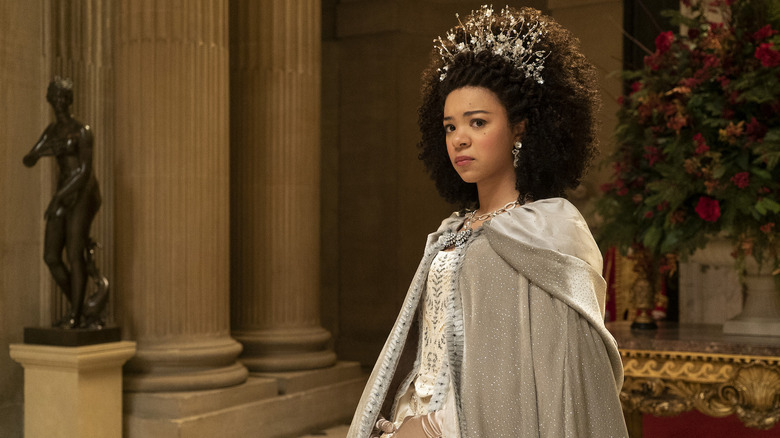 Queen Charlotte: A Bridgerton Story First Look: Learn The Origins Of The Queen's Rise
One of Netflix's most popular shows, "Bridgerton," has its first spin-off, "Queen Charlotte," on the way. And now there's a sneak peek of it online along with an appropriately regal first-look photo (see above), which comes ahead of the streamer's global fan event, Tudum, this weekend. "Queen Charlotte: A Bridgerton Story" is an upcoming limited series from writer and showrunner Shonda Rhimes and director Tom Verica. Created by Chris Van Dusen, "Bridgerton" was the first scripted Netflix se...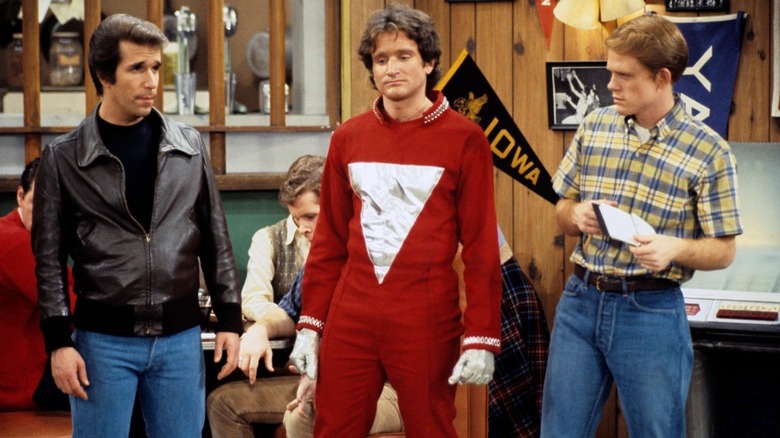 Robin Williams' Wildest Mork & Mindy Performances Happened When The Cameras Weren't Rolling
When it comes to kooky sitcoms you have to see to believe, "Mork & Mindy" is near the top of the list. To describe the late-'70s comedy to a young audience today feels a bit like trying to have a conversation in Orkan.  There was this show called "Happy Days," you see, with Henry Winkler as leather jacket-clad Fonzie and Ron Howard as the aw-shucks protagonist Richie. That otherwise non-fantasy show, for reasons that had to do with "Star Wars," had a surreal episode about aliens. This led to t...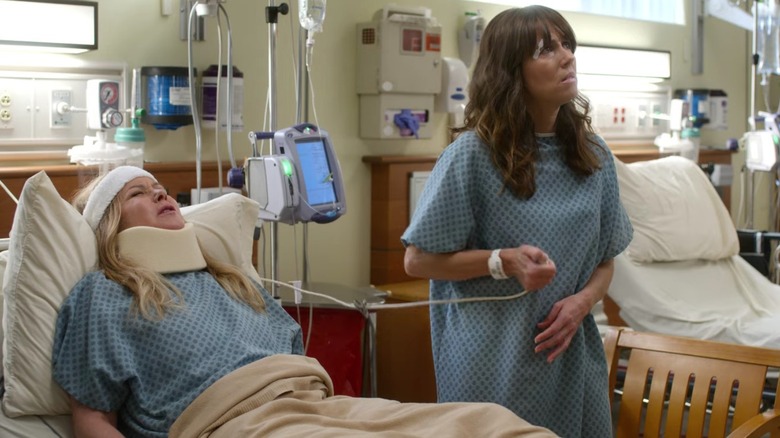 Dead To Me Season 3 Teaser: Get Ready For The Final Season
Judy and Jen are back for one last round of friendship, murder cover-ups, and pitch-black comedy: "Dead to Me" season three is finally happening. The show has been away for over two years, but is set to premiere with its last batch of episodes in November. Ahead of its release, Netflix dropped a teaser for the new season at today's Tudum Festival, shared with the caption "All roads have led to this." While it doesn't offer a ton of insight about what to expect from season three, the promo does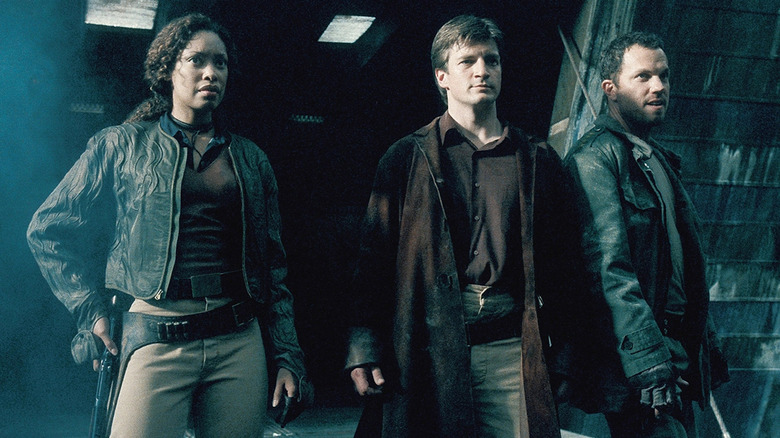 The Firefly Cast Have Thought A Lot About Their Characters' Futures
It's difficult sometimes to know when something is over. Much like relationships, TV shows can wear out their welcome, taking too long to realize that it's time to say goodbye. Other series are cut down in their prime, stopped before they could even truly get started, with their potential never fully realized. "Firefly" is an example of the latter, just another casualty of Fox's itchy trigger finger, canceled after only 11 of its 14 episodes had aired back in 2002. Centering on a motley crew o...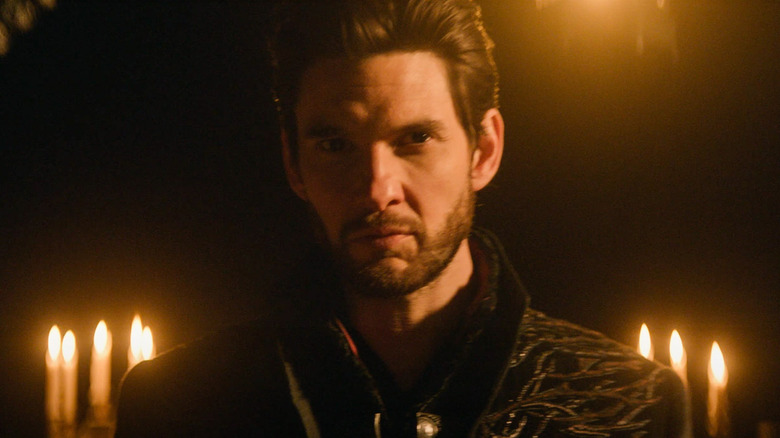 Shadow And Bone Season 2 Teaser: Time To Go Back Into The Fold
The wait for season 2 of "Shadow and Bone" has been long and excruciating, but prepare to thank the saints, because our patience has finally been awarded! Okay, fine, the series hasn't actually been gone for an insane period of time -- the first season premiered back in 2021 and got the official green light to continue just a few months later. But when a show is this addictive, the wait starts to feel eternal. In case you missed out on the fantastical fun the first time around, "Shadow and Bone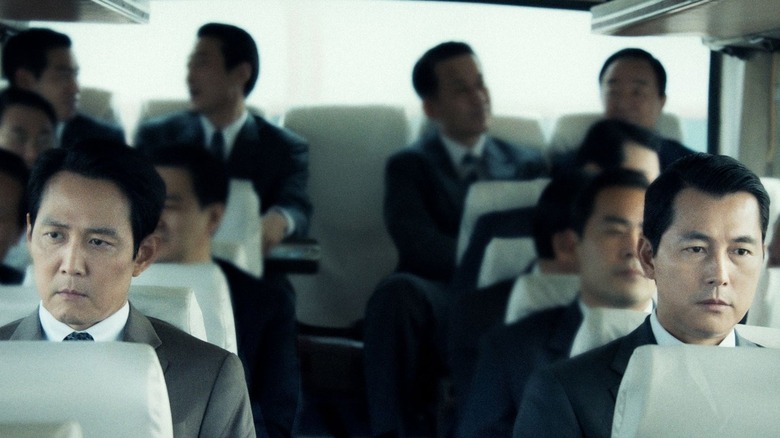 Hunt Is Like Michael Mann's Heat Crossed With A Spy Thriller, And Hollywood Should Take Note [Fantastic Fest]
"Squid Game" star Lee Jung-jae makes his directorial debut with the ass-kicking, almost delightfully convoluted thriller, "Hunt." Sometimes, actors just aren't cut out for directing, but Lee clearly has a knack for it. He's also heavily influenced by filmmakers like Christopher Nolan and Michael Mann, and there's something refreshing about seeing a big, slick, adult-driven movie like this that has absolutely nothing to do with IP, or superheroes, or brand synergy. Hollywood used to make movies...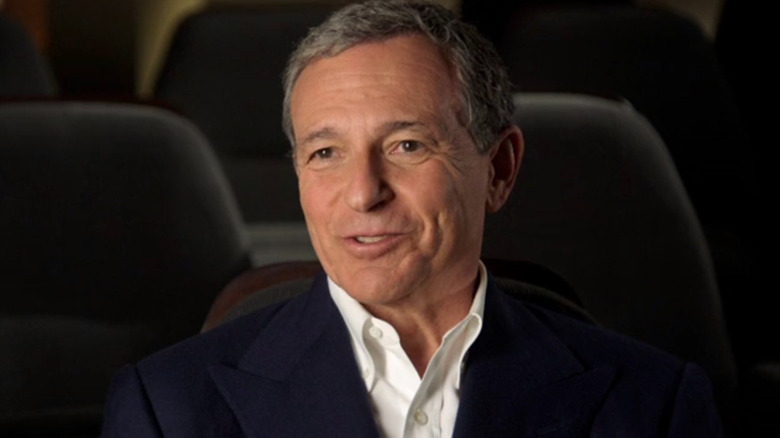 John Williams And Former Disney CEO Bob Iger Are Now Honorary Knights Of The British Empire
From 2005 to 2020, Bob Iger ruled over the Walt Disney Company from his throne in Burbank, CA. Just like others monarchs throughout history, he expanded his borders during his reign by acquiring the surrounding kingdoms of Pixar, Marvel, Lucasfilm, and 21st Century Fox. He also rescued Disney's first star, Oswald the Lucky Rabbit, from a rival kingdom (NBCUniversal), revitalized the company's theme parks around the world, and refocused their approach to streaming through services like Disney+ a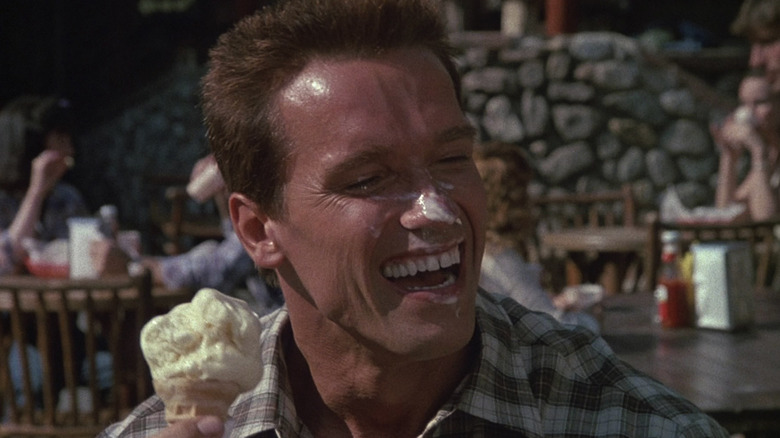 Arnold Schwarzenegger's Commando Role Was Originally Written For A Member Of KISS
20th Century Fox bought the screenplay to 1985's "Commando" from "Teen Wolf" screenwriters Jeph Loeb and Matthew Weisman with the plan to slot Arnold Schwarzenegger into the lead role. Even after the big success of James Cameron's "The Terminator" a year earlier, Schwarzenegger saw "Commando" as a big deal. He explained why in Empire's oral history: "'Commando' was a big step forward for me. I had only done 'Conan' and 'Terminator,' but now I got to play a gentle, loving father. He is also a fi