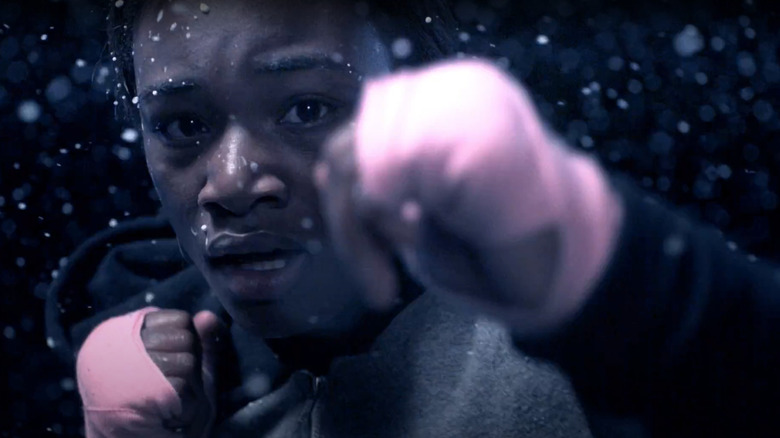 Rachel Morrison's Boxing Drama Flint Strong Adds Brian Tyree Henry, Resumes Filming After A Two-Year Gap
Two years ago, cinematographer Rachel Morrison began shooting her directorial debut, "Flint Strong" — a boxing drama starring Ryan Destiny, Olunike Adeliye, and Ice Cube — for Universal Pictures. Two days into principal photography, the pandemic forced the project to shut down. While Universal would eventually resume production on most of its greenlit films, they chose not to continue with "Flint Strong." The film appeared to be an unfortunate casualty of an unforeseen crisis, but producer...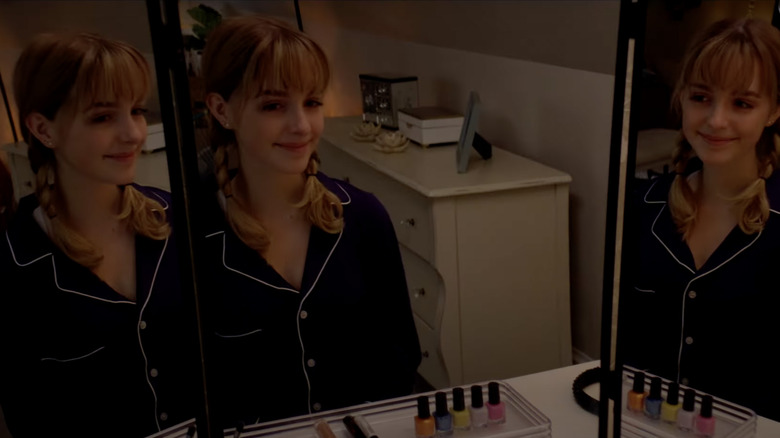 McKenna Grace Announced The Release Of The Bad Seed Returns Has Been Delayed Following Uvalde Shooting
Variety is reporting that Lifetime is pushing the release of "The Bad Seed Returns" in the wake of the horrific school shooting in Uvalde, TX that has claimed the lives of 19 children and 2 adults.  "The Bad Seed" originated as a novel that was then adapted as a stage play and subsequently a film in 1956 starring Patty McCormack as a precocious pig-tailed little girl who also happened to be a murderous sociopath. In 2018, Lifetime remade that movie with McKenna Grace as the title character ...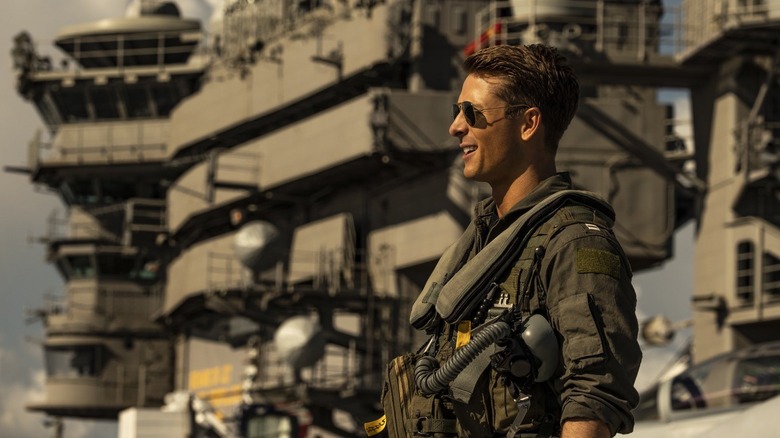 'A Lot Of Puke' Is The Price You Pay For A Spot In Top Gun: Maverick
Much has changed in the movie business since the original "Top Gun" hit theaters in the summer of 1986. The special effects industry has taken gigantic leaps forward and, largely through the use of computer-generated visual effects, just about anything is possible. But when Tom Cruise decided to return for "Top Gun: Maverick" all these years later, he wasn't about to let the younger cast members get off easy. No, no, no. Instead, they were all put through the wringer and subjected to actual fli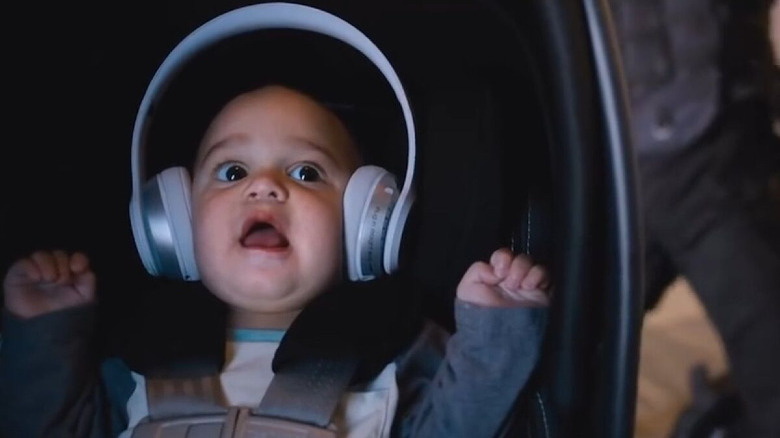 Pairing Jason Statham With A Baby Was A Big Bet For The Fast 8 Crew
The "Fast & Furious" movies pride themselves on their absurdity, and 2017's "The Fate of the Furious" is no different. It's a film where, among other things, Vin Diesel's Dominic Toretto wins a race by driving a car backwards while it's on fire, the villain Cipher (Charlize Theron) hacks into the electronics systems of a fleet of cars and sends them raining down the side of a building, and the climax pits a bunch of vehicles against a nuclear submarine over a frozen body of water. And yet, ther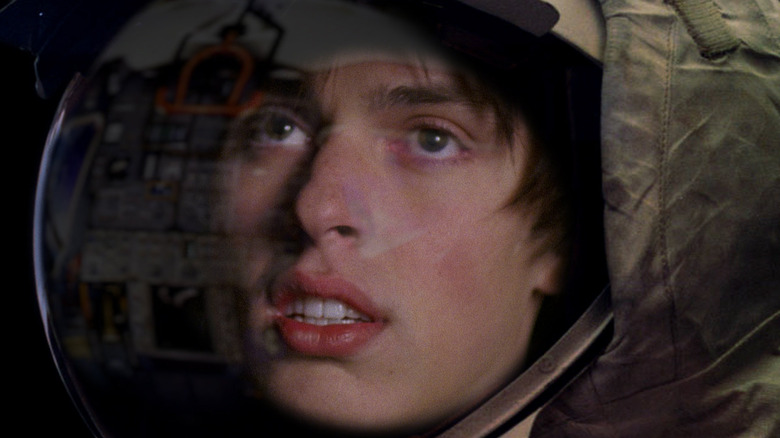 Patrick Read Johnson's Long-Finished Star Wars Comedy 5-25-77 Is Finally About To Be Released
Forty-five years ago today, George Lucas' "Star Wars" (or, as it's now known, "Star Wars: Episode IV - A New Hope") debuted in a smattering of theaters scattered throughout the United States. Prior to release, no one outside of Hollywood had any idea it would enrapture moviegoers and completely revolutionize the entire industry. Few people inside Hollywood thought this. But upon seeing an unfinished cut of the film over spring break in 1977, a brash fifteen-year-old from Wadsworth, Illinois n...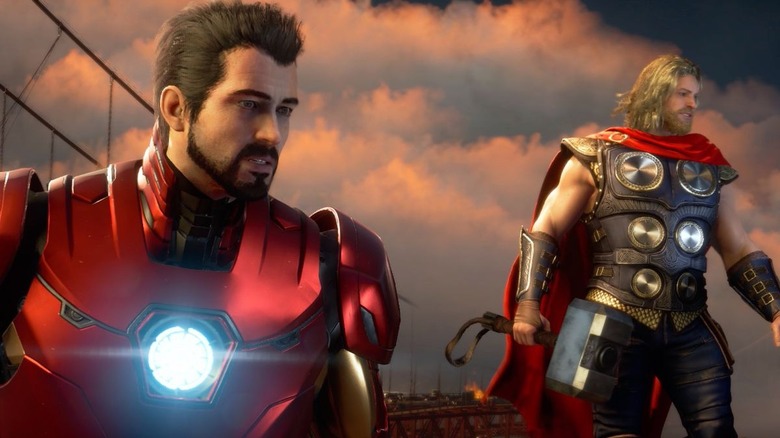 Superhero Bits: New Green Lantern: Beware My Power Trailer, Chris Hemsworth's New MCU Role & More
(Superhero Bits is a collection of stories, updates, and videos about anything and everything inspired by the comics of Marvel, DC, and more. For comic book movies, TV shows, merchandise, events, and whatever catches our eye, this is the place to find anything that falls through the cracks.) In this edition of Superhero Bits: "Green Lantern: Beware My Power" gets a full trailer. A 2023 comic book movie had a ridiculous amount of writers. Chris Hemsworth has a new behind-the-scenes role in "Thor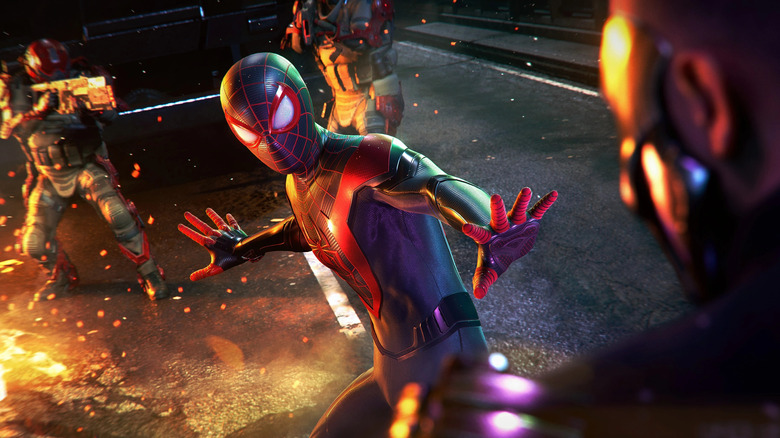 How Microsoft Turning Down A Marvel Deal Led To PlayStation's Exclusive On The Spider-Man Games
The console wars have deeply divided gamers for as long as I've been around, and I've been around a long, long time. In recent years, Nintendo has been happy to be off on their own little island, doing what they do best and fostering their own IP while Sony and Microsoft duke it out for Next Gen console dominance.  For the longest time, this battle was waged based on exclusivity, with PlayStation handily defeating Microsoft on titles you can only play on their system. Some of the best games of...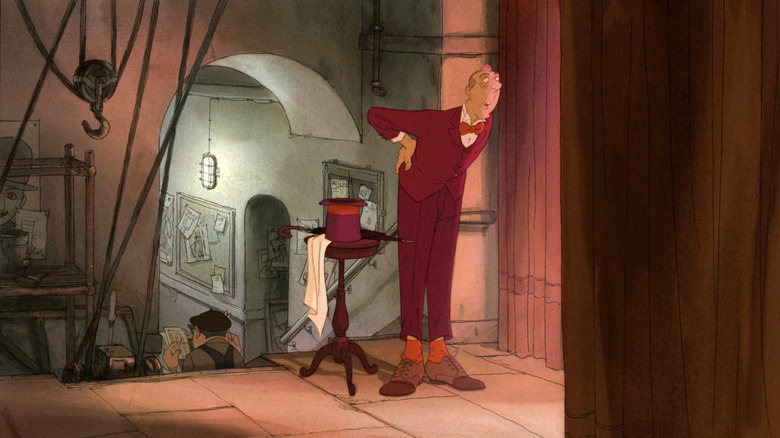 Sony Pictures Classics Lands New Movie From Triplets Of Belleville Director
If you're into animation, you've probably seen "The Triplets of Belleville," and if you're into the "Belleville," Sony Pictures Classic has both your back and your wallet. The production and distribution company has officially secured the rights to the "Belleville" writer and director Sylvain Chomet's latest film. So start planning your watch party (or take some time to catch up on Chomet's work), because you know this one is going to be a wild (and a sweet) ride. What else would you expect f...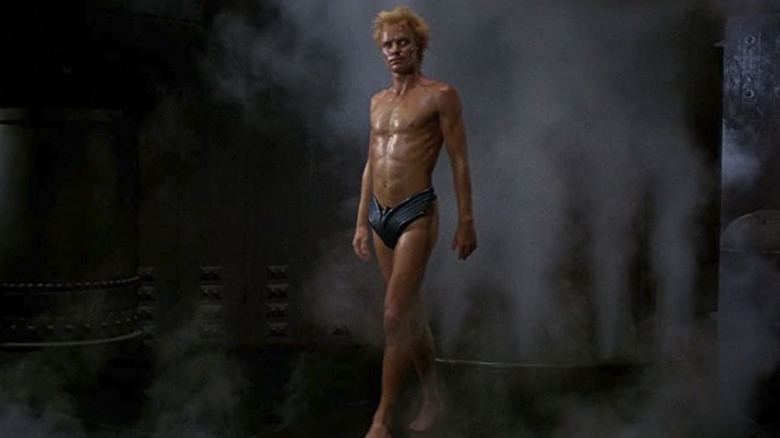 Austin Butler Has Begun Knife Training For Dune 2, But When Will He Begin Speedo Training?
As you may have heard, Austin Butler, the star of the upcoming Baz Luhrmann film "Elvis," has been cast as Feyd-Rautha in Denis Villeneuve's "Dune: Part Two." According to The New York Times (via ScreenRant), Butler has begun knife training for the role of Feyd-Rautha, a role which was played by Sting in the David Lynch film back in 1984. If you aren't familiar with that wild ride of a film or with the Frank Herbert novels the movies are based on, Feyd-Rautha is the nephew of Baron Harkonnen ...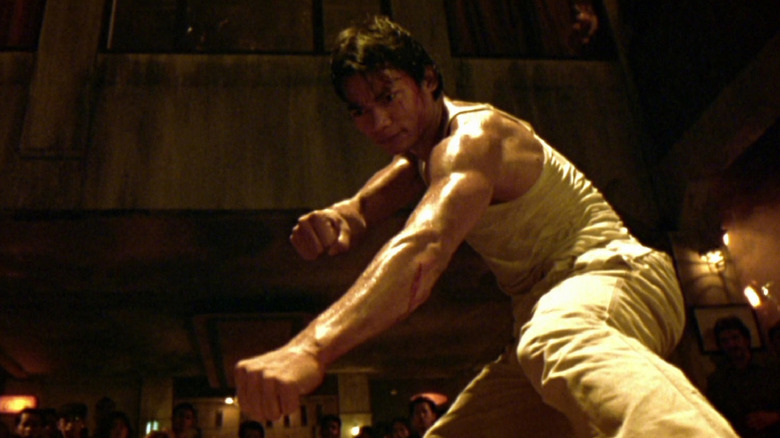 One Of Ong Bak's Most Memorable Scenes Was Three Years In The Making
Nearly every action sequence in Prachya Pinkaew's "Ong Bak: Muay Thai Warrior" stuns the viewer with acrobatic stuntwork and intricate choreography, but one scene stands out from the rest. The 2003 martial arts action film has its star Tony Jaa, playing the humble but deadly Muay Thai fighter Ting, going toe-to-toe with a series of towering, formidable opponents in an underground fight tournament. He knocks the champion's lights out with a single, powerful kick, but eventually must return to th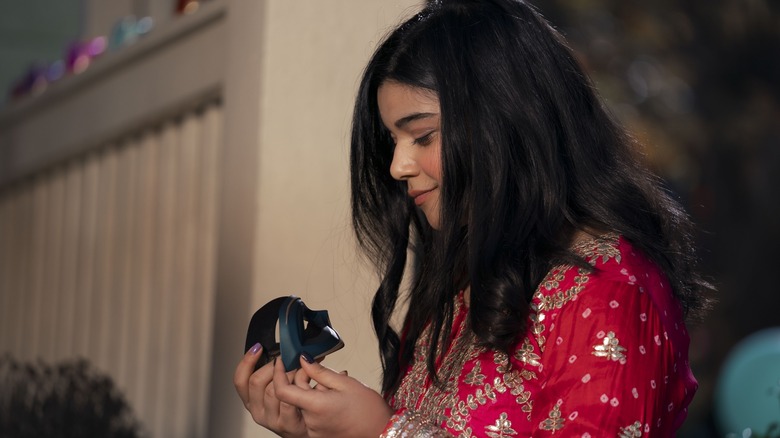 Ms. Marvel Early Buzz: Iman Vellani Soars As The MCU's First Muslim Superhero
After well over a decade of consistent box office hits, it's become popular to note that the Marvel Cinematic Universe is rapidly expanding the scope and scale of the franchise. The multiverse, cosmic threats, and crossovers galore have become common expectations, foisted upon the latest blockbusters and DIsney+ shows on the studio's ever-moving assembly line. But even more importantly, the last few years have seen the still-predominantly straight, white, and male-dominated MCU open its doors ...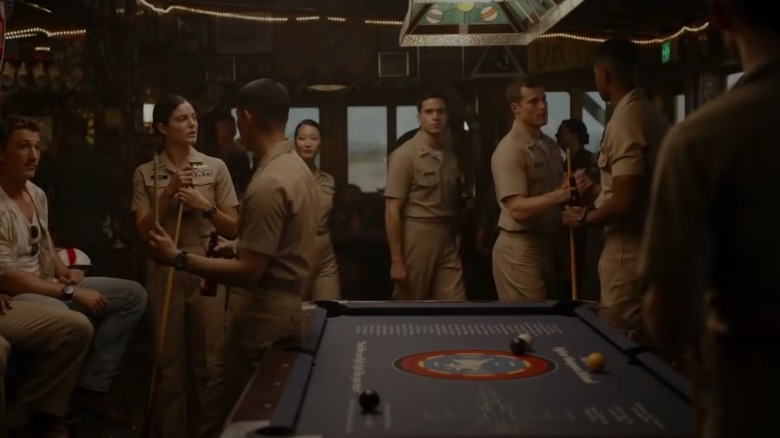 Top Gun: Maverick's Jon Hamm On Pilot Culture, Playing The Heavy, And Shooting On An Aircraft Carrier [Interview]
Jon Hamm plays a Navy Vice Admiral with the callsign "Cyclone" in "Top Gun: Maverick." His character is an adversary to Tom Cruise's Maverick, and the logical counterpart to Maverick's outside-the-box thinking. Hey, there has to be someone, right?  In the film, Maverick has been working as a test pilot when he's called to train Top Gun graduates for a dangerous new mission. Cyclone is very familiar with Maverick's reputation, and isn't exactly sure his approach to training is the right one. I ...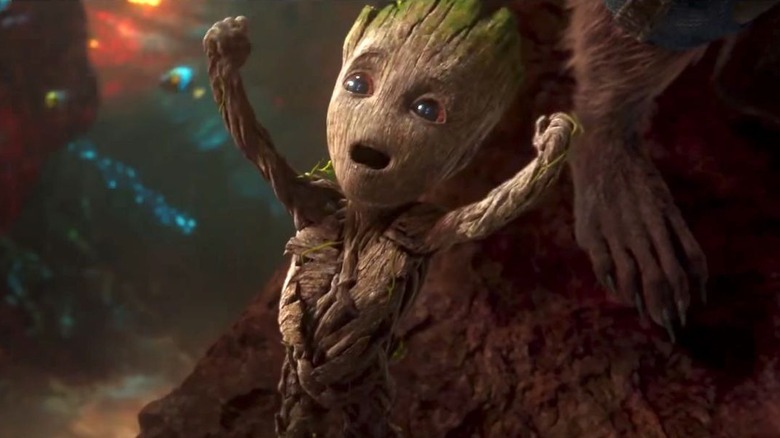 /Film Showdown: Baby Yoda Vs. Baby Groot
The next match in our stupendous /Film Showdown features two of the fiercest fighters in all the galaxy. Though they may be diminutive in stature, you shouldn't let their size fool you because their powers positively pack a punch. That is, of course, if they don't kill you with cuteness first. You want to see the babies? Well, here they are. Hailing from a galaxy far, far away, this youngling is strong with the force. With an affinity for snacks and shiny objects, he can get easily distracted.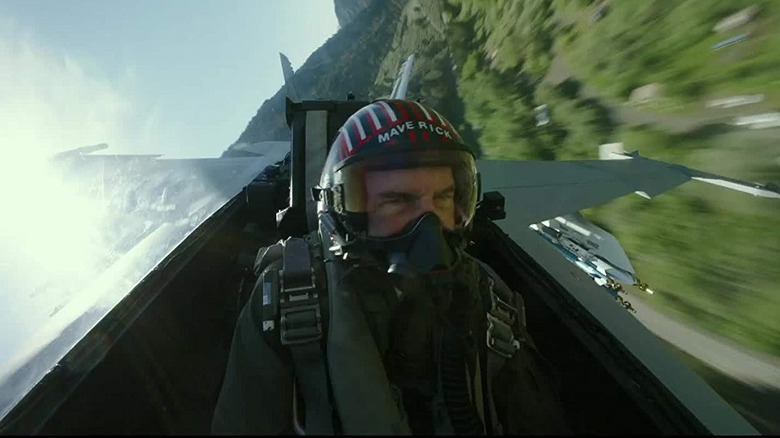 Top Gun: Maverick Is On Track To Give Tom Cruise The Biggest Opening Weekend Of His Career
Tom Cruise is making his return to the big screen this weekend with "Top Gun: Maverick." This is not just any movie from one of the biggest stars in the world, mind you, as this is a sequel to one of the biggest hits of his illustrious career. Not only that, it's riding a wave of critical buzz that is frankly shocking, given that this is a sequel to a cheesy '80s action flick decades after the fact. Well, it turns out moviegoers have the need for speed, as it appears this is going to end up b...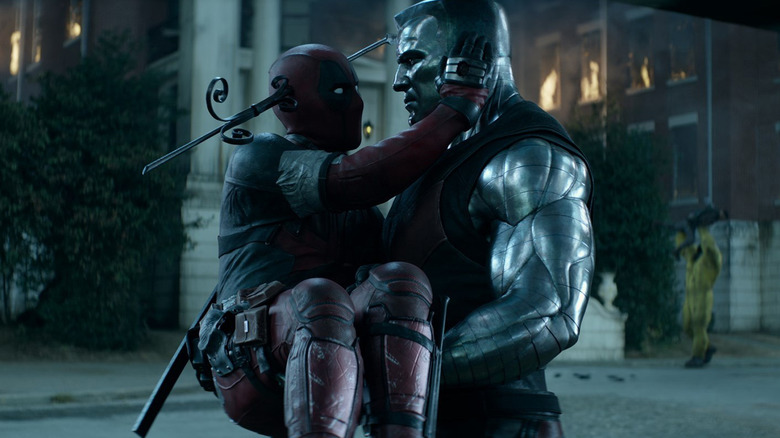 Deadpool's X-Men Partners Weren't Exactly Picked For Their Powers
Back in 2016, "Deadpool" burst onto the scene in his first ever solo movie. Technically, Marvel's "Merc with a Mouth" had appeared on the big screen before in the 2009 "X-Men" film, "X-Men Origins: Wolverine" — sans mouth. Starring alongside Hugh Jackman's iconic X-Men antihero, Ryan Reynolds made his excruciating debut as Wade Wilson — but it was a far cry from the comic books, and this version just didn't live up to fan expectations. In fact, it was pretty awful. With Fox keen to see Re...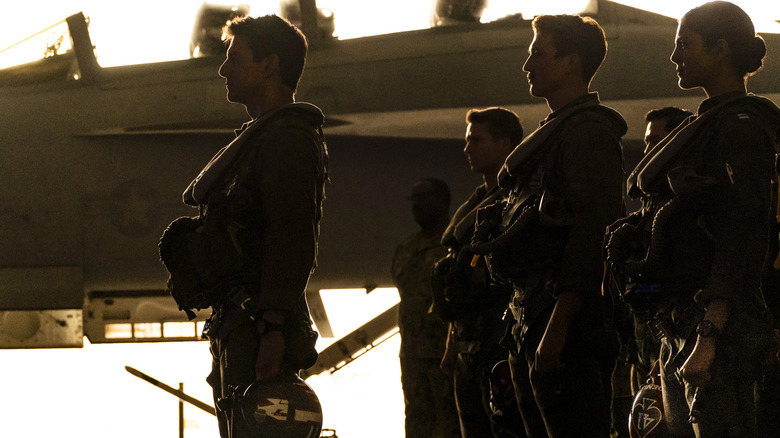 Jon Hamm Didn't Need To See A Script To Know He Wanted A Role In Top Gun: Maverick
Every movie fan has a story about coming of age at just the right time for a smash-hit, pop culture-defining movie to sweep them away and light their imaginations on fire. Now, imagine that one of those fans grows up to become an actor in their own right -- a wildly successful one, at that, with their own once-in-a-lifetime project that they'll forever be associated with -- and is given the opportunity to actually appear in the legacy sequel to that original movie. For many, that influential a...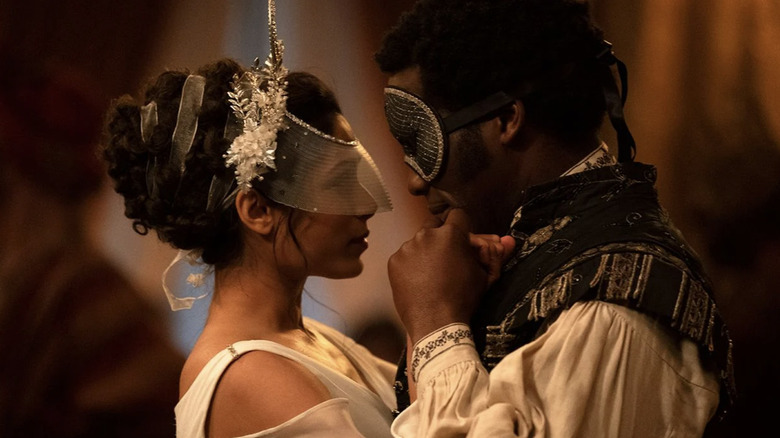 Mr. Malcolm's List Trailer: A Regency Era Romance To Soothe The Soul
London's most eligible bachelor is a man named Mr. Malcolm (Ṣọpẹ́ Dìrísù) who has yet to settle down because he's got a list of requirements for his bride-to-be, and as it stands, no woman has been able to check off all of his boxes. After Julia Thistlewaite (Zawe Ashton) is rejected for not being everything he wanted, she enlists her friend Selina Dalton (Freida Pinto) to pose as the perfect woman, with the intention of rejecting his advances once he's fallen in love to give him a ta...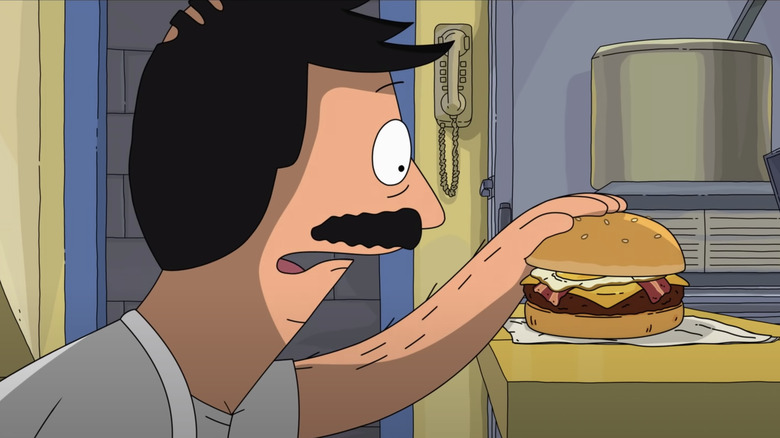 The Cast Of Bob's Burgers Interact Just Like Their Characters, And It's The Absolute Best [Interview]
H. Jon Benjamin, John Roberts, Dan Mintz, Eugene Mirman, Kristen Schaal, and Larry Murphy have been providing the voices of Bob Belcher, Linda Belcher, Tina Belcher, Gene Belcher, Louise Belcher, and Teddy on the animated series "Bob's Burgers" for over a decade. It's clear that over the last 11 years, their personalities and relationship dynamics have slowly morphed to resemble what we see on screen, and so much of their characters' personalities come from their own brilliant, comedic instinct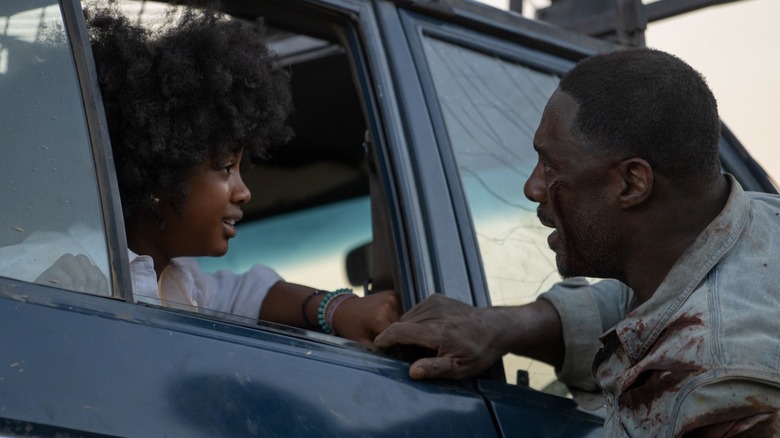 Beast Trailer: It's Idris Elba Vs. A Man-Eating Lion
First there was "Jaws," the Steven Spielberg classic that scared the pants off countless moviegoers (and beach-goers!) and singlehandedly turned great whites into the stuff of nightmares for an entire generation. Then, there was "Jurassic Park," which managed to override all of our scientifically-based notions about dinosaurs to that point (I hate to break it to any readers here, but there's no proof that T-Rex vision was based on movement, dilophosaurus were capable of spitting venom, or that...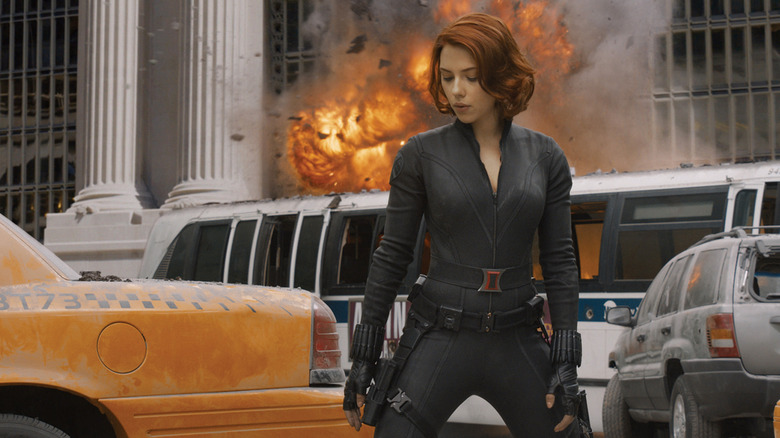 Let Superheroines Be Muscular, Dammit!
The first trailer for "She-Hulk: Attorney at Law," the latest Marvel and Disney+ series, introduces audiences to Jennifer Walters, the hot-shot lawyer and cousin to Bruce Banner who becomes another green-hued muscled superhero. Tatiana Maslany of "Orphan Black" fame is in the leading role, CGI-d to a taller height with some added arm and calf definition for good measure. The effects were criticized but there's still time for the showrunners to add finishing touches to She-Hulk's look, which i...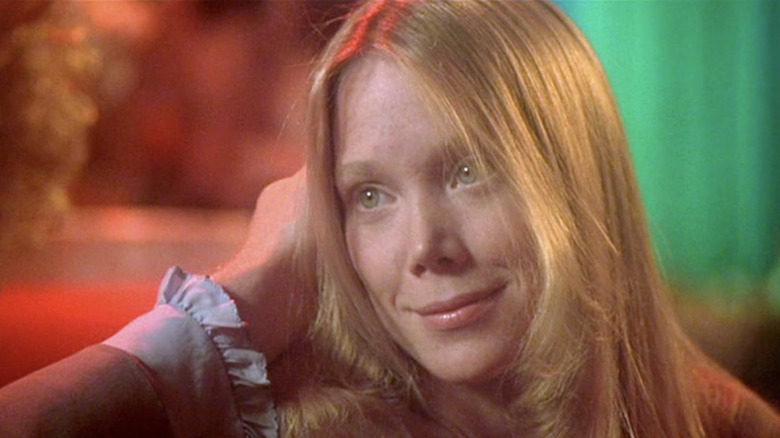 /Film Showdown: Carrie White Vs. Jennifer Check
With prom season well underway, it's the perfect time for another round of /Film Showdown, the series where all-time great genre characters that would likely never meet otherwise are fantasy booked in a battle of might. As Needy Lesnicki so expertly states, "Hell is a teenage girl," and we're pitting two of the most vindictive and powerful prom queens in a head-to-head showdown to see which girl reigns supreme and which teenage dream turns into a nightmare. One is the character that put master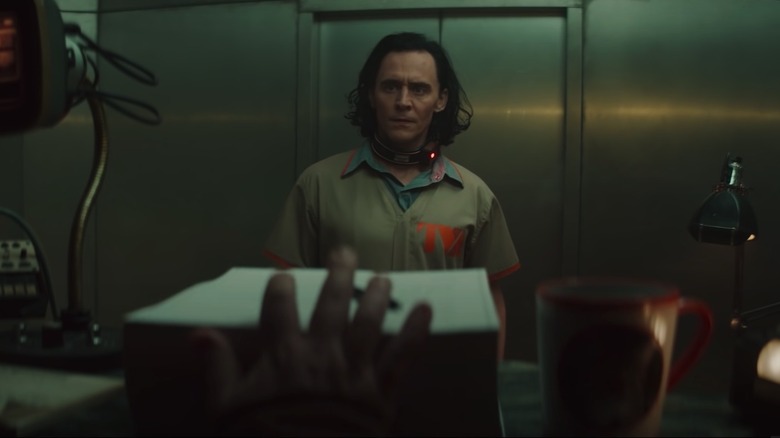 Here's Why Director Kate Herron Isn't Returning For Loki Season 2
The Disney+ series "Loki" gave us a whole lot of Tom Hiddleston (thank you) through a story about his character's redemption (well, one version of him, least). We watched him fall in love with himself in the form of Sylvie (Sophia Di Martino) -- hey, this is Loki we're talking about here -- and we saw him try to solve the mystery of the Time Variance Authority, take down the system, and break open the multiverse. We also got a dose of Alligator Loki and Frog Thor, and if those two things don't...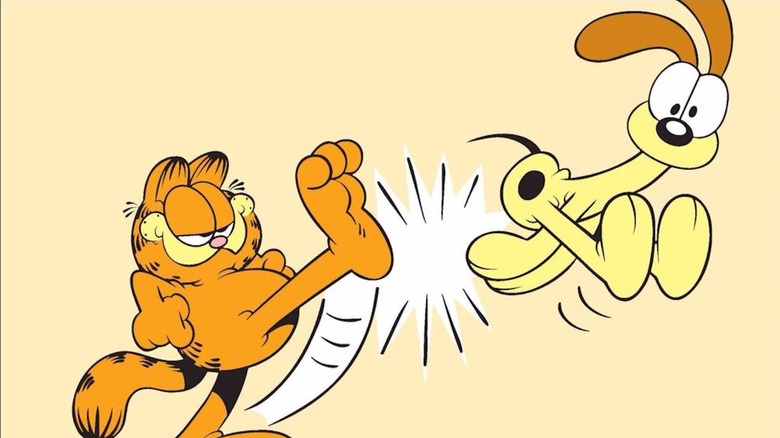 Samuel L. Jackson Joins Garfield As, Uh, Garfield's Dad
Fictional author Terence Mann once wrote, "There comes a time when all the cosmic tumblers have clicked into place, and the universe opens itself up for a few seconds to show you what's possible." Mann didn't know it at the time (actually, he didn't "know" anything because he's a fictional character), but he was 100% writing about the blessed casting of Samuel L. Jackson as Garfield's father in Alcon Entertainment's forthcoming animated adaptation of Jim Davis's unkillable comic strip, "Garfie...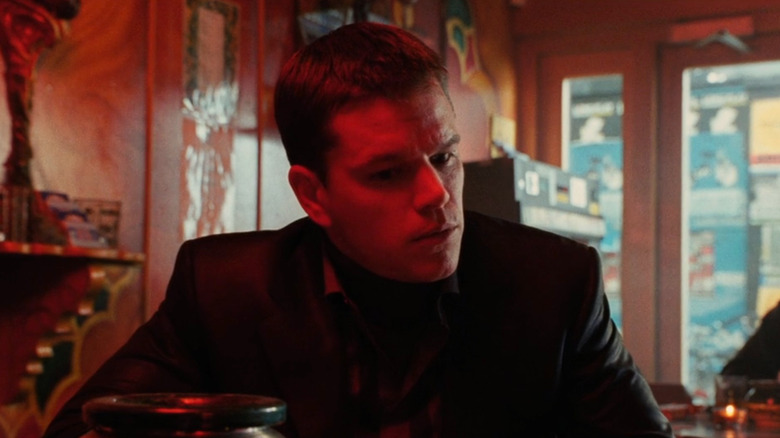 The Daily Stream: Ocean's Twelve Brings Its Own Vibe To The Heist Series
(Welcome to The Daily Stream, an ongoing series in which the /Film team shares what they've been watching, why it's worth checking out, and where you can stream it.) The Movie: "Ocean's Twelve" Where You Can Stream It: HBO Max The Pitch: Danny Ocean (George Clooney), Rusty (Brad Pitt), Linus (Matt Damon), and the whole crew are back for Steven Soderbergh's follow-up to his genre-defining "Ocean's Eleven." Terry Benedict (Andy Garcia) is none too pleased about having his casinos robbed out from...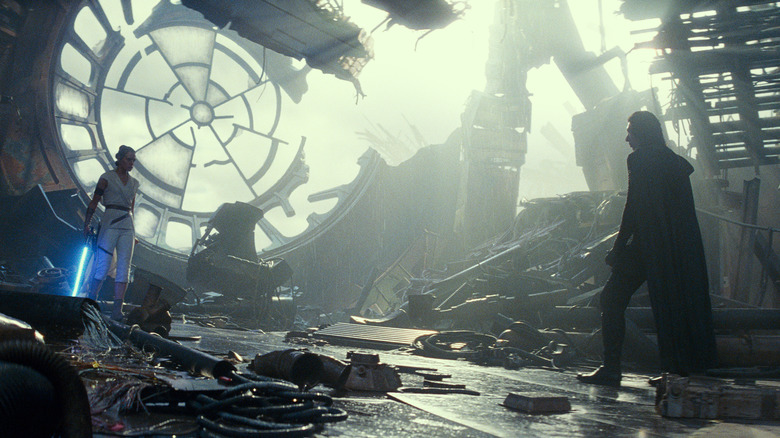 The Rey And Kylo Ren Kiss In Star Wars: The Rise Of Skywalker Almost Didn't Happen
A great deal has happened in the "Star Wars" galaxy over the last few years. The TV side of things have taken a major foothold over on Disney+, and particularly, "The Mandalorian" has paved the way for a whole new generation of storytelling within the franchise. But the movies still remain the cornerstone of a galaxy far, far away. The last time a "Star Wars" movie graced the silver screen was with 2019's "Star Wars: The Rise of Skywalker." And much like "The Last Jedi" before it, the film wa...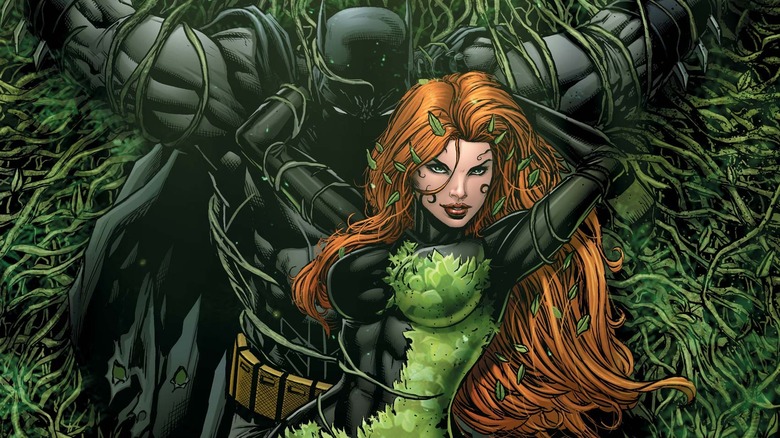 Superhero Bits: New Thor: Love And Thunder Poster, Avengers Campus Is Coming To Paris & More
(Superhero Bits is a collection of stories, updates, and videos about anything and everything inspired by the comics of Marvel, DC, and more. For comic book movies, TV shows, merchandise, events, and whatever catches our eye, this is the place to find anything that falls through the cracks.) In this edition of Superhero Bits: The wild new "Thor: Love and Thunder" poster. A new look at the big car chase in "The Batman." "Doctor Strange in the Multiverse of Madness" might have a Disney+ release d


The Last Samurai Was A Challenge Tom Cruise Wasn't Sure He Could Overcome
Fair or not, A-list actors tend to come with an added burden of expectations on their shoulders, at least among those who can still be counted among the rapidly dwindling ranks of bona fide movie stars these days. Not only do they have to maintain an extraordinarily high level of performance from movie to movie — or risk the dreaded accusations of "sleep-walking" through a role — but they can also feel even more pressure to go above and beyond the call of duty, delivering a movie that will...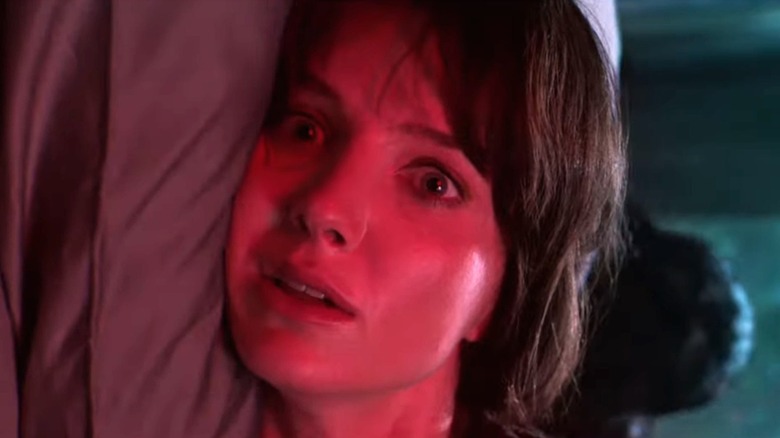 James Wan Would Love To Build A Malignant Cinematic Universe
James Wan loves a good cinematic universe. From his very own CCU ("The Conjuring" cinematic universe, of course) to his work on "Aquaman" and the DC Extended Universe, the man can't stop and he won't stop.  Also, there are so many "Saw" movies, which has to count for something. Is the Sawniverse a thing? Maybe it should be. Anyway, in an interview with Comicbook.com, the horror director full-on teased the possibility of a "Malignant" cinematic universe and it is music to our body horror-lovi...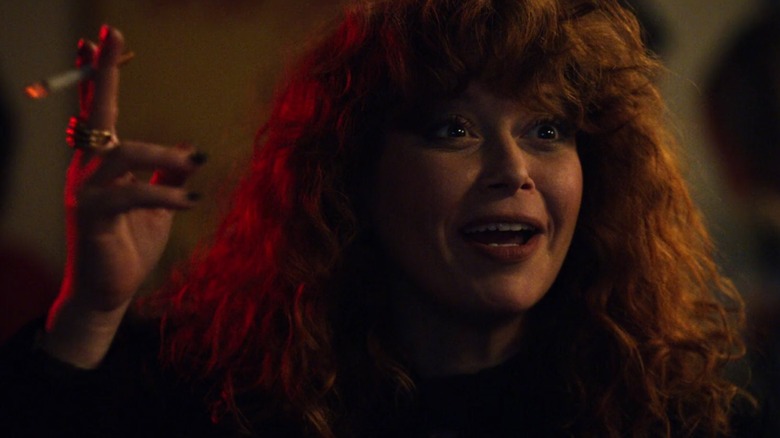 Why The New Star Wars Series The Acolyte Is Set During The High Republic Era
In the aftermath of the sequel trilogy's conclusion, recent entries in the "Star Wars" franchise have remained firmly (some might say "stubbornly") set in the time period surrounding either the original or prequel trilogies. Rather than move confidently forward beyond the scope of "The Rise of Skywalker" and tell brand-new stories with brand-new characters and no safety net in the form of George Lucas' prior ideas (many of which were borrowed heavily for the sequel trilogy overall, mind you), ...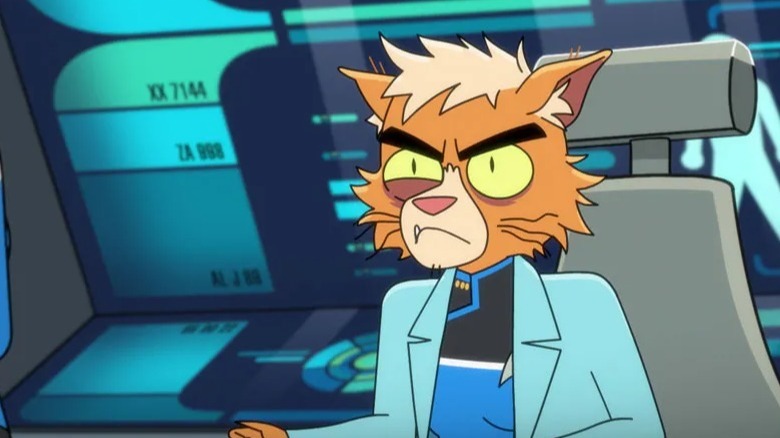 14 Reasons Why Star Trek: Lower Decks Is The Best Star Trek Show
"Star Trek: Lower Decks" takes fans to the weirder side of the "Trek" universe. The second series presented in a traditional animated cartoon style (not to disregard the delightful 3D CGI "Prodigy") is as adult as its forefathers, but it's a lot funnier, playing to an audience that's grown up with the franchise. It's also one of the few new spin-offs to push into the future of Starfleet. Set in the late 24th century, the crew of the California class USS Cerritos lives under the shadows of Capt...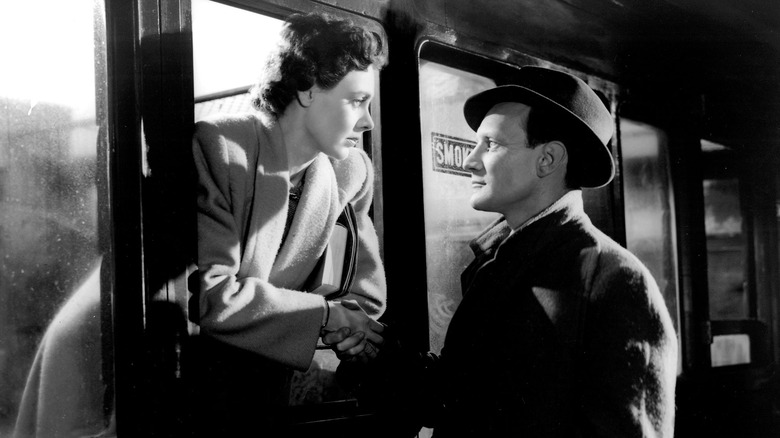 How Brief Encounter Inspired Sofia Coppola's Lost In Translation
What does Bill Murray whisper in Scarlett Johansson's when "Lost in Translation" comes to an end? There are videos available answering that question for spoiler addicts, but for most of us, we simply don't need to know. It is a private moment between the two as their whirlwind (but very discreet) relationship comes to an end. Murray plays Bob Harris, a discontent middle-aged Hollywood star who is in Tokyo to film a commercial for Suntory whisky. Johansson is Charlotte, a young wife fresh out of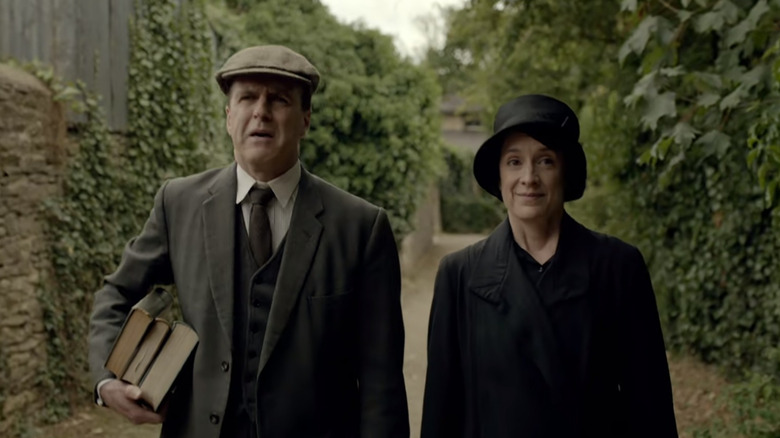 How Downton Abbey Rejects Ageism
This post contains spoilers for "Downton Abbey: A New Era." In film, and in society at large for that matter, there's an extremely high premium on youth and beauty. Too often, characters are treated as though they have a rapidly approaching expiration date as soon as they hit 30 -- it's as though they're in "Logan's Run," desperately trying to avoid being sacrificed for the crime of a single gray hair. But "Downton Abbey," in its ambling, familiar way, does a tremendous amount to show that life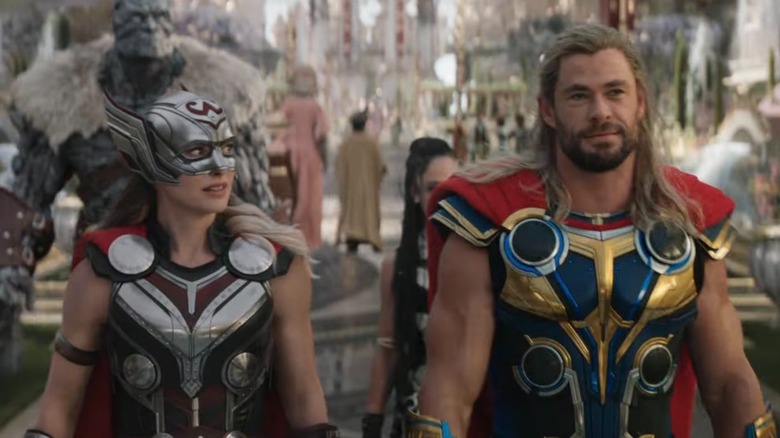 Will Thor: Love And Thunder Officially Pass The Torch To Natalie Portman?
We were recently treated to a new, full-length trailer for "Thor: Love and Thunder" which, as that somewhat silly title implies, looks pretty wild. Director Taika Waititi is back for a follow-up to his much-beloved "Ragnarok" and this time, he's bringing Natalie Portman's Jane Foster back to the Marvel Cinematic Universe to take up the mantle as The Mighty Thor. But does that mean this movie is going to pass the torch to her for the future of the franchise? In a recent interview with Total Film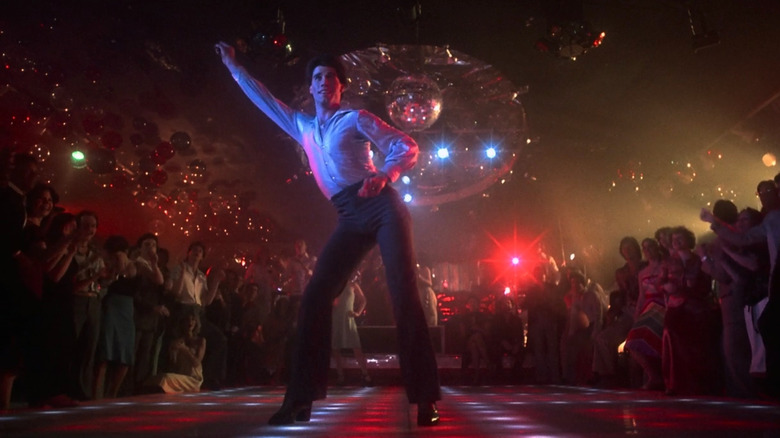 The Best TV Shows And Movies Leaving HBO Max In June 2022
A new month brings on another round of films and television shows ready to shuffle off of a streaming service. We like to believe that everything is always available, but I have been burned far too many times going to look for something I once saw on a streamer to find it is no longer there. There have been prime opportunities for me to check out masterpieces at not extra cost to my subscription, and yet I miss them. Now, the end of June 2022 does not see a cavalcade of masterpieces leaving HBO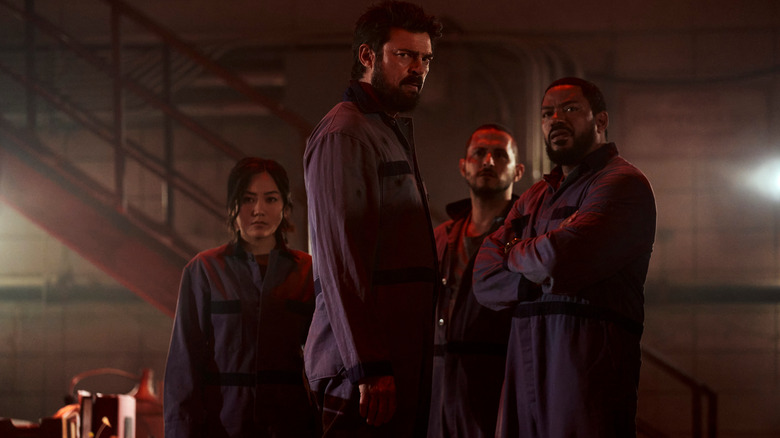 The Boys Could End Up With More Spin-Offs
There's just no getting around certain inevitabilities in Hollywood. When a certain type of franchise finds itself becoming a little "too" popular, logic dictates that more satirical and hard-hitting stories will follow in its wake, providing a crucial sense of counterprogramming for those who've become somewhat disenchanted by the accepted flavor du jour. With superheroes dominating so much of the current marketplace, it was only a matter of time before properties like "Deadpool," the animated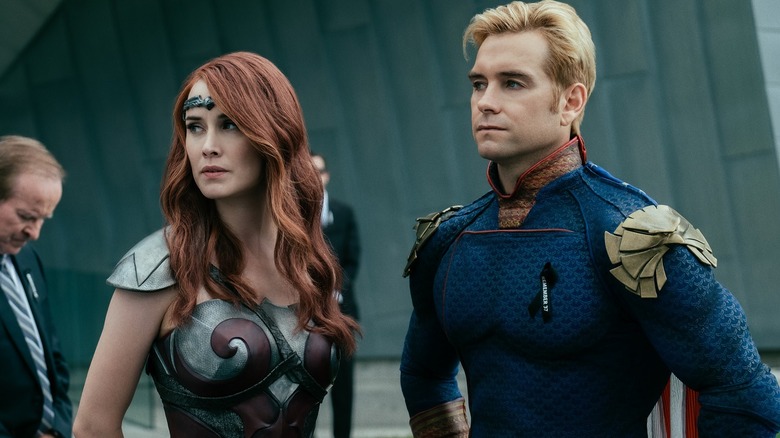 Homelander's Suit Had Antony Starr Overheating Behind The Scenes Of The Boys
Get ready, because "The Boys" is finally set to return with its highly-anticipated third season! The delightfully irreverent series did give fans the animated anthology "The Boys Presents: Diabolical," to help us all get our fix during the wait between seasons 2 and 3, but soon the show will return in all its live-action glory. Based on the comic series of the same name by Garth Ennis and Darick Robertson — which you should definitely read — "The Boys" first hit Amazon Prime back in 2019. T...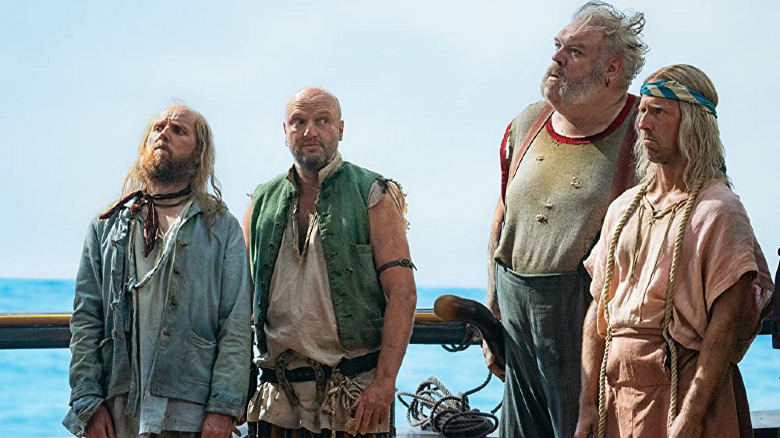 The LED Screens Used In Our Flag Means Death Were So Realistic They Made The Crew Seasick
Filming on the actual ocean is incredibly difficult, as Steven Spielberg famously learned the hard way when he made "Jaws." Luckily, "Our Flag Means Death" creator David Jenkins and his crew didn't have to trek across the actual Caribbean Sea for their acclaimed pirate comedy series. No, all they needed was some cutting-edge tech to bring the Atlantic Ocean and other bodies of water to them. Jenkins' show tells the truer-than-you'd-think story of Stede Bonnet (Rhys Darby), a mild-mannered Engli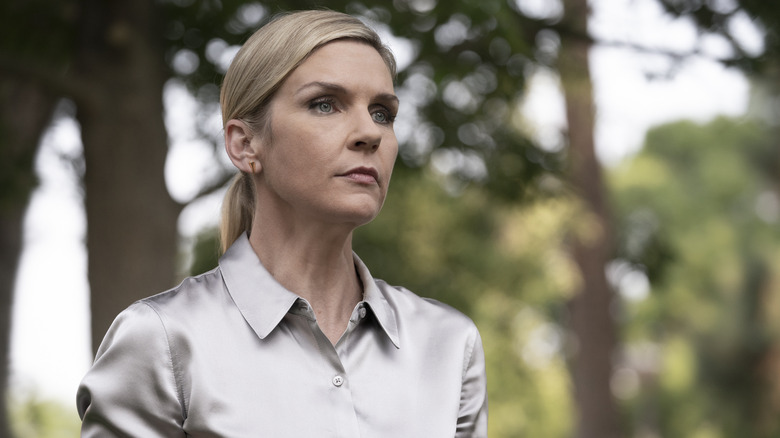 Better Call Saul Season 6 Delivers Its Most Devastating Episode Yet With 'Plan And Execution'
I should've seen this coming. I know I should have. Maybe I even did. And yet, tonight's mid-series finale of "Better Call Saul" still concluded in a way that left me reeling. Even though I had a suspicion something like this — something terrible and irreversible — was on the way, I still don't think I was quite prepared for, well, this. Now give me a moment to catch my breath. While Jimmy McGill, aka Saul Goodman, was always doomed to a life of crime, there always remained a tiny glimm...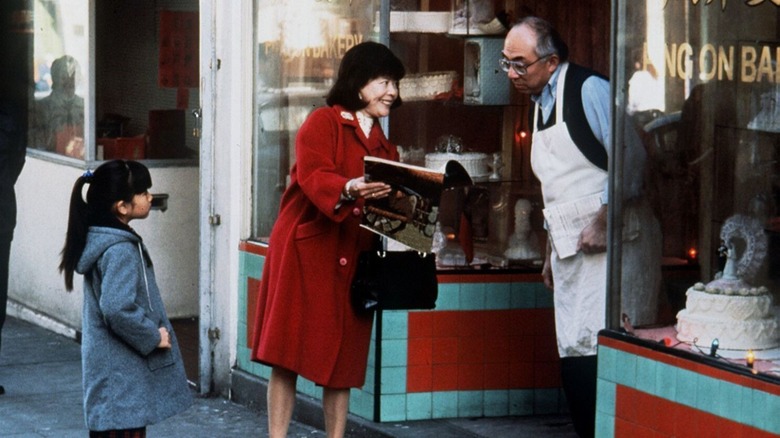 It Took A Unique Screenwriting Approach To Keep The Joy Luck Club's Stories Intact
The fact that "The Joy Luck Club" was made is really a miracle in itself. The film that The Hollywood Reporter called "25 years too early" examines the culture clash between four Asian-American women and their mothers. The film is based on Amy Tan's 1989 novel and presents a complex narrative that follows the interwoven lives of four families and their heritage. Selling an Asian-American project in Hollywood in the early 1990s was an uphill climb. Unheard of, really. And even after it was made,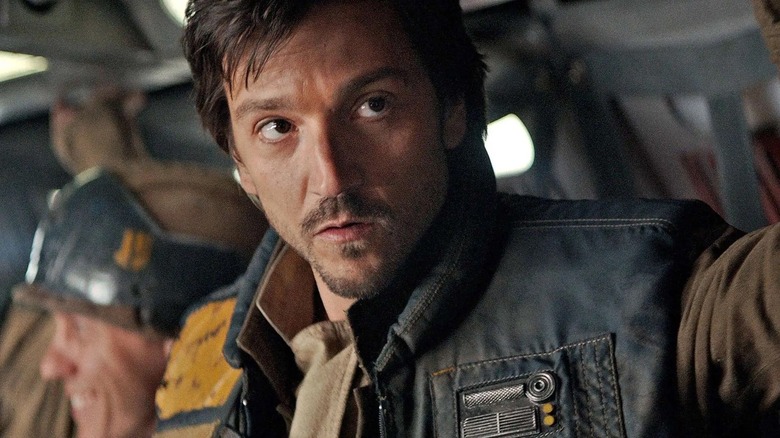 Andor Showrunner Tony Gilroy Says The Series Will Mess With Star Wars Canon, Which Always Ends Well
As part of their wonderful coverage of all things "Star Wars," Vanity Fair has a new story focused solely on "Andor," the upcoming Disney+ show that tells the backstory of Diego Luna's Cassian Andor and how he became the true-believer Rebel fighter we first met in "Rogue One." The article's author, Anthony Breznican, did a wonderful job pulling new information about this series from showrunner Tony Gilroy and star Diego Luna, not the least of which is a juicy tidbit that asks "Star Wars" fans...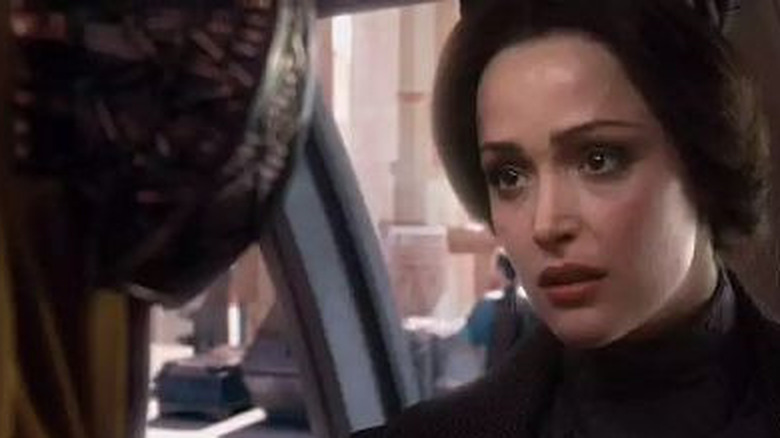 How Rose Byrne Landed Her Small Appearance In Star Wars: Attack Of The Clones
A security detail is one thing, but by the time George Lucas' "Star Wars: Attack of the Clones" released in 2002, Jedi Knights Obi-Wan (Ewan MacGregor) and Anakin (Hayden Christensen) weren't the only ones assigned to protect Padme Amidala (Natalie Portman) from the constant threat of violence. 10 years after the events of "The Phantom Menace," the former queen (now senator) faces danger from political separatists under the command of former Jedi Master Count Dooku (Christopher Lee). Among the...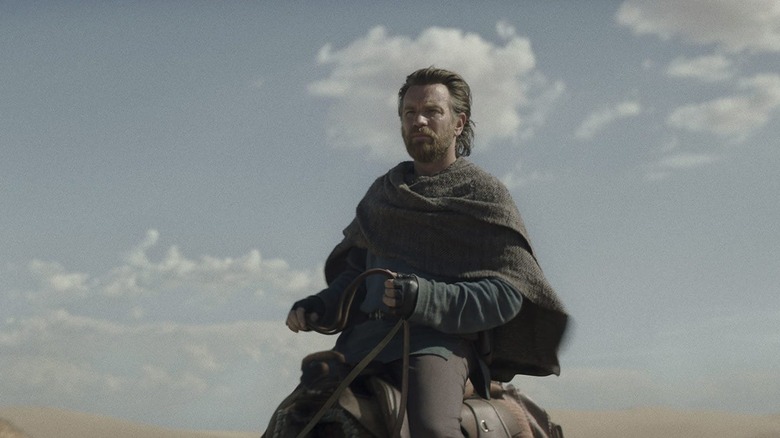 Obi-Wan Kenobi Clip: He Must Be Trained
With the show's release mere days away, Lucasfilm and Disney have offered a little glimpse at what's to come in "Obi-Wan Kenobi" in the form of a new, brief clip. The "Star Wars" show is set to debut its first two episodes on Friday and the newly-revealed clip gives us a little bit of interaction between Ewan McGregor's titular Jedi, as well as Joel Edgerton's Owen Lars, aka Luke's Uncle Owen. Let's have a look, shall we? He must be trained. Check out this clip from #ObiWanKenobi, and start s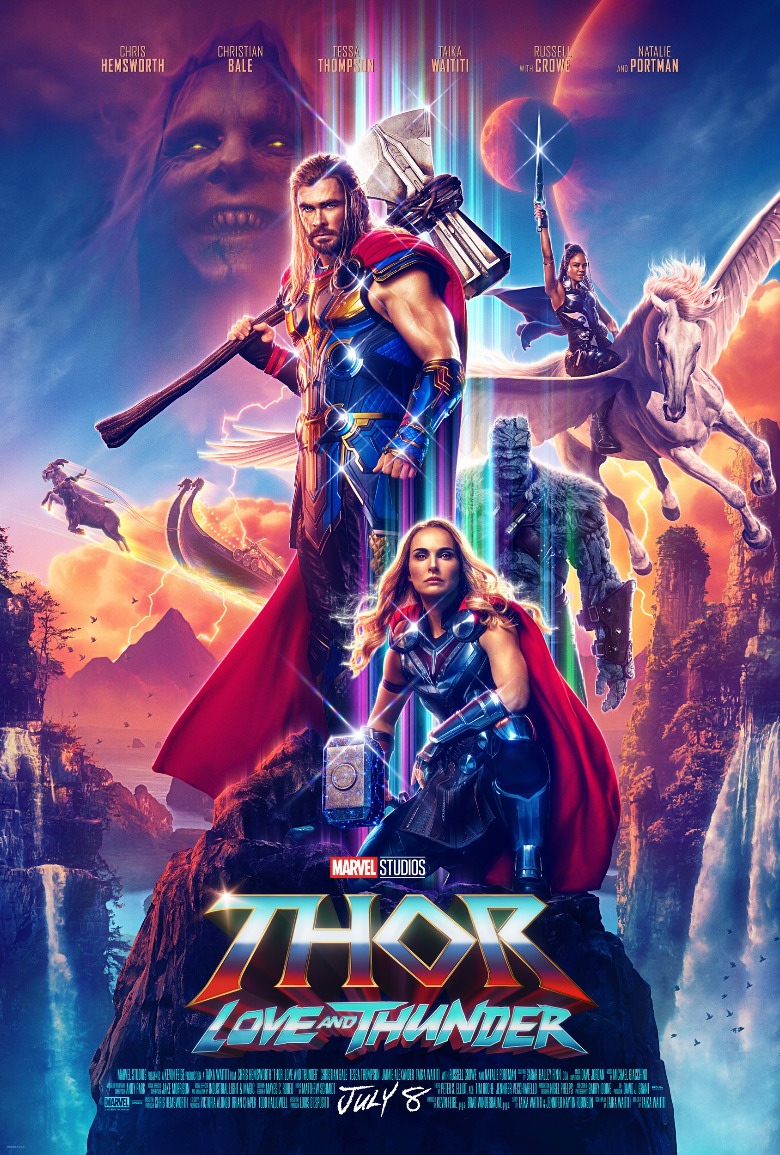 Thor: Love And Thunder Trailer: Great Odin's Raven, The New Trailer For Taika Waititi's Super-Sequel Is Here
With only a very short time to go until the July release of Marvel Studio's "Thor: Love and Thunder," we finally — finally — have the actual full trailer for the film. I was starting to believe that we would only see a glimpse of a certain Mighty Thor (Natalie Portman), Thor Odinson's blue eyes (one of which shouldn't be blue) gazing at Star-Lord (Chris Pratt), and a pirate smooch before the actual film hit theaters.  The new film, directed by Taika Waititi, is giving us a look at what h...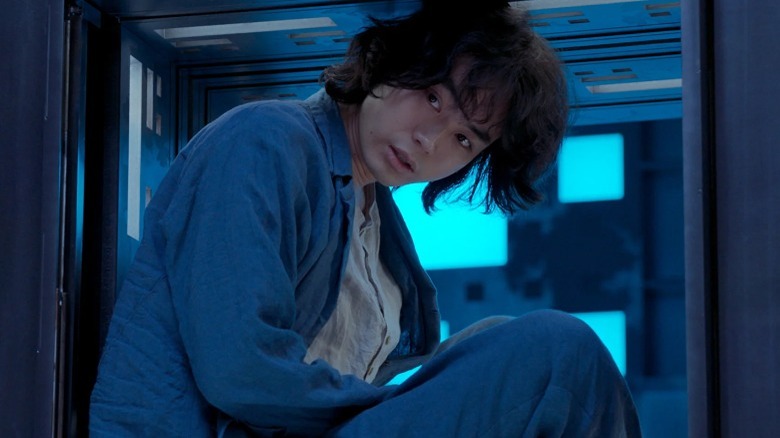 That Cube Remake Is Still Happening, And Lionsgate Is Looking For A New Direction
Vincenzo Natali's mind-bending cult classic "Cube" is a dark hidden gem. The 1997 film is a relentless, sci-fi-tinged horror story about five strangers trapped in a series of seemingly endless trap-rigged cubes. In 2015, Lionsgate began plotting out a "Cube" remake, but the film never came to fruition. Except, apparently, there's a chance it still might. Bloody-Disgusting reports today that Lionsgate is still planning another "Cube" movie, but is looking for a new plot. According to the outlet,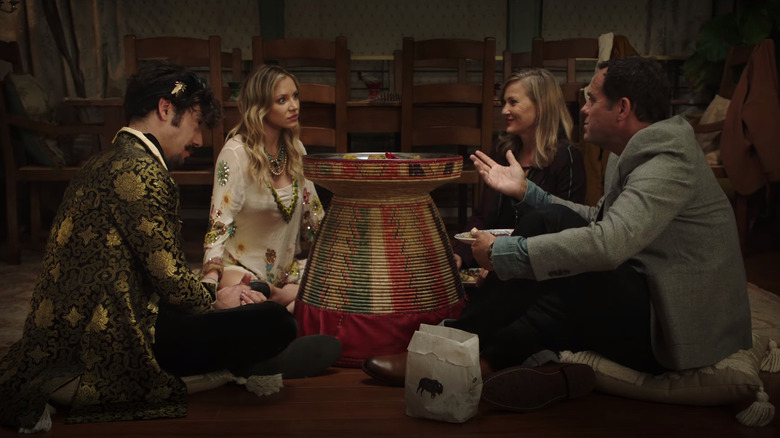 Clips Round-Up: Joey Lauren Adams In Tankhouse, Paul Schrader-Penned There Are No Saints & More [Exclusive]
(Welcome to SlashClips, a series where we bring you exclusive clips from hot new Digital, Blu-ray and theatrical releases you won't see anywhere else!) In this edition: Tankhouse There Are No Saints Pros and Cons Bleeding Audio The Burning Sea Cordelia First up, Vertical Entertainment has provided /Film with an exclusive clip from the comedy "Tankhouse," which is now in theaters. Written and directed by Noah Tomaschoff, the film stars comedy legends Christopher Lloyd and Richard Kind alongsid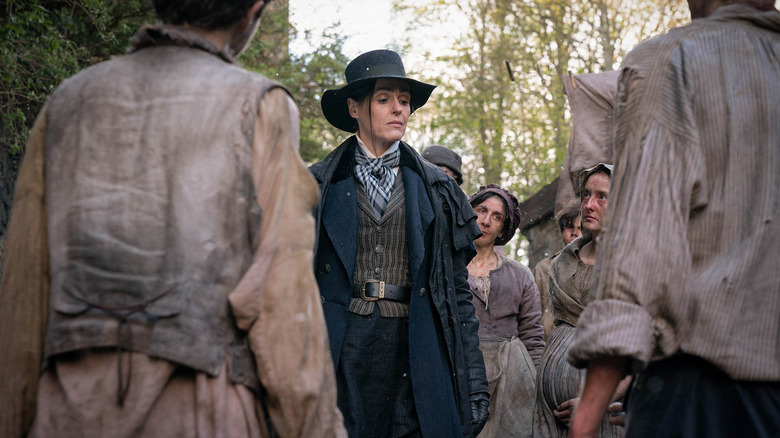 Gentleman Jack Is A Speed-Walking Contradiction In 'A Lucky And Narrow Escape'
We interrupt your regularly scheduled lesbian period drama to bring you this breaking news update: Anne Lister was a Tory. This is certainly not new information (see: Anne in the pilot, putting her tenants in their place. Or Anne last week, telling a crying preteen servant girl to accept her lot in life and work harder), but given the political uproar in Halifax, her politics are especially front and center in "A Lucky and Narrow Escape." Not that Anne really needs an excuse to put her unfortun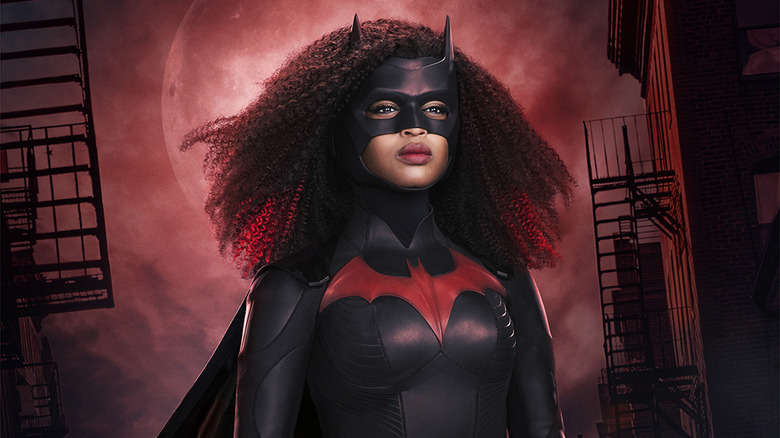 Superhero Bits: New Thor: Love And Thunder Trailer Coming Soon, Doctor Strange Beats Batman & More
(Superhero Bits is a collection of stories, updates, and videos about anything and everything inspired by the comics of Marvel, DC, and more. For comic book movies, TV shows, merchandise, events, and whatever catches our eye, this is the place to find anything that falls through the cracks.) In this edition of Superhero Bits: The new "Thor: Love and Thunder" trailer drops tonight. "Doctor Strange" is a new 2022 box office champion. Some scrapped "Batwoman" season 4 plans have been revealed. A l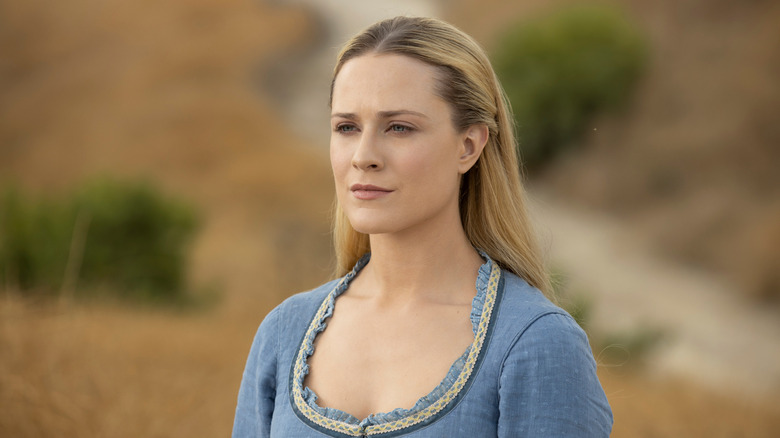 The Best TV Shows And Movies Coming To HBO Max In June 2022
The rumors are true, folks: it's summertime! Well, maybe not technically (the much-awaited solstice is still about a month away), but it was hot enough here in NYC for this writer to have made it to Rockaway Beach over the weekend—and that's all that matters in my own personal view of the season. And what's better than heading home from the beach and sitting on the couch for a few refreshing hours of TV time? Luckily, HBO Max keeps their content fresh and exciting all year round, with the mon...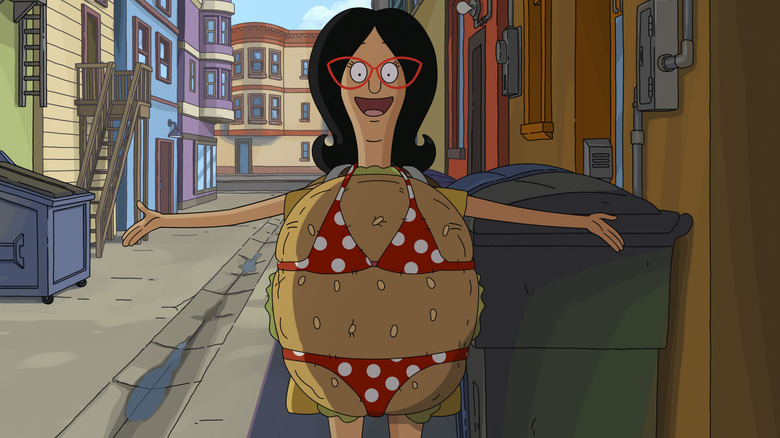 The Bob's Burgers Movie Co-Director Explains How A Film Was The Next Logical Step For The Franchise [Exclusive]
"Bob's Burgers" is the latest in a long line of fan-favorite animated shows to make the jump from our TV screens to cinemas around the world. "Beavis and Butthead," "South Park," and "Pokemon" are just a few of the notable series that made the transition from the family television set to multiple screens at your local multiplex. Although, these cartoons didn't just appear in a theater overnight. A number of factors had to come together in order for these releases to come together. As the team b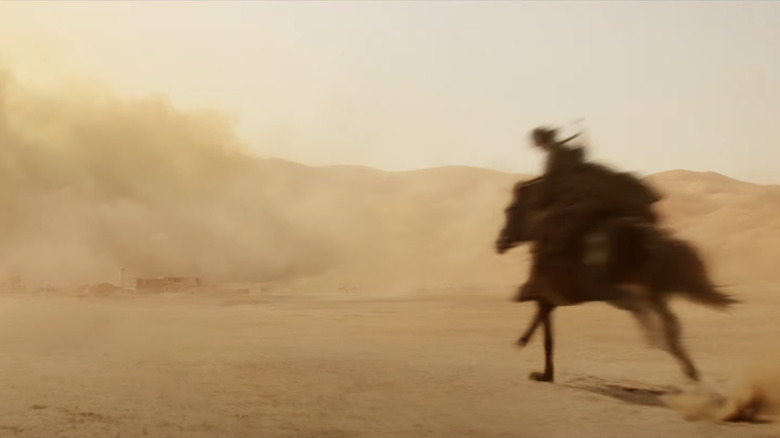 Mission: Impossible – Dead Reckoning Part One Trailer Breakdown: Echoes Of The Past
Ethan Hunt is back, baby! And you know what that means? Movies are back. "Mission: Impossible" has, without question, been the greatest franchise since it began back in 1996. It is a series that is constantly reinventing and one-upping itself, and writer/director Christopher McQuarrie, who joined as a writer on "Ghost Protocol" and a director on "Rogue Nation," has elevated it to the point where every other franchise going looks paltry in comparison. The most recent film in the series, "Mission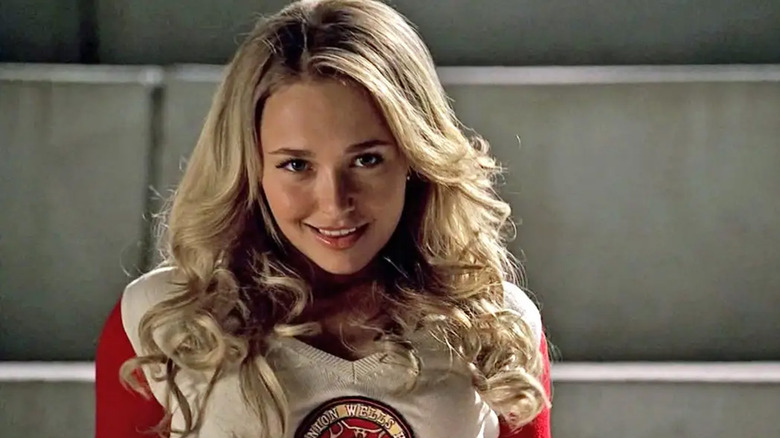 Heroes Is Better Than You Remember
It's 2006. You've seen the trailer. "Save the cheerleader, save the world." "Heroes" quickly became a massive pop culture phenomenon, posing the question, "What would superheroes be like if they really existed?" Let's not understate it: "Heroes" was a groundbreaking TV show released at a time that predated "Iron Man" and the MCU. Its grounded and realistic depiction of superpowers was revolutionary, and more in line with M. Night Shyamalan's "Unbreakable" than many of the superhero movies of i...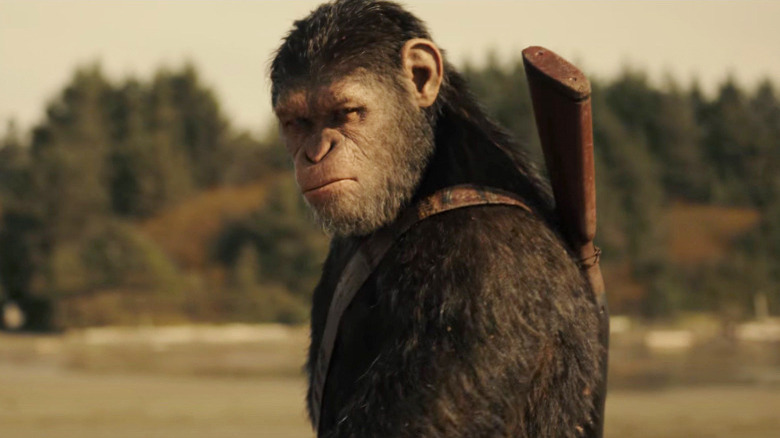 Matt Reeves Borrowed From A Western Master While Making War For The Planet Of The Apes
There's a reason Matt Reeves' "War for the Planet of the Apes" is listed by critics alongside "Mad Max: Fury Road" and "Logan" as one of the most significant big-budget franchise movies of the 2010s. Unlike 2014's "Dawn of the Planet of the Apes," where he replaced "Rise of the Planet of the Apes" director Rupert Wyatt a year into pre-production, Reeves was involved with "War" from the very start. This allowed him to imbue the film with a mythic quality that is missing from "Dawn" (which is sti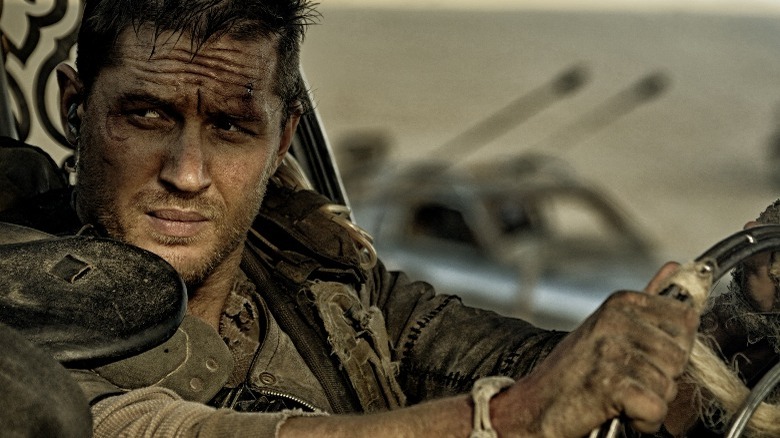 George Miller Is Reuniting With Mad Max: Fury Road Composer Tom Holkenborg On Furiosa
George Miller's "Furiosa" is coming together, and the highly anticipated "Mad Max: Fury Road" prequel has just added another vital member to the team: composer Tom Holkenborg. Holkenborg, who records under the name Junkie LX, scored the 2015 blockbuster and will be returning for the new installment, per Variety. The news comes from Cannes, where Miller's film "3000 Years of Longing" is premiering. Holkenborg also scored the filmmaker's latest, which stars Idris Elba and Tilda Swinton. The comp...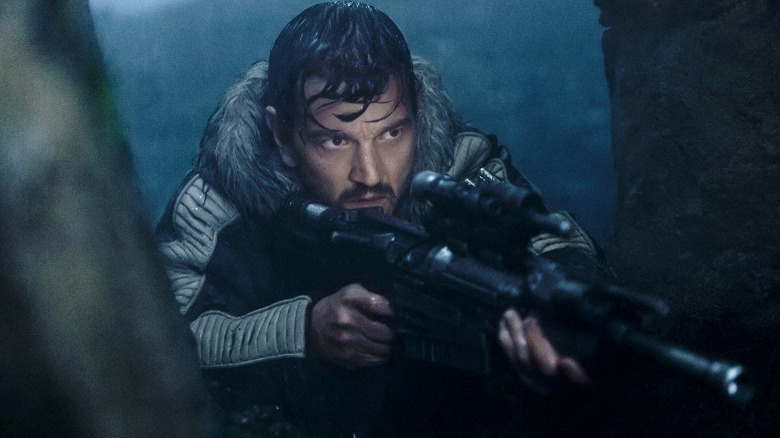 Here's How A Key Star Wars Character Will Figure Into The Plot Of Andor
"Many Bothans died to bring us this information." It's the line everyone remembers from 1983's "Star Wars: Return of the Jedi," if only for the sheer gravity with which Caroline Blakiston delivers this statement as Mon Mothma. Of course, unless you know your "Star Wars" lingo inside and out, you've probably no idea what the heck a Bothan even is and likely refer to Blakiston's Rebel leader as "that lady with the white caftan." (The film doesn't exactly go out of its way to tell you her name.) W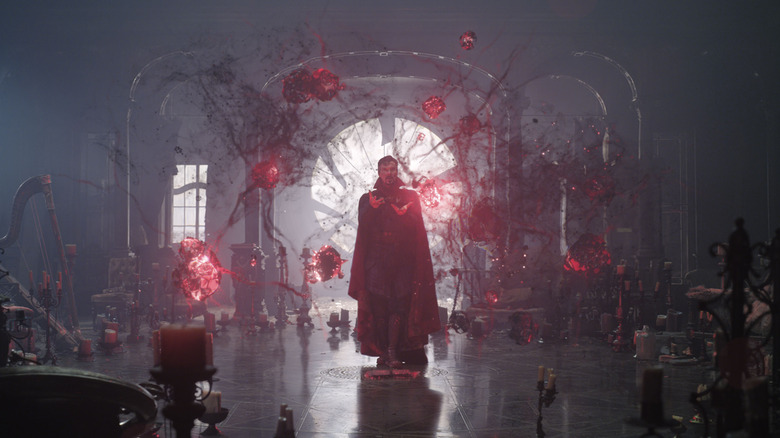 Downton Abbey And Men Were Still No Match For Marvel At The Box Office
Despite being a good, if not great, weekend at the box office in a lot of ways, it still felt like a quiet one. "Doctor Strange in the Multiverse of Madness" won its third weekend in a row, "Downton Abbey: A New Era" and "Men" both did fine-if-not-exciting business relative to expectations, and some other movies neared or passed big milestones. Though it also felt like a calm before the Tom Cruise storm as "Top Gun: Maverick" hits theaters this weekend but before that happens, we have much to d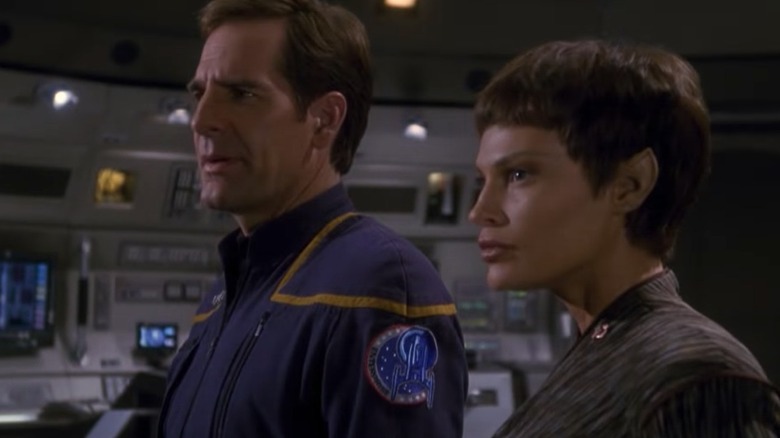 Every Star Trek Series Ranked From Worst To Best
"Star Trek" is one of science fiction's big historical landmarks. It's the franchise that's inspired generations of scientists and engineers and gave Black girls and young Asian kids someone to look up to. It's a franchise about the courage it takes to explore the unknown, guided by a hopeful heart. The original series rarely shied away from tackling tough social issues, and it set about telling these stories with a ferocity that reminded us that we can always be better as a species. "Star Trek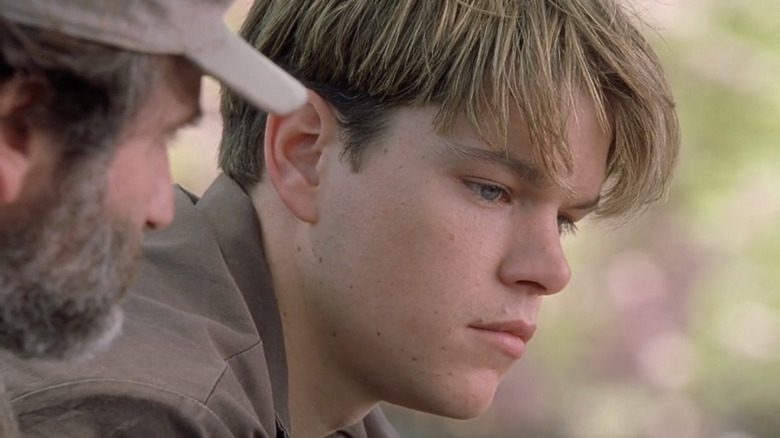 Good Will Hunting Ending Explained: When You Gotta Go See About A Girl
In the 1990s, struggling actors Ben Affleck and Matt Damon penned "Good Will Hunting," and sold it to Miramax for over a million dollars. On top of writing the script, the pair starred in the 1997 film, alongside Robin Williams and Stellan Skarsgard, and proved they could hold their own in front of the big names. The movie was nominated for nine Oscars and won two: Best Original Screenplay went to Damon and Affleck and Best Supporting Actor went to Robin Williams. Not bad, considering it was c...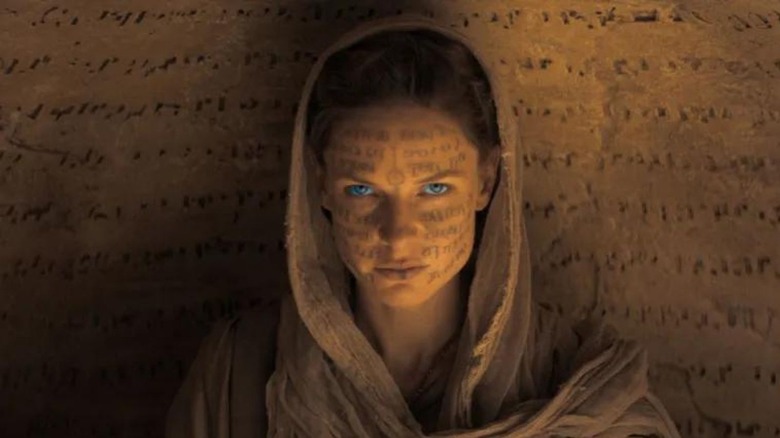 The Proper Reading Order For Dune
Long before Denis Villeneuve's "Dune" burst onto the scene and captivated a legion of science fiction admirers, the pages of Frank Herbert's epic 1965 space opera novel had millions of fans invested in their story. Although Villeneuve's adaptation paints a relatively faithful portrait of sci-fi's resident sad boy Paul Atreides, there's nothing quite like the experience of reading Herbert's legendary series of novels. While many have been introduced to "Dune" through its many adaptations, experi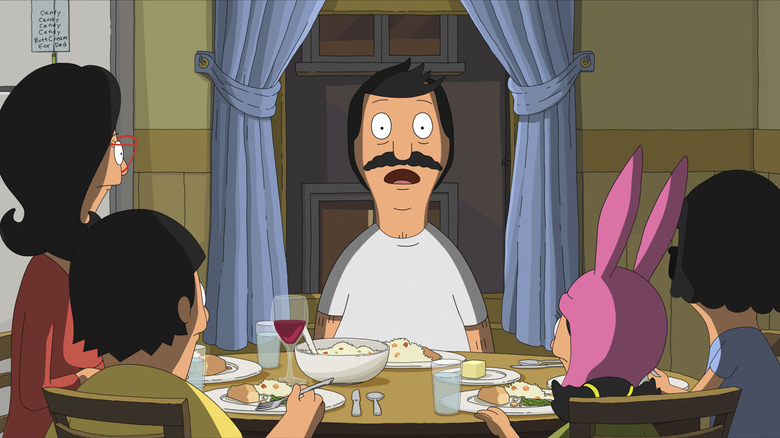 The Bob's Burgers Movie Review: A Double-Sized Episode With Extra Stakes And Extra Songs, But That's Okay
When an animated TV sitcom makes the leap to the big screen, there are always certain expectations it has to fulfill. Will the fans love it? Will general audiences love it? Will it justify a two-hour runtime and bigger budget? Many movies answer these questions with flashy celebrity cameos or fancy technical gimmickry. But "The Bob's Burgers Movie" forgoes all of this in favor of sticking with the core recipe that made the animated show such a major hit. And sometimes, simpler is better. Create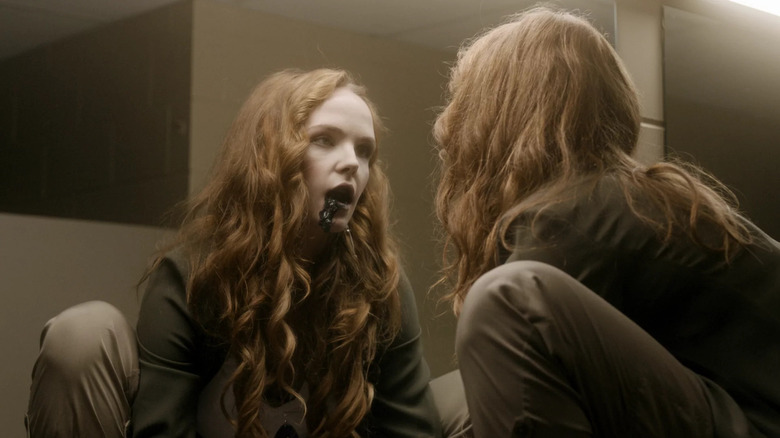 10 Horror TV Shows You Can Watch With The Whole Family
In a world that often appears to be teeming with very real horrors, many of us are still drawn to fantastical frights in our entertainment. Although it may not make sense to some, many people find comfort and excitement in horror, and children are no exception. For horror fans of all ages, there's just something about the thrill of being intentionally creeped out by the media we willfully consume. That said, keeping things age appropriate for younger horror fans can be a tricky task when you're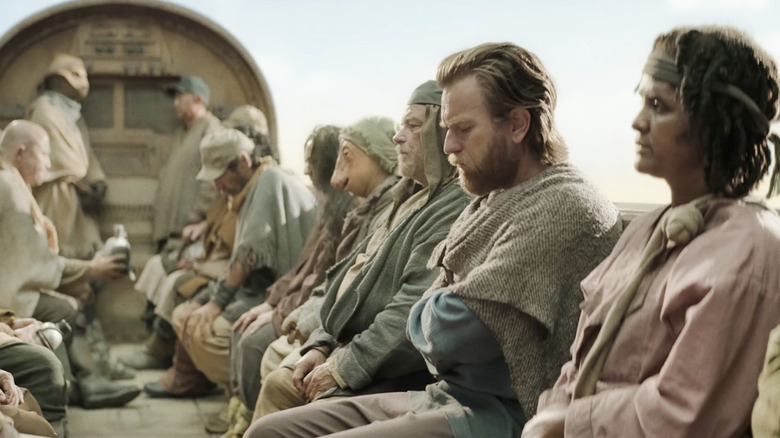 New Obi-Wan Kenobi TV Spot Ramps Up The Drama
The floodgates on "Obi-Wan Kenobi" are well on their way to opening in full, at least as far as Lucasfilm's usually tight hold on "Star Wars" spoilers is concerned. When J.J. Abrams' "The Force Awakens" was first set to release in 2015, it took months (if not years) to learn basic facts like the mere names of all the main characters involved in the story.  While secrecy surrounding the franchise's future endeavors in the years ahead remains at typically heightened levels, the studio thankful...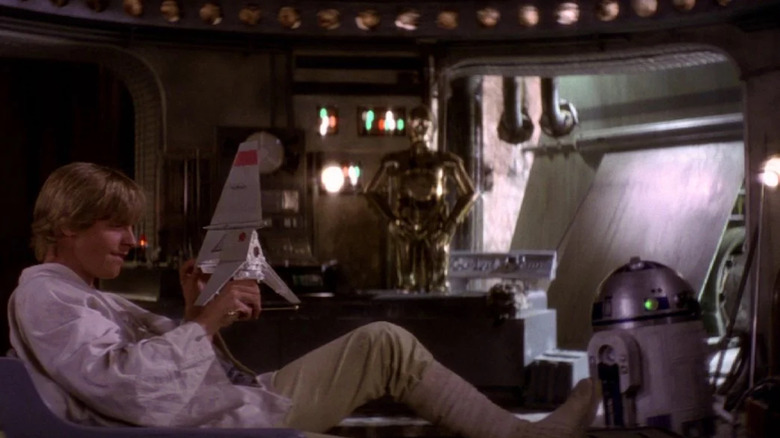 Colin Cantwell, The Concept Artist Who Designed The Death Star, Dies At 90
The world has lost one of the minds behind the world of "Star Wars." Colin Cantwell, who played a significant role in the early days of filming "Star Wars," passed away in his Colorado home on Saturday, May 22, 2022 at the age of 90. The news was shared by his partner, Sierra Dall, who posted it on his Facebook page on Sunday.  When it comes to iconic, seminal films, there are few that can stand taller than the original 1977 "Star Wars." Yes, that sci-fi-meets-western story sprang from Georg...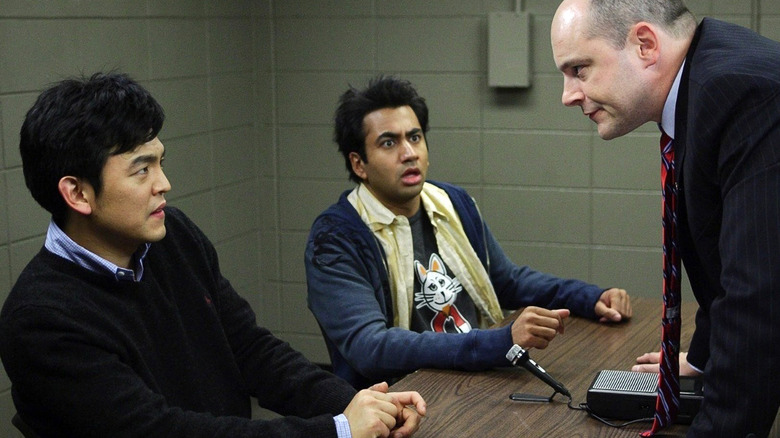 Trusting The Audience Was Key To Making Harold And Kumar's Comedy Work
A common sentiment you often hear is the idea that a certain sitcom or comedy film "couldn't have been made today" because of political correctness run amok. You'll often hear these laments being made about shows like "The Office," where Michael Scott (Steve Carell) would constantly say offensive things that wouldn't fly in today's climate, and isn't that a shame?  It's a claim that's easy to counter: "The Office" had a clear resurgence in popularity around 2020-2021, mostly driven by the youn...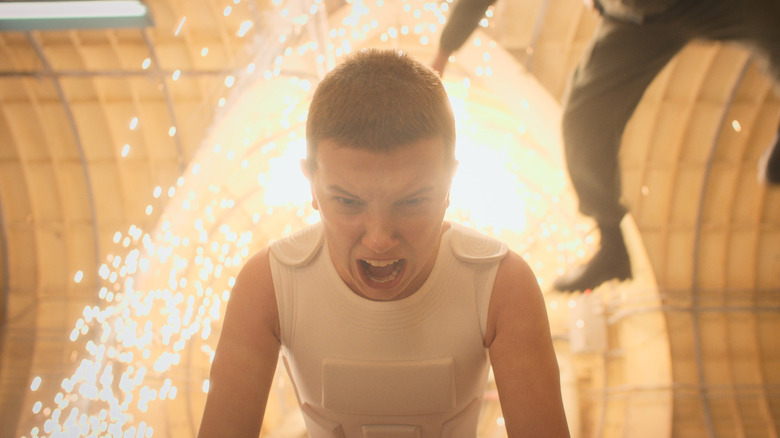 Stranger Things 4 Review: A Derivative Summer Blockbuster That Still Entertains
"Stranger Things 4" doesn't have an original thought in its head, and I say that in the most friendly way possible. I am not mocking the show for its unoriginality; I am merely stating it as fact. Indeed, I'd argue that if you pressed creators The Duffer Brothers on this, they'd freely concede that yes, the latest season of the big Netflix hit is probably the most derivative yet. It's also entertaining as hell; a summer blockbuster dressed up as an action-packed TV series. Everything is bigge...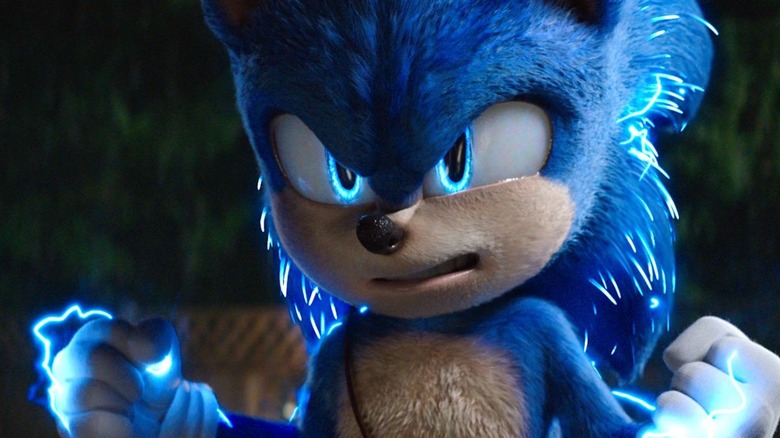 Here's When You Can Watch Sonic The Hedgehog 2 At Home
"Sonic the Hedgehog 2" has proven the quick little blue dude has cinematic franchise appeal after it raked in over $375 million world wide in a time when theater-goers are still a little more discerning about whether or not to go back to packed auditoriums. Now that Sonic has claimed success at the box office, it's time for him to come into your homes and that's happening sooner than you may think. Starting tomorrow, May 24, 2022, "Sonic the Hedgehog 2" will available to stream on Paramount+. I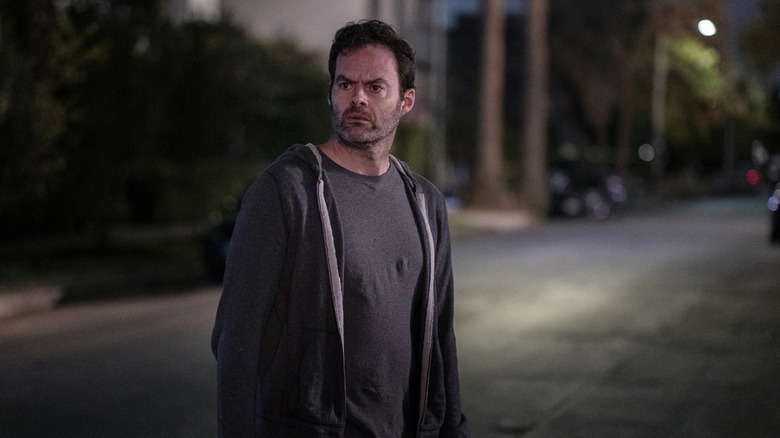 Casualties Mount Up On A Disturbing New Episode Of Barry
If you want my advice about the third season of "Barry" on HBO, it's very simple: watch the first two seasons of "Barry" first. There are three reasons. First, the show's first two seasons, like this one, each have eight episodes, all roughly 25-30 minutes, making for a fairly quick binge relative to some shows. Second, "Barry" is an excellent series and worth revisiting. And most importantly: some of the key events of the third season are predicated on aspects of the first two seasons that may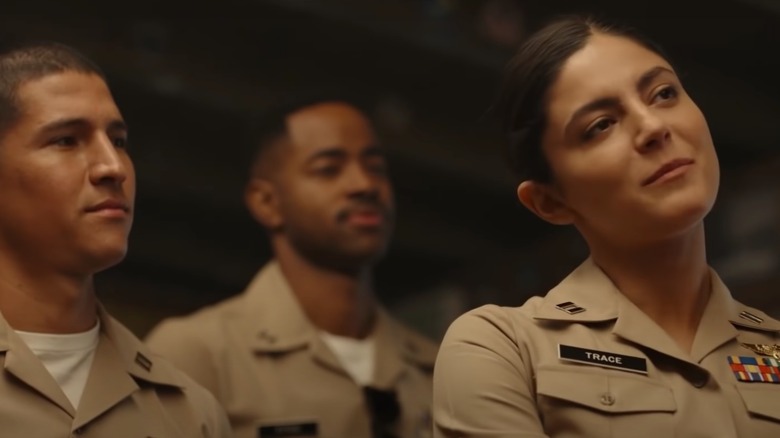 Top Gun: Maverick Director Joseph Kosinski Talks Val Kilmer And The Ghost Of Goose [Interview]
"Top Gun: Maverick" is finally hitting theaters this week after years of pandemic delay, and let me tell you, it's absolutely, positively worth that wait. In the film, we not only get to see the return of Tom Cruise's Maverick, but Val Kilmer's Admiral Tom "Iceman" Kazansky. I got a chance to speak to director Joseph Kosinski about Kilmer's return, getting the young actors up in those planes to shoot their own footage, how they actually managed that, and more. Maverick's best friend and RIO (R...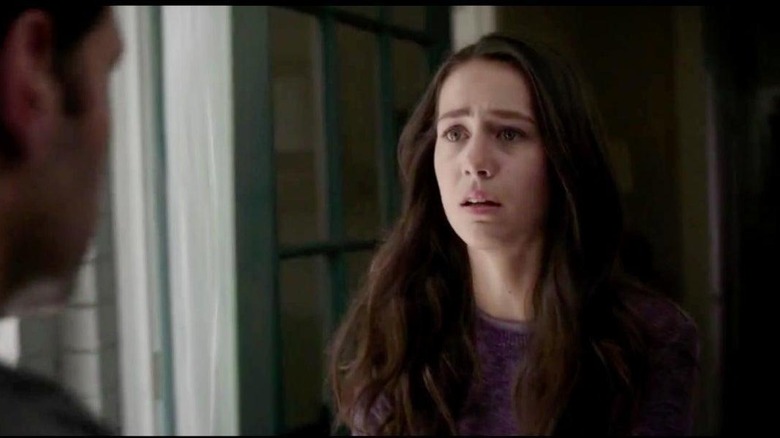 Every Young Avenger In The MCU So Far
From the Runaways to the Teen Titans, I'm a sucker for superhero teen drama in comic book form, so there are few MCU possibilities I find quite as thrilling as bringing in the Young Avengers. The studio has been slowly laying the groundwork to bring these teens together and honestly, I cannot wait! They are not only one of my favorite superhero teams in comics, but also probably the gayest -- hopefully, Marvel doesn't drop the ball here yet again. The Young Avengers were introduced in the wake...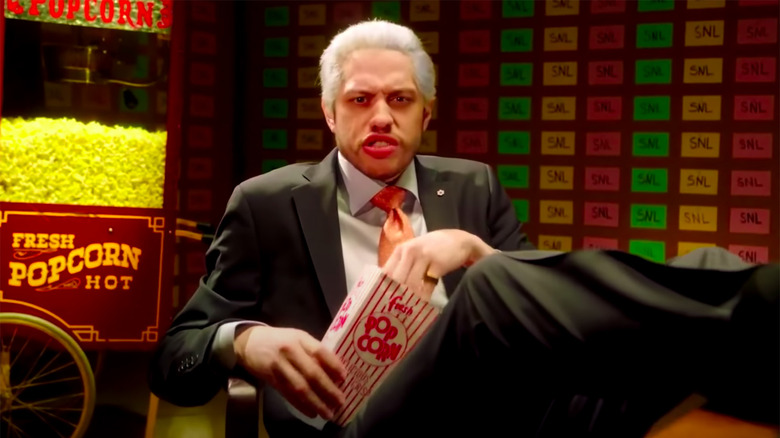 Saturday Night Live Cut Pete Davidson's Hilarious Rap Tribute To Lorne Michaels, But You Can Watch It Now
Last night, Pete Davidson bid farewell to "Saturday Night Live" with one of his signature appearances at the Weekend Update desk. It was pretty much the only thing Davidson did for the show's 47th season finale, but apparently that's because a pre-recorded sketch somehow ended up being cut from the broadcast.  Along with stand-up bits during Weekend Update, Davidson has become known for delivering catchy hip-hop music videos on "SNL." On more than one occasion, he's parodied Grammy-winning rap...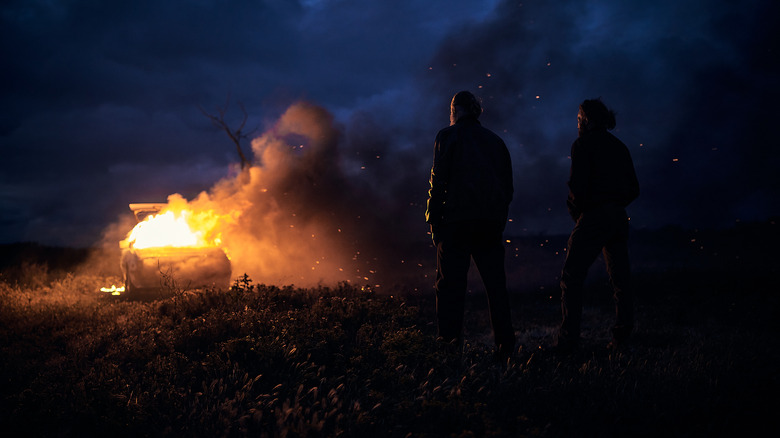 The Stranger Review: A Bleak And Subdued Australian Thriller Starring Joel Edgerton [Cannes]
Featuring great performances from its two incredibly bearded leading men, and bosting a twist that offers something truly unique to the true crime genre, "The Stranger" takes loose inspiration from a true story to deliver a bleak yet subdued thriller. Sadly, the film banks everything on this reveal, which recontextualizes everything that came before but deflates all the tension. Still, this harrowing story about the darkness hiding behind the pleasantries of strangers brings to mind films like...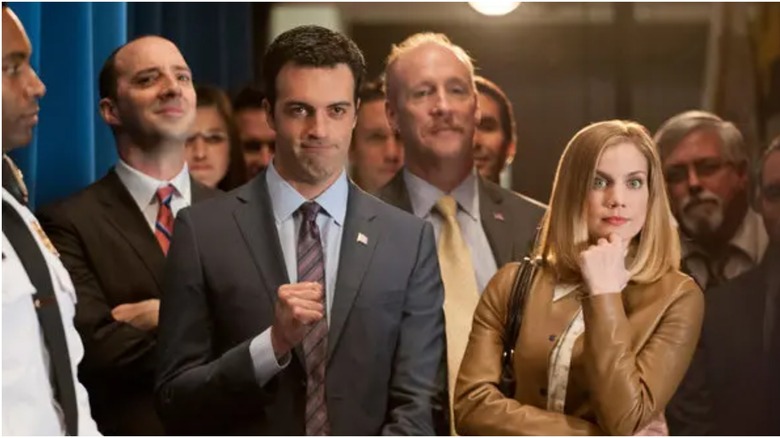 The Daily Stream: Veep Is A Brutally Cynical And Hilarious Political Satire
(Welcome to The Daily Stream, an ongoing series in which the /Film team shares what they've been watching, why it's worth checking out, and where you can stream it.) The Show: "Veep" Where You Can Stream It: HBO Max The Pitch: In most American television, politicians are either valorized or demonized -- but not in "Veep." As far removed from the "End of History"-flavored liberalism of "The West Wing" as can be, the characters have no respect for the institutional process and no need for princip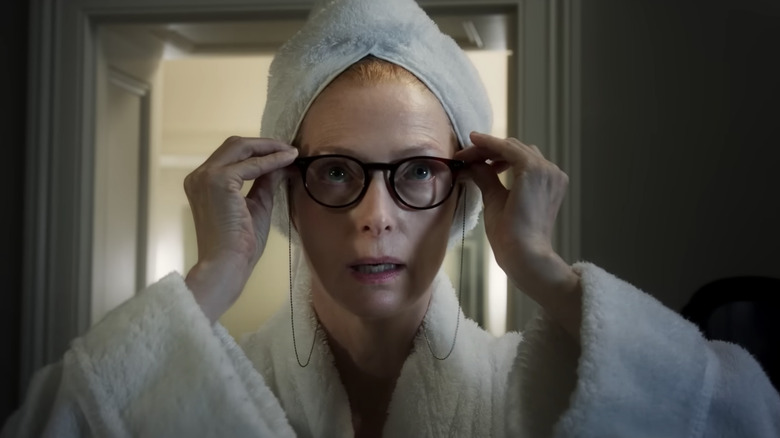 George Miller Says Three Thousand Years Of Longing Has A Guaranteed Wide Theatrical Release
If you love George Miller, or if you just want to see Idris Elba as a genie in a bathrobe opposite Tilda Swinton, you'll undoubtedly want to see the new film "Three Thousand Years of Longing." And just in case the "playing only in movie theaters" tag at the end of the first trailer wasn't indication enough, Miller has now confirmed that the place to see the movie first will be theaters. "Three Thousand Years of Longing" made its world premiere at the Cannes Film Festival this weekend, and ou...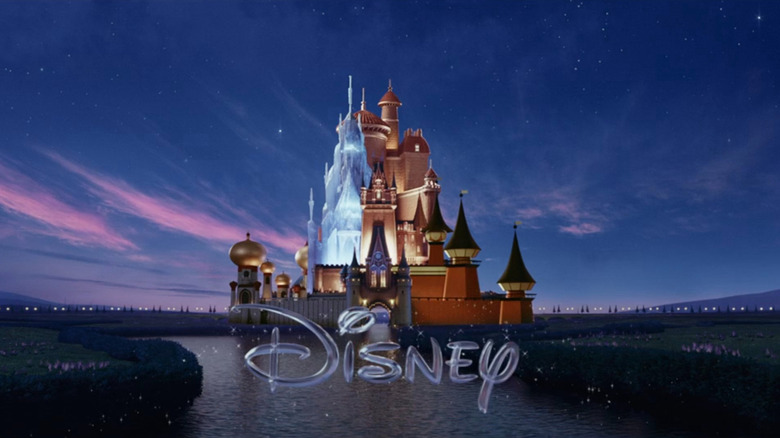 The Best Easter Eggs And Cartoon References In Chip 'N Dale: Rescue Rangers
When the first trailer for "Chip n' Dale: Rescue Rangers" dropped earlier this year, it was bursting at the seams with Easter eggs. Based on that, one could assume that there would be a good amount of cameos and references throughout the reboot/sequel/comeback. However, once it was available to watch on Disney+ and we got to see for ourselves, I don't think that anyone could have predicted the sheer number of Easter eggs contained within this movie directed by The Lonely Island's Akiva Schaffer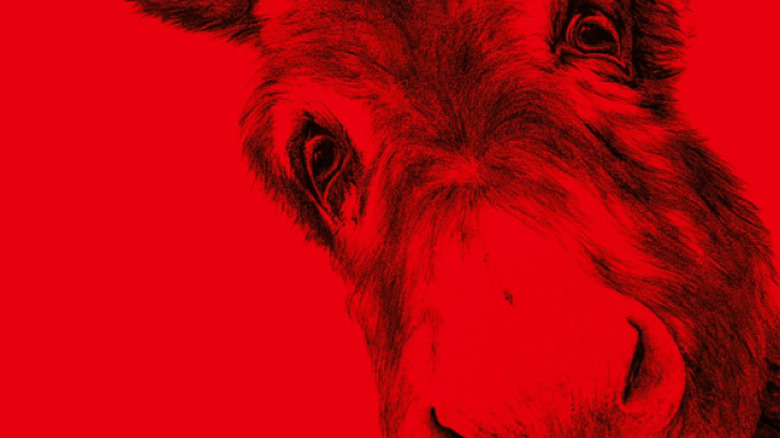 EO Review: A Damning Take On Humanity's Relationship With Animals [Cannes]
How would a humble animal perceive humanity? "EO" attempts to answer that question by following a lowly donkey through the ups and downs of his life. Directed by Jerzy Skolimowski, "EO" is based on the 1966 Robert Bresson film, "Au Hasard Balthazar." Much like its predecessor, it's told from the point-of-view of a donkey ... and the choice of animal is no coincidence. Throughout human history, the donkey has been our beast of burden and poor EO is no different. He starts out as a circus perform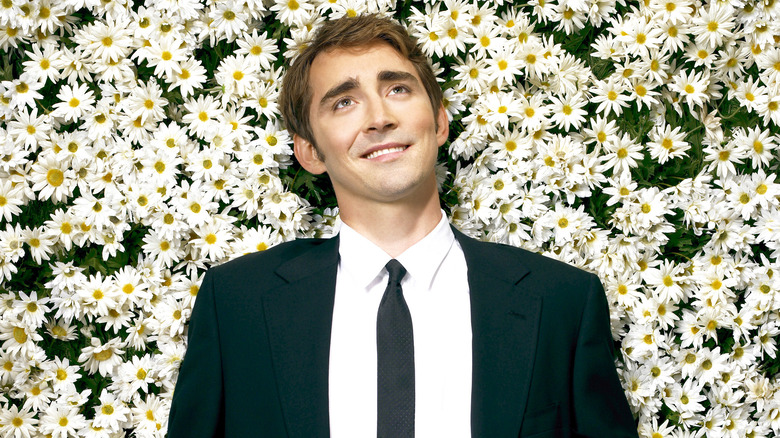 TV, Interrupted: Pushing Daisies Is Still Waiting For The Pie-Maker's Magic Touch
(Welcome to TV, Interrupted, a series where the /Film team remembers, eulogizes, and makes a case for the revival of TV shows we loved that were canceled far too soon.) "Pushing Daisies" suffered from the same "problem" as other equally complex movies and TV series — it was hard to market. Now, historically speaking, we know that this wasn't its only problem, or rather this wasn't the only issue that led to it being prematurely canceled. But this bittersweet comedy series grappled with comple...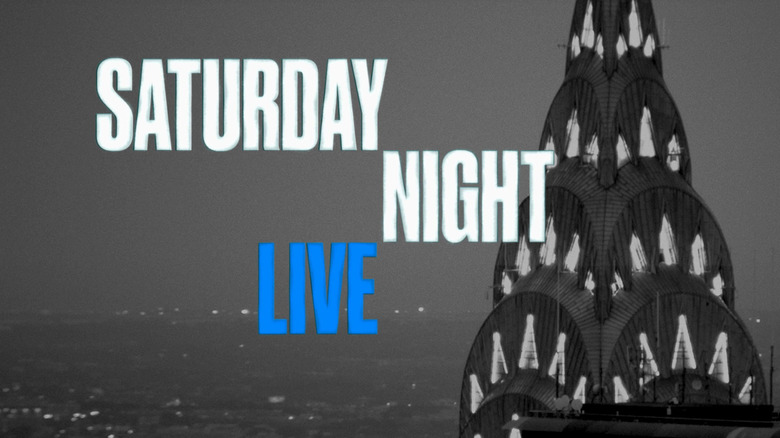 Watch Saturday Night Live Bid Farewell To Kate McKinnon, Aidy Bryant, And Pete Davidson ... But Not Kyle Mooney
This weekend brought the 47th season finale of "Saturday Night Live" to the airwaves. With "Russian Doll" star Natasha Lyonne set to host, it seemed like this was going to be your average season finale for the late night sketch series. But those expectations became something else entirely when Friday brought news that cast members Kate McKinnon, Aidy Bryant, Pete Davidson, and Kyle Mooney would be leaving the show after the end of the season.  Throughout the show's history, "SNL" has sent d...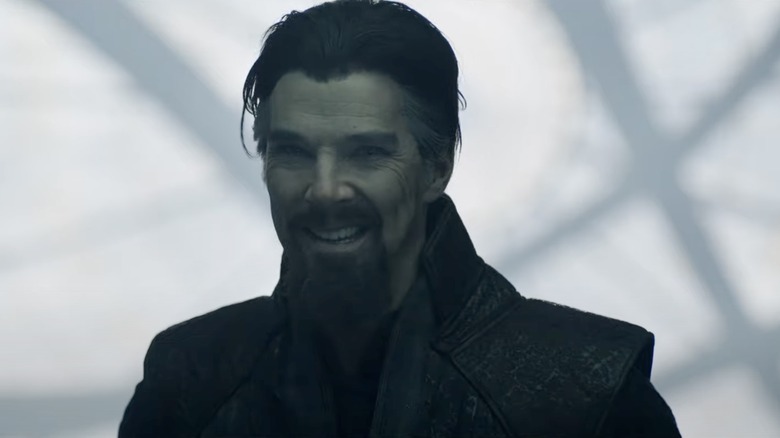 Doctor Strange In The Multiverse Of Madness Passes $800 Million Worldwide
In news that should surprise no one, a Marvel Studios film -- in this case, "Doctor Strange in the Multiverse of Madness" -- is holding steady at the top of the box office after three weekends. The Sam Raimi-directed sequel is currently playing in 4,534 theaters nationwide. "Downtown Abbey: A New Era" opened in theaters this week, and Variety reports a total weekend gross of $16 million at the domestic box office. It had a stronger showing internationally, with a worldwide total of $51.7 milli...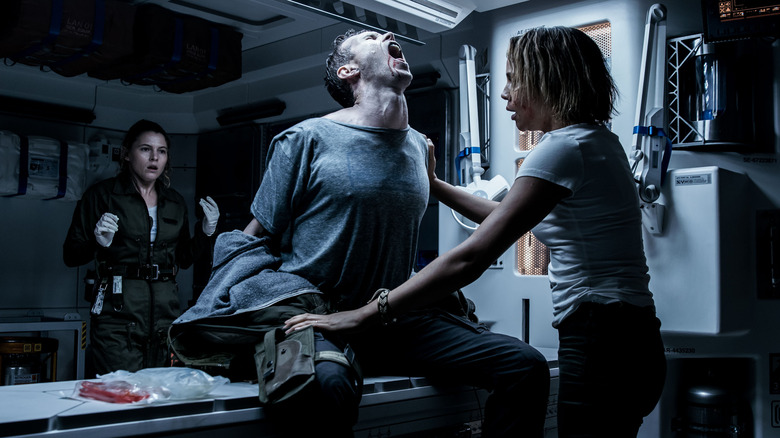 Tales From The Box Office: Alien: Covenant's Rescue Mission Was Doomed From The Start
There are few movies of any kind that can produce as much affection, from just about every sort of movie lover there is, as "Alien." Ridley Scott's 1979 masterwork blends sci-fi and horror together in a way that remains undefeated more than 40 years later. "Aliens" is often regarded as being nearly as good as the first movie (if not better, in the eyes of some), and it was James Cameron who took the director's chair for that sequel, bringing more of an action element to the series.  Beyond t...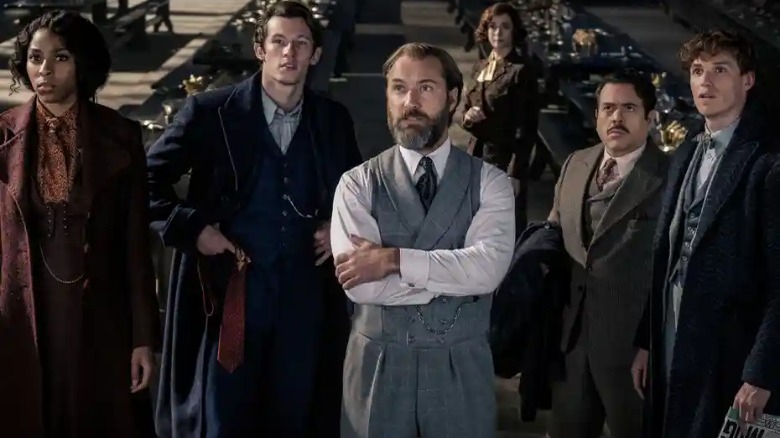 Netflix Buys Emily Blunt-Led Pharmaceutical Conspiracy Thriller Pain Hustlers
News has broken about the biggest deal out of Cannes 2022 so far -- and surprise, surprise, it's a Netflix acquisition. Variety is reporting that the streamer has nabbed global rights for a movie called "Pain Hustlers" in a deal that may have cost as much as $50 million. "Pain Hustlers" will star "Jungle Cruise" actress Emily Blunt as an undereducated new mom named Liza Drake. In hopes of gaining a better life for herself and her daughter, Liza starts working at a pharmaceutical start-up locate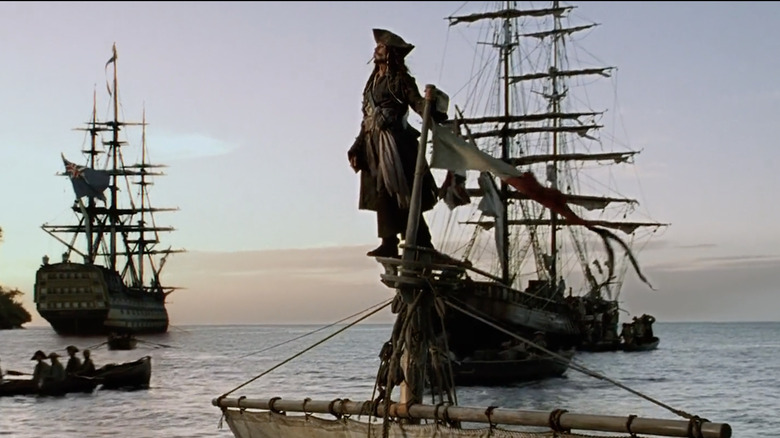 The Disney Brass Weren't Big Fans Of Johnny Depp's Pirates Of The Caribbean Performance
Until recent years, news coverage of Johnny Depp mostly focused on his abilities as a character actor and the staggering success of "The Pirates of the Caribbean" franchise. At the moment, Depp can only be seen in live streams of his defamation trial against Amber Heard, and the Disney franchise is on unstable ground. Instead of diving into the minefield of details in the court case, I'm here to focus on his portrayal of Captain Jack Sparrow, which, strangely enough, he testified about. "Funny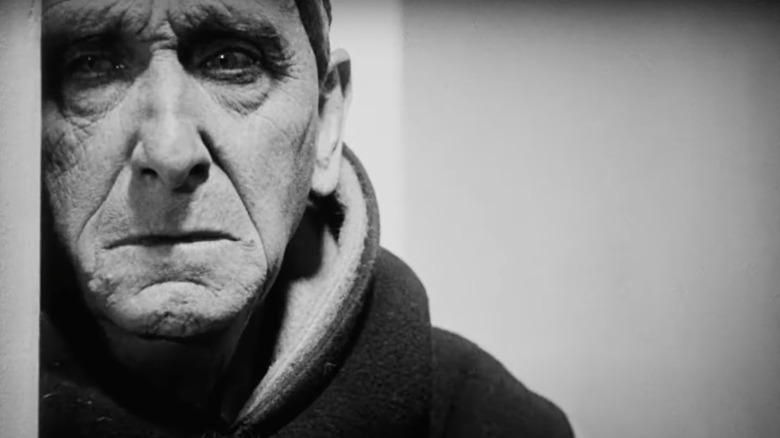 The Daily Stream: The Passion Of Joan Of Arc Is Potent As Ever
(Welcome to The Daily Stream, an ongoing series in which the /Film team shares what they've been watching, why it's worth checking out, and where you can stream it.) The Movie: "The Passion of Joan of Arc" Where You Can Stream It: HBO Max, The Criterion Channel The Pitch: "The Passion of Joan of Arc" is one of those films that pitches itself right at the outset, as text informs the viewer that a library in Paris "holds one of the most extraordinary documents in the history of the world" -- a r...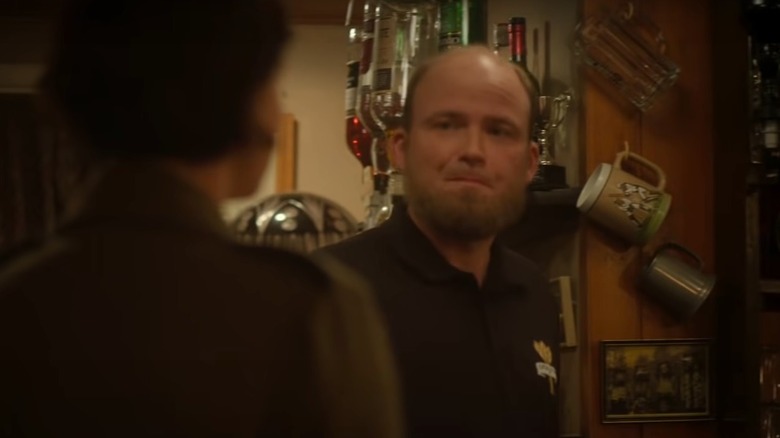 All The Rory Kinnears In Men Ranked By How Much They Give Us The Creeps
Men will literally supernaturally harass a grieving woman in a small English town instead of going to therapy. Alex Garland's "Men" follows Harper (Jessie Buckley), a widow trying to heal and rediscover herself in an isolated house in the English countryside following her husband's tragic demise. She meets the home's owner Geoffrey (Rory Kinnear), an awkward but sufficiently affable gent that encourages her to relax and explore her new surroundings. The big problem: she soon draws the attent...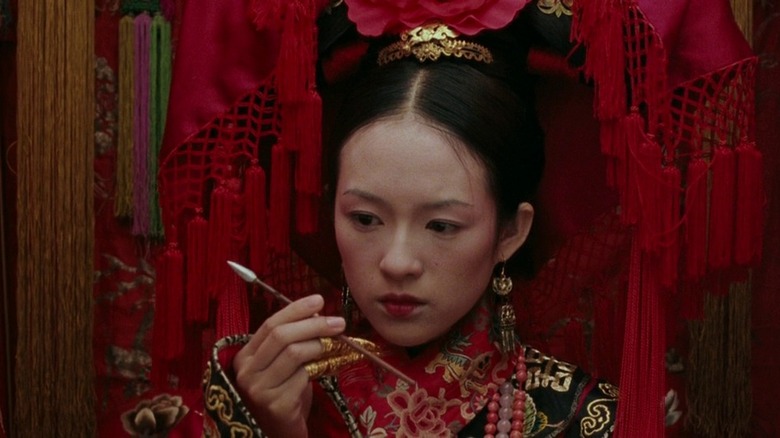 Ang Lee Made Crouching Tiger, Hidden Dragon A Masterclass In Compromise
"Crouching Tiger, Hidden Dragon" has all the trappings of a great wuxia film. Loosely adapted from a series of novels by Wang Dulu, the movie features a legendary sword, doomed lovers, and martial arts duels. Martial arts legend Cheng Pei-pei stars alongside Michelle Yeoh. The film's famous bamboo forest battle even pays direct homage to the genre classic "A Touch of Zen." On its release, "Crouching Tiger, Hidden Dragon" became the single highest grossing foreign-language film in the history of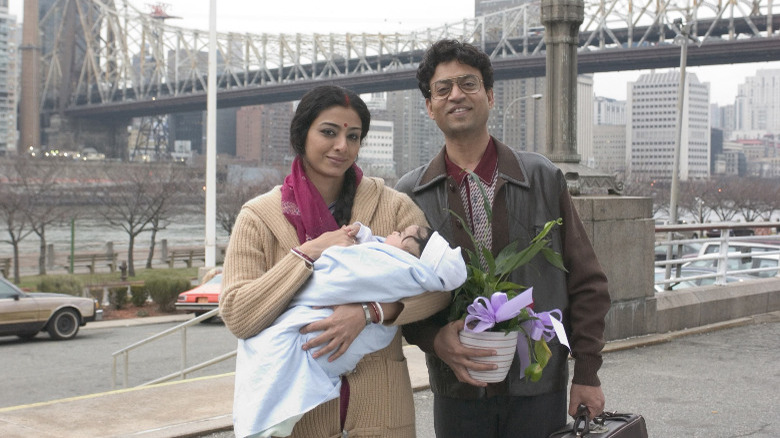 Mira Nair Was Uniquely Prepared To Bring The Namesake To The Big Screen
There are two great films in which Kal Penn plays a pot-smoker who rebels against leading a life his parents would readily approve of. One of them is 2004's "Harold & Kumar Go to White Castle," and the other is 2006's "The Namesake," based on the 2003 novel by Pulitzer Prize winner Jhumpa Lahiri. It was Penn's "Harold & Kumar" co-star, John Cho, who put him on the path to starring in the latter, which is really only testament to the influential power of 2000s stoner cinema. But I digress. Penn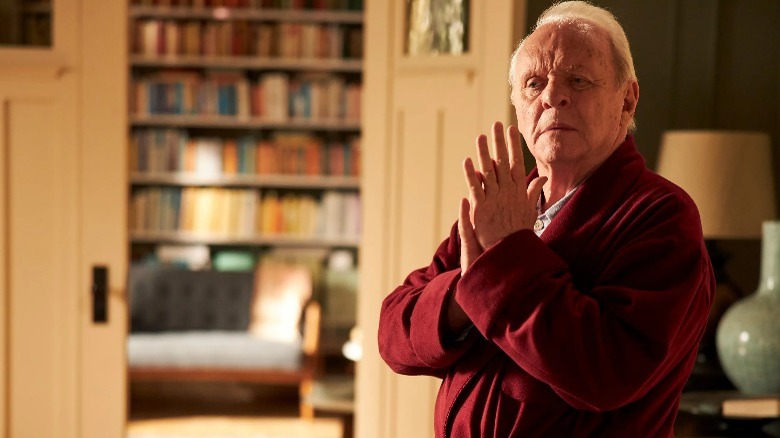 Anthony Hopkins Will Play Sigmund Freud In Freud's Last Session
Oscar-winner Anthony Hopkins is set to play controversial but foundational psychoanalyst Sigmund Freud in an upcoming fantasy-tinged film that tells a fictionalized story about the end of Freud's life (per The Hollywood Reporter). The news comes from Cannes, where the film "Freud's Last Session" is being shopped at market. "Freud's Last Session" will follow Austrian analyst Freud during the last years of his life, as he meets with author and Christian thinker C.S. Lewis for a debate and explor...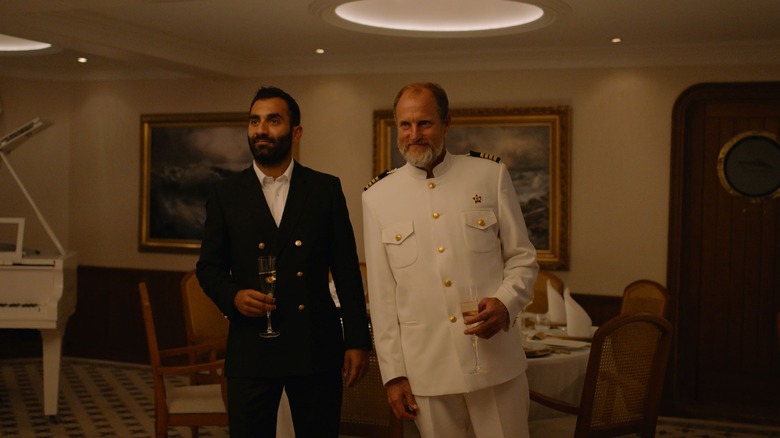 Triangle Of Sadness Review: A Biting And Hysterical Satire [Cannes]
"Tringle of Sadness" is an utterly hilarious satire told in three acts, each more ludicrous than the last. For his English-language debut, Ruben Östlund brings together a fantastic ensemble cast to tell a story with biting commentary on class that explodes into absolute chaos. Though the film is a bit too long and peaks a bit in its second act, this could become this year's big social-commentary film that gets horribly misinterpreted by Hollywood types, even if Östlund spells out the message ...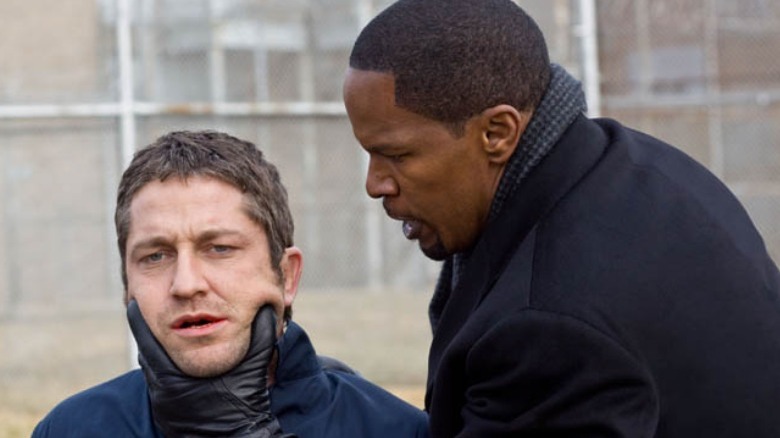 Law Abiding Citizen Is Getting A Law Abiding Sequel
A Gerard Butler-led vigilante thriller is getting a sequel over a decade after its release: Village Roadshow Pictures has announced it's working on a follow-up to 2009's "Law Abiding Citizen." If you've forgotten about "Law Abiding Citizen" amidst the onslaught of similar Butler-led films since, you're not alone, but we'll refresh your memory. The film stars the "Olympus Has Fallen" actor as a family man named Clyde Shelton, who transforms into a cartoonishly twisted and nihilistic killer after


Star Trek: Voyager Finally Found A Cameo Worthy Of Jason Alexander
"Star Trek: Voyager" season 5, episode 20, "Think Tank" (first aired March 31, 1999) saw a dangerous cadre of bounty hunters attack the ship and capture the crew, and in the midst of battle, U.S.S. Voyager is visited by a mysterious and soft-spoken alien named Kurros (Jason Alexander). Kurros explains that he belongs to a think tank of ultra-intelligent beings -- cleverly hidden in subspace -- who have linked themselves to a telepathy machine. With it, the think tank can share thoughts and solv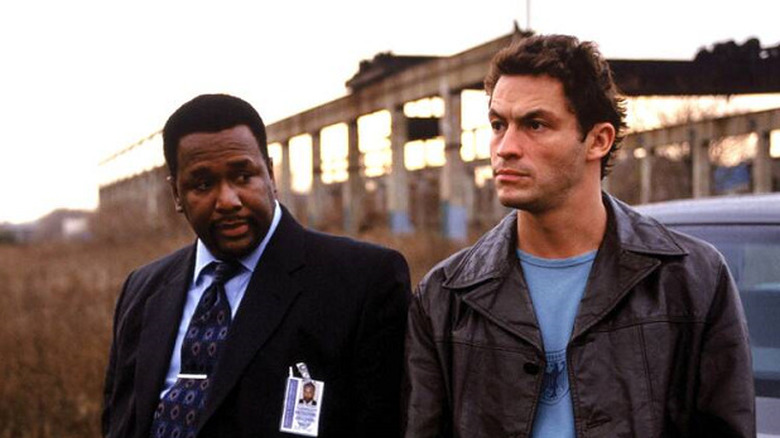 Meeting The Real-Life Bunk Left A Terrifying Impression On The Wire's Wendell Pierce
HBO's "The Wire" recalibrated the way audiences engaged with TV drama, not just through its sly sociopolitical commentary dressed up as cop procedural, but in the ways that its characters amplified its themes. One of the stauncher characters on the cop side was Det. William "Bunk" Moreland, played by Wendell Pierce. As complex as any other player on the chessboard but just as singular, Bunk was as dedicated to the bottle as he was to his work. Pierce told journalist Jonathan Abrams how he came...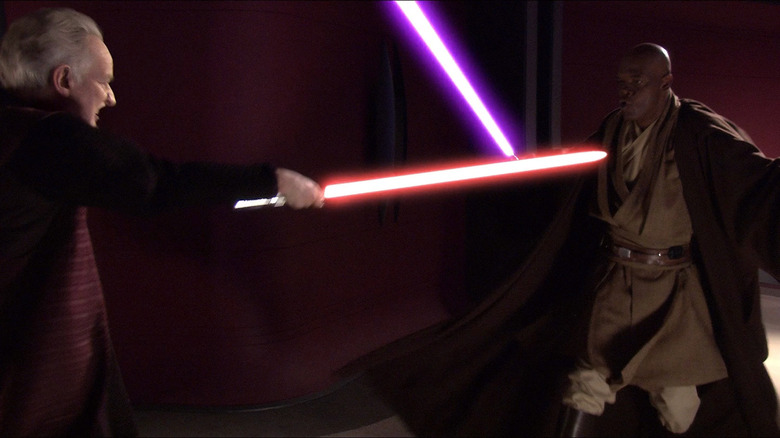 Samuel L. Jackson Went Through Intense Training For The Emperor Fight In Star Wars: Revenge Of The Sith
If there's one thing you can count on in this world, it's that Samuel L. Jackson will always find a way to be a badass. Hero or villain, each character the actor plays inherits his steely charisma, making them endlessly cool whether they see any action or not. This was especially true for Mace Windu, Jackson's unflappable character from the "Star Wars" prequels. Although he didn't get much to do in the first two installments of the trilogy — unless you count his withering looks during Jedi co...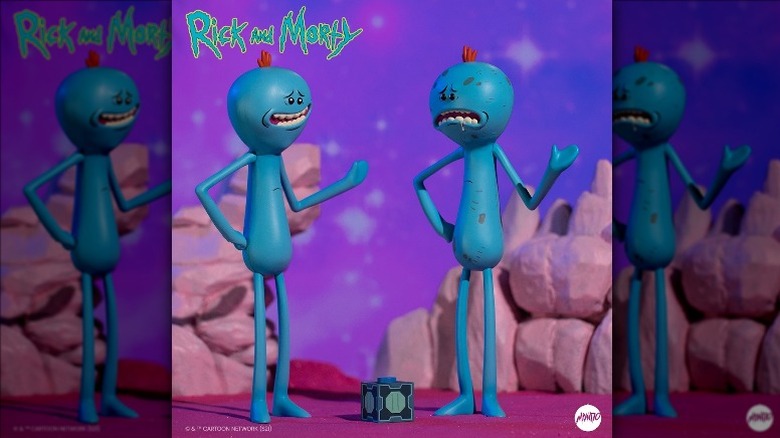 Mondo's New Rick And Morty Figure Includes Mr. Meeseeks And Mr. Poopybutthole
It has been three long years since Mondo released their first high-end set of figures based on the highly popular, absurd sci-fi comedy "Rick and Morty." Something happened between 2019 and this year of our lord 2022, but I can't quite remember what world-changing event took place. Whatever happened, Mondo just announced a second set of "Rick and Morty" figures that will make you smile and just might even help your golf game. The original set introduced the title characters and Series 2 brings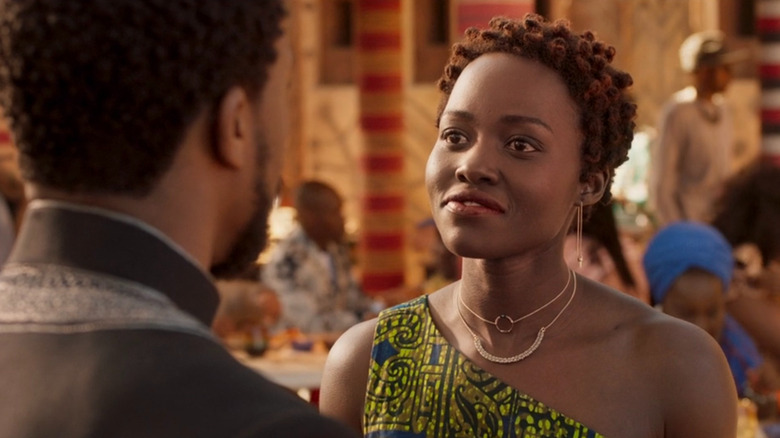 Lupita Nyong'o Leaves Apple TV+ Crime Series Lady In The Lake
Lupita Nyong'o has dropped out of the upcoming Apple TV+ series, "Lady in the Lake," based on the New York Times-bestselling crime novel by Laura Lippman. Nyong'o was set to costar opposite Natalie Portman, who is also executive producing the series, which is currently in production. However, she has reportedly exited the project and the search is now underway for a new actress to serve as the co-lead. No reason was given for Nyong'o's departure from "Lady in the Lake," but Variety likens it to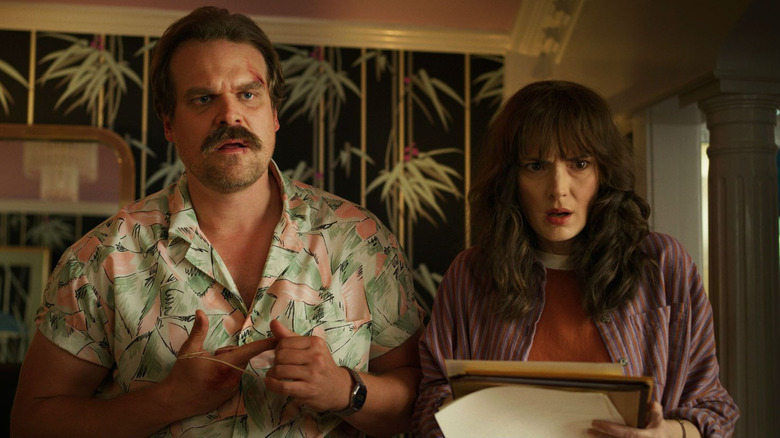 Stranger Things Star David Harbour Knows How Hopper's Story Ends, And It's 'Quite Beautiful'
When your sci-fi horror series is built around mysterious conspiracies and shocking revelations, it's important to keep a tight ship. That's probably why the Duffer Brothers only share the secrets of "Stranger Things" with trusted cast members ... And occasionally the manufacturers of Monopoly. But there is one secret that even the board-game tie-ins aren't privy to, and it's one of the biggest questions hanging over the demogorgon-infested series: who will actually survive the horrors of the U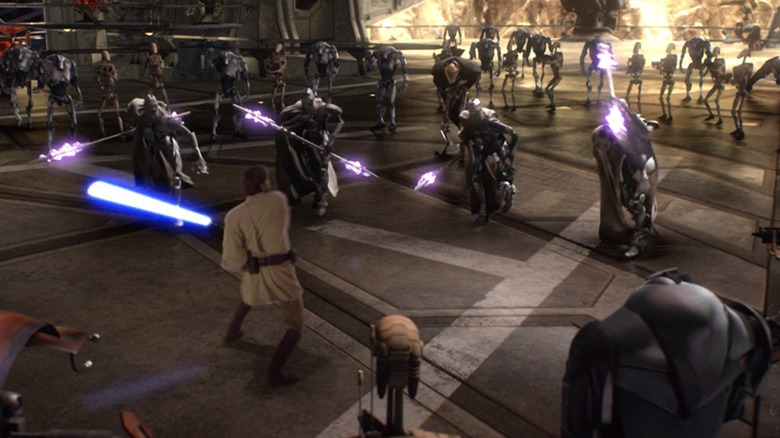 The Best Lightsaber Fight We'll Never See, According To Star Wars Stunt Coordinator Nick Gillard
"The Phantom Menace" isn't the most popular "Star Wars" movie, and in a lot of ways, the long-awaited prequel and first theatrical series entry since "Return of the Jedi" wound up being upstaged by "The Matrix" and its revolutionary action techniques in 1999. However, despite its many flaws, "Phantom Menace" does feature one of the most memorable lightsaber fights in "Star Wars" history. It's the two-on-one duel that pits the Jedi Obi-Wan Kenobi (Ewan McGregor) and his master, Qui-Gon Jinn (Li...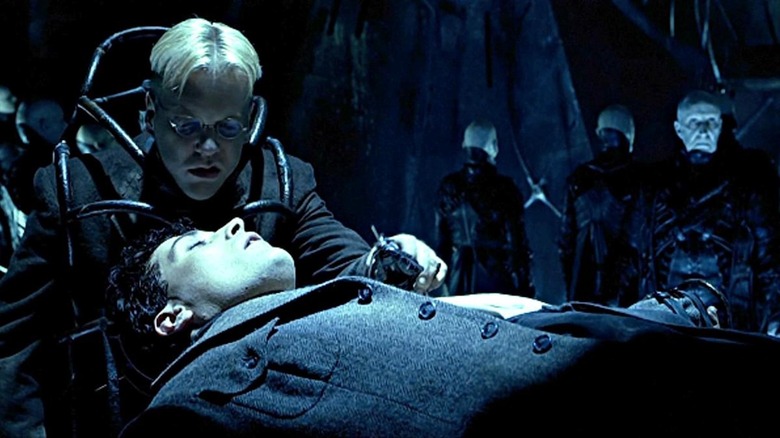 Dark City Filmmaker Alex Proyas Is 'Returning To His Roots' With Sister Darkness
Alex Proyas has been MIA from the feature film scene since 2016's "Gods of Egypt," which fizzled at the box office despite its large scale and impressive cast, and that's not great. Proyas has turned in masterpieces and head-scratchers over the last 30 years, but one thing is always consistent with his work: he swings for the fences. That guy is not afraid to go big, go weird, and hope that the audience follows along. All you have to do is look at his filmography and you'll see that thread time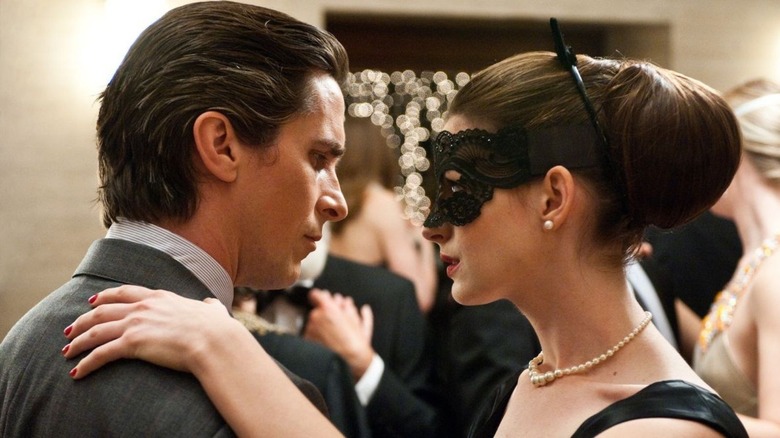 Christopher Nolan Covered Christian Bale's Blind Spots During The Dark Knight Trilogy
The "Dark Knight" trilogy is one of the most critically acclaimed pieces of superhero cinema. In a sea of actors who have previously donned the cape, Christian Bale's Batman stands out for his compelling portrayal of both Bruce Wayne and his crime-fighting vigilante self. He's the most-loved Batman there is, too; Bale had a trilogy of films to work with that set up the character's origin story and explored what it would look like to age underneath the cowl. While it's exciting to see Batman bat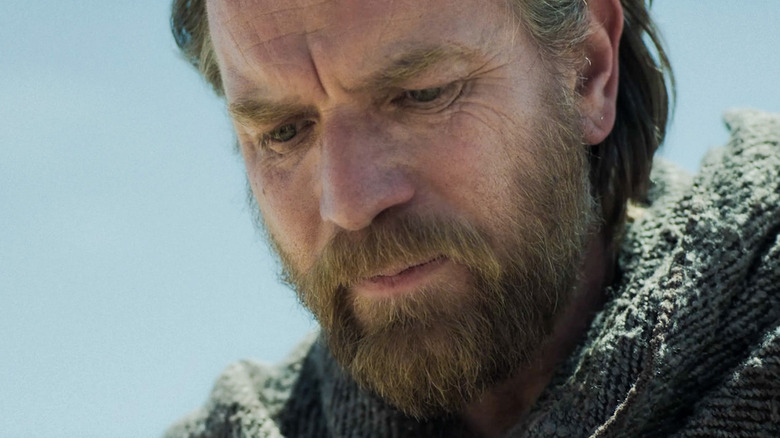 Kumail Nanjiani's Obi-Wan Kenobi Character Is A Con Man Who Gets Caught Up In Bigger Conflicts
The impending release of a new "Obi-Wan Kenobi" series would seem to have provided "Star Wars" (and its prequel-appreciating fans) with the perfect opportunity to look back and revel in the nostalgia of the past. After "The Rise of Skywalker" brought an end to the Skywalker Saga, Lucasfilm has doubled down on mining the decades-long period of time in between the prequels and the original trilogy for as much storytelling potential as its worth. After "The Mandalorian" and "The Book of Boba Fett"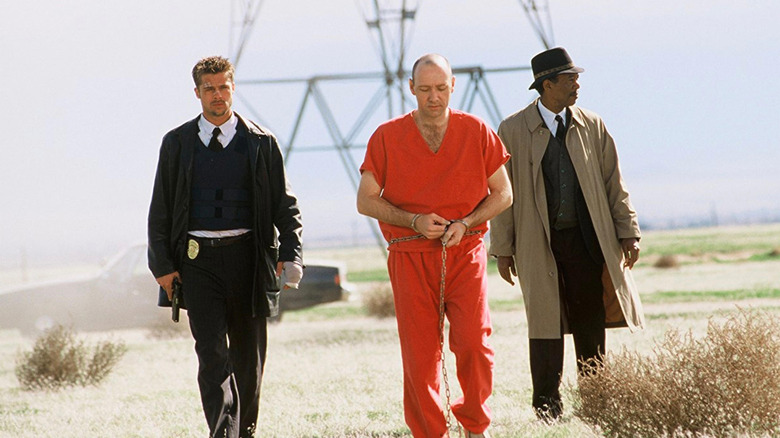 It's Probably For The Best David Fincher's Seven Never Got A Sequel
Cinema is littered with terrible sequels, and everyone has their lowlights. "Jaws: The Revenge" is one of the worst, based on the bizarre idea of a vengeful shark tracking down the remaining Brody family all the way to the Bahamas, with Michael Caine literally in holiday mode as a pilot who romances the widowed Ellen (Lorraine Gary). Caine openly admitted that he only took the role for the cash to build his new house and have a nice week by the seaside. If New Line Cinema had their way, we mi...