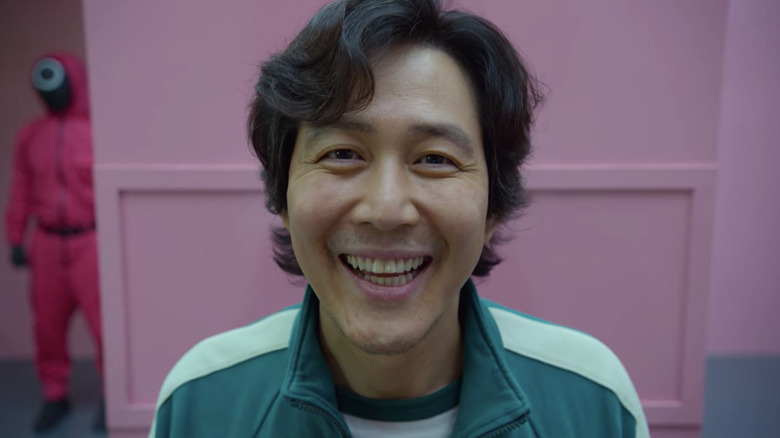 The American Film Institute Reveals Top 10 Films Of 2021, Including Dune And West Side Story
It's that time of the year when the best-of-the-year lists start trickling in, but in the case of the American Film Institute, it's not just one critic who's delivering their picks. AFI has a whole jury that deliberates these things, and now, they've released their selections for the best movies and television shows of 2021. The AFI Awards, as they're officially dubbed, go out to "10 outstanding films and 10 outstanding TV programs deemed culturally and artistically representative of this yea...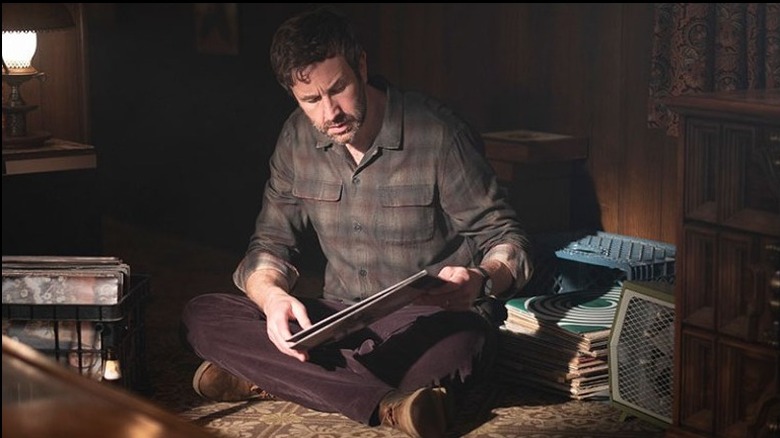 Big Door Prize Has The Good Taste To Cast Chris O'Dowd As A Comedy Lead
Apple TV+ has cast the lead for its next comedy series, and it's none other than the great Chris O'Dowd. O'Dowd, who can be seen in everything from "The IT Crowd" to "Bridesmaids" to the Emmy-nominated "State of the Union," will be taking the lead role in a new series called "The Big Door Prize," Variety reports. Apple TV+ has a great track record with comedy series, and "The Big Door Prize" seems poised to follow in the good-natured footsteps of shows like "Ted Lasso" and "Schmigadoon!" The s...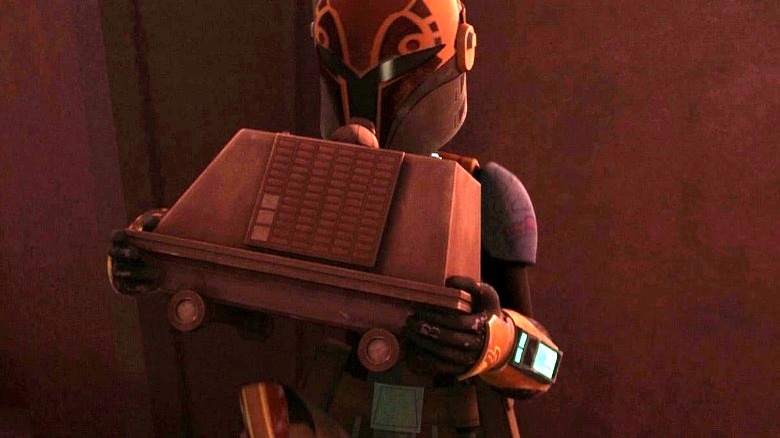 The 15 Best Droids In Star Wars Ranked
It's a current trend on social media to point out how easily we're willing to bond with anything, even our household appliances. Science fiction, however, has known about our willingness to love our metal friends for decades. In 1977, "Star Wars" leaned all the way into this adorable aspect of humanity, with Threepio and Artoo becoming our guides to a galaxy far, far away. It was a bold move to put the story on the shoulders of these two droids, but despite their metal shells, their humanity ha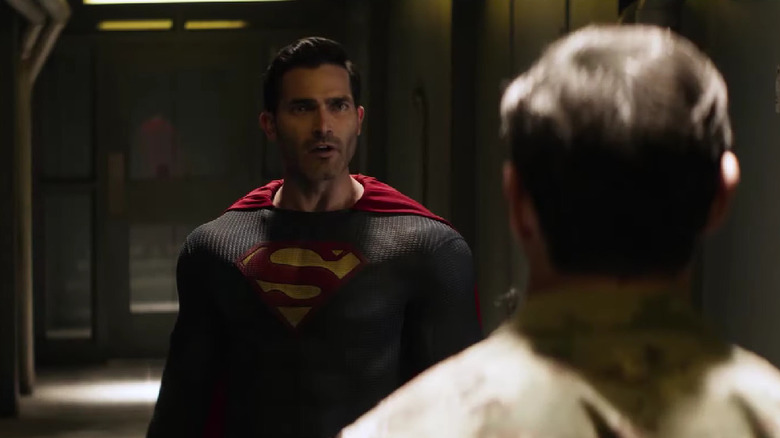 Superman & Lois Season 2 Trailer: The CW's Power Couple Is Back
Leaping long plot lines in a single bound, Superman (Tyler Hoechlin) returns to save the day in the second season of the superhero drama series "Superman & Lois," and CW has just dropped a trailer of the super-duper goings-on to expect. To recap: last season, the titular hero and Steele, a.k.a John Henry Irons (Wole Parks) gave Clark's scoundrel half-brother Tal-Rho (Adam Rayner) what for, and Irons' daughter, Natalie (Tayler Buck), emerged from a crash-landed ship on Earth-Prime. Everyone thi...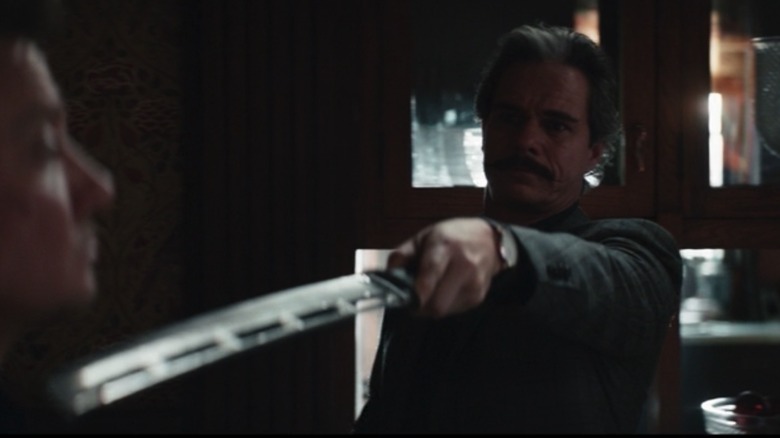 The Hawkeye Easter Eggs You Might Have Missed In Episode 4
The first four episodes of "Hawkeye" are streaming now on Disney+, and this series, like all the Marvel shows on the streaming service, is chock full of Easter eggs and little hints for diehard fans. Last week was certainly packed, and this week is as well. "Partners, Am I Right?" not only has fun bits of lore, but it gives us a lovely look at the chemistry between Kate Bishop (Hailee Steinfeld) and Clint Barton (Jeremy Renner). One thing this series has done is taken a character that a lot of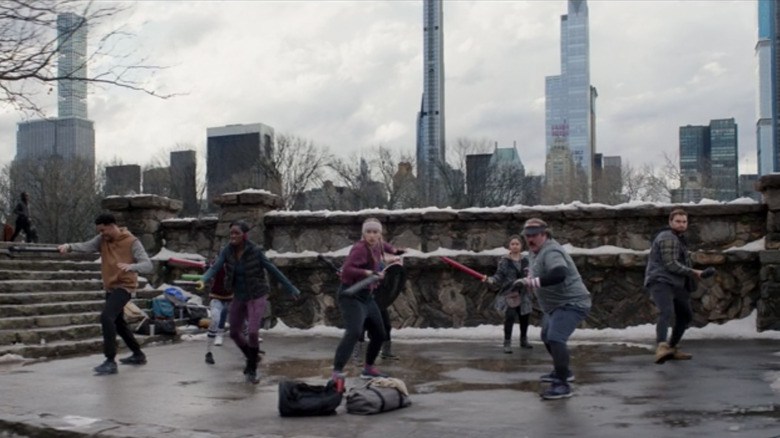 The Marvel Comics Character You Missed In Hawkeye Episode 4
If you've seen the latest episode of "Hawkeye" on Disney+, you're likely raving about that wild cameo on the rooftop. I won't spoil it here, but a familiar face finally makes their highly-anticipated return to the Marvel Cinematic Universe to catch up with Clint Barton. However, there was also another appearance by someone else from the Avenging Archer's past that some fans may have missed. Warning: minor spoilers ahead for that second appearance. The first cameo will remain unspoiled.  This p...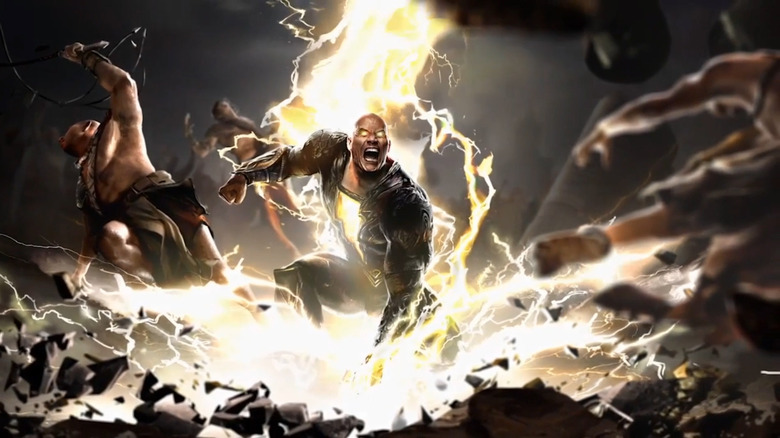 Superhero Bits: Brie Larson Teases The Marvels, The Rock Hypes Up Black Adam V Superman & More
(Superhero Bits is a collection of stories, updates, and videos about anything and everything inspired by the comics of Marvel, DC, and more. For comic book movies, TV shows, merchandise, events, and whatever catches our eye, this is the place to find anything that falls through the cracks.) In this edition of Superhero Bits: Brie Larson has a little tease for "The Marvels." A major writer is going exclusively to DC Comics. The Rock is confident Black Adam will fight Superman. Marvel's "X-Men"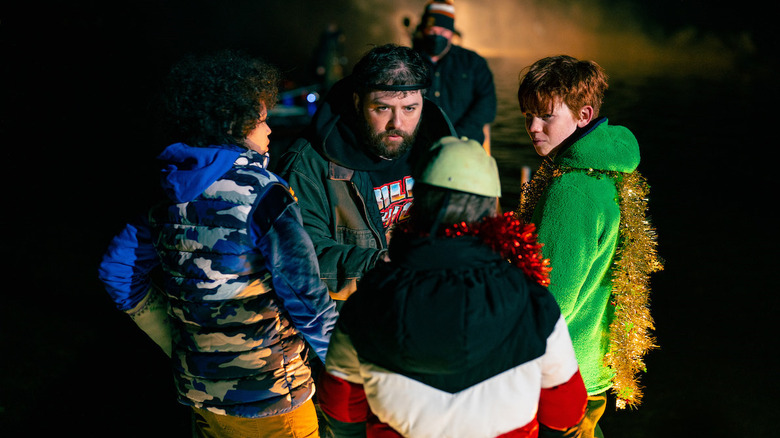 Kids Vs. Aliens: The Director Of Hobo With A Shotgun Is Back With Another Title That Says It All
Jason Eisener, whose credits include "Hobo With a Shotgun" and the "Dark Side Of The Ring" docuseries, is directing the sci-fi horror film "Kids vs. Aliens," which centers around a house party interrupted by extraterrestrials. Of course, that title really does tell you everything you need to know. Shooting has wrapped on the invasion movie, which was shot in Halifax, Nova Scotia and brings the "Hobo With A Shotgun" band back together for more genre fare. Eisener co-writes the screenplay with Jo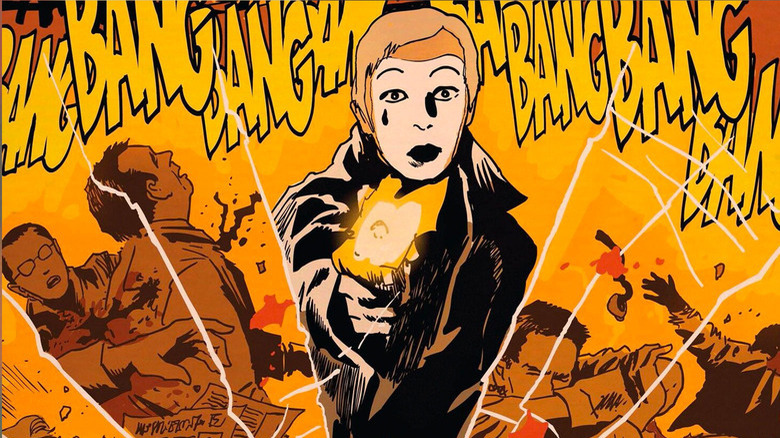 Hawkeye Actor Would 'Happily' Return To Play Kazi In The Echo Spin-Off [Exclusive]
Marvel's Disney+ series "Hawkeye" is helping to set up the next phase of the Marvel Cinematic Universe, and actor Fra Fee would love to be a part of its future. /Film writer Ryan Scott recently spoke with Fee about his role as Kazi on the superhero series and asked about his hopes for the future of the character. That interview, full of fun tidbits about "Hawkeye," is coming soon, but in the meantime, we have an exclusive quote from Fee about the potential for his return to the MCU.  In the ...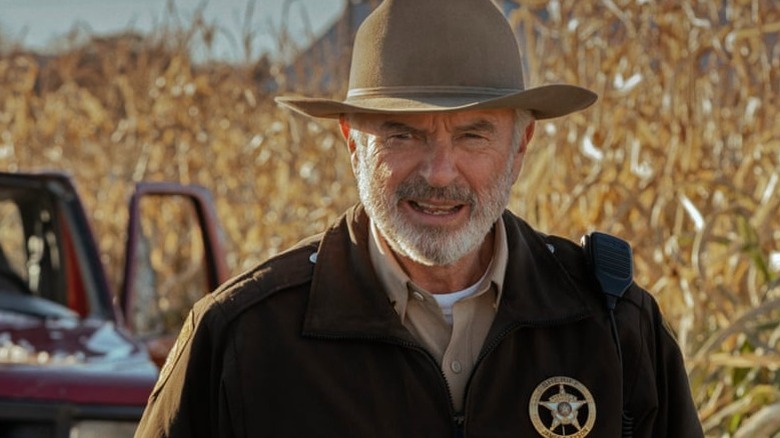 Invasion Season 2 Is Heading To Apple TV+
The invasion isn't over yet. Apple TV+'s extraterrestrial epic "Invasion" will be returning for a second season, Deadline reports. The series' first season finale will air on the streamer Friday. Series co-creator (and X-Men franchise mainstay) Simon Kinberg spoke about the renewal, saying, "I'm super excited about what we're planning for season two, expanding our universe in the most intimate and epic ways." Along with fellow co-creator David Weil, Kinberg has created a sweeping series that's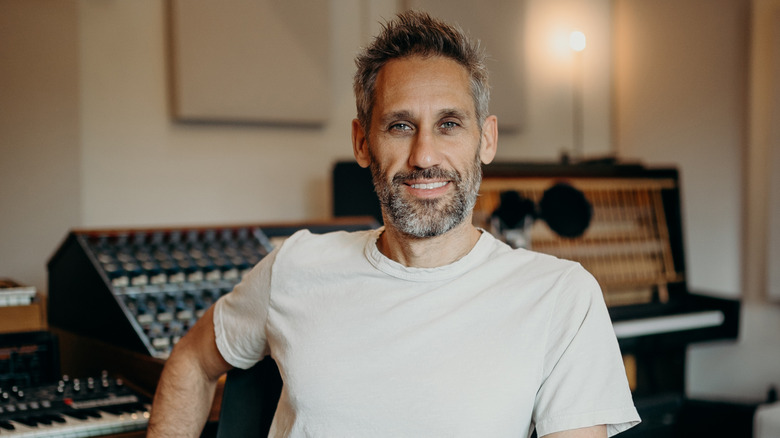 Ghostbusters: Afterlife Composer Rob Simonsen On Emulating And Evolving The Original Ghostbusters Score [Interview]
Even though "Ghostbusters: Afterlife" has some sizable missteps in its slavish references to the original "Ghostbusters," one of the more praiseworthy elements of reverence and nostalgia comes in the form of Rob Simonsen's score for the sequel. Not only does the soundtrack perfectly utilize the familiar themes from composer Elmer Bernstein's original 1984 score, but it emulates and evolves the music to create a blockbuster score that calls back to the glory days of adventure movies of the 1980...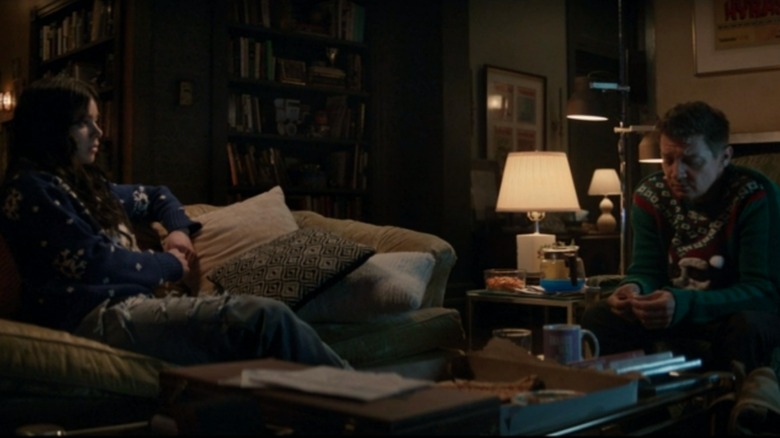 How Hawkeye Finally Addresses The Darker Side Of Being A Superhero
"People don't want that cynical 'cool' thing anymore, they want sincerity. Not self-seriousness, but heart-on-your-sleeve sincerity." About midway through the second episode of "Hawkeye," titled "Hide and Seek," Kate Bishop (Hailee Steinfeld) and Clint Barton (Jeremy Renner) are strolling through the streets of New York City and end up holding an impromptu debate that feels much bigger than a mere difference in opinion. On a surface level, the scene is ostensibly about Kate calling out Hawkey...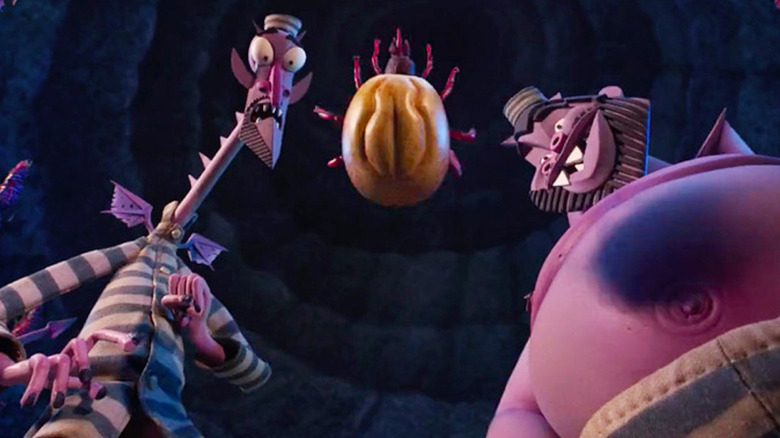 Wendell & Wild Teaser: A New Stop-Motion Animation Movie From Henry Selick And Jordan Peele
Does the idea of "The Nightmare Before Christmas" and "Coraline" director Henry Selick joining forces with Jordan Peele and Keegan-Michael Key sound exciting to you? If so, you're in luck! The three have a stop-motion animated horror-comedy titled "Wendell & Wild" coming to Netflix in 2022 — something the streamer is doing its part to remind everyone by dropping a second teaser online. "Wendell & Wild" originated with a story written by Selick before Peele boarded the project as both a voice ...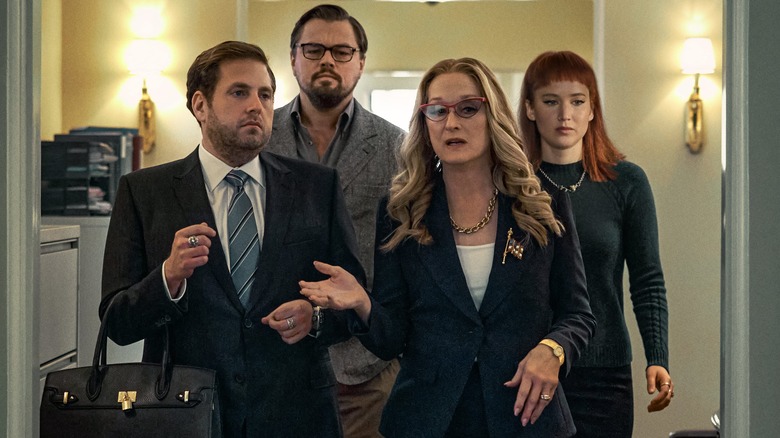 Here's When You Can Watch Don't Look Up At Home
Netflix has been on an absolute tear when it comes to releasing original movies in 2021, with at least one original movie arriving on the streaming service each week — and in many cases several. But the company has saved one of its biggest for last, as director Adam McKay's star-studded comedy "Don't Look Up" is set to arrive this month. Mckay got his start with comedies such as "Anchorman" and "Step Brothers," but has gravitated towards more serious affairs as of late, with films such as "Th...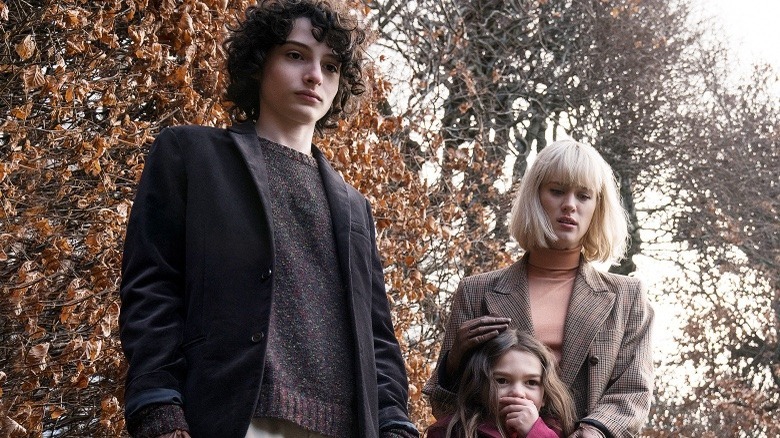 The Turning Ending Explained: Is This Movie Really That Bad?
There's a fair chance more people have heard about "The Turning" (more specifically, its ending) being terrible than have actually seen the film. Adapted from Henry James' classic Gothic horror novella "The Turn of the Screw," the movie was once called "Haunting" and was meant to mark Steven Spielberg's triumphant return to the horror genre as a producer. Instead, it went through a bumpy pre-production that led to the film's original title, cast, and crew being dropped before shooting began on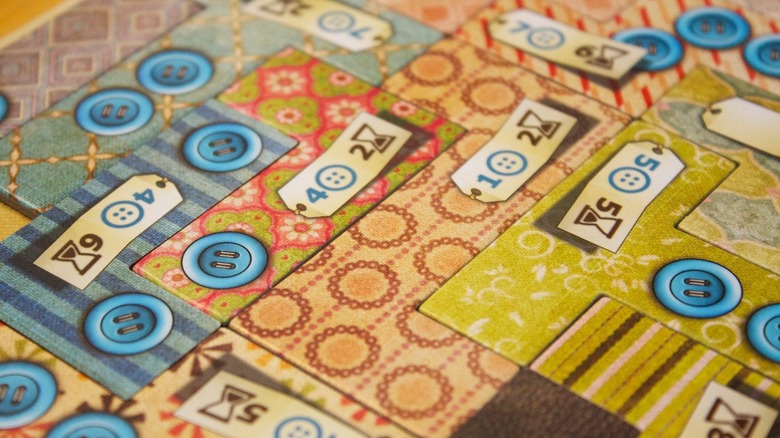 The 15 Best Two-Player Board Games
Board games are often a social experience. Many players find them a refreshing alternative to video games, and the opportunities to combine cardboard, beer, and community give tabletop games a bit of an edge. But while many games are designed with large groups in mind, there's something special about titles that work best with two players (or even one, but that's probably another list altogether). Complexity is a key factor here. The more people you have to teach the game, the more uncertain th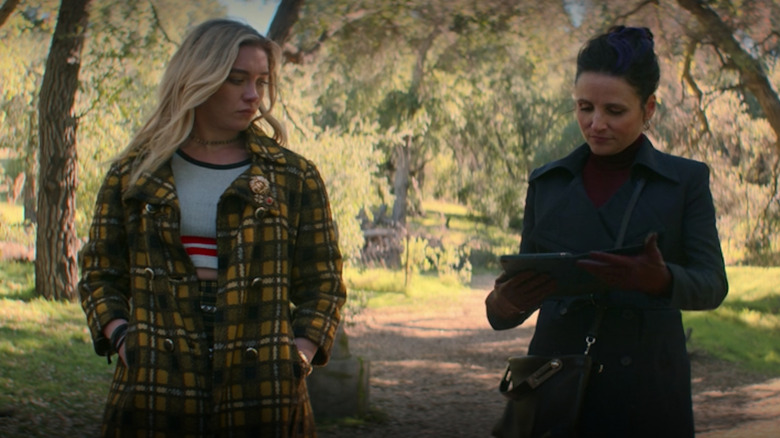 Why That Major Hawkeye Episode 4 Cameo Is So Significant
(WARNING: Major spoilers for the fourth episode of "Hawkeye," obvs!) Although the reveal should not have come as much of a shock considering her casting was announced in the trades over a year ago, today's fourth episode of Marvel Studios' "Hawkeye" brought back everyone's favorite ex-Black Widow Yelena Belova, as played by the always amazing Florence Pugh ("Midsommar," "Little Women"). Titled "Partners, Am I Right?" this new installment of the Disney+ streaming series finds Clint Barton (Jerem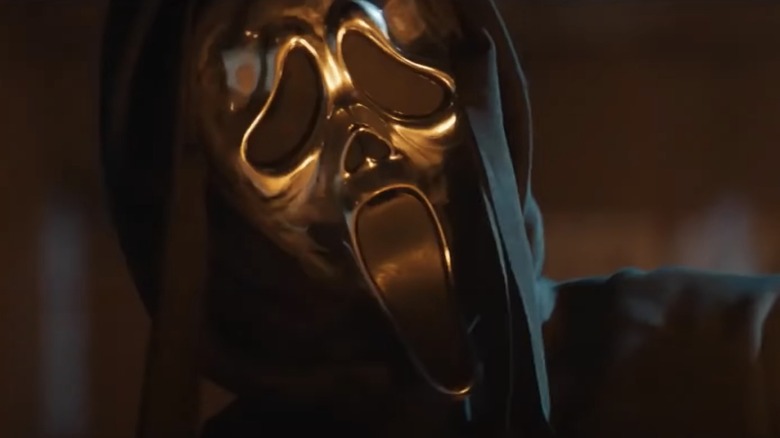 Scream TV Spot Has Ghostface Using A Flamethrower
When the first trailer for the new "Scream" movie arrived earlier this year a lot of people seemed bothered that the latest entry looked like more of the same. Been there, done that. Well, if you're craving something different from the "Scream" franchise, how about this: Ghostface using a flamethrower. The slasher is seen shooting a huge blast of fire in a new TV spot, and wearing what appears to be a silver mask instead of the traditional latex Ghostface face. This brief, hot snippet sure see...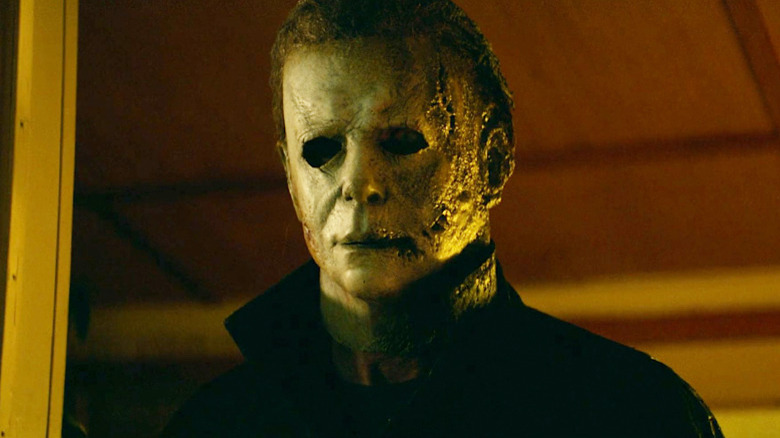 Halloween Kills Blu-Ray Is Coming Next Month, Complete With The Alternate Ending
David Gordon Green's "Halloween Kills," the sequel to the filmmaker's 2018 slasher legacyquel "Halloween," finally arrived in theaters and on Peacock in October after being delayed a year by Covid. It earned a far more divisive reception than its predecessor, dramatically upping Michael Myers' body count while more or less doing away with whatever subtlety Green's "Halloween" took with its social commentary. But whether you found The Shape's latest rampage in Haddonfield a bloody good time or j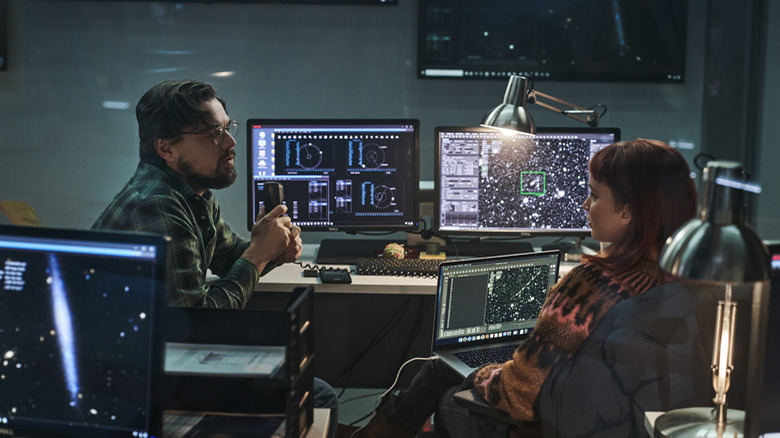 Leonardo DiCaprio And Adam McKay Discuss The Urgency And Humor In Don't Look Up
"It's so sad and frustrating to watch people who have dedicated their lives to learning the truth be turned away, because people don't like what the truth has to say." That quote from Jennifer Lawrence at the recent "Don't Look Up" press conference encapsulates the last several years of what it's been like to live in a world in which science and facts have come under attack. Co-writer/director Adam McKay tackles that idea head-on in his star-studded new comedy, which features the Oscar-winning...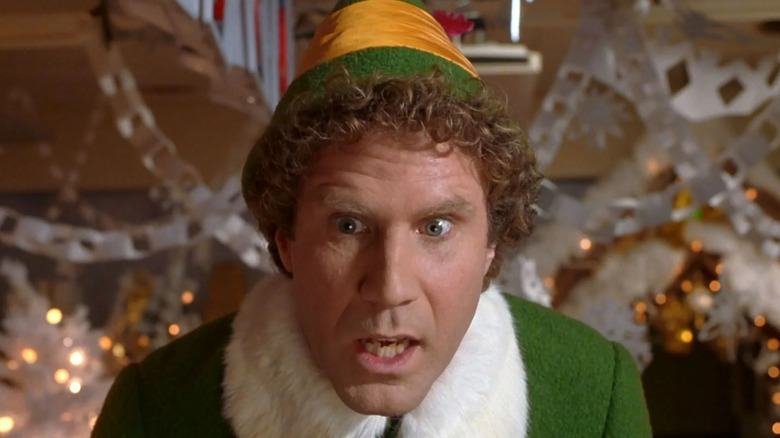 Strays: Will Ferrell, Jamie Foxx, And Will Forte To Lead Talking Dog Revenge Movie From Barb And Star Director
Who let the dogs out?  Will Ferrell, Jamie Foxx, and Will Forte bring a happy howl-iday treat for movie lovers; the trio will voice-star in the upcoming live-action/CGI comedy "Strays," about an abandoned dog who tag-teams with local strays to exact revenge on his ex-owner. This will be director Josh Greenbaum's follow-up to his feature breakout, the unashamedly silly "Barb and Star Go to Vista Del Mar." "Strays" is penned by Dan Perrault, whose un-fur-gettable "American Vandal" script stands ...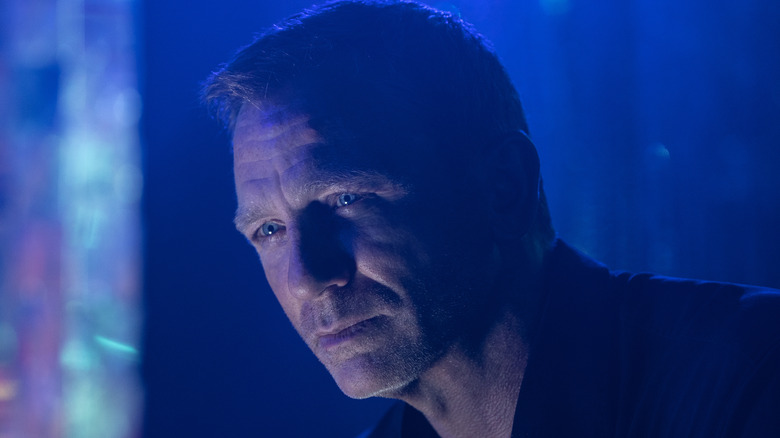 James Bond Producer Barbara Broccoli Thinks Women Deserve Their Own Characters
"No Time to Die" is the latest film in the 007 series. There have now been 25 James Bond films, the last several starring Daniel Craig who is now retiring from the role and the franchise. Of course, speculation is rife in terms of who should play the famous spy that everyone immediately recognizes. I mean, it always is, but now that Craig is leaving, it's hit a fever pitch. Producer Barbara Broccoli, she of the fabulous name, and controller of the Bond films along with her brother Michael G. W...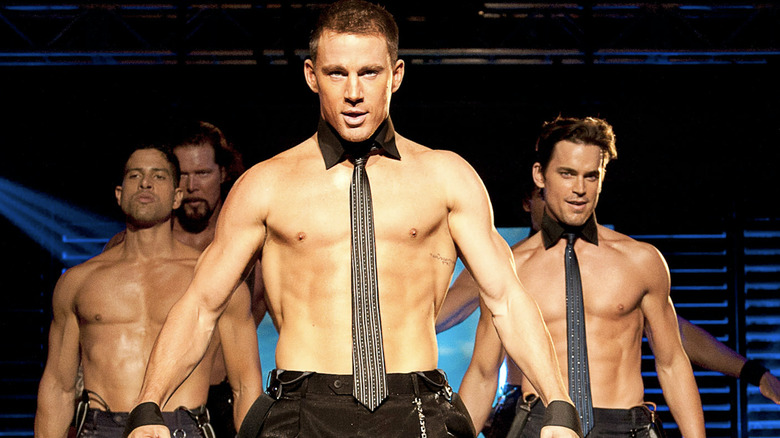 Thandiwe Newton May Join The Cast Of The Next Magic Mike
The cast of the upcoming (and if the title is to be believed, final) "Magic Mike" movie has been growing (and/or showing) and it's making us feel a certain kind of way. When we first reported on "Magic Mike's Last Dance," there was no word on who would be joining the cast outside of Channing Tatum, who has been gyrating and thrusting as "Magic" Mike Lane since the first film debuted in 2012. But Thandiwe Newton is apparently throwing her tear away clothes into the ring and we couldn't be more e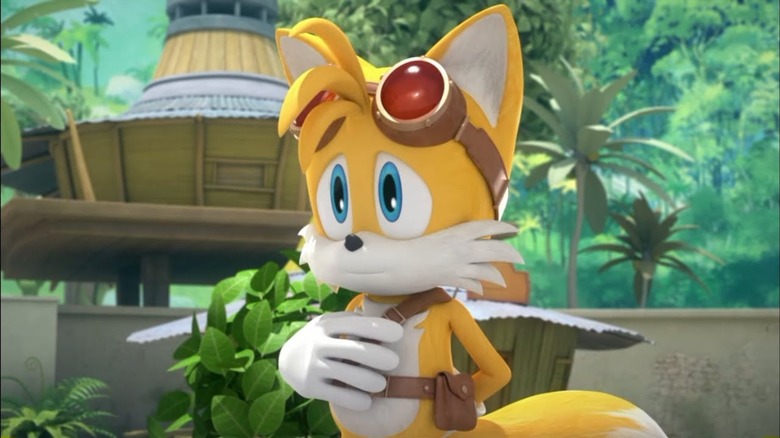 Sonic 2 Brings Back Original Video Game Voice Actor As Tails
Hollywood sure loves to take away voice-over roles from actors whose performances have become synonymous with the character in favor of someone with a bit more Hollywood star-power, but Paramount Pictures just made video game fans' nice list after it was announced that Colleen O'Shaughnessey, who has been voicing the character since 2014, would be joining the cast of "Sonic the Hedgehog 2" to continue her reign as Miles "Tails" Prower. "Taking my old pal Tails for another adventure," announced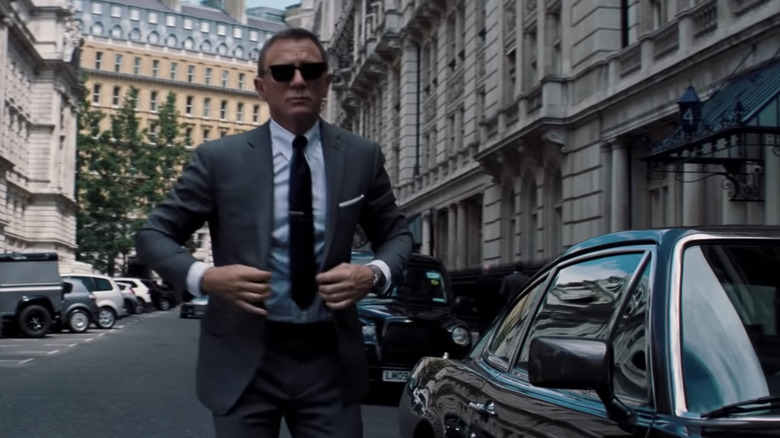 Bond Producers Want To Work With No Time To Die Director Cary Fukunaga Again
Cary Fukunaga might be fresh off of directing the latest high-flying entry in the world of James Bond, but if Barbara Broccoli has anything to say about it, this won't be the last time he teams up with 007. The delightfully named owner of the James Bond film franchise can't stop saying nice things about the "No Time to Die" director, and it seems the feeling is mutual. Fukunaga's Bond film might feel like the closing of a door, but maybe it's also the opening of a window? At the very least, rev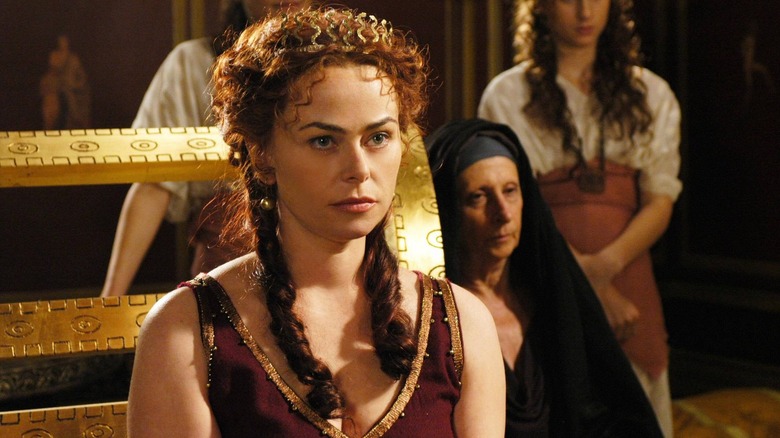 Shows Like Game Of Thrones You Definitely Need To See
Yes, some years ago, "Game of Thrones" ended — a walker was killed, a dragon burned a throne, a boy who couldn't become king became the king, and a fanbase went wild. But whatever disappointments "Game of Thrones" ended with, the show still began with undeniable promise. It wasn't like the others. It was a big-budget fantasy series — a rarity at the time — and rewrote entire conceptions about narratives driven by morality. The good would no longer benefit from the tradition of hand-holdin...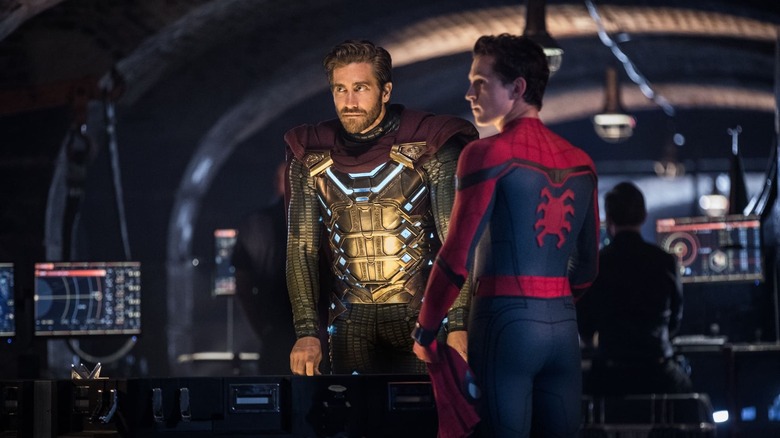 The Essential Marvel Movies You Must Rewatch Before Spider-Man: No Way Home
"Spider-Man: No Way Home" feels like it's been a long time coming, at least by Marvel Cinematic Universe standards. The end of 2019's "Far From Home" left audiences with one heck of a cliffhanger, setting the stage for Tom Holland's biggest cinematic adventure as the beloved superhero to date. This movie has a whole lot going for it, with Doctor Strange along for the ride, the Marvel multiverse cracking wide open, and whatever surprises are in store we don't even know about yet. As such, it mig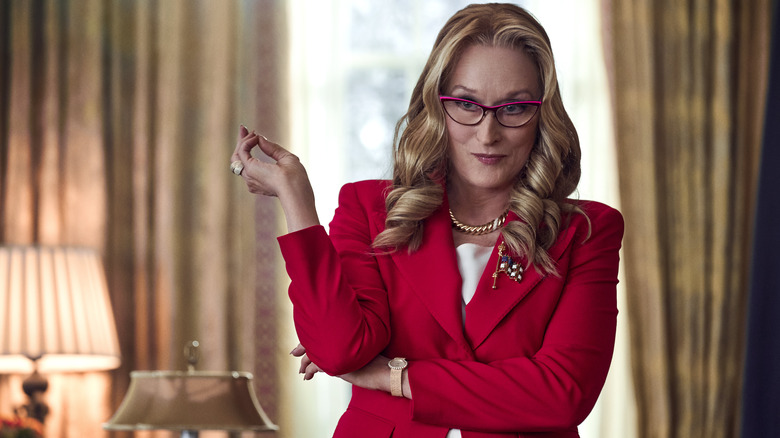 Don't Look Up Review: This Smug, Shrill Disaster Movie Satire Is Just A Disaster
Who is "Don't Look Up" for? Adam McKay stepped away from his unapologetically silly comedies with 2015's "The Big Short," a semi-serious investigation into the crisis surrounding the United States housing bubble. It was a new side to McKay, and while the film outfitted famous players in goofy wigs, the reception was positive, and the message was sound. McKay ventured further down this path with "Vice," his acidic biopic of Dick Cheney. The reaction to "Vice" was more mixed -- most critics tor...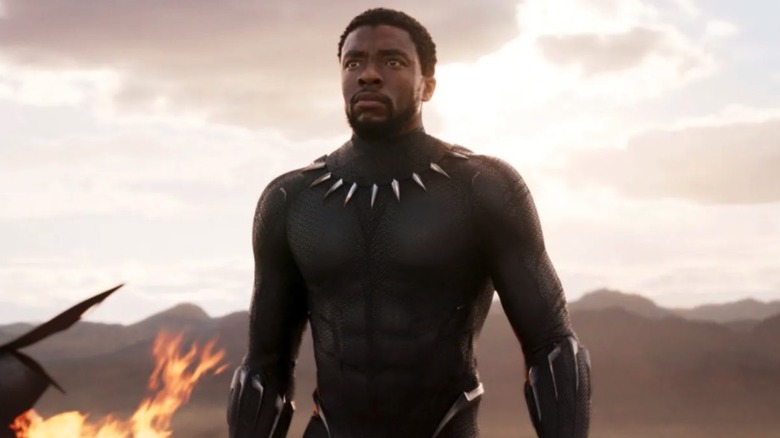 Here's The Latest Round Of Kevin Feige Giving Perfect Non-Answers To Pressing Marvel Questions
There are few people better at giving non-answers about upcoming projects than Marvel President Kevin Feige. (One standout is Dave Filoni, who's non-answers are so fun and lovely that, once I hear them, I no longer care what we were talking about to begin with.) Feige is a master of giving us all just enough hints without spoiling anything.  As you may have read, Feige recently sort of suggested that Netflix Marvel star Charlie Cox could appear in the MCU. It would make sense, of course. Bring...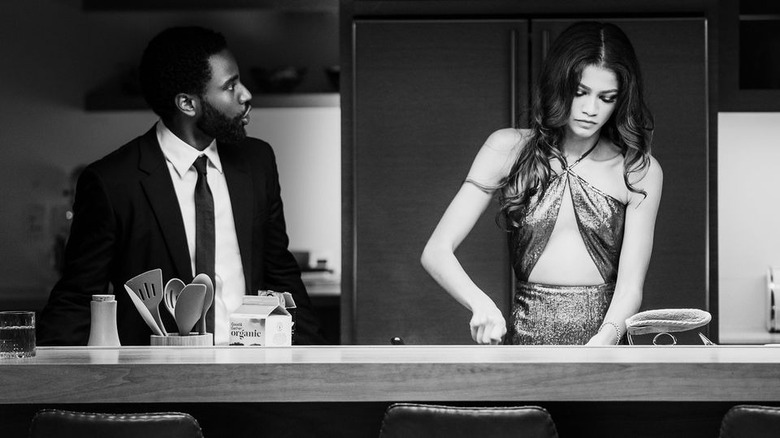 The 20 Best Netflix Original Movies Of 2021 Ranked
Over the past few years, Netflix has slowly been building its reputation as a production company to take seriously during awards season. And since the pandemic took a bite out of theater attendance, the streaming service has taken every opportunity to further flesh out its already formidable slate of original content. In 2021, Netflix received an impressive 36 Academy Award nominations, the most of any distributor, and would go on to win seven of those (two for "Mank" and "Ma Rainey's Black Bot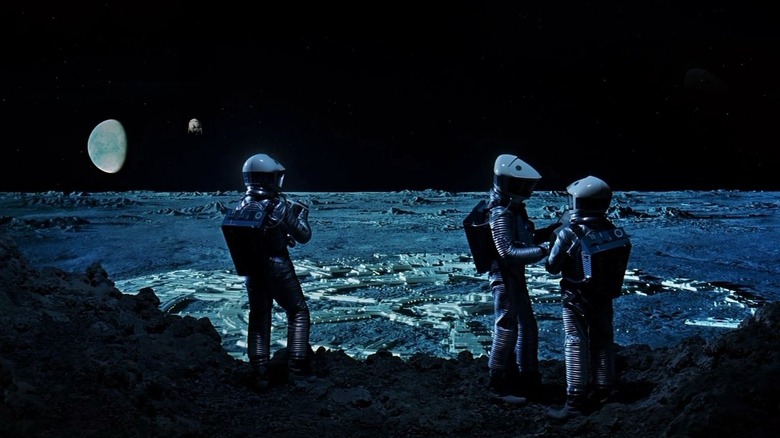 This Genius Invention Made 2001: A Space Odyssey's Most Complex Scene Possible
When "2001: A Space Odyssey" hit theaters in 1968, it was unlike anything audiences had seen before, and not everyone took kindly to it. According to The Hollywood Reporter, actor Rock Hudson was overheard grumbling "What is this bullsh*t?" before he ducked out of a screening in L.A., while in New York, around 250 people walked out of the premiere. The film eventually became a box office success, partially helped by a new poster campaign describing it as "The Ultimate Trip," aimed squarely at t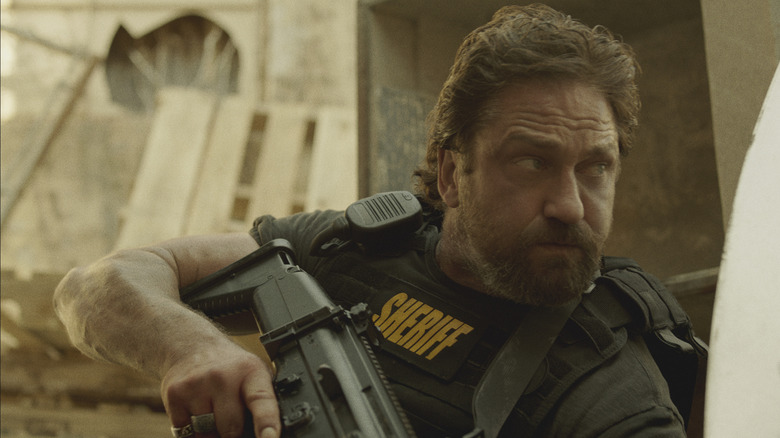 STX Entertainment, Studio Behind Hustlers And Bad Moms, Sold For $173 Million
Another day, another big media sale in Hollywood. This time, it's STX Entertainment, the studio behind movies like "Hustlers" and "Bad Moms," which has been sold to a private investment firm. This mean's the studio's library of titles will likely be changing hands next year, and that could put an attractive selection of movies in play for a streaming service, or multiple streaming services. Perhaps more importantly, the fate of one of the only studios still regularly producing mid-budget movies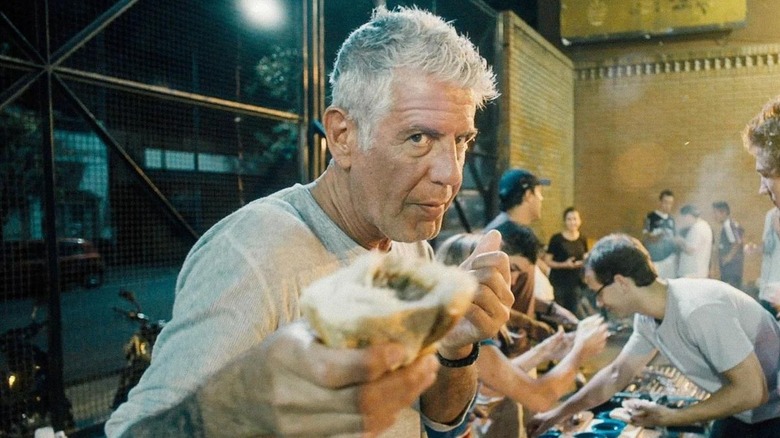 Why Anthony Bourdain Called Ratatouille The Best Food Movie Ever Made
Anyone who has watched "Ratatouille" will probably agree that it is a dazzling movie. Pixar's 2007 animated comedy is one of the studio's best films because its resonance isn't bound by an age group and is built around universal ideas and themes. It follows the adventures of Remy, a rat who lives in the French countryside and is blessed (or cursed, if you will) with a refined palate. His dream of becoming a chef consumes him, but in a world where diners run out of restaurants if they're found i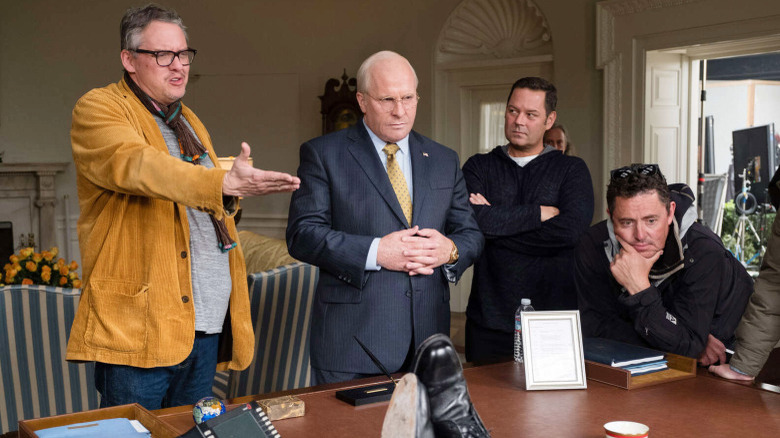 Bad Blood: Adam McKay Will Direct Jennifer Lawrence As Elizabeth Holmes
It seems Adam McKay and Jennifer Lawrence enjoyed working together on "Don't Look Up," a sci-fi comedy that McKay co-wrote and directed about a pair of astronomers (played by Lawrence and Leonardo DiCaprio) who desperately try to warn the people of Earth than a massive comet is heading their way. The two are now officially working together on another dark satire in the form of "Bad Blood," a film inspired by the real-life rise and fall of notorious Theranos CEO Elizabeth Holmes. Apple Studios h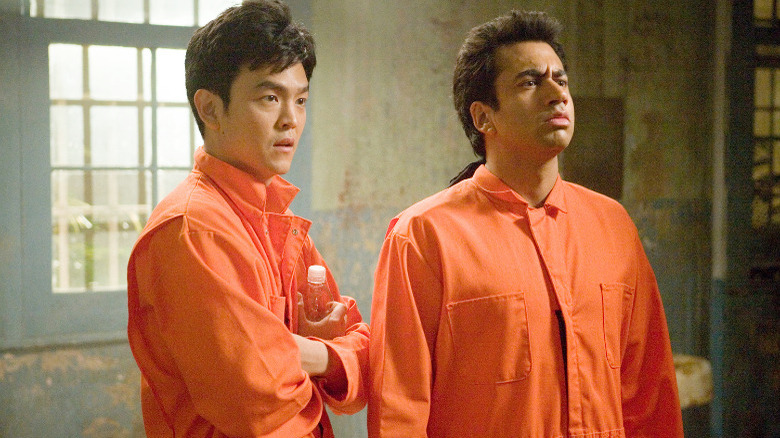 John Cho Says Making Harold & Kumar 4 Is Possible, But Complicated
Years before John Cho played Hikaru Sulu in the "Star Trek" Kelvin timeline and grew thick locks to bring Spike Spiegel to life in the live-action "Cowboy Bebop" series, the actor made his name getting up to all sorts of drug-fueled shenanigans opposite Kai Penn in the "Harold & Kumar" movies. The stoner buddy comedies were modest box office hits that earned decent reviews, combining raunchy gags and surreal humor with sharp jokes about racism in modern America. It's now been more than 10 years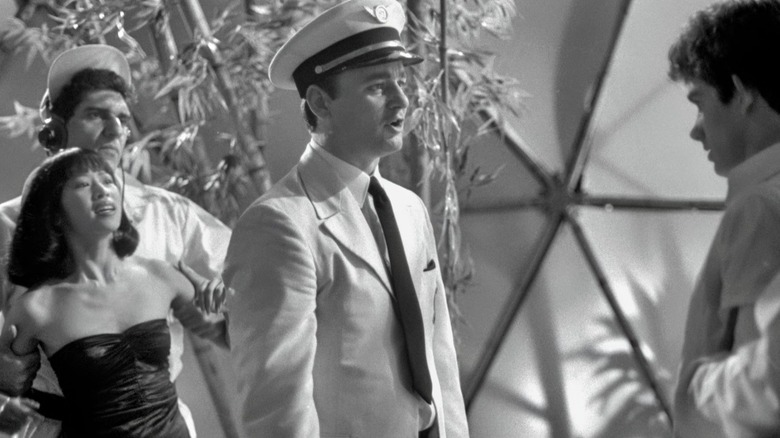 Why Bill Murray's Nothing Lasts Forever Never Got A Theatrical Release
Bill Murray was one of the undisputed kings of comedy in the 1980s, and became one of Hollywood's brightest stars. A few years following "Meatballs" and "Caddyshack" and the same year as "Ghostbusters," Murray performed in a surreal science-fiction comedy film called "Nothing Lasts Forever," a film that has never been given a proper release, and likely never will. Directed by "Saturday Night Live" writer and director Tom Schiller in his sole feature outing, "Nothing Lasts Forever" stars Zach Ga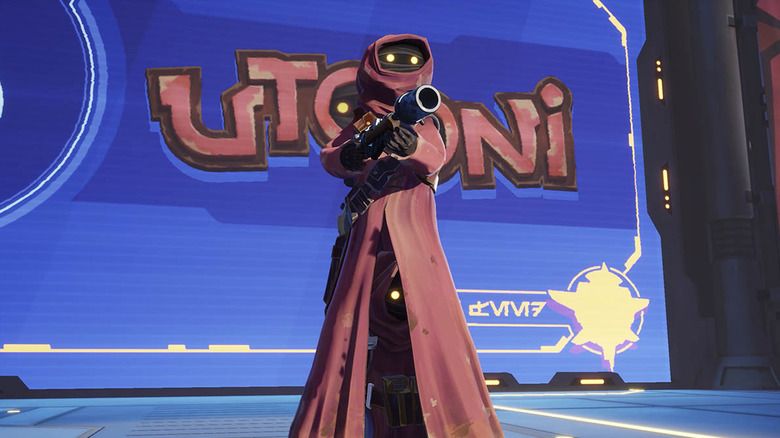 Star Wars: Hunters Gameplay Trailer: Let's Get Ready To Rumble
Good day, fellow "Star Wars" fans: not only is there a new trailer for an upcoming video game set within that galaxy far, far way, but it's a trailer that introduces several new characters to the franchise. And one of them is just two Jawas in a big trenchcoat! That is just one of the many bits of joy contained within the latest trailer for "Star Wars: Hunters," the upcoming free-to-play game coming next year. Let's take a look at the gameplay trailer, shall we? Previous trailers for the game h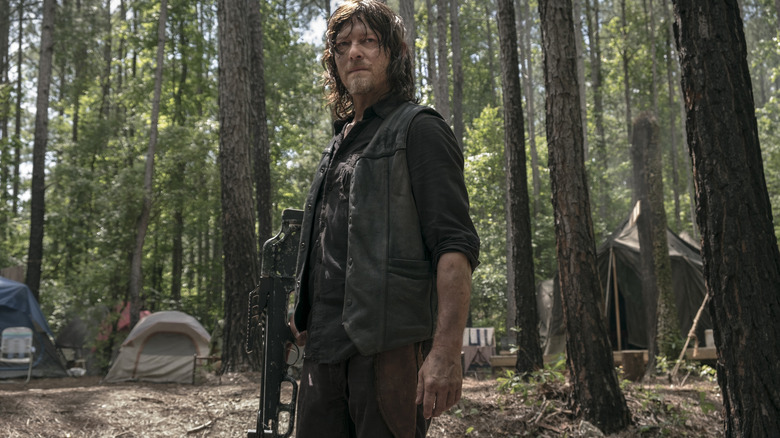 Everything We Know About Tales Of The Walking Dead So Far
Much like the inescapable threat of zombies themselves, "The Walking Dead" franchise isn't going anywhere anytime soon. The long-running AMC series has shown no signs of stopping whatsoever, lasting for 11 total seasons and spawning multiple spin-offs. Of course, fans know that it will finally wrapping up the main story -- though according to some involved in the show, that decision came as a complete surprise -- but there's a reason we refer to those hordes as the "undead." "The Walking Dead"...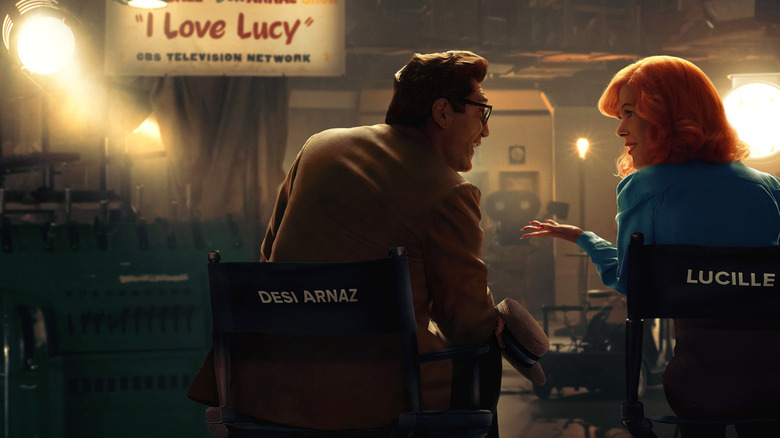 Being The Ricardos Review: An Exhausting And Unfunny Look At One Of The Funniest People Ever
Some multi-hyphenate filmmakers become their own worst enemy because they end up being stronger directors than writers, or vice versa. And then some multi-hyphenate filmmakers shouldn't attempt to broaden their scope at all. To wit, Aaron Sorkin, who proved himself earlier in his career to be extremely gifted at capturing the rat-a-tat, rapid-fire pace of the world of media and politics, grafting urgency while depicting people speed-walking and talking through the halls of Washington, D.C. and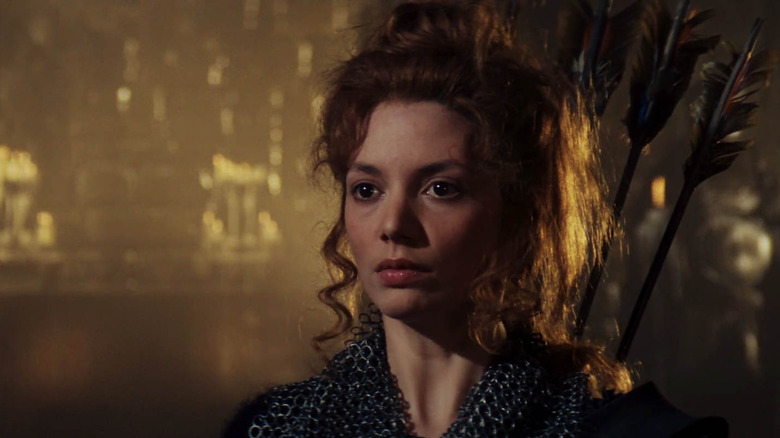 Every Main Character In Willow, Ranked Worst To Best
Filled with tons of '80s fantasy goodness, Ron Howard's "Willow" is something of a hidden gem within the director's filmography. Over the years, viewers have come to love this George Lucas-produced underdog adventure, which follows Willow Ufgood (Warwick Davis) as he tries to help baby Elora Danan achieve her destiny of conquering the evil Queen Bavmorda. With its luscious James Horner score, memorable performances, then-cutting-edge special effects, and delightful storytelling, it's easy to s...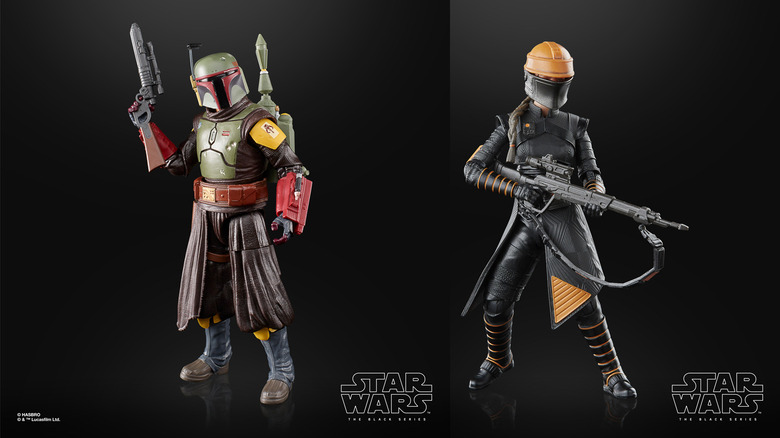 Hasbro Black Series Figures For The Book Of Boba Fett Have Been Revealed
A rite of passage for every new "Star Wars" installment is the inevitable toy reveals that are part and parcel of the Lucasfilm industry. As they put it so concisely in "Avatar," "It's what pays for the whole party." Today, we're getting the first wave of Hasbro's "The Book of Boba Fett" figures before the new series premieres on Disney+ on December 29, 2021.  The Hollywood Reporter snagged the exclusive reveal of the first two "Book of Boba Fett" pieces in Hasbro's Black Series line, which na...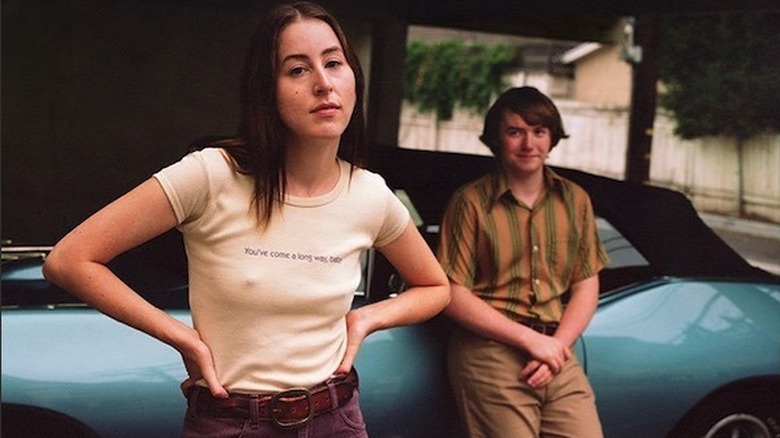 Leonardo DiCaprio's Dad Has A Cameo Role In Licorice Pizza
Paul Thomas Anderson's film "Licorice Pizza" is getting all kinds of Oscar buzz right now. It's a coming-of-age story set in the 1970s and it's got a fantastic cast. Here's the info for you if you haven't seen it yet:  "Licorice Pizza" is the story of Alana Kane and Gary Valentine growing up, running around and falling in love in the San Fernando Valley, 1973. Written and directed by Paul Thomas Anderson, the film tracks the treacherous navigation of first love. "Licorice Pizza" stars Alana H...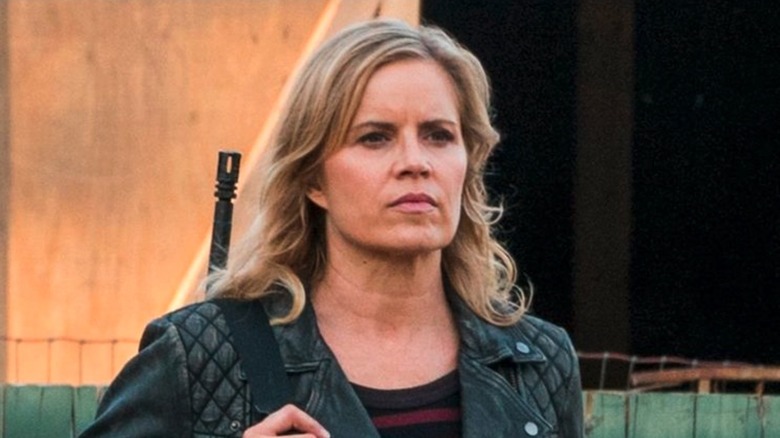 Fear The Walking Dead Season 8 Renewed With Kim Dickens Returning As Series Regular
"Fear the Walking Dead" fans can breathe a sigh of relief. During the Sunday night episode of "Talking Dead," it was announced that the series is coming back for an eighth season on AMC. In addition, according to Deadline, former cast member Kim Dickens will return to the series in the second half of season 7.   Dickens, who played Madison Clark, one of the lead roles, from the beginning of the series until season 4, will be a series regular in season 8. Sunday's episode marked the fall finale...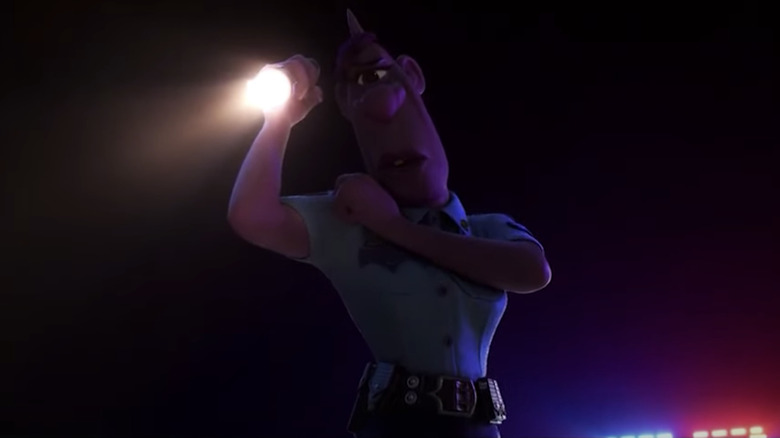 West Side Story Has Been Banned In Saudi Arabia
In news that should surprise absolutely no one who pays any attention to the constant censorship of LGBTQ+ content in cinema and the way Hollywood frequently bends to the wills of overseas markets, "West Side Story" has been banned in Saudi Arabia. In a shocking turn of events, however, Disney will not be altering the film to appease other regional censors, which means the film will also not be seen in the United Arab Emirates, Qatar, Bahrain, Oman, or Kuwait.  Saudi Arabia and Kuwait are cons...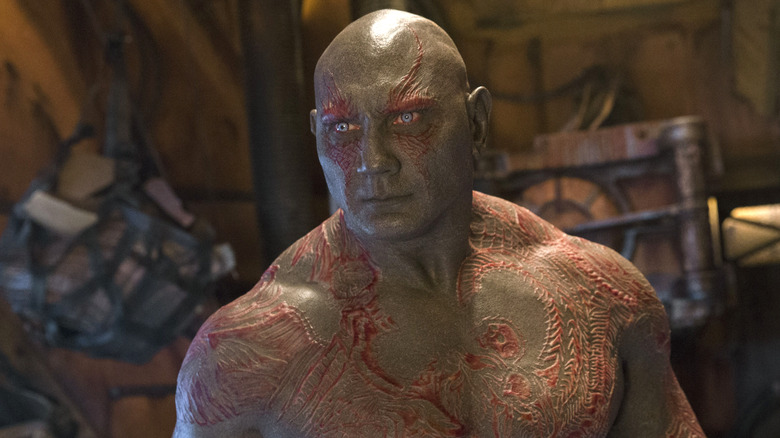 Dave Bautista Will Knock At The Cabin For M. Night Shyamalan
M. Night Shyamalan might be full of surprises, but this is one we can definitely get behind. Fresh off of his role as the off-putting and menacing Rabban "The Beast" Harkonnen in "Dune," Dave Bautista is in talks to hop into Shyamalan's twisty, turny world.  That's right, one of your favorite wrestling-turned-acting boys is getting spooky.  Who knows what horrors await Dave! Or maybe he is the horror? Regardless, nothing can be scarier than working with Vince McMahon for decades. If Bautista...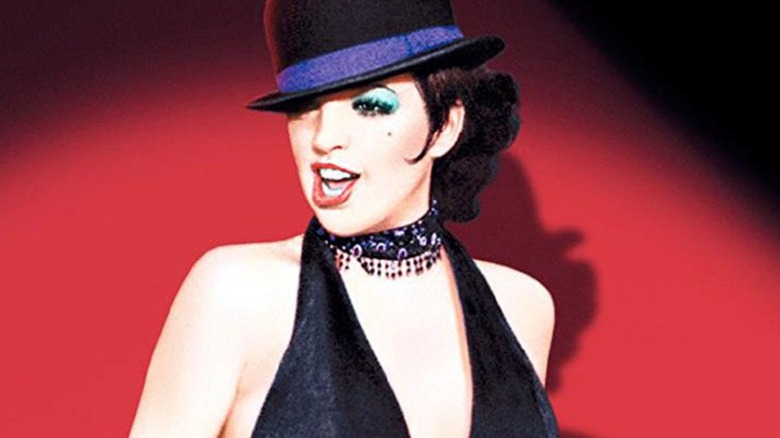 Every Bob Fosse Movie Ranked Worst To Best
There's something equally inspiring and infuriating about great artists who find success across multiple mediums. We've seen this in 2021 with actor and composer Lin-Manuel Miranda's critically acclaimed directorial debut "tick, tick... Boom!," and we saw it decades earlier with the films of Bob Fosse. Known primarily as a choreographer with a provocative and specific style of dance, Fosse went on to have a career as a film director characterized by a few misses and some really stellar hits. Fo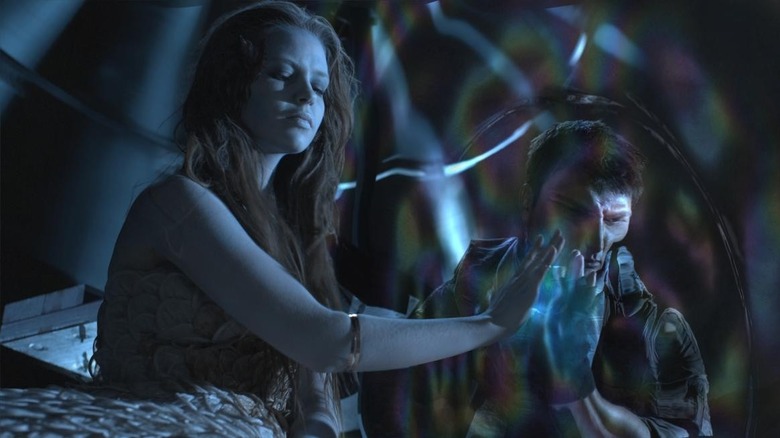 The Girl From The Ring's Hiding In Your TV And You Missed It
2002's "The Ring" rocked audiences everywhere with its terrifying premise of a cursed videotape promising that, after seven days, a little girl with black hair covering her face would crawl out of a well, through your television set, and kill whoever watched it. Based on the 1998 Japanese film, "Ringu," the little girl from "The Ring" went by the name Samara and was played by child actor Daveigh Chase. Samara's appearance is inspired by the Japanese yūrei, a ghastly entity seen in Japanese art...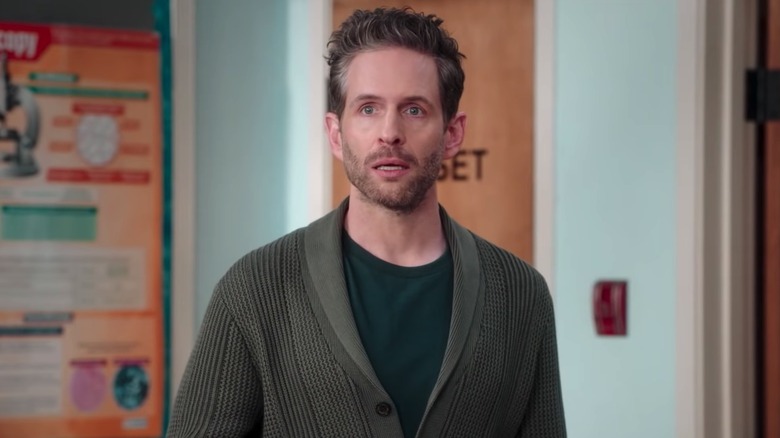 A.P. Bio Has Been Canceled At Peacock
The Peacock series "A.P. Bio" has been canceled after four seasons. The news comes from series creator Mike O'Brien on Twitter in a heartfelt thread. It's a long thread, but it's one worth reading. This series has pretty beloved, and hopefully, fans of the show will see it moved to another network or streaming service. It's the plea of every fan of a canceled series these days and with good reason. If you haven't watched "A.P. Bio" yet, here is the info for you: When Harvard professor Jack Grif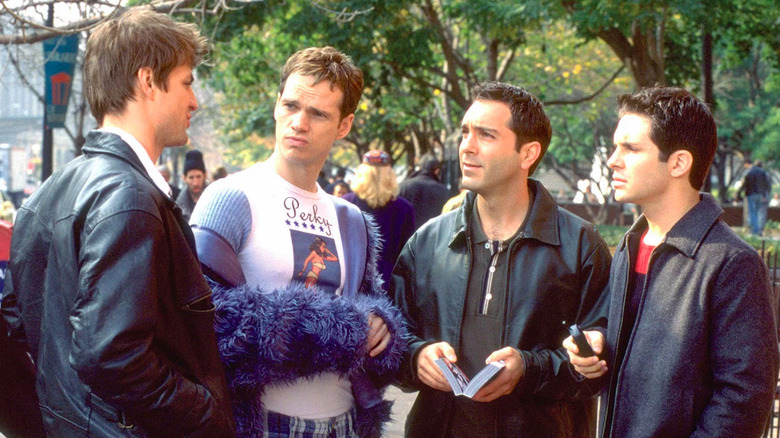 Everything We Know About The Queer As Folk Reboot So Far
It's time to get ready to head back to Babylon! "Queer as Folk" is coming back (hopefully) better than ever. Initially, a British TV show created by Russell T. Davies (mostly known for his "Doctor Who" fame, but who should always be remembered for his remarkable work on "Casanova" that left teenage me smitten with David Tennant years before I knew what a Dalek even was), "Queer as Folk" was eventually adapted for American audiences and became a long-running series on Showtime. The American vers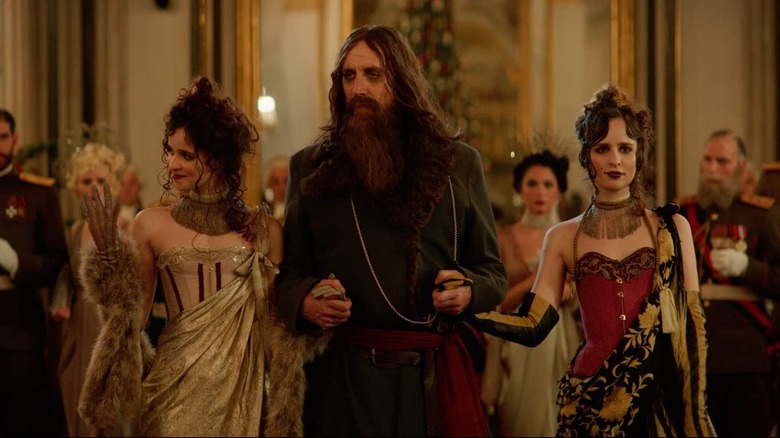 The King's Man Early Buzz: Matthew Vaughn Maketh A Divisive Prequel
It feels like a lifetime ago that "Kingsman: The Golden Circle" hit theaters, providing the franchise with enough juice to keep going. Matthew Vaughn had surprised as all with the shockingly entertaining "Kingsman: The Secret Service" in 2014 and now, the filmmaker is back with a prequel, "The King's Man." This movie has been on the shelf for a long, long time collecting dust, partially caught up in the Disney/Fox merger, but mostly as a result of the pandemic. In any event, critics have now se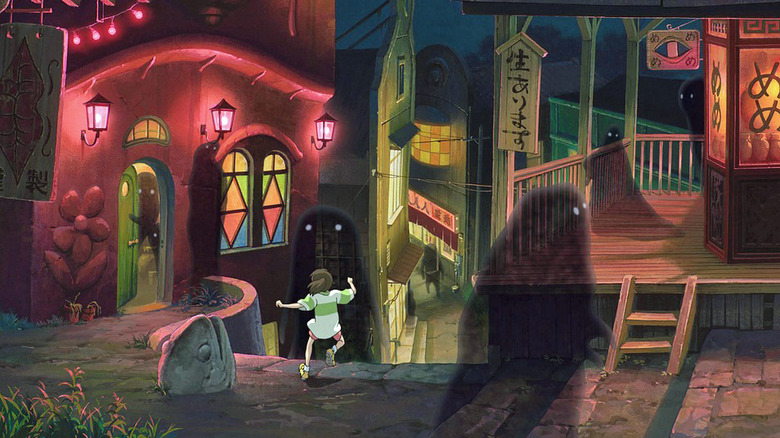 Movies Like Howl's Moving Castle That Are Definitely Worth Watching
Studio Ghibli and its founder and main director, Hayao Miyazaki, are known for producing whimsical animated films, and 2004's "Howl's Moving Castle" is one of their best. The film follows Sophie, a young hat maker who has a chance encounter with the wizard Howl, a mysterious and enchanting figure. This draws the attention of the Witch of the Waste, who fancies Howl. She curses Sophie, who turns into a 90-year-old crone.  Leaving everything behind to try and break the enchantment, Sophie tracks...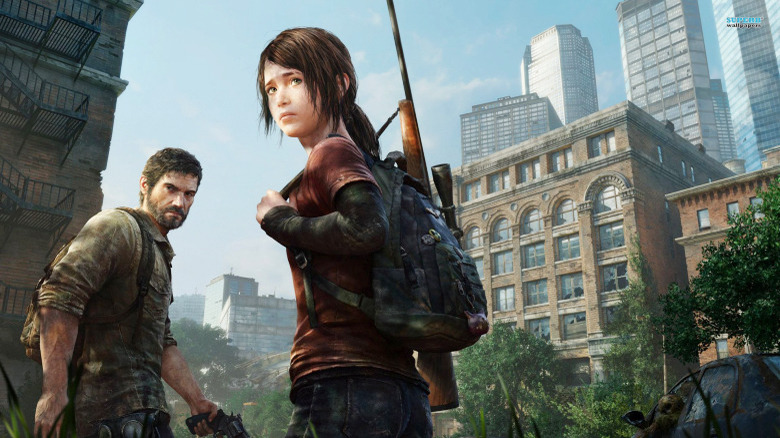 The Last Of Us TV Series May Have Quietly Cast Nick Offerman
HBO's "The Last of Us" series adapts the acclaimed post-apocalyptic video games developed by Naughty Dog, with the games' creative director, Neil Druckmann, serving as co-showrunner alongside writer-producer Craig Mazin ("Chernobyl"). Yet, as visually faithful as the show is shaping up to be, it's also clear this won't be a beat-for-beat re-telling in terms of story. Season 1 alone will feature such original additions as Perry, a rebel played by Tommy's voice actor from the games, Jeffrey Pierc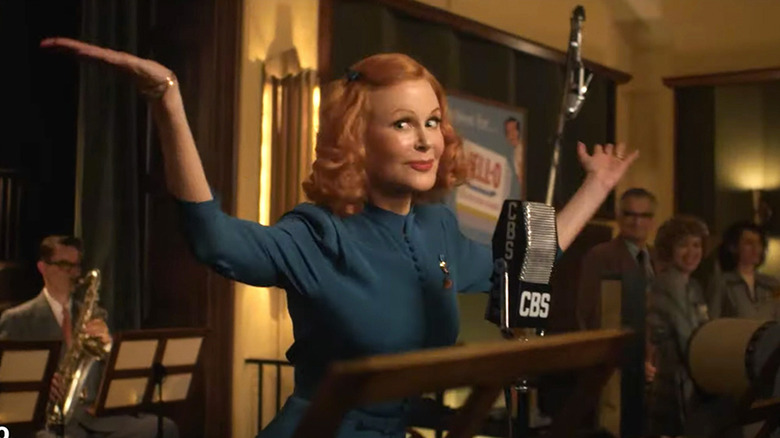 Upcoming Biopics To Keep On Your Radar
If the biographical drama isn't the key jewel in Hollywood's crown, it's certainly a strong contender for it. The dramatization of the lives of our favorite public figures — as portrayed by actors who are almost sure to secure an Oscar nom for their work — is as cherished as any genre. Some critics have sneered at the influx of biopics circulating onto our screens lately, as the genre had plenty of time to shine this year. The Best Actress category at the upcoming Academy Awards will be int...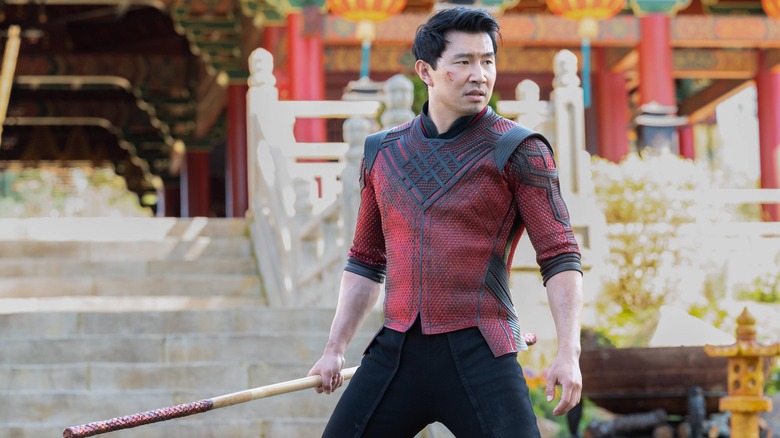 Kevin Feige Explains Why Marvel Slowed Down Its Big Movie Announcements
We haven't had much in the way of official Marvel Cinematic Universe movie announcements as of late. At least not by Marvel Studios standards which, before the pandemic, were on another level. But Marvel head honcho Kevin Feige has stepped in to explain why the perceived lack of new project announcements has occurred, while also assuring fans they will be getting more to look forward to in the future. Feige is currently promoting the release of "Spider-Man: No Way Home," which is set to hit the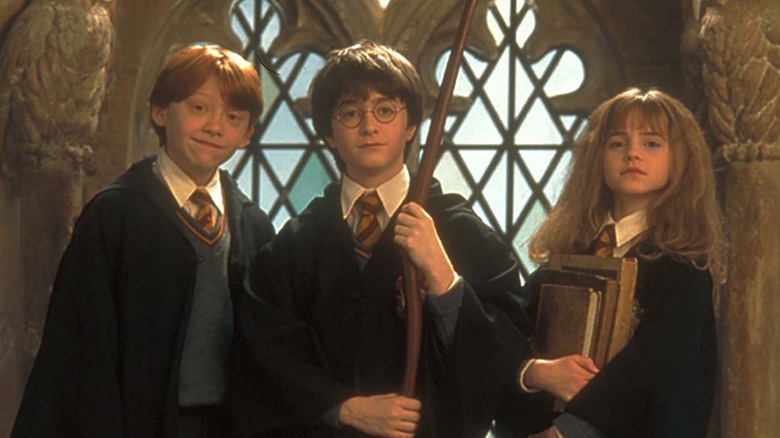 Harry Potter: Return To Hogwarts Teaser Gets The Wizards Back Together For 20th Anniversary Reunion
We're going back to Hogwarts, again. HBO Max saw a ton of success with their "Friends" reunion special earlier this year, so they're trying their hand at bringing the "Harry Potter" cast back together for a 20th anniversary special on New Year's Day. The streamer released the first teaser trailer for the event — and it doesn't give us too much, to be fair. Teaser, indeed. The "Return to Hogwarts" teaser opens with a mysterious individual reading a copy of the Wizarding World newspaper The Dai...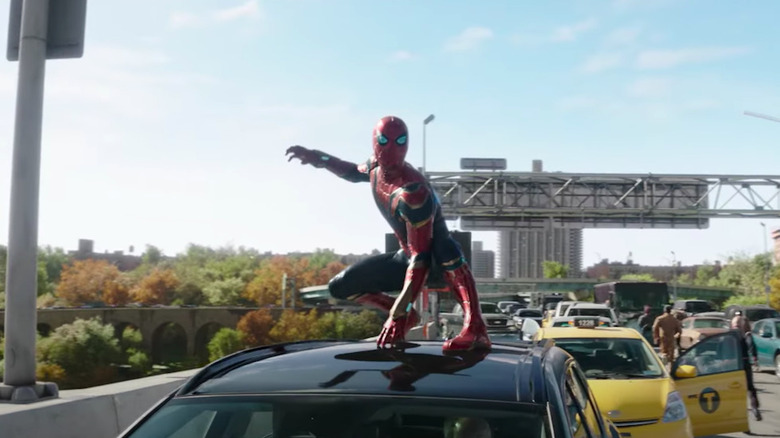 Kevin Feige On Spider-Man: No Way Home's Multiverse Mash-Up: 'Almost Anything Is Possible'
Marvel's "Spider-Man: No Way Home" is almost here, with the premiere just around on the corner on December 17, 2021. In the movie, Dr. Strange (Benedict Cumberbatch) will open up the multiverse in order to help Peter Parker (Tom Holland) with his Spider-Man identity crisis. Unfortunately, that also means that Peter might have to face off against some of the villains from the other timelines, including Doctor Octopus (Alfred Molina), Electro (Jamie Foxx), and the Green Goblin (Willem Dafoe). ...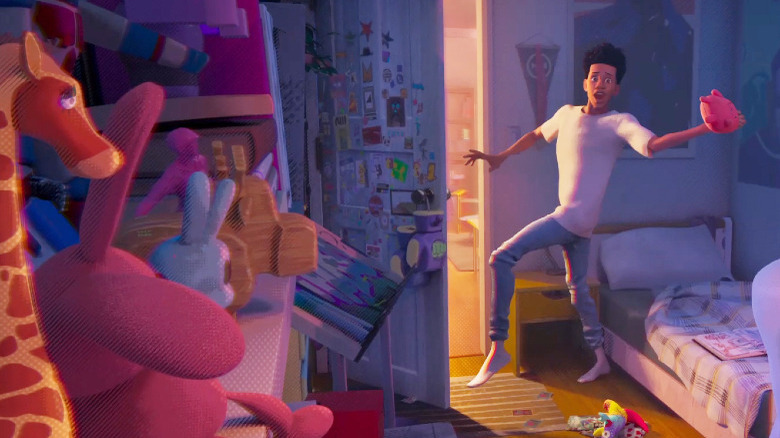 The Spider-Man: Across The Spider-Verse Trailer Has A Hidden Mitchells Vs. The Machines Easter Egg
2021 is nearly over, and yet "The Mitchells vs. The Machines" still ranks as not only one of the best (perhaps the best) animated films but movies in general released since January. It also marks the latest triumph for Sony Pictures Animation and producers Phil Lord and Chris Miller, coming on the heels of the Oscar-winning "Spider-Man: Into the Spider-Verse" in 2018. Much like that film, "The Mitchells vs. The Machines" pushes the envelope for animation, blending 2D and 3D visuals to bring its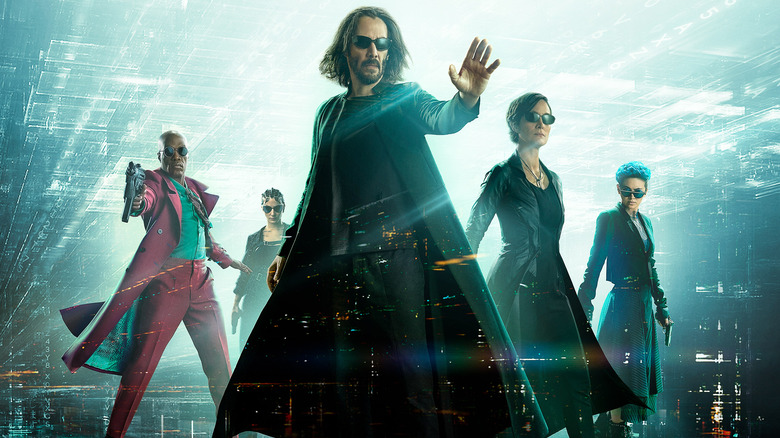 The Matrix Resurrections Trailer: It's Time To Return To The Source
"After all these years, to be going back to where it all started ... back to the Matrix." The release of the first trailer for "The Matrix Resurrections" promptly made it feel like 1999 all over again, bringing back Keanu Reeves and Carrie-Anne Moss well over a decade after we last saw them bow out of their iconic roles as Neo and Trinity, respectively. Along with her star leads, Lana Wachowski clearly has some unfinished business with this wonderfully idiosyncratic world and we couldn't possi...


Encanto, Ghostbusters, Eternals Cross Minor Milestones In Quiet Weekend At The Box Office
Well, that was one of the most uneventful weekends at the box office in some time. Unless you were someone who was particularly excited to see "Christmas With the Chosen: The Messengers," which cracked the top five with $4.1 million this weekend, it was pretty quiet, serving as something of a calm before the end-of-the-year storm. Even so, "Encanto," "Ghostbusters: Afterlife," and "Eternals" passed minor milestones over the past few days. Let's dig in. During a "it isn't much, but it'll do" sor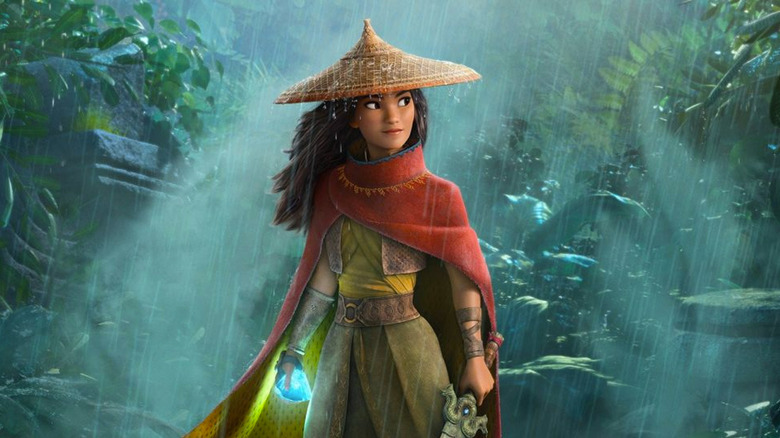 Will There Be A Raya And The Last Dragon Sequel? Here's What We Know
With "Raya and the Last Dragon," Disney continued its push towards more diverse stories across the company's many franchises and studios. The film follows the titular heroine on a quest to reunite her land against a ravaging plague with the help of the world's last living dragon. It stood out as a striking celebration of the South Asian cultures that are usually excluded from mainstream media, and utilized much diversity behind the scenes with screenwriters Adele Lim ("Crazy Rich Asians") and Q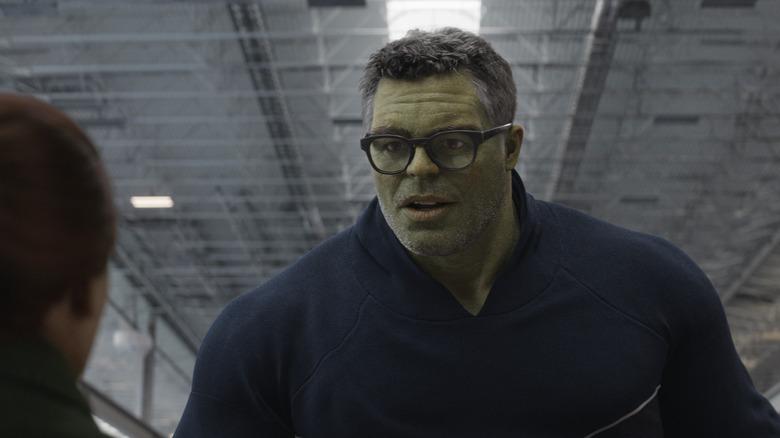 Tatiana Maslany's She-Hulk Will Be Completely CGI
Because Marvel's Hulk has such a storied history as a live-action television character, you might be left wondering if Disney+ was going to honor that tradition with their forthcoming series "She-Hulk." Lou Ferrigno played Bruce/David Banner's alter ego in green make-up and a fright wig from 1978 to 1982 on CBS' "The Incredible Hulk," and then later in three made-for-TV movies from 1988 to 1990. Now "She-Hulk" star Tatiana Maslany ("Orphan Black") has told the Scott Hasn't Seen podcast (via ...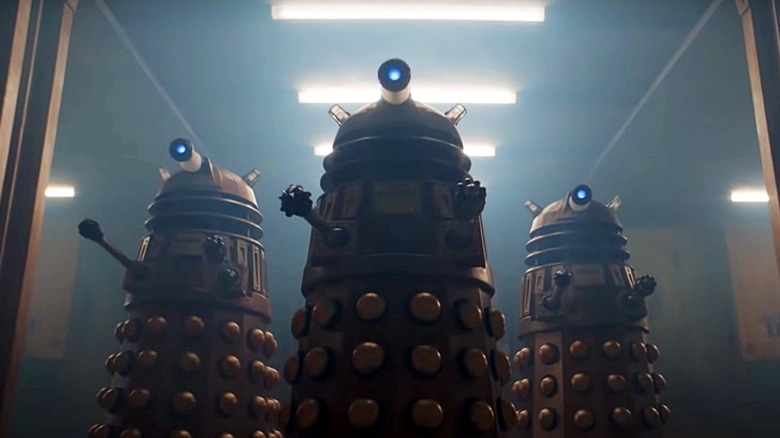 Doctor Who New Year's Special Trailer: Happy Holidays, Have Some Daleks
"Doctor Who: Flux" has just come to an end, but there's no rest for the wicked -- or for Time Lords and their companions. After the credits rolled on the season 13 finale, the BBC aired a trailer for "Doctor Who: Eve of the Daleks," the upcoming New Year's special set to premiere on January 1, 2022. And what better way to ring in the New Year than with a time loop? The trailer for "Eve of the Daleks" features the return of one of the Doctor's oldest enemies, but rather than dying permanently wh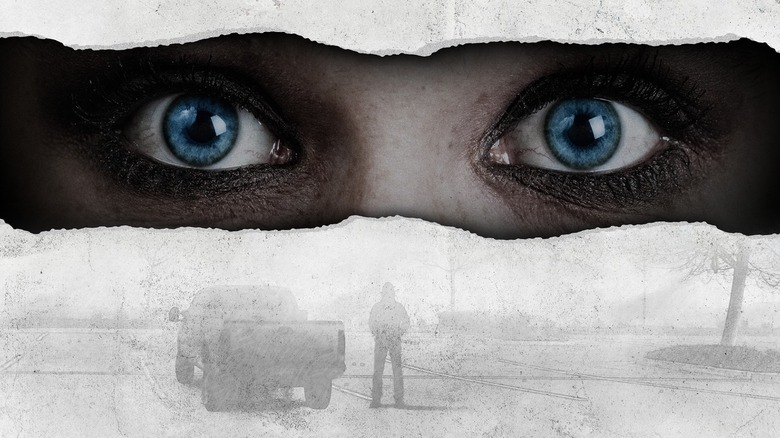 The Daily Stream: The Clovehitch Killer Will Make Your Daddy Issues Seem Pretty Chill
(Welcome to The Daily Stream, an ongoing series in which the /Film team shares what they've been watching, why it's worth checking out, and where you can stream it.) The Movie: "The Clovehitch Killer" Where You Can Stream It: Hulu The Pitch: The holidays lure families out of their mundane daily lives to gather and spend quality time with one another. But how well do you really know your family? Have you ever seriously questioned their morality or had cause for concern about your relation to th...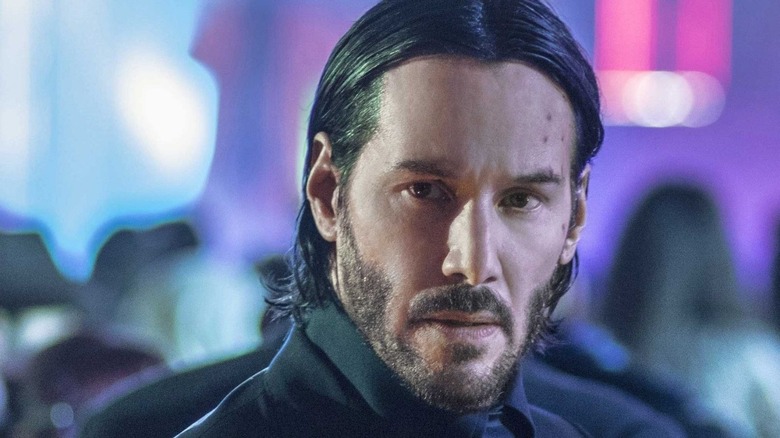 5 Marvel Characters We'd Love To See Keanu Reeves Play In The MCU
Keanu Reeves has officially announced that it would be an "honor" for him to join the Marvel Cinematic Universe. Good sir, the honor would be ours. In an interview with Esquire, the "Matrix Resurrections" actor revealed:  "It would be an honor [to join the MCU] ... There's some really amazing directors, and visionaries, and they're doing something no one's ever really done. It's special in that sense in terms of the scale, the ambition, the production. So it'd be cool to be a part of that." M...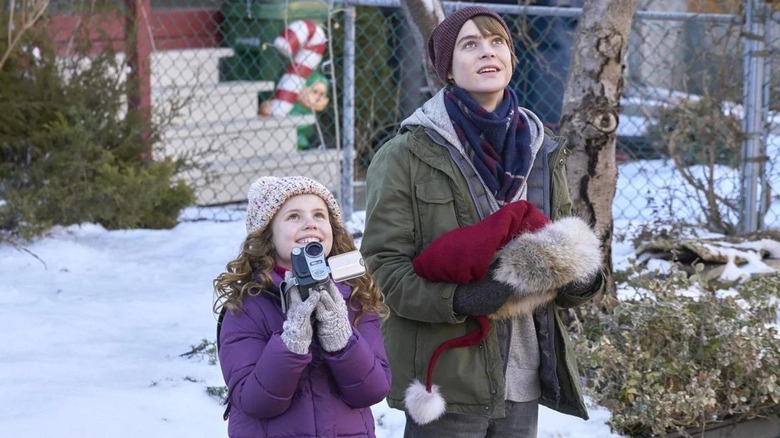 Will There Ever Be A Christmas Chronicles 3? Here's What We Know
"The Christmas Chronicles" was a massive hit for Netflix when it debuted on the streaming service in 2018. It was watched by 20 million people in its opening week itself and led to a sequel where Kurt Russell reprised his role as the uber-cool, gruff Santa Claus and accompanied kids on another adventure to save Christmas. The first "Christmas Chronicles" film follows children Kate and Teddy, who sneak into Santa's sleigh after he visits their home, causing the sleigh to malfunction. Santa's re...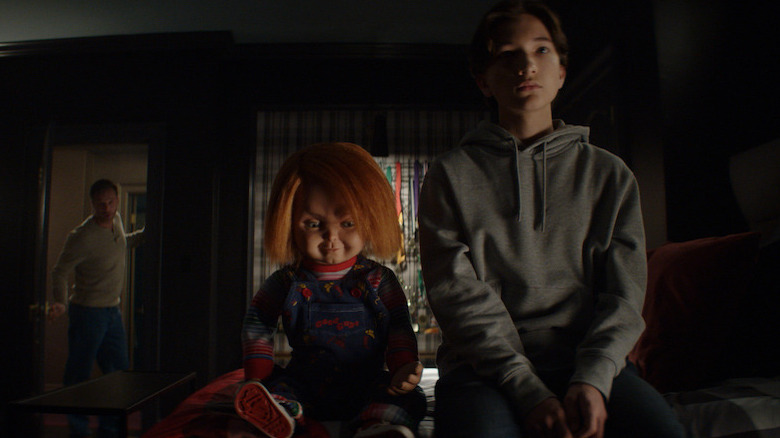 Chucky Season 1 Ending Explained: Who Lived, Who Died, Who Wants To Play Again?
The range of emotions the "Chucky" TV series has put me through made me feel almost as bats*** insane as the "Child's Play" franchise itself -- not that I'm complaining. Good media makes you feel things, and "Chucky" has made viewers feel a lot of things. If you're one of those viewers, we can work through our emotions together as we attempt to make sense of the wonderful, whacky, and weird events of the "Chucky" season 1 ending with an in-depth look at what happened to the characters, how it ...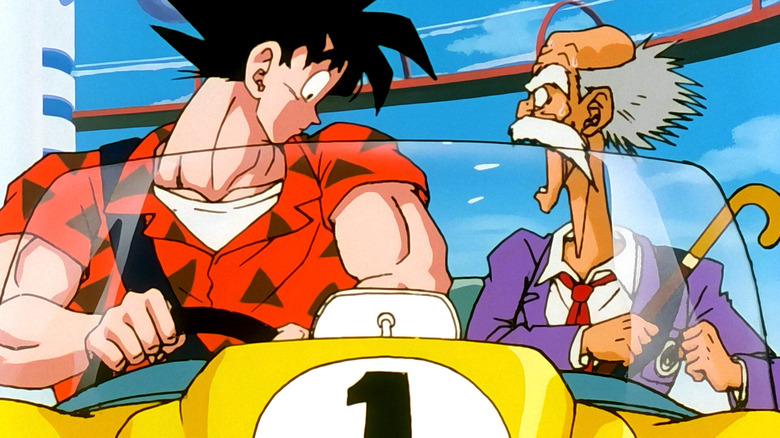 The Reason Dragon Ball Z Has All Those Filler Episodes
"Dragon Ball Z" is a wildly popular anime series that's best known for its epic action sequences. The action-packed shonen franchise has a reputation for being filled to the brim with crazy battle arcs and long drawn out fights, but not every episode of the show keeps the bloody, breakneck pace going. Some slow down to explore the characters in other, unexpected ways; I'm talking, of course, about the many filler episodes scattered throughout "Dragon Ball Z." Although the temptation is to dismi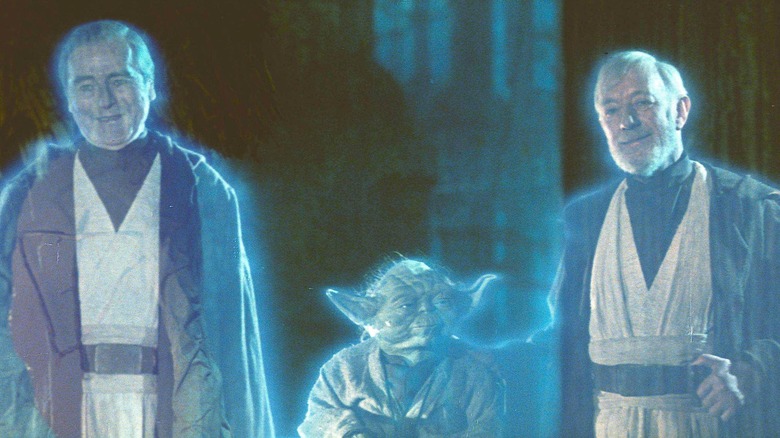 The Alternate Return Of The Jedi Ending We're Glad We Never Had To See
It might be a little controversial to say this, but "Return of the Jedi," is one of my favorite films in the "Star Wars" universe. It's an epic conclusion to the original trilogy and has one of the happiest endings in the film franchise. The Death Star is destroyed, Darth Vader turns back to the light side, and fireworks explode across the galaxy (which is kind of like being at Disneyland, but 10x cooler). Yet the trilogy as we know it today could have been extremely different, had the original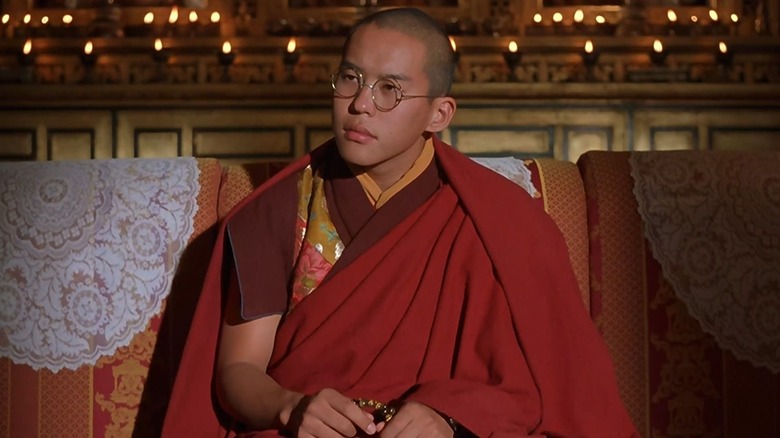 This Movie Got Martin Scorsese Temporarily Banned From China
From 1997 until 2012, no Martin Scorsese films were available in China.  2020 was the first year in history wherein the Chinese box office outstripped that of the United States, and 2021 is shaping up to be the same. The highest-grossing films of this year are "The Battle of Lake Chanjing," which made $900 million, and "Hi, Mom," which made $850 million and is the highest grossing film ever directed by a woman. The third highest is "F9."  China's relationship to modern Hollywood is deep and c...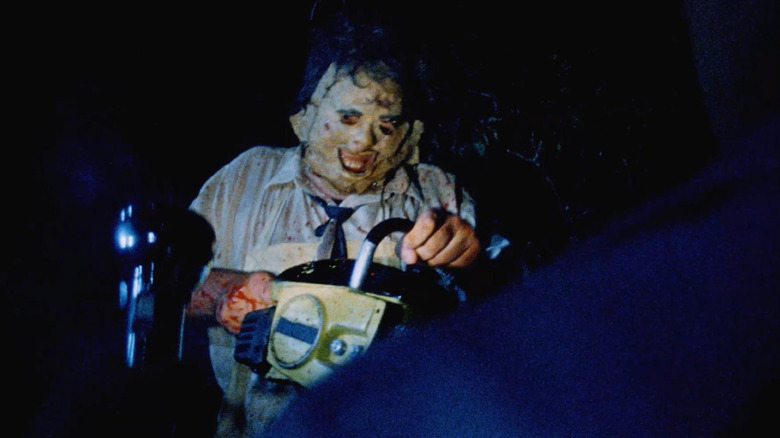 Netflix's Texas Chainsaw Massacre: Release Date, Cast, And More
(Welcome to ...And More, our no-frills, zero B.S. guide to when and where you can watch upcoming movies and shows, and everything else you could possibly stand to know.) As any good horror fan worth their salt can tell you, the dead never truly stay dead, and this is doubly true for horror's biggest heavyweights - slasher franchises. In yet another installment of the frequently sequelled, rebooted, and remade horror series, Netflix is delivering a direct sequel to Tobe Hooper's original 1974 ...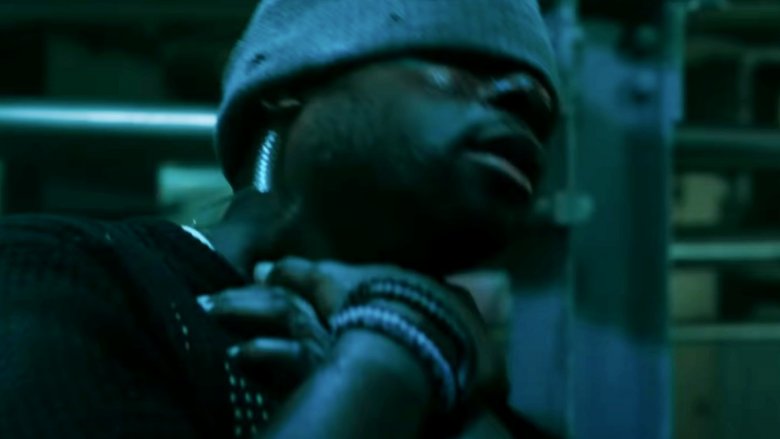 Jared Leto Becomes A Living Vampire In Morbius Transformation Scene
Along with the big reveal of the "Spider-Man: Across the Spider-Verse (Part One)" trailer at CCXP, Sony also dropped another comic book treat: a three-minute clip from the upcoming Marvel movie "Morbius," starring Jared Leto as the titular "living vampire." To quickly catch you up on the premise of the movie, Dr. Michael Morbius is suffering with a rare blood disease that he's determined to find a cure for. A few dodgy science experiments later and he finds that he's accidentally turned himself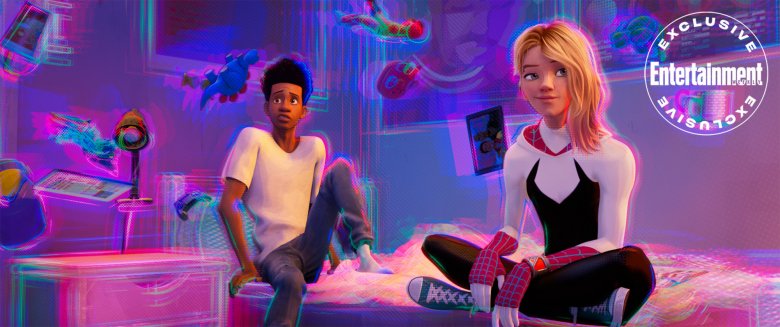 Spider-Man: Across The Spider-Verse (Part One) Trailer Teases Miles Morales Vs. Spider-Man 2099
Today brings with it something pretty cool for Marvel fans, or just fans of (potentially) great animated movies in general. During CCXP, Sony Pictures has revealed the first trailer for "Spider-Man: Across the Spider-Verse (Part One)," the much-anticipated and freshly-titled sequel to 2018's breakout hit Marvel Comics adaptation. Miles Morales is back, and he's bringing some of his multiversal counterparts with him for another heroic adventure. Let's check it out. Shameik Moore returns as the ...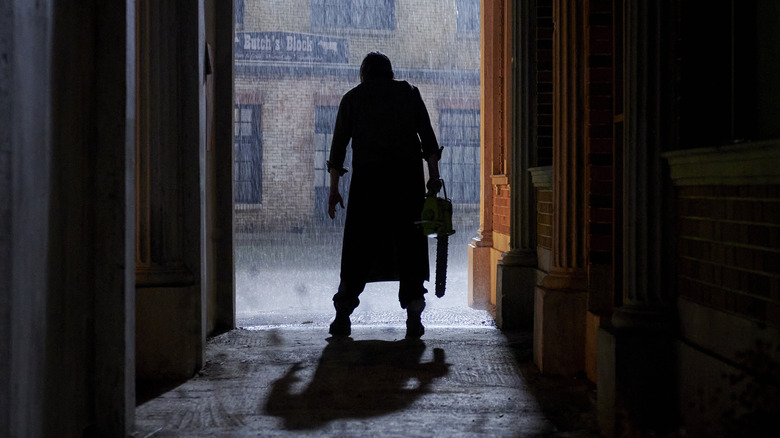 The Texas Chainsaw Massacre Trailer: Guess Who's Back, Back Again...
I hope you've been keeping up your cardio, because Leatherface is back and so is his chainsaw. Netflix has dropped the first teaser trailer for its upcoming "Texas Chainsaw Massacre" movie. Though any effort to revive a classic horror franchise is generally met with a measure of skepticism, there are a couple of reasons to give "The Texas Chainsaw Massacre" a chance. First, the movie was produced and co-written by Fede Álvarez, the filmmaker behind the excellent 2013 remake of "The Evil Dead."...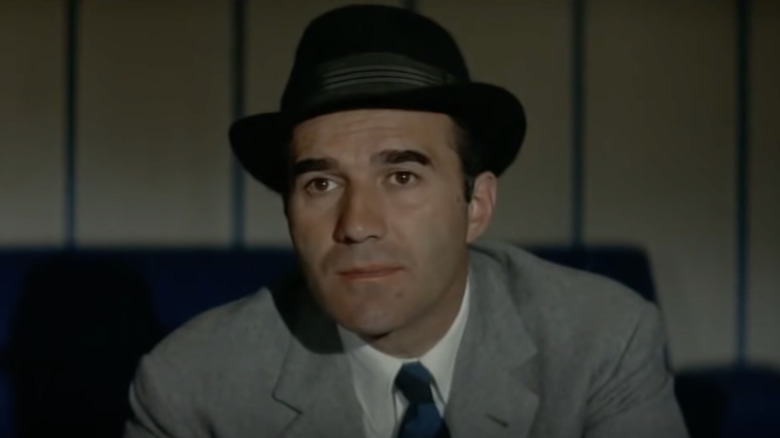 The Daily Stream: Contempt Is A Gateway To Godard And The French New Wave
(Welcome to The Daily Stream, an ongoing series in which the /Film team shares what they've been watching, why it's worth checking out, and where you can stream it.) The Movie: "Contempt" ("Le Mepris") Where You Can Stream It: The Criterion Channel The Pitch: A French screenwriter, Paul (Michel Piccoli), sees his marriage break down as an American producer enlists him to rewrite a film adaptation of Homer's "Odyssey." Jack Palance ("Shane," "Batman") plays the producer, whose prurient interes...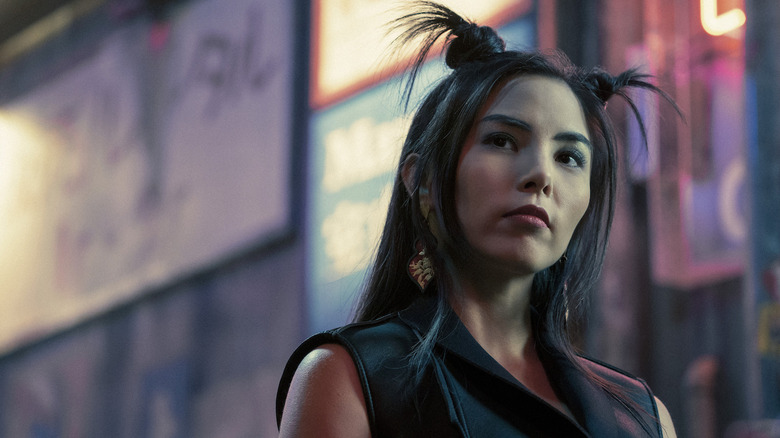 47 Ronin Sequel Starring Mark Dacascos And Anna Akana Has Started Filming
In 2013, Variety listed "47 Ronin" as one of Hollywood's biggest box office bombs of the year. The film was the last Keanu Reeves vehicle to hit before "John Wick," which birthed a new action franchise and helped bring about a career resurgence for the actor. You might not think of "47 Ronin" as a franchise in the way of "John Wick" or "The Matrix," both of which have four-quels starring Reeves in the pipeline. However, "47 Ronin" does have a sequel on the way, headlined by one of Reeves' co-s...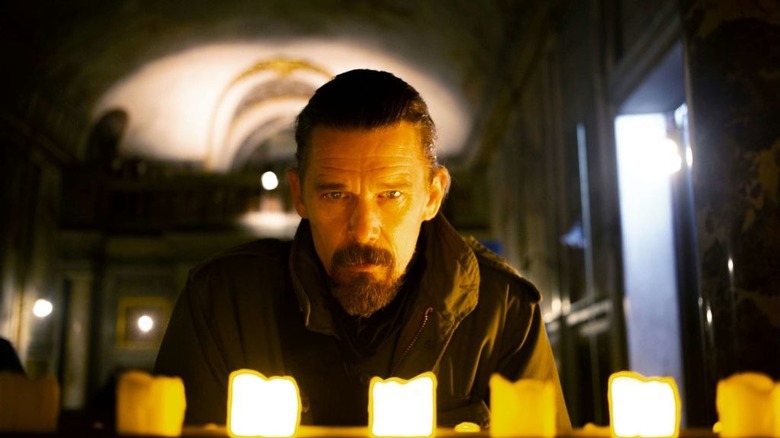 Abel Ferrera And Ethan Hawke On Going To War For Art In Zeros And Ones [Interview]
Abel Ferrera's "Zeros and Ones," a thriller filmed in the heart of the pandemic, is in many ways a novel beast of a film. Dark, gritty, often told in close-ups, the film sees soldier J.J. (Ethan Hawke) digging into the dark underbelly of Rome to find his revolutionary brother, Justin (also Hawke), an idealistic radical who may hold the key to stopping the deadly attack.  It's a tense film with a singular vision from director Ferrera, and one that took full advantage of the eerie emptied stree...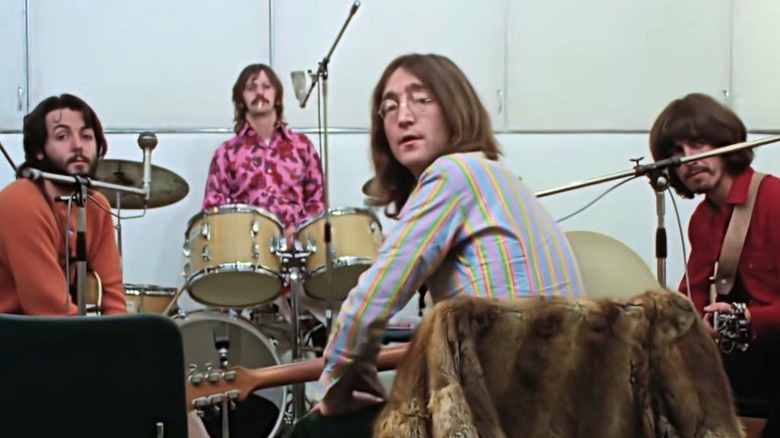 The Beatles: Get Back Used High-Tech Machine Learning To Restore The Audio
If you live on Earth, you've probably heard the music of The Beatles at least once. Heck, there's even a movie about what the world would look like if The Beatles had never existed, so they've clearly had a pretty massive pop culture impact. However, outside of their remastered album recordings, fans haven't been able to hear much of the Fab Four in high definition.  Now, in "The Beatles: Get Back" on Disney+, director Peter Jackson has delivered audio and footage from The Beatles that's highe...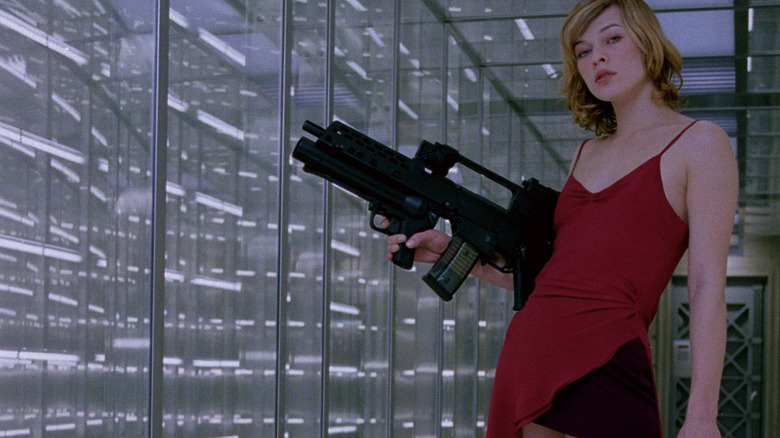 Tales From The Box Office: Resident Evil Beat The Video Game Movie Curse
Video games have been wildly popular for decades now, but it was in the '90s when Hollywood first became interested in the notion of turning these interactive experiences into movies. These began in earnest with the likes of the legendarily bad "Super Mario Bros." in 1993 and the A-for-effort "Mortal Kombat" in 1995. To this day, video game movies remain a truly difficult nut to crack, with only a few managing to rise above and become truly successful. Fewer still end up finding critical love b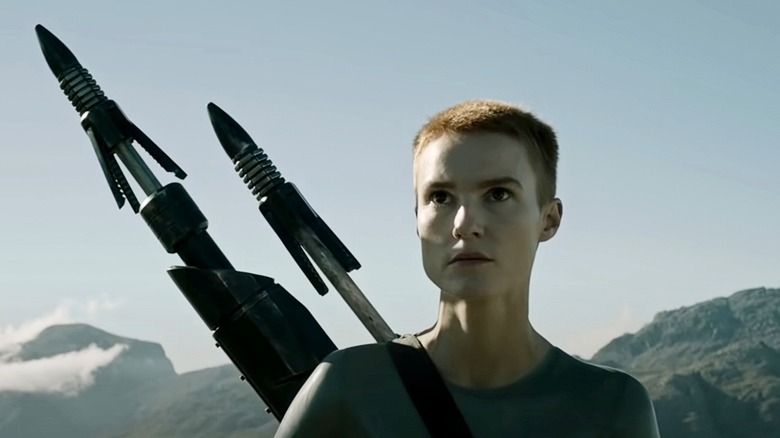 Raised By Wolves Season 2 Teaser: Possessed Travis Fimmel And The Paranoid Androids
The galaxy's most unusual parents are back for season 2 of Ridley Scott's HBO Max series "Raised by Wolves," and it looks like things are going to get more bizarre than ever before. The streamer has released the first official trailer for the second season, and the battle for survival on Kepler-22b is heating up. When last we saw the android Mother and Father, with their brood of human children, they were headed towards the mysterious tropical zone in hopes of finding friendly life. Now they'v...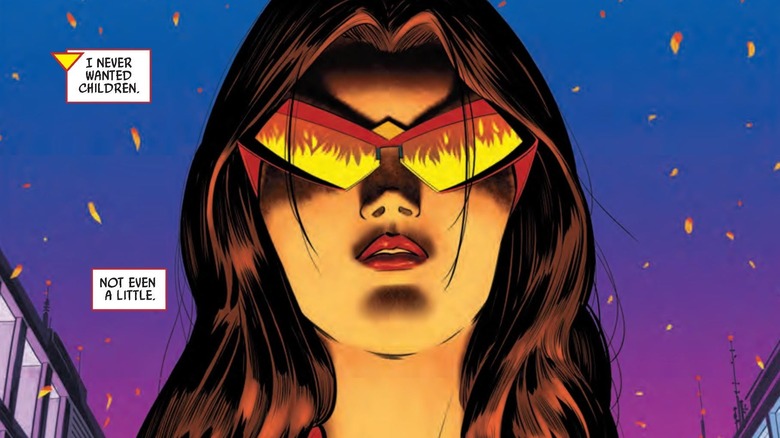 5 Comics To Read If You Love Marvel's Hawkeye On Disney+
Clint Barton, aka Hawkeye (Jeremy Renner), has been relegated to the side of the Marvel Cinematic Universe ever since he was first introduced in "Thor," but now he's finally been given the chance to show why he is and has always been such an awesome Avenger in the Disney+ series, "Hawkeye." Clint tackles street-level villains and tries to put his traumatic past behind him, while also serving as a mentor for Kate Bishop (Hailee Steinfeld) and her trusty companion, Pizza Dog.  During the Battle...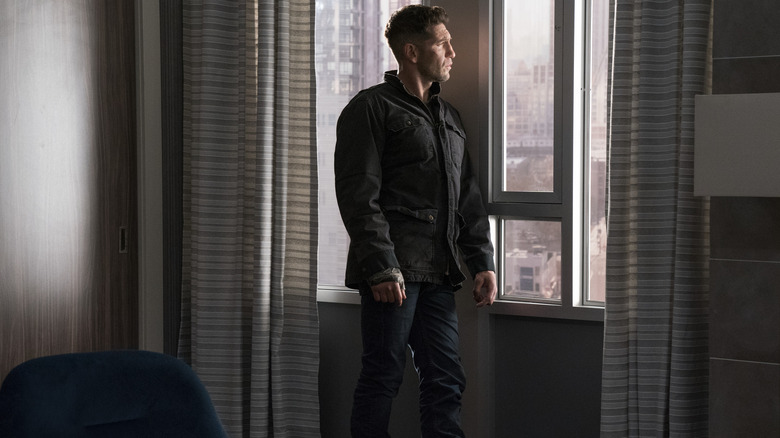 Jon Bernthal Is Open To Returning As The Punisher, But Only If He Can 'Do It Right'
Jon Bernthal made his debut as Frank Castle, aka the Punisher, in the second season of the Netflix series "Daredevil (which should absolutely be canon in the Marvel Cinematic Universe.) He was then given his own Netflix series that ran for two seasons. As Disney prepared to launch its own streaming service as a competitor to Netflix, Marvel's partnership with Netflix dissipated and all the TV shows in the "Defenders" side-franchise -- "The Punisher" included -- got canceled and dropped off the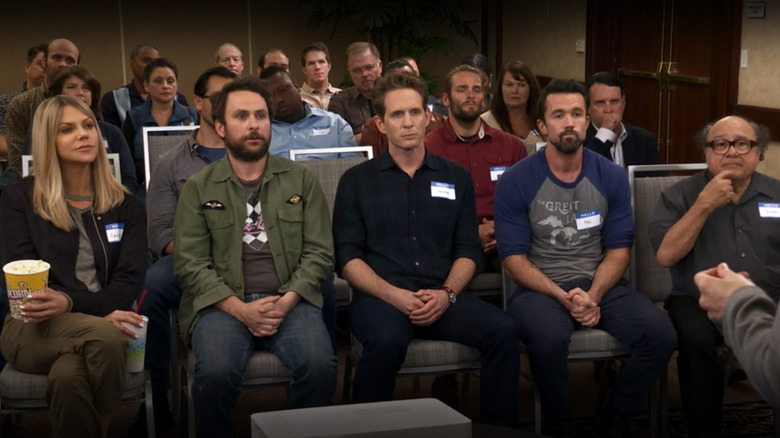 Here's Where You Can Stream Or Buy Every Season Of It's Always Sunny In Philadelphia
Season 15 of "It's Always Sunny in Philadelphia" just debuted, and this season looks like it will reflect heavily on the series' past. Fans who haven't seen all of the fourteen previous seasons might want to catch up and learn the history of some of the gang's best gags, so we've put together a little primer on everywhere you can watch the entirety of "It's Always Sunny in Philadelphia," save the newest episodes. Those will debut every Wednesday on FXX and on FX on Hulu the following day.  Th...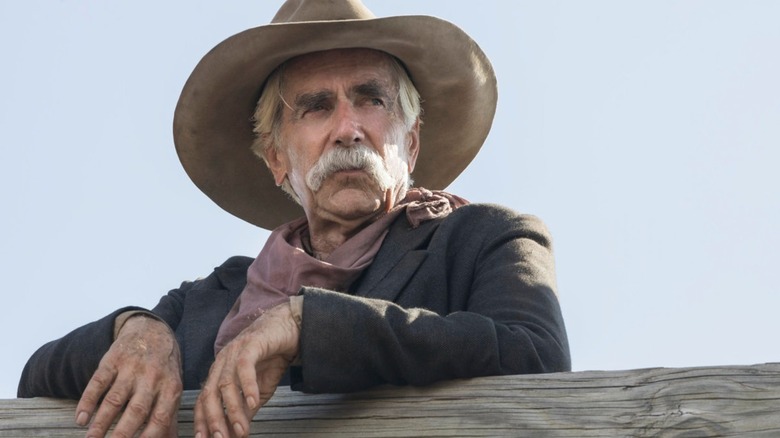 1883 Trailer: Call Your Dad, Because The Yellowstone Spin-Off Is Almost Here
Break out the bolo tie and the good whiskey glass (the one that's not cracked), here comes a prequel to the Emmy-nominated western series "Yellowstone." Hailing from "Sicario" writer Taylor Sheridan, "1883" takes place before the events of "Yellowstone," which follows the Dutton family, led by John Dutton, dealing with land developers and a nearby reservation from their Montana ranch. The series stars Sam Elliott ("The Man Who Killed Hitler and Then Bigfoot"), Grammy winners Tim McGraw and Fait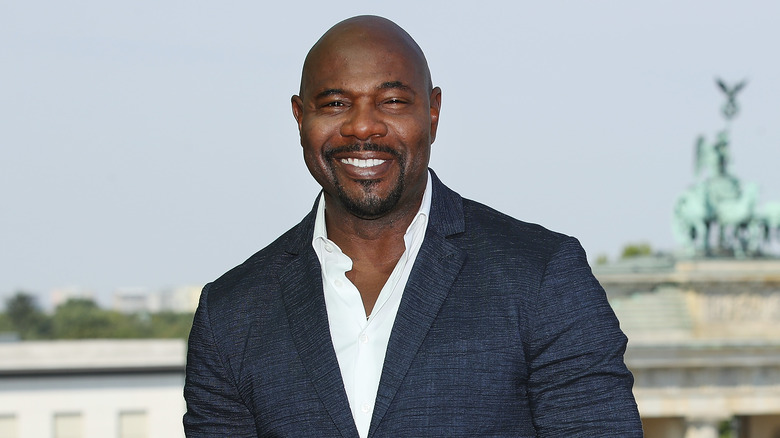 Antoine Fuqua Signs First-Look Film Deal With Netflix
Antoine Fuqua is doubling down on his partnership with Netflix after bringing his Jake Gyllenhaal-led thriller, "The Guilty," to the streaming service back in October. According to Variety, Fuqua has signed a new first-look deal with Netflix, "focusing on feature and documentary films." The director of "Training Day," "The Equalizer," and "The Magnificent Seven" is also renaming his production company from Fuqua Films to Hill District Media. Fuqua had not one but two high-profile releases on...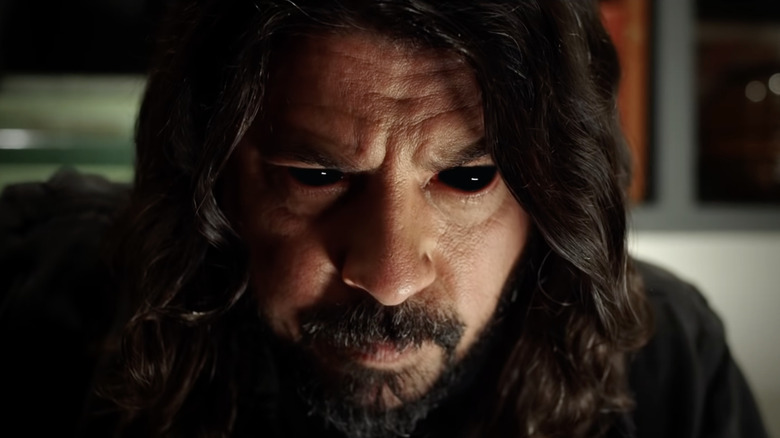 That Foo Fighters Horror Movie Studio 666 Is Definitely Real, And Here's A Sneak Peek
If you thought Dave Grohl made a great "Beelzeboss" in "Tenacious D in the Pick of Destiny," just wait till you see his eyes go black in "Studio 666." The Foo Fighters frontman, his bandmates, and a few other familiar faces are coming your way early next year with their own horror-comedy, which sees the rockers encounter some "hilarious gore" after they move into a haunted house to record their tenth album, "Medicine at Midnight." We've been tracking "Studio 666" for a bit, but the production...


Hawkeye Funko Pops And Marvel Legends Figures Revealed
It's toy time, everyone! Funko and Hasbro Marvel Legends are releasing some "Hawkeye" goodies for you! Now, we're not getting them until next year, but if you want to buy these for holiday gifts, you could always blame the crazy shipping issues we're all having right now. Not that I'm condoning ... forget that. I'm totally condoning it. Lie! As you likely know, the Marvel series "Hawkeye" has been streaming on Disney+, and we're halfway through the season so far, as of this writing. In last we...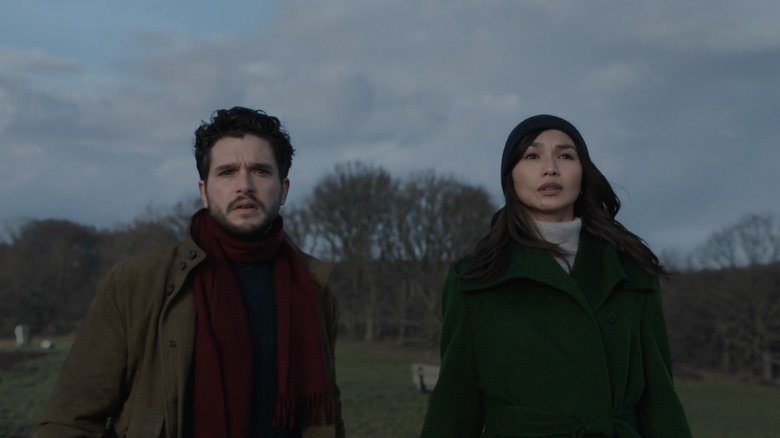 Mahershala Ali On Making His Debut In The MCU
Academy Award-winning actor Mahershala Ali recently made his debut in the Marvel Cinematic Universe. We won't spoil it here in the first few paragraphs, of course, just in case you don't know what it is yet. If you go past the next picture, though, all bets are off. You've been warned. Ali did an interview on "The Late Show with Stephen Colbert," where he spoke about the anxiety that comes along with taking on something like a role in the MCU.  To be perfectly honest, if you haven't heard who...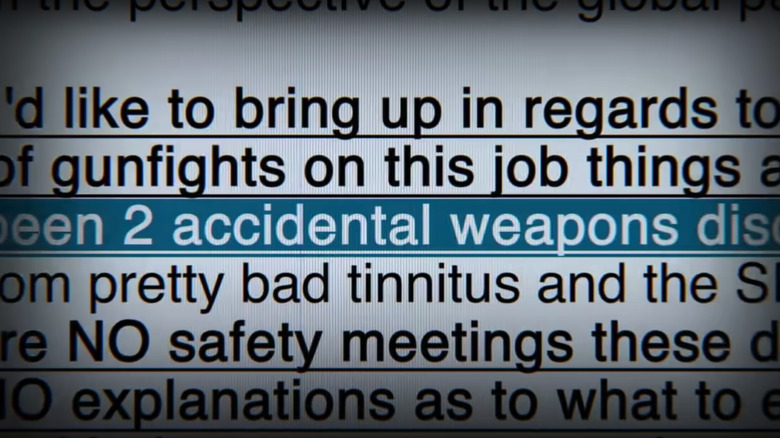 Alec Baldwin Didn't Pull Trigger In Fatal Rust Incident, Says Assistant Director
Less than two months after the weapon discharge on the Santa Fe set of "Rust" that killed cinematographer Halyna Hutchins and injured director Joel Souza, two involved parties have come forward to insist that no one pulled the trigger. On "Good Morning America," the attorney for David Halls stated on behalf of her client that although Alec Baldwin was holding and rehearsing with the gun ahead of a scene, he did not pull the trigger. "Dave has told me since the very first day I met him that Al...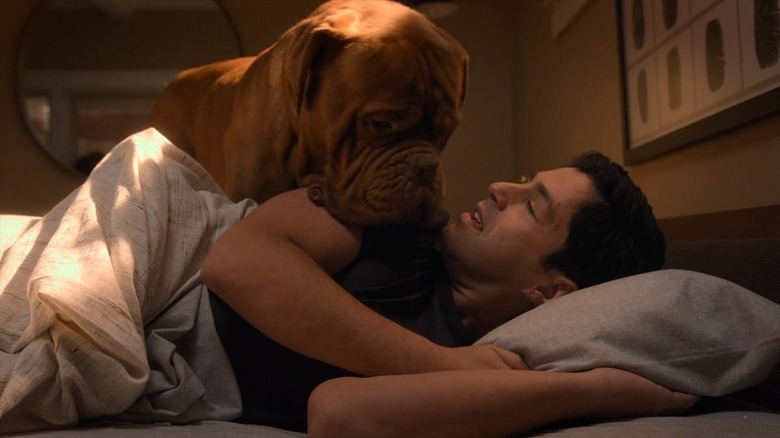 The Turner & Hooch TV Series Has Been Canceled At Disney+
Apparently, not every dog has his day as the Disney+ legacy sequel to the popular 1989 Tom Hanks film of the same name, "Turner & Hooch," has been canceled after just one season. Child actor turned Internet personality Josh Peck ("Drake & Josh," "Teenage Mutant Ninja Turtles") played U.S. Marshal Scott Turner Jr., the son of Hanks' character from the film who has passed away. Now, Scott is following in his father's footsteps and has inherited a wild and unruly dog, Hooch, and the duo works toge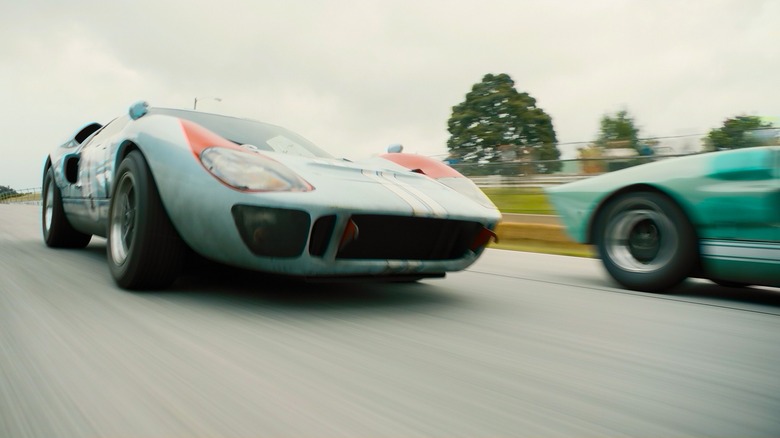 Brad Pitt Racing Project From Producer Jerry Bruckheimer Starts A Bidding War
Audiences like racing movies. The studios know this, so it's no surprise that not only is one of the biggest movie stars working today attaching himself to a new one, but all the studios are lining up to bid each other up on the package.  The Hollywood Reporter says that studios and streamers are fighting each other for the rights to this as-yet-untitled racing film starring Pitt and directed by "Tron: Legacy" filmmaker Joseph Kosinski. We're talking Disney, Paramount, MGM, Sony, Universal, N...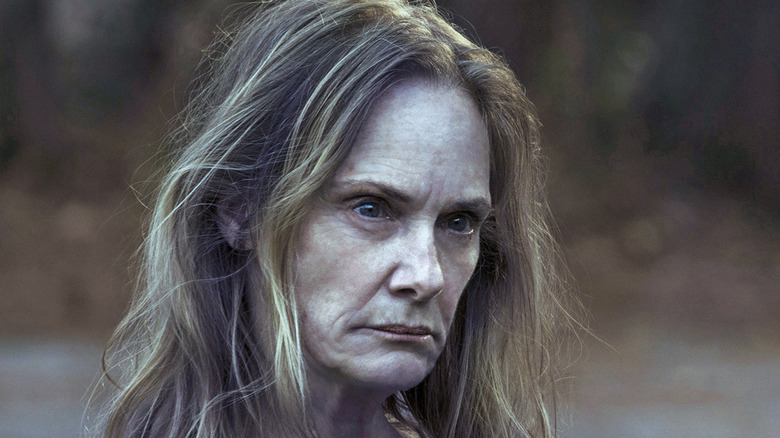 Every Ozark Main Character Ranked Worst To Best
"Ozark" is one of the best drama series on television right now, and expectations are high for the sure-to-be thrilling series conclusion coming in 2022. Unlike past seasons, which were 10 episodes long, "Ozark" season 4 will consist of 14 episodes and be divided into two parts, similar to how drama shows like "The Sopranos," "Mad Men," and "Breaking Bad" organized their final seasons. The first seven episodes drop on January 21. "Ozark" was an unexpected hit in the summer of 2017. Jason Batema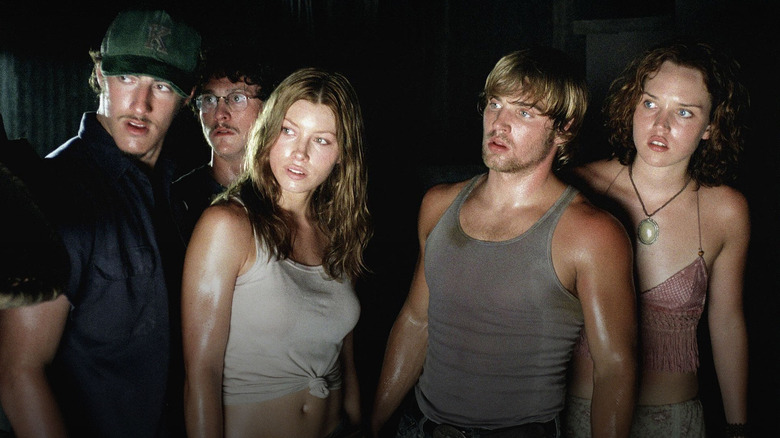 One Of The Scariest Scenes In The Texas Chainsaw Massacre Remake Features A Surprisingly Stealthy Leatherface
(Welcome to Scariest Scene Ever, a column dedicated to the most pulse-pounding moments in horror with your tour guides, horror experts Matt Donato and Ariel Fisher. In this edition: Matt remembers 2003's "The Texas Chainsaw Massacre" as a work of pure evil, while Ariel resents Matt immensely for making her rewatch this movie.) I never fully remember how grotesquely mean Platinum Dunes' 2003 "The Texas Chainsaw Massacre" remake is as a smokehouse flavor of once modern horror trends. Dismembermen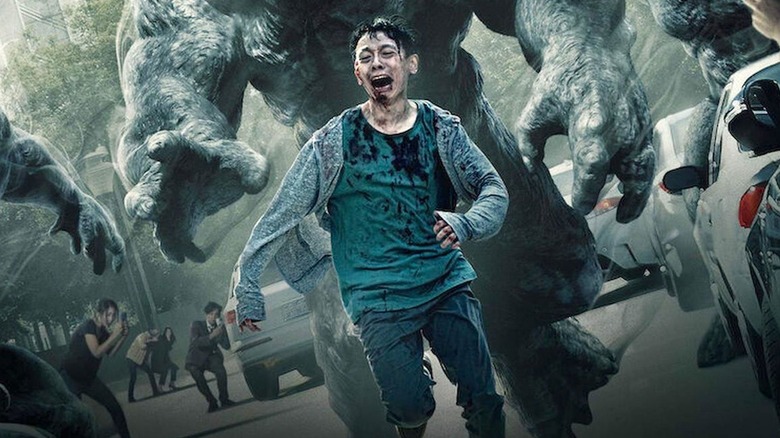 Movies And Shows To Watch After You Finish Hellbound
Voltaire's description of dying, offered to Louis Nicolas Le Tonnelier de Breteuil, baron de Preuilly in 1723, goes like this: "[I] made my confession; and my will, which ... was exceedingly short. After that, I calmly awaited death: only regretting ... that I must part from my friends so soon." Voltaire, of course, was a philosopher who wrote on behalf of the French Enlightenment, a movement that favored human happiness. To its members, knowledge wasn't merely power. It could be peace or joy,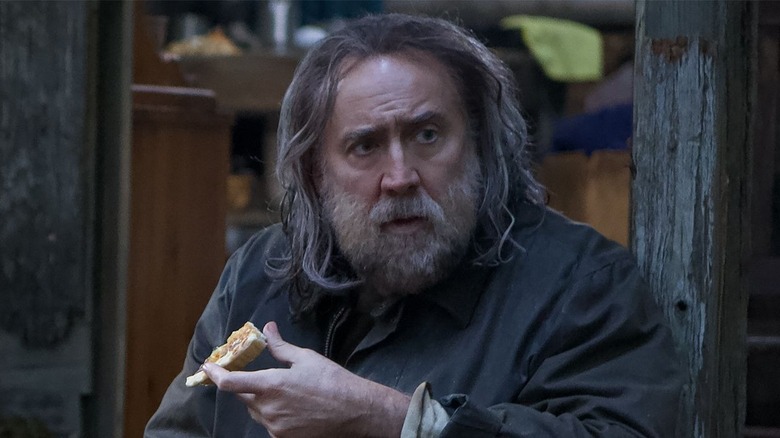 Upcoming Nicolas Cage Movies To Keep On Your Radar
(Welcome to On Your Radar, a series where we take a look at what's next for the biggest actors and filmmakers, and why you should be excited ... or not.) Currently boasting 109 credits to his name, Nicolas Cage is one of Hollywood's most prolific performers, and there's no signs of that slowing down anytime soon. 2021 was a big year for Cage with dynamic roles in both "Prisoners of the Ghostland" and his remarkable turn as a truffle forager on a rescue mission after his beloved and titular "Pig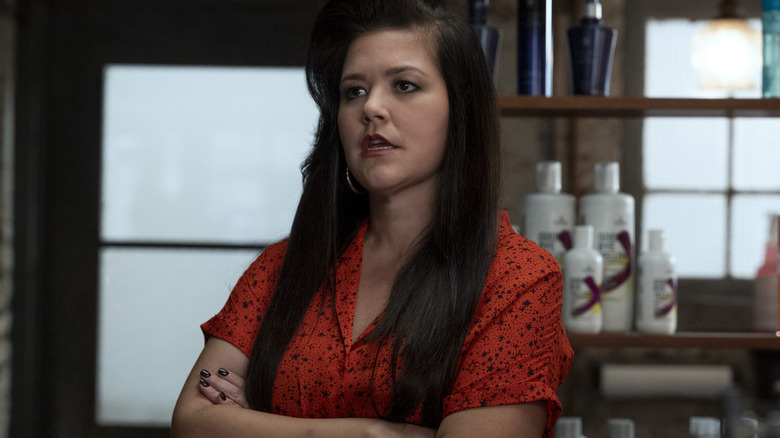 Mary Hollis Inboden On Bringing Reality Into The Multi-Cam Sitcom With Kevin Can F*** Himself [Interview]
The dark comedy "Kevin Can F*** Himself" centers around Allison Devine-McRoberts, a long-unhappy housewife buried so long in the shadow of her immature husband Kevin (Eric Peterson) that she reaches the end of her rhetorical rope: she needs out. She only sees one path forward, and that is to kill Kevin and reclaim her own life. She ends up finding an unlikely partner in crime with her neighbor Patricia (Marry Hollis Inboden), a mainstay of the family's life whose own path of self discovery lead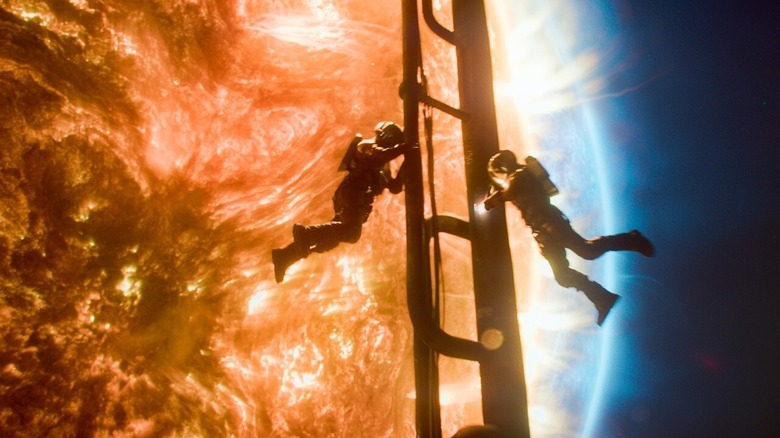 Lost In Space Season 3 Ending Explained: Trust, Will Robinson
"Lost in Space" (or, to use the title I personally gave it, "A Series of Unfortunate Events ... in Space!") has come to an end after three seasons packed with stunning sci-fi visuals and, despite the darkness along the way, a fundamentally hopeful vision of humanity's future. Based on the 1960s CBS show of the same name, "Lost in Space" debuted on Netflix in 2018 and has traveled many lightyears since then.  When "Lost in Space" season 3 begins, the Robinson children have been separated from t...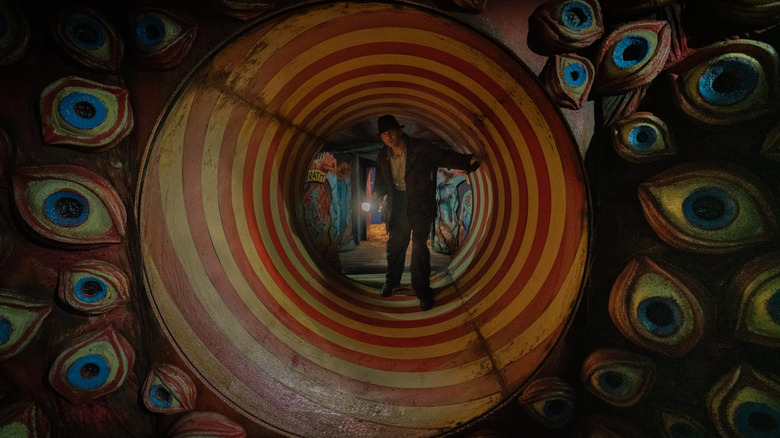 Guillermo Del Toro Confirms There's A Black And White Cut Of Nightmare Alley
Even though Guillermo del Toro has earned a significant amount of mainstream recognition after winning Best Picture for the brilliant "The Shape of Water" -- a feat that I still consider to be something of a minor miracle given that it involved, you know, sex with a fish-man and all that -- many fans have looked forward to "Nightmare Alley" with the thrill of del Toro delivering something altogether different. The dark noir film is something of a departure for the acclaimed filmmaker, trading i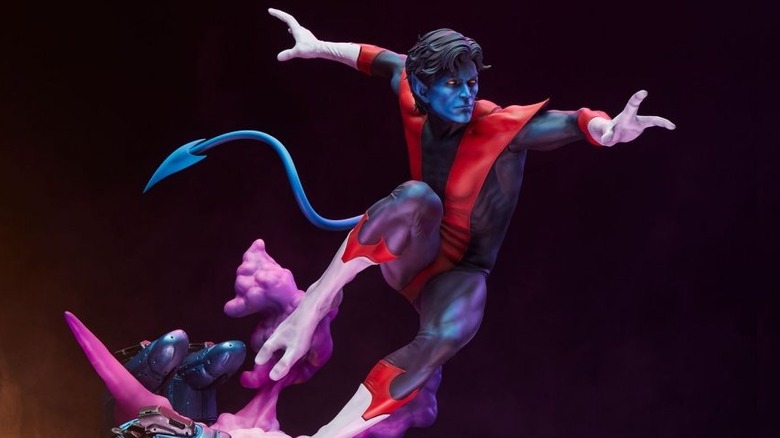 Superhero Bits: A Fresh Look At Black Adam, Spider-Man: No Way Home IMAX Teaser & More
(Superhero Bits is a collection of stories, updates, and videos about anything and everything inspired by the comics of Marvel, DC, and more. For comic book movies, TV shows, merchandise, events, and whatever catches our eye, this is the place to find anything that falls through the cracks.) In this edition of Superhero Bits: Marvel Future Revolution won an award A new glimpse at The Rock in "Black Adam" The many great looks of Loki "Spider-Man: No Way Home" and "Peacemaker" postes All that a


DC's Metal Men Animated Movie Coming From Two Disney Legends
Warner Bros. is finally giving us the DC movie we've all been waiting for -- "The Metal Men!" Okay, it's safe to say not everyone has been waiting for this movie, and odds are most casual comic book fans only have a passing familiarity with the group. In any event, the property is getting the feature film treatment in animated form, with a pair of Disney legends heading up the project. According to The Hollywood Reporter, Ron Clements and John Musker ("The Little Mermaid," "Aladdin") are produc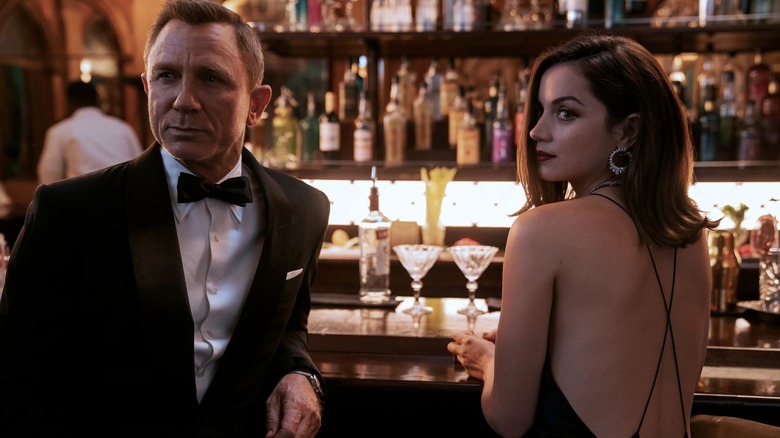 Ana De Armas To Reteam With Chris Evans In Ghosted After Scarlett Johansson Exits
You know what they say: when one door closes, an even better one opens right up. After achieving blockbuster star power in the Marvel Cinematic Universe, Chris Evans and Scarlett Johansson were meant to reunite once more in Apple's "Ghosted," described at the time as "a high-concept romantic action adventure in the vein of 'Romancing the Stone.'" Today, however, brings the news that Johansson has had to step away from her role in the film due to scheduling conflicts. That's not a terribly sur...