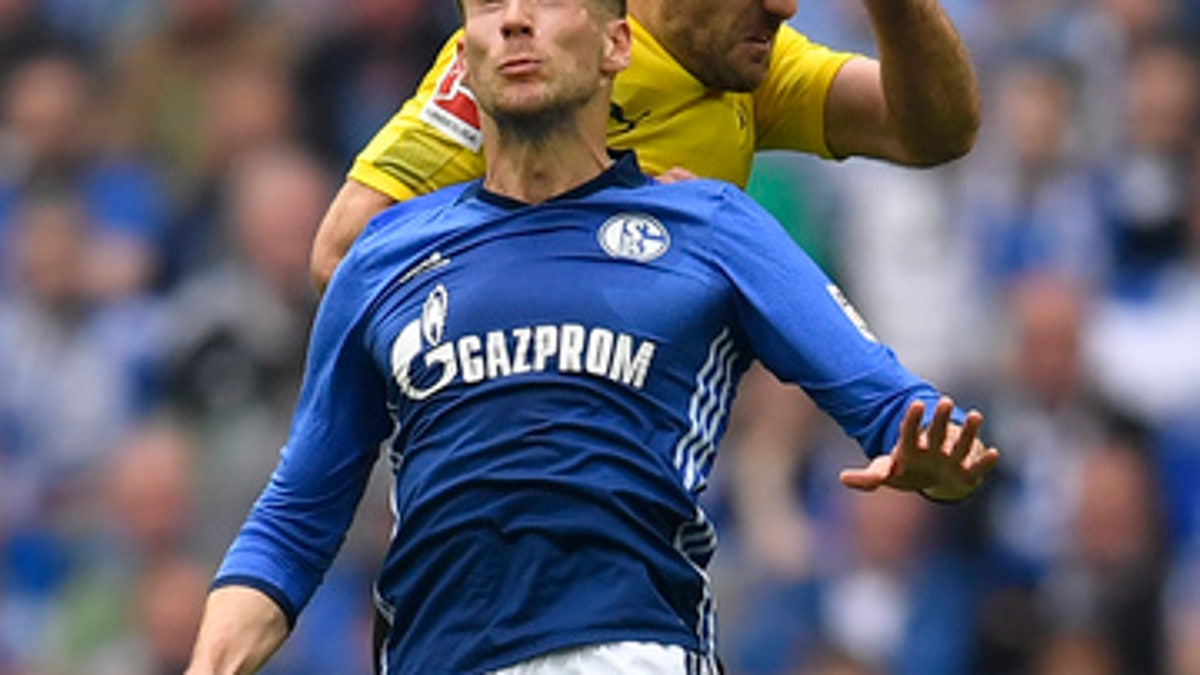 Schalke beats Dortmund 2-0 in Ruhr derby
BERLIN (AP) Schalke beat Borussia Dortmund 2-0 Sunday in the Ruhr derby to consolidate second place in the Bundesliga and move even closer to securing a Champions League spot.


SHANGHAI (AP) Red Bull driver Daniel Ricciardo wins Formula 1 Chinese Grand Prix.


Johnson, Sandgren set up all-American final
HOUSTON (AP) Defending champion Steve Johnson wore down Taylor Fritz 7-5, 6-7 (4), 6-2 on Saturday, breaking his 20-year-old countryman twice in the third set after letting two match points slip away in the second in the U.S. Men's Clay Court semifinals.


Wild wait for grounded Jets (Apr 14, 2018)
SAINT PAUL, Minn. -- The Winnipeg Whiteout -- that tradition which has Jets fans celebrating the region's often inclement winter weather by wearing white to playoff games -- seemed like a good idea, especially as raucous home crowds helped spur the Jets to a 2-0 lead in their best-of-seven first round playoff series with the Minnesota Wild.


Arenado begins serving 5-game suspension on Saturday
WASHINGTON (AP) Colorado third baseman Nolan Arenado has dropped his appeal and immediately will begin serving his five-game suspension from Major League Baseball in Washington for his part in Wednesday's brawl with San Diego.


Tiger Roll wins Grand National in photo finish
AINTREE, England (AP) Tiger Roll won the Grand National Steeplechase in a photo finish over Pleasant Company as Irish horses dominated the world's most famous steeplechase at Aintree on Saturday.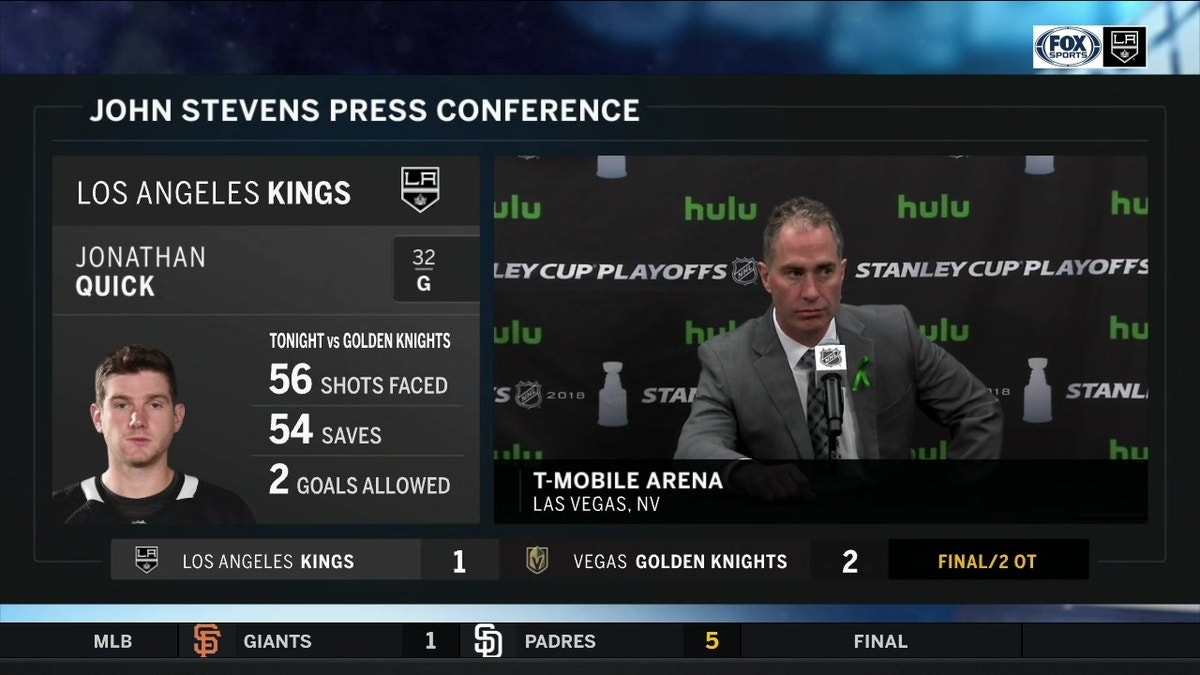 Recap: Golden Knights 2, Kings 1 2OT (4/13)
Despite playing the equivalent of a game and 2/3, LA Kings head coach John Stevens remained optimistic after the double OT loss by reminding everyone it still only counts as one loss toward the series and his team just needs to play their game when they head back to Los Angeles


NBA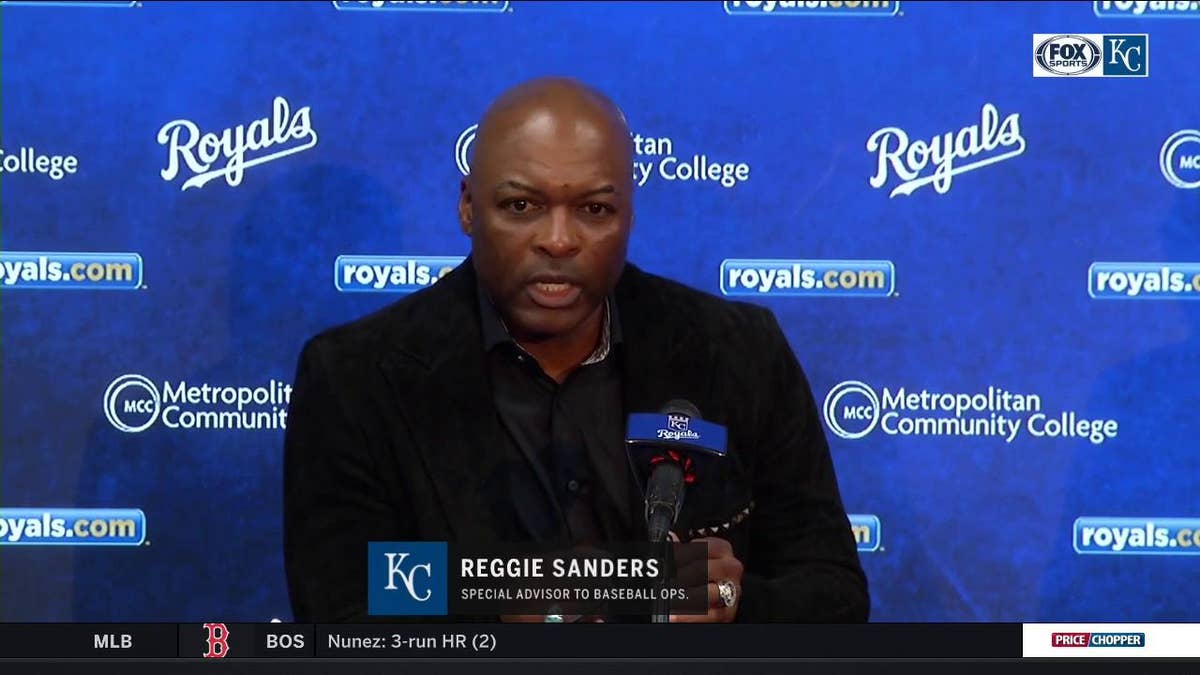 Reggie Sanders, J.J. Piccolo on Royals signing Tarik El-Abour
Reggie Sanders on the Kansas City Royals signing Tarik El-Abour, who is believed to be the first player with autism in affiliated pro baseball: "Baseball and autism are very similar in terms of discipline, in terms of repetitiveness. ... It's a beautiful thing when it can marry together."


Leader collapses, Shelley wins Commonwealth Games marathon
GOLD COAST, Australia (AP) Michael Shelley of Australia won the Commonwealth Games men's marathon in dramatic fashion Sunday when leader Callum Hawkins of Scotland collapsed to the road with cramping with about two kilometers to go.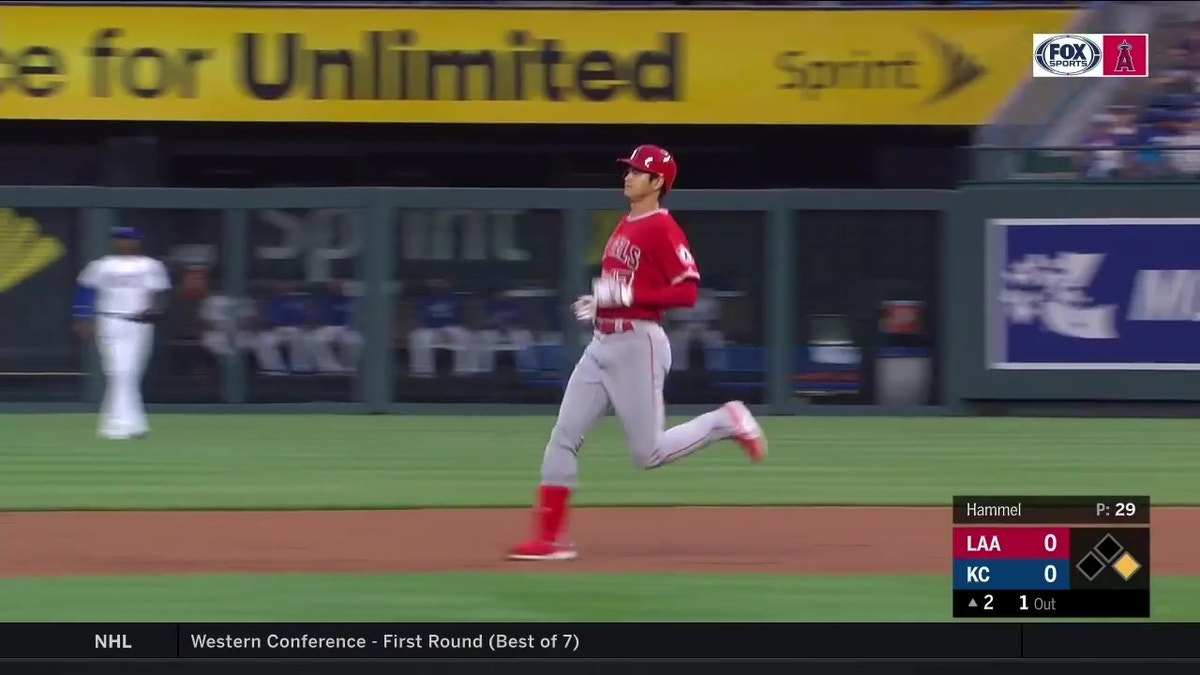 Shohei Ohtani completes April cycle with first career double
It seems like Shohei Ohtani has already done it all and now, well, he has. After collecting his first career double in Kansas City, Ohtani has now recorded a single, double, triple and home run all within the first two weeks of his career.


Jim Kelly progressing 'remarkably well' after cancer surgery
Hall of Fame quarterback Jim Kelly is progressing ''remarkably well'' two weeks since having surgery to have cancer removed from his jaw. He is expected to be released from the hospital soon, says the doctor who oversaw the lengthy operation.


Cowboys release star WR Dez Bryant after 8 seasons
FRISCO, Texas (AP) The Dallas Cowboys have released Dez Bryant, deciding salary cap relief with the star receiver's declining production outweighs the risk of him returning to All-Pro form with another team.


Channel 9 loses cricket TV rights after 40 years
SYDNEY (AP) Channel Nine, which brought cricket to Australian television viewers for 40 years and influenced the way the sport is covered around the world, has lost a billion dollar bidding duel for broadcasting rights to Australia's national game.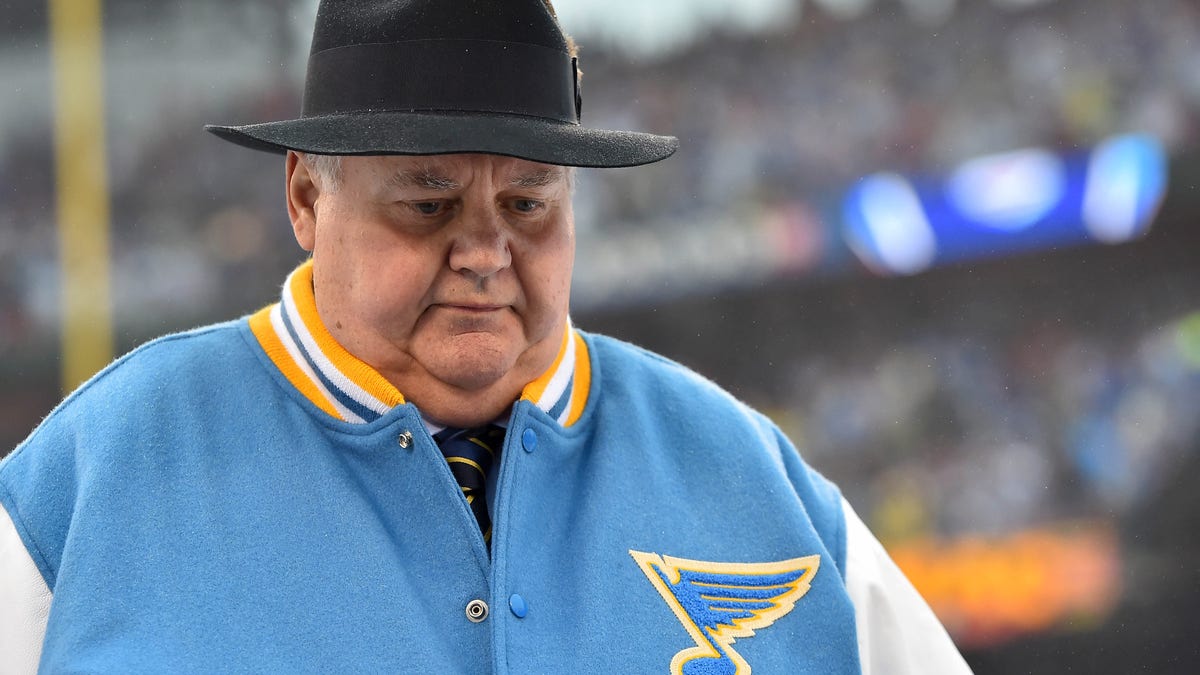 Ex-Blues coach Hitchcock retires
Ken Hitchcock, who coached the St. Louis Blues from 2011-17, retires after spending his final season as head coach with the Dallas Stars.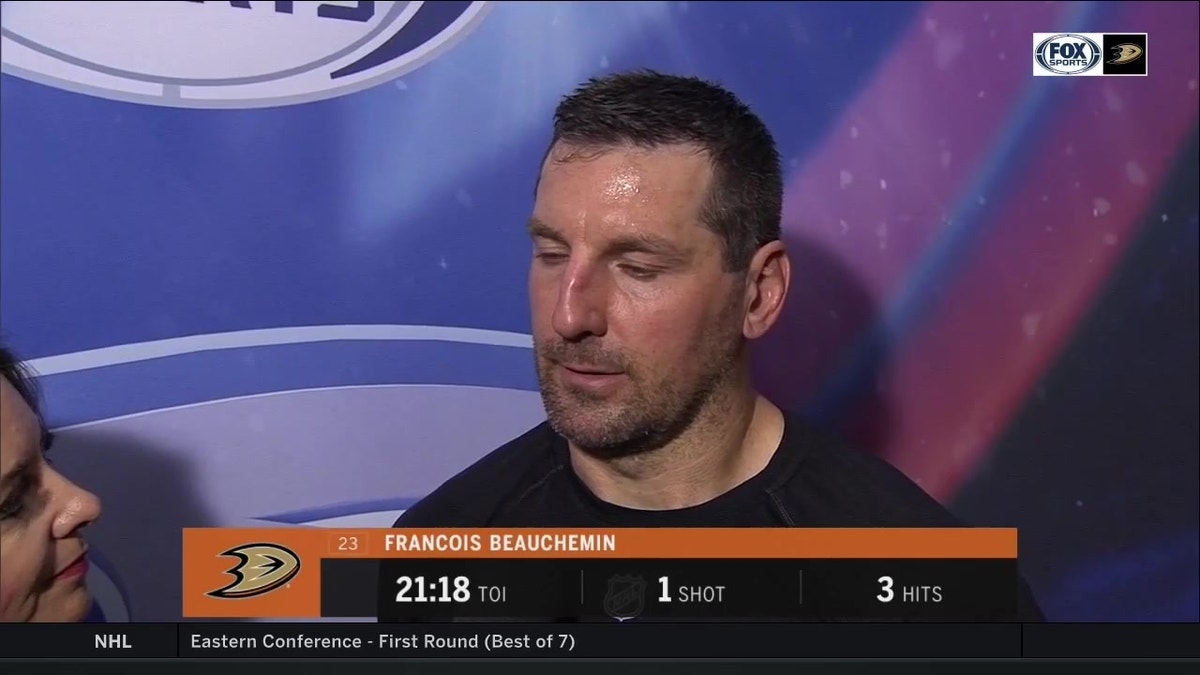 Francois Beauchemin calls Game 2 'a must win' for Ducks
The Ducks struggled to stay out of the penalty box, allowing the Sharks to have seven power play opportunities and Francois Beauchemin says that was a major issue that needs to be cleaned up heading into a must win Game 2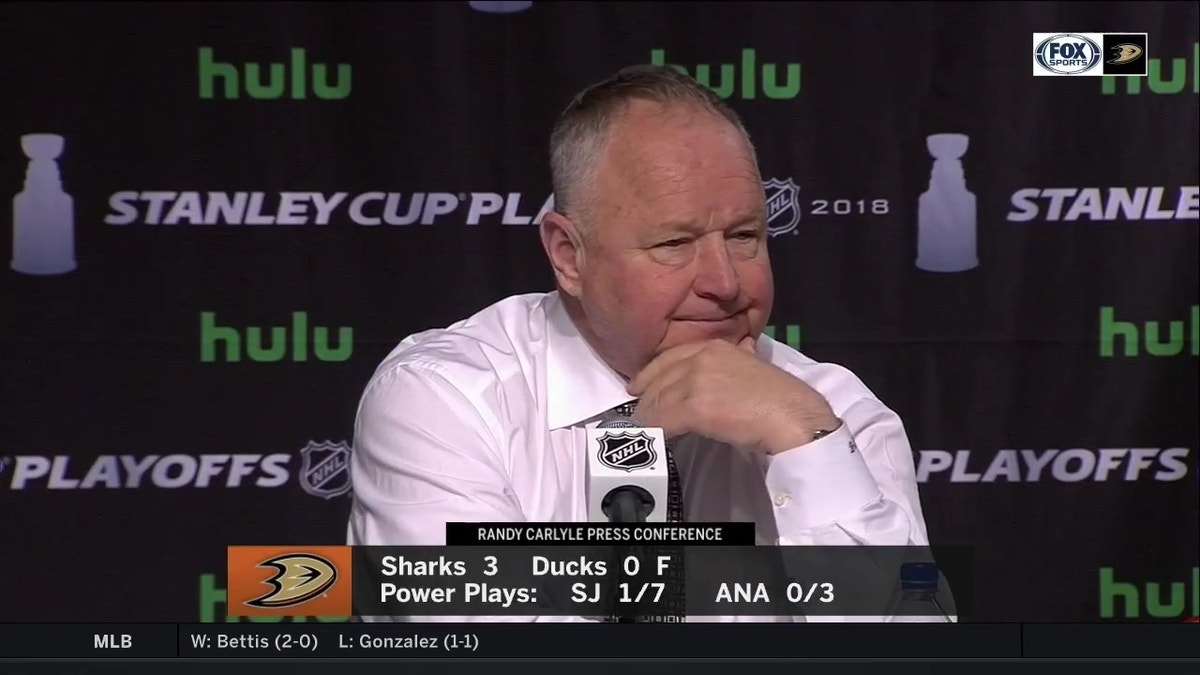 Recap: Sharks 3, Ducks 0 (4/12)
In a 3-0 shutout loss in Game 1 to the Sharks, a lot of things went wrong for the Ducks and head coach Randy Carlyle was not pleased with all of the simple errors his team made that ended up costing them greatly.


Mets return home to play Brewers with MLB's best record (Apr 12, 2018)
NEW YORK -- The New York Mets last played a home game on April 4 when the actual human beings in the announced crowd of 21,328 filed out happy after a victory over the Philadelphia Phillies but almost certainly unaware they were watching the beginning of the fastest start in team history.


Bill cuts aid to colleges that don't meet post-Nassar rules
LANSING, Mich. (AP) Michigan lawmakers voted Thursday to threaten a 10 percent state funding cut for any university that fails to comply with proposed new requirements prompted by the Larry Nassar sexual assault case at Michigan State.


PRO BASKETBALL