DeVonta Smith shares how he responds to questions about his weight
DeVonta Smith was the runaway Heisman Trophy winner thanks to the monster season he had for Alabama. Smith caught 68 passes for 1,256 yards and 14 touchdowns as a junior. Then he exploded as a senior with 117 catches for 1,856 yards and 23 touchdowns. He saw more action last season in part because of Jaylen Waddle's injury, and also because of the quarterback change to Mac Jones. There is little doubt about what a weapon Smith was for Alabama. There are high expectations for him entering


Kyle Kuzma takes shot at new teammate's former coaches
Andre Drummond is off to a slow start with the Los Angeles Lakers, and new teammate Kyle Kuzma thinks lousy coaching over the years is to blame. Kuzma spoke this week on Drummond's struggles to begin his Lakers career. In the process, Kuzma got in a shot at Drummond's former coaches. "I mean, it's just a process, man, "said Kuzma, per Dan Feldman of NBC Sports. "It's not going to happen overnight. Rome wasn't built overnight. "I think that for him, itā...


Rudy Gobert appears to respond to shade from Ben Simmons
Rudy Gobert seems to have taken note of Ben Simmons' recent attempt to posterize him. The Utah Jazz big man appeared to respond to Simmons with a post to his Instagram Story this week. Gobert's cryptic post read, "Confidence is silent. Insecurities are loud." Rudy Gobert hinting back at Ben Simmons pic.twitter.com/ykxo1anMxe — Playerz Circle (@PlayerzCircle) April 15, 2021 Simmons, the Philadelphia 76ers star, went at Gobert in an interview while hyping himself


Giovani Bernard shares how easy decision to join Bucs was
Giovani Bernard signed with the Tampa Bay Buccaneers on Monday and will be joining the defending Super Bowl champs. The former Cincinnati Bengals running back says the decision to join the Bucs was very easy. Bernard is close friends with James White, who was one of Tom Brady's favorite targets in New England. White raved about Brady to Bernard, which made the decision a "no brainer" for the former Bengal. Giovani Bernard has a very close relationship with Tom Brady's for


Lamar Odom issues warning to Mark Cuban over foot incident
One of Lamar Odom's final acts towards the sad end of his career involved a totally unprofessional tenure with the Dallas Mavericks. Odom was traded to Dallas ahead of the 2011-2012 season against his wishes. He literally cried when he heard the Lakers were trading him. Odom reportedly abused drugs while a member of the Mavericks, didn't play anywhere near his previous levels, and actually got booed. He eventually was benched by the team and then they severed ties before the season


Here is how Baker Mayfield reacted to the Jadeveon Clowney signing
Baker Mayfield was a pretty happy guy after learning about the big move his Cleveland Browns made on Wednesday. The Browns signed Jadeveon Clowney to a 1-year deal worth up to $10 million. Mayfield, who turned 26 on Wednesday, wrote on Instagram that the signing was a "nice birthday present." Baker Mayfield weighs in on the Jadeveon Clowney signing pic.twitter.com/8W7SBEkwMY — Ben Axelrod (@BenAxelrod) April 14, 2021 You bet it was. Clowney only had 19 tackles in eight ga


Packers passed on big addition due to Aaron Rodgers contract?
The Green Bay Packers have had a quiet offseason, but there's some question over who's to blame for that. The Packers have limited themselves mostly to re-signing current players, including running back Aaron Jones. They have not made any major additions, though quarterback Aaron Rodgers might want them to. NFL reporter Tyler Dunne said recently that he had heard talk that the Packers would have been willing to make the sort of big addition Rodgers would like. However, Rodgers'


Mac Jones has confident take on his NFL Draft stock
Mac Jones' status as a potential top-three NFL Draft pick has been controversial, but the Alabama quarterback certainly isn't lacking in confidence. Jones appeared on "The Paul Finebaum Show" on Thursday and said he was ignoring the bulk of the speculation about his draft status leading up to the event. He struck a note of confidence, however, suggesting that his critics and doubters take a look at his tape. "For me, it's just focusing on what I can control a


Noah Syndergaard sends funny tweet about Justin Turner's 'nacho' home run
Noah Syndergaard sent a funny tweet on Thursday about a "nacho" home run by Justin Turner. Turner hit a solo home run in the bottom of the third inning of the Los Angeles Dodgers' 4-2 win over the Colorado Rockies on Wednesday night. Turner's home run landed in a fan's nachos, getting the fan all messy with cheese. Nacho nacho, man. pic.twitter.com/Q8fNdNXPii — Los Angeles Dodgers (@Dodgers) April 15, 2021 Straight Cheesin cuz he caught the homerun ball


Damian Lillard urges Blazers to retire LaMarcus Aldridge's number
No current Portland Trail Blazers player has more pull than Damian Lillard, and he's already using it on behalf of former teammate LaMarcus Aldridge. Lillard appeared on ESPN's "Jalen and Jacoby" on Thursday shortly after Aldridge announced his sudden retirement from the NBA. The veteran guard immediately began lobbying the Blazers to retire Aldridge's No. 12, adding that it would be "the proper respect." Blazers star @Dame_Lillard joined @JalenRose an


Richard Jefferson criticizes Arizona for head coach hiring process
Former Arizona standout Richard Jefferson has no issues with the Wildcats' ultimate head coach decision. However, he has a lot of problems with the process that went into the hire. Arizona's search process was unpopular with many alumni, especially former players. The school fired Sean Miller on Apr. 7, and took a full week to name Gonzaga assistant Jason Lloyd as his replacement. Lloyd was regarded as the immediate favorite, and received two interviews before being hired. Around th


Look: Umpire Jordan Baker in Red Sox-Twins game missed this strikeout call so badly
The umpires in Thursday's Minnesota Twins-Boston Red Sox game missed a call so badly that Alex Cora got ejected telling them what a lousy job they had done. The Sox were down 3-0 before rallying in the top of the 8th against Minnesota's bullpen to tie the game at 3. Boston's pen got into some trouble in the bottom of the inning and had runners on second and third with only one out. Matt Andriese had a 1-2 count on Ryan Jeffers and got Jeffers to swing at a breaking ball and mi


Video: Alex Cora ejected for arguing horrible foul tip call
Alex Cora earned his first ejection of the season on Thursday, and you will understand why the Boston Red Sox manager was so irate when you see the call he was arguing. With the Red Sox and Minnesota Twins tied 3-3 in the bottom of the eighth inning, Boston reliever Matt Andriese got catcher Ryan Jeffers to swing at a ball in the dirt. For whatever reason, home plate umpire Jordan Baker thought Jeffers got a piece of the ball. Cora was baffled that Baker didn't ask for help from the first


Knicks targeting Lakers guard Dennis Schroder in free agency?
The New York Knicks have a void at point guard that could get even bigger after the season, and Dennis Schroder is one player to keep an eye on as they look to address that need. Schroder is one of the players the Knicks will consider signing in free agency this summer, SNY's Ian Begley reports. New York is already in need of a consistent starting point guard, and Elfrid Payton, Derrick Rose and Frank Ntilikina are all set to become free agents after the season. As Begley notes, the Knick


Daniel Snyder goes to court against Bruce Allen over negative stories
Washington Football Team owner Daniel Snyder's quest to uncover the source of negative reporting against him has taken him to one of the people he once worked most closely with. As first reported by Michael Phillips of the Richmond Times-Dispatch, Snyder has filed suit in federal court asking that his attorneys be allowed to search the communications of former Washington president Bruce Allen. Snyder alleged that Allen is one of those being used as a source for negative stories about Snyd


Video: Benches clear in first inning of Indians-White Sox game
The Cleveland Indians and Chicago White Sox played a matinee game on Thursday, and it took no time at all for tempers to flare between the two AL Central rivals. White Sox shortstop Tim Anderson led off the bottom of the first inning with a single, and outfielder Adam Eaton followed with a base hit to right field. Anderson went first to third on the hit, which resulted in the throw going to third and Eaton trying to take second. Eaton was initially safe when he slid into second, but he was call


Michael Jordan will be presenter for Kobe Bryant at Hall of Fame
Kobe Bryant will be inducted into the Basketball Hall of Fame next month, and he will have a very fitting presenter. The Naismith Memorial Basketball Hall of Fame on Thursday announced the list of presenters for the upcoming inductees, who will be enshrined on May 15. Michael Jordan will do the honors for Kobe and the Bryant family. You can see the full list of presenters below. Michael Jordan will present Kobe Bryant in the 2020 Naismith Hall of Fame @Hoophall induction ceremony on May 15. Fu


Alex Rodriguez and Jennifer Lopez announce they have split
Alex Rodriguez and Jennifer Lopez denied the rumors last month that they had called off their engagement, but the couple has now officially split. In a joint statement to TODAY on Thursday, Rodriguez and Lopez announced they are going their separate ways. They said the split is an amicable one and that they will remain friends. "We have realized we are better as friends and look forward to remaining so. We will continue to work together and support each other on our shared businesses and


Peyton Manning to host 'College Bowl' quiz show
Peyton Manning has repeatedly turned down offers from networks to become an NFL analyst, but the legendary quarterback is still landing TV gigs. The once-popular quiz show "College Bowl" is returning to NBC in June, and Brian Steinberg of Variety reports that Manning is going to host it. Peyton's brother Cooper will also be involved in some capacity. After debuting as a radio program in the 1950s, "College Bowl" moved to CBS and then NBC and aired from 1959 to 1970


Aldon Smith agrees to deal with Seahawks
The Seattle Seahawks have had interest in acquiring Aldon Smith since at least last season, and they have finally landed the veteran pass-rusher. Smith and the Seahawks reached an agreement on a one-year deal Thursday, according to Mike Garafolo and Ian Rapoport of NFL Media. Smith, 31, spent the 2020 season with the Dallas Cowboys. The Seahawks tried to trade for him last year but their offers were turned away. Prior to last season, Smith was out of the NFL since 2015 due to a host of legal an


LaMarcus Aldridge announces retirement from NBA over heart issue
LaMarcus Aldridge was considered a key addition for the Brooklyn Nets last month as they continue to load up for a championship run, but the veteran big man has surprisingly decided to call it a career. Aldridge announced his retirement in a statement on Thursday. He revealed that he played while dealing with an irregular heartbeat during Brooklyn's game against the Los Angeles Lakers on Saturday and called it "one of the scariest things I've ever experienced." The 35-ye


Woman drops sexual assault lawsuit against Deshaun Watson over privacy concerns
A judge ruled last week that most of the women who have filed sexual assault lawsuits against Deshaun Watson must reveal their identities in their suits, and at least one of the alleged victims will not be moving forward because of that decision. According to court documents obtained by TMZ, one of the women who had previously sued Watson under the pseudonym Jane Doe has dropped her suit. She cited "privacy and security concerns" and indicated she may refile the lawsuit at a later d


Justin Fields has made a noteworthy change in his game
Justin Fields threw for NFL teams at his second Pro Day on Wednesday, and San Francisco 49ers head coach Kyle Shanahan was one of the people the former Ohio State star was hoping to impress. One theory is that Fields may have made some customizations to his game in an attempt to capture Shanahan's attention. William McFadden of The Falcoholic made an interesting observation about the way Fields took snaps on Wednesday. When he was standing in the shotgun, Fields had his right foot back. T


Video: 76ers fans taunt Kevin Durant during win over Nets
Philadelphia 76ers fans got the chance to taunt Kevin Durant a bit during Wednesday's game. Joel Embiid was at the free throw line late in the Sixers' 123-117 win over the Brooklyn Nets. As he was at the line, Sixers fans broke out with the "KD sucks" chant. Pretty loud "KD sucks" chant for a limited crowd in Philly. pic.twitter.com/hwSWiQMdac — Anthony Puccio (@APOOCH) April 15, 2021 That was a pretty loud chant for only having an attendance of 4,094 fans a...


Jim McMahon has surprising answer about best organization he played for
Jim McMahon offered a surprising response when asked about the best organization he has played for. McMahon played for six NFL teams during his 15-year pro career. He was best known for his seven seasons as the quarterback of the Chicago Bears. He was the quarterback of the 1985 Bears, which won the Super Bowl, and he even made his only Pro Bowl that season. Given his history with the Bears, it was shocking to hear him give so much praise to the Green Bay Packers during an appearance on an onli


Video: This close play in 9th inning helped Carlos Rodon keep his no-hitter
Carlos Rodon on Wednesday was able to throw the 20th no-hitter in Chicago White Sox history, and he got help from his defense to do it. Rodon actually took a perfect game into the ninth inning. It wasn't until he hit a batter with a pitch with one out in the inning that he lost the perfecto. But before that, he nearly lost both the perfect game and no-hitter. Josh Naylor hit a weak grounder to first, and Jose Abreu made a great play to beat Naylor to the bag on it. WHAT A PLAY BY ABREU p


CJ McCollum's brother roasted for argument about his defense
Errick McCollum attempted to argue in favor of his brother's defensive impact this week. But he accidentally wound up doing the exact opposite. The older brother of Portland Trail Blazers star CJ McCollum tweeted a response on Wednesday to the suggestion that the Blazers should bench CJ for teammate Norman Powell. Errick pointed to his brother's numbers and called CJ a top-five shooting guard in the NBA. Hell no, you don't demote a player who is top 5 in the entire NBA at their p...


Carlos Rodon throws no-hitter after losing perfect game in 9th
Carlos Rodon was nearly perfect on Wednesday night but settled for a pretty awesome accomplishment anyway: a no-hitter. The 28-year-old southpaw struck out seven and only allowed one baserunner in the White Sox's 8-0 win over the Cleveland Indians. He threw 114 pitches, 75 for strikes. He was all over the strike zone and used a mix of off-speed pitches to keep the Indians hitters off balance. He also got help with many hard-hit balls going straight to his defenders. Rodon was in pursuit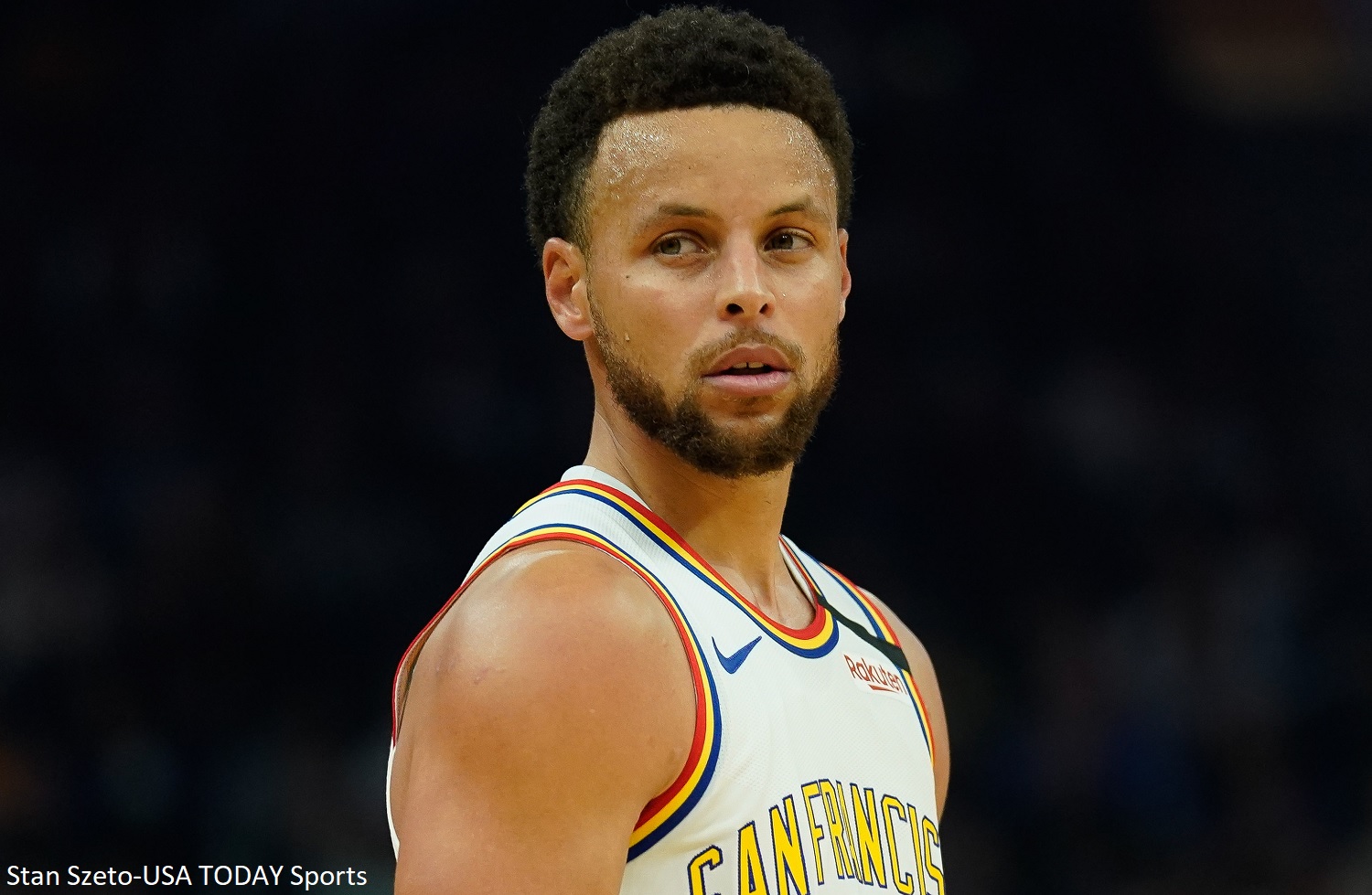 Warriors legend criticizes Stephen Curry's teammates for missing shots
One Golden State Warriors legend feels bad for Stephen Curry's back because it keeps having to carry the team. Retired Basketball Hall of Famer Rick Barry spoke this week on the Dubs' season. Barry said he loved Curry but did not love Curry's teammates. The 77-year-old added that Curry's teammates cheat him out of "at least four or five assists every night" by missing the open looks that Curry gives to them, per Monte Poole of NBC Sports Bay Area. Curry is en


Jayson Tatum using inhaler to help since recovering from COVID-19
Jayson Tatum is not quite 100 percent since contracting COVID-19, but he is getting close to normal. Tatum had a big game for the Boston Celtics in their 116-115 win over Portland on Tuesday night. He finished with 32 points with 9 rebounds and 5 assists. He made four 3-pointers in the game. After the game, Tatum was asked whether he is back to 100 percent. He said he was "very close" to being 100 percent. He also talked about how he began using an inhaler before games to help with


Gilbert Arenas will not be happy with Arizona's head coach hire
Gilbert Arenas will not be happy with Arizona's choice for a new head coach. The Wildcats on Wednesday hired former Gonzaga assistant Tommy Lloyd as their new head coach. Lloyd had been an assistant with the Bulldogs since 2001, but has no previous experience as a head coach. That didn't seem to do much for Arenas. Arenas, 39, played at Arizona from 1999-2001 before becoming a 3-time NBA All-Star with the Washington Wizards. Arenas joined the Instagram feed for another former Arizon


Cincinnati hires Wes Miller from UNCG to replace John Brannen
Cincinnati has found its replacement for John Brannen and is hiring Wes Miller. News emerged on Wednesday that the Bearcats are hiring Miller, who had been at UNC Greensoboro since 2011. Miller, 38, played college ball at James Madison and then transferred to North Carolina. He was believed to be in consideration for the Tar Heels job, which went to Hubert Davis. Instead, Miller gets the Cincinnati job and will be tasked with rebuilding the program after issues Brannen had this year. UNC Greens


Ben Simmons disses Rudy Gobert over Defensive Player of the Year case
Ben Simmons once beefed with Donovan Mitchell over the Rookie of the Year Award. Now he is beefing with one of Mitchell's teammates over another award. The Philadelphia 76ers star appeared this week on ESPN's "The Jump." In the appearance, Simmons hyped himself up for Defensive Player of the Year while slighting Utah Jazz center Rudy Gobert, another top candidate. "I'm one of those guys who can guard 1 through 5," he said. "Obviously, there'


Daughter of ex-All Pro WR Al Toon dies in murder-suicide
Molly Toon Lillard, the daughter of former NFL wide receiver Al Toon, died on Sunday in Scottsdale, Ariz. as the victim in what police believe was a murder-suicide. Scottsdale police responded on Sunday to reports of a shooting and went to the home of Molly and Royce Lillard. They found Molly in front of the home after being shot. She was rushed to the hospital where she was later pronounced dead. She was 28. Molly's 36-year-old husband Royce barricaded himself in the house. Police tried


Details of Eric Musselman's contract extension with Arkansas revealed
Eric Musselman turned down the Arizona Wildcats job and is getting a nice contract extension to return to Arkansas. The Razorbacks on Wednesday shared details of Musselman's contract. The 56-year-old coach will make $4 million per year through 2026. His contract includes one-year options for 2027 and 2028 based on Arkansas making the NCAA Tournament. He also will received bonuses based on team performance. Here is the structure of the bonuses. – $100,000 for winning the SEC tournam


Did Justin Fields emulate Matt Ryan at pro day for Kyle Shanahan?
We knew that Justin Fields' Wednesday showcase was largely for coach Kyle Shanahan and the San Francisco 49ers, but Fields certainly appeared to do some extra things to catch Shanahan's eye. On Monday, it was reported that Fields was working on specific drills that Shanahan preferred in order to perform them at Wednesday's pro day. It does not appear to have stopped there, however. The Falcoholic's William McFadden spotted something in Fields' foot positioning that


Arizona to hire Tommy Lloyd as new head coach
Arizona has found its next men's basketball coach. The Wildcats are hiring Tommy Lloyd as their next coach. This is not too surprising, as Lloyd was identified last week as a leading candidate for the job. Lloyd, 46, has been an assistant at Gonzaga since 2001. He is viewed as the best international recruiter in college basketball, according to Jeff Borzello. Arizona was also considering some former players for the job. Damon Stoudamire, Miles Simon and Josh Pastner were among names menti


Former Notre Dame WR shares great Julian Edelman story
We've heard a lot about Julian Edelman's on-field accomplishments since his retirement from the NFL, but we're also hearing some stories about what a quality guy he is. Former Notre Dame wide receiver Chris Finke on Wednesday shared a great Edelman story on social media. Finke said he sent Edelman a direct message on Twitter in 2018 asking for advice when his role was expanding at Notre Dame. Finke didn't seem to expect a response from Edelman, but he got one the next mo


Pete Alonso had funny comment on what he missed about Phillies
One rite of passage for any NL East star is playing in Philadelphia, where they're very likely to get booed by the fans. New York Mets slugger Pete Alonso has experienced that. For him, it's clearly a mark of respect, and after playing without fans in 2020, he actually grew to miss it. "Being booed at Philly? It was awesome…I missed the boos honestly sometimes, too," Alonso said. "It's fun. I really miss the energy and the liveliness that the game can bring…I'm


Austin Rivers to sign with Nuggets, would be eligible for postseason
The Denver Nuggets lost Jamal Murray to a torn ACL but are about to add another guard to their team. Denver is close to signing free agent guard Austin Rivers to a 10-day contract. This move has been anticipated for a few days. Denver already needed another guard after trading Gary Harris and RJ Hampton to Orlando in the Aaron Gordon deal. The loss of Murray put even more strain on their backcourt. Rivers, 28, began this season with the New York Knicks. But he fell out of the rotation after th


Report: Major NCAA transfer rule change receives unanimous approval
Despite grumbling from some coaches, a major NCAA transfer reform has passed without any objection. According to Nicole Auerbach of The Athletic, the NCAA has approved the proposed one-time transfer rule, meaning players will be able to transfer once with immediate eligibility during their college careers. Notably, the rule passed with the unanimous backing of the NCAA's Division Council. The one-time transfer rule for athletes in all sports has been approved by the NCAA's Division C


These are the NFL coaches who attended Justin Fields' pro day
Justin Fields' second Ohio State pro day was not televised, but we still have some idea of which NFL coaches were there to see the quarterback throw. Based on reports and various pictures posted on Ohio State's social media accounts, we know of at least two head coaches and a number of offensive coordinators who went to see Fields throw. As expected, San Francisco 49ers coach Kyle Shanahan was in attendance. Interestingly, so was Chicago Bears coach Matt Nagy. Head Coaches Matt Nag


Jeremy Lin still pushing for NBA opportunity
Despite his success in the G League, Jeremy Lin has not had the chance to return to the NBA this season. He wants to make it clear that he's more than ready for the chance. Lin finished seventh in the G League with 19.8 points per game for the Santa Cruz Warriors. In spite of this, Lin hasn't been called up by Golden State or any other NBA team, making him an outlier among the G League's top scorers. Lin made clear on Tuesday that he's just waiting for an opportunity. J


Jadeveon Clowney has something to prove after signing with Browns
After a pair of lost seasons, Jadeveon Clowney is highly motivated upon joining the Cleveland Browns. Clowney agreed to a one-year contract with the Browns on Wednesday, ending the team's yearlong pursuit of the former No. 1 pick. After failing to make the desired impact with the Seahawks and Titans over the past two seasons, Clowney admitted he is highly motivated to prove that he is still elite. #Browns DE Jadeveon Clowney on having something to prove this season: "For sure. I just wan


Report: MLB to test huge rule change in independent league
Major League Baseball likes to test its most radical rule changes in the independent Atlantic League instead of the minor leagues. The latest idea to get a trial run there is particularly notable. According to Jayson Stark of The Athletic, the Atlantic League will experiment with moving the mound back a foot in conjunction with MLB. That would put the distance between the mound and home plate at 61 feet, six inches, and will only take place during the second half of the Atlantic League season.


Joe Thomas makes bold prediction about 49ers' draft plans
The general consensus leading up to the NFL Draft seems to be that the San Francisco 49ers will select Mac Jones with the third overall pick, but former Pro Bowler Joe Thomas is not buying it. Some people have suggested that all the talk of the Niners taking Jones could be a classic pre-draft smokescreen, and Thomas seems to subscribe to that theory. He tweeted on Wednesday that San Francisco is going to draft Justin Fields and encouraged people to save his tweet. Kyle Shanahan and @49ers are


Seahawks interested in signing Aldon Smith?
Aldon Smith proved last year that he is still capable of being an impact player despite his checkered past, and the Seattle Seahawks are once again expressing interest in the veteran pass-rusher. Smith took a free agent visit to Seattle on Wednesday, according to Ian Rapoport of NFL Network. From NFL Now: The #Seahawks are bringing in DE Aldon Smith for a visit, taking a look at a player they tried to trade for last year. pic.twitter.com/ABRJIU7oLW — Ian Rapoport (@RapSheet) April 14, 20


Famed throwing coach calls out Chris Mortensen for his Justin Fields take
Chris Mortensen is the latest ESPN analyst to indicate teams may have some concerns about selecting Justin Fields with a high pick in the upcoming draft, and famed throwing coach Tom House strongly disagrees with Mortensen's take. During a special on ESPN's "SportsCenter" on Tuesday, Mortensen said playing baseball in high school may have "messed with (Fields') mechanics a little bit." Fields was a standout baseball player before he got to Ohio State an


Jadeveon Clowney agrees to one-year deal with Browns
The Cleveland Browns have been pursuing Jadeveon Clowney since last offseason, and they have finally landed the star pass-rusher. Clowney was in Cleveland on Wednesday for a second free agent visit with the Browns, and ESPN's Adam Schefter reports that the two sides have agreed to a deal. Clowney will sign a one-year contract that is worth up to $10 million. Clowney, 28, played in just eight games last season. The Browns pursued him a year ago before he signed with the Tennessee Titans, a


Aaron Donald facing assault charge after allegedly attacking man
Aaron Donald has been accused of attacking a man and badly injuring him, and the Los Angeles Rams star is facing criminal charges for the alleged incident. A man named De Vincent Spriggs says he was struck in the face by Donald in the early hours of April 11, according to KDKA-TV in Pittsburgh. Attorney Todd Hollis, who represents Spriggs, said he planned to file criminal charges against the reigning Defensive Player of the Year on Wednesday morning. Hollis provided a photo that showed Spriggs&


Kyle Kuzma wears ridiculous glasses in press conference
Kyle Kuzma had a big game in the Los Angeles Lakers' win over the Charlotte Hornets on Tuesday night, and it looks like he was still feeling it during his postgame press conference. Kuzma showed up to his video conference call wearing a pair of sunglasses that you would swear were photoshopped on. Unfortunately, they were not. Kuz pic.twitter.com/ckHK97zC2n — Jovan Buha (@jovanbuha) April 14, 2021 If you must wear sunglasses like that, I suppose it should be after a night in whic


Joe West wins defamation suit against Paul Lo Duca for easiest reason
MLB umpire Joe West has won a defamation lawsuit against former catcher Paul Lo Duca, and it sounds like West's legal team had a fairly easy time convincing the judge to rule in their favor. New York Supreme Court Justice John J. Kelley issued his decision Monday to award West $500,000 in damages plus interest dating back to July 8. In the suit, which was filed in October 2019, West said Lo Duca claimed during an April 18, 2019, podcast on The Action Network that the catcher was ejected 1


Grading college basketball's biggest coaching hires
It is dangerous to make sweeping decisions in the moments after big sports news drops. Trades for prospects or draft picks might take years before they can be assessed. Coaching hires are similar; it could take a long time to see how they will work out. So many recent surprising successes and failures have upended what we understand to be a good hire or a good fit. No one can truly say who will be able to win at their new gig and who will flounder into mediocrity. We can, however, critique the


Stephen Strasburg upset with TV cameras for violating rules
Stephen Strasburg and Dave Martinez are upset with their home TV cameras for violating rules with the kind of shot they showed on the air during the pitcher's start on Tuesday. Strasburg was roughed up and allowed eight runs (seven earned) on eight hits and five walks in four-plus innings in a 14-3 loss to the St. Louis Cardinals. Just before the fourth inning, the Cardinals' TV broadcast shared a shot of Strasburg grabbing at an area between his neck and right shoulder. Just befor


Bre Tiesi shares why she broke up with Johnny Manziel
News came out recently that Johnny Manziel's divorce from Bre Tiesi is finally being settled. This comes two years after Tiesi filed for divorce in March 2019. The two began dating in 2016, got engaged in 2017, married in 2018, and split in 2019. One major event per year. As the story of their divorce settlement was in the news, Tiesi responded to a comment she received on Instagram about her breaking up with Manziel. She shared her reasons for doing so in an Instagram story. Her were her


Video: Willson Contreras disrespects Brewers after big home run
Willson Contreras continues to keep things heated between himself and the Milwaukee Brewers. Last week, Contreras got upset with the Brewers after he was hit by a pitch in an April 6 game. Contreras was oddly upset about being hit despite literally leaning in to try and get hit. Just a friendly reminder that the Cubs are now intentionally throwing at the Brewers because Willson Contreras got upset that he got hit after he tried to get hit. pic.twitter.com/Ll43VJtNcH — Jared Carrabis (@Ja


Video: Aaron Rodgers has funny reaction to 'Jeopardy!' contestants missing Packers clue
Aaron Rodgers had a funny reaction to the contestants on "Jeopardy!" missing a clue about his team, the Green Bay Packers. Rodgers recorded 10 episodes as the host of the popular quiz show. His episodes are airing over the course of two weeks, with the seventh one airing on Tuesday. In the episode, there was a clue about a Midwestern team winning NFL championships. Not only did Rodgers have a funny reaction to the contestants missing the question, but his reaction after they got the


Nick Saban shared a great story about his trying to date his wife Terry
Nick Saban often gives his wife Terry tons of credit and recognition for her role in his success as a coach. If you ask her, she deserves it. At least that's what Nick says. Saban was recognized as an AFCA regional Coach of the Year in 2018 and spoke at one of their events. In his speech, Saban shared a great story about his wife and how she believes she's a big driver in his success. The clip went viral after a coach shared it on Twitter Tuesday. Watch the entire thing — Saba


Deshaun Watson gets one accuser to drop lawsuit
One of the women who was accusing Deshaun Watson of sexual assault has dropped her lawsuit. Watson's attorney Rustin Hardin provided an update on the case to NFL Media's Tom Pelissero. He says they have the names of 20 of the 22 women. One woman has dropped her suit, and they are seeking the name of one other accuser. Watson's legal team got a legal victory when it was ruled that the women had to be identified. That apparently has led him to begin discussions with the accusers


Video: Timberwolves rookie has no clue who Alex Rodriguez is
Alex Rodriguez is one of the best-known baseball players of the last 25 years, but one Minnesota Timberwolves player has never heard of him. Anthony Edwards, who was the No. 1 pick by the Timberwolves in last year's draft, was asked about A-Rod buying the team. He was asked whether he was a fan of Rodriguez and seemed clueless about why he would be asked that question. "I don't know who that is," Edwards said. "I know he's going to be our owner, but I donR


Jim Harbaugh got paid good money for a Downy commercial
Jim Harbaugh already makes millions as the head coach at Michigan, though he did agree to a pay cut recently. Beyond just the money he made from the school, he also made some money on an endorsement deal. Good money. Sportico published a story about how much numerous college coaches were making in additional compensation. In the article, they brought up that Harbaugh was paid $250,000 to appear in a Downy Wrinkle Guard commercial. Harbaugh was wearing his usual khaki pants in the commercial and


Mike Trout had cool gesture for Angels fan in Kansas City
Mike Trout was able to come through on Monday for one of his biggest fans. In 2019, Trout was shut down by the Angels in September due to a foot injury. Fan Jason Pedigo, who is from Wichita, Kansas, says he took his son to a September game in Anaheim, but Trout didn't play and was shut down for the year the next day. We made it out there in 2019, but Mike didn't play and they shut him down for the year the next day. Made last night that much more special. pic.twitter.com/x6VqBo8vqK &...


Ex-NFL scout says 49ers taking this player would be 'arrogant'
The San Francisco 49ers have moved up to the No. 3 spot in the NFL Draft. Their big trade with Miami indicates they feel strongly about a player — one who they believe is a franchise quarterback. The 49ers have not tipped their pick, but there are numerous reports indicating they will take former Alabama quarterback Mac Jones. One former scout thinks that would be an "arrogant" pick. "I think it would be one of the most arrogant picks in NFL history," John Middlek


Joe Johnson could return to NBA with this top team?
Joe Johnson starred for many years with the Brooklyn Nets. Now he could end up with one of the Nets' biggest conference rivals. Michael Scotto of HoopsHype reported on Tuesday that the seven-time All-Star has a workout scheduled later this week with the Milwaukee Bucks. The team currently has one open roster spot to fill. The 39-year-old Johnson has not played in the NBA since 2018. He recently starred in Ice Cube's BIG3 league and became the first player to get an NBA contract afte


Luka Doncic disagrees with NBA having play-in tournament
If the NBA regular season ended today, the Dallas Mavericks would first have to win a play-in tournament before clinching a postseason spot. Something about that does not sit right with Mavs star Luka Doncic. After Dallas lost to the Philadelphia 76ers on Monday, Doncic aired some of his grievances about the NBA having a play-in tournament this season. "I don't understand the idea of the play-in," Doncic said, per ESPN's Tim MacMahon. "You play 72 games to get in t


Could Patriots trade up in draft for this QB?
The New England Patriots will likely select a quarterback at some point during this year's NFL Draft, and many believe it will be in the first round. At least one analyst is predicting they will make a big splash at the position by doing something Bill Belichick almost never does. In his latest mock draft, ESPN's Mel Kiper has the Patriots selecting former Ohio State star Justin Fields with the 10th overall pick. New England currently has the 15th pick, so moving up to No. 10 would


NFLPA urging players to not attend in-person voluntary workouts
The NFL recently informed teams that they are clear to begin the first phase of their voluntary workout programs on April 19, but many players and teams are not planning to train at their respective facilities. In statements released through the NFL Players Association, Denver Broncos and Seattle Seahawks players announced on Tuesday that they will not take part in the start of voluntary workouts next week. They cited the COVID-19 pandemic and said they will not report for in-person activities


RBC Heritage made custom changes for Bryson DeChambeau before he withdrew
Bryson DeChambeau has such a monstrous drive that tournament organizers now have to make custom changes to accommodate him. Unfortunately, DeChambeau will not be playing in the RBC Heritage this week after event officials did just that. Unconfirmed reports on Twitter have claimed the RBC Heritage paid for two cranes to hold up a higher net at the driving range at Harbour Town Golf Links in Hilton Head specifically for DeChambeau. The 8th green is located behind the range, so there was apparentl


Shannon Sharpe blocks Kevin Durant on Twitter over fake quote drama
Kevin Durant called out Shannon Sharpe on Monday for lying about him on TV, and the former NFL star does not want to hear anymore about it — at least on social media. During Monday's edition of "The Undisputed" on FS1, Sharpe mistakenly attributed a quote to Durant. The quote supposedly had Durant saying if he beat LeBron James in the NBA Finals, and James is considered the "GOAT," what does that make KD? The problem is Sharpe was alluding to a fake quote. Durant rip...


Pro Bowler James Conner signs with Cardinals
The Arizona Cardinals lost a top running back this offseason when Kenyan Drake signed with the Las Vegas Raiders, but they have found a viable replacement. James Conner has agreed to a deal with the Cardinals, Jay Glazer of FOX Sports reports. Conner looked like he was going to become the Pittsburgh Steelers' workhorse back when Le'Veon Bell left, but he never really lived up to that hype. Injuries played a role in that, as he has missed a total of 12 games over the past three seaso


Jamal Murray out for season with torn ACL
The Denver Nuggets' chances of making a deep postseason run took a huge hit on Tuesday, as Jamal Murray will miss the remainder of the season with a knee injury. Murray has been diagnosed with a torn ACL in his left knee, according to Shams Charania of The Athletic. Murray limped off the court during Monday's game against the Golden State Warriors late in the fourth quarter. There was initially some optimism that the injury might not be serious after he refused a wheelchair, but unf


Ben Simmons issues warning for Brooklyn Nets
The Brooklyn Nets have been viewed by many as the team to beat in the NBA with their big three of Kevin Durant, James Harden and Kyrie Irving, but Philadelphia 76ers star Ben Simmons does not seem all that concerned about them. The Sixers claimed sole possession of first place in the Eastern Conference with their win over the Dallas Mavericks on Monday night. Simmons was asked about Philly's upcoming game against the Nets on Wednesday and whether the two teams have a budding rivalry. He d


Trevor Lawrence gets married to longtime girlfriend Marissa Mowry
Trevor Lawrence will soon become the first overall pick in the NFL Draft, but that may not be the most exciting thing that happens to the star quarterback in 2021. Lawrence and his longtime girlfriend Marissa Mowry got married over the weekend in South Carolina. The newlyweds both shared photos and videos from the big day on Instagram. View this post on Instagram A post shared by Trevor Lawrence (@tlawrence16) View this post on Instagram


Brett Favre: Most fans don't want politics in sports
It seems like there has never been a time period in history in which politics were more intertwined with sports, and Brett Favre is one of many people who believe the product is suffering because of it. Favre and his podcast co-host Eric Bolling discussed some of the issues with politics in sports during an interview with Andrew Klavan of The Daily Wire recently. Favre said he has gotten the impression that the majority of fans on both sides of the political spectrum are frustrated. "I th


Kevin Durant calls out Shannon Sharpe for lying about him
Kevin Durant called out Shannon Sharpe on Monday for lying about him. Durant commented on a video that showed Sharpe attributing a quote to Durant. The quote supposedly had Durant saying if he beat LeBron James in the NBA Finals, and James is considered the "GOAT," what does that make KD? Here's the video of Sharpe talking on Monday's edition of "Undisputed." pic.twitter.com/adRvgkc7em I don't think @KDTrey5 said that — GOAT Sports Analyst (@GoatAnal...


Jamal Murray limps off floor with knee injury
Jamal Murray went down in pain with a knee injury late in Monday night's Denver Nuggets-Golden State Warriors game. Murray was slashing to the basket late in the fourth quarter when he tried to leap for a layup attempt. He hurt his knee as he went up and ended up falling. Injury warning Jamal Murray is down in pain after this drive. pic.twitter.com/YkkxHDQqNx — Alex. (@Dubs4O8) April 13, 2021 Murray was offered a wheelchair but pushed it aside. He ended up limping to the locke


Luka Doncic takes issue with NBA's play-in playoff system
Luka Doncic does not seem to be a fan of the NBA's play-in playoff system. Doncic's Dallas Mavericks lost 113-95 to the Philadelphia 76ers on Monday night. Dallas is 29-24 and in the seventh spot in the Western Conference. Even though being seventh would typically earn the Mavericks a first-round playoff series against the No. 2 seed in the West, that won't necessarily be the case this year. Doncic doesn't like that. "I don't understand the idea of the play-i


Reggie Miller has great comment on whether he would join a superteam
Reggie Miller spent his entire career with the Indiana Pacers and wouldn't dream of playing elsewhere. Miller was one of three former stars interviewed by ESPN's Nick Friedell for a story on Steph Curry, who has spent his entire career with the Warriors. The other former players interviewed for the story were Dirk Nowitzki (Mavericks) and Jerry West (Lakers) who spent their entire careers with one team. In the interview, Friedell asked the men whether they would have considered pla


Knicks becoming more attractive as free agent destination?
When it comes to landing big-name free agents over the last several years, the New York Knicks have struck out more times than Adam Dunn. But a new dawn may soon be coming for them. The Ringer's Kevin O'Connor reported Monday that people around the NBA now consider New York as more of a destination than in the past. O'Connor adds that team performance and the new front office led by Leon Rose and William Wesley have gone a long way in repairing the organization's image.


Brewers pitcher unable to appear in game due to clerical error
The Milwaukee Brewers were hoping to have pitcher Angel Perdomo make his season debut on Monday night, but there was one issue. Milwaukee announced on Monday that they had recalled Perdomo from their Alternate Training Site. LHP Angel Perdomo has been recalled from the Alternate Training Site and RHP Eric Yardley has been optioned there. pic.twitter.com/CnmDArzjeS — Milwaukee Brewers (@Brewers) April 12, 2021 Perdomo had warmed up and was ready to step in to pitch the ninth inning of M


Gracie Hunt, daughter of Chiefs owner, wins Miss Kansas USA
The Kansas City Chiefs may not have won the Super Bowl this year, but their ownership group at least has something to celebrate. Gracie Hunt, the daughter of Chiefs owner Lamar Hunt, was crowned Miss Kansas USA this weekend. View this post on Instagram A post shared by Gracie Hunt (@missksusa) Gracie was grateful to win the competition. OH MY GOODNESS! Dreams do come true! I cannot put into words how honored I am to join the VANBROS family and Miss Kan


Danica Patrick was helping Aaron Rodgers mend his family relationships
Danica Patrick may not have been "the one" for Aaron Rodgers, but she was helpful in at least one regard. According to a report from US Weekly, Patrick was working on helping Rodgers mend a fractured relationship with his family. "She was working on bringing everyone back together," a source told US about Patrick's efforts with Rodgers' family. The source said that Patrick helped Rodgers get back on speaking terms with his family again. Rodgers and Patrick have ...


Report: Austin Rivers could sign with this contender
Austin Rivers may just end up with the team that helped get his dad fired. Mike Singer of The Denver Post reported Monday that the Denver Nuggets are interested in signing the veteran guard. The report adds that fellow free agents Troy Daniels and Gerald Green are also on Denver's radar. The Nuggets recently traded for high-flying forward Aaron Gordon. That left a void in their backcourt, as it cost them valuable depth pieces in Gary Harris and RJ Hampton. Singer notes that Denver does in


XFL reportedly considering unique partnership with CFL
The XFL is trying to expand its reach as it seeks to establish itself as a viable football league, and one of the avenues to do that might end up being quite unique. According to Michael McCarthy of Front Office Sports, the XFL and Canadian Football League are in negotiations to create some sort of partnership. That agreement could result in a postseason game between the XFL champion and CFL champion. Another option being considered is an All-Star game featuring top players from both leagues. T


Could 49ers consider Jimmy Garoppolo trade after NFL Draft?
The San Francisco 49ers have consistently said they will not trade quarterback Jimmy Garoppolo. No matter how much they say it, however, other teams aren't believing it. According to Michael Giardi of NFL Network, the Niners are still demanding a first-round pick to any teams that call asking about Garoppolo. However, there is a belief around the league that the Niners may drop the price after the NFL Draft, once they select a quarterback No. 3 overall. Called around in attempt to reaffi


Bill Belichick, Robert Kraft share great statements on Julian Edelman
It's not too often that you hear Bill Belichick open up his heart and publicly give one of his players glory, but he did so with Julian Edelman this week. Edelman on Monday announced his retirement from the NFL. He did so with an emotional video message (you can watch it here). Belichick, who coached the Patriots throughout Edelman's entire career, complimented the former receiver with some very nice words. "By any measure of what constitutes an elite NFL career - wins, cham...


Ex-UNC big man Walker Kessler announces his transfer decision
Former North Carolina big man Walker Kessler on Monday announced his transfer decision. Kessler posted a photo of Auburn's logo on his Instagram page and added the following caption: "I am excited to play for a great coach at an awesome school and be close to home and my family. War eagle!" Kessler wrote. View this post on Instagram A post shared by Walker Kessler (@kidkessler) Kessler was a McDonald's All American and didn't play ...


Charles Barkley was offered 'Monday Night Football' job?
ESPN has been desperate for years to find a strong personality that could elevate its "Monday Night Football" broadcast, but the network has been turned down by a number of former NFL stars since Jon Gruden returned to coaching. According to Charles Barkley, at least one NBA legend was also part of the discussion at one point. Barkley made a shocking revelation during his recent appearance on "The Jim Brockmire Podcast" with Hank Azaria. While discussing why he stays off


Julian Edelman announces retirement in emotional video message
Julian Edelman officially announced his retirement as a New England Patriot in an emotional video message. Seated in a chair on the field at Gillette Stadium, Edelman looks around as career highlights are played. The wide receiver then makes the announcement before thanking owner Robert Kraft, coach Bill Belichick, and his teammates and coaches. "I've always said I'm gonna go until the wheels come off, and they finally have fallen off," Edelman said, citing his knee inju


Nationals' Josh Bell could not watch team's games for awkward reason
If you've ever wanted to watch a baseball game on one of MLB's streaming or broadcast services only to find yourself blacked out, Josh Bell feels your pain. The Washington Nationals first baseman has been sidelined since the start of the season after landing on the COVID-IL list. That means Bell hasn't been able to come to the ballpark or be around his teammates, leaving him to watch the games at home. Just one problem: Bell was relying on streaming to be able to catch his tea


Julian Edelman could be mulling retirement after being cut by Patriots
It sounds as if we may have seen Julian Edelman in the NFL for the final time. The Patriots released the veteran wide receiver on Monday with a "failed physical" designation. However, it sounds unlikely that Edelman will be entertaining offers from other teams. ESPN's Mike Reiss reported that the move could be a technicality as Edelman considers retirement. While Julian Edelman showed up on today's transaction wire as having his contract terminated by the Patriots, Edelma


Stephen A. Smith suggests Kyrie Irving should give Nets some money back
Stephen A. Smith has been critical of Kyrie Irving this season for the time Irving has spent away from the Brooklyn Nets, and the ESPN personality hinted on Monday that he believes the team deserves at least a partial refund for it. The Nets' game against the Timberwolves has been postponed in the wake of an officer-involved shooting that led to rioting in Minnesota. Irving was not going to play in the game anyway, as Brooklyn announced on Sunday that he would miss it for personal reasons


Trey Lance, Justin Fields aiming to impress Kyle Shanahan at pro days
The San Francisco 49ers aren't tipping their hand on which quarterback they prefer to draft No. 3 overall, so a couple of prospective options are clearly working to win the head coach over. According to Tom Pelissero of NFL Network, both North Dakota State QB Trey Lance and Ohio State QB Justin Fields are planning to implement drills and throws that 49ers coach Kyle Shanahan favors in practices. Both of their pro days will be attended by 49ers brass, and the quarterbacks are essentially t


Sam Darnold shares his advice for next Jets quarterback
Sam Darnold will not be the guy who ultimately turns around the New York Jets, but he's passing along some advice for whoever is poised to try next. Darnold, the No. 3 overall pick in the 2018 NFL Draft, was traded to the Carolina Panthers last week with the Jets poised to select a new franchise quarterback second overall in 2021. That makes Darnold the latest in a string of much-heralded quarterbacks to fail to live up to expectations in New York's notoriously pressure-filled envir


Britt Reid charged with felony DWI for crash that left young girl hospitalized
Former Kansas City Chiefs assistant coach Britt Reid has been charged with a felony in connection with the accident that left a 5-year-old girl hospitalized back in February. The Jackson County Prosecuting Attorney's Office announced Monday that Reid has been charged with felony driving while intoxicated. The Class D felony carries a potential jail sentence of one to seven years. Prosecutors have requested a $100,000 bond. Police records show that Reid, the son of Chiefs head coach Andy R


Mark Schlereth posts great apology after trash-talking Jets fans
The New York Jets are once again hoping that drafting a quarterback early in the first round will save them from years of disappointment, but Mark Schlereth is among those who are extremely skeptical of the approach. The former Pro Bowler voiced that opinion last week, and apparently he offended some Jets fans. For that, Schlereth is sorry. During an appearance on "The Pat McAfee Show" on Friday, Schlereth ridiculed the Jets and their fans for repeatedly thinking hyped rookie quarte


Conor McGregor says Dustin Poirier fight is off after charity snub story
Dustin Poirier made a surprising claim over the weekend that Conor McGregor ghosted him on a charity donation after the two fought back in January, and McGregor is so irate about the situation that he claims he is backing out of his rematch against Poirier. In response to some trash talk on Sunday, Poirier tweeted that McGregor promised to make a donation to his charity, The Good Fight Foundation, after the two fought earlier this year. Poirier said McGregor's team stopped responding afte


This actor will somehow play Sean Payton in upcoming movie about Saints
An upcoming Netflix movie is going to give a glimpse into the life of Sean Payton at and around the time he was suspended over the Bountygate scandal, and you will never guess which actor is going to play the New Orleans Saints head coach. No, seriously, if we didn't tell you, you'd never guess. Peter King revealed in his latest NBC Sports column that Kevin James will play the role of Payton in the film. That's right, the man some of you may know as the "King of Queens


Texans appear to begin distancing themselves from Deshaun Watson
The Houston Texans have said numerous times this offseason that they are not trading Deshaun Watson and expect him to be a franchise cornerstone for years to come. Of course, all of those public endorsements came before 22 women accused Watson of sexual assault. Now, the team appears to be distancing itself from the quarterback. Rivers McCown noticed on Sunday that the Texans have removed Watson entirely from the introduction to their in-house TV show, "Texans 360." Deshaun Watson


Troy Aikman shows he is still ripped in boat picture with Jimmy Johnson
Troy Aikman has maintained his passion for staying in peak physical condition since he retired from the NFL more than 20 years ago, and the Dallas Cowboys legend proved it once again over the weekend. Aikman, who often shares posts about his intense workout routine on social media, posted a photo on Instagram Sunday that showed off his 8-pack abs. The 54-year-old and some other Cowboys alumni were in Islamorada, Fla., celebrating Jimmy Johnson, who will be enshrined into the Hall of Fame later