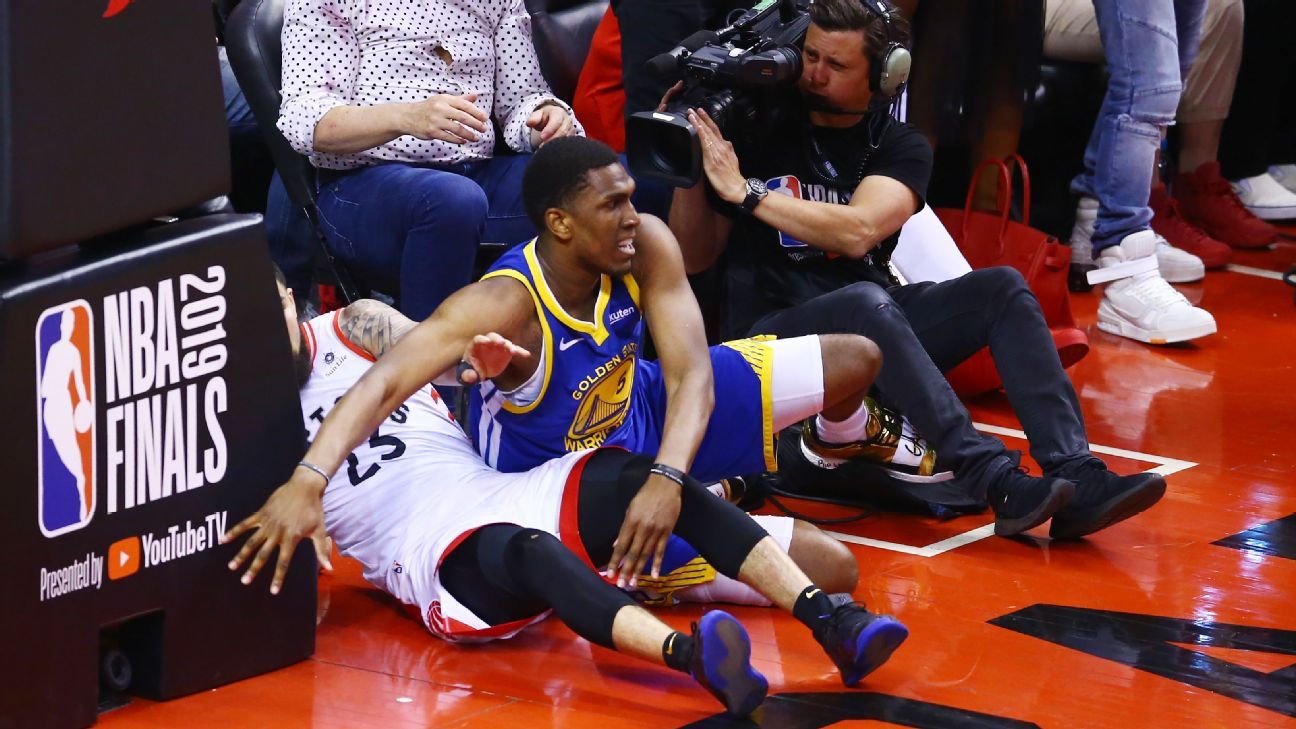 Warriors' Looney likely out for Finals with fracture
Looney "will be out indefinitely," the Warriors confirmed Monday night, following an MRI in the San Francisco Bay Area after he missed the second half of Sunday's 109-104 NBA Finals Game 2 victory at the Toronto Raptors.


Holzhauer's run on Jeopardy! ends shy of record
In 33 games, Holzhauer won $2,464,216. He was poised to take over the top spot in the show's all-time, regular-play winnings list with one more big win, but he'll settle for second, $56,484 behind Ken Jennings, who won $2,520,700 in 2004.


Goodell: Four preseason games not necessary
Roger Goodell believes four preseason games aren't necessary, and they don't meet the standard he expects from NFL play. The NFL commissioner doubled down on that stance Monday.


Is Tiger ready for the U.S. Open?
Done with competition for now, Woods will work on his game before heading to Pebble Beach. We go through the checklist to evaluate the state of his game.


D-Wade surprises as H.S. graduation speaker
Dwyane Wade was a surprise speaker for graduation at Marjory Stoneman Douglas High School on Sunday, sharing his perspective on his first visit just weeks after a mass shooting that killed 17 last year.


Wrestling allowed Aljamain Sterling to make his own path
Aljamain Sterling, who once lived in a home with 13 other family members during his youth, didn't look back after being introduced to wrestling in high school, gaining the discipline needed to become a college graduate and a UFC star.


Gustafsson retires after submission loss to Smith
Alexander Gustafsson took off his gloves and left them in the Octagon after losing to Anthony Smith via rear-naked choke submission at 2:38 of the fourth round in the main event of UFC Stockholm.


For Kawhi, extra fun getting his shots in playoffs
Kawhi Leonard has gone from defending the opponent's best player and largely staying out of the way of the Spurs' Big Three to being the focal point of Toronto's offense. "It's a lot more fun when you're getting plays called for you," he said.


Maddon critical of plate umpire Laz Diaz after loss
Joe Maddon wasn't pleased with plate umpire Laz Diaz after his Cubs dropped a 2-1 decision to the Cardinals in 10 innings Friday, saying a missed call by Diaz on a 3-2 pitch in the bottom of the 10th factored into the outcome.


Sources: Morant to undergo minor knee surgery
Point guard Ja Morant, the projected No. 2 pick in the NBA draft, will undergo a minor scope on his right knee to remove "a loose body" on Monday and is expected to be fully recovered in 3 to 4 weeks, league sources told ESPN's Adrian Wojnarowski.


Homer-happy: MLB-record 1,135 HRs hit in May
Forty more home runs were slugged Friday, the last day of the month, bringing the final tally for May to 1,135 home runs, easily breaking the major league record that was set in August 2017.


ECHL's Kelly Cup never returned by champions
The Colorado Eagles, who left the ECHL to become the AHL affiliate of the Colorado Avalanche after last season, neglected to return the Kelly Cup to the ECHL after winning the title last season.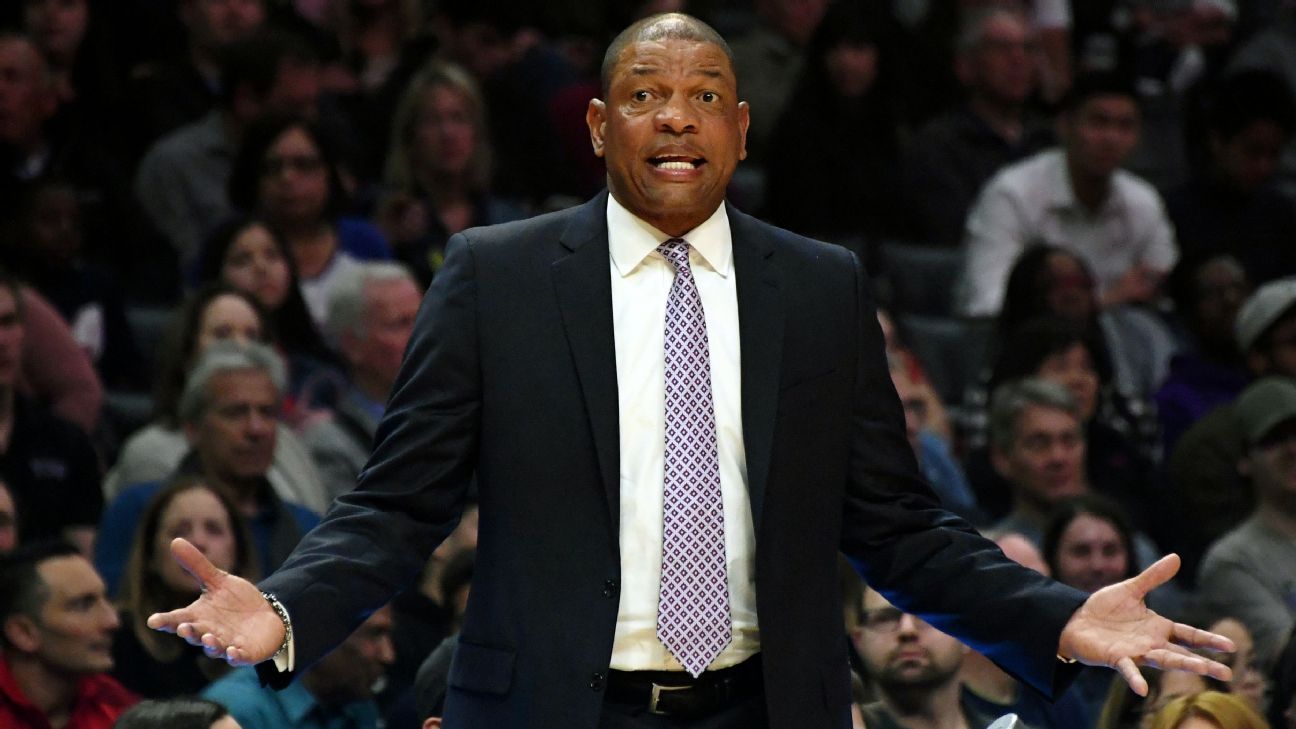 Clippers fined $50K for Rivers' Kawhi comments
While the league didn't specify which comments violated the anti-tampering rule, Clippers coach Doc Rivers compared Raptors star Kawhi Leonard to Michael Jordan on ESPN's NBA Finals preview show earlier this week.


NHL clears apologetic Kuznetsov after review
The NHL said it doesn't "condone or endorse" decisions made by Evgeny Kuznetsov, who was seen in a video next to a table with two lines of white powder, and the Capitals star apologized for "putting myself in a bad situation."